No matter how often you do it, there's still something so decadent about staying in a hotel. The crisp, clean sheets stretched over plush, comfy mattresses, the elegant design, and the welcome from the reception. It's got that slight naughtiness of a special treat.
Of course, there are some hotels that take this feeling and maximize it beyond all belief. Some hotels that hit it out of the ballpark in terms of style, luxury, elegance and service. Unsurprisingly, these hotels have become world-famous. Travelers speak of them in hushed, respectful tones, treating people who have stayed in them with reverend awe.
There's no one-size-fits-all model for these types of hotels, as you'll see from this list. Some are modern, some carry decades of being top of the hotel game, and some break the mold. Whether you're looking to go all-out on your next holiday or just want to lust after some excellent hotels, have a look here at 10 of the most famous hotels in the world.
Where would you most like to stay?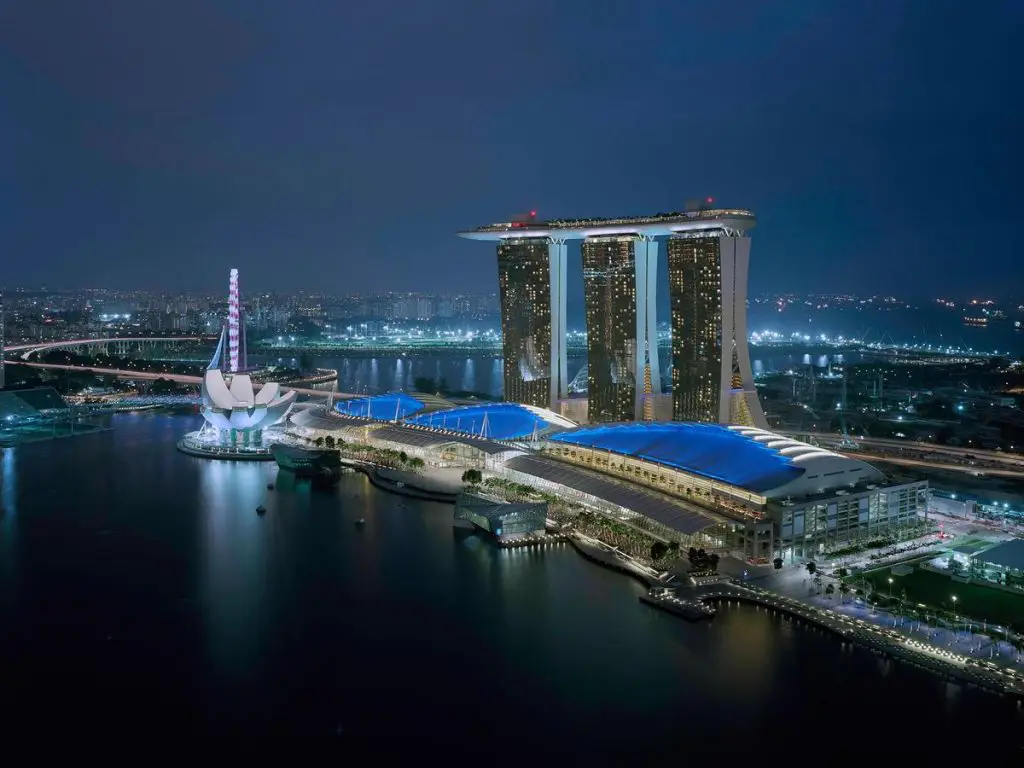 Even from afar, this iconic Singapore hotel is awe-inspiring, so you can only imagine what it's like once you get inside. What sticks out along the Marina shore skyline is those three towers that house the hotel, a casino, an ArtScience Museum and a convention center. The amazing bridge that goes along the top of all three towers is the famous SkyPark, with three acres of gardens, jogging space and swimming pools. Not to mention the incredible Gardens By The Bay being right next door…
The 2,500 rooms are modern and luxurious, combining coziness with all the modern conveniences guests desire. The views from the floor-to-ceiling windows are unbeatable. Inside the hotel, you'll find decadent spas, fine dining options with guest celebrity chefs and even a dance club – basically, you never need to leave.
Once you see the breathtaking rooftop infinity pool (the biggest in the world), you won't want to. If you ever have the opportunity to watch the sun go down and the city lights go on while floating in that pool, you won't forget it.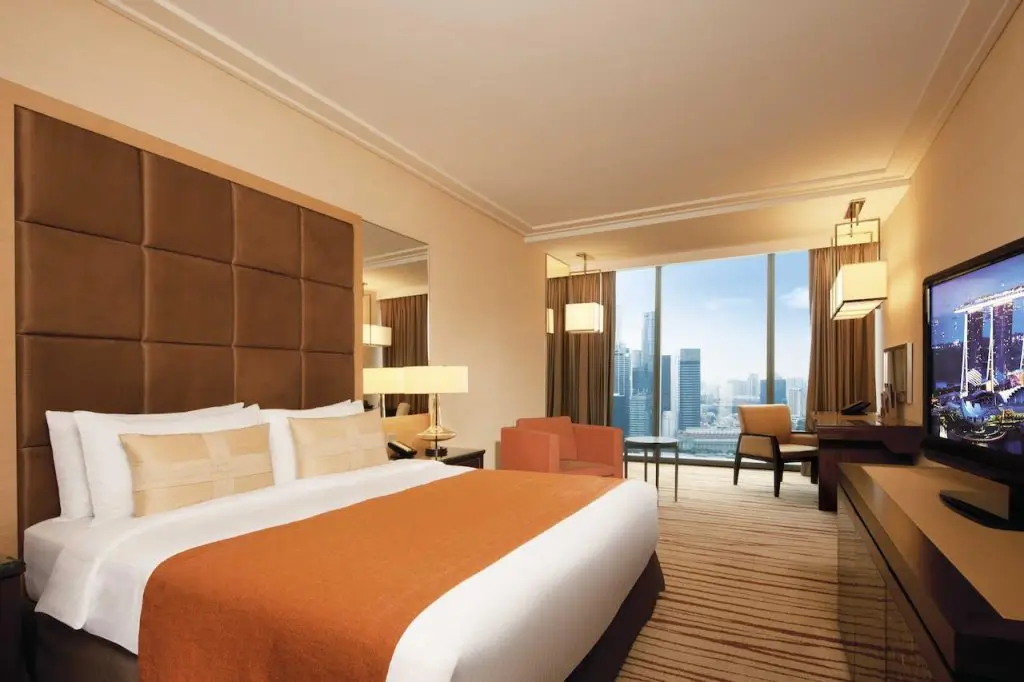 Even people who don't travel much will have heard of this symbol of Dubai's wealth and extravagance. With two enormous wings joined by a bridge arcing over the top, this world-famous hotel has a 'myth of Atlantis' theme, its own private beach and dining to rival Michelin-starred restaurants. It was actually the first property built on Dubai's renowned palm-shaped archipelago and owns its place with pride.
From afar, it has a very Disney-castle look, and once you walk through the doors, the fairy tale feel continues. Vast public spaces with grand pillars, elegant restaurants that feel like they're from a cruise ship of yore, intricately tiled bedrooms with freestanding baths; the list of sumptuous details could go on. Visitors will find themselves in a mini-city where they can access the next-door waterpark, go to the spa or wander through the Aquarium. Hotels don't get much more famous in the world than this.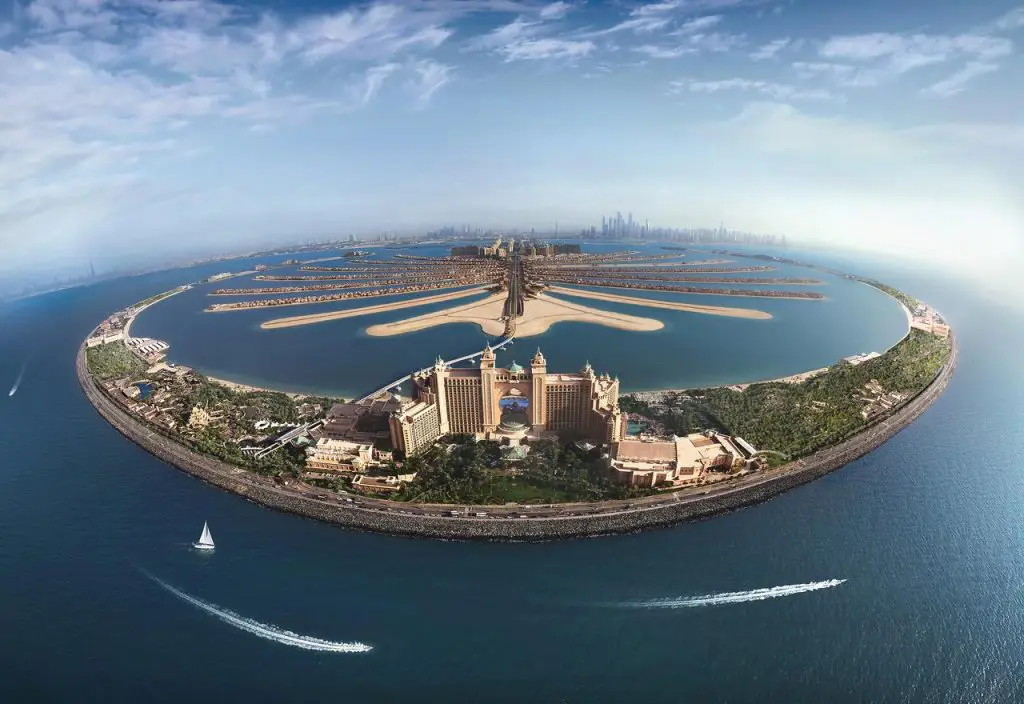 Both the highest and one of the most famous hotels in the world, Hong Kong's Ritz-Carlton has been located on the 102nd to 118th stories of the International Commerce Centre since 2011. As you'd expect from such a tall vantage point, the views over the buzzing city are spectacular, and every room gives you a panoramic picture of Victoria Harbour.
It's so stunning that you could easily sit in your comfortable-as-a-cloud bed all day watching the world below.
If you do venture out of your room (but the actual city seems too much), then you'll find incredible dining options right there. Seriously, how often do you have to choose between One-Michelin star (Italian) or Two-Michelin star (Cantonese)? There's a swimming pool (also with amazing views) to work off all that food; or you could head to the highest bar in the world for cocktails instead!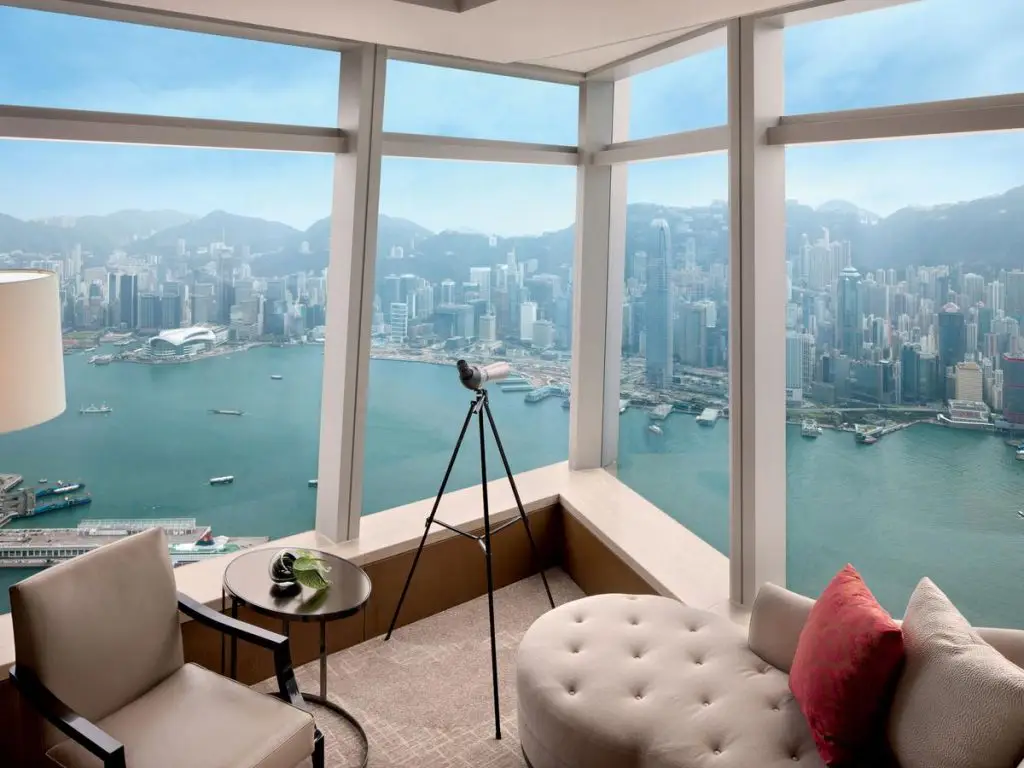 From the sleek and modern hotels to the grandly historic, this elegant five-star hotel in Vienna's first district is worth visiting only for its stories and its specialty Sachertorte – even if you can't stretch to the cost of a room!
Opened by the Sacher confectioner family in the late 19th century, Hotel Sacher has had eccentric owners, risked bankruptcy and appeared in The Third Man after Graham Greene was a bar regular – and these are only a few of the tales associated with its long history.
Nowadays, it's a decadent oasis of calm in Vienna with vast rooms, sumptuous décor and antiques lining the hallways. None of that modern minimalism here; velvet, brocade and gilding are the order of the day. This doesn't mean it's fusty, though all modern conveniences are in place,and the service is second to none.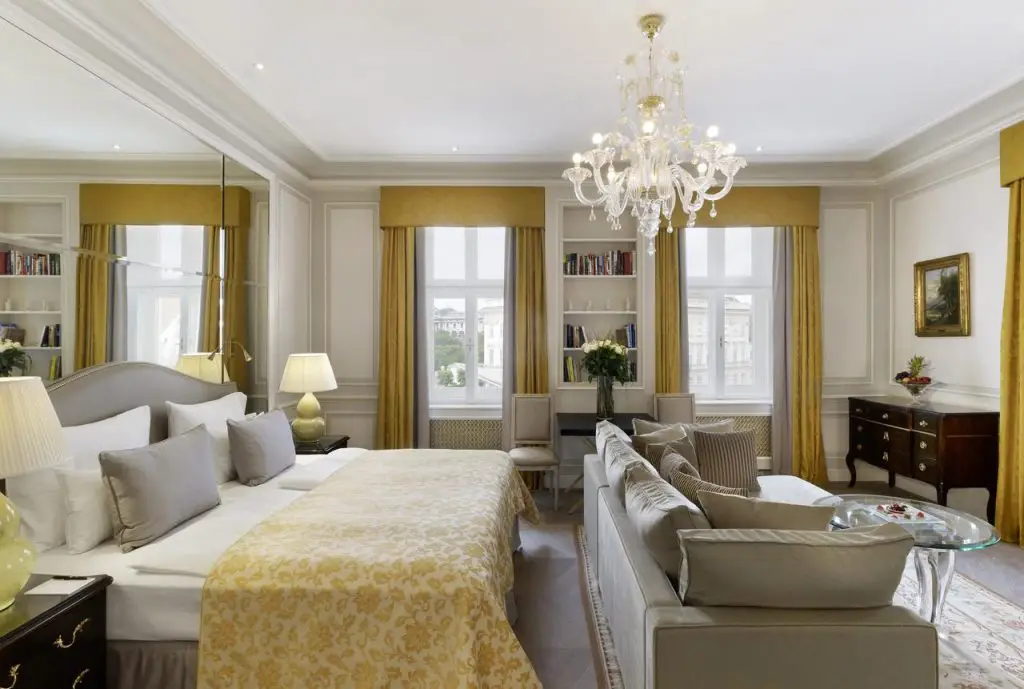 Established in the early 30s and built opposite the railway station, this Art Deco hotel still has the air of elegance and gin on the terrace that it acquired in the heydays of British colonialism. While we don't endorse the complex history of those times, the building itself remains beautiful, with spacious rooms and luxury amenities. And makes for a glorious stay in an otherwise chaotic Kuala Lumpur…
The furnishings and décor are attractive but not over-the-top; sleek lines, pale fabrics and dark wood make them feel like sophisticated escapes from the busy city. With 51 rooms, it feels quite intimate compared to more modern mega-hotels. The original Majestic Wing and the 2012 addition of the Tower Wing have different vibes so you can choose how far back into the past you want to step.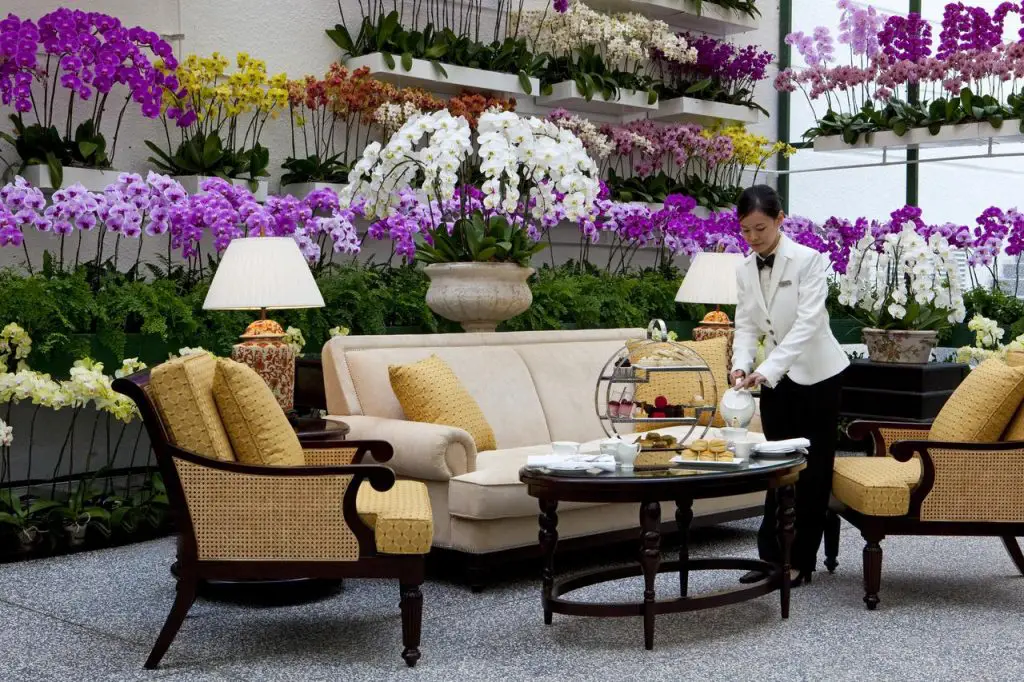 This feels like one of the names dropped into conversation in American films to illustrate how wealthy and sophisticated the character is, and when you walk through the doors to this classic hotel, you can see why it's become one of the more famous hotels in the world. Its iconic façade on the streets of New York, a mere four blocks from Central Park, already sets your heart beating in recognition; inside, you'll find chandeliers, marble, burgundy brocade and gold gilding a-plenty.
The decoration isn't the only luxury thing happening here; every guest is also assigned a butler. Yup, you heard that right. Your butler will attend to your every need, whether it's arranging taxis, booking tables or unpacking. So while he's doing that, you can head to the cozy cocktail den, the King Cole Bar, for drinks. There are many, many famous hotels in New York, but this one has to be one of the most opulent.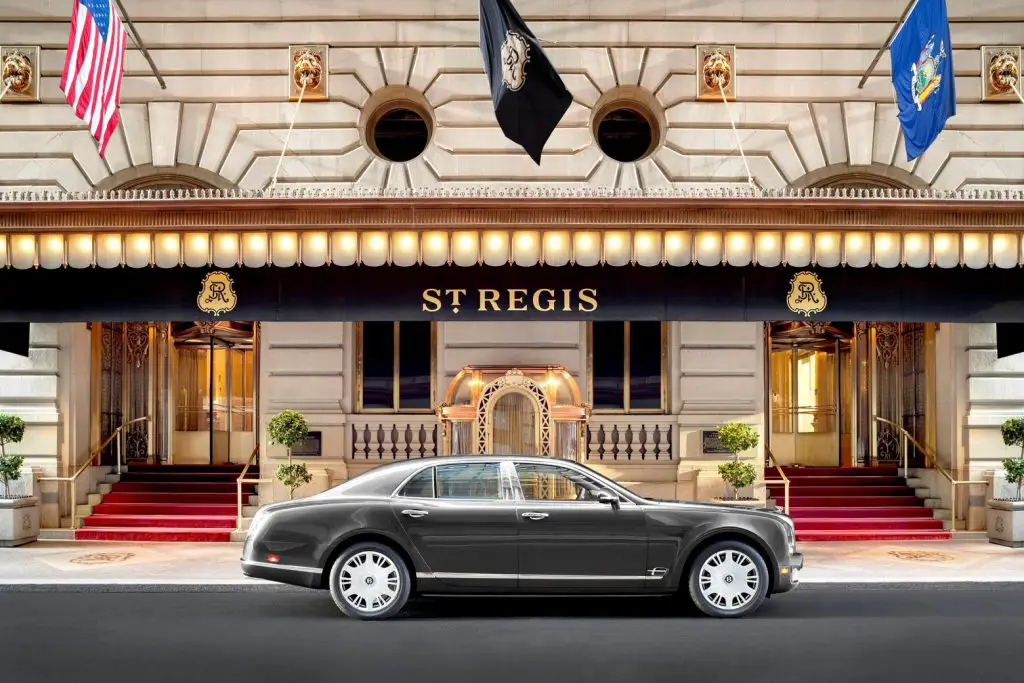 The Ritz, Paris, is a byword for glamour and luxury for good reason. An old favorite of Ernest Hemingway's (rumor goes that he 'liberated' it at the end of the Second World War so he could get a drink), it reopened in 2016 after a major four-year refurbishment and more glitzy than ever.
Its Imperial Suite, a National Monument of France, has a bedroom replicating that of Marie Antoinette's bedroom at Versailles, a grand salon, a dining room and another bedroom. If you fancy yourself in the style of one of the Lost Generation writers, this is the perfect backdrop for you!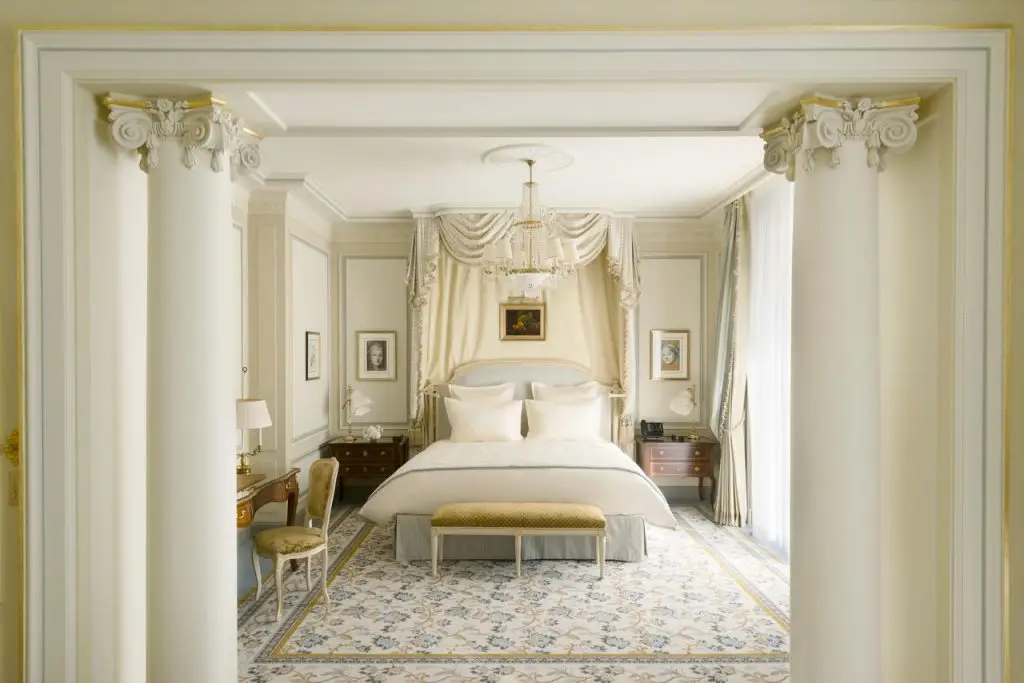 Often described as the 'first hotel in London', Claridge's has maintained its quality and prestige since its founding in 1812. Over the years, it has hosted many well-known guests, including so many members of royalty that it's been called an 'annexe to Buckingham Palace.' A mere 10-minute walk from Hyde Park and in the hub of London's shopping district, you find a welcoming, intimate atmosphere in the stylish rooms of the hotel.
Our favorite part is the 1930s Fumoir – a former cigar bar – where you can enjoy the sumptuous surroundings with a perfectly-mixed cocktail in hand. With the impeccable décor, amazing service, and Art Deco touches, it's no wonder this is one of the most famous hotels in the world.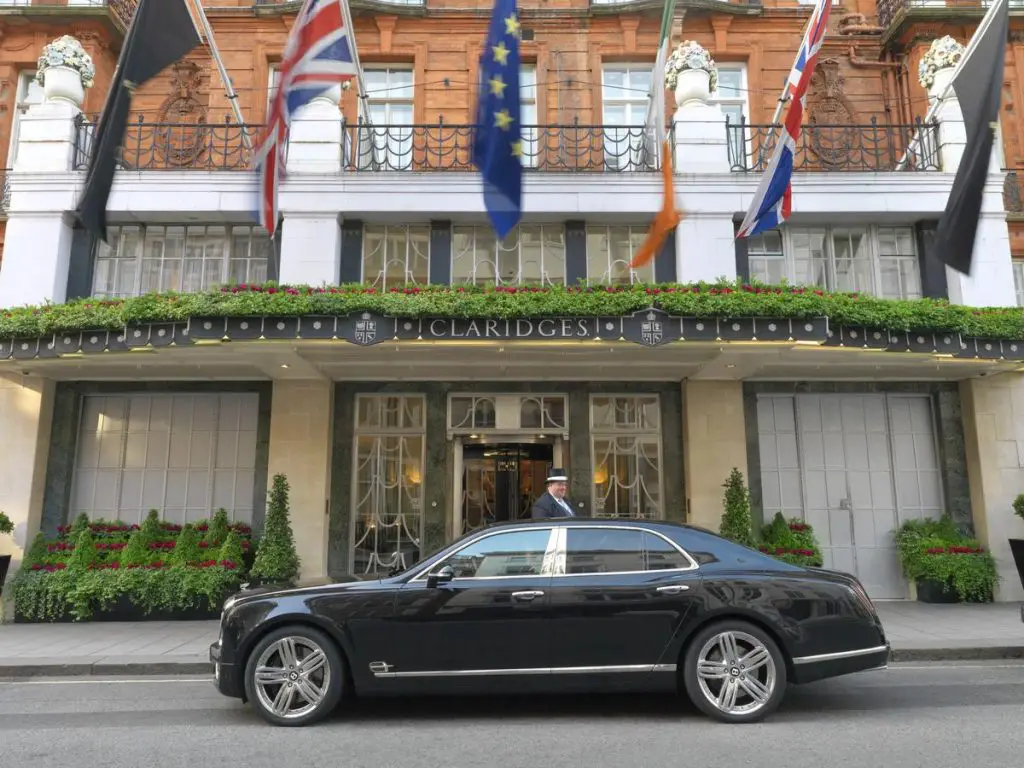 From venerable London grandeur to 'The Pink Palace' on Sunset Boulevard, whose history is interwoven with Hollywood and its golden age. This is where all the stars came to sleep and play when they were filming, from Marilyn Monroe to Grace Kelly. Liz Taylor and Richard Burton even had their honeymoon here; The Eagles based their Hotel California on stories from the hotel.
While we love the marble bathrooms and light, comfortable rooms, it's the outdoor and public spaces that really capture our hearts and imagination. Every bit as bright and breezy as you'd expect from Retro Hollywood, we could people-watch at the pool or on the terrace for days.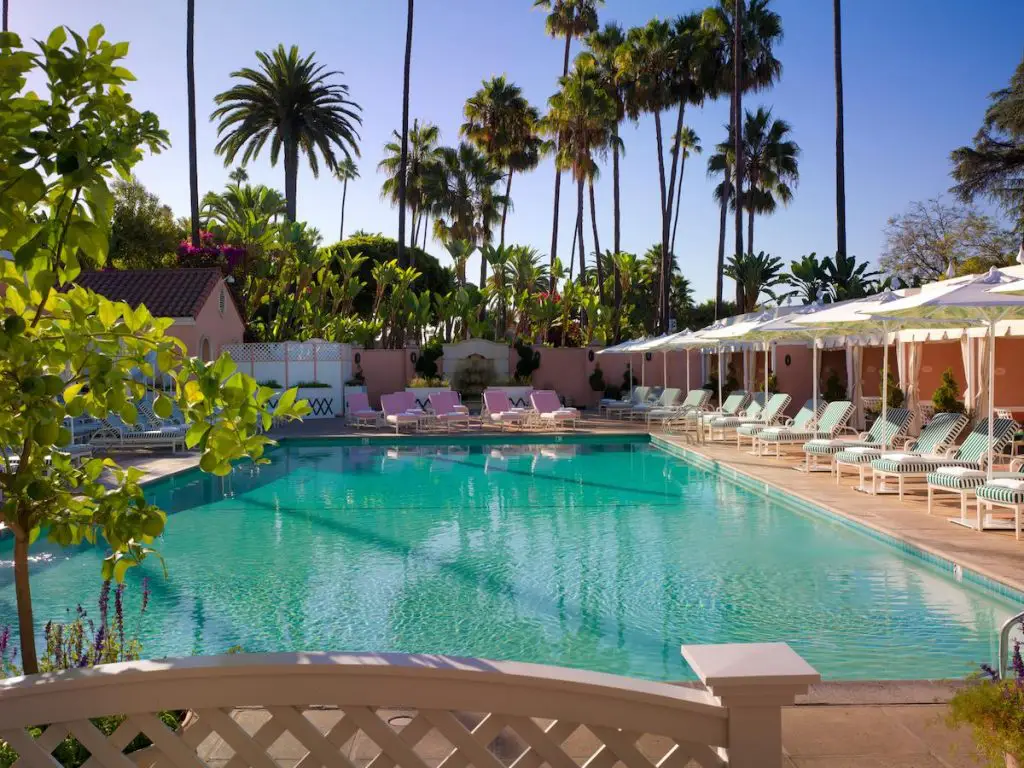 Drop everything because this is an actual castle. In the heart of the historic area of Quebec, the Château Frontenac's 18 floors tower above the surrounding city, complete with turrets, ornate gables and courtyards. The 611 rooms include suites themed in honor of world leaders such as Churchill and notable people, including Hitchcock and Celine Dion.
The rest of the hotel doesn't rest on its laurels and let the architecture do the talking, either; the service is superb, and the dining options are varied and delicious. We loved the Wine and Cheese Bar, which feels cosy and old-world with its dark wood and dim lighting. Amazing facilities in a castle – what more could we ask for from a hotel?