The Top 10 Things Every Traveller Should See When They Visit Hoi An!
Guest Post Bio: Hi, I'm Mike – writer and full-time traveller. I stumbled into Hoi An a while ago and couldn't bring myself to leave – so I'm currently working with
these guys
to help people see just how great this place is. It isn't hard, but incase you need so
inspiration
 here is my take on the Top Ten Things To Do in Hoi An, Vietnam!
---
1. Exploring by Bicycle
You may think it's boring, just riding around on a bike – but if you do, you've never been to Hoi An. Often devoid of motorized traffic the majestic Old Town is a remarkable collection of ancient buildings, temples and meeting halls. And within minutes a completely different world awaits – in no time at all you can be in the center of a rice field, amongst ducks, pigs and wild birds. Explore Hoi An by bicycle and you'll never guess what lies around every corner of its pancake-flat landscape.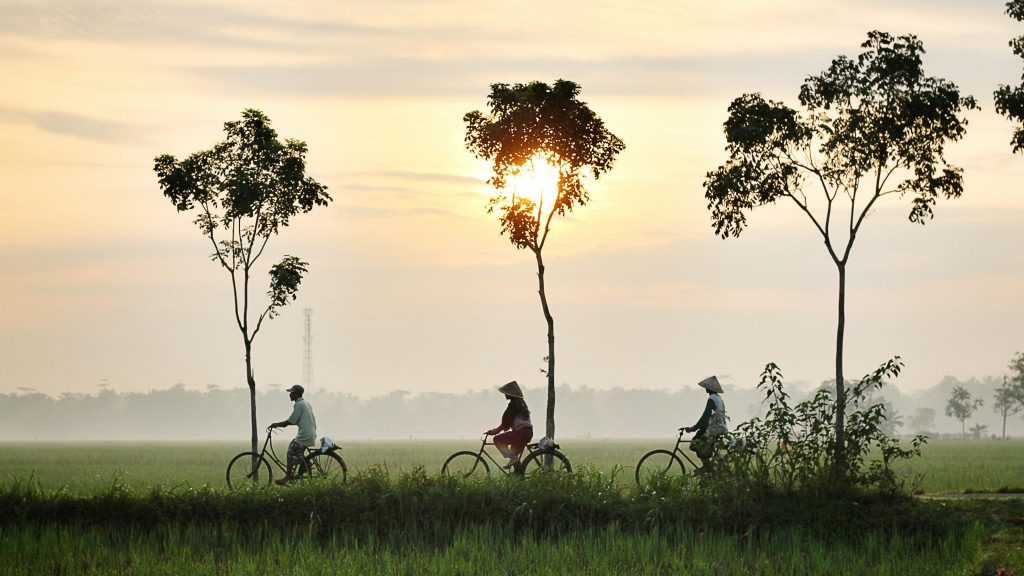 2. Bar/Restaurants at An Bang Beach
Make a day of it at the beach. At any of the seaside bars/restaurants you're welcome to a deck chair just meters from the water's edge – and it'll only cost you a bottle of water. Relax in between swims with a good book and a snooze. Pick a venue like H'mong Sisters for a seafood lunch and return to the water for more sun 'n' surf. Finally, mosey on down to Hoi An's premier live music scene – Soul Kitchen – for a few sundowners before the band begins. And don't forget to check out the Vietnamese street food!
3. My Son
The ruins at My Son hark back to the early centuries AD, when the Hindu Champa civilization ruled much of central Vietnam. But in the case of the My Son ruins, it hasn't just been the ravages of time at play. In 1969, during the American War, the Nixon administration targeted My Son from the air (because it was a Viet Cong haven) and blew most of it to smithereens. The 70 or so well-preserved towers and attendant structures were hammered but all considered, some of the buildings are remarkably intact among the bomb craters. Definitely worth a visit for history buffs.
4. Nipa (Coconut) Palms
Although the Nipa Palms have been a Hoi An tourist attraction for several years, few experiences can deliver, as they can, the illusion of 'being the first person ever there'. If you go by kayak or paddle board you'll be instantly transported back millennia, entering relatively unexplored channels through narrow keyholes of encroaching foliage. In these areas the only sound is the gentle, slow, rhythmic swish of paddles dipping into the still waters; the only sight the glorious Nipa Palm Forest itself, swarming over the Tho Bon River delta in every direction. You don't want to miss it.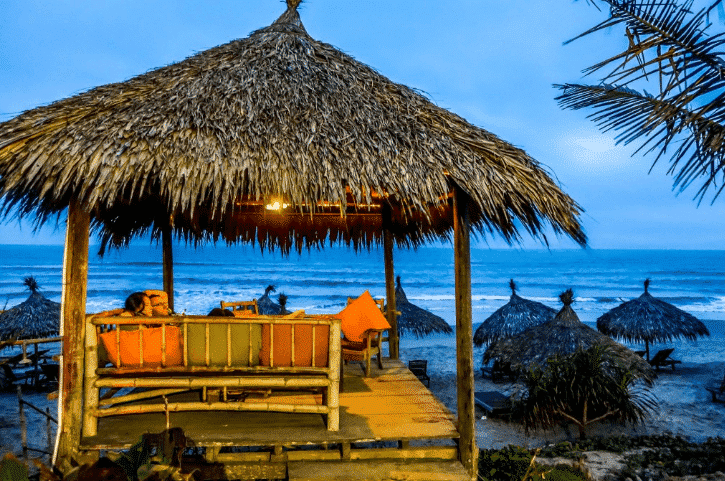 5. MIX Greek Restaurant
I know, a strange recommendation in Vietnam – a Greek restaurant. The truth is I'd recommend MIX anywhere, anytime. (Especially if you've had your fill of Asian food for a while!) MIX is an exceptional restaurant with authentic Greek food, massive servings and pretty reasonable prices. Owners Kristos and Maria make every visitor to their door feel like long-lost family members. In fact,  just like on Christmas Day, you're bound to overindulge – no matter how hard you try not to.
6. Pho Xua
For incredibly cheap, high-quality and local Vietnamese food you can't go past Pho Xua. It specializes in many Hoi An dishes like Cau Lau (thick noodles, sliced pork and vegetables) and Banh Xeo (mixed pancake) but options from other parts of Vietnam like Bun Cha (bbq pork and thin noodles) also share the menu with the ubiquitous beef or chicken Pho. Hungry yet? Us too.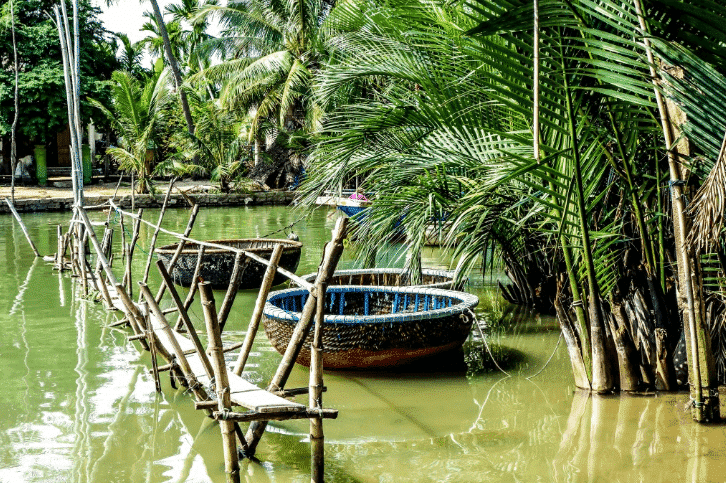 7. Get Clothes Made
Shopping!! Finding a tailor in Hoi An is about as hard as shutting your eyes, turning around and pointing to the nearest shop. But getting the actual clothes made is a lot trickier – it may turn out to be the greatest thing you've ever done or an unmitigated disaster. There are many tips to prevent a tailoring disaster but the most important ones are:
Make SURE your sales assistant understands what you want. She'll say 'yes, yes' but you can be almost certain – unless you go over it, get her to repeat it and even draw it – that she won't get your full drift.

Take time in choosing the right material; after all, poor material choice is one of the main reasons for tailoring disasters. Ask the tailor's advice but remember, you don't have to limit yourself to their range. Try specialist fabric shops as well.

See Hoi An Now

for reviews and expert advice.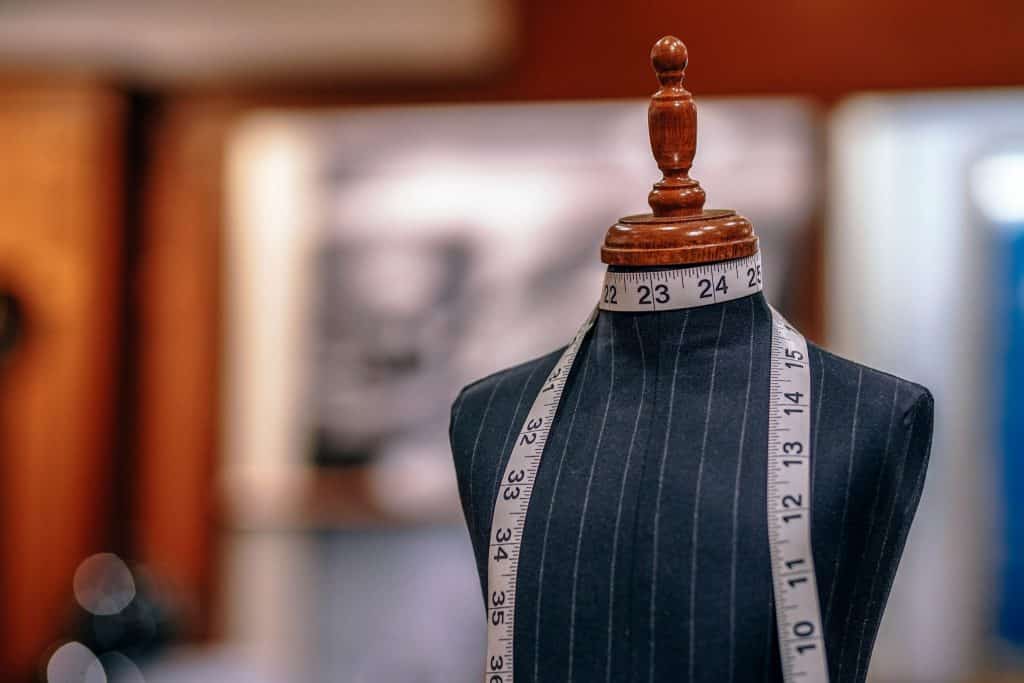 8. Cham Island
If you're one of those selfish types who hates sharing your tropical paradise with the general public, check out this unspoilt marine-protected island; one of the least developed islands in Vietnam. Day-trippers flock to it on public holidays and weekends, but pick a weekday, especially out of peak season, and you may just find yourself alone with the locals. Cham Island's coral reefs attract divers and snorkelers alike, with some operators offering scuba diving, snorkeling and trekking packages at pretty reasonable rates. The ferry there takes about 90 minutes.
9. Thanh Ha Pottery Village
If you're looking for a different experience in Hoi An, head three kilometers out of town to Thanh Ha Pottery Village, where you can paint your very own Vietnamese theater mask. With pot-making and a little bit of history thrown in, this is a fun day for adults and kids alike.
You begin with a delightful walk through the Lilliputian gardens, featuring waist-high terracotta models of iconic monuments from around the world – including the Taj Mahal, the Statue of Liberty, the Sydney Opera House, the Pyramids…and even miniature replica of Hoi An's Old Town.
10. Sunset Cocktails at Mango Mango
Hoi An Old Town is at its best at sunset and there's no better way to enjoy it than with a mojito or margarita at Mango Mango restaurant and bar. The view is wonderful and the half-price cocktail happy hour (any time before 7pm) is an offer too good to refuse. After a full day of exploring some of the items on this least you'll be ready to kick back and relax – and a great way to cap off these top ten things to do in Hoi An, Vietnam!