Belgium has some beautiful scenery, architectural treasures, and historical settings ideal for the backdrop for movie scenes. Because of this, Belgium has been attracting more and more international productions lately.
We love this because one of the reasons we watch movies is that they are a round-about way to travel to different places while staying at home. It is what inspired us to visit places like Japan, New Orleans, and Miami, among many other places.
And Belgium has more than its fair share of the treasure to share as an intertwined mess of historical and contemporary excitement from Brugges' history-soaked streets and Brussels Northern Quarter urban jungle to the medieval Belfry of Ghent and Liège's modern railway station.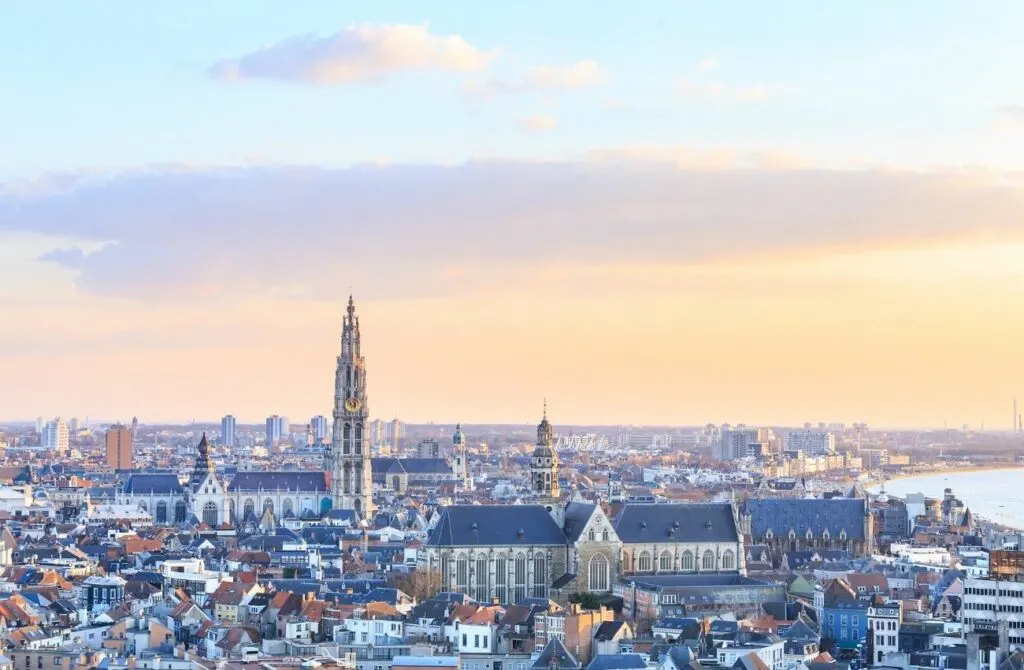 There are beautiful cities, architectural landmarks, touching tales, small towns, stately homes, parks, farms, and more to see. All of which are wonderful showcases through movies set in Belgium.
Amongst all of this, it is also easy to forget that this Western European country also has some beautiful scenery with a wind-swept coastline, lakes, forests, and flower fields. Of course, while you probably are not watching Flemish films for an eco-escape like films made in New Zealand or Australia, it's nice to know it stars occasionally. And expect it to star more frequently as Belgium has a strong and growing film industry of its own.
In this article, we are going to discuss ten films set in Belgium. If you plan on visiting someday and are wondering what to expect, watching some of these films might be a great way to start.
Wondering where to watch? It depends on where you live in the world and which streaming services you have. We link to the streaming service we watch on in each case - be it Netflix, Amazon Prime, Apple TV+, or elsewhere.
You can get one month free of Amazon Prime (or a 6-month trial for students) of Amazon Prime and also get immediate access to FREE Two Day shipping, Amazon Video, and Music. While you won't be charged for your free trial, you'll be upgraded to a paid membership plan automatically at the end of the trial period - though if you have already binged all these, you could just cancel before the trial ends.
Apple TV+ also has a one-week trial, and Hulu has a one-month trial (which can be bundled with Disney!). Another option might be using a VPN to access Netflix titles locked to other regions. Netflix is now available in more than 190 countries worldwide and each country has a different library and availability. US Netflix is (understandably) one of the best.
While we wish everything could just be in one place - for now, it seems these are the best streaming platforms to watch on.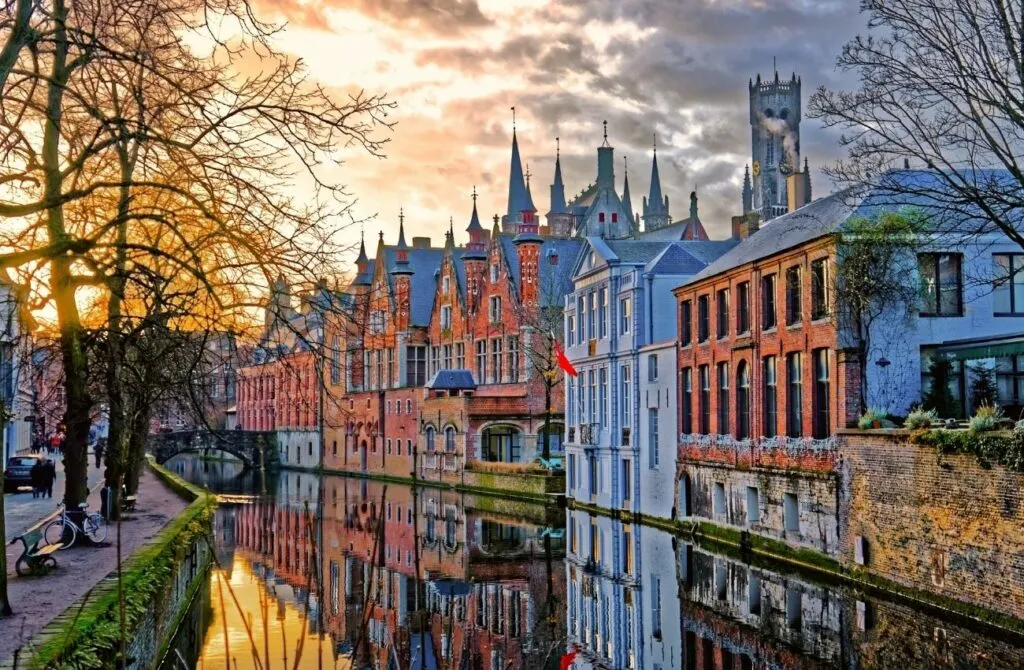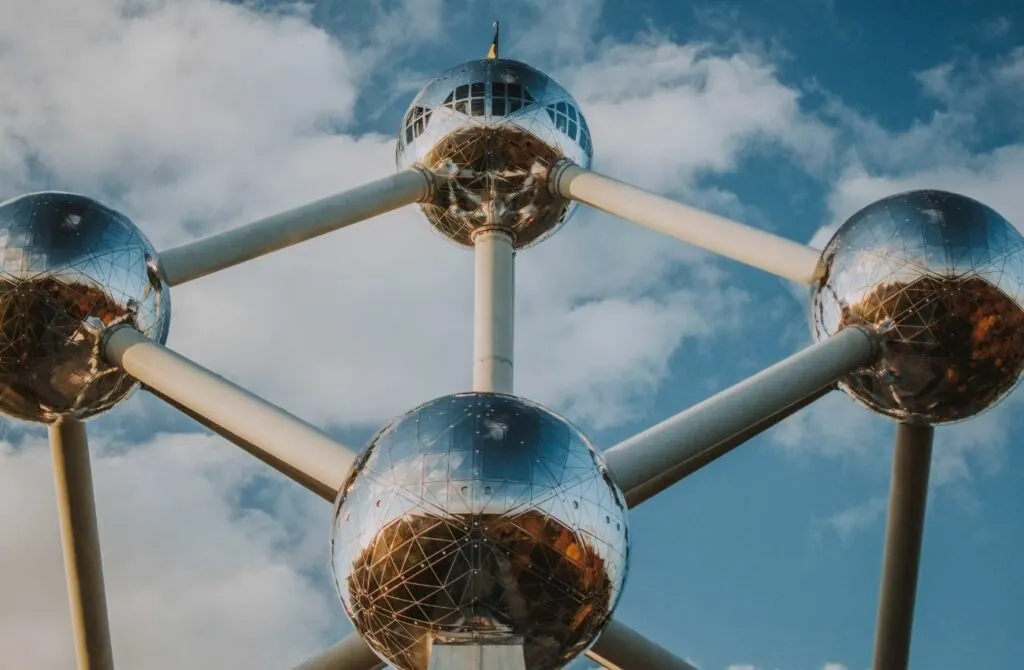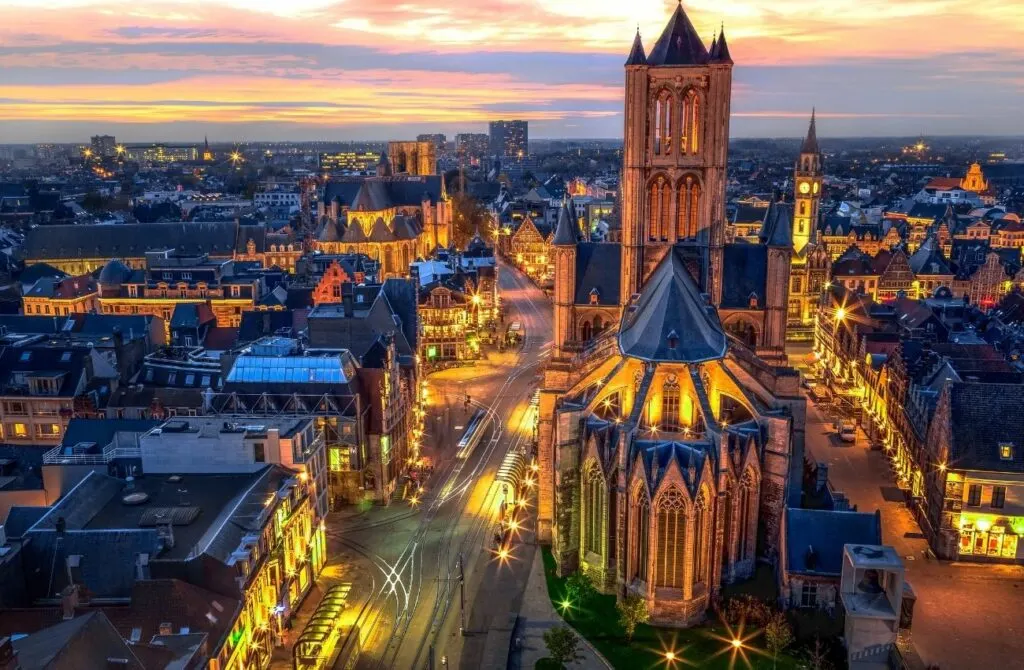 Suite Française is a romantic drama film directed by Saul Dibb and starring Michelle Williams, Kristin Scott Thomas, and Matthias Schoenaerts. It is based on the second part of Irène Némirovsky's novel Suite Française, published in 2004.
The film revolves around Lucille Angelier (Williams), who sees her husband leave at the outbreak of World War II to fight in the war. She stays behind with her mother-in-law (Thomas) and spends her time playing the piano. But when they are forced to house a German officer (Schoenaerts), a man named Bruno von Falk, who turns out to have been a composer in his former civilian life, she is quickly drawn to this mysterious man.
Filming on Suite Française took place primarily in Belgium, with some shooting also being done in France and Luxembourg. Most of the Belgium shooting days took place in Hainaut (historically also known as Heynowes), a province of Wallonia and Belgium.
Brussels by Night is a Belgian drama film directed by former journalist Marc Didden and starring François Beukelaers, Ingrid De Vos, and Amid Chakir. The film has an important place in Belgian film history because of its bleak and grey atmosphere and stream of consciousness structure which were a sharp contrast with the more conventional films that were produced there around that time.
The film tells the story of Max, who wanders through the city of Brussels. He no longer believes in life and is on the verge of despair. When he meets Alice and Abdel, he drags them along in his hopelessness.
As you might expect from its title, Brussels by Night was mostly filmed in Brussels and in a few other Belgian towns. Many of Brussels' most famous locations can be seen, but one of the more famous landmarks that were used is the Beursschouwburg, a theatre located in Brussels' city center. Some scenes were shot at Woluwe-Saint-Lambert, one of the nineteen municipalities in the Brussels-Capital Region of Belgium.
Filming also took place in Ronquières, a village located in Wallonia and a district of the municipality of Braine-le-Comte, located in the province of Hainaut. And cameras rolled in Ninove, a city and municipality located in the Flemish province of East Flanders.
The Brand New Testament is a fantasy/comedy film and a co-production among Belgium, France, and Luxembourg. The film was written, produced, and directed by Jaco Van Dormael, and stars Pili Groyne, Benoît Poelvoorde and Catherine Deneuve.
In this movie, God is living in Brussels and is a coward, with questionable morals and a hateful attitude toward his family. His daughter Ea is bored stiff and can't stand being locked up in a small apartment in everyday Brussels. Until one day, she rebels against her father by hacking into his computer and leaking the death data of everyone on Earth. Now everyone will have to think about how they will spend their last days, months or years.
The Brand New Testament takes place in Brussels and was mostly filmed there as well. Filming locations include the Port of Brussels and the Church of St. John the Baptist at the Béguinage, a Roman Catholic parish church located in central Brussels.
The famous Chaussée de Boondael Art Deco-style house built by Brussels architect Arthur Manne can also be seen in the movie.
Daughters of Darkness is a Belgian erotic horror film in the English language, directed by Harry Kümel and starring Delphine Seyrig, Danielle Ouimet, and Andrea Rau. The film tells the story of a newlywed couple that is traveling through Europe and stops off at a grand hotel on the Ostend seafront in Belgium on their way to England.
They meet a beautiful woman with blood-red lips whom the hotel owner swears had been there 40 years ago, even though she hasn't aged. She introduces herself as Countess of Bathory, and that is when everybody starts to wonder what is up with her.
Daughters of Darkness takes place and was also filmed on location, in various places in Belgium. The Meise Botanic Garden can be seen in the movie. It is located on the grounds of Bouchout Castle in the town of Meise, just north of Brussels, in the province of Flemish Brabant. A lot of scenes were filmed in and around The Royal Galleries of Ostend, which are a seaside neoclassical arcade on a dike on the beach of Ostend.
Other cities where the cameras rolled were Brussels, Bruges, and Ostend. The interior shooting was mostly done at the Hotel Astoria located in Brussels.
Odette Toulemonde is a comedy film directed by Éric-Emmanuel Schmitt; it is a co-production between Belgium and France. The film stars Catherine Frot, Albert Dupontel, and Jacques Weber.
The film is about a woman named Odette who not only has a vivid imagination and unbridled optimism, but also has a very special gift: a euphoric and infectious zest for life. The books of Balthazar Balsan, her favorite author, enable her to fantasize and escape from a very mundane reality. When the novelist crosses her path by chance, her life takes a sudden turn.
Odette Toulemonde was mostly shot in Belgium, with only a few scenes recorded in France. The Mont des Arts, which means 'Hill/Mount of the Arts,' can be seen in the movie. It is an urban complex and historic site located in central Brussels. Some scenes were filmed at the Royal Saint-Hubert Galleries, which are an ensemble of glazed shopping arcades designed and built by architect Jean-Pierre Cluysenaer between 1846 and 1847, located in central Brussels.
Other filming locations include the Hotel Metropole located in Brussels, and the Mary Magdalene Chapel, a church also located in Brussels. The bookstore scenes were filmed at the Librairie Saint-Hubert, a bookstore closely connected with the art scene and located in Brussels.
Blue Is the Warmest Colour is a romance film co-written, co-produced, and directed by Abdellatif Kechiche, and starring Léa Seydoux and Adèle Exarchopoulos. The film tells the story of 15-year-old Adele, whose life is changed forever when she meets Emma, a young woman with blue hair, who will allow her to discover desire, to assert herself as a woman and as an adult. In front of others, Adele grows, seeks herself, loses herself, and finds herself.
Blue Is the Warmest Colour is set in both Belgium and France, and was also filmed there. Most of the Belgian scenes were shot in and around Brussels. The Boulevard Anspach can clearly be seen in the film. It is a central boulevard connecting the Place de Brouckère to the Place Fontainas. The boulevard bears the name of a former mayor of the City of Brussels, Jules Anspach, who lived between 1829 and 1879.
The Pride scenes were filmed live at the 2012 edition of Brussels Pride, an annual outdoor event celebrating lesbian, gay, bisexual, transgender, non-binary, and queer (LGBTQ) social and self-acceptance, achievements, legal rights, and pride. Undoubtedly one of the best films set in Belgium – and one of the best lesbian films of all time!
Mandy is a psychological horror film directed by Panos Cosmatos and stars Nicolas Cage, Andrea Riseborough, and Linus Roache. The film is a co-production of the United States and Belgium. The film is about a broken man named Red Miller, who has lived in the jungle in the year 1983 since the kidnapping and murder of the love of his life, Mandy.
All he wants is revenge, and he hunts down the perpetrators responsible for her death. Those responsible turn out to be members of the Children of the New Dawn religious sect led by Jeremiah. Soon, evil bikers and battle-axes cross Red's path.
Mandy was filmed mostly in Belgium, with only a few scenes being shot in London. Almost all filming took place in the forests of Wallonia, also known as the Ardennes. It is a region of extensive forests, rough terrain, rolling hills, and ridges located primarily in Belgium and Luxembourg, but it also stretches well into Germany and France. The area is a very popular tourist attraction for hikers, campers, and whatnot.
Since most of the film takes place at night, the film had a tight shooting schedule stretched over nineteen consecutive nights between 10:30 p.m. and 5 a.m. every day. Some scenes were also filmed in the city of Chaudfontaine and the village of Landlines.
Black is a Belgian crime film directed by Adil El Arbi and Bilall Fallah, and it is based on the books Black and Back by Dirk Bracke. The film stars Martha Canga Antonio, Aboubakr Bensaïhi, and Emmanuel Tahon. The movie tells the raw story of 15-year-old Mavela, a black girl and a member of the feared Brussels youth gang 'Black Bronx.'
She is brutally forced to choose between loyalty and love when she falls head over heels in love with a Moroccan boy from the rival gang' 1080′. But one thing Mavela quickly learns: Once a gang member, always a gang member, you'll never get away from the Black Bronx.
Black was filmed in and around Brussels, mostly in the Matonge neighborhood. Some well-known landmarks that can be spotted in the film are the Brussels-North railway station, one of the three major railway stations in Brussels, and Cité Hellemans, the first major social housing project to be managed by the city of Brussels, and named after architect Émile Hellemans. Some scenes were also filmed at the Church of Gesu.
Miss Peregrine's Home for Peculiar Children is a fantasy film directed by Tim Burton and stars Asa Butterfield, Ella Purnell, and Eva Green. The film is about a teenage boy called Jacob that follows clues that lead him to a mysterious island. There he discovers the ruins of Miss Peregrine's school for special children. As he explores the deserted hallways and bedrooms, he discovers that the inhabitants possess incredible powers. And that they might still be alive.
Filming on Miss Peregrine's Home for Peculiar Children took place in the United States, the United Kingdom, and of course Belgium, which we will be focusing on for this article. The main Belgium shooting location was Torenhof Castle, a castle in the Antwerp town of Brasschaat.
The castle was built in the fourth quarter of the 19th century in an eclectic style. Director Tim Burton and production designer Gavin Bocquet chose this location because the castle actually looks like a house. Its parlor already contained elements of the 1930s and '40s style that Burton wanted the home to have.
The production designers also added details like period wallpaper and parquet flooring. A lot of scenes were also shot in the castle's gardens.
Probably one of the most famous Belgian films outside of Belgium, In Bruges is a comedy/crime film written and directed by Martin McDonagh in his directorial debut. The film stars Colin Farrell, Brendan Gleeson, and Ralph Fiennes.
The movie is about two hitmen, Ray (Farrell) and Ken (Gleeson), who travel to Belgium to hide out until things calm down after having performed a rather difficult job. Ray hates the medieval city they wind up in, but Ken, on the other hand, enjoys its beauty and peacefulness. Their experiences become rather surreal and possibly life-altering as they encounter an American dwarf, locals, tourists, and a potential romance for Ray.
Bruges has always been one of the most visited places in Belgium, but this movie really put the city on the map internationally. In Bruges wasn't much of a hit when it hit theaters, but it has since acquired a strong cult following. Many of the locations you see in the film are free to visit, and most of them were popular spots even before the cameras rolled. The film starts at the Minnewater, an elongated lake in the center of Bruges. It is surrounded by the ramparts and the Minnewater Park, which can also be seen in the movie.
Another location where scenes were filmed is the Gruuthusemuseum, a museum of applied arts, located in the medieval Gruuthuse, the house of Louis de Gruuthuse. The Church of Our Lady can also be spotted in the film. It is one of the oldest places of worship in Bruges, and a big tourist attraction.
In other scenes, you can spot the Groeningemuseum, a municipal museum built on the site of the medieval Eekhout Abbey. Actually, there are many, many more famous landmarks and tourist attractions to see while watching In Bruges, too many to list them all.
This concludes our list of ten movies set in Belgium and that we hope might inspire you to visit. It will be worth the trip to see the incredible architecture, stunning scenery, and scenic small towns on lakes.
Not to mention big cities like Brussels, Bruges, Antwerp, and Ghent, some of the biggest tourist drawcards in Belgium.