Nestled in the heart of Finnish Lapland, Rovaniemi is a snow-dusted wonderland where nature, culture, and adventure harmoniously merge. Here, choosing the right place to stay doesn't just determine where you lay your head; it can craft an unforgettable Arctic experience.
The best hotels in Rovaniemi are not mere accommodations, but portals to the city's enchanting allure.
There are a multitude of fun things to do in Rovaniemi, from embarking on thrilling reindeer sleigh rides to visiting Santa Claus Village and meeting the jolly man himself. Engage in exhilarating snowmobile adventures through the Arctic wilderness, savoring the beauty and excitement of this winter wonderland.
Imagine opening your eyes each morning to the pristine panorama of snow-laden forests, or the glow of the Northern Lights illuminating the night sky. Rovaniemi's top-tier hotels frame these sights seamlessly, turning nature into a breathtaking canvas that's just a glance away from your room's window.
These hotels are situated strategically, not just to capture scenic views but also to keep you connected with the pulse of the city. Picture being just a snowball's throw from a bustling local market or a quick sleigh ride away from a vibrant cultural scene.
Even in the heart of winter, Rovaniemi radiates warmth through its local art, food, and music—a true cultural immersion that starts from your chosen accommodation.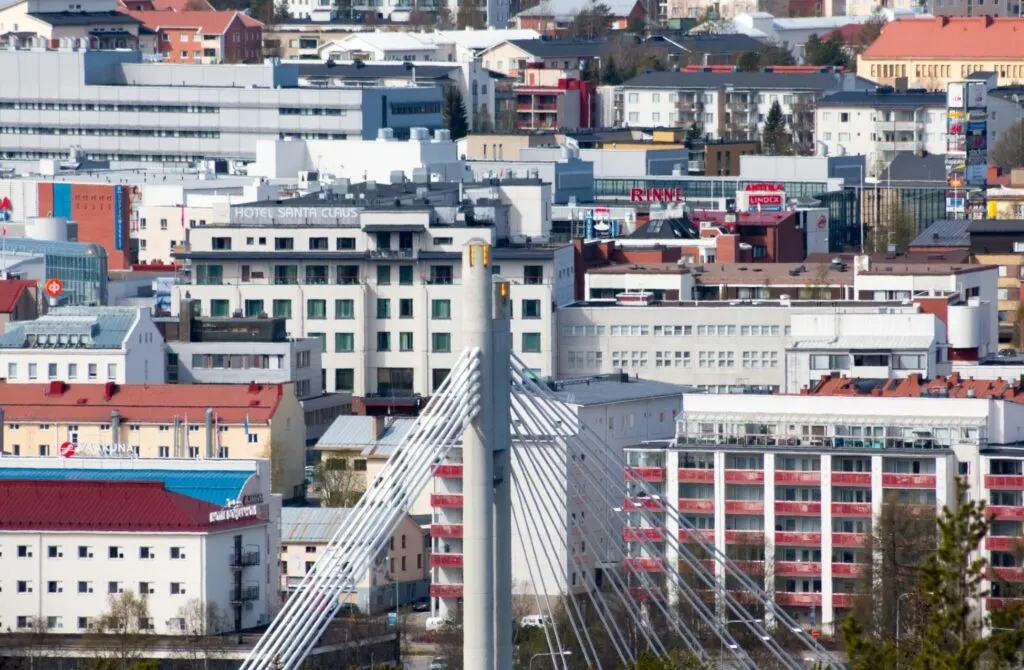 But the allure of Rovaniemi's hotels goes beyond their locations. They reflect the city's soul within their walls. From modernist spaces that echo the city's forward-thinking spirit, to rustic lodges that carry centuries-old traditions, these establishments provide a tangible connection to Lapland's rich heritage.
And when the adventures of the day are done, these hotels offer a tranquil haven for you to unwind. Imagine sinking into a plush bed after a day of husky sledding, or thawing in a traditional Finnish sauna, with the arctic chill a mere memory. These spaces transform from basecamps for the day's exploits into sanctuaries of calm and comfort as the sun sets.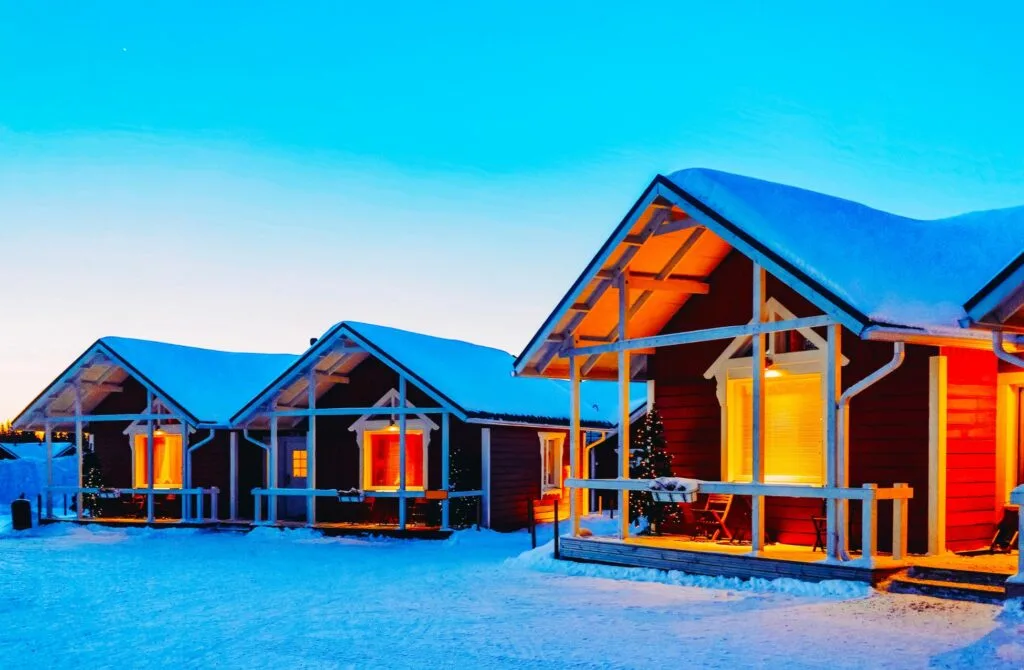 Above all, the city's finest hotels ensure exceptional service. The staff doesn't just provide rooms—they create personalised experiences. You're not merely a guest, but a part of the hotel's family. They anticipate your needs, cater to your comforts, and ensure that every moment of your stay is laden with Lappish warmth.
In essence, a trip to Rovaniemi is not about visiting—it's about living. And the right accommodation can transform this trip into a lifetime experience. The best hotels in Rovaniemi aren't just about hospitality—they're your gateway to an unforgettable Arctic adventure.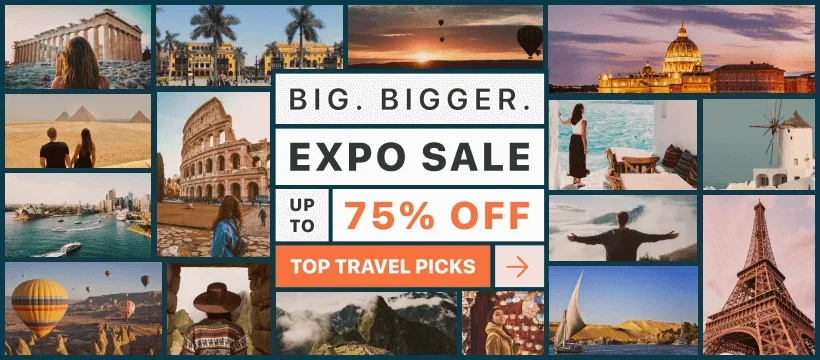 Luxury Hotels In Rovaniemi
Arctic Light Hotel is an enchanting oasis of luxury nestled in the heart of Rovaniemi, Finland. Its prime location is ideal for those wishing to experience the breathtaking Northern Lights and is just a quick drive from Kovaniemi Airport, conveniently providing easy access to guests.
The sophisticated and modern design of this boutique gem artfully combines style and comfort, creating an inviting atmosphere for the most discerning of travelers.
The hotel offers a range of exquisite amenities, with each room boasting individual design features, plush furnishings, and state-of-the-art technology. Guests can indulge in a sumptuous Arctic buffet breakfast, savor local and international fare at the exclusive on-site restaurant, or relax with a glass of fine wine in the cozy lounge.
Additionally, the hotel boasts a well-equipped fitness center and an array of spa and wellness services.
Surrounded by the enthralling beauty of Finnish Lapland, Arctic Light Hotel is the ultimate escape for those seeking a unique and upscale retreat in Rovaniemi.
Each enchanting detail of this luxurious sanctuary is meticulously crafted to provide you with an unforgettable stay in the land of the Northern Lights, while also serving as a perfect base to discover the other cool things to do in Finland.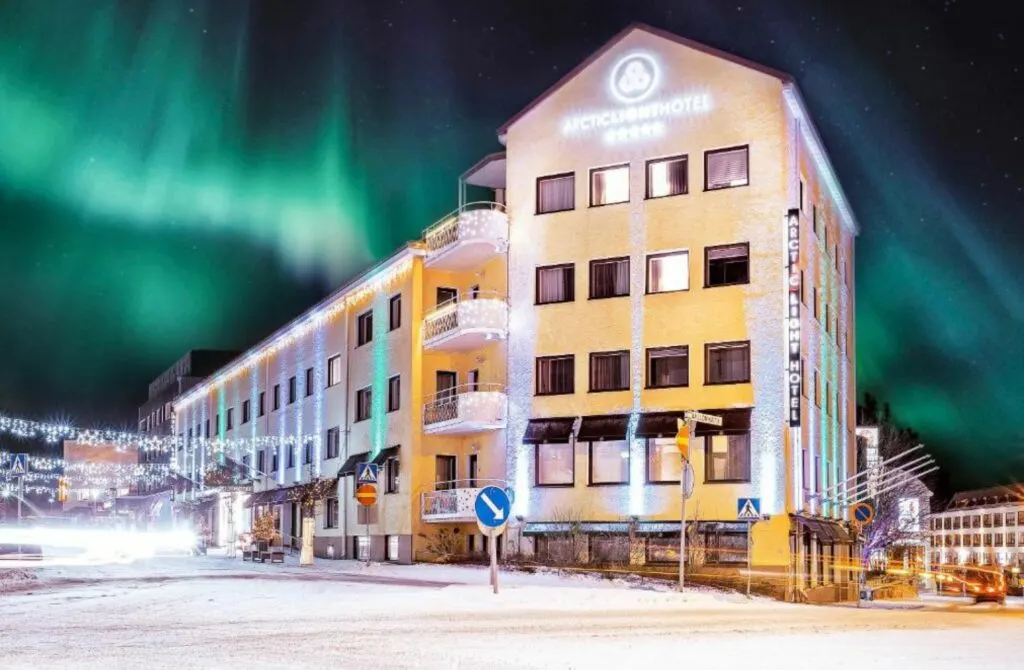 Original Sokos Hotel Vaakuna Rovaniemi is another coveted jewel in the realm of luxury hotels, centrally located in Rovaniemi and just a stone's throw away from the Arctic Circle.
Emblematic of Finnish elegance, this upscale hotel harmoniously blends contemporary design with the rugged beauty of Lapland, creating a warm and sophisticated ambiance that is perfect for both leisure and business travelers.
Guests are warmly welcomed into the beautifully appointed rooms, which showcase minimalist design elements and panoramic views of the stunning cityscape or tranquil nature.
A remarkable array of top-notch amenities awaits your pleasure, including a well-stocked mini-bar, flat-screen TVs, and stylish en-suite bathrooms. Dine in style at the hotel's famed Frans & Chérie bistro, where French cuisine is infused with locally-sourced Lapland ingredients to entice your palate.
Original Sokos Hotel Vaakuna Rovaniemi brings you a step closer to the magic of the Northern Lights with its access to Rovaniemi's prime attractions, thrilling excursions, and cultural experiences. From hunting the ethereal Aurora Borealis to exhilarating husky sled rides, this lavish hotel promises an experience that is simply unparalleled.
Plan your adventure now and discover the hidden gem that is the Original Sokos Hotel Vaakuna Rovaniemi.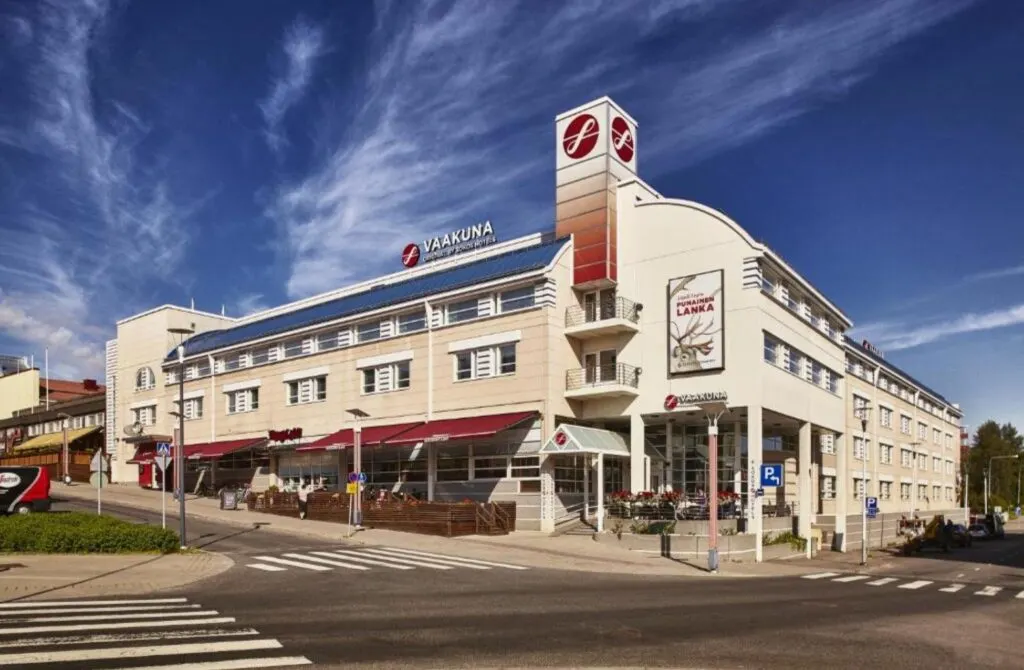 Boutique Hotels In Rovaniemi
Picture yourself nestled in the enchanting world of Rovaniemi, where the unique charm of the Arctic melds seamlessly with luxury and allure. In this fairy tale-like destination, chic boutique hotels beckon the discerning traveler seeking a magical experience.
Amongst the finest, the Arctic TreeHouse Hotel and Haawe Boutique Apart Hotel stand out, dazzling guests with their exceptional locations, world-class amenities, and exquisite designs.
Arctic TreeHouse Hotel conjures a contemporary haven with its eco-friendly, awe-inspiring architecture. Perched gracefully amidst the splendid wilderness, this gem fuses the enchantment of the Arctic with modern comforts.
Experience the panoramic allure of Lappish nature in cozy, cocoon-like suites, warmly embracing the charm of wood and efficiently maximizing natural light.
At every turn, this hotel seeks to delight its guests, especially with its free WiFi, gastronomic wonders at the on-site restaurant, and beautifully crafted interiors displaying local arts and talents.
Venture to this extraordinary haven where mesmerizing views of the Northern Lights, pristine forests, and snow-capped landscapes are part of daily life. Arctic TreeHouse Hotel effortlessly redefines luxury in the heart of serene Lapland.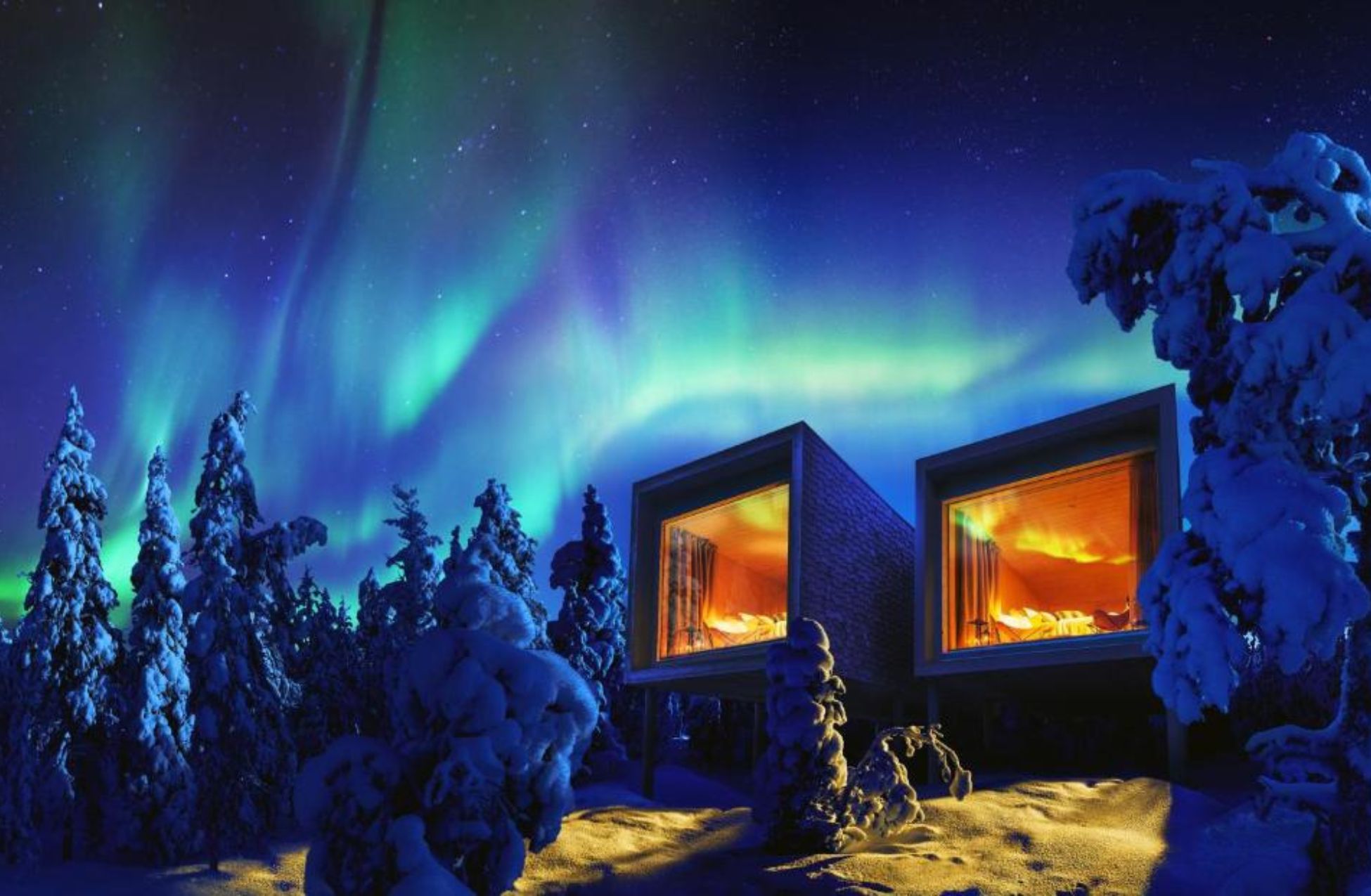 Make your way to the Haawe Boutique Apart Hotel, an ode to sophistication and stylish living. Radiating an intimate atmosphere, this striking property offers 12 individually themed rooms filled with exclusive Nordic designs and artwork. Each apartment melds unparalleled elegance with bespoke luxury, equipped with modern amenities like free WiFi, ensuring a delightful stay.
Discover a sanctuary where the essence of Finnish design, sustainability, and immaculate attention to detail is embedded in every fiber of the hotel. Embrace the opportunity to explore the wonders of Rovaniemi right outside your doorstep. Northern Lights expeditions, idyllic nature trails, and a vibrant city center brimming with culture and entertainment await you.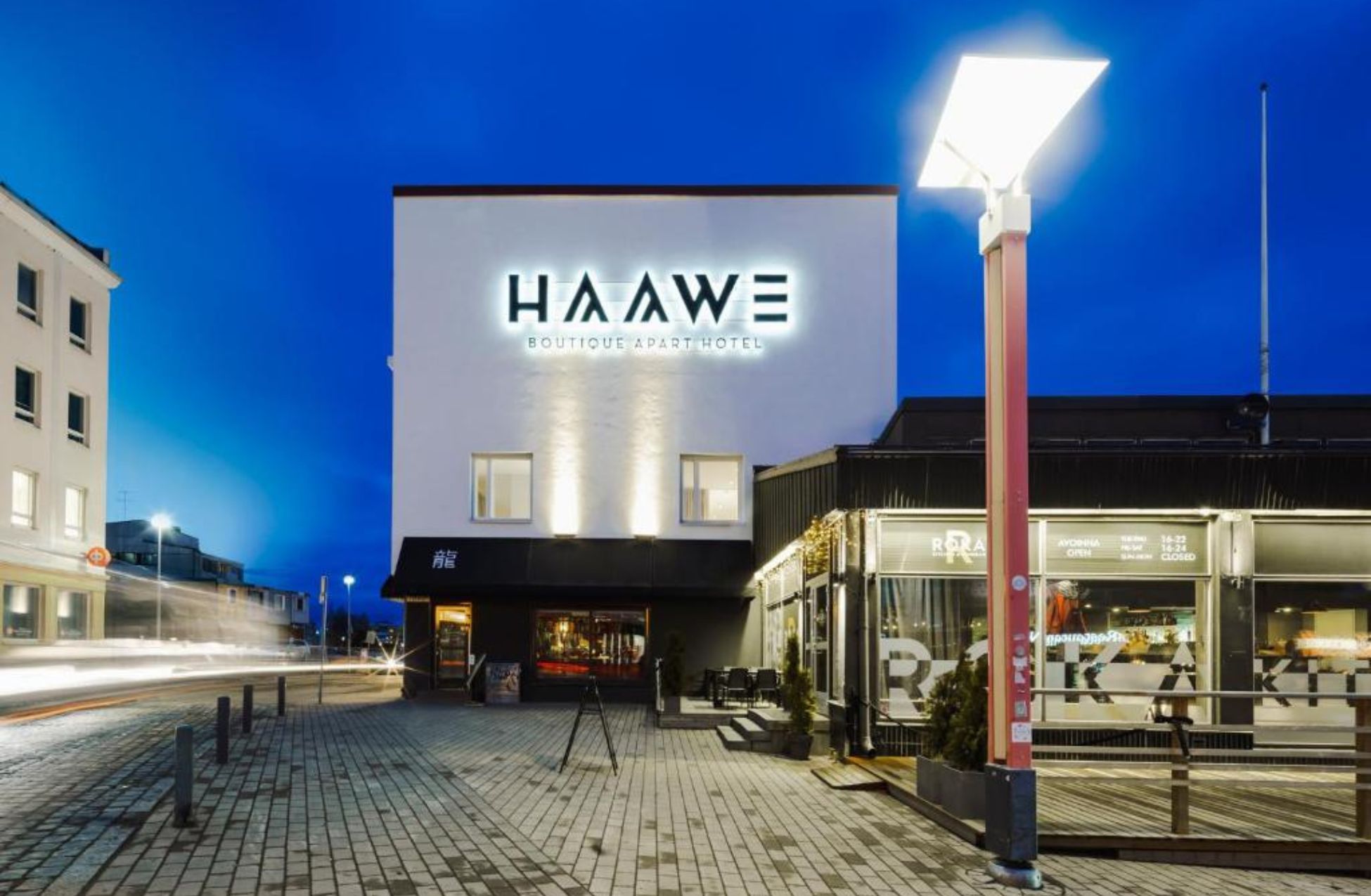 Dive into the captivating ambience of these two paramount boutique hotels in Rovaniemi. Be swayed by their charm and allure, and treat yourself to an unforgettable Arctic experience that will leave you yearning for more. When it comes to luxury, refinement, and excitement, Rovaniemi's boutique hotels know no bounds.
Budget Hotels In Rovaniemi
Nestled in the heart of the enchanting Finnish Lapland, Rovaniemi offers a splendid selection of budget-friendly yet enthralling lodging experiences. Sprinkled with charm and Nordic allure, these magical retreats will surely enrapture your senses, while being gentle on your wallet.
Hotel Aakenus is more than just a 3-star haven; it's a delightful blend of comfort, affordability, and Finnish hospitality. Located just a stone's throw away from Rovaniemi's bustling center, this hotel is within easy reach of prime cafes, shops, and transport connections.
The hotel exudes an inviting warmth, with aesthetically pleasing interiors sporting clean lines and simple yet elegant touches of Lappish design.
The cozy rooms are adorned with all the necessary amenities you'd desire in a home away from home. Expect comfortable beds, free Wi-Fi, and private bathrooms with the added luxury of a traditional Finnish sauna. Prices per night during low season at this captivating retreat are astonishingly agreeable, making Hotel Aakenus the ideal choice for budget-conscious travelers.
Fitness enthusiasts will be thrilled to find a swanky gym on-site, perfect for maintaining their active routine while diving into the mesmerizing world of Rovaniemi.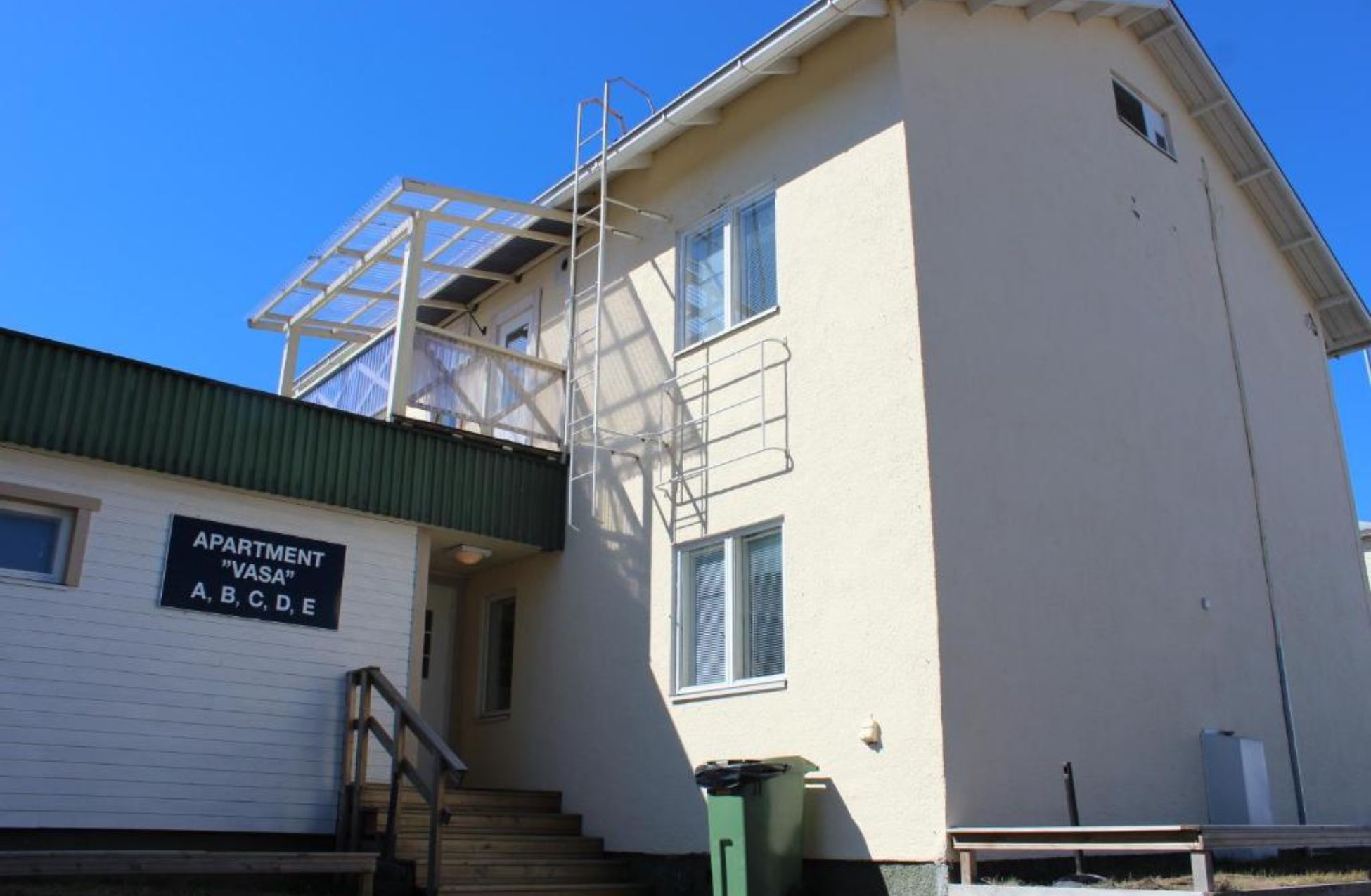 Arctic Starry City Suite is another exquisite budget-friendly accommodation option in Rovaniemi, Finland. This charming 3-star lodging enchants you with spectacular city views, a lush garden, and a picturesque terrace, all enveloped within the magical confines of the Arctic Circle.
The location of Arctic Starry City Suite places you within a mere 7.5km from the entrancing Santa Park, ensuring you'll never run out of exciting adventures to pursue.
Stepping inside this delightful sanctuary, you will be greeted by a symphony of contemporary design and traditional Finnish accents, woven seamlessly to create an irresistible charm.
Generously fitted with all the necessary amenities, including an airy living space, fully-equipped kitchen, and rejuvenating private sauna, this impeccable suite stands as a true testament to the captivating allure of Finnish hospitality.
All these inviting amenities are offered at a remarkably affordable price per night, making your stay at Arctic Starry City Suite an unforgettable experience without breaking the bank.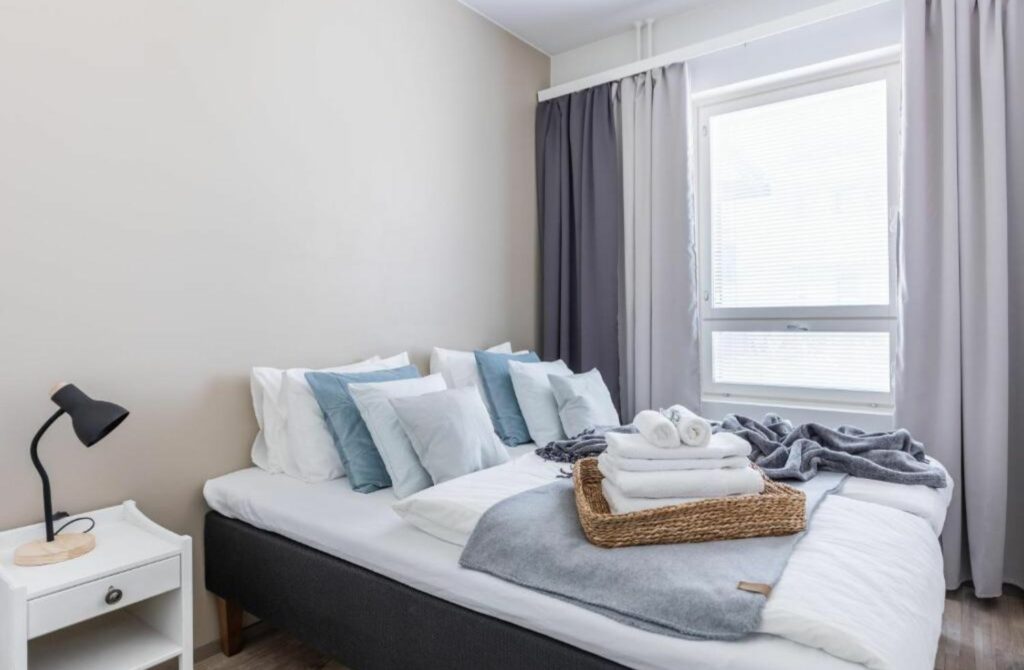 Scandic Rovaniemi City is yet another tantalizing option for budget hotel seekers. This spellbinding 3-star hotel is conveniently located just 2 minutes' drive from Rovaniemi Train Station. With the renowned Arktikum Science Museum a mere 600m away, guests will find themselves delightfully immersed in Rovaniemi's vibrant cultural scene.
The hotel's captivating allure is accentuated by its modern Nordic design, expertly interwoven with traditional Finnish elements. The rooms are tastefully furnished with utmost attention to detail, inviting guests to unwind amidst an ambiance of ultimate tranquility.
Complimentary sauna and gym access provide the perfect juxtaposition of relaxation and invigoration, while free Wi-Fi ensures you stay connected with loved ones during your escapades in Rovaniemi. All these luxuries are offered at an astonishingly affordable price per night, making Scandic Rovaniemi City a truly irresistible budget hotel option.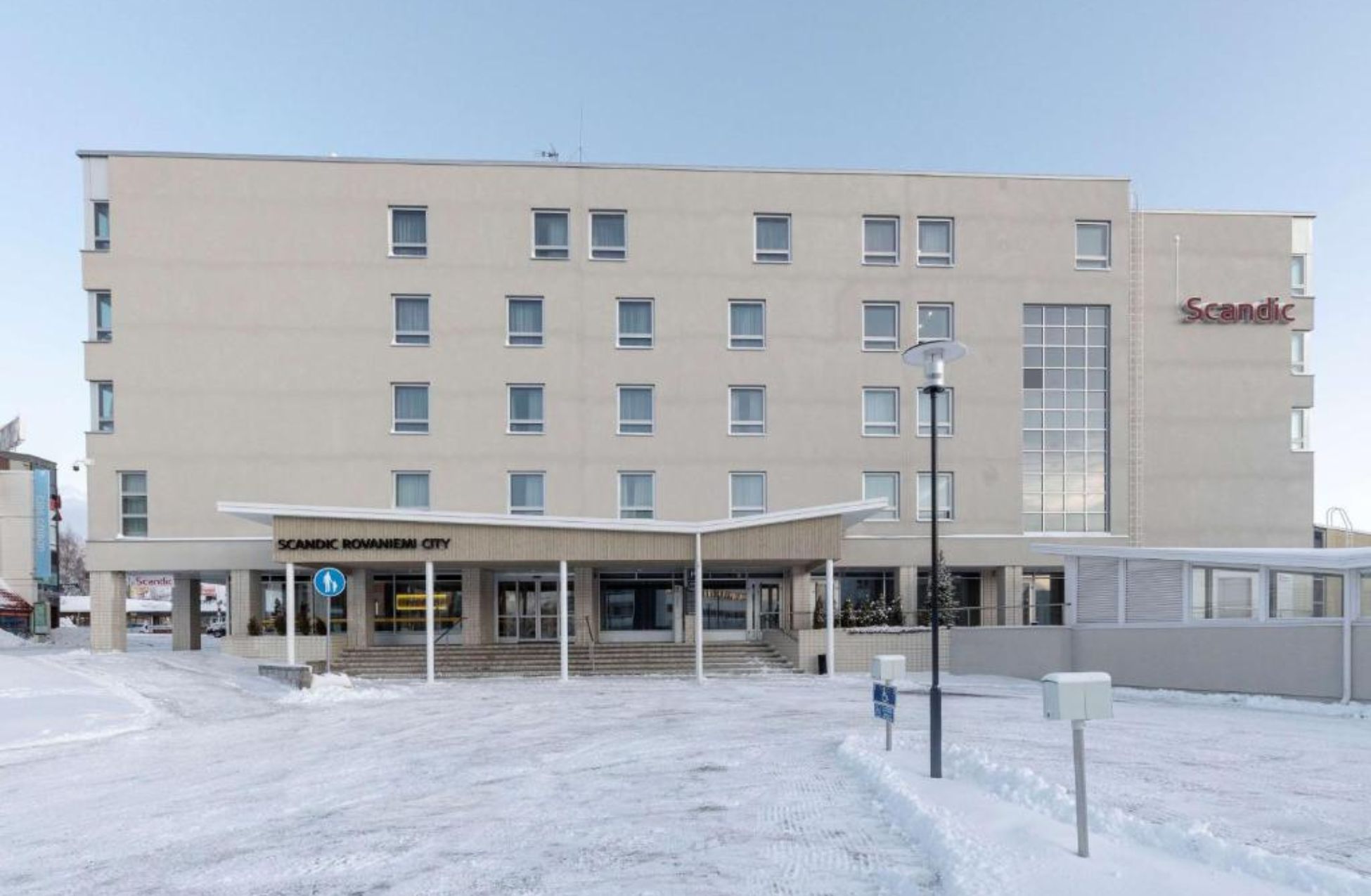 Hotels With A View In Rovaniemi
The enchanting city of Rovaniemi, nestled in the heart of Finnish Lapland, offers an exquisite selection of hotels with breathtaking views. Renowned for its magical atmosphere, exhilarating outdoor activities, and vibrant culture, Rovaniemi beckons travelers to experience its mesmerizing beauty.
Feast your eyes on an ethereal display of the Northern Lights or gaze upon serene landscapes of snow-covered forests and frozen rivers, all from the comfort of your luxurious accommodations.
Santa Claus Holiday Village is an idyllic retreat situated in the fabled Santa Claus Village, where the magic of Christmas thrives all year long. Guests are lavished with exquisite amenities, including free parking, distinguished design elements, and glass-roofed igloos for an enchanting Arctic experience.
Bask in the splendor of the Northern Lights, cozying up in your chic room, while unwinding after a day of frolicking in the snow or visiting Santa's home. This unique destination promises to ignite your sense of wonder and captivate your heart.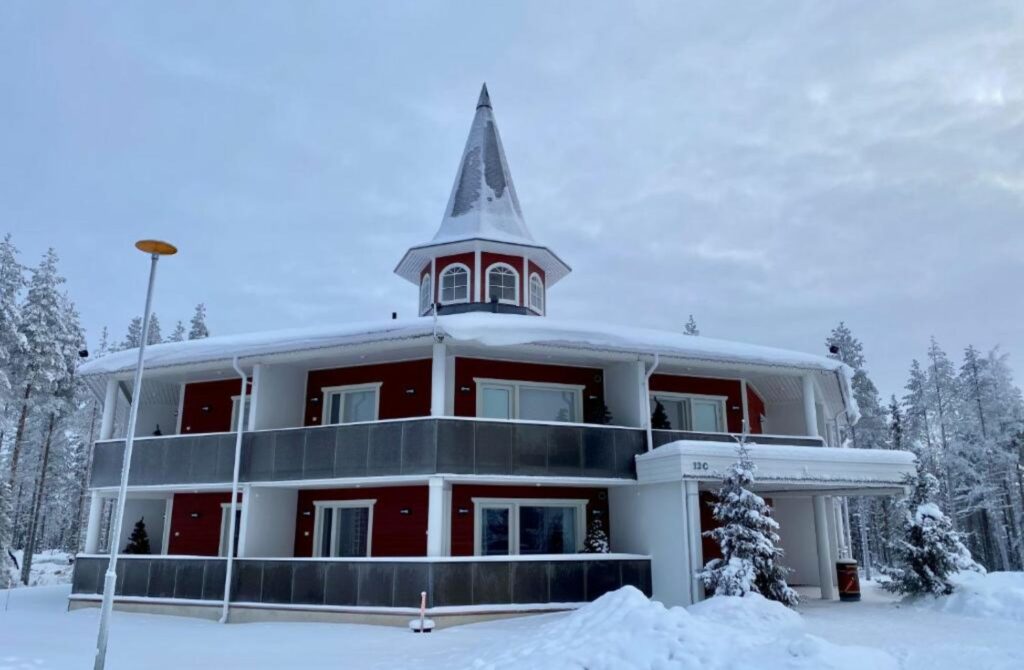 Embark on a journey to Lapland Hotels Sky Ounasvaara, a haven of elegance against the backdrop of the majestic Ounasvaara Ski Slopes. Awaken to awe-inspiring panoramas, as the warm sun caresses the pristine peaks of the Ounasvaara mountain, and retire to your room as the skies evolve into a canvas of celestial colors.
The riches of the Kemijoki River are visible from the sophisticated rooms, with riverside locations offering sublime serenity. Intrepid explorers can revel in the thrills of hiking and golfing, while those seeking quintessential Nordic indulgence can bask in the heated amenities and extraordinary design elements that showcase the essence of Finnish Lapland.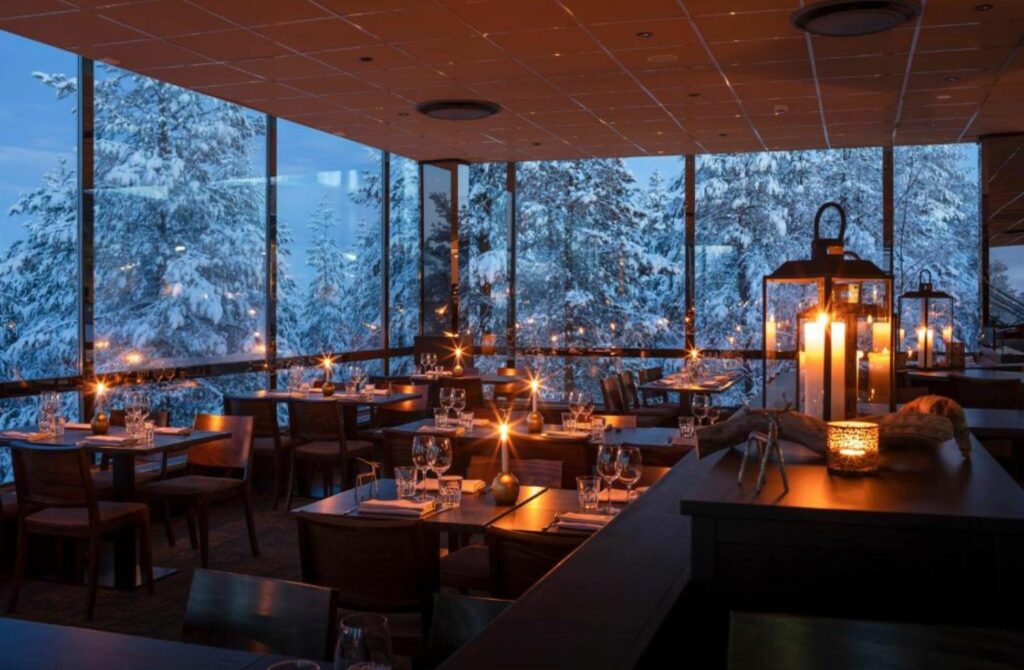 Allow the magic of the Arctic to envelop you at Santa's Igloos, an architectural marvel and testament to the allure of the Finnish wilderness. The exquisite glass-domed structures provide unobstructed views of Finland's celestial showcase, allowing guests to revel in the majesty of the Northern Lights from their lavish abodes.
Situated on the more peaceful banks of the Kemijoki River, these luxurious accommodations provide access to enthralling outdoor activities, enchanting Santa Claus Village, and the mesmerizing charm of Rovaniemi.
An exquisite symbiosis of design and location, Scandic Pohjanhovi welcomes its guests with open arms, delighting them with its captivating riverside location near Rovaniemi's thriving city center. Marvel at the fascinating landscapes as the Kemijoki River meanders through the city, providing tranquil moments of solace amid the excitement of urban life.
Relish the opulence of the on-site amenities, including a heated pool, spa, and an array of entertainment options, all while being enveloped by the spirited energy of Rovaniemi, the gateway to Lapland.

Each of these remarkable hotels, including the Instaworthy stays from Lapland Hotels, not only elevates the enchanting experience of visiting Rovaniemi but also offers discerning travelers the opportunity to fully immerse themselves in the captivating beauty of Finnish Lapland.
And with their unparalleled scenic vistas, indulgent amenities, and intriguing design elements, these hotels provide a luxurious refuge amidst the serene landscapes, filling your Finnish adventure with memories to last a lifetime.