Films have a unique potential to be wanderlust-inducing. They have the ability to transfer audiences to other worlds, planets, continents, or even just a new city. And when it comes to traveling by cinema, movies set in Miami, Florida, have one of the most captivating city backdrops audiences could hope for.
This is a city known for its dynamic blend of various cultures through the various neighborhoods, the food, the music, and an electric atmosphere. There are so many iconic things to do in Miami – and the films on this list do an incredible job of showcasing the city – its highest highs, lowest lows, extraordinary excesses, and mundane moments that are still so uniquely Miami.
So it is no wonder directors seem to love filming here and there are so many movies set in Miami.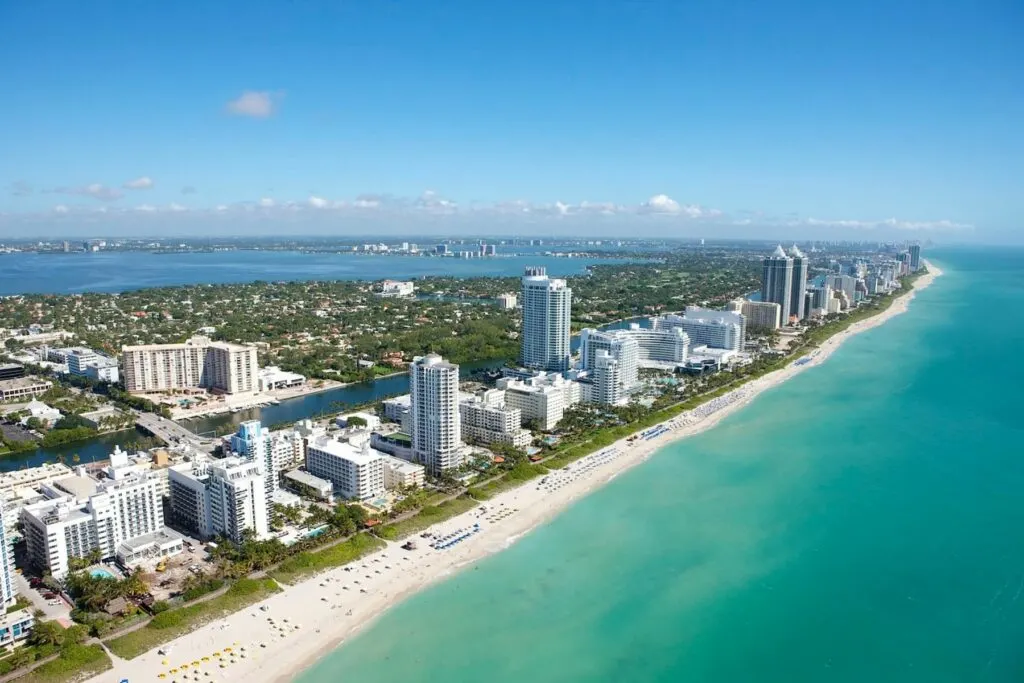 Many times throughout the history of film, there have been stories that were put to the screen that shows off the eccentric sensation that one feels while being in the city and experiencing the various cultures it has to offer and Miami has more than its fair share. In many of these films, it is as if Miami itself is a central character in the plot.
It's a gorgeous city that sits on the Gulf Coast, and its natural and architectural beauty is one of the main reasons it has become such a massive tourist attraction in the United States. Though there is more to Miami than just South Beach nightlife. These are just some of the iconic films that help portray the beauty and excitement that Miami has offered to so many over the years.
One of the reasons why we watch movies is because they are a perfect way to travel to different places from the comfort of your own home. It is what inspired us to visit Las Vegas, Spain, and Austria among many other places. Some other times you can visit different locations and feel like you were inside the movie (thus the popularity of visiting Middle Earth / New Zealand or James Bond's Skyfall).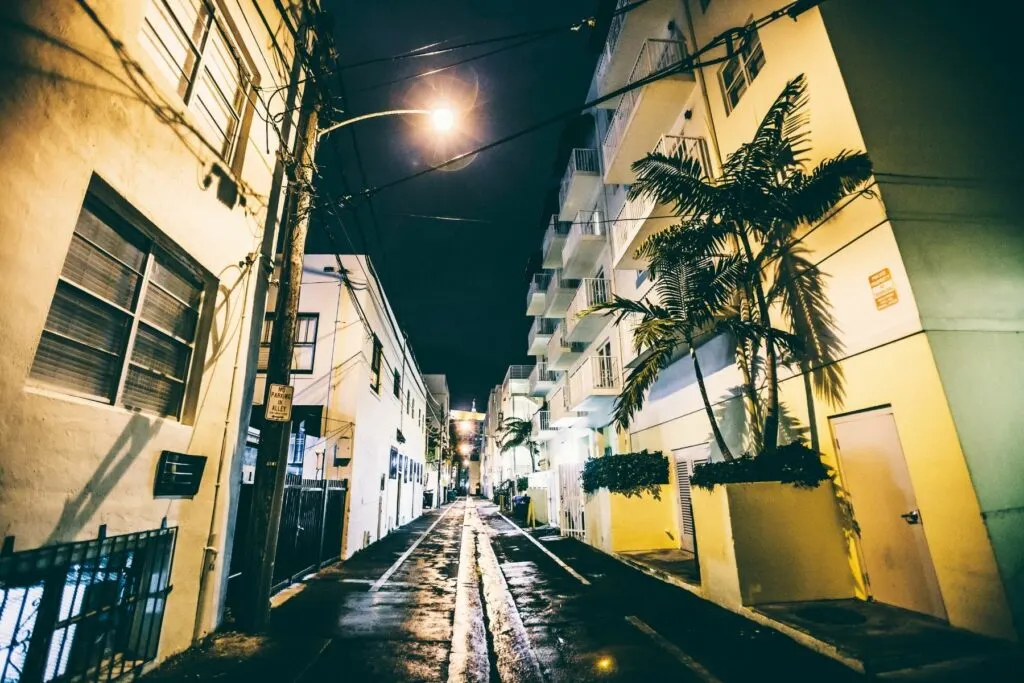 With so many great classic and blockbuster films set in Miami, however, just be sure not to overdose with an all weekend Netflix binge. Or do – we always thought moderation was overrated anyway.
So off we go with our list of thirteen movies set in Miami…
Wondering where to watch? It depends on where you live in the world and which streaming services you have. We link to the streaming service we watch on in each case - be it Netflix, Amazon Prime, Apple TV+, or elsewhere.
You can get one month free of Amazon Prime (or a 6-month trial for students) of Amazon Prime and also get immediate access to FREE Two Day shipping, Amazon Video, and Music. While you won't be charged for your free trial, you'll be upgraded to a paid membership plan automatically at the end of the trial period - though if you have already binged all these, you could just cancel before the trial ends.
Apple TV+ also has a one-week trial, and Hulu has a one-month trial (which can be bundled with Disney!). Another option might be using a VPN to access Netflix titles locked to other regions. Netflix is now available in more than 190 countries worldwide and each country has a different library and availability. US Netflix is (understandably) one of the best.
While we wish everything could just be in one place - for now, it seems these are the best streaming platforms to watch on.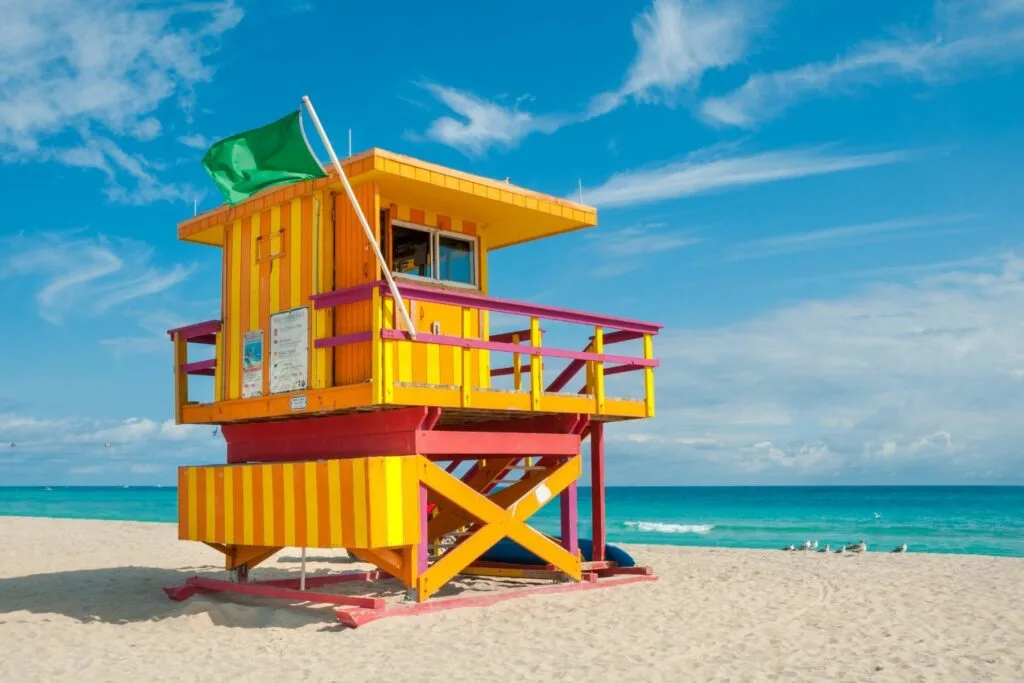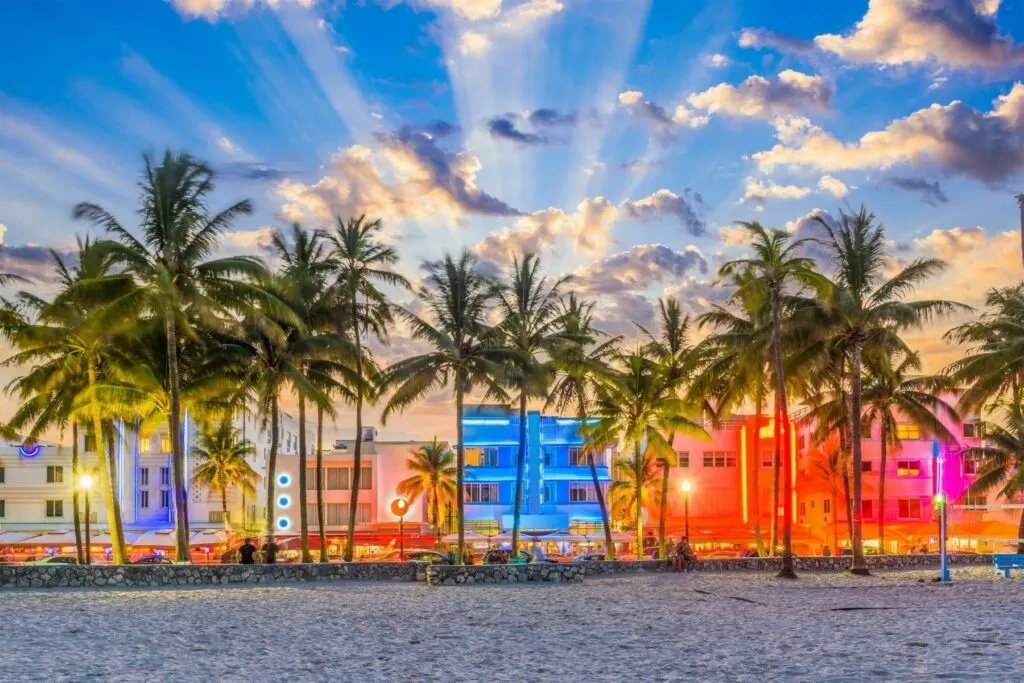 T.R. Devlin, a US government agent, recruits Alicia Huberman, the American daughter of a convicted German war criminal, as a spy in order to assist bring Nazis to justice. Alicia is ordered to gain the affection of Alexander Sebastian, a Nazi hiding out in Brazil, and they begin to fall in love. The stakes rise when Sebastian grows serious about his connection with Alicia, and Devlin must keep an eye on her as she goes deeper undercover.
Notorious is a calm, tight, and understated track. It has individuals with such conflicting histories and motives that they become endlessly fascinating to watch, and all of the performances are superb, fully capturing the film's subtle depth.
Notorious isn't Hitchcock's finest picture, but it's one of his most perfect. Everything comes into place so neatly, and the picture builds inexorably toward a conclusion that involves two lovers, a third guy, and an unending stairway, but which is far more thrilling and fulfilling than anything worse writers could have concocted.
Like many Hitchcock films, it does what most films cannot and immediately puts the audience in the shoes of its characters, and does a great job showing off Miami during its runtime.
Goldfinger is one of the best classic James Bond films. In it Special agent 007 is confronted with one of history's most infamous villains, and he must now outwit and outgun the powerful billionaire in order to prevent him from cashing in on a cunning plot to rob Fort Knox — and wreck the world's economy.
Odd Job is one of the most well-known Bond films for a variety of reasons, including the fact that it is the first time we have excellent gadgets, a soundtrack, and many unforgettable moments. In terms of the picture itself, it offers a nice plot that is easy to follow and is well-told. Despite the lack of action, it manages to keep us entertained, something the prior two failed to do.
There was a great twist at the end that worked nicely. One of the best Bonds overall. While it doesn't take place the entire time in Miami, much like many 007 films which are well known for filming all over the world, it does an incredible job of transporting the audience to the area of the world that Bond is in.
And for that, Goldfinger is still one of the most famous movies set in Miami even 50+ years on.
Danny Noonan, a down-on-his-luck adolescent, works as a caddy at the exclusive Bushwood Country Club to help pay for his college tuition. Noonan volunteers to caddy for a renowned and important club member in order to win votes for a college scholarship designated for caddies. Meanwhile, Danny juggles his preparations for the high-stakes Caddy Day golf tournament with New Age advice from rich golf guru Ty Webb.
Caddyshack is an all-time great comedy film that makes fantastic use of great characters, amazing lines, and great comedic styles. Bill Murray, Chevy Chase, and Rodney Dangerfield all provide outstanding comic performances, with Dangerfield delivering one of the finest of his time. What appears to be most appealing with Caddyshack is the ability to display that laid-back nature that visiting Miami can have. It's truly one of the great vacation destinations.
This film honestly feels like an authentic Miami vacation every time you watch it.
Scarface is the household name of household names on this list. During the Mariel exodus of 1980, Tony Montana was able to flee Cuba. He ends himself in a Florida refugee camp, but his pal Manny has a plan for them: hire a contract killer and make preparations to acquire a green card. He quickly joins drug dealer Frank Lopez's team and proves his worth when a transaction with Colombian drug traffickers turns sour.
With Pacino's guttural thug-in-a-suit spouting forth words like shattered glass in a rough Cuban dialect, De Palma films it as a blood-soaked thug opera, a mix of the elegant and the gaudy. Whether he's talking or shooting, he goes right to the point and has neither the time nor the interest for pleasantries.
It was a smash hit in its day, and its embracing of excess made it a pop culture classic and a cornerstone in culture over the last three decades. This is a great film set in Miami to visit if you are interested in going to the ground zero of such an important cultural phenomenon, and it lives up to the hype every time you watch.
True Lies is about Harry Tasker is a man who lives two lives. He pretends to be a bland computer salesman at work and a federal agent with a license to do just about anything at home.
When something more serious comes up, he is on the hunt for stolen nuclear weapons in the hands of crazy terrorists. Because she wants some adventure in her life, Harry discovers that his wife is seeing another guy. Harry chooses to present it to her while juggling the chase of terrorists on the one hand and an adventure for his wife on the other, all while demonstrating his Tango skills.
True Lies is funny, fast-paced, and packed with the kind of on-the-ground action you'd expect from director James Cameron. It's a true joy from beginning to end, and it feels undervalued in comparison to the majority of Cameron's previous work. Mayhem in the form of enthralling practical effects.
A terrific summer popcorn blockbuster with everything you want. Excellent narrative, humor, and action set pieces. This film is one of the most fun films on this list and balances the fun and excitement that can be found in Miami on such an outstanding level.
The Bad Boys franchise includes Marcus Burnett who is a family guy who has been hen-pecked and Mike Lowry, a fancy-free ladies' man who isn't afraid to let his hair down. Both are Miami cops with 72 hours to recover a shipment of narcotics that was stolen from under their station's nose.
To make matters more complicated, they must pretend to be each other in order to obtain the aid of the lone witness to a murder.
Bad Boys overcomes its tired premise by turning the traditional cop-buddy movie template into a fresh and amusing directed film, thanks to its loose-limbed, wisecracking rhythms and lively cast. The narrative and characterization are essentially immaterial; simply sit back and enjoy the high-octane action and wild banter between the two leads.
It often just feels like two best friends solving crimes and living out their exciting lives in one of the more exciting southern cities to visit. There is a reason why it has spawned two sequels (and a third in development) – each of which are great Miami movies in their own right.
Out of Time follows Matt Whitlock, the police chief of the small Florida community of Banyan Key, who is divorced from his wife, Alex, a Miami police murder investigator. Matt has been having an affair with Ann Merai Harrison, a lady who is divorced from her violent husband, Chris, and claims to be suffering from cancer.
Matt decides to give her almost half a million dollars in an evidence lock up that he acquired from a local drug raid when her doctor informs her of a new costly therapy. When she turns up dead, evidence points back to him and he races against time to demonstrate his innocence.
Half the fun is seeing Denzel think his way out of progressively tight situations, and I'm not sure if there's ever been a greater movie actor in history at doing so. Carl Franklin luxuriates in the tropical Florida setting with almost as much elegance as he did in 1940s LA in Devil In A Blue Dress, but the underlying mystery and characters aren't quite as well developed.
Regardless of minor criticisms, this feels more Miami than any film on this list. On a cultural level, it seems to really nail the Latino/Latina influence that can be felt by just staying in the city of Miami for a short period of time.
This film is all about Ex-LAPD policeman Brian O'Conner joining forces with his ex-con pal Roman Pearce and undercover US Customs Service agent Monica Fuentes to apprehend Miami-based drug kingpin Carter Verone.
2 Fast 2 Furious may be one of the most underappreciated films in the franchise, despite the absence of Vin Diesel. To Paul Walker and Tyrese Gibson's credit, who are both really fantastic here with incredible chemistry, his loss isn't felt at all. The action is grounded (at least in comparison to what follows), but it picks up a gear from the previous picture, with lots of wild chase scenes that showcase John Singleton's skill, especially in the final act.
Like many of the action set pieces in the Fast Saga, it does a fantastic job of displaying the beautiful environment around them, and there couldn't be a better environment to show off than Miami.
Casino Royale is where Daniel Craig's Bond embarks on his first assignment as a 00. Le Chiffre is a financier for terrorists all over the world. In order to stay safe in the terrorist market, he is engaging in a poker game in Montenegro, where he must win back his money. Bond, along with Vesper Lynd Eva Green, is dispatched by MI6's supervisor, only known as "M," to attend this game and prevent Le Chiffre from winning. Bond starts the most significant poker game of his already perilous career with the aid of Felix Leiter, Rene Mathis, and Vesper as his partner.
Daniel Craig's first appearance in a tuxedo, the James Bond brand is now following in the footsteps of many other properties that have gone "The Dark Knight path," in which they have darkened and grittier storylines. We've never had a Bond who is as fit and fierce as Daniel Craig. He isn't the greatest James Bond, but he is competent.
The script was excellent, and despite the fact that the film's central theme was a poker game, it was nevertheless suspenseful and exciting. It does a stellar job through its cinematography of displaying the beauty of Miami through the scenes showing off the postcard-worthy scenery.
Fun fact: the Miami scenes in this film were actually filmed in the Czech Republic and the United Kingdom, but they absolutely nail the essence of Miami and so the film deserves to be on our list of incredible movies set in Miami.
Miami Vice is about Ricardo Tubbs, who is well-dressed and well-informed. He stays with Trudy, a Bronx-born Intel analyst, while they operate covertly in South Florida carrying cocaine shipments in order to find a group guilty for three killings.
Sonny Crockett is charismatic and flirtatious until he becomes romantically involved with Isabella, the Chinese-Cuban wife of an arms and drugs trafficker, while undercover working with the South Florida group's supplier.
Captures the glitz and grandeur of the original TV series but also adds a harsh, realistic edge, Miami Vice the film ends up making it a far more believable and gratifying product overall. Throughout, the tension is tremendous, creating a true sensation of peril.
The casting, acting, and settings are all excellent. An unexpectedly good feature that actually outperforms its parent program – now how often does that happen? Much like the television series, Miami Vice does an excellent job of showing off the nightlife and party atmosphere that so many travel to Miami to experience.
Moonlight follows early adolescence, middle adolescence, and young adulthood are shown in the life of black-American Chiron. Chiron grew up in a crime-ridden Miami neighborhood with his single, crack addict mother, Paula.
Chiron is a shy, withdrawn boy, owing to his small stature and his mother's negligence, who is more concerned with getting her fix and satisfying her sexual cravings than with taking care of him. Chiron is bullied as a result of these difficulties, with insults shouted at him that he doesn't comprehend beyond the fact that they are meant to be cruel.
In this iconic Oscar Best Picture film (remember when La La Land was mistakenly announced as the winner?) we follow him through three stages of development: puberty, adolescence, and maturity. Chiron gets life lessons from local dealer Juan and his compassionate lover Teresa, who protects him from violence and abuse. With such a childhood, it is apparent which path his life would most likely go unless he listens to Juan's advice.
This film helps demonstrate a sad but legitimate reality for those that grow up in areas of Miami. While it can be a great vacation destination, it can also be a rough place to grow up because of that, and Moonlight demonstrates that is such a graceful yet effective way.
It also is a great introduction to Gay Miami and is worth noting that it was the first film with an all-black cast and the first LGBT-themed film to win the Oscar for Best Picture.
One Night in Miami follows a youthful, confident Cassius Clay as he emerges from the Miami Beach Convention Center as the new Heavyweight Boxing Champion of the World on February 25, 1964. He stunned the sports world by defeating Sonny Liston against all odds.
While thousands flood Miami Beach to celebrate the match, Clay, unable to stay on the island due to Jim Crow-era segregation regulations, spends the evening with three of his closest friends: Malcolm X, Sam Cooke, and Jim Brown, at the Hampton House Motel in Miami's African American Overtown area.
During this historical event, these luminaries expressed their opinions with one another about their roles as influencers, standing up, protecting their rights, and bringing the country forward to equality and empowerment for all black people. The four men emerge the next morning, resolved to create a new world for themselves and their tribe.
It takes a bit to get into the swing of things, but you won't be able to look away once you do. The finest scenes are unquestionably when all four performers are on screen together: their chemistry is electric, and they all push and pull off each other's performances admirably.
For me, the standouts were Kingsley Ben-Adir and Leslie Odom Jr. Still; every performance relies on one another to succeed. It's a fantastic ensemble.
Director Regina King is able to extract so much passion from the material and deliver these incredible performances. It isn't the most flashy film ever created, but it doesn't have to be. The design she developed for the film perfectly highlighted the performers while also providing a streamlined image.
Through the set design and outstanding direction from King, it demonstrates an authentic Miami nightlife feel, which is even more impressive as it takes place in one room for the most part.