Oregon, the Beaver State, has a lot to offer both national and international filmmakers with majestic mountains, lush forests, a wild-west past, quirky present – and a generous film tax credits and incentives program. So it will come as no surprise that there are so many wonderful movies set in Oregon.
But before we embark on this deep dive we first want to consider why travel via cinema – and by extension, why watch movies set in Oregon?
Because wanderlust can take grip at any time, and nothing compares to an on-location movie when it comes to transportive experiences that may be done from home. These films frequently feature magnificent cityscapes, inspirational geographies, and diverse cultures, and they motivate us to travel to new places or relive our experiences when we return home.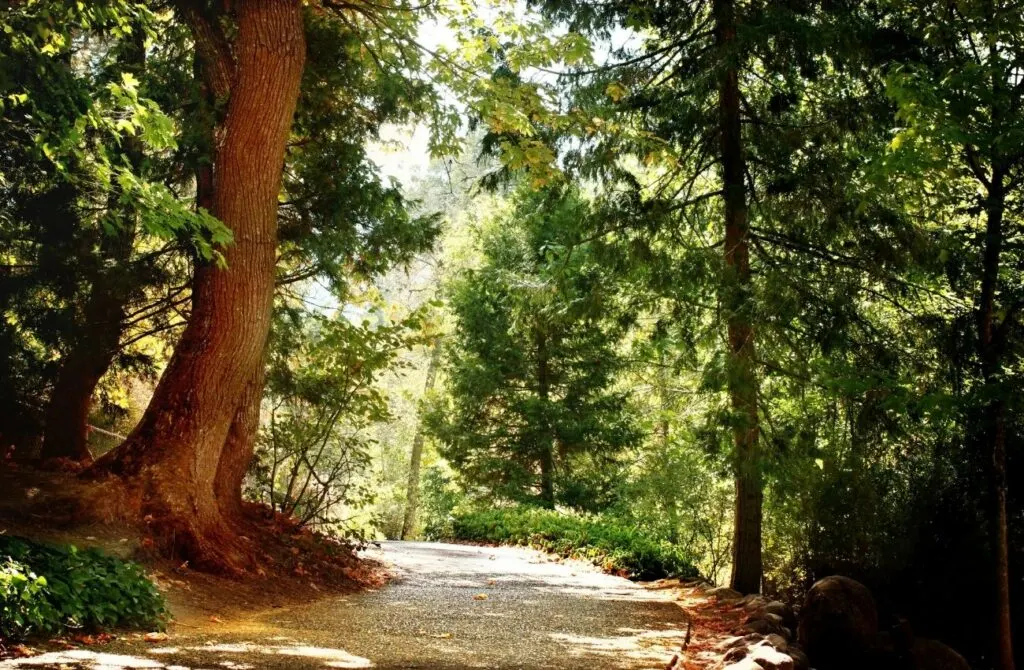 To honor the concept of cinematic travel, we have also assembled lists of our favorite films shot in some of our all-time favorite travel destinations: Turkey, Afghanistan, South Africa, Thailand, Barcelona and Dubai.
However, for now, we are focussed on the Pacific Northwest, and specifically, the state of Oregon, which is a perfect location for cinematic travel, as one of the most magical places in the United States.
While many know it for its forests and exquisite coastline, it has such a unique diversity that many aren't always aware of. Through the films on this list of movies set in Oregon, we hope to help audiences step into the bigger world of Oregon and experience the scenery, subcultures, and different dynamics that make the state of Oregon one of the best states to visit in the United States.
These Oregon films have narratives that rely on their settings as much as their main protagonists, and as a result, spectators get a glimpse of this iconic state through the director's eyes. Although not all of these films are happy – tragedies and misery are as unavoidable in cinema as they are in life – each one provides panoramic vistas of this enchanting state filled with relaxed people and vibes.
Wondering where to watch? It depends on where you live in the world and which streaming services you have. We link to the streaming service we watch on in each case - be it Netflix, Amazon Prime, Apple TV+, or elsewhere.
You can get one month free of Amazon Prime (or a 6-month trial for students) of Amazon Prime and also get immediate access to FREE Two Day shipping, Amazon Video, and Music. While you won't be charged for your free trial, you'll be upgraded to a paid membership plan automatically at the end of the trial period - though if you have already binged all these, you could just cancel before the trial ends.
Apple TV+ also has a one-week trial, and Hulu has a one-month trial (which can be bundled with Disney!). Another option might be using a VPN to access Netflix titles locked to other regions. Netflix is now available in more than 190 countries worldwide and each country has a different library and availability. US Netflix is (understandably) one of the best.
While we wish everything could just be in one place - for now, it seems these are the best streaming platforms to watch on.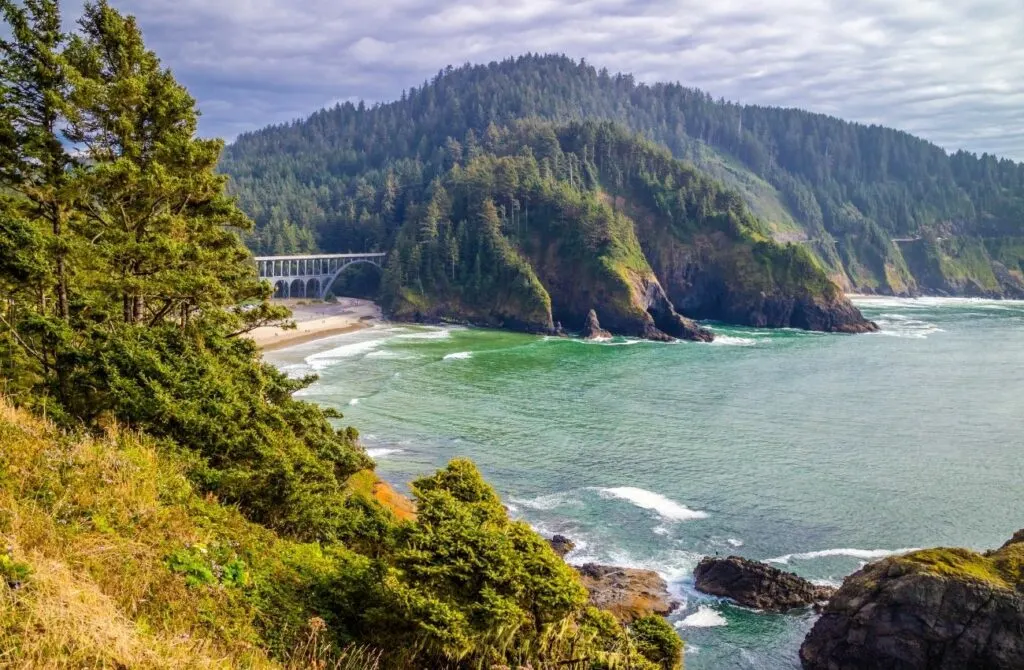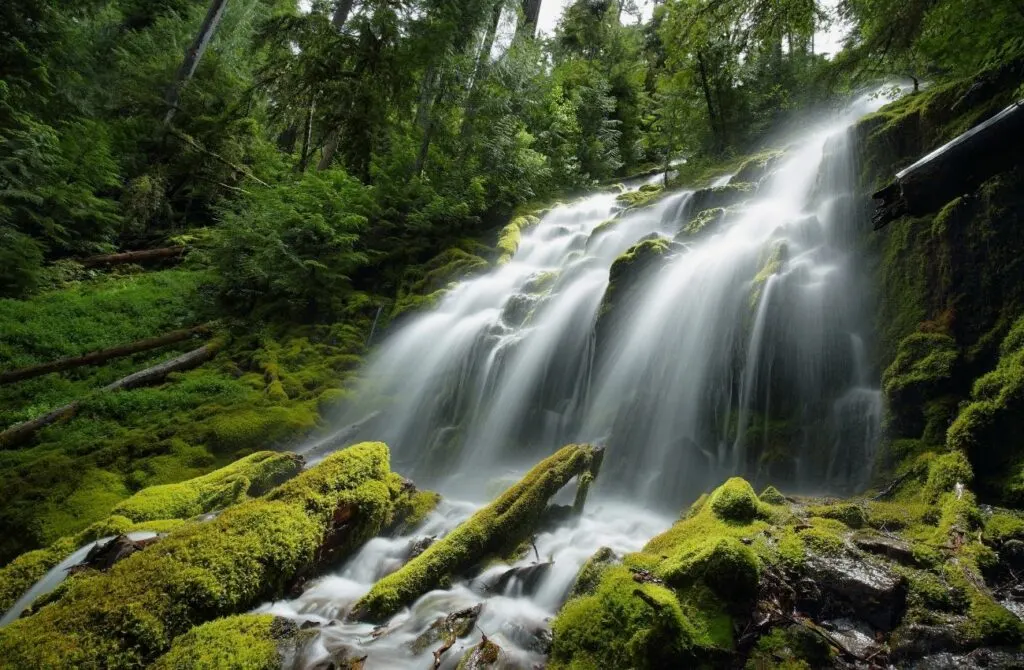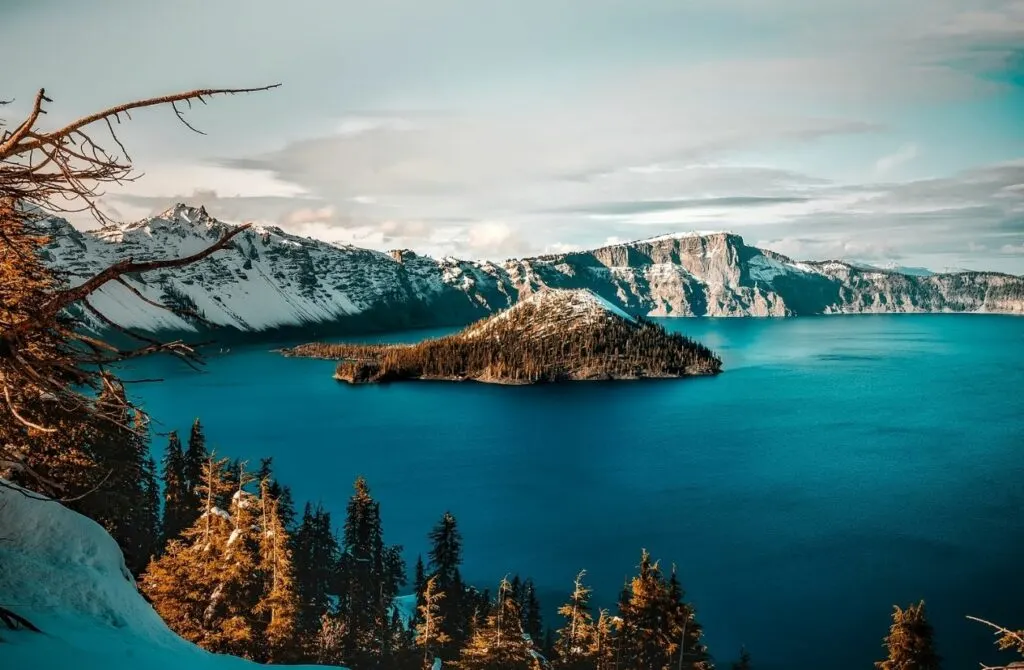 One Flew Over the Cuckoo's Nest is a 1975 psychological thriller based on a novel of the same name from director Miloš Forman. It follows the story of Randle McMurphy (played by Jacks Nicholson), who is a newly admitted patient in a mental institution.
It is often titled as one of the very best films ever made in one of the best years in film. It was the second film to ever win the five major categories at the Oscars – Screenplay, Actress in a Leading Role, Actor in a Leading Role, and Best Picture; a feat that has only happened once since when Silence of the Lambs did it in 1991 that alone speaks about the greatness of this film.
The entirety of the film takes place in Salem, Oregon, and while so much of it does take place within a mental hospital, it does a pretty spectacular job of highlighting Oregon and the beauty of the Pacific Northwest. So much of the filming was done on the north coast of Oregon in Depoe Bay and shows off one of the most beautiful states that the United States has to offer, and one of the most remarkable feats is that it was filmed in an actual hospital that is still functional feel.
Through that filming process and the fantastic performances, it gives it such an authentic feel as a film.
In the film The Goonies, a group of kids from Astoria, Oregon's "Goon Docks" area near Astoria, Oregon, try to save their houses from foreclosure by uncovering an old treasure map that leads them on a quest to find One-Eyed Willy's long-lost riches. Unfortunately, they are pursued by a family of crooks who want to take the riches for themselves during the trip. It is well-regarded as one of the very best coming-of-age films of the 1980s.
This film does a fantastic job of displaying the beauty of Oregon, and the Pacific Northwest in some of the best ways imaginable. It's a story of friendship and adventure, and I could not think of a much better setting for it. Something about that Oregon coast just screams adventure. Maybe it's the vast diversity of ecosystems or the area's sheer beauty, but it is a pitch-perfect setting for a film like this.
This film is an adaptation of Stephen King's novella The Body. It is about four Oregon kids who decide to go examine the body of a stranger who was murdered inadvertently near their rural homes.
Gordie Lachance (played by Wil Wheaton), Vern Tessio (played by Jerry O'Connell), Chris Chambers ( played by River Phoenix), and Teddy Duchamp (played by Corey Feldman) meet their matches through nature and bullies in this adventure, all while learning more about each other and their very diverse home situations along the way. The guys' quest begins as a prank, but it quickly becomes a life-changing event.
It's lovely to watch how naturally their friendship develops throughout this film. We understand each other's concerns and agony since we all have our own problems. Throughout the film, we witness how the group grows and how this hunt for the missing corpse becomes a journey of discovery, especially for Chris and Gordie. The two have the most dramatic scenes in the movie. Gordie is a youngster that has been overlooked by his parents, who have always preferred his larger brother and have never used his potential nature.
Chris is the group's true outcast as no one loves him, and he is constantly seen with poor eyes. It's lovely how one fills the other's void, how one believes in the other more than in himself. So much of these natural relationships that unfold in the runtime of Stand By Me are perfectly accompanied by the natural beauty of the vast landscapes of Oregon.
This film is about hard-edged officer John Kimble (played by Arnold Schwarzenegger), who goes undercover as a kindergarten teacher to collect the goods on a drug dealer while protecting a young kid. He bites off more than he can chew. Kimble may have met his match in more ways than one when he is pitted against a class of rowdy moppets whose antics tax his patience and put his mettle to the test.
Kindergarten Cop is one of the funniest films from the 1990s, mainly due to the fact that Schwarzenegger has been best known as this masculine character, and he gets completely stripped of that with this one. While it doesn't demonstrate the beauty of this area of the United States, it really hones in on the culture and types of people in this area of Oregon.
When an adversely affected orphan, Jesse (played by Jason James Ritcher), vandalizes a theme park, he is put up with some foster parents and is then required to work at the park to make amends for his offenses.
Willy, an adolescent Orca whale who has been removed from his family, meets him there. They build a relationship after sensing kinship and, with the assistance of gentle whale trainer Rae Lindley (played by Lori Petty), develop a tricks routine. Soon, Dial (played by Michael Ironside), the greedy park owner, quickly learns about the couple and devises a scheme to exploit them for his own personal gain.
Free Willy is one of those films that I have probably seen a couple of dozen times, and it was the first film I remember seeing where I fell in love with Oregon and with wildlife. While it isn't the best film out there, it is endearing and charming and demonstrates everything I love about kids' films and the wildlife and scenery that is in this area of the country.
The film follows high school violence via a school shooting during a typical school day in an American high school, which is full of coursework, football, gossip, and socializing.
High school is a unique experience for everyone we meet: interesting, friendly, traumatic, lonely, and difficult. It holds no punches, but you never feel like it is trying to do so in an offensive manner. Instead, it feels like a gut punch scene after scene, and the depictions of the violence are authentic. Unfortunately, events like this keep happening worldwide, and it's important to show that from time to time in the film.
Gus Van Sant directed Elephants in such a way that it has a melancholy and lonely tone to it. This film's direction was outstanding, and it is my second favorite of his. I felt the long takes and the fact that the film is set on one day were fantastic and a wise decision. It's a heavy film and shows off a tragedy respectfully and honestly.
This film is about Coraline, who is bored and ignored by her parents when she moves to an old house.
She discovers a concealed entrance that leads to a bricked-up corridor. She crosses the passage in the middle of the night. She discovers a parallel world where everyone has buttons instead of eyes, compassionate parents, and all of her fantasies come true. Coraline declines the Other Mother's invitation to stay in her world forever and discovers that the parallel reality in which she is bound is really a ruse to entice her.
Coraline proves that you can capture the beauty of locations just as well, if not better, through the lens of animation. Every single frame of this is perfection and perfectly encapsulates the aesthetic of the state of Oregon. It is a film that gets better with every single watch and consistently reminds me of great of a state Oregon is for films, whether it be live-action or animation.
Green Room follows a punk rock band on a modest tour who becomes embroiled in a deadly cat-and-mouse game with a venue owner and a gang of neo-Nazis after stumbling into something they shouldn't have. This picture has excellent performances all around. Patrick Stewart, as always, shines out.
The story is a nice one, and one that we haven't seen much of previously, or at least in recent memory. The picture is violent and gory in general. But, in a nice manner, it even felt campy at points. Nowadays, horror films depend too heavily on bizarre CGI effects, which detracts from their credibility, but this picture accomplished the reverse, which was a great touch.
I think what I love most about this film is how it highlights a different aspect of the Oregon subculture in ways, so few films do on this list.
This film is about Tonya Harding, an up-and-coming competitive ice skater, but her future in the sport is jeopardized when her ex-husband intervenes. This is easily one of the very best biopics in recent memory. It includes a knockout performance from Margot Robbie as Tonya Harding. It makes you care about its characters in a sincere fashion. I think that many aspects of this film are executed nearly flawlessly.
I, Tonya, in particular, highlights one of the most famous individuals from the Oregon area, and it does a remarkable job of highlighting the individual and the impact that they had on this area. Oregon isn't known for producing superstar people like Los Angeles or New York or even Chicago, so when you tell the story of one of the few people famous and from that area, it's important to highlight how they've influenced the area, and that's exactly what I, Tonya does.
Leave No Trace takes place in Forest Park, a nature reserve in Portland, Oregon, and it follows a father and daughter who rarely interact with the outside world. They are dispatched on an increasingly chaotic trip in search of a place to call home when a little error alerts authorities. It's quite a brilliant piece of filmmaking, and of nearly all the films on this list, it shows off the brilliant and elegant forestry of Oregon in some of the most incredible ways.
Leave No Trace was a film that truly spoke to me. It's peaceful and calm all the time, yet it's not hollow. Every scene is a meditation, and characters only speak what they have to say. Lovely is a word that kept coming to me over and over. Even in its most stressful parts, watching this is always a pleasure. Thomasin McKenzie is a stunning woman. The surroundings depicted on TV are both tangible and beautiful. The scene with the beehive is fascinating and gorgeous.
This film is very beautiful in the way it displays human connection. I'm not sure what it was about this picture that made me feel so strongly about it; it struck a chord deep within me.
First Cow takes place in the Oregon Territory as the United States is expanding west.
It follows a quiet loner and a skilled cook who has traveled west to join a group of fur trappers in Oregon Territory, but he only finds true friendship with a Chinese immigrant who is also seeking his fortune; soon, the two collaborate on a successful business, though its long-term viability is contingent on the covert participation of a nearby wealthy landowner's prized milking cow. It's as beautifully shot as a film can be and as calming as a story can be told. Somehow every time I watch it, I am transfixed by how perfect this looks – it almost feels like a documentary.
This film came out in the first part of the Covid-19 pandemic, and in my experience, it really helped. It arrived at a time when there was so much chaos and uncertainty in the world, and it offered a two-hour escape to the Oregon wilderness. It added stability when it was needed most and offered a much-needed escape to one of the most wonderfully calm places in the United States.
Pig follows an ex-renowned chef in the woods of Oregon who has turned into a truffle farmer. From the looks of it, he lives a moderately quiet life where he and his pig hunt for truffles. But, when his pig is stolen, it leads him down a path of rediscovering himself and his passions and fighting for what he loves the most.
There's something about films that show off grief and suffering and loss in these confined and intimate and subtle settings that win me over time and time again. It has a premise that could be handled in such a goofy way, but it works because the cast tells this specific story in such a sincere way. It's a film that has one magnificent performance by Cage.
This film checks all the boxes on an emotional level, and in those soft and smaller moments of intimacy with characters and the environment, I was just so moved. It's just simply terrific.