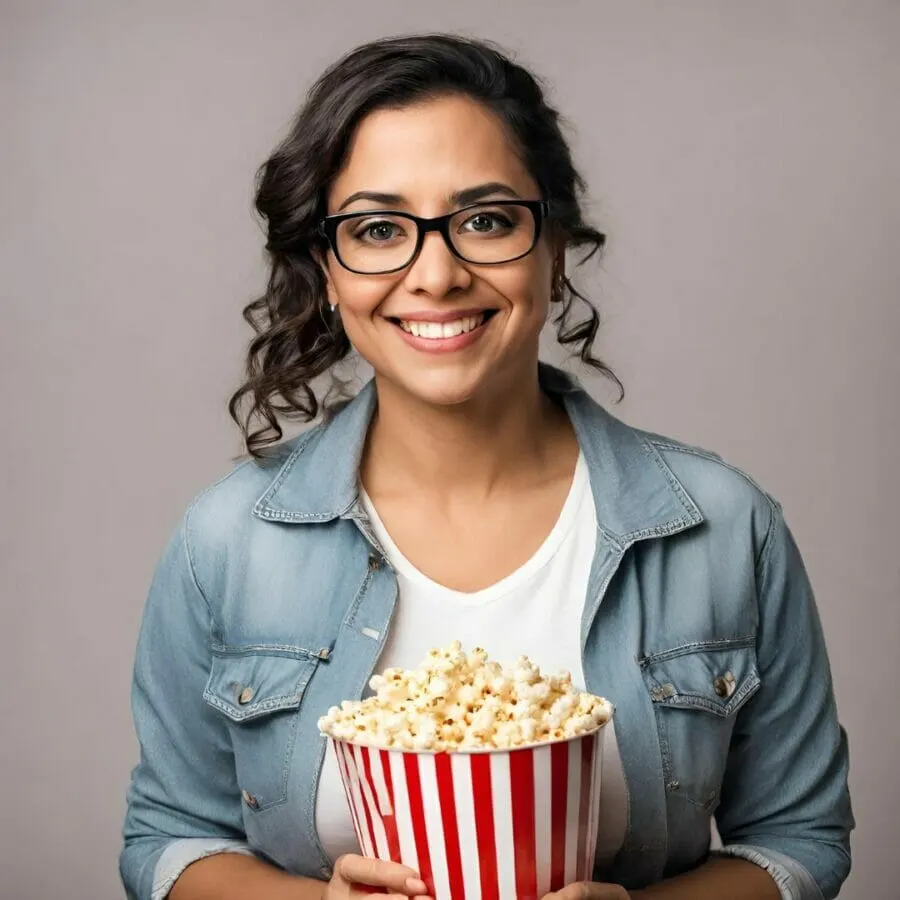 Sofia De Vera combines a heartfelt passion for cinema with over 15 years of critiquing for esteemed film publications, wielding academic credentials from the University of Southern California and New York University, to serve as your personal guide through the enchanting worlds of film and television.
Seattle is a popular setting for films, whether the screenplay directly mentions Seattle or there is a requirement for panoramic vistas of evergreens. There are globally recognized attractions such as the Space Needle and Pike Place Market and breathtaking views and seemingly constant rain (which can be helpful for some stories).
Before you visit the Emerald City, don't miss these movies set in Seattle for a proper education in local cinema before you pay a visit to the gem of the Pacific Northwest.
Why travel via cinema – and by extension, watch movies set in Seattle? Because wanderlust can take grip at any time, and nothing compares to an on-location movie when it comes to transportive experiences that may be done from home. These films frequently feature magnificent cityscapes, inspiration geographies, and diverse cultures, and they motivate us to travel to new places or relive our experiences when we return home.
In these Seattle films, the destination becomes the star.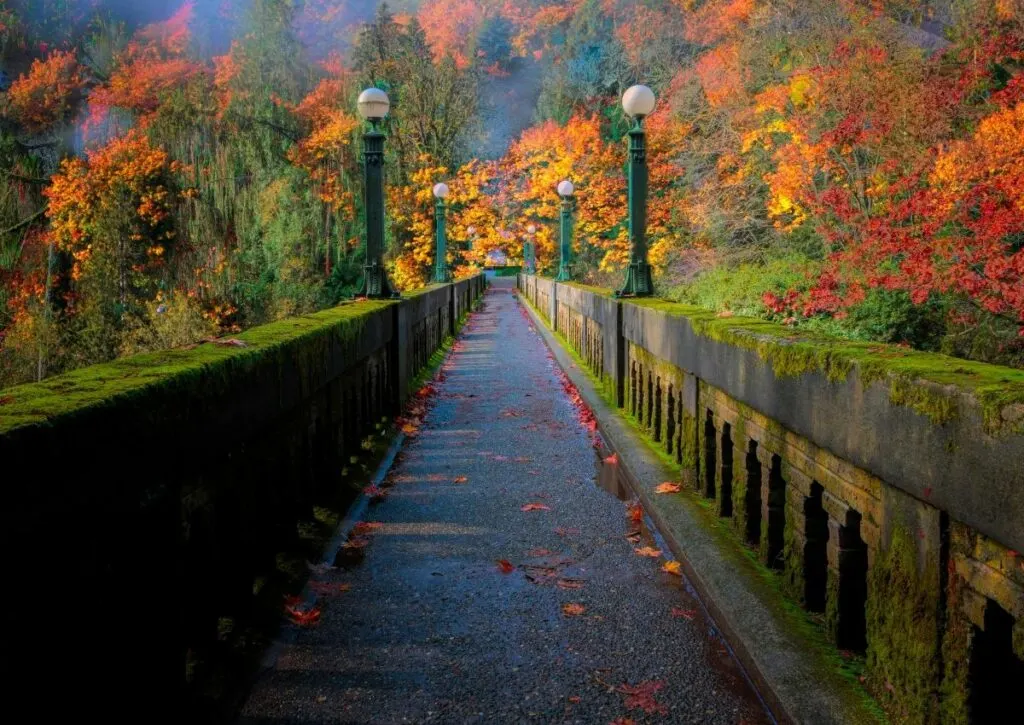 Although not all of these Seattle films are happy– tragedies and misery are as unavoidable in cinema as they are in life – but each one provides panoramic vistas of its locale. These are riveting narratives that rely on their settings as much as their main protagonists, and as a result, spectators get a divine glimpse of the director's favored environment from their own perspective. And to honor the concept of cinematic travel, we have also assembled lists of our favorite films shot in some of our all-time favorite USA travel destinations: San Francisco, Pittsburgh, Alaska, Atlanta, Philadelphia, New Orleans, Hollywood, and Las Vegas.
It will be a brief but enjoyable journey (regardless of which movies set in Seattle you choose) and will have you wanting to visit the Rainy City and Olympic National Park as soon as possible.
Wondering where to watch? It depends on where you live in the world and which streaming services you have. We link to the streaming service we watch on in each case - be it Netflix, Amazon Prime, Apple TV+, or elsewhere.
You can get one month free of Amazon Prime (or a 6-month trial for students) of Amazon Prime and also get immediate access to FREE Two Day shipping, Amazon Video, and Music. While you won't be charged for your free trial, you'll be upgraded to a paid membership plan automatically at the end of the trial period - though if you have already binged all these, you could just cancel before the trial ends.
Apple TV+ also has a one-week trial, and Hulu has a one-month trial (which can be bundled with Disney!). Another option might be using a VPN to access Netflix titles locked to other regions. Netflix is now available in more than 190 countries worldwide and each country has a different library and availability. US Netflix is (understandably) one of the best.
While we wish everything could just be in one place - for now, it seems these are the best streaming platforms to watch on.
This is a film starring The King, aka Elivs, which was released in 1963, a year after Seattle held the World's Fair.
The movie's filmed-on-location set, which was situated at the time of the world's tallest structure west of the Mississippi, with the world's first rotating restaurant, was almost as fascinating as Elvis himself! It Happened at the World's Fair is a must-see for a famous soundtrack and images of Seattle just after the Space Needle was built.
As far as early 1960s American films go, this is one of the best. The protagonist, Elvis Presley, is a globetrotting heart thief with the voice of an angel. The narrative is absurd, with some kids thrown in for the adorable factor (including a young Kurt Russell making his cinematic debut), but they simply feel like filler.
The music is the actual star of the show; without it, the movie wouldn't be nearly as pleasant or enjoyable. It does a rather remarkable job of showing off a different era of Seattle.
For Bigfoot lovers, Harry And The Hendersons (1987) is the film to watch. It's about a Seattle family that hits a bigfoot with their automobile while returning from a camping vacation and is akin to Beethoven.
George Henderson (a generically macho, flannel-clad hunting dad) binds the comatose Harry (the beast) to the top of the family's station wagon and drives him back to their Wallingford home. Harry wakes up, wrecks the house (he's not a fan of all the taxidermy animals), and warms the hearts of the family in the process. The whole thing is a somewhat standard run of the film family entertainment, but as a kid, I really adored it, and it is one of those kid films that holds up so well.
I enjoyed how the bond between the father and Harry was the major emphasis, rather than that annoying youngster, in this wonderful family comedy with a genuine message of people learning to appreciate nature. Bigfoot is unabashedly charming in this film. Kevin Peter Hall, who is well known for his role as a considerably less pleasant creature in Predator, dons the enormous creature outfit.
You'd have to have a stone heart not to feel happy as Harry observes and interacts with the new world, he is abruptly introduced to. One of the most memorable scenes is when he somberly buries a collection of furs and mounted heads. The only real critique of this film is that it drags just a bit too much in certain stretches.
The setting of this famous coming-of-age narrative is Seattle, yet the city is barely mentioned briefly.
There are no visible landmarks, only some recognized streets if you remember how they appeared in the 1980s, a drive-by of Bob's Java Jive (a local landmark that is really in Tacoma), and a brief mention of Bell Square (one of the most popular malls on the Eastside of Lake Washington). There's no better site for your standard downpour scene than Seattle, which is known for its excessive rain.
While I'm not as involved in the neighboring subplots as I am in the central relationship of Say Anything, particularly the business with the IRS (though Mahoney is fantastic), but Cusack and Skye continue to wow me. Their relationship isn't forced, and the characters don't fit into any stereotypes.
In addition, their performances and the screenplay have an emotional honesty to them that lends the picture an authenticity that you won't find in a typical rom-com.
Mike Waters is a gay hustler with narcolepsy in this rough rendition of Shakespeare's "Henry IV" and Scott Favor is the mayor's rebellious son. In search of Mike's estranged mother, the two journey from Portland, Oregon, via Idaho, and eventually to the coast of Italy.
They do pranks for money and drugs along the way, finally gaining the attention of a wealthy benefactor and sexual deviant. While this film is not one that takes place one hundred percent in Seattle, all of its setups are there, and it shows off the beauty of Washington better than most of these films.
My Own Private Idaho (1991) makes it abundantly clear that we were all robbed of Rover Phoenix's acting career. The man was obviously gifted, and the accident was awful. In this, he and Keanu Reeves are outstanding. Their shared feeling and chemistry are what propels this film forward. It's also very ahead of its time, and I believe this is nearly a prequel to Brokeback Mountain.
Mike's tale is both tragic and enthralling. You can see the suffering he's gone through his entire life and his need to share it with someone. However, everyone he comes into contact with only pushes him away.
10 Things I Hate About You is a rough adaptation of Shakespeare's The Taming of the Shrew starring the late and great Heath Ledger and Julia Stiles.
The concept isn't very original—a student (Joseph Gordon-Levitt) tries to pair the clever high school misfit (Stiles) with the bad guy (Ledger)—but this romantic comedy is utterly entertaining. It takes place in Seattle and features many famous locations from the city, including the Paramount Theatre.
Its filthy and self-aware banter had me laugh a lot, and I really enjoyed the scenes with the absolutely absurd professors. Allison Janney is a force to be reckoned with; I wish we had seen more of her novel/character. Both leads sold the movie for me; there was undeniable energy between them anytime they were on screen together.
Even the hardest of hearts will be broken by Ledger's Frankie Valli performance and Stiles' poem in the last scene. Despite having pace concerns at the end and feeling a little dated in places, I found it to be a charming experience and one of the very best movies set in Seattle out there.
Is Gore Verbinski's adaption of a Japanese horror film really a look at post-WTO Seattle's globalization fears? Maybe. Is The Ring a moody genre film featuring Naomi Watts as a Seattle P-I journalist who discovers a video recording that transforms viewers into a fatal nightmare? Absolutely.
The Ring is one of the very best horror films from the 2000s and maybe of all time. Based on great and thematically rich, it is always surprising that there are no more quality horror films set in Seattle – its rainy and gloomy setting is perfect.
Despite the fact that it seemed to move at a snail's pace at points, this is still a high-quality film. It's a film about trauma and family grief, perfectly executed that theme. I think horror and thriller films are at their very best when they are telling stories of the supernatural and mixing in psychological and emotional horror.
It's those types of horror films that have a high degree of rewatchability no matter how upsetting they are, and The Ring sets the tone for films in this genre for years, if not decades to come.
This adaptation of the Christopher Lee film from 1973 is arguably the best good-bad film ever set in Washington.
In The Wicker Man, a haunted officer (played by Nicolas Cage) travels to a fictional San Juan island to hunt his ex-fiance's kid. He encounters an all-women cabal of artisanal honey growers there, descended from Salem witches and very into pagan rites themselves. Think Midsommar, but much funnier and with a deranged Cage. It's yet another example of how more twisted horror films would be perfect if they were set in the greater Seattle area.
It has a hard time mixing some rather divergent tones and sometimes has a hard time figuring out what type of film it wants to be, but that discomfort also helps to keep things off-balance and unnerving. Even if you ignore the obvious jokes, Cage is fantastic (at least in my opinion; I understand there's some debate) as a rigid cop traumatized on two fronts, both by the horrific incident that opens the film and by his sad mistrust of women, and his ability to behave rationally disintegrates along with his authority.
This 2007 film starring Channing Tatum and Charlize Theron is based on the genuine 1999 Seattle World Trade Organization demonstrations. This film, which follows tens of thousands of people from student groups, labor unions, non-governmental organizations, and anarchists as they converge in Seattle, provides a fascinating look at the city's activity and activism in a culturally significant way.
This well-directed picture is compelling, stressful, and incredibly engaging. It is set during the 1999 WTO Conference riots in Seattle. Given that this is Stewart Townsend's first directorial effort, I think he did an excellent job producing a genuinely enjoyable picture from beginning to end. With a fantastic ensemble at his disposal, Townsend creates a film that is definitely worth watching for its well-thought-out script, superb acting, and thought-provoking subject.
Battle in Seattle, brilliant in handling its topic, highlights vital themes, and with that at its foundation, it makes for a genuinely great drama.
50/50 is a comedy is set in Seattle and filmed in Vancouver that follows Adam (played by Joseph Gordon-Levitt), who is diagnosed with cancer at the age of 27. He confronts his relationships as his body deteriorates. Seth Rogen and Anna Kendrick play his closest buddy and his just-starting-out therapist, respectively. While the stoned-dirty-sweet-poignant comedy combination has been done before, notably by Rogan and his associates, it's rarely been handled with such finesse.
I appreciate how open and honest this film is. It understands when it's time to sit in silence and think about things. It is aware of all the intricacies of life that may be exploited. All of the performances are excellent, and the film does an excellent job of combining drama with humor. With this one, I truly experience all of the feelings. Adam and Kyle's friendship is one of my favorites. It's as if they've known each other forever, and they know they're brothers even if they don't say it.
I've seen it a million times, but I had no idea Giacchino composed the music. Its simplicity blends so perfectly with the fantastic soundtrack, which, while at times emotionally deceptive, actually works. It's, without a doubt, one of my favorite dramas and one of the best movies set in Seattle.
Colin Trevorrow directed this Sundance success comedy before helming a few of the newer Jurassic Park films. Jake Johnson portrays a snarky Seattle magazine reporter who travels to Ocean Shores, Washington, to write a story about a man (played by Mark Duplass) looking for a time travel companion. A pair of interns accompany the writer. One of them befriends Duplass' character, played by Aubrey Plaza.
Their scenes are classic indie dramedy romance fare especially the scenes with the Seattle magazine writer—who drives an Escalade, has an ostensibly limitless budget, and accepts the story only to hook up with his ex. This really feels like having a good idea of how to nail what Washington's artistic/writer side has to offer.
I was expecting the worst in Safety Not Guaranteed from the first speech. A twenty-something woman spouts existentialist comments at breakneck speed while appearing bored with life and the cosmos. I was afraid of the dreaded 'indy quirk,' which I despise. While this picture is certainly eccentric, it is not the point. It's about life, regret, the past, the future, love, and time travel, to name a few themes.
We are treated with an ongoing friendship between two people in this gem of a film that is both refreshingly different and tremendously poignant. The misery of another character, who is clinging to a memory of the past that he attempts to retrieve and learns a hard lesson in the process, is juxtaposed against this. It's such a thematically and emotionally rich film that it feels just as rich every time you watch it.
Captain Fantastic is set in a Pacific Northwest forest, where Viggo Mortensen plays a bearded father who lives off the grid with his family of children and wife (shot in Washington). When this widow becomes ill and dies, the family leaves their safe haven and travels to the burial.
The film, which is mostly pitched in the twee-with-a-sprinkling-of-darkness tone found in larger indie dramas, frequently feels like a survivalist take on Little Miss Sunshine. But it's better than that (less involved in Big Quirk), and it delves seriously at why families want to isolate their children from the outside world, even if it's occasionally hyperbolic.
Captain Fantastic is a cultural awakening unlike any other, confronting modern society against the most extreme of liberal ideas in every manner it knows how. It's a pity the score interferes so much with the film's emotional moments, with its glossy collisions of contemplative melodies and visual coverage at times seeming more like a music video. Thankfully, Stéphane Fontaine's photography is beautiful enough to justify these sporadic pictures of natural beauty, enormous mountains, and swinging trees, which are never far from Matt Ross' vision.
If it isn't the breathtaking imagery, it is the cast's brilliance, which includes some of the finest kid performances in recent memory, all of which is anchored by Viggo Mortensen's outstanding core performance. The chemistry among this cast feels authentic from start to finish. One of those films like Into the Wild makes you want to give up all materialistic things and be one with nature, especially in Washington.
Ellie Chu (played by Leah Lewis), an archetypal high school geek in the imaginary little town of Squahamish, Washington, is the subject of writer-director Alice Wu's second film. She cites Camus, writes other students' papers for money, and helps her father, a Chinese immigrant who lost his wife and became depressed, at the railway station.
Eventually, a stuttering football player enlists Chu's assistance in wooing a popular high school lady via love letters and then SMS. When Chu develops feelings for the girl, an intricate love triangle emerges, with friendship, race, and queerness carefully intertwined. This Netflix original is a well-acted, heartfelt, and often hilarious coming-of-age story.
The Half Of It is rough around the edges, but it has a lot of heart at its center. It features excellent acting. It has excellent cinematography and a really excellent message. My only criticisms are that it may be trite and corny at times and that it attempts to be more serious than it is. It gets to be too much at some point, and it comes off as arrogant.
However, all of this fits in nicely with the story's central theme of "what is love?" and it is still deserving of a spot on any list of the best movies set in Seattle.