Helsinki is a city break with a difference – and one you know that not everyone has been on! It's quirky, original and completely immersive. Book a weekend trip here and you'll end up wishing it was a week; book a week and you'll wish it was two!
It's a city with the perfect mix of fascinating urban design and breathtaking natural surroundings. Set on the Baltic sea, the inlets, bays, and islands of the water lend an unusual environment for Helsinki's buildings and streets. Everyone who told us to skip Helsinki – Sorry, but you are wrong!
Not only is Helsinki worth a visit, but it is one of the best places to see in Finland. Period.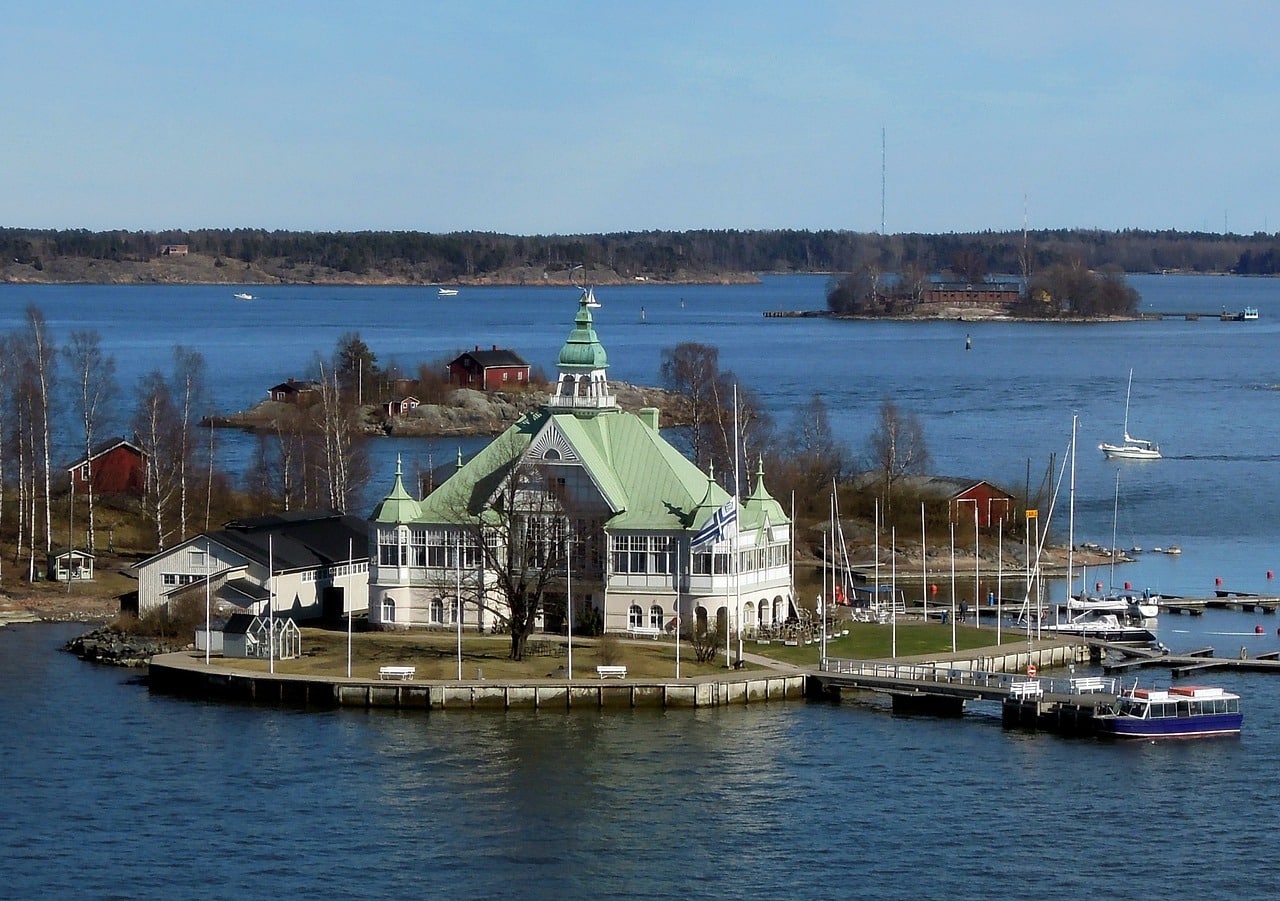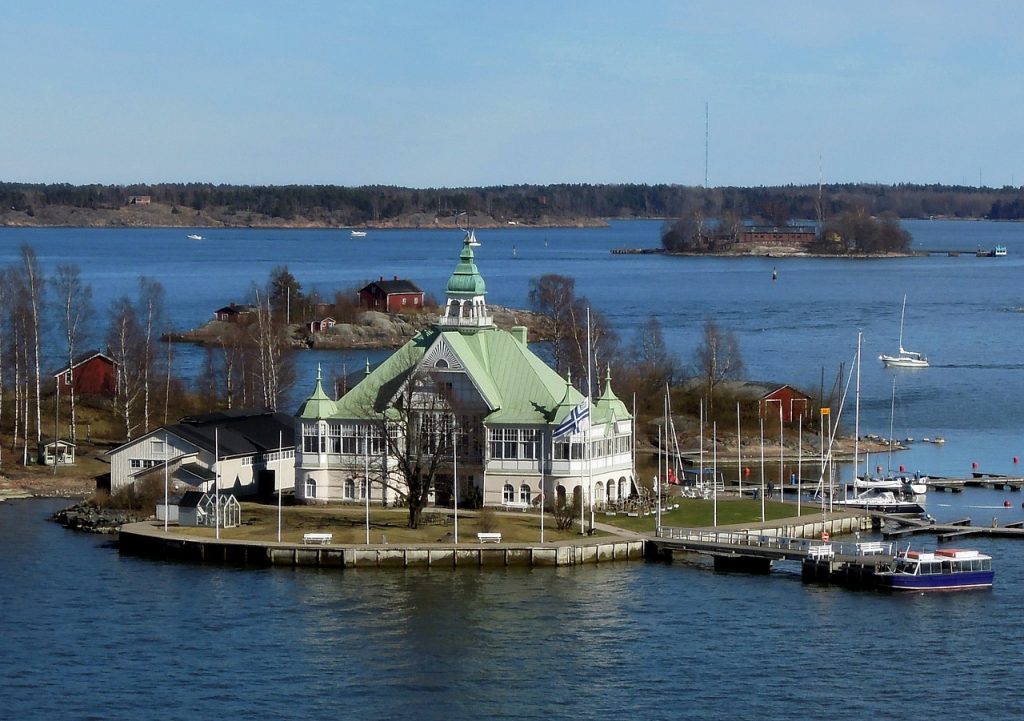 You're never more than 15 minutes away from invigorating outdoor activities including skiing and ice-skating in winter and hiking in the forests or on the shores in summer.
If you like your city breaks to be full of culture then Finland's capital won't disappoint on that front. Sophisticated and innovative design appears at every corner and there's even a whole Design District for lovers of art to explore. The architecture keeps pace with the design scene with an art nouveau train station, contemporary concert hall and modernist rock-carved church among the gems.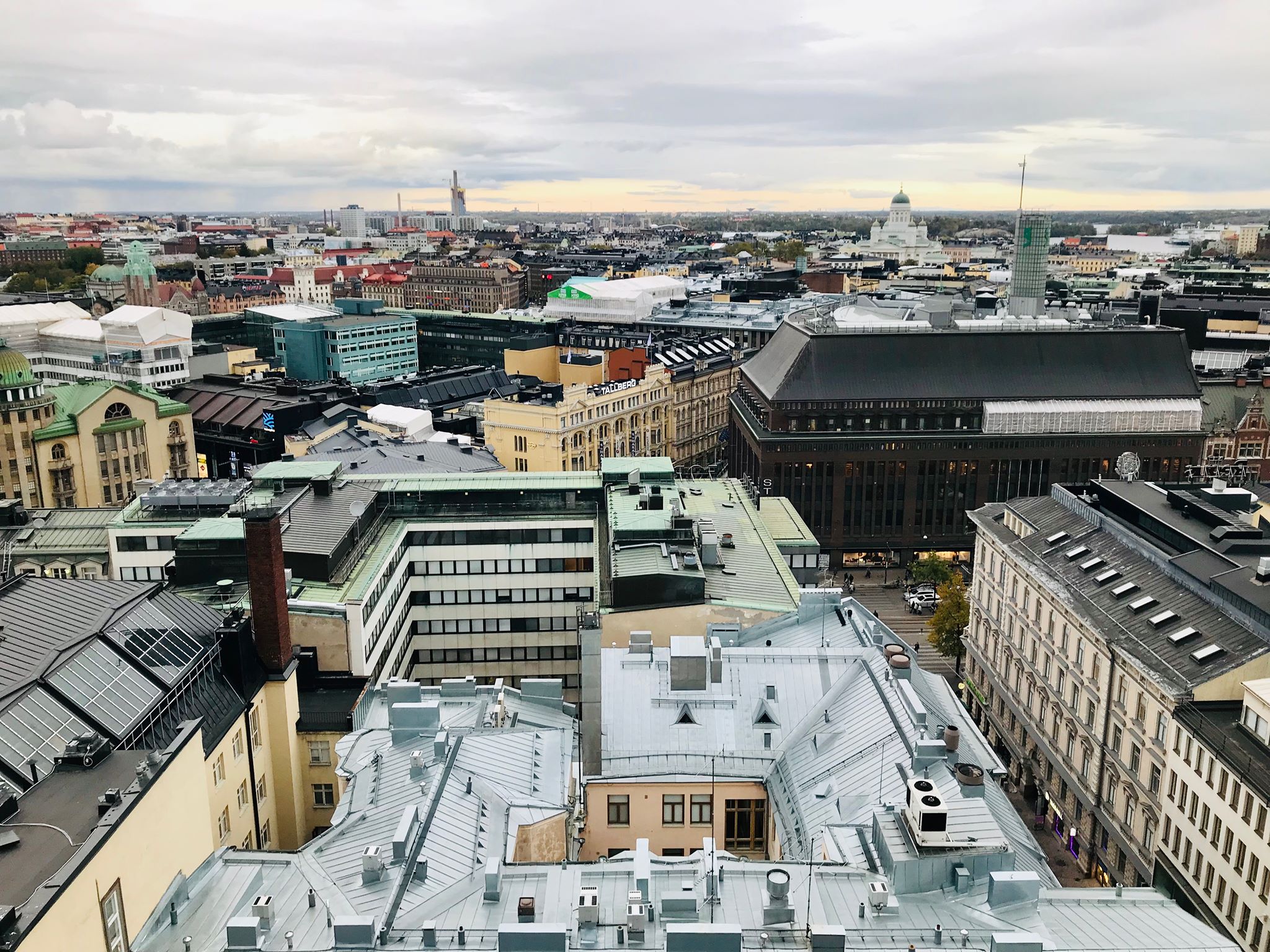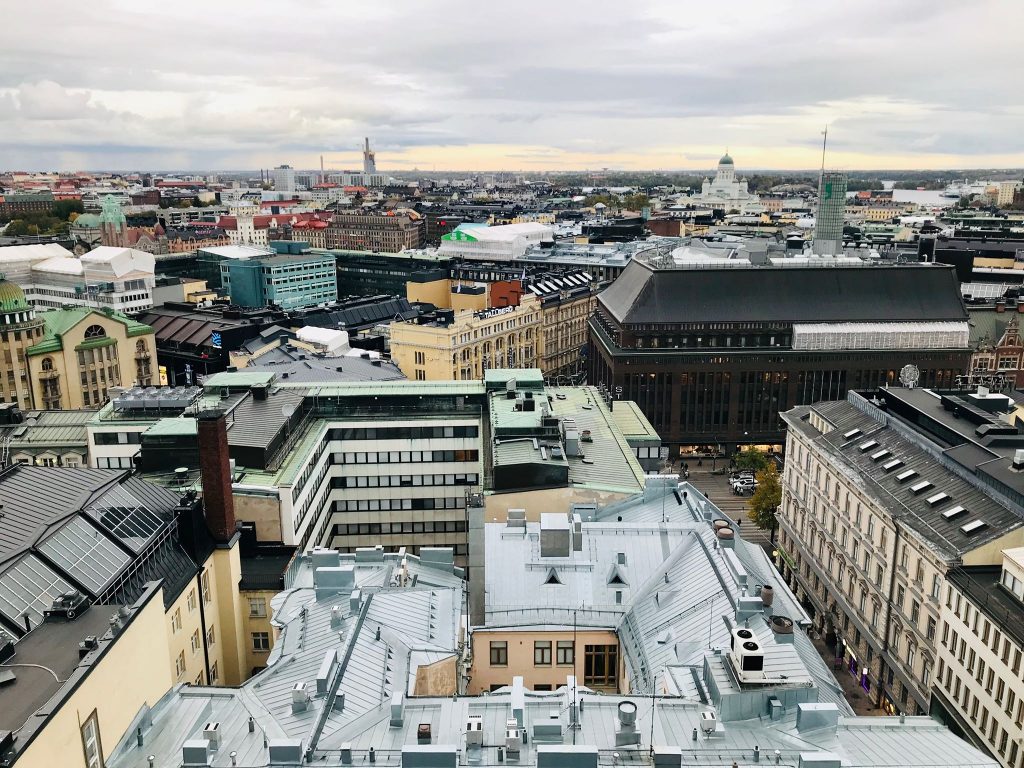 In between all this aesthetic beauty, there are also plenty of treats for your tastebuds. Helsinki has put itself on the map as a foodie paradise with a long history of locally sourced and sustainably found ingredients providing a fresh taste to the creative dishes.
Seriously, don't be put off by tales of the long winter – Helsinki has enough to brighten up the dark, cold seasons and is also a wonderful summer spot.
If you're now convinced enough to book a flight then you'll be ready to think about what to do. We've got some suggestions for the best things to do and places to visit in Helsinki.
Enjoy!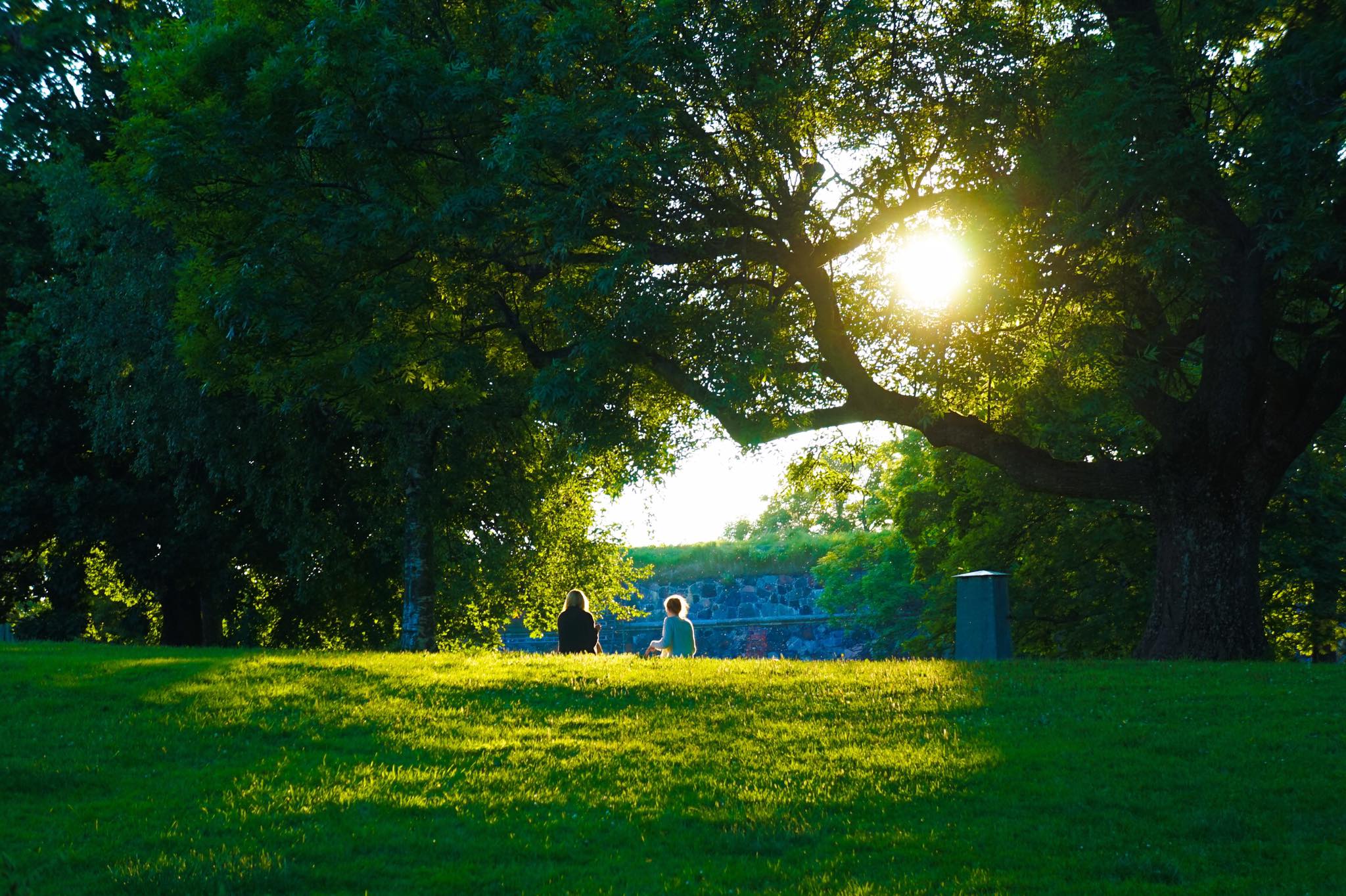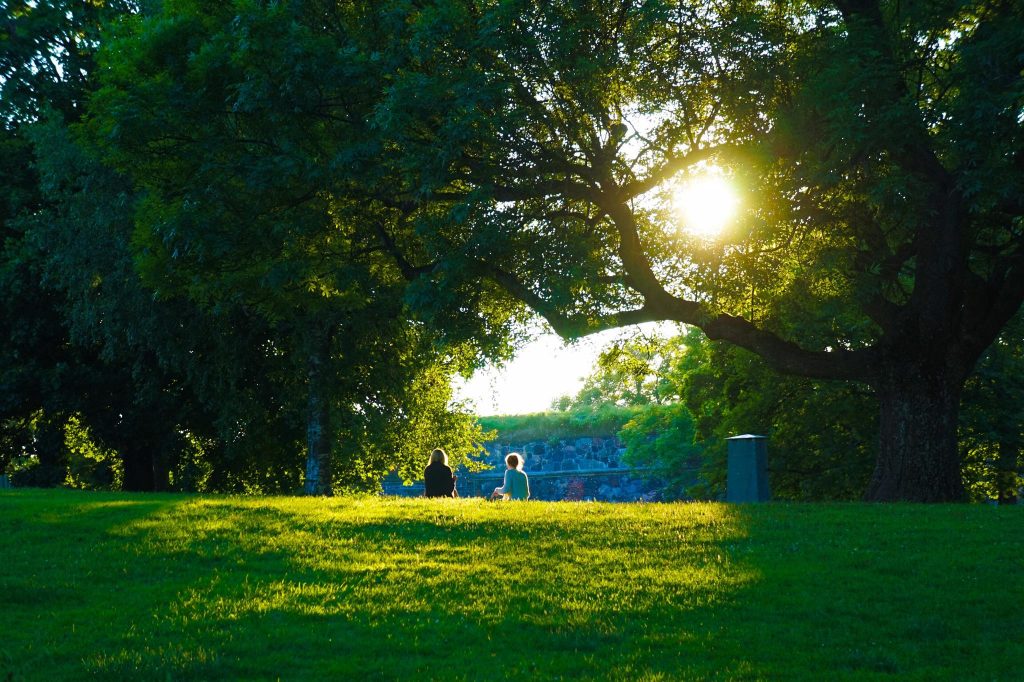 12 Fun Things To Do In Helsinki: The Most Underrated Nordic Capital! 🇫🇮
Explore The Highlights Of Helsinki With This Tour Of Helsinki And Suomenlinna Island
Combine culture and nature in this half-day tour of the streets of Helsinki and the World Heritage Site of Suomenlinna island.
A knowledgeable guide will take you around some landmarks of the city including the Olympic Stadium, Market Square and Sibelius Monument. This is a great way to get your bearings if you've only just arrived. Take some fabulous photos then hop on the ferry.
The beautiful Suomenlinna is home to a sprawling fortress that spans across six small islands. Enjoy walking around and learning the stories before heading back to the Market Square.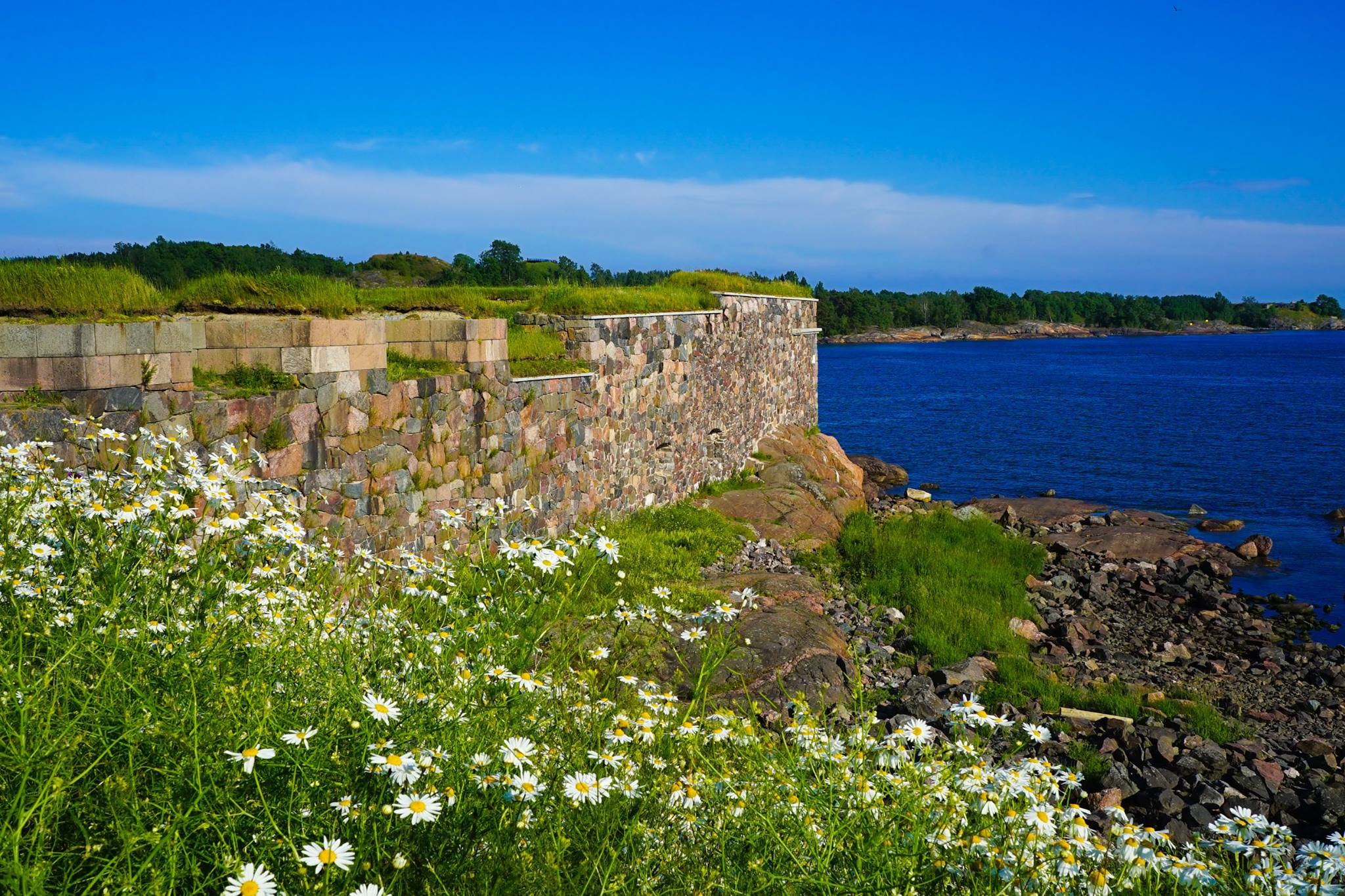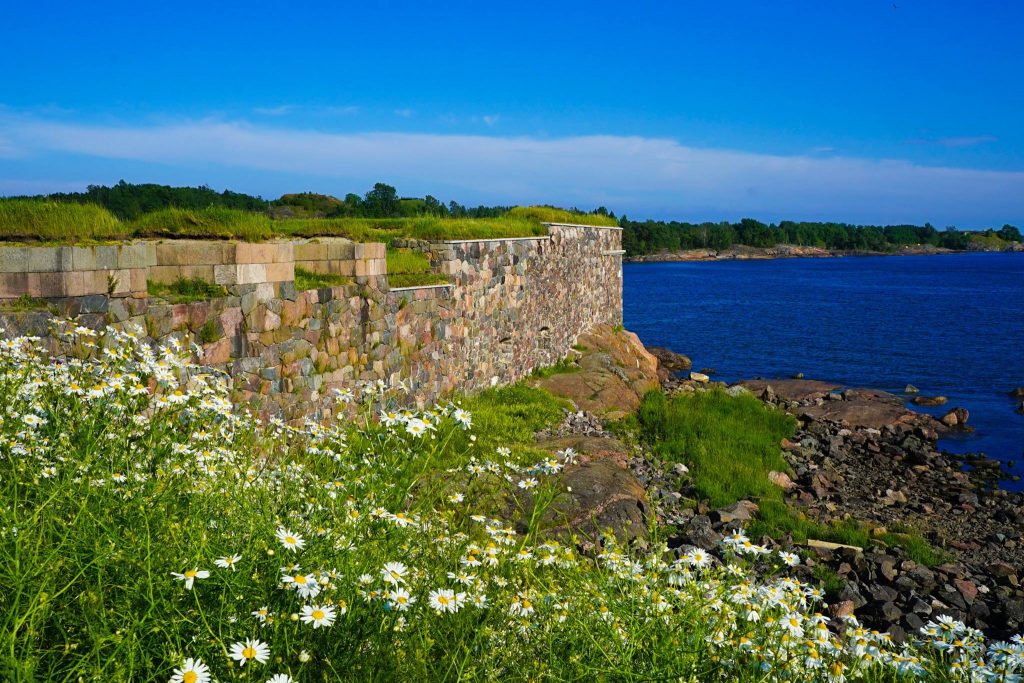 Stroll Around The Historic Town Of Porvoo
You'll find this charming town 50 kilometers from Helsinki, so it's the perfect place to visit on a day trip. This small group tour will help you get the most out of your half day there, with a guided walking tour that highlights all the most interesting places.
This way you can learn more about sites like the 15th century Porvoo Cathedral, one of the oldest churches in Finland. Weaving through the narrow streets you'll find antique shops, craft stores and a wealth of fascinating buildings.
After all that walking you'll be hungry, so enjoy a delicious lunch at one of the many local restaurants before heading back to Helsinki.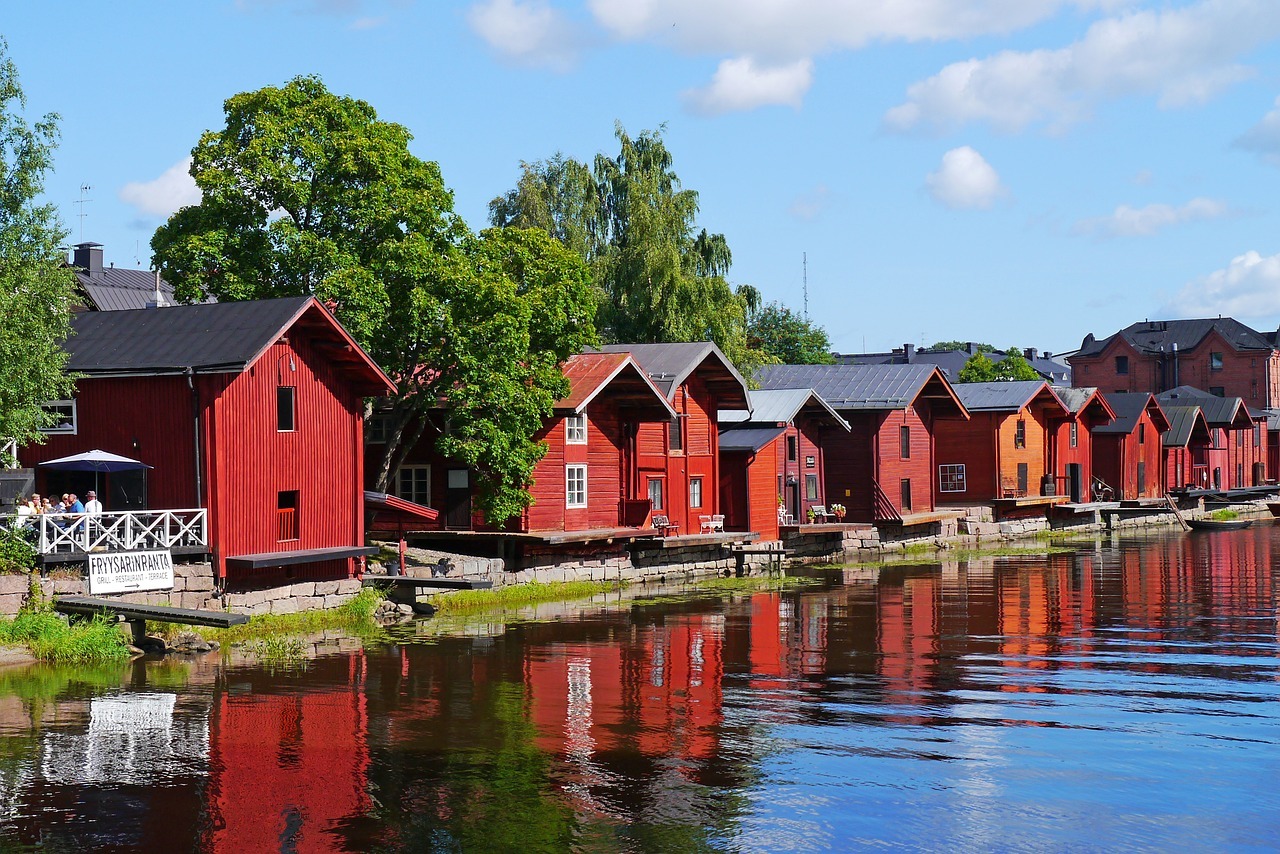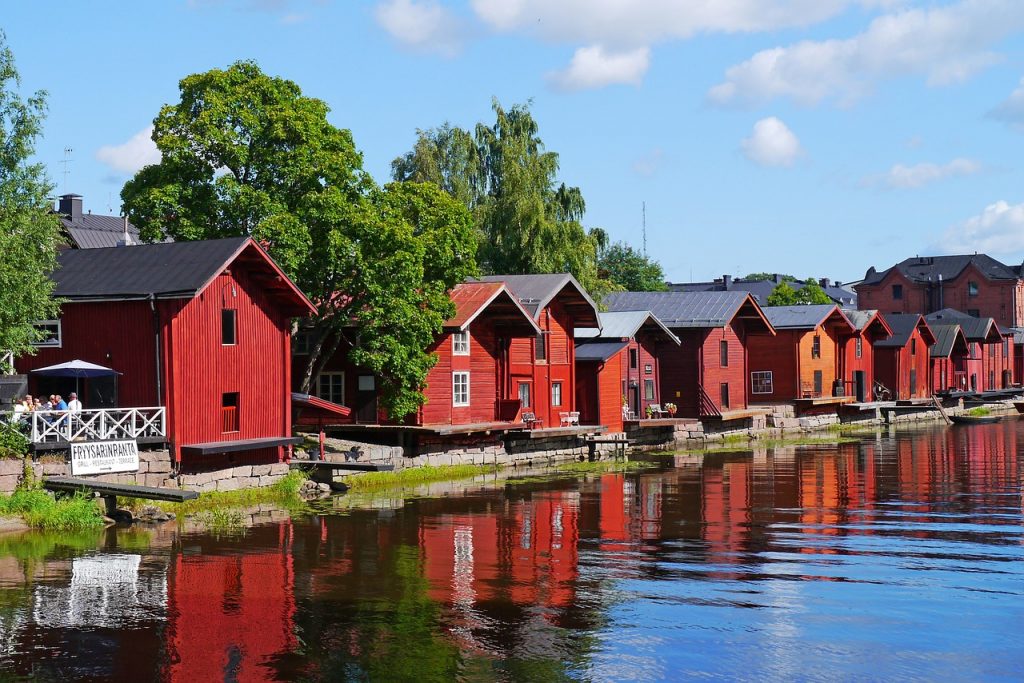 Discover More On Red Buses 24-hour Hop-On Hop-Off Tour
We love a Red Bus tour – they're one of the best ways to get an overview of a city and highlight places you want to come back to later. Or, if you just can't wait until later you can jump off the bus to explore more.
Your ticket gives you unlimited travel for 24 hours so no need to rush. The route takes you past all the best places to visit in Helsinki, like the Senate Square, Kaivopuisto Park and all of those photogenic architectural wonders.
The best views are from the top deck, of course!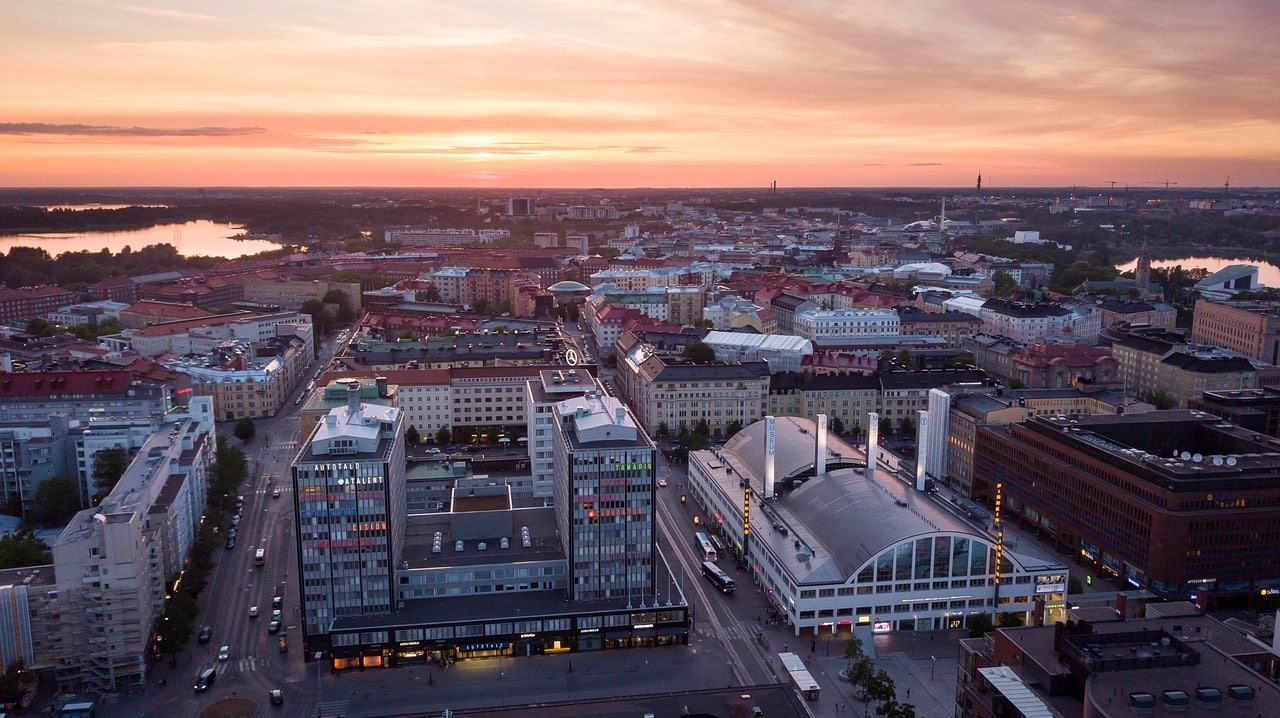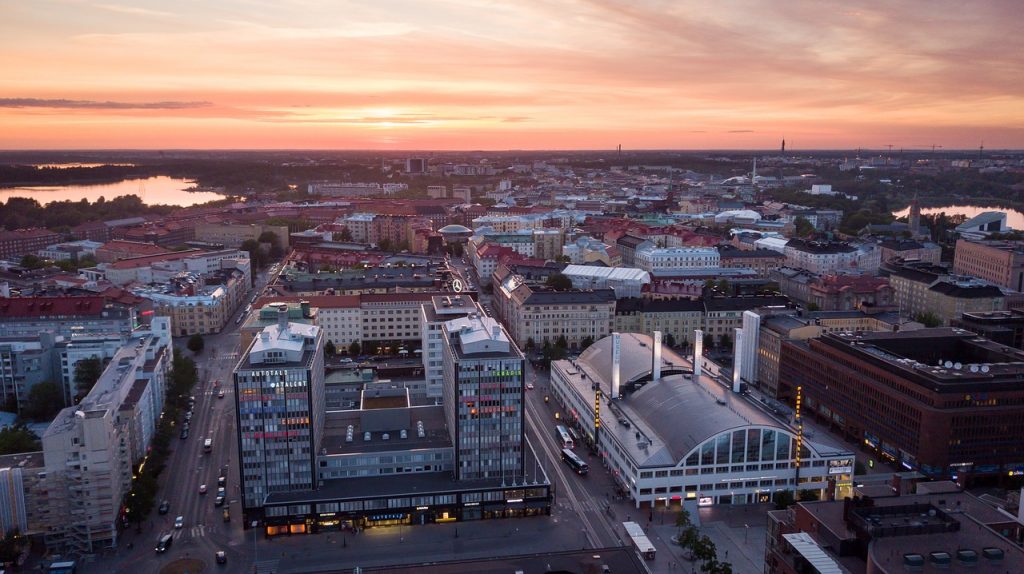 Get Snap Happy On A Design Walking Tour Of Helsinki
This is a must-do for anyone with more than a passing interest in design and how it has influenced the Finnish capital. The guides are so knowledgeable that you'll feel like you should be taking notes for later revision!
Start at the famous Design Museum before heading off to explore the Design District on foot. Make sure you've got your camera (OK, or your phone) at the ready to take photos of all of the concept shops, restaurants, galleries and museums that show off the Finns' passion for design.
You finish after two hours inspired by the aesthetics, trust us.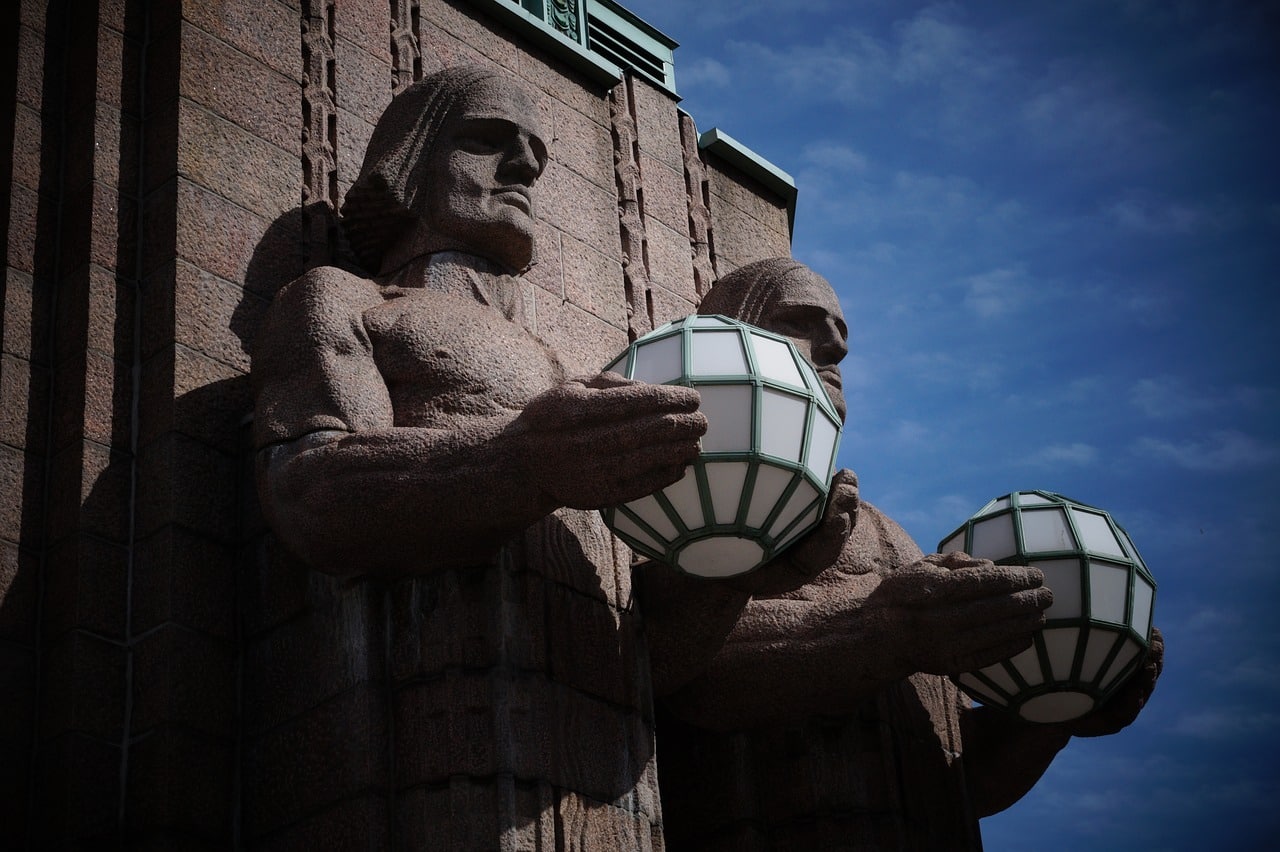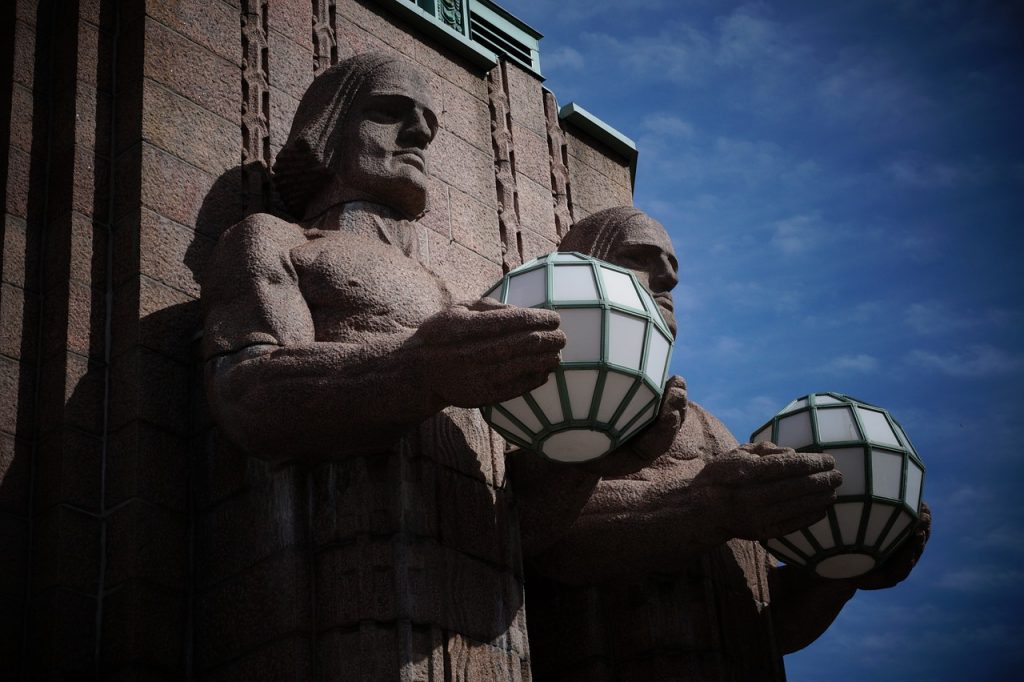 Get Relaxed With A Real Finnish Sauna Experience In Nature
Yup, we know you've been waiting for it – an authentic Finnish sauna experience. If there's anything Finland is famous for, it's getting steamy out in the open (not like that!).
With this half-day trip, you can learn what all the fuss is about. Head to a lakeside sauna complex where you can try both a modern sauna and a traditional smoke sauna, before cannonballing into a freezing lake to cool off (if you're brave enough!).
It's really more than just a leisure activity; it's almost a form of meditation; that's how relaxing it is! For true sauna fans, however, you are going to want to head two hours north to Tampere, the sauna capital of the world…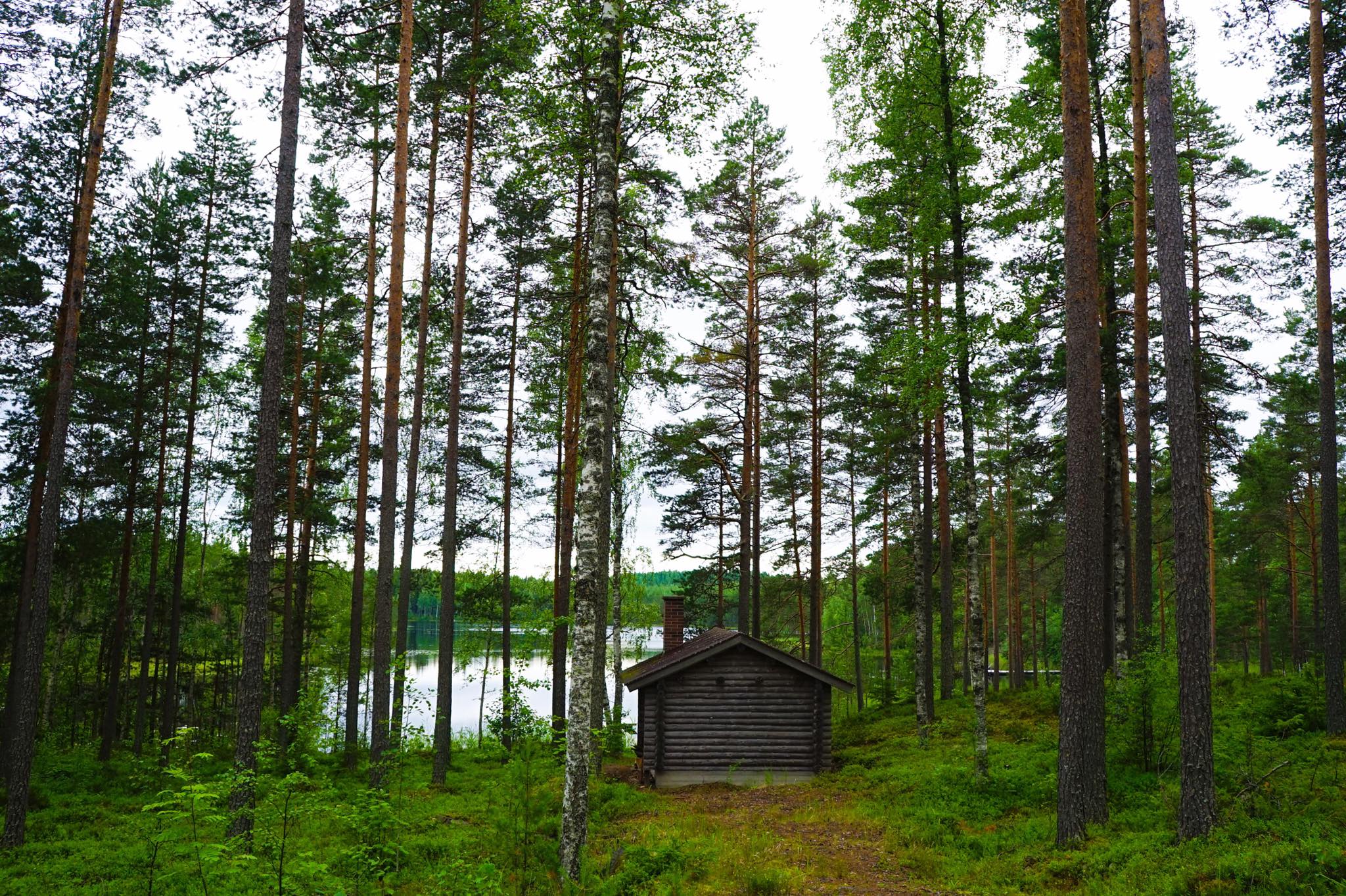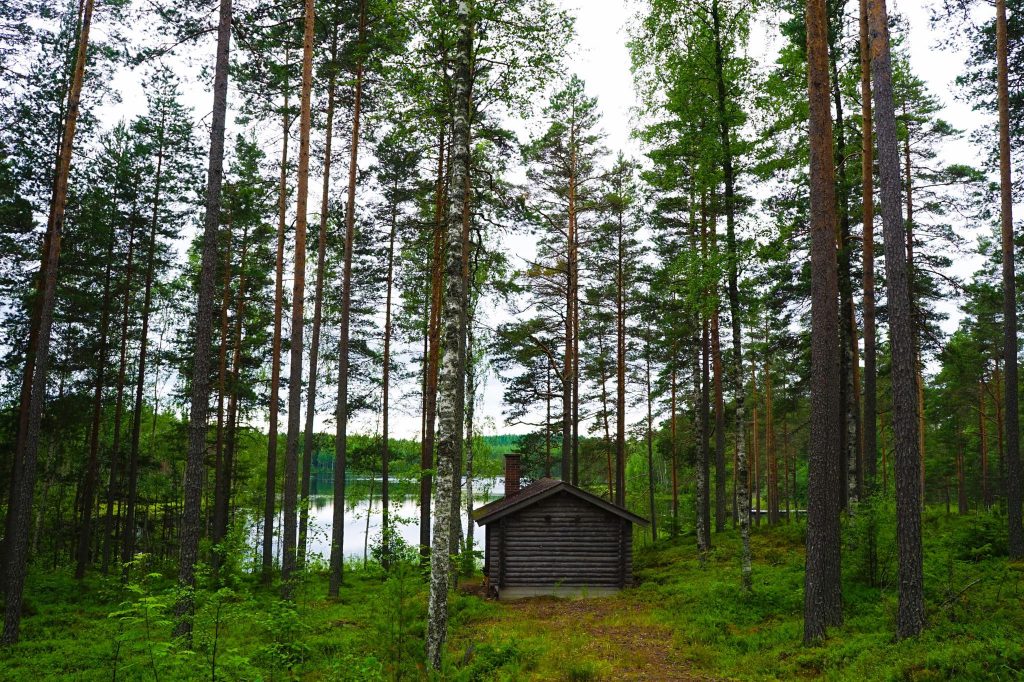 Get All The Juicy Gossip On A Tom Of Finland Experience Tour
Touko Laaksonen's subversive Tom of Finland work is some of the country's most provocative and iconic art and on this tour you can learn even more about this.
Kick things off with an audio-visual presentation and a glass of champagne to get you on the mood. Then head off on foot around some of the locations in the city that inspired or were inspired by Tom of Finland.
It's fun and interesting in equal measure – but only for over 18s!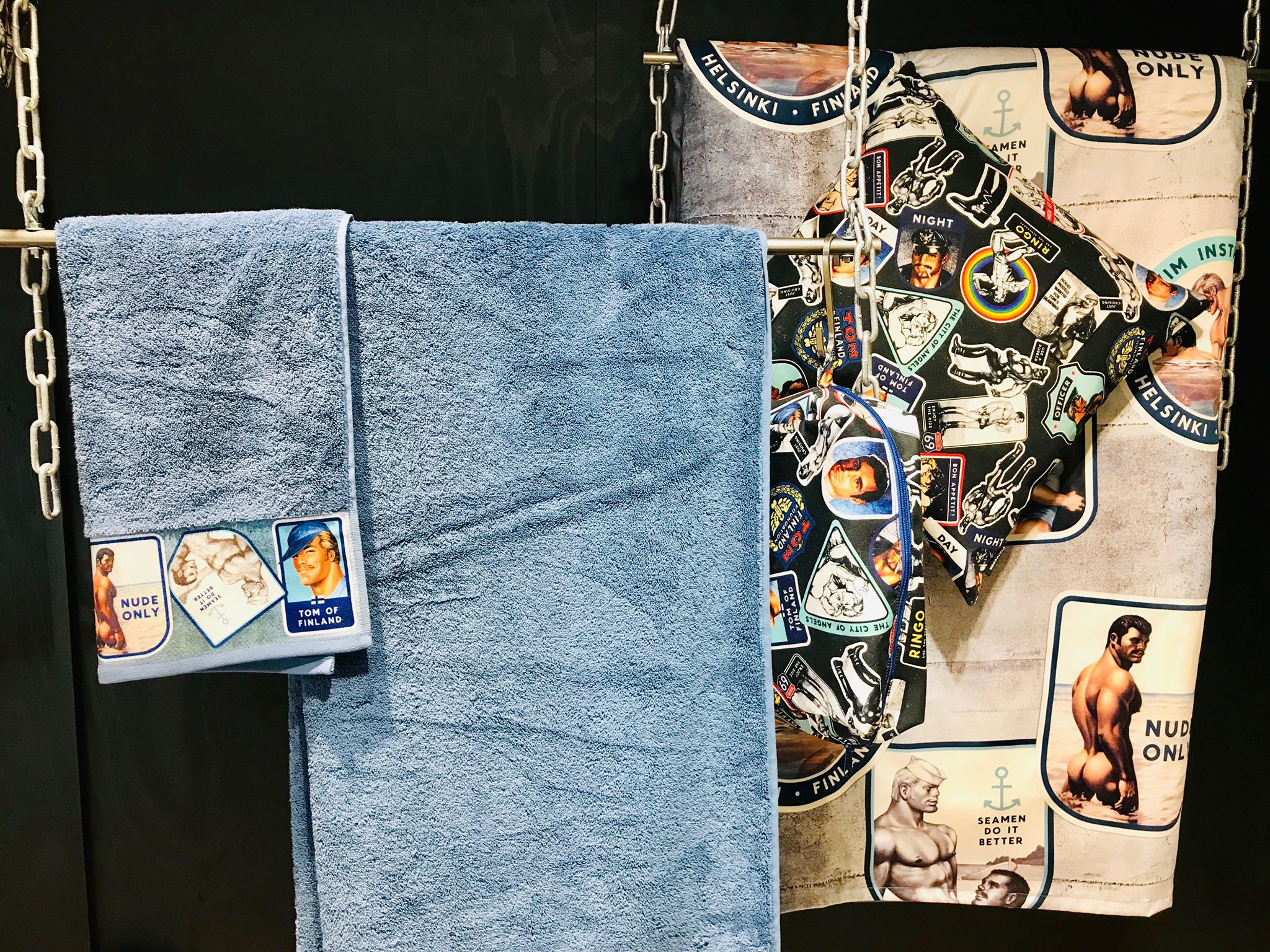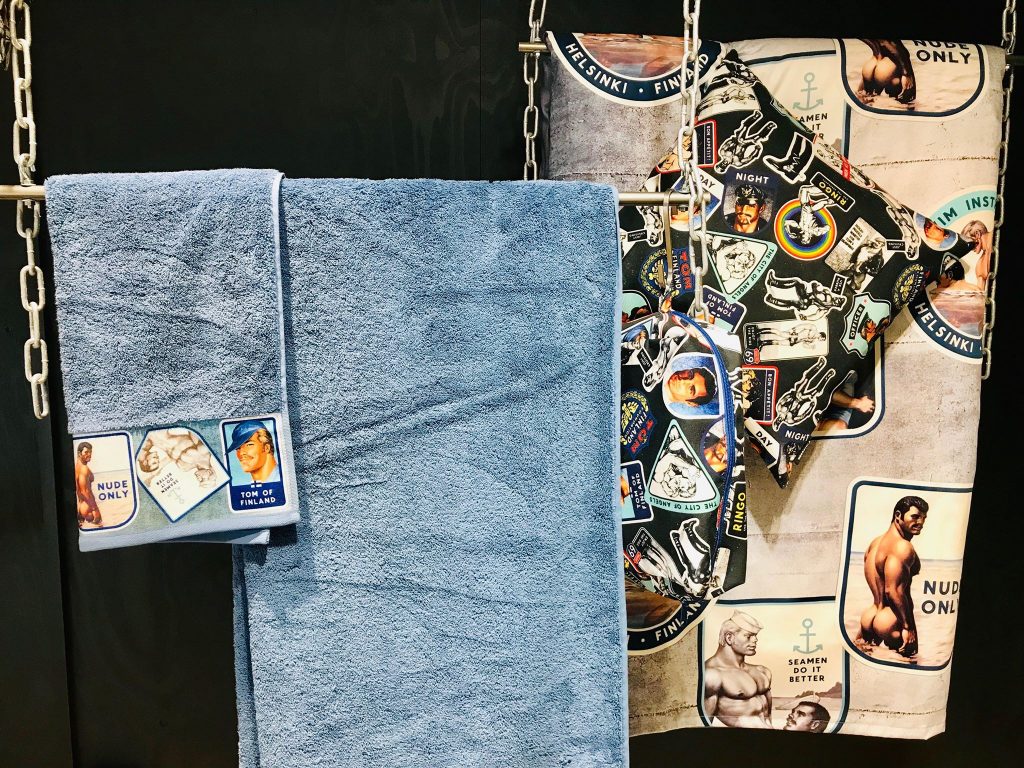 Let Nature Inspire You On A Tour Of Finnish Lakes And Forests
Finland has some of the world's most beautiful nature, no matter the season. This round trip to Nuuksio National Park demonstrates this perfectly as you wander through the surrounding forest and explore Haltia nature centre.
Here you'll find exhibitions on all aspects of Finnish nature, from the archipelago to the fells in Lapland. A walking tour around the forest provides some context to why nature is so important in this country.
You'll get some free time to explore for yourself and maybe even go swimming. Sure, it is not quite as stunning as the magic of Lapland and Rovaniemi, but it is a taste…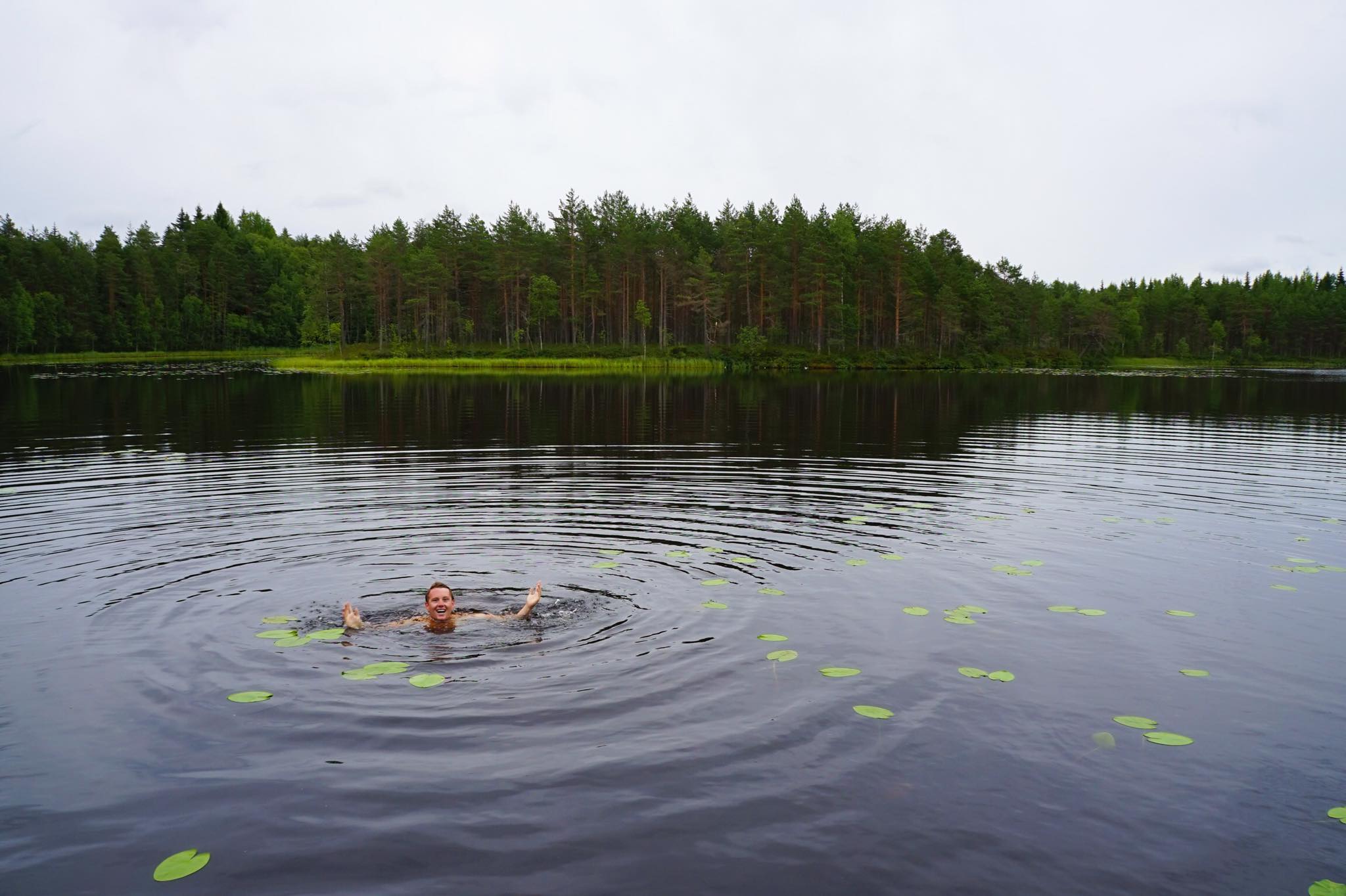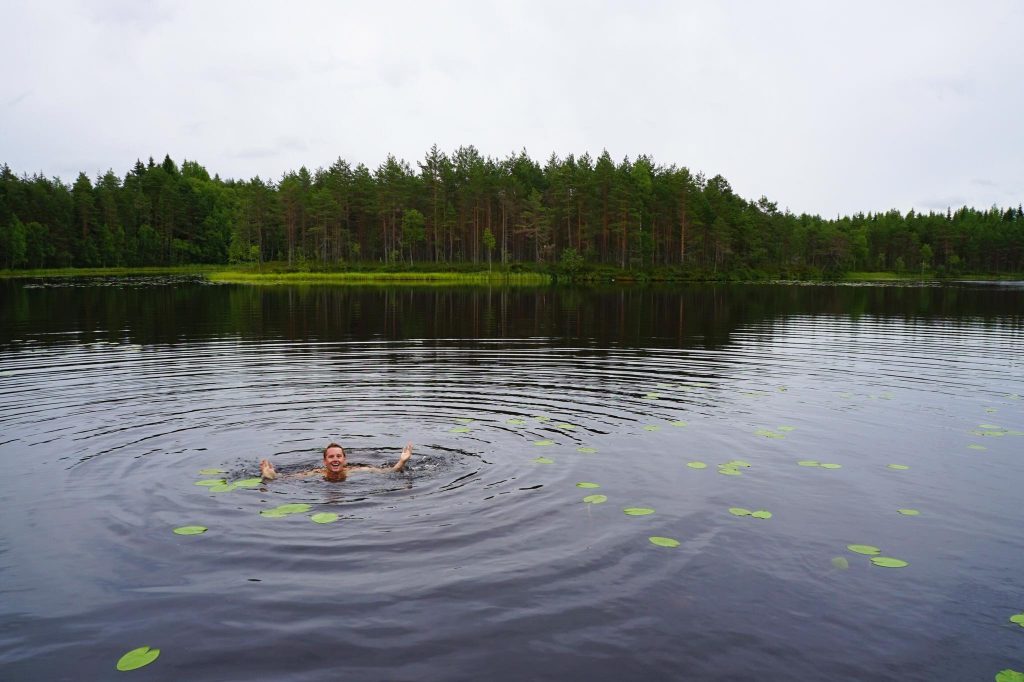 Eat Your Way Around Helsinki On This Food Tour With Tastings
This is a tour that will definitely please your taste buds – and we'd definitely recommend not eating beforehand! A two-hour walk will take you around some of the best foodie spots in the city.
For each of the Finnish delicacies you taste, you'll hear the story behind it, giving you a delicious picture of culinary traditions here. From reindeer meat to squeaky 'bread' cheese to champagne (our fave!), there's plenty to experience and the walking aspect will make you feel like you've really earned those treats!
I personally found the food scene in Turku more authentically Finnish, and a little more rustic, so if that sounds more your thing you should also make the two-hour journey by bus across.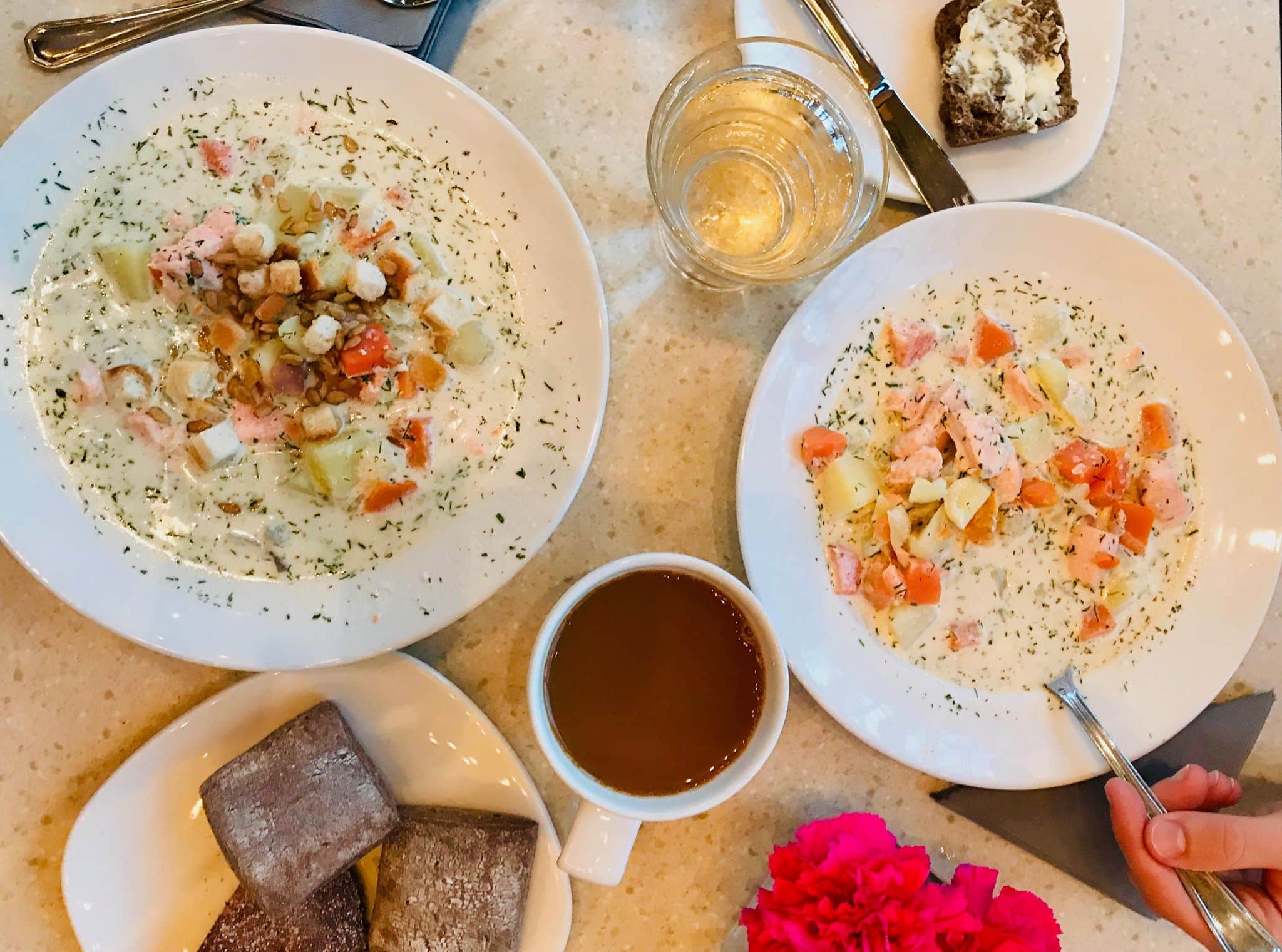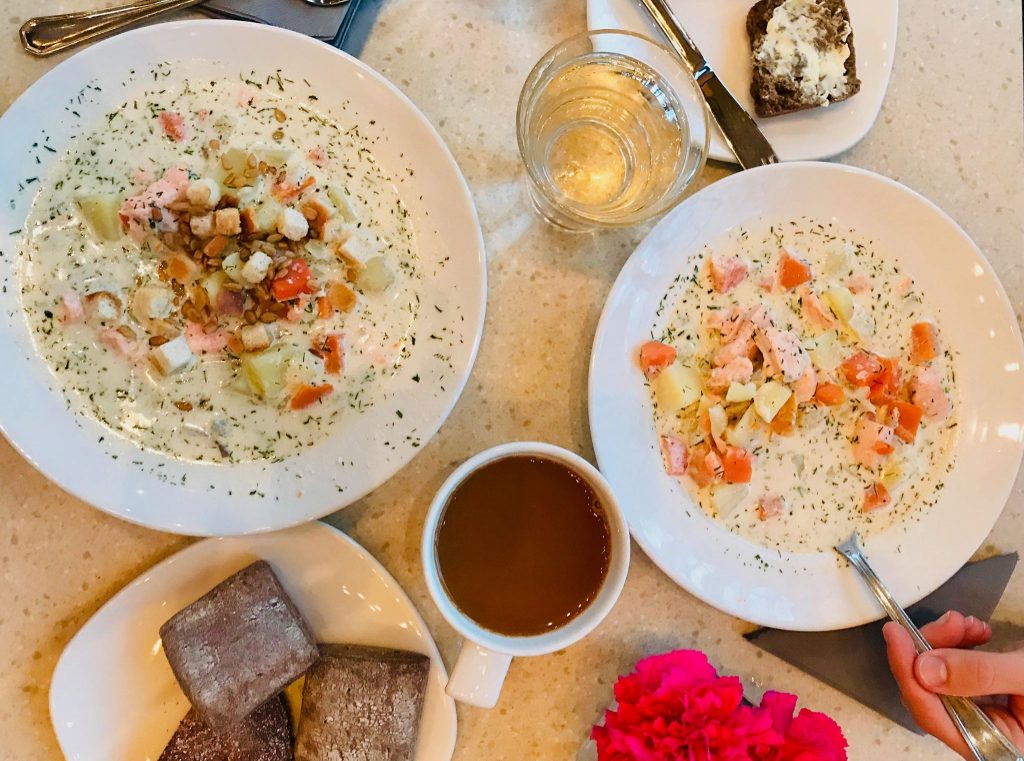 Explore With Ease Thanks To The Helsinki Card
We love sightseeing but it's not always a stress-free experience, let's be honest. But with the Helsinki card you can enjoy many the best places to visit in Helsinki for free, plus unlimited travel.
It saves you a huge amount of money and makes life so much easier. Free entry to places like Ateneum art gallery and Suomenlinna fortress, among others, means there's no need to worry about budgets. You also get discounts in restaurants, shops and tours. Win-win.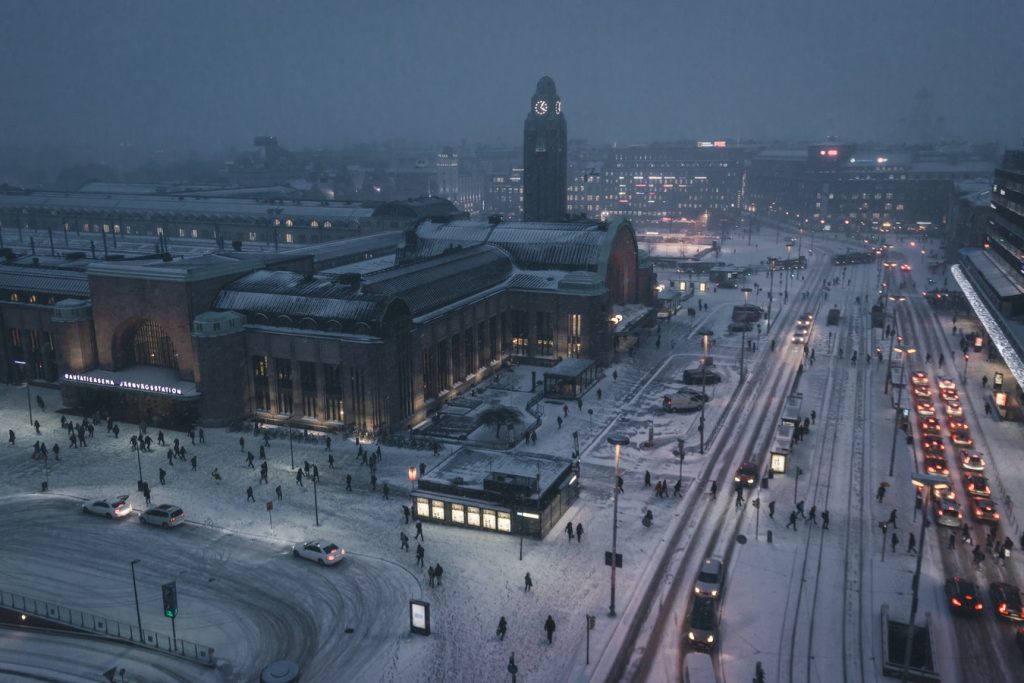 Get Inspired By The Music At A Sibelius Finland Live Music Experience
Composer Jean Sibelius played a key role in the establishment of a national identity for Finland and so it's well worth hearing some of his music for yourself. This one-hour live performance is totally immersive and a quick way to learn more about Finnish culture.
The show includes some of his masterpieces like 'Romance', 'Finlandia' and 'Valse Triste'. While you're listening you view stunning images of Finland's natural scenery and enjoy a non-alcoholic drink – so it's a treat for all of your senses!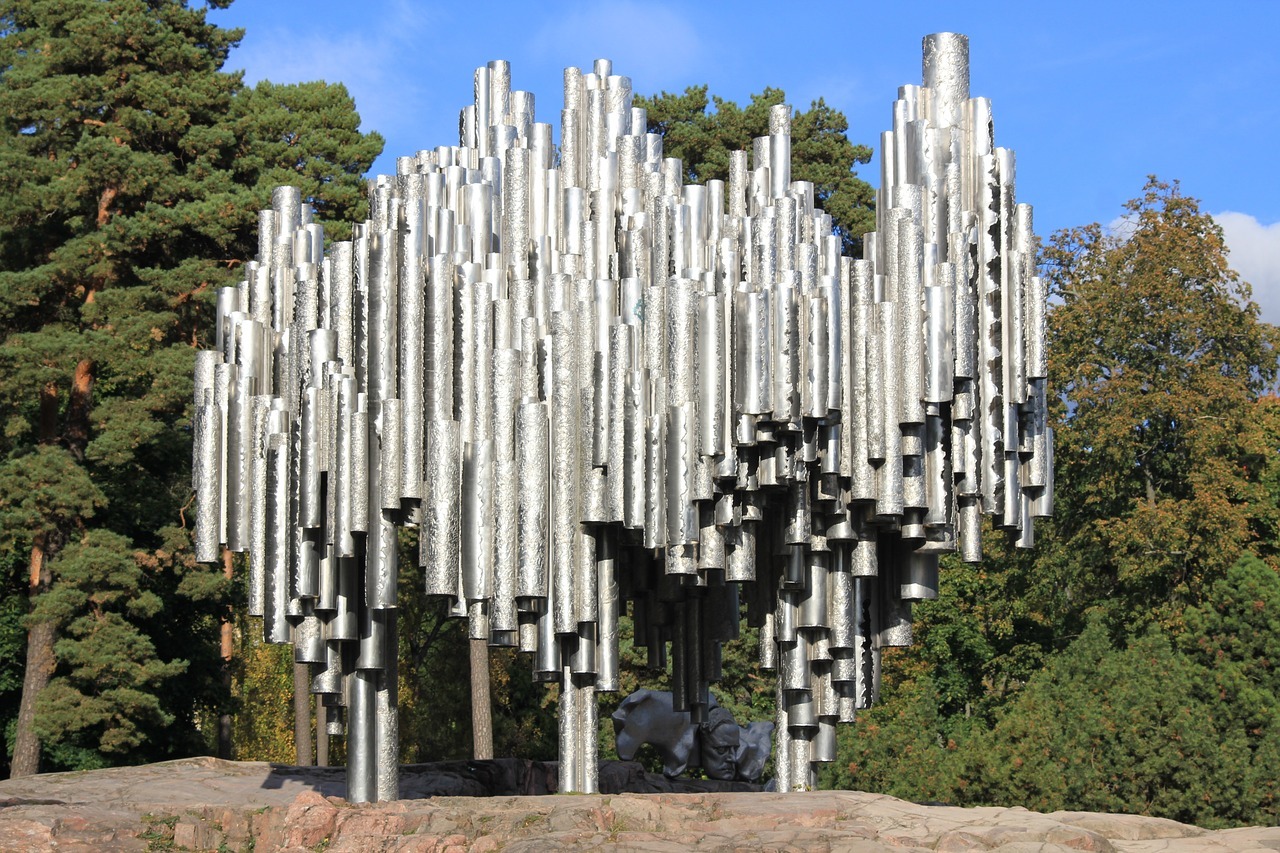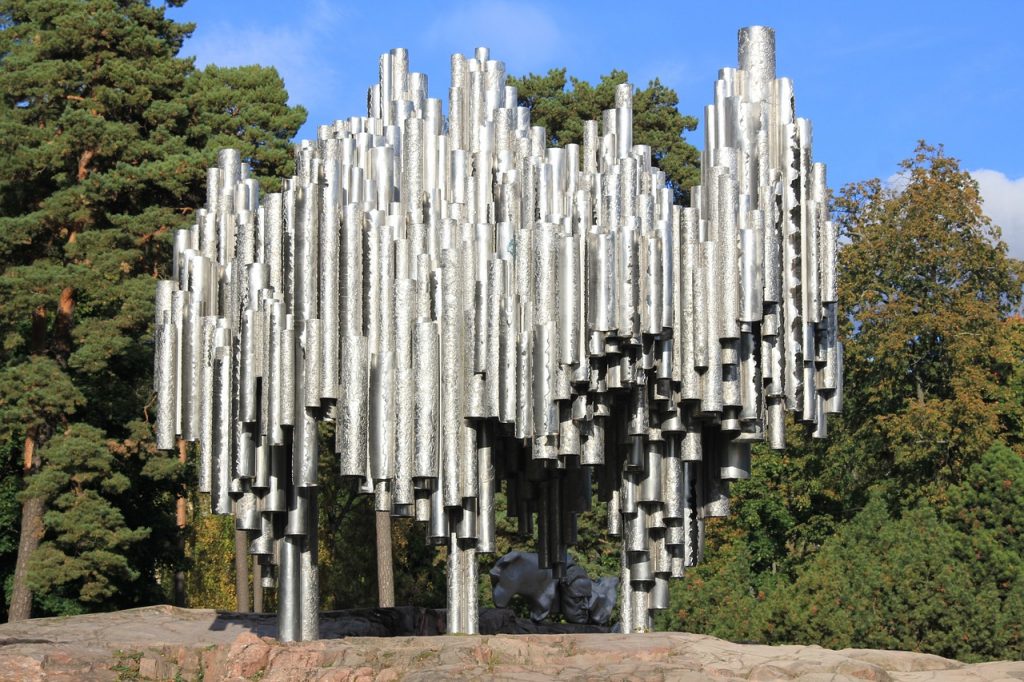 Stroll Around Picturesque Tallinn On A Day Cruise From Helsinki
Estonia's capital is easily accessible by ferry from Helsinki, so why not take advantage of being so close and visit historic Tallinn on a day trip?
Crossing the Gulf of Finland by boat is always an exciting experience and you can enjoy lovely views of the sea and coast. Once in Tallinn, explore the UNESCO-listed Old Town and other landmarks on a guided tour. It's just a small group of 9 so there's no chance of missing anything!
You'll hopefully have some free time at the end to see more of the charming cobbled streets, before heading back on the ferry. If you are thinking about staying longer there are so many things to do in Tallinn, not to mention all those amazing new Nordic restaurants at very affordable prices…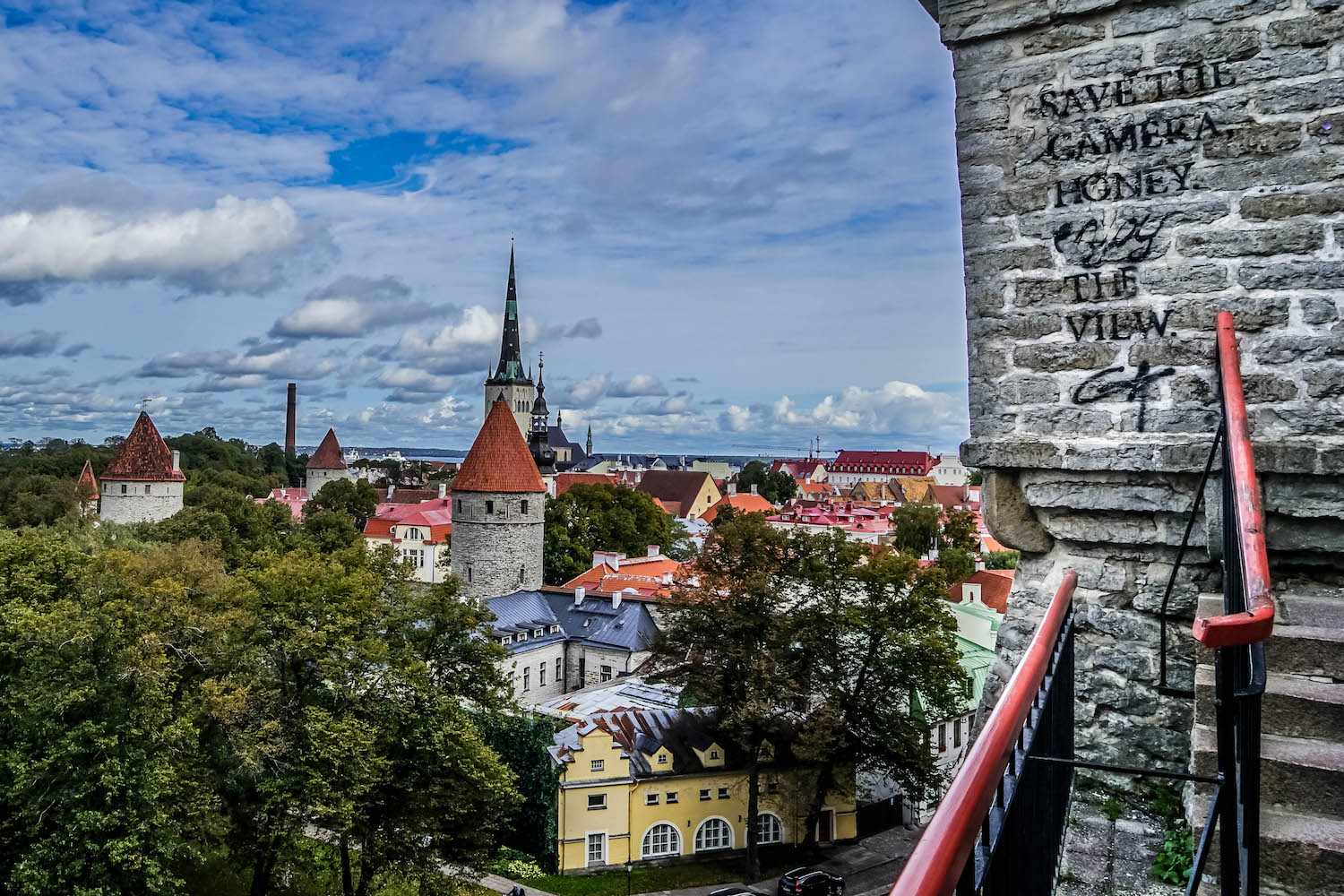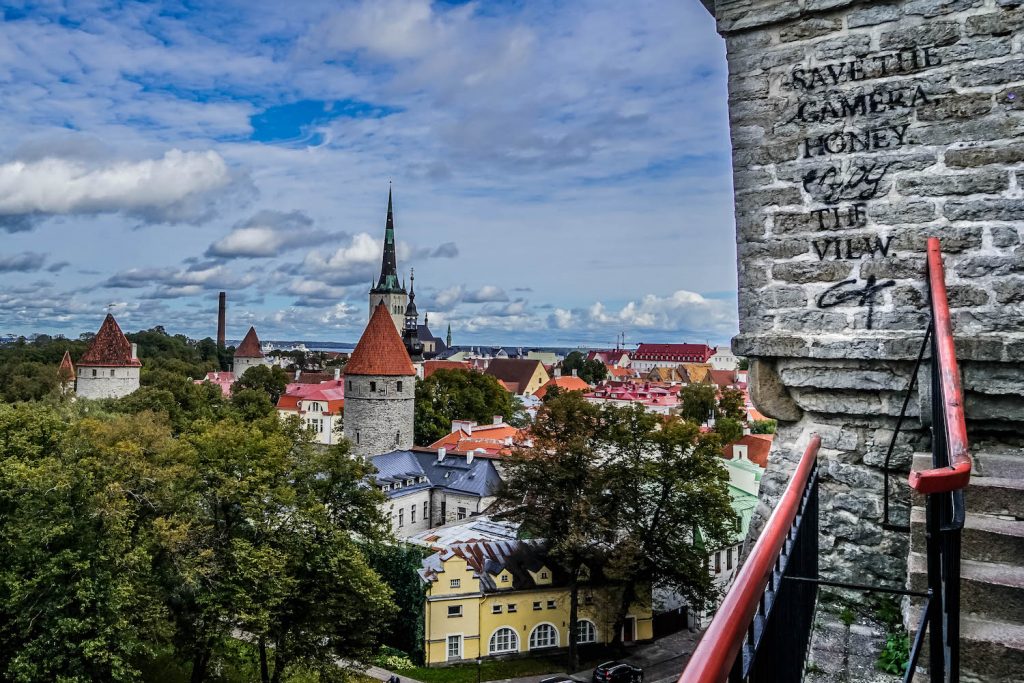 Go Further Afield On This 3-day St. Petersburg Cruise Without A Visa
This is definitely one of the best things to do in Helsinki – get out of Helsinki by taking advantage of the fact that you can go to St. Petersburg without needing to get a visa. An overnight ferry takes you to Russia's cultural capital.
Once there you've got a full day to explore spectacular sights like St. Isaac's Cathedral, the Hermitage Museum, and Peter and Paul Fortress before heading back on the ferry that evening. It's a captivating place to visit if you get the chance, and the boat trip is all part of the fun.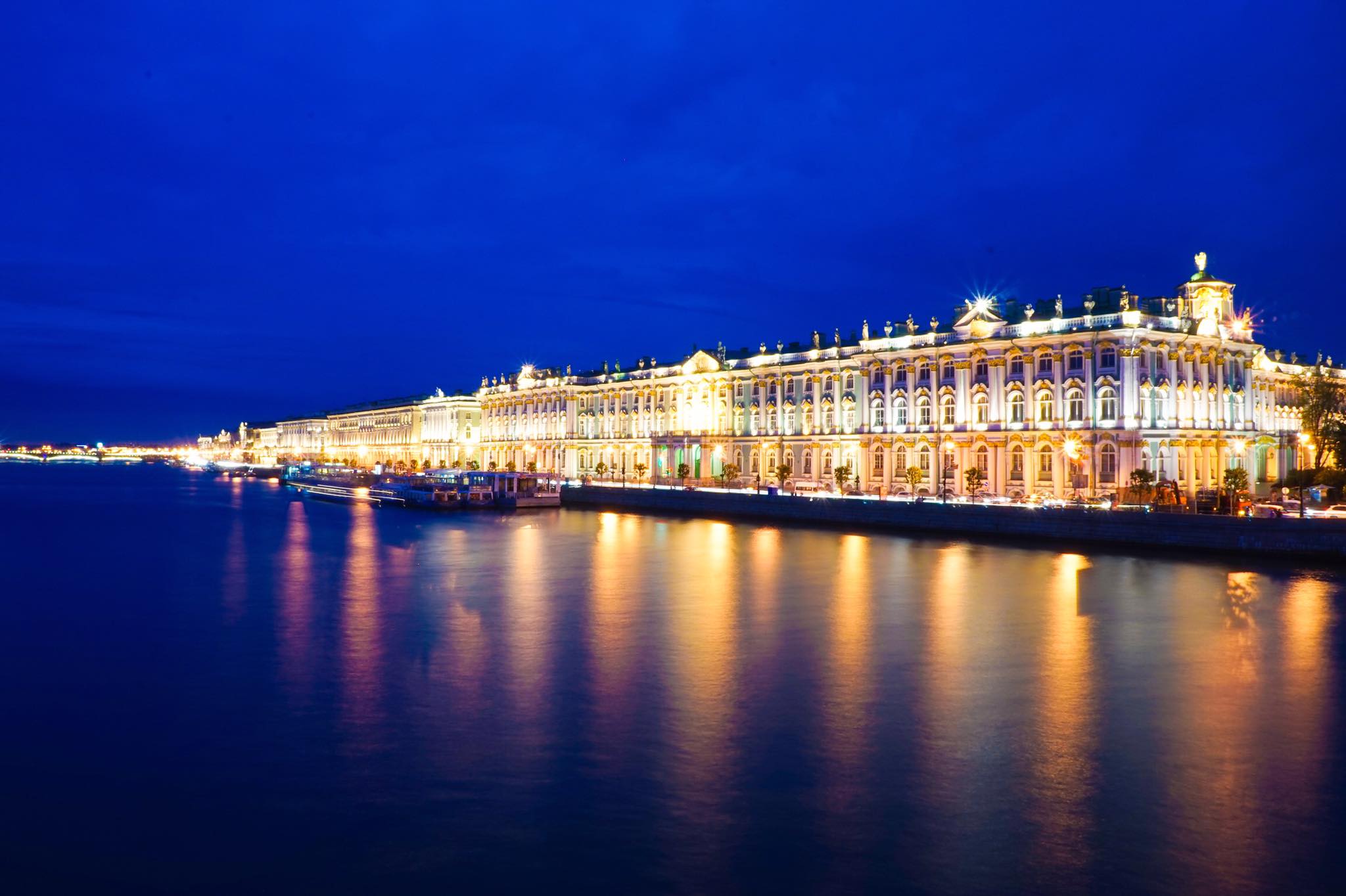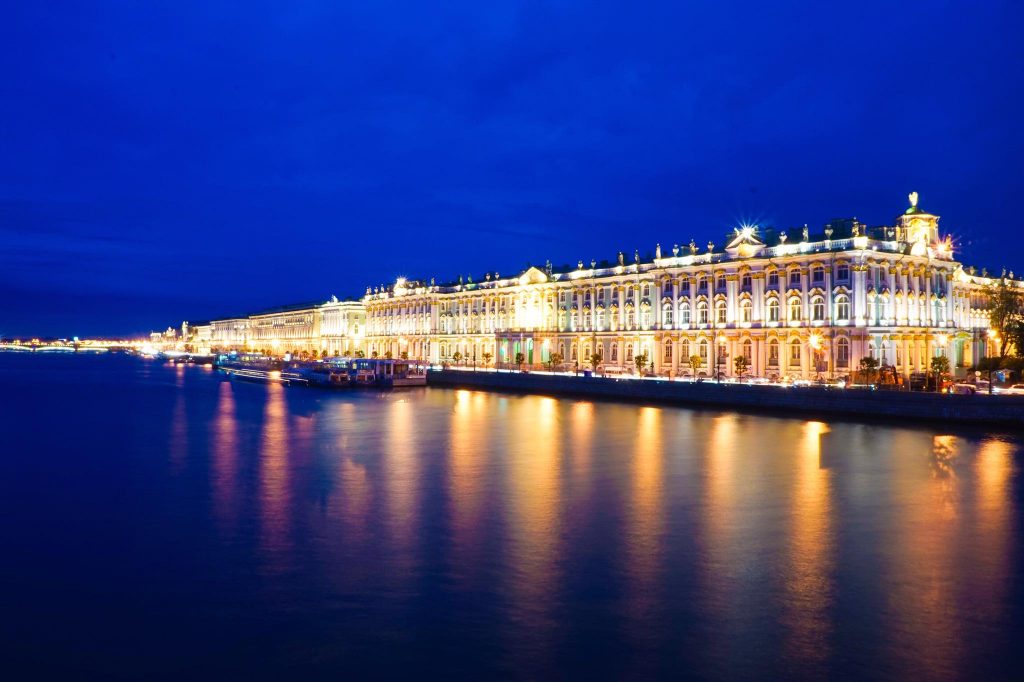 Further Things To Consider Before Any Adventure
Now you're all set and prepared to explore our big wide world, why not sort out everything else out all in one go? If necessary for your travel plans make sure you have brought proper travel insurance, protected your privacy by getting a secure VPN, compared all the top hotel booking sites to find just what you're after, reserved an unbeatable rental car price and - of course - booked the best flight deals!
Or maybe just forget it all and go for a last-minute cruise or effortless tour instead?
Many budget travelers (including me) indulge in worldwide airport lounge access, so we can experience luxury while still slumming it in economy. Naturally, we would never leave home without a more general travel guide since we couldn't possibly cover everything here!
Just add an adventurous attitude and plenty of smiles - they go a long way - and that about covers it all! Now go out, find your own path and don't forget to share your best inspiration stories with me on Facebook, Twitter, and Instagram...I'd love to hear from you!