Disney World – Where Dreams Come True! Yes, the saying is true, Disney World is truly a magical place – a world unto its own, where there is something for everyone and memories are made that last a lifetime.
But of course, it's not all that easy!
Disney World is pretty expensive, can create a lot of stress, is confusing at times – and is, therefore, best enjoyed armed with plenty of Disney World Tips and having all your Disney questions answered before you go!
This way, you can make the most of your day at Disney, enjoy it more and not waste time or money. So here we go, all of the best Disney World tips from my own experience and talking to Orlando locals, and then all those pressing questions answered!
Hopefully, they can make your trip to Disney World Orlando just a little more magical…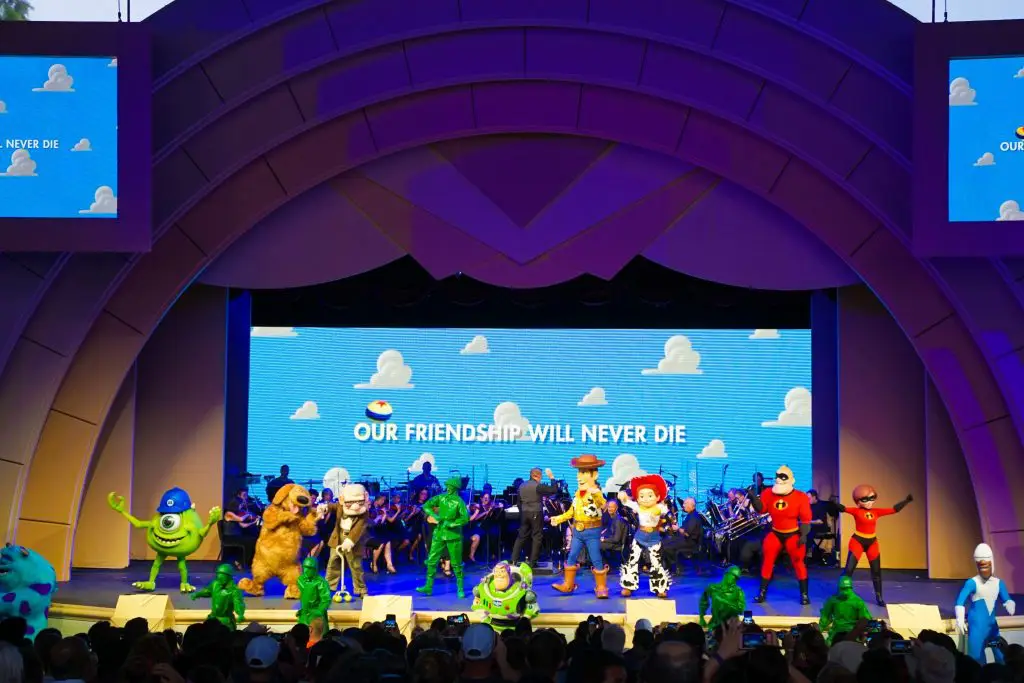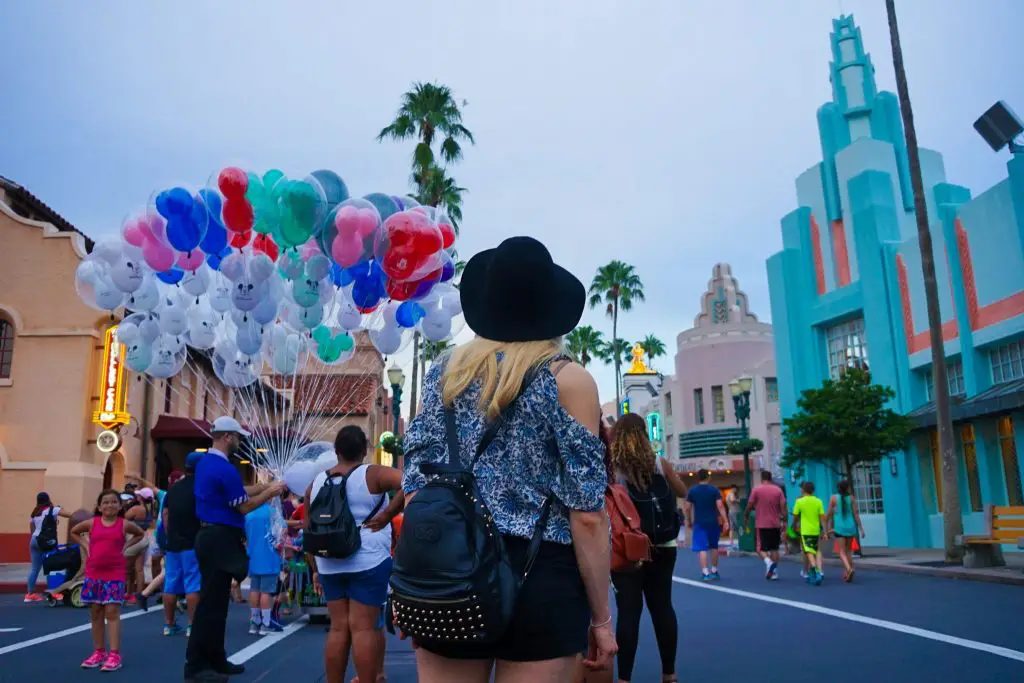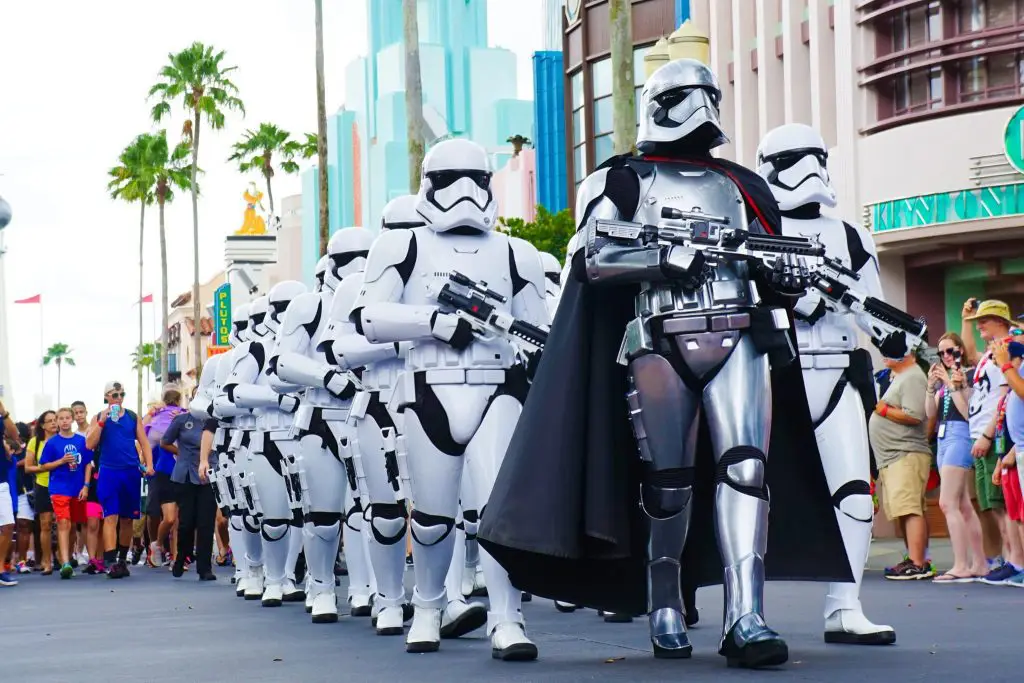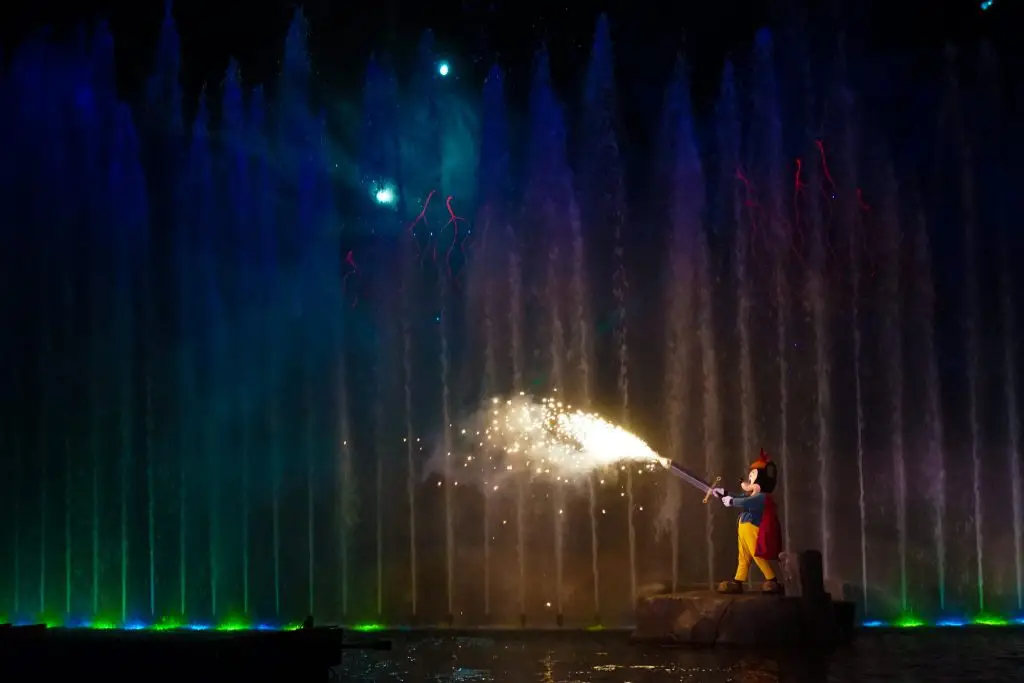 1. Make Sure You Have A Disney World Plan Going In
All of the Disney World Parks are huge – and can be complicated to figure out. Plan out your must-see rides and attractions, know when the parades and fireworks are on and just have a general idea of how you want the day to go.
Group rides that are near each other. All of this will lead to less stress, less time in the hot sun and more time having fun!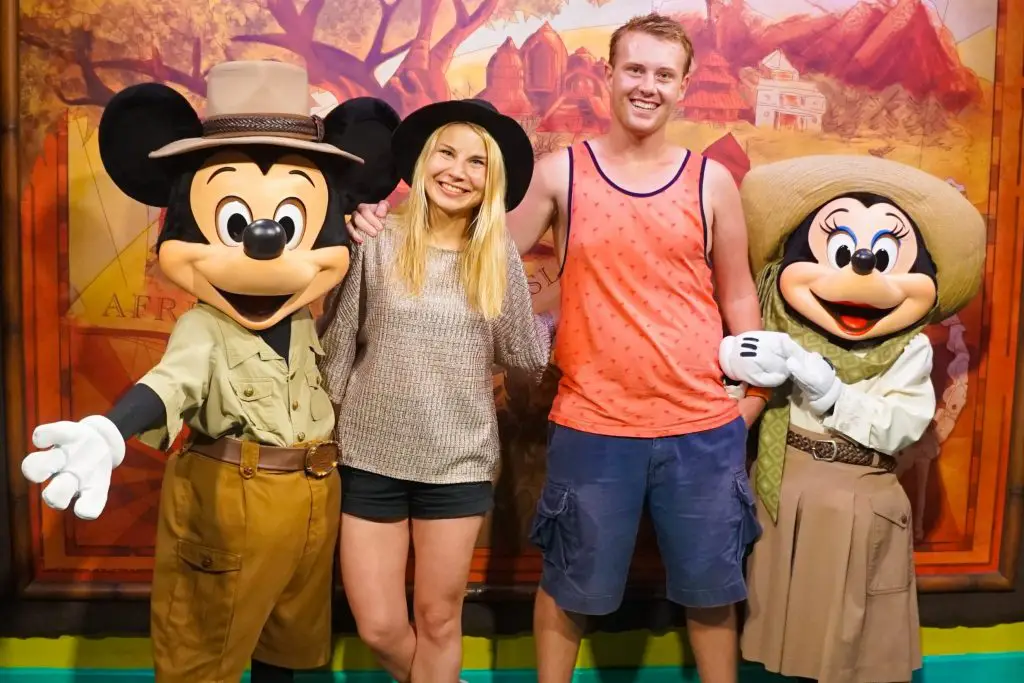 2. Bring Plenty Of Snacks To Avoid Wasting Time
Food at Disney World can be expensive, yet worse still – the lines at peak times can easily take over an hour just to get food. So plan ahead (or order food on the Disney App) – Go to a restaurant because you want to, and have snacks or lunch if you just want something to keep you going.
You can also get free water at Disney World at any stand that sells food and drinks – so no need to carry around heavy water bottles or pay for drinks if you do not want them! However, it must be said that some of the restaurants are fantastic and a worthy experience (especially the newly opened Satu'li Canteen at Pandora ).
There is also a great allergen-free menus across Disney World Orlando too for those who need them.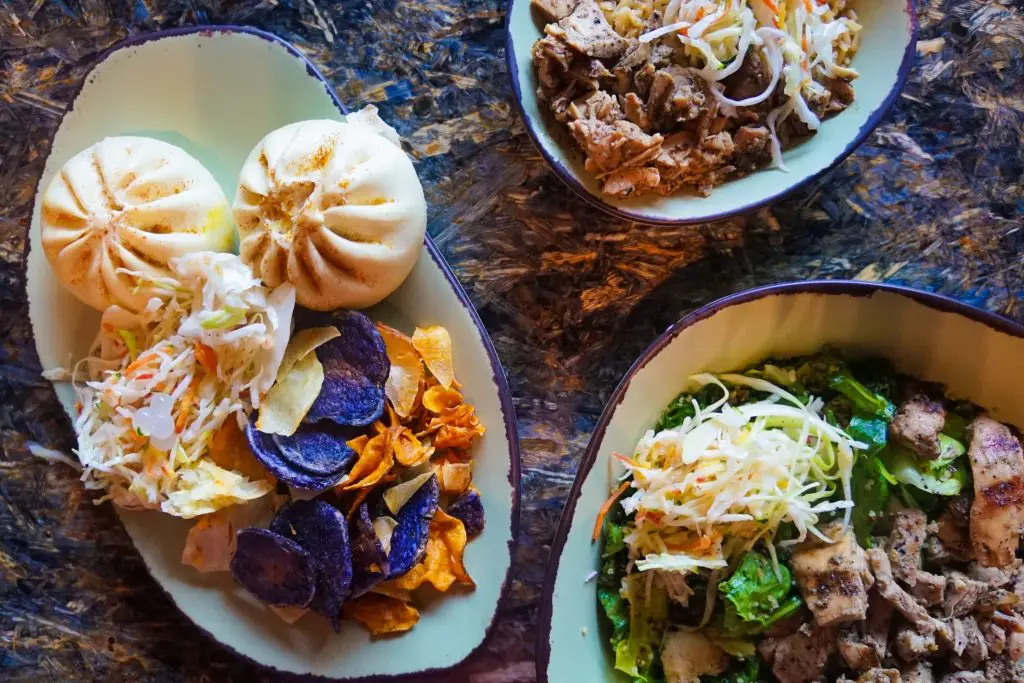 3. Arrive At Or Before The Opening Time Of Disney World
It should go without saying but the easiest way to make the most of your Disney World Passes is to simply spend the entire day there. Not only that – but if you have already entered the Disney World before the opening time you can be the first in the lines and not have to endure some of the horrible wait times that occur later in the day.
Get the most popular rides out of the way first and enjoy your day!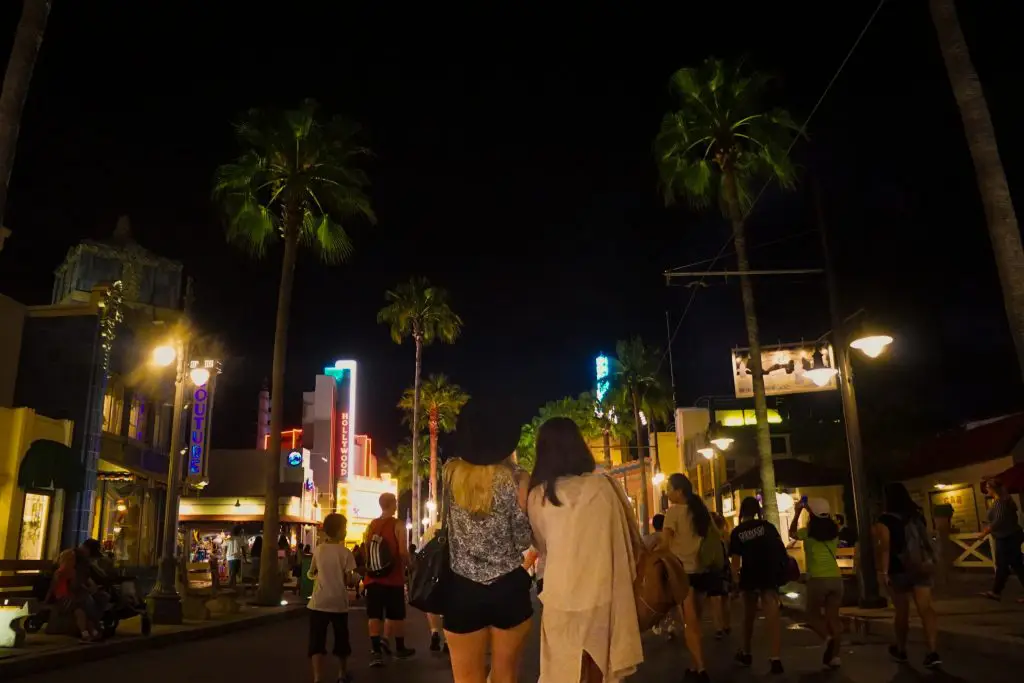 4. Choose The Right Pass For Your Disney Holiday
How long are you going to have in Orlando? What is your budget? What do you really want to see? These are all questions you need to answer before you can decide what ticket will be best for you.
You can book Disney World passes from 1 day to an annual pass (worth it if you plan to go more than 10 times in a year), but there are also passes which allow only one park per day or those which allow you to jump between.
I personally recommend the 4 days 4 park pass allowing for one park every day – and was the best value when I booked. Disney World Ticket specials are always changing, but to save money on Disney World Tickets you should book in advance through an authorized retailer (up to 25%).
Click here to see all the current Disney World Tickets specials and get the best prices guaranteed. Don't wait until the gate or you will waste time and pay more.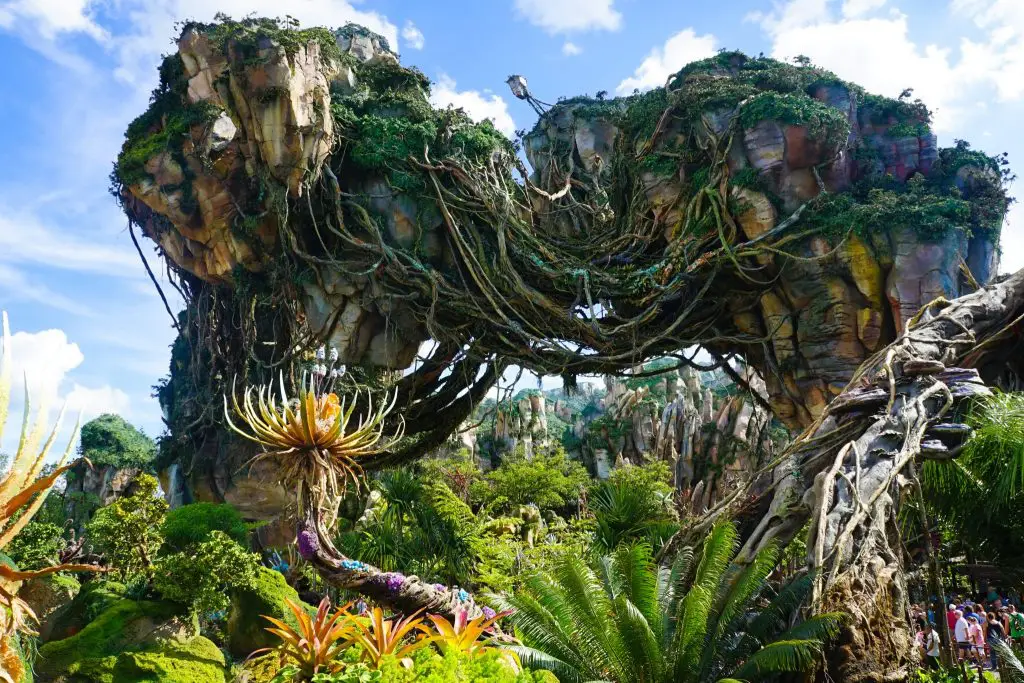 5. Ask Disney World Staff To Take Photos On Your Camera
Yup – I wish I had known this but you do not have to buy Disney's Expensive Photo Pass!
Just find the characters or the view you want and any Disney World Staff member will be happy to use your phone or camera to take a picture of you.
I have a ton – and boy, I'm glad I did!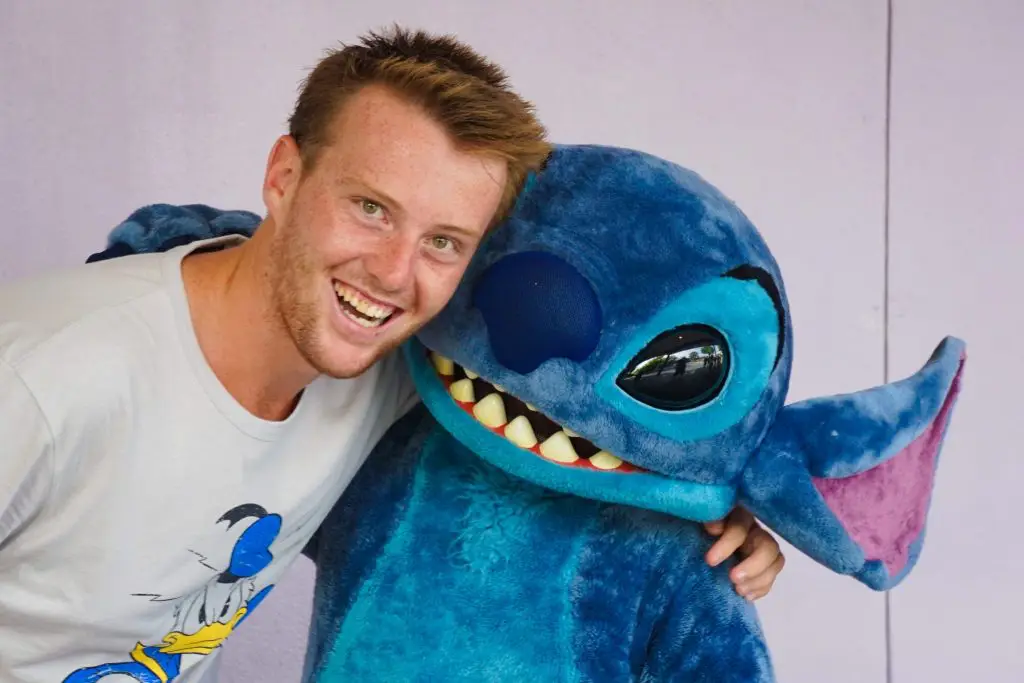 6. Get the Disney App And Book Your Fast Passes Early
This is probably the best Disney World Tip I can give you. Download the app now, study the park – and as soon as you have booked your Disney World ticket online (in advance is key here!) you can log in and get fast-passes (up to 3 in advance for any one day) to skip the line at all the most popular rides.
This is a game-changer.
Everyone does this however so I recommend getting your tickets 30 days in advance so you are ready when fast passes are released. You should try using them as fast as possible because during the day you can also get more once you have used up your original three allocation – Just keep checking the app.
The new Avatar Flight of Passage ride where you fly a banshee in Pandora is literally the best amusement park ride in the world – and while the wait was 3 hours I checked the app at 3 in the afternoon and managed to find 2 fast passes so we just walked in!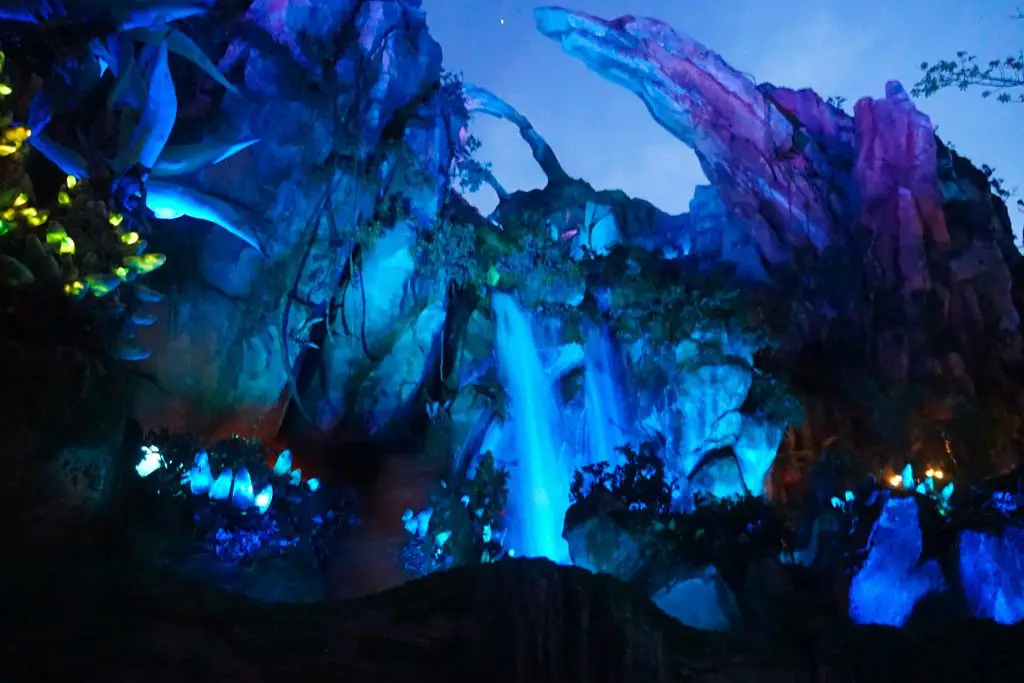 7. Take a Break Or Schedule 'Rest' Activities
Nobody can do a full day in the Disney World Sun without getting utterly exhausted. Get the big rides out of the way at the beginning or the day (or the end) and plan for the sit-down show's during the peak heat hours from 2 -5.
Of course, you will likely need more breaks than this, so try to minimize time in the sun and take your time in the air-conditioned shops.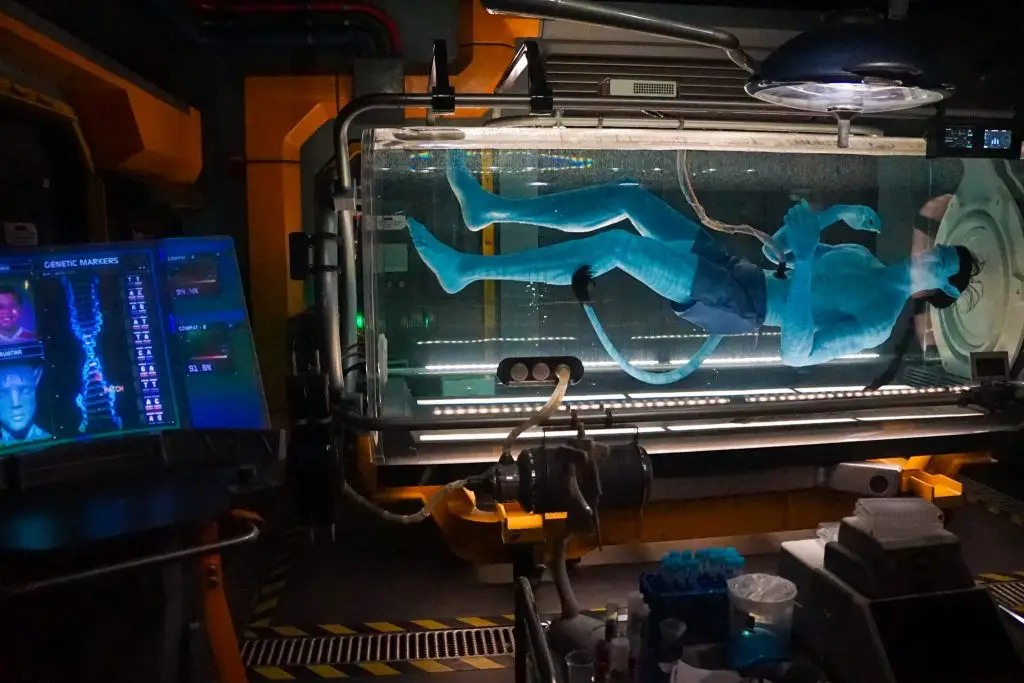 8. Hire a Car In Orlando To Make Life Easier
This goes with getting there early, but unless you are staying at a Disney World Resort close to your park, just hire a car in Orlando!
The shuttles offered by budget hotels in Orlando are a bit of a disaster and will ensure you end up to the park late (after waiting in the hotel sun for a pick-up!). Car rental from the airport is cheap and easy, and while parking at Disney World costs $20 USD a day, this allows you to pretty much drive to the entrance of every park (except for the Magic Kingdom which has a monorail).
Oh and seriously – write down where you parked your car, or mark it on a map as after a long day at Disney World you will forget where you parked!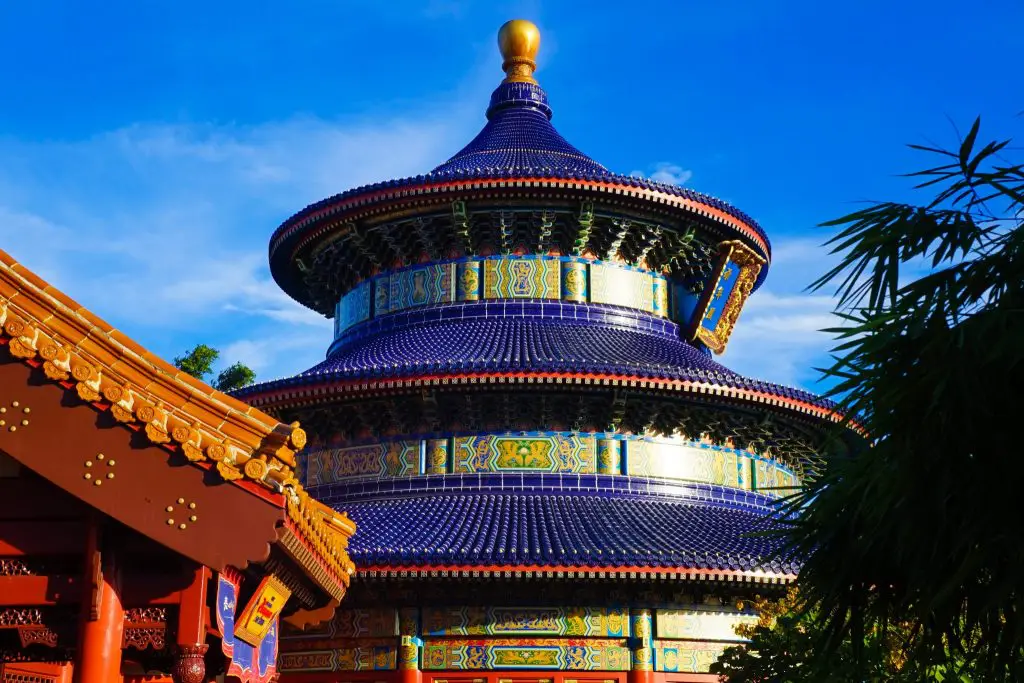 9. Pack Your Bag Properly
Besides all the normal things (alcohol, weapons, drugs or anything illegal) you can also not bring into Disney World drones, suitcases or large backpacks, toy guns or water pistols, folding chairs, selfie sticks, tripods, glass containers, pets or plastic straws.
Some of these are expected – some not so much. Disney World security is no joke and if found they will ask you to return them to your car or throw away so best to pack your bag and items correctly beforehand.
You can see the full and up-to-date list here.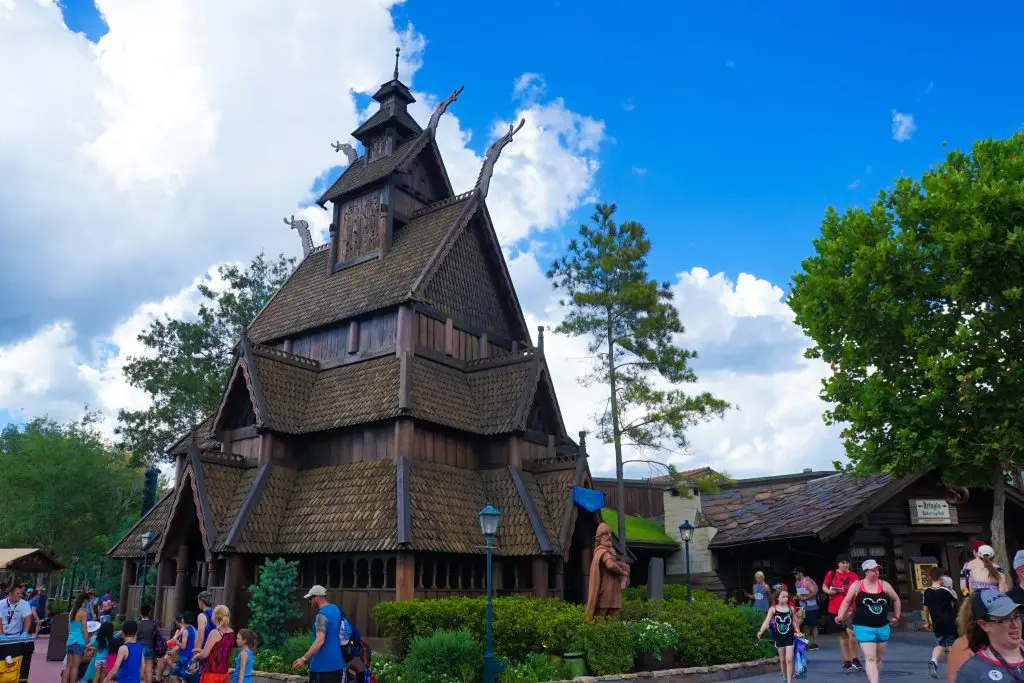 10. Save The Best Disney World Park Until Last
And the final of my Disney World Tips is perhaps the best – Save the park you are most excited for last so you always have something to look forward to.
I recommend the Magic Kingdom for the final day as the fireworks shows alone are something you will never forget, but if you are a massive Avatar fan you might want to leave Pandora till last for example.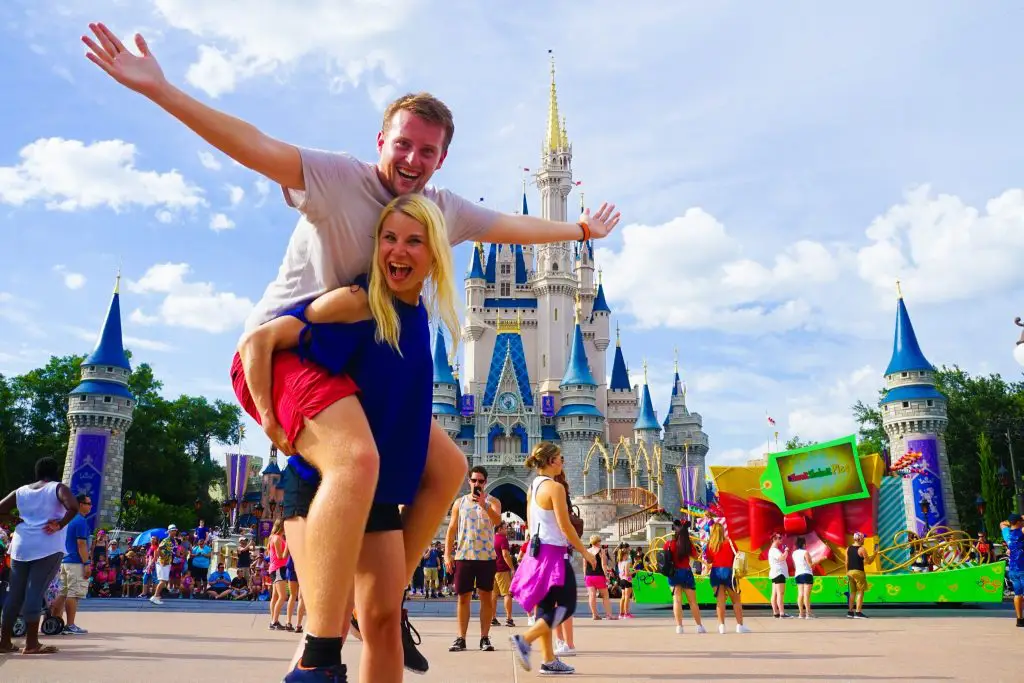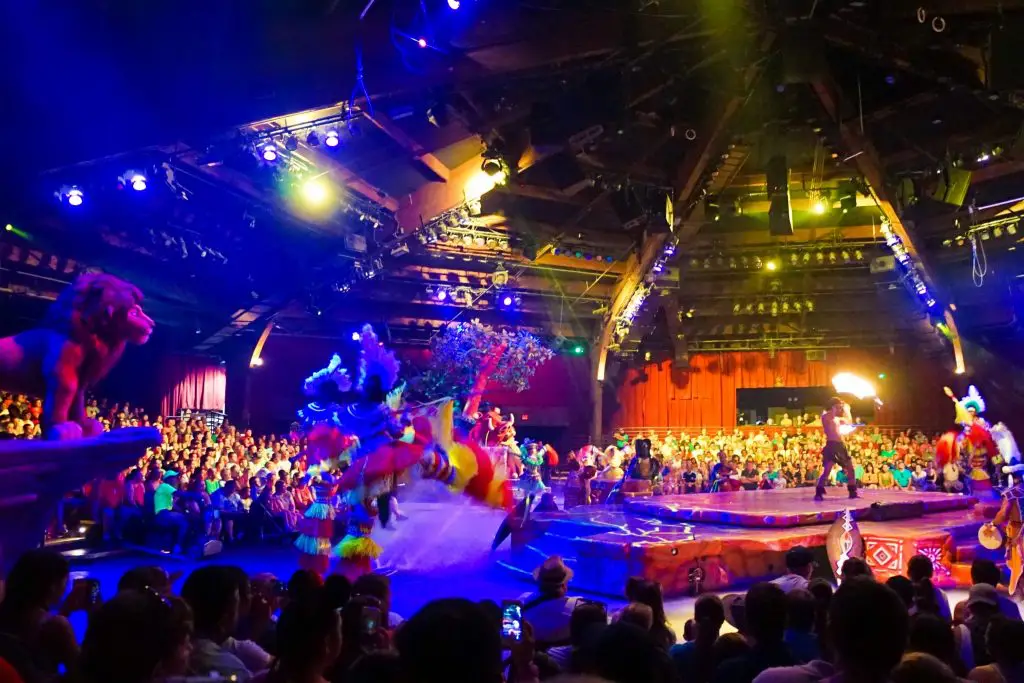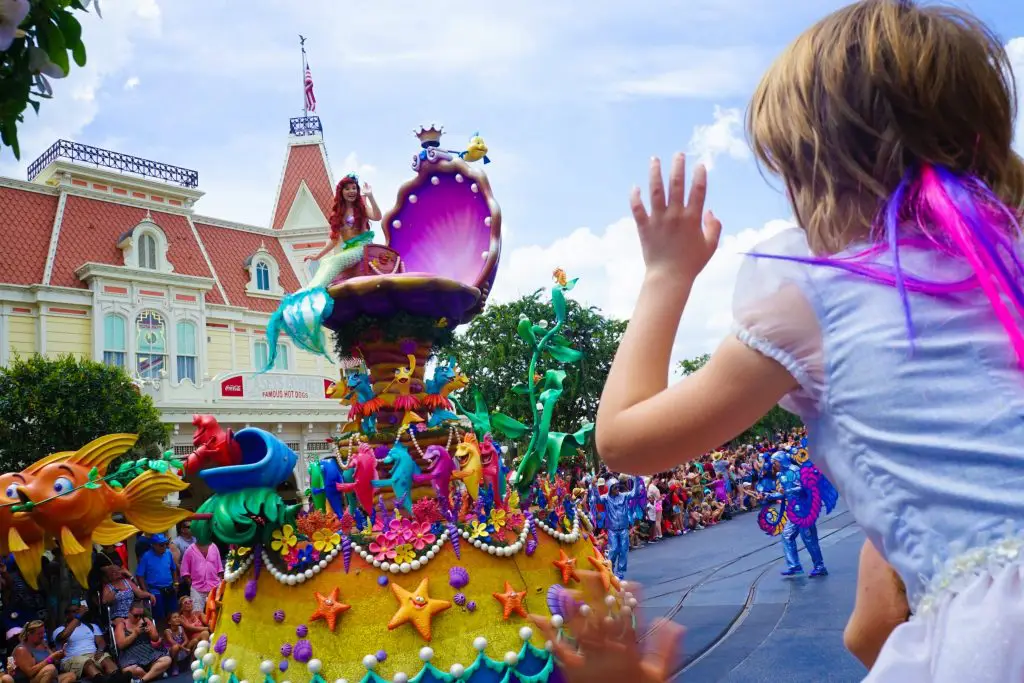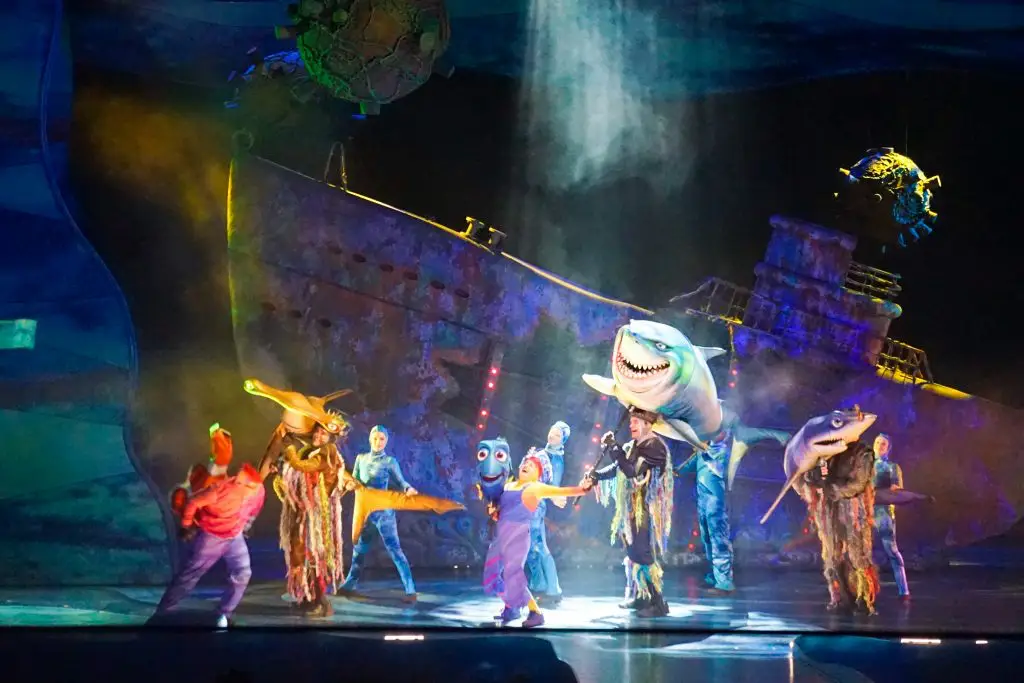 Answers To The Most Common Disney World Questions!
Disney World How Much Does It Cost?
Disney World can be as cheap or as expensive as you want it to be. Hotels, car hire, tickets all add up and of course food and activities in the park. For two adults sharing a room, a good budget would be $200 USD per day per person including food and car hire with 4-day Disney World Pass. $300 if you want to splash out on a few things and a nicer hotel.
Check your dates now to get the best idea of hotel prices in Orlando and click here for all the current Disney World ticket specials.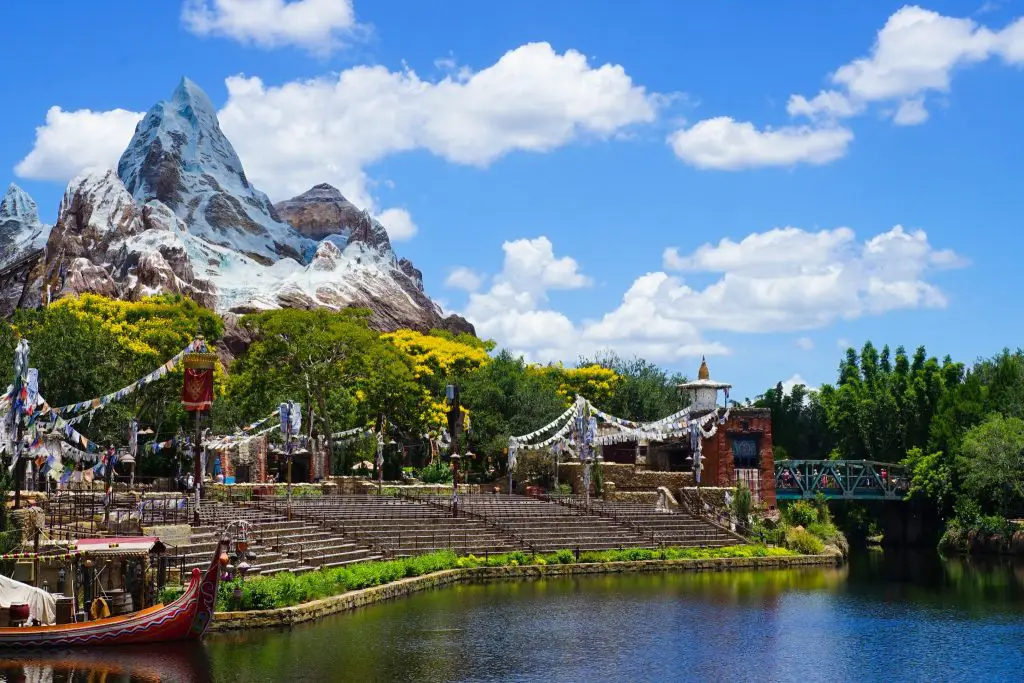 Which Disney World Park is Best?
There are 4 unique theme parks which make up Disney World Orlando, and each offers something different. If you have the time I highly recommend doing one day at each one however if you only go to one, Magic Kingdom is the best bang being the Disney World Park with the most rides, the latest opening hours and most shows (as well as the most iconic).
Disney's Animal Kingdom used to be better for children, but now with the addition of the new World of Avatar, it has one of the best amusement park rides on the planet and adults will love it.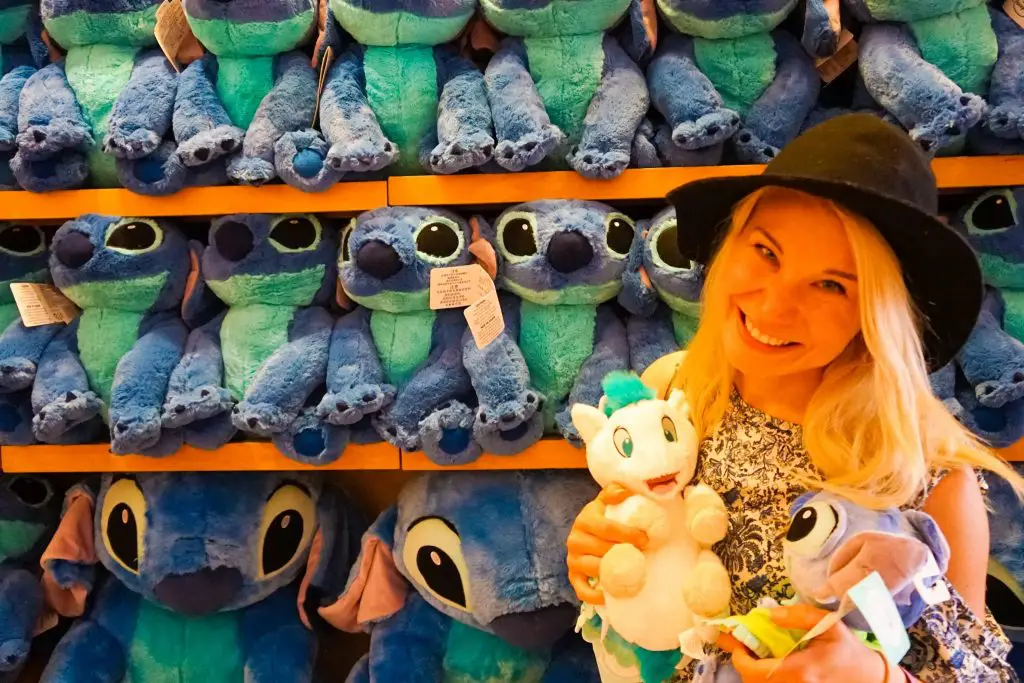 Epcot will appeal more to adults who can drink their way through 12 countries, and is a bit lacking on rides – but you can spend the most time exploring, it even has a Japanese department store! Finally, Hollywood Studios has plenty for Star Wars fans and Pixar lovers, and with the opening of Star Wars Land next year its set to sky-rocket and become one of the best parks in Disney World.
As I said – It's a tough choice and best to just go for the 4-day, 4-parks Disney pass. If you have a longer stay the Disney Water Parks are also worth checking out, but in 4 days you will have enough to do already.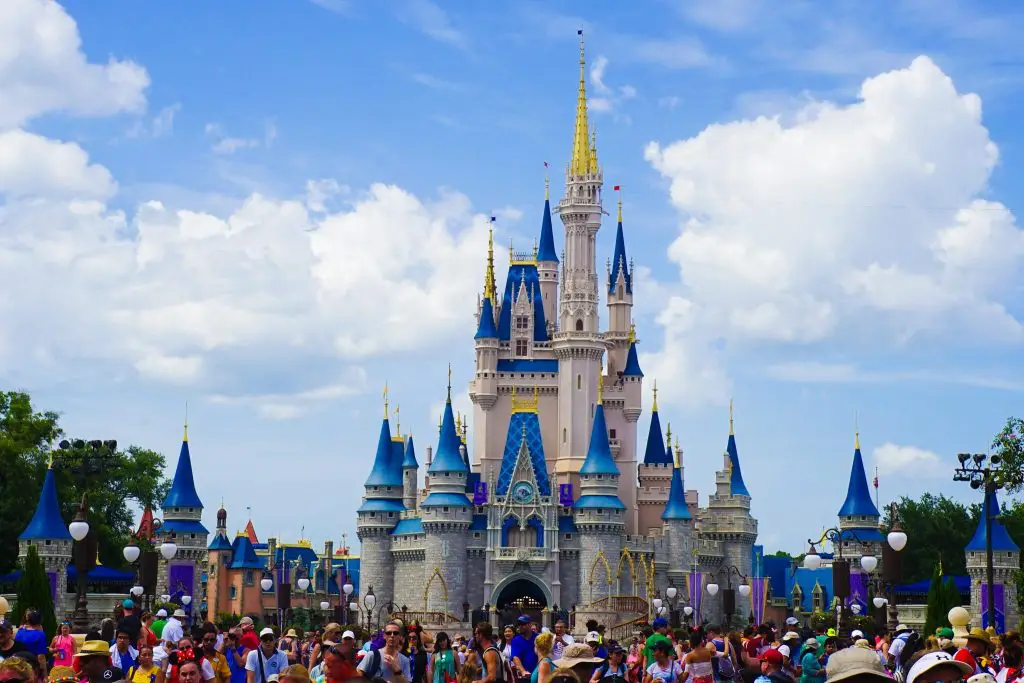 What To Do In Disney World When It Rains?
This is Florida we are talking about, so it is not if – but when it rains at Disney World….but it's not really a problem!
Unlike Universal Studios Orlando Disney World has many, many rides which are indoors (as well as the lines) so many times you will not even notice the downpour – but if you do, you can always pop into one of the many shows, take a break and eat at the restaurants, browse the gift-shops or organize your next fast past.
The rain normally only lasts for less than 30 minutes so trust me, any time of year it is not going to be a problem when it rains at Disney World.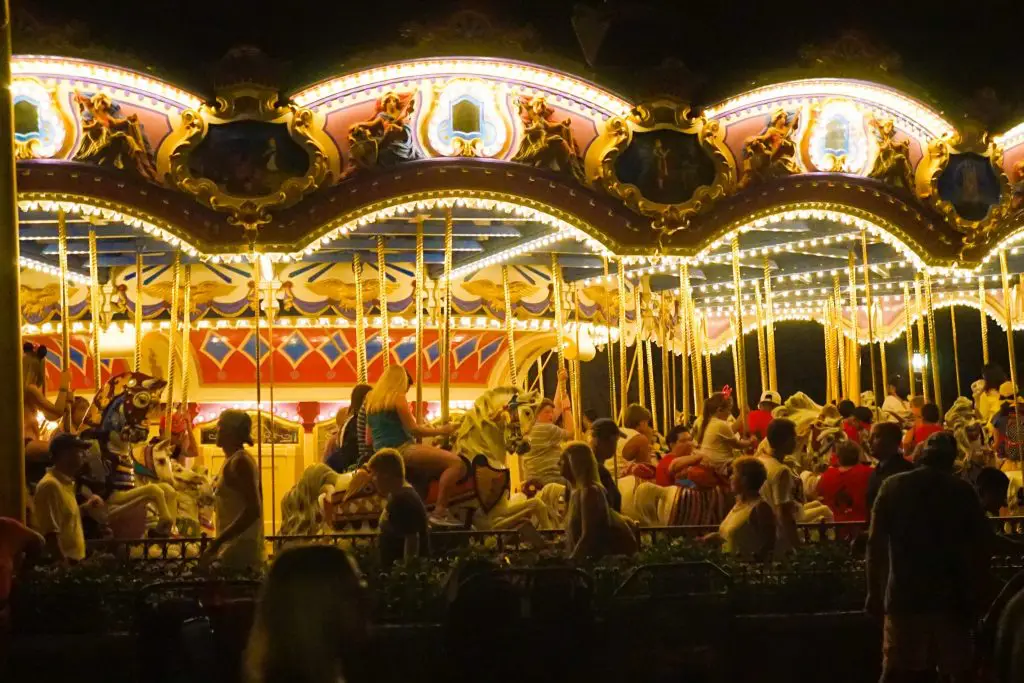 Which Disney World Park Has The Most Rides?
While it can be difficult to define 'a ride' it is still an easy contest as the Magic Kingdom is the park with the most rides at Disney World Orlando with 25 different rides (not including many of the shows).
Next is Epcot with 9, the Animal Kingdom with 8 and Hollywood Studios with 7. Again – this does not include all the different shows, parades and attractions, so do not be deceived into thinking any of these can be done in a short half day.
Which brings me to the next Disney World question…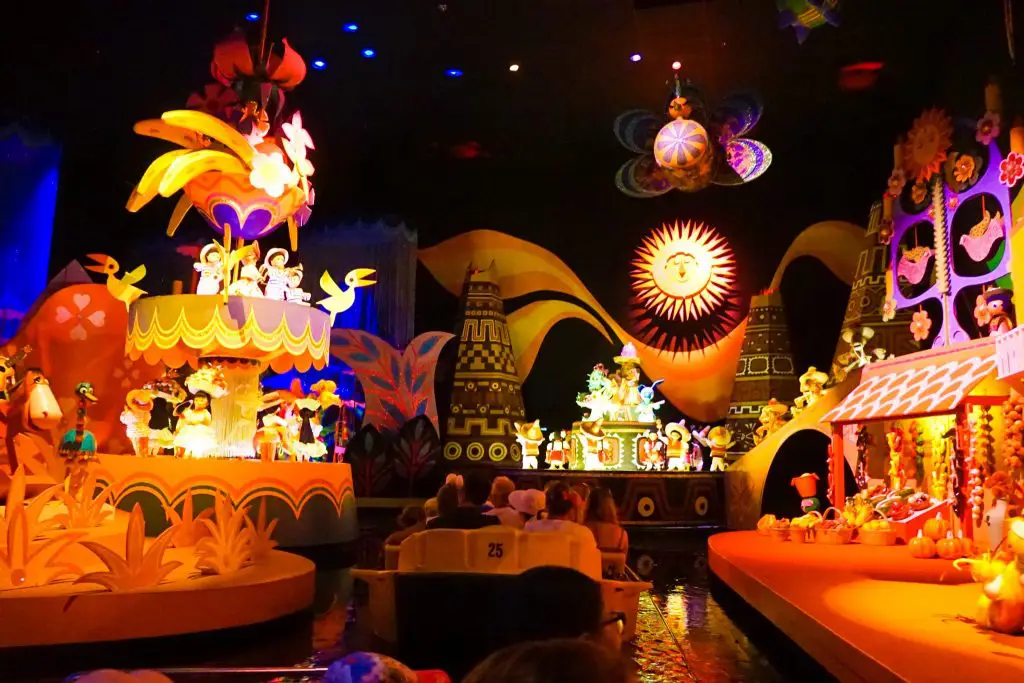 How Many Days Do You Nee For Disney World?
Instead of asking how many days do you need for Disney World, it would be better to ask how many days have you got. Each park has plenty of hidden areas to explore and rides to try over and over again – and it all depends how much energy you have.
At a minimum, I would recommend the 4-day, 4-parks Disney pass if you plan to try and see everything, but you could also consider adding on another day for the Magic Kingdom and again another for the water park at Disney.
It is all completely up-t0-you and your style!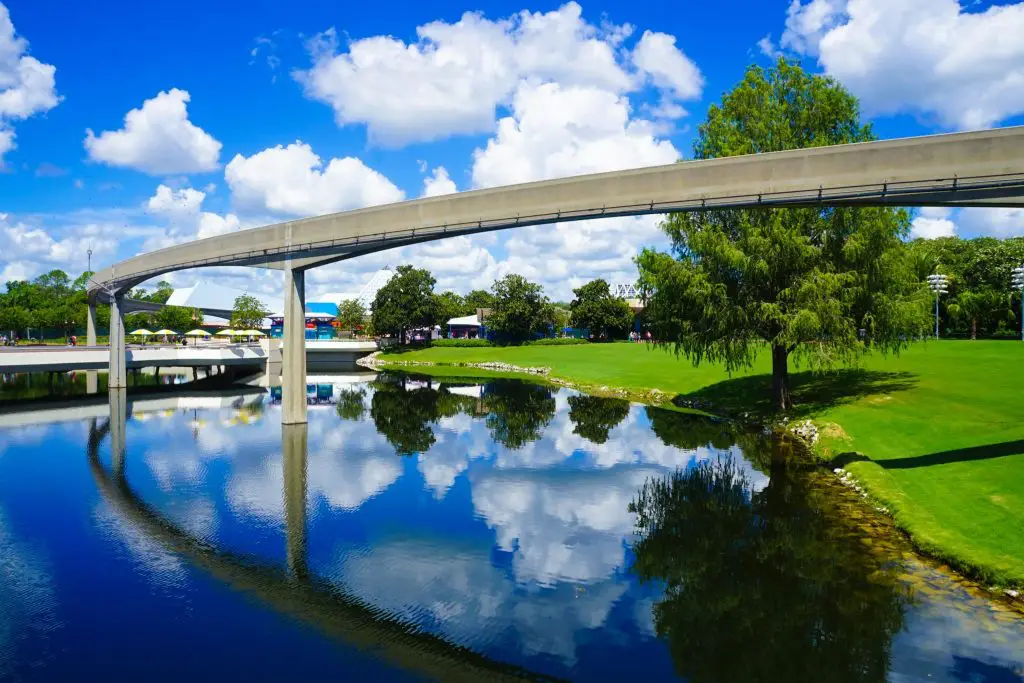 How Far Is Disney World From Orlando Airport?
And of course – we should discuss getting to Disney World. All of these are assuming your own transport and moderate traffic but Universal Studios from Disney World is around 20 minutes (9.2 mi) and Disney World from Orlando Airport is 30 minutes (18.8 mi). South Beach & Miami from Disney World is around 3.5 hours (233.9 mi).
This is Florida after all, great roads and connections – plus plenty of signage for Disney World make it easy to get here from anywhere! So it is no wonder basically everyone chooses the convenience of car hire in Orlando…
Hopefully, these Disney World Tips and Questions have helped you get a bit more sorted and to have a clear Disney World game plan!
I wish I had known all this before I went for the first time – I would have saved myself plenty of money, time and maybe even a few tears. Don't forget to book your Disney World Tickets in advance for the best price and to get your Fast Passes locked in early, and you can take a look at the best value Orlando hotels now to get that sorted too…
All of this will help to make sure you have the best possible time at Disney World 'where dreams come true!'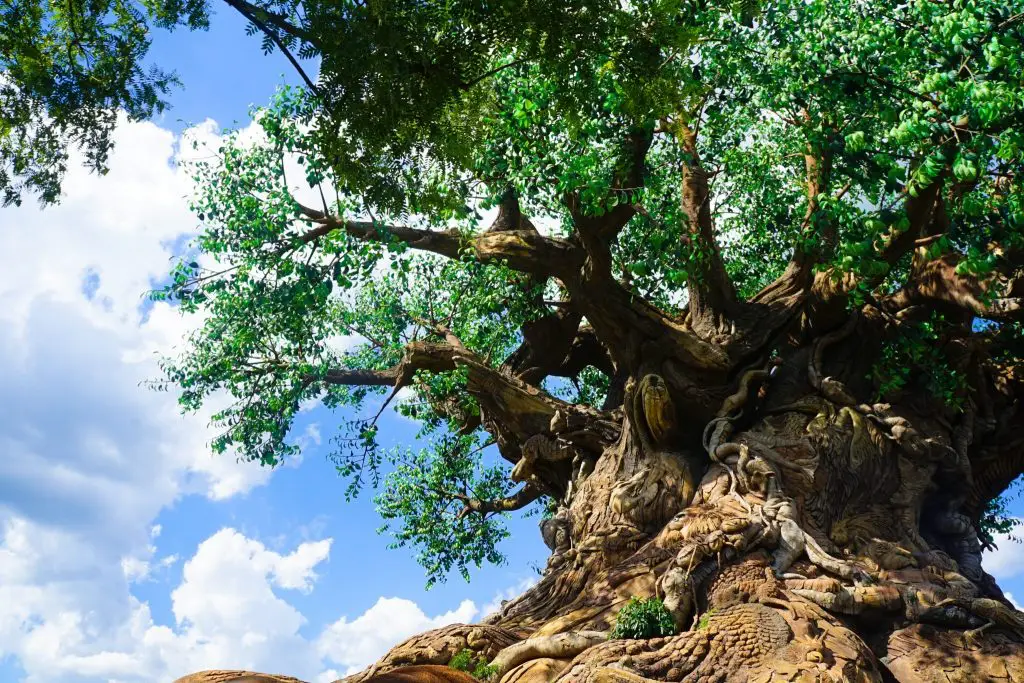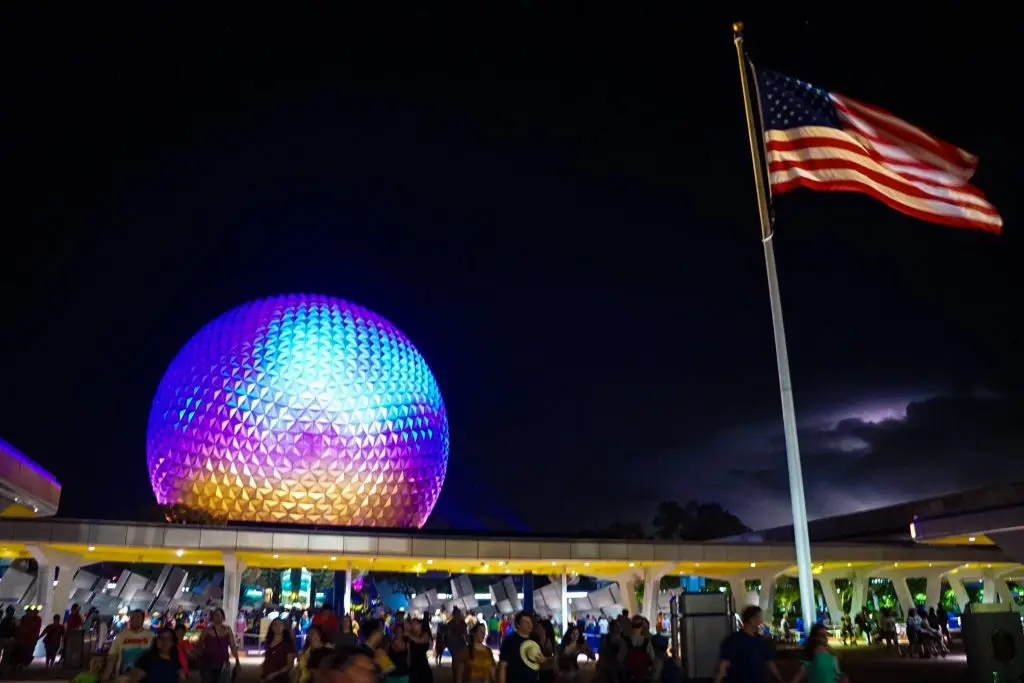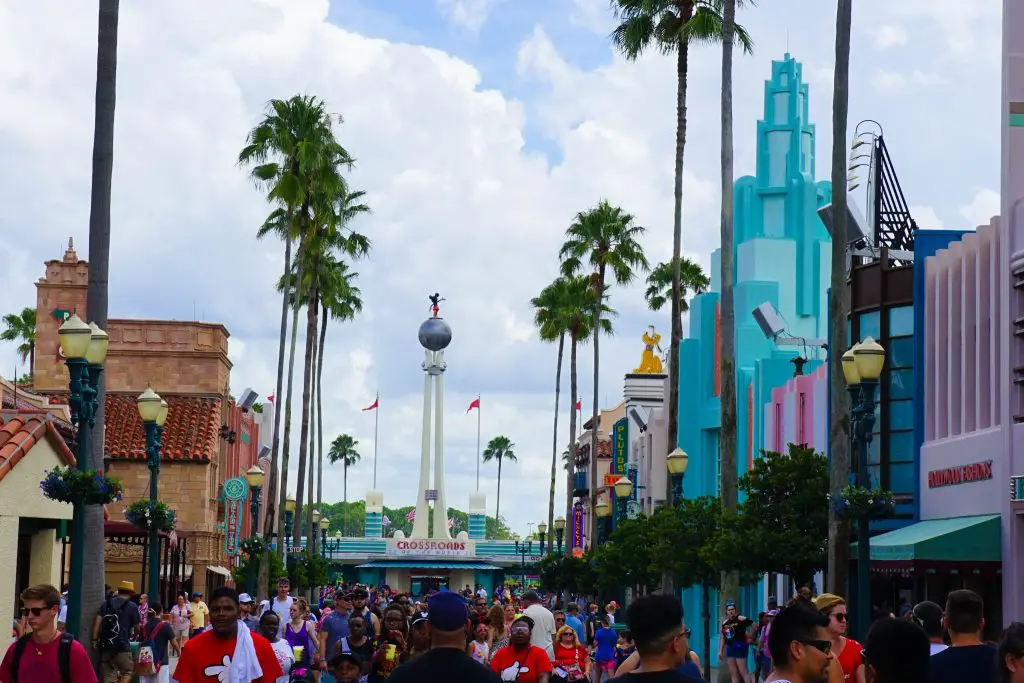 Staying Connected While Travelling
In today's increasingly connected world, staying online while traveling has become essential for a seamless experience. That's where eSIMs come into play, revolutionizing the way we access mobile networks during our global adventures. Say goodbye to hunting down local SIM cards at the airport; eSIMs provide instant activation the moment you land, sparing you the fortune usually spent on international roaming and allowing you to genuinely travel like a local (without getting hopelessly lost!).
With eSIMs, tasks like restaurant recommendations and reservations, up-to-the-minute public transport instructions, checking opening hours, and accessing further information become a breeze. And, of course, sharing your journey on social media is easier than ever. To stay connected wherever you roam, consider using either Airalo or Holafly. Airalo boasts the most extensive range of destinations worldwide, offering smaller data bundles tailored to your needs, while Holafly provides unlimited data packages and fantastic EU data deals.
So why wait? Embrace the future of travel connectivity with eSIMs and make your next journey effortlessly smooth.
Further Things To Consider Before Any Adventure
Now you're all set and prepared to explore our big wide world, why not sort out everything else out all in one go? If necessary for your travel plans make sure you have brought proper travel insurance, protected your privacy by getting a secure VPN, compared all the top hotel booking sites to find just what you're after, reserved an unbeatable rental car price and - of course - booked the best flight deals!
Or maybe just forget it all and go for a last-minute cruise or effortless tour instead?
Many budget travelers (including me) indulge in worldwide airport lounge access, so we can experience luxury while still slumming it in economy. Naturally, we would never leave home without a more general travel guide since we couldn't possibly cover everything here!
Just add an adventurous attitude and plenty of smiles - they go a long way - and that about covers it all! Now go out, find your own path and don't forget to share your best inspiration stories with me on Facebook, Twitter, and Instagram...I'd love to hear from you!