If love is in the air, there is plenty of romantic things to do in Sydney to help Cupid work his magic! 
Whether you live in Sydney or are just passing through – this spectacular metropolis built on a glorious harbor has a wow factor few cities can match. There is always something on here, so coming up with an idea for a romantic date in Sydney shouldn't be hard – but just in case I have come up with some spots to allow that romantic mood to blossom.
So inspire yourself with travel quotes, grab your loved one and show them how much they mean to you with a spontaneous trip. And remember, bubbles, sunsets, and picnics are always the perfect way to woo that special someone.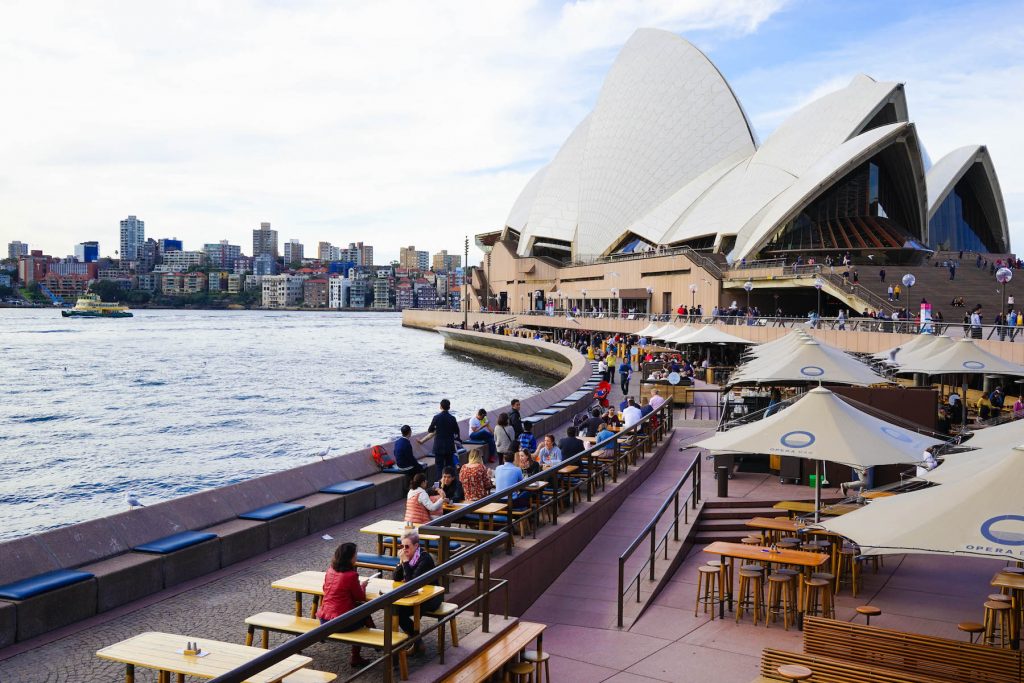 10 Utterly Romantic Things To Do In Sydney On Your Next Visit! 🇦🇺
#1. Spend A Day At The Beach
You just knew any Sydney list was going to go here – so let's just get it out of the way! Beaches are synonymous with romantic – except with they are full of crowd and children so why not surprise your date with a secluded beach in Sydney?
There is plenty of choose from at the perfect place to chat, whisper sweet-nothings and spend some quality time together. Shark Beach, part of the Nielsen Reserve, is an excellent option for mini-Sydney adventure where you are likely to have most of the beach to yourself (don't worry, there are sharks nets here!) or I also loved the quaint Shelly Beach, with clear blue water, soft sand and a protected aquatic zone for snorkelling
. Really, any beach will do – but I have also heard great things about Reef Beach, Collins Flat Beach and Long Reef Beach. Pack a blanket, take your sunscreen and maybe a picnic and you have got the perfect Sydney date idea already!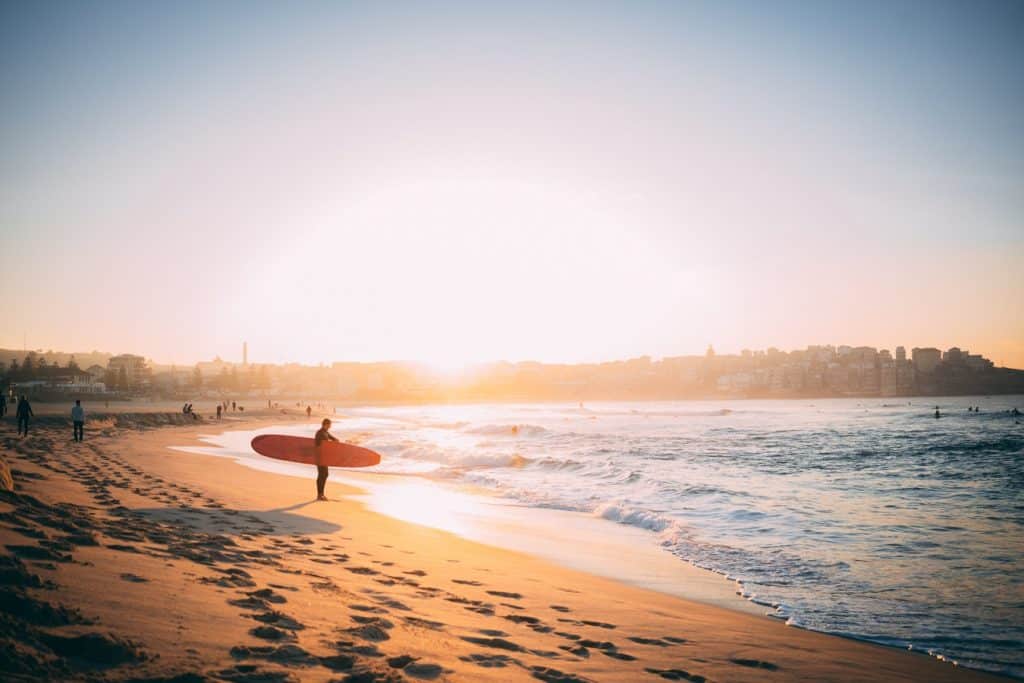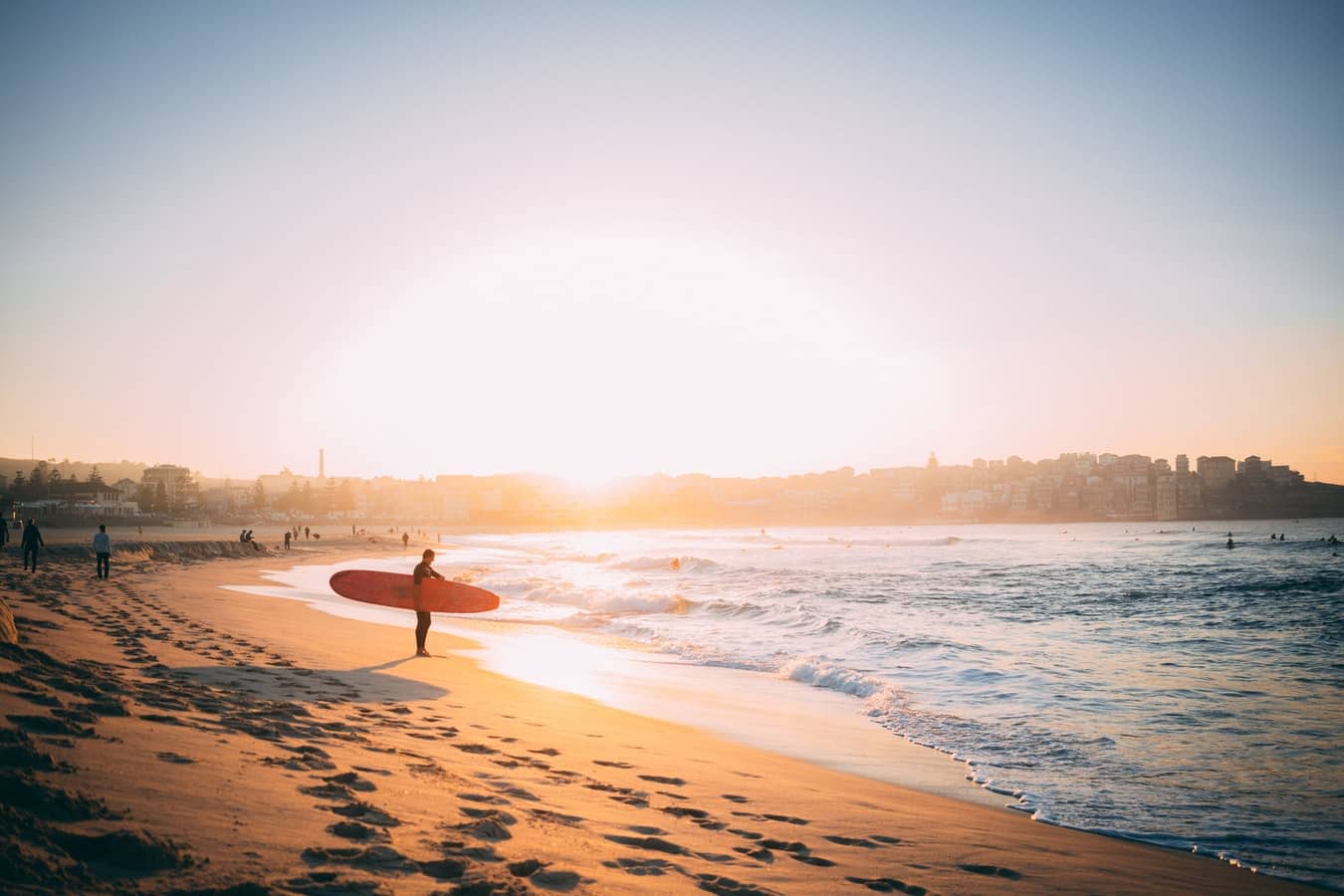 #2. Cuddle Up In A Cosy Coffee Shop
Coffee dates are a perfect choice for any first date. However, I'm convinced that grabbing a delicious cup of black gold is perfect at any stage of a relationship. And lucky Sydney has plenty of romantic coffee shops to snuggle up in – who needs lengthy formal dinners or brisk walks in the park anyway!
One of my favorite places is Single O Surry Hills which has a dozen dishes to choose from but is best visited for bustling streetside atmosphere, single origin pour-over, cold brew or espresso of the week. For something extraordinary try their Speculaas latte – flavored like delicious Dutch gingerbread biscuits and tasted like Christmas.
You could also always try the ever-popular The Grounds of Alexandria, a 19th-century old pie house with roastery, bakery and kitchen garden, or Swallow Coffee Traders, a laboratory for coffee experimentation in Surry Hills. Either way, pick somewhere where you can linger, talk, laugh and love. How utterly romantic!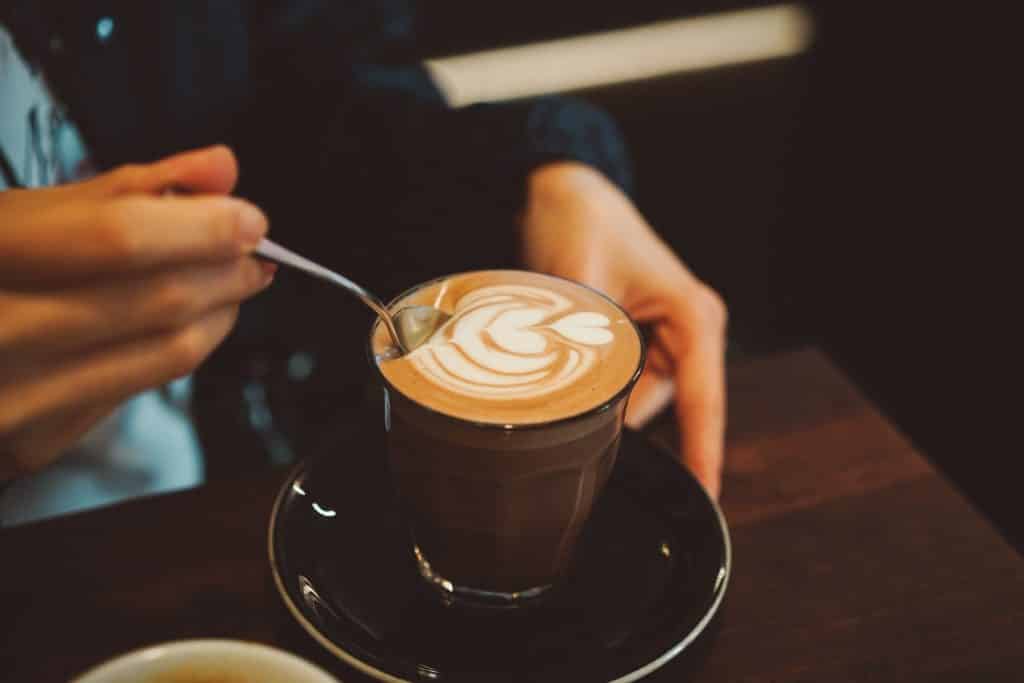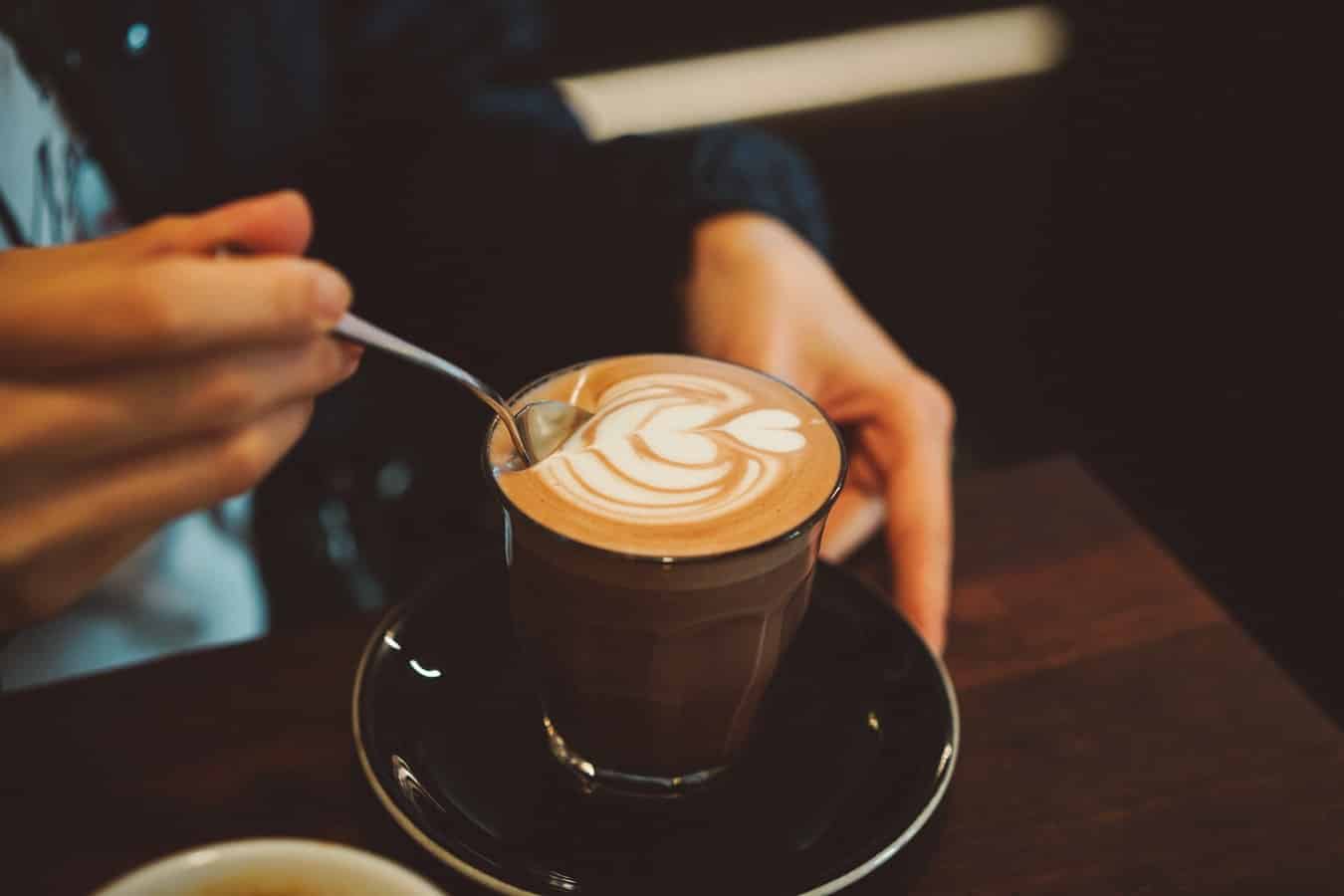 #3. Treat Your Significant Other To A Fabulous Night (Or More) At Hotel 57
No list of the most romantic things to do in Sydney would be complete without a fun hotel experience – and Hotel 57 is the perfect place to treat your significant other.
Sure, there is something sexy about most hotel stays, but this stylish 70s boutique hotel has an unbeatable central Sydney location just minutes from Central Station and a fun mix of 21st-century comforts and Studio 54 vibes. Hotel 57 also offers sensual glass-walled rain showers, complimentary skin care products, and 24/7 Nespresso coffee in the lobby so you can stay up all night and chat under the luxury linens.
Come morning there is a delicious grab-and-go breakfast with delicious bakery products freshly made from a local store that you can enjoy downstairs, or grab and take back to your room to add to the romance. Breakfast in bed, fresh coffee, 11 am late check-out for booking direct?
Yes, please!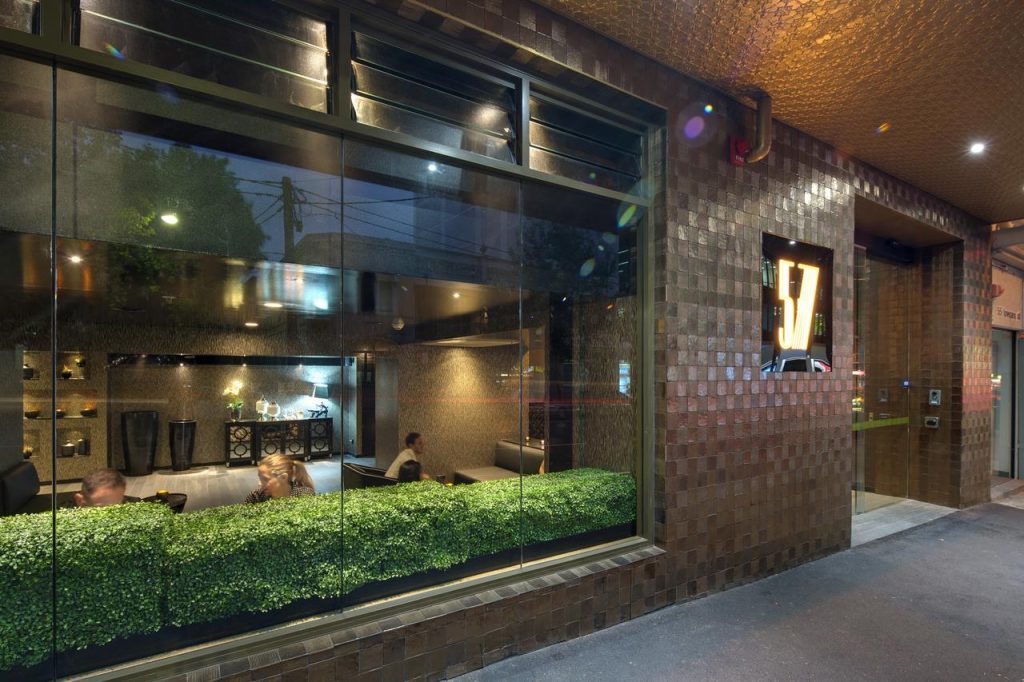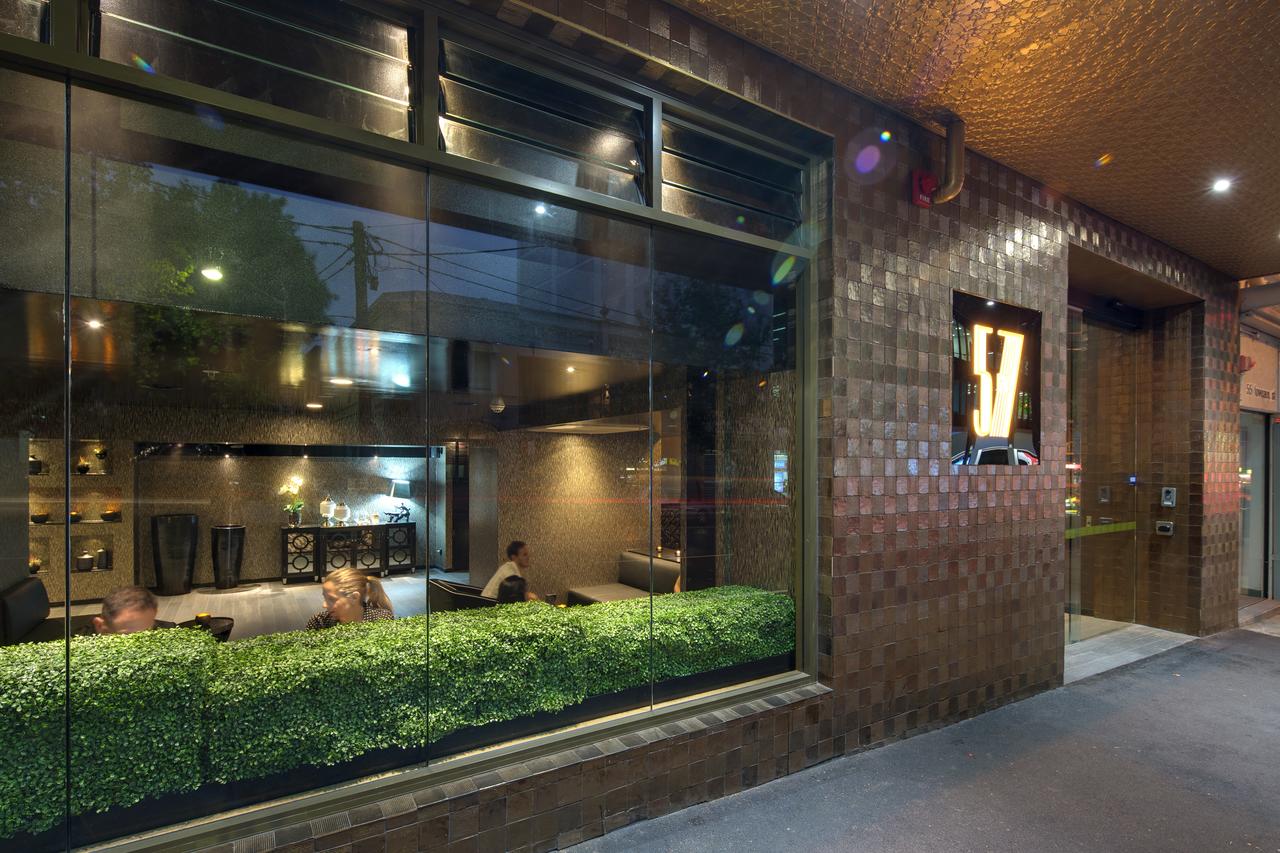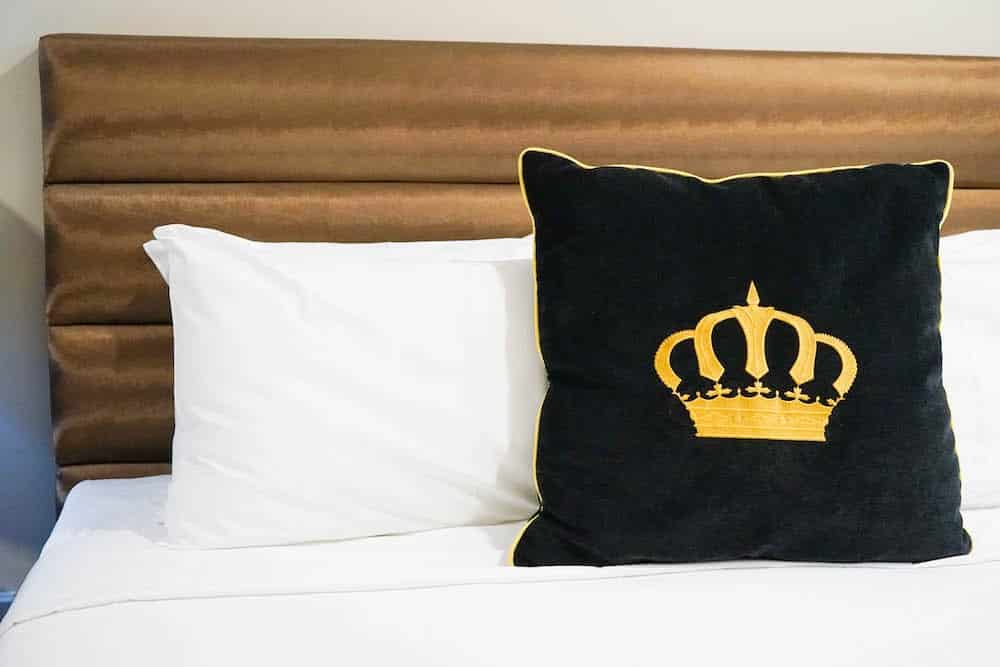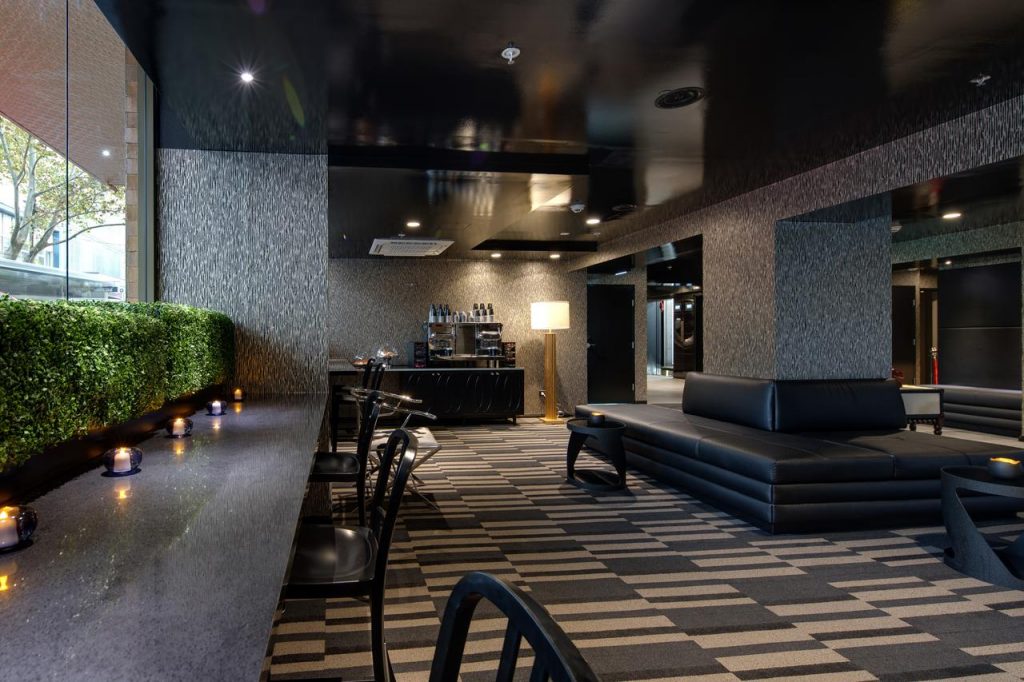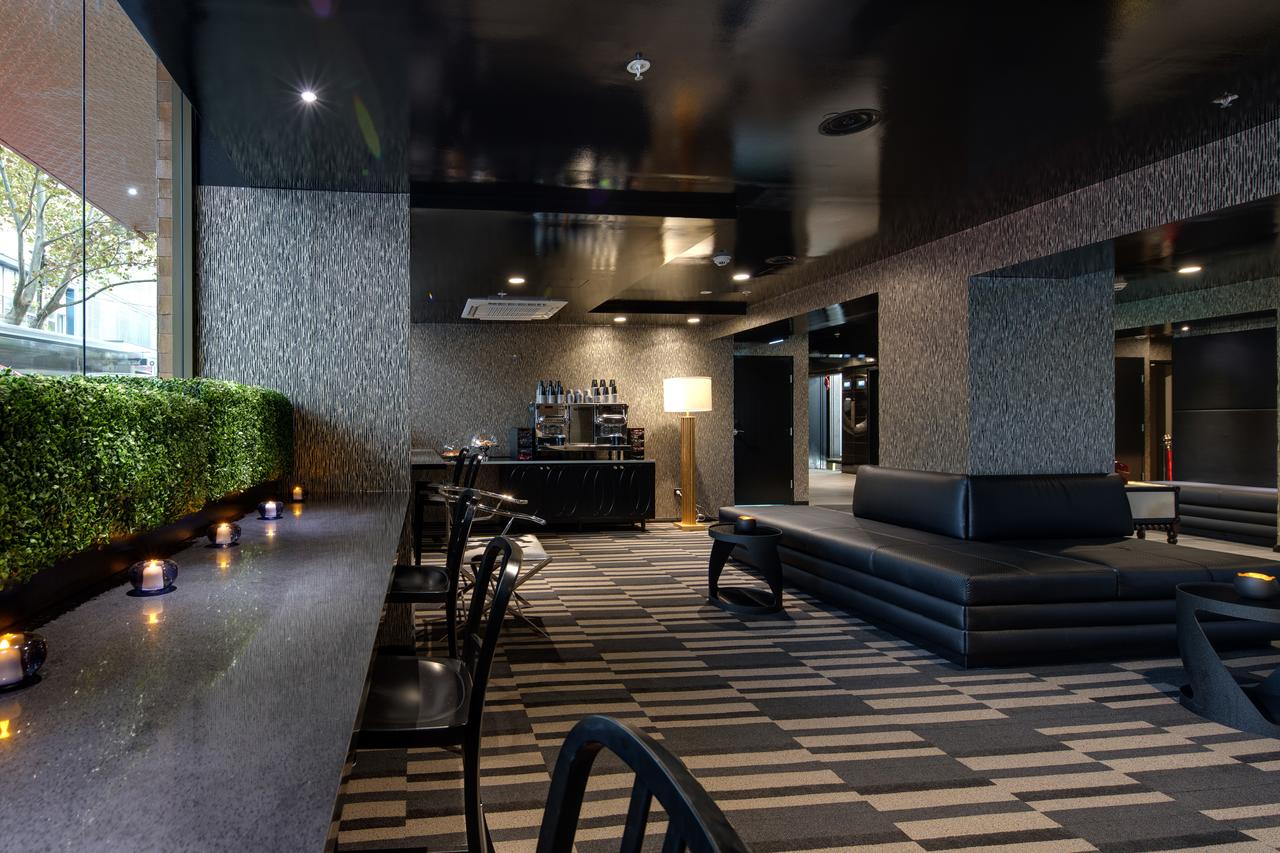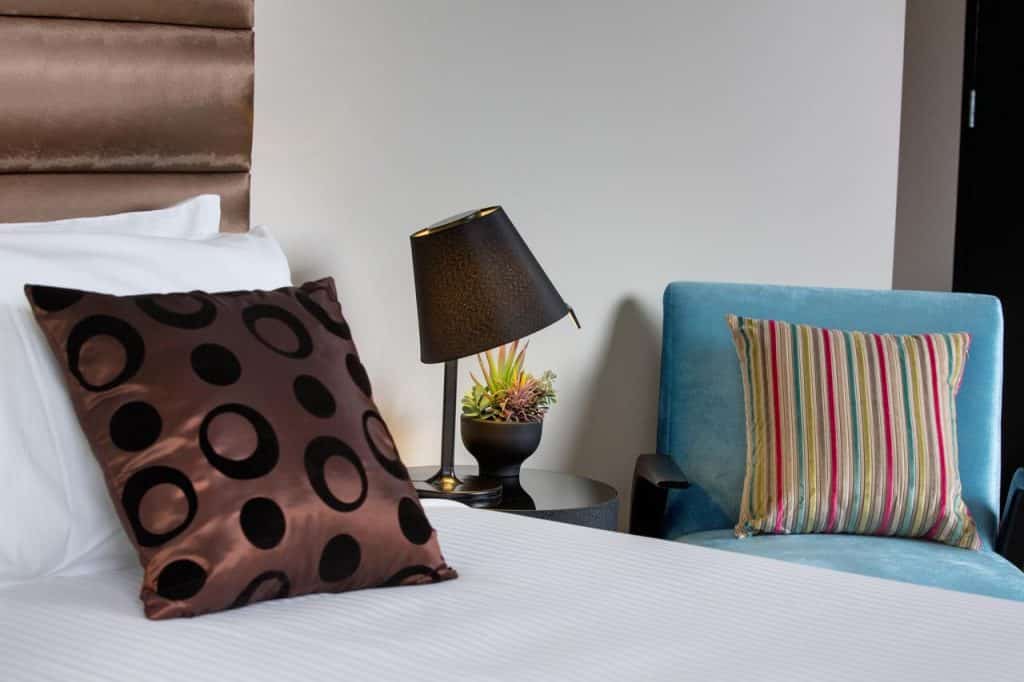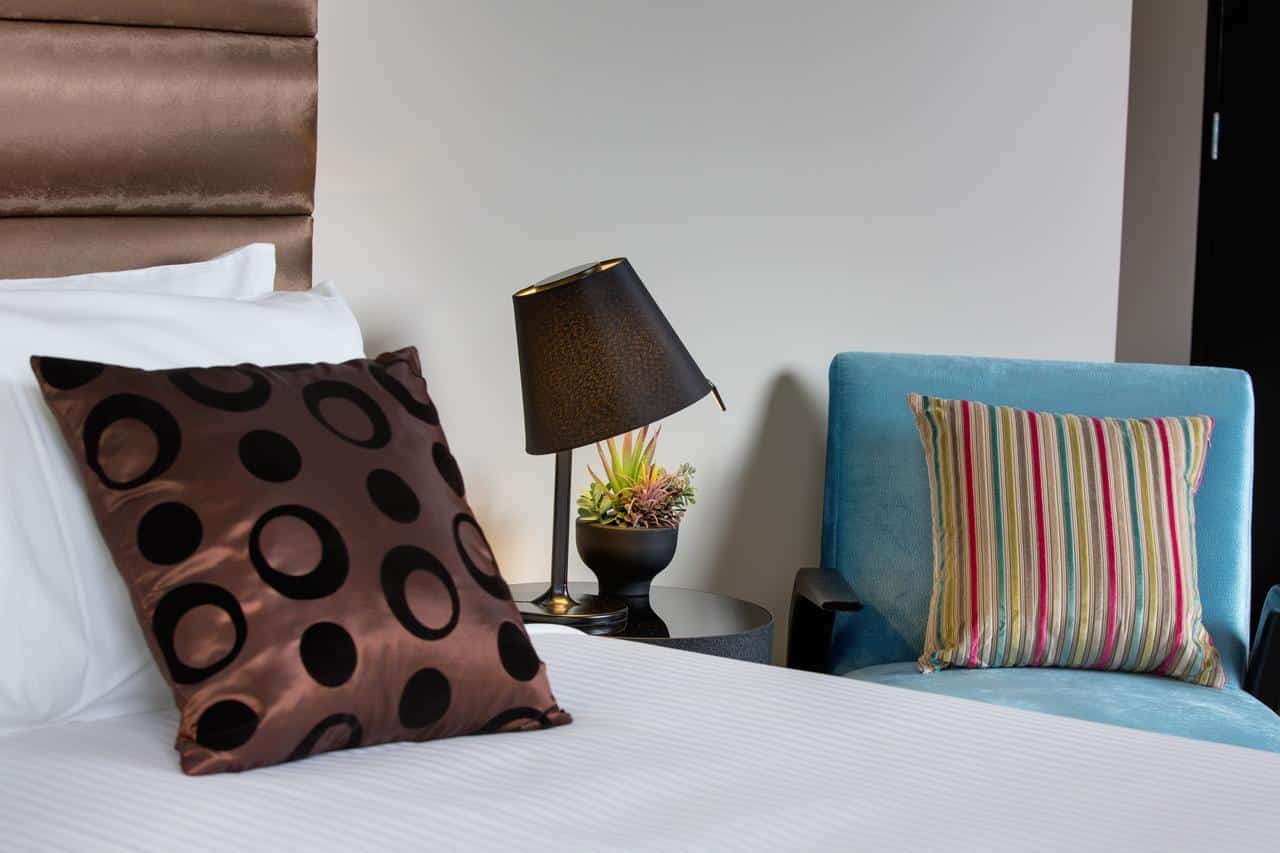 Nestled in the heart of Surry Hills there is a myriad of bohemian bars, vibrant cafes and boutique shopping nearby – and I loved how this posh hotel has a discreet entrance and funky club-like lobby, so you felt like a celebrity every time you walked through the doors. Perfect for out-of-town guests of Sydneysiders looking for a staycation.
Book directly and ask about the celebration package, the ultimate choice for a romantic milestone with sweet treats from local Surry bakeries and balloons on arrival, a "Gorilla Gram" to deliver your custom message with a song and dance +  with a bottle of Chandon on ice. It just doesn't get more romantic than that!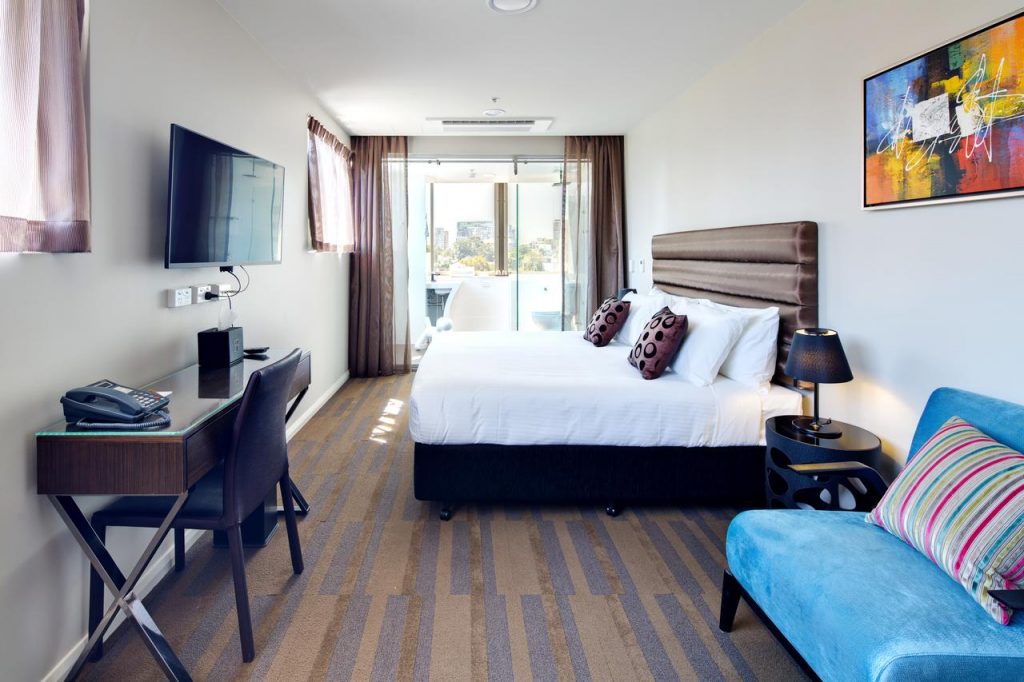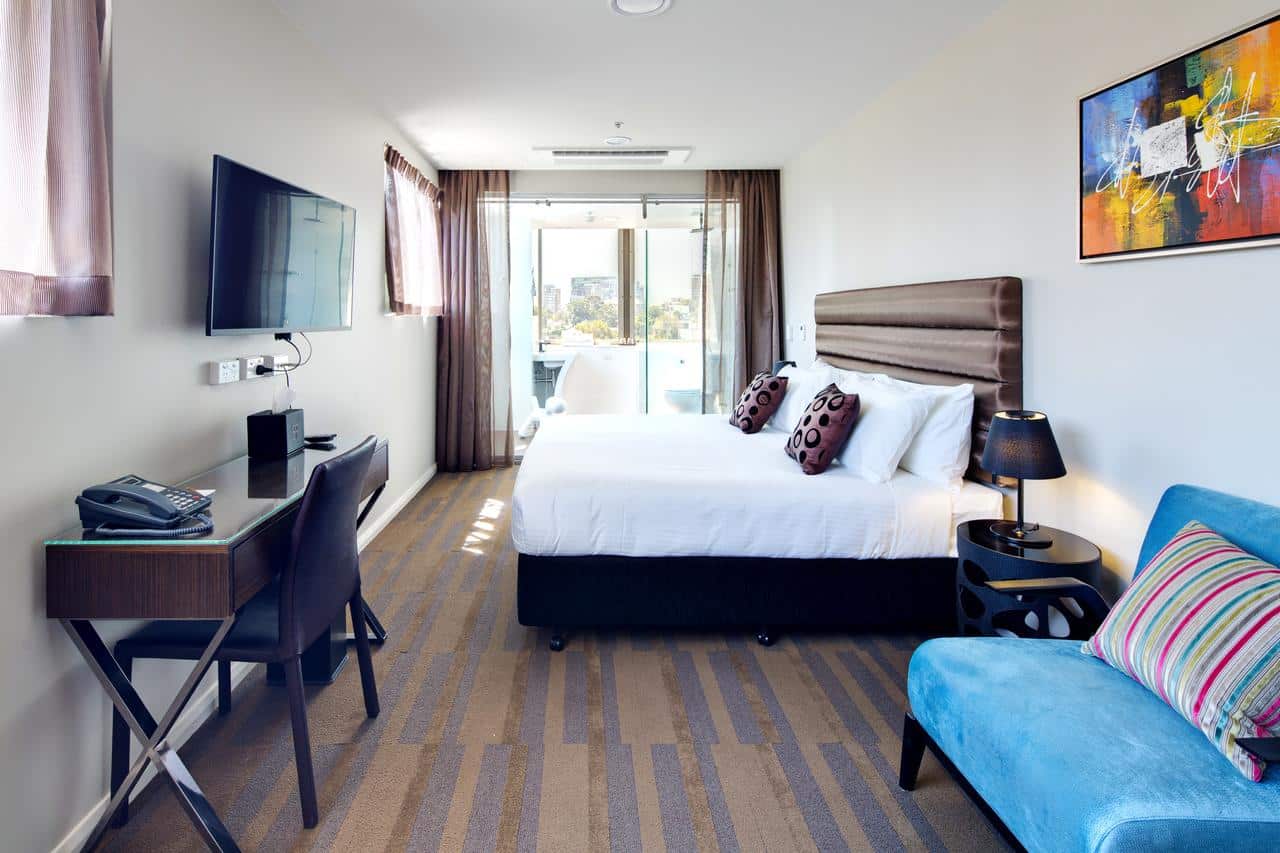 #4. Explore Luna Park At Night
Luna Park is Sydney's most beloved amusement park and tourist destination, so what could be more romantic than wondering around here at night with your partner with lights blaring, sweet scents and faint screaming in the background.
The views are absolutely spectacular looking back across the Sydney Harbour, but Luna Park also has plenty of fun rides such as the iconic Ferris wheel and the Wild Mouse rollercoaster, 61 dramatic seconds of terror and delight. Easily reachable from Circular Quay via a frequent ferry, enter through the giant smiling face of the Moon and enjoy a romantic night out at Luna Park!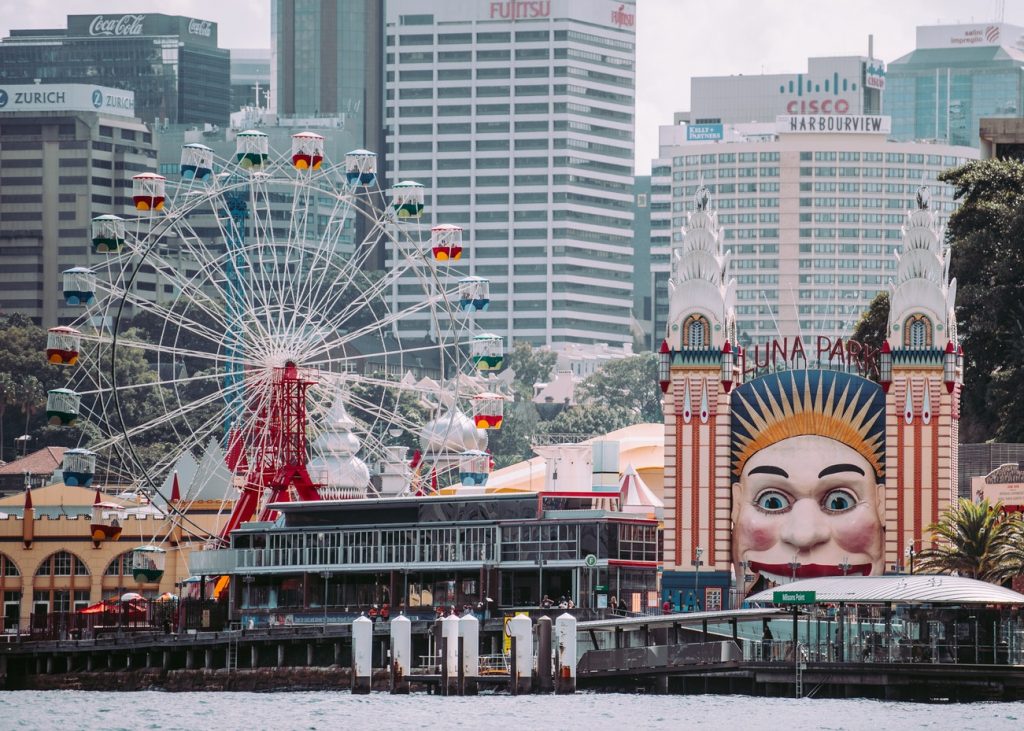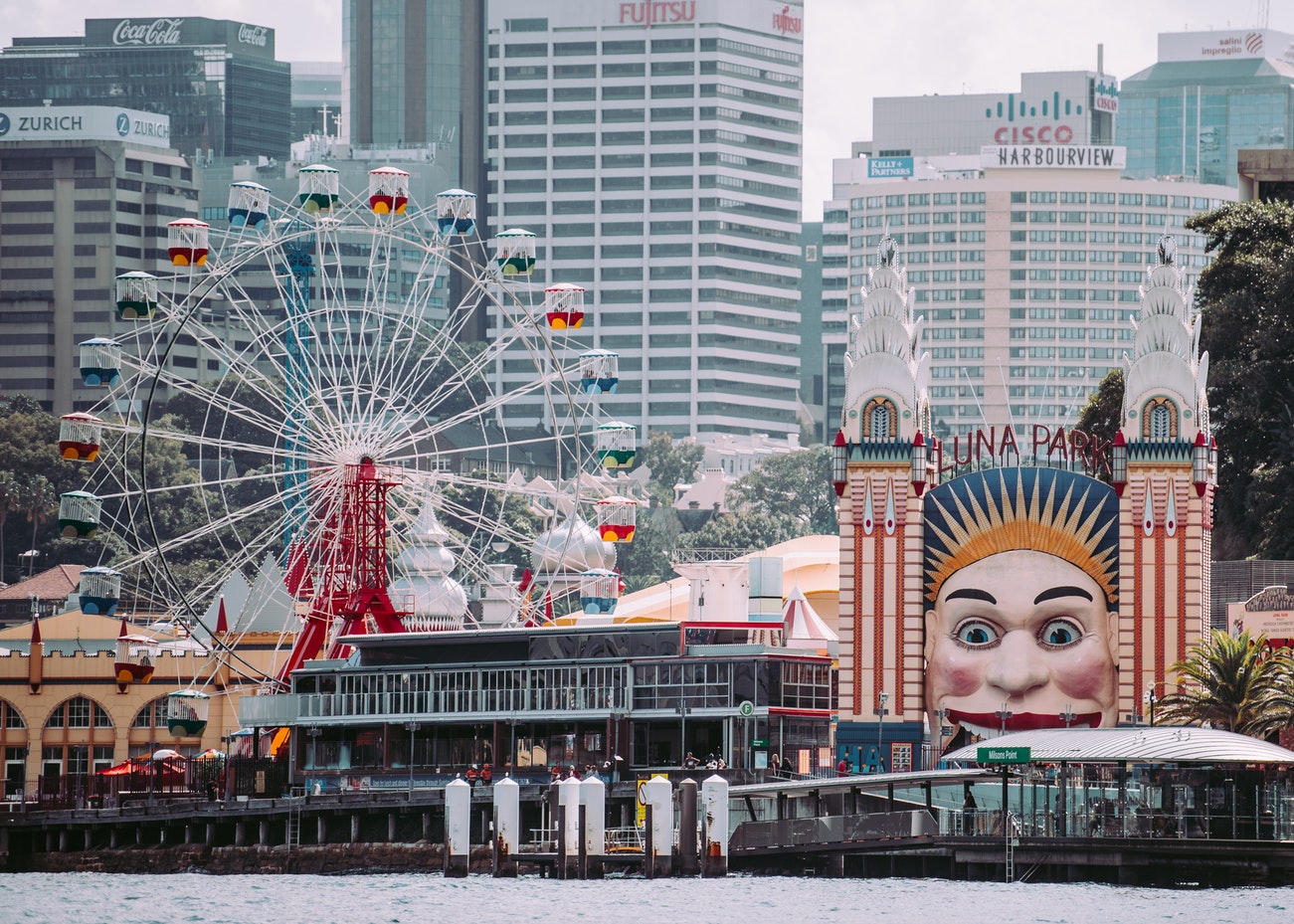 #5. Get Back To Nature At The Blue Mountains
As romantic as Sydney can be, you should not pass up the opportunity to hire a car (or take a tour) to explore the glorious Blue Mountains just west of the city – and yet an entire world away.
Stop by  Scenic World and Echo Point, explore the adorable Leura Village for lunch, spot glow worms, work up a sweat on any of the trails or just pull over at all the photo stops along the main road – You're in charge! And what could be more romantic that selfies with koalas and kangaroos at the Featherdale Wildlife Park?
Your partner won't know who is cuter! Get your cameras ready for panoramic views of the valley and mountains in every direction, but just take your map, don't miss the enigmatic Three Sisters rock formation and wander to your heart's content.
A little adventure is good for every relationship!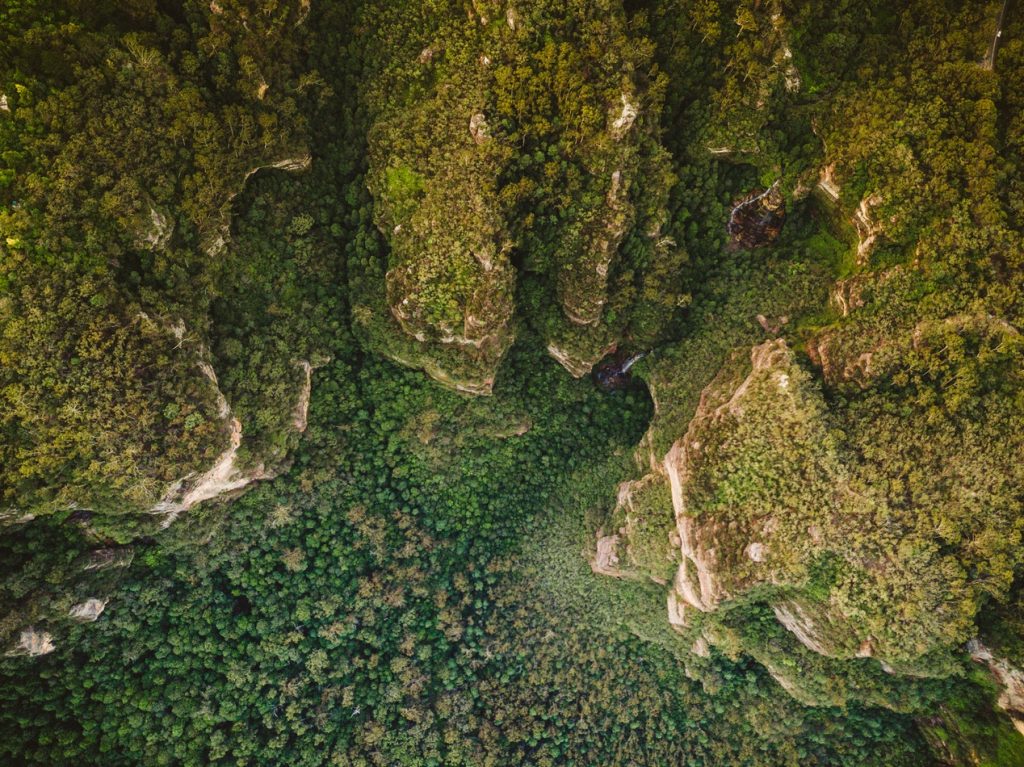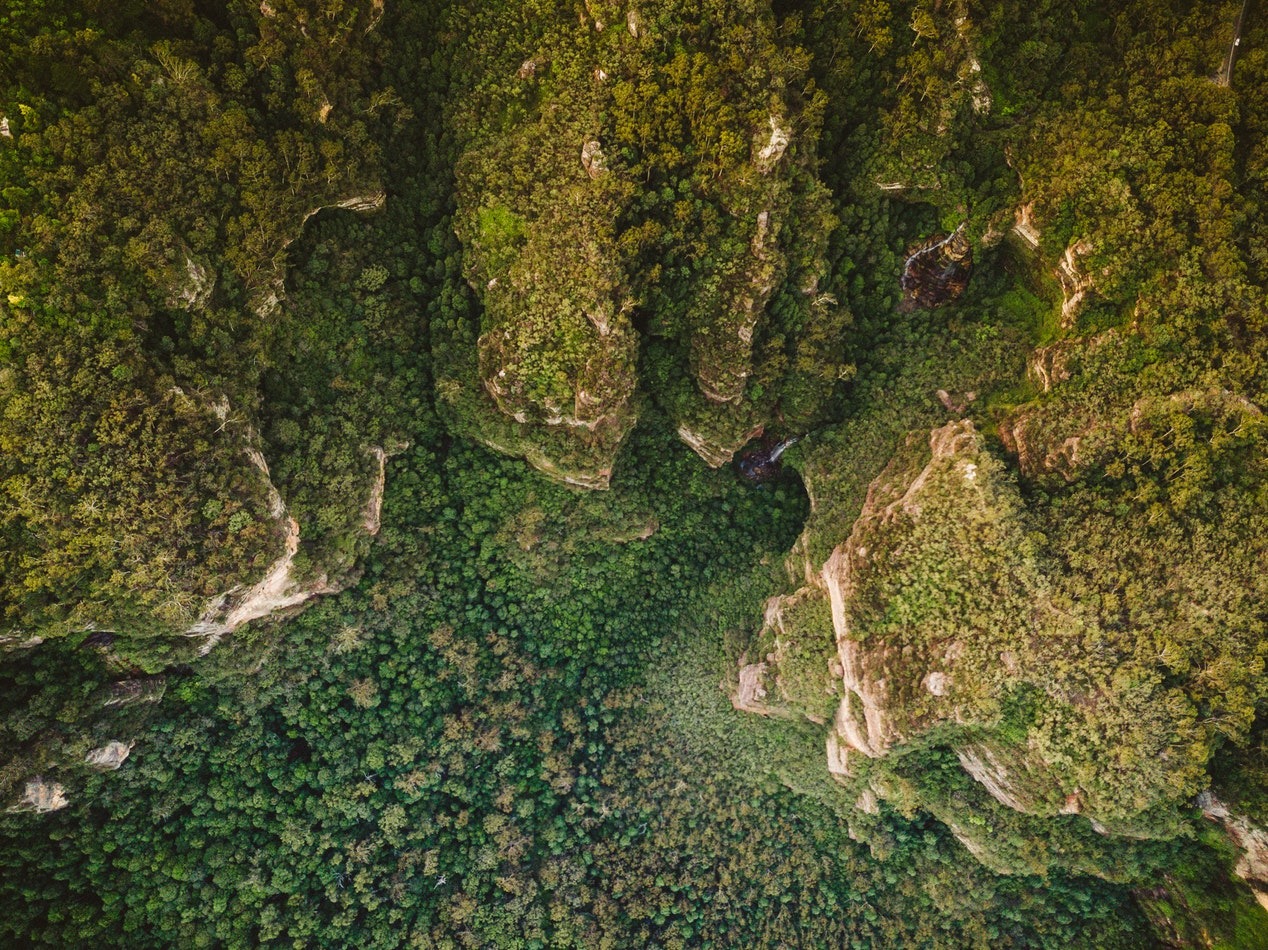 #6. Take It All In On A Sydney Harbour Dinner Cruise
Enjoy one dinner out that you will remember for a lifetime. A Sydney Harbour Dinner Cruise is a taste of pure luxury with million dollar views, delightful cocktails, and oh-so-romantic vibes.
What better way could there be to lavishly celebrate a special occasion of your loved one in Sydney, or simply surprise them 'just because!'. Hold your partner close as you sip sparkling wine under the starry sky and against an equally sparkling skyline – and this is before setting in for a lavish a six-course tasting menu with matching wines and live music.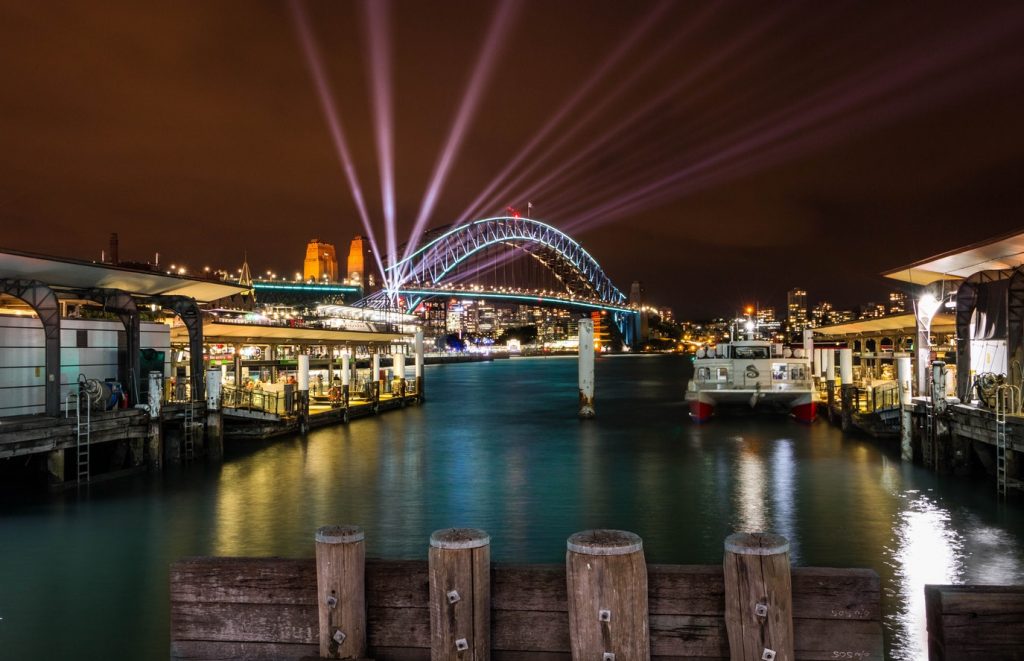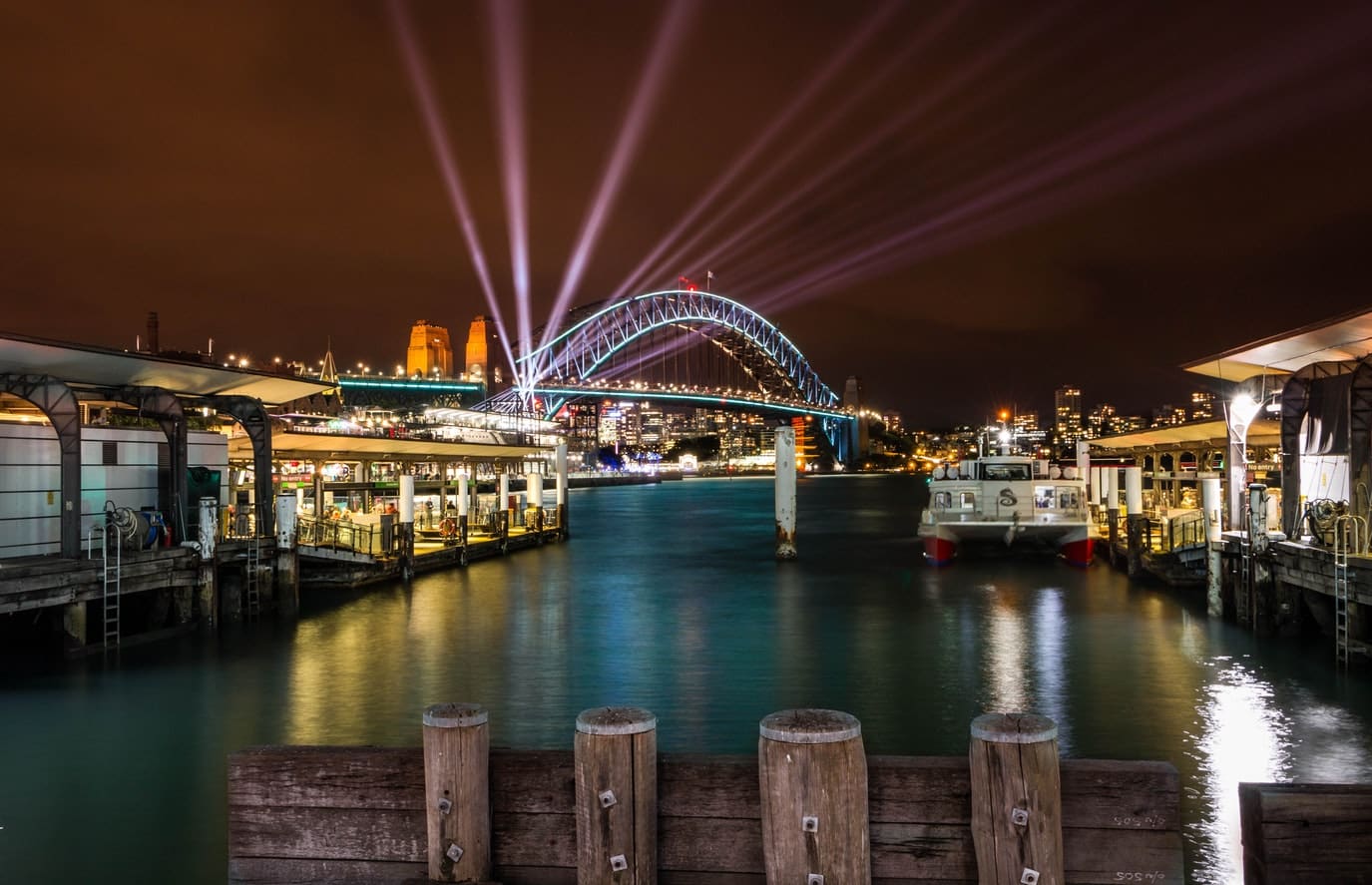 #7. Shop Amongst Romanesque architecture At QVB Mall
The Queen Victoria Building, now lovingly known as the QVB, it has replaced the original Sydney markets on the same site in 1898 – and is now the perfect romantic date location in Sydney.
Constructed in the elaborate Romanesque architecture with a mighty center dome, superb stained glass windows and an original 19th century every historical detail here has been authentically restored, with arches, pillars, balustrades and intricately tiled floors adding to its atmosphere of magnificence. Not only that, but there is an eccentric collection of boutique fashion shops, eateries, and weird stores to spend hours exploring with your partner.
Once threatened with destruction, QVB now stands as a glorious testament to what hard work, dedication, and love can achieve – and is easily one of the most romantic places in Sydney.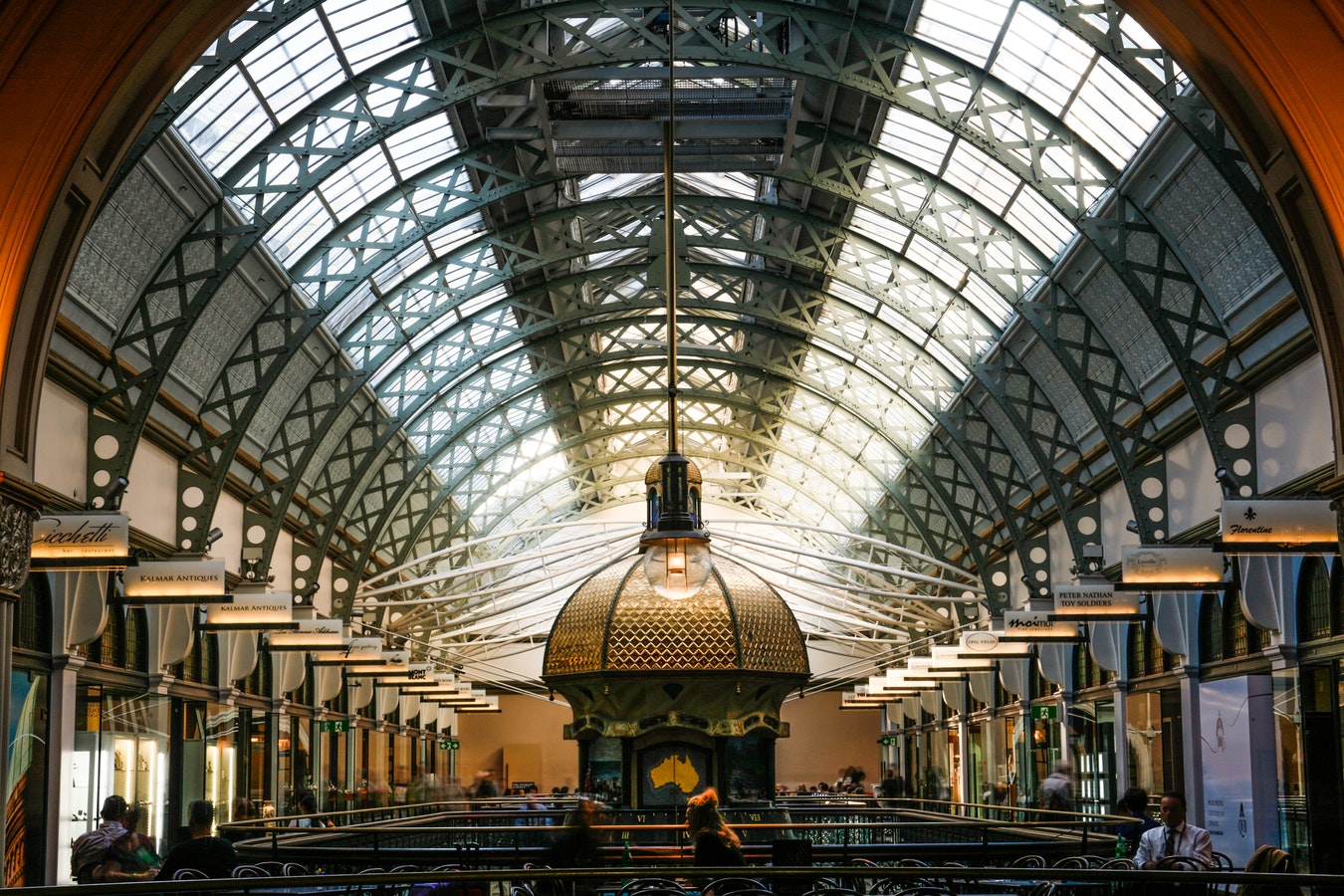 #8. Brighten Up Your Night At Vivid Festival
Ok, so this romantic thing to do in Sydney is not possible year round, but if you can time your Sydney visit around Vivid I promise Cupid will reward you!
Vivid Festival is an exceptionally unique annual event of light, music and progressive ideas held in Sydney for three weeks in May / June. There are many, many highlights which change every year but the most romantic parts are the outdoor 'gallery' of astonishing lighting sculptures and the impressive illumination of the Sydney Opera House sails.
Plus there is a buzzing atmosphere every night in live music venues, bars, and restaurants across the whole of Sydney. The most extensive program of its kind in the world, Vivid Sydney inspired, entertains and delights, so grab your partners hand and explore this visual phenomenon together.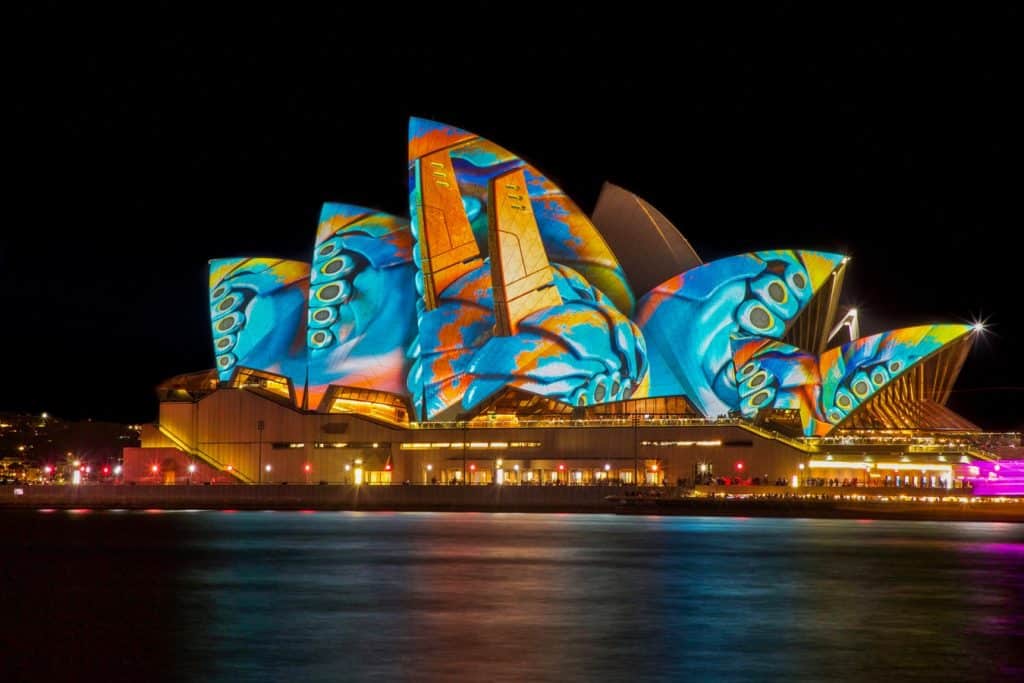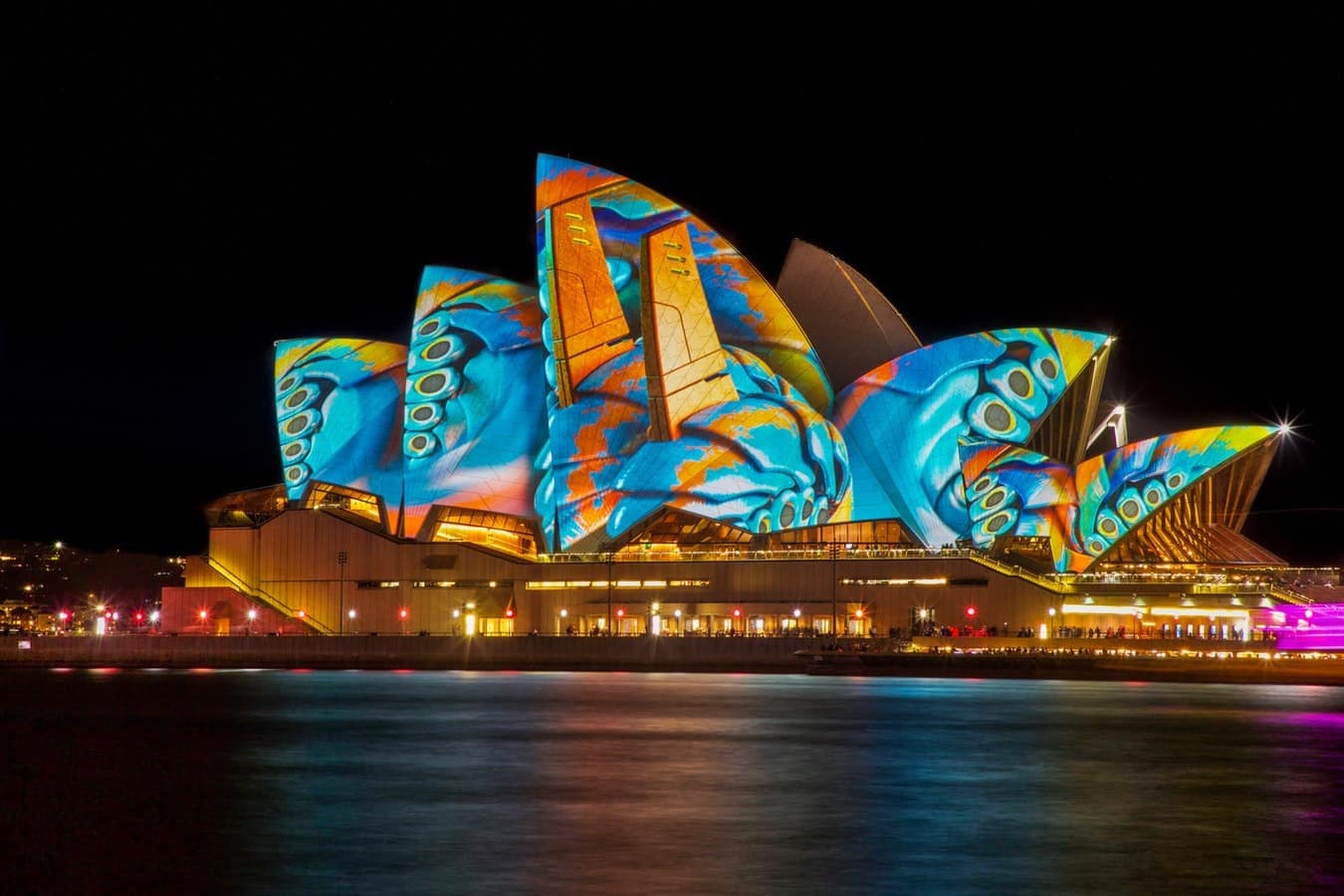 #9. Follow Your Heart In The Chinatown Night Markets
Friday nights don't need to be all about upscale cocktail bars and clubbing to the early hours – although in Sydney they easily could be.
No, on Friday in Sydney one of the most romantic places to head to the is Chinatown's famous Friday Night Markets. A favorite late-night hotspot for shopping, local designers, delightful Asian street food and fantastic products – this is the perfect date spot for both locals and tourists. And the Sydney Chinatown Night Markets are open every Friday from 4 pm till 11 pm.
With bright lights, delicious scents and excited crowds, the Markets offer couples the chance to explore the culture and creativity of Sydney's flourishing Chinatown precinct – and perhaps invigorate their relationship with some of the area infectious energy.
Treat your loved one to a whirlwind trip around Asia, and all thought long airport ques and hours in cattle class with dozens of cuisines on offer – including regions specialties from Taipei, Tokyo, Hanoi, Hong Kong and Kuala Lumpur. Once your belly is full, waddle the stalls of beautiful products made by young, local artists and designers all inspired by Asian heritage or culture.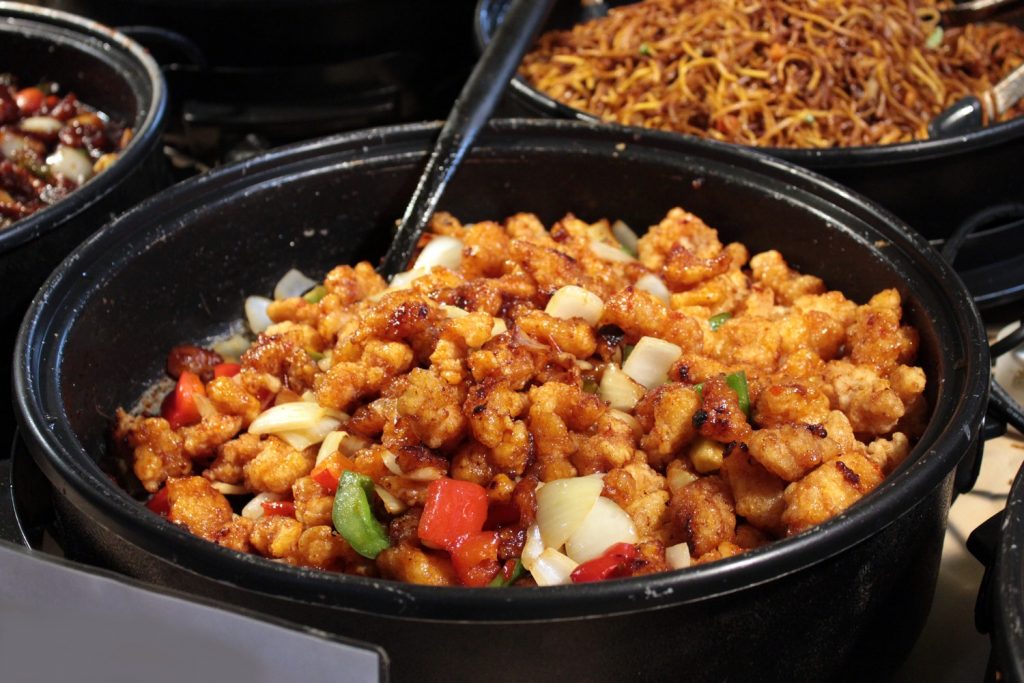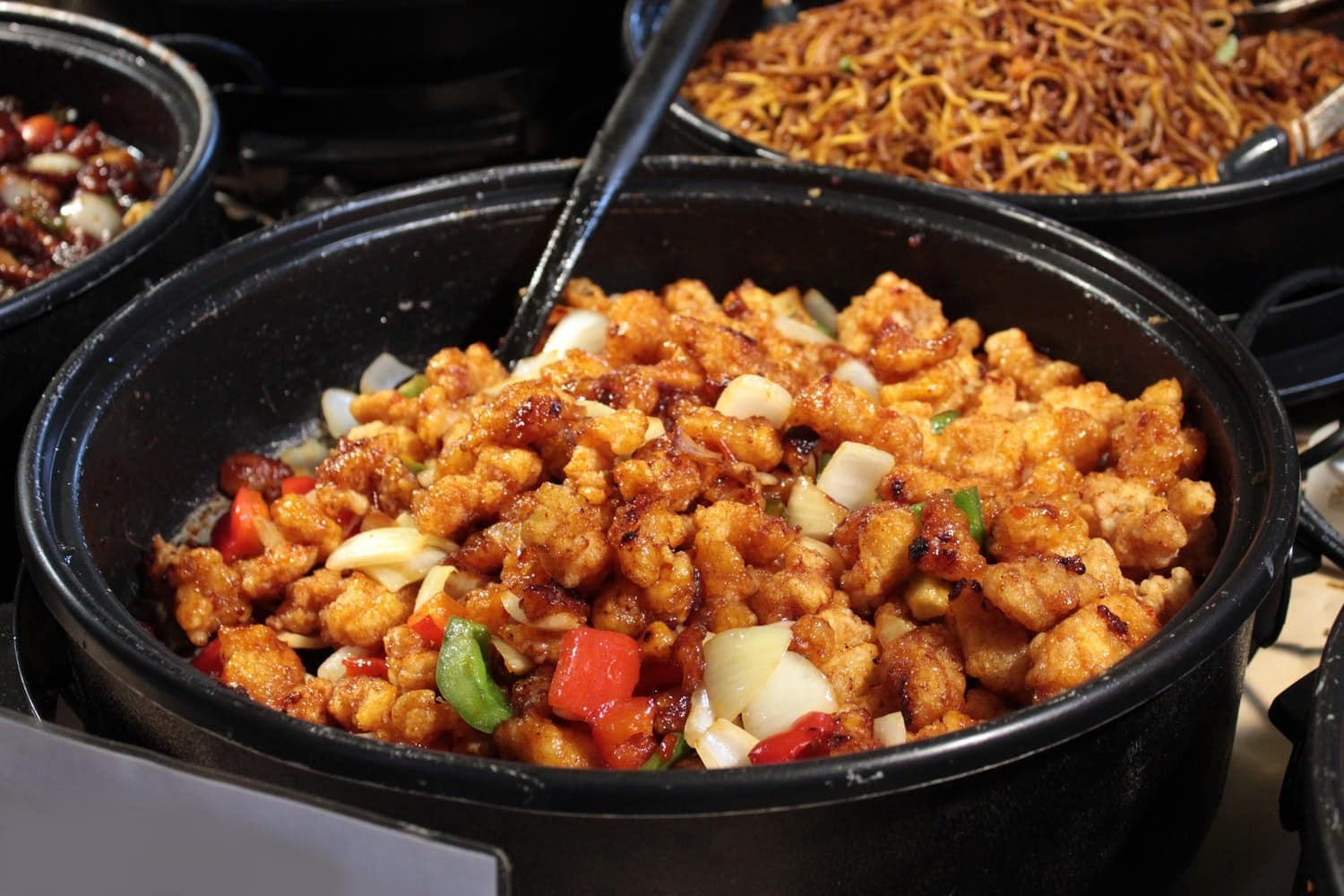 #10. Experience Raw Beauty On The Bondi To Coogee Walk
If adventurous dates are more your style the Bondi to Coogee Walk is a famous coastal walk boasts gorgeous coastline vistas, peaceful beaches and cafe strips for refueling – and for extra fun why not take a swim at every beach you pass?
Much beloved by both locals and visitors, this six-kilometer walk is one of the romantic things to do in Sydney – if only because it allows you both to appreciate nature, speak privately and get fit at the same time. While the entire walk only takes 2 hours at a good pace, Cupid suggests you pack a picnic to enjoy at a quiet spot or surprising your much beloved with a sneaky treat just when they start to get tired.
For bonus points, try to visit the Bondi to Tamarama Beach section of the walk during Spring when the Sculptures by the Sea exhibition is held – or in winter look for migrating humpback whales! No matter what time of year you go – Don't forget your hat, sunscreen, and some water!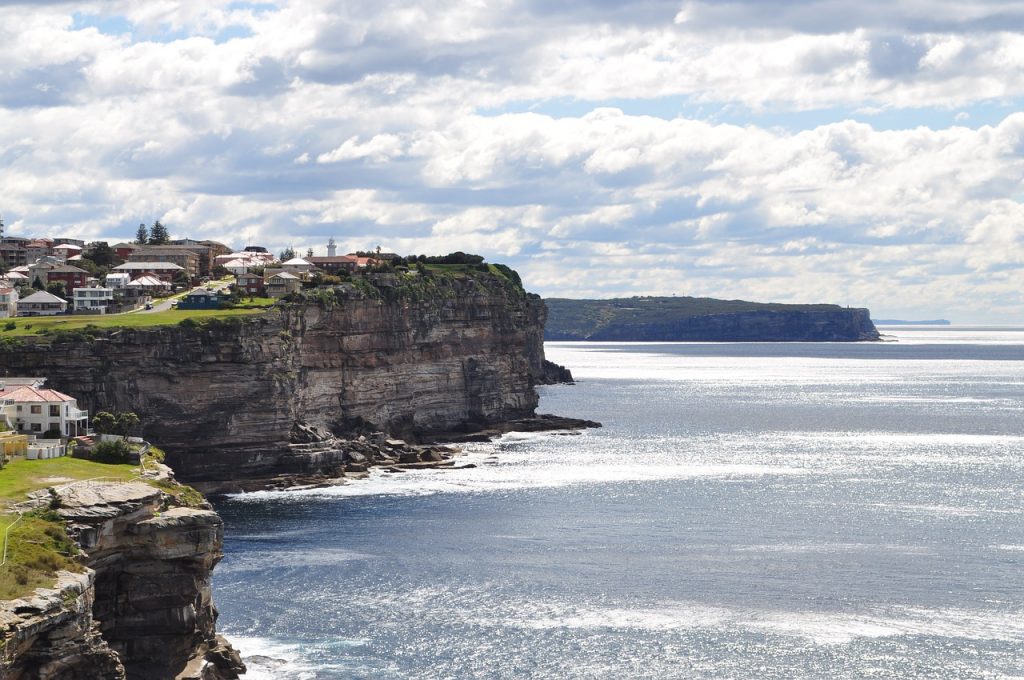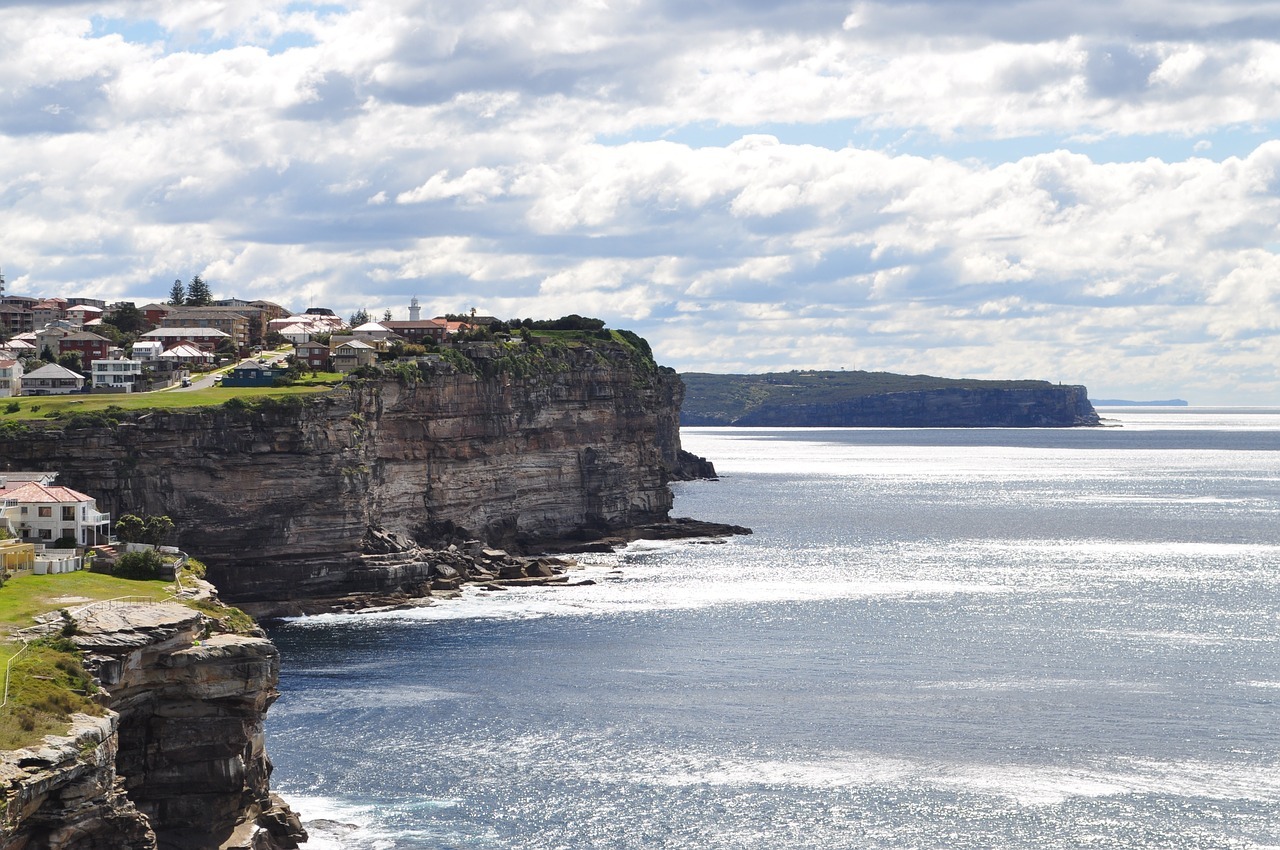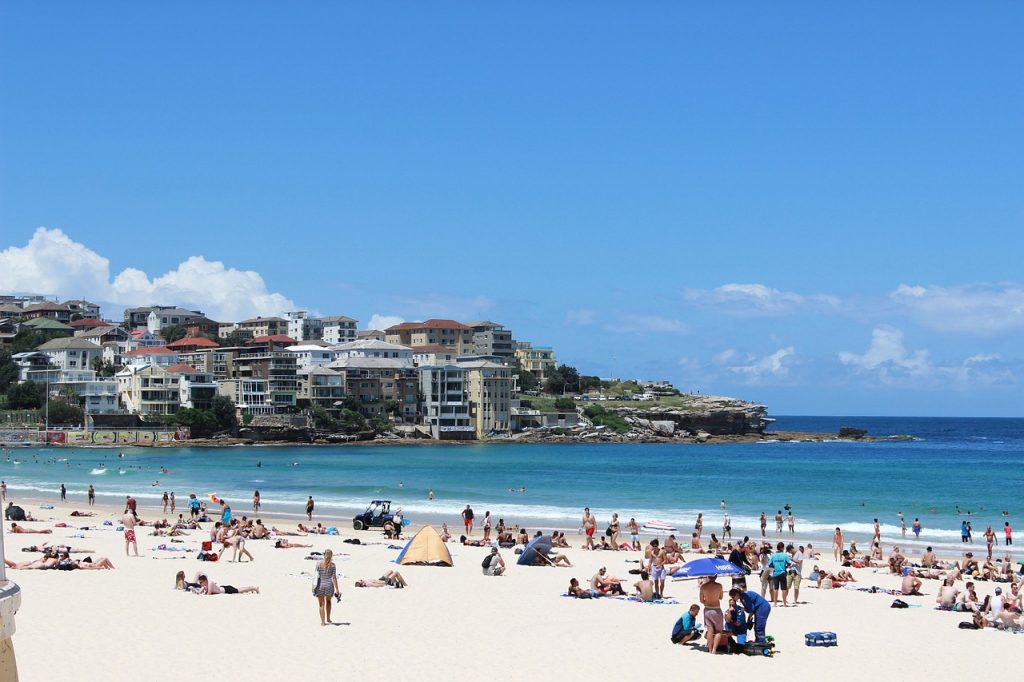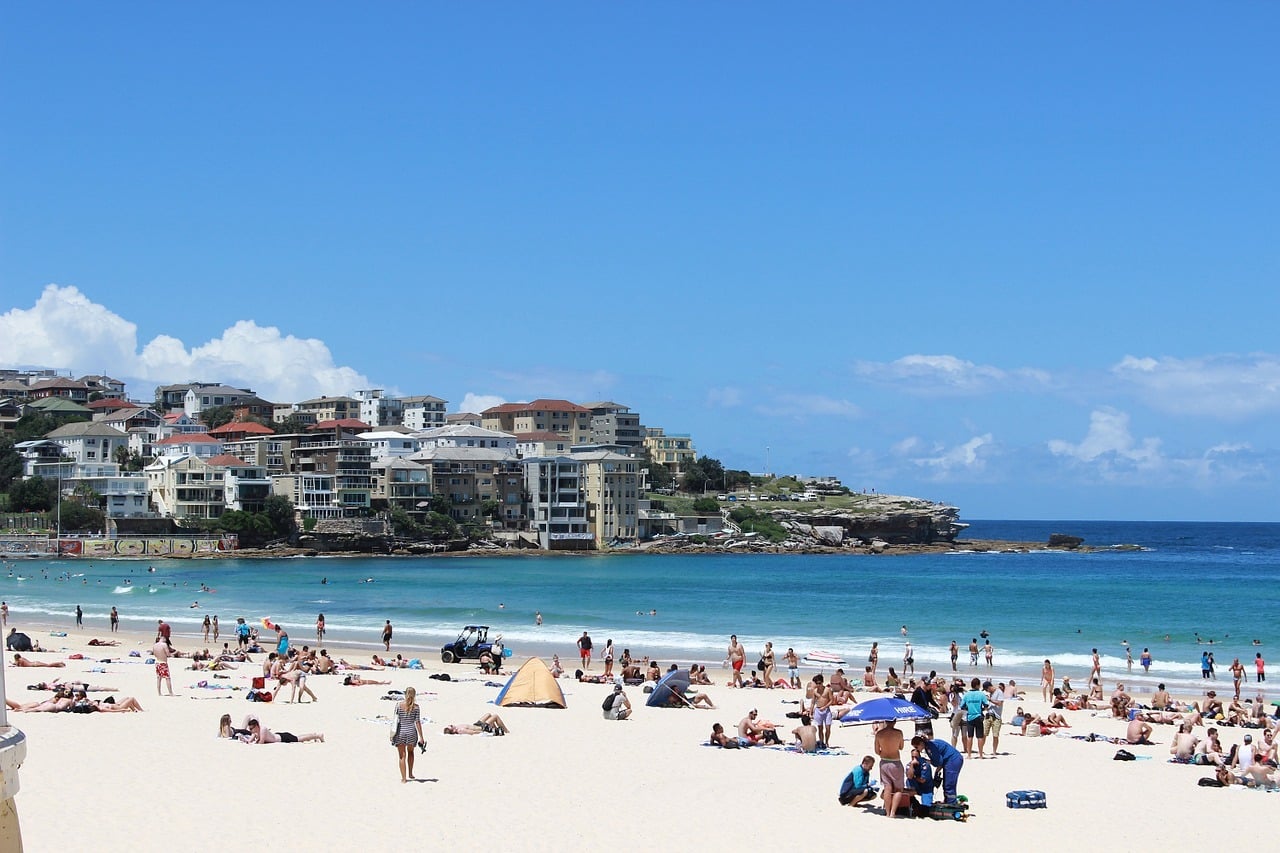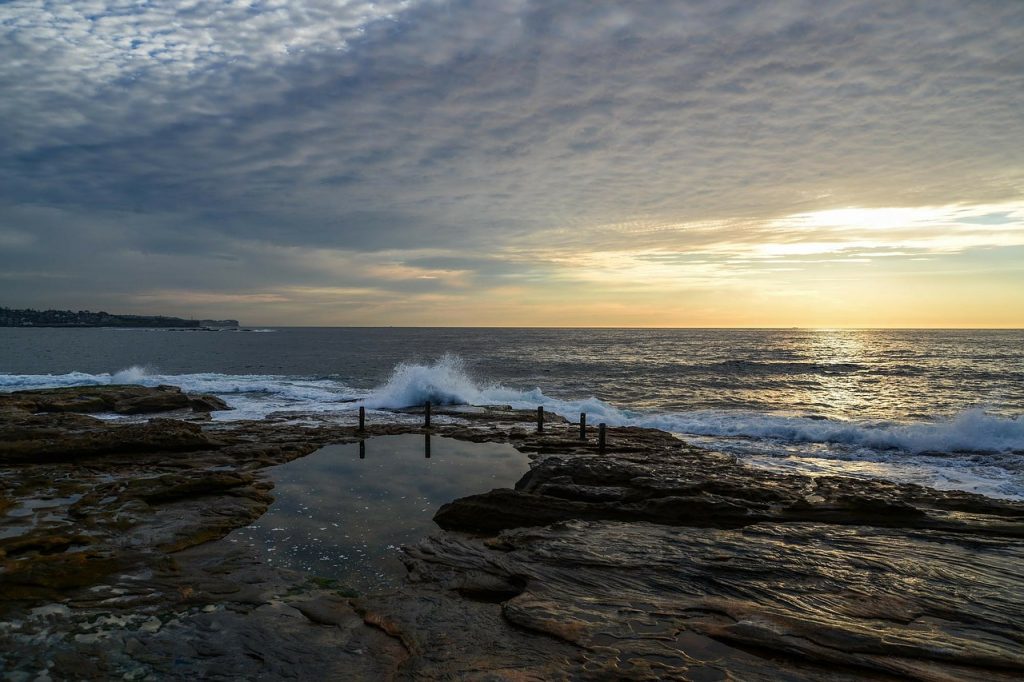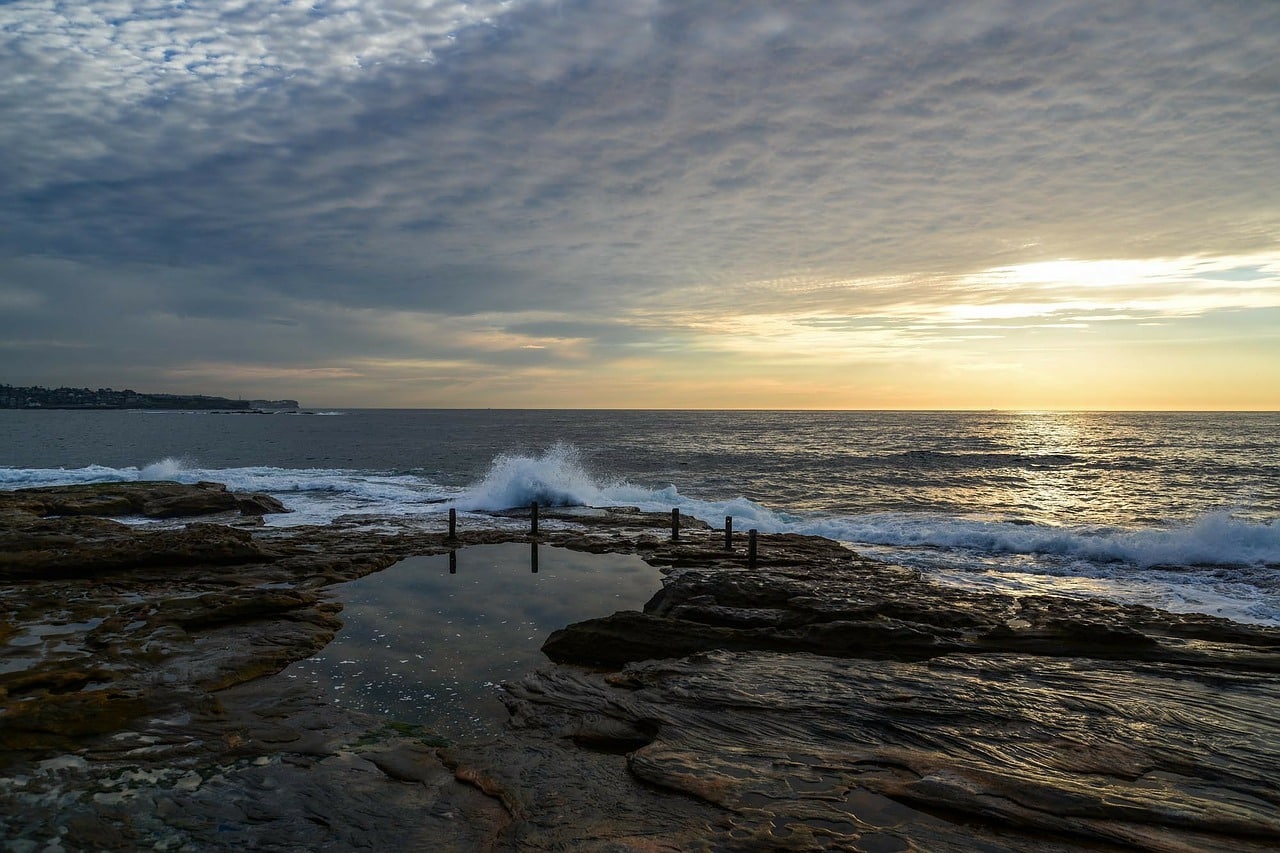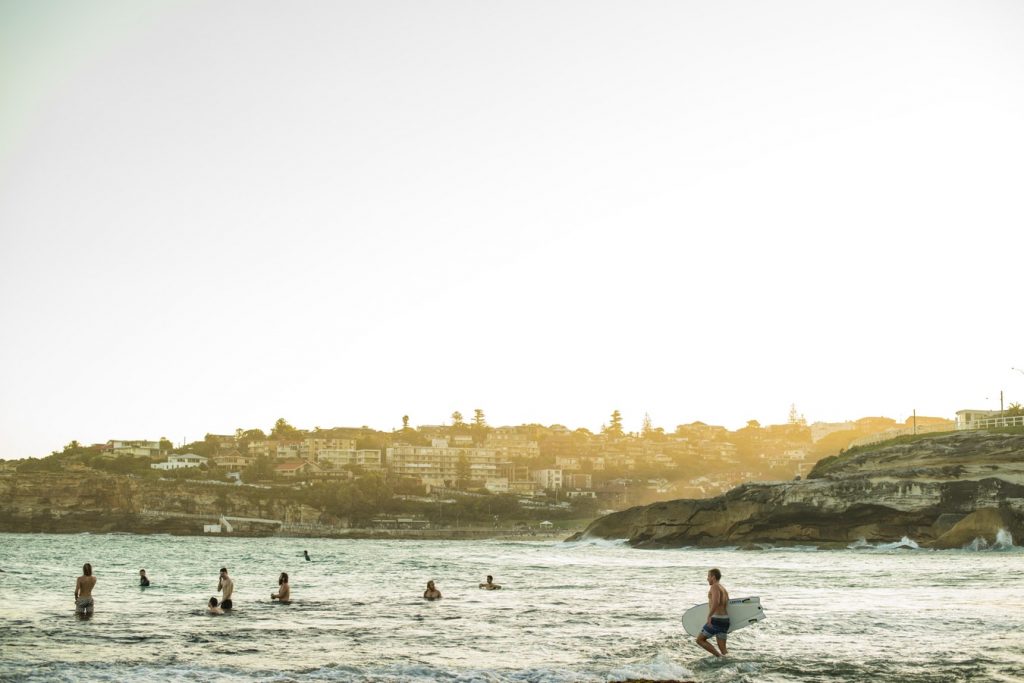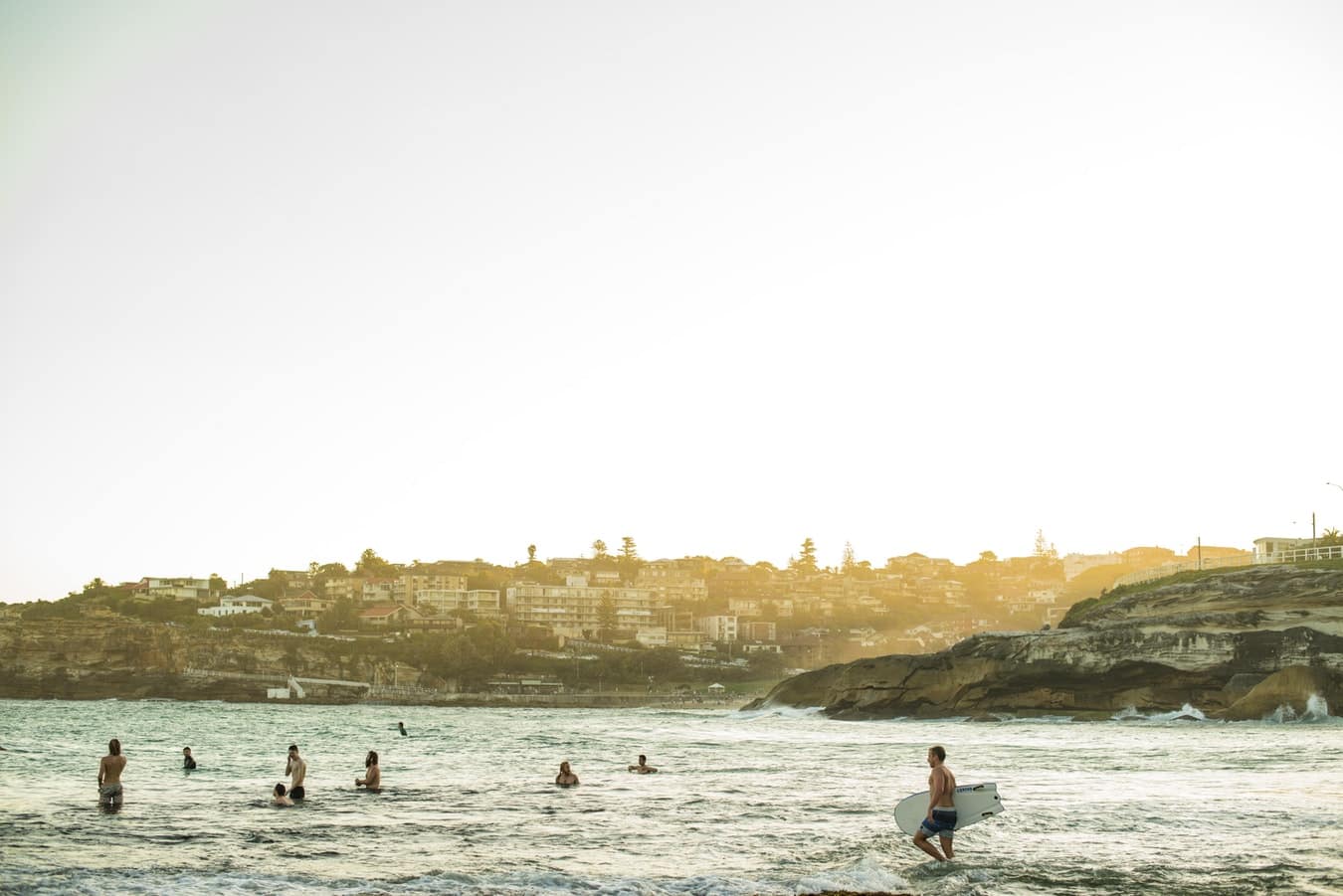 Further Things To Consider Before Any Adventure
Now you're all set and prepared to explore our big wide world, why not sort out everything else out all in one go? If necessary for your travel plans make sure you have brought proper travel insurance, protected your privacy by getting a secure VPN, compared all the top hotel booking sites to find just what you're after, reserved an unbeatable rental car price and - of course - booked the best flight deals!
Or maybe just forget it all and go for a last minute cruise or effortless tour instead?
Many budget travelers (including me) indulge in worldwide airport lounge access, so we can experience luxury while still slumming it in economy. Naturally, we would never leave home without a more a more general travel guide since we couldn't possibly cover everything here!
Just add an adventurous attitude and plenty of smiles - they go a long way - and that about covers it all! Now go out, find your own path and don't forget to share your best inspiration stories with me on Facebook, Twitter, and Instagram...I'd love to hear from you!