It is hard not to feel captivated by all the fun things to do in Sydney. This is a remarkably cosmopolitan coastal knockout after all complete with perfect beaches, dizzying cityscapes, and dining options galore.
Then there are the bountiful natural attractions, beautifully bronzed bodies, relaxed vibes, and enviable quality of life. Throw in an agreeable climate, and you would be beginning to scratch the surface of what makes Sydney such a great destination. No wonder Sydney is Australia's most populous city.
It is quintessentially Aussie…and who wouldn't want to live here?
In curating this guide, we looked to unite all the best Sydney attractions, from your typical tourist haunts to hidden gems, cliched (but still worth doing) activities to independent only-locals-would-know hotspots. Our list is an aggregate intended to give you a sense of Sydney's past, present, and future — with everything from modern masterpieces to colonial convict landmarks getting a mention.
We couldn't include all of Sydney's rousing neighborhoods, unusual markets, and clandestine swimming holes, but we've got our favorites. And they are certainly enough to lure you in. We are sure you'll discover plenty of more fun things to do in Sydney along the way…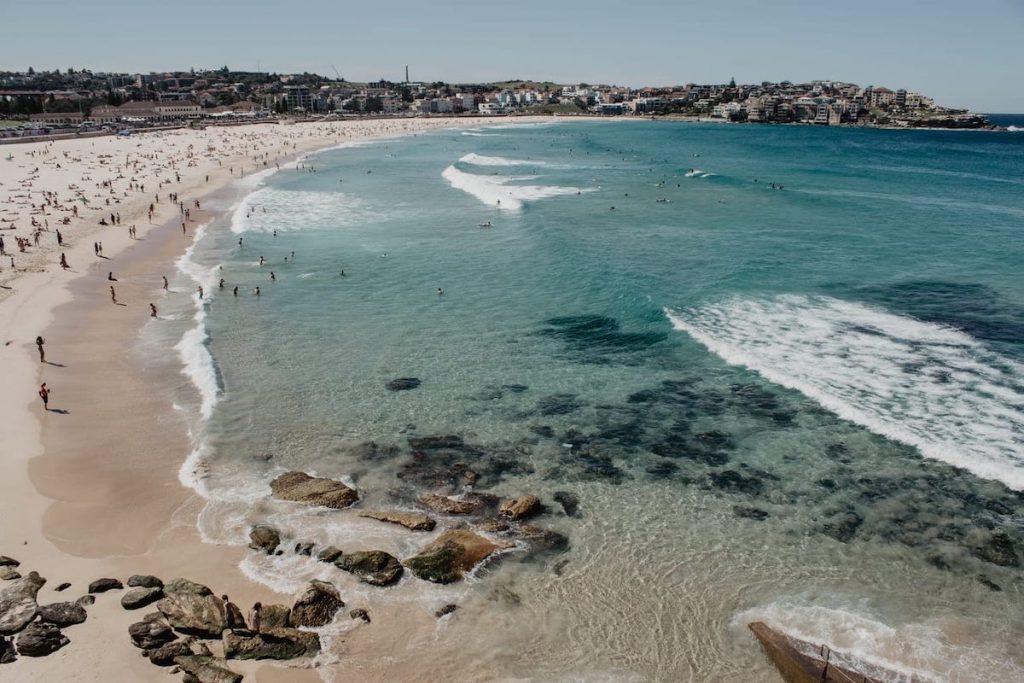 50 Fun Things To Do In Sydney – Australia's Most Iconic City!
1. Barangaroo Reserve
Barangaroo Reserve is the newest Harbor foreshore park in Sydney – and while the secret is not yet out, it is sure to be a popular tourist attraction in the future.
A magnificent example of urban renewal, the creation of Barangaroo Reserve saw the transformation of one of Sydney's earliest industrial sites into an expansive six-hectare headland pace for Sydneysiders and tourists to savor.
It's hard to believe this space was a desolate concrete container terminal only a few years ago but has now been reborn as a welcoming park filled with over 75,000 native trees and shrubs. There are extended walking and cycling trails, pleasant coves, picnic spots aplenty, and step-downs to access the water.
You'll see the harbor bridge right in front of you and be mesmerized by the water flowing smoothly past. And all those spectacular sandstone steps (no project in history has ever used more Sydney sandstone than Barangaroo Reserve).
Christened after Barangaroo, a Cammeraygal woman who was a commanding voice in the early days of the Sydney colony, Barangaroo Reserve is rich in Aboriginal and cultural history. You can explore the significance of the area for Australians with signboards dotted around the park.
Extraordinary, beautiful, and calm – here you can get the experience of being in "nature," while in the heart of a 21st Century modern city. Best visited on an extended walk from Darling Harbor through the Rocks to Circular Quay.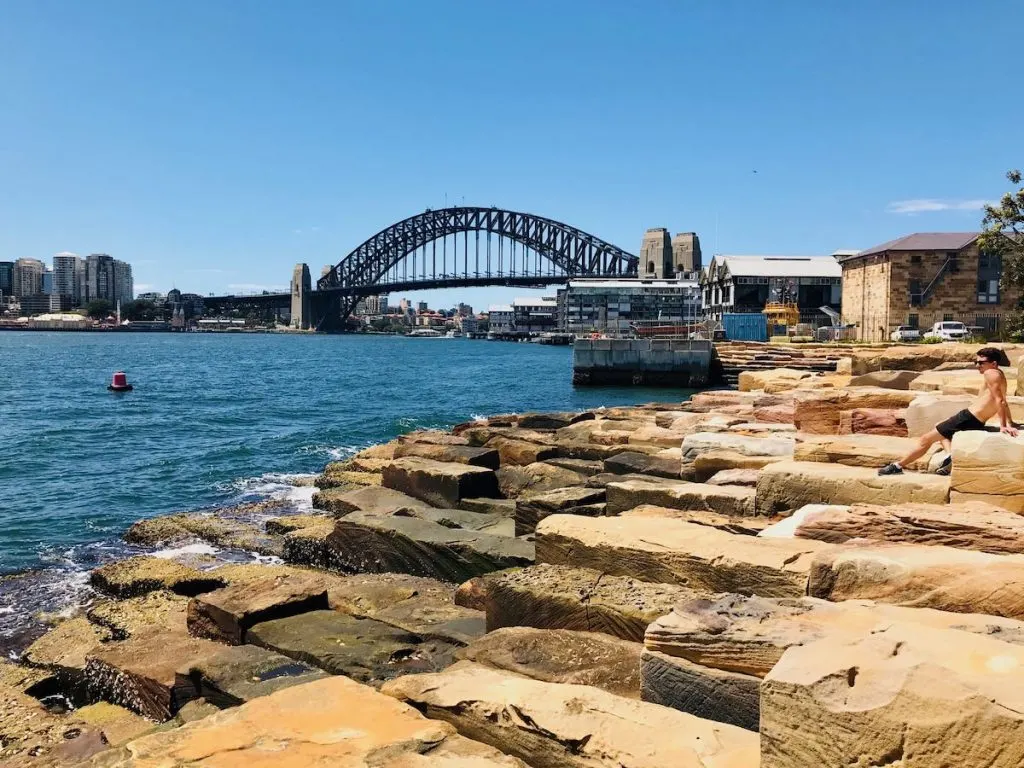 2. Art Gallery of New South Wales
The Art Gallery of New South Wales is the most significant public Gallery in Sydney and one of Australia's most comprehensive (alongside the Queensland Art Gallery & Gallery of Modern Art in Brisbane). Opened in 1871, the Gallery proudly presents fine international and Australian art in one of the most impressive art museums in the world.
Modern and contemporary works are presented in new vast, light-filled galleries – many of which offer striking views of Sydney and the harbor. At the same time, the heritage Grand Courts building is home to a world-class collection of colonial and 19th-century Australian works. There are also dedicated galleries extolling the arts of Asia, the (European old masters, and Aboriginal and Torres Strait Islander art.
A truly magical place to be with a wonderful mix of timeless art, including paintings, sculptures, and more. There is always something interesting to see, and you can easily spend a few hours here.
Admission to the permanent galleries of the Art Gallery of New South Wales is free for everyone, as is access to most exhibitions and events.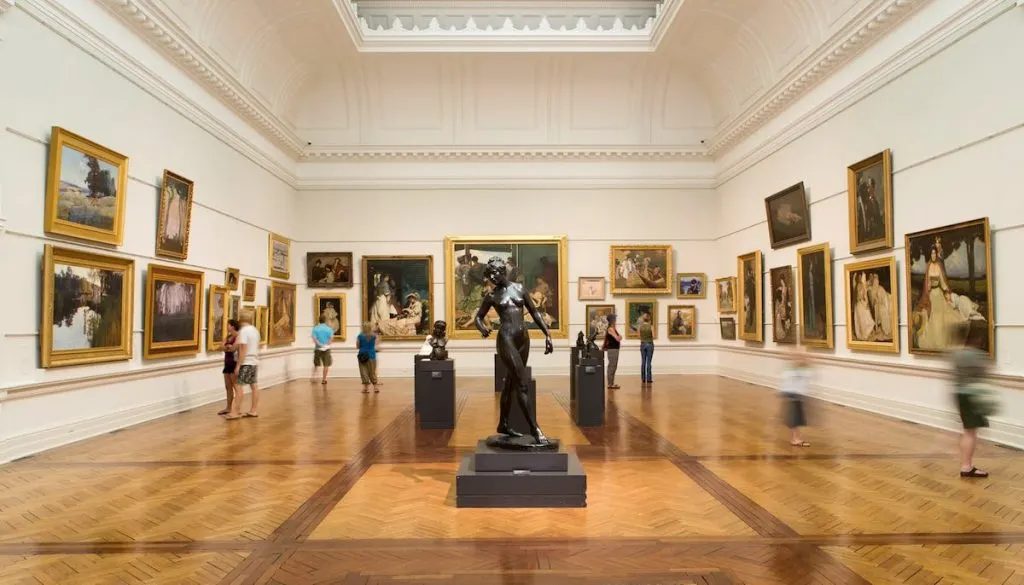 3. Henry Deane @ Hotel Palisade
Henry Deane, the crown jewel of the historic Hotel Palisade, is a contemporary cocktail lounge with stunning views of the Sydney Harbor.
Hidden in Millers Point, close to Barangaroo Reserve, Henry Deane is the perfect place for sunset cocktails in a modern and sophisticated setting. The space is surprisingly vast and skillfully split into multiple sections over two levels, so it's easy to find a private spot for conversation – or stay in the middle of the action.
While pricey, the innovative menu was indeed worth every cent. The 'Below the Belt' cocktail of spiced Woodford bourbon, apricot, earl grey pineapple, and whey is particularly exceptional — and was the blue eye cod with salted soya bean butter. There are no wrong choices here.
Henry Deane maybe a hidden bar, but you'll still want to book if you plan to go for dinner – especially on the weekends. Midweek things are a bit quieter.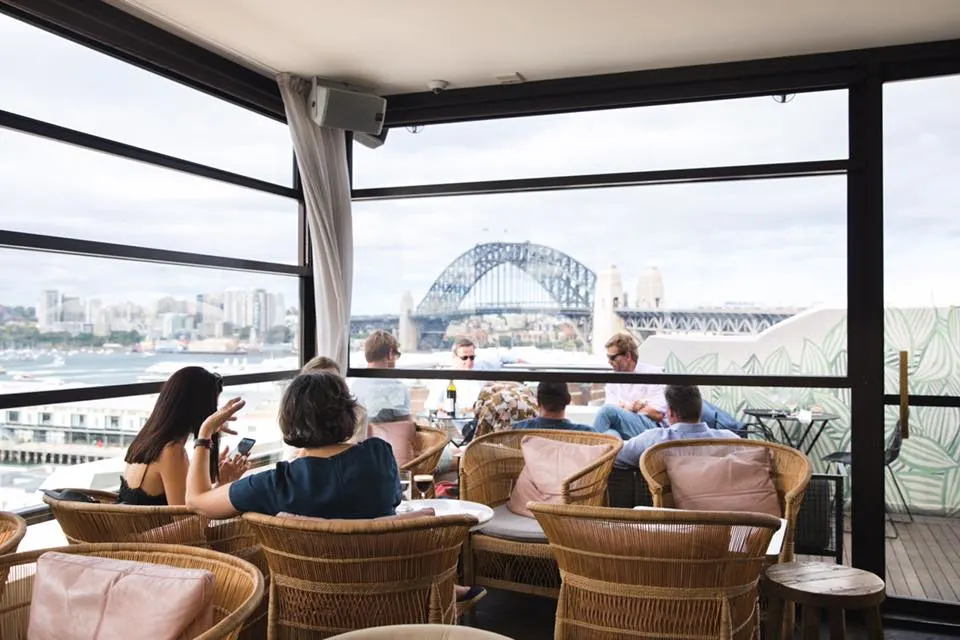 4. Queen Victoria Building
The Queen Victoria Building, lovingly known as the QVB, replaced the original Sydney markets on the same site in 1898 – and is now the perfect place for a little upscale shopping.
Constructed in the elaborate Romanesque architecture with a mighty center dome, superb stained-glass windows, and an original 19th century, every historical detail here has been authentically restored. The arches, pillars, balustrades, and intricately tiled floors only add to its atmosphere of sublime magnificence. The eccentric collection of boutique fashion shops, fancy, shiny eateries, and glittery stores is also worth exploring.
Once threatened with destruction, QVB now stands as a glorious testament to what hard work, dedication, and a little love can achieve – and is easily one of the most romantic places in Sydney.
If this doesn't satiate your inner shopaholic, head a few blocks over to the Strand Arcade, another heritage-listed Victorian-style retail arcade. Here you'll find more Australian designers, including Dion Lee, Aje, Manning Cartell, and Scanlan Theodore.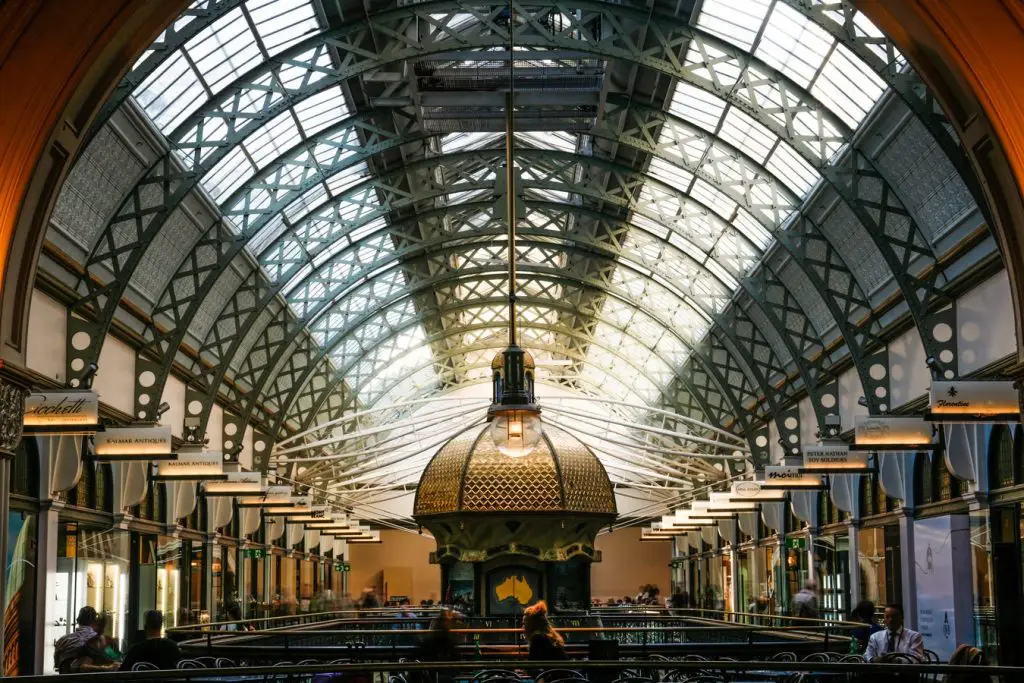 5. Taste Food Tours
Passion, food, and adventure are the ideal ingredients for fun, in our opinion – so why not sign up for an afternoon/evening of pure gastronomic delight with one of the many marvelous Taste Food Tours available in Sydney.
Whether you are a transient visitor or long-time local, the Taste Food team is practiced at seeking out and demonstrating the best of the Sydney food scene. All you need to do is turn up with an empty stomach. Then simply let their gifted local guides show you delicious mouth-watering gastronomical delights of Sydney's ethnic enclaves. All accompanied by tales of food, history, and culture, of course.
Even better, Taste Cultural Food Tours is a registered charity and social enterprise that trains Australian migrants, refugees, and local youth. Thus, by going on their tours, not only will you unearth the best food and hidden local gems, but you will also be 'eating for a cause' and fostering cross-cultural understanding.
We were short on time so opted for exploring the wonders of centrally-located Chinatown, and discovered a whole new side of an area we thought we knew well from previous visits! In the future, we are determined to try the Taste of Vietnam in Cabramatta (for a taste of Hanoi or Hoi An) and the Taste of Afghanistan, Syria, and Persia / Iran with their Maryland's expedition.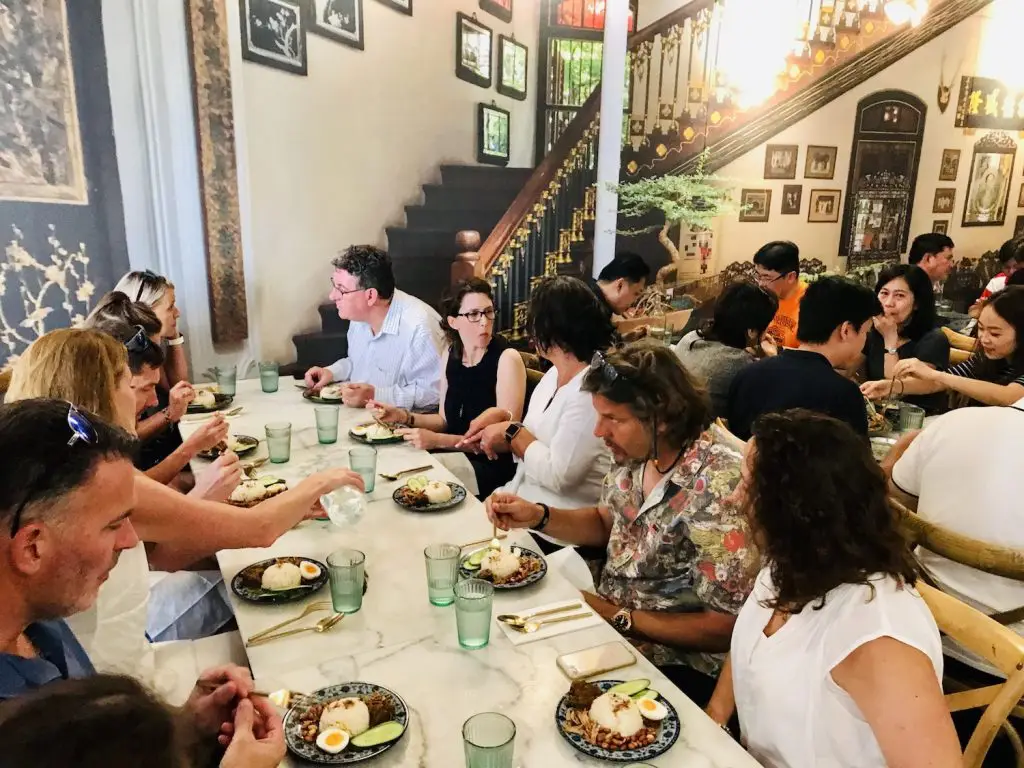 6. Cockatoo Island
Found in the heart of the majestic harbor, just a short ferry ride from the CBD, Cockatoo Island is an extraordinarily fun place to visit in Sydney. Be it for a few hours, a day, or overnight.
One of Australia's UNESCO World Heritage Sites (due to its history as a convict penal establishment), the 18-hectare Cockatoo Island is the perfect place for lovers of history to explore. It was also the site of one of Australia's biggest shipyards between 1857 and 1991. It is currently being revitalized by the Sydney Harbor Federation Trust transform Cockatoo Island into a landmark harbor attraction.
Pack a picnic and enjoy unspoiled vistas from the Biloela Lawn or sign up for a historic tour to learn more about this curious island. There is even an adults-only paranormal tour each night, called the Ghostyard, if you are brave enough.
Several notable events and festivals take place annually, which are also worth planning around if you can – like the Cockatoo Island Festival, the Biennale of Sydney, or the World's Funniest Island Comedy Festival.
Cockatoo Island is open daily, and there is no admission charge. There is also a range of exciting accommodation from tents to large apartments with harbor bridge views, so staying overnight is definitely advised. It's like having a dreamy escape from Sydney, without all the effort of actually leaving…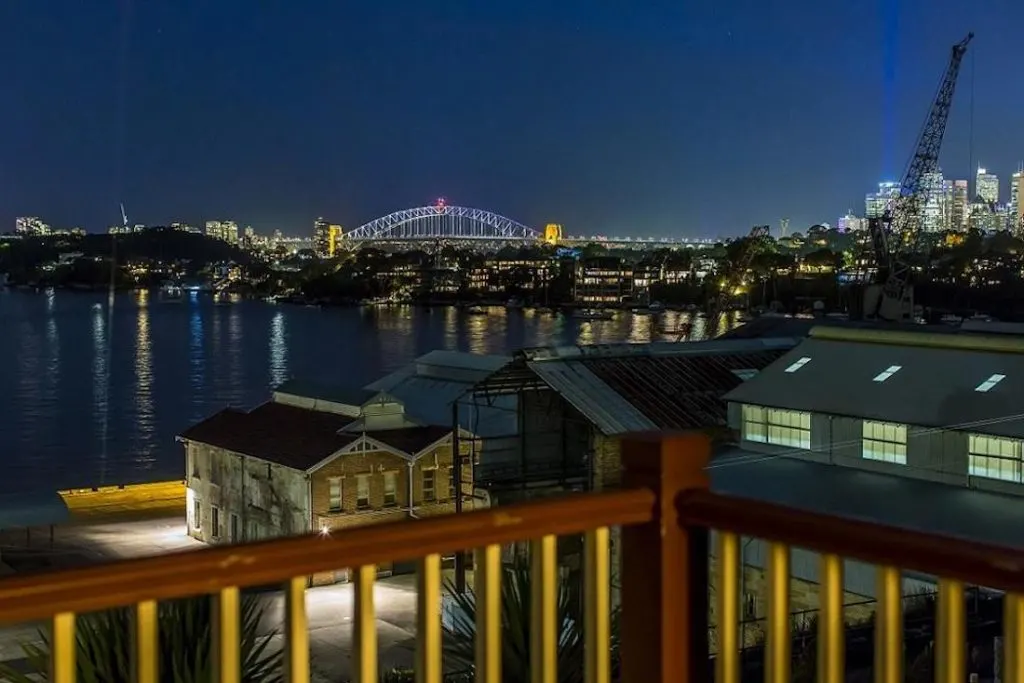 7. Glebe Markets
Exploring the vibrant Glebe Market has to be one of the most fun things to do in Sydney each Saturday. One of the most well-known markets in Sydney, the diversity, character, and style of Glebe, has made it our favorite.
Head here to satiate your hunger, lie on the lawn, listen to the live music and soak up the infectious atmosphere. For the more active relaxers, the Glebe Market attracts deal hunters looking to find a treasure with over 200 stalls filled with recycled fashion, books, and other gems.
Simultaneously alternative, fashionable, and chaotic, there really is so much variety, of product – and people.
Held at Glebe Primary School, the entry is from Glebe Point Road. You'll know you're nearby because you'll see streams of people coming and going. The laid-back, cerebral feel of the Glebe neighborhood – with bookshops and galleries catering to students from the nearby University of Sydney – is also worthy of exploring while you are out there.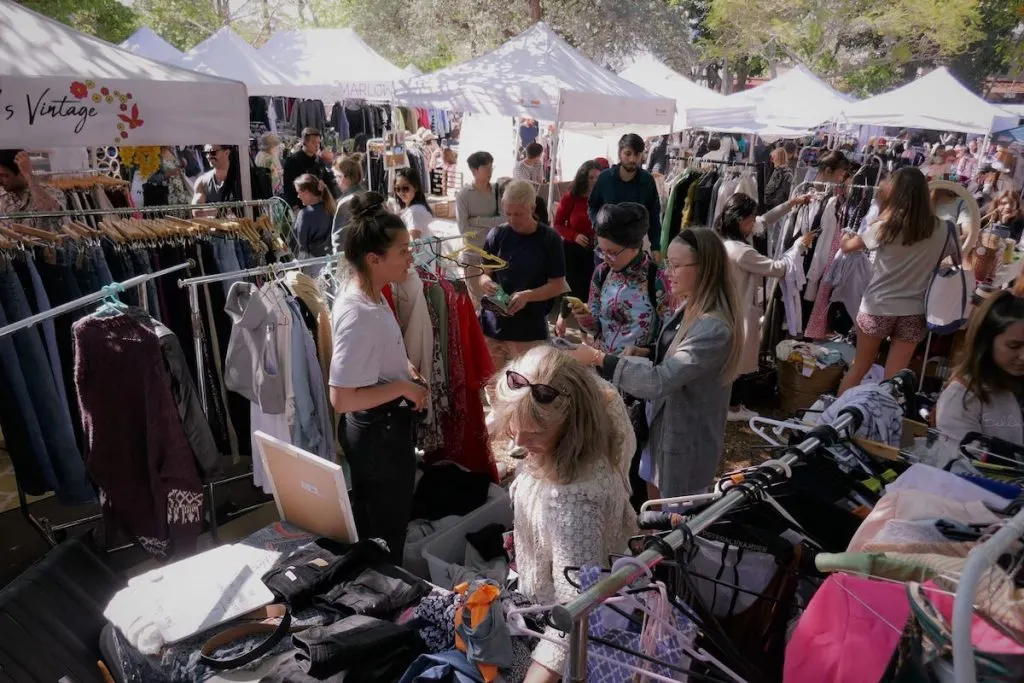 8. Royal Botanic Garden
For a fun day in Sydney, you can't go wrong with a stroll around Sydney's Royal Botanic Gardens – especially considering entry to the gardens is free!
Open every day of the year (with very few exceptions), the enchanting Royal Botanic Garden is a calming oasis on the edge of the bustling city. It is complete with sensational harbor views and plenty of green spaces – and obviously, botanicals!
Only a ten-minute walk from Circular Quay, this tranquil garden is home to thousands of plant specimens – and even a few native wildlife species include colorful – and noisy – birds, fruit bats, and water dragons. It has to be one of the world's most beautiful botanical gardens – and up there with the Jardim Botânico in Rio and the original Kew Royal Botanic Gardens in London.
Don't miss exploring the futuristic Calyx, a world-class horticultural space with ever-changing demonstrations and displays. Most of these are free and designed to both inform and delight.
If you have more time, there is also a 90-minute guided Aboriginal Heritage Tour held on Wednesdays, Fridays, and Saturdays. It offers a fascinating look into the traditional plant uses and culture of the Sydney area – as well as the opportunity to taste some bush foods.
Or you could just reserve a table at the Botanic Garden Restaurant, a mesmerizing original 19th Century venue offering open-air dining in an exquisite garden. The food is pretty great too!
Afterward, head to the famous Mrs. Macquarie's Chair lookout. It might be a bit touristy, but it does have phenomenal views of the Harbor Bridge and out across to North Sydney.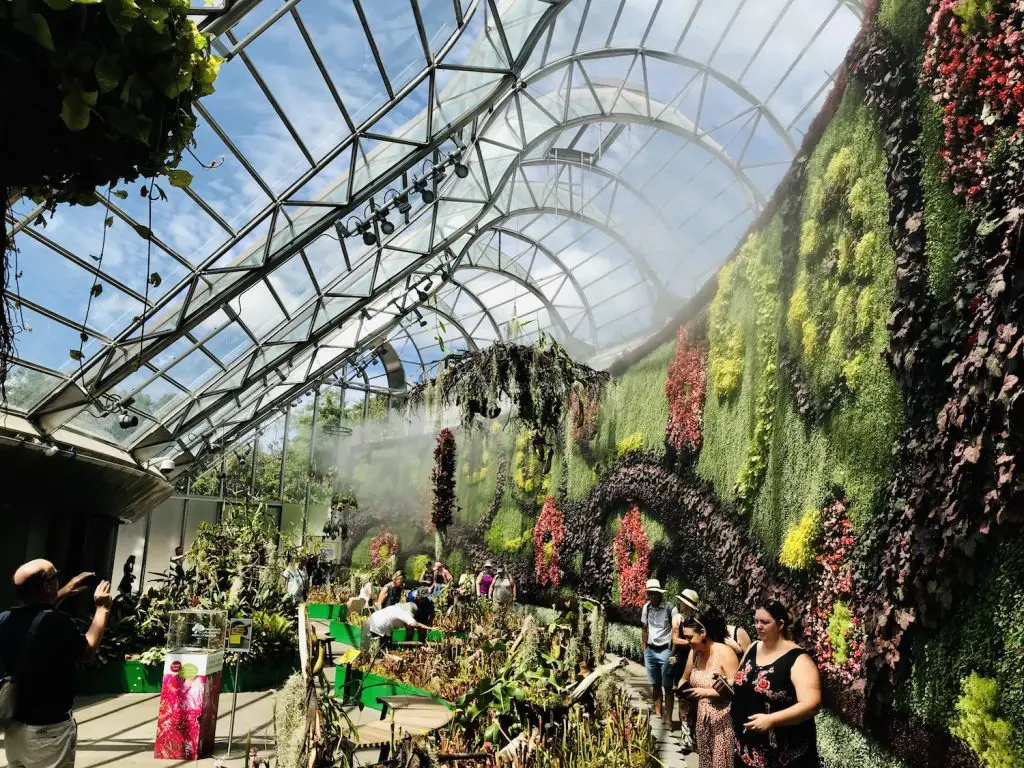 9. Sydney Harbor Helicopter Flight
It might be one of the most touristy things to do in Sydney, but it would be hard to overrate the full panoramic views of Sydney's eastern coastline, including Sydney Harbor Bridge and Sydney Opera House, offered from a thrilling flyover.
Every passenger on this once-in-a-lifetime ride gets a great view no matter what seat they are in – so don't forget your camera!
You will surely get snap-happy taking the perfect photos in the air of the iconic cityscape as well as famous beaches such as Bondi Beach, Manly Cove, and more.
Thanks to a convenient launch location, take off is close to the city and Sydney Harbor, so your Sydney helicopter experience will be over the sights within minutes, and you will get maximum enjoyment.
What is travel without a few splurges, right?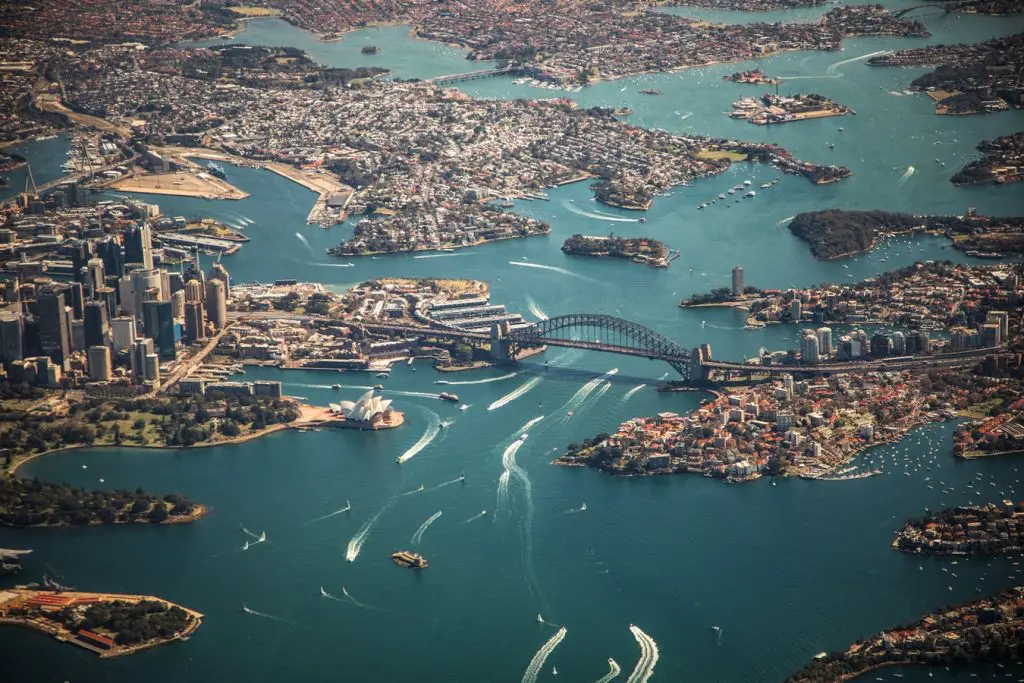 10. Spit to Manly Walk
Far less popular than the touristy Bondi to Coogee hike, the Spit to Manly Walk is a quieter alternative with more natural busy and varied views.
A stunning day hike along the North Sydney harbor coastline that weaves its way through a mix of lush bushland and scenic harborside trails with secluded beaches, indigenous rock carvings, and panoramic lookouts along the way.
You can hike the 10km (6.2 miles) trail in 3.5 hours in a hurry, but I recommend you take your time and enjoy the sights and sounds. Take a picnic to enjoy along the way and swim gear for a dip at any of the many picturesque bays along the way.
Starting the walk at Spit means you get to finish at Manly, where you can enjoy fish and chips on the beach, a cocktail or ice cream before taking the ferry back across the harbor.
If you want to add to some snorkeling, you can also add a stop at the pristine Shelly Beach – tucked away on Manly's southern end. It is a protected marine reserve and the place to go for snorkeling and scuba diving enthusiasts.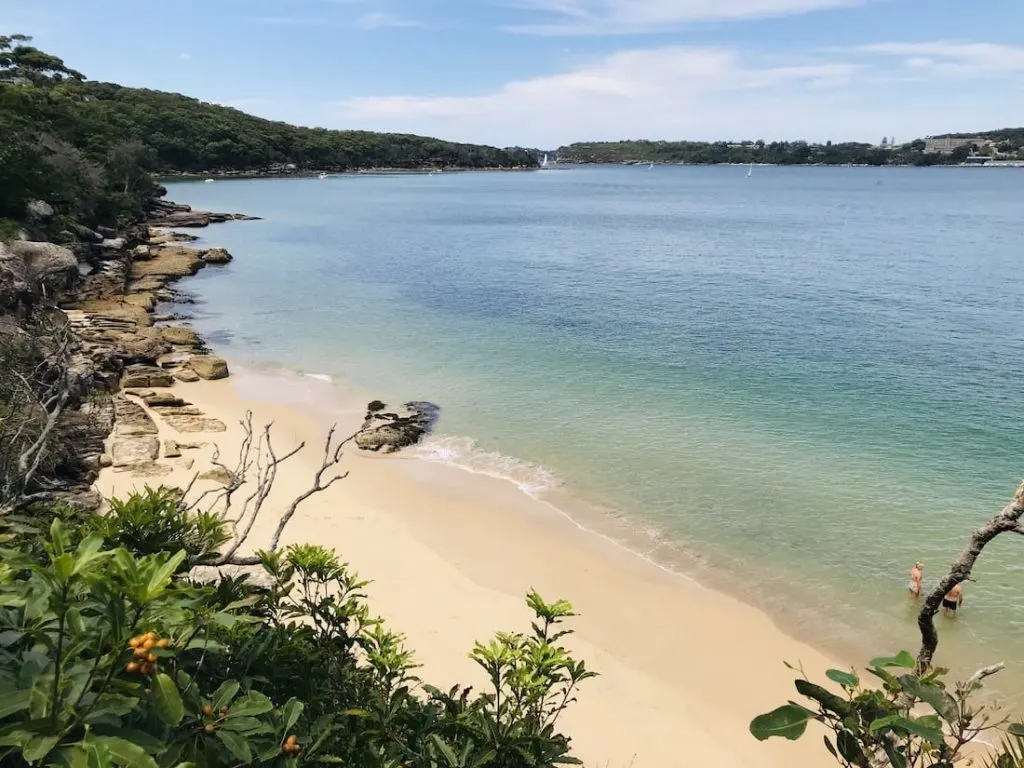 11. MacCallum Seawater Pool
While Icebergs at Bondi is the most famous saltwater pool in Sydney, the restored 1920's MacCallum Seawater Pool is a real hidden gem with glorious views overlooking the harbor.
Located on the western side of Cremorne Point in North Sydney, MacCallum is an unusual 33-meter pool with heritage character, waterside timber decking, and exceptional sunbathing.
Originally barely more than a rocky swimming hole rock pool formed by locals, the pool was expanded in the 1920s, when it inherited its contemporary architectural style. It was faithfully restored in 1985, and only minor works have been carried out since.
As the MacCallum Seawater Pool is above the high-water mark, it is filled with water straight from the harbor – so it needs to be cleaned frequently! This means you need to check the pool's opening schedule as it is closed once a week based on tides.
A secret spot known by only the most diligent of sea pool enthusiasts, it's only a quick ferry trip across from Circular Quay, then a 5-minute walk through a lush garden path to get here. The MacCallum Seawater Pool used to be an entrance fee but is now free.
Best visited on a bright sunny day midweek when the pool glistens a deep blue…
12. Sydney Harbor Dinner Cruise
Sydney is the kind of city you naturally make memories that last a lifetime by virtue of simply being here. However, a little planning never hurt – and that is why taking a Sydney Harbor Dinner Cruise has become so popular.
A taste of pure luxury with million-dollar views, delightful cocktails, sparkling city lights, and oh-so-romantic vibes.
What better way could there be to lavishly celebrate your special trip to Sydney or treat yourself 'just because!'. Hold your partner close as you sip sparkling wine under the starry sky and against an equally sparkling skyline – and this is before setting in for a lavish a six-course tasting menu with matching wines and live music.
We are going to be honest; this is most certainly not a fun thing to do alone in Sydney. We'd even go so far as to discourage it actively. But for all you twosomes out there – you won't ever regret exploring the world's most beautiful harbor by night.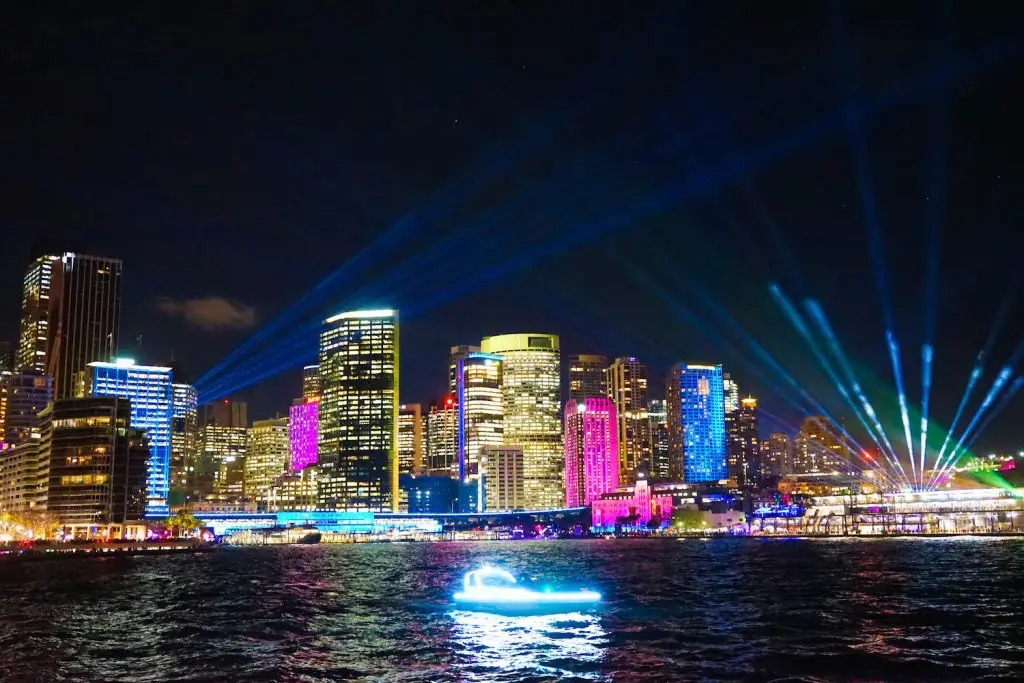 13. Vivid Festival
This fun thing to do in Sydney is sadly not possible year-round, but if you can time your Sydney visit around this utterly unique and one-of-a-kind festival, we promise won't regret it!
Vivid Festival is an exceptionally annual event of light, music, and progressive ideas held in Sydney over three weeks in May / June. There are many, many highlights which change every year – meaning you can go each year and still be amazed.
Our favorite parts are the outdoor 'gallery' of astonishing lighting sculptures and the intense illumination of the Sydney Opera House sails. Still, there is also a full roster of quirky and creative events taking place around the city each night catering to all interests.
Plus, with so many people visiting the city at this time, there is a buzzing atmosphere every night in Sydney's live music venues, bars, and restaurants. The only program of its kind in the world, Vivid Sydney inspires, entertains, and delights with a visual phenomenon that has to be seen to be believed.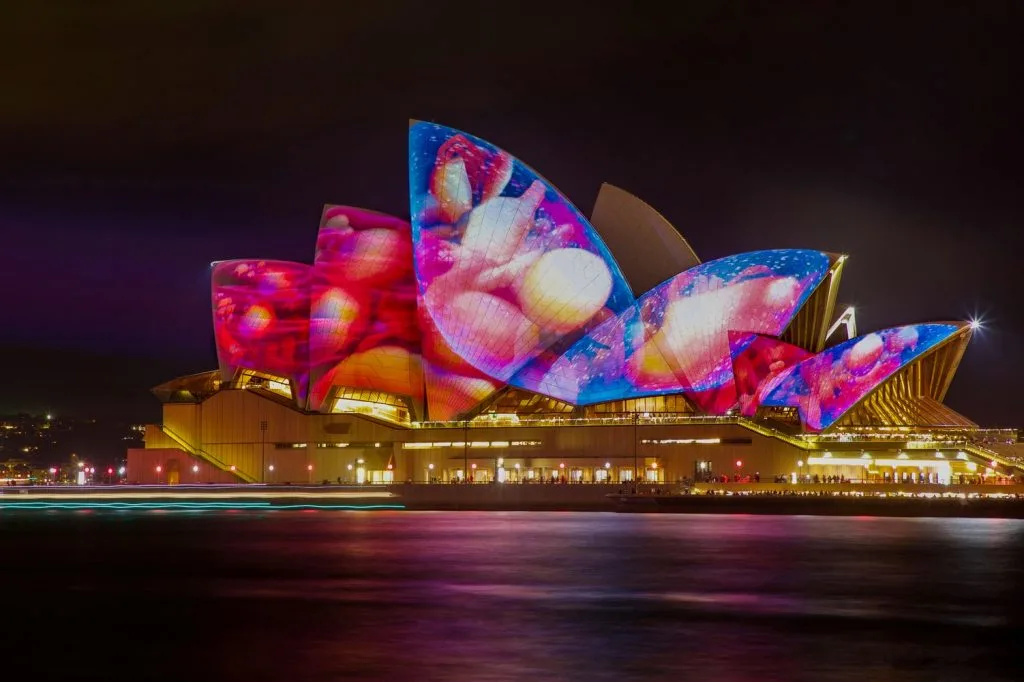 14. Blue Mountains
As exciting as Sydney can be, you should not pass up the opportunity to hire a car (or take a tour) to explore the glorious Blue Mountains just west of the city – and yet an entire world away.
Stop by Scenic World and Echo Point, explore the adorable Leura Village for lunch, spot glow worms, work up a sweat on any of the trails or just pull over at all the photo stops along the main road – You're in charge! And what could be more thrilling that selfies with koalas and kangaroos at the Featherdale Wildlife Park?
Get your cameras ready for panoramic views of the valley and mountains in every direction, but take your map, don't miss the enigmatic Three Sisters rock formation, and wander to your heart's content.
A little adventure and fresh air in nature is good for everybody. And what is more fun than a day trip!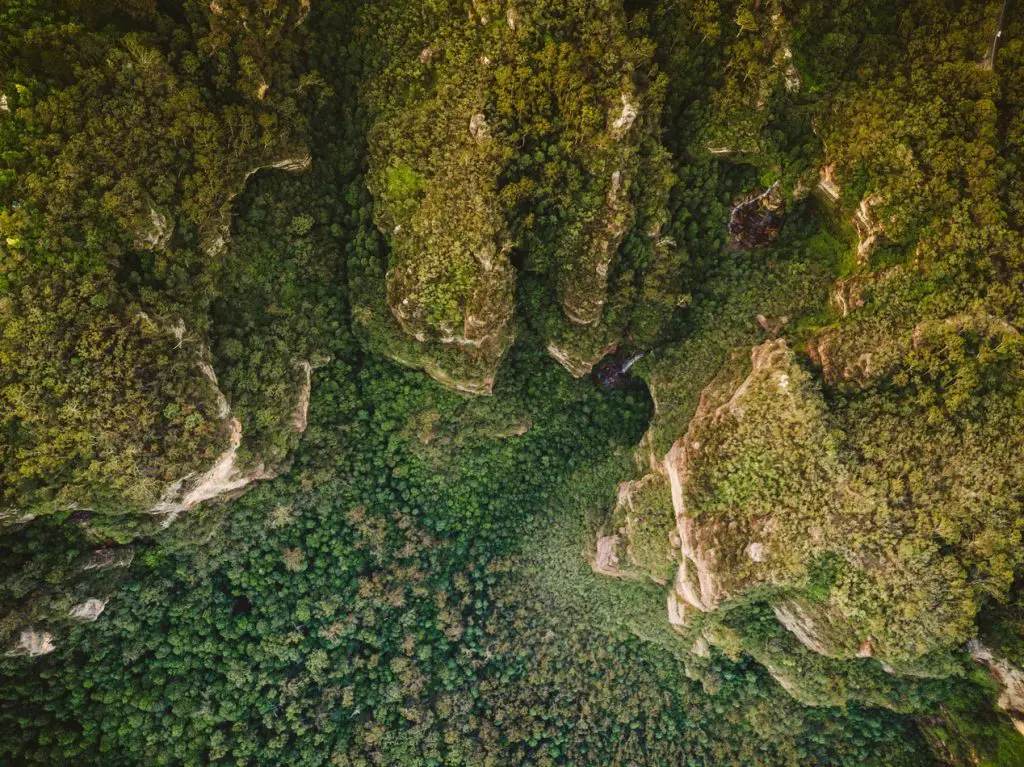 15. Reuben Hills
Sydney has so many incredible coffee shops and cafes to explore. Still, one I am utterly obsessed with is Reuben Hills, a boutique micro-roastery based in Surry Hills focused on different, gratifying food and exceptional customer service.
The menu is best characterized as inspired by the gastronomy of where their coffee is sourced – mostly in Latin American.
Think Huevos Divorciados as good as those in Mexico or Choripán (a type of sandwich with chorizo) better than Buenos Aires. There is also a real emphasis on the quality of the coffee and paying tribute to all the hard work that went into its creation.
Everything on the menu here is unbelievably tempting. The staff are second to none, and the decor is oh-so-edgy – what's not to love!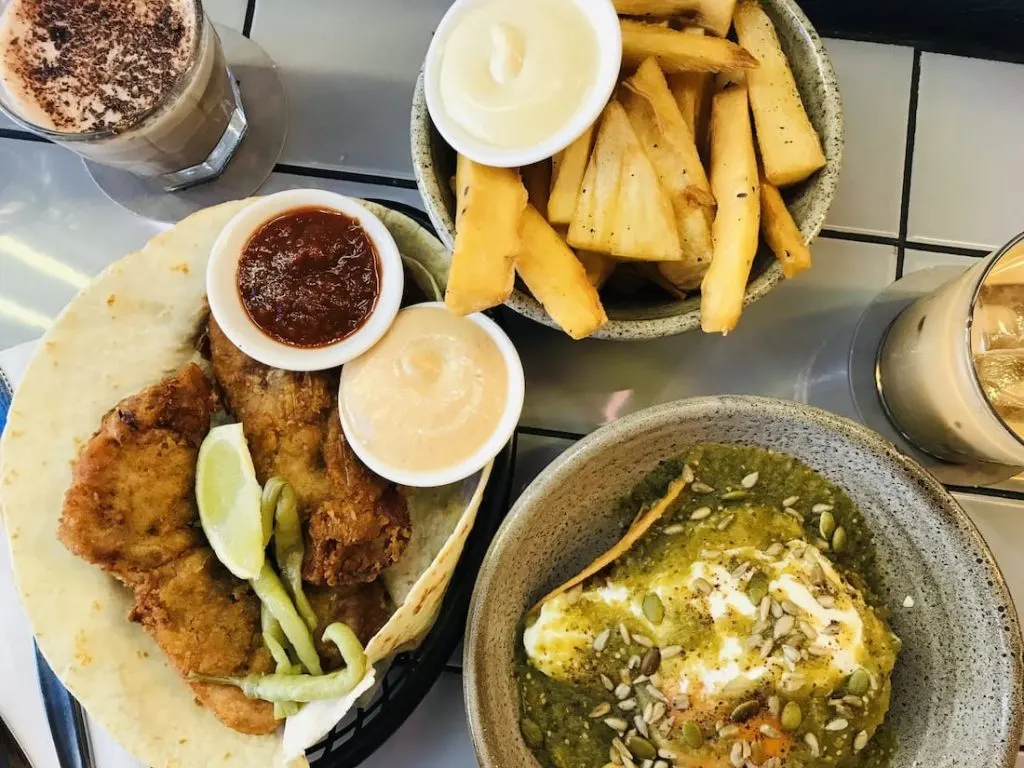 16. Kinokuniya Book Store
Book nerds and lovers of obscure finds won't want to miss a visit to Kinokuniya Sydney, Australia's largest bookstore. It offers books, magazines, music, Manga, and much, much more.
If you can imagine a topic or book, you will find it here – and we love nothing more than browsing their bargain alley with book specials and unexpected finds.
We fell in love with this Japanese bookstore chain after previous visits to outlets in Kuala Lumpur, Singapore, and Taipei – though the original store was founded in Shinjuku, Tokyo. All Kinokuniya locations are beautifully designed, wonderfully peaceful, and perfect for exploration.
To say there's an astounding selection of books at their Sydney location would be an understatement. There have over 300,000 titles in English, Japanese, Chinese, French, and German, along with a massive collection of stationery.
And if somehow, they don't have what you are looking for – the staff will happily order it for you. A true booklover's haven in the city, hidden upstairs of Town Hall Station, in The Galeries building.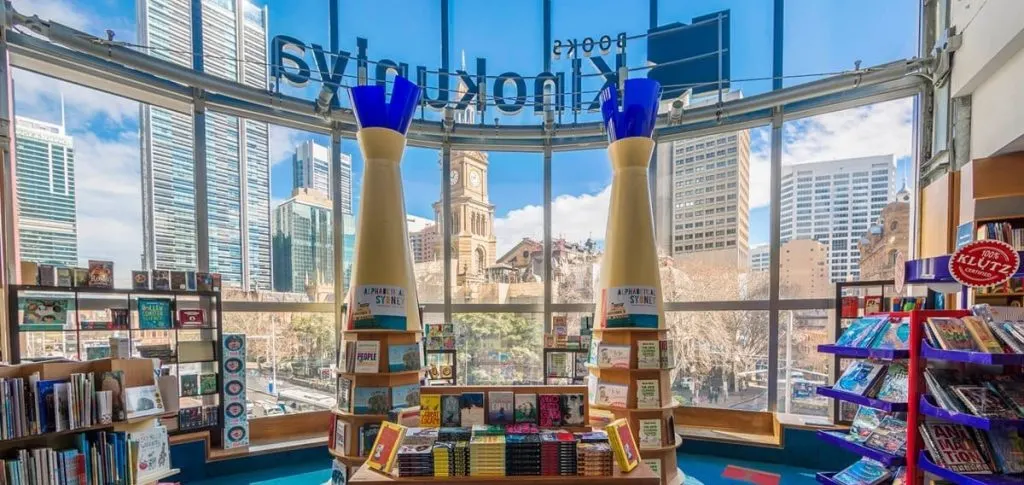 17. Sydney Harbor Bridge
Besides the Opera House and Bondi Beach, nothing else is more indicative of Sydney (and Australia itself) that the graceful flared steel arches of the Sydney Harbor Bridge that link the central business district and the North Shore.
Nicknamed "The Coathanger", no trip to Sydney would be complete without ticking 'cross the Sydney Harbor Bridge' off your bucket list. The heritage landmark has sweeping city views and is free to walk across – but if you want to make it extra fun, there is always the Sydney Harbor Bridge Climb.
Catwalks and ladders take you to the top of the outer arch, where the steady incline to the summit leaves you free to focus on the view. The view from this separate area of the bridge still allows you to see the vast city below and the Blue Mountains to the west on a clear day. You can head out for a day, twilight, or night climb based on your preferences.
We prefer the twilight climb for the best of both worlds, though all come with a sense of achievement second to none!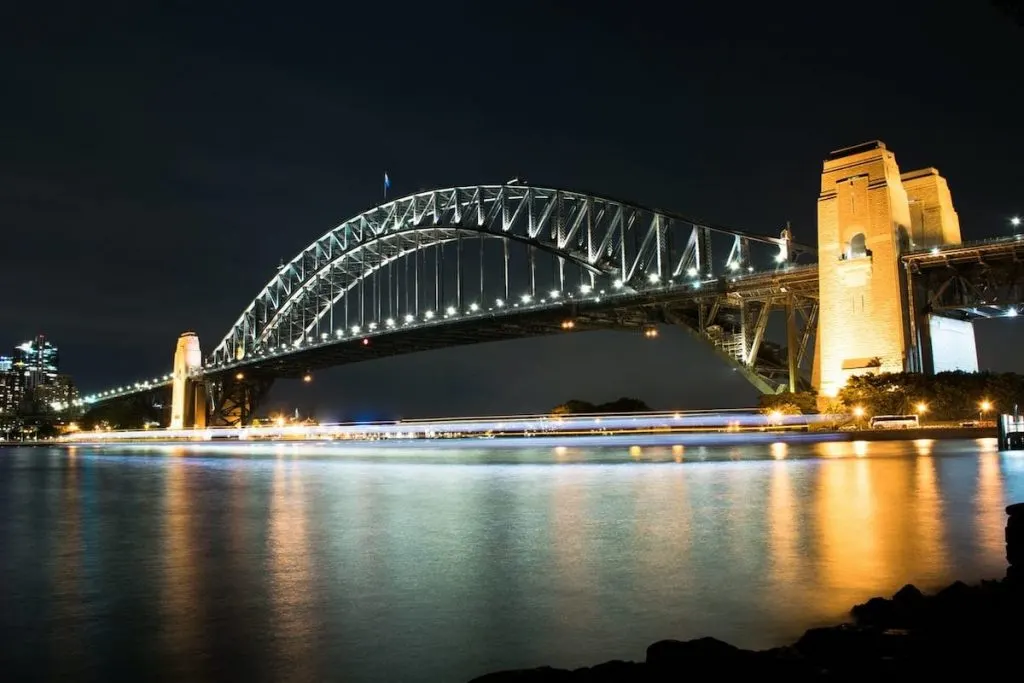 18. Capitol Theatre
Feel like you have seen and done all the best places in Sydney before? Have a free night up your sleeve that you want to infuse with some culture and spontaneity? Why not take a look at some of the shows hitting the stages of Sydney…
There is an impressive number of events taking place in Sydney every night of the week, let alone theatre, so you are spoilt for choice. Narrowing down the best options can be difficult, but we have to recommend the majestic Capitol Theatre. A historic space hosting world-class musicals, ballet, and opera — the Capitol Theatre is one of the few atmospheric theatres remaining in the world.
Atmospheric theatres were decorated to evoke the feeling of a particular time and place for patrons, and we have fallen in love with their charm before at the Auckland Civic Theatre and Olympia Theater in Miami.
So many fine details are put into every inch of the Capitol Theatre, including a faux Italian piazza reception area, terra-cotta capitals, and tiled panels. It is quite the sight to behold and wonderfully restored to its former glory.
Located in the inner-city suburb of Haymarket, tours are scheduled for non-show days, primarily on selected Monday mornings. However, you really should get tickets for one of their shows to experience the complete atmosphere. It is simply magical.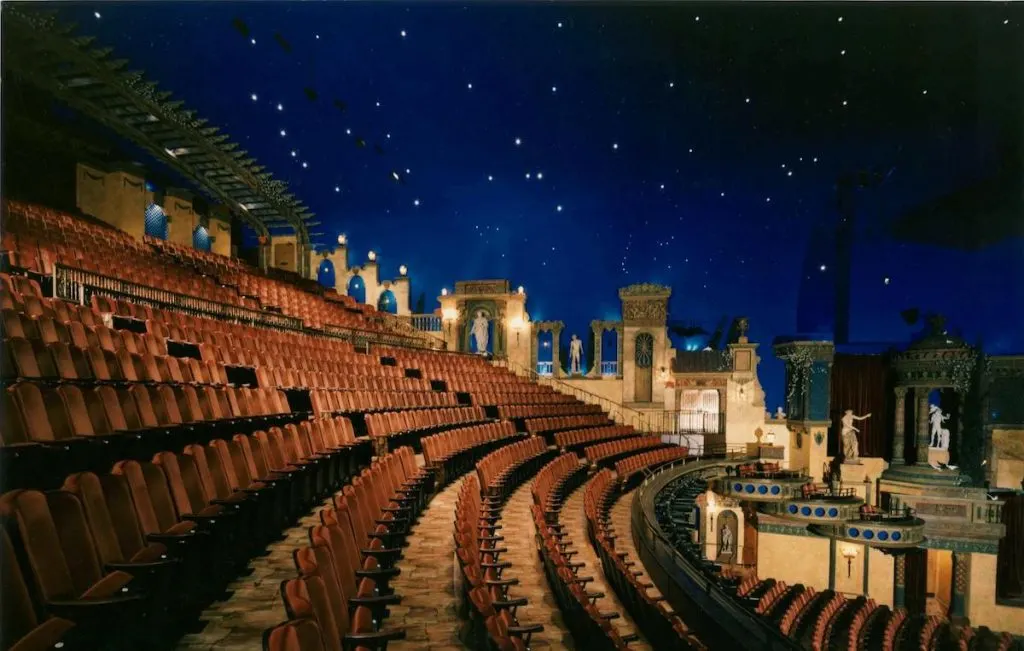 19. North Head Quarantine Station
Sprawling across the Manly / North Head hillside on the edge of Sydney Harbor, this historic quarantine station is a state and federal heritage site covering 277-hectare (680-acre). A crucial piece of Australian history, the quarantine station has also seen a recent creative reimagining.
The complex operated as a quarantine station from 1832 to 1984. The thought was that, as an island nation, the Colony of New South Wales, was susceptible to ship-borne disease and those who might harbor an infectious disease would be kept in quarantine until it was safe to release them.
The tours offered here today are excellent and a great way to explore different aspects of the North Head Quarantine Station's history. It is quite disturbing to think just how recently this place was actively used!
The history behind the sites repurposing from the harsh reality of a quarantine station to a modern hotel, conference center, and restaurant complex known as Q Station is also fascinating.
There is also a delightful open-air cafe on site (if you don't mind the squawking of Kookaburra), fine dining at the Boilerhouse, and an excellent interpretive exhibition in the Visitors Centre.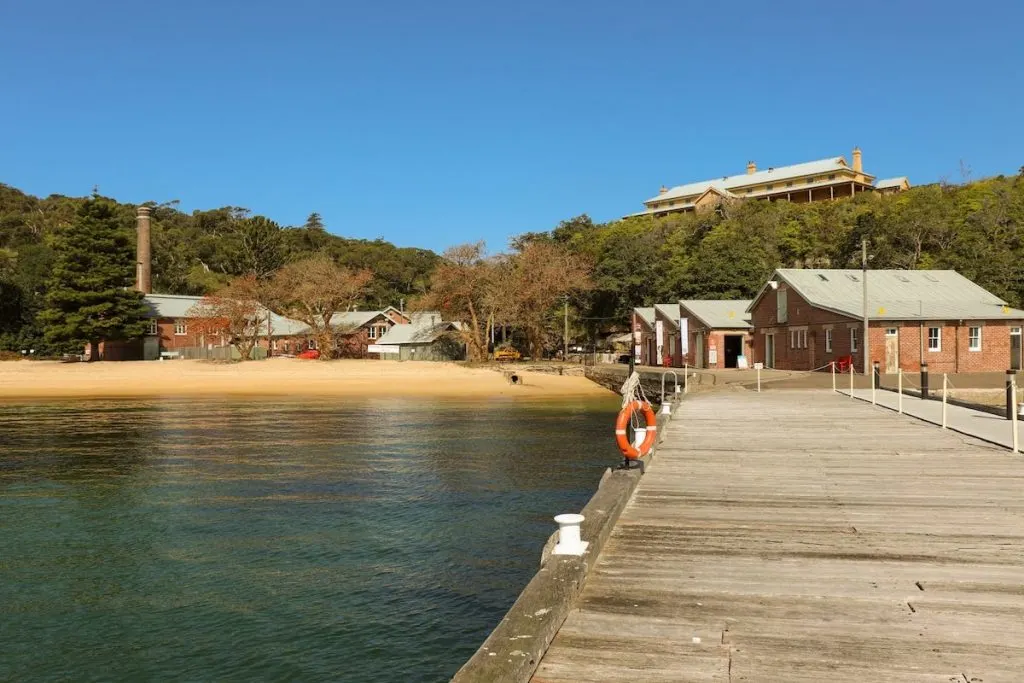 20. Drag Shows
Sydney is the gay capital of Australia, and you'll see rainbow flags flying high all over the city.
While the Sydney Gay and Lesbian Mardi Gras held annually is far from a hidden gem (it is the biggest event annually in Sydney), travelers can experience the queer side of this city with fabulous drag shows – either at brunch, dinner or late in the night.
It is truly something memorable to do in Sydney and widely accepted, probably stemming from the colonial days of Australia, when it was mostly men around. We can only imagine what they got up to…
From drag queens and kings to those who resist every label, you can find it all here. Top recommendations include The Imperial Hotel, which was featured in Priscilla, Queen of the Desert, and has a Drag N' Dine event serving flamboyance and incredible food five nights a week. Then there is the non-conformist and unapologetically queer Bearded Tit events.
If you just want to dance and see a less formal performance, the historic Stonewall Hotel has crowded dance floors and drag shows on weekends – and Polly's Follies, Sydney's longest-running drag night on Sundays.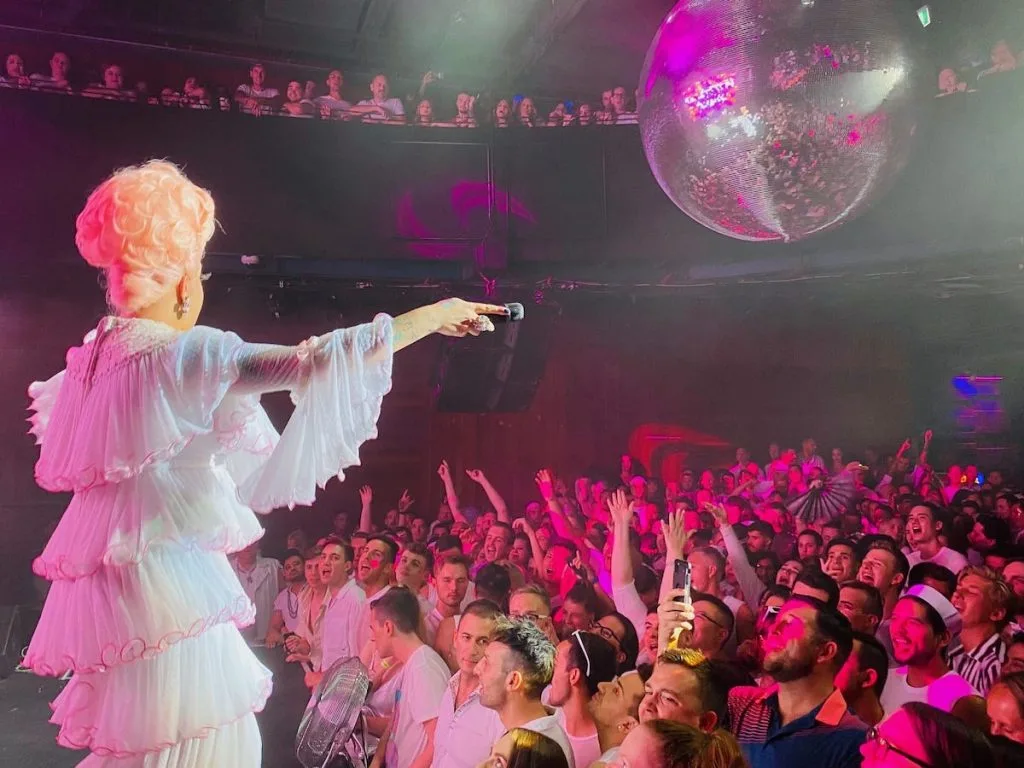 21. Sydney Opera House
Sydney is one of the most gorgeous cities in the world – up there with Hong Kong, Stockholm, New York, and Lisbon, in our opinion. But none of these have the Sydney Opera House…
One of the world's newest UNESCO sites, the Sydney Opera House should need no introduction. Its gleaming white sail-shaped shells are just that iconic.
Completed in 1973, it is a magnificent example of 20th-century architectural work that blended creativity and innovation through both form and structural design. A prominent urban sculpture taking pride of place on an already exceptional waterscape – the Sydney Opera House projects out from the tip of a peninsula into the harbor and greets daily commuters, cruise ships, culture vultures, and more.
When an international jury chose the design of Danish architect Jørn Utzon, in 1957, it required the creation of a fundamentally new construction procedure to achieve. This is because the Sydney Opera House includes three groups of interlocking vaulted 'shells' – a feat of engineering deemed impossible at the time – under which is two performance halls and a restaurant.
The structure itself sits surrounded by a pedestrian concourse, outdoor bars, and platforms – meaning you can revel in this architectural splendor without ever stepping inside.
The construction process – and the controversy around it – deserves an article in itself, but let's just say Jørn left Australia before construction was complete and has never returned.
An enduring influence on architecture has to stop the test of time; one of the most fun ways to experience it is obviously by attending a performance at the Sydney Opera House.
However, if opera isn't your thing, another fun alternative is to admire this landmark building from one of the countless dining spots with panoramic views of its one-of-a-kind architectural wonder.
One of our favorites is O Bar, located on the 47th floor of a high-rise offering contemporary fine dining with spectacular Sydney Harbor views. If the price tag is a little too high to swallow, you could simply head up for a drink at their luxury cocktail bar.
Aqua Dining, Café Sydney, and Graze MCA are slightly more affordable options. Of course, there is always the tried and tested options of the Opera Kitchen, perched beside the most famous sails in the world – but you are just a little too close to truly appreciate its scale.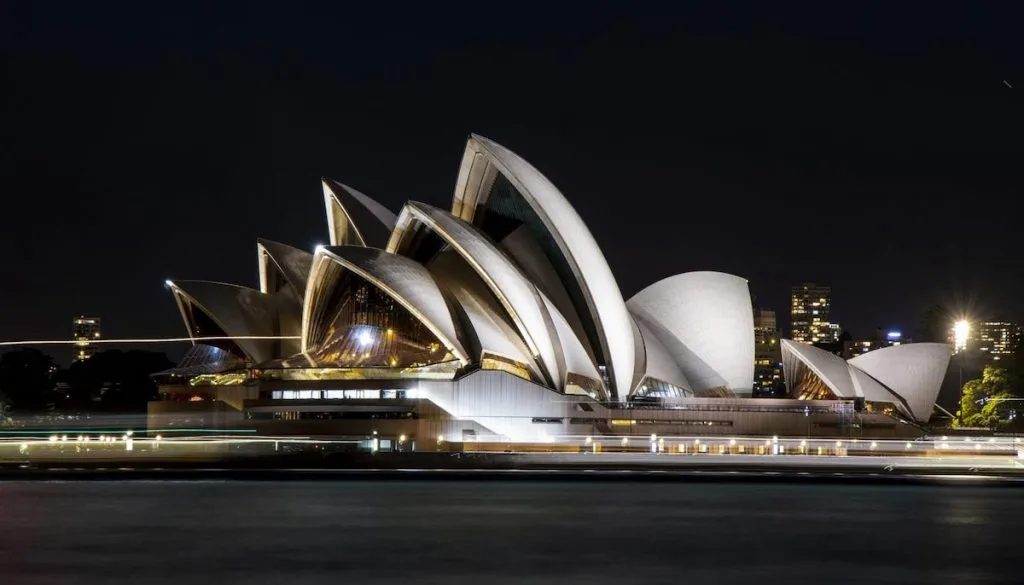 22. Paddington Reservoir Gardens
The incredible Paddington Reservoir Gardens is an award-winning public park sunken below Oxford Street in the inner eastern Sydney suburb of Paddington.
Occupying a reservoir that was once a vital source of water for a growing Sydney, this park is an artistic transformation of the heritage-listed site that invokes comparisons with the ancient Baths of Rome and the Hanging Gardens of Babylon.
The original brick, timber, and iron components of the reservoir were rescued and seamlessly blended with contemporary and sustainable elements.
This mix of old and new that make wandering through the stunning sunken garden and wide boardwalks here is such a tempting proposition—a great example of urban rejuvenation and popular with photoshoots and Instagramers.
Entrance to the Paddington Reservoir Gardens is free and can be accessed by Bondi-bound bus from the city. The Paddington Markets are located close by.
23. Sydney Harbor Thrill Ride
No list of thrilling and fun things to do in Sydney could ever be complete until you enjoy a jet boat ride of breakneck speed across Sydney Harbor with spins, splashes, fishtails, and dashes! Adrenaline junkies – this one is most certainly for you.
See Sydney Harbor's famous and iconic sights, including the Opera House and the Harbor Bridge, go racing by at (almost) breakneck speeds. We were told our speed was up to 75 kilometers per hour, but it felt a lot faster!
Plus, you'll even get a commentary from your Sydney-born guides who will tell you about the famous skyline sights. This way, you'll return to dry land heart-racing and filled with fun facts.
Choose a 30 or a 45-minute ride, then buckle up and get ready to get wet.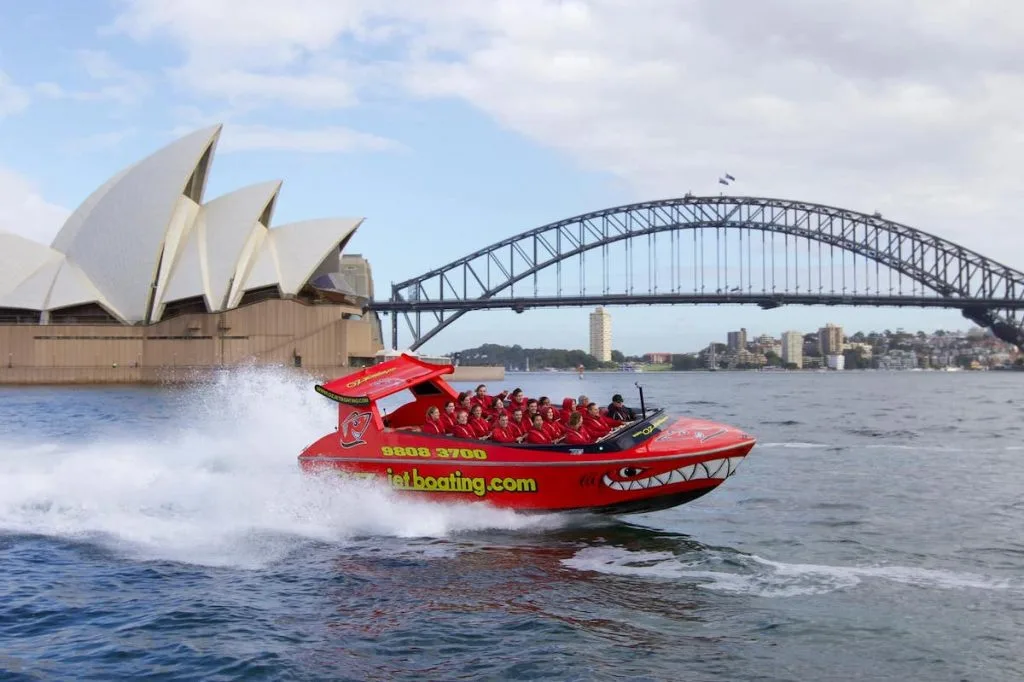 24. Surry Hills
Surry Hills is a picture-perfect tree leafed suburb positioned within walking distance of central Sydney and is the fun place to spend a few hours exploring.
Sydney's answer to London's Notting Hill – Surry Hills has a village in a city feel and a little something for everyone. Artistic energy, chic restaurants, contemporary galleries, cute bars, relaxed cafes, street art, and novel shopping experiences… it's all here. We will leave the specifics for you to unearth — but have some great ideas to get started.
Vintage shopping on Crown Street. Ice cream at Messina. The arthouse Golden Age Cinema and Bar. Japanese-inspired cocktails at Tokyo Bird. Mexican brunch with superb coffee at Reuben Hills Roastery. Then there is the Surry Hills Market on the first Saturday of each month in Shannon Reserve.
Your options are practically limitless – and you can visit Surry Hills repeatedly, each time finding something quirky and original.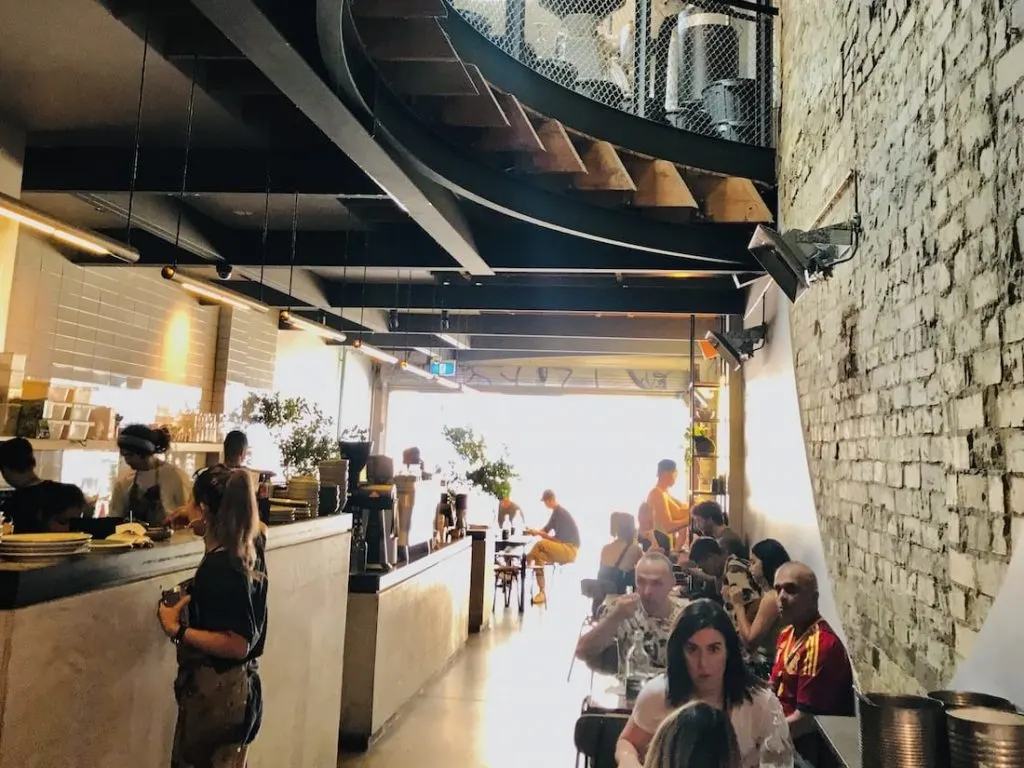 25. Australian National Maritime Museum
Australia is a nation settled by the seas and entirely surrounded by water, with a robust maritime identity. So, one of the most fun things to do in Sydney is to explore this history at the Australian National Maritime Museum.
The museum is Australia's public center for maritime collections, exhibitions, research, and archaeology and presents a dynamic program of inciting exhibitions and events to share Australia's naval narrative.
The museum has one of the most significant floating historical vessel collections in the world, starring the celebrated replica of Captain Cook's HMB Endeavour, the retired Navy destroyer HMAS Vampire, the former Navy submarine HMAS Onslow. Docked at the museum's wharves in Darling Harbor, there is free entry to our permanent galleries, but paid tickets are required for temporary exhibitions and to explore the vessels.
Exhibits cover a range of areas include highlighting Indigenous Australian's deep connection to the ocean, early exploration of Australia, immigration, commerce, defense, play, and identity.
If you are limited on time, just explore the free exhibitions, but it is well worth getting a ticket to enter the boats – especially the submarine!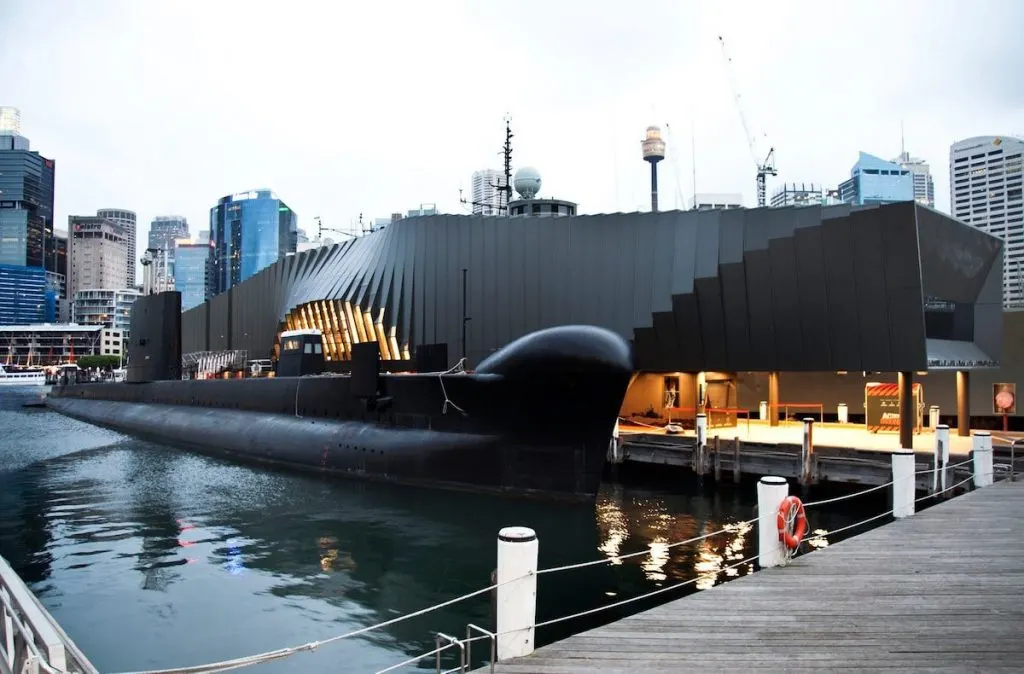 26. Luna Park
Luna Park is Sydney's most beloved amusement park and tourist destination, so what could be more fun than wandering around here at night with lights blaring, sweet scents, and faint screaming in the background.
The first Luna Park was inaugurated in 1903 in Coney Island, Brooklyn, and ultimately 44 Luna Park were opened around the world — think of them as the Disneyworld of the era.
Sydney's was opened in 1935 and is one of the few still operating (though Melbourne has one too). The Sydney Luna Park is now heritage listed and one of only two amusement parks in the world protected by government legislation!
The views are absolutely spectacular, looking back across the Sydney Harbor, but Luna Park also has plenty of fun rides such as the iconic Ferris wheel and the Wild Mouse rollercoaster, 61 dramatic seconds of terror and delight. You can see why it is now protected; wandering around here is a celebration of color and fantasy. The original art deco detailing's are also particularly impressive.
Easily reachable from Circular Quay via a frequent ferry, enter through the giant smiling face of the Moon, and enjoy a fun-filled night out at Luna Park – one of our top must-visit places in Sydney!
27. Barrenjoey Lighthouse
If you have done all the fun things in Sydney and looking to explore a little further afield, a scenic day trip to Barrenjoey Lighthouse is a must!
Standing at Barrenjoey Head at Palm Beach, this heritage lighthouse built in 1881 stand guard over Sydney's northernmost point.
There are a couple of walks to take to get to the lighthouse, and each offers exceptional views. Take your time to enjoy the beautiful and lush view with the ocean on one side and the bushes full of birds chirping on the other. Like much of the Sydney coastline, you can see whales passing by between May and September, so keep an eye out.
Fans of Home and Away should recognize the lighthouse and will want to make a pilgrimage to the Summer Bay Surf Club nearby while out this way.
A true testament to Sydney's grand scenery and unparalleled public spaces. You can either rent a car to get here (and deal with Sydney's most zealous parking warden) or take the Palm Beach express bus from Sydney's CBD.
Note that the inside of the Barrenjoey lighthouse is only accessible by guided tour, which takes place every Sunday – but you can walk around the outside.
28. Star Sydney
Sydney's answer to Vegas or Macau, the Star Sydney Casino, has fantastic accommodation, entertainment, and dining options – and yes, all night gambling.
Whether this is one of the top things to do in Sydney will likely depend if you win or lose, but a night out at Star Sydney can be very fun. There are two gaming floors, eight bars, seven restaurants, and the 2,000 seat Sydney Lyric theatre.
Then there is the uber-luxurious The Star Grand Hotel and Residences Sydney with panoramic views of the skyline and comparatively affordable room rates.
When it opened, it was one of the largest building projects ever carried out in Australia. However, it is now overshadowed (almost literally) but the Crown Sydney Casino across Darling Harbor. While Crown chased the VIP and luxury gambling market, Star Sydney seeks to draw in all the punters – even those with no interest in gambling.
From chic and cheerful dining and pre-dinner drinks to dancing the night away at the legendary Marquee Sydney nightclub, who knows where your evening will go? For the more innocent, stop by the Crown location of the incredible Gelato Messina to sample their weekly special creations featuring unique and surprising flavors.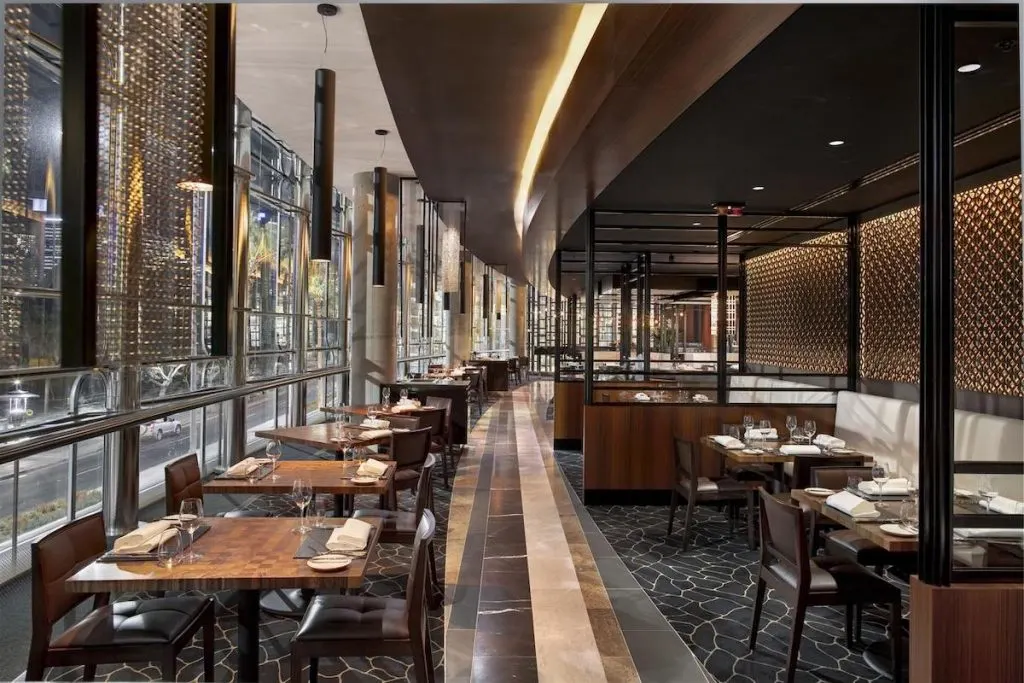 29. Australian Museum
The Australian Museum is the oldest museum in Australia and somehow remains a hidden gem of Sydney despite its location in the central business district.
A place where nature, science & culture intersect, the Australian Museum is notable for its extensive exhibitions on natural history and anthropology, along with its involved in Indigenous studies research.
There are over 1 million scientific specimens and cultural objects in their extraordinary collections – though only a fraction of these is ever on display at one time.
A vast space covering three levels, the exhibits give a more in-depth insight into Australian history, including items gathered by Captain Cook from different parts of the world, a taxidermy exhibit, ancient aboriginal narratives, and a whole floor dedicated to dinosaurs. And who doesn't love dinosaurs!
The Australian Museum is free to visit, though many of the other exhibitions are chargeable. It was closed for extensive renovations on our last visit to ensure its facilities match its world-class collection. It is expected to reopen in late 2020 – bigger and better than ever!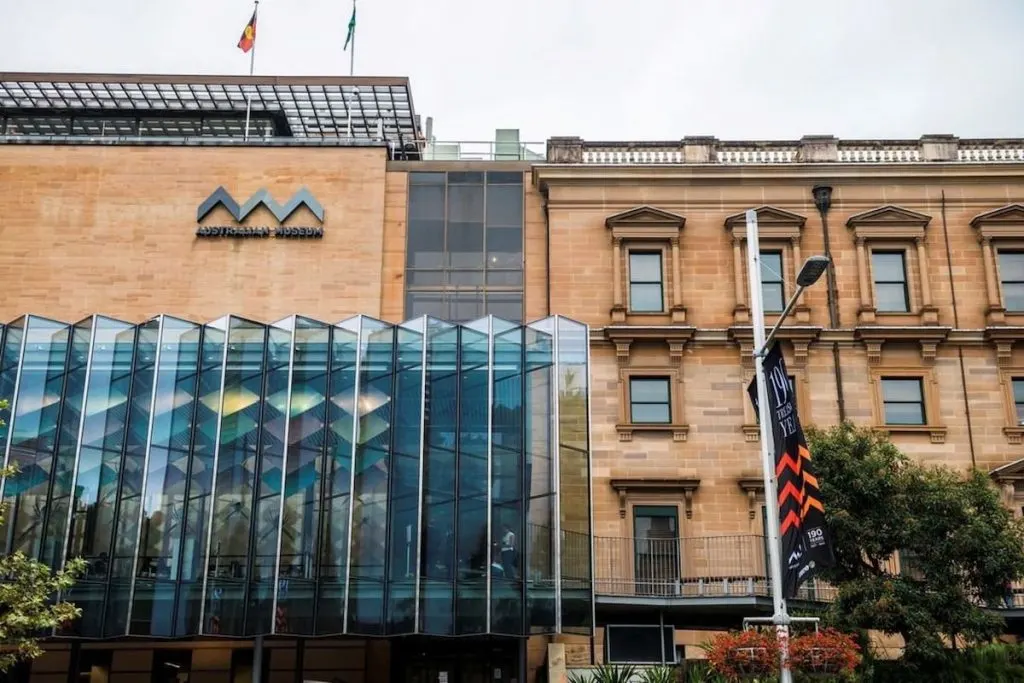 30. Sydney Whale Watching
All aboard! Another fun thing to do in Sydney is to set sail out through Sydney Heads to find pods of humpback whales as they journey on their northern and southern migrations.
Seeing these giant mammals of the sea has the ability to transform your whole view on life.
The gracefulness, the peacefulness, the playfulness, the curiosity, the showmanship and the formidable power of a humpback whale is something everyone should behold in their lifetime. Whale watching is an invigorating adventure – seeing these improbable creatures frolicking and swimming in the ocean is an awe-inspiring treat that you will remember forever!
Breaching, tail slaps, spy hopping, fluke dives, and peduncle throws are all some of the great moves you may see on a Sydney whale cruise. Whale watching season runs from May to November.
From May to August, the whales are on their Northern migration to Tropical North Queensland and then from mid-August to November, they're on their southern movement back to the Antarctic along with their newborn calves – the little calves are just gorgeous!
Find out more about your Sydney whale watching tour options now!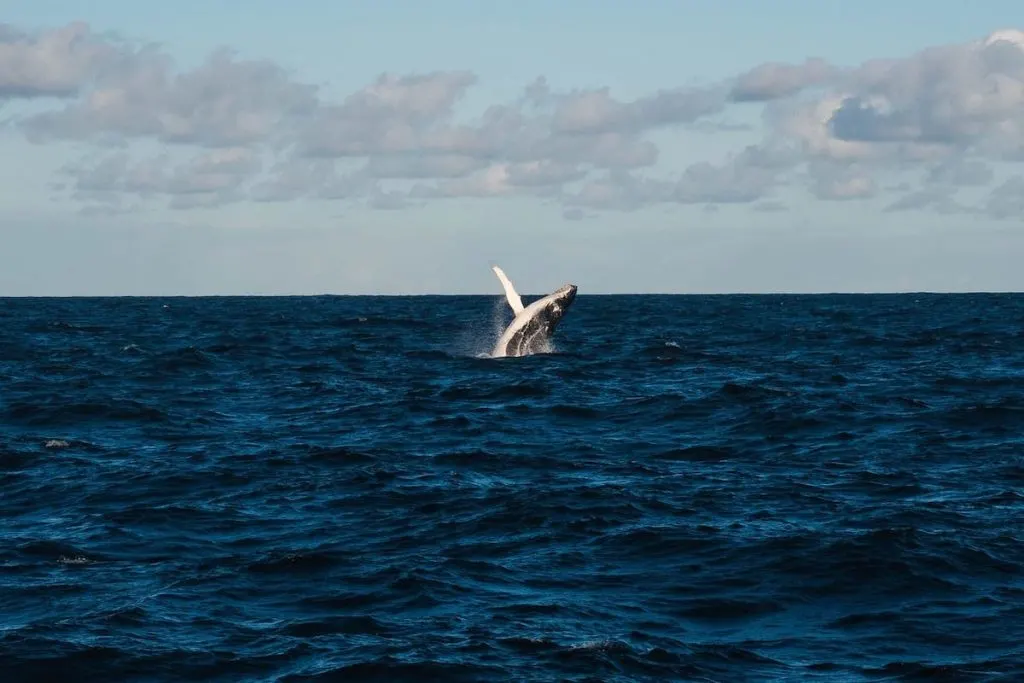 31. 360 Bar and Dining
An upscale revolving restaurant decked out in dark mahogany, the 360 Bar and Dining literally takes things to the next level. Oh-so-glamorous, this is the perfect spot for a memorable meal replete with Modern Australian cuisine, cocktails, and ever-changing views of the Sydney skyline.
Recently reopened after an extensive renovation, the 360 Bar and Dining might be a bit clichéd, but all the best things are. And as long as you don't suffer from vertigo or motion sickness, it's also very fun.
If you go for lunch, you can enjoy the contemporary à la carte menu from 309m above ground with views out as far as the Blue Mountains. However, you'll need to go at night if you want to see the Sydney city lights glitter like stars in the sky. If you opt for the 6-course degustation menu, you'll even be guaranteed a window seat for the ultimate experience.
There are no words to express the beauty of Sydney as seen from this height. Even if your budget doesn't extend to a full dinner, you can also just visit the luxe bar and drink in the views.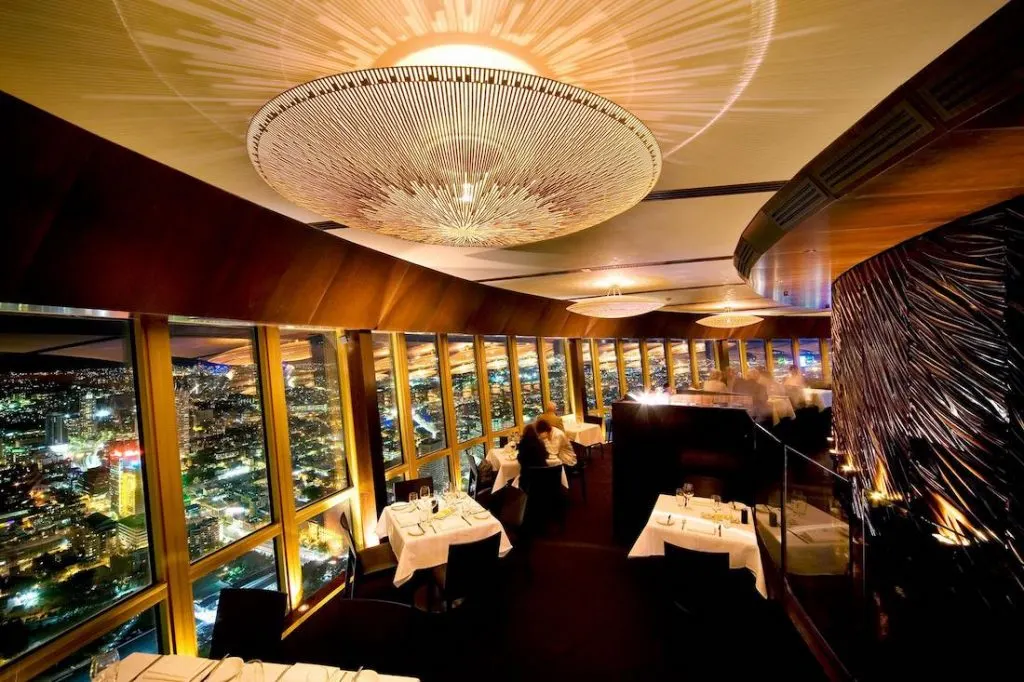 32. Carriageworks Farmers Market
There's something strangely fun about markets and historic buildings, and this idea combines the two of them. Located in the former Eveleigh Railway Workshops, head to this weekly Sydney institution to find the freshest seasonal produce from the best growers and producers from around New South Wales.
We promise you it will be more fun than your average grocery shop. Talk to the farmers and learn the tales behind your food as you hunt for the best artisan loaves of bread, boutique wines, single-origin coffee, freshly harvested honey, and more.
Afterward, stop by the Harvest Cafe for coffee, gourmet cabinet food, and a menu that evolves with the seasons. Or shop for your own goodies and have a picnic nearby at Victoria Park.
The Carriageworks venue is also Australia's most significant contemporary multi-arts center with a wide variety of showcases throughout the year — perfect for art lovers. Event information and tickets can be purchased through their website.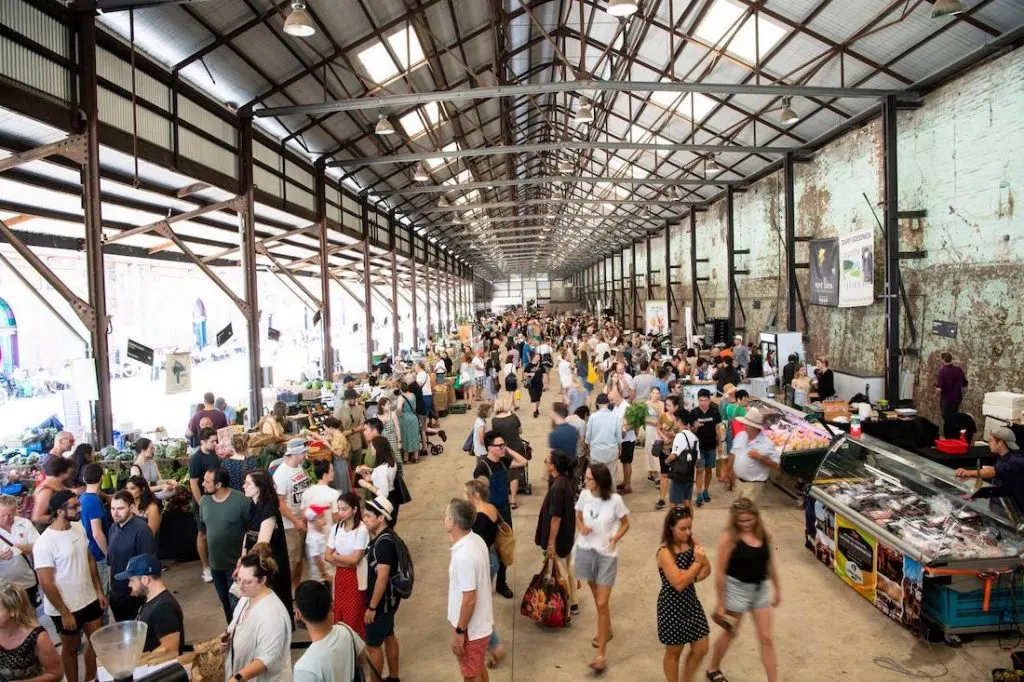 33. The Lord Nelson Brewery Hotel
Sydney's oldest continually licensed hotel, established in the historic Rocks area and home of Australia's oldest pub brewery. The Lord, as locals affectionately call it, is known for its award-winning beers, wine list, food, and accommodation.
A stay at the Lord Nelson is a step back into Sydney's past and a taste of Sydney's present. It is in easy walking distance of most of Sydney's major attractions and bursting with history, personality, and merriment.
Even if staying here is not on the cards, you should stop by to try their selection of six natural ales, brewed with only malt, hops, yeast, and water. There are no added sugars, preservatives, or additives – ensuring a 100% natural beer.
The old-world feel of the bar adds to the entire experience and compliments the delicious pub fare or a pork pie snack.
It is the right level of boisterous, and the sort of place that possesses character and a real sense of identity. After all, when you have been selling the same beer for almost two centuries, you have to be doing something right!
If it's a sunny day, you can order their Ploughman's Picnic Pack to enjoy at the nearby Barangaroo reserve.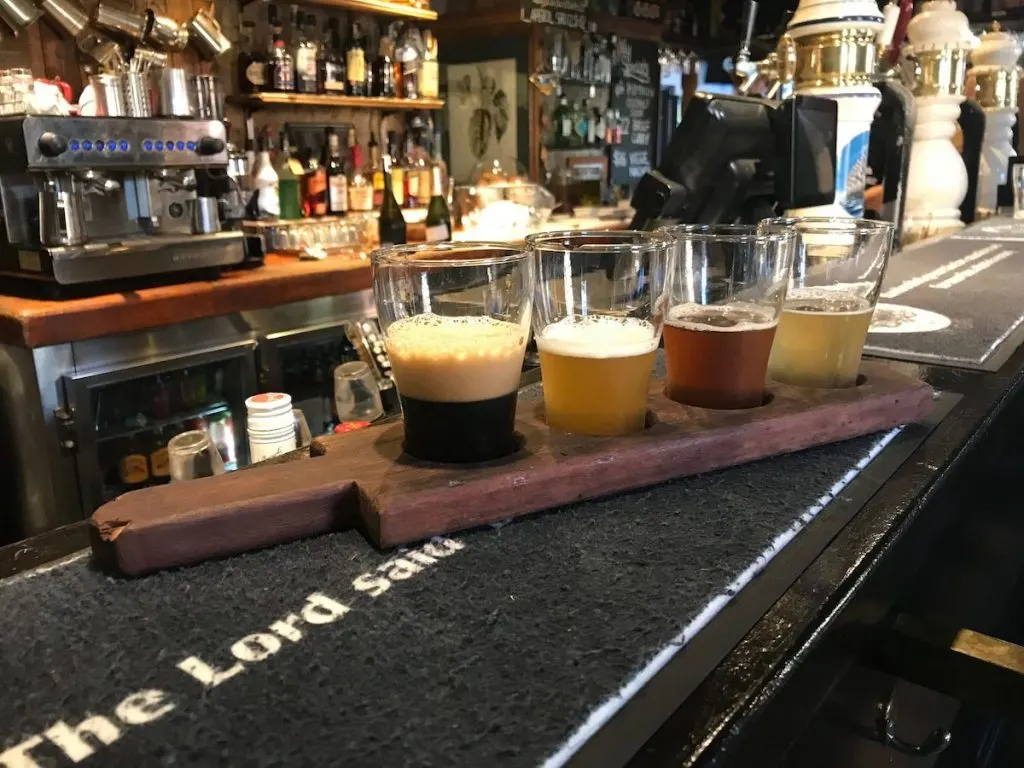 34. Grounds of Alexandria
Yes, this trendy spot is known to every Sydneysider at this point, but it doesn't make it any less of a fun Sydney spot.
The Grounds of Alexandria is located in a historic 1920s precinct that now houses an ever-evolving menagerie of attractions including a cafe, restaurant and bar, garden, bakery & patisserie, coffee roastery, florist, markets and more. An industrial concrete car park reimagined as a thriving urban sanctuary; this is the perfect place for a little exploring.
Book in for brunch in the quirky-chic Potting Shed, then after you are fueled up wander around the Grounds Garden – a courtyard festooned with grapevines, florals, vegetables, herbs, and greenery.
Explore further. You'll find an arbor laced with bougainvillea and stunning interwoven lighting, an enchanting glass house, garden beds of fresh herbs and florals, and even an animal farm; home to the resident pig named Harry Trotter.
The team behind The Grounds of Alexandria has now opened The Grounds of the City, which oozes old-school charm with a Parisian-bistro-inspired restaurant. Both are utterly breathtaking- but we prefer The Grounds of Alexandria on a sunny day as there is more to explore.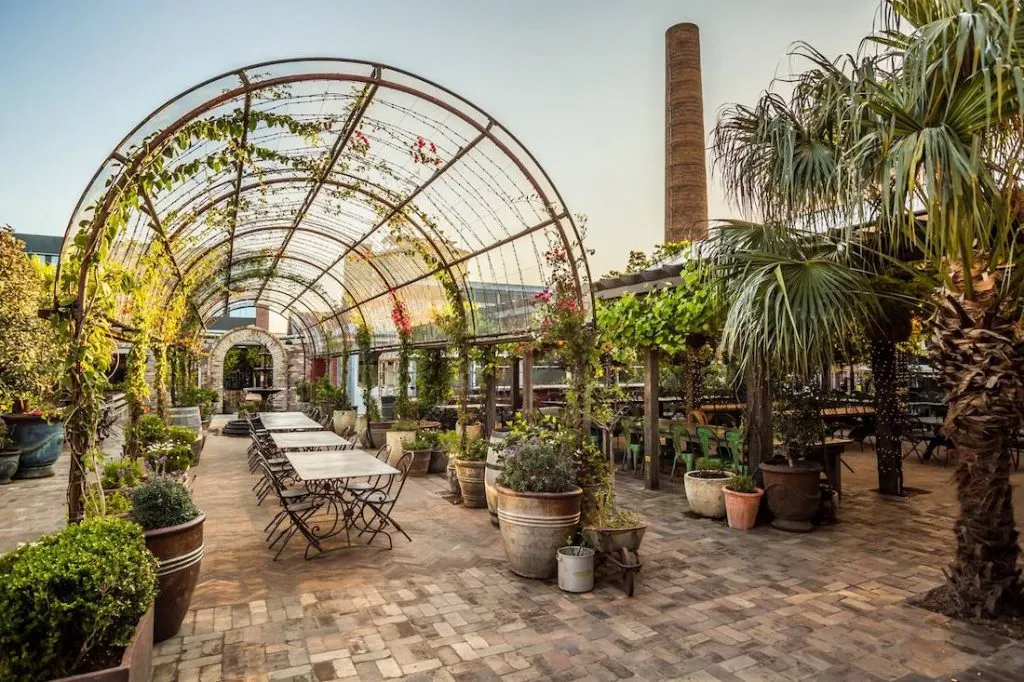 35. Sydney Fish Market
It's quite funny to see the lack of attention the Sydney Fish Market receives as it is a large fish market that boasts a wide array of fresh seafood that Australia has to offer.
We not quite sure why this is as it is located a stone's throw from the tourist hub of Darling Harbor, there is light rail outside, and the diversity of businesses is incredible. Or maybe it was because we always visit early in the morning – as we have heard how busy it can get.
Either way, you don't have to be a seafood aficionado to appreciate the Sydney Fish Market. You can also find other establishments, such as a greengrocer, butcher, bakery, and cafes.
The numerous eateries are well worth, and each offers an enviable selection for seafood lovers to choose from! From lobsters to salmon, everything here is extremely fresh and cooked by professional chefs who know what they are dealing with.
The outdoor seating is great on a sunny day to enjoy a seafood platter or classic fish and chips, but watch out for the Australian Pelicans flying around. It turns out – people are not the only ones attracted to the seafood here.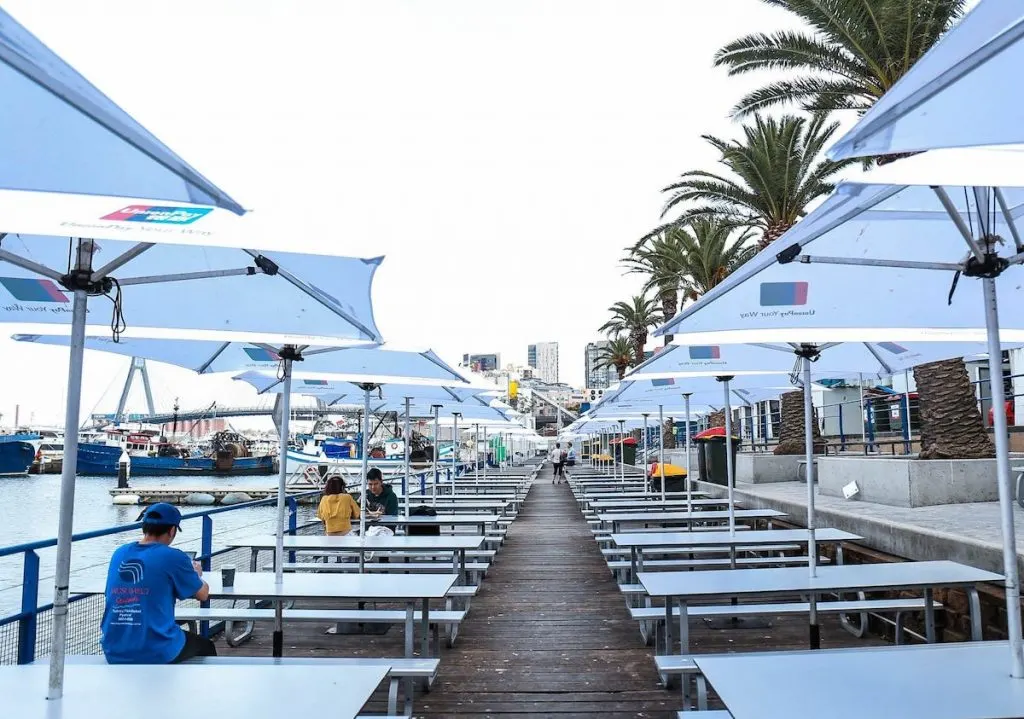 36. Golden Age Cinema and Bar
Beloved by in-the-know Sydney local, the Golden Age is a cinema and bar housed in the old screening room of the heritage-listed Paramount Pictures Building in Surry Hills.
Think of Golden Age as the femme fatale, the leading man, and the sassy best friend all in one. The famous art deco building was painstakingly transformed for its opening in 2013, including 1940s-era cinema chairs with plush velvet upholstery sourced from Zurich.
Then there is the boutique candy counter with gourmet popcorn, Gelato Messina Choc-tops, and to enjoy before (or during) the movie. As you would expect, there is a formidable independent cinema program that brings together independent titles, special events, classics, cults, horrors, and the best new releases.
Complete the evening with a well-deserved drink and bite to eat at the vintage bar. It's all like stepping back in time, and a fun Sydney attraction not to be missed!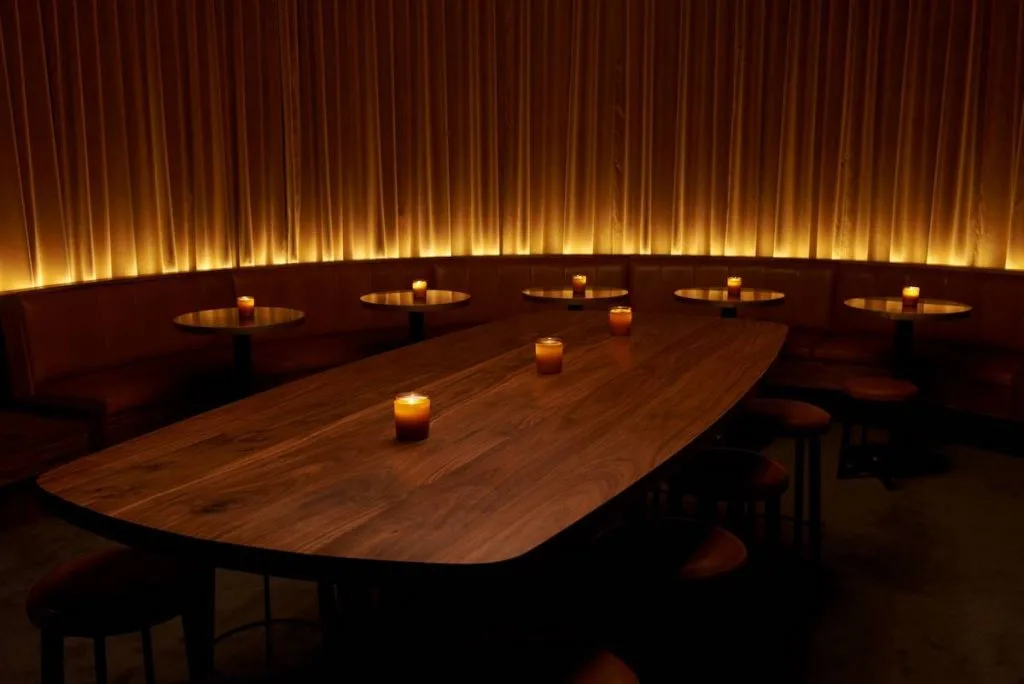 37. Rose Seidler House
In 1950 when the Rose Seidler House was completed, it was 'the most talked about house in Sydney.' Today, this architectural treasure in North Sydney suburb of Wahroonga is open to the public and very much an undiscovered gem.
Composed by the young Harry Seidler for his parents, the house upturned conventional suburban home design. Harry Seidler was an Austrian-born Australian architect who was the first architect to fully express the principles of the Bauhaus and modernism's methodology in Australia.
It was the idea of designing a house for his mother in Sydney that tempted him from Vienna to Australia, and the success of the Rose Seidler House launched his prolific career.
The revolutionary design both inside and out unified architecture, art, and technology and presented a daring vision for a new way of living. Today his creation stands out as one of the most distinct examples of mid-20th-century modern domestic architecture in Australia. Its furniture and fittings on their own also form an impressive post World War II design collections.
The Rose Seidler House is open to the public only on Sundays only, and pre-purchasing tickets online are essential. There is are panoramic views of the Ku-ring-gai Chase National Park, which you should explore before or after.
38. Hunter Valley
Wine? Did someone say wine? Yes, we couldn't miss including the Hunter Valley on our list of fun things to do in Sydney – even if it is a little outside the city limits.
Hire a car and appoint a sober driver, or sign up for a Hunter Valley wine tour, then travel north toward the luscious fertile lands of the Hunter Valley, one of the most famous wine-growing regions in Australia.
First, you'll pass over the Sydney Harbor Bridge, travel through Kuring-gai National Park and along the Hawkesbury River, before arriving in the picturesque valley. Here you can delight and tantalize your taste buds, experience a variety of cellar doors, and farm-gate visits for local produce tastings. Locally made cheese, chocolate, wine, and liqueur are just some of the highlights.
Unwind and relax as you stop at various boutique wineries and slowly inebriate yourself. Much like the Douro Valley close to Porto or the Central Otago Wineries nearby Queenstown, this is a classic wine region beloved by locals and tourists alike, and exploring it all but guarantees you a fun-filled day.
Find out more about your Sydney to Hunter Valley tour options now!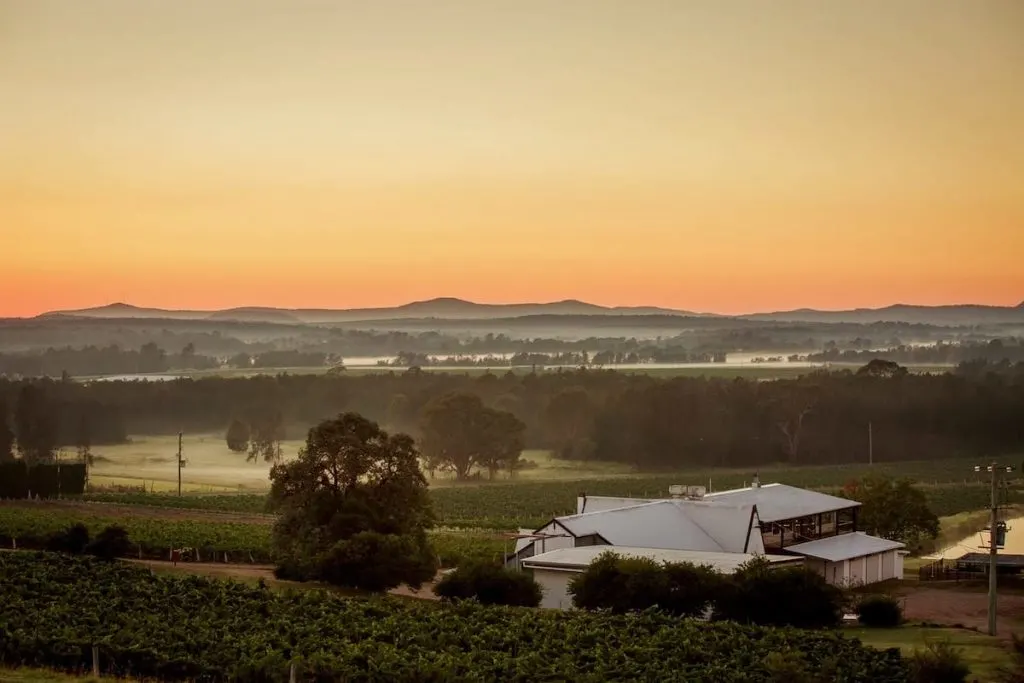 39. Darling Harbor
Wandering around the iconic Darling Harbor is always one of the most fun things to do in Sydney – by day or night.
Located adjacent to the western outskirts of the Sydney CBD, Darling harbor was originally part of Sydney's commercial port and then used as NSW Railways central marshaling yards and freight consolidation center.
In the late 1980's that all changed as Sydney embarked on an ambitious project to develop the area as a pedestrian and tourist precinct. Given the crowds and the sheer variety of attractions today at Darling Harbor, we would say it is an unmitigated success.
There is a 9D Cinema, the Chinese Garden of Friendship, Sydney Wildlife World, the Powerhouse Museum, and the International Convention Centre Sydney.
Then there is the Sydney Aquarium, where you can see a wide variety of fascinating animals, like the majestic dugongs, incredible sharks and sawfish, beautiful seahorses, stingrays, and thousands of tropical fish. Not to mention countless cafes, restaurants, bars, and even a Ferris wheel.
Darling Harbor is accessible via various modes of public transport, and chances are you will end up here at some point. The views of the Sydney skyline make a visit here worthwhile alone.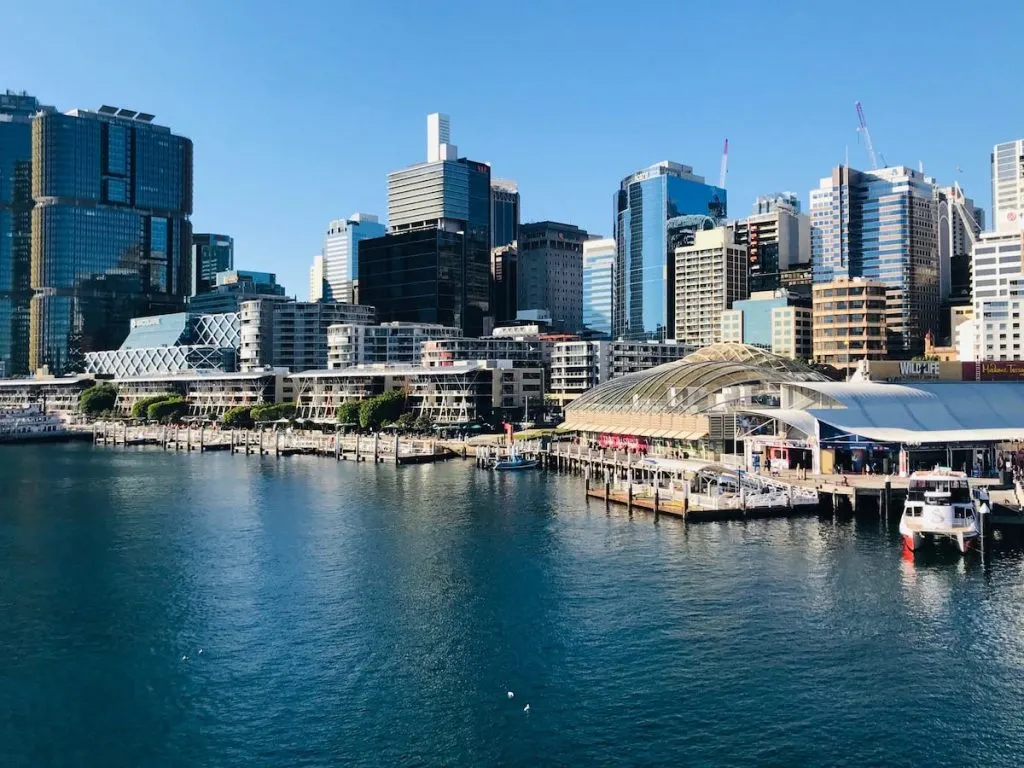 40. White Rabbit Gallery
The White Rabbit Gallery is a vast space housed in a former Rolls-Royce showroom near Sydney's Central Station that highlights contemporary Chinese works.
Opened in 2009 and dedicated to works made in the 21st century, the White Rabbit Collection includes 2000 works by almost 700 artists. Privately owned, the works are inspired by the creative energy and technical quality of art in China and Taiwan, and the exhibition space is born from a desire to share this with Sydneysiders.
Covering four floors, the Gallery has two new exhibitions a year, each involving a full rehang – meaning the Gallery is closed during installations, usually in February and August. The entire space is free to visit, and there are free guided tours at 11 am, 1 pm and 3 pm should you want to gain a deeper understanding of the art.
The Gallery's tranquil street-level Tea House is also a perfect place to relax before or after with the most delicately flavored Chinese and Taiwanese teas, heavenly handmade dumplings, or just a good coffee.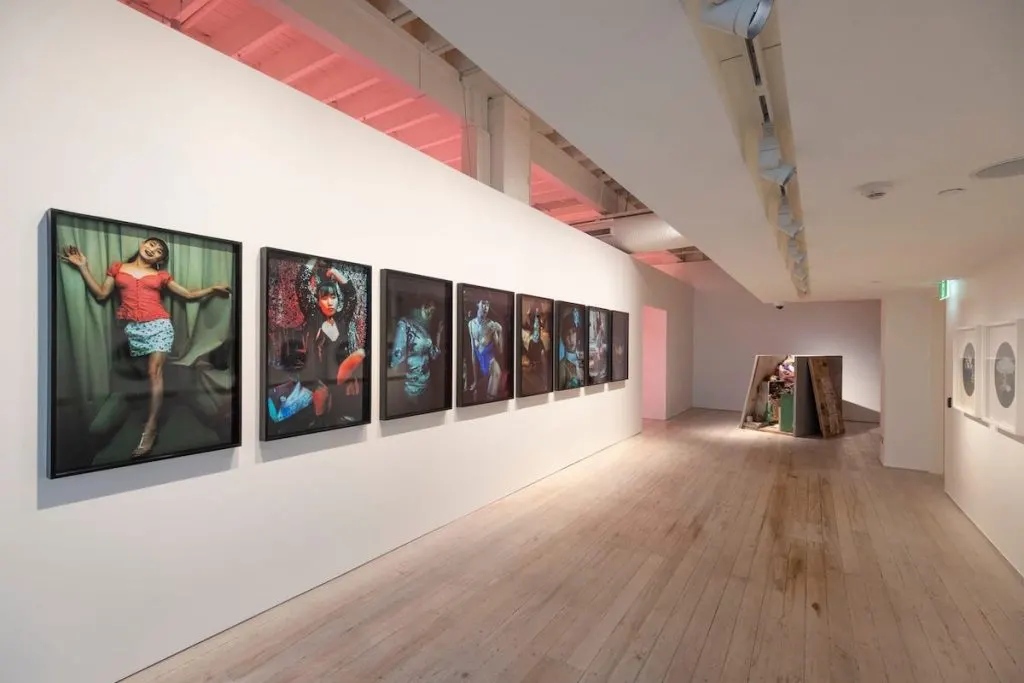 41. Museum of Sydney
For those interested in exploring the history of colonial and contemporary Sydney, the Museum of Sydney is a must.
Built on the ruins of the house of New South Wales' first Governor, the museum uses objects, pictures, and new digital media techniques to celebrate the people and events that have shaped this city's soul. One highlight is the pictorial views of Sydney— from 1788 through to today— stretch across walls and video screens, as is the exhibit investigating Sydney's convict in a giant showcase of goods salvaged from archaeological digs.
The collection is not incredibly large, but it's fascinating- especially if you take advantage of the free guided tour. It is the perfect place to study the foundations and evolution of contemporary Sydney.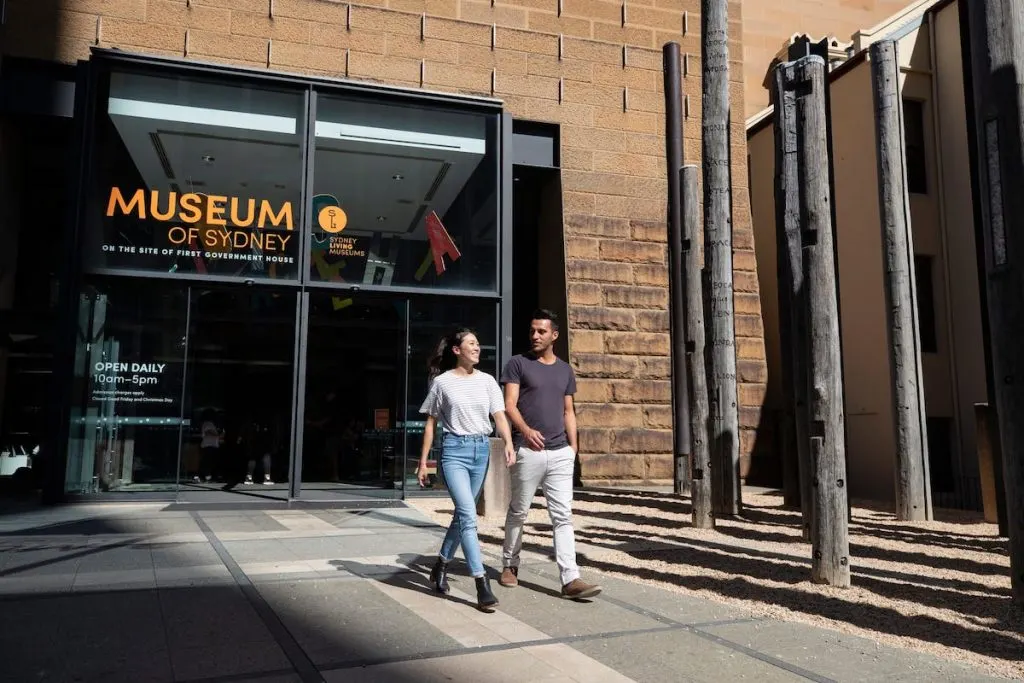 42. Iceberg Bondi
Without a doubt, the Bondi Icebergs Club and Pool, located at the southern end of Bondi Beach, is one of the most famous attractions in Sydney.
The pool is open daily (except Thursday when it is closed for cleaning) with a 24-swimmer limit. You can book an online website – or try your luck when you arrive. There are generally short wait times on weekdays, but can be quite long during peak times.
There is nothing quite like the refreshing cold of swimming at Iceberg Bondi when the tide is high and waves from the Tasman Sea crash in over the pool's edge. The entrance fee also includes access to the (typically busy) sauna with incredible views. There is also a small museum with information about the swimming club and building.
If you don't feel like getting wet, stop in for a cocktail or a meal at the Icebergs Club Bistro. Their outdoor seating options, with panoramic views of Bondi Beach and the historic pool below, are truly surreal. And the perfect way to either begin or end the Bondi to Coogee Coastal Walk.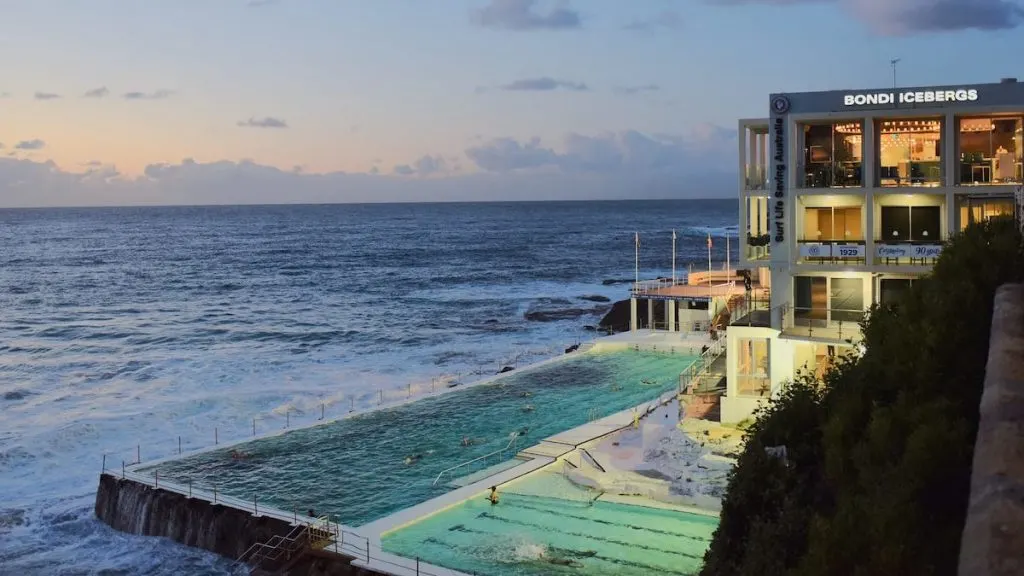 43. Hyde Park Barracks
One of the 11 Australian Convict Sites protected by UNESCO, the Hyde Park Barracks in historic Sydney, is a venerable living record of colonial Australia. Initially, design to house convicts sent from the United Kingdom, the Barracks has also been used as an immigration depot, asylum, law courts, and government offices in the time since.
A 'blink, and you'll miss it' underrated attraction lying on Macquarie Street in the Sydney central business district. The Hyde Park Barracks is one of the best remaining examples of large-scale convict shipment and the colonial expansion of European powers through prisoners' labor.
Today it houses a modern museum, freshly reopened after an $18 million renovation in 2020. It delivers a rich, immersive — and most importantly, fun — visitor experience that is as different as it is entertaining.
On a visit, you'll hear the stories of the Hyde Park Barracks on a self-guided immersive experience where text panels are entirely replaced with location-triggered audio soundbites.
You'll reflect on the lives of real people affected by this place – male convicts, settlers, and women in need, as well as the Aboriginal communities that were changed by colonial Australia. The Hyde Park Barracks is a museum, but not as you have experienced it before.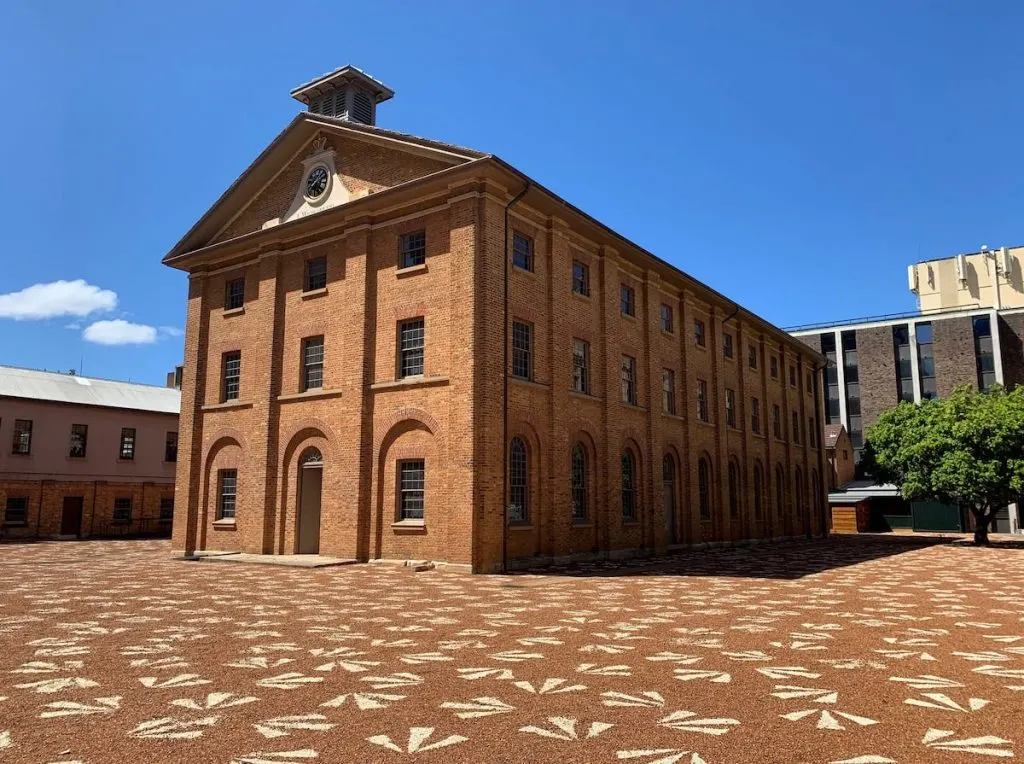 44. Sydney Observatory
The Sydney Observatory is surprisingly fun and one of the most underappreciated places in Sydney. It is not something you should overlook. There's nothing more calming and inspiring than gazing at the stars and enjoying the vastness of space at night. This can also be a great learning experience if you have little ones as they find out about science, technology, and so much more.
To be honest, there is plenty for adults to learn to, and we left wondering when we stopped being so enamored by our incredible universe. At this spectacular state-listed heritage site, not only will you find Australia's most accessible telescope domes, but also a 3D Space Theatre, the Sydney Planetarium, and an ever-changing range of temporary exhibits.
Admission is free during the day to the Planetarium– but does not include visits to the telescope towers, telescope viewings, and 3D theatre sessions. They are well worth the fee, as is the night tour.
Now that you've got all these ideas in your head and new places to explore, what are you waiting for? Go make your plans and head on over to a journey through space and time. The surrounding park is also a great place to catch a sunset.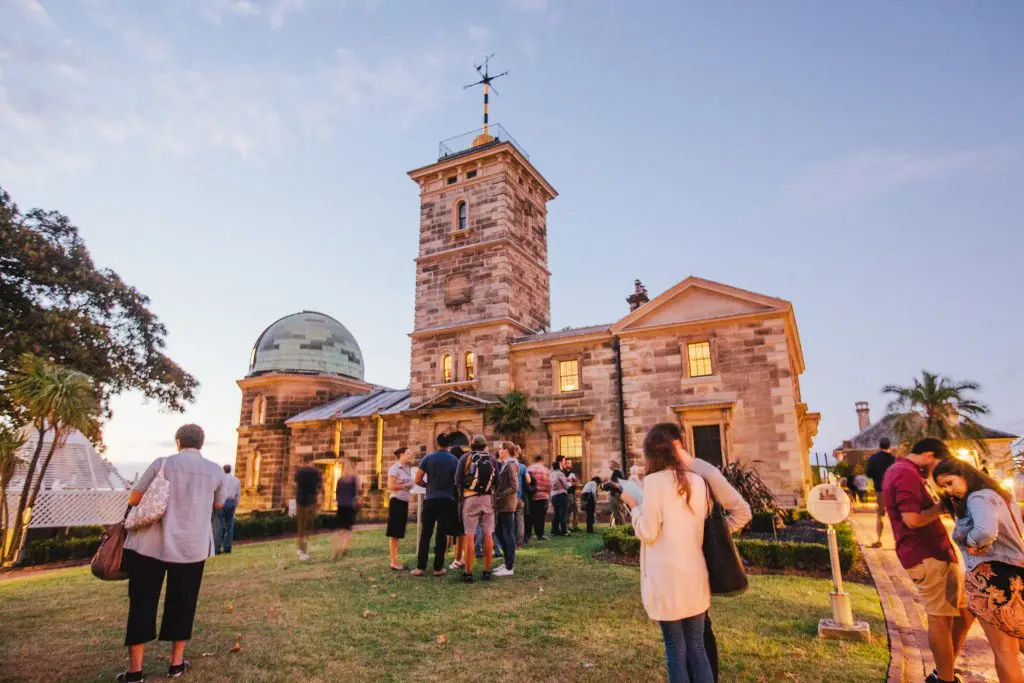 45. Bondi Surf Lessons
One of the most active and fun things to do in Sydney that we could think of, why simply sightsee when you can awaken the thrill-seeking surfer within you during this introductory surf lesson at the world-famous Bondi beach.
Let practiced surfer bro's and bro'ettes show you have to catch made waves as they safely have you up and onto your first wave before you've had time to worry about falling off!
With all key surf and safety rules explained, you will feel confident on the board in no time – and if you have caught the surfing bug, you can always sign up for more lessons to discover you try potential – or just hire a board and get out there on your own.
Kowabunga!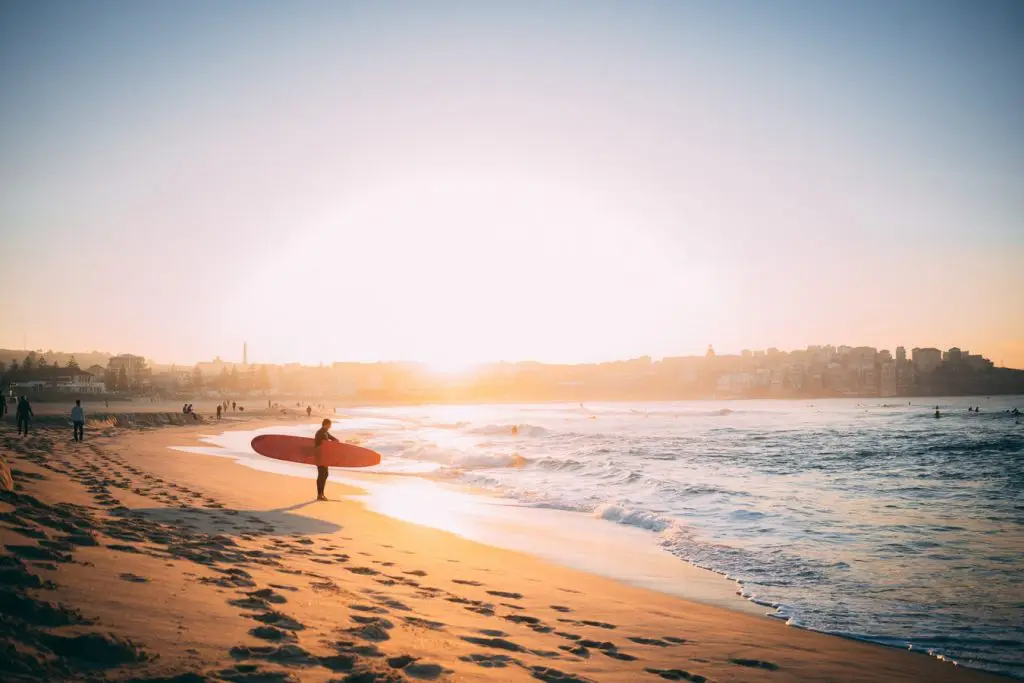 46. The Ivy
The Ivy. There's nothing quite like it—an ever-evolving inner-city landmark entertainment destination redefining hospitality by fusing dining, nightlife, and retail.
Ivy is the flagship for the local Merivale group, which was over 70 brands and venues across Australia – but none are quite like this.
There is something for everyone here with fashionable restaurants, an extremely cosmopolitan rooftop pool bar, and epic club night parties (including one of the city's biggest gay parties every Saturday). And all hidden just off George St in the CBD.
It would be easy to pigeon-hole Ivy as Sydney's best club place – and it likely is, but there is so much more. There is Little Felix, a boutique bar, serving champagne and some of Sydney's best cocktails, fine European dining at Ash St. Cellar, a kaleidoscopic florist, and the much-lauded Lorraine's Patisserie.
For those who prefer to soak up the sun's rays rather than dance all night, the Pool Club rooftop oasis is inspired by the Italian Rivera — the place to meet, eat, drink, swim and put your feet up.
Upcoming events are listed on their website and well worth considering. You'll find everything from salsa & bachata to all-night raves and chilled day events. Thursday nights are cover-free if you want to explore the Ivy on a budget.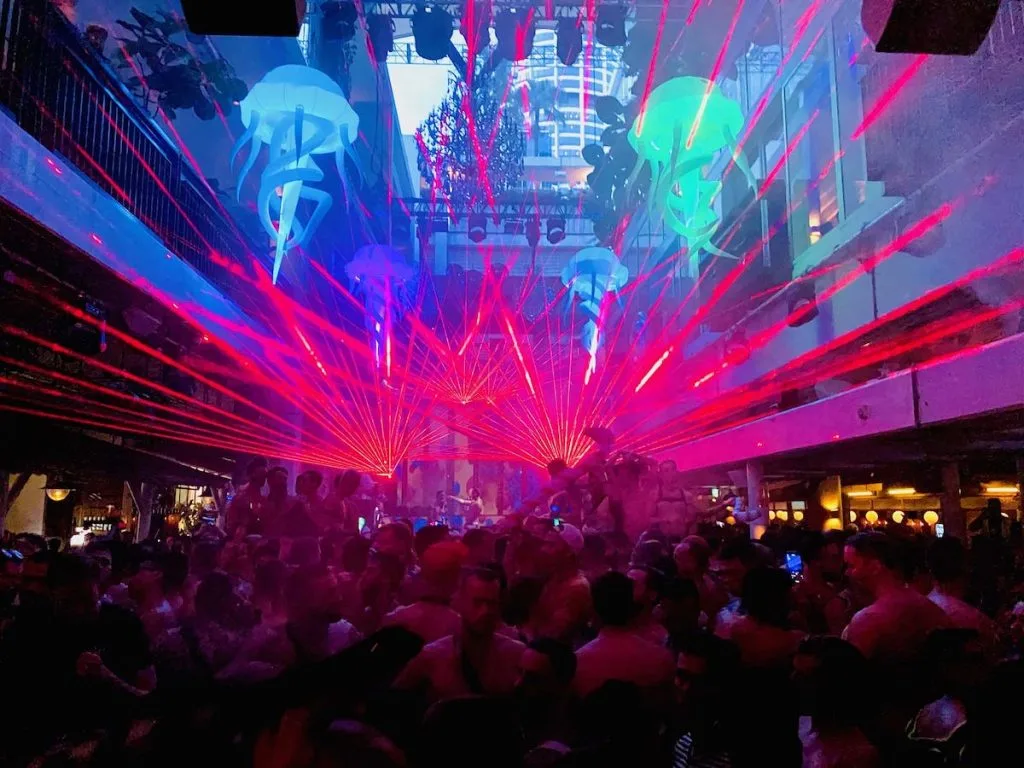 47. Bondi to Coogee Walk
You had to know this was coming. If there is one fun thing in Sydney we do every single visit, it is the stunning Bondi to Coogee Walk.
This famous coastal path just couldn't be left on any self-respecting Australian tourist attractions list.
The entire pathway boasts gorgeous coastline vistas, peaceful beaches, and cafe strips for refueling – and for extra fun, why not take a swim at every beach you pass?
Much beloved by locals and international visitors, this six-kilometer walk allows you to appreciate nature and see Sydneysiders out and about. You'll quickly notice that a particularly active and attractive subset hangs out here.
While the entire walk only takes 2 hours at a good pace, we suggest you pack a picnic to enjoy at a quiet spot. There is nothing better than a pick-me-up treat just when you start to get tired.
For bonus points, try to visit the Bondi to Tamarama Beach section of the walk during Spring when the Sculptures by the Sea exhibition is held – or in winter look for migrating humpback whales.
No matter what time of year you go – Don't forget your hat, sunscreen, and some water!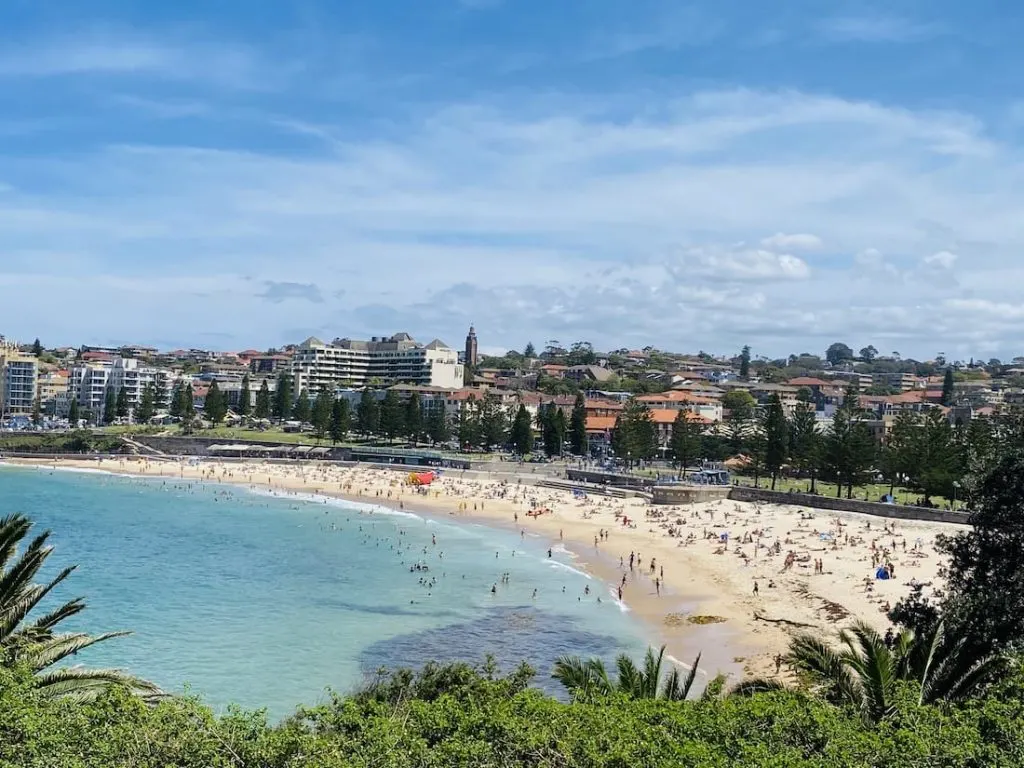 48. Sydney Tower Eye
Want to overcome your fear of heights? If so, what more fun way to do it than to visit the Skywalk at the Sydney Tower Eye, an extremely high outdoor structure where you can casually stroll around outside of the tower and get a 360-degree bird's eye view of the gorgeous city.
But if that's too much for you, just head over to the observation deck and appreciate the breathtaking view of the city on a sunny day.
While other towering skyscrapers have joined the 'Golden Bucket' Sydney Tower over the years, none have a public observation deck like there.
From this lofty angle, you'll overlook the heart of the Sydney CBD, spot the Harbor Bridge, and even as far as the Blue Mountains on a clear day. We recommend timing your visit around sunset to see this incredible city transform at dusk, right in front of your eyes.
You'll ticket also includes a fun 4D cinema experience that showcases some of Sydney's iconic spots.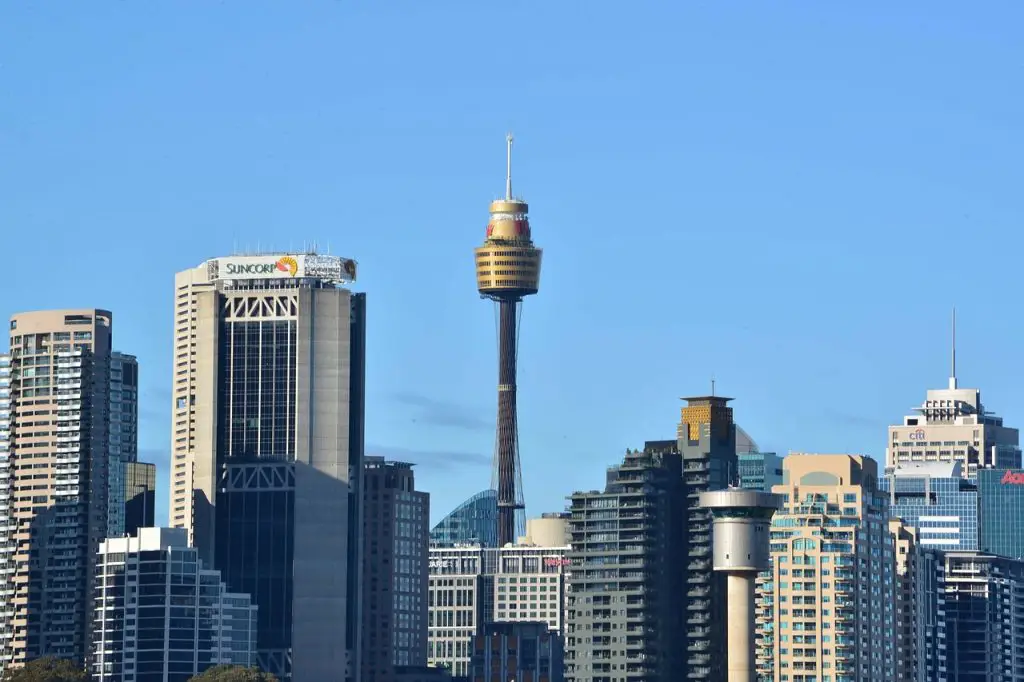 49. Wendy Whiteley's Secret Garden
Ok, it is not really a secret – but Wendy Whiteley's Secret Garden is one of the most fun attractions in Sydney and is often overlooked by locals and tourists alike.
A free place to visit, this delightful Lavender Bay garden on the lower North Shore of Sydney Harbor has charming views and a unique feeling of peace and tranquility.
A public garden and much-loved oasis formed on railway land at the bottom of Wendy's Garden, the site has an intriguing history and is well explained by signboards dotted around. Perfect for a quiet ramble with large shady trees and a nice variety of plants, interspersed with art and seats make it a very charming place.
Adjacent to Wendy Whiteley's Secret Garden is the breathtaking Kirribilli Club – perfect for a meal or relaxing drink before continuing to explore Luna Park, which is just five minutes away.
50. Taronga Zoo
No list of fun Sydney attractions could ever be complete without mention of Taronga Zoo, one of the world's most beautiful zoos offering panoramic views over the iconic Sydney Harbor – as well as an extra cute array of native wildlife and rare animals for you and your date to fawn over.
Simple yet effective, wander the expansive 28-hectare grounds as you snap up-close photos of some of the 4,000 animals (covering 350+ species) found here.
You can't go wrong with attending the informative daily bird and seal shows, or for that extra something special sign up for the keeper-led Wild Australia Experience or VIP Aussie Gold Tour of many of the adorable native animals. You can even camp overnight at the zoo on the Roar and Snore tour, which is certain to be a Sydney experience you will never forget.
Even if you are not a large animal lover, there is the Nura Diya Aboriginal Discovery Tour, which investigates the connection between Australia's animals, plants, and landscape and Aboriginal Dreamtime.
Getting to Taronga Zoo is also incredibly easy, all you need to do is jump on a ferry from Circular Quay, and in 12 minutes you will have arrived!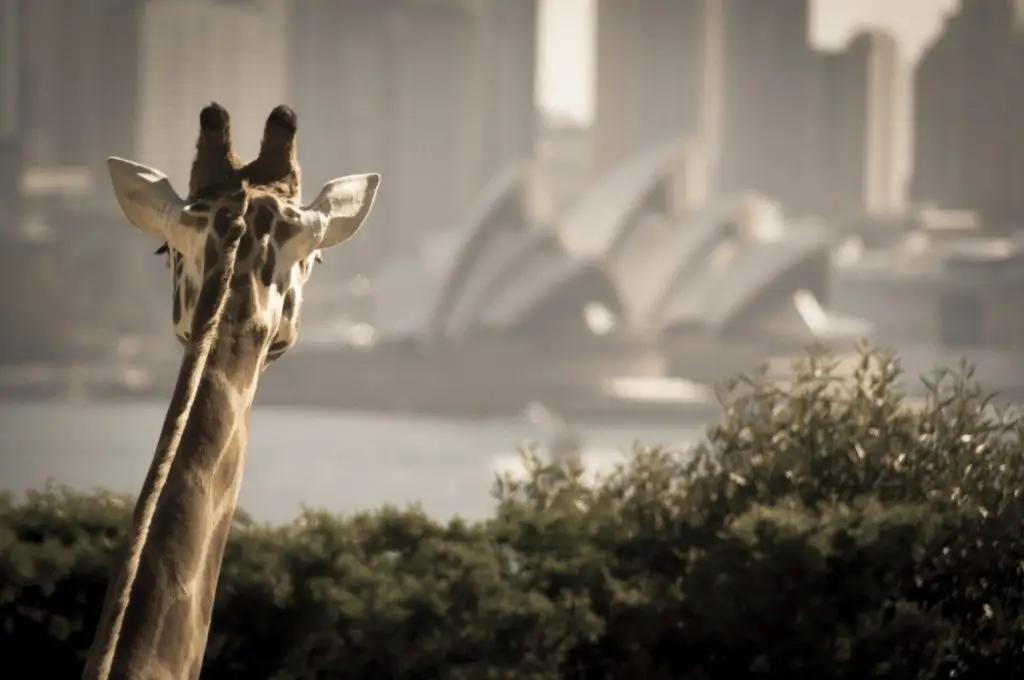 Where To Stay In Sydney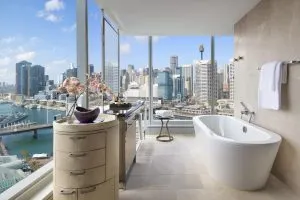 LUXURY Sofitel Darling Harbour
Discover French refinement at a luxurious 5-star hotel in the heart of Sydney's Darling Harbour. There are luxe rooms and suites all designed for your complete comfort, a rooftop infinity pool, and more –> Treat Yourself!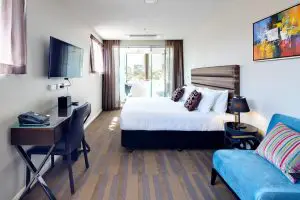 MID-RANGE 57 Hotel
Spoil yourself with a little 1970s disco-inspired elegance that won't break the bank. A trendy boutique hotel in the heart of Sydney's artsy Surry Hills neighborhood with complimentary breakfast. –> Find the best price!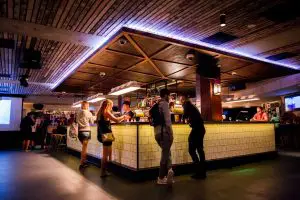 BUDGET Wake Up! Sydney
An award-winning hostel set in the heart of Sydney's backpacking hub, surrounded by nightlife precincts and Central Sydney. There is dorms, private rooms, a fabulous cafe, and happening bar –> Book now!