Ever seen The Hangover, Ocean's Eleven, or Now You See Me movies? With its fun and cool imagery, we wouldn't be able to name one person who doesn't dream about touring Las Vegas.
Casinos left and right, colorful extravaganzas every night, and lively nightlife all over town—the city is probably the most vibrant in the whole world; the perfect setting for a dream holiday vacation.
From New Year's Eve celebrations to wild bachelor's parties, Sin City is a fitting venue for unforgettable memories with travel buddies. There are so manyfun things to do in Las Vegas, and you'll soon see it isn't dubbed as the Entertainment Capital of the World for nothing.
Contrary to popular belief, the largest city of Nevada is more than just about gambling and partying. The truth of the matter is, Las Vegas is an interesting mix of contrasting entertainment, ready to impress all types of travelers, from family vacationers to fun-chasing tourists, that no place else can quite match.
Not even Macau, the Vegas of the East.
To help you ensure you make the most out of this trip, here are a few tips to take note of before planning your Vegas adventure. First, the summer season here can be extremely hot with an average high of 40°C. Winter, on the other hand, is heaps cooler with highs averaging around 15°C.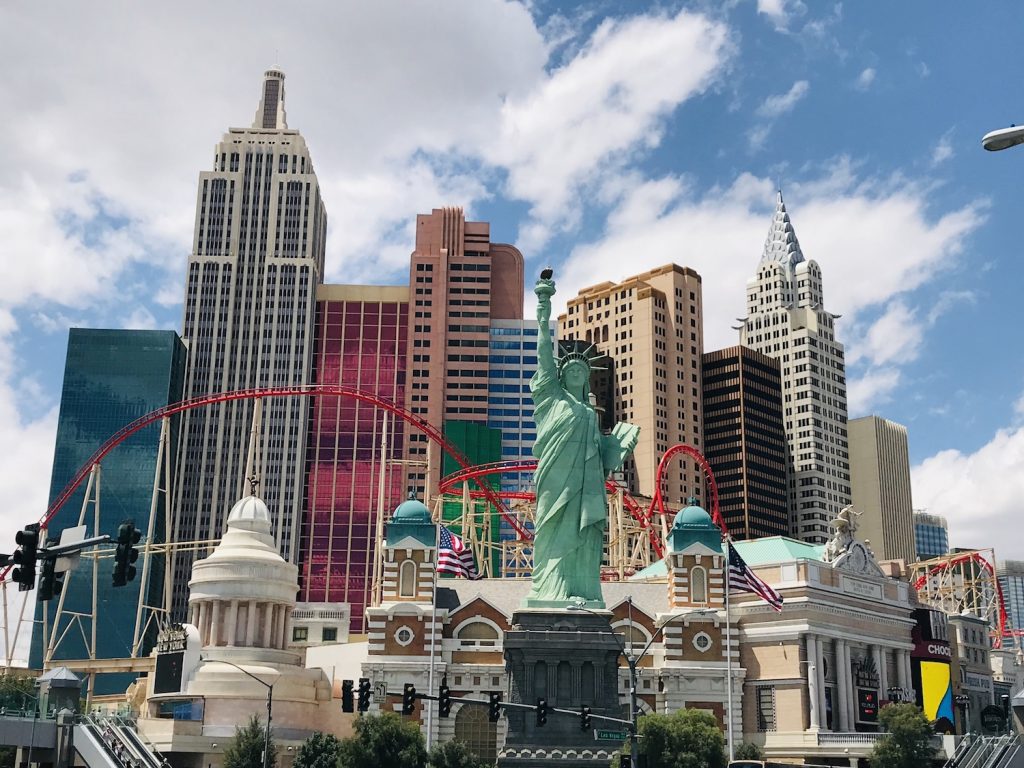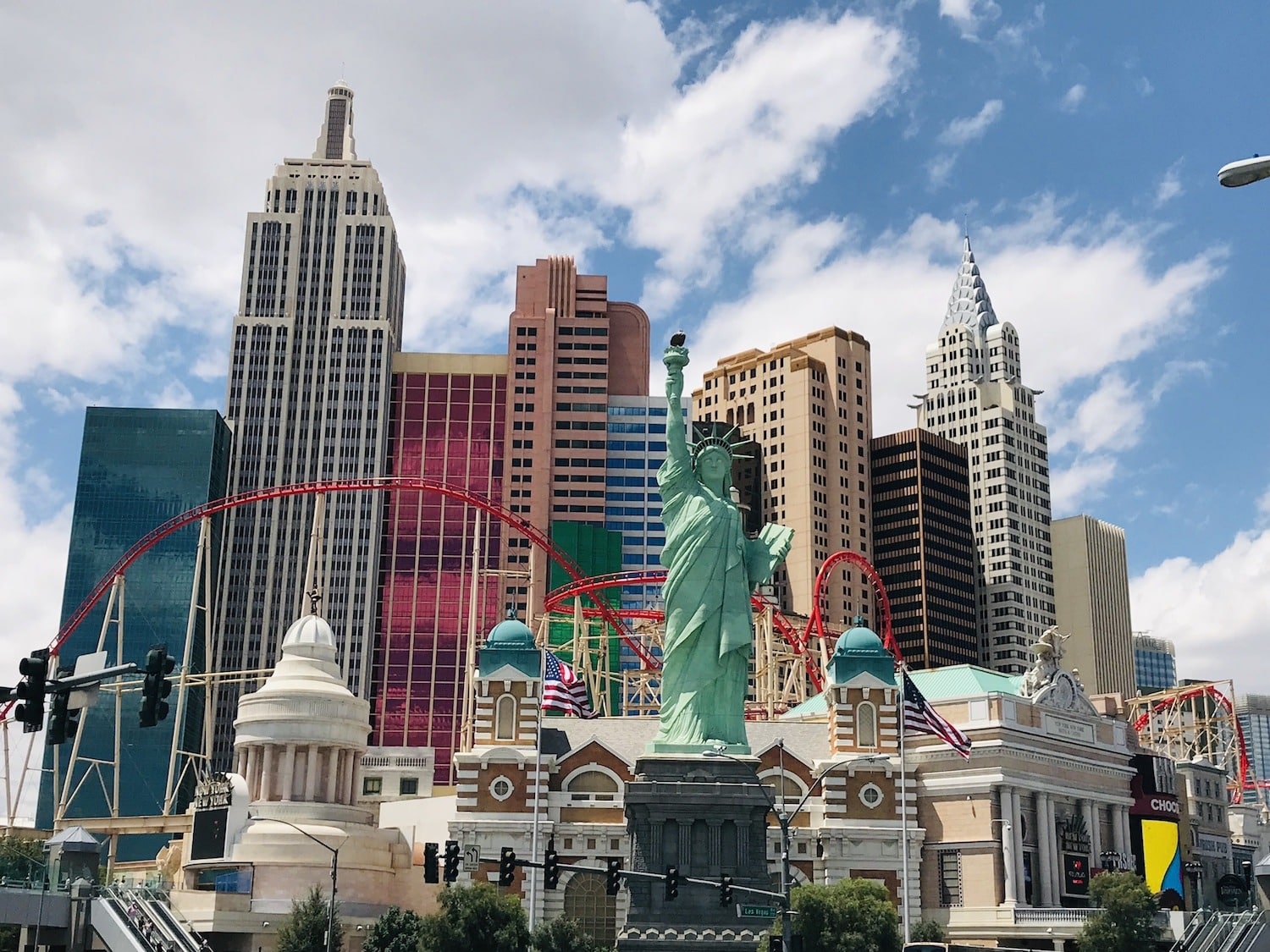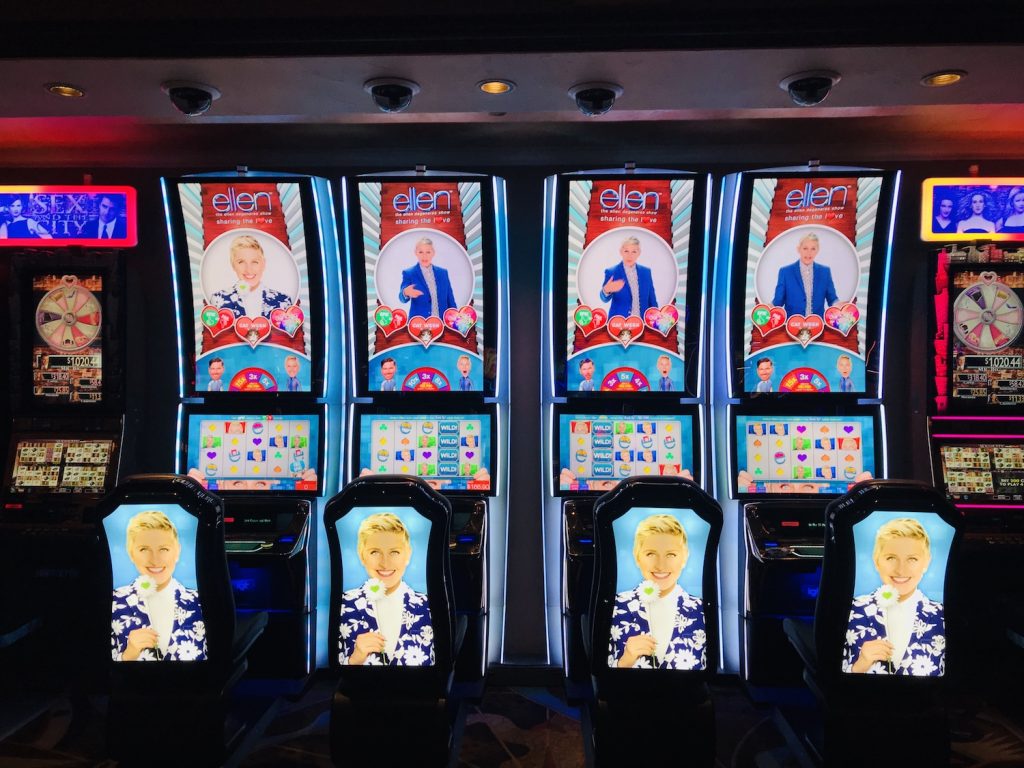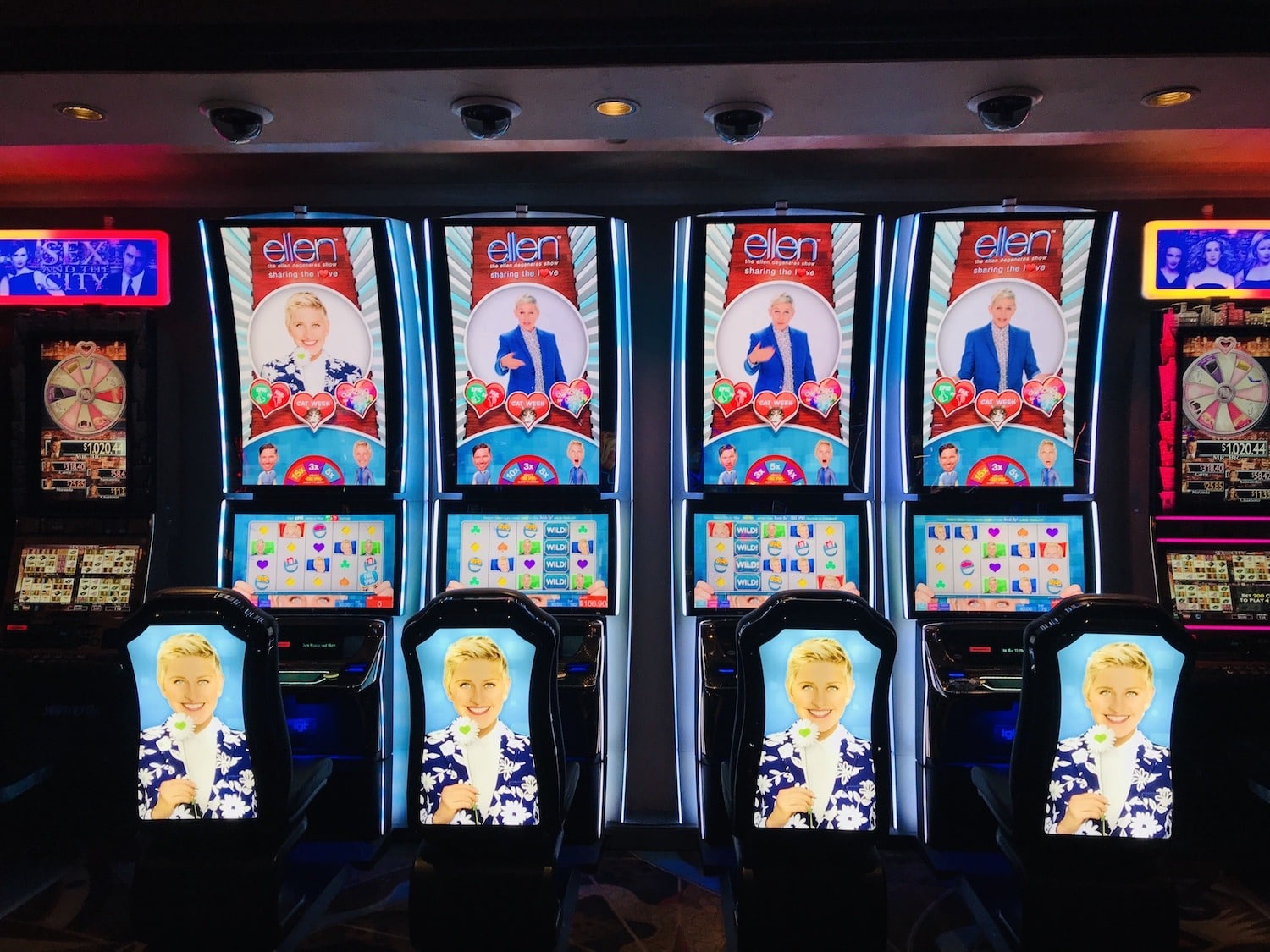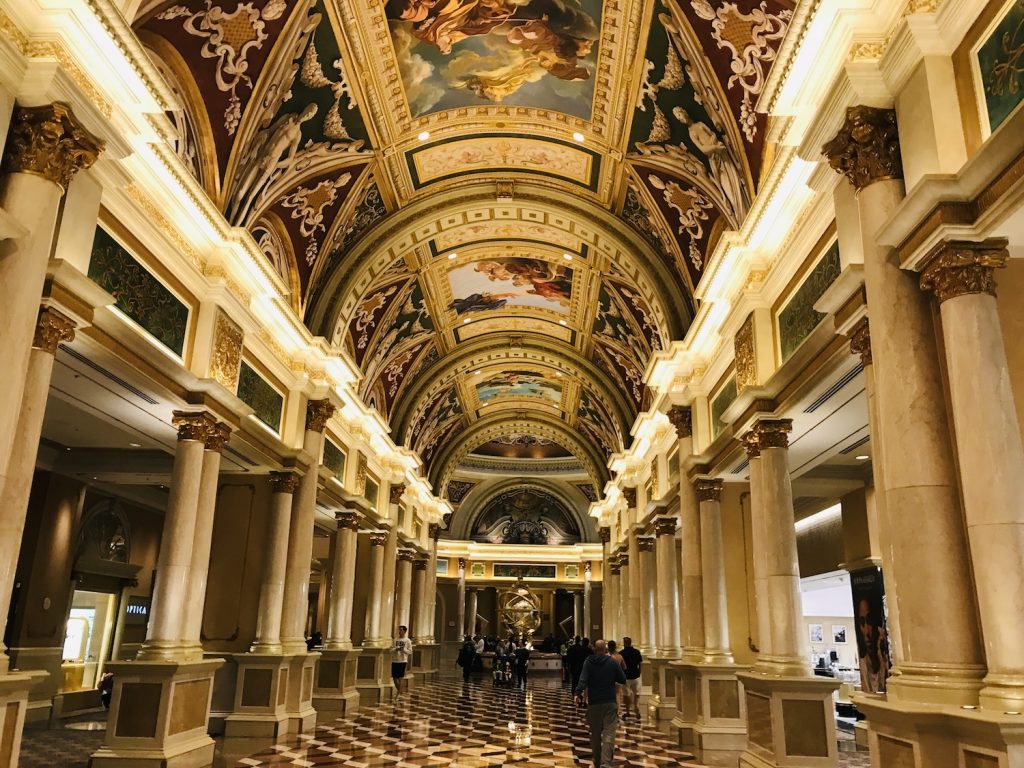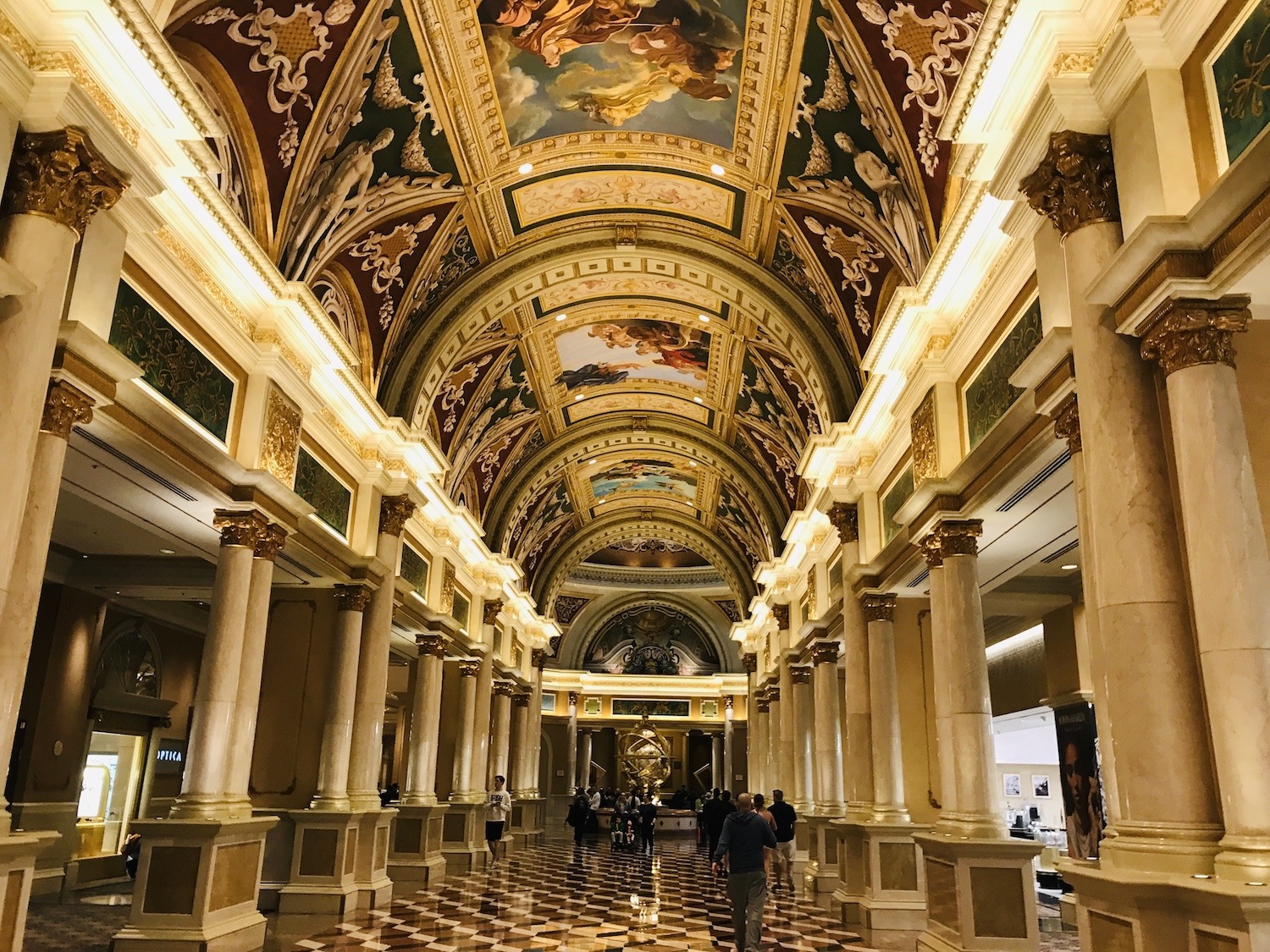 It's always best to check the weather so you can prepare your outfits and other travel necessities needed to make yourself comfortable during the trip. Second, there are two main areas in the city—the famous Las Vegas Strip and the old-school Downtown Las Vegas. The former is home to popular nightclubs, casinos, and shows, but you wouldn't want to skip the latter either if you want to experience everything that the city has to offer.
Lastly, in getting around town like a pro, you've got several options. Take the bus if you want to be economical. The Deuce double-decker bus route stops at most Strip hotels and offers an all-access pass package. Take the monorail if you want to maximize your time.
The transit system gets you from end-to-end of The Strip for just 15 minutes. Take the taxi if you've got a huge budget to spend. Or, if you want to be really practical, you can always head over to the hotels offering free tram rides and walk towards your points of interest from their drop-offs. Doing this won't be a chore with Las Vegas' amazing 24/7 view!
You could also drive a car (like James Bond did down the Las Vegas Strip), but for this, you would need a hotel with free parking in Vegas, and even then, it's probably going to be faster to walk.
Now that we got you familiarized with the city, let's get to planning. It's pretty hard not to enjoy a city this charming, but with so much to offer, it can get a little overwhelming to create a jam-packed itinerary. To help you out on that, here are some proven-entertaining recommendations for an unforgettable trip to Las Vegas.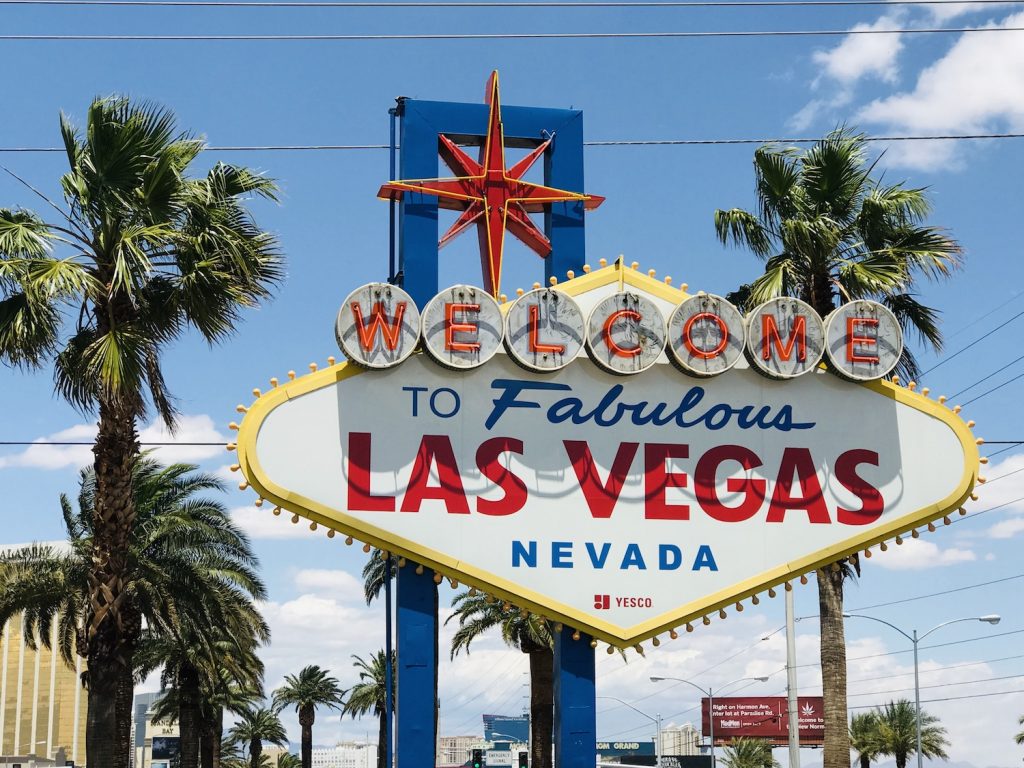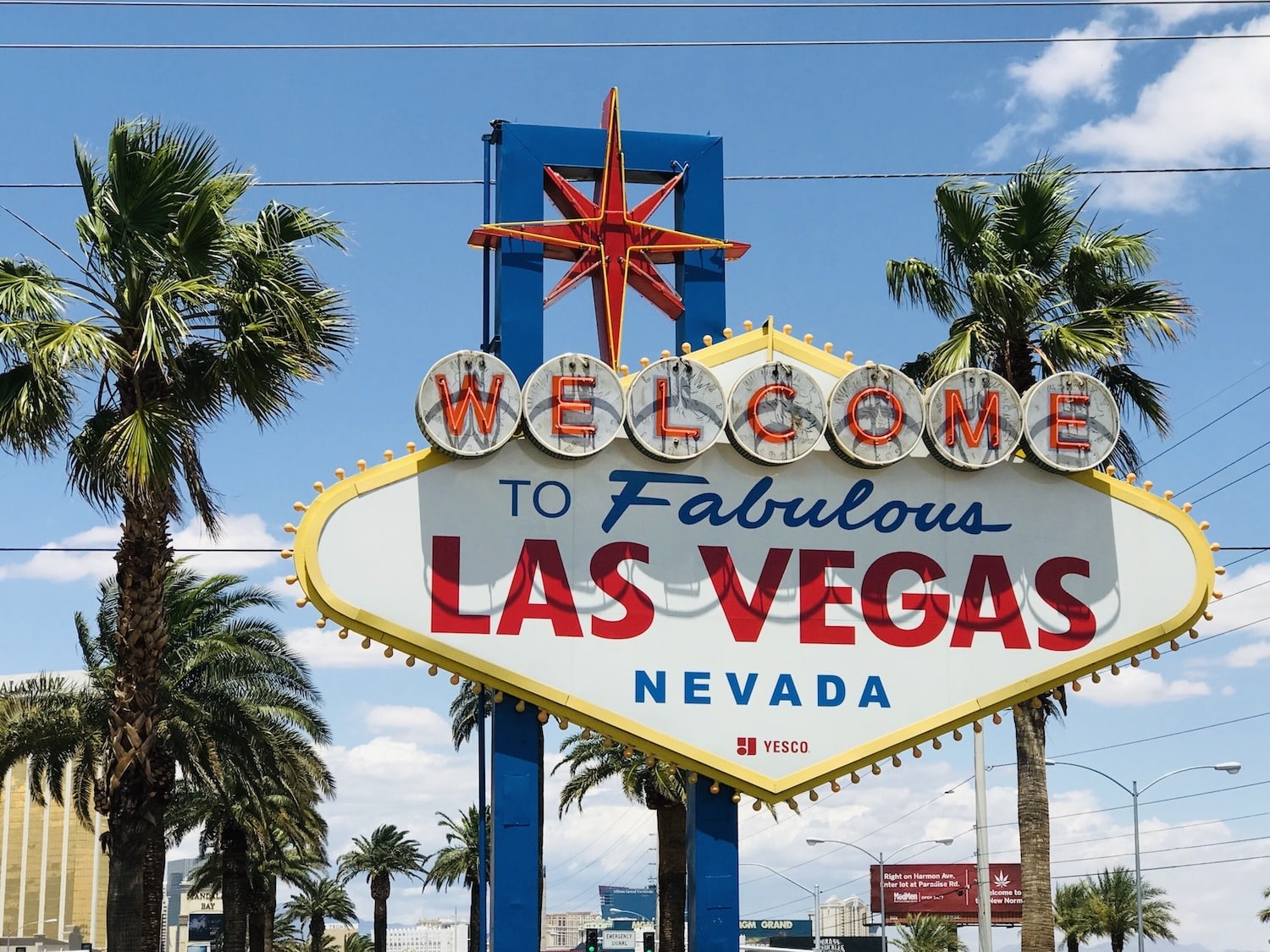 1. Enjoy The Best View Of Vegas At The Stratosphere Observation Deck

Jumpstart your adventure with a 360-degree view of the sparkling Las Vegas Strip. Set on top of a 1,149-feet tower, this activity will definitely awaken both the romantic and daredevil in you. Start off by exploring the gleaming architecture of the STRAT Hotel, Casino, and Skypod.
After which, head on to the Stratosphere observation deck to admire the breathtaking view of the city. If you're feeling a lot braver, there's an outside deck offering thrilling rides atop the tallest freestanding observation tower in the US.
We dare you to try at least one ride and you're guaranteed to kick off your trip on a literally high note!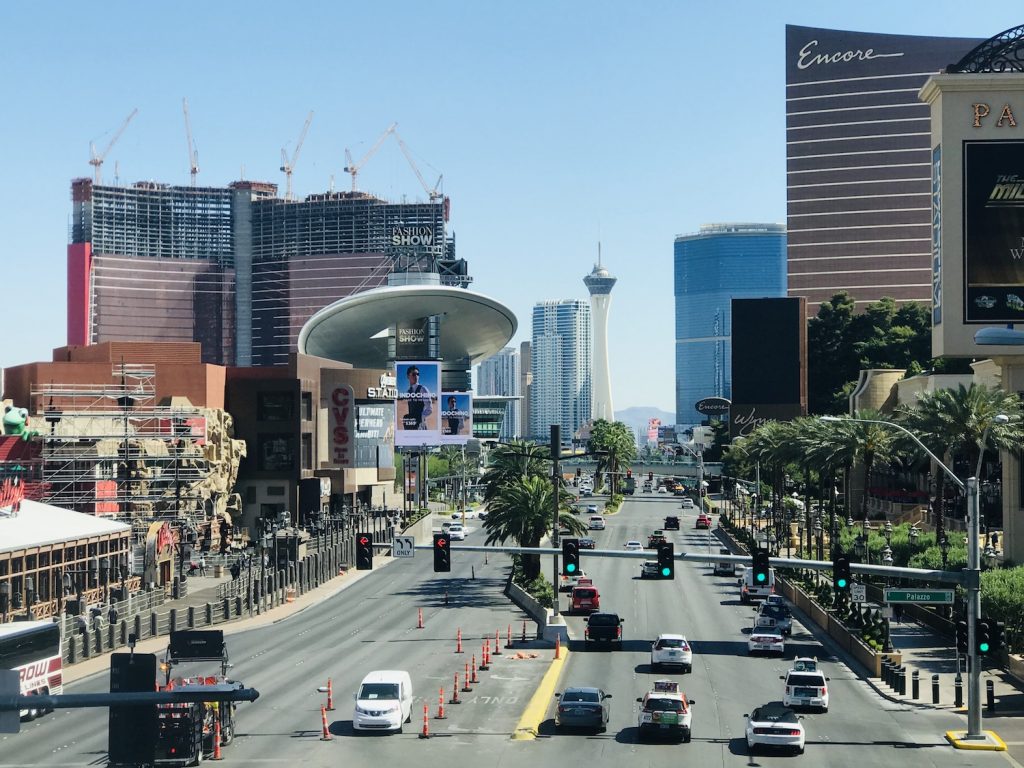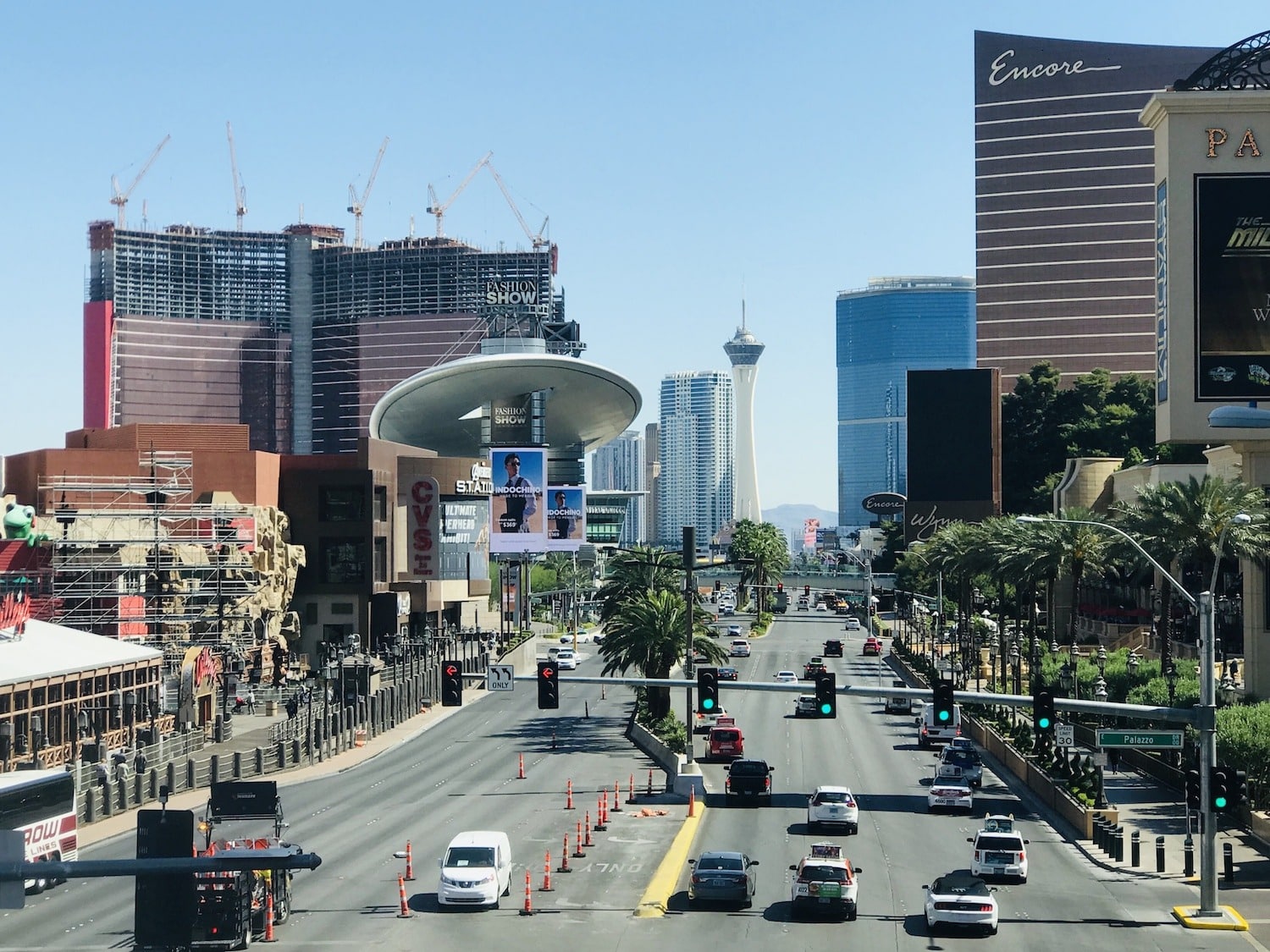 2. Get On Your Feet To Wander The Strip Of Vegas

The Strip is definitely where the most memorable nights happen in Las Vegas. But before getting on your party mood, make sure to appreciate the area first on innocent daytime. For starters, we recommend hotel lobby hopping. The Strip is home to the world's most stunning hotel resorts.
For a free and unique activity, get on hotel trams and check out these casinos' staggering designs of hotel lobbies from end-to-end of the main street. While doing that, we also suggest going on a food trip to the town's most lip-smacking food hangouts.
We'll leave the research to your liking, but never, ever leave Mr. Mamas off your list!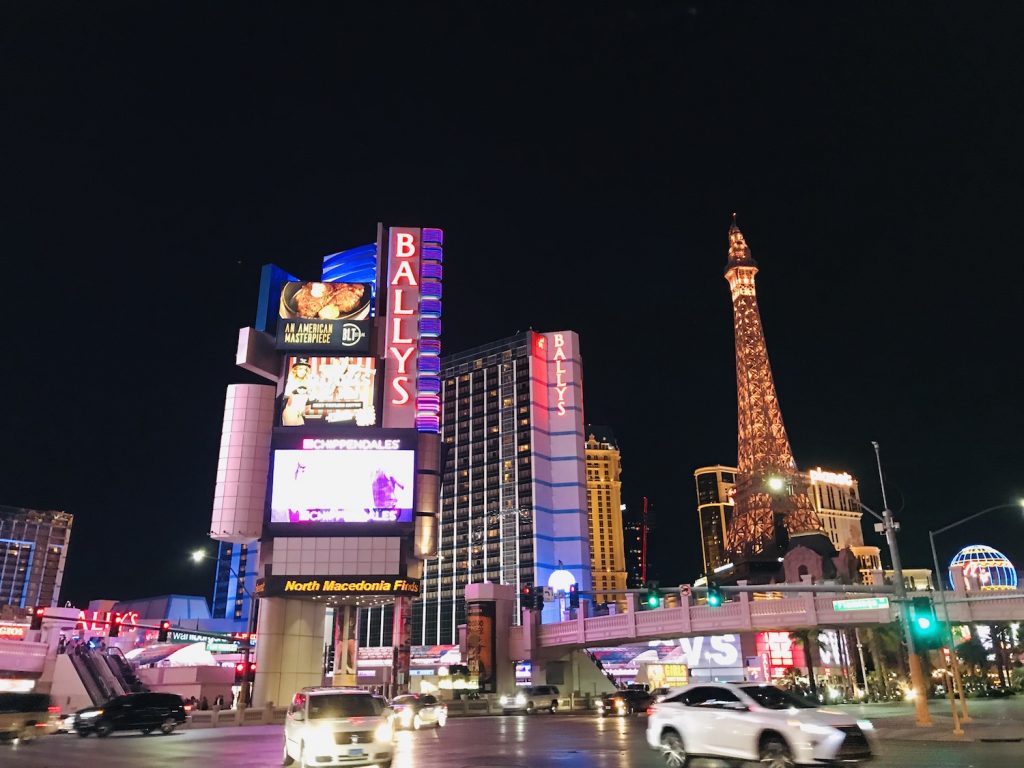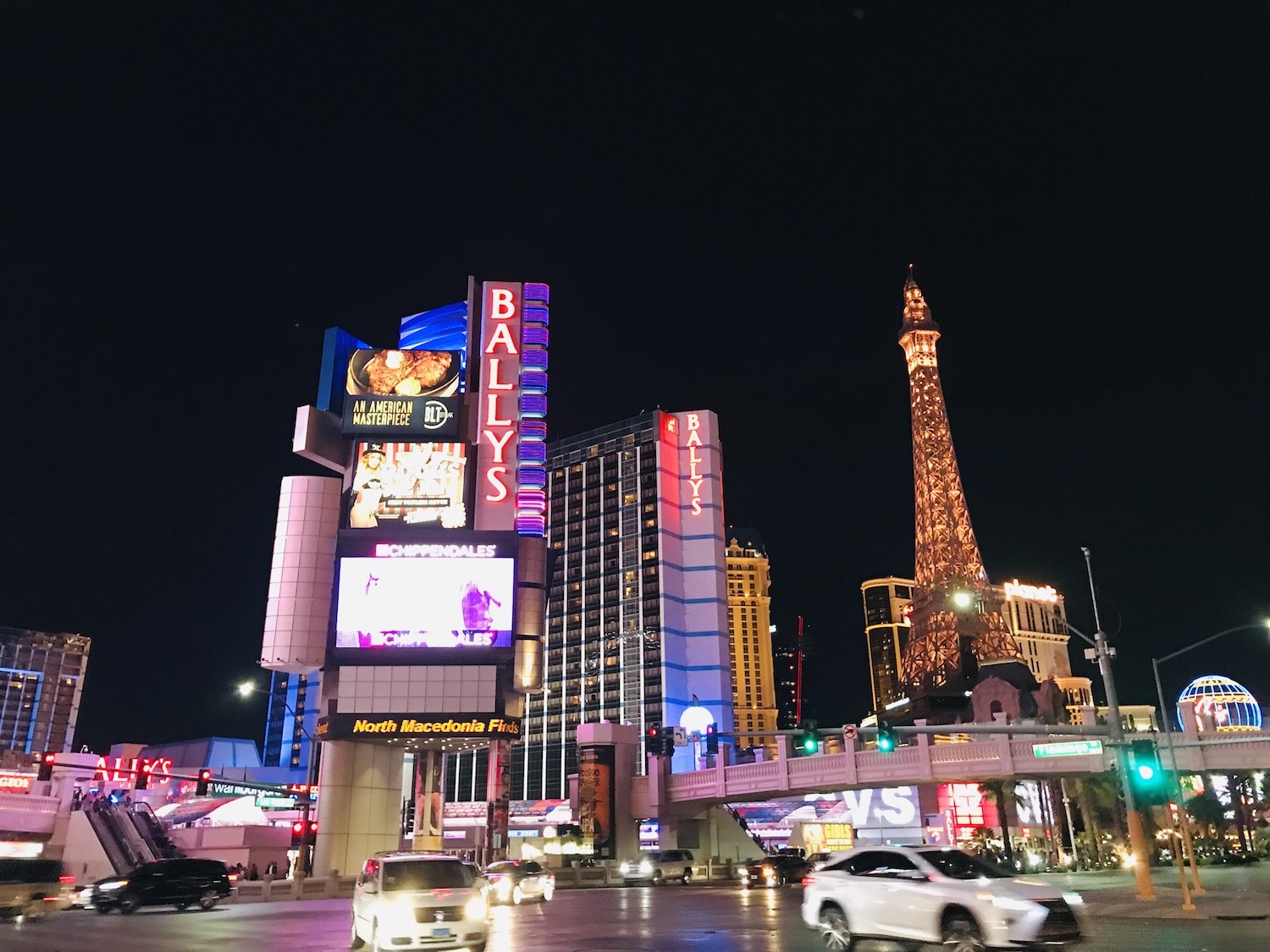 3. Check Out Chippendales, The Sexiest Male Revue Show In Las Vegas
Advertising "The Ultimate Girls Night Out," the burly men of Chippendales The Show use song, dance, striptease and their gorgeous hot and shiny bodies to play out an array of fantasies for their guests each evening.
Welcoming to everyone, including bachelorette parties, birthday girls, husbands, divorcees, gay men and everyone in between this is the place to go to get swept off your feet and escape into an exotic fairytale. At least for a few hours!
With a diverse cast each brings their own particular talents to the stage, the boys here make sure that everyone – and we mean everyone – gets a chance to feel special and to be swooned over. The longest-running male revue show on the strip, and still the steamiest – don't miss the chance to let your inner flirt out and enjoy the sexiest display of live entertainment – in a classy, taste full environment of course.
No tipping is allowed, meaning you can save your hard-earned dollars for the fun – and slightly kinky – cocktails served up here during the show.
Or, and trust our insider tip here, to buy merch before the show. Just keep your receipt and wear your gear with pride during the show. You never know what other surprises these gorgeous boys will have in store for you…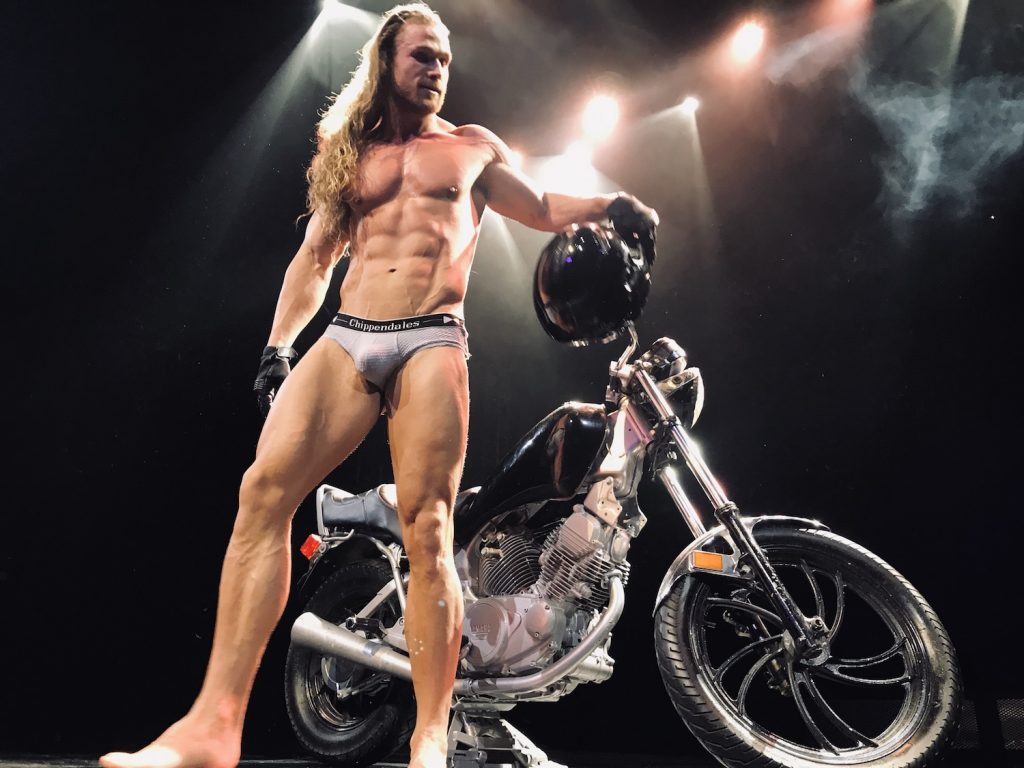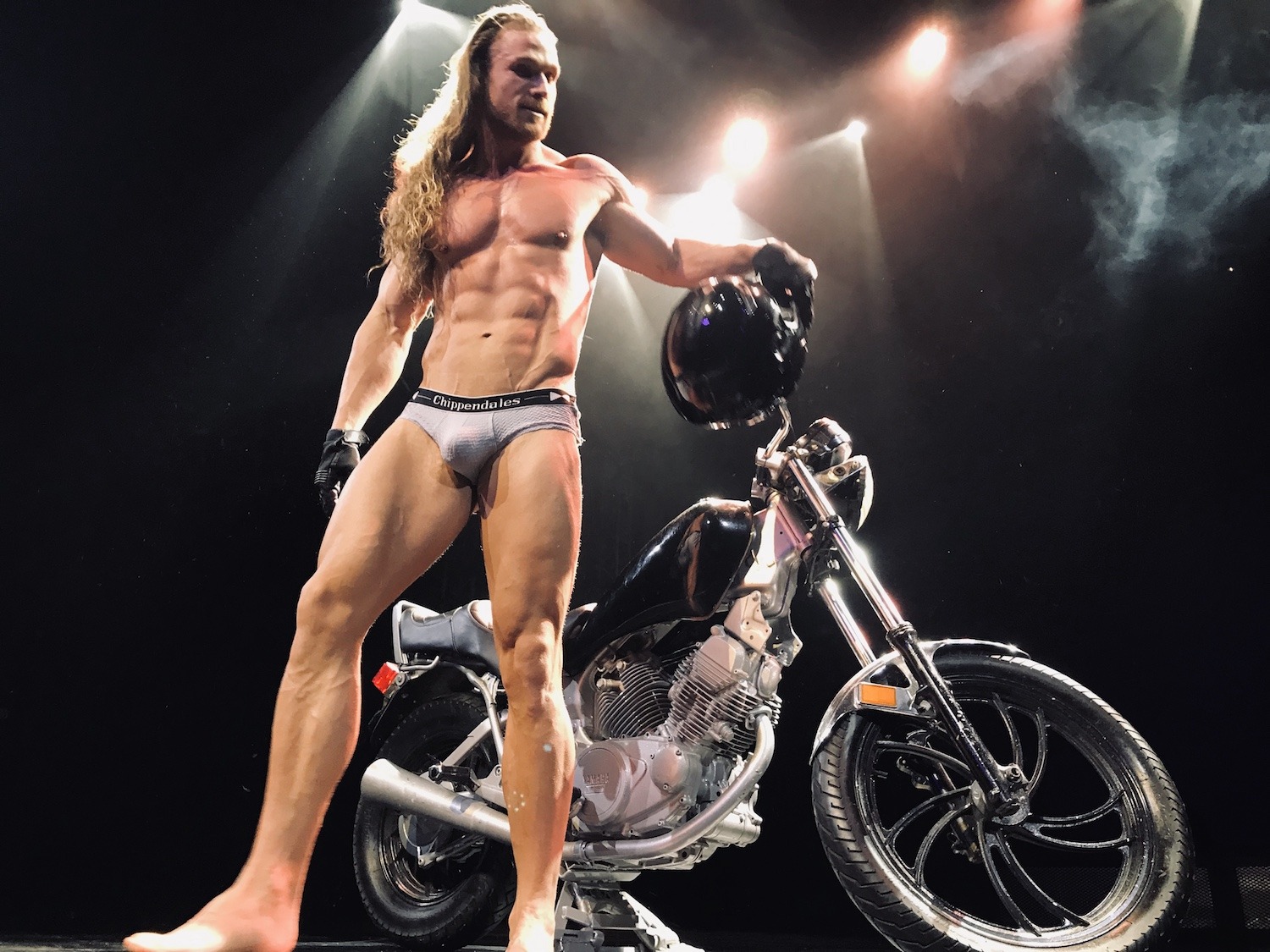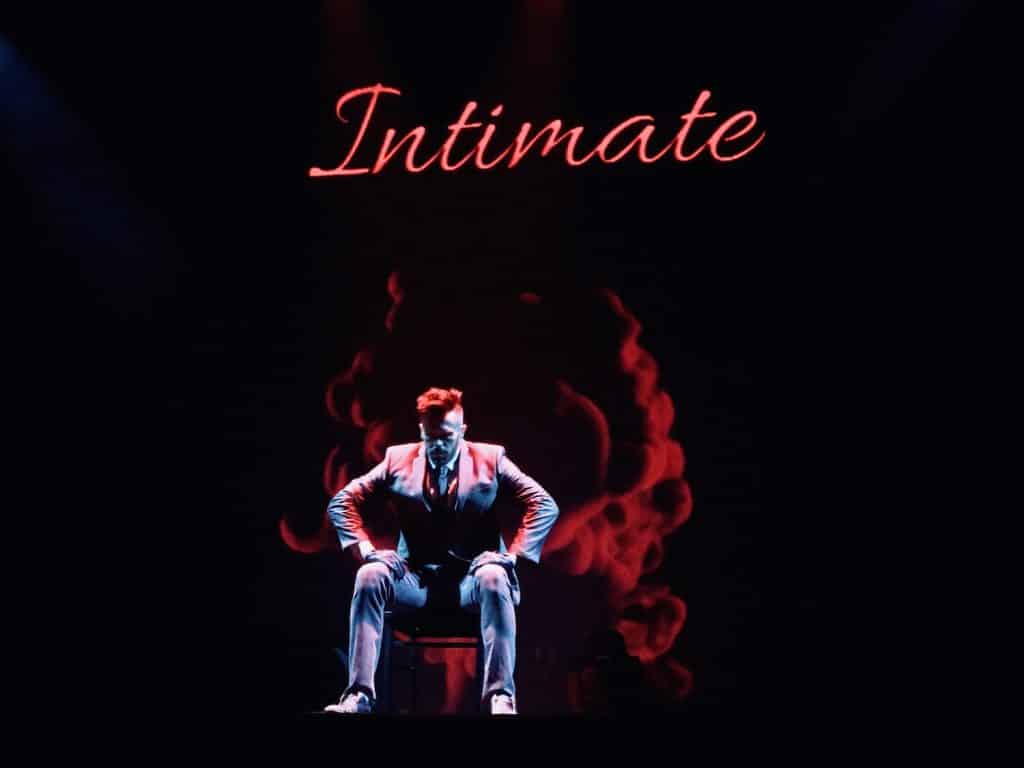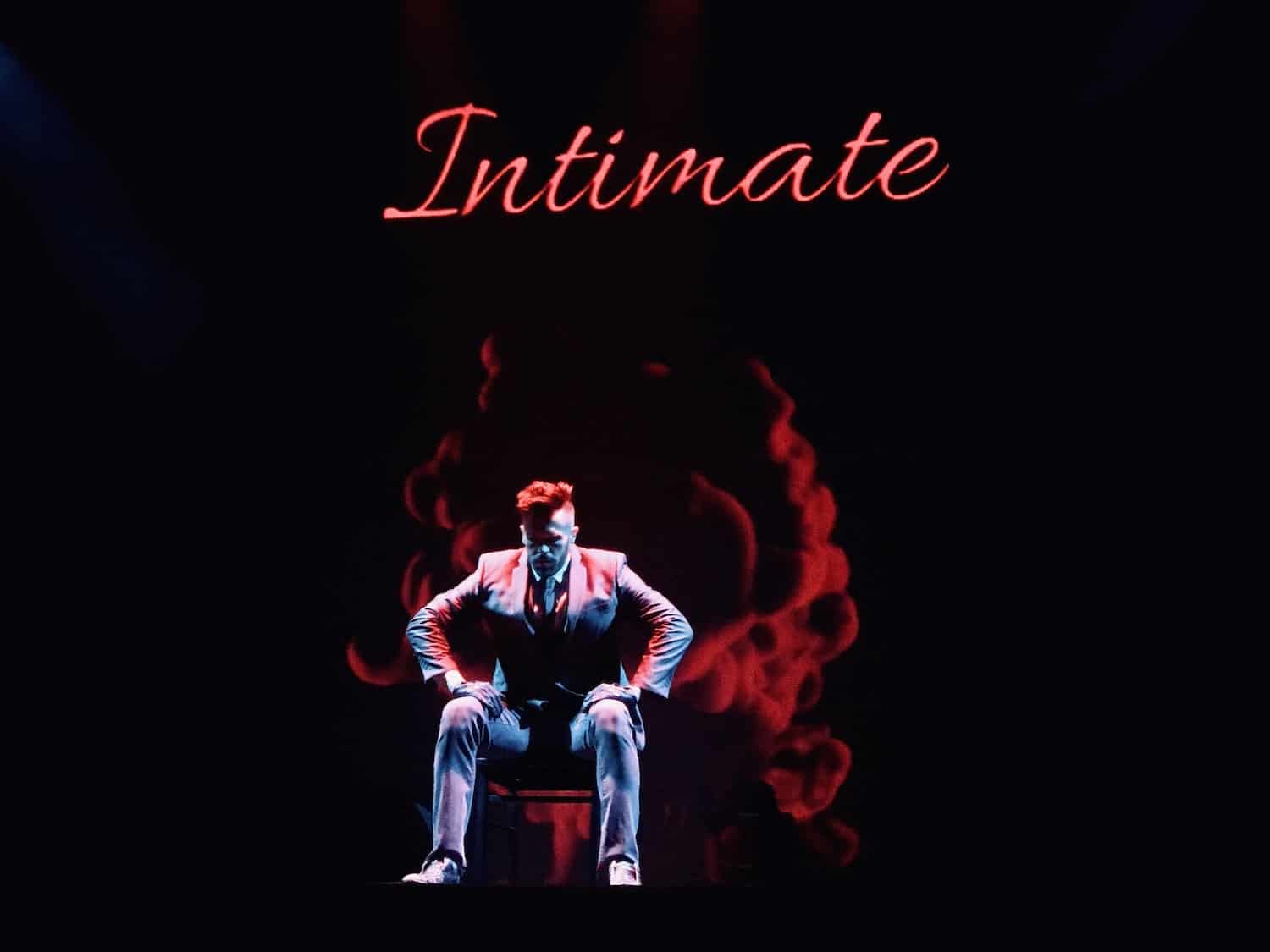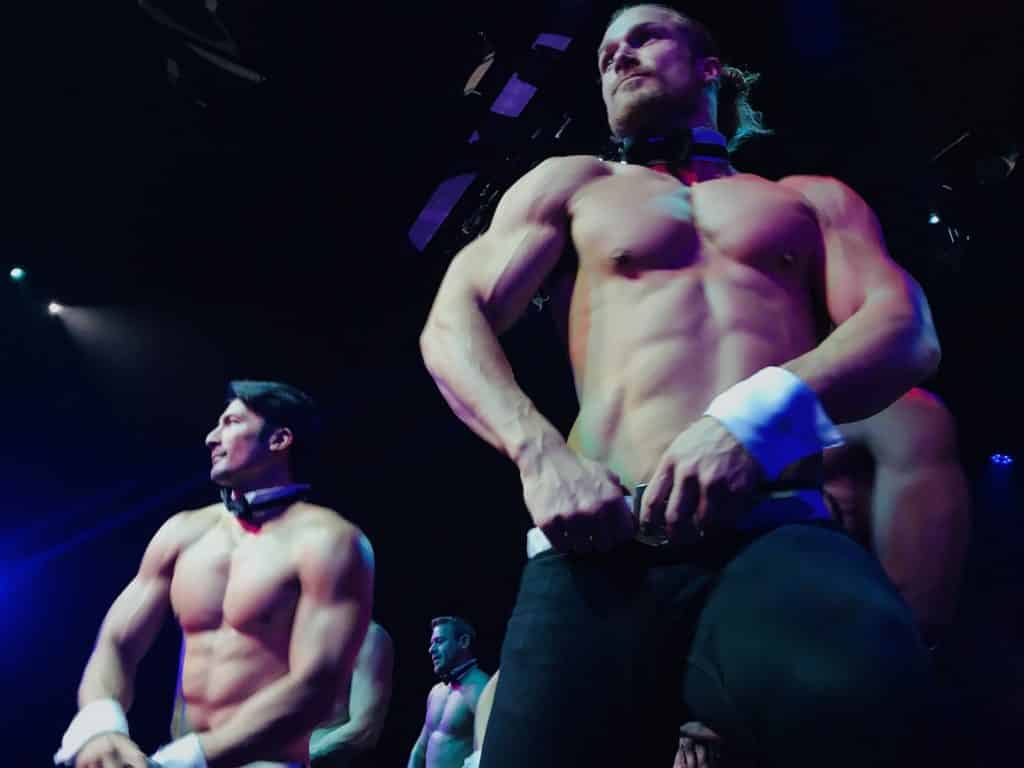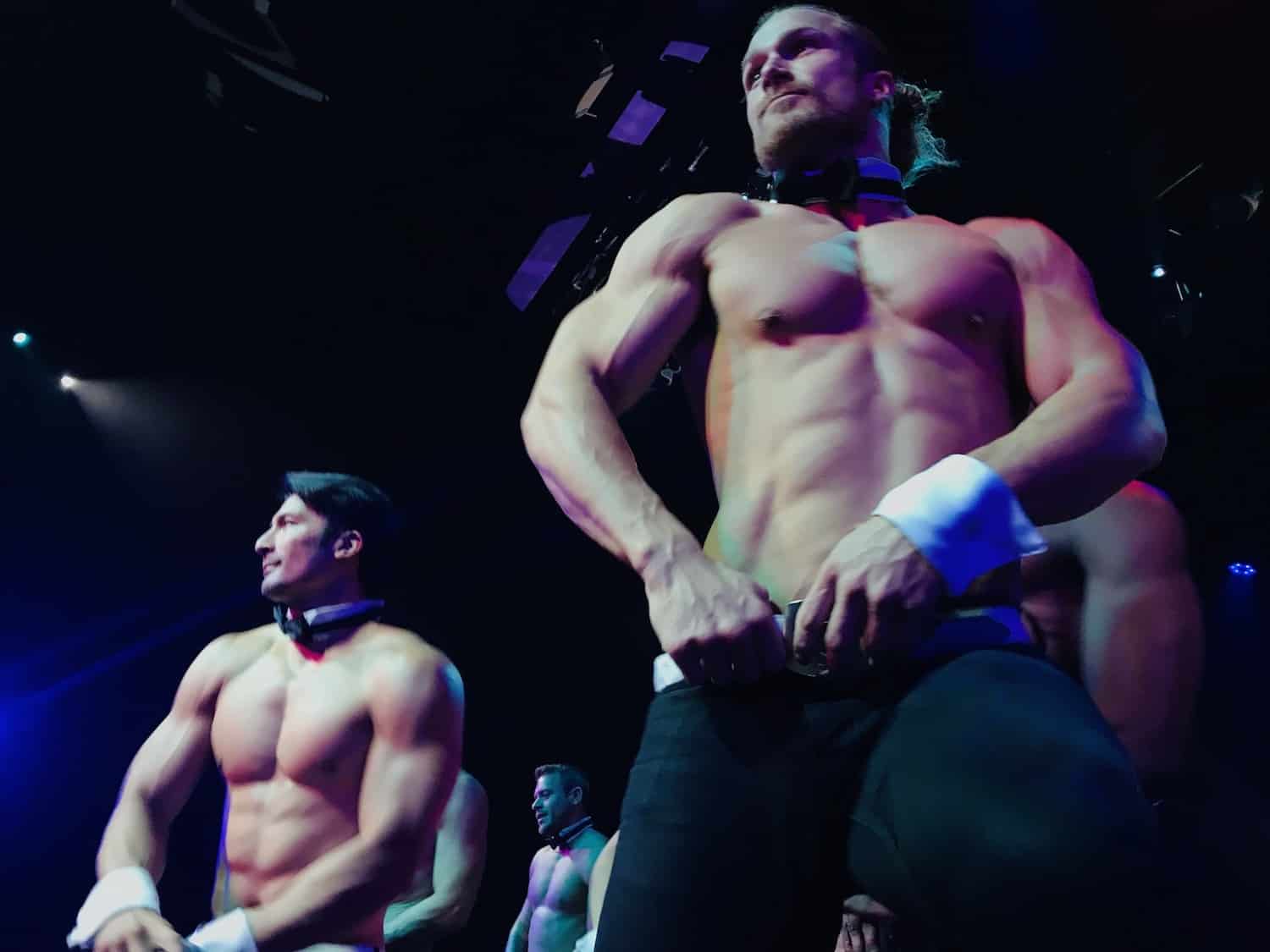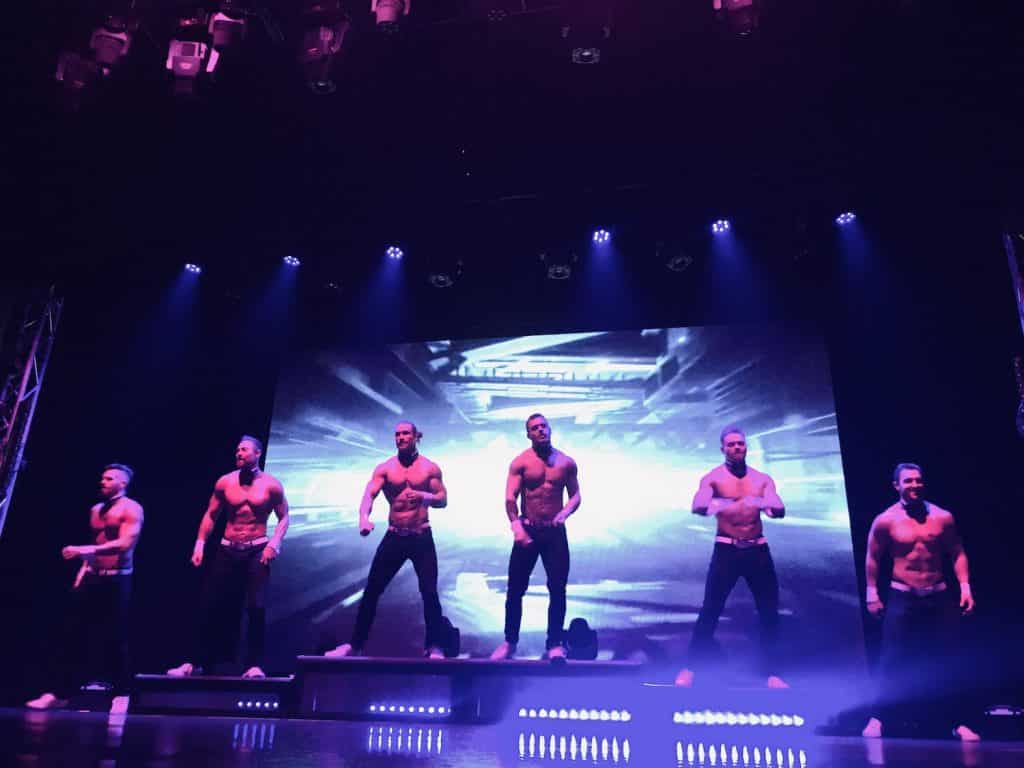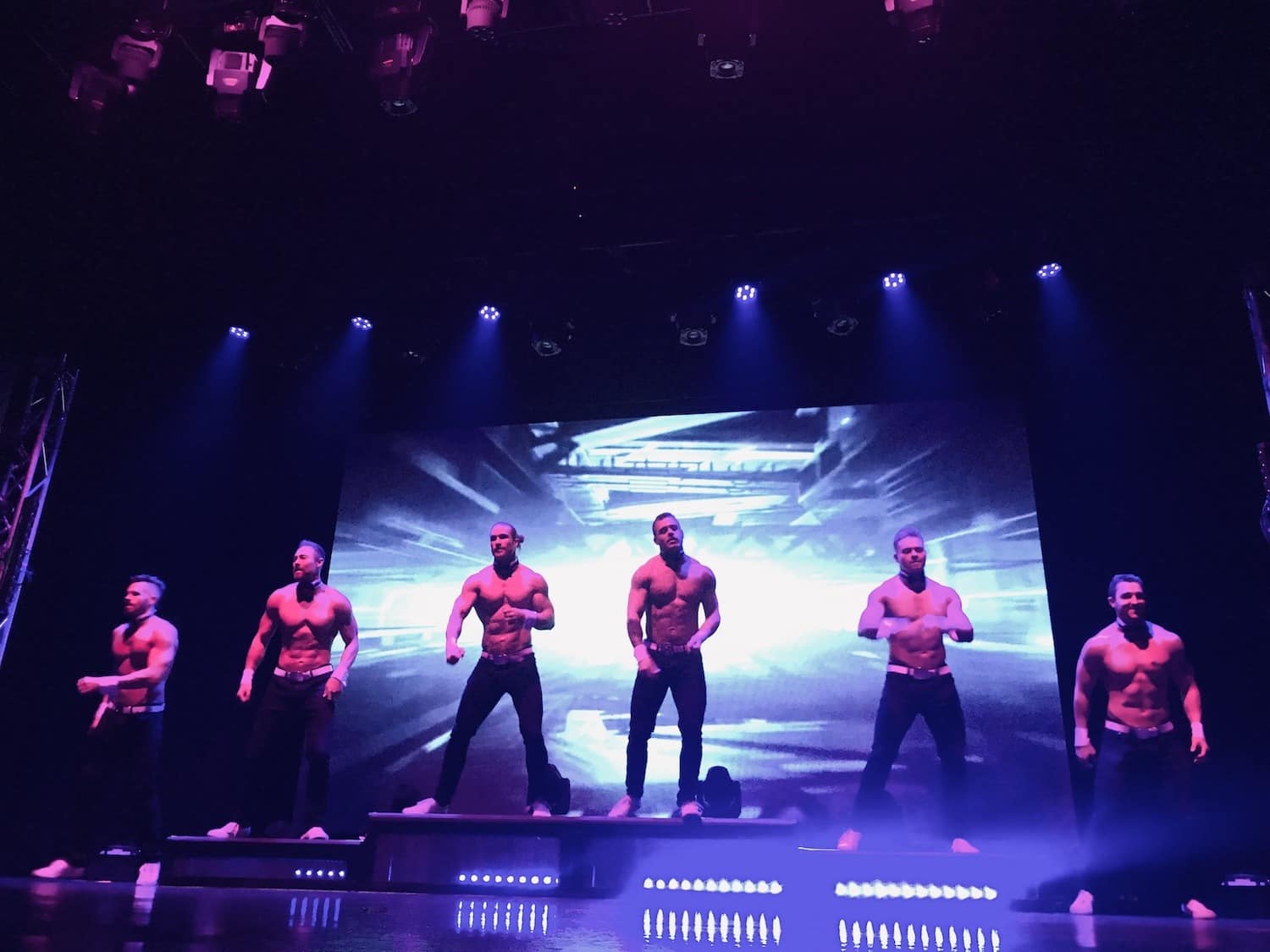 4. See More Of The Sin City For Less With A Las Vegas Explorer Pass

There's just a little too much to see in the Entertainment Capital of the World. Good thing there's such a thing as the Las Vegas Explorer Pass, which you can use to explore more of Vegas for a lesser price.
We have used other city card programs in Taipei Unlimited Fun Pass, the KL Pass, or the NYC CityPass and have always found them to be fabulous value. Las Vegas is no exception to this. Mix & match from any of the top 45 experiences in the city—from museums to rides and shows—and pick as little as 3 or as many as 7 activities.
This will give you up to 60% off normal prices to Sin City's most popular tourist attractions including Madame Tussauds, Fremont St. Walking Tour, and Hoover Dam Tour out of many.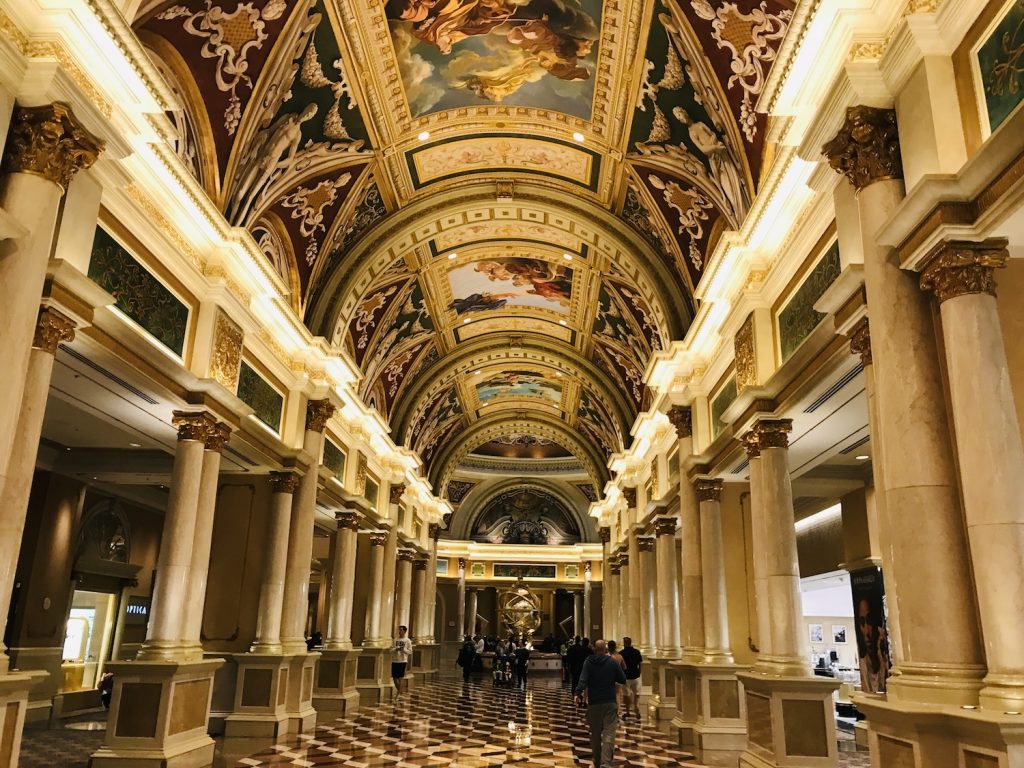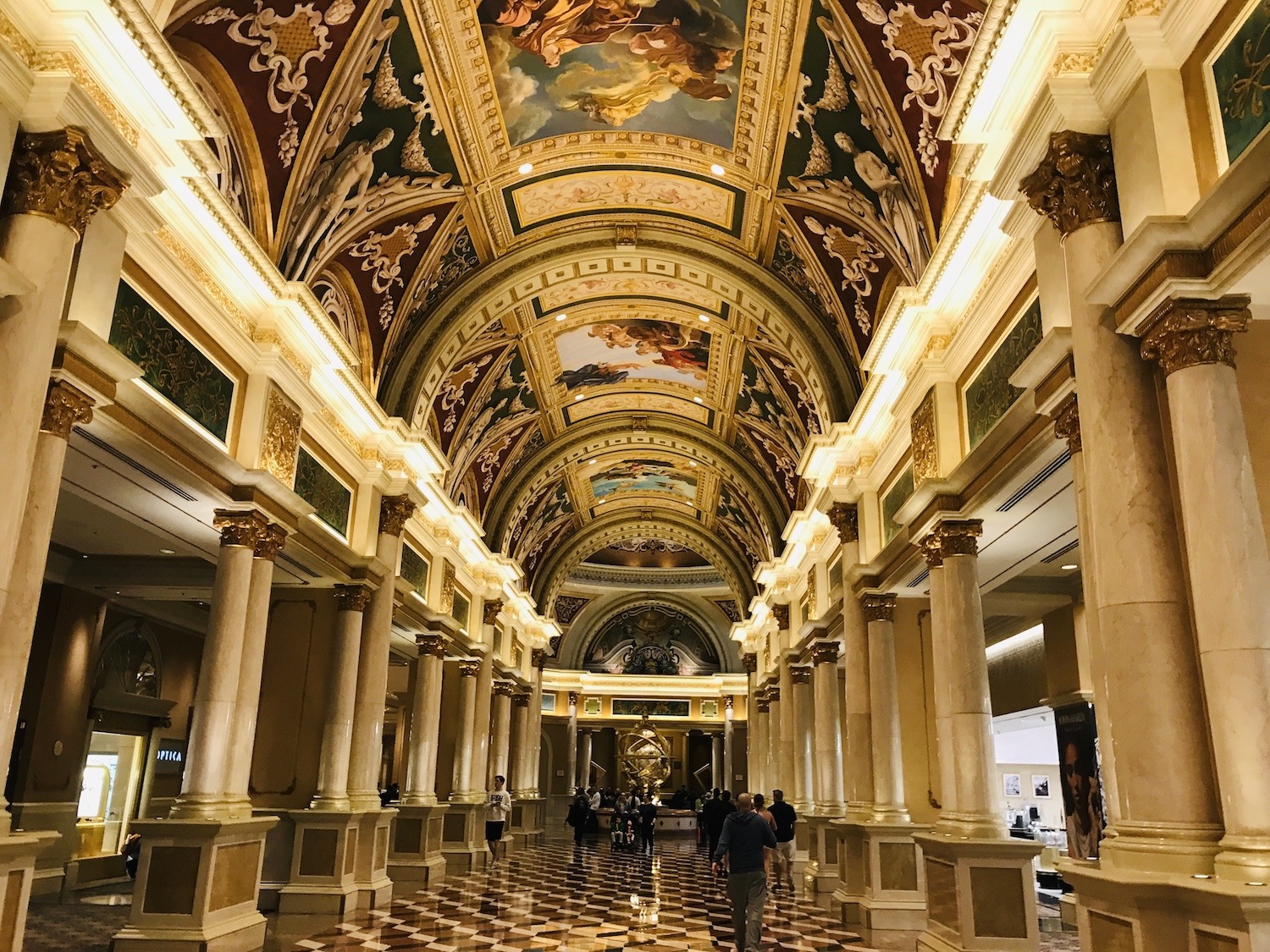 5. Watch The Jaw-dropping Extravaganza Of "O" By Cirque Du Soleil

A trip to Sin City is never complete without witnessing one of its many entertainment productions. "O", an aquatic-themed performance at the Europea-style theater of the phenomenal Bellagio Hotel and Casino is one of Cirque du Soleil's most famous shows.
Get ready to be dazzled as the actors perform acrobatic acts in and on water—a one-of-a-kind experience that will leave you at the edge of your seats throughout the show.
6. Soar Over Las Vegas Strip Through The Helicopter Sightseeing Night Tour

As if being in Las Vegas isn't luxurious enough, bring your experience to a whole new level of luxe through a helicopter sightseeing night tour.
Highly recommended especially for those traveling with their partners, this activity will surely bring your relationship up threefolds—literally and figuratively!
Enjoy a 15-minute tour above the glittering Vegas Strip, made extra grand with a glass of champagne.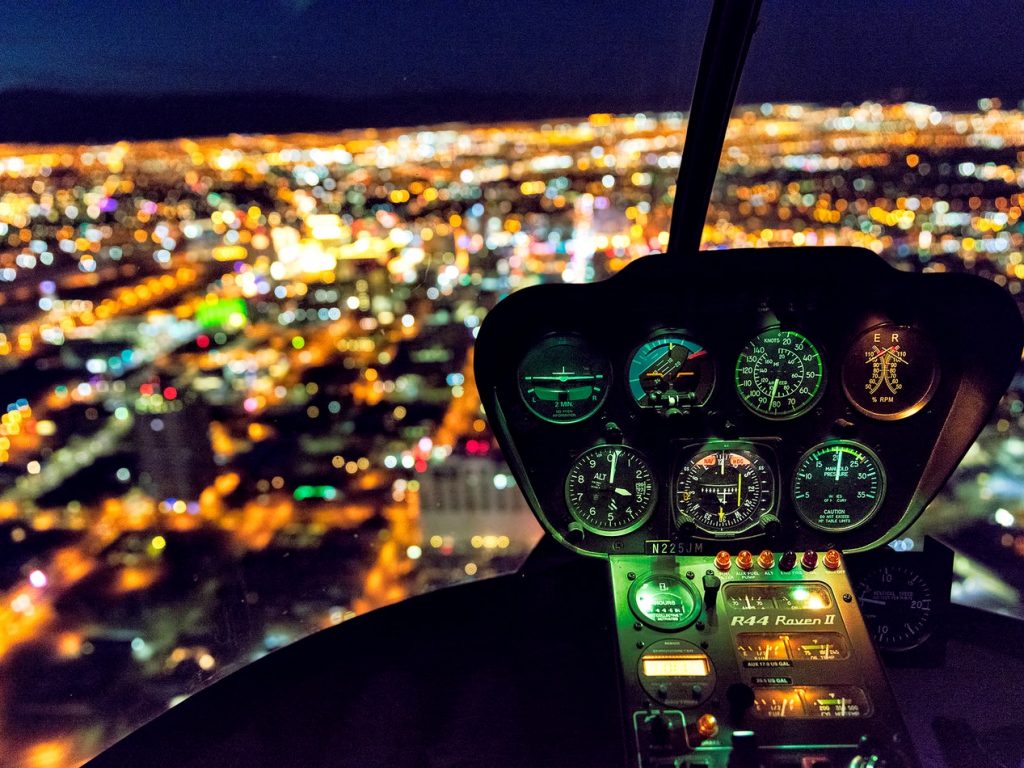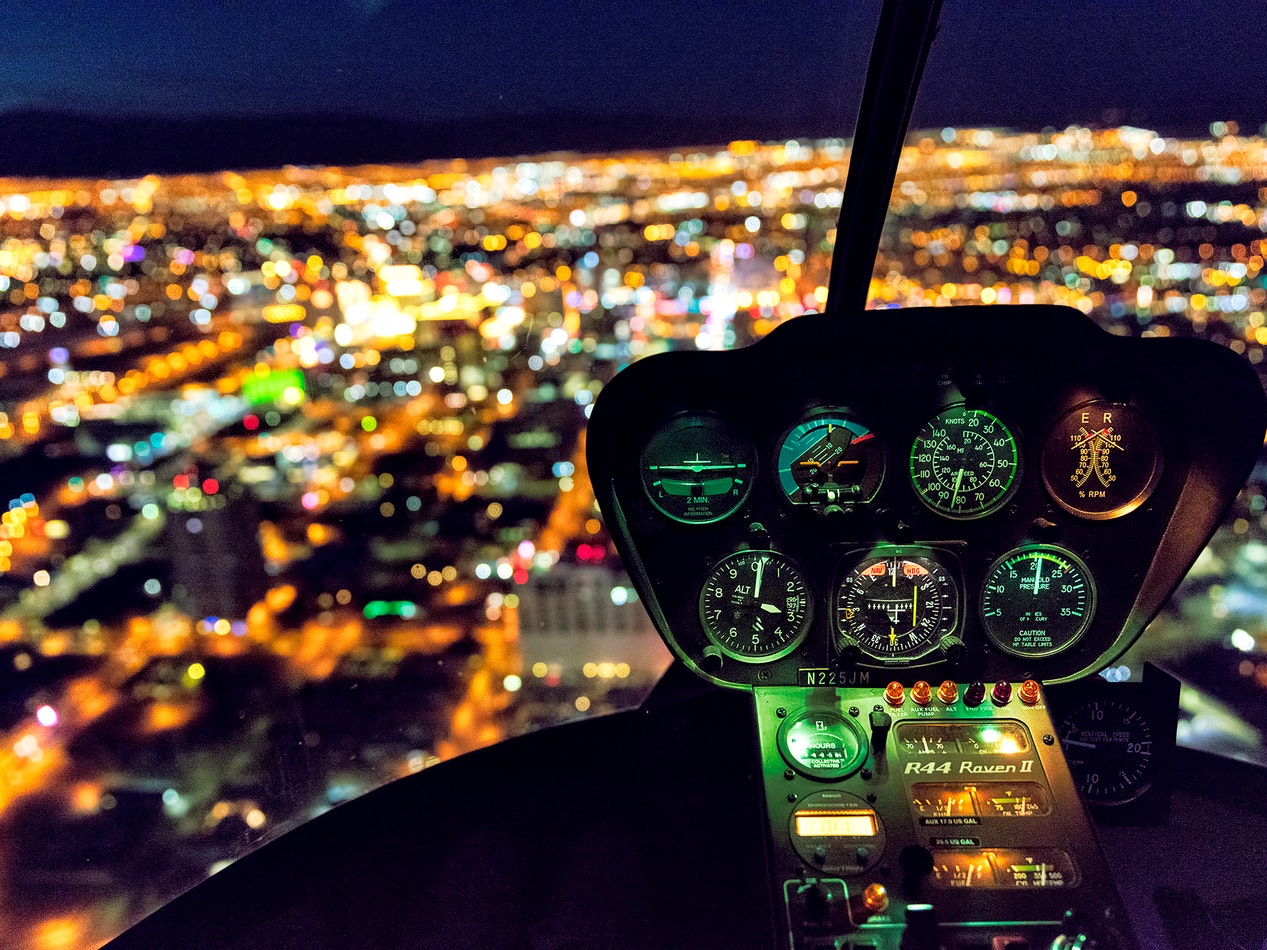 7. Discover The Great American Southwest Through The Antelope Canyon Day Tour

Las Vegas offers convenient access to several must-see tourist attractions located nearby. One of these is the Antelope Canyon. Take a day trip away from the hustle and bustle and otherfun things to do in Las Vegas, en route to a wonderful view of the countryside.
Located to the east of Arizona, the attraction offers a scenic view to slot canyons—which by the way is what the American Southwest is famous for— that you can only see in wallpapers and stock images. Brave these deep natural wonders and explore the narrow canyons for an adventure of a lifetime.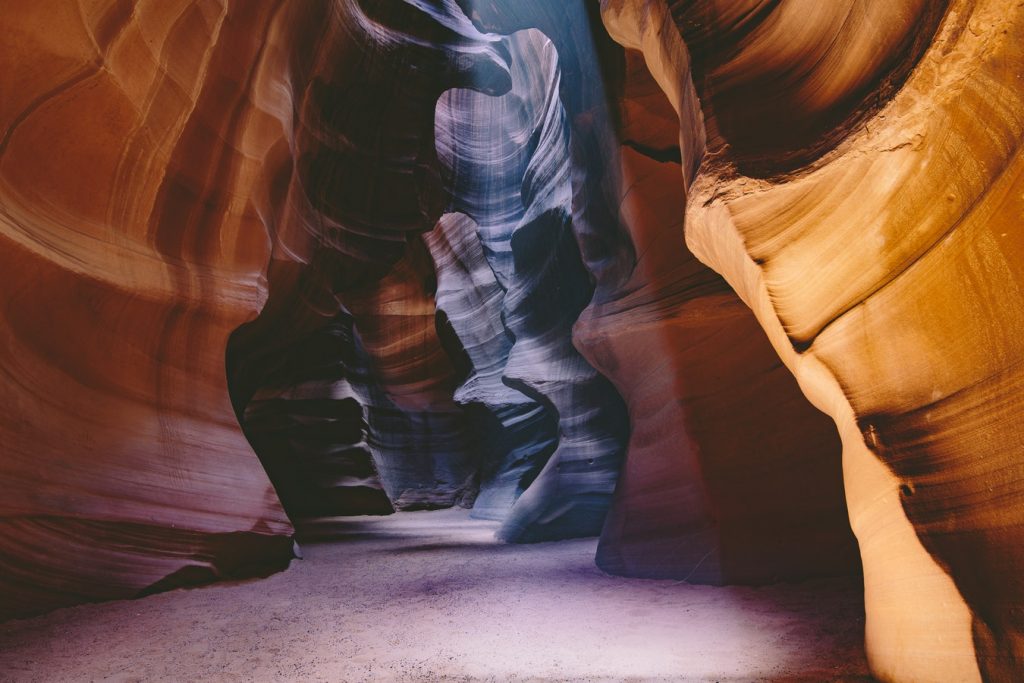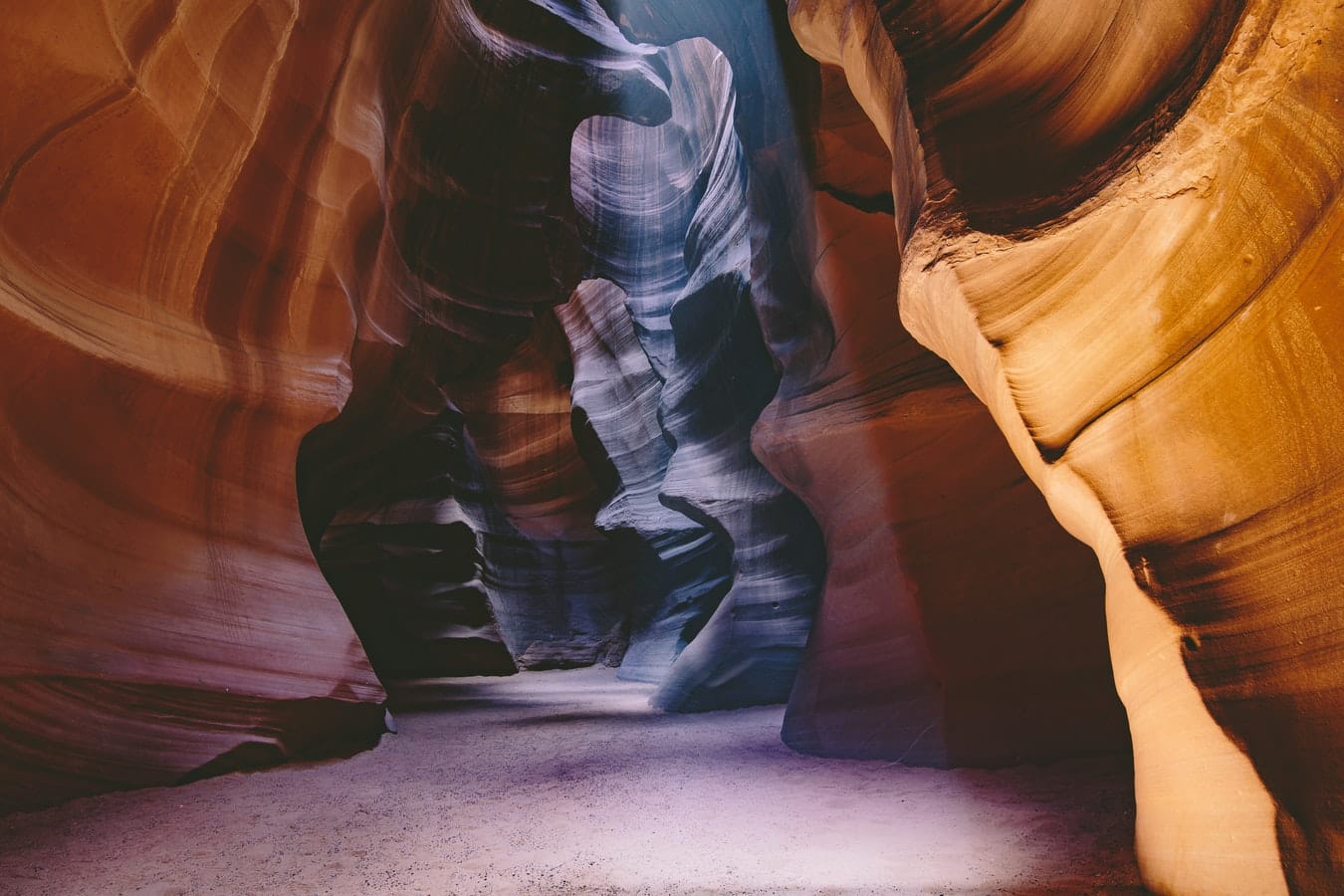 8. Take An Adventurous Day Trip To The Grand Canyon South Rim

Clearly, there's no shortage of canyons in this area of the US. Another must-see attraction near Las Vegas is the Grand Canyon. Almost always part of every first-timer's itinerary, it's a complete bummer to miss seeing one of the Seven Wonders of the World in the naked eye.
As the natural wonder has different rims and views, it is highly recommended to take the south rim tour for its expansive views often featured in various media publications.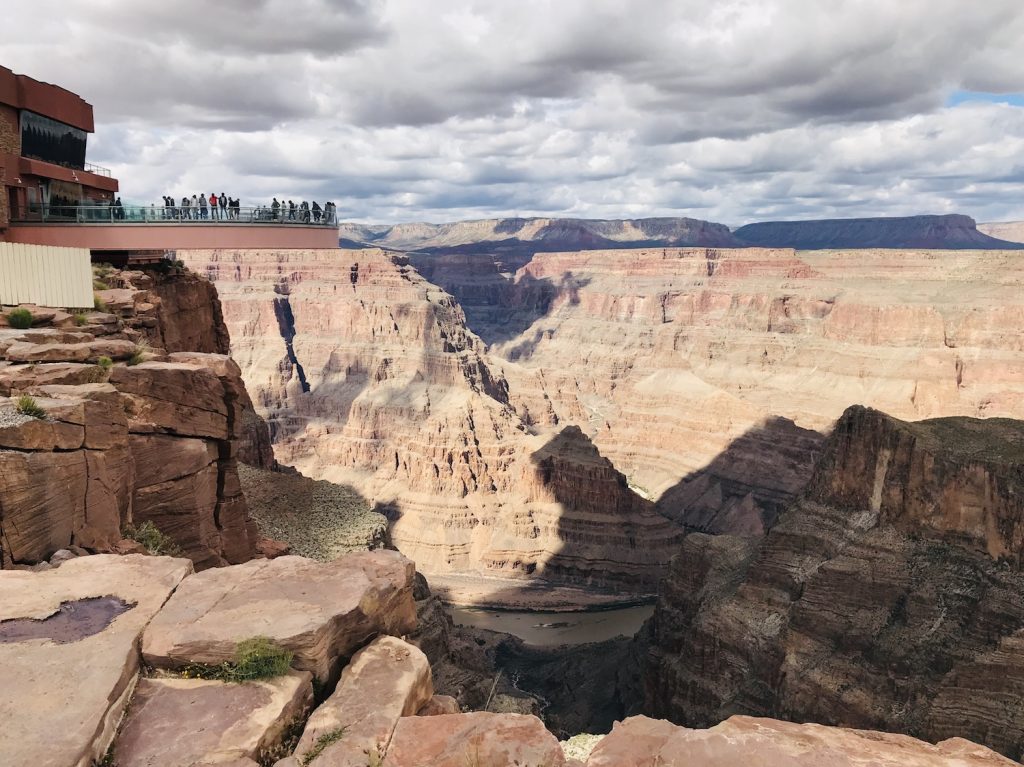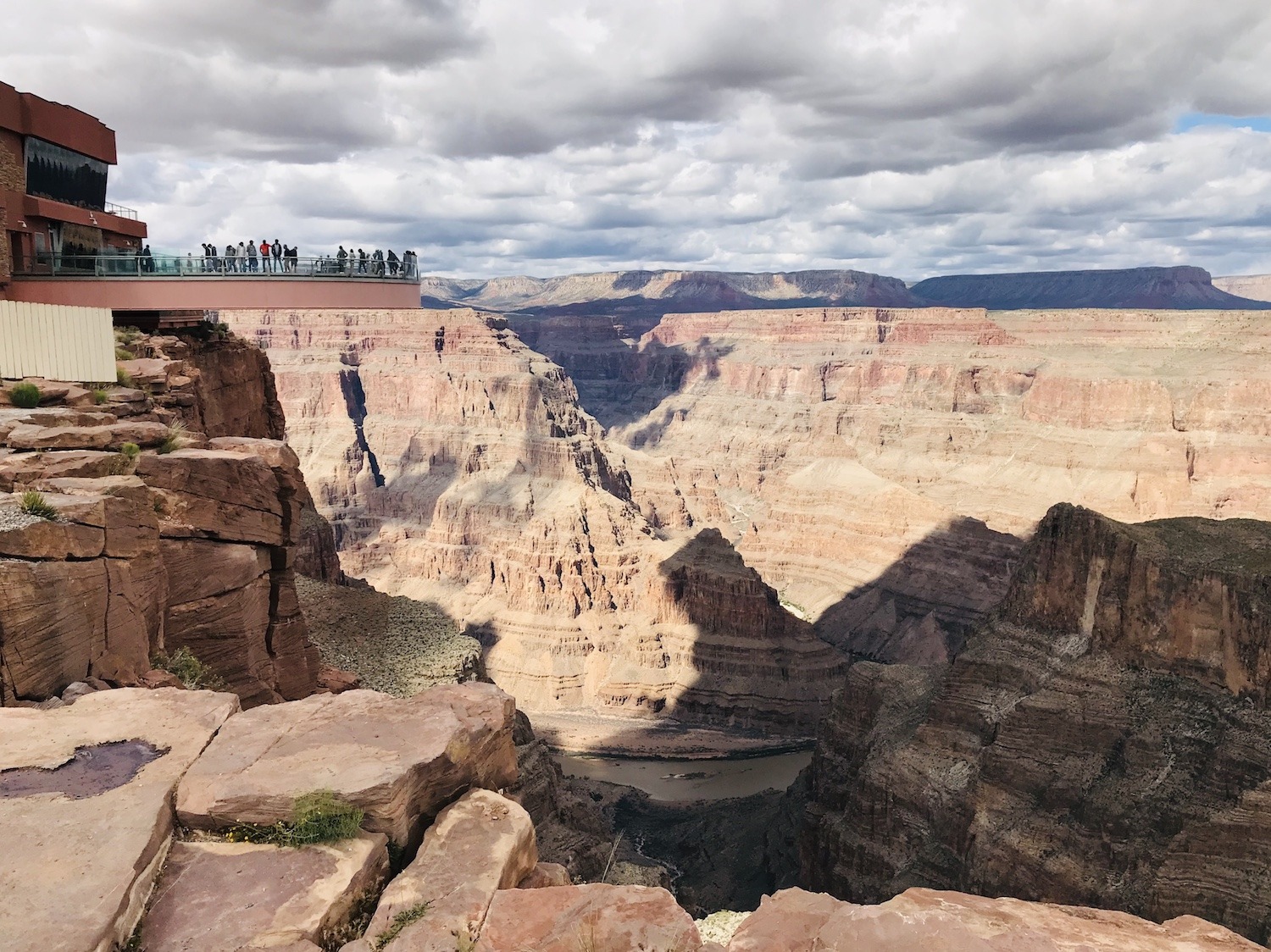 9. Be Hypnotized By The Beauty Of WOW – The Vegas Spectacular
One of the hidden gems of Vegas tucked away just off the strip at Rio, grab your ticket for the mesmerizing and entrancing WOW show and be prepared to be enraptured by a world of water, wonder and fantasy.
Dive deep into this internationally-acclaimed creation, witnessed by more than 2.5 million people, that transmutes the commonplace into the extraordinary – right before your eyes. Watch on in amazement as more than thirty artists fly, flip, fold, dance, and defy the laws of physics in a 180-degree theatrical setting that engages the audience from beginning to end with 3D multi-media projections, water walls, and holograms.
Add jaw-dropping acrobatics, alluring choreography, electrifying theatrical lighting, marvelous music and even a few recognizable finalists from America's Got Talent, and you are guaranteed to be 'wowed'!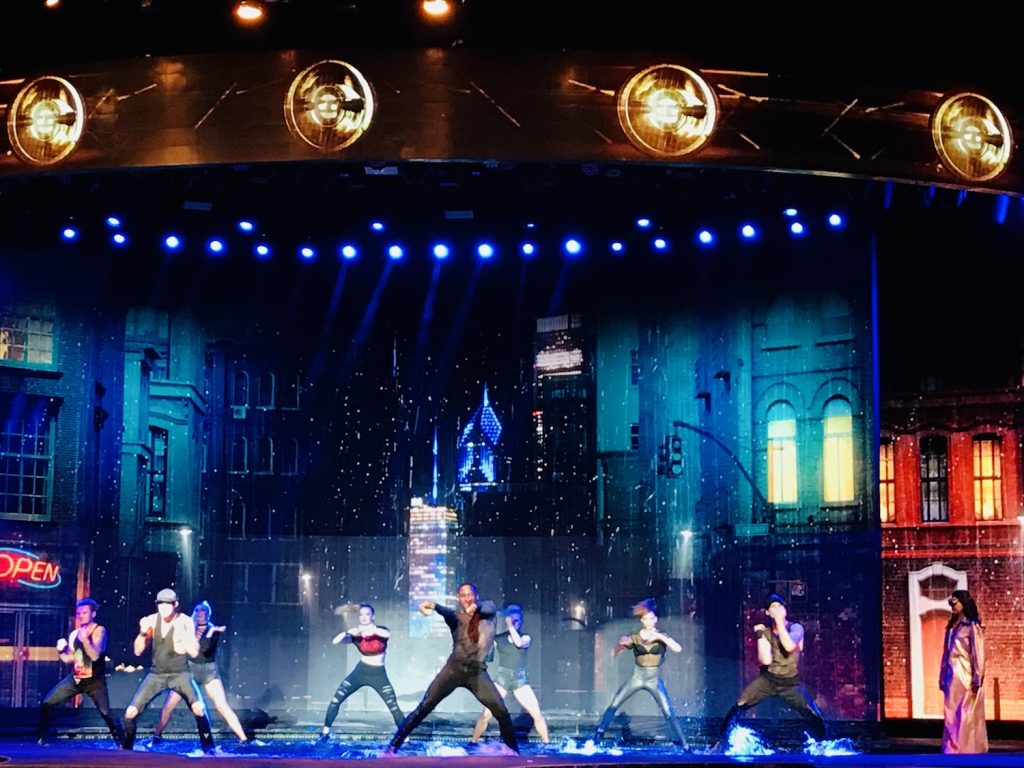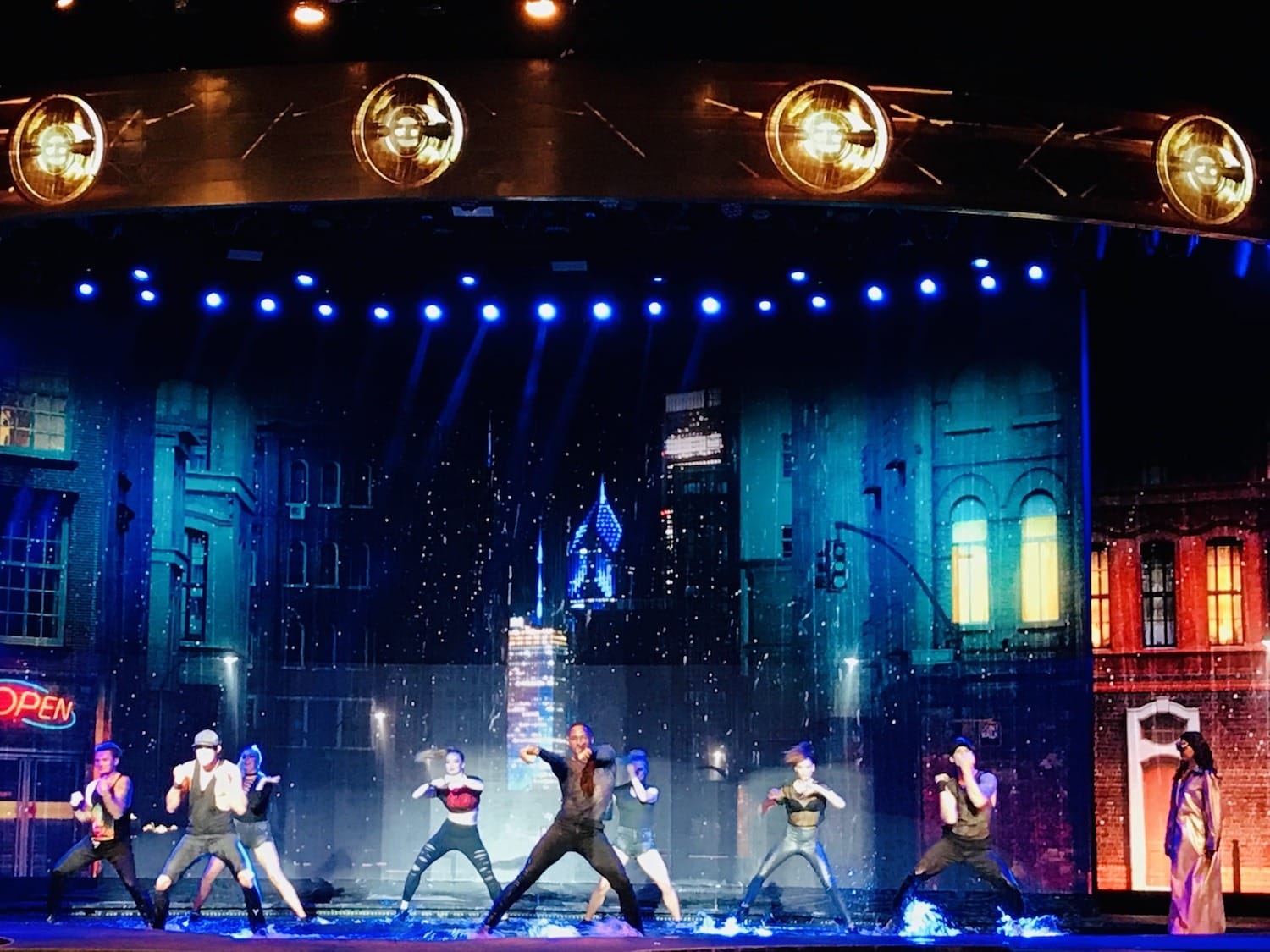 10. Get In Your Hero Suit At The Marvel Avengers S.T.A.T.I.O.N

A treat for kids and superhero fanatics, this attraction takes you inside the world of Marvel Cinematic Universe. Get to know your favorite characters better as you learn how to navigate and use Iron Man's suit, take ahold of Captain Marvel's shield, explore Hulk's laboratory, and more!
The best part of it all, you get to be trained as a qualified member of the AVENGERS S.T.A.T.I.O.N by assembling interactive case files. Sounds like a lot of fun? It sure does!
11. Experience Sin City's Infamous Nightlife With The Vegas Rockstar Club Tour

Now that you've seen almost everything in the city, it's time to experience Las Vegas like a real Sin City. There's nothing quite like the city at night—lively bars, famous DJs playing at the clubs, and overflowing drinks 'till the break of dawn.
And trust us when we say that the nightlife here is amongst the best in the world – easily competing with Miami, Hong Kong, New York, and Sydney. And there is a reason it features in so many of the movies set in Las Vegas.
With your limited stay in the city, it can be hard to prioritize which scene to check out first. To make the most out of your night, we suggest checking out Vegas Rockstar Club Tour. This allows you and your friends to experience VIP treatment at the best clubs in the city all in one night. This means no queueing up and bar-hopping via limo party bus with an open bar.
If this doesn't sound like the Vegas trip of your dreams, then we don't know what is!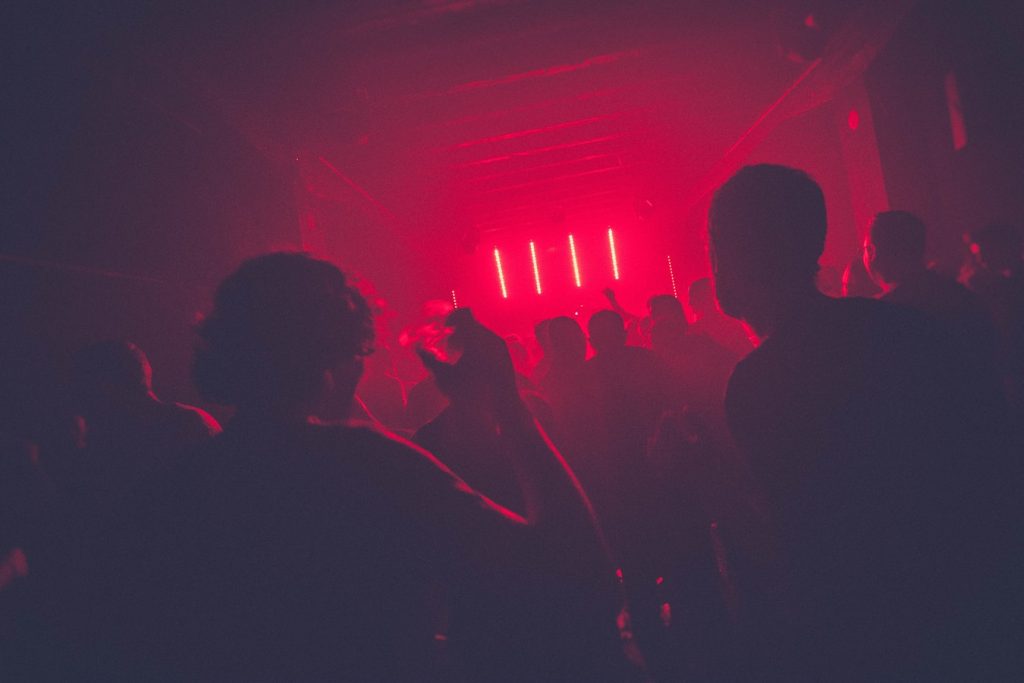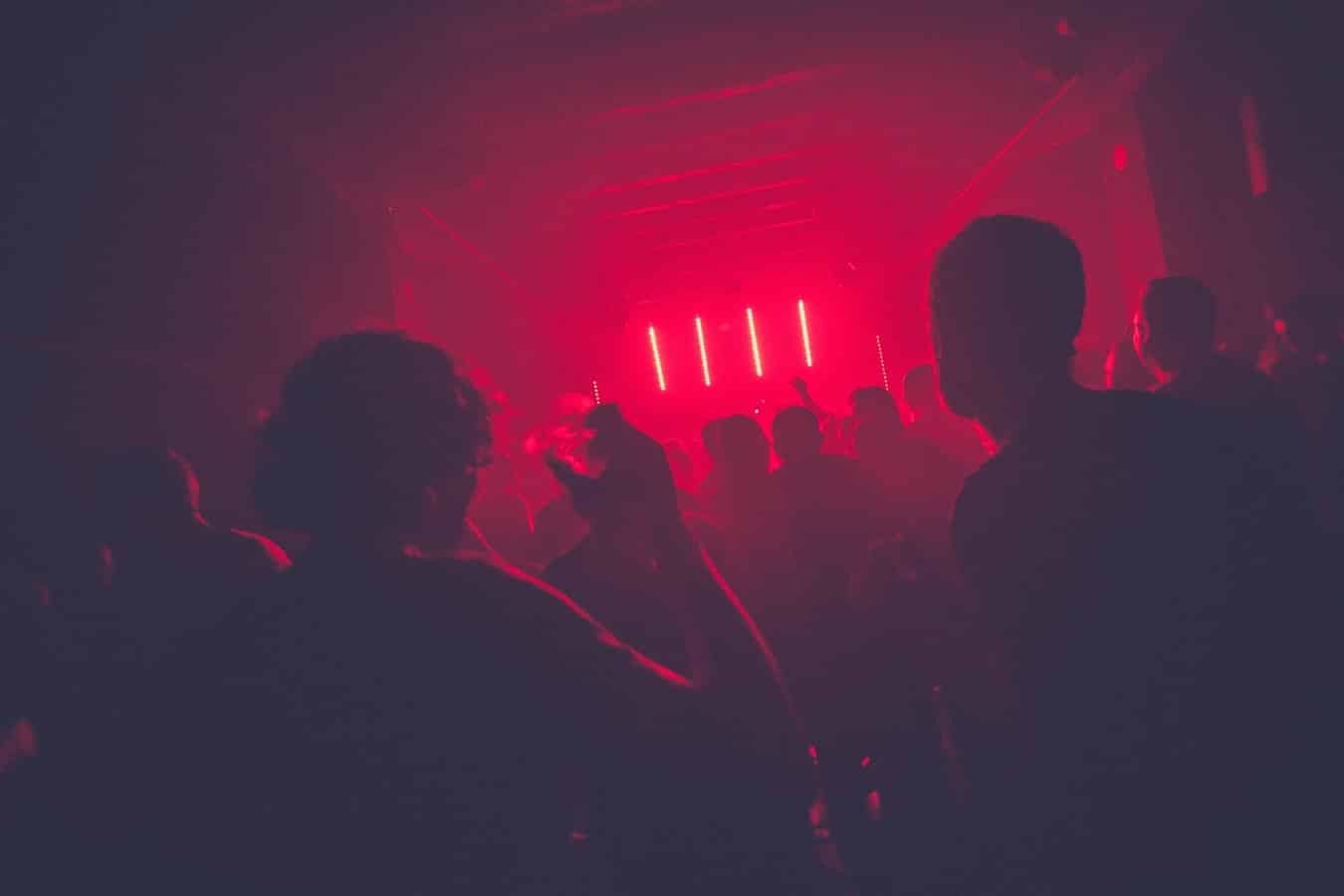 12. Tick Off "Play Casino At Vegas" From Your Travel Bucket List

How could we not include this on our list of fun things to do in Las Vegas. After all, The city is filled with tons of casinos that you'll easily spot one as soon as you arrive at the local airport. Cap off your Vegas experience by ticking this experience off of your bucket list. It doesn't matter if it's your first time or the nth time gambling.
Your casino experience is the thing that will complete your ultimate Vegas getaway.
Here's a tip: If not all, almost every other casino in town provides free alcohol to players. If you want to drink the night away, you can do so by playing the slot or the baccarat. Talk about hitting two birds in one stone?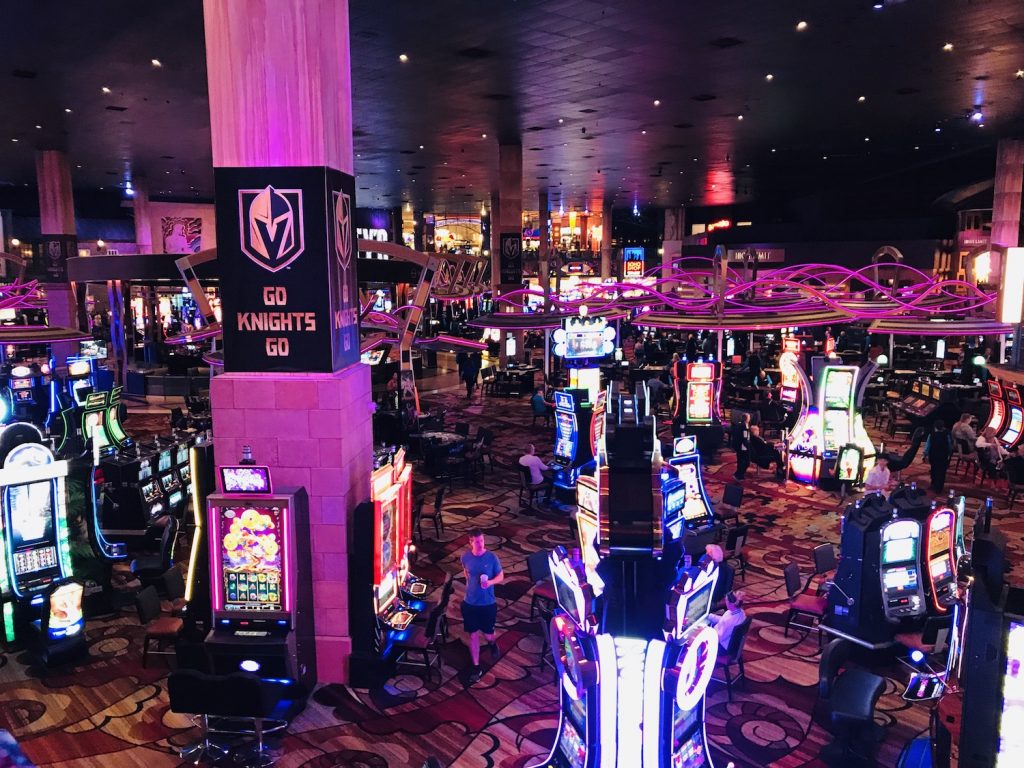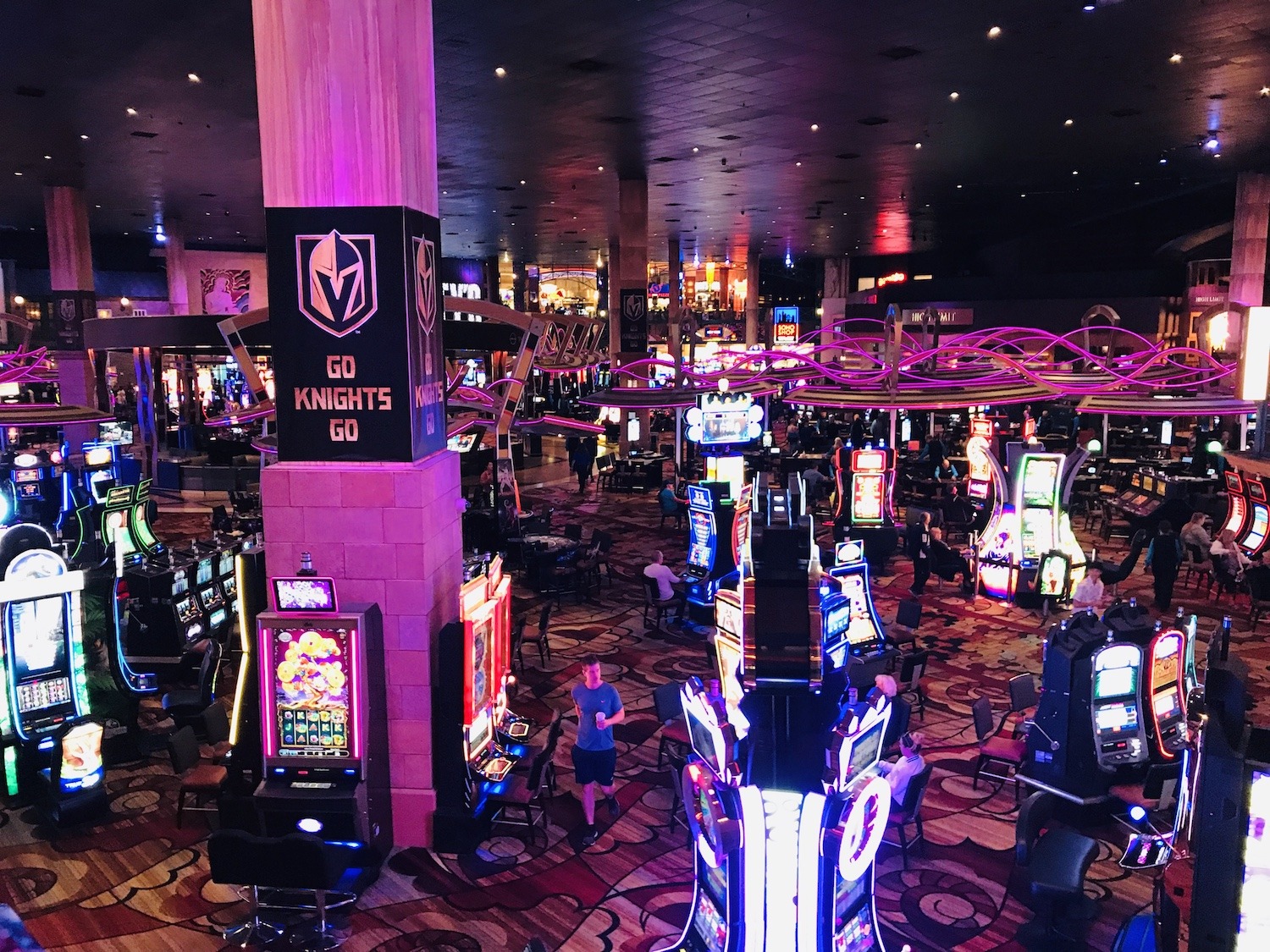 Further Things To Consider Before Any Adventure
Now you're all set and prepared to explore our big wide world, why not sort out everything else out all in one go? If necessary for your travel plans make sure you have brought proper travel insurance, protected your privacy by getting a secure VPN, compared all the top hotel booking sites to find just what you're after, reserved an unbeatable rental car price and - of course - booked the best flight deals!
Or maybe just forget it all and go for a last-minute cruise or effortless tour instead?
Many budget travelers (including me) indulge in worldwide airport lounge access, so we can experience luxury while still slumming it in economy. Naturally, we would never leave home without a more general travel guide since we couldn't possibly cover everything here!
Just add an adventurous attitude and plenty of smiles - they go a long way - and that about covers it all! Now go out, find your own path and don't forget to share your best inspiration stories with me on Facebook, Twitter, and Instagram...I'd love to hear from you!