It's likely that Taipei's not on your 'Places To Go ASAP' list yet – we can understand that. However, it needs to go on that list! Taiwan's unassuming capital city is endlessly welcoming, historically and culturally fascinating, and completely unique.
Where else would you find a strip-tease marionette in the puppet museum? Or would go quite as wild for pineapple cake? What other cities would proudly promote 'stinky' tofu as its specialty dish? And, seriously, is there another place where the metro offers free umbrellas to commuters on rainy days?
These are only small samples of the cute and quirky things you can discover about Taipei (all with a mouthful of pineapple cake, of course!) whether you have on a stopover here, 3 full days to explore or – if you are lucky – even longer.
The city also has a fascinating past, a past that's still evident in the mansions, temples, and memorials that can be found throughout the streets. The Japanese, Southeast Asian and American influence on the largely Chinese culture has created a fascinating blend and there's always something new to discover.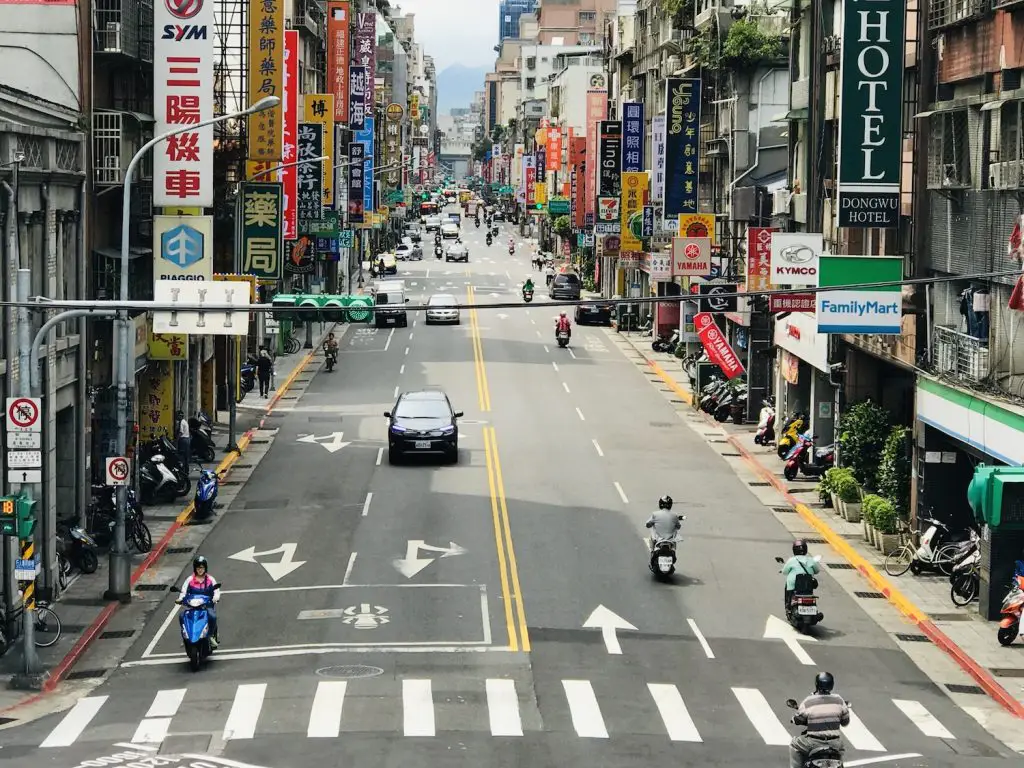 In between eating All The Food (it's amazingly cheap and convenient to eat out here, whether you're heading to the night markets for a snack or to a fast food joint with friends), you might also want to do some sightseeing.
Things, like soaring to the Observatory in Taipei 101, getting pleasantly lost in the National Palace Museum and treating your inner child at the Miramar Entertainment Park, shouldn't be missed as you explore the city.
But if you're the kind of person who gets a headache just thinking about planning an itinerary, or you hate queuing to buy tickets and navigating fees on an unfamiliar transport system, how are you going to get the most out of your trip? This is where the Taipei Fun Pass comes it – an absolute lifesaver for keen explorers who hate to plan!
We're big fans of city cards like these and have also used the NYC CityPass, Oslo Pass, and Copenhagen Card — but this is one of the better ones we've come across. Although the initial outgoing might seem steep, you'll find you can quickly make the money back. Especially if you make the most of the available attractions and transport options.
So, what exactly is the Taipei Unlimited Fun Pass? The Taipei Fun Pass comes in various different forms, but in our humble opinions, the Unlimited version is the one to go for. It's a tourist card that not only gives you access to 16 top attractions around Taipei, but also gives you unlimited rides on the Taipei Metro, City Buses and even most Taiwan Tourist Shuttle Buses (not ones with four-digit numbers).
Seriously, is there any reason not to go for it?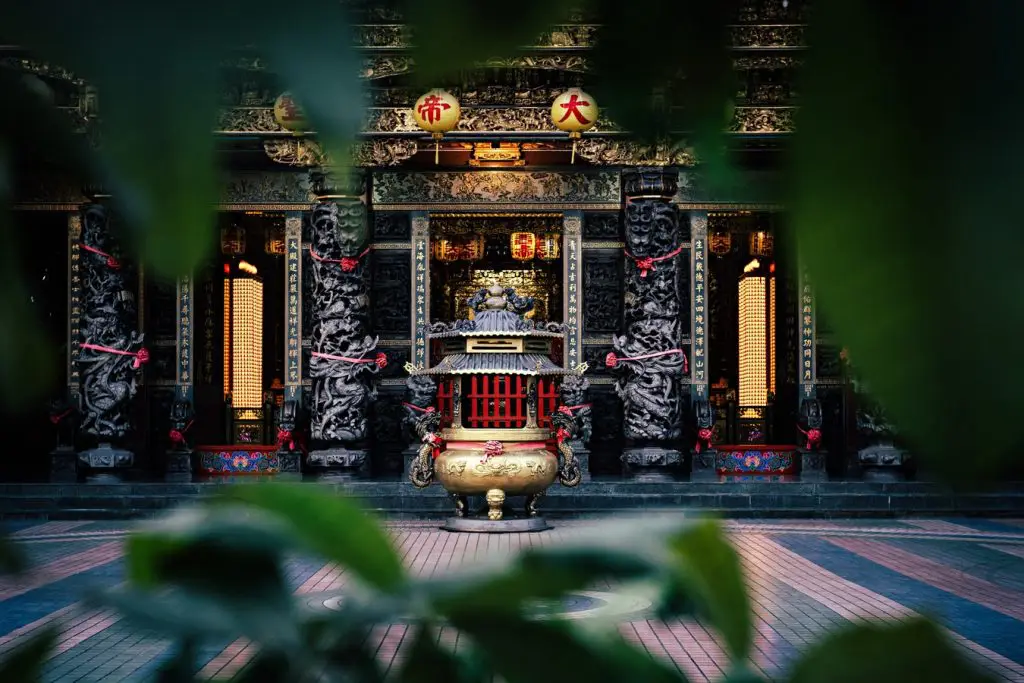 The 16 attractions included on the card are those that you're guaranteed to want to see – aside from the three mentioned above, you'll also get access to the quirky Miniatures Museum of Taiwan, the city's zoo, the famous Juming Museum, and the Tamusi Fisherman's Wharf cruise, among others.
As an added incentive to invest in the pass, over 100 shops, hotels, and restaurants around Taipei give you discounts with the Taipei Fun Pass. That means that even while you're shopping for souvenirs or enjoying that famous Taiwanese food, you'll be saving money. Win-win.
As well as saving you money, we found at this Pass saves you huge amounts of time and hassle. With the Taipei Unlimited Fun Pass, there will be no more wasting time, trying to figure out which attractions you can see to stay within your budget; you can go and see them all!
You also don't need to worry about buying transport tickets as all you'll need to do is whip out your Pass and you can get basically everywhere you want to go.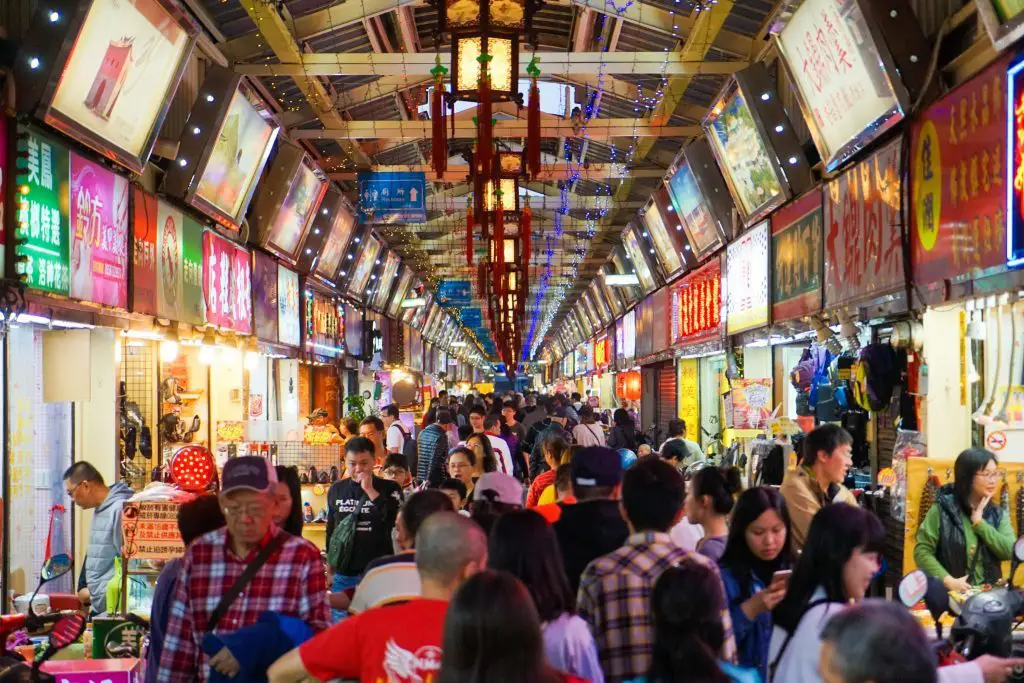 Those of you who like to get prepared can buy the pass in advance, but you'll need to pick it up within 10 days of purchase, so don't be too organized! You can get a one, two or three-day card, which costs NT$1,200, NT$1,600 and NT$1,900 respectively (these are technically sale prices, but the sale seems to be pretty much continuous!).
Note that unlike other tourist cards, the Taipei Unlimited Fun Pass validity is measured in calendar days, no 24-hour periods. That means that if you use it for the first time at 3 pm, your first day of use finishes at midnight.
Our advice? Start early!
You'll certainly want to start your sightseeing early with this much to see and do in Taipei. Here are some of our top choices, to get you started with your itinerary – but remember, there's plenty more you can add to the list!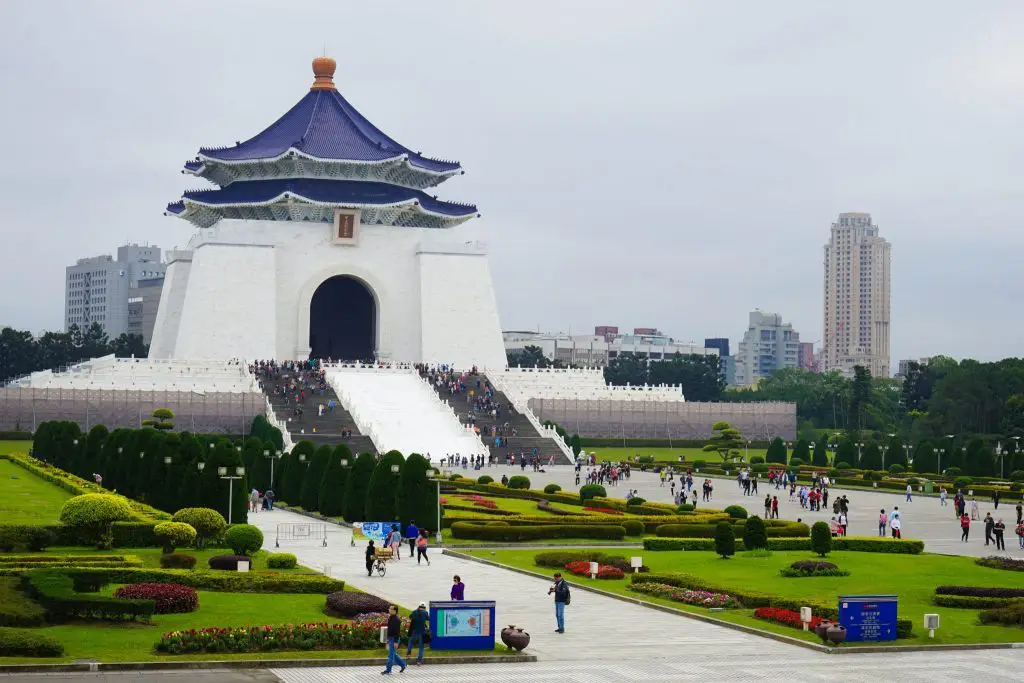 Taipei 101
Price without Pass: NT$600
Did you even go to Taipei if you didn't go up Taipei 101? It's definitely a highlight of the Taipei experience, although very expensive. That's why it's a must-do with the Taipei Fun Pass. It soars above the city at a height of 508m and until 2011 was the world's tallest green building (pipped to the post by the 828 meter Burj Khalifa). Designed to look like a bamboo stalk, Taipei 101 is a striking part of the city skyline.
Even more striking, however, is the view from the observation deck. The famous pressure-controlled lifts shoot you up to the 89th floor at 1010 meters per minute (you can stop at the food court and shops at the bottom first if you want). You can then stroll the observation decks on the 88th and 89th floors enjoying panoramic vistas across the city.
It's spectacular at any time, although our personal favorite time to go is dusk so you can watch the sun go down. Engineering geeks might also get excited to see the iron wind damper, the only damper in the world open to the public. This keeps the tower stable – which is good to know when you're at the top of it!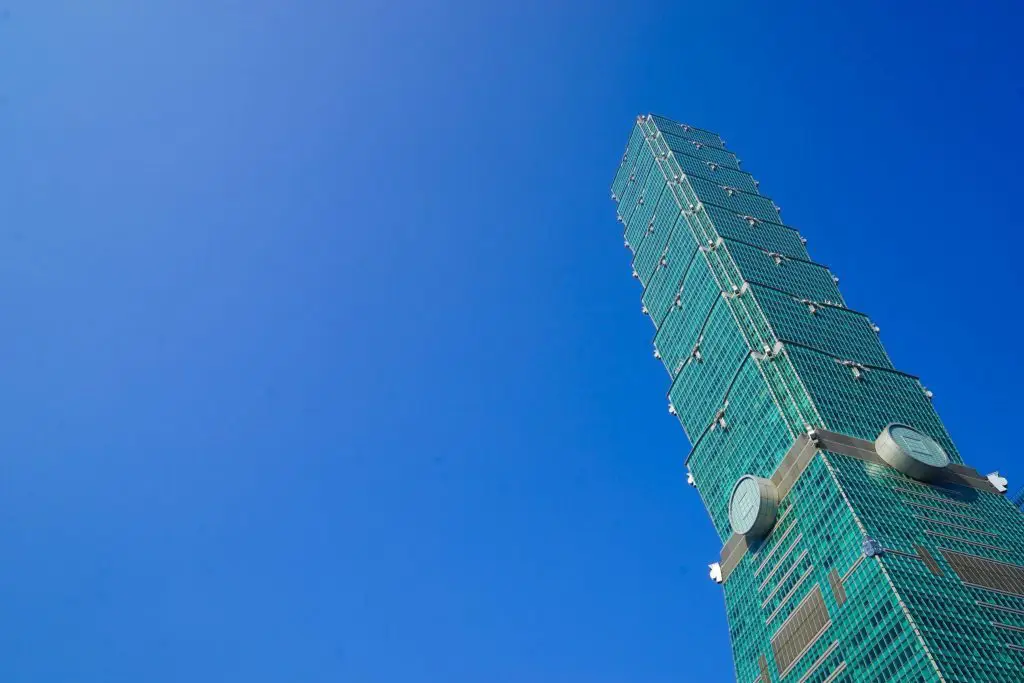 National Palace Museum
Price without Pass: NT$350
Skip the queues at this popular and iconic museum with your Taipei Unlimited Fun Pass. Simply tapping your card at the entrance gains you entry. Then you can spend a good few hours discovering the hundreds of thousands of artifacts and artwork.
Arguably, this museum in Shilin has the best collection of Chinese art in the world and there's certainly plenty of things to see. At times, it feels like you've stumbled onto a treasure trove including ceramics, metalwork, paintings, and statues.
Changes are afoot from 2020 so we don't know how much will be moved during this refurbishment, but we're sure that they will always have the astonishing range of historical items. Famous pieces include the Jadeite Cabbage and the Meat-Shaped Stone, which is exactly what it sounds like – a piece of stone carved like a lump of pork.
Get a free guided tour if you want to hear detailed stories behind the pieces.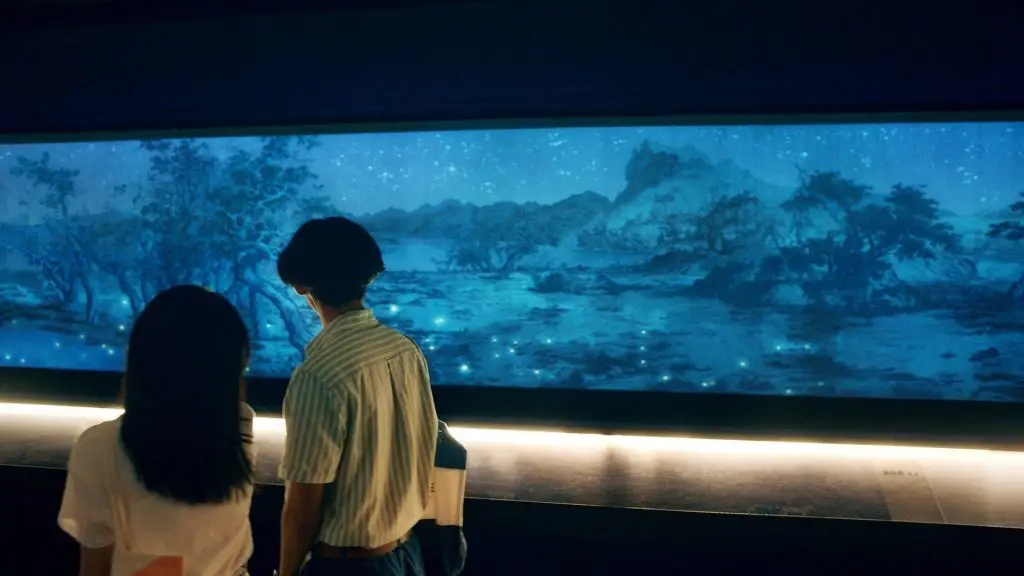 Juming Museum
Price without Pass: NT$350
From the outside, this art museum doesn't look like much, with its rather unprepossessing entrance. Don't be put off by this. The beautifully curated inside and outside exhibition spaces here are home to a range of works by the Taiwanese sculptor Ju Ming.
It's a little bit out of the city but you can take a Tourist Shuttle Bus and it's well worth the trip. You might recognize Ju Ming's style from his pieces in Singapore and other places around the world; there's something rather wonderful about seeing so much of it altogether.
Enormous sculptures and installations are collected in the park, including the famous 'Tai Chi' series consisting of minimal stone works. The Living World Series was started in the 1980s and is hundreds of sculptures of people interacting with the landscapes – at this museum, you'll find pilots, sailors, and soldiers around the gardens. It's mesmerizing.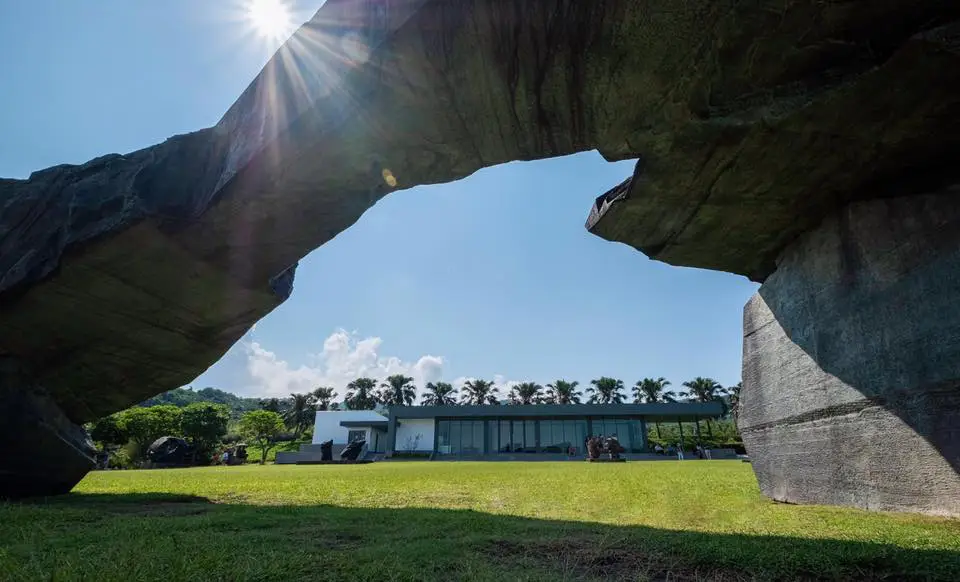 Yehliu Geopark
Price without Pass: NT$80
While Taipei is a fascinating metropolis, a trip there shouldn't overlook the natural world that surrounds the city. Yehliu Geopark is one example of the interesting landscape of Taiwan and is included in the Taipei Unlimited Fun Pass – hurrah!
A Tourist Shuttle Bus will take you out there and you can spend a couple of hours exploring the otherworldly rock formations caused by sea and wind erosion.
Much like spotting shapes in clouds, you can amuse yourself by spotting the everyday shapes that the rocks have made. Some are easier to see than others, of course, and the famous Queen's Head rock is totally distinguishable from anything else.
It feels a bit like walking on another planet and is one of those totally unique experiences that you often encounter in Taiwan.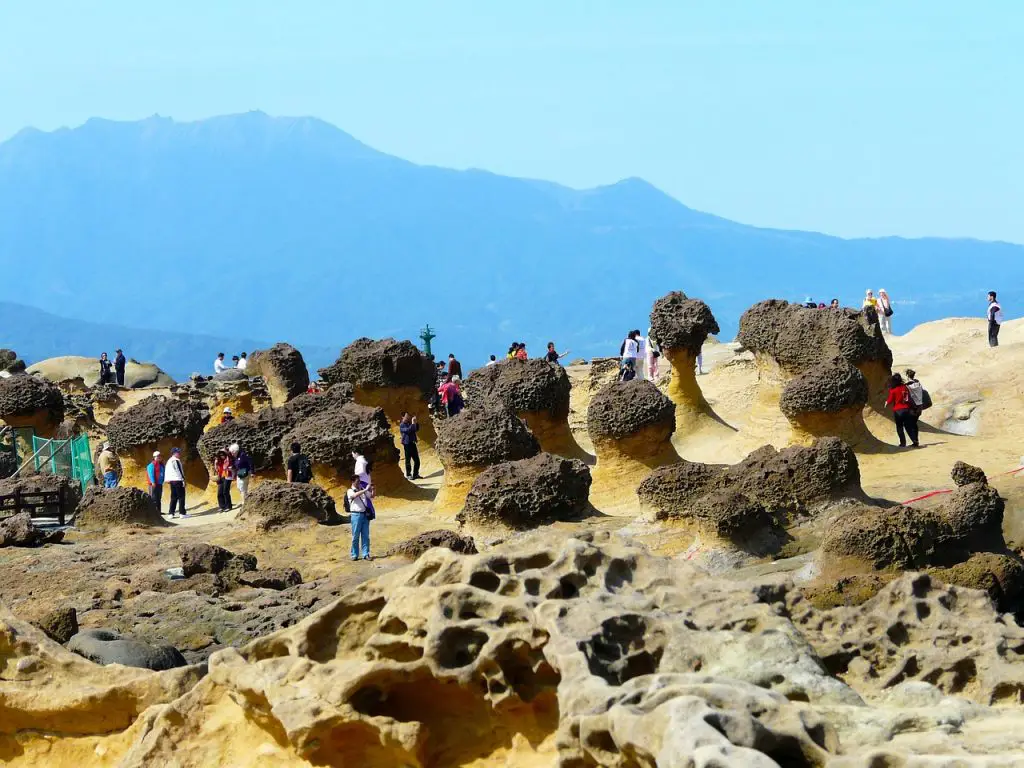 National Museum of Marine Science & Technology
Price without Pass: NT$200
This might seem like a bit of a niche highlight, but this award-winning museum is actually a fascinating stop on your Taipei itinerary. As an island state, the sea naturally plays a large role in Taiwan, and the eight galleries of the National Museum of Marine Science & Technology do a great job of demonstrating its significance – for all of us, not only Taiwan.
Learn about marine science, naval architecture, the wonders of the deep sea and how people interact with marine life. Particularly interesting parts highlight the impact of the sea on local culture. A visit here won't only help you understand the ocean more, it will also emphasize issues of environment and sustainability.
This is only a small demonstration of the range of things you can see and do with a Taipei Unlimited Fun Pass – worth every penny!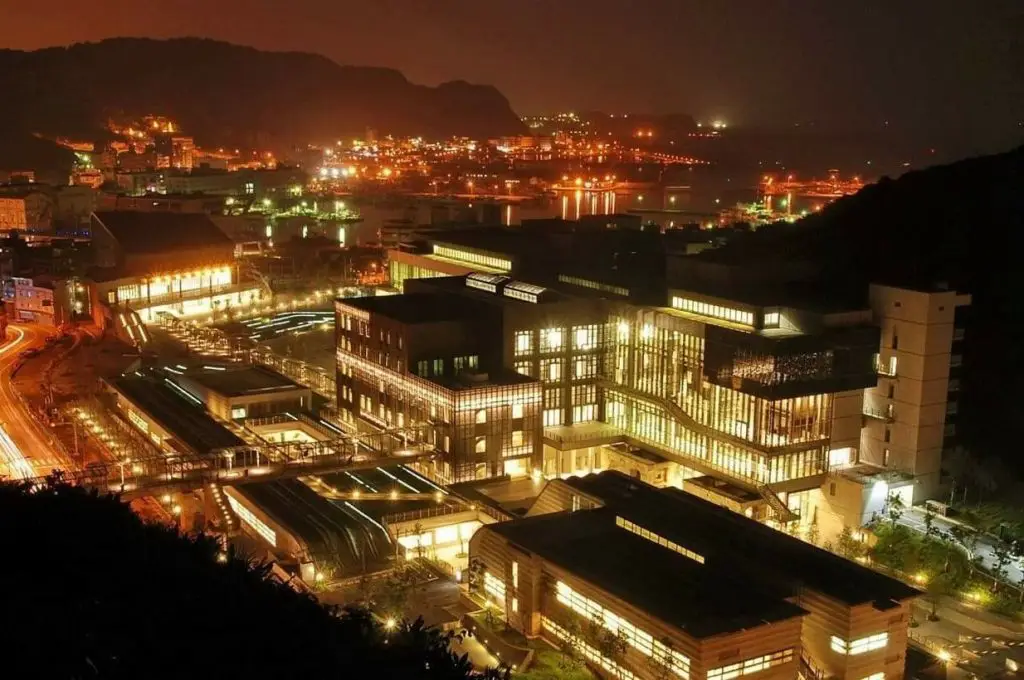 Staying Connected While Travelling
In today's increasingly connected world, staying online while traveling has become essential for a seamless experience. That's where eSIMs come into play, revolutionizing the way we access mobile networks during our global adventures. Say goodbye to hunting down local SIM cards at the airport; eSIMs provide instant activation the moment you land, sparing you the fortune usually spent on international roaming and allowing you to genuinely travel like a local (without getting hopelessly lost!).
With eSIMs, tasks like restaurant recommendations and reservations, up-to-the-minute public transport instructions, checking opening hours, and accessing further information become a breeze. And, of course, sharing your journey on social media is easier than ever. To stay connected wherever you roam, consider using either Airalo or Holafly. Airalo boasts the most extensive range of destinations worldwide, offering smaller data bundles tailored to your needs, while Holafly provides unlimited data packages and fantastic EU data deals.
So why wait? Embrace the future of travel connectivity with eSIMs and make your next journey effortlessly smooth.
Further Things To Consider Before Any Adventure
Now you're all set and prepared to explore our big wide world, why not sort out everything else out all in one go? If necessary for your travel plans make sure you have brought proper travel insurance, protected your privacy by getting a secure VPN, compared all the top hotel booking sites to find just what you're after, reserved an unbeatable rental car price and - of course - booked the best flight deals!
Or maybe just forget it all and go for a last-minute cruise or effortless tour instead?
Many budget travelers (including me) indulge in worldwide airport lounge access, so we can experience luxury while still slumming it in economy. Naturally, we would never leave home without a more general travel guide since we couldn't possibly cover everything here!
Just add an adventurous attitude and plenty of smiles - they go a long way - and that about covers it all! Now go out, find your own path and don't forget to share your best inspiration stories with me on Facebook, Twitter, and Instagram...I'd love to hear from you!