Taipei is a curious blend of East-meets-West wonder stuffed with towering skyscrapers, delicious food, tranquil temples, and more than a few unusual attractions.
Rest assured – Taipei has enough charm to keep you busy for days, or even months…but if you only have a 24 hour Taipei stopover, that is OK too.
We have you covered!
Officially, Taipei is the capital of the Republic of China, which a totally different country from the People's Republic of China across the straits. But let's not get too political here.
Situated on the island of Taiwan (the name by which the Republic of China is more commonly known), this modern city spans over a vast tract of land measuring over 100 square miles, inside which is housed more than 2.5 million people.
Not as cramped as Tokyo or Hong Kong, yet more lively than uptight Singapore, Taipei is one of our favorite Asia mega-cities and the central hub for Taiwan's political, economic, and cultural activities.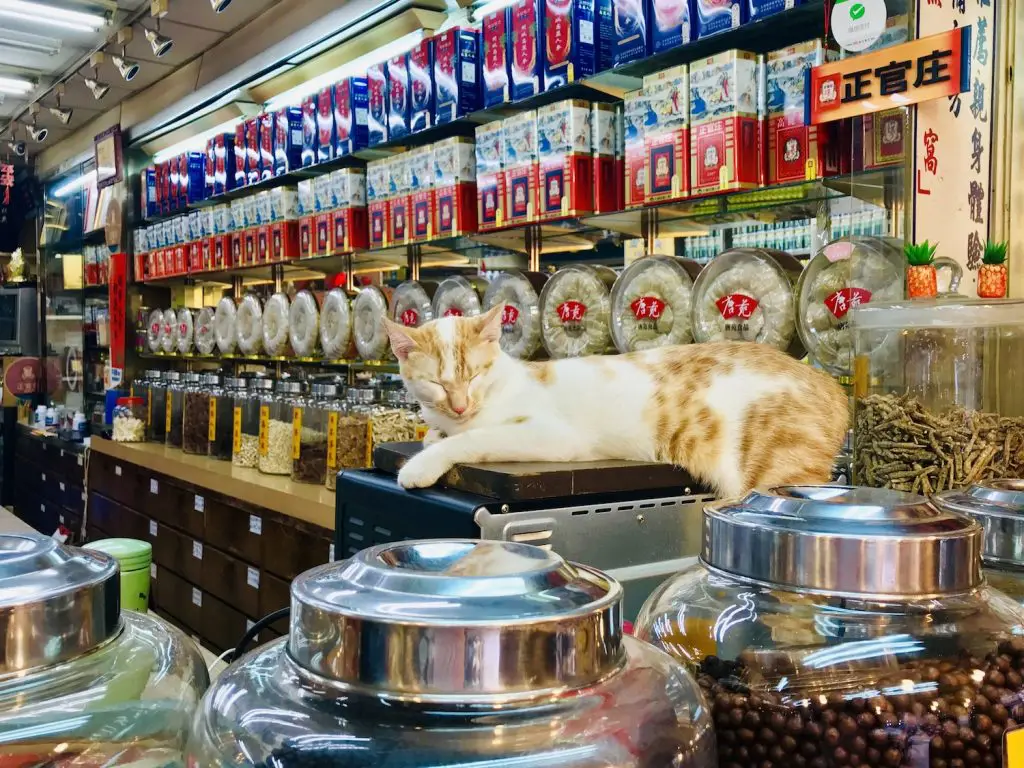 Taipei sits in the tropical zone, and its climate is heavily influenced by the monsoon, just like the nearby Hanoi and Hoi An in Vietnam. Generally, summer can get very hot and humid in Taipei with lots of rainstorms and typhoons, and winter is short with foggy weather abound. Taiwan's wet season lasts for a relatively long period of time, starting in June and ending in September.
Because of its humid subtropical climate, the best months to visit Taipei would be between April-June and September-November. December-March is also a low season, and you can get a lot of discounts on services if you decide to visit the island in this period. The air quality of Taipei is ranked excellent when compared to other Asian cities, but there is an occasional warning in winter…
Taipei is an extremely modern and developed city with vibrant youth culture and exciting events which ensure that you will never run out of fun things to see or do. However, that is not to say that the city has abandoned its root. In Taipei, oftentimes, you will find an austere and sacred temple coexisting next to a bustling mall, with neither ruining the beauty of the other.
Deep down beneath its colossal skyscrapers and imposing buildings lie traditional Chinese values, mingled with some Japanese and American influences.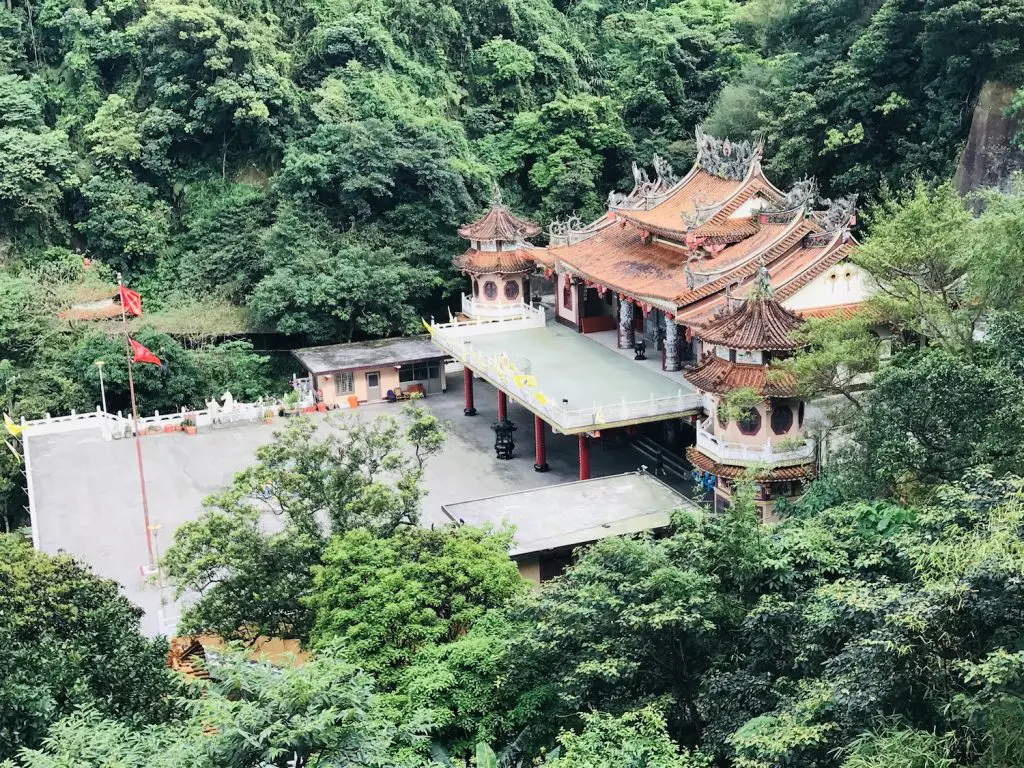 These core Chinese values are what make Taipei a unique city where ancient heritage blends perfectly with modern development.
If you want to explore Taipei fully, it will take days! Taipei is such a vast city that it is almost impossible to visit all of its attractions within a day. However, you don't actually have to see or do everything to get that special Taipei feel. If you have only one day to see Taipei, we have that special itinerary for you to see all the most important attractions in this city.
Thanks to our guide, you won't miss out on a thing – though we also have a guide for three days in Taipei, and a comprehensive list of things to do in Taipei should you find more time. Then there are all those amazing Taipei day trips…
In case you can't tell – we are more than a little obsessed with this fabulous city…
---
Before exploring Taipei, arrange an eSIM to avoid hefty international roaming fees. Staying connected while traveling is essential, and eSIMs have transformed mobile network access for globetrotters.
No need to search for local SIMs at the airport; eSIMs offer a hassle-free experience upon arrival. They save time and money while preventing loss or damage to physical SIMs. To stay connected, consider Airalo or Holafly, the biggest names in global eSIMs.
Airalo offers a wide variety of destinations and smaller data bundles, while Holafly has unlimited data packages and excellent EU data deals. Don't delay; enhance your travel experience with eSIMs for seamless connectivity.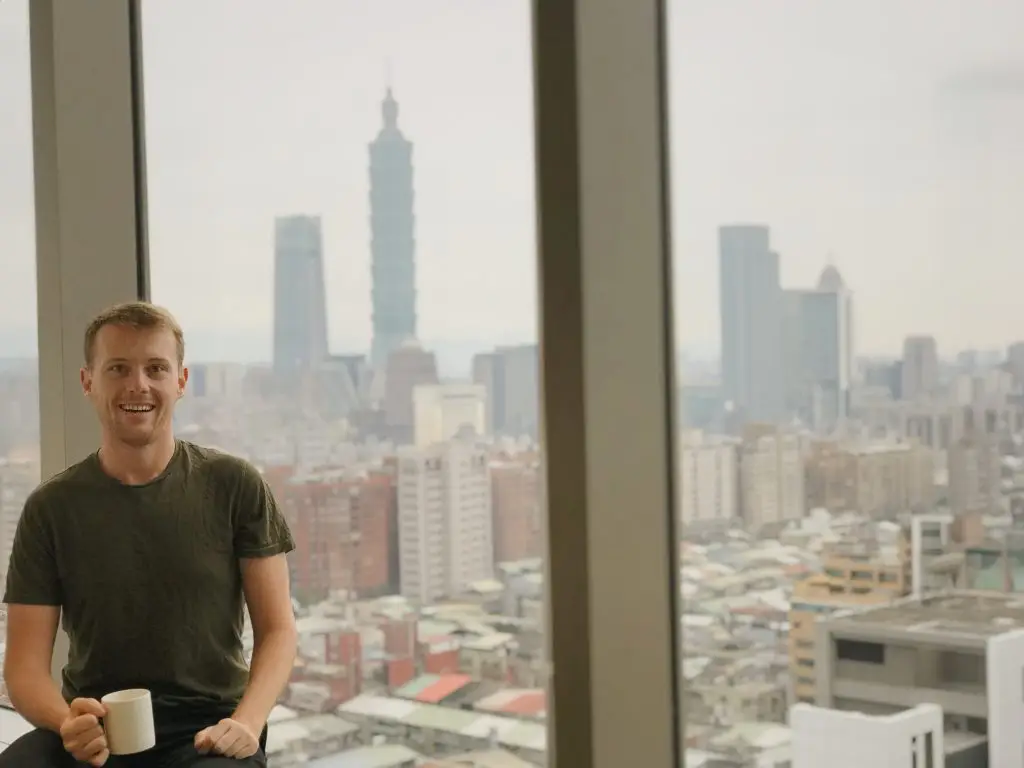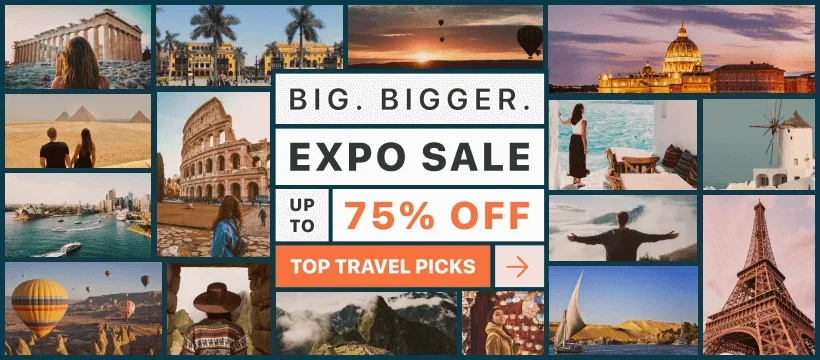 Taipei Stopover Guide: What To Do For 24 Hours In Taipei 🛫
Grab A Quick Bite At One Of Taipei's Food Stalls
Start your morning with a quick bite! There are thousands of breakfast food stalls around the city, and the range of selections is enormous. Among the must-try dishes here are Taiwanese Oyster omelet, a classic Taiwanese street food.
The dish consists of an omelet with a filling primarily composed of small oysters. Starch (typically potato starch) is mixed into the egg batter, giving the resulting egg wrap a thicker consistency. Pork lard is often used for frying the omelet. Depending on regional variations, a savory sauce may then be poured on top of the omelet for added taste. It is a must-try, and it frequently is known as the best dish in Taiwan.
The best place to grab some Taiwanese omelets is at Bus Eggs Cake House. It's worth mentioning that the local soy milk is legendary, and you should definitely grab a cup on your trip for breakfast.
If you are not that adventurous to seek out local spots on your won – you can also sign up for a food tour with Taipei Eats, where you will dive into the historical streets of mid-19th century Taipei and be shown charming restaurants and their signature dishes.
Trust us, these guys really know what they are doing, and if you are short on time in Taipei, it's a fabulous way to see – and eat – a lot!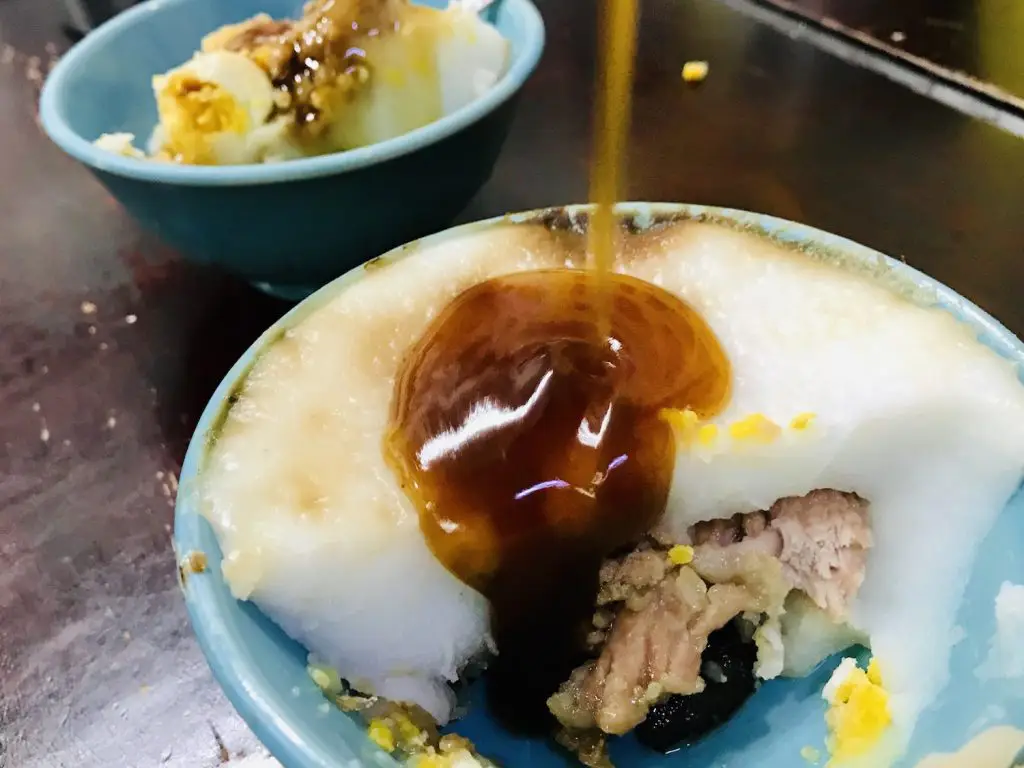 Ride A Bike Around Town On Taipei Riverside Bike Path
The air quality in Taipei is superb as compared to other Asian cities, and is there a better way to enjoy the city's pristine morning breeze by cycling on the Taipei riverside bike path?
Situated next to the serpentine river of Tamsui, the riverside path is a newly-opened attraction which is super popular among the local populace, and because it runs parallel to the stunning river, riding a bike along the trail is a great way to catch a glimpse at the local's peaceful way of life.
There are numerous bike rental shops near the bike path, and you are expected to pay from NT$50 to NT$150 per day for a bike.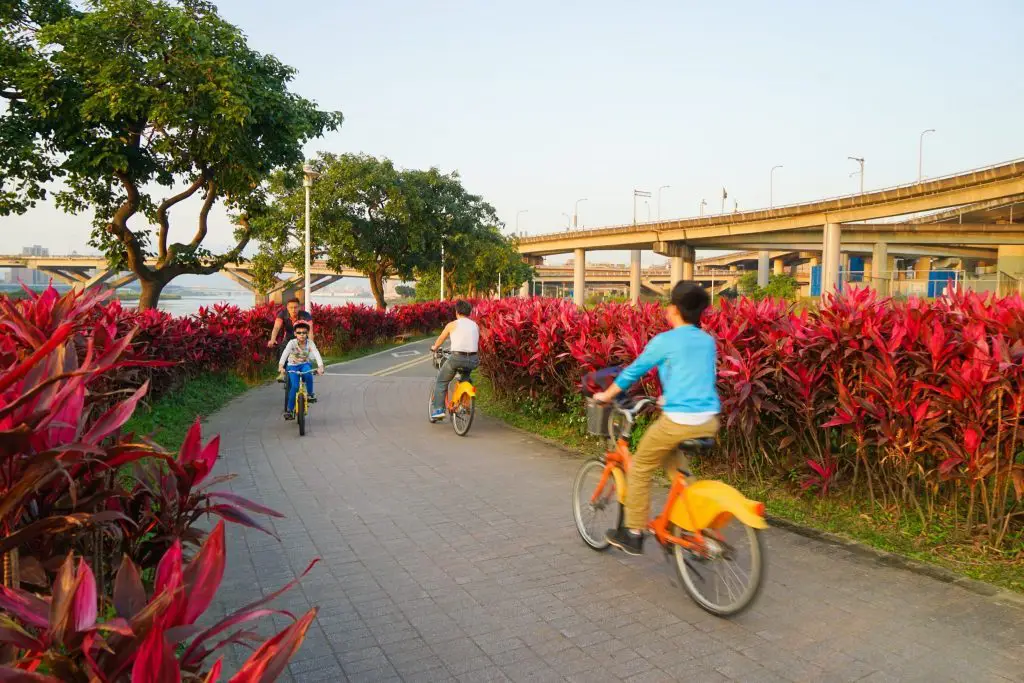 Relish In The Colorful Hues Of Taipei Botanical Garden
You may already know Singapore Botanical Garden, but did you know that Taipei also has a Botanical Garden? After a relaxing biking trip around town, head for the Botanical Garden to see the most exotic tropical plants in Taiwan for yourself.
Covering a vast area of about 15 hectares, Taipei Botanical Garden was officially established by the Japanese in 1921, but the garden itself had been in existence since as far as 1896. Now, the garden is home to more than 1.500 species plants, divided into 17 districts.
There are also nine different photogenic ponds where you can snap some really stunning pictures.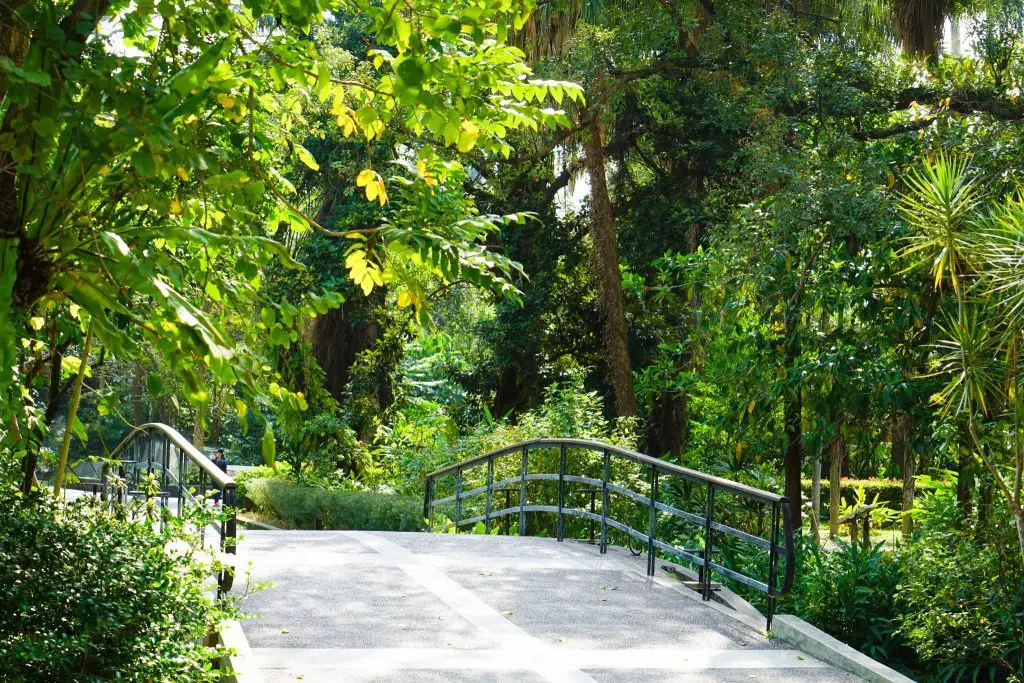 Appreciate The Grandeur Of Freedom Square

Also known as Freedom square and covering a space of 240,000sqm, this serves as the public gathering place of choice in Taipei since it's completion in the 1970s. It is iconic, grand, and oh-so-photogenic – even if you do not need to spend long here, you need to visit to take in the vastness of this wide-open space in the heart of a bustling urban city.
On passing through the giant main gate, the square is home to 3 significant landmarks. Flanked by the Taipei National concert hall and to the other side the National theatre, the massive National Chiang Kai-shek Memorial Hall stands at its far end.
Symbolic and historic in its design and architecture, it truly is an impressive public space and a must-see for any visit to Taipei.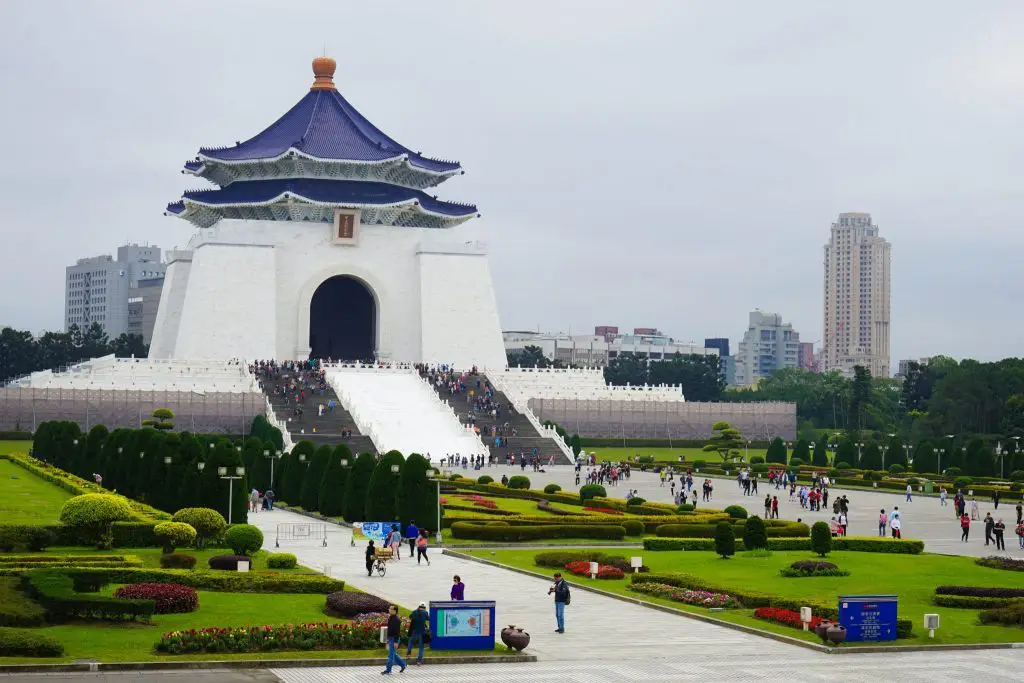 Enjoy A Great Lunch At Buttermilk Modern American Restaurant
After a long hike around Taipei Botanical Garden, it's time to take a moment to breathe and enjoy your lunch. For lunch, we'd recommend you to try out the offerings at Buttermilk Modern American Restaurant.
Although the American façade might fool you into thinking this is just another typical American-styled diner, the chef here has done so well to fusion classic American taste with modern Taiwanese twists that even die-hard fans of American cuisine will have to be surprised.
While you're here, try out the house special, Grandma's Buttermilk Boneless Fried Chicken. Blueberry iced tea is also another honorable mention.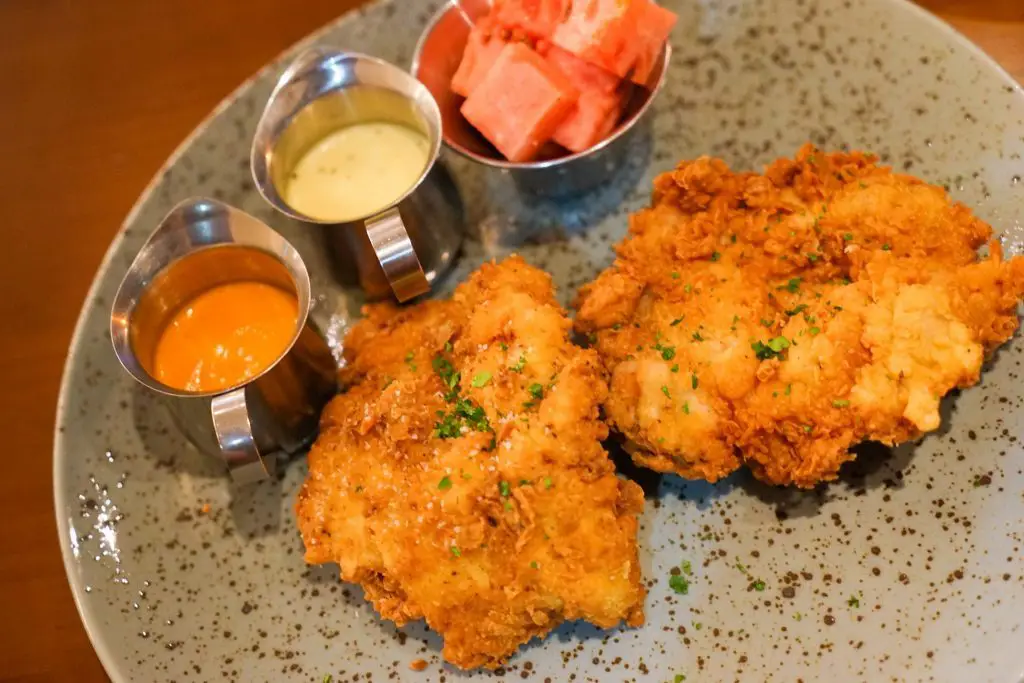 Visit The Much-Revered Longshan Temple
It's time to hit the street again! For your afternoon itinerary, let's visit Longshan Temple, a center of cultural and spiritual activities for local Taipei citizens. Founded in 1738 by Chinese settlers, the temple worships many Chinese deities such as Mazu and Guan Yu.
The temple follows a typical Taiwanese style while harmonizing elements from many different religions such as Taoism, Buddhism, and Confucianism. Because of its syncretic nature, the temple is often considered a symbol of Taiwan's tolerance towards religions. The temple is always busy, so it might be a bit crowded when you arrive.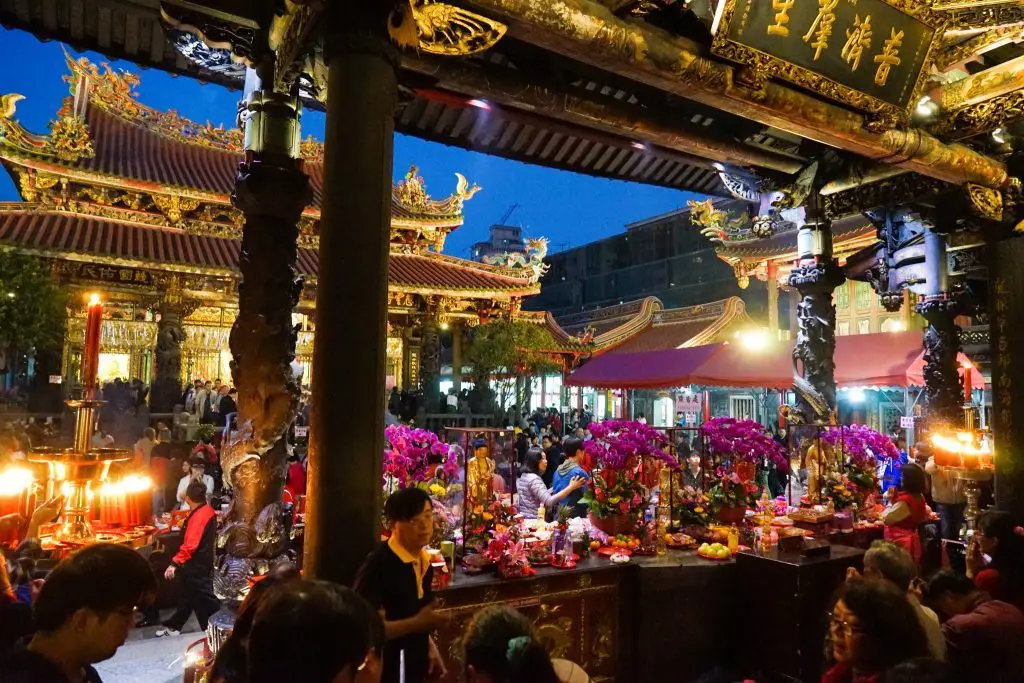 Hike Up The Spectacular Elephant Mountain
The centerpiece of the Taipei skyline is indisputably Taipei 101, and there is no better place to take it in than the top of Elephant mountain Taiwan.
This small mountain not far from the downtown CBD has meandering trails to its peak. Just 183m tall, it rewards walkers with stunning views across the city while huge stones near the top provide the perfect photo spot for that iconic Taipei 101 view.
Head to the Elephant Mountain Taiwan for sunset to see the city bathed in red but avoid at the weekends if you're not a fan of crowds. You could always actually go up Taipei 101, but we personally think this is much better – and helps burn off some calories from all the eating you'll be doing here. Speaking of which …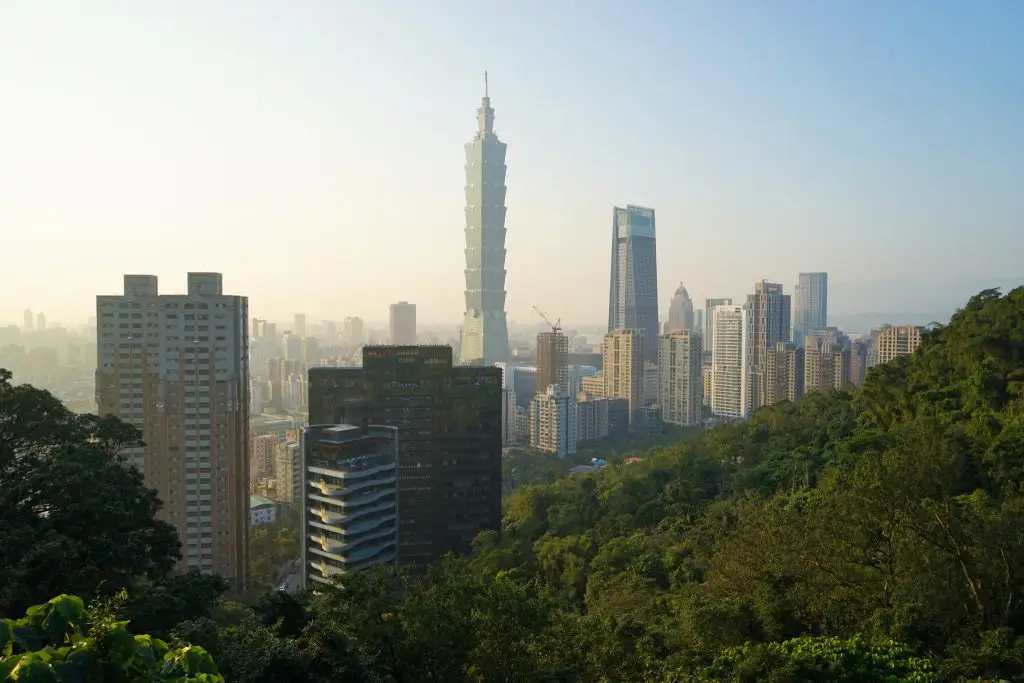 Savor A Hearty Dinner At Maji Maji Square Food Market
Dinner time! When you're in Taipei, don't miss out on a chance to enjoy its street foods. Like in other Asian cities, street foods form a core part of Taiwanese cuisine, and it is at the local street food stalls that you will find the most authentic Taiwanese dishes.
The best place to try out Taipei's most delicious street gems is at Maji Maji Square Food Market, which is a newly-opened market that is superbly famous with locals. Other than delicious foods, the place also hosts some events on a regular basis, especially on weekends, so a food tour around this market will be an exciting cultural event.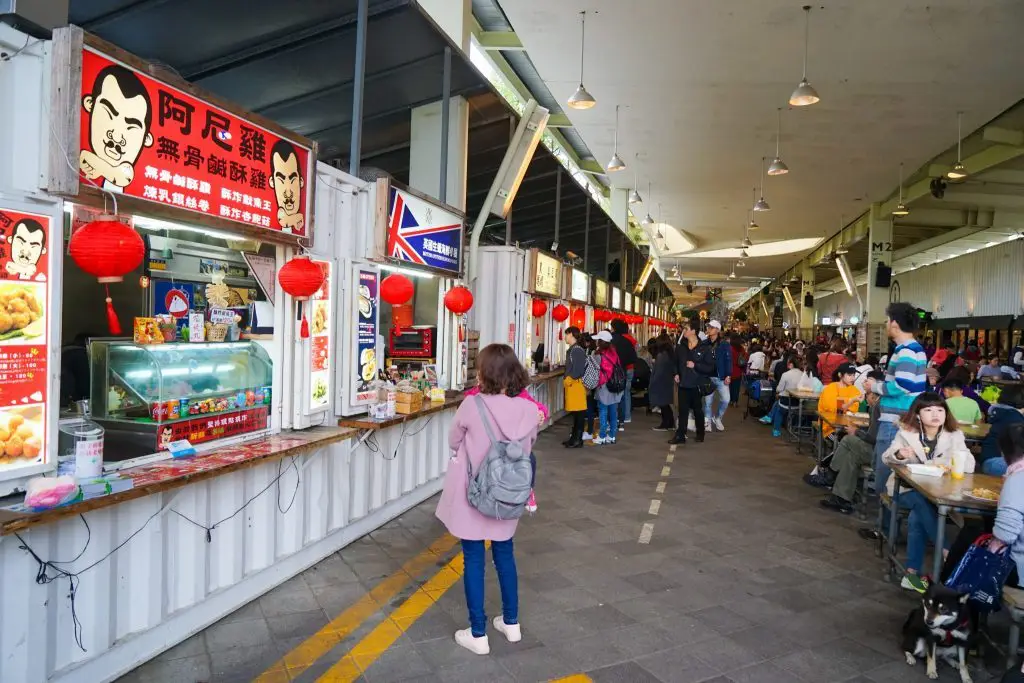 Tour Around Taipei's Exciting Night Markets
Night markets form the heart and soul of Taipei's nightlife. Having more than just street foods, Taipei's night markets offer you a chance to search for hidden gems among its many sellers.
The items on sale vary vastly in terms of quality, but if you have a keen eye, chances are that you will nab yourself a good deal or two.
Remember to bargain at night markets, and don't be discouraged if your seller won't part way with their goods at your price. There is always something better at the other end of the market. But of course, everyone knows the Taiwan night markets are best visited for their food. Food glorious food. So much food. So we made a separate Taiwan food guide.
One of the best night markets in Taipei is Raohe Street Night Market, which is also one of the city's oldest night markets in existence. While you are nearby, you could also try our the Taiwan Pineapple Cakes everyone is always raving about…
If you want something fresh and new, the Ximending shopping district should be a better choice, since there are also street performers and branded clothing shops here.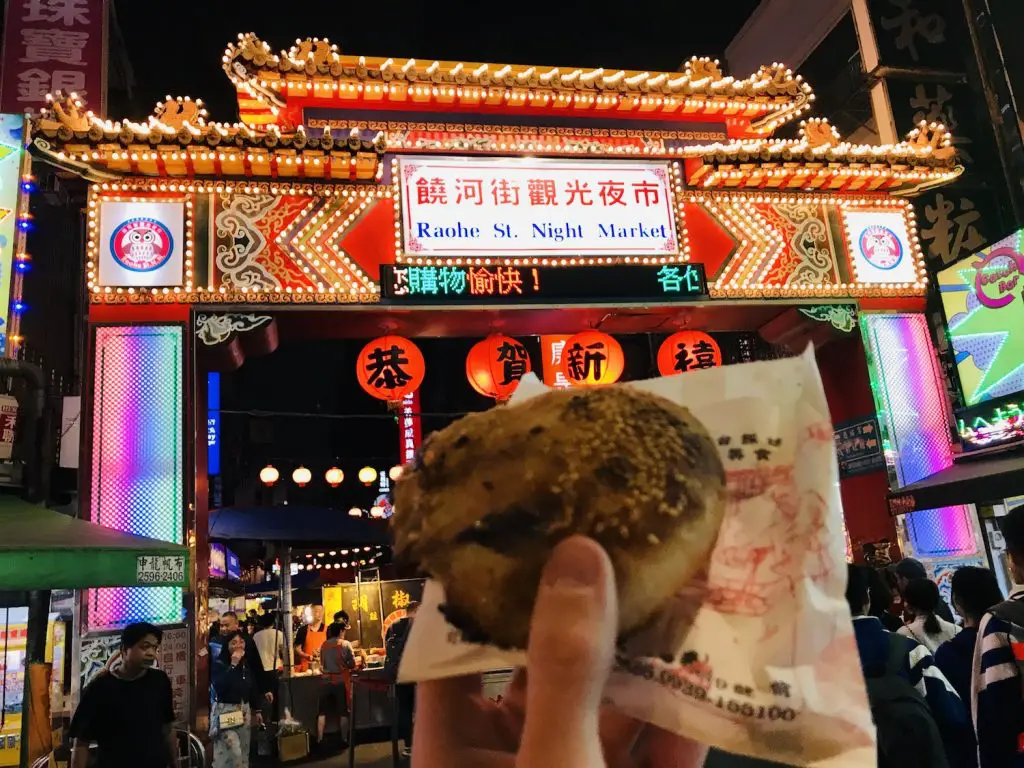 Enjoy A Grand Display Of Light At Rainbow Bridge
To finish off the day, head for Rainbow Bridge. Situated above Keelung River, Rainbow Bridge is a unique pedestrian-only suspension bridge that draws the attention of many amateur photographers.
During the day, people stroll or ride their bikes on the bridge to enjoy Taipei's fresh morning breeze. However, the true beauty of Rainbow Bridge reveals itself as night falls.
The lighting system of the bridge springs into action, illuminating the entire structure, and creating a magnificent dance of lights amidst the darkness. The fantastic display of light makes for a very photogenic scene, so remember to bring your best camera to take the most memorable moment on your trip to Taipei.
It's been a long and hard day, and you have seen some of the most exciting attractions in Taipei, but that isn't even half the number of exciting things to do and places to visit when you are in this city! To savor the real taste of Taipei, why not stay around for a few more days? We can assure you that the city's exotic landmarks will blow your mind.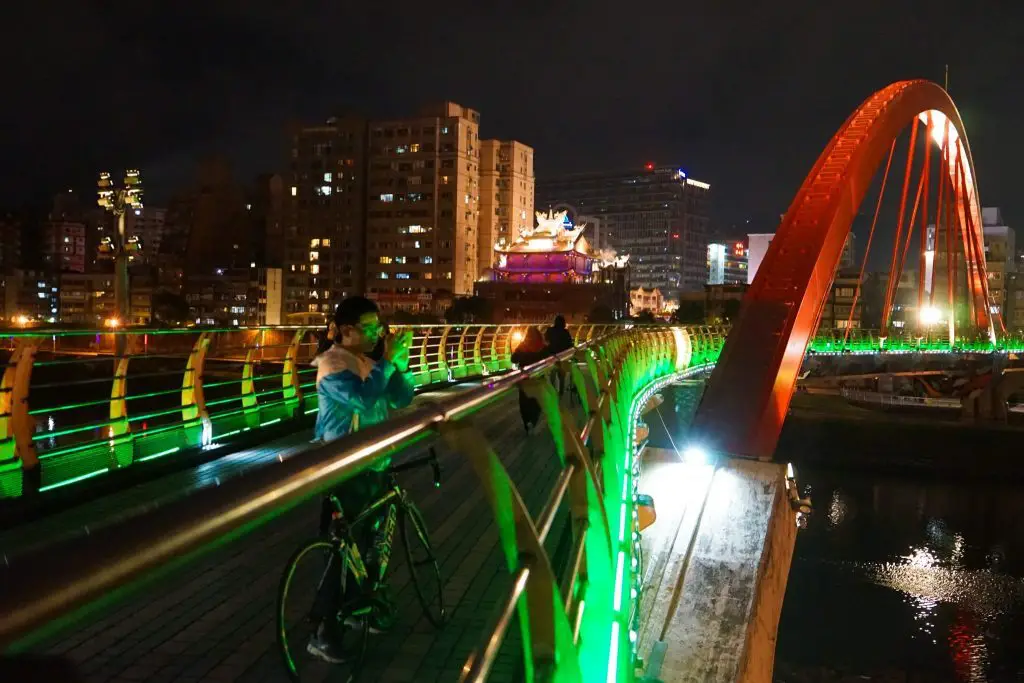 Where To Stay In Taipei For The Perfect Visit!
A standout even in the highly competitive Taipei luxury hotel scene, the amba Taipei Songshan hotel has it all and is guaranteed to leave you wanting for nothing!
Situated on the upper floors of a modern highrise, this lavish hotel in Taipei offers a unique perspective of the Keelung River, the iconic Taipei 101, the Songshan region, and …well, nearly the whole city! You will be momentarily rendered speechless (and then quickly snap plenty of photos) of their unique Sky Lobby on the seventeenth floor, with an 'in vogue without even trying' vibe.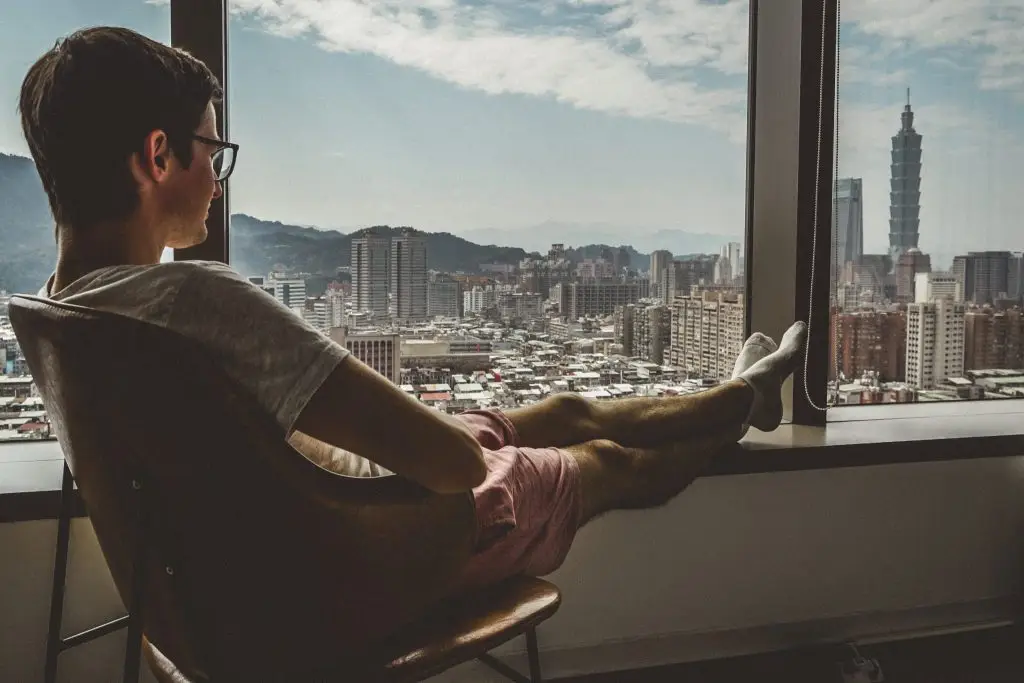 For most guests, the ultimate reason for staying here is the open rooms with a magnificent yet simple design, expansive city views, and eco-accommodating enhancements (though you can be sure the more exquisite touches of luxury are provided for – such as a gorgeous Bluetooth speaker box crafted from wood, premium toiletries or dedicated WiFi routers in every room!).
The amba Taipei Songshan is one hotel you won't have any desire to leave… ever – and with a scrupulous wood-fire restaurant on location (celebrated by locals for its 'thank god its the end of the week' weekend brunches), blisteringly fast WiFi, chic cocktail bar and oversized beds you can genuinely feel at home here!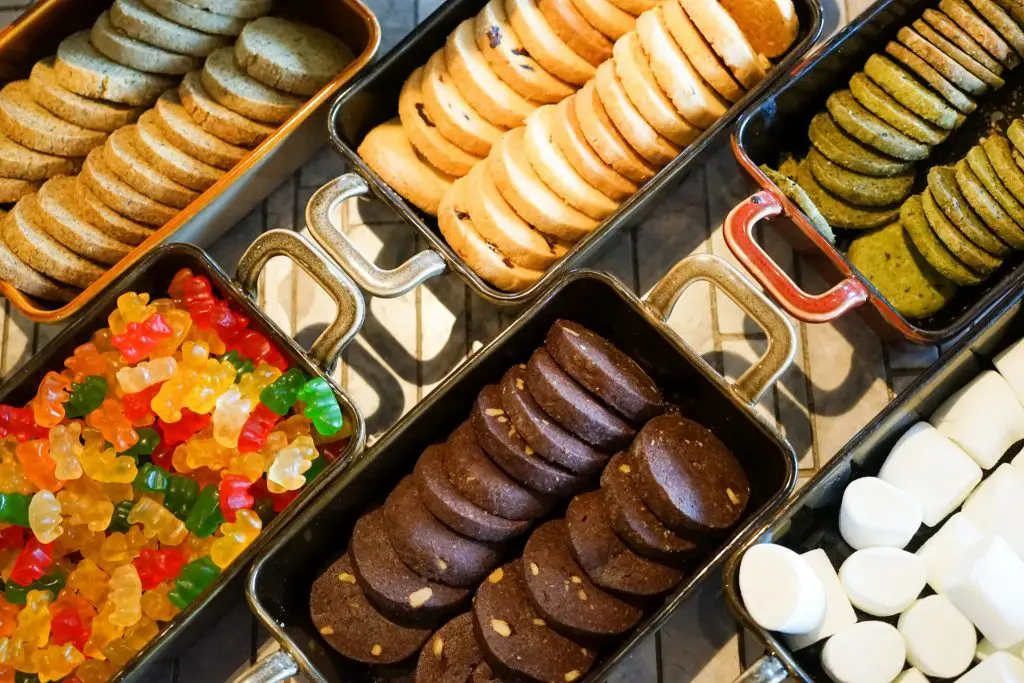 When you figure out how to drag yourself away to explore the city, you will happily find shuttle transport direct to Taipei 101 complimentary from the front-entryway, the Songshan Train and Metro Station underneath your feet or the famous Raohe Street Night Market's only a stone's throw away…
Hand's down one of the best new hotels in Taipei, and one of our favorite hotels in the world – the amba Taipei Songshan hotel is the perfect place in Taipei to stay for hip and cool stay with a dose of refined luxury!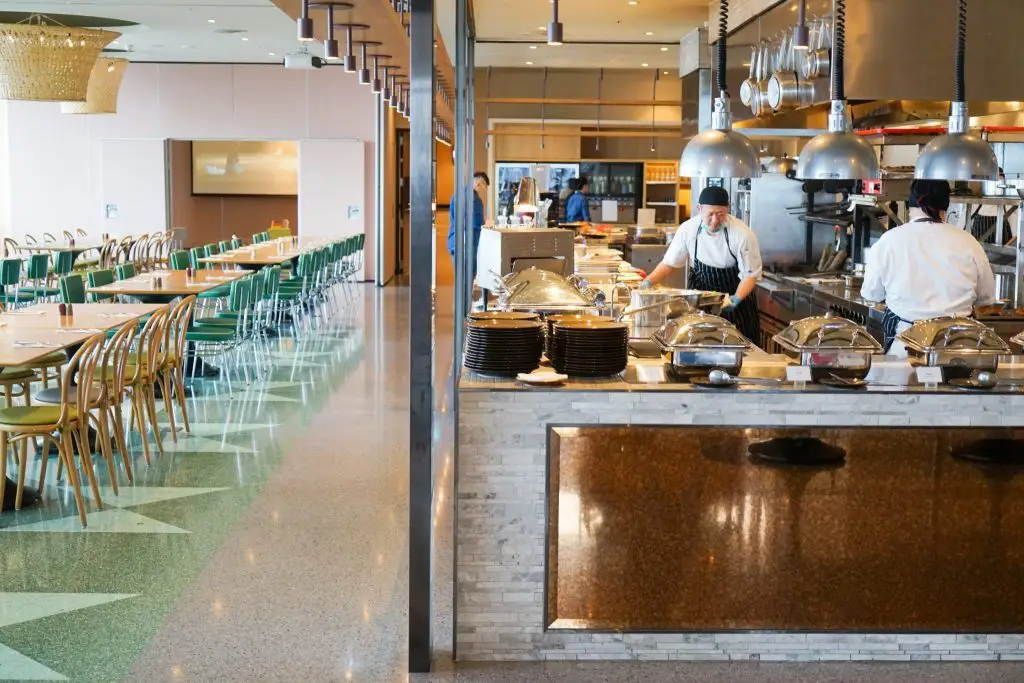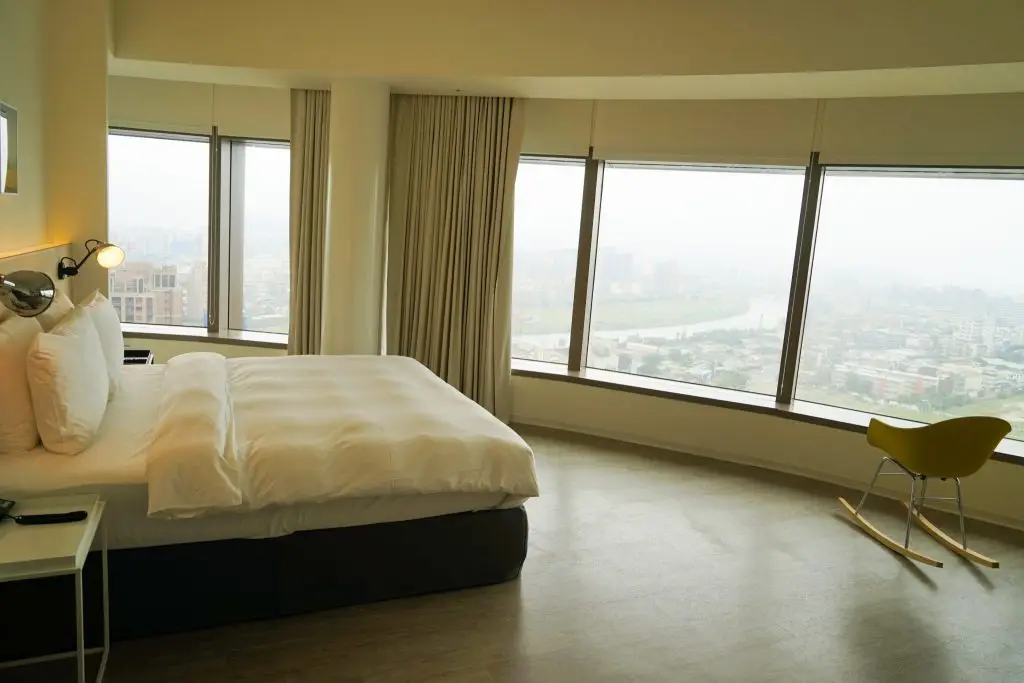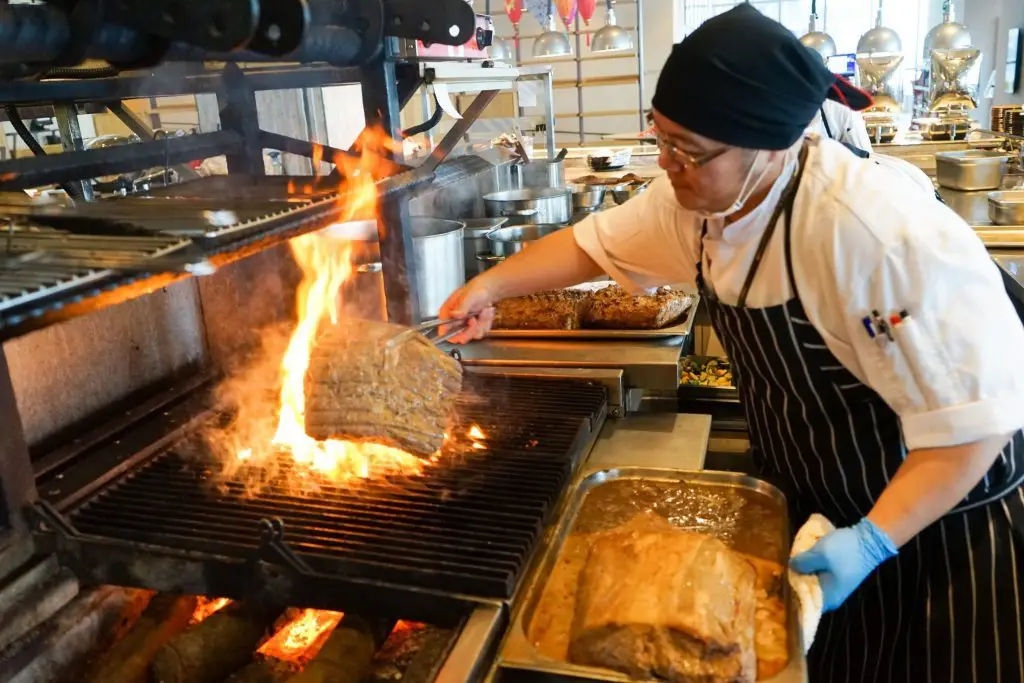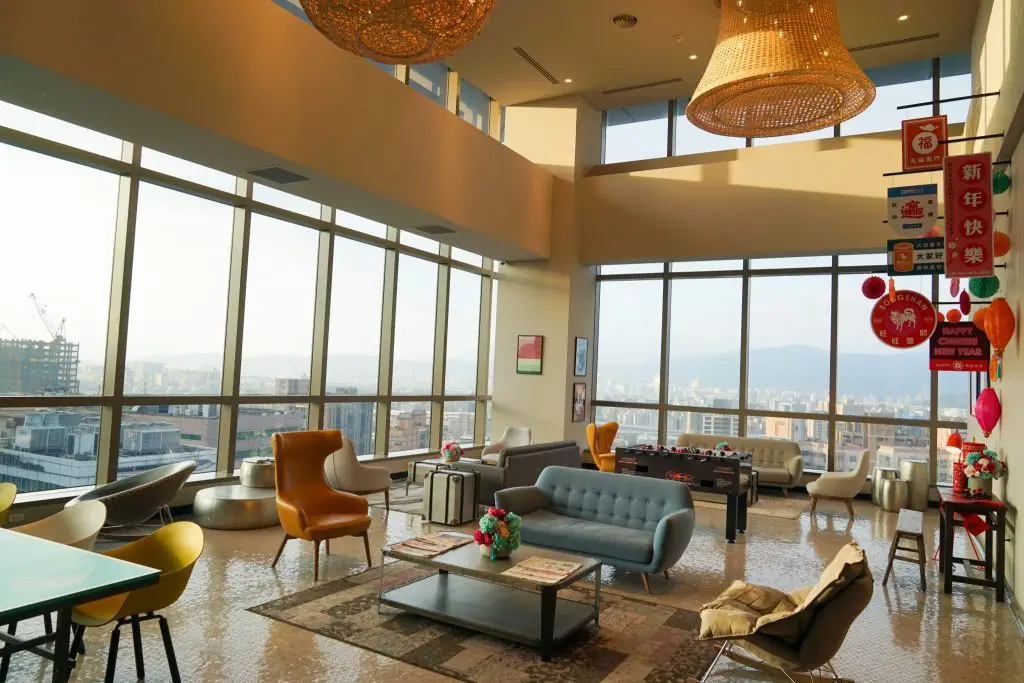 Located right in the heart of the super-trendy Ximending district, with the Taipei Metro Ximen Station and Red House Bar Street only a few minutes away, the retro-modern amba Taipei Ximending hotel is a popular choice for any traveler in Taipei looking for quality, location and nightlife – all at a great price.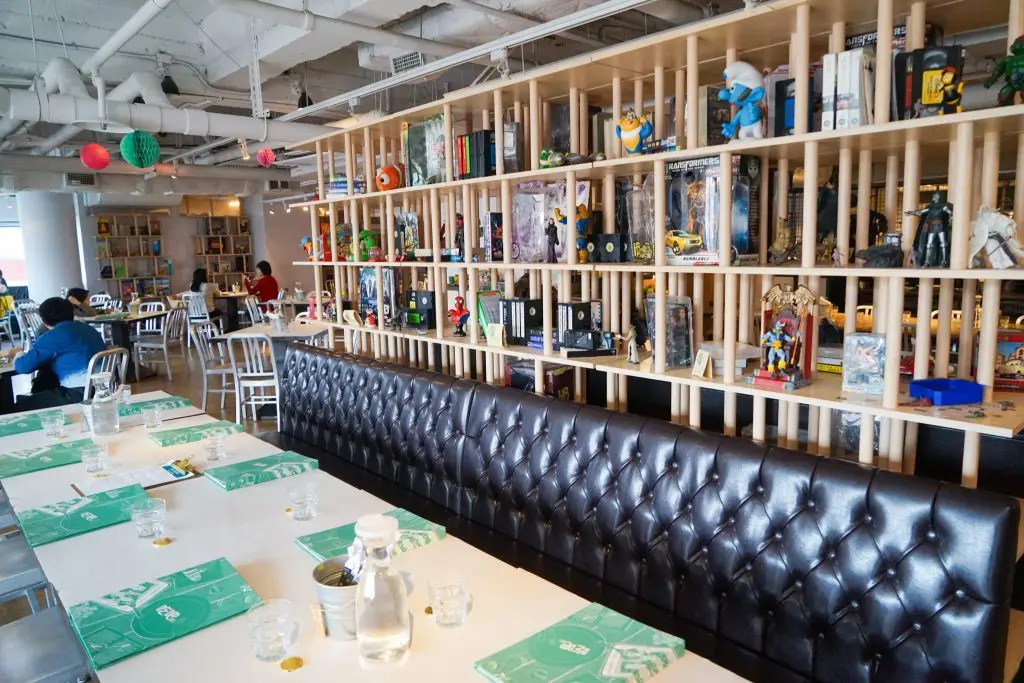 Housed on the upper levels of a recently renovated department store, this boutique hotel presents 160 designer rooms, a trendy casual dining/pizza restaurant and stylish bar pumping out hottest beats and live music on the weekends.
Not to mention the innovative cocktail collection that wouldn't look out of place in the innovative bar scenes of Montreal, Washington DC, or Dusseldorf. Surprisingly, however, given its somewhat chaotic location, inside the hotel rooms is whisper-quiet, providing a nice respite from the external world – and let's be honest when traveling; everyone needs this at times!
The included breakfast is a delicious mix of standard Western and Eastern fare with some delightful treats thrown in the mix. It is perfect considering Taipei often has a sluggish start, and finding food before midday can be a bit difficult at times!
Our favorite mid-range hotel option in Taipei in one of the top locations, the amba Taipei Ximending hotel, is easily one of the best places to stay in Taipei for value, a good night's sleep, and funky design. As they say: location is everything!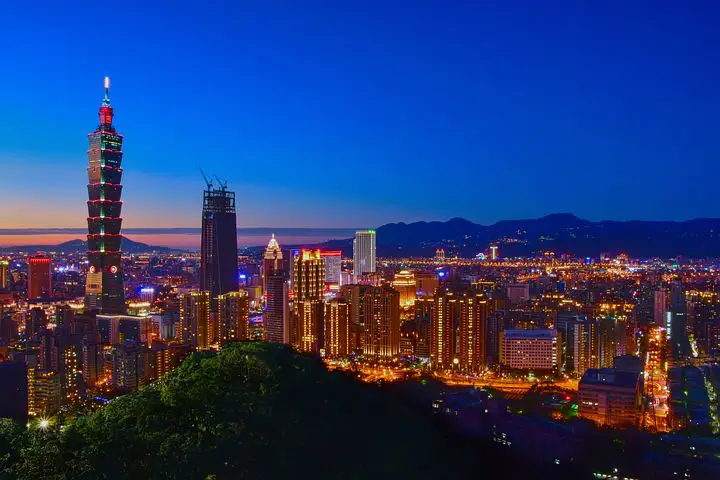 Staying Connected While Travelling
In today's increasingly connected world, staying online while traveling has become essential for a seamless experience. That's where eSIMs come into play, revolutionizing the way we access mobile networks during our global adventures. Say goodbye to hunting down local SIM cards at the airport; eSIMs provide instant activation the moment you land, sparing you the fortune usually spent on international roaming and allowing you to genuinely travel like a local (without getting hopelessly lost!).
With eSIMs, tasks like restaurant recommendations and reservations, up-to-the-minute public transport instructions, checking opening hours, and accessing further information become a breeze. And, of course, sharing your journey on social media is easier than ever. To stay connected wherever you roam, consider using either Airalo or Holafly. Airalo boasts the most extensive range of destinations worldwide, offering smaller data bundles tailored to your needs, while Holafly provides unlimited data packages and fantastic EU data deals.
So why wait? Embrace the future of travel connectivity with eSIMs and make your next journey effortlessly smooth.
Further Things To Consider Before Any Adventure
Now you're all set and prepared to explore our big wide world, why not sort out everything else out all in one go? If necessary for your travel plans make sure you have brought proper travel insurance, protected your privacy by getting a secure VPN, compared all the top hotel booking sites to find just what you're after, reserved an unbeatable rental car price and - of course - booked the best flight deals!
Or maybe just forget it all and go for a last-minute cruise or effortless tour instead?
Many budget travelers (including me) indulge in worldwide airport lounge access, so we can experience luxury while still slumming it in economy. Naturally, we would never leave home without a more general travel guide since we couldn't possibly cover everything here!
Just add an adventurous attitude and plenty of smiles - they go a long way - and that about covers it all! Now go out, find your own path and don't forget to share your best inspiration stories with me on Facebook, Twitter, and Instagram...I'd love to hear from you!