I made my first trip to Hong Kong for a week to visit a friend and after so, so, so much research of my own decided to compile a Hong Kong Travel Guide for anyone in a rush! I was excited but nervous about visiting this great Asian mega-city, I had never travelled to East Asia before and wasn't sure what I was in for. Needless to say I was nervous for no reason at all, and Hong Kong was absolutely unbelievable. Super sexy and chic with so many places to explore!! Im going to miss it! There is always something to do and everyday here is like a new adventure – panoramic skyline + harbour views that take your breath away, zany cafes, golden sand beaches, hidden monasteries, mega-malls, food to die for and plenty of Hong Kong markets to visit including one dedicated to exclusively selling goldfish (??!), really what more could you want!!! I mean Hong Kong was also a James bond film location after all…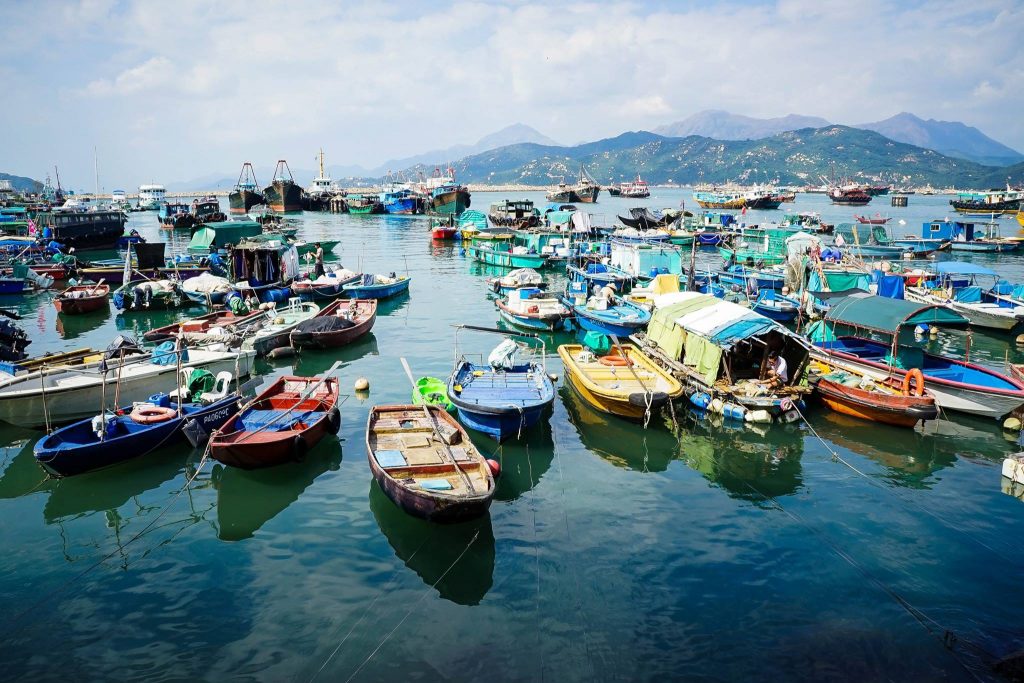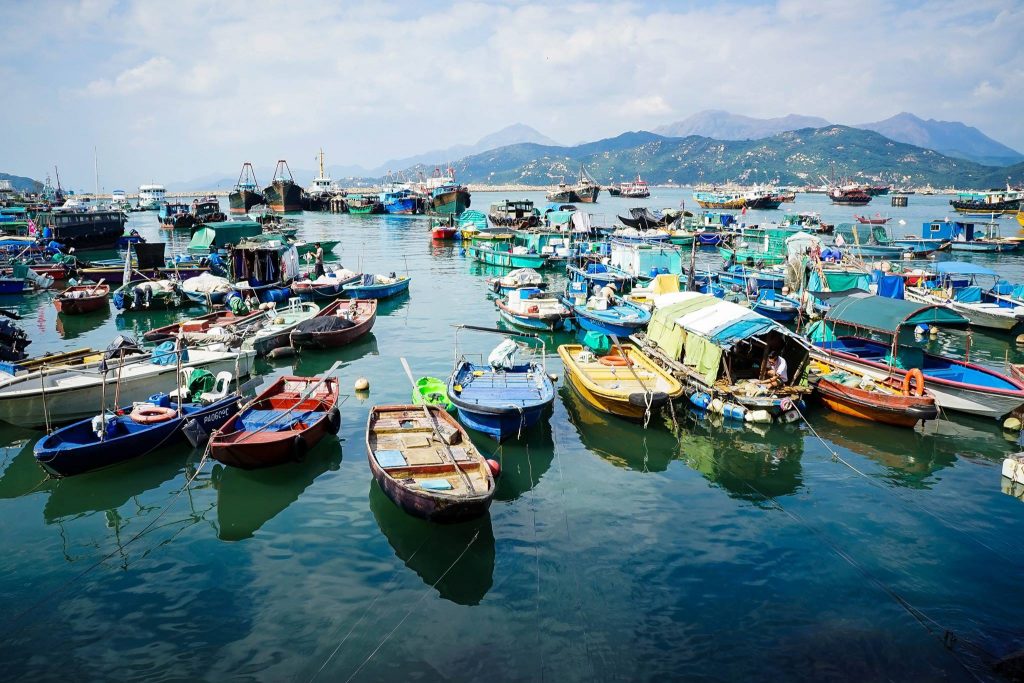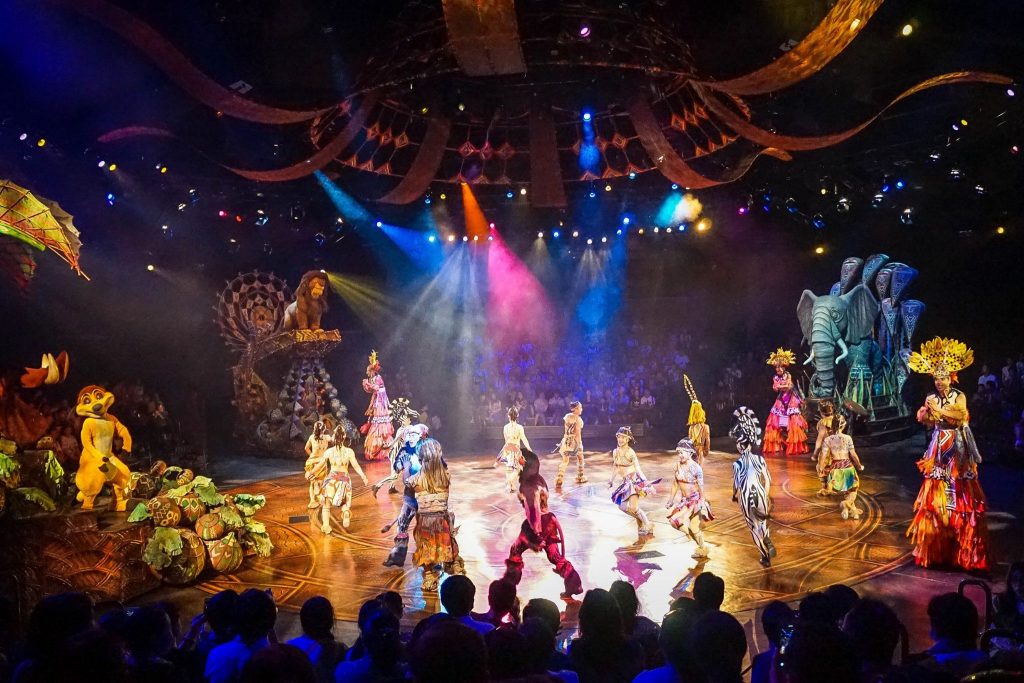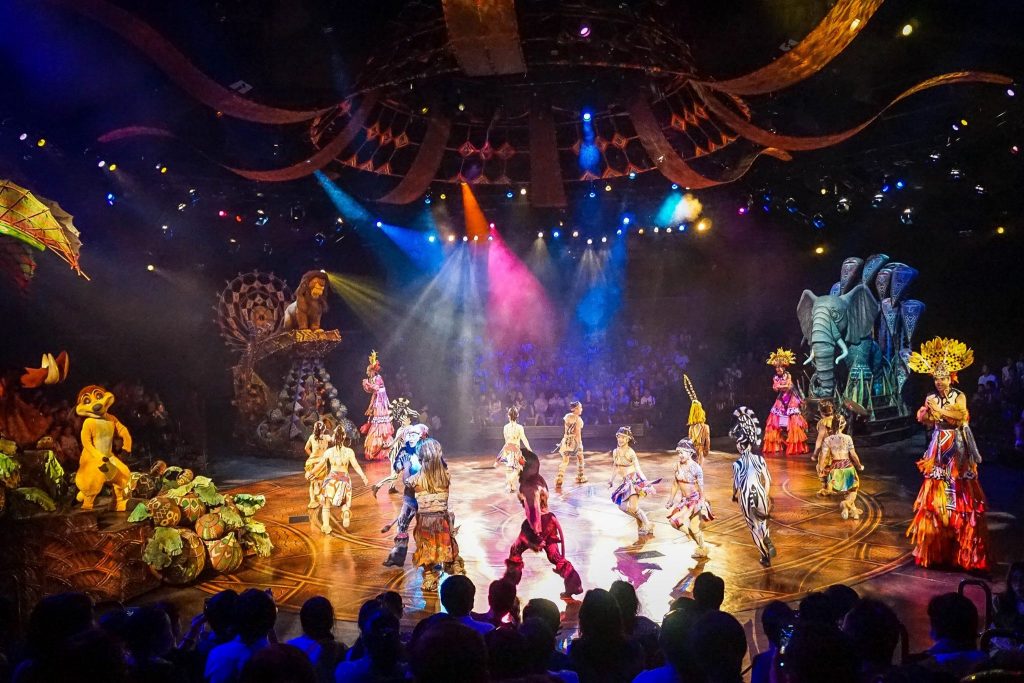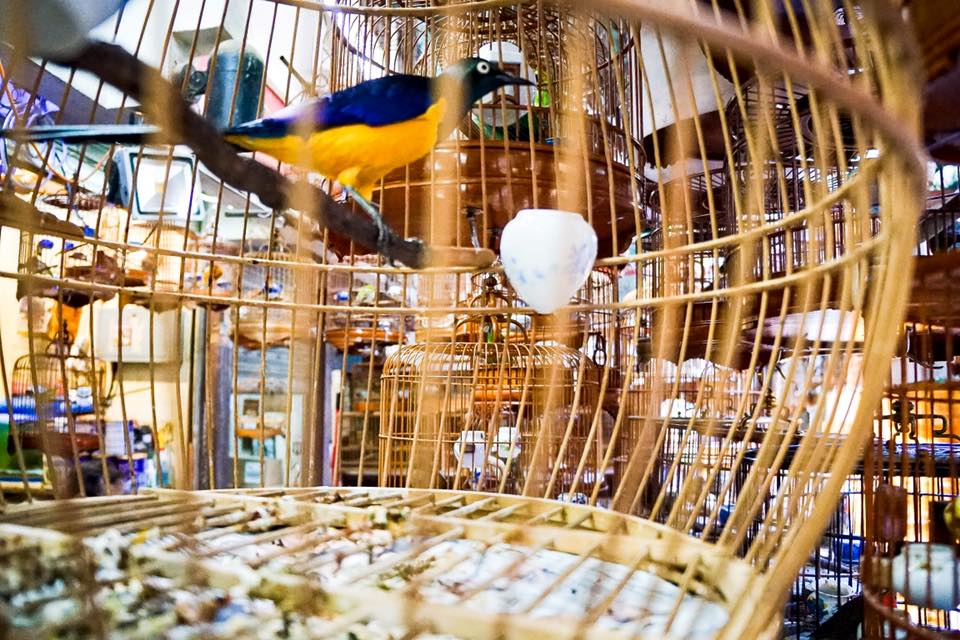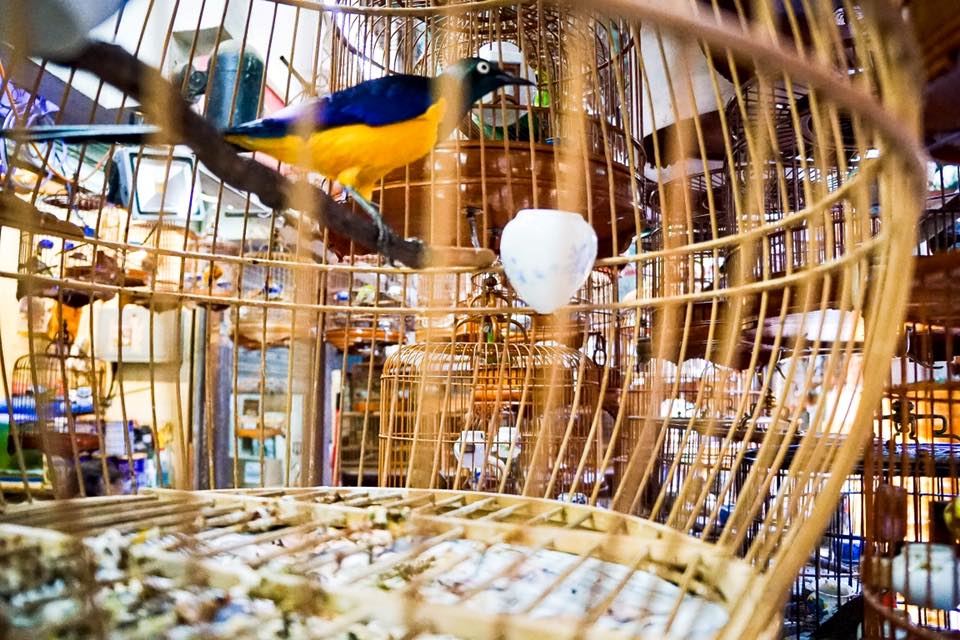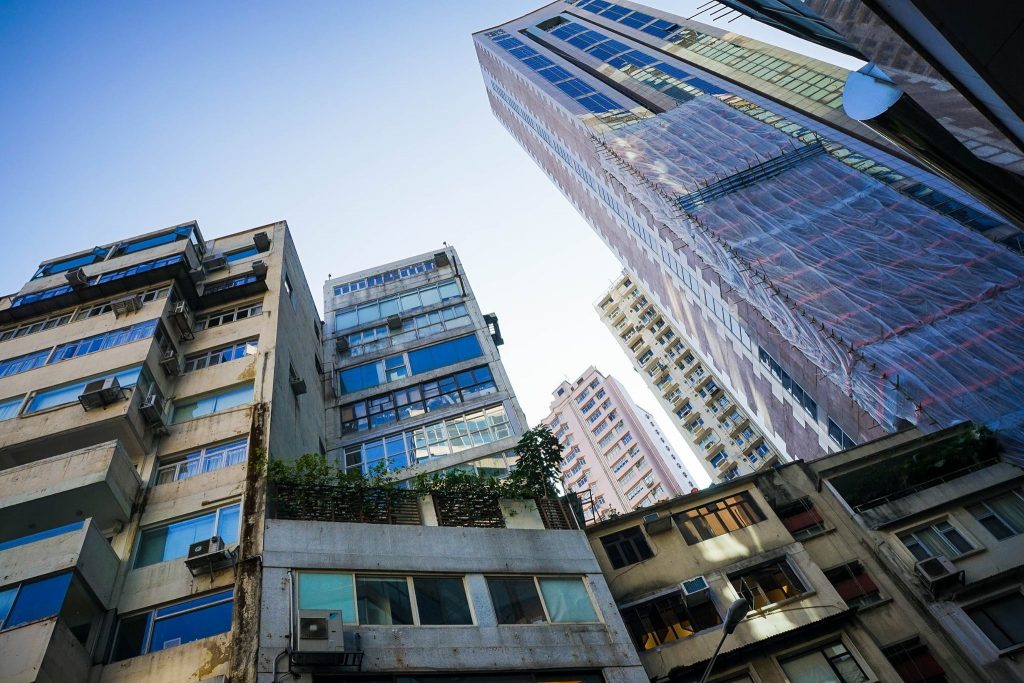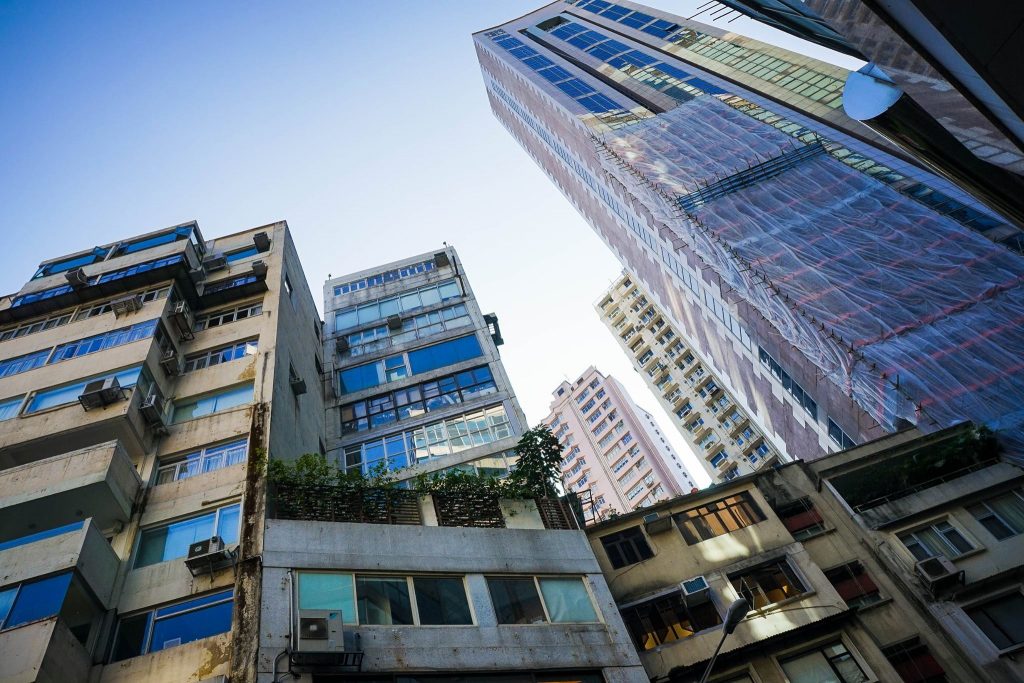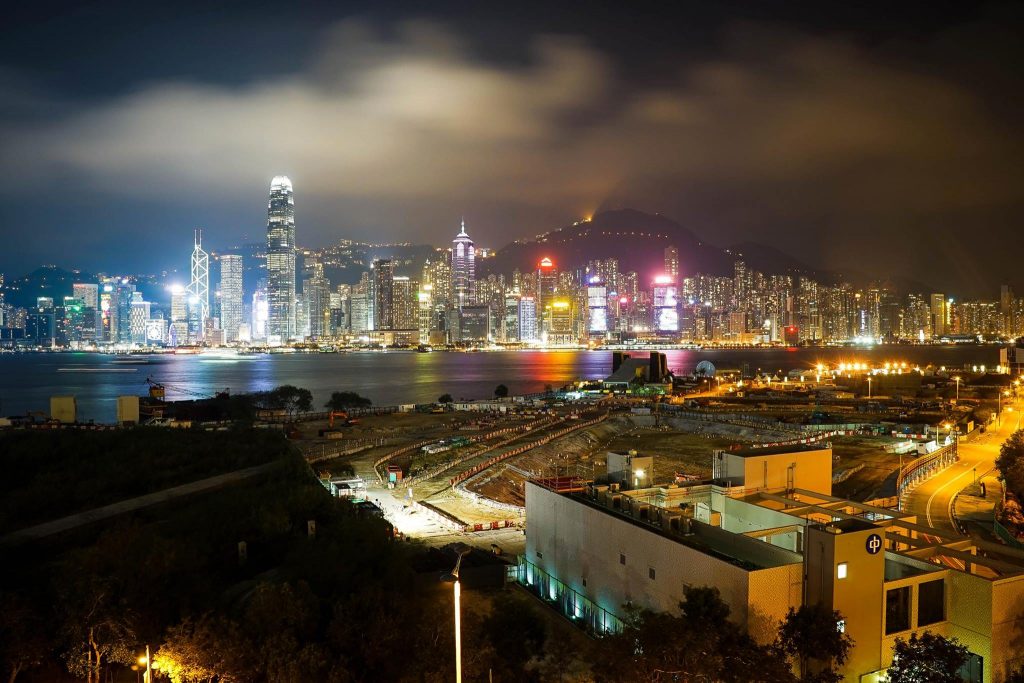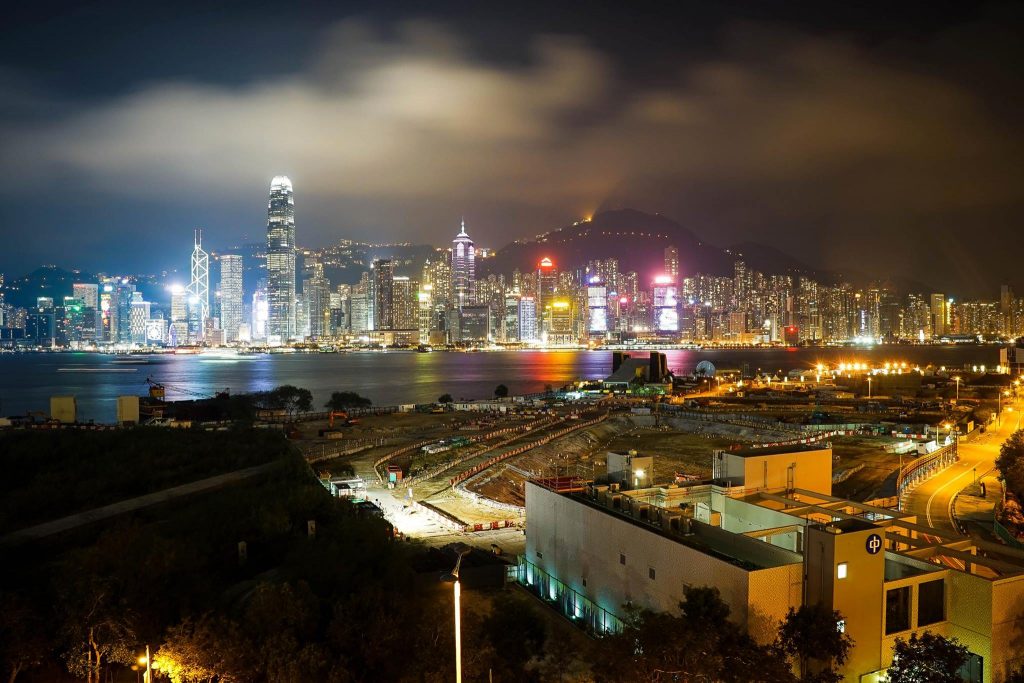 This 'New York' of Asia, or 'Asia's World City' as it brand itself offer so much more beyond its initial glass and steel commercial persona, its colonial past melds with ancient traditions and Chinese roots to create something utterly distinct – its complex, its intense, its so full of possibilities that it can be overwhelming but the amazing public transport system and just enough English speaks makes it the perfect blend of chaos and organisation – A weird juxtaposition but it works! I fell in love with the cuisine, culture , neighbourhoods, shopping and history, and I'm sure you will too! Being a popular stop off location and a major airline hub I urge you to take plenty of time here, explore for more than just one day and us my Hong Kong Travel Guide to help you find the best travel ideas and as always let me know if you have any more to add…Its a big city after all, half the fun is finding your own special place!
---
Easy Hong Kong Travel Guide: Top 10 Hong Kong Travel Ideas That Won't Break The Budget!
1. Marvel at the vista from the Avenue of the Stars!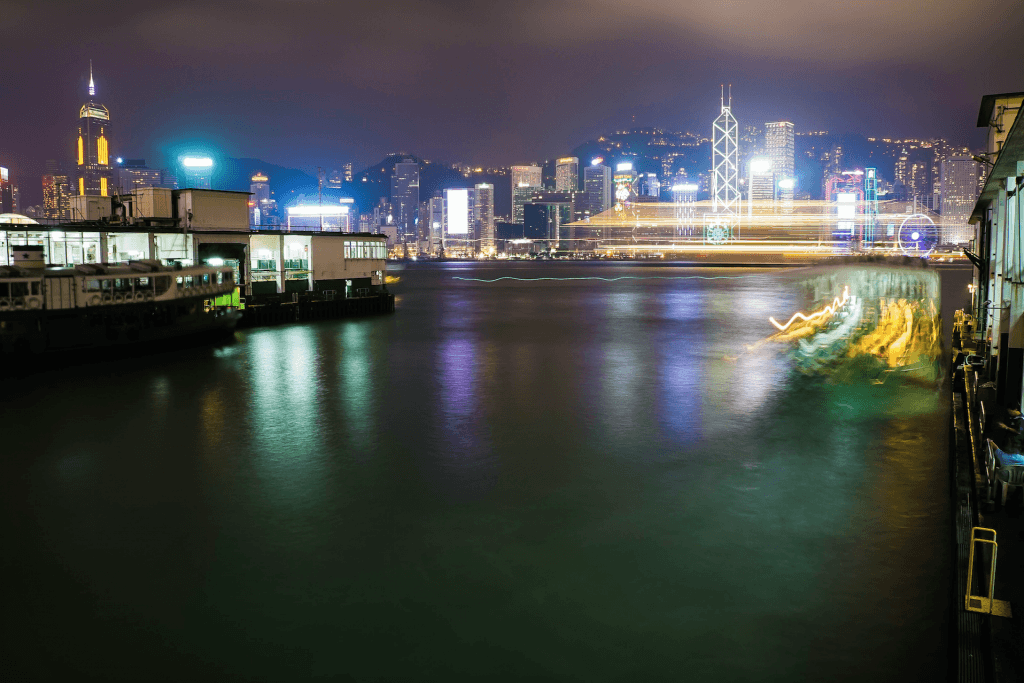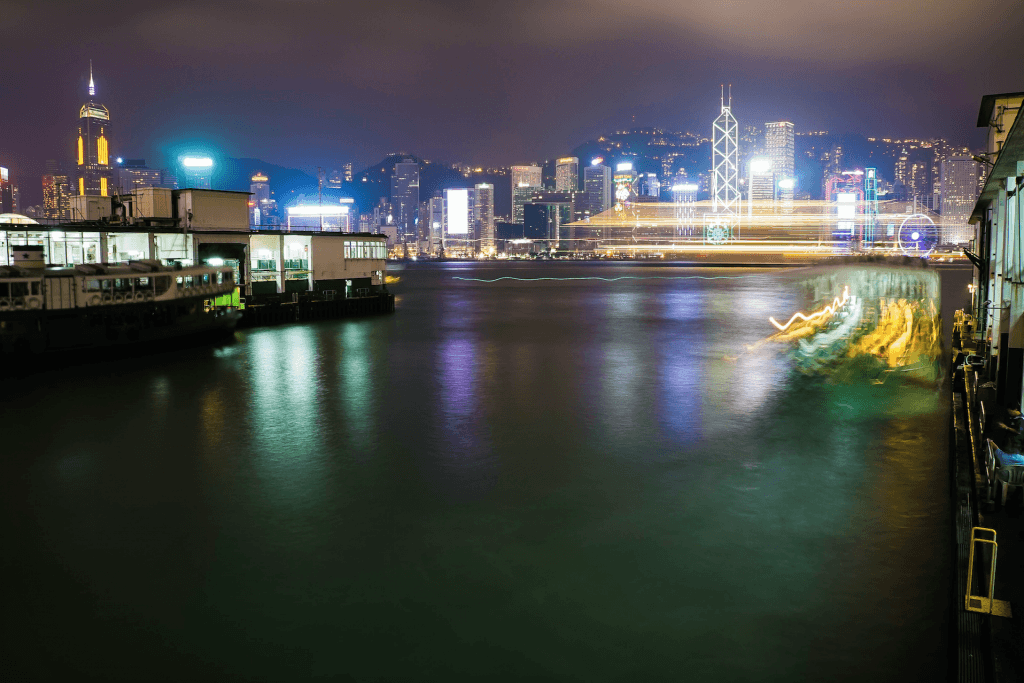 The Avenue of Stars, something like Hollywoods Walk of Fame, is located along the stunning Victoria Harbour waterfront in Tsim Sha Tsui. It honours celebrities of the Hong Kong film industry, not notably Bruce Lee. While it was closed for renovations while I was there the area around the harbour is still largely accessible and perfect for a long stroll or just to glimpse the majesty that is Hong Kong Island from across the bay.
Best visited multiple times to really soak it all in I highly recommend going for the Symphony of Lights held here each night followed by a trip on the Star Ferry across the bay. During the morning is quiet and intimate, the afternoon busy and full of excitement. A perfect introduction to Hong Kong and one that will have you coming back for more! One of my favorite Hong Kong travel ideas, and I always try to stay close by in case you are wondering where to stay in Hong Kong! 
2. Explore your spirituality at the Western Monastery!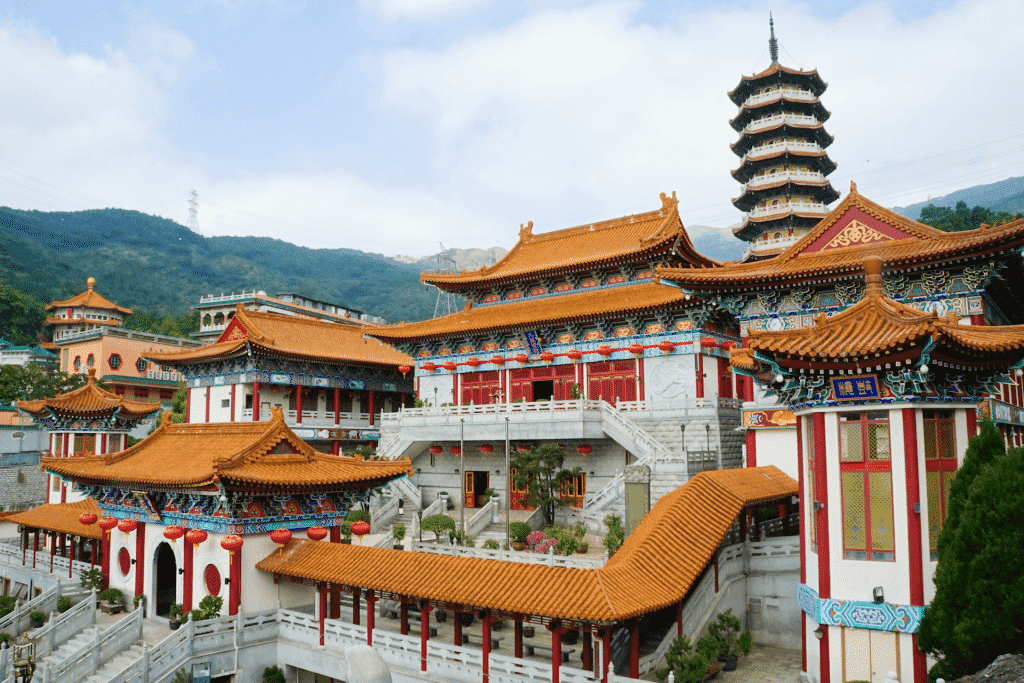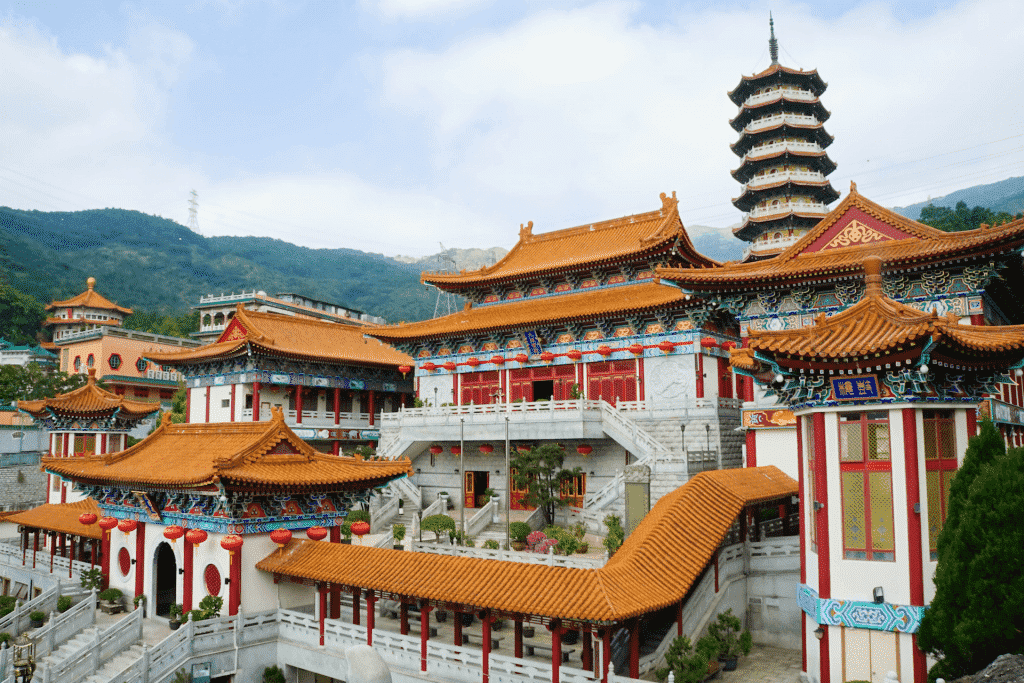 This tranquil Buddhist monastery is tucked away in the quiet 'suburbs' of Hong Kong as is rather difficult to reach, but it is well worth the hassle. We were the only tourists on this day and explored the complex, both architecturally and spiritually. Still in active use so watch the monks so about their daily life and be sure to take a moment of reflection by the koi pond under the pagoda with the Hong Kong skyline visible in the distance – An quiet sanctuary from the chaos. You may even hear the monks chanting mantras which will make it all the more special. Here is some free Hong Kong travel advice:  Don't trust Google Maps to take you here though – It leads you through slums and some dead end roads, just go to MTR Tsuen Wa and then follow the main roads off the map, its looks like it takes longer but it doesn't… When you get close you will start to see signs just follow this. Its there, trust me, and its worth it!
3. Spend the day relaxing in the Outlying Islands!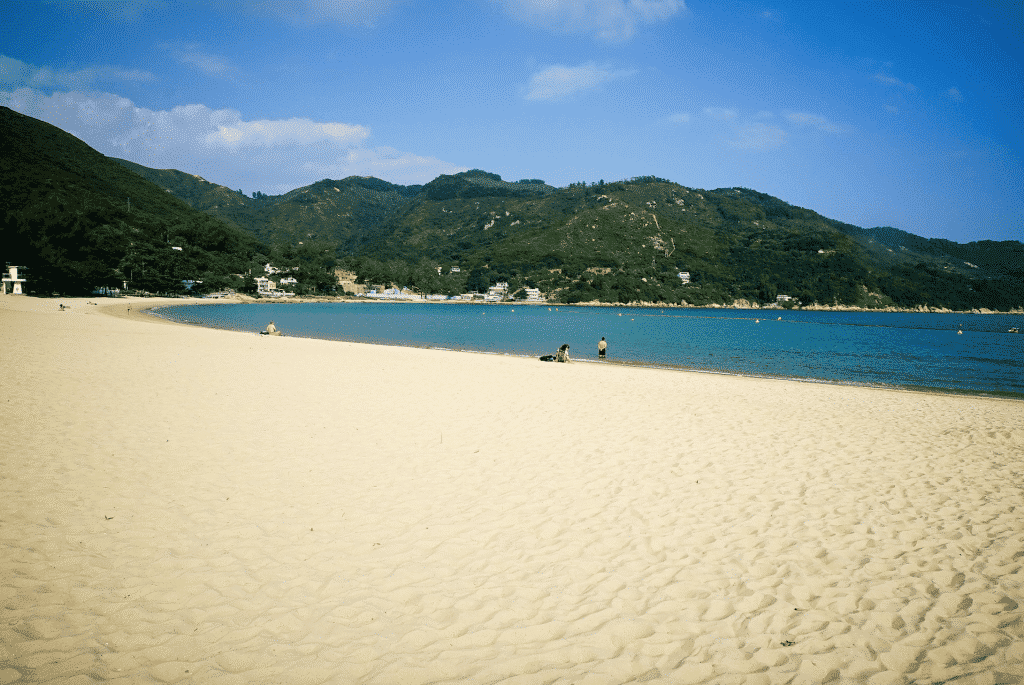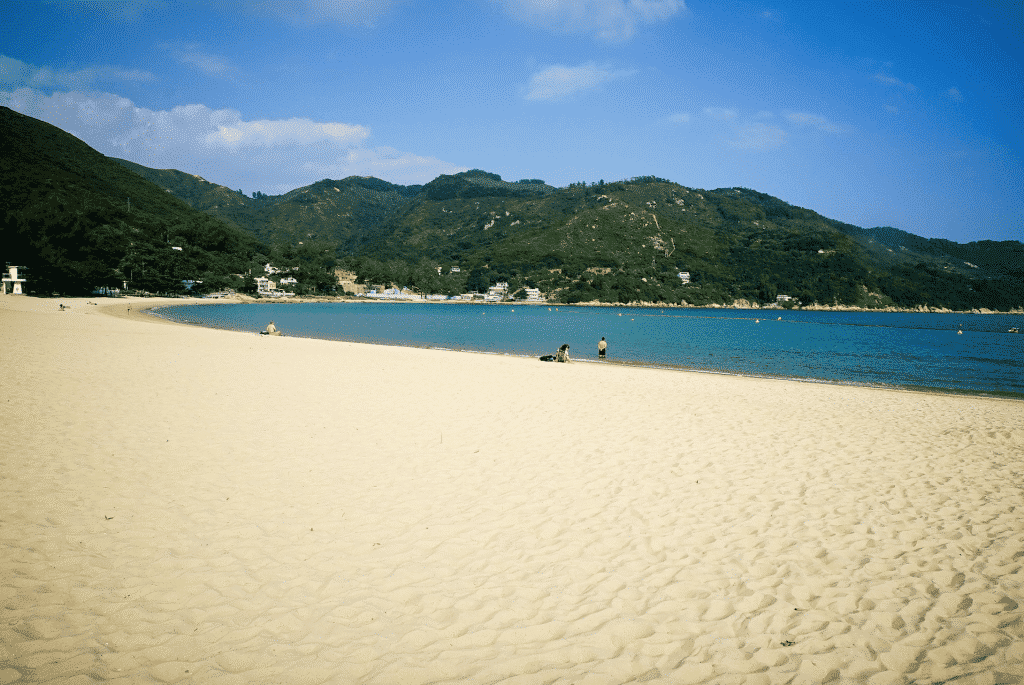 Hong Kong can get hectic and overwhelming so one day when the weather is good and you have just had enough take a ferry to one of Hong Kong's laid-back outlying islands – There is more than 260 of them!! Yes, Hong Kong has gorgeous white sand beaches, quiet bays, secluded forests and amazing sea-food … These villages embody serenity and make an alluring destination, have a seaside lunch, explore old pirate caves, try some of the amazing cuisine, take a dip in the ocean or just people watch….Its all so relaxing and seems a world away from the city but is less than a hour ferry trip away, all of which depart near Central Station on Hong Kong Island. There is also an inter-island ferry if you wish to do more than one which we did. We started with Cheung-Chau Island with its vibrant sea-food market and then headed to Mui Wo Beach (pictured) on Lantau Island (yes the airport island, but you wouldn't even notice its so laid back!). Be sure not to miss this one as will be a highlight of your time I promise!
For a more, alternative, way to experience Hong Kong off-the-beaten-track, I can't recommend highly enough night sea kayaking in Cheung Chau. A little island with a long history, Cheung Chau has been many things since its inception as a trading port in the Bronze Age. A pirate hideout, spiritual mecca, marine sanctuary and home to the annual Bun Festival, this twilight kayaking experience savors the eccentric and lovable charm of Hong Kong's original coastal settlement.
4. Try Dim sum at the world's cheapest michelin starred restaurant!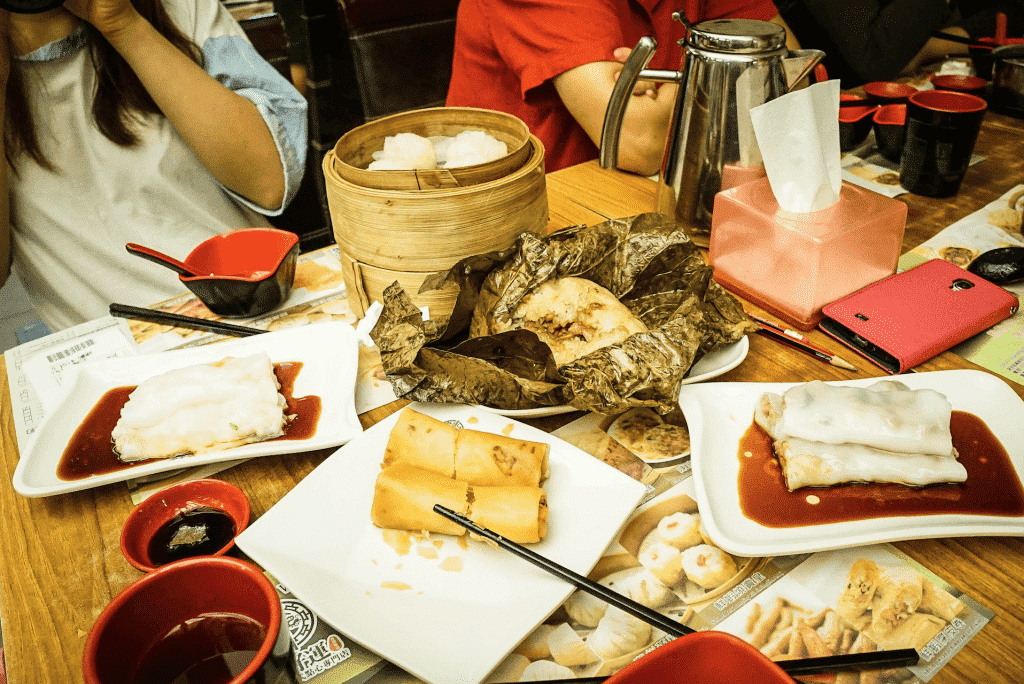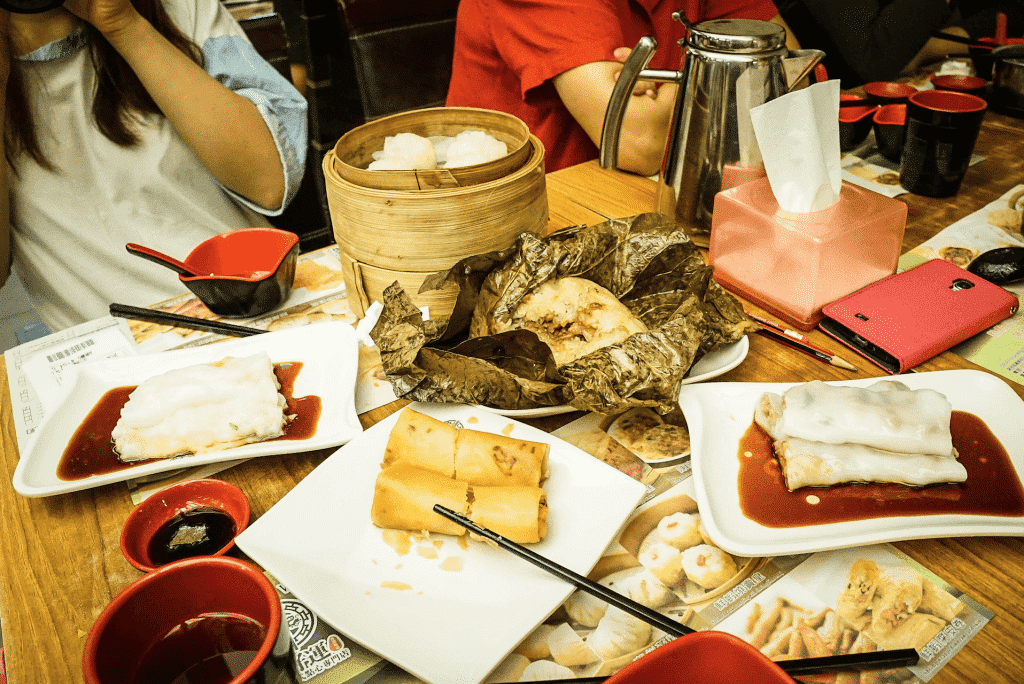 If there is one stand out place you need to check out for the tradition dim sum in Hong Kong it is Tim Ho Wan. This chain of simple dim sum room, a style of Cantonese cuisine prepared as small bite-sized portions of food served in small steamer baskets or on small plates. It is also the world's cheapest Michelin-starred restaurant, something I could normally never afford but our entire meal came to less than $10 USD each!! A crazy bargain and one of the best ways to do hong kong travel on a budget, but the locals don't seem to care the food is some of the worlds best – Its the same frantic, authentic, packed experience you come to know and love in Hong Kong. Tim Ho Wan, a local friend tells me,  was opened by a former dim sum master from Hong Kong's Four Seasons Hotel who left the fussy and pretentiousness to focus on the essentials. Simple, basic food that is accessible to everyone and tastes amazing! There are several locations now and three out of five have been awarded Michelin stars, its always going to be packed and popular – But its 90% filled with locals so it still feels like your in on the best kept secret in town! Oh…And they have an English menu don't worry, you just have to ask!
5. Succumb to your temptations in Macau (or just marvel at the casino lights at night!)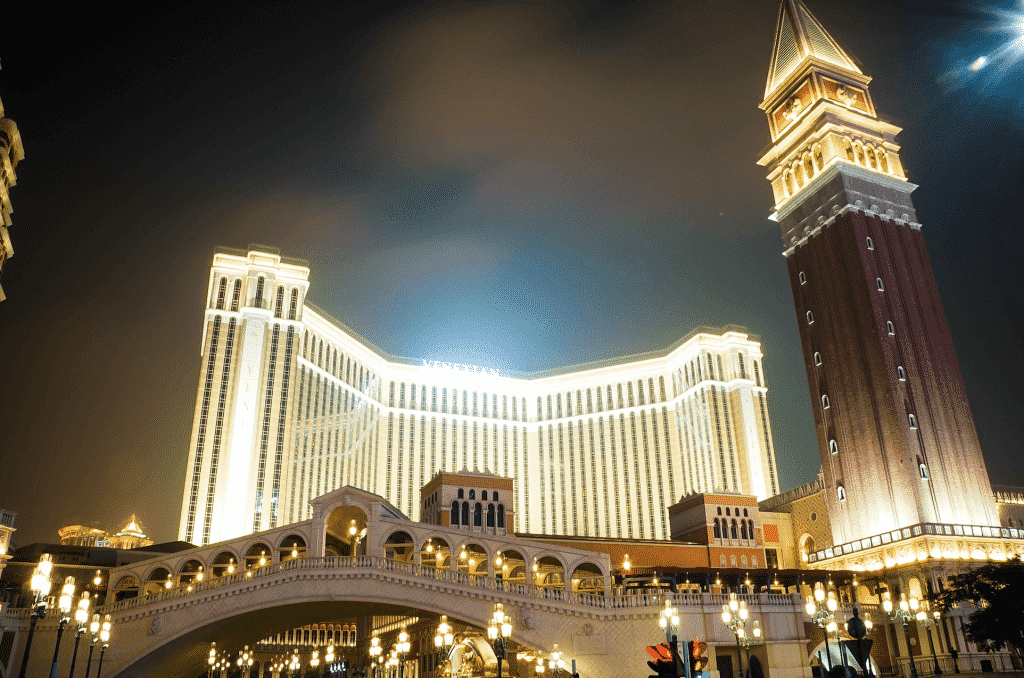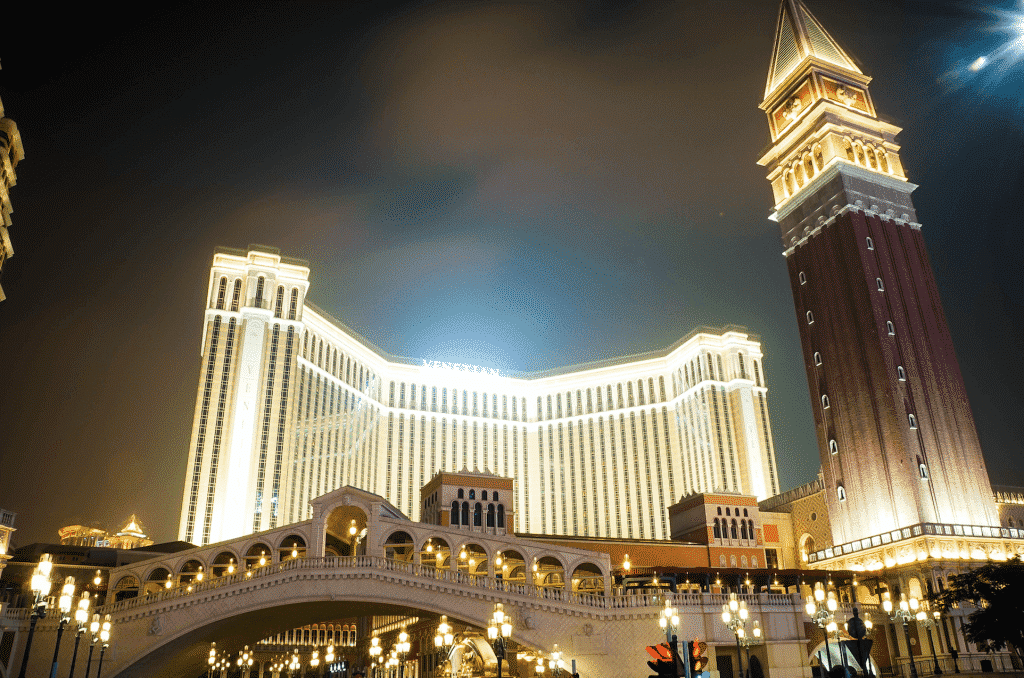 Macau, the 'Vegas of the East' is pretty much Disneyland for adults. Portuguese colonial architecture mingles seamlessly with ancient Chinese temples and lane ways which themselves give way to garish neons and megalithic casino complexes…. Throw in the Macau Grand Prix and some delicious egg tarts and you have the ingredients for an exhilarating, if somewhat spatially challenging, Macau day trip that's only a 55 minute boat ride away from Hong Kong!! You can check out my more in-depth guide here! A great reason to add more time to you Hong Kong travel itinerary, though if you really want the real China experience you are going to need to hope the border to the proper mainland China and follow these Shenzhen travel tips!
6. Enjoy the unpaired views of sunset at the Peak!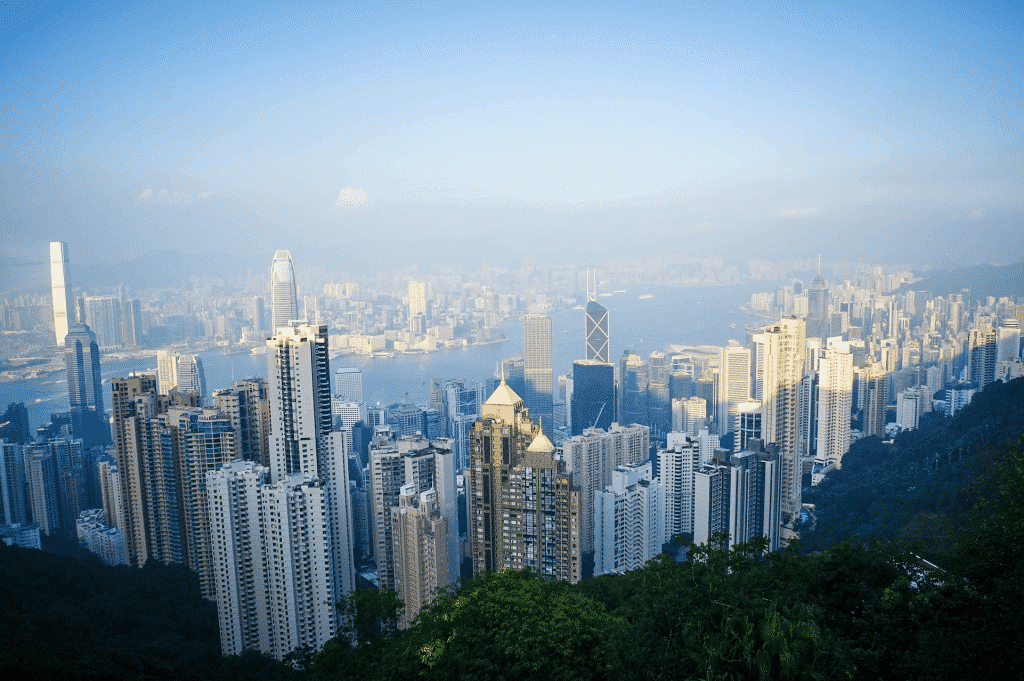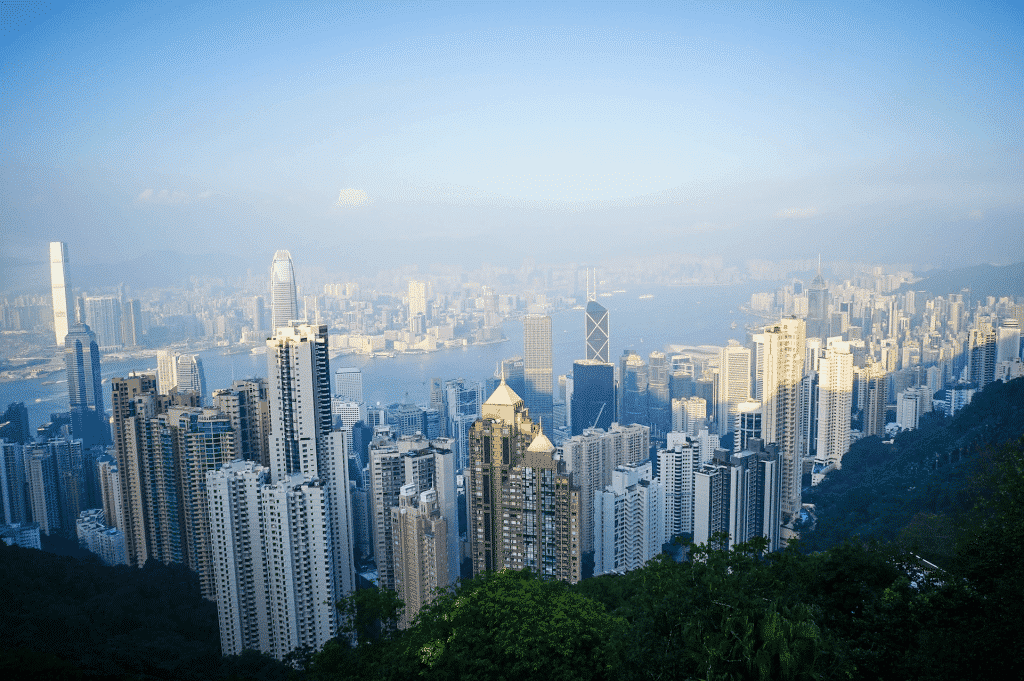 If a single photo could encapsulate the essence of Hong Kong, it could arguably be that of the panorama from Victoria Peak. From high about at this famous vantage point you can admire one of the greatest harbours on Earth and consider a skyline so improbable, grand and daring it makes Manhattan looks quaint in comparison. Here you can admire these soaring monoliths with a view like no other, the energy and vigour of Hong Kong lies exposed. As the sunset and the lights slowly flicker on across the city its magical, no cynic could doubt this majesty. The tourist guide booked recommend a tram and visit to the Peaks at the top, but honestly a bus (#15, $9.80 HKD ) leaves from Central station every 15 mins with almost no wait time, a fraction of the price and still a grand trip up while at the type the free mall offers the same life- affirming view from its rooftop, for free so as to keep the Hong Kong travel budget low!. Its up to you obviously, but Hong Kong can be cheap if you want it to be! For more in-depth info check out this ultimate guide to visiting the Peak in Hong Kong!
7. Embrace the 'crazy, weird and wacky' cafes in Hong Kong!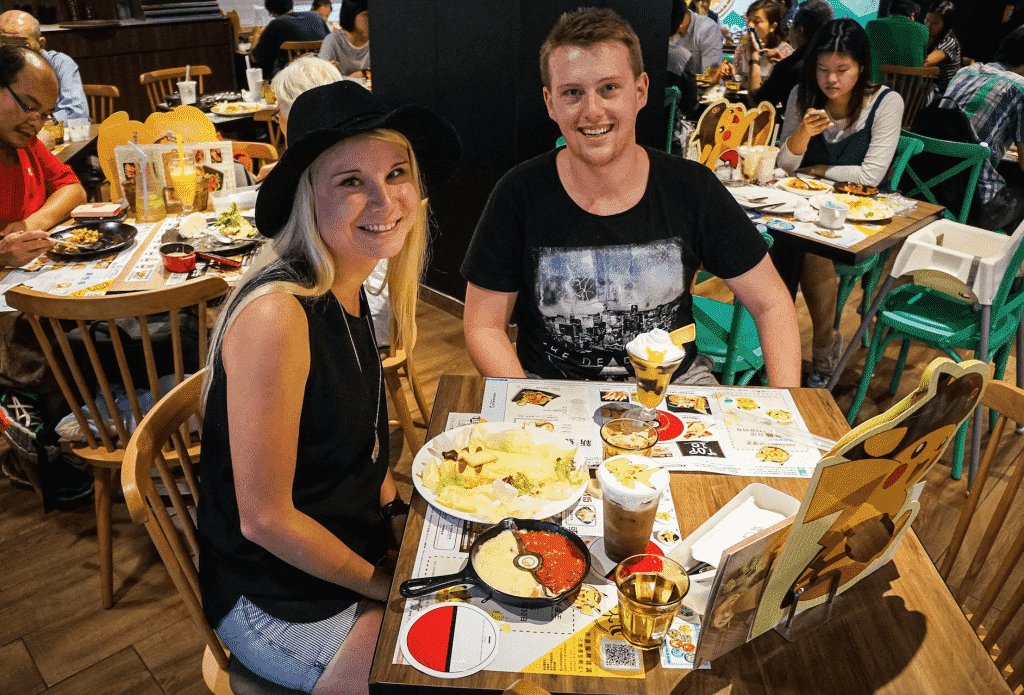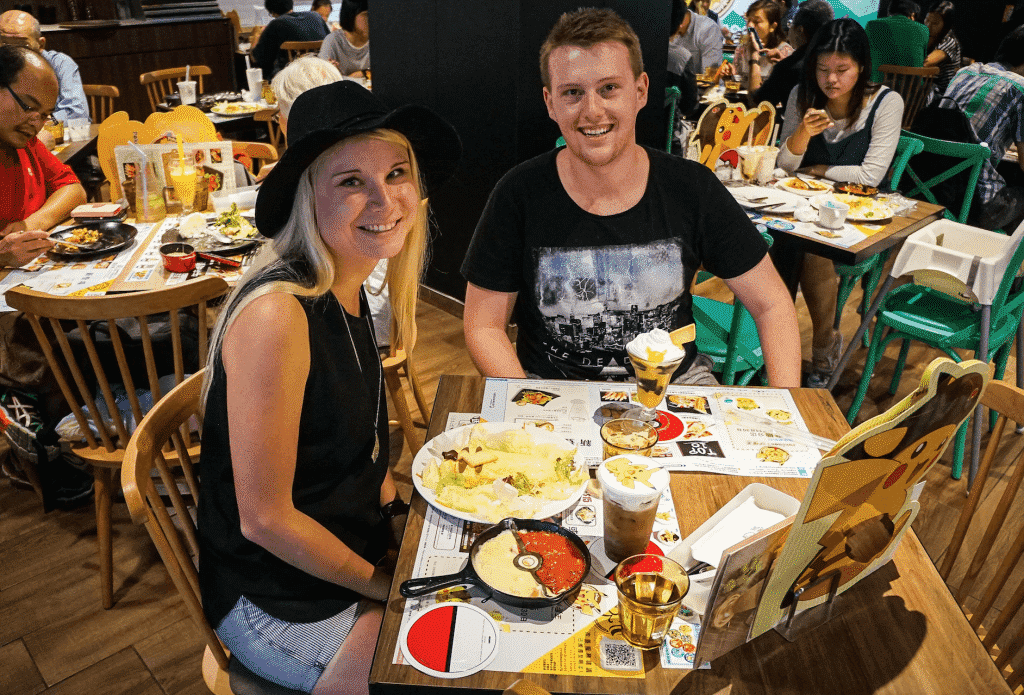 Hong Kong is known as the Land of 10,000 restaurants, and I'd believe it! However make sure you also take some time to explore the 'crazy, weird and wacky' – That is those which Asia is most famous for and will offer you a unique travel experience! I have already talked in depth about the Dog Cafe but also be sure to check out something more unique and personal to you. We found a Pokemon cafe, a cat cafe and a Hello Kitty Cafe – But I also hear there is a Snoopy cafe and one where you can play board games! Really what ever you are into I am sure there is the perfect cafe to you, so jump in and find it and if your doing hong kong travel on a budget you can always just order a coffee and enjoy the atmosphere – It will also help get you off the beaten track, don't be afraid if your the only foreigner there … It just makes it all the more fun!
8. Practice your bartering skills at the Ladies Market!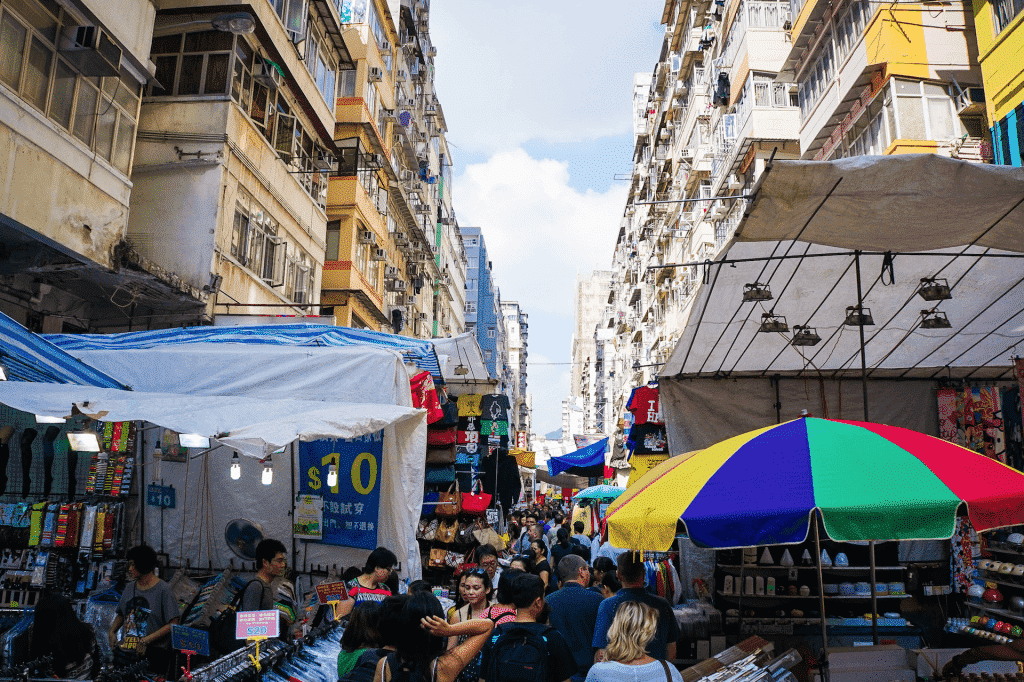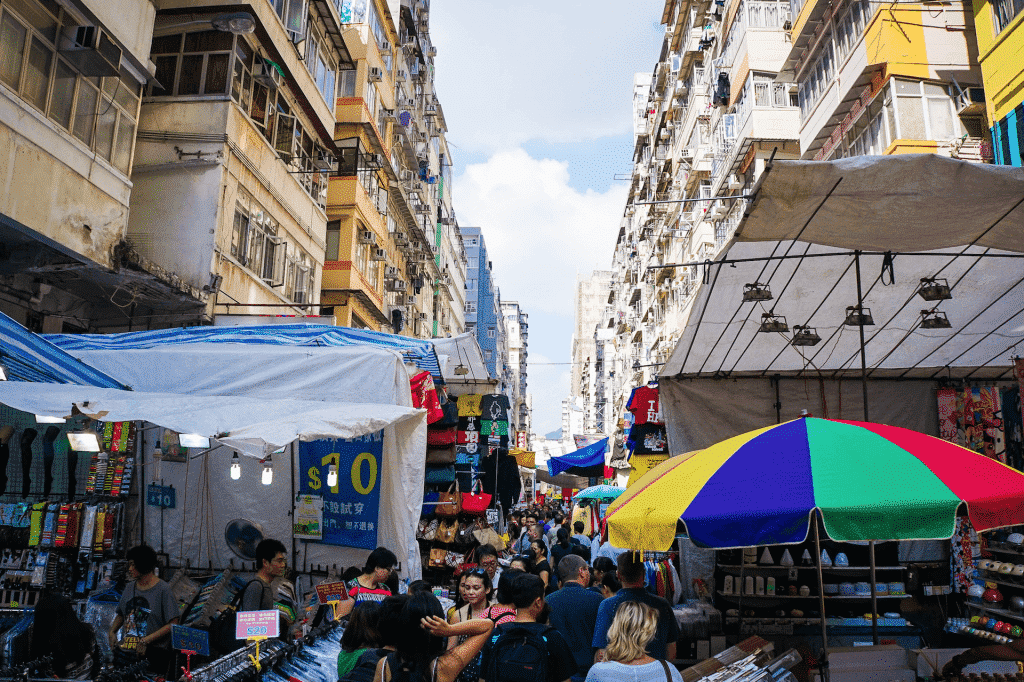 The Ladies Market Hong Kong is one of the most popular, but by no means the only, market for inexpensive clothes accessories and knick-nacks.  Despite its name, it is not only for the ladies, here you will find a wide variety of men's clothing, and just about all kinds of merchandise, even if nothing is for you the experience and atmosphere is palpable. The Ladies Market is largely frequented by tourists, but still managed a very "local" atmosphere in what used to be known as the heartland of the Hong Kong triad gangs: Mong Kok. It's one of the highest density districts in the world, so come prepared for action! Some more Hong Kong travel advice? Make sure to haggle!!! Walk away if the price is too high to start with and decide what you are willing to pay before they even tell you a price – I brought a selfie stick for 30 HKG when they started at over 100… Rather annoying to me, but some people get a real thrill out of this! Either way a must-do on any Hong Kong travel itinerary.
9. Release your inner child at Disneyland Resort!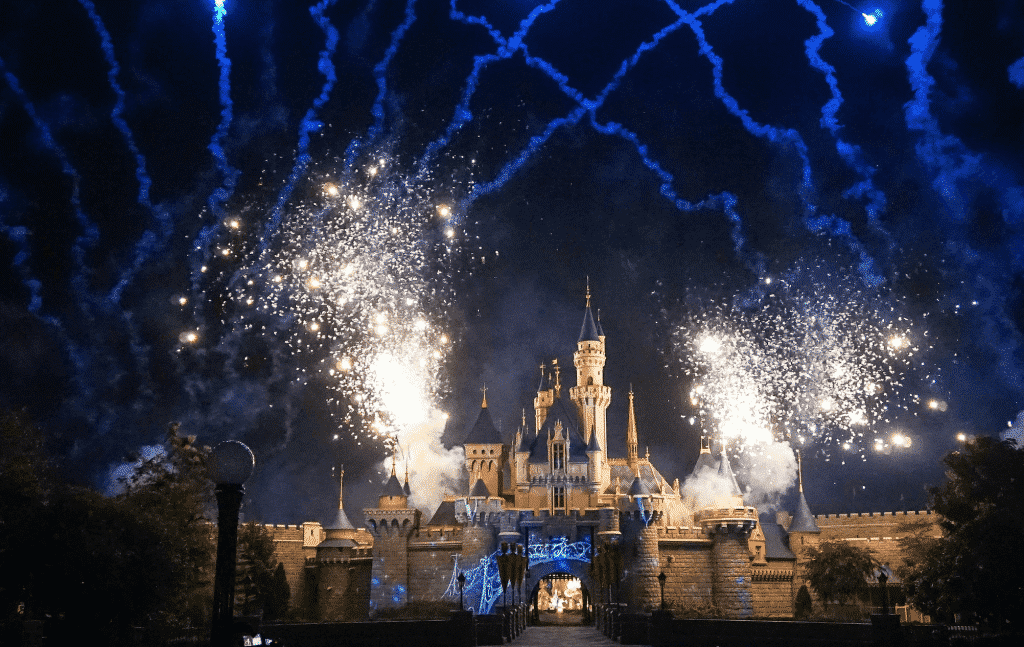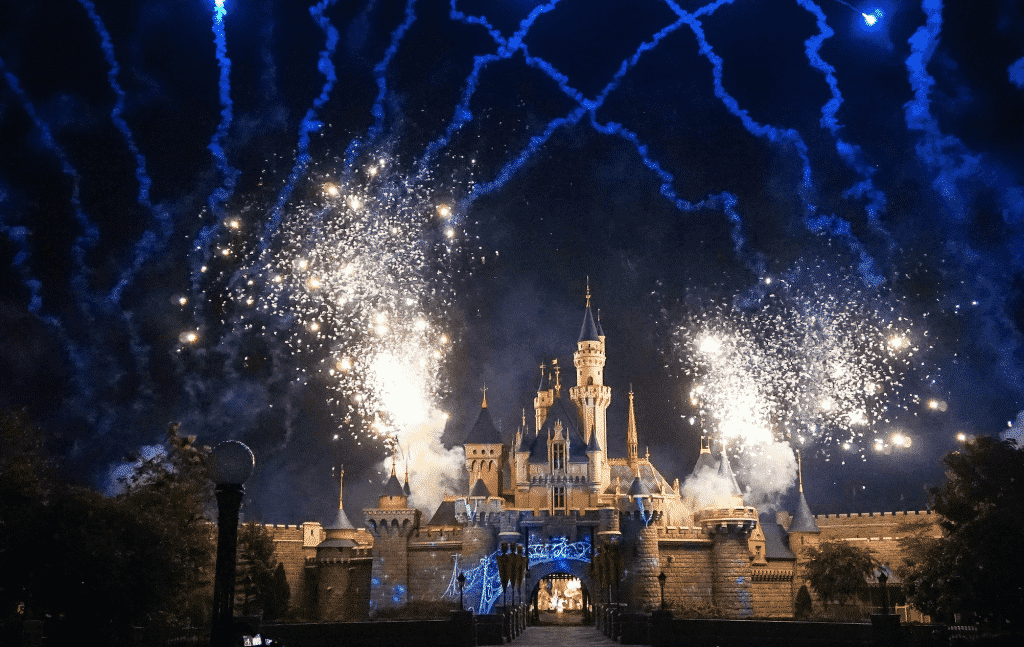 Don't knock it till you try it – And once you have its impossible not to love! Entertainment the whole day, and the best is saved till last at night with daily fireworks and a light show projected on the castle! During the day explore seven themed lands, and while the rides are quite average the shows are out of this world – Honest the Lion King is unmissable, almost as good as the Broadway show!  The day parade is nice to but the night parade is incredible and really, really well done – Being Disney the whole park is perfect and everything from the gift shops to the food was perfect, really a great day and quite a bargain price and a justifiable spurge to your Hong Kong travel budget! I would advise to only go for one day however, even if it is your first time, and to book your tickets here – its cheaper and easier than booking at the gates!
10. Explore the (oddly specific) Fish, Bird and Flower Markets of Hong Kong!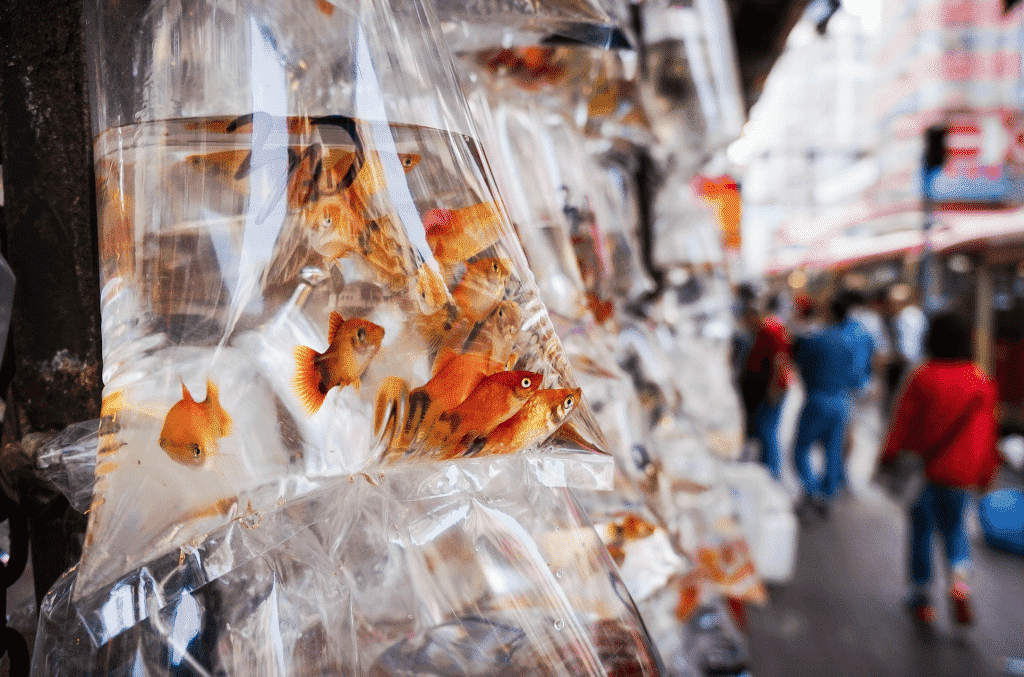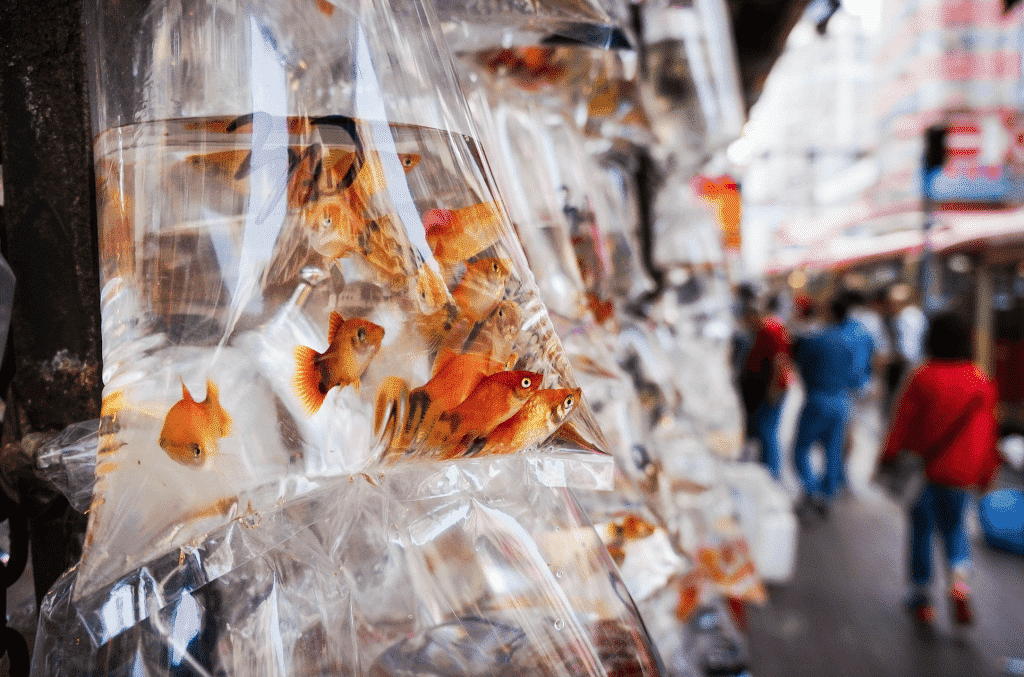 These zany markets are super cool and interesting, how they make any money Ill never know but nice to look around for a few hours. Each one leads on to the other one so best to visit all at once and just take photos and smell the flowers…. A chance to fill your lungs with fresh smells of nature after days of city air. A perfect place to practice your photography skills as well, thought I probably wouldn't recommend buying anything here unless you planning on moving to Hong Kong, which you just might after your visit!  This is one of the best Hong Kong markets to visit for the entertainment factor alone, and since it's free it's a great way to do Hong Kong travel on a budget!
---
So there is is – My Hong Kong Travel Guide and the Top Ten Must-Dos …What do you think?Did it give you plenty of Hong Kong travel ideas? Please let me know if there are any to add or if you use these in the future! Would love to hear what you think of Hong Kong!
PS: Also check out the Happy Valley Races on a Wednesday night, a great night out with amazing views of the Hong Kong skyline! Will add any more here I think of!
Further Things To Consider Before Any Adventure
Now you're all set and prepared to explore our big wide world, why not sort out everything else out all in one go? If necessary for your travel plans make sure you have brought proper travel insurance, protected your privacy by getting a secure VPN, compared all the top hotel booking sites to find just what you're after, reserved an unbeatable rental car price and - of course - booked the best flight deals!
Or maybe just forget it all and go for a last minute cruise or effortless tour instead?
Many budget travelers (including me) indulge in worldwide airport lounge access, so we can experience luxury while still slumming it in economy. Naturally, we would never leave home without a more a more general travel guide since we couldn't possibly cover everything here!
Just add an adventurous attitude and plenty of smiles - they go a long way - and that about covers it all! Now go out, find your own path and don't forget to share your best inspiration stories with me on Facebook, Twitter, and Instagram...I'd love to hear from you!