The New York luxury hotel scene has exploded over the last few decades, with a myriad of new names, locations and concepts popping up to cater to the ever-growing appeal of a vacation in the Big Apple.
Choosing the best place to stay in New York, therefore, can be extremely difficult with so many luxury hotel options, though of course there are much worse problems to be had!
I visited each and every hotel on this list (and quite a few more) to get the full-rundown for you. Here are my top picks for a luxury hotel stay in Manhattan, all with high-thread-count sheets, fawning staff and an atmosphere that will enhance and transform any stay in Gotham.
Because darling, this is N-Y-C. Go big or go home, right?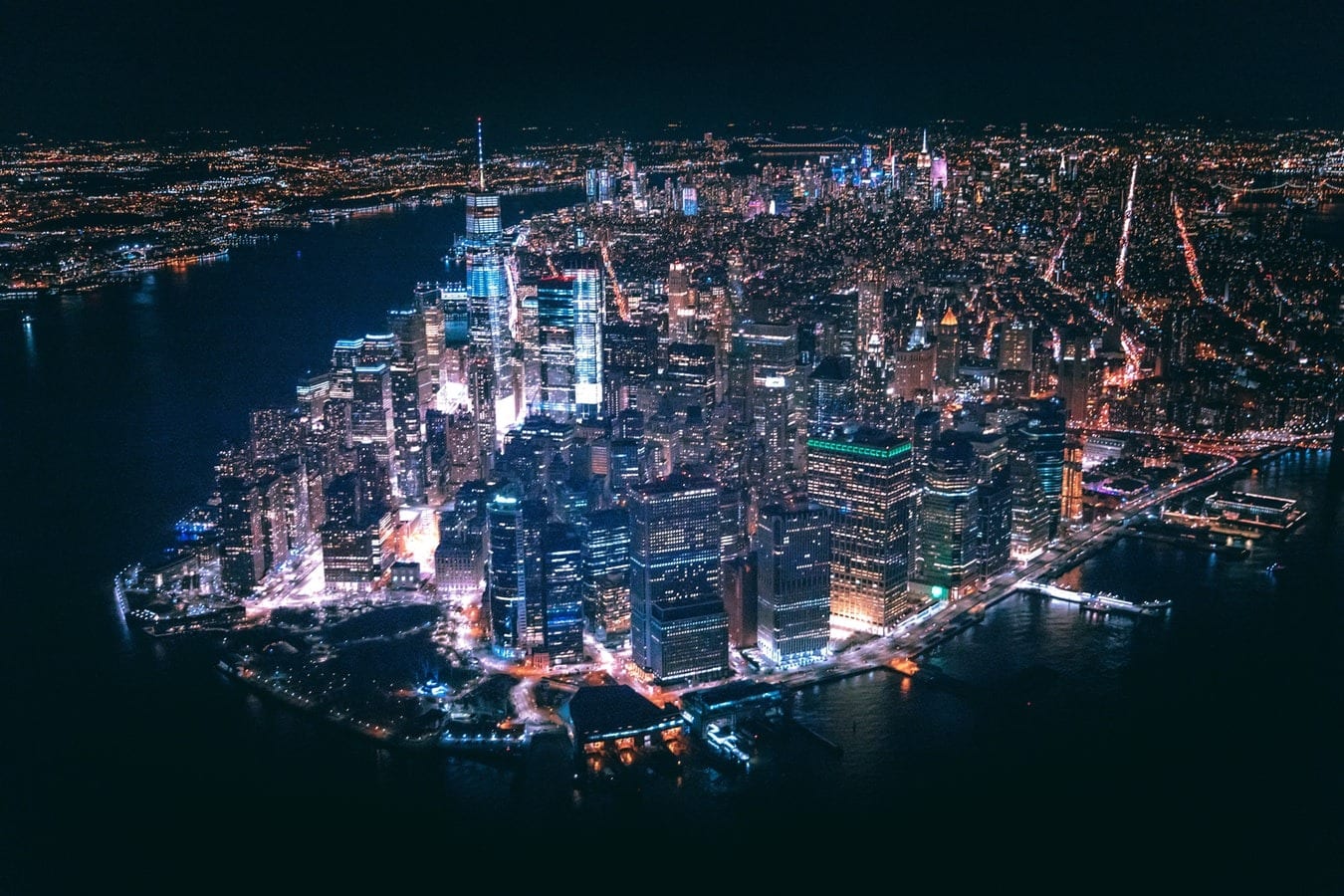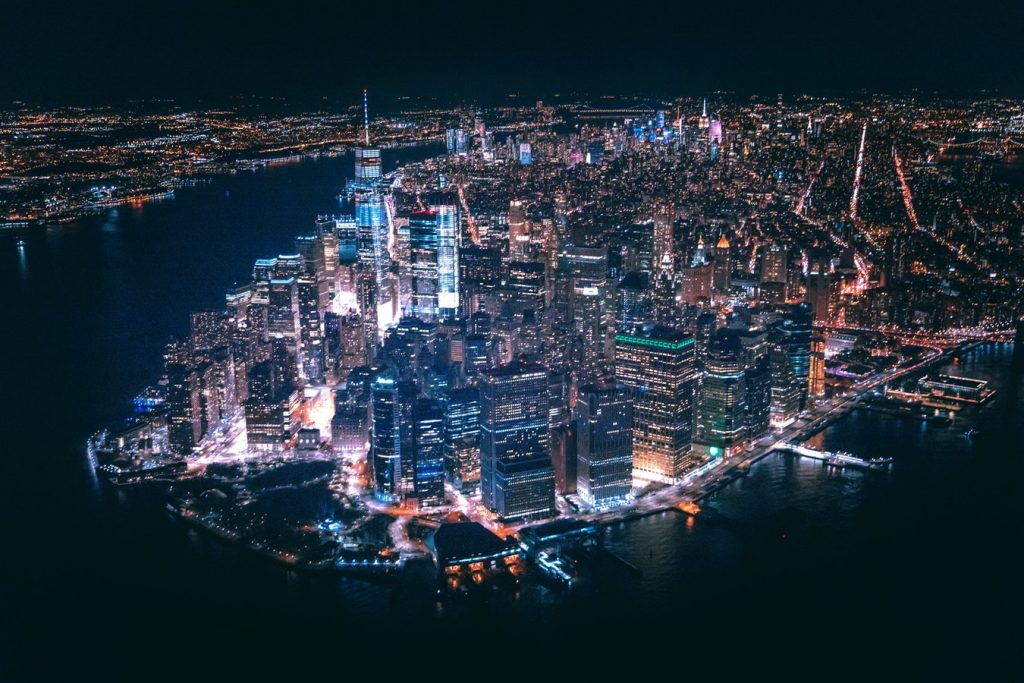 Do you want old-world refinement, celeb spotting with outrageous parties or under-stated elegance in a discreet location? Sky-high pools, roof-top bars or hidden Japanese spas?
How about a luxe NYC Helicopter Tour to take in the beauty of this city from above? Or keep your feet firmly planted on the ground – and your wallet in your pocket –  with a self-guided walking itinerary?
Don't worry. New York has it all and more. Your itinerary in the city that never sleeps may be many things, but boring isn't one of them.
So why would your NYC accommodation be any different?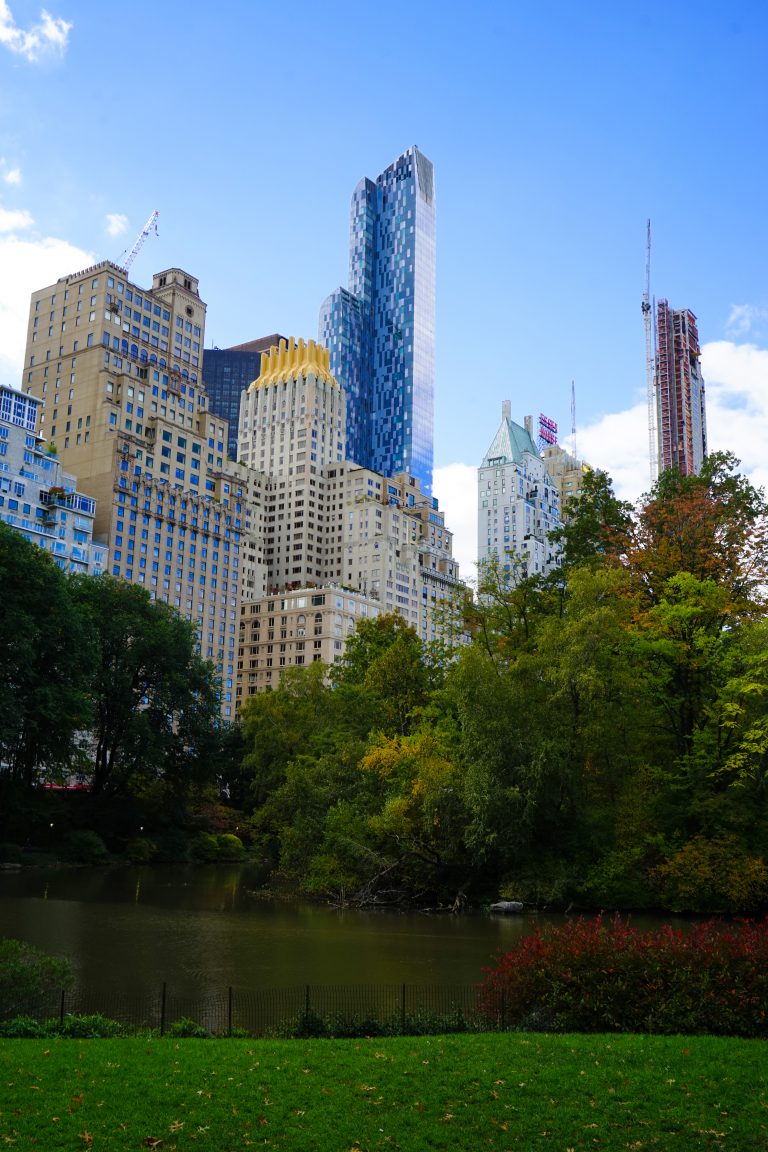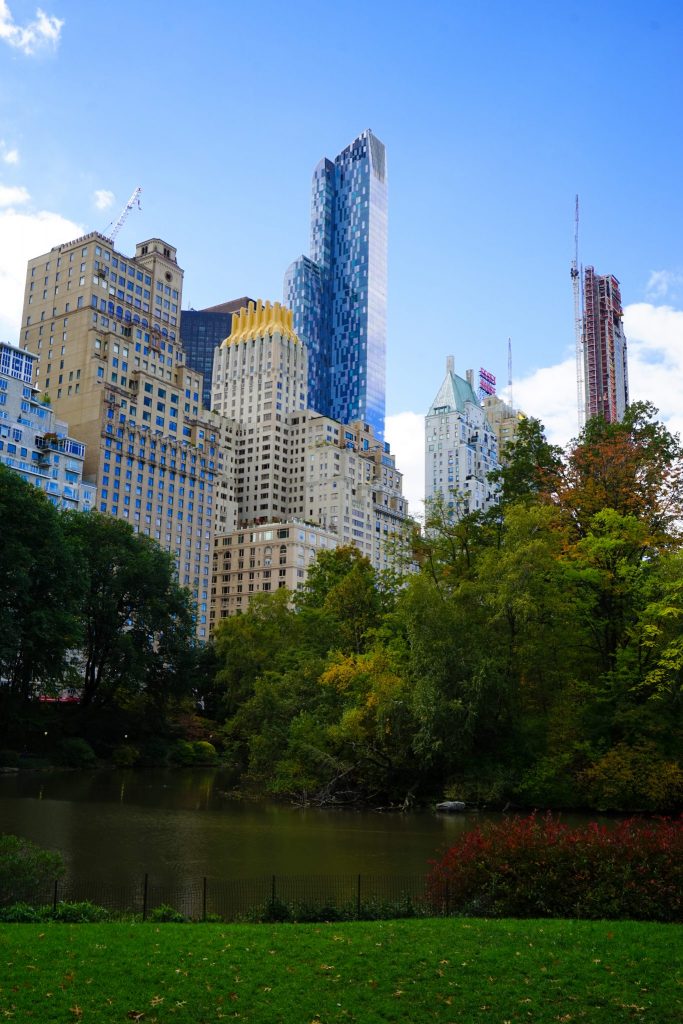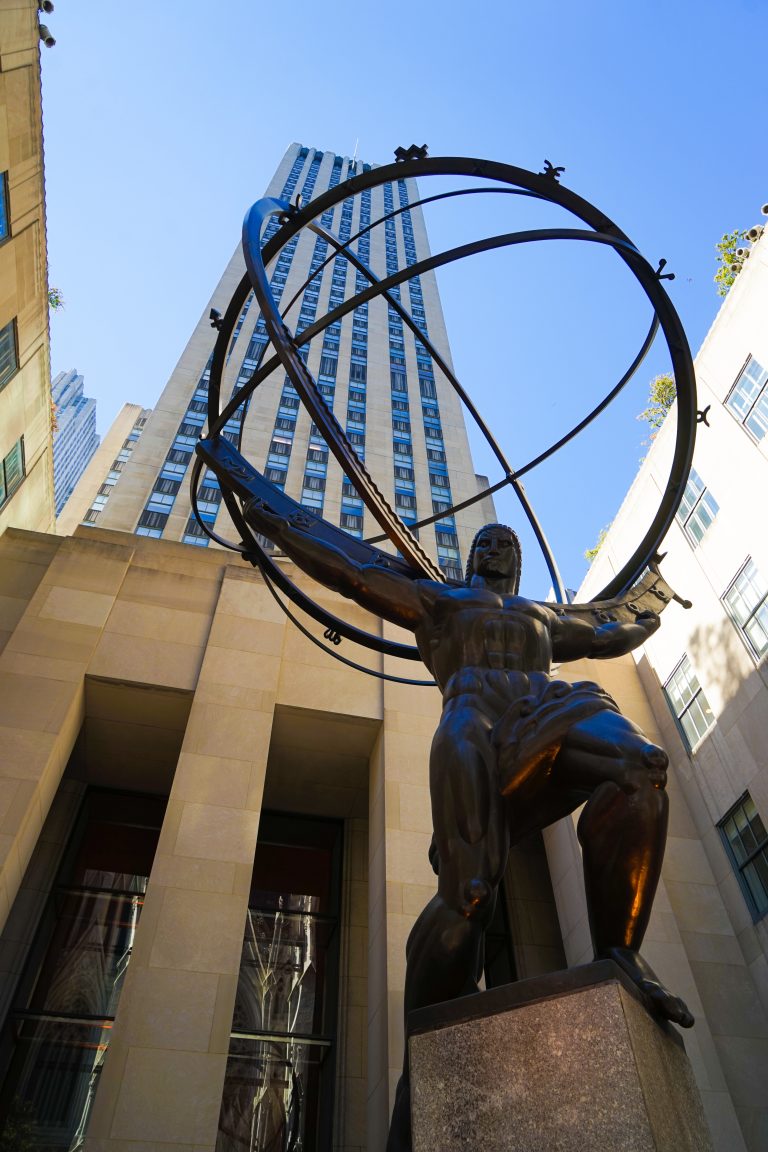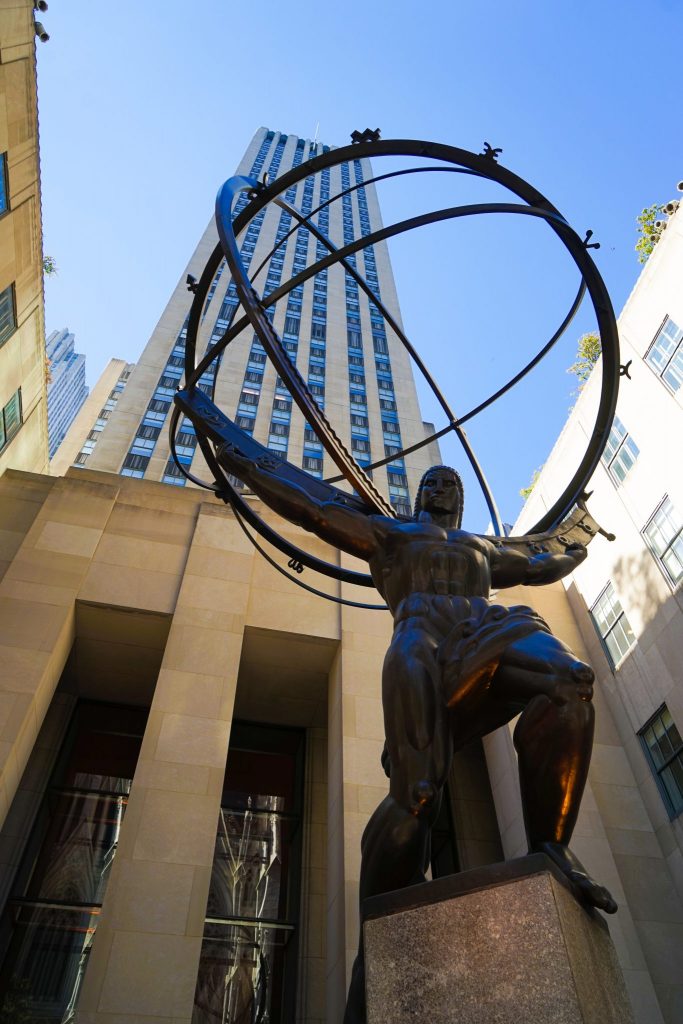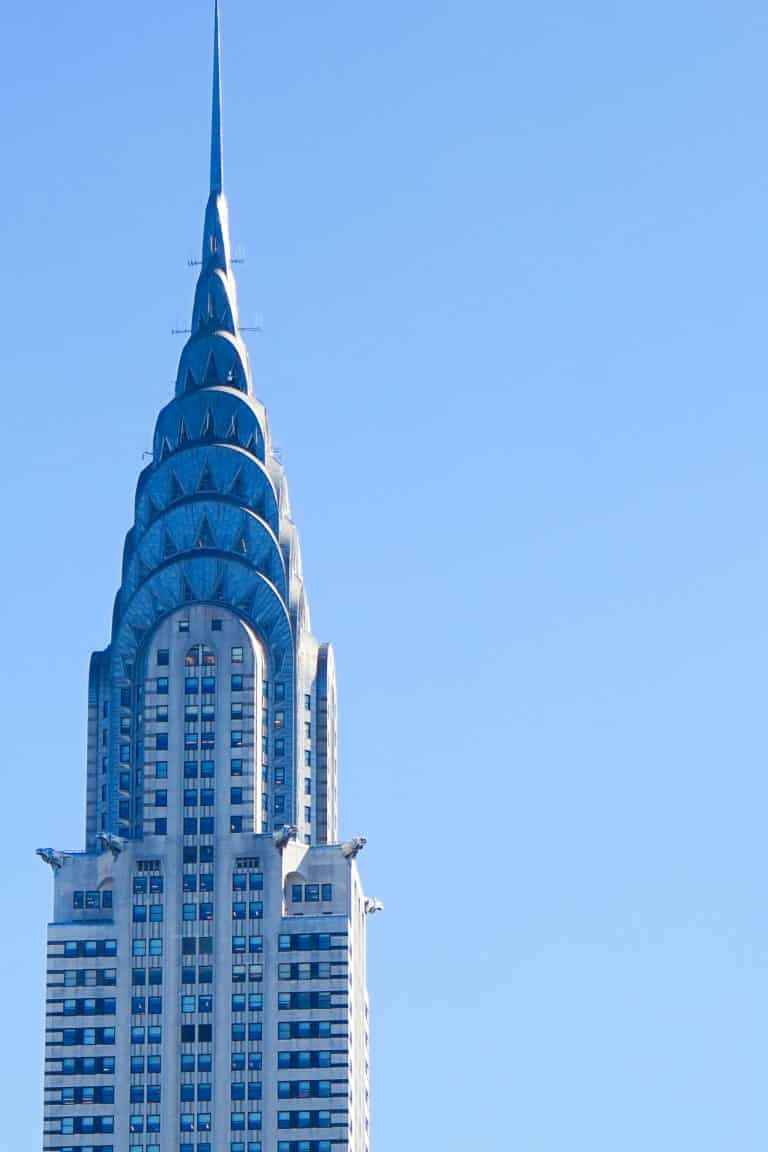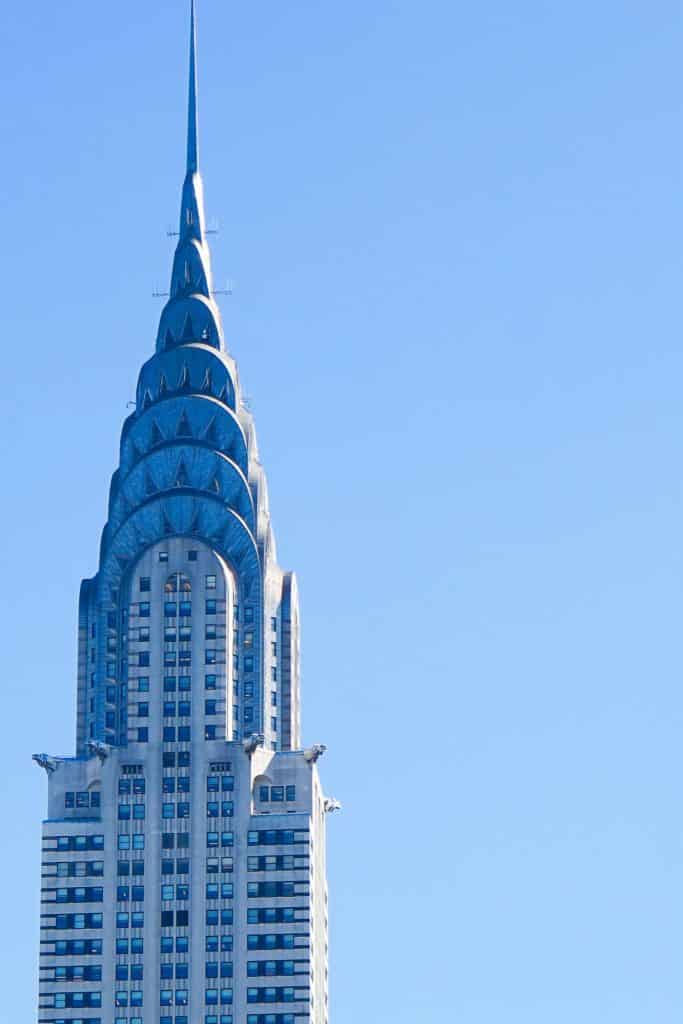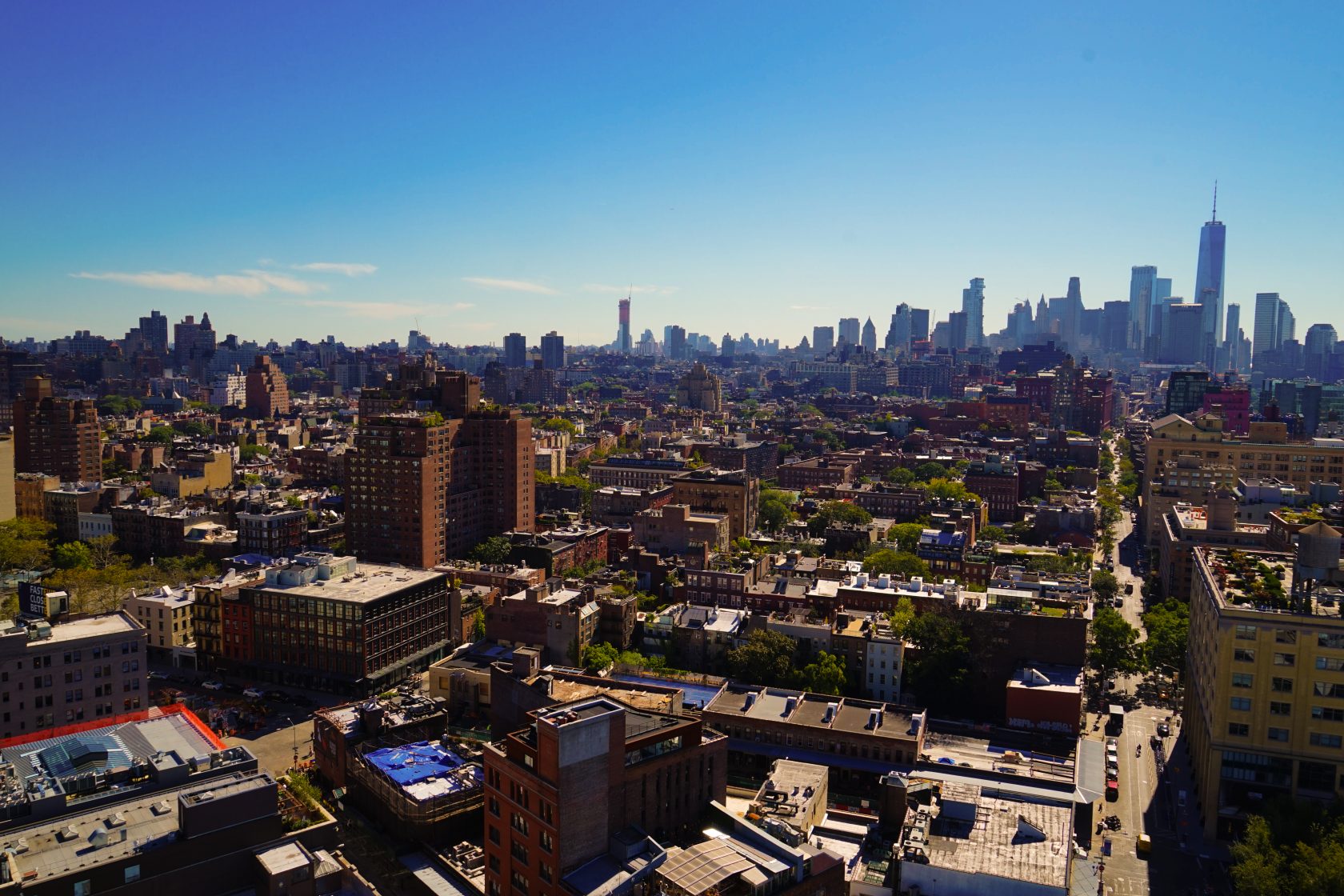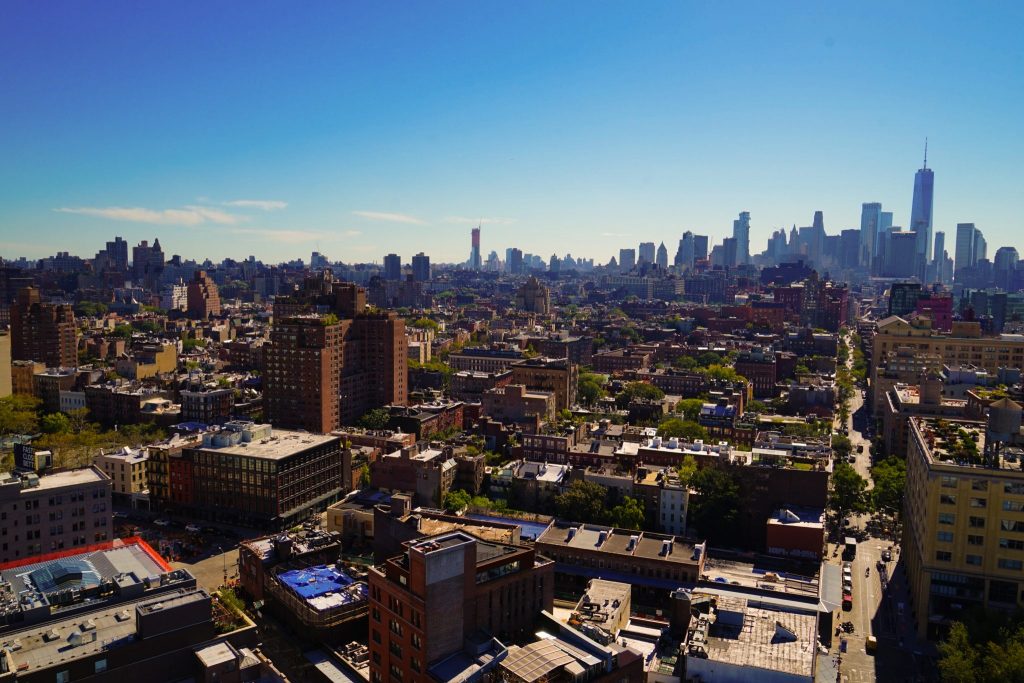 23 Top Luxury Hotels In Manhattan NYC For Your Perfect Stay in Gotham! 🗽
industrial-chic, empire views, roof-top bar and world-class service in the garment district
One of the most affordable luxury hotels in Manhattan is the Archer Hotel – and one of my personal favorites.
A modern brick, glass and steel construction, Archer Hotel has mastered the art of hospitality and prides itself on creating memorable experiences for all of their guests. From the designer cafe and restaurant which flow out onto the mid-town street, to the wonderfully appointed rooms (many with uninterrupted views of the Empire State Building) Archer Hotel is redefining the boutique hotel concept in New York.
And it's wild success has already lead to three more locations nation-wide!
The rooftop bar of the Archer Hotel is the undisputed star of the show and any quarrels with the cozy rooms instantly melt away as you enjoy their fashionable bar with some of the best views in New York City (with no admission ticket needed). The Archer Hotel New York is a hotel you will fall in love with, create memories in and want to come back to time and time again!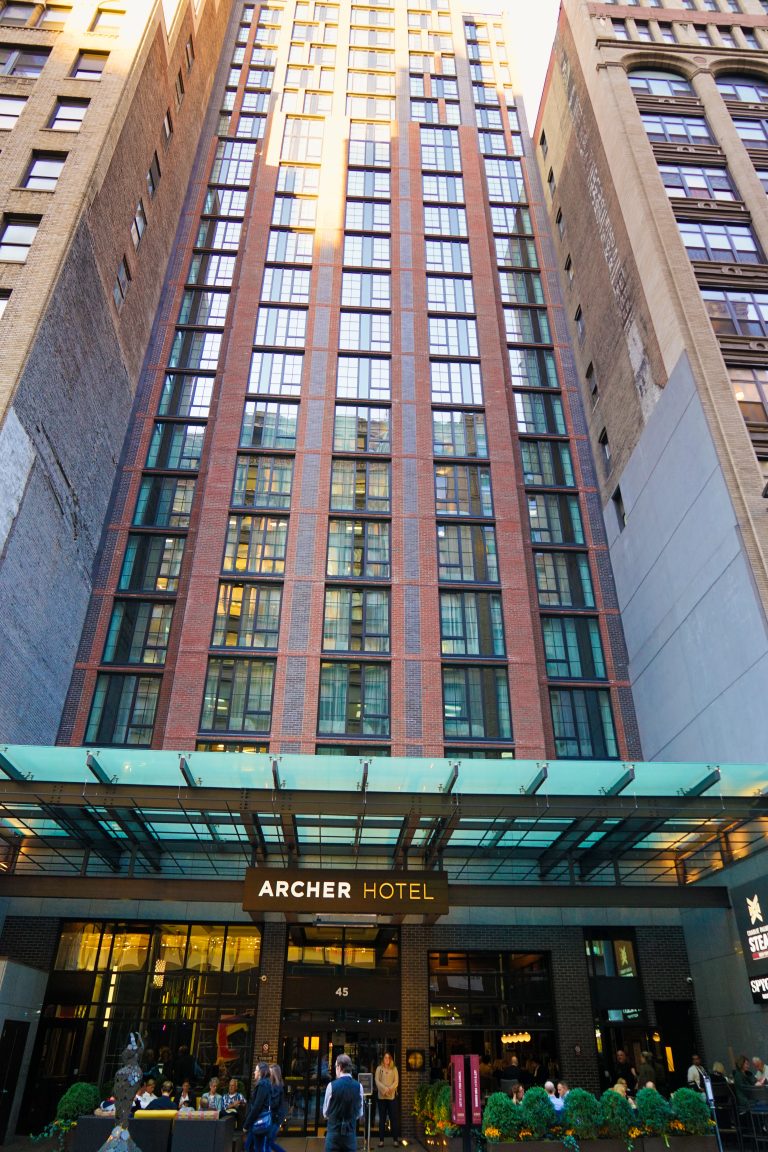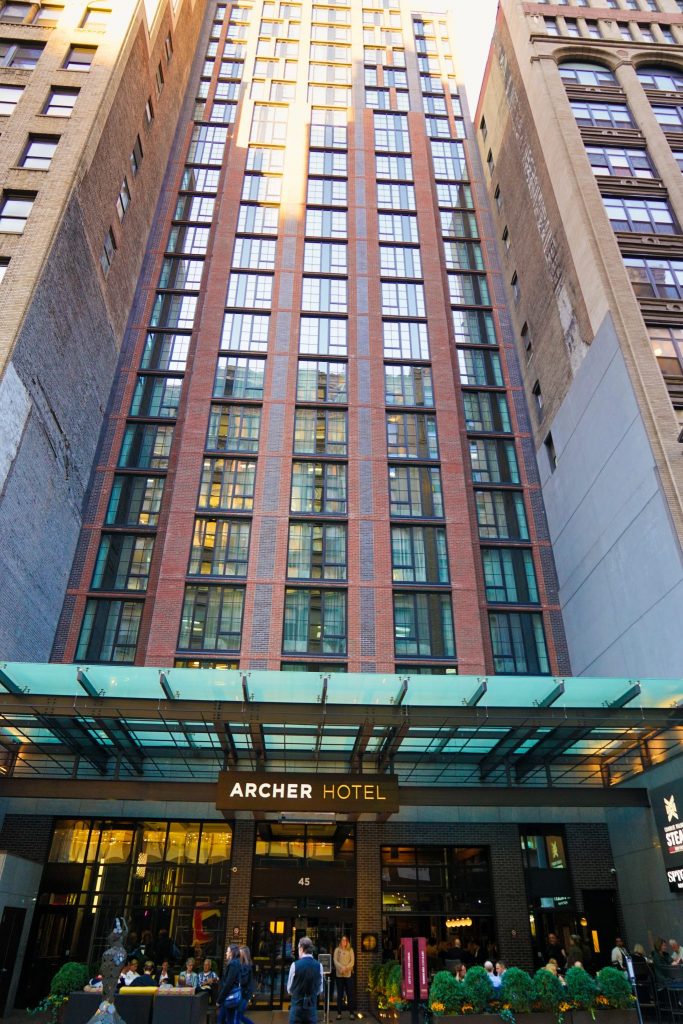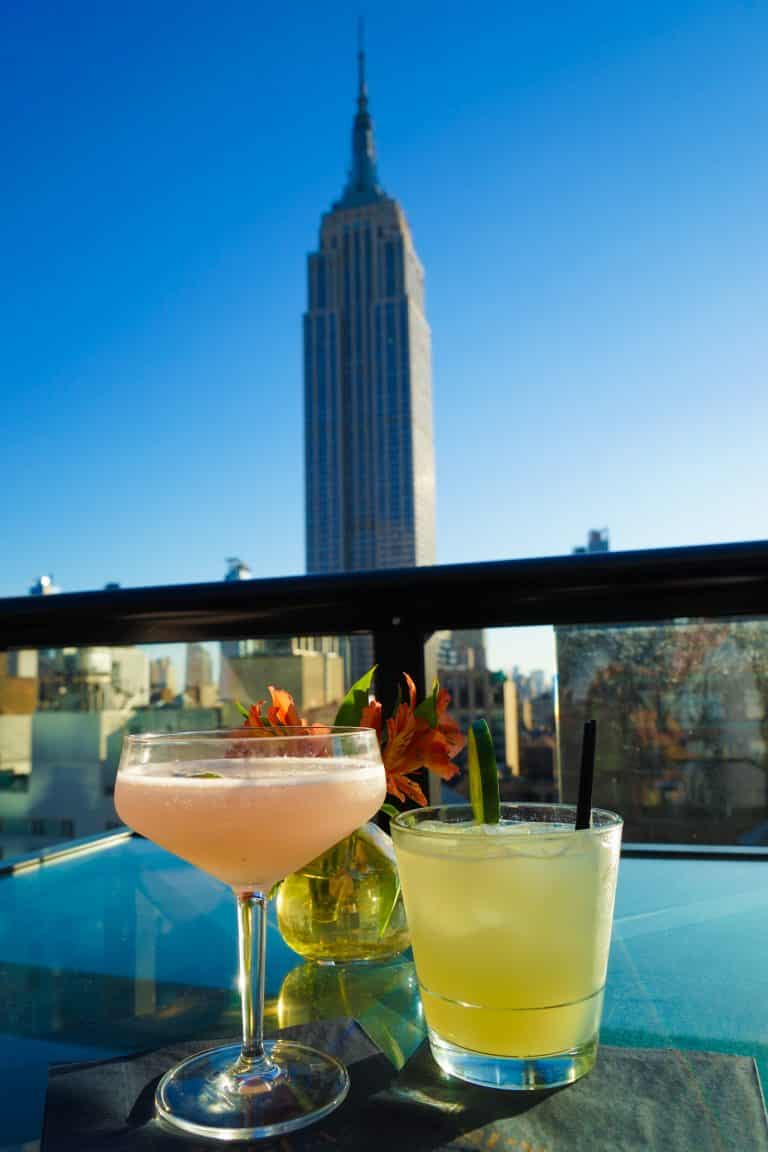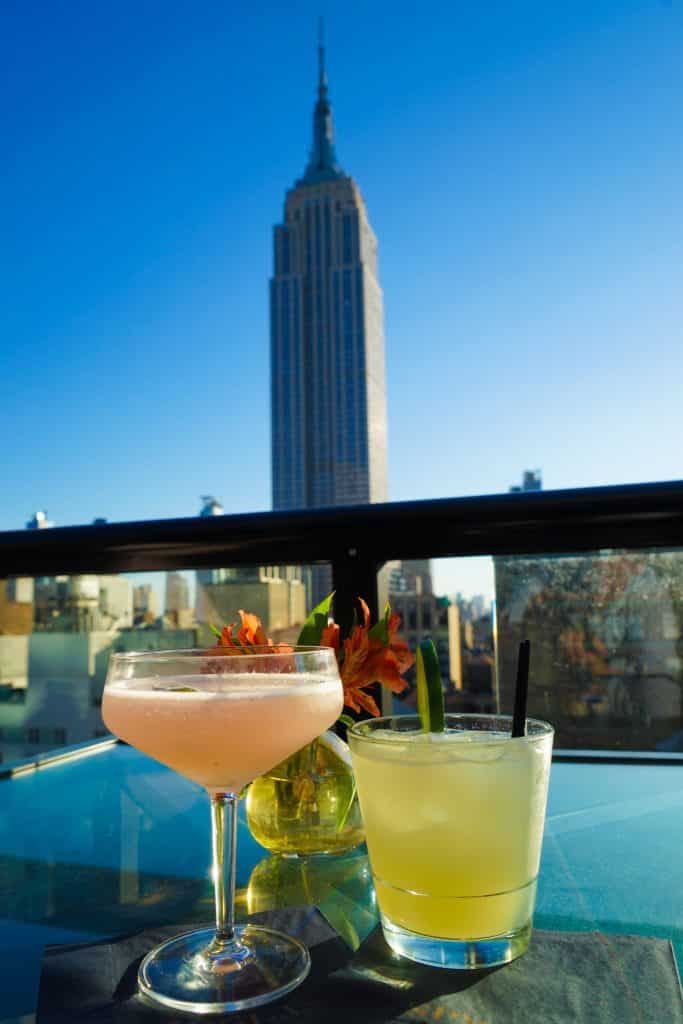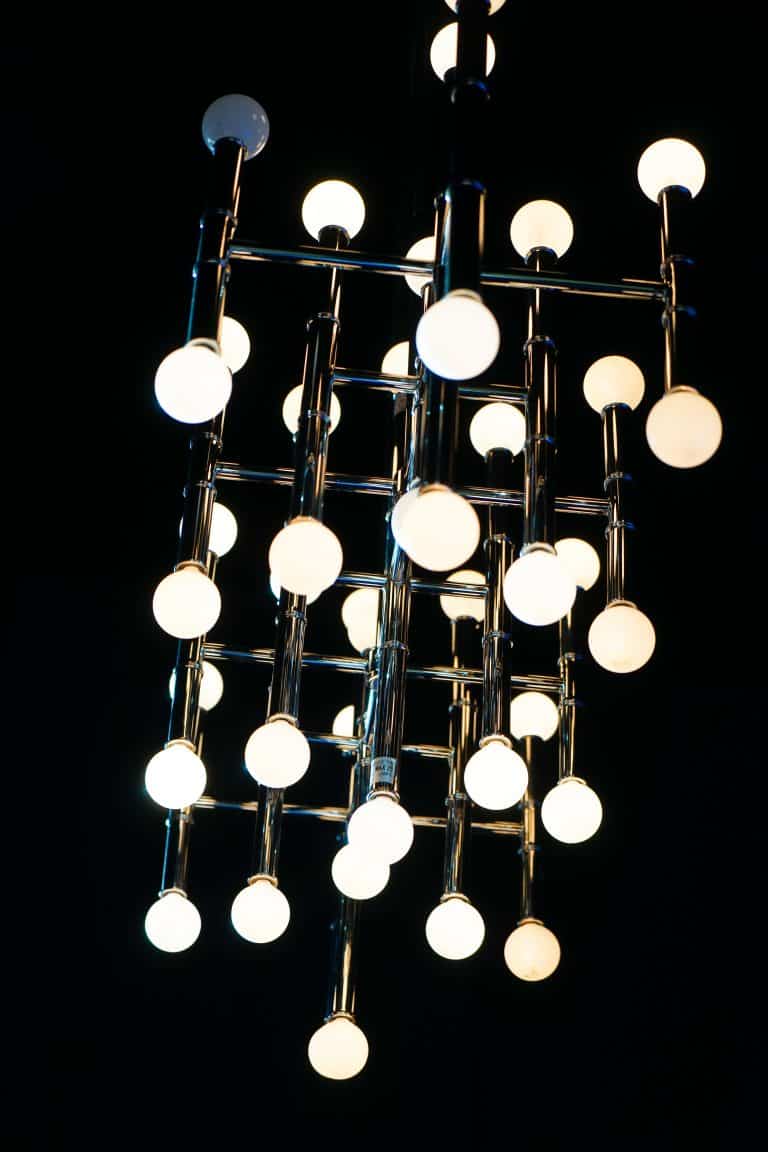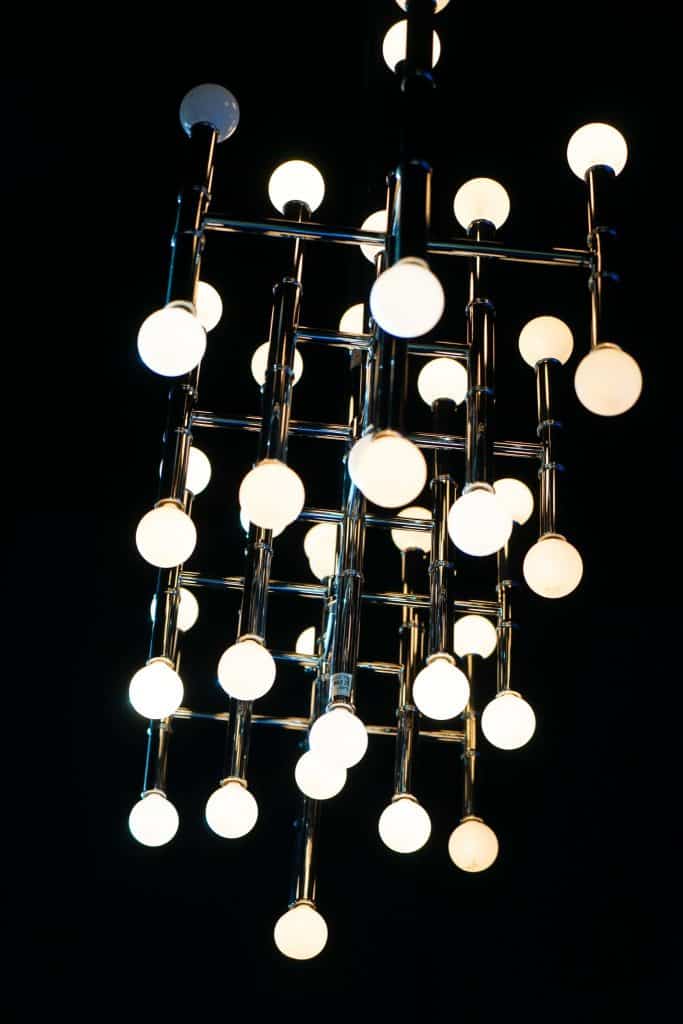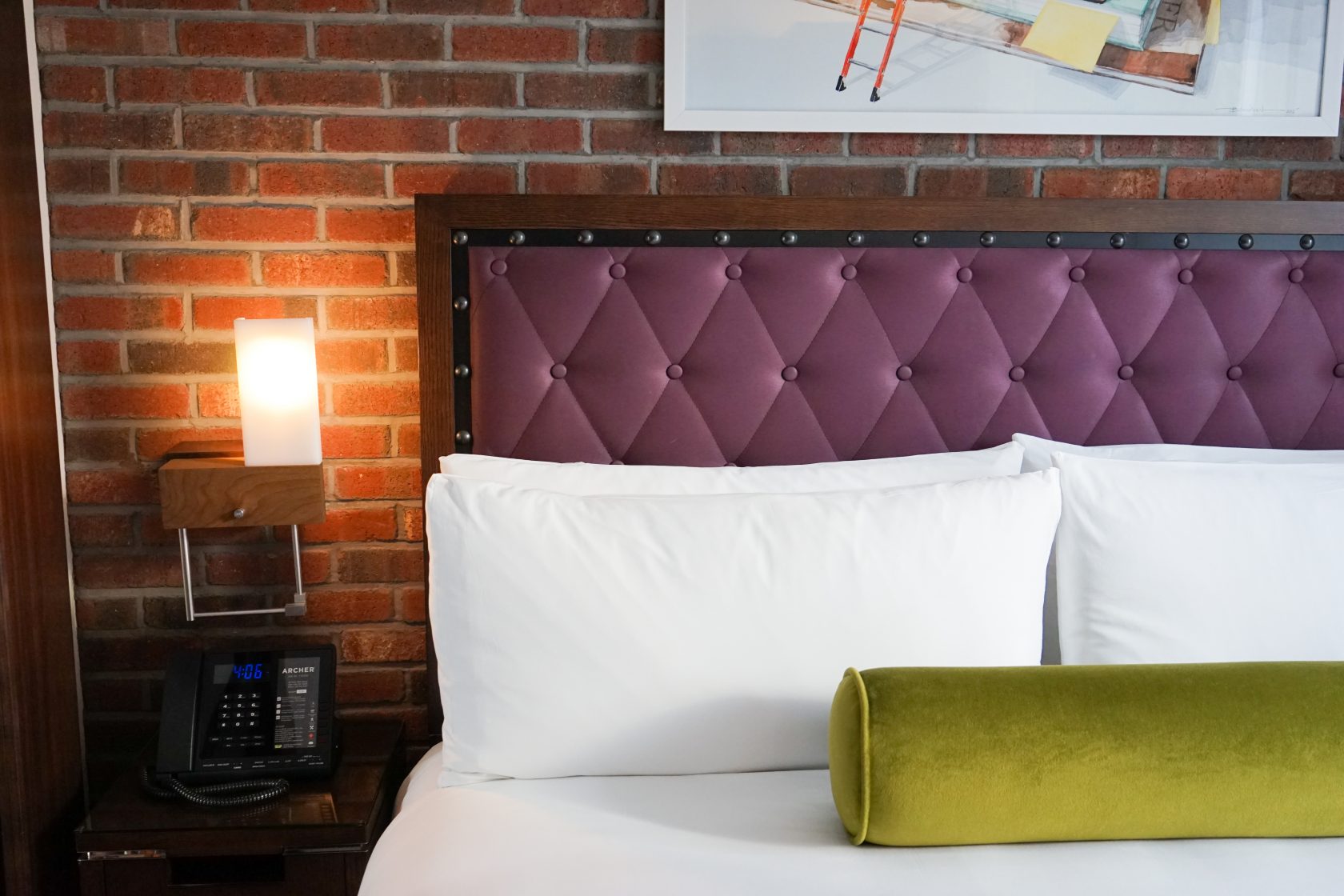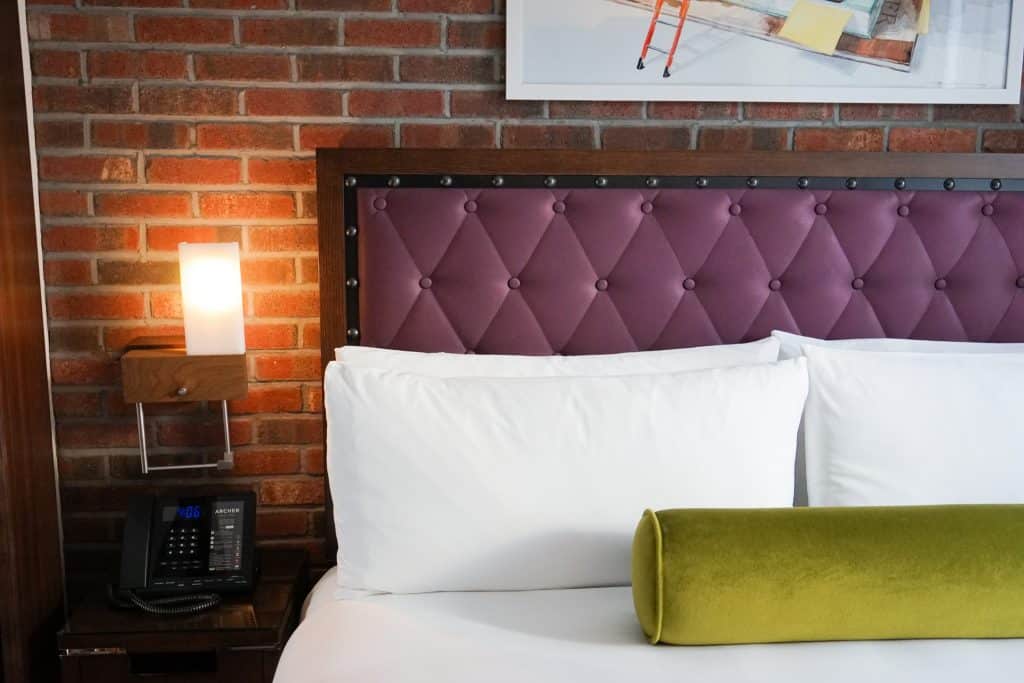 1930's shanghai chic, skyline views, innovative design and unusual location in chinatown 
A brand new hotel located on the edge of Chinatown, 50 Bowery Hotel NYC offers innovative design elements that pay homage to its location's history while offering a delightful alternative to more mainstream – read safe –  luxury.
With dual roof-top bar/terraces, the hip Rice & Gold Asian fusion restaurant, multiple open-plan workspaces and a specifically curated art gallery – you might never even see your room but rest assured the floor-to-ceiling windows with views up Manhattan Island combined with plush amenities and luxurious bedding will tempt you to spend the night in! Brilliantly executed, the 50 Bowery Hotel NYC sets a new standard for boutique hotels Manhattan.
If you are wondering where to stay in New York City this could be the perfect fit!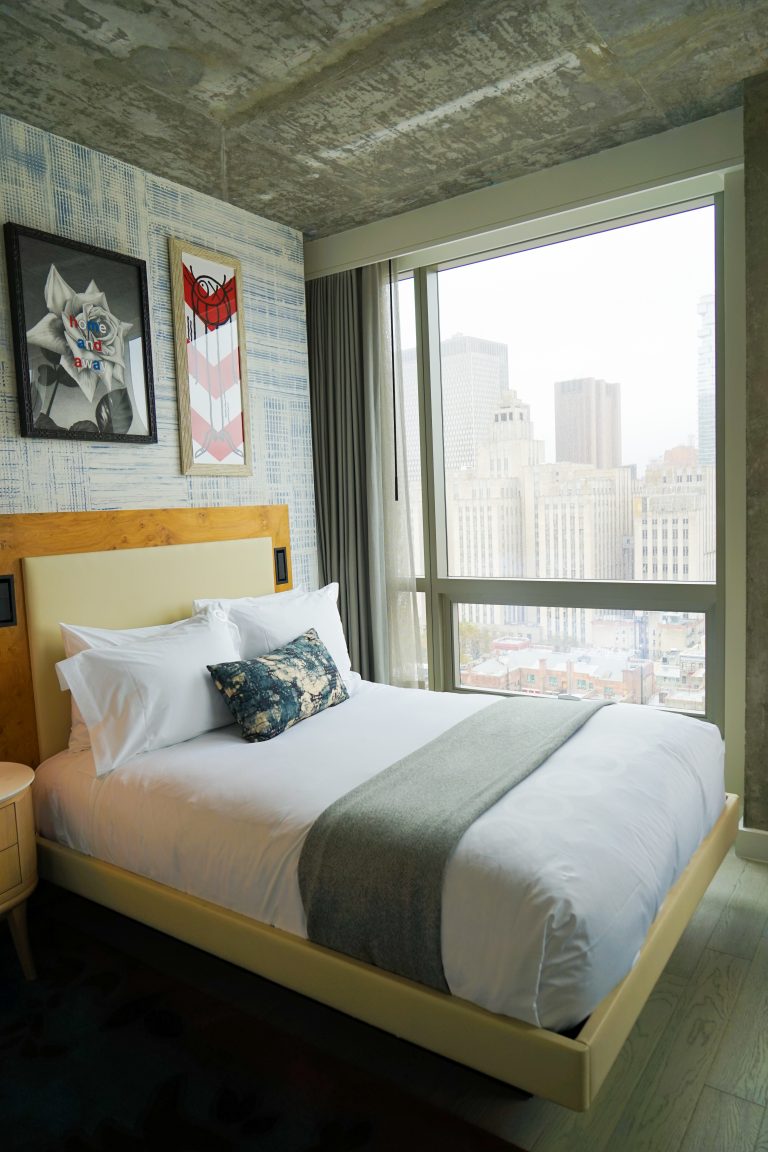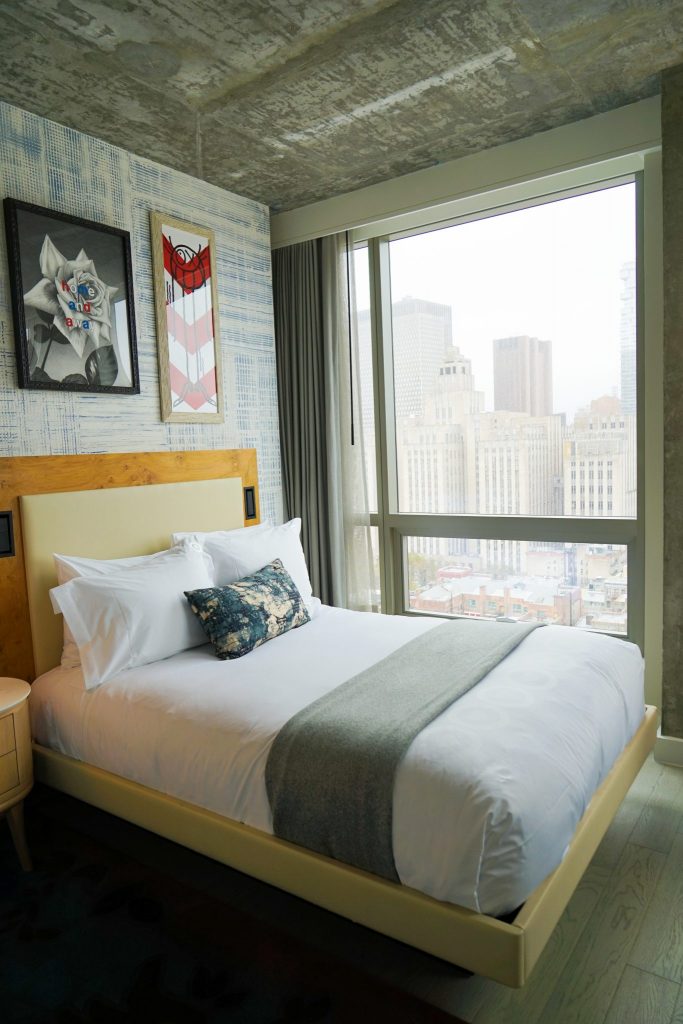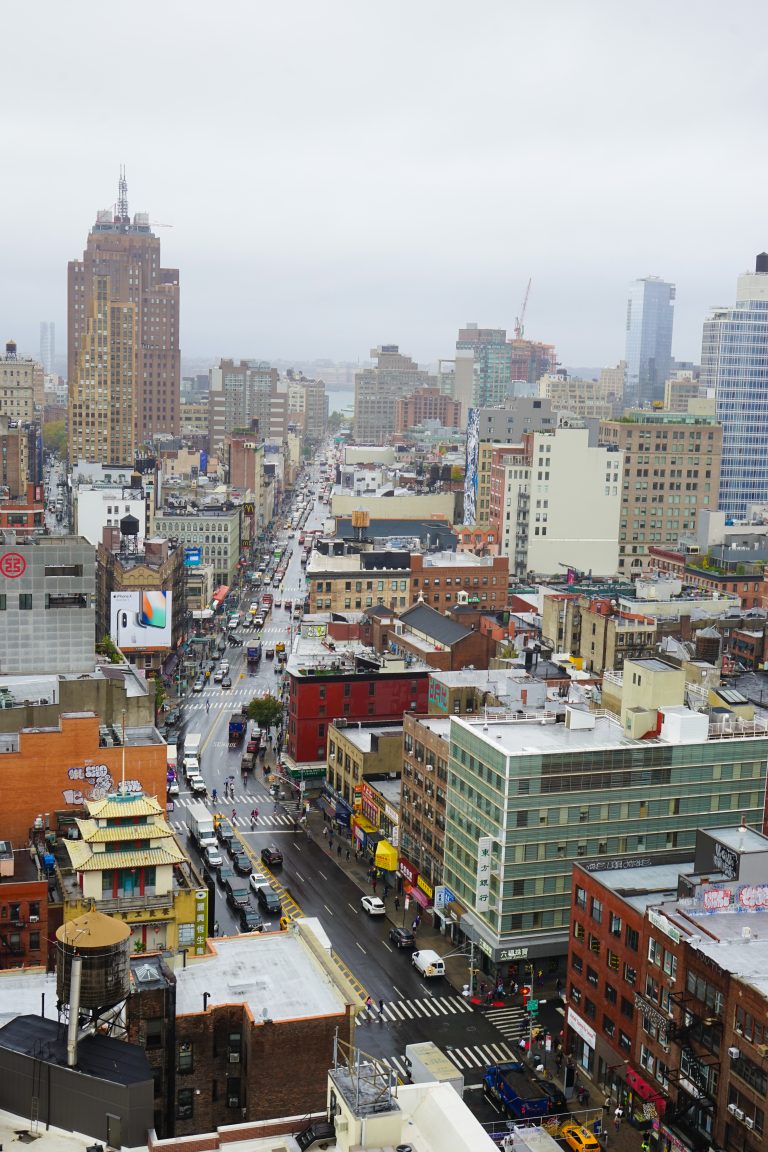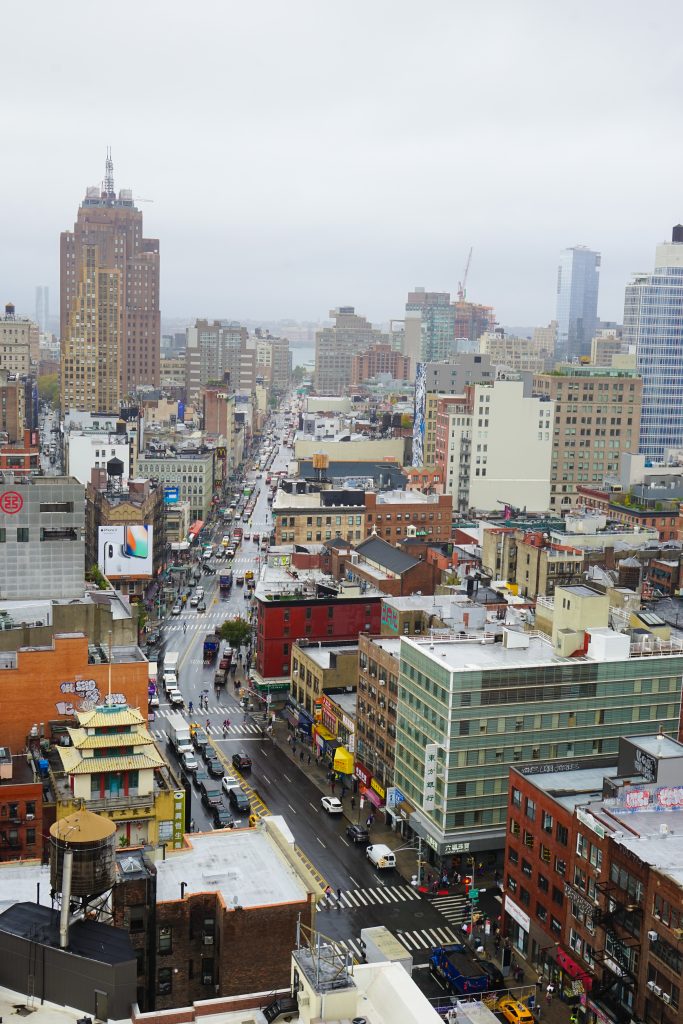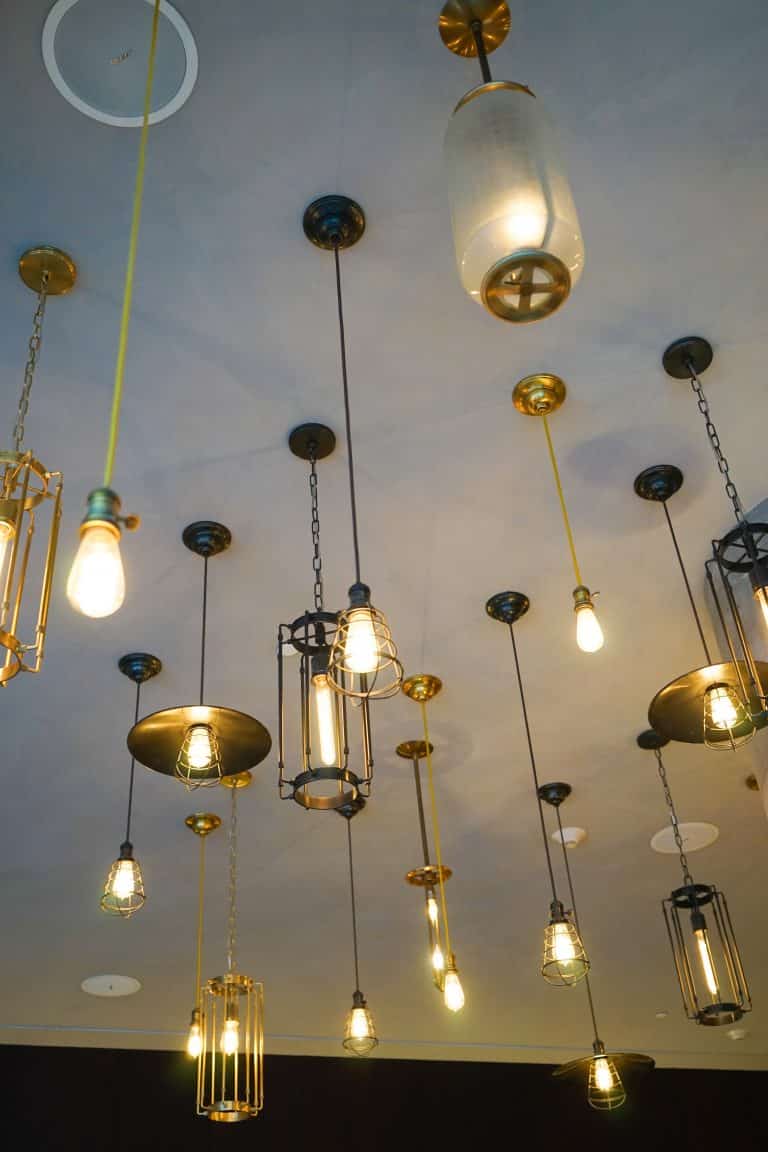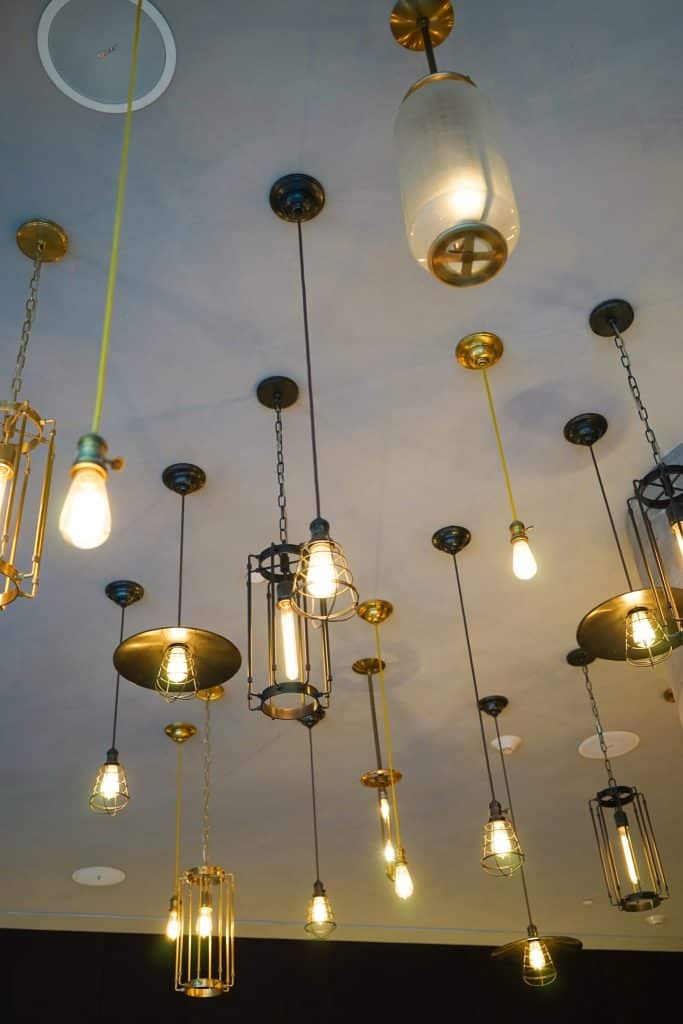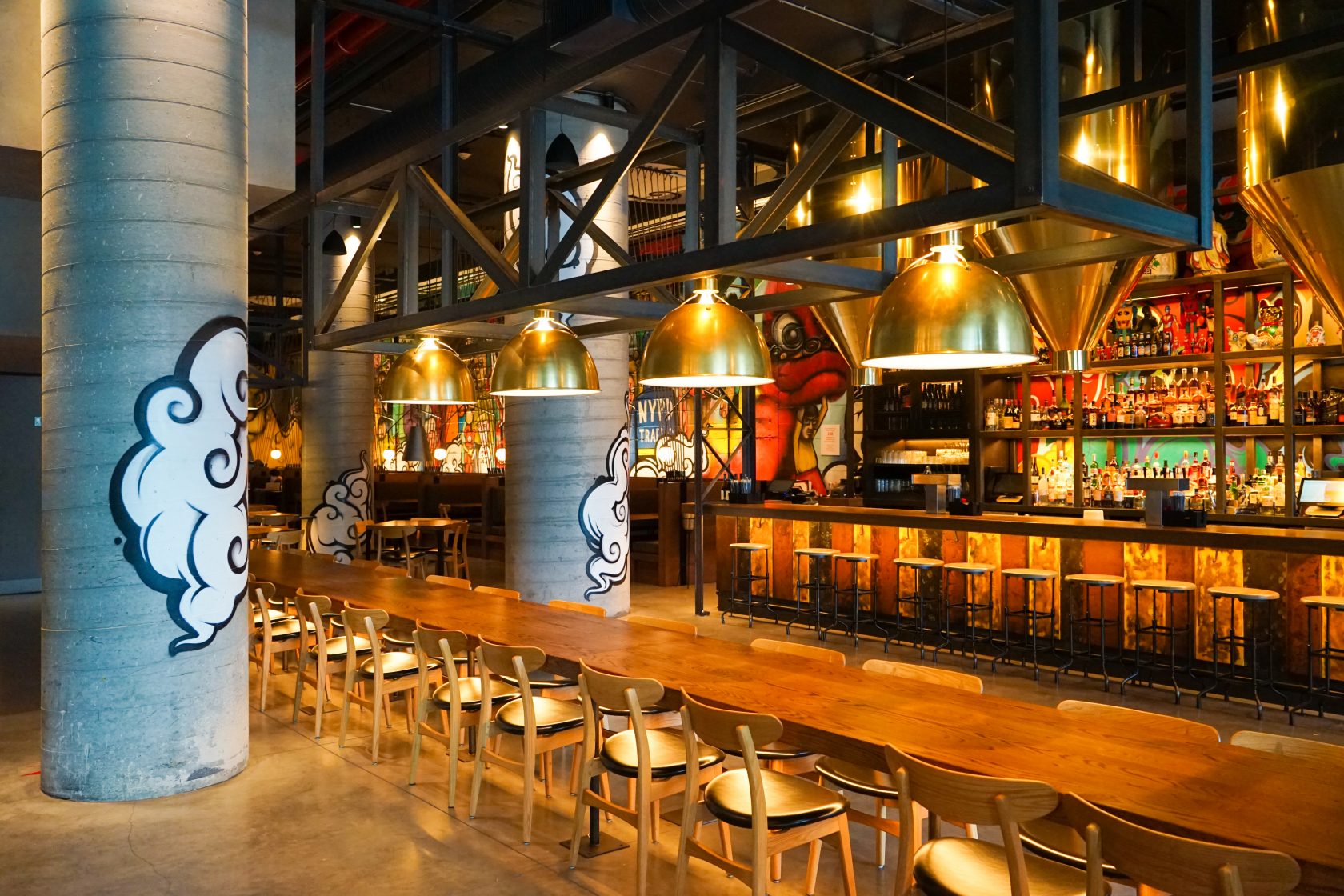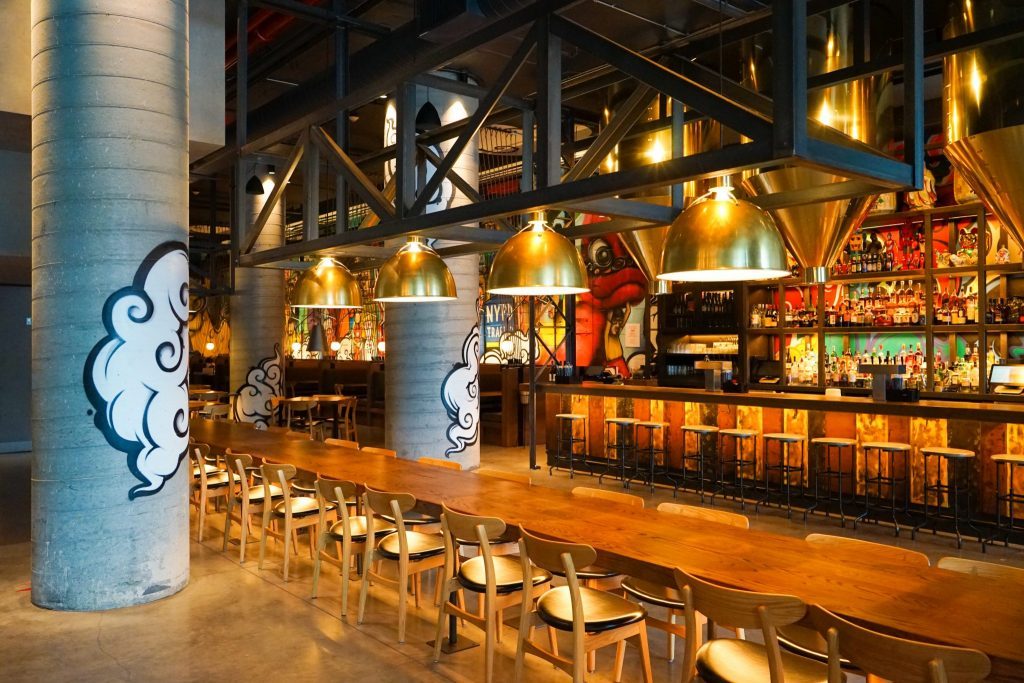 french luxury, crystal couture, champagne service and flagship design next to moma 
Setting the standard in boutique luxury hotels worldwide, the Baccarat Hotel just meters from MOMA is the famous French Crystal makers first foray into hospitality – and although only a few years old already is being labeled a raging success.
The theme is that of a modern French castle and every detail in this 140 room hotel deserves to be savored. Champagne is served to guests on arrival -setting the tone – and the rooms are as fabulous as you would expect. A world-class spa, calming pool, dining options, and a hip bar complete the package and unquestionably make the Baccarat Hotel one of the best places to stay in New York!
I mean really – who needs Paris when Paris will just come to you…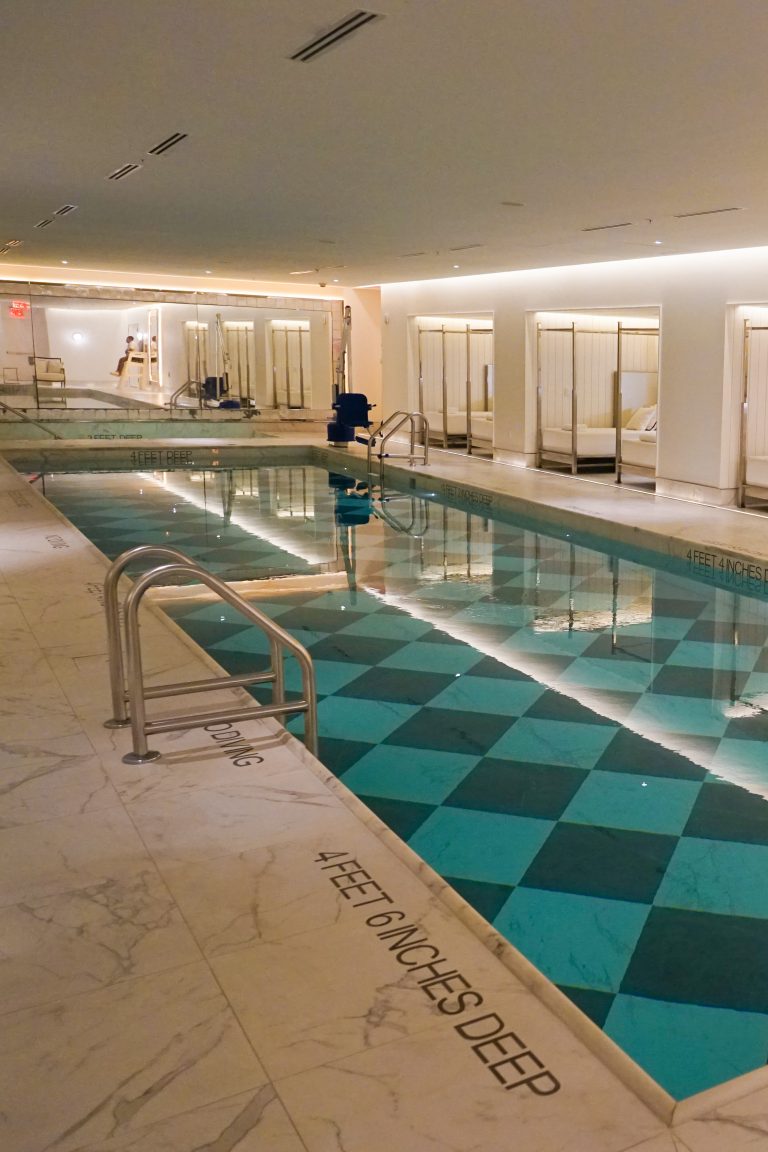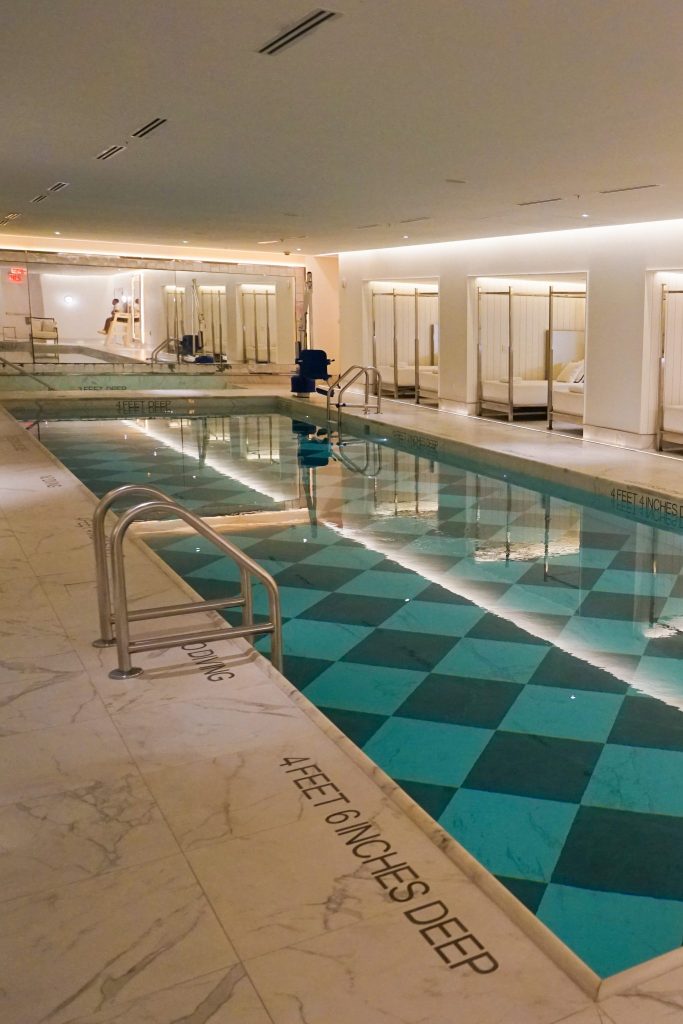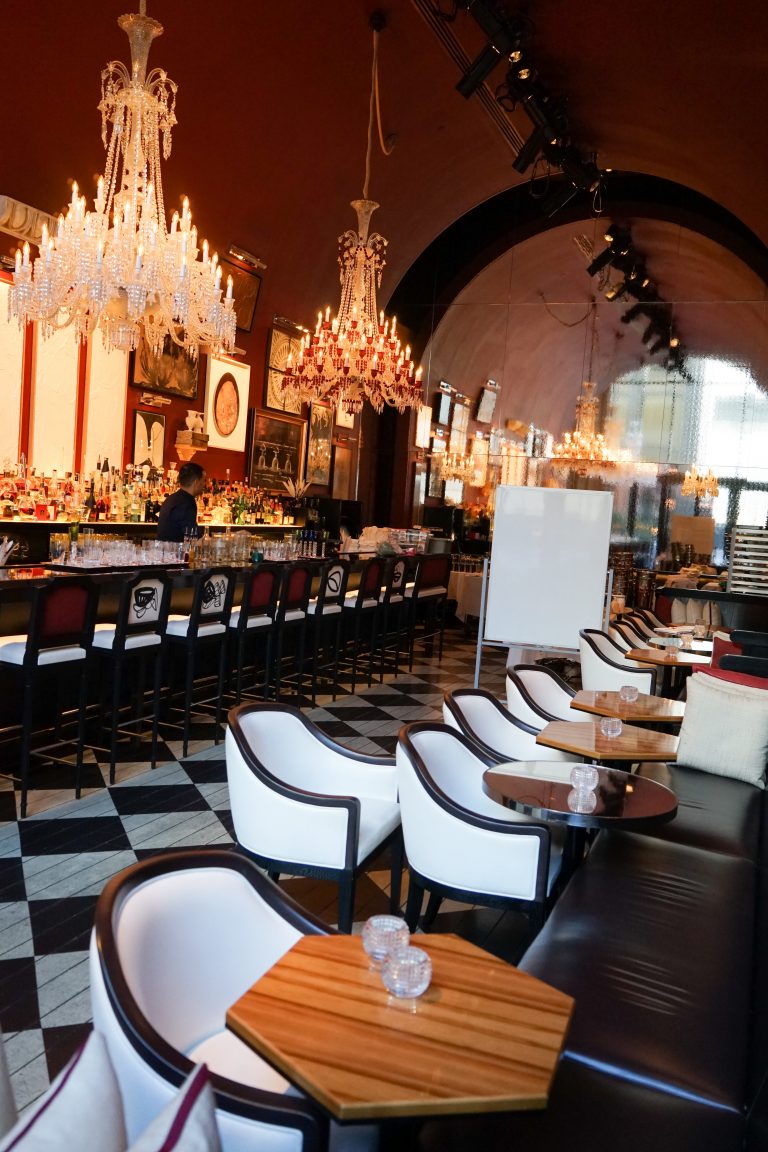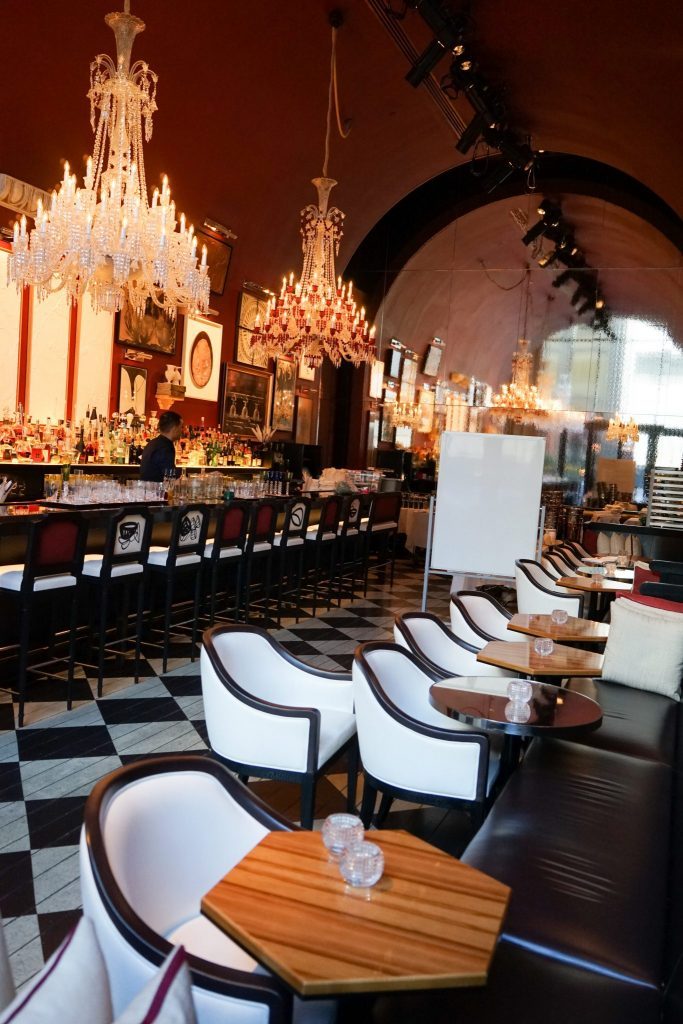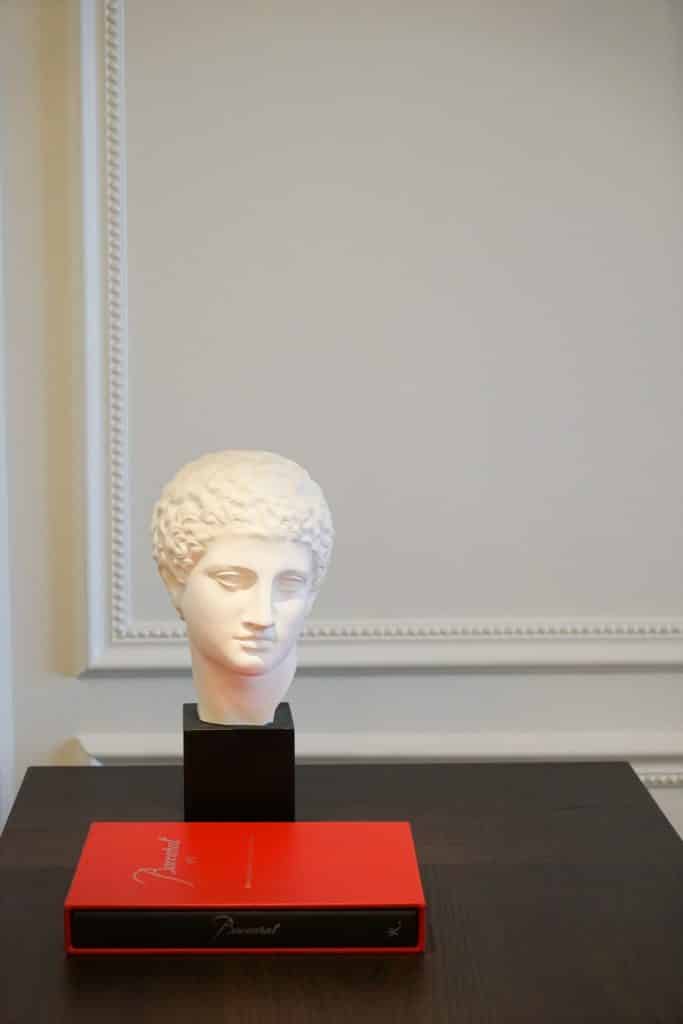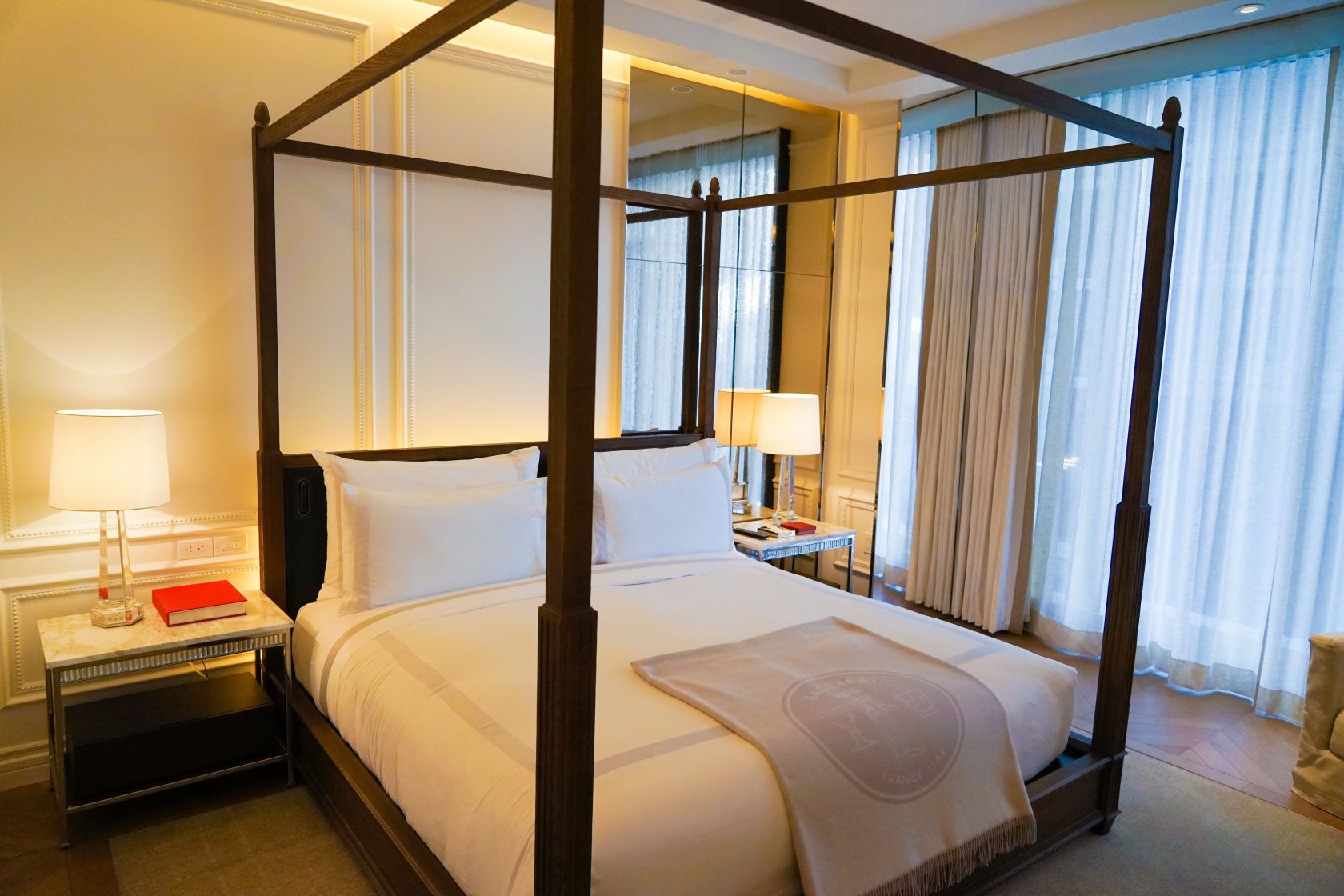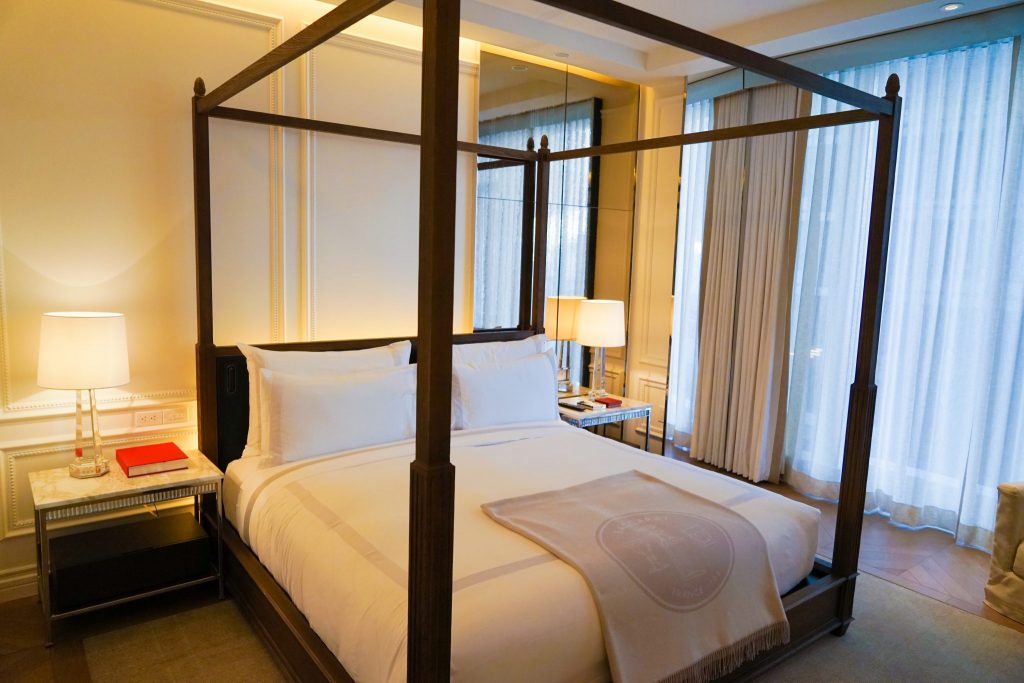 book themed, cozy rooms, innovative bar and low-key location in mid-town
A discreet midtown Manhattan hotel based around an innovative library concept. Each of the 60 rooms at the Library Hotel is assigned a unique Dewey decimal system theme based on their number.
Think rooms filled with rare books and art based on themes such as oceanography, 20th-century literature or middle eastern art! There is also a superb library-themed bar with innovative drinks such as Tequila Mockingbird and both internal and external reading rooms taking advantage of phenomenal views down 41st street to the New York Public Library.
A one-of-a-kind hotel concept that is a must for any book lovers visiting New York City.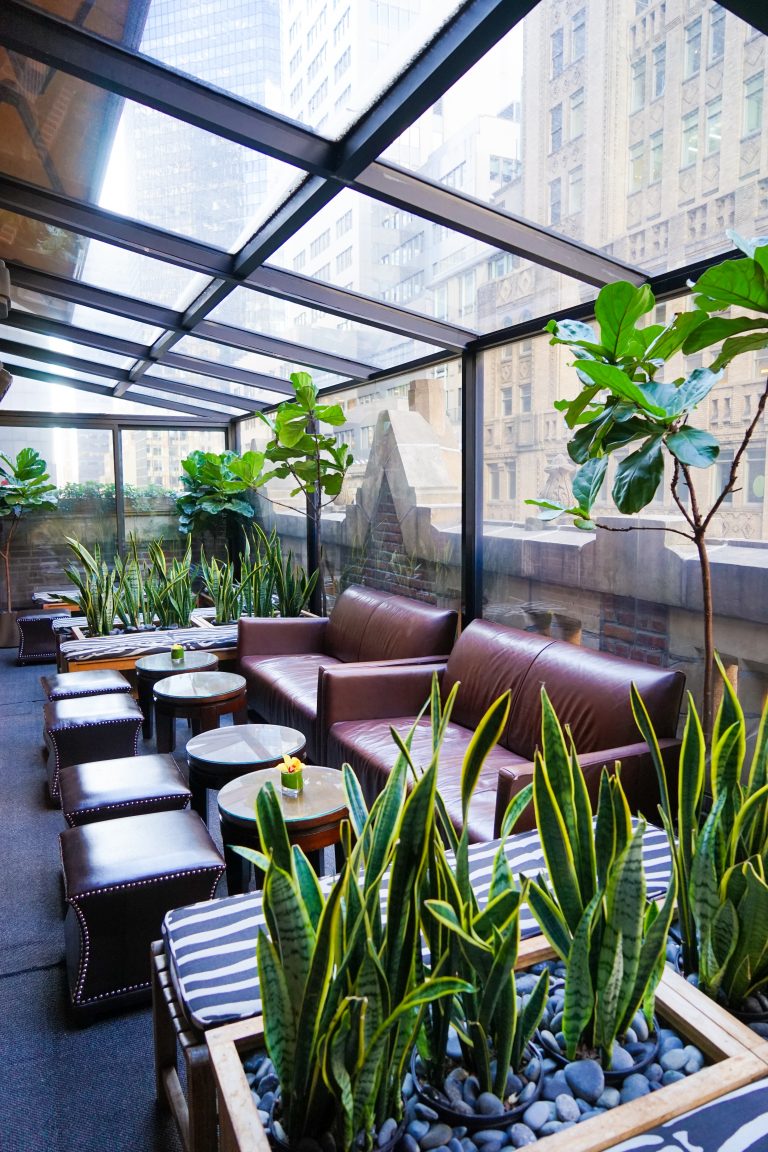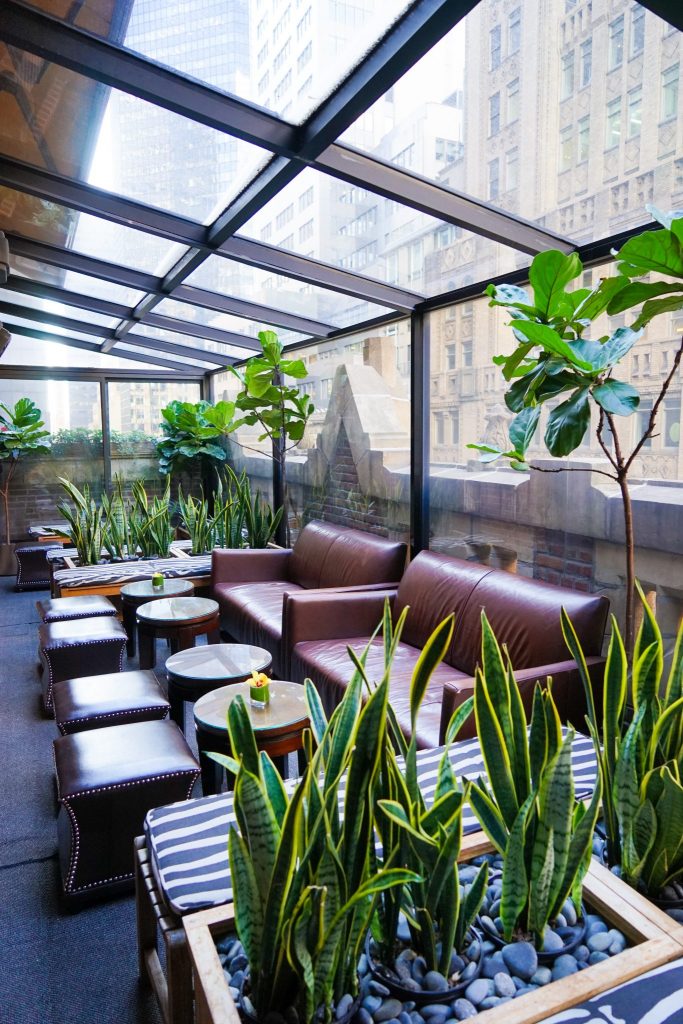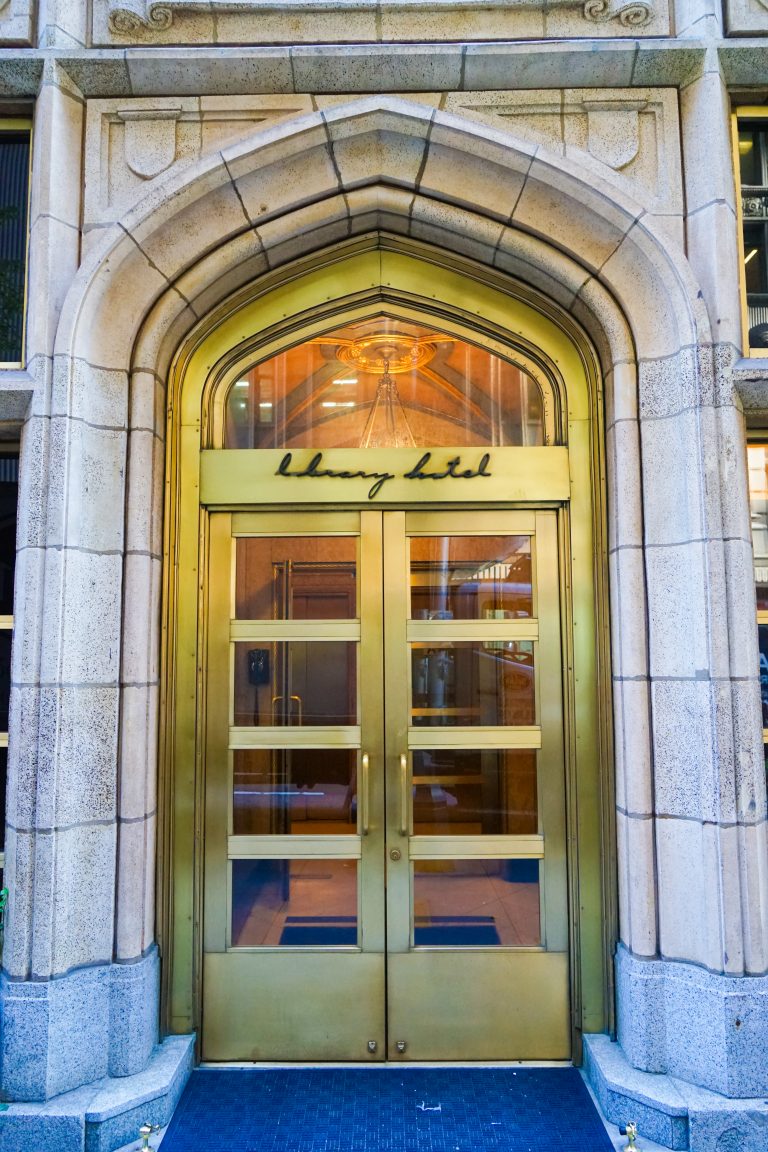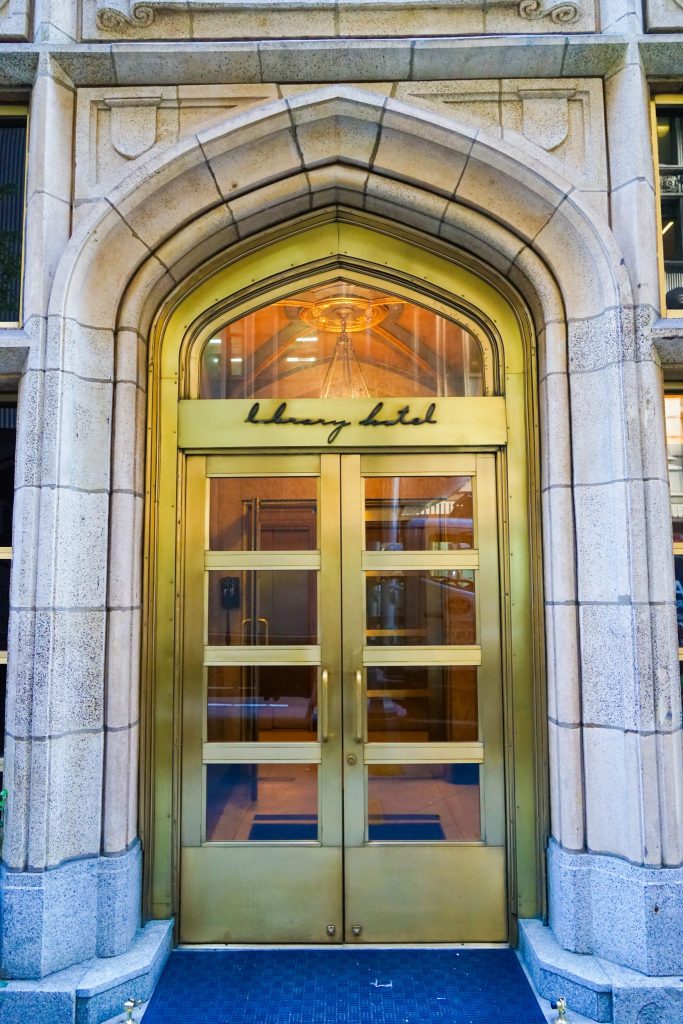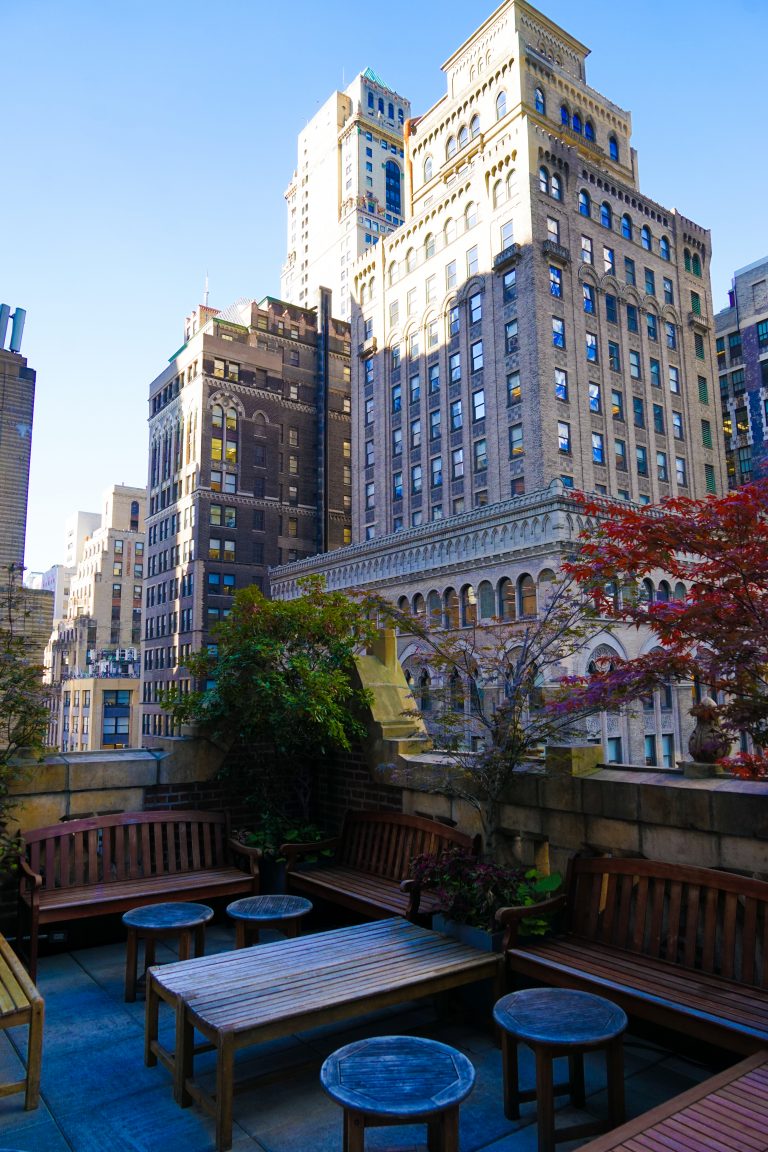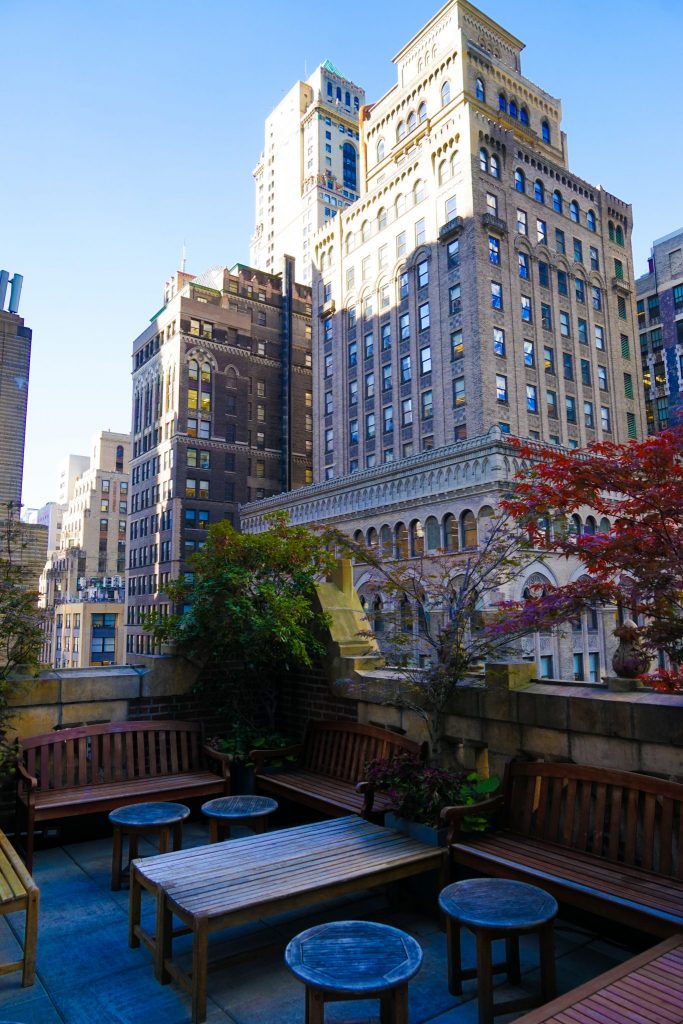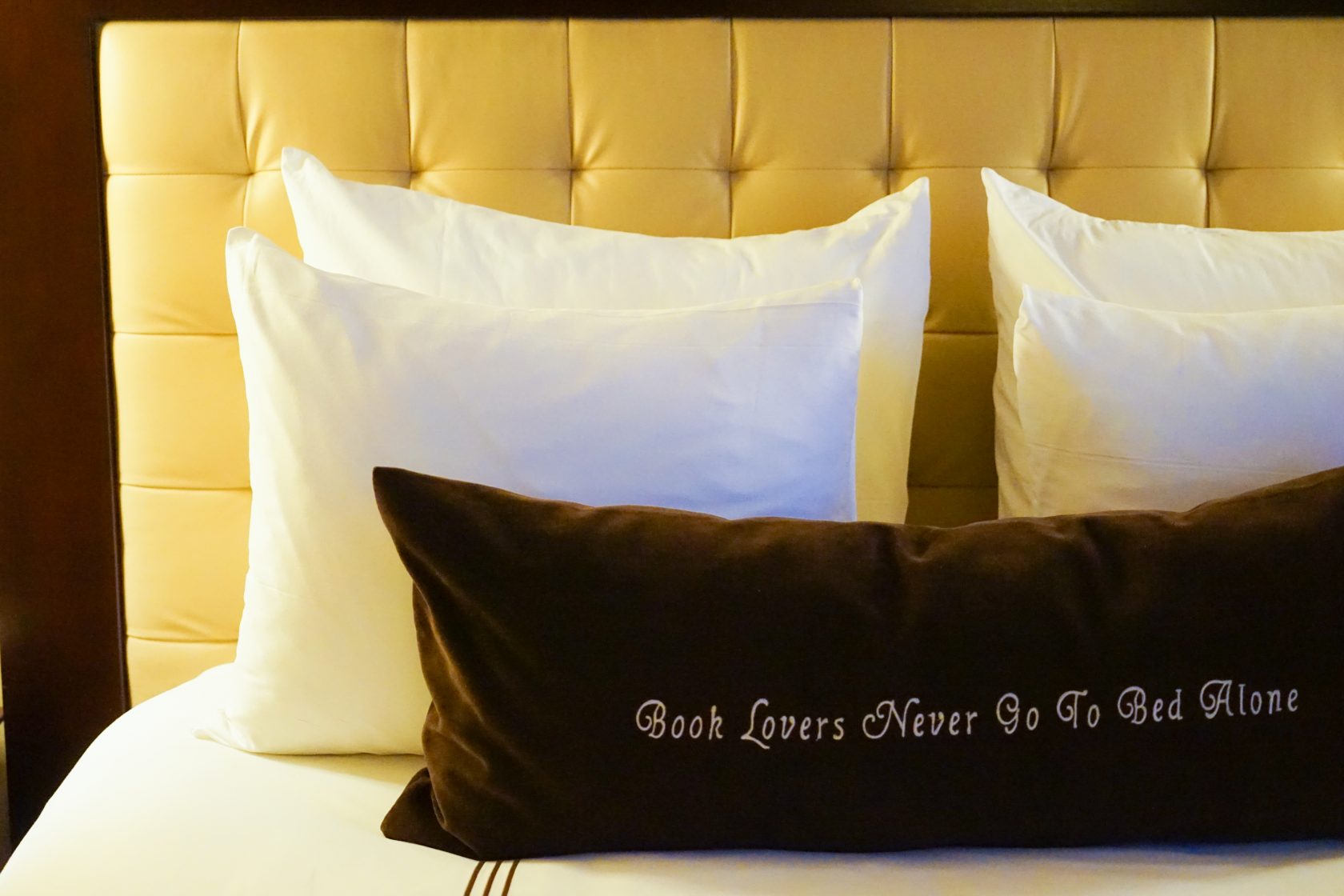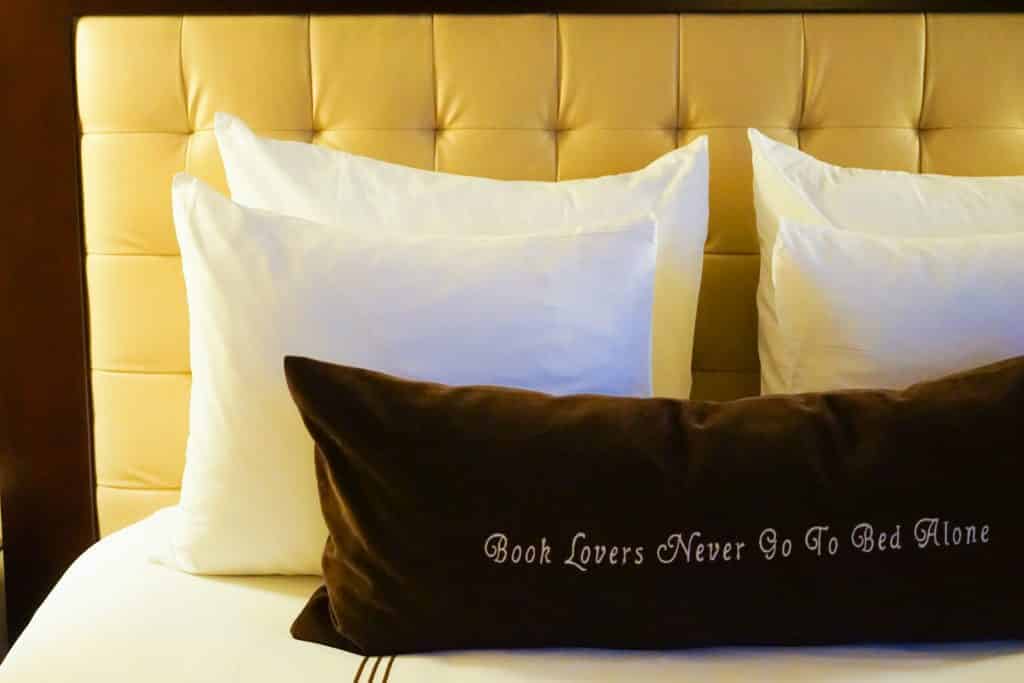 central park views, sky-high suites, and sophisticated luxury right on columbus circle
A five-star property known the World over and easily one of the most luxurious hotels in NYC – the Mandarin Oriental New York provides sophisticated design, views over the entire city and an unforgettable stay.
With 202 guest rooms and 46 suites located on floors 35 through 54 over New York's Time Warner Center, the Mandarin Oriental New York is unique – and has the views to prove it. With a sky-lobby on the 34th floor, spaciously appointed rooms, a swimming pool with floor-to-ceiling views of the sparkling Skyline and of course World class dining the Mandarin Oriental New York promises an unforgettable stay in Gotham.
Perfect for honeymooners, creatives, design lovers…or just about anyone who wants to appreciate NYC skyline views.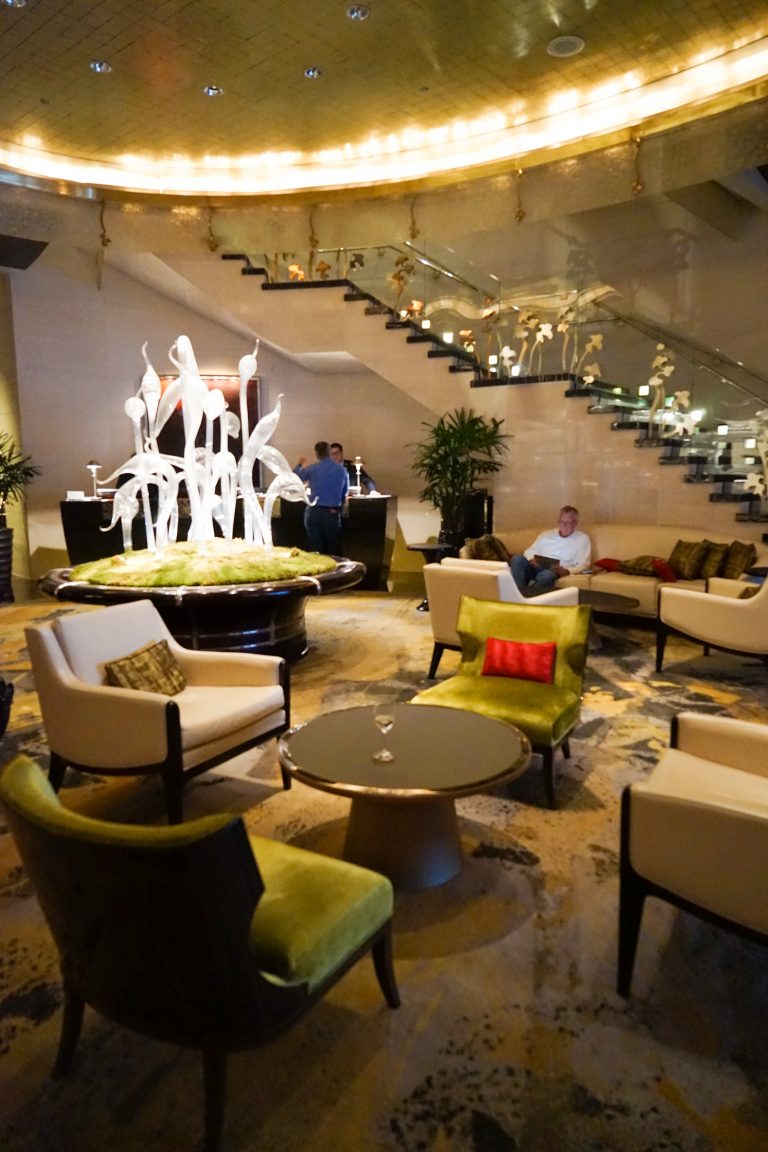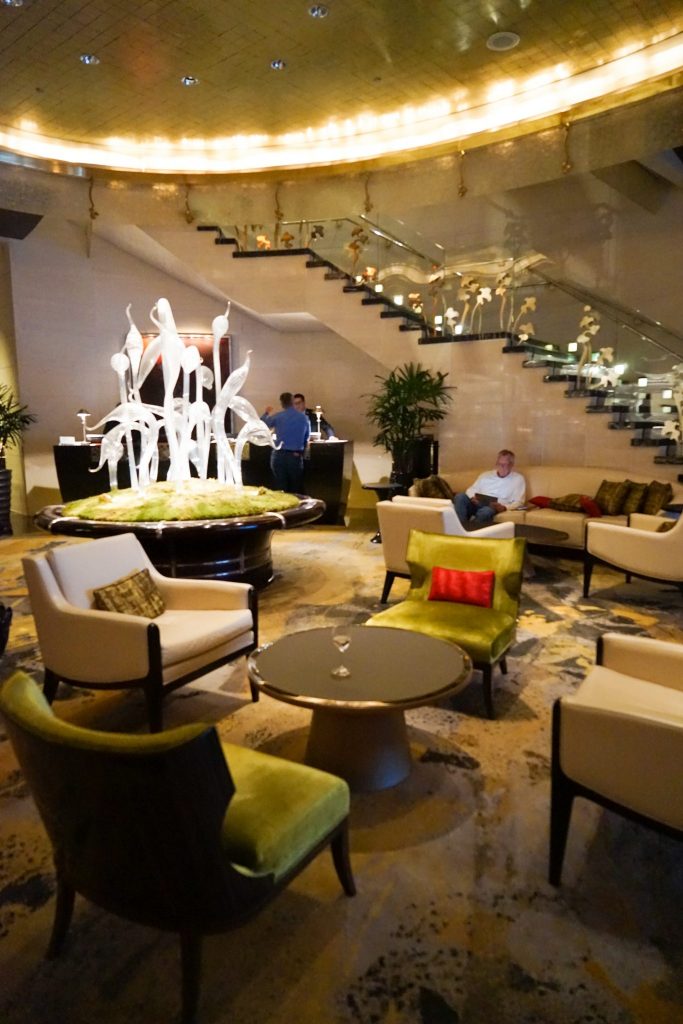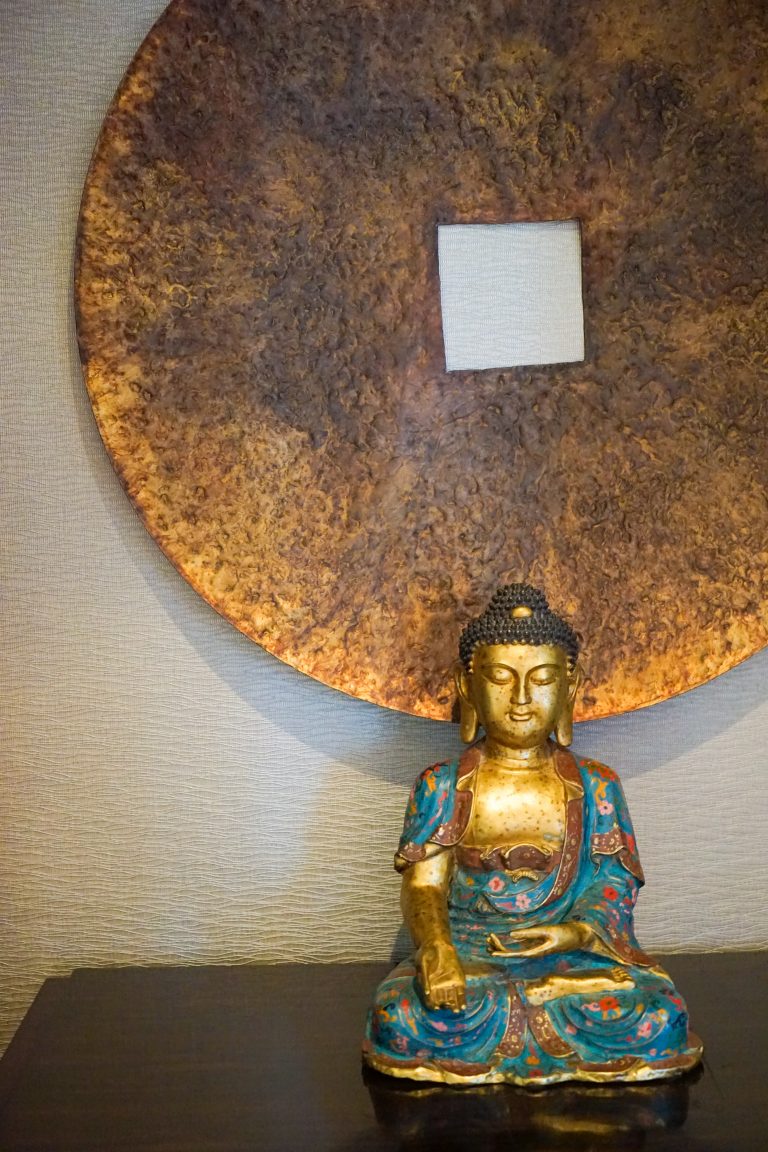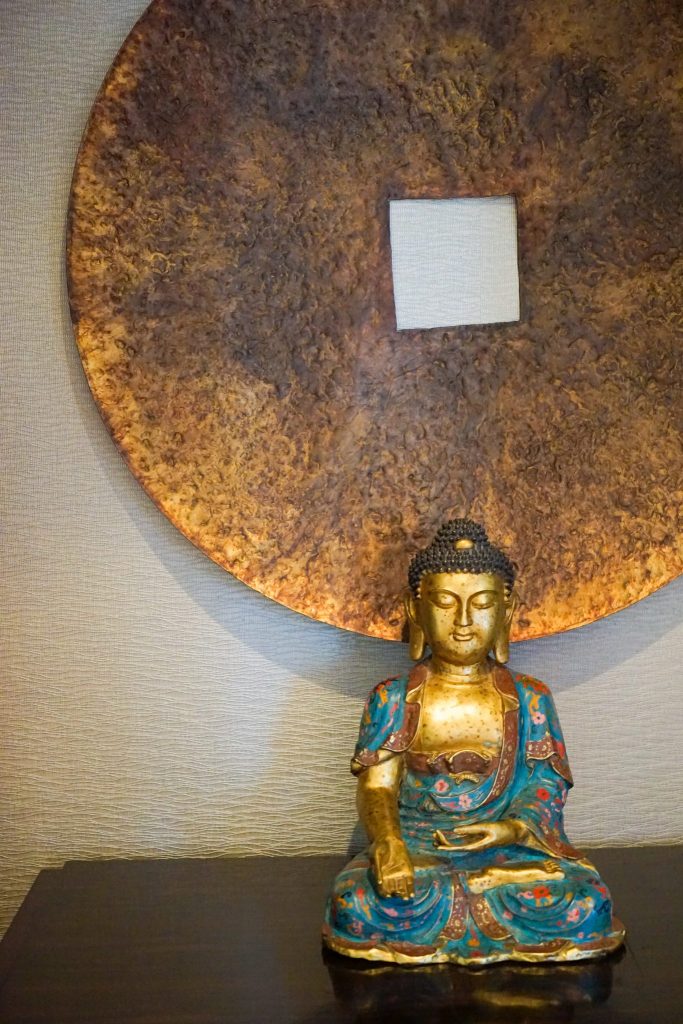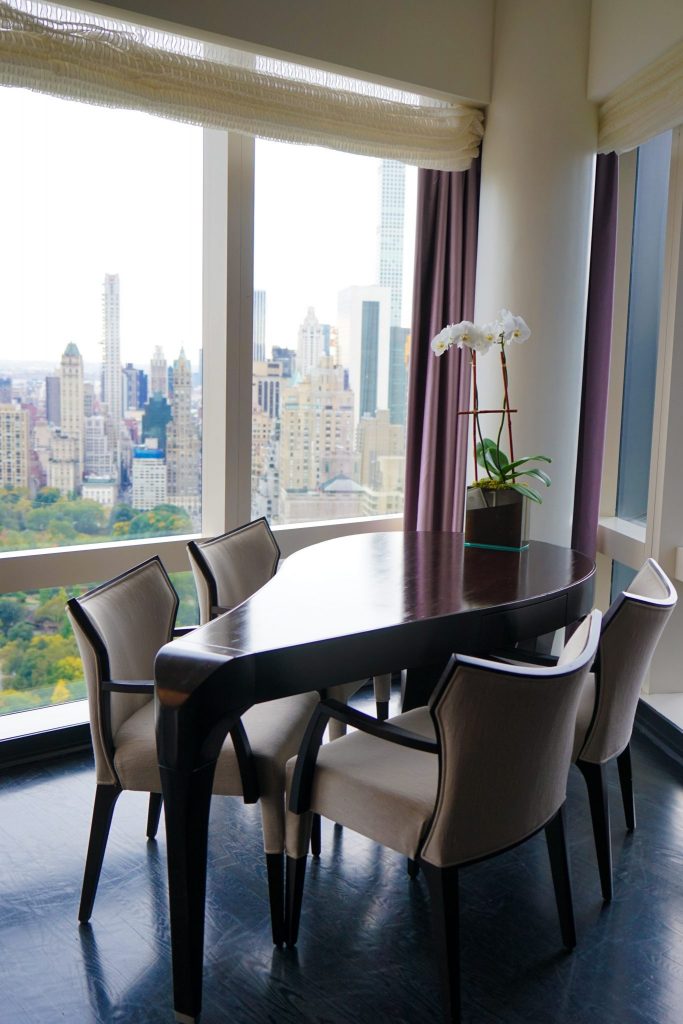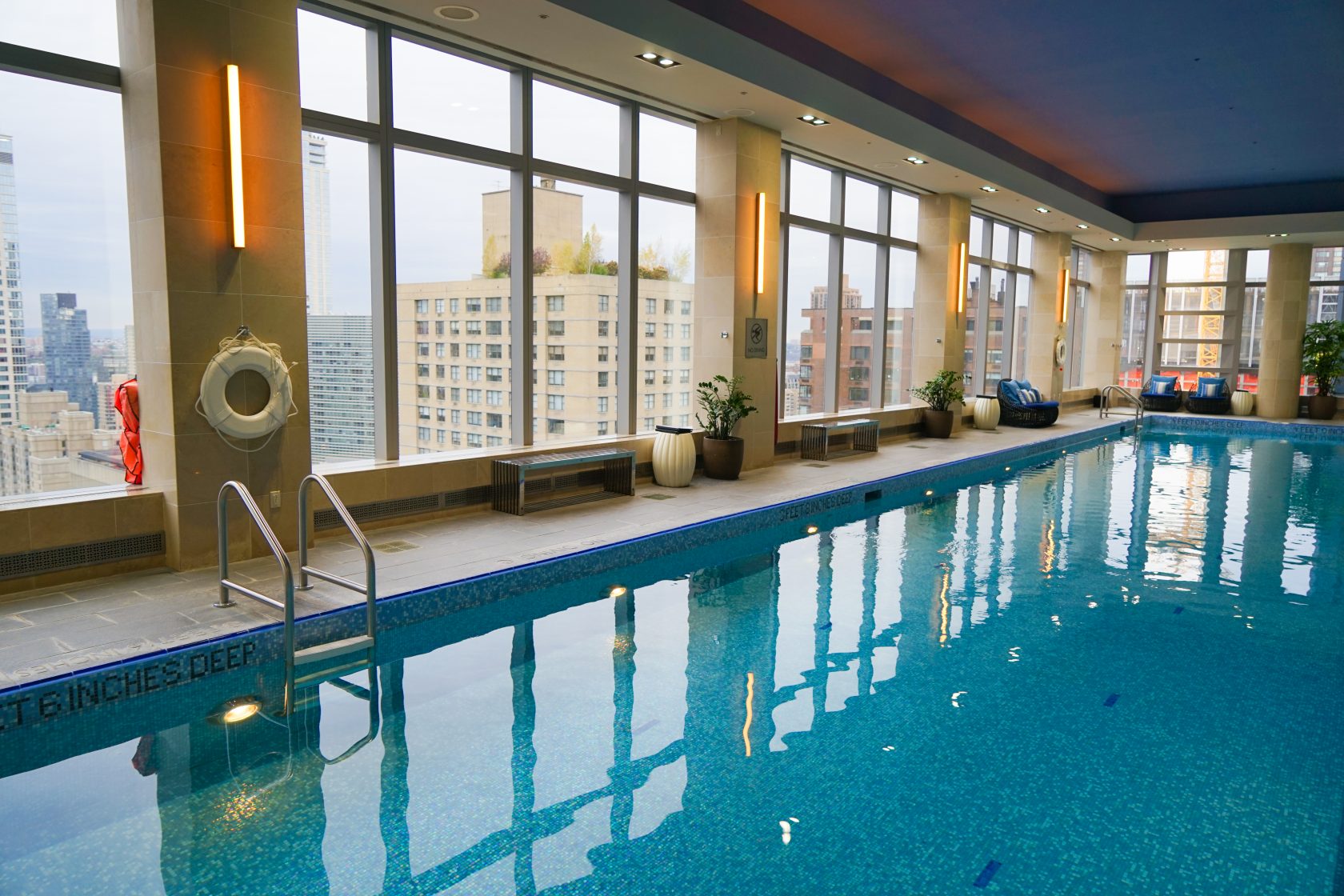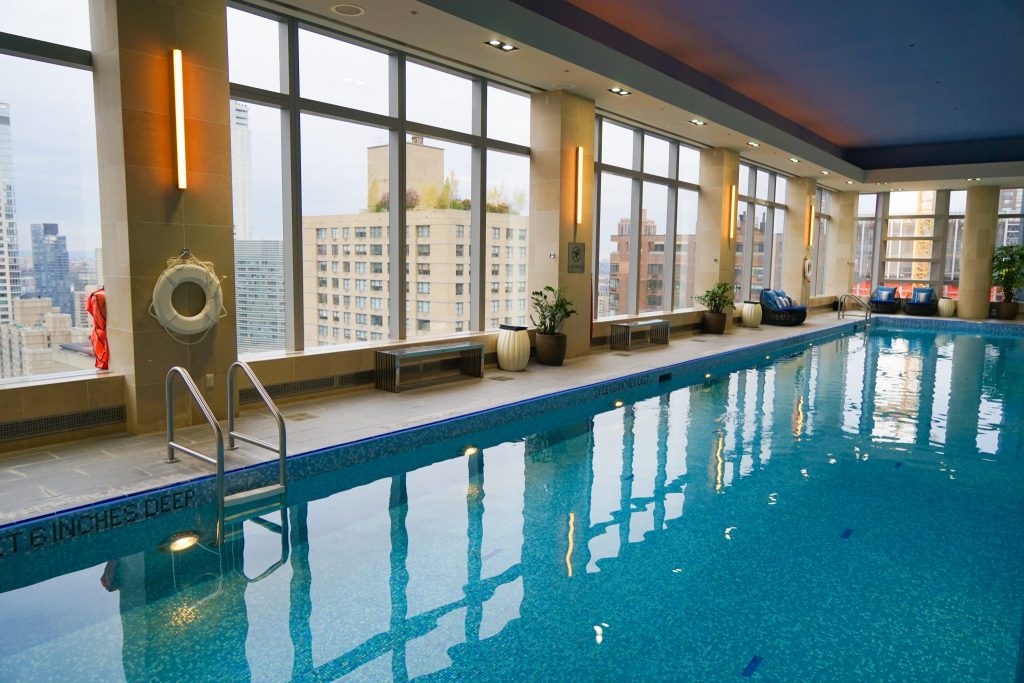 european charm, dark and moody design, award-winning food in trendy north madison
Located in a 12-story Beaux-Arts building in the Flatiron District, the NoMad hotel brings bohemian glamour and old-world European charm to NYC.
Spacious with intimate views and faded tapestry bring each room to life, while the free-standing claw tubs provide a splash of glamour. Sadly it's roof-top bar is no longer open to the public but the dining scene downstairs more than makes up for it with the Elephant Room, the Library Bar, and the NoMad restaurant bringing in a bevy of hospitality awards. This is no small part due to it's Michelin starred celebrity chef Daniel Humm. Guests also get priority reservations, which is a nice touch considering the often weeks-long waiting list!
Perfect for gourmet food lovers or couples looking for a romantic night away in Europe without the flights!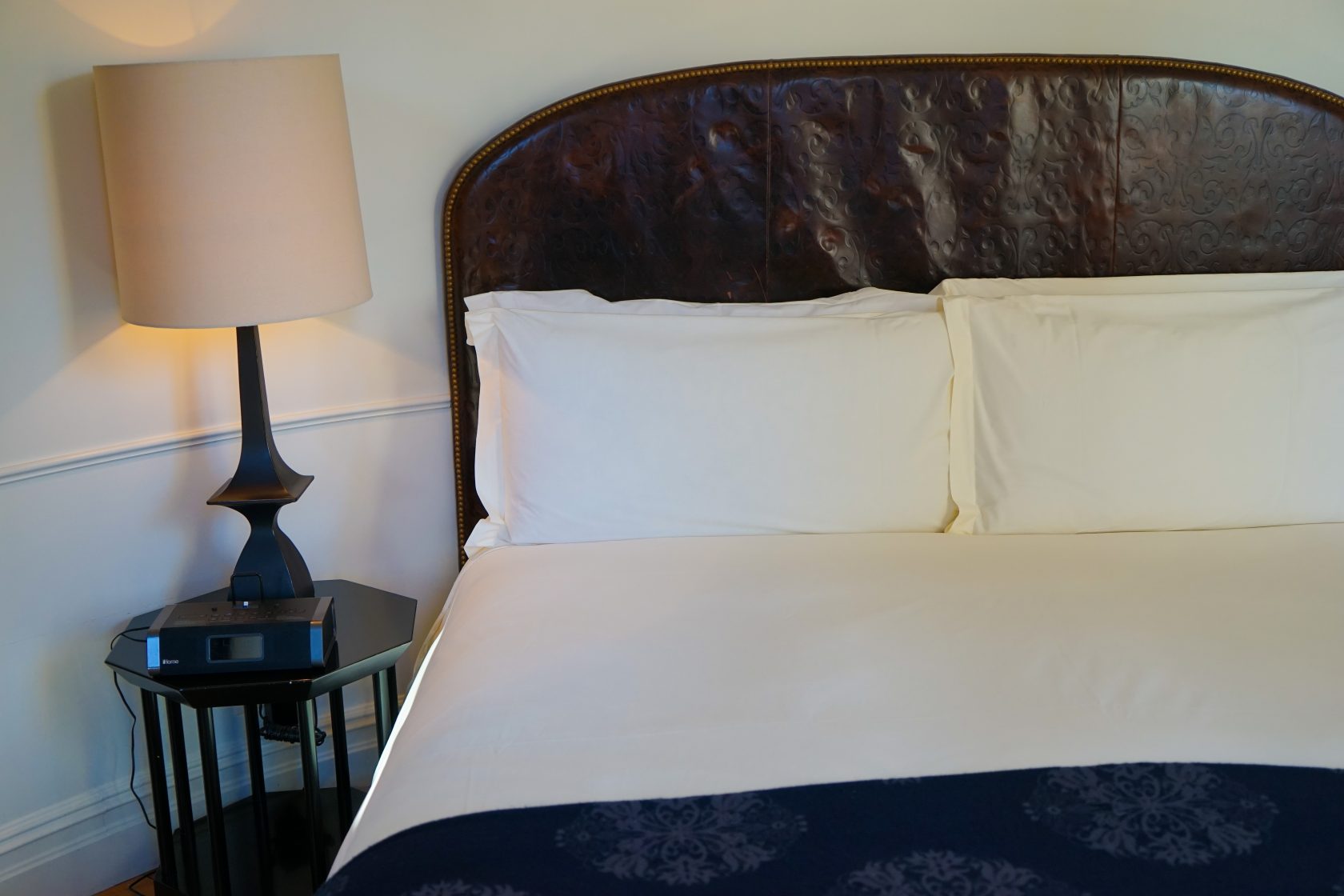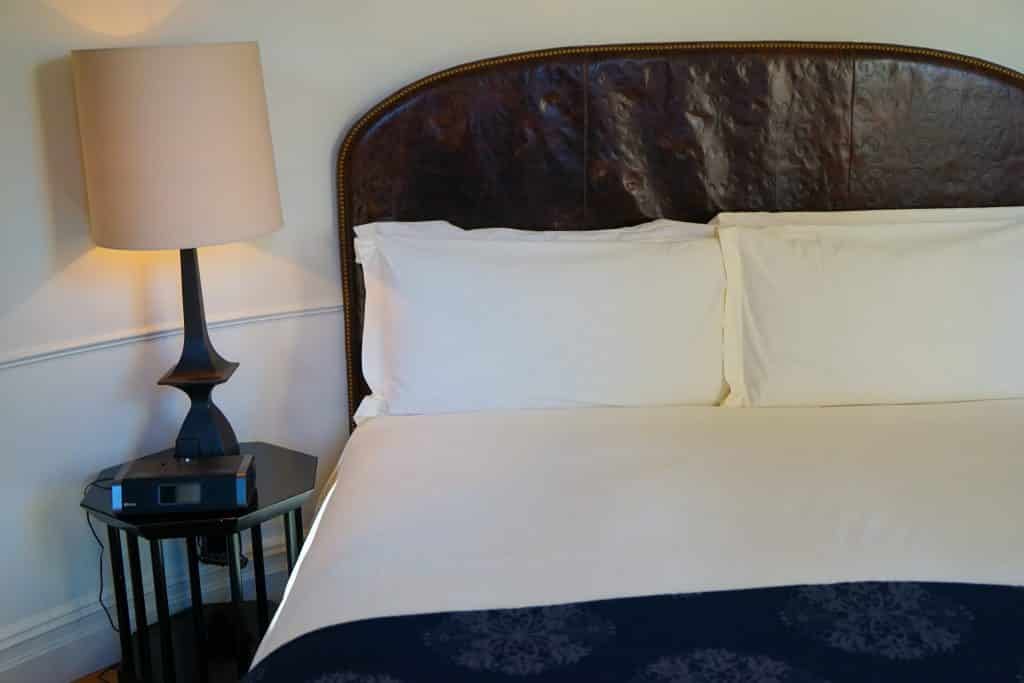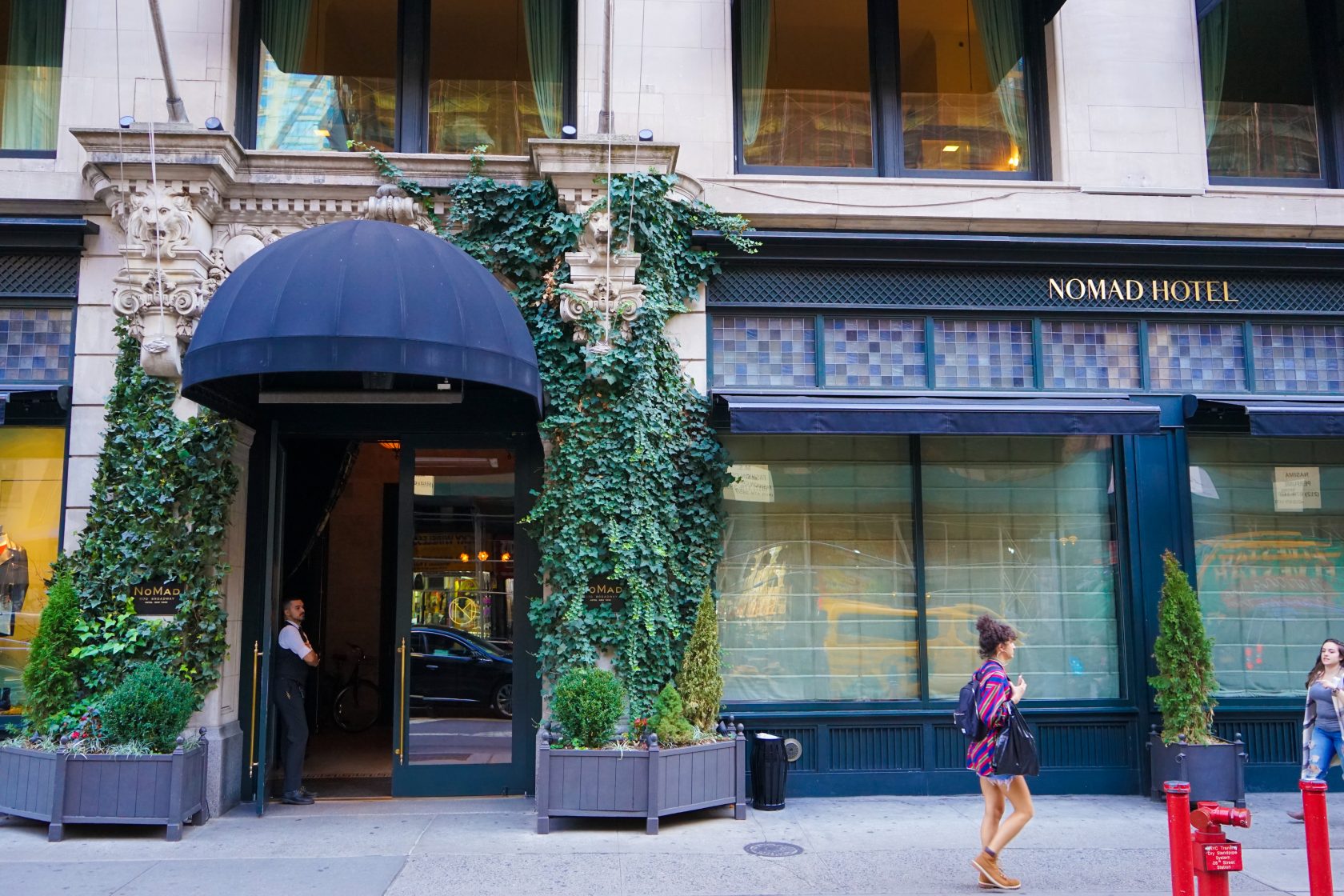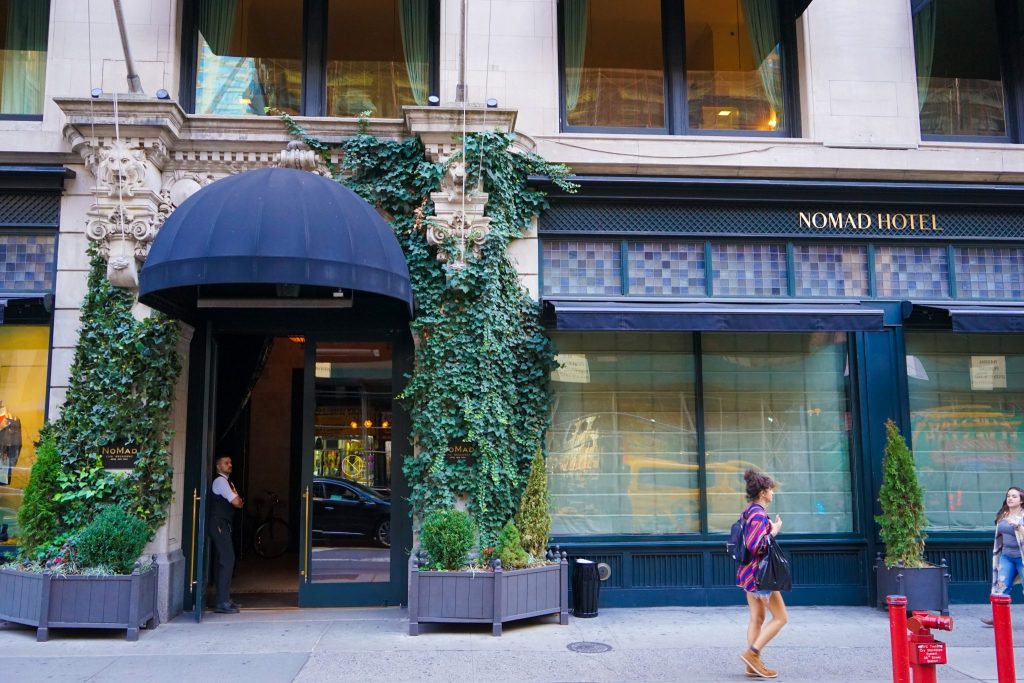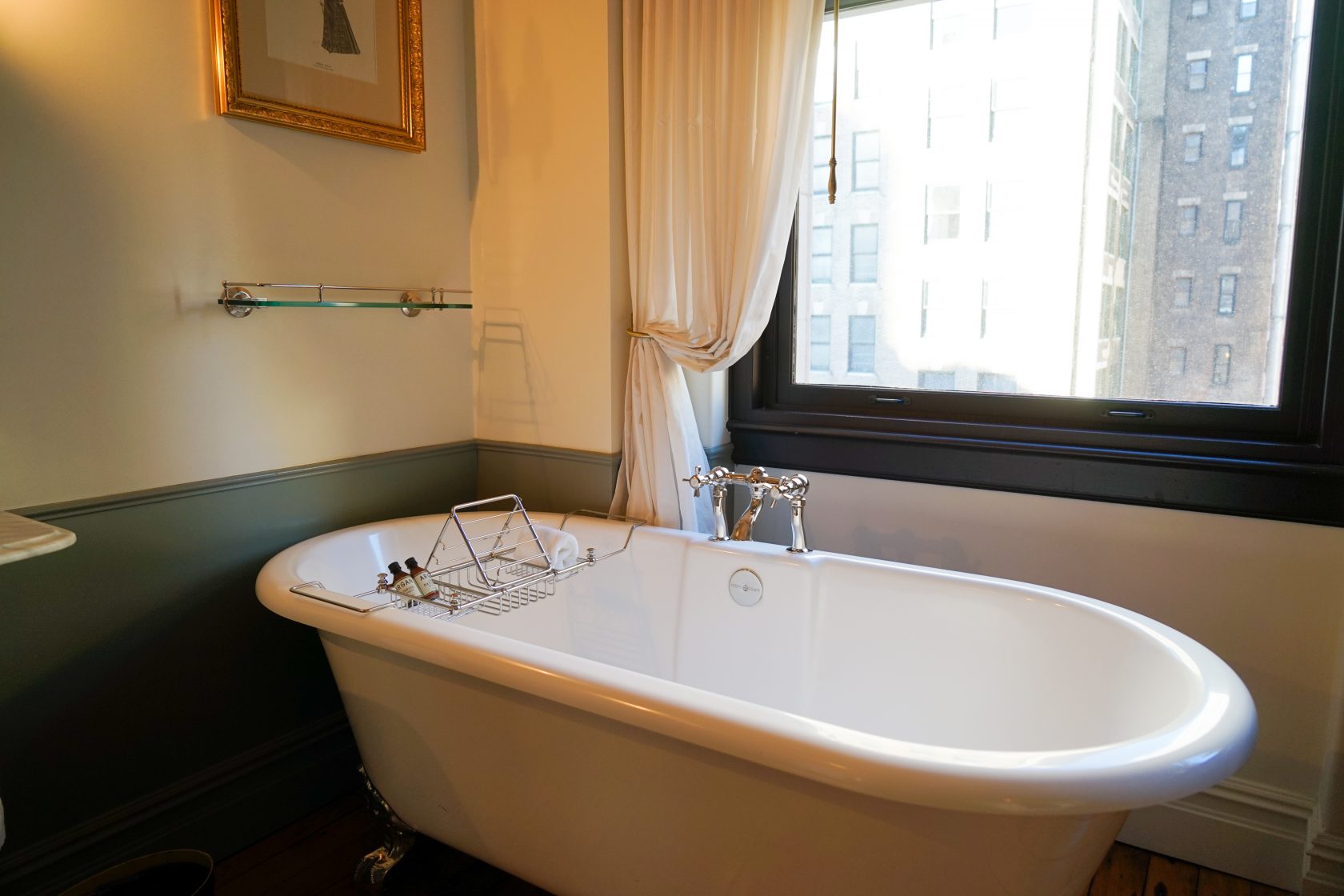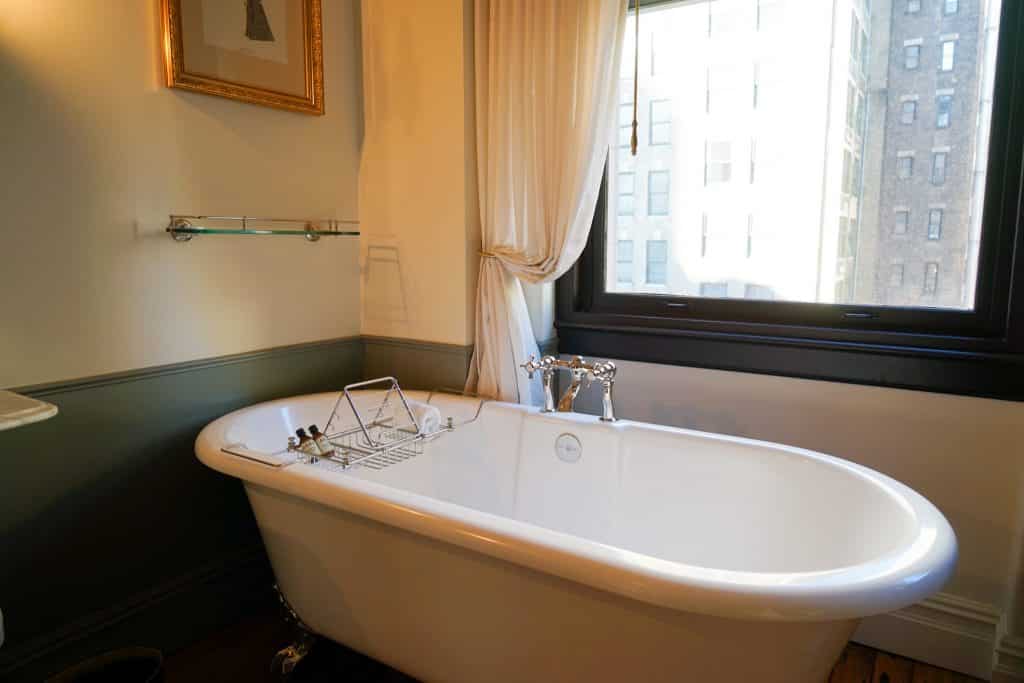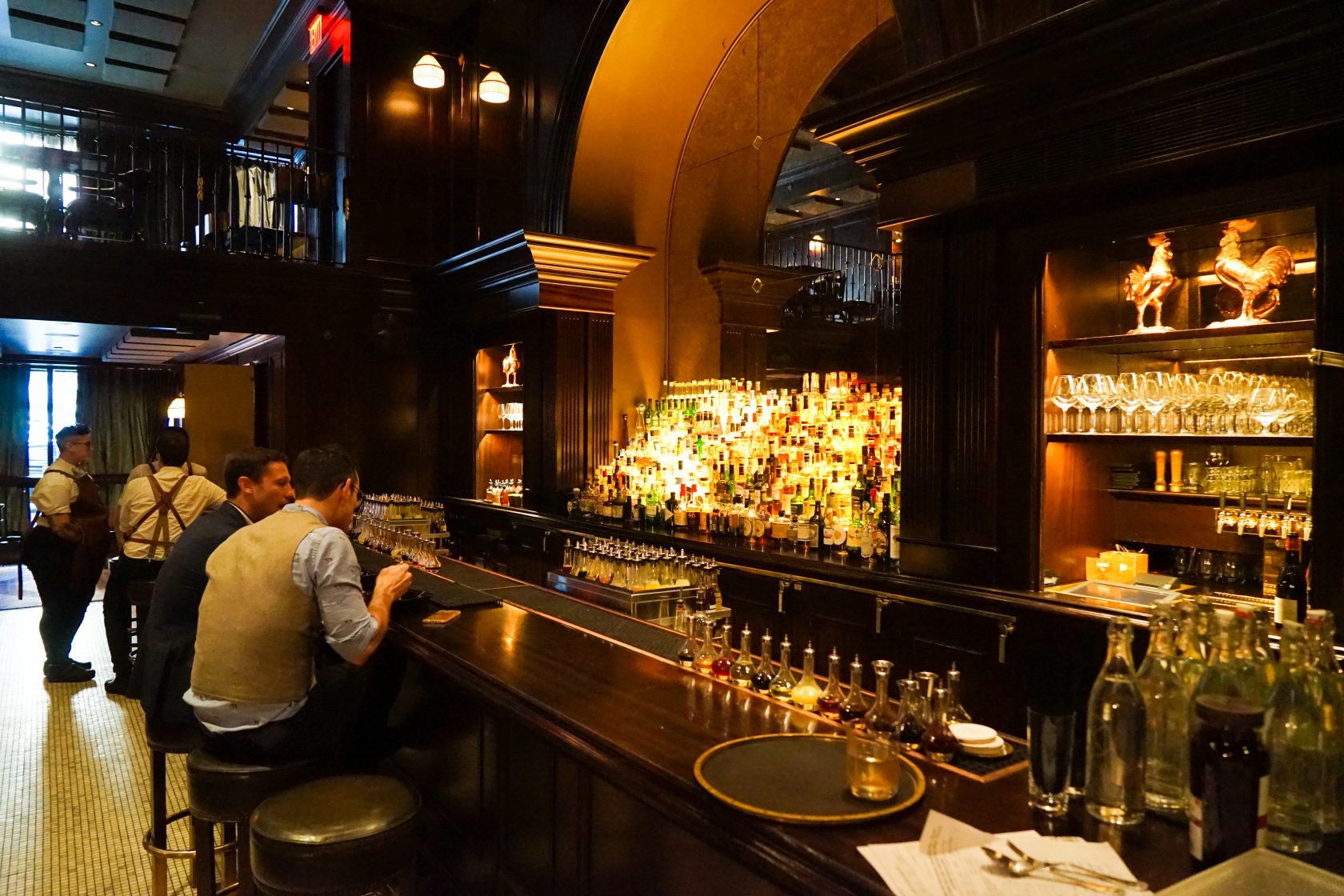 residential style, state-of-the-art, exceptional service in manhattan midtown
The flagship hotel of the brand, the Park Hyatt New York goes above and beyond.
A new build which opened in 2014 inside the One57 super-tall skyscraper, the Park Hyatt New York delivers personalized luxury with timeless design. It's 210 rooms including 92 suites provide guests with a soothing retreat from the chaos of Manhattan, though if that's not enough there is the celebrated Serenity at Spa Nalai onsite or a full-length swimming pool with specially curated music from Carnegie Hall.
Signature art pieces and design are skill-fully displayed through-out, the service exceeds all expectation and it's food and dining farm-to-table concept has become one of the cities hot spots (no small feat in NYC!). Easily one of the most luxurious hotels in NYC, the Park Hyatt is the perfect option for a memorable stay in Midtown Manhattan.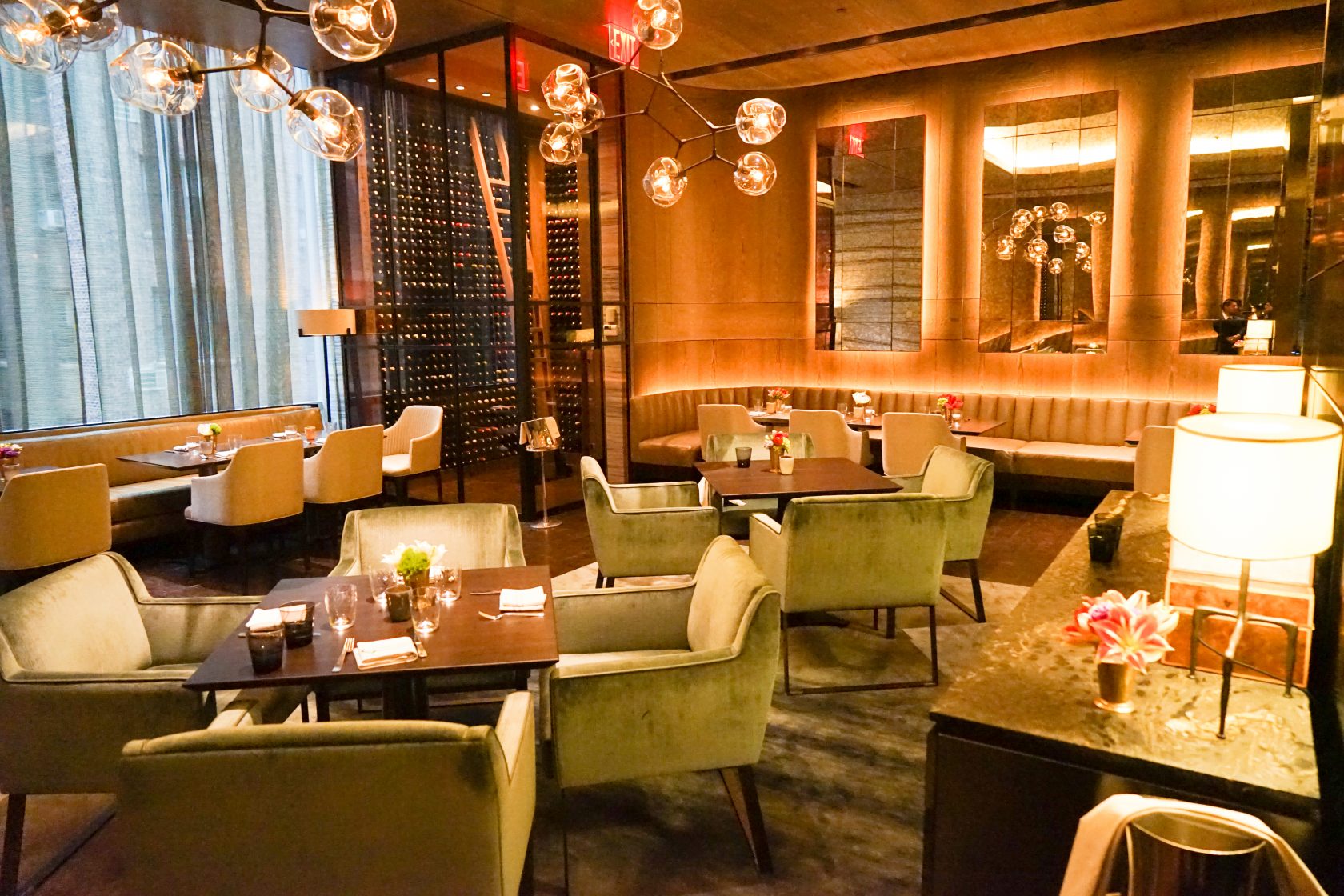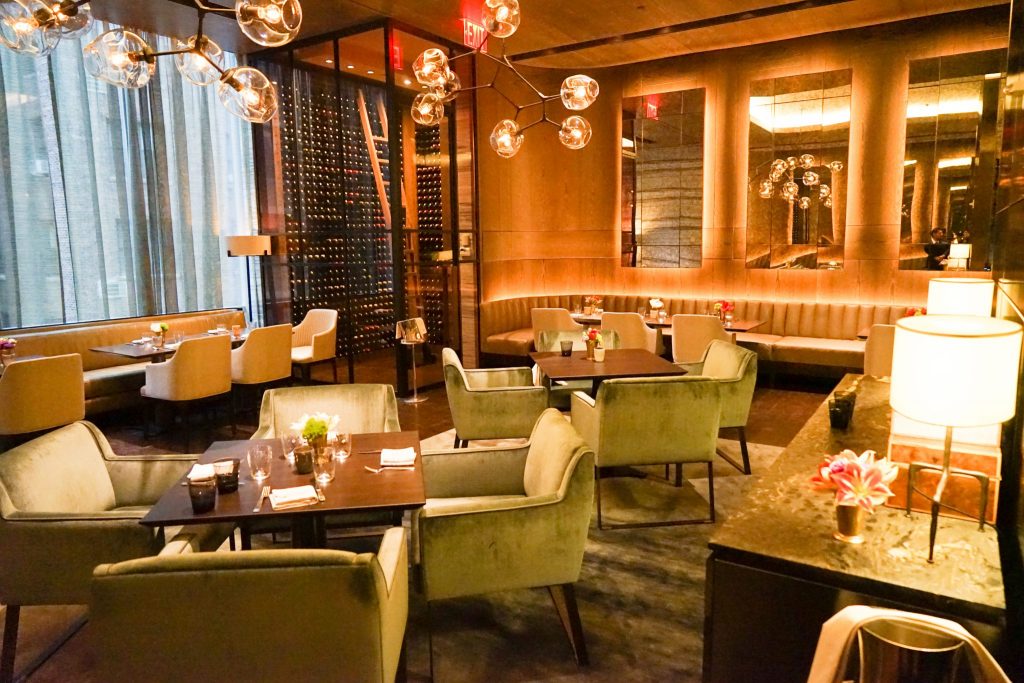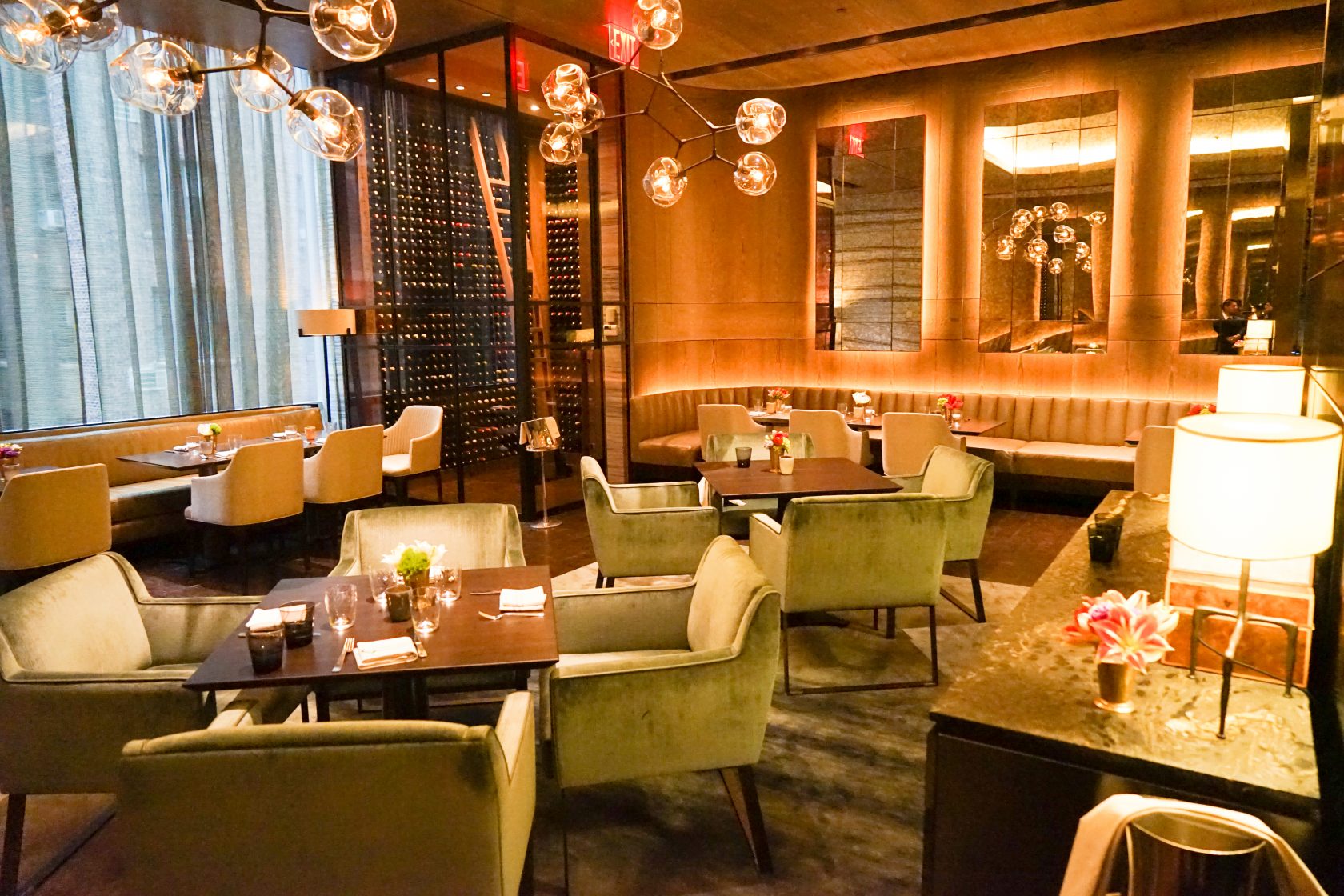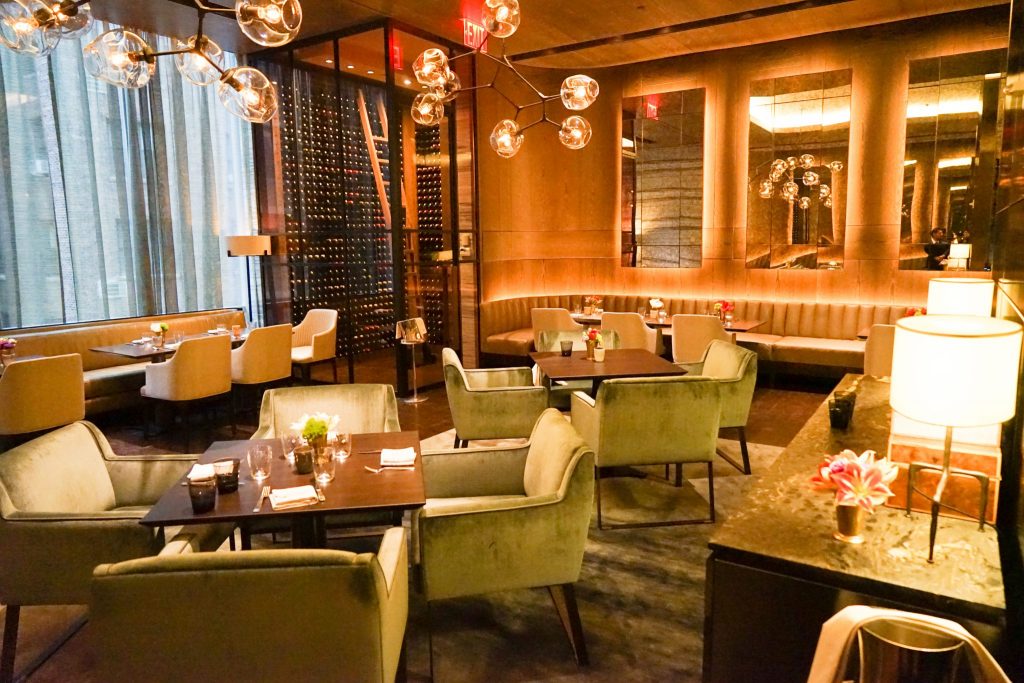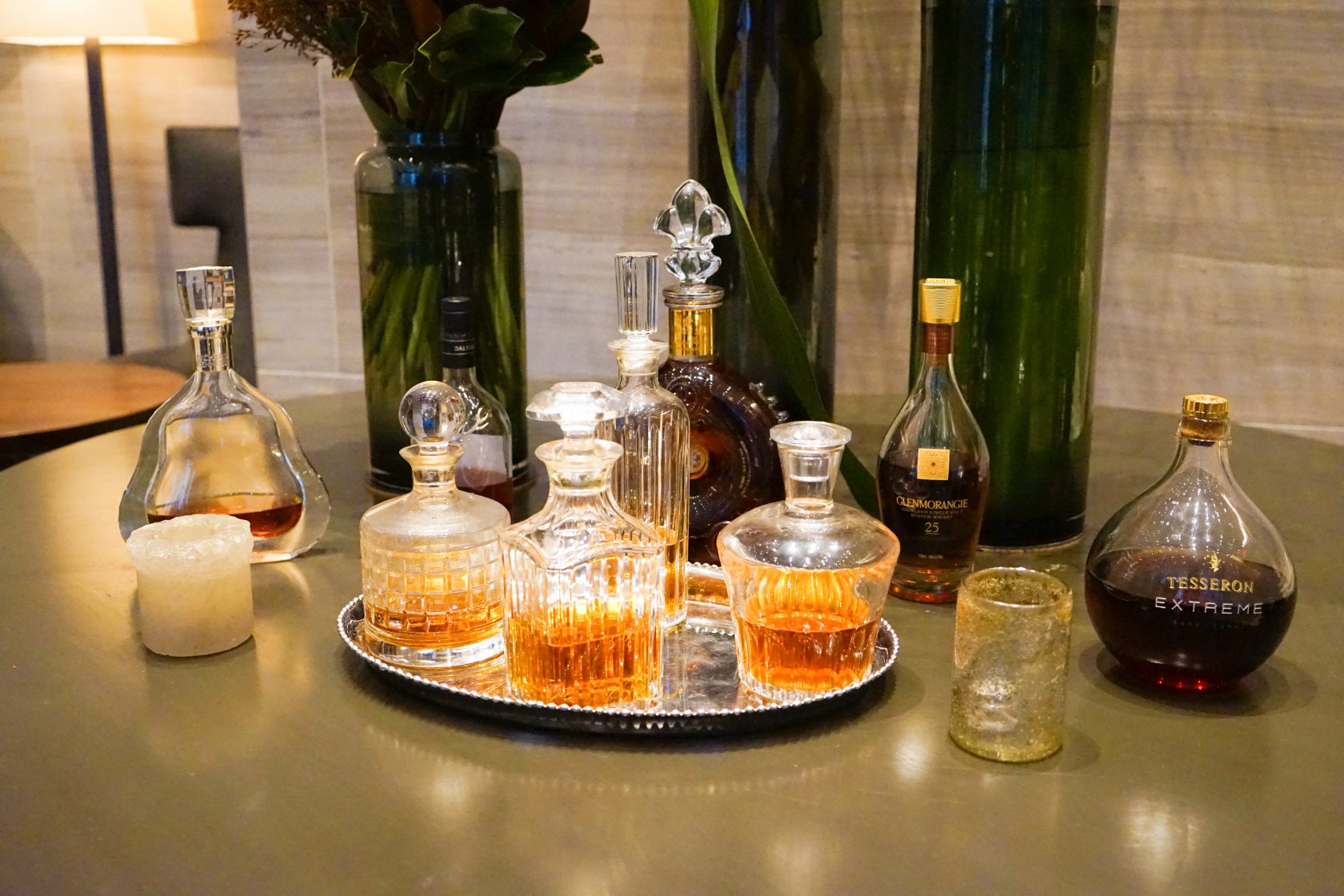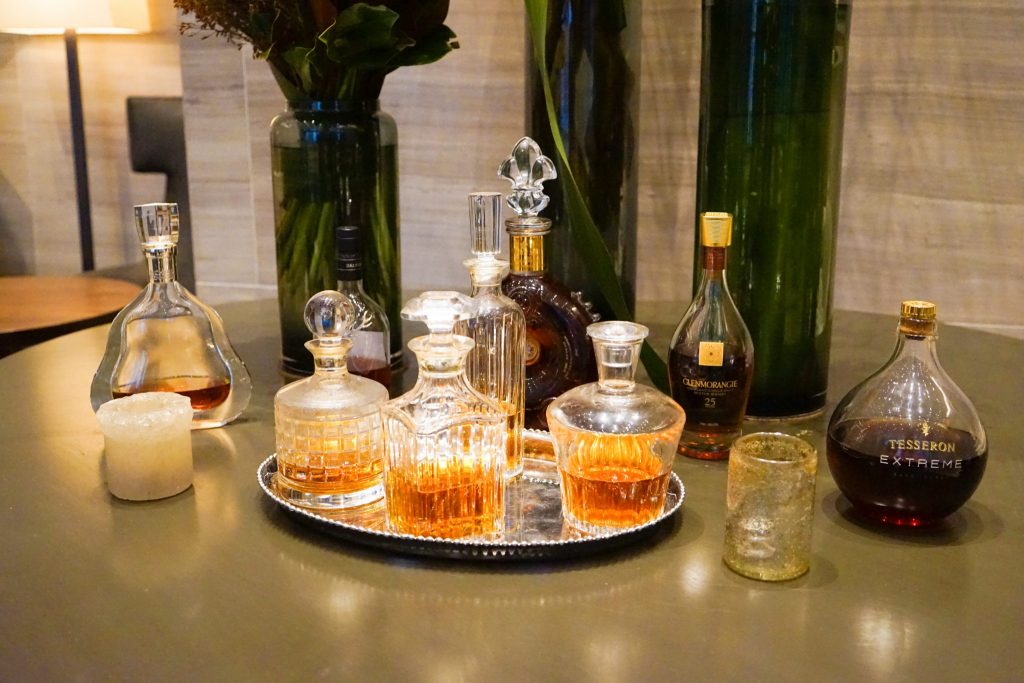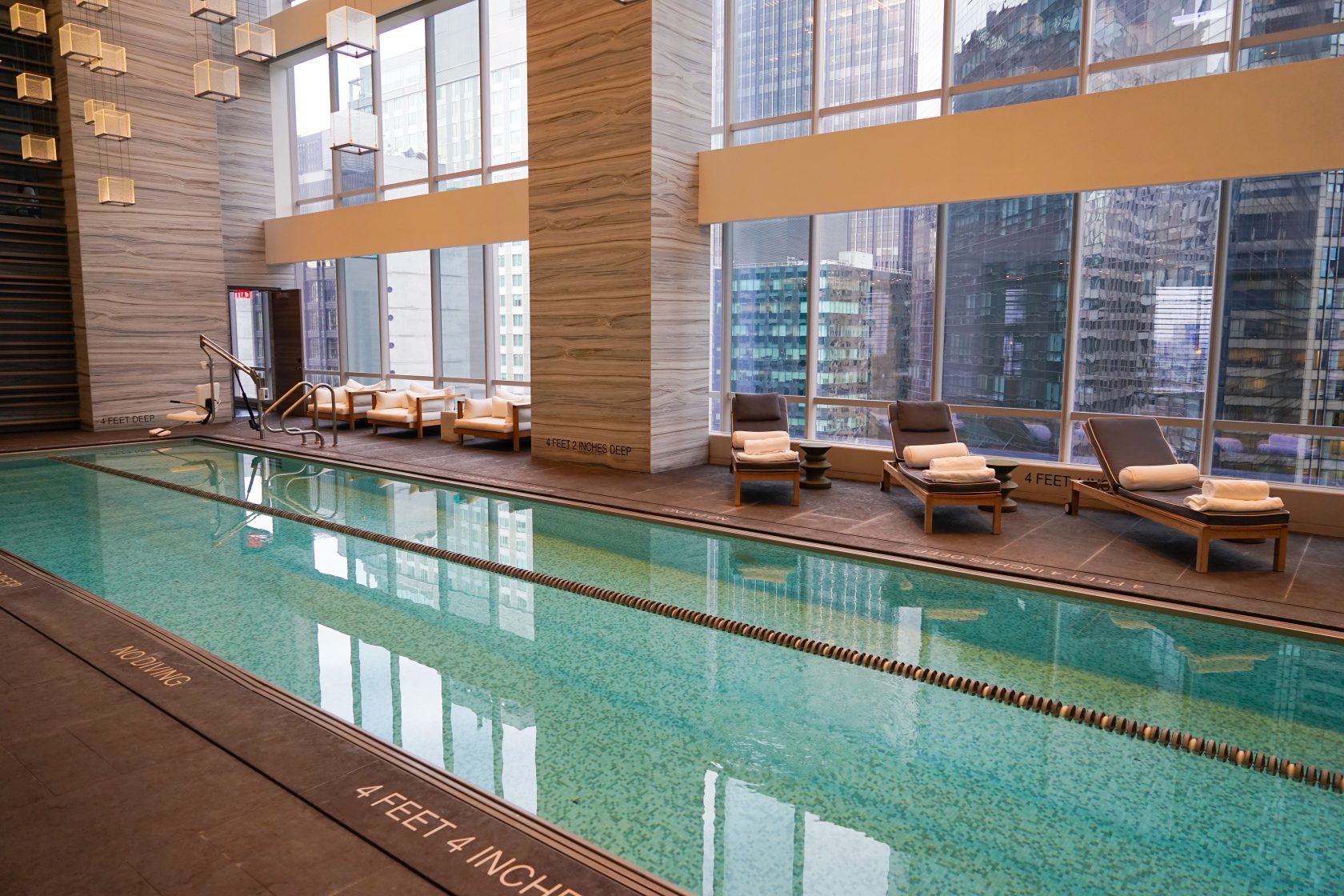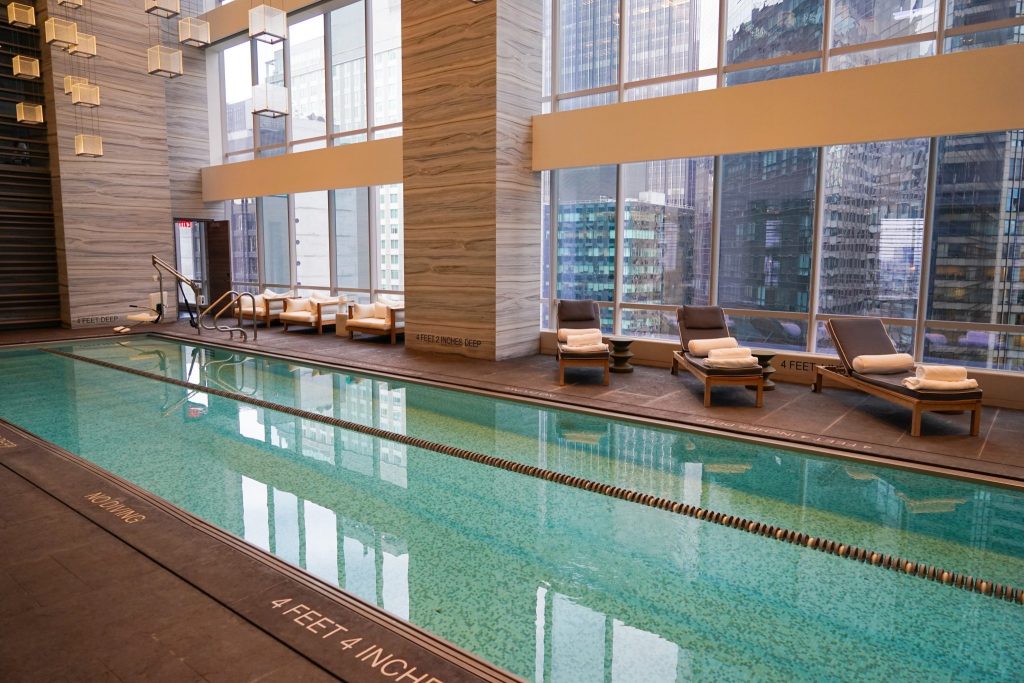 polished luxury, world-famous quality and spacious suites on fifth avenue
A luxury hotel that should need no introduction – The St Regis New York hotel has been the go-to property for the fashionable and fabulous for over a century and is the flagship hotel of the worldwide St Regis luxury brand.
A Five-Diamond hotel in the heart of midtown Manhattan, the St Regis New York has expertly managed its design to pay homage to its glamorous history – it is home to the Bloody Mary after all –  while still proving an elegant and contemporary stay.
Recently renovated, there is a range of suite and room options – including some designed in conjunction with Dior and Bentley. All guests receive complimentary butler service and access to the St. Regis Bentley – not that you need it since you are just stepping away from Fifth Avenue shopping, world-renown restaurants, and all the attractions NYC has to offer.
The St Regis New York offers a taste of 1920's American luxury and an iconic stay never to be forgotten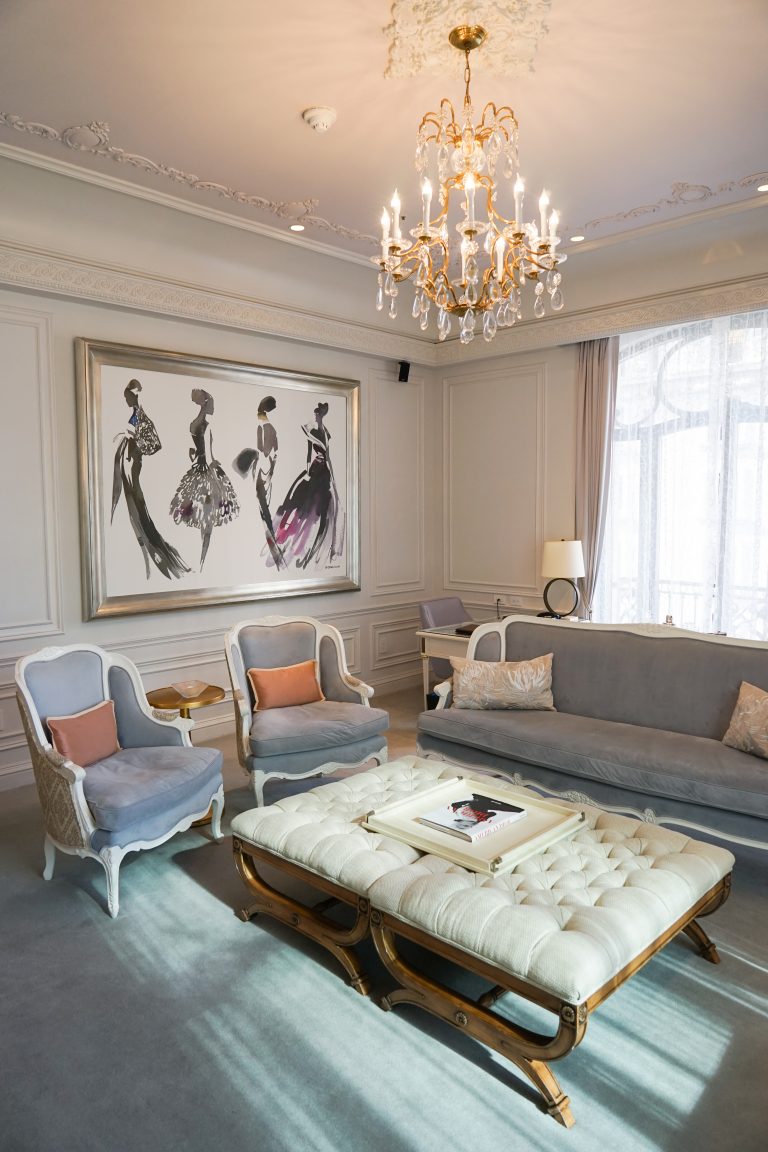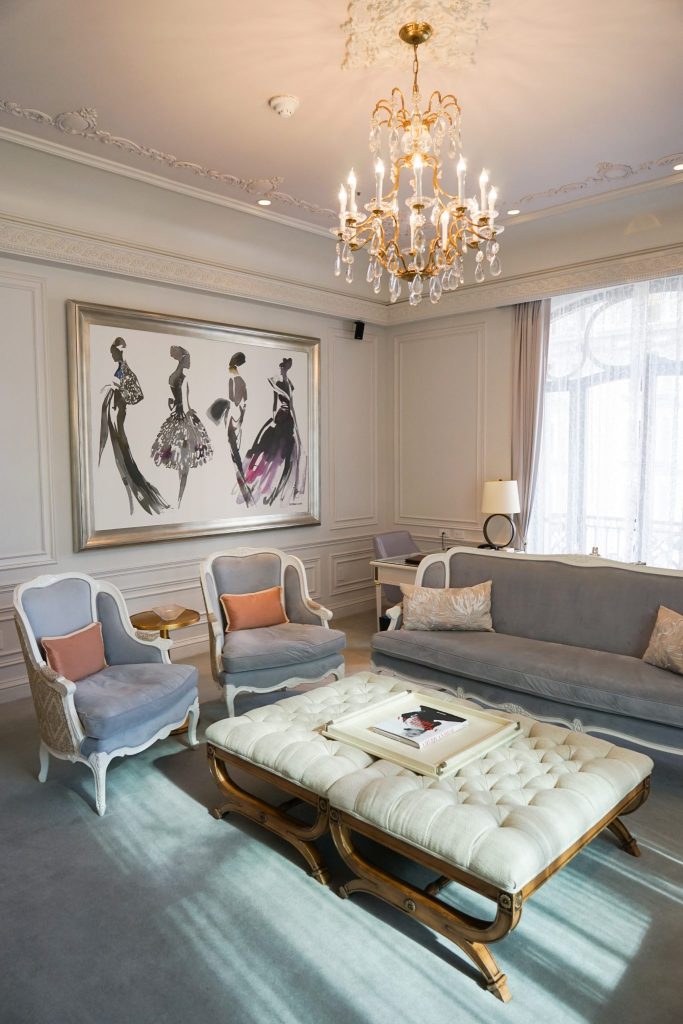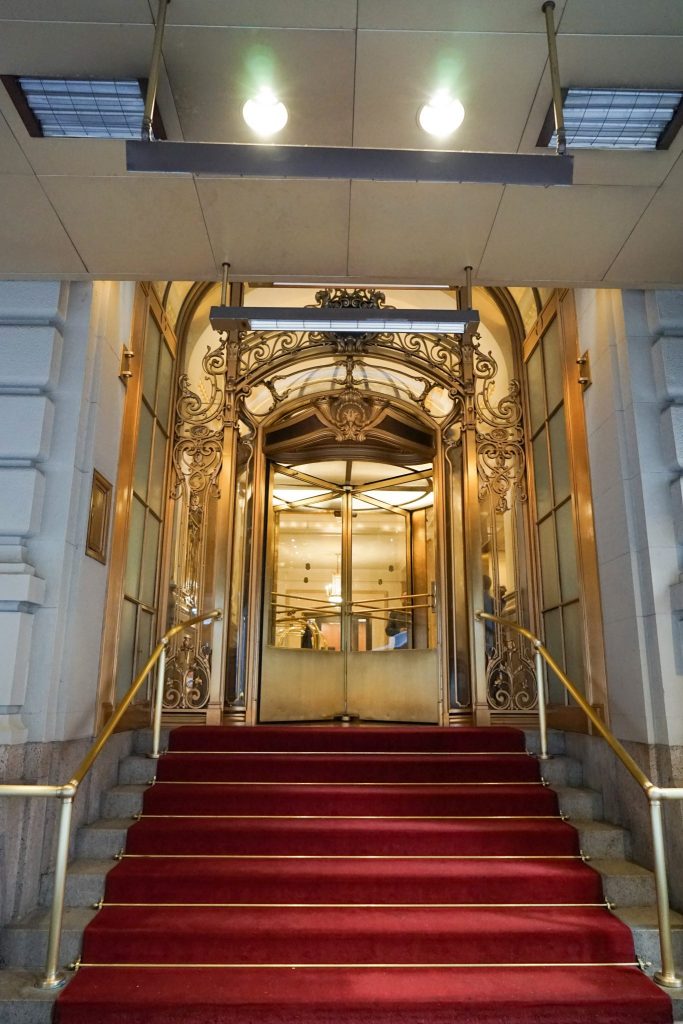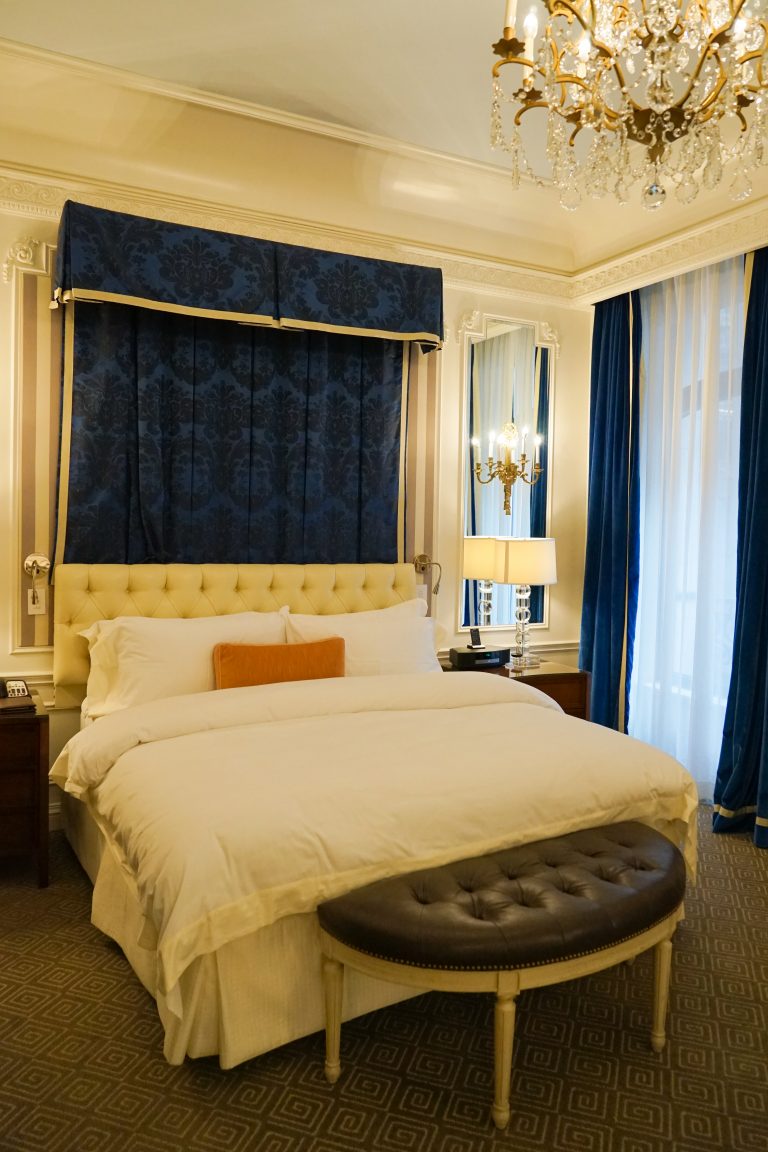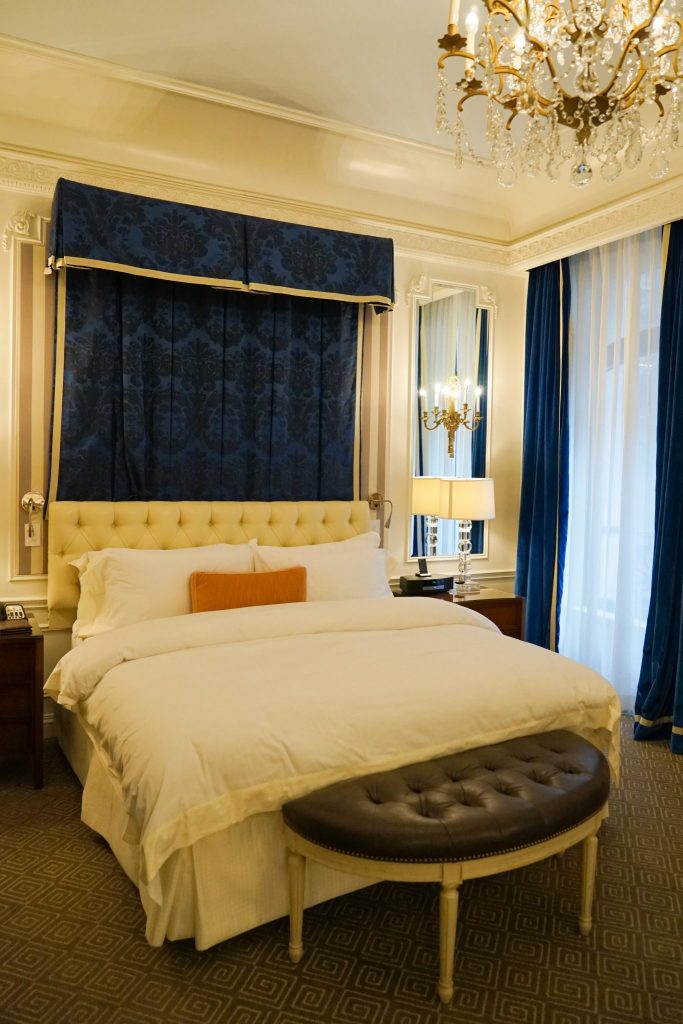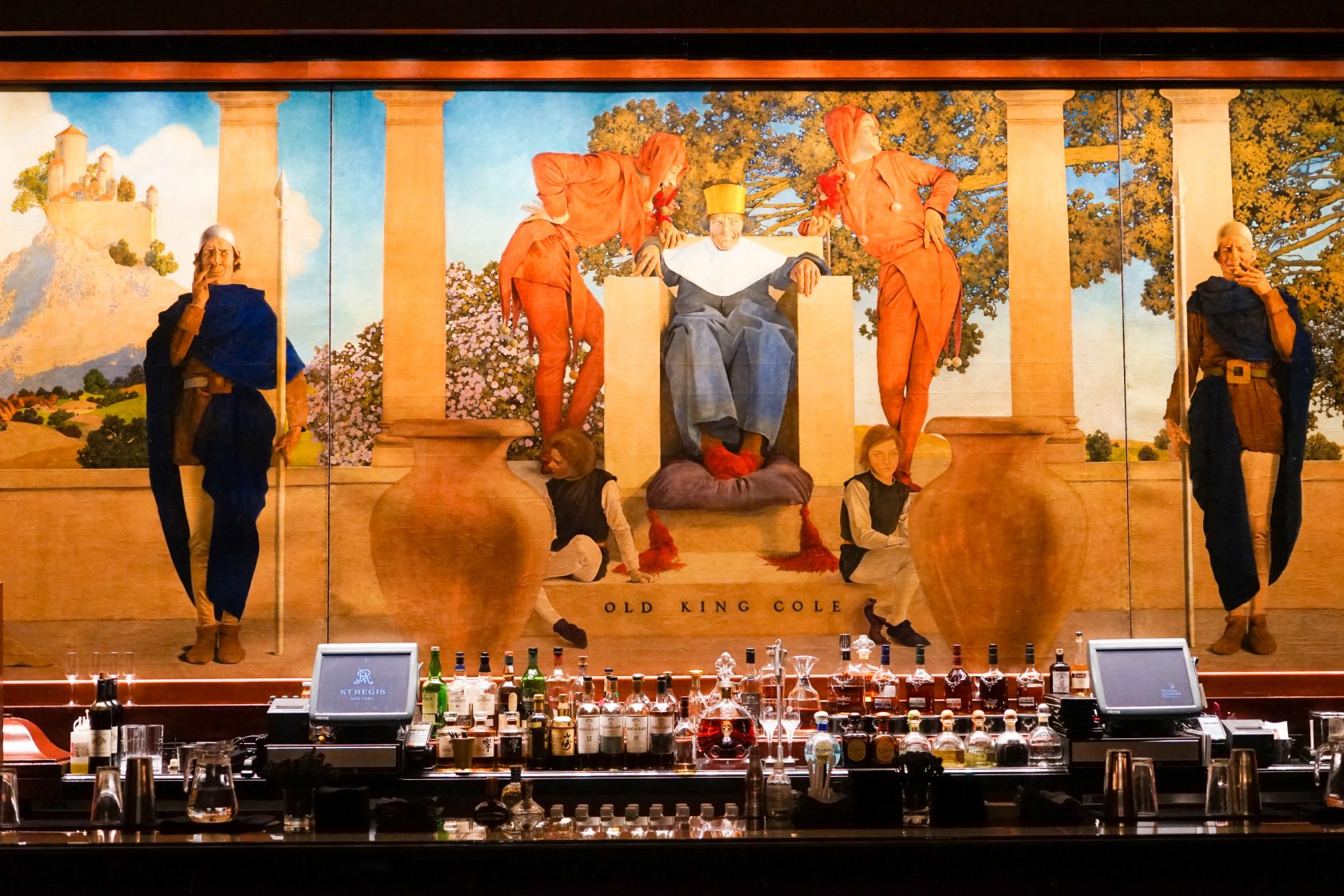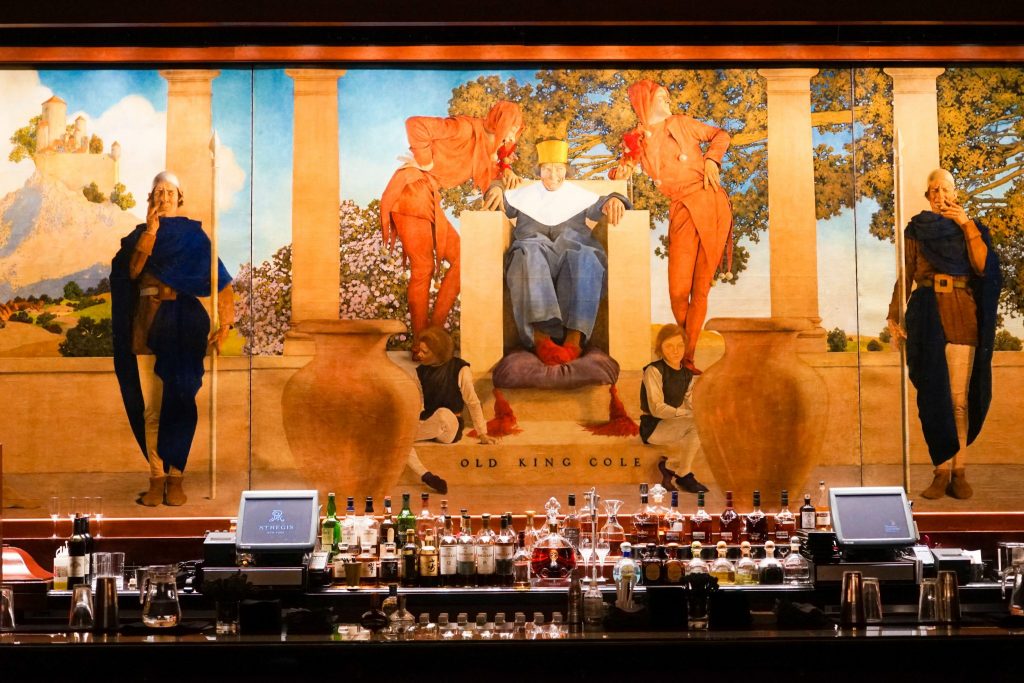 historic building, a castle in the sky penthouses and innovative public spaces in downtown manhattan
Recently opened, The Beekman pays homage to its heritage as one of New York's most historic sites with dark colors, eclectic styles, and bespoke art and lighting fixtures throughout.
There is a lot to love here from it's quiet location and old world charm to its celebrity restaurant and exquisite cocktails – but undoubtedly the two highlights are it's huge, lovingly restored atrium and twin turret pent-houses which invoke feels of a castle in the sky. An urban oasis lovingly crafted with plenty of small details to admire.
The Beekman truly deserves its reputation as one of the most luxurious hotels in New York's Downtown.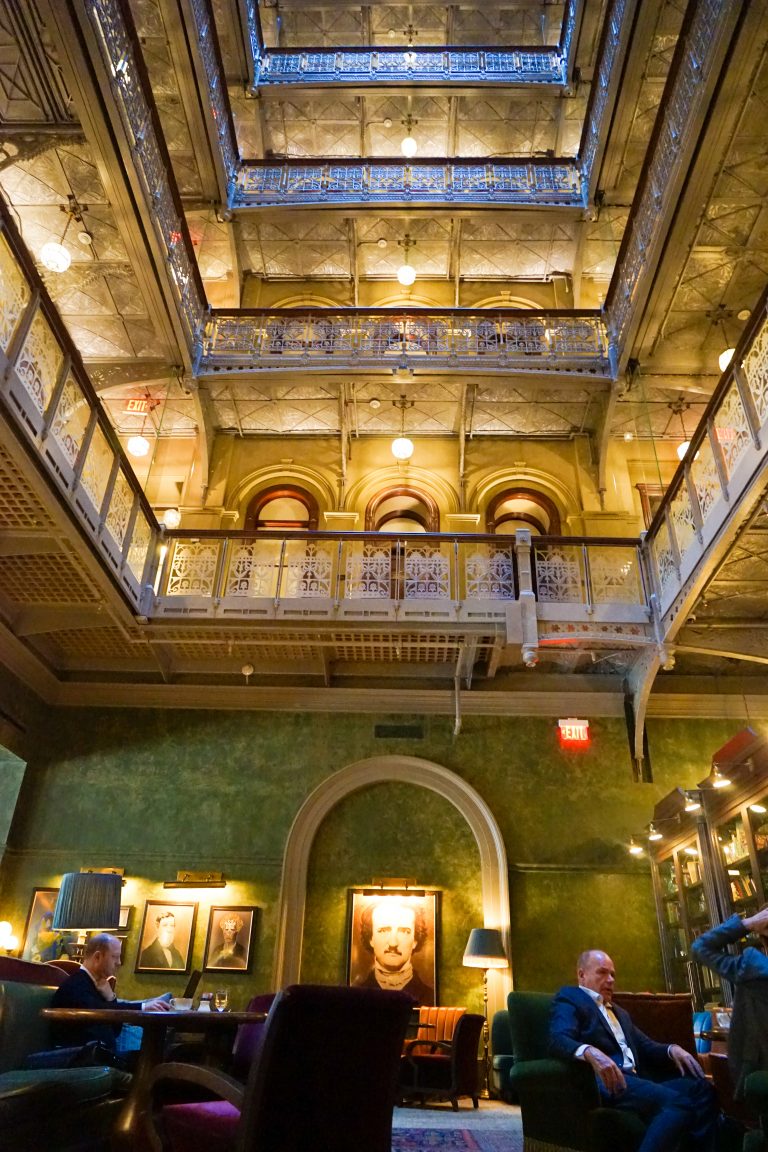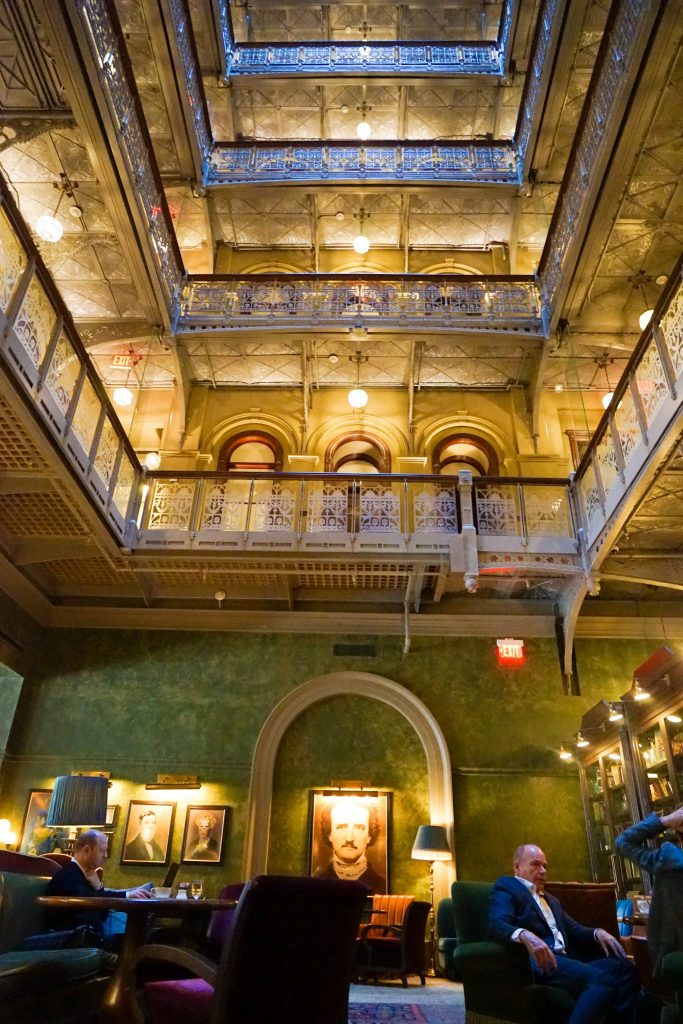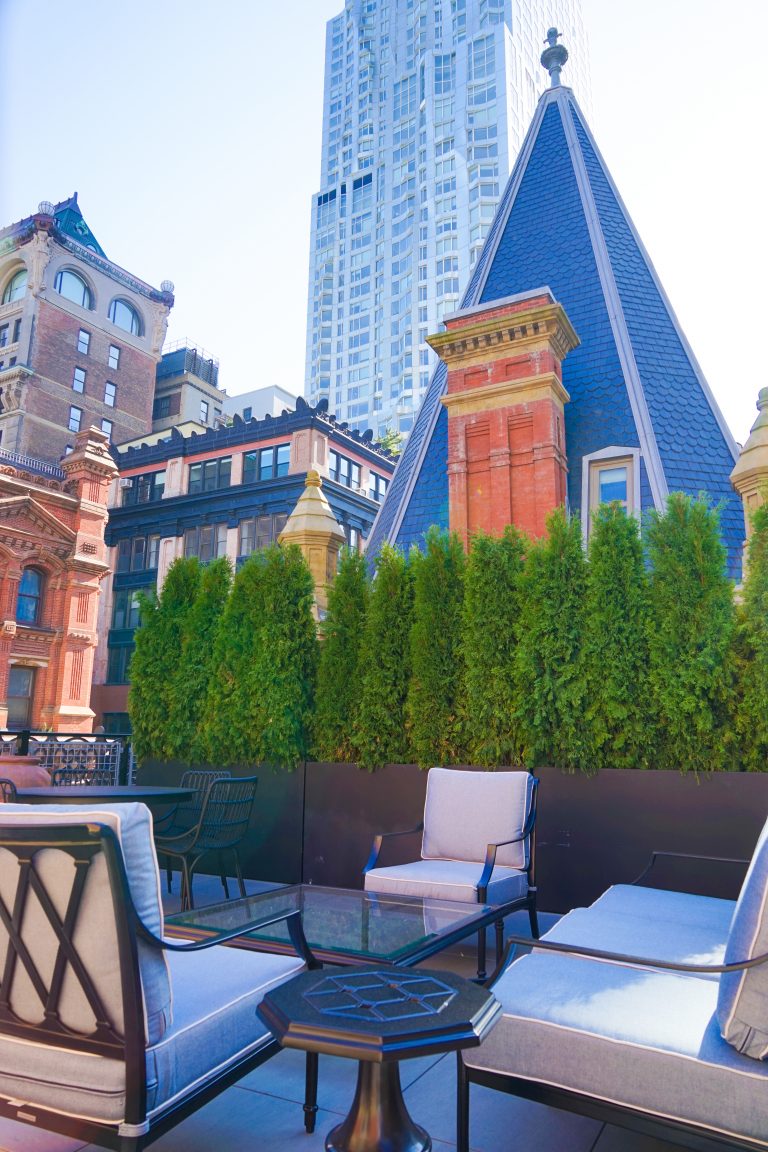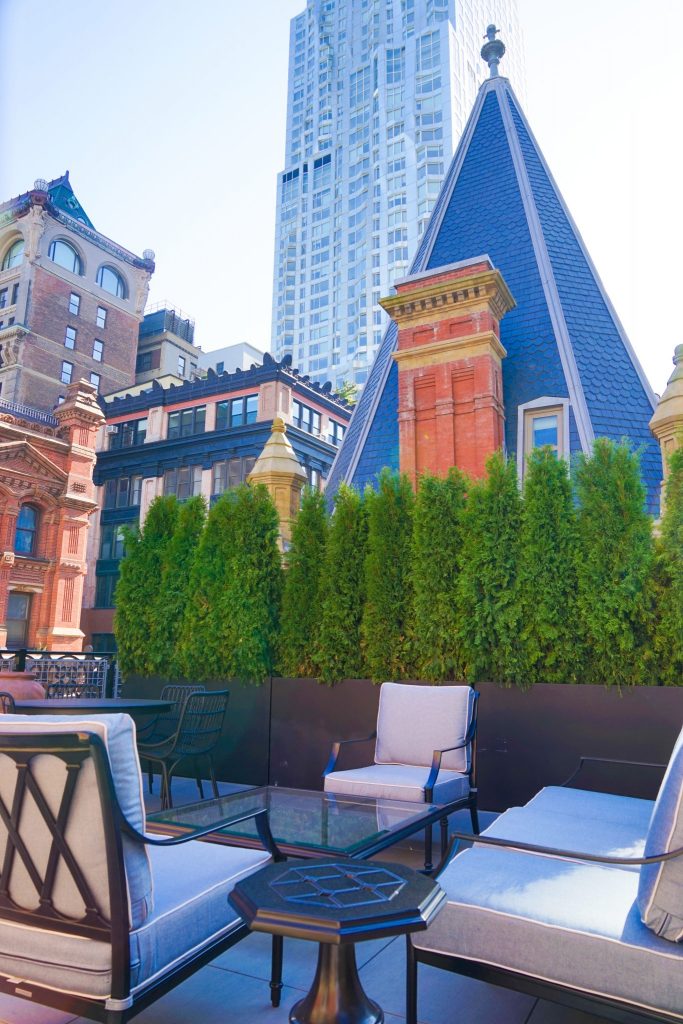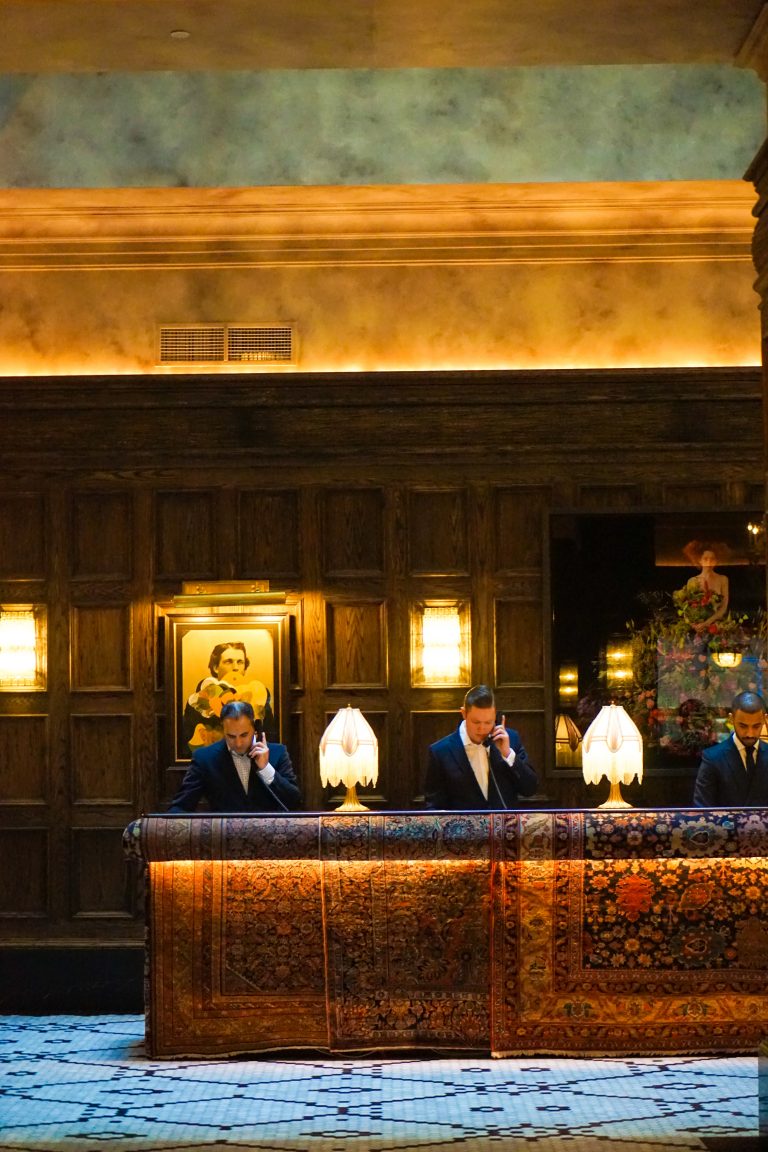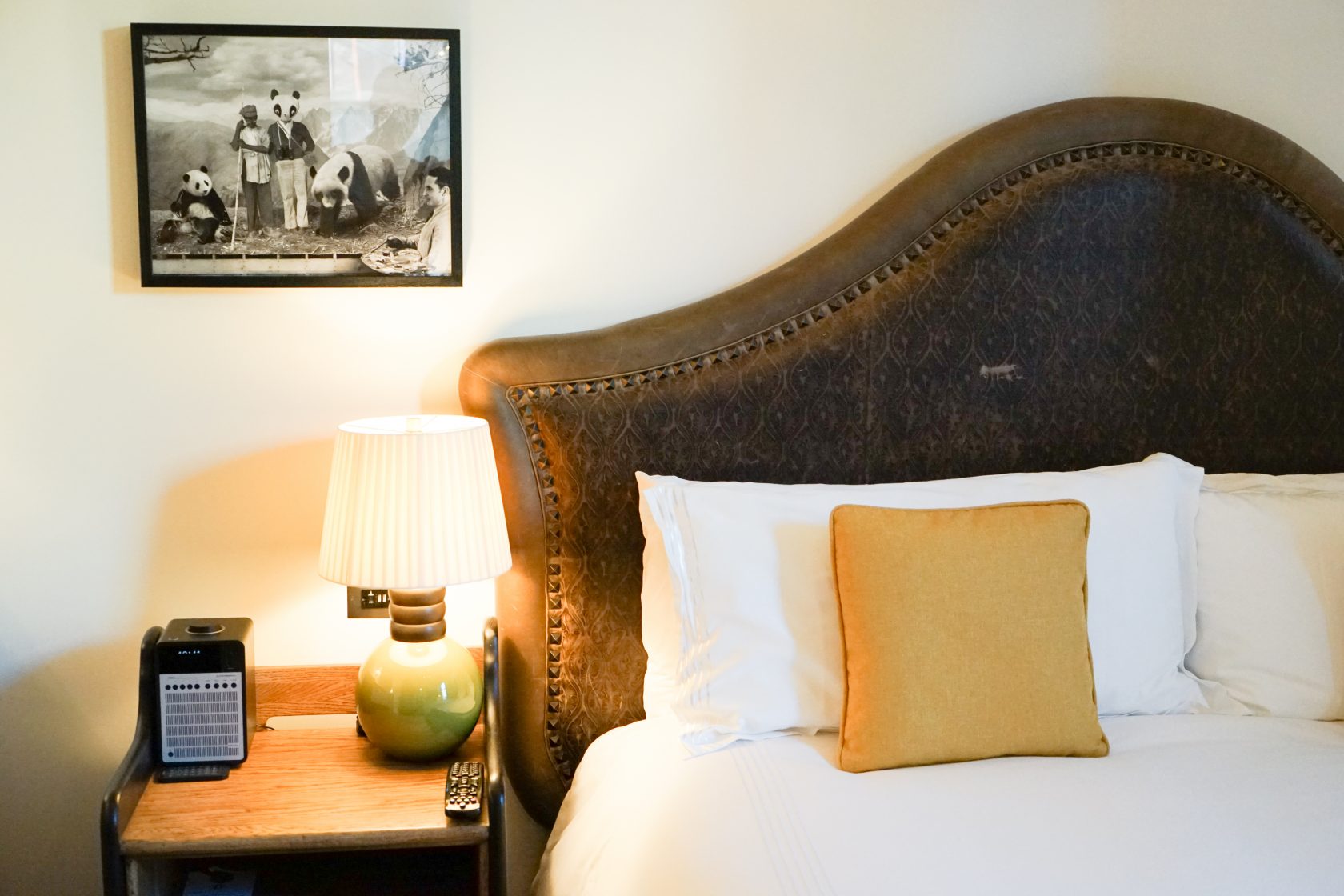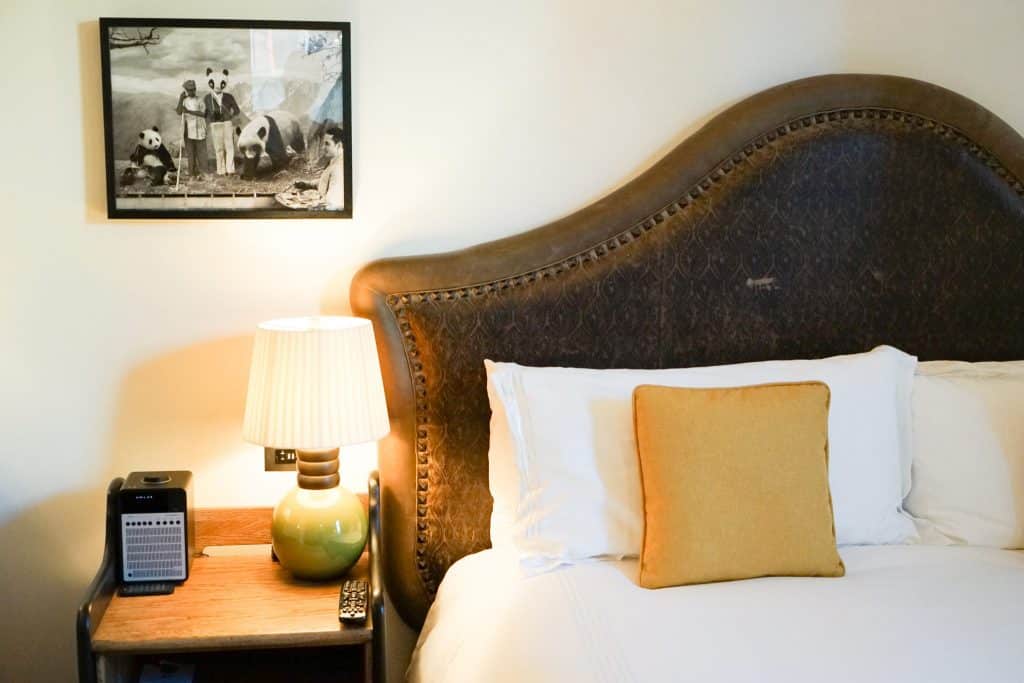 art deco opulence, 

avant-garde design

 and spacious terraces next to times square
A historic Manhattan hotel located just a stone's throw from Times Square, the Chatwal offer a meticulous design which a new perspective thanks to a collaboration with esteemed architect Thierry Despont.
The historic 1930s Empire Art Deco design has been re-invented giving this hotel a truly unique, timeless feel with the use of bold colors such as saffron, sepia, and ruby throughout along with truly bespoke furniture. With only 76 rooms and suites, the Chatwal is able to offer refined, personalized service to each and every guest, leaving you feeling right at home.
A hotel like no other, the Chatwal Hotel is perfect for lovers of great design and art deco fans.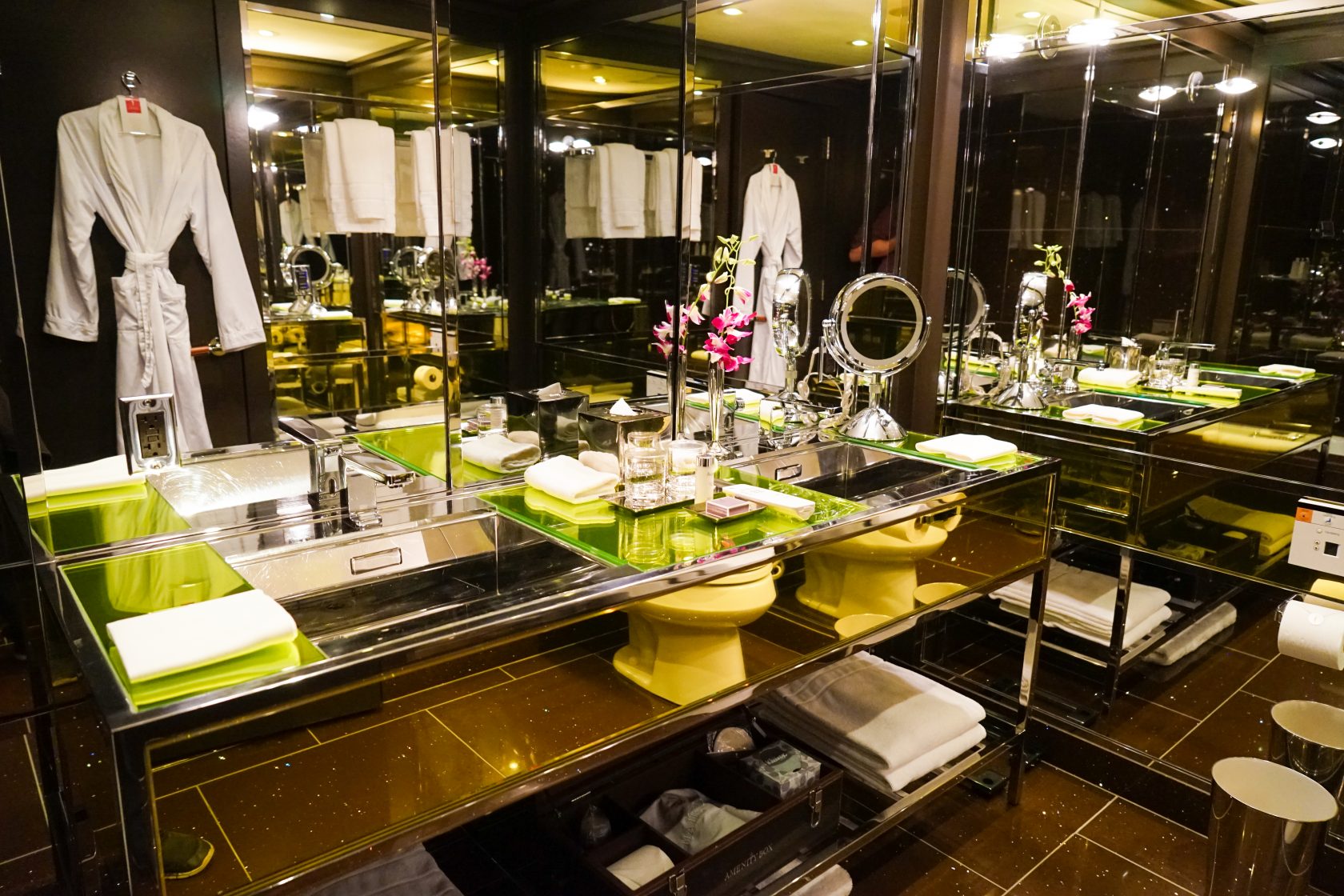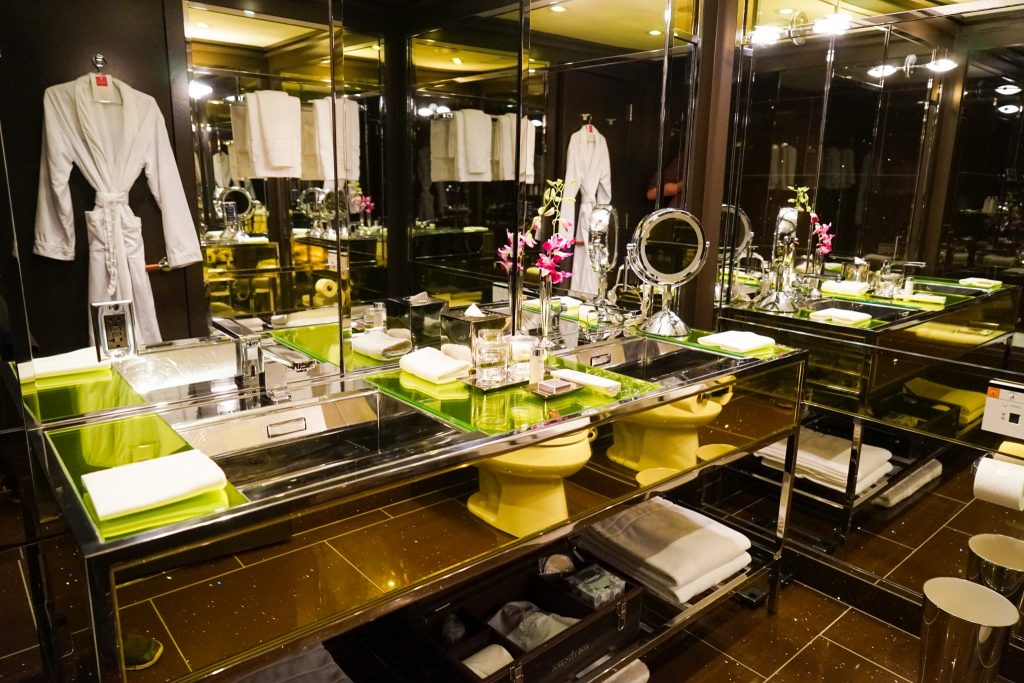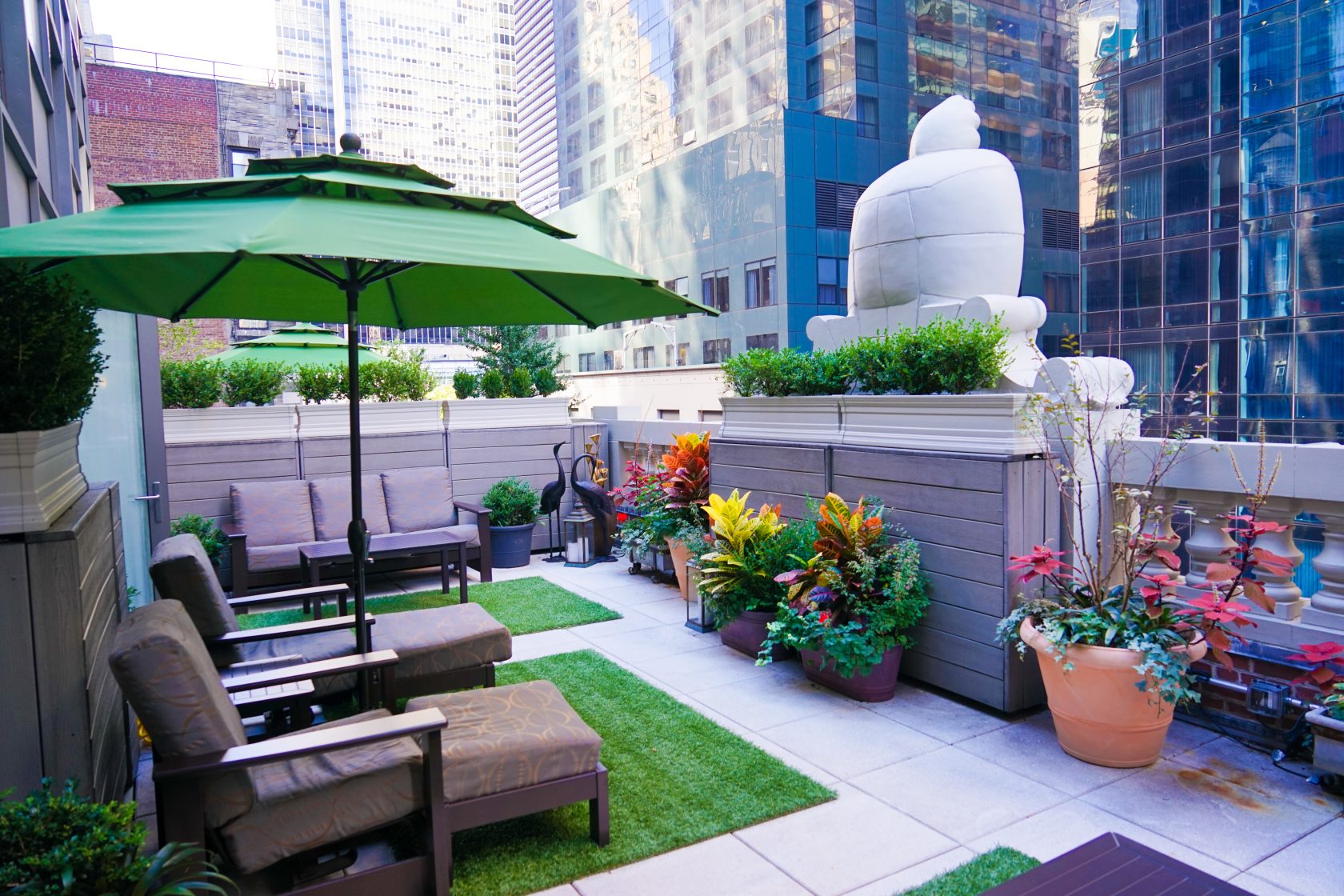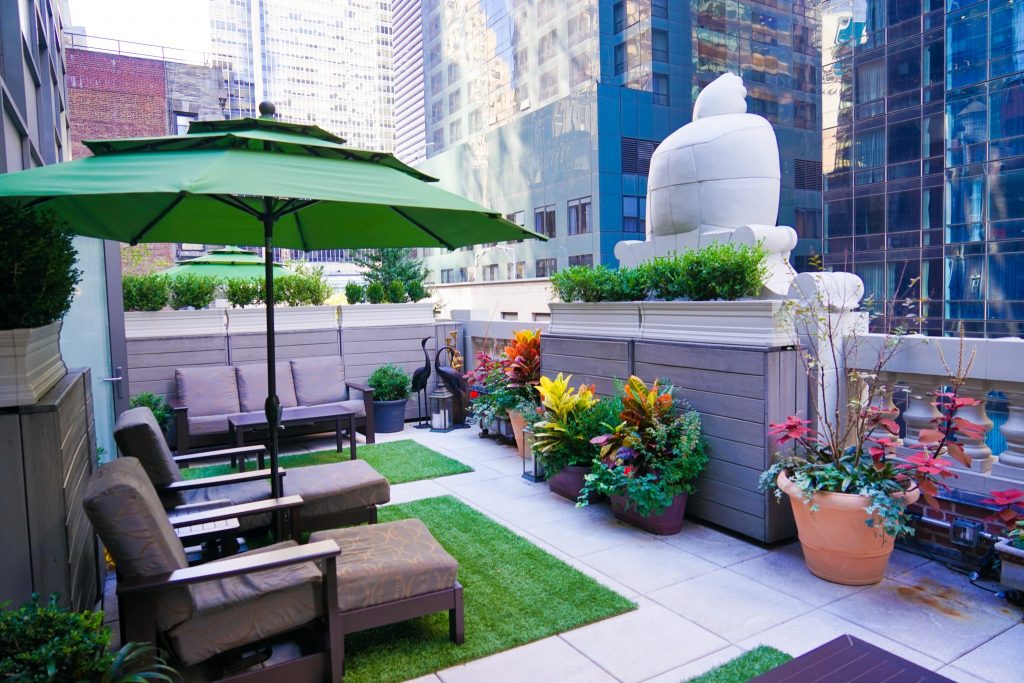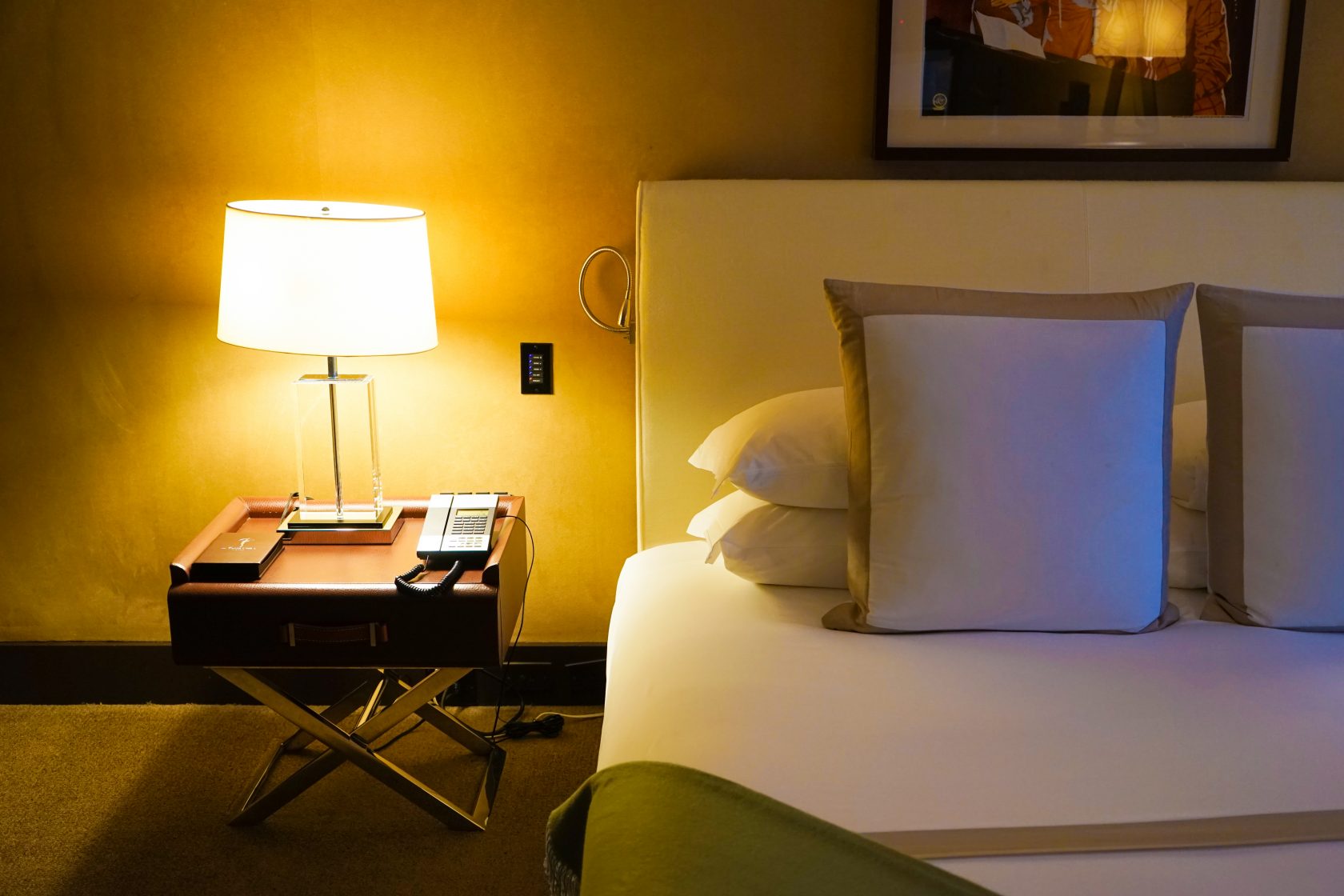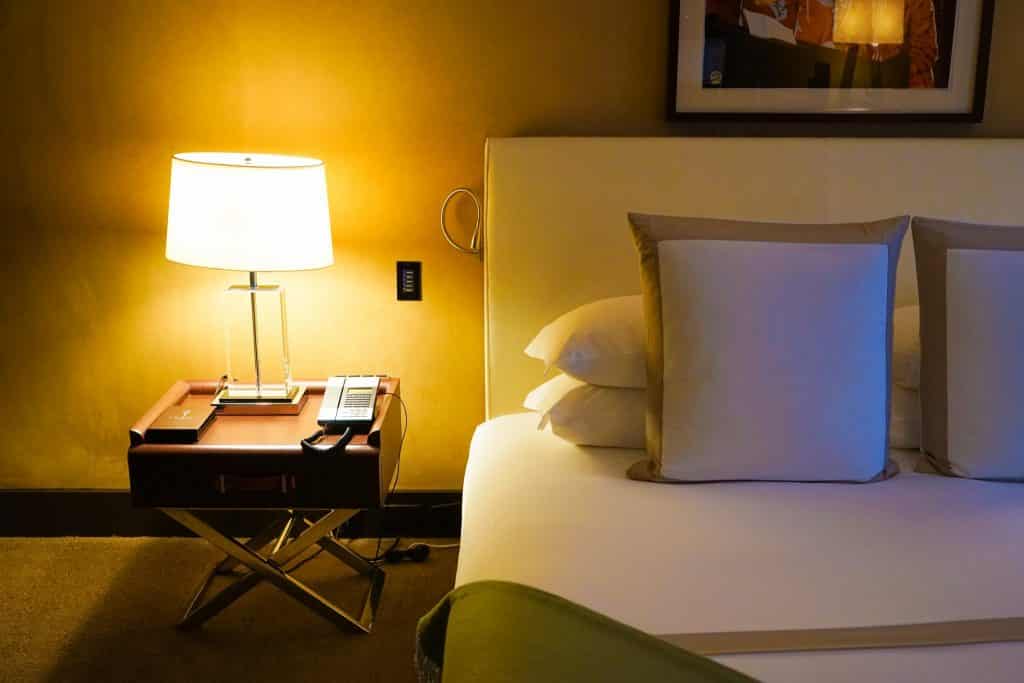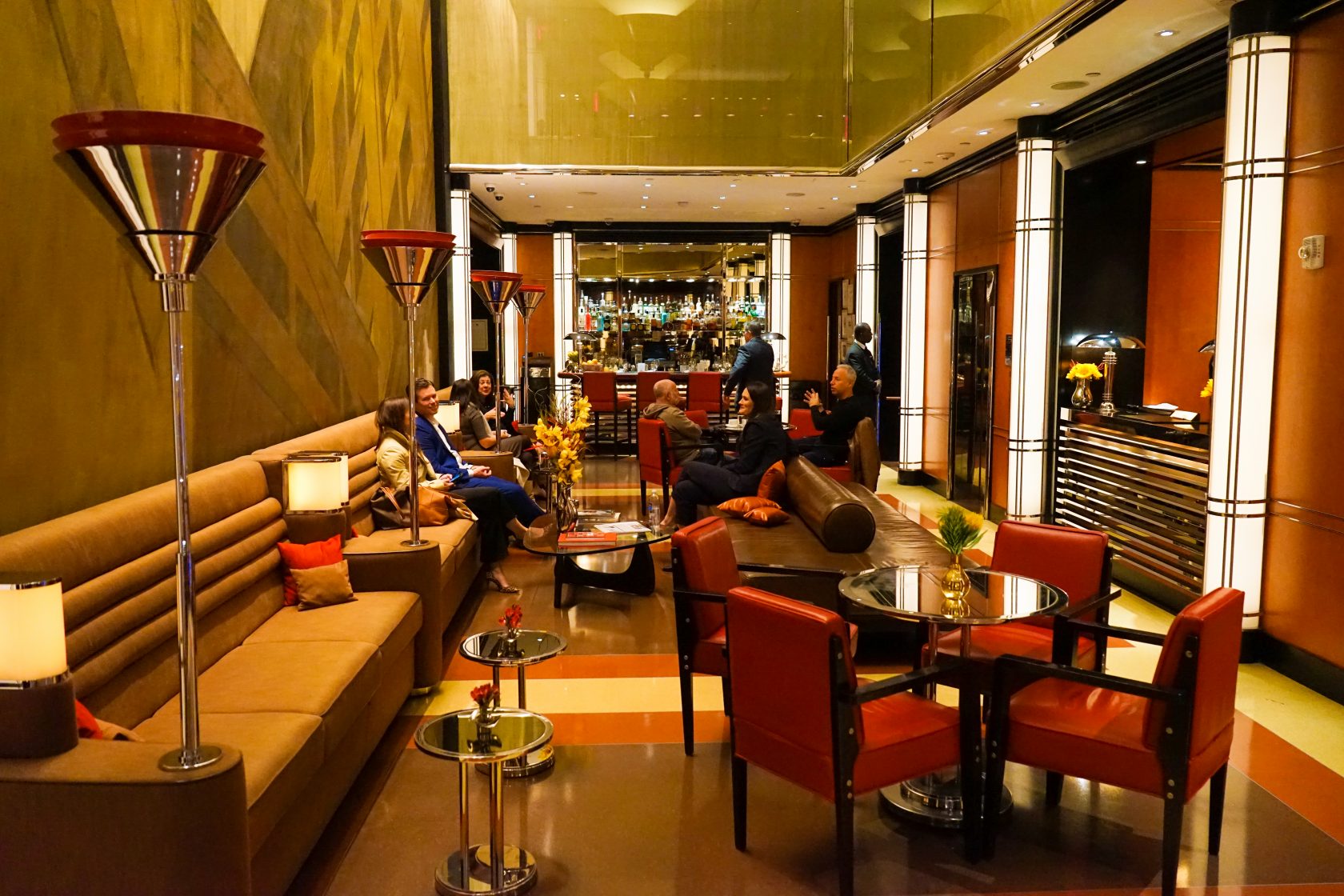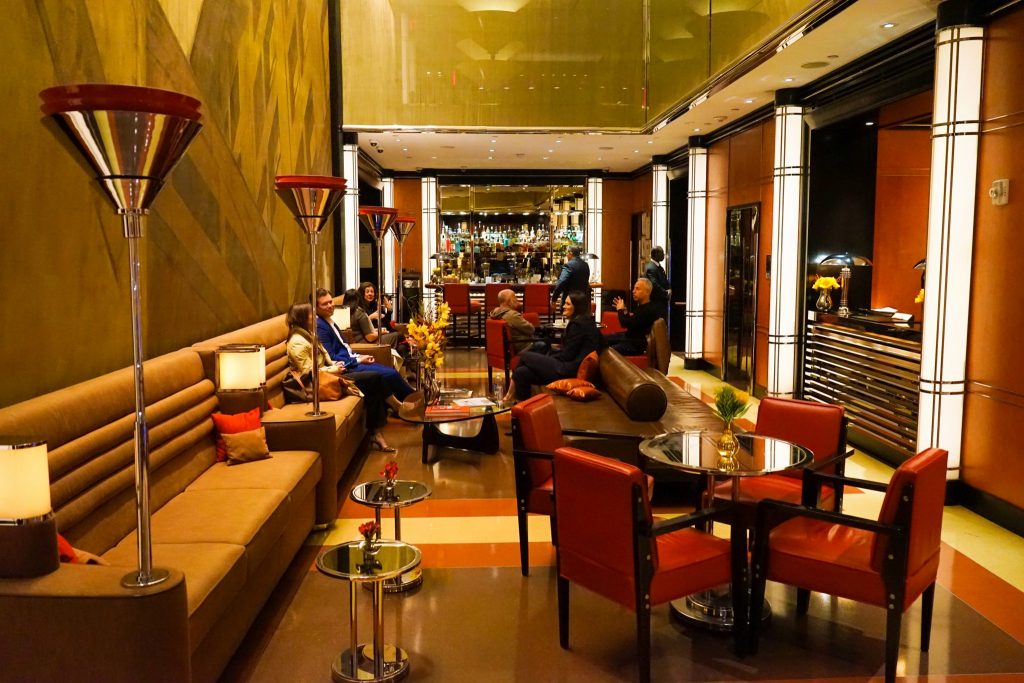 rock-and-roll luxury, curated art, inspired design and access to the private gramercy park next-door
Bohemian and exclusive by design, the Gramercy Park Hotel pays tribute to its artist's roots with a world-class rotating selection of art, an erratic color pallet, and totally bespoke furniture.
Located in a quiet neighborhood, the Gramercy Park Hotel New York offers a refined stay for any art lover complete with world-class ceilings, large suites and performances by Lady Gaga's jazz band twice a week. Many celebrities and creative types can be spotted here but remember to play it cool!
Oh – and the trump card? Access to New York's last private park – The Gramercy Park – which most New Yorker's will never get to visit!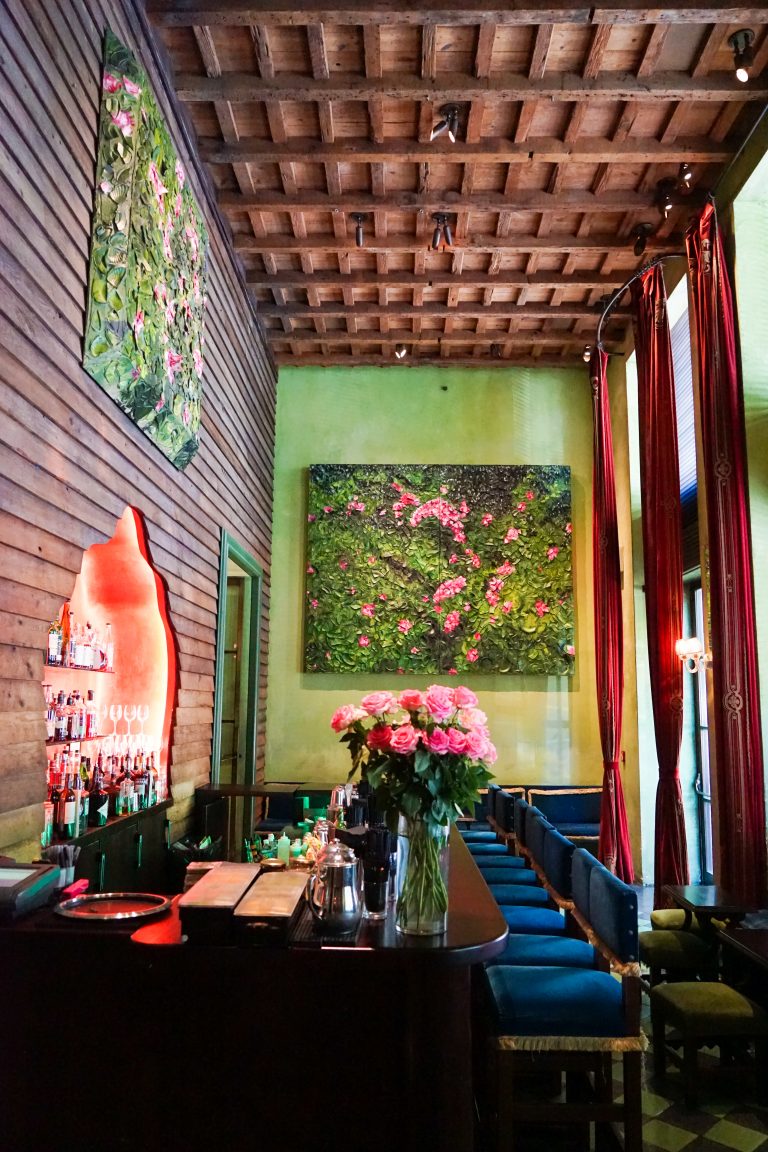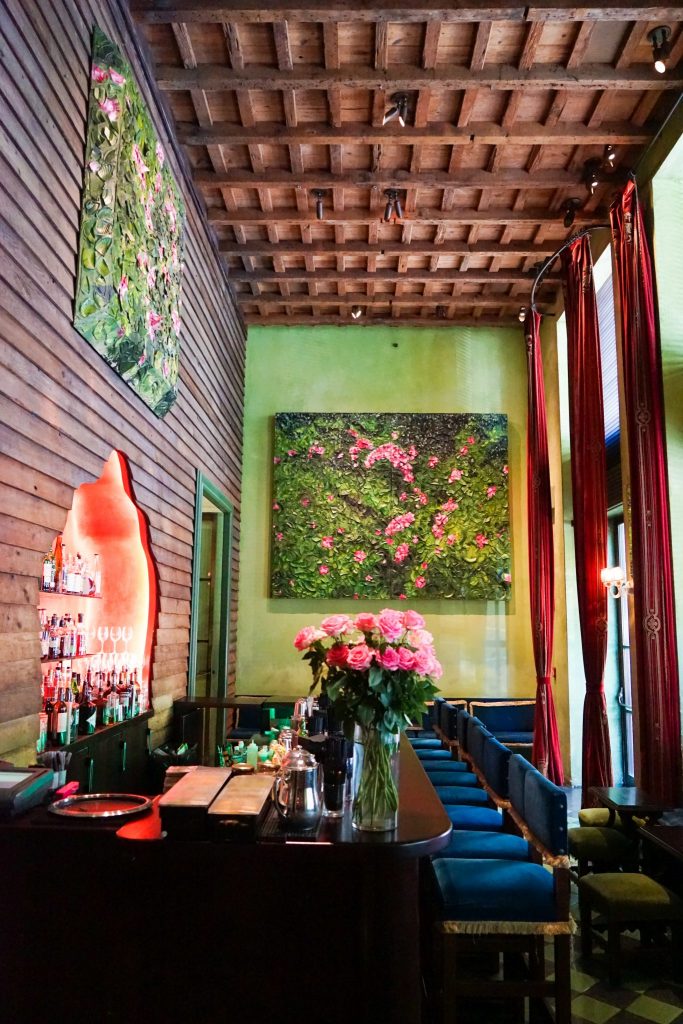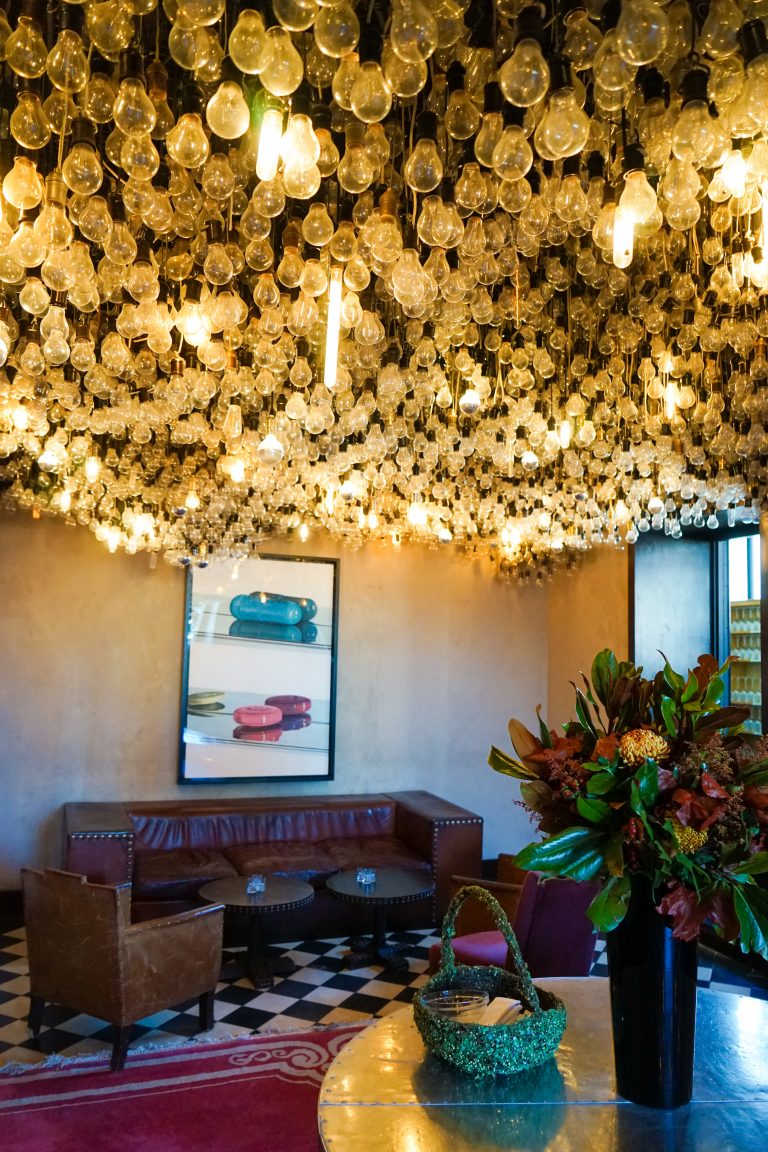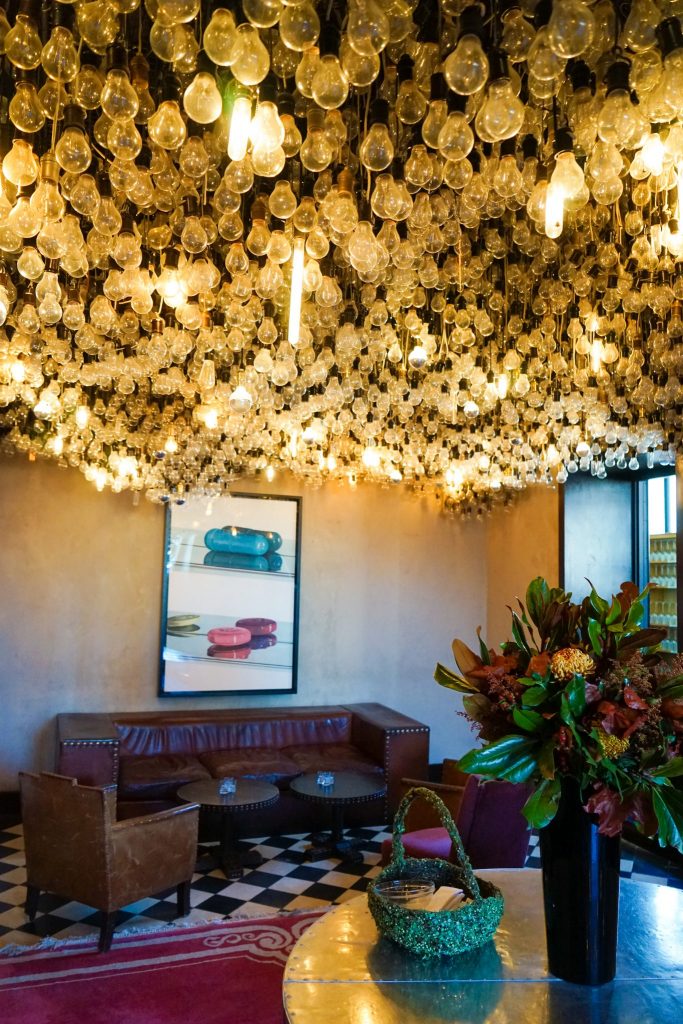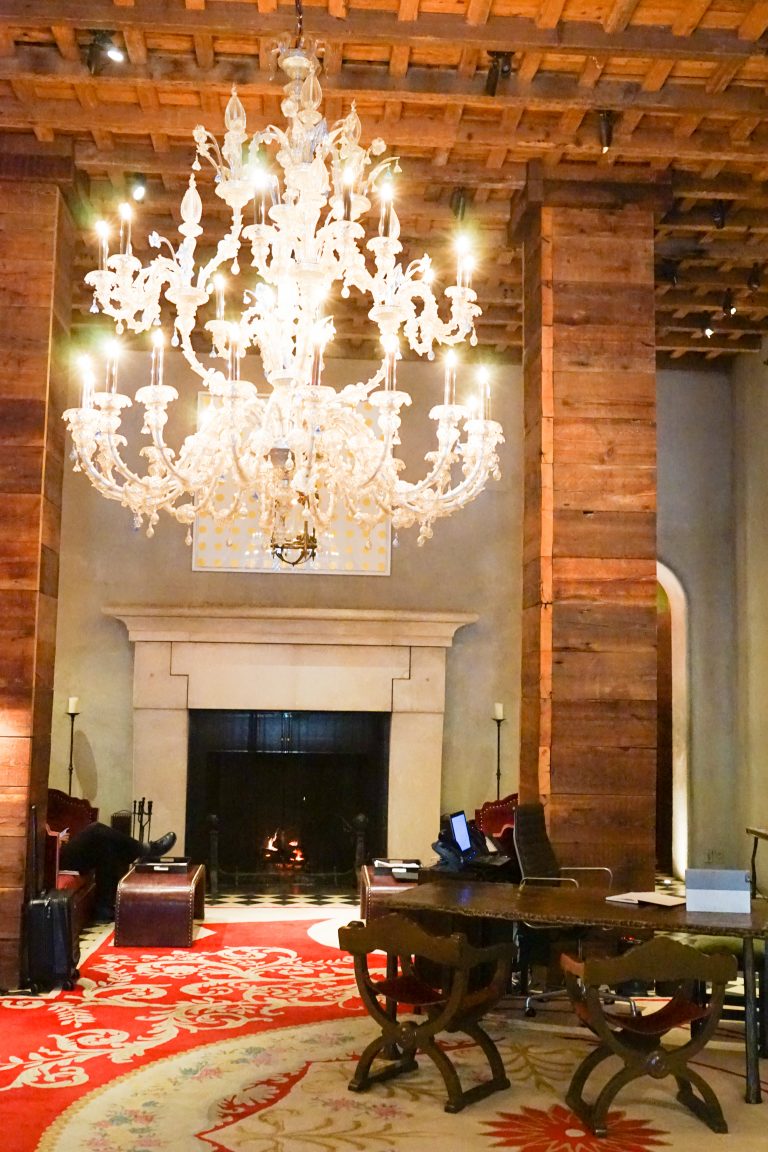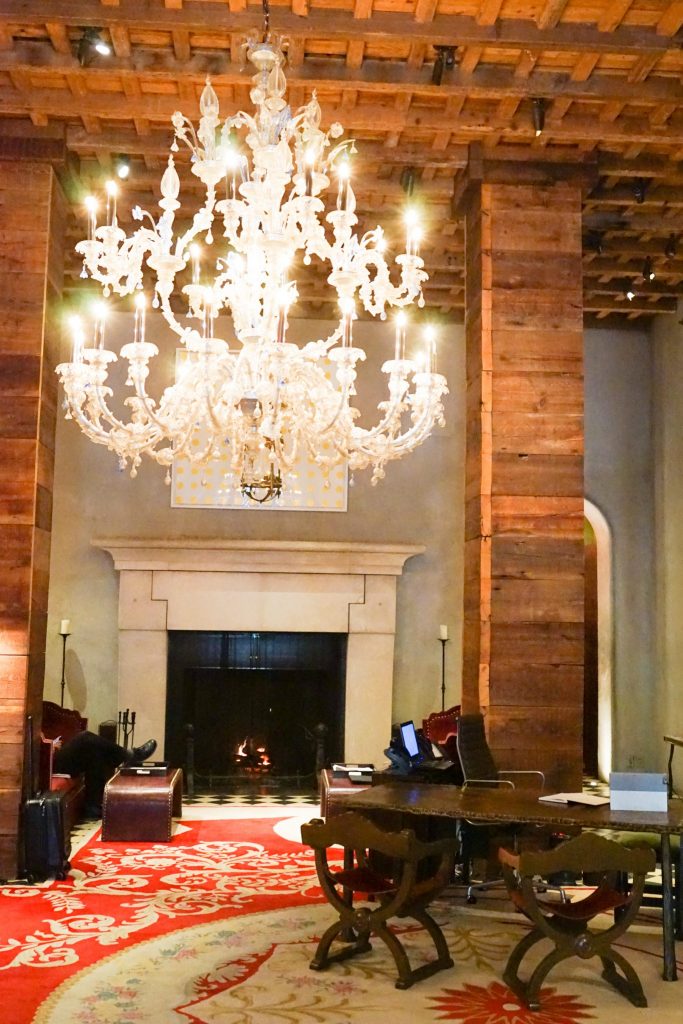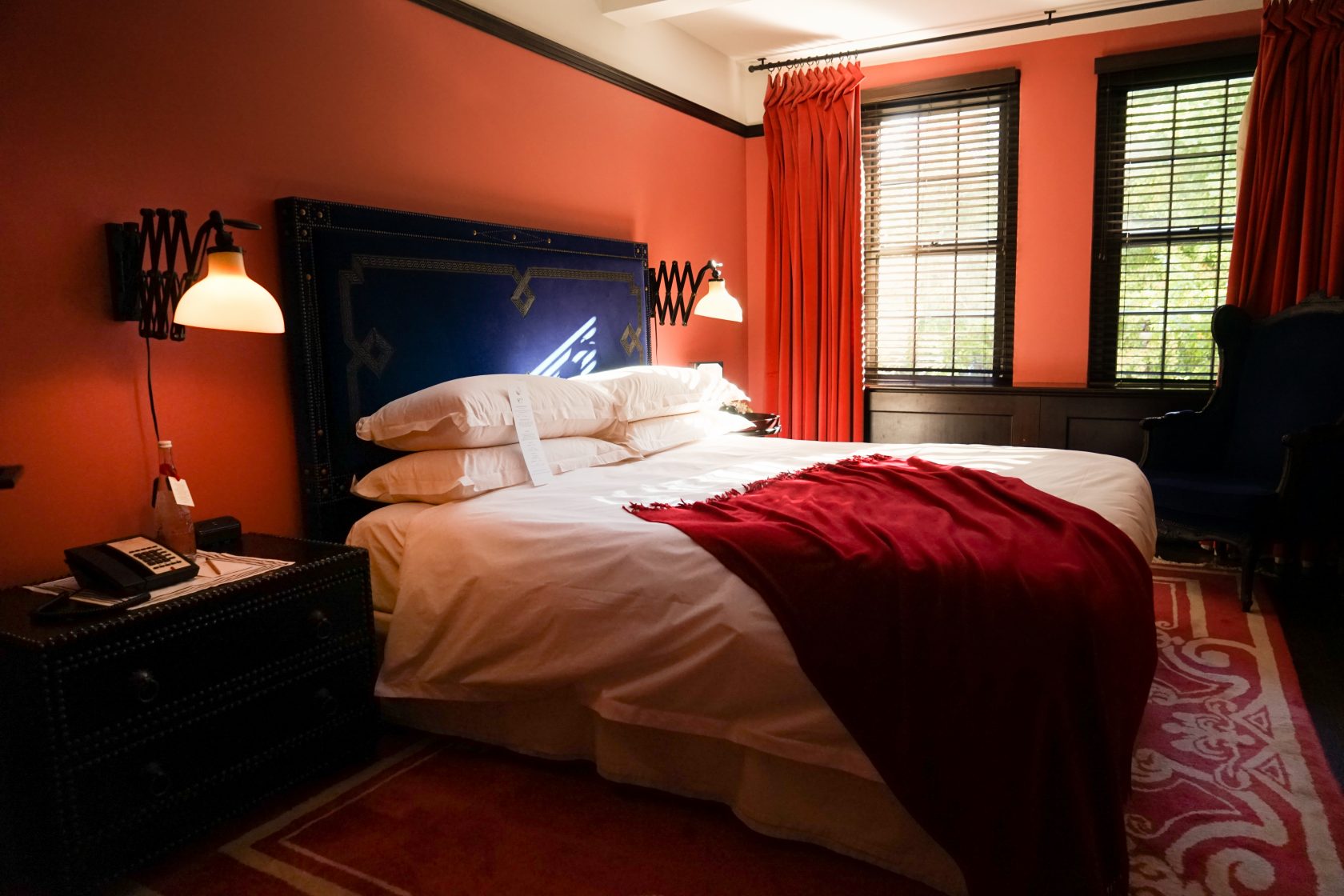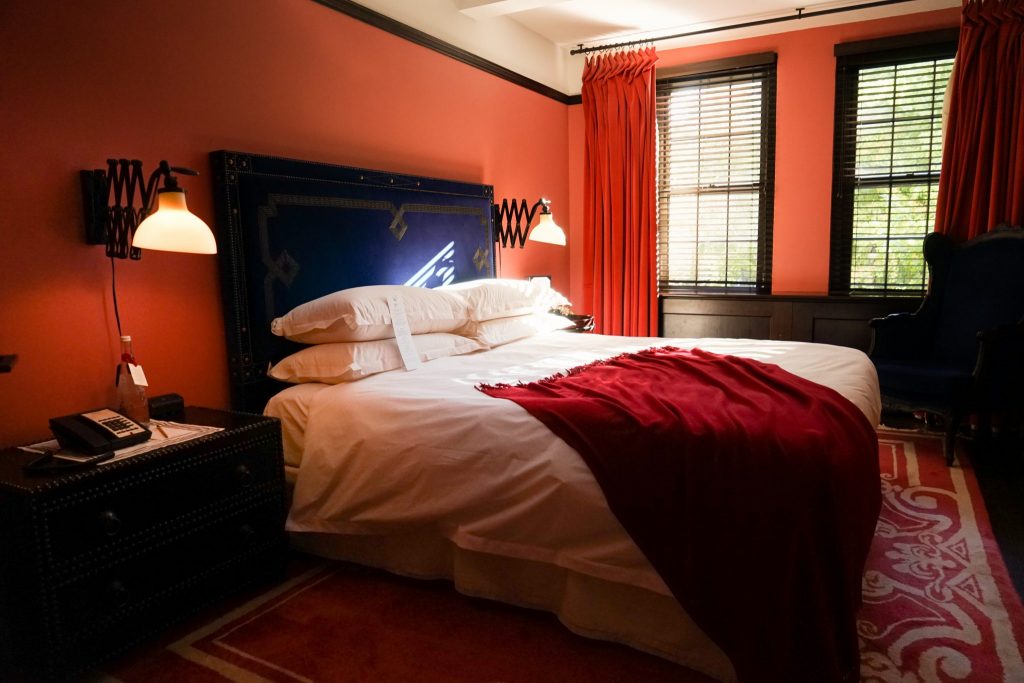 homely suites, japanese spa and celebrity favorite owned by robert de niro in greenwich
Designed from the ground up for leisure travelers, the Greenwich Hotel presents refined luxury and an air of exclusivity as soon as you walk in the door.
Owned by Robert De Niro (and right next door to his offices in NYC) this is a popular haunt of film celebrities in town looking for discretion. Large well-appointed rooms offer glimpses of the Hudson River and details such as Italian marble bathrooms and bespoke furniture complete the look.
The highlight of any stay would have to be the full Japanese Spa and pool complex, complete with a traditional Japanese farmhouse assembled right inside. Seriously, it could be straight from Nikko or Nasu in Japan, all without leaving downtown NYC…
A perfect stay for those who like the finer things in life without all the extravagant excesses.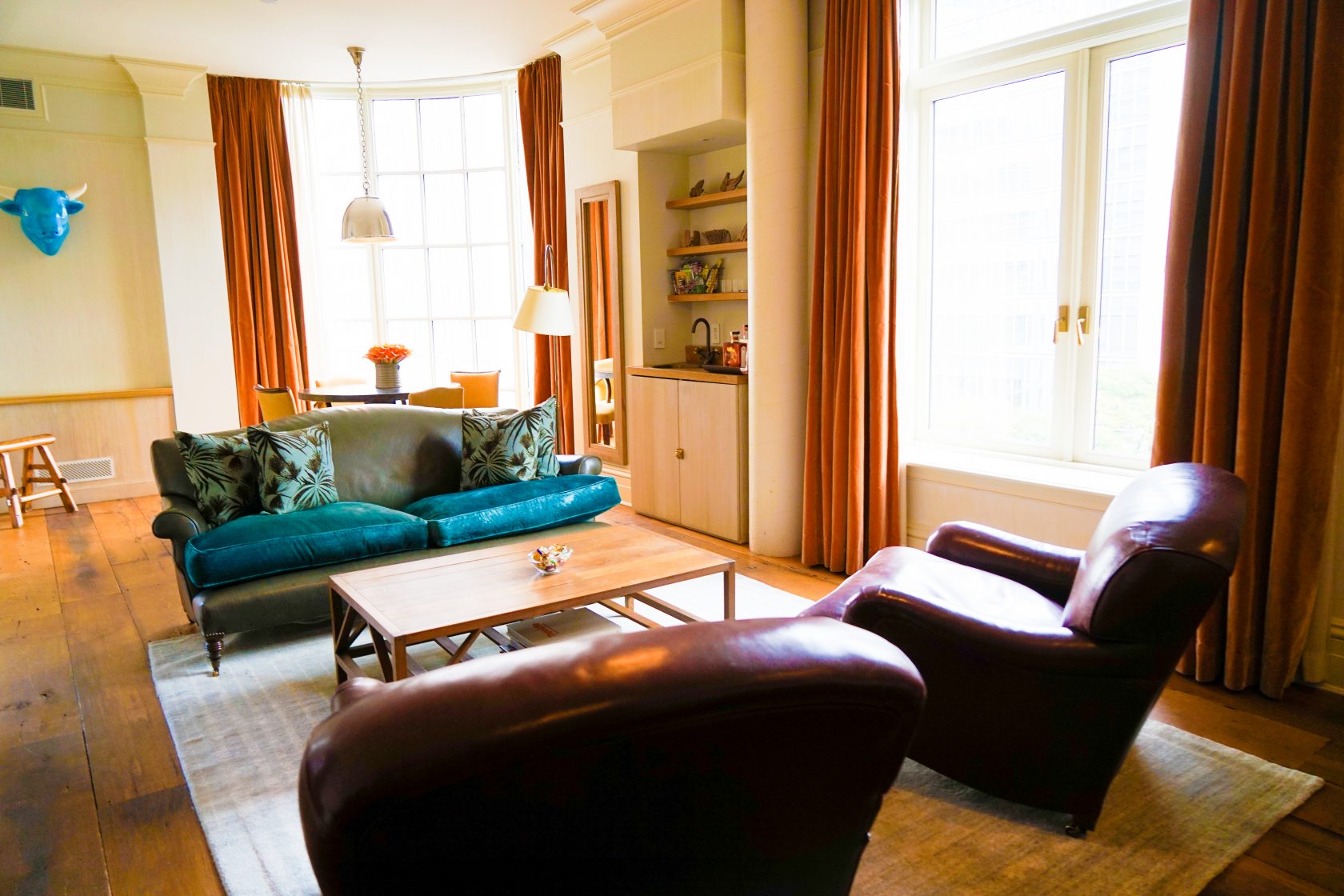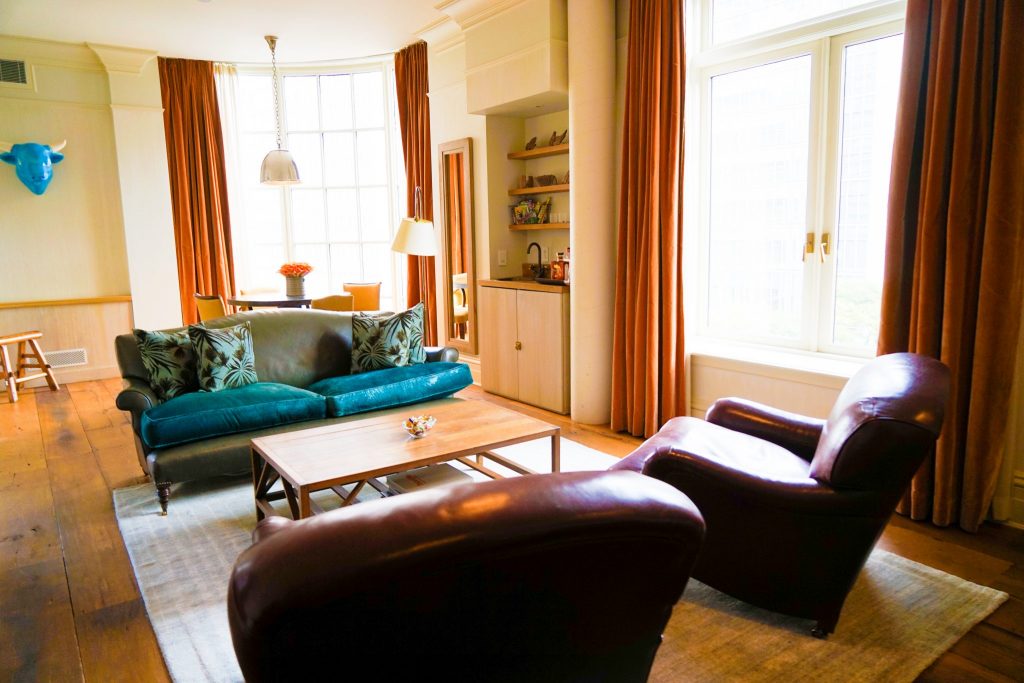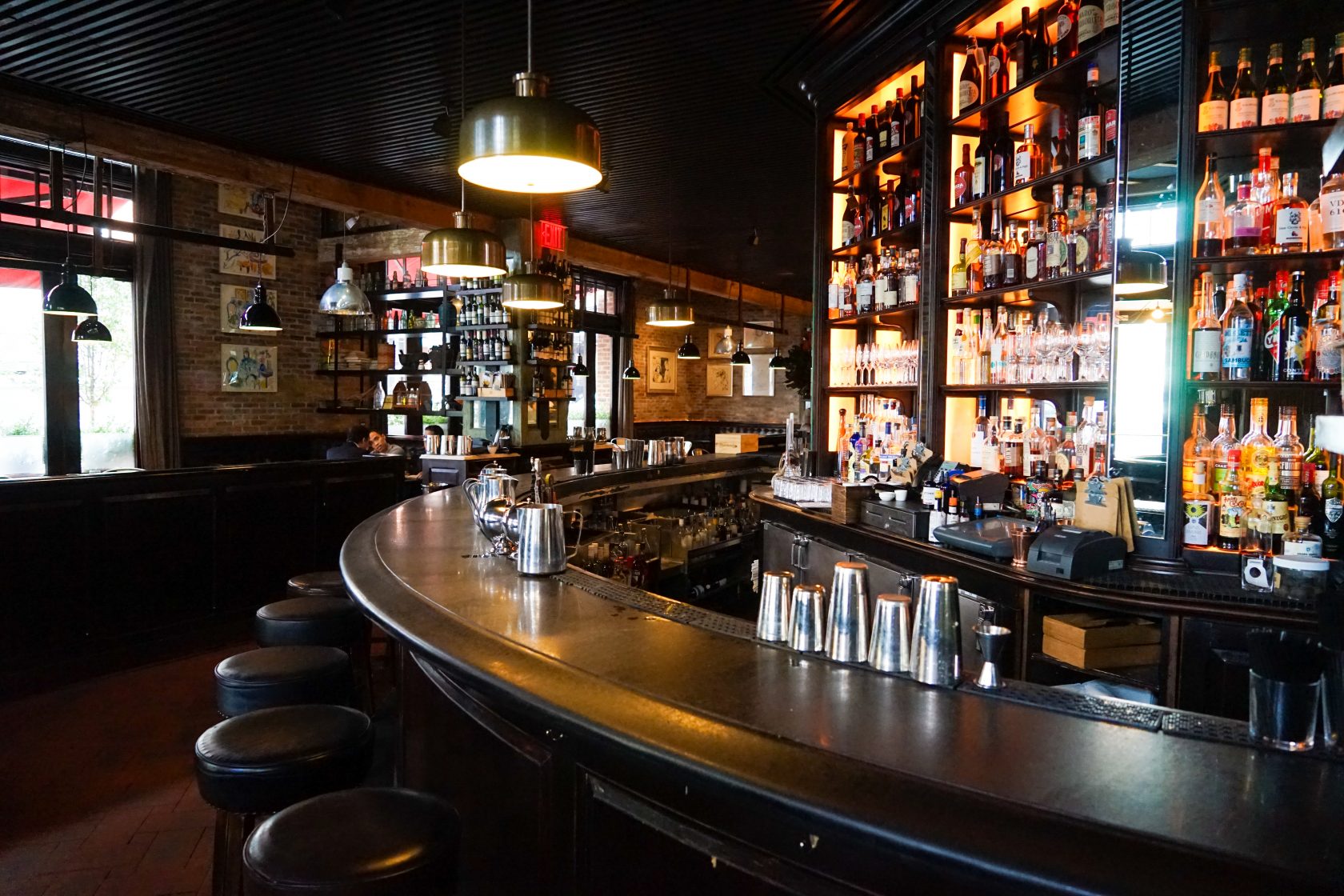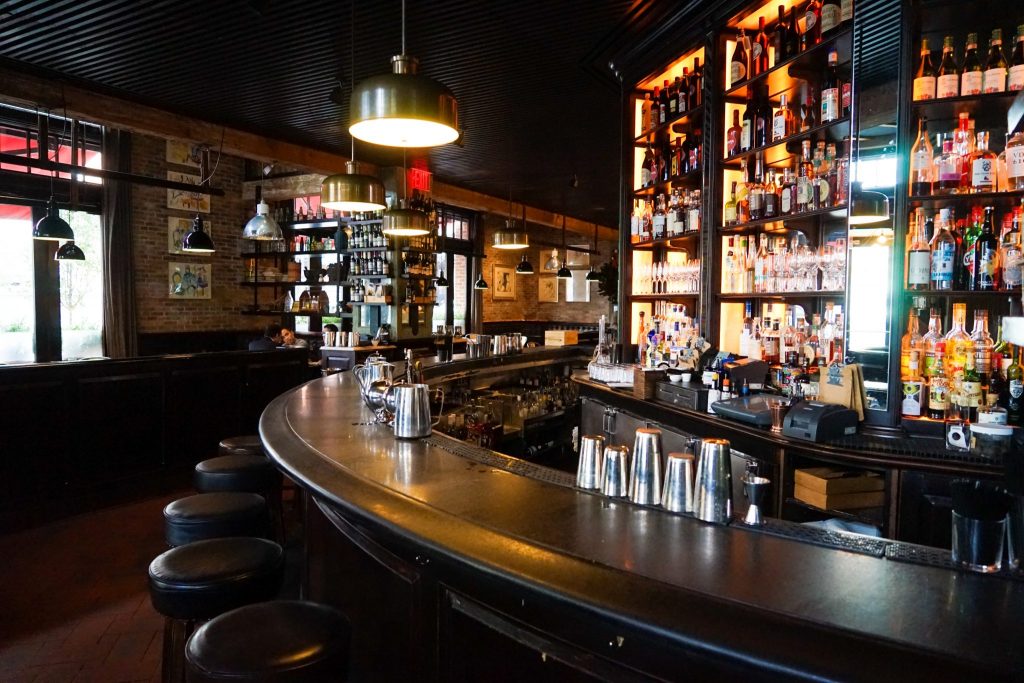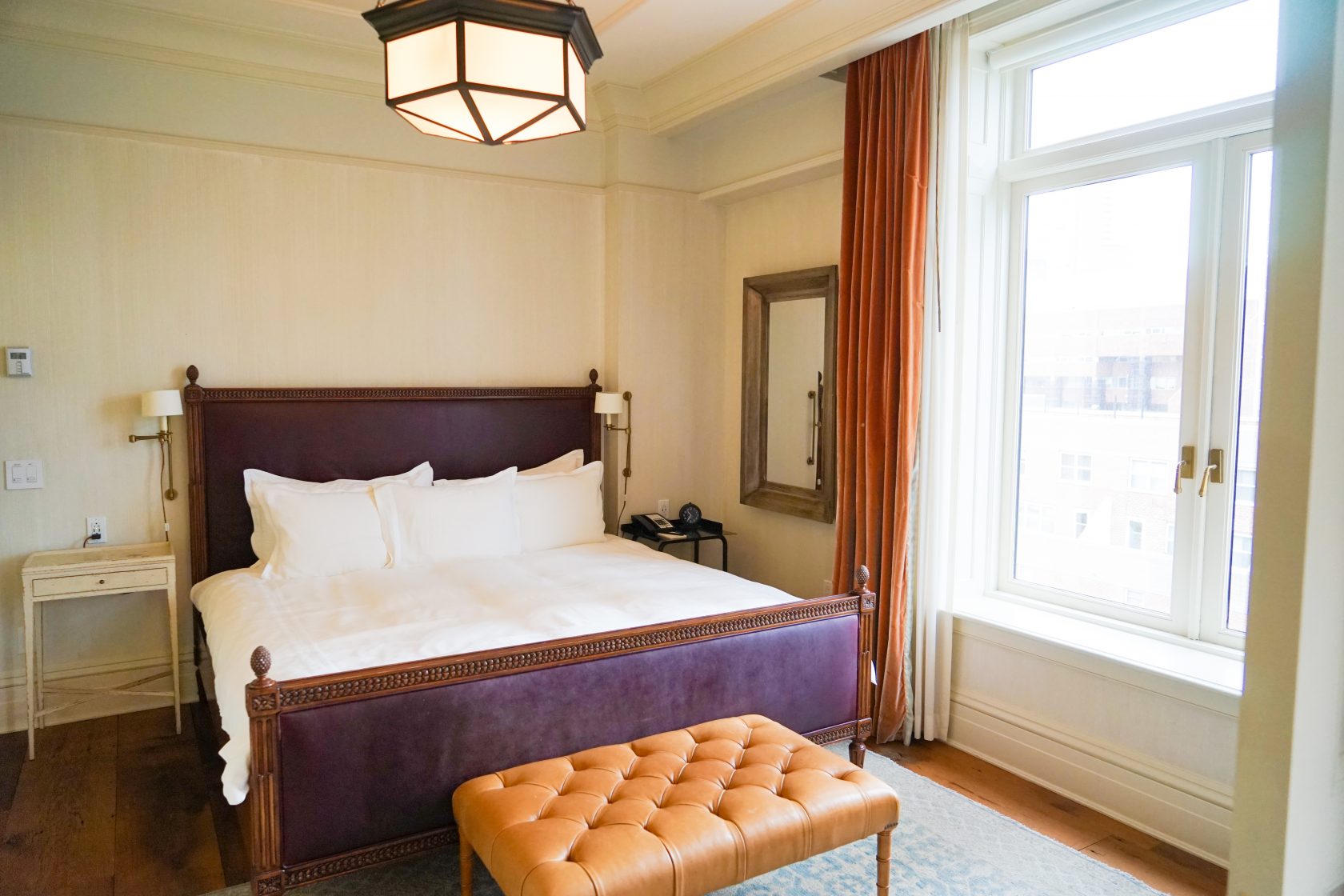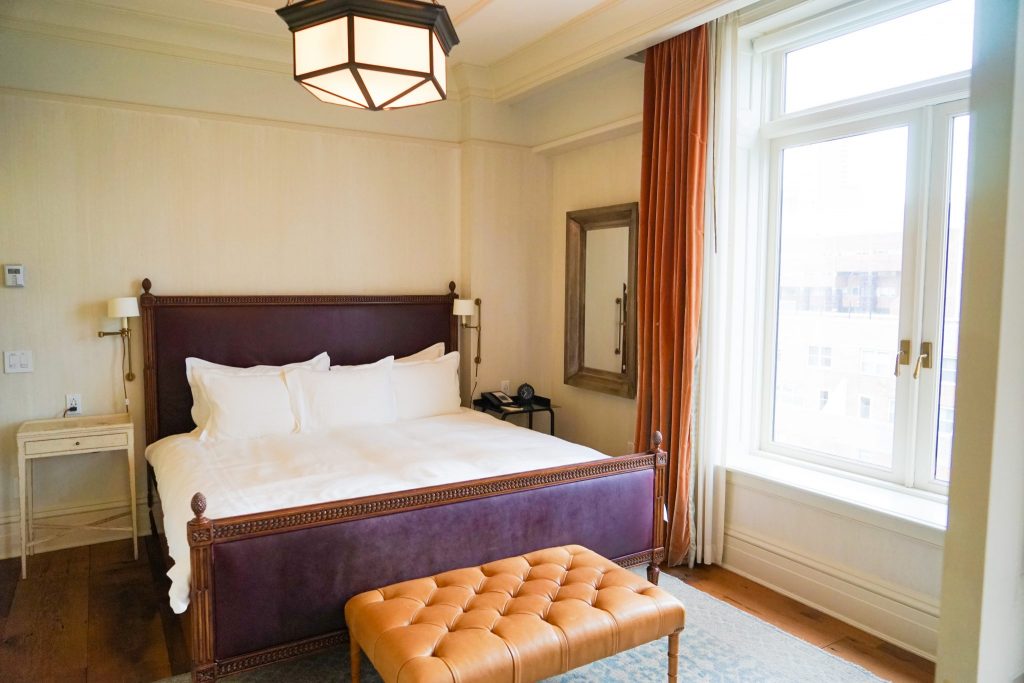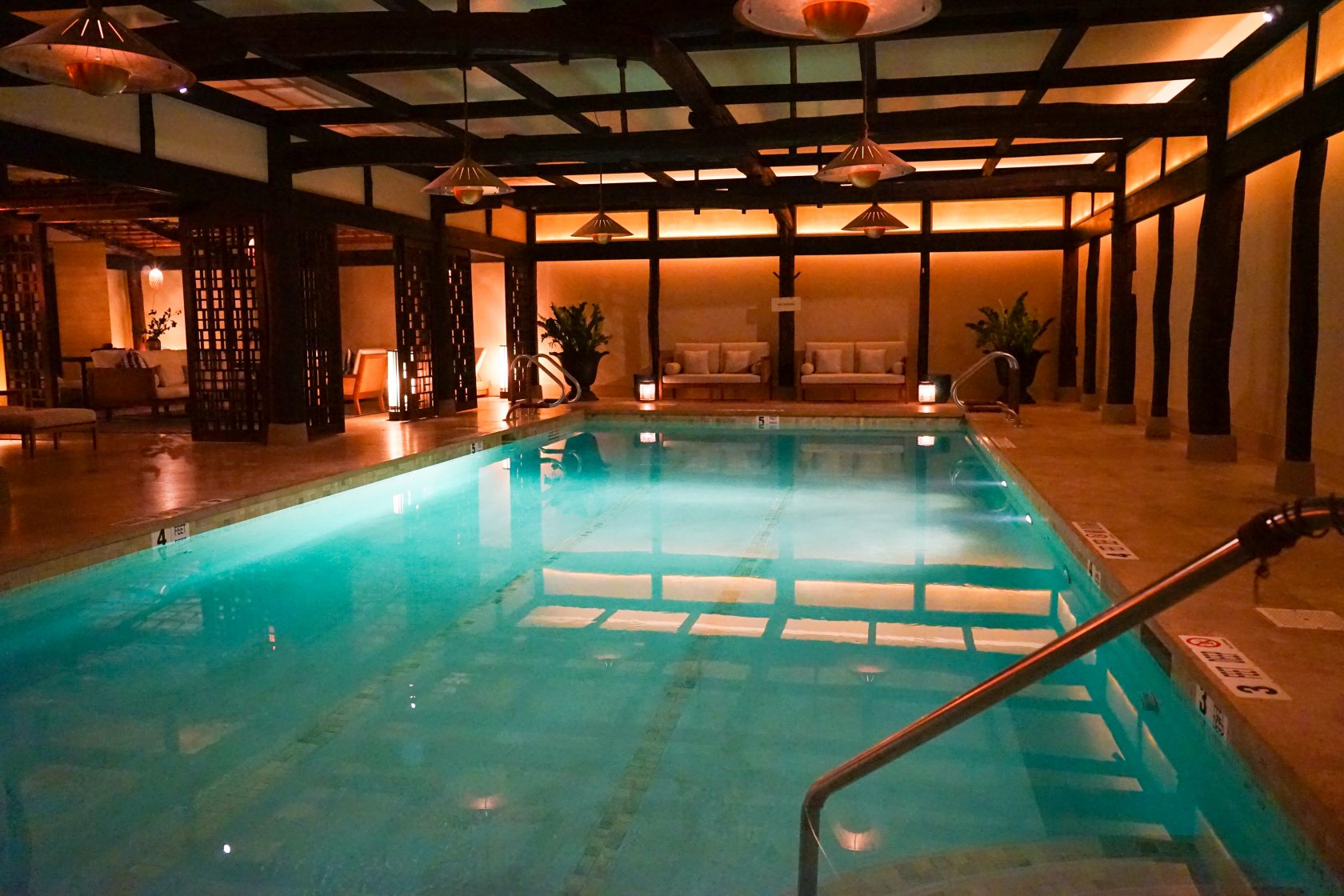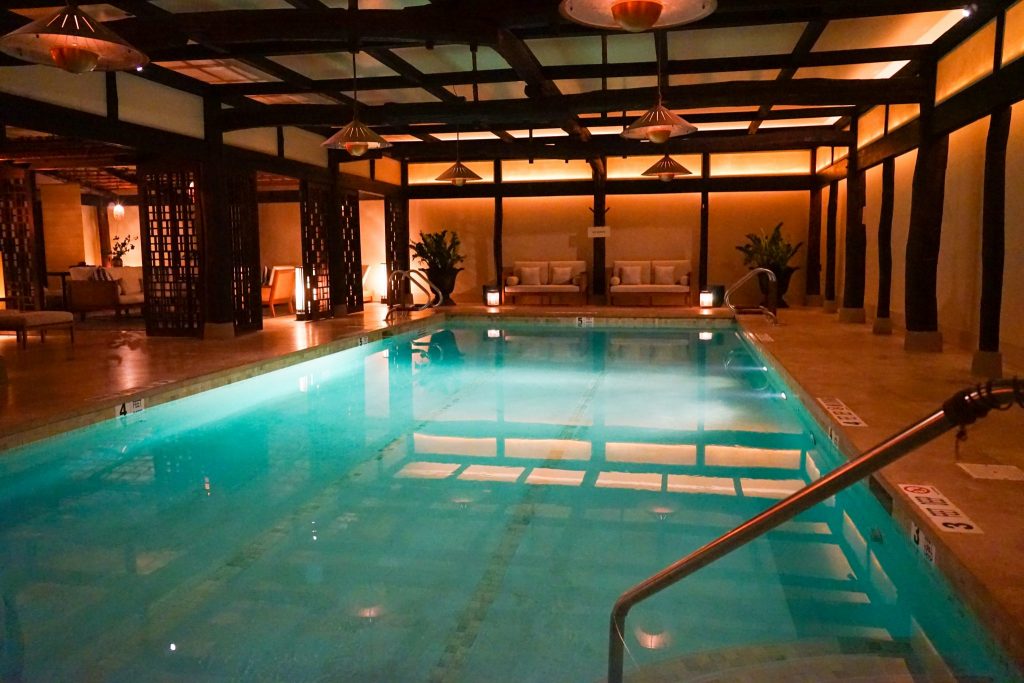 classic sophistication, trendy intelligentsia coffee and historic suites overlooking the high line
A historic red dormitory converted into a luxury hotel, the High Line Hotel offers chic accommodation in  Chelsea.
Completed with original stain-glass windows and pine floors, this hotel brings together the past and present with a trendy lobby coffee shop by esteemed Intelligentsia coffee, a garden courtyard with seasonal restaurant and plenty of events space. The High Line Hotel's 60 rooms exude sophistication with intimate views of the surrounding neighborhood (including the High Line itself) and hark back to a bygone era with decorative fireplaces, pinewood floors, and locally sourced furniture.
A uniquely historic setting, the High Line Hotel is perfect for a quiet, laid-back experience of New York City.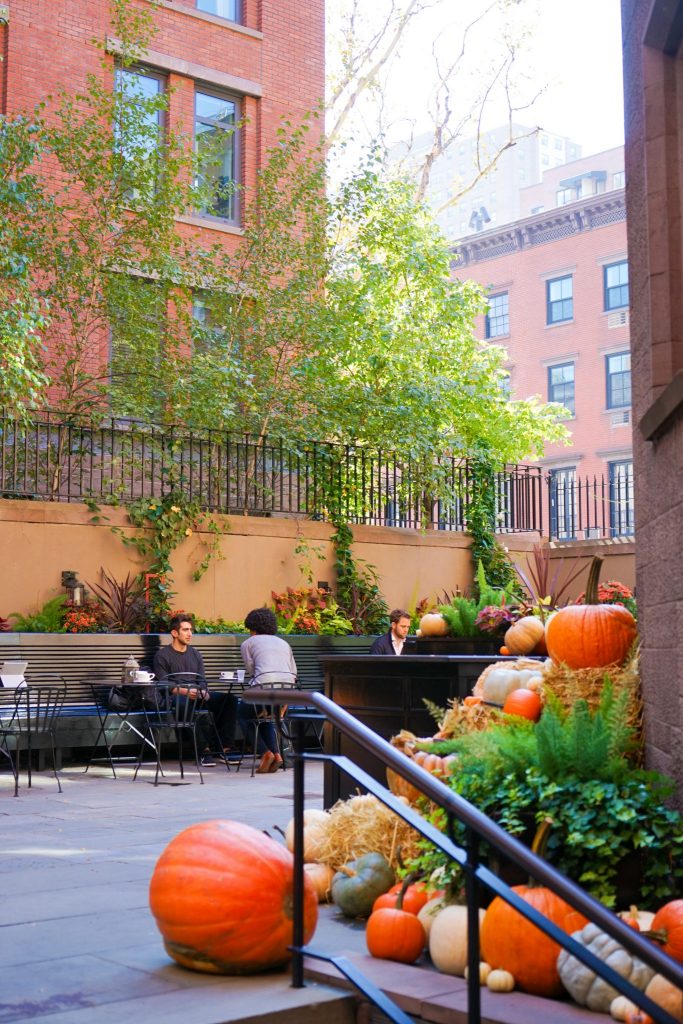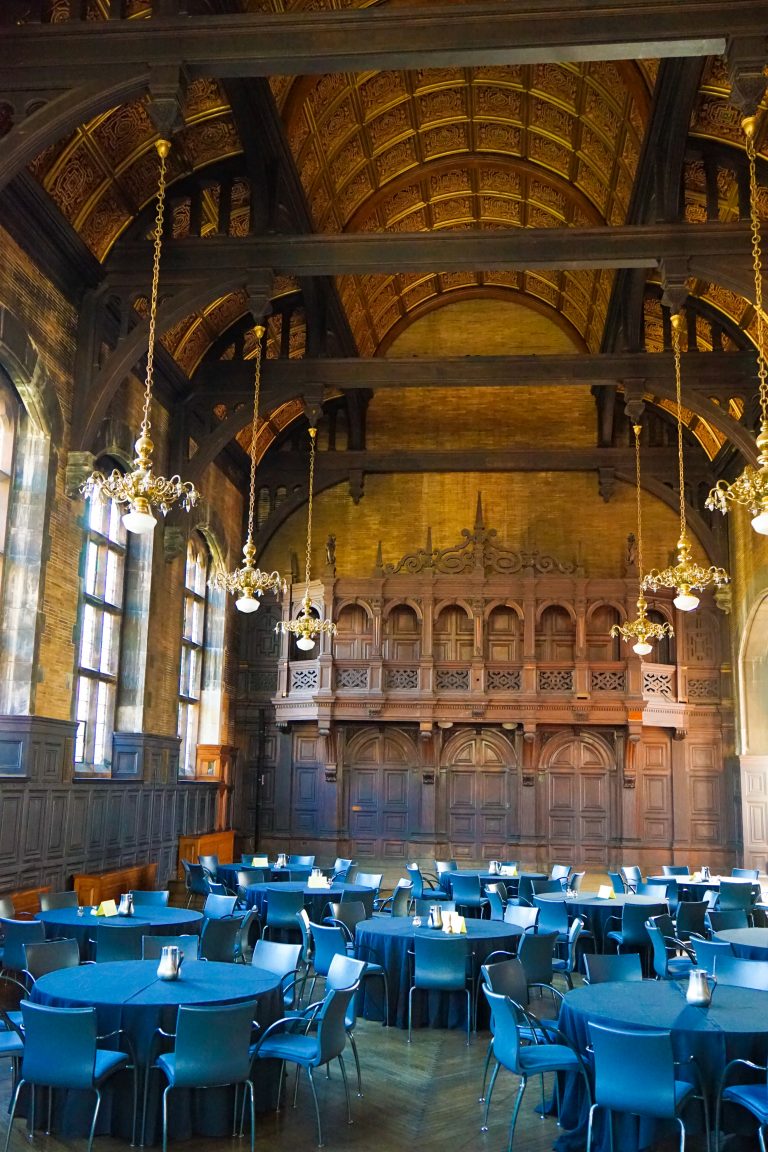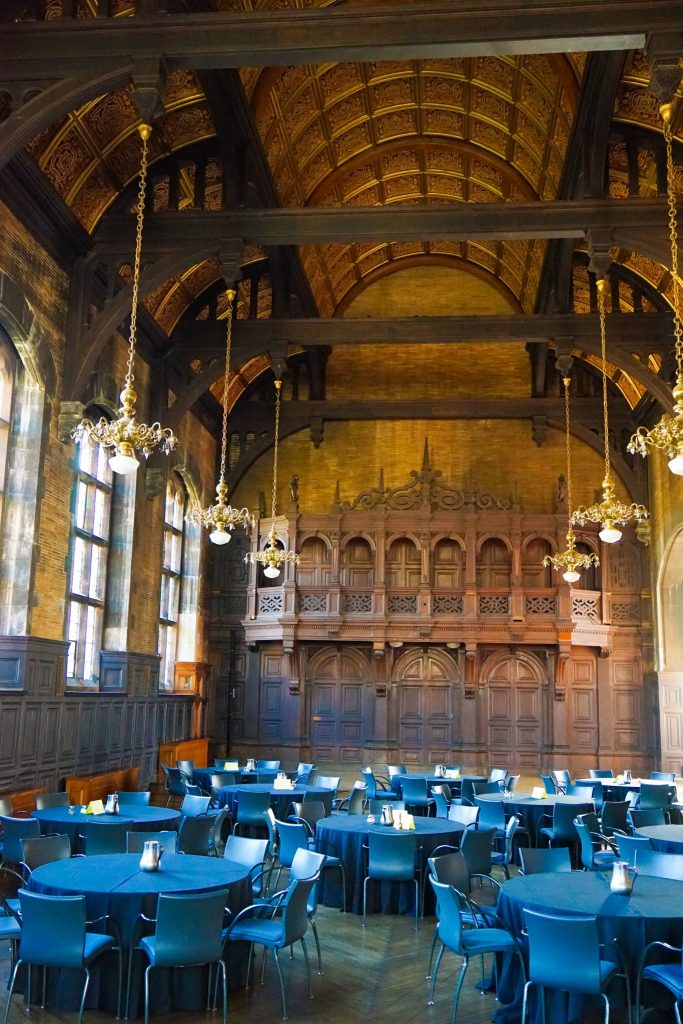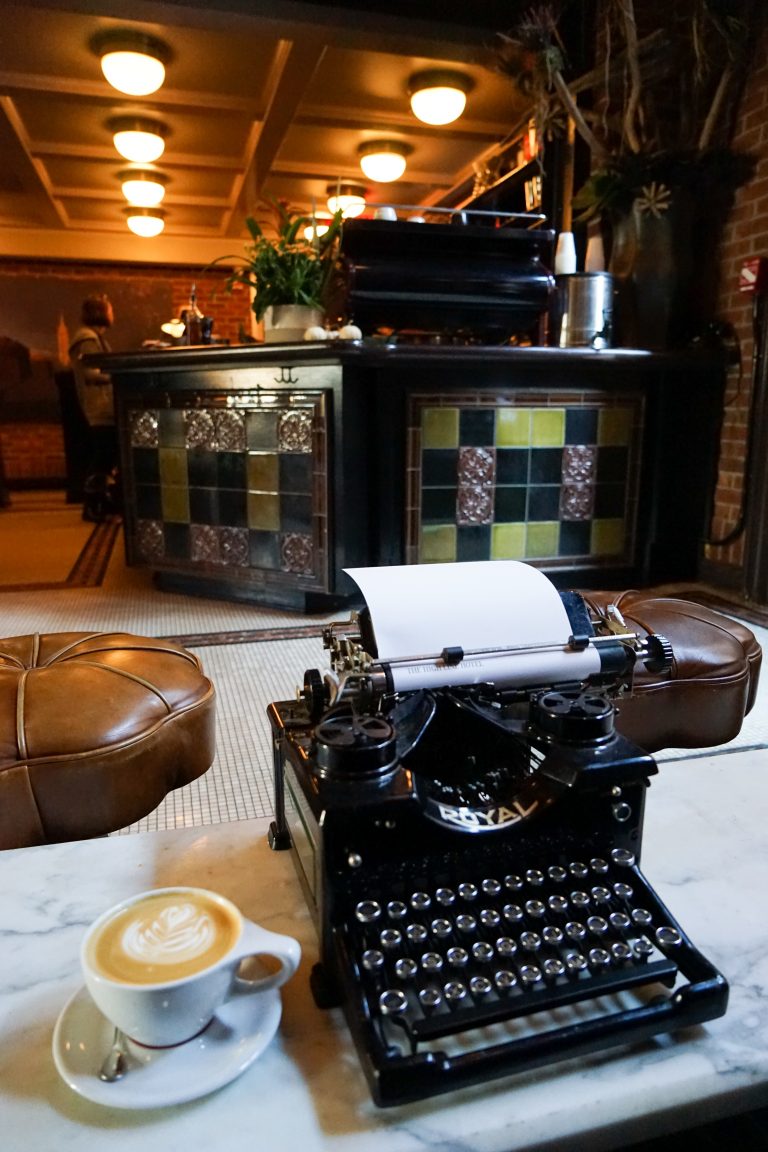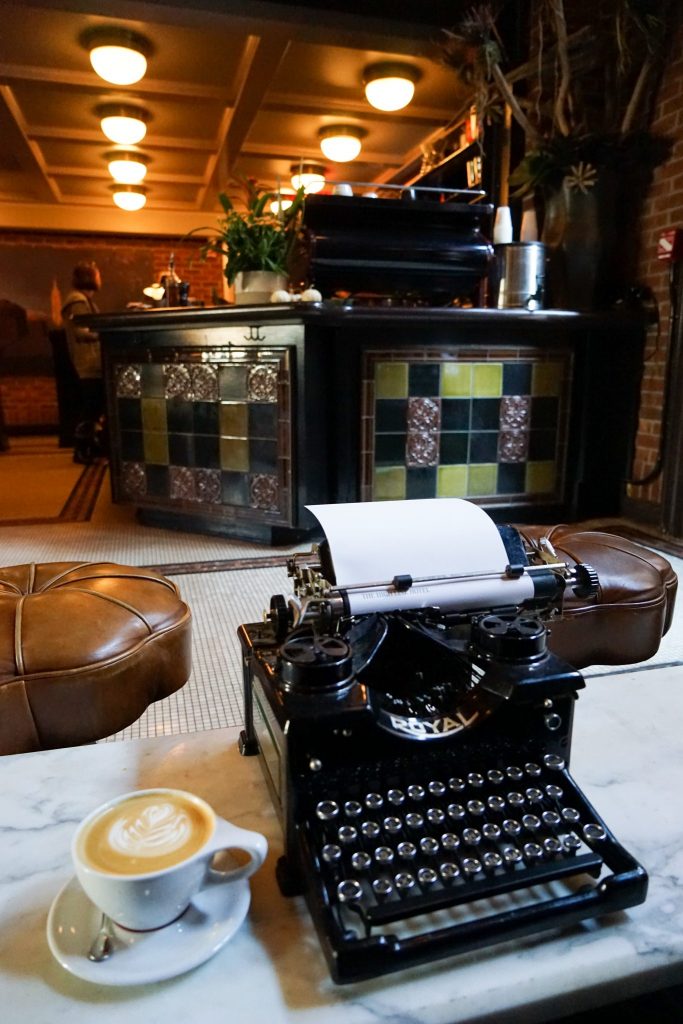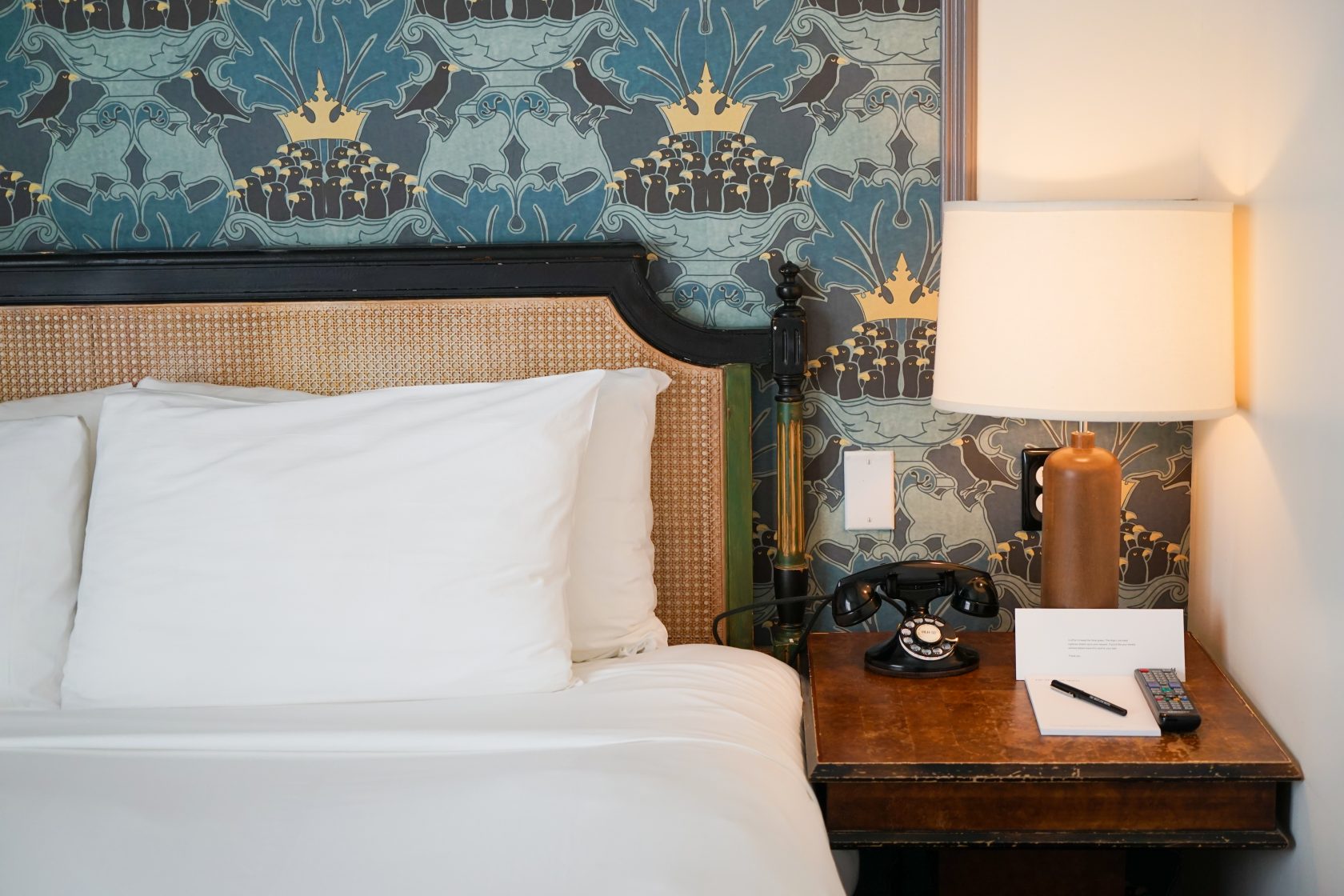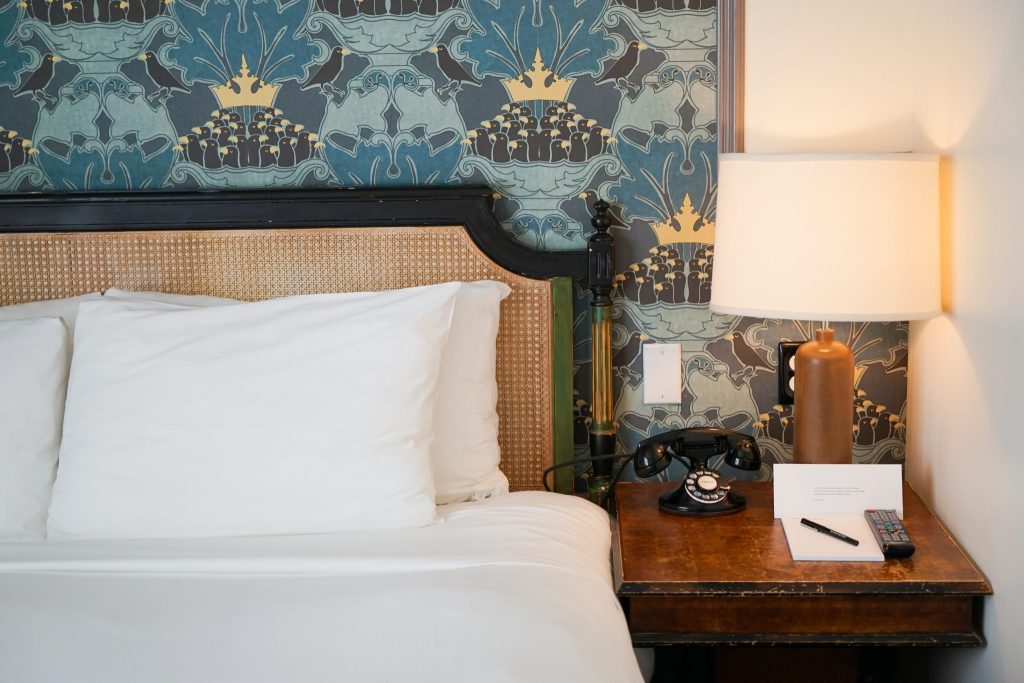 manhattan landmark, st cloud rooftop bar and soothing luxury aesthetic on times square
A posh turn of the century icon – The Knickerbocker Hotel keeps true to its glitzy past and produces oodles of glam and wow factor.
While the lobby is purposely small and rather claustrophobic, the rooms are wide, spacious and beautifully appointed with a completely bespoke fit out. Its location on Times Square is envious with most of its 350 rooms having prime views. The highlight however of any stay is the Knickerbocker Hotel St. Cloud rooftop bar- occupying the whole top floor.
With a cigar lounge, stellar views of Times Square and a high-end nightclub the KnickerBocker rooftop is the trendiest bar in all of mid-town and on New Years Eve has the best views of the Times Square Ball drop in New York.
Perfect for the young, or young at heart, the KnickerBocker will not disappoint!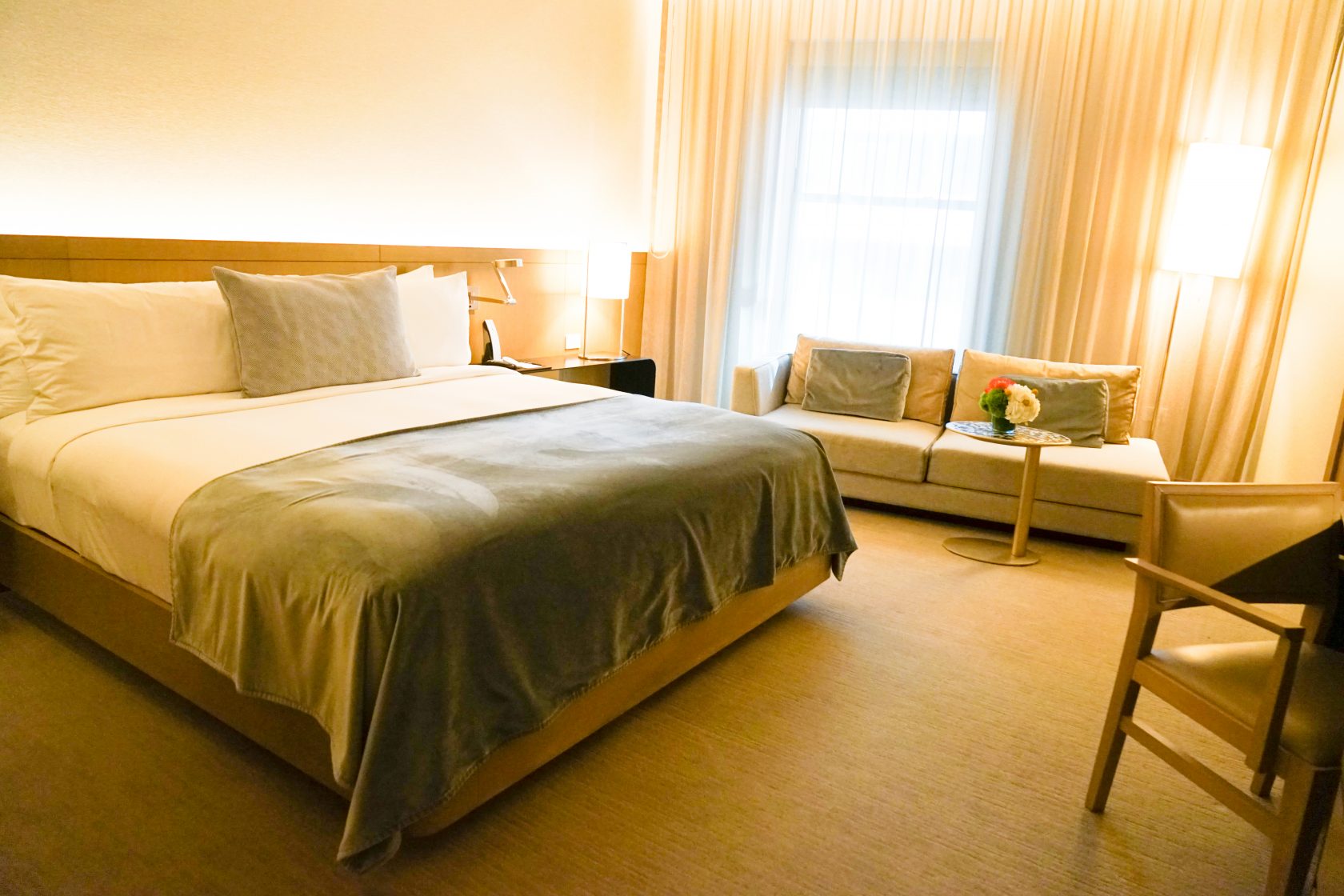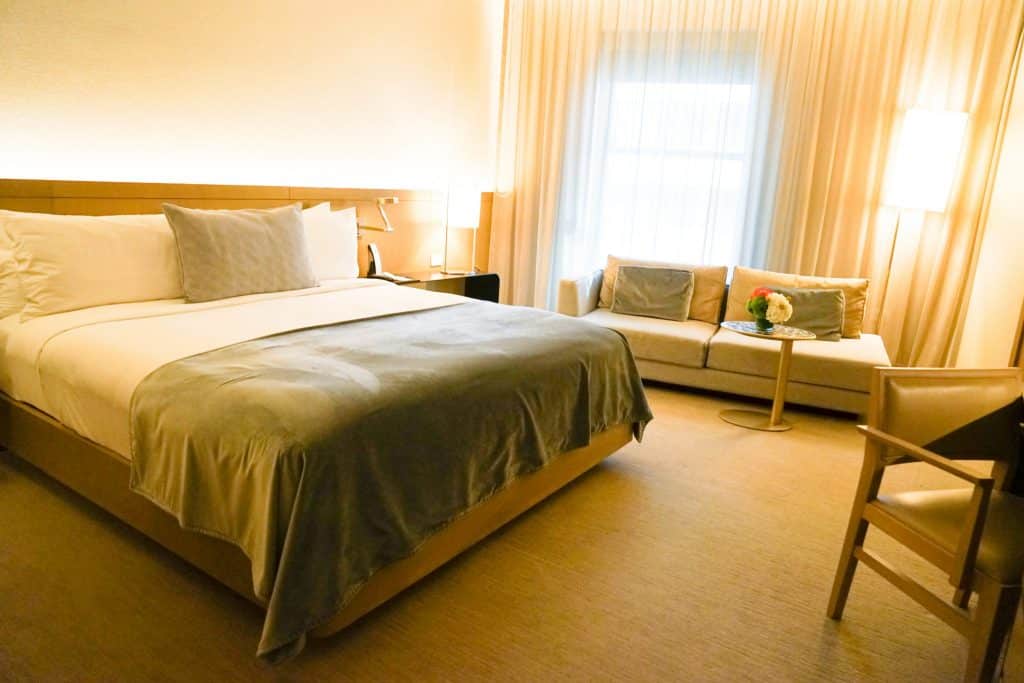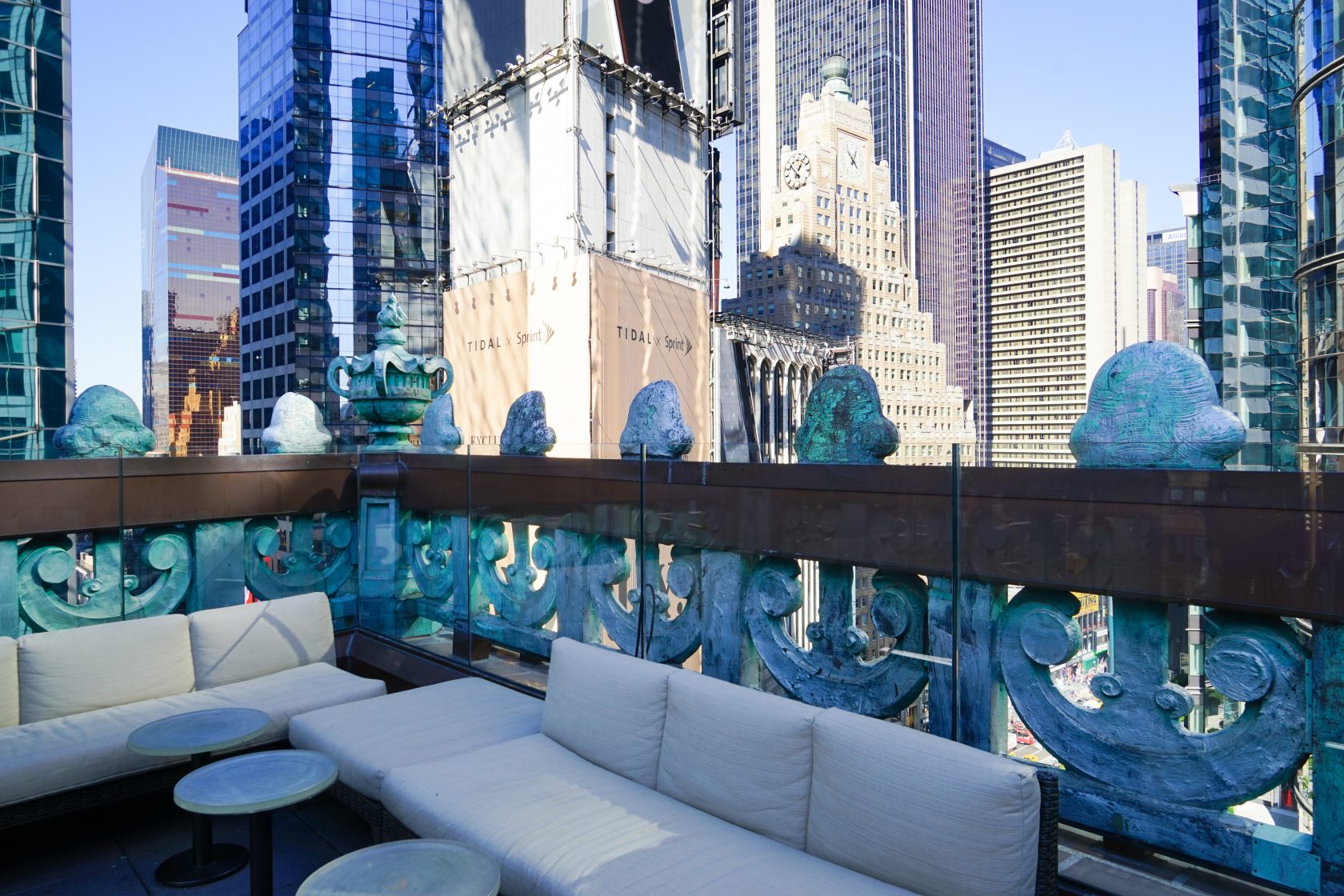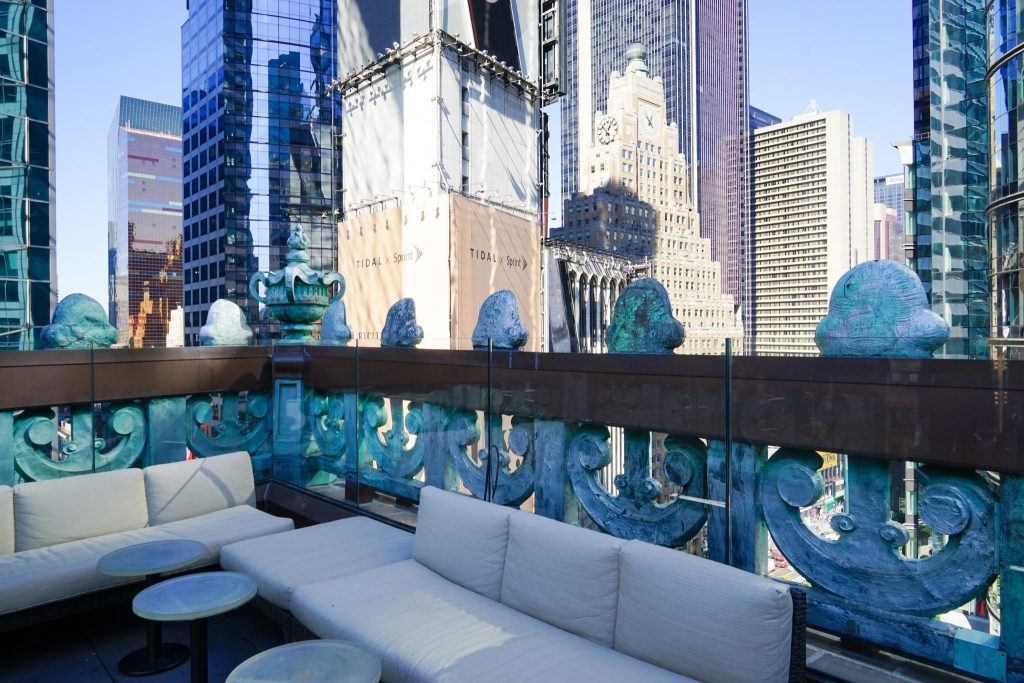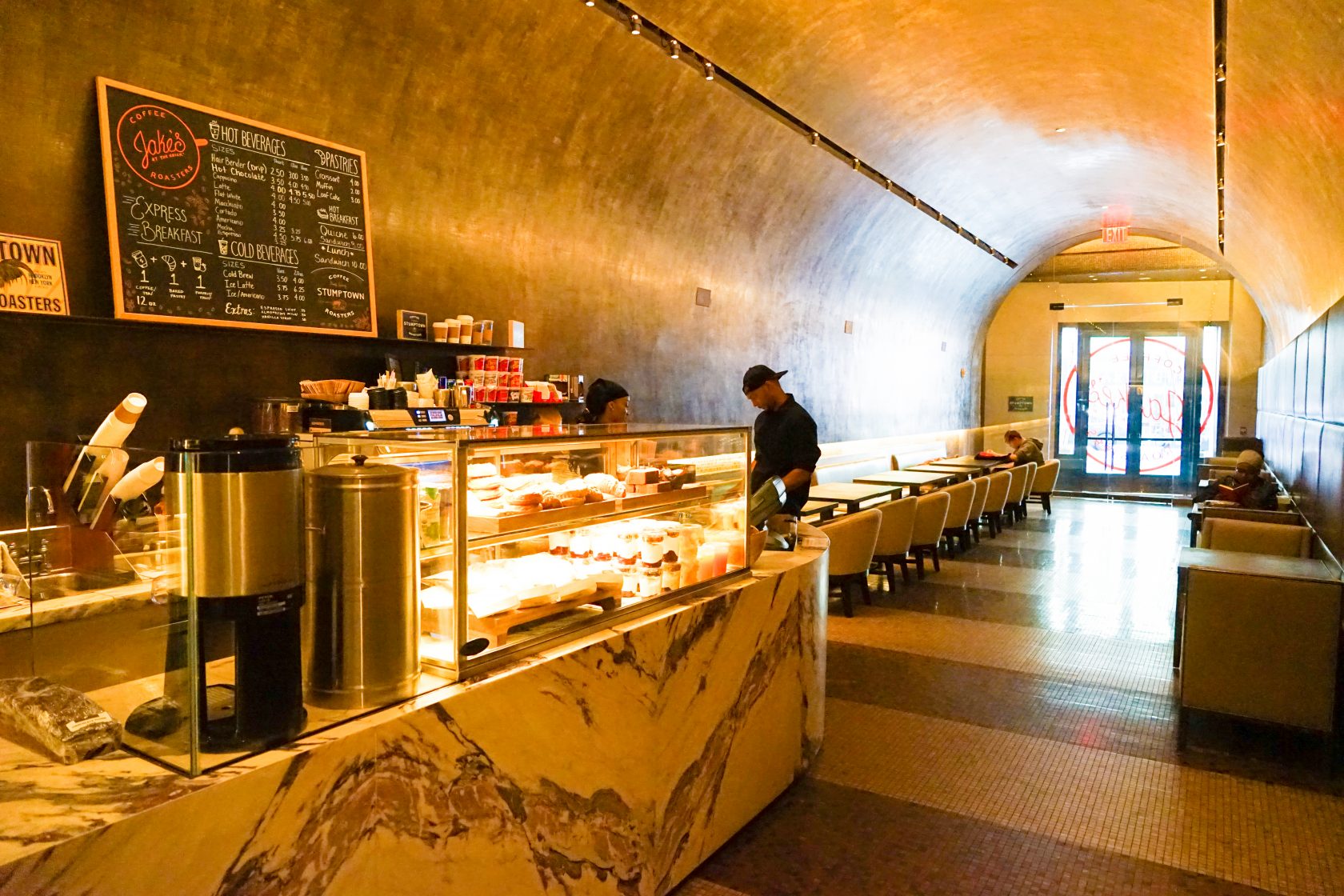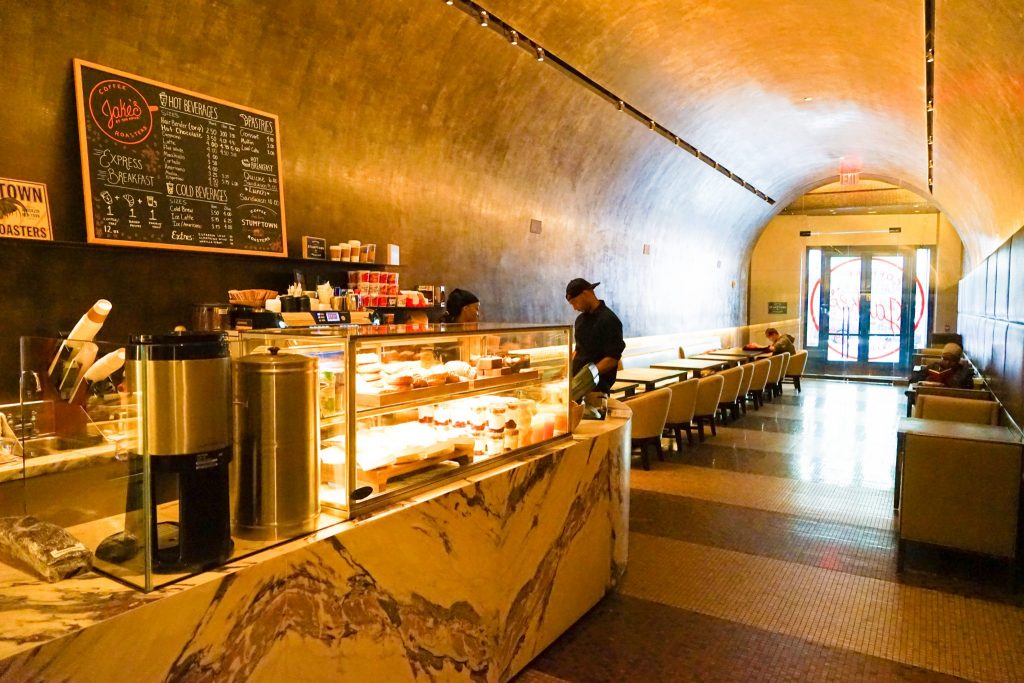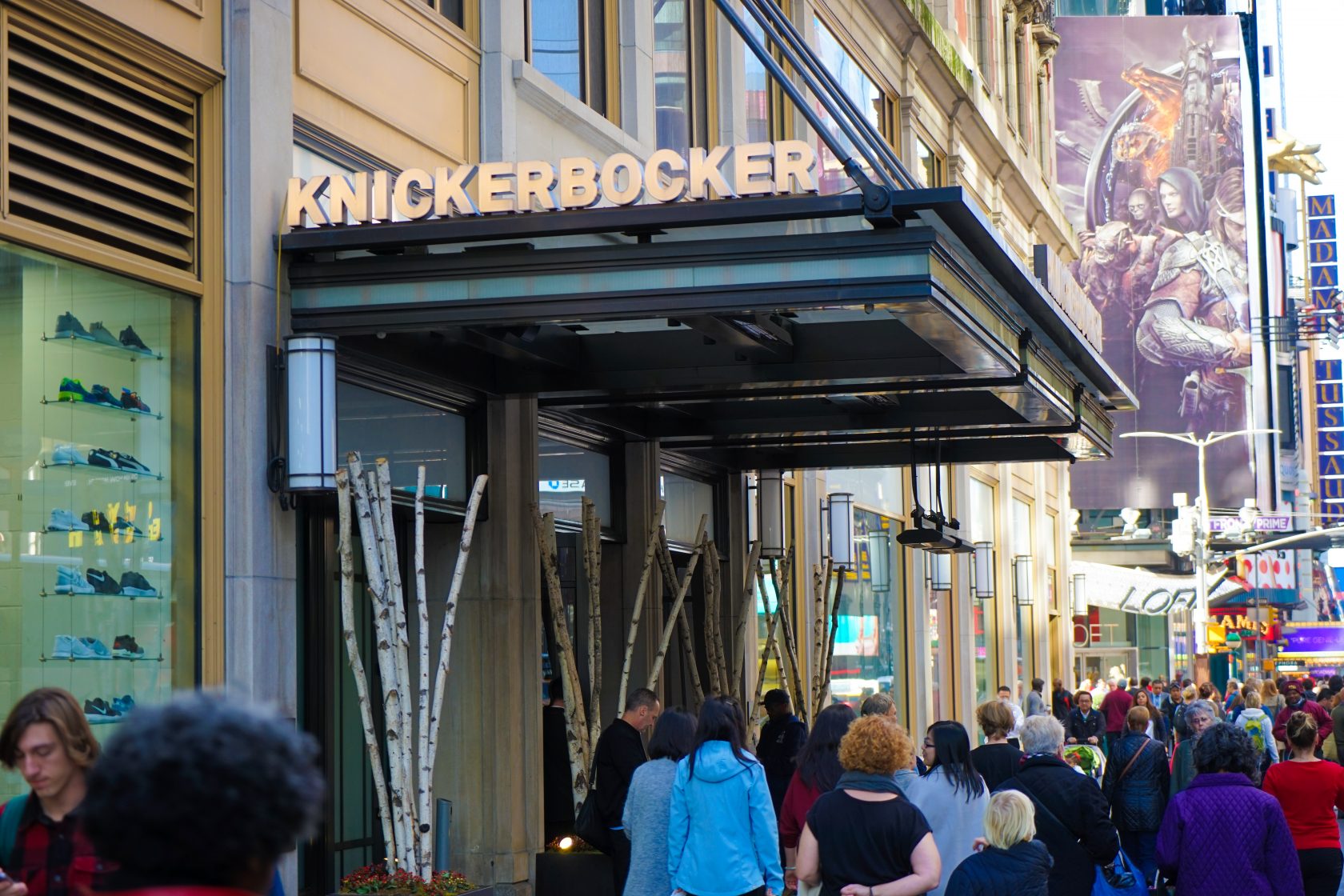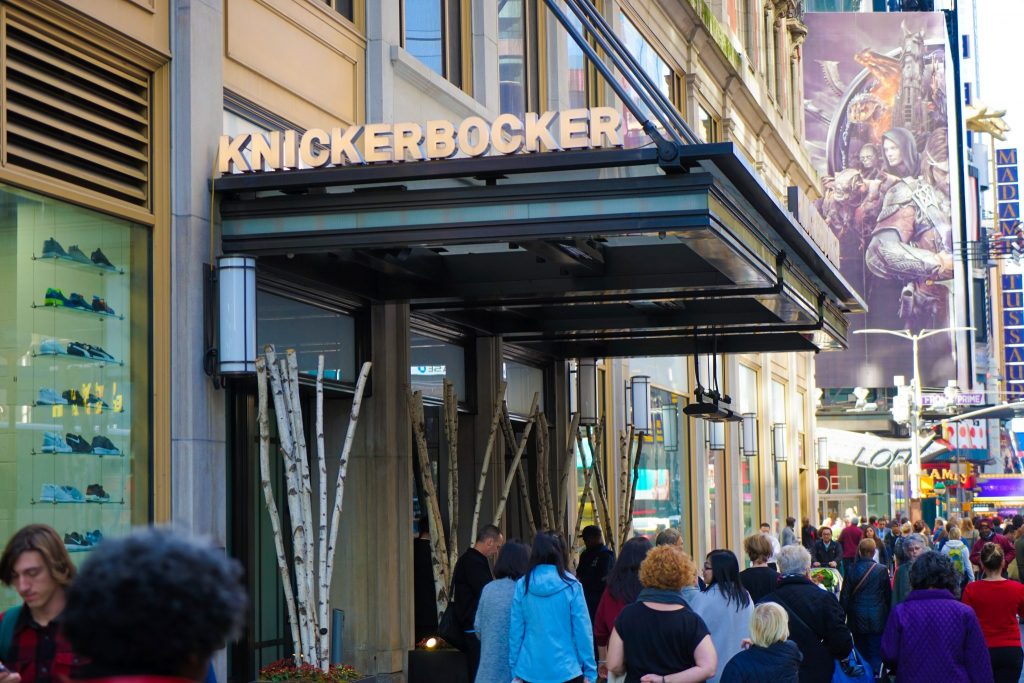 casual luxury, central park views and decadent suites in midtown.
The tallest stand-alone hotel in NYC – and with 562 rooms, The London NYC brings a hint of British upper-class and London chic design to midtown Manhattan.
While the standard suites here represent some of the most affordable luxury rooms in the city, the higher floors and premium room categories offer the money-shot views of Central Park, decadent tubs, living areas and more popular with longer stays.
The crown jewel – a two-story penthouse – is available for those who really want to go all out, and frequently appears in film and television as well as playing host to extravagant cocktail parties.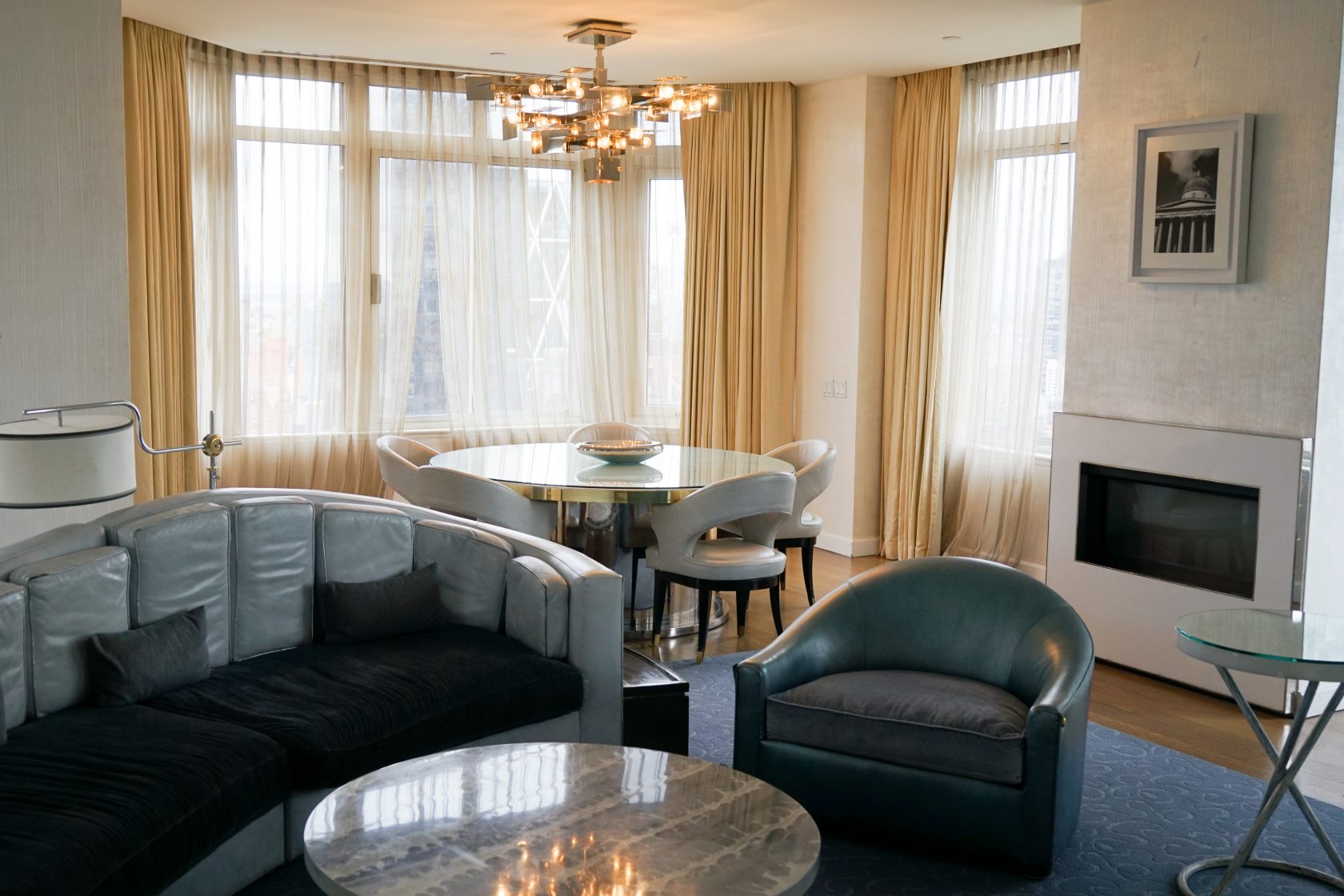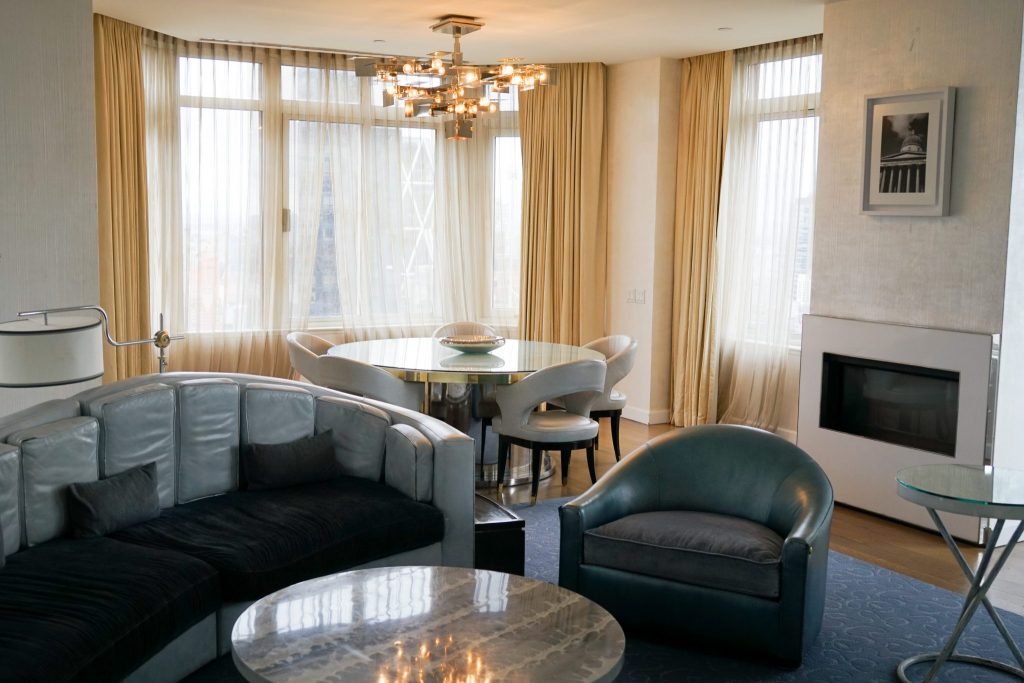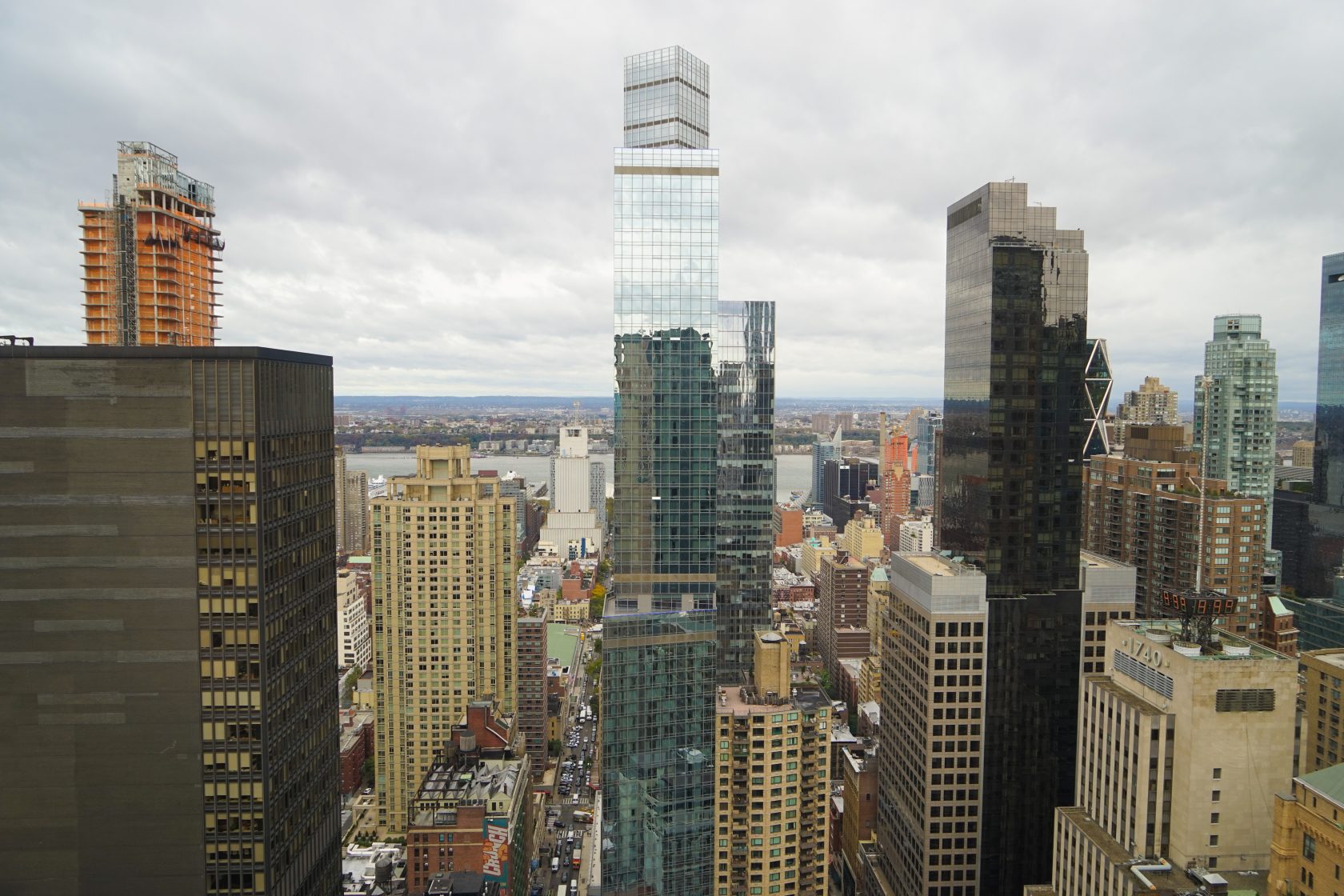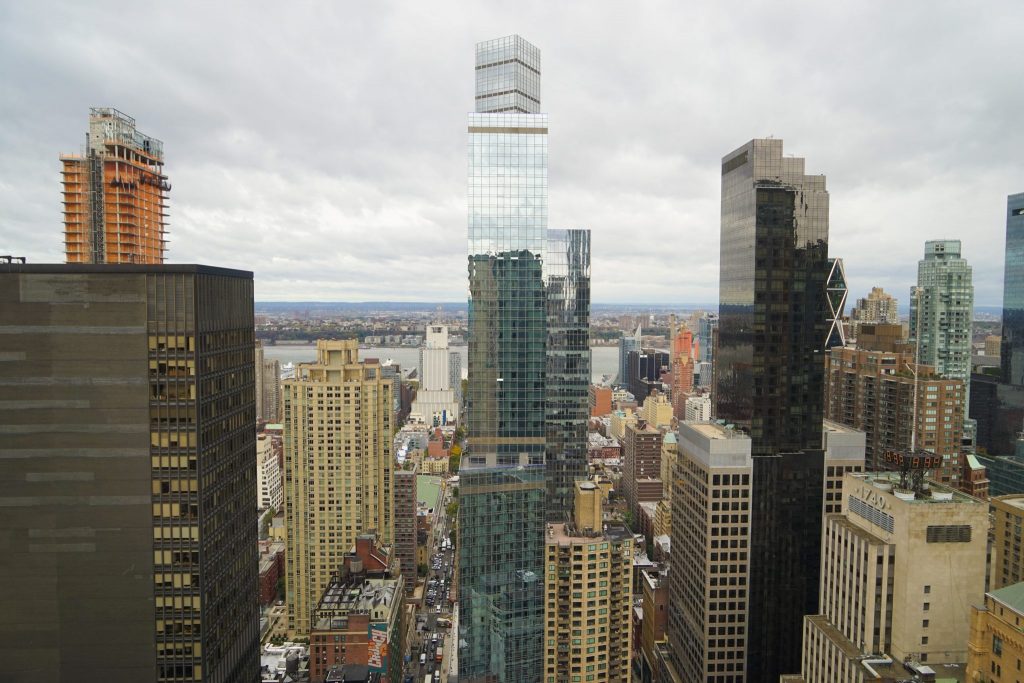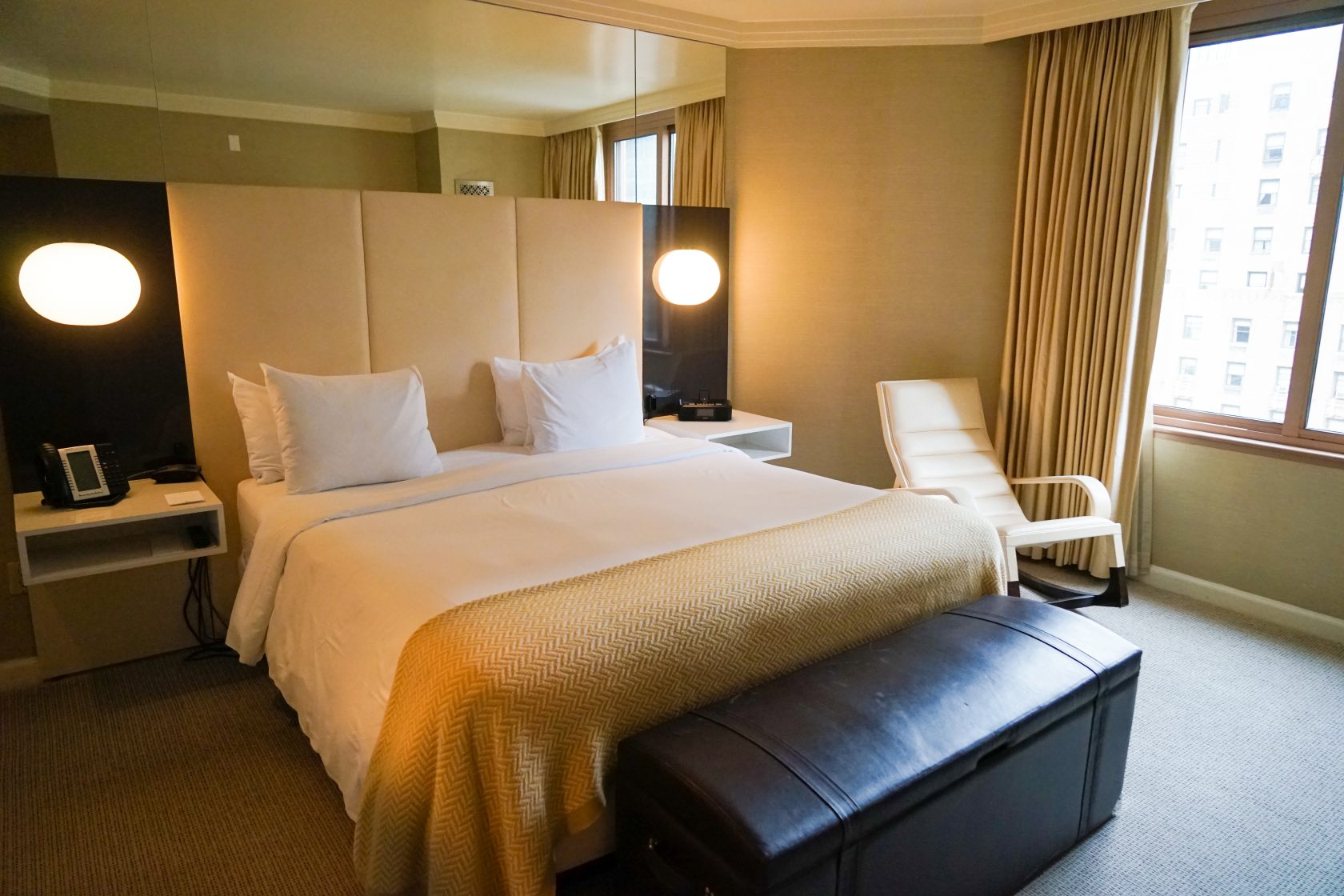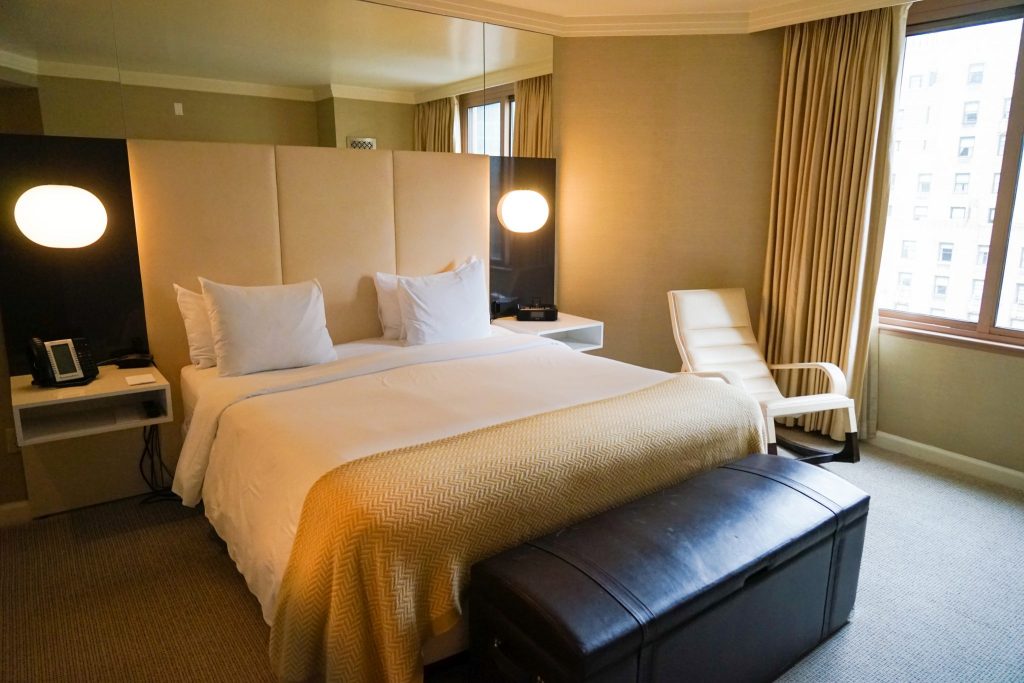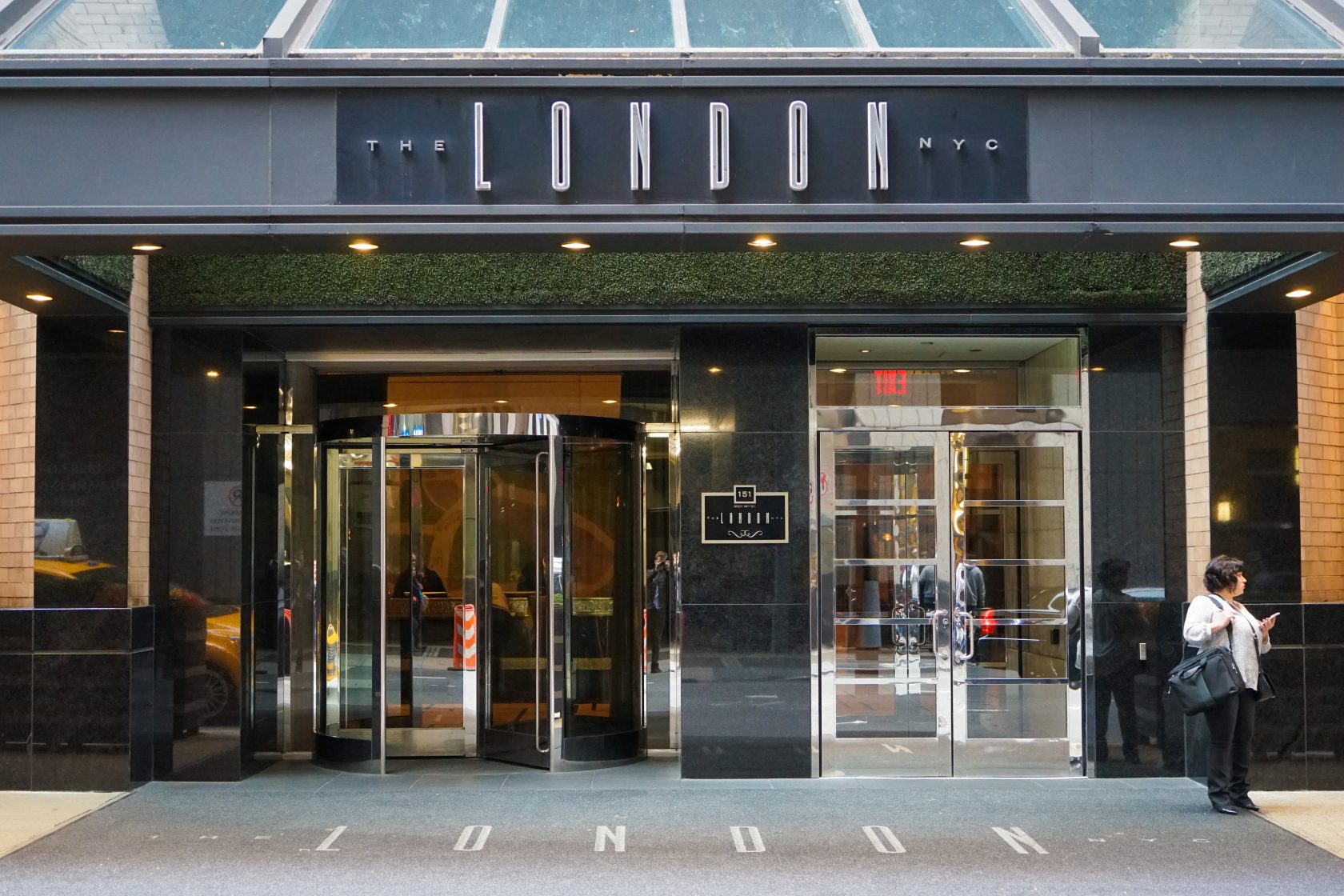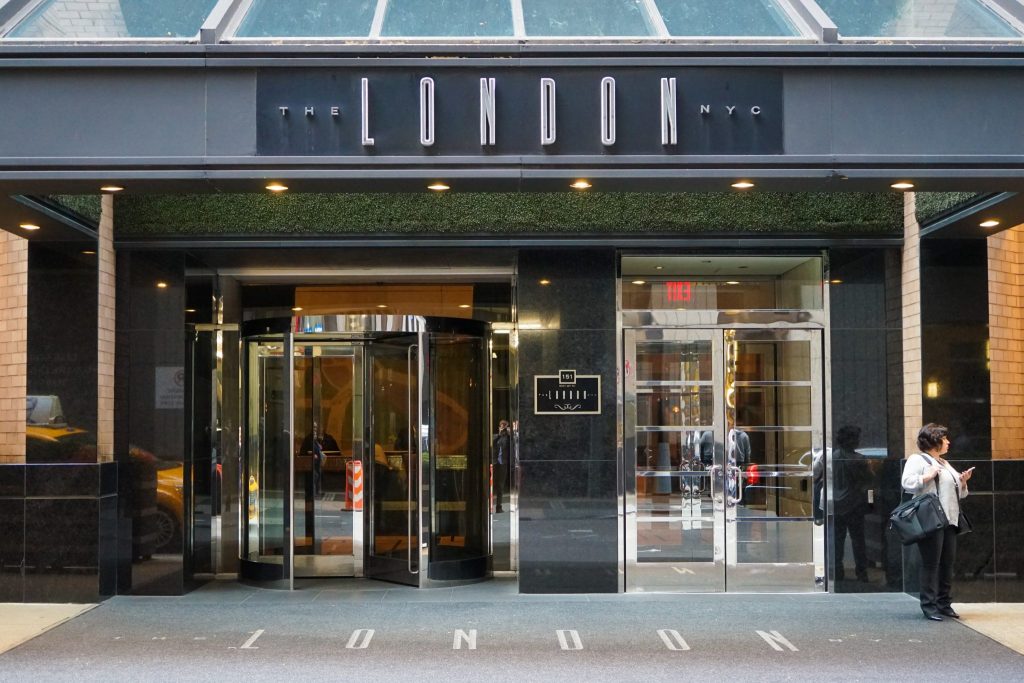 Serene retreat, bold design and grand suites on the upper east side
Tucked away on the leafy Upper East aside lies the Mark, an uber-stylish luxury hotel offering suites and multi-room apartments.
Attracting the international jet-set and those who want something a bit different, the Mark combines chic timeless decor with whimsy such as an hot-dog cart, florist and petty-cabs. From the invigorating black-and-white marble lobby to the starry cocktail lounge, the Mark Hotel pays homage to its grand past and setting while striving to provide homely touches in its rooms.
Due to the unfortunate timing of the financial crash and hotel remodel, the Mark Hotel inherited many one, two and three bedroom condominiums as well as a glorious penthouse suite – meaning the Mark is the perfect location for family or long-stay vacations!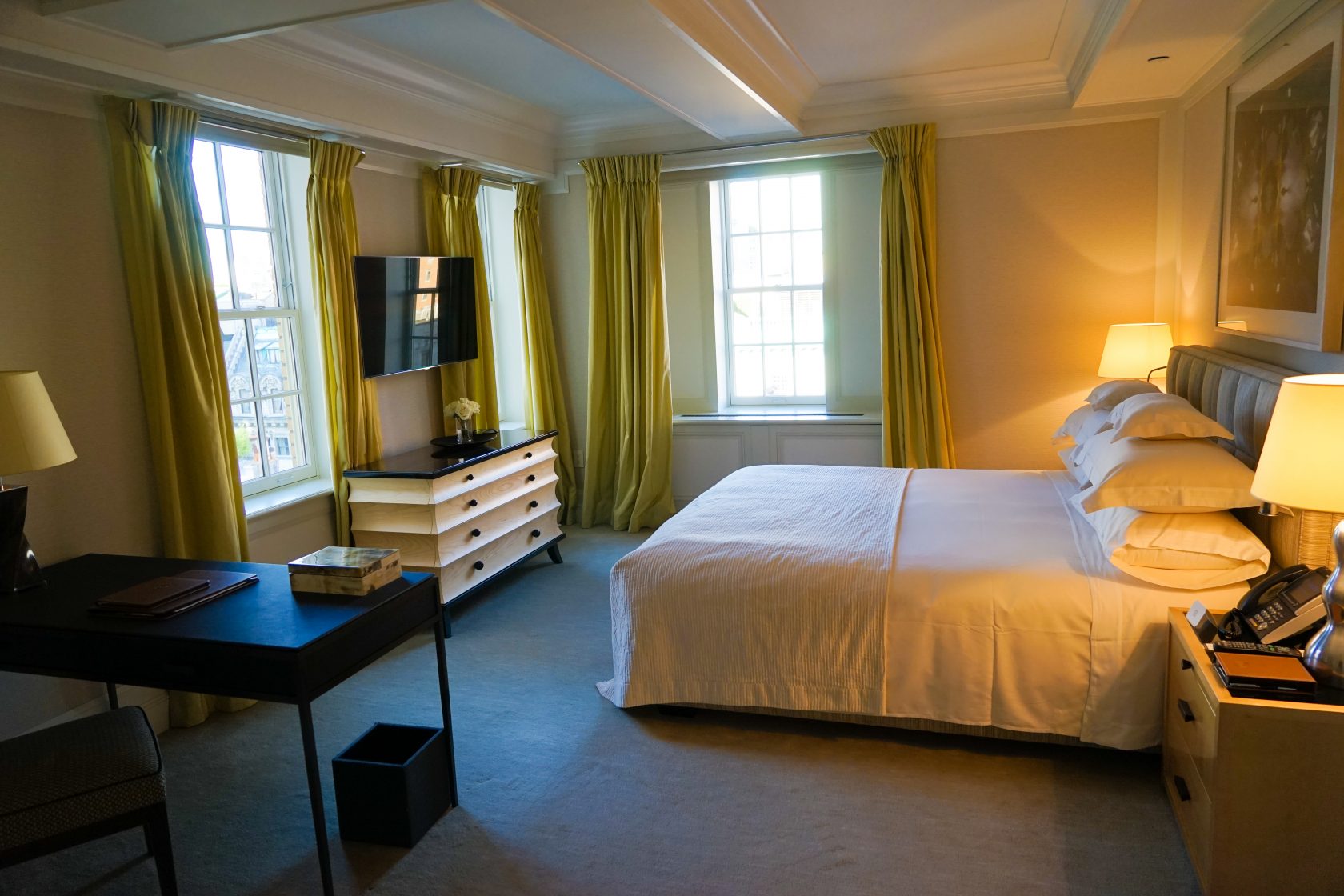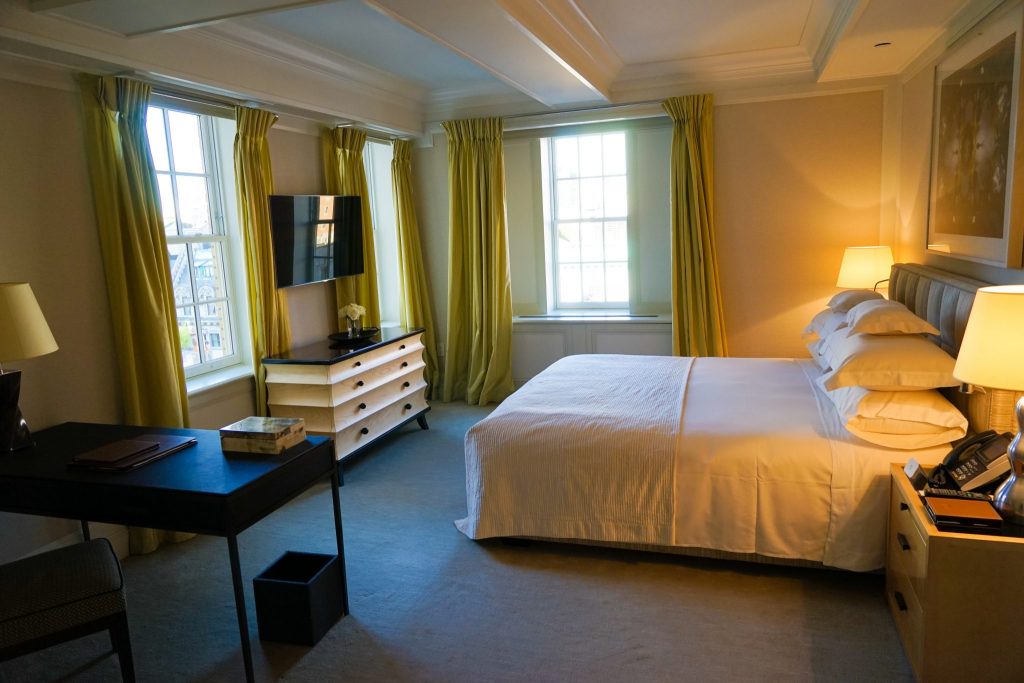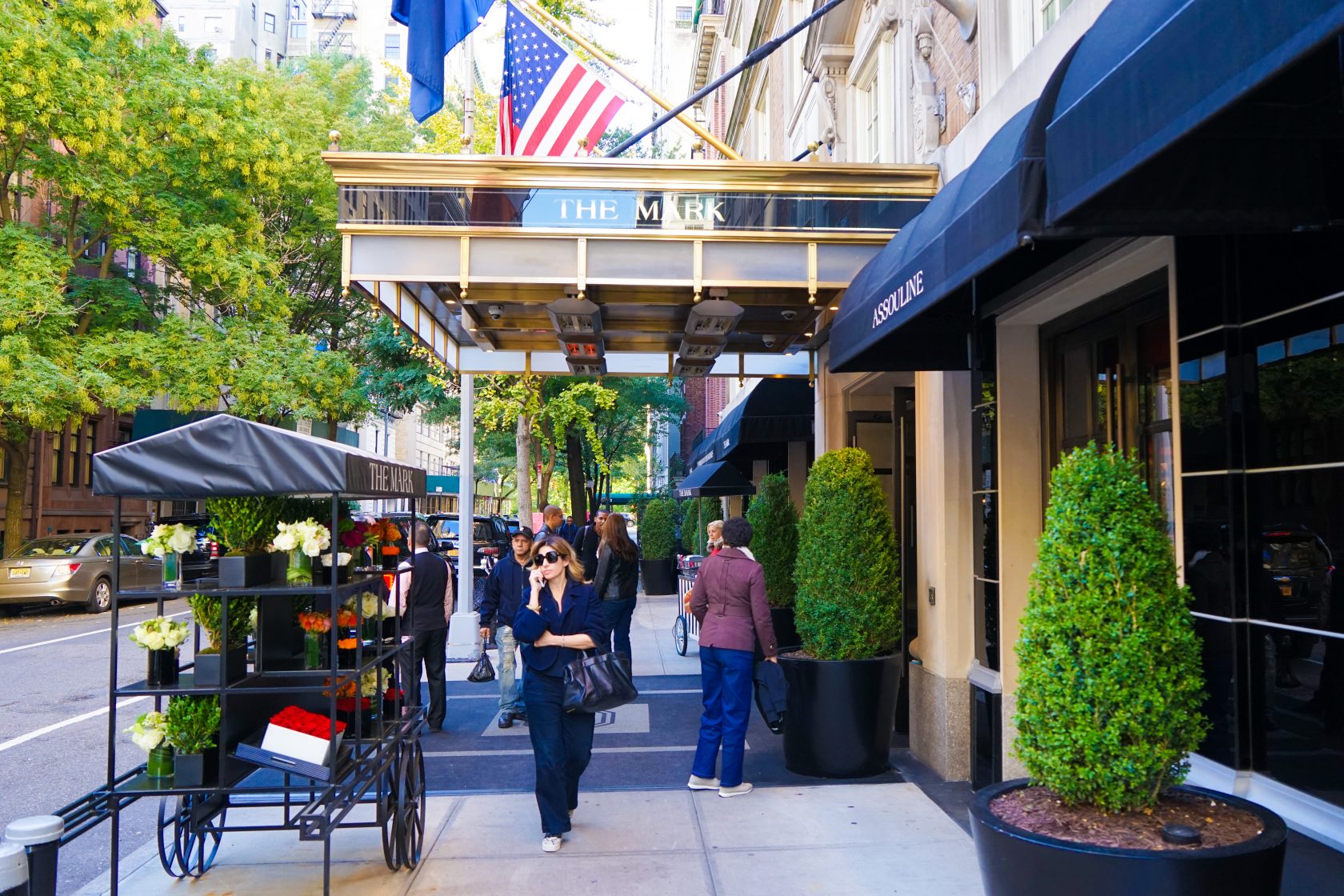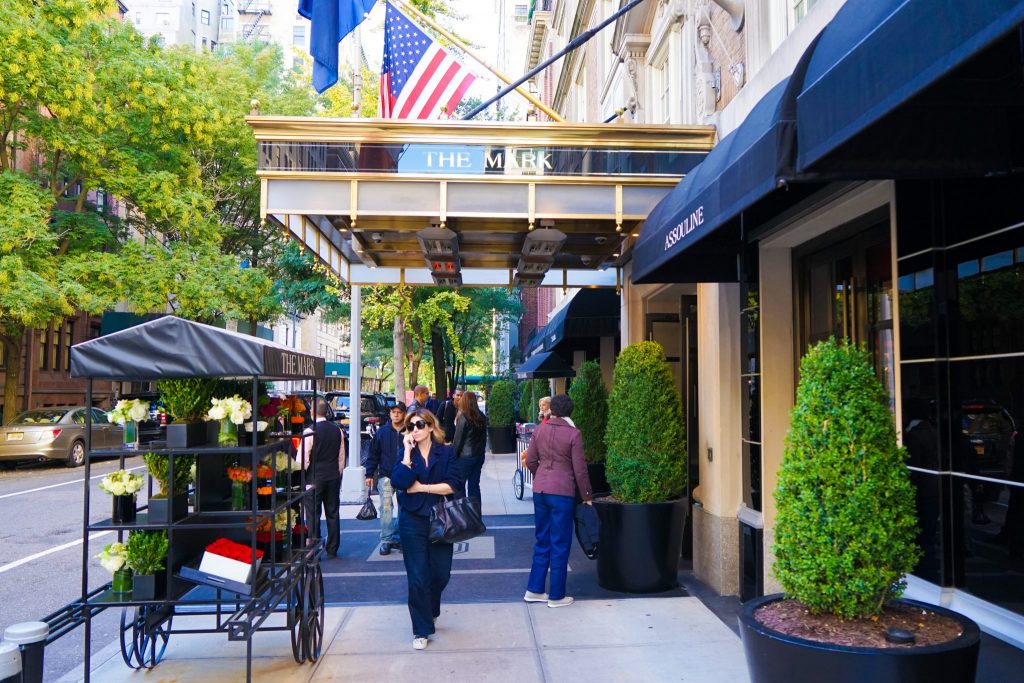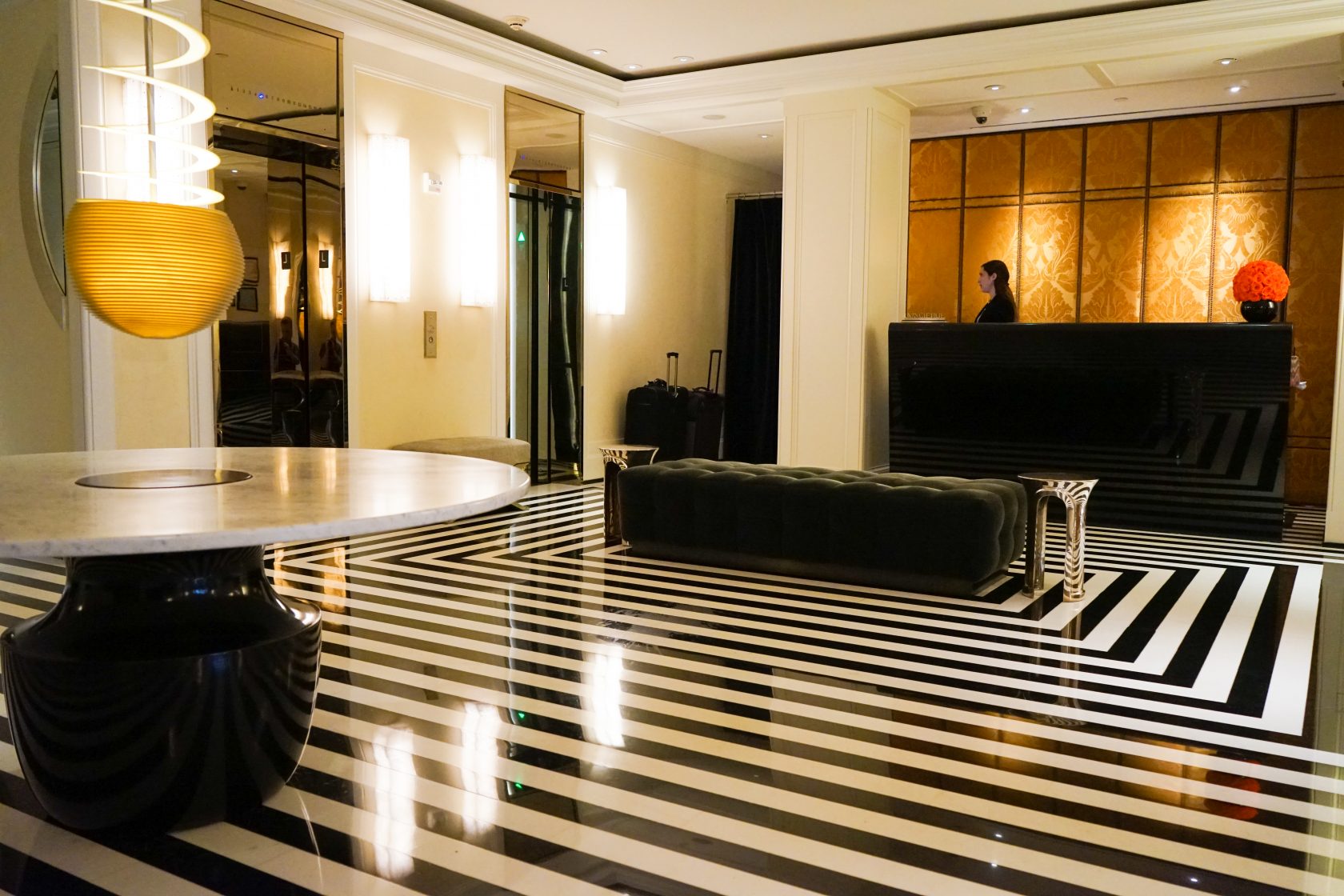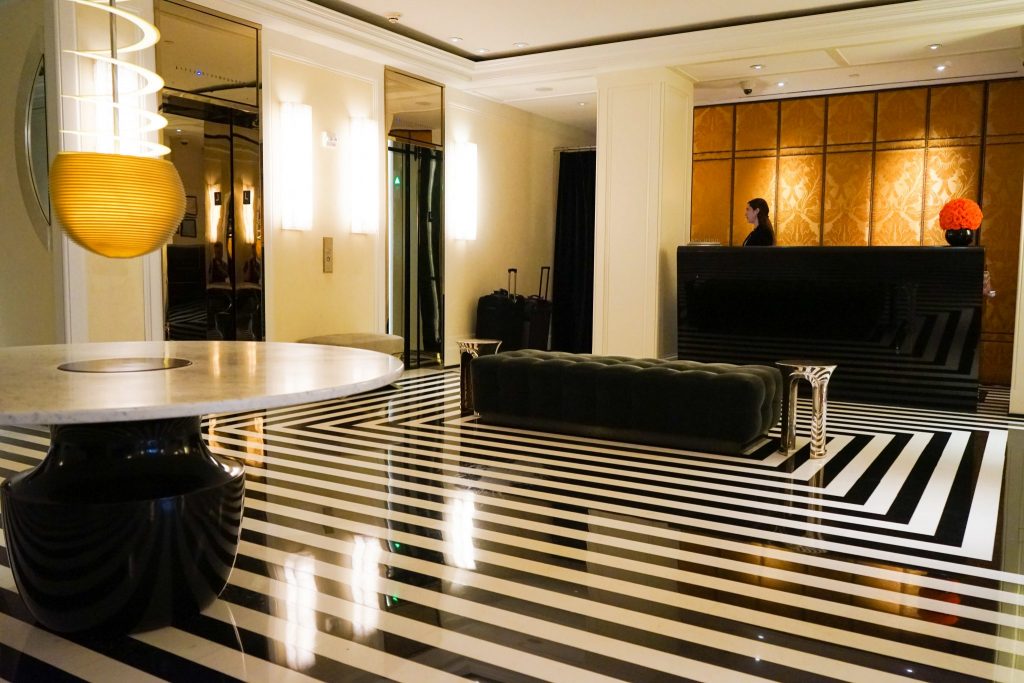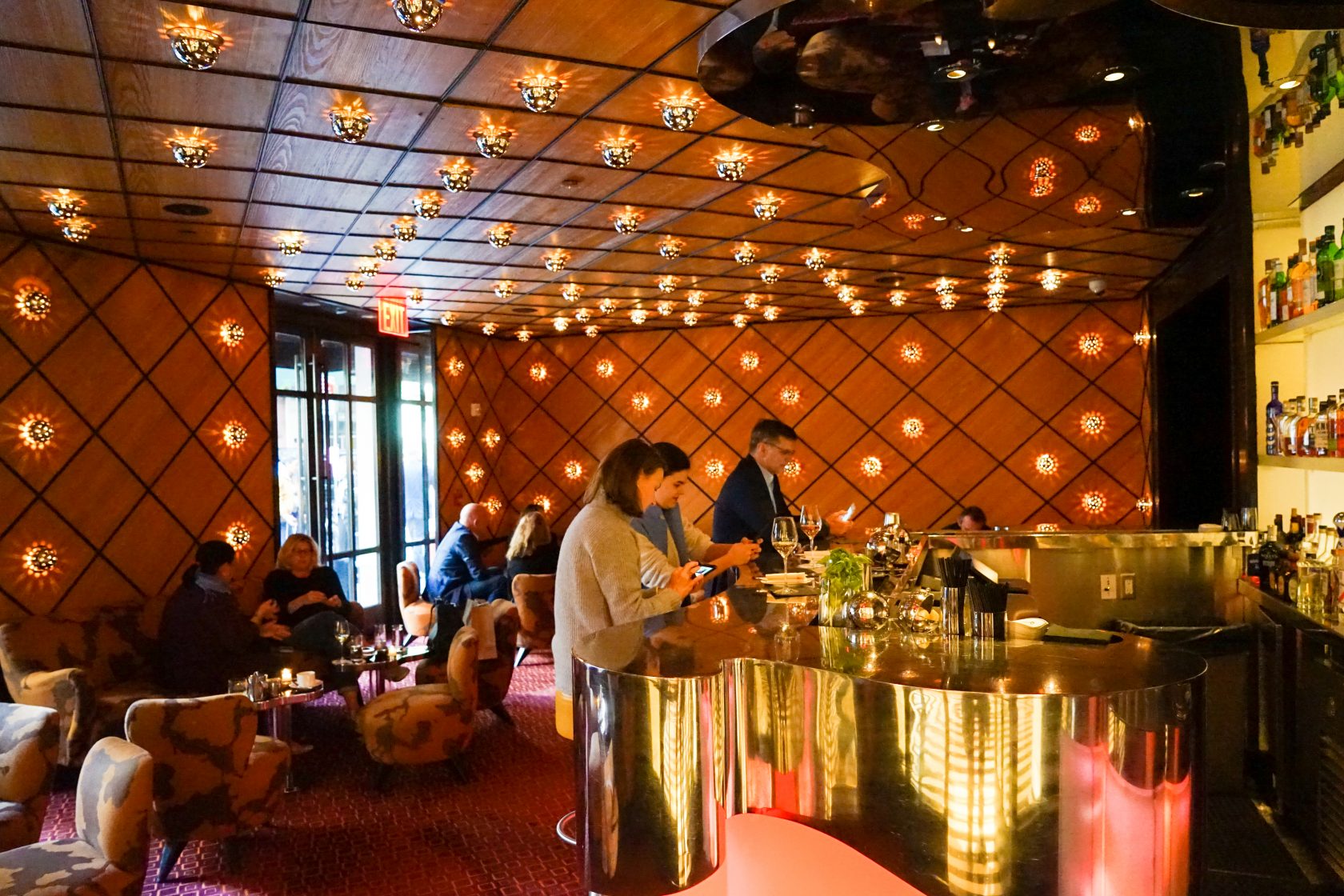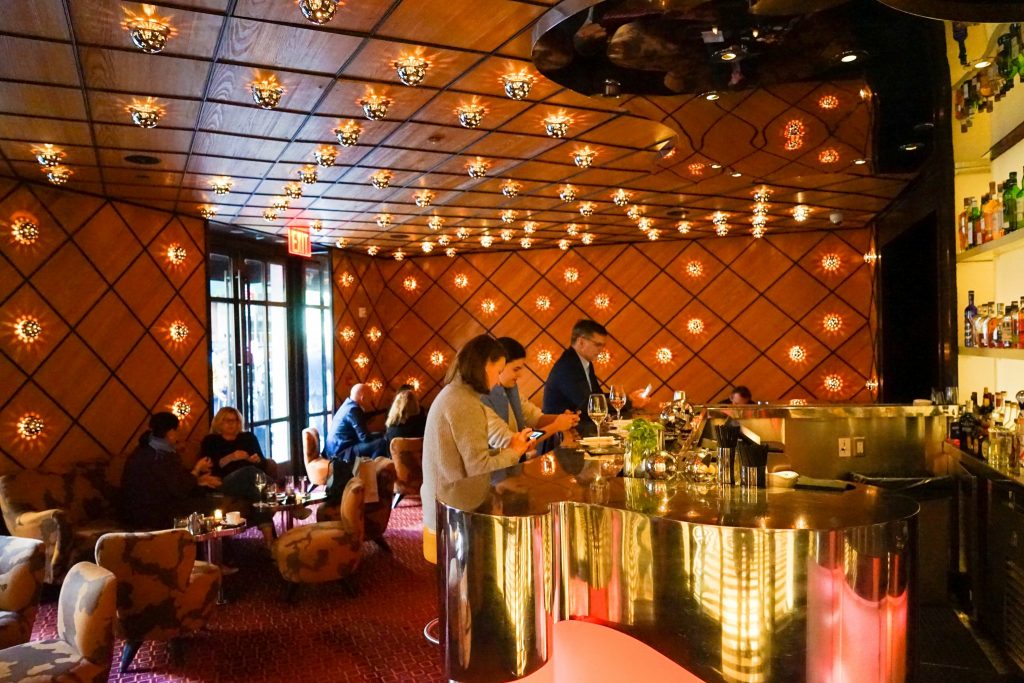 sought-after luxury, creative design, and exclusive service in the heart of soho
Offering an intriguing mix of high-end luxury and pop culture excess, the SoHo Grand is NYC's top stay for those looking for the best of both worlds.
Located in SoHo one of the most sought after addresses on the island – the SoHO Grand delivers phenomenal views, inviting public spaces, the hip Peacock bar and two super-inviting penthouses (with outdoor terraces and an outdoor shower!). A favorite of creative musicians and designers due to its location near the Red Bull Arena and fashion week events, be sure to play it cool when you inevitably run into someone famous.
One of the most luxurious hotels in NYC, a stay at the SoHo Grand Hotel is perfect for just about anyone!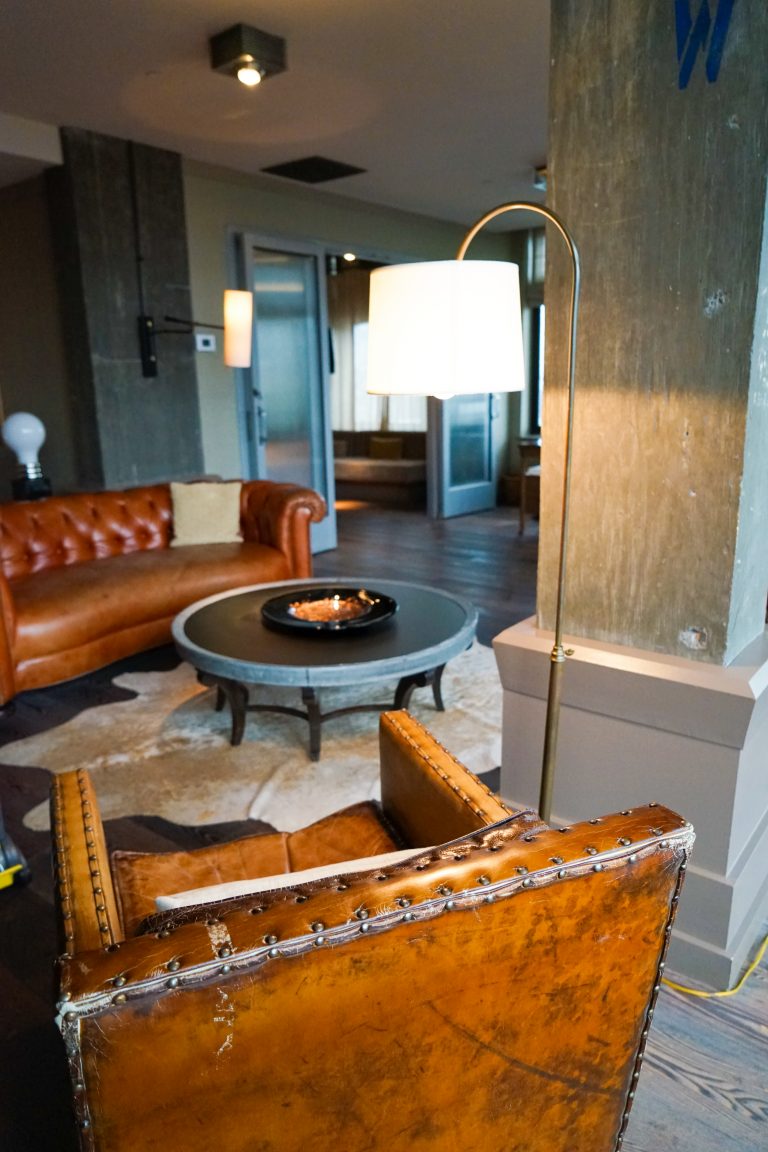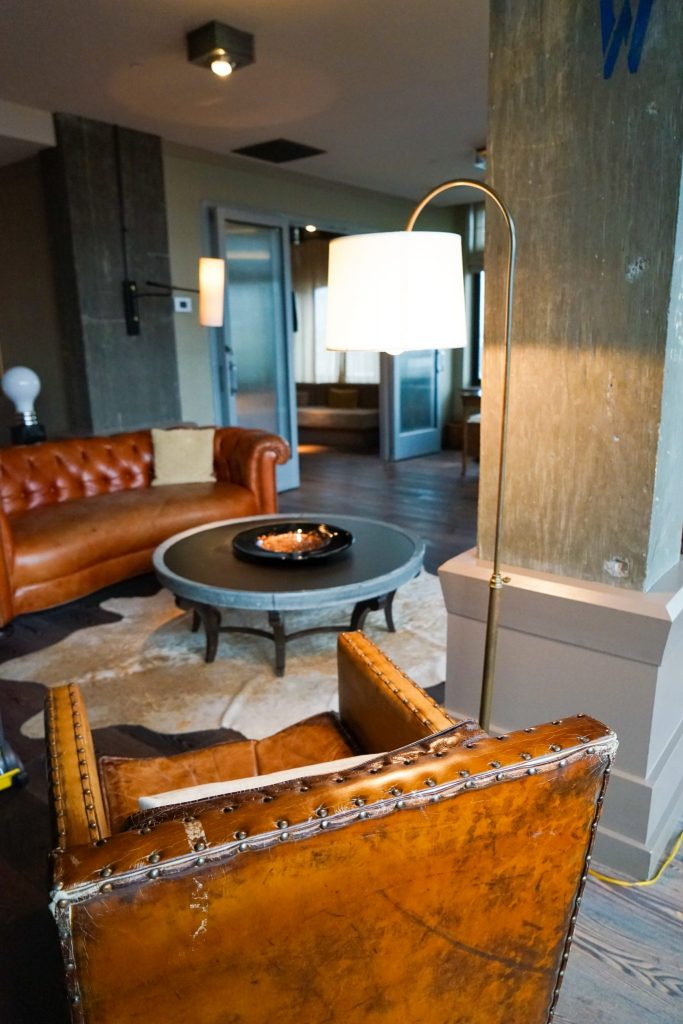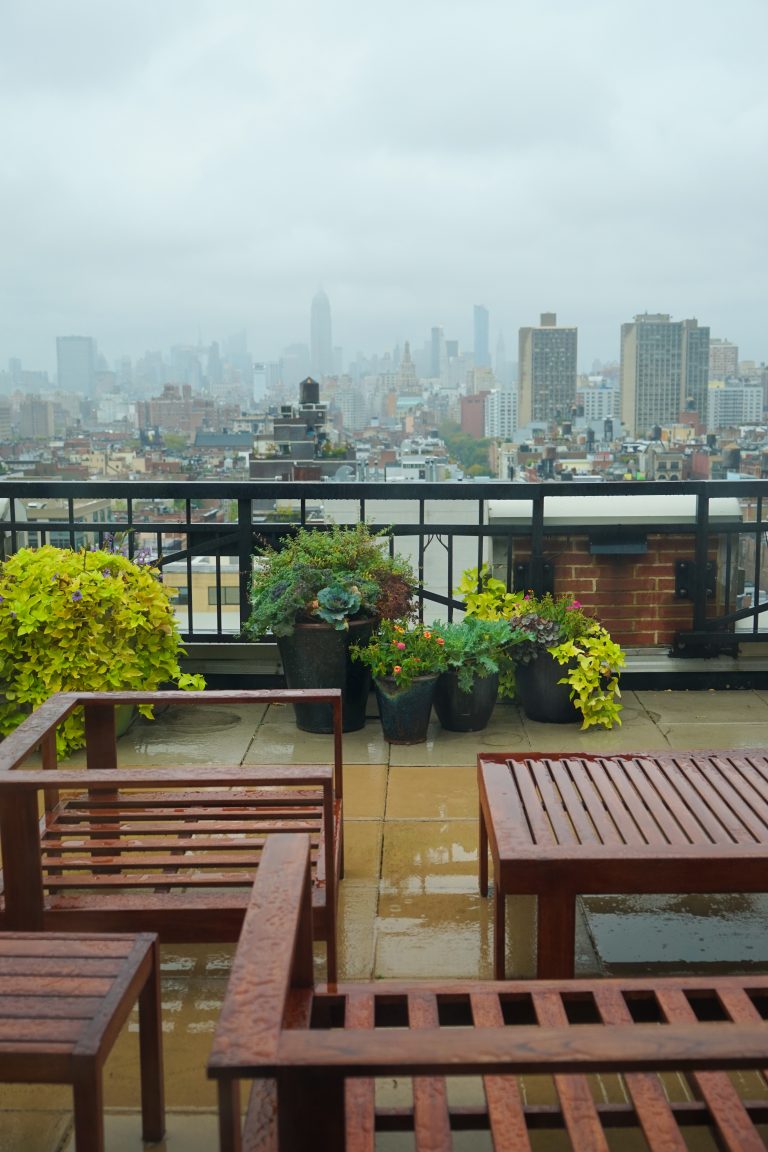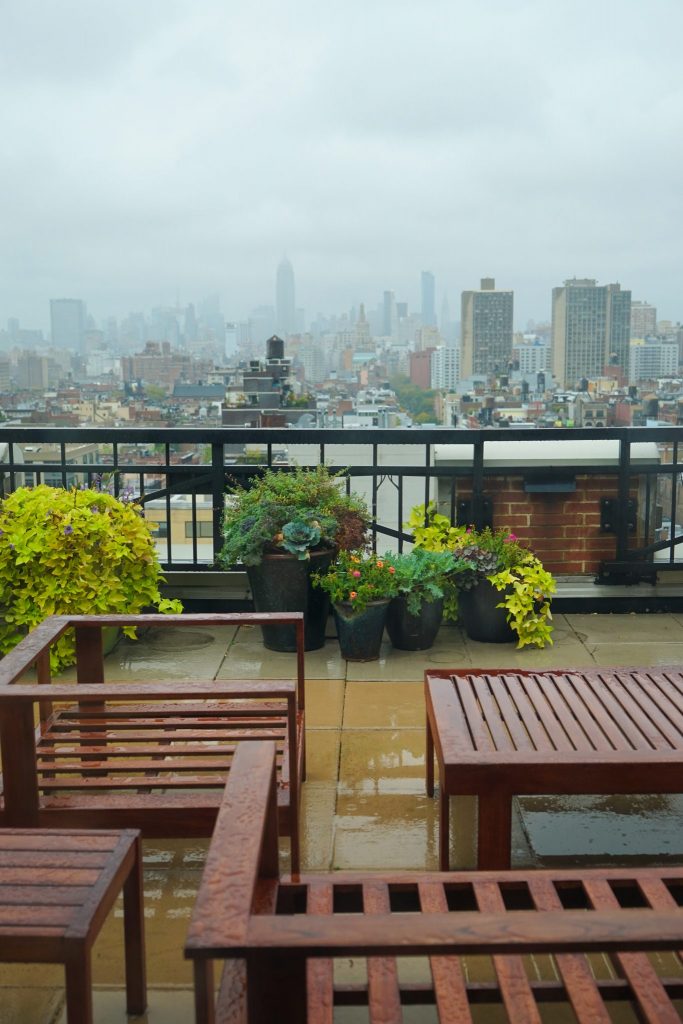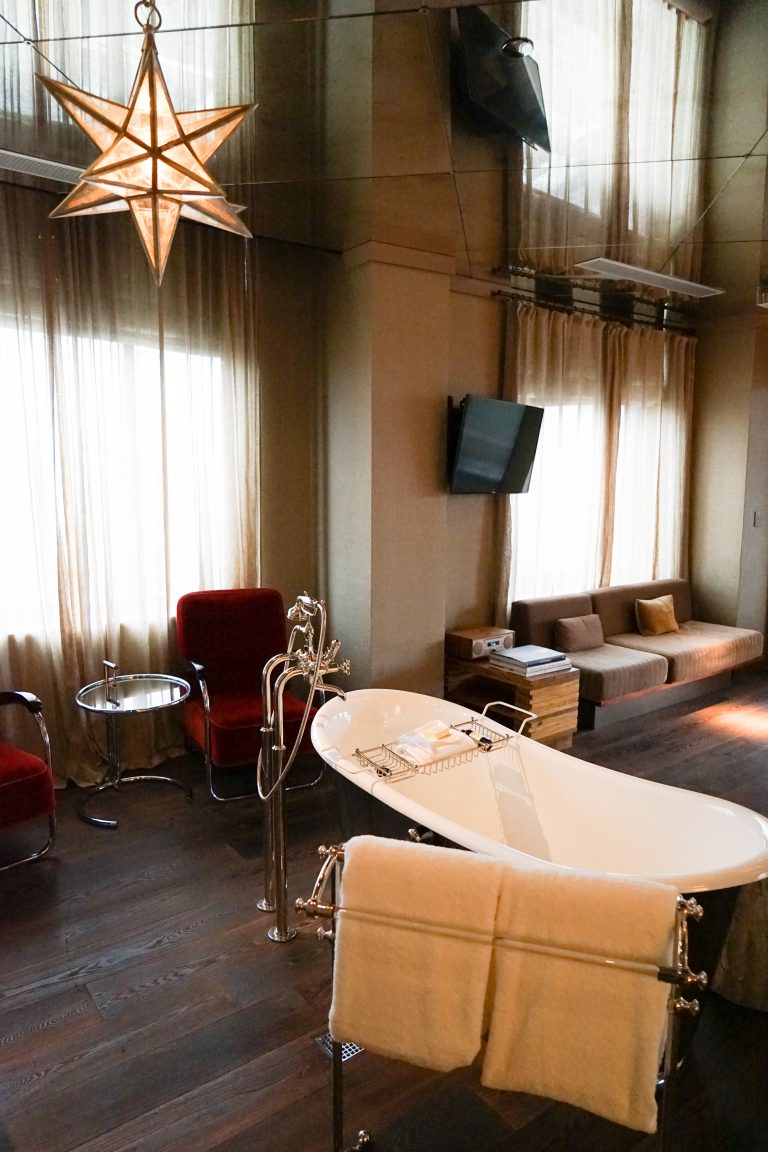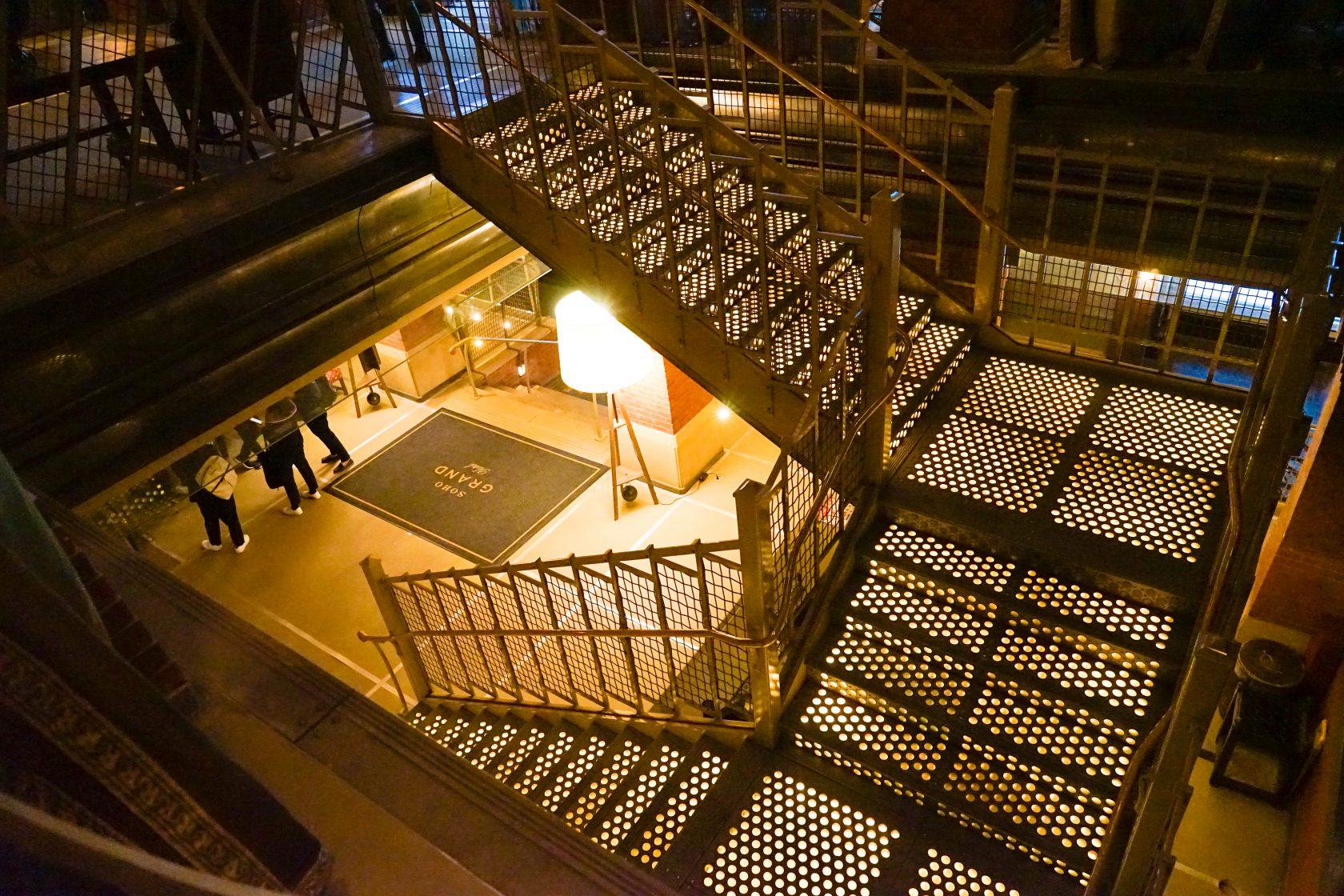 minimalist luxury, gastronomical destination and uber-cool rooftop above the high line
The coolest of the cool, the Standard High Line is New York City's current 'it' destination.
With a very modern take on luxury hotel concept, the Standard High Line combines stunning views and an awe-inspiring location with contemporary design and a dining destination. All 320 rooms have floor-to-ceiling glass and an iconic view of New York, while the roof-top bar of the Standard High Line is truly one of the best places to view New York.
Innovation is in their DNA here with an outdoor beer garden, an ice skating rink in the winter, social awareness campaigns, a ridiculous array of events, just to name a few.
One of a kind, the Standard High Line caters for those who want a thoroughly unique experience – and a stay you will never forget!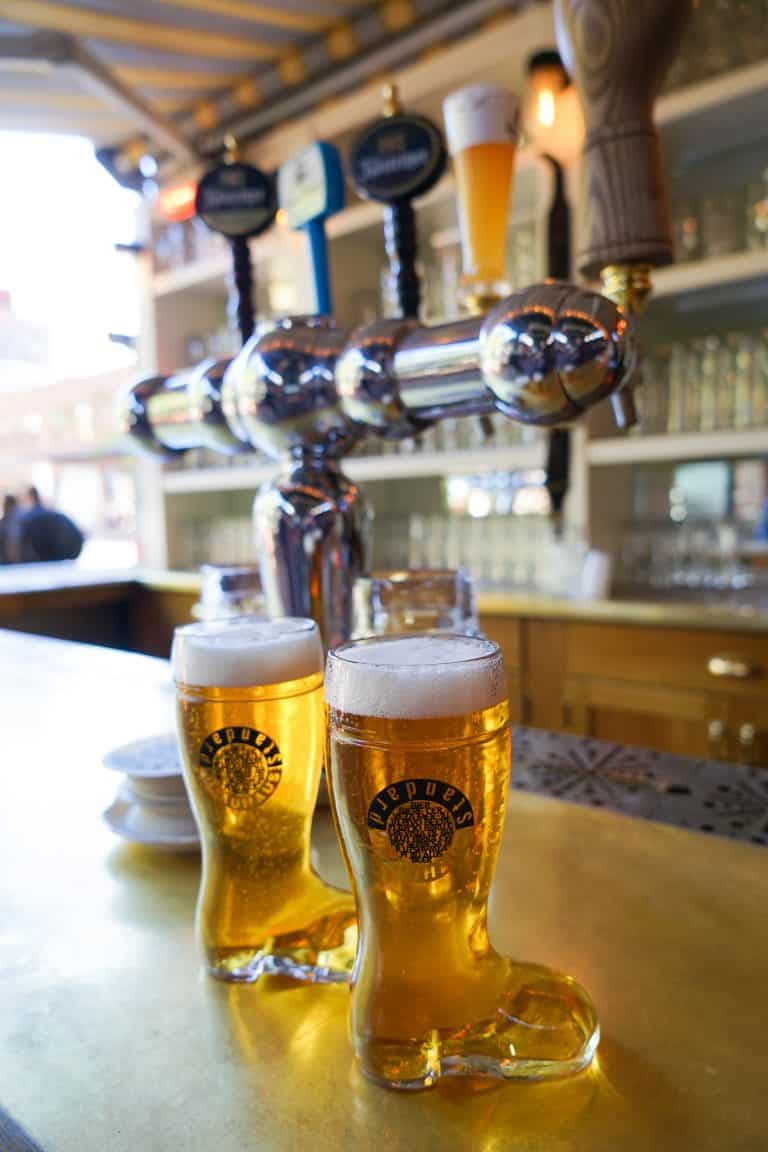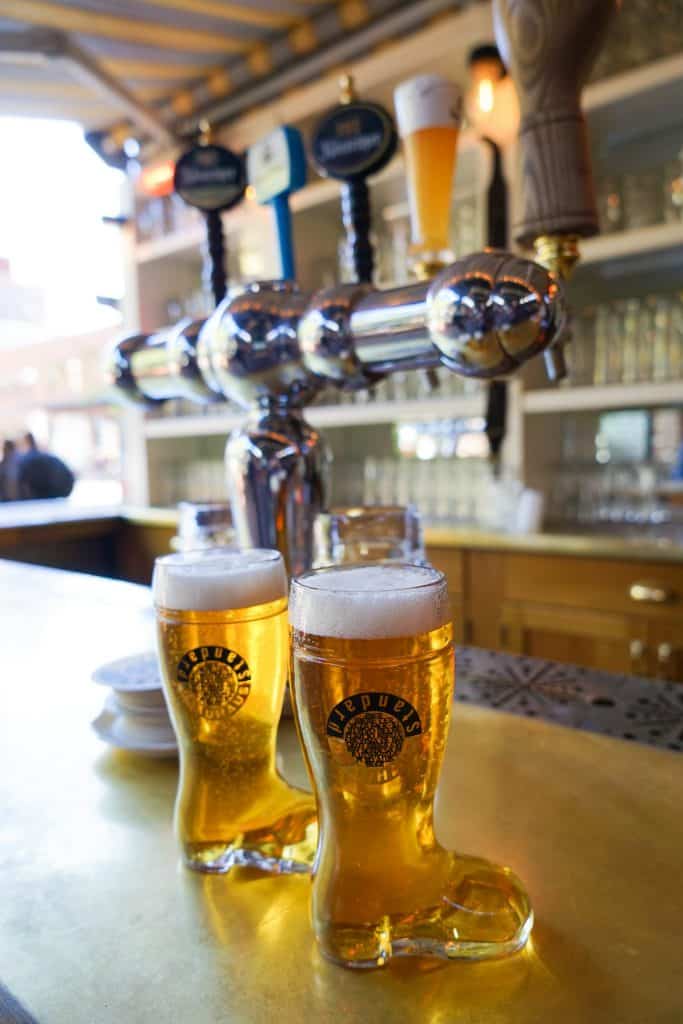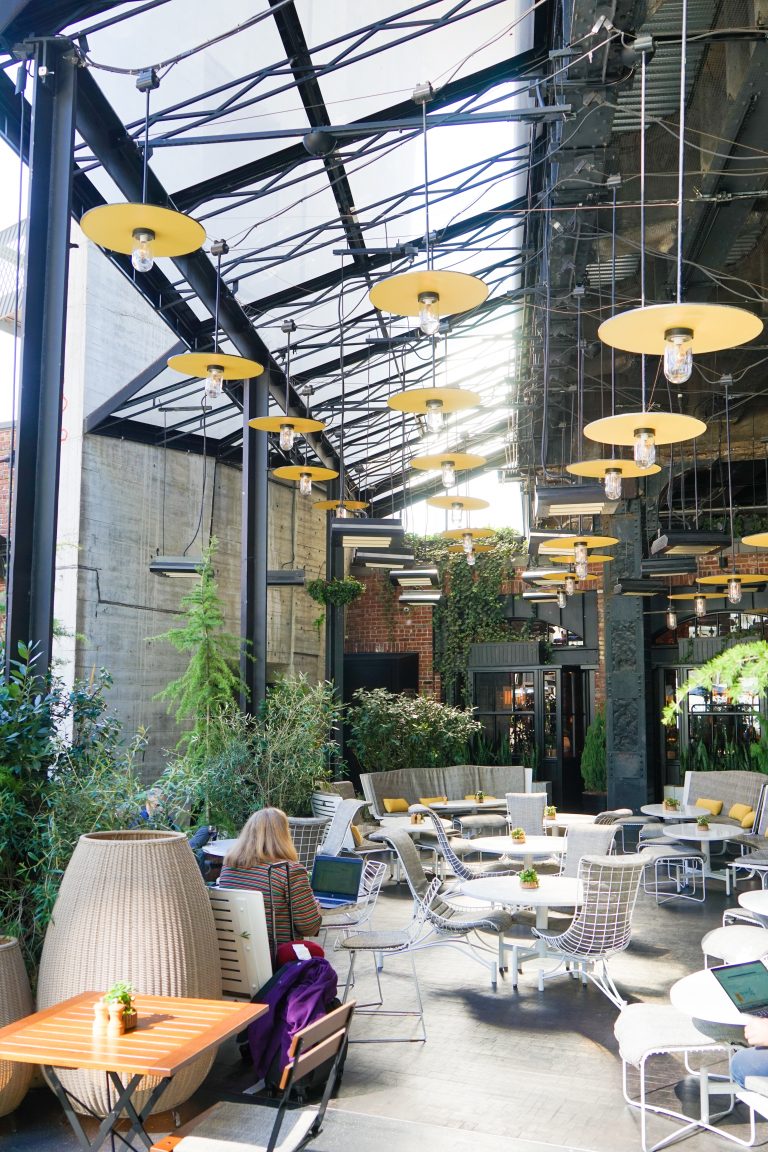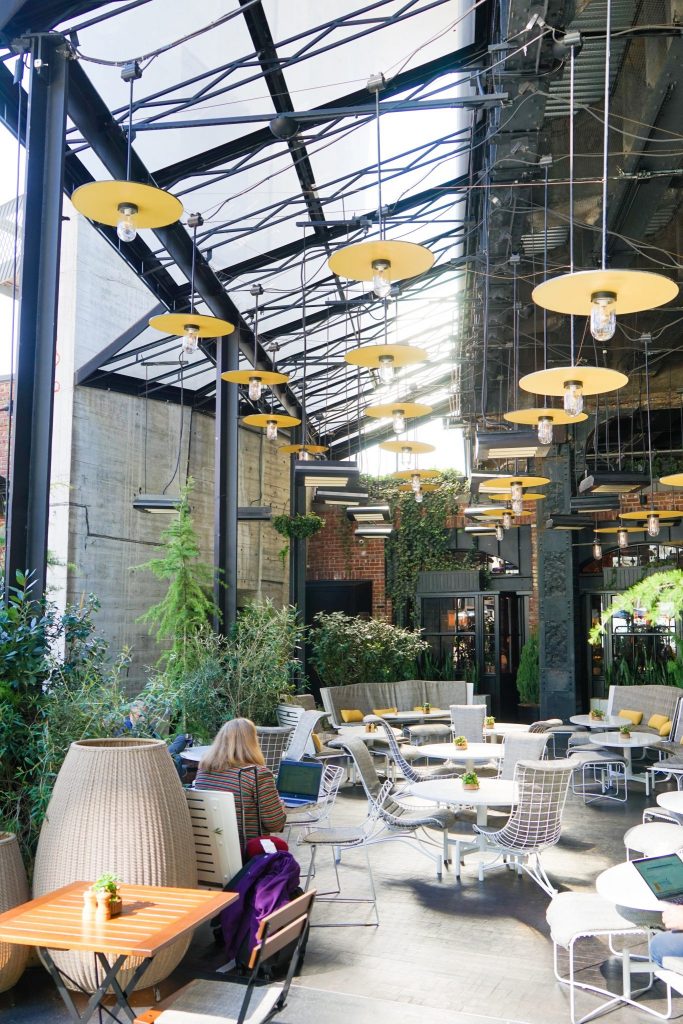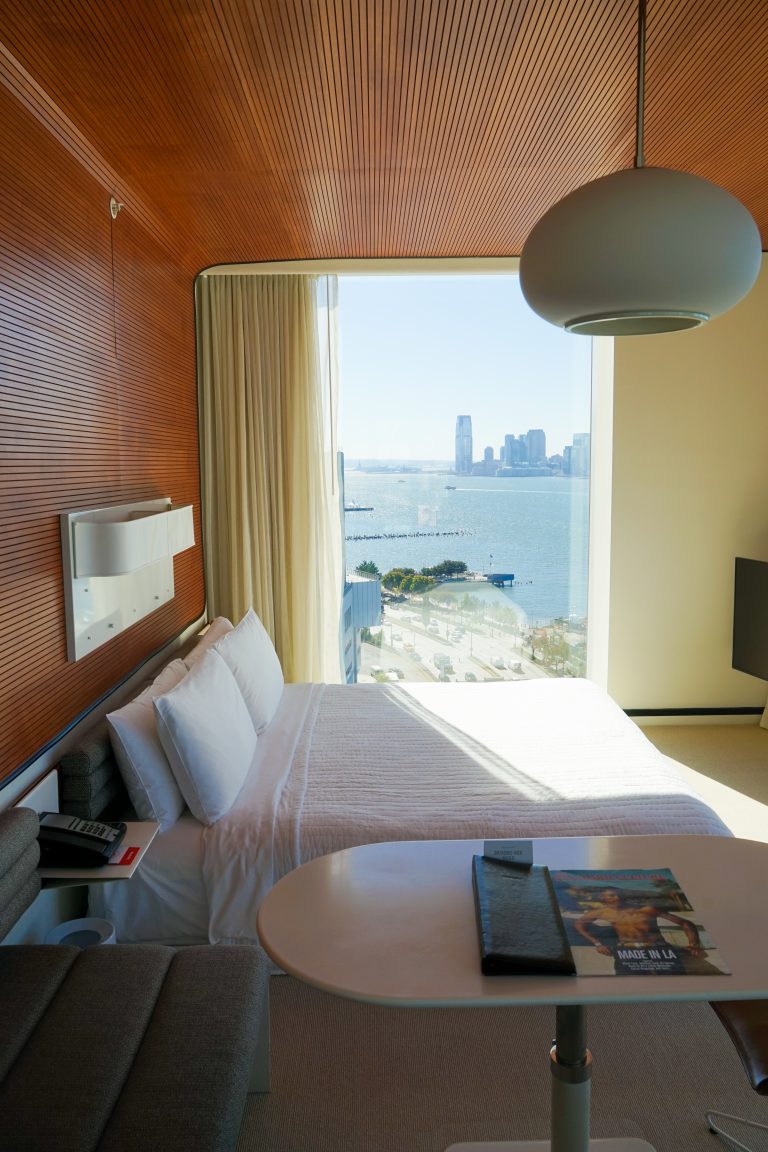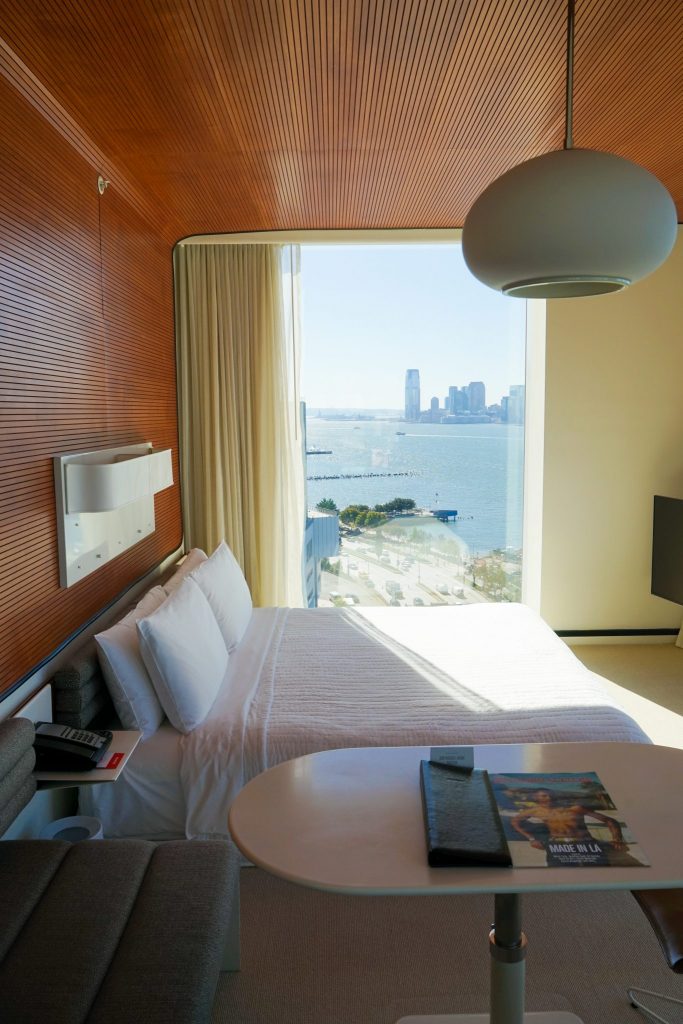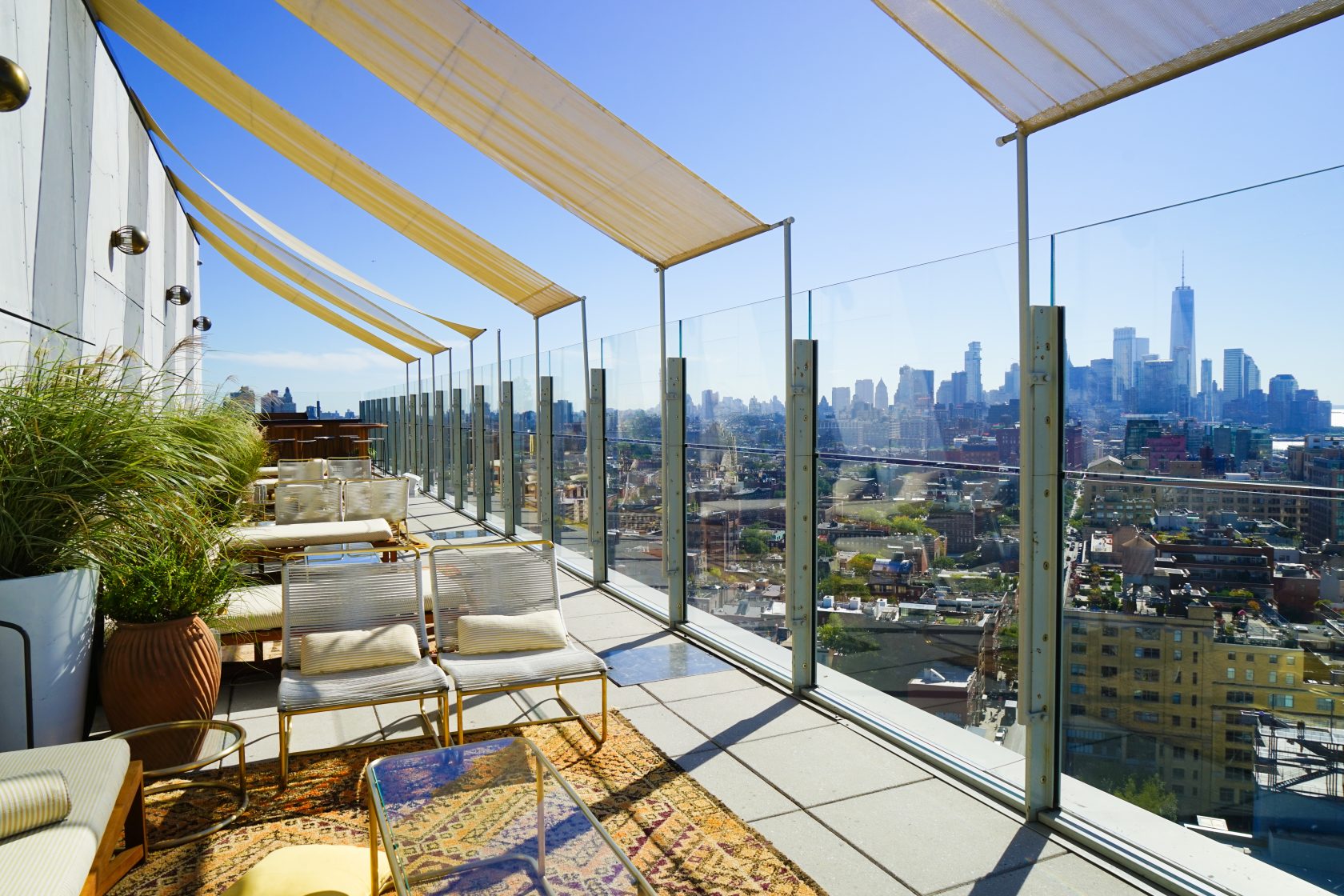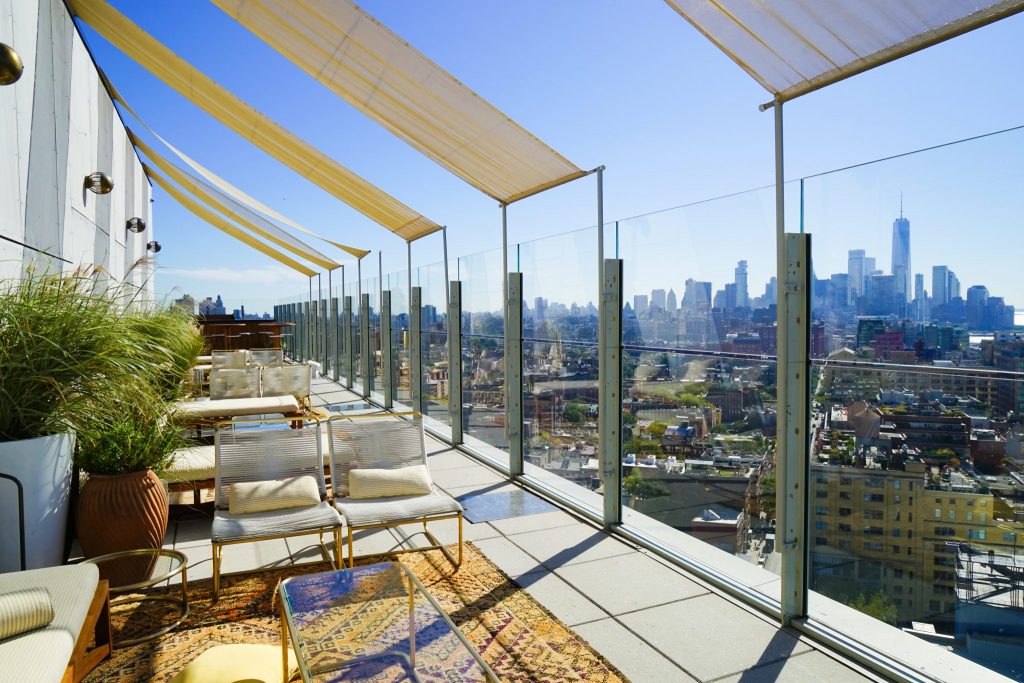 stylish design, world-renown service and elegant suites overlooking fifth avenue
The flagship North America hotel of this global brand, the Peninsula New York offers high-end period rooms with modern amenities and old-world service.
Designed from the ground up with the luxury traveller in mind, the rooms and suites here are reminiscent of the grand New York apartments of yesteryear – though for the ultimate luxury you should opt for the newly unveiled Fifth Avenue Suite with spectacular views down its namesake street, full dining room, custom details and total control over your experience via in-room tablet.
There is a whole host of amenities including a fabulous full-salon, one of the best spas in NYC, roof-top bar and terrace, a pool, gourmet restaurant and 24-hour concierge guaranteeing your stay in NYC will go without a hitch. The Peninsula New York is one of the best midtown Manhattan hotels and one in which you will not soon forget!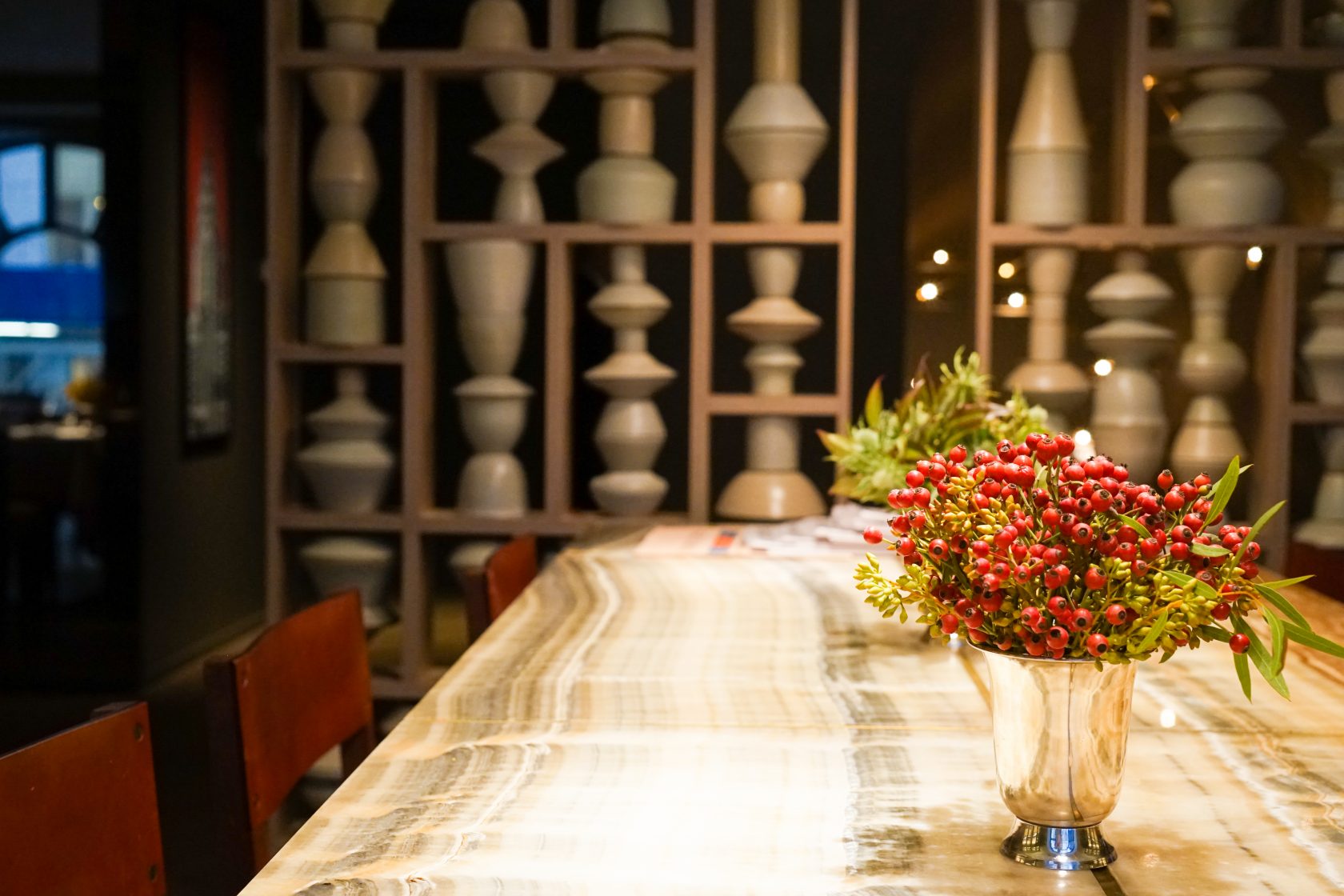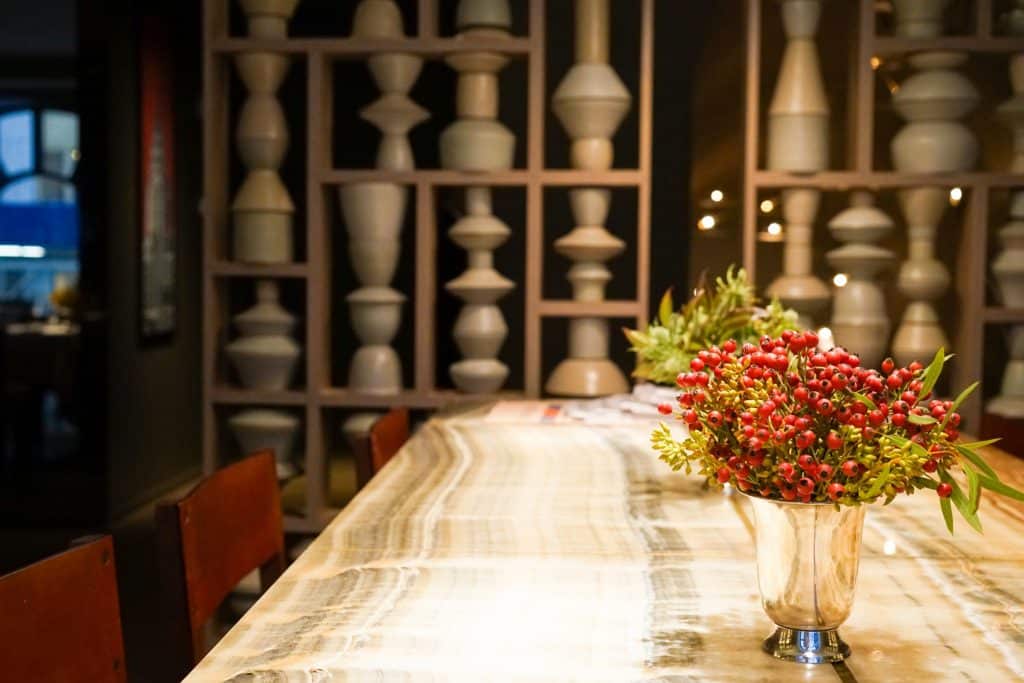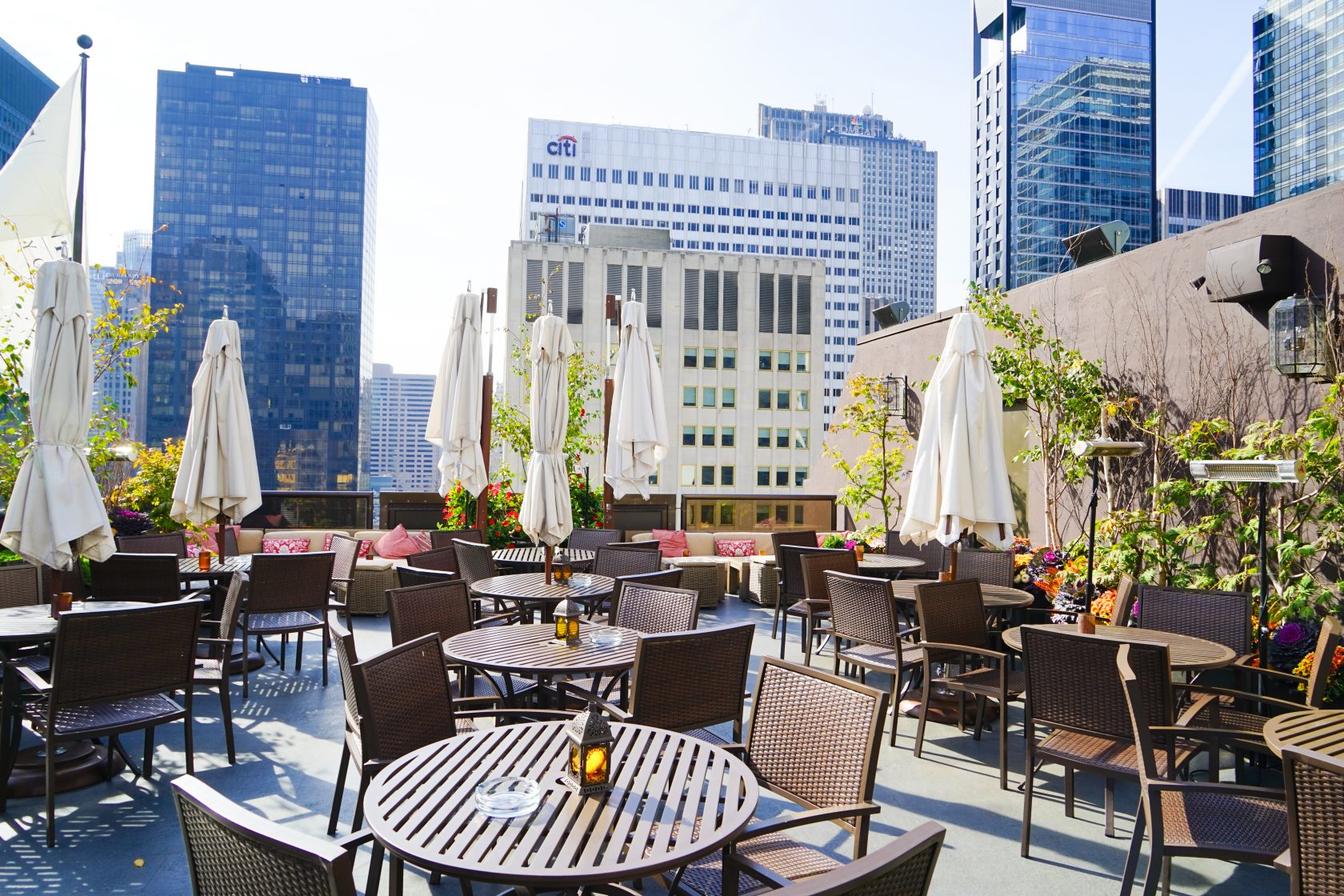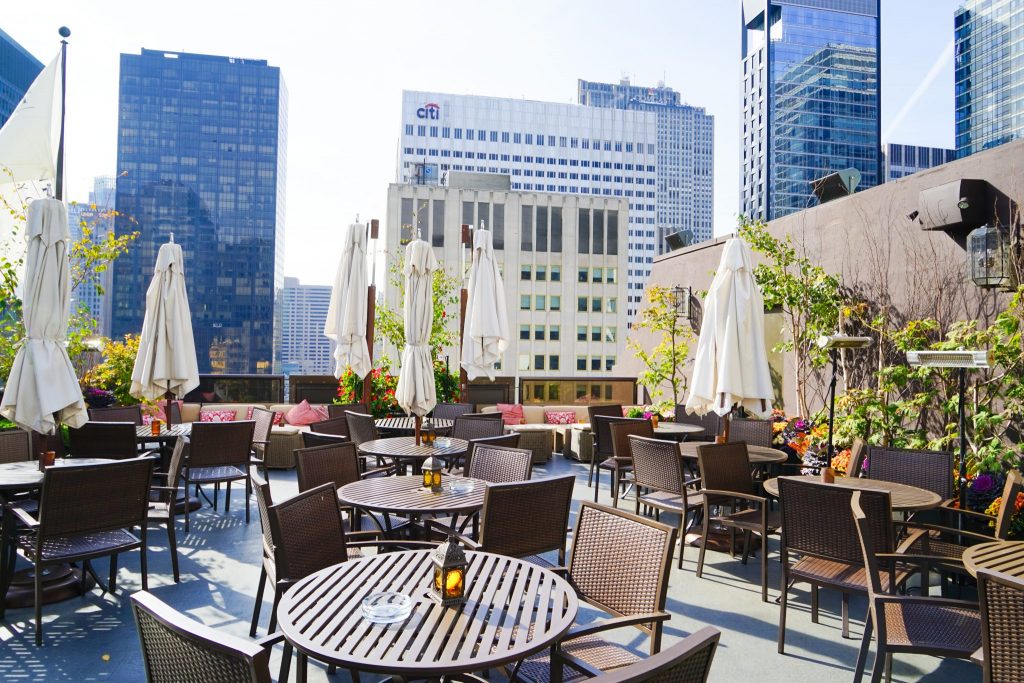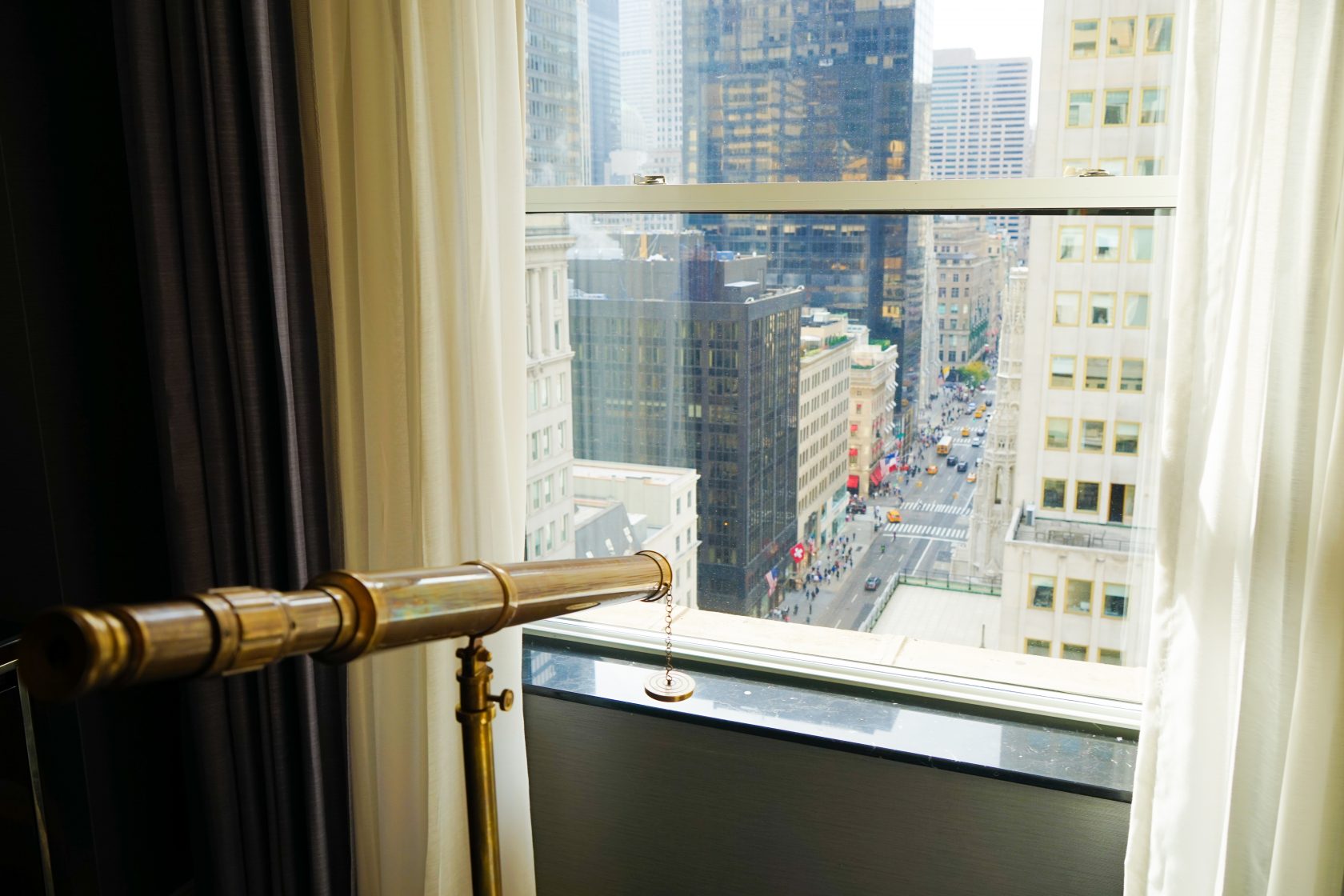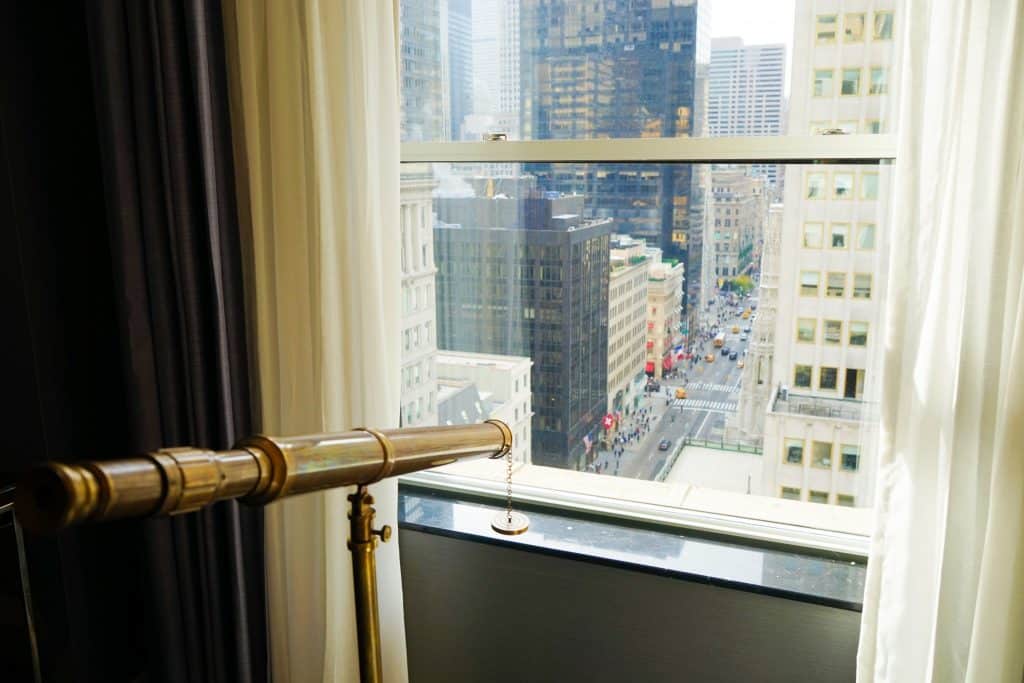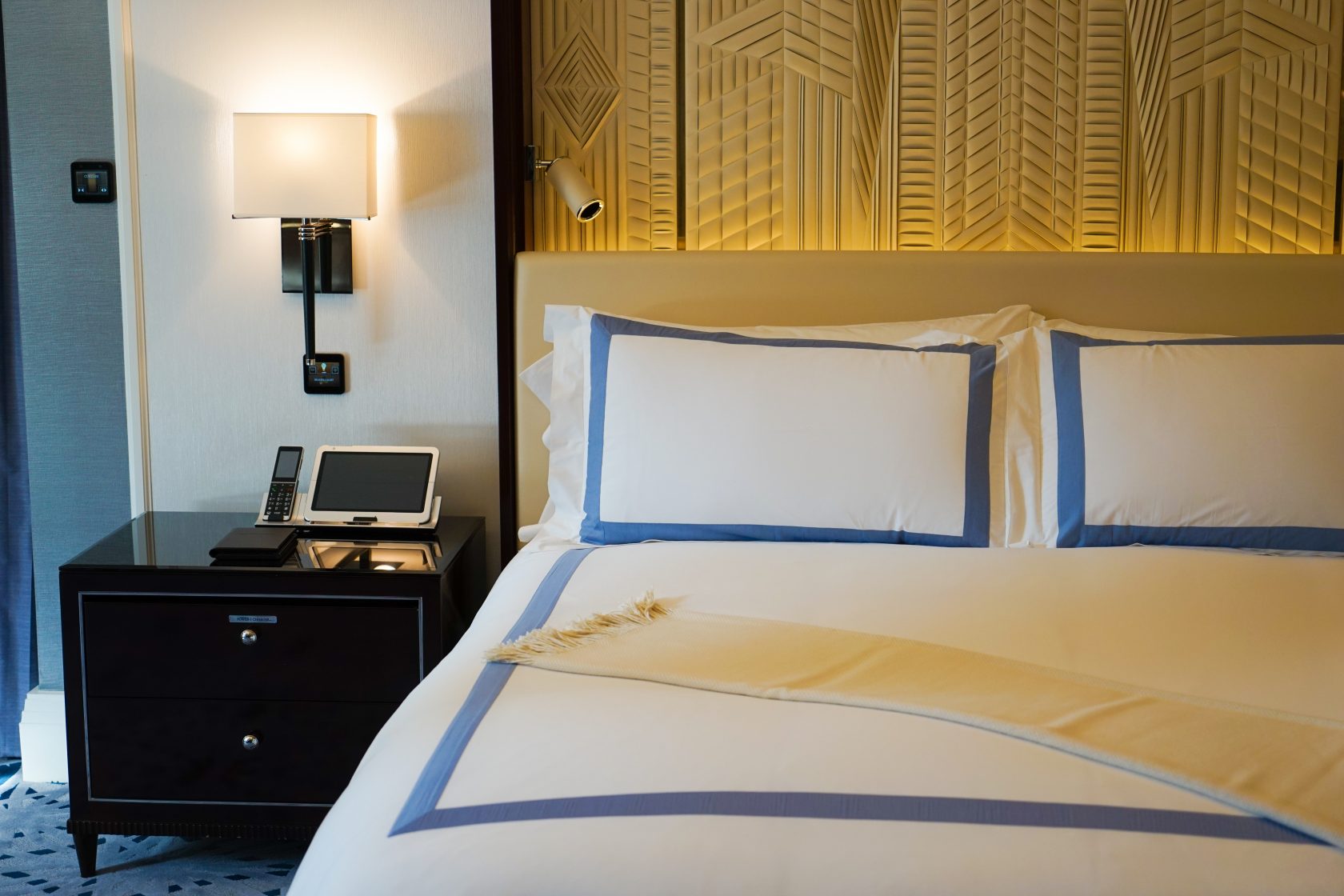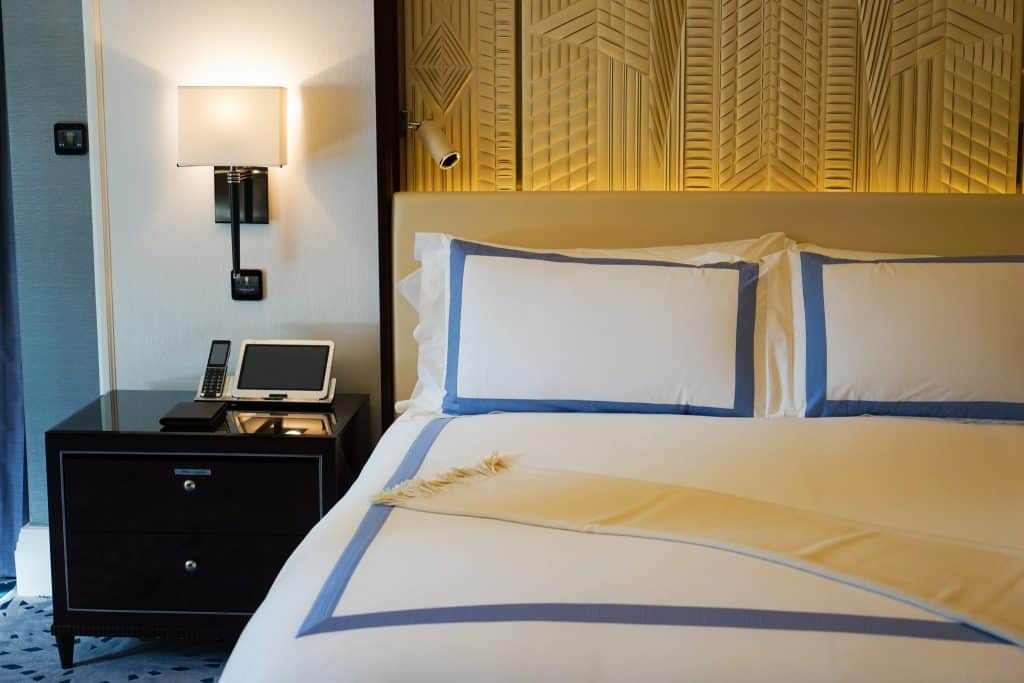 bespoke elegance, intimate lofts and simple decor hidden in SoHo
A hip hotel in the heart of SoHo providing loft-like rooms for discerning clients.
Popular with long-stay guests, creatives and executives the Mercer Hotel prides itself on providing exceptional service to every guest in its 75 rooms, offering a 24-hour concierge service that goes above-and-beyond. Its simple white room decor seeks to soothe and rejuvenate after a long day on the hard streets of New York, while its lounge-style lobby tempts guests with a social environment akin to your own home.
The Mercer Cafe and Restaurant on-site are extremely popular with guests and locals  SoHo. Offering subtle elegance and a true home away from home, the Mercer Hotel is a boutique hotel you will want to return to time and time again.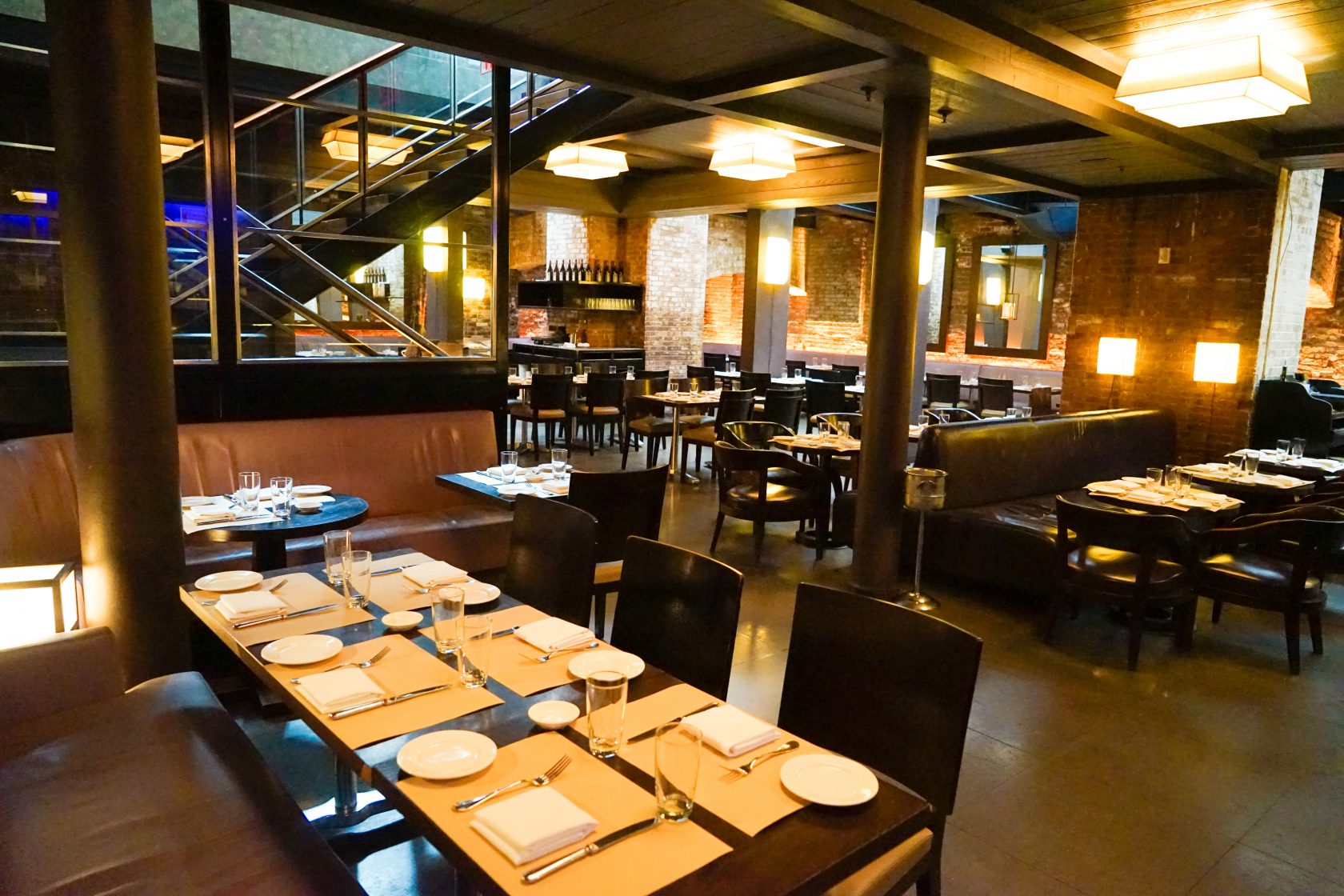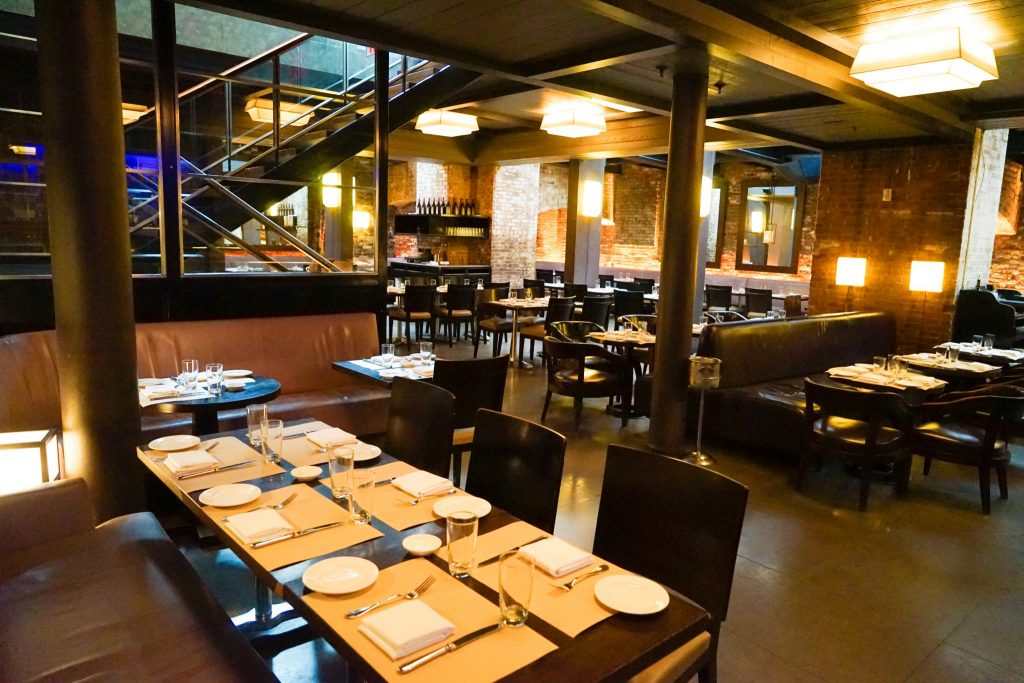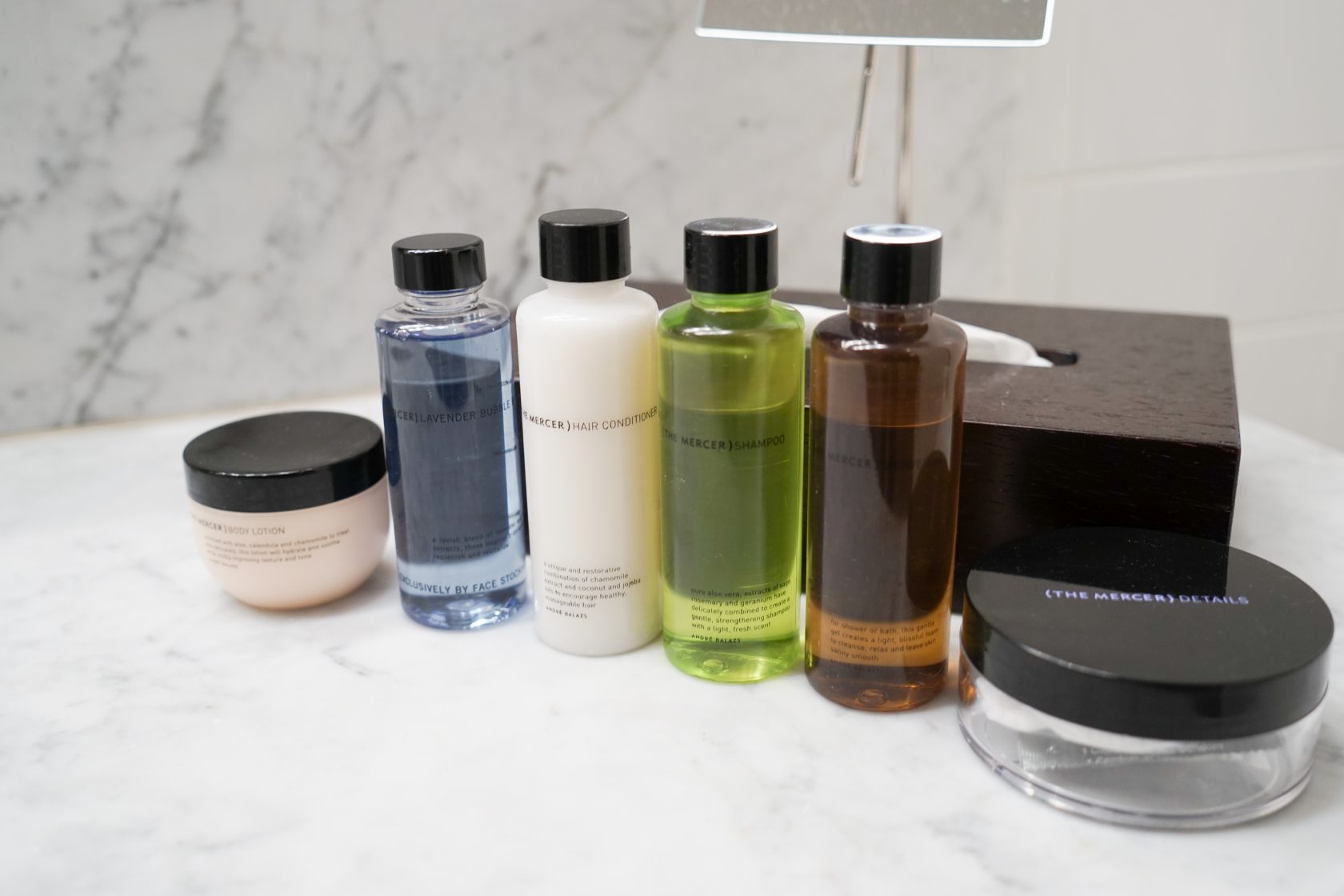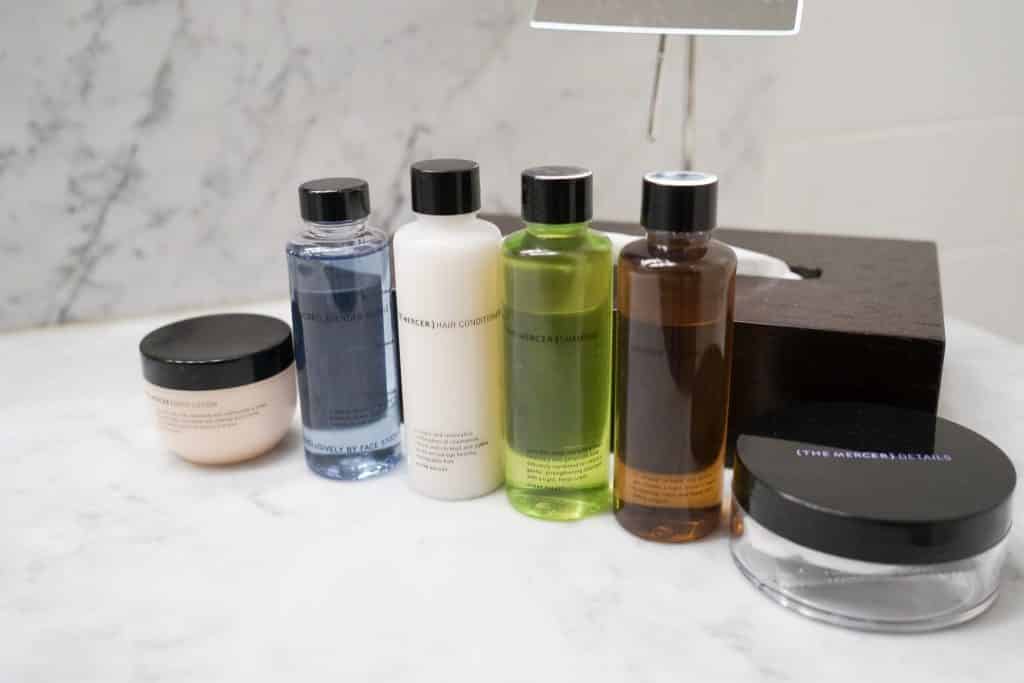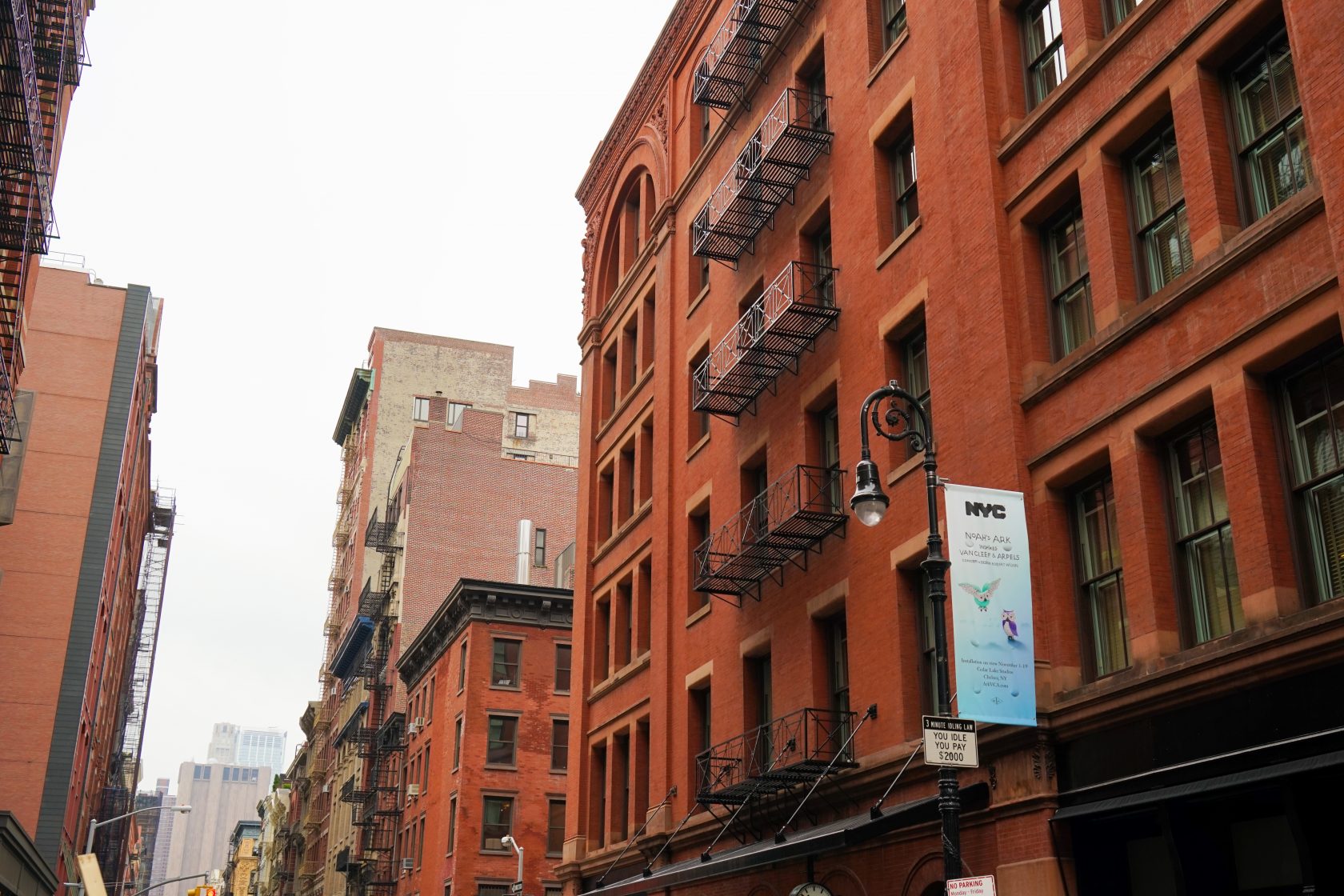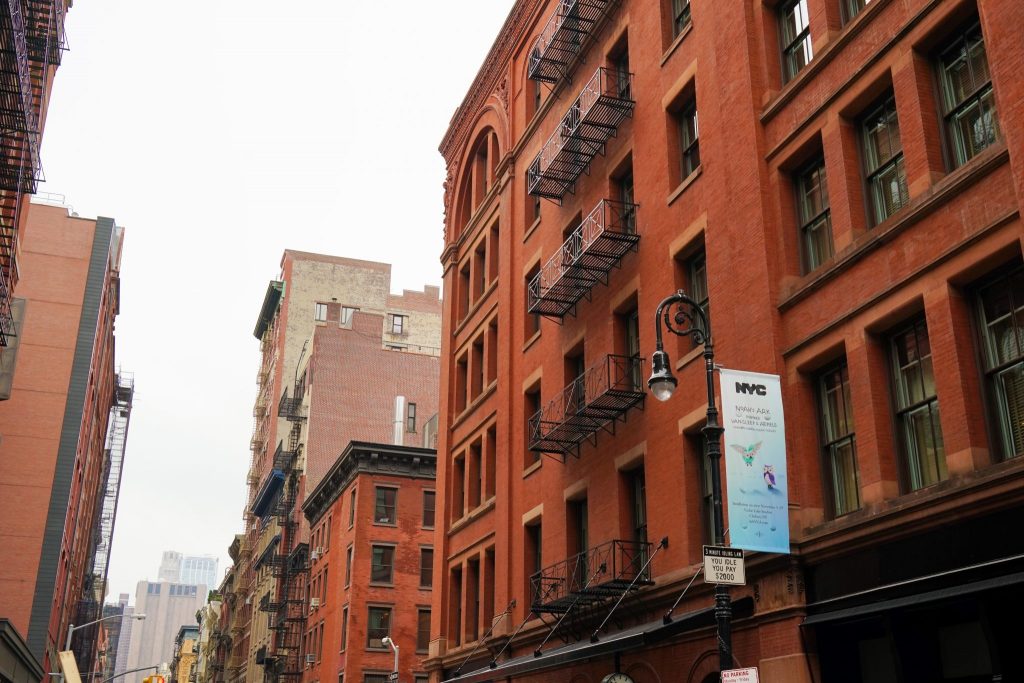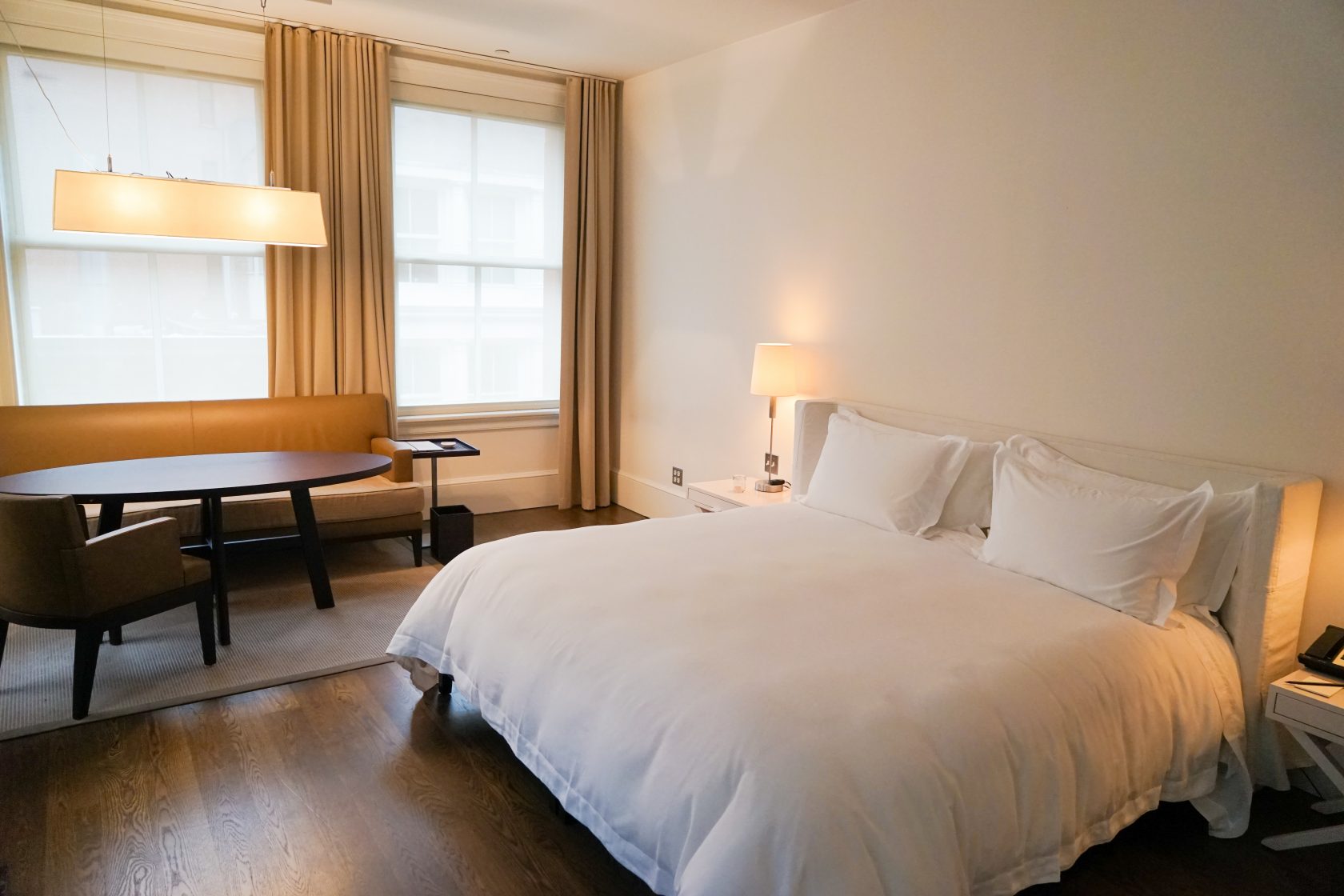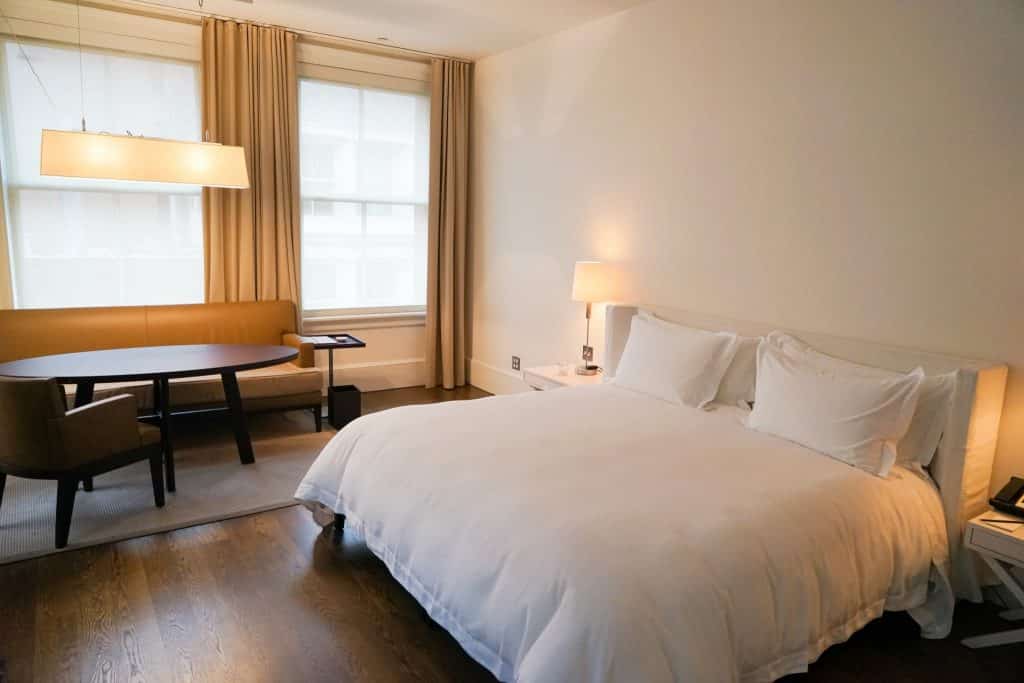 hallowed halls, nostalgic charm and modern suites on central park and fifth avenue
One of the oldest hotels in New York City – The Pierre on Fifth Avenue opposite Central Park offers grand luxury rooms within a landmark hotel.
Recently renovated with all of the expected amenities and services, you can still indulge your nostalgia here from operators of the mahogany-paneled elevators whisking you to your floor to the ornate painted walls and ceilings of the grand ballroom and rotunda.
With 140 rooms at 49 suites interspersed amongst private apartments, it is easy here to feel at home with the iconic Central Park views and luxurious Turkish marble bathrooms. There is also a Jaguar car with chauffeur for guests to use, a stylish Art Deco bar with afternoon tea and monthly Broadway cast brunches and the esteemed Perrine restaurant.
The Pierre Hotel has set the bar for luxury in New York Hotel for almost 100 years and continues to uphold its reputation as one of the most luxurious hotels in NYC.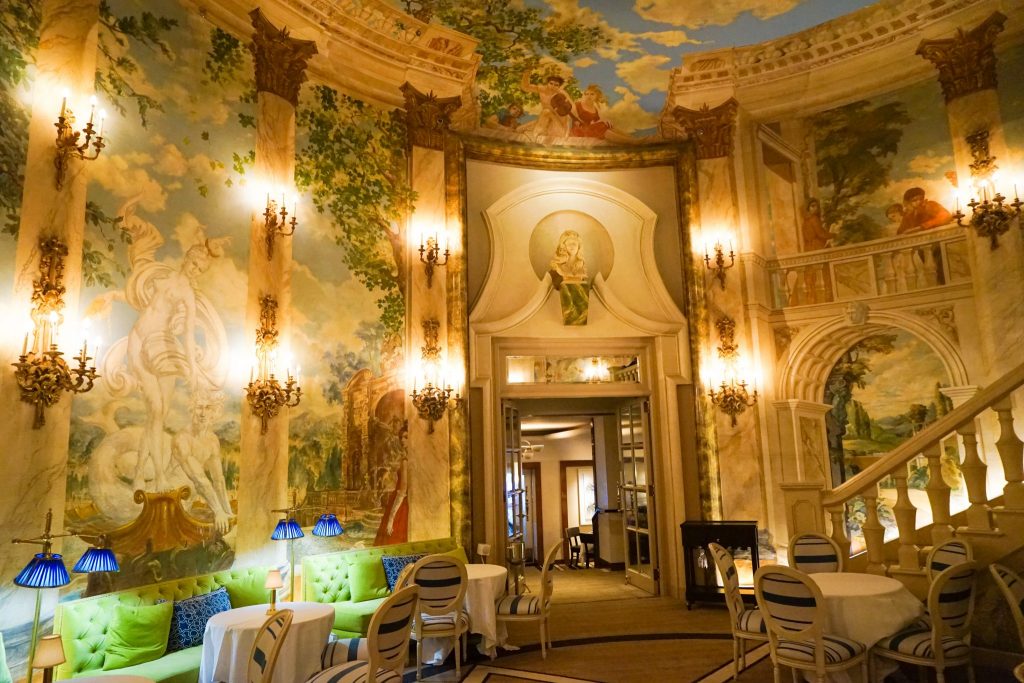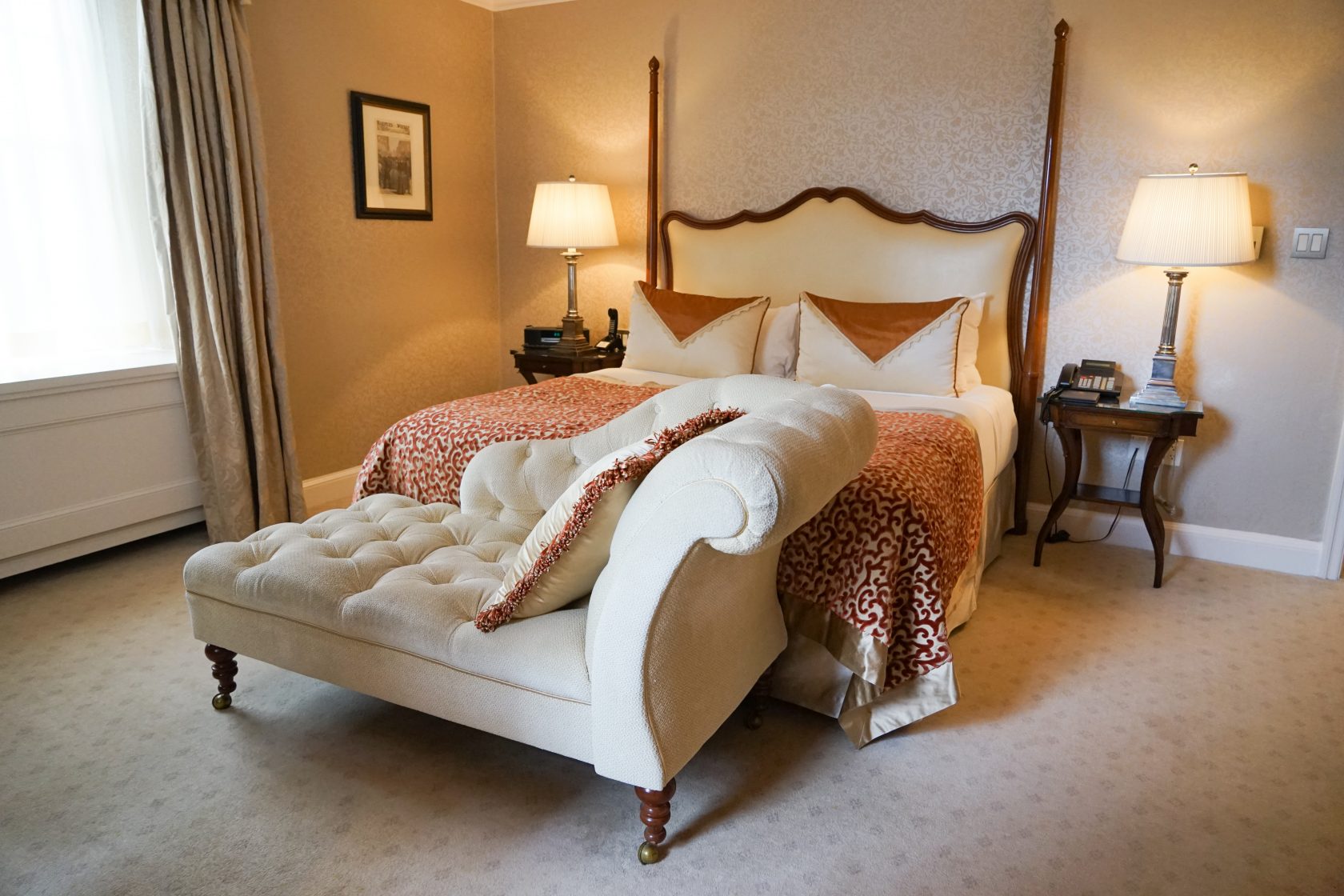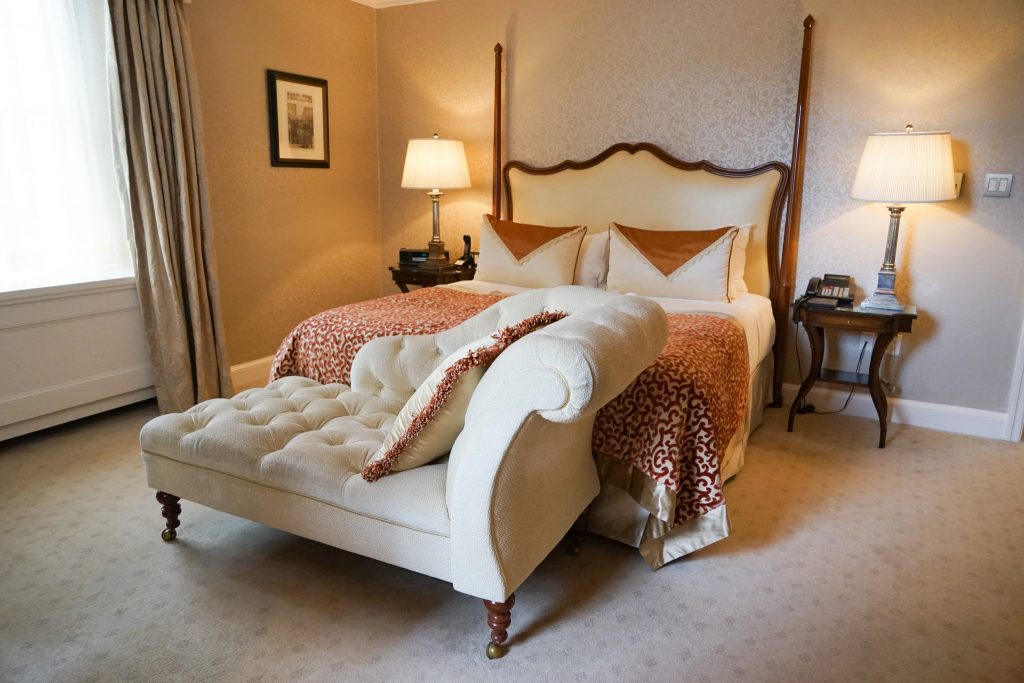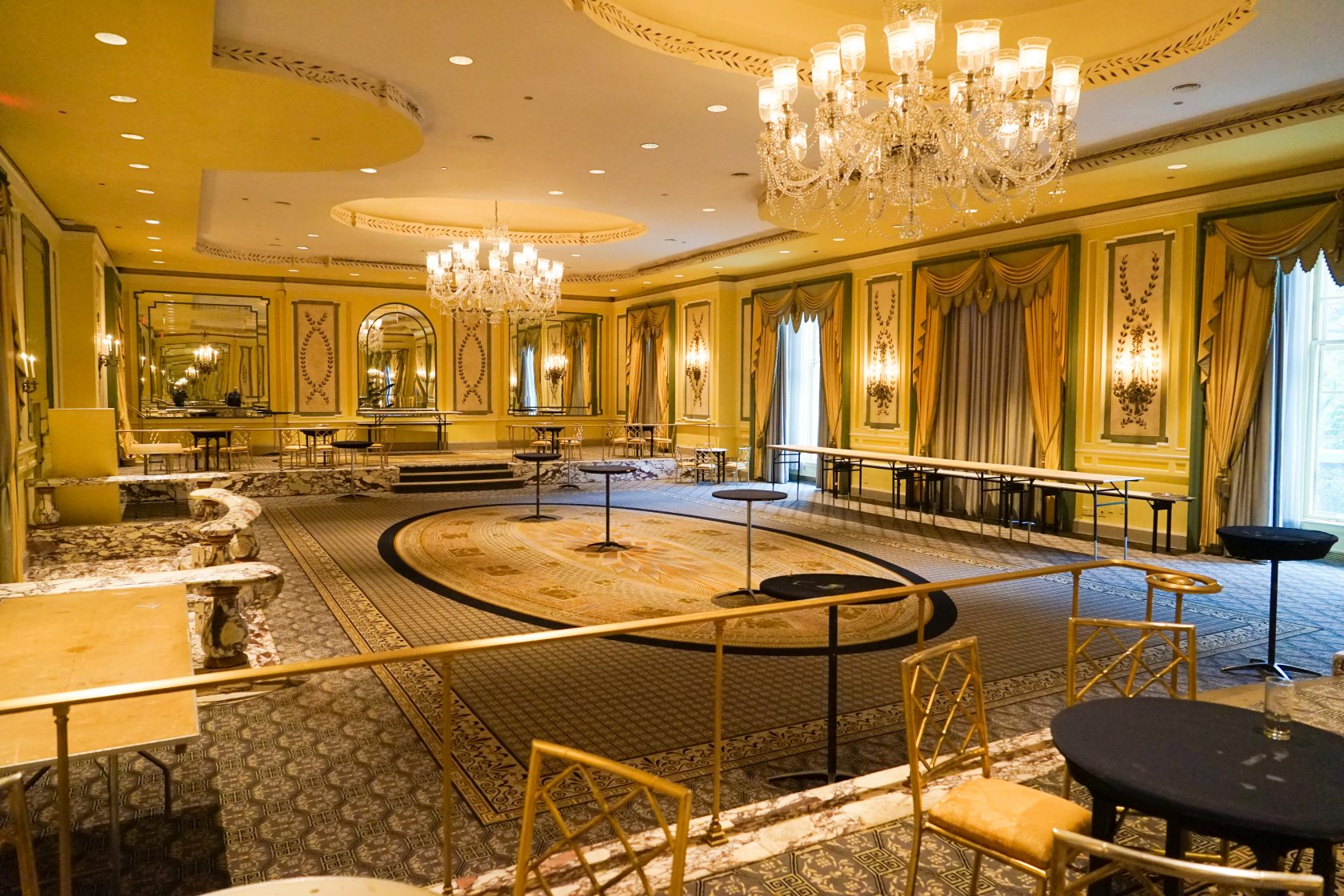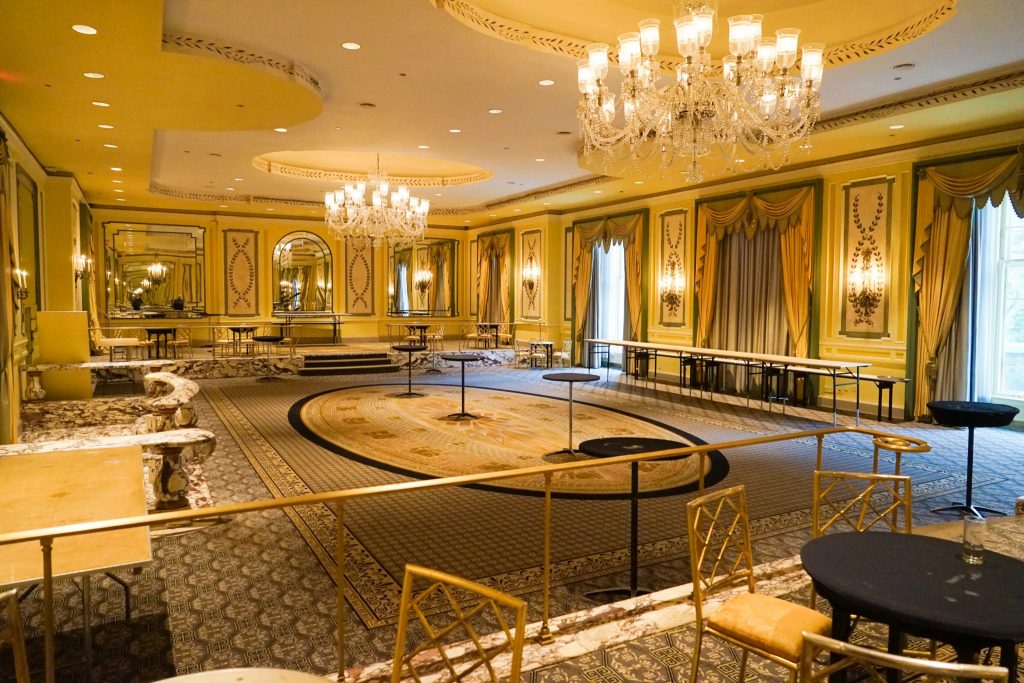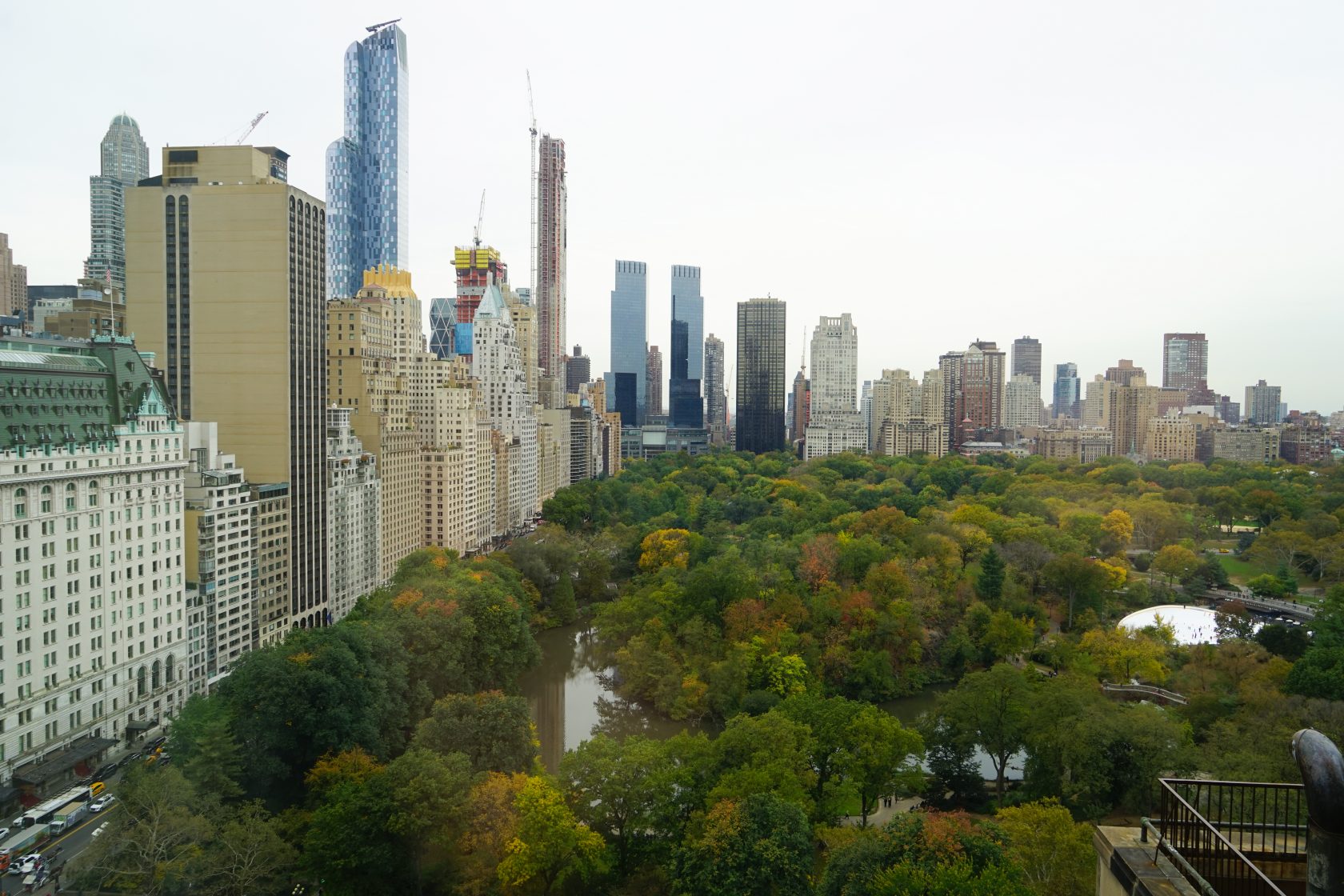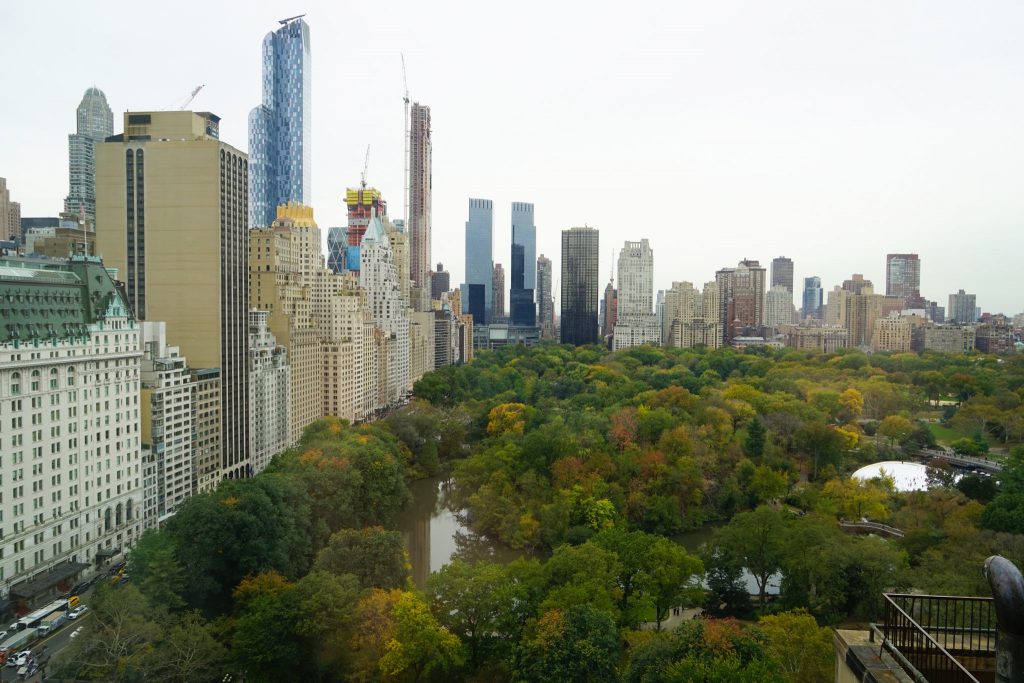 retro industrial vibes, sought-after dining and a vibing roof-top terrace in the garment district
On a quiet street in the heart of the city, The Refinery Hotel offers stylish industrial-chic rooms in the former Garment district.
With 197 spacious rooms and suites, the Refinery hotel represents one of the best boutique hotels in Manhattan as it effortlessly pays homage to its past as a hat factory.
Expect 12-foot ceilings and historic hardwood floors, and just a touch of Prohibition-era mystery and intrigue – though modern luxuries are not forgone as Dean & DeLuca gourmet foods and premium Hudson Valley whiskey stock the mini-bar. This is not to mention the award-winning Parker & Quinn restaurant and the ever-popular Refinery Rooftop bar.
For those who love to admire industrial design and creature comforts – The Refinery Hotel is for you!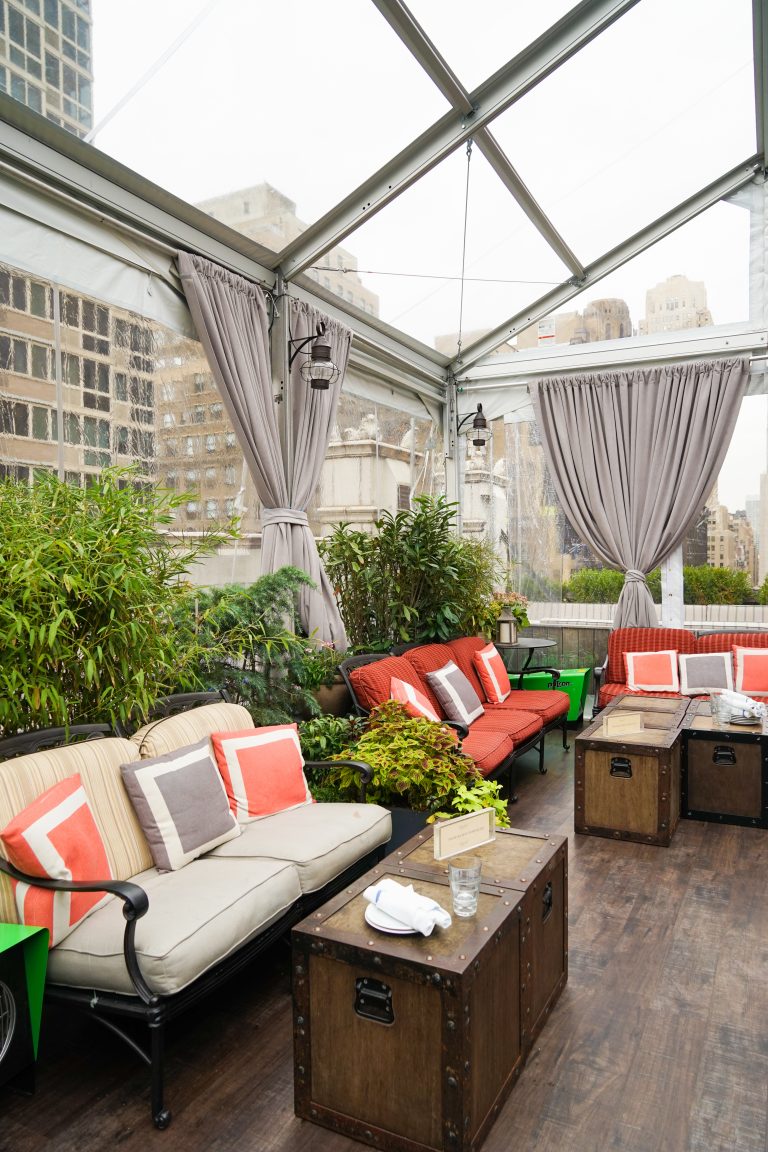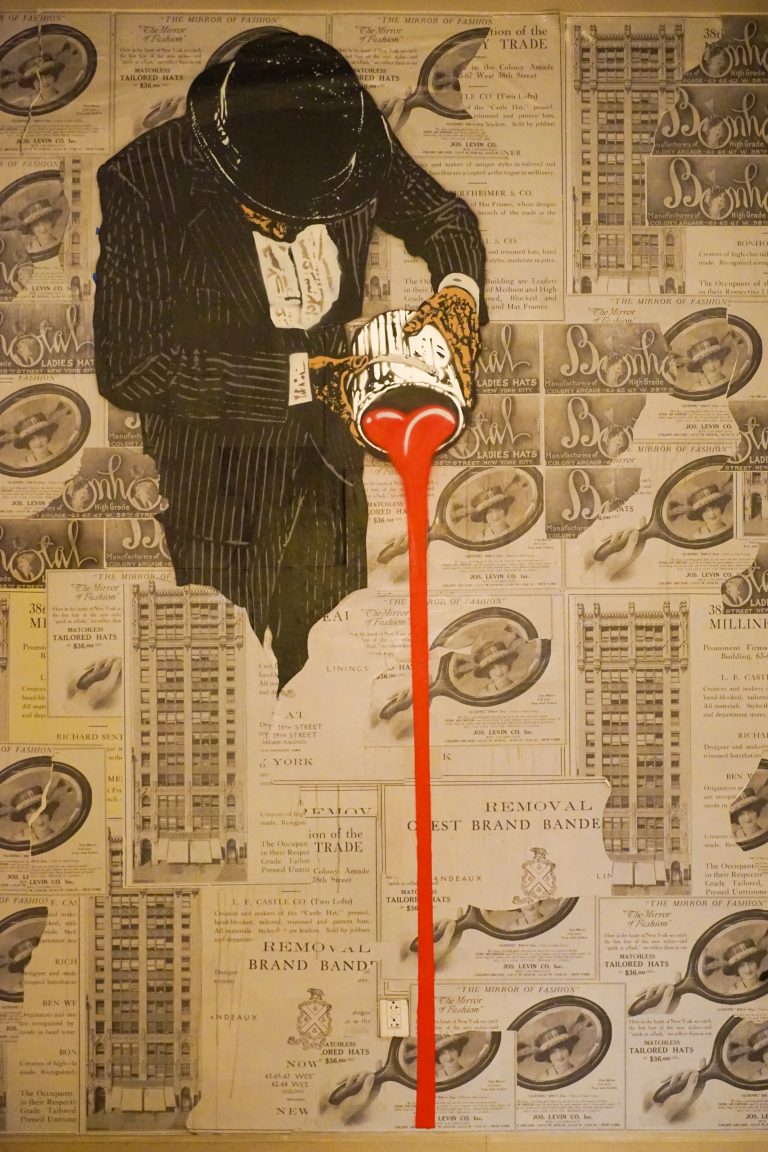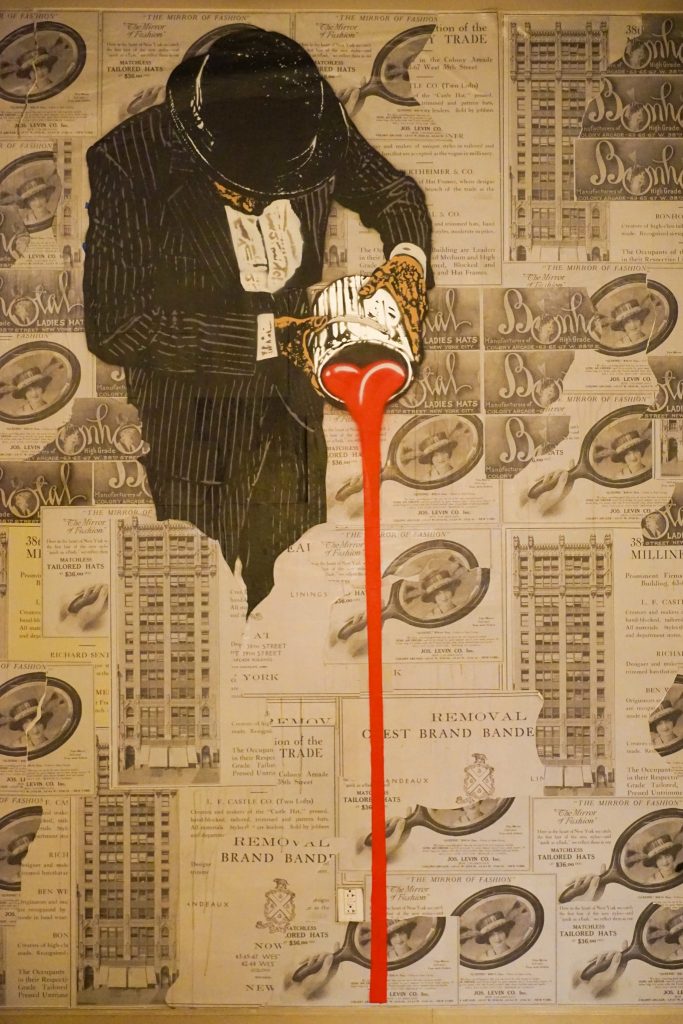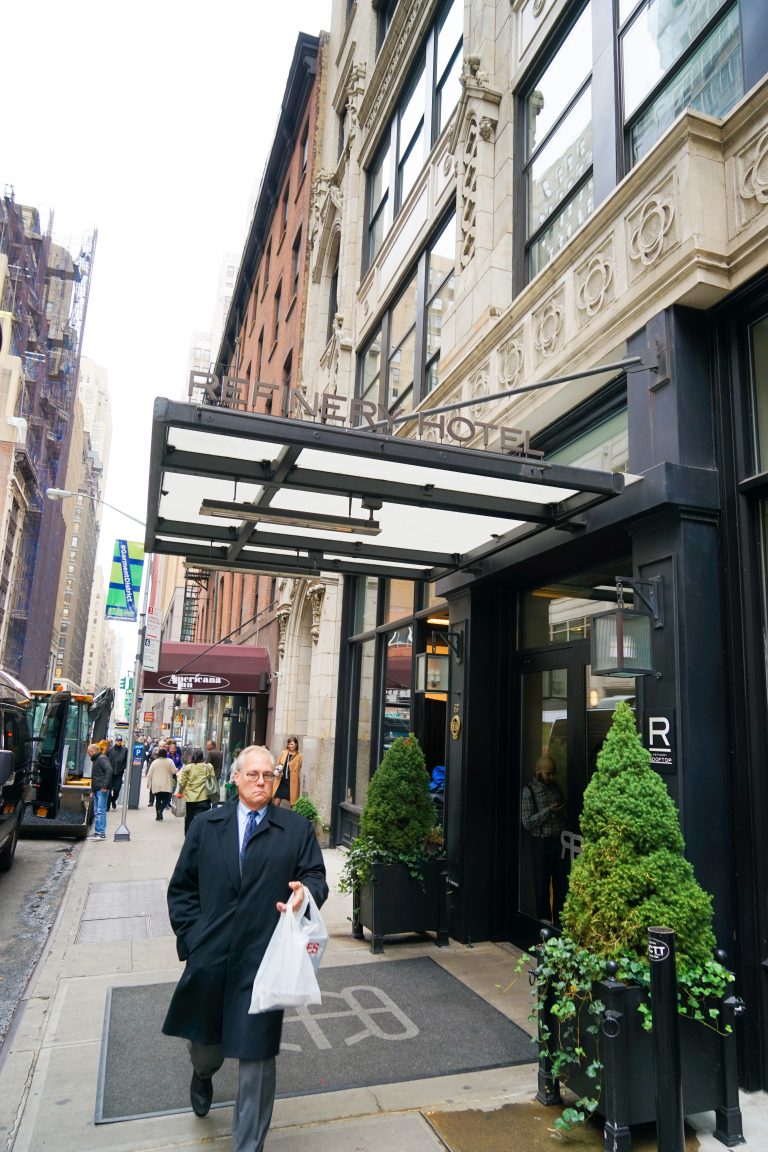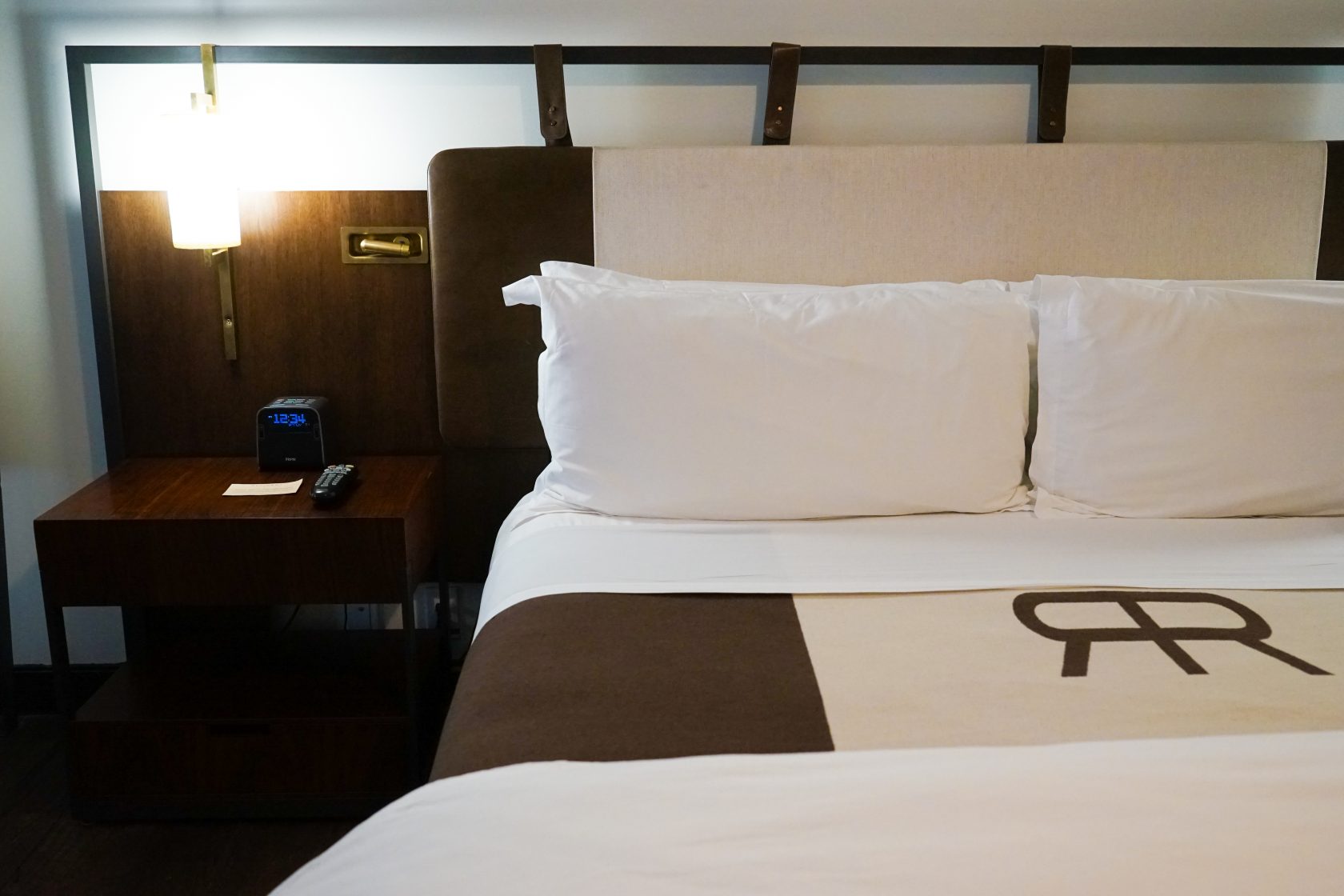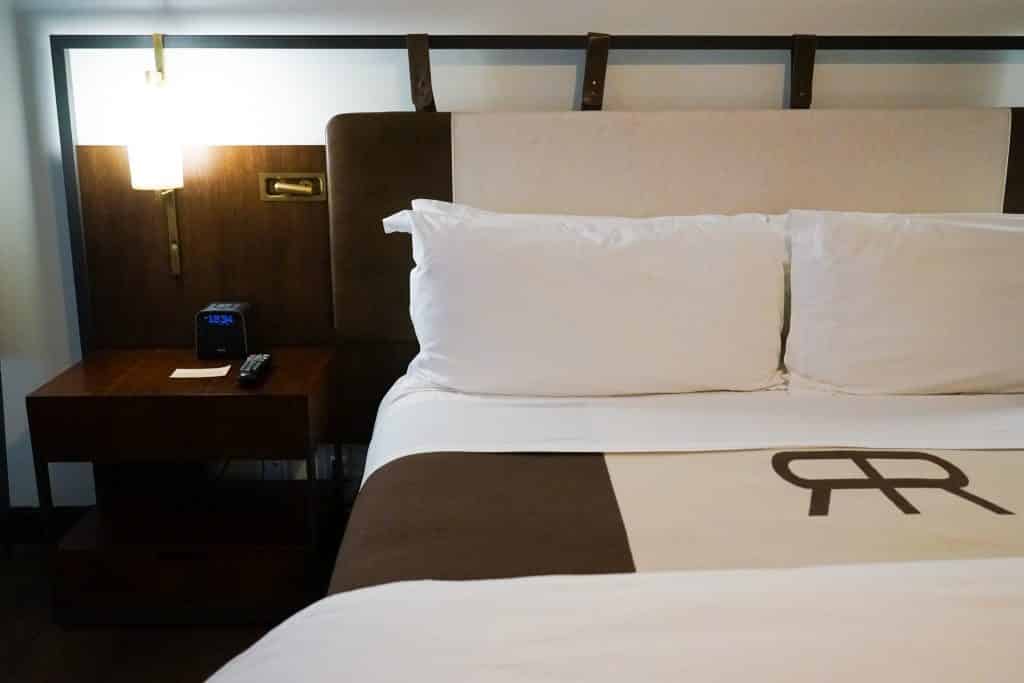 quirky design, creative vibes and floor-to-ceiling windows overlooking vibrant soho.
Located on a quiet cobblestone side street in the creative SoHo district the Crosby Street Hotel provides a breath of fresh air with its kitsch-chic design.
From the Botero sculpture outside to the dog-themed artwork throughout (a throwback to old SoHo where stray dogs ran wild!), everything you see here is going to excite and stimulate you. Each of the 86 rooms and suites embraces a slightly different design element, meaning no two stays are ever the same – and the on-site restaurant has an eclectic selection of art and decor sure to delight.
Filled with bright colors and natural light in a custom-built building opened in 2008, the Crosby Street Hotel provides luxury without pretense.
Because when you are this good, you just know it!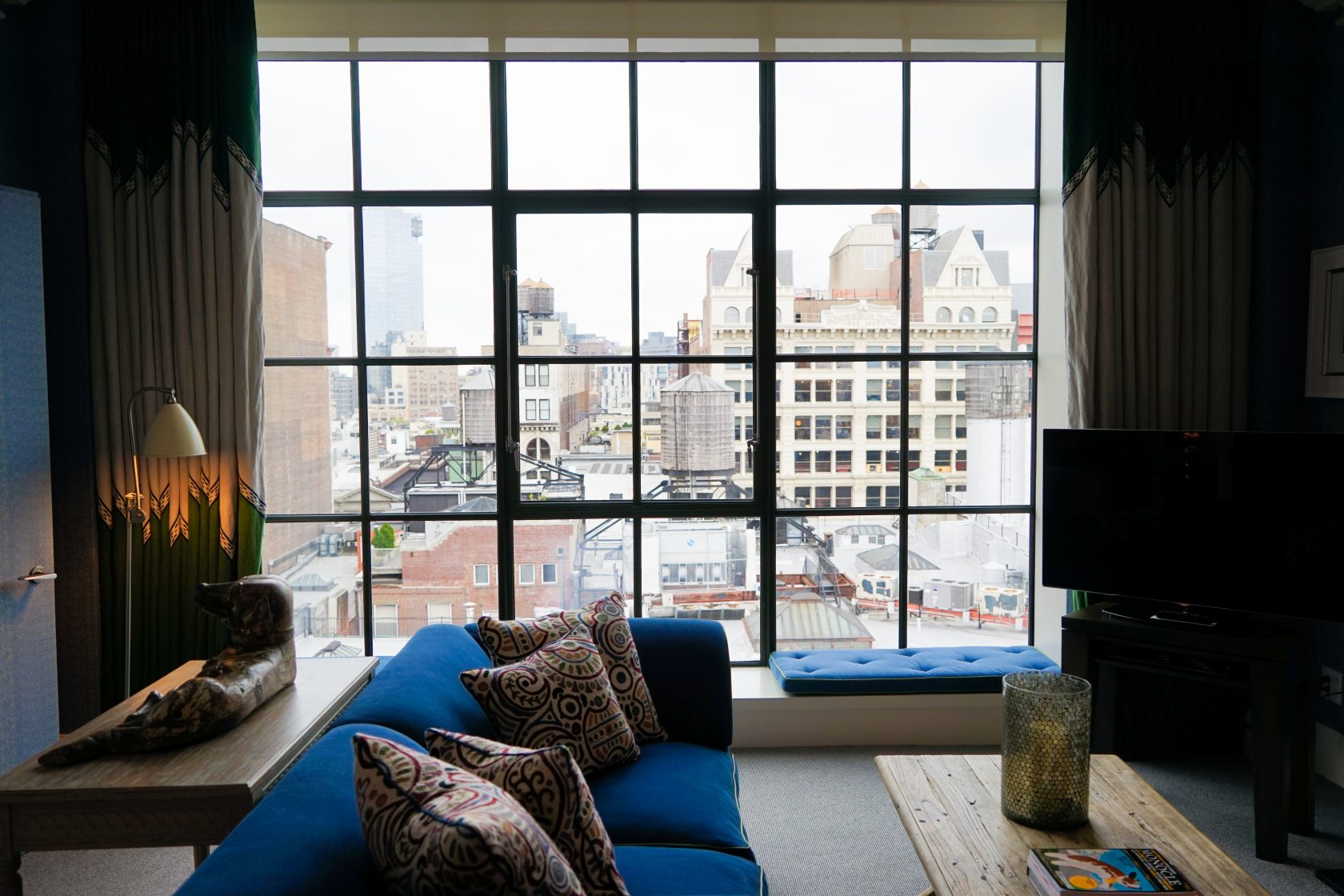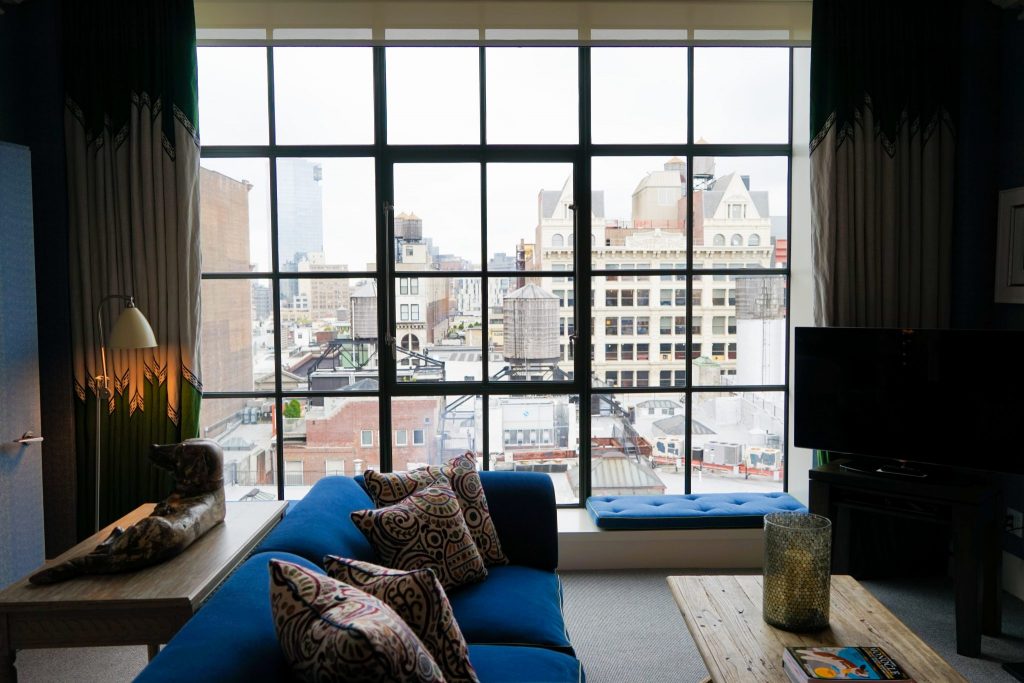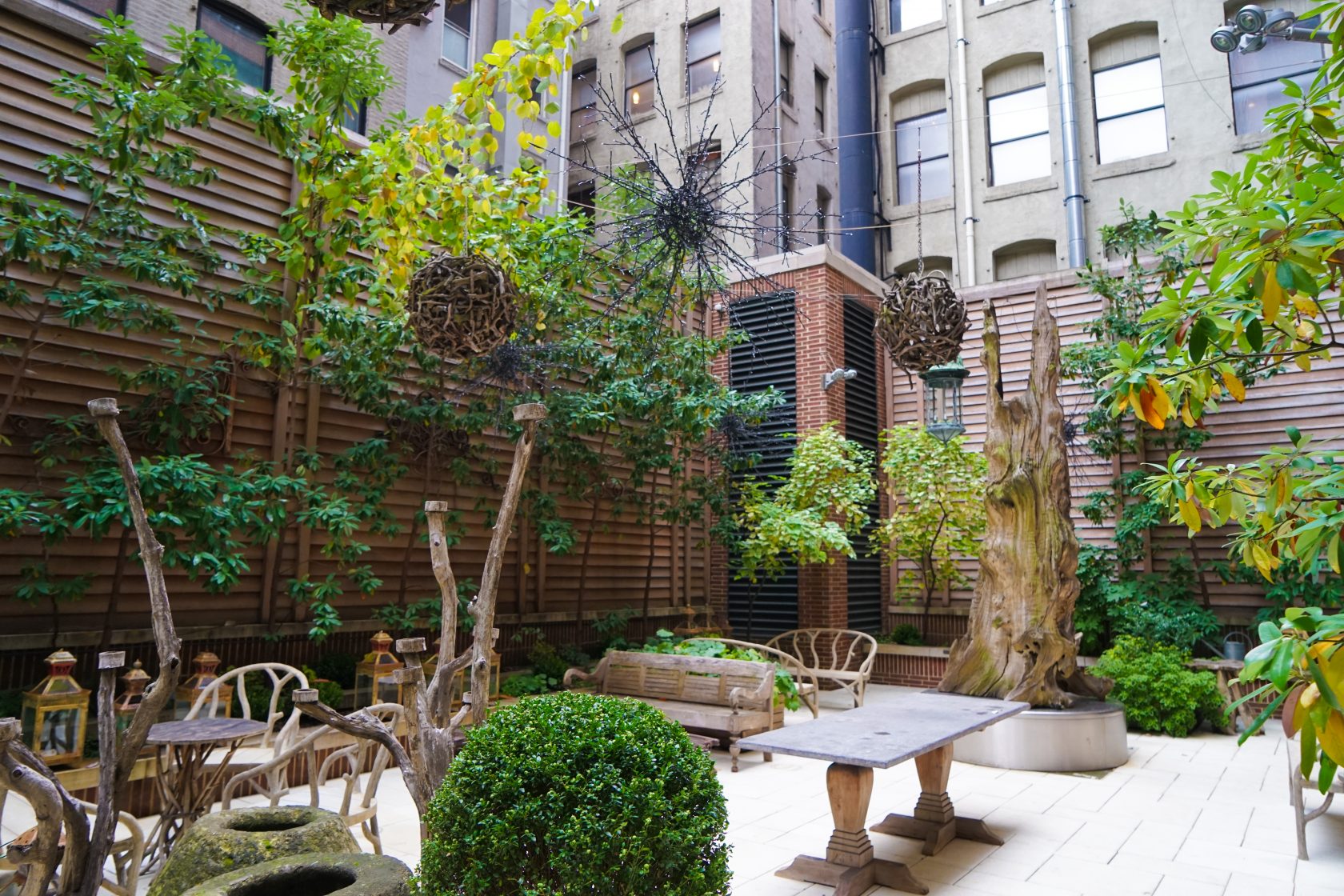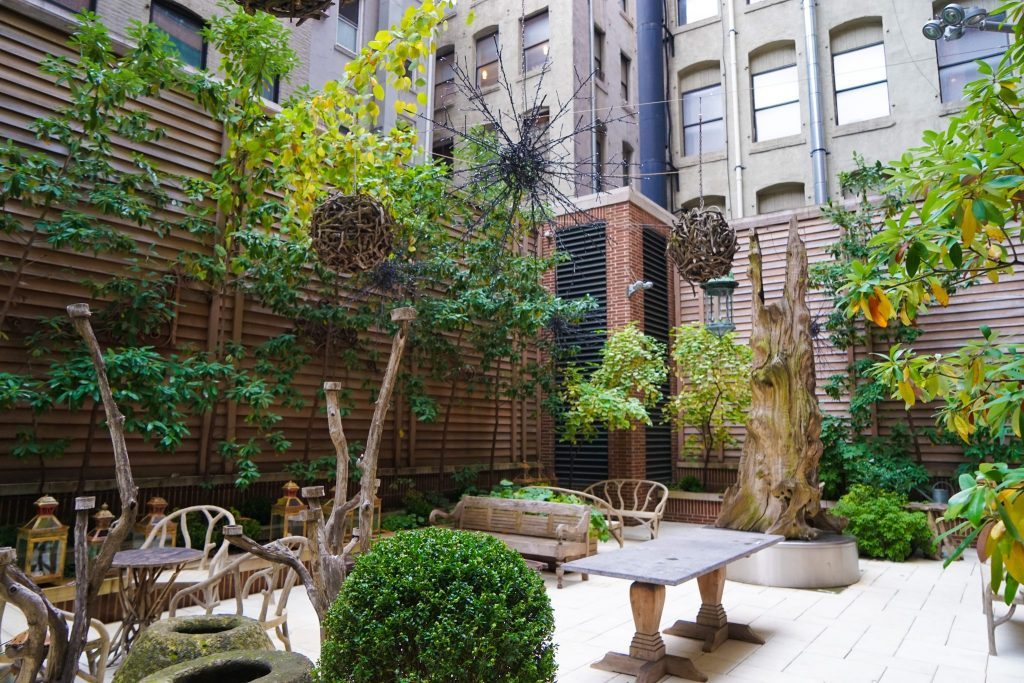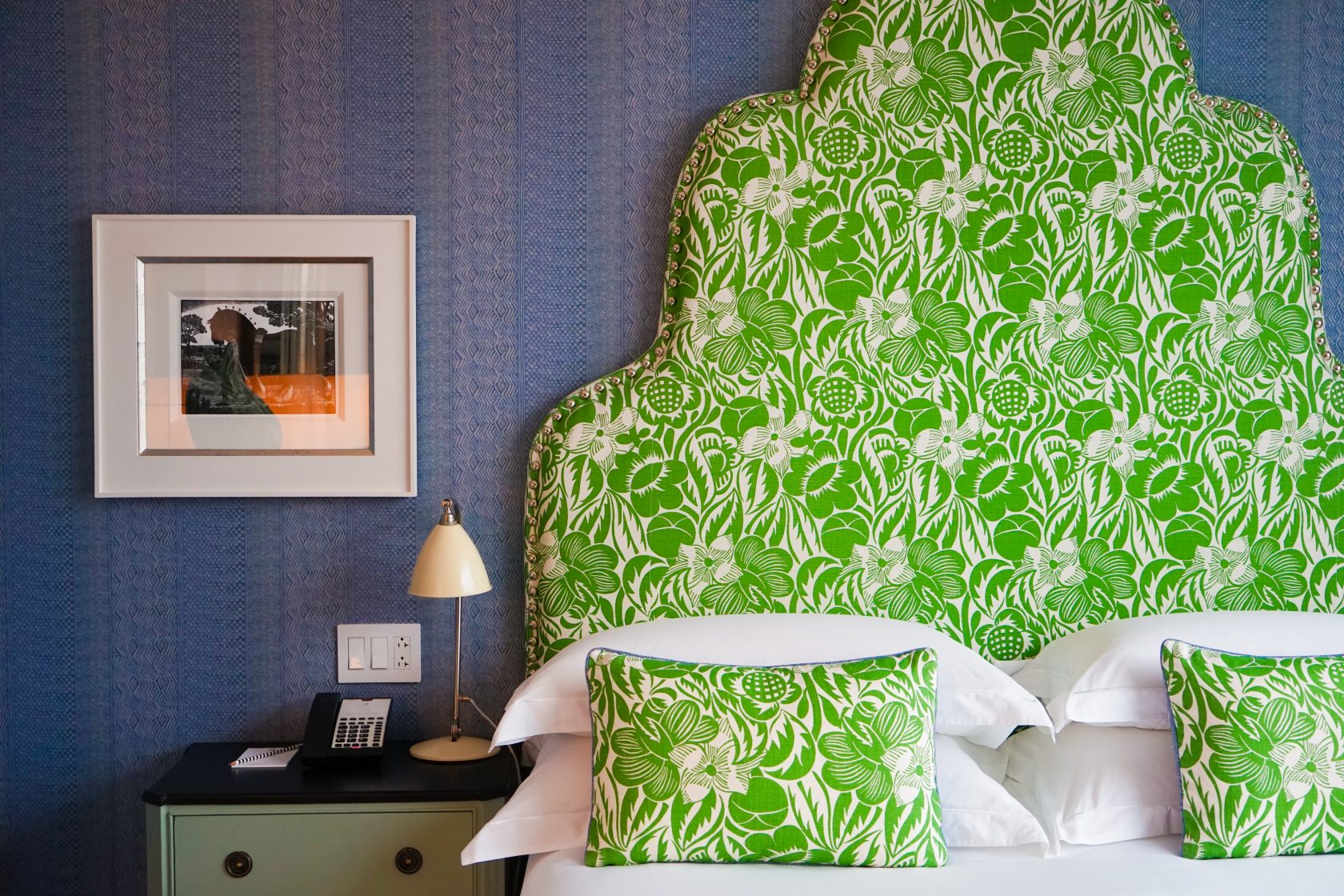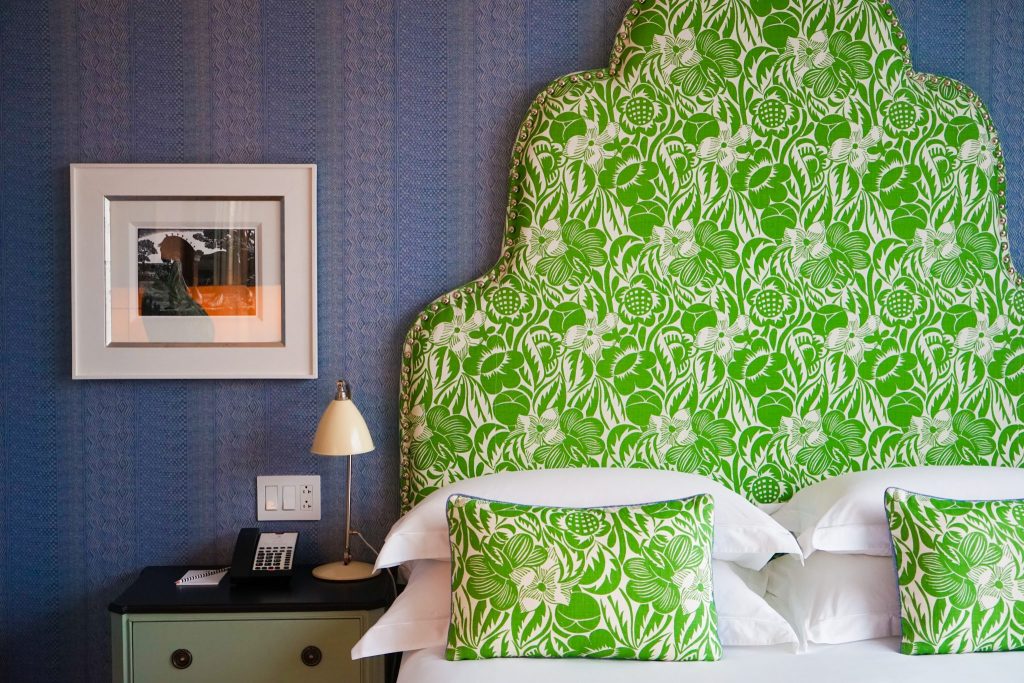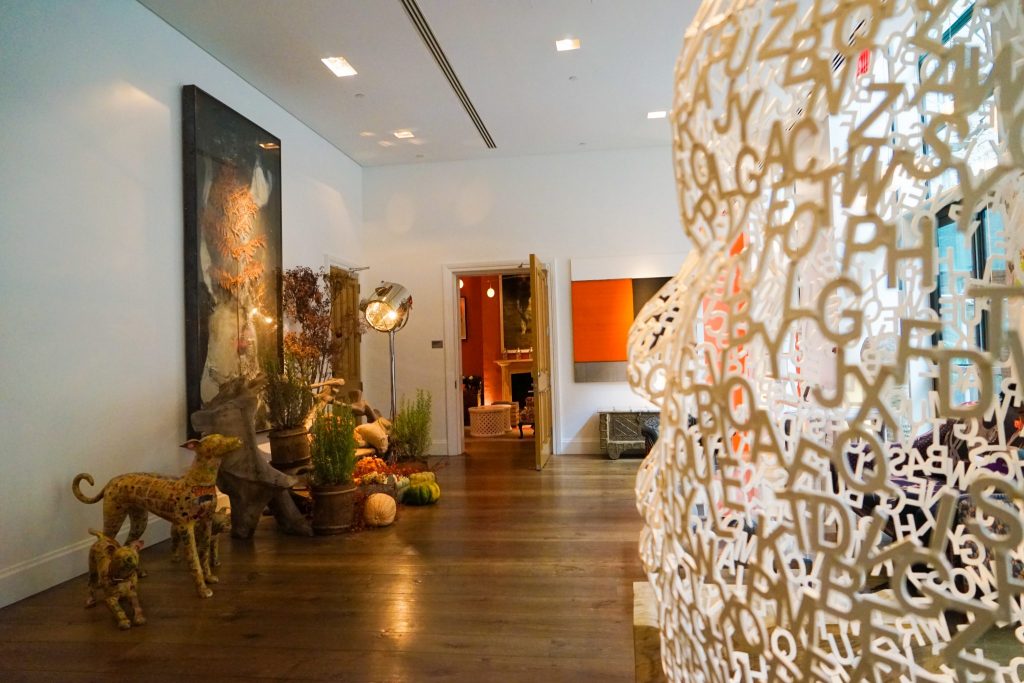 Further Things To Consider Before Any Adventure
Now you're all set and prepared to explore our big wide world, why not sort out everything else out all in one go? If necessary for your travel plans make sure you have brought proper travel insurance, protected your privacy by getting a secure VPN, compared all the top hotel booking sites to find just what you're after, reserved an unbeatable rental car price and - of course - booked the best flight deals!
Or maybe just forget it all and go for a last minute cruise or effortless tour instead?
Many budget travelers (including me) indulge in worldwide airport lounge access, so we can experience luxury while still slumming it in economy. Naturally, we would never leave home without a more a more general travel guide since we couldn't possibly cover everything here!
Just add an adventurous attitude and plenty of smiles - they go a long way - and that about covers it all! Now go out, find your own path and don't forget to share your best inspiration stories with me on Facebook, Twitter, and Instagram...I'd love to hear from you!