By now every tourist heading to Japan has probably heard of the 103 UNESCO World Heritage Listed shrines and temples of Nikko. Scattered throughout a beautiful mountain forest established as a lavish monument to the great Shogun, Tokugawa Ieyasu (1543-1616) in the Edo era, most Western tourist's make the make the mistake of planning only a Nikko day trip from Tokyo – when instead they should follow the lead of the Japanese and stay and explore the Nikko area for a few days…
[photosetgrid layout="3″]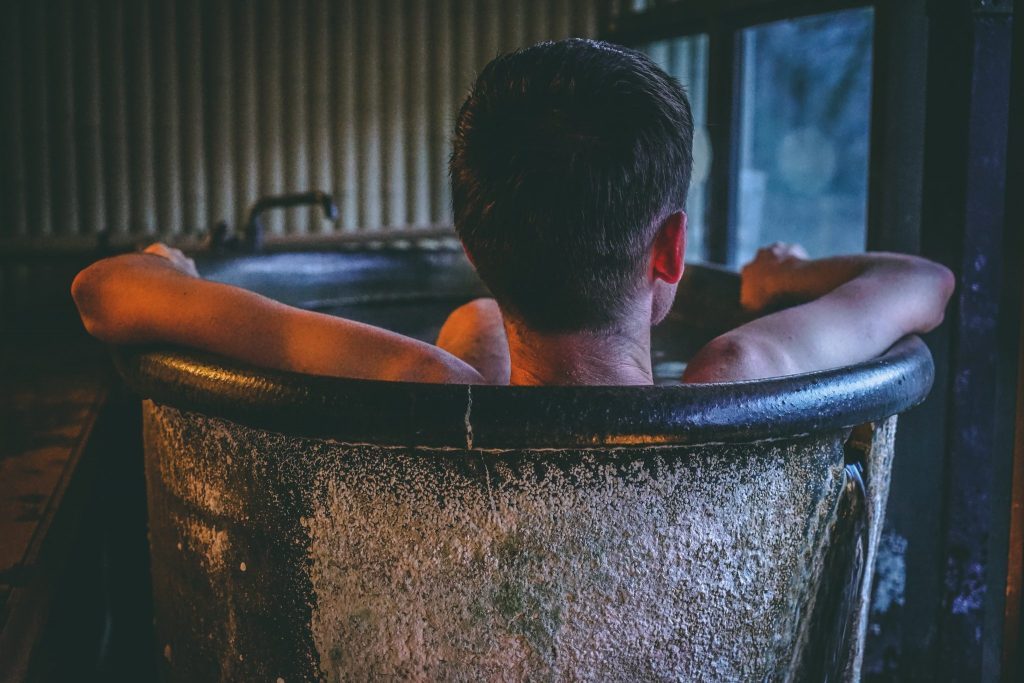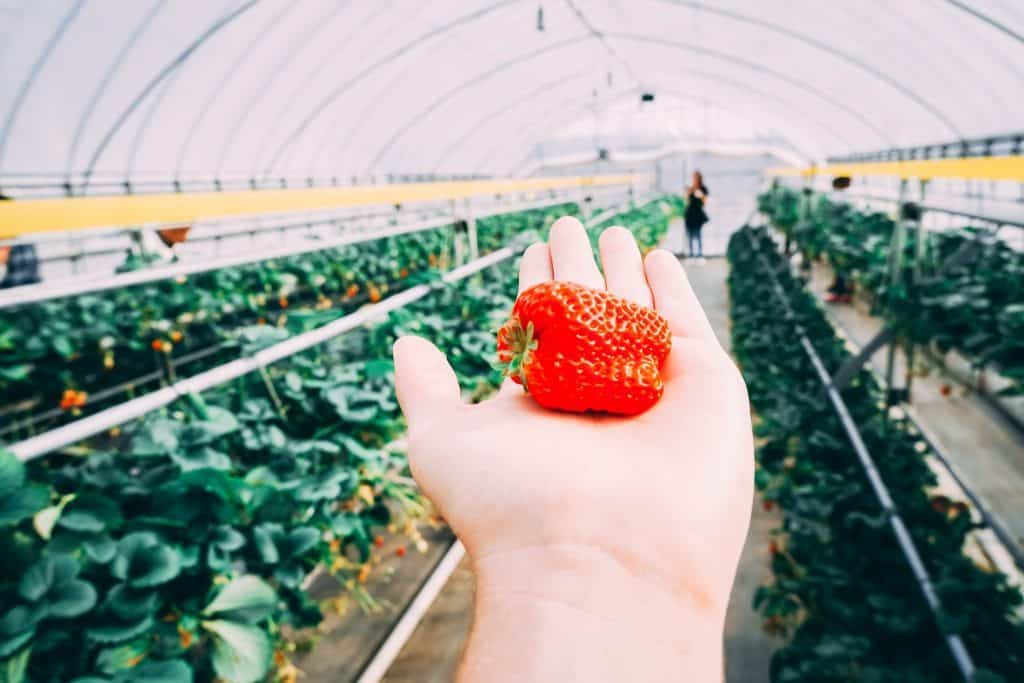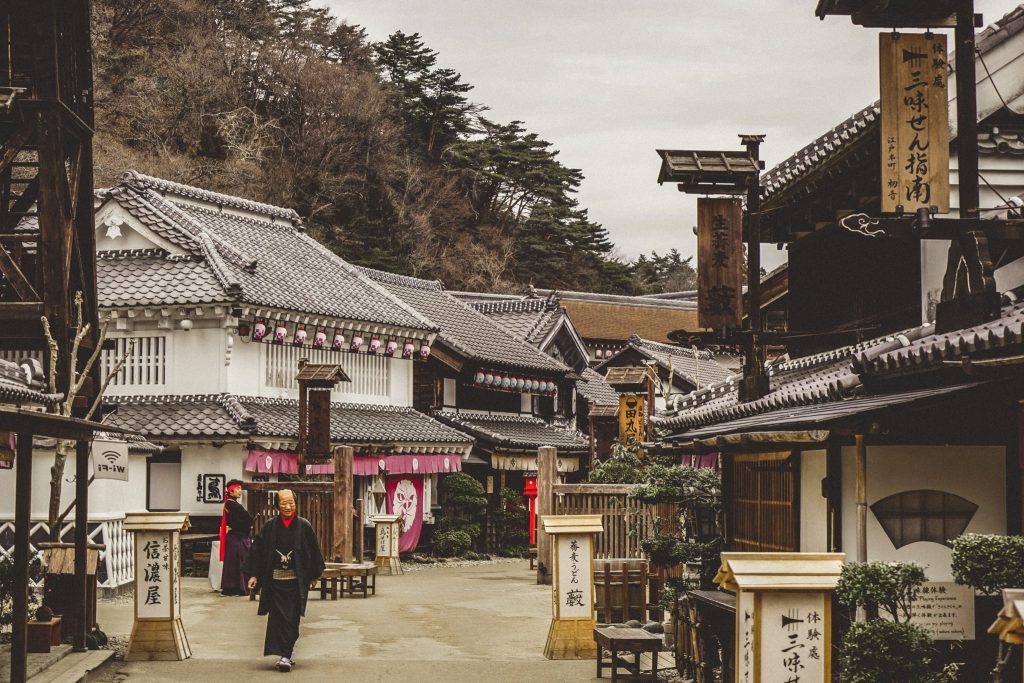 With traditional hotels (ryoken),  delicious traditional multi-course 'Kaiseki' dinners, hundreds of hot springs (onsen), the best strawberries in Japan and an outlandish theme park there are so many 'other' things to do in Nikko. So why not slow down and complete your experience in ancient Nikko by embracing the space-time warp that has allowed old world Japan and the best of traditional Japanese culture to survive so close to Tokyo. To help I've complied and reviewed my favourite ways to step back in time in Nikko which will give you more than enough for a three-day visit to Nikko. If you have more time on your hands or can't bring yourself to return to chaotic Tokyo you could also head to nearby Nasu, the Imperial Resort Town – or I'll leave you with even more ideas of things to do in Nikko (there are plenty!)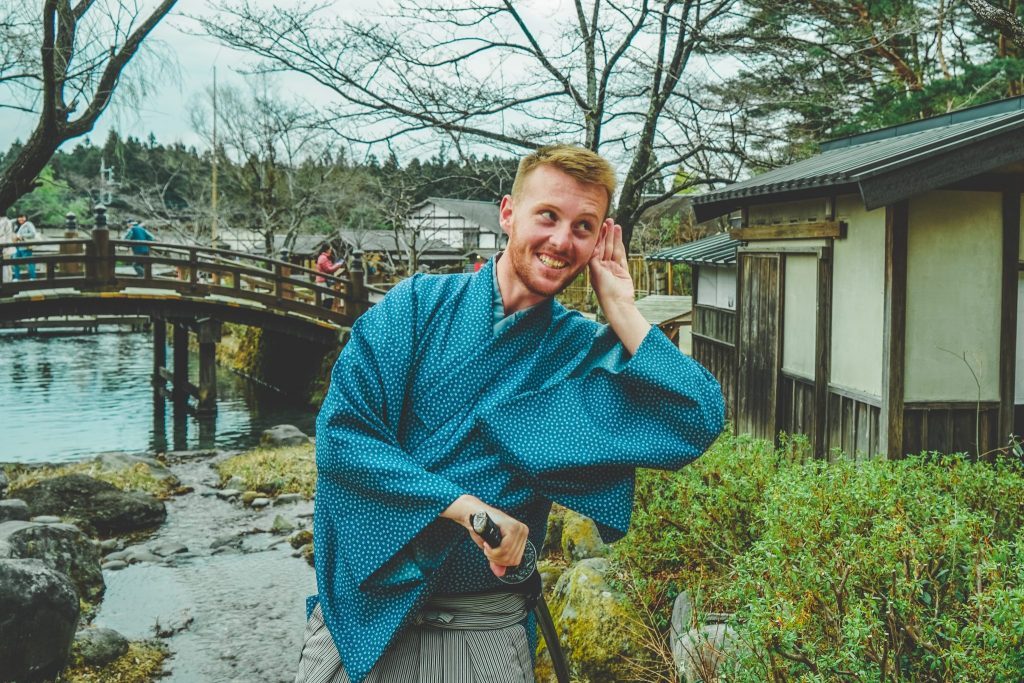 ---
The 'Other' Things To Do In Nikko: Slow Down And Experience Old Japan
Take a Time-Machine To Edo Wonderland
In keeping with making a trip to Nikko from Tokyo being about stepping back in time and experiencing true Japanese culture you can't miss a visit to Edo Wonderland, a Japanese cultural theme park saving a slice of the Edo Period for you to find. Sounds bizarre right (as if everything in Japan doesn't already) but I was tempted by tales of a geisha show, ninja performances, Shuriken throwing star training – and yes, dressing up Edo style!
[photosetgrid layout="13″]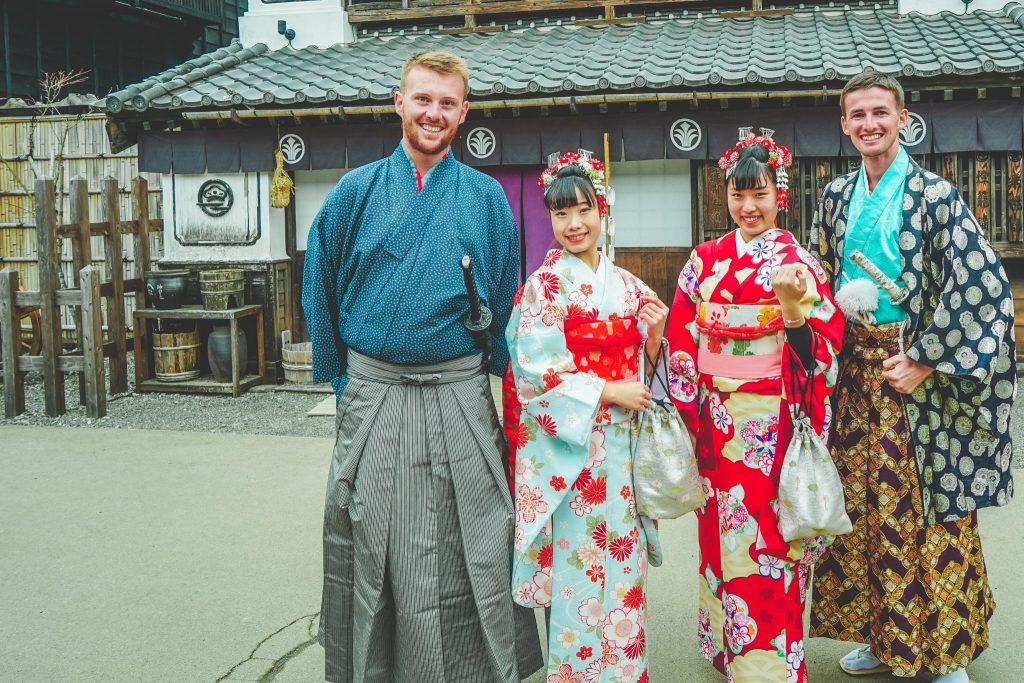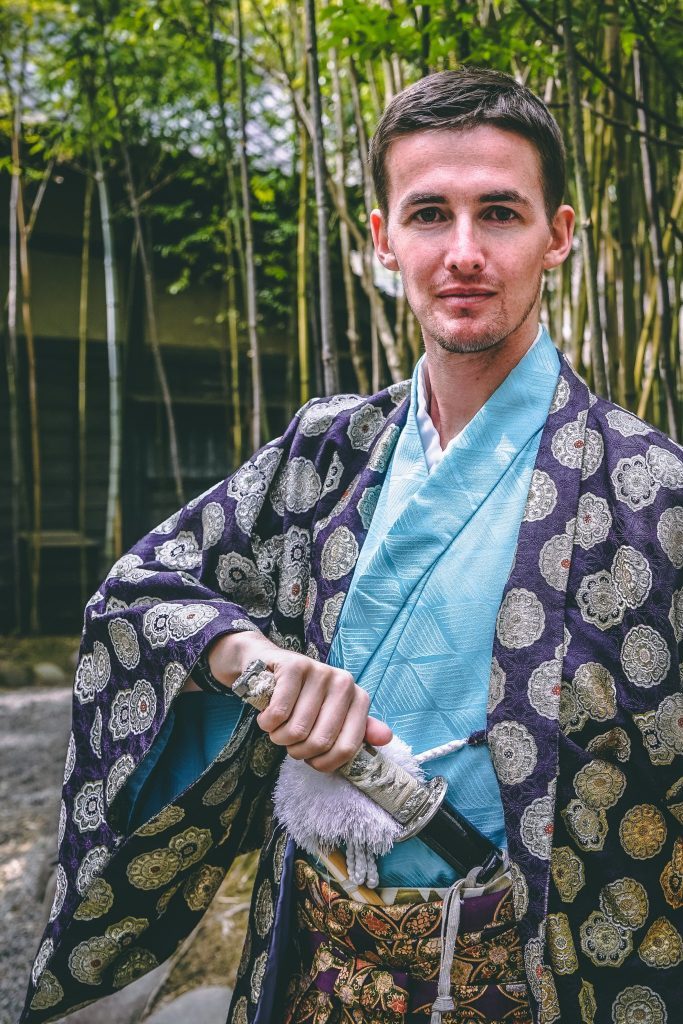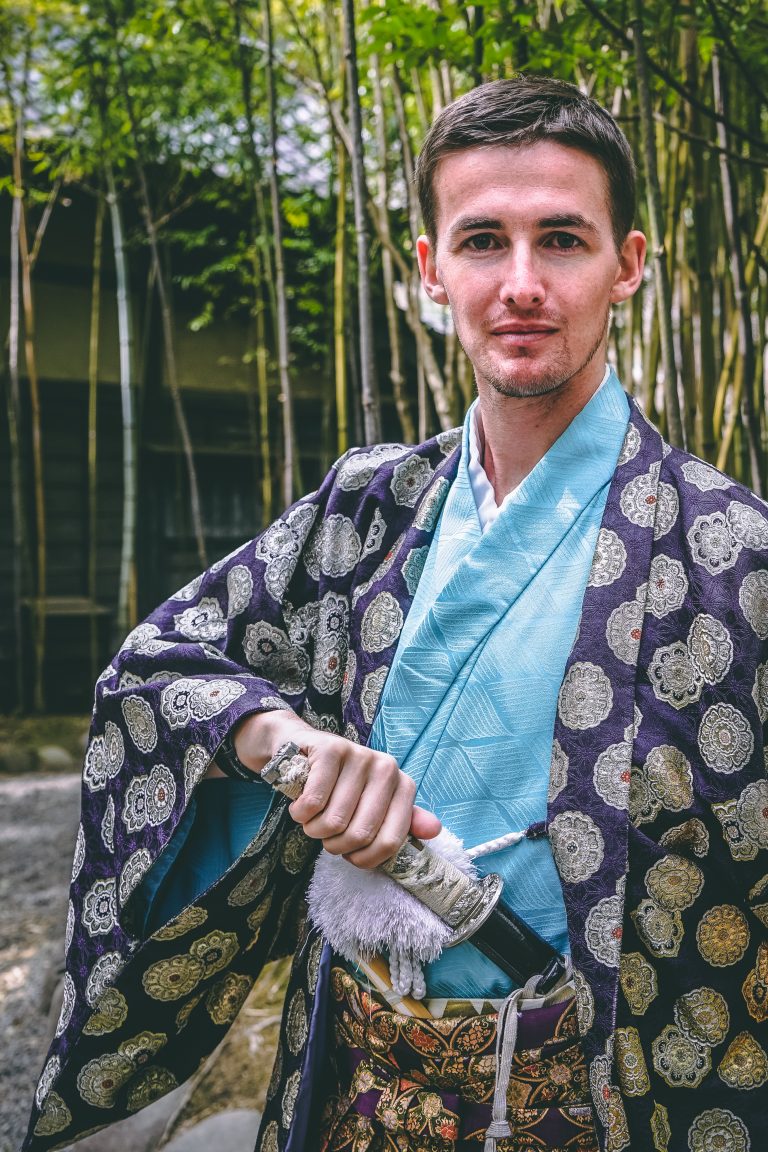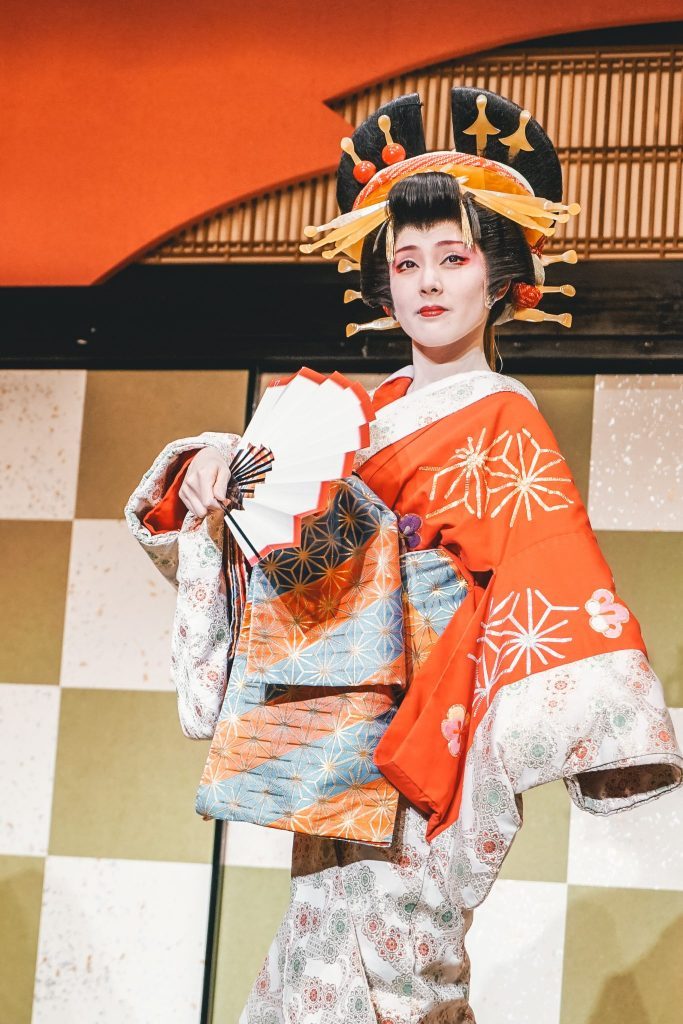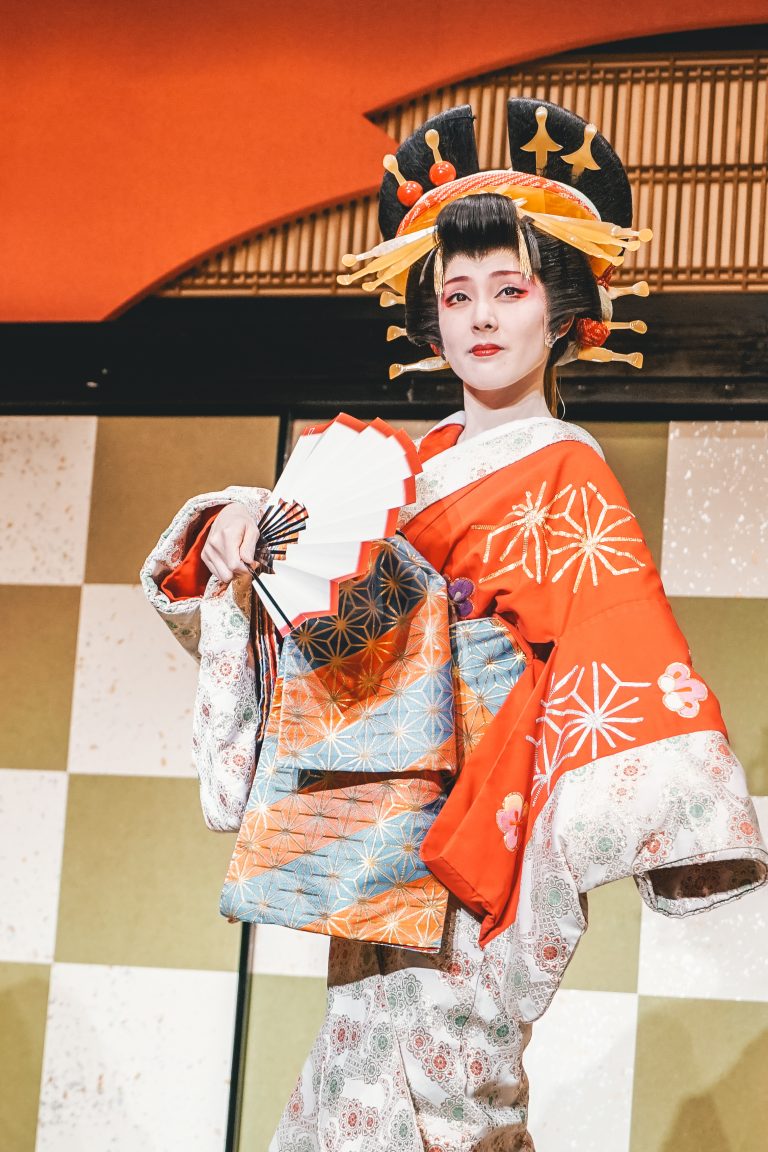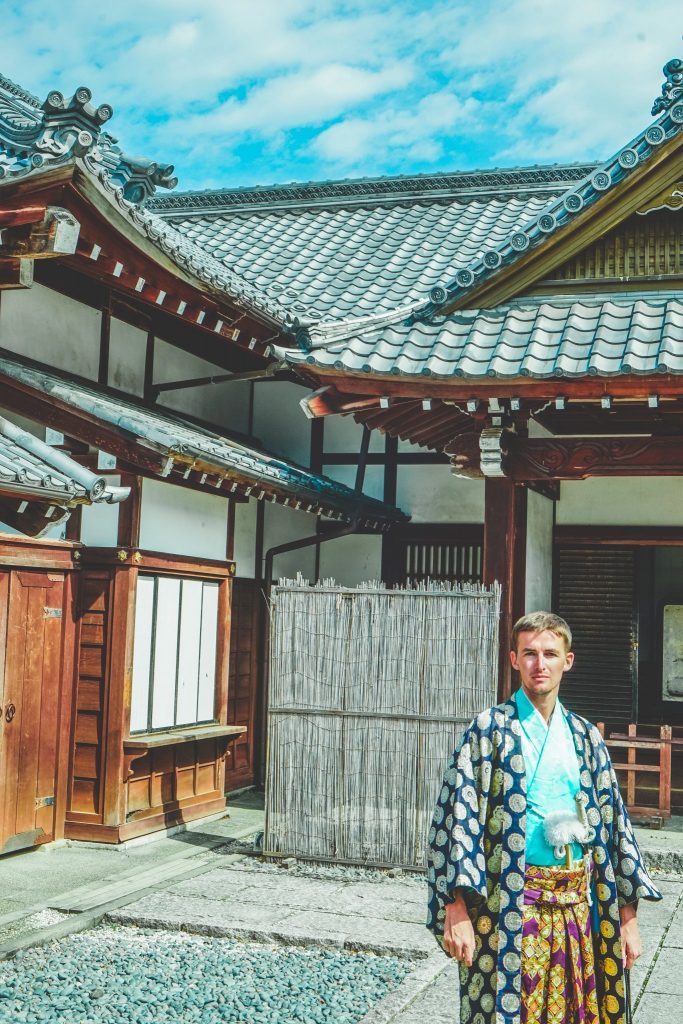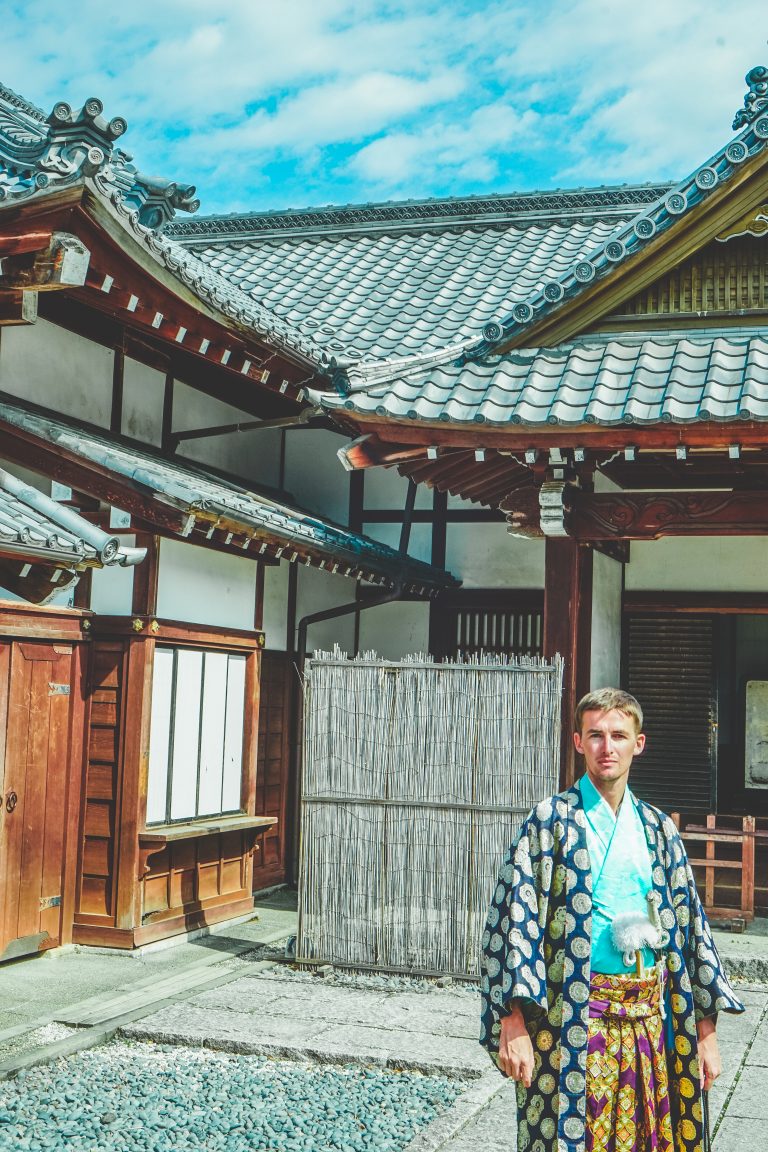 A full day experience Edo Wonderland is a fairly accurate recreation of an Edo-era town complete with watch tower, fire house, a downtown, prison, ninja village, ornate bridges and more covering an area of about 500 thousand square meters. Utterly unique and brilliant, Edo Wonderland is filled with unique experiences, exhibits, dining and performances all timed to allow you to get the maximum amount out of your day here. Or if you prefer you can simply wander the town and watch the social hierarchy at play…Don't get what that means? Neither did we until we dressed up Edo style as a Lord and Samurai and had, I kid you not, workers throwing themselves at our feet, deep long bows and greetings hollered from across the way. Basically, this is the real deal and whichever character you choose for the day is how you will be treated. Policemen, farmer, villager, geisha…The world is your oyster. While it's an extra cost on top of the entrance ticket we found most visitors opted for it which made the whole trip to Edo Wonderland even more amazing as the only thing that really brought you back to the 21st century was the odd Japanese girls wanting a kawaii selfie with the handsome foreigner (what, let me have that OK!).
[photosetgrid layout="13″]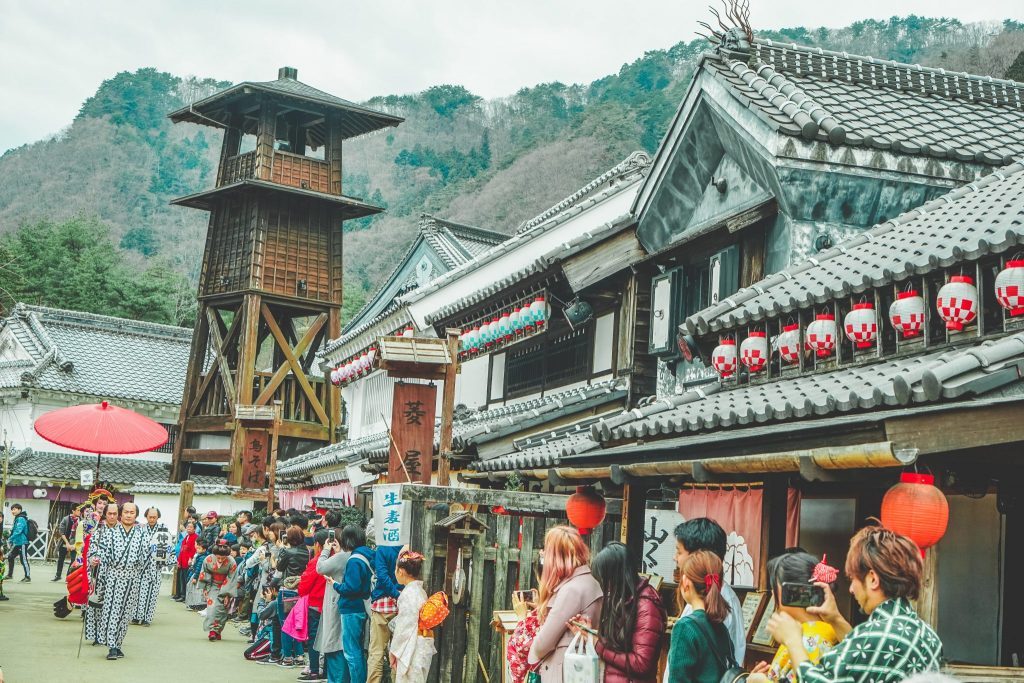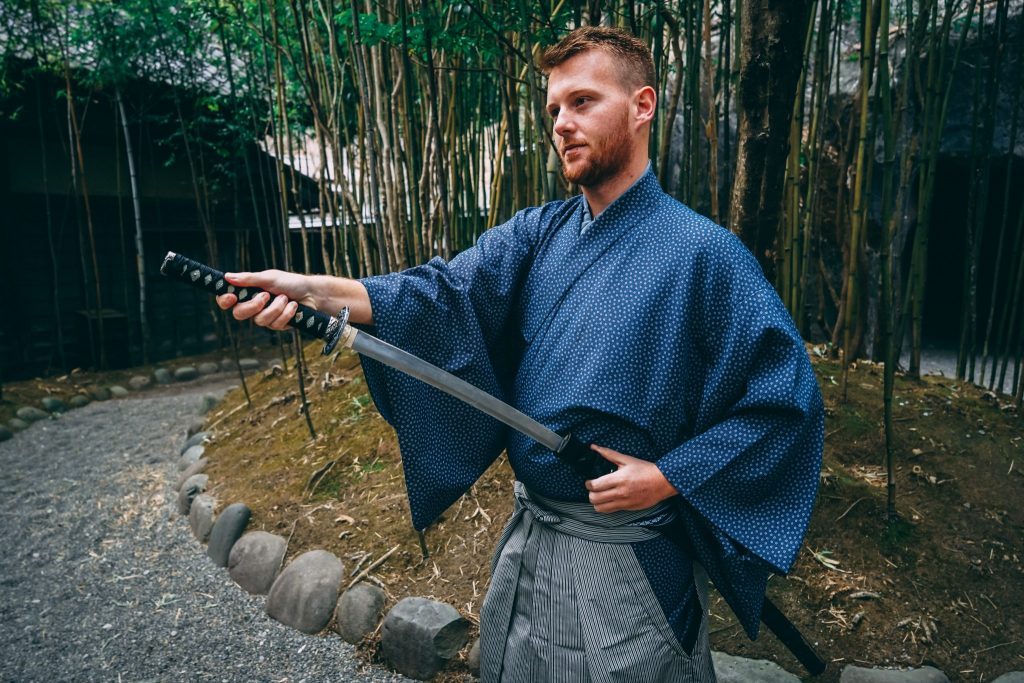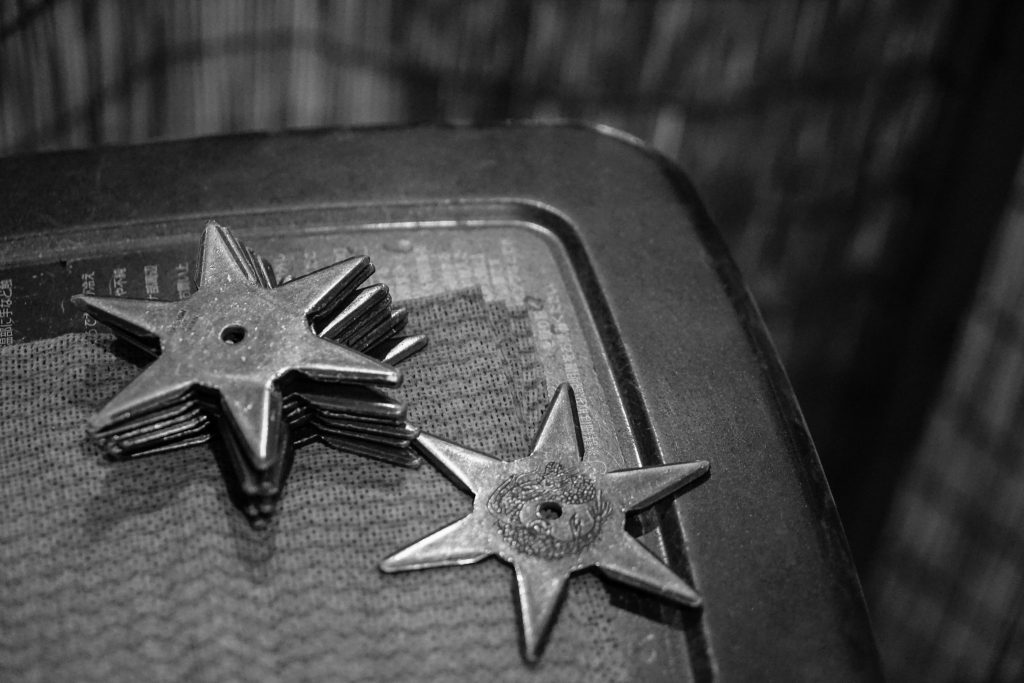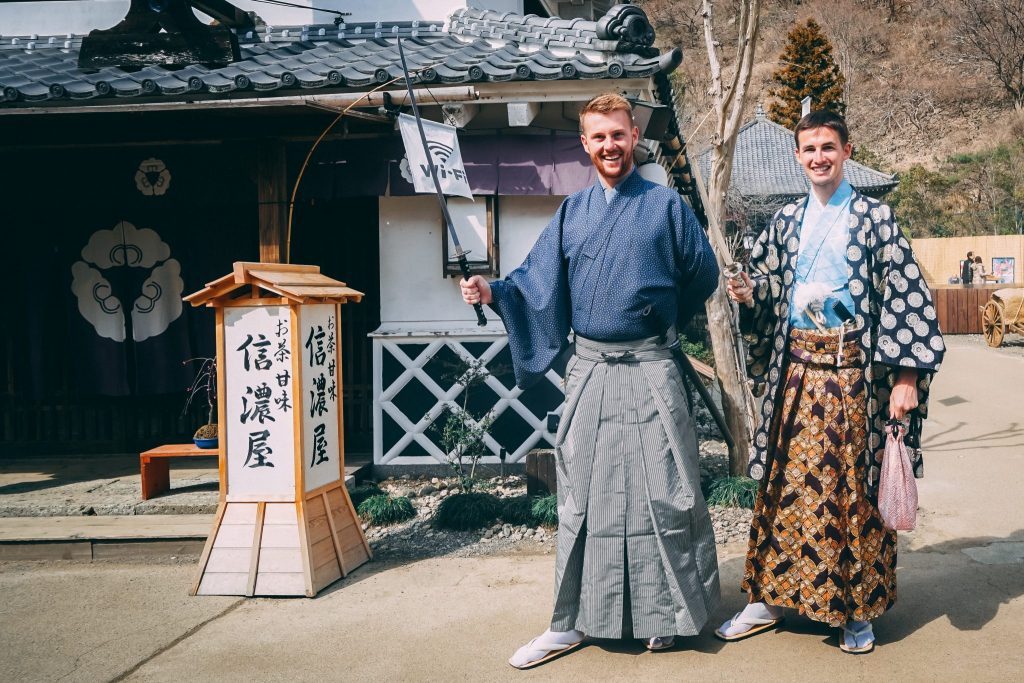 Beyond getting dressed up in traditional Japanese clothing and exploring the full-scale Edo-era town, there are also plenty of must see performances. There are actually too many to see all in one day, but the guide on arrival helpfully circles the best – and those which Japanese is not needed. The highlights for us where the Grand Ninja Theatre displaying an awe-inspiring level of ninja skills and tricks with powerful realism, the Mizugei-za / Water Magic Performance (I don't want to give it away but you will be in stitch's laughing by the end) and the Oiran Courtesan Performance which displays authentic Oiran traditions right out of Memoirs Of A Geisha, and you can get beautiful photos with the girls after. If you happen to miss this last show, don't worry: there is a surreal Oiran courtesans parade through the main streets of Edo Wonderland daily, complete with full entourage making for a great show and colourful photo.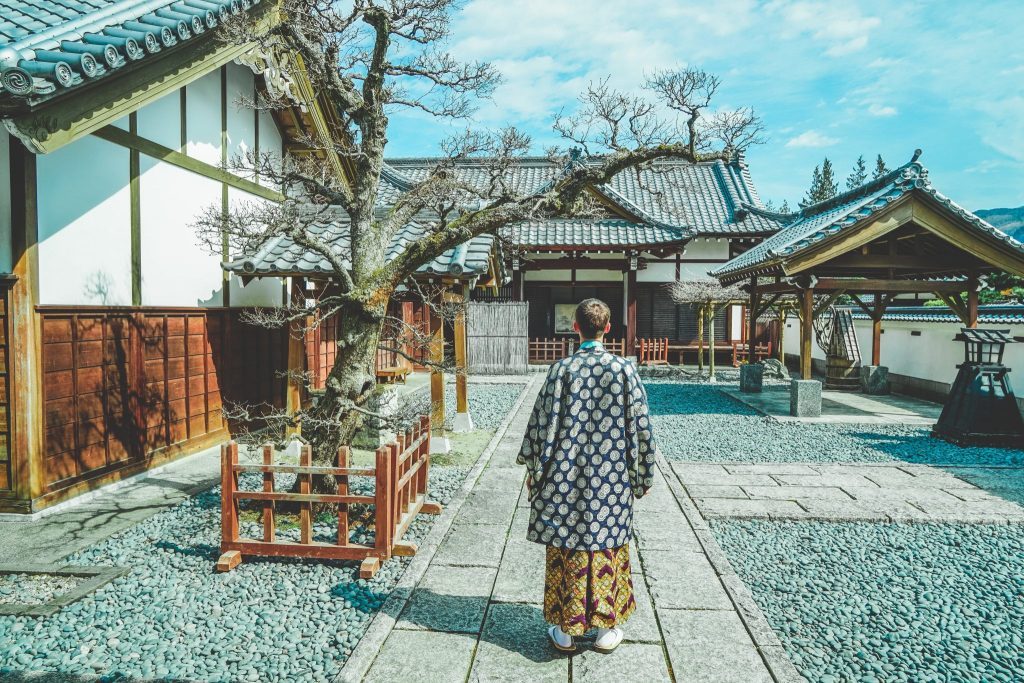 I honestly could go on forever listing everything there is to do here, but I'll just stick to a few of the highlights to leave some magic of discovery. You won't want to miss exploring the Jigoku Temple filled with scary tricks and mirrors thanks to the demons and ghosts who reside here, and once you have conquered this there is always the Ninja Maze and Ninja House to prove your skills and prove you could be a ninja master. Much of Japan's current culinary traditions actually originated in the Edo Period it turns out (who said theme parks can't be educational too!) so as you would expect the dining at Edo Wonderland has a range of delicious options and an array of Edo delicacies including soba noodles, Japanese set menus or delicious street food. For children, there is the option of the Ninja Experience, the Samurai Swordsmen Experience or the Okappiki Police Experience.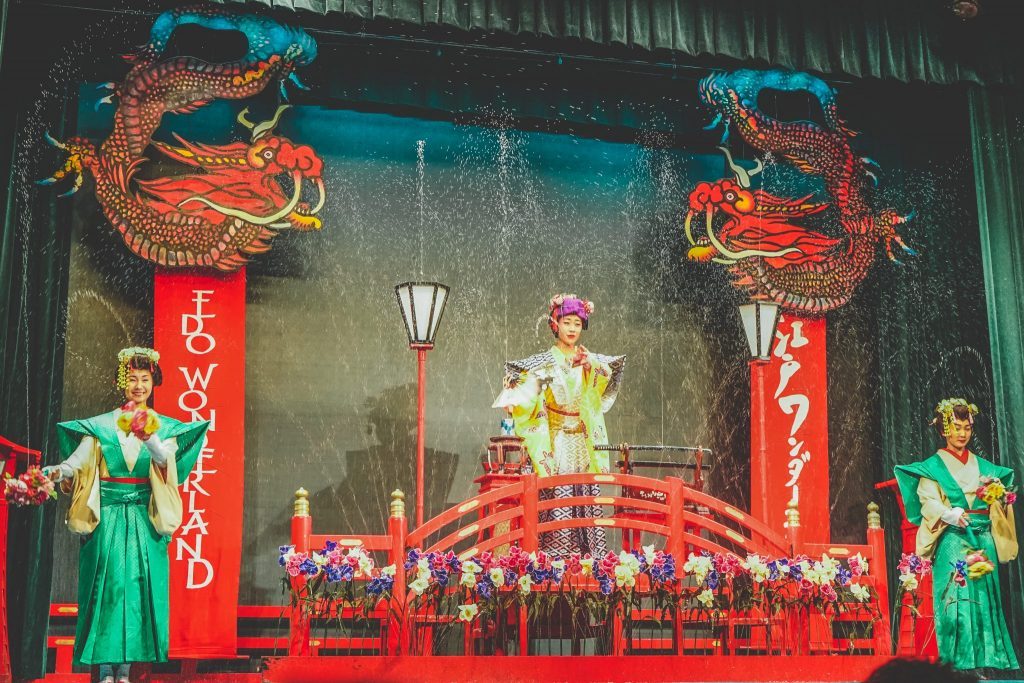 Hopefully this makes some sense to you and I have conveyed how truely awesome and unique Edo Wonderland is, because I've never experienced anything like it. Even if you are not into history, the shows and food are well-worth it as is the chance to dress up and wander around the old town with everybody throwing themselves at you. Be sure to arrive at opening time on the dot for an amazing opening ceremony by the towns people, and you will want to stay a whole day to make the most of this magical and surreal time-warp.
[photosetgrid layout="13″]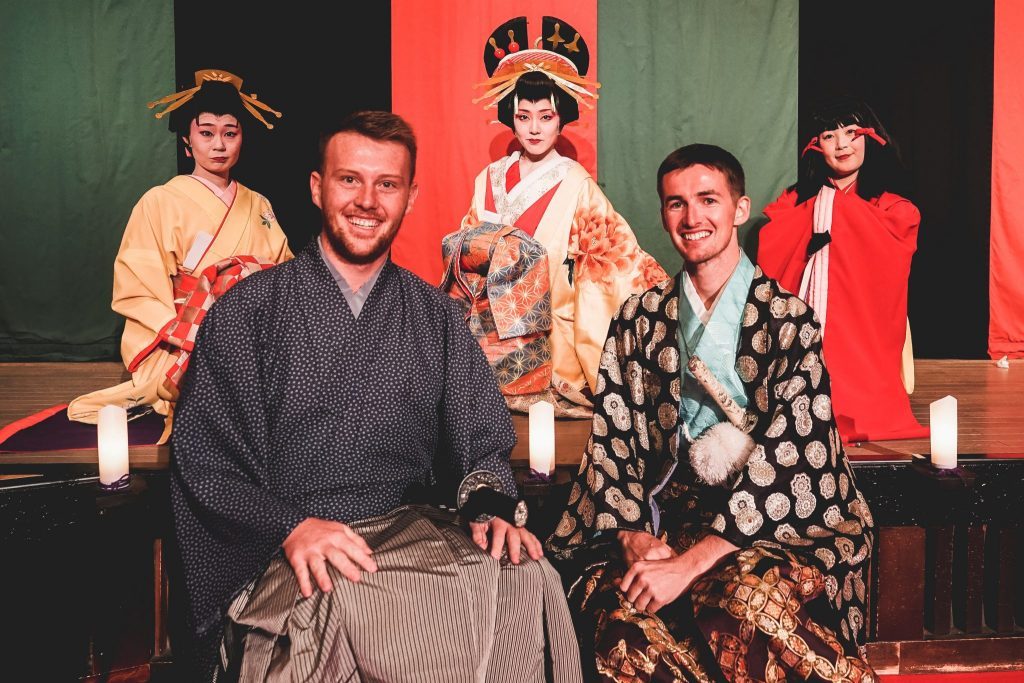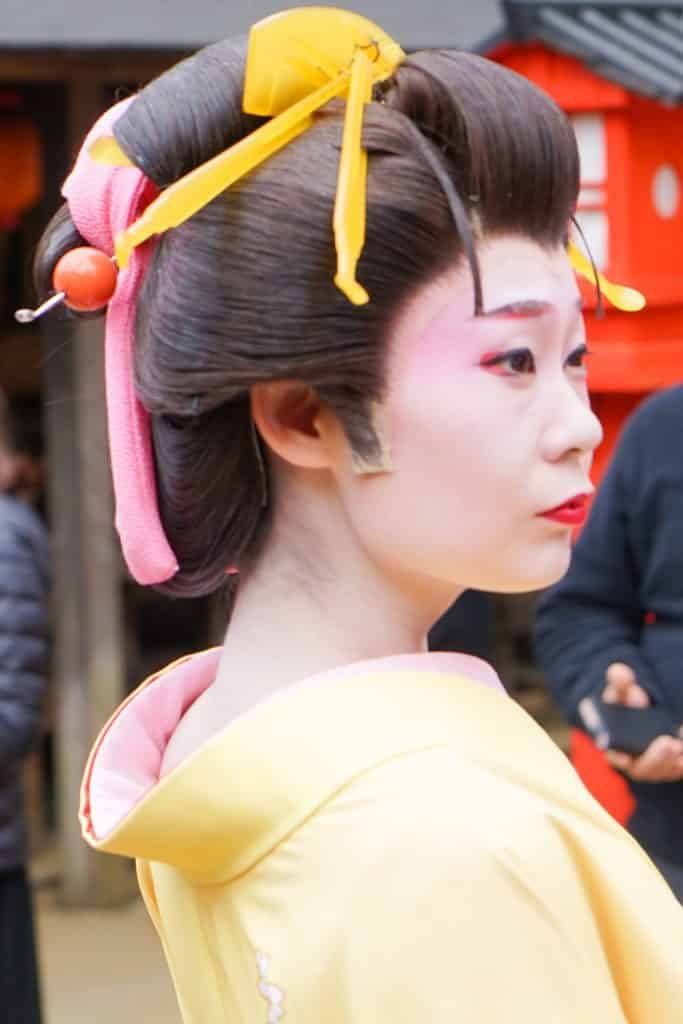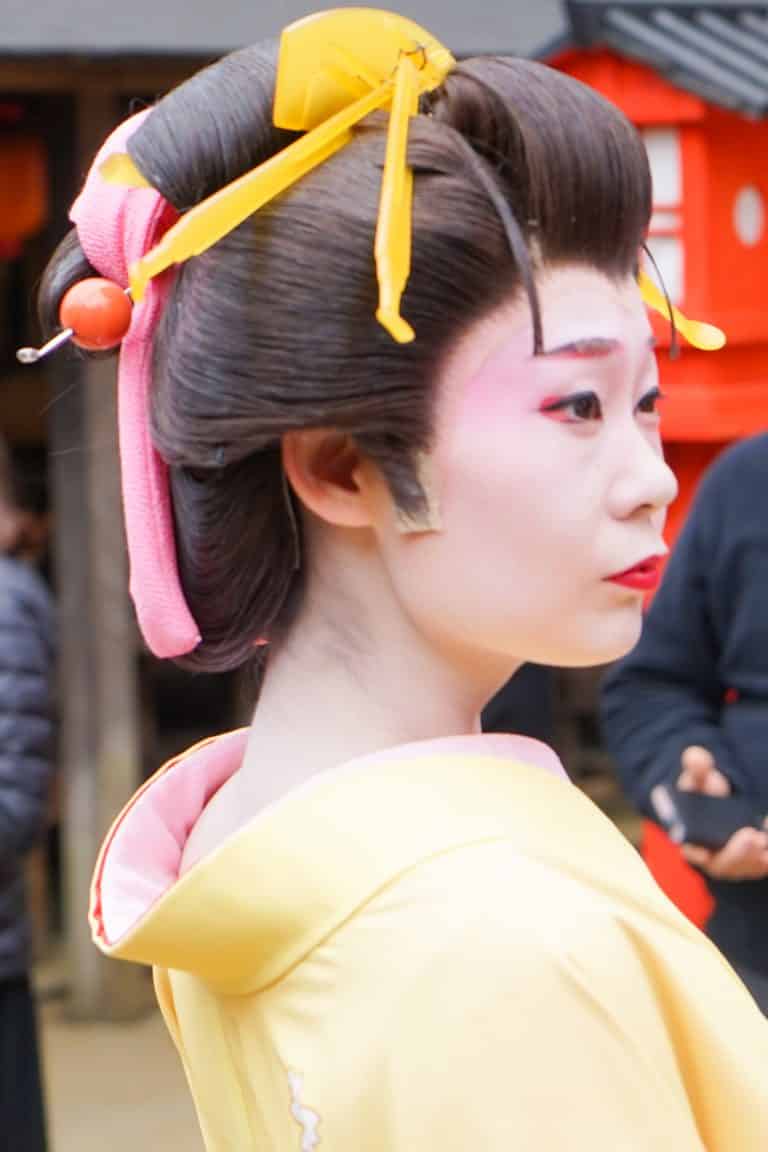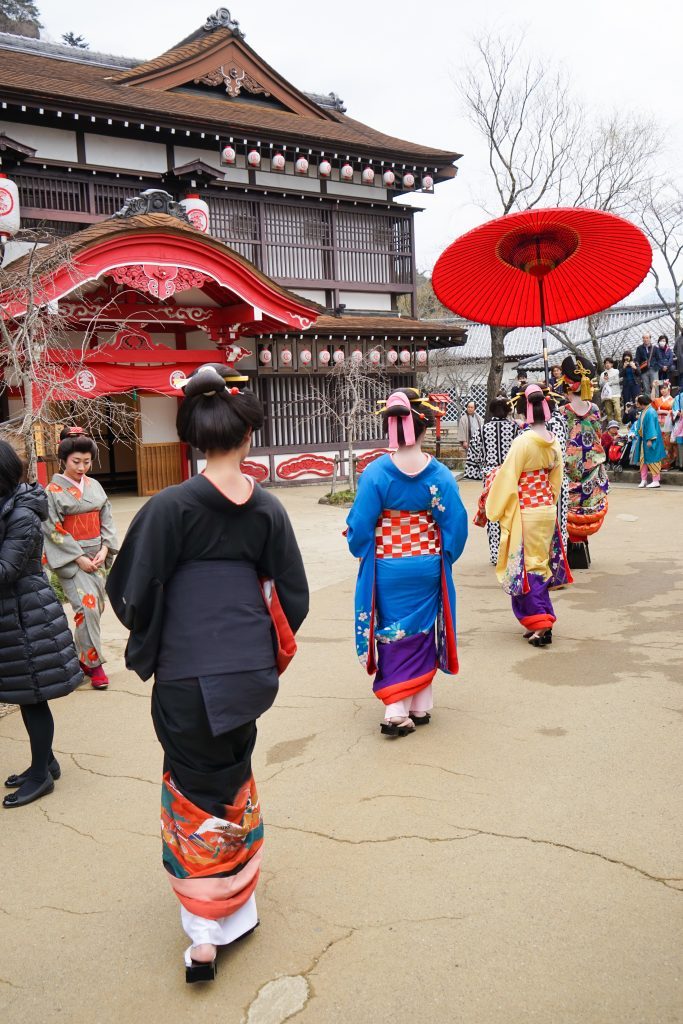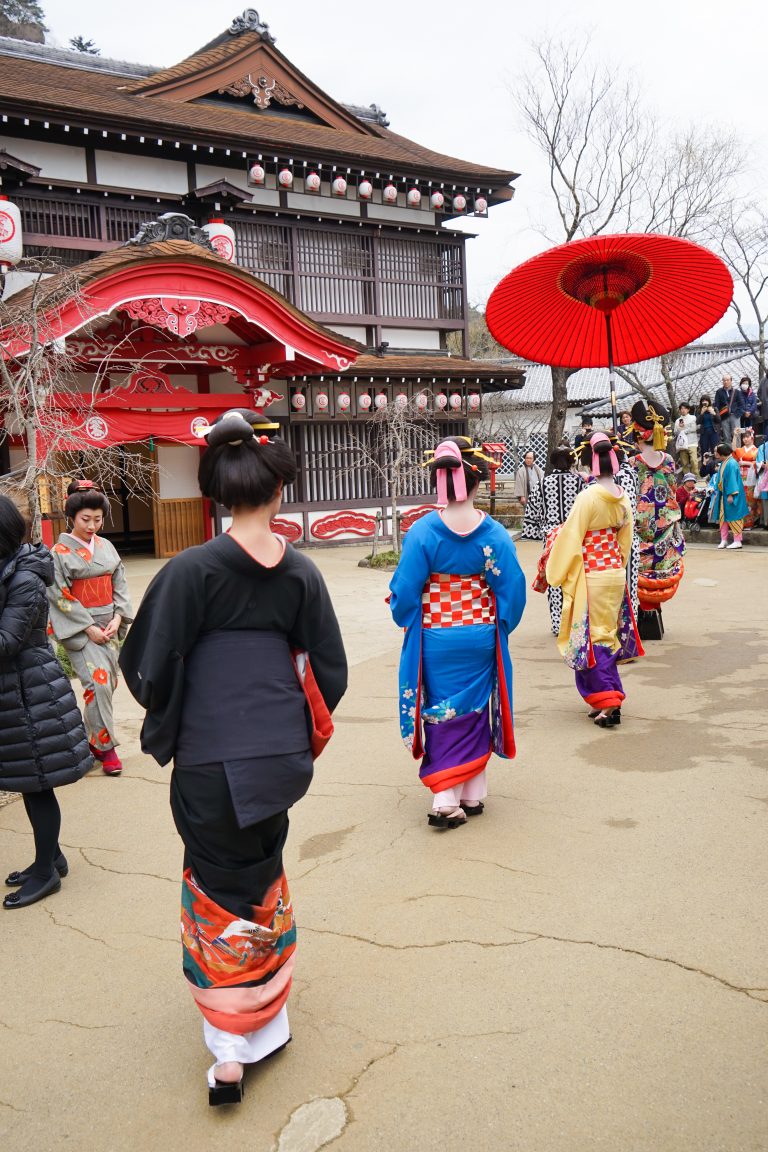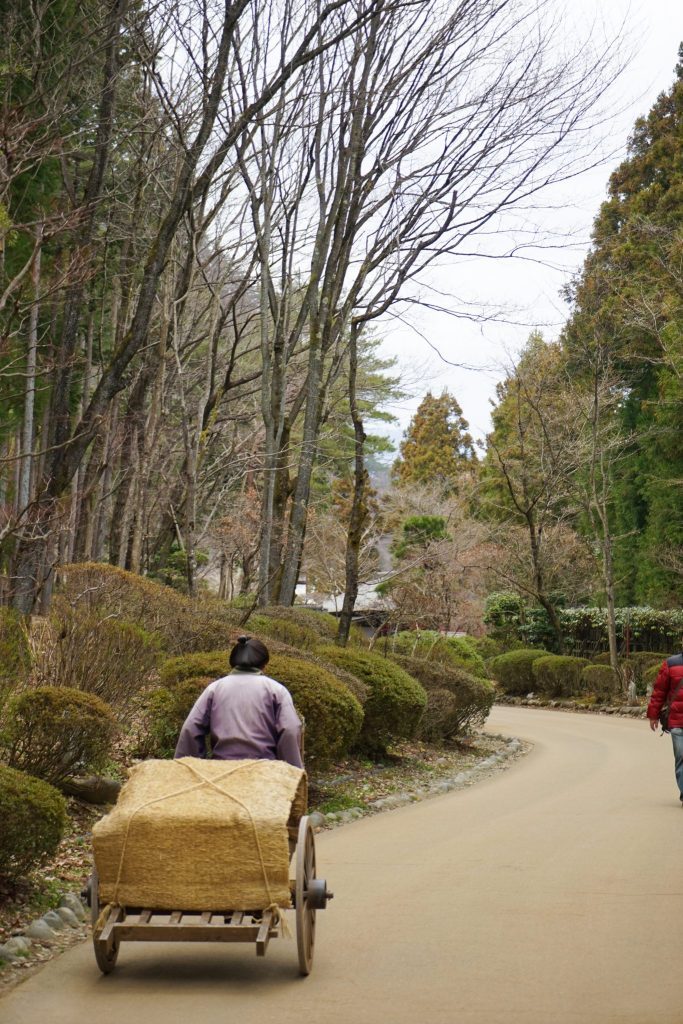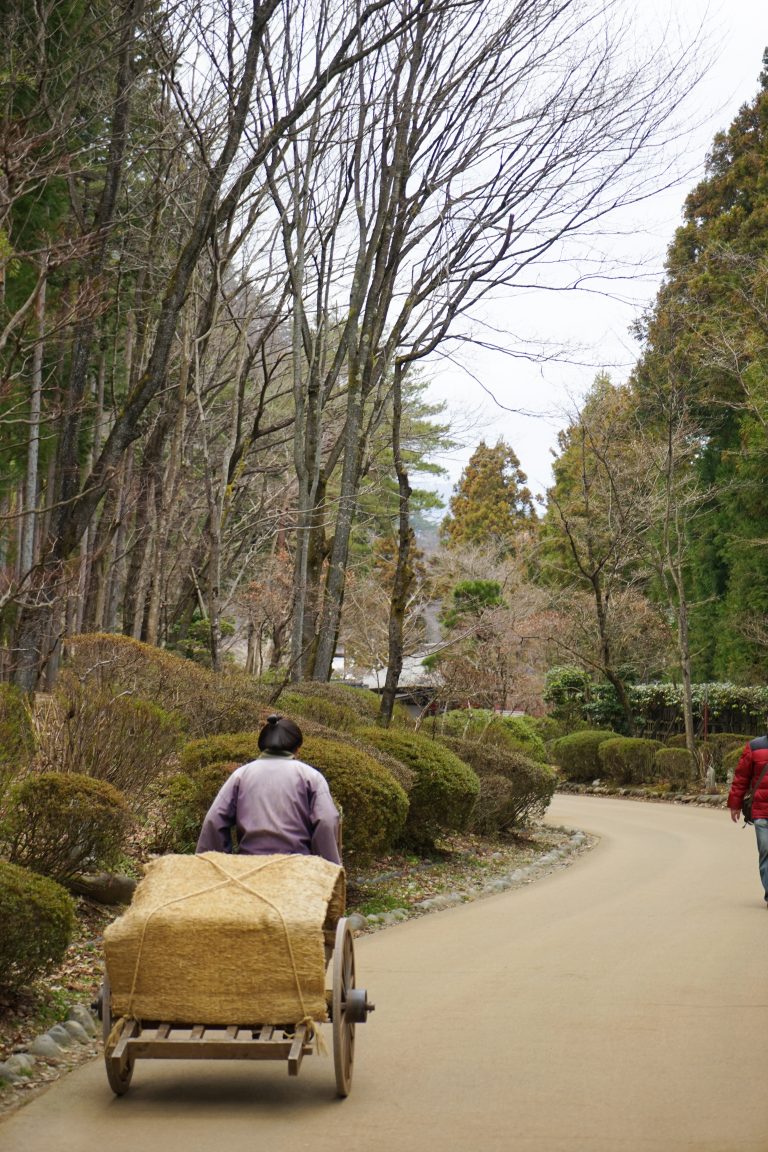 Discover A New Definition of Relaxation At Kinugawa Park Hotels
I don't say this often – but Kinugawa Park Hotels Is one of my favourite hotels in the world (and I'm even including all the luxury hotels in Manhattan I visited last year!). A stay in a traditional Japanese Inn (Ryokan) is an absolute must in Japan, and the Kinugawa Park Hotels is the perfect place to really experience Japanese hospitality. Upon arrive you are greeted with a relaxed lobby overlooking the Kinugawa river and surrounding mountains where beautifully dressed women in traditional kimonos show you to your chosen room – all of which are gorgeous with a style and budget to suit most travellers. I recommend any of the traditional room categories with tatami flooring, sliding doors, welcome tea, comfortable yukata's (a light cotton kimono) and the highlight: a private onsen with river views to enjoy on your own balcony!! Does it even get much better than this?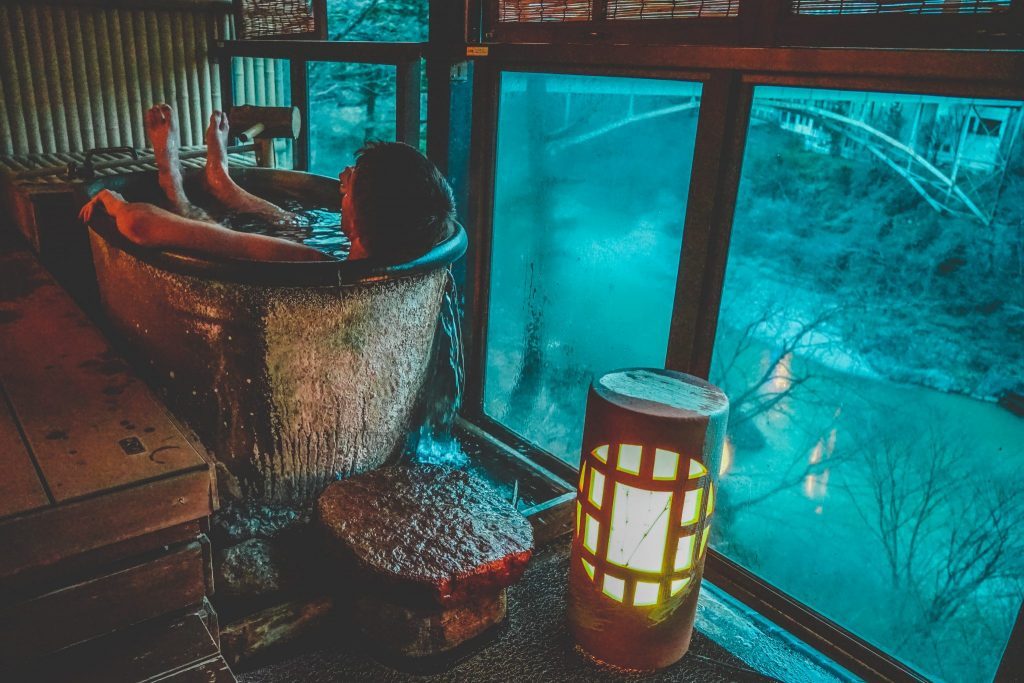 Yes, actually it turns out it does. As well as having large rooms with fabulous amenities including yukata's, toothbrush, toiletries, tea & coffee and a welcome snack the Kinugawa Park Hotels has a variety of onsen / hot springs on-site incase you want to experience public bathing Japanese style. With two separate bathing areas (one for men and one for women) there are a variety of baths including a wooden barrel bath tub made of Japanese cypress, open-air baths to experience the crisp air, large open baths and even a beautiful one that looks like a boat. As is common for onsen in Japan those at the Kinugawa Park Hotels are a clothing free-zone which is very liberating when you get used to it – but therefore I did not take any photos, however on their site they have some incase you are not yet convinced. Be sure to wash thorough before and after the onsen, it's all part of the ritual and if you are unsure: don't worry! Just follow someone else's lead or the signs in English by the front door!
[photosetgrid layout="3″]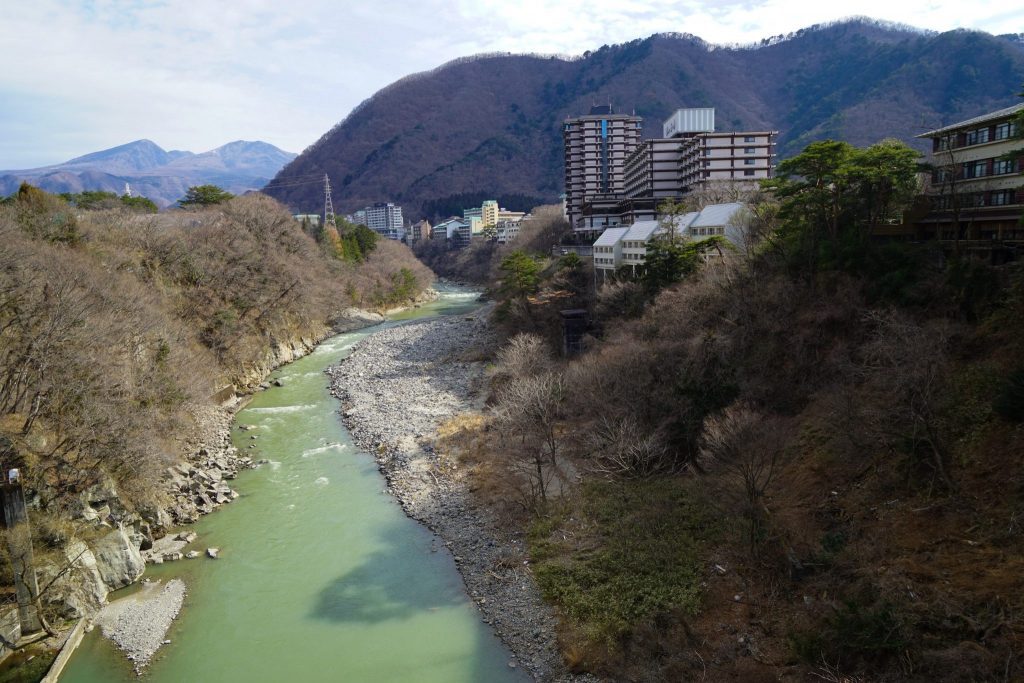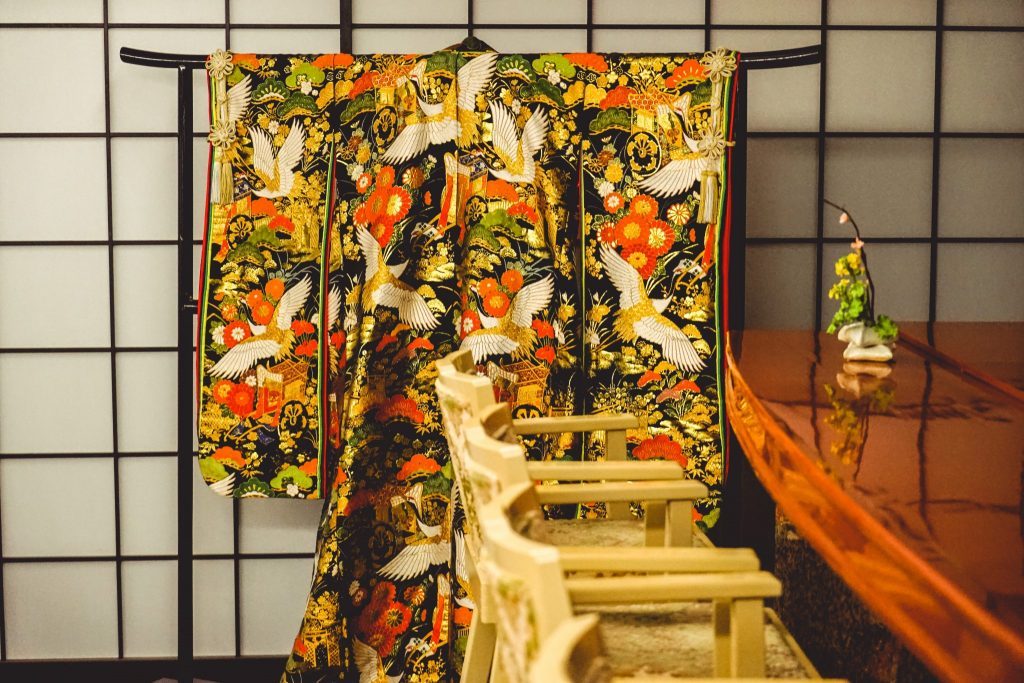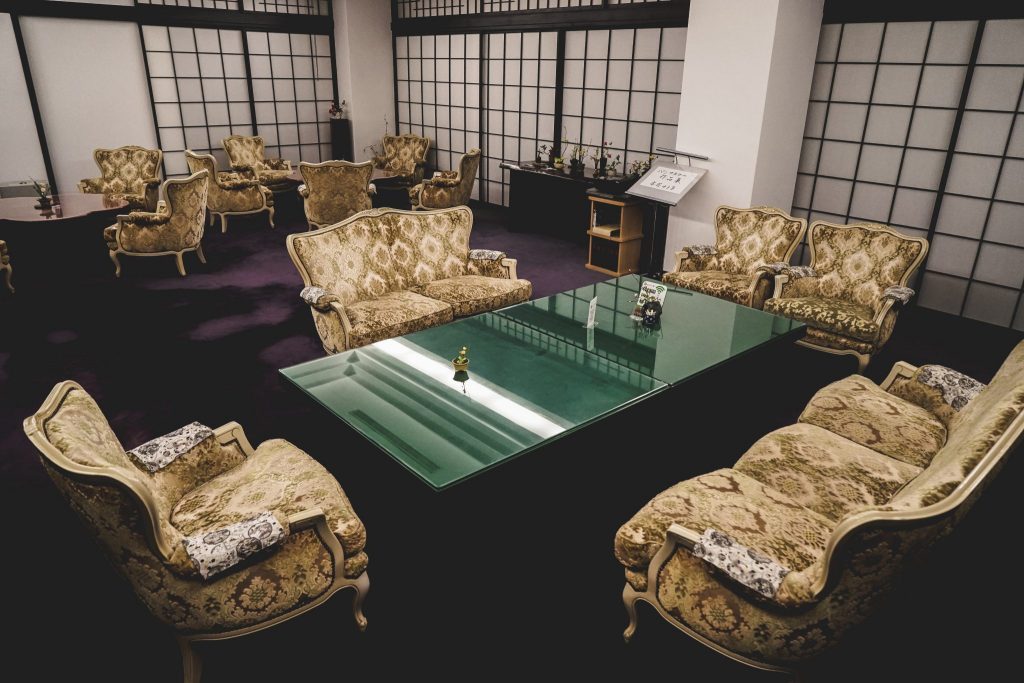 Also included in the Kinugawa Park Hotels room rate is a traditional Japanese dinner and breakfast bringing together the best Tochigi ingredients from the mountains, villages & seas: called "Shiki no zen" Kaiseki cuisine. This multi-course dining extravaganza is truly humbling, served in a Japanese Style Tatami dining room with unbelievable presentation. We were told that the intension was to satisfy the mind, body and soul and I think they did just that. Probably the best meal we ate in Japan, the Kaiseki cuisine will be a highlight of your stay and an experience to be savoured!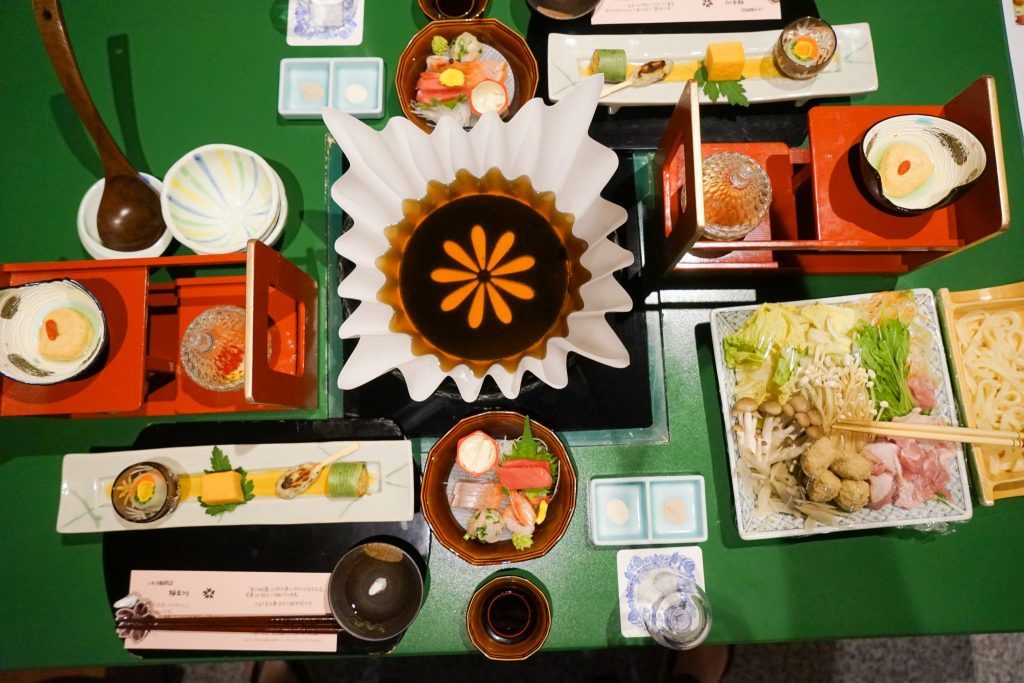 Overall the Kinugawa Park Hotels provided me with everything I was looking for: beautiful interiors, stunning views, public and private onsen bathing experiences and Kaiseki cuisine that I will never forget. Although English was not spoken by everyone, the staff who did were always around and paid special attention to us – making our stay extra-memorable and I can't recommend enough that you choose the Kinugawa Park Hotels to enhance your experience in Nikko.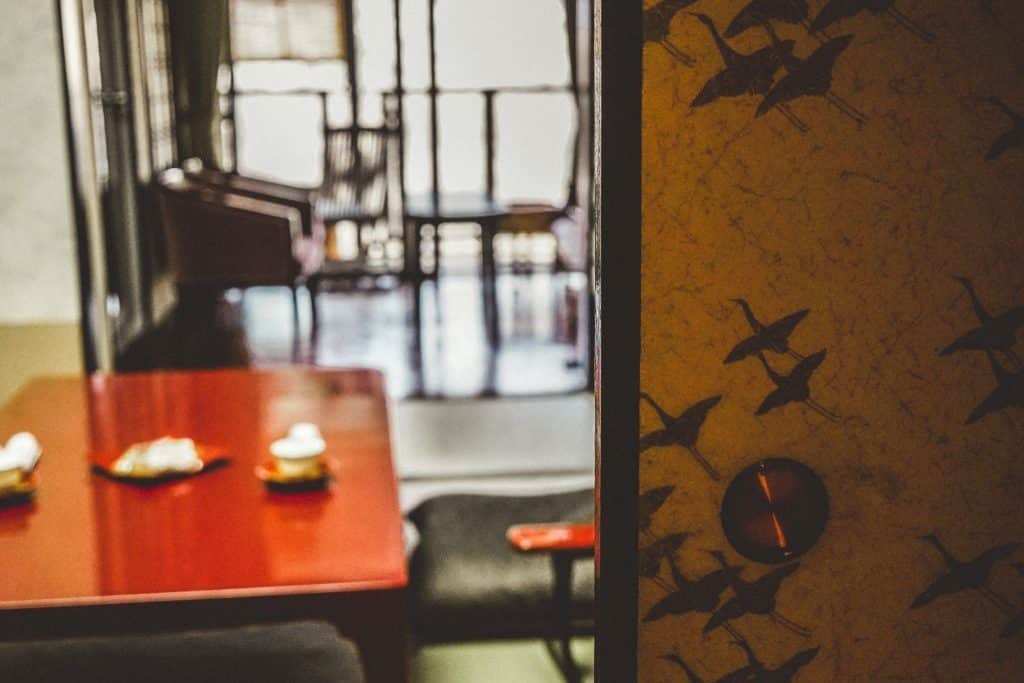 Enjoy The Best Of Tochigi Produce At The Nikko Strawberry Park
You might think all-you-can-eat strawberry picking in the mountains is not very Japanese, but you couldn't be further from the truth. While this is one thing to do in Nikko that is almost exclusively done by the Japanese, us foreigners have been missing out! Thanks to advances in greenhouse technology, the Nikko Strawberry Park is able to produce high-quality, delicious strawberries for visitors to pick from December til the end of May, accompanied by with a dash of condensed milk if you like or all natural.
[photosetgrid layout="3″]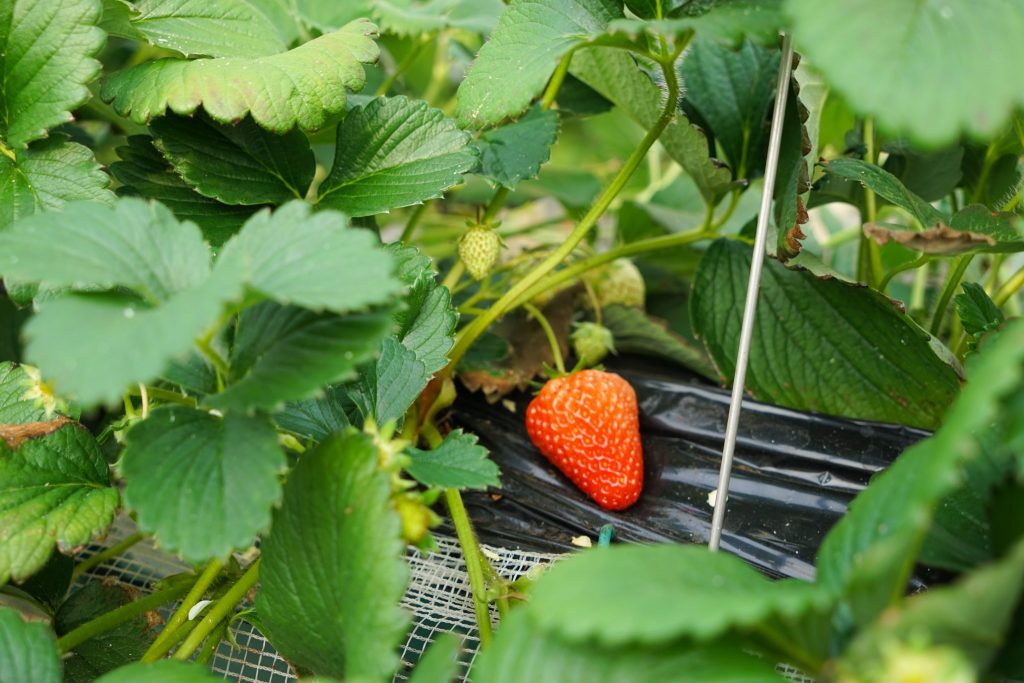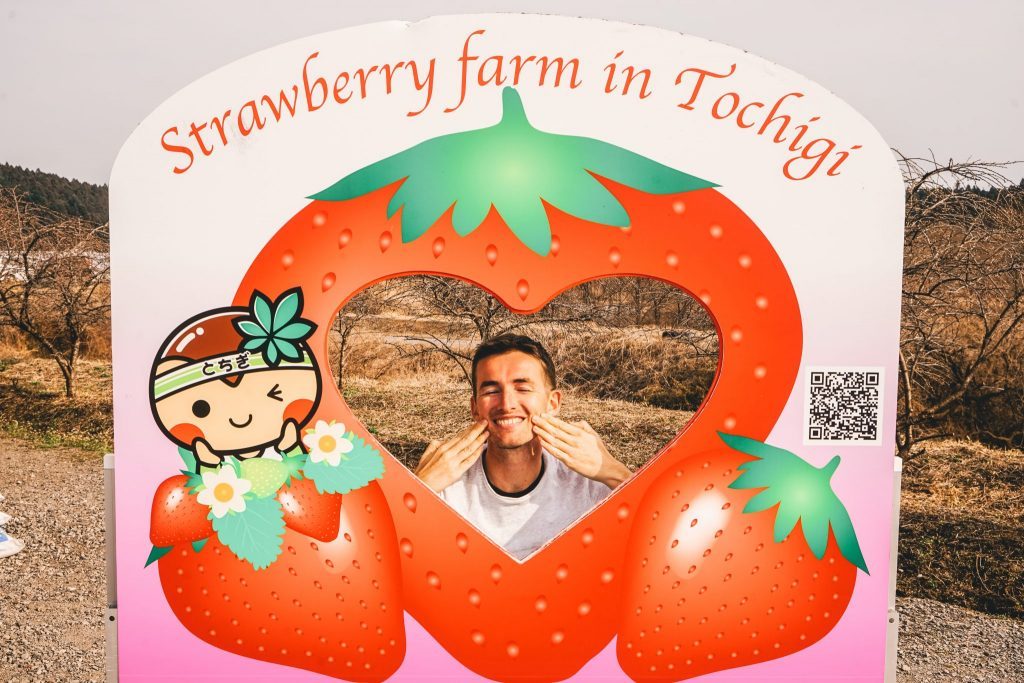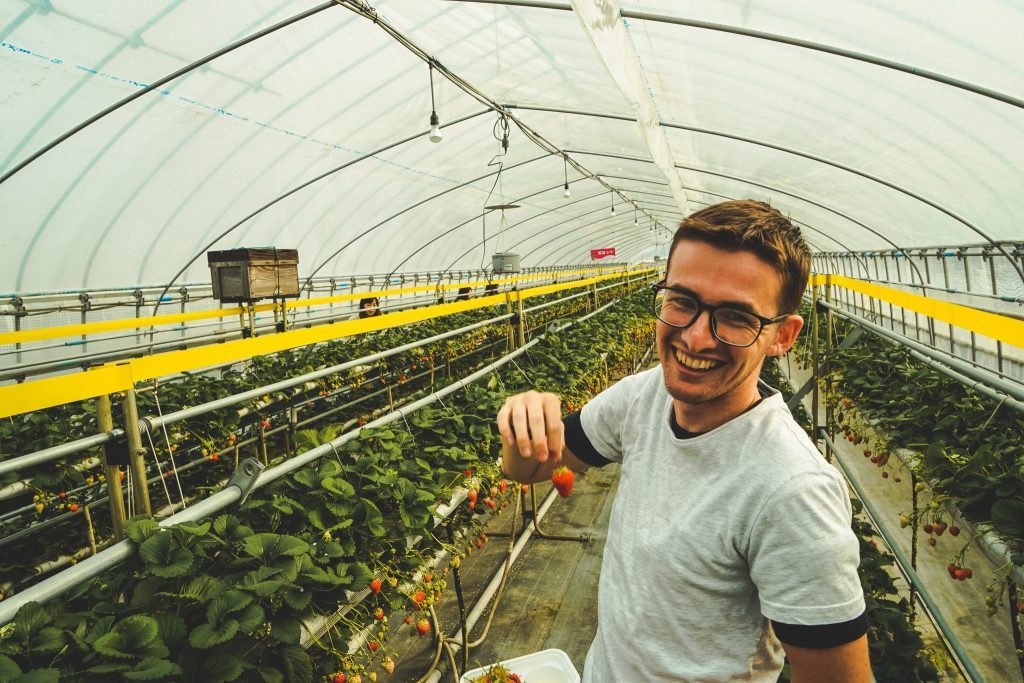 Tochigi Prefecture is actually insanely famous for the quality of its strawberries (so much so that there is a Tochigi Strawberry Kit-Kat flavour) and here you can enjoy 30 minutes of serene strawberry selecting as you wander through endless greenhouses searching for the best and brightest strawberries to pick and savour. Or you can just stuff your face with as many as you can like I did. Accompanied by romantic J-Pop and the buzzing bees which keep this place all organic, Nikko Strawberry Park actually produces 4 types of strawberries – the Skyberry, Beni hope, Tochiotome and the most famous, Yayoihime. If you can tell the difference you deserve a medal, and will probably get offered a job here straight away, but either way visiting Nikko Strawberry Park is a relaxing way to spend the afternoon and appreciate these juicy gifts of nature just as the Japanese do.
Reservations for Nikko Strawberry Farm are recommended in advance. Sessions last 30 minutes (though we found they were not very strict on this and were full anyway!) and include unlimited strawberries and condensed milk!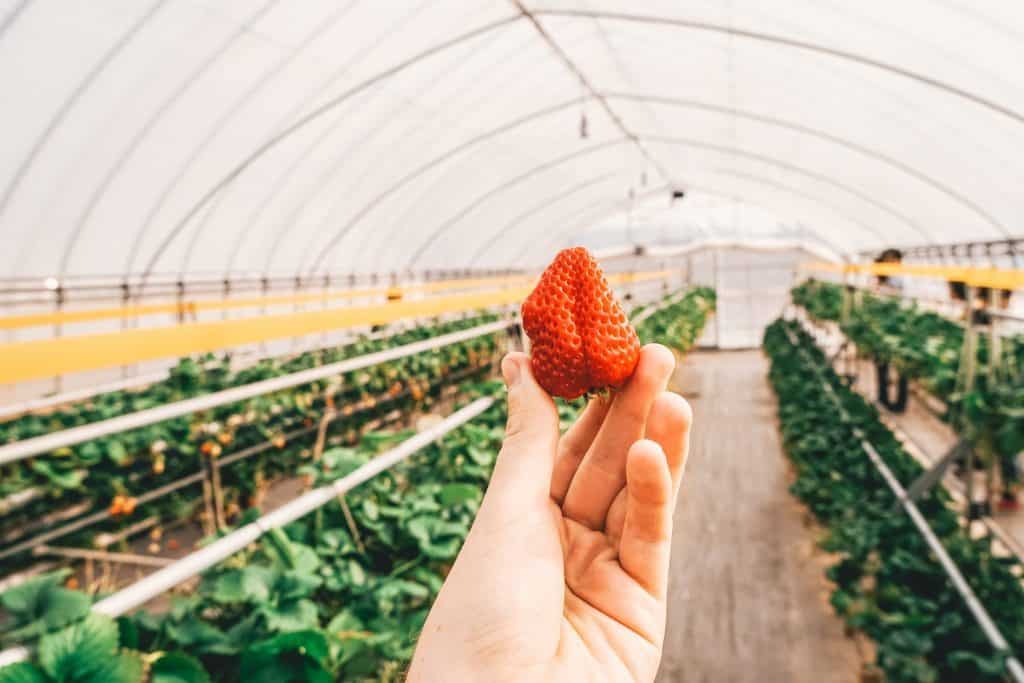 OK, lets talk about the Nikko Shrines
I know I said we were not going to talk about the shrines, but I think we kind of need to. The shrines at Nikko are truly spectacular and deserving of their status as among the most beautiful in all of Japan (up there with the Kyoto Fox Shrine in my opinion). My focussing on other things to do in Nikko – I'm not saying skip the shrines, just consider not doing yourself and the Nikko wider area a disservice by only going on a Nikko day trip from Tokyo (besides those JR tickets aren't cheap so might as well stay awhile…). Architectural and decorative masterpieces closely associated with the history of the Tokugawa Shoguns, the Nikko Shrines are an integral part of Japanese culture and deserve a whole day to fully explore (check the Japan Lonely Planet for details of each shrine). Ideally a trip to Nikko would consist of 2 – 3 nights with one full day spent at wandering the Nikko Shrines, one full day witnessing traditional Edo life firsthand at the Edo Wonderland theme-park and another day simply spent enjoying the onsen ritual at Kinugawa park hotel with a small outing to taste the best strawberries in the world…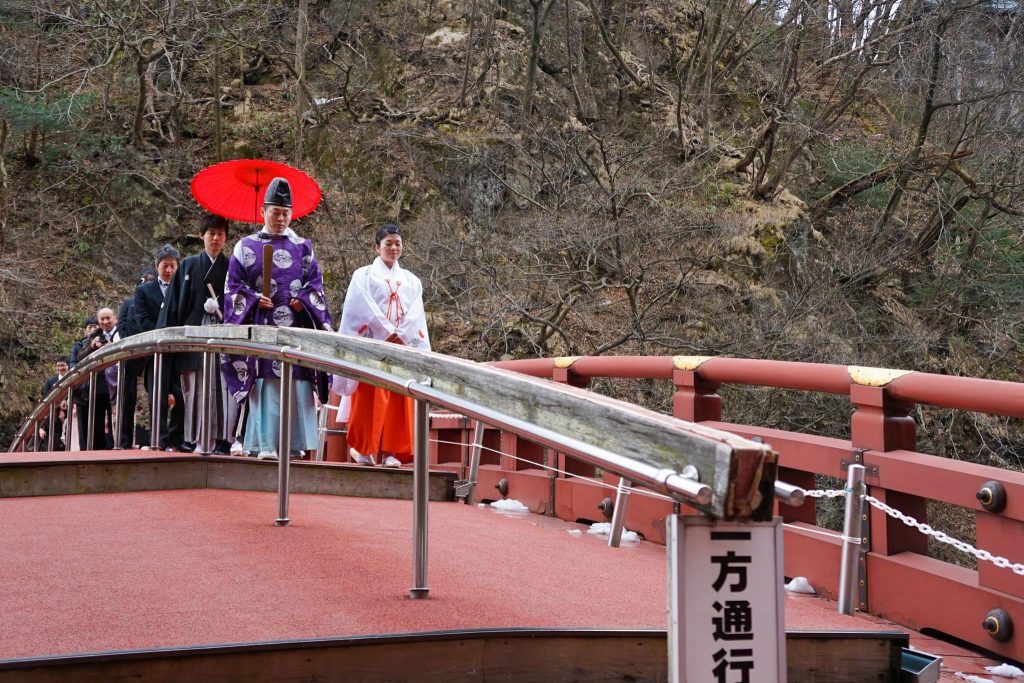 With this plan of attack for visiting Nikko and the Kinugawa Onsen area you truly get a taste for traditional Japanese food & culture, religion and daily life – and understand how much of today's Japan, as modern as it seems, stems from deep-rooted rituals and ideas introduced in the Edo Period. I for one left Nikko with a much great appreciation for Japan and its utter uniqueness, and I am sure if you opt for more than a Nikko day trip that you will too!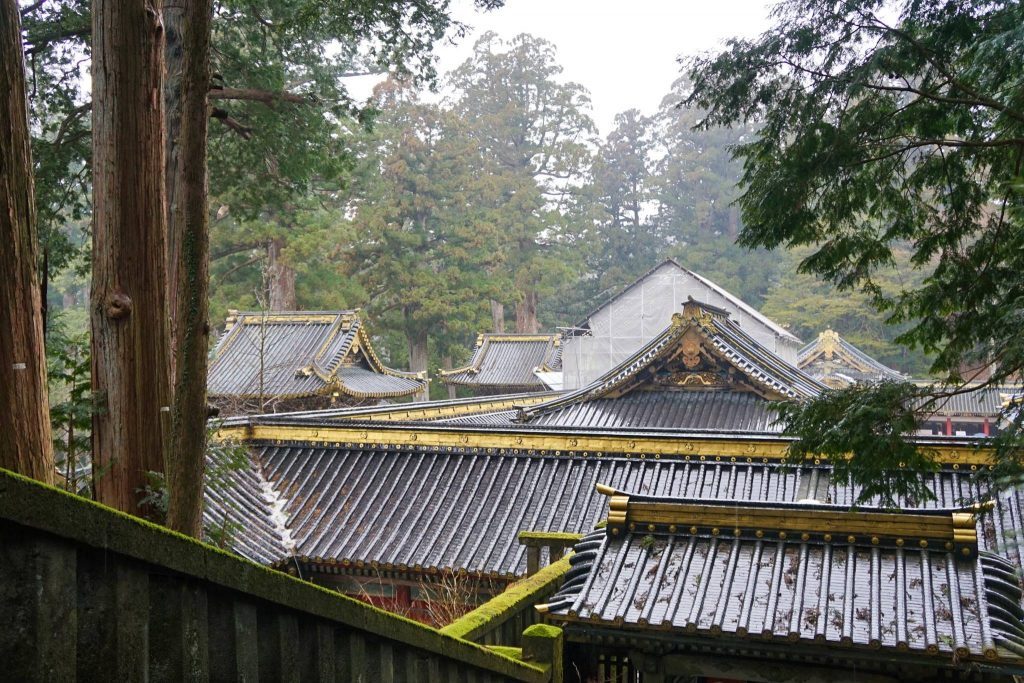 Other Places To Visit In Nikko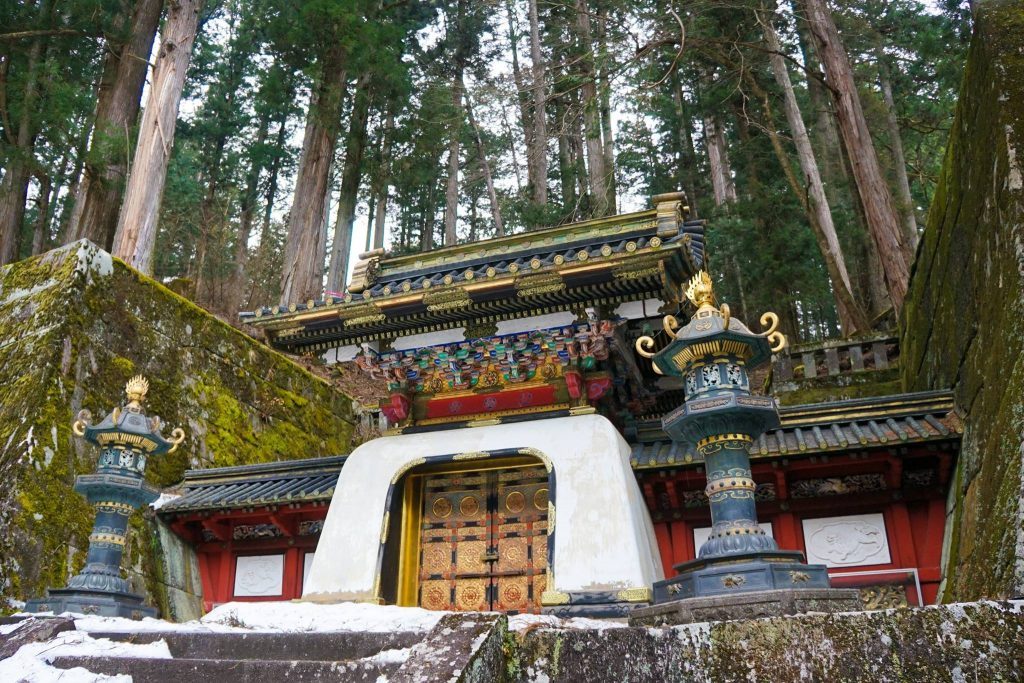 How To Get To Nikko & Kinugawa From Tokyo
You have two main options here: take the JR train from Tokyo (make sure you have a JR Pass in advance to save yourself money) or for more fun consider hiring a car from Tokyo and driving to Nasu. This might seem daunting but is actually very straight forward, the roads are very organised and safe – plus you will have a car to explore more around Nikko + Kinugawa and really get a feel for the area instead of relying on shuttles.
From Tokyo to Nikko by car is around 2.5 – 4 hours depending on traffic and weather you use the free roads or the expressway (you will need an ETC card for this – it's rather complicated and easy to use free roads by selecting 'no toll roads' routing on Google Maps.
From Tokyo to Nikko by train you have two options. If you have the 
JR Pass and want to make use of it you will need to head to Ueno or Tokyo Station and catch the Yamabiko Shinkansen to Utsunomiya (the capital of Tochigi prefecture) then switch to the JR Nikko Line from Utsunomiya to Nikko. There is no direct JR option because that track is owned by Tobu Railways and the JR Pass is no valid on it. However i
f you are not getting a JR Pass the best option by train to Nikko is then the  
frequent Tobu trains departing Tokyo Asakusa Station direct to the Tobu Nikko Station. There is a limited express which you need to reserve in advance or most people opt for the slower and cheaper local trains.
[photosetgrid layout="3″]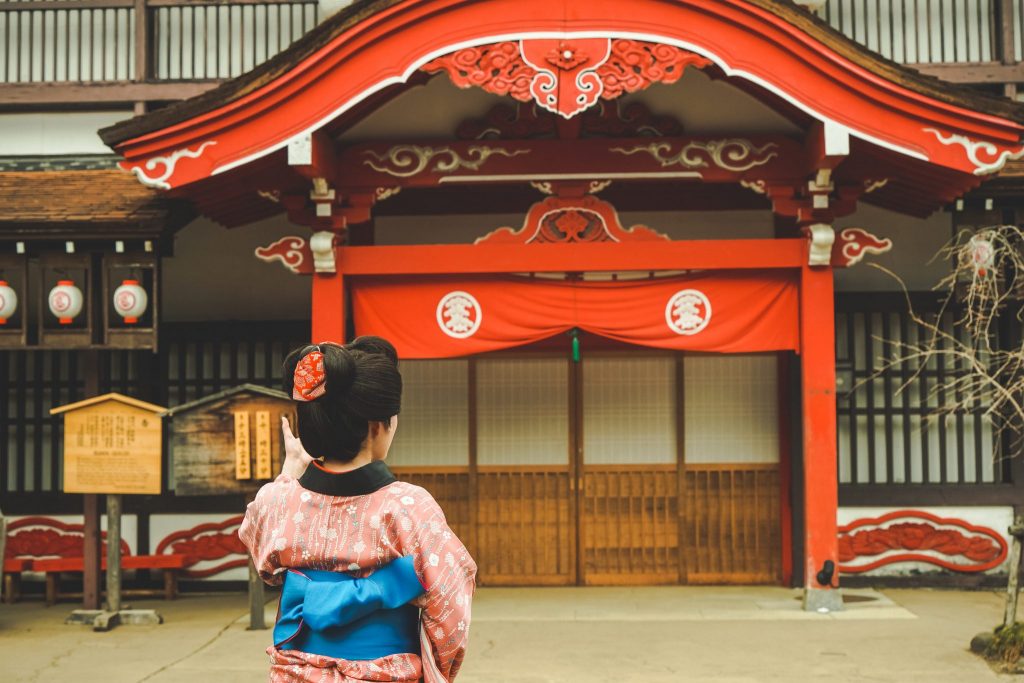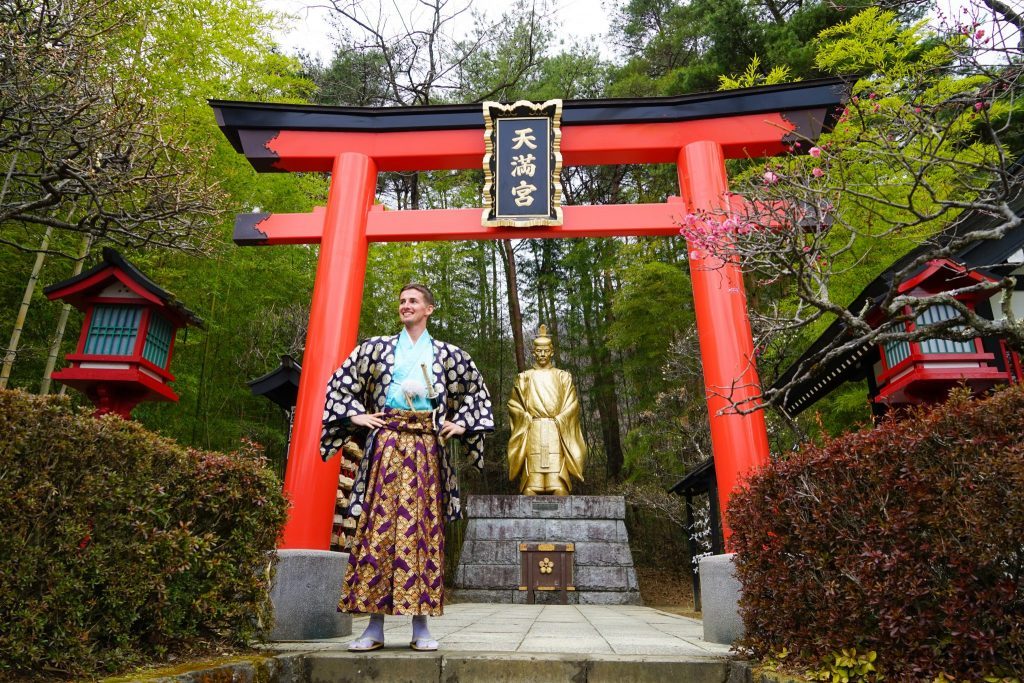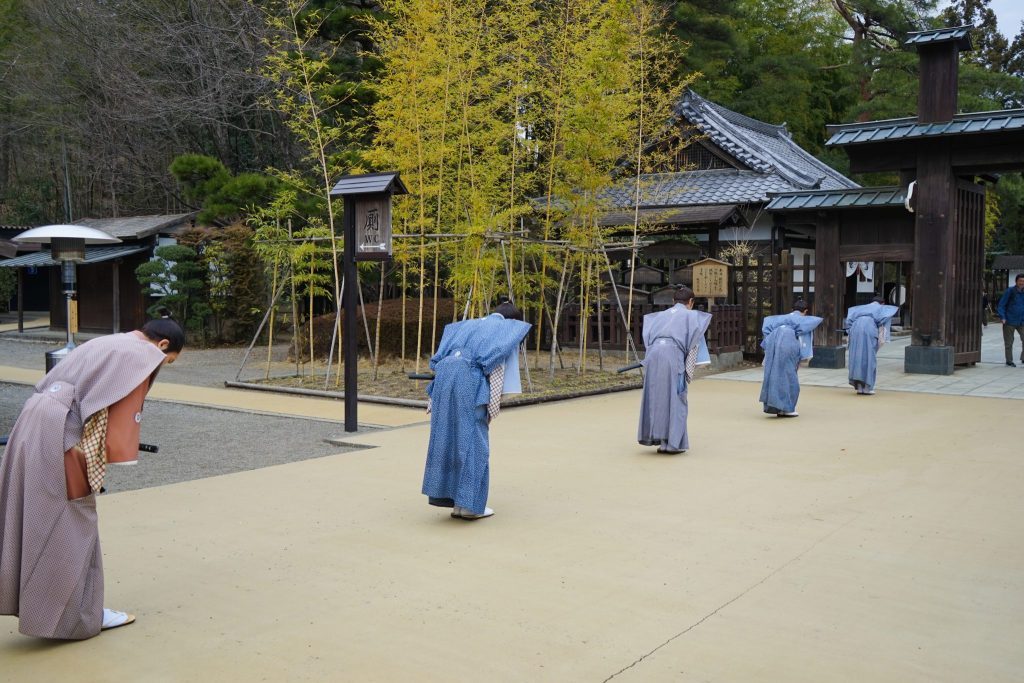 Lastly , do remember to book your hotel in Nikko wherever you choose to stay at least 1 month in advance or 3+ for busy seasons. Nikko is insanely popular with Japanese tourists (and for good reason!) who book out all good properties rather far in advance, especially during the cherry blossom season and the peak heat months of summer to escape Tokyo. Of course there will likely always be some hotels available in Nikko and Kinugawa, but the best ones – including our favourite the Kinugawa Park Hotels tend to sell out in advance!
[photosetgrid layout="3″]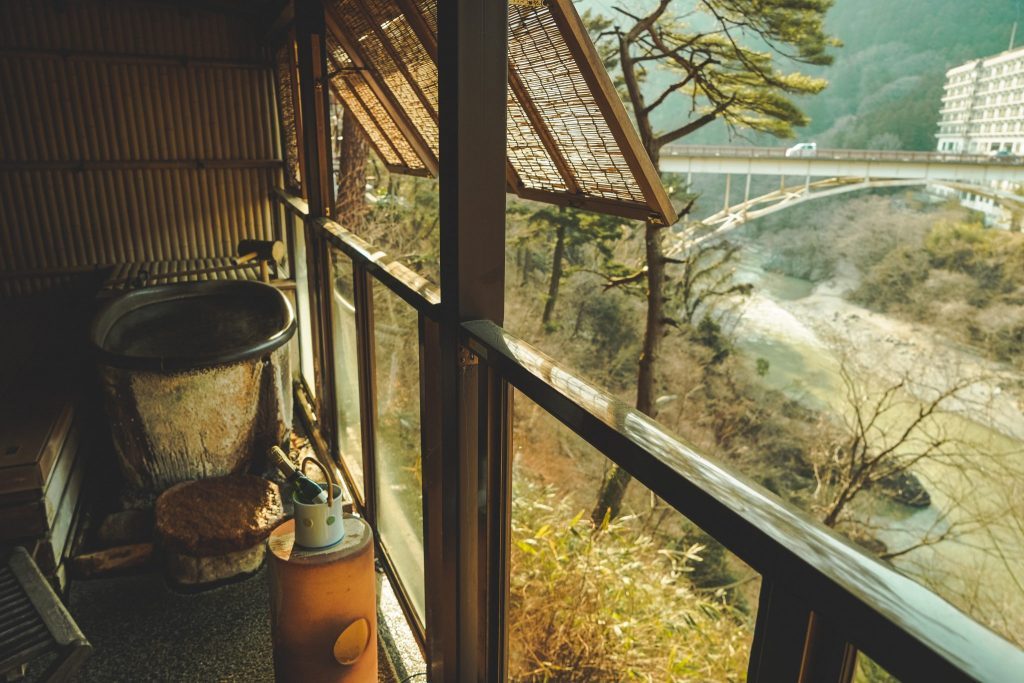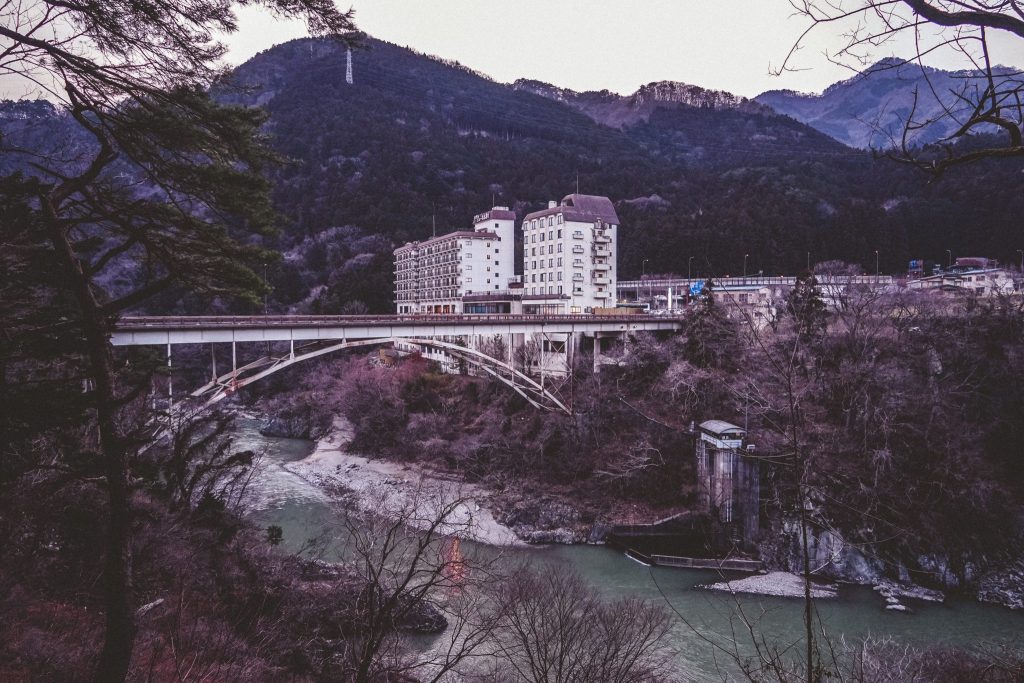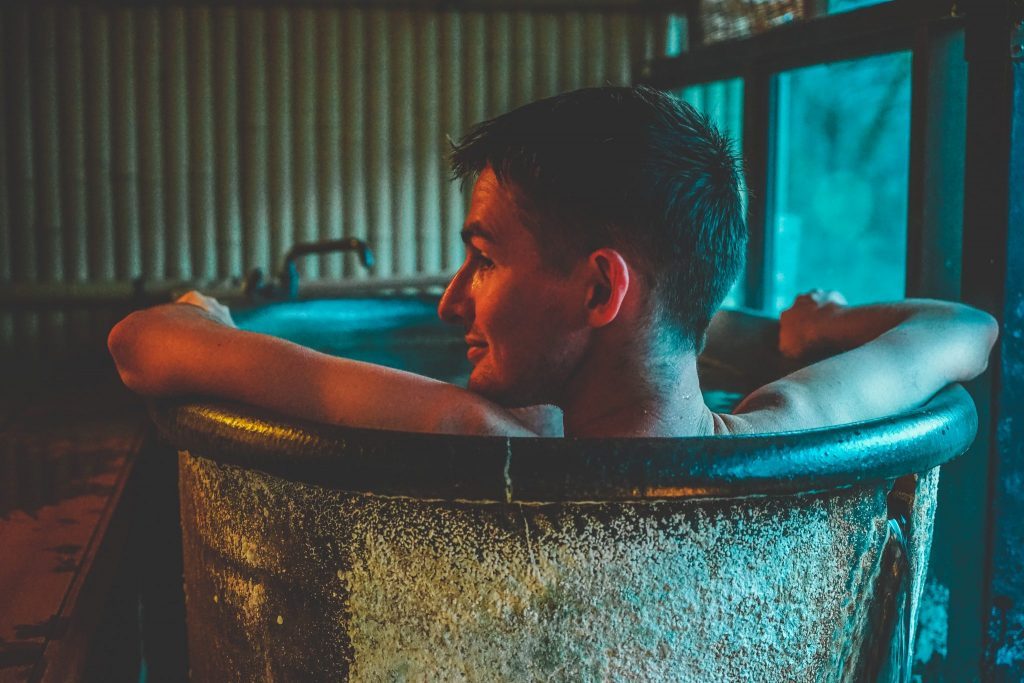 So, there you have it. This was my travel guide to all the 'other' things you should see in Nikko. Got any questions? Ask them in the comments below.
Further Things To Consider Before Any Adventure
Now you're all set and prepared to explore our big wide world, why not sort out everything else out all in one go? If necessary for your travel plans make sure you have brought proper travel insurance, protected your privacy by getting a secure VPN, compared all the top hotel booking sites to find just what you're after, reserved an unbeatable rental car price and - of course - booked the best flight deals!
Or maybe just forget it all and go for a last minute cruise or effortless tour instead?
Many budget travelers (including me) indulge in worldwide airport lounge access, so we can experience luxury while still slumming it in economy. Naturally, we would never leave home without a more a more general travel guide since we couldn't possibly cover everything here!
Just add an adventurous attitude and plenty of smiles - they go a long way - and that about covers it all! Now go out, find your own path and don't forget to share your best inspiration stories with me on Facebook, Twitter, and Instagram...I'd love to hear from you!