A trip to Tokyo is definitely a trip like no other. Futuristic cityscapes, lashings of tradition and shopping and nights out that defy imagination combine to make a city that will stay on in your memories forever.
It's an iconic place; filled with robot restaurants and Mario Karts; somewhere that takes all of your expectations and exceeds them a million times!
There's a huge amount to keep you busy here. Spend your days exploring all the weird and wonderful things Tokyo has to offer, from hectic intersections where a collision always seems seconds away and yet never happens, to mammoth department stores selling everything from chocolate to sex toys (we kid you not).
There are also ancient temples and tranquil parks if you need a break from all the madness.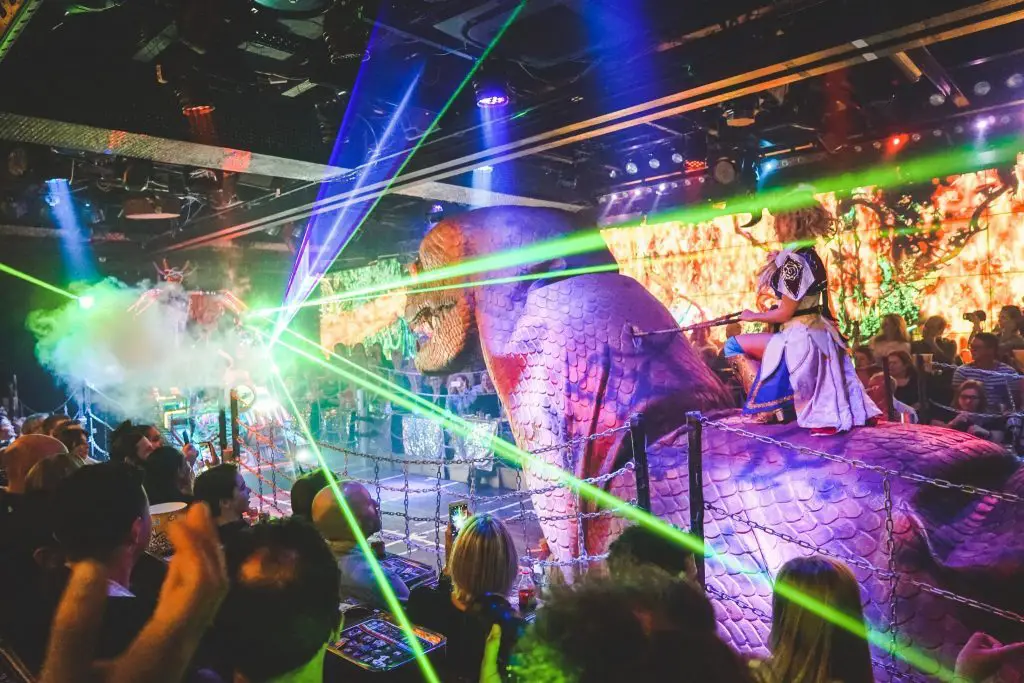 The nights get more exciting still, with trips to bonkers robot cabarets, all-you-can-drink Sake events and getting lost in the nightlife of Shinjuku. Seriously, any kind of night you can imagine, it's definitely happening in Tokyo. Karaoke at 1 am or a quiet evening eating with friends? Do it here.
Speaking of eating, as you can imagine there is plenty to sample here. Sushi and sashimi, of course; and if you think you've tried it before, think again.
The sushi bars in other countries have nothing on the fresh and creative versions on offer here. But it's not only about sushi – Tokyo's version of fast food is tasty and fresh, well worth trying.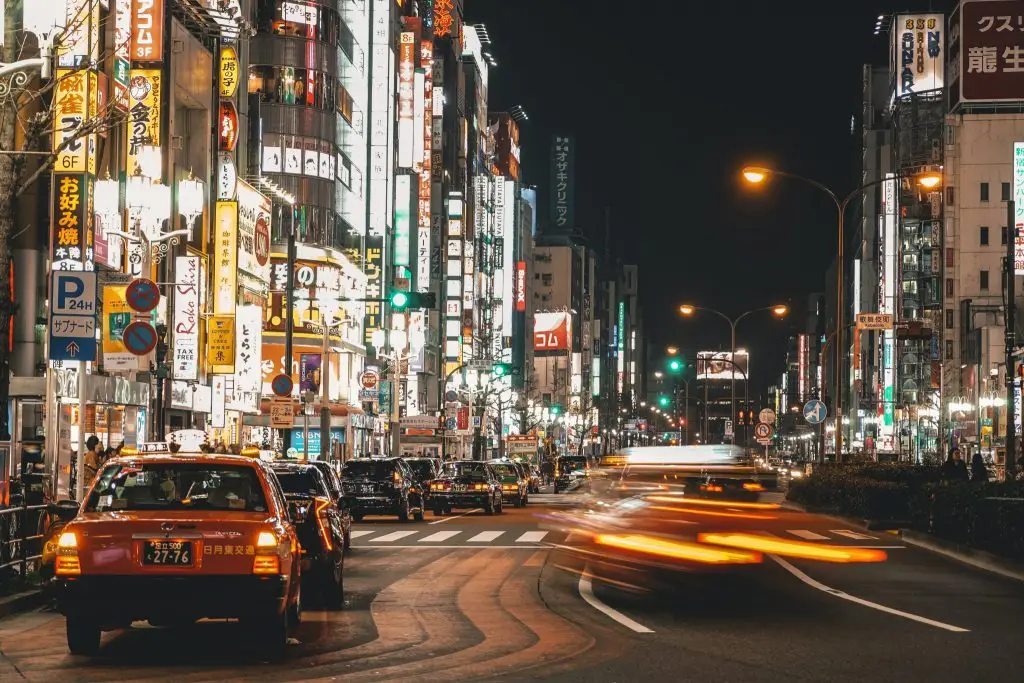 Or just try all the weird unique things in Tokyo you can. I won't judge…In fact, I encourage you to try as many as you can!
So with all this on offer, why would you leave Tokyo, I hear you ask. Well, they do say that absence makes the heart grow fonder; but there's more to it than that.
Mere hours outside of Tokyo you can find a wealth of things to discover that promise both a great time and a chance to learn more about this fascinating country.
So get inspired with some of these great day trips from Tokyo!
---
Before exploring Tokyo, arrange an eSIM to avoid hefty international roaming fees. Staying connected while traveling is essential, and eSIMs have transformed mobile network access for globetrotters.
No need to search for local SIMs at the airport; eSIMs offer a hassle-free experience upon arrival. They save time and money while preventing loss or damage to physical SIMs. To stay connected, consider Airalo or Holafly, the biggest names in global eSIMs.
Airalo offers a wide variety of destinations and smaller data bundles, while Holafly has unlimited data packages and excellent EU data deals. Don't delay; enhance your travel experience with eSIMs for seamless connectivity.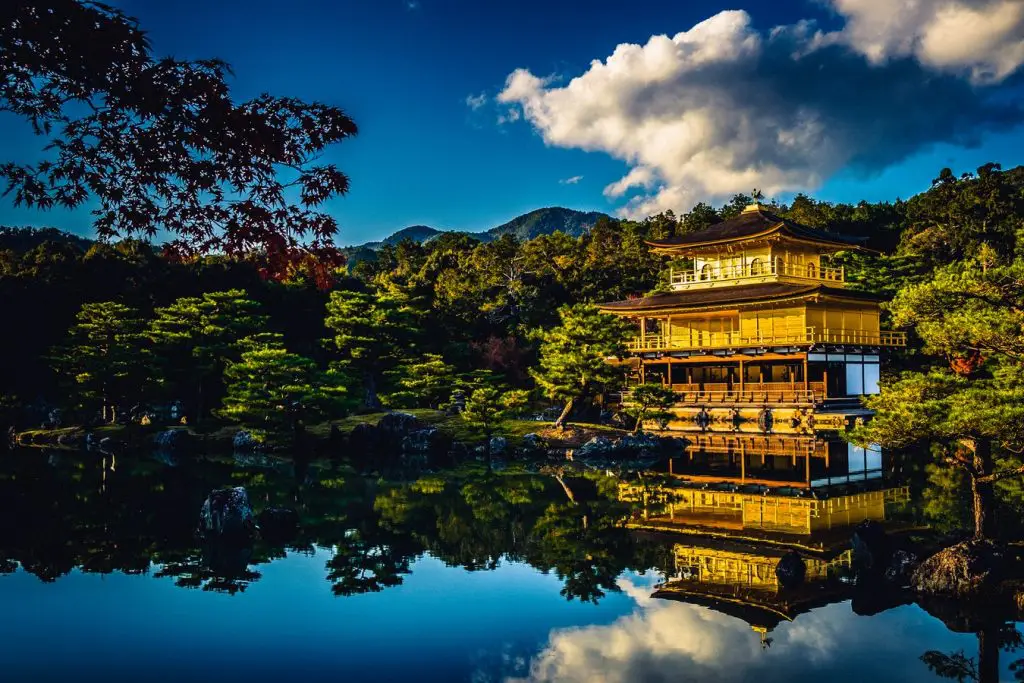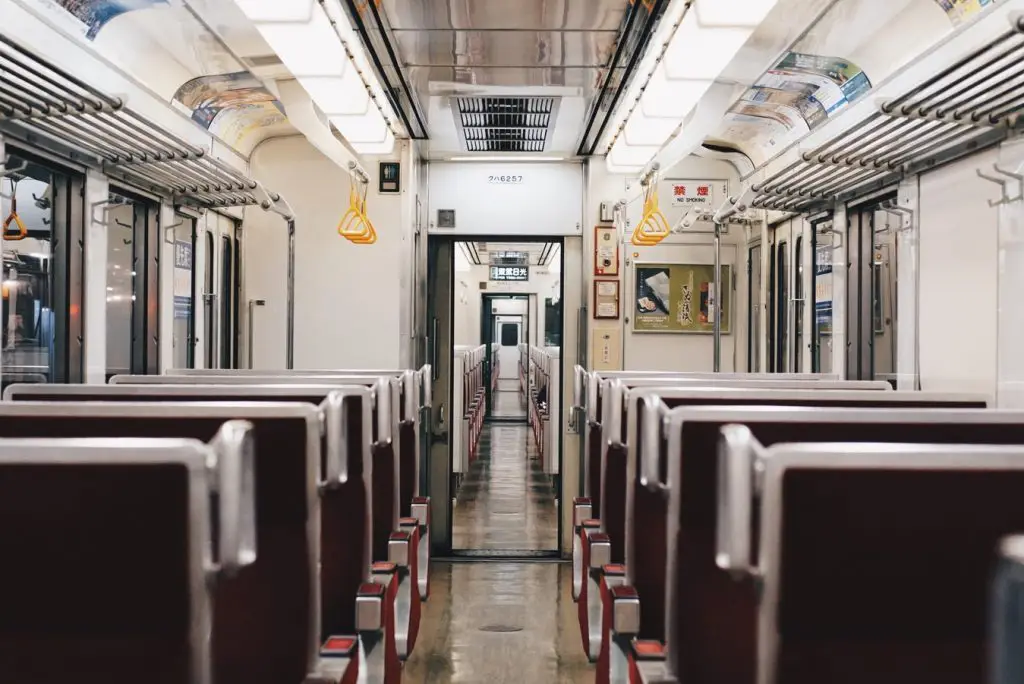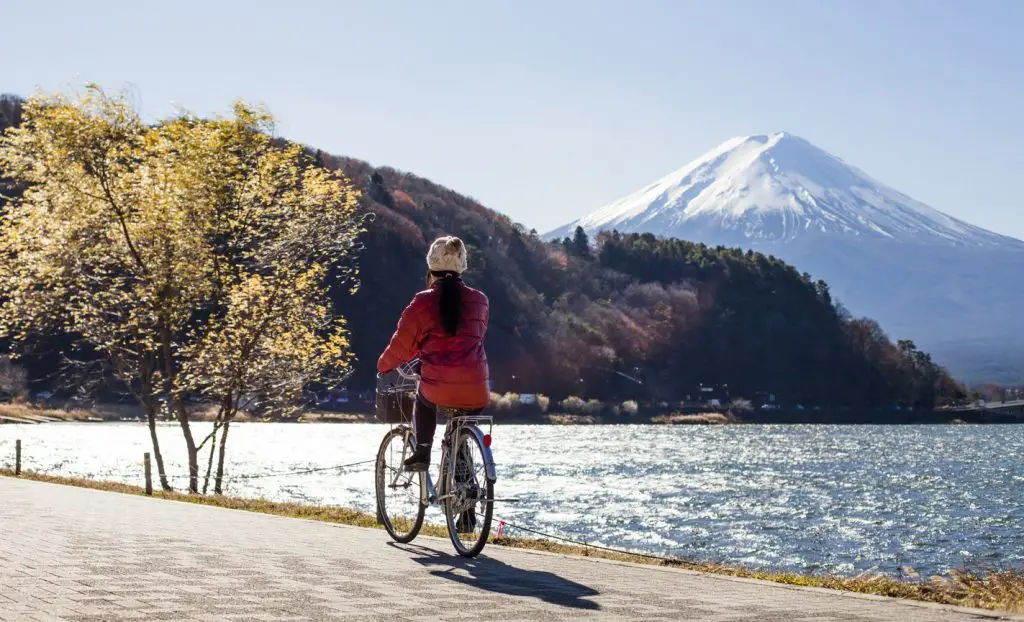 Get Inspired With All These Fun Day Trips From Tokyo! 🗼
One of the must-do day trips from Tokyo, this is the perfect opportunity to drink in the beauty of the famous Mount Fuji and nearby Lake Ashi. Made famous by numerous artists, including that of Hokusai, the unusually symmetrical summit of the dormant volcano has become a symbol of Japan.
As is often the case with such iconic places, seeing them, in reality, is something momentous; there's no exception with Mount Fuji. This day trip offers you the perfect vantage point to see the mountain and includes some fun activities at the same time.
Trekking over the mountains of Hakone, the region offering the best views of Fuji, is an energetic way to see and experience the landscapes.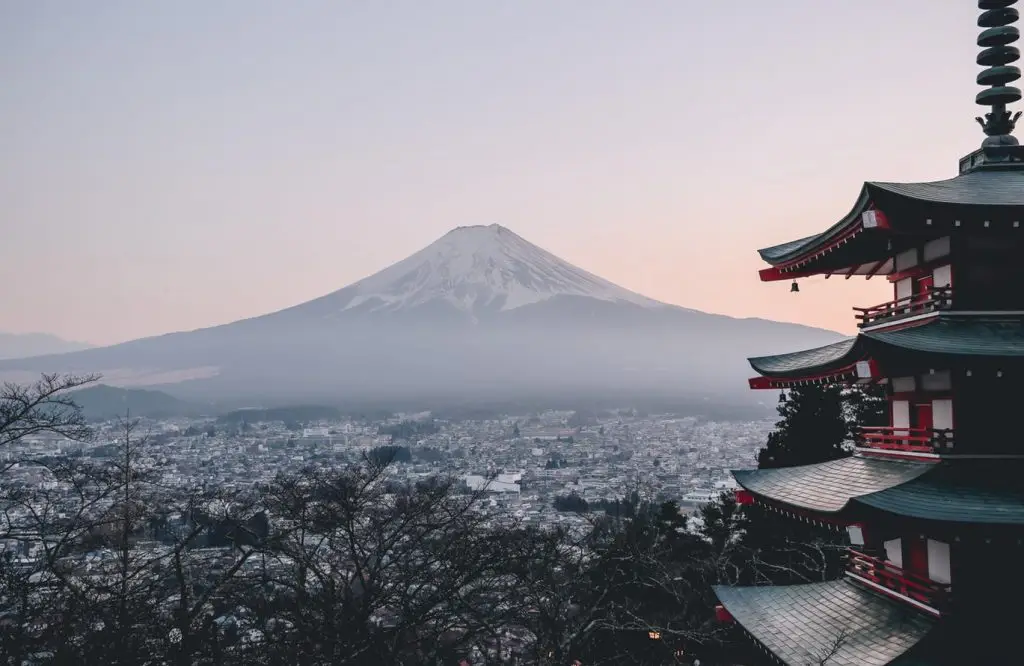 You'll take a boat cruise on the soothing waters of Lake Ashi, which was formed 3000 years ago in the crater caused by a volcanic eruption.
The scenery you'll see from the boat is truly mesmerizing and you'll be stunned into silence as the untouched natural beauty glides past. It's hard to believe that all this is only hours away from the built-up center of Tokyo. The serenity of this place is something which every traveler can experience.
Adding to the experience are enthusiastic tour guides who will help you learn more about the area and take you along the Mount Komagatake Ropeway to see the awe-inspiring view of Mount Fuji. A traditional Japanese lunch refuels you after all this activity and gets you ready to head back to Tokyo.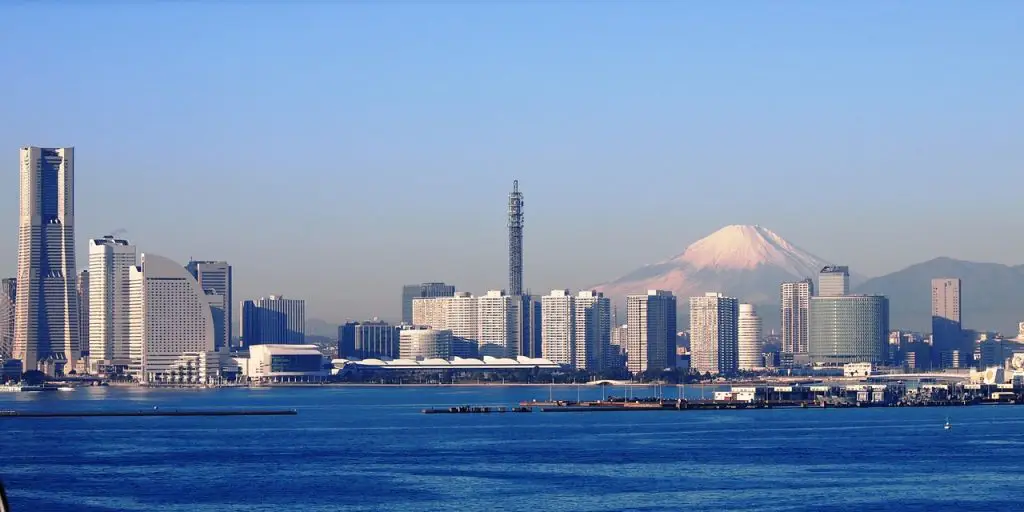 While this technically might not be a day trip from Tokyo as much as a day trip in Tokyo, it's definitely a worthwhile way to see the highlights of this fascinating city.
You get a great taste of the city with this tour of both ancient and modern sights which includes plenty of shopping and photo opportunities.
You'll start with the famous Meiji Shrine, dedicated to the Imperial Family in 1926. It's a serene place, with muted colors and peaceful gardens. The torii gate at the entrance is 12 meters tall and built of 1,500-year-old cypress wood.
On the way to your next stop, the Imperial Palace East Garden, you go past the House of Parliament.

It's impossible to go into the Imperial Palace but the Garden is another beautiful outdoor space that offers tranquillity in the heart of the capital city.
Walk around the grounds to see a traditional garden and tea pavilion. From here you get to stretch your legs a bit as you walk through Nakamise Shopping Street, picking up some snacks and souvenirs on the way, to Asakusa Kannon Temple (Senso-ji), an important Buddhist site.
There's more shopping, and lunch overlooking Hamarikyu Garden, in the bustling shopping district of Ginza. Then to the high point – an hour's boat cruise of Tokyo Bay. You know by now that we love to go on cruises in new places; it offers a great vantage and a chance to see all the sights from afar.
We love how this tour combines old and new to give a true taste of the variety of Tokyo life.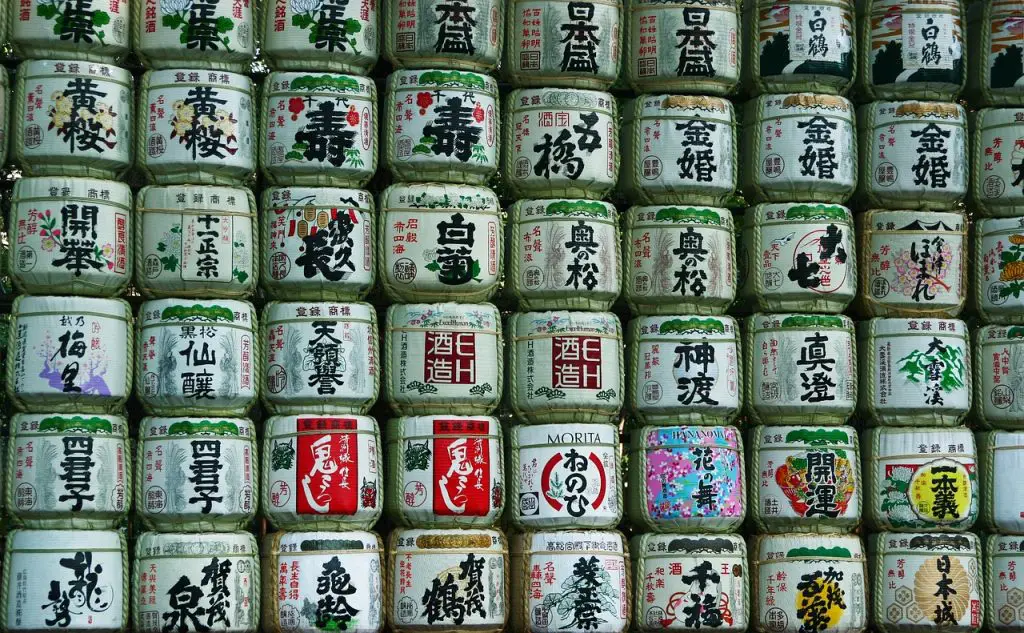 This all-day trip from Tokyo is a wonderful way to see some of the most beautiful landscape in the area while learning more about the history of worship in Japan and getting a chance to do a bit of shopping as well!
We love being able to get out of the city and into nature so no wonder this is one of our favorite day trips from Tokyo.
Established in 1934, Nikko National Park is home to scenic mountains, lakes and waterfalls, and Japan's most abundantly decorated shrines. This is where you'll start, at the spectacular Toshogu Shrine, the mausoleum of Tokugawa Ieyasu, a 17th century ruler.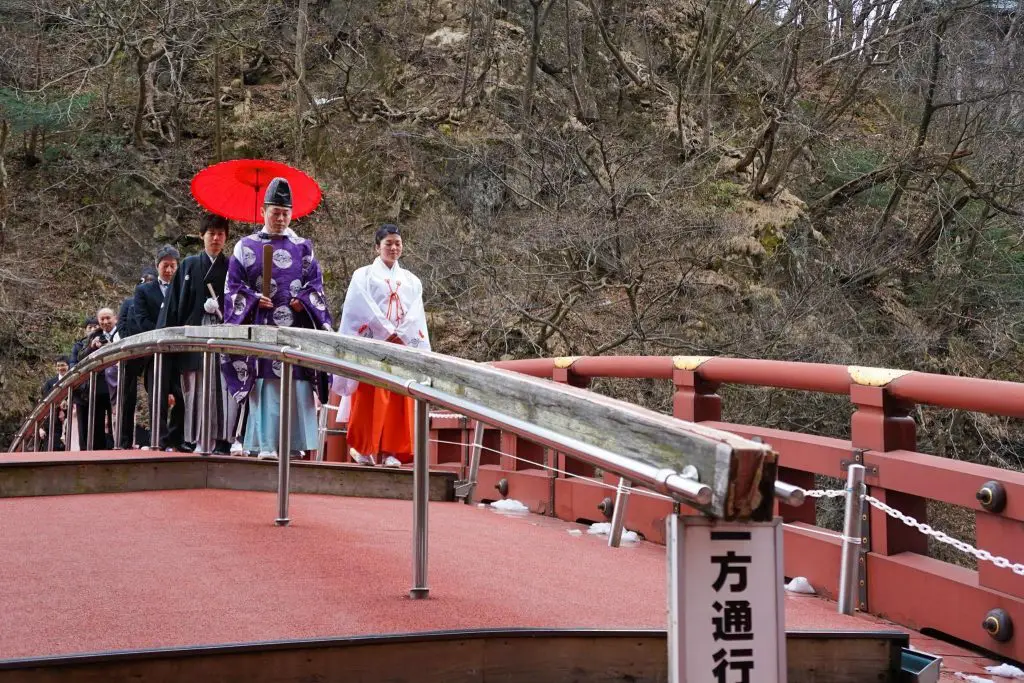 This UNESCO World Heritage site is dedicated to Shinto worship and includes over a dozen buildings embellished with gold leaf and extravagant wood carvings. Once you've finished exploring the chambers here, enjoy a traditional Japanese lunch before moving on to more natural landmarks.
Kegon Waterfall is almost 100 meters high and a beautiful attraction in the National Park, one you'll be glad not to miss. Drink in the natural magnificence before you head back to the glitzy Ginza or Shinjuku for some shopping.
You can also visit the nearby Edo Wonderland – which is amazing all by itself!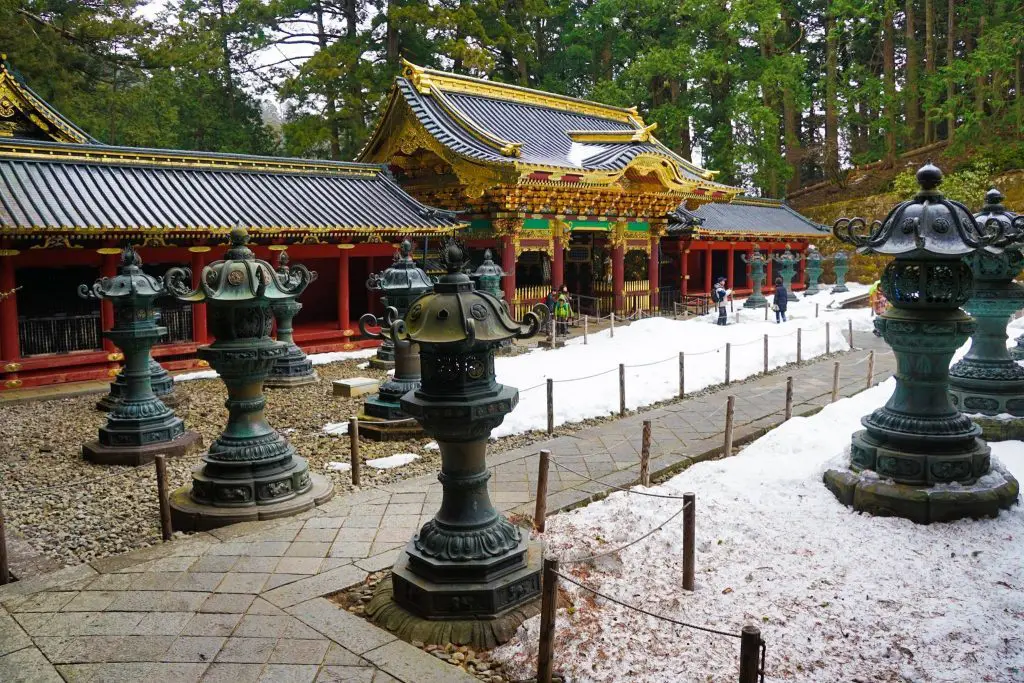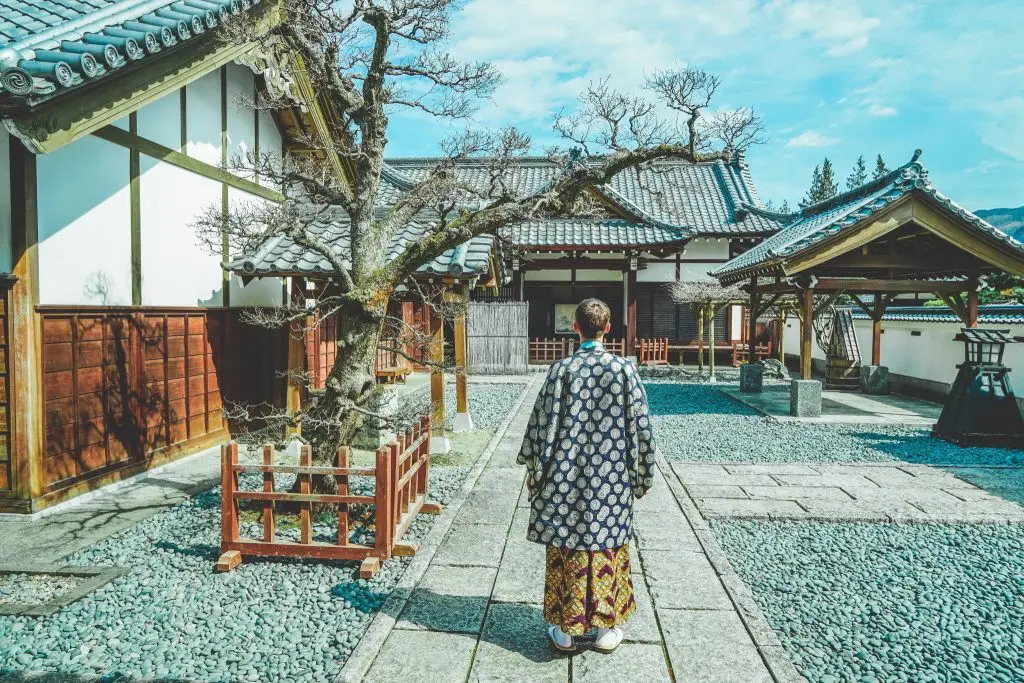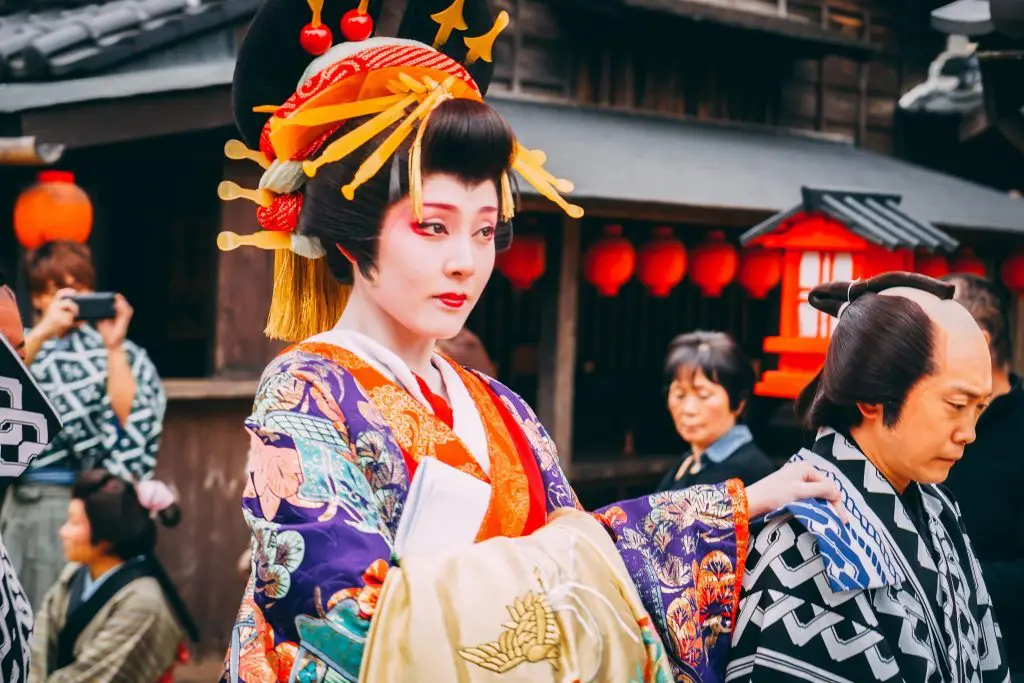 One of the most fascinating day trips from Tokyo is this one to the nearby city of Kyoto, Japan's cultural capital. Home to many Buddhist temples, Shinto shrines and imperial palaces, there is plenty here to keep you busy for a day and it's well worth seeing.
If you don't have time to spend more days here, just come for this 12 hour trip to get the highlights.
A highlight is definitely riding the bullet train! Japan is famous for these high-speed trains and it will certainly be a smooth ride (you might even get a glimpse of Mount Fuji from the window). Once in Kyoto, you'll have some lunch to fuel up before starting on your whistle-stop guided tour.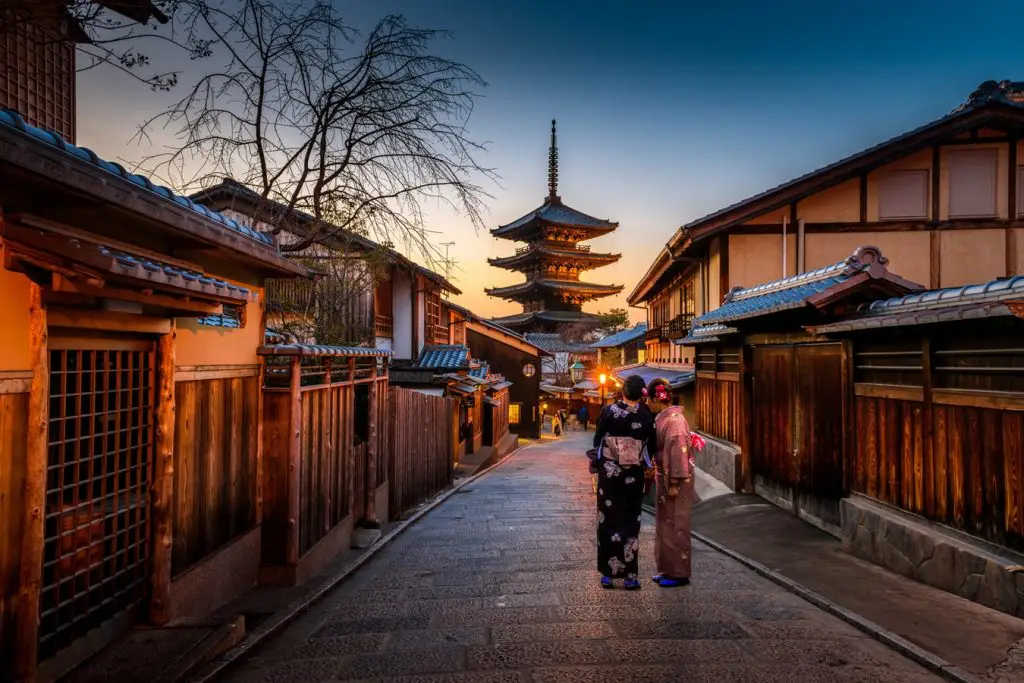 See the incredible Heian-jingu Shrine, built in the 19th century to mark the establishment of Kyoto. It's another richly decorated space to wonder at, as is the imposing Sanjusangen-do Temple.
Here there is an altar lined with over a thousand life-sized statues – an astonishing sight. End the tour at the Kiyomizu-dera Temple, a bustling hillside temple with great views and a fascinating history.
Shoot back to Tokyo on time for a night out!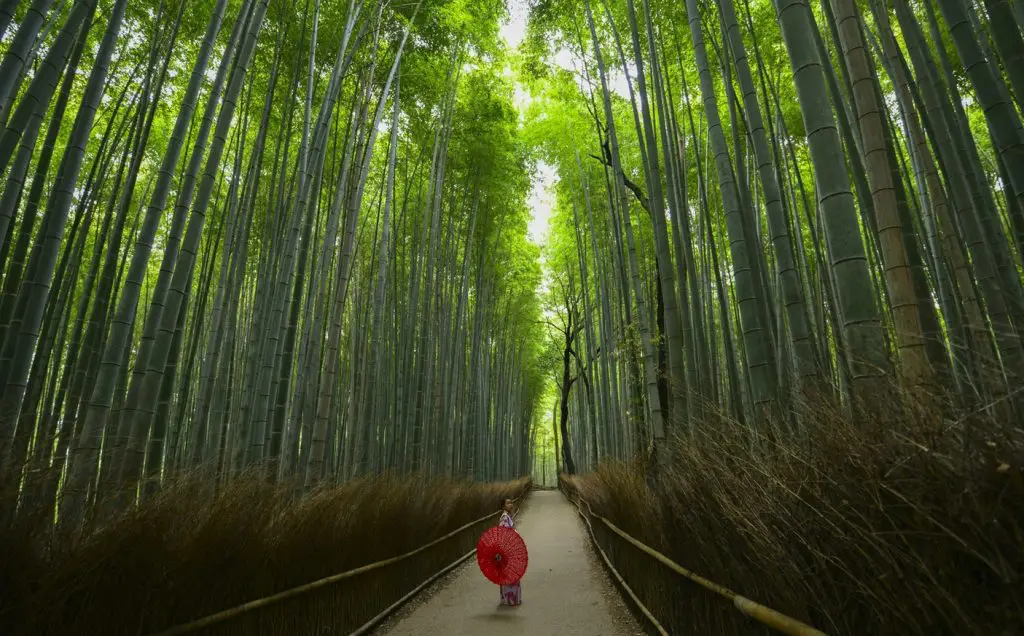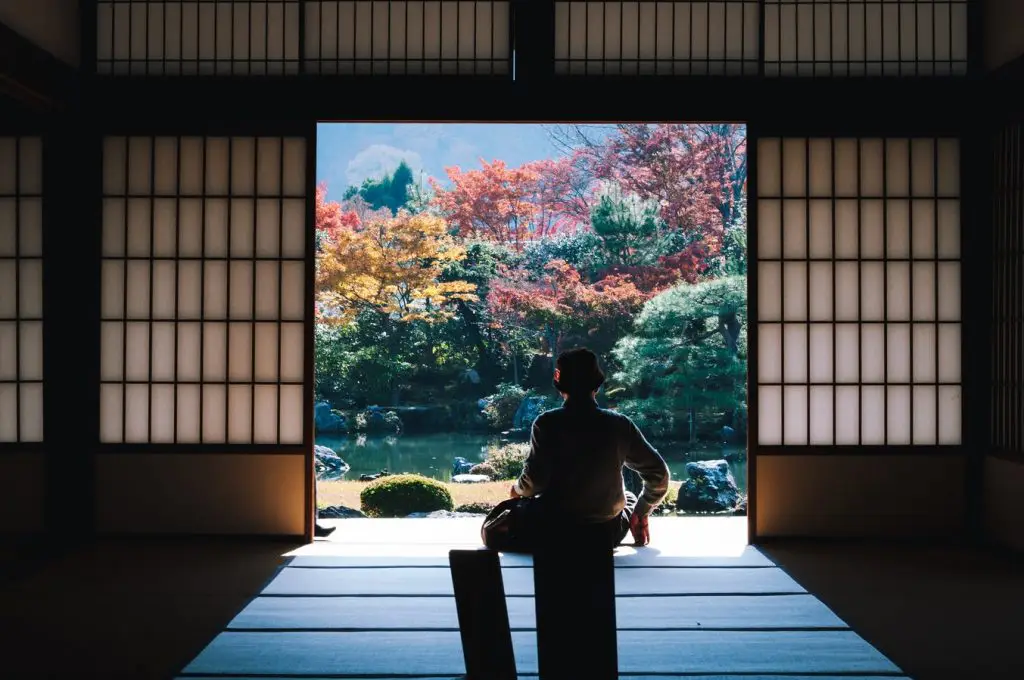 This is a great option to take in both Japan's religious history and beautiful scenery. It's a soothing and tranquil break from the hectic pace of Tokyo and a convenient way to see more of the country. The seaside town of Kamakura has everything you need in a day trip – shrines, history, mountains, and culture. It was the political center of Japan in medieval times so the history is rich and there's lots of learning.
You'll visit Jomyo-ji Temple and drink some matcha (powdered green tea) in a 400-year-old tea room amidst peaceful gardens, then head to Hokoku-ji Temple to see its renowned bamboo grove. One of the highlights is the Great Buddha, a 13-meter bronze statue dating back to 1252, standing at Kotoku-in Temple. While visiting these historic places, an experienced guide will tell you more about the background.
After all this sightseeing, quell your appetite with a delicious Japanese style lunch before heading to Enoshima Island, a small tourist spot popular with travelers and locals alike for its long stretches of beach, views of the mainland and collection of shrines.
You get some time here to chill out and explore, experiencing what locals do on a warm weekend!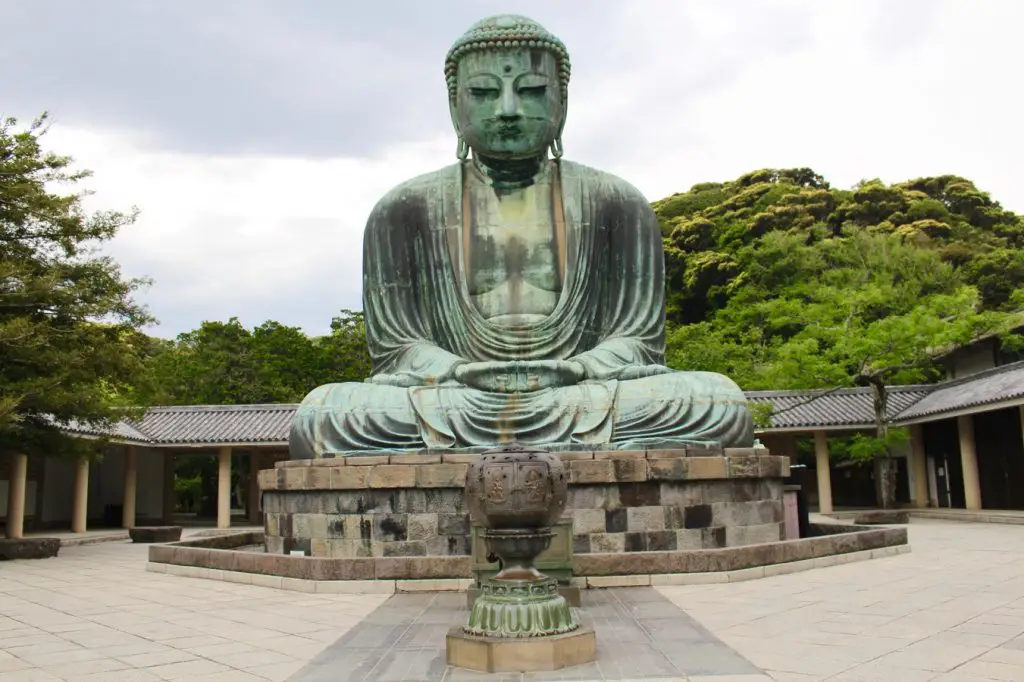 Taking part in some of these day trips from Tokyo is a great way to learn more about the country and appreciate the city even more!