While planning a bigger road trip around Japan, I stumbled upon a little-known place called Nasu, located in Tochigi Prefecture only a few hours from Tokyo.
Intrigued by rumors of a beautiful Royal Resort Town known only to the Japanese, I immediately hired a car from Tokyo and sought the help of some friendly locals.
With their help, I was able to discover all the best things to do in Nasu and share the open-secret of alluring Nasu Japan with you now!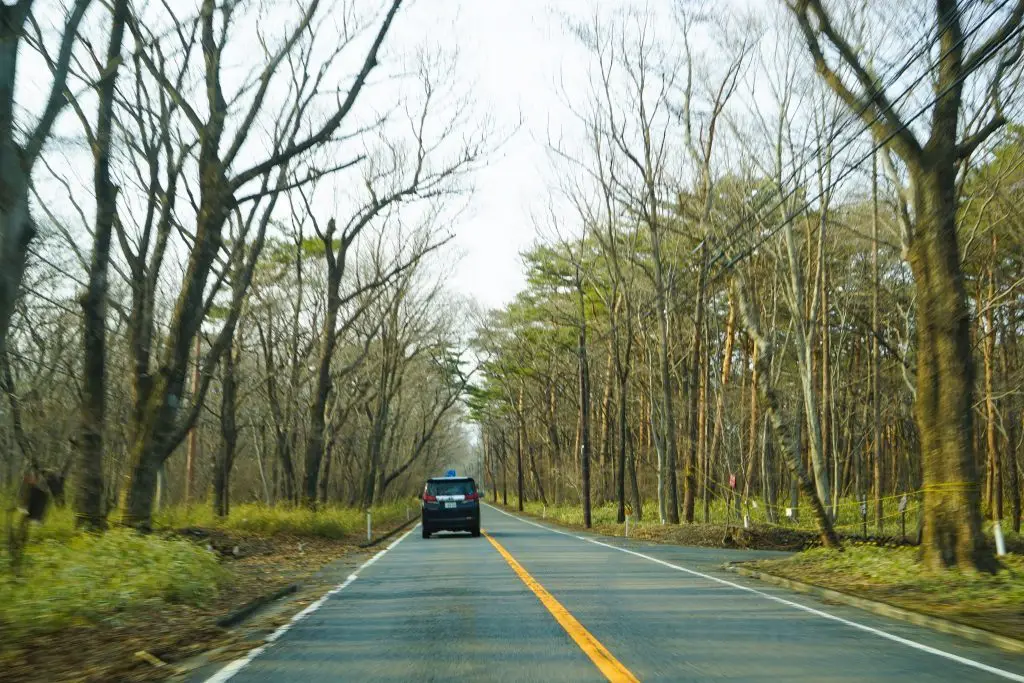 Nasu, a small town scattered across the highlands in Northern Tochigi is dominated by the shadow of the active Mt. Nasu volcano and famed across Japan for its excellent onsens, nature appreciation, seasonal beauty, skiing and as being home to the Nasu Imperial Villa – an exclusive retreat used by the Japanese Imperial Family.
Upon arrival, I quickly fell in love with this undiscovered gem where bold architecture and zany tourist attractions sit nestled amongst some of the best nature spots in Japan.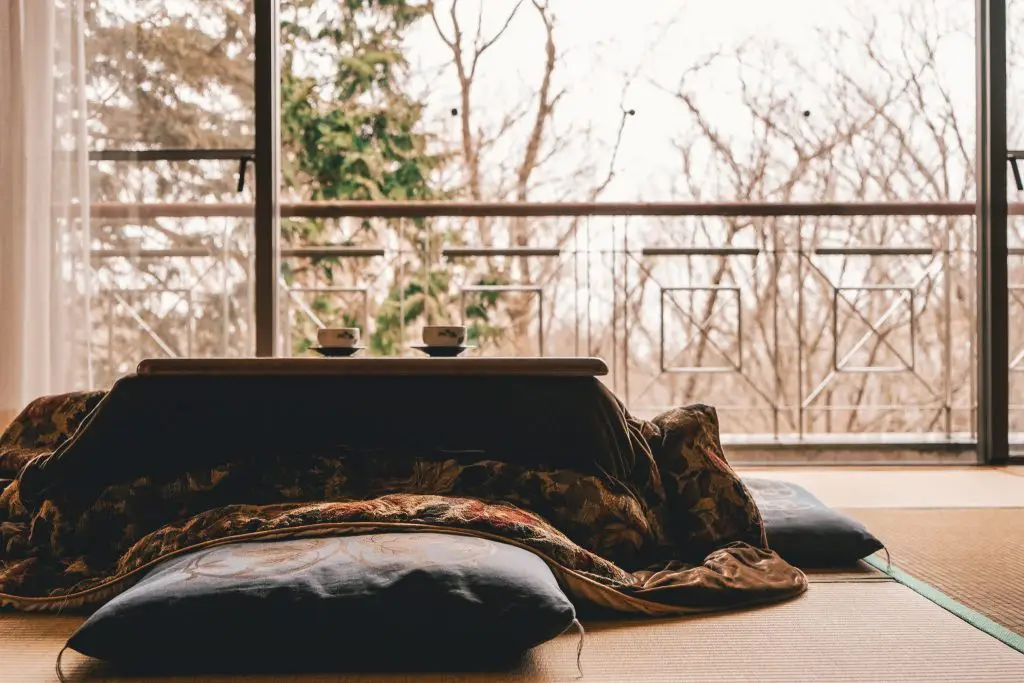 Nasu is a place where the local 7/11 is mandated to change their color scheme to a light brown in order not to infringe on the Emperor's experience here, and yet (somehow) a giant faux pirate ship or replica of a Cotswolds aristocratic manor house from the U.K.. is entirely acceptable…
Located only a short 2-hour drive from chaotic Tokyo – or accessible with the Japan J.R..R. Pass from Nasushiobara Train Station, you are probably going to want to hire a car in either Tokyo or Nasushiobara to make the most of your Nasu vacation. Still, many hotels in Nasu do offer shuttle drop-off and pick-up from the JR Nasushiobara Train Station.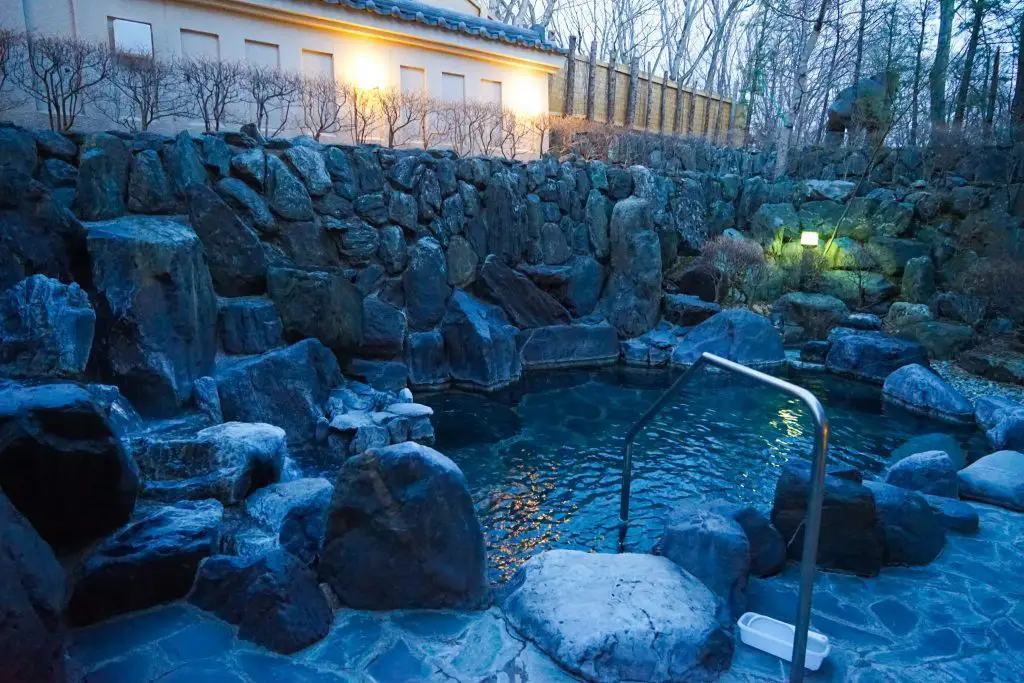 Even better?
Nasu offers the best hot springs near Tokyo (well, along with Kinugawa in the same prefecture just on the other side of the mountains) and is ideal for visiting in every season—Don't believe us?
In winter, you have gorgeous snow-covered slopes and onsens and plenty of opportunities for skiing. Then spring brings the famous cherry blossoms and flowering azaleas, which cover the Nasu landscape. In Autumn, vibrant shades of orange blanket the landscape — and in summer? Well, let's just say there is no shortage of sunshine and wonderful hiking trails.
Captivated? So was I! So read on to discover more about the enticing Nasu Japan!
---
Before exploring Nasu, arrange an eSIM to avoid hefty international roaming fees. Staying connected while traveling is essential, and eSIMs have transformed mobile network access for globetrotters.
No need to search for local SIMs at the airport; eSIMs offer a hassle-free experience upon arrival. They save time and money while preventing loss or damage to physical SIMs. To stay connected, consider Airalo or Holafly, the biggest names in global eSIMs.
Airalo offers a wide variety of destinations and smaller data bundles, while Holafly has unlimited data packages and excellent EU data deals. Don't delay; enhance your travel experience with eSIMs for seamless connectivity.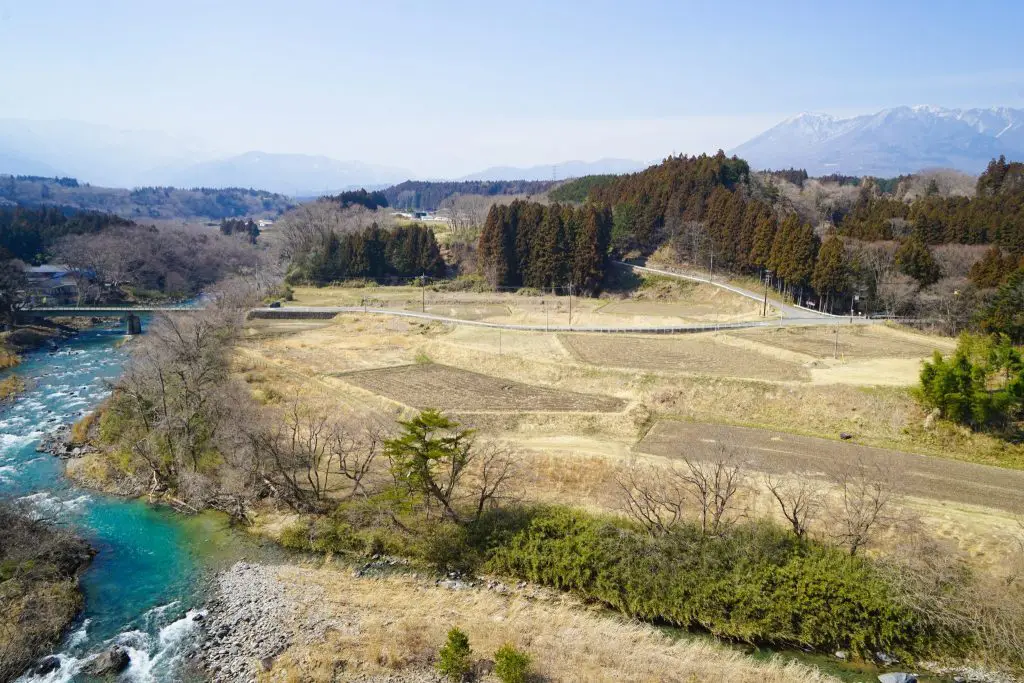 1. Taste The World's Best Strawberries At Nasu Kogen Strawberry Forest Farm
Ok – let's start with the most obvious one.
Literally, ask any Japanese person, and they will quickly tell you than Tochigi is not only Japan's largest producer of strawberries but also where you will find the absolute best strawberries in Japan (I would argue the world). Thanks to the perfect environment and climate provided in Tochigi Prefecture along with plenty of sunshine, natural spring water, and fertile land, the strawberries of Tochigi and Nasu are just sweeter, juicier and plumper.
There is a reason why Tochigi is also known as the Strawberry Kingdom!
Because this strawberry picking in Nasu is extremely popular, there is no better place to head than the Nasu Kogen Strawberry Forest Farm, which thanks to its extensive greenhouses and climate-controlling technology is able to provide a pleasant year-round strawberry picking experience.
Not only fun and relaxing, at Nasu Kogen Strawberry Forest Farm, but you can also blissfully wander and pick the best strawberries at your own pace with a timed all-you-can-eat type deal. Stuff your face with as many high-quality strawberries as you can possibly muster. True strawberry connoisseur will want to look out for the sky berry variety (often given as luxury gifts!).
Or see if you can find the much-beloved Tochiotome, the best and rarest strawberry variety in Japan (there is even a Tochiotome Kit-Kat flavor!) which can only be picked in strawberry farms! Easily one of our favorite things to do in Nasu, Japan!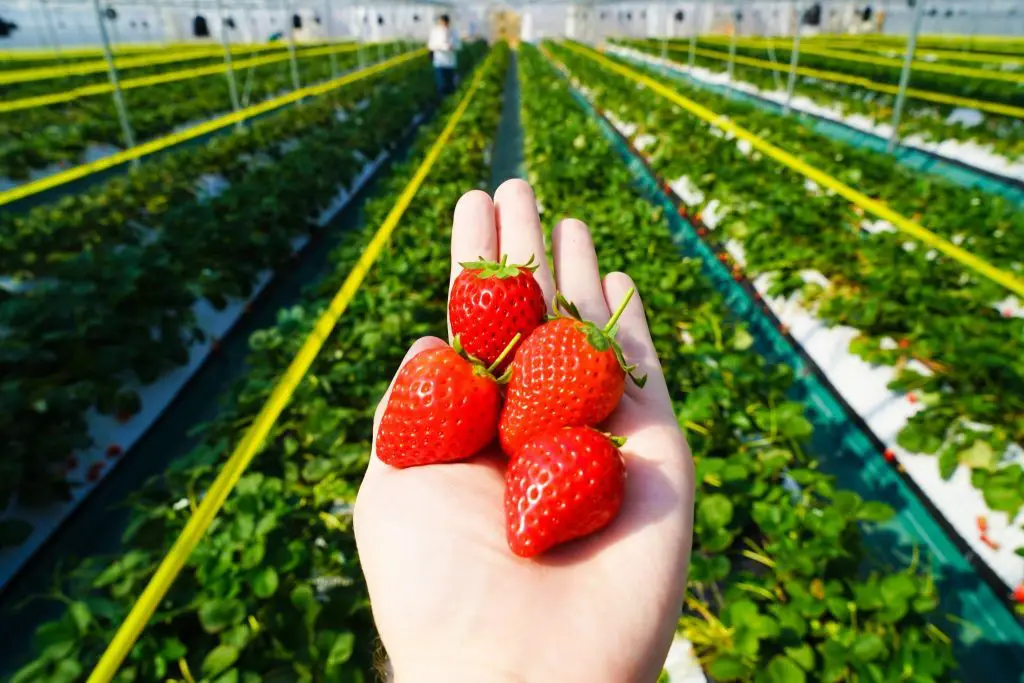 2. Get Your Daily Dose of Cuteness At The Nasu Alpaca Farm
It wouldn't be a holiday in Japan without a dose of kawaii, the cuteness culture and aesthetic so popular in Japanese popular culture.
And what then, could be cuter than the 360 friendly alpacas at the Nasu Alpaca Farm wandering around, looking at you longingly with their big eyes and just begging to be taken home. For those unfamiliar with these fluffy, miniature giraffes – Alpacas are originally from Peru. They are now out for world domination thanks to their high-quality wool available in 22 different colors and gentle nature.
Nasu Alpaca Farm was the first (and still by far the largest) place in Japan where the public could get up close and feed these friendly creatures. The alpacas wander around in multiple fields all under the big sky and with stunning views of Mt. Nasu, making Nasu Alpaca Farm even more photogenic – but for that perfect alpaca, selfie be sure to get some ripe green grass from outside their fence and boom, instant friends for life!
And it's not just us that think this because the Peru Alpaca & Llama Breeders' Organization has actually named Nasu Alpaca Farm as "the farm raising the world's friendliest alpacas" – as if you needed yet another reason to visit. When you visit Nasu Japan, you could easily spend hours and hours here, but don't worry; there are more animal-related things to do in Nasu coming up soon!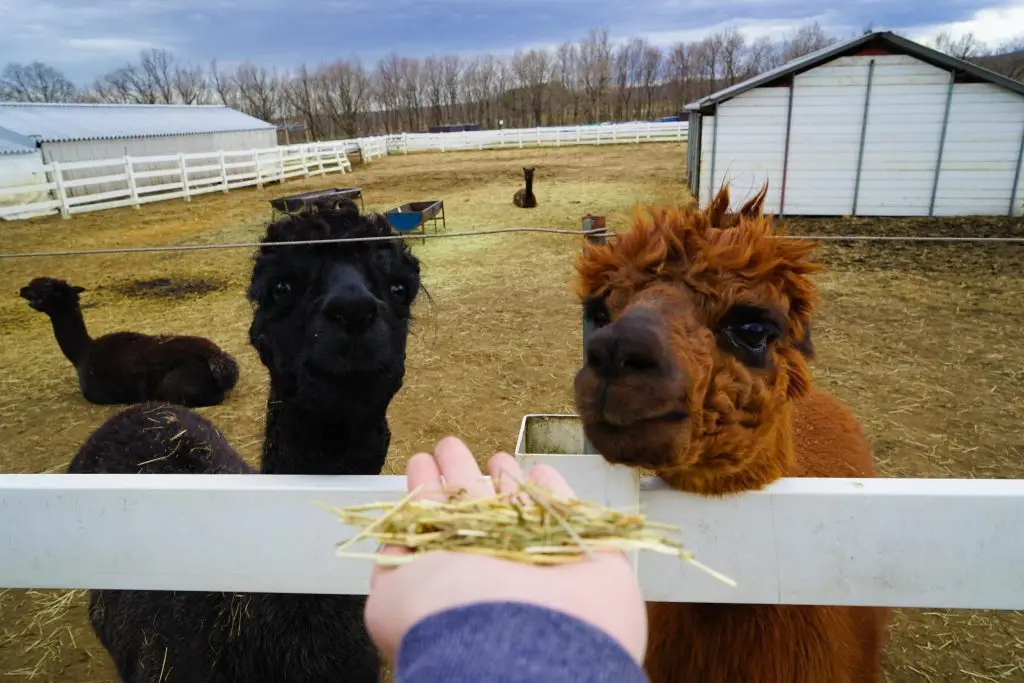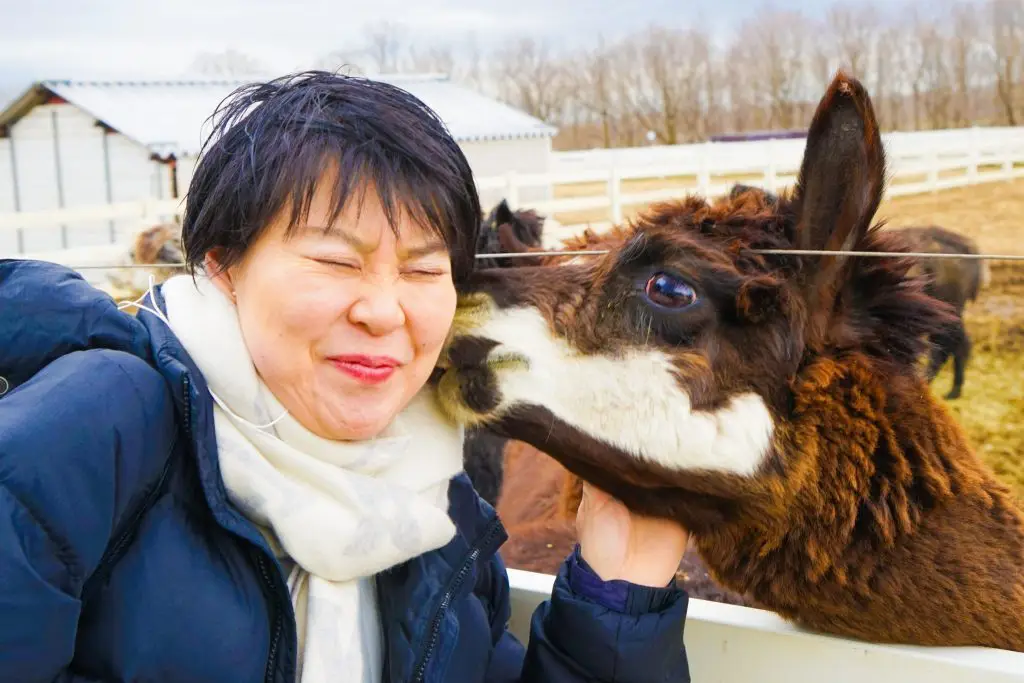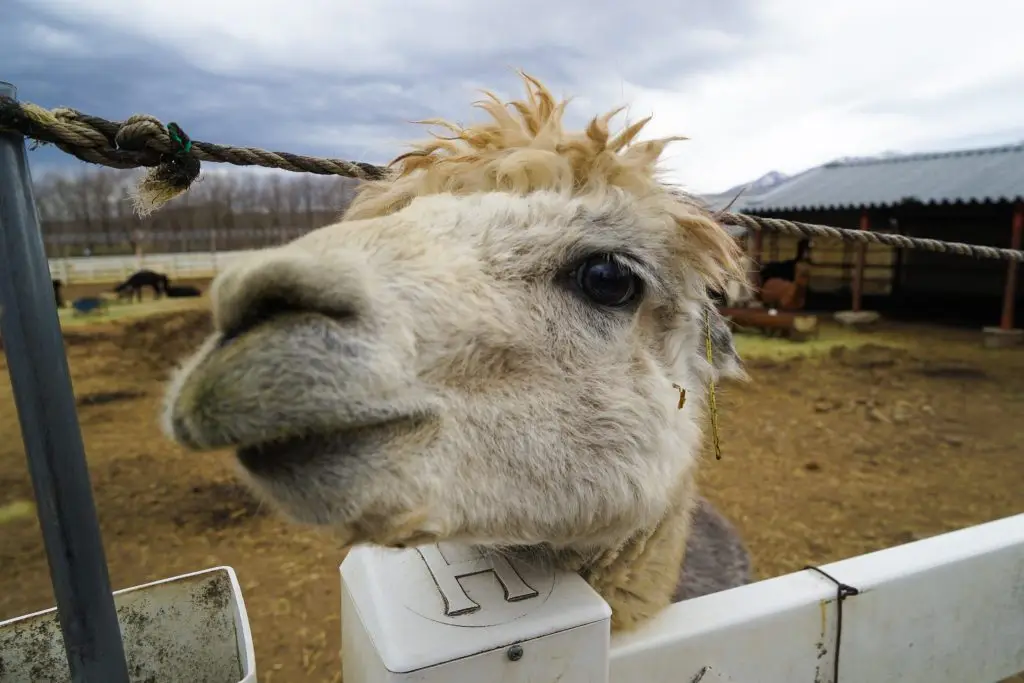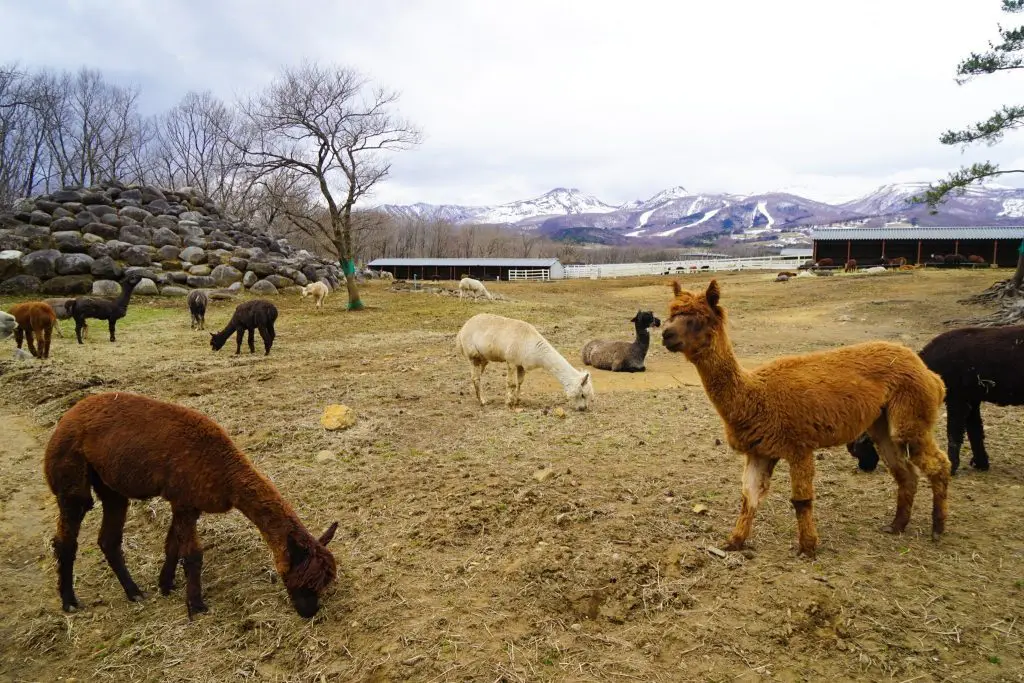 3. Have A Relaxed Morning At Belle Fleur Cafe & Bakery
Away from the chaotic Tokyo and with plenty of fresh air, Nasu invites lazy mornings and a slower pace of life – and what better way to embrace the local lifestyle than relaxing in a cozy cafe with a delicious coffee and delectable sweets.
While Nasu is spoiled for choice when it comes to cafes, you just have to check out Belle Fleur Cafe with its constant stream of loyal customers, all craving the European style bread with a unique Tochigi twist.
Our favorite (and everyone else it seems) was the Orange Italian Bread with a thick, zesty orange right on top or the quintessential Tochigi Strawberry Bread made with local Tochigi strawberries – in case you haven't had enough after strawberry picking in Nasu!
Belle Fleur Cafe & Bakery has an atmospheric seating section with free WiFi if you want a break or just to plan your next move. Even if you have a full day of hiking in Nasu and just want some sustenance, these carby delights will give you plenty of energy and flavor to get through the day!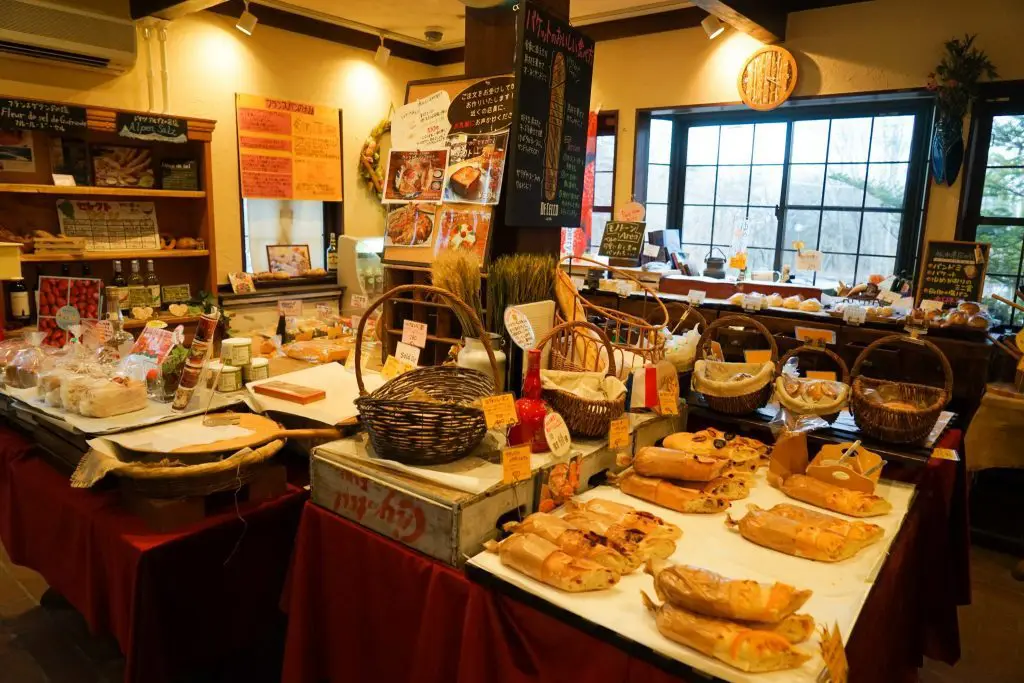 4. Take In The Views And The Magnificent Nature At Yahata Park
Undoubtedly, one of the best places in Nasu to get a panoramic view and a taste of that fresh mountain air.
For the best experience at Yahata Park, you should time your visit for mid-May to mid-June when over 200,000 pink blossoms of azaleas shoot up almost overnight, creating a magical and contrasting wonderland against the blue sky.
The Yahata Park sunrise is listed as one of the '100 most beautiful places in Japan', and as a must-see spot in Nasu, you can spend 3 hours or more here wandering the 9-kilometer trail over multiple suspension bridges taking in this other-worldly landscape. Forget the cherry-blossom in Nasu; the azalea-blossom is what you want to try to see (though the cherry-blossom is pretty spectacular here too!).
If you're visiting Nasu Japan in late May to mid-June, you could also head to Mt. Jeans where the entire summit is covered with 30,000 white azaleas, or from late July to mid-August, the Hunter Mountain Lily Park has over 4 million lilies across its slopes from 50 different varieties.
See there are plenty of natural things to do in Nasu Japan in any season (not like visiting nature in Borneo which is ungodly in the hotter months) and if you're not visiting during the summer months, don't worry you can also enjoy the vibrant green foliage of spring in Nasu, the deep oranges of Autumn or the white blanket which covers the mountains in snowy winter.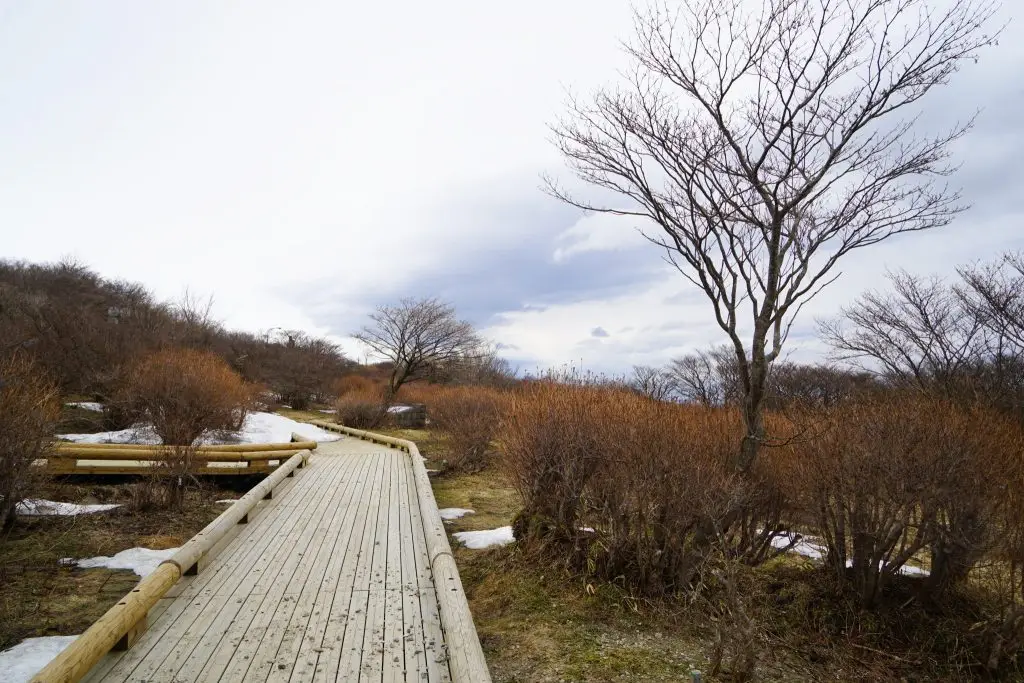 5. Indulge In Japanese Nostalgia At The Rickshaw & Showa Retro Museum
Ok, full disclosure: this place is intense and bizarre, and would probably not be too worthy of a visit for English speakers except for the masterful, energetic and unforgettable owner who personally curated all of the exhibits here after decades of collecting—well, everything?
Here is your chance to try traditional Pachinko (before it was co-opted in as the national gambling mechanism of choice in Japan), see traditional houses of the Edo and Showa period, gain insight into the mainstream and slightly risqué Japanese cinema, see the wadaiko (Japanese Drums) in action and plenty more.
Honestly, I am still not quite sure what was going on here, but luckily the low entrance fee makes a visit here worthwhile just for the experience and photo-ops.
Oh, and the Rickshaw & Showa Retro Museum is the world's only Rickshaw Museum as well (the rickshaw was invented in Japan it turns out!) with a beautiful collection from across Japan and around the world. When you visit Nasu Japan, don't miss the opportunity to stop in and say Hi!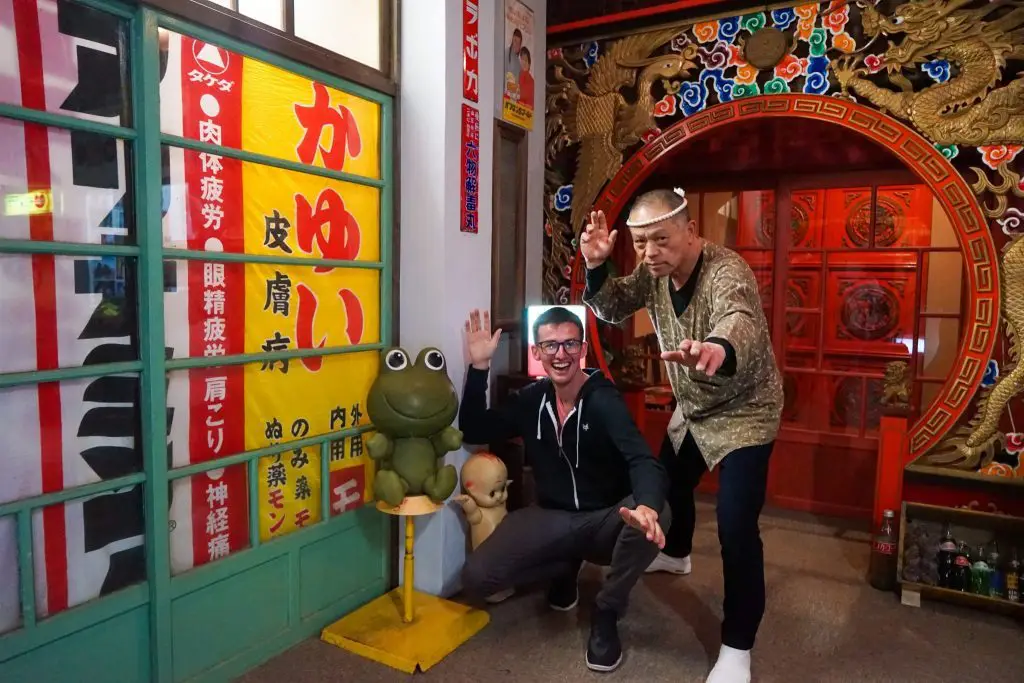 6. Indulge Yourself With A Traditional Japanese Hotel Experience At The Blancvert Nasu Hotel & Hot Spring
Having the perfect stay in Nasu Japan doesn't just mean ticking of things to do during the day, but also enjoying your evening and engaging in new experiences in your accommodation.
Thankfully I found Blancvert Nasu Hotel and Hot Spring, a recently opened boutique hotel with only 40 rooms and yet all the expected amenities of a large resort hotel. While famous for its animatronic dinosaur robots scattered in the front garden-forest and lobby, the Blancvert Nasu Hotel and Hot Spring actually offer an authentic stay with beautiful traditional Japanese rooms.
Even though there are robots, it is not crazy like the Tokyo Robot Cafe, but tranquil with rooms complete with tatami-matted rooms and huge windows with views out into the very seasonal nature – though Western-style rooms are also available if you would prefer.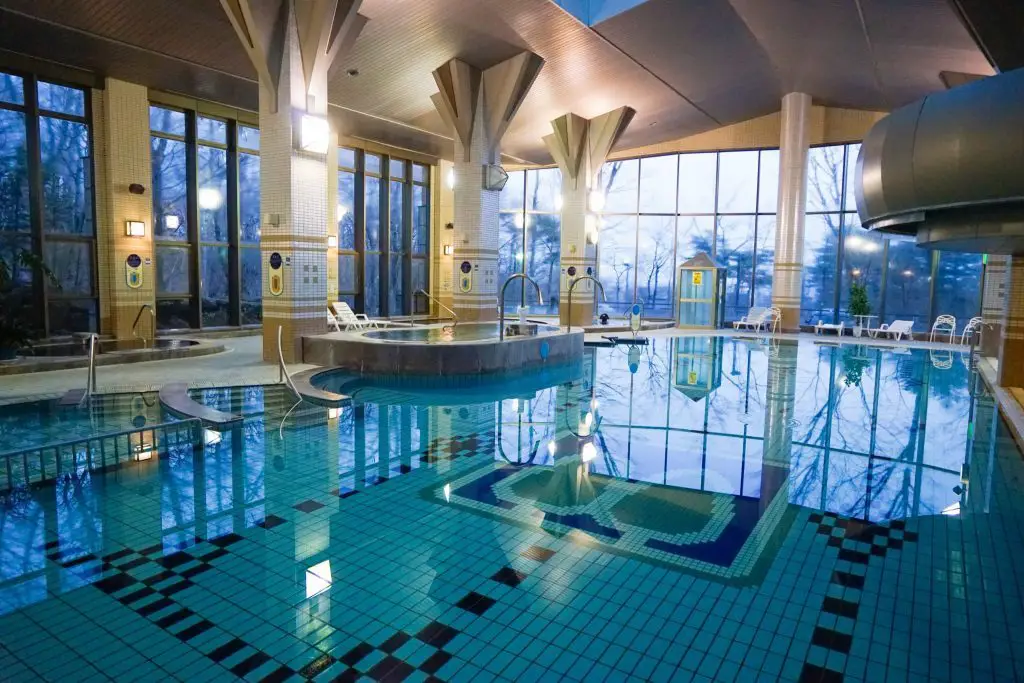 Not only that, but Blancvert Nasu Hotel offers a world-class onsen set-up, fed directly from the same spring that feeds the Emperor's Royal Retreat with mixed and gender-segregated hot pools (and with both indoor and outdoor options!).
As with any decent Ryokan (Japanese inn), you can also enjoy fine dining Japanese-style with more tiny, wee dishes than you could ever remember – kudos to the poor chef that has to make so many delicate portions, and either a Japanese or Western-style breakfast.
While there are plenty of accommodation options in Nasu, I found the Blancvert Nasu Hotel and Hot Spring to be extremely good value, of excellent quality, and supremely accommodating.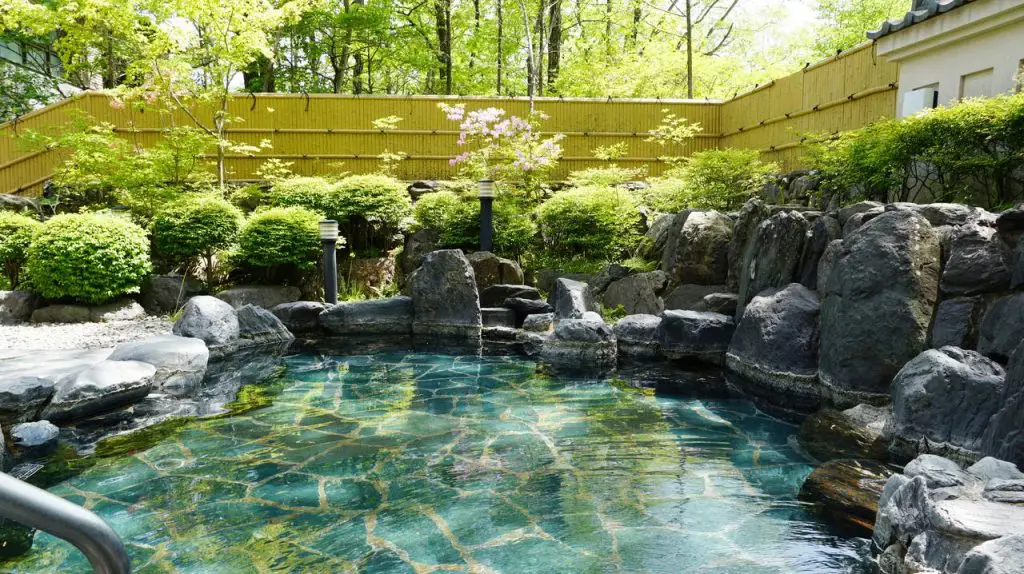 Of course, you might be tempted to go for the absolute cheapest hotel in order to save a few pennies. This, however, would be a mistake as you will not get the delicious Japanese food, luxurious onsen/hot spring, and beautiful traditional rooms on offer at the Blancvert Nasu Hotel.
Here, it is unquestionably, about sure your entire stay a total experience rather than about simply being a place to get a good night's sleep.
That is to say nothing of all the dinosaur pictures you can make, and the priceless stories you will tell friends and family back home or visiting one of the best hot springs near Tokyo!
P.S. When I shared this article with Blancvert Nasu Hotel and Hot Spring, they loved it so much they offered to treat any of our readers who book to a special gift on arrival. Just mention Inspired By Maps when booking, and you are in for a treat!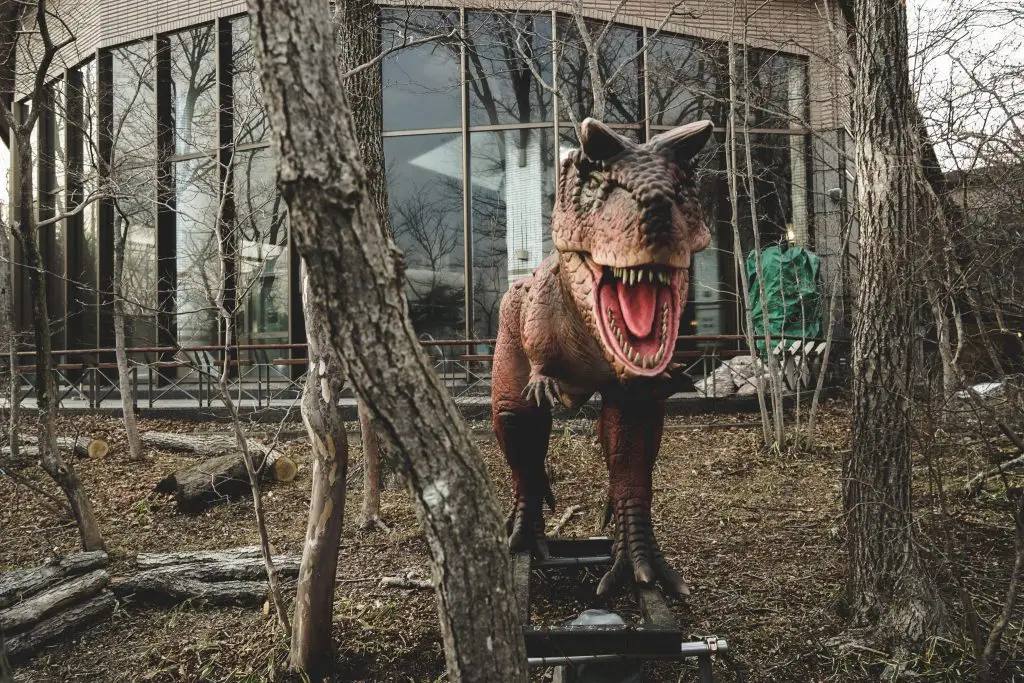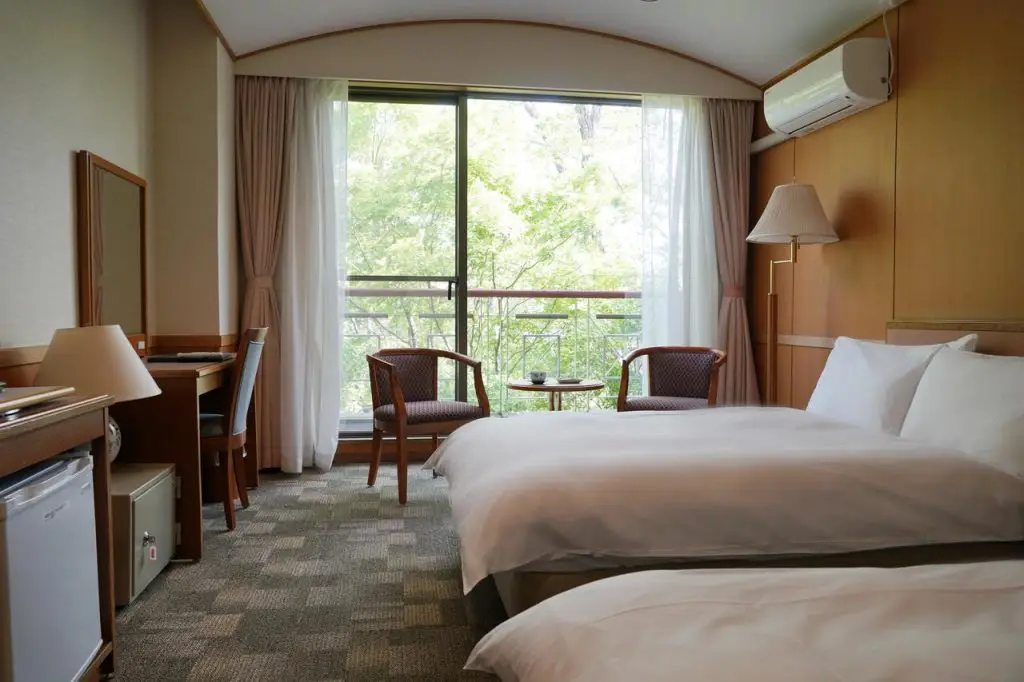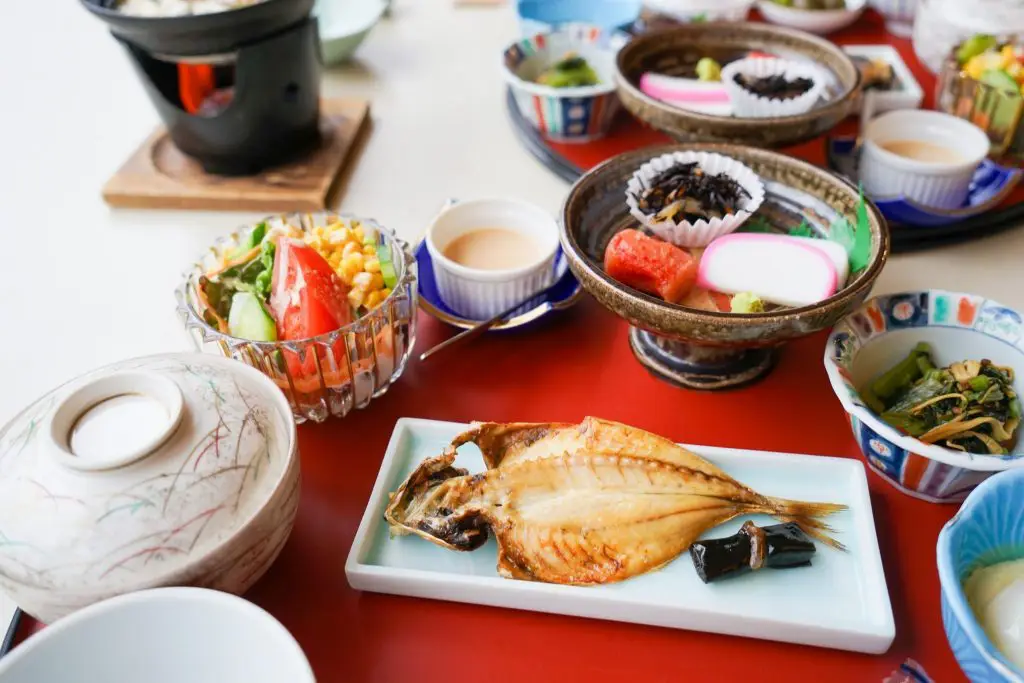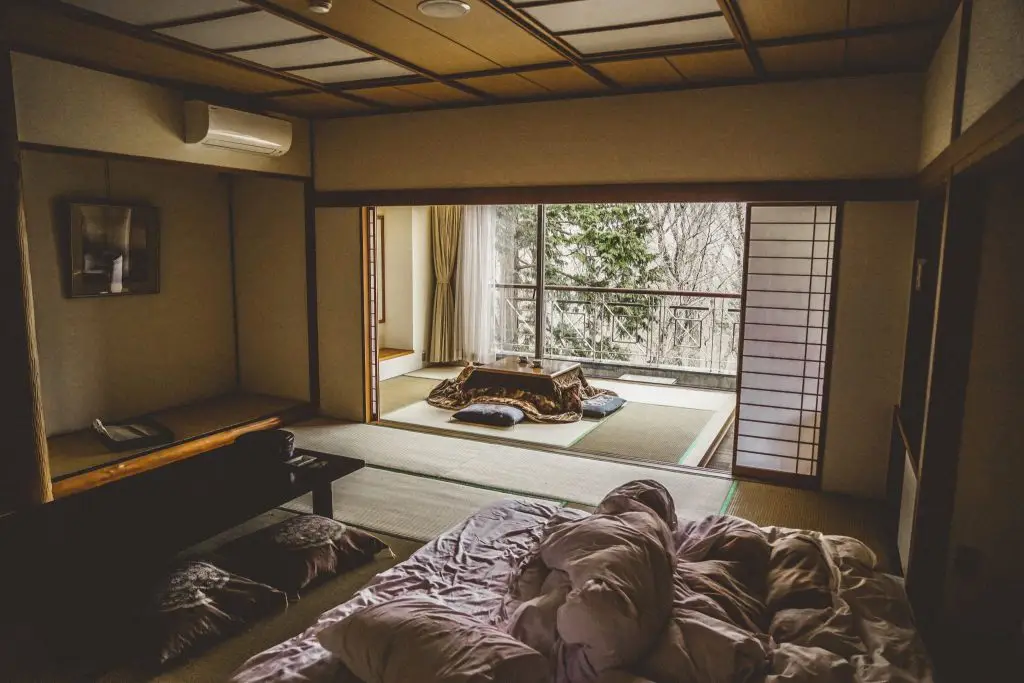 7. Get Closer To Wild Animals Than Ever Before At The Nasu Safari Park
I promised there would be more animal things to do in Nasu, and if you haven't had enough kawaii yet, then you must visit the Nasu Safari Park.
In true Japanese fashion, this place is a little bit zany with buses dressed up as tigers and lions. It's weird — but it all works and makes the Nasu Safari Park is one of the most popular attractions in Nasu. There is also a hand-feeding lion experience and similar, but less scary, giraffe-feeding.
Yes, you read that right. You get to feed a lion in Nasu and be literally centimeters away as the huge animal opens its mouth wide (if you're really game, you can even smell its breath!). Luckily this is all done from the protective cage of a safari truck, which is folded down for the twin giraffes who giddily frolic over and eat treats right out of your hand!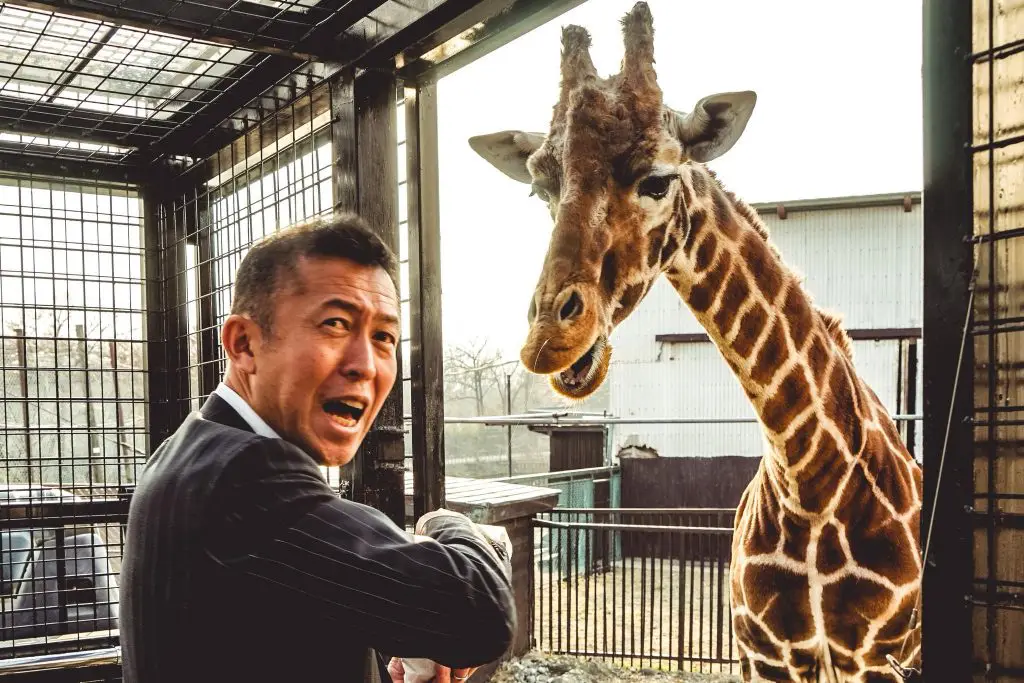 As if that isn't unique enough, at the Nasu Safari Park you can also rub faces with elephants in the winter months who were rescued from the circus trade in Lao, enjoy feeding experience with grass-eating animals such as llamas, donkeys, zebras, and deer, or enter the touching zone where you can pat rabbits, goats, sheep, and even capybara if you're game!
There is even a night safari at Nasu Safari Park during the weekends in Spring and Autumn. The Nasu Safari Park is not your normal zoo, but an experience to get up close and interact with animals you would never normally get the chance to (though it still doesn't quite beat the wild tiger safari in India).
After all, who wants to stare at a lion from afar when you can get so close you can count his teeth!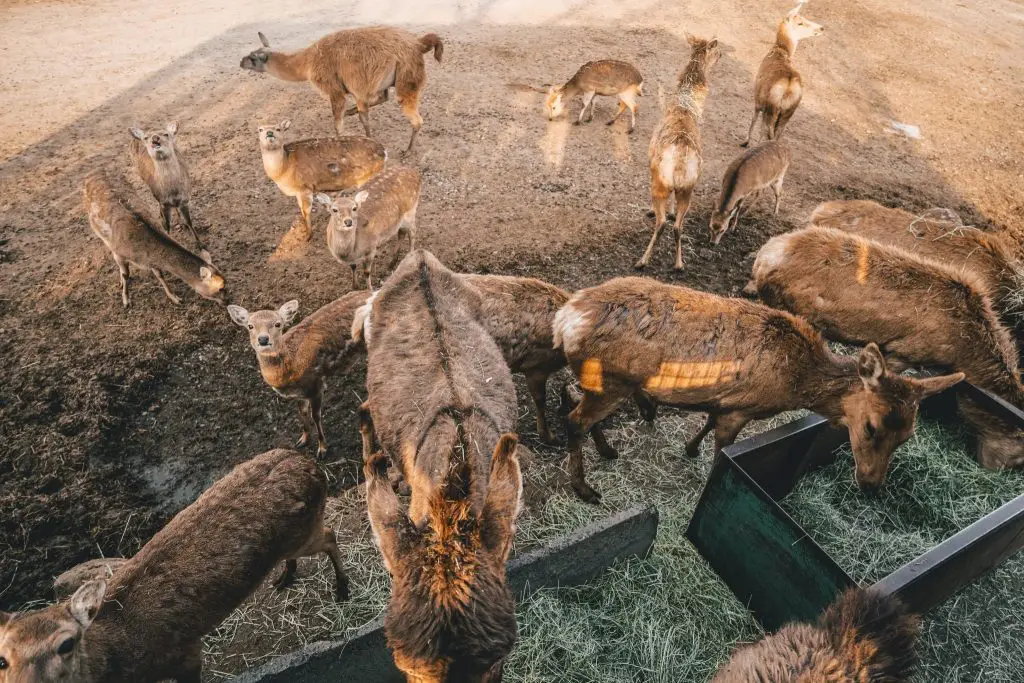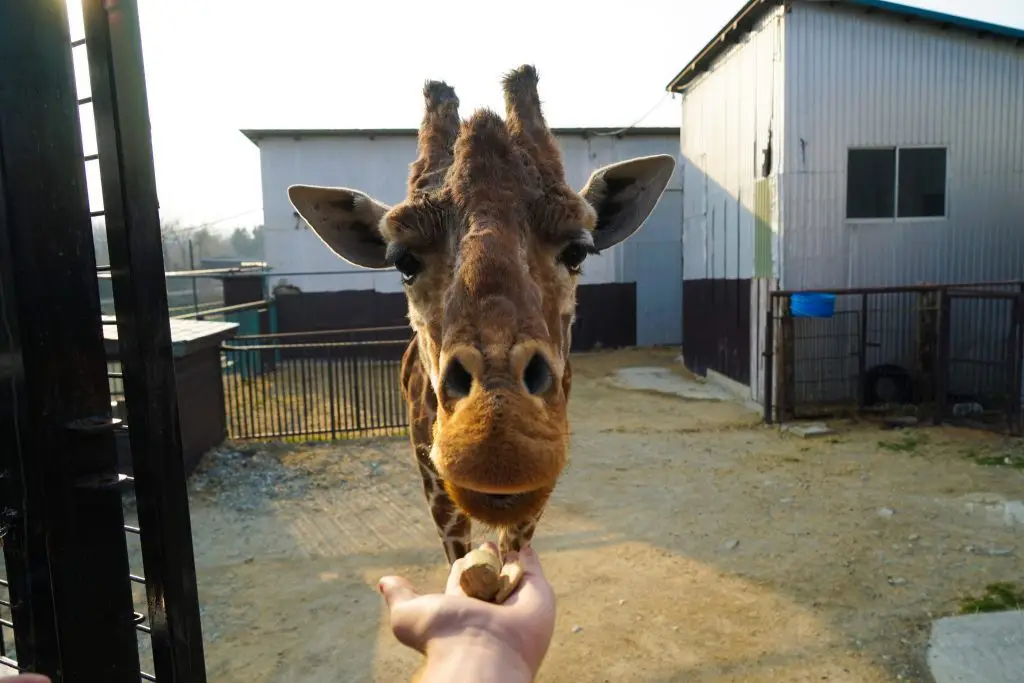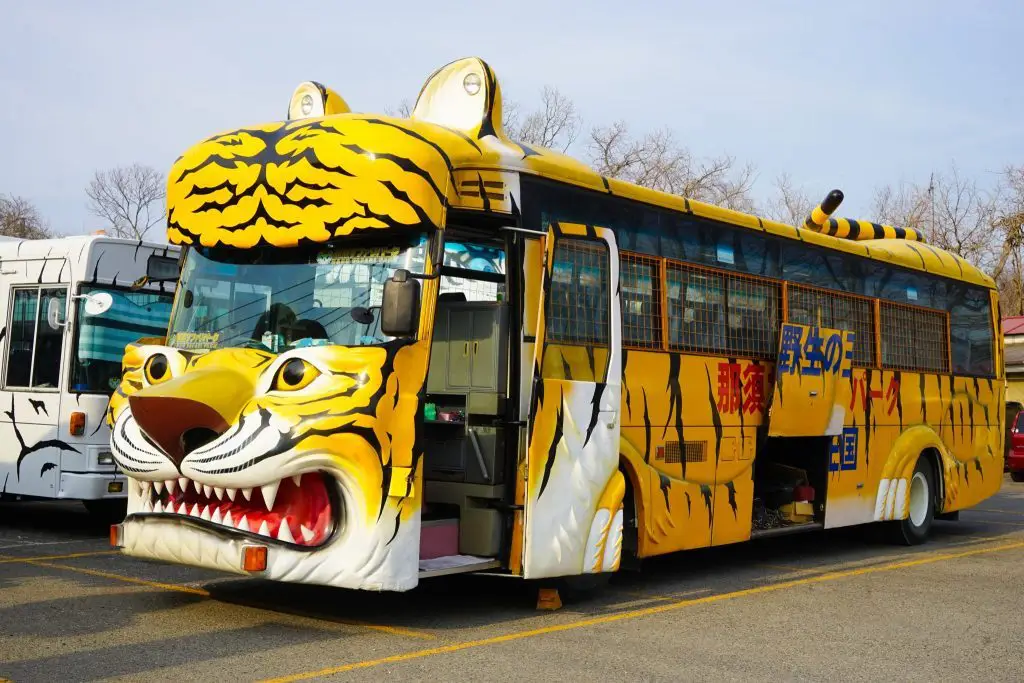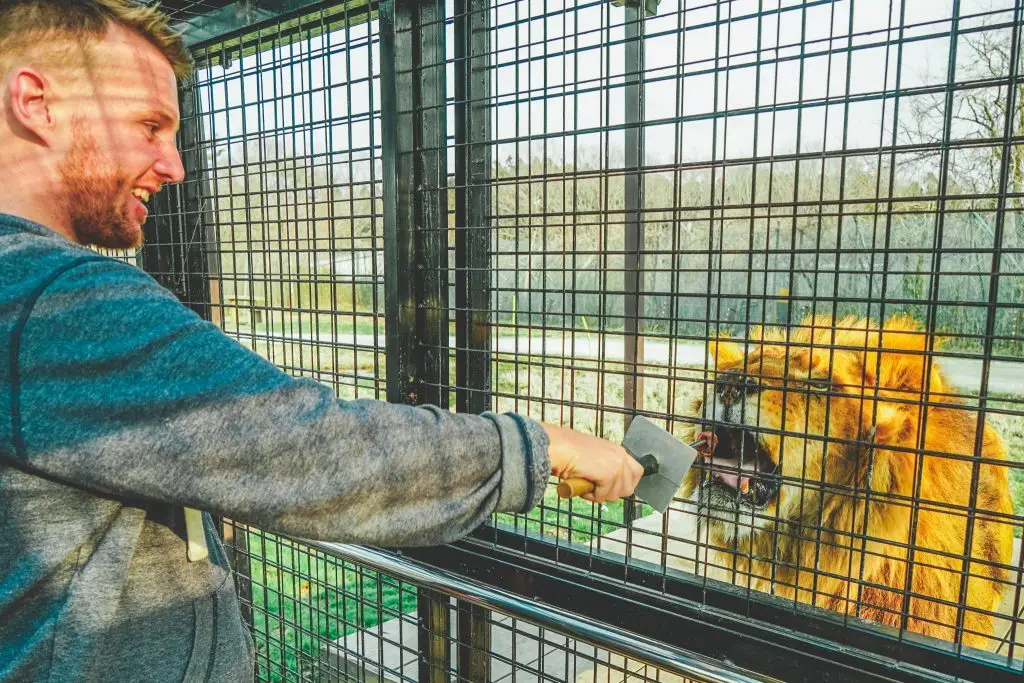 8. Try Out Snowshoeing At The Nasu Heisei-no-Mori Park
One of the biggest drawcards of Nasu is the nature on offer here, which every year the Emperor of Japan comes to enjoy.
No longer wanting to keep the unspoiled nature of the Nasu Imperial Villa all to himself, in 2008 the 560 nectar Nasu Heisei-no-Mori Forest was transferred to the general public, so that people might better reconnect with the natural world.
Open-year-round, one of the highlights of this pristine natural environment is actually heading out on a guided snowshoe hike in winter where you blissfully plod along on-top of fluffy snow – sometimes up to 3 meters deep!
I loved the silence here in winter brought on by the dampening effect of thick snow layer (and was eerily reminiscent of wandering the forest of Chernobyl in winter, just without the threat of radiation) that was only occasionally broken by the sound of scurrying squirrels or the falling of snow from the tree branches.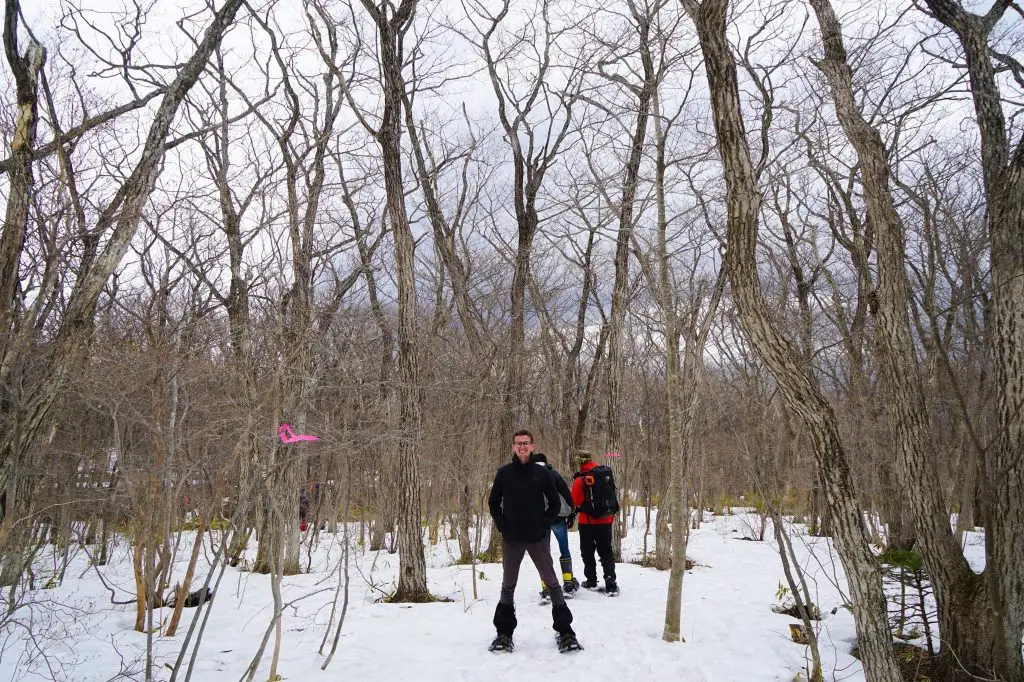 An ancient beech forest protected for the Emperor's enjoyment for hundreds of years, this national treasure of Japan is home to plenty of rare wildlife including foxes, rabbits, dormice, and bears – though you are best to visit in the warmer seasons to fully take advantage of the extensive hiking trails and various nature programs on offer here.
While it is technically possible to see the surreal Komadome Waterfall with snowshoes in the winter, it's a long full-day trip that is rather exhausting and best done on the solid ground in other seasons.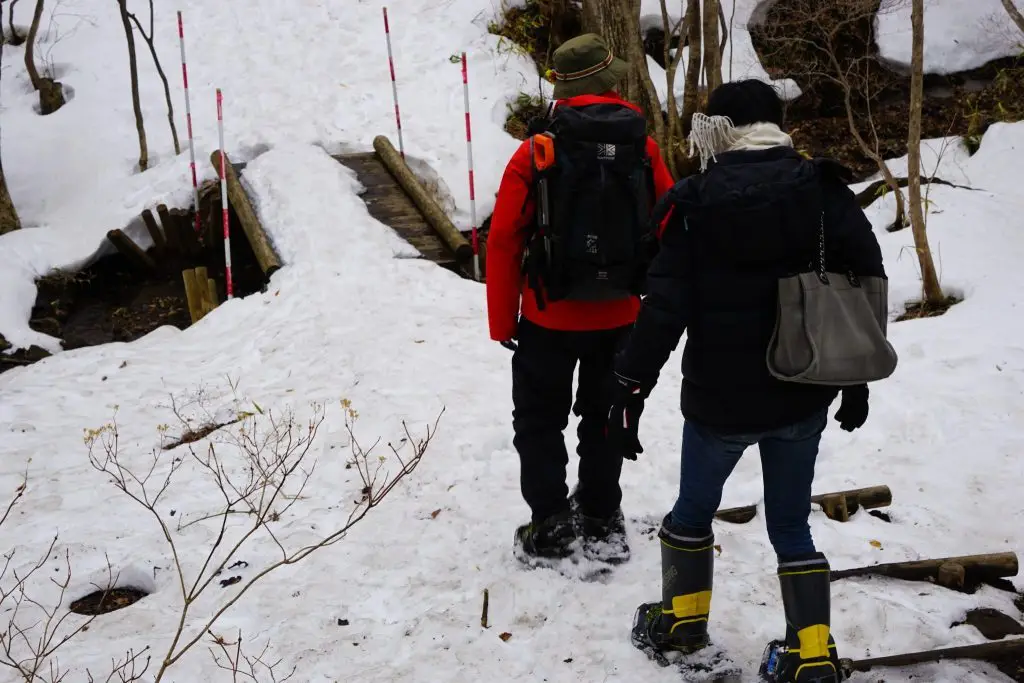 9. Enjoy Incredible Italian With The Chance of A Royal Visit At Gioia Mia Nasu
For years I have claimed the only decent Italian food outside of Italy is in Buenos Aires and New York, but after dining at Gioia Mia Italian Restaurant – I am going to have to add Nasu to that list.
Think I'm kidding?
Gioia Mia has been in operation for over 20 years and earned many accolades, including being one of the Top 100 restaurants in Japan. Frequently booked out, Gioia Mia is the dining option of choice in Nasu and has held many famous guests and is even a favorite of the Royal Family who, when in town, regularly pops in.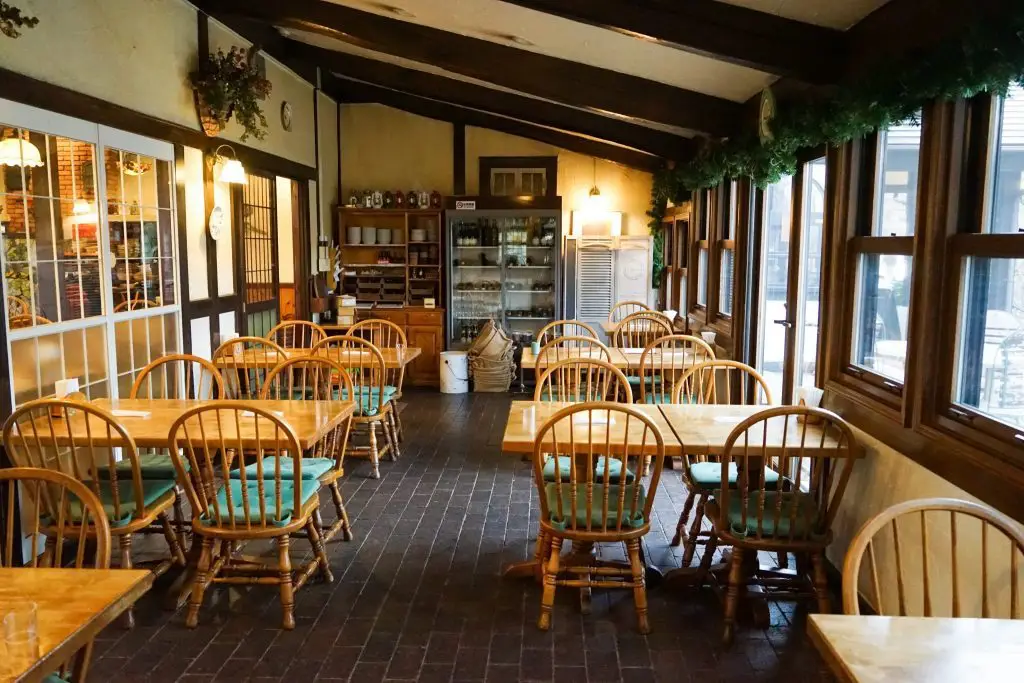 You would think all this fame has gone to their head, but seemingly not as Gioia Mia Italian Restaurant in Nasu continues to operate with a homely yet quaint fit-out preferring instead to focus on the freshness of the ingredient (largely sourced locally from Tochigi Prefecture) and maintaining its impeccably high standards.
Literally, anything on the menu is going to be delicious, but worthy of particular mention is the delicious hand-rolled wood fired pizza's, soft-shelled crab, fresh garden salad, and carbonara pasta. Open 11-8 daily except for Thursday with an English menu hidden out back if you ask!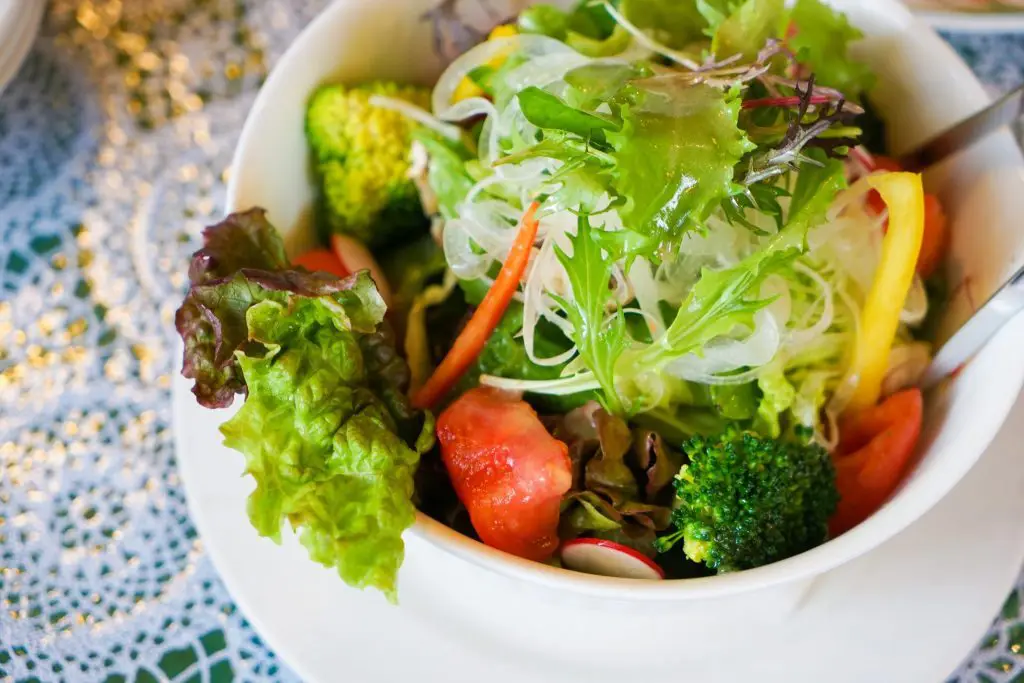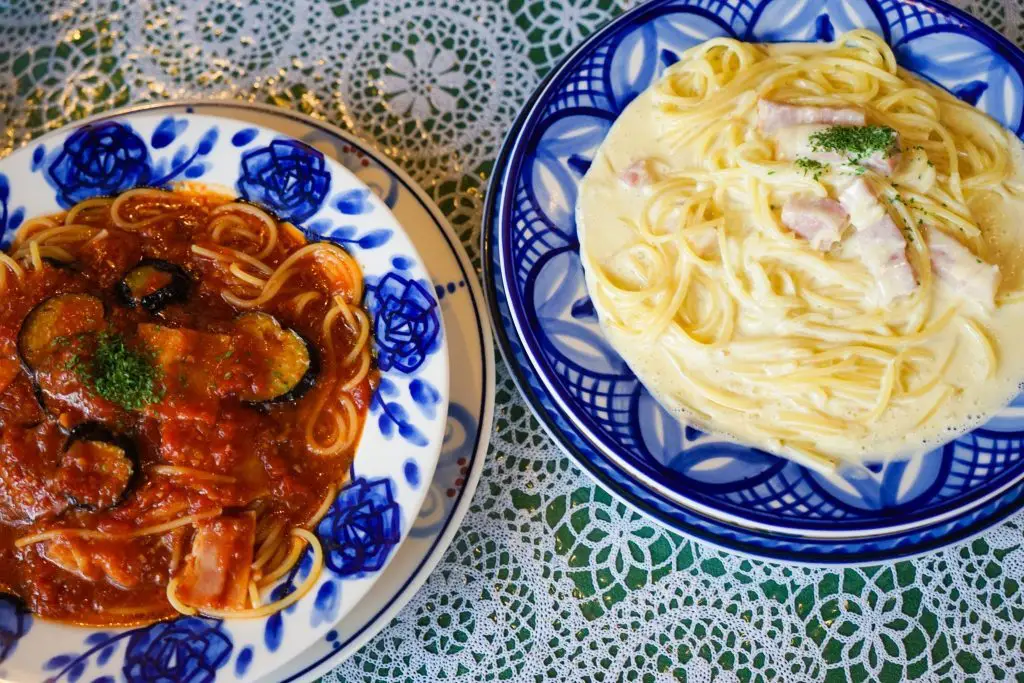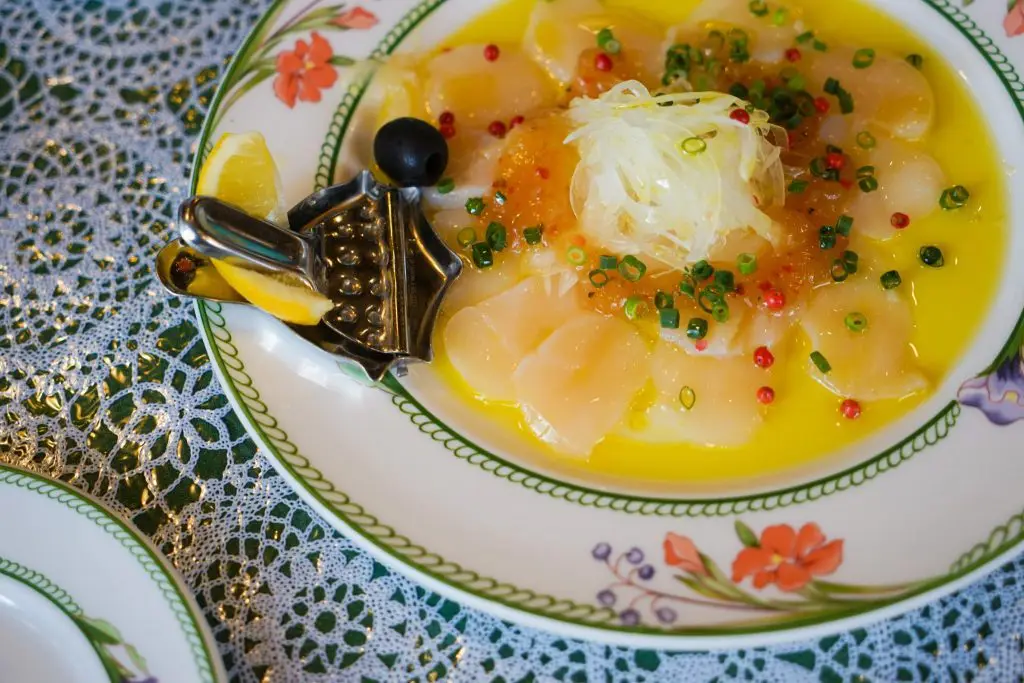 10. Thank The Onsen God For His Hard Work At Nasu Yuzen Shrine
Just like Kyoto has its famous fox shrine, Nasu has its famous Nasu-yuzen-jinja Shrine dedicated to the god of the Onsen. Built-in 630 after being discovered by a hunter who came across the natural warm hot springs in the Nasu area and wanted to give thanks to the Onsen God.
Serene and peaceful, nestled in amongst the old forest with plenty of photogenic tori gates – be sure to follow proper Japanese temple etiquette such as walking on the left side of the pathway, bowing at every Tori gate, washing your hands at the entrance, ringing the bell to call the Onsen gods attention and then throwing a coin (just watch the locals!).
There is plenty of English information available free of charge at the information desk near the front entrance – but if you're short on time, be sure not to miss the cool public foot spa to the left of the main gates and be careful around Nasu's famous Sessho-Seki or Killing Stone. The mythology behind it is incredible and can be read here.
The Sessho-Seki is so famous in fact that it is even sung about in the Japanese national anthem and is an important part of Nasu's identity. Nasu has some of the best hot springs near Tokyo – though sadly not the famous snow monkey hot springs which are a few hours away.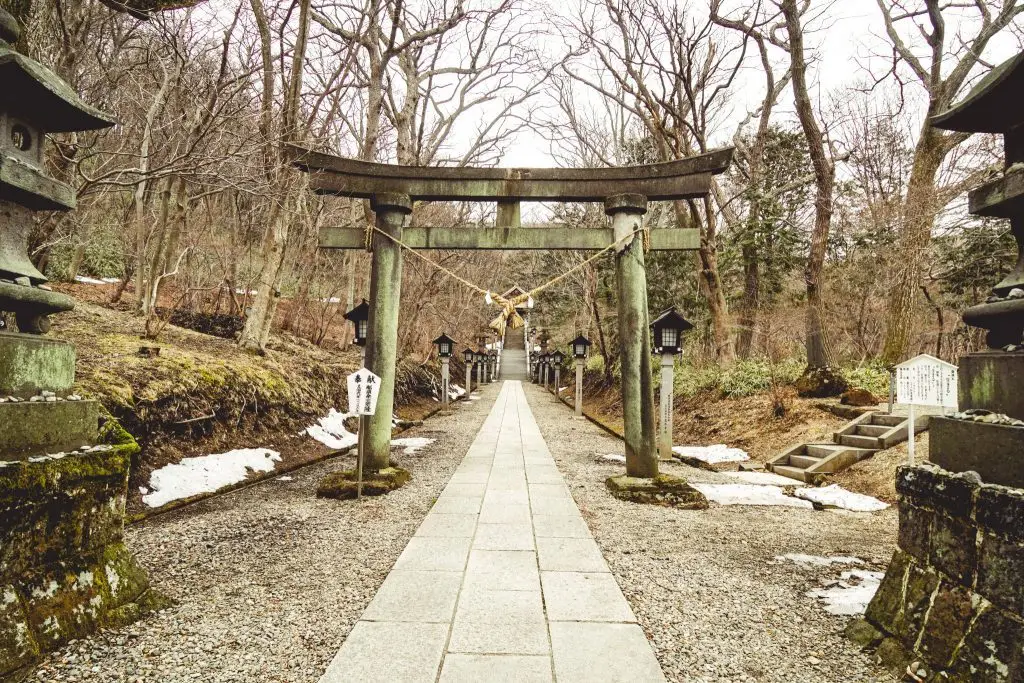 Other Top Things To Do In Nasu I Didn't Quite Have Time To Fit In…
Nasu Japan is a big place – and there is so much more to do here than you would think. As I've already shown, Nasu is much, much more than just the best hot springs near Tokyo – but in case you have more time, or you're just looking for something more, here are the other top things to do in Nasu Japan I could not quite fit in.
I don't have photos of them for obvious reasons, but I am so obsessed with sharing the pure pleasures of Nasu I will intersperse some other great photos I haven't gotten to include so far!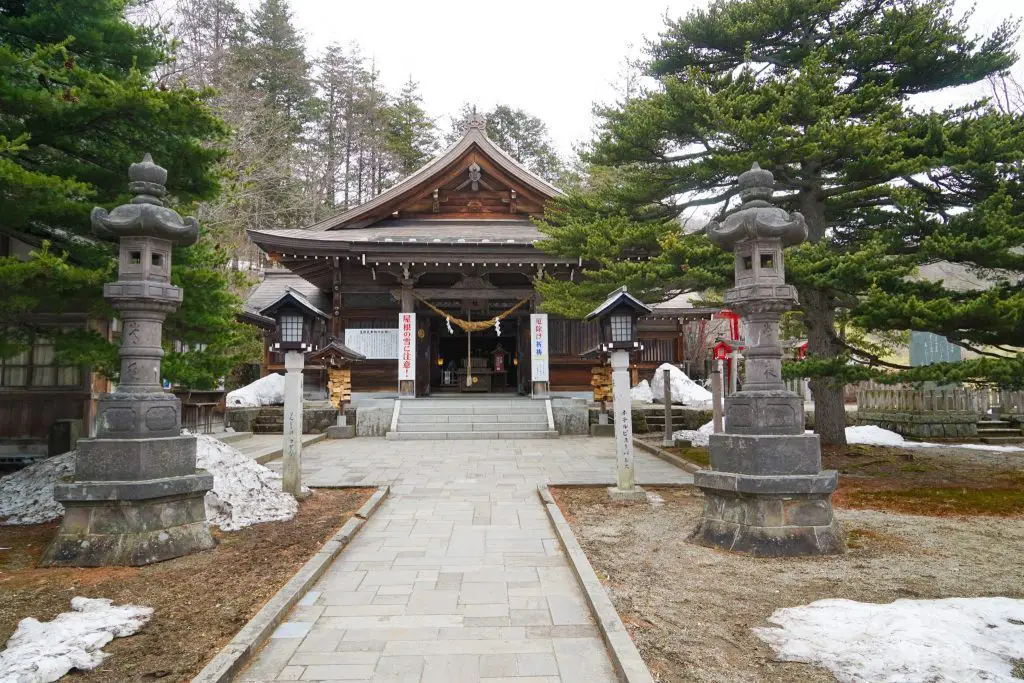 11. Nasu Teddy Bear Museum
As if Nasu was not weird and wonderful enough, you can visit the Nasu Teddy Bear Museum, where over 100 artists have come together to produce these kawaii works of art housed in a British manor house teddy bear studio of all places. Rumour has it there is also a life-size Totoro here from My Neighbor Totoro!
12. Nasu Classic Car Museum
If you love vintage cars, then you should not pass up to an opportunity to visit the Nasu Classic Car Museum, which has an eclectic collection of U.S..S. power muscle cars, practical Japanese transport, and sexy Euro sports cars. With cars dating all the way back to the 1901 De Dion Bouton, this is one thing to see in Nasu car lovers should not skip!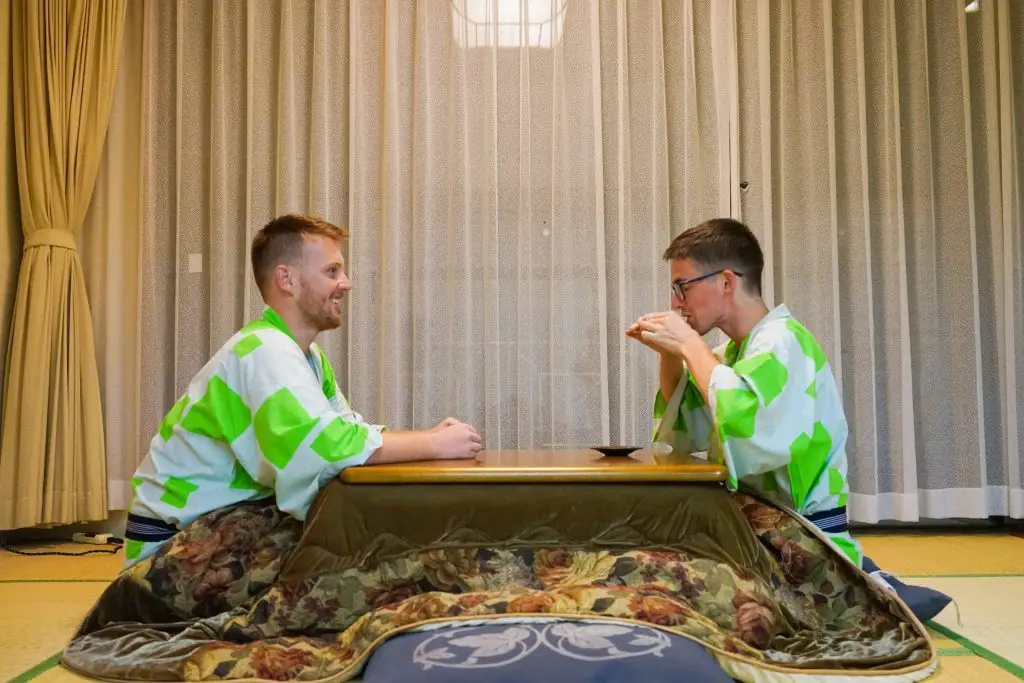 13. Kannon-numa Forest Park
Open year-round; the Kannon-Numa Forest Park is a paradise for bird lovers who want to wander around numerous parts through picturesque marshes backed my mystical mountains. The perfect place to relax and reconnect with nature in peace and quiet.
14. Mount Nasu-dake
How could a trip to Nasu be complete without scaling its namesake mountain" Mount Nasudake? Take the Nasu Ropeway followed by a leisurely 45-minute hike to the summit (or for the more adventurous scale the entire mountain on foot) to be rewarded with jaw-dropping views – especially during the Azalea bloom in late May, or the autumn colors come from early October.
There are also a few onsens around its base if you're still looking to try out the best hot springs near Tokyo.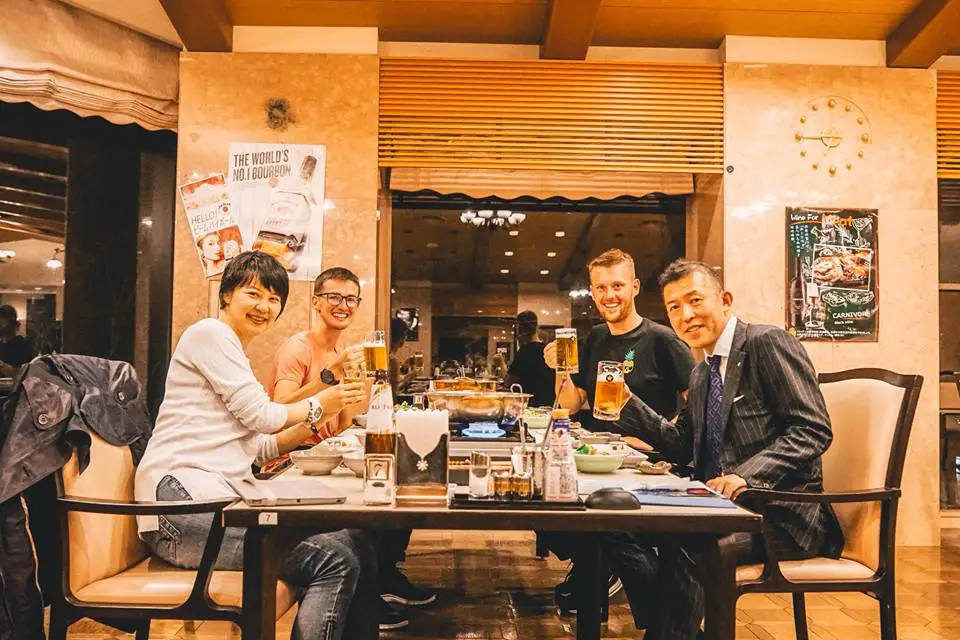 15. Nasu Stained Glass Museum
Surely one of the weirdest museums in Japan, the Nasu Stained Glass Museum shaped like a British aristocracy manor house or castle exhibited antique stained glass from the 1800s.
There is also the St. Gabriel Chapel, which has concerts on weekends and antique pipe organ music every day. The on-site cafe also offers a traditional British meal with tea to complete the experience.
16. Nasu Highland Park
Had enough of nature? The Nasu Highland Park has ten roller coats and 30 other rides and attractions that are sure to get your adrenaline pumping!
While it is not DisneySea in Tokyo (the best Disney Park in the world) – it's cheaper and far less stressful too!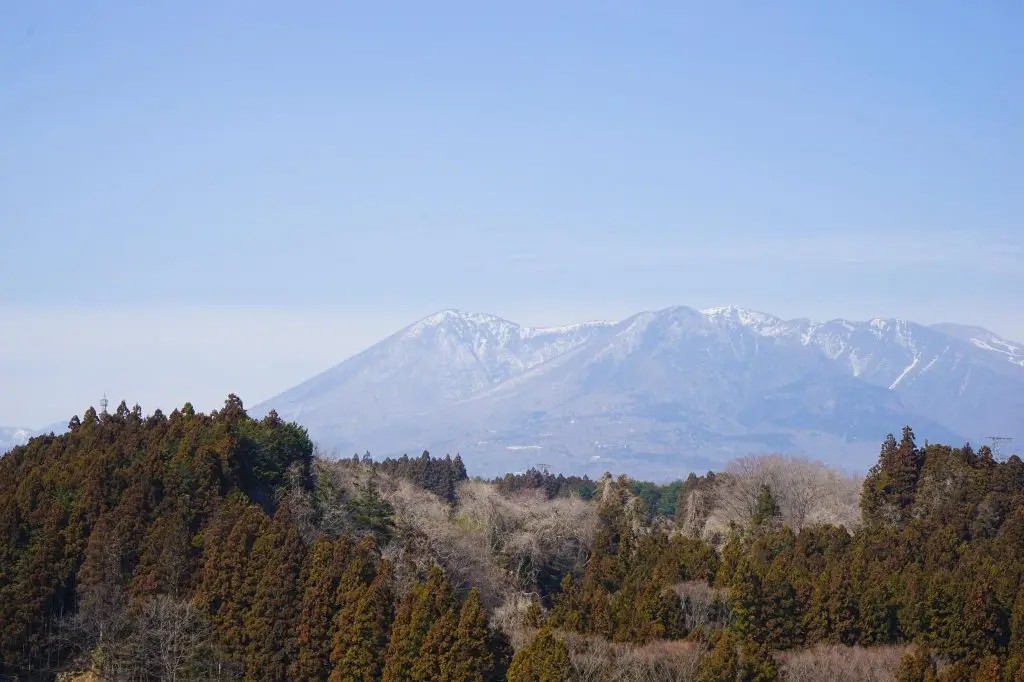 17. Mt Jeans Ski Resort Nasu
What would a trip to Japan in the winter be without some skiing? While it's not the biggest ski resort in Japan, Mt Jeans Ski Resort Nasu is one of the closest to Tokyo nestled into the slopes of Nasu-dake Mountain.
With one gondola and six lifts, it's probably not worth it to plan your entire holiday in Nasu Japan around skiing – but why not hit the slopes for a day since you are already here, right!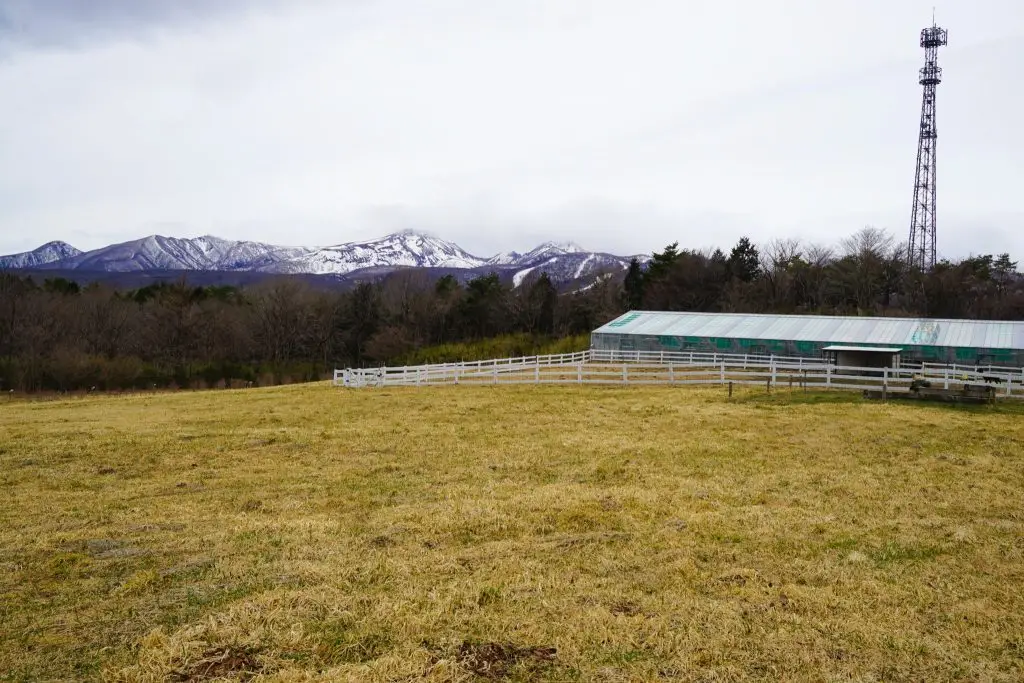 Staying Connected While Travelling
In today's increasingly connected world, staying online while traveling has become essential for a seamless experience. That's where eSIMs come into play, revolutionizing the way we access mobile networks during our global adventures. Say goodbye to hunting down local SIM cards at the airport; eSIMs provide instant activation the moment you land, sparing you the fortune usually spent on international roaming and allowing you to genuinely travel like a local (without getting hopelessly lost!).
With eSIMs, tasks like restaurant recommendations and reservations, up-to-the-minute public transport instructions, checking opening hours, and accessing further information become a breeze. And, of course, sharing your journey on social media is easier than ever. To stay connected wherever you roam, consider using either Airalo or Holafly. Airalo boasts the most extensive range of destinations worldwide, offering smaller data bundles tailored to your needs, while Holafly provides unlimited data packages and fantastic EU data deals.
So why wait? Embrace the future of travel connectivity with eSIMs and make your next journey effortlessly smooth.
Further Things To Consider Before Any Adventure
Now you're all set and prepared to explore our big wide world, why not sort out everything else out all in one go? If necessary for your travel plans make sure you have brought proper travel insurance, protected your privacy by getting a secure VPN, compared all the top hotel booking sites to find just what you're after, reserved an unbeatable rental car price and - of course - booked the best flight deals!
Or maybe just forget it all and go for a last-minute cruise or effortless tour instead?
Many budget travelers (including me) indulge in worldwide airport lounge access, so we can experience luxury while still slumming it in economy. Naturally, we would never leave home without a more general travel guide since we couldn't possibly cover everything here!
Just add an adventurous attitude and plenty of smiles - they go a long way - and that about covers it all! Now go out, find your own path and don't forget to share your best inspiration stories with me on Facebook, Twitter, and Instagram...I'd love to hear from you!