A perfect blend between the East and the West, Tokyo is always among the must-see cities for travelers around the world.
Here in the capital of the country of cherry blossoms, you can enjoy the serene solemnity of local temples in the morning and chill out at world-class concerts and bars as night falls.
However, perhaps the most striking thing that sets Tokyo apart from other countries is its weirdly intriguing kawaii culture. If you are traveling to Tokyo, we highly recommend you check out all its best and most unique local experiences to have a taste at one of the world's most iconic cities and cultures.
While we are absolutely obsessed with everything kawaii and focus on this here, if you want to see and go everything in Tokyo, you will also want to read our ultimate Tokyo guide!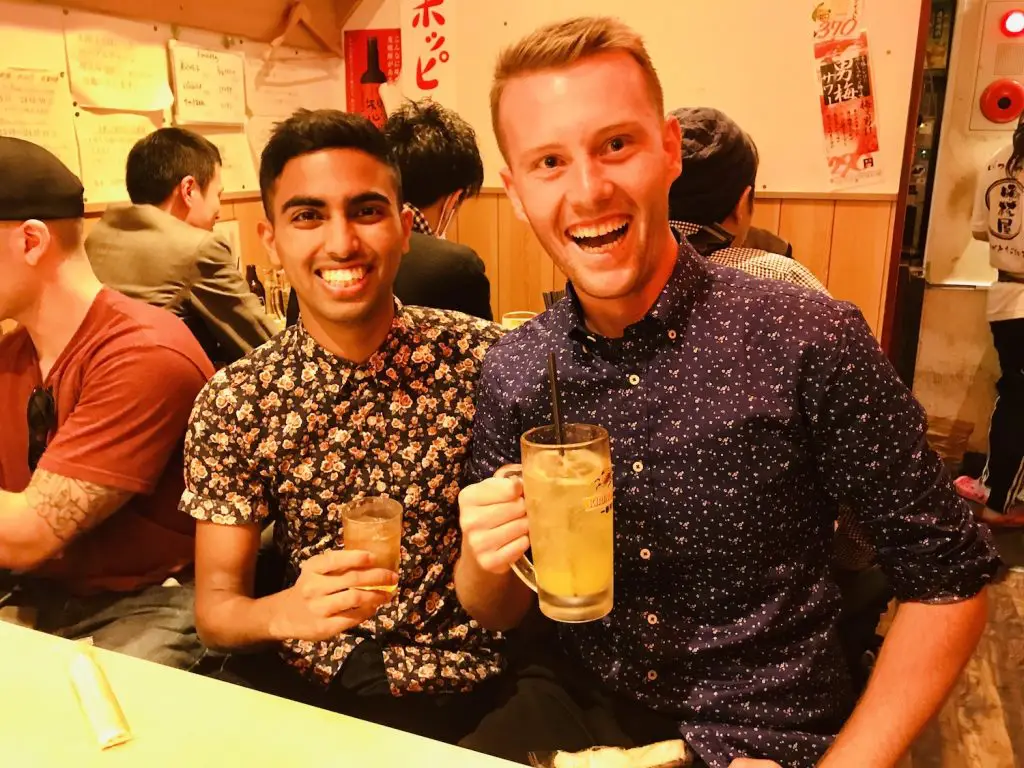 Kawaii means "must love" in Japanese, but now it is widely translated as "cute." Japanese love cute things, and in fact, this has become such an obsession that the word is now synonymous with the culture of loving cute and adorable things.
This culture is most widely observed in the form of manga and anime characters, who are often drawn in feminine and lovable styles. Among the most notable figures in this kawaii culture are Hello Kitty, Pokemon, and Totoro.
In Tokyo, kawaii culture is a longstanding part of the city itself. In fact, people who identify themselves as part of this culture even have their own nickname, "otaku," and a sanctuary, the Harajuku district, where activities such as idol shows or cosplaying abound.
Although cosplaying might not be the first word that comes into mind when you think of Tokyo, kawaii culture has become an integrated part of the city. It seems that more and more people are beginning to take a liking of it, even foreigners!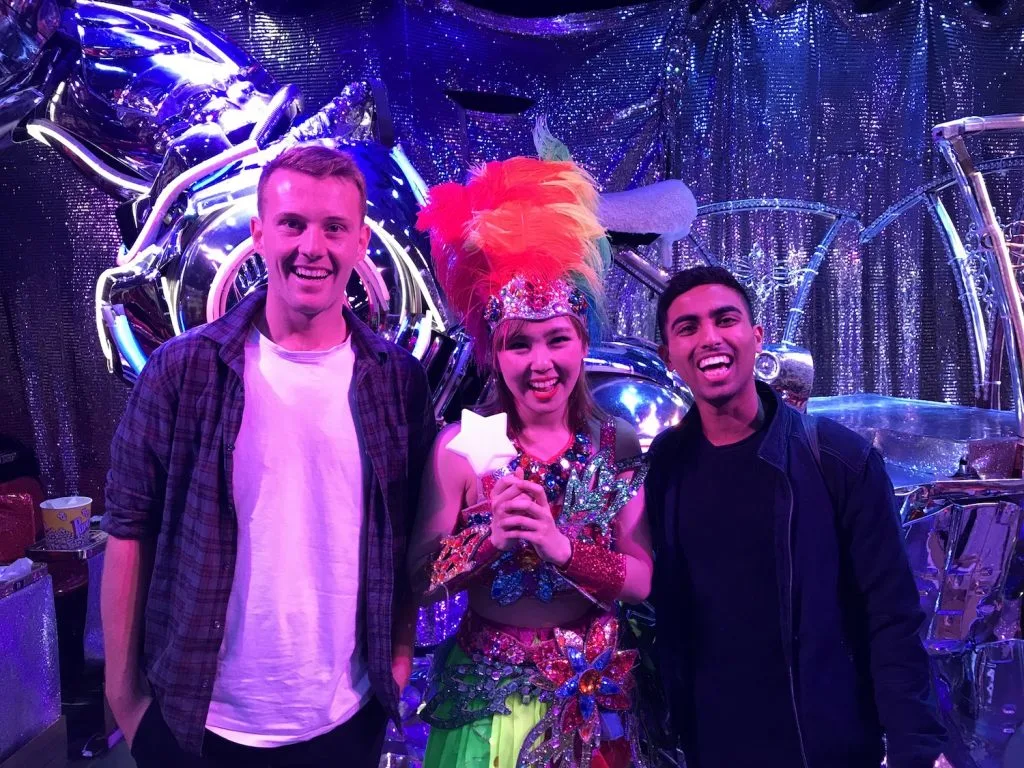 Tokyo is a city you are never, ever going to see all of – let alone in one trip – so there is no need to stress about seeing everything all at once. For first-timers in Japan, We recommend one week, but you can easily spend more, or cover a lot in just three days with the right itinerary. If you are traveling more around Japan, get your JR Pass before you fly to save yourself time and money, and be sure to book your hotel in Tokyo far in advance.
The best options for hotels in Tokyo sell out months in advance, and choices last-minute are limited at best (and because everyone keeps asking where to stay in Tokyo, the Godzilla Hotel, aka the Hotel Gracery Shinjuku is my favorite option). Perfectly positioned in the heart of one of Tokyo's cutest neighborhoods, you can enjoy kawaii things in Tokyo just as locals do as well.
Here are some of the cutest things you can do during your stay in Tokyo.
---
Before exploring Tokyo, arrange an eSIM to avoid hefty international roaming fees. Staying connected while traveling is essential, and eSIMs have transformed mobile network access for globetrotters.
No need to search for local SIMs at the airport; eSIMs offer a hassle-free experience upon arrival. They save time and money while preventing loss or damage to physical SIMs. To stay connected, consider Airalo or Holafly, the biggest names in global eSIMs.
Airalo offers a wide variety of destinations and smaller data bundles, while Holafly has unlimited data packages and excellent EU data deals. Don't delay; enhance your travel experience with eSIMs for seamless connectivity.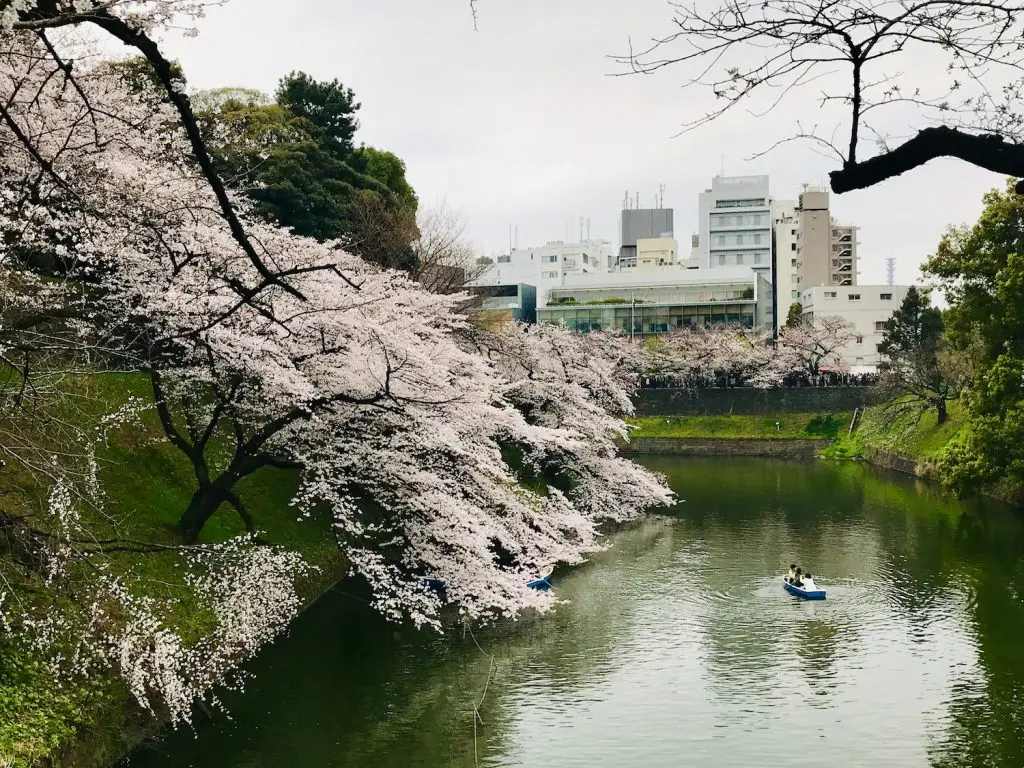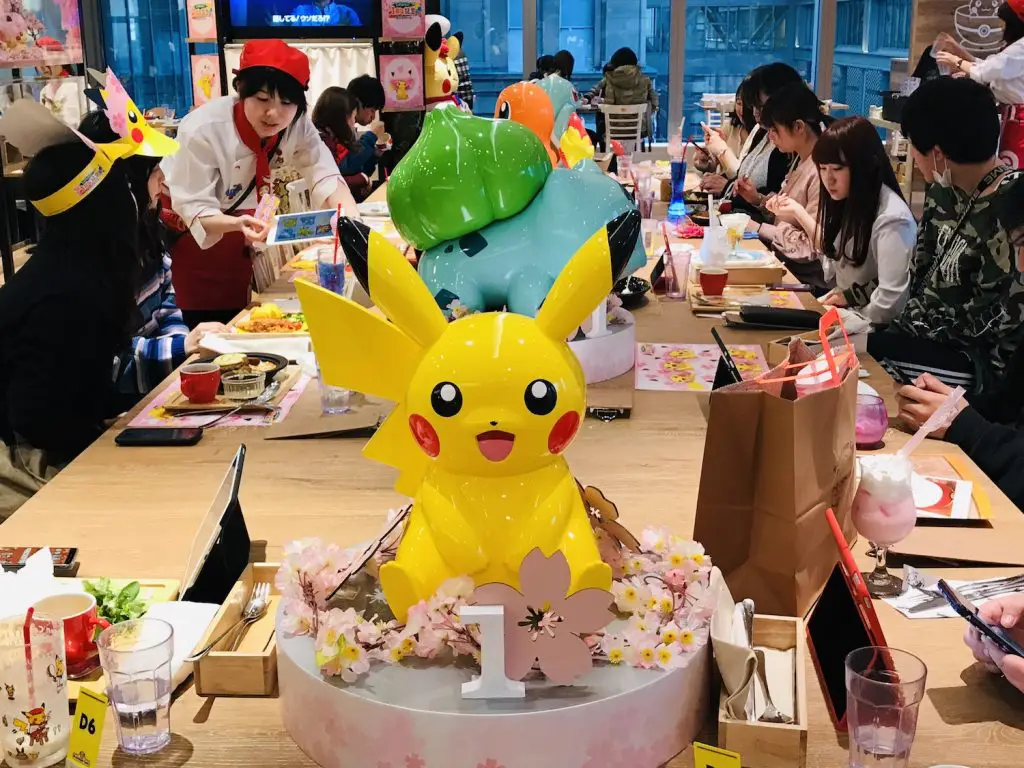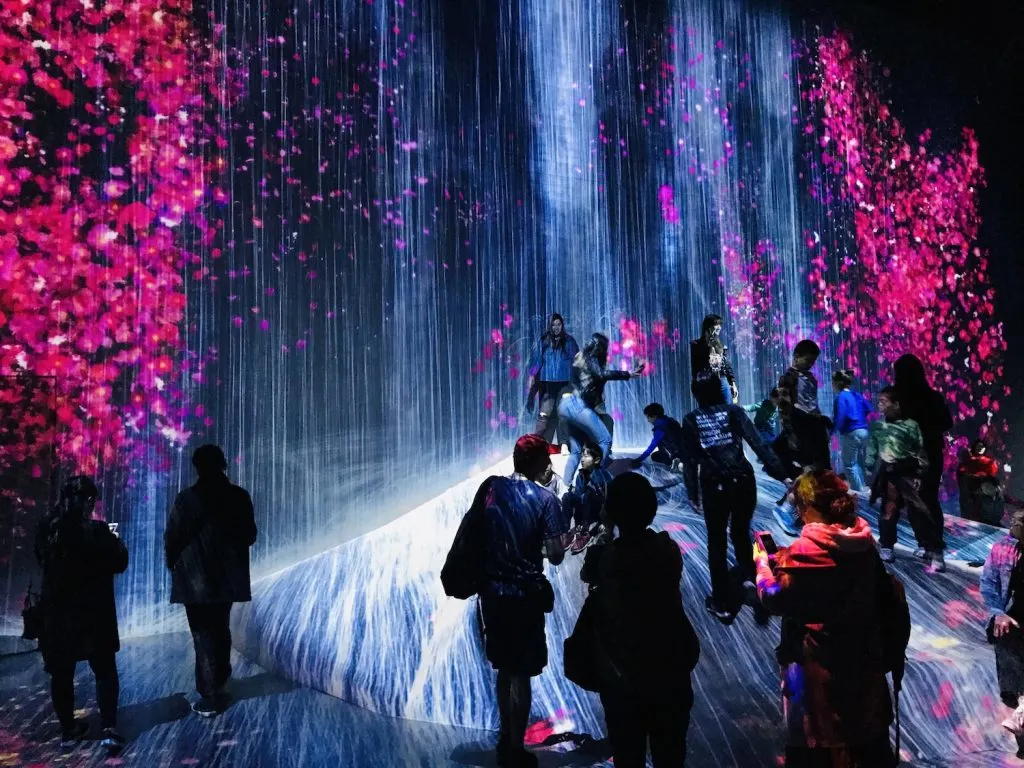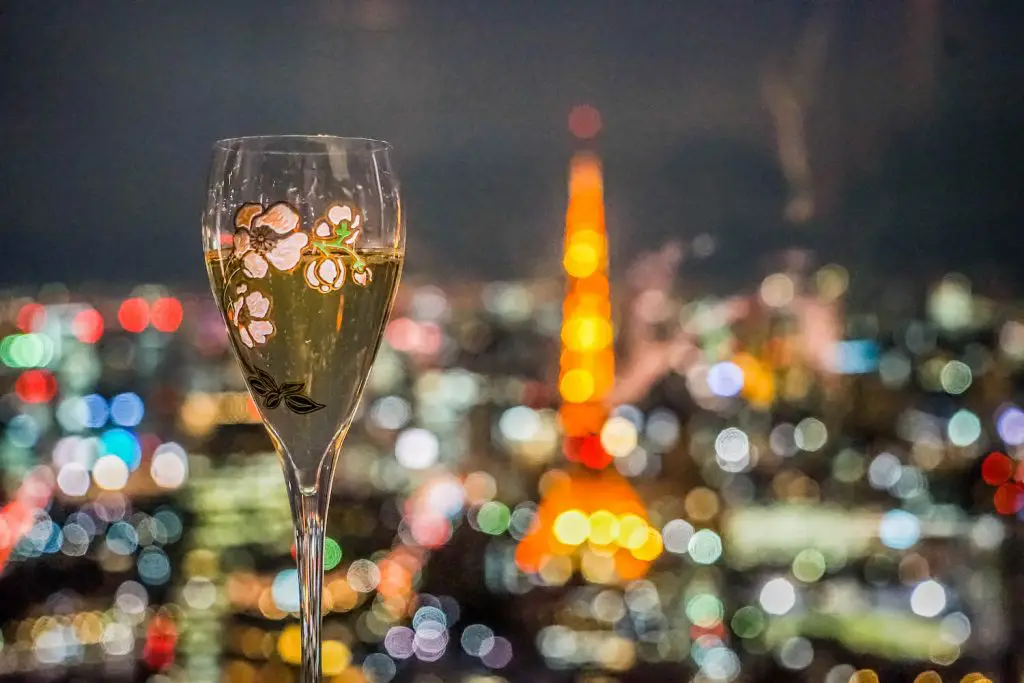 Get Creative And Order Your Very Own Drinkable Art Coffee
If you are looking to escape the busy streets around Takeshita – tucked away just off Harajuku Lane is an upstairs cozy cafe that specializes in 3D foam art. Yes, not only is the foam art served on these coffees ridiculously cute – it's also edible! Their art book menu displays plenty of cute animal foam designs from dogs to pandas to Hello Kitty, and everything in between or the talented staff have even been known to take requests if you have a photo on your phone you would like them to recreate in a foam art form.
The Cafe is rather cozy, and so you may be required to put your name down to wait, and the foam art takes some time – but believe us, it's worth it to have your very own personalized coffee art.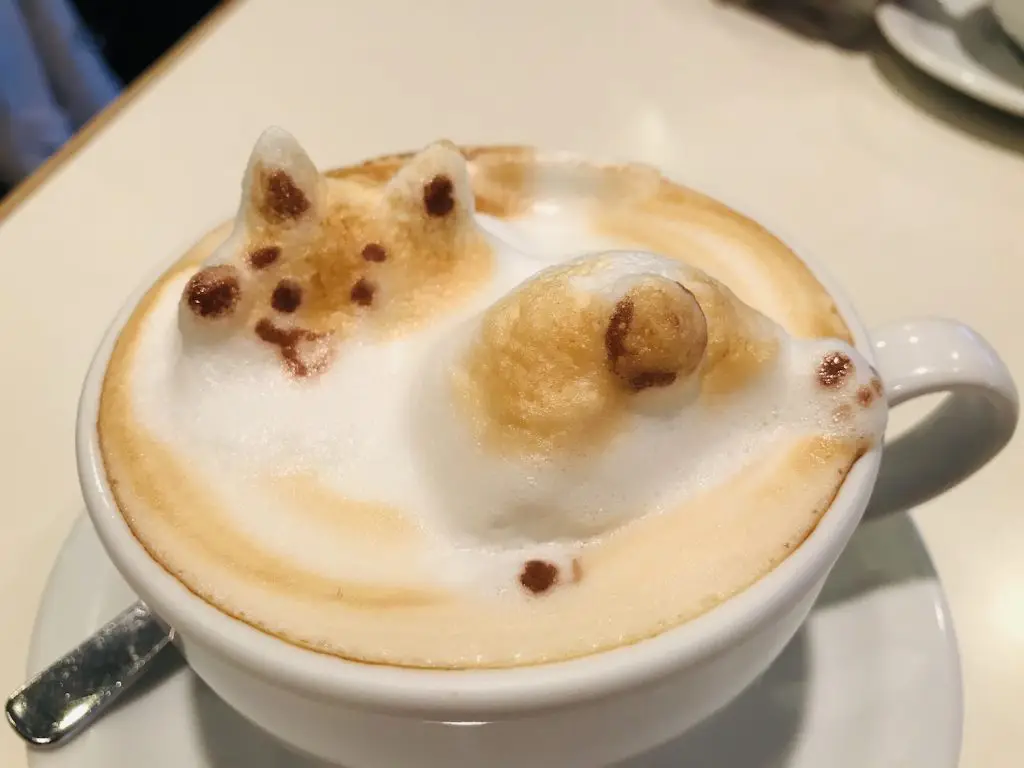 Become Enchanted During Cherry Blossom Season
Japan is world-famous for its love of Cherry Blossoms, and they most certainly do not disappoint! If you are lucky enough to be in Japan during the Sakura season (when the cherry blossoms are flowering), Tokyo is filled with amazing streets, parks, castles, rivers, lakes, and just about everything Sakura during this time. The city becomes an absolute buzz surrounding the bloom of this flower, and it is known as a peak time for tourism.
Hanami is the custom of viewing cherry blossoms in their full bloom and is a time where you will find parks are filled with joyous friends, families, and couples picnicking under the flowers. Wherever you go, we guarantee you will be blown away by the transient beauty of their amazing bloom and reflect on their symbolization of beauty and the fragility of life.
If you are visiting during this season, do note that, although viewing the sakura is free, general costs like flights and accommodation may be inflated during this peak period. The peak bloom will usually last four to seven days, but the bloom can last two weeks under ideal conditions. You can either try to find them all on your own or enlist one of these fabulous Japanese tour companies to discover the best spots.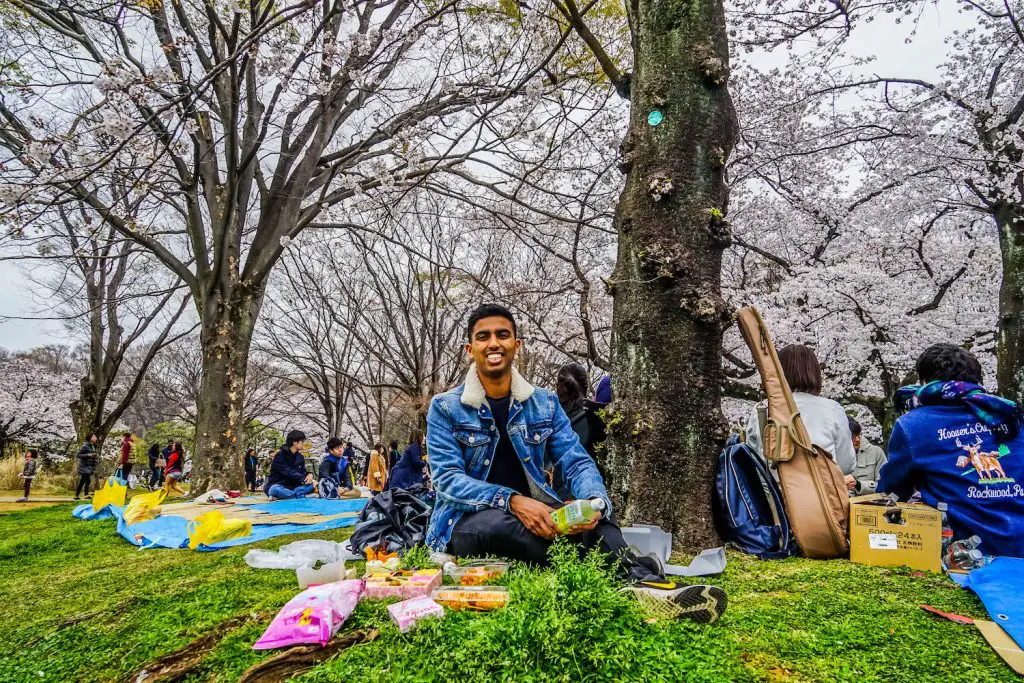 Wander, Explore And Discover A Whole New World At Teamlab Borderless Exhibition
The exhibition spans ten thousand square meters and is a fully immersive experience featuring a vast, complex, three-dimensional world. The space features large rooms and intimate spaces covered in live digitally changing art forms. There is no map for the museum, and the world is yours to roam around for as long as you would like.
The walls can feature breathtaking digital waterfalls to spectacular animal friends of the forest who dash around the venue. Be prepared for rooms of lights and mirrors which transport you to a place of seemingly endless beauty. You'll stumble across secret rooms and hidden gems along your journey, so we recommend taking your time and letting your senses explore the magical space.
We recommend checking ahead to when the museum if open as it is closed some days. Buying tickets ahead of time is always best, but in any case, be prepared to wait as there usually is a line to enter, but it moves relatively quickly.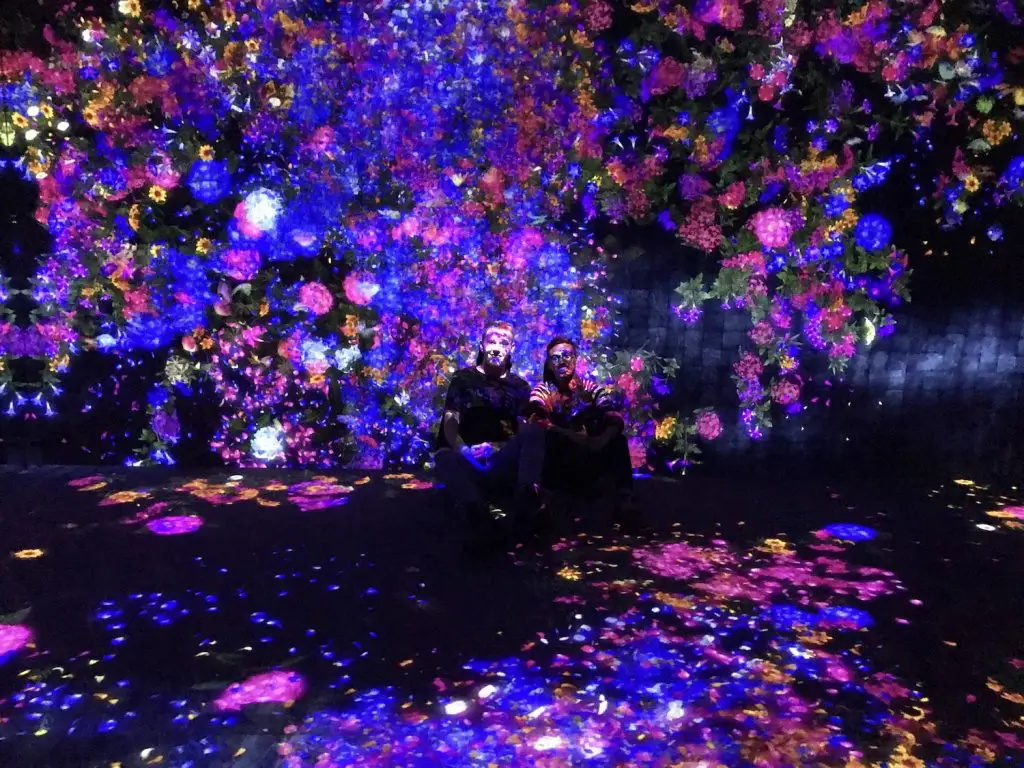 Catch Em All At The Pokemon Cafe
This fully themed Pokemon Cafe will live up to all of your Pokemaster dreams! Located on the fifth floor of the Takashimaya department store, this relatively new Cafe features your favorite Pokemon and boasts a wide menu of food and drinks, all with a cute Pokemon theme, of course. Bulbasaur burger, Magikarp latte, Pikachu omelet you name it. The staff are super welcoming and friendly and may even offer you freebies like a Pikachu hat to keep or Pokemon coasters with your meal. The cafe vibe is vibrant and fun and often has visits from your favorite Pokemon as well as interactive games to play.
Next to the Cafe, there is also a Pokemon Center decked to the walls with all the Pokemon merchandise you could ever want and dream of. We recommend booking ahead to the Cafe, else visiting the Cafe first to put your name down on the waiting list while you shop around at the Pokemon Center to kill time.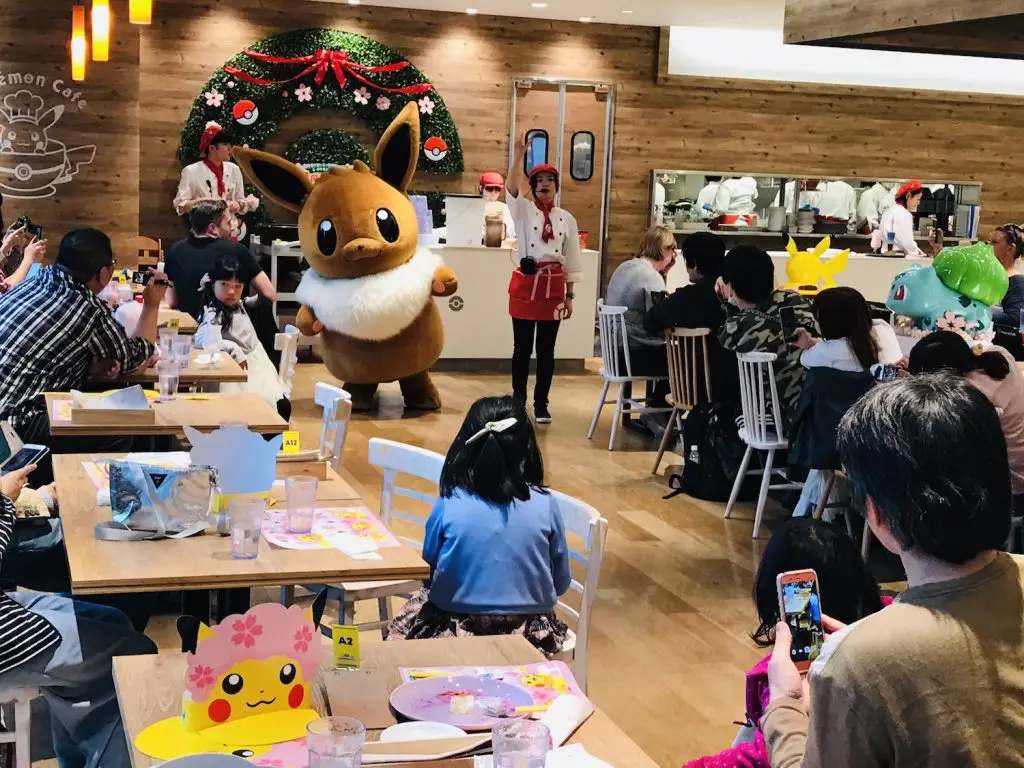 Experience The Magic Of Disney At Disneysea
Nothing screams cute, like being surrounded by all of your favorite Disney characters. Let your imagination come to life as you are transported into the world of Disney surrounded by amazing themed rides, performances, food, and experiences.
Arrive early at Disney Sea Toyko to maximize your time, and if you are a thrill seeker hoping to get on some of the best rides, be warned this may require significant wait times. Though luckily, the theme park is not short on things to do apart from the rides – from gondola rides through the canals of faux-Venice to discovering new areas like the American waterfront, which is reminiscent of old-world New York in the early twentieth century.
Get ready to snack your heart out all day with giant turkey legs and Toy Story Green Alien mochi. Another popular food discovery here is trying the different whacky popcorn flavors – from your regular salted or caramel to the not so regular strawberry, garlic shrimp, or milk chocolate flavors.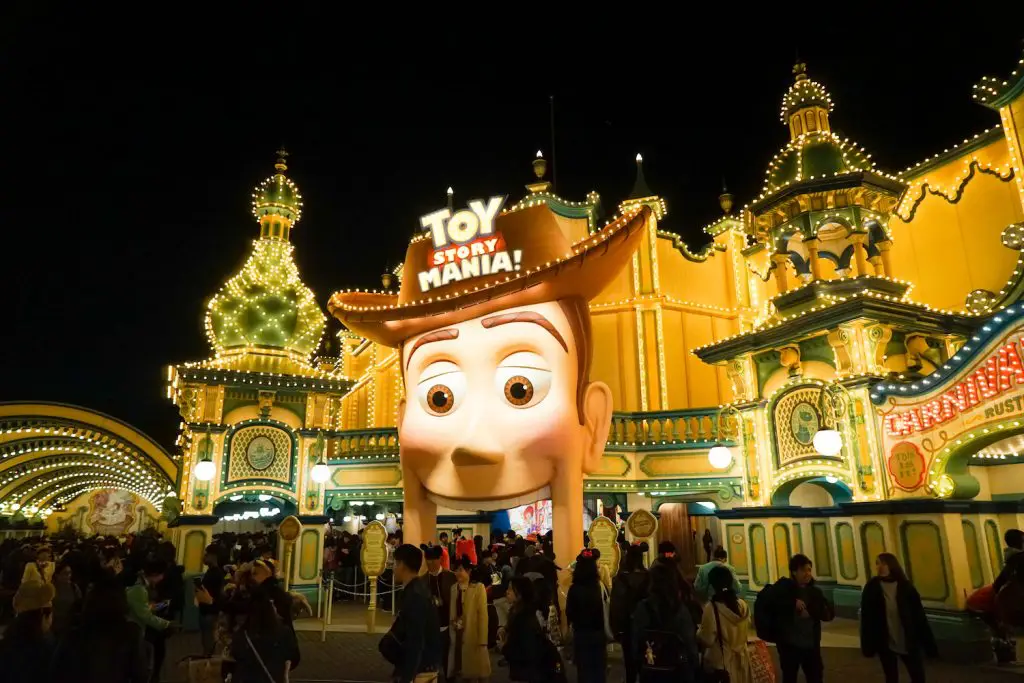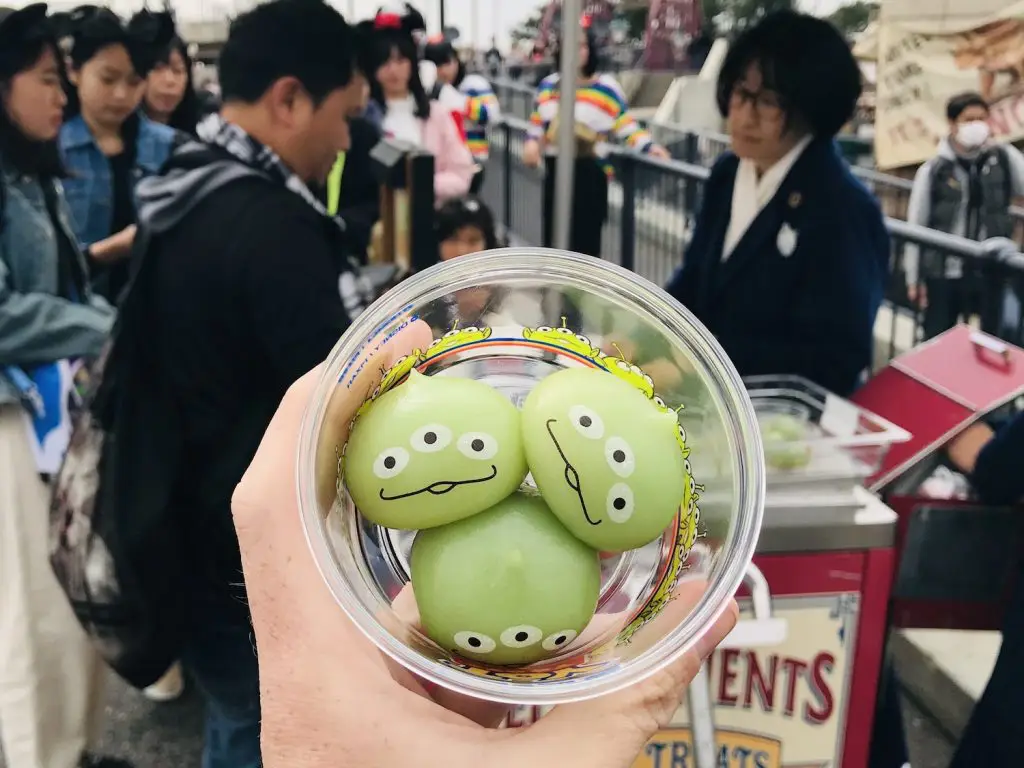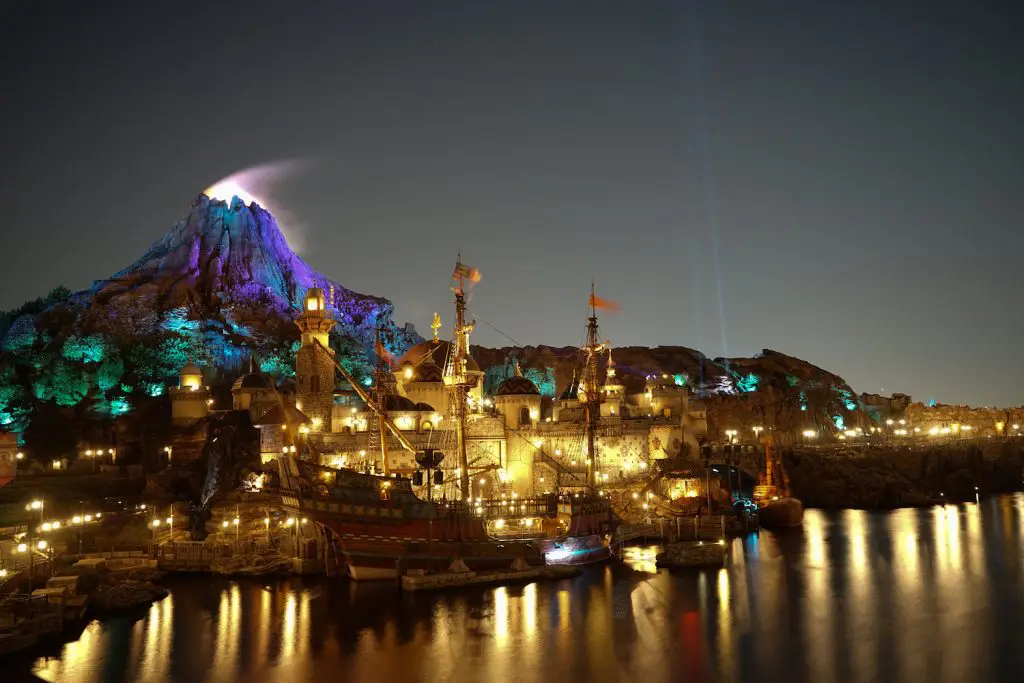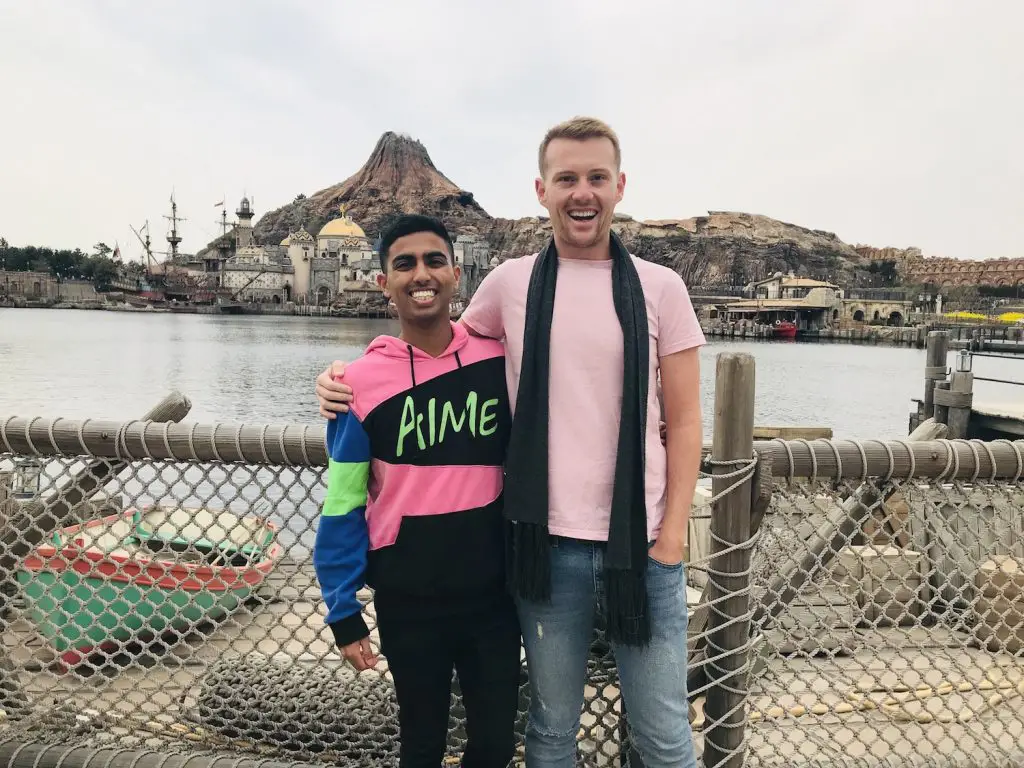 Eat At A Bullet Train Sushi Joint
Genki Sushi serves all of your usual Japanese restaurant favorites with a unique twist – the food is ordered on individual tablets and whooshed straight to you on a cute train-like conveyor. The place is great value-for-money and is worth a visit for the novelty of having your food delivered in a cute, fun, and unique way.
A famous chain of conveyor belt sushi restaurants established in 1990. Genki Sushi has now expanded worldwide, but it still just tastes best in Japan, where you can order hundreds of sushi combinations, including horse meat sashimi and a sushi burrito off a tablet in front of you and have them all come whizzing along on a train direct to you.
All the fun of a sushi train – but none of the 'what on Earth did I just pick up.' My favorite Genki Sushi outlet was the Genki Sushi Shibuya, but just be aware wait times can get very long in peak periods.
For maximum effect, try to get a table furthest away from the kitchen, and while you can order up to three things in on order, you should only order one thing at a time so you can maximize the deliveries!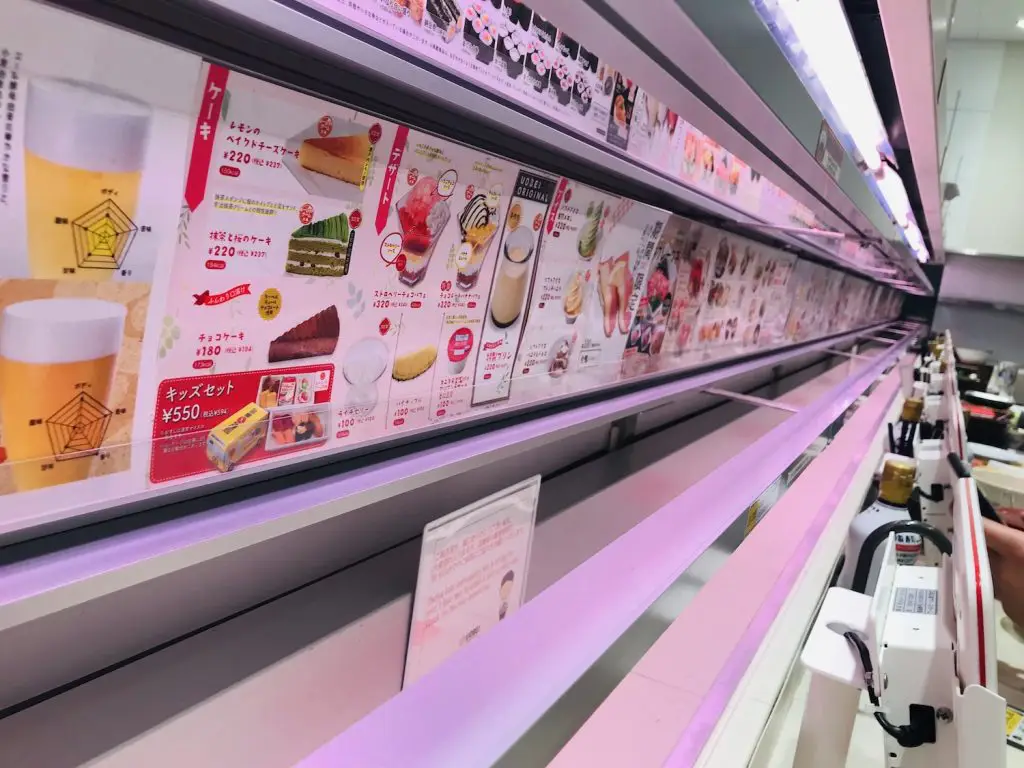 Warm Up With A Taiyaki Fish-Shaped Cake
This filled cake is another cute edible that can be found on many streets and popular districts across Tokyo. We loved the custard flavor; however, many spots sell red bean, chocolate, cheese, or even sweet potato filled cake delights. The cake itself is light and fluffy and can provide the perfect warming snack in the colder months.
You'll definitely want to take a picture of this cute fish, and we reckon they taste pretty damn good too!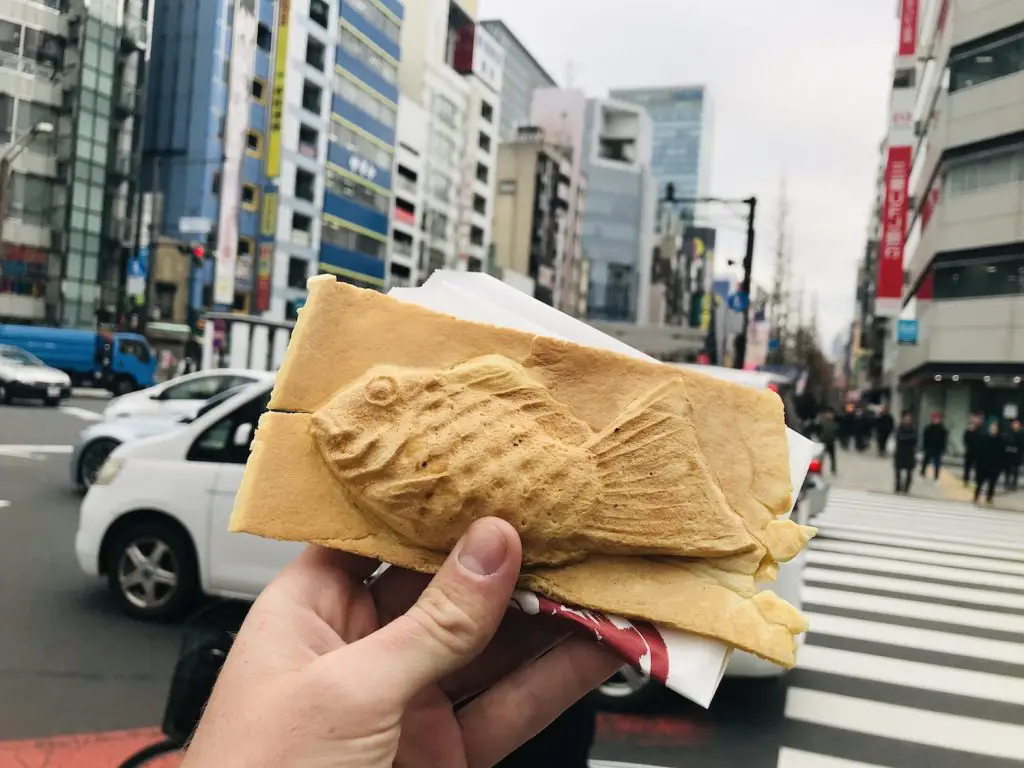 Find Your Perfect Cosplay Outfit At Cospatio
Cosplay is the staple of Japanese kawaii culture. Japanese teens love mangas and animes so much that they try to dress up just like their favorite characters and gather around with their fellow otakus. In fact, cosplaying has become more than just a simple hobby, as it is now famous all around the world, generating thousands of dollars.
In Tokyo, cosplay shops where you can buy outfits of your characters run abound, and one of the most famous ones around is Cospatio. During your stay in Tokyo, do remember to check out these lovely cosplay shops to find costumes of Pikachu, Mickey Mouse, etc. The shop also has some rather sexy options, so if you want to be a lustful Pikachu, this is your place to be!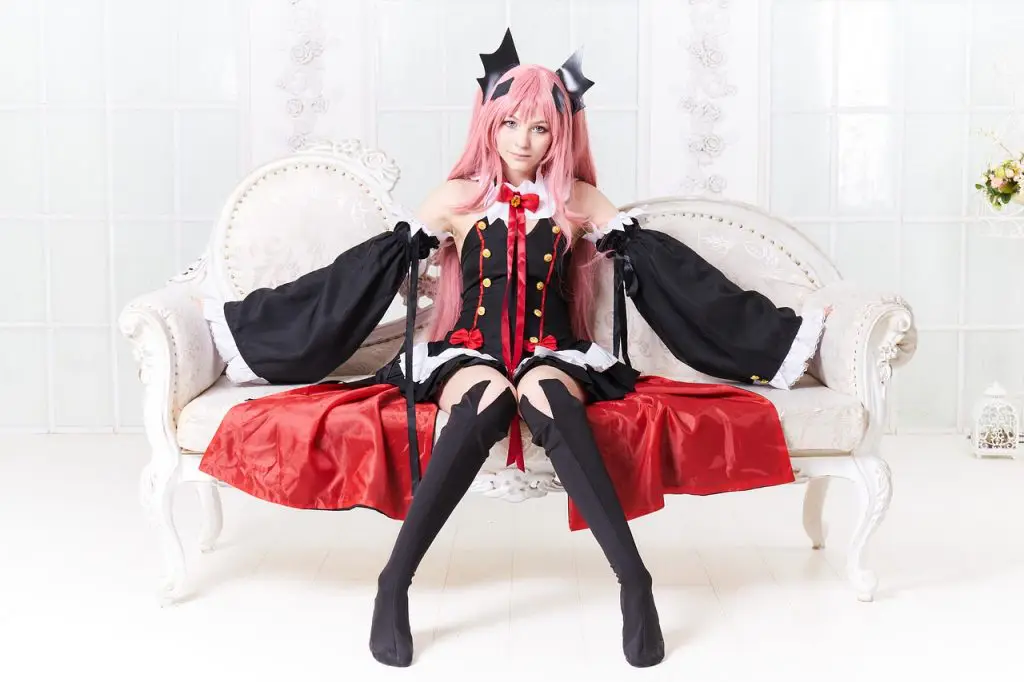 Take A Tour Around The Adorable Ghibli Museum
There doesn't seem to be a Japanese person in existence who does not know at least a few of the film works of the famous Japanese animation studio Studio Ghibli — in large part owing to said studios' impressive range of award-winning titles such as Spirited Away and Princess Mononoke. As a token of gratitude to the studio and its accomplishments, Ghibli Museum was opened in 2001 in Mitaka, a small city belonging to Tokyo Metropolis.
For fans of the studio, or of kawaii things in general, this museum is a must-see destination. Designed by Hayao Miyazaki himself, the museum features an architectural style that is synonymous with the one seen in an Italian village, which is also a part of his art style. Here at the museum, you will learn about the studio's proud history, as well as the animation techniques used to create its famous animated films.
However, if you want to visit it, remember to book your ticket in advance, as tickets are sold out very quickly and they don't sell tickets directly at the museum.
Enjoy The Gachapon Machines At GEE!STORE
Gacha games are a longstanding trend in Tokyo. The games are pretty simple. All you have to do is to insert a coin, pull a crane, and then you will receive a reward, which could either be a beautifully-designed toy or a figure of a famous character. What is so addicting about this game is that you can get a wide variety of toys from the machine, and if you are particularly lucky, you might get the rarest toy. Even though they might just be toys, the rare prizes can fetch a great price on the market, so don't discard them at once.
Although there are plenty of gacha game parlors in the city, GEE!STORE is the largest one with over 450 different gacha machines for you to enjoy. For an otaku, this is a utopia, and for tourists, this is a great place to hunt for kawaii souvenirs to take back to their home country.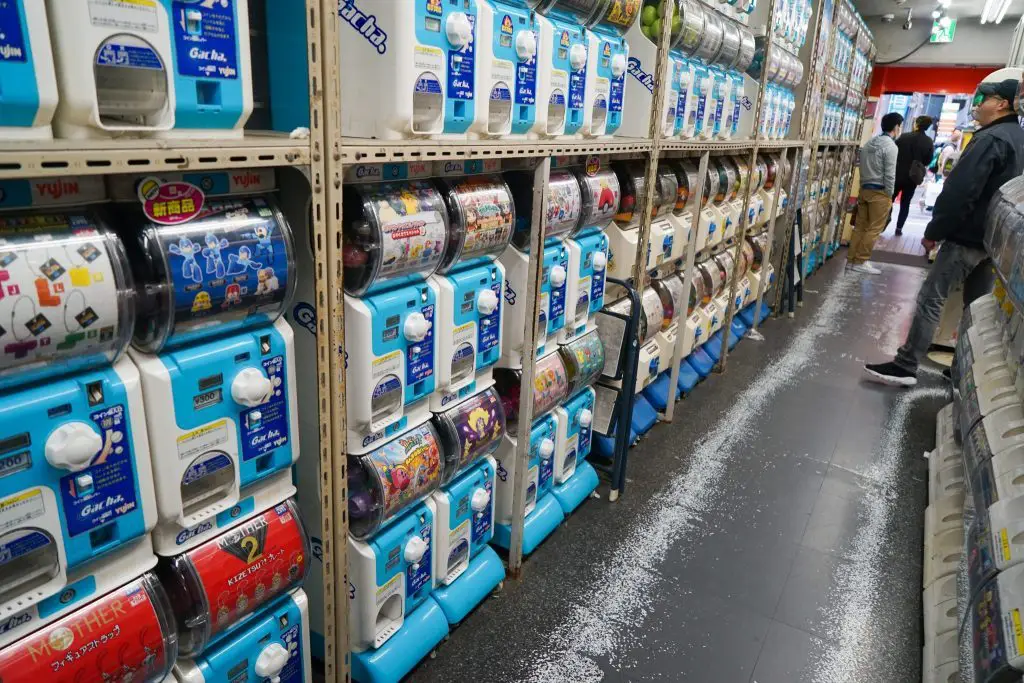 Visit The Charming Owl Cafes In Tokyo
Cat cafes are so in the past! The newest fad now in animal cafes is owl cafes. Japanese are obsessed with owls and their big round eyes, as to them, owls are absolutely adorable. While it's understandable if you don't necessarily share the same beliefs with the Japanese, it is worth checking out an owl café in Tokyo.
Maybe you will get a chance to pat them and be amazed at their strange facial expressions!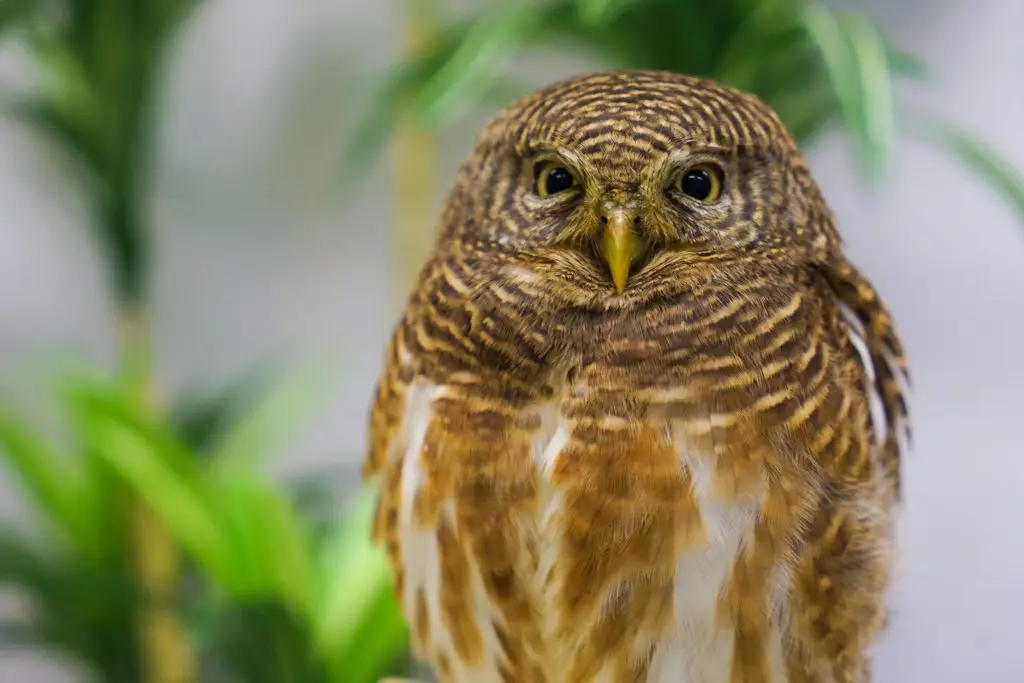 Experience A Strange Dining Experience At The Kawaii Monster Cafe
Long considered the haven for fans of all cute things, Harajuku is just full of exciting, kawaii, and sometimes downright weird destinations. The Kawaii Monster Cafe in Harajuku is perhaps the weirdest, yet somehow one of the cutest, of such destinations.
Decorated in whimsical and fairytale-like style, the café exudes an innocence that immediately takes you back to your childhood days. However, the weird merry-go-round of life-sized gummy bears, the gender-bender staff, and the colorful foods that look like rainbows will certainly give you a weird vibe that makes this place a unique café.
Naturally, because of its unique atmosphere, you should only go there if you are comfortable with weirdly cute things.
Wander The Famous Harajuku Lane
After a hearty dinner at the Kawaii Monster Cafe, it's time to explore the rest of Harajuku! This area is designated as an adult entertainment-free area by the authorities, so all forms of entertainment around are PG-13. There won't be prostitutes nor bars nor red-light establishments, but rather teenagers in flamboyant, groundbreaking, and cute outfits trying to best one another.
If you aim for one of the largest outdoor fashion shows in the world, Harajuku Lane is the place to be. Alternatively, if you want to do some shopping, then the boutiques and shops here stock the most interesting outfits, accessories, and basically everything that is kawaii.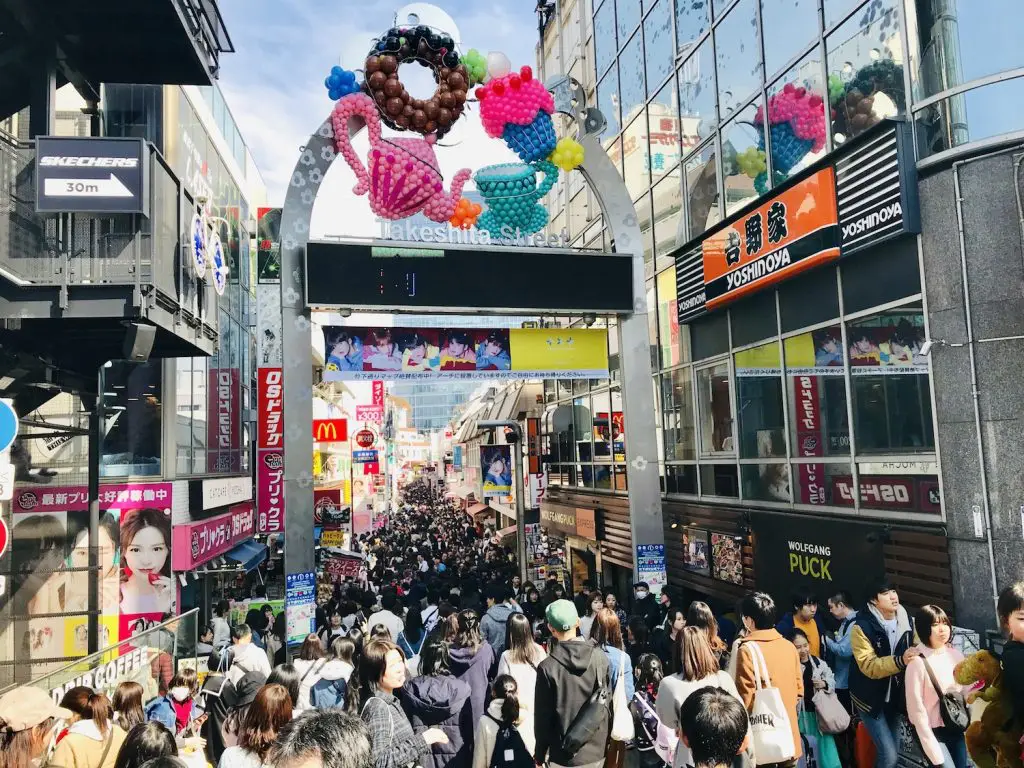 Play The Exciting Crane Game At Tokyo's Famous Arcades
Most of the world has moved on from arcade gaming, but in Japan, especially Tokyo, this is still a big deal to local people. In fact, arcade gaming has shifted from games aimed mostly at kids to games for all kinds of people, as you will probably meet businesspeople or office workers enjoying a good round of arcade during their breaks.
Arcades in Japan mostly include fighting games or racing games, but there is one really kawaii thing that has been an integral part of any arcade gaming shop, the crane game. In crane games, you will attempt to maneuver a crane to a good position and then command it to swoop down and catch the prize. The prizes are often cute teddy bears or plush toys of famous characters in Japanese manga and anime, so if you want something cute to give to your partner on a romantic stroll, maybe the arcades will be a great choice.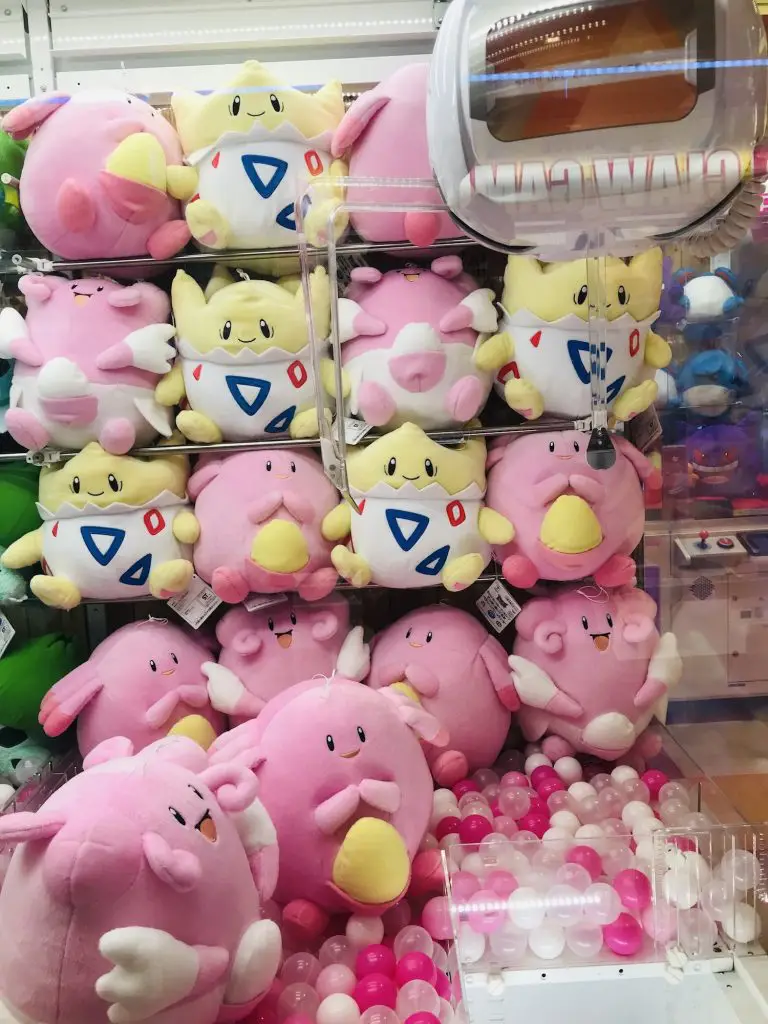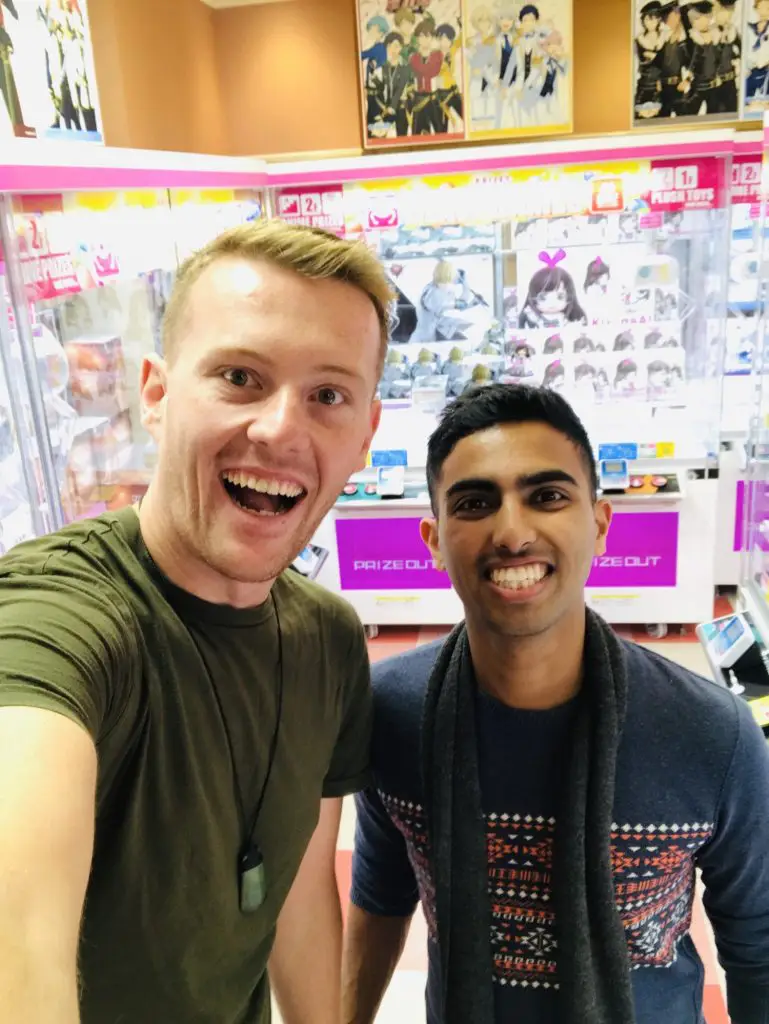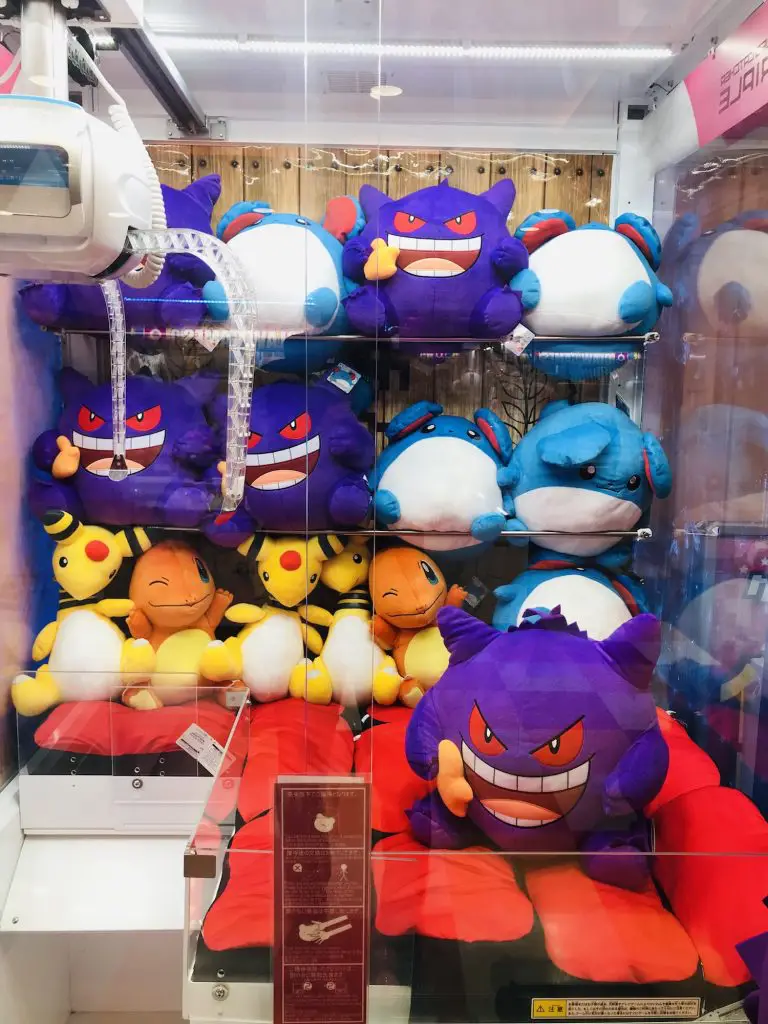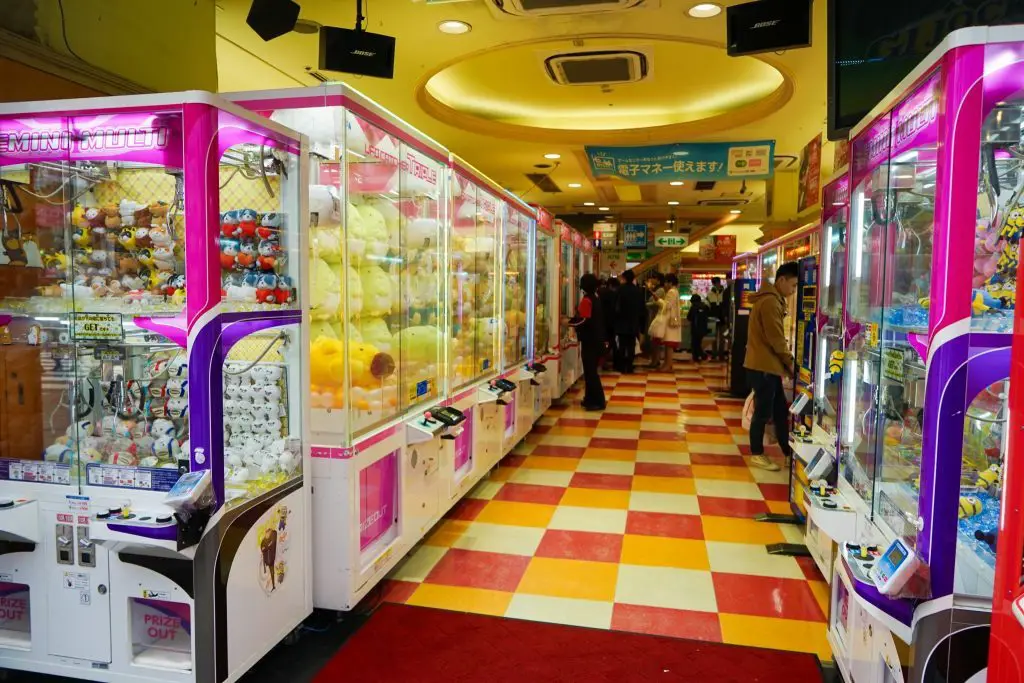 Enter The Cutified World Of Tokyo Maid Cafes
Maid cafes in Japan are just objectively the cutest things ever! Long considered a staple of Japanese kawaii culture, maid cafes seem to never go out of style in the world's largest city. If you are interested in a unique aspect of Tokyo's culture, we highly recommend you to find a maid cafe and enjoy a meal there.
Upon entering the Cafe, you will be welcomed by waitresses wearing cute maid outfit who often refer to you as a master or brother. If this makes you feel rather uncomfortable, don't worry! It's all for show, and some even say it's a way for the locals to show their hospitality to foreigners. The cafes are often decorated in cute anime style as a way to appeal to local male otakus, so it might take some time to get used to.
However, the girls' cheery attitude will soon warm you up to the place, and pretty soon, you will be hooked into this unique kawaii culture! Do remember, though, that taking pictures with the girls might cost you some money, so remember to ask before you do so. There are plenty of options, but one of the most popular and foreign-friendly is the Maid Cafe Experience at Maidreamin…
A cute and kawaii tour around Tokyo might not be what you originally expected when you first arrive in the city. However, just open your mind a little bit and immerse yourself in this unique kawaii culture. You will find that this tour will be just as refreshing and as relaxing as any traditional tour to Tokyo.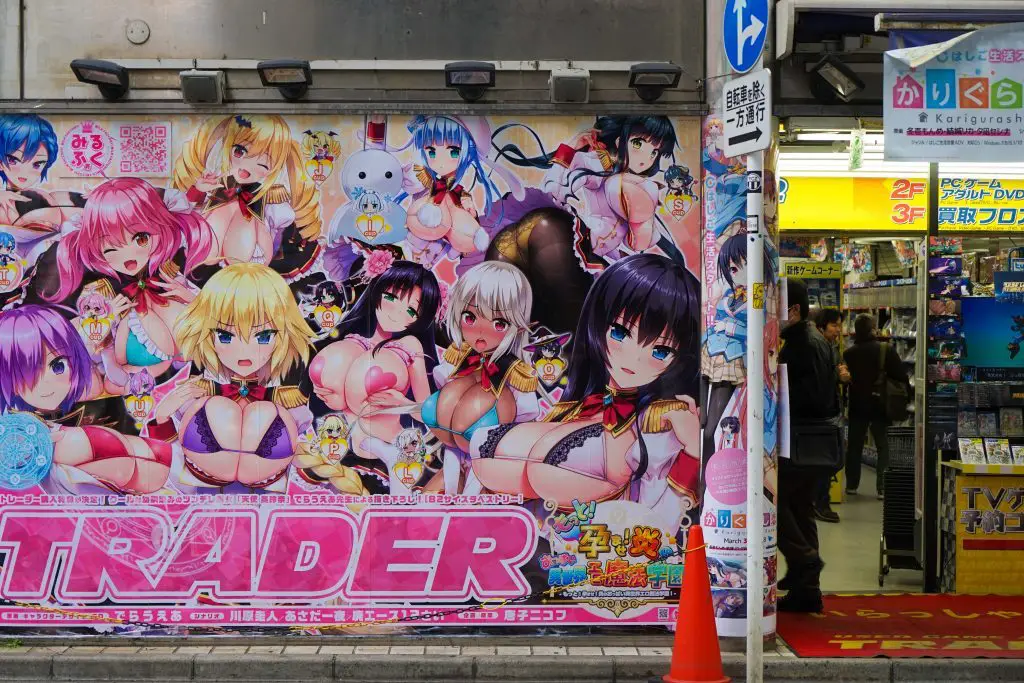 Staying Connected While Travelling
In today's increasingly connected world, staying online while traveling has become essential for a seamless experience. That's where eSIMs come into play, revolutionizing the way we access mobile networks during our global adventures. Say goodbye to hunting down local SIM cards at the airport; eSIMs provide instant activation the moment you land, sparing you the fortune usually spent on international roaming and allowing you to genuinely travel like a local (without getting hopelessly lost!).
With eSIMs, tasks like restaurant recommendations and reservations, up-to-the-minute public transport instructions, checking opening hours, and accessing further information become a breeze. And, of course, sharing your journey on social media is easier than ever. To stay connected wherever you roam, consider using either Airalo or Holafly. Airalo boasts the most extensive range of destinations worldwide, offering smaller data bundles tailored to your needs, while Holafly provides unlimited data packages and fantastic EU data deals.
So why wait? Embrace the future of travel connectivity with eSIMs and make your next journey effortlessly smooth.
Further Things To Consider Before Any Adventure
Now you're all set and prepared to explore our big wide world, why not sort out everything else out all in one go? If necessary for your travel plans make sure you have brought proper travel insurance, protected your privacy by getting a secure VPN, compared all the top hotel booking sites to find just what you're after, reserved an unbeatable rental car price and - of course - booked the best flight deals!
Or maybe just forget it all and go for a last-minute cruise or effortless tour instead?
Many budget travelers (including me) indulge in worldwide airport lounge access, so we can experience luxury while still slumming it in economy. Naturally, we would never leave home without a more general travel guide since we couldn't possibly cover everything here!
Just add an adventurous attitude and plenty of smiles - they go a long way - and that about covers it all! Now go out, find your own path and don't forget to share your best inspiration stories with me on Facebook, Twitter, and Instagram...I'd love to hear from you!