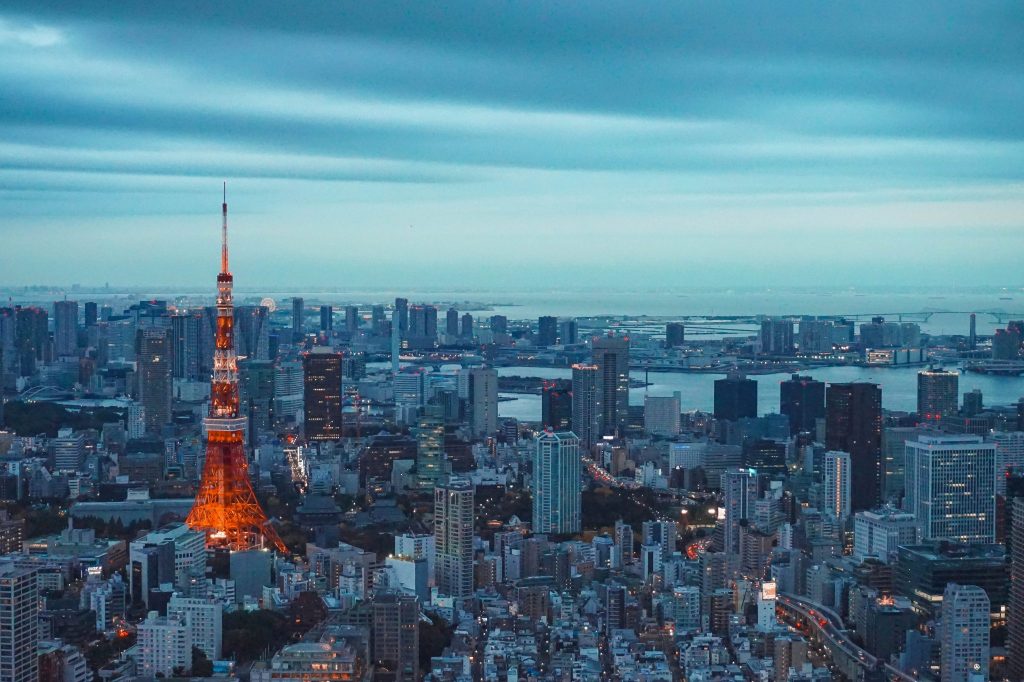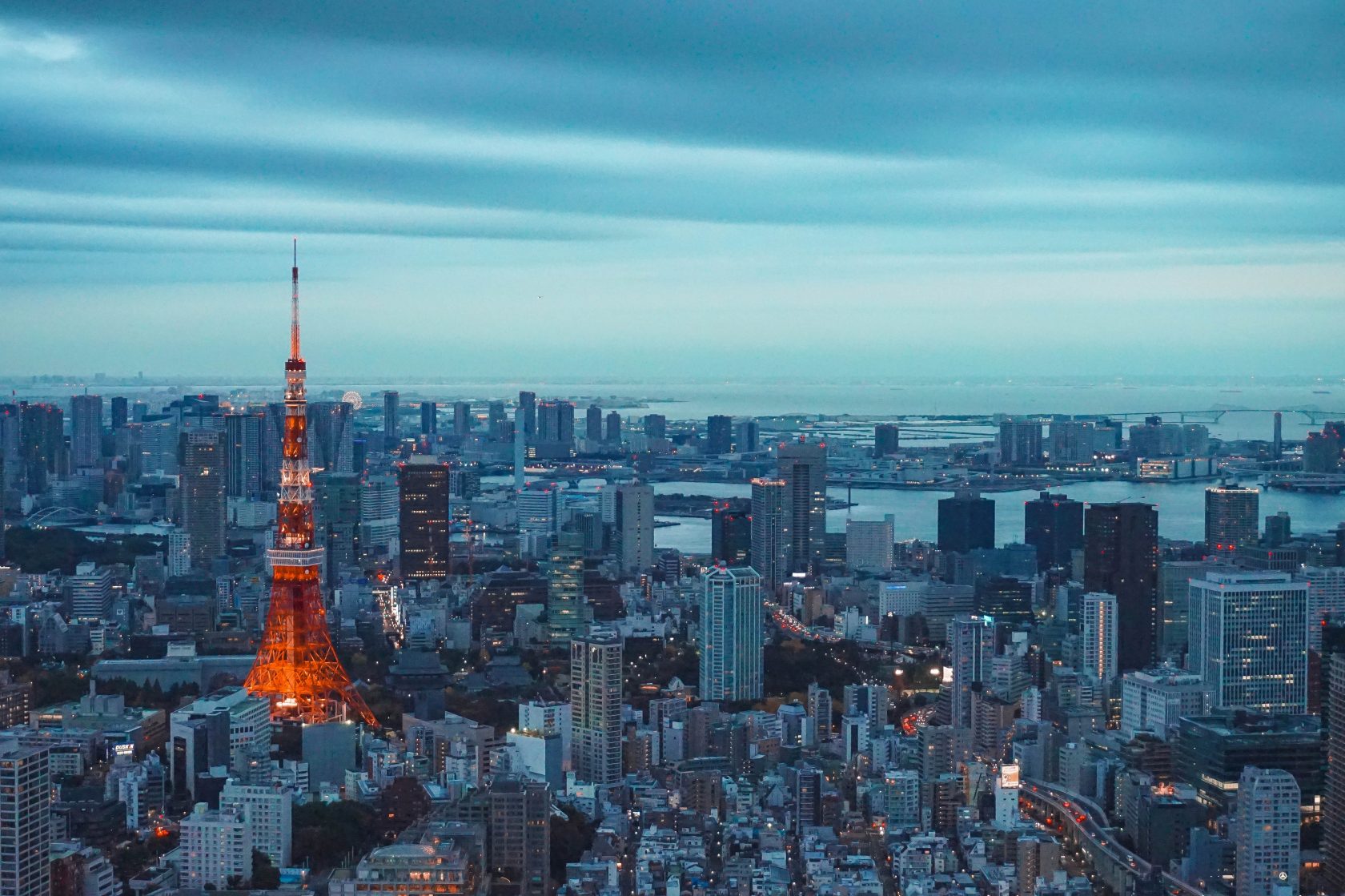 Tokyo is a futuristic city, with massive skyscrapers, high-tech machines, and super-fast trains, but at the same time, it maintains its cultural identity, linked to a thousand-year tradition. Past and future meet, coexist and develop side by side.
It's no wonder that in this metropolis every square meter hides something incredible. Something bizarre. Something you have never, ever, EVER seen before…
Every time you visit it, there is always something new and exciting to see and do. Japan is one of the most loved and appreciated destinations, where modernity and tradition coexist, the beauty of nature with the urbanity of the city. It gives unique emotions, able to surprise even the most restive people.
One of the best tips we can give you for exploring Japan is to order an airport travel SIM card for easy pickup and activation the moment you land so you will not pay a fortune for international roaming – and can truly travel like a local. Restaurants recommendation and reservations on the fly, public transport instructions up to the minute, opening hours, translations and further information – and of course, social media posting, if that's your thing – all become just that much easier.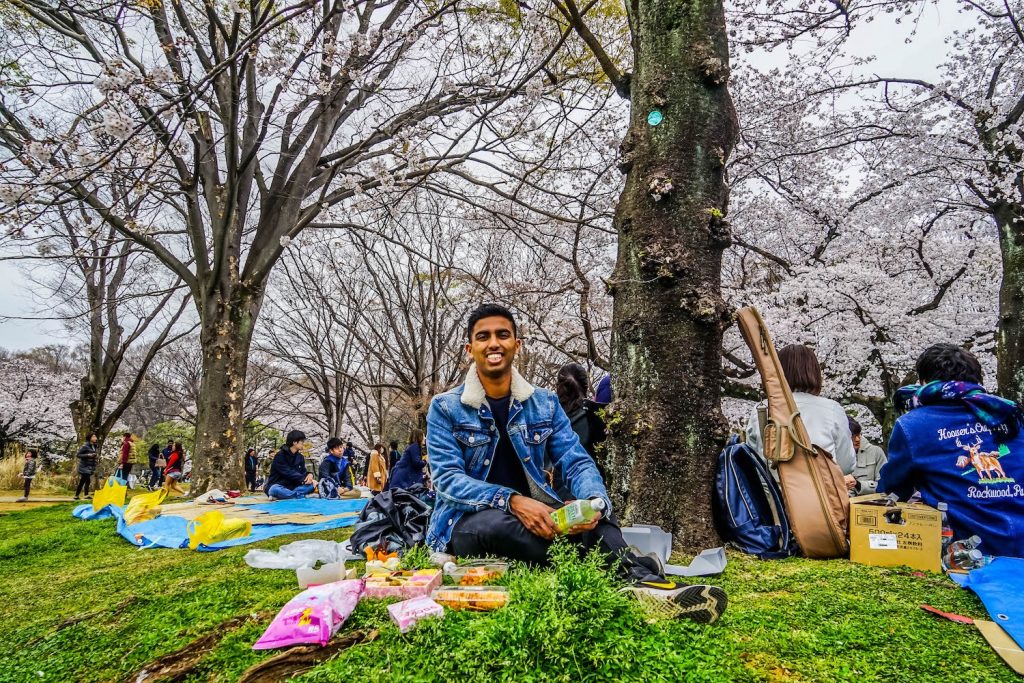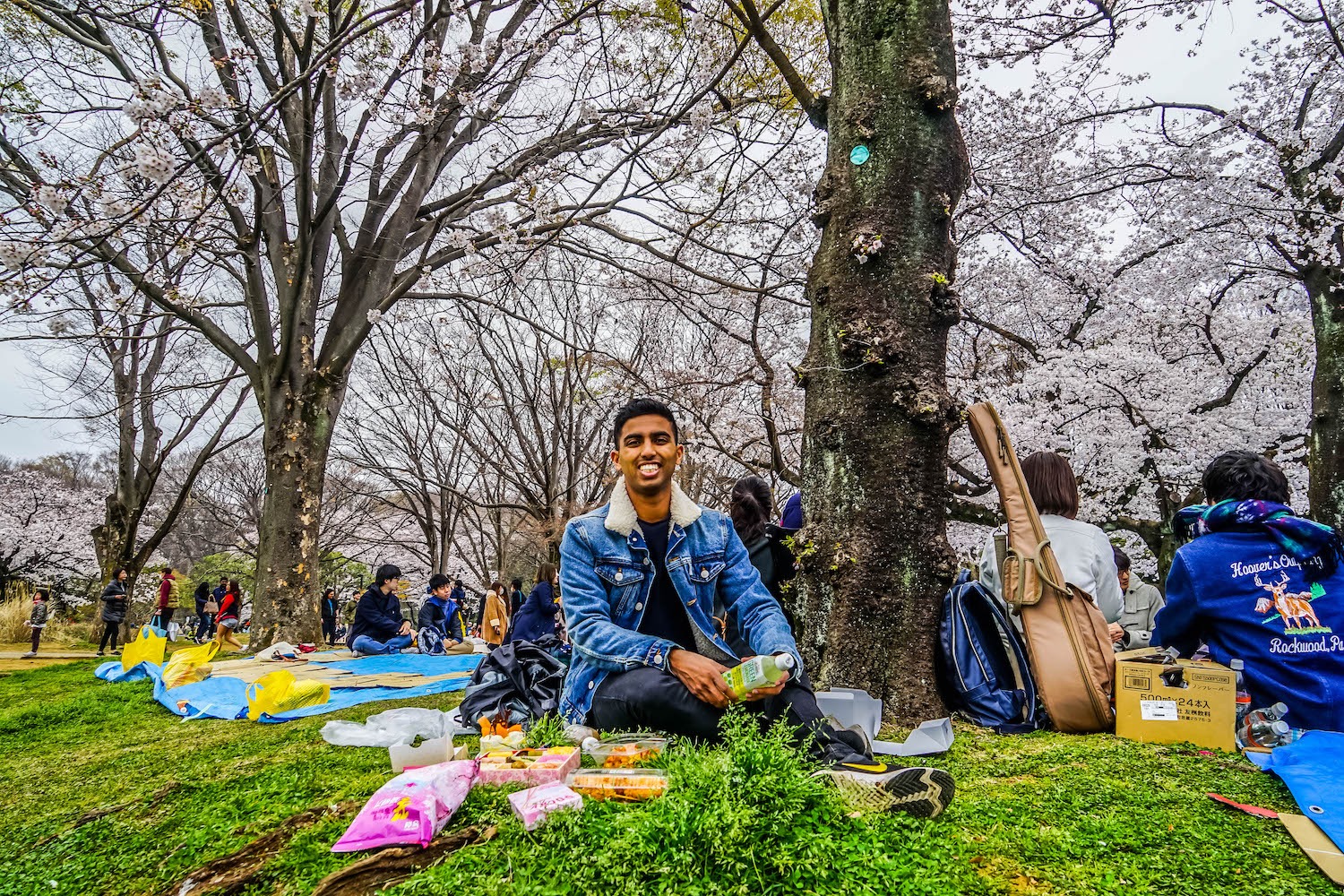 Mobile data is fast, cheap and available almost everywhere in Asia so it is no wonder the only way to truly explore like a local, and to get off the beaten track (without worrying about ever being lost) is to get connected. So why wait? Discover more in Japan by getting the best local SIM card now.
The country offers so much, that it is difficult to understand where to start to fully experience it. Here then we have compiled a list of the most precious Hidden Gems And The Best Tokyo Local Experiences you should totally have in your bucket list to live your trip to Tokyo in an uncommon, unique way.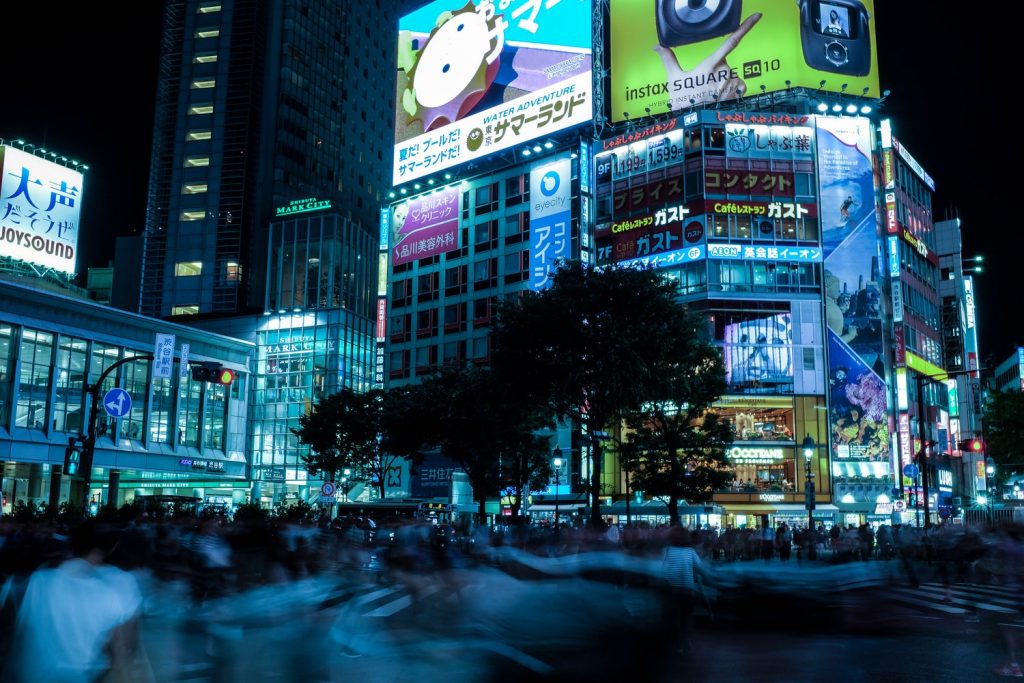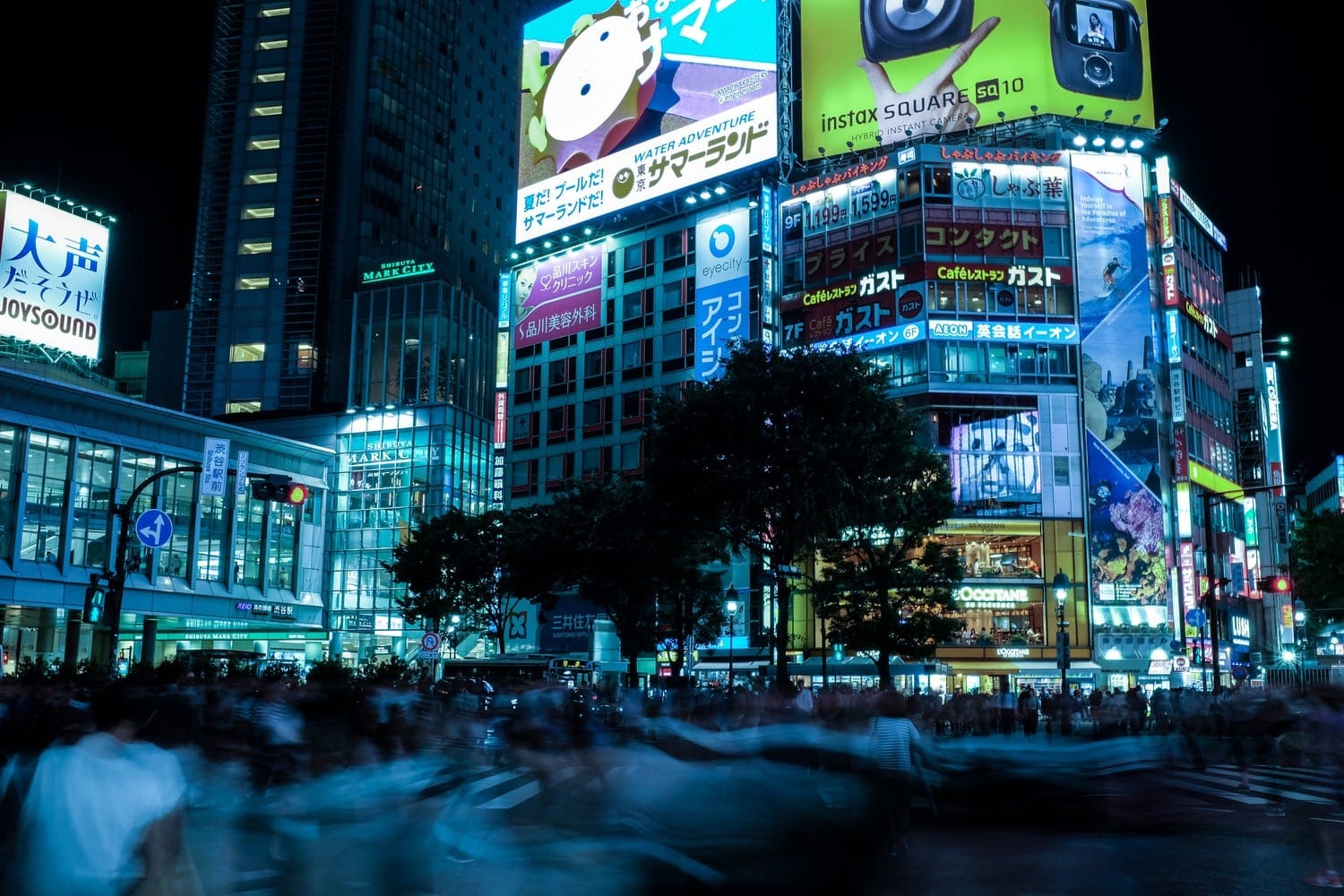 Discovering Hidden Gems And The Best Tokyo Local Experiences 🗾
Tokyo Bar Hopping Night Tour in Shinjuku
With a Tokyo Hopping Night Tour in Shinjuku, you are going to explore the most hidden and less touristic bars to enjoy the local nightlife while making the most of your time in the city. If you want to have some fun as Japanese do, this is a great tour to join.
Some tours offer many drinks and main courses for a complete experience tasting local drinks and foods while seeing a different side of Tokyo.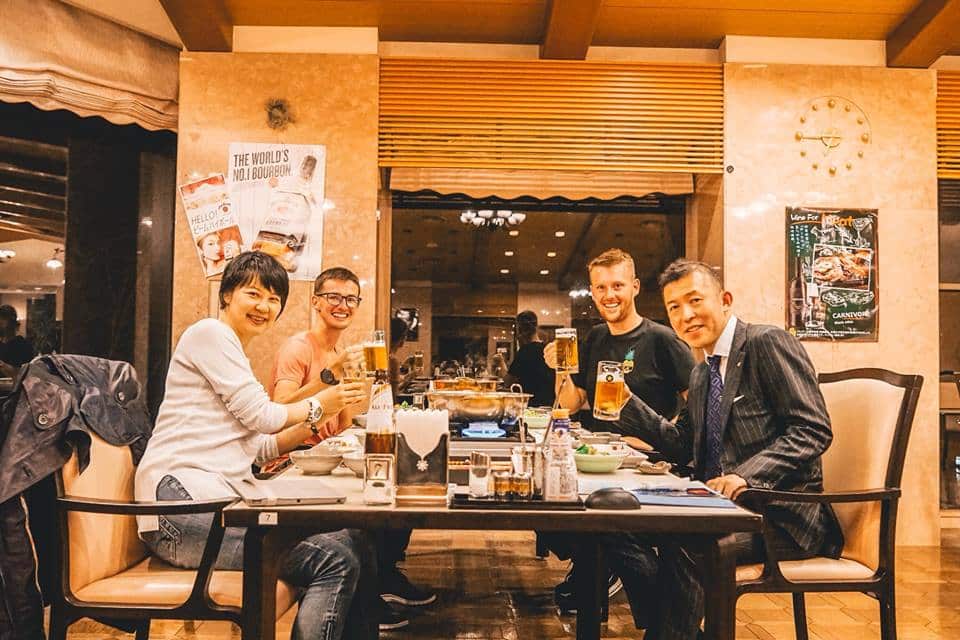 Explore Anime and Gaming in Akihabara
Otaku, in Japan, is generally a young person obsessed with computers or particular aspects of popular culture normally to the detriment of their social skills. In Akihabara, they find a home with plenty of maid cafes, video game shops, and cosplayers shops.
Most of these make the list later – but the area itself is colorful and worth exploring on its own to see what new and bizarre things in Tokyo you will find. Anime fans can also find settings from Tokyo Magnitude 8.0 and Darker than Black. For a more female-centric version head to Ikebukuro where butler cafes are all the rage, along with indie stores for anime and manga.
The world's heart of anime, manga, and gaming culture discover the unique cultural history of Japan as you marvel at all the electronics stores. Then, head to a maid cafe where all the staff wears maid costumes and take part in some fun role-playing games.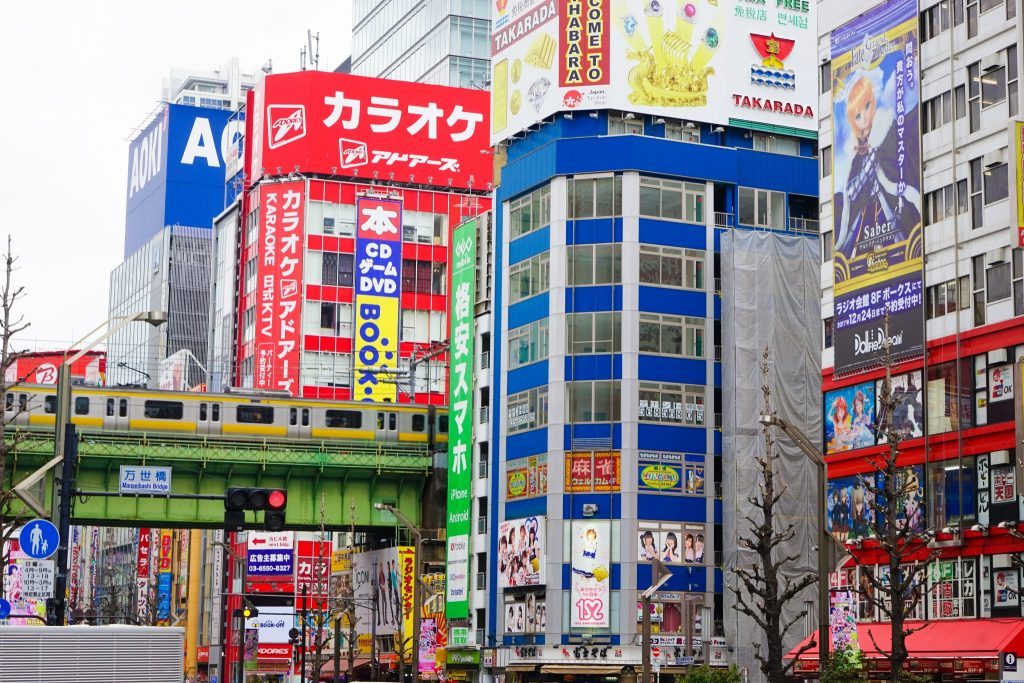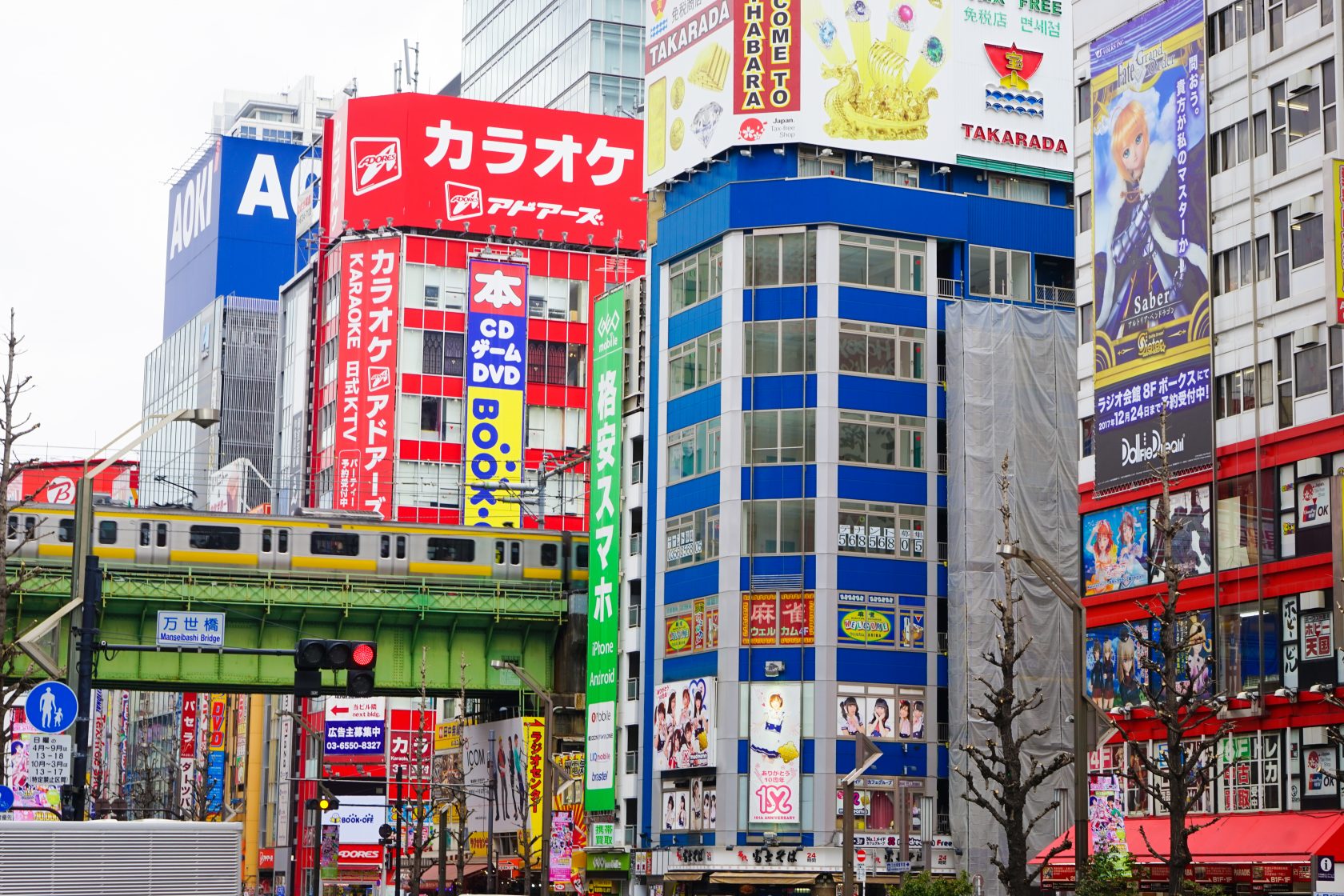 Sushi Tasting Culinary Tour in Tokyo
In Akasaka, you can join a culinary tour for a convenient authentic and satisfying sushi tasting tour. Eating good sushi in Japan is not a difficult thing, but in some restaurants, it becomes an exceptional experience. Unlike all the countries outside of Japan, where Chinese restaurants are also popular, where they also make sushi, at bargain prices, where quality is acceptable for our palate, in Japan, instead, eating sushi means eating a delicious meal and not so cheap.
A luxury to indulge yourself once in a while. It's true that sushi is also combined with normal prices, but the authentic sushi of Japanese restaurants, sushi-ya, has nothing to do with sushi that we are used to eating at home. With a tour, you will explore Akasaka's hidden gems while trying the best sushi at convenient prices.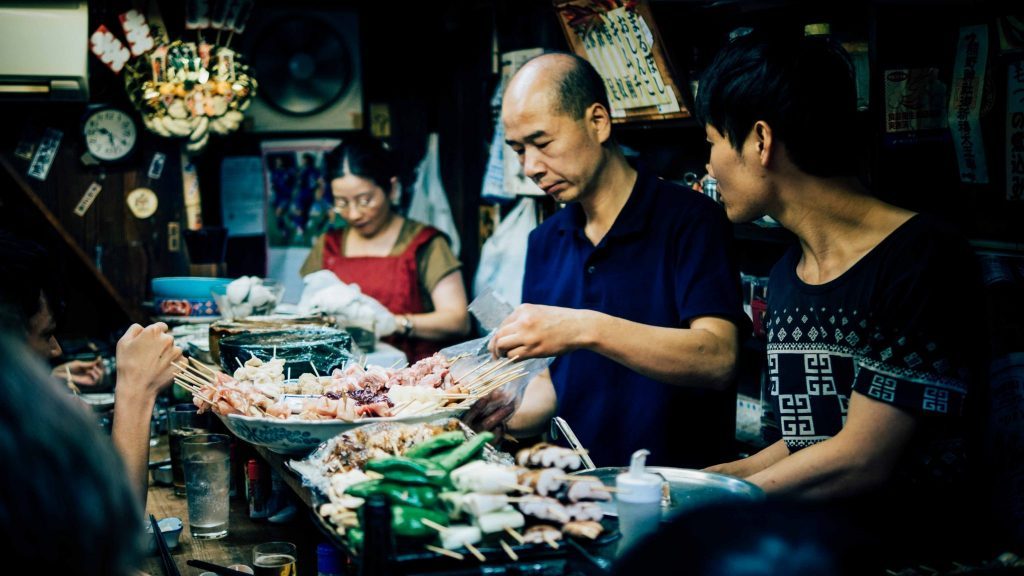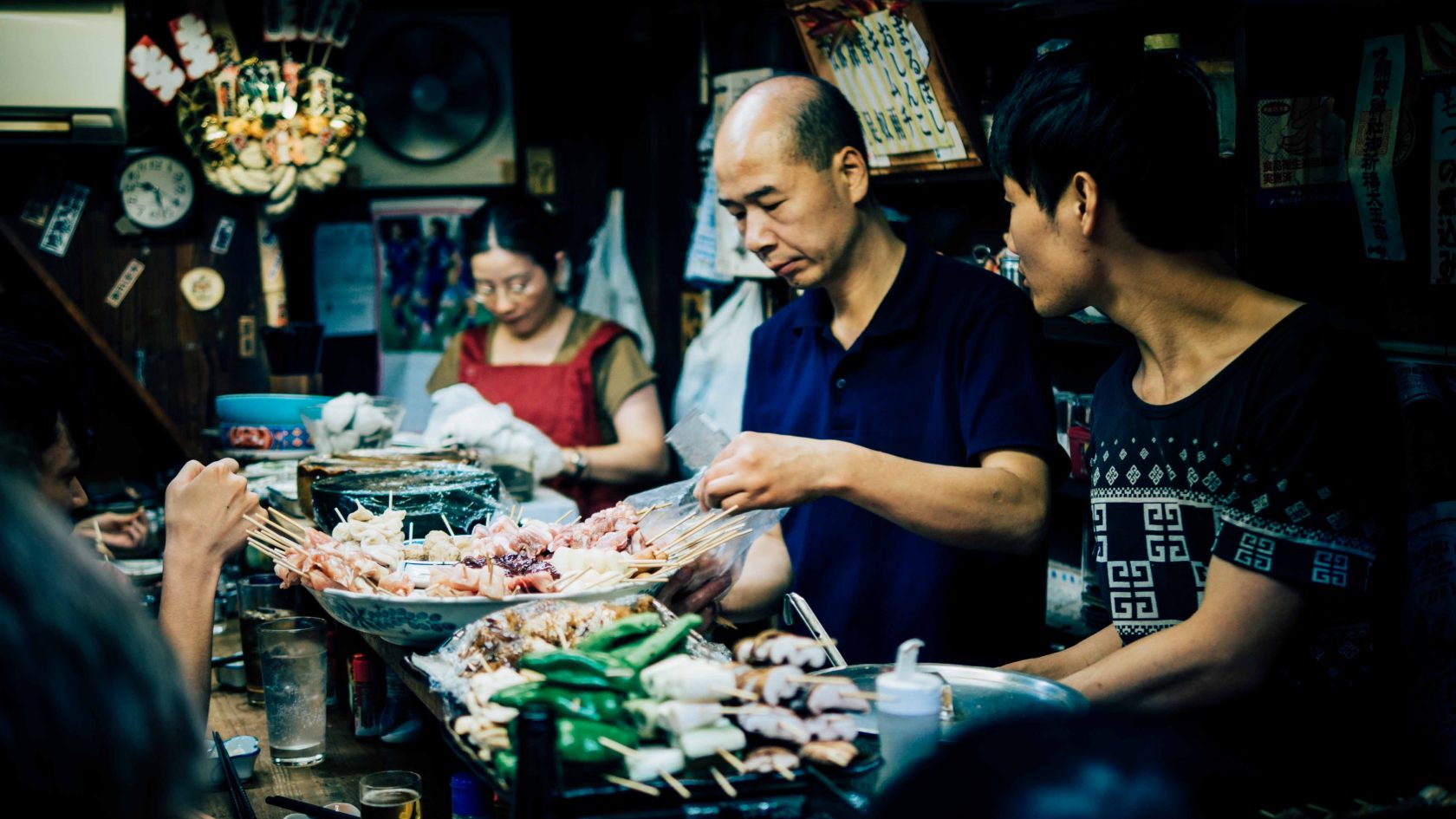 Sleep In A Ryokan
The Ryokan is the typical Japanese hotel, for those who want to make the experience of this country more genuine. You sleep on a warm and soft "futon" (mattress made of natural materials) that replaces the traditional bed and is unrolled in the evening by the maids directly in contact with the tatami.
You wear a comfortable "yukata," an informal cotton kimono that becomes the usual attire while staying in the Ryokan. Most ryokan have a communal pool with thermal water, which men and women use separately.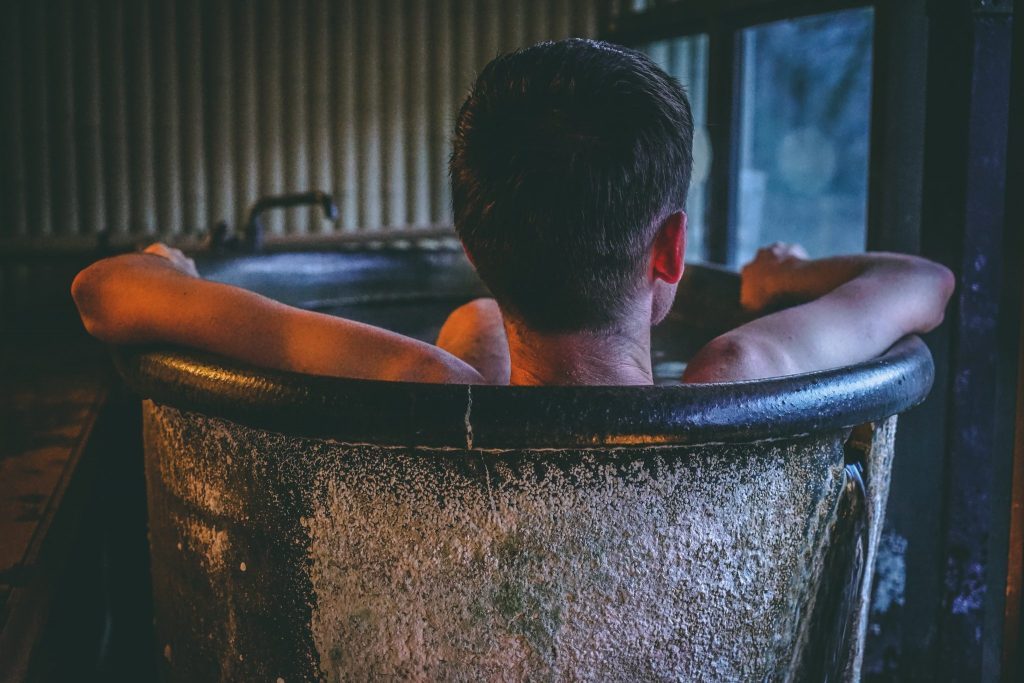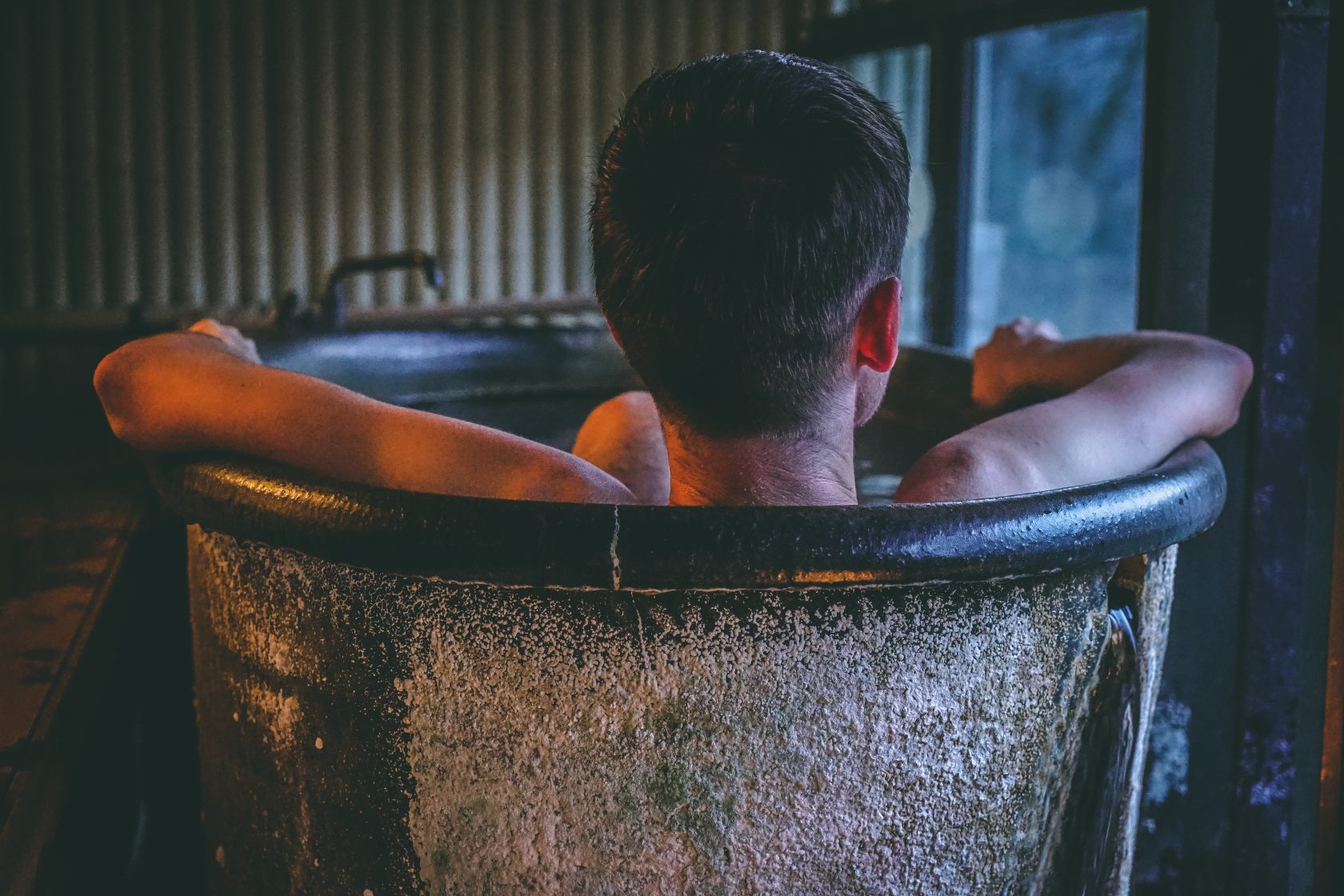 Attend A Japanese Tea Ceremony
Attend the tea ceremony, known as "Sado," which expresses the Zen philosophy of living the moment. It is an elaborate ritual performed in a quiet environment and represents both an exercise in contemplation and conversation and a moment of rest.
The tea, very bitter, is served together with traditional "wagashi" sweets that balance its flavor.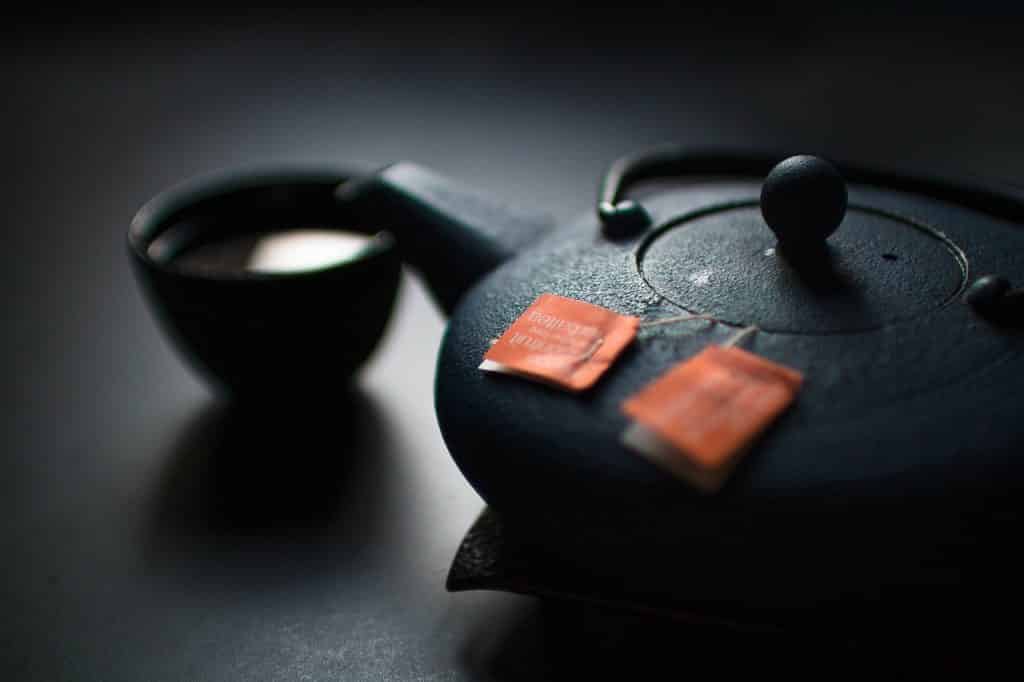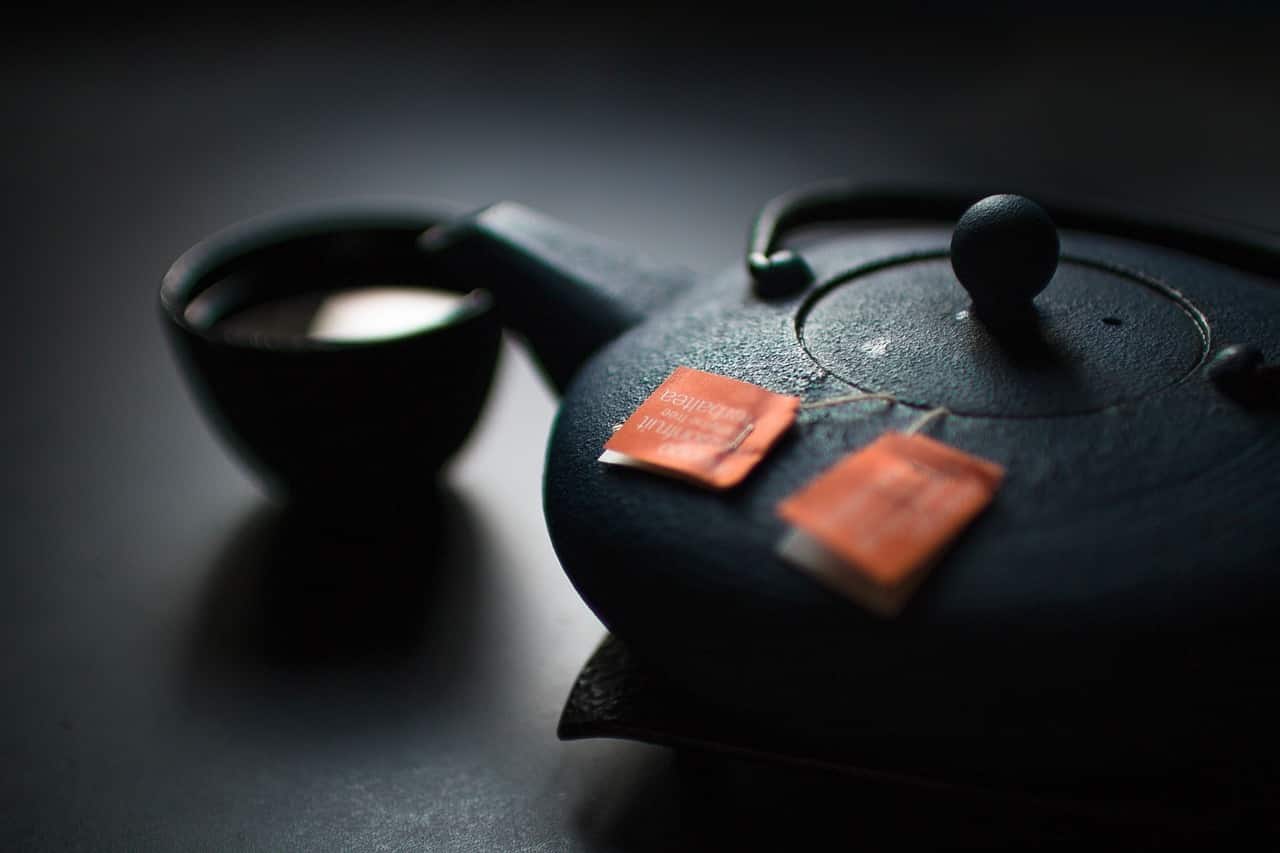 Visit A Maid Café
At the beginning of the 2000s in Akihabara, the most otaku district of Tokyo and perhaps all over Japan, the maid cafe began to spread, that is the premises where you can sip something served impeccably polite by waitresses dressed up by French or English rulers of the past, with sumptuous dresses rich in lace and lace.
Each customer is offered total devotion, through gestures and phrases of utmost respect, exactly as it would take place in a noble private house of 1800. A totally unique Japanese experience.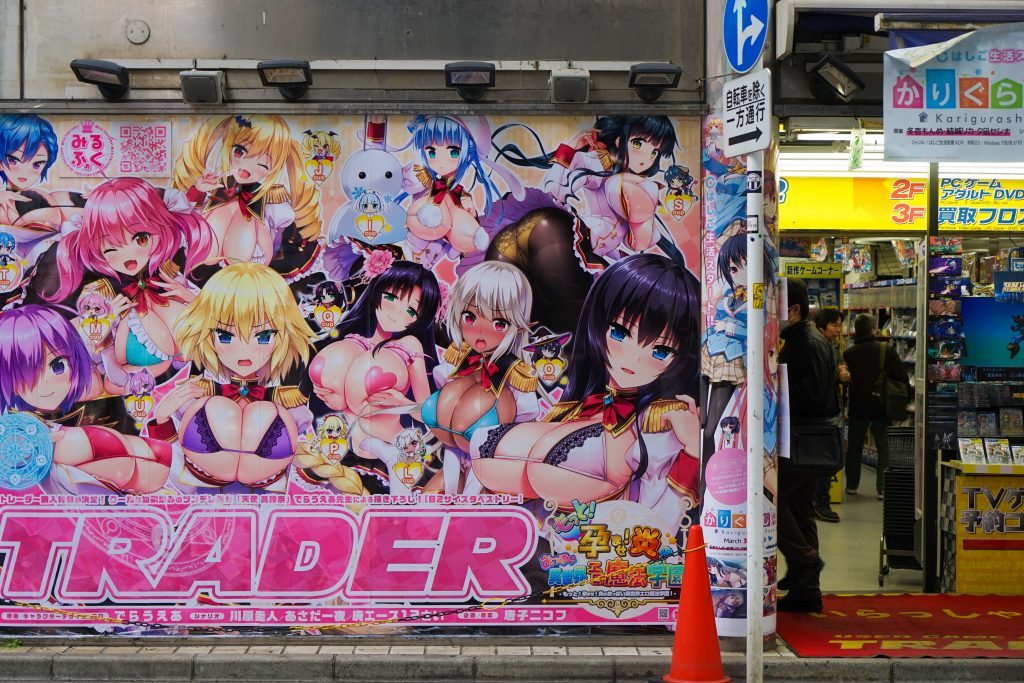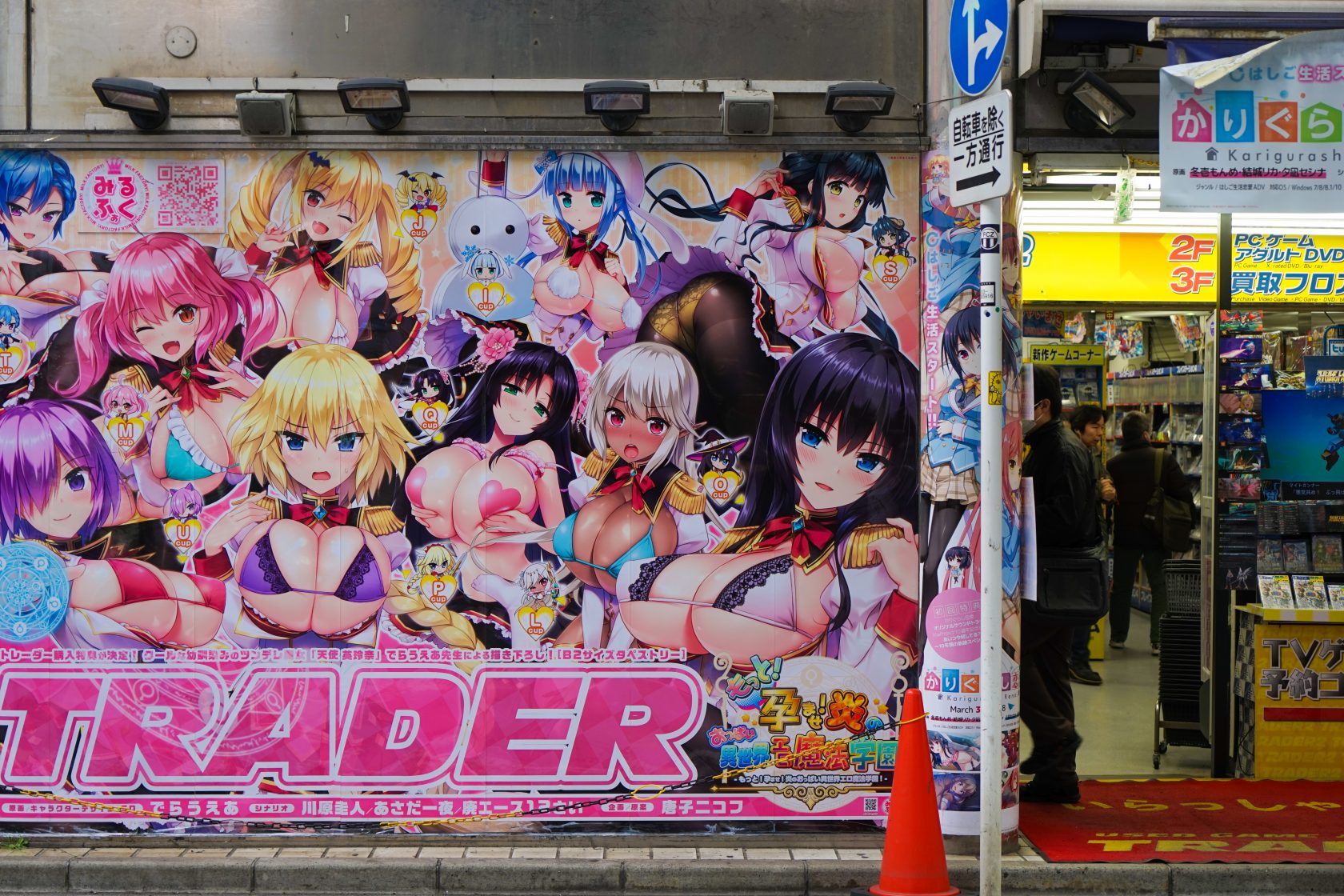 Get Crazy At A Robot Restaurant
In Shinjuku, in the area of Kabuki-cho, there is the Robot Restaurant, also advertised through a sort of "pickup truck" that runs around Shinjuku in the evening and which you will almost certainly see at least once. The show costs well 6,000yen per person and lasts about 1 hour. You will see girls in bikinis dancing as well as fighting and having fun with robots, as well as playing various instruments for a curious experience.
The girls offer a sexy but not vulgar show easily suitable for both men and women. This is a great way to spend a funny, entertaining night while enjoying the hi-tech and most curios side of the city and its culture.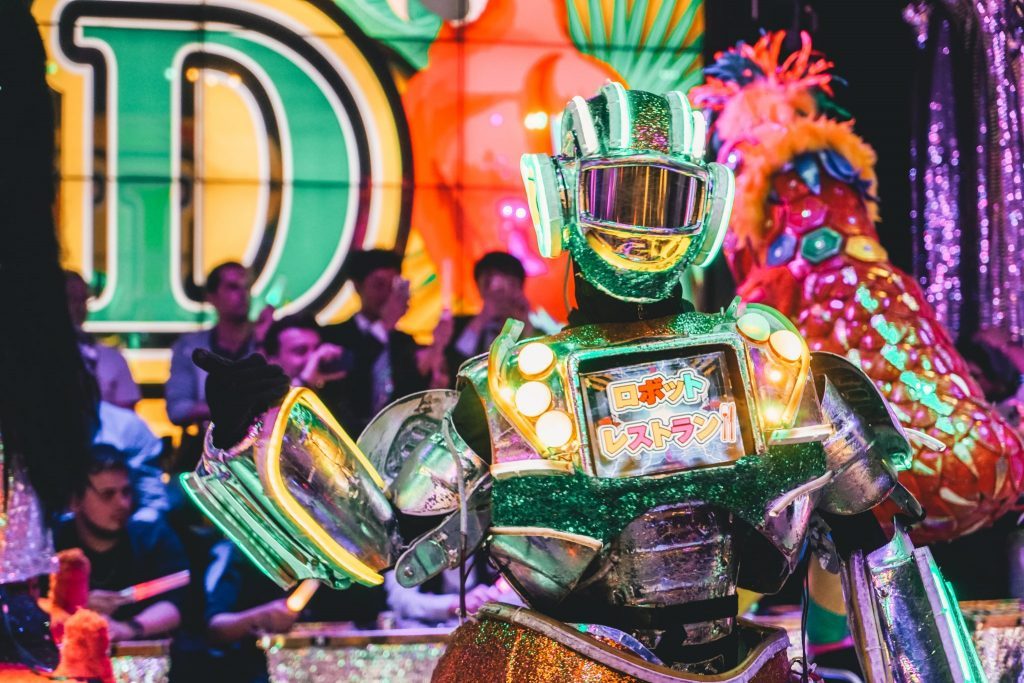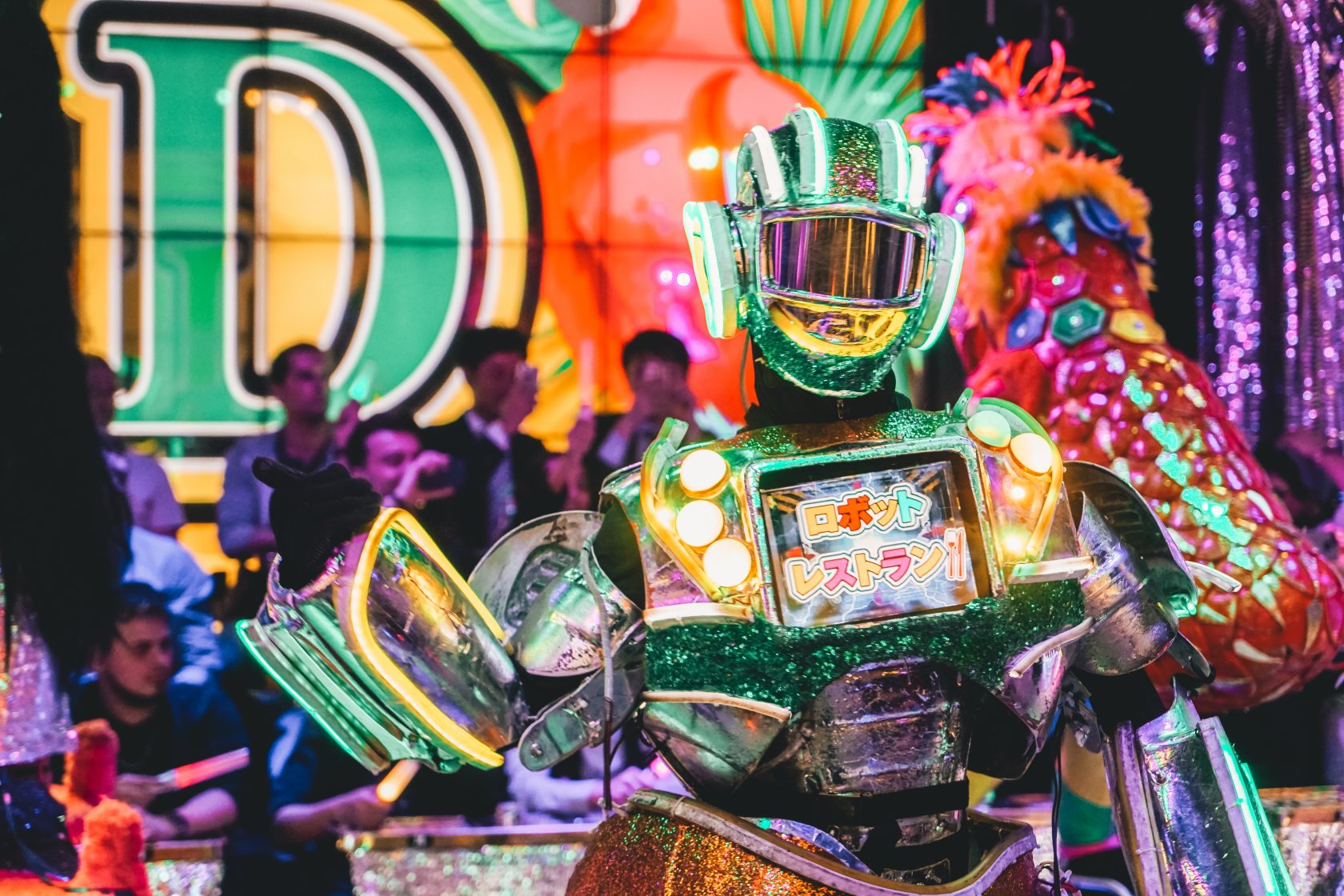 Sleep In A Capsule Hotel
The Capsule Hotel are accommodations in which the rooms are nothing but tiny niches that almost resemble the cells of a beehive. One of the most famous Capsule Hotel is the 9h (Kyoto, Tokyo-Narita, and Sendai), among the most curious hotels in the world, but also in Tokyo it is possible to stay in a structure of this kind.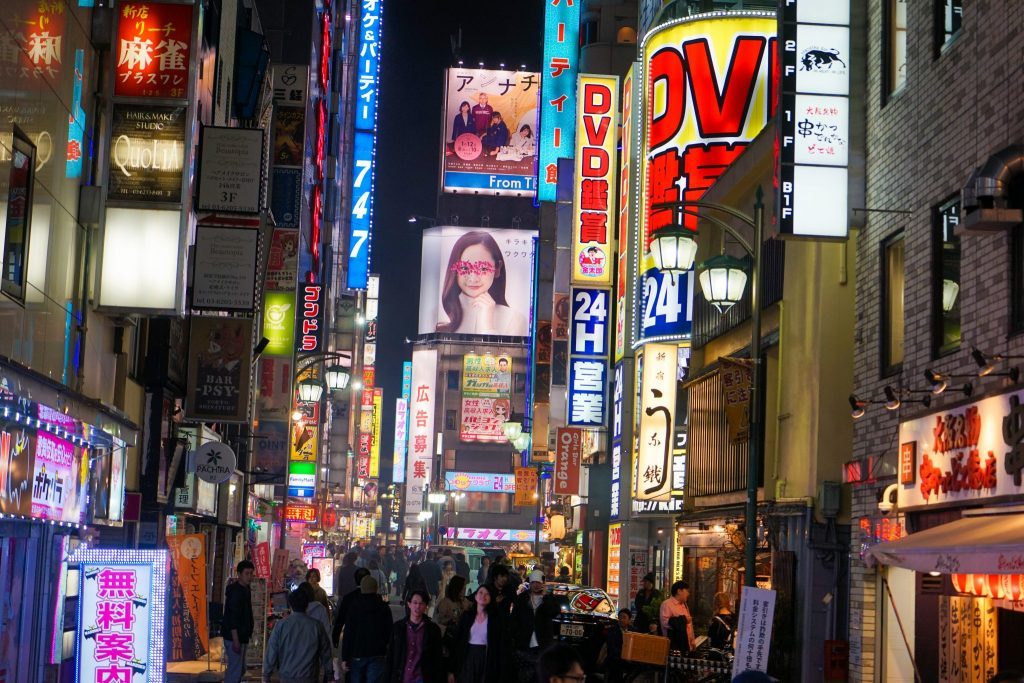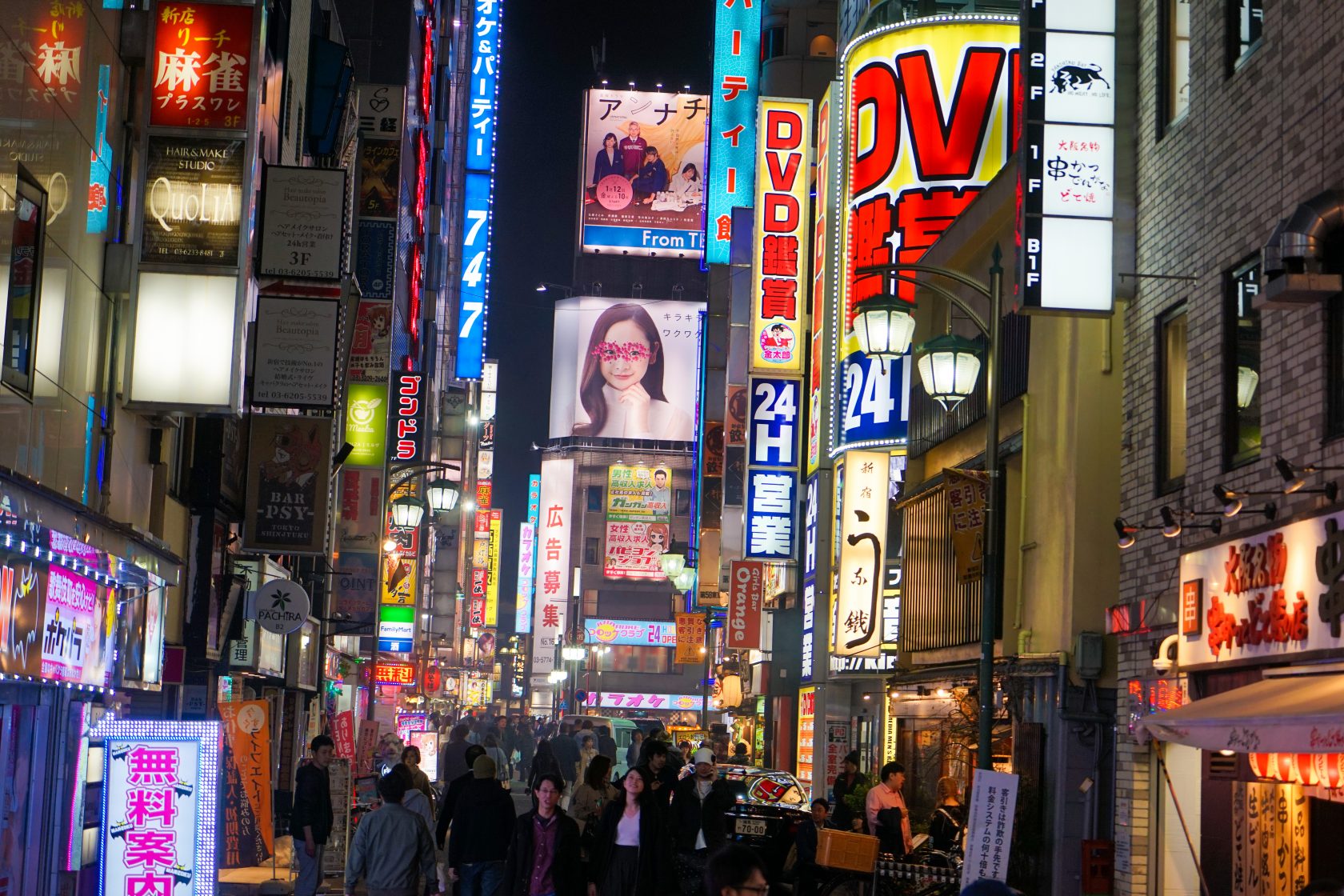 Buy a Fukubukuro
The "mystery bags," or "bags of a thousand surprises." In short, fukubukuro are among those Japanese phenomena exported all over the world. These are envelopes within which there are several products, for a total value that can be equal to or higher than the price of the bag. Fukubukuro is generally sold for New Year's.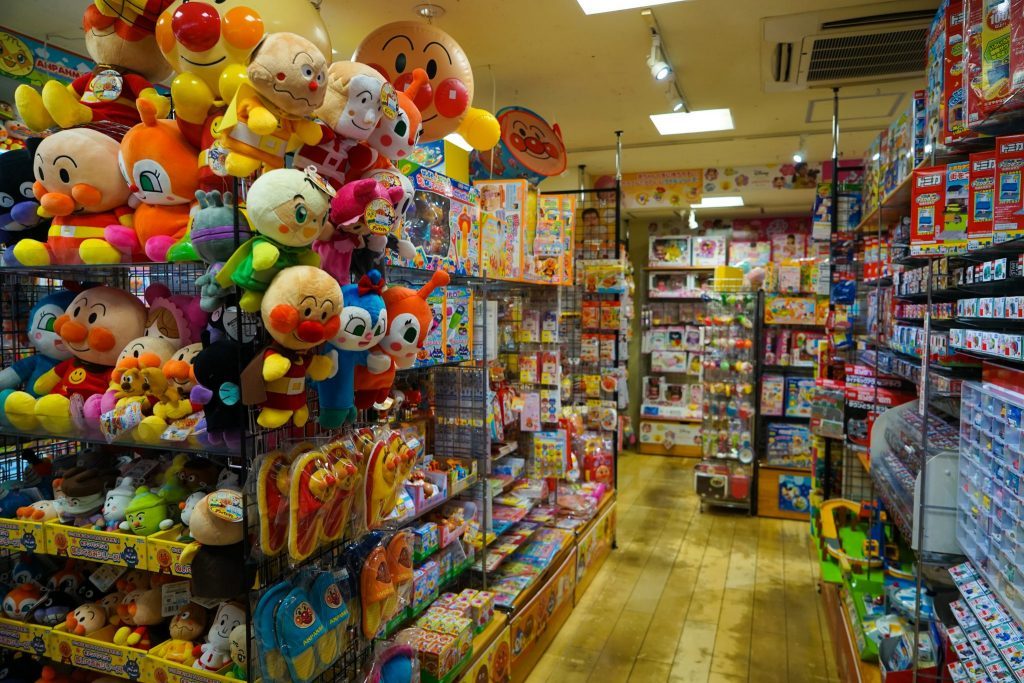 Stroll Around Shimokitazawa
Shimokitazawa is a district not much considered by the guides, but absolutely interesting. It is a popular destination among the youngest.
A bit 'hippy and a bit' bohemian, is considered the hipster area of Tokyo.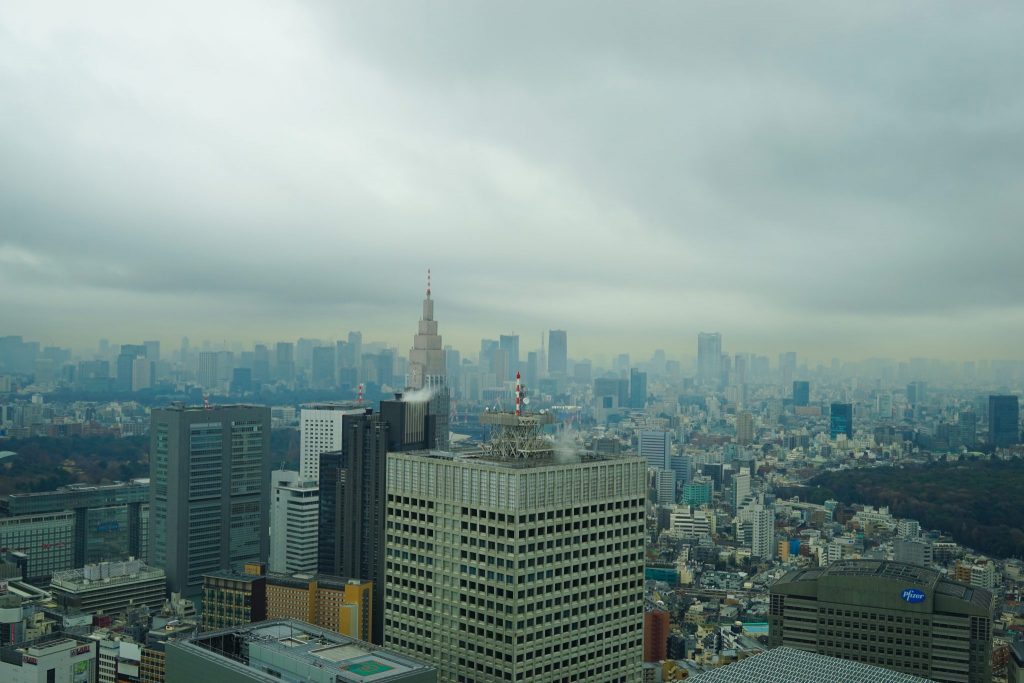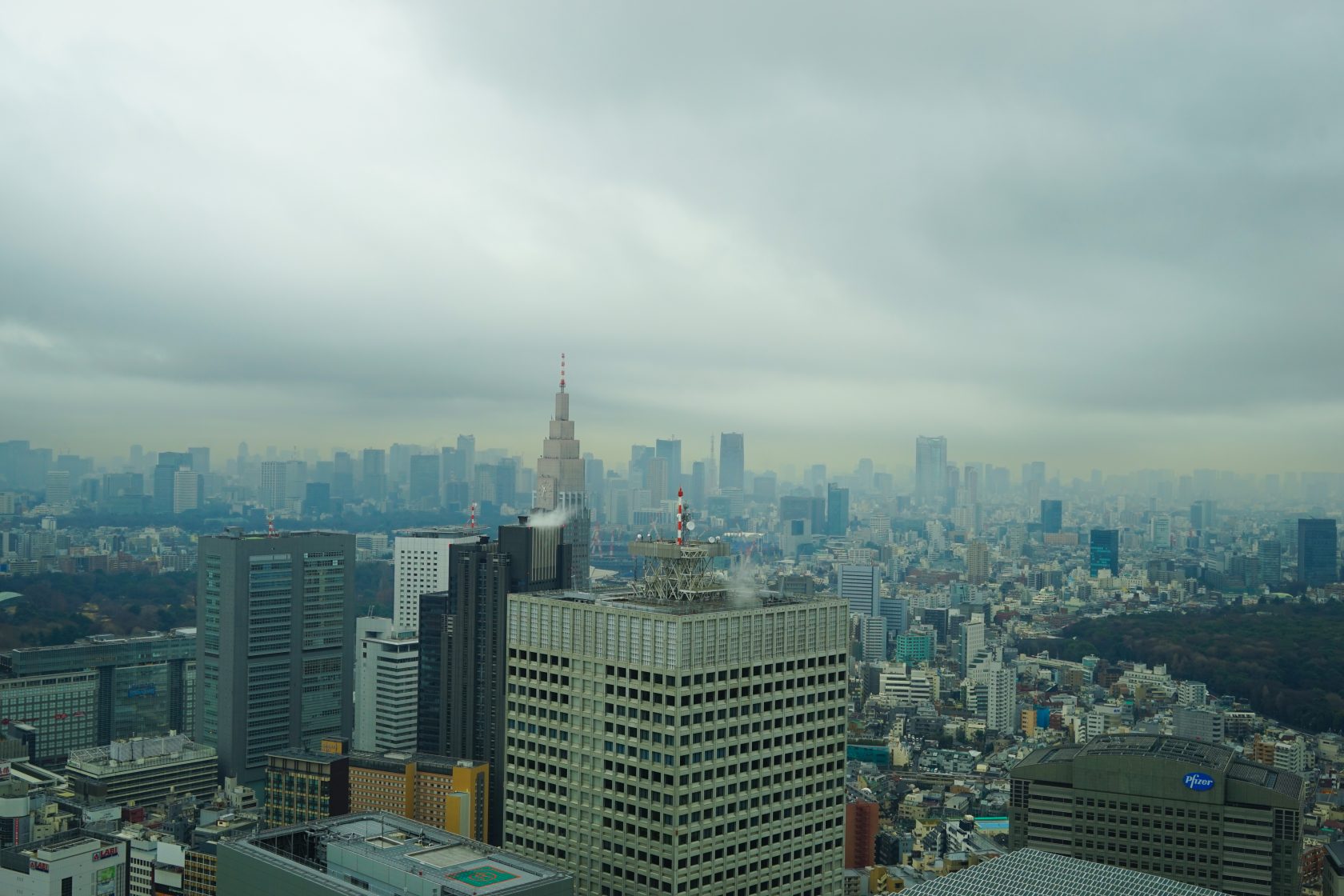 Attend A Sumo Meeting
If you like sports, you have to watch a Sumo match in the Ryogoku stadium. Tournaments are held in January, May, and September.
When there are no tournaments, the stadium has a visitable museum dedicated to the discipline.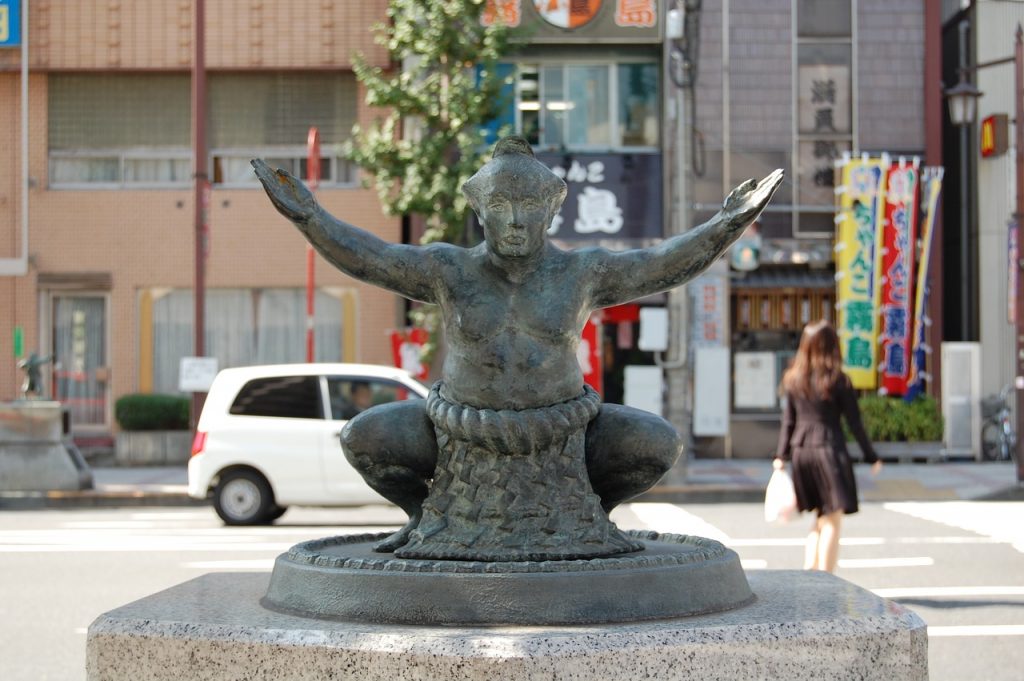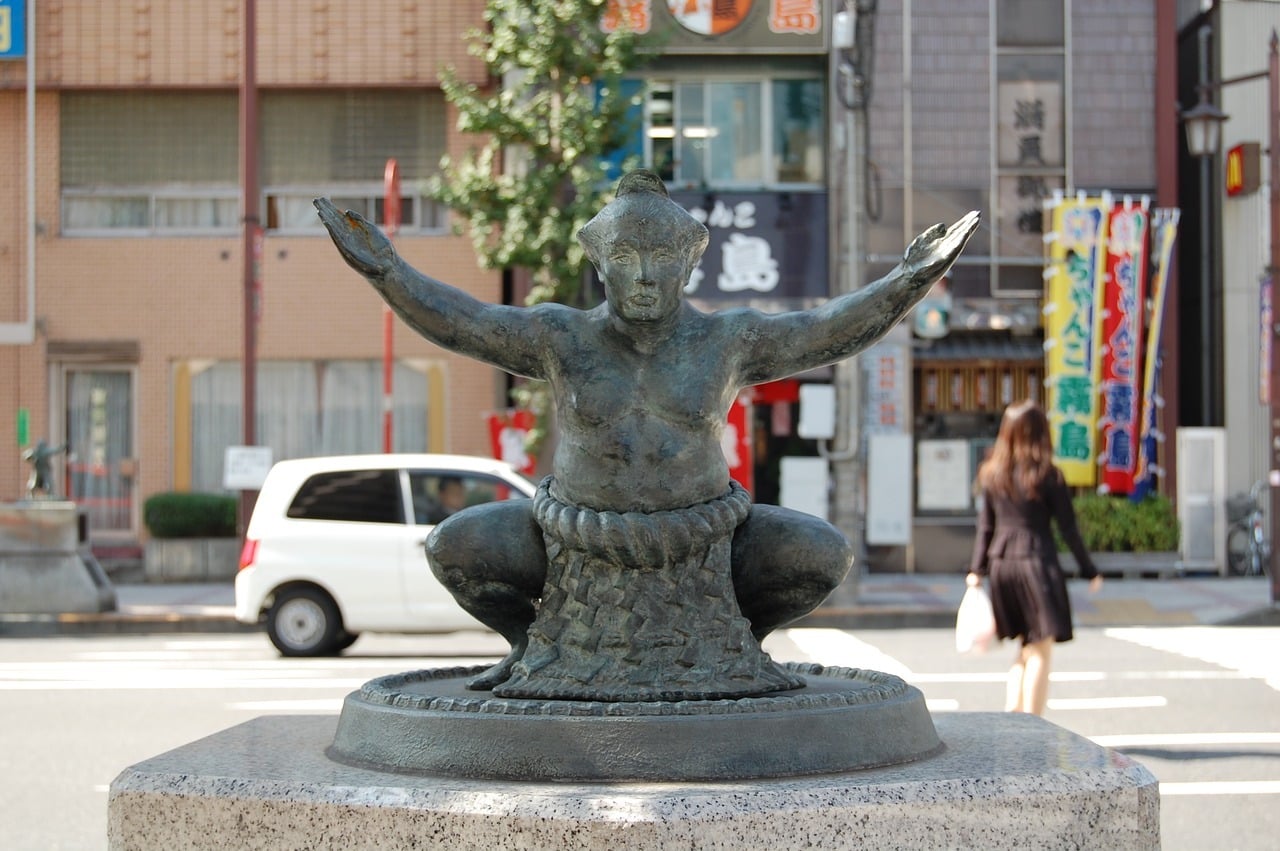 Enjoy A Ramen Bowl
When visiting Tokyo, it is mandatory to eat a bowl of Ramen. There are plenty of restaurants: the Tonkotsu Ramen Ichiran chain clubs, which are located in Shibuya, Roppongi, Harajuku, Ikebukuro and other areas of Tokyo, are particularly recommended.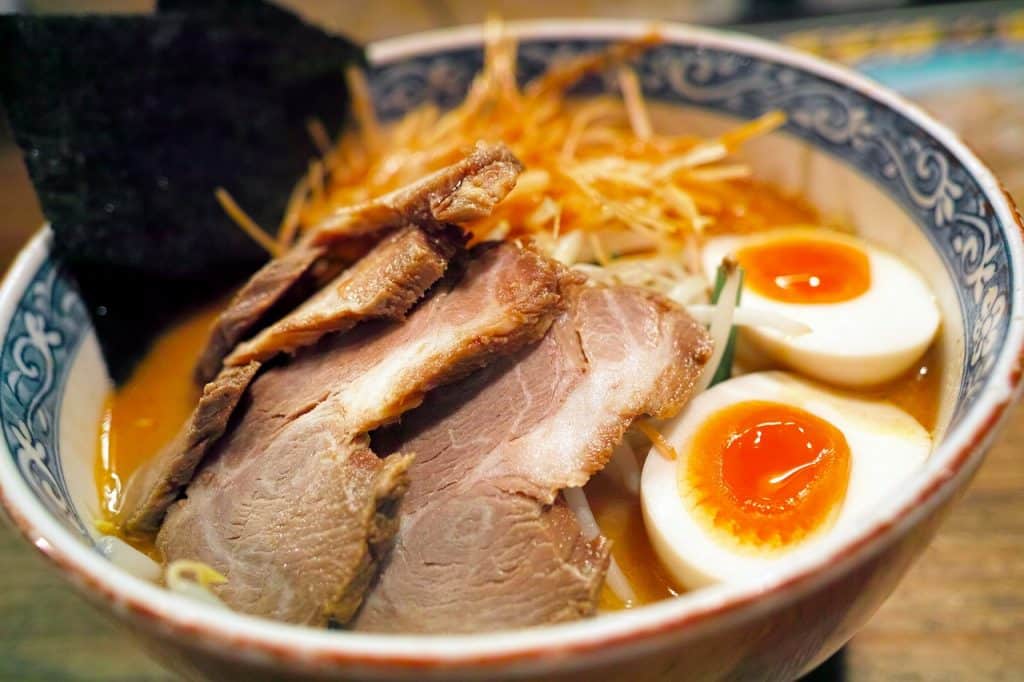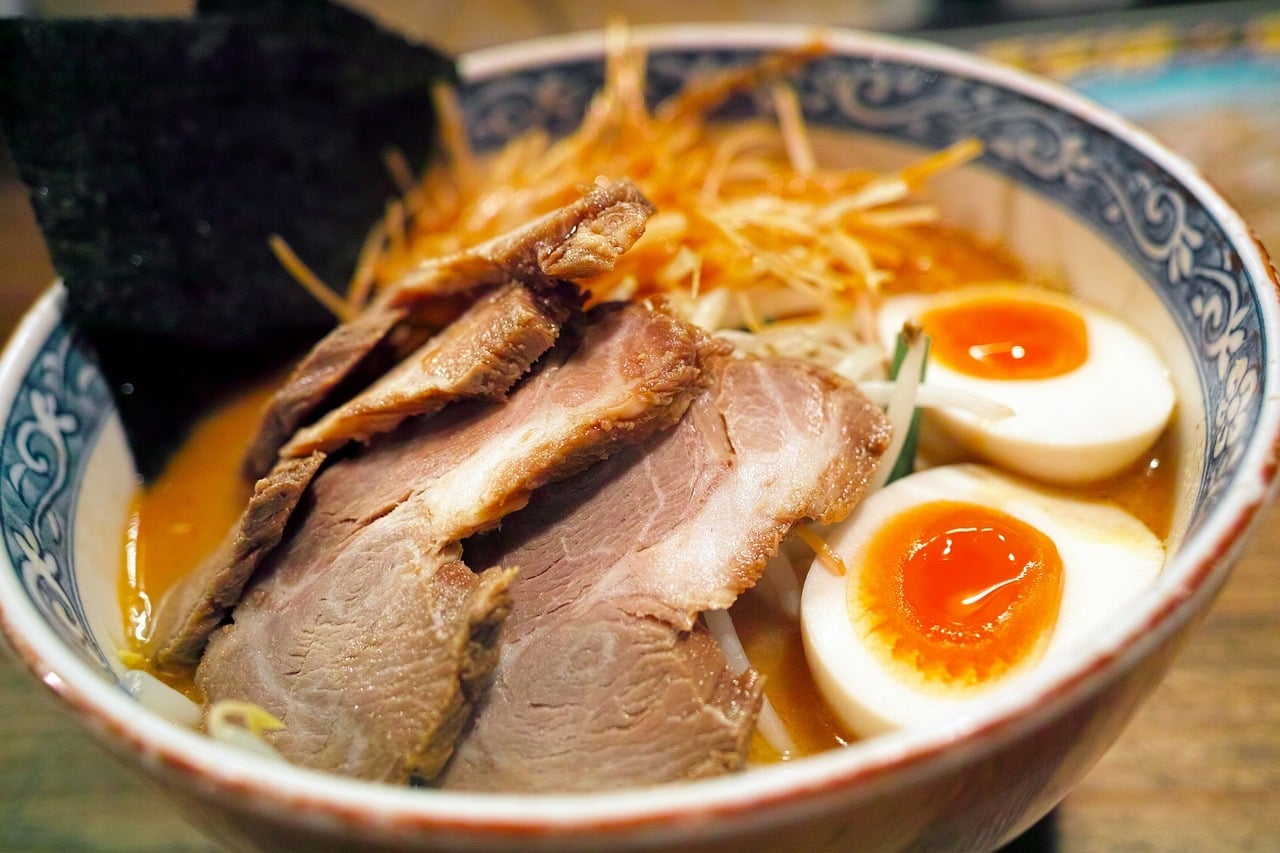 Visit The Thrilling J-World
J-World Tokyo is a Namco theme park located within the Sunshine City of Ikebukuro.
It is based on manga and popular anime, like Dragonball, Naruto, and One Piece. The admission ticket is about 800 Yen, which is very reasonable considering how unique this attraction is. Anime fans cannot possibly miss this one…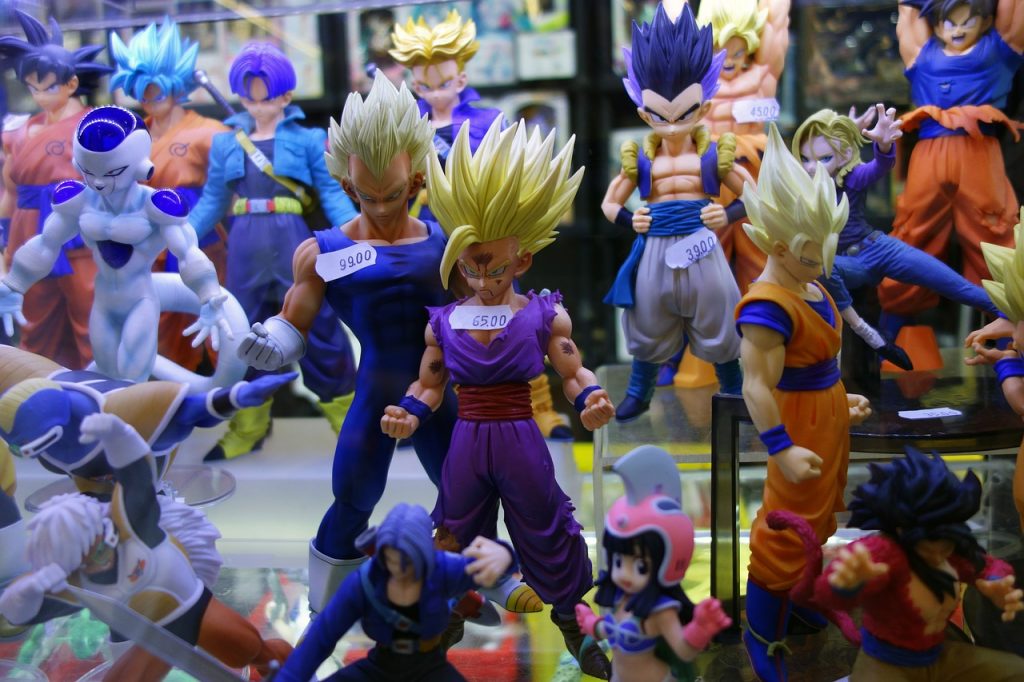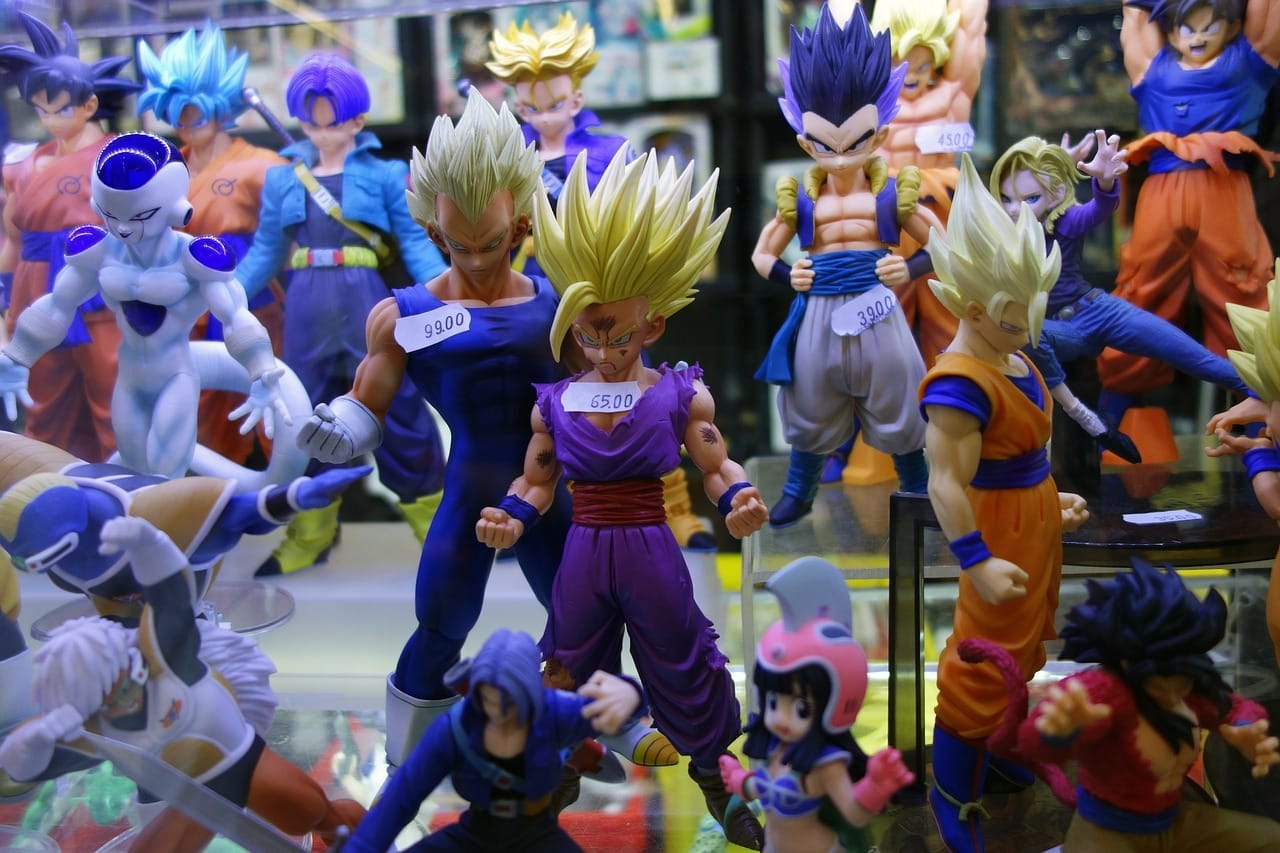 Night-Time Karaoke Bar Experience in Tokyo
In Japan karaoke is so important that it is considered one of the most chosen entertainment in the country. It is loved by all generations and social groups: from students to the working class, from businessmen to housewives.
Karaoke is inherent in Japanese culture. The karaoke is considered by the Japanese as a real outlet: we Westerners very often in lunchtime or after work go to the gym or run, while the Japanese rent even for thirty minutes a karaoke room to download the tensions of the day. Songs are mostly in Japanese and English.
A night-time karaoke bar experience in Tokyo is highly recommended and the fun is guaranteed! Plus there are also so many other things to do in Japan at night…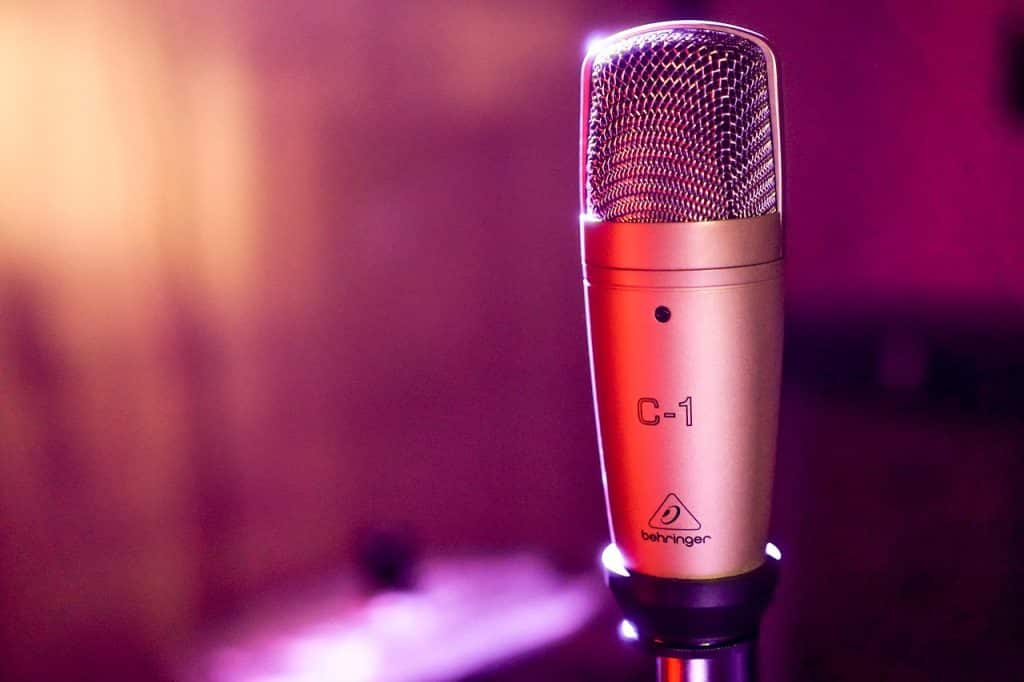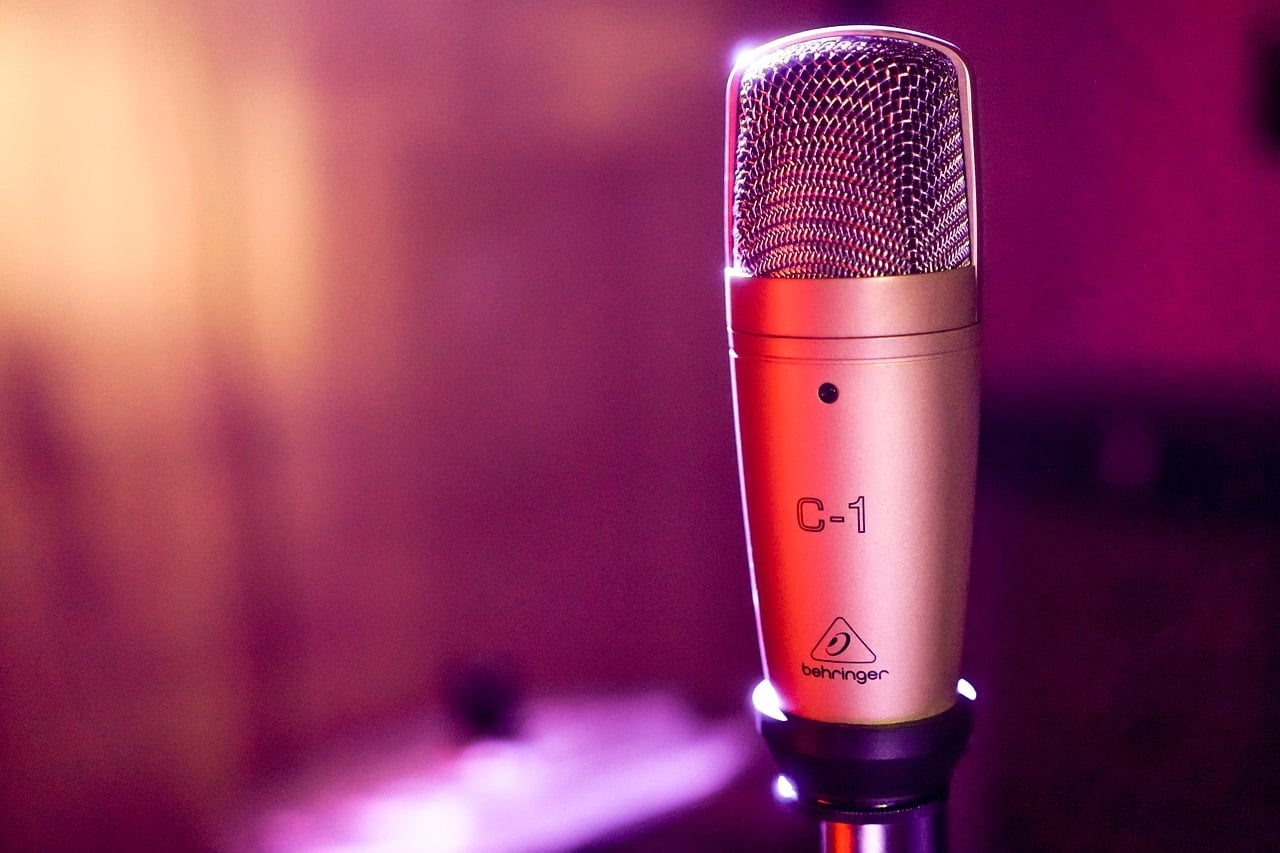 Be Amazed As You Enjoy A Hanami Experience
Hanami is a term that could be translated into "observation of cherry blossoms". Between the end of March and early April, there are many parks where you can admire the delicate and beautiful cherry blossoms.
It is customary to go and see the flowers bloom with friends and relatives.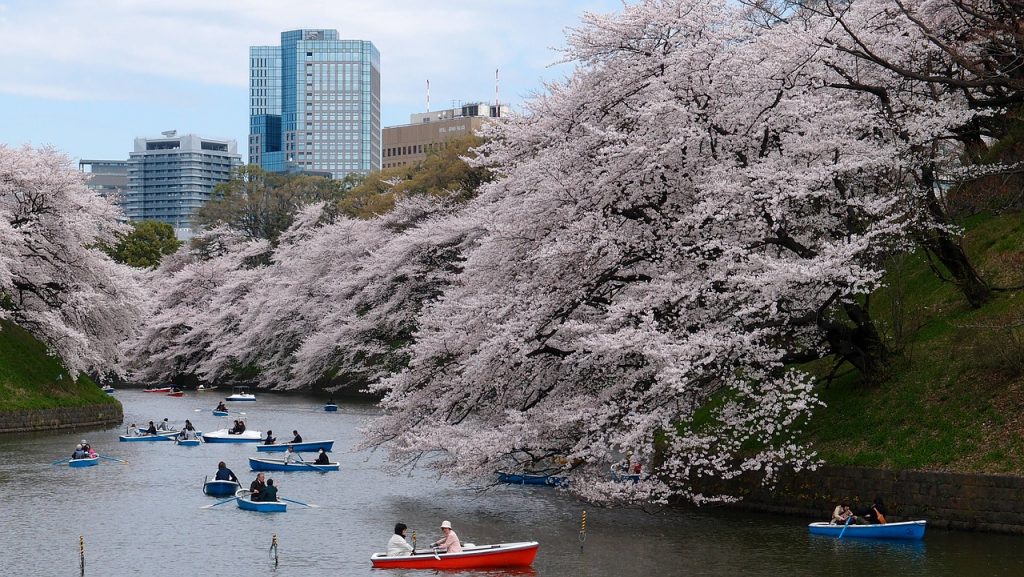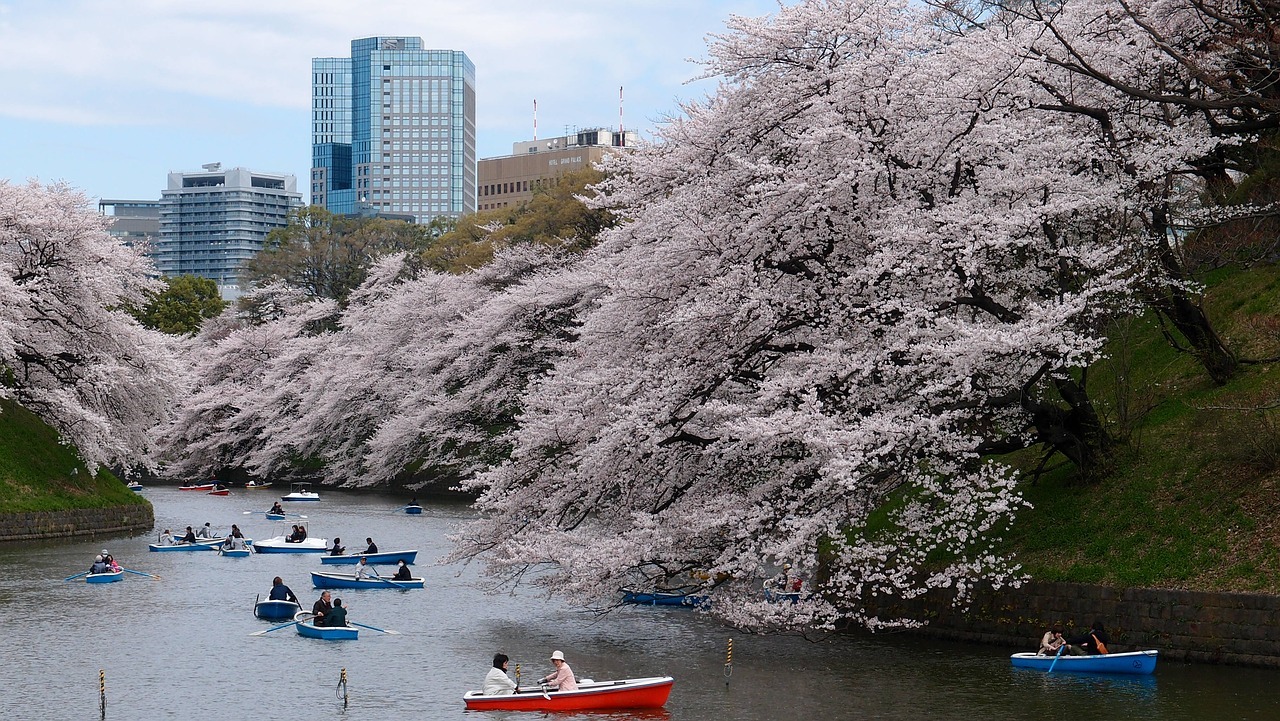 Pamper A Hedgehog
Cat cafes are becoming popular all over the world, but the Japanese have taken the pet bar to another level. Now you can go to a hedgehog bar, a place where you can enjoy the soothing effects of pampering these little soft creatures.
It might be one of the weirdest things to do in Tokyo, but don't worry: they are nowhere near as spikey as you would think. And much, much cuter than I ever imagined…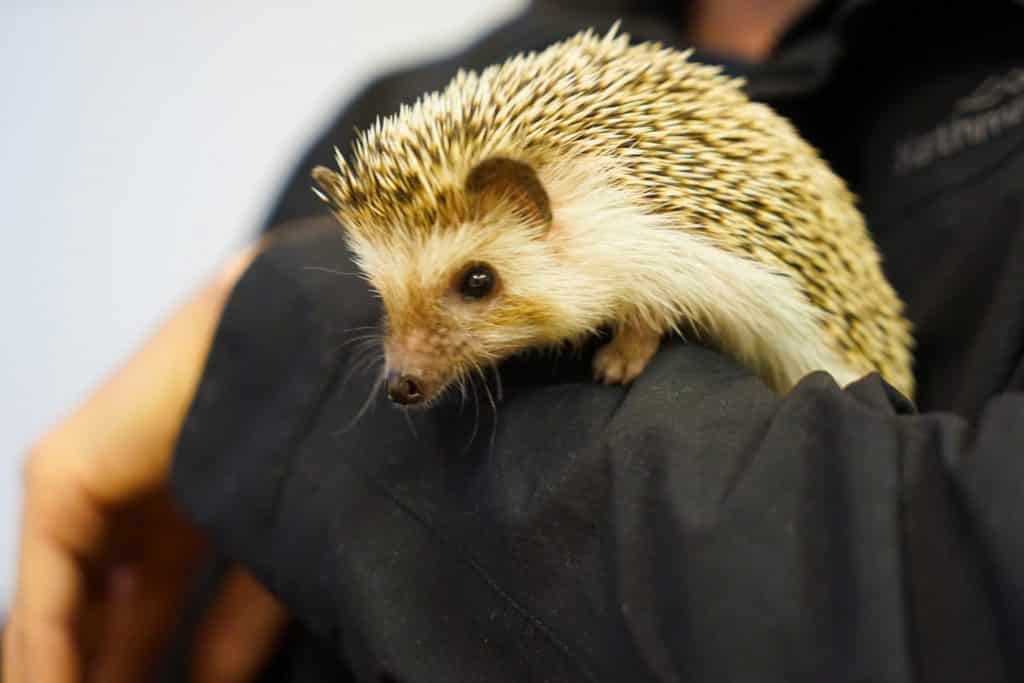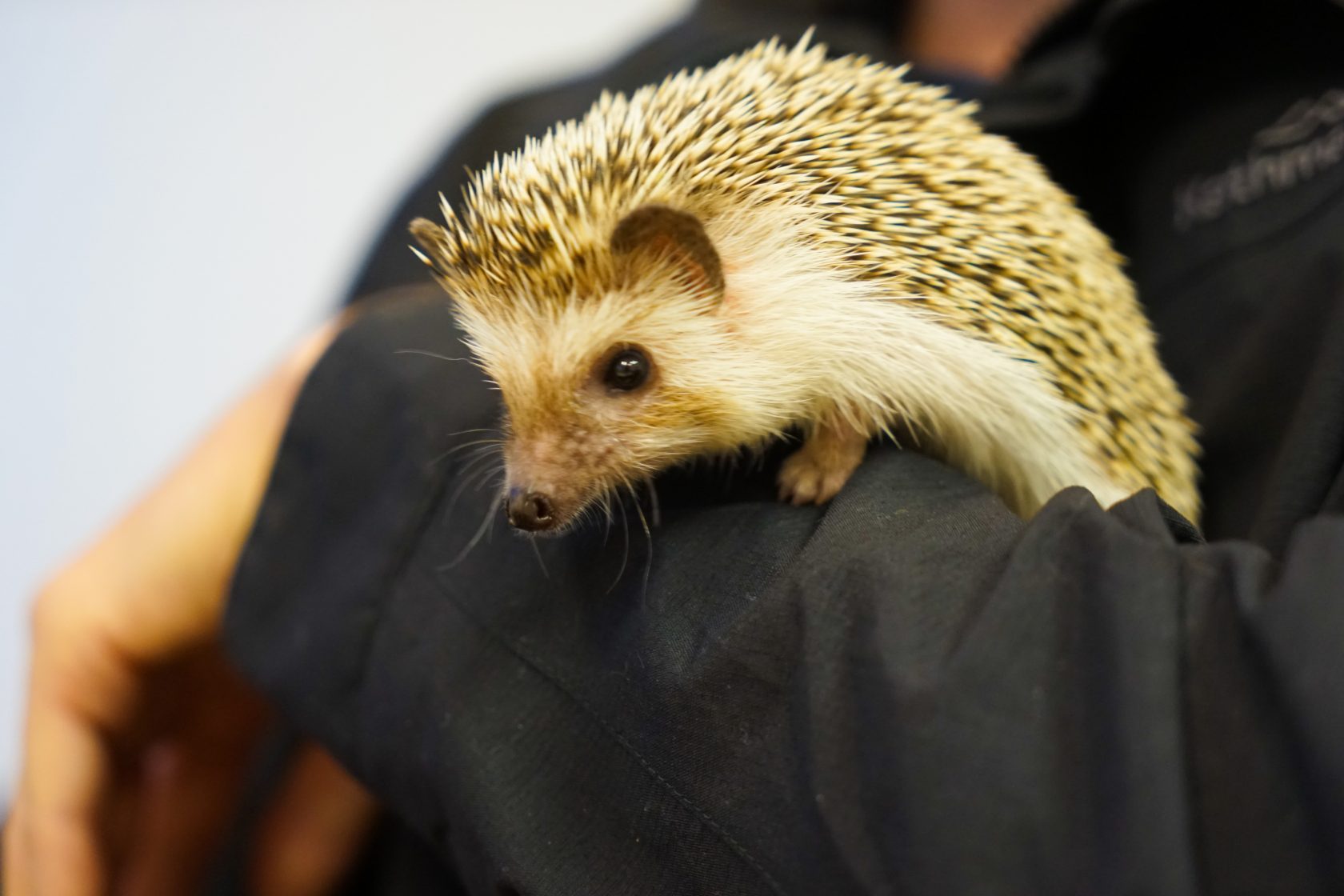 See Double At The Clone Factory
Do not you know what souvenirs bring from Tokyo? How about a small clone of yourself?
At Clone Factory you will not find nibbling trinkets like in many tourist shops: for only 1,350 pounds they will make a 3D digital model of your head, print it on a 3D printer and in a moment you will have a spectacular 50cm doll exactly with your appearance.
Once your mini head is ready, you can choose a body and an outfit for your little reproduction. Hilarious!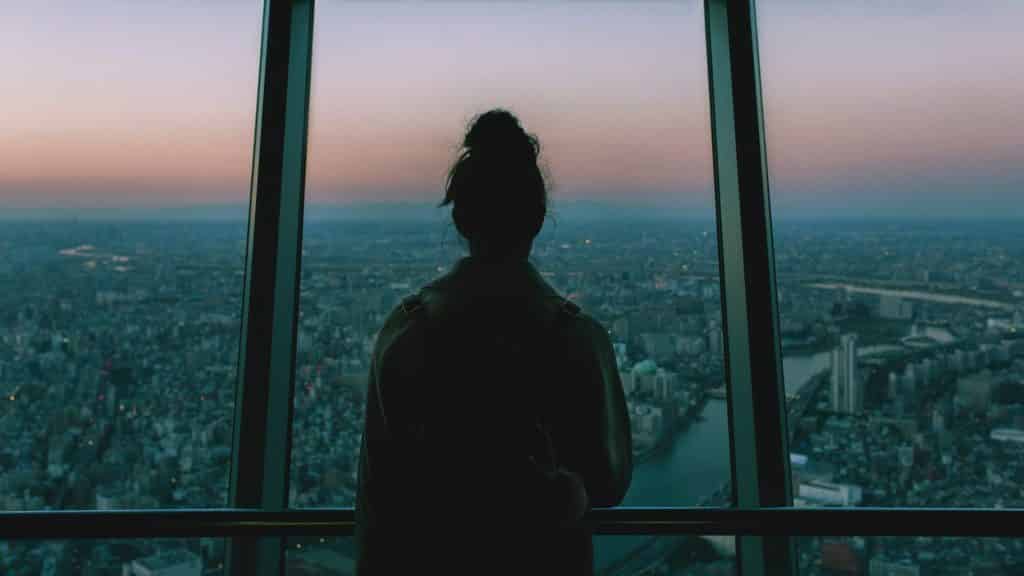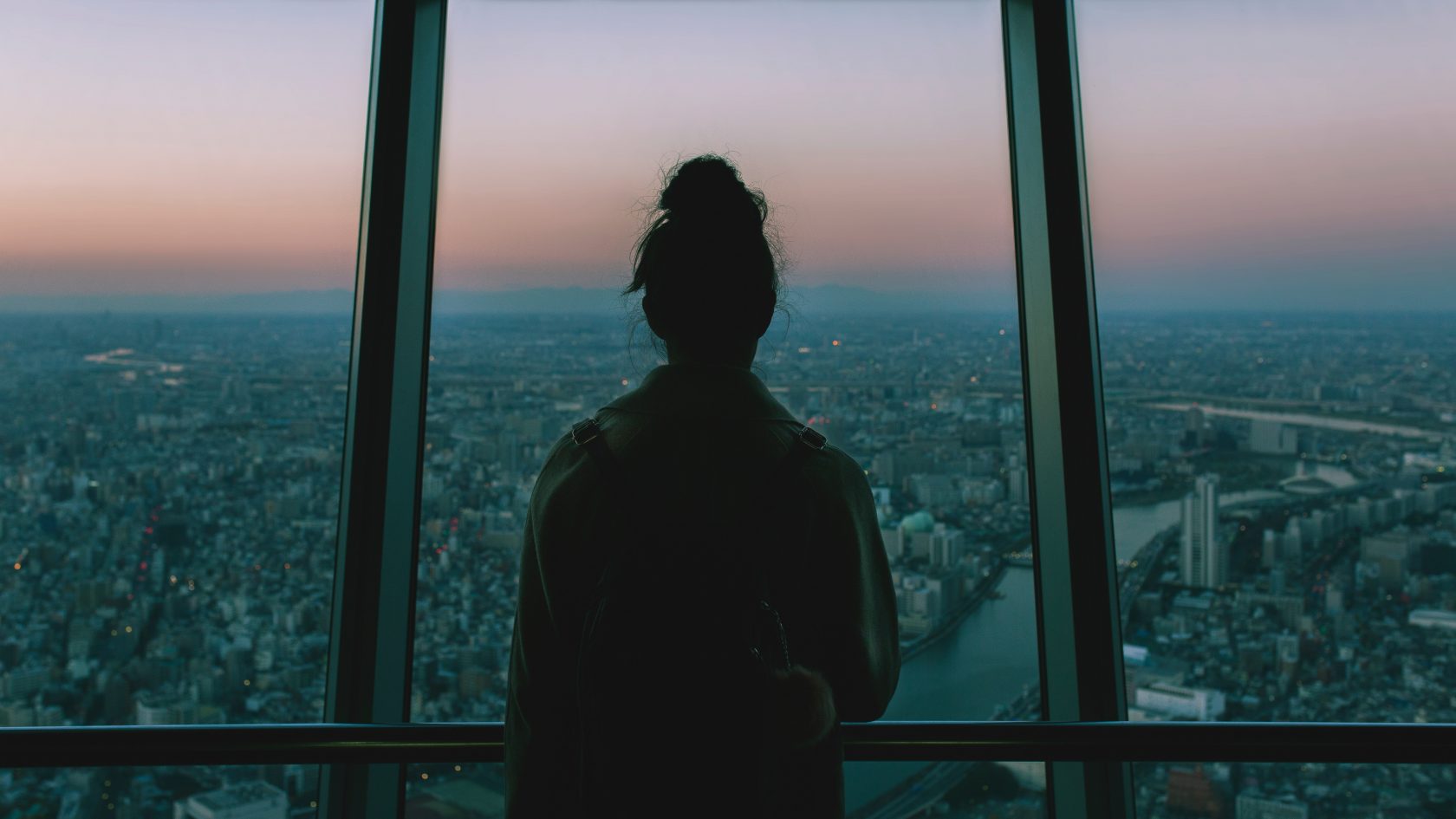 Have A Sushi-Based Breakfast At The Tsukiji Fish Market
Forget cappuccino and croissants for a day and think of grabbing a nigiri and dipping it in soy sauce. At 7 in the morning.
At the Tokyo Tsukiji fish market, breakfast is made like this, standing in line in front of one of the many kiosks serving fresh sushi, after the long-awaited tuna auction has beaten its last batch. By the way, if you want to help, consider a hog early because the places are limited and starts before dawn. Auction aside, a walk through the stalls selling fish is a very picturesque experience.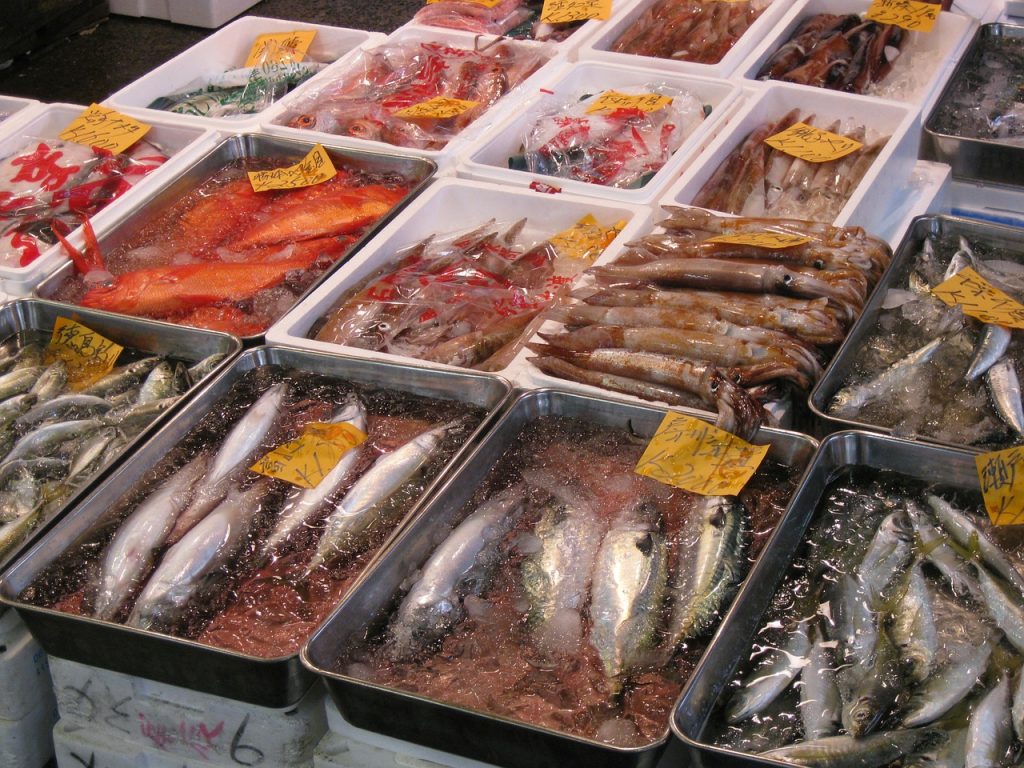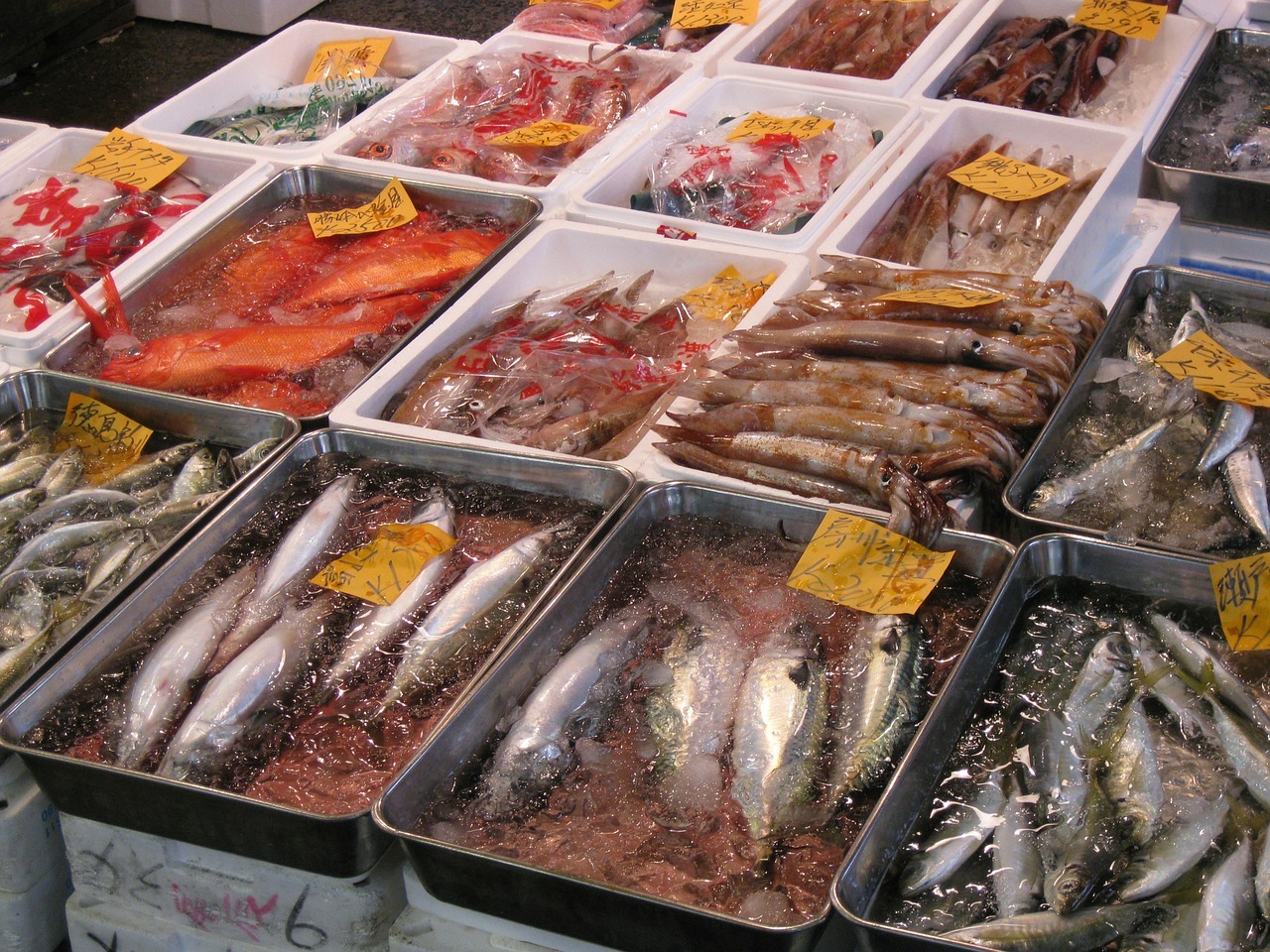 There are many Tokyo Local Experiences to try in order to live your trip in a different way from the usual itinerary touristic paths living like a local and exploring the real side of the Japanese culture. You can either seek them out on your own or discover your favorite Tokyo local experiences with a specialized Japan tour company like Magical Trip.
Visiting the strange things in Tokyo does not mean just packing, getting to Japan, visiting the area and then returning to the hotel. Visiting Tokyo means taking part in the rituals of the Land of the Rising Sun, paying close attention to every single thing and adapting to the traditions of the place.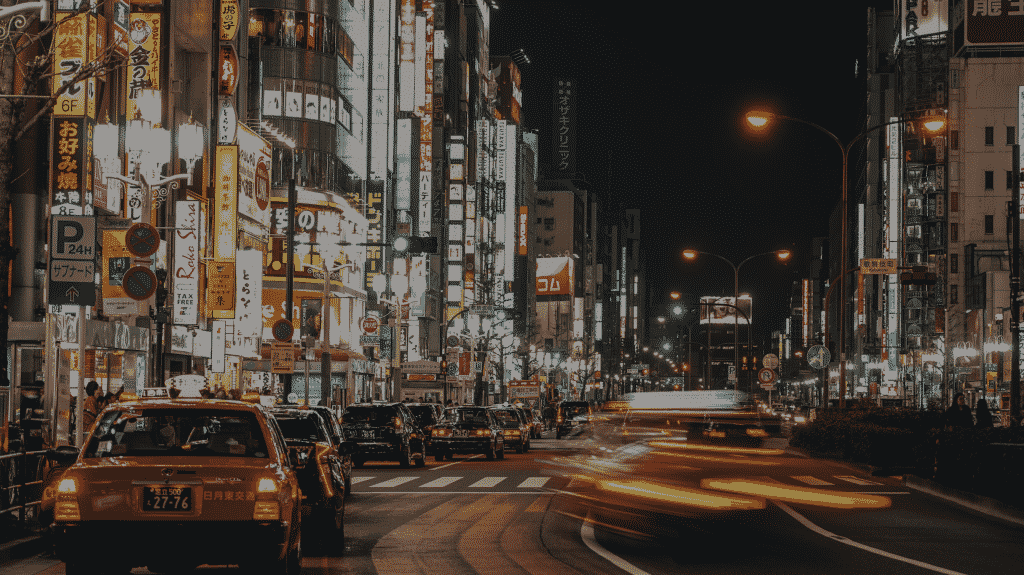 This means that in the sanctuary, in the restaurant or in the street you have to have a certain behavior. If you decide to visit a sanctuary, first you must follow the purification ritual that consists of rinsing hands and mouth using the fountain located outside the sanctuary. Always outside the sanctuary, there are some tablets on which it is possible to write messages for the gods (thanksgiving or help).
Finally, you can leave an offer and receive in return a leaflet containing an unfortunate or lucky phrase, which, after reading it, is tied. Living these experience will give you the chance to live an off track less touristic trip while making the most of your time in Japan marveling at the hidden culture and the most authentic part of one of the most intriguing countries in the world.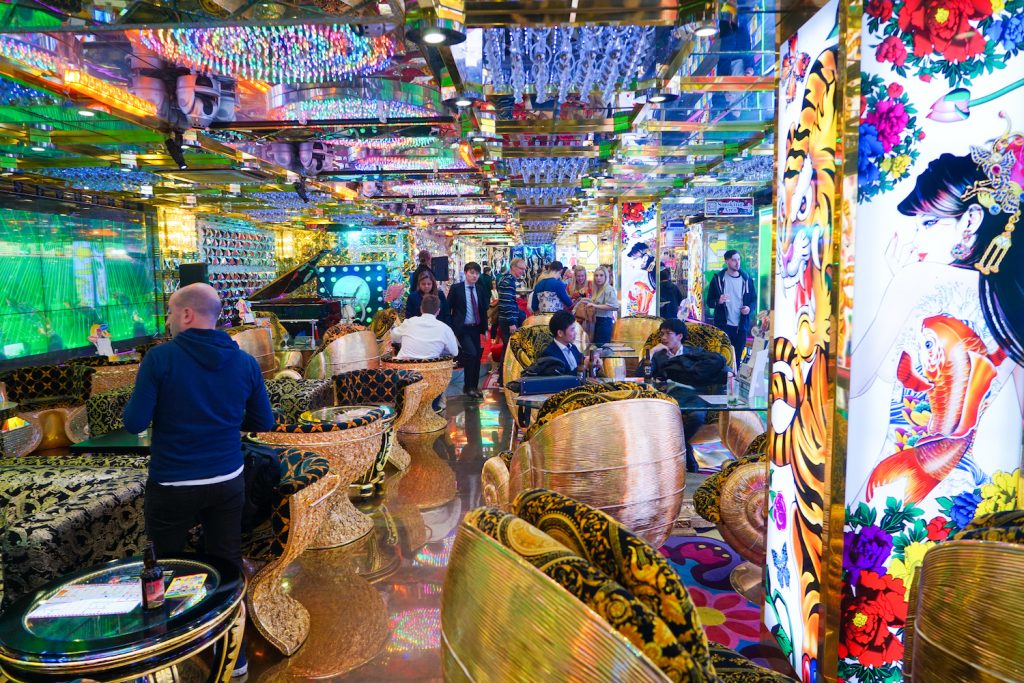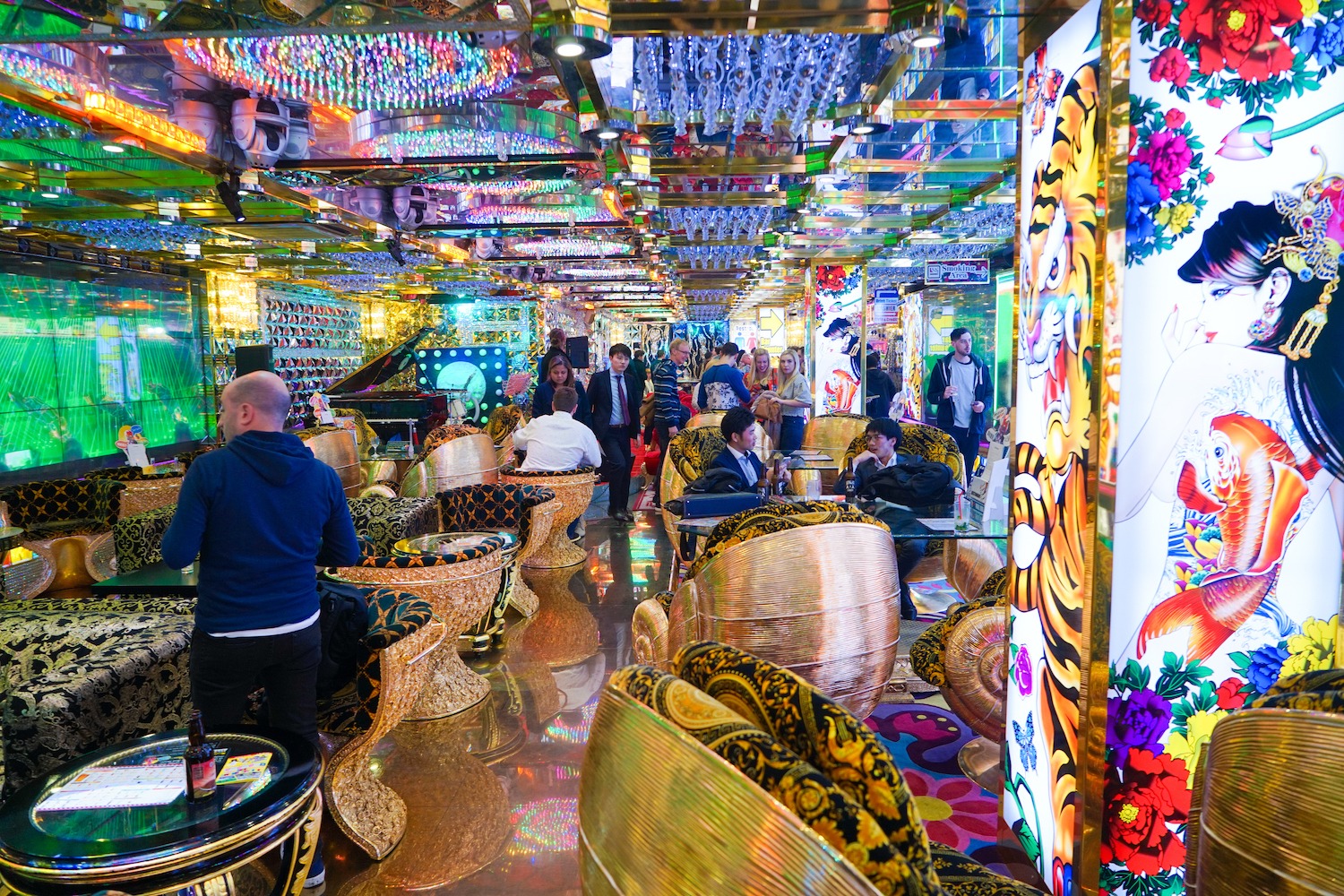 Further Things To Consider Before Any Adventure
Now you're all set and prepared to explore our big wide world, why not sort out everything else out all in one go? If necessary for your travel plans make sure you have brought proper travel insurance, protected your privacy by getting a secure VPN, compared all the top hotel booking sites to find just what you're after, reserved an unbeatable rental car price and - of course - booked the best flight deals!
Or maybe just forget it all and go for a last-minute cruise or effortless tour instead?
Many budget travelers (including me) indulge in worldwide airport lounge access, so we can experience luxury while still slumming it in economy. Naturally, we would never leave home without a more general travel guide since we couldn't possibly cover everything here!
Just add an adventurous attitude and plenty of smiles - they go a long way - and that about covers it all! Now go out, find your own path and don't forget to share your best inspiration stories with me on Facebook, Twitter, and Instagram...I'd love to hear from you!
Find Unique Accomodation Options Around The World Now!