Cool, urban, and filled with Nordic chic designs, Copenhagen is one of the most colorful, vibrant and inspiring cities to visit in Scandinavia. Even if you can only manage a 24-hour stopover visit…
Copenhagen is the capital of Denmark, and its history is intensely tied into that of the country itself. Since the first recorded settlements here around 1000 BC, Copenhagen has consistently been one of the most influential cities in the region thanks to its many ports and the bustling fishing industry.
In 1443, the city officially became the capital of Denmark after replacing Roskilde, and shortly after, in 1449, the city saw the first coronation as the capital, for King Christian I. Since then, Denmark royal houses have been residing in the city and Copenhagen has remained the heart of the country even until now.
The Scandinavian region boasts vast and endless tracts of land with beautiful landscapes and fresh, unpolluted air, all of which you can see in and around Copenhagen.
Sure you do not have the deep fjords of Oslo and stunning mountains of Bergen, but we dare you to find a cleaner, more eco-friendly and beautiful city to explore. Ok, fine, that claim might be a little over-the-top – but we can't help it.
We just love Copenhagen that much!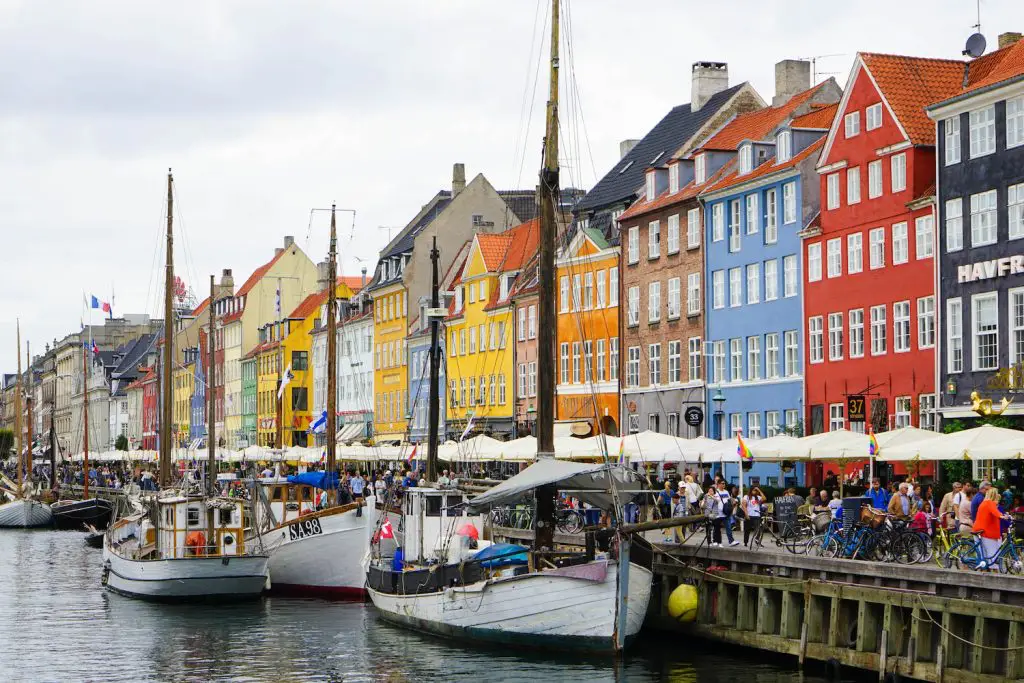 Although it is the most populous city in Denmark, the city is not heavily urbanized. True to Scandinavian spirit, nature coexists in harmony with the development of the city, and as you stroll around it, it is hard not to be amazed at the number of public green spaces that Copenhagen boasts, and all those bike lanes.
Seriously, watch out for them as many tourists have been entranced by this cities beauty and mindlessly walked out in the way of oncoming cycle-traffic…
Copenhagen is not a backwater port with little in the way of entertainments, it is a fully grown city with vibrant youth culture and plenty of cultural activities. For adventurous and athletic travelers, rent a bike and take a tour around the streets of Copenhagen. Don't worry about the traffic, because the city is very friendly to cyclists. If you are looking for some fun, the meatpacking district is where the city's most famous bars and pubs reside.
As you will soon see, Copenhagen knows how to let loose!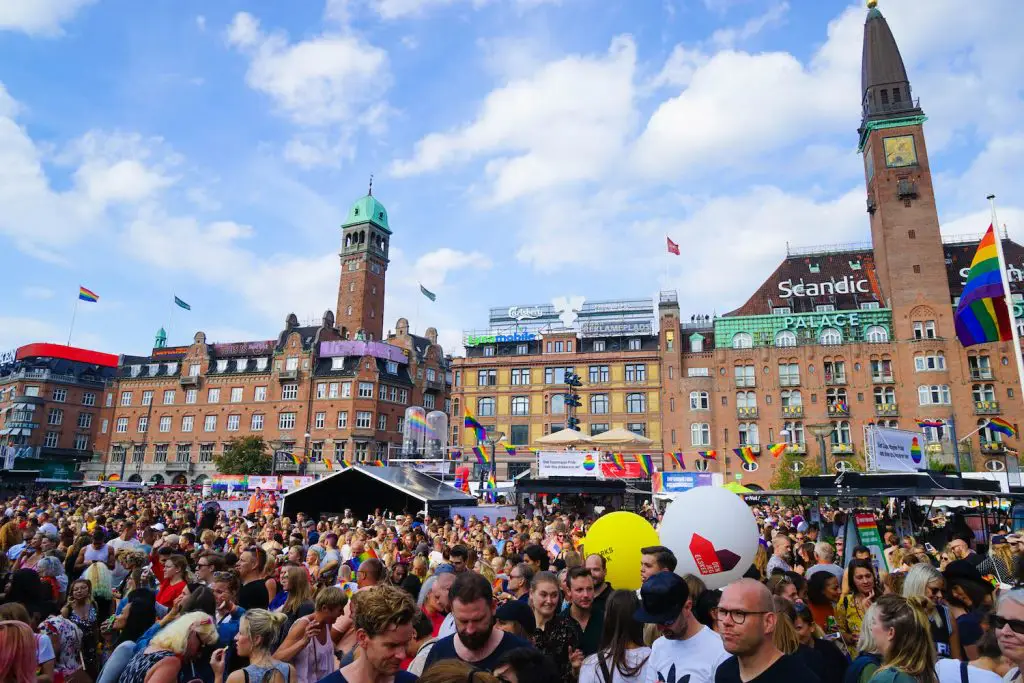 While it's definitely worth a longer stay, you can still see a lot of landmarks and experience a lot of fun in Copenhagen within just 24 hours.
Thanks to the rise of low-cost Norwegian Airlines who have a hub here, short stopovers here often required here Or easily added in… This guide will show you exactly how but we also have a more extensive Copenhagen guide for those who are blessed with a longer visit!
Before we start diving into our exciting 24-hour tour around Copenhagen, it is worth mentioning that you should grab the Copenhagen Card as soon as you arrive in the city. This card allows you to see up to 86 attractions and museums for free, and it also allows you to use free transport via trains, metros, and harbor busses.
There are also other plans, but since you are visiting for 24 hours only, it is best to stick with this card for now.
Without further ado, let's start our journey into Copenhagen, one of the best cities in the world to live in… Don't worry, its just as amazing for travelers too!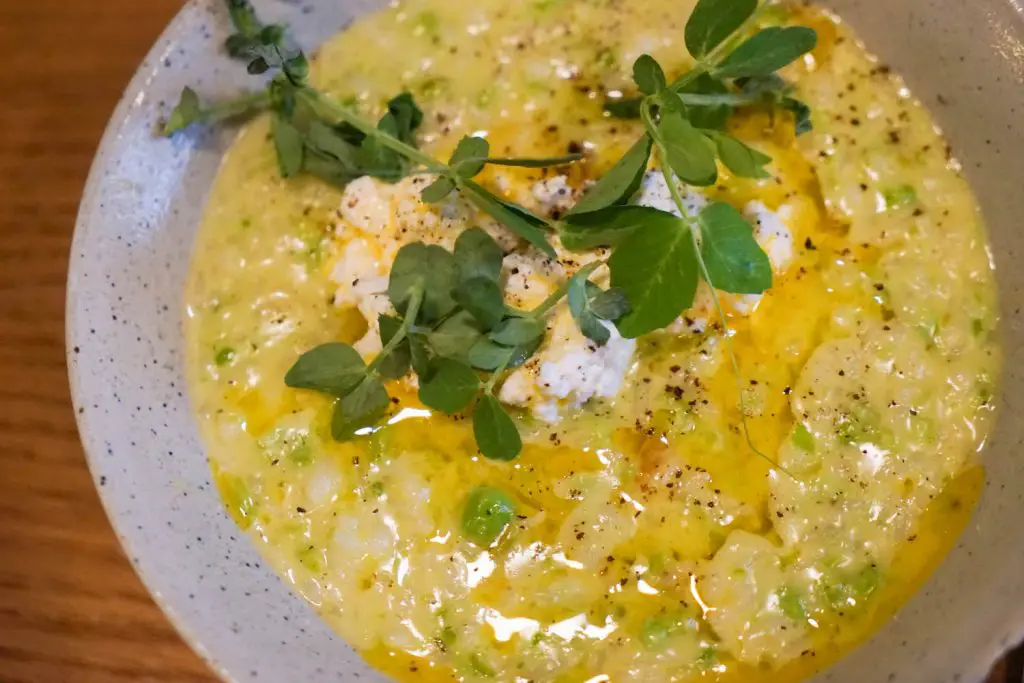 Copenhagen Stopover Guide: What To Do For 24 Hours In Copenhagen 🛫
Enjoy Local Delicacies For Breakfast At Nyhavn
To kick off your adventure, start your morning routine at Nyhavn, or the New Port. Nyhavn, a waterfront district in Copenhagen, is among the most popular tourist attractions in the city, and it is here that you will find the quaintest and most beautiful old buildings in Copenhagen.
The area was not always this spotless. Once it was a dirty quarter with prostitutes and crimes abound, but thanks to the effort of local government, those days are long gone. Now you can safely tour Nyhavn without any fear of crime.
While you're strolling around the district, remember to grab a cinnamon bun with a cup of coffee for breakfast. The quarter gets a little bit crowded after 9 A.M, so you should visit early to avoid tour groups.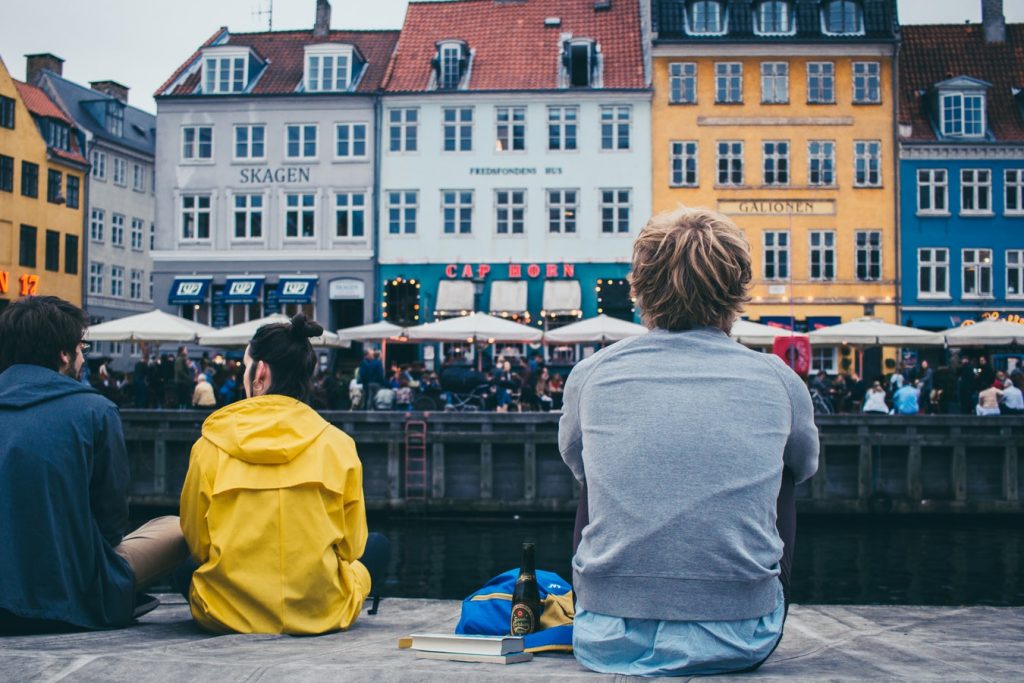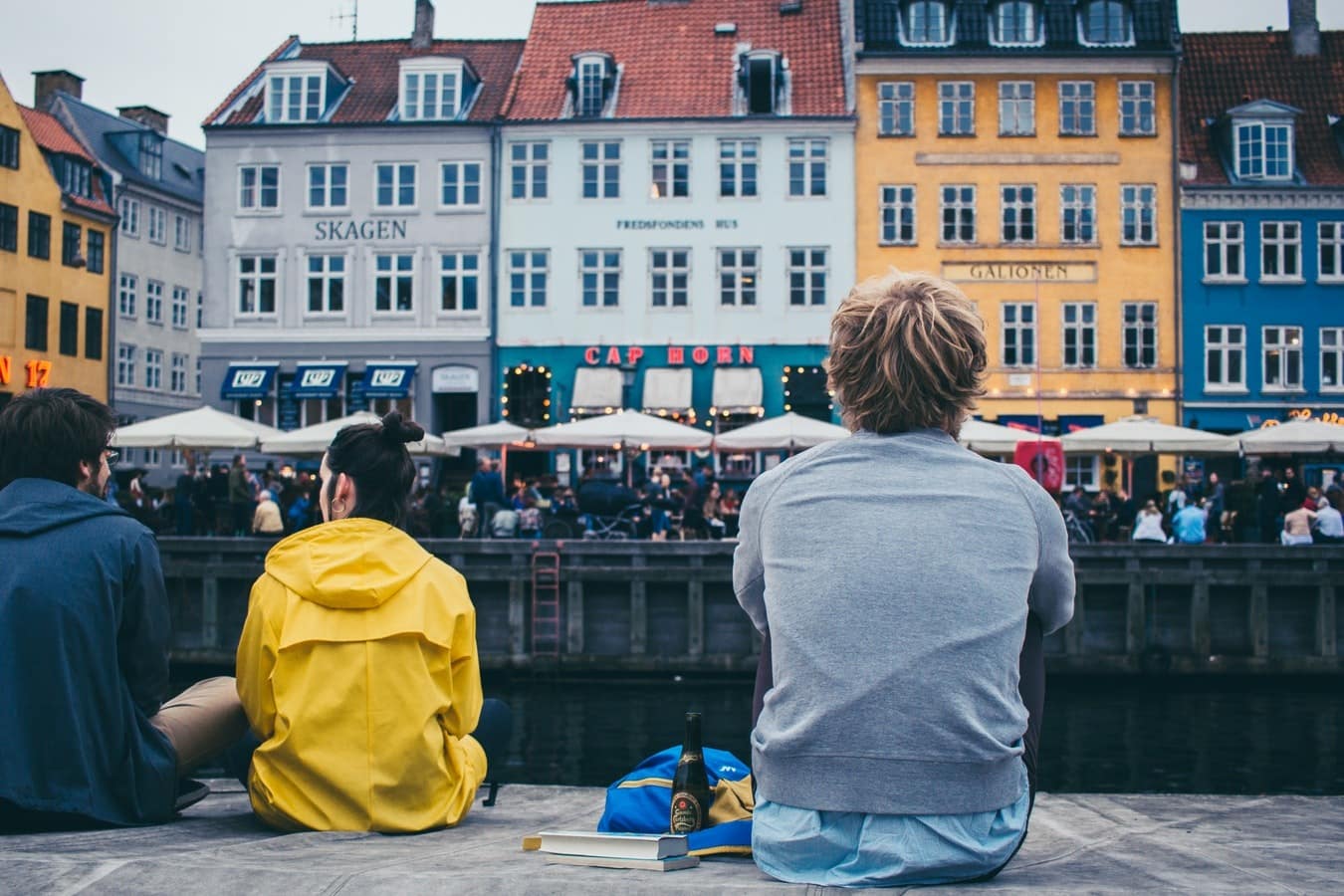 Take A Selfie At The Little Mermaid Statue
The next stop is the pride of Copenhagen, the Little Mermaid Statue. A gift from a Danish brewer to the city of Copenhagen back in 1913, the statue replicates the eponymous character of Hans Christensen Andersen's eternal short story, The Little Mermaid.
It is made of bronze and depicting the poor mermaid as she beginning to transform into a human. Since its introduction to the public, the statue has become a famous tourist attraction, with some even considering it the symbol of Copenhagen itself.
In reality, visiting this spot can be a very frustrating experience. Tourists overcrowd the area, and the statue is so small that it's hard to take a full picture of it from afar. Besides, it often faces defacement and vandalism, so there's a chance you might miss it on your trip.
It makes a good selfie background for your friends and family at home though so your mileage may vary.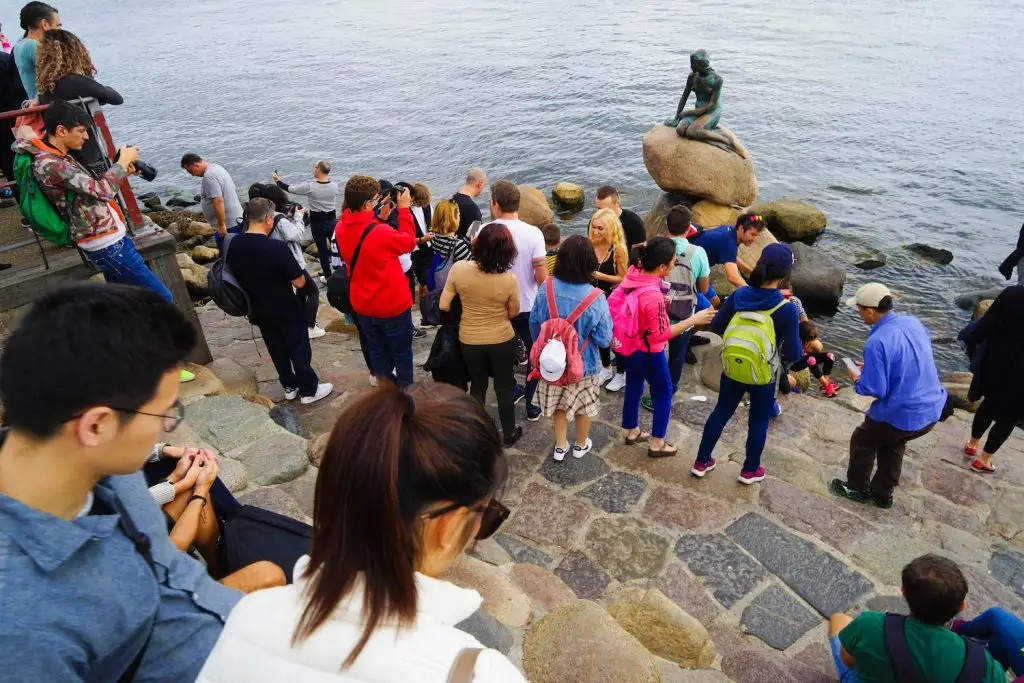 Visit Christiansborg Palace, The Most Important Building In Denmark
The Christianborg Palace is a stately neo-Baroque building which houses all three branches of Denmark government, and perhaps it is the only one in the world to do so. The palace has been burned down in two previous fires, so the current building is not the original one, but rather a modern iteration.
There is a small fee for the ticket, but the Copenhagen Card will have you covered. There will be guided tours in English which take about 50 minutes, and if you want to bring home some souvenirs then the palace gift shop has plenty of cute mugs and prints.
If you haven't had enough of castles you could also consider a taking a sightseeing tour to the spectacular Renaissance castles north of Copenhagen, including Hamlet's home — Kronborg Castle, and the Renaissance treasure of Frederiksborg Castle.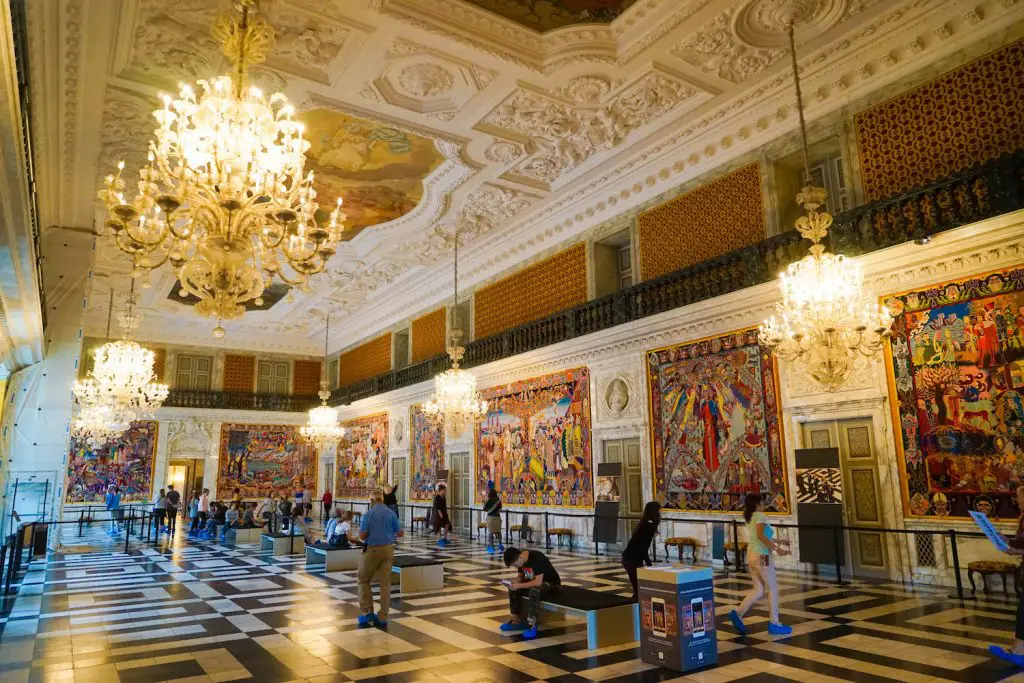 Grab Lunch At Torvehallerne Food Market
It's time to get back to the city and enjoy our lunch! There's plenty of restaurants in Copenhagen, but you can save a lot of cash by eating out at Torvehallerne Food Market, a special supermarket that boasts more than 60 food stalls.
The selections are vastly diverse as you can try almost all kinds of dishes here, from sushi, tapas, tacos, to fresh seafood. If you have a bit of a sweet tooth, then the desserts here will certainly satisfy you.
If you want to explore more of the incredible Copenhagen food scene, you could also opt for an evening food tour to make the most of your day sightseeing and then fill your stomach with new friends later at night.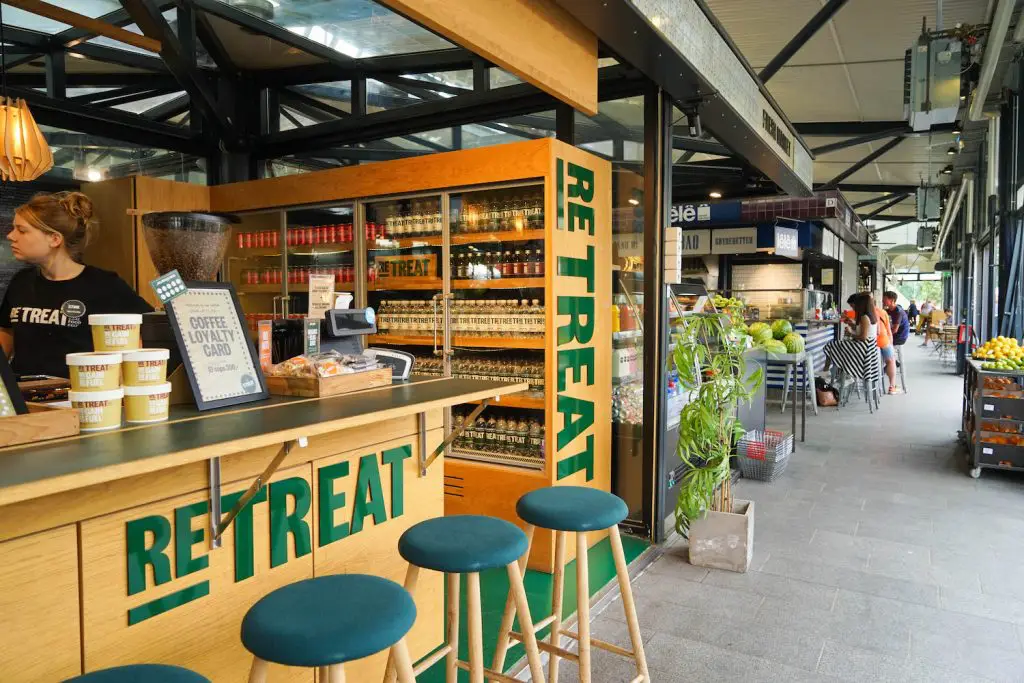 Appreciate Scandinavian Designs At Designmuseum Danmark
Scandinavian countries pioneer a special design trend that emphasizes on simplicity, so it is not surprising that there is an entire museum dedicated to this design philosophy in Denmark. After your lunch, it's time to hit the road and visit the famous Designmuseum Danmark.
The museum exhibits works of art by famous Danish designers such as Arne Jacobsen and Jacob Jensen, including the Egg Chair and the PH Lamp. Apart from the permanent collection which features mostly Danish designs, other themed collections such as those emphasizing on Japanese aesthetics, are sometimes exhibited here.
There will be an admission fee, but if you have the Copenhagen Card then the fee will be covered.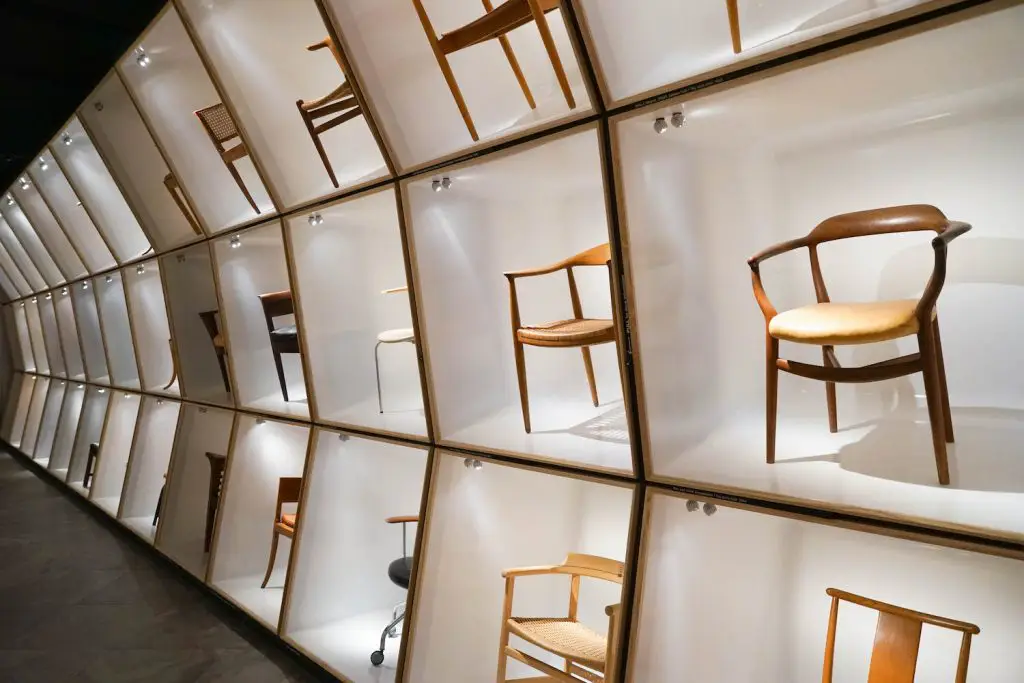 See Exotic Sea Animals At National Aquarium Denmark
Being close to many seas, marine life plays an important role in Danish people's way of life. Danish people take very serious steps to help disseminate marine information and aid science projects which give us a better understanding of marine life. National Aquarium Denmark, or better known as The Blue Planet, is a great way through which Danish people teach their kids about marine life.
The aquarium boasts as much as 450 species in its collection which is divided into five main sections, The Rainforest, The African Great Lakes, Evolution and adaption, Cold Water, and The Warm Ocean. If you want to understand more about the importance of marine life to us humans, I don't see a better place to do this than at The Blue Planet. This location is also covered by the Copenhagen Card.
Don't want to leave the city? Hope aboard a canal cruise instead to see the maritime city of Copenhagen as it was intended – from its waterways.
Go on a picturesque canal tour and enjoy the city's prime landmarks from the water including charming castles, old listed houses, modern wonders and plenty of other exciting places of interest.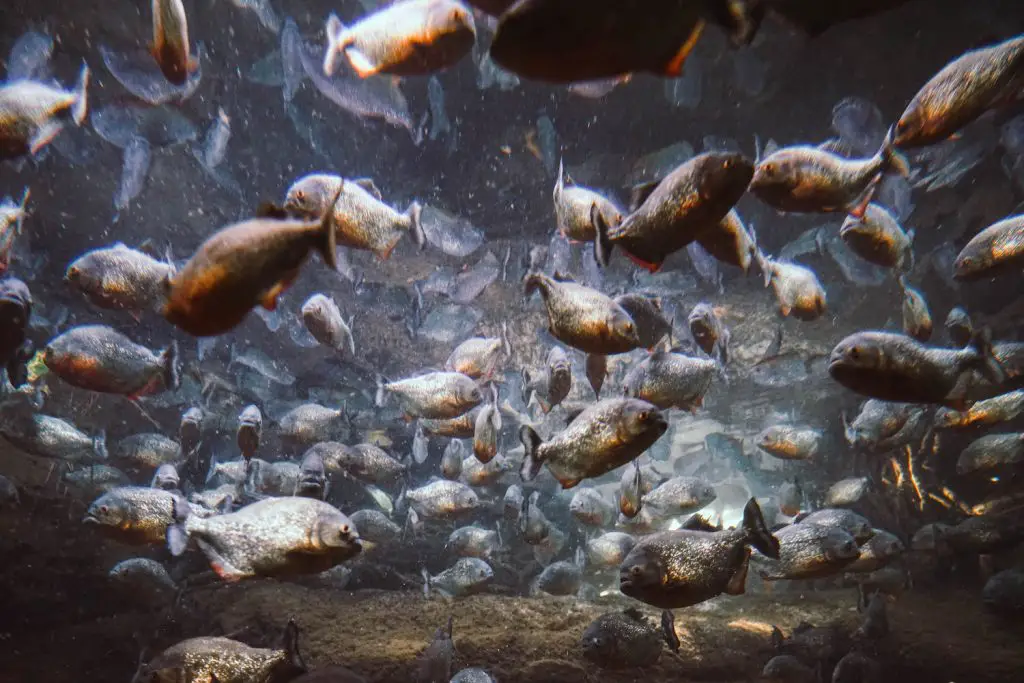 Dine At The Award-Winning Restaurant Høst
Høst is an award-winning restaurant in Copenhagen with a focus on Nordic ingredients and cuisine. True to its Scandinavian heritage, Høst's dishes exude true simplicity with a modern twist. Høst's menu changes by the seasons to ensure the freshest and most authentically Danish tastes.
The décor is both rustic and elegant at the same time, creating a cozy yet luxurious dining space for you to relish the finest dishes that Copenhagen has to offer.
If you have only 24 hours to explore Copenhagen, then Høst will truly be one of the best options.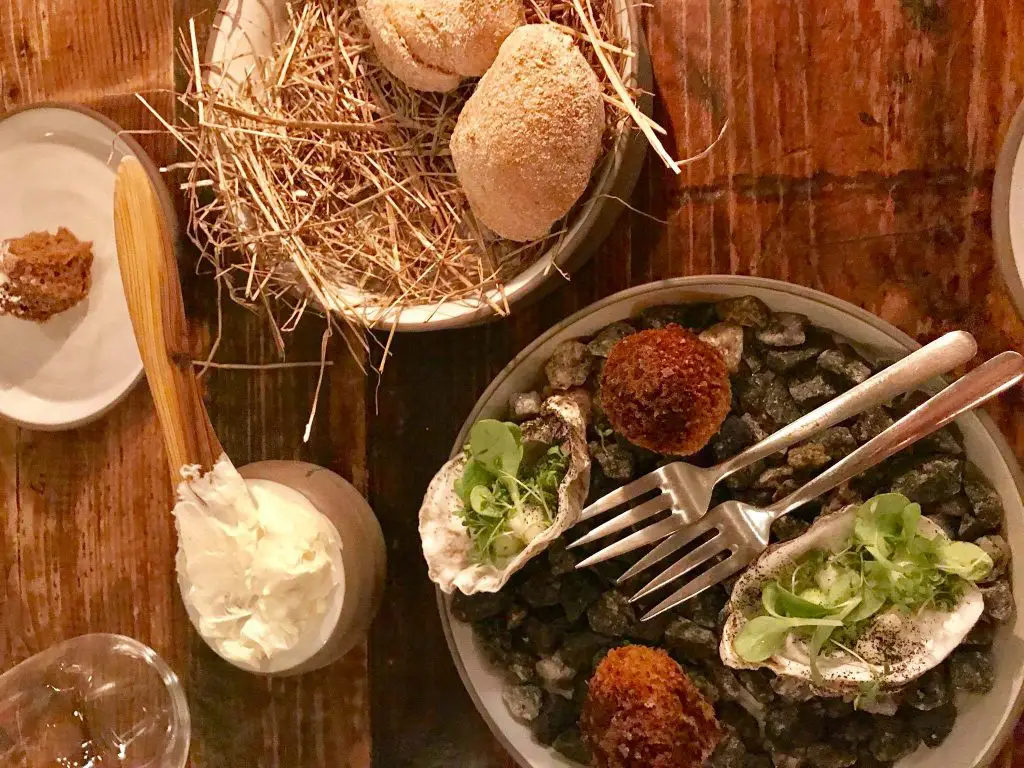 Indulge In The Decadence Of Freetown Christiania
As night draws near, it's time to visit the weirdest and most interesting quarter in Copenhagen, the Freetown Christiania.
The area is an international commune, even though it is technically a part of Denmark, and there have been a lot of controversies regarding its legal status. In this commune, local residents lead a hippie and artistic lifestyle, and there are plenty of art workshops or live concerts for you to enjoy.
The area used to be famous for cannabis trading, which was tolerated by the Danish government to a certain degree, but it is now being boycotted by local residents. All in all, this area is a fun and alternative place to visit, so long as you don't come here solely to get some drugs.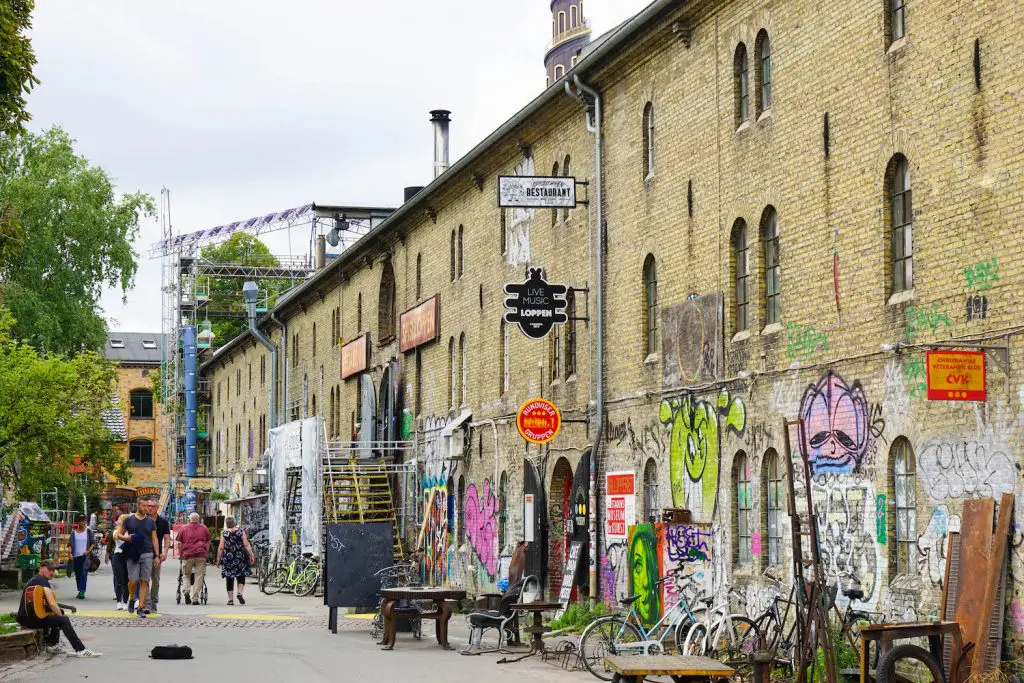 … Or for a more family-friendly late night fun, or really anytime, opt instead for the magical land of Tivoli Gardens, one of the must-see attractions in the city.
Be captivated by the amusement park's exciting rides, tranquil lake, lush gardens, and picturesque greeneries and make memories to last a lifetime.
Originally founded in 1843 and considered by many to be one of Denmark's national treasure it is even said to have inspired Walt Disney in his creation of Disney Resorts.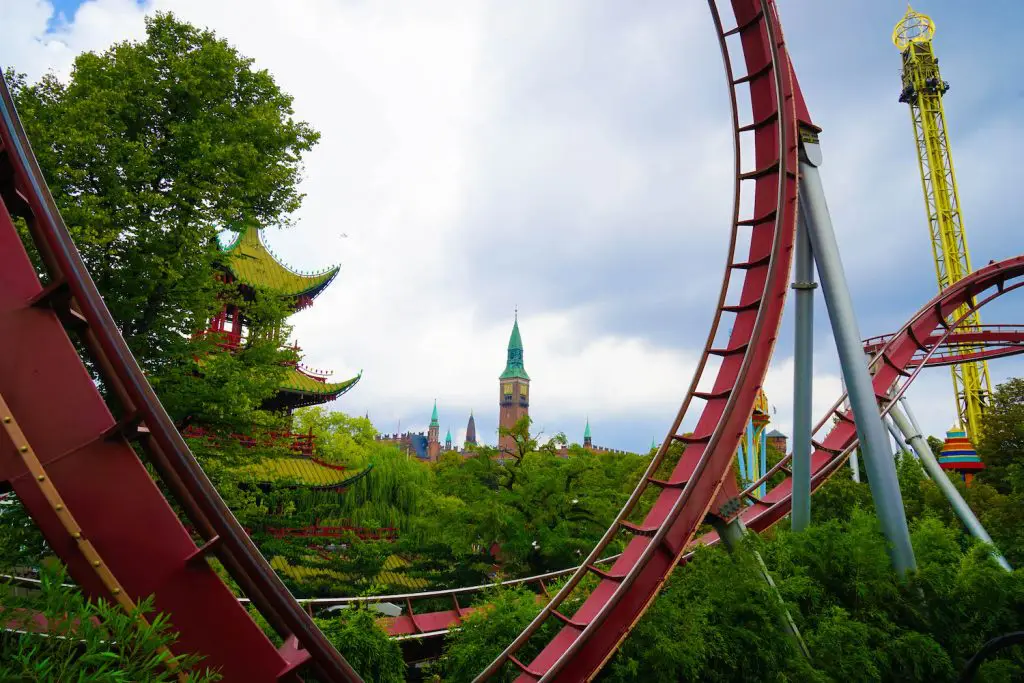 Have An Extra Half Day? Immerse Yourself In Nature At Jægersborg Dyrehave
Copenhagen remains, at its heart, a very environmental-friendly city. Just take a 22-minute train out of town to Jægersborg Dyrehave, and you will be treated with a natural reserve that seems to run on endlessly.
This destination, a UNESCO World Heritage Site, is built to allow natural forests to flourish safely, and only trees which pose dangers to the public will be felled.
Its name means The Deer Park in English, and, true to this name, the park is a safe refuge for more than 2100 deer, including fallow deer, red deer, and Sika deer. These deer are quite friendly, so don't hesitate to take a selfie with them if you got the chance! There will be bikes for hire at the front gate so you won't have to hike all the way through the park.
And that's it for your 24 hours in Copenhagen. If you follow this itinerary, you will visit most of Copenhagen's most famous destinations. However, there is still much more to see, so why not stick around for a bit longer and explore the hidden depth of Copenhagen? It will certainly blow your mind!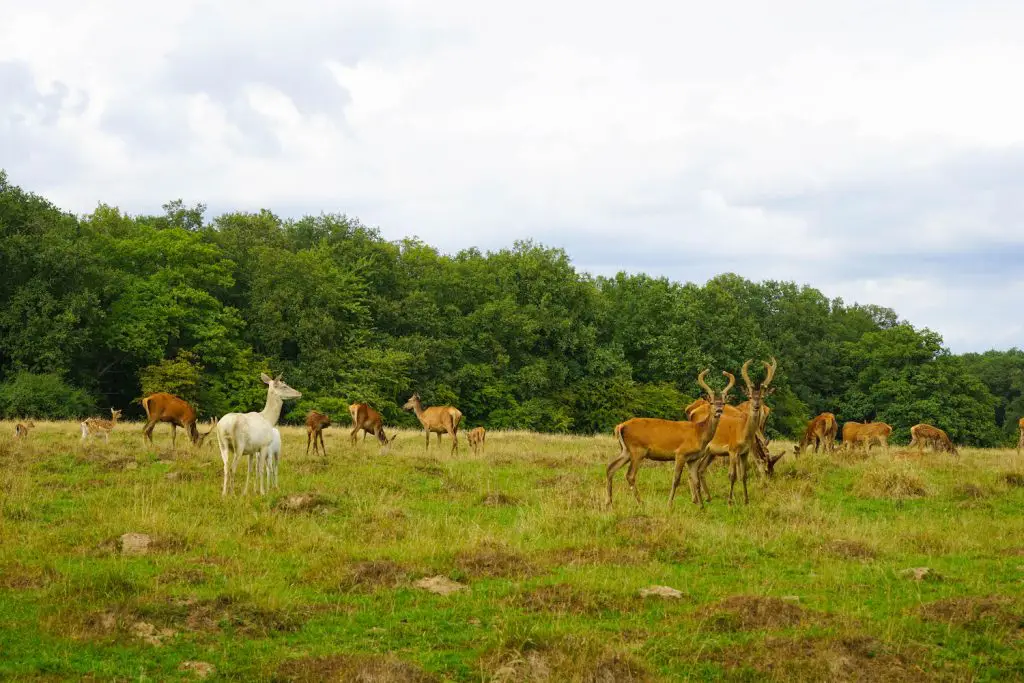 Staying Connected While Travelling
In today's increasingly connected world, staying online while traveling has become essential for a seamless experience. That's where eSIMs come into play, revolutionizing the way we access mobile networks during our global adventures. Say goodbye to hunting down local SIM cards at the airport; eSIMs provide instant activation the moment you land, sparing you the fortune usually spent on international roaming and allowing you to genuinely travel like a local (without getting hopelessly lost!).
With eSIMs, tasks like restaurant recommendations and reservations, up-to-the-minute public transport instructions, checking opening hours, and accessing further information become a breeze. And, of course, sharing your journey on social media is easier than ever. To stay connected wherever you roam, consider using either Airalo or Holafly. Airalo boasts the most extensive range of destinations worldwide, offering smaller data bundles tailored to your needs, while Holafly provides unlimited data packages and fantastic EU data deals.
So why wait? Embrace the future of travel connectivity with eSIMs and make your next journey effortlessly smooth.
Further Things To Consider Before Any Adventure
Now you're all set and prepared to explore our big wide world, why not sort out everything else out all in one go? If necessary for your travel plans make sure you have brought proper travel insurance, protected your privacy by getting a secure VPN, compared all the top hotel booking sites to find just what you're after, reserved an unbeatable rental car price and - of course - booked the best flight deals!
Or maybe just forget it all and go for a last-minute cruise or effortless tour instead?
Many budget travelers (including me) indulge in worldwide airport lounge access, so we can experience luxury while still slumming it in economy. Naturally, we would never leave home without a more general travel guide since we couldn't possibly cover everything here!
Just add an adventurous attitude and plenty of smiles - they go a long way - and that about covers it all! Now go out, find your own path and don't forget to share your best inspiration stories with me on Facebook, Twitter, and Instagram...I'd love to hear from you!