A buzzing, glittering, ever-moving combination of past, present and, seemingly, future, Tokyo is a traveler's dream. If you're always looking for new experiences, if you are fascinated by the different ways people live; Tokyo is the place for you.
The image that springs to mind when you first think of Japan's capital is neon lights, skyscrapers and perhaps Pokémon and, yes, Tokyo has all of these things. But there's so much more than that.
Behind the towering skyscrapers, you'll find alleys lined with old wooden bars; beyond the neon lights, traditional lanterns glow.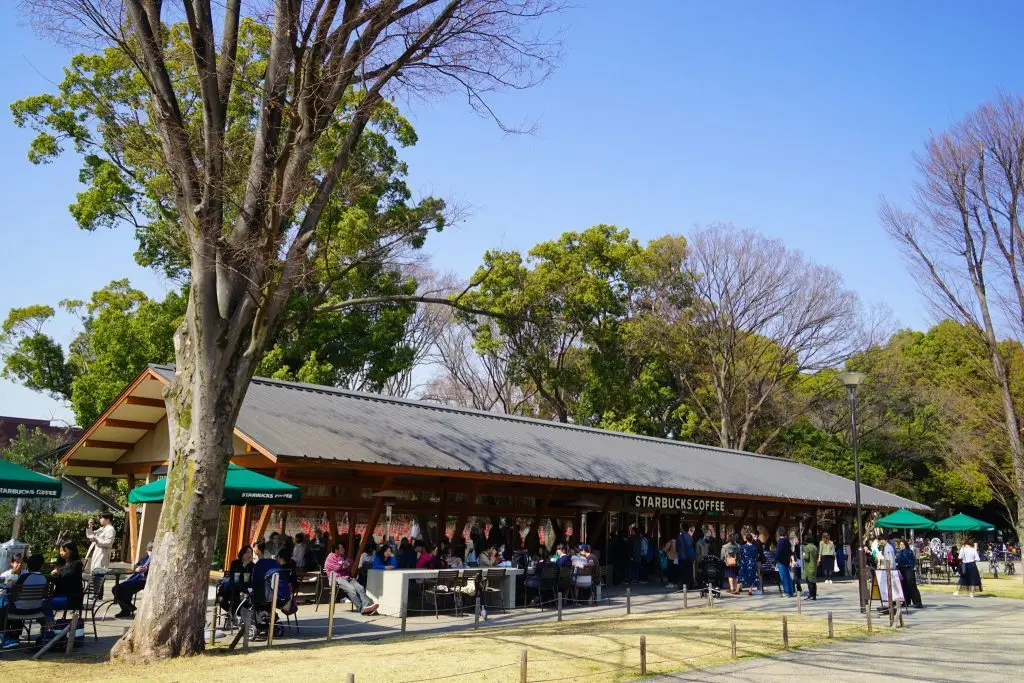 As well as a cool new Pokémon Cafe and DisneySea there's a huge range of art and culture, with ancient plays still being performed and ancient rites – like viewing the cherry-blossom – still being followed.
There's so much to see, in fact, that you almost don't have time to stop for food – although the food should be top of your list! Whether it's pricy sushi or a noodle stall on the street, it's universally tasty.
When travelling alone, this diverse and busy city can seem a little hectic at first, but this is something solo travellers can learn to embrace. You'll always have something to do and you don't need to negotiate with other people about it – win-win!
So let's have a look at some of our favourite things to do alone in Tokyo.
---
Before exploring Tokyo, arrange an eSIM to avoid hefty international roaming fees. Staying connected while traveling is essential, and eSIMs have transformed mobile network access for globetrotters.
No need to search for local SIMs at the airport; eSIMs offer a hassle-free experience upon arrival. They save time and money while preventing loss or damage to physical SIMs. To stay connected, consider Airalo or Holafly, the biggest names in global eSIMs.
Airalo offers a wide variety of destinations and smaller data bundles, while Holafly has unlimited data packages and excellent EU data deals. Don't delay; enhance your travel experience with eSIMs for seamless connectivity.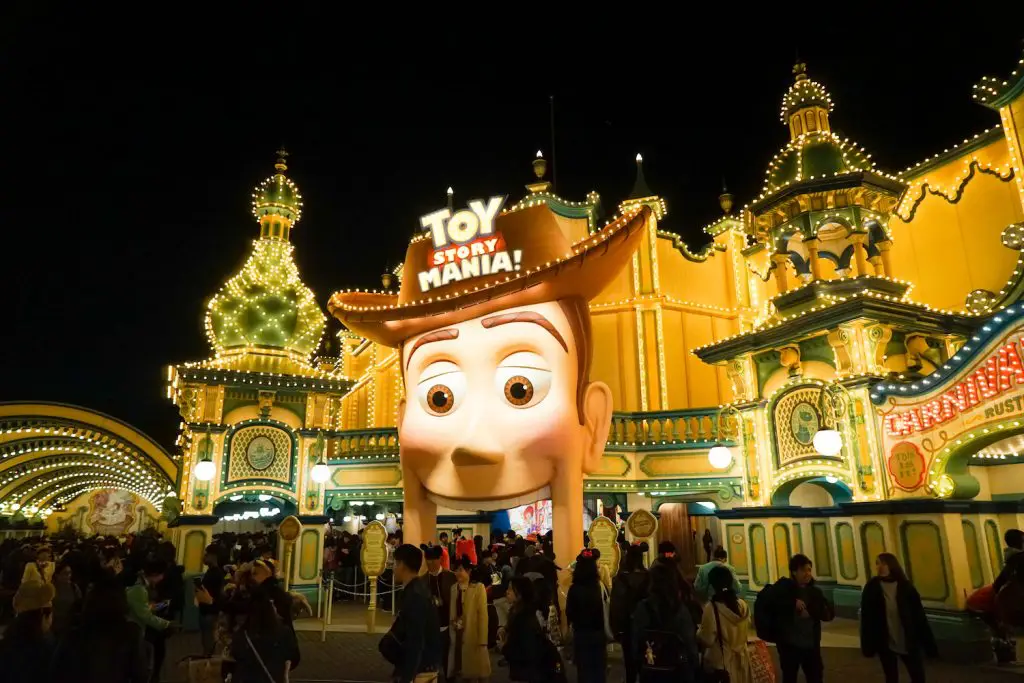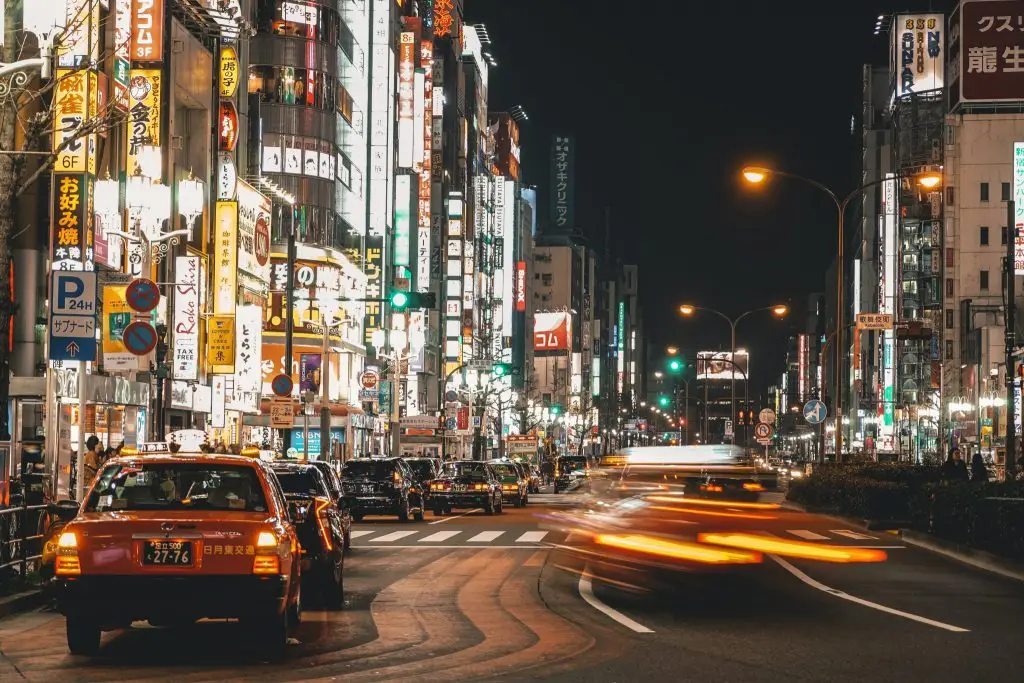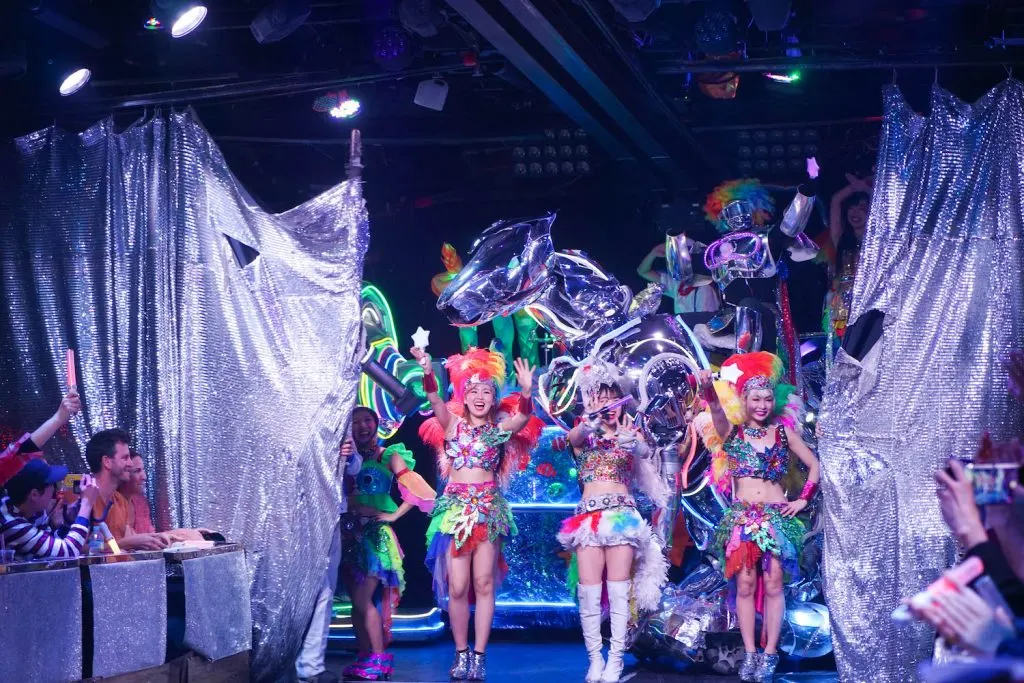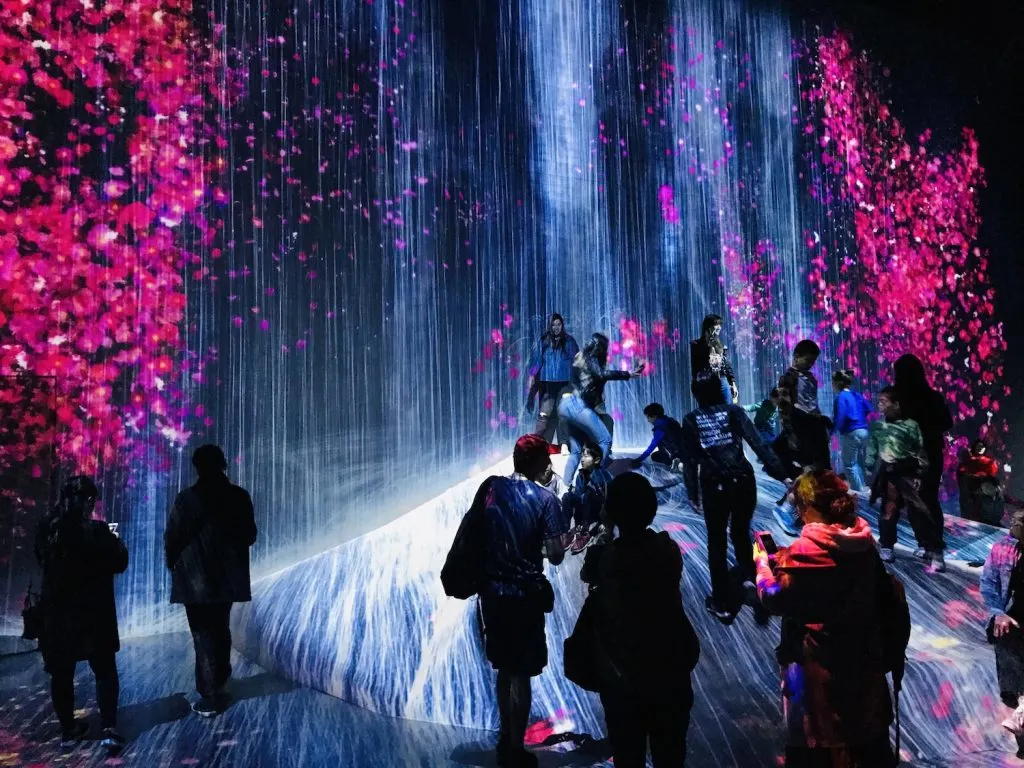 11 Things To Do Alone In Tokyo: Going Solo in Japan's Fast-Paced Capital🗼
OK, we know that exploring a toy shop doesn't exactly seem like the number 1 thing to do alone – but then you've never been to this toy shop. A riot of colour, glitter, cartoon figures and googly-eyes, the seven floors of this quintessentially Japanese shop are fascinating to explore.
As you'd imagine, there's a lot here in the way of Pokémon and Studio Ghibli, but you'll also find collectibles, games and musical instruments for your pets. A good place to head to if you'd like to window-shop in peace for a while!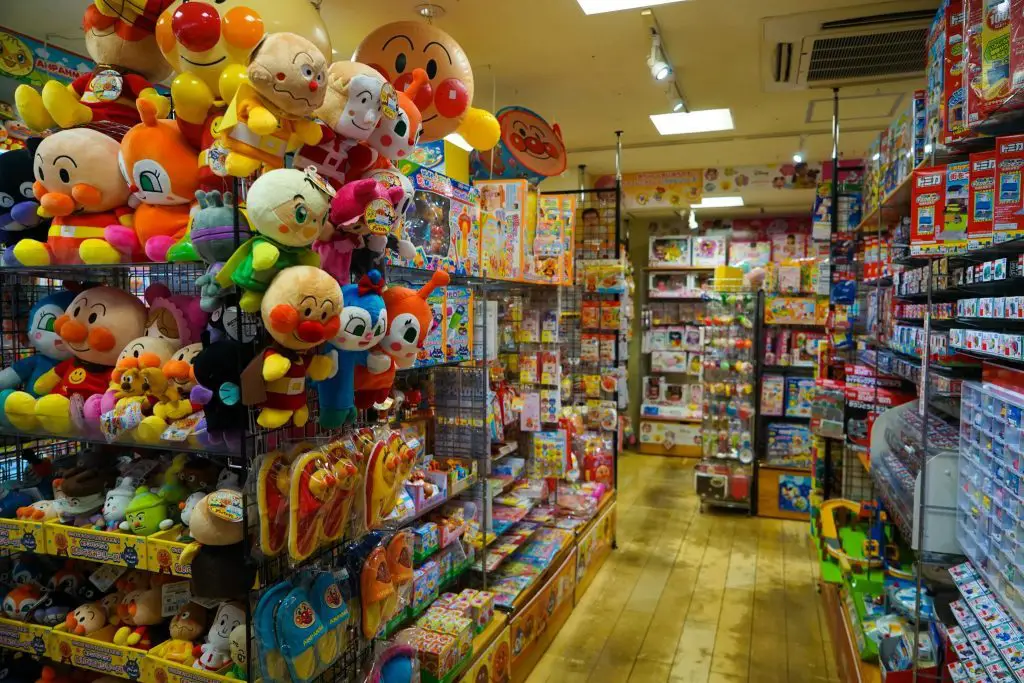 Kick Back With A Coffee To Watch The Shibuya Scramble
There's nothing quite like watching a mad rush of hundreds of people to help you enjoy your solitary state! There's something captivating about viewing the chaos at the famous Shibuya crossing; it's almost like an incredibly well-choreographed dance.
Our recommendation is to head to one of the cafes overlooking the crossing where you can enjoy a coffee (and perhaps some cake) while you take people-watching to a whole new level.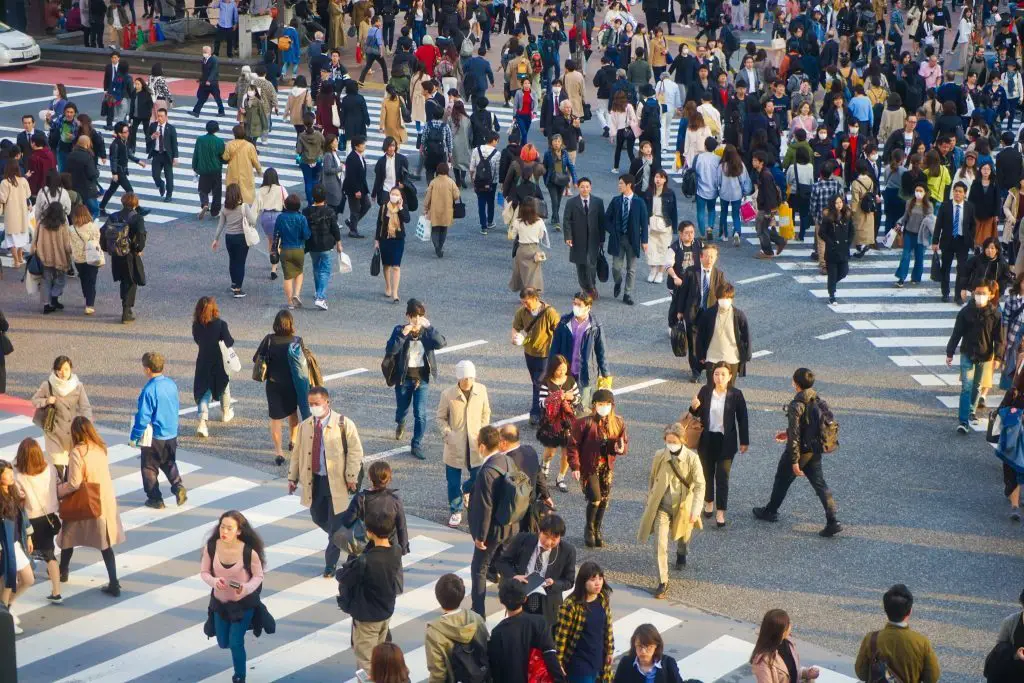 You know us; we're never not recommending food tours. It's definitely a great thing to do as a solo traveller as you get taken to places you might not find on your own and you meet other like-minded visitors to this incredible city. A local guide will take you around the best of Tokyo cuisine and help you get a little bit closer to its enigmatic core.
Try dishes like wagashi – delicate, fruity confections served with tea – or BBQ chicken from a street food vendor. Wash down the signature Monji-yaki pancakes with some beer and talk with people in the back alleys between the skyscrapers. Then go out for more beers with your new friends!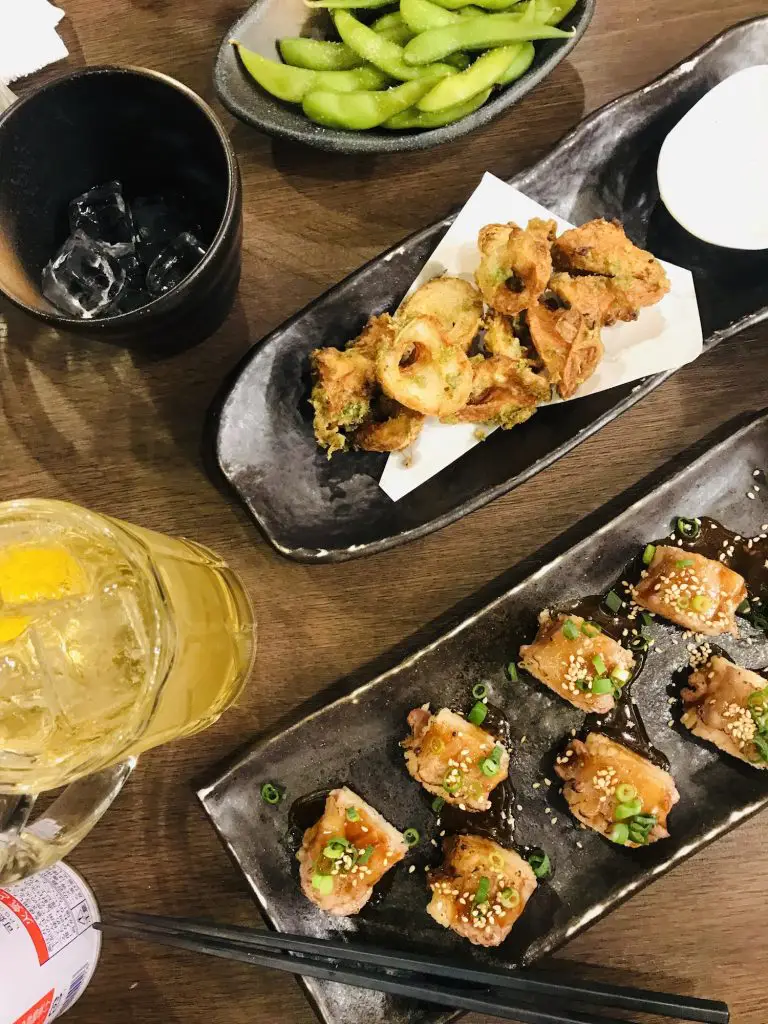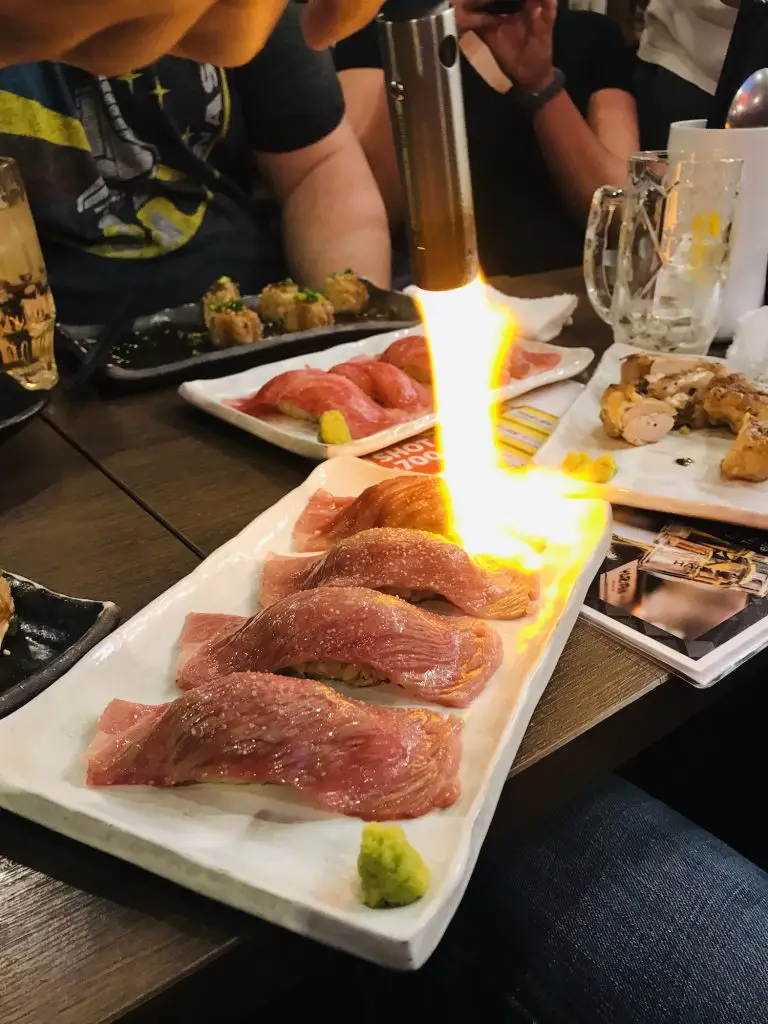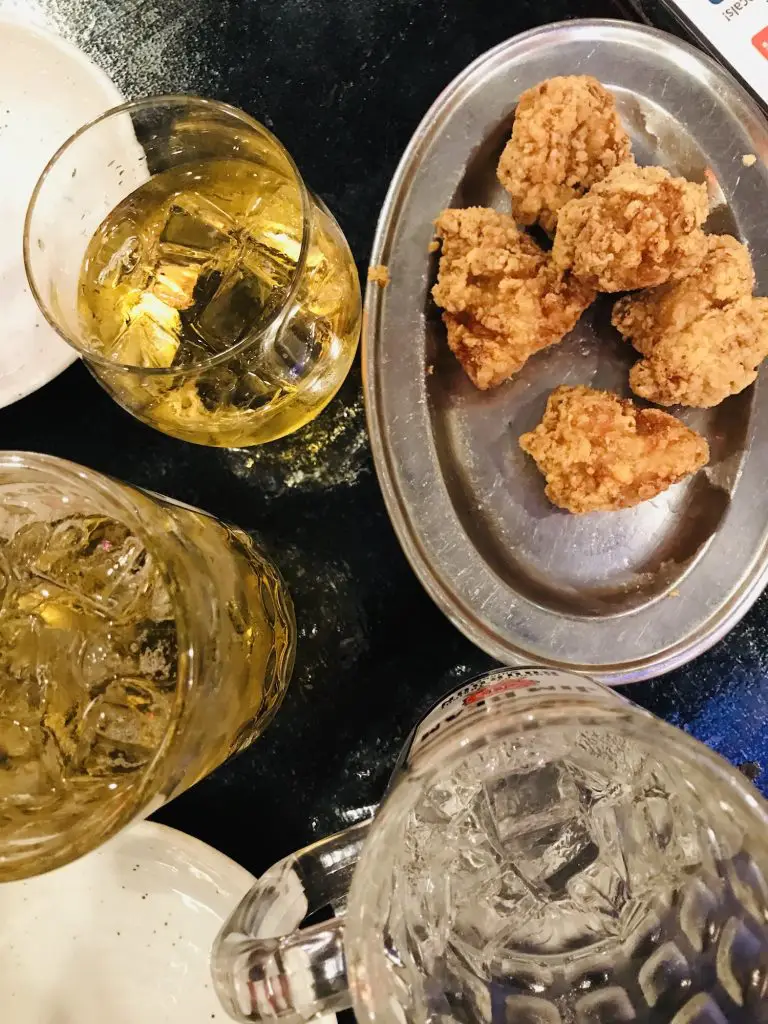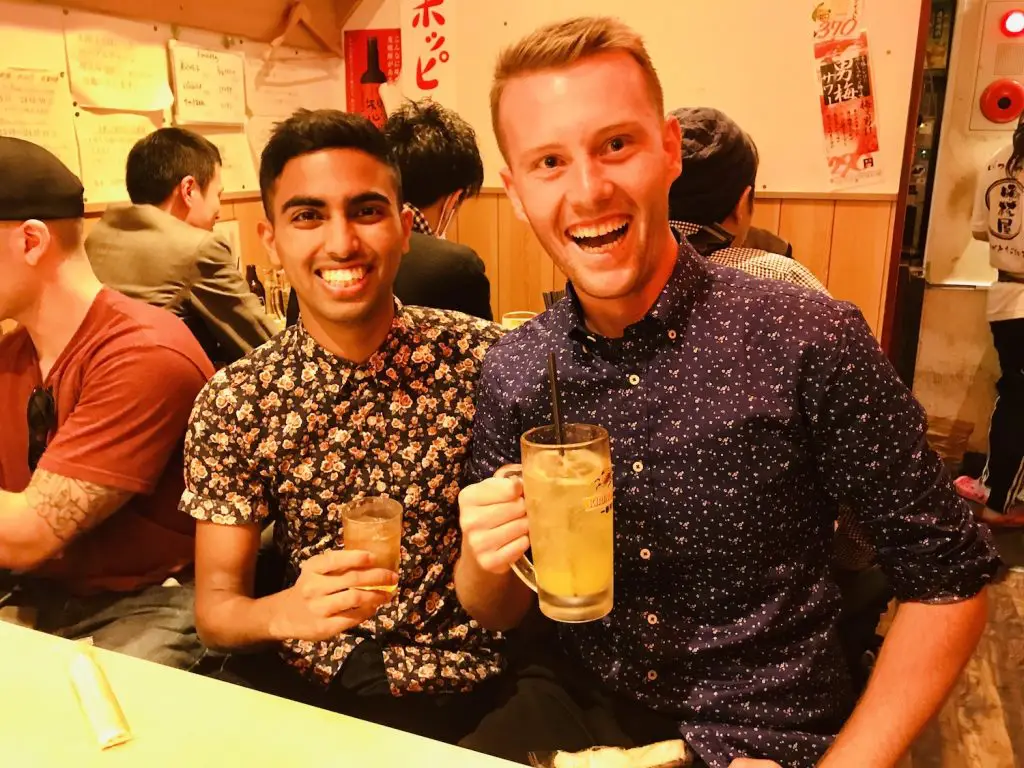 Seriously, whether you're here alone, with 10 friends or you're on your honeymoon, the Robot Restaurant can't be missed. It's weird, it's wonderful, it's loud, it's manic. It's almost impossible to explain, but let's try. Imagine a show where dinosaurs and robots engage in an epic battle to the accompaniment of laser shows, amazing dancers and pulsing music.
Yup, it's everything you never knew you needed. Arrive early to enjoy your drink and absorb the bar area in all its Technicolor glory before the robot cabaret (as it's been described) begins. Then simply sit back and enjoy the ride. You'll leave with wider horizons and a whole new bar for a great night out.
Curious? Let us convince you with our complete guide to the Robot Restaurant in Tokyo.
[/sc]
In a city where space is a premium, and many office workers just want a place to crash for the night, it's no wonder capsule hotel's soared in popularity.
Then tourist's found out about them and wanted to experience for themselves the feeling of being crammed into a coffin-sized space with 40 other people nearby. Many capsule hotels then felt tourists were too loud, disrespectful and didn't understand the etiquette of capsule hotels (yes, you need to pay for your showers) and stopped allowing foreign guests to stay.
Tokyo capsule hotels now seem to have found the perfect compromise with high-end (almost luxury capsule hotels) such as Prime Pod Ginza and Nine Hours opening up with very clear rules and English-speaking staff – but then the Japanese wanted in on this higher standards and now ..well, lets just say they are back at square one but hey, you have got plenty of capsule hotels in Tokyo to choose from now!
These places were basically made for solo travelers. While it's meeting a need, it's also a classic Tokyo experience – hence why we think you should take advantage of being alone and stay at a capsule hotel. These days, they're usually peaceful places to sleep – just remember you generally need to pay for the showers!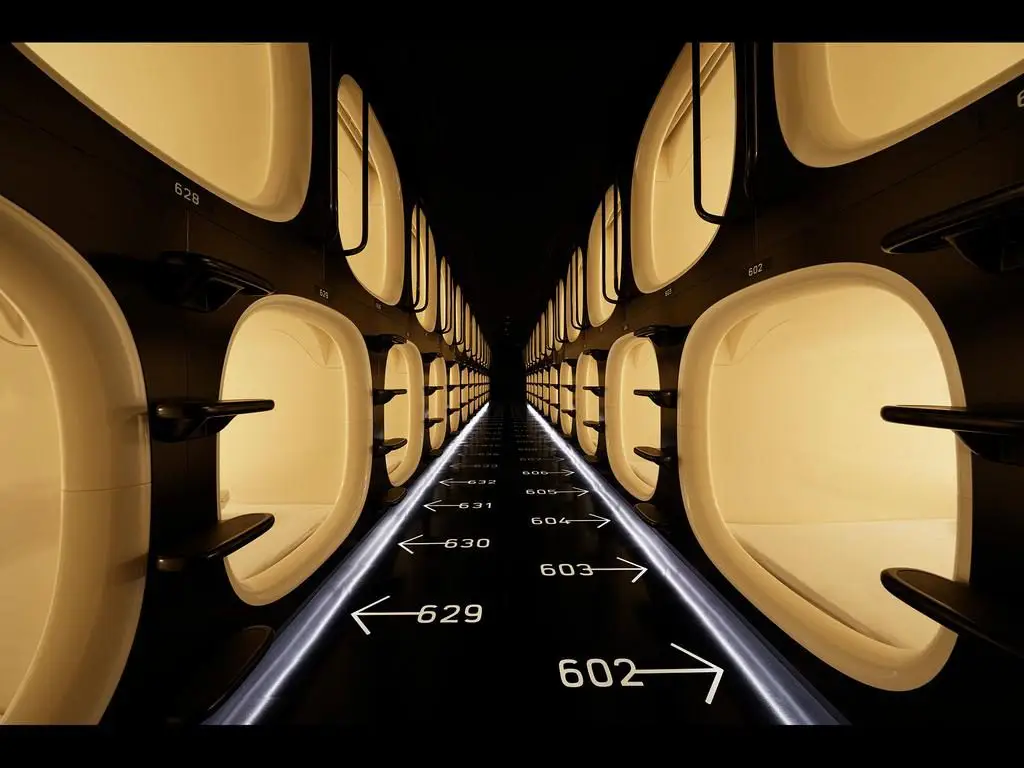 Let's be honest, sometimes alcohol is the best social lubricant – but we know that if you're on your own, you don't always want to wander into a bar and strike up a conversation. So why not combine the advantages of a tipple with a great opportunity to learn more about Japan's favourite drink?
This epic session lasts for six hours and you can choose from over a hundred types of sake. Head to the Kurand Sake Market but make sure you book in advance – and bring your own food to soak up all that booze. Popular with tourists and locals alike, it's a great way to make a lot of new friends to explore the city with.
It can be a little daunting, we will be the first to admit. But its actually really simple once you know what you are going. Go with confidence and with all your burning questions answered beforehand with our unlimited Sake in Tokyo guide – and book early to avoid missing out.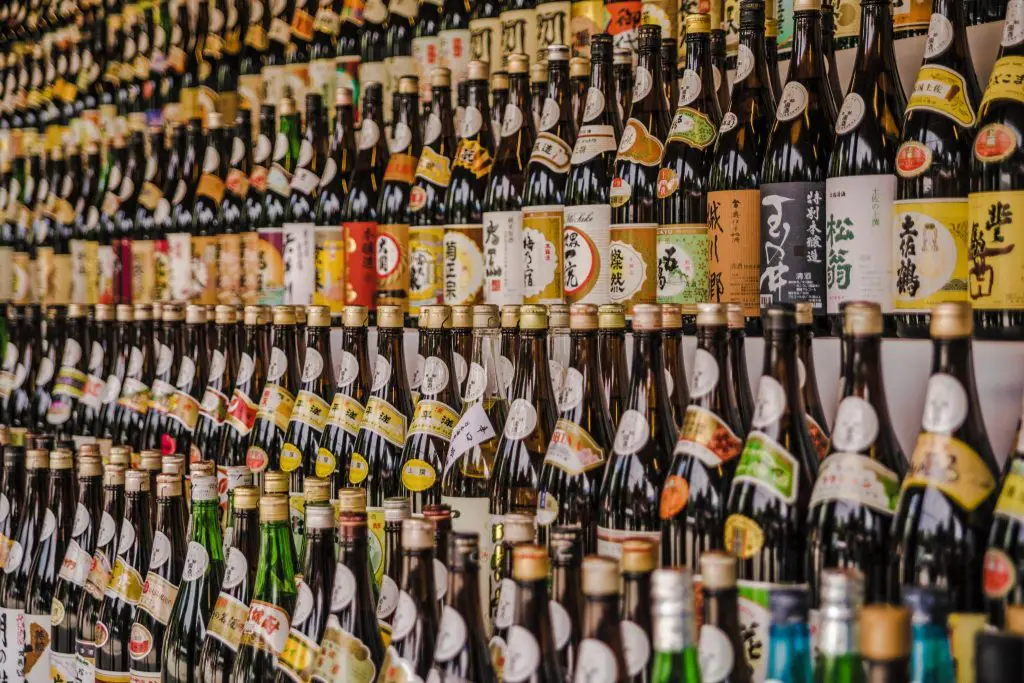 The two towers of Tokyo's home of the municipal government have an observatory each and it costs nothing to go there (compare that to the pricey SkyTree – as stunning as that view is).
It's not only about the price, of course – we know that if you're travelling solo, it's no fun to be hanging about in a queue alone and the Metropolitan Government Building rarely has queues. Win-win!
From the 243-metre-high towers you get wonderful panoramic views of the city and if the weather is clear enough you might even spot Mount Fuji in the distance. There's even a great-value set breakfast in the northern tower, which makes you think that working at a Japanese local government can't be that bad!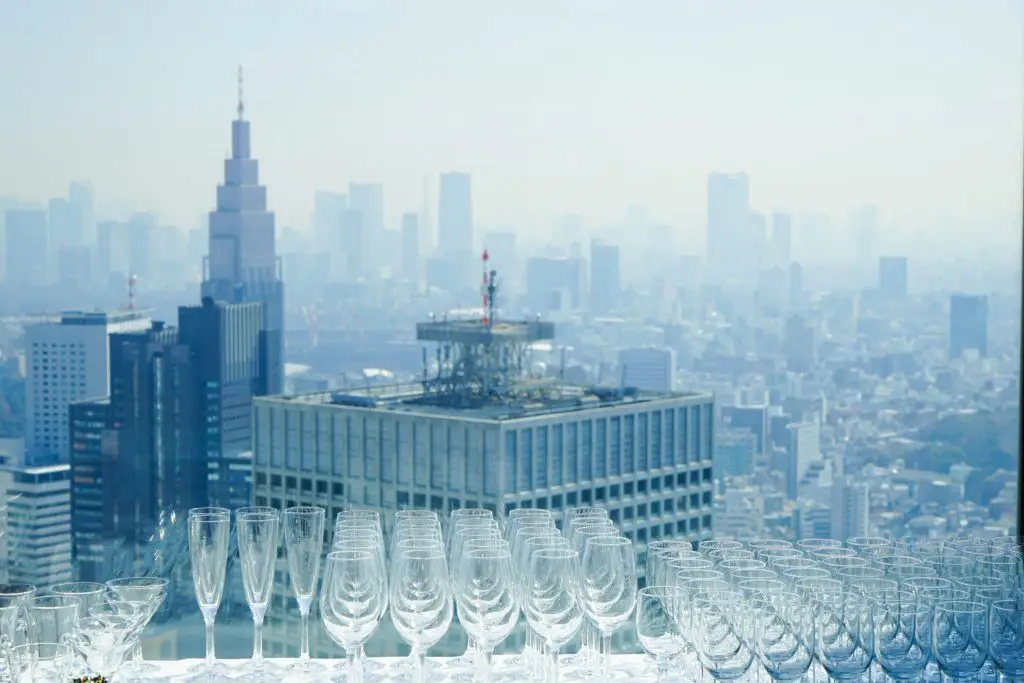 This is a great thing to do alone in Tokyo simply because you won't notice time passing at all – plus there are lots of other people on their own, so you won't feel out of place! These arcades are several floors of flashing lights, synthesized music, bright colours and 'game over' noises.
From old favourites like Mario Kart to virtual reality to grabber-machines, you'll find something to keep you occupied here. You'll see people moving so fast on the dance machines that they turn into a blur as well as kids and businessmen playing side-by-side. Surreal but fun – the ideal Tokyo activity!
Not enough? Why not try the incredible Kawasaki Warehouse Arcade or simply hope in a real-life Mario Kart for some on-road adventures…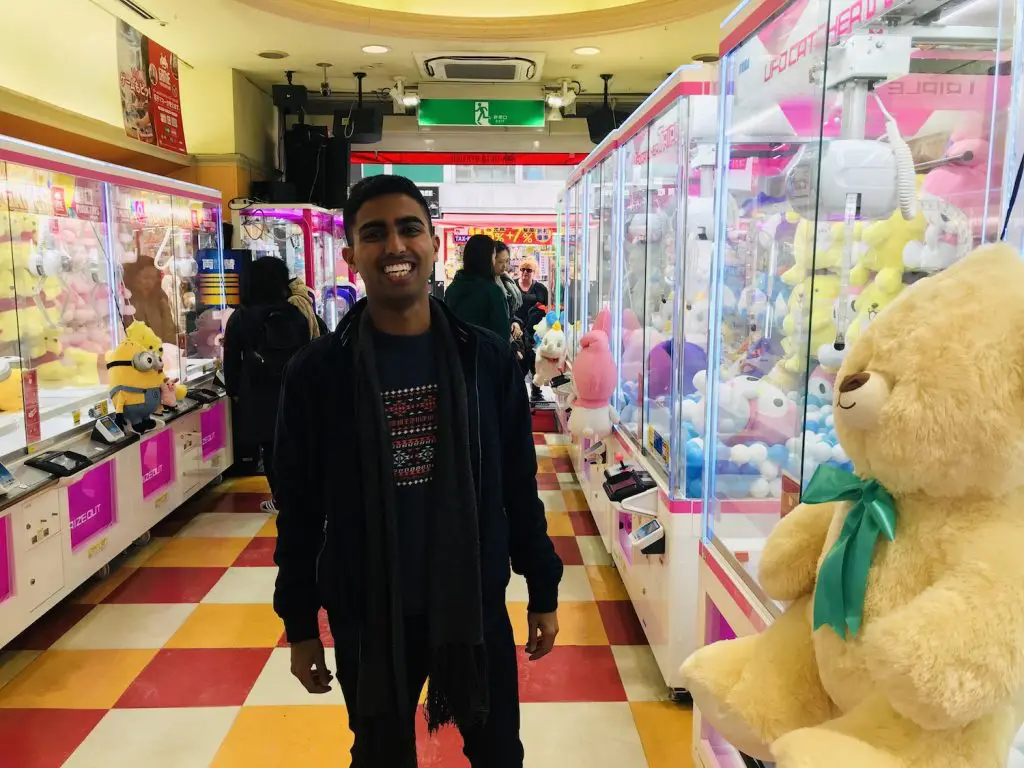 Take A Stroll In Ueno Park
After the sensory overload of arcade games, toy shops and sake, you'll want something to do to unwind: peaceful Ueno Park is that thing.
When the sun is shining there's nothing quite like escaping the busy streets and walking around the park with a coffee (luckily there's a Starbucks right there!).
One of the rare open spaces in Tokyo, Ueno Park is home to the zoo and near most of the popular museums, but we like to come here just for the peace and quiet, and a chance to remove ourselves from the whirl of sightseeing. It's also a great place to people watch as lots of families come to enjoy nature in the city.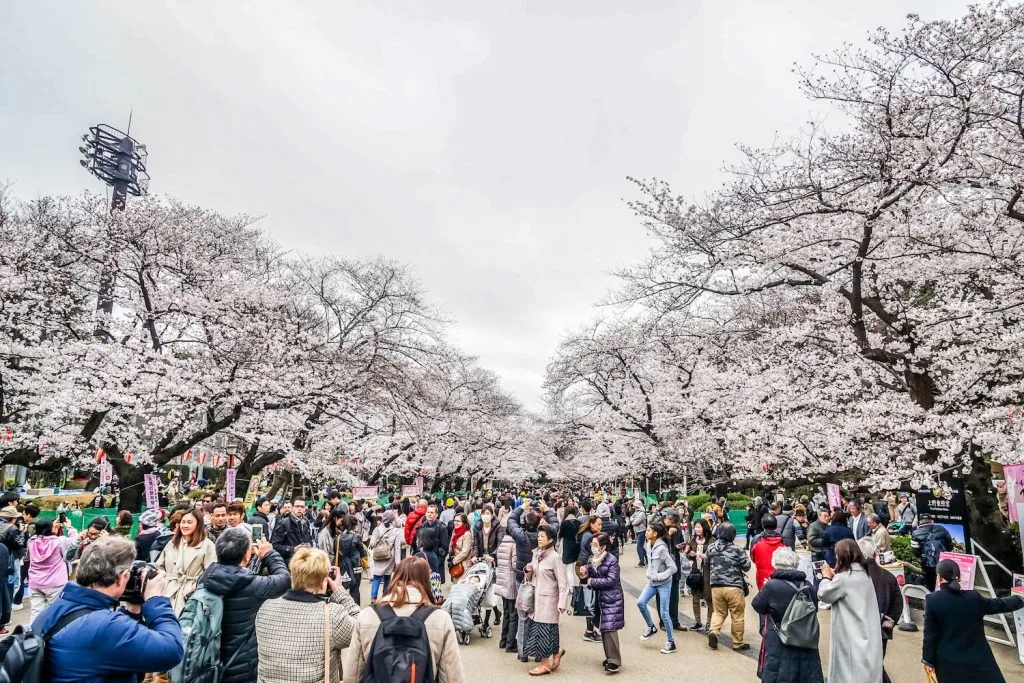 Experience The Adrenaline Rush Of Tokyo Subway At Rush Hour
This is a great thing to do alone in Tokyo for two reasons. Firstly, you don't risk losing any travel companions in the chaos; secondly, once you've been this up-close-and-personal to the number of people squashed into a rush hour subway carriage, being on your own will seem glorious!
This is one of those stereotypical Japanese scenes that is actually more insane that the stories. Thousands of people queue up to be squeezed onto the train (often with a helping hand from the platform guards pushing everyone in) and it seems like they'll never fit; but somehow, they do. It has to be experienced at least once, trust us.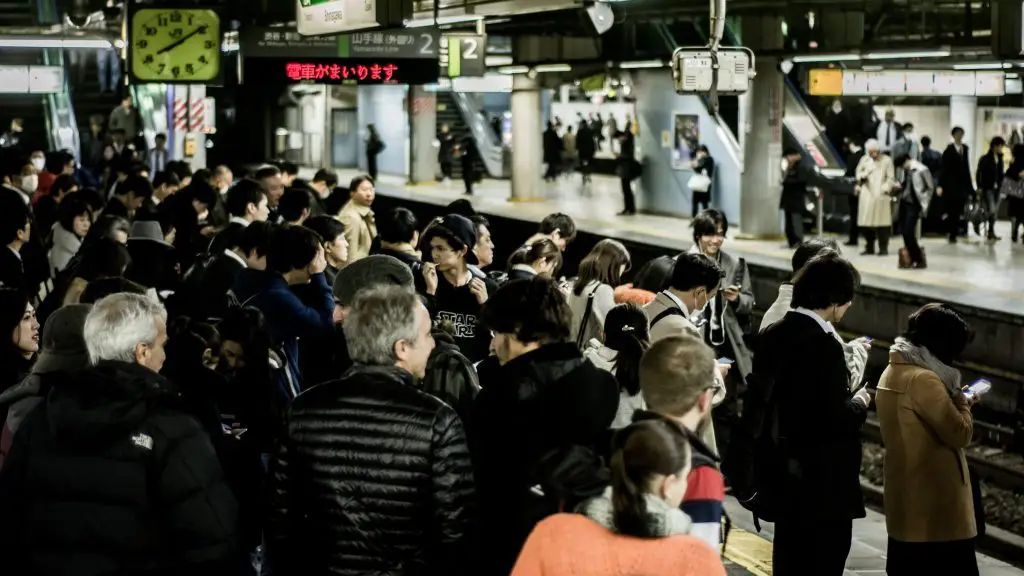 OK, if you haven't seen any Studio Ghibli films then please immediately go and watch one then come back and continue reading.
The animation studio where the creative genius of filmmaker Hayao Miyazaki was allowed free rein has given us magical and tender films such as Spirited Away, Howl's Moving Castle and Kiki's Delivery Service.
This museum is where you can see it come to life, learning more about the imaginative process behind the films and the intricate work that goes into making an animated movie. You don't need to be a fan to appreciate the artwork and the exhibits, although fans will particularly enjoy spotting beloved characters.
Make sure you book tickets in advance, though, as it is extremely popular and one of the cutest place in Tokyo.
Have a fabulous solo trip in Tokyo, and if you are stuck for an idea of what to do still… here are 50 more weird things to do in Tokyo!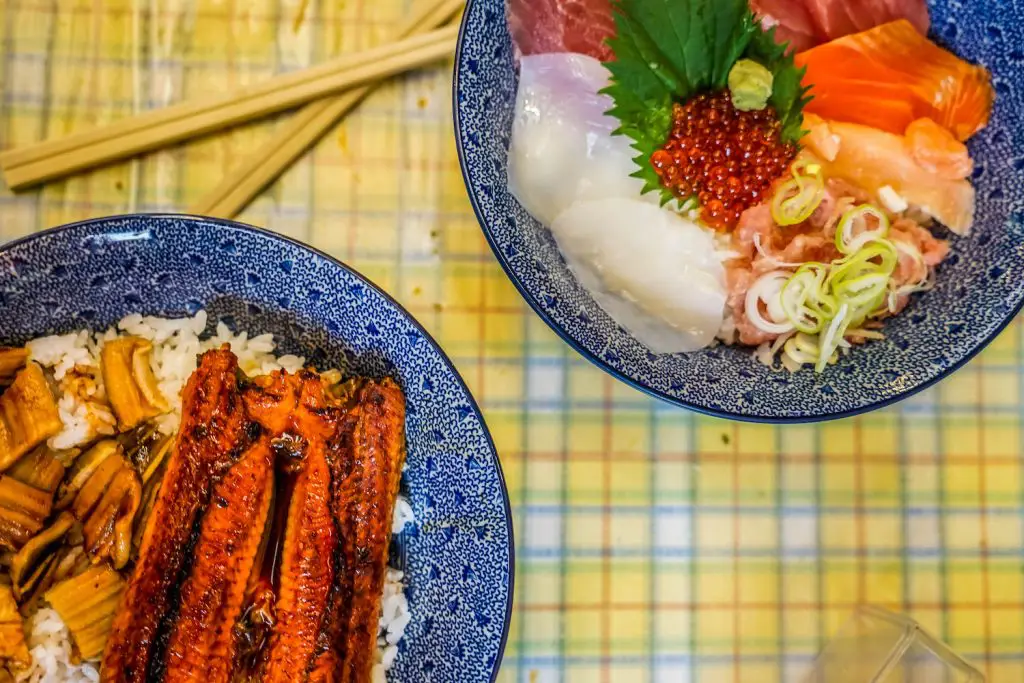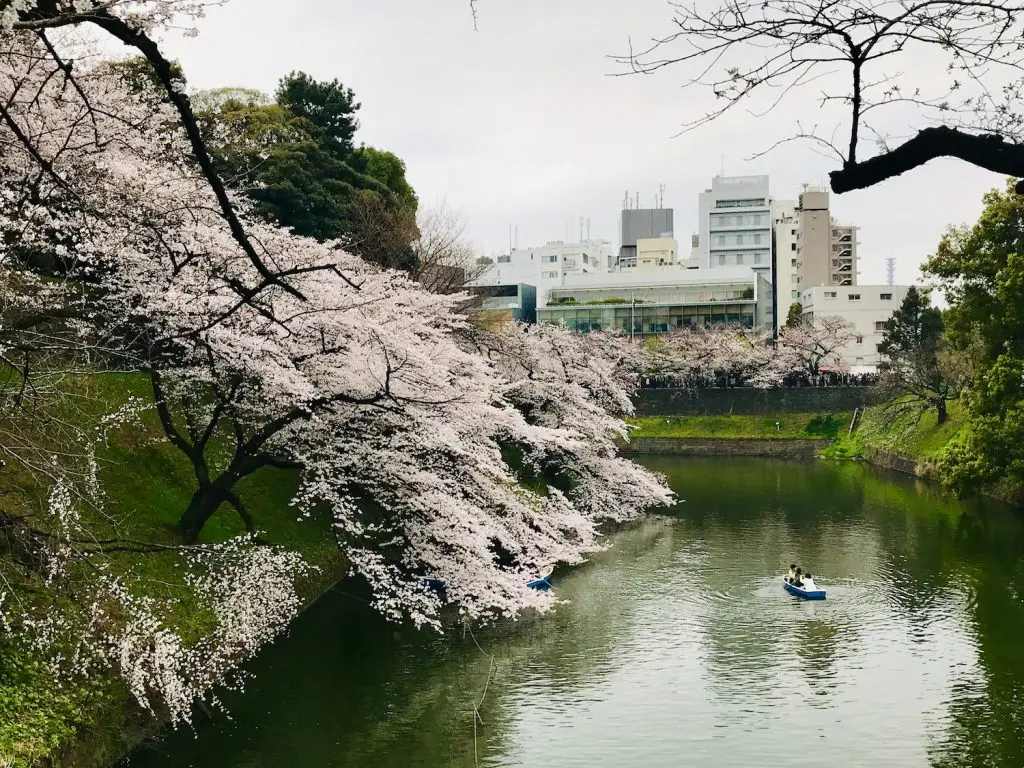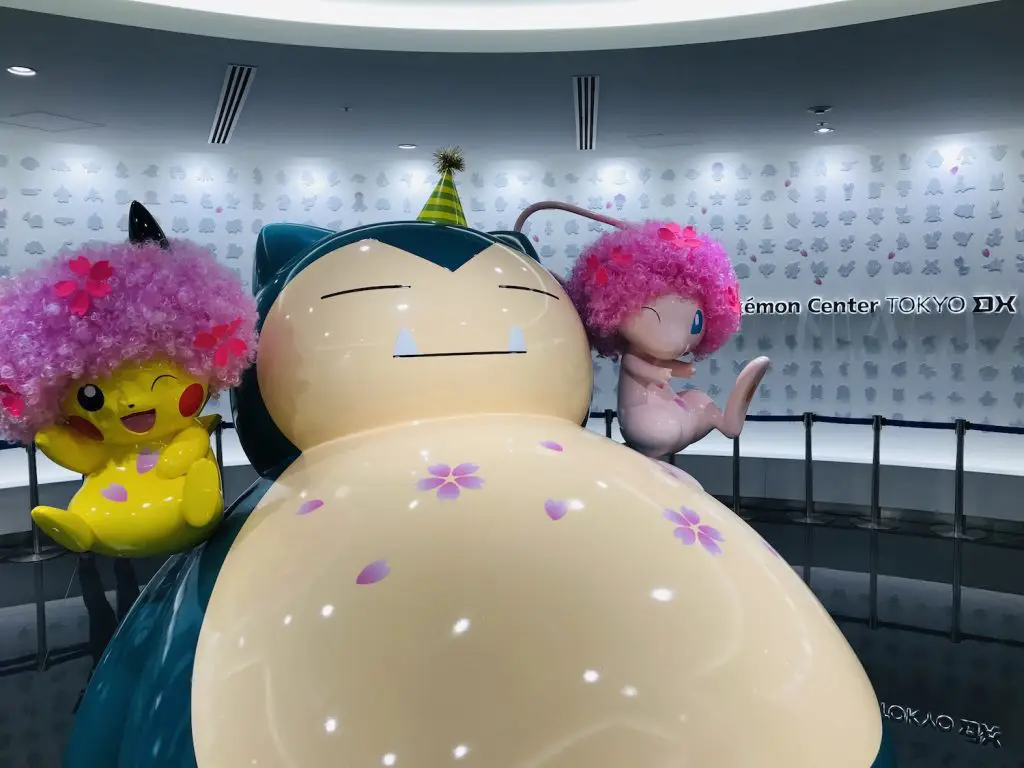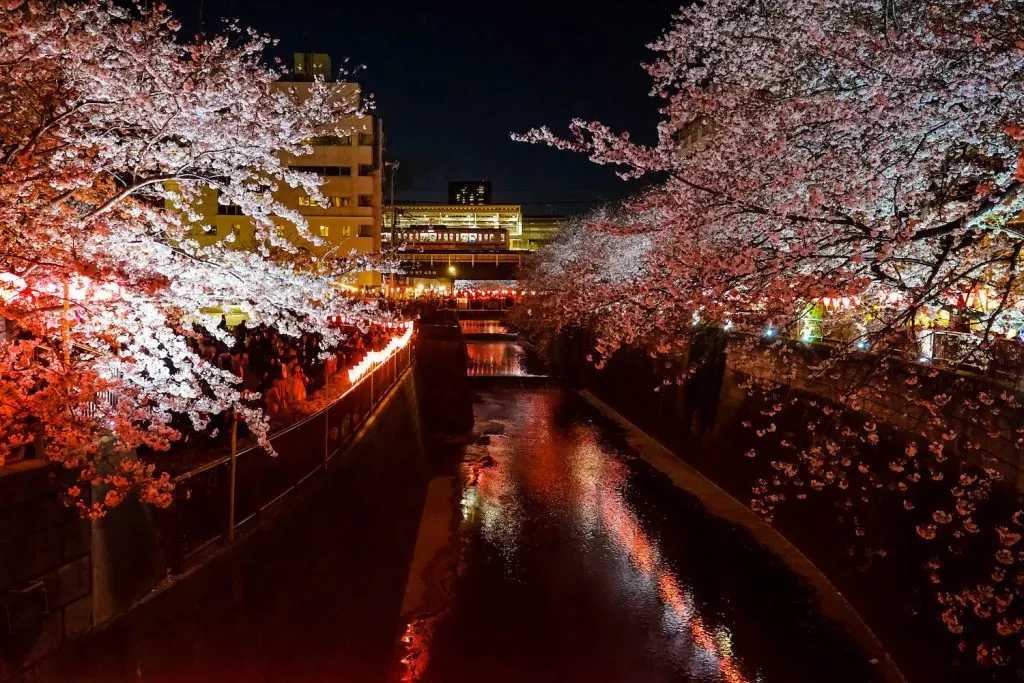 Staying Connected While Travelling
In today's increasingly connected world, staying online while traveling has become essential for a seamless experience. That's where eSIMs come into play, revolutionizing the way we access mobile networks during our global adventures. Say goodbye to hunting down local SIM cards at the airport; eSIMs provide instant activation the moment you land, sparing you the fortune usually spent on international roaming and allowing you to genuinely travel like a local (without getting hopelessly lost!).
With eSIMs, tasks like restaurant recommendations and reservations, up-to-the-minute public transport instructions, checking opening hours, and accessing further information become a breeze. And, of course, sharing your journey on social media is easier than ever. To stay connected wherever you roam, consider using either Airalo or Holafly. Airalo boasts the most extensive range of destinations worldwide, offering smaller data bundles tailored to your needs, while Holafly provides unlimited data packages and fantastic EU data deals.
So why wait? Embrace the future of travel connectivity with eSIMs and make your next journey effortlessly smooth.
Further Things To Consider Before Any Adventure
Now you're all set and prepared to explore our big wide world, why not sort out everything else out all in one go? If necessary for your travel plans make sure you have brought proper travel insurance, protected your privacy by getting a secure VPN, compared all the top hotel booking sites to find just what you're after, reserved an unbeatable rental car price and - of course - booked the best flight deals!
Or maybe just forget it all and go for a last-minute cruise or effortless tour instead?
Many budget travelers (including me) indulge in worldwide airport lounge access, so we can experience luxury while still slumming it in economy. Naturally, we would never leave home without a more general travel guide since we couldn't possibly cover everything here!
Just add an adventurous attitude and plenty of smiles - they go a long way - and that about covers it all! Now go out, find your own path and don't forget to share your best inspiration stories with me on Facebook, Twitter, and Instagram...I'd love to hear from you!