Anyone with even a little bit of childlike joy in their hearts loves a trip to a Disney theme park. Whether you love the rides, meeting the characters or just soaking up the magical atmosphere, a day with Disney is always going to be one to remember.
It will come as no surprise to anyone who knows anything about Japan that they managed to create a totally unique take on the experience. Speaking honestly, Tokyo Disneyland is one of the worst Disneylands you can visit (Shanghai is the best…), but Disney Sea Tokyo is possibly the best theme park in the world.
Seriously.
I mean, I loved Disneyworld Orlando but this was something else entirely. Inspired by the ocean, its stories, and legends, Disney Sea Tokyo is a fully realized concept that manages to entertain, amaze and awe endless visitors, whether young or old.
There are seven themed areas (or 'ports', to keep with the nautical theme!) where you can go on rides, have a cocktail (yup!) or see a show.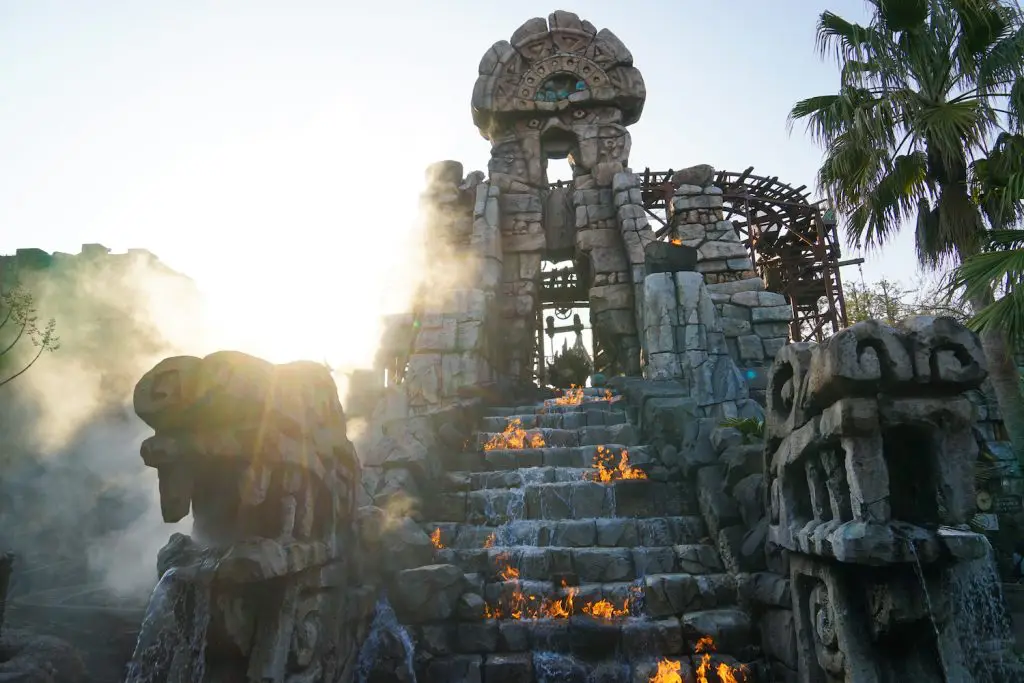 Try to visit each of the seven ports as they all offer you something different – Mediterranean Harbour, Mysterious Island, Mermaid Lagoon, Arabian Coast, Lost River Delta, Port Discovery, and American Waterfront. Honestly, you feel like an old-time explorer adventuring in these lands!
So let's have a closer look at the 10 reasons you have to go to Disney Sea Tokyo right now (although we could have easily named 50!), its one of our favorite 'weird and wonderful' things to do in Tokyo…along with the mind-blowing robot restaurant.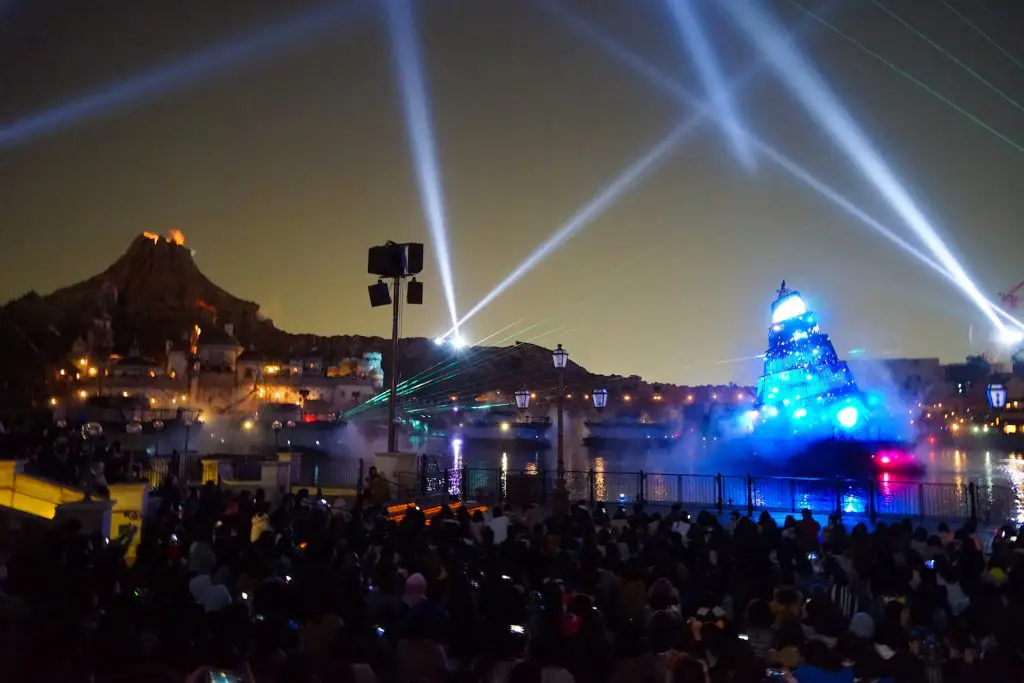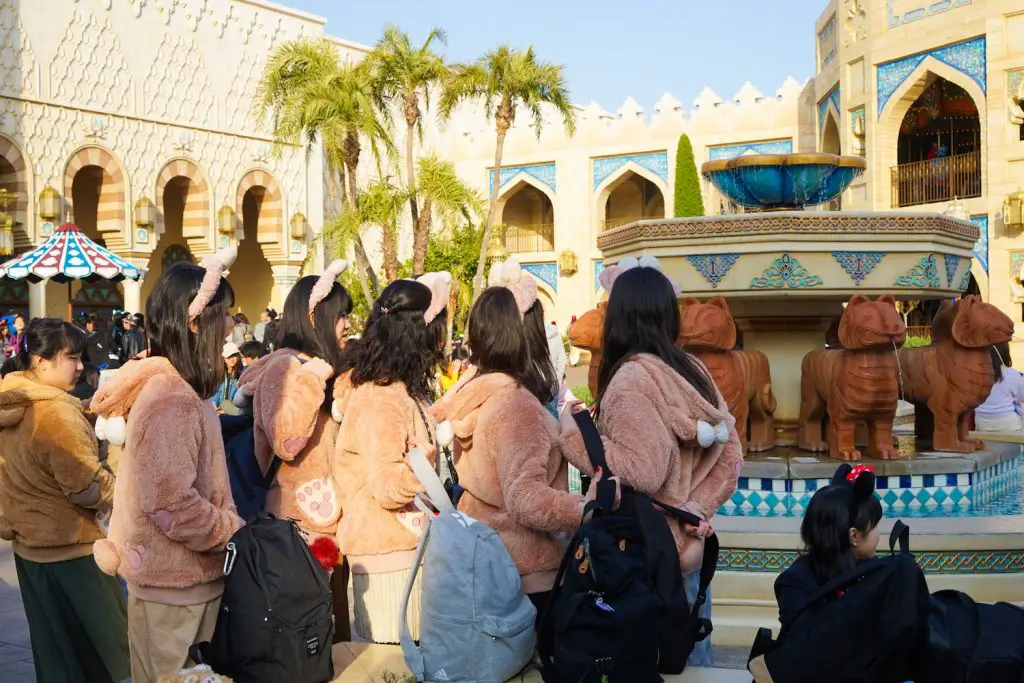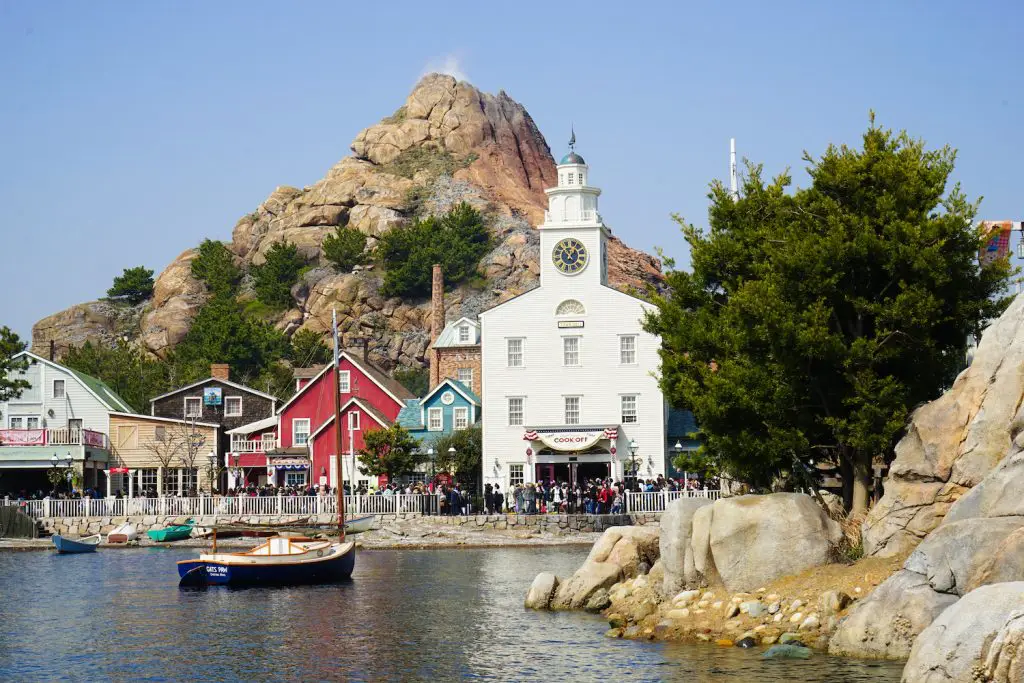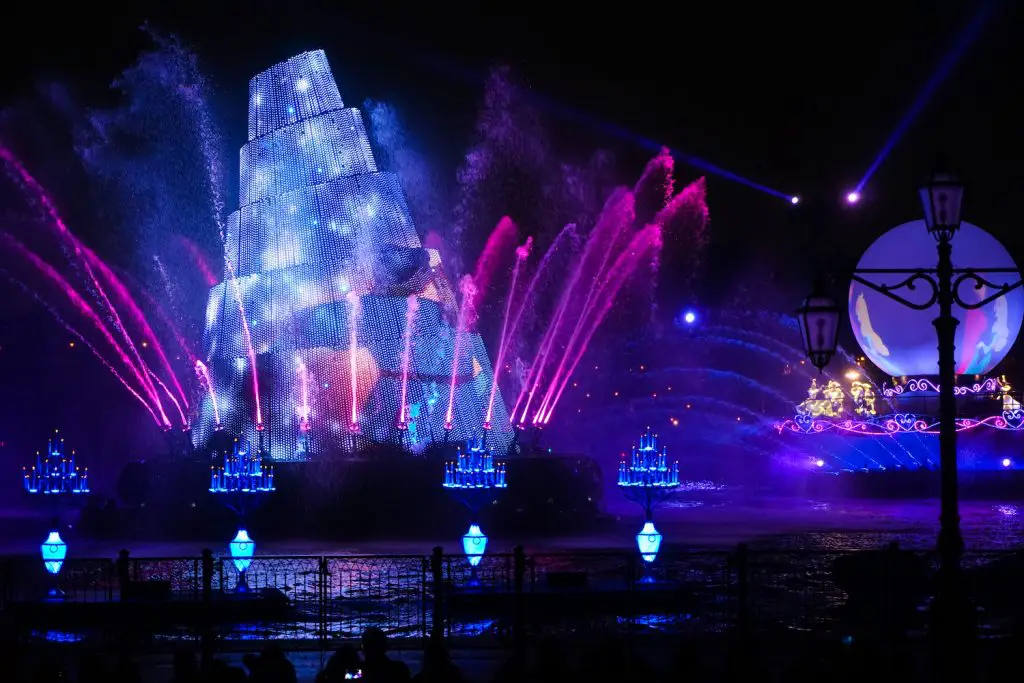 10 Reasons Why Everyone Should Visit Disney Sea Tokyo Right Now! 🌋
#1. Tokyo Disney Resort Is Absolutely One-Of-A-Kind!
Disney Sea Tokyo is unique in many ways but no more so than in this – it's the only one! No other Disney park is exclusively designed around water and has such a compelling overarching concept. There are no cracks in the illusion at Disney Sea; each element smoothly links into the others. There are some areas of real beauty, which you might not expect from a theme park.
The ocean captures the imagination like few other places and there are literally thousands of stories associated with the sea and ocean. It's actually amazing that no one thought of creating a theme park around all of this before, because it works so well.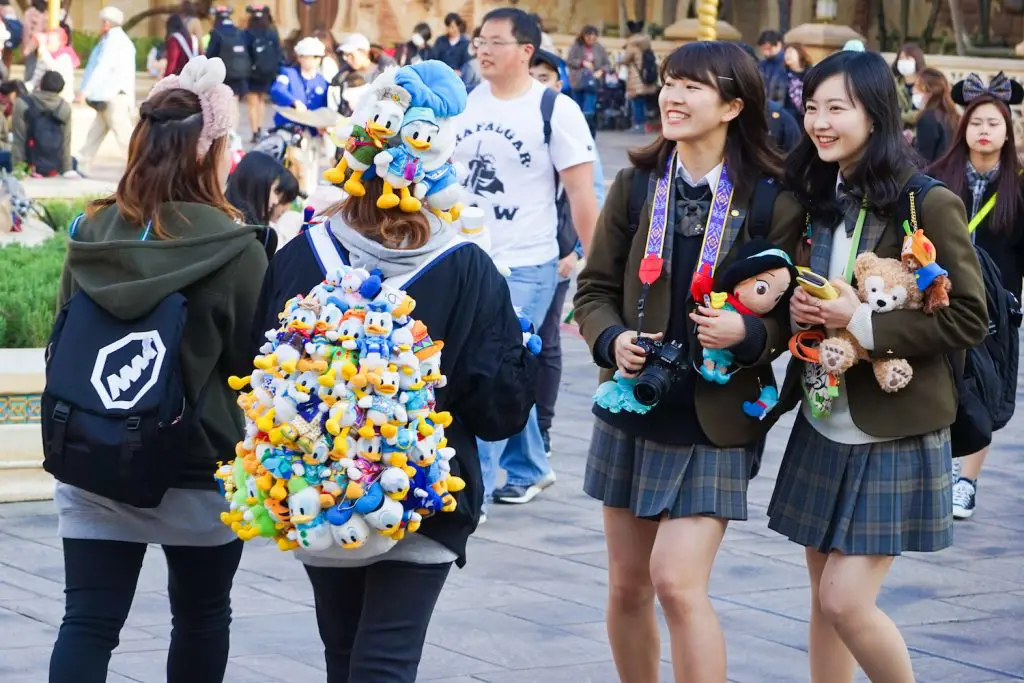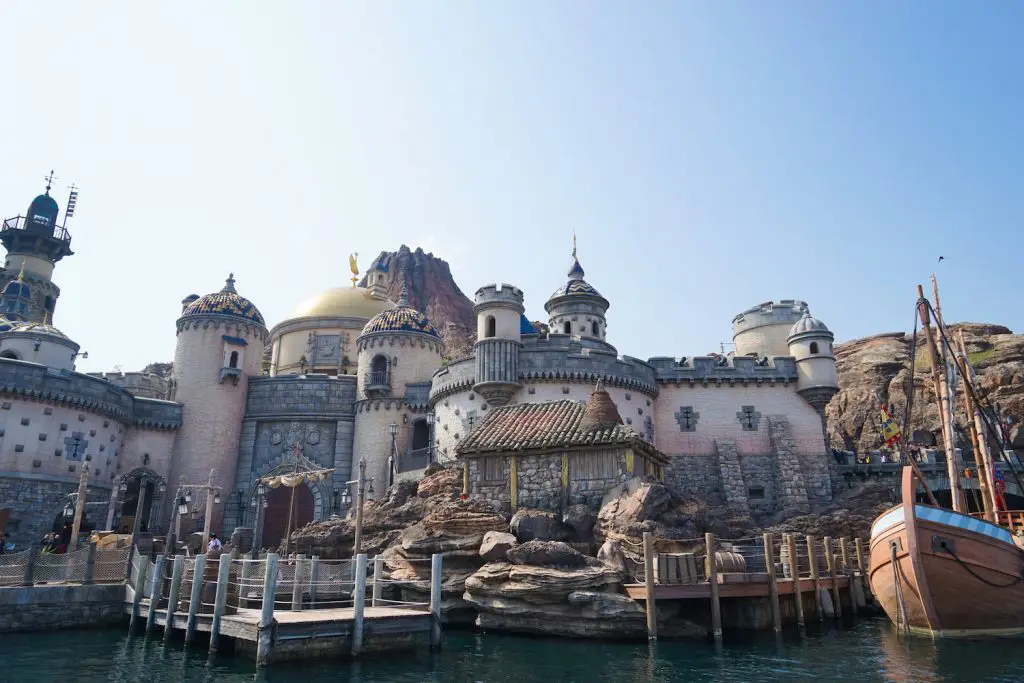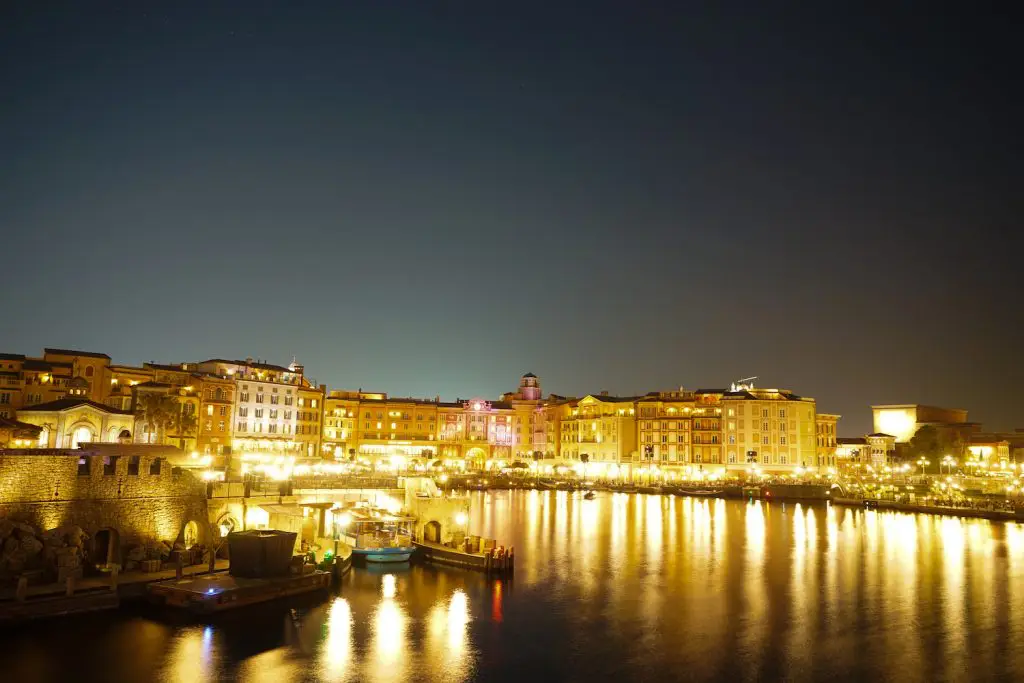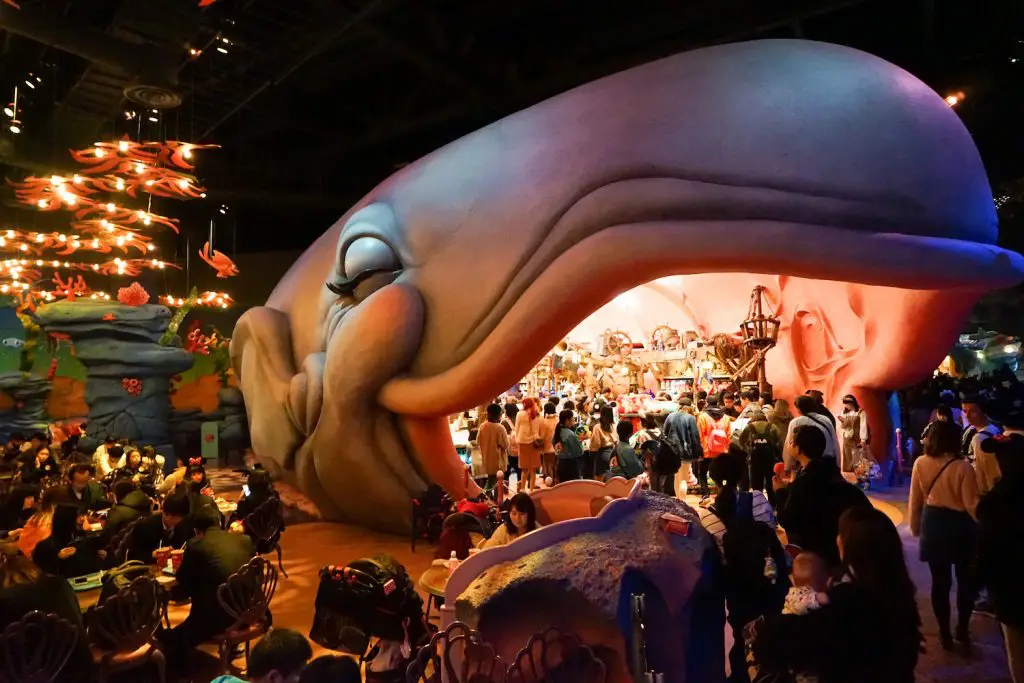 #2. Its A Treat For Adults, Too!
We know that the child inside of all of us will enjoy any Disney theme park, of course; still, one of the great things about Disney Sea Tokyo is that it is a bit more adult-oriented than Disneyland. So you don't need to feel weird about going there without kids! Although it is suitable for all ages, of course.
In contrast to Disneyland, Tokyo, it was designed more to appeal to adults. The rides and shows are a bit more 'grown-up'. You can also buy alcoholic drinks here, which you can't do at Disneyland. Obviously, no one goes to a theme park to drink heavily (we think!) but it is rather fabulous to enjoy a cocktail on a 1920s cruise liner.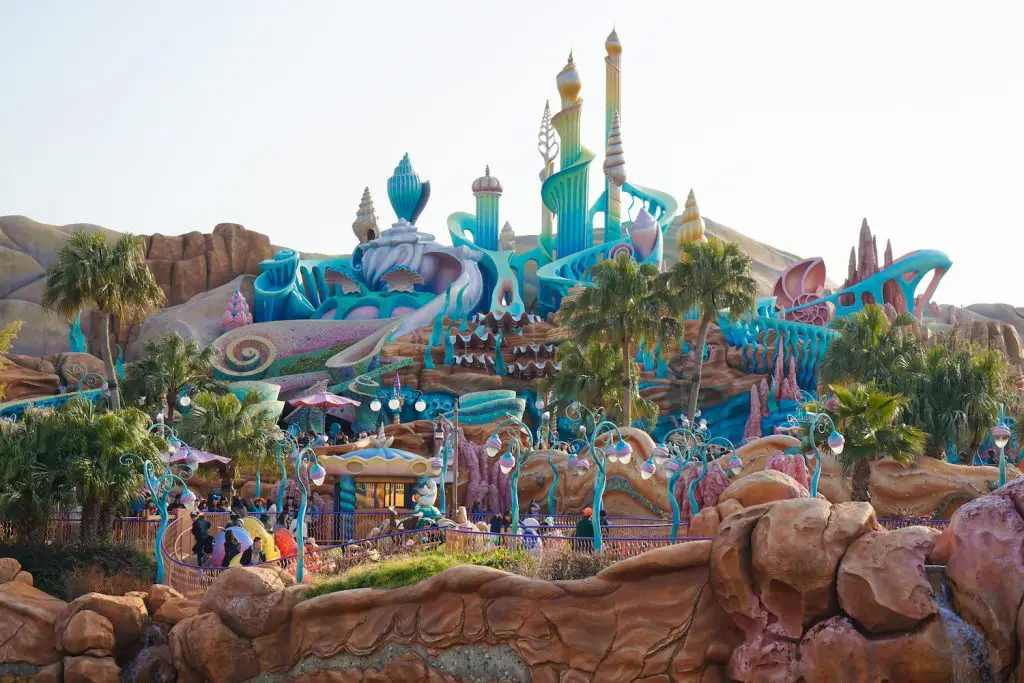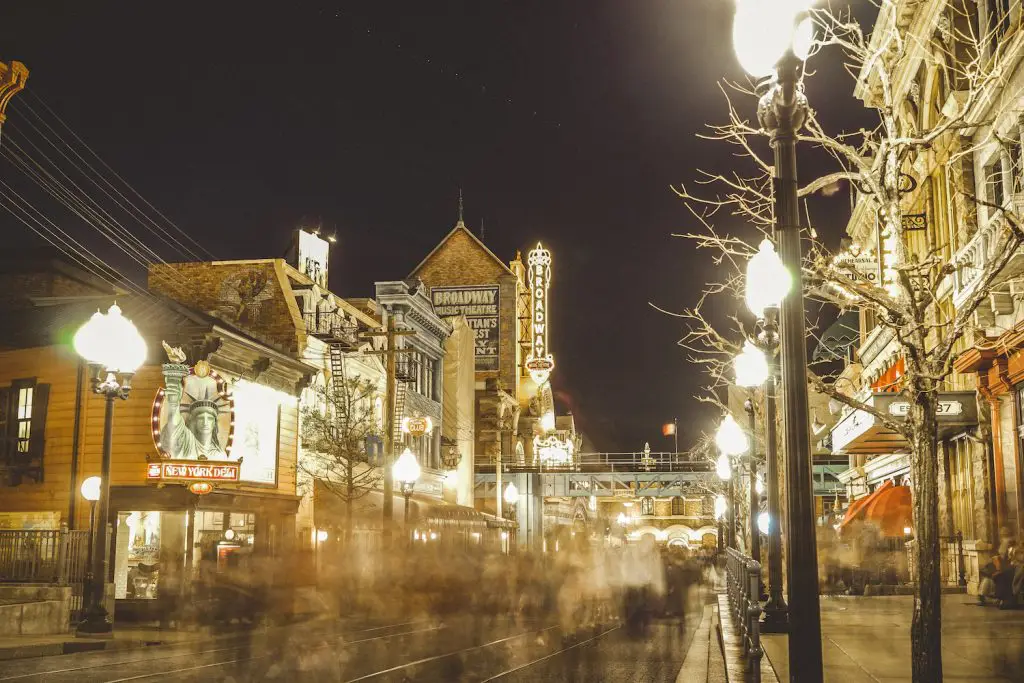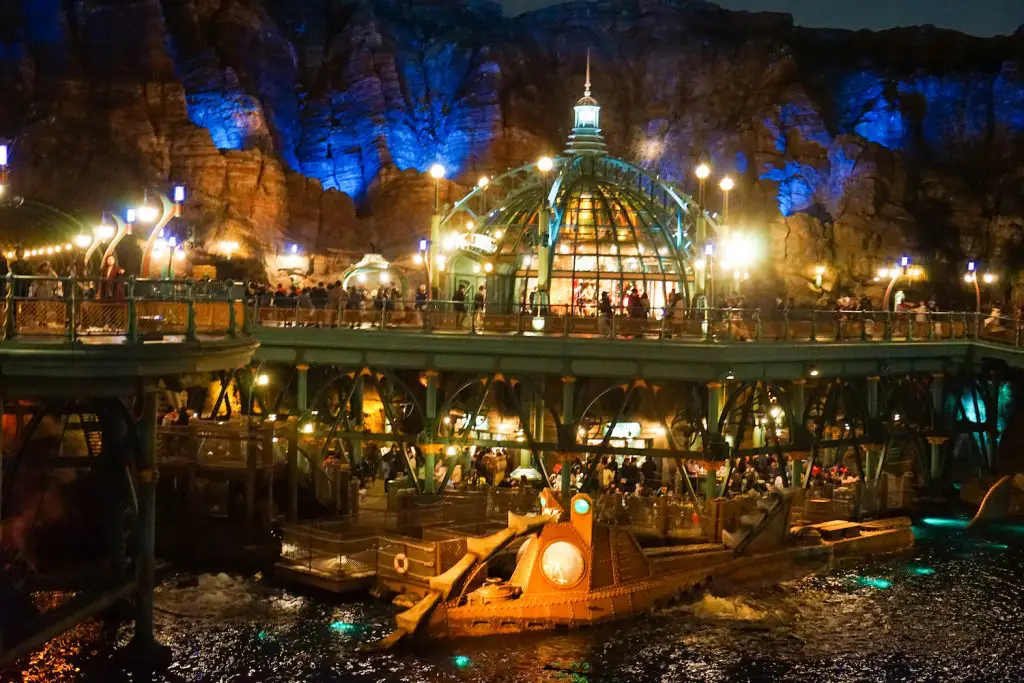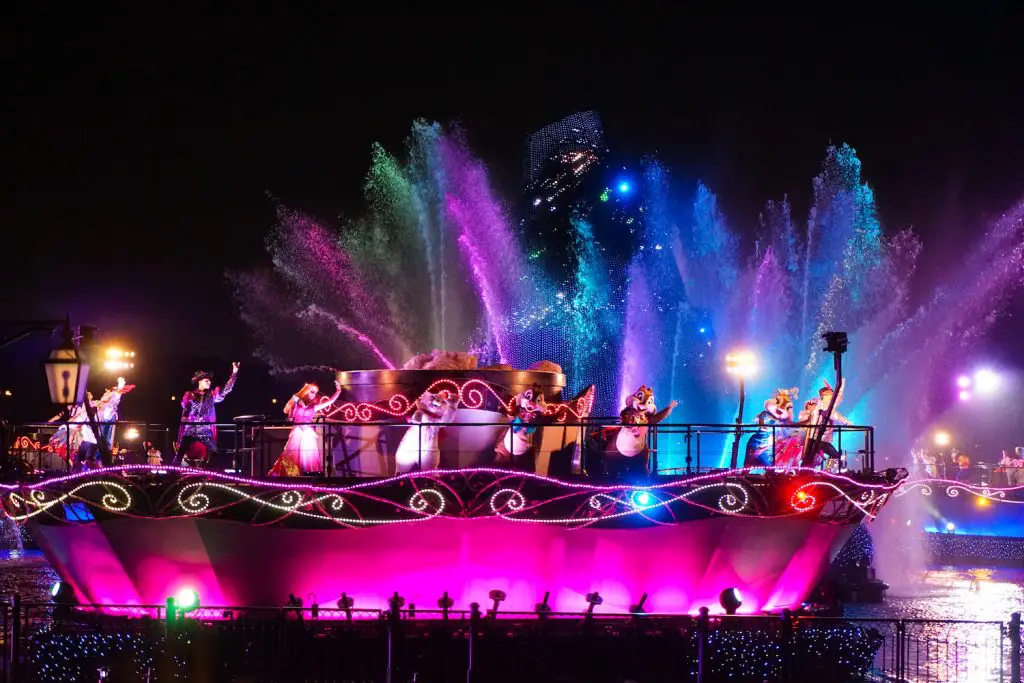 #3. Tokyo Disneyland Sea Has Utterly Wondrous Food
The food at Disney Sea Tokyo is unreal. Seriously, it's incredible. The creators have clearly taken into account Japanese visitors' strong interest in food and have sought to provide as many options as possible. There's a high proportion of table service restaurants as well as counter service and concession stands with a range of fun and delicious snacks.
Just a couple of examples include eating in an Arabian open-air bazaar at the Casbah Food Court or inside an active volcano at Vulcania. We also loved the New York Delis and their enormous sandwiches and having pizza lunch in Venice. Then there are the snacks; there are so many great ones to choose from, it's hard not to constantly get distracted from the attractions!
Pork buns shaped like life rafts, there is Little Green Men mochi (or "LGMs") – famous from the Toy Story films, popcorn in flavors from herb-tomato to white chocolate… the list goes on.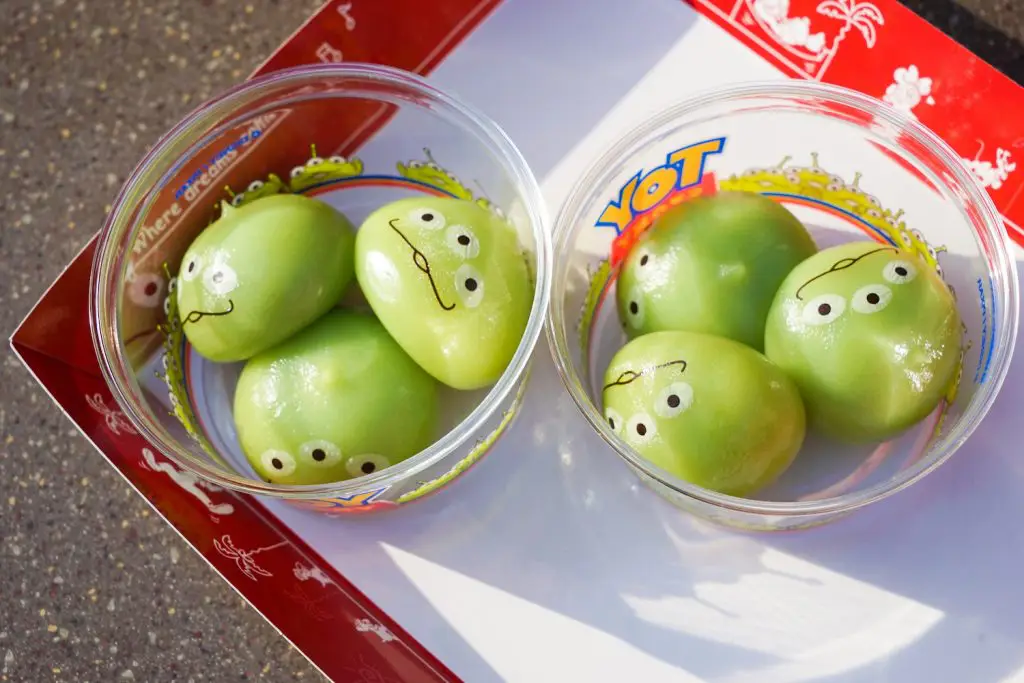 #4. There Is That Mysterious Island To Explore…
At the heart of the park you'll find the famous Mysterious Island port, built within a volcano and based on Jules Verne's science-fiction novels, a recreation of Captain Nemo's lair. It's easily the most fantastical of all the ports and genuinely makes you feel like you're in a completely different world – you forget that the bustle of Tokyo is nearby and feel totally transported.
That's the sign of a good theme park for sure!
It's also home to the thrilling Journey to the Centre of Earth which winds through dark tunnels underground, building an electrifying atmosphere and getting to speeds of 75km per hour – hold onto your hats! Recover at the aforementioned Vulcania restaurants.
You can also go 20,000 Leagues Under the Sea in a submarine, which is a totally immersive experience.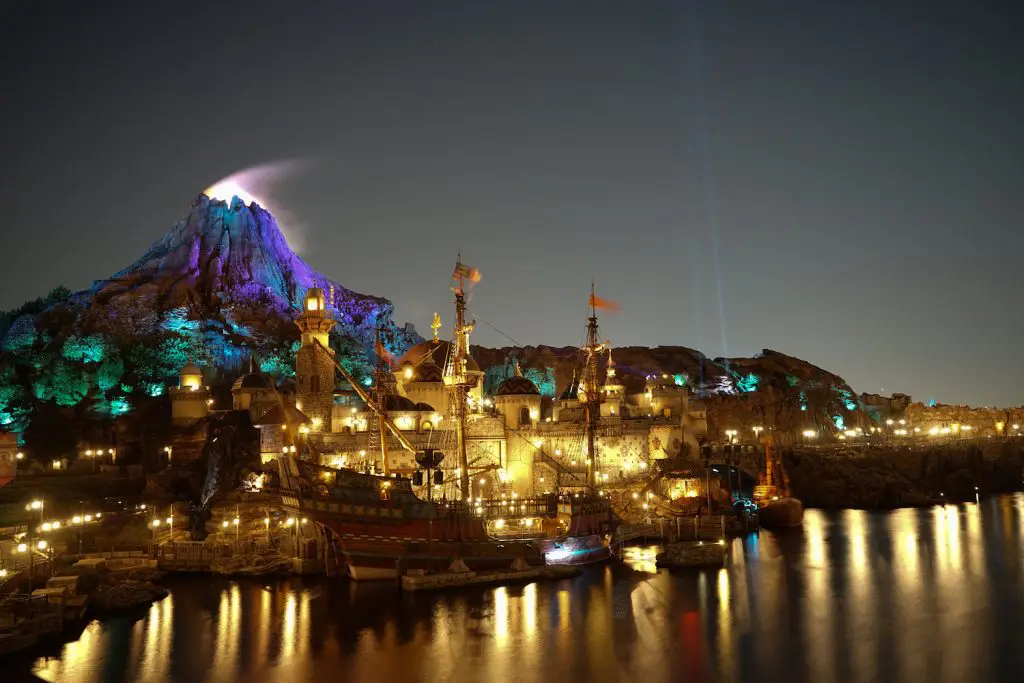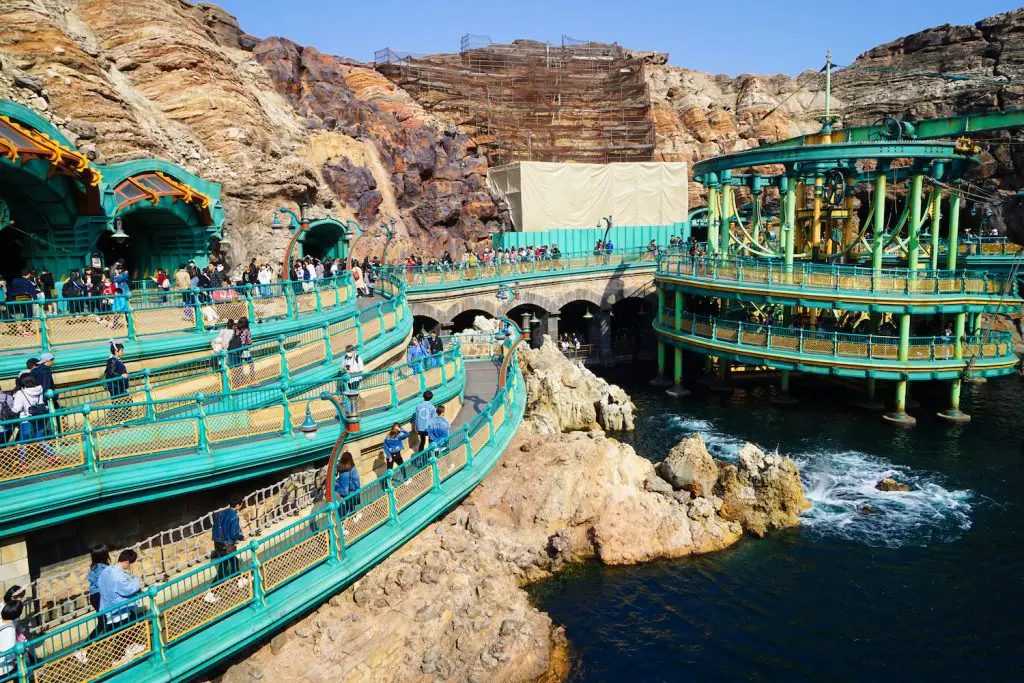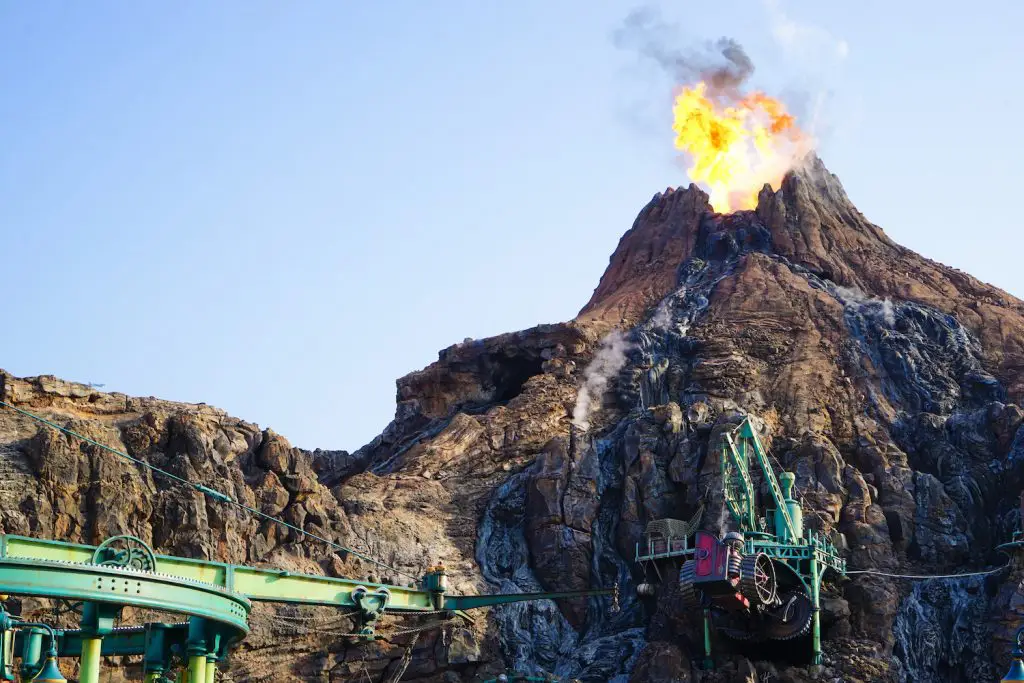 #5. You Can Get Your Thrills At Tower of Terror
Definitely the scariest ride you can go on at Disney Sea Tokyo, the Tower of Terror can be found on the American Waterfront. It fits in with the theme as it is set in an abandoned New York Hotel in 1912.
This is another thing that makes it unique as the storyline is different from all the other Towers of Terror. If you are a little scared afterward, you could always make a day trip to the Zao Fox Park to restock on your kawaii…
On this ride, you're being given tours of the hotel, previously owned by the mysterious Harrison Hightower who collected exotic (and suitably creepy) artifacts and has now disappeared. There's a huge amount of intricate detail making the story so engaging that you almost forget that the highlight is the drop at the end – which means this comes as even more of a delightful shock!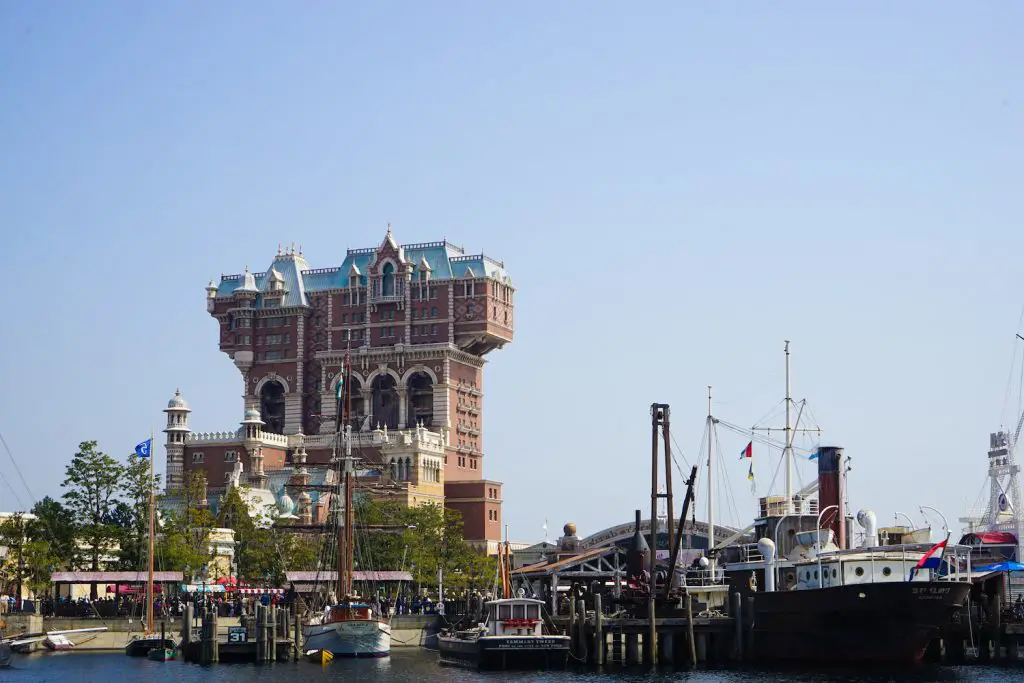 #6. Enjoy Frivolous Fun At Sinbad's Storybook Voyage
Even though it's less of a heart-pounding experience than Tower of Terror, Sinbad's Storybook Voyage is still one of the best things about Disney Sea Tokyo. Even adrenalin junkies will be enticed by this lengthy dark ride past Arabian scenes depicting Sinbad the sailor's voyage with his tiger cub sidekick Chandu.
It's often described as a cross between 'Pirates of the Caribbean' and 'It's a Small World' but it packs a bigger punch than both of these. What we love about this animatronics dark ride is how emotive the story is, and how each component works together to create a totally immersive experience.
As with the Tower of Terror, there's so much detail in the story that you find yourself totally taken up in it – this really is one of the major strengths of Disney Sea Tokyo.
Also, the song is so catchy that you'll be humming it for days afterward!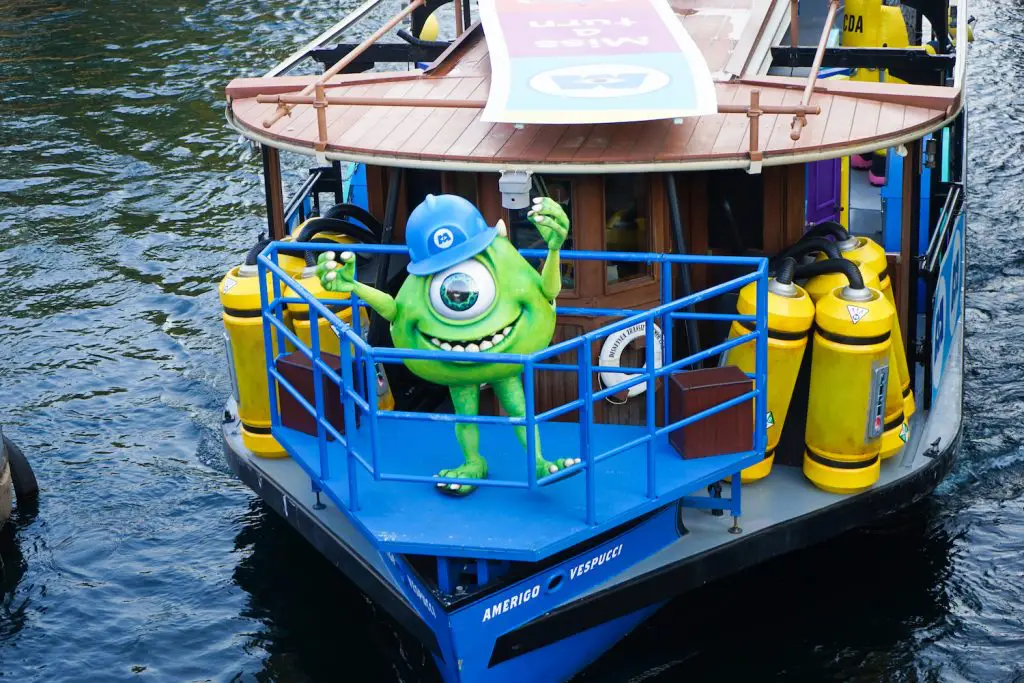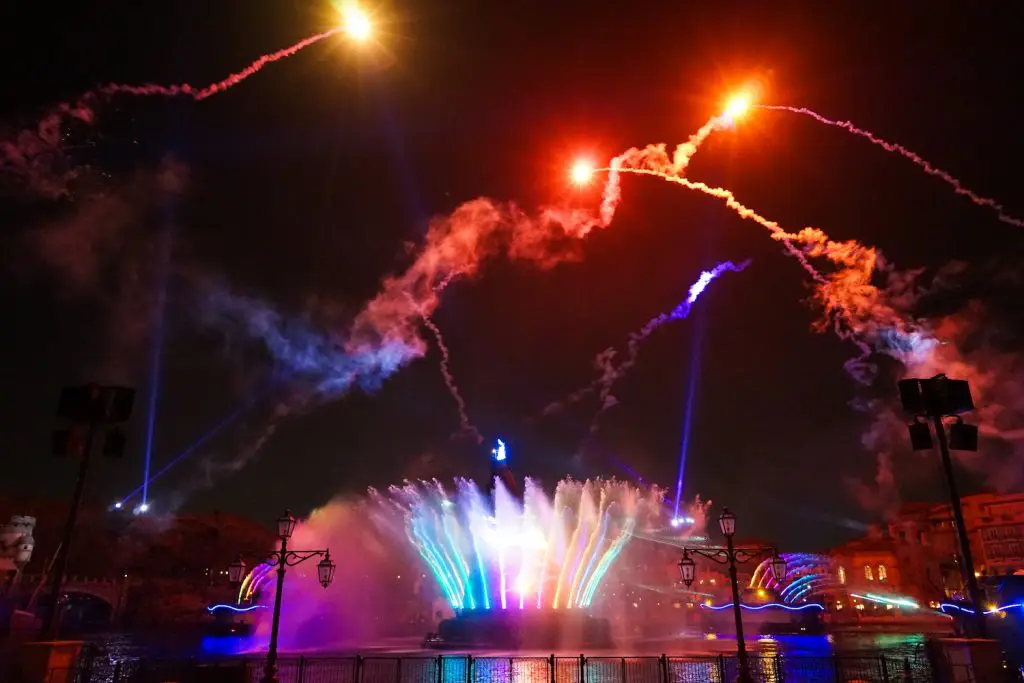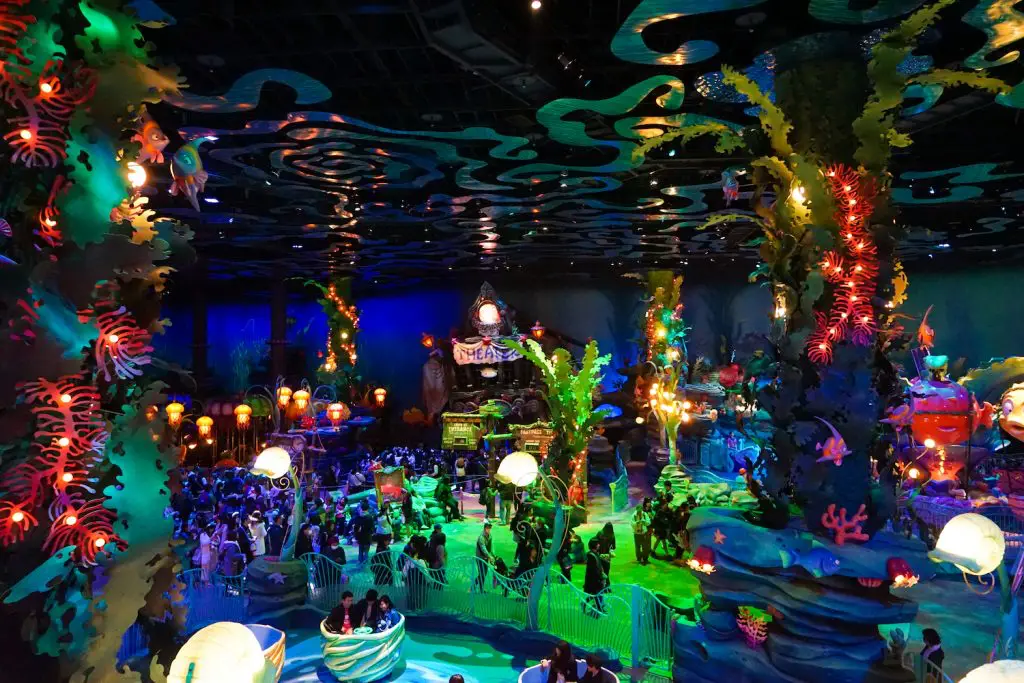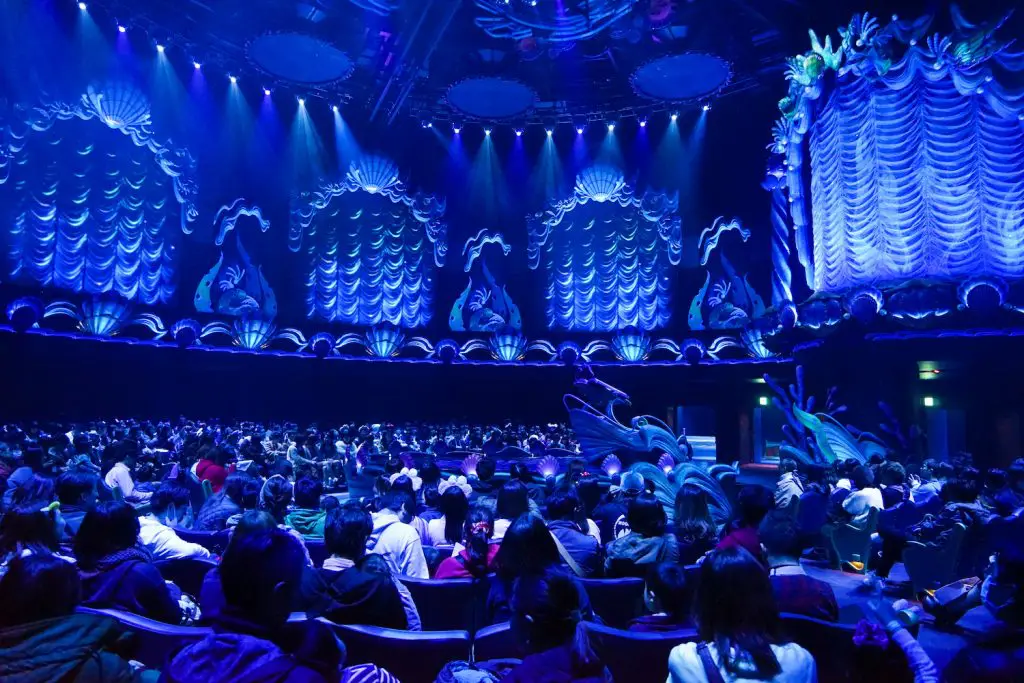 #7. There Is Marvelous Entertainment Like The Big Band Beat
We've already spoken a lot about the level of intricate detail in the rides and the unifying theme – these strengths are also on show in the entertainment.
It's absolutely first-class and you can clearly see how much planning and thought has gone into each show. Instead of parade shows, there are spectacular performances in the Mediterranean Harbour daytime and evening.
One of our top shows was the Big Band Beat, which is so popular that you need to enter a lottery to try and get a ticket and you only have one chance. It's at the American Waterfront and is a 30-minute tribute to Broadway, a joyful, energetic mixture of swing and jazz tunes from the 1920s to 40s.
The dancing is superb and you'll have to resist getting up and joining in yourself!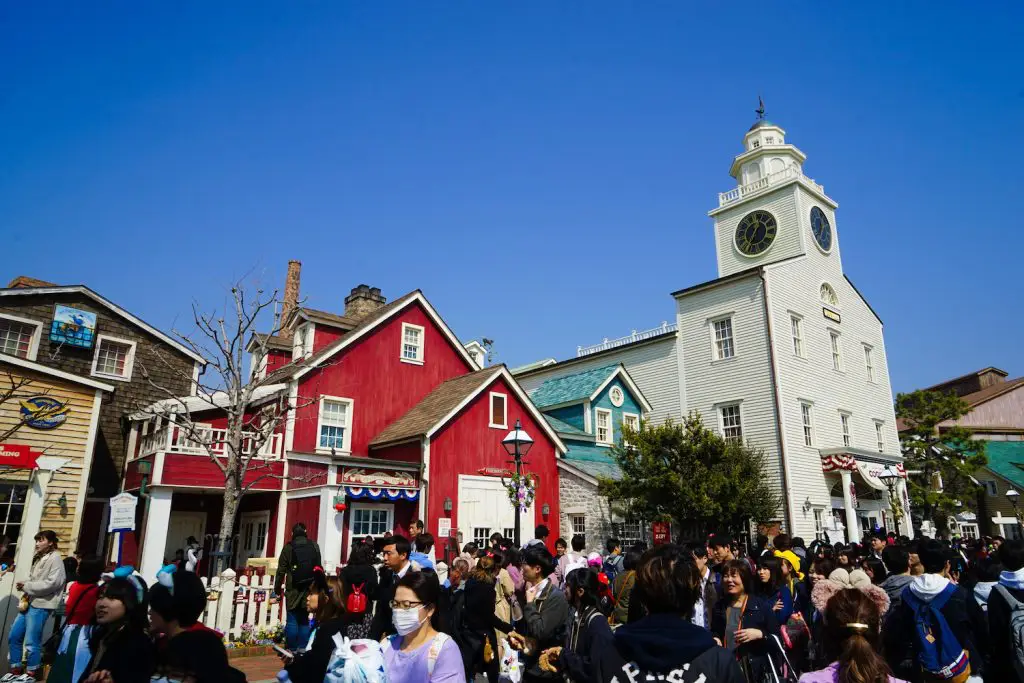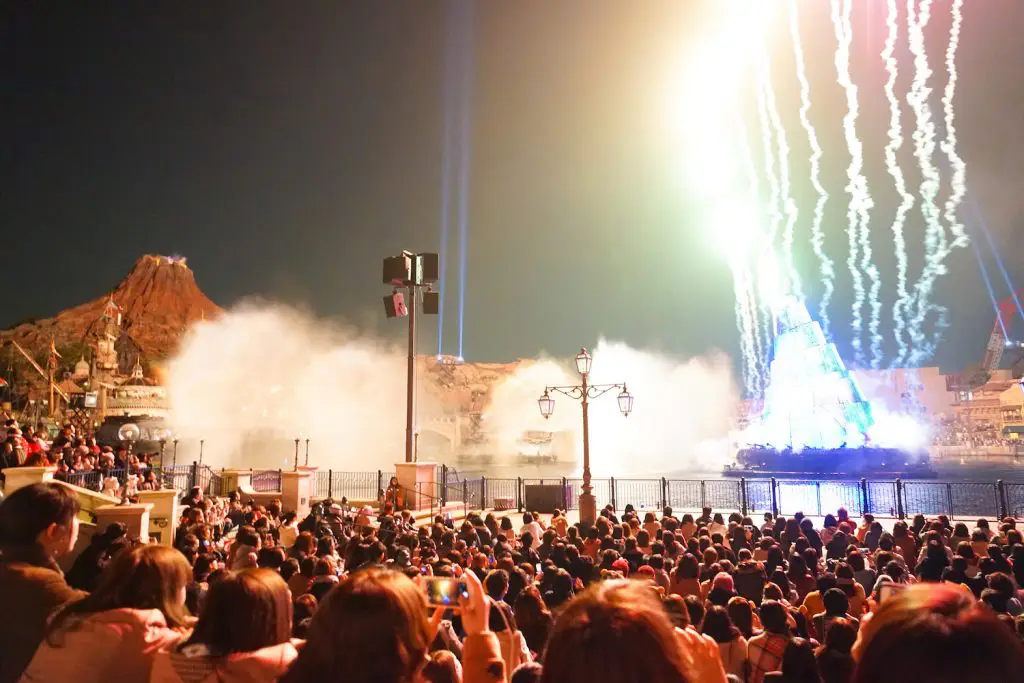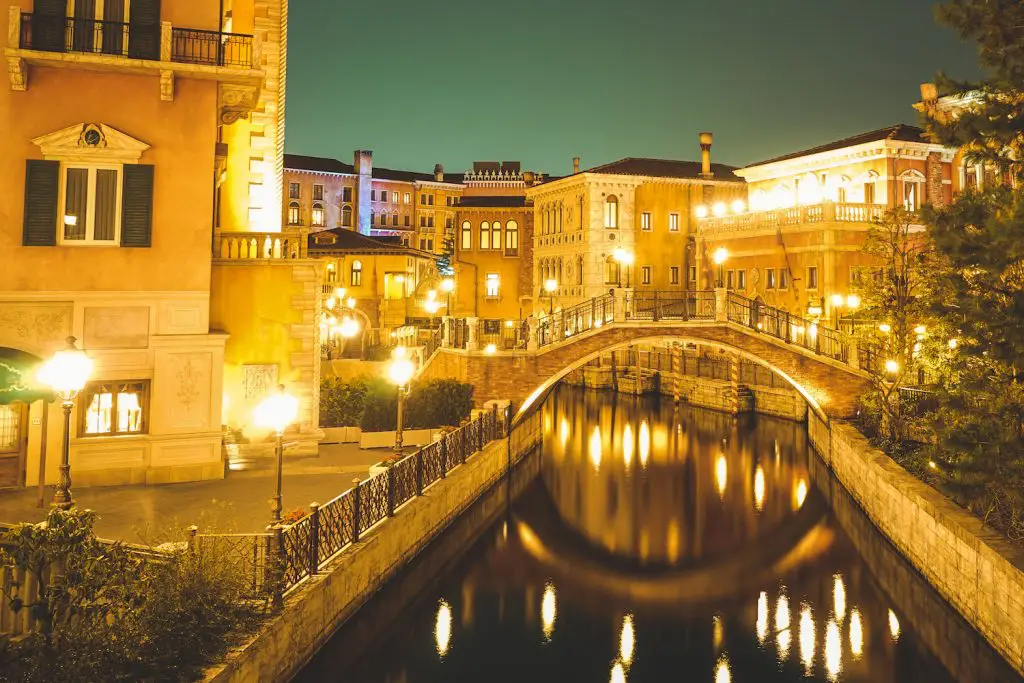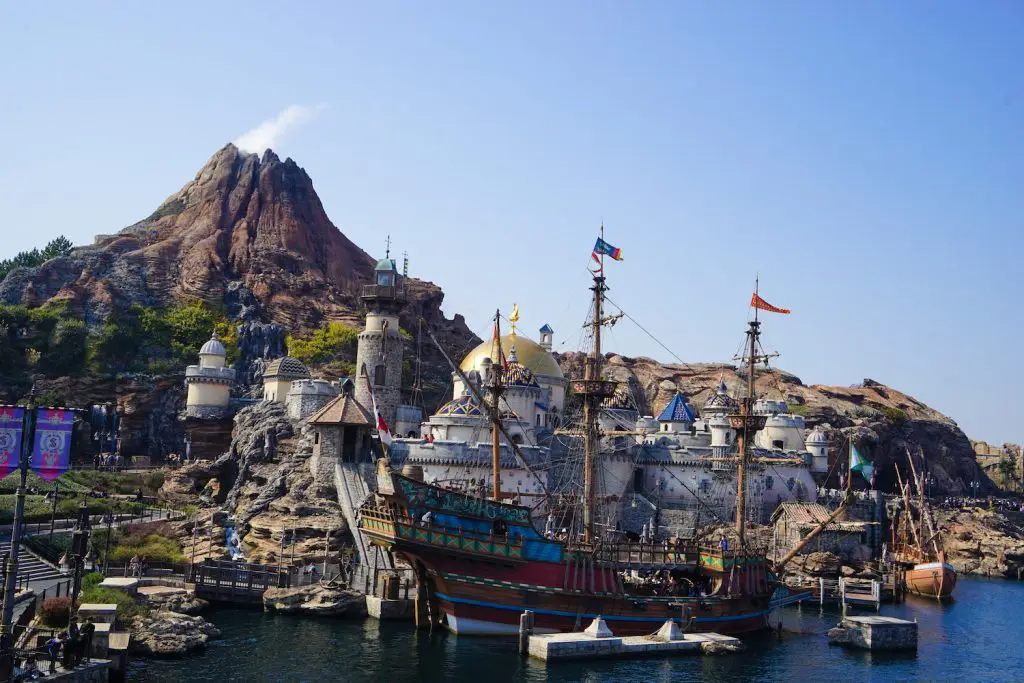 #8. Tokyo Disneyland Sea Offers Fun Takes On All The Classic Rides
As well as the rides we've already mentioned, Disney Sea Tokyo also offers its own great versions of all the best attractions Disneylands around the world have made famous. Its Indiana Jones ride and Toy Story Mania attractions are brilliant examples of this – fun, engaging and imaginative.
It doesn't have some of the 'classics', like Pirates of the Caribbean or Haunted Mansion, but we'd argue that these aren't really necessary to make an amazing theme park. In some ways, it makes it better, but trust us when we say Disney Sea Tokyo offers enough original attractions to keep even the most nostalgic Disney fan happy!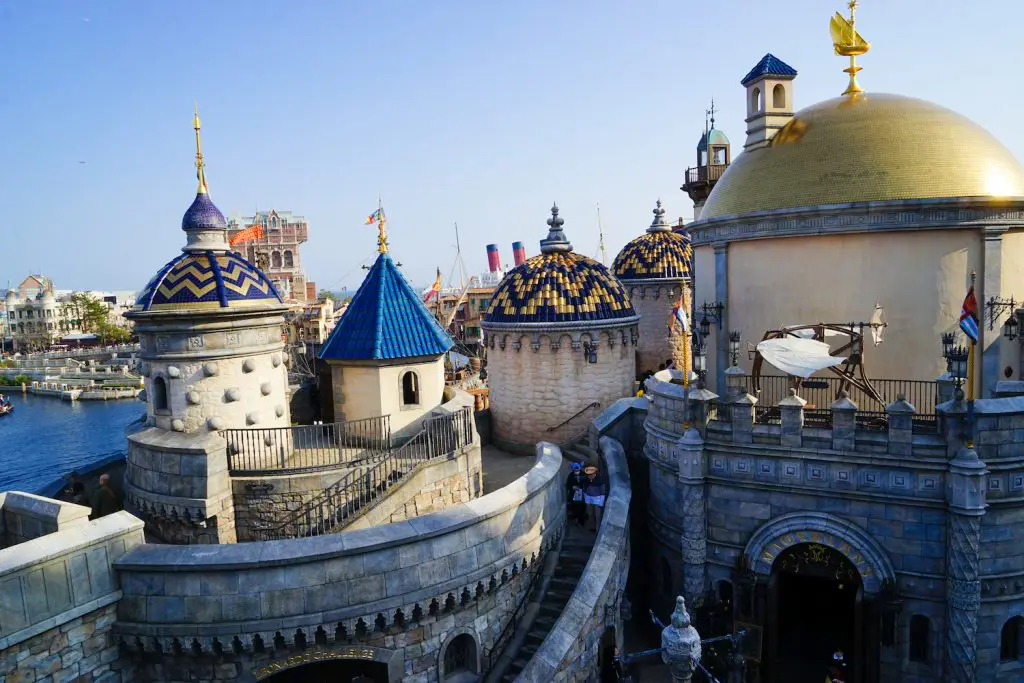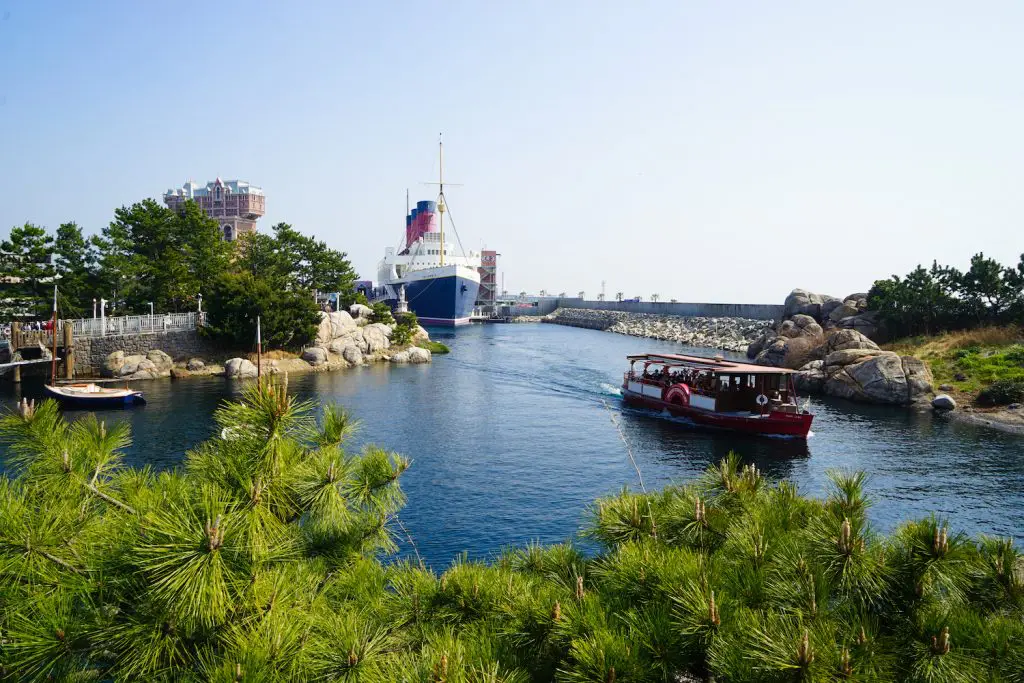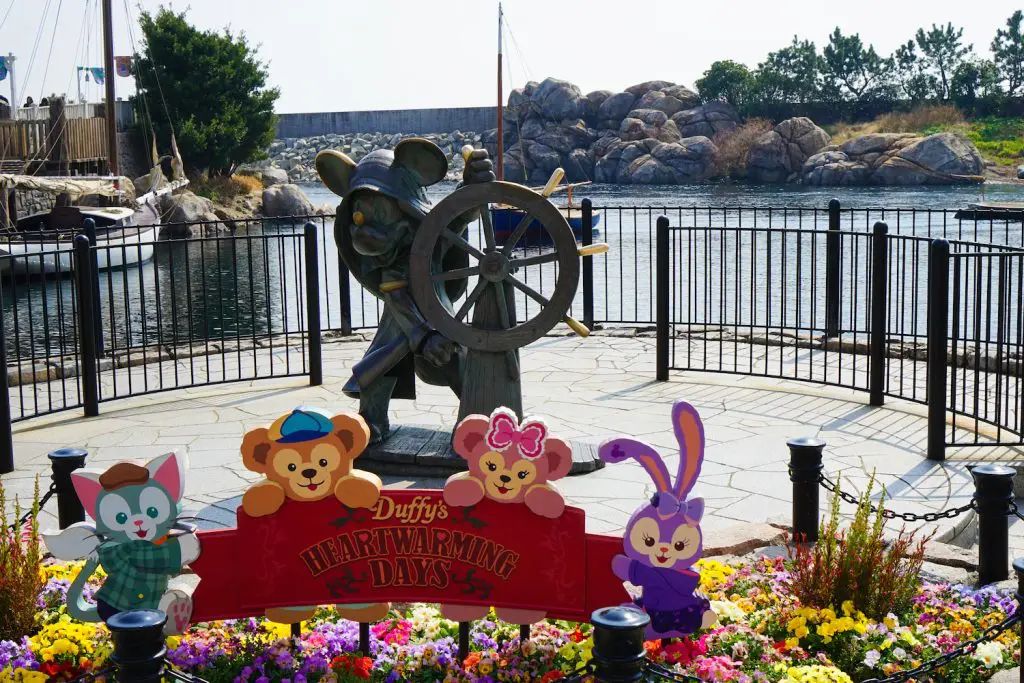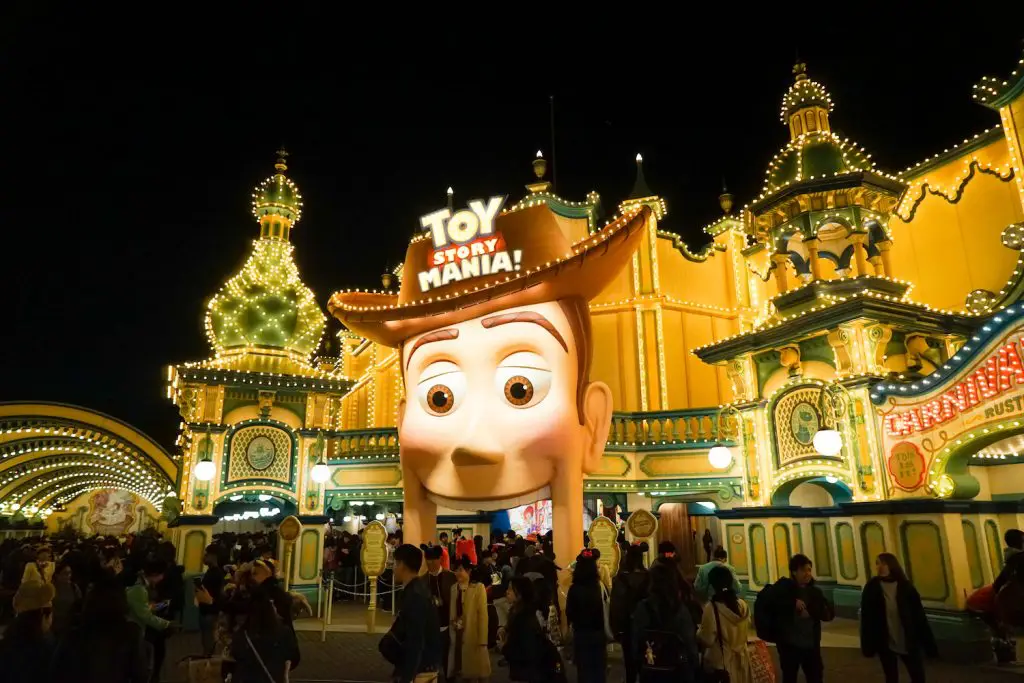 #9. Tokyo Japan Disneyland Is At Least Two Days' Worth of Fun
You know what it's like when you're at a theme park – you're rushing to get into the queues for the popular rides as early as possible, desperately trying to figure out how to squeeze in the shows and then missing out on all the good food. But is it worth staying for two days? At Disney Sea Tokyo, it definitely is.
You'll easily find enough to keep you busy for two days and it means you can explore everything at a more leisurely pace, rather than the usual frantic hurry. Because the theming is so well-thought-through and beautifully implemented, there is so much to discover just by walking around. There are some truly lovely areas to stumble on, so give yourself time to do this.
Considering we only spent half a day at Hong Kong Disney and felt everything was covered, this is high praise. Don't make the same mistake as us as enjoy a relaxes two days at Tokyo DisneySea instead of one rushed one. Which bring us, somewhat conveniently, to our last point…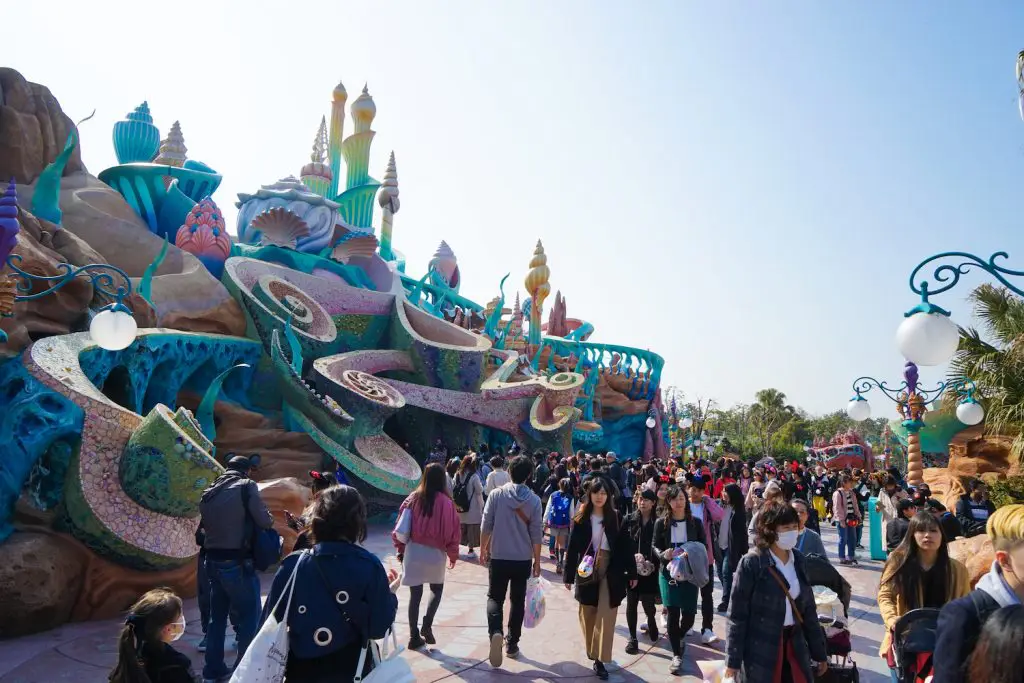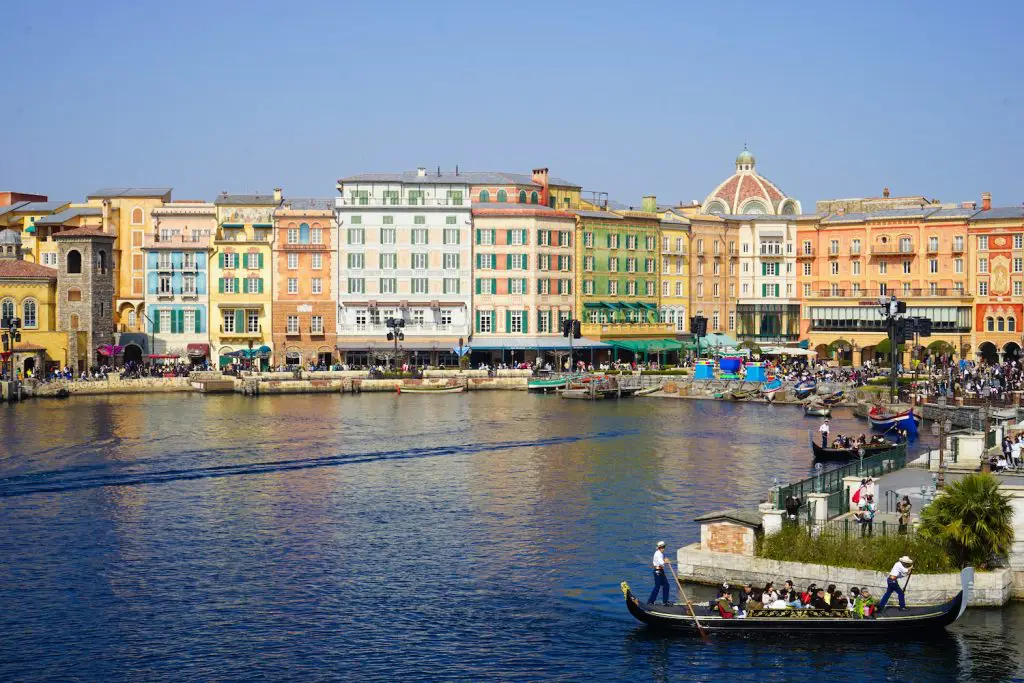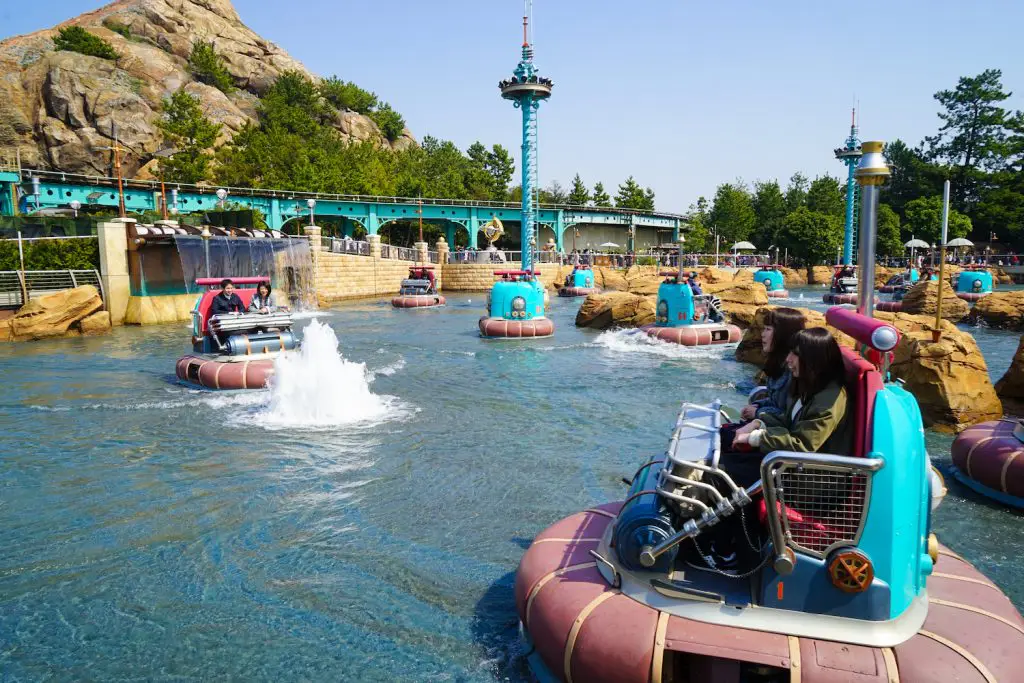 #10. The Views From Tokyo DisneySea Hotel Miracosta
If you are going to spend a couple of days at the park then you'll be pleased to hear that there's the best hotel to stay at – so prominent that it becomes a reason to go to Disney Sea Tokyo in itself. The Tokyo DisneySea Hotel Miracosta actually built into the theme park itself, in the Mediterranean Harbour.
Staying here is a special experience not only because you get early access to the park, but also because many of the rooms have amazing views of the night shows and the 'live' volcano.
These are only a few of the reasons you should visit Disney Sea Tokyo immediately. Why not discover a few more for the list on your own trip? Disney has a little magic in store for everyone…
Staying Connected While Travelling
In today's increasingly connected world, staying online while traveling has become essential for a seamless experience. That's where eSIMs come into play, revolutionizing the way we access mobile networks during our global adventures. Say goodbye to hunting down local SIM cards at the airport; eSIMs provide instant activation the moment you land, sparing you the fortune usually spent on international roaming and allowing you to genuinely travel like a local (without getting hopelessly lost!).
With eSIMs, tasks like restaurant recommendations and reservations, up-to-the-minute public transport instructions, checking opening hours, and accessing further information become a breeze. And, of course, sharing your journey on social media is easier than ever. To stay connected wherever you roam, consider using either Airalo or Holafly. Airalo boasts the most extensive range of destinations worldwide, offering smaller data bundles tailored to your needs, while Holafly provides unlimited data packages and fantastic EU data deals.
So why wait? Embrace the future of travel connectivity with eSIMs and make your next journey effortlessly smooth.
Further Things To Consider Before Any Adventure
Now you're all set and prepared to explore our big wide world, why not sort out everything else out all in one go? If necessary for your travel plans make sure you have brought proper travel insurance, protected your privacy by getting a secure VPN, compared all the top hotel booking sites to find just what you're after, reserved an unbeatable rental car price and - of course - booked the best flight deals!
Or maybe just forget it all and go for a last-minute cruise or effortless tour instead?
Many budget travelers (including me) indulge in worldwide airport lounge access, so we can experience luxury while still slumming it in economy. Naturally, we would never leave home without a more general travel guide since we couldn't possibly cover everything here!
Just add an adventurous attitude and plenty of smiles - they go a long way - and that about covers it all! Now go out, find your own path and don't forget to share your best inspiration stories with me on Facebook, Twitter, and Instagram...I'd love to hear from you!