Foxes are seriously cute. Seriously. I have to say they were never top of my cute list before, but after visiting the Zao Fox Park in Japan I'm a total convert.
It's probably not surprising that Japan has a fox village if you already know about cat island and bunny island; this is a country that's fond of adorable creatures, after all. There is also the wonderful alpacas and animal safari in nearby Nasu…
Foxes are also popular figures in Japanese folklore and are believed by some to be messengers of Inari, the deity of wealth, prosperity and rice. While this could be one reason the fox park exists, the more likely reason is the cuteness!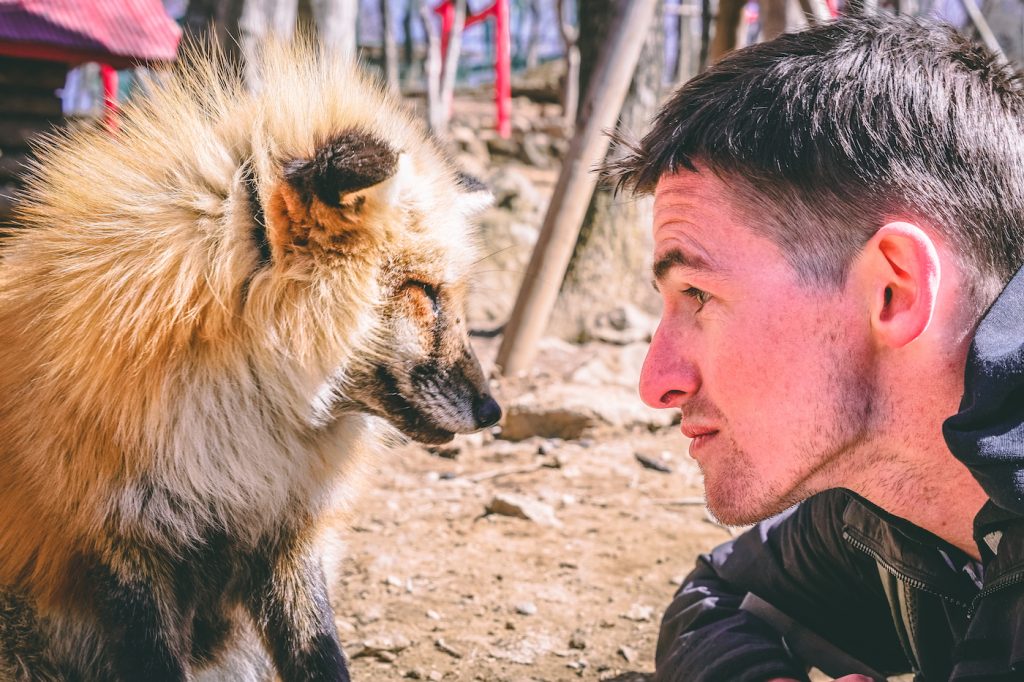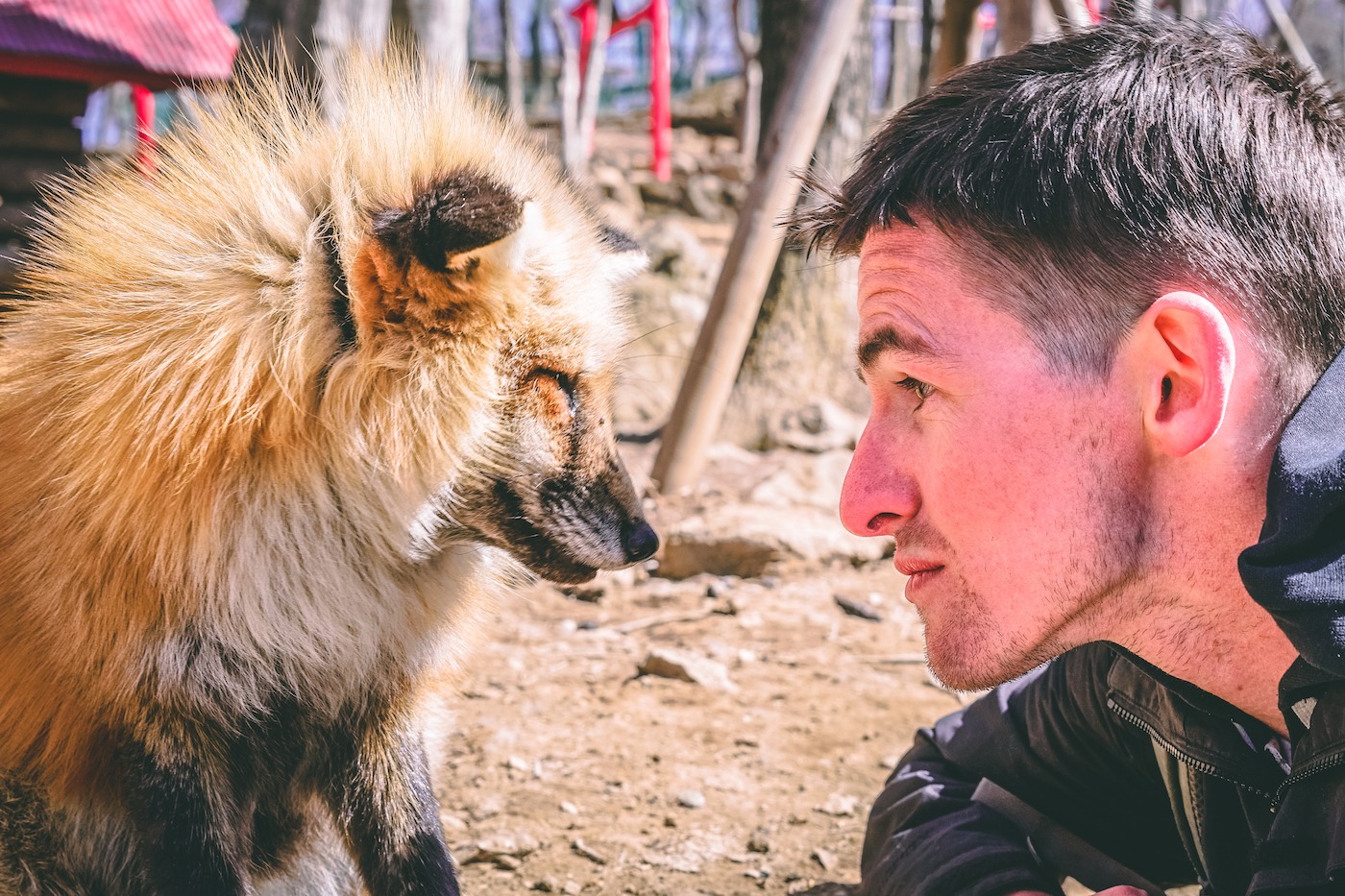 So What Exactly Is This Fox Park Japan?
This foxy heaven is a 'village' located in the mountains near Shiroishi in Miyagi Prefecture where over 100 free-roaming foxes live together, frolicking in nature and enjoying all the attention they get from visitors.
Visitors pay 100 yen (less than a dollar) for some fox food and can feed the animals as they go about their lives. There are obviously plenty of photo opportunities as they follow you along the paths or curl up asleep (don't get too close at these points, though!).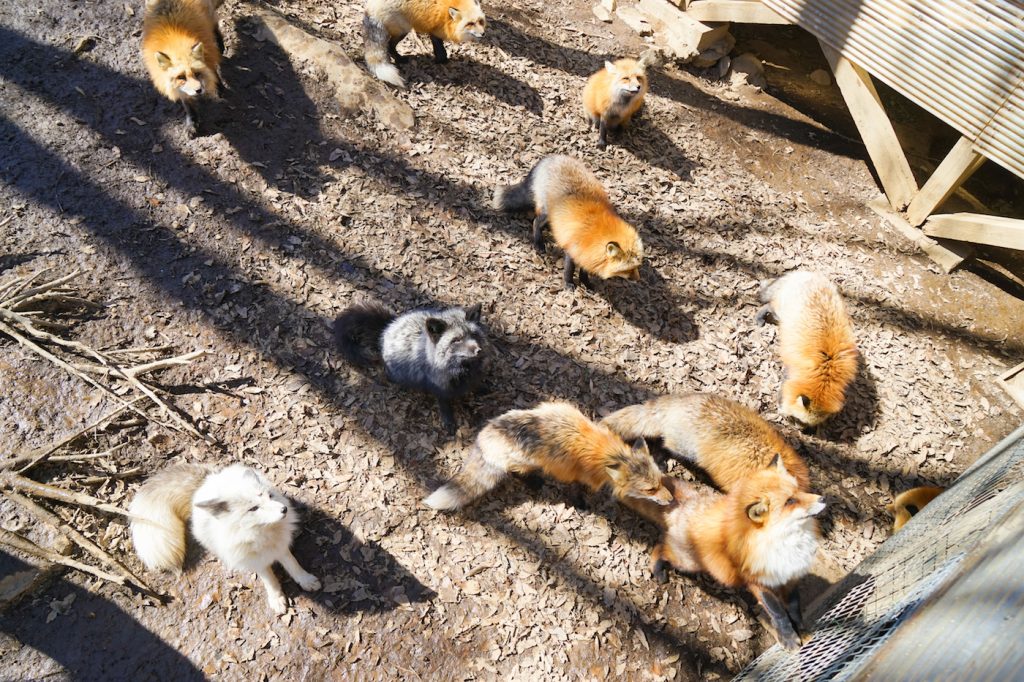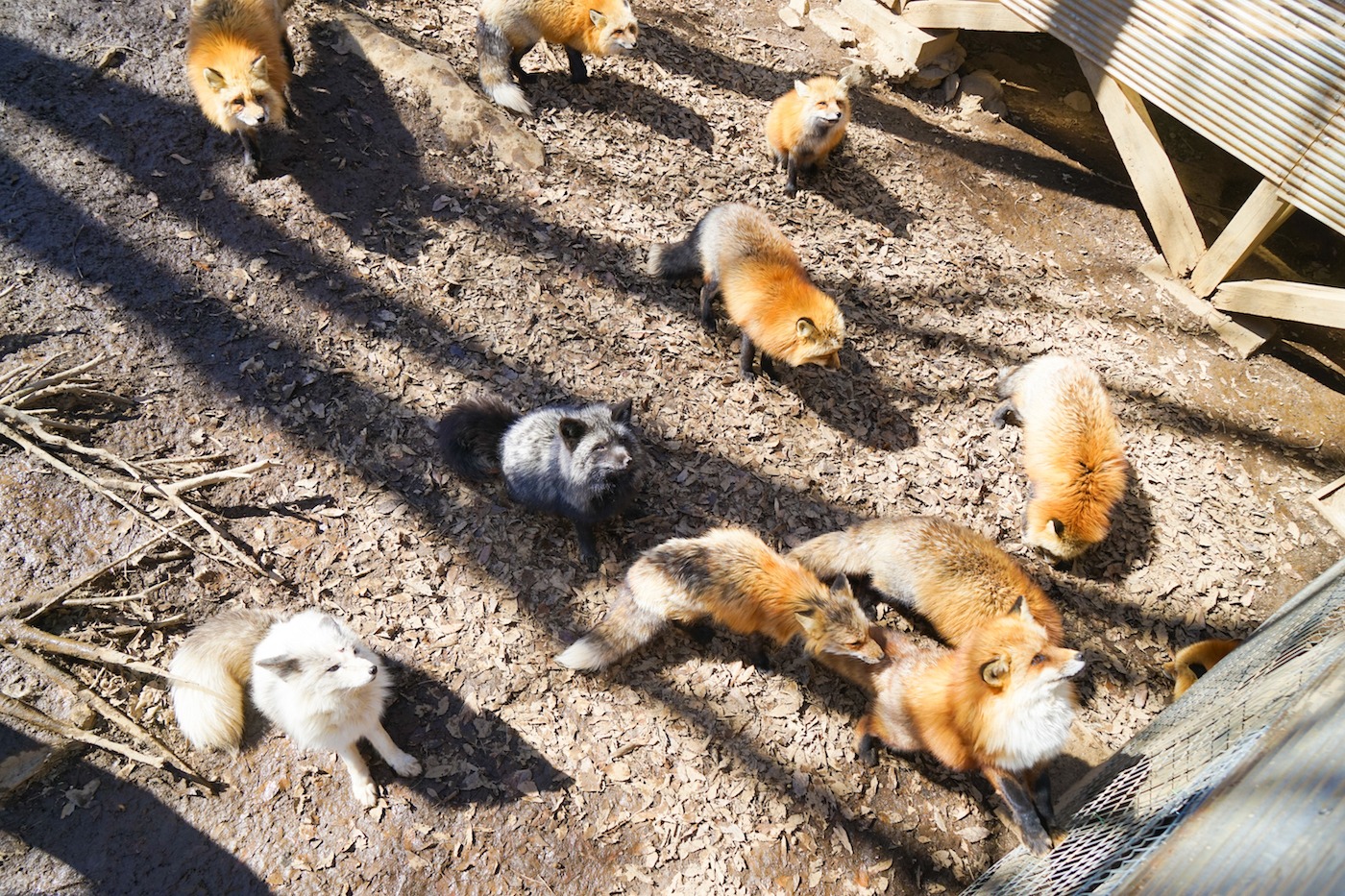 The initial part is a bit like a petting zoo where there are other animals to stroke like miniature horses – so sweet! – bunnies and goats. Here there are also a couple of foxes but they are restrained. It's only when you head into the main part of the fox park that you meet the majority of the foxes.
There are at least six different species of fox from Japanese red foxes to silver foxes to the platinum fox. They all rove around a wilderness area filled with trees, bushes and even some little fox houses. You'll also see a shrine with statues and a torii.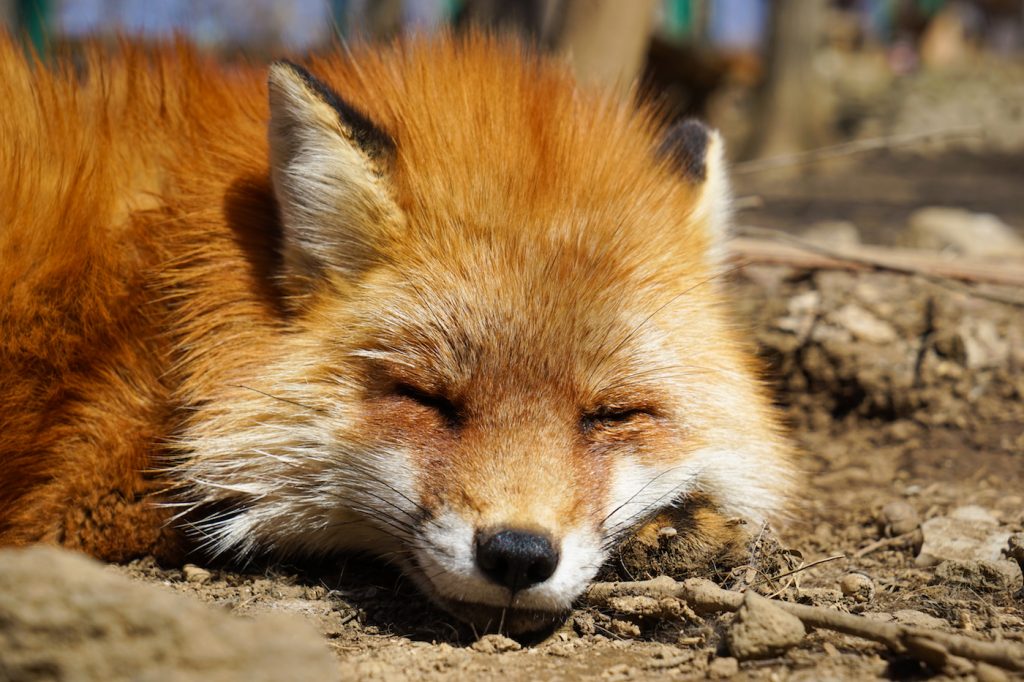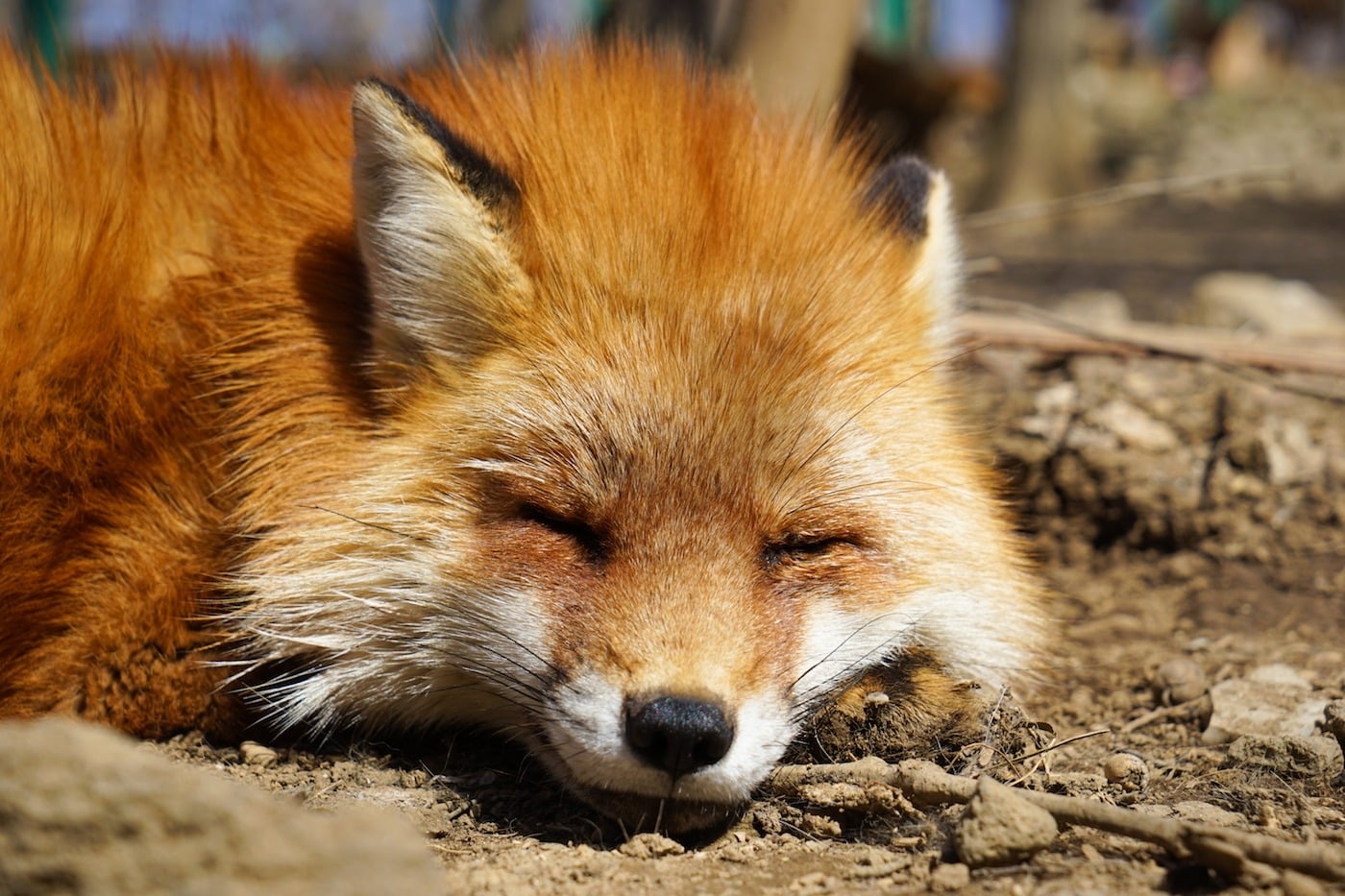 What's The Best Part Of The Japan Fox Park?
It's a really magical experience to be in such close quarters with these funny and curious creatures. Usually, when you go to zoos or on safari you're separated from animals by fences, car windows or cage bars; but here, you're right among them.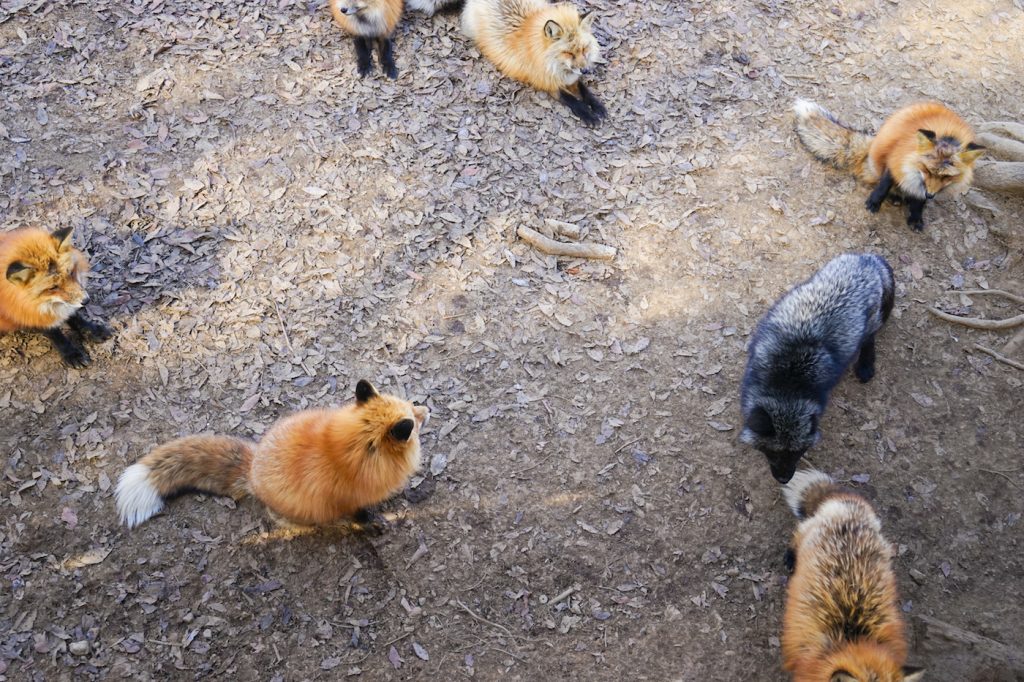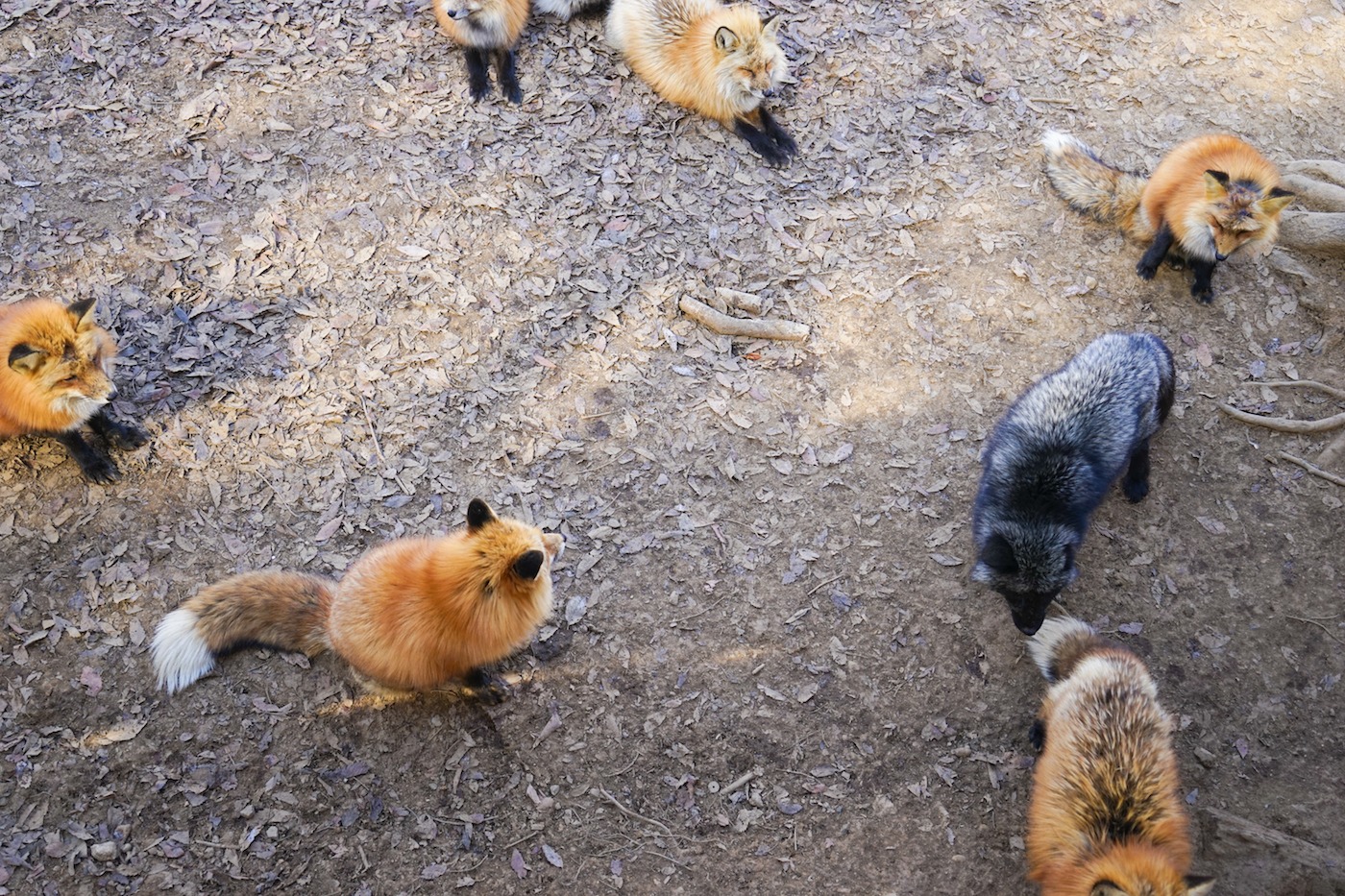 Once you feed a few they'll also start following you around, which is so adorable. They'll get excited and swarm around you fighting for attention and food. It's amazing how close you can get, especially if you stay still. When you stand in one place, they'll get curious and come to investigate, while lots of movement could scare them off.
The area they're in is very picturesque and it's a lovely environment to enjoy this unique experience. In winter when there's snow on the ground or when the leaves start to turn in autumn it's particularly scenic.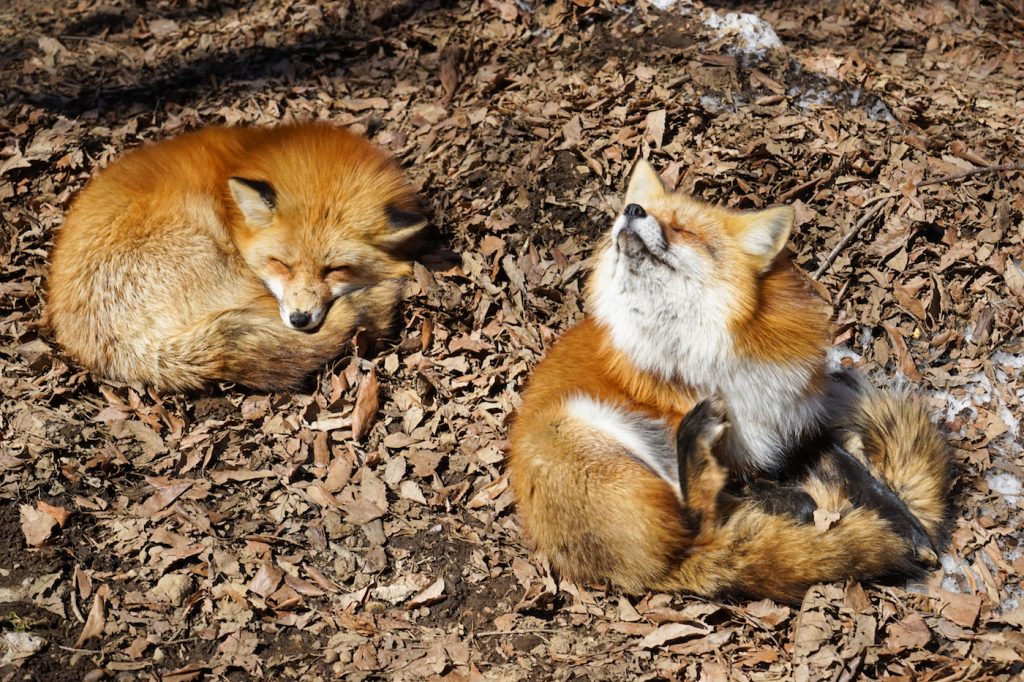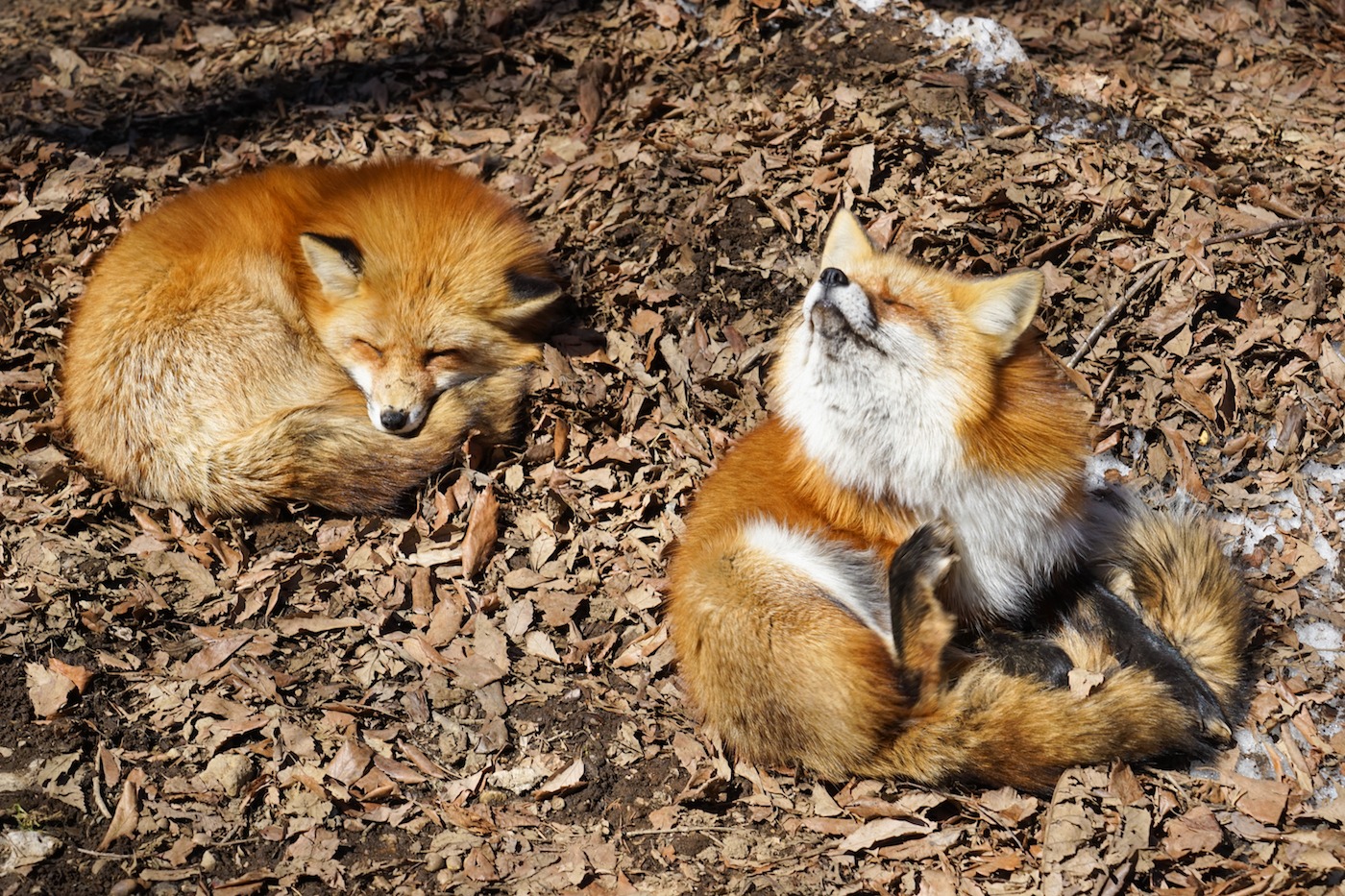 Are There Any Rules At The Zao Fox Park?
Well, these are still wild animals so it's important to be careful around them – for example, don't swoop in for a hug! True, in spring they have an option to 'hug a baby fox' but this is carefully supervised.
You are definitely not allowed to try and feed the foxes by hand; it's made very clear that you have to throw or scatter the food instead. Similarly, don't try to touch or hold the foxes as they are likely to bite you.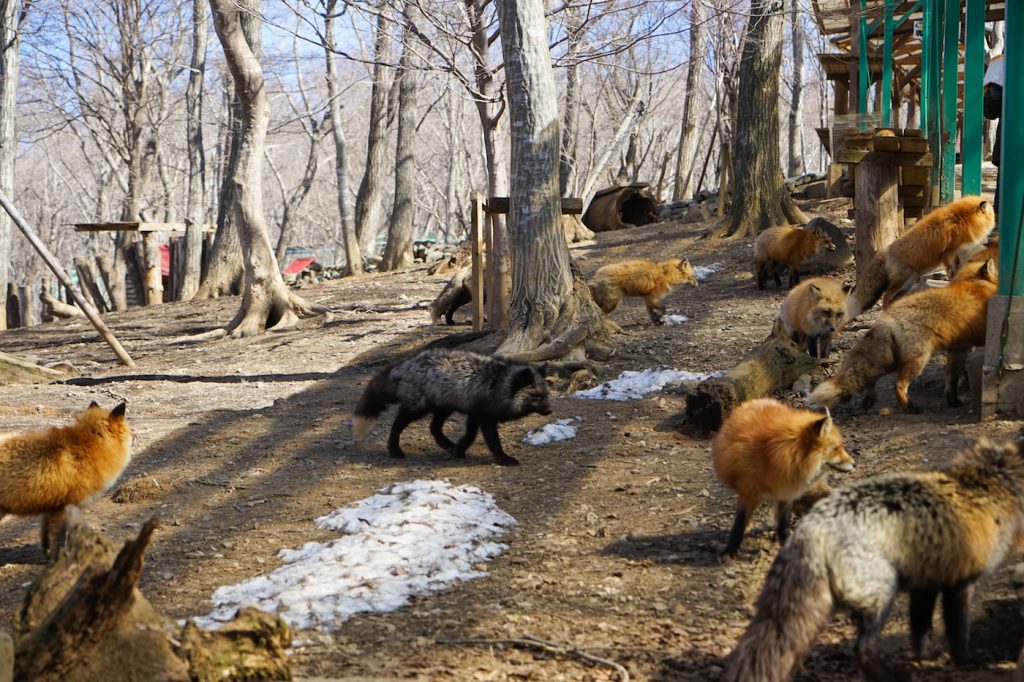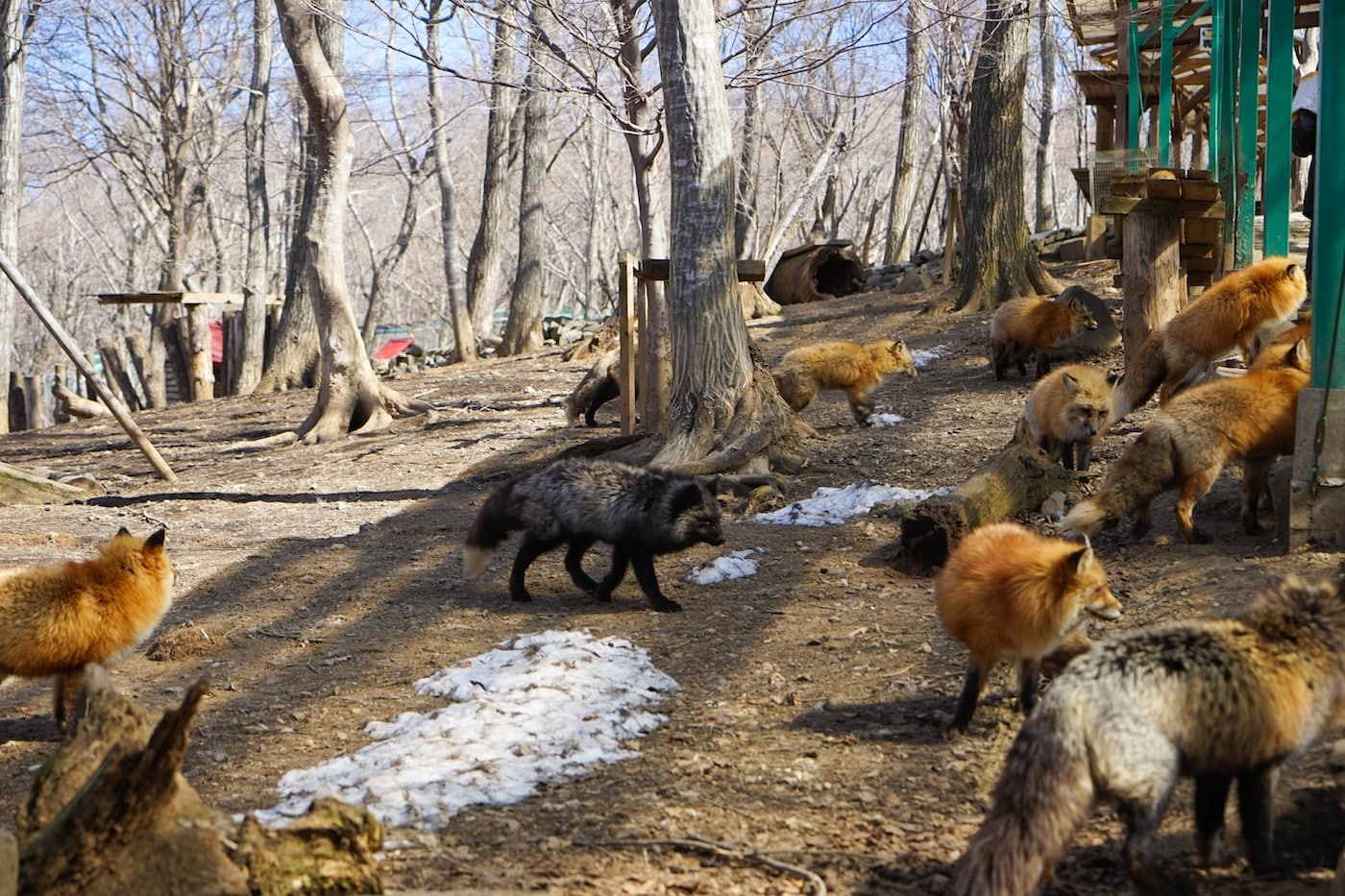 I know they look cute, but those teeth are sharp and it's also not fair to impose yourself on wild animals. There's not much supervision so it's very much your responsibility to follow the rules.
It's also definitely not the best place to take small children as they'll definitely want to stroke these fluffy-looking creatures.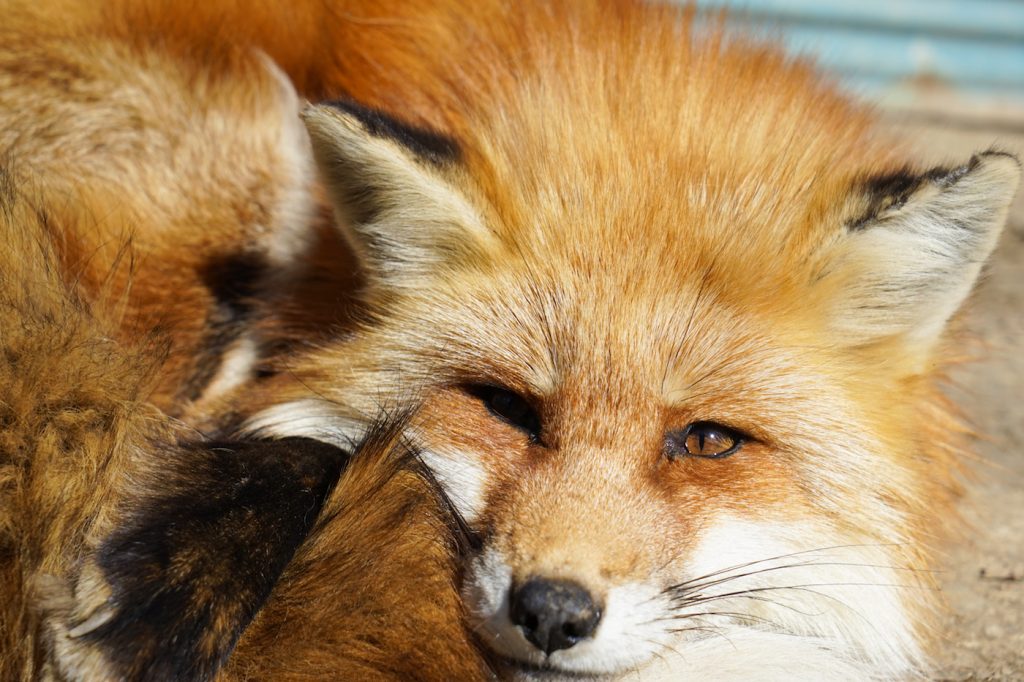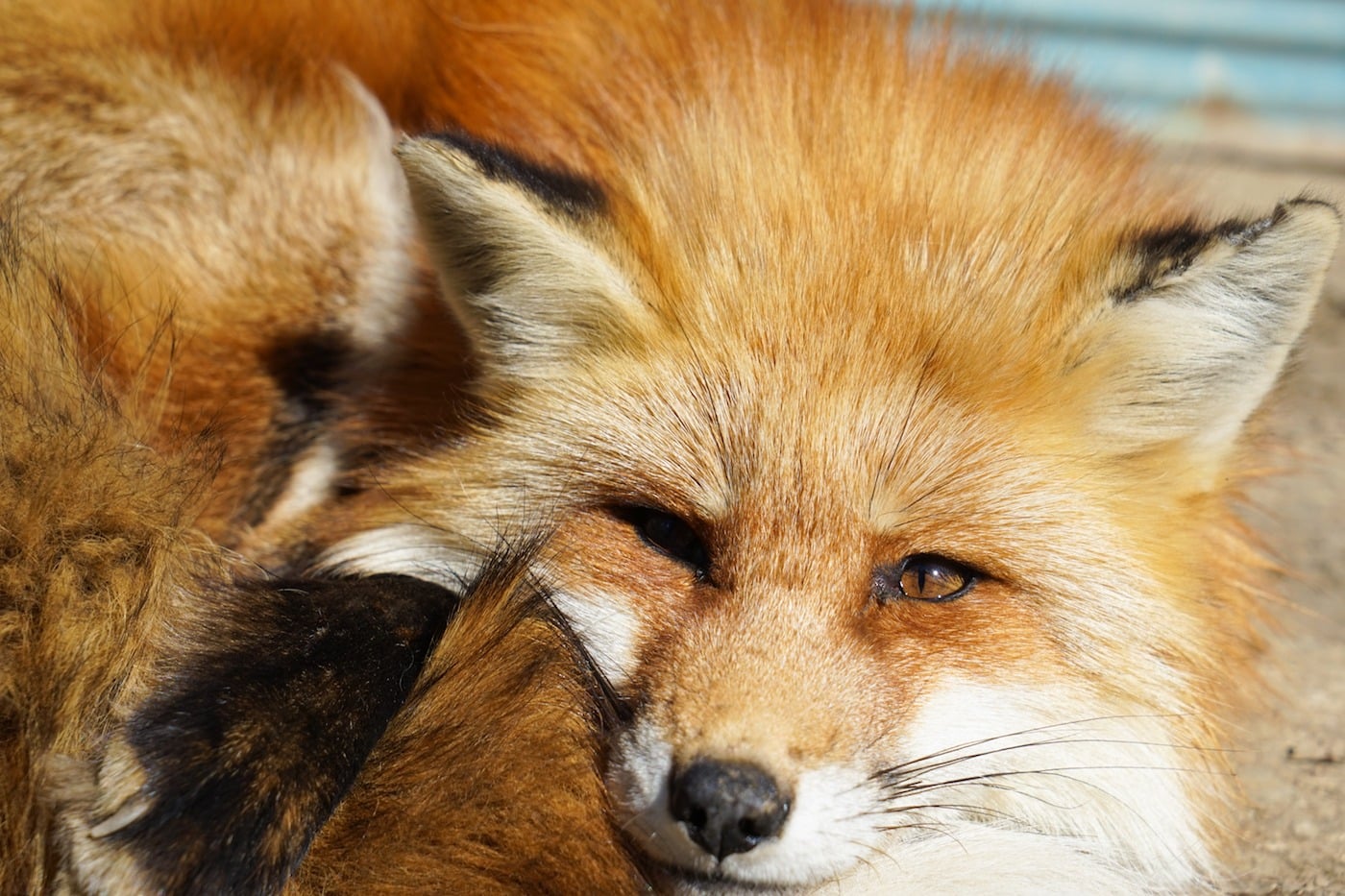 What Else Do I Need To Know Before Visiting The Zao Fox Park?
The Zao Fox Park in Japan is open f9 am 9am until 4pm Thursday to Tuesday (so don't go on a Wednesday). In summer time (March until November) the opening hours extend to 5pm.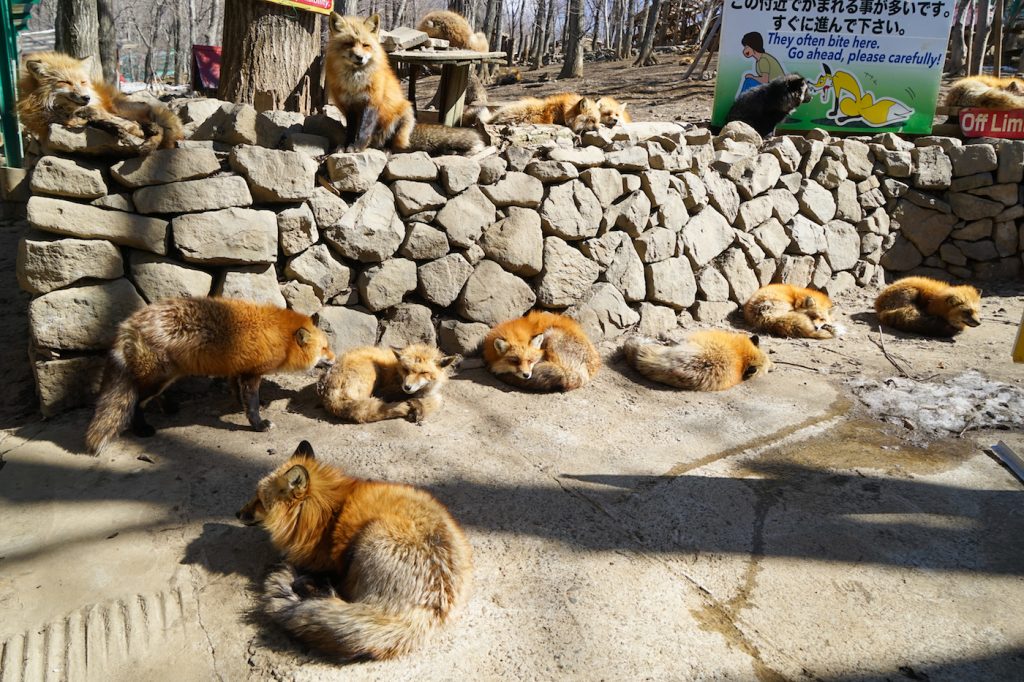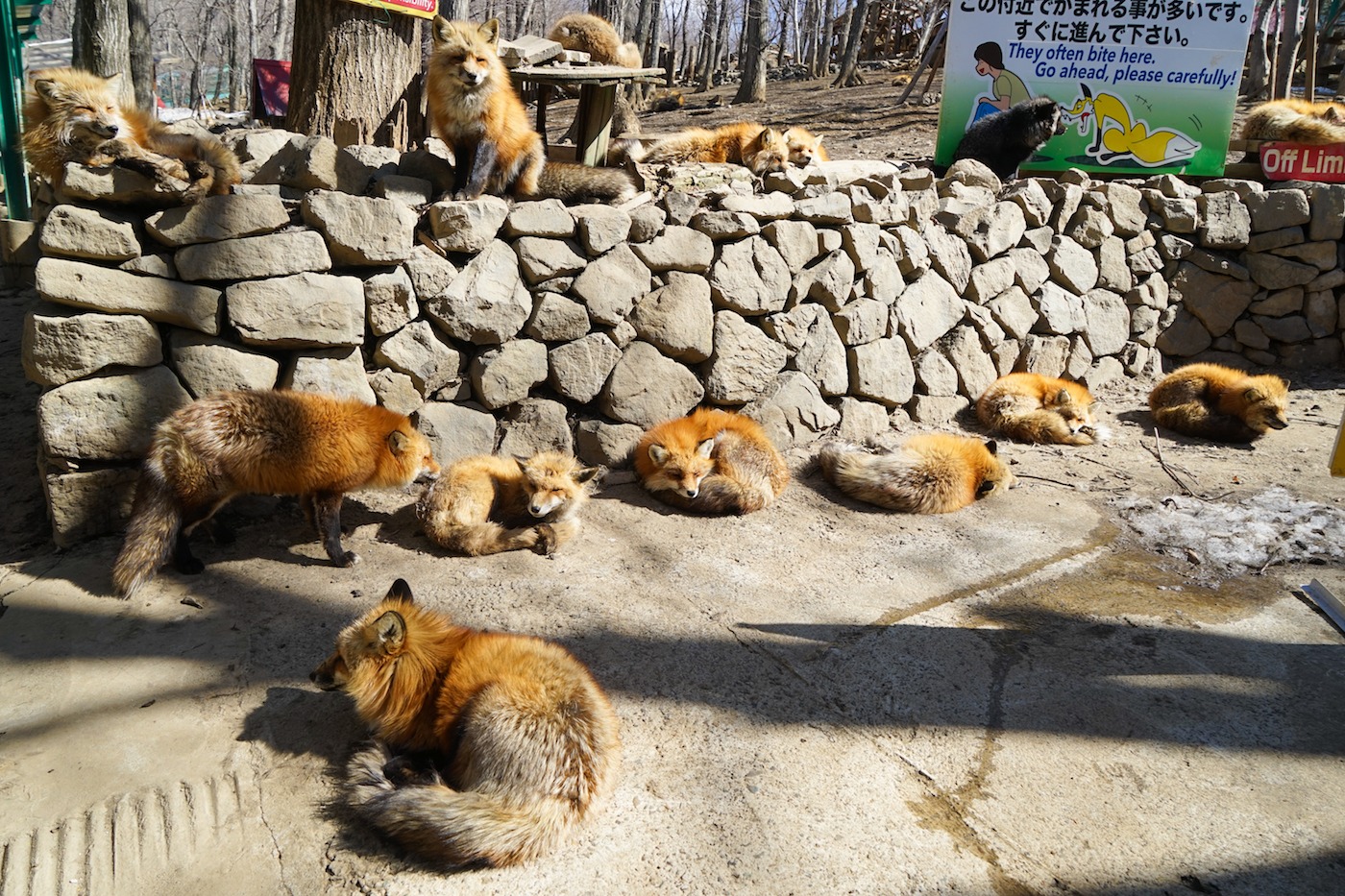 It's 1000 yen for adults to get in but free for children, and then an extra cost if you want to buy food. If you're going as a big group make sure you reserve in advance. It's also recommended to wear hiking boots as, not to put too fine a point on it, there's fox poo everywhere!
Plus in the winter it is very, very, cold here so you are going to want to rug up to stay warm. No you cannot use the fox's as scarfes as much as you might want to!
It's near the capital of Miyagi Prefecture, Sendai, which is about 3 hours from Tokyo by train. While it's very isolated, it's fairly easy to get there if you know how. Not that you will be short of epic things to do in Tokyo, but this is well worth taking a day out for…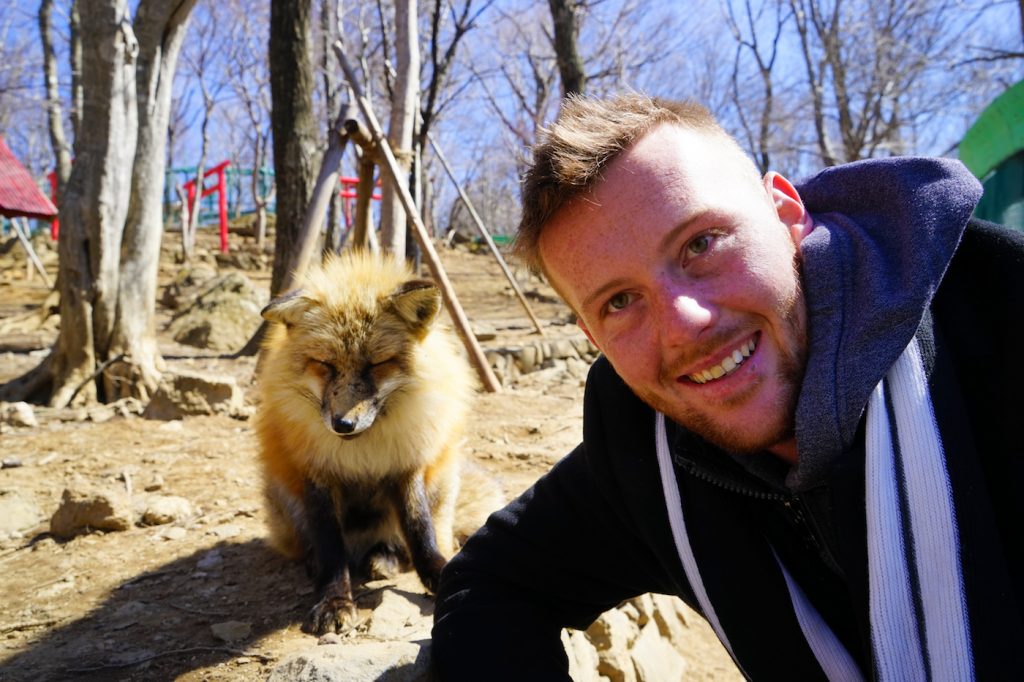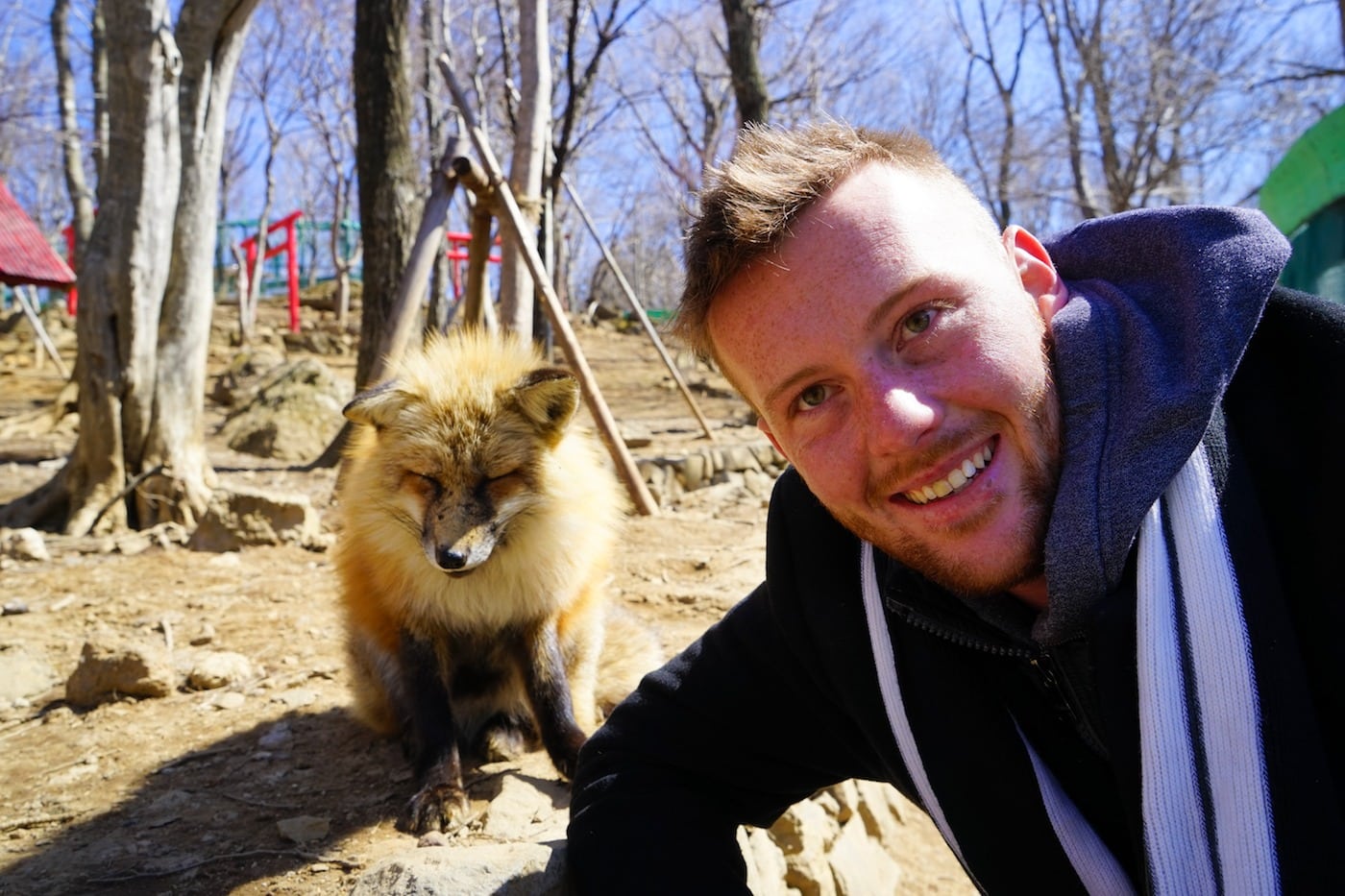 OK, I'm In. So How Do I Get To The Fox Park From Tokyo?
If you're based in Tokyo for your time in Japan then you'll need to get the bullet train (JR Tohoku Shinkansen) from there to Shiroishi-Zao station, which will take you just under 2 hours. If you have the JR Rail Pass this is the simplest option.
From Shiroishi-Zao station, the fox park runs its own shuttle bus which leaves the station at 10:00 am and has a return trip at 12:30 pm. This is the most cost-effective solution but you'll need to sign up in advance and the vehicle won't leave with less than 5 people.
Alternatively, you can grab a taxi up to the Zao Fox Park. There are regular taxis making the trip from there to Shiroishi-Zao station and back (they know how popular a destination it is!) and if there isn't one already waiting at the station the tourist information will call one for you. This will cost about 4200 yen and takes about 30 minutes.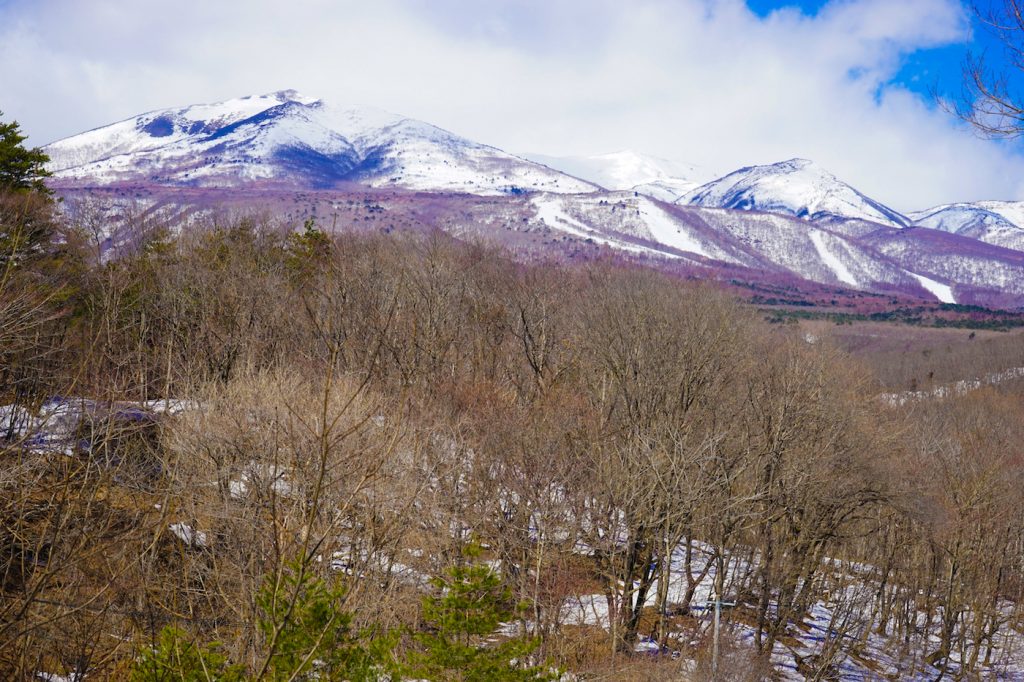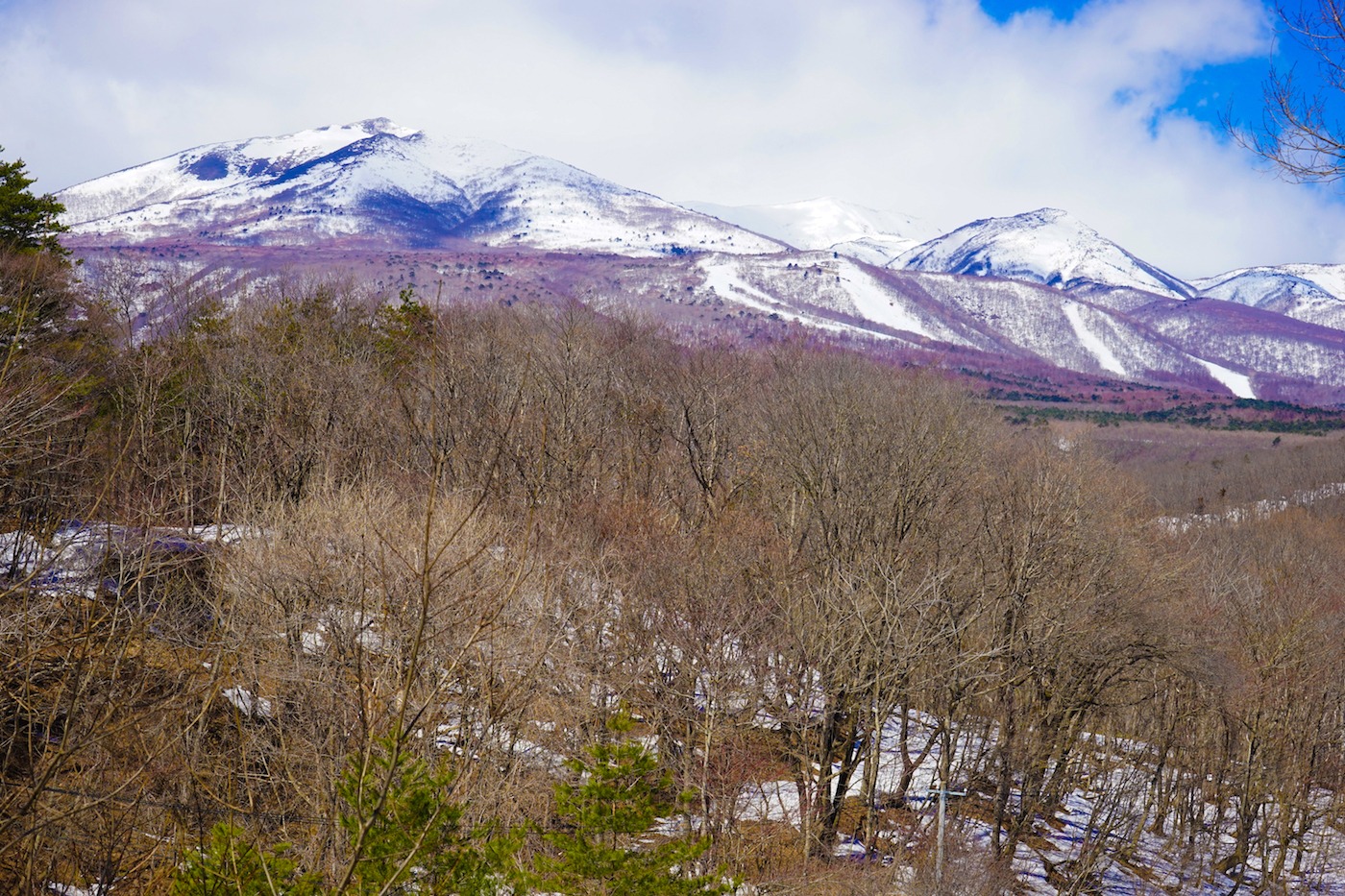 If you're a confident driver, you could always hire a car and drive yourself from Tokyo, which is great as you're not reliant on public transport. You could also combine with a trip to Nikko and Nasu as I did taking about a week. The roads in Japan are very easy to drive on and all major road signs are in English.
You will, however, need an international drivers license, just as you do for go-karting in Toyko. Some tour companies will also arrange trips from Tokyo to see the famous fox park in Japan, so you could also join one of those – easily one of the best day trips from Tokyo, but a tad exhausting as it is quite far.
Anyway, a few hours of travel is definitely worth it to enjoy a magical experience in the woods surrounded by these incredible creatures!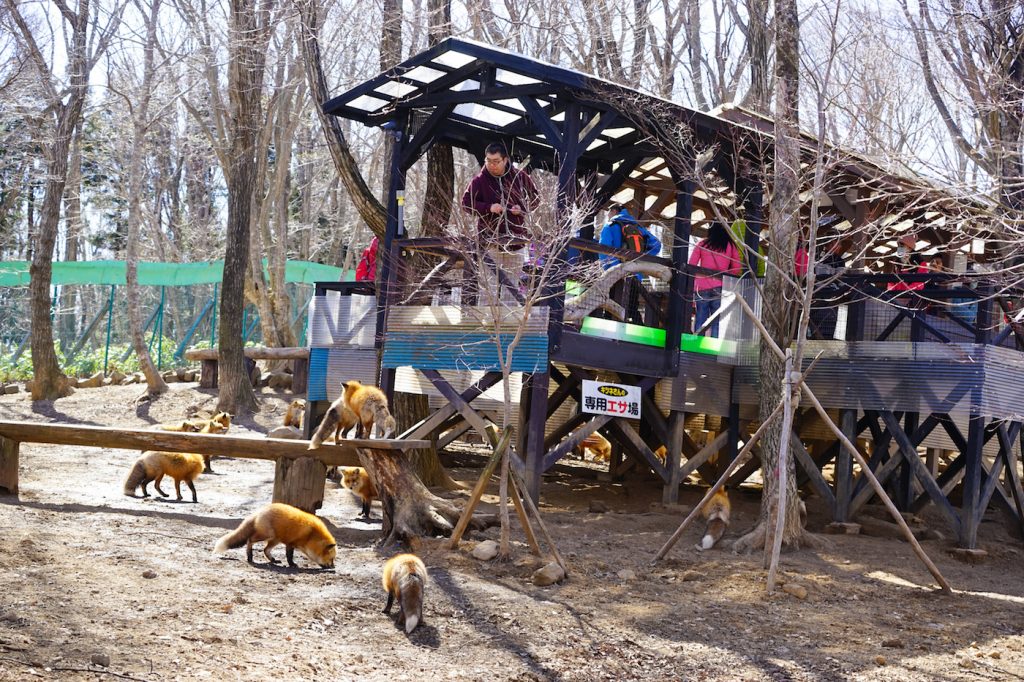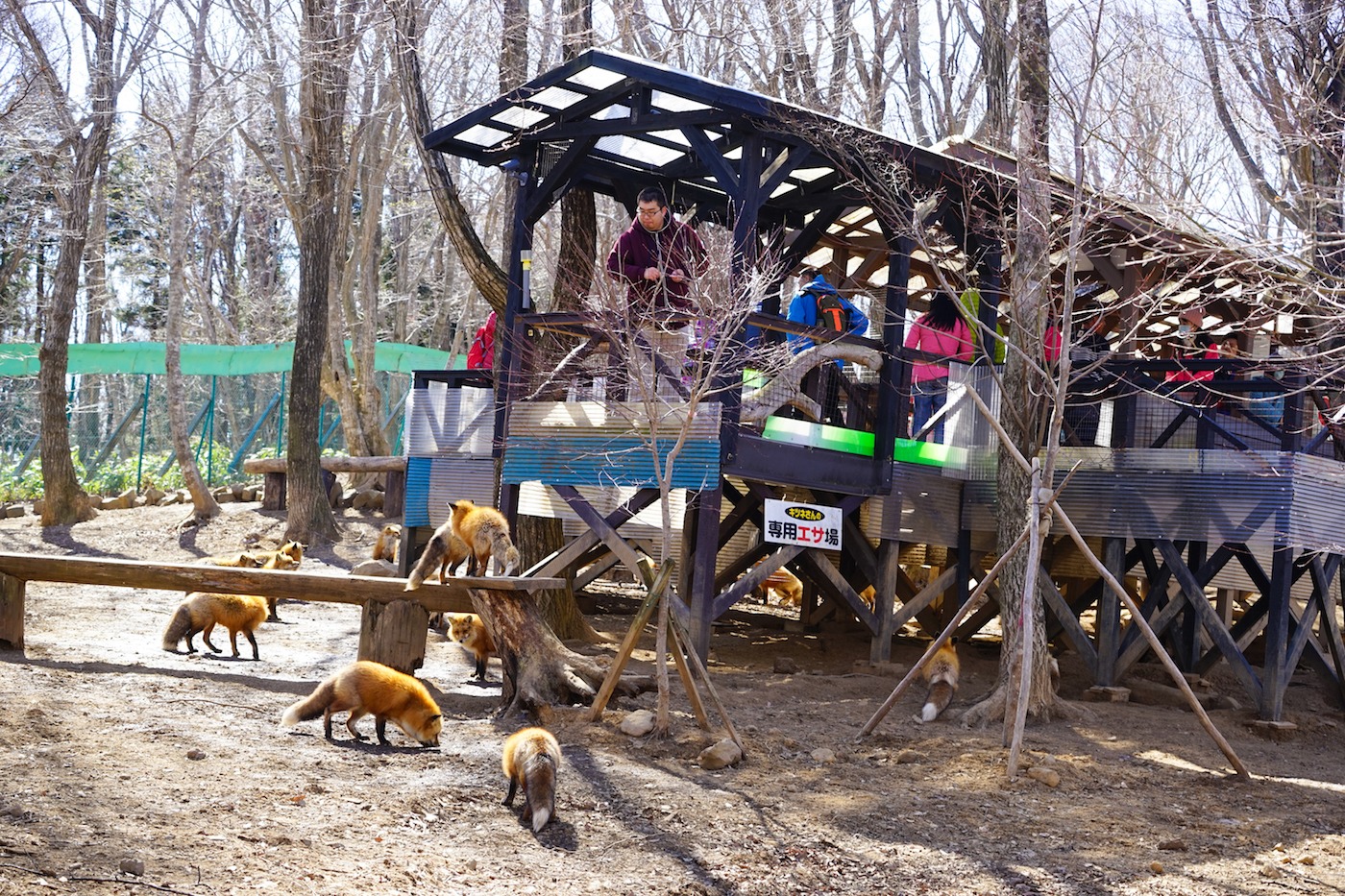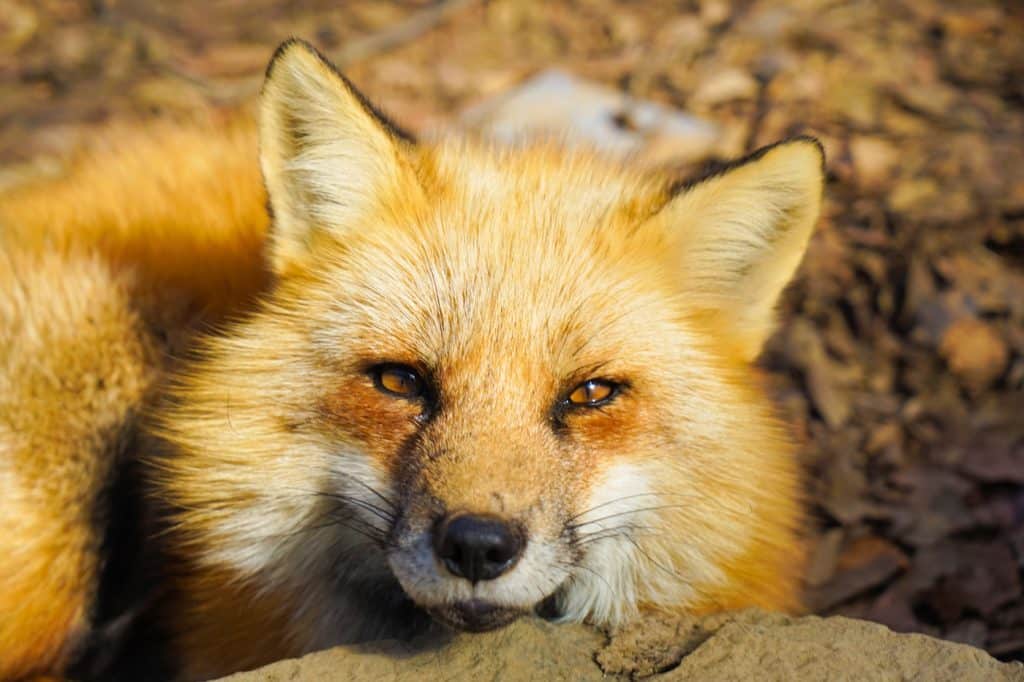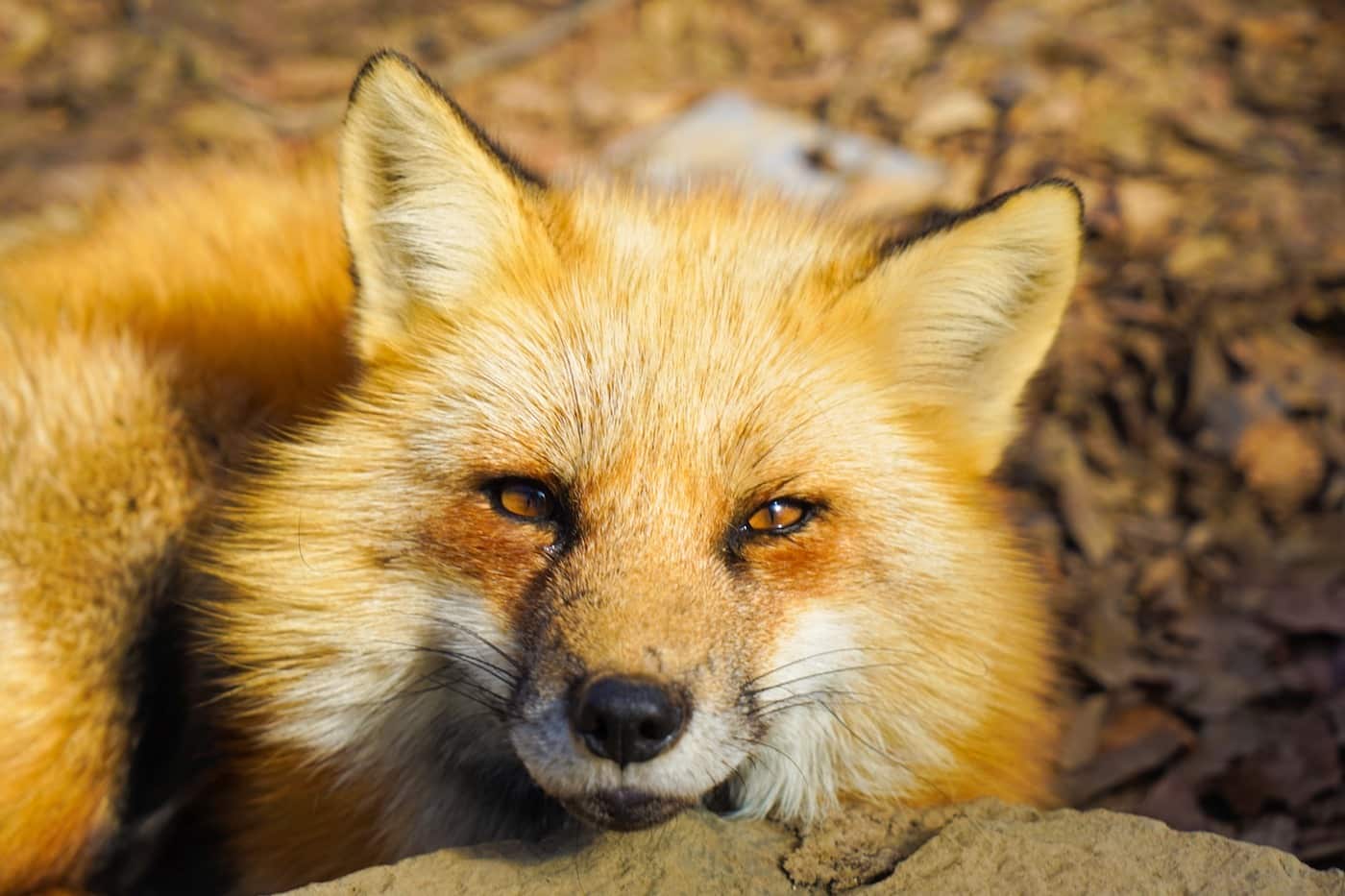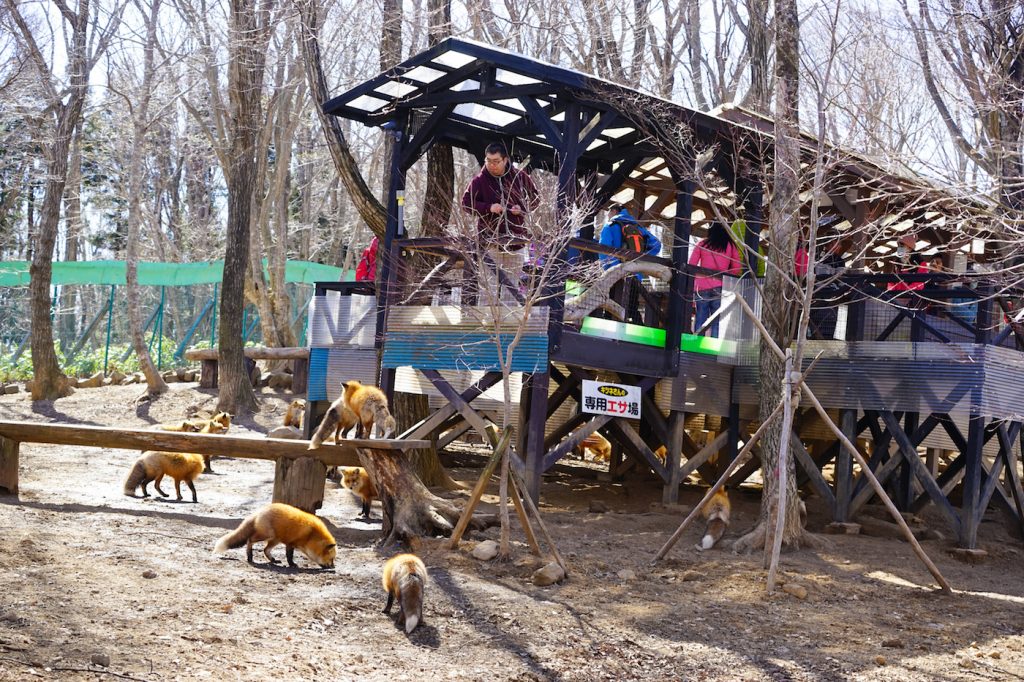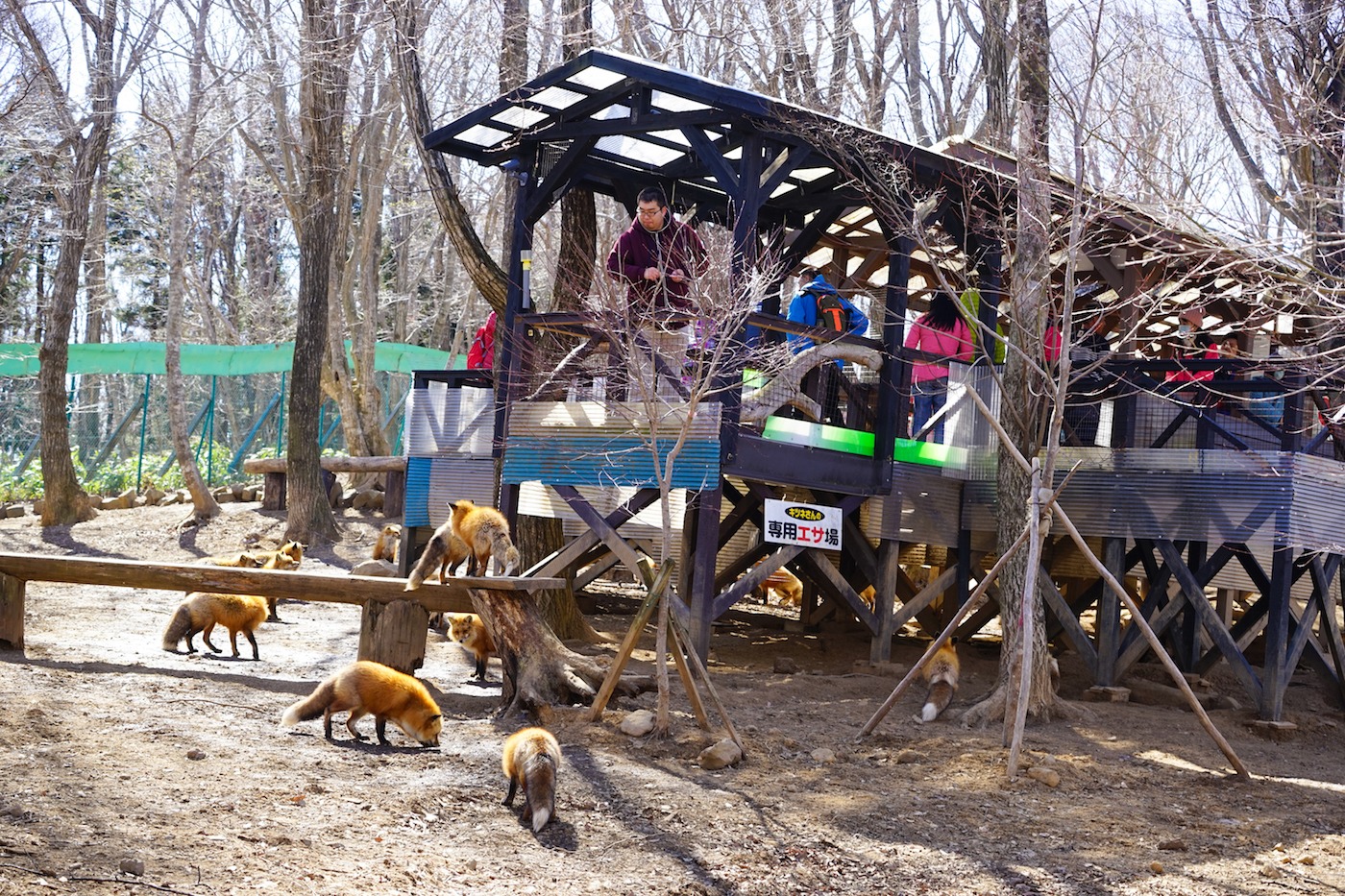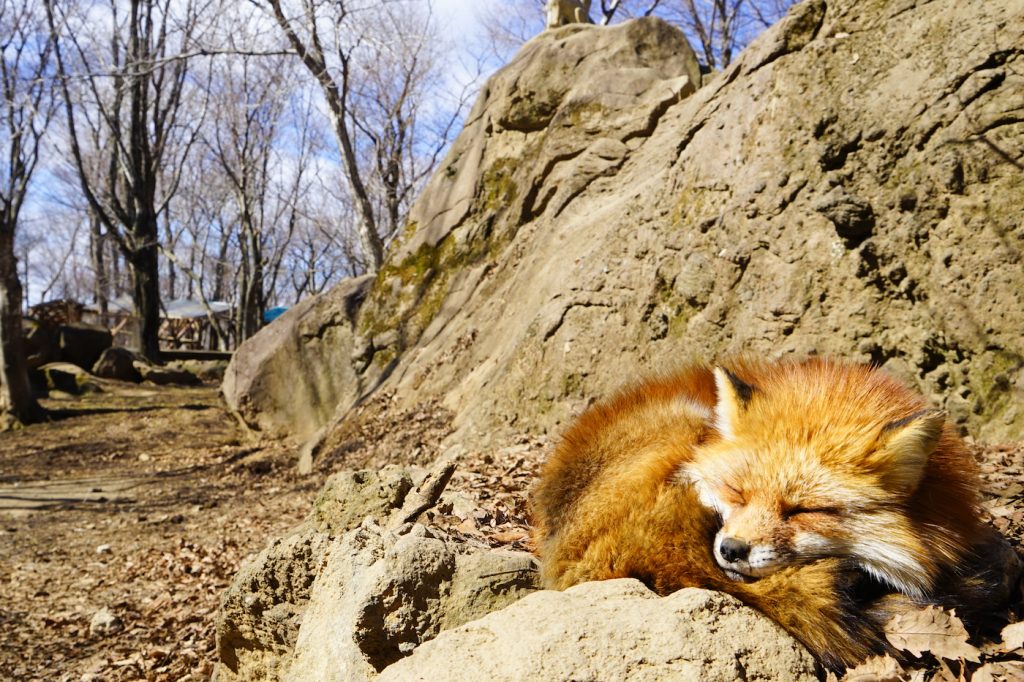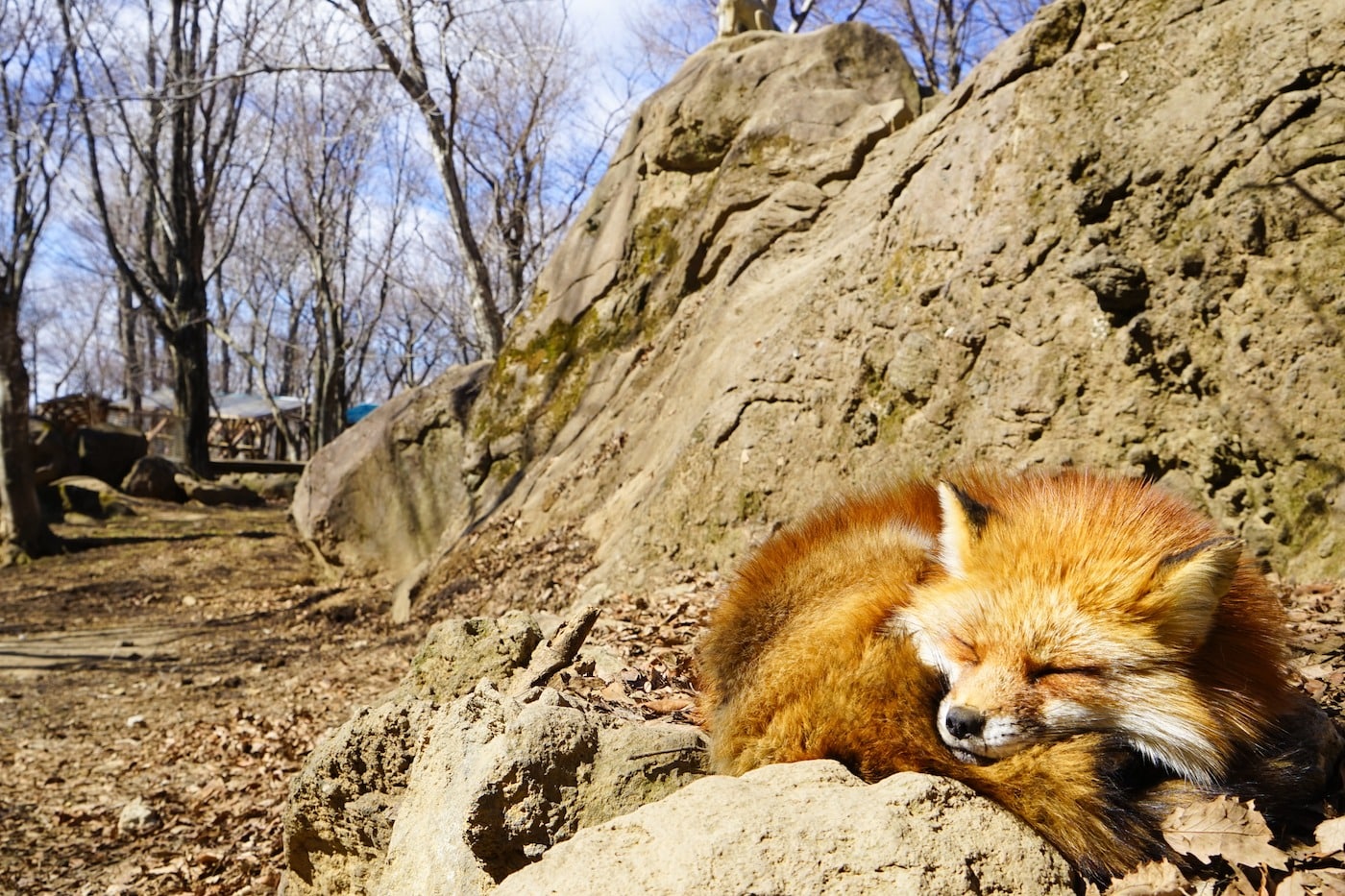 Further Things To Consider Before Any Adventure
Now you're all set and prepared to explore our big wide world, why not sort out everything else out all in one go? If necessary for your travel plans make sure you have brought proper travel insurance, protected your privacy by getting a secure VPN, compared all the top hotel booking sites to find just what you're after, reserved an unbeatable rental car price and - of course - booked the best flight deals!
Or maybe just forget it all and go for a last-minute cruise or effortless tour instead?
Many budget travelers (including me) indulge in worldwide airport lounge access, so we can experience luxury while still slumming it in economy. Naturally, we would never leave home without a more general travel guide since we couldn't possibly cover everything here!
Just add an adventurous attitude and plenty of smiles - they go a long way - and that about covers it all! Now go out, find your own path and don't forget to share your best inspiration stories with me on Facebook, Twitter, and Instagram...I'd love to hear from you!