While to most of the world Norway is deep fjords, majestic mountains, and expansive wilderness, just spend a few minutes asking an Oslovian what to do in Olso and they will boast of a world-class cosmopolitan city overflowing museums, art, culture, dining and hipster vibes to rival any European capital.
It is a bit of a sore spot locally, so be sure to ask nicely. And don't bring up Bergen or Copenhagen. They seem to hate this!
Intrigued after meeting a particularly proud Oslo native, I booked a quick 48 hours in Oslo, opened my mind – and found a city of hidden beauty, particularly on a cold winters day!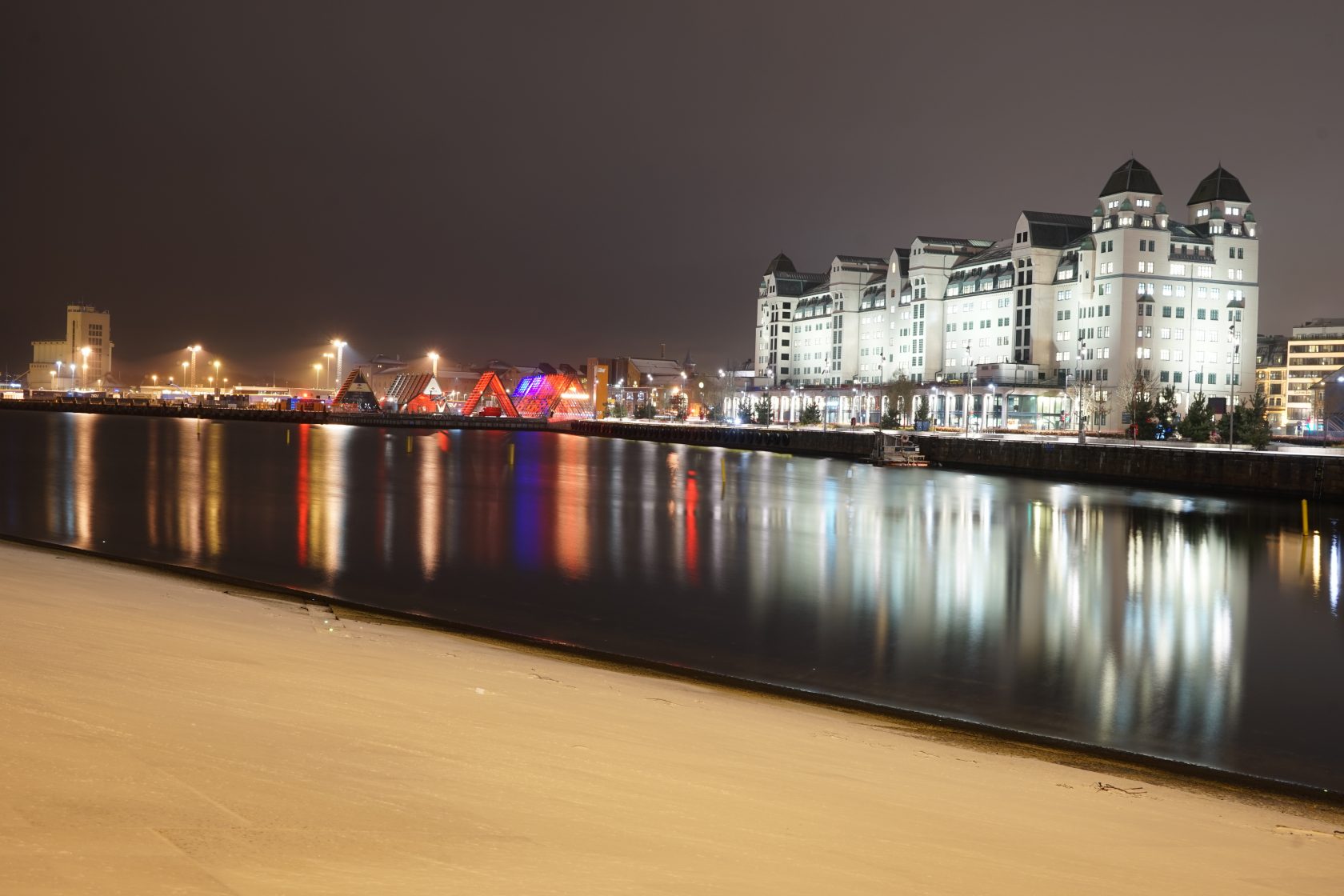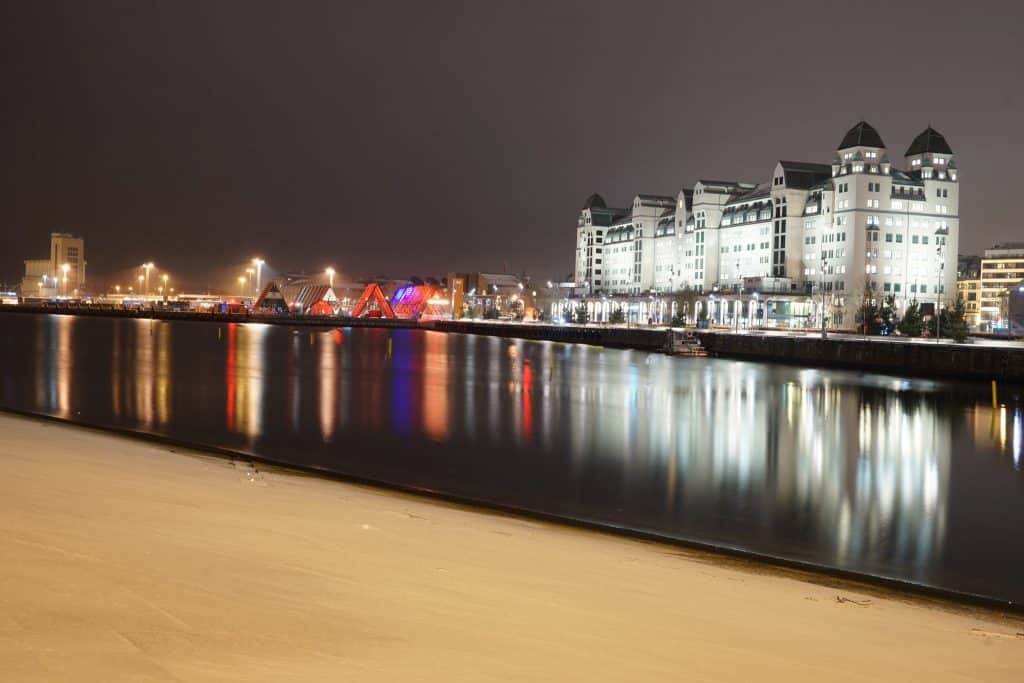 Oslo is actually a surprising big city – with so much more to do than I ever imagined. My two days in Oslo were jammed packed from dusk till dawn, and I still had plenty more things to do.
A visit in winter often yields the charm of snow, but sadly meant shorter daylight hours and a bit of a chill… which wouldn't be a problem except many museums close early, but luckily there is an excess of cozy coffee houses, beautiful Scandinavian chic hotels like the Scandic Vulkan and charming Christmas markets to keep you busy.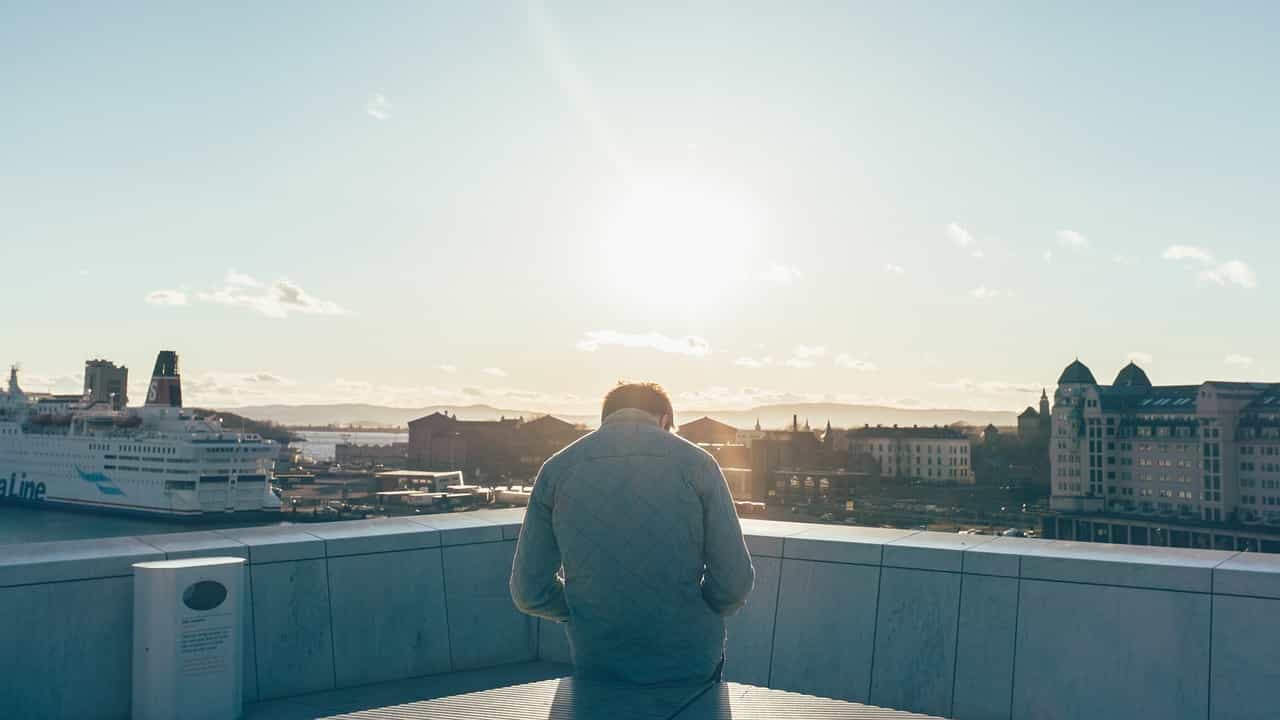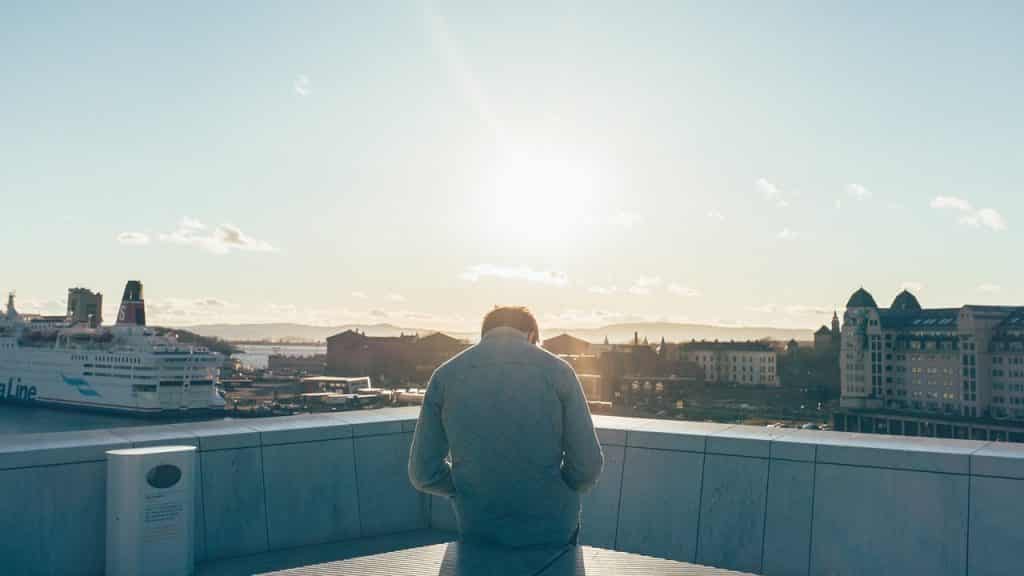 In the summer, of course, there is plenty of hiking and boating to be done, but if you have more time when visiting Oslo in the winter there are also ski-fields close to Oslo City for you to explore for the day.
Either way Oslo has plenty of nightlife, culture, coffee, and outdoor pursuits to merit more than just a few days, but with this itinerary with essential spots to hit (listed in the order I did them based on opening hours and ease-of-access) and a helpful Oslo Map with what to see, do and eat (with the absolute highlights marked with a ☆) you too can truly conquer Oslo in 48 hours like a Viking!
And you will have no excuse to be wondering… what to do in Oslo after this…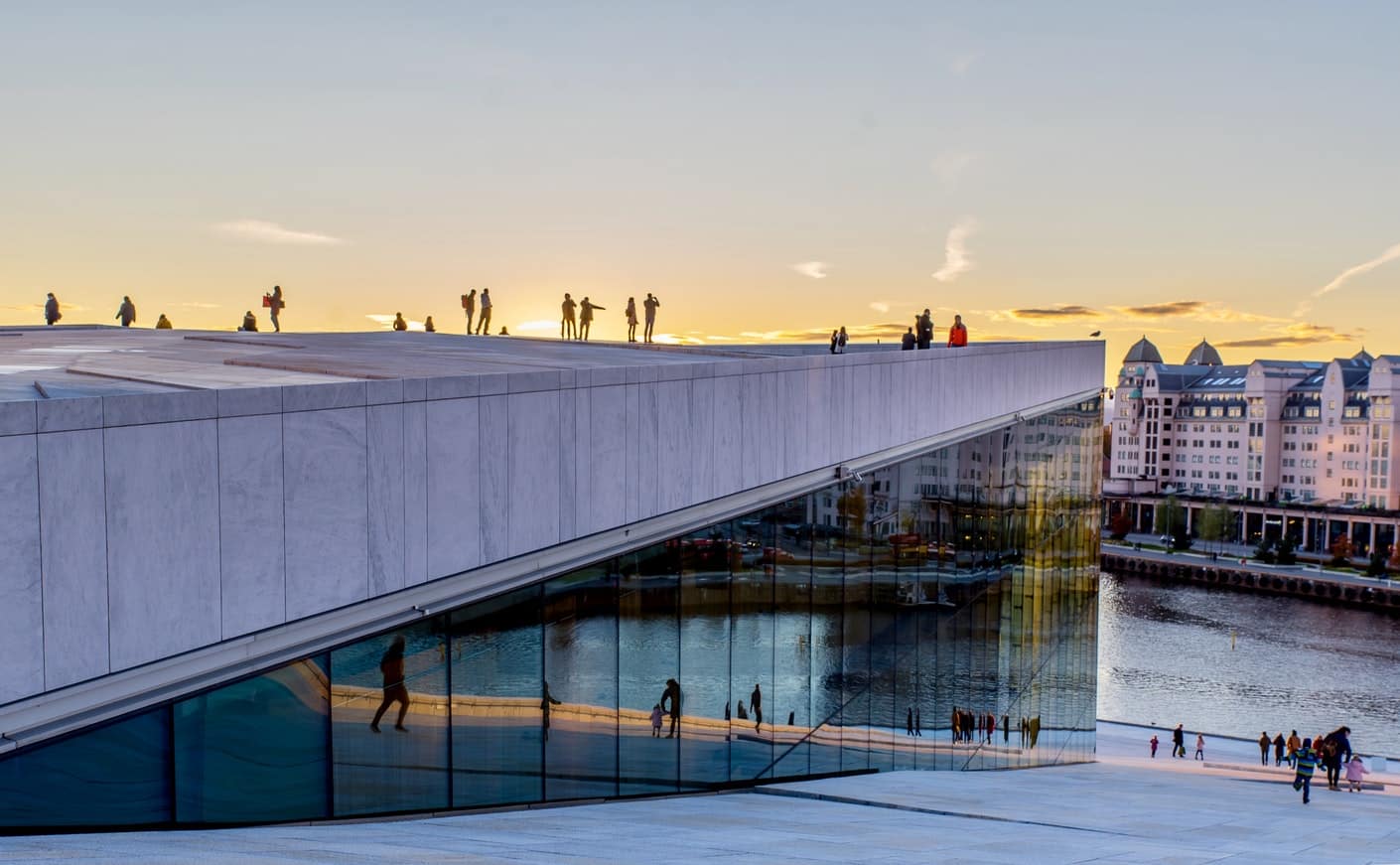 To make the most of my short visit to Oslo, I grabbed a 48 Hour Oslo Pass to get unlimited access to all of the cities top attractions, public transport, and discounts at museums. It can be activated anytime on a useful app and was truly one of the world's best city passes (and helped me explore Oslo on the cheap).
Hold out till the end of this post to read more about all the Oslo Pass inclusions and to find out how much money I saved with the Oslo Pass.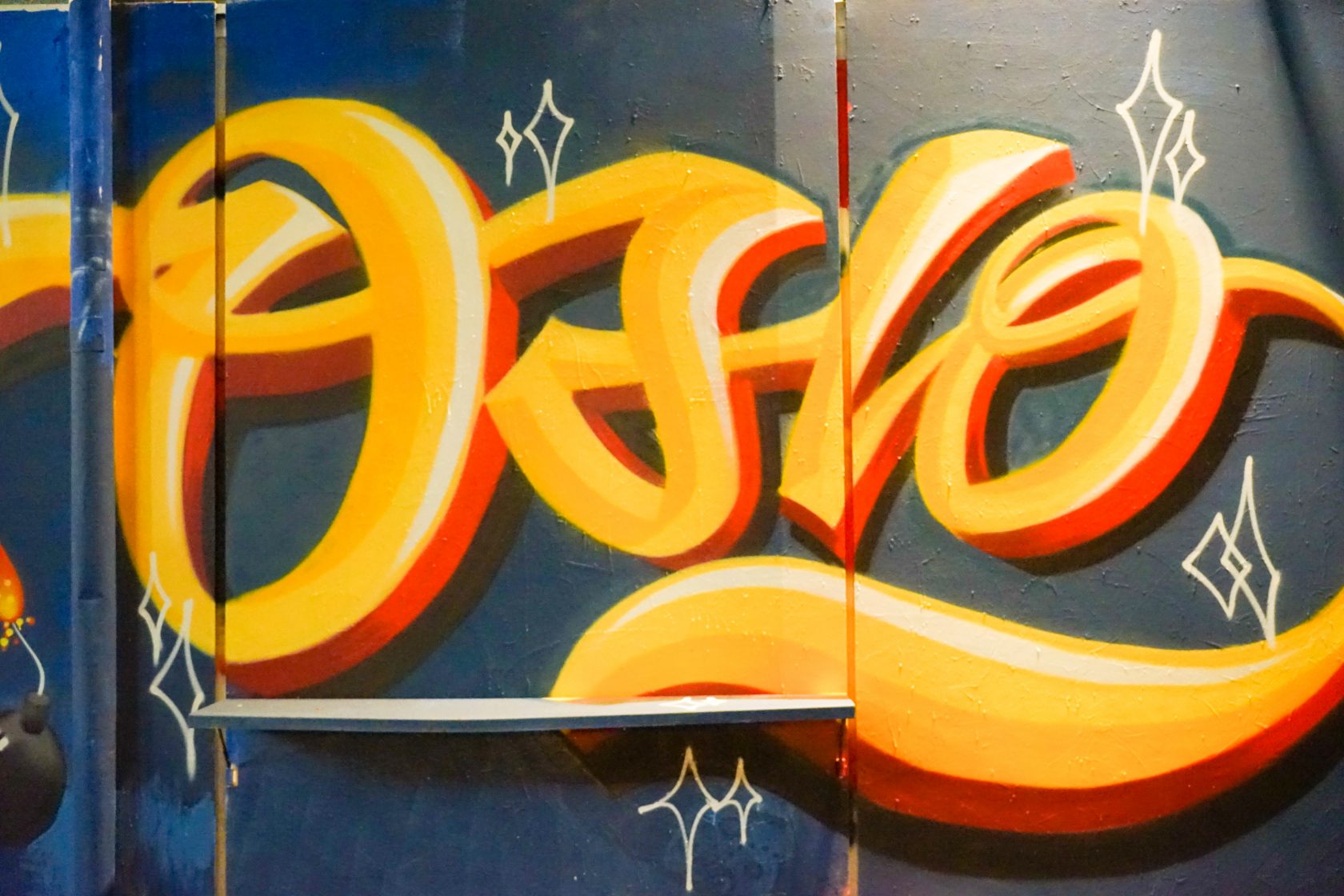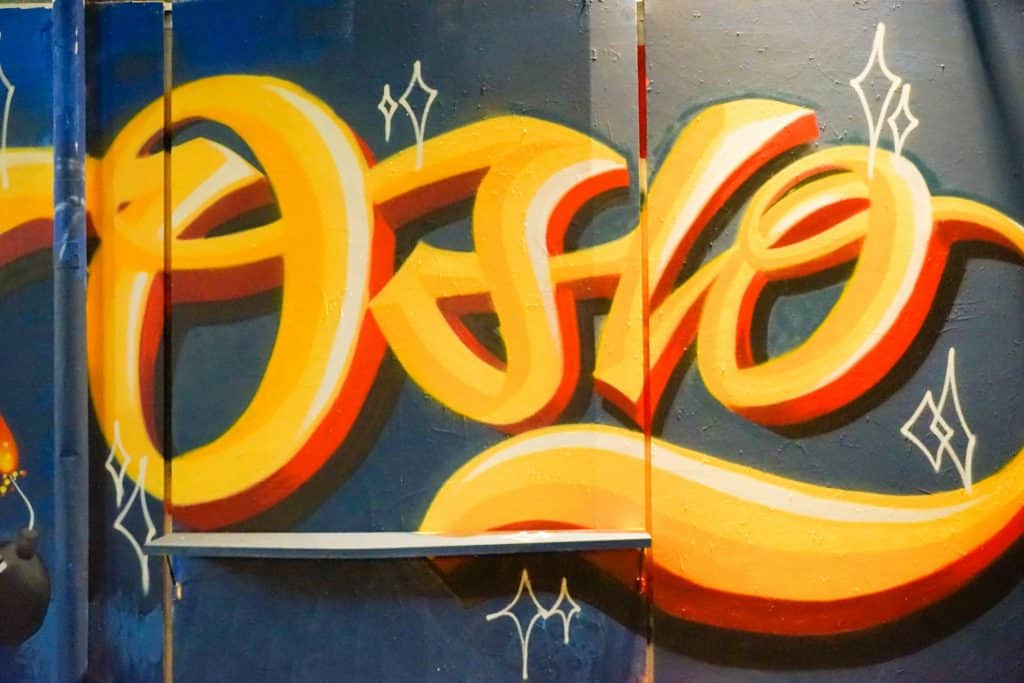 What To Do In Oslo: Conquering Norway's Capital In 48 Hours 🇳🇴
The First 24 Hours in Oslo: What To Do, See and Eat
Start Your Day With Artisanal Coffee at Fuglen…Your Going To Need It! 
An Oslo institution beloved by students and hipsters alike, start your day with some of the world's best coffee – including a delicious apricot latte – amidst retro furnishings at Fuglen.
The full glass-frontage is perfect for people watching come rain or shine, but if coffee is not your thing why not pop back at night when this small space miraculously transforms itself into one of Oslo's best cocktail bars?!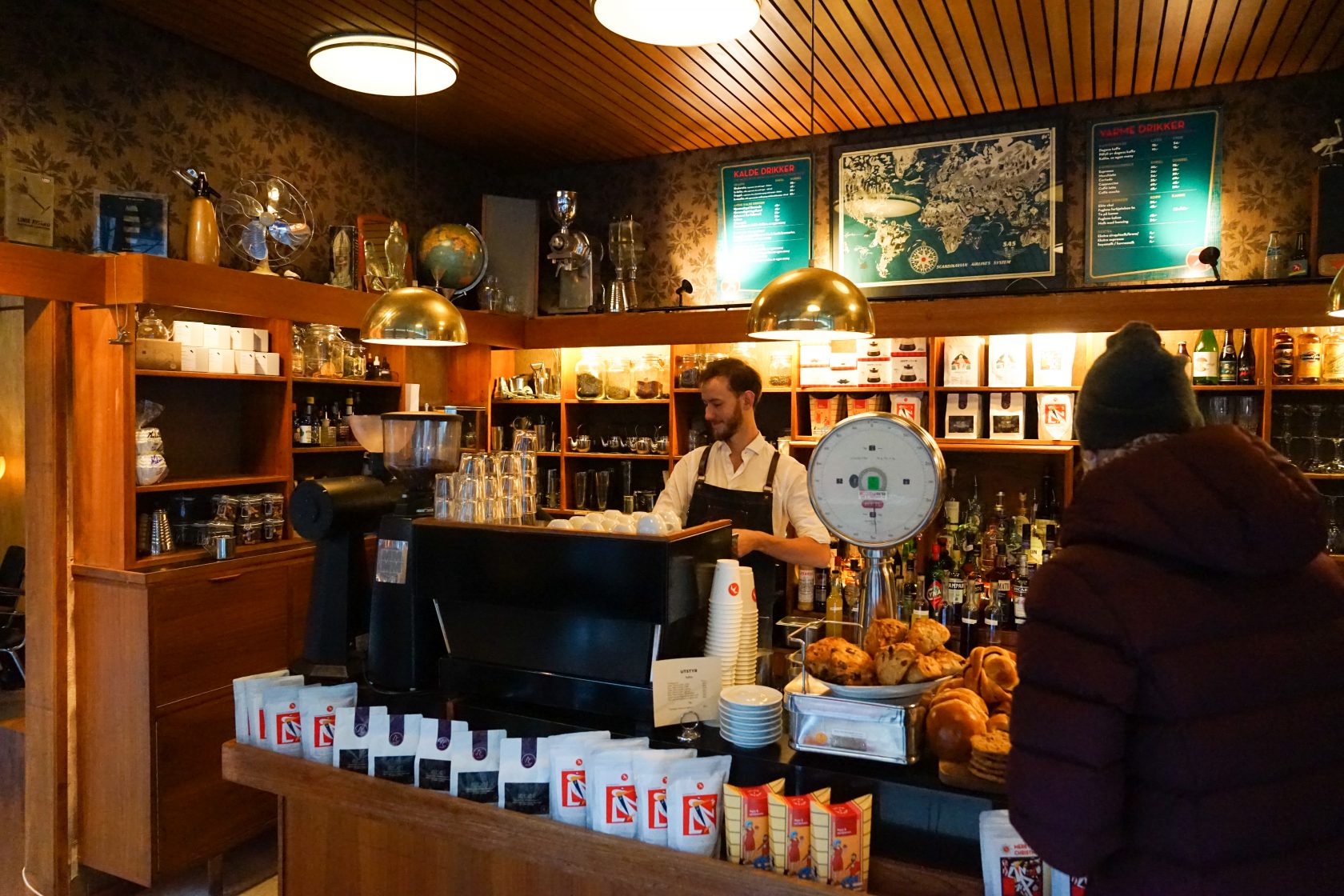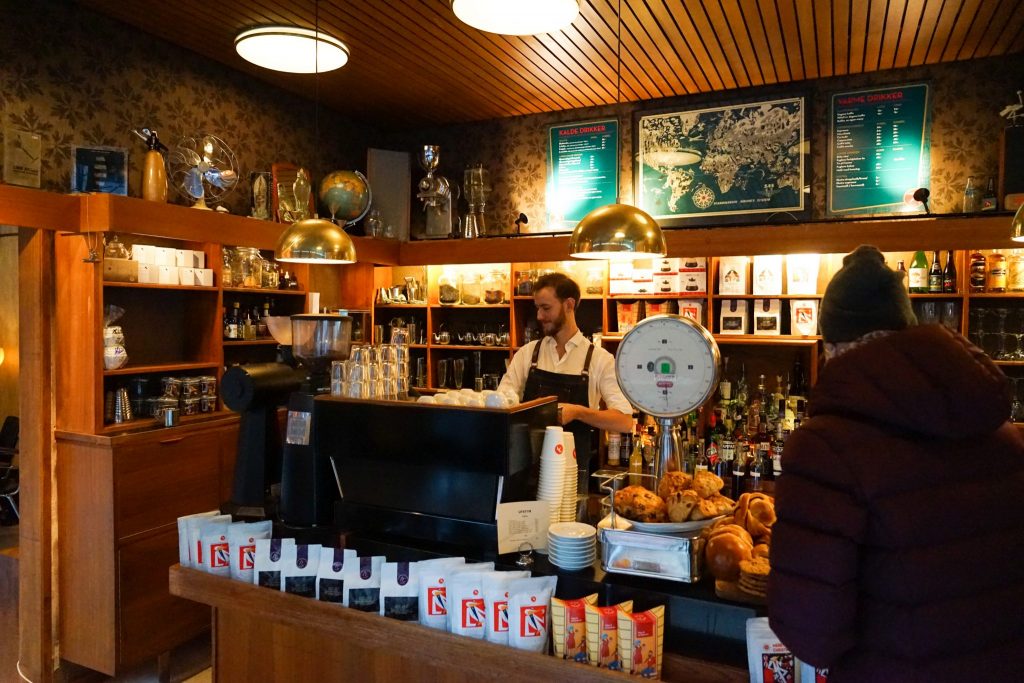 Discover the essence of Norway through its canvases at the National Gallery of Norway
A perfectly curated collection of Norwegian Art with a heavy focus on the Romantic era, the National Gallery of Norway gives incredible insight into this mysterious nation which often gets lost between ferocious Viking era and the discovery of oil and salmon farming.
Not too big nor too small, I loved how every piece seemed to specifically represent a time or aspect of Norway – and their 'fairytale' gallery is not to be missed (make sure you ask a local about the Christmas gnomes and porridge). Of course, there is also an entire gallery dedicated to the most famous Norwegian artist Edvard Munch – including his work ' The Scream' –  and a nice collection of Monet, Picasso, and Matisse.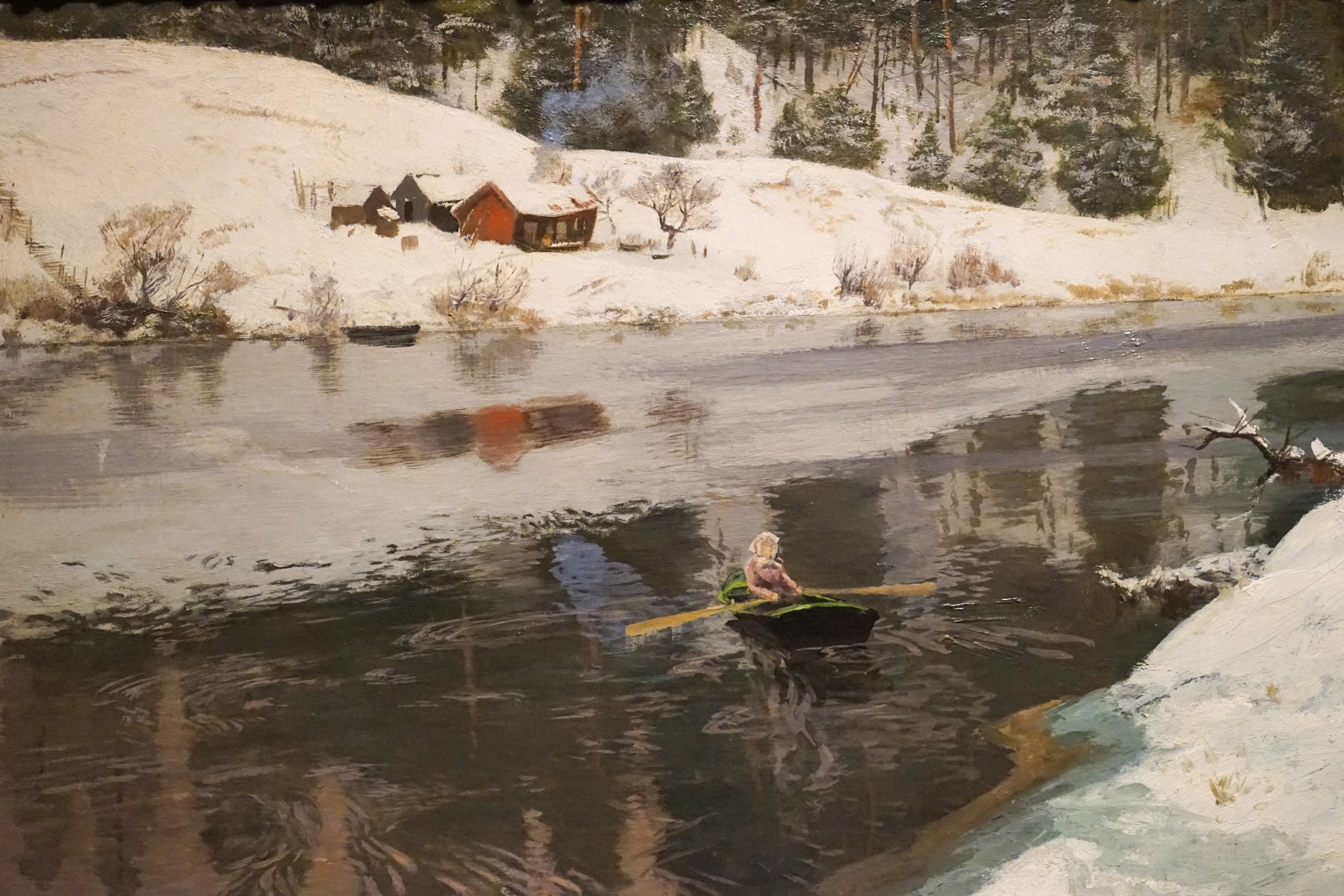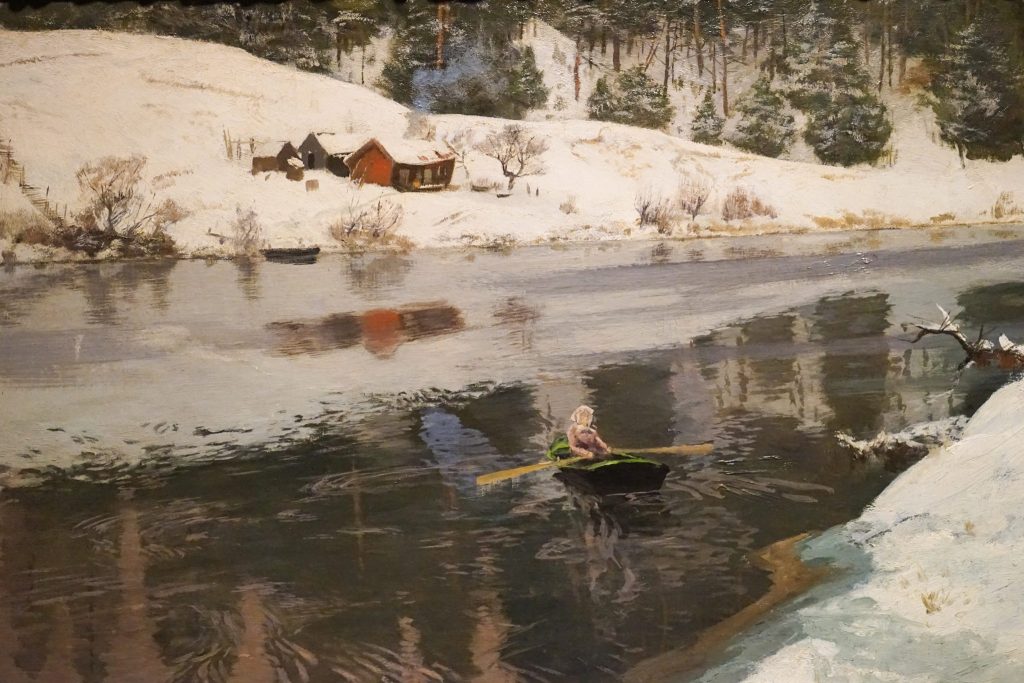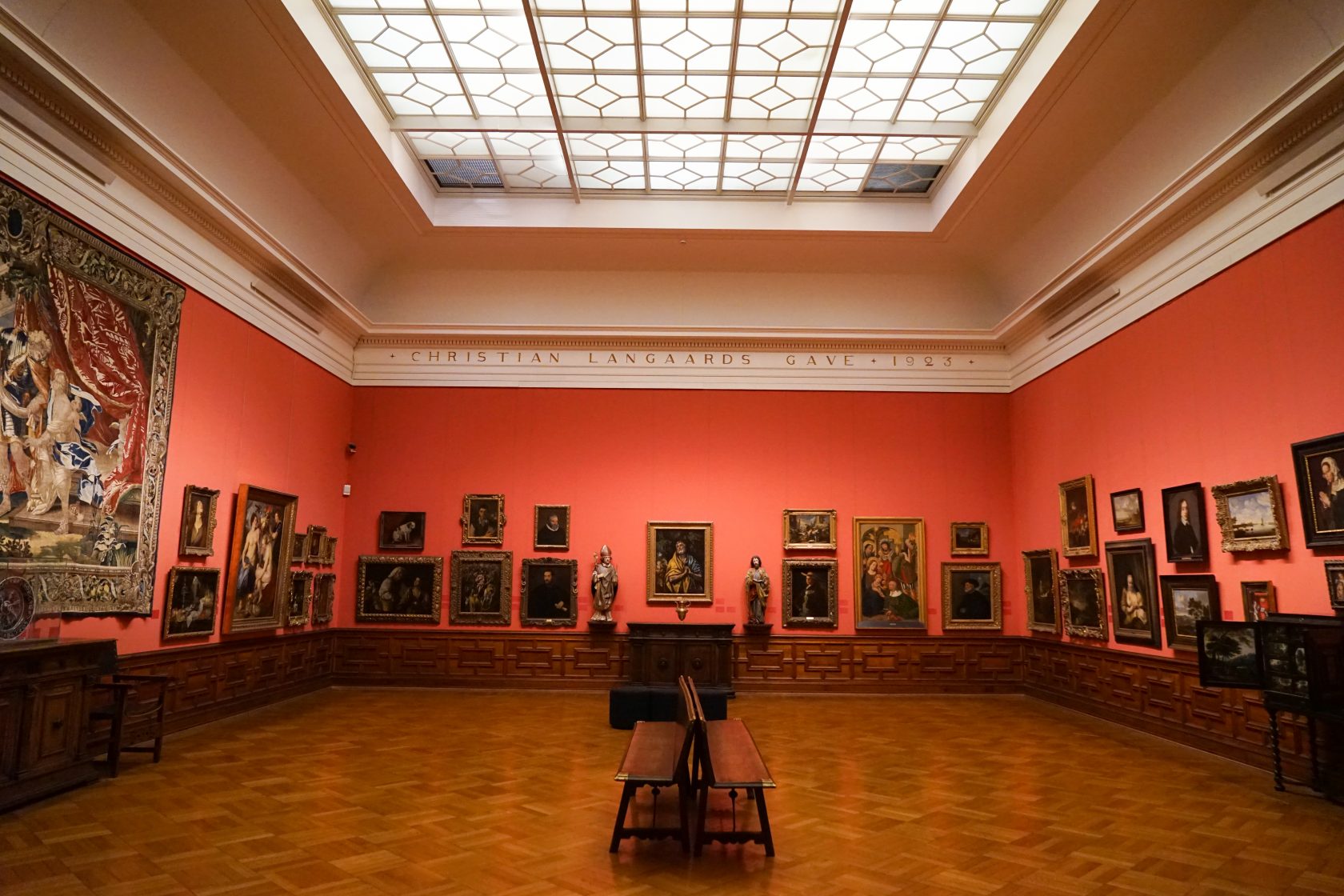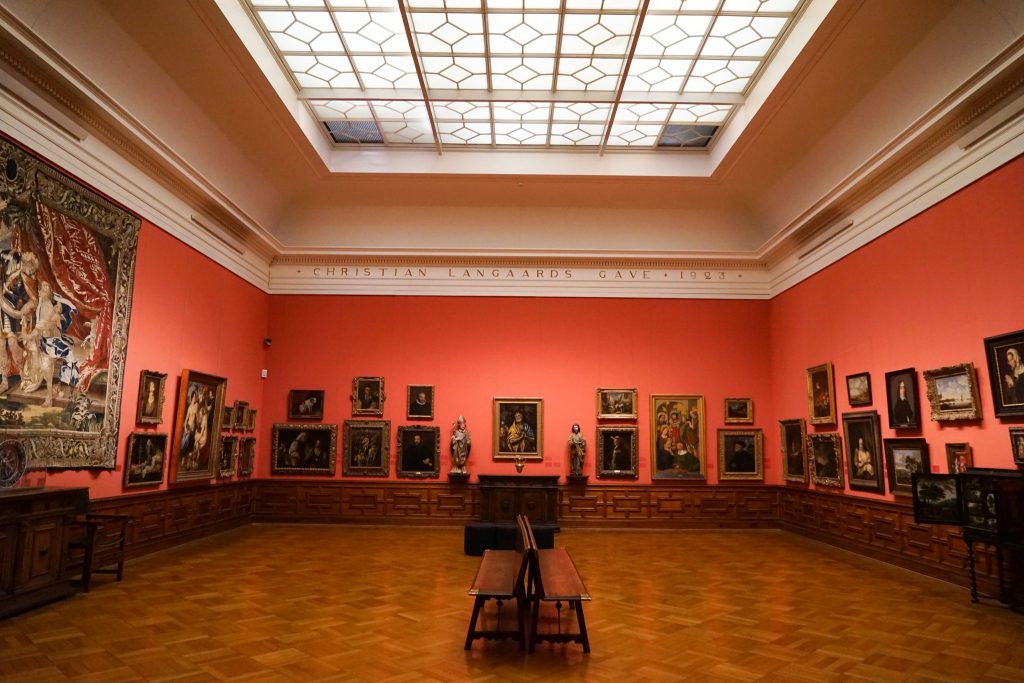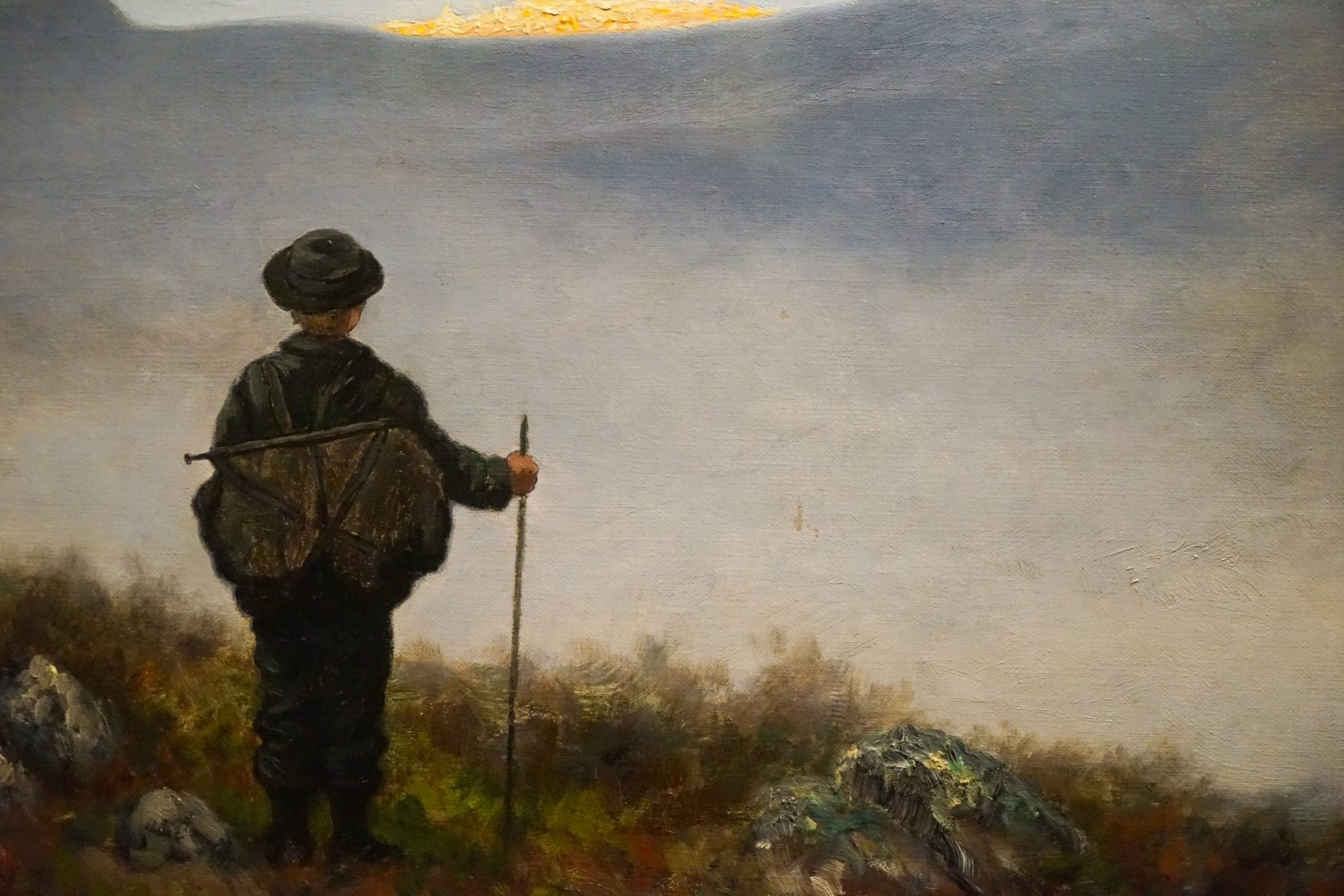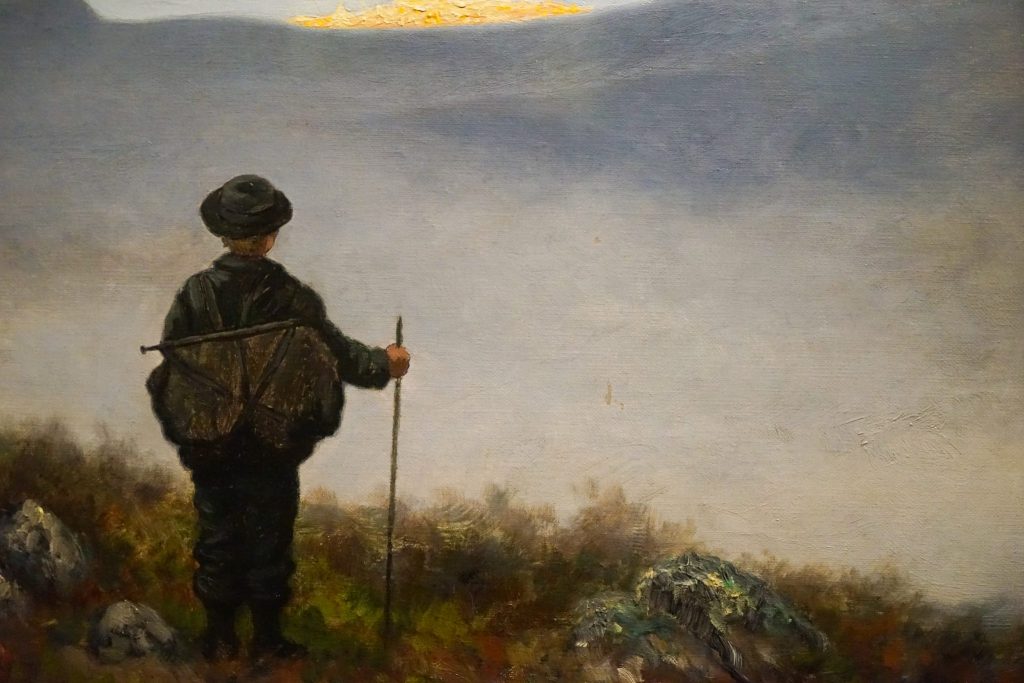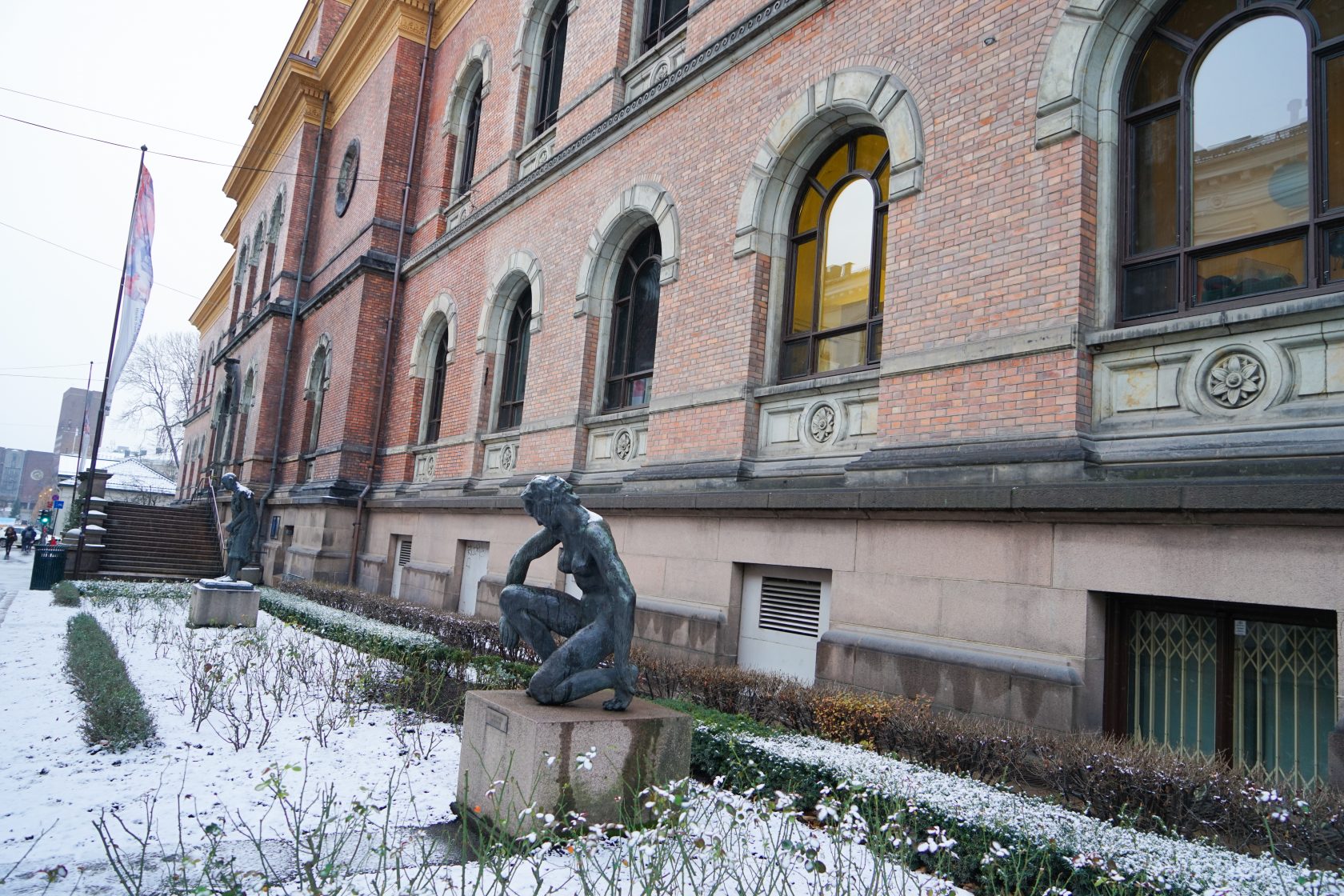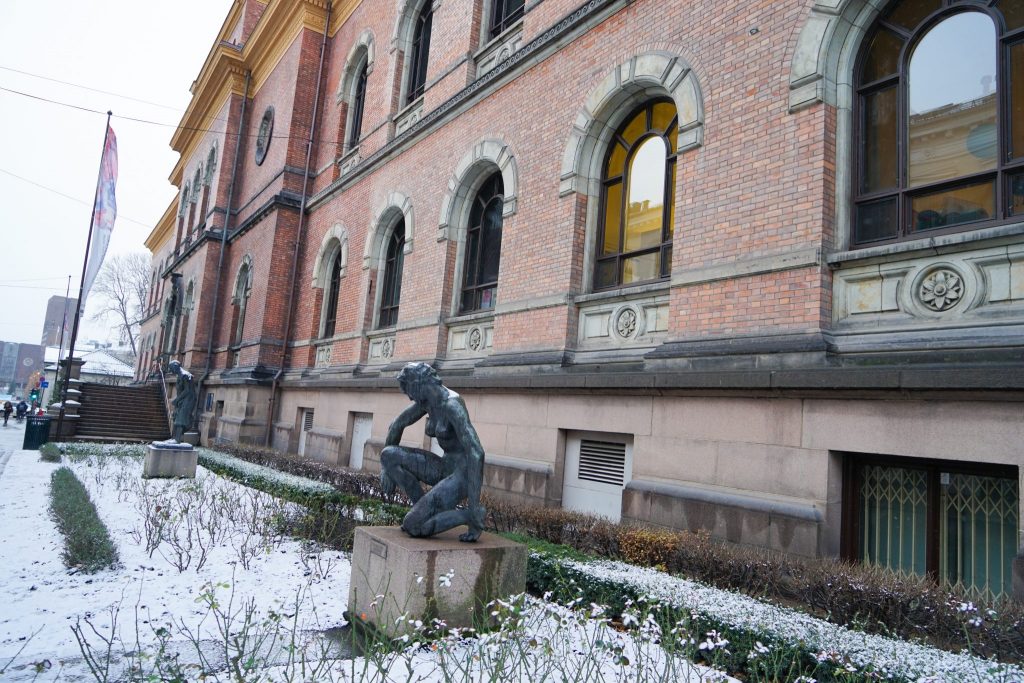 Stop By The Parliament of Norway – Because Why Not…
Centrally located, but by no means a highlight – you could easily miss this nondescript building even given its central location.
Functional, without much pomp and grandeur, the Norwegian Parliament building is about as interesting as their politics, which let's be honest in this day and age is for the best. Still, if you have even more than a passing curiosity you can pop in for free guided tours at 10 am and 1 pm on Saturdays…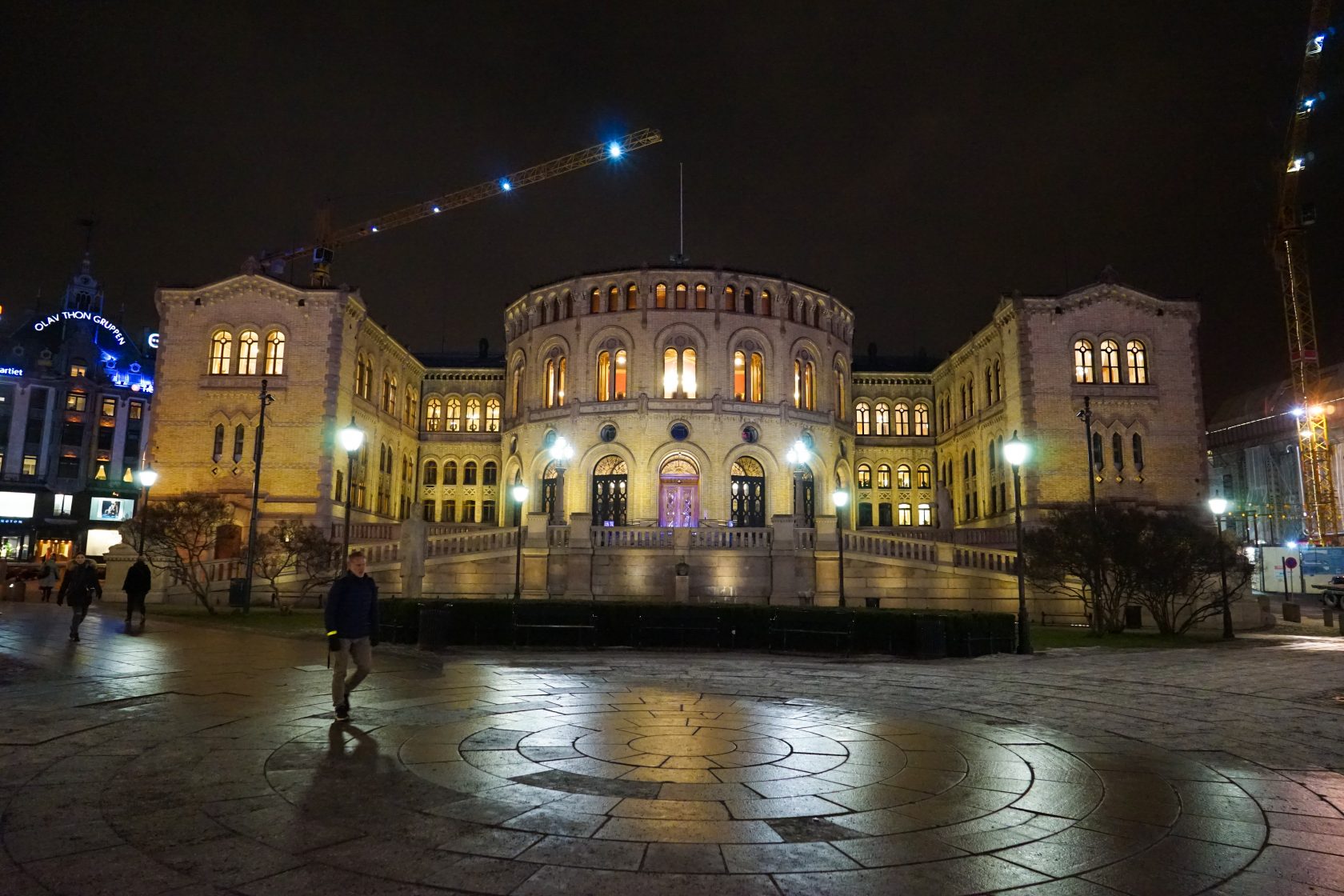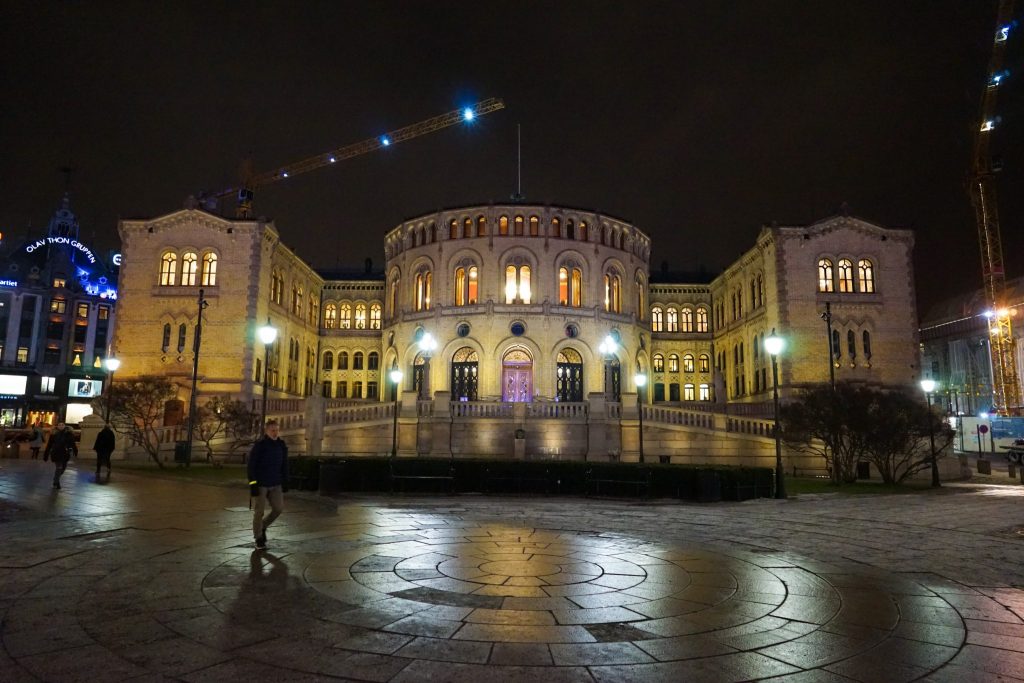 Stroll Around the Royal Palace & Slottsparken
Marking the edge of central Oslo is the stately Slottsparken where the Norwegian royal family still reside to this day.
In stark contrast to many palace grounds around Europe, you can stroll around here free of charge and get within a few meters of the front door without any issues, but if you want to get inside you can visit 12 rooms on a Norway Palace Tour in the summer months only.
If you can't make it in, find out more by asking a friendly Oslo resident who will likely gush the praises of their particularly progressive monarchy, and of course, if you can handle the cringe factor you just have to get your Oslo Royal Palace dab picture!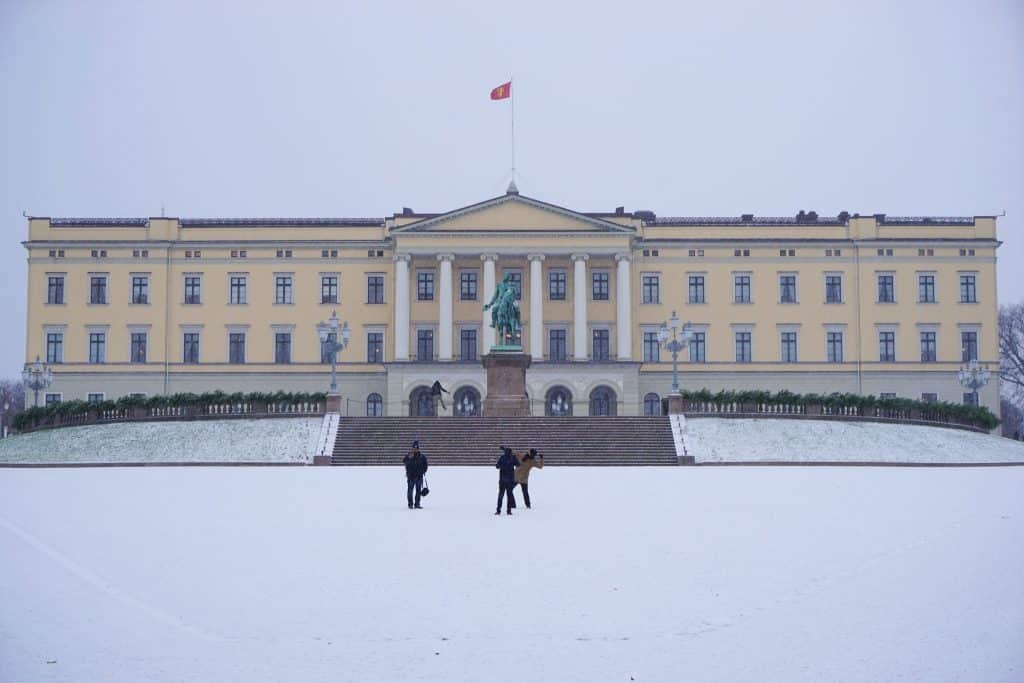 Marvel At The Oslo City Hall
An intriguing building both inside and out – the Oslo City Hall (inaugurated in 1950) is worth a visit for the impressive gallery of great Norwegian art featuring Norwegian history, legend, culture, and everyday life.
There is free entry and you can pre-book tours in advance, and if you are lucky enough to visit on the first Wednesday of the month there is a concert taking place inside at 1 pm.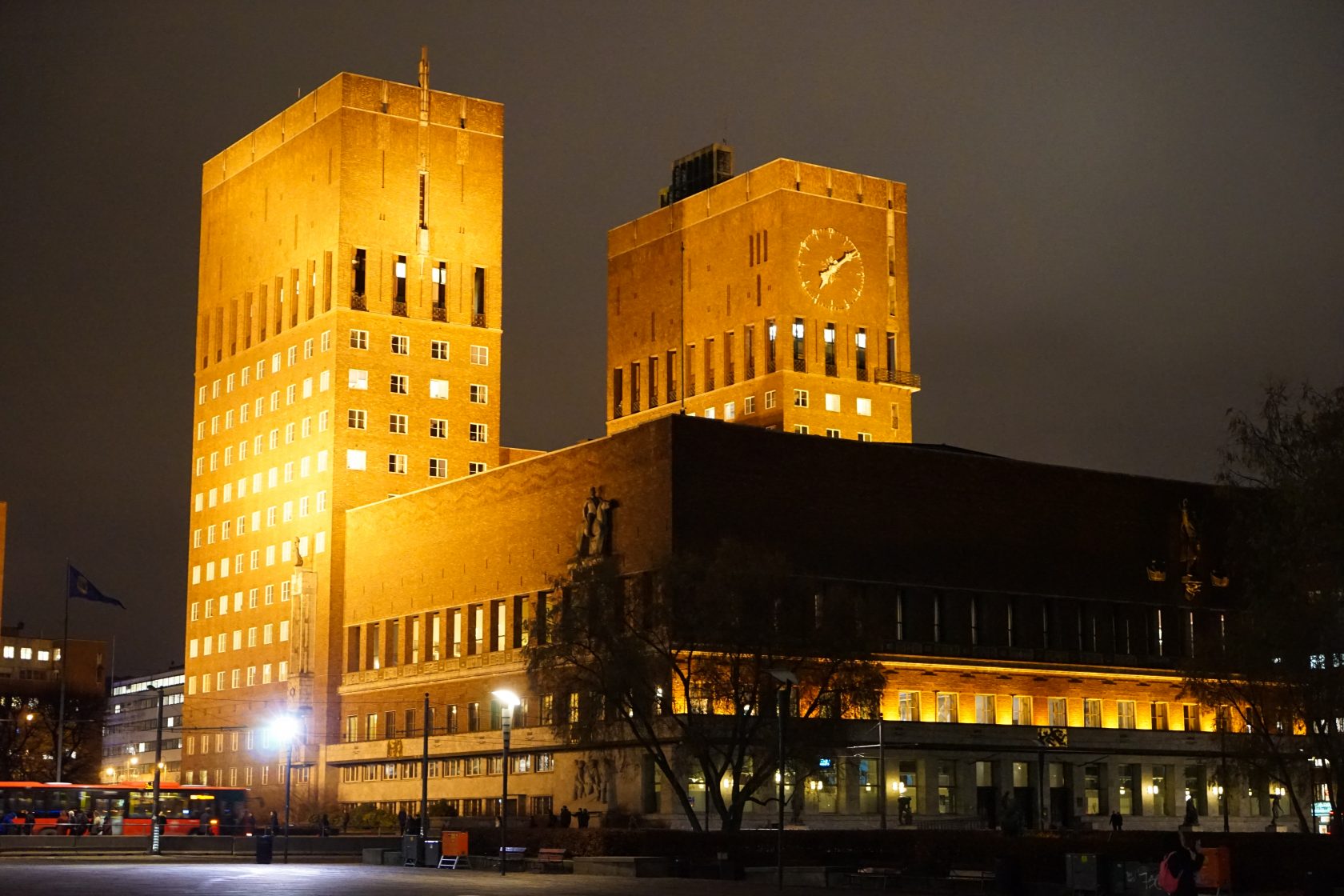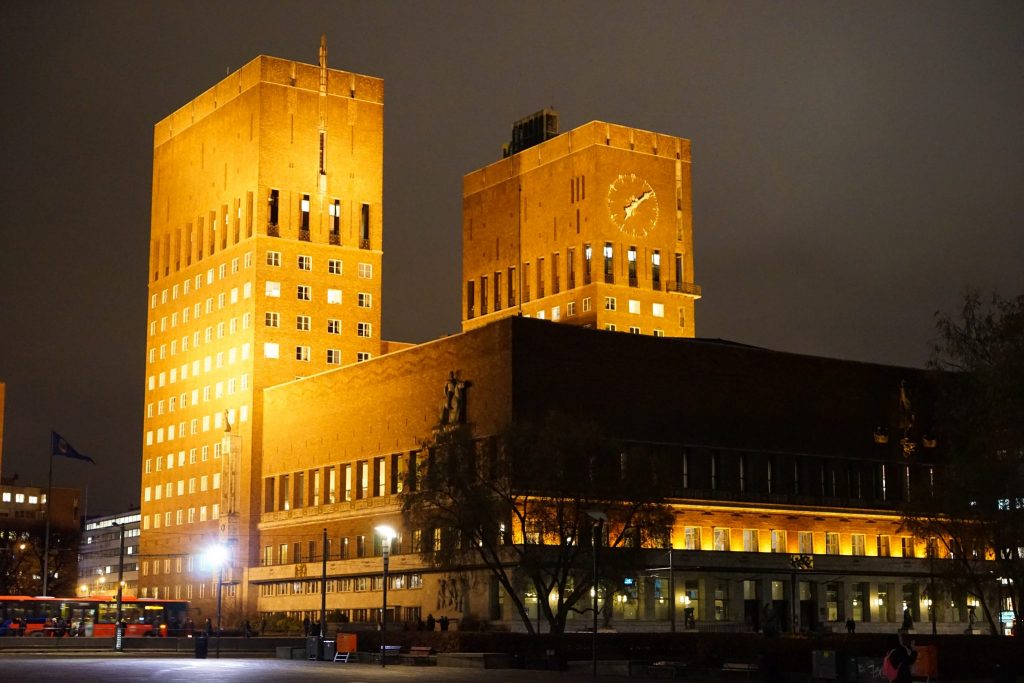 Wander The Main Shopping Street of Oslo And See The Oslo Cathedral
While Oslo might be a more expensive destination than your average city, there are plenty of great international shops along the Grensen and Karl Johans pedestrian shopping streets with prices comparable most in Western Europe – or of course, you can also just indulge in a bit of window shopping and people watching.
The winter charm of these streets all lit up is truly something else, and the outdoor Oslo Flower Market on Stortorvet Square is quite a funky place to wander through. At the end don't miss sneaking a peak in the Oslo Cathedral – dating from 1697 with it's beautiful altar and stain-glassed windows.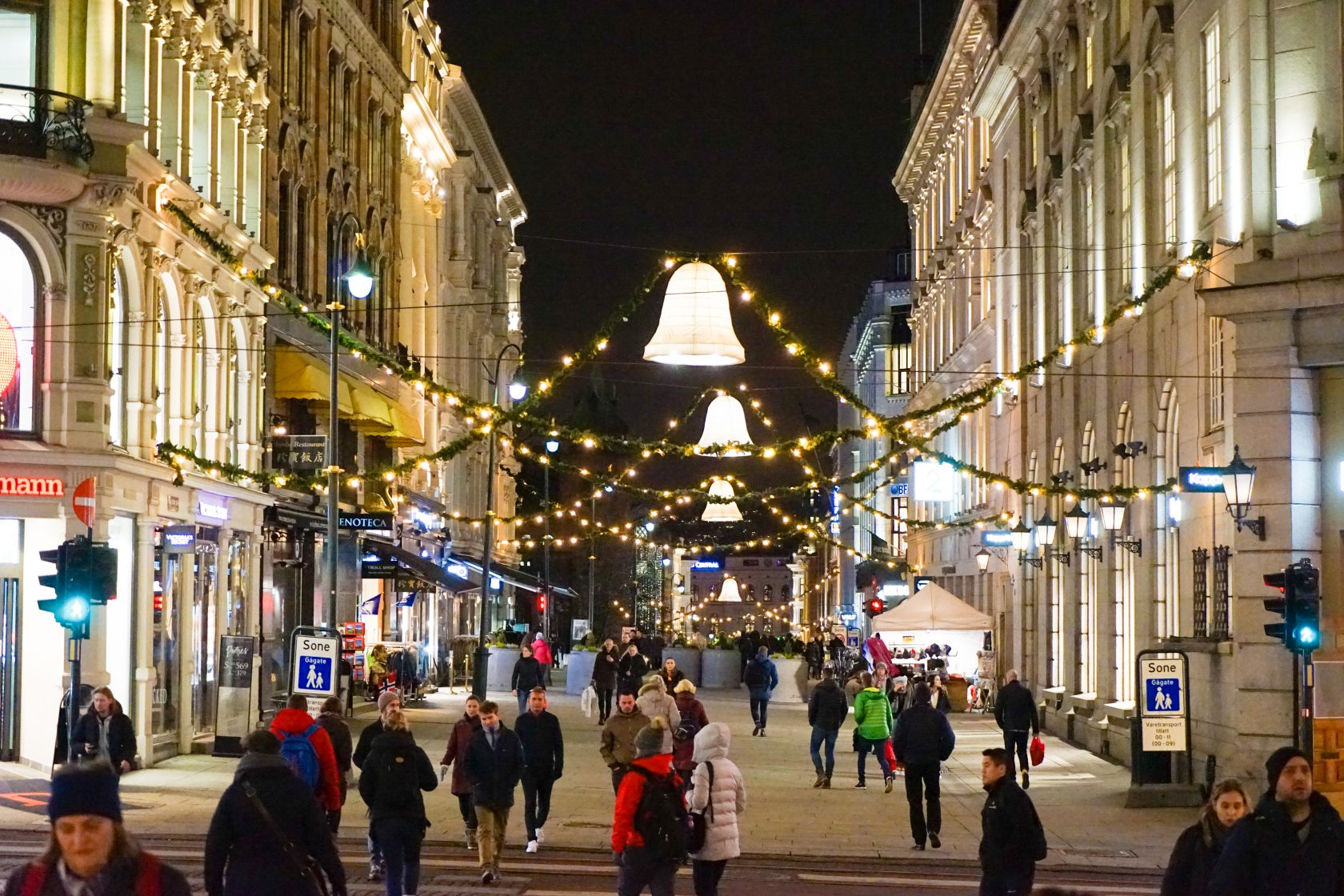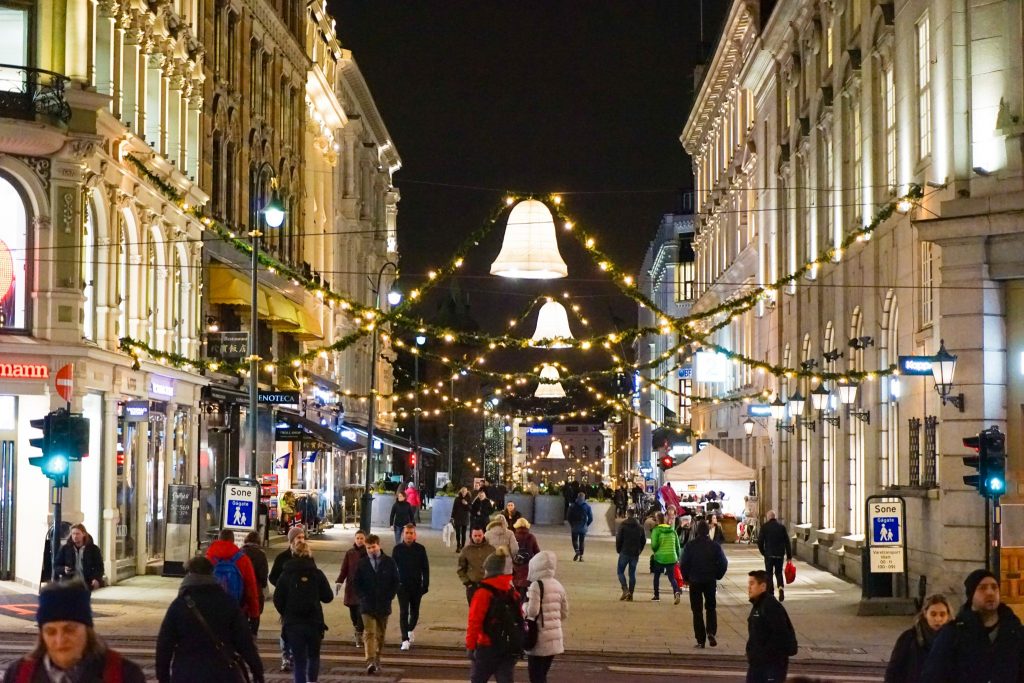 Wander Along The Modern Yet Romantic Waterfront Promenade Aker Brygge
A flashy modern seafront neighborhood with trendy bars, fine dining and a smattering of private art galleries. Even if you're not wanting to drop some serious cash it is a beautiful walk past the boats in the marina and high-end apartments and with some of the best views across the harbor to different areas of Oslo.
One of the best things to do in Olso, whether you have 48 hours or more…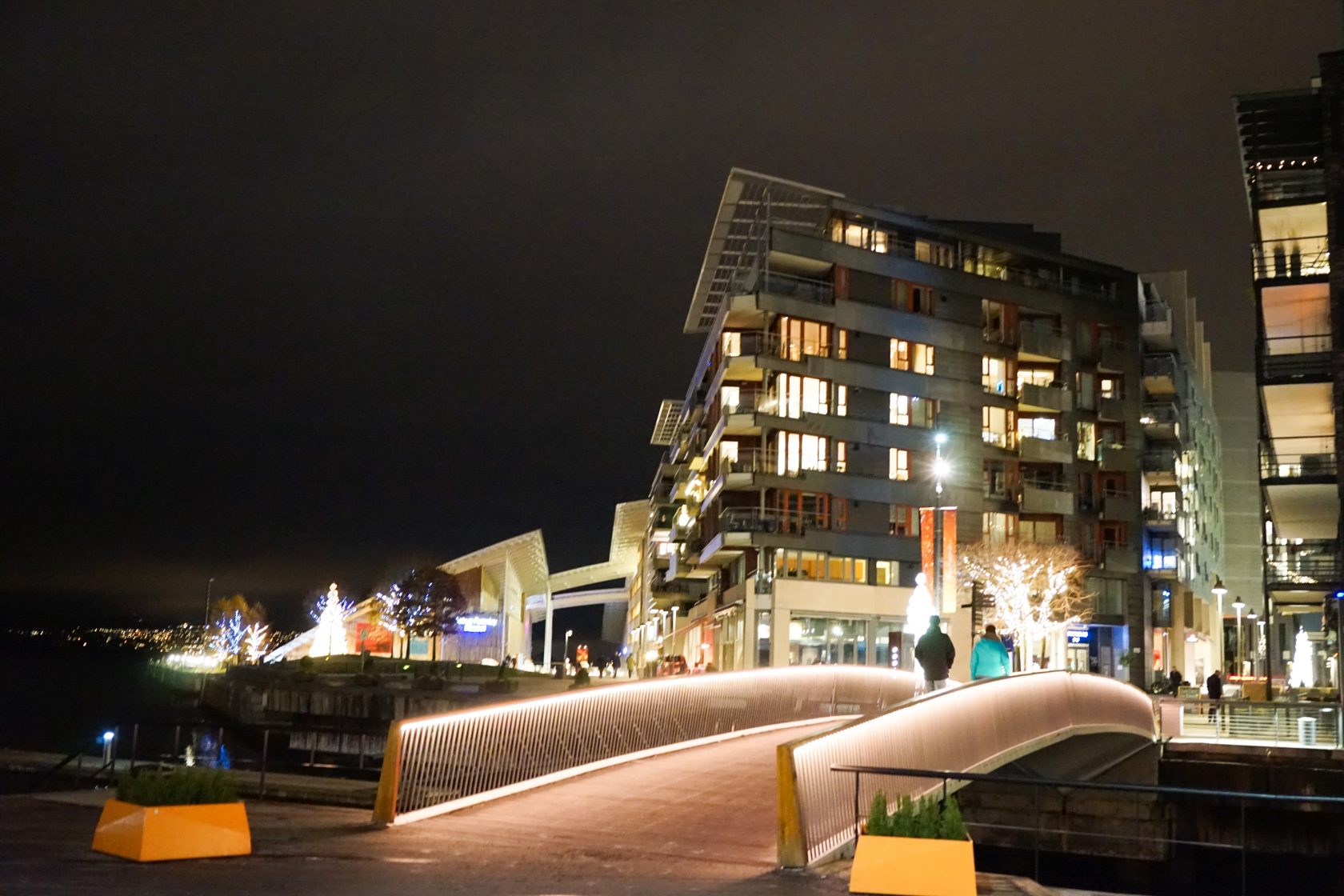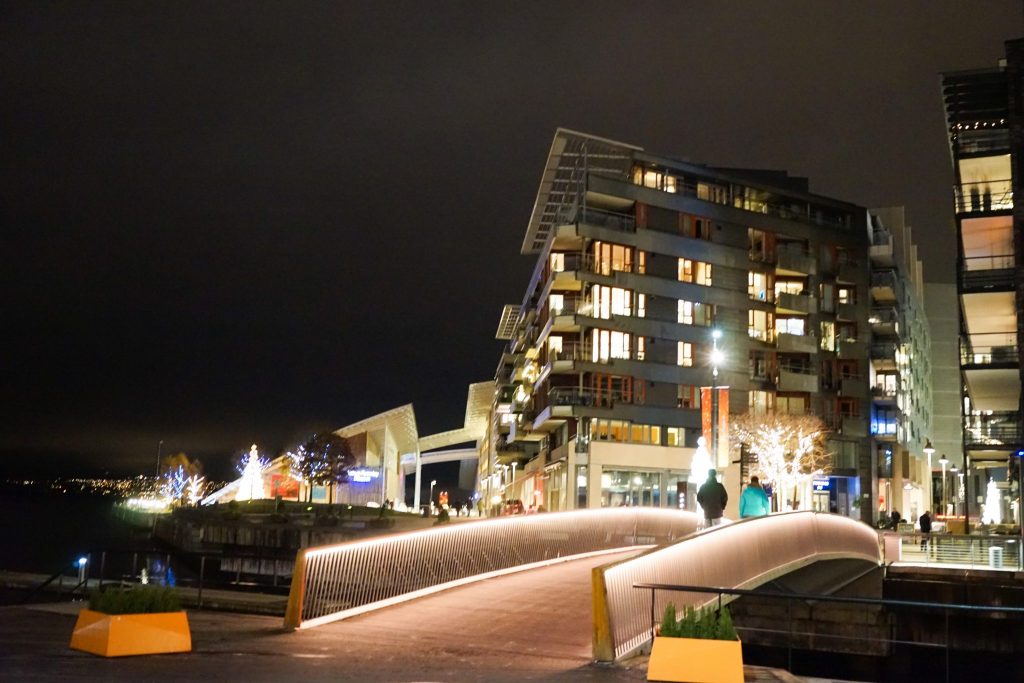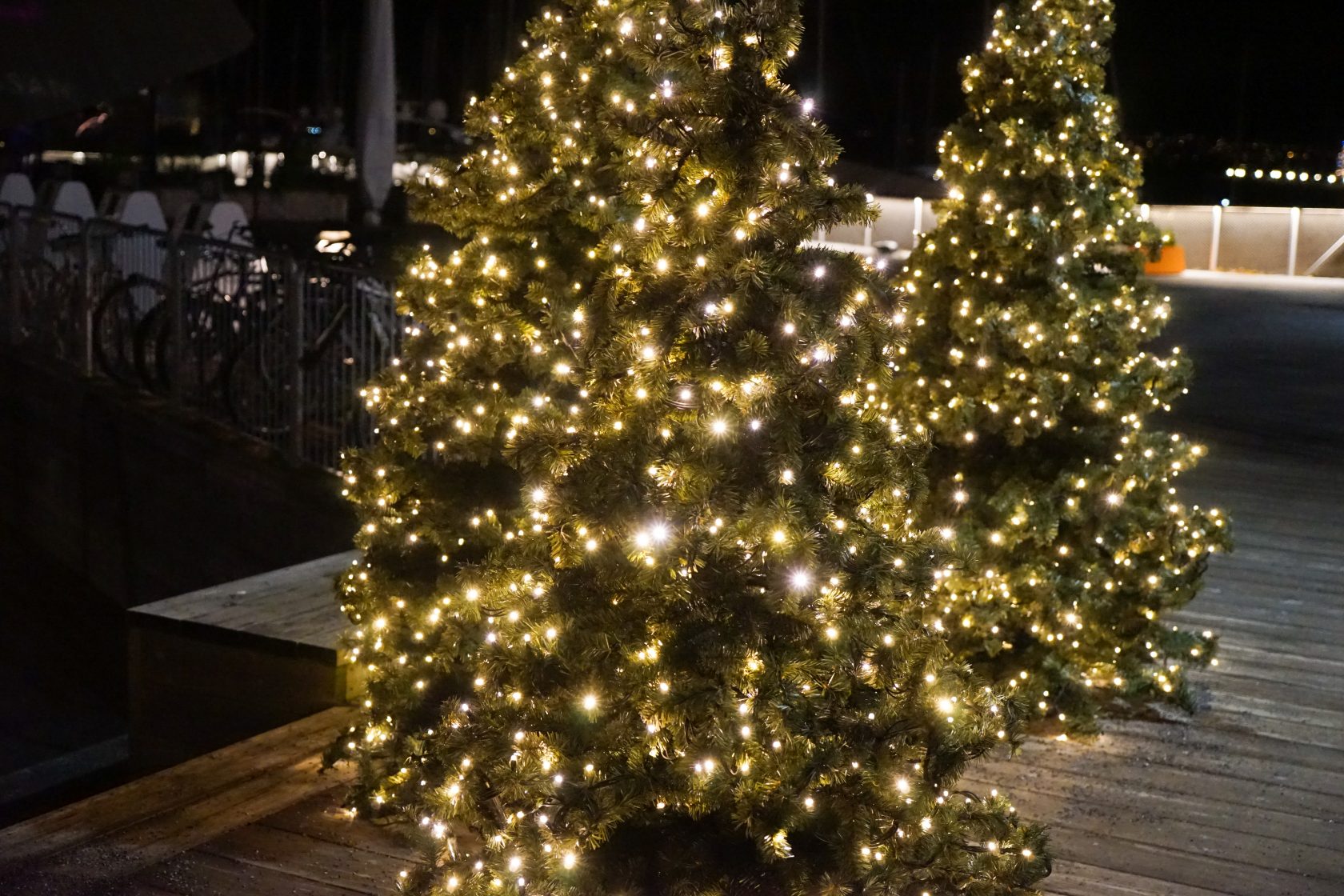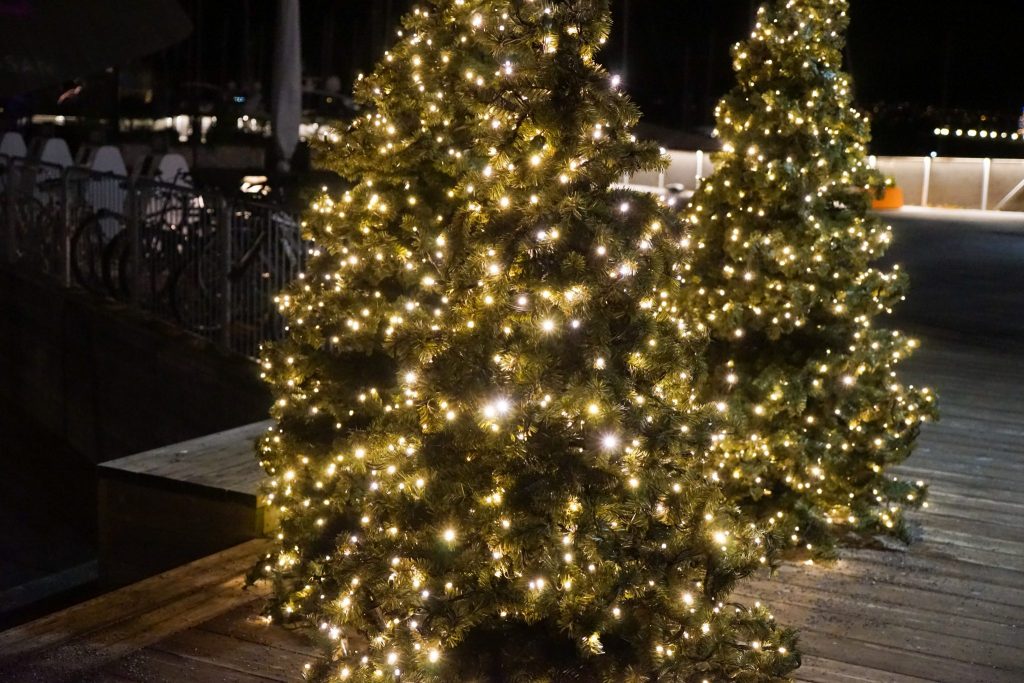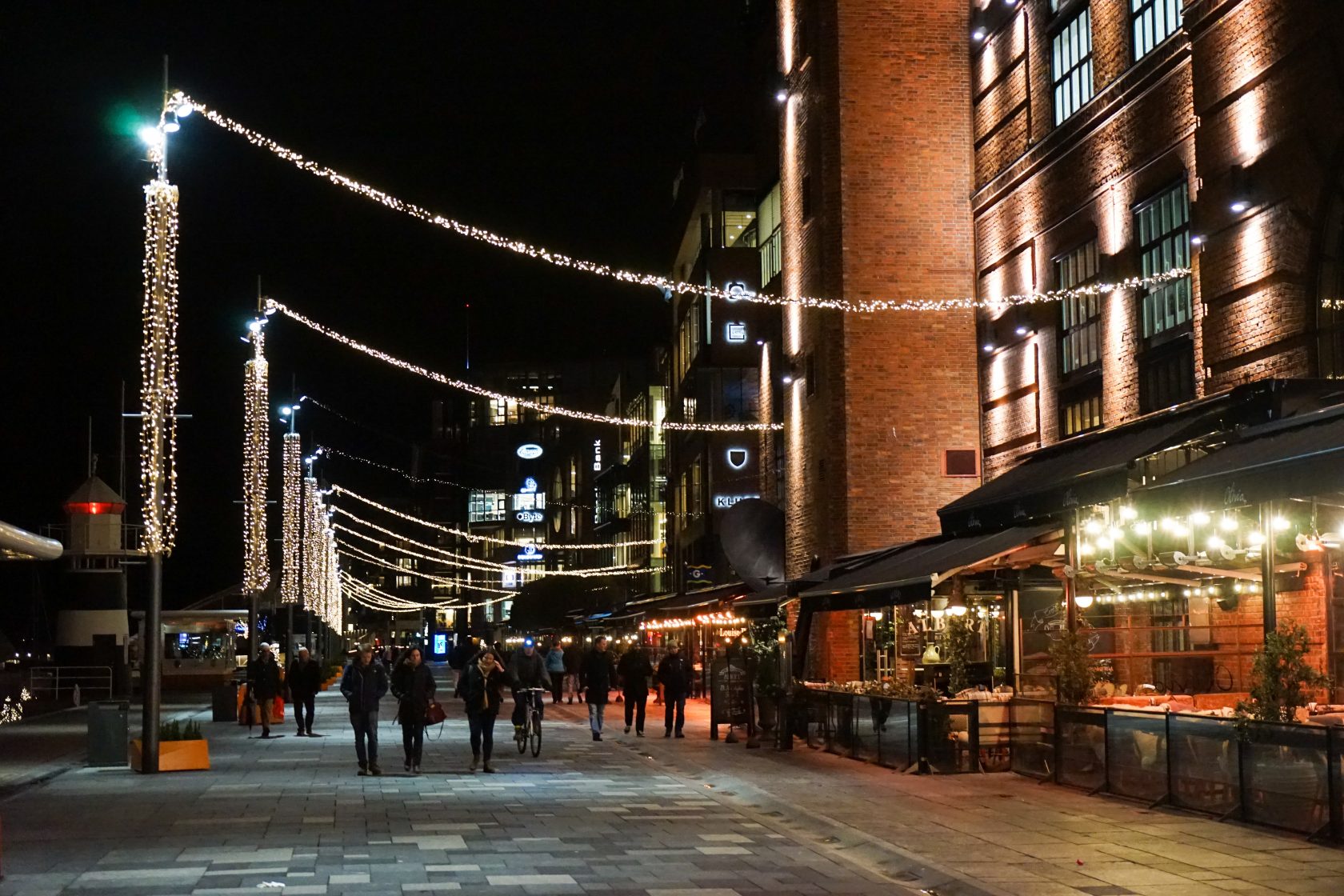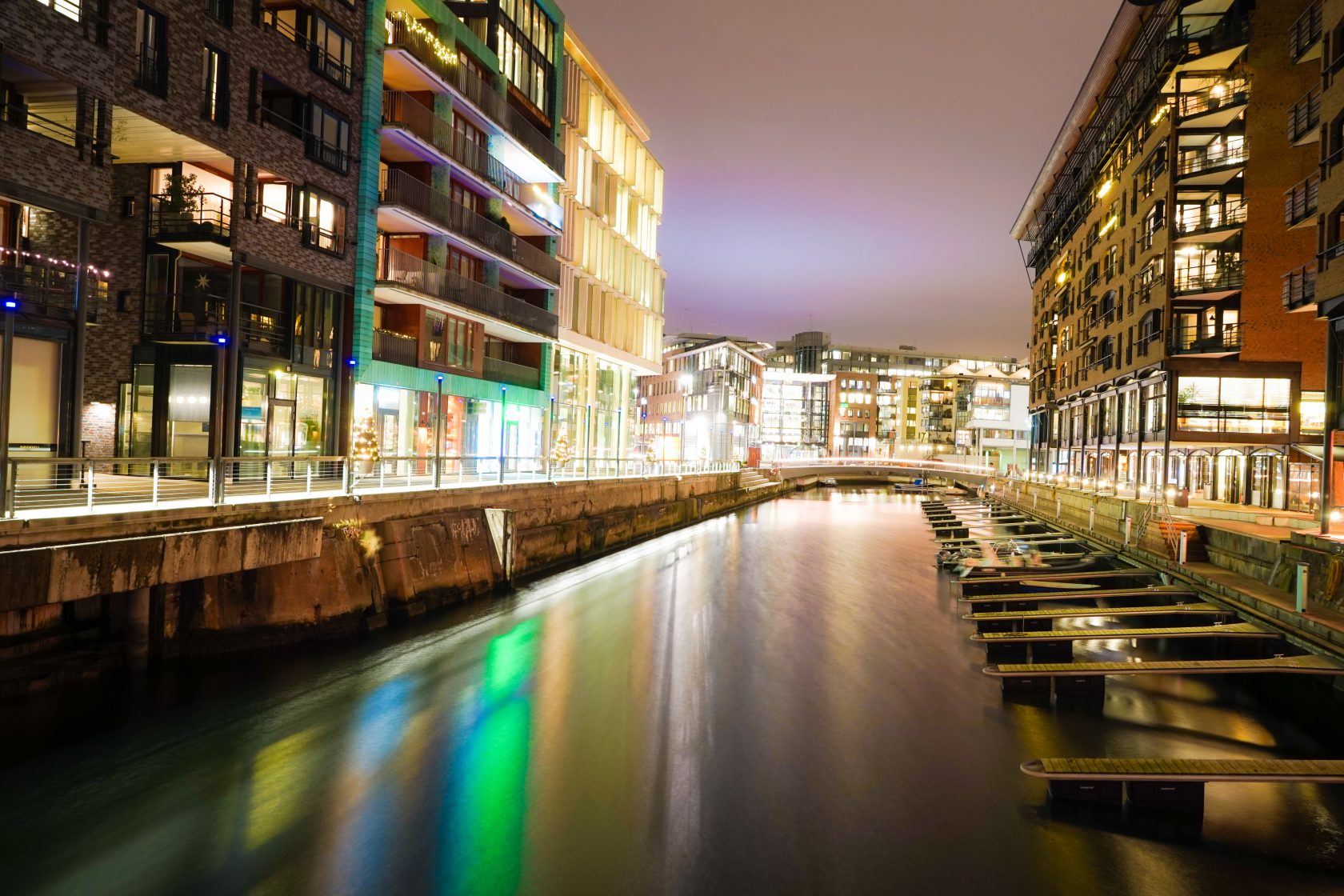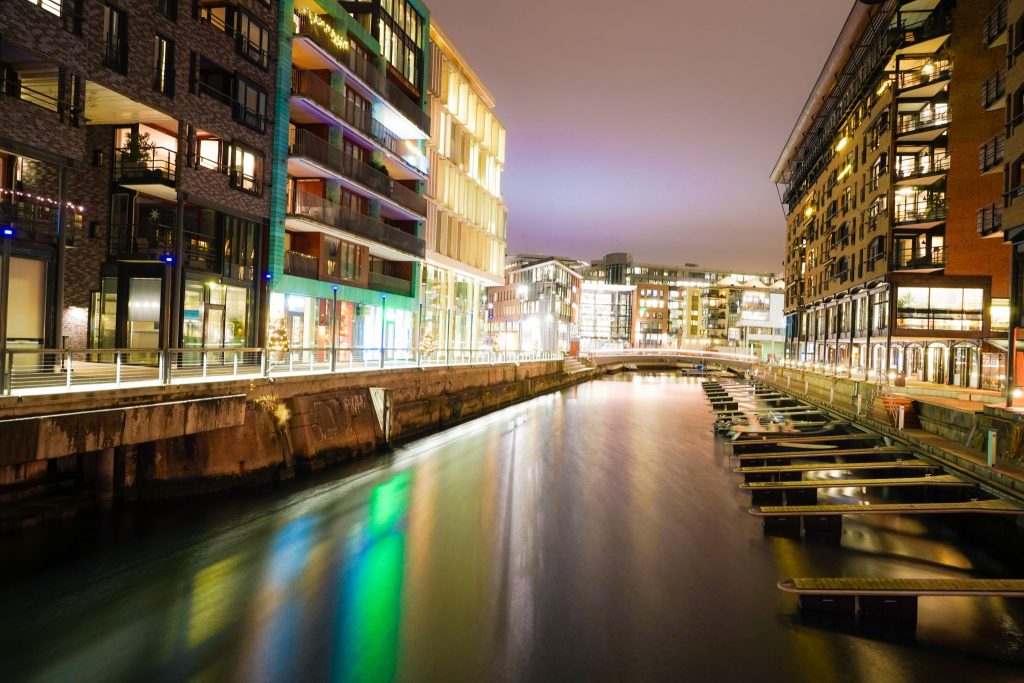 ☆ You Be The Judge At The Boundary Pushing Astrop Fearnley Museum ☆
If contemporary art really gets you going then you absolutely cannot visit Oslo without a trip to the Astrop Fearnley Museum, filled with all manner of art which pushes artistic boundaries.
For better or worse is up to you to decide. Only opened in 2012, the building itself is an architectural marvel and has quickly become an icon of the city. Devoid of collections categorized by artistic style, period or movements – the Astrop Fearnley Museum simply focuses on individual works and artists making it a great for both would-be art lovers to dip their toes in or contemporary art aficionados looking to spot some of the biggest names and pieces from around the world.
For those – like me – who simply want to be told what to think, there are guided tours in English on Thursday's in July and August, but sadly only in Norwegian year-round.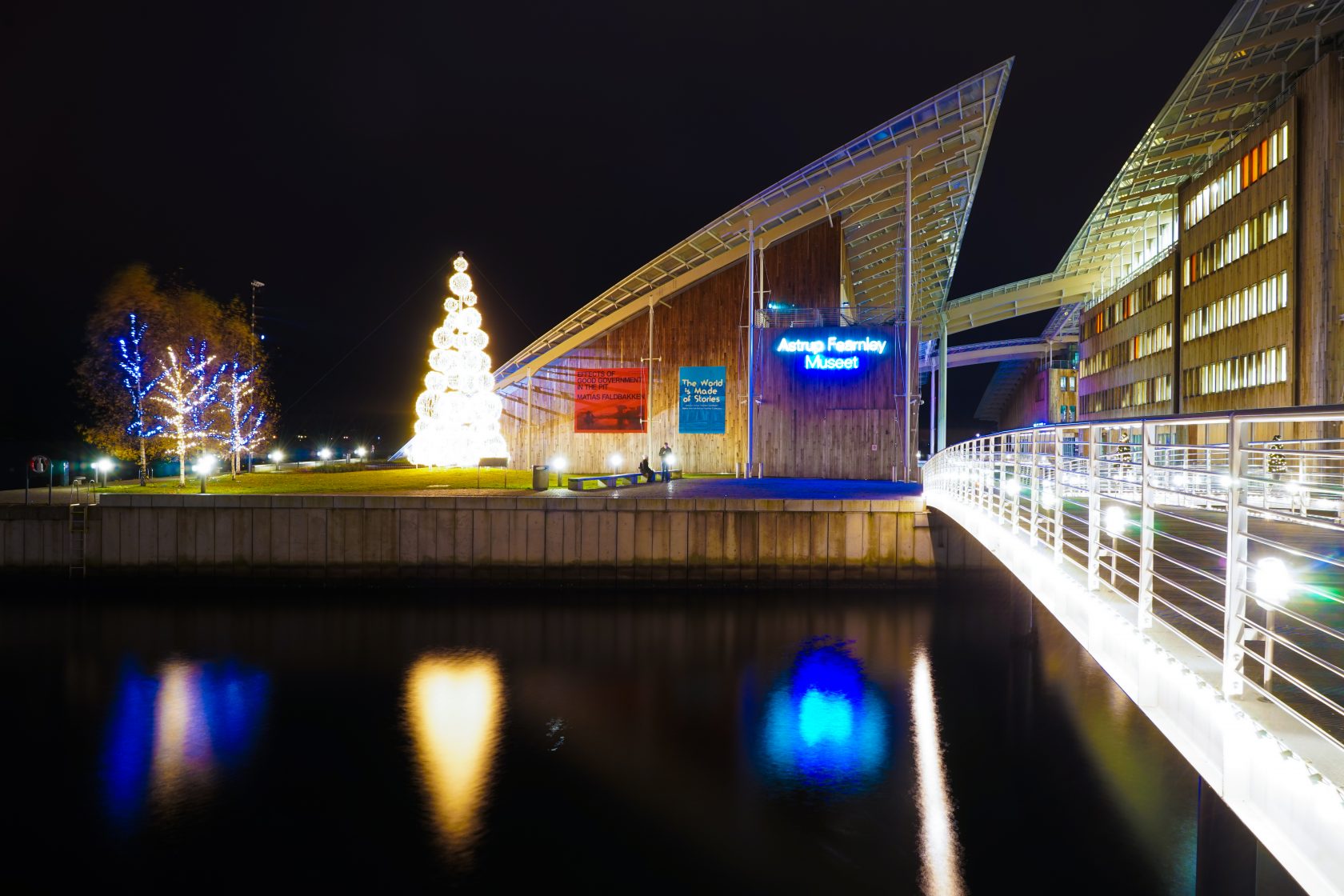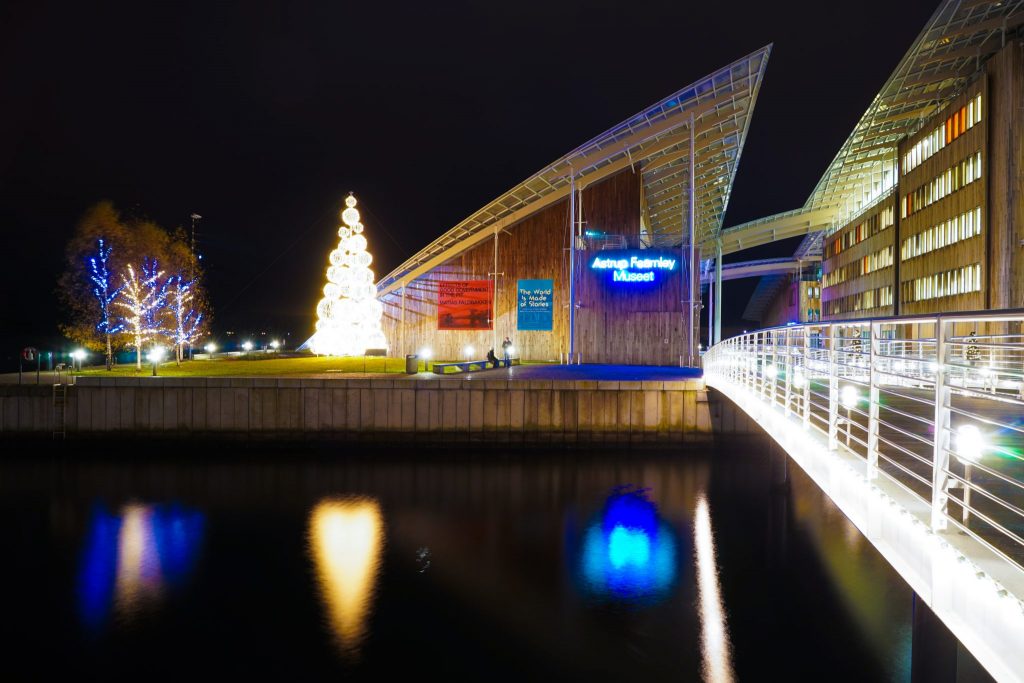 Find Your Medieval Roots At The Akershus Fortress
Built in 1229 when Oslo became the capital of Norway – a grudge Bergen still seems to hold til this day – the mammoth Akershus Fortress complex was built to protect Oslo, and has since been extended, modified, destroyed and rebuilt a number of times in the intervening years. Complete with a medieval castle and imposing walls, the Akershus Fortress is a landmark of Old Oslo and has plenty of secrets to unearth within.
It's also home to the Norwegian Resistance Museum, which is an interesting story but the museum is best skipped if you are short on time (and if you have time I recommend reading Folklore Fights the Nazis: Humor in Occupied Norway which will give you great insight in your own time!)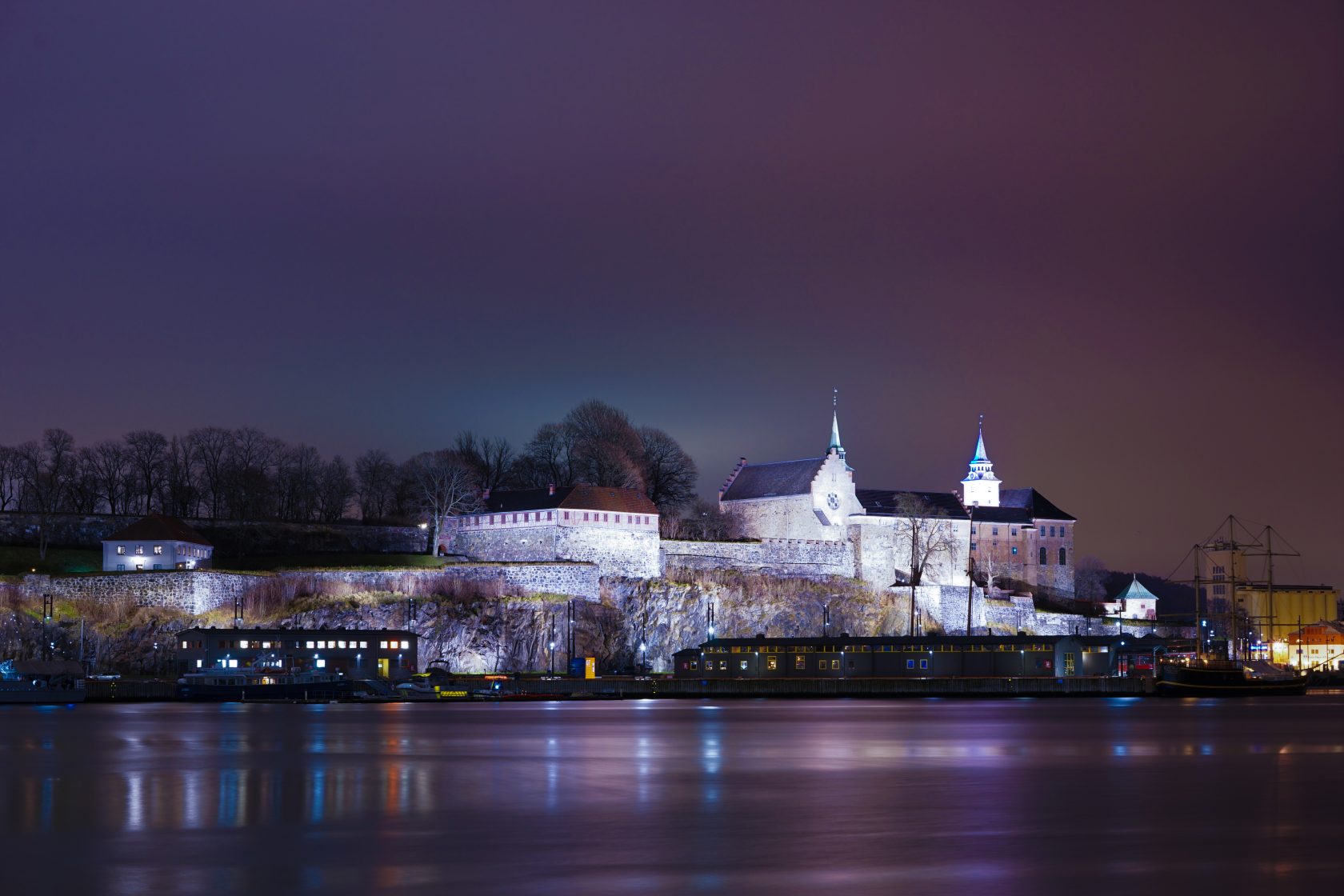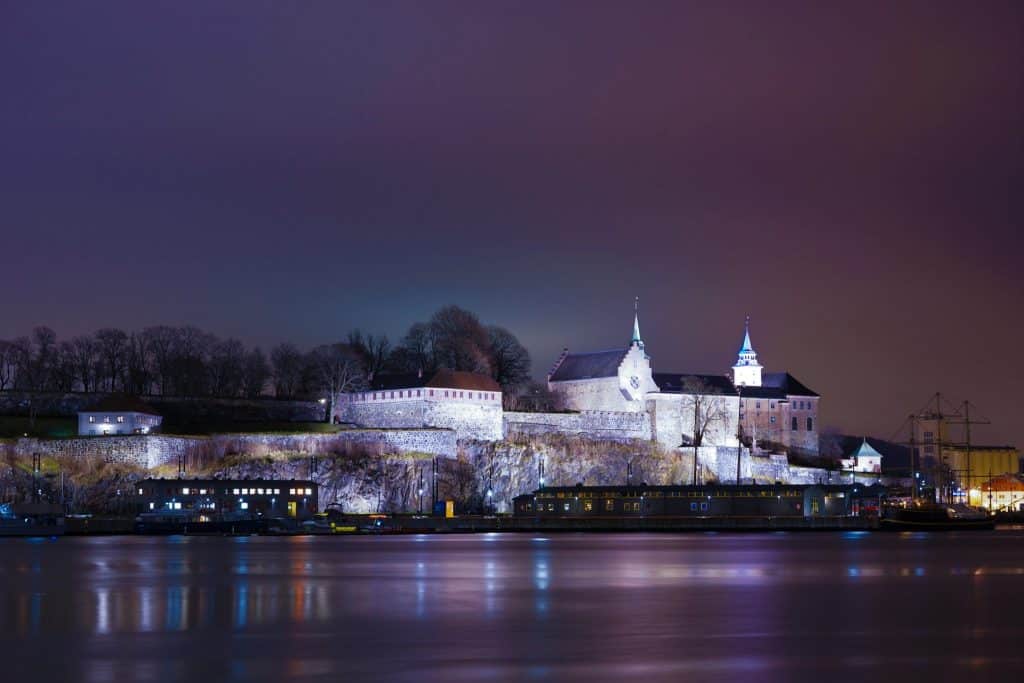 Eat Your Heart Out At the Mathallen Oslo
Get a glimpse of the newer, hipper side of Oslo at the newly opened Mathallen Oslo – a trendy industrial food court which showcases the best of Norwegian cuisine – with a dash of more worldly foods – in a thoroughly modern space.
Casual yet chic, with pretty low prices for Oslo – the Mathallen Oslo is buzzing throughout the day (but sadly closes rather early at 6 pm) and with plenty of cafes, boutique restaurants, and delicatessens there is truly something for everyone!
The Scandic Vulkan where I stayed is also part of this new complex and continues the theme of too-cool-for-school into their beautiful rooms and suites.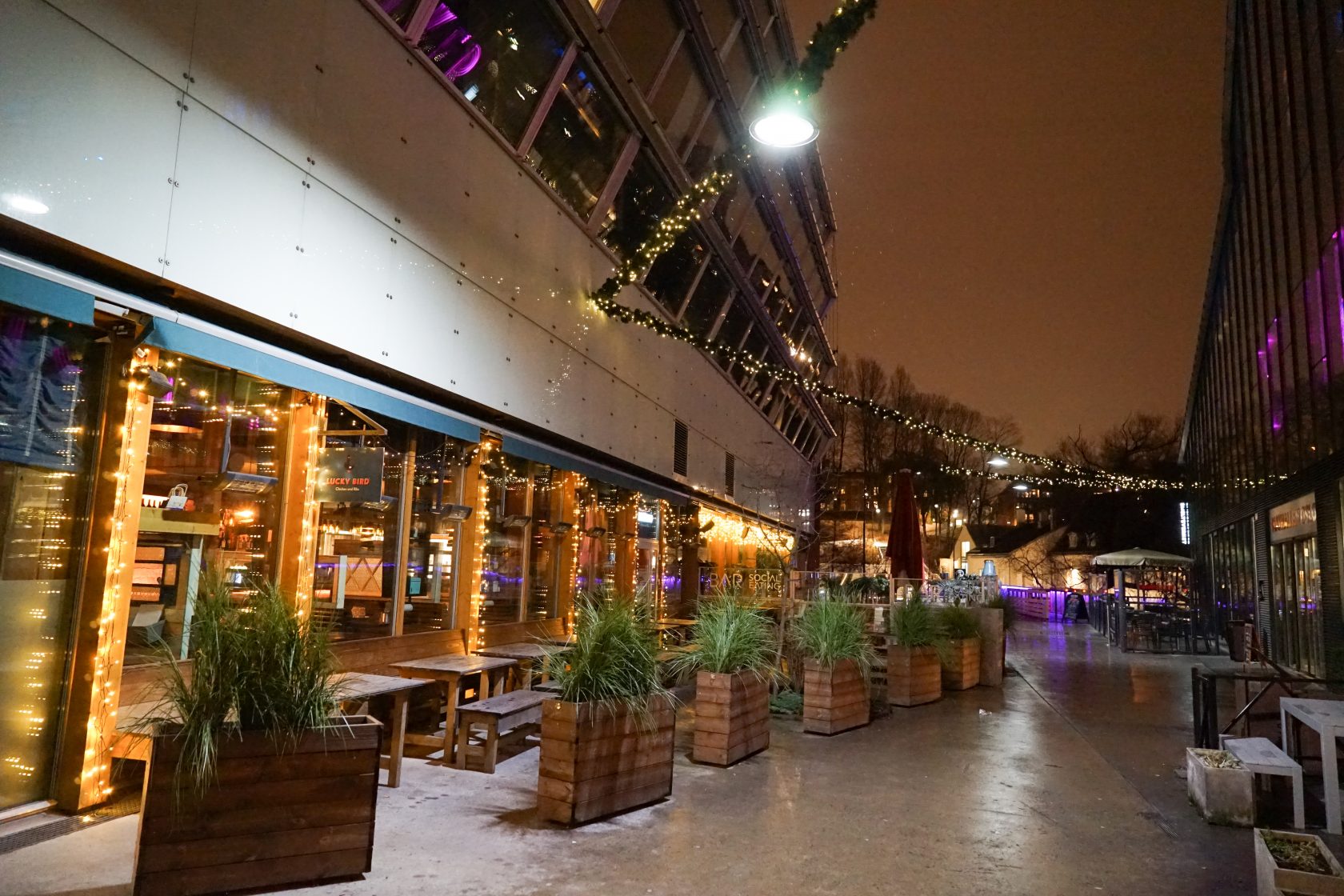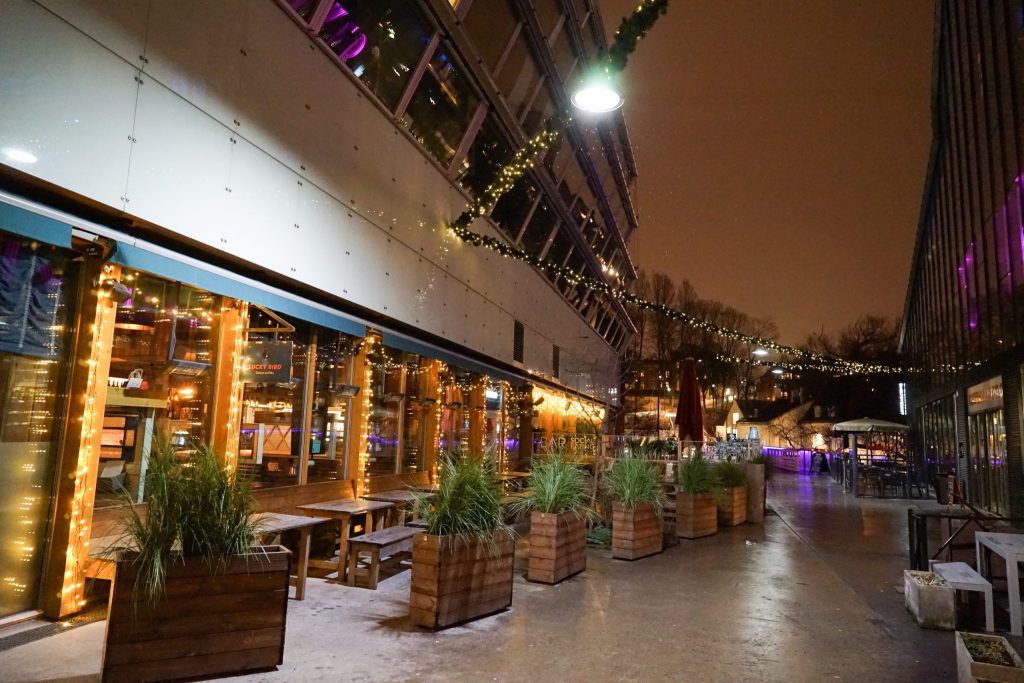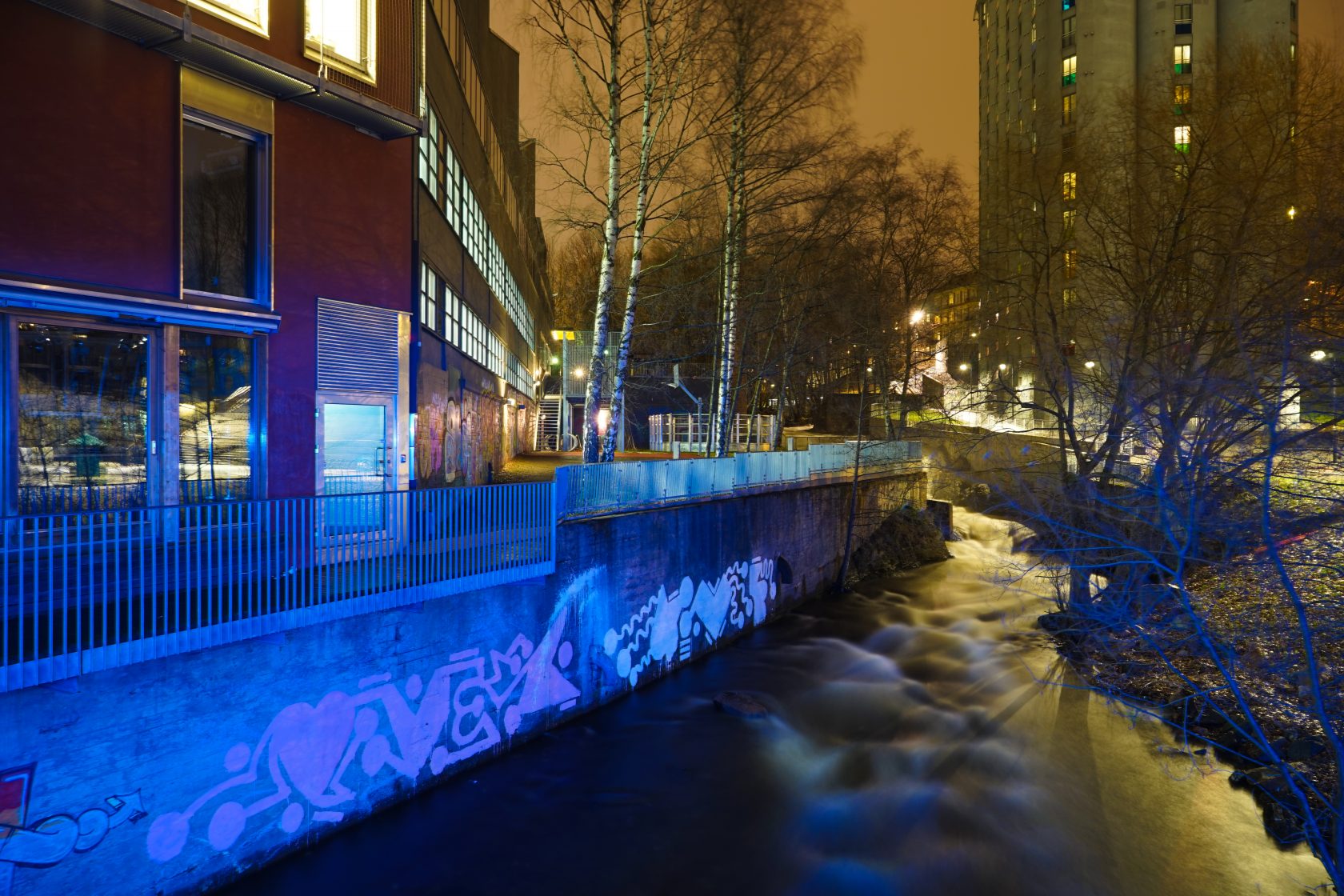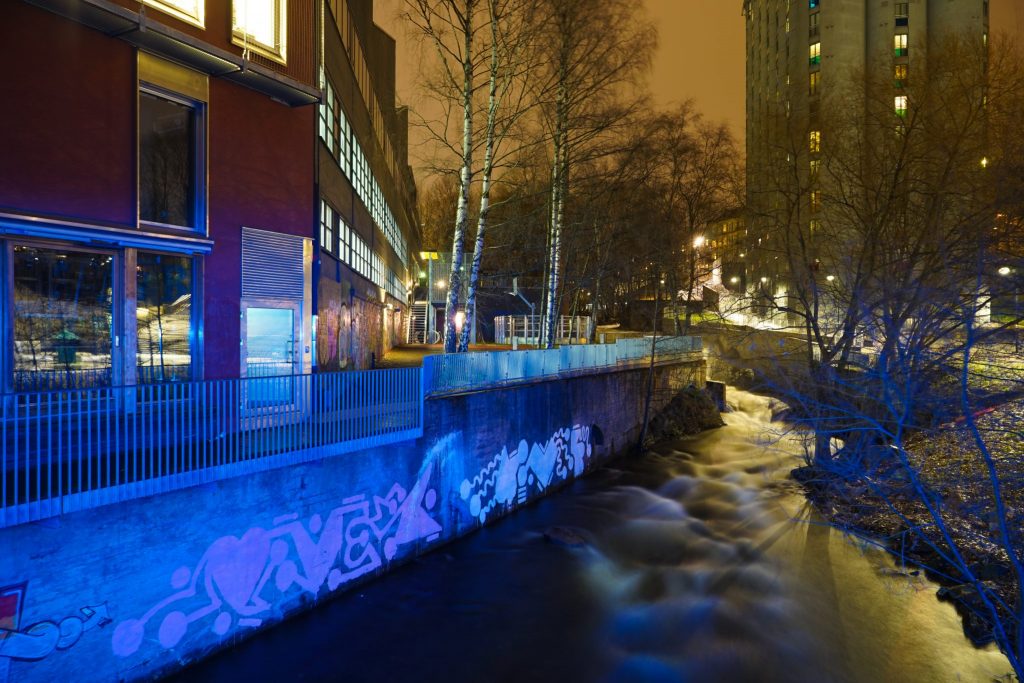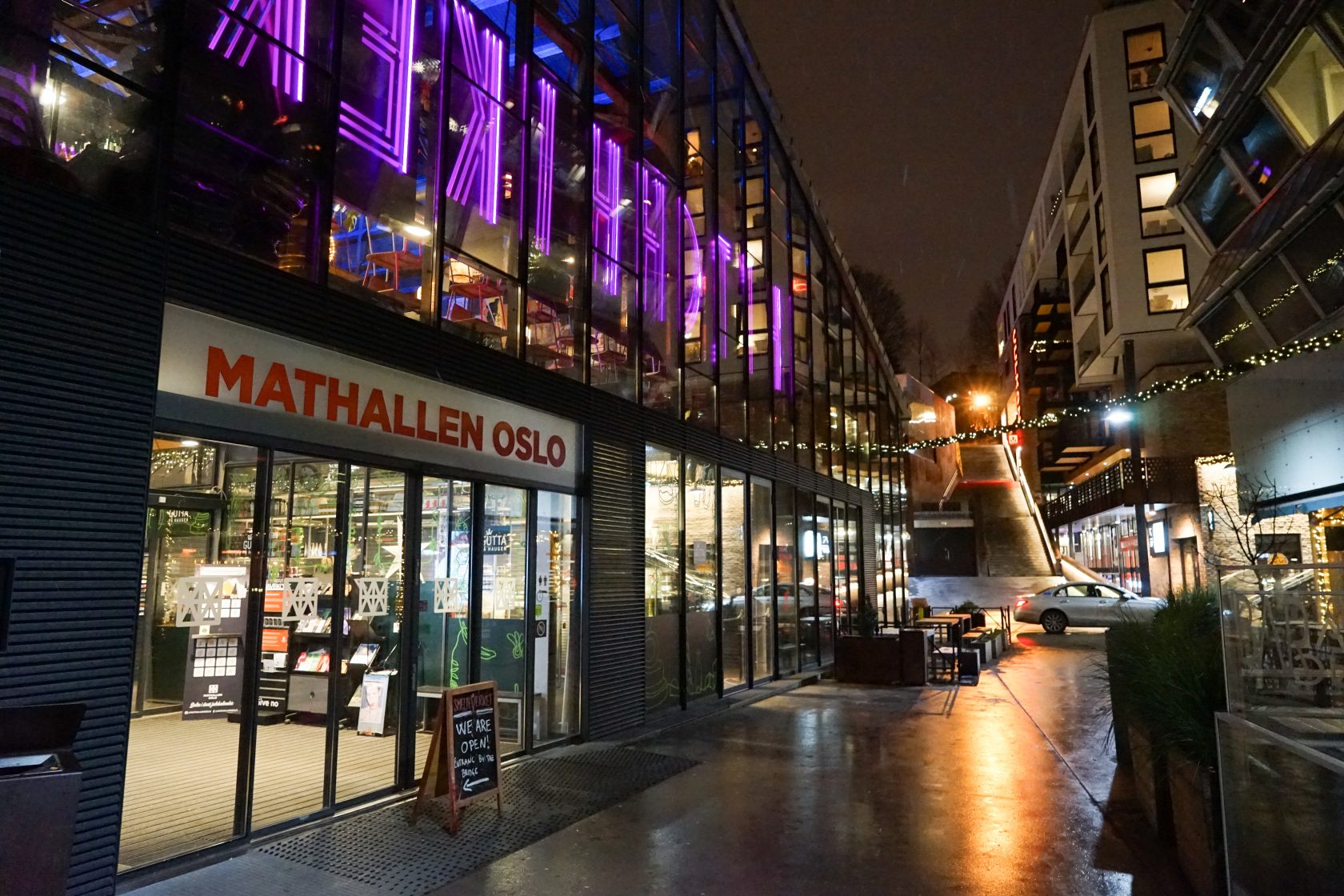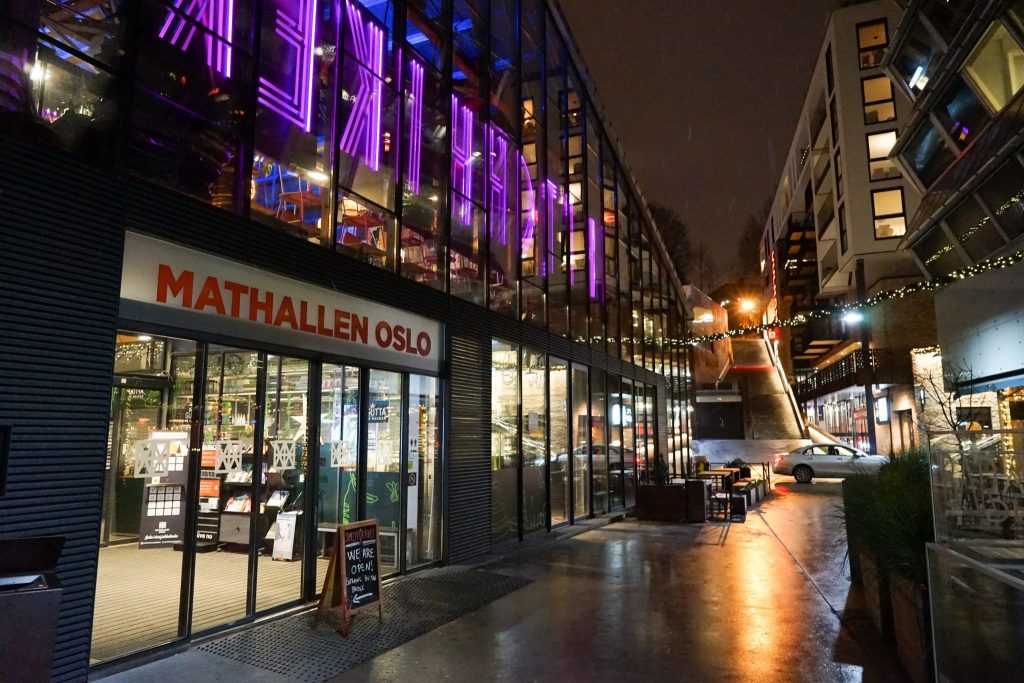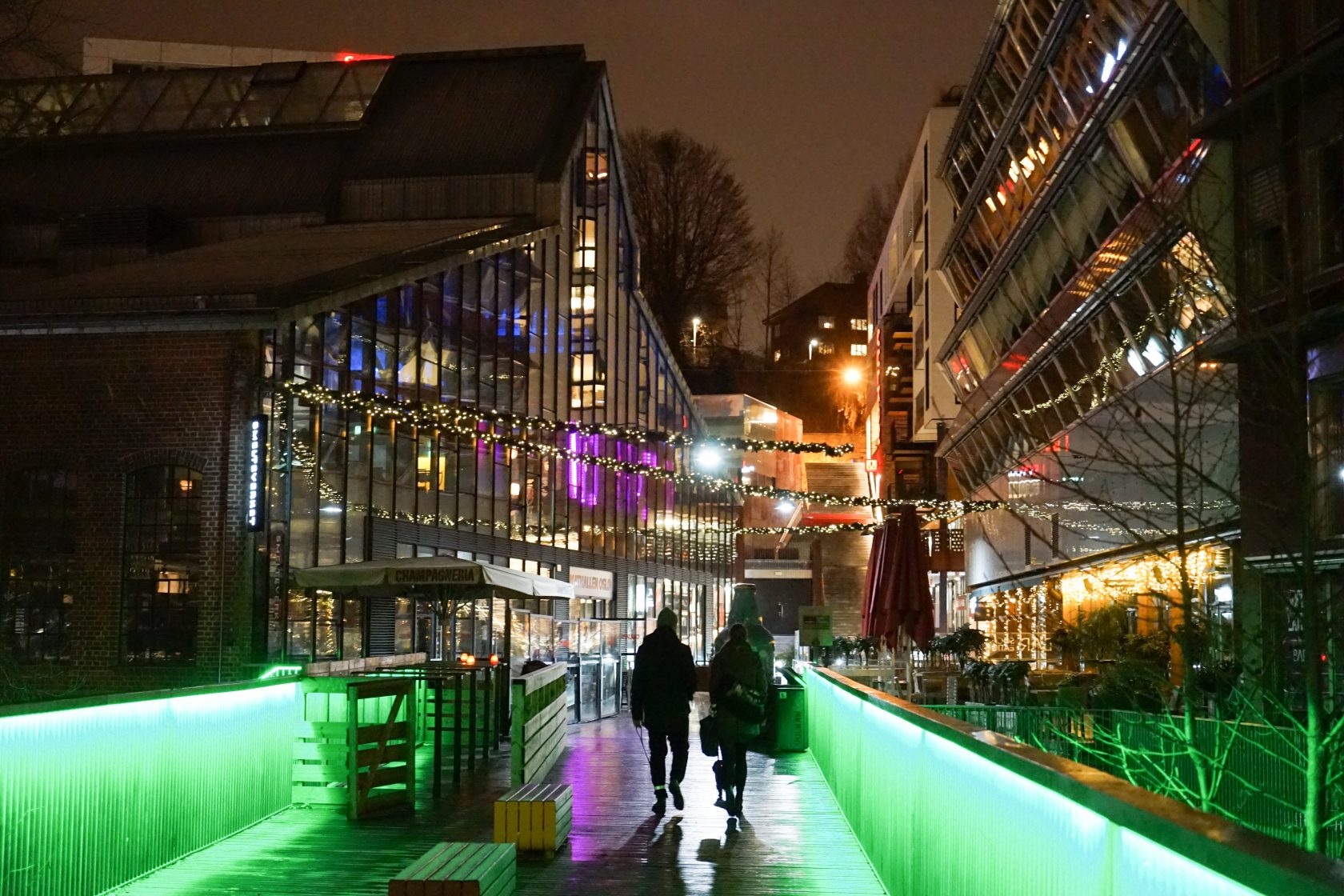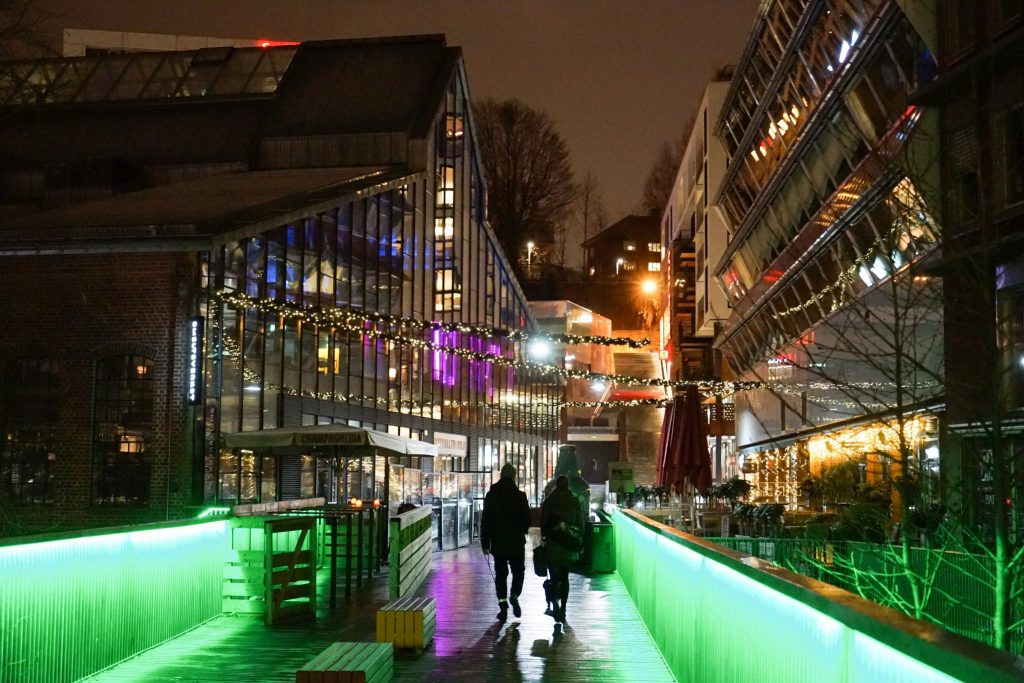 ☆ Discover Oslo Street Art and the Grünerløkka Hipster Neighbourhood☆
Explore the coolest areas of Oslo, Grünerløkka, a neighborhood filled with everything chic and cool: eateries, bars and cafes, independent shops + vintage shops, the Akerselva river and much more.
Grünerløkka is also home to the small but thriving Oslo Street Art scene so a wander around this community is sure to yield plenty of colorful insta-worthy pictures, and is a great way to see a different side of Oslo's vibrant artistic seam.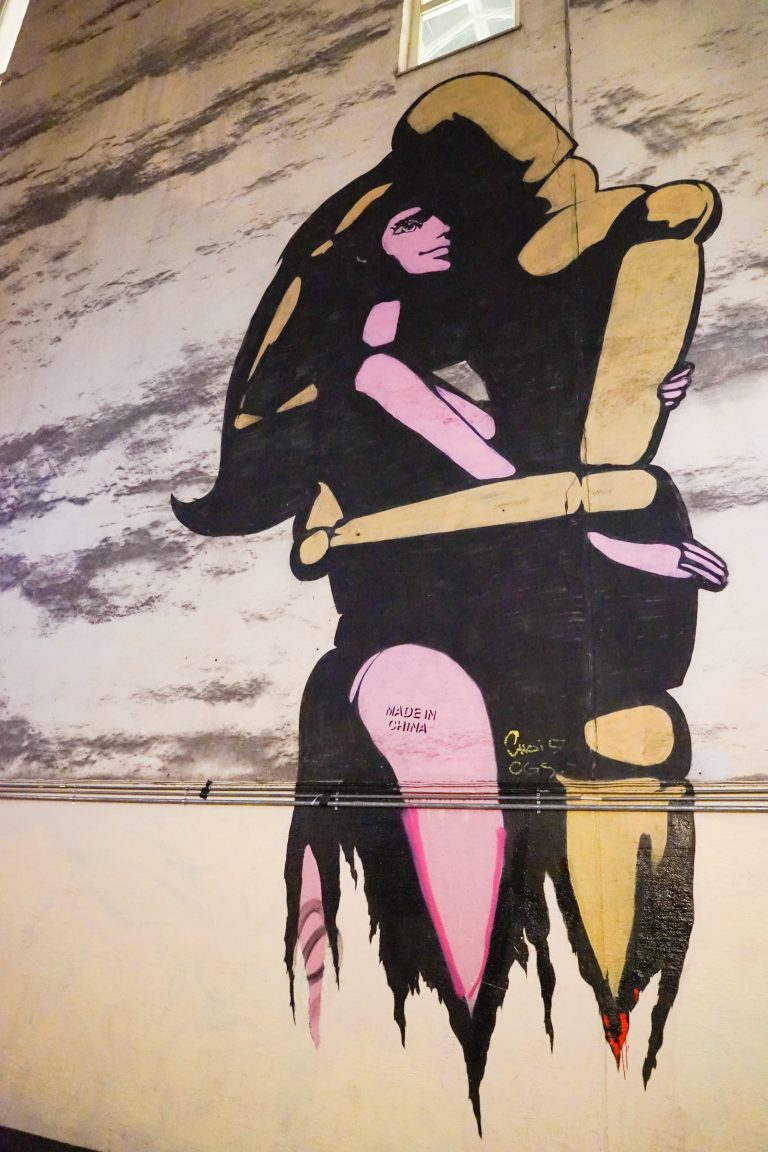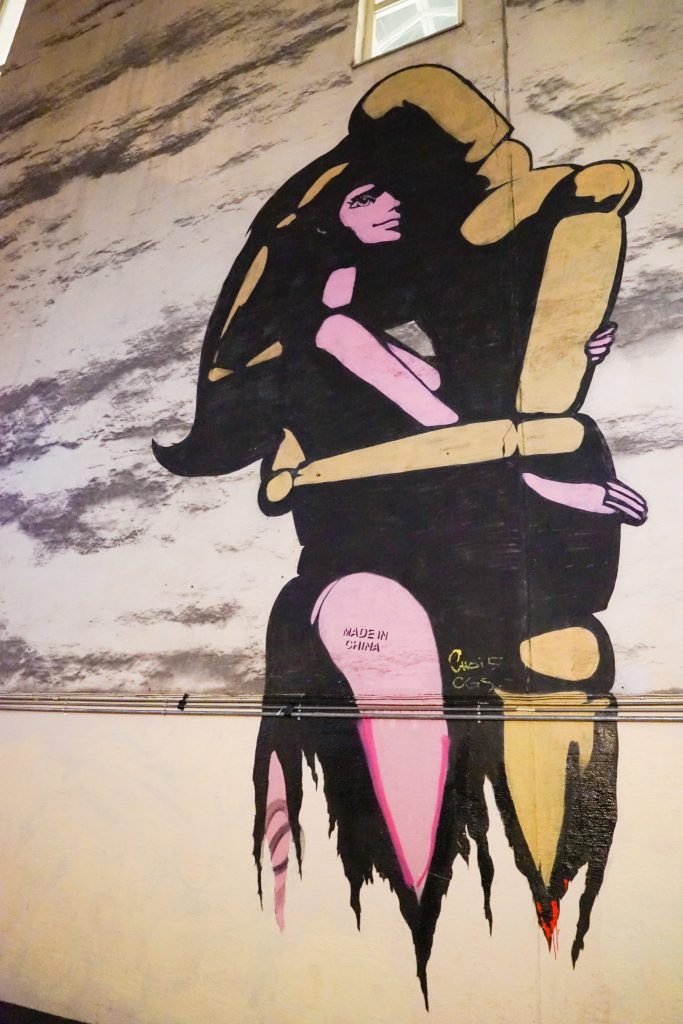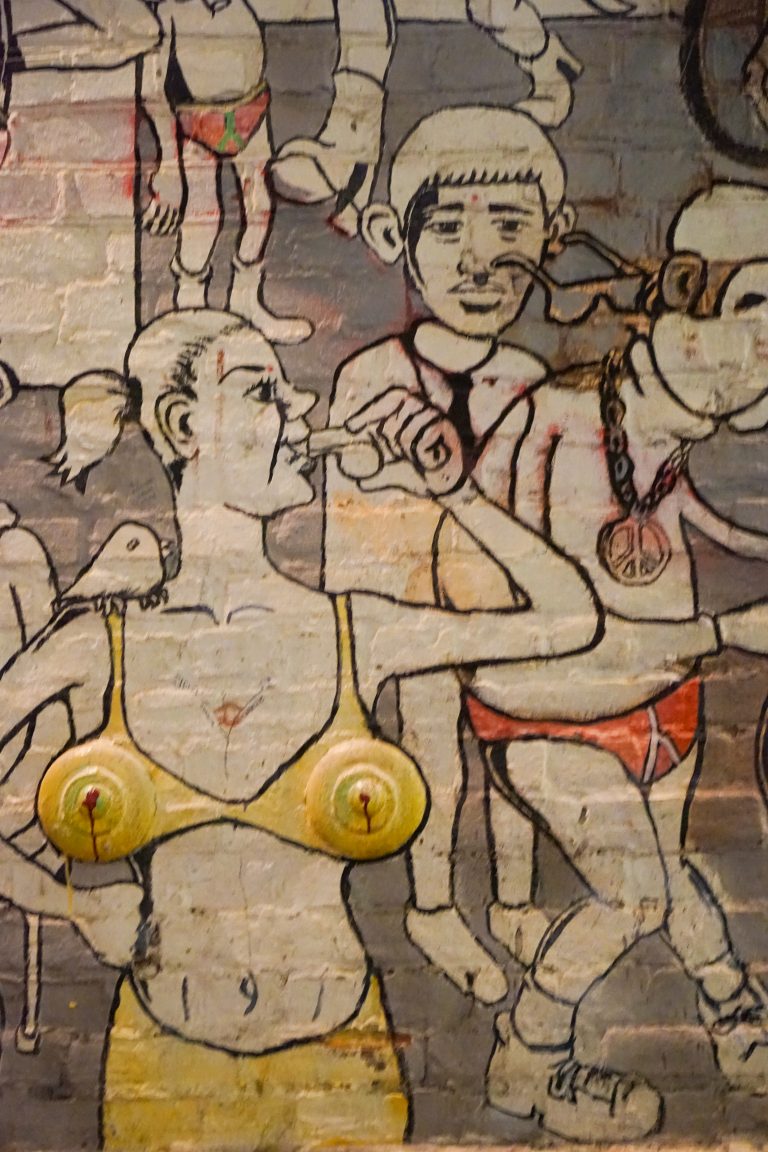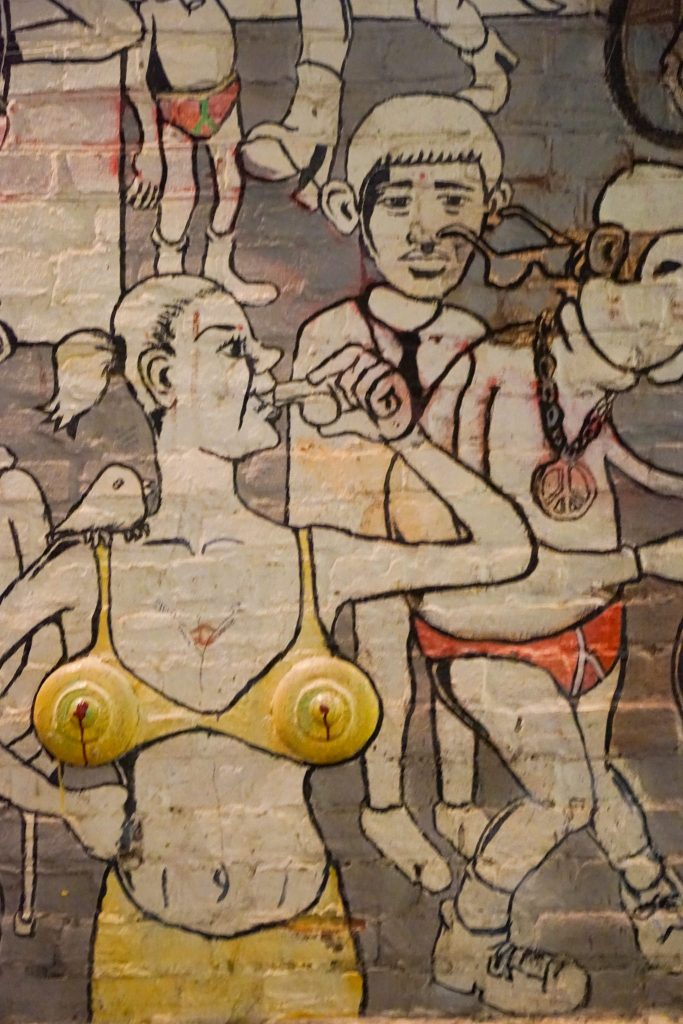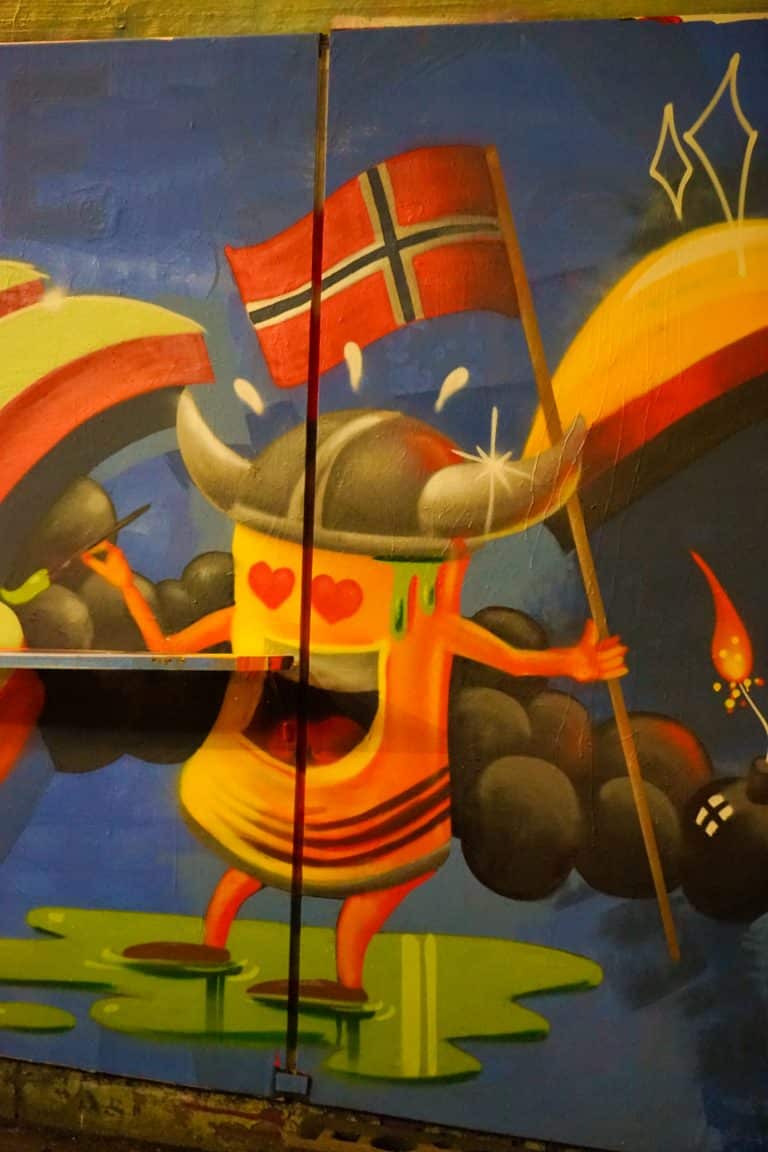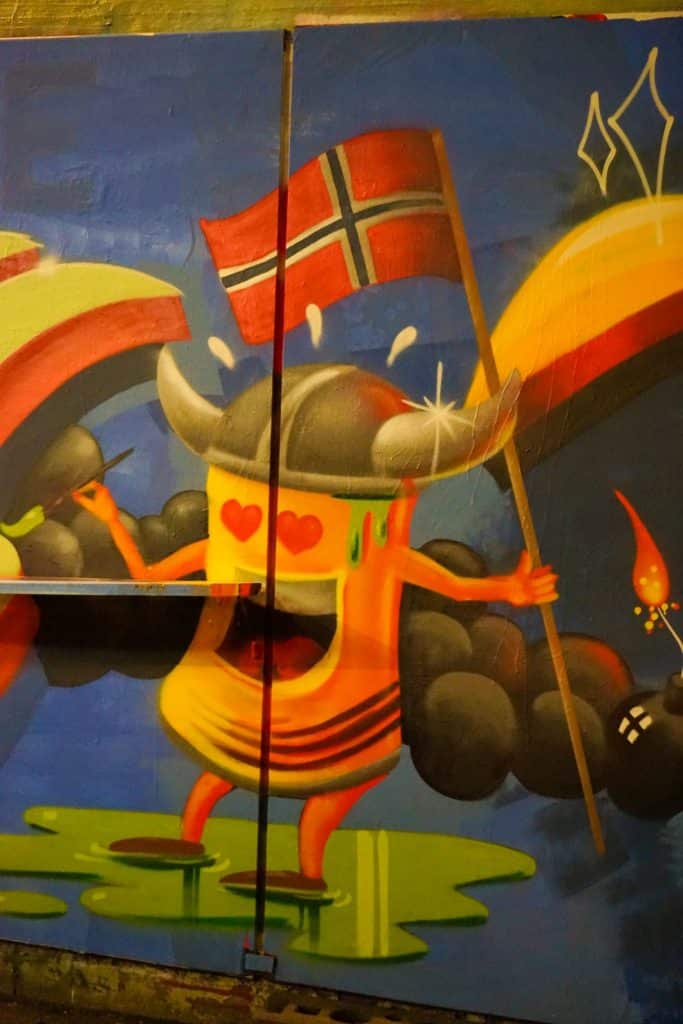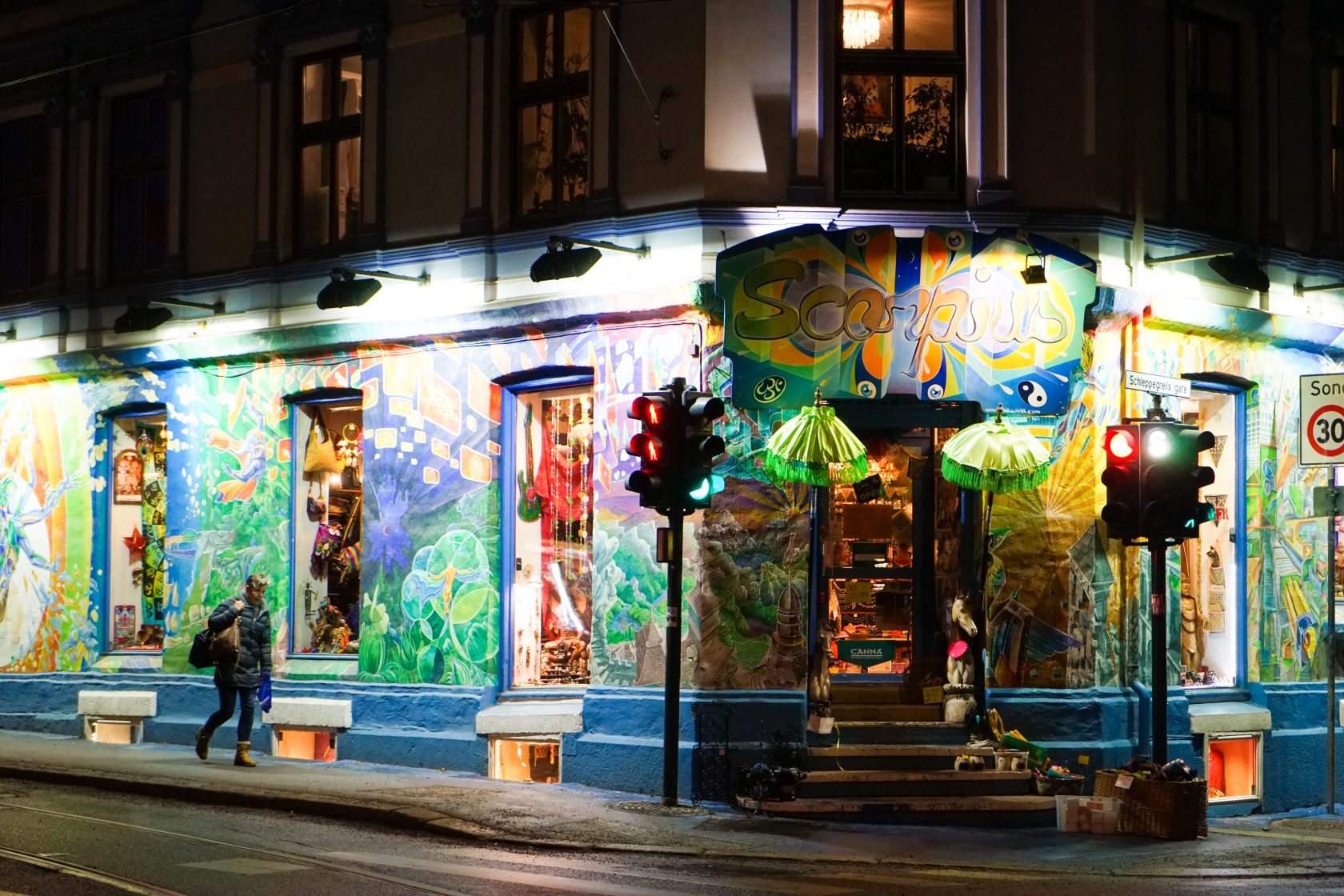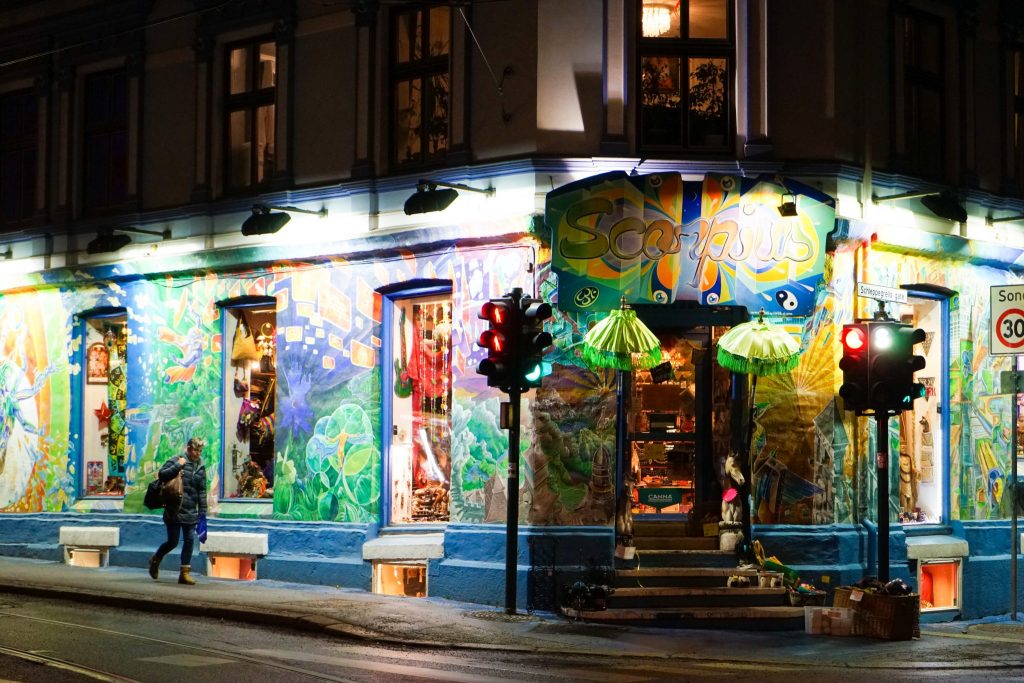 Take a Quick Coffee To Go At The Famous Tim Wendelboe
A tiny cafe with almost no seating and some serious industrial equipment, Tim Wendelboe is known for one thing and one thing only: producing the best Italian-style espresso in the entire city.
This is not a place to kick back and chill but if you are a serious coffee aficionado and need a mid-afternoon pick me up this is the place to go to. The staff are uber-knowledgable and happy to explain to you the rigorous procedure by which they roast their bean – and of course to recommend the perfect brew to match your tastes.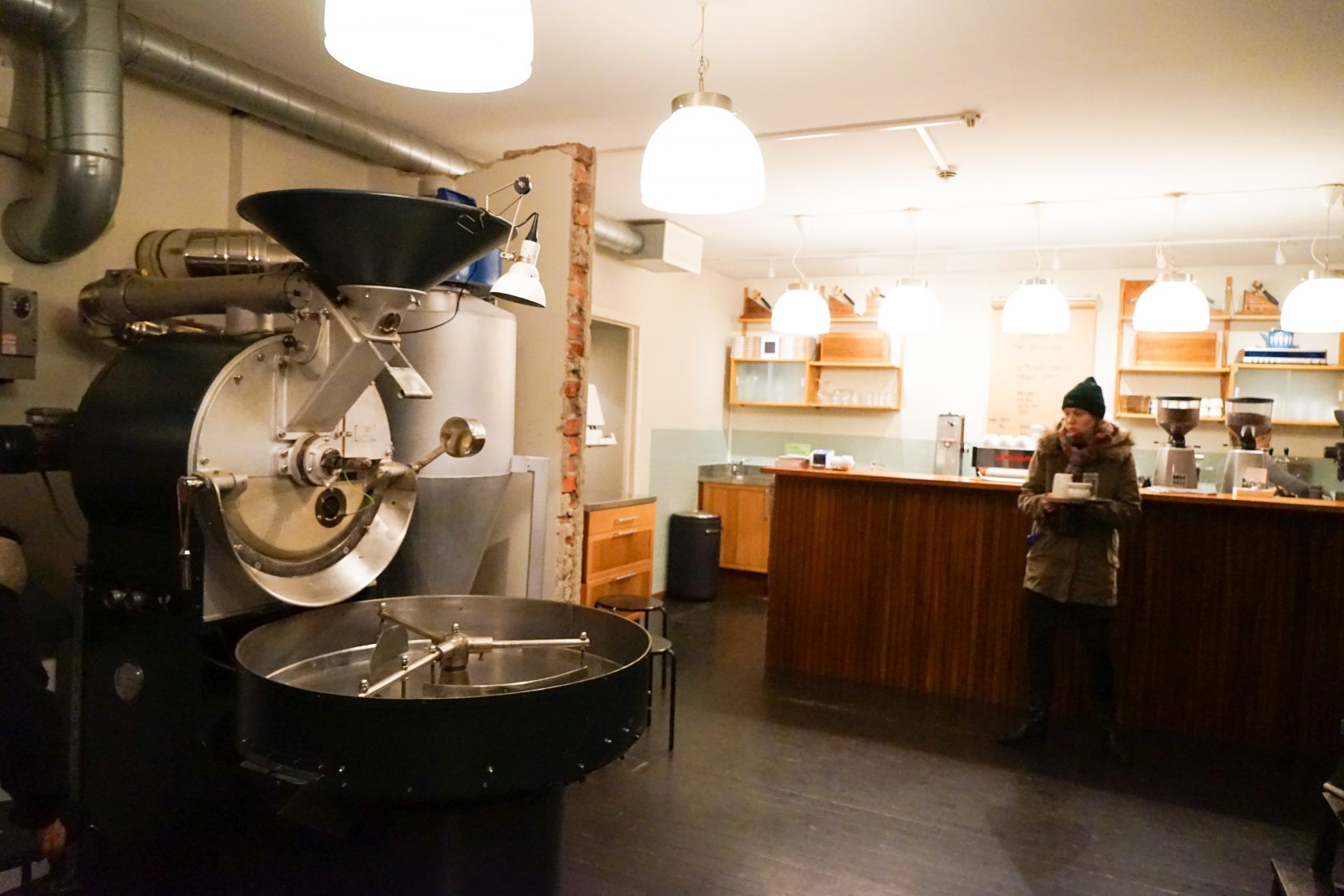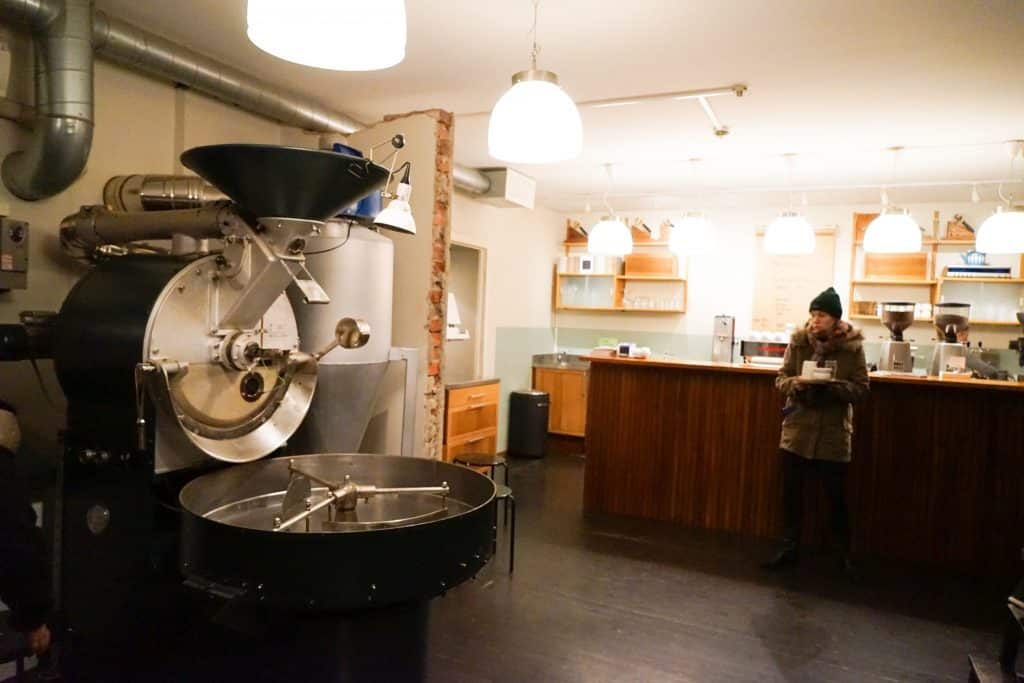 ☆ Get The Festive Feels At Oslo's Christmas Markets ☆
German Christmas markets might hog the headlines but as the first winter snow falls on the Norwegian Capital Christmas Markets pop-up, the mulled wine is broken out and suddenly the winter darkness doesn't feel so bad.
The main Oslo Christmas Market at Eidsvoll Square complete with ice-skating, fire pits, a Ferris wheel, and all the usual Christmas accompaniments, but there are also a few other smaller outposts dotted around which are more frequented by locals and worth exploring if you have more time in Oslo.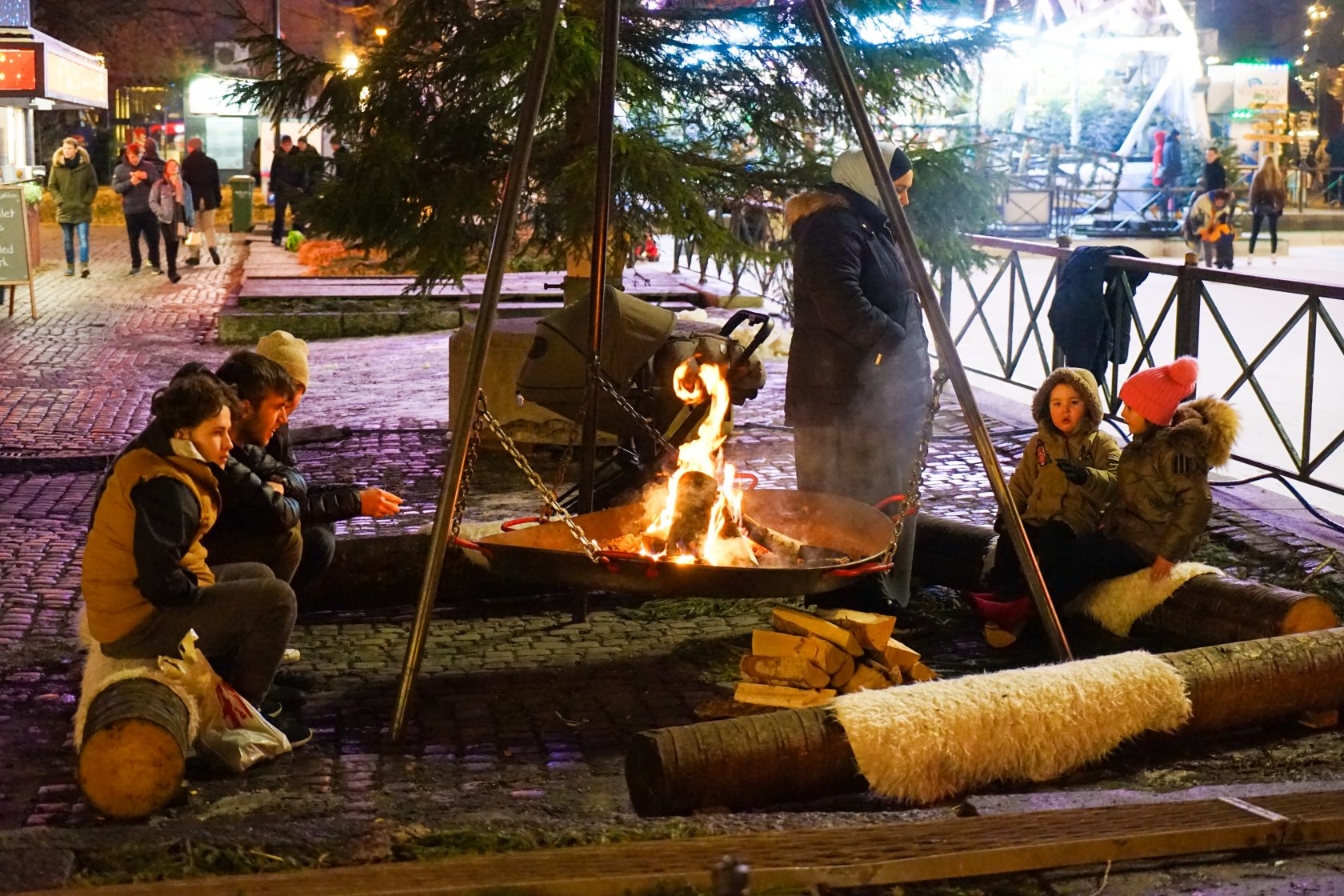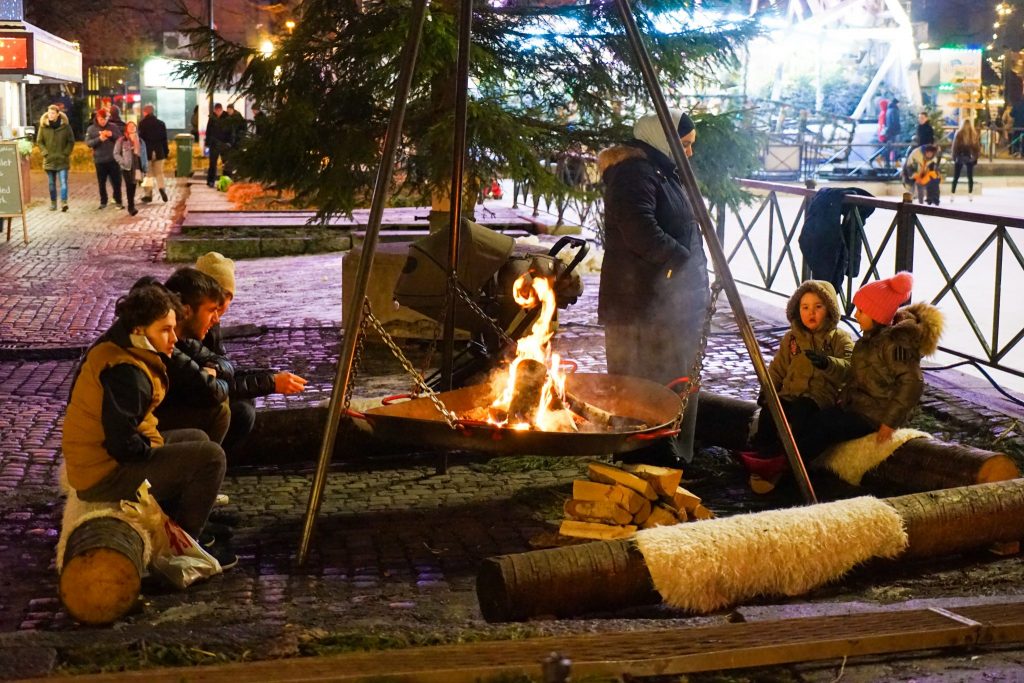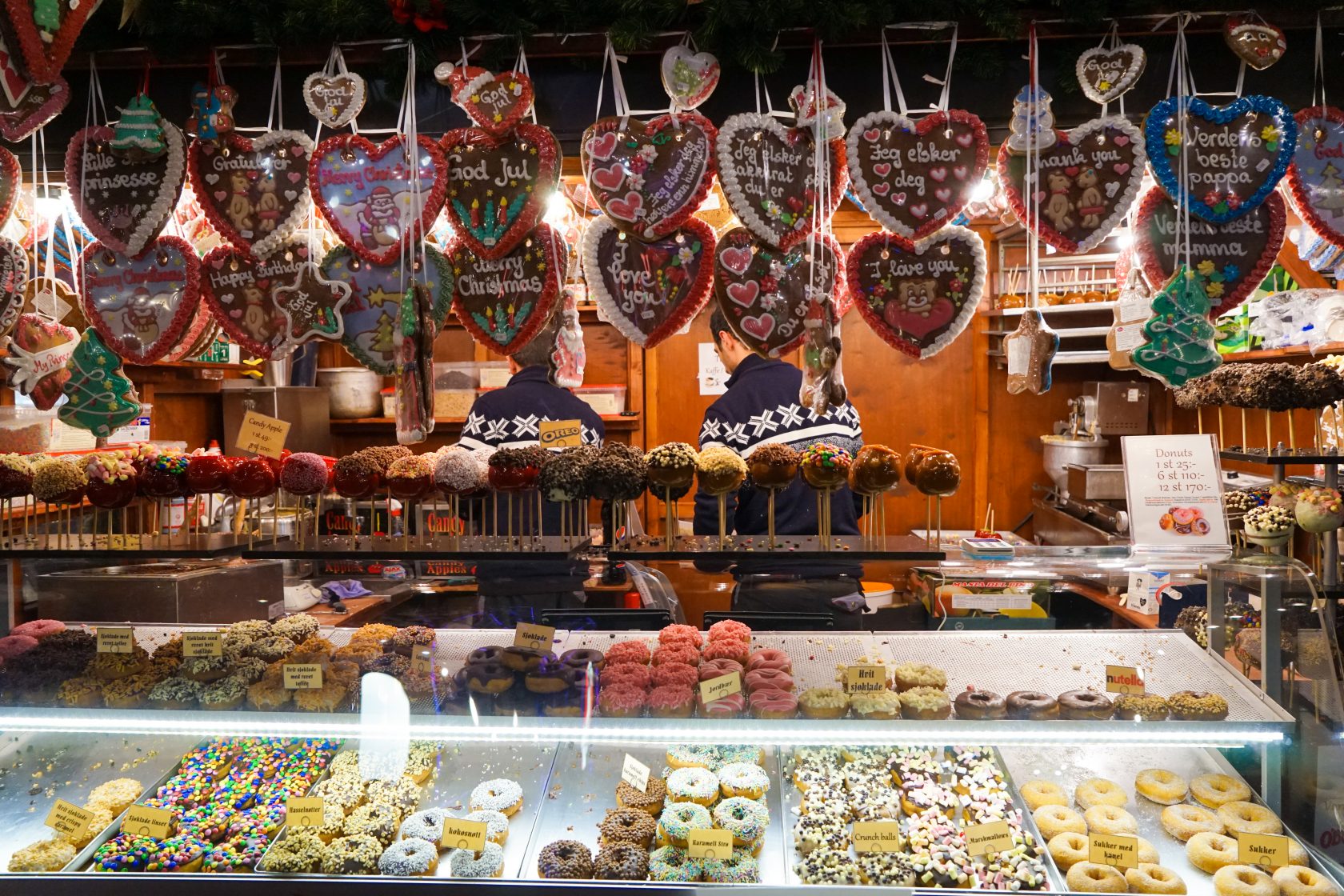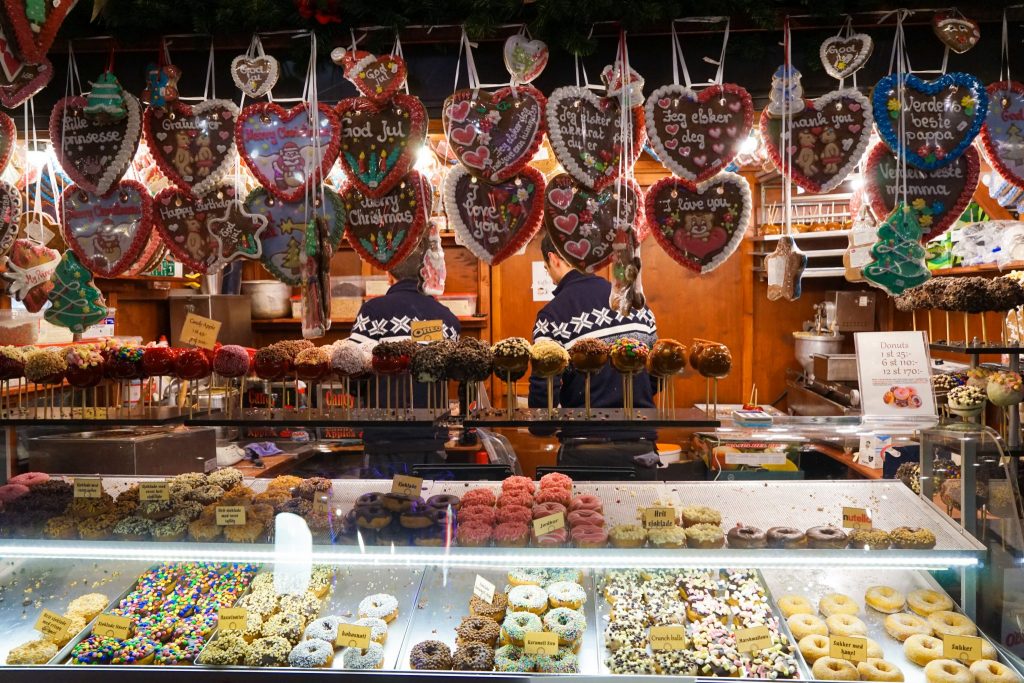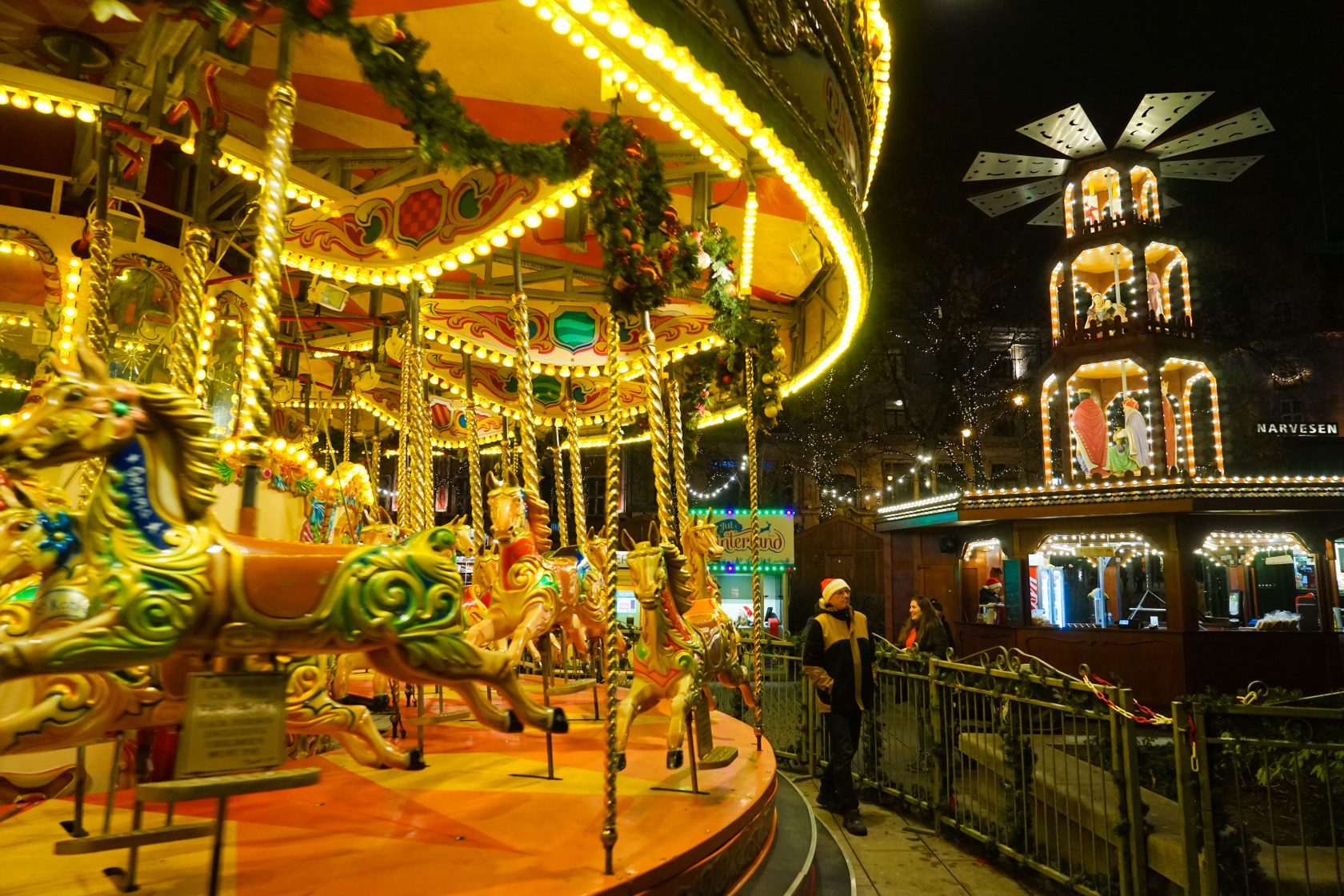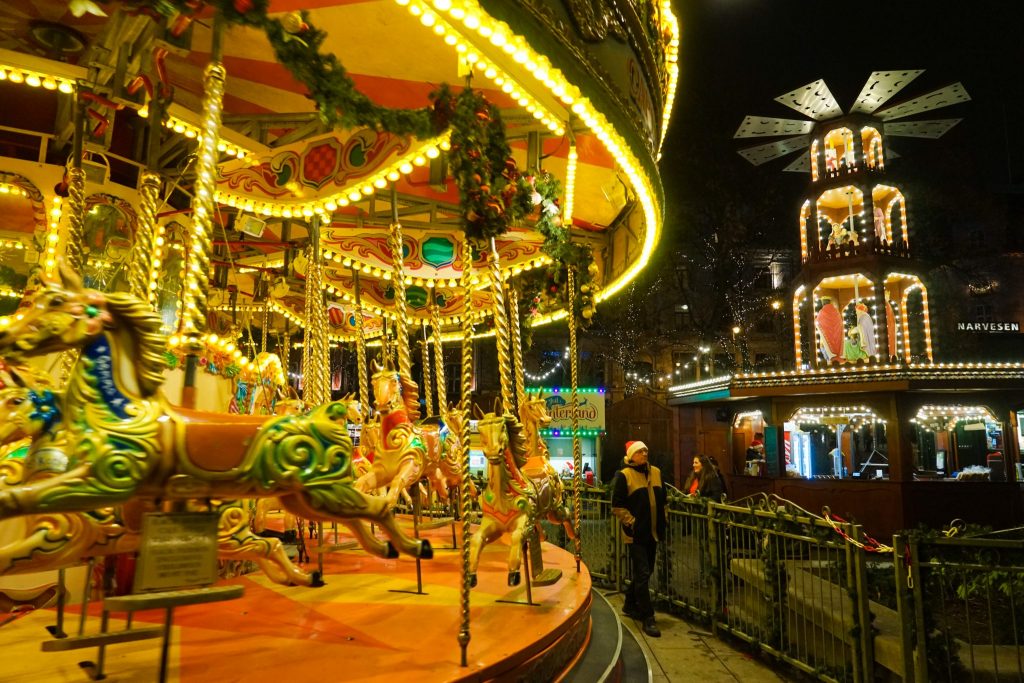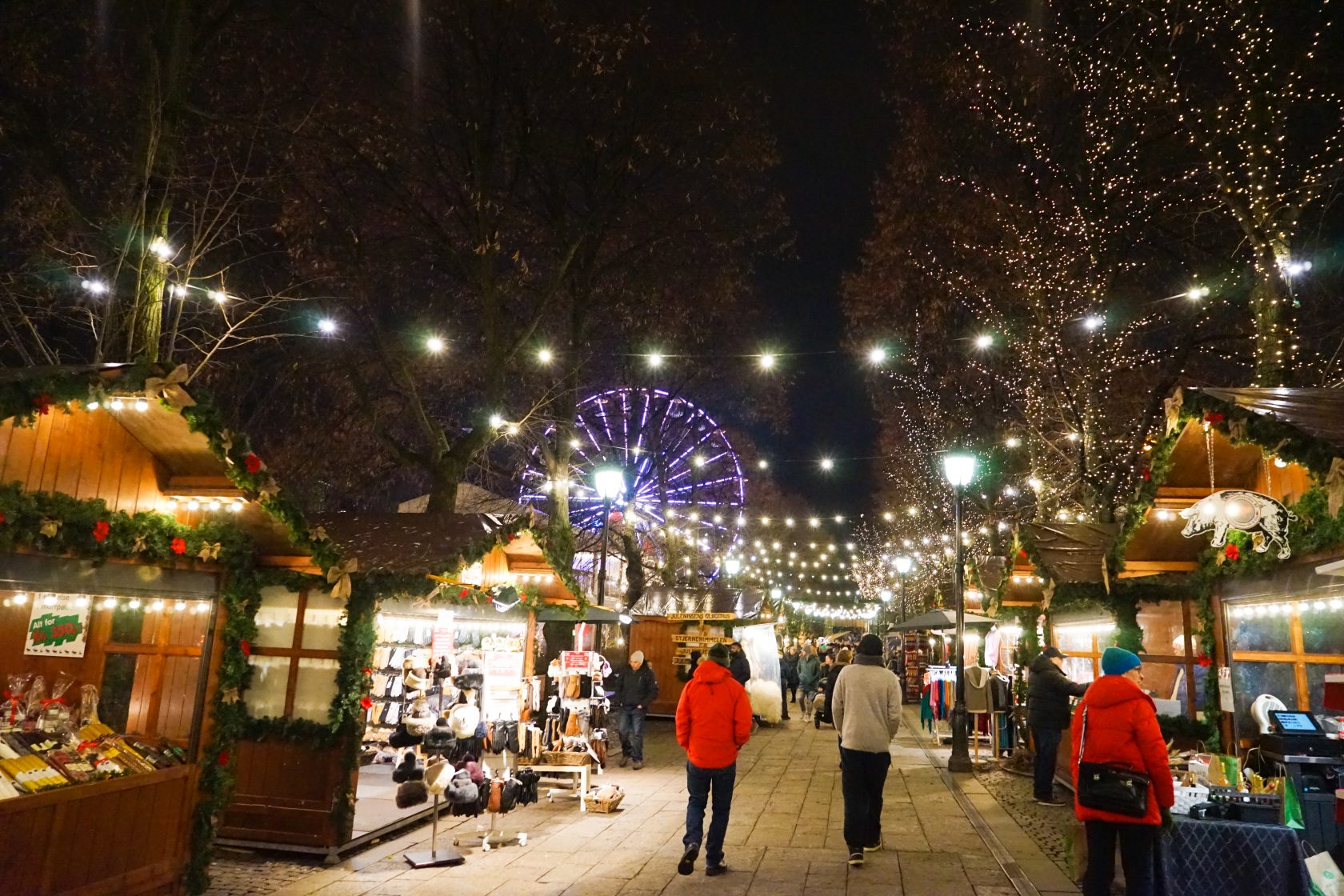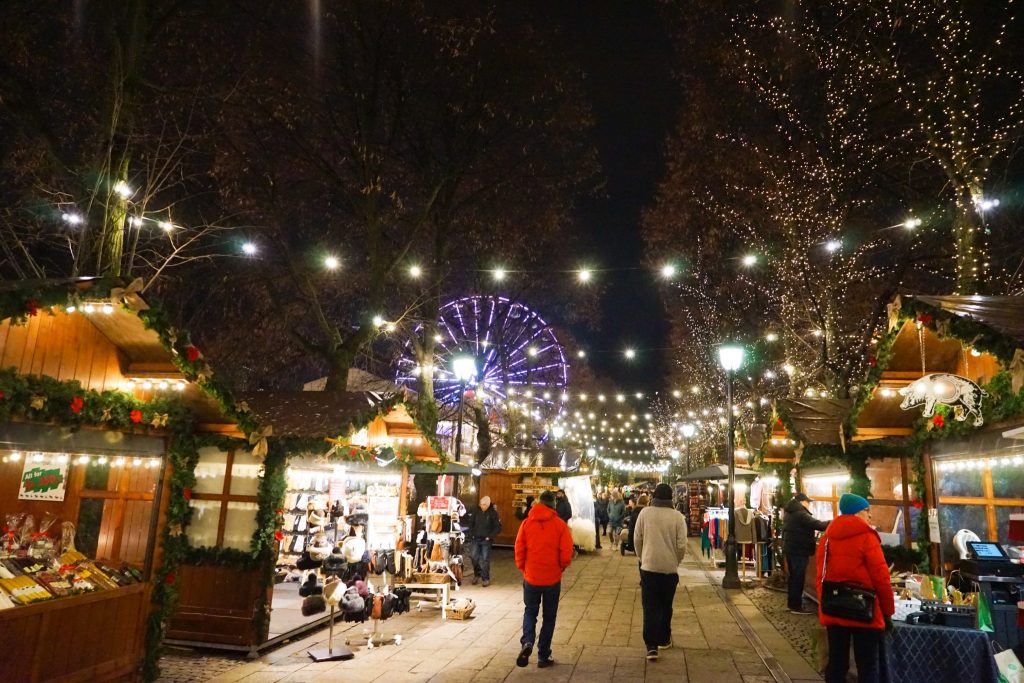 Party Like The Viking's Of Old Along The River Akerselva
In a seemingly derelict industrial street along the river Akerselva is a collection of Oslo's best clubs and nightlife which has to be seen to be believed. Covered in street art and fairy lights, this area is the go-to for all Oslo locals who want to get down until the wee hours of the morning – and wow, do they know how to party.
Located in Grünerløkka the best clubs in Oslo are found here included Blå and Ingensteds ("Blue" and "Nowhere" in English).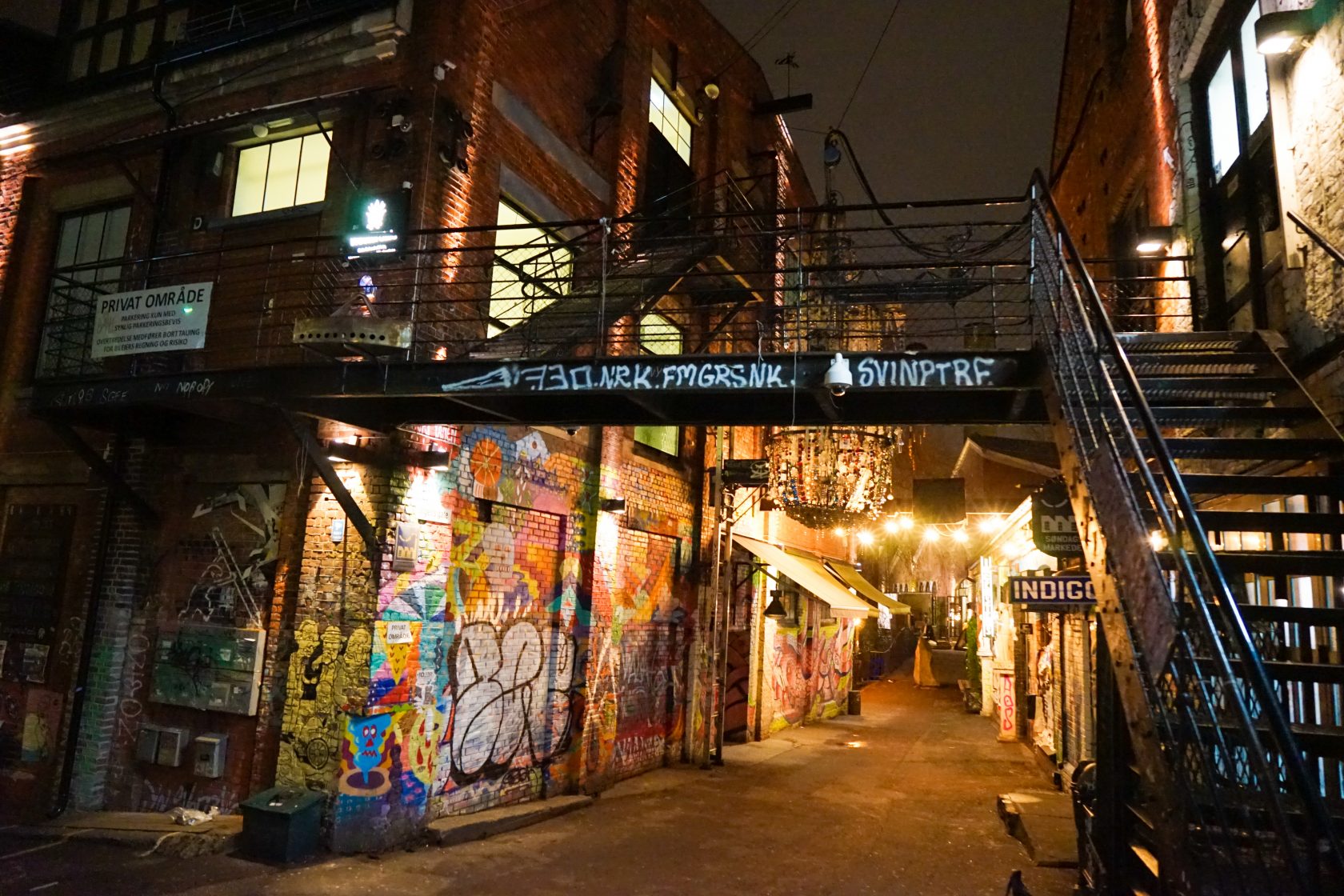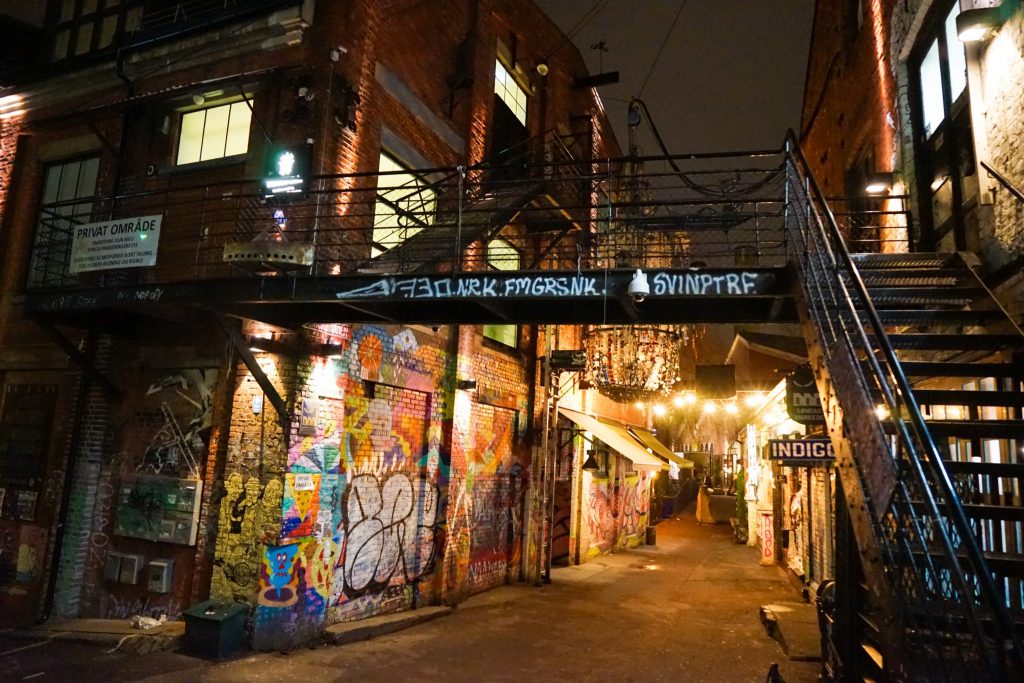 Day Two of 48 Hours in Oslo : What To Do, See and Eat
Get Your Caffeine Fix At Scandinavian Starbucks – 'Espresso House'
As you might have guessed by now, Norway is a truly coffee-obsessed nation (the second highest consumption per capita in the world behind the Finns) and Oslo is the epicentre of this addiction.
I'm probably going to get some hate-mail over this but…You just really need to go to Espresso House, the largest coffee chain in the Nordics. Dotted around the city, the coffee is delicious (as well as the hot chocolate drinks), the ambiance warm and each has a sophisticated fit out that invites you and begs you to stay.
The perfect go-to to escape a bit of rain or to warm up, this Scandinavian Starbucks is a institution similar to Tim Hortons in Canada that you just can't go without. On a side-note, Espresso House also makes the perfect cafe for a digital nomad in Oslo… and if when I go back I can see myself spending quite a few days tucked up in here.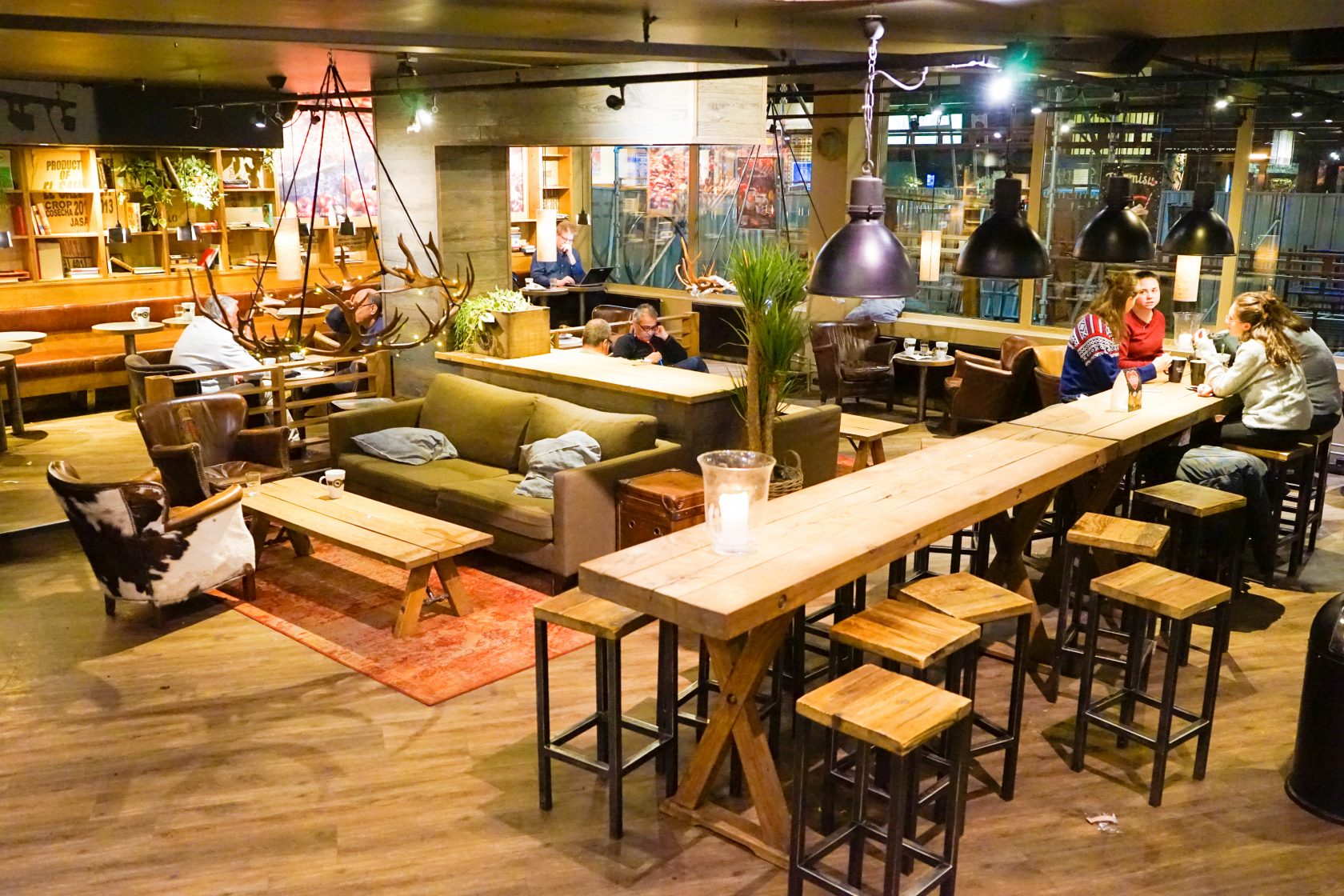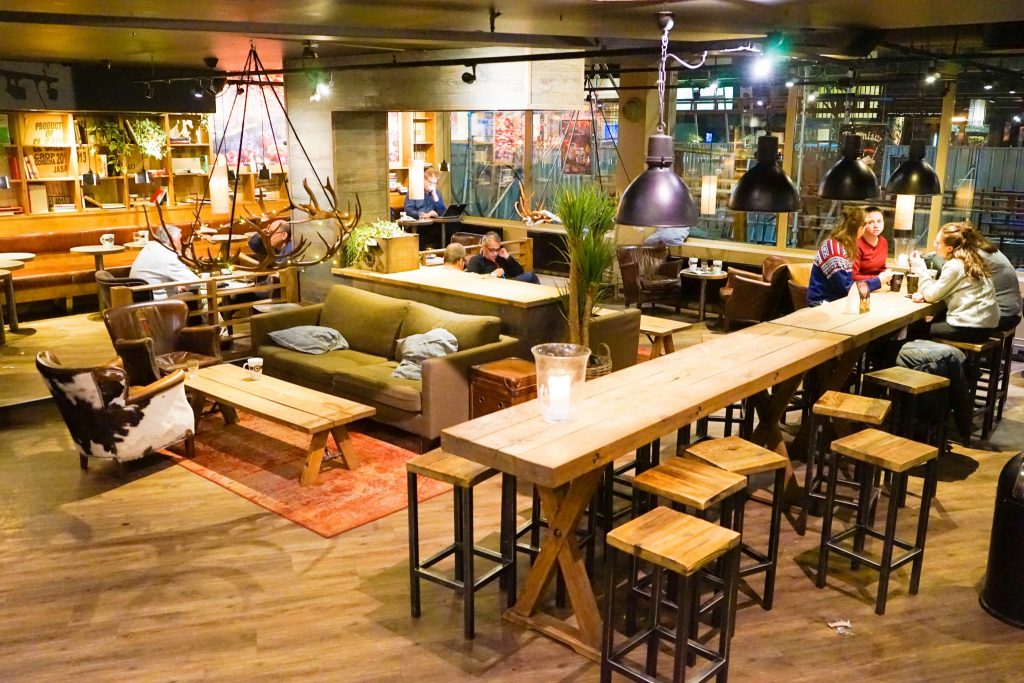 Head Back In Time At The Norwegian Folk Museum
The first museum you will come across on the Bygdøy Peninsula which holds many of Oslo's top attractions, if you are heading out here it really makes sense to grab an Oslo Card as this and the following museums all charge separately and only require 1-2 hours each.
The Norwegian Folk Museum has over 120 buildings showcasing the countries regions and past in Norway's largest open-air museum. If your a frozen fan you certainly will not have to miss strolling around the grounds here and especially the stunning wooden church on the hill.
There is also rotating exhibitions about different times in Norway's past which is worth a look-on.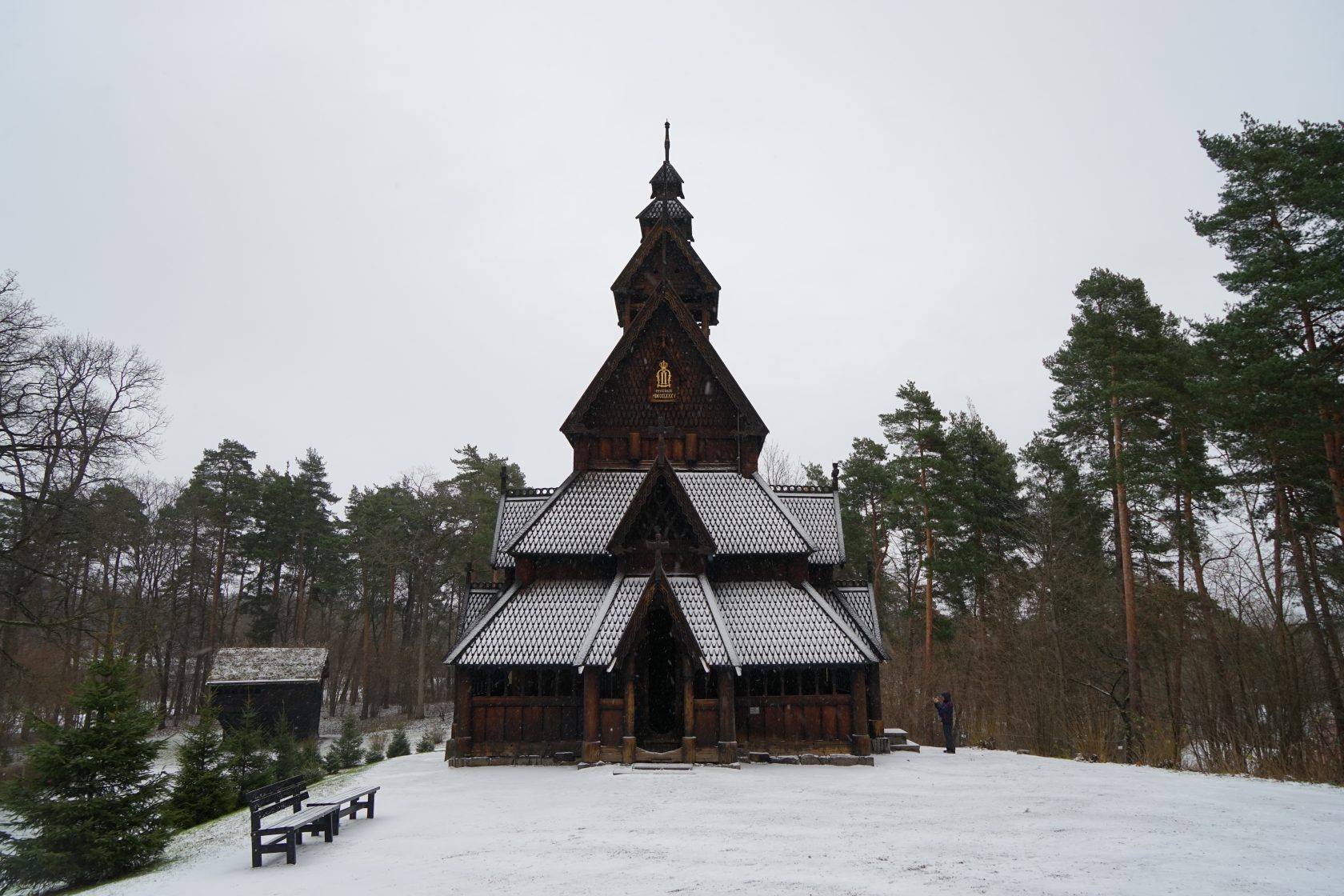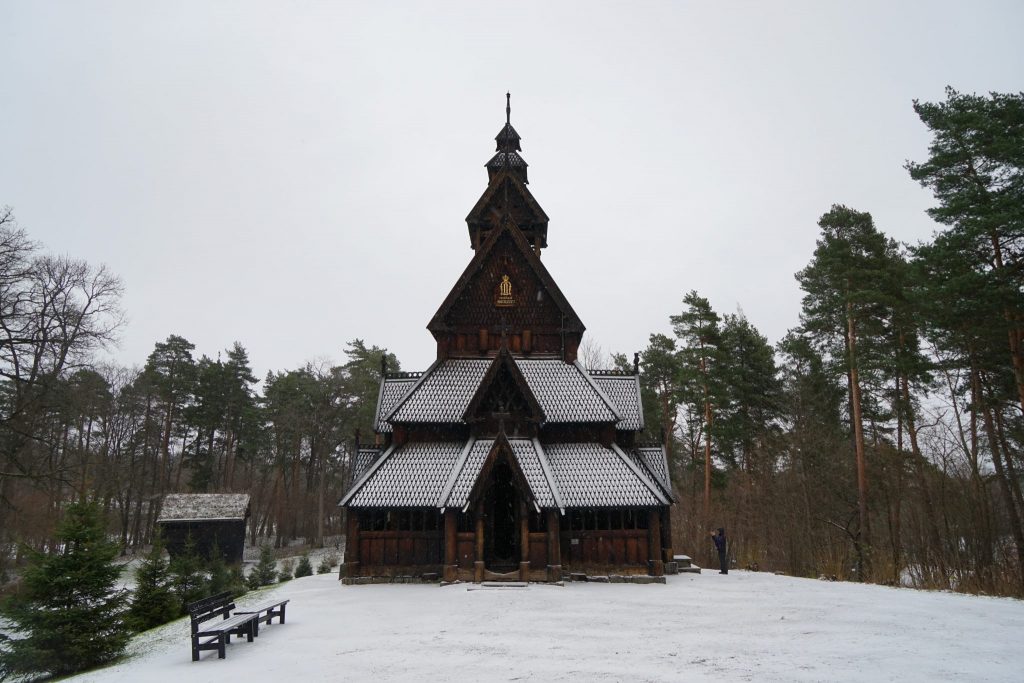 ☆ Look On In Total Awe At The Viking Museum ☆
Calling all Viking Fans, this small museum packs quite a punch with two of the best preserved Viking ships in the world, Oseberg and Gokstad, as well as a third lesser-preserved ship, made better by a new modern light show every fifteen minutes.
There is no other place in the world like this and Oslo residents are rightfully quite proud of these historic artifacts from their glorious past. Learn more about Viking culture, their trade networks, voyages, and burial process (which lead to their awesome ships still being preserved). I can't oversell this place, it will leave you in total disbelief and is one of the top things to do in Norway (and it's worth coming to Oslo just for this!)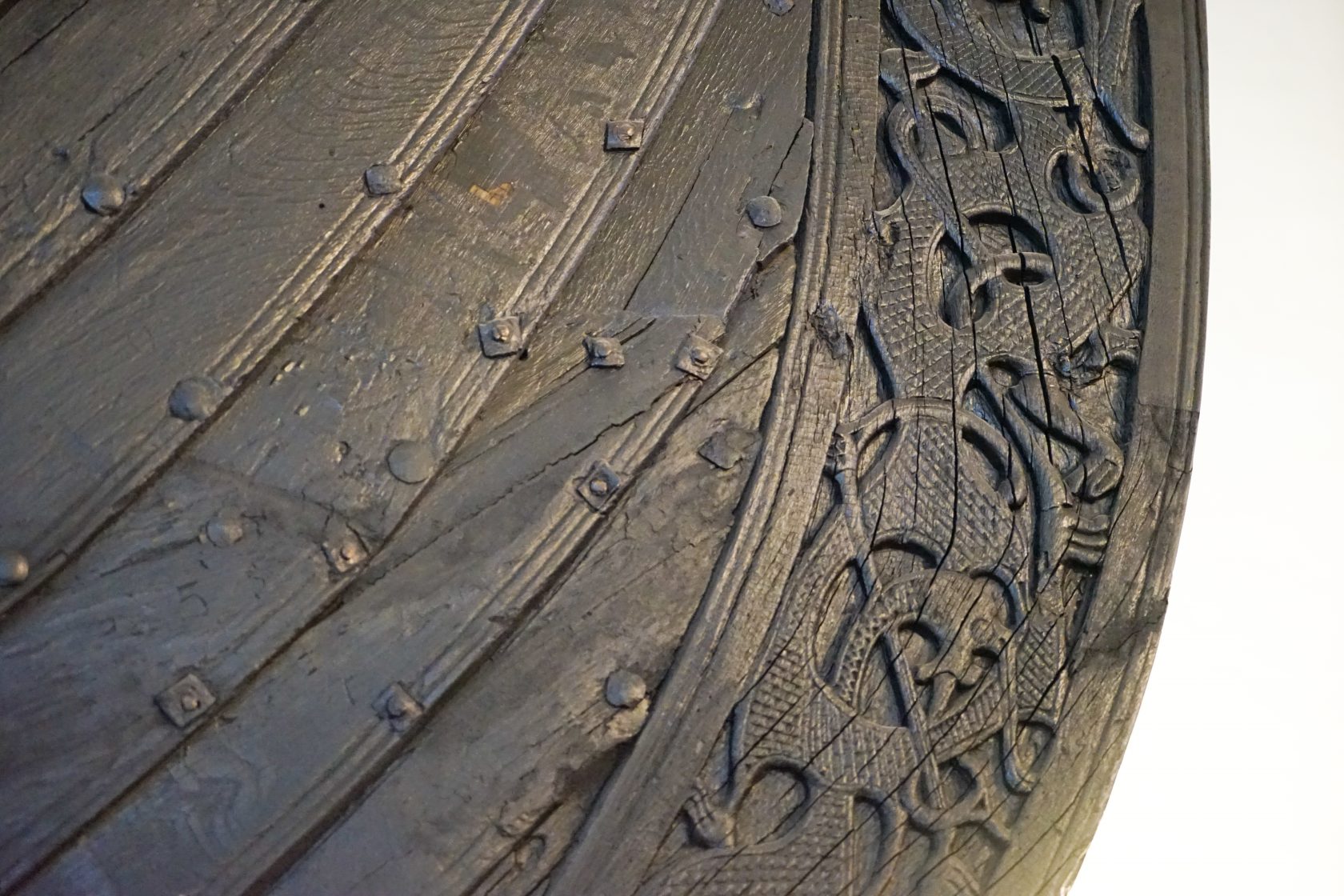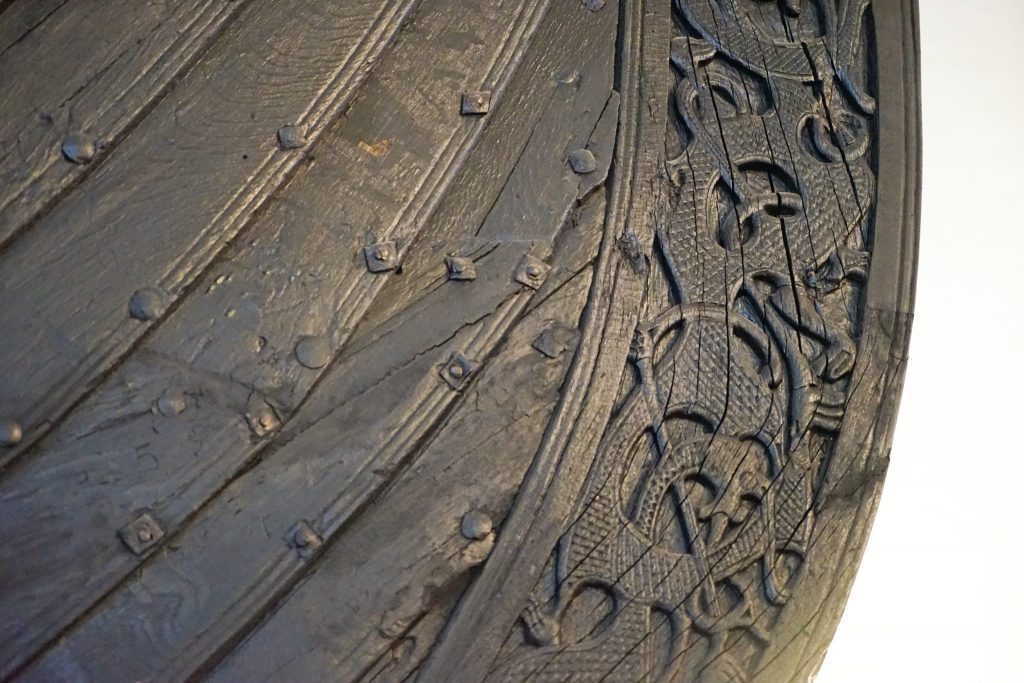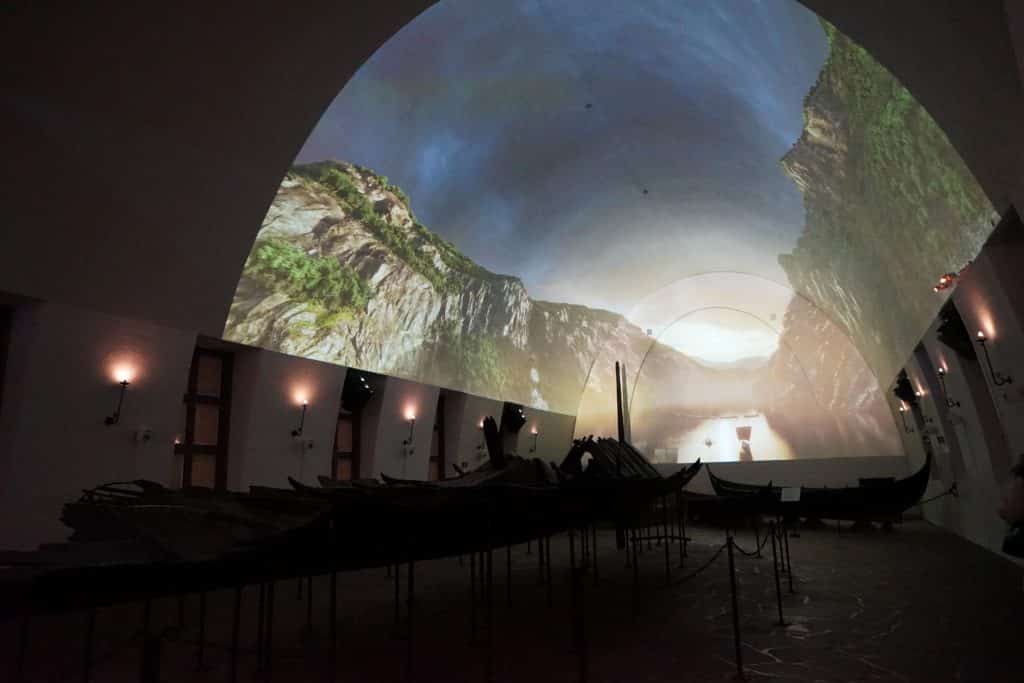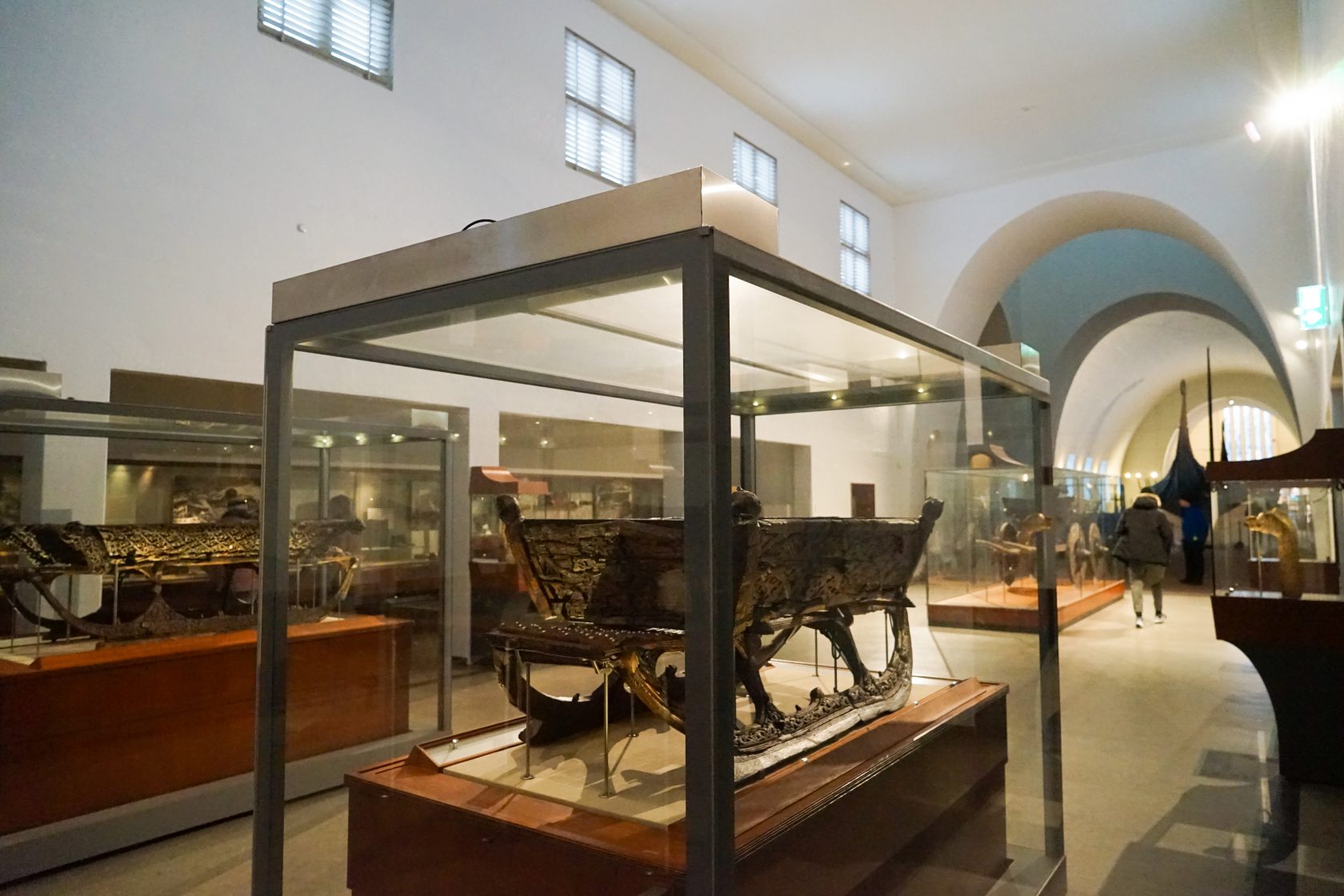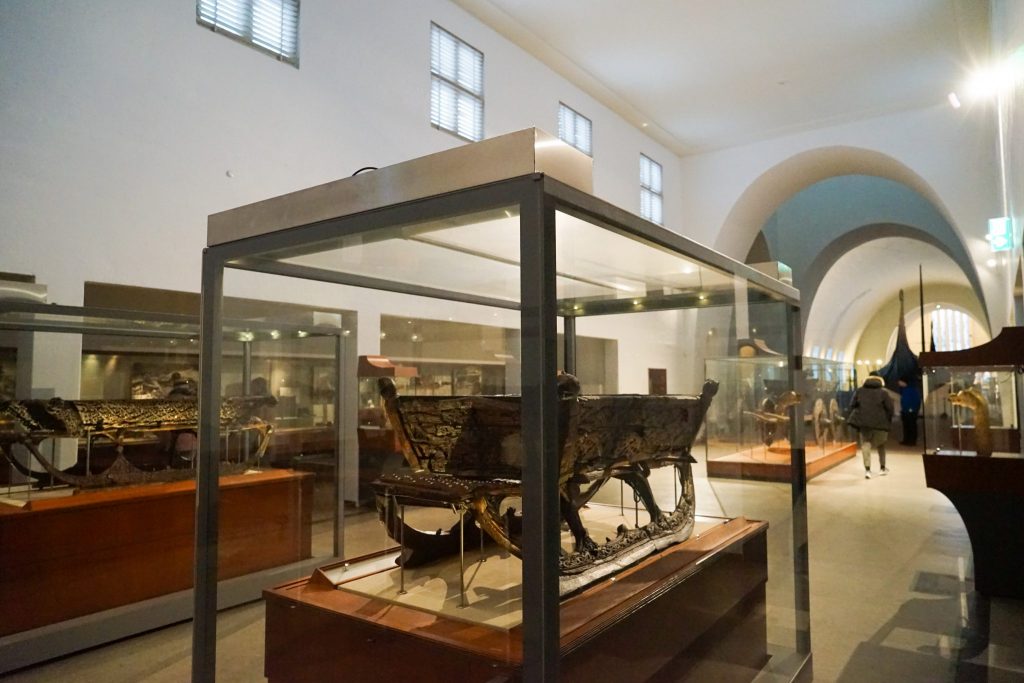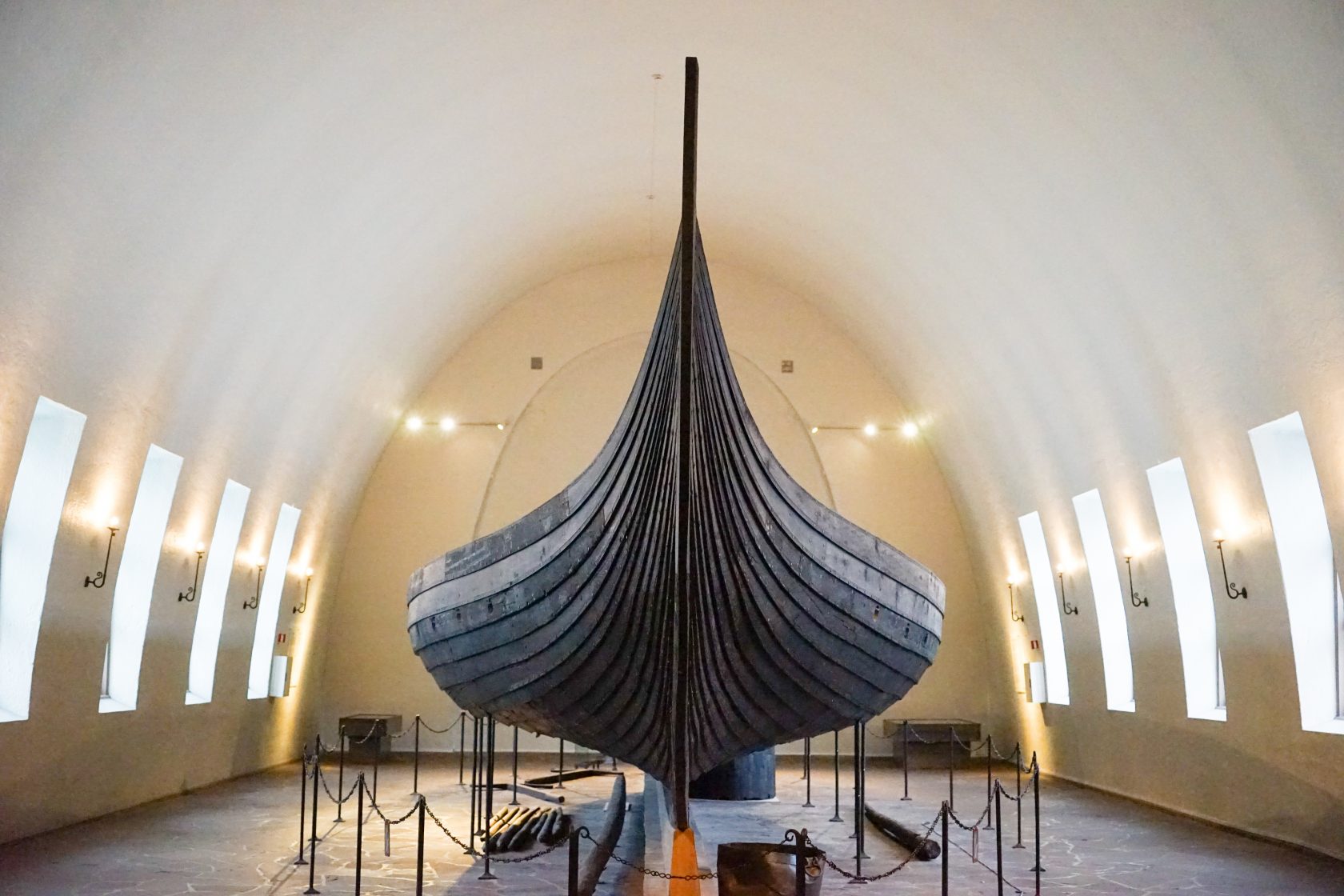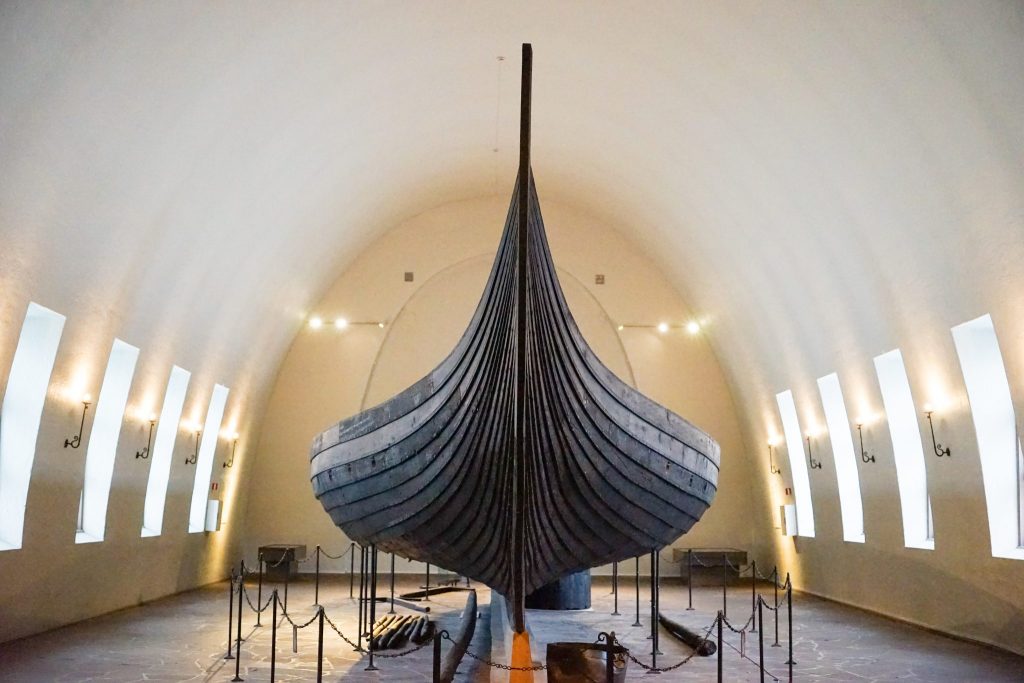 Learn About A More Recent Norwegian Expedition At The Kon-Tiki Museum
In my opinion the weakest of Bygdøy Peninsula museums, but still worth a look in if you have the Oslo Pass – or a passing interest into great sea-faring expeditions.
Entirely based around Norwegian explorer's Thor Heyerdahl voyage from Peru to Polynesia in 1947 aboard the self-constructed Kon-Tiki, his theory – while since disproven by compelling genetic evidence – is pretty interesting for the time. If nothing else they do have the original balsa raft here and a interesting documentary, but be careful about criticising Heyerdahl or his voyage as he is regarded as a national hero by many in Norway.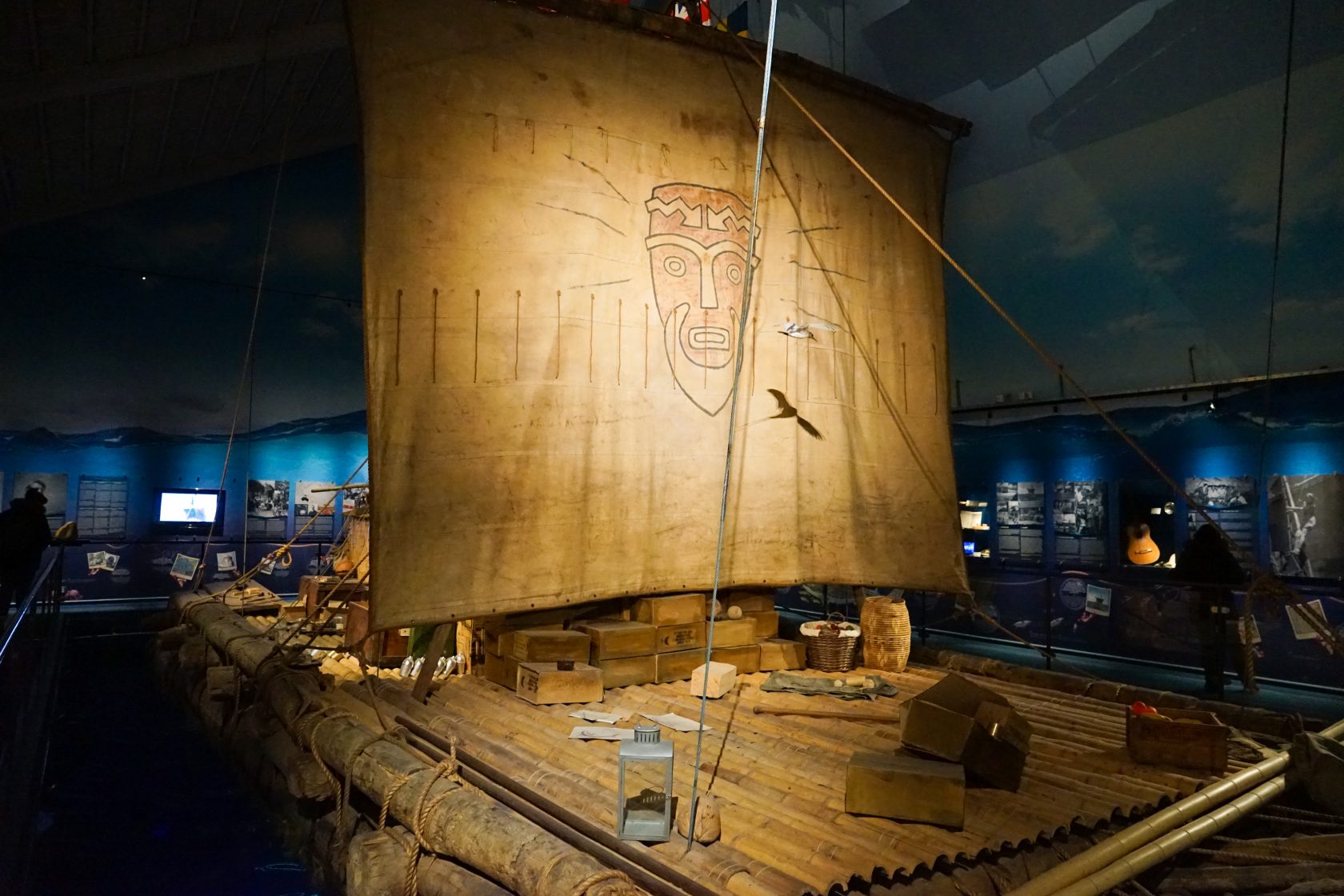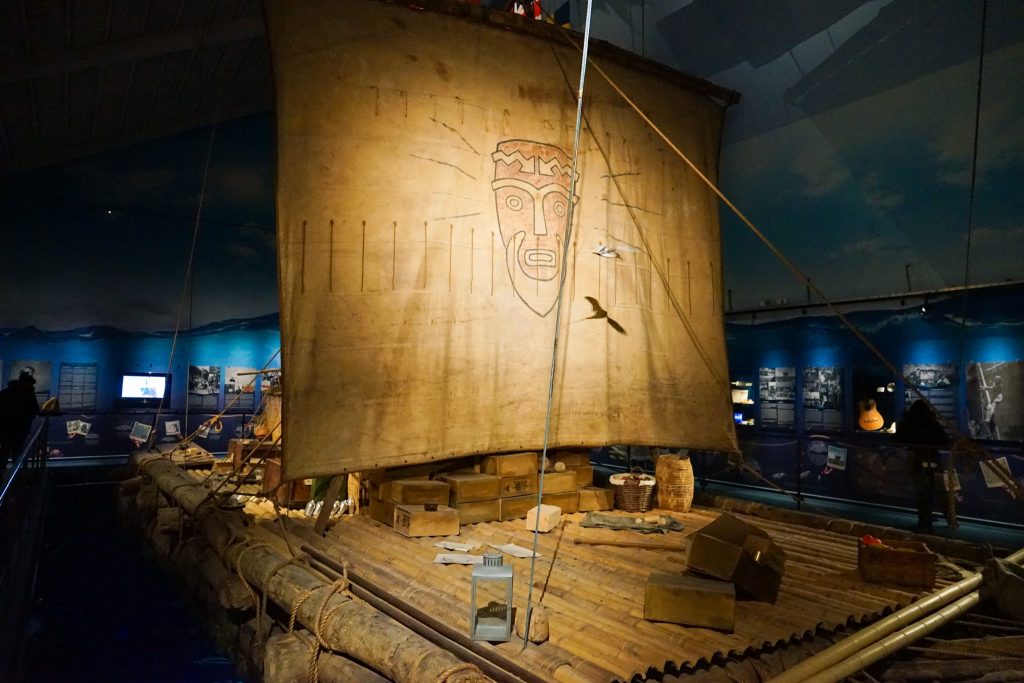 Delve Into Norway's Sea Faring Past in The Norwegian Maritime Museum
Few countries in the world are as connected to the ocean as the Norwegians – and the Norwegian Maritime Museum does a good job at exploring the relationship they have with the ocean going back to the Viking times.
Some interesting artifacts, a stunning 20 minute film and frequently changing exhibitions to keep things fresh.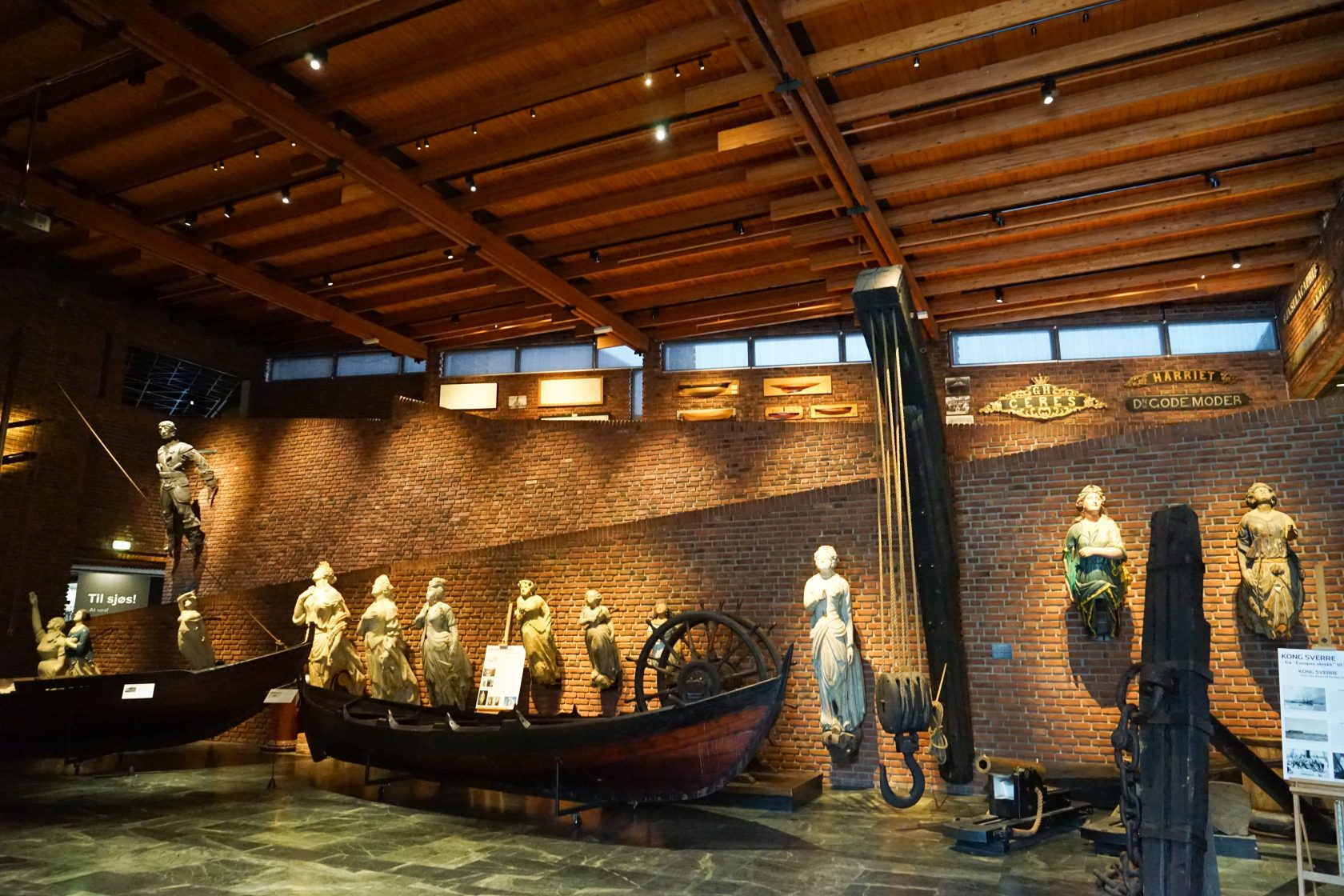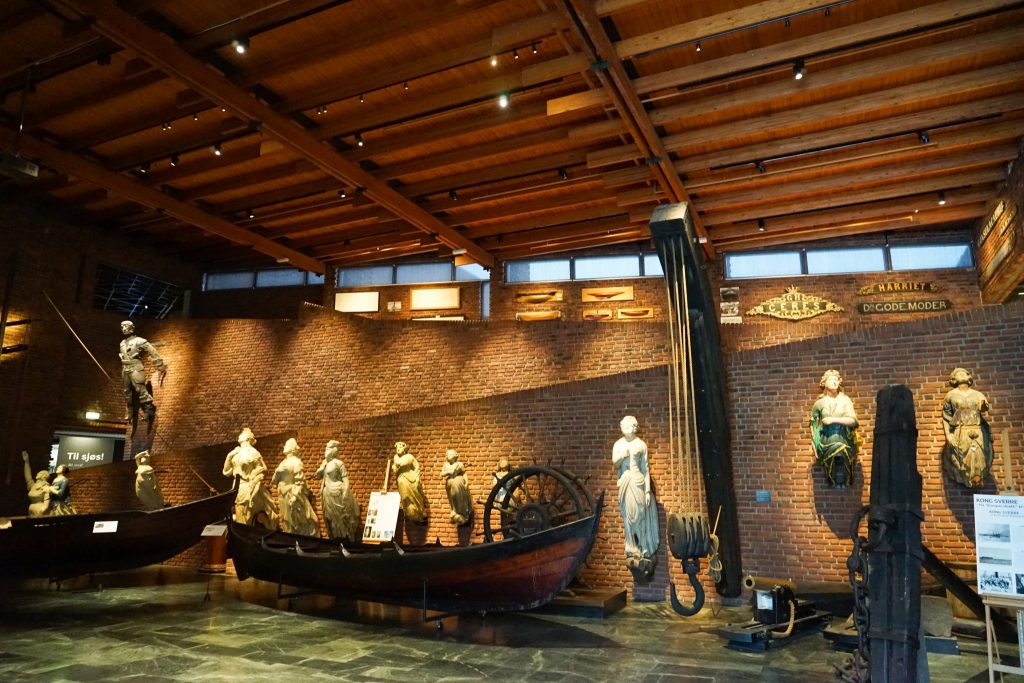 ☆ Get Ready For An Adventure At The Polarship Fram Museum ☆
The most extensive museum on the Bygdøy Peninsula, you could easily spend an entire day reading all the text in their goliathian two buildings.
Housing two of the most famous ships in Arctic exploration, you can explore above and below deck, read all about the adventurous spirit and tenacity of famed Norwegian explorers, watch two short films and learn about the fragile Arctic environment. Completely unique and beautifully done, the Polarship Fram Museum is not to be missed.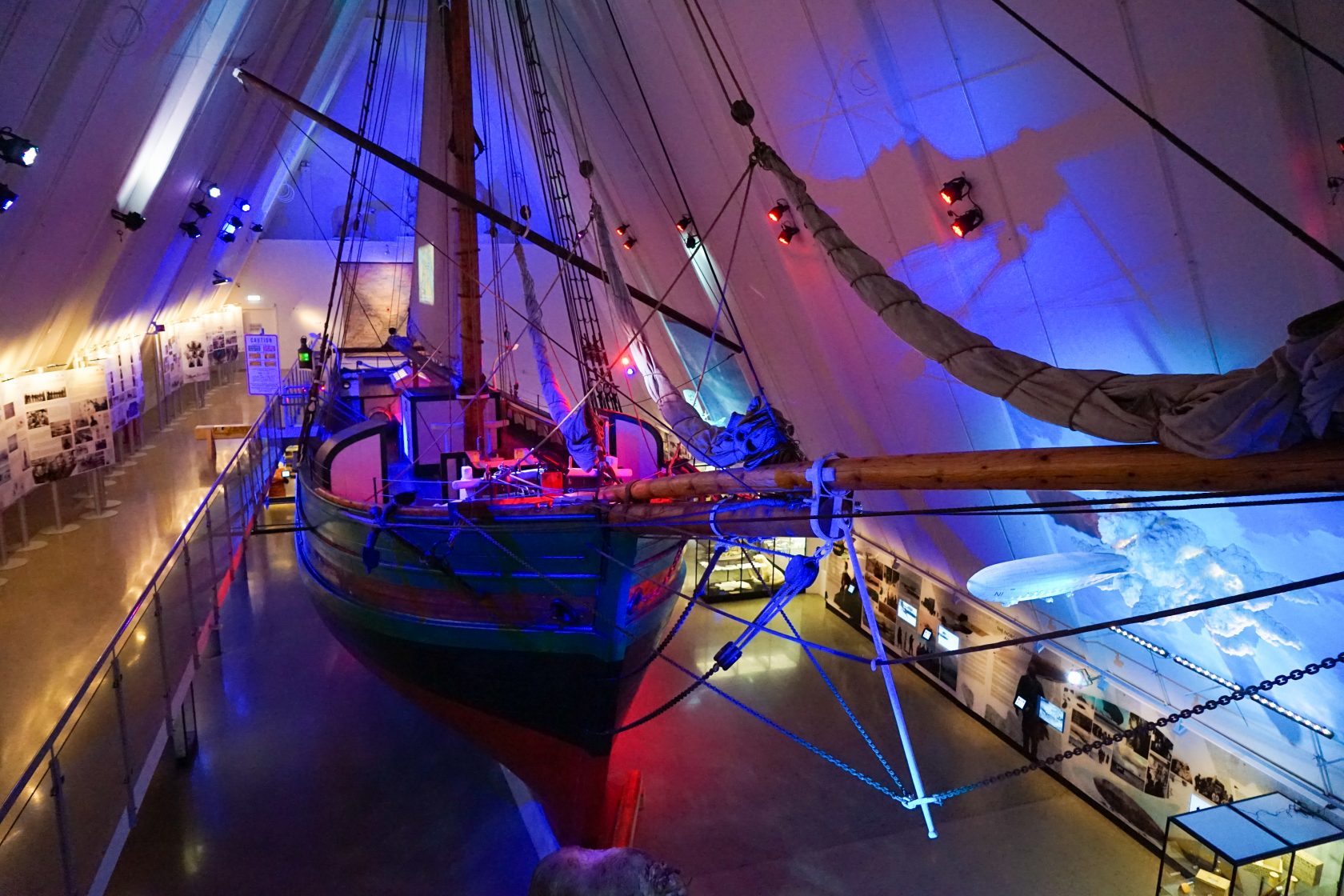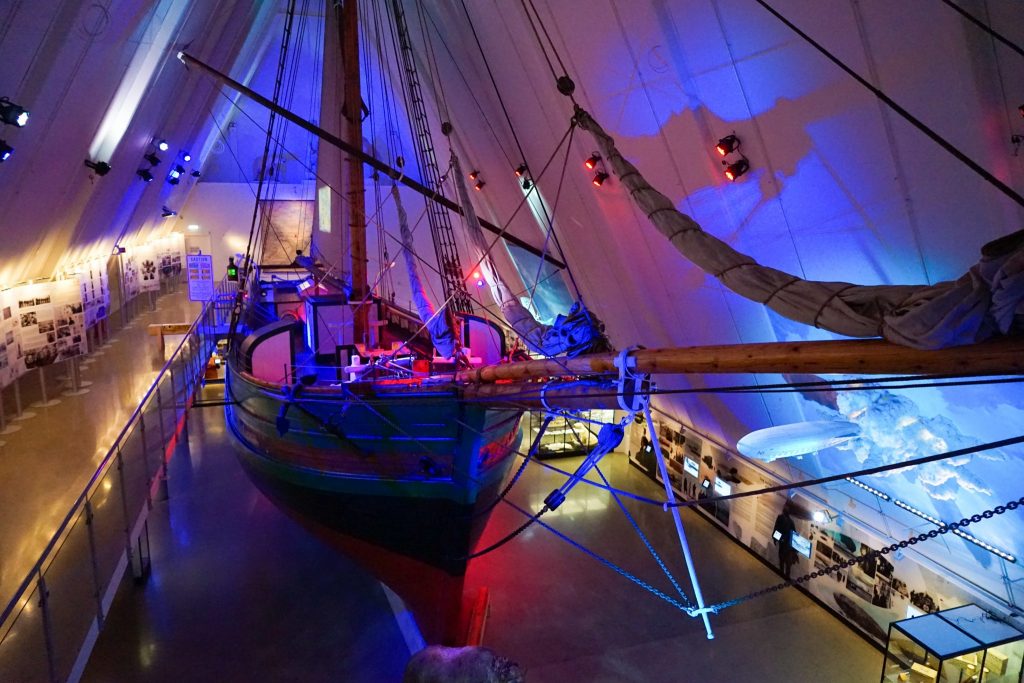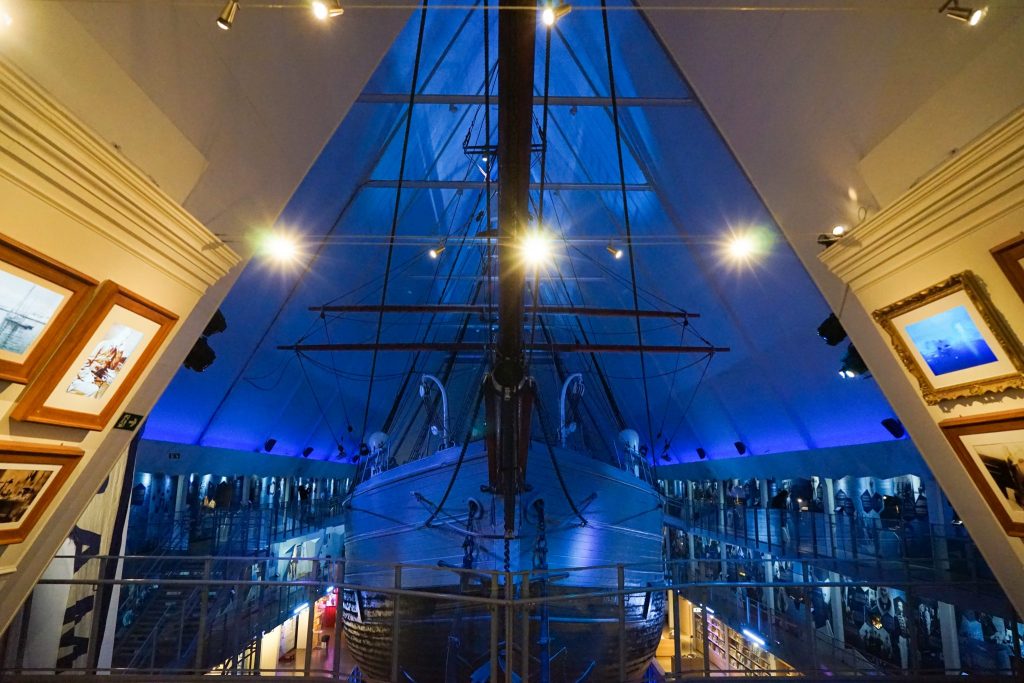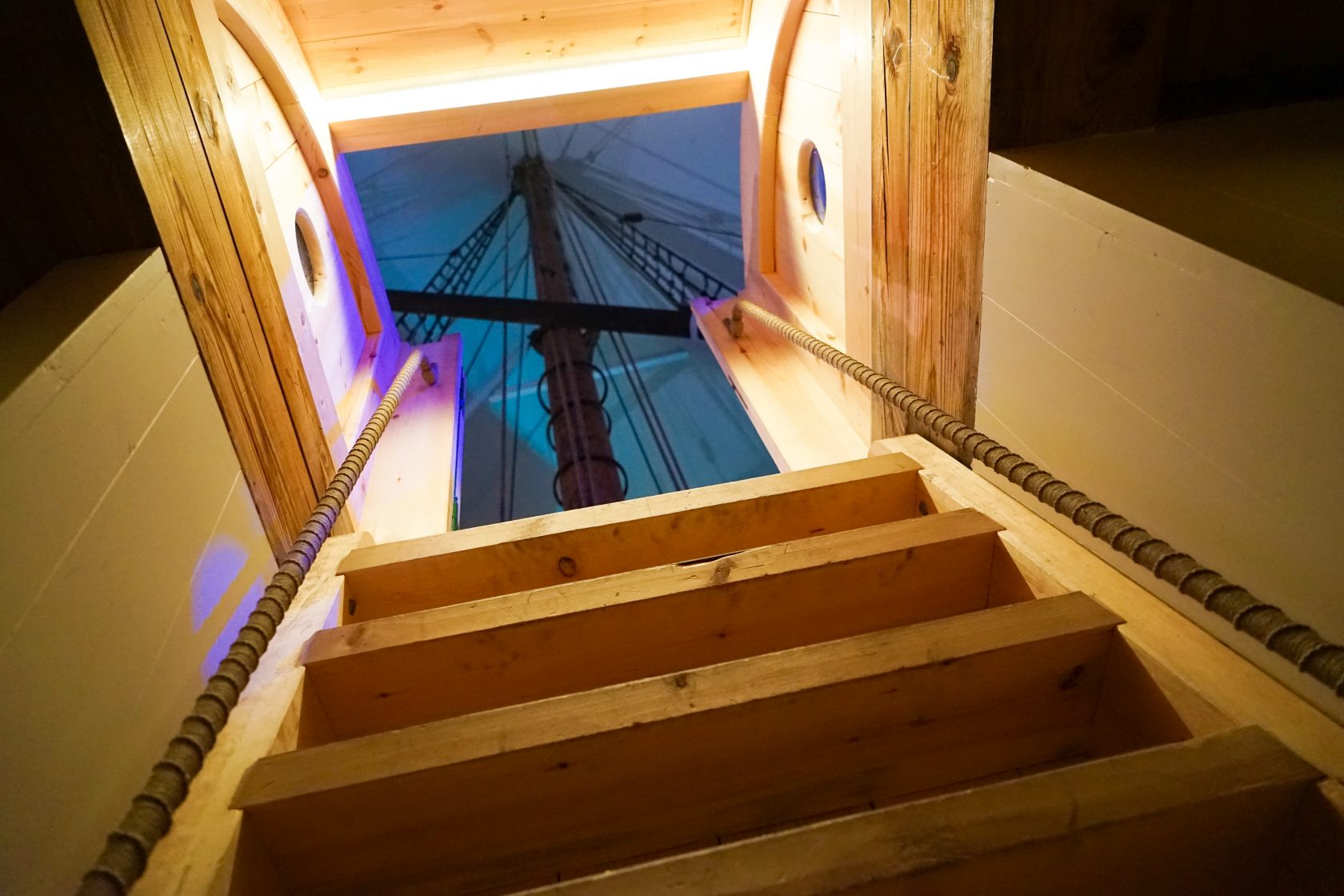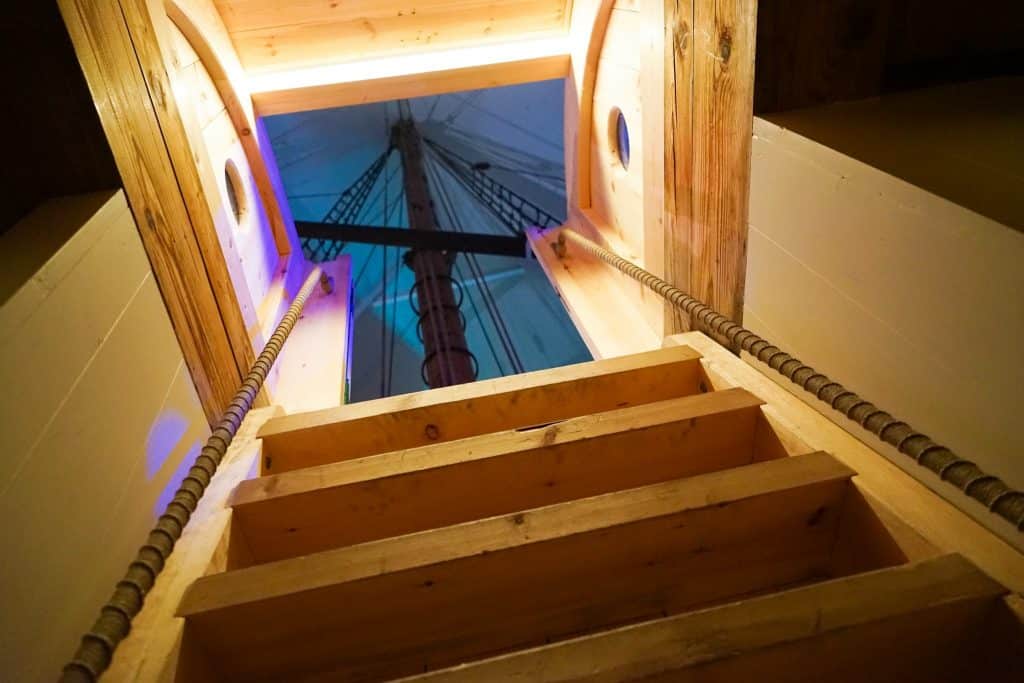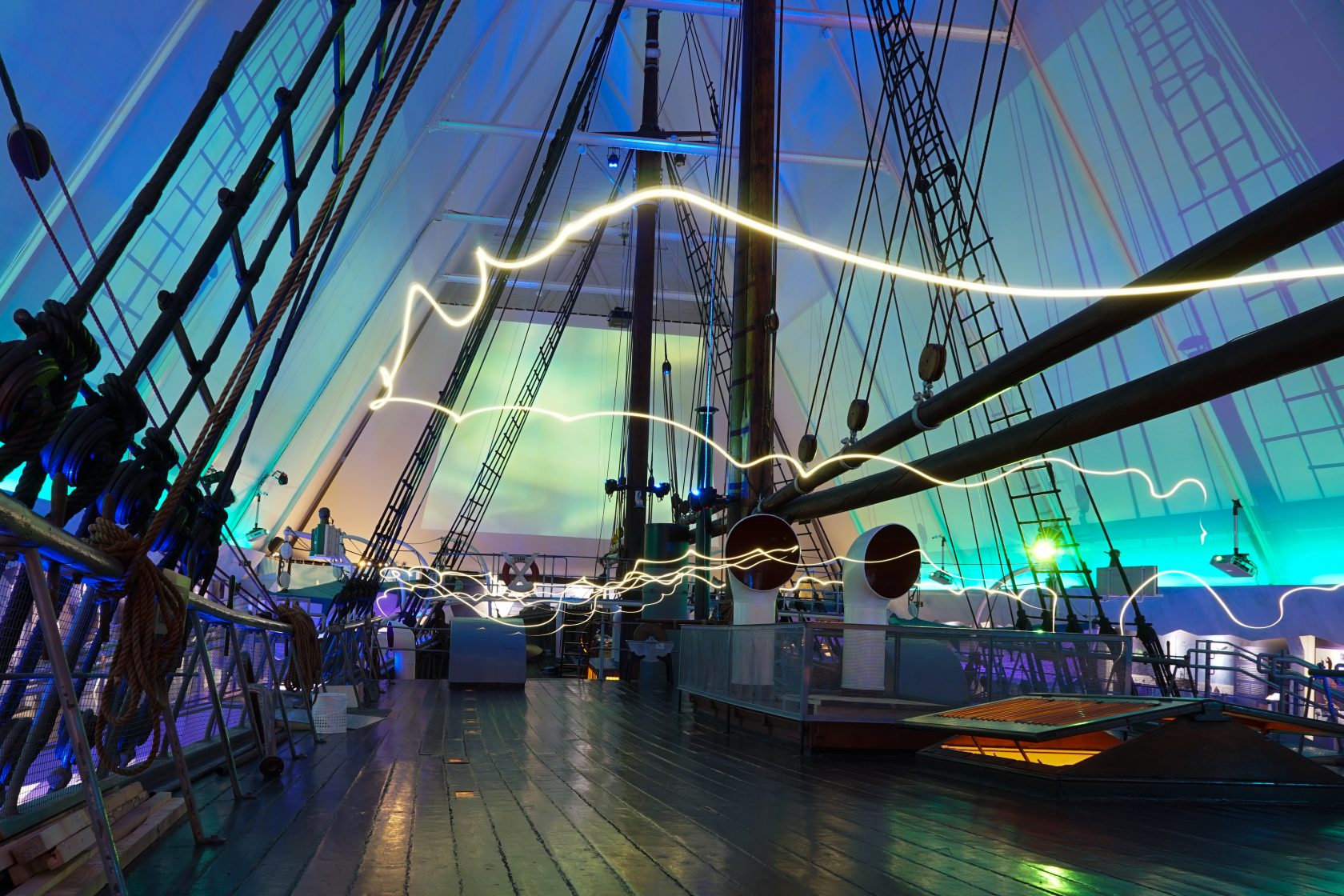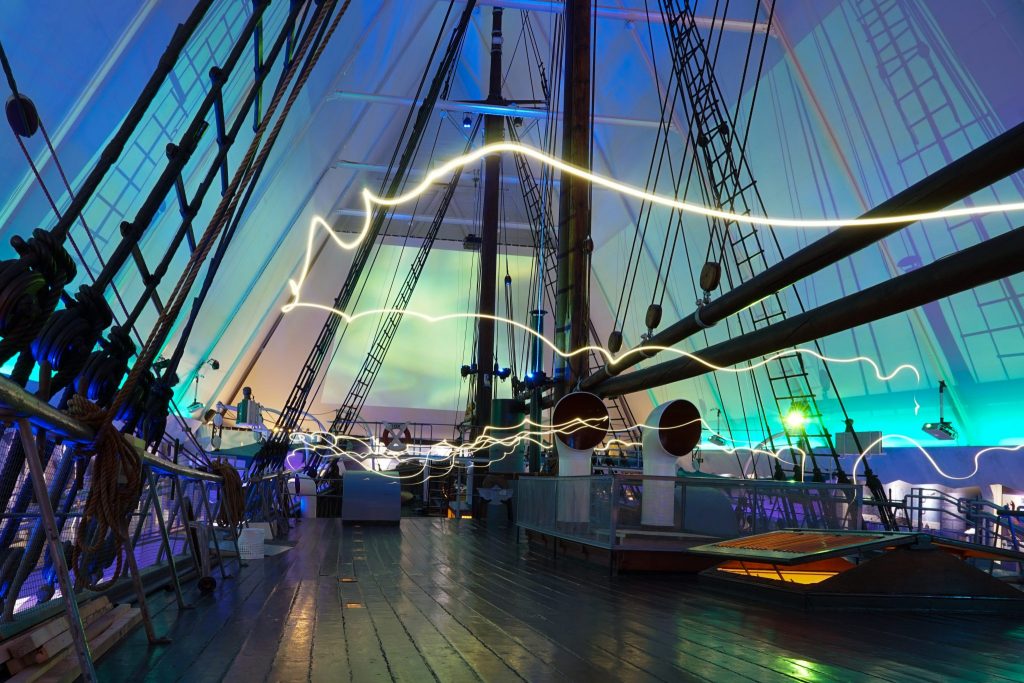 Support Peace Around The World At The Nobel Peace Center
Learn more about the Nobel Peace Prize and the process that annually awards one person who has done the most to advance world peace in the previous year.
While all other Nobel Prizes are awarded in Sweden, the Peace Prize is reserved for Oslo and in this recently renovated museum you can learn all about this historic award, it's lofty goals and find many cutting-edge exhibitions focussed on recent recipients and global forces of change…for better or worse.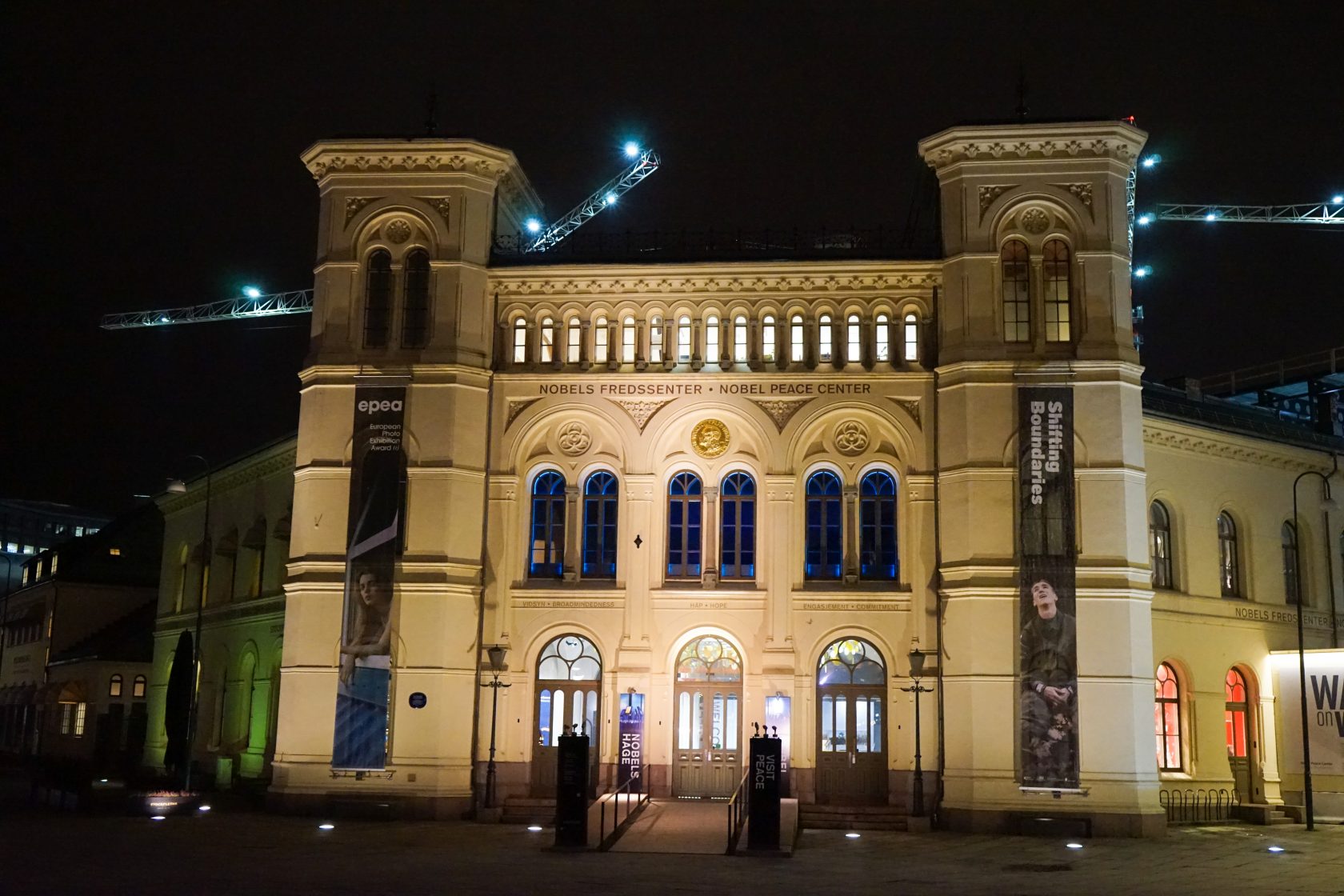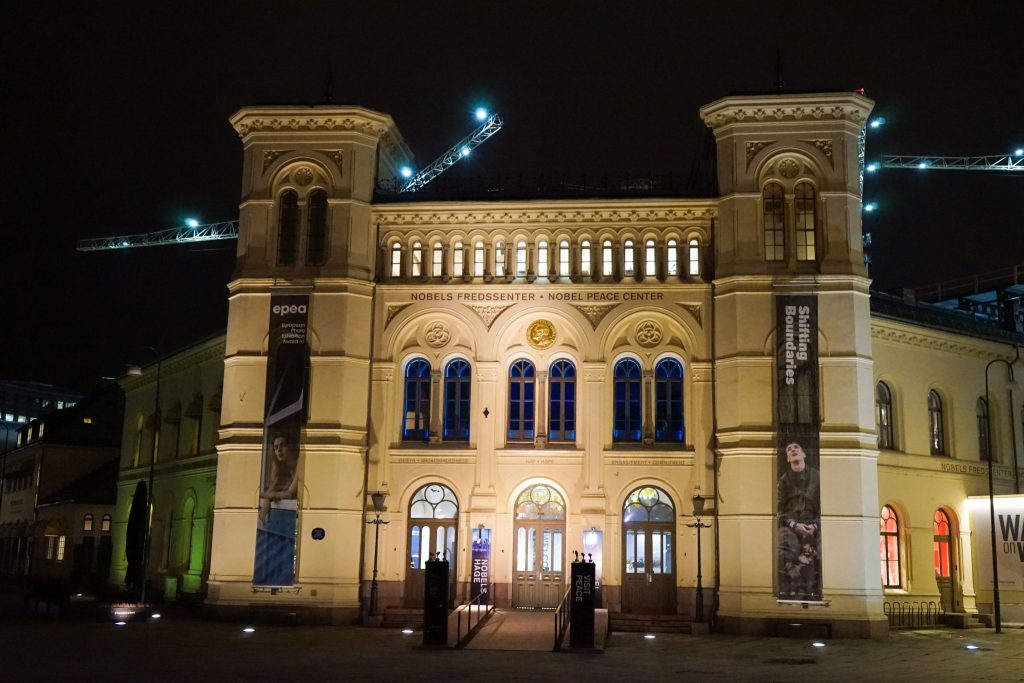 ☆ Admire The Human Form In All It's Glory At Vigeland Park ☆
The world's biggest open-air collection of statues by one artist in a single location, Vigeland Park is often listed as one of the top things to do in Norway and it is easy to see why.
Filled with 212 granite and bronze work's by Gustav Vigeland (1869–1943) which focus on the human form this park can provide hours of entertainment admiring everything from star-crossed lovers, elderly couples and angry children. Rather crowded in summer and bitterly cold in winter, you just have to go no matter what to the Vigeland Park, there is nothing else like it on Earth (and it is even more surprising to think it was opened in 1907).
If you need more there is also the Vigeland Museum for a deeper look into the life and work of Gustav Vigeland.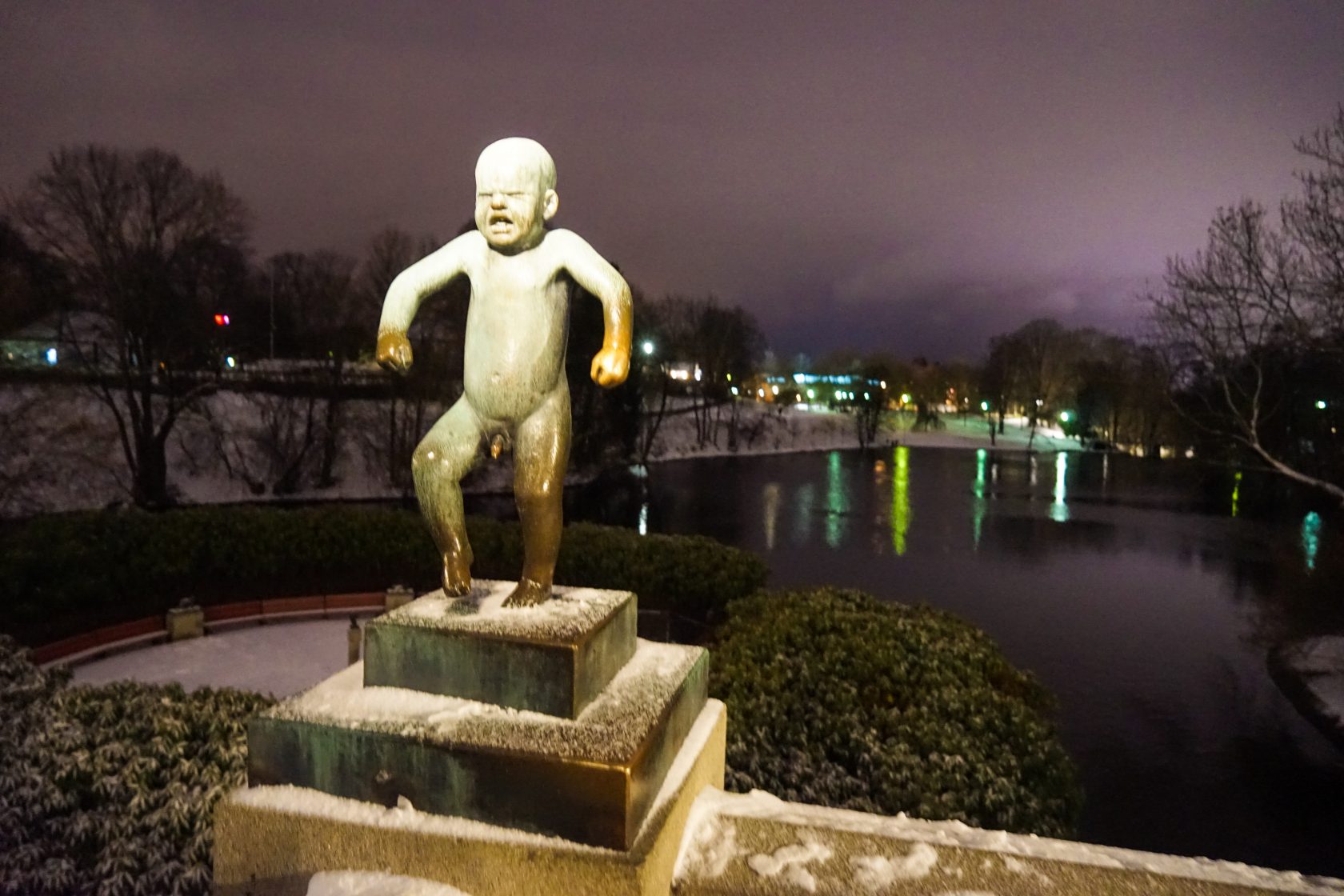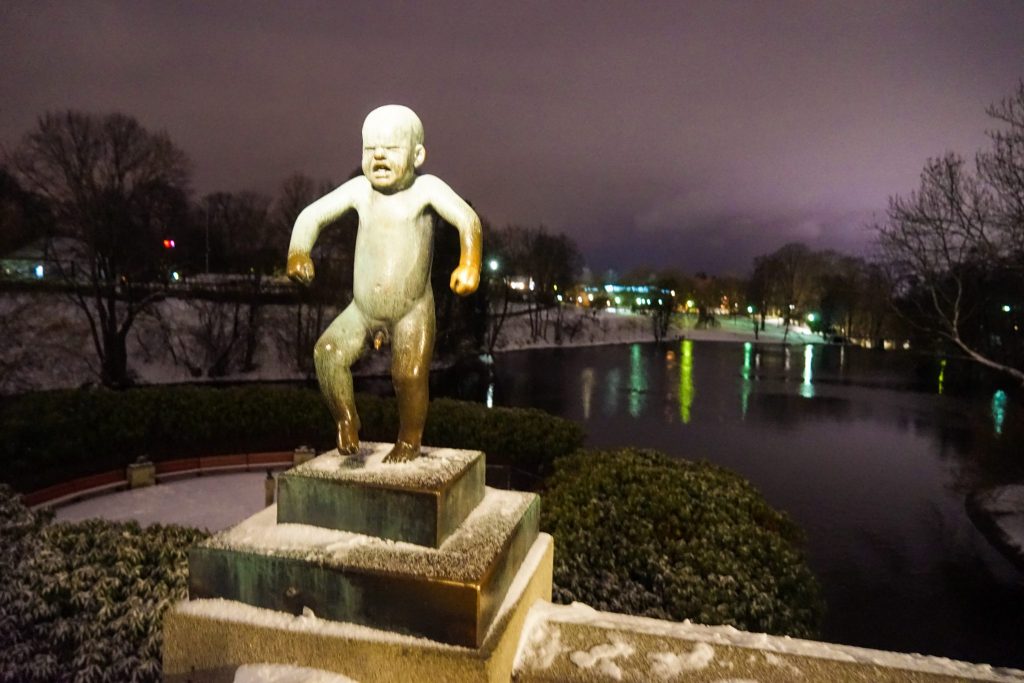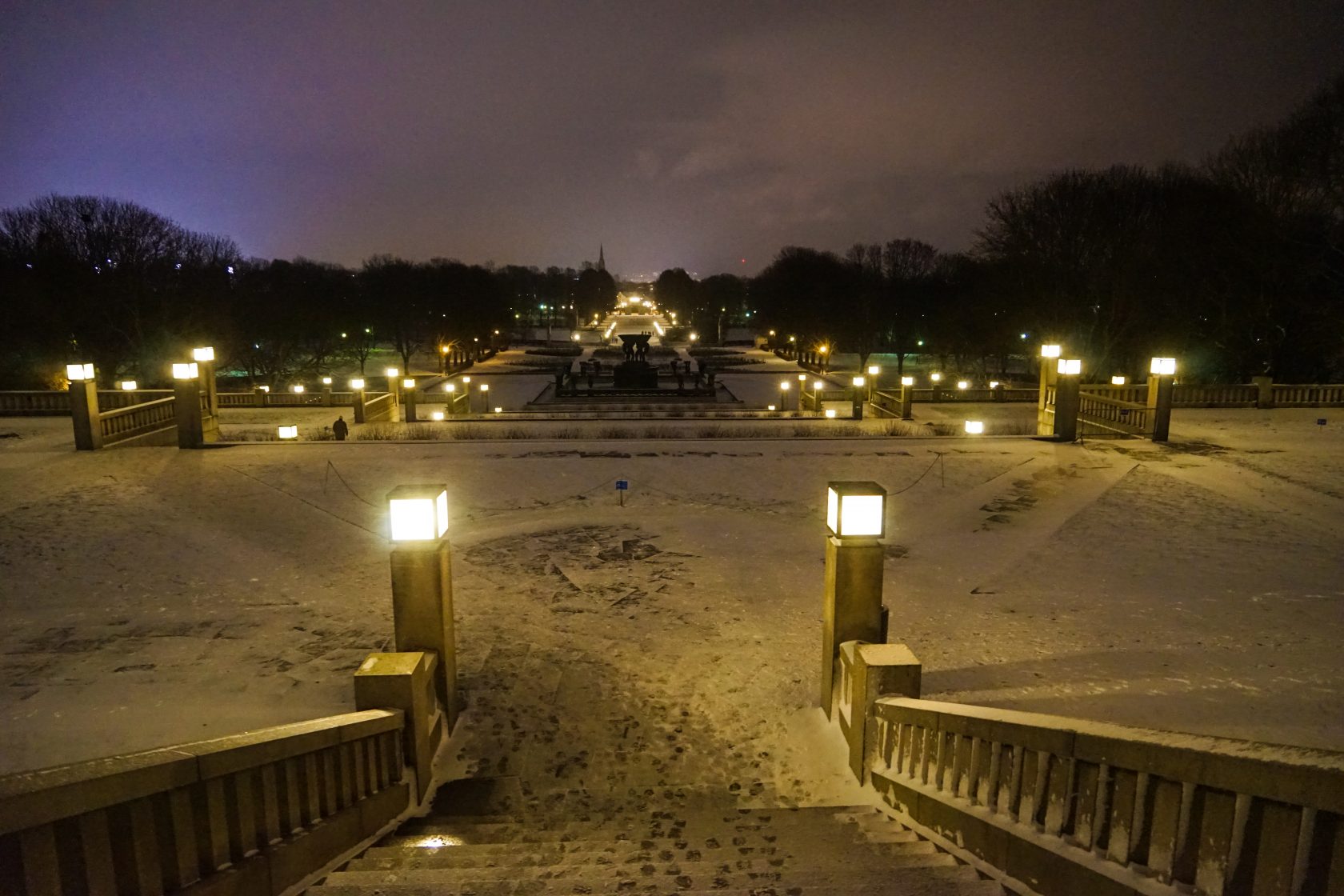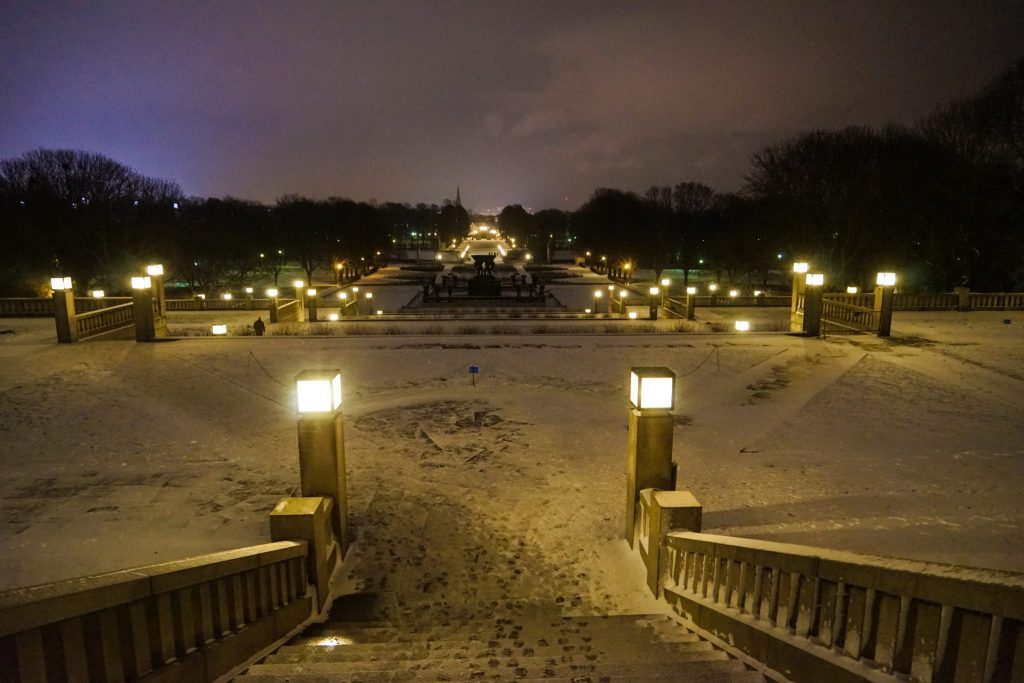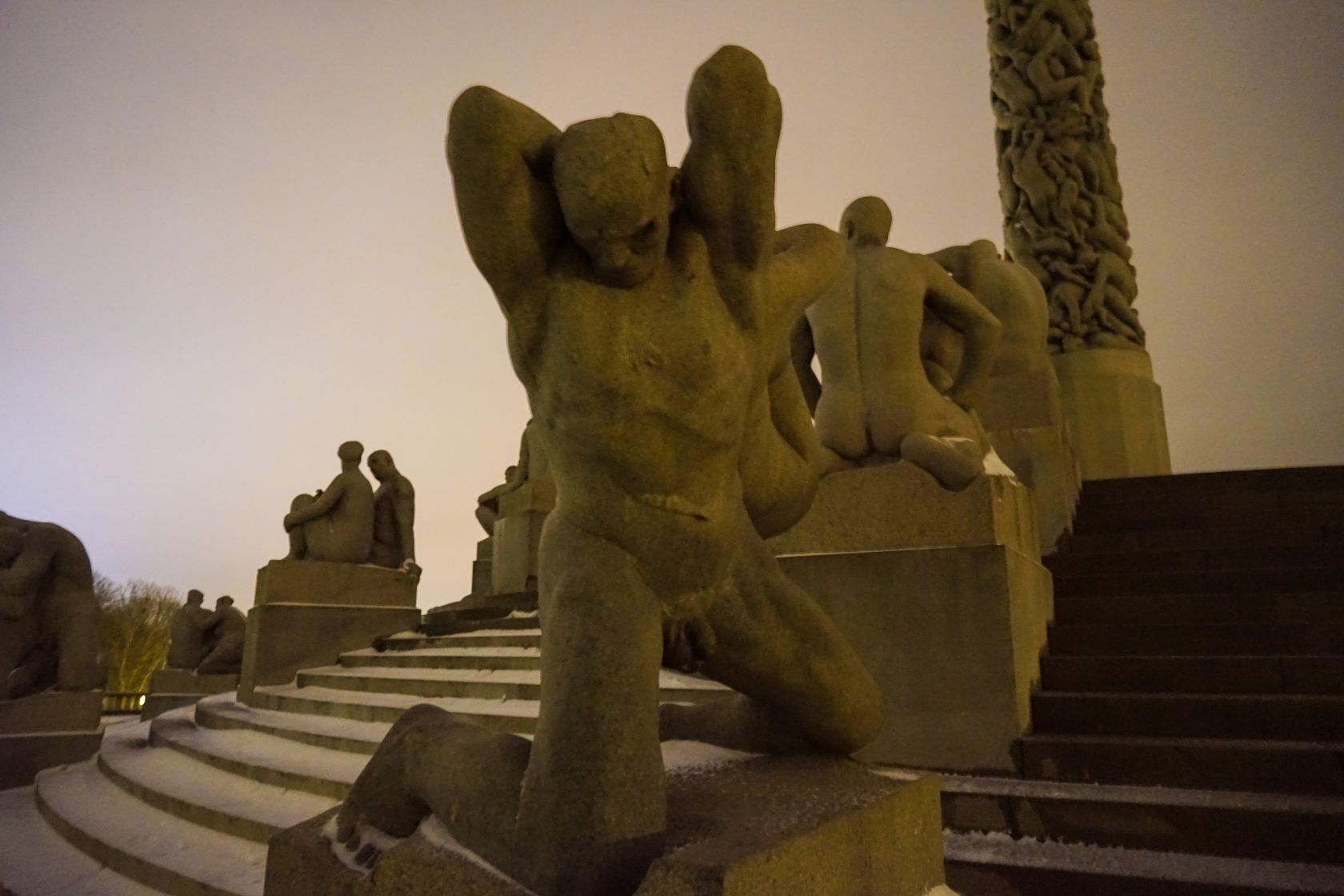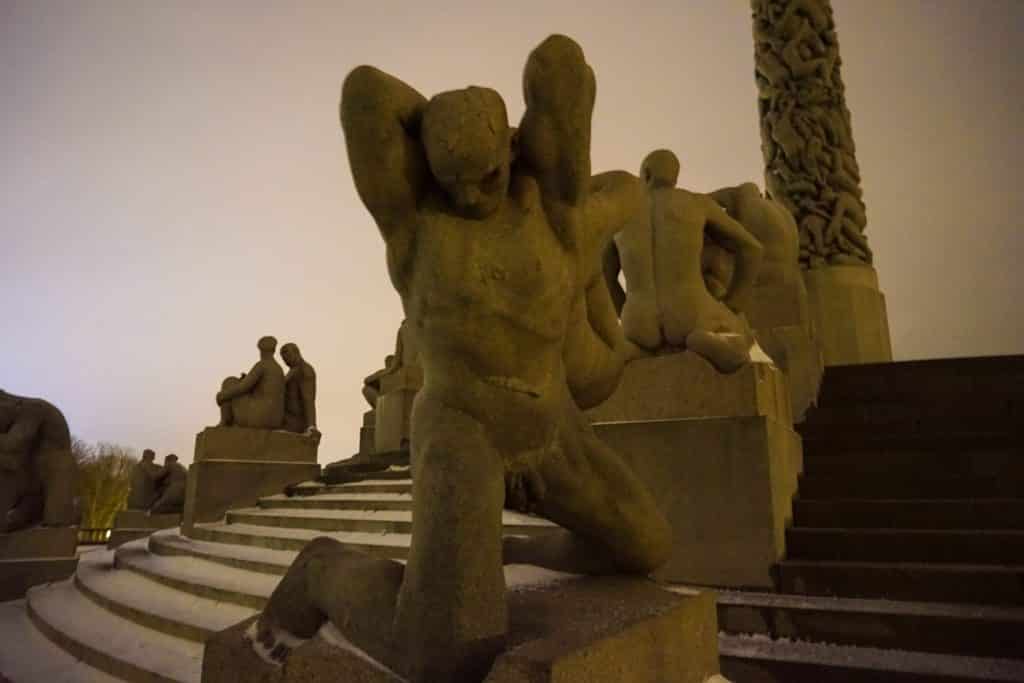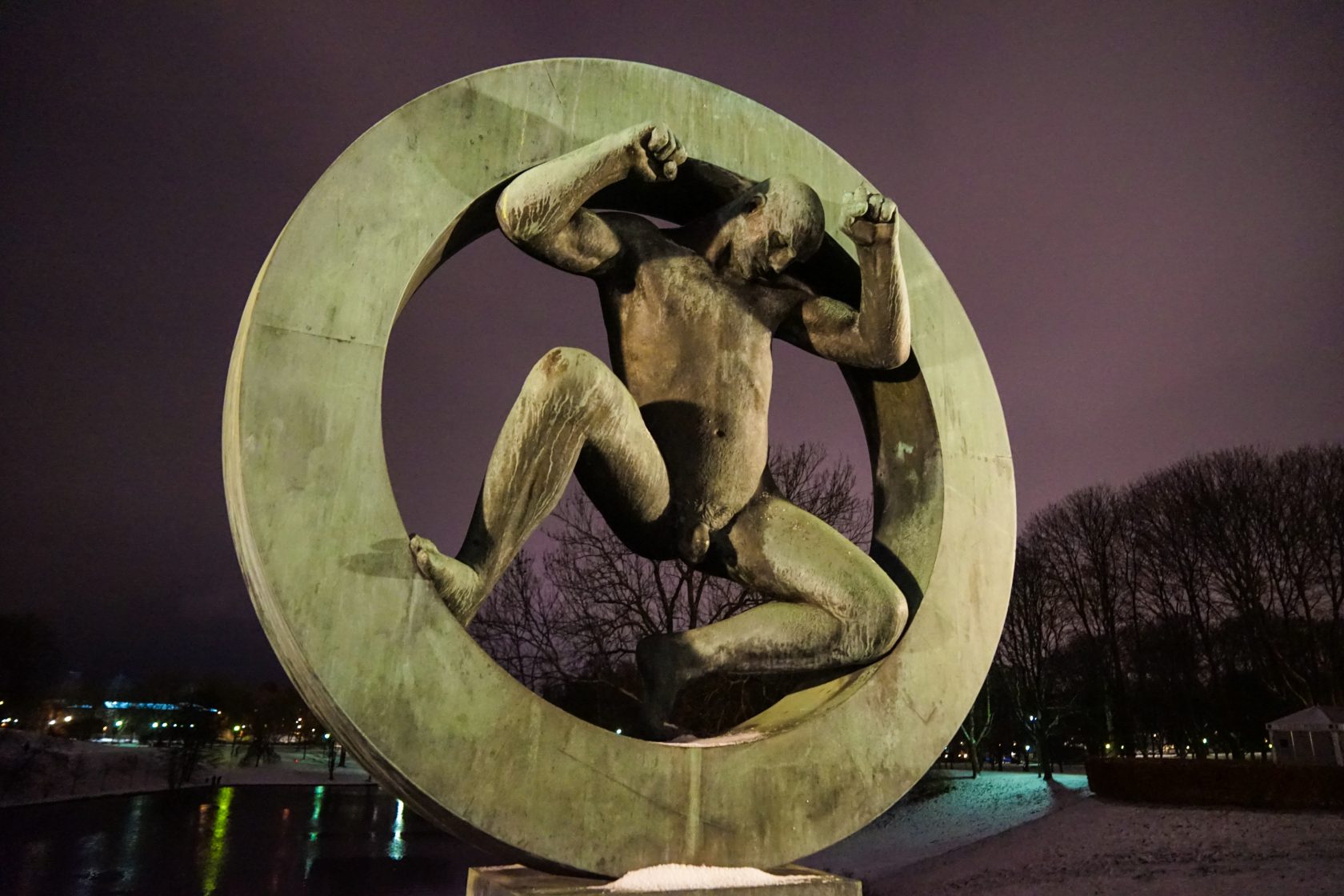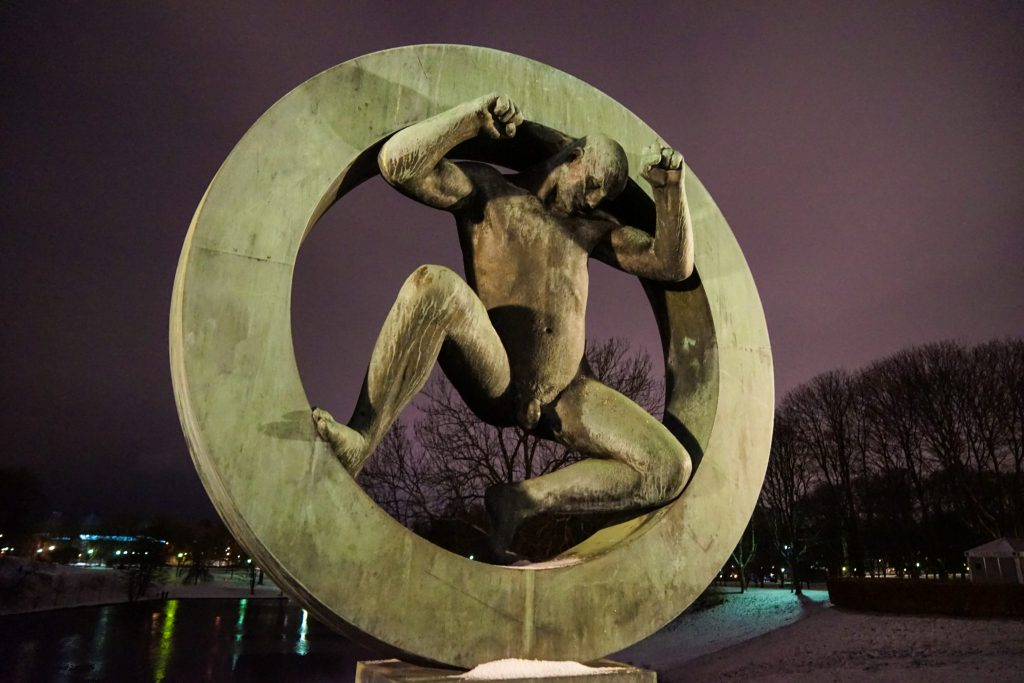 ☆ Marvel At The Symbol Of Modern Oslo, The Opera House☆
An instant icon of Oslo, the recently opened Oslo Opera House is a core part of the billion-dollar waterfront precinct development which is set to rapidly change Oslo when it is completed in 2020.
Resembling an ice-berg floating in the harbour, the Oslo Opera House has over 1000 rooms and is beloved by locals and tourists alike. Entry to the foyer is free so be sure to admire the spectacular  interior and venture up onto the roof. Of course, the opera and ballet is world-class here and a great way to see the main auditorium.
Be sure to book tickets in advance on their website where you can find advanced tickets from 100 kronar. A truly astounding building you will not soon forget!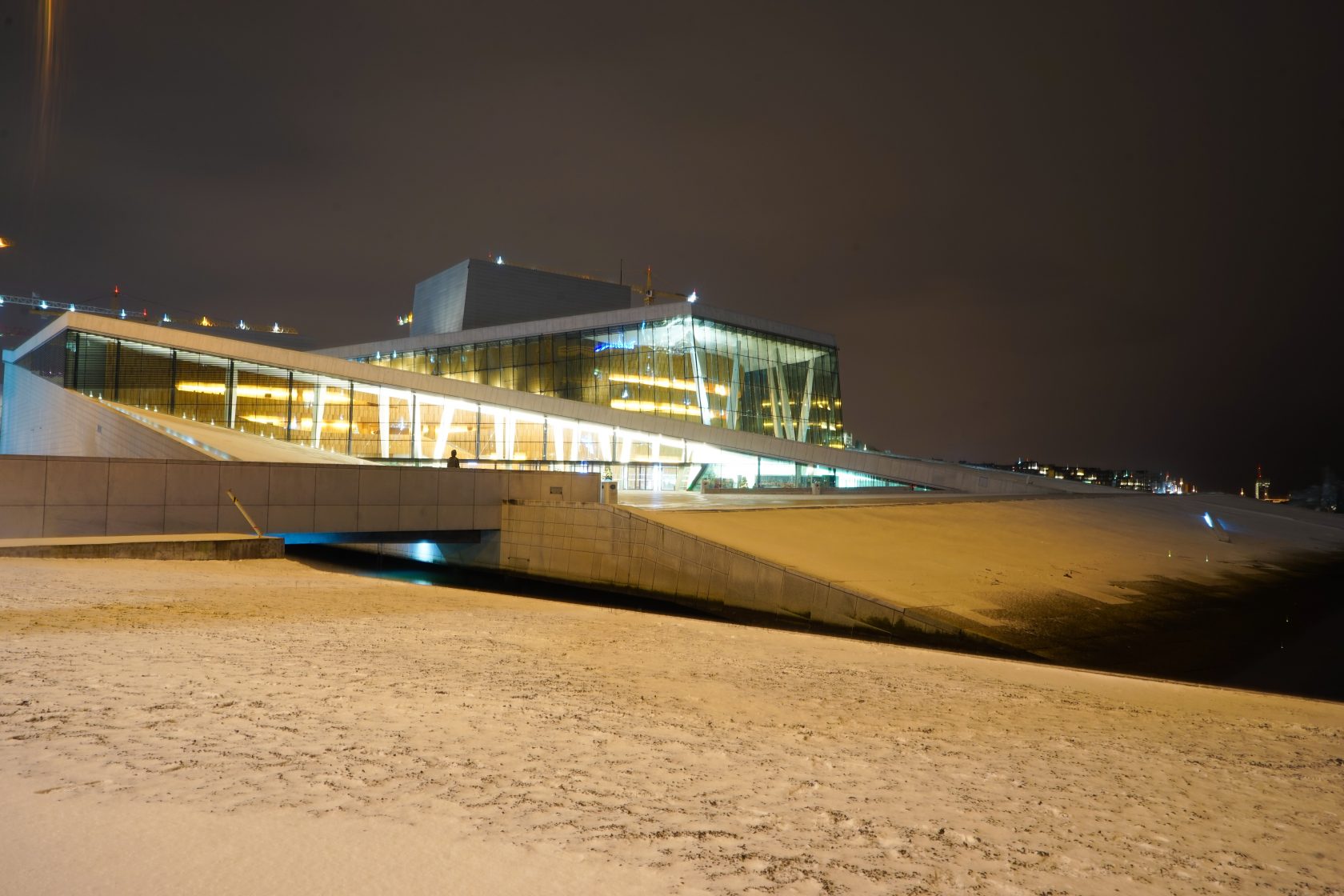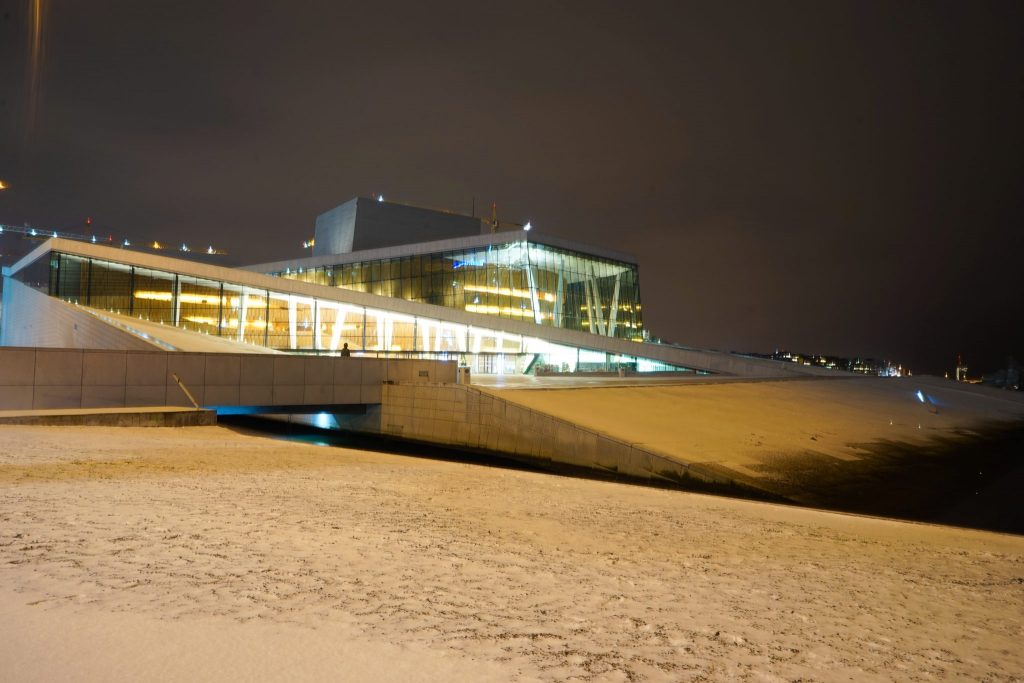 Admire The Unique Barcode Project
Part of the aforementioned building bonanza, The Barcode Oslo Project has seen 12 building rise together, yet stand out completely from each other.
Due to the gaps between the buildings, they appear to look like a barcode from a distance and each offers a geometric system that stands out architecturally. While it is sad to see the rise of modernist structures worldwide – with little attachment to local surrounds – this the Barcode Oslo is still a stunning complex in its own right…Even if it would be just as at home in Tokyo, Montreal, New York or Sydney.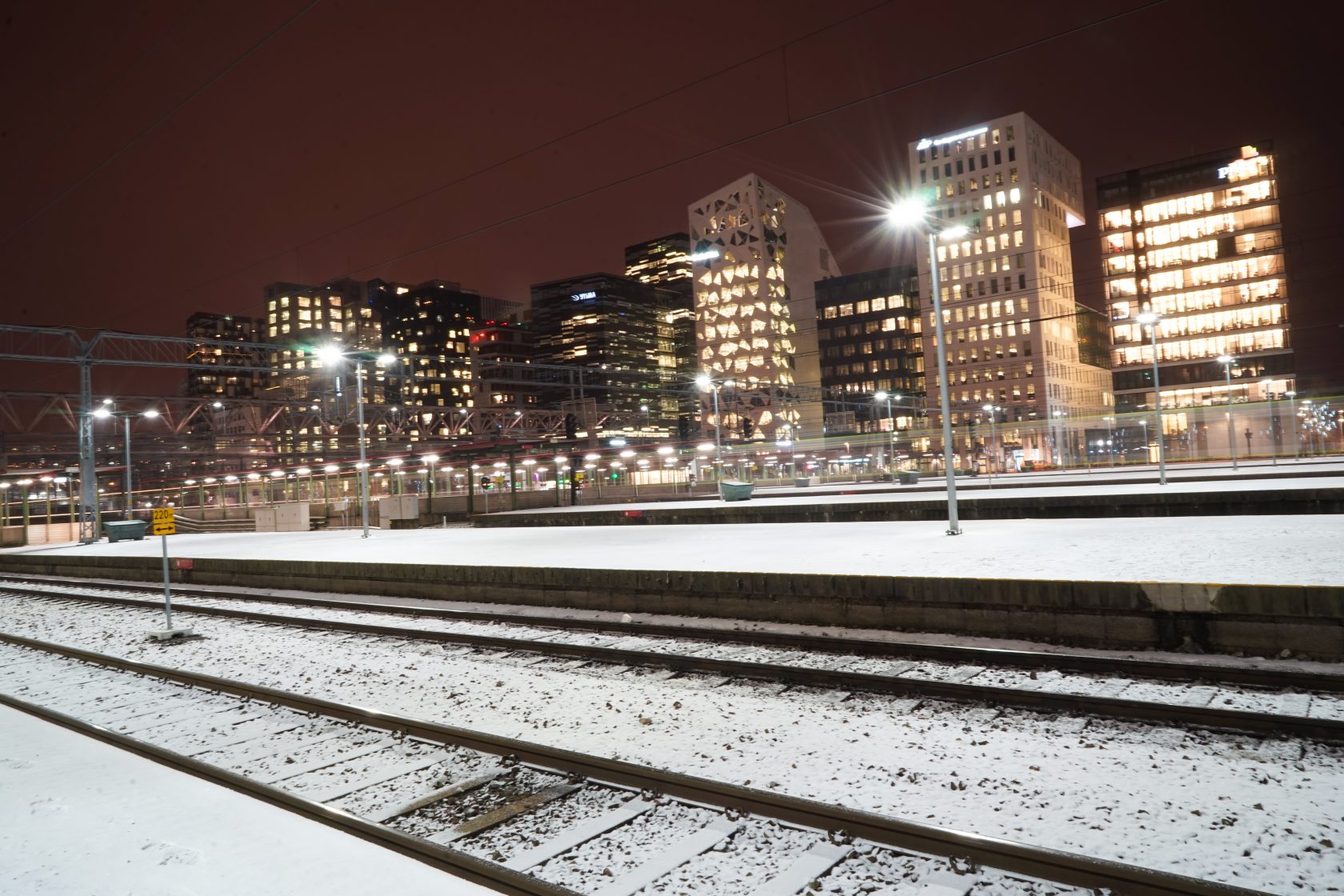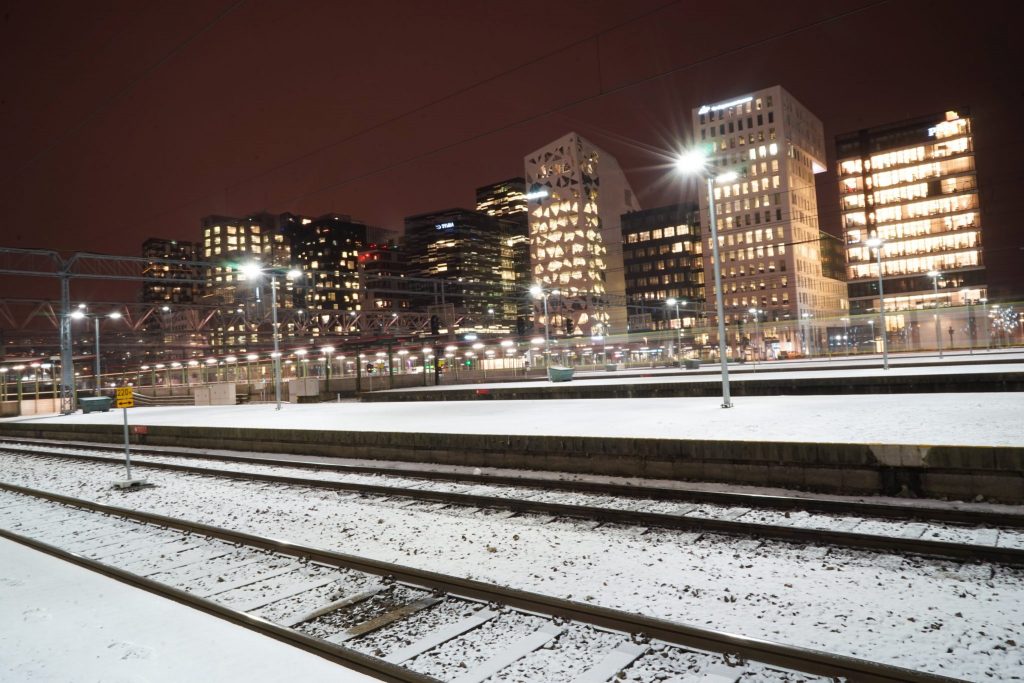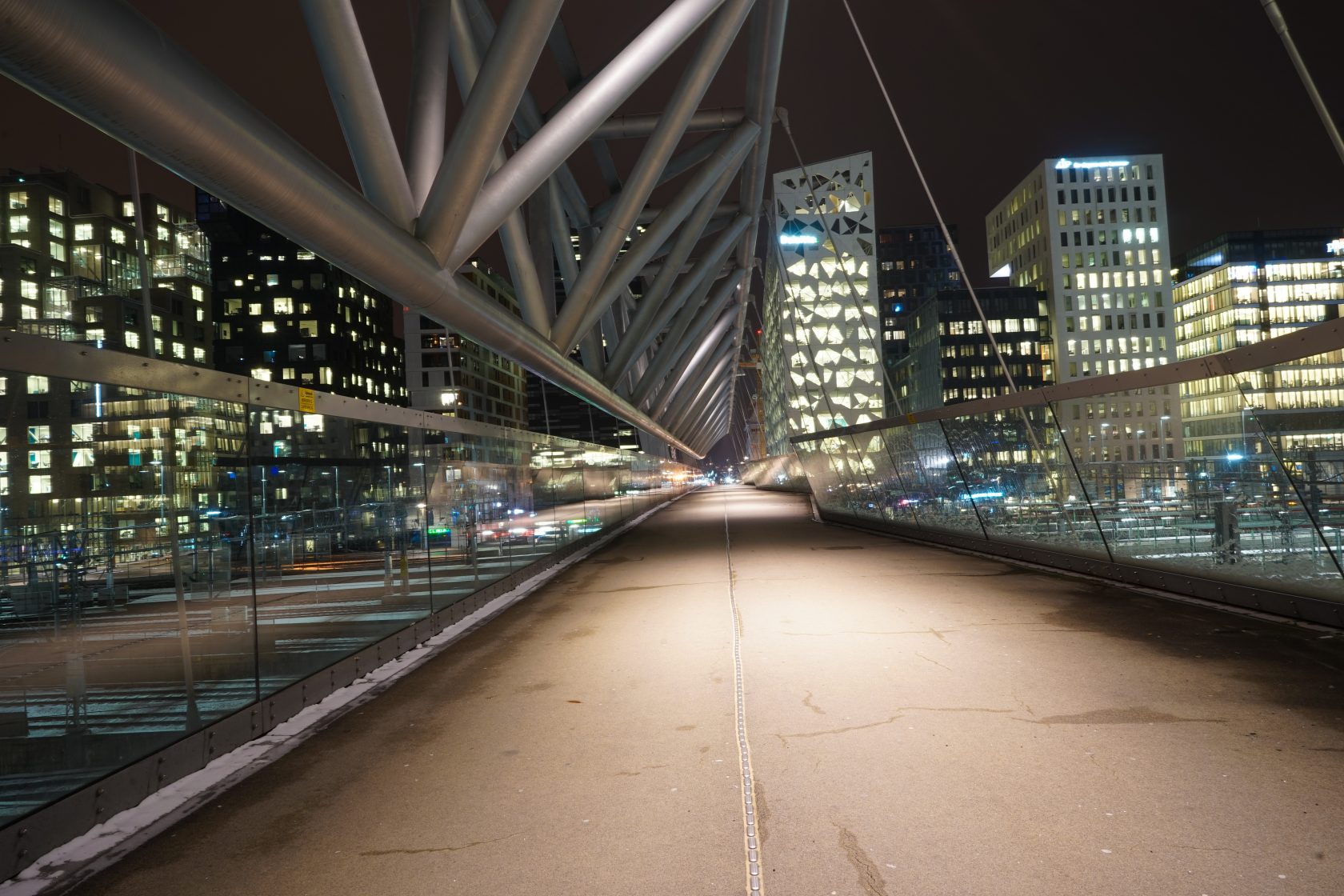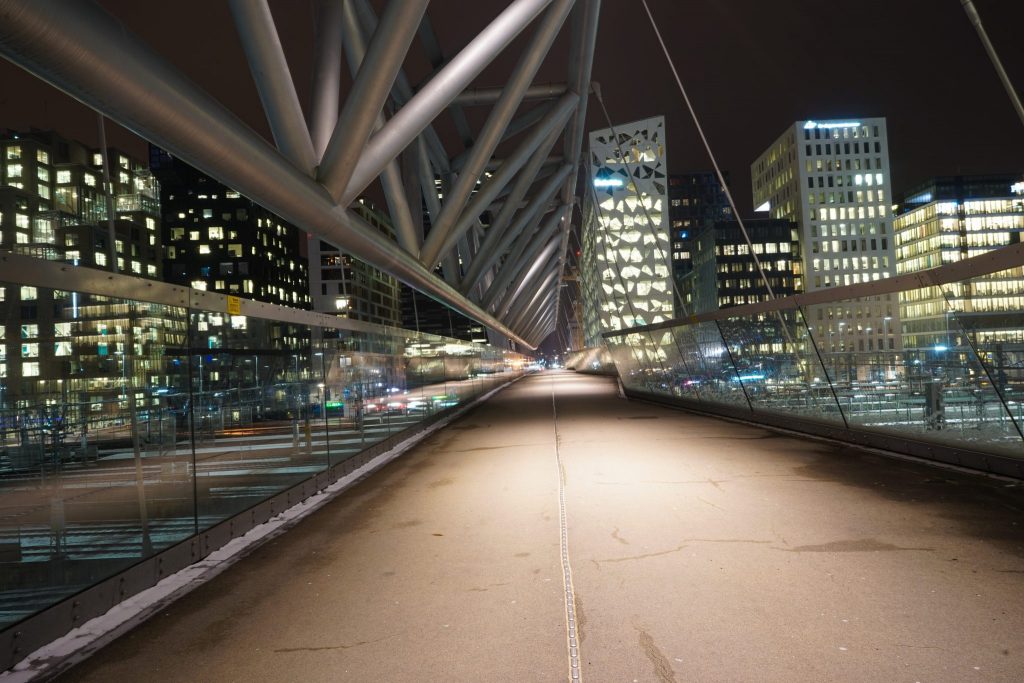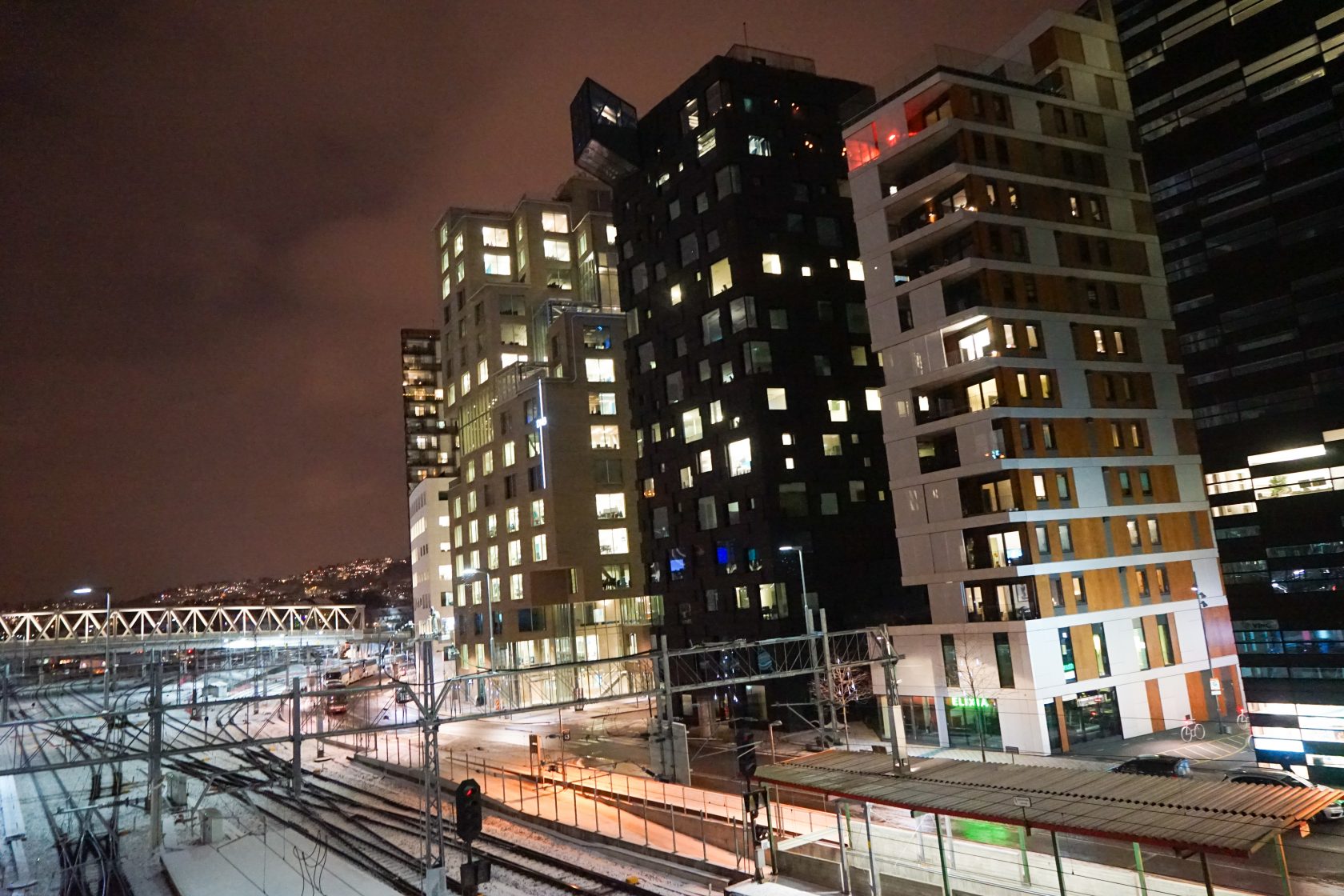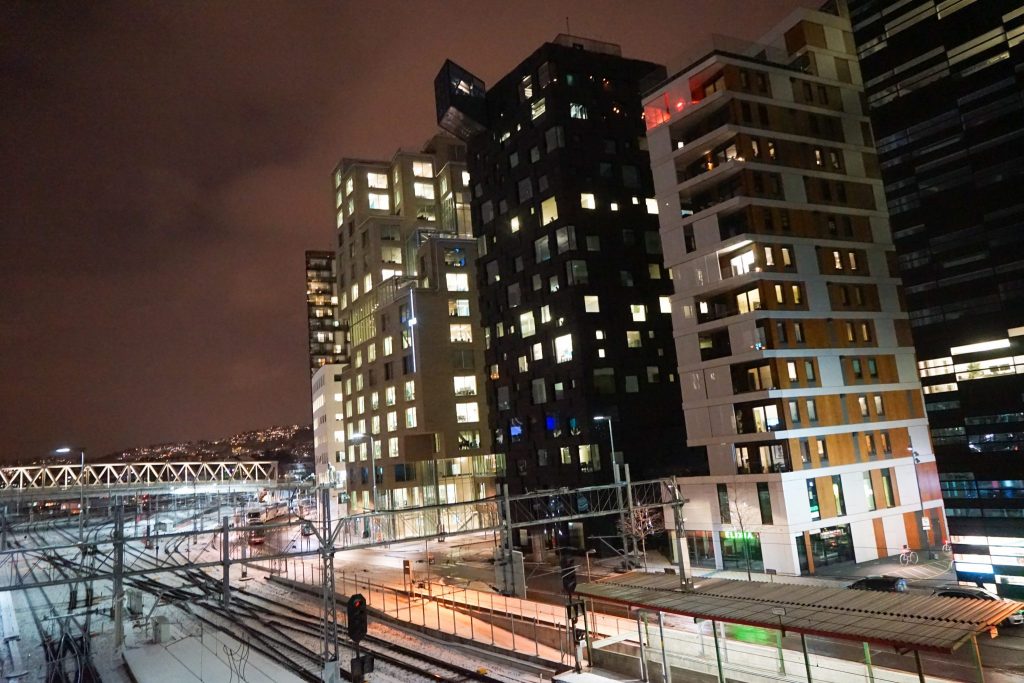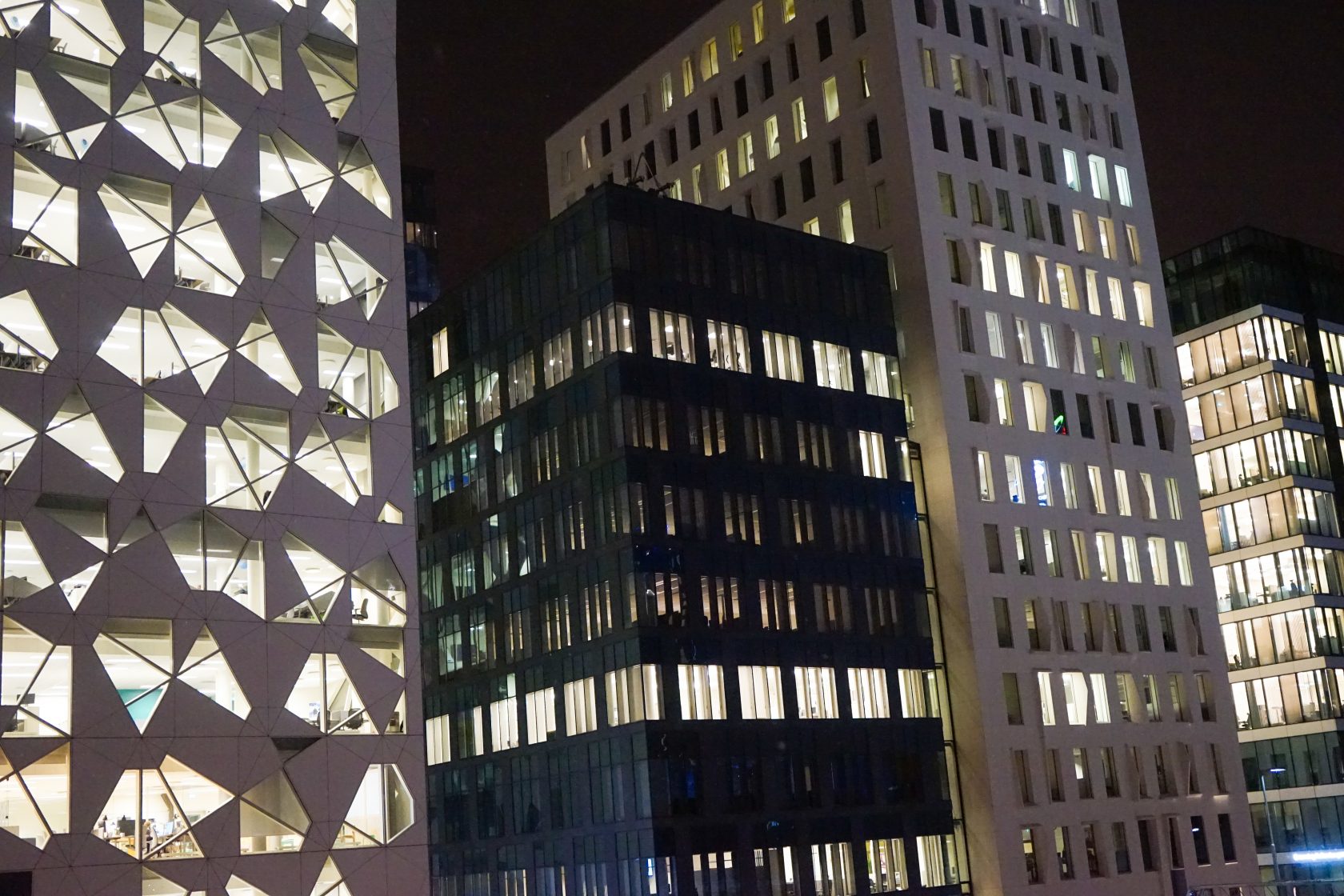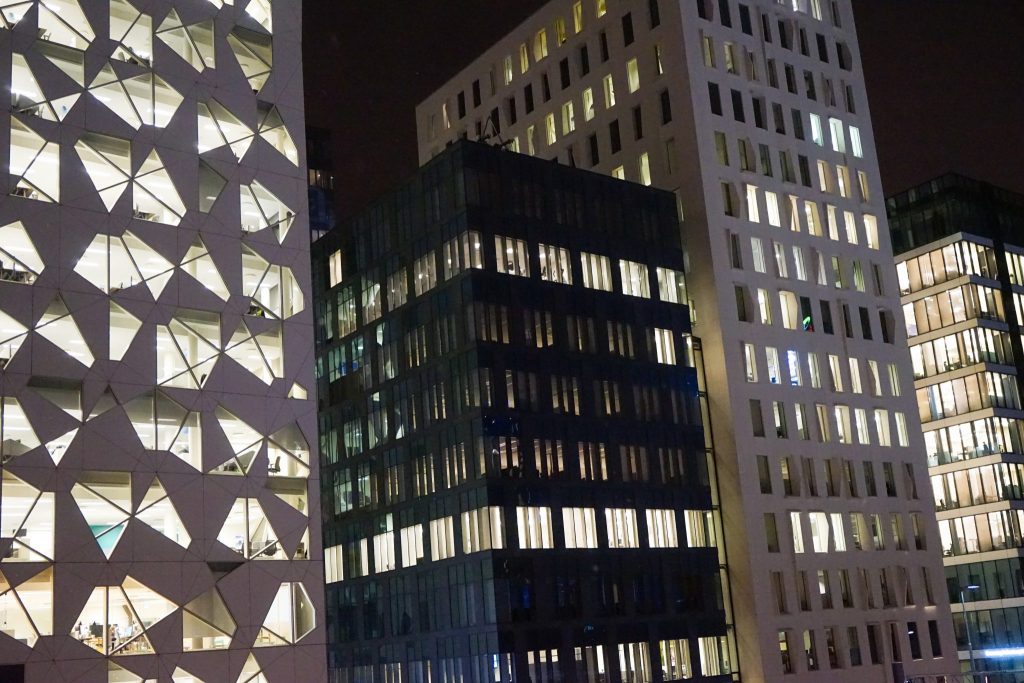 Understand Oslo's Pizza Obsession At Villa Paradiso Pizza
A weird recommendation given to me by a Oslo foodie, but yes… locals here are obsessed with Villa Paradiso Pizza as you will quickly see by the line that forms around the block on busy weekend nights. Sure it's not as good as the amazing New Nordic cuisine in Estonia or reindeer in Lapland, but it is still delicious!
A cosy sit-down meal at affordable prices, the pizza here is truly some of the best I have ever tasted, with generous portions and an extensive menu – and given the number of other Pizza joints around Oslo, I guess it would have to be. If you feel bad about not trying something 'authentically norwegian' the local vibes here will help set you at ease, or of course, you can always practice your Norwegian with the waiter to make up for it.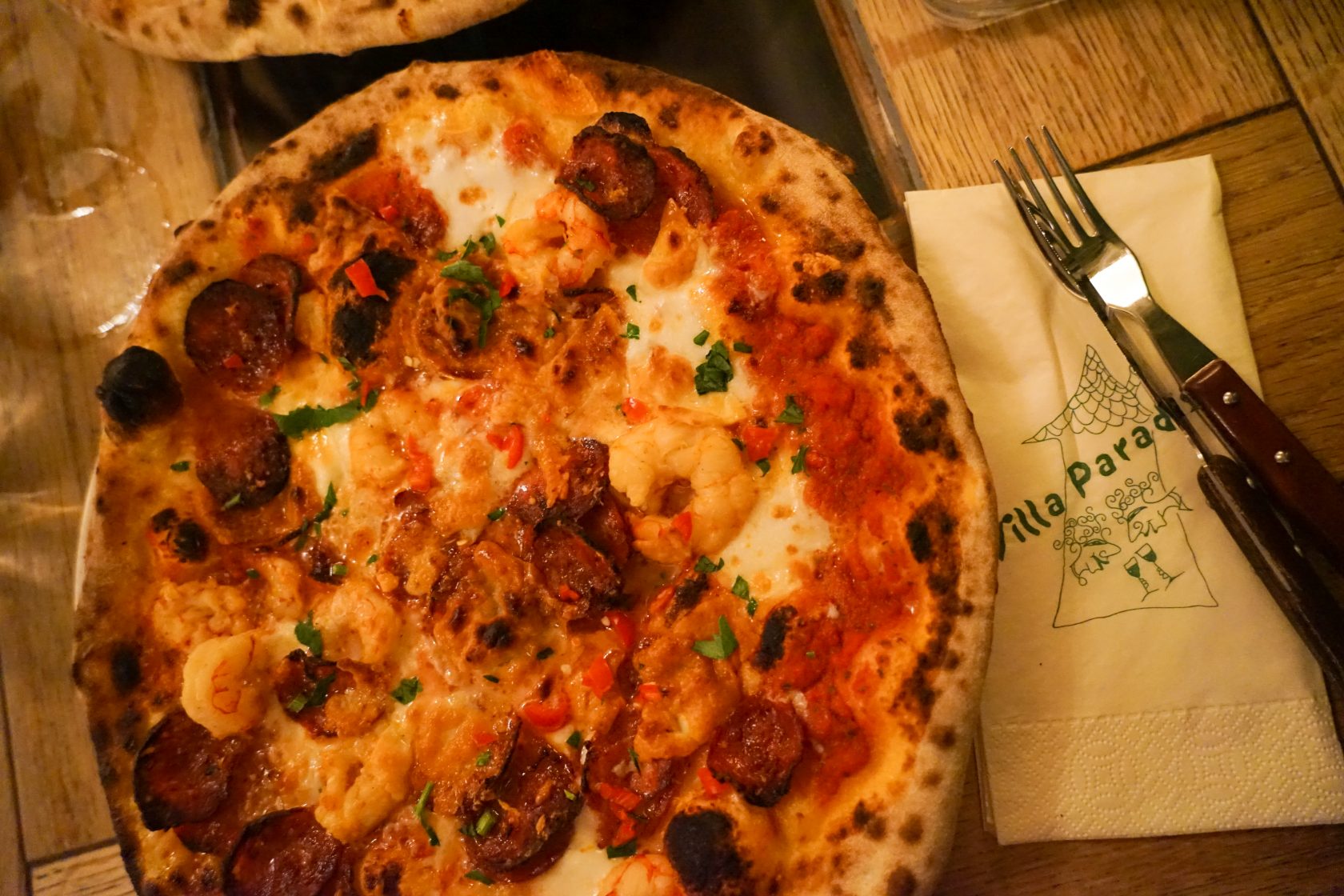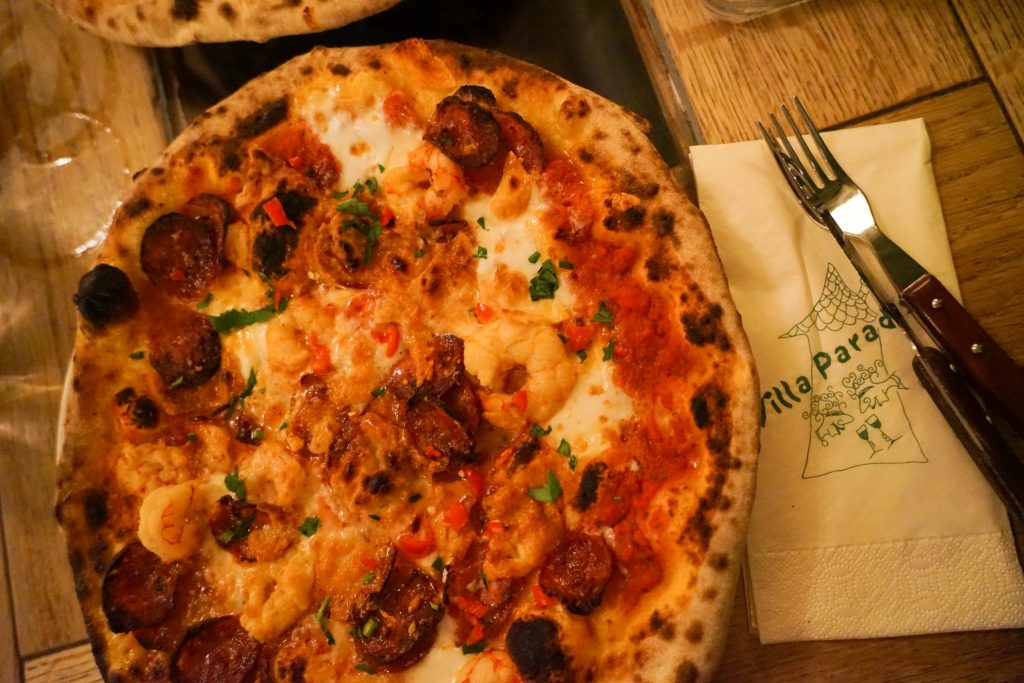 Where To Stay In Oslo
Much as Oslo is currently undergoing a transformation and with it so is the hotel market in Oslo. Competition is intense and the best way to secure the best prices in booking in advance, and exploring options slightly out of the city centre – which shouldn't be a problem if you have the unlimited public transport with the Oslo Pass!
I stayed at the Scandic Vulkan in the trendy Grünerløkka hotel which was only a 10 minute bus from the central station (bus 34 or 54) or a leisurely 20 minute walk along the River Akerselva. I loved the Scandinavian chic feel, the delicious full breakfast and relaxed vibe. With floor-to-ceiling windows, views of the Mathallen Oslo and park, it feels like your still experiencing Oslo from the comfort of your room…and the corner suites are just beautiful and well worth the extra expense.
I also loved how staying here gave me a chance to experience a more 'local neighbourhood' and my walk's to-and-from the city centre yielding something new and interesting every time. A great mid-range option with dash of luxury, and of course with one of the most trusted hotel chains in Norway, Scandic.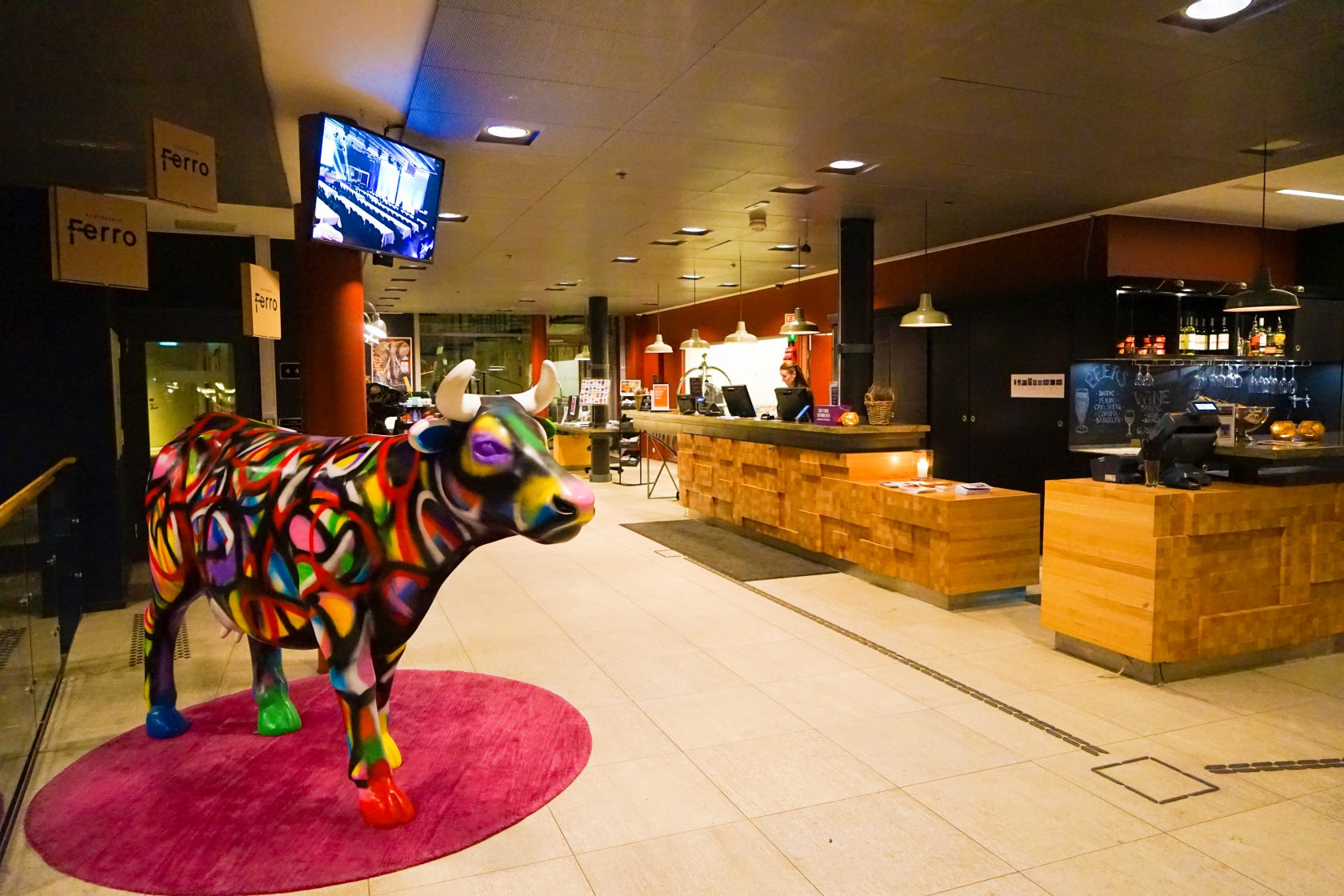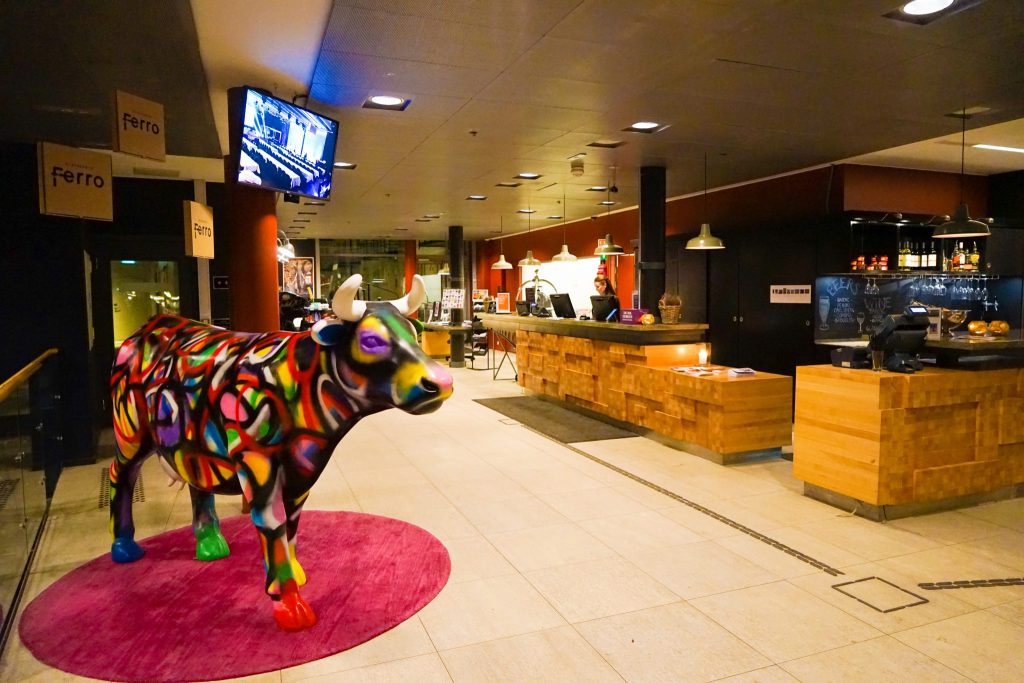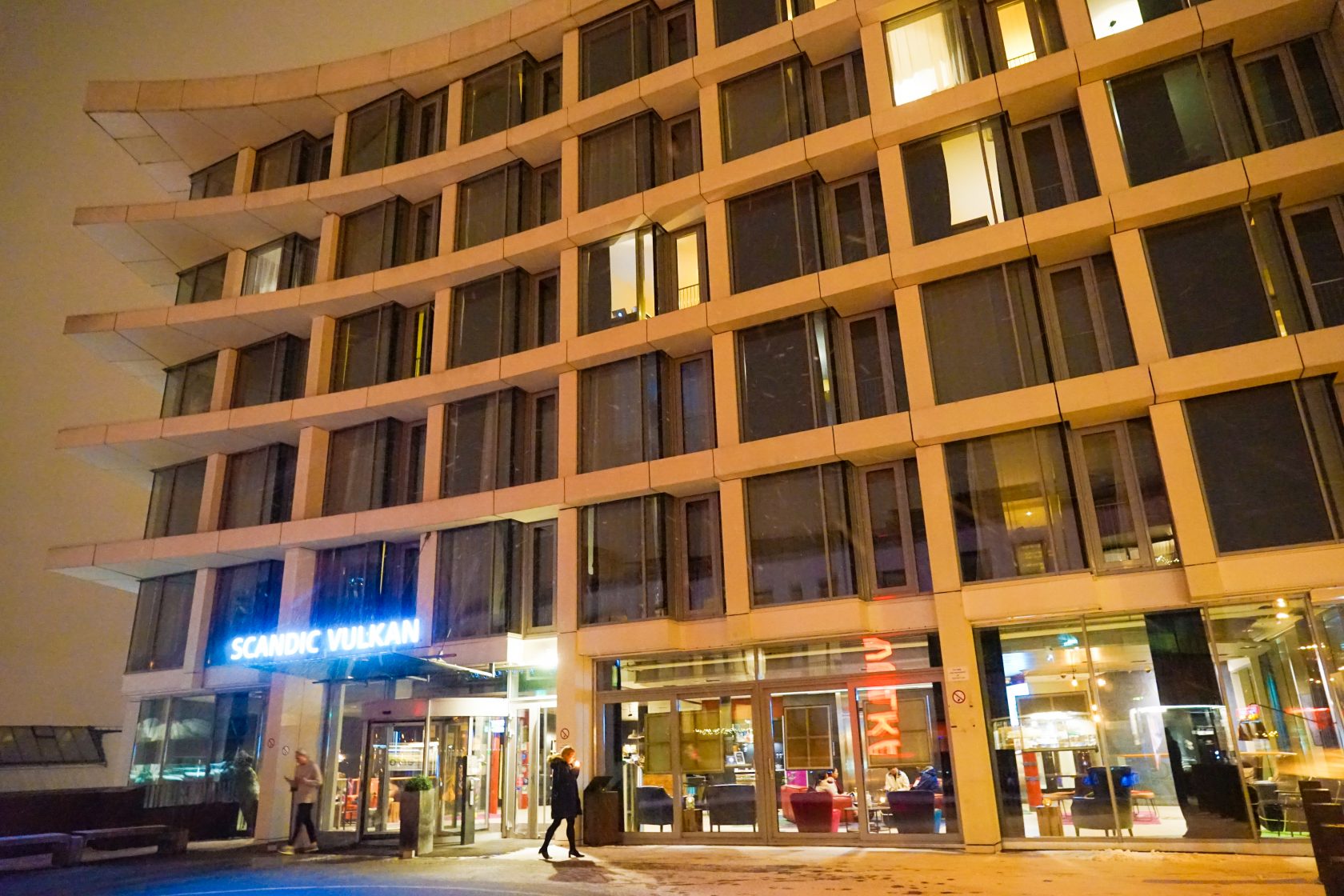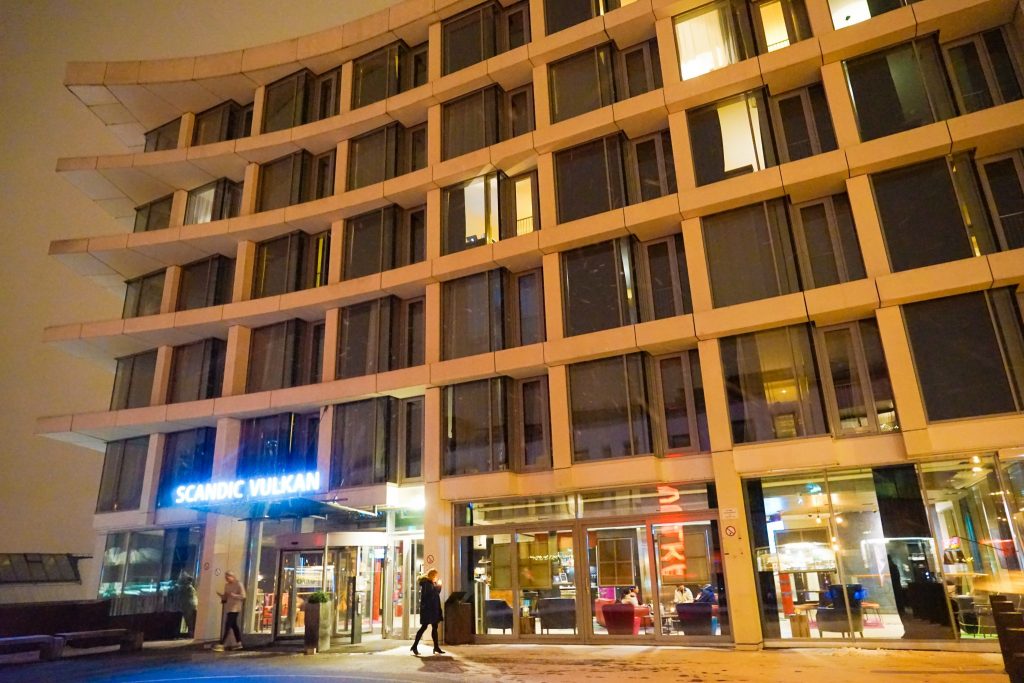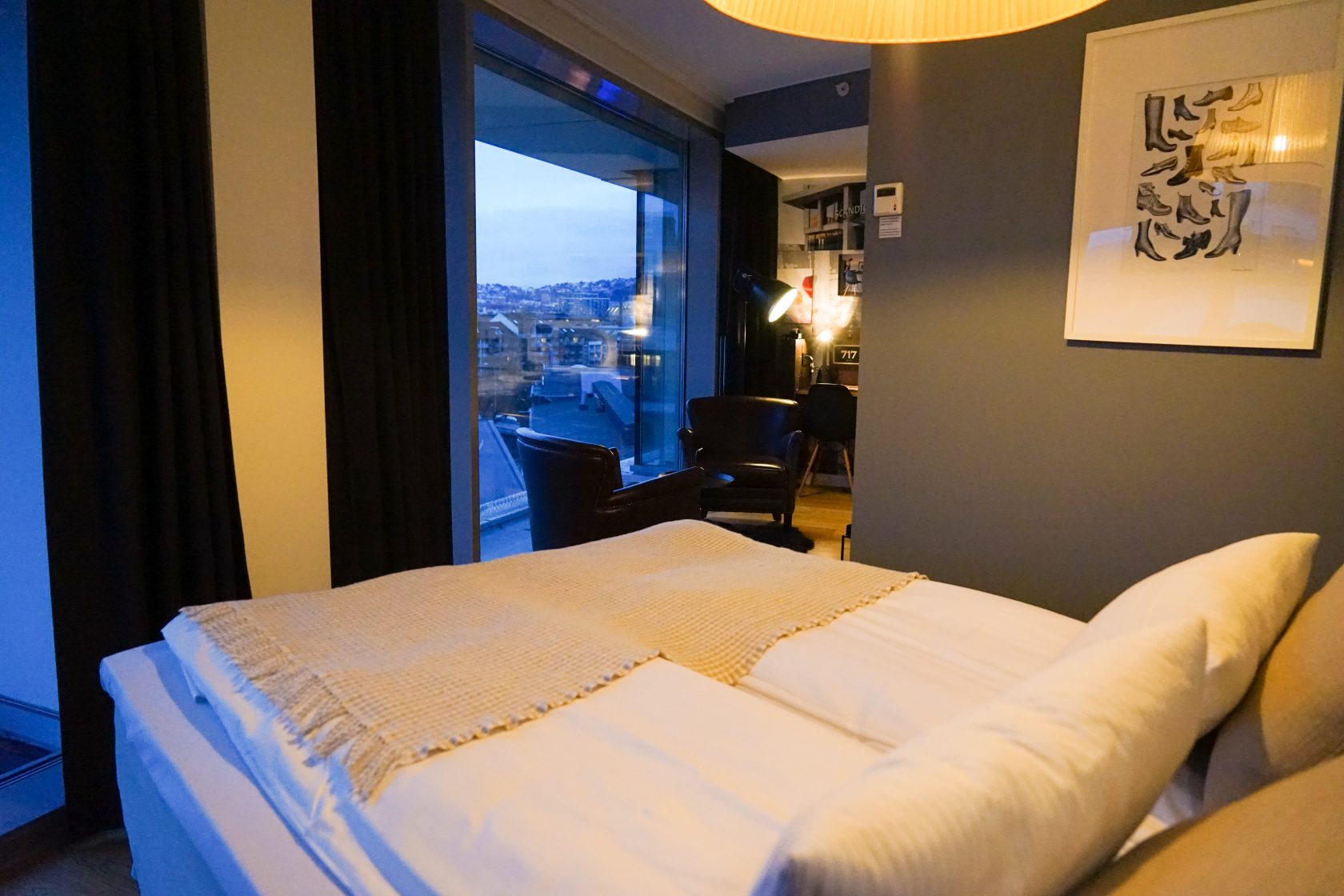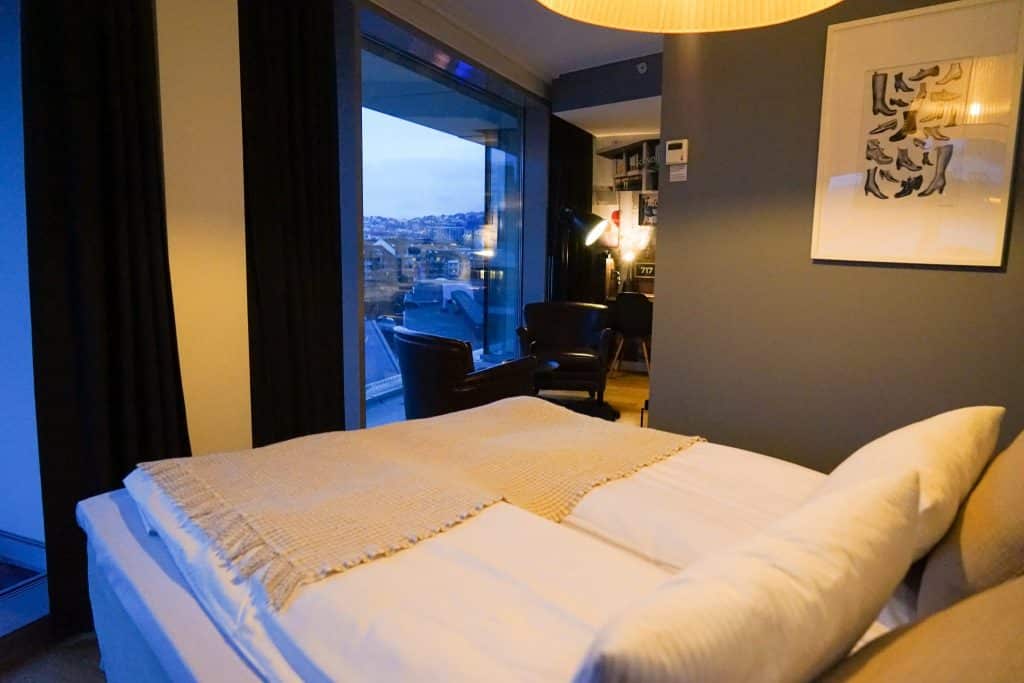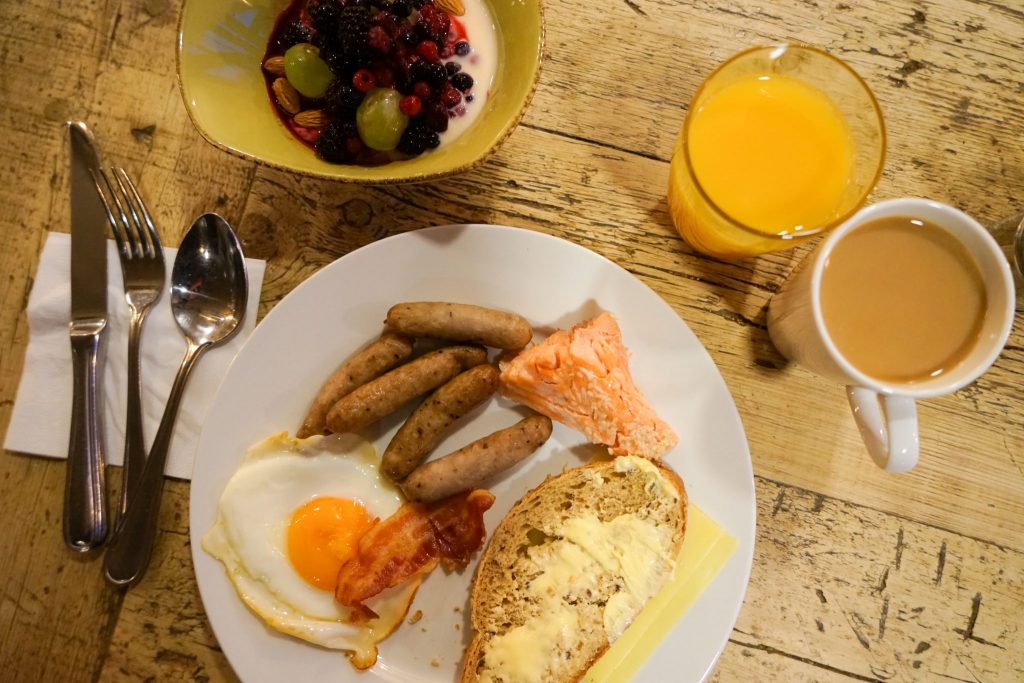 If you're on a budget in Norway the Saga Hotel & Poshtel Oslo Central is newly-opened, centrally located and has received rave reviews from budget travelers for its modern design and cleanliness with both privates and dorm rooms available, or check out the vibing Anker Hostel in lower Grünerløkka. On the other end of the scale, The Thief is a world-class hotel with decor inspired by the next door Astrup Fearnley Museum art collection.
If you're truly looking at splurging (and clicking through is worth it just for the photos of it's uber-luxurious with a dash of zany style) and money-is-no-object then you should definitely stay here, but for mere mortals, you can sort through the latest hotel deals and prices for Oslo here.
Most options are going to be pricey (but worth it) so do yourself a favour, book deals in advance and in the unlikely deal you see a better option in the future cancel and rebook!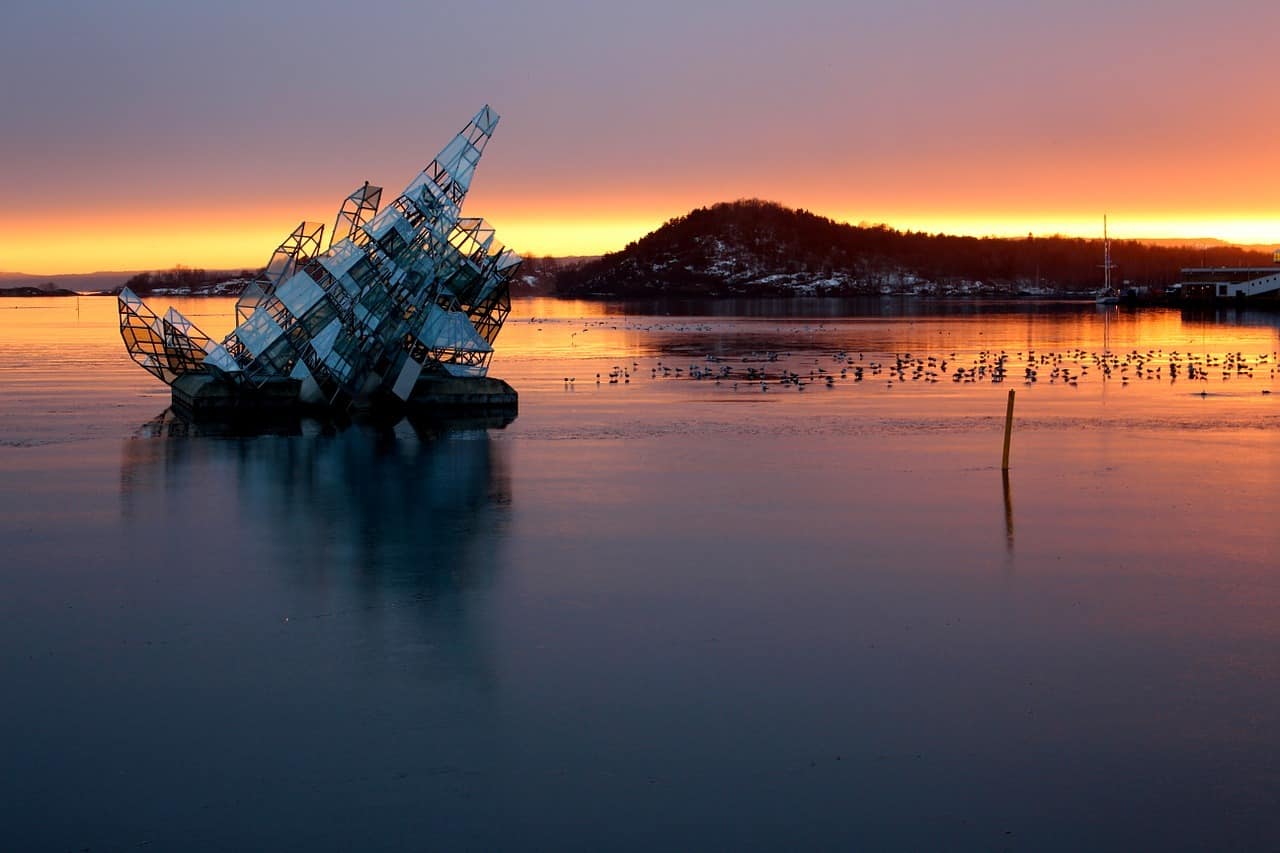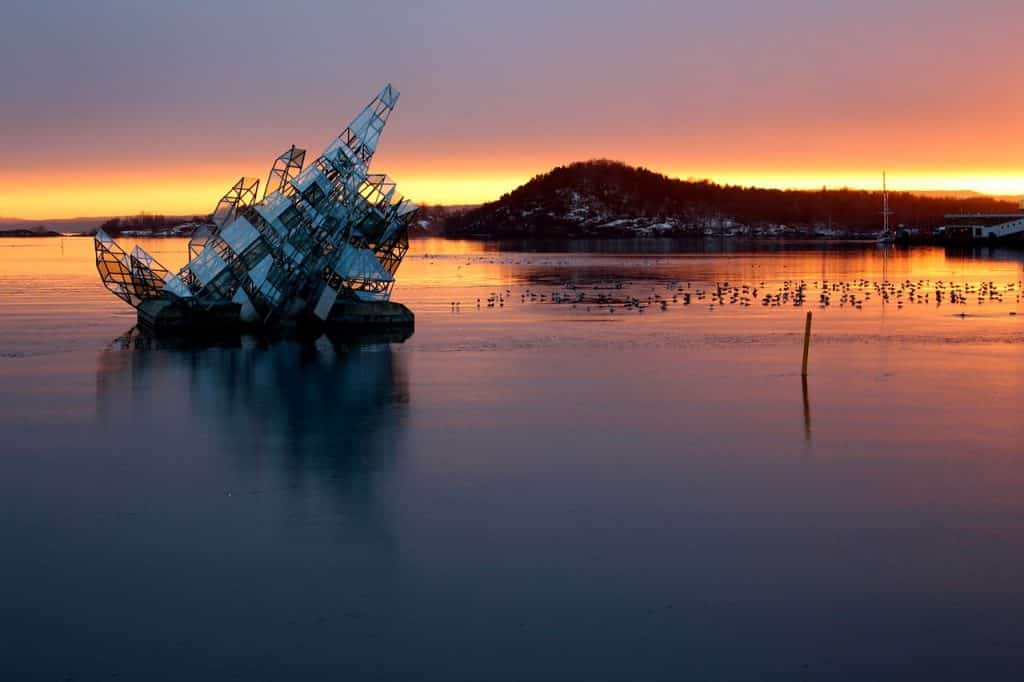 So Is the Oslo Pass Worth It?
After using the Oslo Pass for 48 hours I can unequivocally say it massively cut the cost of my trip to Oslo and was worth it if you are going to visit 2 or more museums in a day . It also comes with free public transport in zone 1 and 2, which itself was a big cost saving as all those buses and subway's add up.
Remember many of the museums are quite small, and those on the Bygdøy Peninsula are clustered together so you can easily visit 5 in one day (see the Oslo Pass Inclusions below) – include return transport on either the harbour ferry or bus and you have already made back the cost of a 48 hour pass.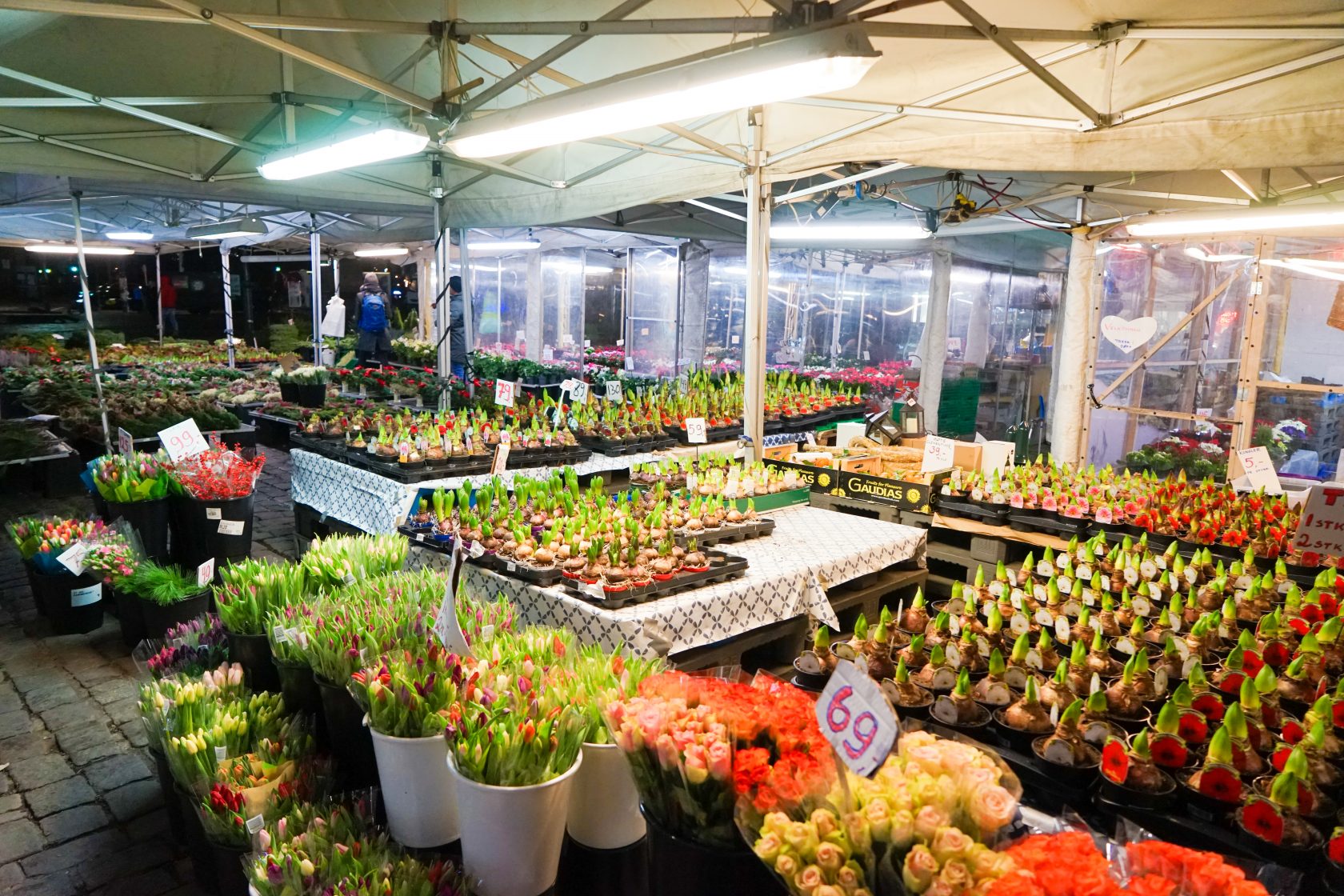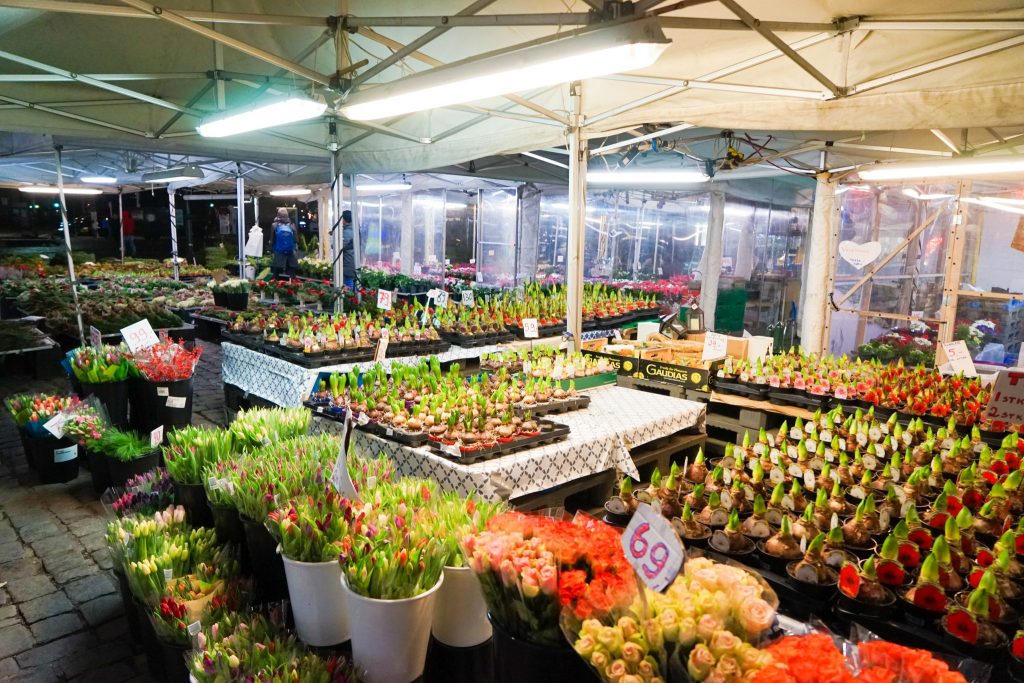 Oh, and while you cannot use the Oslo Pass from Oslo airport to city (annoyingly) you can use for zone 1 and 2 so you only need to buy a ticket from Lillestrøm to Oslo Airport Gardermoen instead of from Oslo Central.
There are also discounts on tours and restaurants, but I don't really recommend it for this as the restaurants had rather poor reviews and if you are going on a tour you're not really using the pass for that day. Each day you get the pass for reduces the per day cost so if you are a culture vulture or plan to scoot all around the city then it is 100% for you.
A great way to budget in advance for a relatively expensive city, I will use the Oslo Pass when I head back and think for your average tourist it is going to save you a fair chunk of change if used correctly.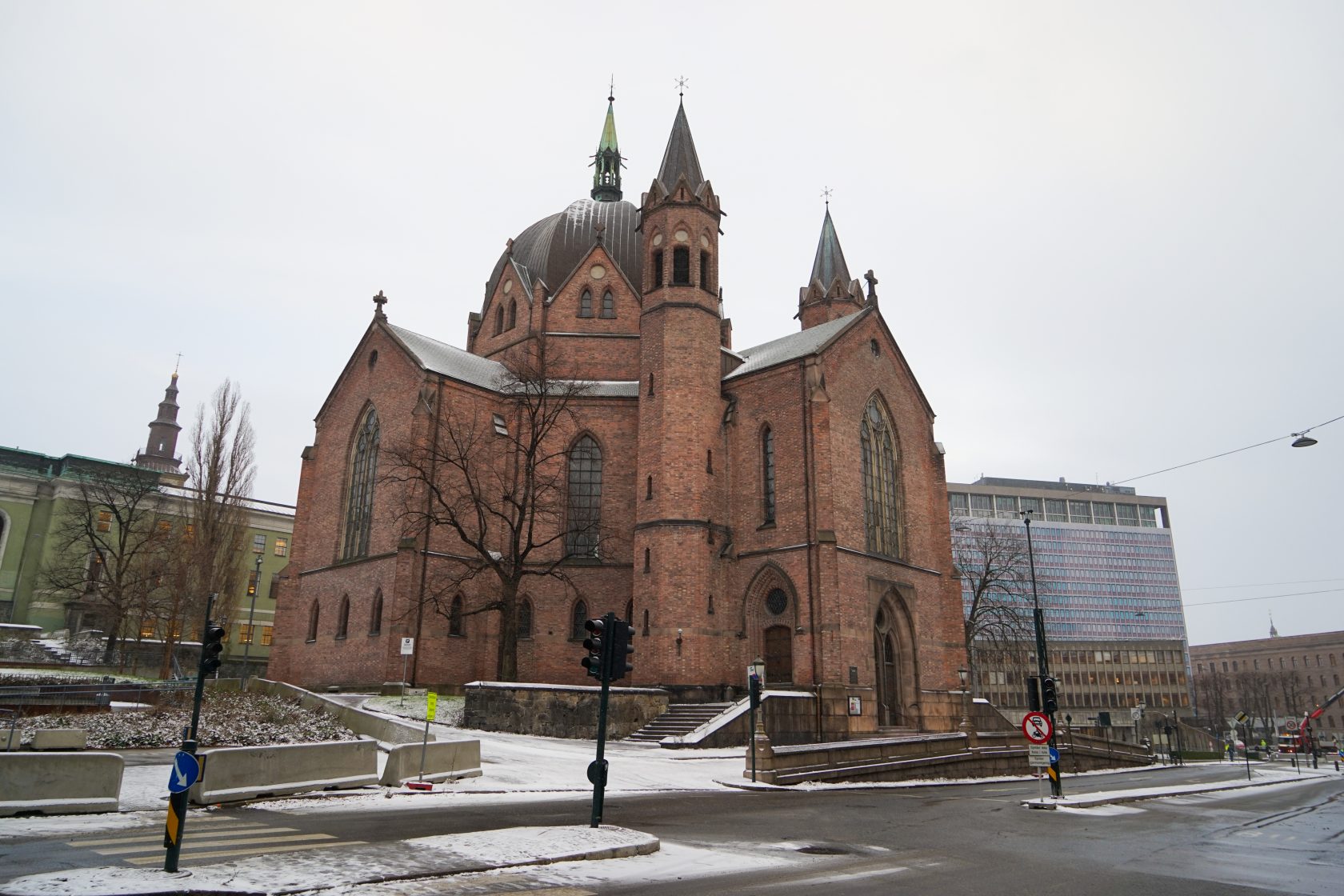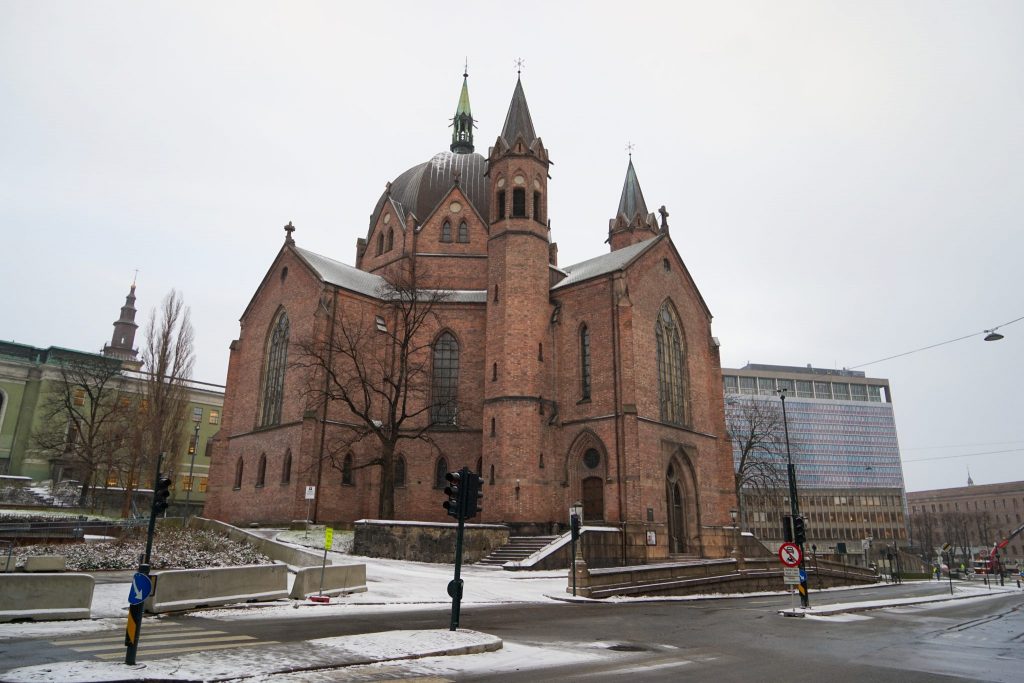 Oslo Pass Inclusions (Or Everything Else You Can See in Oslo!)
Incase you're still in doubt about just how much there is to see and do in Oslo, here are the 32 free museums and attractions included in the Oslo Pass, which you can read more about in detail here. Seems like even 72 hours might not be enough, but I am happy with how much I managed to fit into 48 hours in Oslo.
Armed with this list and an adventurous spirit you will never, ever be questioning what to do in Oslo ever again!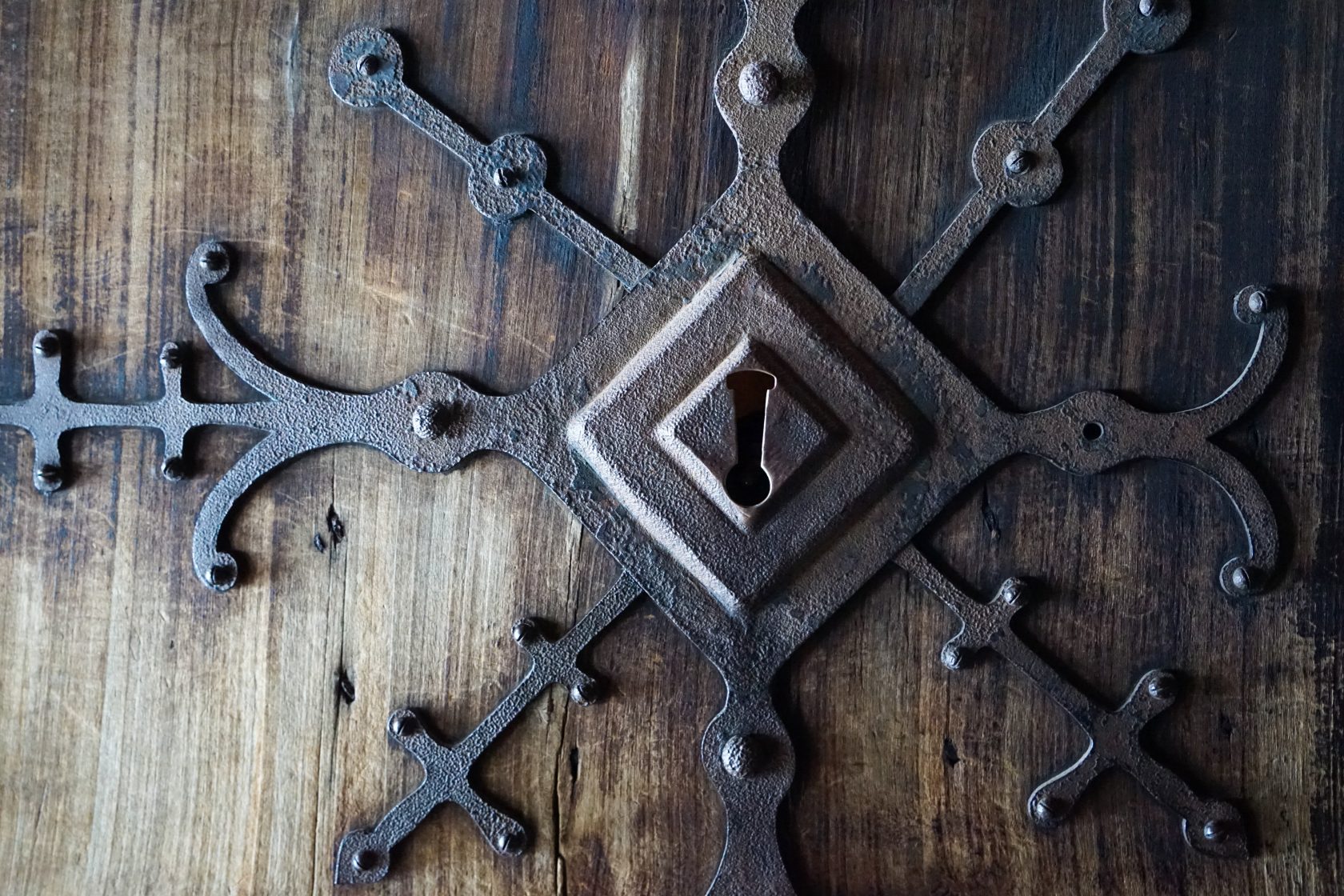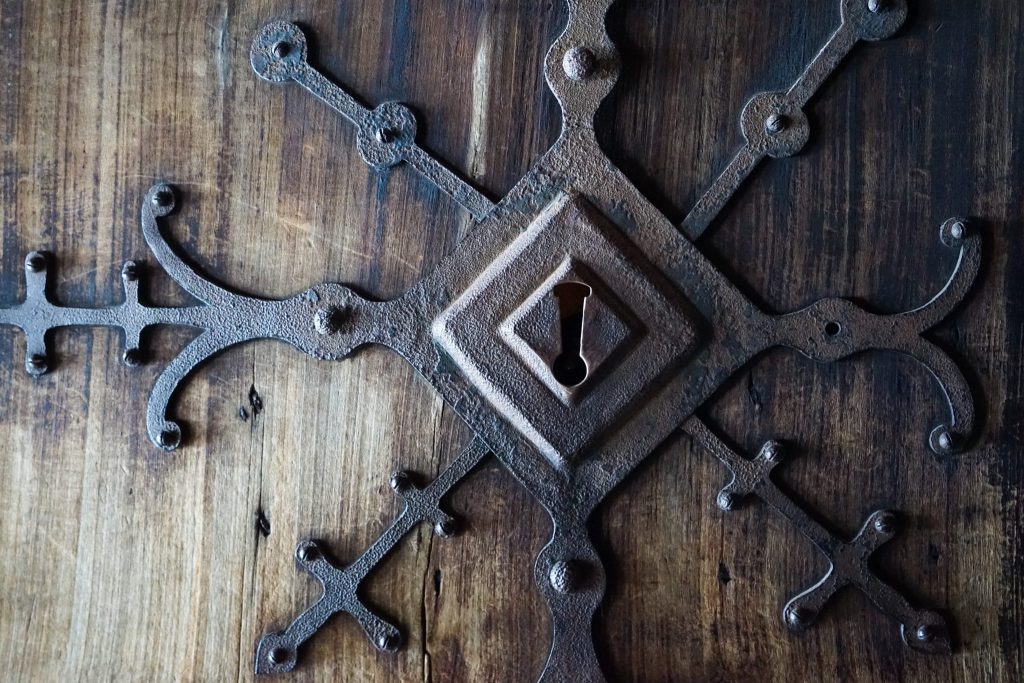 Viking Ship Museum
The Vigeland Museum
Popsenteret Norwegian Pop Music Museum
The Polar ship Fram
Oslo Reptile Park
Oslo Jewish Museum
Oslo City Museum
Oslo City Hall
Norwegian Resistance Museum
Norwegian Maritime Museum
The Norwegian Armed Forces Museum
Norsk Folkemuseum
Nobel Peace Center
Natural History Museum
Norsk Teknisk Museum
The Museum of Contemporary Art
The National Gallery
The Museum of Architecture
The Munch Museum
The Labour Museum
The Kon-Tiki Museum
The International Museum of Children's Art
Intercultural Museum
The Ibsen Museum
Holocaust Center
Holmenkollen Ski Museum
Historical Museum
Henie Onstad Kunstsenter
Ekebergparken
The Norwegian Centre for Design and Architecture (DOGA)
Astrup Fearnley Museet
Akershus Castle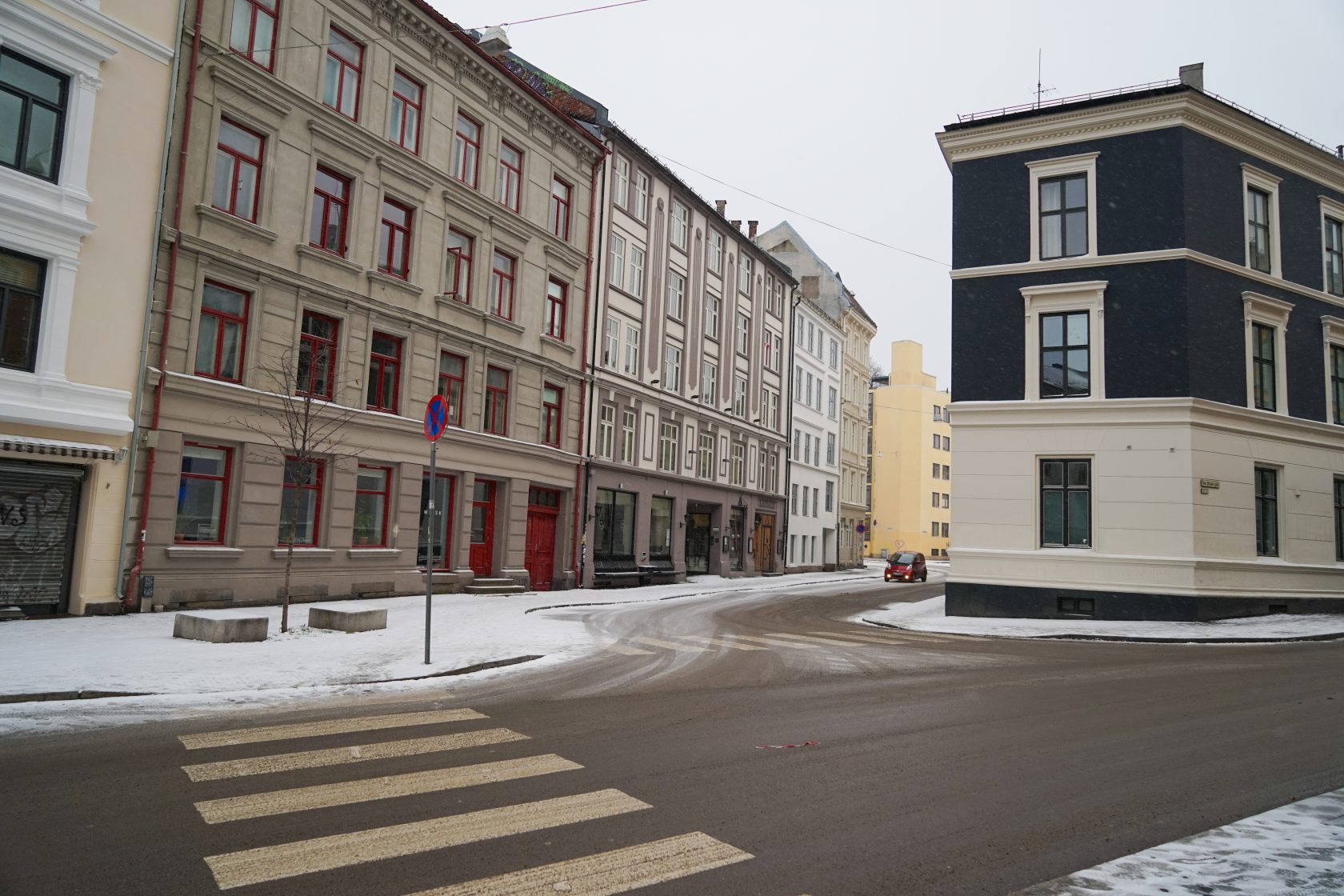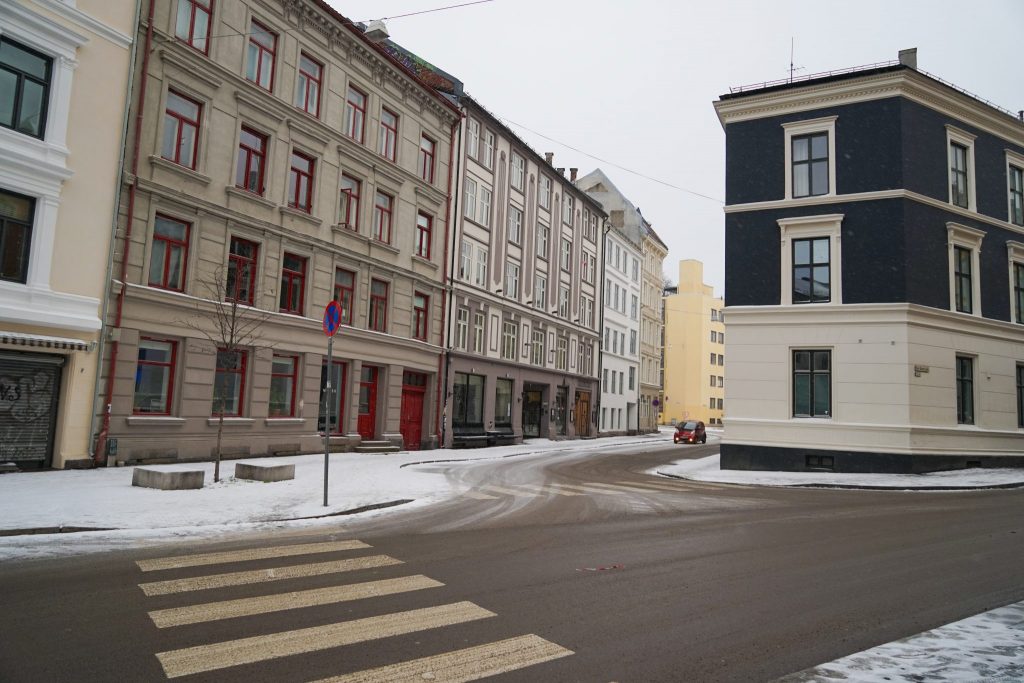 Oslo Attractions Map
How To Get To Oslo
As the capital city Oslo in Norway is very linked to other European cities by air – and increasingly to destinations on other continents thanks to the rapid expansion of low-cost carrier Norwegian (which I can personally highly recommend). There are also regular ferries from Oslo to Denmark, Sweden and Germany if you're more adventurous, and frequent Oslo to Stockholm trains.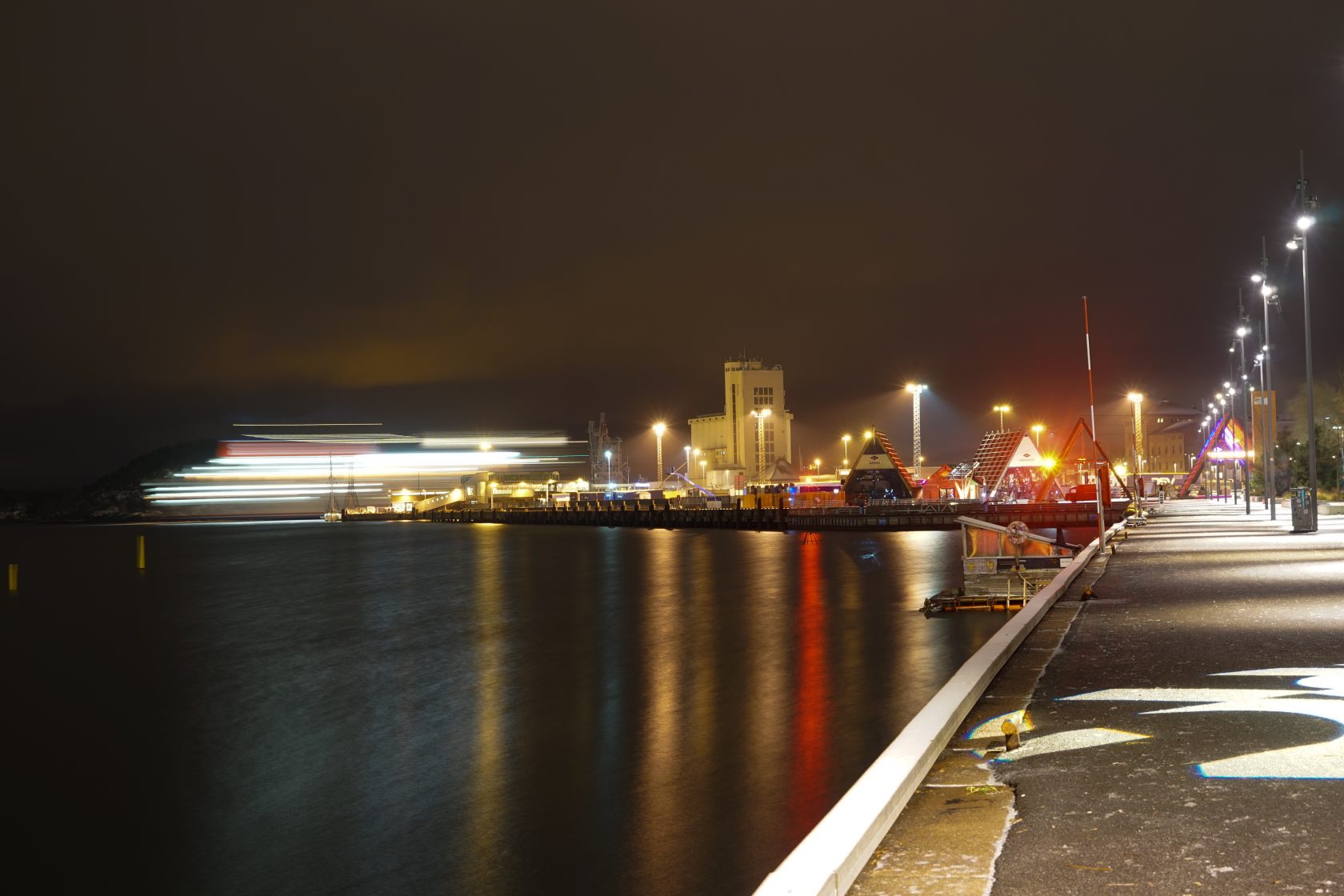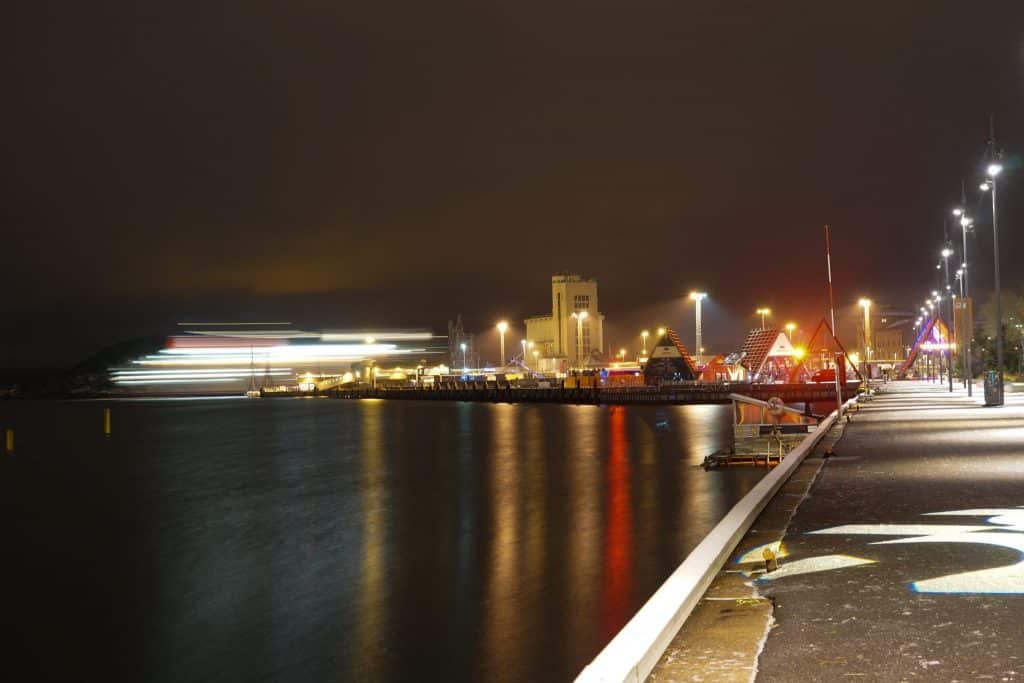 Oslo is the hub of domestic travel within Norway for both flights and rail, so getting around should not be a problem. The train to Bergen (Norway's second largest city) is a six-hour odyssey through snow-capped mountains and fjords which is worth it for the scenery alone, and not too expensive if booked 60 days in advance when ticket sales for Norway trains go on sale!
Or, why not tick off a bucket-list item with Norway in a Nutshell Trip on the way? If you are on an extensive trip through-out Norway a Eurail Norway Ticket will be well worth it, giving you flexibility and can lead to massive savings if used properly.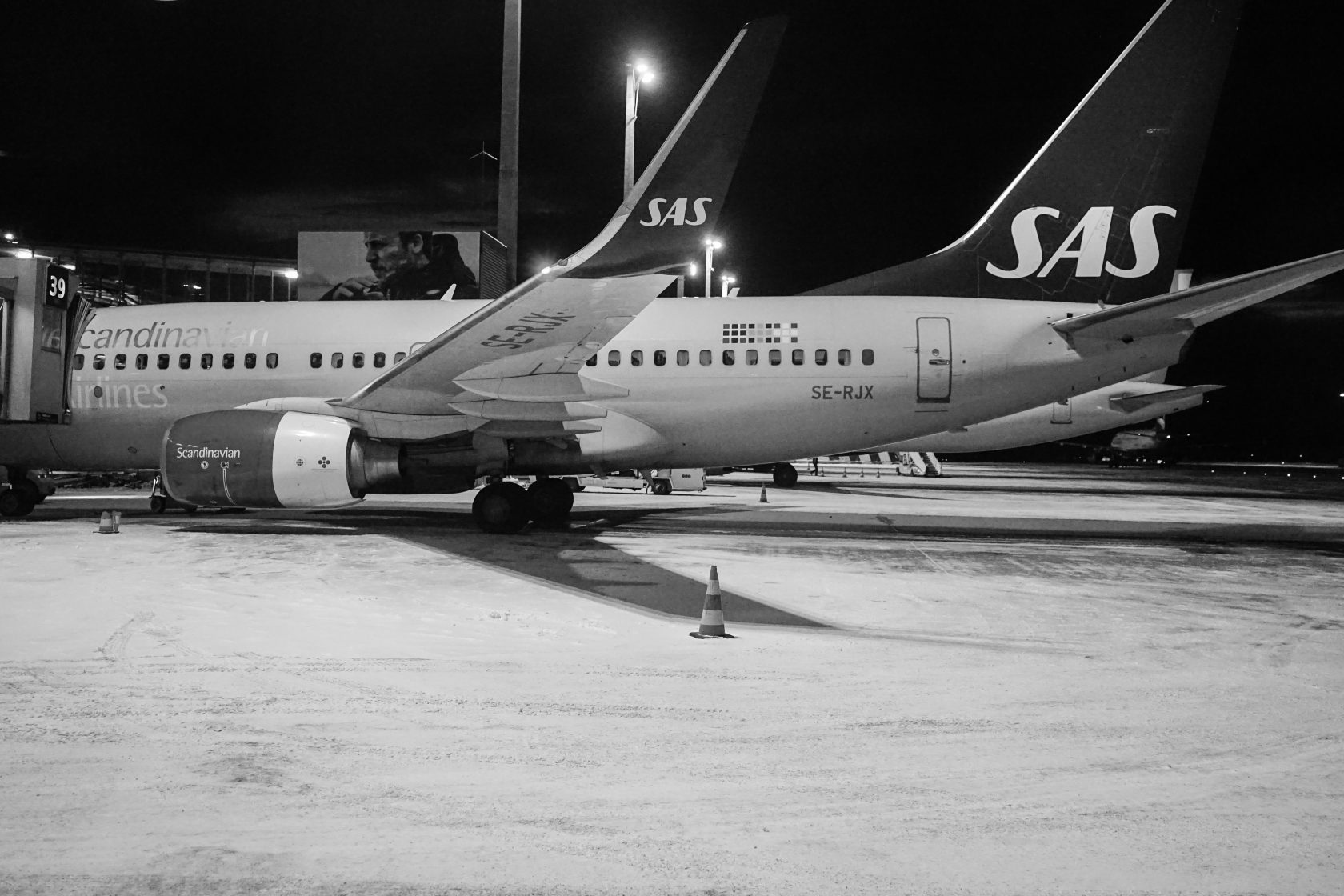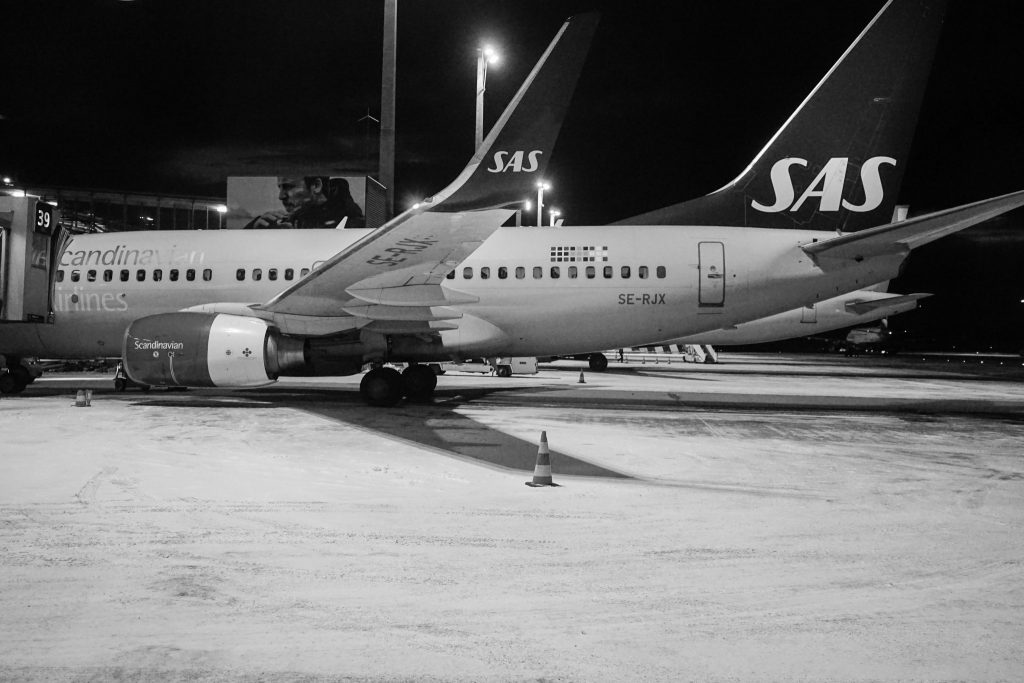 Overall while it is entirely possible to get a taste of Oslo in 48 hours, I really wish I had more time to see and experience all this vibrant European capital had to offer. In the summer or winter, Oslo always has something to offer and given the rapid transformation, it is currently undergoing to encourage tourism the appeal of visiting Oslo is only going to increase. For lovers of culture, food, nature and Scandinavian style you need to go to Oslo now…Before the secret gets out! 
A special thanks to Visit Oslo for helping me with my stay, including plenty of great local hints and tips that you can find included above. As always all opinions are my own and I would have loved Oslo regardless!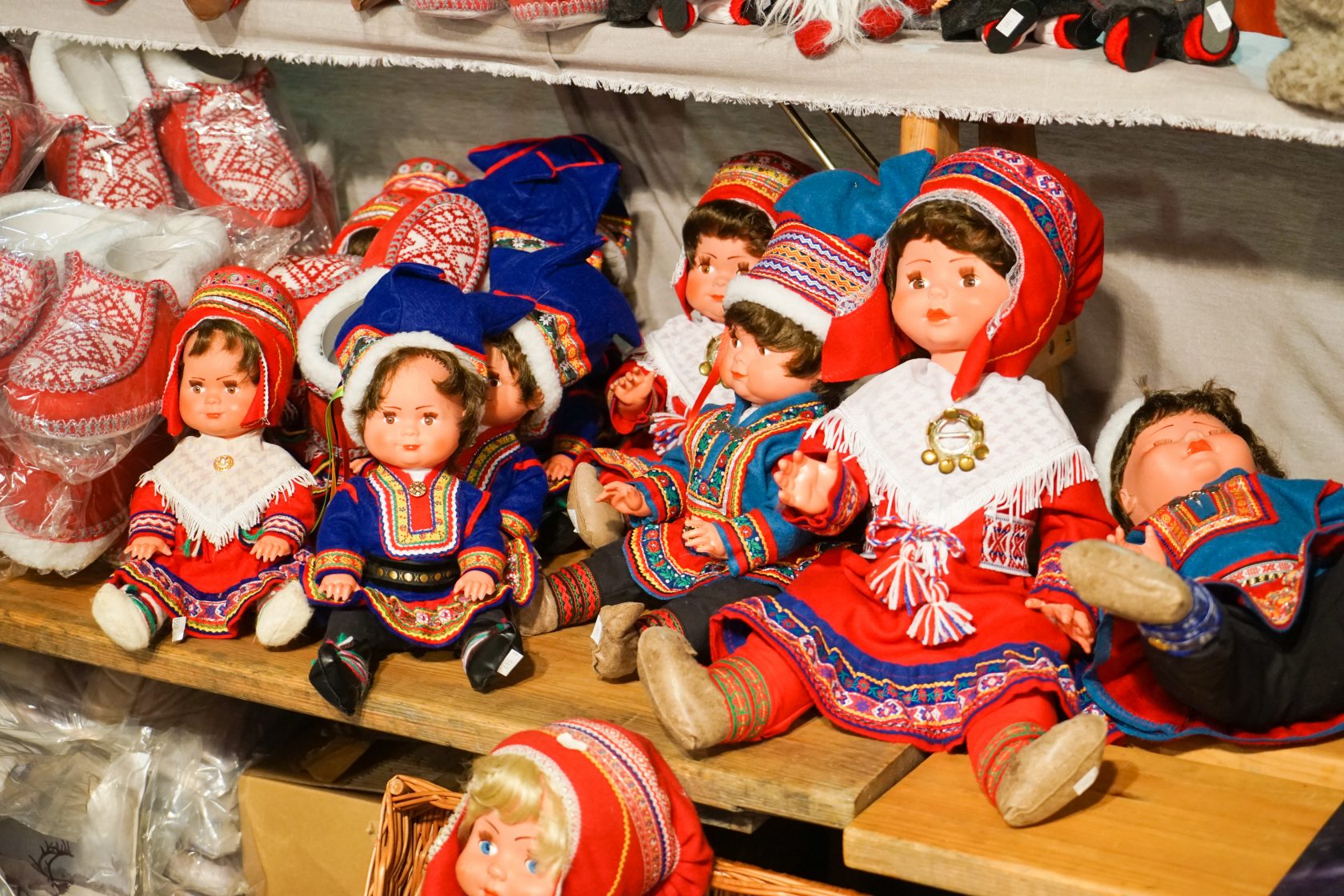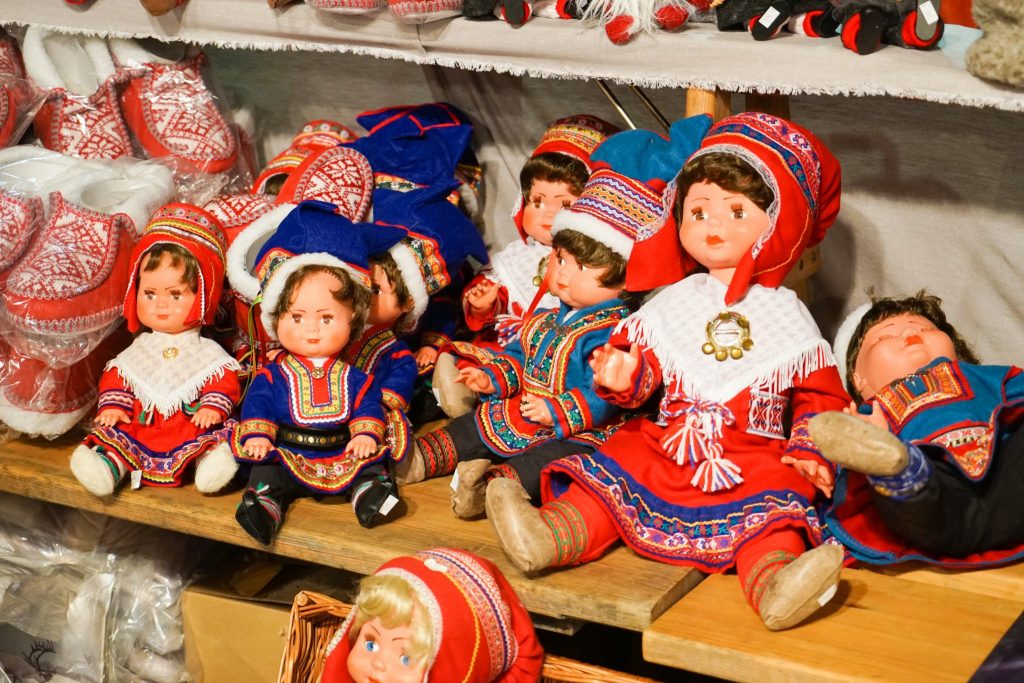 Further Things To Consider Before Any Adventure
Now you're all set and prepared to explore our big wide world, why not sort out everything else out all in one go? If necessary for your travel plans make sure you have brought proper travel insurance, protected your privacy by getting a secure VPN, compared all the top hotel booking sites to find just what you're after, reserved an unbeatable rental car price and - of course - booked the best flight deals!
Or maybe just forget it all and go for a last-minute cruise or effortless tour instead?
Many budget travelers (including me) indulge in worldwide airport lounge access, so we can experience luxury while still slumming it in economy. Naturally, we would never leave home without a more general travel guide since we couldn't possibly cover everything here!
Just add an adventurous attitude and plenty of smiles - they go a long way - and that about covers it all! Now go out, find your own path and don't forget to share your best inspiration stories with me on Facebook, Twitter, and Instagram...I'd love to hear from you!