When the temperature dips and the prices drop that's the time to act…Europe is now all about the locals and with that in mind, I've made a guide for Things To Do In Germany In Winter! It's not all about fun in the sun you know. The prices are lower, the air is crisper and the hoards of tourists are nowhere to be seen. The same can be said about a lot of places of course, but Germany has one thing that most places don't – Weihnachtsmärkte – The famous German Christmas markets (there is over 1500 of them!) with their gorgeous lights, festive atmosphere and Glühwein, a wonderfully spiced substance more commonly known as Mulled Wine which will surely warm your heart and soul. Just make sure you these winter items to keep you warm! 
For me, it was enough to make up for the cooler temperatures, shorter opening hours and the ridiculously short daylight hours!
I thought I would provide a summary of the places I visited with the best photos to inspire you – There are so many places to explore but some of these are very off the beaten track as it were (thanks UNESCO!) and maybe you have never heard of them and want to visit them yourself! It is up to you how long of course you stay but if you need any advice or help to get there, as always please leave a comment below. Enjoy!
---
Things To Do In Germany In Winter
#1: Berlin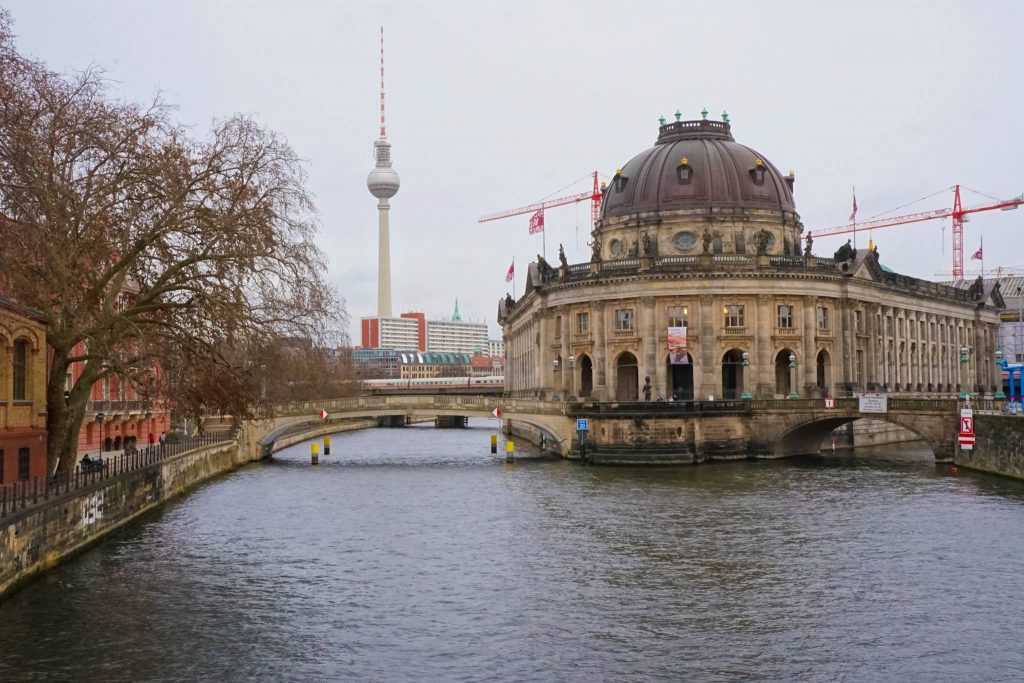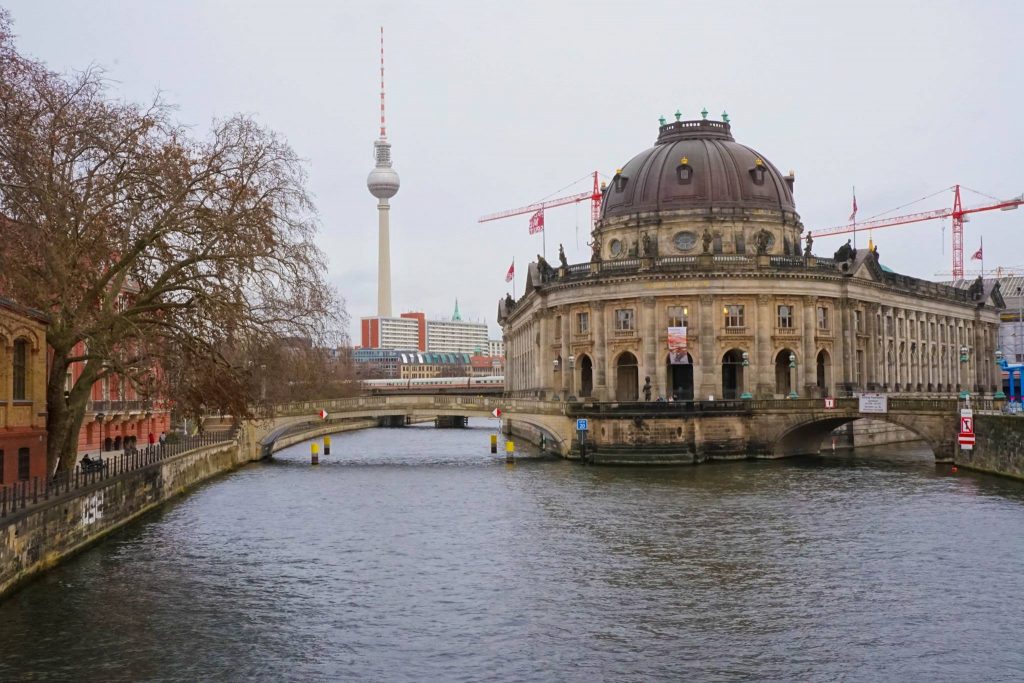 Berlin's incredible Museum Island – Five world-renowned museums on an island in River Spree, right in the middle of Berlin! Top of the list for things To Do In Germany In Winter when the tourists are gone! Check out Not a Nomad Blog for a awesome list of things to do in Berlin!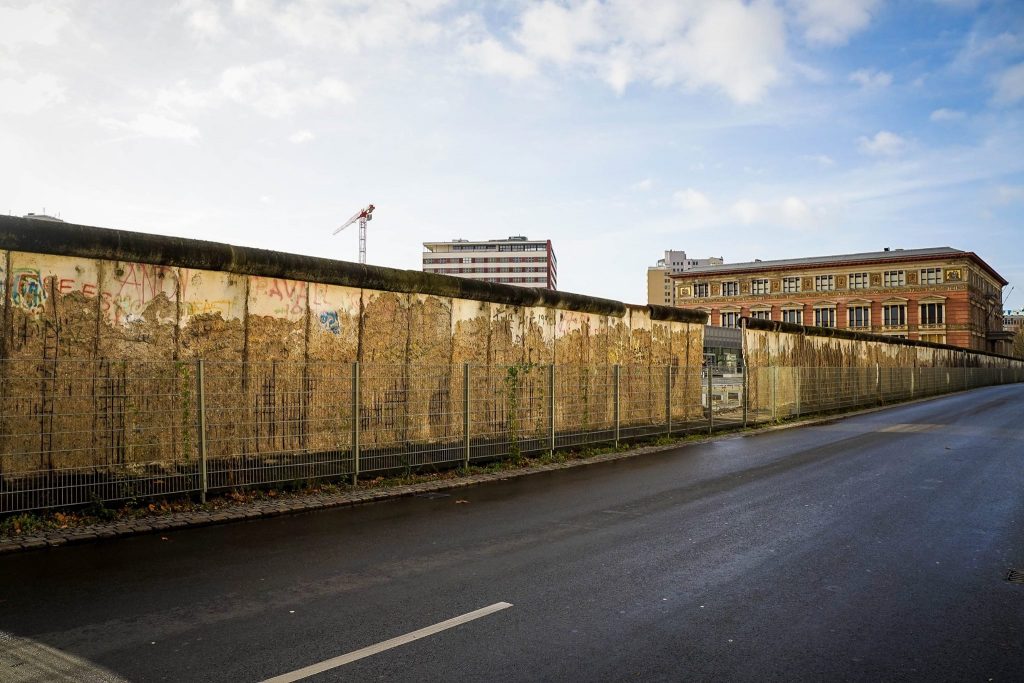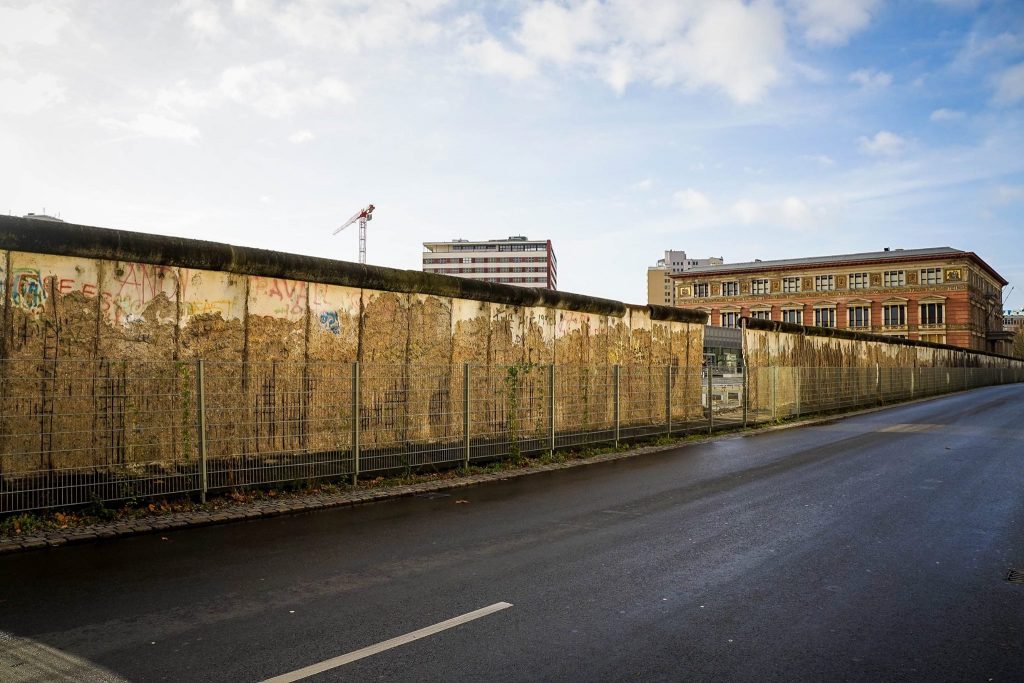 One of the few remaining sections of the Berlin Wall … I didn't get out there but be sure to visit the East Side Gallery if you are interested! 
[photosetgrid layout="2″]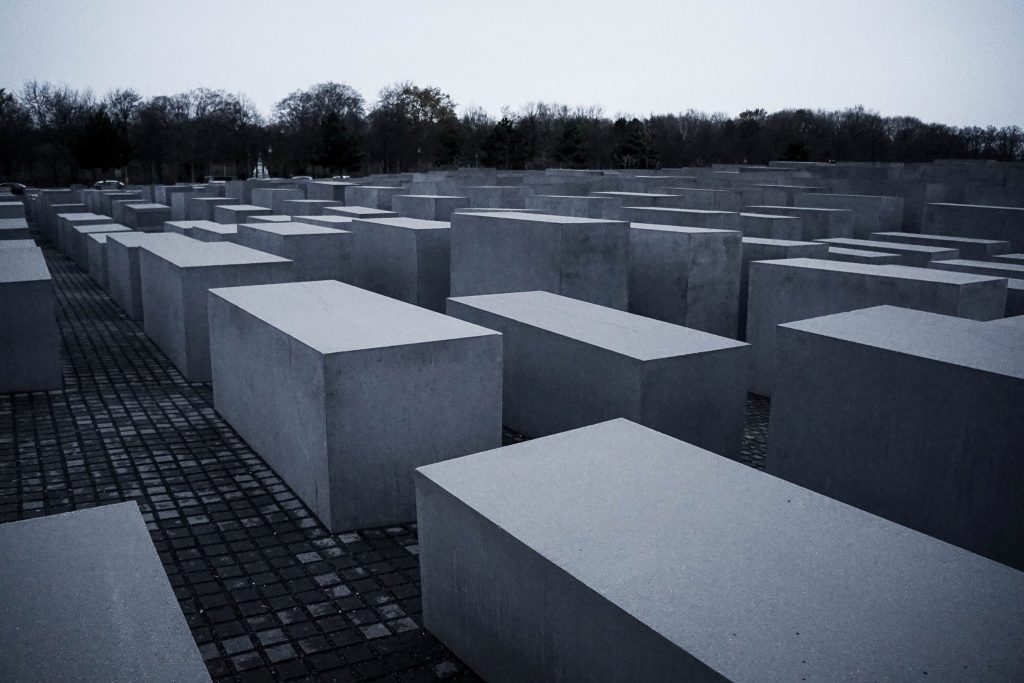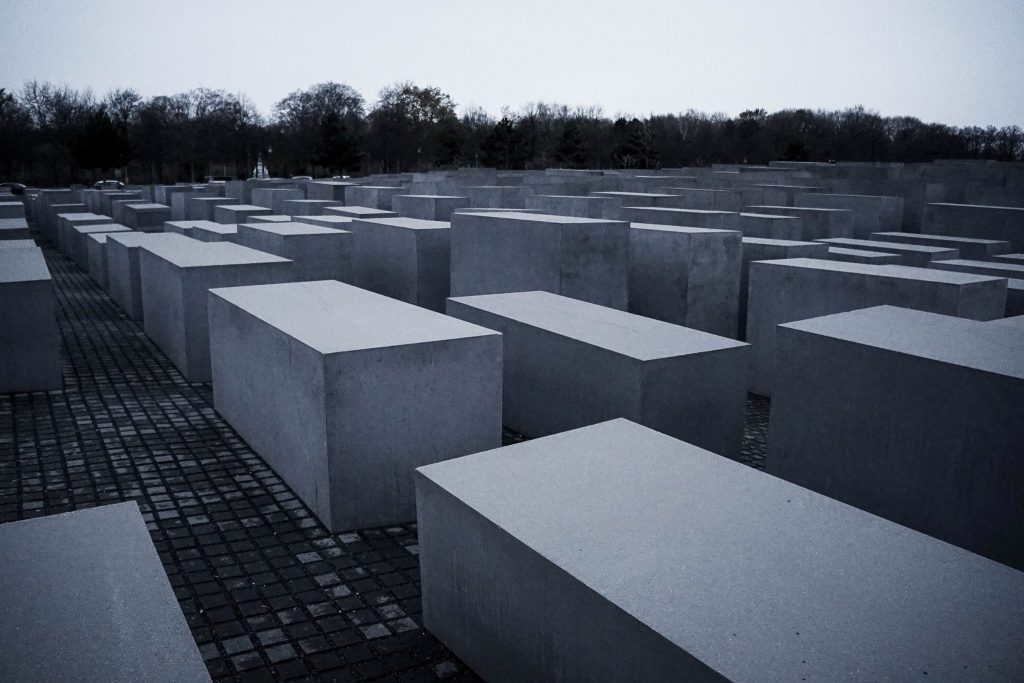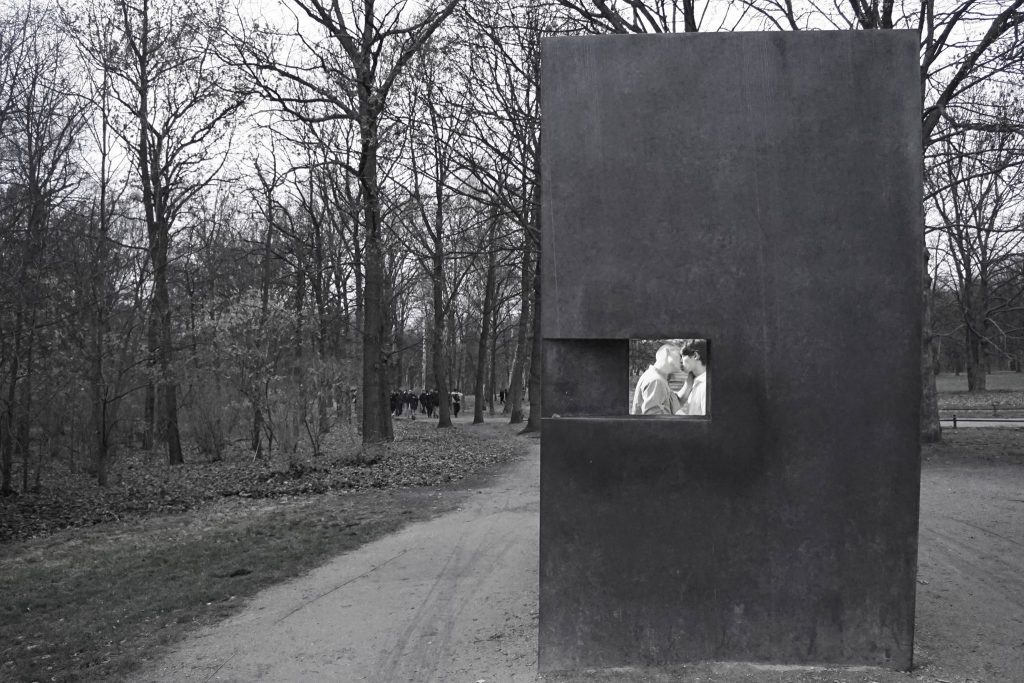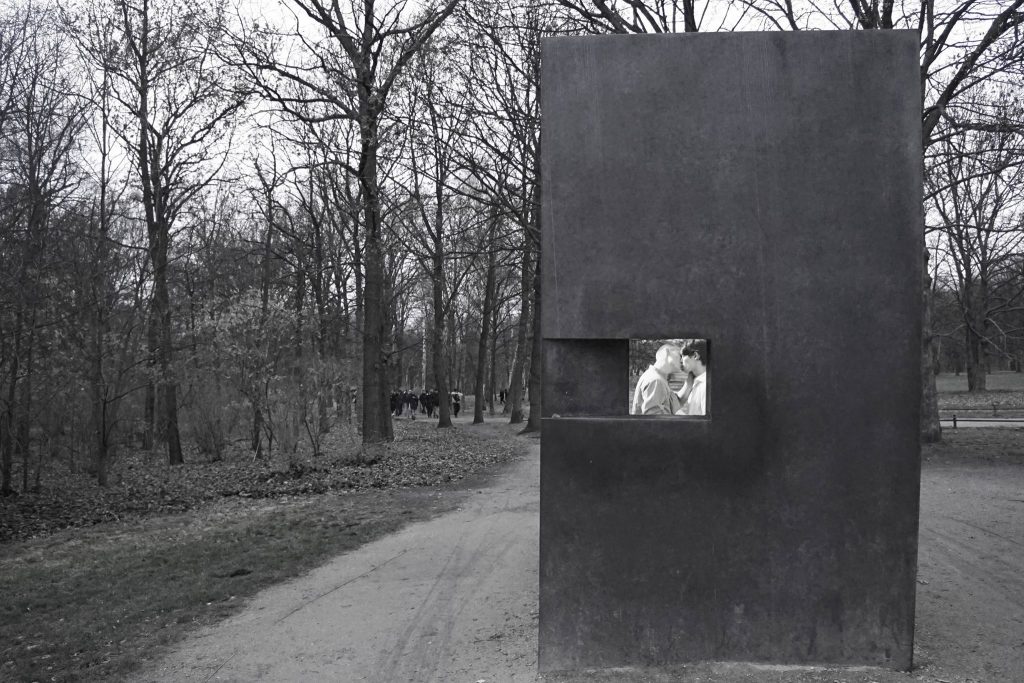 The Memorial to the Murdered Jews of Europe, also known as the Holocaust Memorial, is a memorial in Berlin to the Jewish victims of the Holocaust. "Those who cannot learn from history are doomed to repeat it" – The Memorial to Homosexuals Persecuted Under Nazism which I talk about here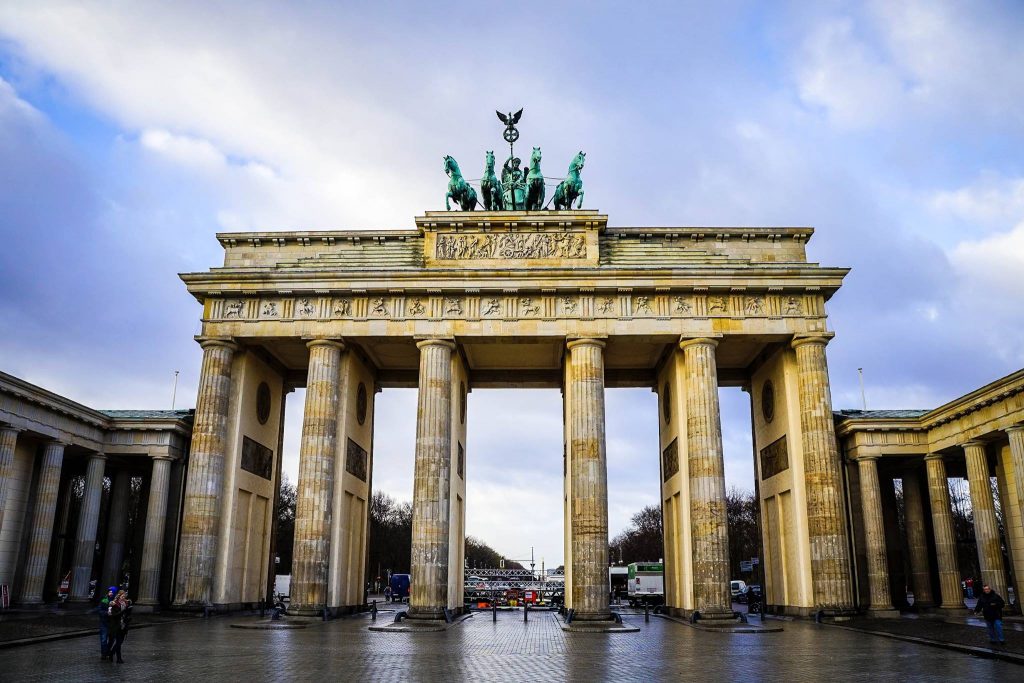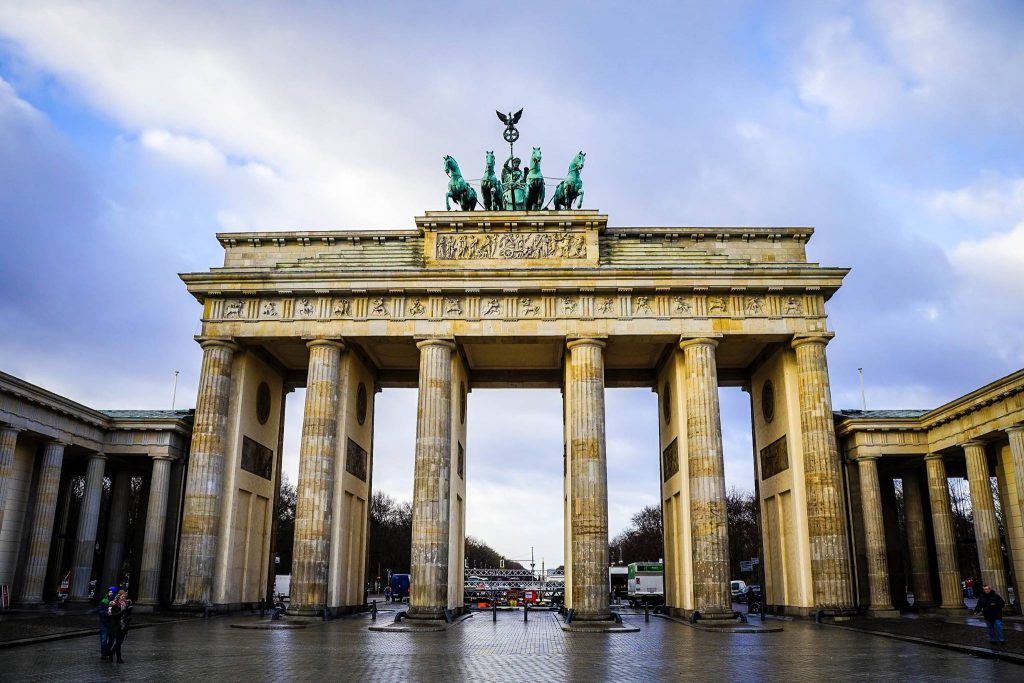 Brandenburg Gate – One of Berlin's most famous sites. I had to laugh how the statue (Quadriga) on top was taken by Napoleon but in 1814, when the Prussian army descended on Paris after Napoleon's defeat, that the Quadriga was reclaimed and returned to its rightful home. However an iron cross was added to make the statue the goddess of victory and the square was renamed Pariser Platz so that 'Victory would always be had over Paris!' – Who says German's don't have a sense of humour.
#2: Potsdam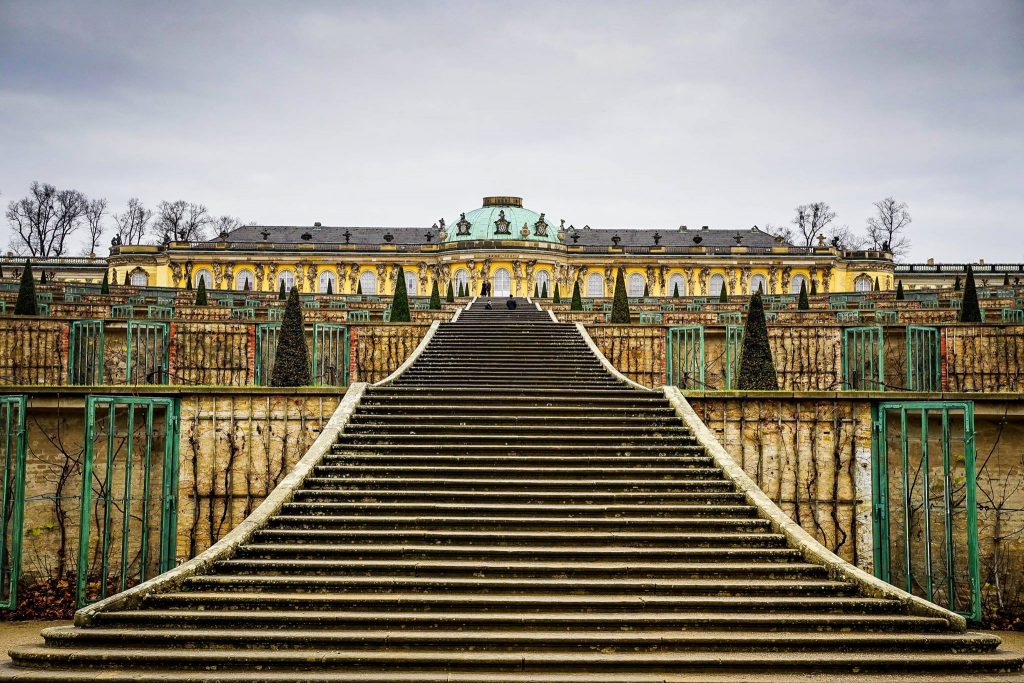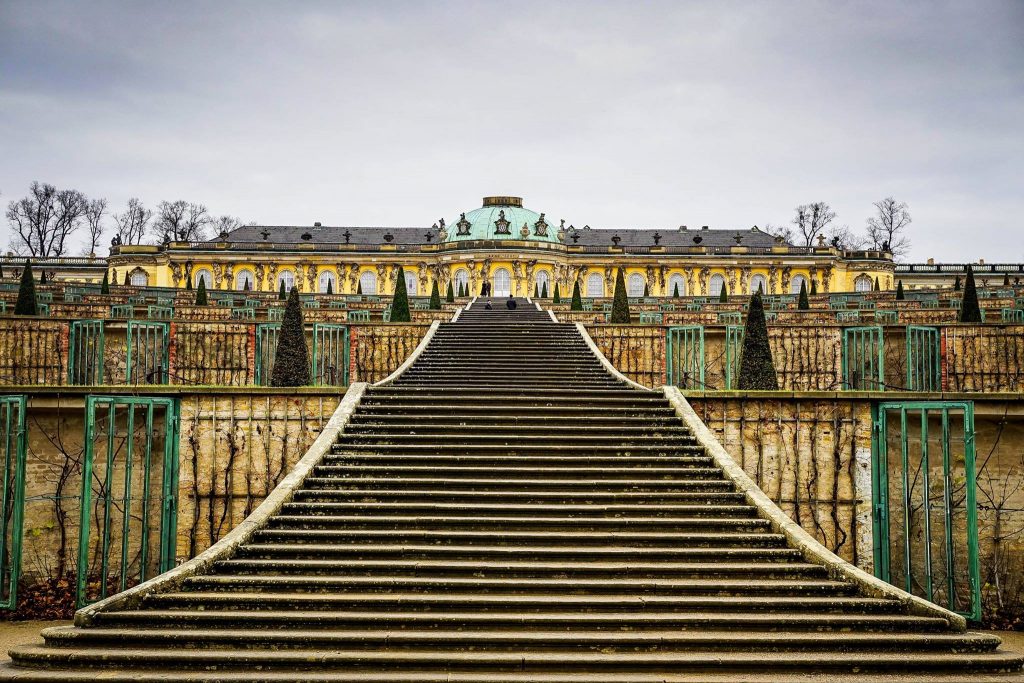 Palace Sanssouci is the former summer palace of the King of Prussia, in Potsdam and is the German rival of Versailles.
#3: Wittenburg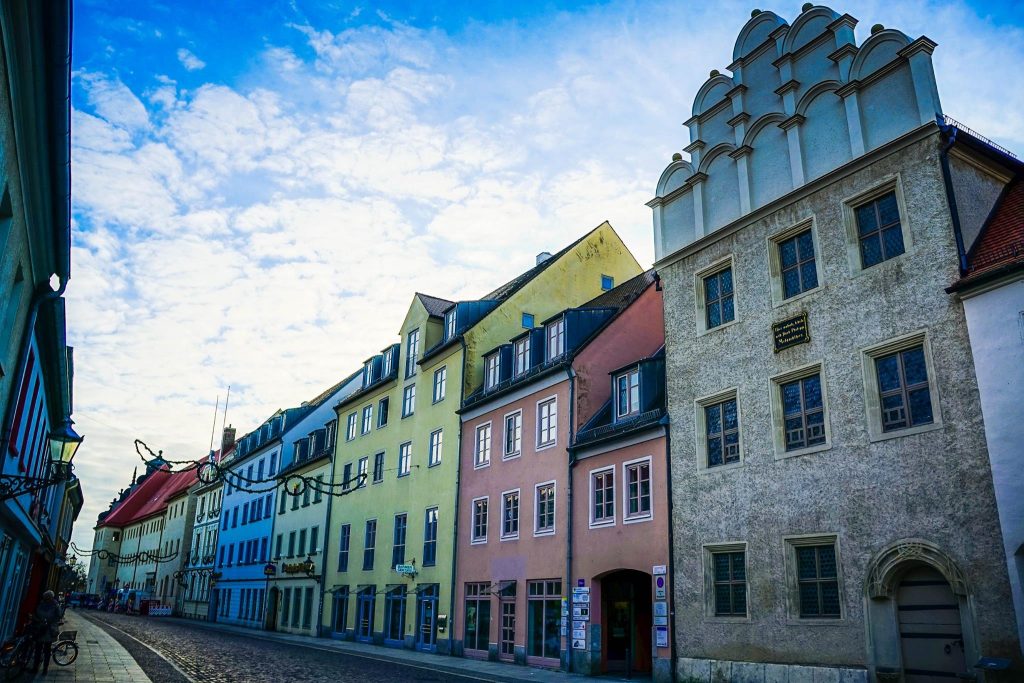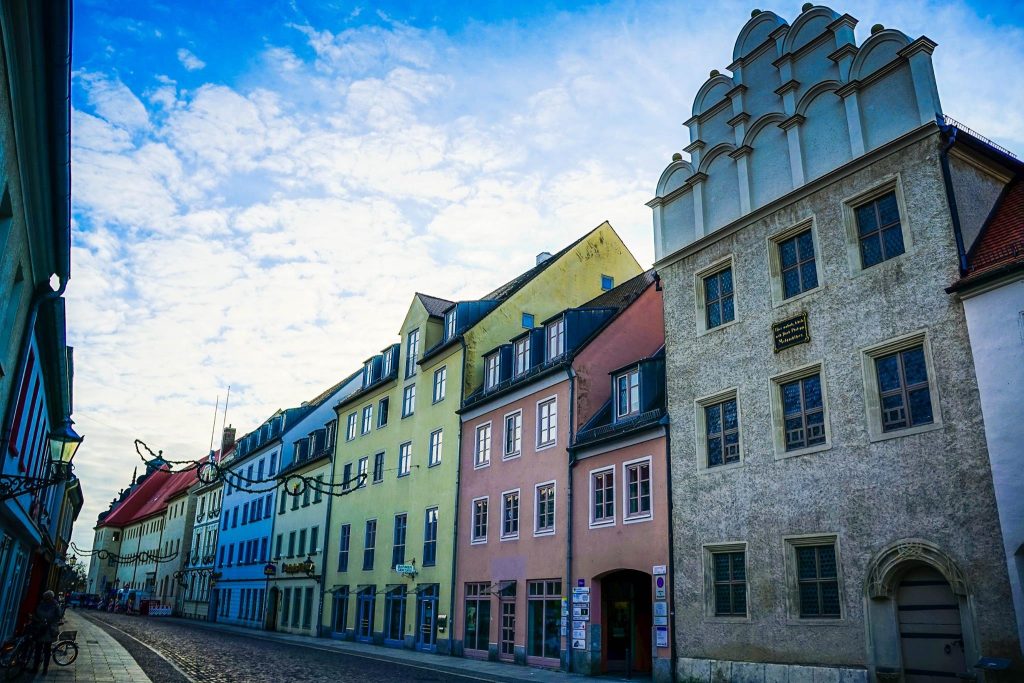 Melanchthon's house in Wittenberg, a fellow reformer of Martin Luther who posted his famous '95 Theses' on 31 October 1517 on the church of this city down the road. 
#4: Wörlitz
[photosetgrid layout="2″]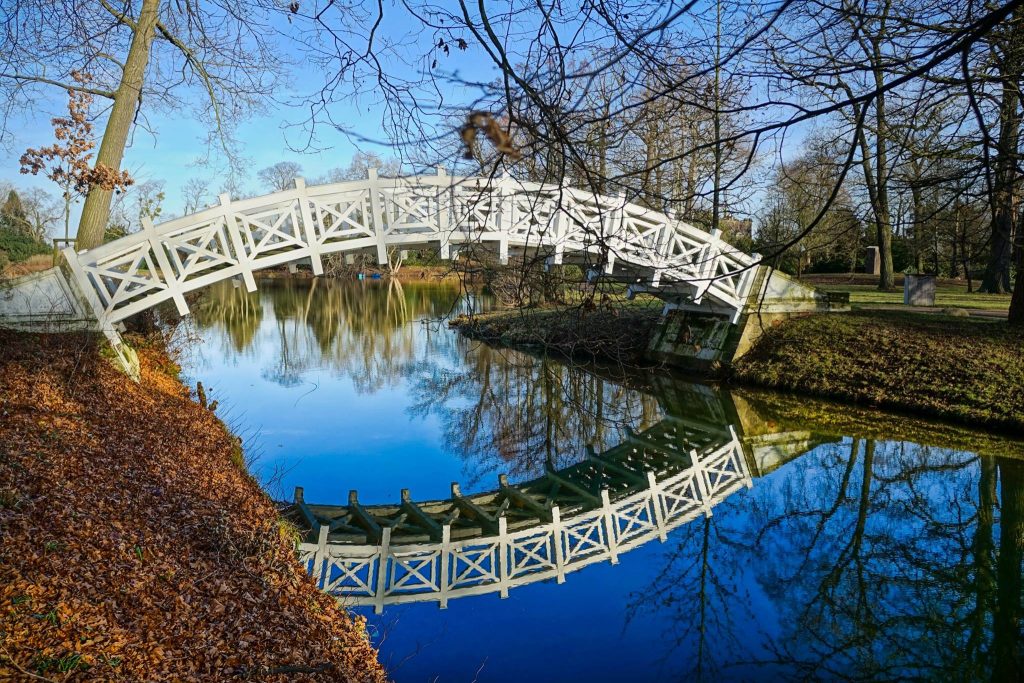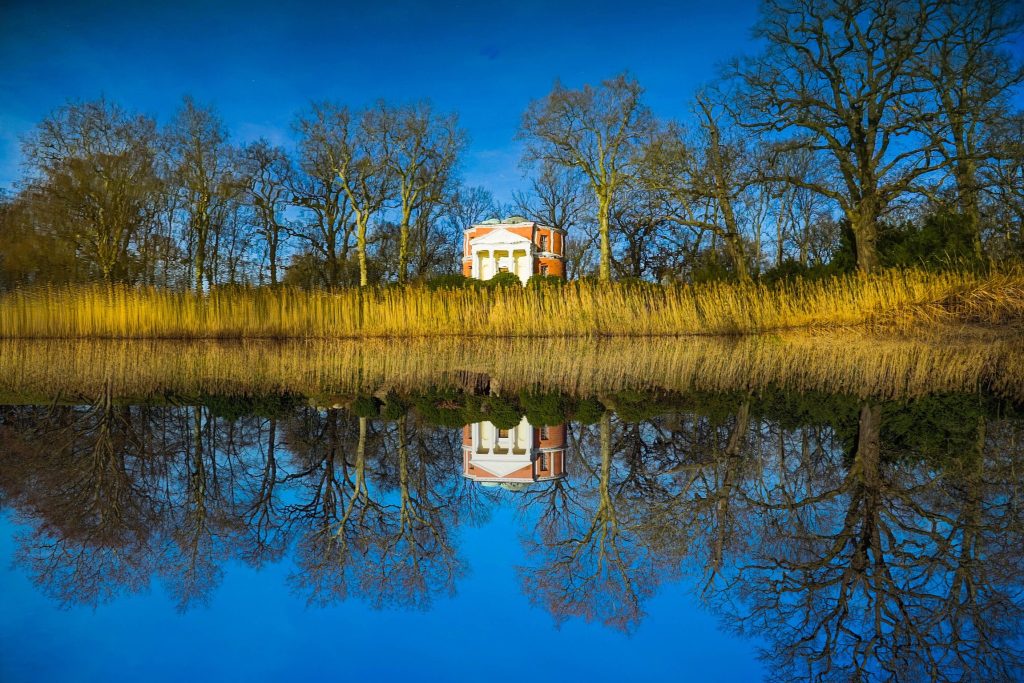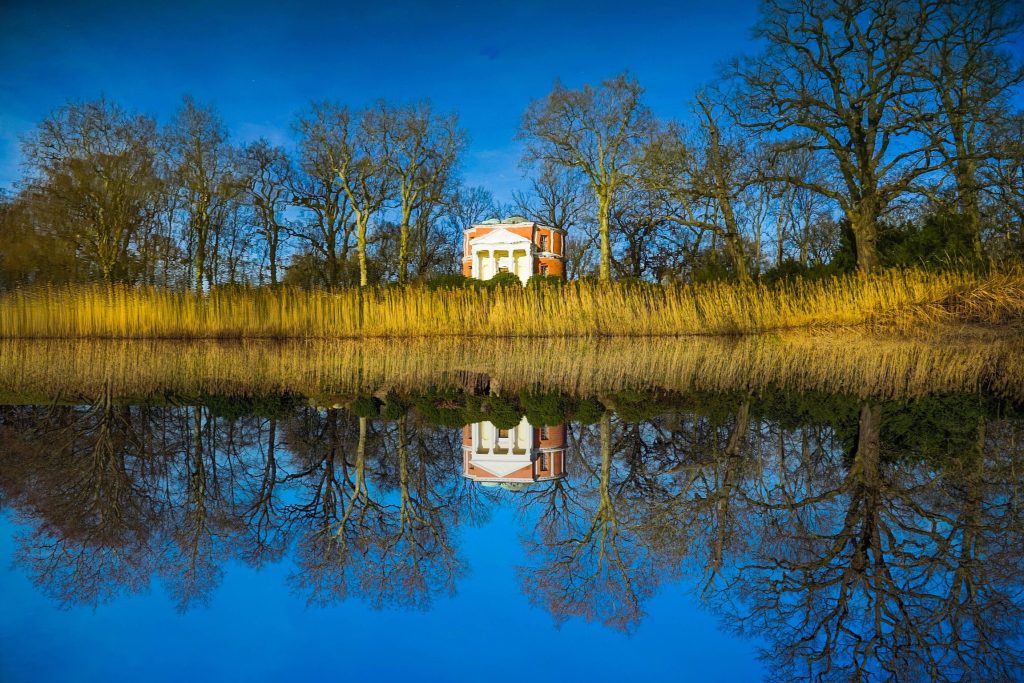 The Dessau-Wörlitz Garden Realm, a UNESCO site that is hard to get to but well worth the visit. So peaceful and serene, a perfect place to contemplate life.
 #5: Quedlinburg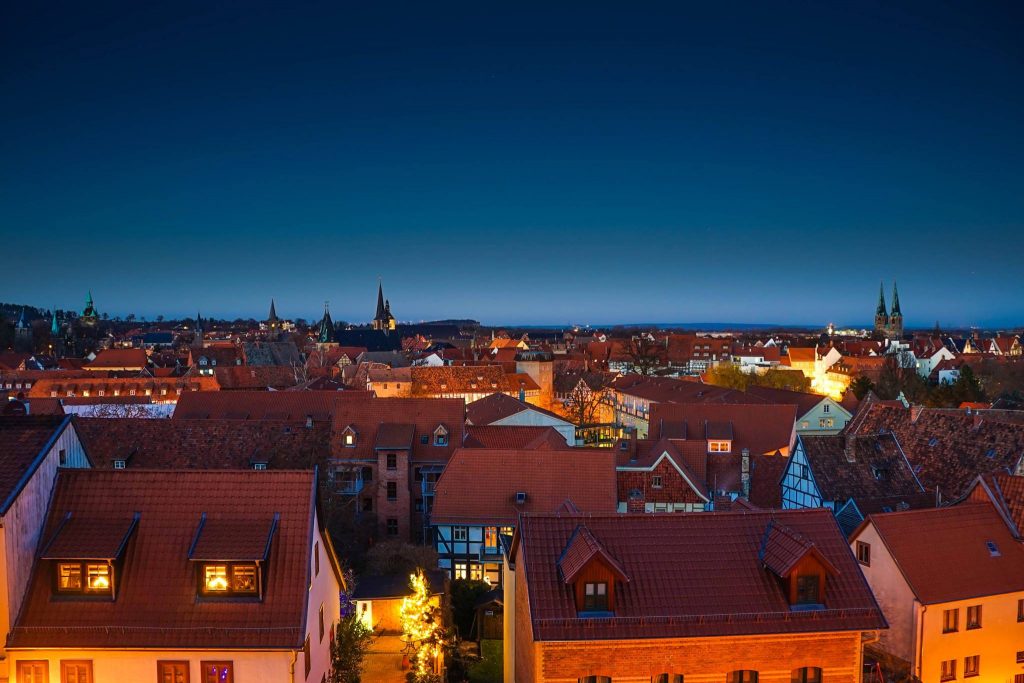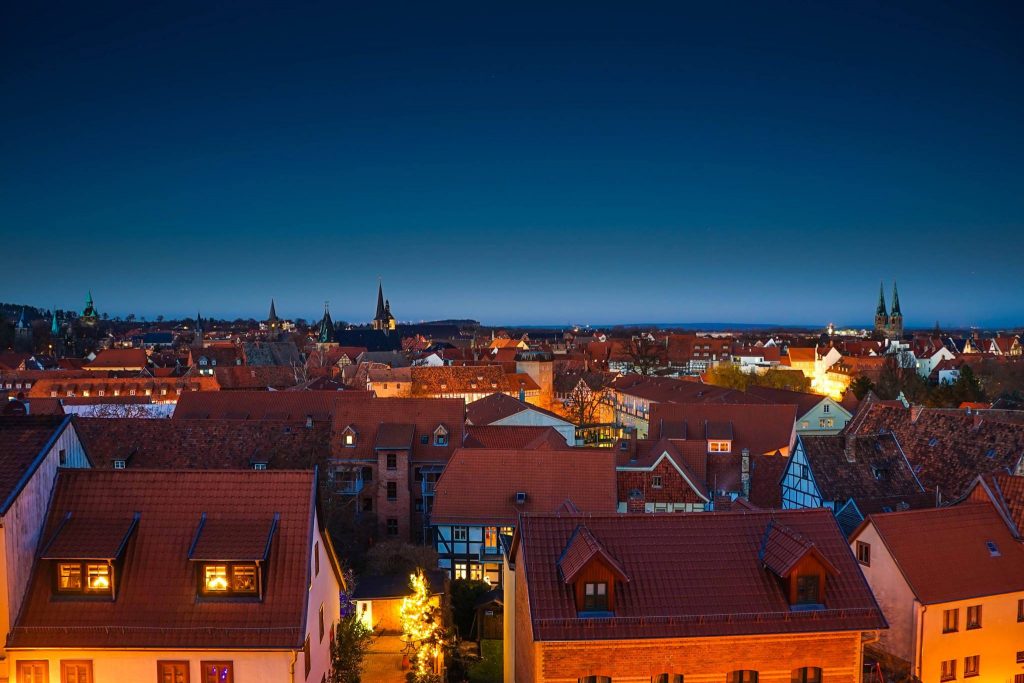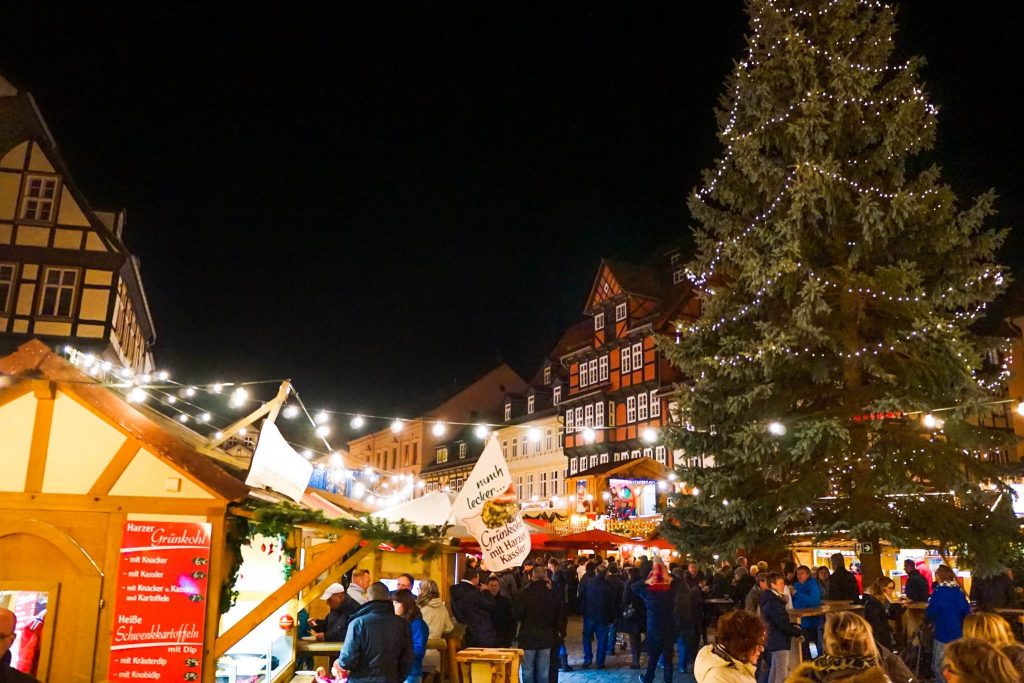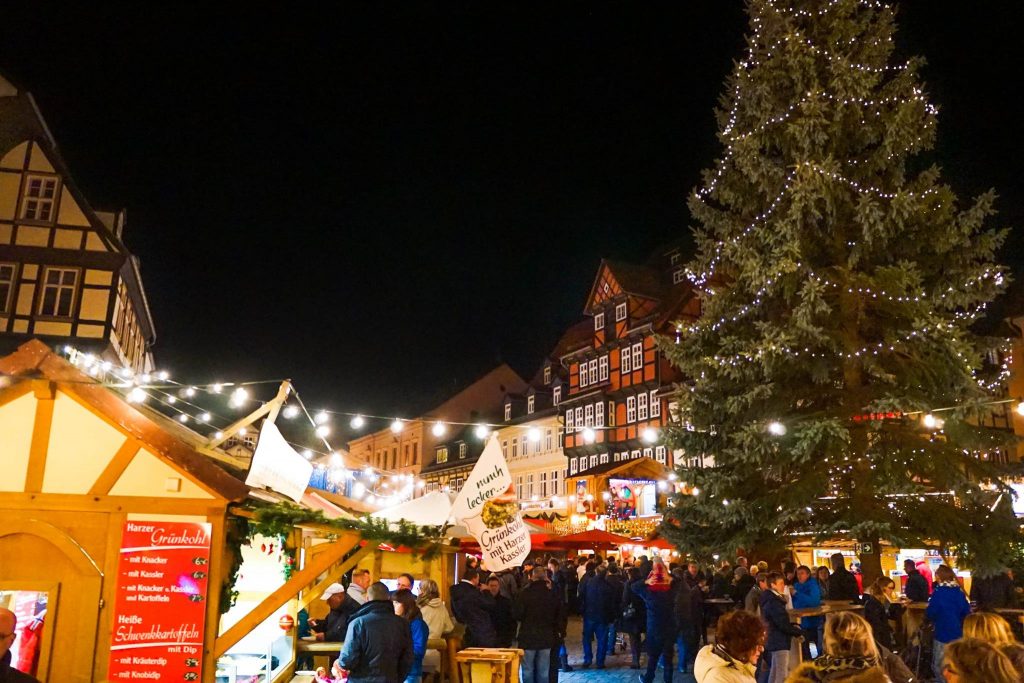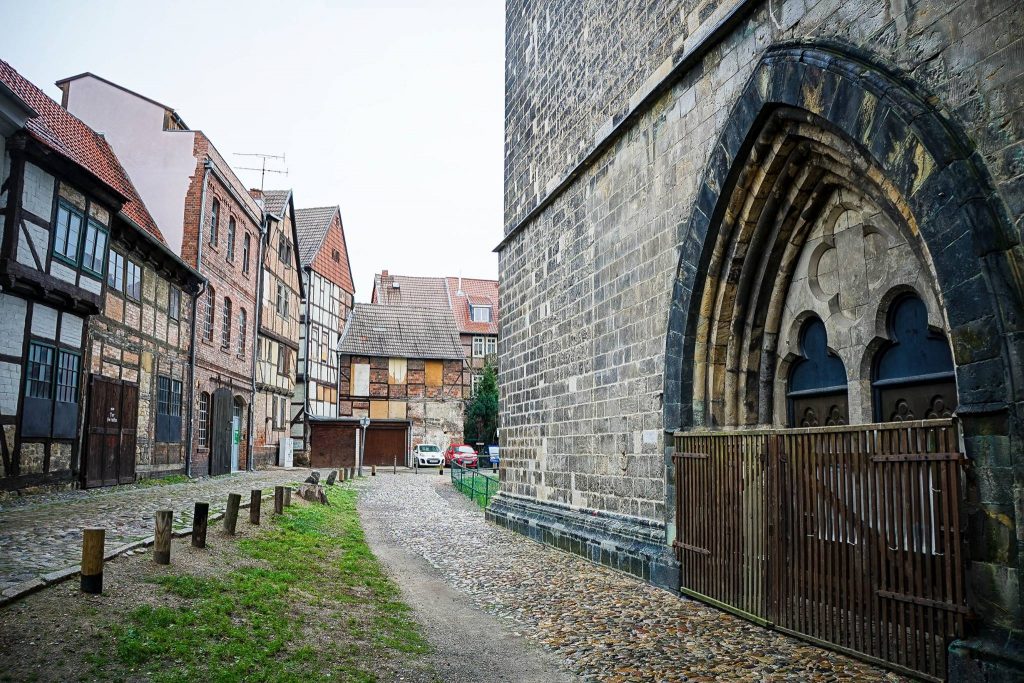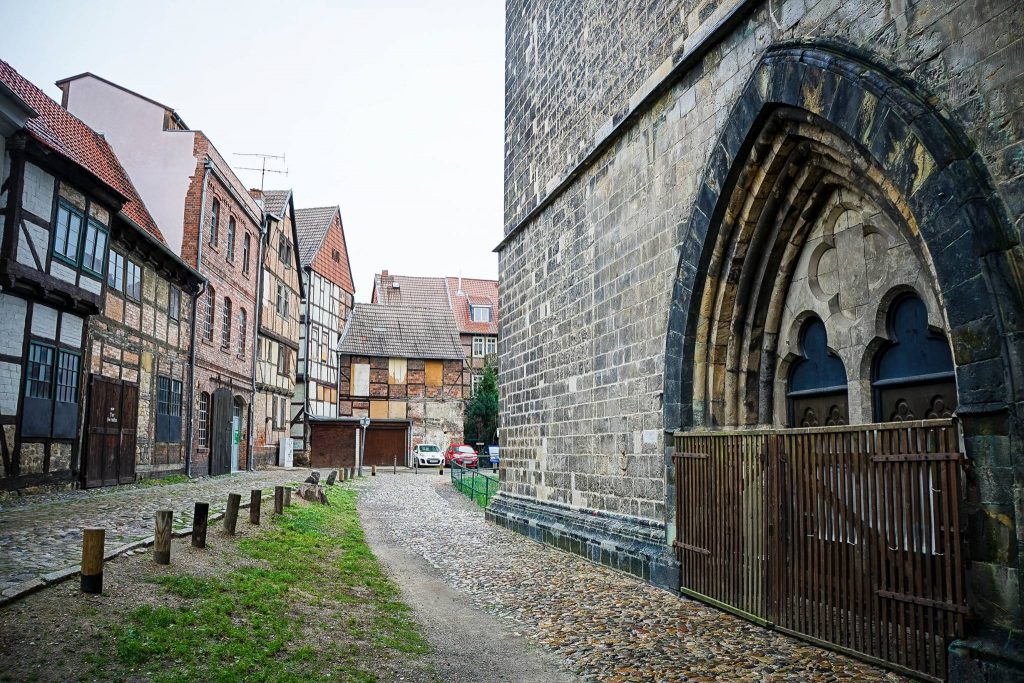 A peaceful sunset over Quedlinburg old town…One of the most peaceful things To do In Germany In Winter!One of the most authentic and beautiful Weihnachtsmärkte in the whole of Germany and Europe! Top of the list for Things To Do In Germany In Winter…Such an amazing and intact old town. A must visit for Europe in winter.
#6: Goslar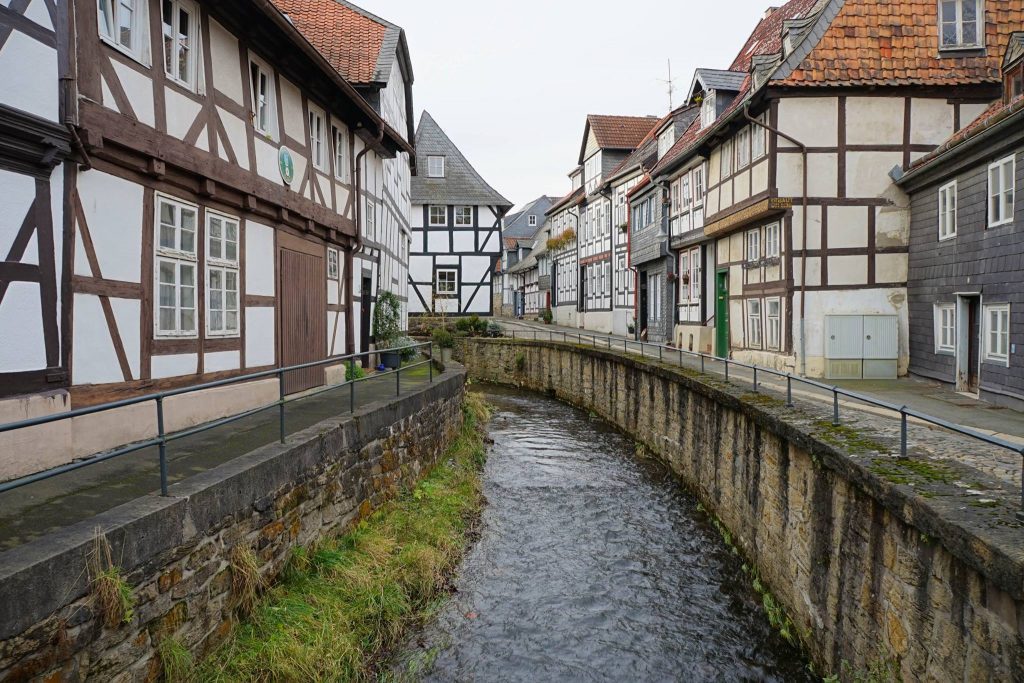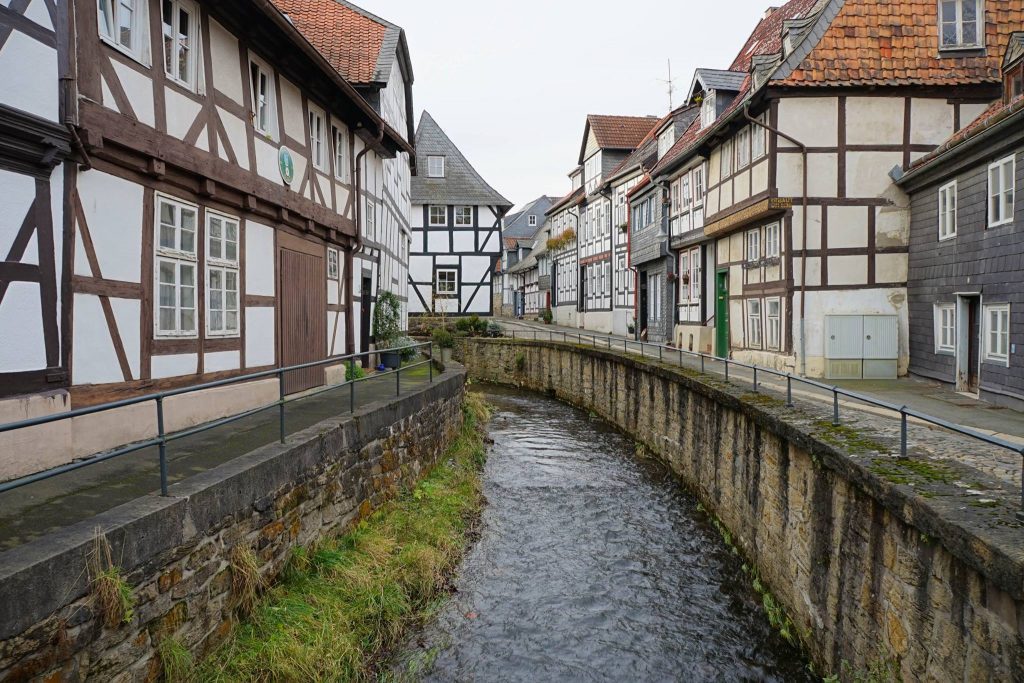 Amazing old town…Interesting to see how the town utilized the river in the middle ages to change their fortunes and that of their city!
#7: Hildesheim
[photosetgrid layout="2″]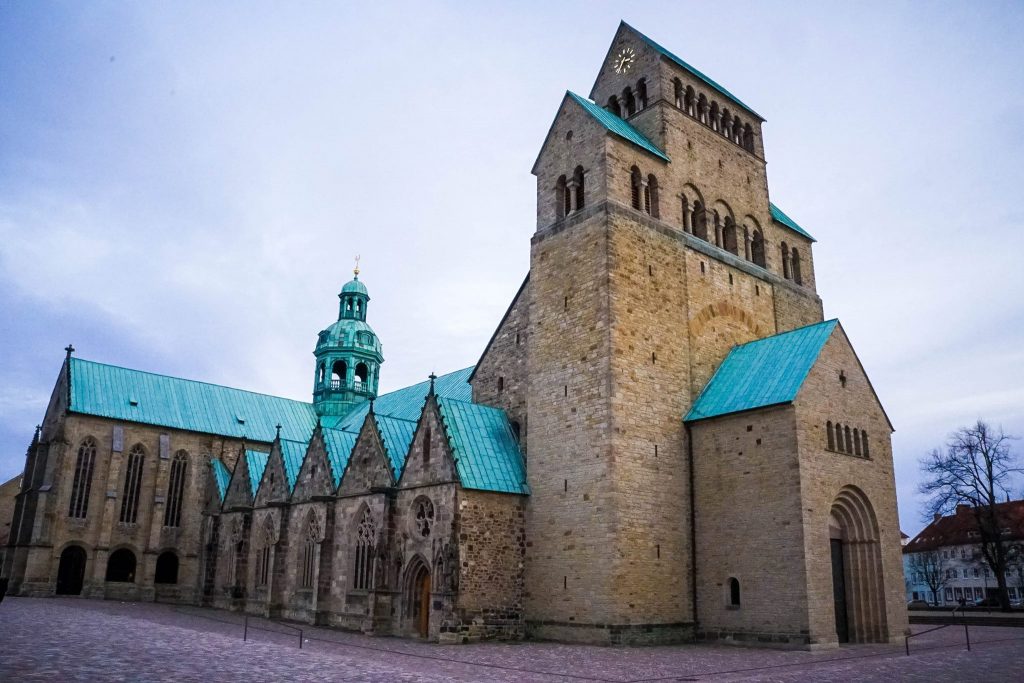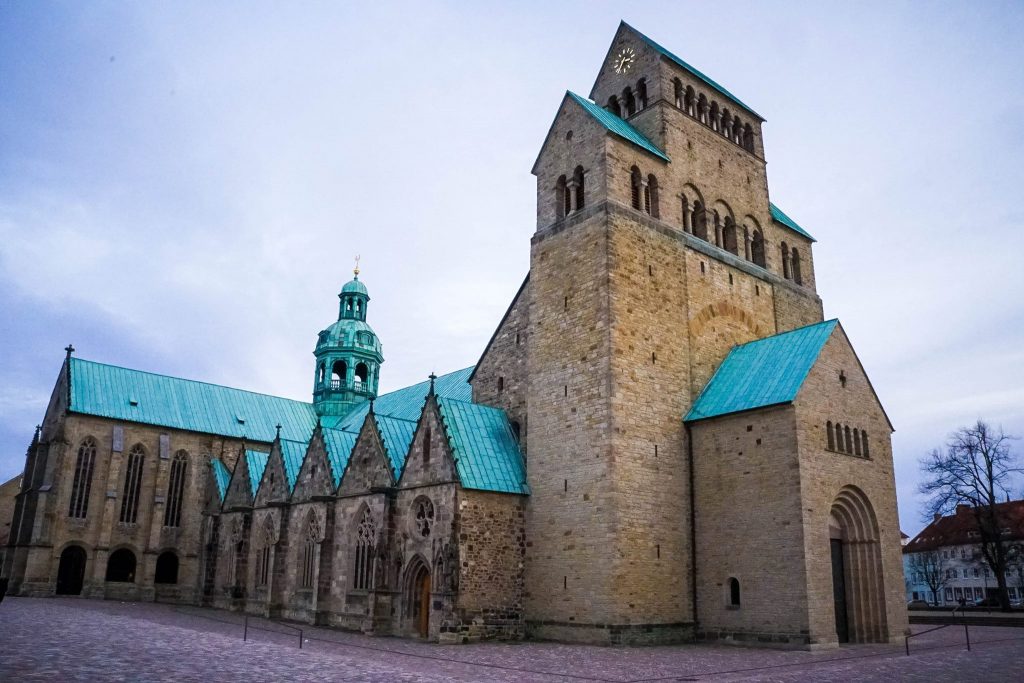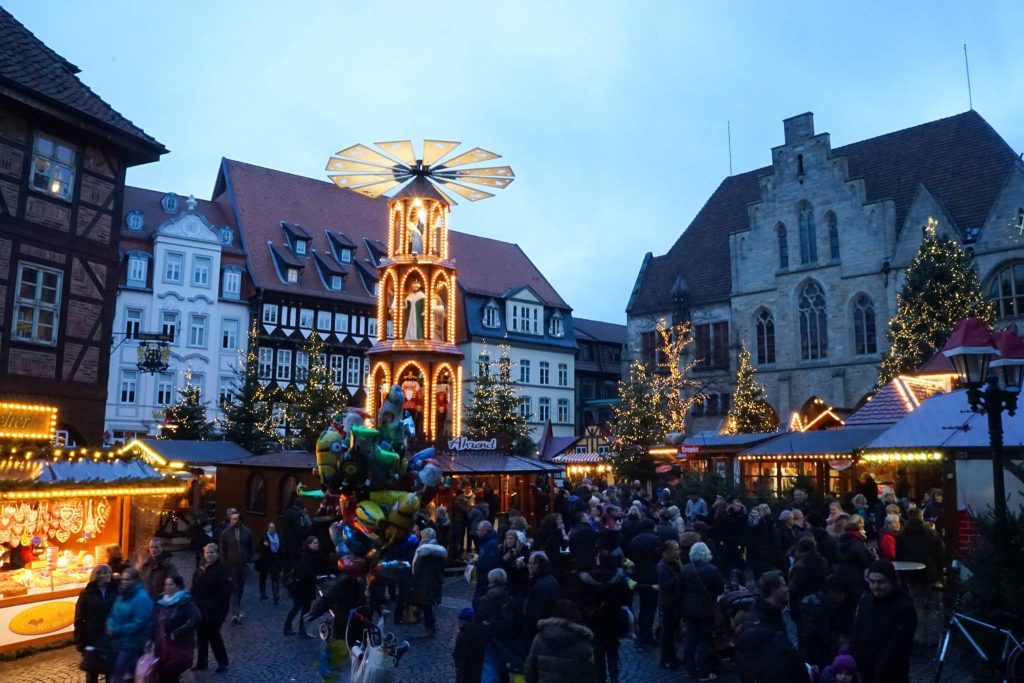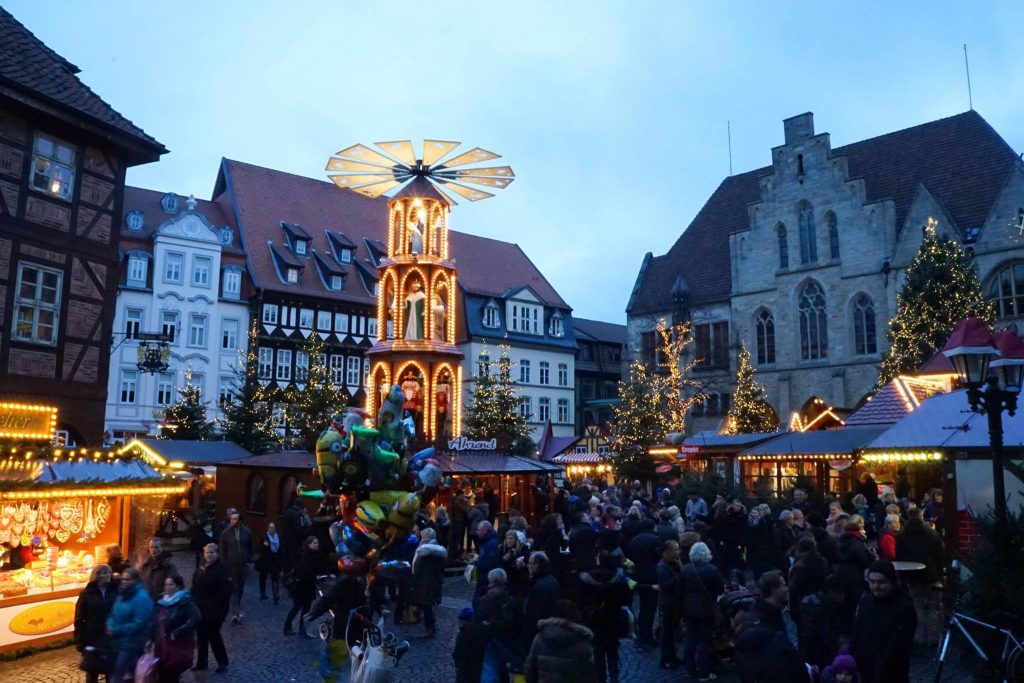 One of the most inspiring Church's I have ever been in… St Mary's Cathedral should be on your list for sure! Clearly I cannot get enough of the Weihnachtsmärkte!! Such a highlight! Almost dont need any other things to do in Germany in winter!
#8: Alfeld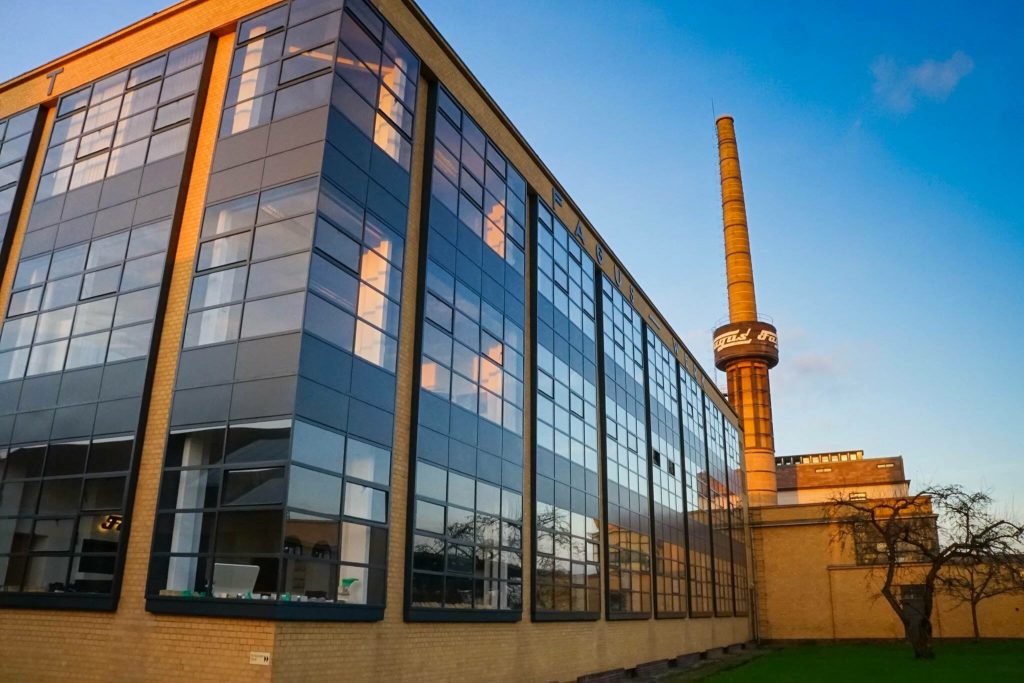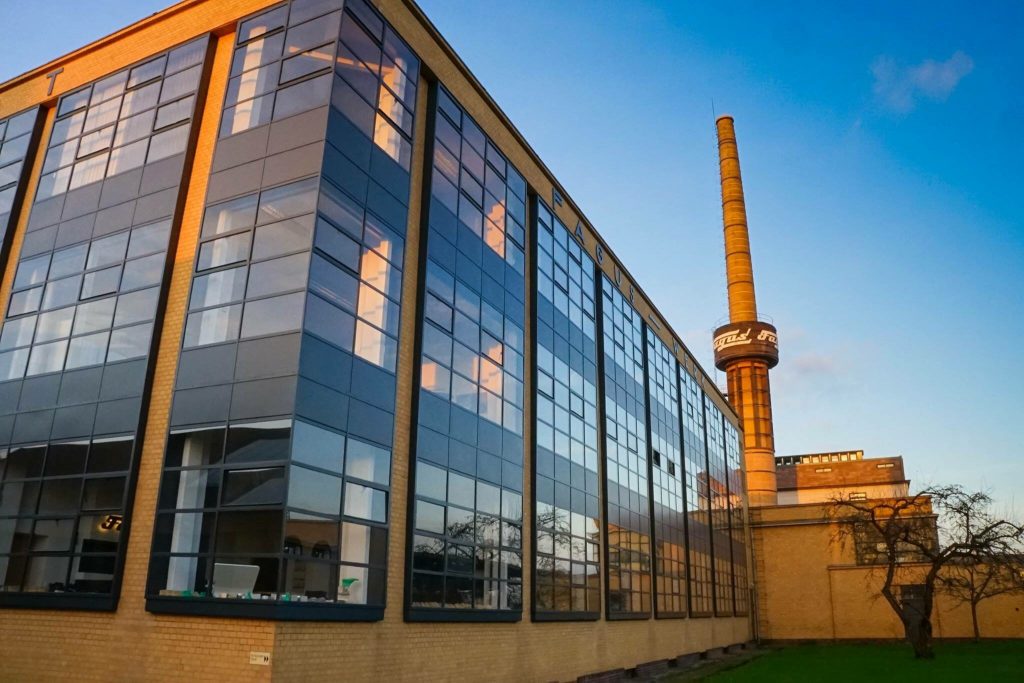 Fagus Factory in Alfeld is a landmark in the development of modern architecture and industrial design. Serving all stages of manufacture, storage and dispatch of lasts used by the shoe industry, the complex, which is still operational today. With its groundbreaking vast expanses of glass panels and functionalist aesthetics, the complex foreshadowed the work of the Bauhaus school and is a landmark in the development of architecture in Europe and North America. 
#9: Höxter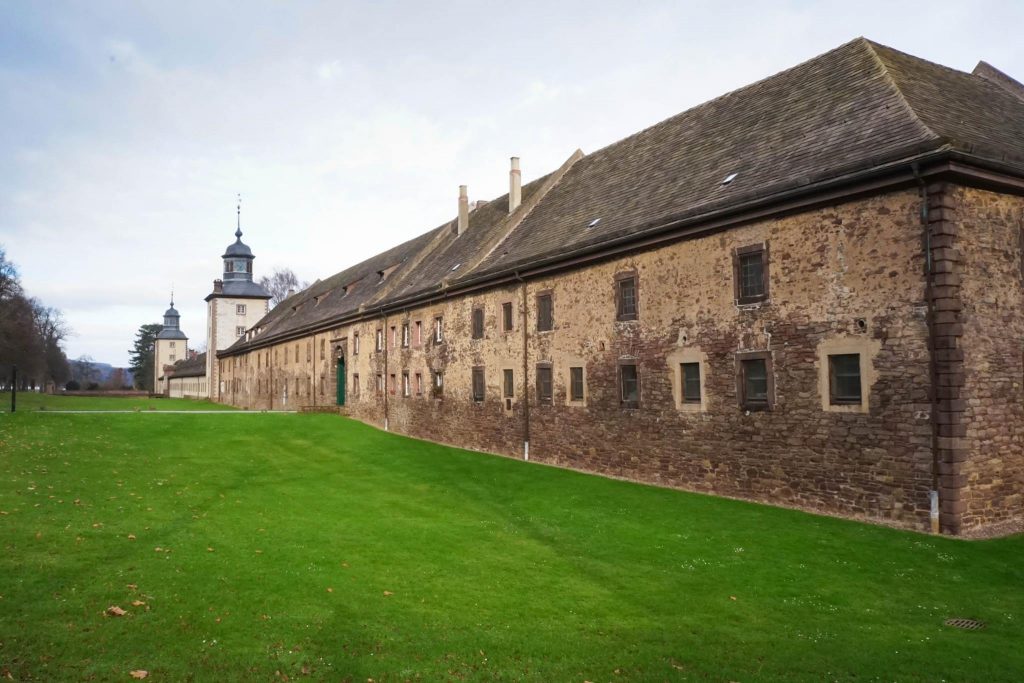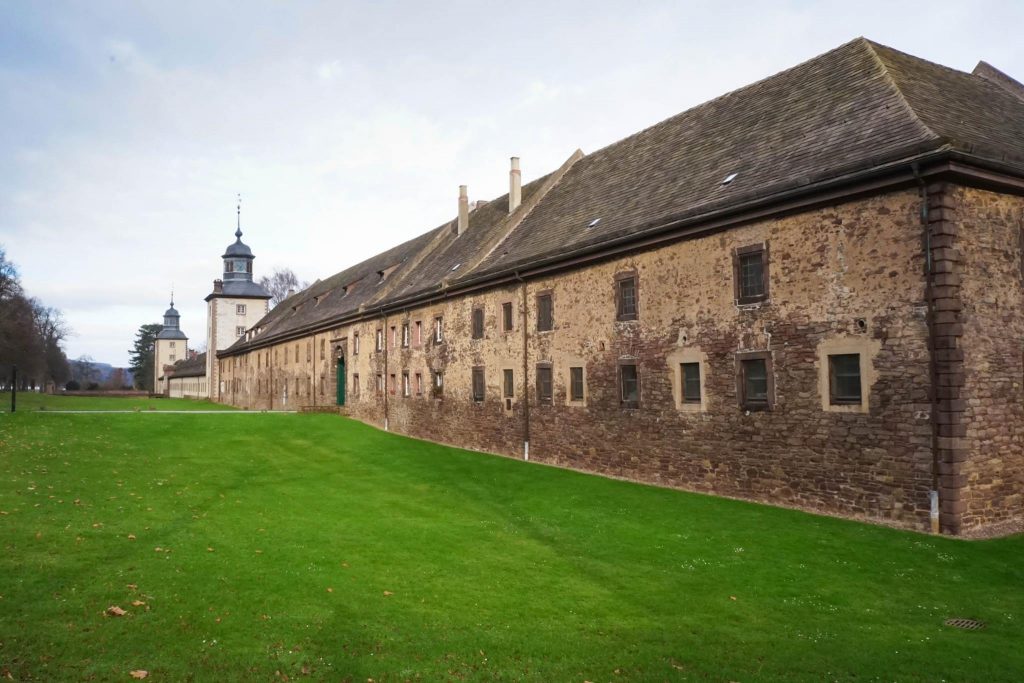 The former Benedictine abbey of Corvey … A little bit disappointing for me to be honest, but I have seen many many Abbey's. If you haven't then is a must, otherwise its very far out so skip it !
#10: Kassel
[photosetgrid layout="2″]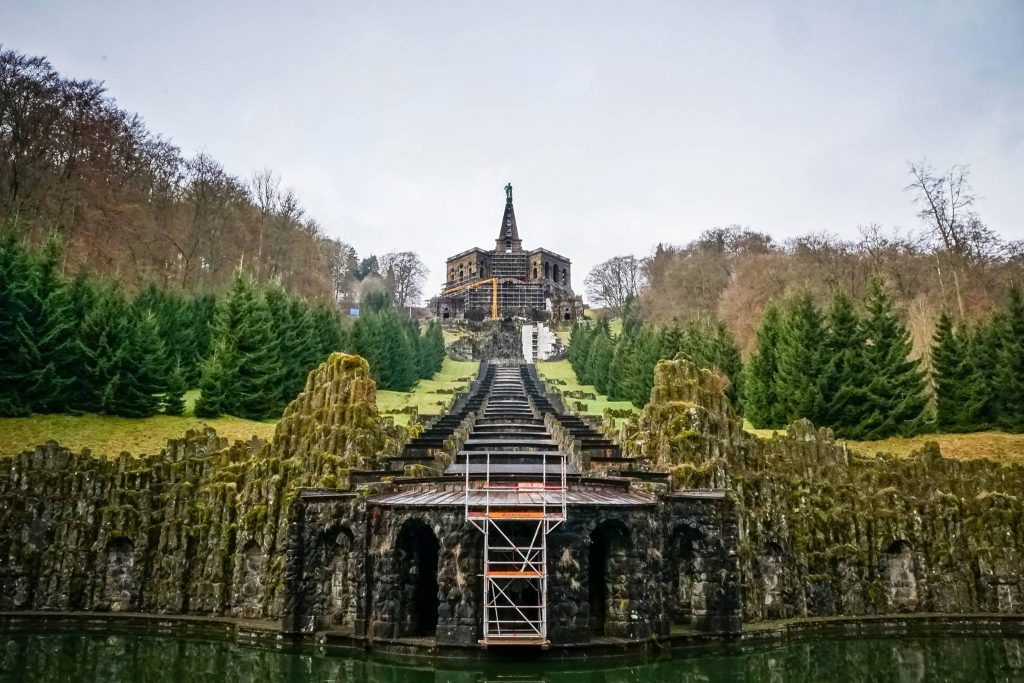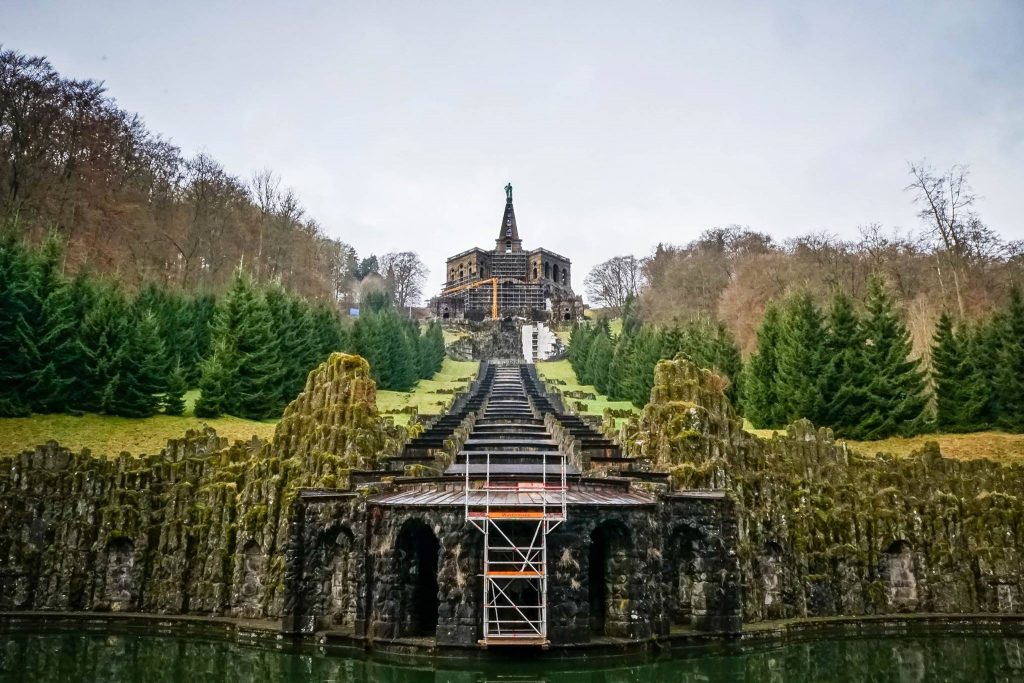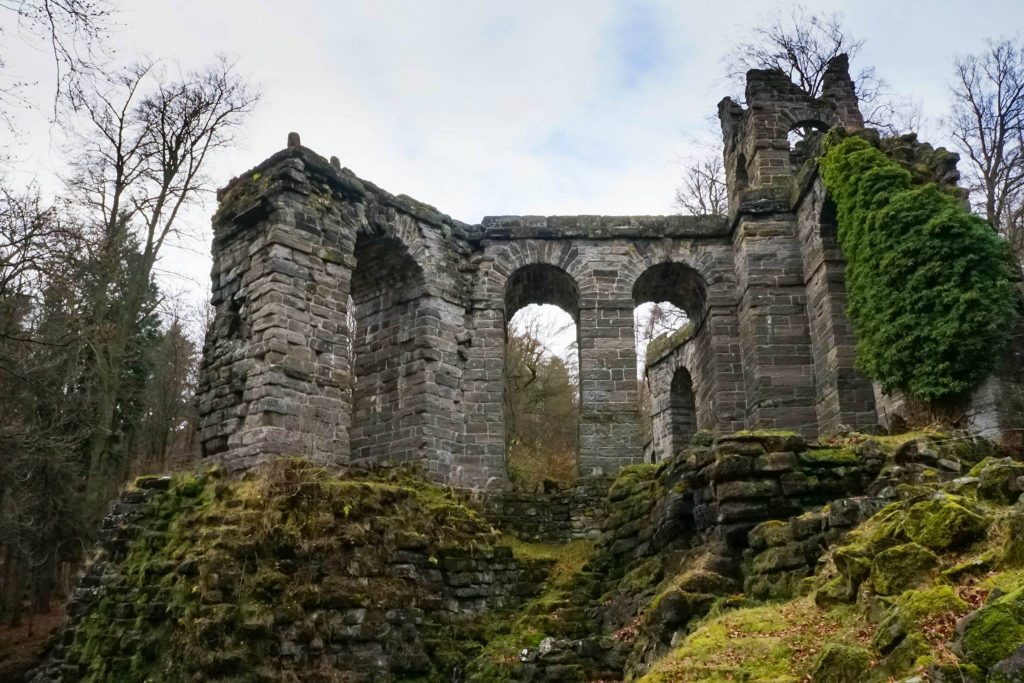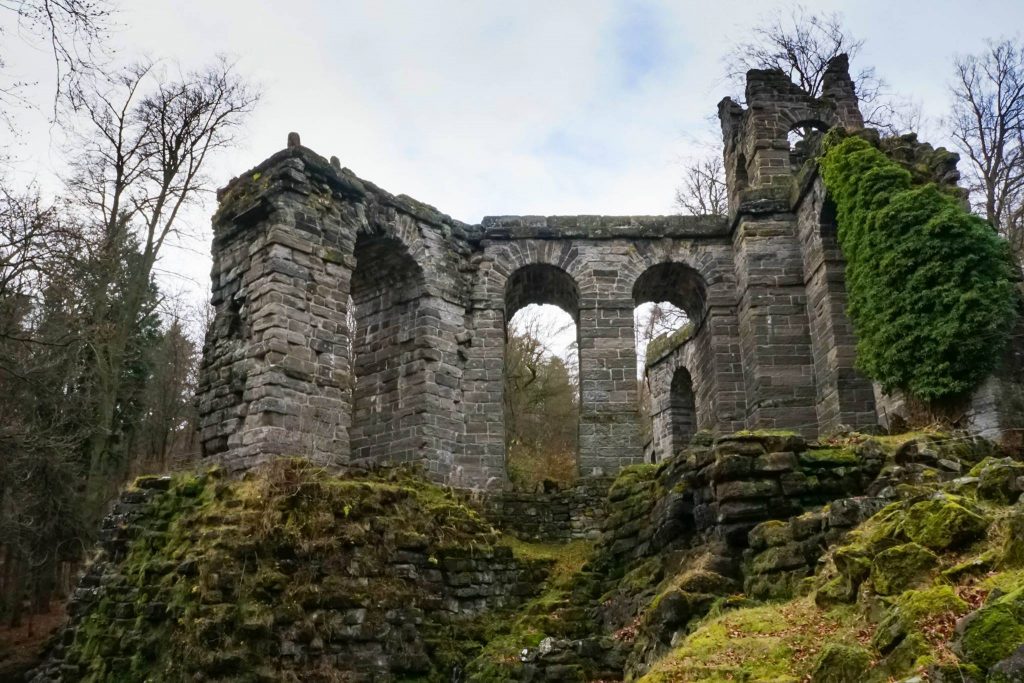 Bergpark Wilhelmshöhe is a unique landscape park is the largest European hillside park and was built in 1696. Famously described as ""possibly the most grandiose combination of landscape and architecture that the Baroque dared anywhere." 
#11: Eisenach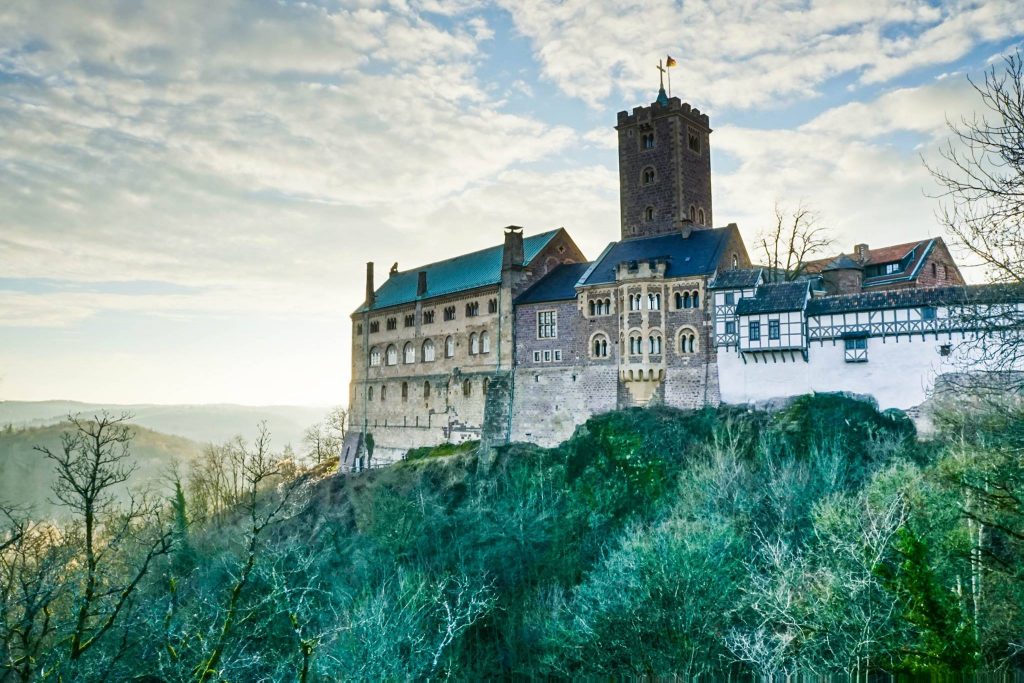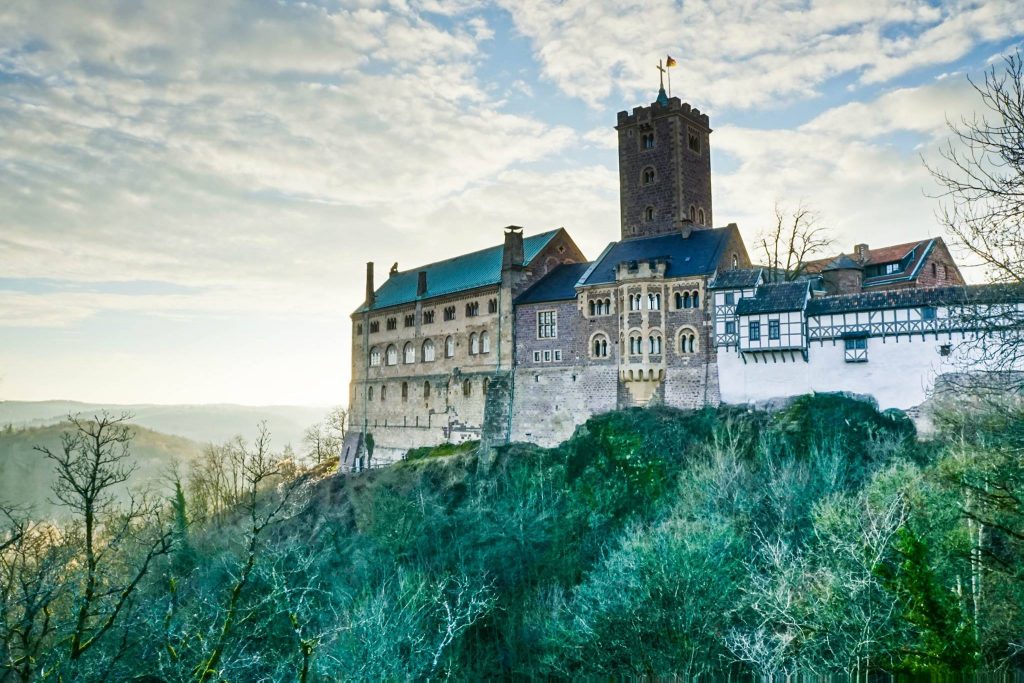 Such an incredible and historic castle that is well worth the hike! Most famous for having been home to St. Elisabeth of Hungary, the place where Martin Luther translated the New Testament of the Bible into German, the site of the Wartburg festival of 1817 and the supposed setting for the legendary Sängerkrieg.
 #12: Weimar
[photosetgrid layout="2″]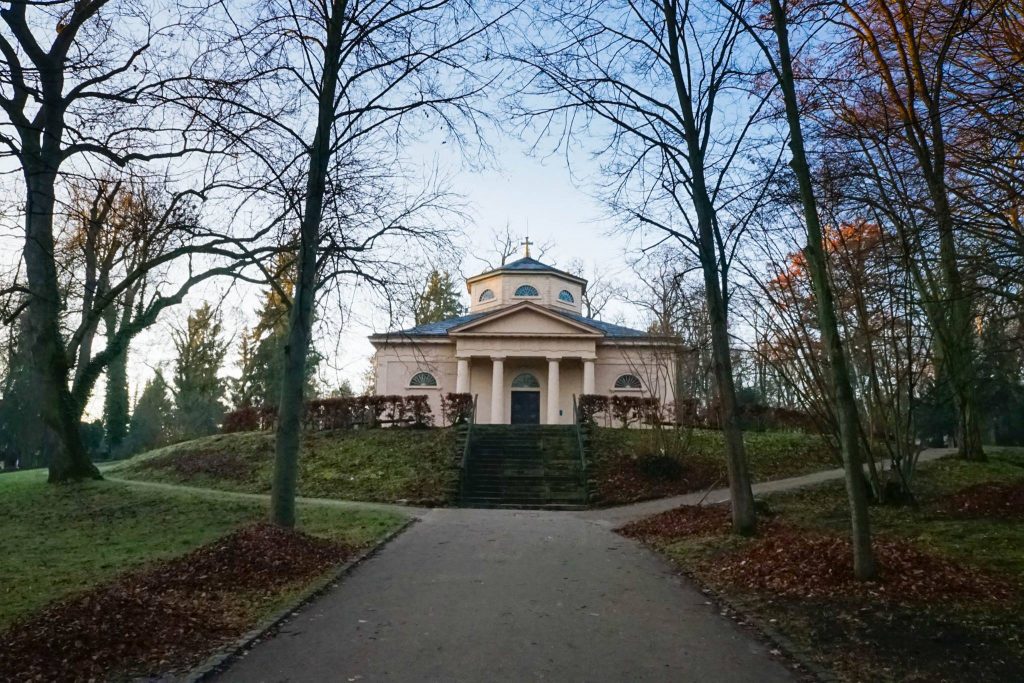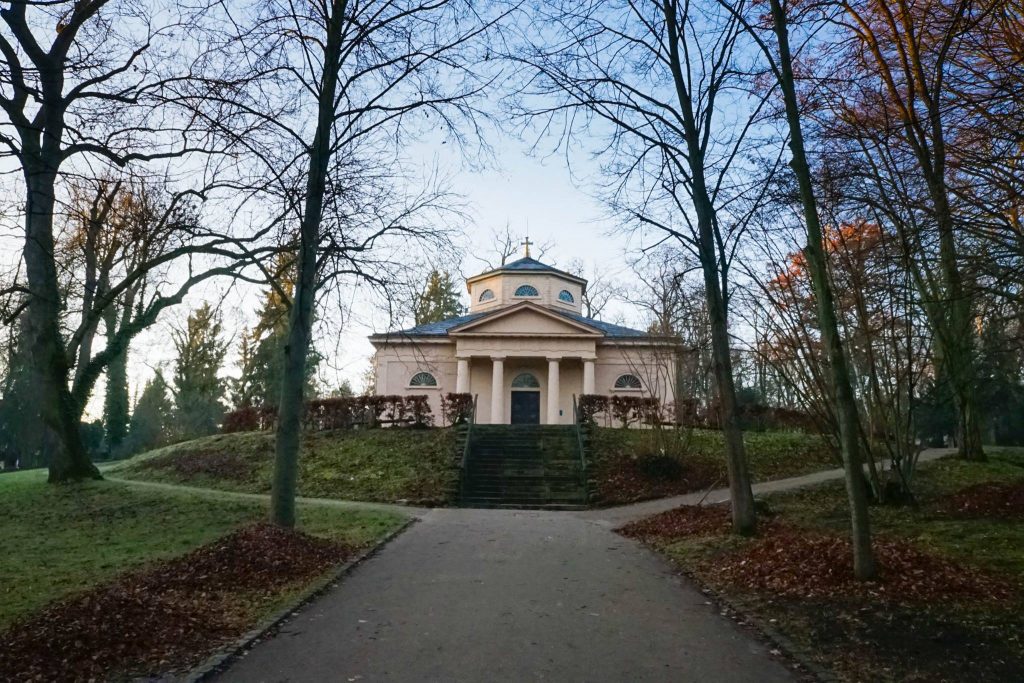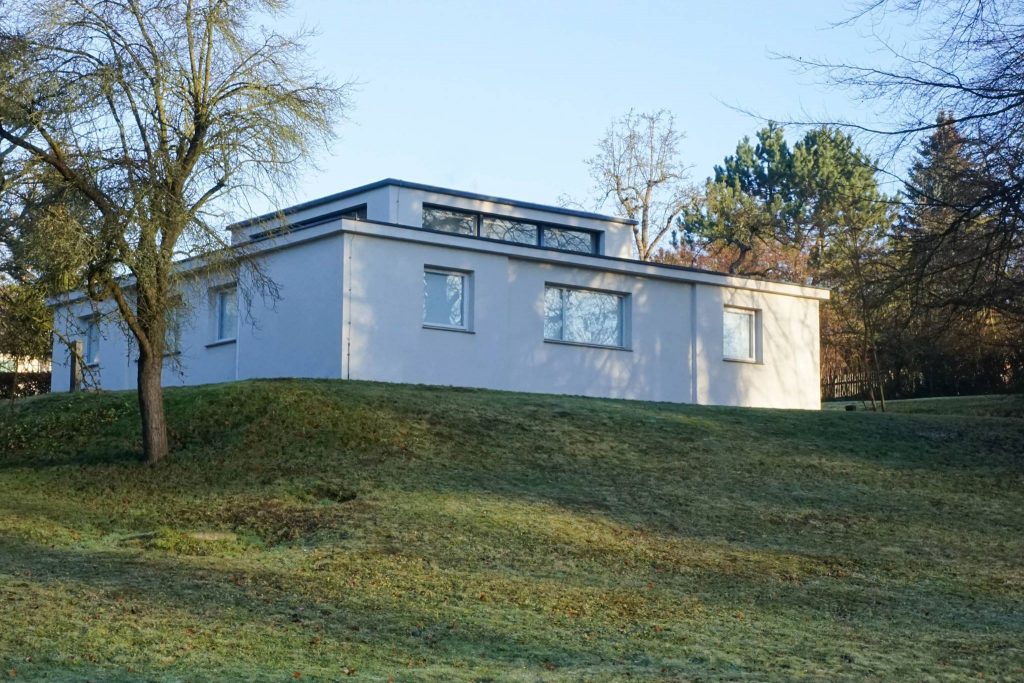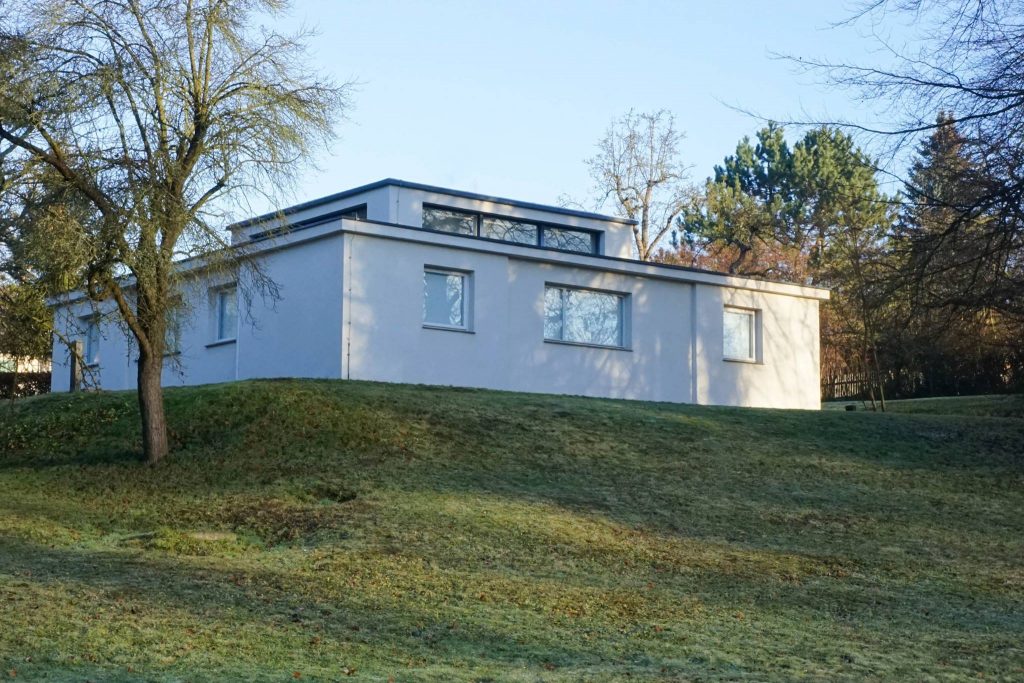 The Graveyard of Weimar is meant to be a must do – It really isn't though!The Haus am Horn was built for the Weimar Bauhaus's exhibition of July through September 1923 and is one of the original works of Bauhaus. The the goal of the house's construction was "the greatest comfort with the greatest economy by the application of the best craftsmanship and the best distribution of space in form, size, and articulation."
#13: Dresden
[photosetgrid layout="12″]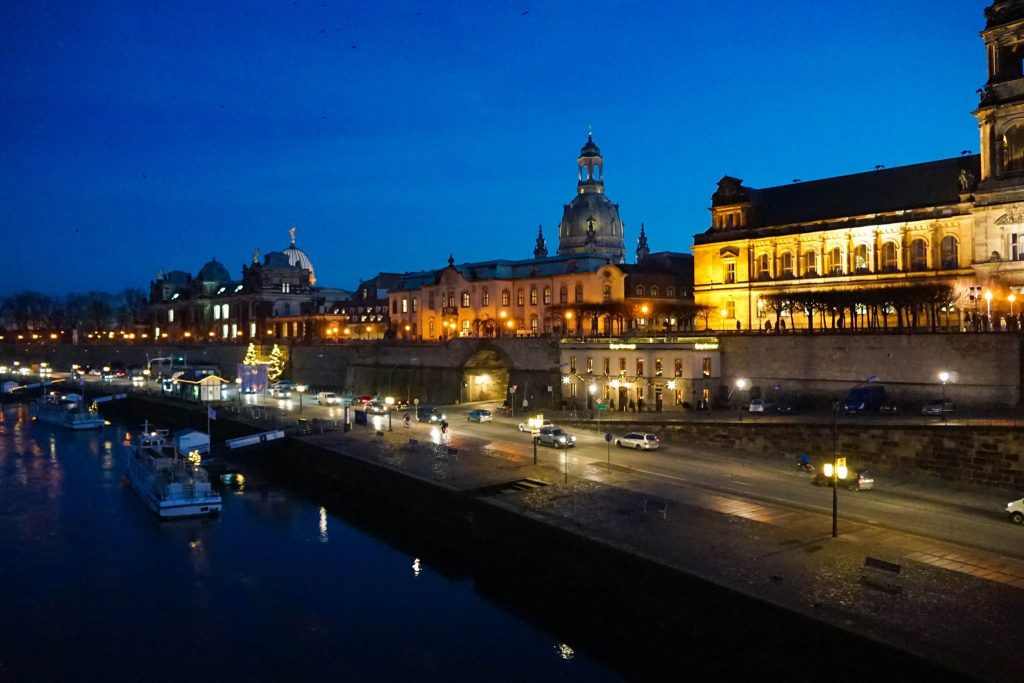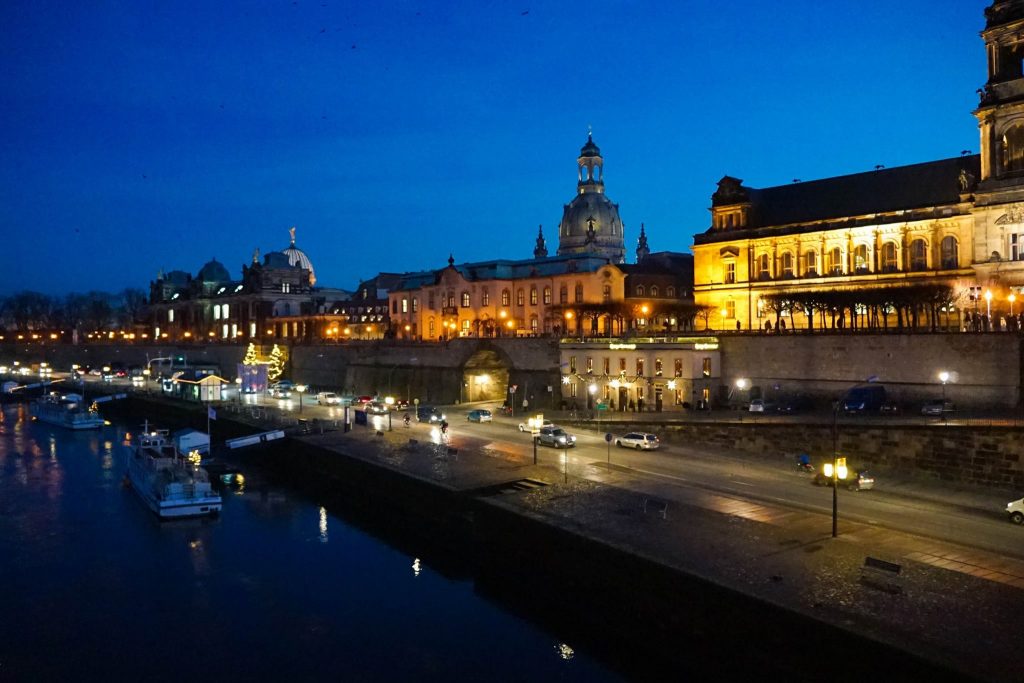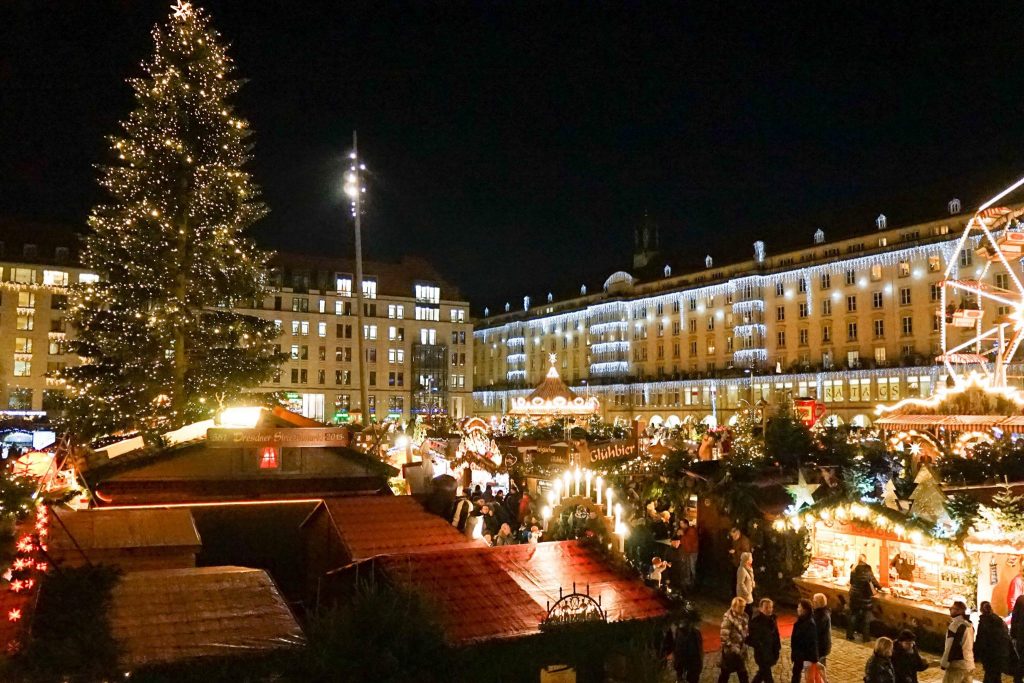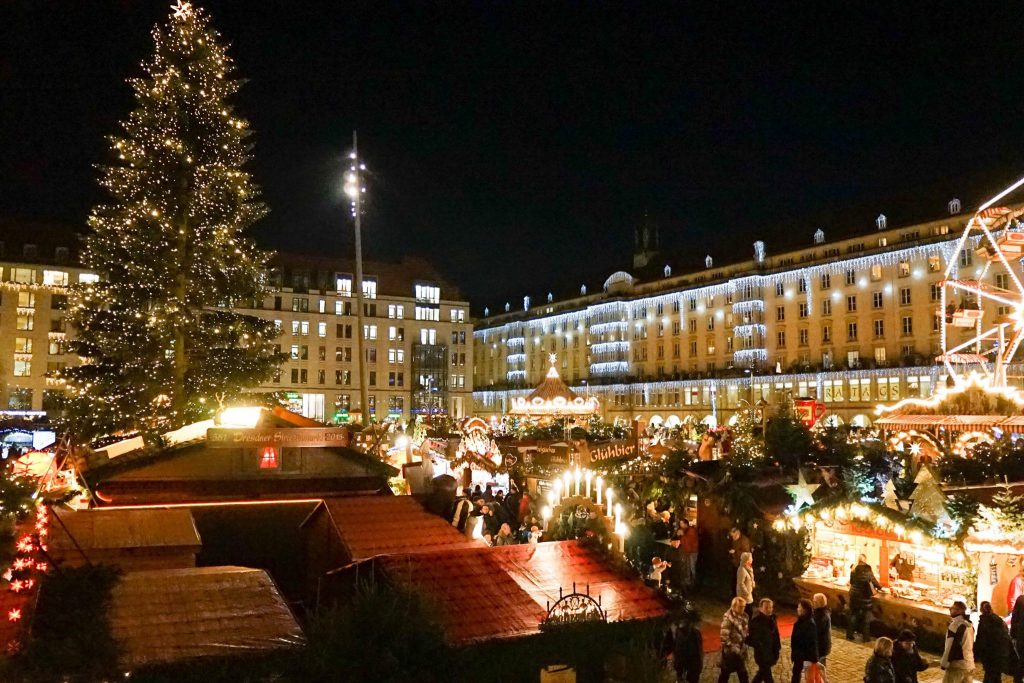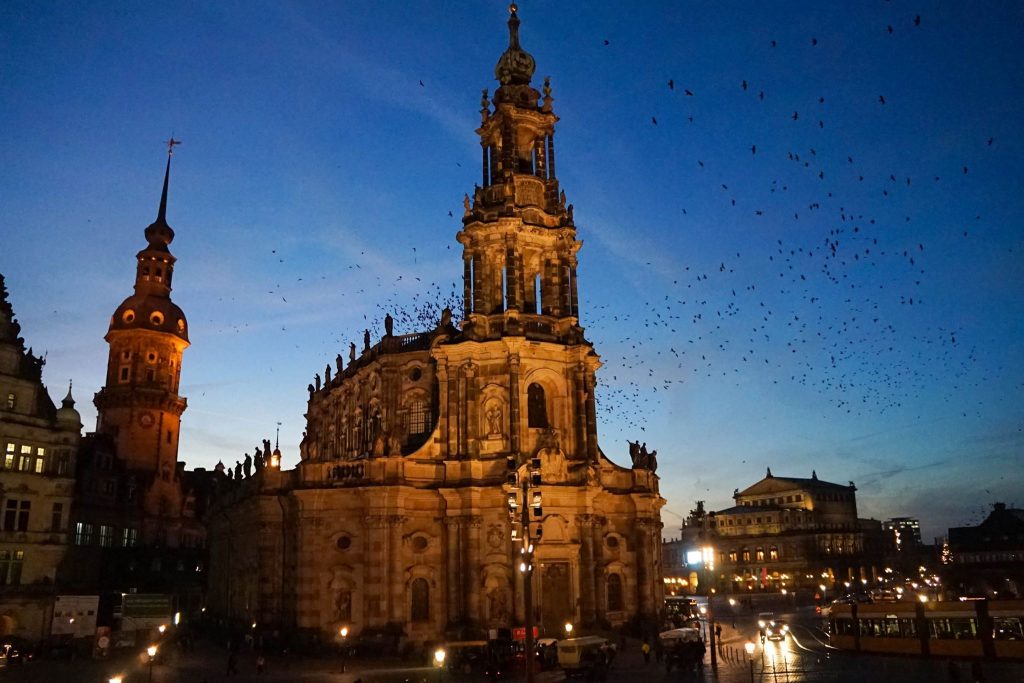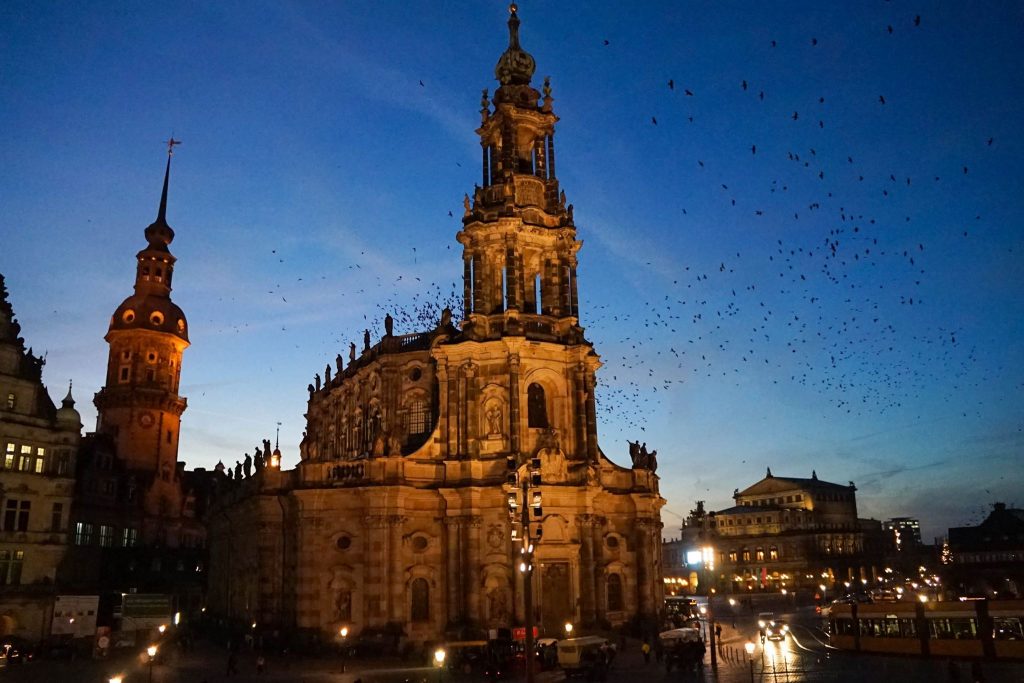 Dresden is back and open for business! One of the biggest, oldest and most beautiful Christmas markets in the whole of Germany is also in Dresden…Sunset with birds flocking outside the Opera House. Wish I had time to check out the inside!
And if you have made it this far, why not explore more Eastern European destinations in winter! 
#14: Würzburg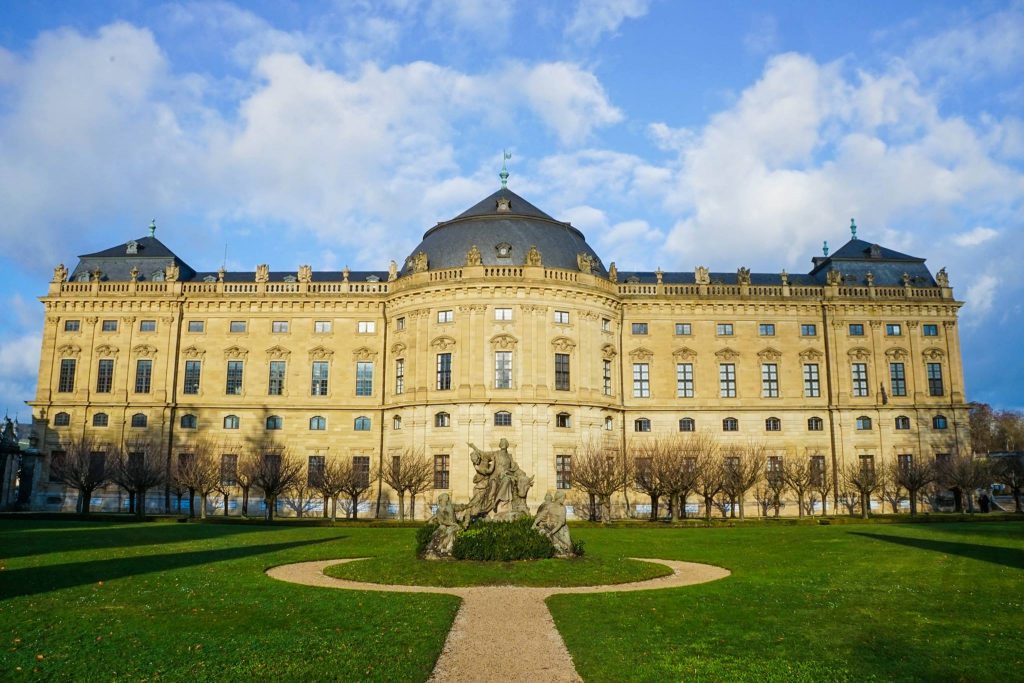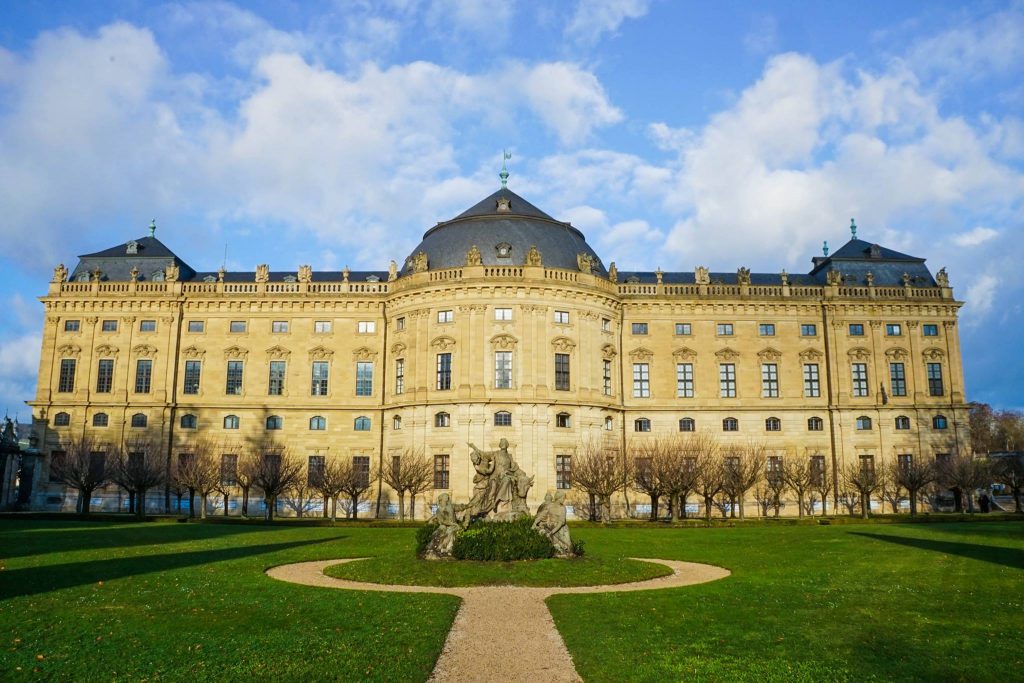 Imperial Grandeur – Even better on a nice sunny day! Though it is very small inside (well the part you can tour anyway)
#15: Bamberg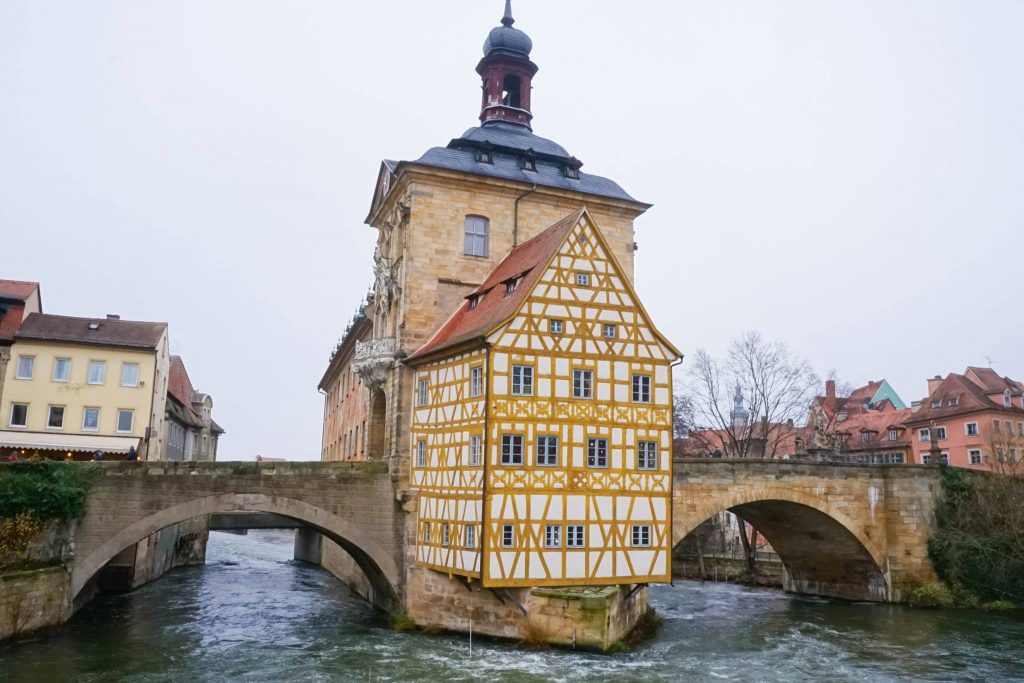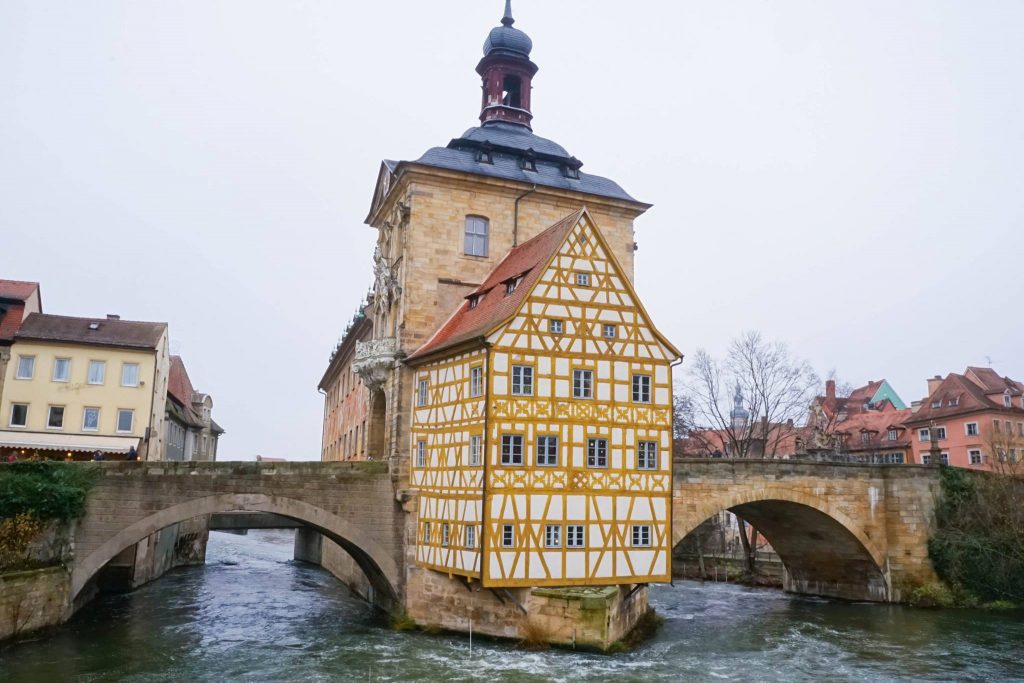 The gorgeous, historical old town of Bamberg – But really I found little to do here but walk around and was done in a few hours. It is a student town so maybe there is more at other times of year? 
#16: Regensburg
[photosetgrid layout="2″]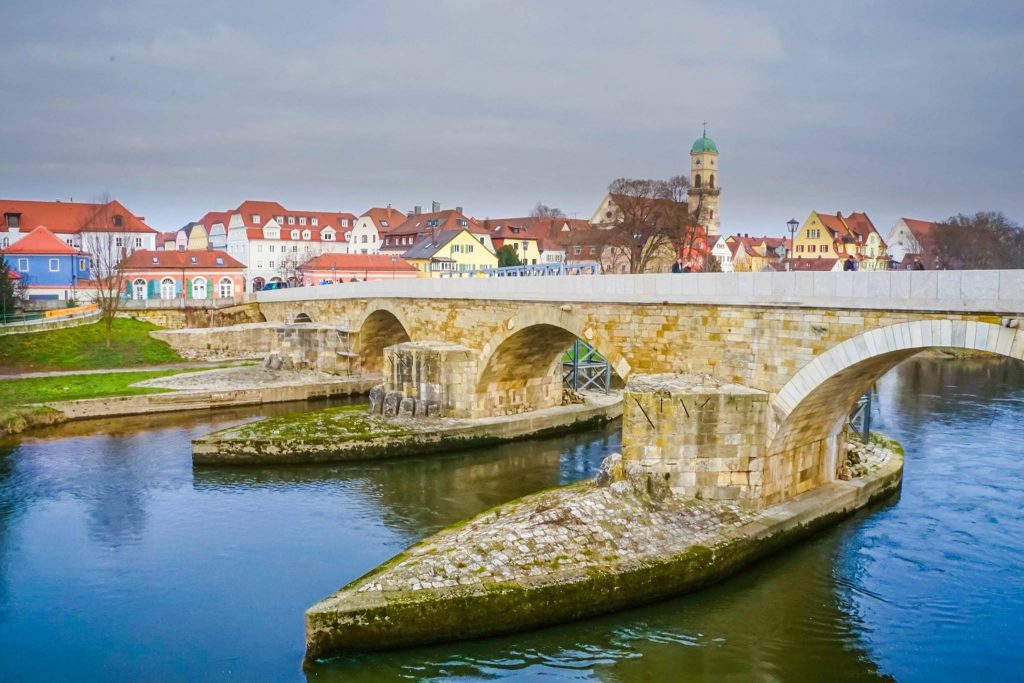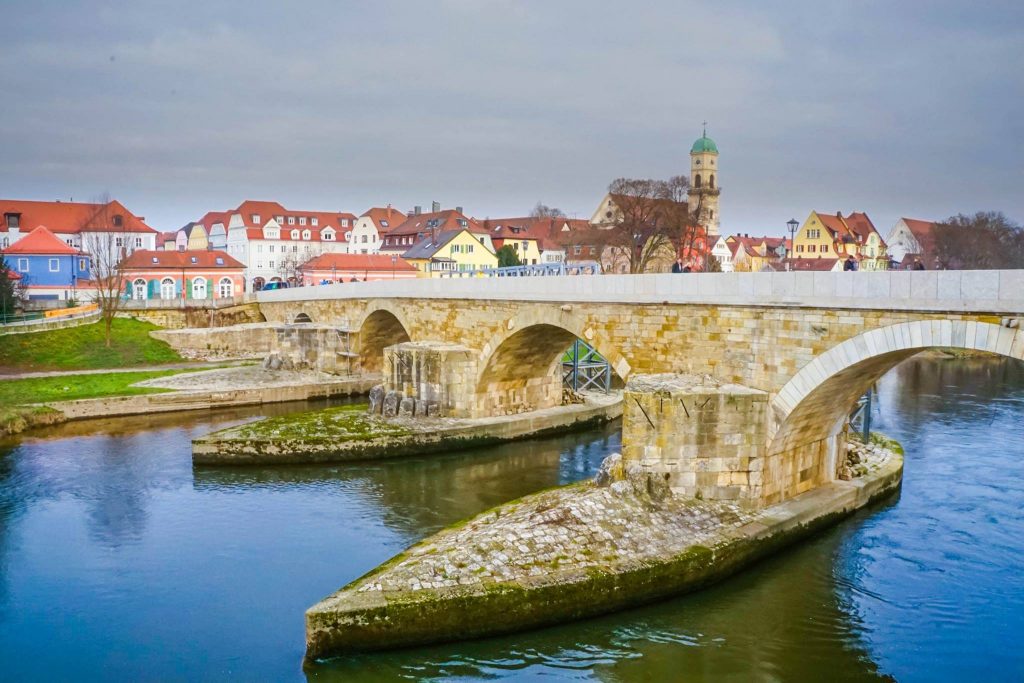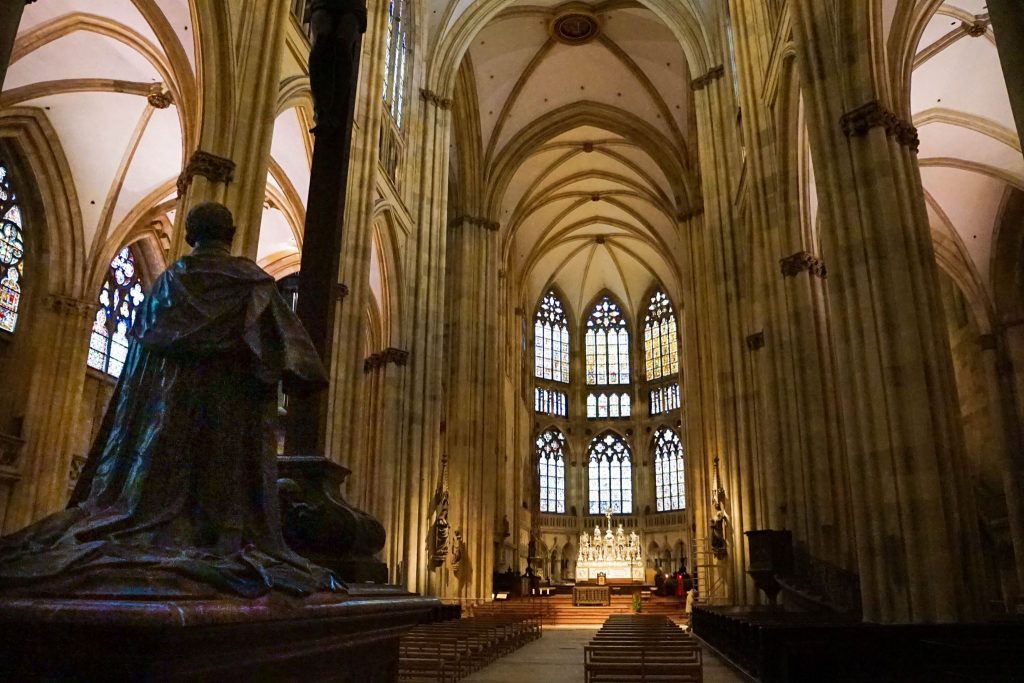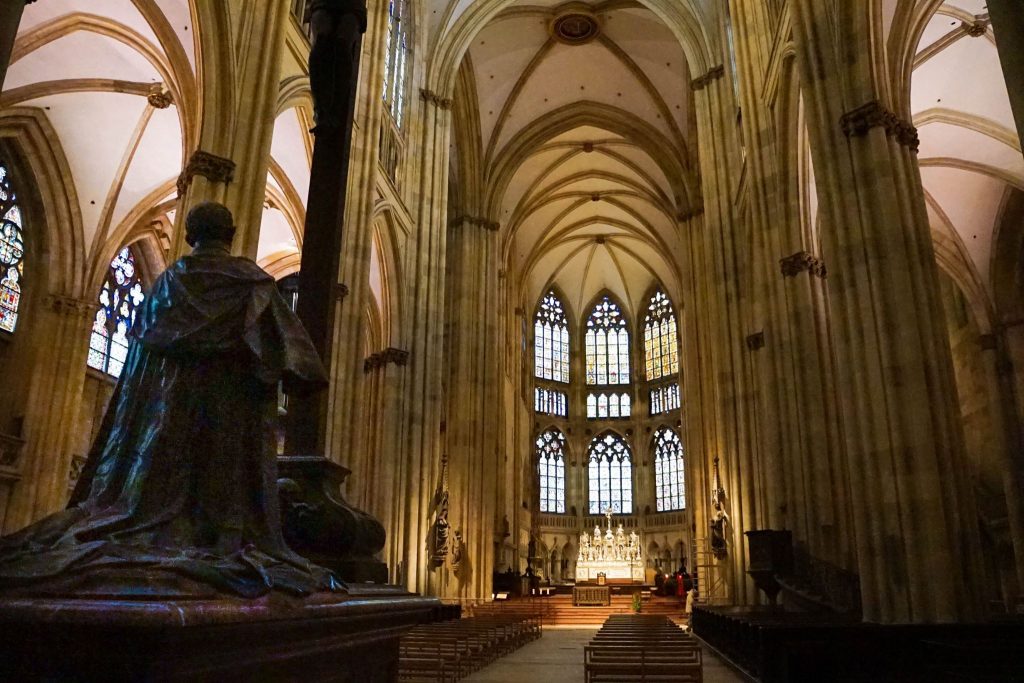 One of the oldest bridges to cross the Danube and the first to be made of stone making it permanent and increasing the towns prospects greatly! And then there is the stunning Regensburg Cathedral which is a great place to sit in silence and in awe!
#17:Neuschwanstein Castle
[photosetgrid layout="21″]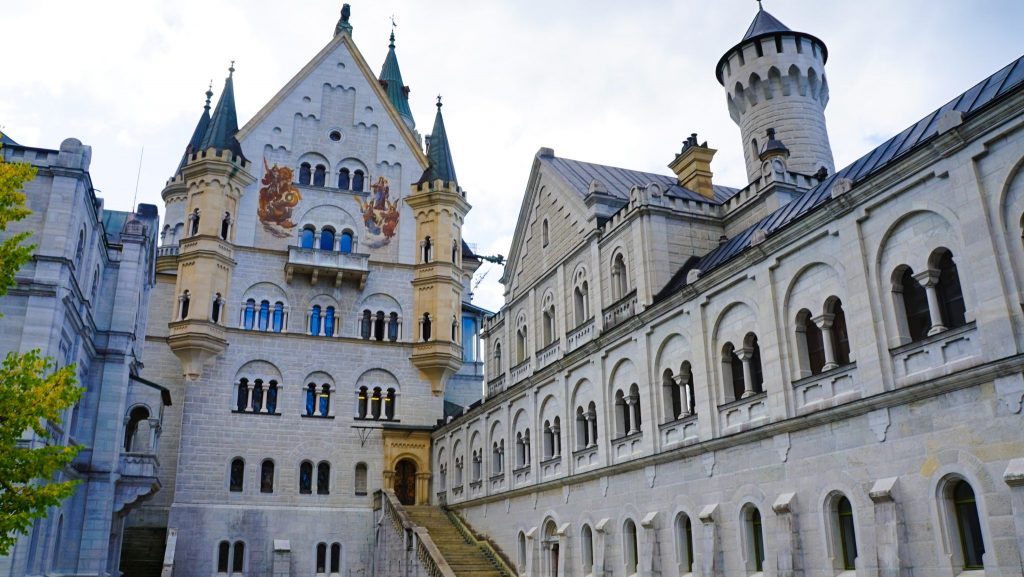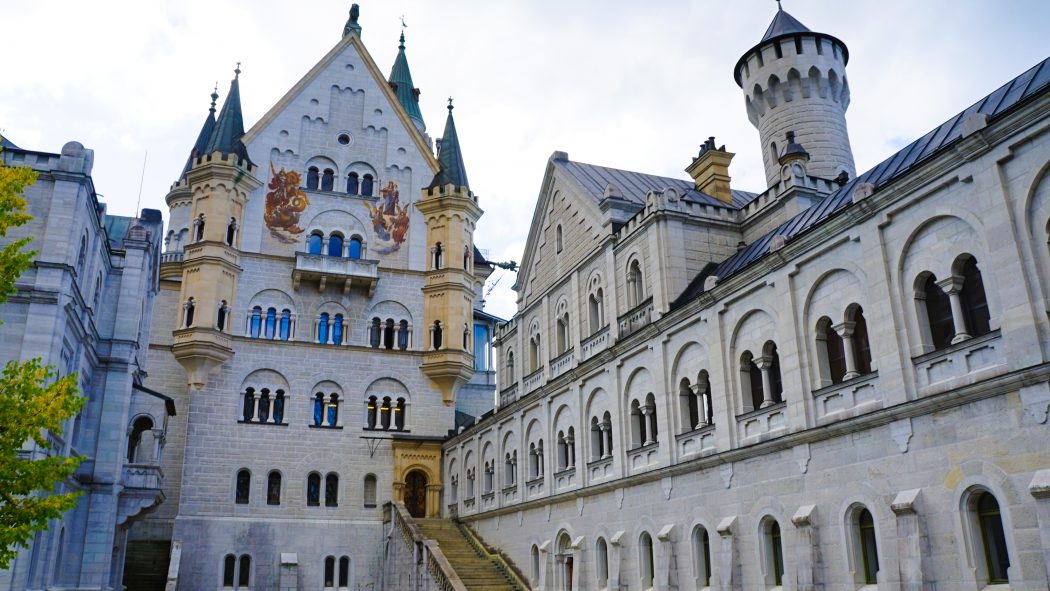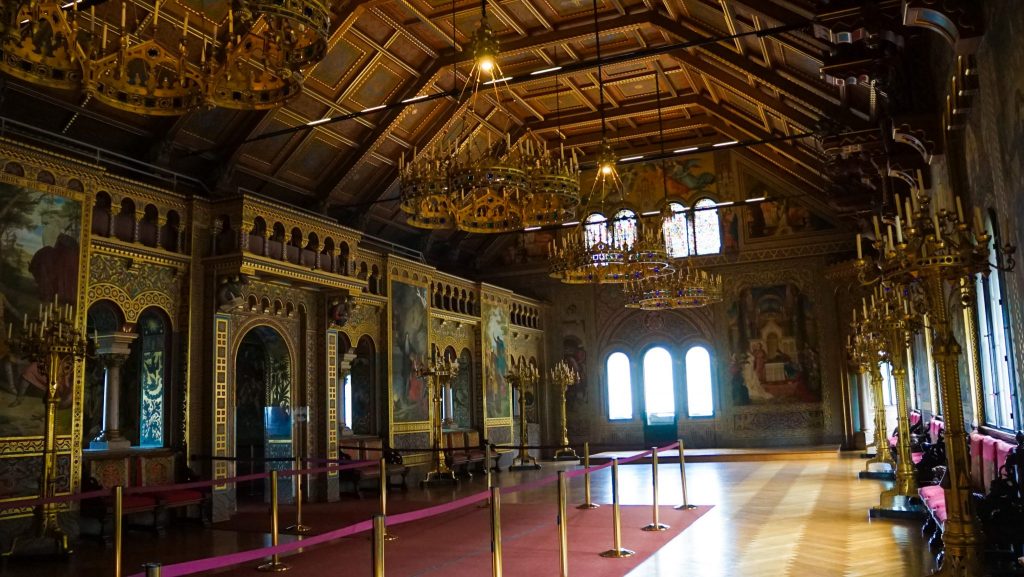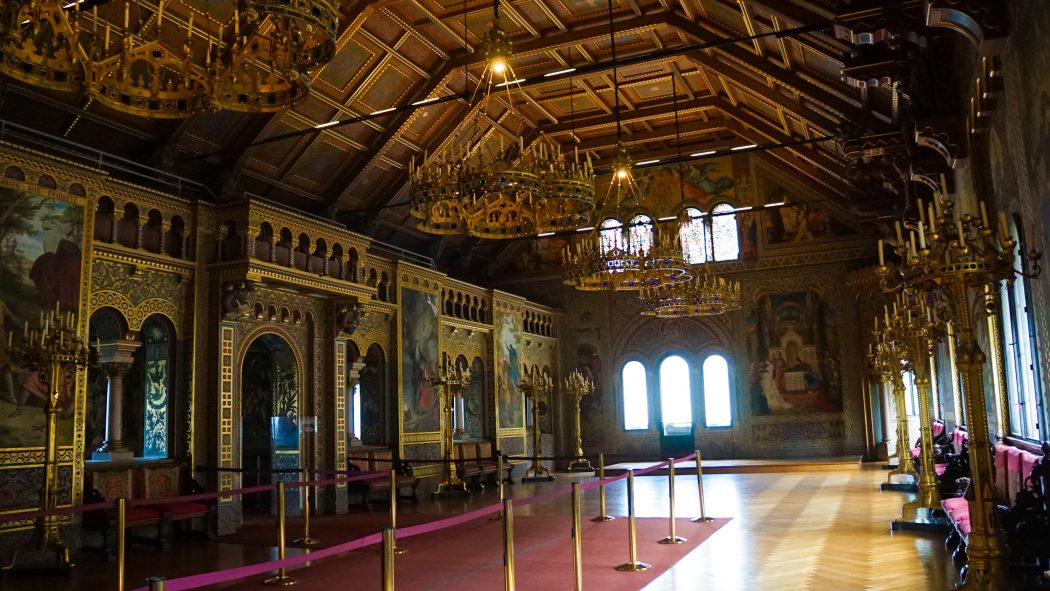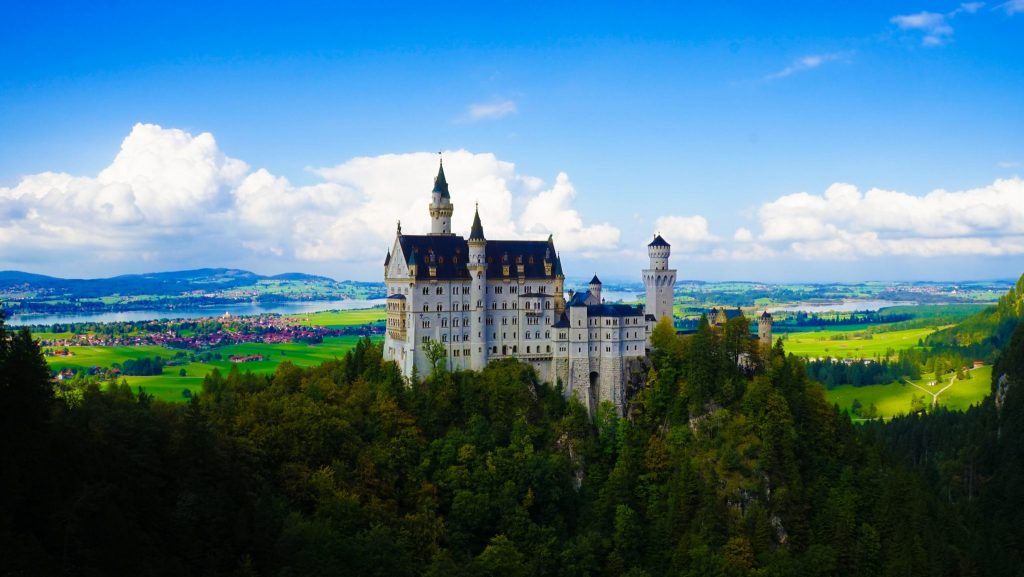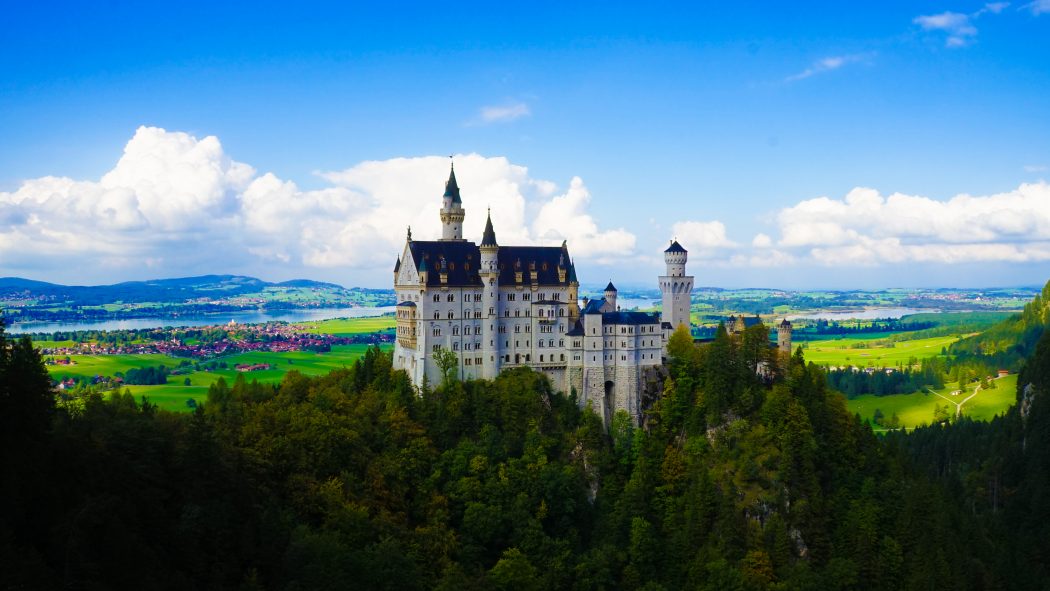 Of course the big thing missing here is Neuschwanstein Castle which I am absolutely guttered I was not able to include in this trip. No list of German Must See's would be complete without it! Luckily however a year later I headed back to Germany for Oktoberfest like a local and was able to sneak in a day trip to Neuschwanstein Castle from Munich…Its was so worth it!
---
So what do you think? Are you convinced on by these Things To Do In Germany In Winter ! Let me know your favourite things about Germany in the comments below!
Further Things To Consider Before Any Adventure
Now you're all set and prepared to explore our big wide world, why not sort out everything else out all in one go? If necessary for your travel plans make sure you have brought proper travel insurance, protected your privacy by getting a secure VPN, compared all the top hotel booking sites to find just what you're after, reserved an unbeatable rental car price and - of course - booked the best flight deals!
Or maybe just forget it all and go for a last minute cruise or effortless tour instead?
Many budget travelers (including me) indulge in worldwide airport lounge access, so we can experience luxury while still slumming it in economy. Naturally, we would never leave home without a more a more general travel guide since we couldn't possibly cover everything here!
Just add an adventurous attitude and plenty of smiles - they go a long way - and that about covers it all! Now go out, find your own path and don't forget to share your best inspiration stories with me on Facebook, Twitter, and Instagram...I'd love to hear from you!