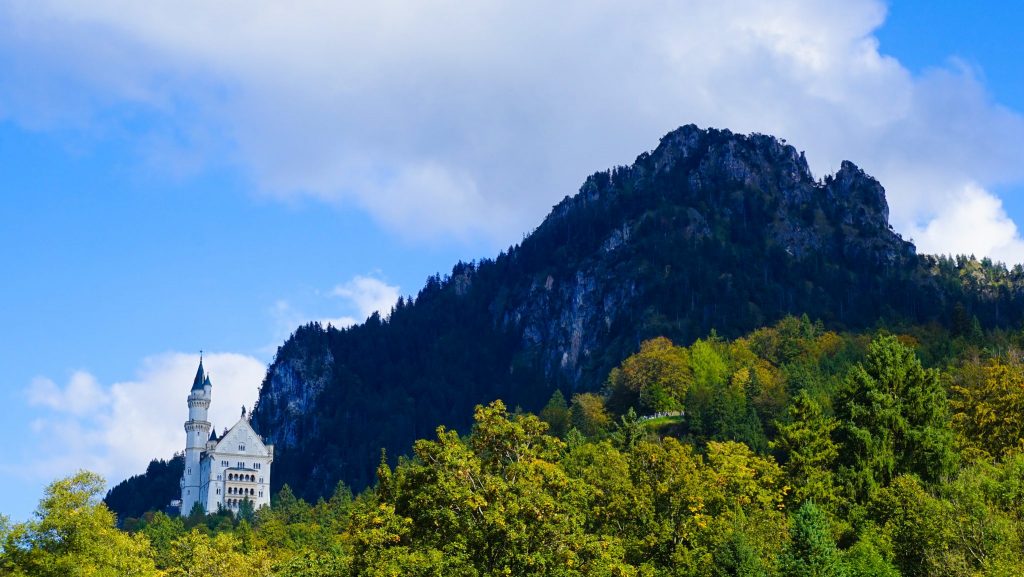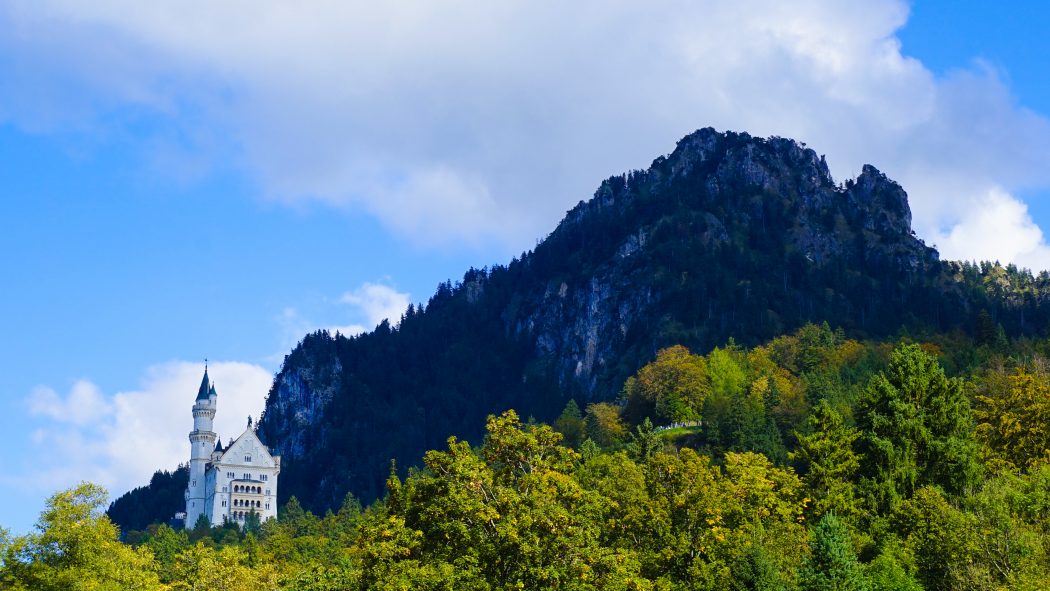 You havn't seen Bavaria until you make a day trip to Neuschwanstein Castle from Munich, easily one of my favorite castles in the world! Towering over rocky crags at the foot of the German Alps, Neuschwanstein Castle has inspired awe and wonder ever since it opened to the public in 1886. The detail is unbelievable. The rooms are straight out of a fairytale and I loved exploring it with SANDEMANs NEW Europe, hearing the sordid details of King Ludwig II and Wagner's life.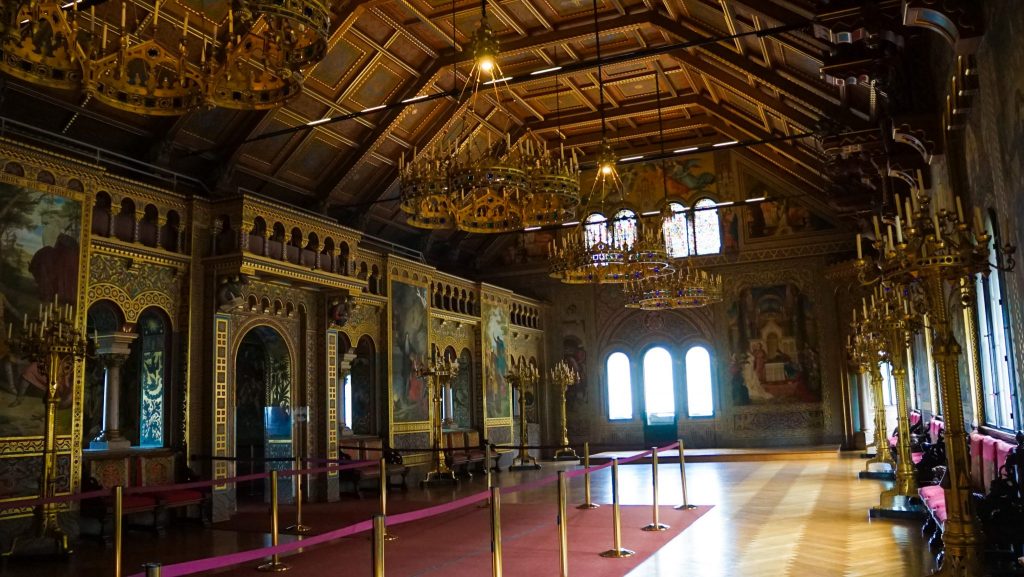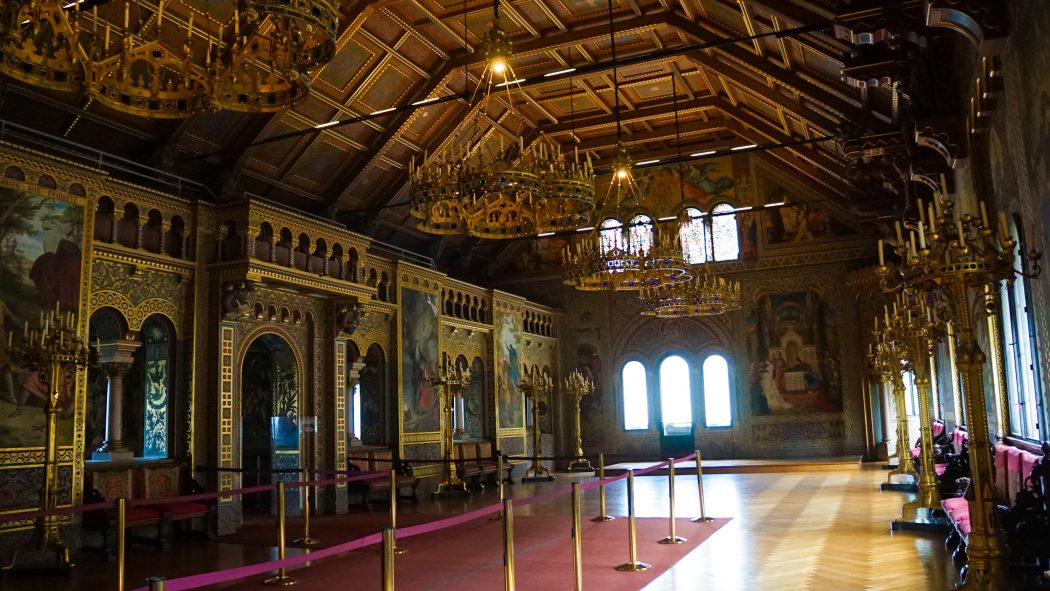 ---
Guide To A Easy Day Trip To Neuschwanstein Castle from Munich!
"I want to remain an eternal mystery to myself and others" – King Ludwig II of Bavaria
Often referred to as a fairytale castle in the sky, Neuschwanstein Castle represents the labour of love constructed by King Ludwig II of Bavaria (1864-1886), one of the most fascinating ruling personalities of the 19th century with his gradual withdrawal from political life and escape into his idealised poetic world.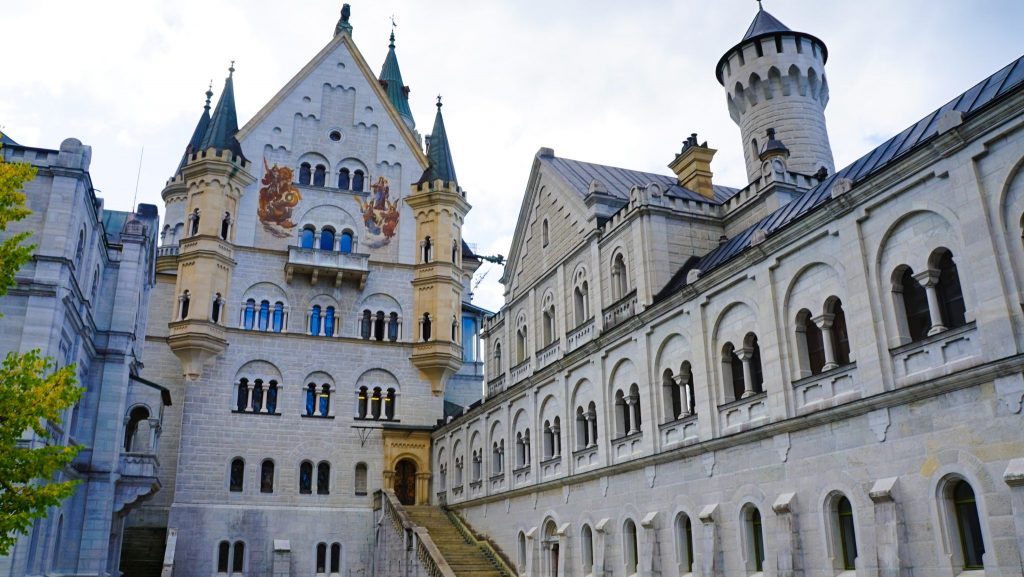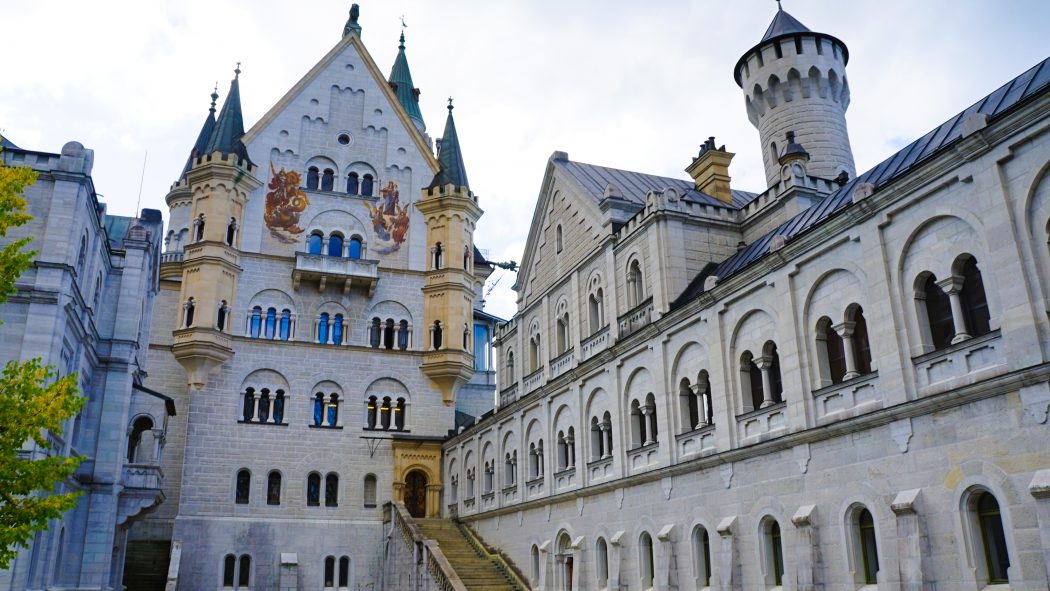 On our day trip with our amazing guide India we were regaled with stories about this unconventional King and seriously, there is so much more to this place than meets the eye! Without SANDEMANs NEW Europe tour I would never have even scratched the surface and fallen head over heels for this glorious monument to a bygone era! I really love how these guys make history fun, and really help you understand a destination. I've used them so many times before all over Europe, especially for their world famous 'Free Walking Tours' and can 100% recommend you to look them up the next time you're in Europe! Particularly this full-day, fantasy adventure with a visit to Neuschwanstein Castle from Munich – though there are plenty of other tempting fairytale castles in South Germany!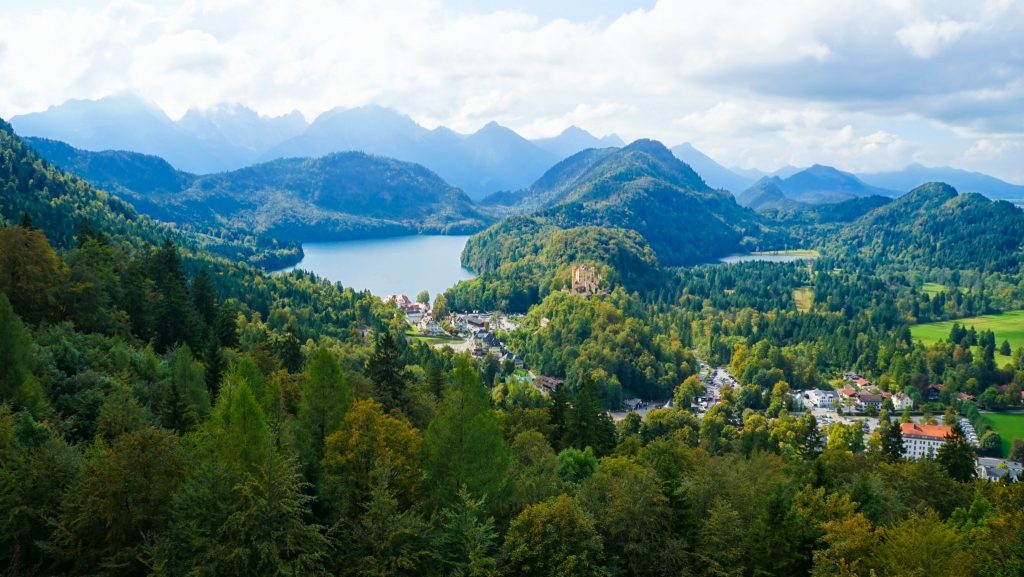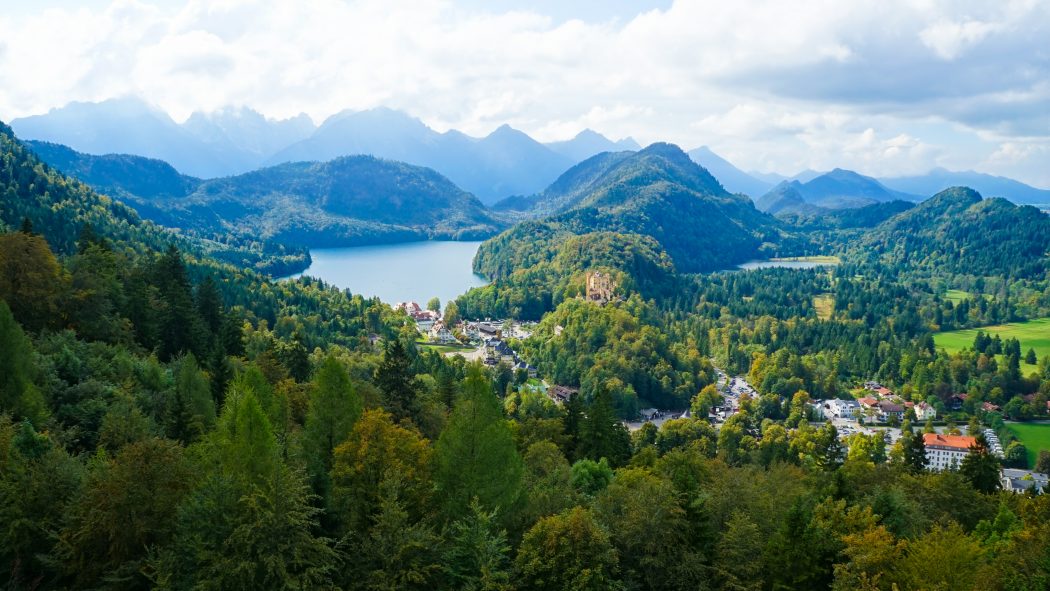 To visit Neuschwanstein Castle from Munich involves a two hour train journey through the stunning Bavarian countryside arriving at the quaint village of Hohenschwangau next to the glistening Alpsee. From here a short climb or bus up to the Marienbrücke Bridge unveils a panoramic vista of this 19th-century masterpiece, and your day.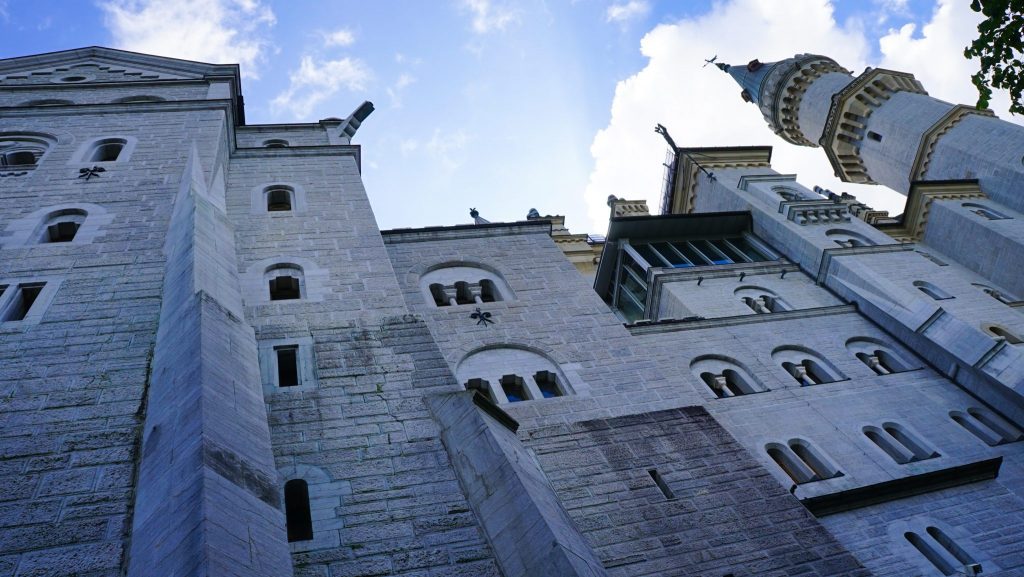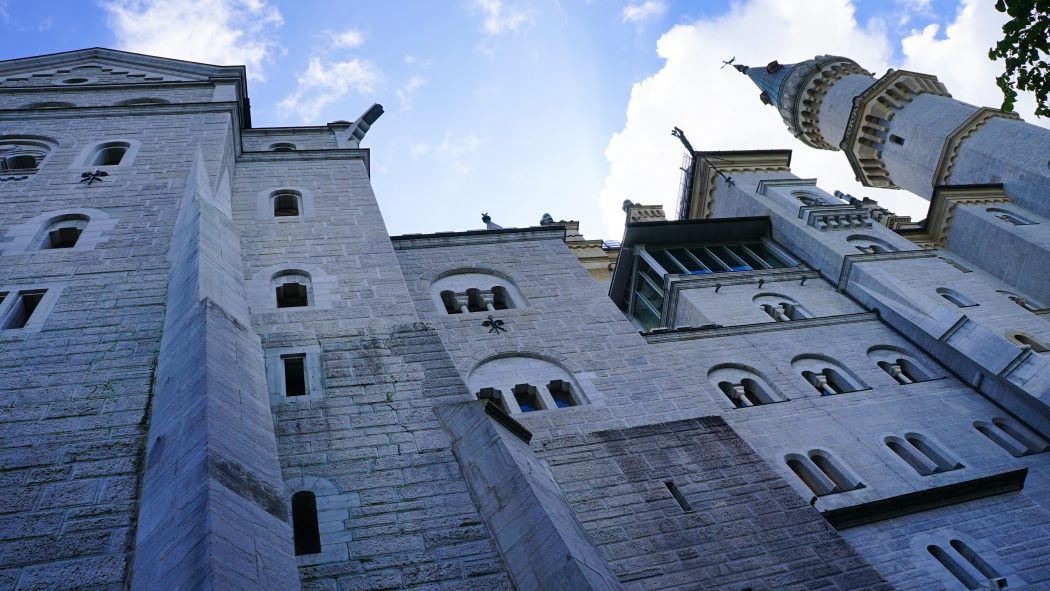 "The real world is an illusion".
While Neuschwanstein Castle is clearly the visual highlight, what I actually loved even more was hearing about the fantastical but tragic history of King Ludwig. With his withdrawal from political life into his own abstract world, King Ludwig II of Bavaria (1864-1886) is one of the most transfixing ruling nobility of the 19th century. Ludwig, prevented by numerous political constraints from carrying out his duties as King, found other use's for his time. He created Neuschwanstein Castle and the palaces of Linderhof and Herrenchiemsee as imitation alternative worlds in which he could immerse himself in far-distant places and eras long past. Inspired by the fairytale like operas of Ludwig's good friend Richard Wagner, Neuschwanstein features a theme heavily inspired by the famous composer's work in many rooms as well as in the building's exterior. Together with the spectacular alpine backdrop, it enabled Ludwig to experience this poetic world in a tangible, visual form. The castle, originally known as Neu Hohenschwangau, only gained its new name after the death of the King, being called Neuschwanstein by British tourists….trust the English to call it something they can't pronounce.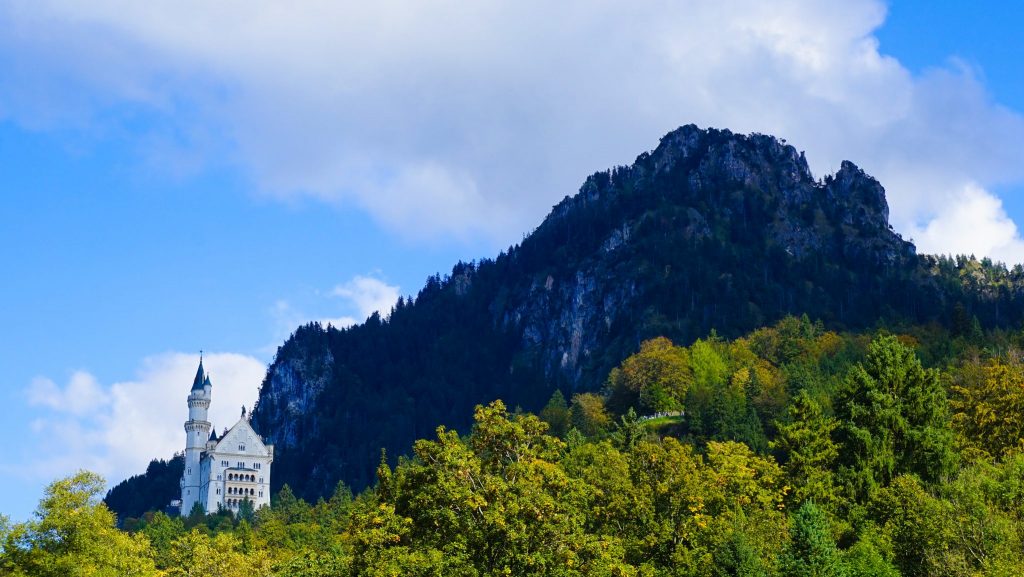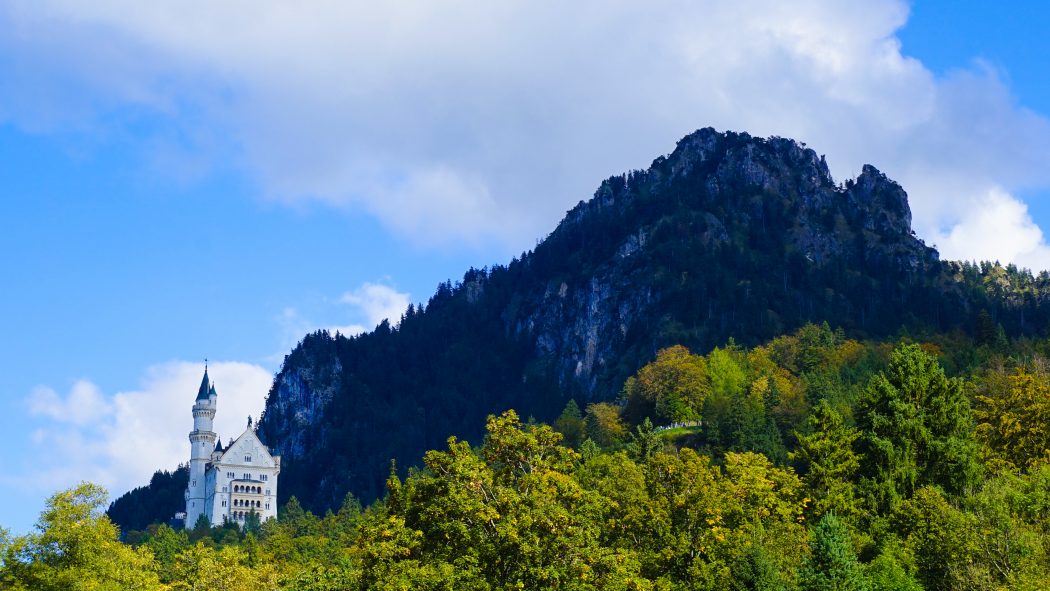 Today Neuschwanstein Castle is even on the tentative UNESCO list as 'Dreams in Stone – the palaces of King Ludwig II of Bavaria' – An interesting read for anyone that has visited. To visit this master piece and hear all the gossip on Ludwig II, the "only true king of the century", or the "fairy-tale king", check out SANDEMANs NEW Europe Neuschwanstein day trip!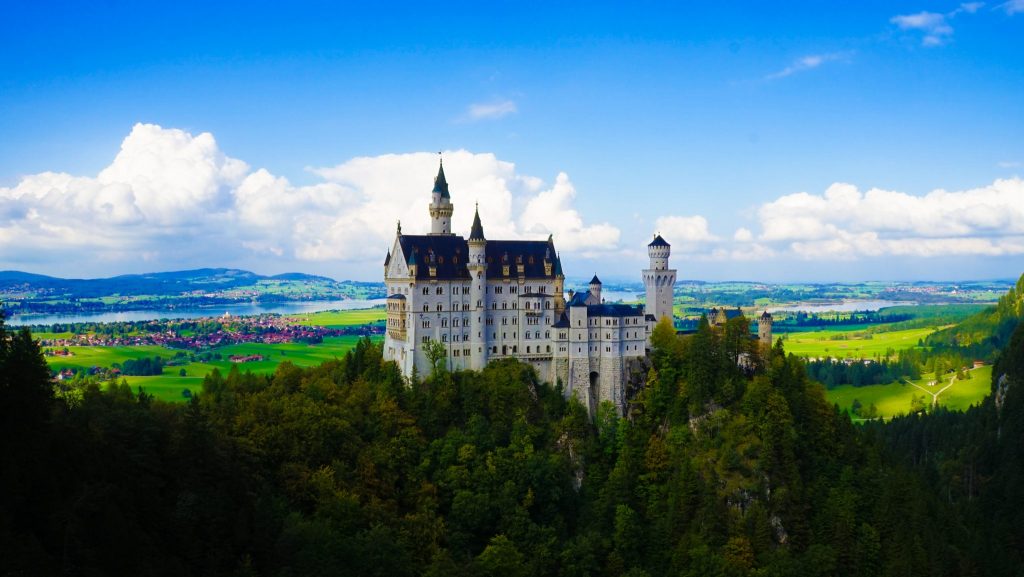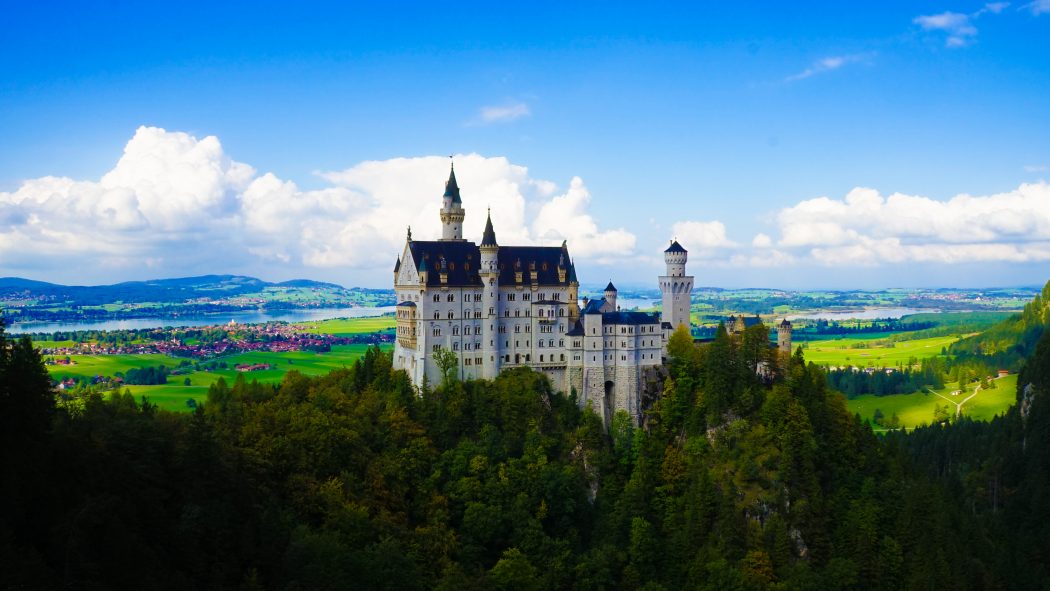 If you have already seen Neuschwanstein Castle from Munich and looking for an alternative trip check out Wandering Chocobo's tips on how to enjoy a day trip to Andechs Monastery and Brewery!
---
I hope you can enjoy a easy day trip To Neuschwanstein Castle from Munich to hear the epic story of 'Mad' King Ludwig in all its magic, romance, and absurdity with Sandemans. While you're at it, why not check out my other posts on Winter Travel in Germany, the stunning town of Quedlinburg and of course Oktobefest and all the classic Munich Things to Do!
Further Things To Consider Before Any Adventure
Now you're all set and prepared to explore our big wide world, why not sort out everything else out all in one go? If necessary for your travel plans make sure you have brought proper travel insurance, protected your privacy by getting a secure VPN, compared all the top hotel booking sites to find just what you're after, reserved an unbeatable rental car price and - of course - booked the best flight deals!
Or maybe just forget it all and go for a last-minute cruise or effortless tour instead?
Many budget travelers (including me) indulge in worldwide airport lounge access, so we can experience luxury while still slumming it in economy. Naturally, we would never leave home without a more general travel guide since we couldn't possibly cover everything here!
Just add an adventurous attitude and plenty of smiles - they go a long way - and that about covers it all! Now go out, find your own path and don't forget to share your best inspiration stories with me on Facebook, Twitter, and Instagram...I'd love to hear from you!
Find Unique Accomodation Options Around The World Now!