Germany is a country with an incredible variety of landscapes and history, and so it should come as no surprise that there are many exceptional movies set in Germany. Deutschland itself has a rich film history, but you might be surprised to learn a lot of big Hollywood productions were also shot there. And our list certainly has some of those to talk about.
We all know the best films are the ones that make your feet itch and inspire you to get out and see the world. They get your brain buzzing with ideas of wanderlust and fill the imagination with limitless adventures, escape, and possibilities. And this is what we are always looking for.
Much like Australian films made us want to visit Sydney, Dutch films convinced us Amsterdam was a good idea and Hawaiian films had us booking tickets to Oahu, these German films will have you filled with wanderlust and chasing real-life travel experiences in Düsseldorf, Quedlinburg, and Neuschwanstein Castle.
A unique culture shaped by historical influences, amazing cuisine, and architecture, Germany is also a practical place to visit. The transport system is modern and easy to use, many of its residents speak English and there are so many German landmarks.
So let's talk about someof the best movies set in Germany…
Wondering where to watch? It depends on where you live in the world and which streaming services you have. We link to the streaming service we watch on in each case - be it Netflix, Amazon Prime, Apple TV+, or elsewhere.
You can get one month free of Amazon Prime (or a 6-month trial for students) of Amazon Prime and also get immediate access to FREE Two Day shipping, Amazon Video, and Music. While you won't be charged for your free trial, you'll be upgraded to a paid membership plan automatically at the end of the trial period - though if you have already binged all these, you could just cancel before the trial ends.
Apple TV+ also has a one-week trial, and Hulu has a one-month trial (which can be bundled with Disney!). Another option might be using a VPN to access Netflix titles locked to other regions. Netflix is now available in more than 190 countries worldwide and each country has a different library and availability. US Netflix is (understandably) one of the best.
While we wish everything could just be in one place - for now, it seems these are the best streaming platforms to watch on.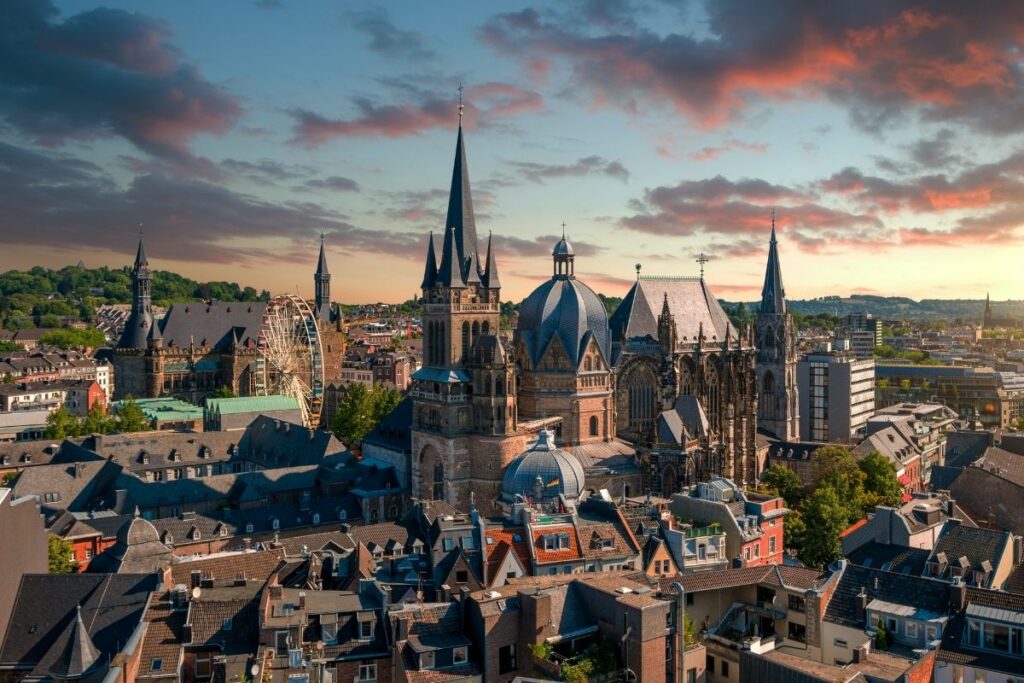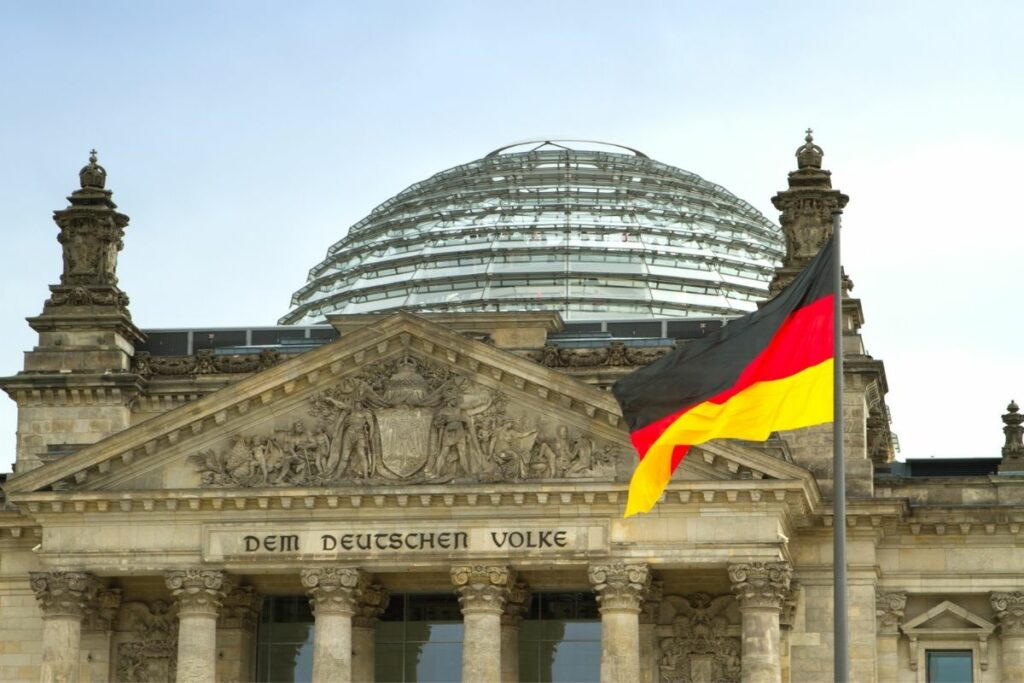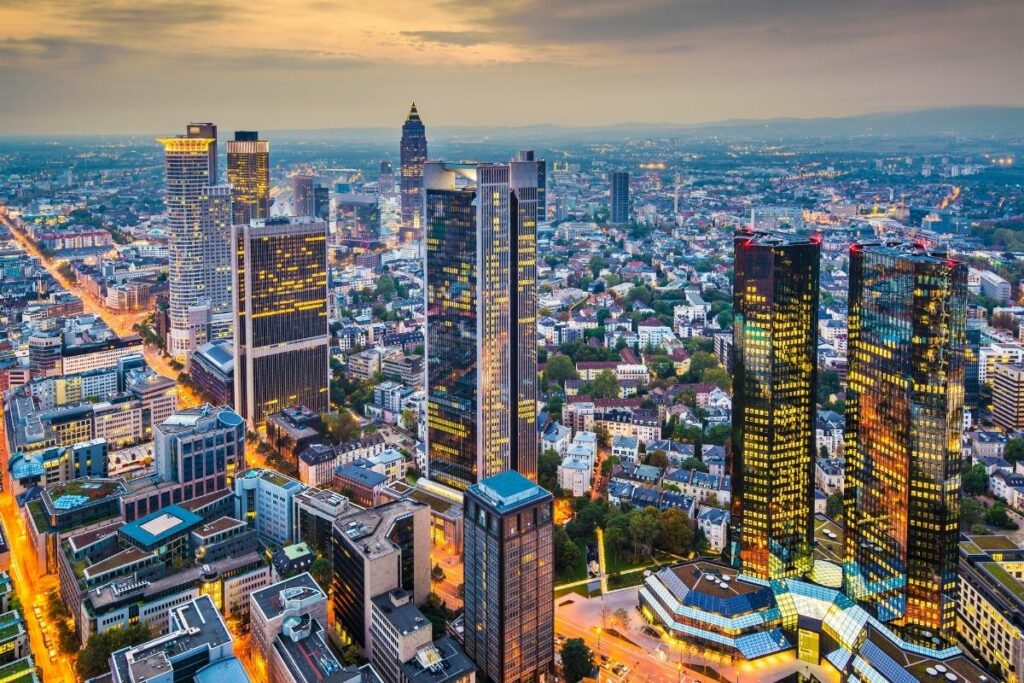 Mission Impossible III, or rather its official release title M:i:III, was directed by J.J. Abrams and is the third installment in the Mission Impossible series, starring Tom Cruise as secret agent Ethan Hunt. The film was partly shot in Berlin, as well as in Italy, Shanghai, Xitang, Virginia, and California.
The movie tells the next story for IMF agent Ethan Hunt who has retired since Mission Impossible II. He is forced to come out of retirement when his protégé Agent Lindsey Farris gets captured in Berlin by Owen Davian, a prominent dealer in the international black market.
When an organized escape attempt fails, Ethan decides to go after Davian himself, resulting in the kidnapping of Ethan's wife Julia. Davian forces Ethan to jump through several hoops as he tries to find his wife before she is killed.
Although a big part of the movie takes place in Berlin, only a few scenes were actually shot there. And unfortunately, no landmarks of interest are seen in the movie. Originally more of the film was to be shot in Berlin, specifically at the iconic Reichstag building. But the Council of Elders of the German Bundestag prohibited shooting at the Reichstag building. The Bundestag President at the time, Wolfgang Thierse, stated the building is a special place and should remain that way and it should not be used for commercial purposes.
This seemingly angered director Abrams and producer Cruise and other Berlin locations were scrapped as a result.
The decision received some criticism from politicians from the Greens and Free Democrats. The parliamentarians said Germany had missed a chance to raise its international profile. Greens deputy floor leader at the time Volker Beck said: "It's great if such films don't just play against the backdrop of Los Angeles or New York, but also in Berlin or Paris."
The industrial complex from which Agent Lyndsey needs to be rescued, which in the film is located in Berlin, is actually the old Kaiser Steel Mill located in Fontana, California, most famous as the site of the climactic showdown between two terminators in Terminator 2: Judgment Day.
Valkyrie is a movie set during World War II and was directed by Bryan Singer. The film stars Tom Cruise, Bill Nighy and Carice van Houten. The story revolves around Claus von Stauffenberg (Cruise) who is very close to Hitler and is a servant in the Third Reich. But Stauffenberg is disgusted by the crimes of the Nazi government.
he longer he experiences the heinous crimes, the more he sees that Hitler poses a tremendous threat. Together with some other officers, he decides to try to kill Hitler.
While the movie is based on true events, some things were changed for, yep, you guessed it, dramatic purposes. The movie was mostly shot in Germany, in and around Berlin, and at the Babelsberg Film Studios located in Potsdam-Babelsberg.
A replica of Hitler's Eastern Front Headquarters Wolf's Lair was constructed outside of Berlin and took twelve weeks to build. During the course of filming a lot of locals filed complaints about the Nazi symbols used for the production. Filming also took place at the German Resistance Memorial Center, which is a memorial and museum located in Berlin.
Hanna is a thriller film directed by Joe Wright, starring Saoirse Ronan, Cate Blanchett, and Eric Bana. The story revolves around 16-year-old Hanna (Ronan), who has the strength, brains, and stamina of a soldier.
She was raised and trained that way by her father (Bana), a former CIA agent. When he sends her on a mission across Europe, a change takes place in her young existence. She is chased by the agents of a ruthless spy (Blanchett) and as she approaches her ultimate target, Hanna is confronted with a series of revelations that leave her questioning her existence and humanity. If this doesn't make sense, well – we tried our best but don't want to give anything away!
A lot of the story takes place in Germany, and some of the German locations that can be seen in the movie are Reeperbahn in Hamburg, the city Bad Tölz, the water bridge at Magdeburg, Köhlbrandbrücke in Hamburg, and Kottbusser Tor and Görlitzer Bahnhof in Berlin. The movie's climax was filmed in Spreepark, an amusement park outside of Berlin that was closed and abandoned in 2002.
A lot of urban explorers used to enter the park illegally, but a few years ago group tours started to get organized for anyone who is interested in visiting this somewhat eerie place full of broken-down attractions. Of course, the tours did not stop the die-hard urban explorers who still sneak into the park on a regular basis.
Run Lola Run is a German art house film directed by Tom Tykwer and starring Franka Potente as the title character Lola and Moritz Bleibtreu as her boyfriend. The movie takes place in Berlin and tells the story of Lola who has to run from her home to a local supermarket to prevent her boyfriend from making a big mistake in committing a robbery.
The story takes about 20 minutes and plays out three times. The other two times Lola leaves her house a few seconds sooner and later, and those few seconds make a big impact on the events transpiring during Lola's run and the eventual outcome of her quest. If you like the time-loop narritive of the Netflix show Russian Doll , then you will love Run Lola Run which inspired it.
The movie made a big impact on popular pop culture both in and outside Germany, resulting in it being referenced in other movies and TV shows such as The Simpsons, Buffy the Vampire Slayer, and Johnny Bravo, among others. While the movie does take place in the city that it was actually filmed in, Berlin, it is impossible to duplicate Lola's run because the streets and neighborhoods she runs through in the movie are not actually connected.
Some of the locations that can be spotted in the film are the Oberbaumbrücke, Dresdner Bank's head office, which today houses the luxury Hotel De Rome, and Schöneberg's City Council. Should you be a super-fan of movies set in Germany, the Museum of Film and Television in Berlin is a must-visit and even has Potente's wardrobe from the movie on display.
Tomorrow Never Dies is the eighteenth James Bond film and is directed by Roger Spottiswoode and stars Pierce Brosnan as the legendary secret agent 007. In the movie, someone is pitting the world's top powers against one another and James Bond is the only one who can put a stop to this.
When a British naval ship is mysteriously scuttled, the earth seems to be headed for World War III until James Bond tracks down a criminal genius who is able to manipulate earth-shattering events.
Part of the movie takes place in Hamburg in which Bond follows the crime lord to the Hamburg airport and later attends a party in a hotel, after which he discovers a secret laboratory. Locations that can be spotted in the film are Hamburg Airport, Hotel Atlantic Kempinski Hamburg, and Binnenalster Lake. Almost all interiors of the German locations were shot in the United Kingdom.
One of the more memorable scenes shot in Germany is the one in which Bond climbs from the Atlantic Suite to the globe on the roof of the Hotel Atlantic Kempinski after killing Dr. Kaufman. Sadly, however, today the ladder he uses to get to the globe is no longer there – but it remains one of the most iconic James Bond filmings locations.
Inglourious Basterds is a war movie from legendary director Quentin Tarantino starring Brad Pitt, Christoph Waltz and Michael Fassbender, among others.
The film tells two World War II tales of the unwitting convergence of two independent plots to assassinate Nazi Germany's political leadership. One is planned by a team of Jewish-American soldiers led by First Lieutenant Aldo Raine and the other by a young French Jewish cinema proprietor. The movie is not at all historically accurate but Tarantino probably thought hey, why let facts get in the way of a good story?
The film's legendary opening scene, which takes about 20 minutes, is basically a master class in filmmaking. In it, we see SS Colonel Hans Landa, played by Christoph Waltz, arrive at the LaPadite family farm in France. Landa asks if he can get a glass of milk and if he can smoke his pipe while talking to father LaPadite. Yet we realize from the start that he is not there just to see how the family is doing.
He has nothing but good things to say about LaPadite and his daughters, but it all feels very uncomfortable. The intensity of the scene only increases when we as viewers find out that the Jewish Dreyfus family that Landa is looking for is hiding under the floor.
A large part of the movie was shot in Germany. Some famous landmarks of Germany that can be spotted in the movie are Fort Hahneberg situated at the outskirts of Berlin, the Lower Market Square in the city of Görlitz, and the Silesian Museum, also located in Görlitz.
A lot of scenes were shot at Studio Babelsberg in Potsdam-Babelsberg. There they used the famous Berliner Straße back lot where the cinema was located that explodes in the finale of the movie though sadly the Berliner Straße backlot was demolished in 2013 to make place for a new one. The price of the progress we guess.
Inglourious Basterds was Tarantino's highest-grossing film until he released Django Unchained three years later, and remains one of the most famous movies set in Germany to this day.
The Lives of Others is a German drama film written and directed by Florian Henckel von Donnersmarck starring Ulrich Mühe, Ulrich Tukur, and Sebastian Koch. The film is about law-abiding Stasi agent Wiesler, who in 1984 is tasked with shadowing the successful playwright Georg Dreyman and his partner Christa-Maria Sieland.
While shadowing these people Wiesler is confronted with the strange world of love, literature, and free thought, which makes him realize the futility of his existence. The more he comes into contact with this new world, the greater his realization grows that the Stasi also severely limits his own life.
The Lives of Others won the Academy Award for Best Foreign Language Film while in n Germany, the film won seven Deutscher Filmpreis awards, among them best film, best director, best screenplay, and best-supporting actor. It also won the BAFTA Award for Best Film Not in the English Language and the European Film Award for Best Film.
This is to say, we are not the only ones to recognize how extraordinary The Lives of Others is.
The film was entirely shot in Germany, mostly in Berlin. While the opening scene plays out in the notorious Berlin-Hohenschonhausen prison, it was not actually shot there as director von Donnersmarck did not get permission to shoot inside the prison, which in 1995 was transformed into a museum and memorial dedicated to the victims of Stasi oppression.
Other famous landmarks that can be spotted in the film such as The Hebbel-Theater, a historic theatre located in Berlin-Kreuzberg, The Volksbühne (People's Theatre), a theater located in Berlin's city center, and the Soviet War Memorial in Schönholzer located in Pankow, Berlin. Be sure to look out for them when this film set in Germany inevitably inspired you to visit.
Unknown is an action/thriller film directed by Jaume Collet-Serra and starring Liam Neeson, Diane Kruger and January Jones. The film is based on the 2003 French novel by Didier Van Cauwelaert.
The film is about Dr. Martin Harris (Neeson), a botanist who arrives in Berlin with his wife (Jones) to attend a biotech conference. When he realizes he forgot his briefcase back at the airport, he leaves her at the hotel's reception desk and takes a taxi back to the airport.
On the way to the airport, the taxi is involved in a traffic accident. When Harris awakens from a coma four days later, he finds out that no one knows who he is, not even his own wife. He also learns another man seems to have taken his place, both as a scientist and a husband. Stuck in Berlin without a place to stay or identification he desperately tries to get his life back.
The film was shot at various locations in Berlin and at the Babelsberg Film Studios located in Potsdam-Babelsberg. The bridge the taxi plunges from in the opening of the film is the Oberbaumbrücke located in Berlin. Other landmarks that can be spotted are the Hotel Adlon Kempinski Berlin, the Neue Nationalgalerie (New National Gallery), a museum for modern art located in Berlin, and the Berlin Hauptbahnhof, the main railway station in Berlin. Lesser filming locations include Berlin Friedrichstraße station, Museum Island, Pariser Platz, Leipzig/Halle Airport and the Oranienburger Straße in Berlin.
German public film funds supported the production with several million dollars and the film was screened out of competition at the 61st Berlin International Film Festival before being officially released in the United States.
Captain America: Civil War is a superhero movie (part of the Marvel franchise) that was mostly shot in the United States of America, but a few key scenes were actually shot in Germany.
The film is based on the Marvel Comics character Captain America and is the sequel to Captain America: The First Avenger and Captain America: The Winter Soldier. It was directed by Anthony and Joe Russo and stars Chris Evans as the title character Captain America alongside Robert Downey Jr., Scarlett Johansson, and Anthony Mackie.
The story revolves around Steve Rogers (Evans) leading the newly formed team of Avengers in their continued efforts to safeguard humanity. After yet another incident involving the Avengers results in collateral damage, political pressure mounts to install a system of accountability, headed by a governing body to oversee and direct the team.
This creates friction within the team resulting in two camps, one led by Rogers and his desire for the Avengers to remain free to defend humanity without government interference, and the other following Tony Stark's (Iron Man) surprising decision to support government oversight and accountability.
Filming for the movie in Germany was mostly done in Berlin, and locations that were used were Olympiastadion (Olympic Stadium), a sports stadium located at Olympiapark Berlin, Messedamm, a connecting street in the Westend district of Berlin, and the Internationales Congress Centrum Berlin. The Leipzig/Halle Airport in Schkeuditz, Saxony is probably the most famous filming location however as this is where the 15-minute long battle scene between Captain America and Iron Man took place…
The Grand Budapest Hotel is a comedy/drama film written and directed by Wes Anderson and stars F. Murray Abraham, Adrien Brody, Jeff Goldblum, Willem Defoe, Jude Law, Edward Norton, Tom Wilkinson, and many other notable names. The film is based on the works of writer Stefan Zweig and premiered on February 6, 2014, at the Berlin International Film Festival.
Don't be distracted by the films name (it was not set in Budapest), this is a movie filed in Germany and set in the 1920s and tells the story of The Grand Budapest Hotel, where we meet the legendary hotel concierge, Gustave H.. After his one night stand Madame D. is murdered he inherits the painting Boy With Apple. Madame D's son Dmitri wants revenge on Gustave, blaming him for his mother's murder. Zero Moustafa, the hotel's bellhop, and his sweetheart, Agatha, help Gustave in hiding the painting from Dmitri and the authorities.
The famous Görlitzer Warenhaus Department Store located in Görlitz, Saxony was used as the main location of the movie. The department store was actually abandoned and out of use at the time of filming, but its Art Nouveau style was deemed perfect for the film and it became the setting for the lobby of the hotel. The department store is often referred to as Görliwood due to the high number of movies filmed there, among them The Book Thief, The Reader, and The Monuments Men (all other excellent films set in Germany in their own right!).
Other locations used in the movie include Schloss Waldenburg (Waldenburg Castle), a 13th-century castle lying on a mountain on the outskirts of Waldenburg, The Zwinger, a palatial complex with gardens located in Dresden, and the viewing platform of the Bastei Bridge in the Saxon Switzerland National Park near Dresden.
And that concludes our list of ten extraordinary movies filmed in Germany. We hope we have inspired you to watch some of the great flicks on this list, or maybe even plan a visit to Germany, which has firmly established itself as a first-rate travel destination.
This country has much more to it than meets the eye, and we highly recommend visiting it someday.