The islands of Hawaii are a beautiful location full of tradition, ecological diversity, and historical culture; all of which make it a dream travel destination for many tourists.
The same factors that entice tourists attract the eyes of film crews and directors, and plenty of movies and TV shows have been shot over the years in locations all across the Hawaiin islands. Below are seven of our favorites movies set in Hawaii that are sure to inspire you to visit.
Much like we saw with New Zealand in film or films set in Spain, the natural environment and scenery is often a rucial "character" that transform a good movie to great (or can save a bad movie from oblivion!) – and Hawaii is another case like this. Places like the Hawaii Volcanoes National Park UNESCO World Heritage Site might be obvious candidate for scene-setting film locations, but the diversity of Hawaii Islands means that there is barely a spot out here in the middle of the Pacific that would not be worth of taking a camera too!
These films all are either set or shot in Hawaii, and, if you watch them all, you'll probably find yourself on the islands before you know it!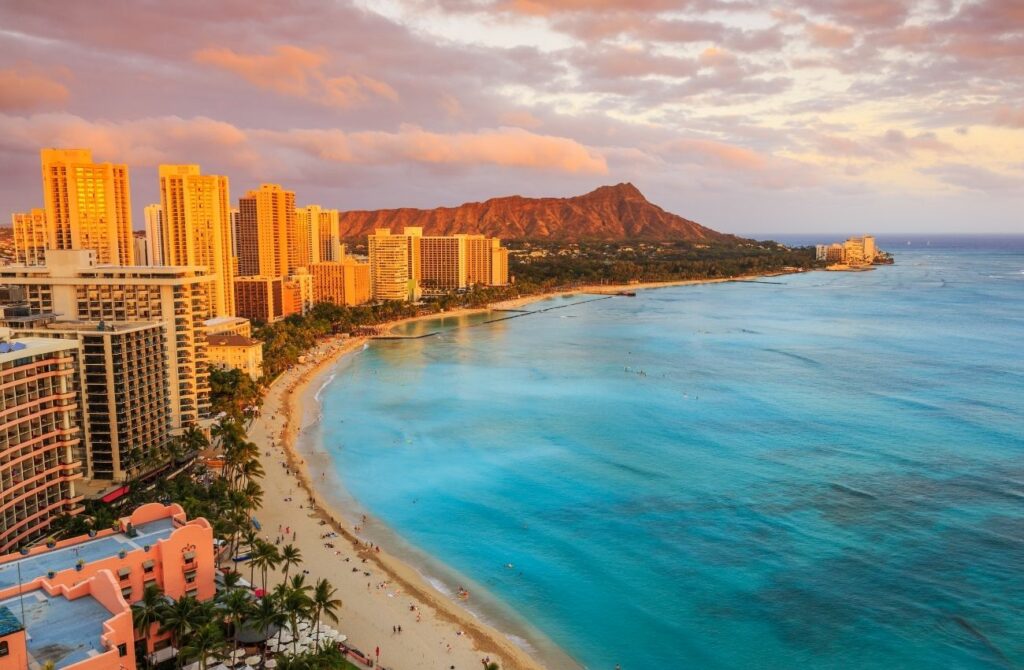 Wondering where to watch? It depends on where you live in the world and which streaming services you have. We link to the streaming service we watch on in each case - be it Netflix, Amazon Prime, Apple TV+, or elsewhere.
You can get one month free of Amazon Pride (or a 6-month trial for students) of Amazon Prime and also get immediate access to FREE Two Day shipping, Amazon Video, and Music. While you won't be charged for your free trial, you'll be upgraded to a paid membership plan automatically at the end of the trial period - though if you have already binged all these, you could just cancel before the trial ends.
Apple TV+ also has a one-week trial, and Hulu has a one-month trial (which can be bundled with Disney!). Another option might be using a VPN to access Netflix titles locked to other regions. Netflix is now available in more than 190 countries worldwide and each country has a different library and availability. US Netflix is (understandably) one of the best.
While we wish everything could just be in one place - for now, it seems these are the best streaming platforms to watch on.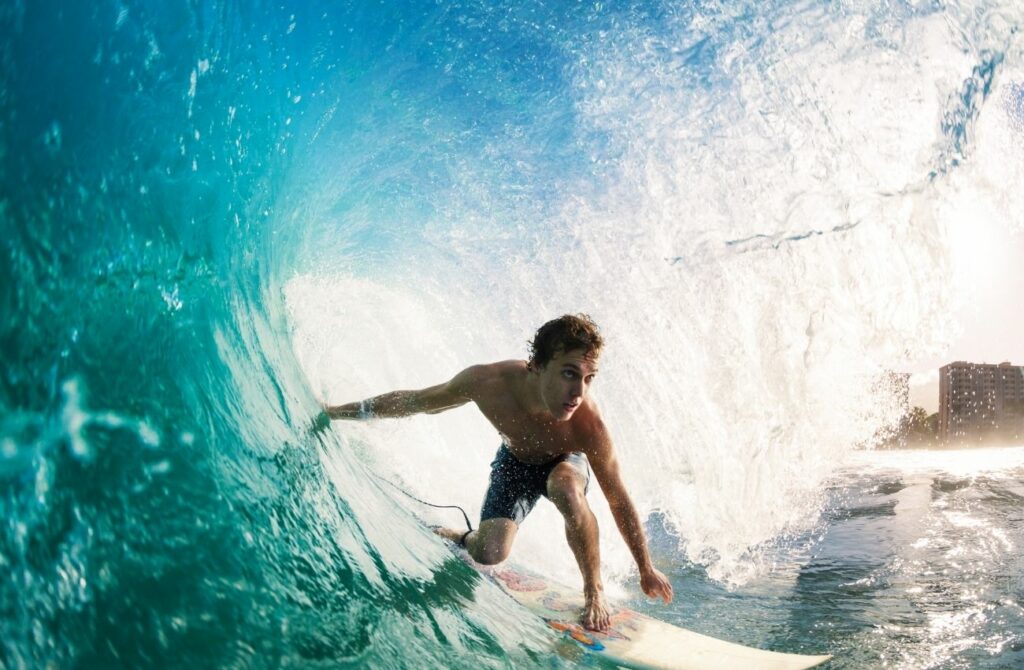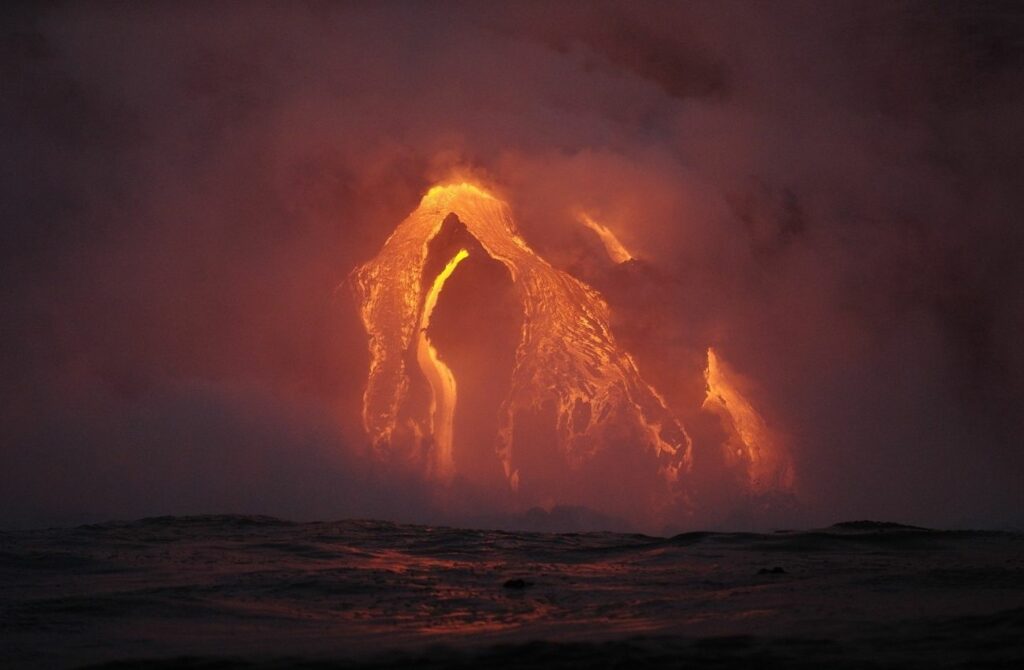 Sure, this might be low hanging fruit for this list, but don't let Hawaii, a three-hour epic starring Julie Andrews pass you by; it's an entertaining, moving and surprisingly educational studio film that, though immensely less popular than other movies from the same era, is only a little bit lower in quality than some of Andrews' more famous work like Mary Poppins or The Sound of Music.
Based on the novel of the same name by James A. Michener, Hawaii was released in 1966 and tells the story of a Yale University divinity student who, in 1820, travels sight unseen to the Hawaiian Islands in order to become a Calvinist missionary. The student, Abner Hale (who is played by a fantastic Max von Sydow) is accompanied to Hawaii by his new wife Jerusha Bromley (Andrews), though the two are hardly wild about one another.
Conflict soon boils between and within the native peoples and the new arrivals, and the film is a bombastic and expansive exploration of that drama. And when we say expansive, we mean it — the film checks in at an enormous and, yes, somewhat bloated, 189 minutes.
Based on the true story of how the first American missionaries colonized the island kingdom, Hawaii is a film with a lot of historical baggage, and there are plenty of disclaimers we'd like to make before you run off to see it. The music is catchy and the drama is saucy sure, but, at its core, this is a film about a brutal and uncompromising forced colonization, and plenty of the themes, actions, and decisions in this film are questionable and outdated even by the 60s standards.
There's a lot wrong with Hawaii when viewed through today's lens, which is obviously the reason why it, rightfully, has not stood the test of time compared to other epic films from this era.
That being said though, we do think that there is a way to watch Hawaii critically and thoughtfully, and we encourage you to challenge both the film and yourself as you watch. If you do, you'll get to see some wonderful, on-location shots of the Hawaiian islands, and that alone is almost worth the time. If nothing else, leave it on in the background for the gorgeous views all throughout and just turn the sound on for the music.
The popular and inspiring tale of Bethany Hamilton has captured and moved audiences since its release, and for good reason too — the awe-inspiring tale of a surfer who loses her arm to a shark attack is a novel and engaging one. This film, which is based on the real-life Bethany Hamilton's 2004 autobiography Soul Surfer: A True Story of Faith, Family, and Fighting to Get Back on the Board, was released in theaters in 2011.
Almost all of the filming for Soul Surfer was done on location in Hawaii, Hamilton's home, and, as much of the film obviously takes place near the beach, the landscape simply gets to show off.
The film stars Anna Sophia Robb, Dennis Quaid, and Helen Hunt, as well as Craig T. Nelson and Carrie Underwood. It was a commercial success, more than doubling its $18 million budget, but critics had mixed reviews back in 2011.
"Soul Surfer, while formulaic in design, is an authentic and heartfelt movie," said Owen Gleiberman in his review for Entertainment Weekly. Roger Ebert had a similar sentiment: "Soul Surfer is a wholesome movie, intended as inspirational, but whether it will cheer viewers who are not as capable as Bethany is an excellent question."
The film focuses on Bethany's recovery more than anything, so, admittedly, there are fewer shots of the beach than you may want or expect. However, Bethany's story is interesting enough and inspiring enough on its own to make this film worth a watch.
With this one, even though it's set in and filmed in Hawaii, the story is just as important and exciting as the setting, and at a manageable 106 minutes, even viewers who aren't completely sold on Hamilton's tale should make it to the end.
Although Steven Spielberg's 1993 classic Jurassic Park is set on an imaginary island off the Pacific Coast of Central America, Hawaii quite obviously served as an inspiration for much of the film's outdoor set dressing, and indeed many of the movie's exterior sequences were filmed on the island of Kauaʻi. Also appearing in the film are Haʻikū on Maui Island and the "real-life" Jurassic Park: Kualoa Ranch on Oahu, a location that you can still visit to this day.
One scene in Jurassic Park that was clearly shot on Maui comes around the 15-minute mark, in a moment where a helicopter flies over a large rock as the protagonists head to Jurassic Park. At this moment, John William's brilliant score crescendos and the film feels like it's really beginning. According to the Hawaiian Ocean Project, that rock, in real life, can still be seen from a helicopter or from the Garden of Eden on the Road to Hana.
Another fun but not-actually-that-fun fact about Jurassic Park and Hawaii is related to the sequences of the film that were shot on the island Oahu. On the final day of filming, Spielberg and the nearly 130-member cast and crew of Jurassic Park were caught right in the middle of Hurricane Iniki, the most powerful hurricane to ever make landfall in Hawaii.
The filmmakers rode out the storm safely in a hotel, but when they came back outside for their filming, the locations and the landscape they had planned for were completely destroyed by the storm. This caused some scenes, which were originally meant to be filmed on Kuau'i like the majority of the film, to have to be shot in Oahu instead.
Spielberg actually included some footage of Iniki's aftermath in the final film, and, according to a writeup by The Weather Network, the cast and crew of Jurassic Park received "I Survived Hurricane Iniki" shirts once the storm had finally passed.
Jurassic Park is a classic for a number of reasons, but its incredible, sweeping exterior shots are some of its most memorable and exciting scenes, in large part due to the beauty of the Hawaiian islands. Of course, the lifelike dinosaurs that somehow still look realistic almost 30 years later don't hurt either, but the islands do go a long way.
In The Hunger Games: Catching Fire, the second film in the multi-million dollar Hunger Games Franchise, protagonist Katniss Everdeen is thrown back into the deadly world of the Hunger Games due to a Tournament of Champions style event that brings past Hunger-games winners back into the arena of death.
Katniss, along with champions of all different ages and backgrounds, ends up trying to survive and kill once again, in this sequel that is largely considered to be just as good if not better than its predecessor.
All of this drama and death takes place in a brand new arena though, complete with dense and lush jungles — and, surprise, those jungles are real and exist in Hawaii. Makes it just a little less scary, doesn't it? It's true though— significant portions of the film were shot in Oʻahu at areas like Kawela Bay and Mānoa Falls, and, if you know what to look for, you can actually make out some of these landmarks in the final cut of the film.
Other locations in the movie, according to the Pacific Business News, include Kuilima Bay near Turtle Bay Resort, Heeia State Park and the Keehi Lagoon beach.
At the time, Hawaii State Film Commissioner Donne Dawson was thrilled to have the production in Hawaii for a number of months.
"Hawaii stands to benefit greatly from the phenomenon that is The Hunger Games franchise," Dawson told PBN in November of 2013. "There are people that are already aware that the production shot here, and there will be many, many more that will come to know that they had a successful shoot in Hawaii, so it goes a very long way to promoting Hawaii as a world-class filming destination."
The majority of this well-regarded 2004 rom-com was shot in and around Oahu in areas like Kāneʻohe, Kaʻaʻawa, Wahiwā Waimānalo and Makapuʻu.
Starring Adam Sandler and Drew Barrymore in the leading roles, this Peter Segal-directed movie tells the story of a man who tries to win over the amnestic (an inability to remember events for a period of time) women, Lucy, day in and day out. Lucy (who never remembers who the man is the next day), is played by Barrymore who is phenomenal here in one of her most iconic early-2000s roles, and Sandler too gives a surprisingly heartwarming performance.
The script of 50 First Dates went through a number of edits before the final version was green-lit for filming, and everyone, including Adam Sandler, took a pass at it. In fact, it was Sandler himself who suggested that the setting of the film be moved from Seattle to Hawaii, a fact that we, begrudgingly perhaps, have to say was the right decision.
"It just seemed like the very best possible place to do it for many different reasons," Sandler said. "You don't see many movies set there, so it was a great experience to film in a different locale. And it is such a spectacularly beautiful place for a romantic comedy."
That it is Sand-Man, that it is.
Is there any film out there that captures the magic of the Hawaiian islands quite like Lilo And Stitch? We certainly don't think so. The film, one of our favourite animated travel films, was released in theaters in 2002 and is a wonderful animated romp through the islands as well as a fantastic exploration of the Hawaiian culture and family structure.
In animation, of course, anything is possible, so all of the vistas of Lilo And Stitch are even more picture-perfect than in the other films on this list.
Lilo and Stitch takes place in a fictional village named Kokaua, but the real Hawaiian village on which Kokaua is based is able to be visited today, and the location is a perfect little hidden gem. Hidden between Waimea and Koloa on the southern coast of Kauai sits Hanapepe, a cute little village that looks as if it's hardly changed in the last 100 years site waiting.
Nicknamed "Kauai's Biggest Little Town," Hanapepe is a nice change of pace from the touristy areas of Kauai, and, if you fancy going on a Disney pilgrimage of sorts, it might be the perfect Hawaiian destination for you!
Prominent in the film is the idea of ʻOhana, a Hawaiian term that means family in a very specific and meaningful way. According to Dean DeBlois, co-writer on the film, this became a central theme in the movie only after the crew had visited the island of Kauai and been led around by a local tour guide.
"No matter where we went, our tour guide seemed to know somebody," DeBlois said. "He was really the one who explained to us the Hawaiian concept of ʻohana, a sense of family that extends far beyond your immediate relatives. That idea so influenced the story that it became the foundation theme, the thing that causes Stitch to evolve despite what he was created to do, which is destroy."
So, as we said, if you're looking for a film that explores the best Hawaii has to offer on both an emotional and physical level, then there are few better places to start than Lilo and Stitch.
The Descendants is a particularly apt film to close on because, unlike many of the films listed above it, the 2011 flick is unafraid to show both the good and the bad side of Hawaii. Starring George Clooney in what has become one of the most iconic roles of his career, The Descendants tells the story of Matt King, an attorney who suddenly has to deal with a string of unexpected occurrences in his otherwise monotonous life.
We won't spoil too much of the movie here, but one of the central themes it explores is how difficult it can be for Hawaiians to navigate the current, modern world without feeling like they're leaving their culture and customs behind.
There are some beautiful vistas to be seen, some of the best on this list, so, if the shots in The Descendants don't inspire you to travel to Hawaii then maybe you shouldn't go after all (who are we kidding though, if you've watched the first seven flicks on this list then you're probably not even reading this because you're already swimming on the Hawaiian shore)
If you are wondering though, most of The Descendants was shot in Honolulu and around Hanalei Bay, though some sequences were filmed on a 3,000-acre cattle ranch on the south shore of Kauai. The film also uses Hawaiian music in its soundtrack, and with songs from artists like Gabby Pahinui, Ray Kane, Makana, and Danny Carvalho, there's likely no way you can watch this film and not get in the Hawaiian spirit.
So there you have it! Our list of seven extraordinary movies set in Hawaii that are sure to get the travel gears in your head turning. Have you seen any of these Hawaiian films before? Do they make you want to check out the Hawaiian Islands yourself?
Or, maybe you are Hawaiian! If that's the case, do you feel like these movies represent your home and what it has to offer? Or, is Hawaii more of a backdrop and less of a star in these films?
We're on our way to find out either way!
Further Things To Consider Before Any Adventure
Now you're all set and prepared to explore our big wide world, why not sort out everything else out all in one go? If necessary for your travel plans make sure you have brought proper travel insurance, protected your privacy by getting a secure VPN, compared all the top hotel booking sites to find just what you're after, reserved an unbeatable rental car price and - of course - booked the best flight deals!
Or maybe just forget it all and go for a last-minute cruise or effortless tour instead?
Many budget travelers (including me) indulge in worldwide airport lounge access, so we can experience luxury while still slumming it in economy. Naturally, we would never leave home without a more general travel guide since we couldn't possibly cover everything here!
Just add an adventurous attitude and plenty of smiles - they go a long way - and that about covers it all! Now go out, find your own path and don't forget to share your best inspiration stories with me on Facebook, Twitter, and Instagram...I'd love to hear from you!