If you can't go on vacation right now, immersing yourself in a movie about travel or set in another world is sometimes the next best thing.
There are many animated movies that have far-flung settings that can inspire your next travel adventure in addition to having adorable, heartwarming plots.
So here are the best-animated movies set in beautiful destinations, and some tips for the vacations they'll eventually inspire. though if you are not a film buff, you could always start with these best travel books instead.
Just don't blame us when after watching these films you immediately start searching for the cheapest flight deals possible…
Wondering where to watch? It depends on where you live in the world and which streaming services you have. We link to the streaming service we watch on in each case - be it Netflix, Amazon Prime, Apple TV+, or elsewhere.
You can get one month free of Amazon Prime (or a 6-month trial for students) of Amazon Prime and also get immediate access to FREE Two Day shipping, Amazon Video, and Music. While you won't be charged for your free trial, you'll be upgraded to a paid membership plan automatically at the end of the trial period - though if you have already binged all these, you could just cancel before the trial ends.
Apple TV+ also has a one-week trial, and Hulu has a one-month trial (which can be bundled with Disney!). Another option might be using a VPN to access Netflix titles locked to other regions. Netflix is now available in more than 190 countries worldwide and each country has a different library and availability. US Netflix is (understandably) one of the best.
While we wish everything could just be in one place - for now, it seems these are the best streaming platforms to watch on.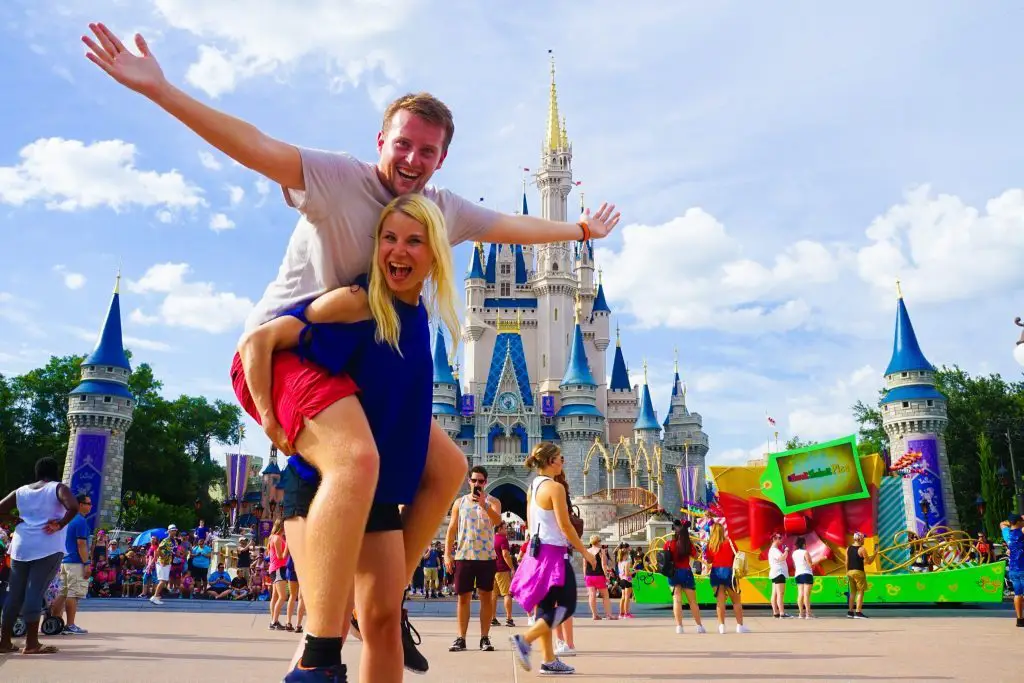 The Best Animated Travel Movies Guaranteed To Inspire Wanderlust
Frozen may take place in the fictional kingdom of Arendelle, but there are many parallels in the setting to real-life locations in Scandinavia. Much of the movie could take place in Norway, which is known for its natural beauty and stunning fjords, as well as the elegant city of Oslo.
Norway is a travel destination everyone should add to their bucket list, regardless of what type of travel you enjoy. It has plenty of culture and urban life, but also plenty to do outdoors, particularly if you like winter sports.
During part of the story, Elsa flees Arendelle and heads to a land in the far north, which could be compared to Lapland in Finland. While Lapland is very secluded, it is a place where you can experience the Northern Lights and the midnight sun. It's also home to some of the world's most exciting ski resorts.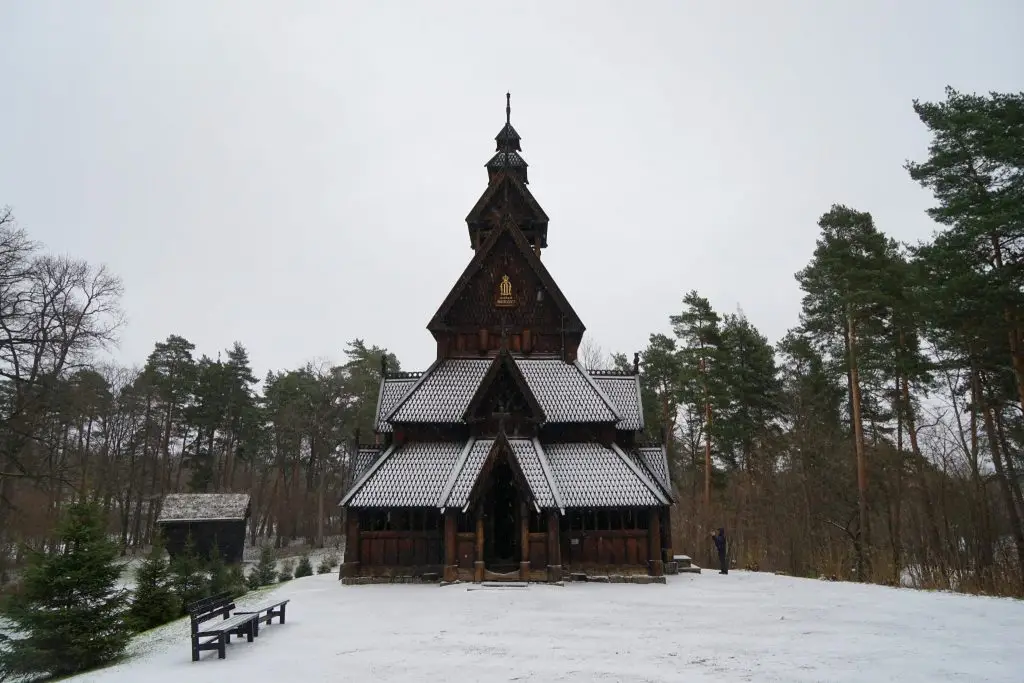 The Lion King follows a young cub, Simba, through his life as he becomes king of a pride of Lions in Africa. If you love the wild animals of this movie and want to see them in real life, you might consider taking an African safari trip. There are many African countries where you can take safaris, such as Tanzania, Botswana, South Africa, and more.
These trips give you the opportunity to see wildlife that doesn't exist on other continents, and you may also get the opportunity to experience life with an African tribe.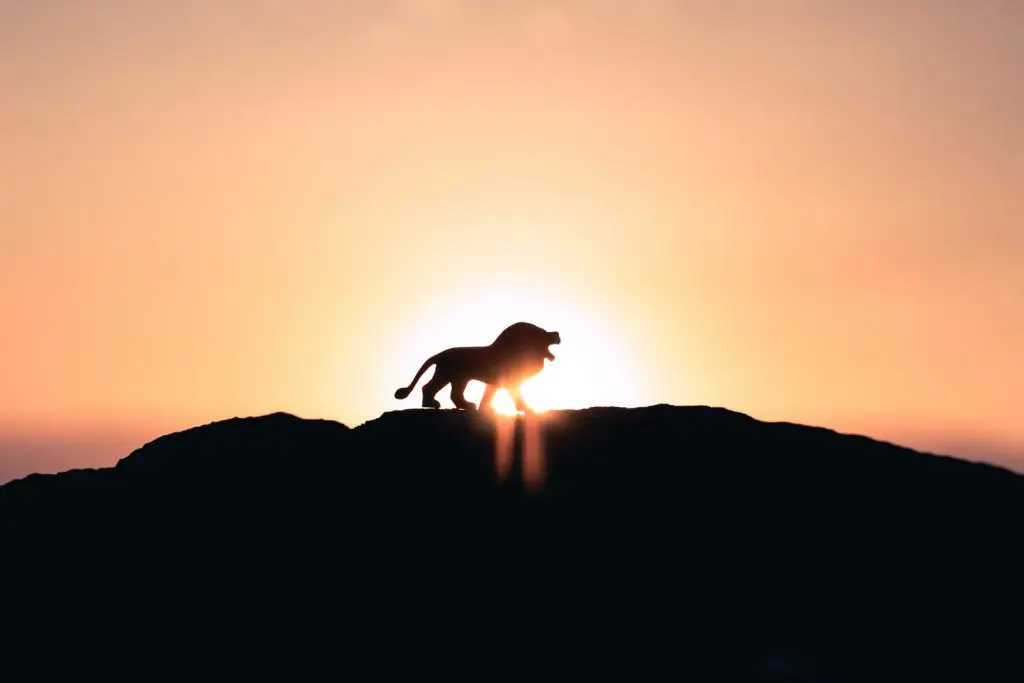 If you aren't so keen on the idea of heading to the world's colder destinations, you may be inspired by the Disney film Coco. The movie is inspired by the Mexican holiday Day of the Dead, which is celebrated from October 31st to November 2nd.
It's a holiday that gives time for families to remember the lives of their loved ones. In the movie, a young boy accidentally travels to the Land of the Dead, where he meets his great-great-grandfather, who helps him return to the living.
Day of the Dead celebrations in Mexico are full of bright flowers, music, and pinatas, and many cities host parades. It is a wonderful way to immerse yourself in the culture of Mexico, and although the tone of the celebration is respectful, it's not somber – instead, it is a celebration of life.
Finding Nemo is a Pixar movie about a fish living underwater off the coast of Australia who is searching for his son. He goes on a range of adventures with fellow underwater creatures in order to find him, and their travels might inspire you to go diving off the Great Barrier Reef yourself.
The Great Barrier Reef is the largest coral reef system in the world, and you can visit it by going diving. It's home to some of the world's most diverse underwater wildlife and has been labeled a UNESCO World Heritage site. When you're on land, be sure to check out the vibrant city of Sydney as well, which is known for its blend of urban and beach cultures.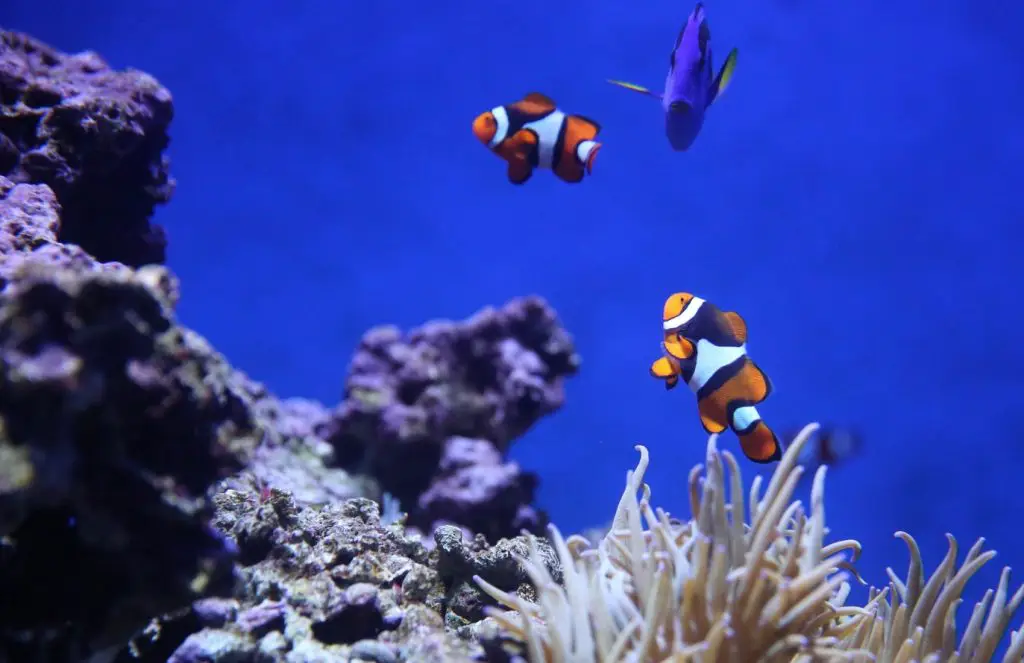 Spirited Away is one of the most beloved animated films of all time, written and directed by Hayao Miyazaki. The film takes place in Japan, where a young girl enters a world of spirits that is based on Japanese folklore from the Shinto-Buddhist tradition.
If you are charmed by the rich culture and folklore featured in Spirited Away, you will definitely want to visit the temples of Japan. There are historic Buddhist temples and gardens located throughout the country, with many located in the large cities of Tokyo and Kyoto.
Japan also has a very unique culture that can't be replicated anywhere else, so be sure to spend your time exploring the city.
The food, fashion, music, and nightlife are all very vibrant and colorful, and you can easily fill a long vacation in this magical country. Interestingly, however, Jiufen a gentrified old mining town near Taipei (in Taiwan, not Japan) is rumored to provide much of the inspiration for Spirited Away.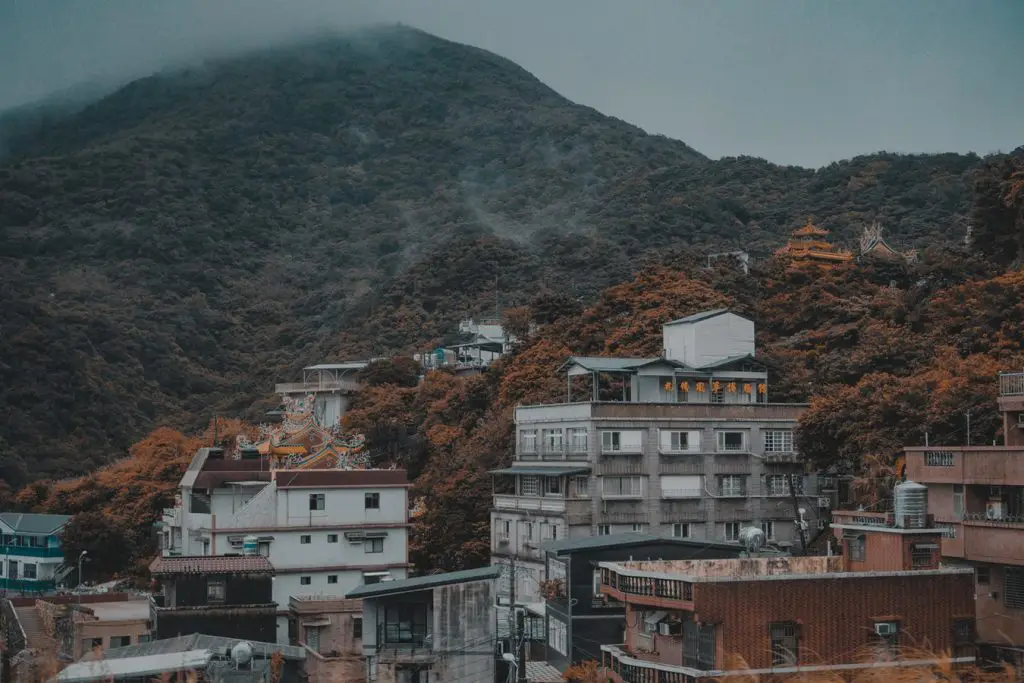 In Lilo and Stitch, a sweet Hawaiian girl who adopts an alien named Stitch. Although Stitch is initially very destructive, Lilo teaches him about ohana, the Hawaiian concept of family, and they come to care for each other deeply. If you love this adorable movie, you should add Hawaii to your travel bucket list.
Surfing, in particular, is a big part of the movie, and Hawaii is home to some of the best surfing in the world. The three biggest islands in the chain are Hawaii, Oahu, and Maui, all of which have very pristine beaches and tropical scenery in addition to great surfing.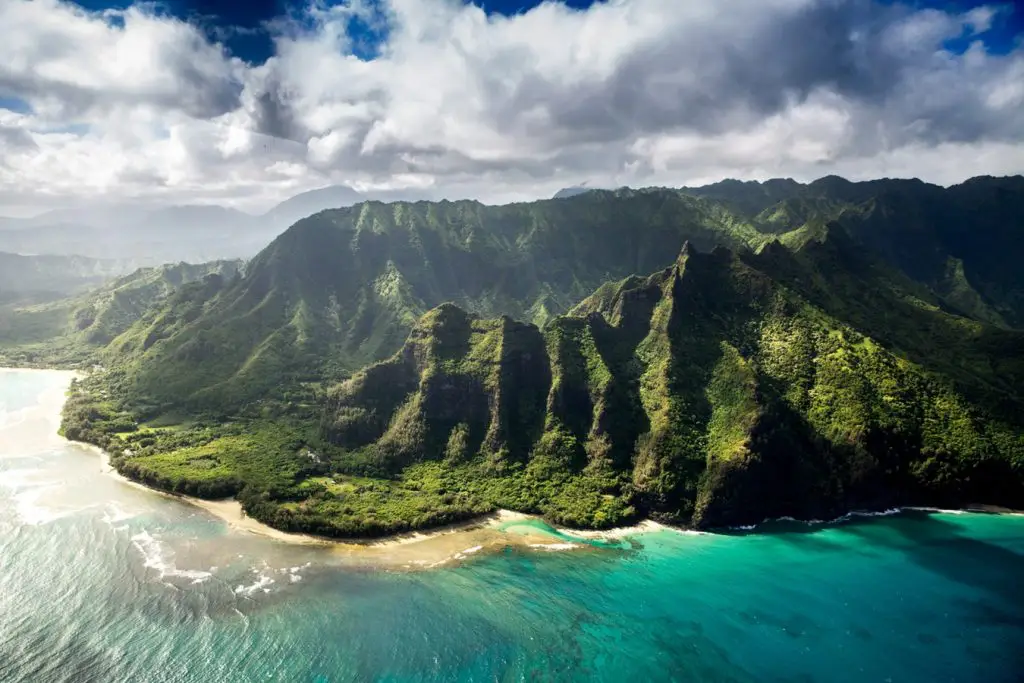 Aladdin is based on the classic Arabic tale One Thousand and One Nights, and although it is set in the fictional city of Agrabah, the setting takes inspiration from several places, including India, Iraq, Iran, and more. Tehran, Iran is one Middle Eastern city where you can experience the vibrant markets and elegant temples that you see in Aladdin. The city is also home to many beautiful palaces, as well as modern skyscrapers and elegant museums.
There are also many other places in Iran you could experience these Islamic wonders, though obviously, you can also see them across the Middle East in general.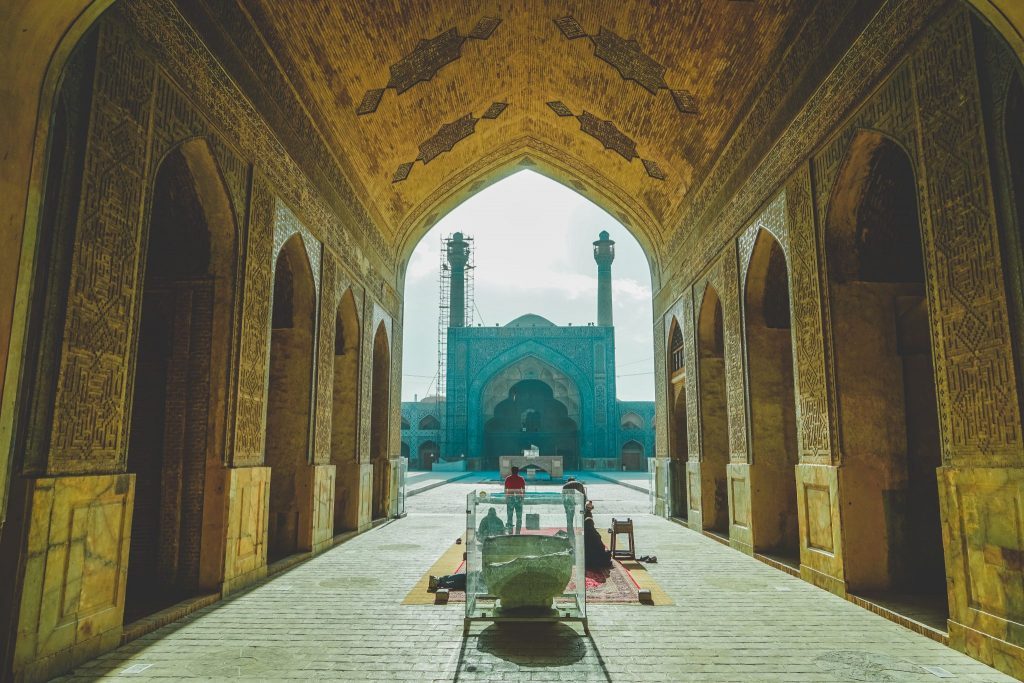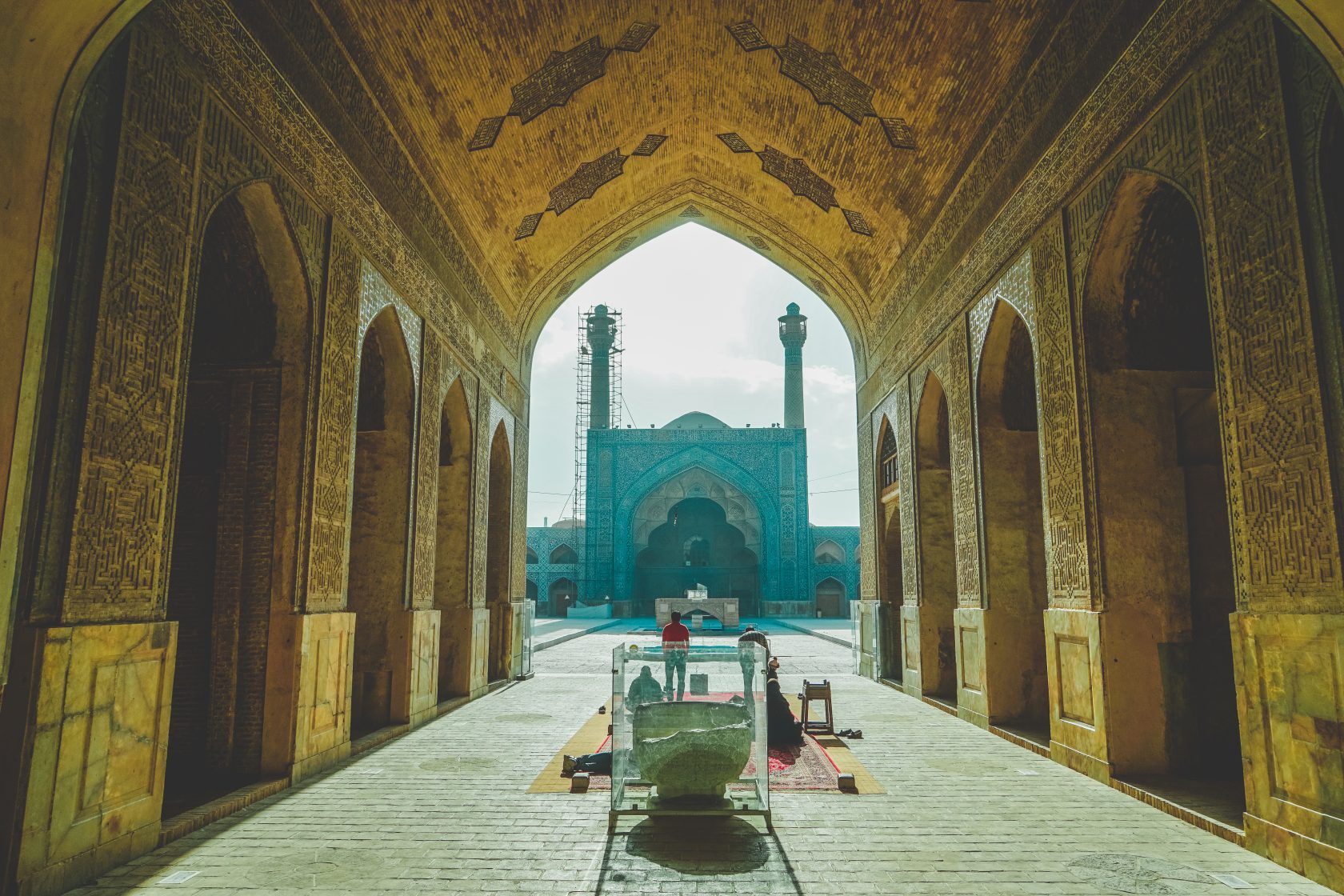 This goofy movie follows two con artists who travel from Spain to the New World in search of gold and end up on the shores of Guatemala. While the movie is a crazy ride full of twists and turns, you'll also end up inspired by the beautiful waterfalls and historical cities, which are inspired by the real Mayan cities in Guatemala.
If you love history and ancient ruins, you need to visit Tikal, a Mayan city located in the jungles of Guatemala with ruins dating back thousands of years. While you are in Guatemala, be sure to explore the country's stunning mountains, luxurious swimming holes, and bustling cities.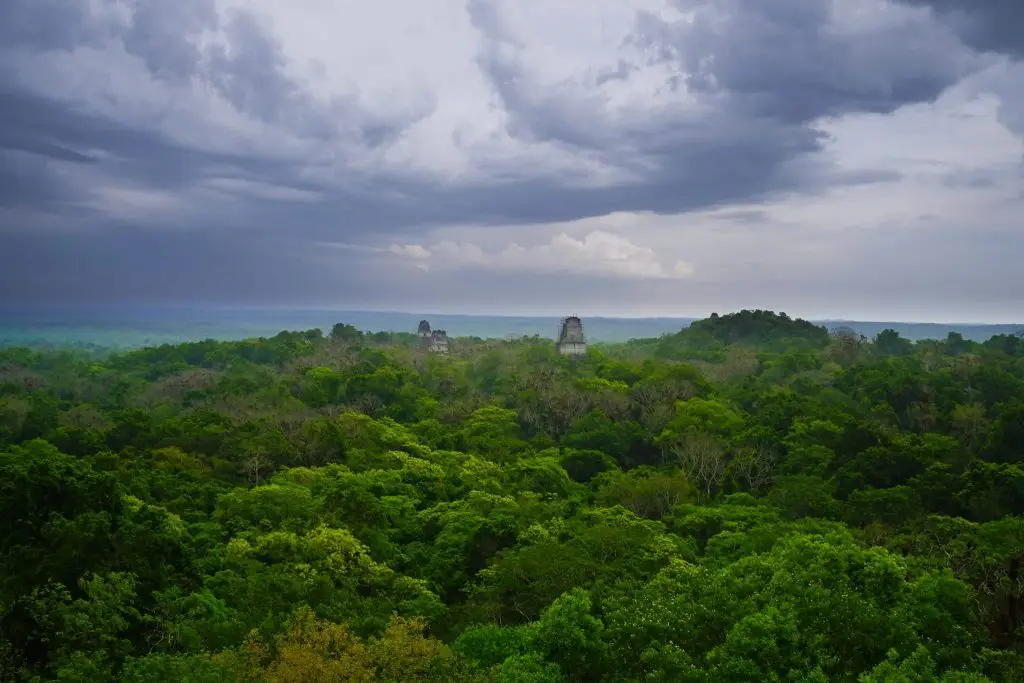 Mulan is based on an old Chinese legend, and follows a young girl who dresses up as a man so that she can go off to fight the Huns during an invasion. In addition to having some of the catchiest songs in all of Disney's library, it also has several scenes that take place at the Great Wall of China, one of the world's great architectural wonders.
If you are a travel buff, you absolutely must visit the Great Wall at some point during your lifetime. While there are pieces of the wall located throughout the southern part of China, the most accessible sites for visitors are located just outside of Beijing (which is worth a visit in its own right).
To get really off-the-beaten-track make sure to visit Mt. Taishan, and bring the Mulan playlist to set on repeat throughout the grueling hike. It will be entirely worth it, we promise…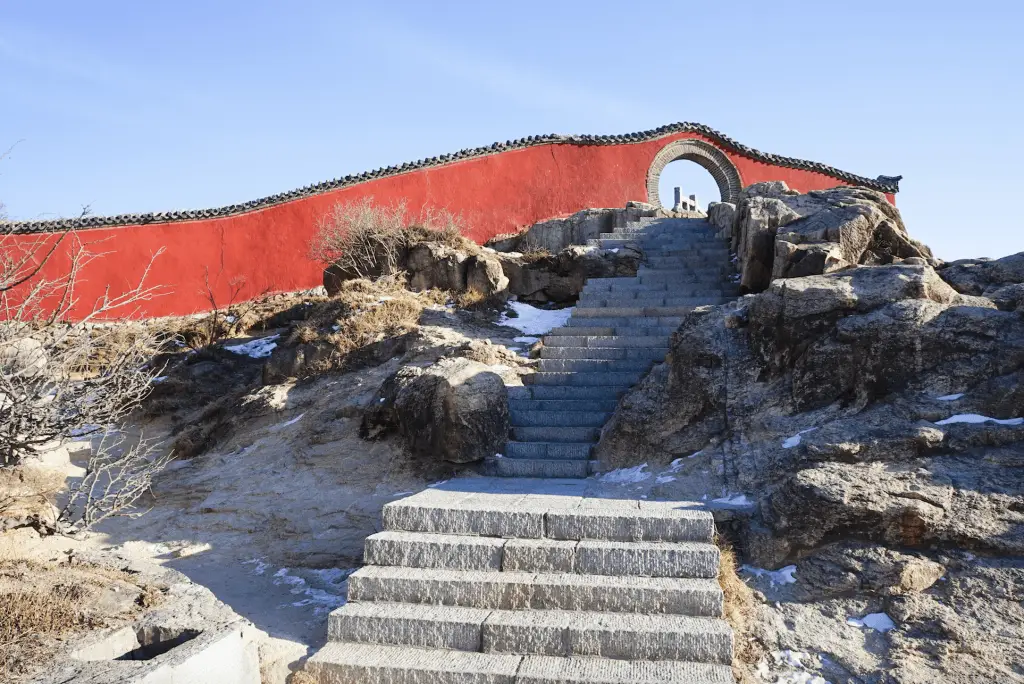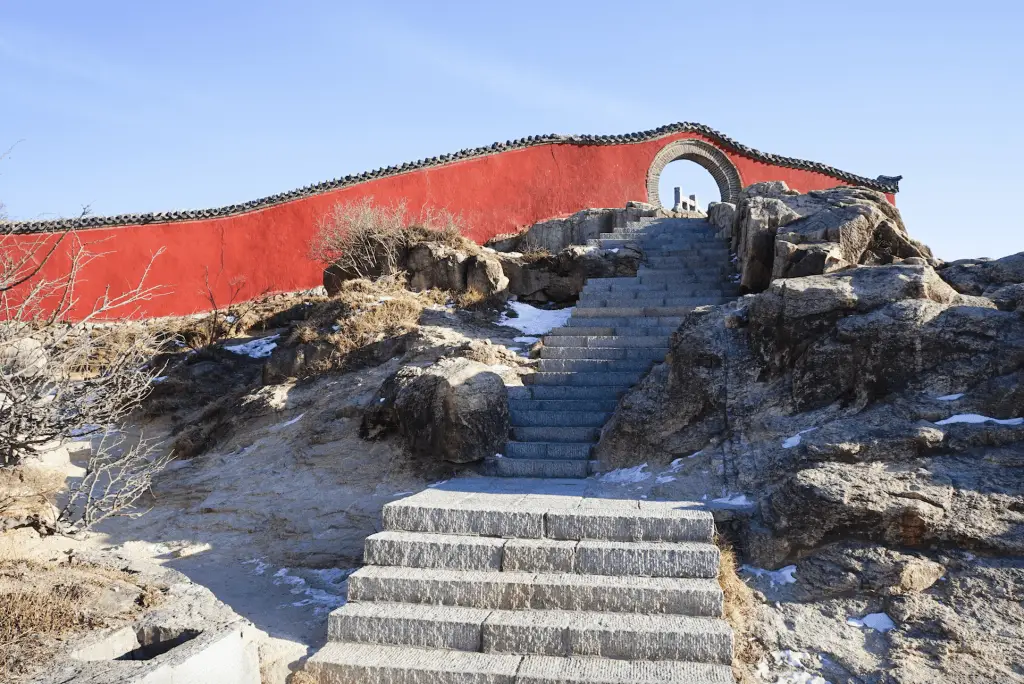 Hercules is based on the mythology of ancient Greece, and you can still see many of the landmark Greek ruins that are featured in the movie today. When visiting Athens, you can see some of the world's most beautiful historic ruins, including the Parthenon and the Acropolis.
You can easily fill several days exploring the city's historical sites, as well as trips to the local museums to learn more about its history.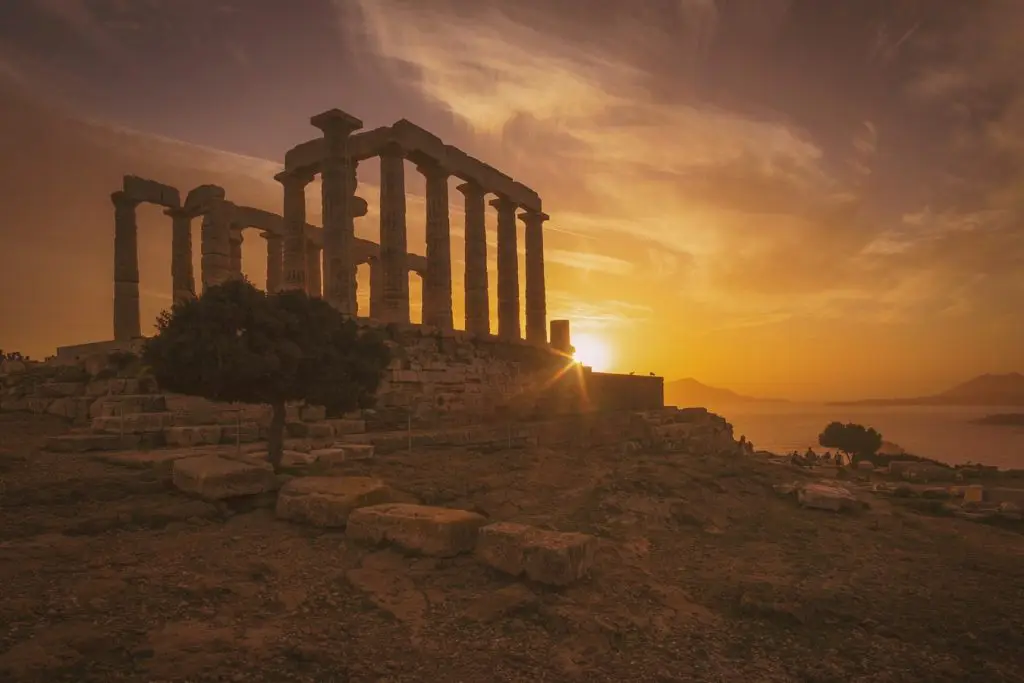 This movie is set in ancient Peru, and follows an Inca Emperor who is transformed into a llama because of his immature and selfish behavior.
The movie is full of laughs, but it also showcases many of the historical ruins that make Peru a world-class destination, particularly for avid hikers and backpackers. The most noteworthy ruin is Macchu Picchu, but there are many other Incan ruins in the Sacred Valley and throughout the country.
Additionally, the city of Lima is full of beautiful art, delicious food, and vibrant culture that is worth at least a day of exploring on your trip – and has some very cool sea lions, once you have had enough of all the llamas.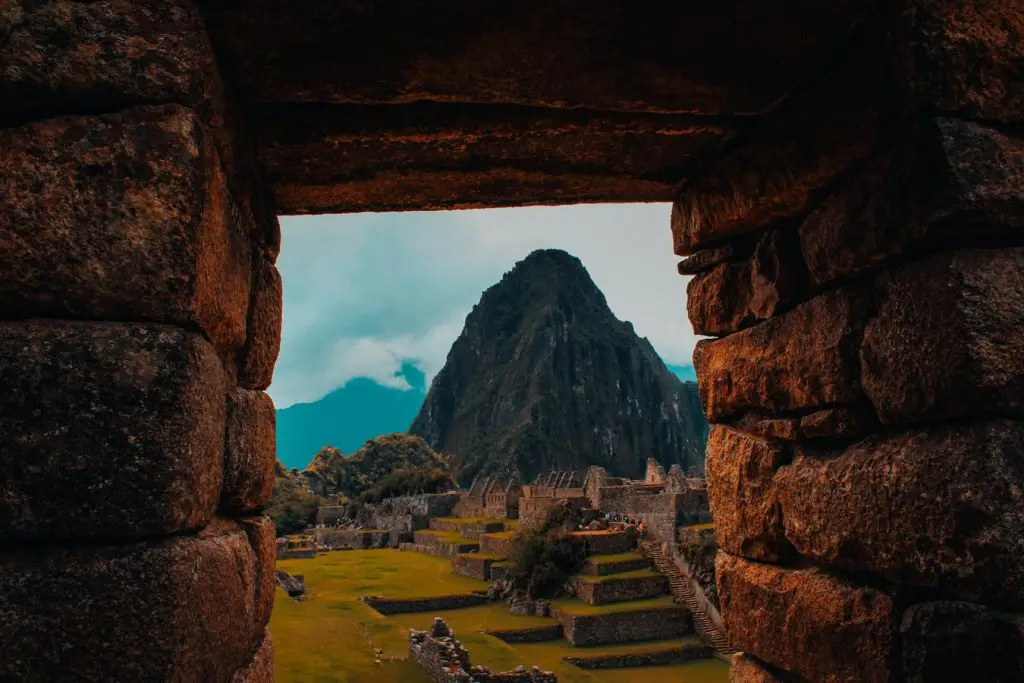 One of Disney's most recent movies, Moana celebrates Polynesian culture by taking viewers on an adventure through Oceania. If you're one of the many people that fell in love with this movie, you will enjoy visiting travel destinations like New Zealand, Hawaii, or any of the South Pacific islands where Polynesian culture is alive and well.
While Hawaii and New Zealand are both very popular travel destinations, there are also many smaller islands, like Tahiti or Bora Bora, where you can experience the Polynesian culture. Be sure to take advantage of the area's beautiful beaches and lush forests by trying activities like surfing, diving, hiking, or climbing.
While watching Ratatouille, you may find yourself getting hungry for some delicious French food. Ratatouille is set in Paris, which is one of the world's most elegant, cultured cities – in which, many, many other films have found their home.
If you want to experience incredible French food like the dishes featured in the film, you may want to splurge on an incredible dinner at a notorious restaurant like Bistrot Paul Bert, Chez Michel, or Pierre Gagnare.
Of course, while you're in France you have to take advantage of the incredible museums and shopping as well, and take a trip to the Eiffel Tower.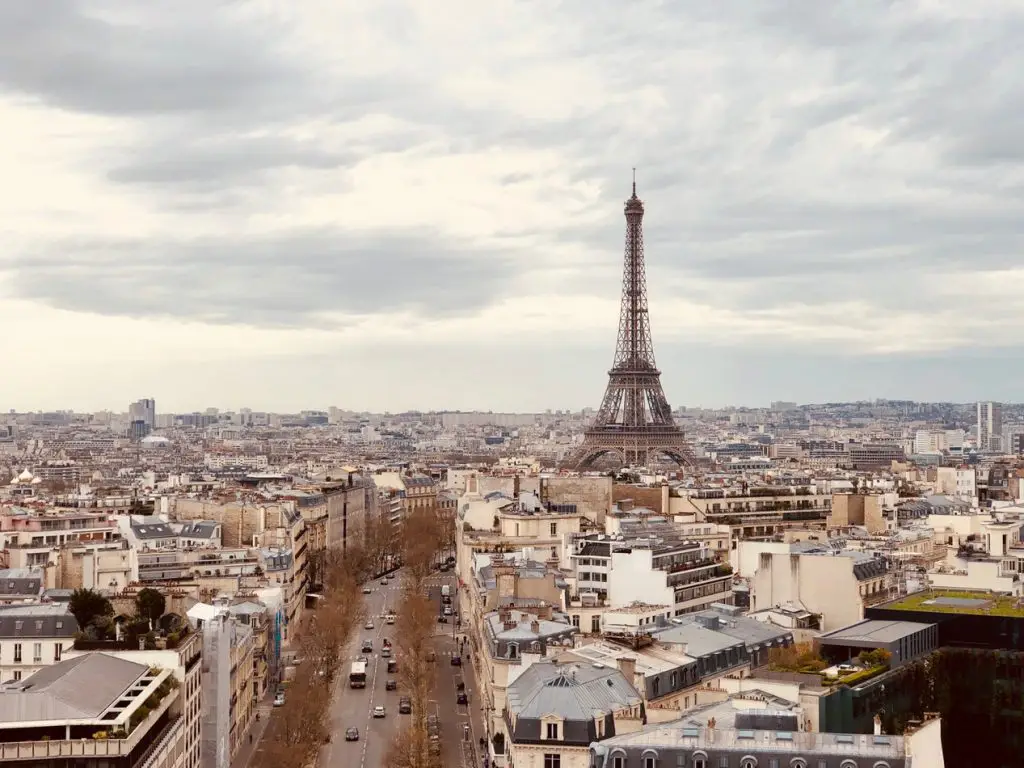 Brave follows Princess Merida, a young woman who defies her country's customs by deciding not to get engaged. The entire movie takes you on an adventure through the Scottish Highlands, which is one of the most stunningly moody places in the world.
The vegetation is lush and green, and you'll see many old castles (like the spooky Buchanan Castle) and dark, murky lakes as you adventure through this part of the world.
Edinburgh and Glasgow are also home to their own historical sites as well as being centers of art and music in Europe. The Isle of Skye is also pretty spectacular and we can just envisage Princess Merida running around here too…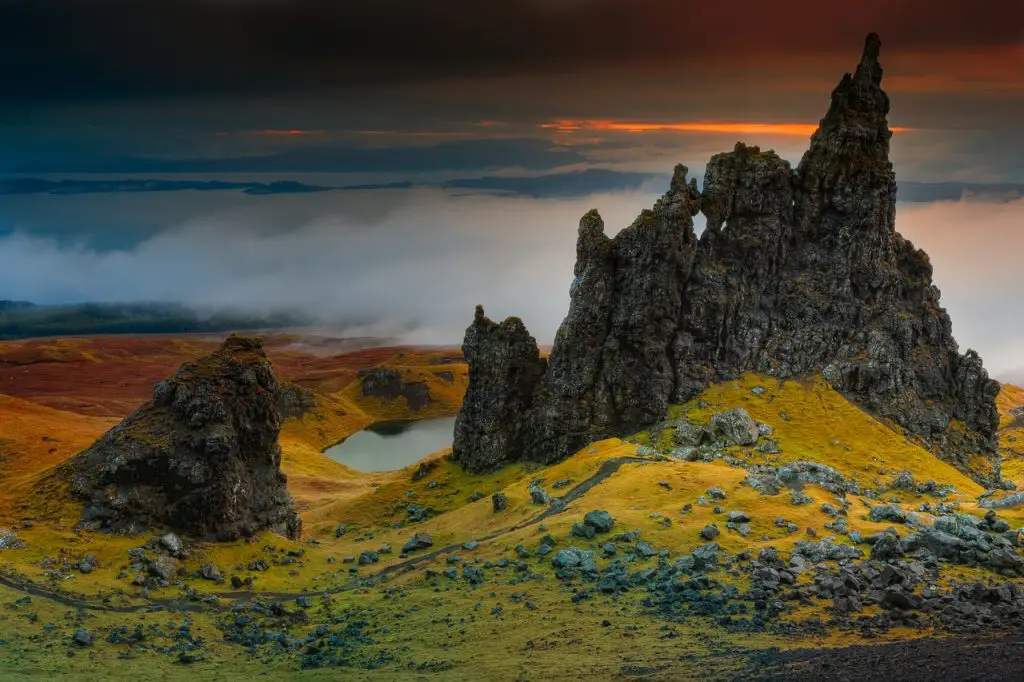 Not quite sure where you want to go yet? Watch Up and get inspiration to just head on an adventure. The movie follows an old man who ties balloons to his house so that he can fly away and see South America, which he has always dreamed of seeing.
It will show you that with some imagination, any of your travel dreams are possible.
Ok, we don't have any suggestions *quite* like this, but an Amazon jungle stay is almost as incredible – which we also have for you, in both Ecuador and Peru.