Hawaii – The Aloha State and the Paradise Islands are one of the world's most idyllic dream destinations with an amazing local culture, perfect temperatures, and explosions of color from the rainbow reefs and turquoise waters to the deep green rainforest.
A treat for all your senses, whether your want history, nature, adventure or blissful relaxation – but with limited time, it's impossible to see everything and so you are probably wondering 'What is the best island to visit in Hawaii for the first time?' – and I can tell you, Oahu is that island!
Though there are plenty of other amazing Hawaiian Islands to visit …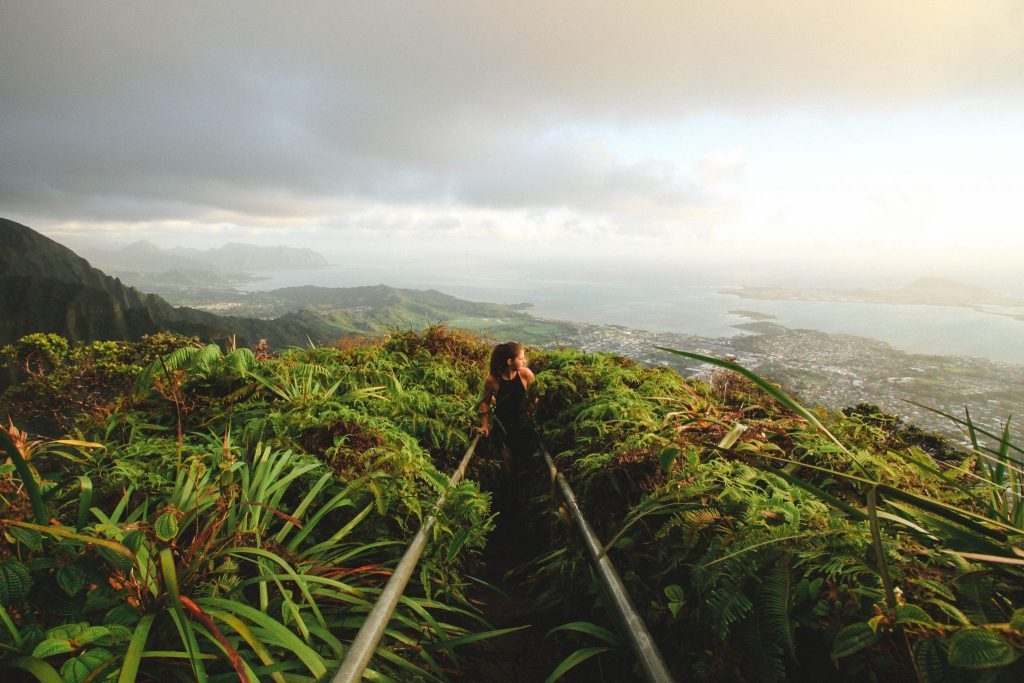 Not only is Oahu the cheapest Hawaiian island to visit for your first time, but it is the cultural heart of the Hawaiian Islands – and home to the state capital Honolulu – with something to satisfy every visitor.
Whether you want to find yourself on a beach at sunset, watch turtles bobbing in the surf, hike mountains covered in a lush jungle, or relax in a boutique spa, Oahu will have you covered.
In fact, you can actually do all of these in one day! So let the relaxing start now as you read on to find out everything you need to know about your first trip to Hawaii, including how to see find off the beaten path Oahu with unique Oahu Beach Rentals.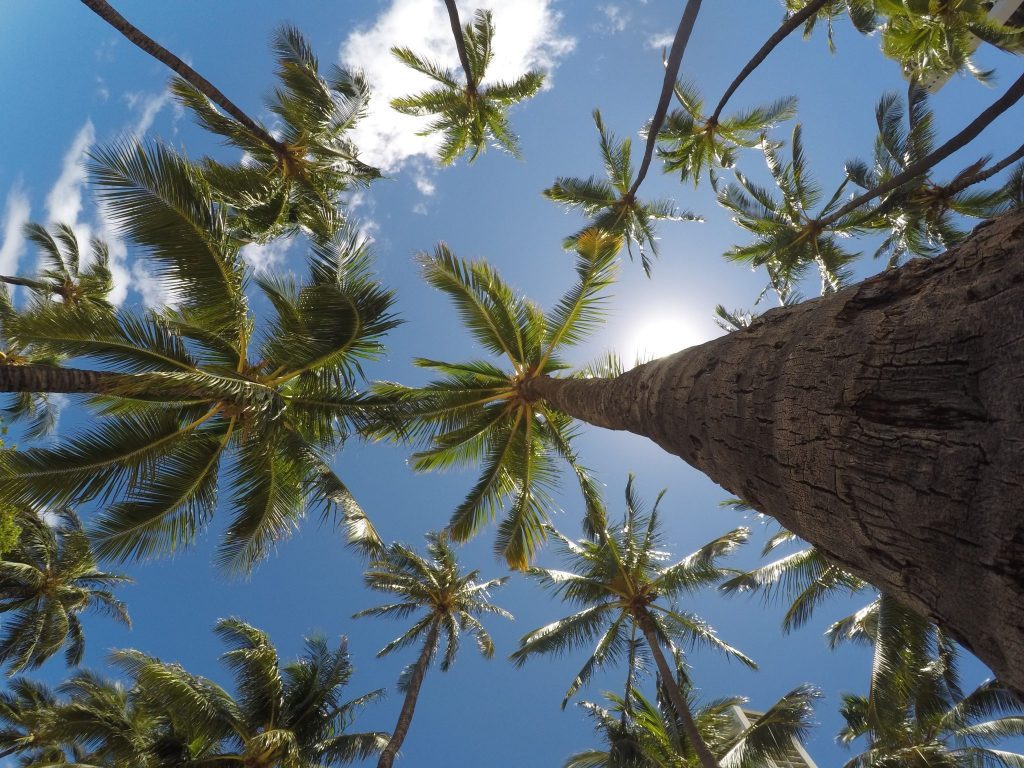 ---
Why Oahu Is The Best Island To Visit In Hawaii For First Time! 🌴
Where To Stay In Hawaii Oahu For The First Time?

The island of Oahu is actually made up of two mountain ranges – the Koolau Range, which runs along the east of the island (and is the backdrop to Honolulu), and the Waianae Range which runs parallel but along the West coast.
This means that pretty much no matter where you stay you are guaranteed awe-inspiring views! So while the majority of people on their first trip to Hawaii stay in Honolulu and the famous Waikiki beach area, you should not be afraid to hire a car and get out of town.

Trust me; no one ever regrets getting away from the giant cookie-cutter hotels of Oahu and discover the pristine Windward Coast, North Shore, or Leeward Coast Regions, especially if it's your first time in Oahu! I personally loved my stay on the North Shore, which was home to the largest big wave beach in the world and perfect for snorkeling, scuba diving, and surfing!
However, I have to admit the Leeward Coast in Oahu is more lush and wet with many secluded beaches to explore and sleepy villages to hide away in (and the perfect answer for where to stay in Hawaii for the first time!)
Want to get the best deal? Discover the best hotel options in Oahu and save with early-bird rates today!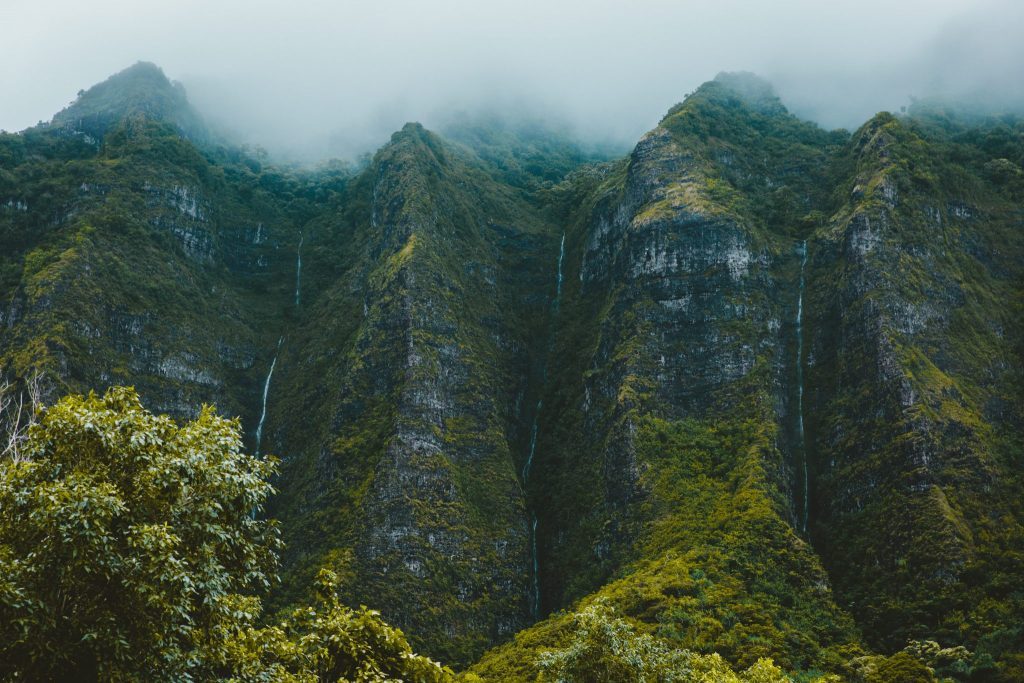 Why Is Oahu The Cheapest Hawaiian Island To Visit?
If you are price conscious, then Oahu will appeal more as the cheapest Hawaiian Island to visit. Not only is it easier to find accommodation and packages due to increased competition, but there are more shops and grocery stores in Honolulu, resulting in lower prices across the whole island.
Items in Hawaii are often more expensive than the mainland, but because Oahu has the main cargo port, it is spared the brunt of this. In addition, Oahu International Airport is by far the largest airport in the Hawaiian Islands and has air connections throughout the United States and Pacific Rim!
You can even fly direct from New Zealand as I did on my first trip, making it all the more appealing. Of course – price is not the only factor to consider. Still, with great weather, incredible beaches, more tour, and accommodation options, Oahu is easily the best island to visit in Hawaii for the first time!
What To Do In Oahu For A Week For Your First Trip To Hawaii?
Ok – so you have decided Oahu is the best island to visit in Hawaii for the first time – now you have to decide what to do in Oahu! Many people choose to stay for one week for their first trip to Hawaii, so I have put together a few ideas of things you cannot miss in Oahu Hawaii for first-timers!
Hiking in Oahu is accessible and popular (for obvious reasons), but there is so much more to explore here.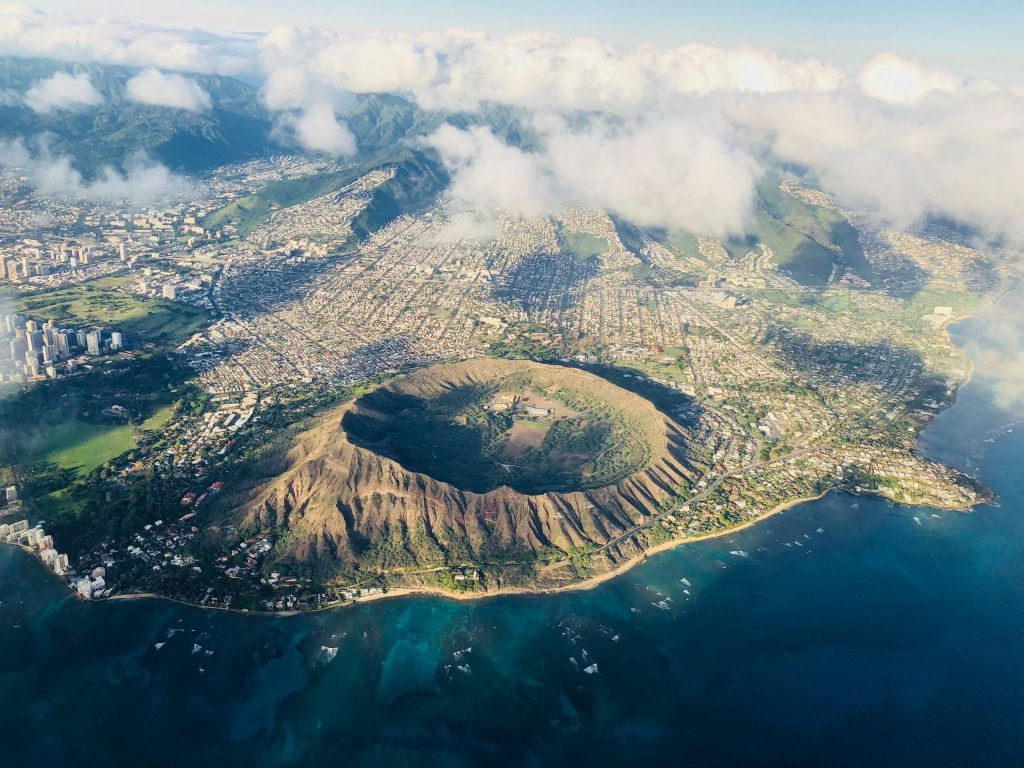 Go snorkeling at Three Tables Marine Reserve!
This famous spot is located just off the Kamehameha Highway in North Shore and is famed for its marine life – for both divers and snorkelers.
Entry is free, and with many wading and tidal pools to explore, it's perfect for advanced swimmers or those who only want to go up to their knees. There are plenty of turtles to be spotted at the Three Tables Marine Reserve (a must-see a highlight on your first trip to Hawaii!) but take care in the swell during the winter months.
Three Tables Marine Reserve is around 45 minutes direct from Honolulu if you hire a car or 2 hours driving via the highly-recommended ocean route. Better yet…Make the whole loop!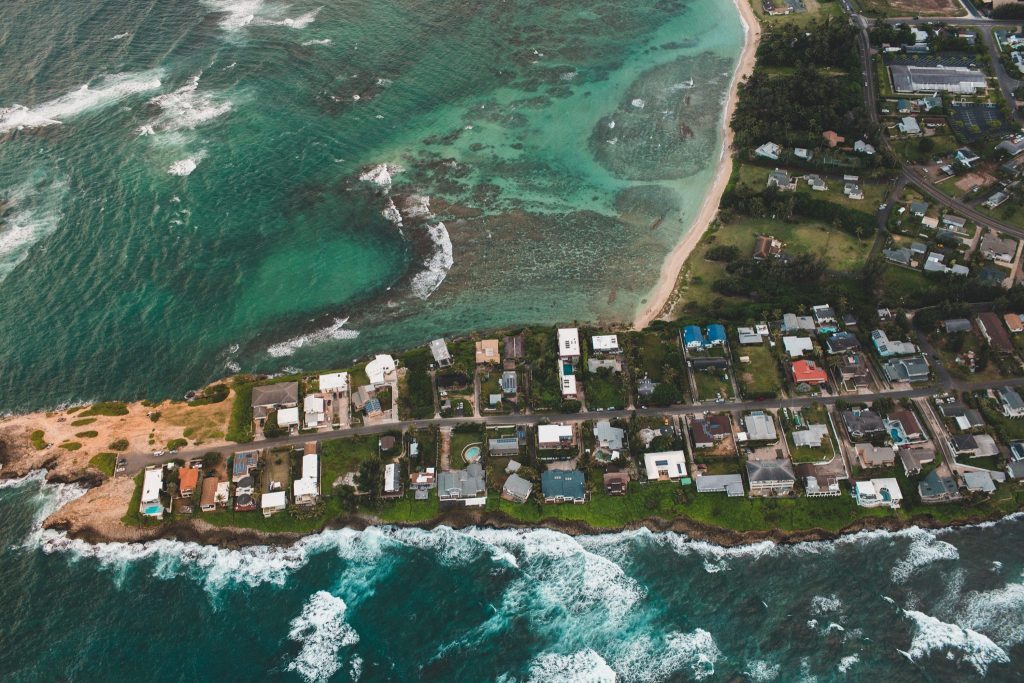 See Turtles From The Honolulu Sea Wall Or Just Try Out Waikiki Snorkeling!
Yes – if you decide not to go to the North Shore, you can see turtles in Honolulu just off the sea-wall in front of the luxury Hilton Waikiki resort.
If you're brave, you can even try some Waikiki snorkeling with turtles for a better look, but be careful not to touch or harass them as you will be in for a hefty fine!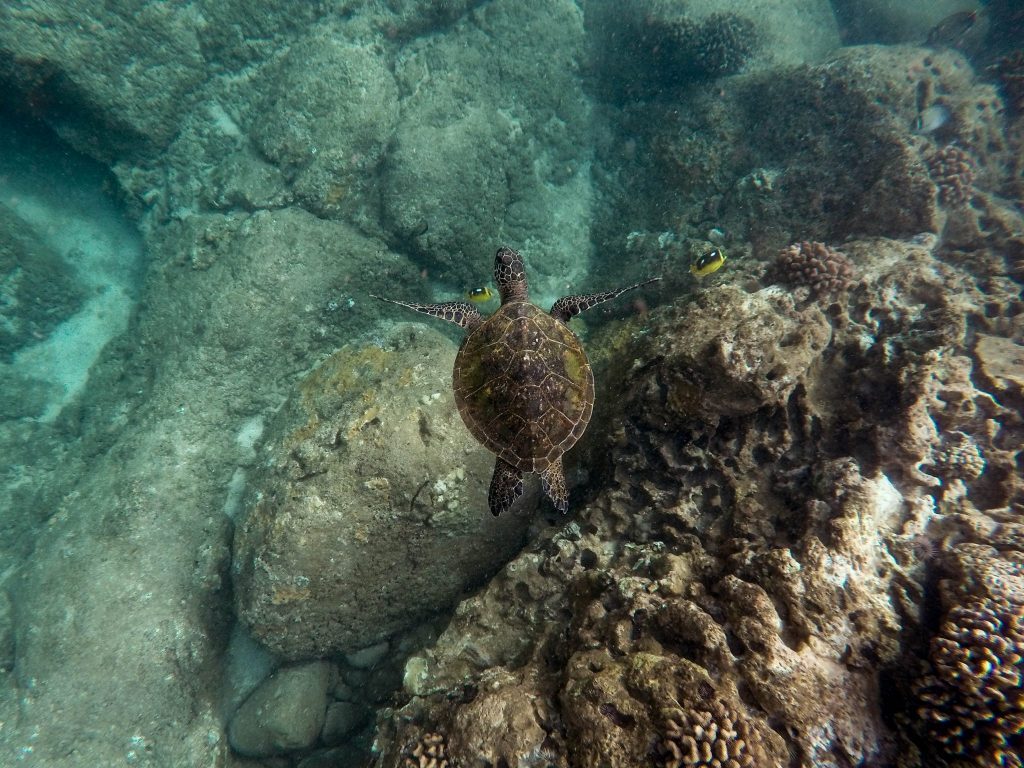 Pay Your Respects To Those Who Passed In Pearl Harbour And Learn About Hawaii's WW2 History!

It may not be 'fun in the sun,' but no first trip to Hawaii would be complete without touring the Arizona Memorial, Aviation Museum, Battleship Missouri, and the Bowfin Submarine.
Tours can be arranged in Honolulu or done independently, but this is not something to be missed.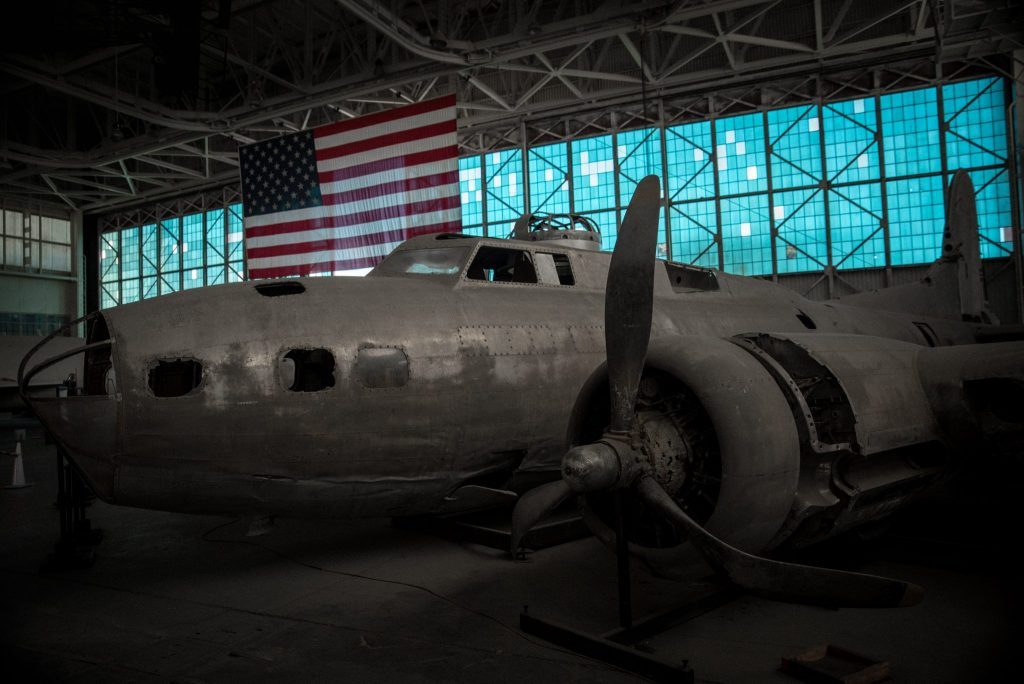 Kick Back And Relax On The Famous Waikiki Beach!
No list of where to go in Hawaii would be complete without mentioning the glorious Waikiki Beach, where you can chill in the sun, dip into the ocean, or partake in a wide variety of water sports here.
Endless hours were spent on this beautiful stretch of Aloha Paradise and are a significant reason why I think Oahu is the best island to visit in Hawaii for the first time.
Waikiki is also the center of the gay Hawaii scene; if you are interested in exploring this side of the city, here is a convenient LGBT travel Honolulu guide.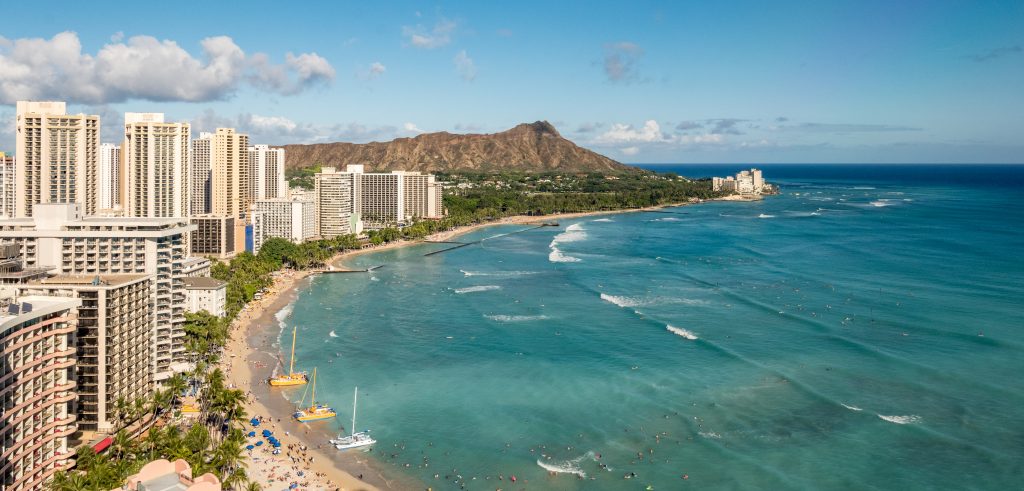 Watch The Sun Dip Behind The Horizon And Look Out For The Mysterious Green Flash!

The number one answer to where to go in Hawaii was always going to be the beach at sunset – and Oahu has these in spades.
My favorite was the hundreds of tiny coves along the North Shore, grab your loved ones, pack a picnic, take a dip and enjoy the nightly show as the sky changes color and paints an unforgettable memory.
And if you're really lucky on your first trip to Hawaii, you might even see the green flash just at the moment the sun disappears!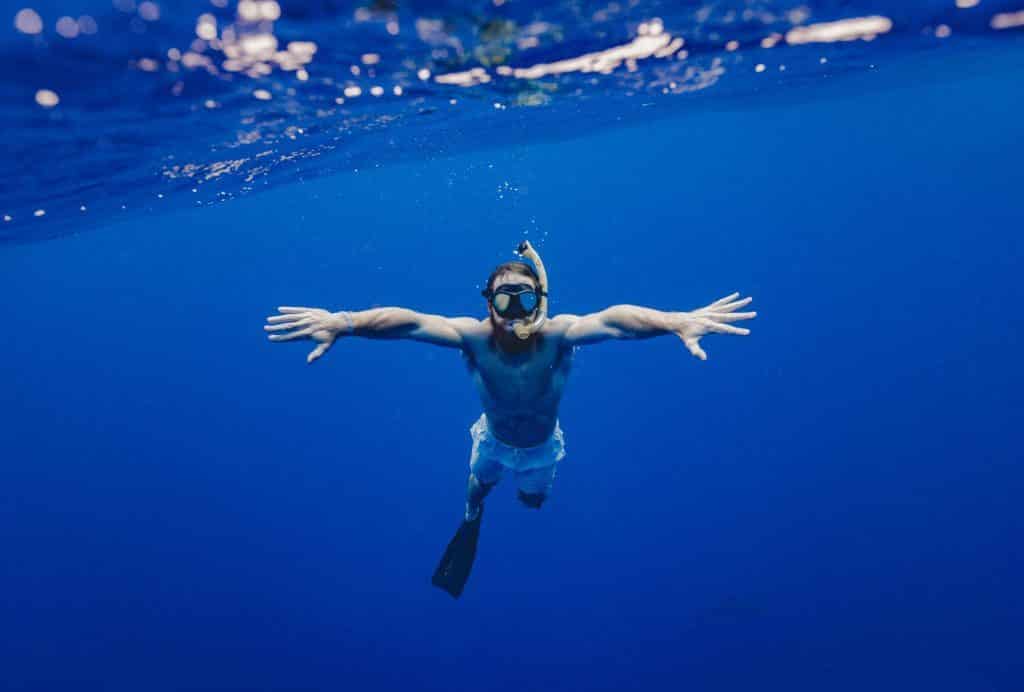 And there you have it – What to do in Hawaii for a week! As you can see, Oahu is the best island to visit in Hawaii for the first time, and also the cheapest Hawaiian Island, which is also a nice bonus. While there is no real wrong answer for where to go in Hawaii, I hope you consider Oahu for its serene nature, beaches, wildlife, and more.
All of this is yours to discover if you rent a car in Oahu and make a pact to get just a little bit lost! In time you will find the best way to see Hawaii is – well – however the hell you want. In saying this, a small house on the beach could be a great place to start!
Further Things To Consider Before Any Adventure
Now you're all set and prepared to explore our big wide world, why not sort out everything else out all in one go? If necessary for your travel plans make sure you have brought proper travel insurance, protected your privacy by getting a secure VPN, compared all the top hotel booking sites to find just what you're after, reserved an unbeatable rental car price and - of course - booked the best flight deals!
Or maybe just forget it all and go for a last-minute cruise or effortless tour instead?
Many budget travelers (including me) indulge in worldwide airport lounge access, so we can experience luxury while still slumming it in economy. Naturally, we would never leave home without a more general travel guide since we couldn't possibly cover everything here!
Just add an adventurous attitude and plenty of smiles - they go a long way - and that about covers it all! Now go out, find your own path and don't forget to share your best inspiration stories with me on Facebook, Twitter, and Instagram...I'd love to hear from you!