Cinema itself was invented in France, and, besides New York, there is perhaps no city that serves as the setting of movies more than Paris.
France and film are inseparable, and there are some movies, a number of them in fact, that make it hard not to open one's laptop and book a ticket to the country the minute the movie ends. Below are some of our top picks for films to watch if you're in the mood for travel inspiration to France!
Have you been to France before?
If so, do you think these films represent the types of experiences you'll find on a trip there? Or, perhaps you're French yourself. Do these movies accurately represent your country, or are they filled with tired locales and stereotypes. Ultimately, it's up to you which movies you watch and which countries you visit, but we can almost guarantee that, after watching these movies set in France below, you'll at least want a glimpse of Seine sometime soon.
Wondering where to watch? It depends on where you live in the world and which streaming services you have. We link to the streaming service we watch on in each case - be it Netflix, Amazon Prime, Apple TV+, or elsewhere.
You can get one month free of Amazon Pride (or a 6-month trial for students) of Amazon Prime and also get immediate access to FREE Two Day shipping, Amazon Video, and Music. While you won't be charged for your free trial, you'll be upgraded to a paid membership plan automatically at the end of the trial period - though if you have already binged all these, you could just cancel before the trial ends.
Apple TV+ also has a one-week trial, and Hulu has a one-month trial (which can be bundled with Disney!). Another option might be using a VPN to access Netflix titles locked to other regions. Netflix is now available in more than 190 countries worldwide and each country has a different library and availability. US Netflix is (understandably) one of the best.
While we wish everything could just be in one place - for now, it seems these are the best streaming platforms to watch on.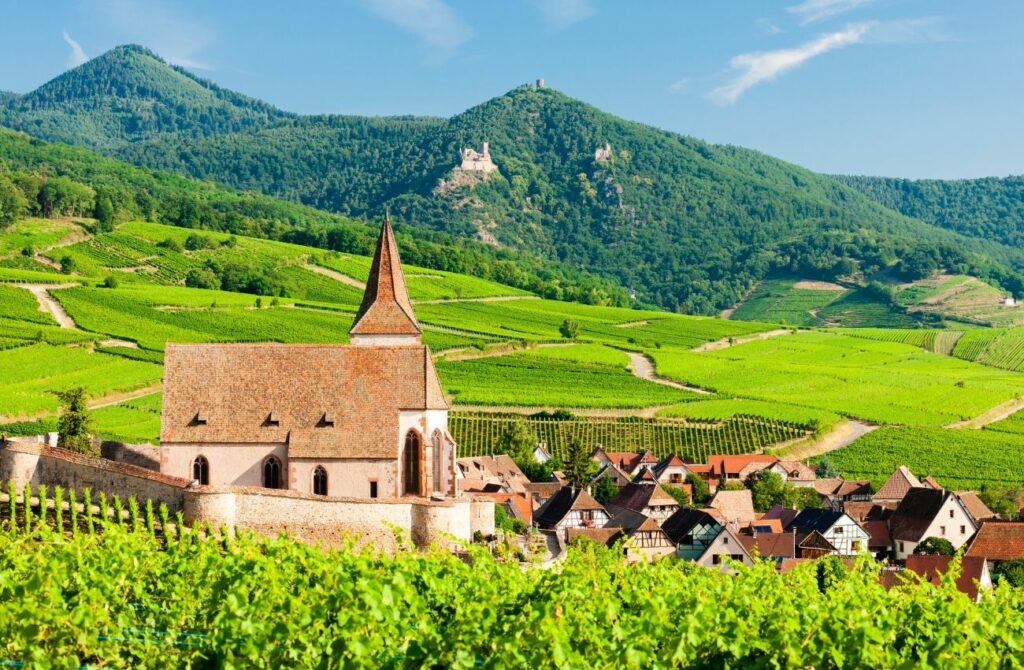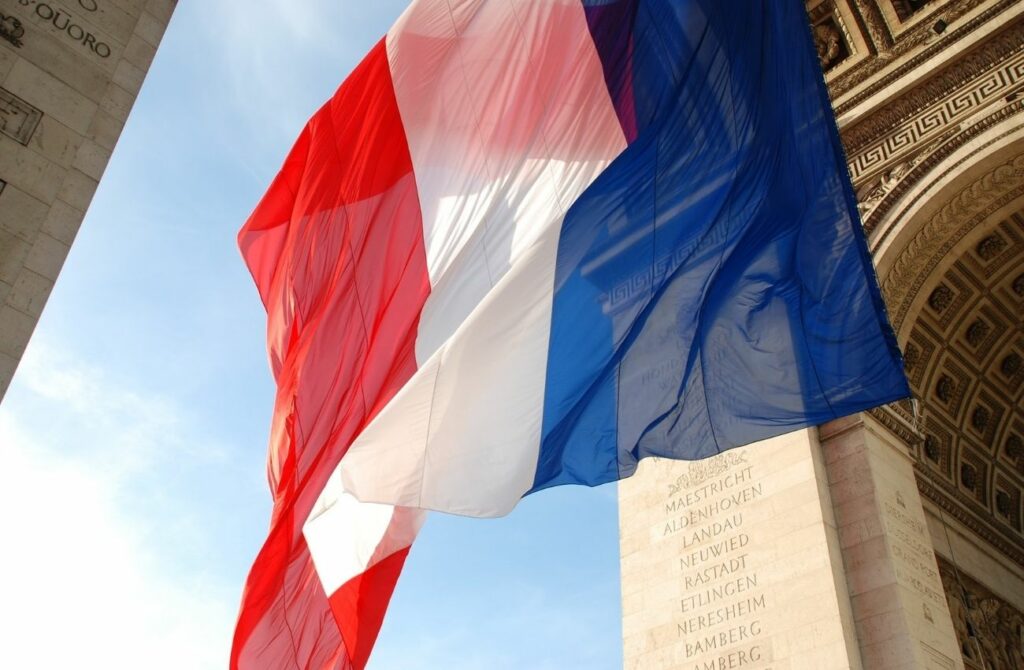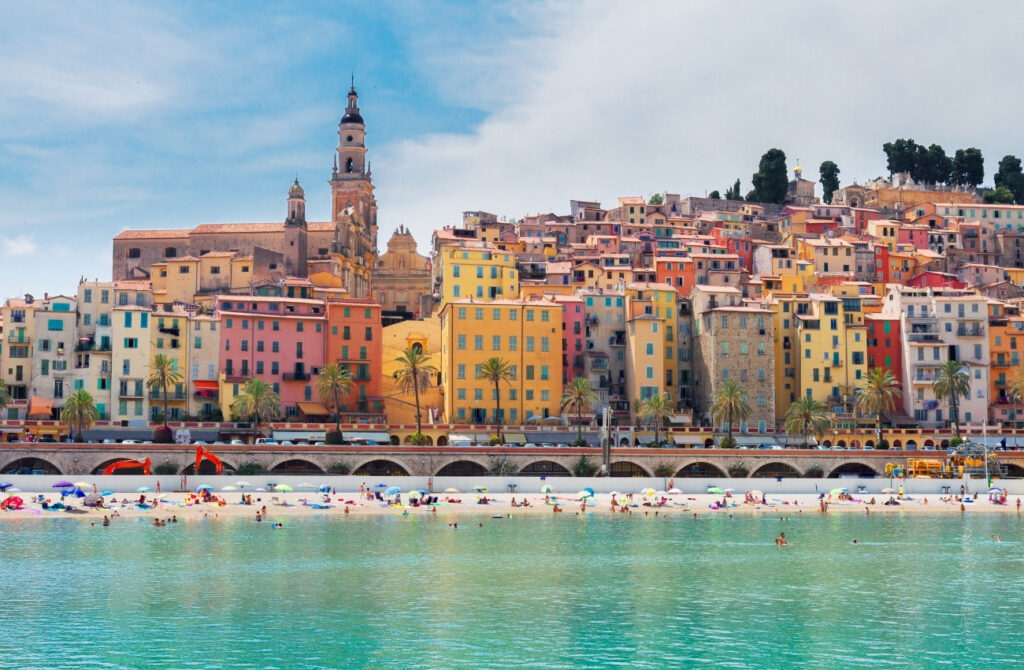 One of Pixar's best, Ratatouille is not only one of the most impressive animated films ever made, but it's one of the most moving cinematic love letters to France that one will ever see put to film (and, as you'll see farther on down this list of the best movies set in France, that's absolutely saying something).
Telling the story of Remy, a rat that loves to cook, Ratatouille has everything that a perfect France-set film needs — great music, great food, love and so much more. When Remy finally gets a chance to prove himself (albeit secretly and through a surrogate), the shots of the high-end French restaurant are enough to tickle your taste buds with visuals alone. The animated landscape and background of the film are the exact same, and they still look phenomenal to this day.
Ratatouille drops you into France and doesn't let you leave for an hour and a half, but trust us, you're not going to want to go anywhere else. Full of heart, never cynical, and surprisingly culturally attentive, Ratatouille will almost certainly get you excited to go to France yourself, and, if it doesn't, it'll at least get you hungry.
Only about the middle third of Mission Impossible: Fallout takes place in Paris, France, but, as one of the best-shot and visually impressive action movies released in decades, we think it deserves a spot on this list simply because of some of the amazing views of the city we get in this film.
On display in Fallout: the Trocadéro Esplanade near the Eiffel Tower, Le Grand Palais, and the Arc de Triomphe. Now, it's likely that any French New Wave snob would scoff at us for putting a Mission Impossible film this high on the list, but watch it for yourself and you'll see — there's few other major studio films that give you a better look at modern Paris and the surrounding area than this one.
For lovers of travel via cinema, filming also took place in other dramatic locations in London, New Zealand, Norway, and the United Arab Emirates. For this reason alone it is a must-watch.
Fun fact: Tom Cruise actually broke his ankle while filming Mission Impossible: Fallout. The incident took place while filming in the United Kingdom, not France, but it was in a similar scene to many of the ones in Paris that features Cruise's character Ethan Hunt jumping from building to building.
Cruise, dedicated to performing his own stunt as always, described the production-halting incident like this: "I was chasing Henry [Cavill] and I was meant to hit the side of the wall and pull myself over," he said. "But the mistake was my foot hitting the wall," he explained. "I knew instantly my ankle was broken and I really didn't want to do it again so just got up and carried on with the take."
No French-set movie list is complete without Amélie, the odd, surreal, and commercially successful 2001 film from director Jean-Pierre Jeunet. Set in Montmartre, a district in Paris, Amélie is a whimsical romantic comedy that is without a doubt one of the most visually impressive displays of Paris and France that has been on screen.
The film is the most successful French-language film in the United States for a reason; its beautiful, colorful sequences capture the eye and the mind, beckoning the viewer to come join Amélie on her journeys through Paris.
The film is, perhaps unsurprisingly, a bit idealistic, but there are few better options out there to get you into the Parisian spirit of old than Amélie.
The Hunchback of Notre Dame may be Disney's most underrated animated film, and it's a shame, because the movie musical, released in 1996, is not only one of the best-animated films released before the year 2000, but it's one of the most fun and exciting representations of historical France on film.
As is always the case, anything is possible with animation, and in Hunchback, this is no different. The buildings, many of which of course you can still visit on your own trips, are drawn as imposing and powerful. Sadly, however, as we probably all know, Notre Dame was ravaged by a fire and is currently undergoing restoration but nearby Charles Cathedral (one of Frances UNESCO World Heritage Sites) can still be visited should you wish to experience a similar feeling.
The streets are filled with period-accurate peasants, and the systems and rulers in place in the film are all historically accurate. It's a darker, more nuanced film than almost anything else Disney had released at the time, and that alone makes it worth a watch; however, its fantastic depiction of medieval France makes it an essential viewing when it comes to the best movies set in Paris.
You can't talk about France without talking about food, so perhaps it is unsurprising that there are multiple food-based movies on this list. Julie and Julia, released in 2009 and directed by cinema-legend Norah Ephron, tells the separate but interconnected stories of two women: chef Julia Child and young New Yorker Julie Powell.
Powell's story takes place in New York City in 2002, but Child's story is based in Paris in the 1950s. The set and costume design of these portions are stunning, some of the best we've ever seen, and there's no film (besides those made in the time period itself perhaps) that we can think of that captures the magic of mid-century France better than Julie and Julia.
That's not to mention all of the amazing shots of scenes of food as well. Check it out – not only will you be inspired to visit France yourself, but you'll probably fire up the stove before the credits have even rolled!
One of if not the most iconic films of the French New Wave movement, Breathless, directed by the legend of world cinema Jean-Luc Godard, is so accurate and raw in its portrayal of late 1950s France that the shots of the city featured in the narrative film might as well be considered documentary footage.
This was a hallmark of the New Wave movement of course — realistic footage shot on smaller, portable cameras than were previously unavailable — but Goddard's imagery is even more striking than his contemporaries.
His black and white shots of the Parisian streets feel like undiscovered homemade videos, even upon rewatch, and we can bet that seeing them will make you want to go take your own, albeit on better cameras than Goddard even had available.
La Haine tells the story of three men — a Jewish man, a Black man, and a Muslim – across the period of one day and one night.
The men, all of whom are friends, each come from a poor immigrant neighborhood in the suburbs of Paris, and the film, one of the most critically acclaimed French films of all time, is a powerful, impactful, and heavy-hitting piece of cinema. La Haine is probably the hardest film to watch on this list — you won't find anything here that resembles the beautiful, sweeping shots of Amélie — but it is essential viewing for those who want an understanding of the darker side of the country they're planning to visit.
Wendy Ide of The Times perhaps stated it best in her review "La Haine is one of the most blisteringly effective pieces of urban cinema ever made". With praise like that, how could we not include it as one of the best movies set in France?
Leaving the dark corners of the city for the exposed and open landscapes of the country, Portrait of a Lady on Fire, released in 2020, is one of the most beautiful and impactful French films in recent memory.
Directed by French filmmaker Céline Sciamma and starring actresses Noémie Merlant and Adèle Haenel, the film is a historical romance movie, though its themes are far more wide-reaching than that alone.
The beautiful shots of the water and land, shot in Saint-Pierre-Quiberon in Brittany, are some of the most stunning we've ever seen, and if they don't compel you to take a train to the modern French countryside, we hardly know what will.
Telling the inspiring true story of a rich aristocrat who becomes great friends with his hired caretaker, The Intouchables is one of the most commercially successful French films of all time.
However, the movie is so much more than a moneymaker, and the heartwarming tale of friendship and love at its center is sure to resonate with all audiences. It helps too, of course, that the film features a number of impressive and awe-inspiring shots of the French world.
Seeing François Cluzet and Omar Sy go on a wild paragliding adventure through the French Alps is all we need to book our tickets to France today.
The story in 2016's Paris Can Wait is one that we can only hope to experience someday — an impromptu road trip through the French countryside sounds exactly like what we all could use right now. Starring Alec Baldwin alongside Diane Lane, this light romance movie is not the best-reviewed film on the list, but it certainly captures the French imagination as well as any other movie set in the country.
Much of the landscape footage feels documentary in nature, and it makes sense, as director Elanor Coppala had only directed nonfiction films up until this point in her career.
An iconic novel and medium-defining musical, Les Misérables the film may not have as much staying power as the sources on which it is based, but if you're looking for a movie to show you the slums of the city up close and personal (we're not sure why you'd be looking for that but stick with us) then 2012's version of the Les Misérables epic is the film for you.
The film was met with quite a bit of criticism from critics and fans alike upon release, but one thing is for certain when it comes to Les Misérables, the set design was not the problem. For this reason, we've included it on the list. You can say as much as you want about Russel Crowe's tenure as Javert (heaven knows plenty of other folks on the internet have written enough about that), but the backgrounds and scenery of Les Misérables the film bring the story together in a way unmatched by any version of the tale before.
It's almost as if you can smell the wet and dingy streets that the characters are singing on and, while we certainly wouldn't want to spend much time on them in that state, many of those same locations and areas still exist today and are absolutely ready for you to visit now!
The Da Vinci Code is not a good film. We know this, you know this, and almost anyone who has seen the film probably knows this as well. However, The Da Vinci Code is an incredibly enjoyable film, and it just so happens to take place, in part in France, so we've added it here at the tail end of our French-set movie list.
The inside look at The Louvre at the outset of the film is incredibly fun to watch, and even though Tom Hanks and company eventually leave French borders, the convoluted tale is irreversibly tied to France. We also like the Da Vinci Code because it features a few locations that aren't always seen in movies about Paris. The Da Vinci code seems like a film that couldn't stay away from the Eifel Tower if it tried, but, surprisingly, the locations we visit in the film are all, for the most part, accurate and lesser-known.
We can't guarantee you'll make any life-changing religious discoveries at these locations of course, but, and we can't believe we're saying this either, if you use The Da Vinci Code as your guide to Paris, you'll end up on a shockingly comprehensive tour of the city.
So, there it is! Our top 12 films to get your wanderlust stirred up in the direction of the city of love. Have you booked your flight yet? Gotten a train ticket?
These dozen movies all depict and explore the country of France in different manners, but they all, in some way, respect and honor the country that attracts so many. Happy watching, and happy travels!