There are few better places to visit on a vacation than Australia, but, for many around the world, getting to the island continent quickly and easily may be a bit of a hassle. However, that's where movies set in Australia can come in really handy.
Great films have the ability to transport us somewhere new, and sometimes they can even influence or inspire our travel plans. That's what the movies on this list do, and we'd be shocked if, after you've seen them all, you're not imagining yourself on a trip down under sometime soon.
Have you seen the movies on this list? Do you feel yourself called to the country after watching them? Or, maybe you're Australian yourself and you're reading this list with a frown on your face. Do these accurately represent Australia? Or, if they don't, do they at least give a good enough idea of the country to inspire someone else to travel there? Read the list below and decide for yourself!
Wondering where to watch? It depends on where you live in the world and which streaming services you have. We link to the streaming service we watch on in each case - be it Netflix, Amazon Prime, Apple TV+, or elsewhere.
You can get one month free of Amazon Prime (or a 6-month trial for students) of Amazon Prime and also get immediate access to FREE Two Day shipping, Amazon Video, and Music. While you won't be charged for your free trial, you'll be upgraded to a paid membership plan automatically at the end of the trial period - though if you have already binged all these, you could just cancel before the trial ends.
Apple TV+ also has a one-week trial, and Hulu has a one-month trial (which can be bundled with Disney!). Another option might be using a VPN to access Netflix titles locked to other regions. Netflix is now available in more than 190 countries worldwide and each country has a different library and availability. US Netflix is (understandably) one of the best.
While we wish everything could just be in one place - for now, it seems these are the best streaming platforms to watch on.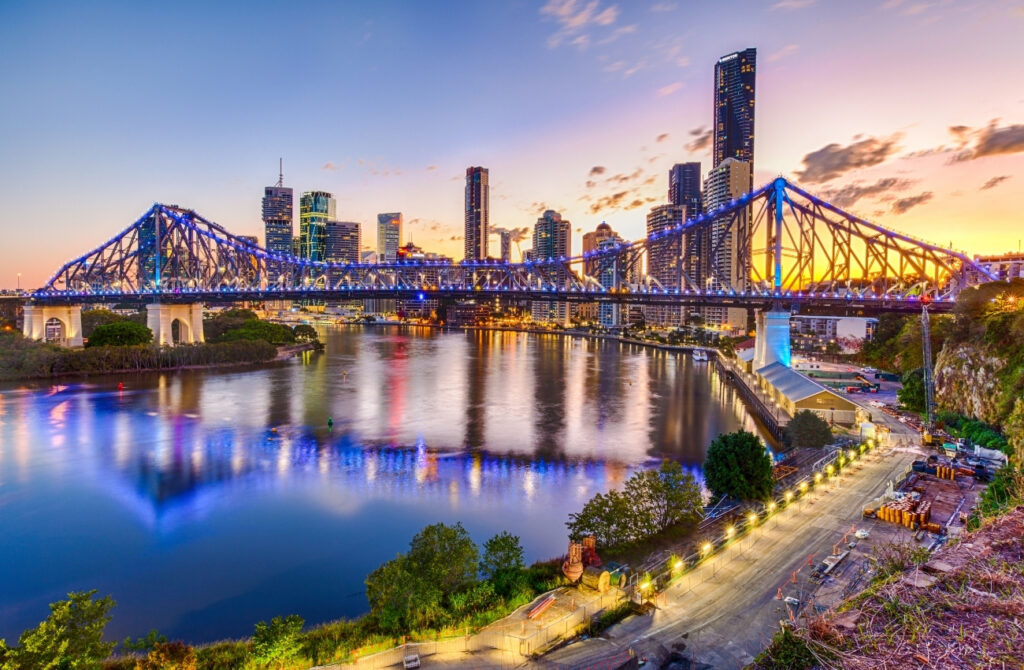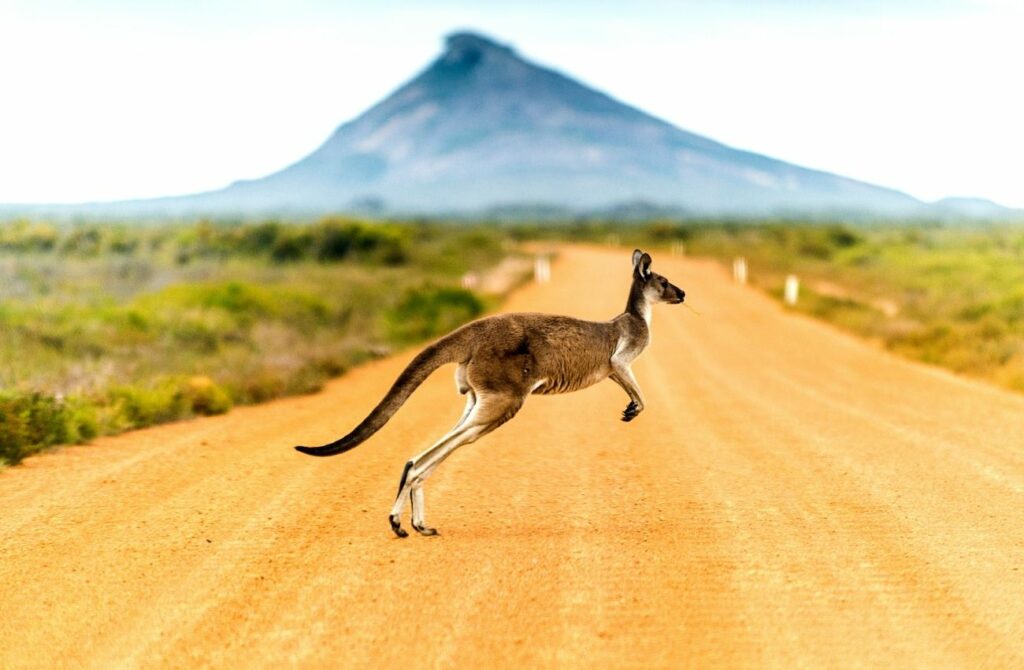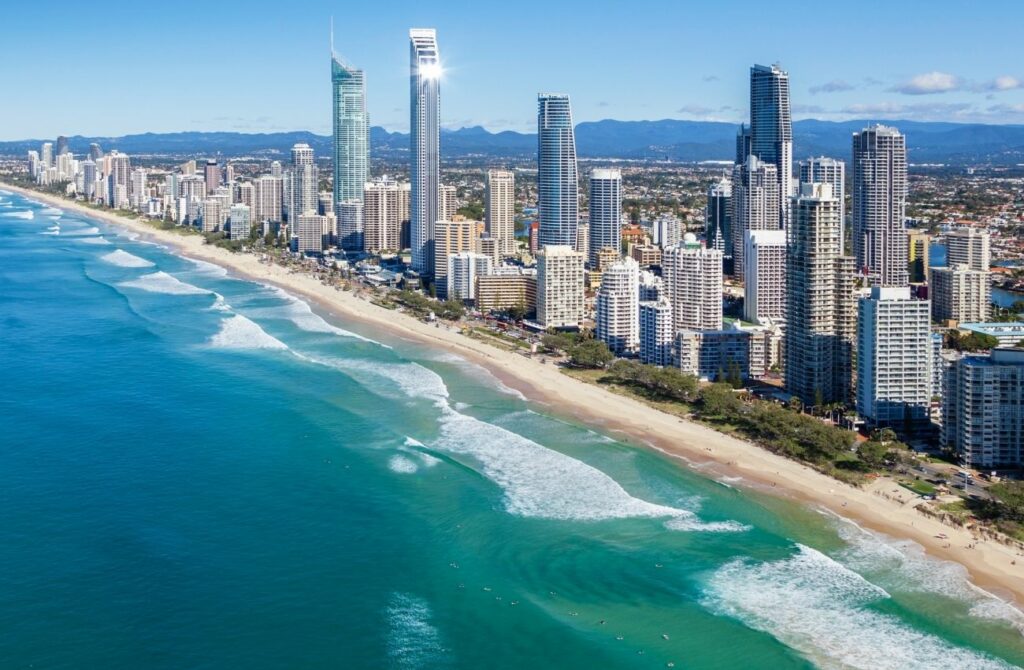 One of Disney and Pixar's most recognizable and successful films, Finding Nemo takes place, in part at least, in the Australian city of Sydney. Sydney — or, more specifically, a certain repeated address and the city's sprawling harbor — is a central location of Finding Nemo (one of our favorite animated travel films). Although the aquatic creatures at the story's center don't take too kindly to the bustling metropolis, all of us human watchers are sure to find something to love in the whimsical animated world of Finding Nemo's Australia.
And, if Finding Nemo's version of Sydney doesn't impress you, then its interpretation of the wild and bubbling East Australian Current and the turtles who ride it certainly should.
Fun Fact: the East Australian Current is real and functions surprisingly similar to how it looks in the movie, though it doesn't move nearly as fast in real life as it does when it throws Marlin and Dory around. However, the EAC does transport more than 40 million cubic feet of water every second! That's a lot of ocean.
Additionally, the idea of fish traveling through the current is based on real, observable science, and researchers just off the coast of Australia have confirmed as much for many years!
The dark and dystopian setting of the first Matrix film actually goes unnamed throughout the trilogy, so we suppose this entry makes the list on a bit of technicality.
However, anyone who knows the first thing about Sydney or some of Australia's landmarks can tell at a glance where The Matrix was shot and, presumably, is taking place. While most of us probably aren't in a hurry to go off and visit the world within this film, there are actually few better modern films out there that show off the impressive and distinctive architectural landmarks of the Australian city than this one.
Australian locations of note in The Matrix include Martin Place's fountain, the Colonial Building, and the Symantec Corporation building, atop which the film's iconic "bullet-time" sequence was filmed.
Here's another version of Australia that we're definitely not in a rush to visit — the desert wasteland of the Mad Max film franchise.
However, the first film, which was directed by George Miller (an Australian) and stars Mel Gibson (who moved to Sydney when he was 12 years old), is a bit of an Australian cultural touchstone, and we've added it to the list because, if you were to go visit the land down under, it's likely that Mad Max will be somewhat unavoidable and, if nothing else, the film should inspire you to go visit Australia while it's still above the sand!
The Conversation has said the Mad Max gave action movies "an Australian accent' and that such a shakeup was something the genre definitely needed when the film was released in 1979. What's meant by this is that, especially in the tail end of the 70s and into the early 80s, action movies were two things: similar and predictable. They were either gray and sharp or about war, and it wasn't until Mad Max forced the action movie out into the open sun of the Outback that moviegoers really saw what the big-budget action blockbuster could really be.
There is an echo of the rich tradition of Australian bushranger films (one of which is featured later on this list) in Mad Max, and this special point makes it an important film not just in Australian movie history, but in cinematic history at large. Much like Lord of The Rings put New Zealand and its film industry on the map, Mad Max will forever be the first image many foreigners have of Australia – even 40-something years on!
Although the two movies are about as different from one another as you could get, Mad Max director George Miller once again appears on the list as the executive producer and writer of Babe, a now-iconic family movie about a pig living on a farm who aspires to do the work of a sheepdog.
Based on the 1983 novel "The Sheep-Pig," Babe is a classic comedy-drama that stars actors like James Cromwell and Magda Szubanski. The rolling countryside and farmland on display in the film are shot on location in Australia, and the film gives an amazing look at the more rural locations around Australia that are just as worth visiting as the major cities.
Fun fact: Babe's musical score was recorded by the Melbourne Symphony Orchestra, making the film a real celebration of Australian filmmaking.
For better or for worse, lots of the world's (and especially the United States) knowledge of Australia comes from the ever-present Crocodile Dundee film franchise.
Starring comedian Paul Hogan as a crocodile hunter (which is hardly a real-life profession by the way), Crocodile Dundee is a classic fish-out-of-water story, as Hogan's charming yet naive character makes his way around a bustling New York City.
The parts of the film that take place outside of the U.S. are an exciting look at the wilder parts of the Australian continent, though, of course, the danger and the drama are dialed up for comedic effect. Regardless though, while most native Australians will roll their eyes at the mere mention of the man, there are few better movies to get you in the Australian spirit than Crocodile Dundee.
You can also visit Australia Zoo near Brisbane for a taste of Aussie's real Crocodile Hunter!
From one extreme to the other — while Crocodile Dundee represents a country and a stereotype that many Australians reject and scoff at, a 2010 survey from the Sydney Morning Herald reported that, of all the movies set in Australia, 1997's The Castle represents the country most accurately and fully.
Directed by Rob Sitch and starring Michael Caton and Stephen Curry, The Castle tells the story of a working-class Melbourne family's fight to save their home. Australian columnist Bernard Salt said of the film "The story of a happy-go-lucky battler coming up trumps against the odds – that is the story that appeals to Australians."
So, if you're looking for a film that gives you a good visual representation of the Australian middle class, as well as one that keys you into the values and beliefs that many Australians hold dear, then this is the film for you.
Another Disney film that explores and exhibits the landscape of Australia in beautiful and vivid animation, The Rescuers Down Under is a 1990 sequel film to 1977's The Rescuers.
In this film, Bernard and Bianca, the rodent protagonists of the first film, travel to the Australian Outback to save a young boy named Cody. As was and still is often the case, Disney animators visited on location to help give inspiration for their backgrounds, and it definitely shows.
The environmental message at the heart of The Rescuers Down Under is one that advocates of The Outback will sympathize with, and the detailed work of the artists to capture the wildlife and nature in animation is sure to inspire your own visit to the country.
Starring Sam Worthington and David Wenham, Paper Planes is a 2015 Australian film that follows Dylan, a young boy who has dreams of competing in the World Paper Plane Championships in Japan. It's a simple but incredibly endearing plot, and although the film didn't perform very well outside of the Australian box office, we think that it's a perfect small-scale film to show off the quieter side of Australian life.
Similar to The Castle, Paper Planes, which was originally based on an episode of the hit documentary television show Australian Story, is a film that is close to many actual Australians'' hearts, and it's absolutely the type of film that should get you excited about the different types of people you're likely to meet on your travels.
Based on a true story as well as the 2002 novel Red Dog by Louis de Bernieres, Red Dog tells the story of a dog who essentially became a mascot of an entire region of Australia.
Traveling across the countryside, sometimes alone and sometimes with one of many different owners, Red Dog endeared himself to nearly all who lived in the Pilbara region of Western Australia, and a statue of him is currently erected in the city of Dampier. The film tells the story of the dog's life well and shows off the Australian countryside even better.
It takes place in a region of the country that might not be as well known to those who live outside Australia, but after seeing Red Dog, it's almost certain that you'll add some of these impressive vistas to your itinerary. If you do make the effort to get here, don't miss the famous UNESCO sites of Australia of Purnululu National Park and the Ningaloo Coast.. both conveniently on either side of Dampier.
There you go, your Red Dog road trip is already half-planned!
Based on Robert Drewe's 1991 novel "Our Sunshine," Ned Kelly is a classic Australian bushranger film that stars Heath Ledger and Orlando Bloom.
The film, which is heavy on the action and light on the nuance, received mixed reviews from critics, but if you're looking for a movie that gives you an easy-breezy look at historical Australia, then this might be the film for you. The real Ned Kelly was a legendary outlaw who was active mostly in Victoria, and the film does a great job of telling his story and dramatizing the events of that historical time period.
As a film, Ned Kelly might be mediocre, but as travel inspiration, there's plenty within its runtime to spark an idea or destination.
Based on the 1996 novel Follow the Rabbit Proof Fence, Rabbit-Proof Fence, the 2002 Australian drama film, is a great example of a film that, while dealing with heavy themes, successfully shows off a lot of what the country has to offer, good and bad.
Following the story of two Aboriginal girls who escape from a settlement camp in an attempt to return to their native families, The Rabbit Proof Fence is a chilling but well-told account of the official and governmental sponsored child removal program that existed in Australia for almost six decades.
The story of these "stolen generations" is one that stains Australia's history, and it's hard to suggest this film for a lighthearted movie night. However, there's a lot to learn about a country before you visit, and, just like with some other movies on this list, The Rabbit Proof Fence is almost sure to teach non-native Australians something they do not know.
Interestingly enough, The Rabbit Proof Fence, while relatively commercially and critically successful, made quite a stir upon its release amongst the historical community of Australia. Arguments over the film as well as the events upon which the film and book were based on broke out, many of them political in nature, but just as many that were interested in the fact and real story at the heart of this impactful film.
The filmmakers themselves took a neutral, "clean my hands of this" response, which was somewhat disappointing, as the film clearly has a stance on the issue that the filmmakers seem hesitant to announce publicly.
The final film on our list is the perfect ending because it features an Australian road trip! Released in 1994 and starring Guy Pearce, Hugo Weaving, and Terence Stamp, The Adventures of Priscilla Queen of the Desert is a comedy film directed by Stephen Elliot. The film is also a queer film, as the three leads are two drag queens and a transgender woman.
The trio goes on a road trip through the Outback and hilarity ensues as they meet and greet all kinds of different people. Their journey takes them, and us, from Sydney to Alice Springs, and, in the end, their journey is an incredibly impactful, rewarding, and heartwarming one. It's sure to make you want to get your own tour bus, give it a name, and ride it as far it'll take you!
So there it is! Our top 12 picks for movies that are sure to make you want to book the next flight to the Outback? Australians, do these movies represent your country well (ignoring the Crocodile Dundee part of course)? Non-Australians, do you get it? Do you feel called by these films to visit the nation?
We certainly do, and we hope to see you there too!