Australia is one of the world's most sought-after travel destinations, a wild outpost at the end of the filled with beautiful reefs, rugged landscapes, animated people, and red outback sand. So much sand!
When approaching a trip to the 'Land Downunder', you will want to tick off as many famous Australian Landmarks as you can – and the best way is to do that is often by buying a camper van… or getting an outstanding deal on car rentals!
With 7.692 million km² of breathtakingly beautiful but isolated wilderness, the bus and train simply aren't going to cut it. How many of these famous Australian Landmarks can you cram into one trip? If you plan it right, you might just hit them all — plus discover plenty more of your own highlights of Australia while you're at it!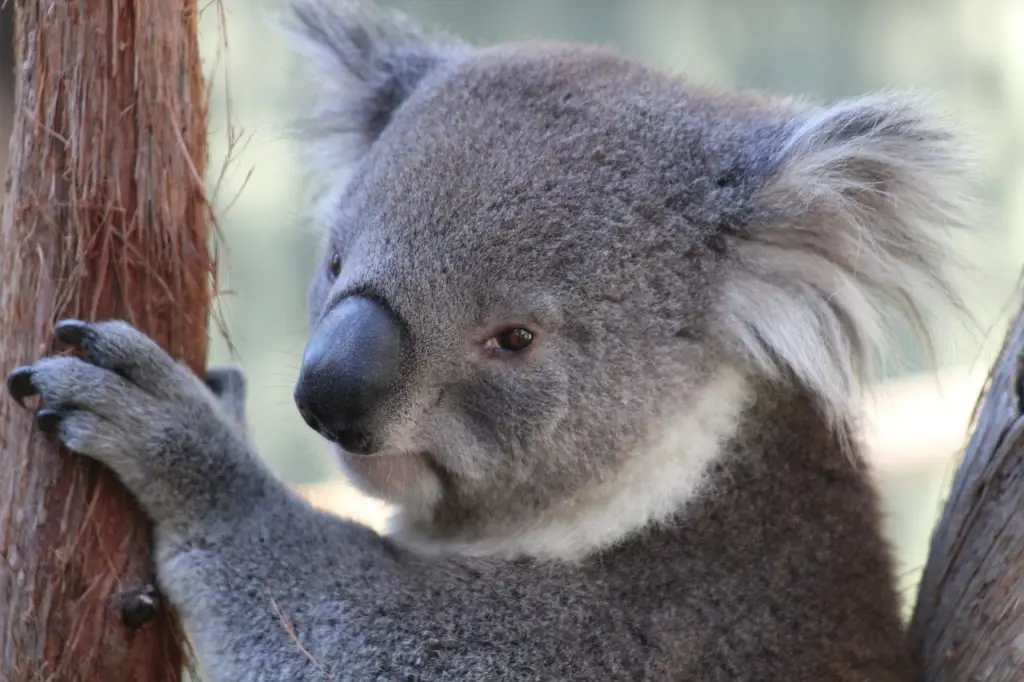 1. The Great Barrier Reef
The largest living thing on Earth, what trip to Australia could be complete without swimming amongst the millions of fish, corals, and turtles that make this national treasure their home? Global warming and intensive use of the surrounding land might be slowly killing it – so don't put it off and assume that one of Australia's greatest tourist attractions will be there forever.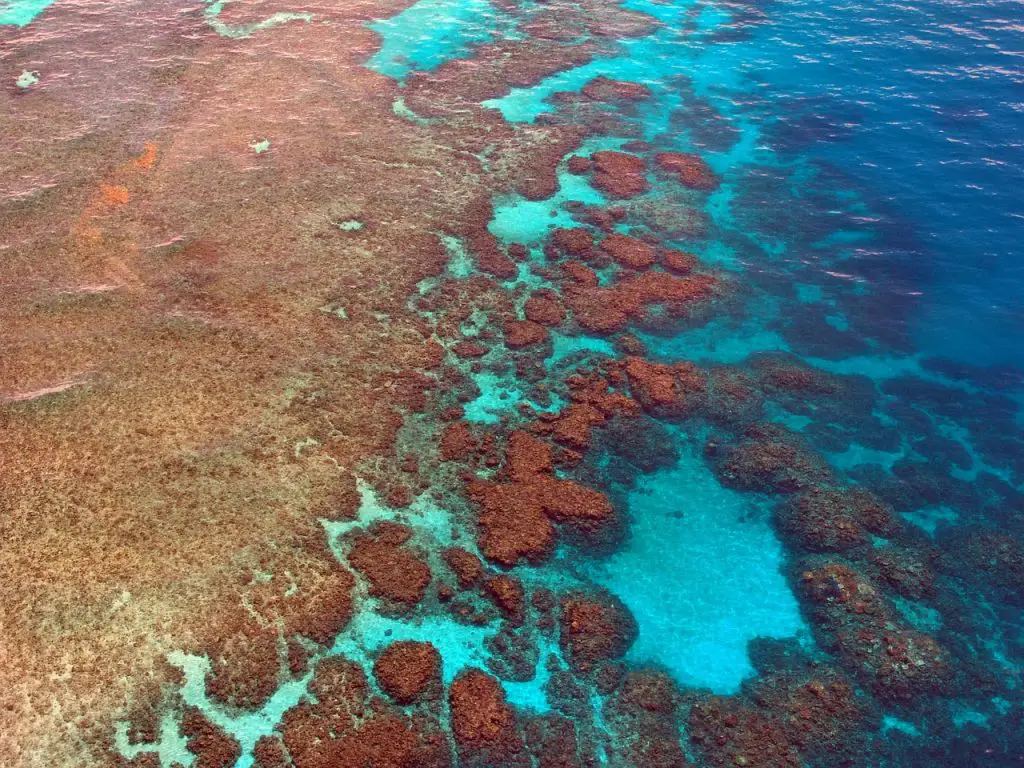 2. Surfers Paradise
We know that for visitors, the whole of Australia is a surfer's paradise, but this coastal Queensland resort really goes the extra mile to live up to its name. It is phenomenally popular – some estimates show 20,000 people per day visiting over peak season – so you can't expect a secluded beach chill. What you can expect, however, is a seriously great time.
The stretch of sandy beach glows golden, and the waves are endlessly alluring. You could easily while away hours stretched out, dipping in and out of the sea as needed, and watching the world go by. If you tire of this, the famous glitter strip of Surfers Paradise is waiting for you. Here you can shop for surfwear, sample great coffee, eat healthy salad bowls and (at night) let your hair down in the bars or clubs. Some parts are seedy, but it's all part of the charm!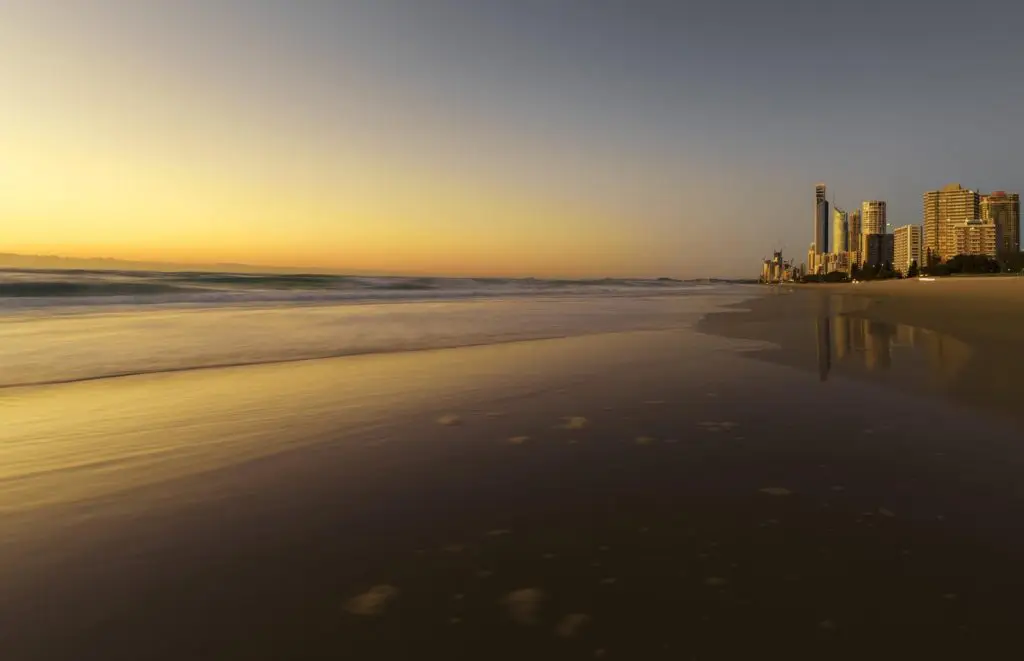 3. Kangaroo Island
We're sure you've already been tempted by this enticingly-named spot – allow yourself to be induced because it's well worth a visit. This chilled-out, rural island off the coast of South Australia is sometimes called 'Australia's natural zoo.' Why? Well, here you can see native wildlife doing their thing out in the open.
About a third of the island is protected by national parks and conservation areas, so the wildlife has been able to flourish. See a wide variety of birds, colonies of sea lions, spot the dolphins in the water, and, of course, spend some time with the kangaroos that give the island its name. As an added bonus, some of the world's best hotels are here, and the food is perfection.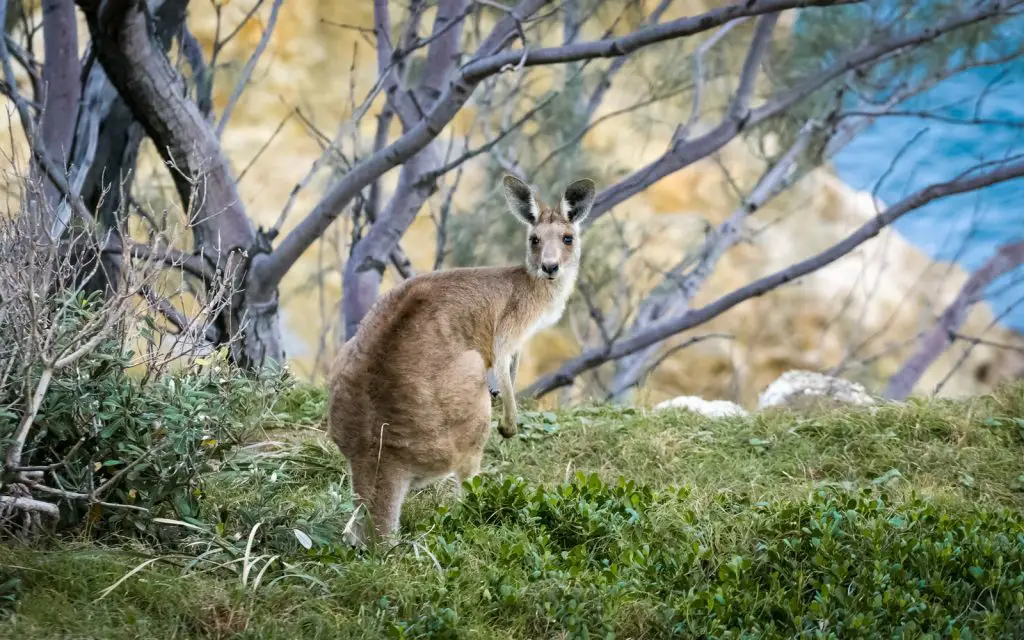 4. Cradle Mountain Tasmania
Found within the world-famous Cradle Mountain-Lake St Clair National Park, a hike along the Overland Track will bring you to the iconic Cradle Mountain, one of the most beautiful mountains in the world (but it's just quite a rainbow mountain..).
Proclaimed UNESCO World Heritage along with the surrounding area as part of the Tasmanian Wilderness World Heritage Area, there is much more to explore in this unique – and ancient – place, including glacier feed river, tall pine forest, icy streams, and even Tasmanian devils if you're lucky!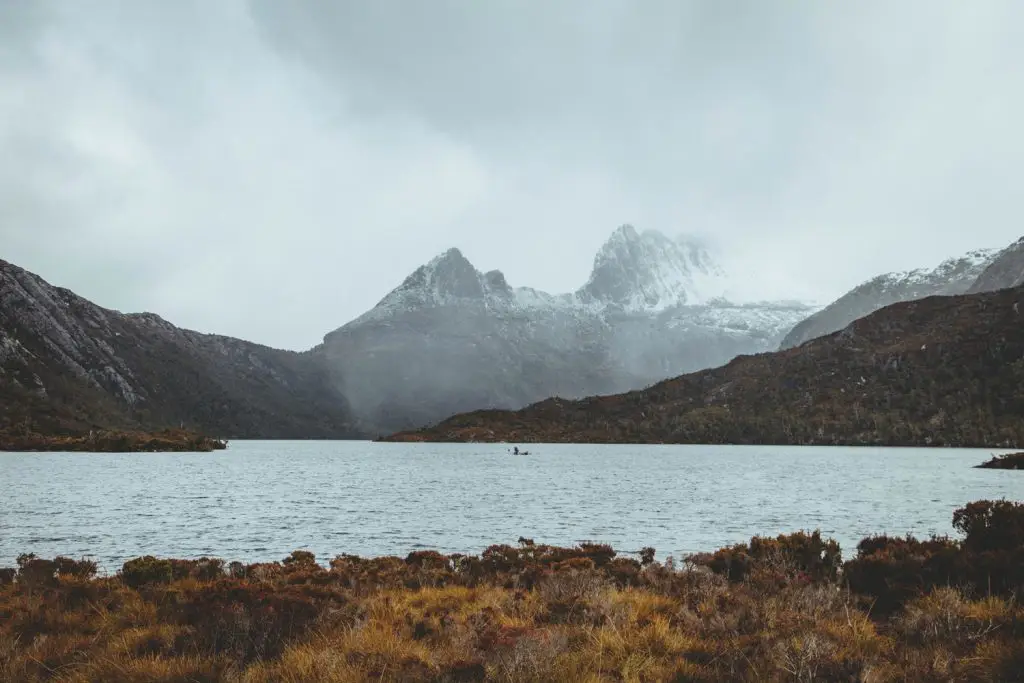 5. The City Of Perth
The most isolated city on Earth, Perth, often gets skipped over by tourists who stick to the beaten East Coast path – but those who dare to venture are in for a treat! This slick Australian Landmark has beaches and whether to make Sydney envious, all with a much slower and more relaxed pace of life.
Rough-around-the-edges yet surprisingly sophisticated when needed, Perth is a city that draws you in a tempts you never to leave. So pack your surf-board and forget what other plans you thought you had – once you arrive in Perth, you're not going to want to leave!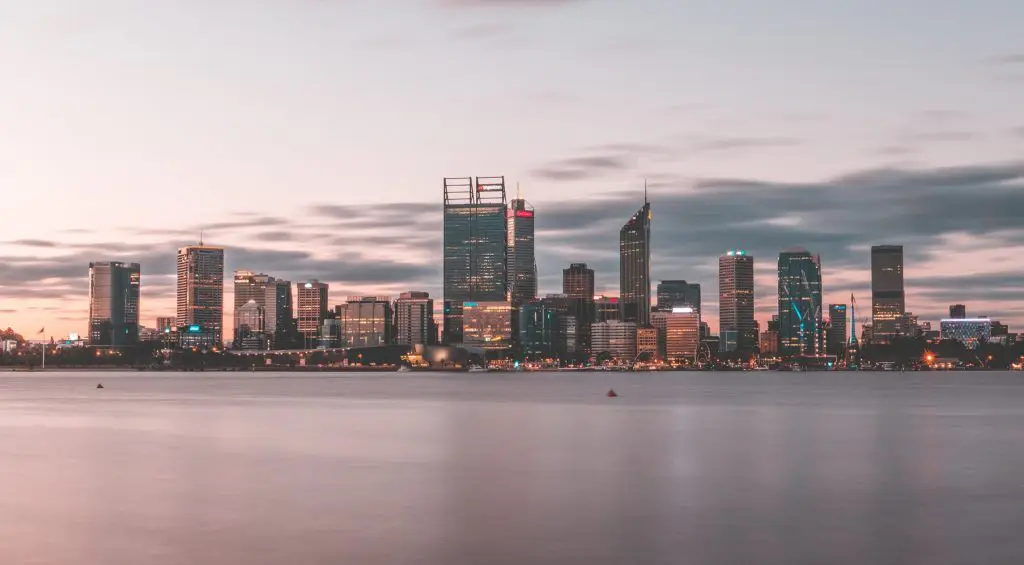 6. Rottnest Island
From the South to the West coast, Rottnest Island is another place that should absolutely be on your Oz itinerary. It's only 19km off the coast so you can day-trip here if you don't have much time. If you do have time, however, it's an outdoorsy playground with 63 idyllic beaches, amazing snorkeling options, and tons of wildlife to spot.
There are no cars on 'Rotto,' which adds to the secluded atmosphere. Hop on a bicycle and glide around the island, letting yourself totally relax. It's the perfect place to come after an intense few days or weeks road-tripping – you can go off-grid a bit and soak up some of that famous Aussie chill.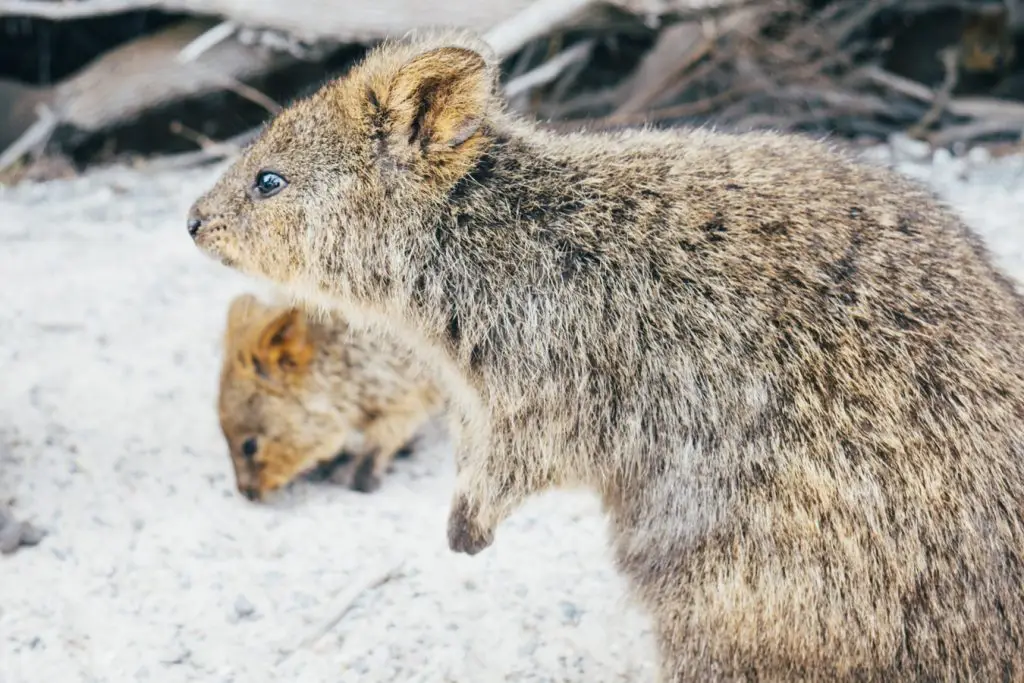 7. Broome
OK, we know it's quite a trek to this out-of-the-way town in the red-soil country of Western Australia, and some people think it's not worth it. However, it's the ideal place to explore the region from, plus there is a lot more to Broome than meets the eye. A welcoming local community with a laidback vibe makes this seaside resort on the Indian Ocean charming year-round, not only when the tourists are piling in.
Cable Beach is glorious whatever the weather, and its west-facing location means that the sunsets are spectacular. You can also enjoy a film at the 1903 outdoor theatre, visit nearby Coconut Wells, go on a guided tour of the former pearling town, or drive out to the epic Cape Leveque. Exploring the creeks and mangroves of Roebuck Bay is also a lovely way to spend a morning (if it's not too hot!). Quirky bars and cafes line the streets, and you'll find that if you're here for more than a couple of days, you can quickly become a regular.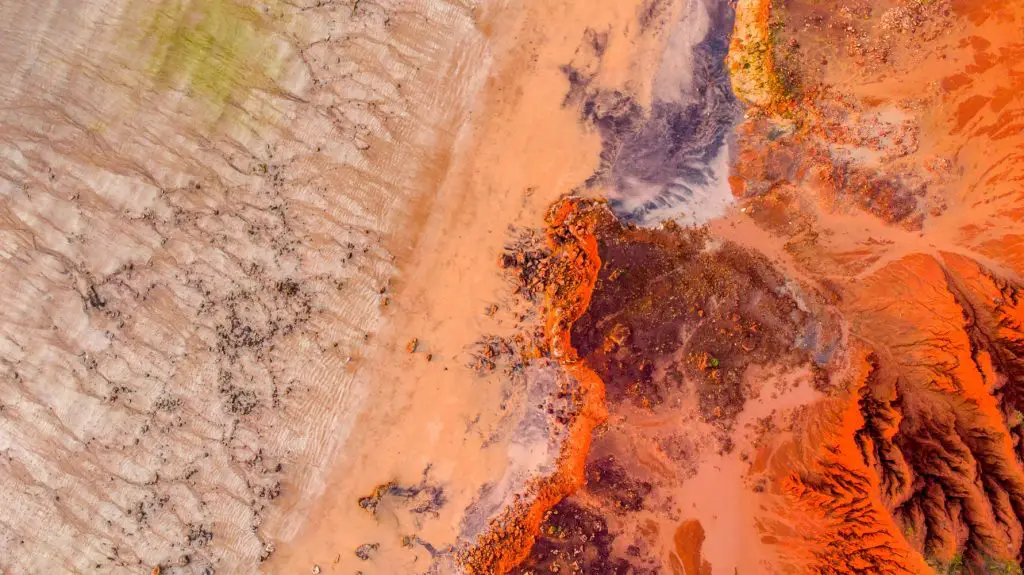 8. Port Arthur Penitentiary
Down in isolated Tasmania, you'll find this eerie remnant of Australia's history. It is not a comfortable visit, but we believe if you want to understand a country, you need to see its dark sides as well as the fun stuff. As most of us know, Australia was where British and Irish convicts were sent in the 18th and 19th centuries. Port Arthur was one of the most notorious penal colonies of the time, surrounded on three sides by water and thought to be inescapable – the Alcatraz of Australia.
Since closing in 1877, Port Arthur Penitentiary has been more or less abandoned. Damage caused by fires in the 1890s and earth tremors has left the buildings hollowed out. In 1996, a man went on a killing spree, tragically killing over 30 people – adding horror to the existing horrors the place had seen. Now you can find a monument paying tribute to those who died. Nowadays, visitors can go on lantern-lit ghost tours, explore the interactive museum, and wander the ruins learning more about the country's chequered past.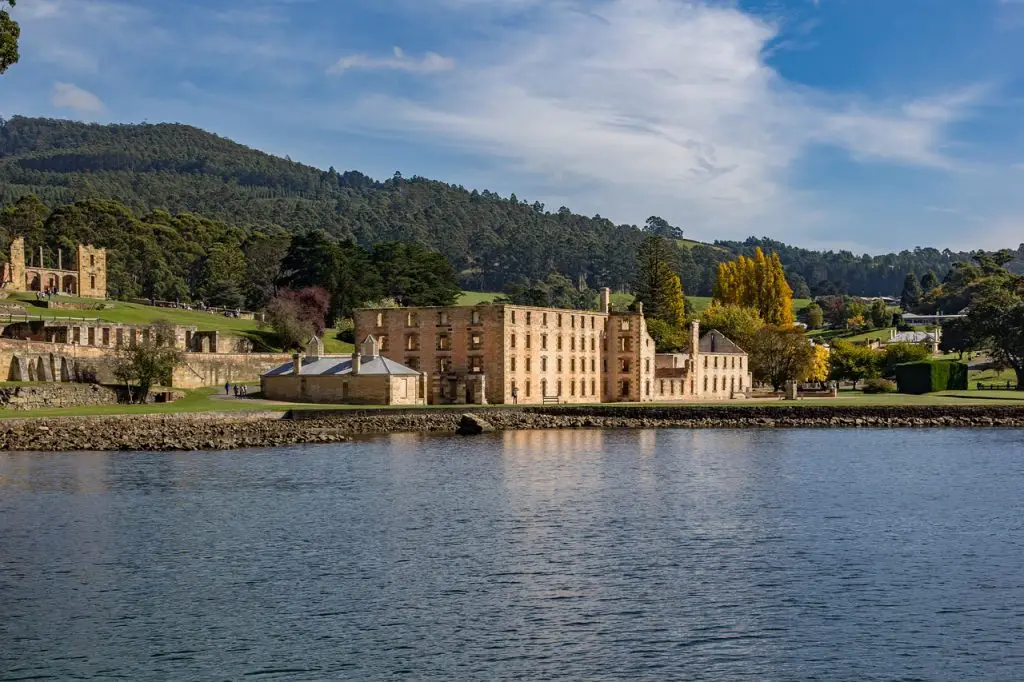 9. Uluru Rock
Speaking of isolated, this gorgeous, grand, and utterly unforgettable monolith rising out of the vast desertscape has to be on everyone's list of the most iconic Australian Landmarks. In the heart of arid Australia, the nearer town is 450 km away (Alice Springs), but that doesn't spot thousands of tourists descending annually to this UNESCO World Heritage Site.
Uluru is over 550 million years old and is considered sacred to the indigenous Australians – so don't even think about stepping foot on it! Admire for a distance and try exploring the rest of the Uluru-Kata Tjuta National Park, including the 36 red-rock domes of the Kata Tjuta. Yes, there are a few other things to do out here in the middle of nowhere!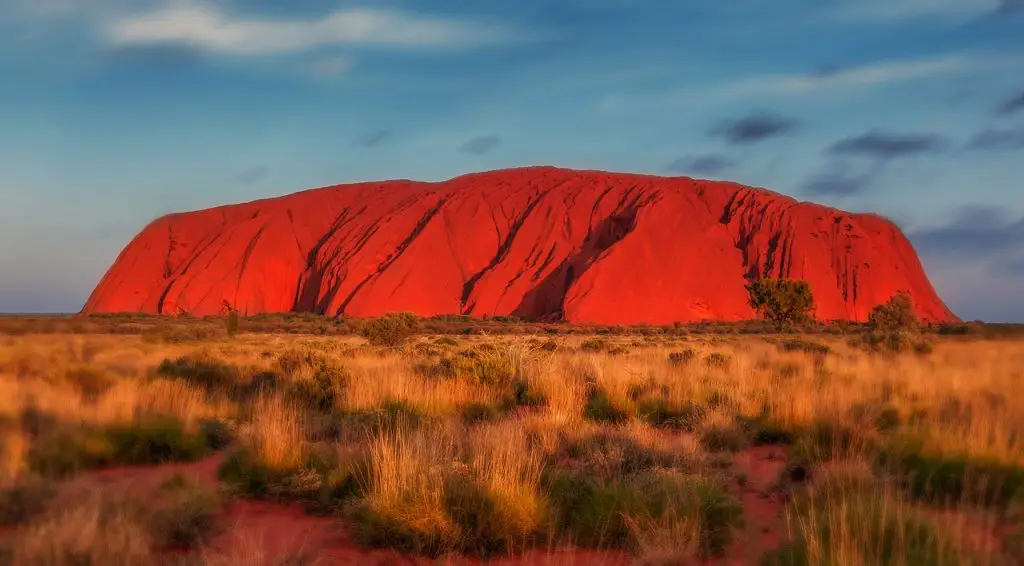 10. Coogee Beach
This is what Australia does so well, a relaxed seaside suburb with calm surf, ocean pools, and historic buildings fronting the promenade area. Most well-known as the start (or end) of the walk from Coogee to Bondi – be sure to take your time and explore one of Sydney's most laid-back suburbs.
There are plenty of pubs, bars, and spots of the sand to wallow in for a while, or you could explore the snorkeling trails of nearby Gordon Bay.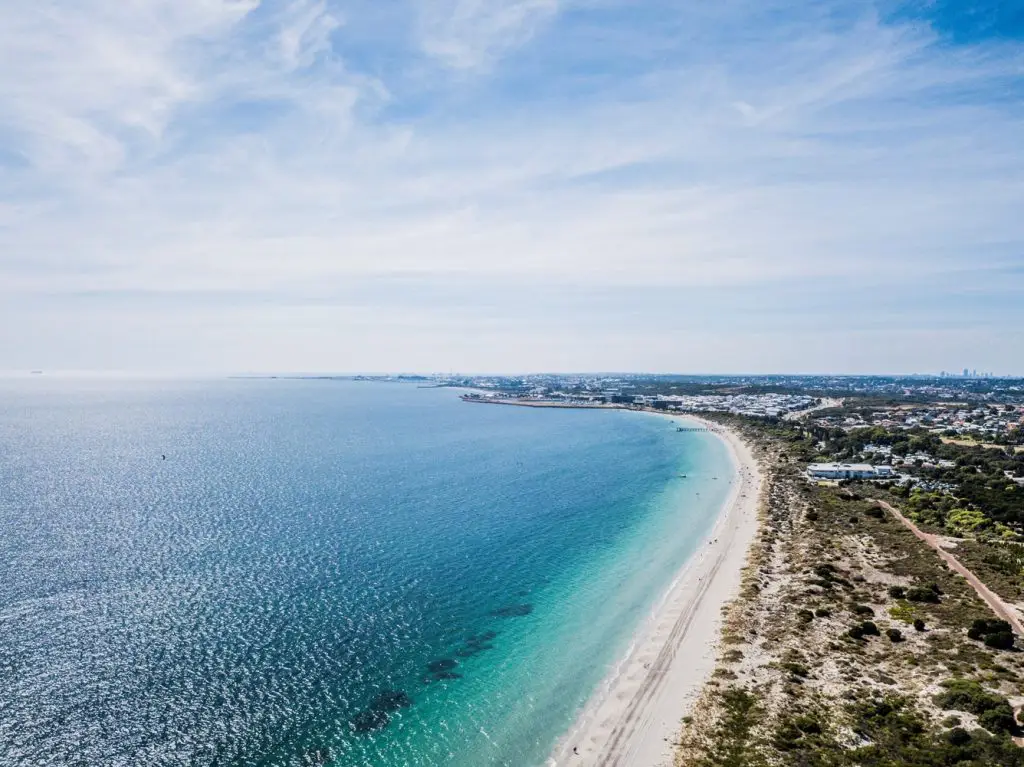 11. Australia's Wildlife Zoos
OK – so it's not technically an iconic Australian landmark, but really – how could you skip seeing all of the utterly bizarre and unique wildlife here? Koala. Kangaroo. Australian Dingo. Wombat. Quoll. Tasmanian Devil. Green Tree Frog. Frilled Neck Lizard. The list goes on, and on and on…
While finding a wildlife park in Australia won't be hard, I recommend the Pine Koala Sanctuary in Brisbane. Founded way back in 1927, Pine Koala Sanctuary is the world's oldest and largest koala sanctuary, but they also have practically every other unbelievable concoction Australian nature has thought up!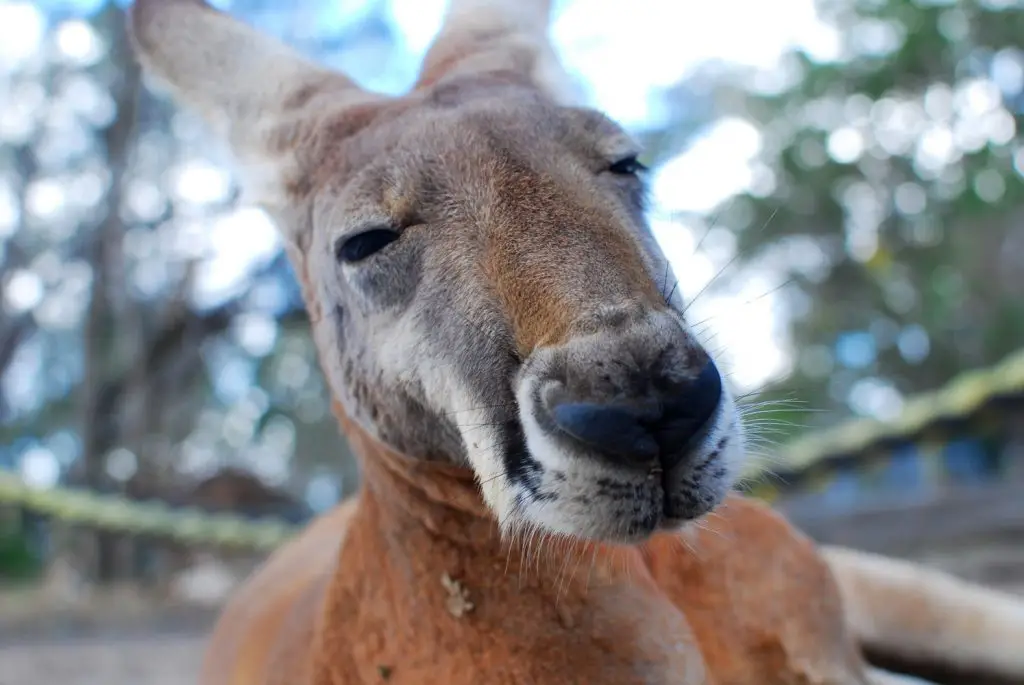 12. Fraser Island
We know this list is getting a little island-heavy, but there are just so many good ones in Oz, it's hard to leave them out! Given that Fraser Island is heritage listed and absolutely stunning, not to mention the biggest sand island in the world, we're sure you'll understand why it's on this list. Not for nothing do local Butchalla people call it paradise – it's all deep blue lakes, luscious golden sand dunes, rich rainforest, and the ever-present ocean surrounding it all.
Coming here is a real adventure, something you sense as you bounce along unsealed roads in a four-wheel drive, spotting the local dingo. The wilderness on Fraser is full of native wildlife, and the most popular accommodation option is camping, so you can really immerse yourself in the abundance of nature. Float down Eli Creek, swim in the freshwater lakes (avoid the sea as the sharks love this area!) and hike to your heart's content.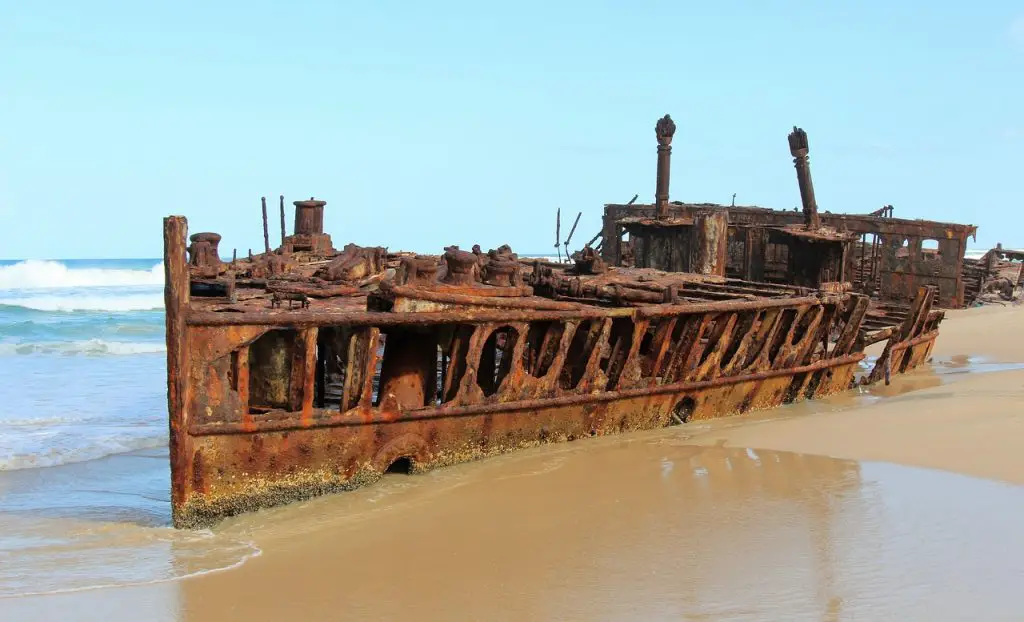 13. Brighton Bathing Boxes
An unknowing visitor to Melbourne's Brighton Beach might be somewhat taken aback by these brightly-colored wooden bathing boxes standing vigil along the sand. Timber structures decorated with jazzy paint and eye-catching murals ranging from the Australian flag to waving crabs to space invaders, these 86 boxes were built over 100 years ago to allow people to maintain their Victorian ideas of modesty when changing into their swimwear.
Aside from regular paint touch-ups, the boxes have barely altered since then, maintaining the same Victorian architecture and eschewing running water and electricity. They embody Australian beach culture, offering the lucky owners stunning views of the city skyline and Port Philip Bay. It's definitely worth a trip down here, for the views, the history and, of course, the photo ops.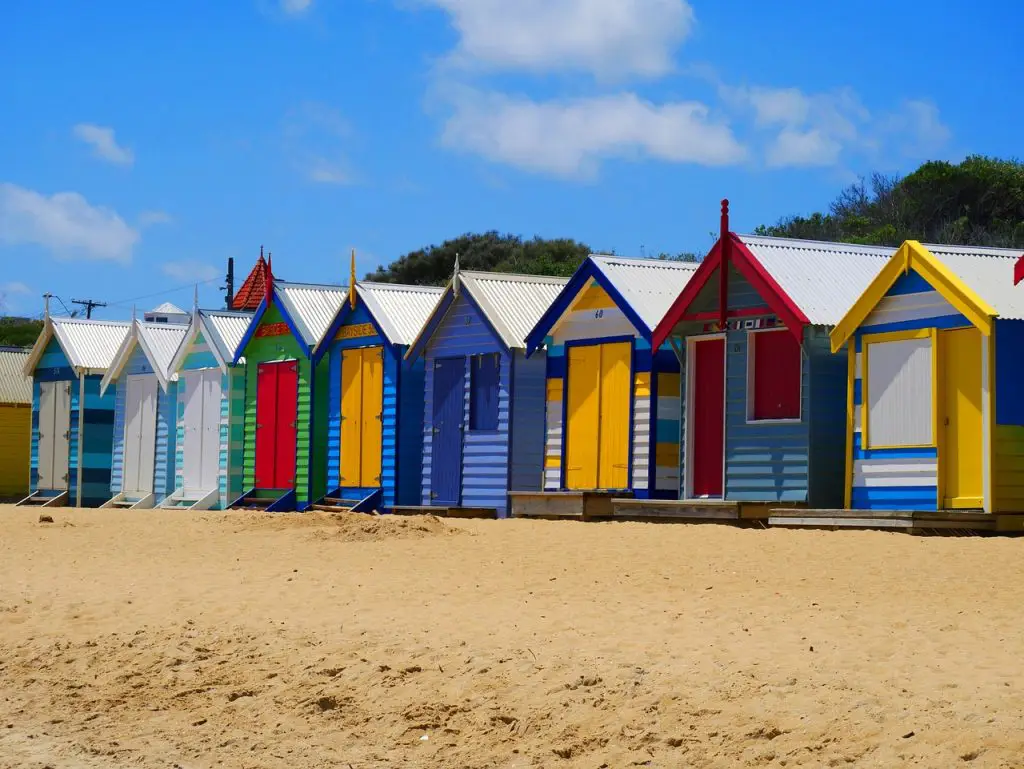 14. Kings Canyon
People might sometimes avoid central Australia on their road trips, but there are so many gems to discover there – Kings Canyon being one of the most spectacular. This vast cavern is a paradise for hikers, and really for anyone who loves to experience the wonders that the natural world can produce. Located in the heart of Watarrka National Park, this red-rock canyon offers jaw-dropping views of the sunrise from the top (well worth waking up pre-dawn!).
We'd recommend staying a couple of days here, so you have the time to explore it on foot. Due to the heat, you often need to save the hiking for mornings are late afternoons, which is when the area is looking its best, anyway. The ripples in the rock show how the geology formed over millennia, from being underwater to finding its current home in the middle of this massive country. If you stay at the resort, you can enjoy dinner underneath the starry skies above Kings Canyon.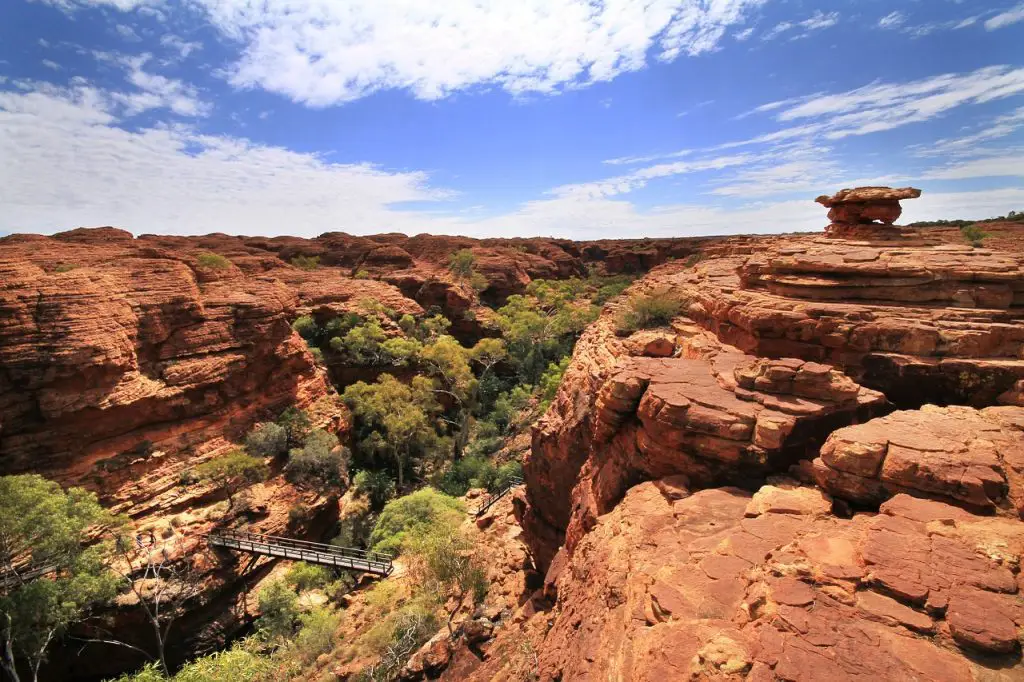 15. Blue Mountains
Only 90 minutes from Sydney, this iconic Australian natural landmark offer dramatic views over a seemingly endless Vally. However, if you dare to explore further, you'll find glow worm tunnels, more bushwalks than we can count, rivers, little cottages, leeches, and the worlds steepest railway.
While there are so many fun things to do in Sydney, if you can spare the time, you really should try spending a few days in the Blue Mountains of Australia to escape it all, reconnect with nature – or at least just enjoy the cool, fresh air up here!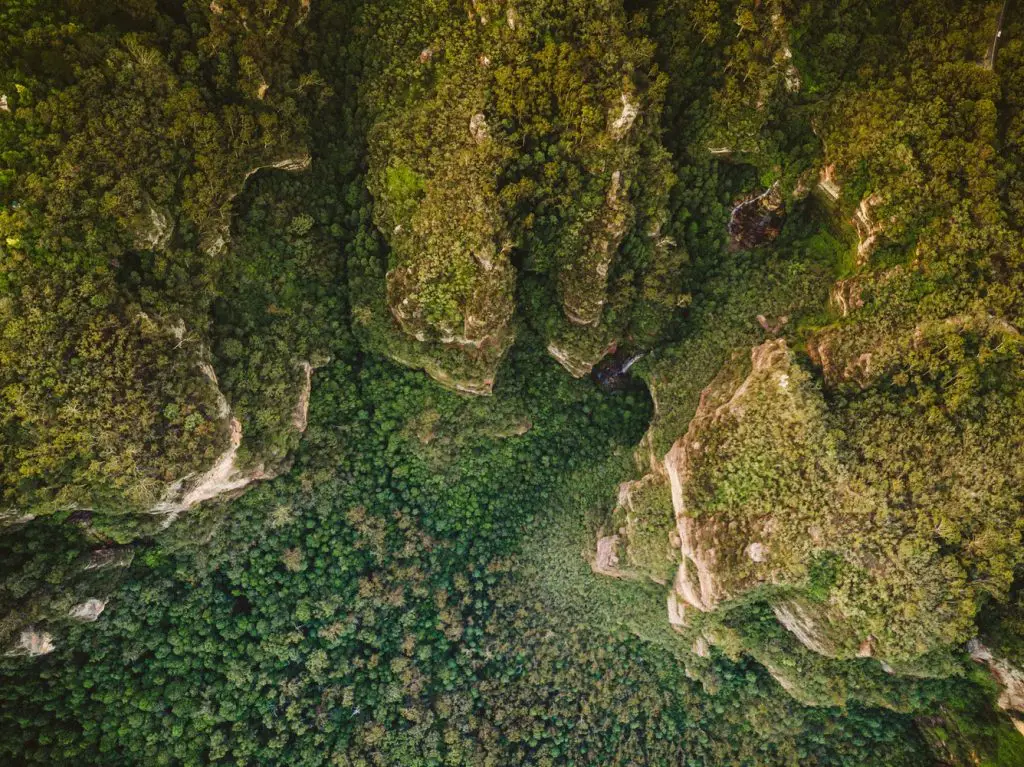 16. The Pinnacles Desert
Back into the desert again and another of the most iconic landscapes in Australia. The otherworldly Pinnacles Desert looks like a cross between the moon and a Star Wars film set, but it is actually one a few hours drive from Perth (though you do have to get there first).
Some of the oldest living fossils on Earth have been found here, a testament to how old these limestone spires really are and the mysteries held beneath Western Australia's largest sand dunes.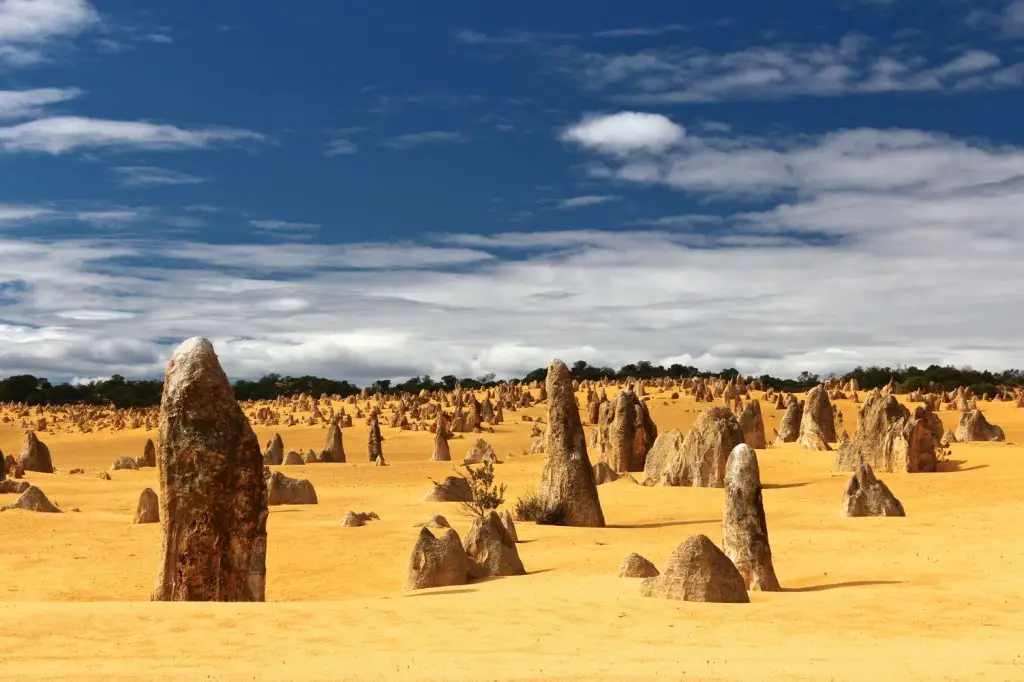 17. The Great Ocean Road
Probably one of the most scenic drives in the world – The Great Ocean Road is often first up on road-tripping tourists bucket list of iconic landmarks in Australia.
Hugging the coast of South Australia its not just about the drive, but about the surf breaks waterfalls, rainforest, galleries, heritage attractions, and native wildlife you will encounter along that way. And that's all before you set sight on the towering 12 Apostles, basically, the physical manifestation of rugged Australia splendor piercing out of the dramatic Southern Ocean.
We loved road-tripping here with friends, but in that case, things are going to be comfortable, so be sure to follow some fabulous suitcase packing tips. If you have extra time, don't forget to visit the nearby Yarra Valley for some of Australia's best wineries…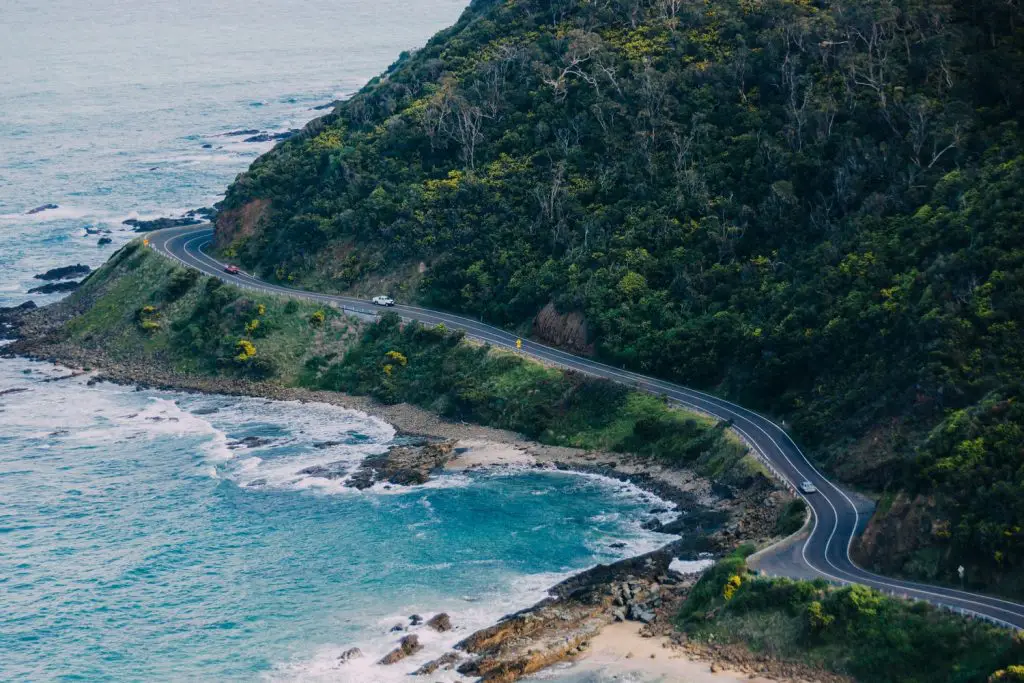 18. Australian Parliament
The Australian Parliament House is an absolutely stunning building. Usually, government buildings are majestic and historical; while this one is certainly imposing, it's got a modern feel to it rather than any sense of being trapped in the past. This makes sense, as it was only built-in 1988. The two axes that cross it symbolize the historical and legislative progression of Australian democracy – amazing, right?
If you visit when parliament is sitting, head to the public galleries to see democracy in action. Don't worry if there aren't any shouting politicians around; there's still plenty to see. Displays in the Great Hall, the Members' Hall, and surrounding corridors use pieces from the Parliamentary art collection while the views from the roof take in a large part of Canberra and offer the ideal perspective on the city design.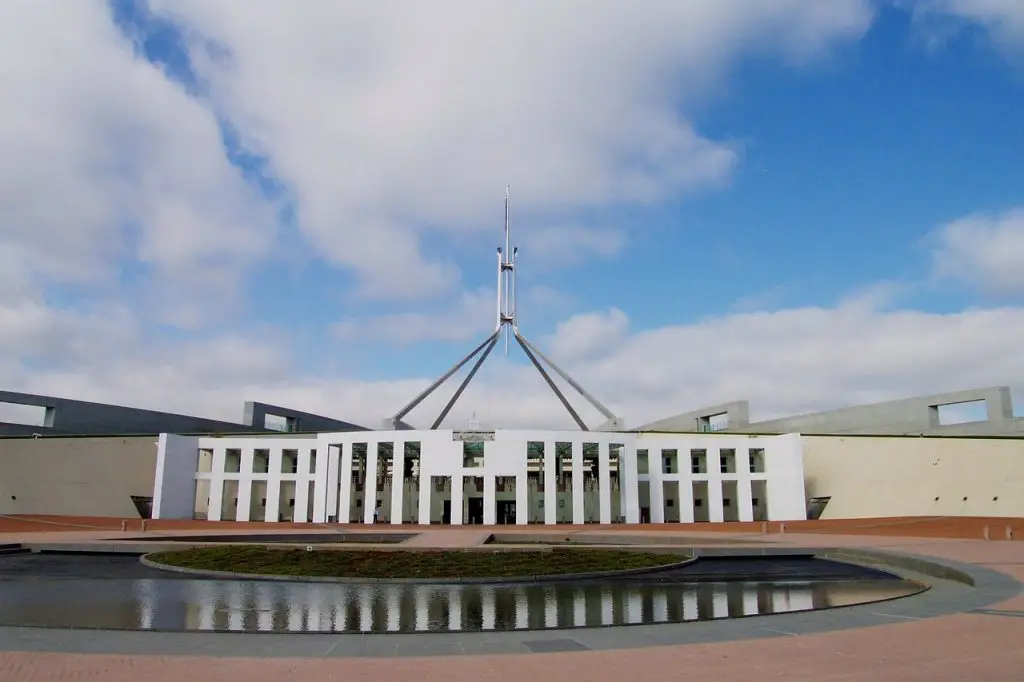 19. Byron Bay
No list of places to go in Australia would be complete without the famous Byron Bay. This town in south-eastern Australia has become practically synonymous with the laid-back, beachy surfer lifestyle that the country is invariably associated with. While its popularity has had its downsides (traffic jams, queues, and a lack of parking space spring to mind as examples), this beach-focused town is still a special stop on your Oz road trip.
An eclectic group of people call Byron Bay their home – from artists and musicians who have set up camp here, to local retirees, to aging hippies looking to put down roots. This community mixed with the backpackers, families, and adventurers who visit creates a colorful, friendly place to be. Cafes hum with life, fresh food is lapped up, beers are enjoyed at sunset. If you're feeling energetic, wake up at dawn for the glorious sunrise. Byron is not somewhere you'll ever forget, trust us.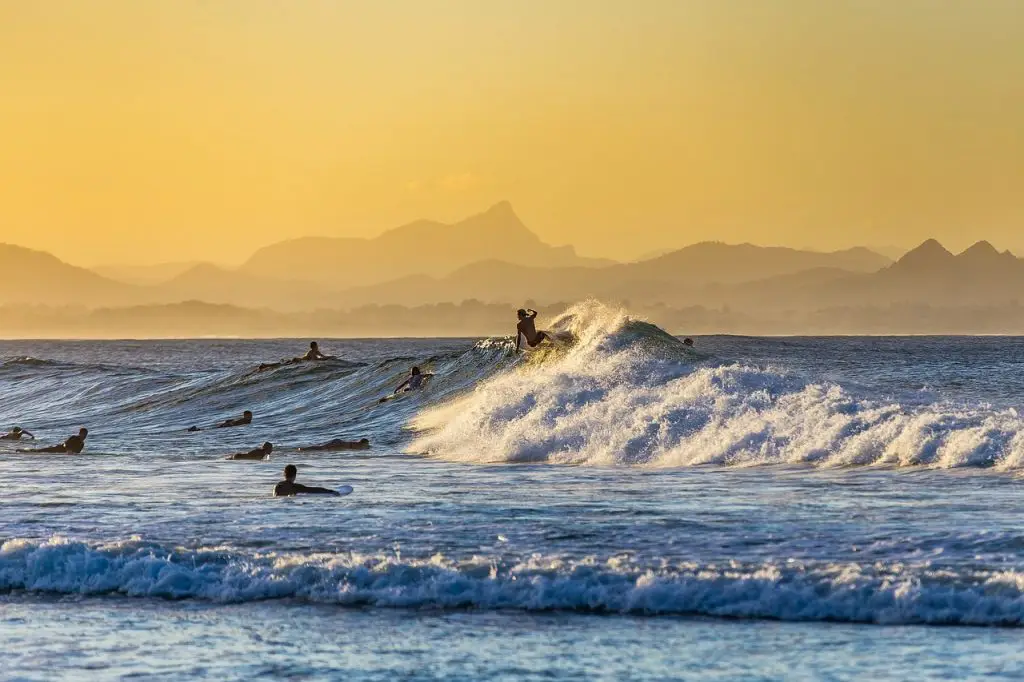 20. The Sydney Opera House
Not only one of the most iconic Australian landmarks, but one of the most famous buildings in the entire the world – The Sydney Opera House is a great architectural work of the 20th century and today listed as a UNESCO World Heritage Site (one of the youngest in the world.). Fusing creativity, innovation, and structural design in a remarkable setting at the heart of the Sydney Harbour, this work by Danish architect Jørn Utzon inspired millions of people every year who come here to eat, drink, play, be entertained or simply admire this modern wonder of the world.
What more proof could you need that Sydney is one of the most romantic places on Earth.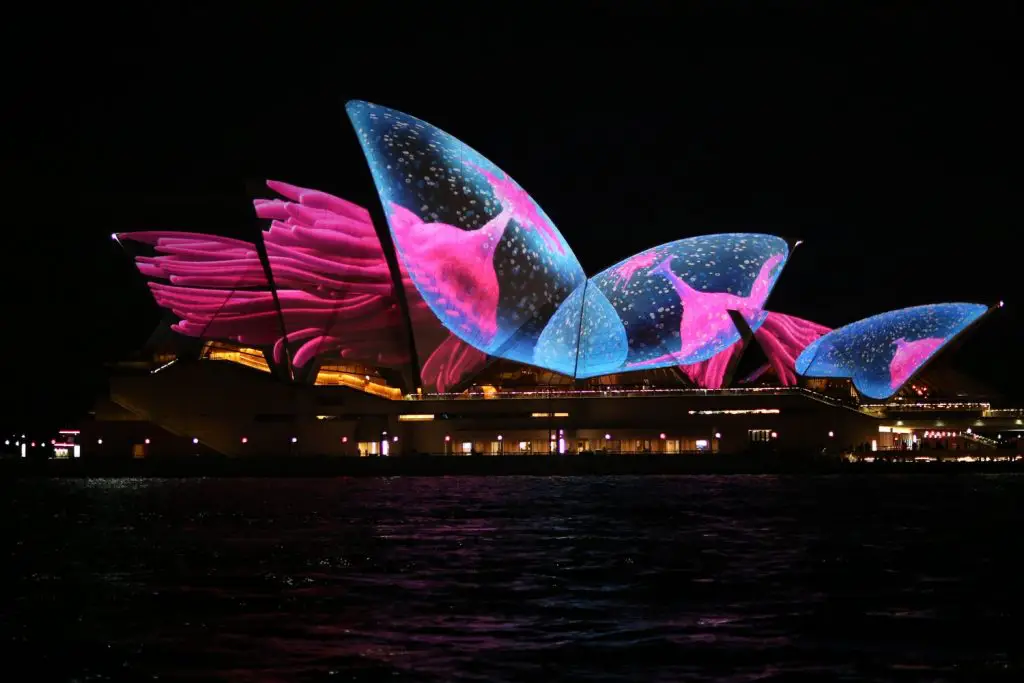 21. Kuranda Scenic Railway
This famous 2-hour railway trip winds its way on a journey from Cairns to Kuranda, rising from sea level to 328m. One of Australia's most famous train rides the routes through tropic green arcadia framed by broken mountains and inspiring waterfalls that seem to tumble into eternity down deep ravines.
And while landscape itself is the main highlight for us – for many, it is the chance to travel along this 127-year-old railway that is still considered a colossal engineering achievement even today.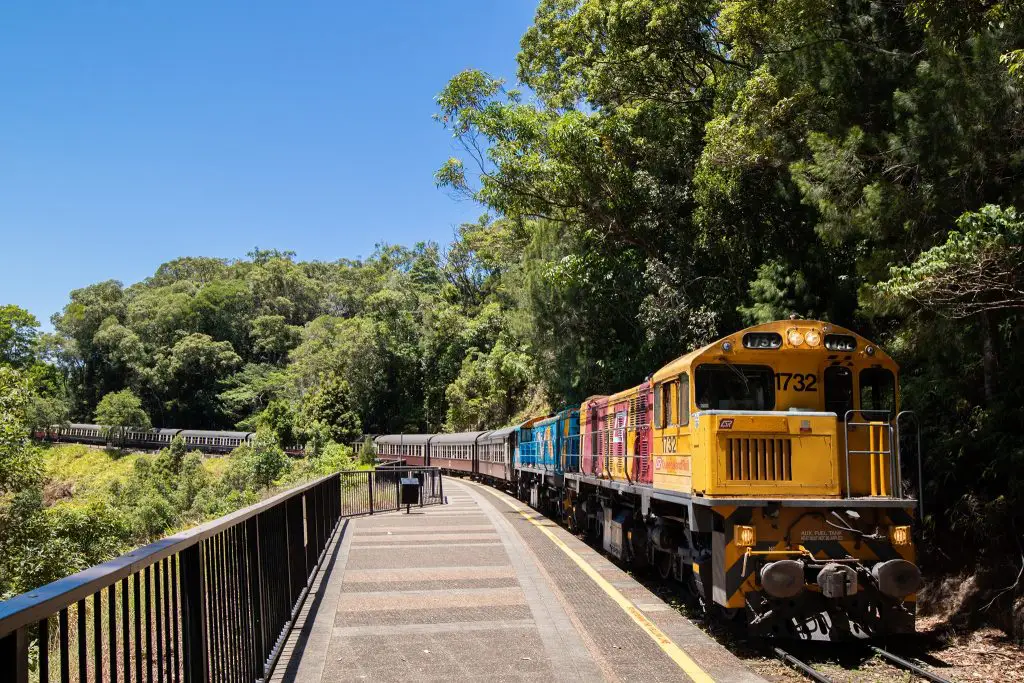 22. Lord Howe Island
Paradise lost and not yet found by the masses; for this landmark, you actually will have to ditch your car and take a flight. Still, the payoff is entirely worth it. Picture-perfect sandy beaches, lush subtropical forests and crystal-clear water awaits you in this tiny island 600 km east of Port Macquarie in the Tasman Sea.
If you hit New Zealand, you have gone too far. There are bird-watching, scuba diving, and plenty of places to explore on your own without the crowds – as only 300 people inhabit the island permanently. Another UNESCO World Heritage-listed location, Lord Howe Island, is unique, untouched, and remains a genuinely remarkable travel destination even in the current age of mass tourism. In essence, much like Easter Island and San Blas, the magic of this island is fathomless.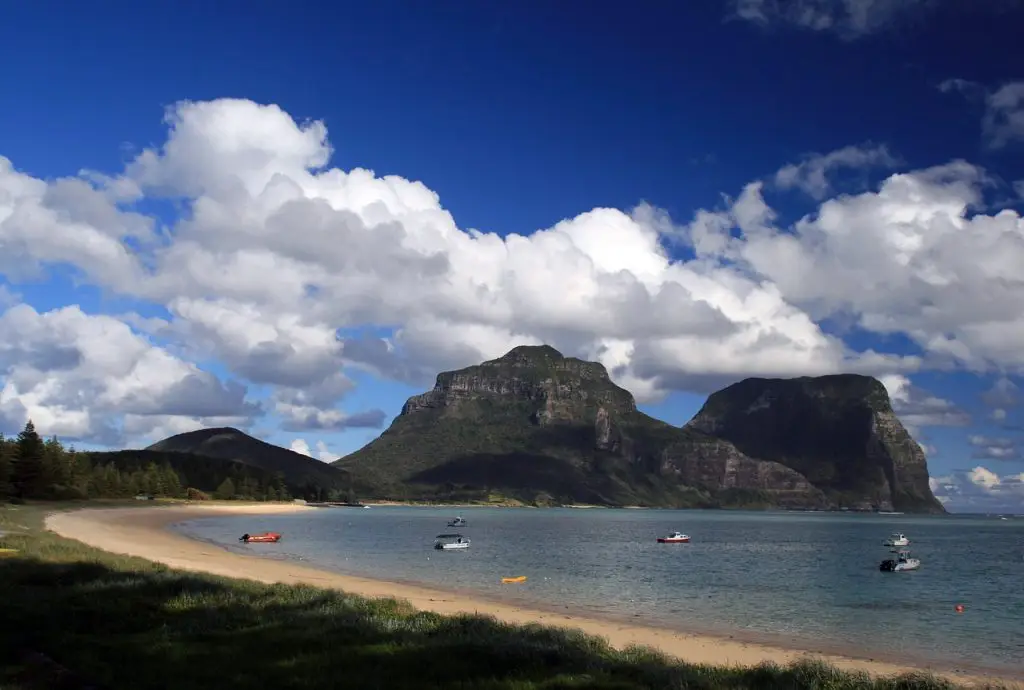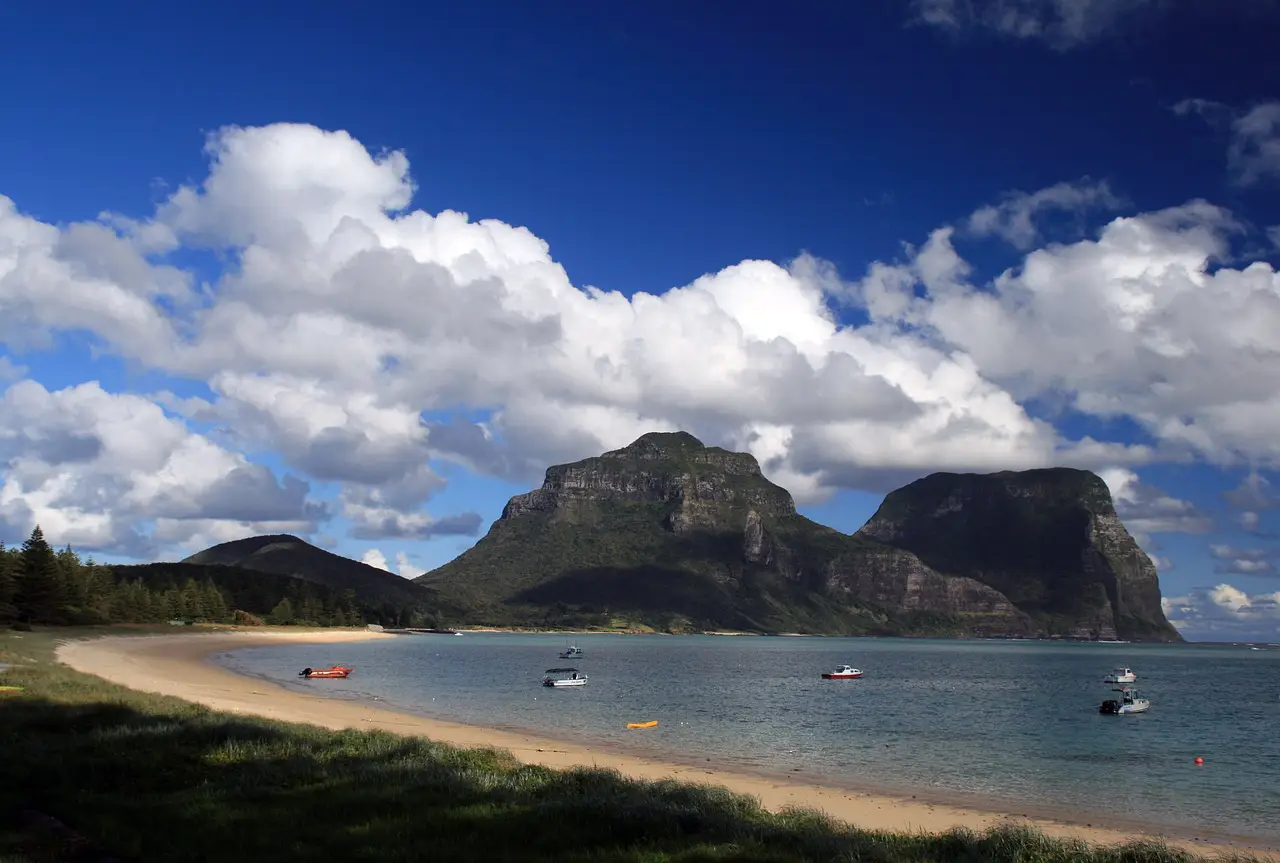 23. Mount Kosciuszko
On an epic road trip of Australia, you will probably want to include Australia's tallest mountain – because, well, its human nature. Located in the Snowy Mountains of New South Wales, Australia, you can head out on an iconic day walk which gives you breathtaking views and takes you to the summit of Mount Kosciuszko at 2,228 meters (7,310 ft) above sea level.
For those who prefer not to hike, there is also skiing or an annual 240 km ultramarathon running race called the Coast to Kosciuszko in December. We'd recommend sticking with the hike or skiing.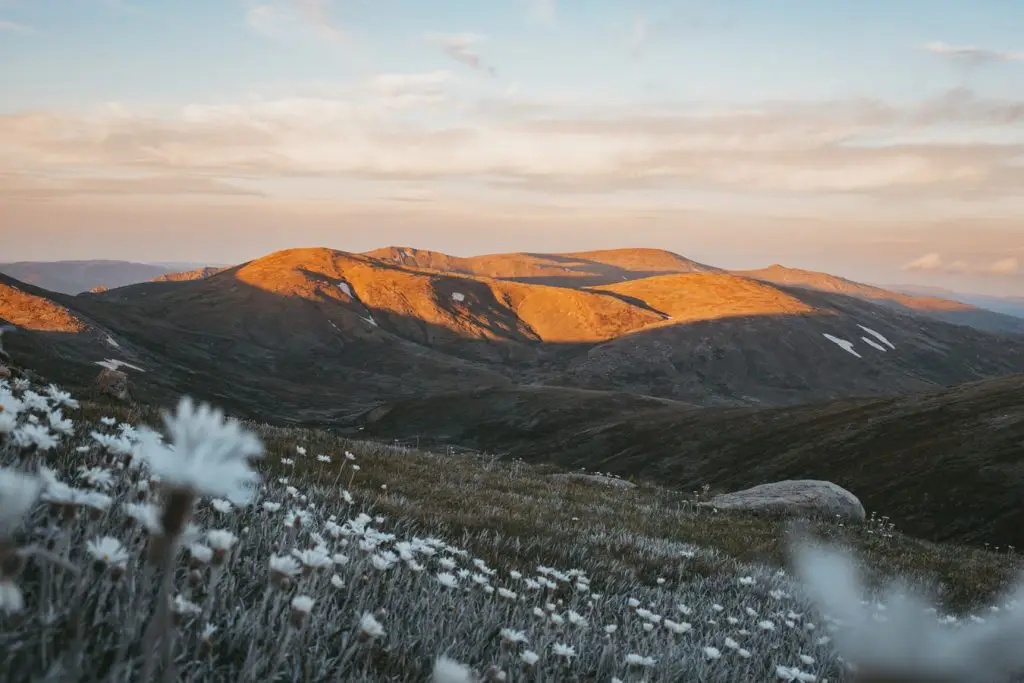 24. Sovereign Hill
Frequently voted one of the top attractions in Australia, Sovereign Hill is an open-air museum in Ballarat – an easy 90-minute drive from Melbourne – that represents Ballarat's first ten years of life after the mad gold rush changed the fortunes of the town in 1851.
For lovers of history and old-timey adventures, a here will let you feel all the energy and excitement of life as it was in the 1850s Ballarat during what is, still to this day, the biggest alluvial gold rush in history. Set on 25 acres of an original mining site, this 'living museum' features enthusiastic costumed characters who frequent the town's shops, hotels, theatre, schools, factories, and more. Don't miss exploring the gold diggings, underground mines, or making friends with the 40 horses who live here year-round.
25. Kakadu National Park
About as far north as you get in Australia, the timeless Kakadu National Park is this island nationals largest national park covering almost 20000 square kilometers. It might be quite a hike to get here, but the rugged beauty that awaits you makes it worth the effort. Expansive wetlands, winding rivers, sandstone escarpments, saltwater crocodiles, flatback turtles, and everything in between.
If that is not enough, this land has been inhabited by people for over 40,000 years from the hunter-gatherers of prehistoric times to the Aboriginal people still living there. – As a result, there is a wealth of cave paintings, rock carvings and archaeological sites here – and Kakadu National Park has been designated a UNESCO World Heritage Site from both natural and cultural reasons. A place guaranteed to take your breath away and forever occupies a special place in any traveler's heart who makes an effort to get here.