Australia is one of the world's most sought-after travel destinations, a wild outpost at the end of the filled with beautiful reeds, rugged landscapes, animated people and red outback sand. So much sand!
When approaching a trip to the 'Land Downunder' you will want to tick off as many famous Australian Landmarks as you can – and the best way is to do that is by buying a camper van on GumTree.
With 7.692 million km² of breathtakingly beautiful but isolated wilderness, the bus and train simply aren't going to cut it. How many of these famous Australian Landmarks can you cram into one trip? If you plan it right, you might just hit them all….plus discover plenty more of your own highlights of Australia while you're at it!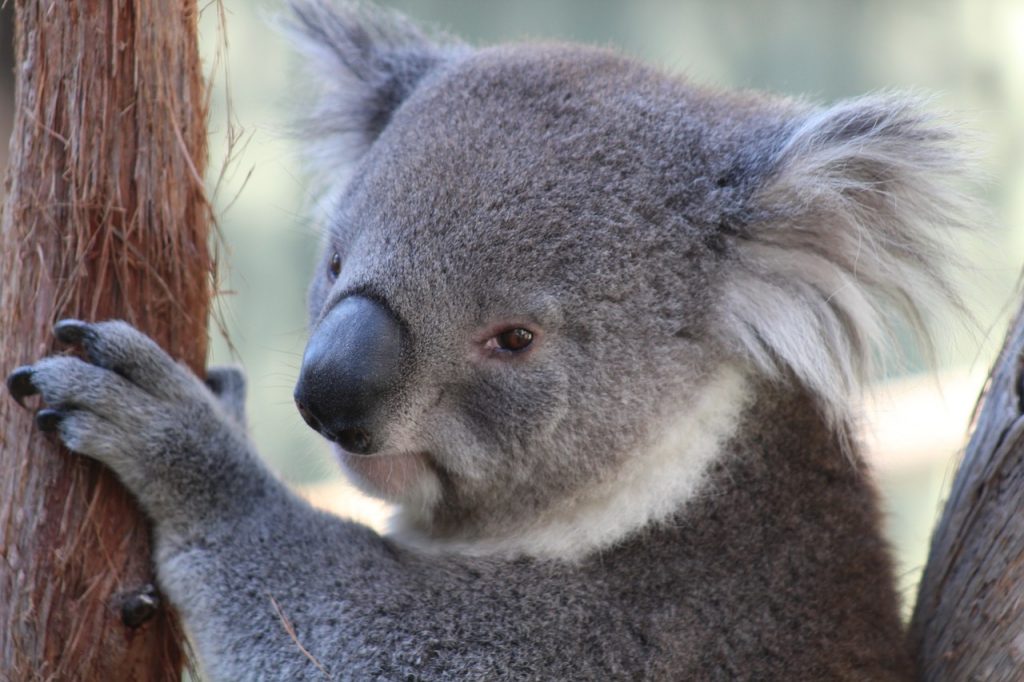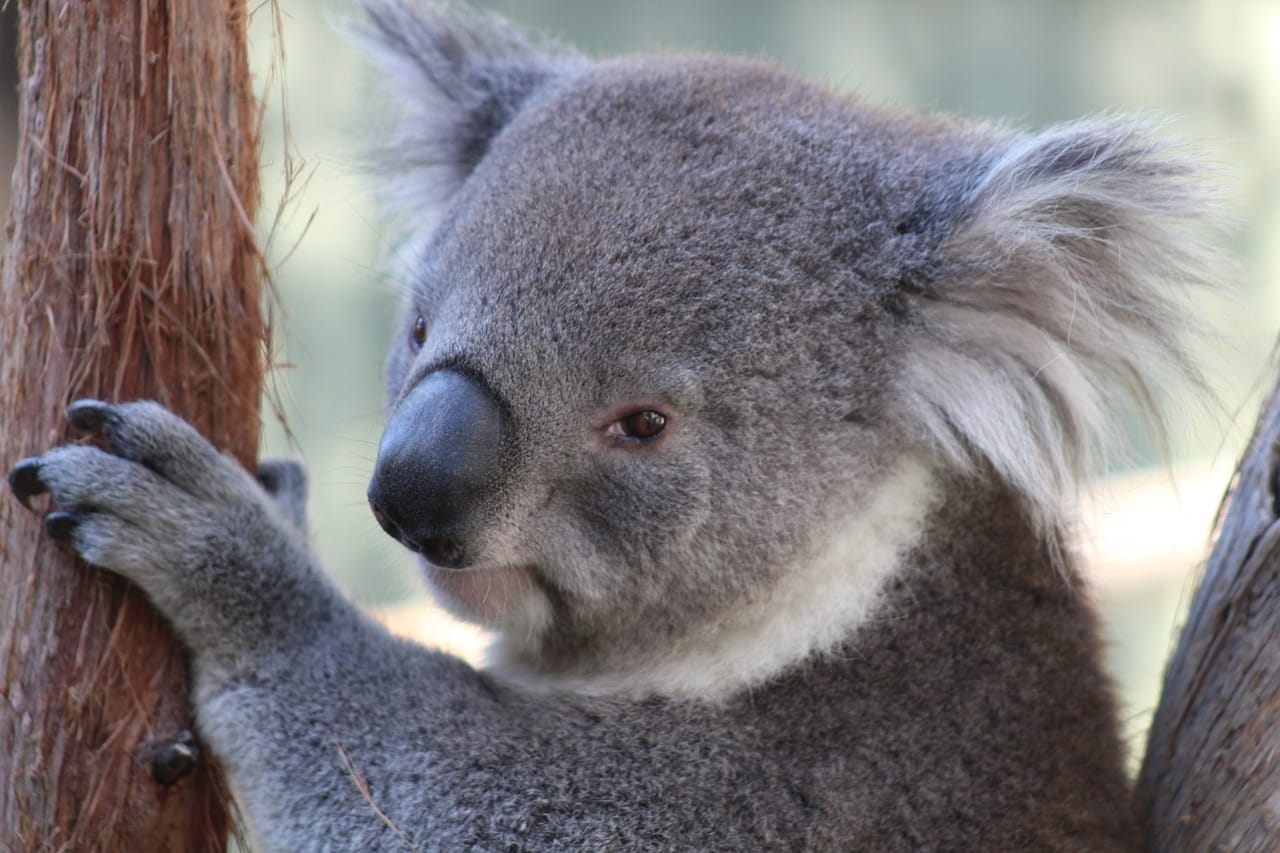 10 Famous Australian Landmarks To Plan Your Road Trip Around! 🇦🇺
The Great Barrier Reef
The largest living thing on Earth, what trip to Australia could be complete without swimming amongst the millions of fish, corals, and turtles that make this national treasure their home. Global warming and intensive use of the surrounding land might be slowly killing it – so don't put it off and assume that one of Australia's greatest tourist attractions will be there forever.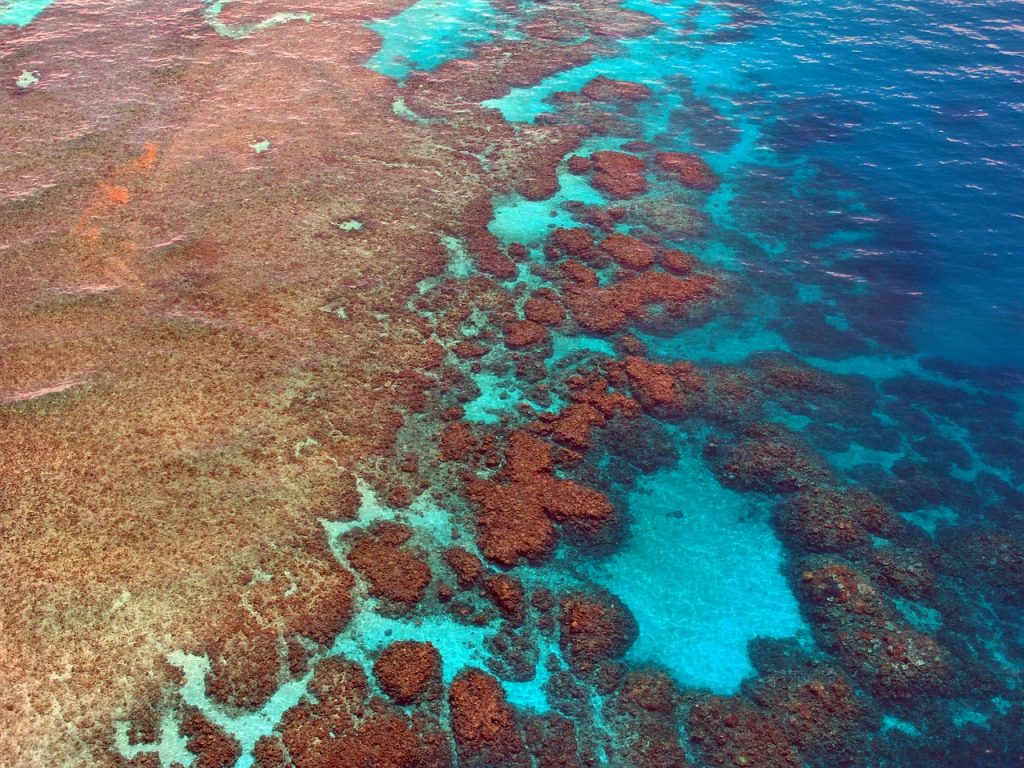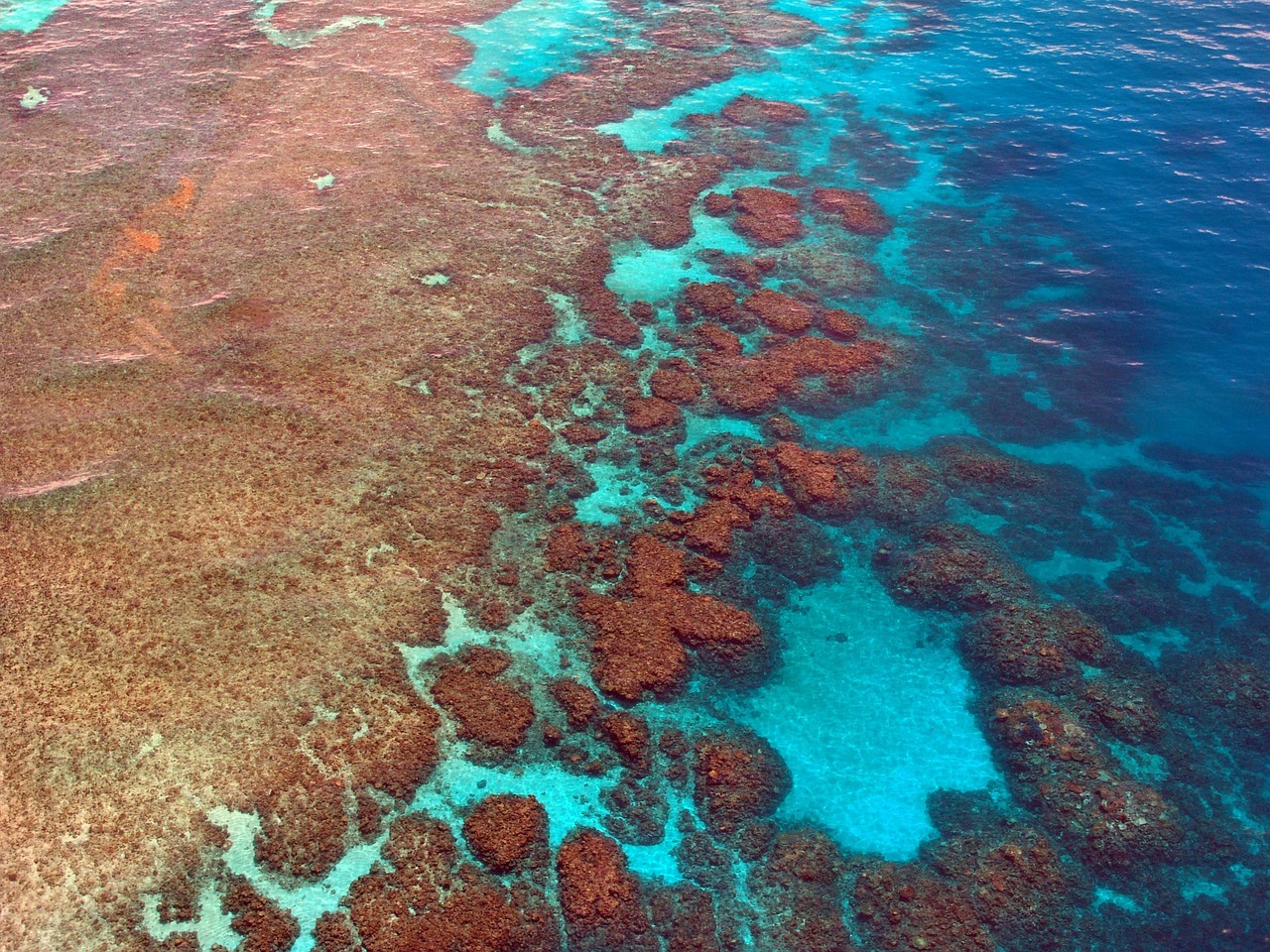 Cradle Mountain Tasmania
Found within the world-famous Cradle Mountain-Lake St Clair National Park, a hike along the Overland Track will bring you to the iconic Cradle Mountain, one of the most beautiful mountains in the world (but it's just quite a rainbow mountain..).
Proclaimed UNESCO World Heritage along with the surrounding area as part of the Tasmanian Wilderness World Heritage Area there is much more to explore in this special – and ancient – place including glacier feed river, tall pine forest, icy streams and even Tasmanian devils if you're lucky!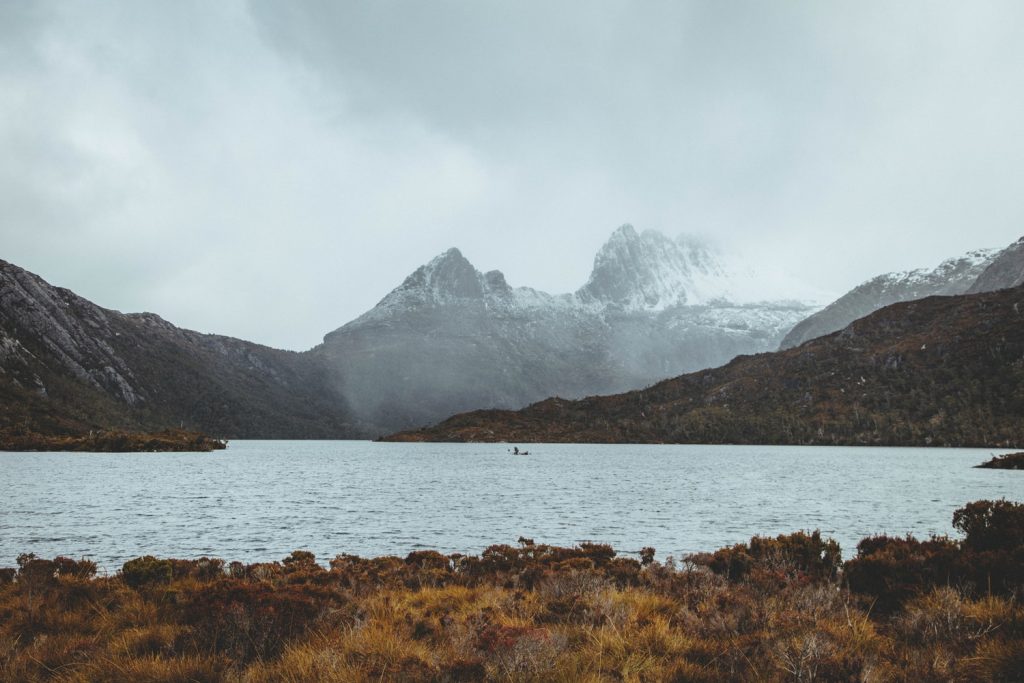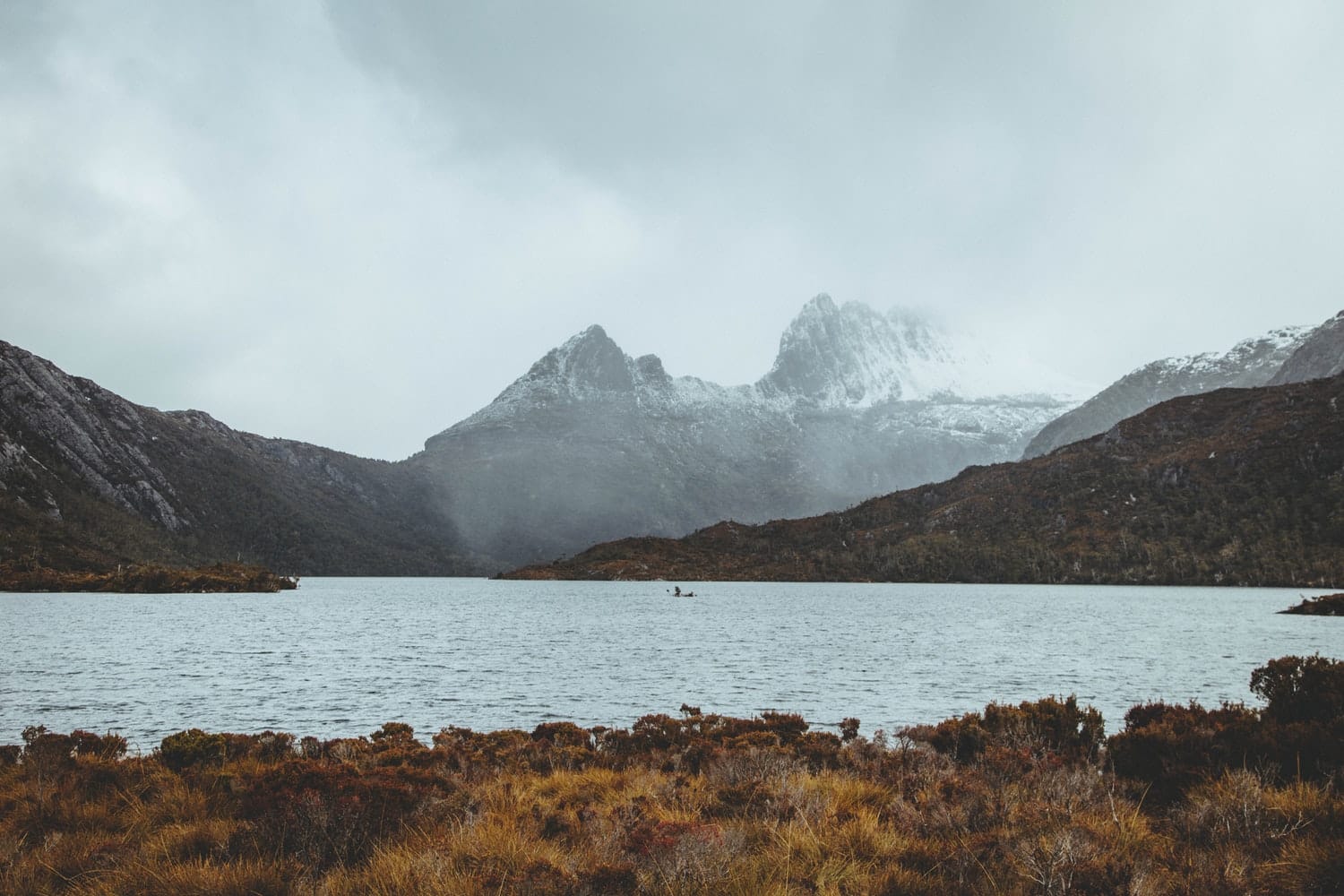 The City Of Perth
The most isolated city on Earth, Perth often gets skipped over by tourists who stick to the beaten East Coast path – but those who dare to venture are in for a treat! This slick Australian Landmark has beaches and whether to make Sydney envious, all with a much slower and more relaxed pace of life.
Rough-around-the-edges yet surprisingly sophisticated when needed, Perth is a city that draws you in a tempts you never to leave. So pack your surf-board and forget what other plans you thought you had – once you arrive in Perth, you're not going to want to leave!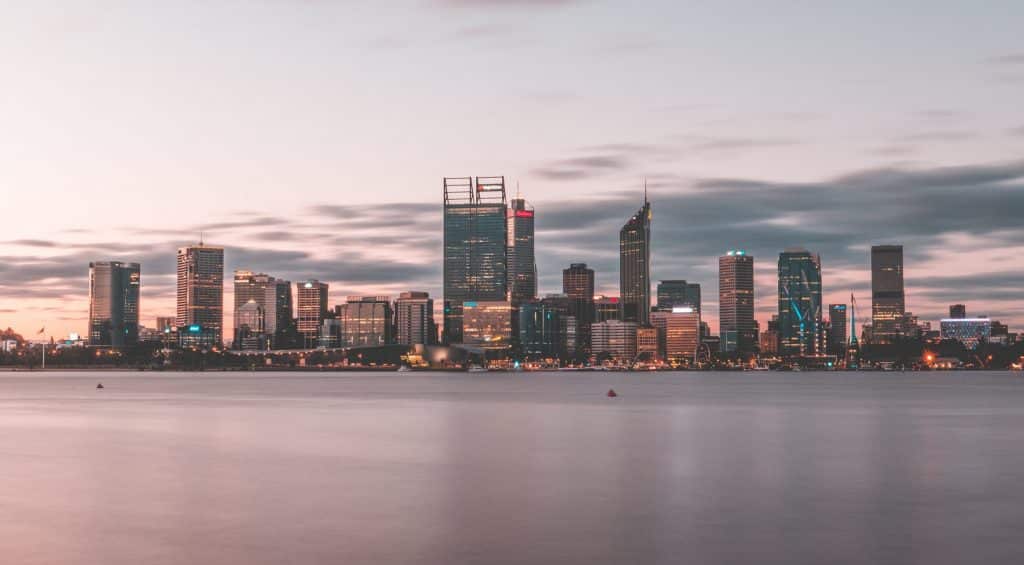 Uluru Rock 
Speaking of isolated, this gorgeous, grand and utterly unforgettable monolith rising out of the vast desertscape has to be on everyone's list of the most iconic Australian Landmarks. In the heart of arid Australia, the nearer town is 450 km away (Alice Springs) but that doesn't spot thousands of tourists descending annually to this UNESCO World Heritage Site.
Uluru is over 550 million years old and is considered sacred to the indigenous Australians – so don't even think about stepping foot on it! Admire for a distance, and try exploring the rest of the Uluru-Kata Tjuta National Park including the 36 red-rock domes of the Kata Tjuta…Yes, there are a few other things to do out here in the middle of nowhere!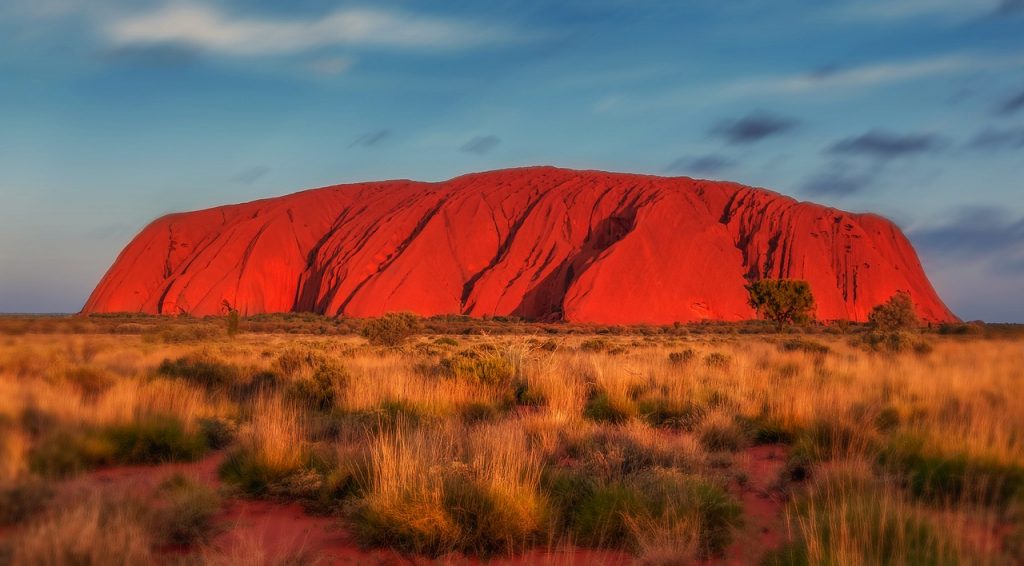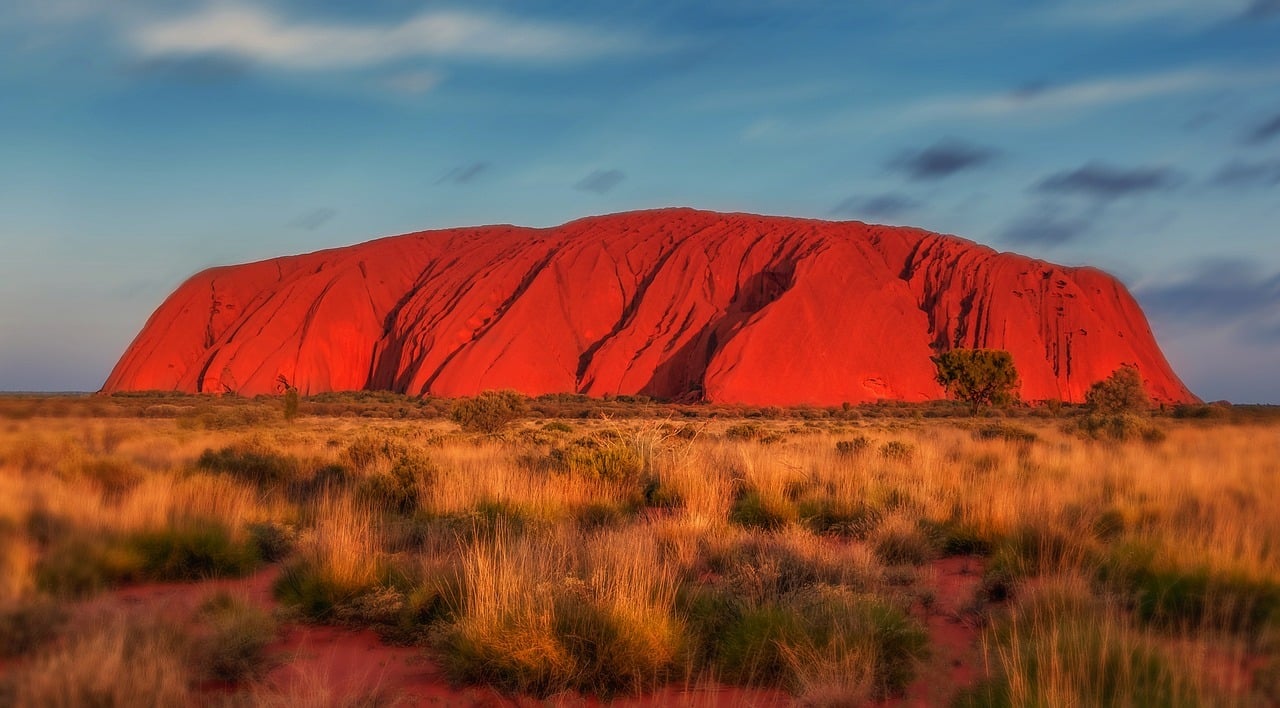 Coogee Beach
This is what Australia does so well, a relaxed seaside suburb with calm surf, ocean pools and historic buildings fronting the promenade area. Most well-known as the start (or end) of the walk from Coogee to Bondi – be sure to take your time and explore one of Sydney's most laid-back suburbs.
There are plenty of pubs, bars, and spots of the sand to wallow in for a while, or you could explore the snorkeling trails of nearby Gordon Bay.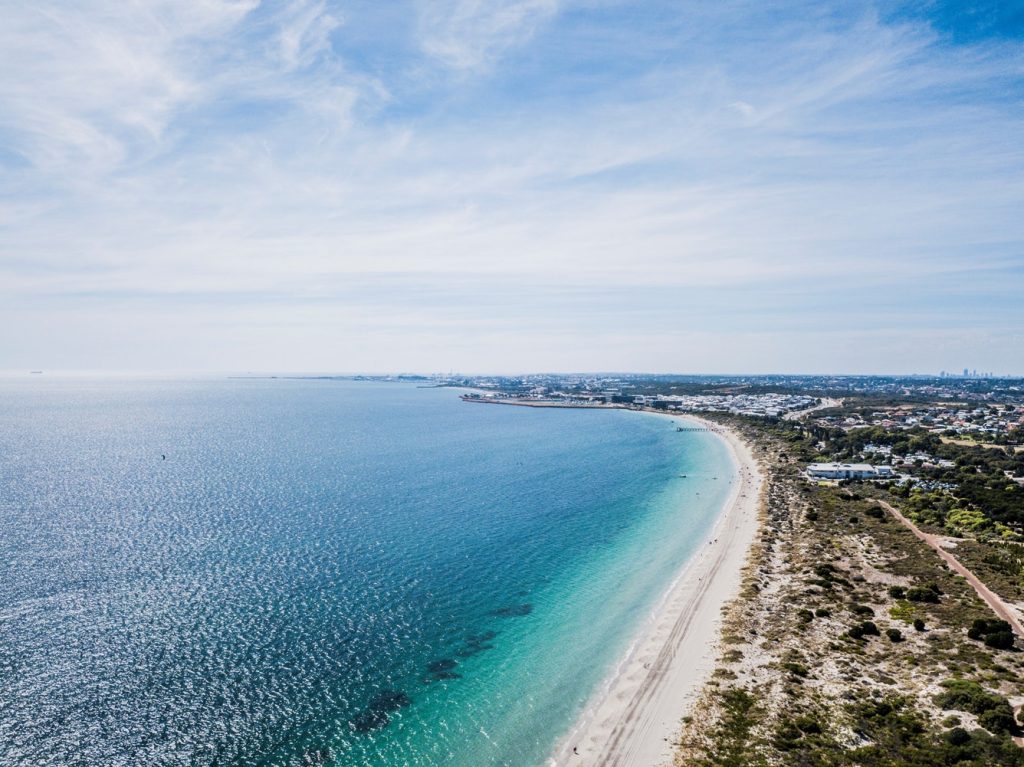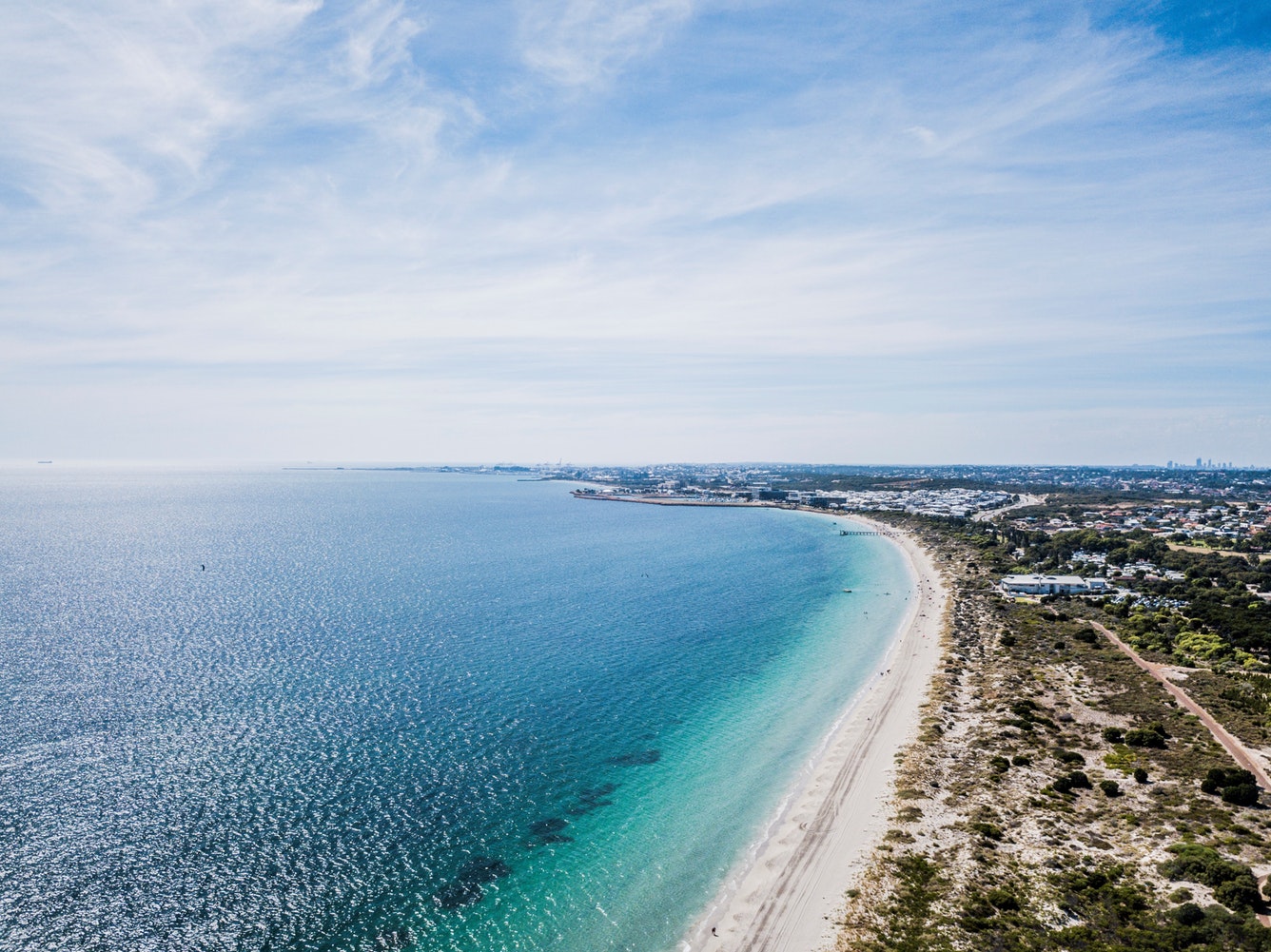 Australia's Wildlife Zoos
Ok – so it's not technically an iconic Australian landmark, but really – how could you skip seeing all of the utterly bizarre and unique wildlife here? Koala. Kangaroo. Australian Dingo. Wombat. Quoll. Tasmanian Devil. Green Tree Frog. Frilled Neck Lizard. The list goes on, and on and on…
While finding a wildlife park in Australia won't be hard I recommend the Pine Koala Sanctuary in Brisbane. Founded way back in 1927, Pine Koala Sanctuary is the world's oldest and largest koala sanctuary but they also have practically every other unbelievable concoction Australian nature has thought up!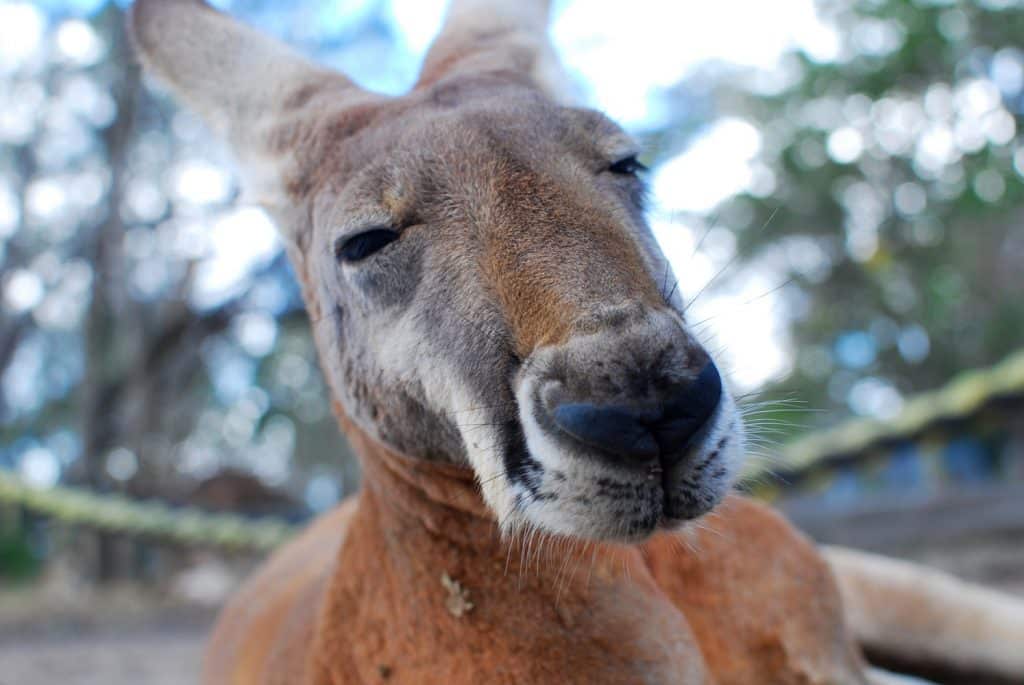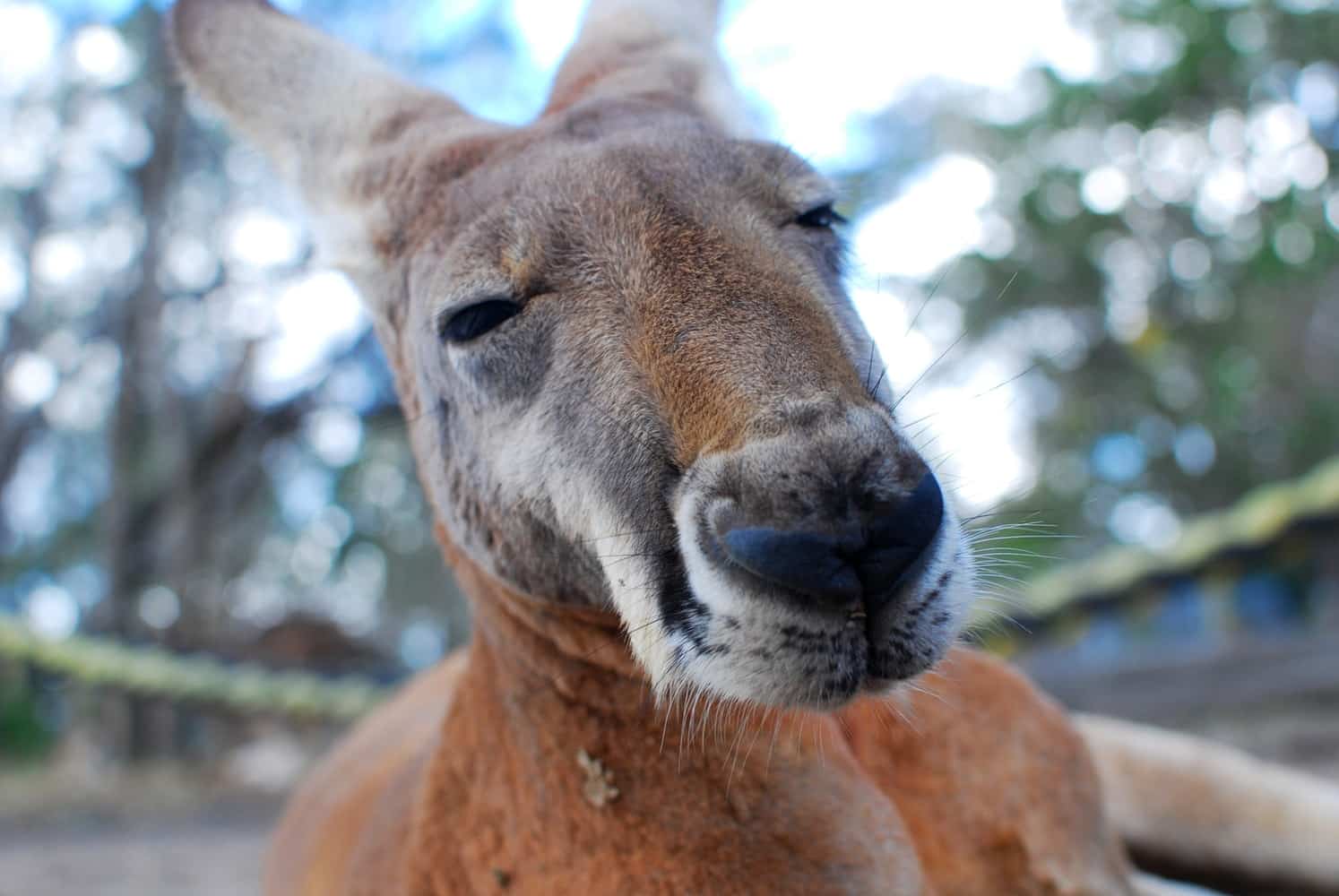 Blue Mountains
Only 90 minutes from Sydney, this iconic Australian natural landmark offer dramatic views over a seemingly endless Vally, though if you dare to explore further you fill find glow worm tunnels, more bush walks than we can count, rivers, little cottages, leeches and the worlds steepest railway. 
While there are so many things to do near Sydney, if you can spare the time you really should try spending a few days in the Blue Mountains of Australia to escape it all, reconnect with nature – or at least just enjoy the cool, fresh air up here!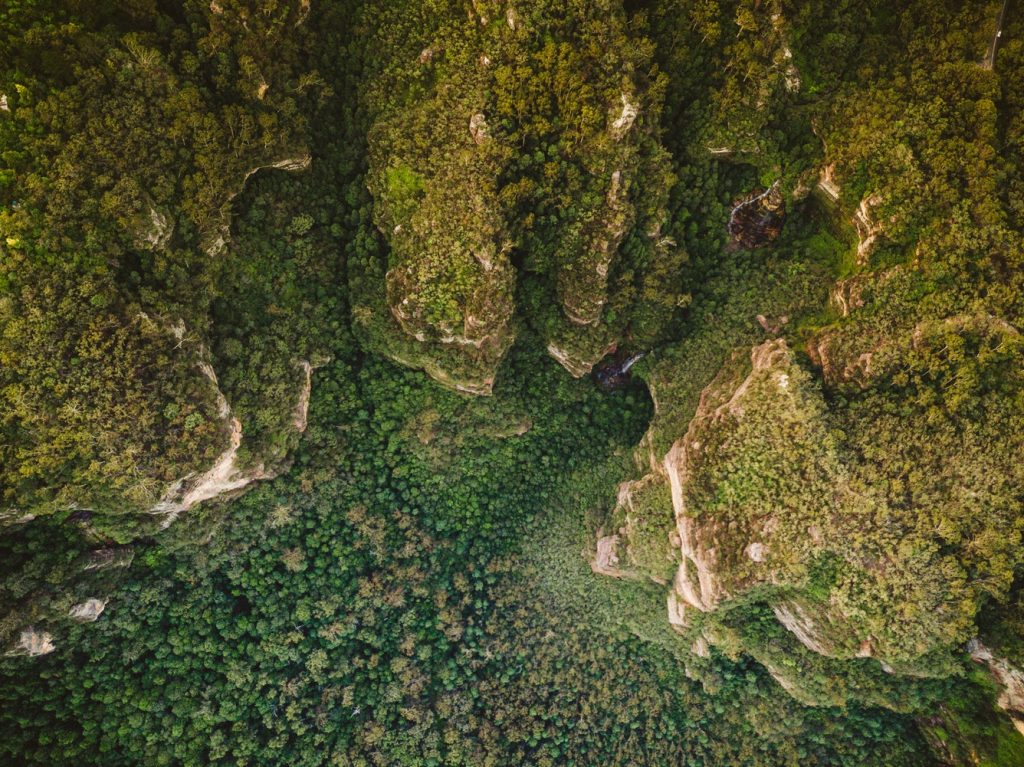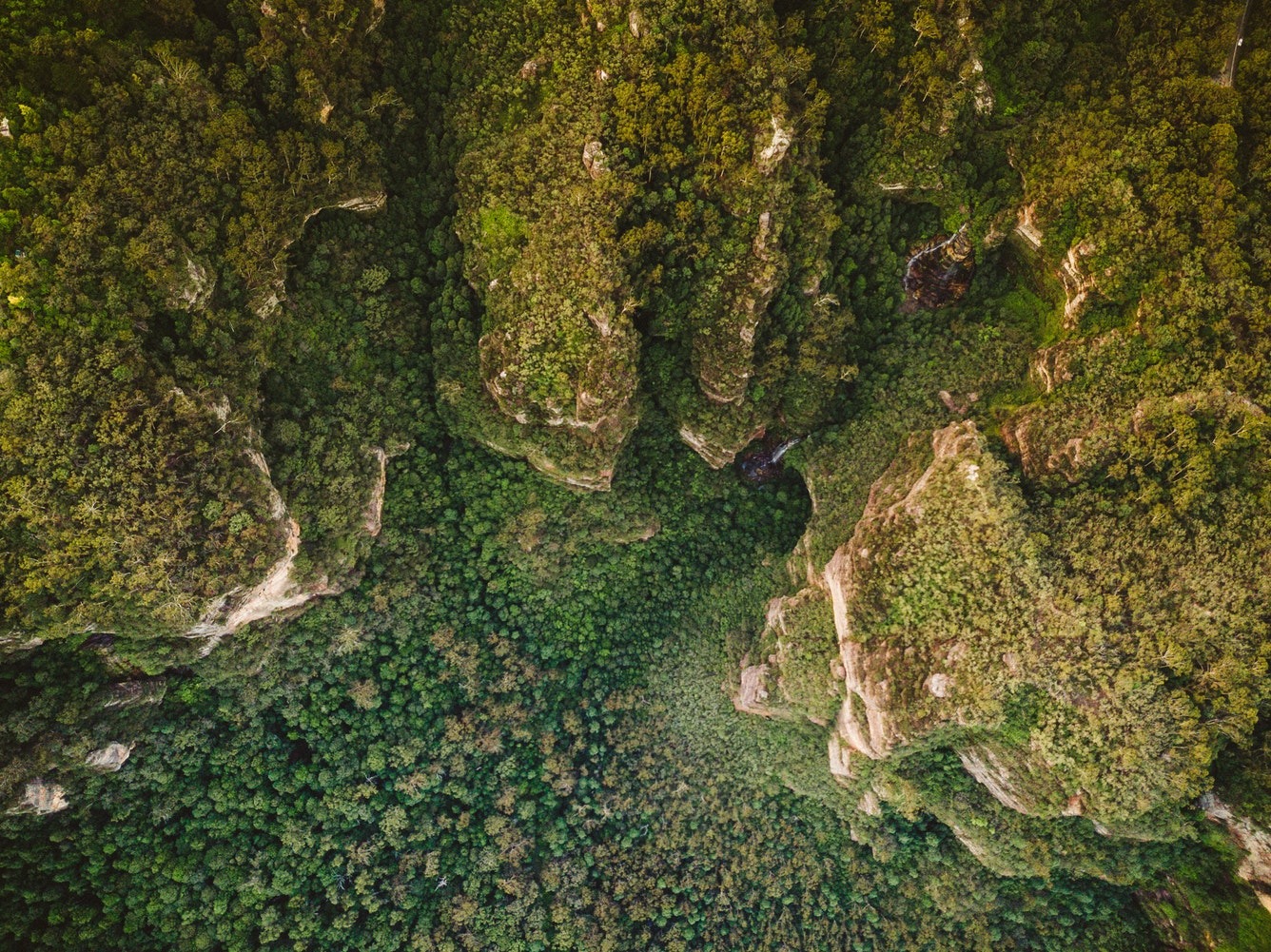 The Pinnacles Desert
Back into the desert again and another of the most iconic landscapes in Australia. The otherworldly Pinnacles Desert looks like a cross between the moon and a Star Wars film set, but it is actually one a few hours drive from Perth (though you do have to get there first).
Some of the oldest living fossils on Earth have been found here, a testament to how old these limestone spires really are and the mysteries held beneath Western Australia's largest sand dunes.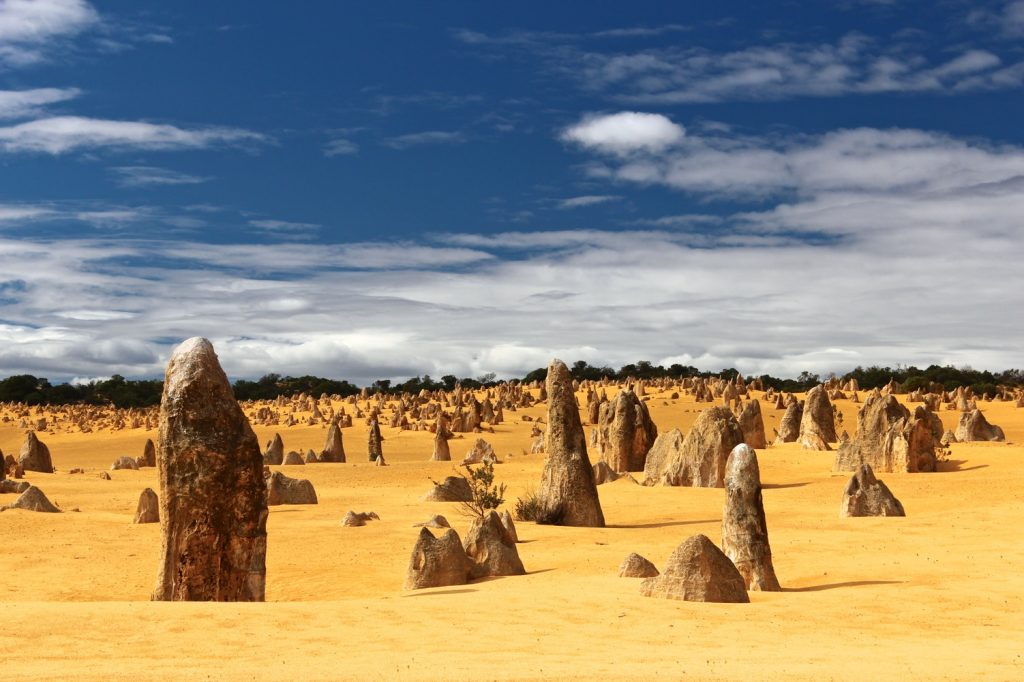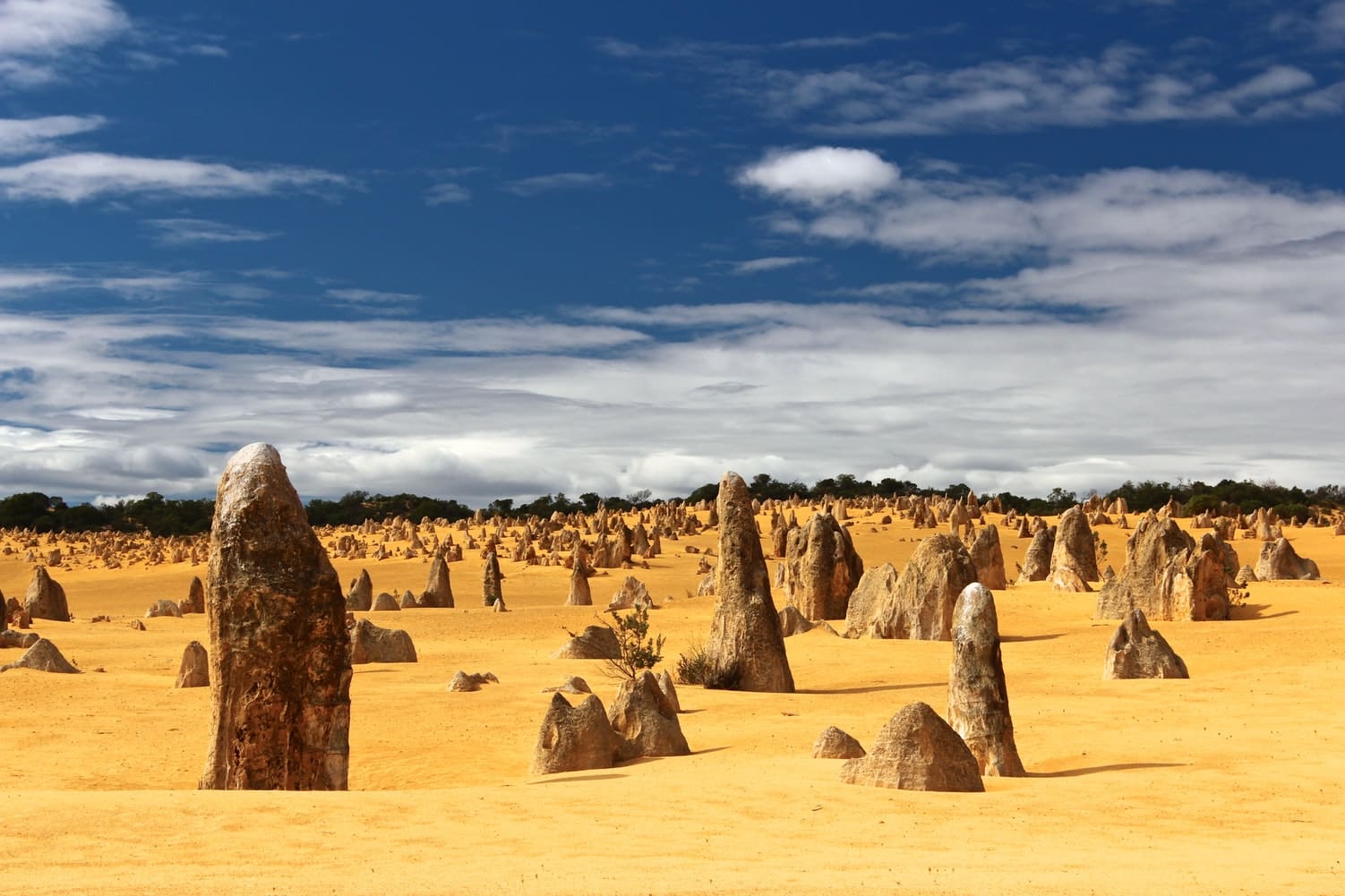 The Great Ocean Road
Probably one of the most scenic drives in the world – The Great Ocean Road is often first up on road tripping tourists bucket list of iconic landmarks in Australia.
Hugging the coast of South Australia its not just about the drive, but about the surf breaks waterfalls, rainforest, galleries, heritage attractions and native wildlife you will encounter along that way. And that's all before you set sight on the towering 12 Apostles, basically, the physical manifestation of rugged Australia splendor piercing out of the dramatic Southern Ocean.
We loved road-tripping her with friends, but in that case, things are going to be comfortable so be sure to follow some fabulous suitcase packing tips. If you have extra time, don't forget to visit the nearby Yarra Valley for some of Australia's best wineries…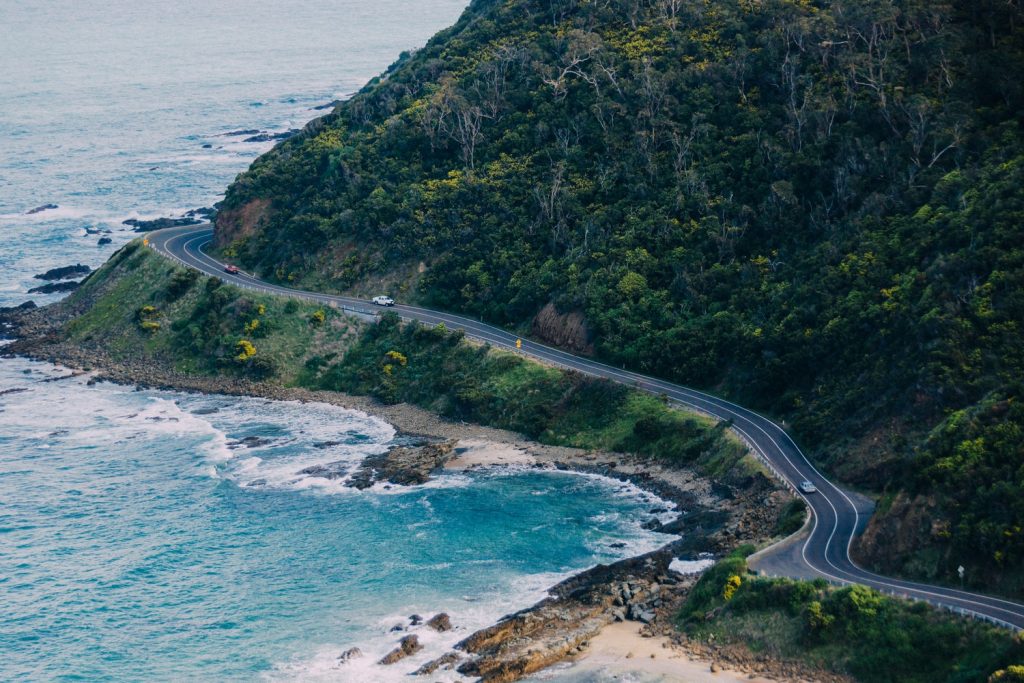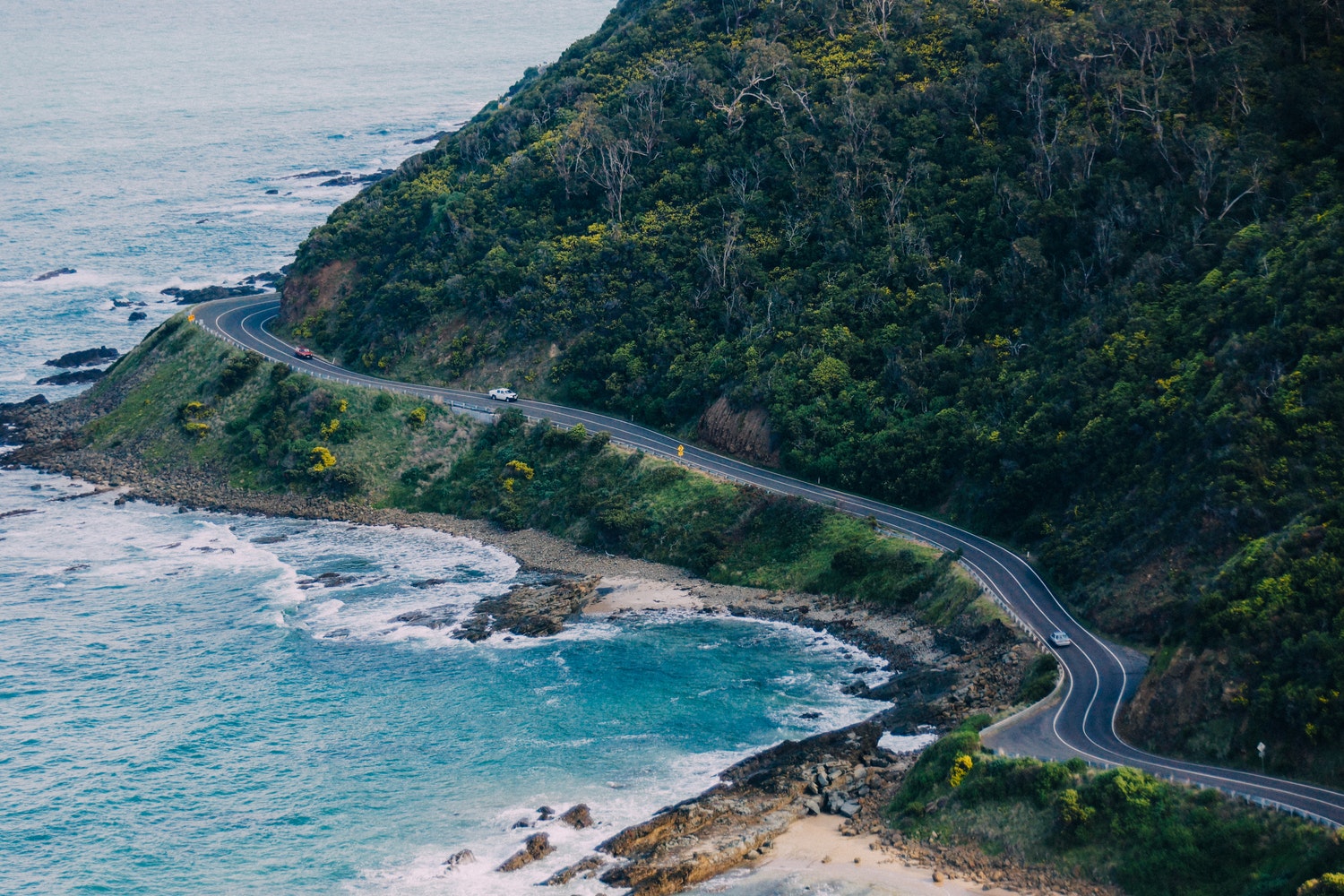 The Sydney Opera House 
Not only one of the most iconic Australian landmarks, but one of the most famous buildings in the entire the world – The Sydney Opera House is a great architectural work of the 20th century and today listed as a UNESCO World Heritage Site (one of the youngest in the world.). Fusing creativity, innovation and structural design in a remarkable setting at the heart of the Sydney Harbour, this work by Danish architect Jørn Utzon inspired millions of people every year who come here to eat, drink, play, be entertained or simply admire this modern wonder of the world.
What more proof could you need that Sydney is one of the most romantic places on Earth…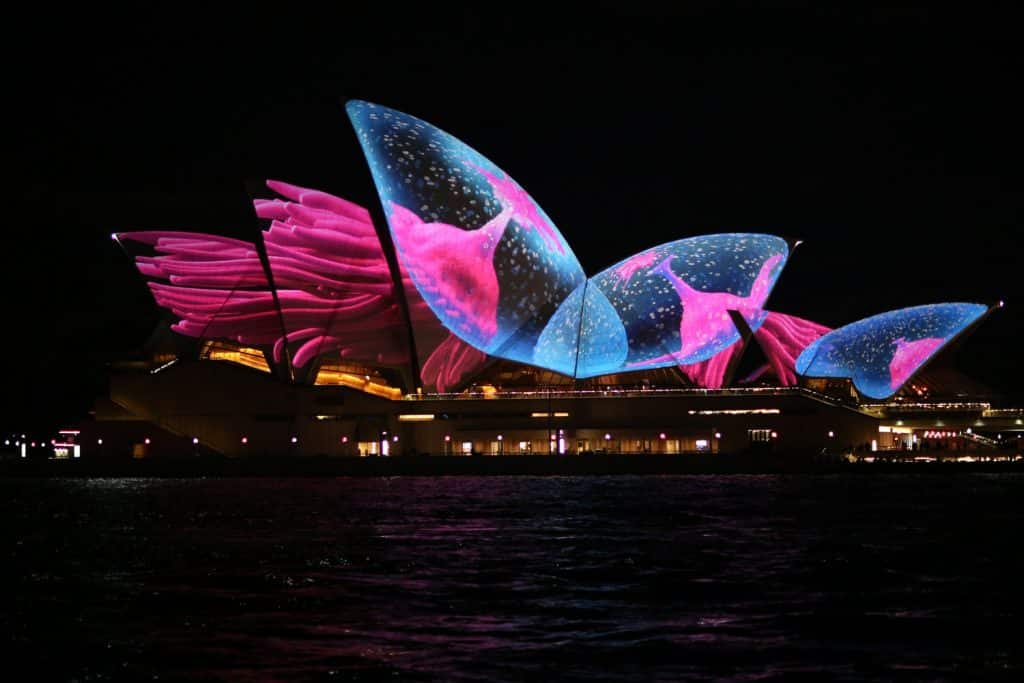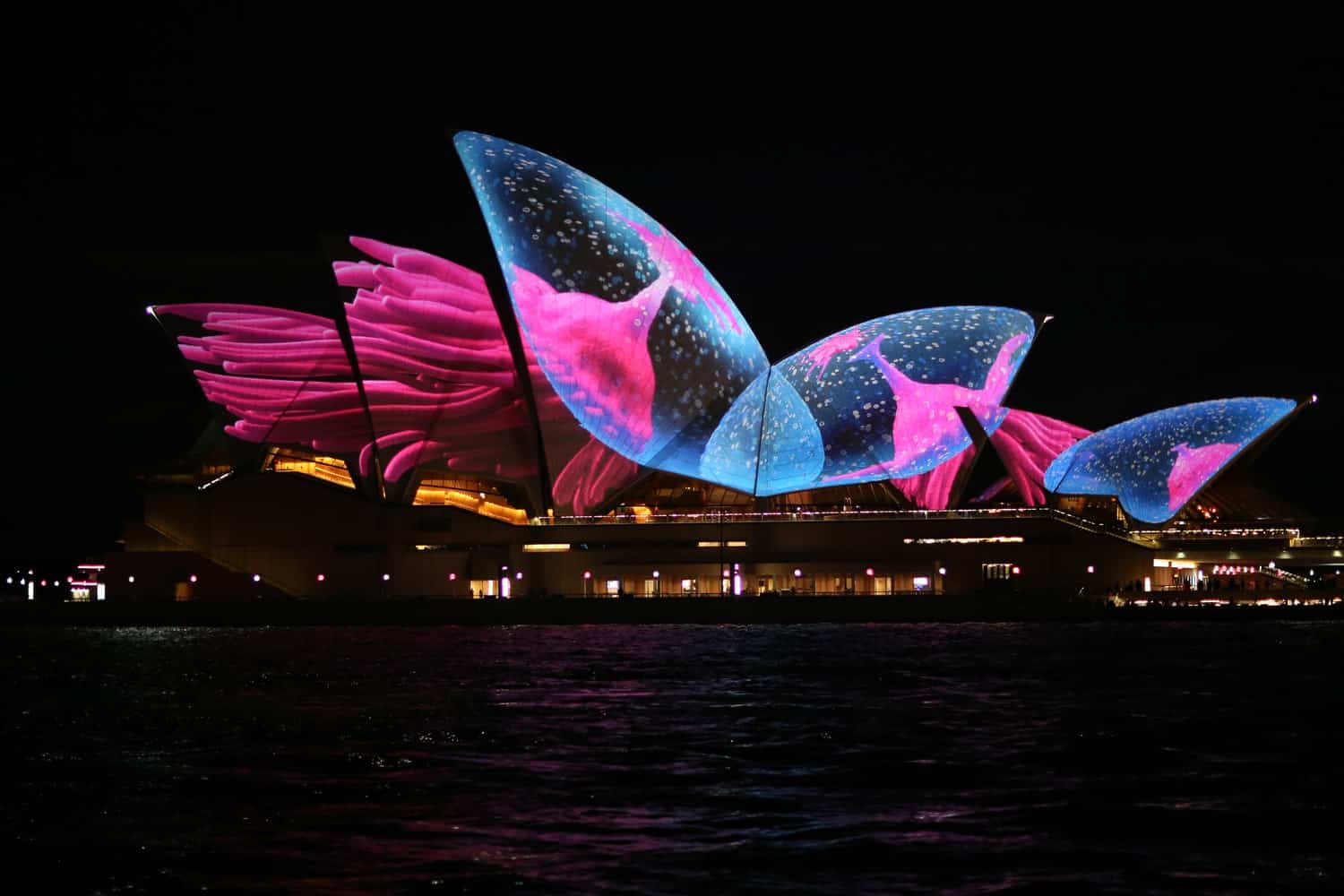 Further Things To Consider Before Any Adventure
Now you're all set and prepared to explore our big wide world, why not sort out everything else out all in one go? If necessary for your travel plans make sure you have brought proper travel insurance, protected your privacy by getting a secure VPN, compared all the top hotel booking sites to find just what you're after, reserved an unbeatable rental car price and - of course - booked the best flight deals!
Or maybe just forget it all and go for a last minute cruise or effortless tour instead?
Many budget travelers (including me) indulge in worldwide airport lounge access, so we can experience luxury while still slumming it in economy. Naturally, we would never leave home without a more a more general travel guide since we couldn't possibly cover everything here!
Just add an adventurous attitude and plenty of smiles - they go a long way - and that about covers it all! Now go out, find your own path and don't forget to share your best inspiration stories with me on Facebook, Twitter, and Instagram...I'd love to hear from you!