Have you heard of the alluring San Blas Islands of Panama, locally known as Guna Yala? Have you seen the post-card perfect shots of deserted white sand specks in the turquoise oceans or of smiling children beckoning you to explore their little piece of paradise?
If you have chances are if you've heard of the San Blas archipelago: a remote indigenous territory in Panama consisting of 365 islands, going on one of the many San Blas island tours will be right at the top of your Central America bucket-list!
The San Blas Islands have some of the most spectacular beaches in all of Central America, some would argue in the world, and with less than 10% of the islands being inhabited by the Gunas, there are countless opportunities to explore and indulge your cast-away fantasies in extreme isolation.
But with independent travel practically impossible, and a myriad of operators of varying reviews, the question becomes:
What San Blas Islands tour should I choose?
Should I go for a San Blas islands sailing trip?
And do I go on one of the San Blas tours Panama to Colombia or the other way around?
For me there were effectively two options of San Blas Tours going from Colombia to Panama – take a two-day ocean journey from Cartagena in a small boat for a San Blas Islands sailing experience, or head the idyllic border towns of Capugarna and Sapzurro to go north with San Blas Adventures, an established company with seven years of experience.
Since the options from Cartagena involved a fairly horrific, potentially life-scarring, ocean crossing with San Blas sailing – and Capurganá and Sapzurro have beautiful beaches and diving, the choice was a simple one for me! San Blas Adventures from Colombia to Panama it was!!!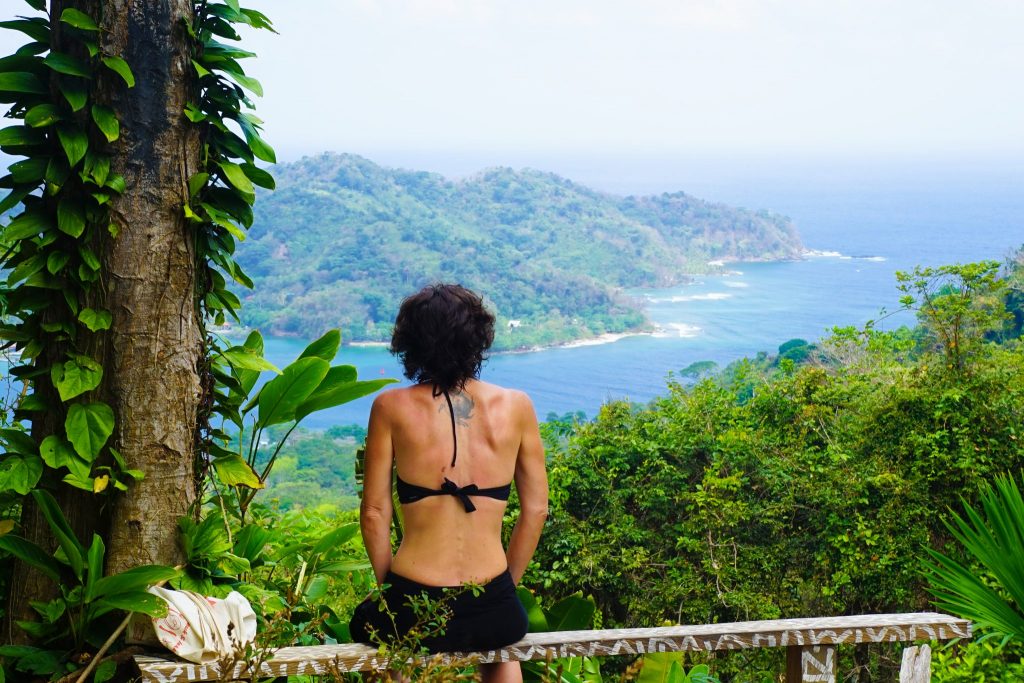 Now obviously, any San Blas Islands Tour is a big commitment; it's not cheap but desolate, basic, and clearly not suited to everyone. So I have put together this Honest San Blas Adventures Review.
Partly so potential travelers can get clear and unbiased information about San Blas tours Panama, and partly to help those already booked avoid making mistakes that could ruin their trip.
This is all also in hopes that San Blas Adventures makes some of the suggested changes to improve on specific areas where they are lacking — but this far, I have not heard back from them about my suggestions.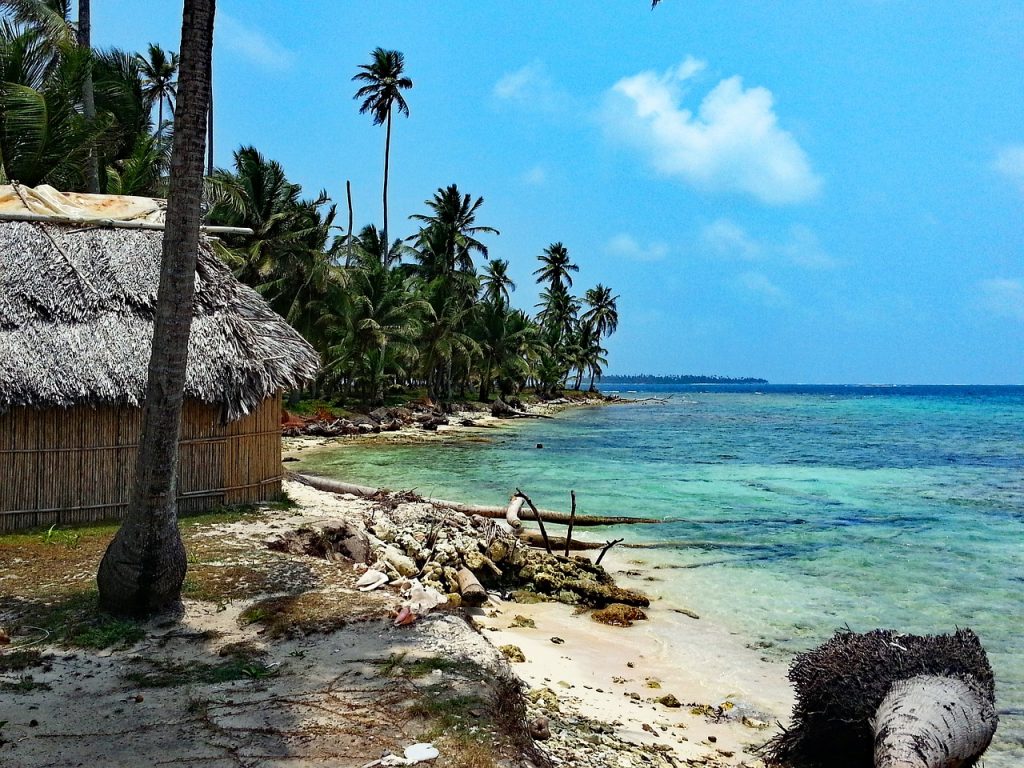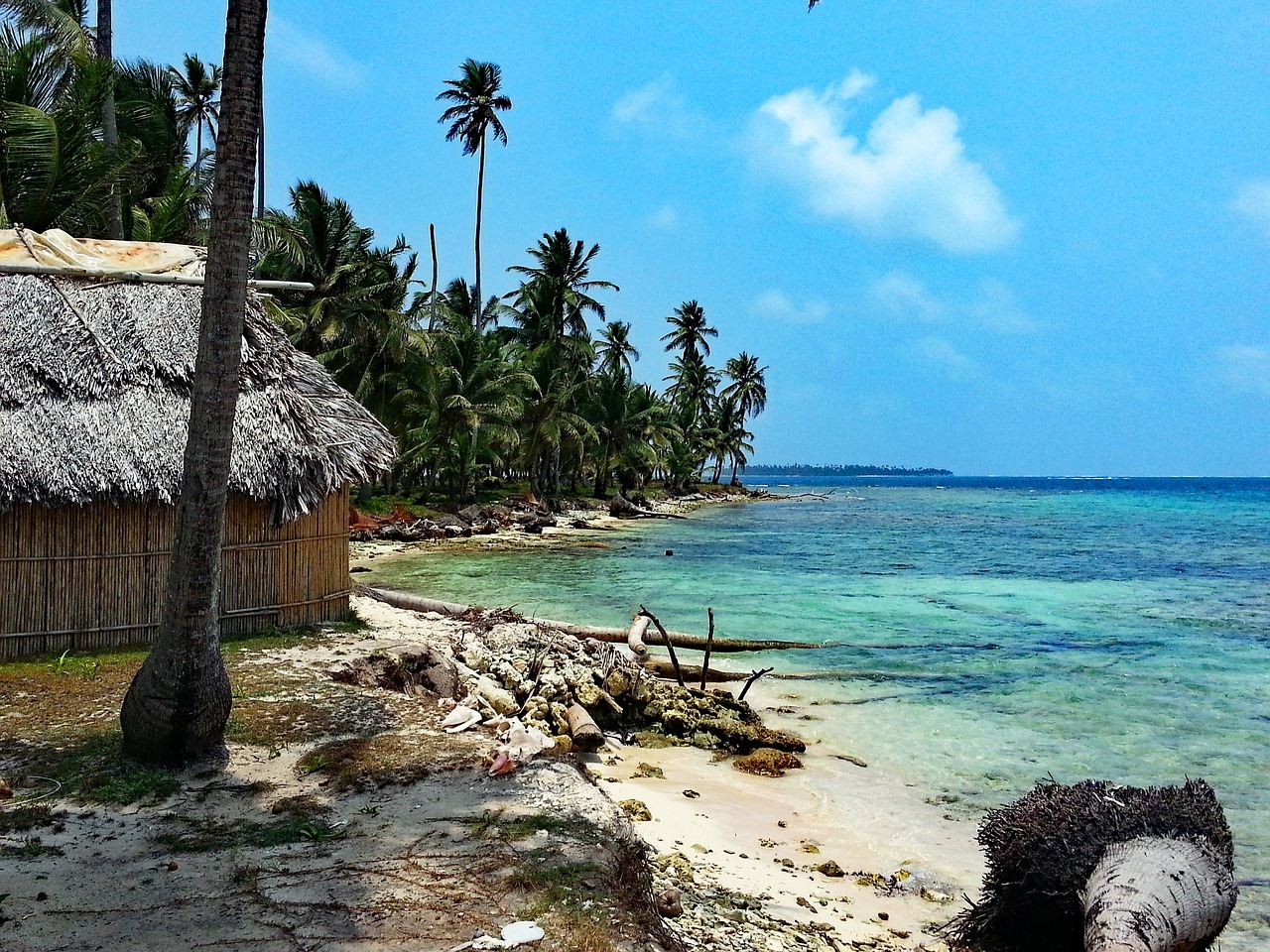 To be very clear here – I did not receive any compensation, financial or otherwise from San Blas Adventures, nor did they know I was a travel blogger.
Really I just want everyone to have the best possible time because it's a palm tree covered island with sand as white as my untanned bottom and more stars in the night sky than you could ever count. The San Blas Archipelago is paradise if you are properly prepared…
San Blas Adventures Review: The Good
First of all – I have got to say: Our guides, Brazilian Pedro and Swiss David, were fantastic people. Beacons of positivity, their energy, and laid back vibes really made our trip special. A trip with San Blas Adventures from Colombia to Panama, or Panama to Colombia, is a four days / three nights affair.
At times the San Blas Islands tour will be complete bliss, like nothing you have ever experienced. And – depending on San Blas Islands weather – it could also be the absolute worst thing you have experienced a.k.a the dreaded open ocean crossing.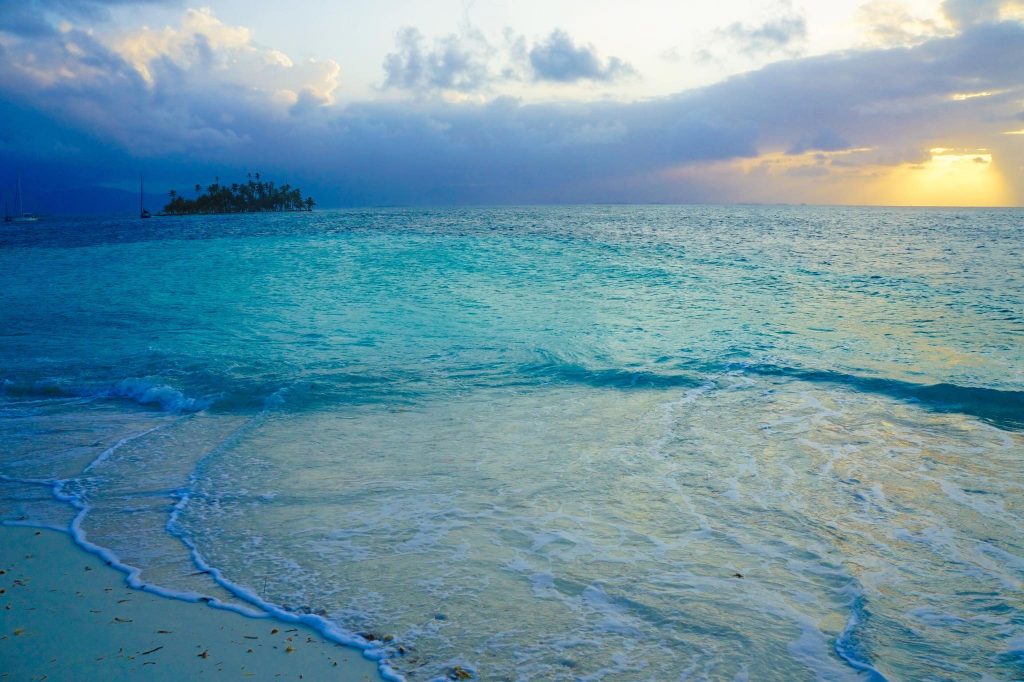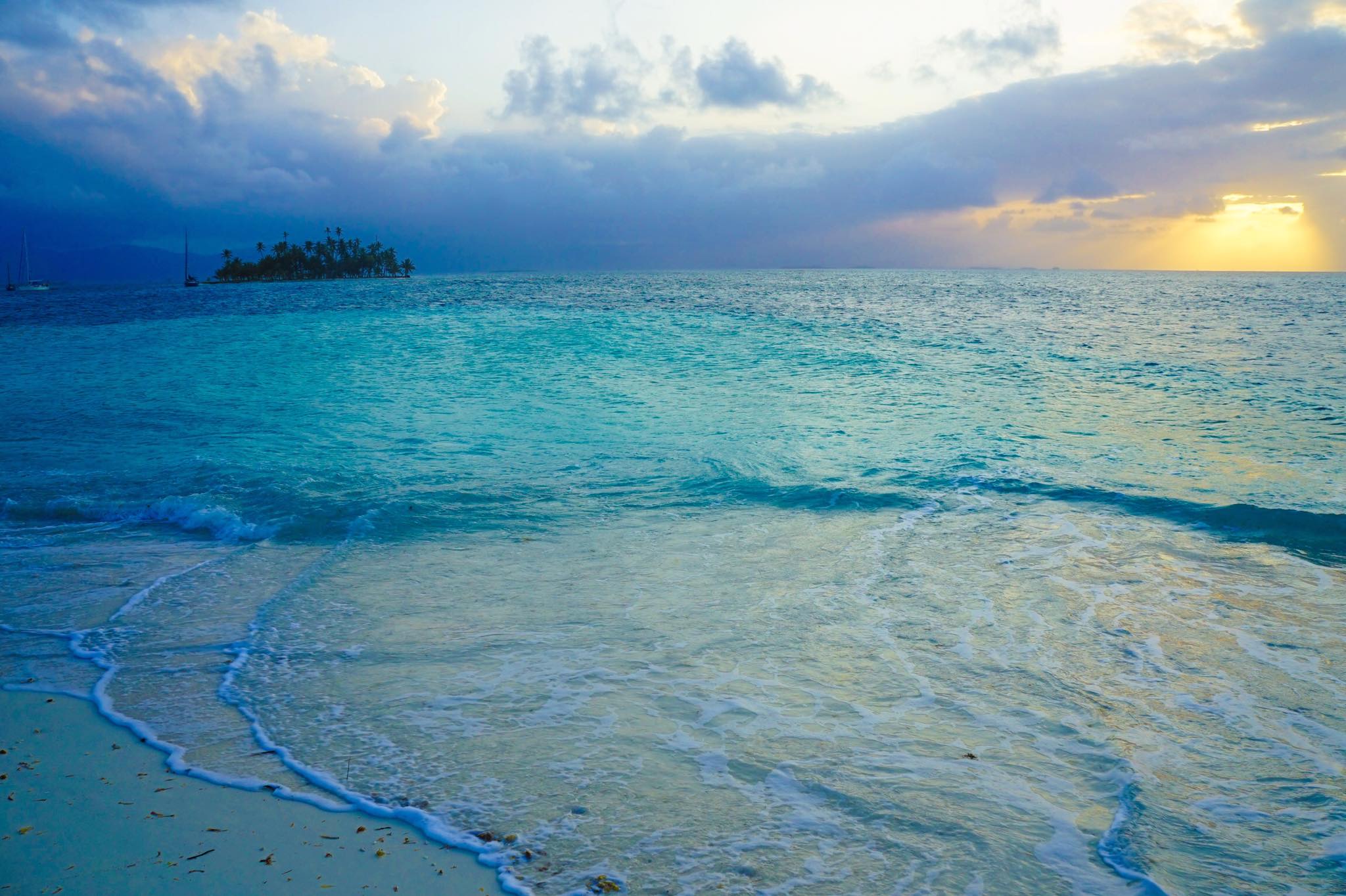 On the trip to these remote places with not a shop in sight, San Blas Adventures was able to produce incredible dinners and lunches, including lobster one night, and a salad buffet that I will dream of for years to come.
The accommodation, while incredibly basic, is perfectly sufficient and has a certain rustic charm to it: an overwater dorm room where you heard waves lapping underneath you all night, a giant slumber party room with six double beds and what turned out to be a highlight, hammocks just meters from the waves rushing up the shore.
If you are expecting some beautiful San Blas Hotels, you will be sorely disappointed, these are not rich people, and tourism here is still barely developed. You will see things that shock you – like toilets straight into the ocean – but in many ways, this is part of the adventure. Be prepared for it, and you may even enjoy it!
The daily itinerary is basically a day island and a night island, which you sleep on. The day island generally has no structures and can be walked around in less than 2 minutes. The night islands depend, but there is generally always something beautiful to look at – a sunset, the stars, the waves rushing up the beach or birds sneaking into dorm rooms.
An advantage of going with San Blas Adventures is also that you get to interact with the indigenous Guna people, visit their villages (which are usually off-limits to outsiders), play with, and photograph their beautiful children for hours on end and get a truly authentic glimpse into these mysterious people.
Also fun fact: Guna Yala was originally known as Kuna Yala until 2011 when the Government of Panama recognized the claim that "Guna" was a more accurate translation from their language than "Kuna".
San Blas Islands sailing trips to and from Cartagena are not generally permitted. This means you must sleep on their boats every night, they generally only visit uninhabited islands, and you would miss this memorable aspect. San Blas Adventures also provided fantastic equipment, such as the practically brand new snorkel.
Sadly, however, the snorkeling was some of the worst I've done as the San Blas Islands have been rather over-fished (but after diving all around the world, I might be a little spoilt!). Pedro and David always had a volleyball handy and were quick to initiate a game, and also introduced us to their own personal game: San Blas Killers.
I don't want to give the surprise away, but it is fun!!
Overall I really loved our San Blas Adventures trip; the islands are idyllic, the guides are great fun, and the food, for the most part, was incredible. San Blas Adventures has a unique concept that no one else can offer, so you end up with a unique experience, and…well, a real adventure!
But this is not to say everything is perfect, and a few changes to how things are done/explained could really make it into one of the world's best tours!
San Blas Adventures Review: The Bad
To re-iterate, this section is to help both traveler and San Blas Adventures. It may seem picky, or – ridiculous in some cases – but in general, I think a few minor changes could really help justify the rather high price tag of USD 450+ for four days.
This is only based on my experience from Colombia to Panama and could be different for everyone. I would appreciate anyone who has been recently or goes in the future to let me know their thoughts and comment below to keep us all up to date!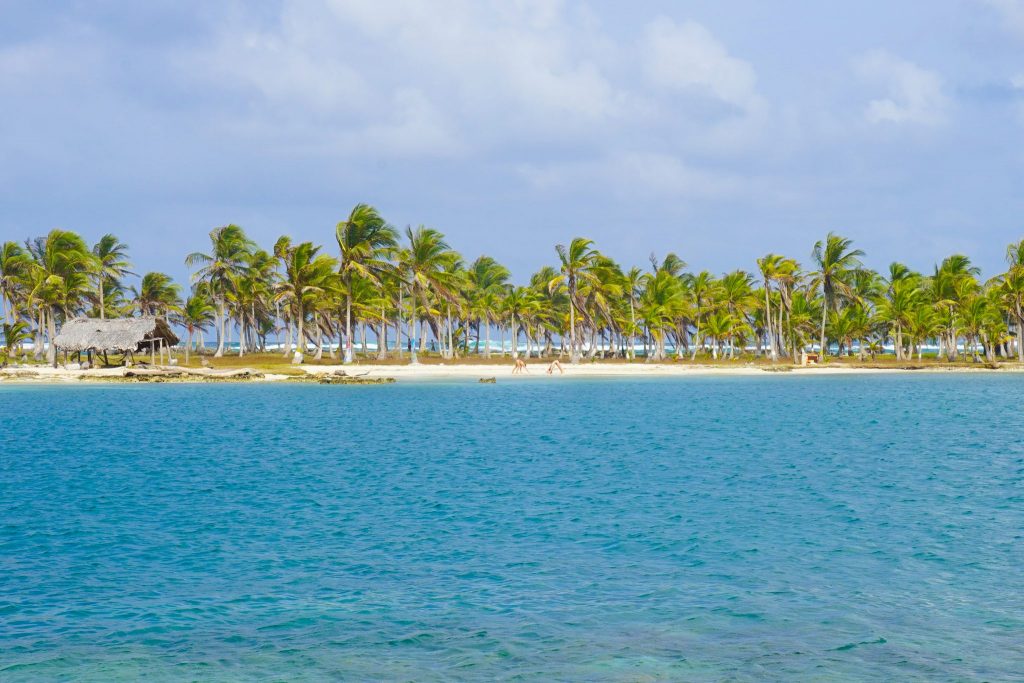 "And I know what I have to do now. I got to keep breathing. Because tomorrow, the sun will rise. Who knows what the tide could bring?" – Maybe a new tropical island paradise? Or maybe that's just when exploring San Blas!
First, and probably my biggest complaint overall: the mandatory day before the briefing. Quite frankly, it's confusing, needlessly long, repetitive, and needs an overhaul.
Key points were missed, and others are not mentioned. I'll help you out: You separate your stuff into a day bag and a big bag. Anything in your big bag you will not see until Panama City or Sapzurro, at all, so don't pack anything you need in there.
Simple, clear, and easy, right? So I'm not quite sure why a lot of us got a different message. Also, try to bring three copies of passports before the meeting. If you do not, you have to find somewhere to do it – and then they will not stamp your passport out for you.
A nice touch by San Blas Adventures would also have been to make copies for everyone at the same time.
It's a rather long-winded speech – needlessly complicated (much like their FAQ on the website) – but to shorten it: Essentials are a big and small plastic bag covering which can be purchased for about USD 1 next door, enough water for the entire trip (silly they don't provide!), toilet paper (though every single bathroom had it, you never know), three passport copies and around USD 100 in extra cash (though I used about $30).
If it helps cans of beer, soft drink, and water are USD 2 on every island – not the 1 – 2 USD we were told at the meeting. So take bottles of mixers and all the rum you need if you plan to drink, which you will! Our guides said it would be possible to get rum at some point, but the opportunity came at went without anyone being told, so the last night kind of fizzled out rather early as people had under-prepared.
Don't be this person; you will be the most popular person on the island if you somehow have too much rum, so there is no downside!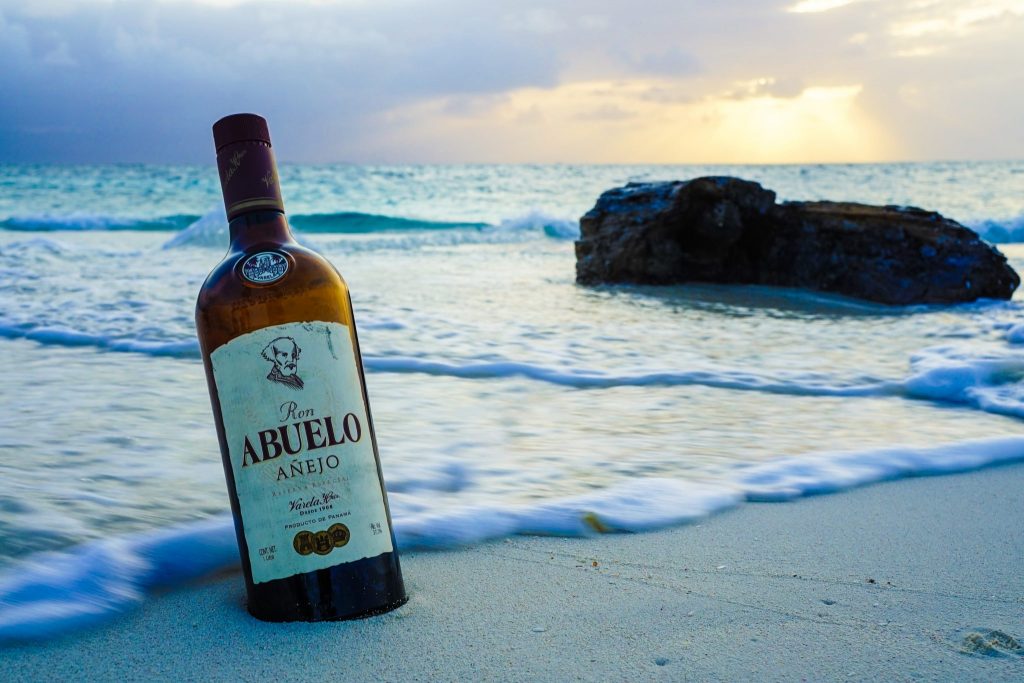 Why is the rum always gone? …. Nope, you can't blame Jack Sparrow for this one!
My other major gripe was also before we began the trip was in the profiteering from non-included costs, which could easily have been included. For example, you have to meet in Capurganá, but you spend the night in Sapzurro (which is really annoying if you come early and stay in the stunning Sapzurro.
In this case, the guides tell you a boat, jam-packed, is 15,000 Colombian Pesos – why it's not included after the mandatory meeting is beyond me – but I can 100% confirm it should be between 7-10,000 with luggage as I caught it three times prior (twice with just me and the captain in the boat).
Sadly its just a bad start when the San Blas Adventures is clearly ripping you off. The same can be said for their recommended hostel in Sapzurro, which has not one ounce of charm and is well over-priced again. For 52,000, you got a dorm bed, dinner, and breakfast in a sub-prime location next to the main wharf.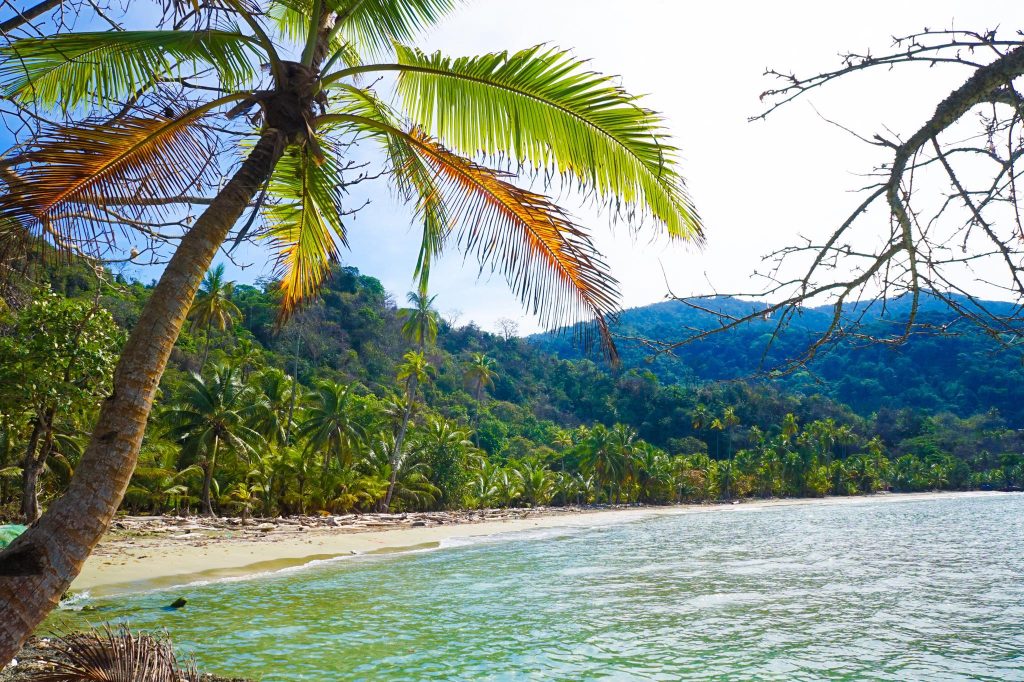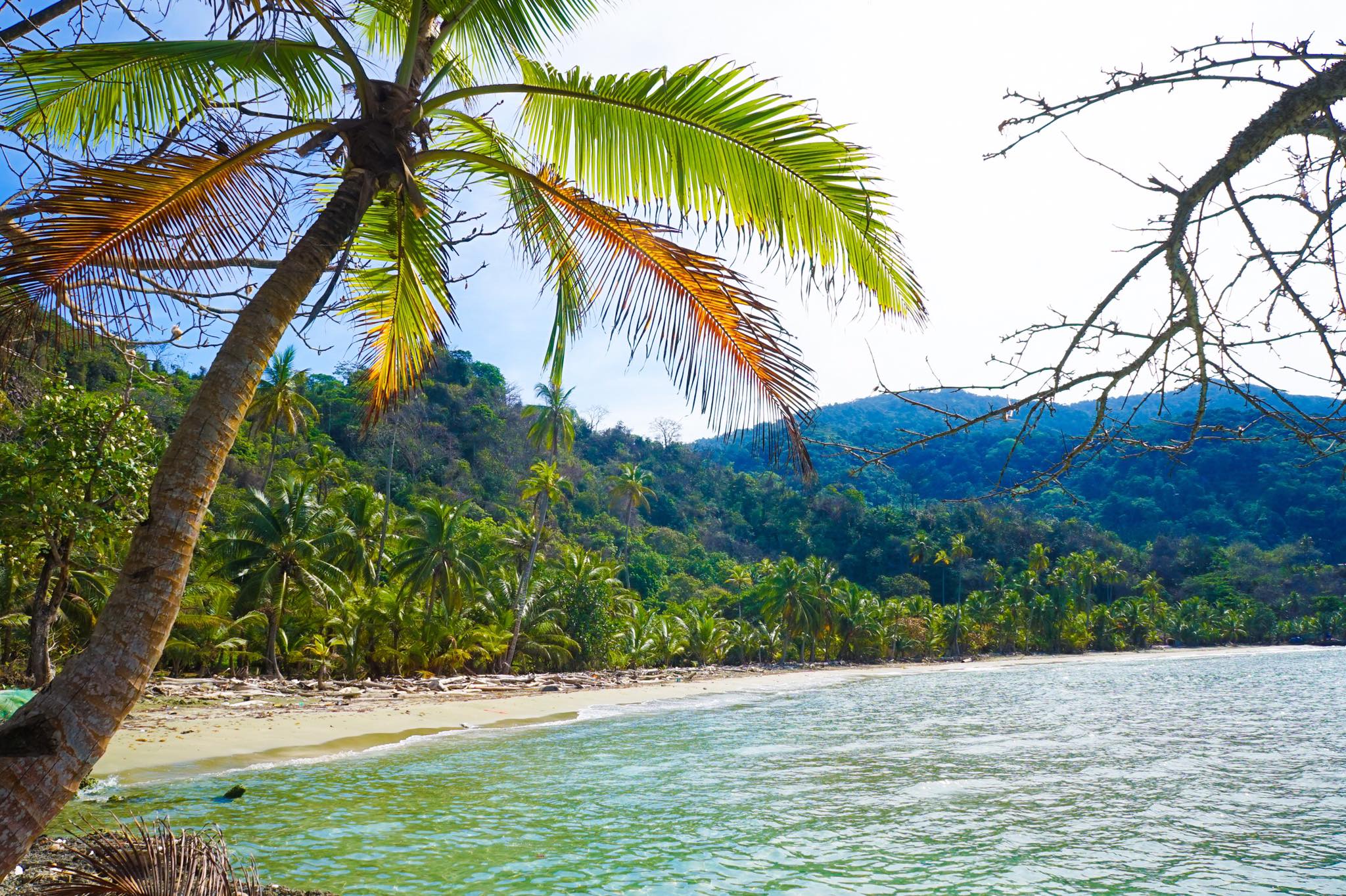 I had been staying for 17,000 at Hilltop Sapzurro, which was beachfront with stunning views, hammocks, and a pool and was getting dinner for 5,000 and breakfast for about the same. You do the math and try to figure it out! It's a small town, easily walkable so I don't at all recommend you go with their recommendations that will cost you far more.
Also, one couple managed to directly negotiate a 10,000 discount at their hostel at which point they were told off and asked not to tell any other members – I won't say any more here but suffice to say, if it's not directly included you are best to do it yourself.
Besides this, the rest of the trip went rather well, which was good – the sea is very, very rough at points and you are in a small boat, you will get 100% wet and are guaranteed to have some great stories. Think waves so big you can't see the other boat and 2 hours of pure pain as you keep smashing down on the waves.
That's the deal here – 8 hours of hell for paradise. I believe it's only this bad in the summer high season, but that kind of makes it worse as San Blas Adventures charges a high-season surcharge for the privilege of being completely destroyed on their boats!
This, however, is something, which is unlikely to change as it's mostly dictated by weather, and the Guna people are unlikely to upgrade the boats they use. I imagine it's not something San Blas Adventures has much say over.
As one Australian so subtly but it "I now know how the boat people feel!"
Also, while we are at it, a few points of clarification from the San Blas Adventures website: They claim "no sea-sickness", trust me – You can easily get seasick! And that you will "save money"… Nope, sorry, but it's about the same as a Catamaran, and that gets you all the way to Cartagena.
There was no "guitar or drum" on any islands, and the bonfire was rather more burning a few palm leaves which did not light very well and lasted all of five minutes. Finally – The San Blas Islands reef is 100%, not the "third-biggest coral reef in the world", that would be the Mesoamerican reef that ends in Nicaragua.
It's not even in the Top Ten.
Not that size dictates how good a reef is, but the four times I went snorkeling here, it was rather rubbish. You will not see anything. You should still be wearing reef-safe sunscreen though!
San Blas Adventures Review: The Bewitching
There can't really be any dispute here: the islands are pure, lush heaven – your pictures will look straight out of a high-end package holiday brochure except the San Blas archipelago's really do deliver! The uninhabited islands are free from trash, fronted by lazy palm trees that are perfect for lazing around all day.
"Here we go, Wilson. You don't have to worry about anything. I'll do all the paddling. You just hang on."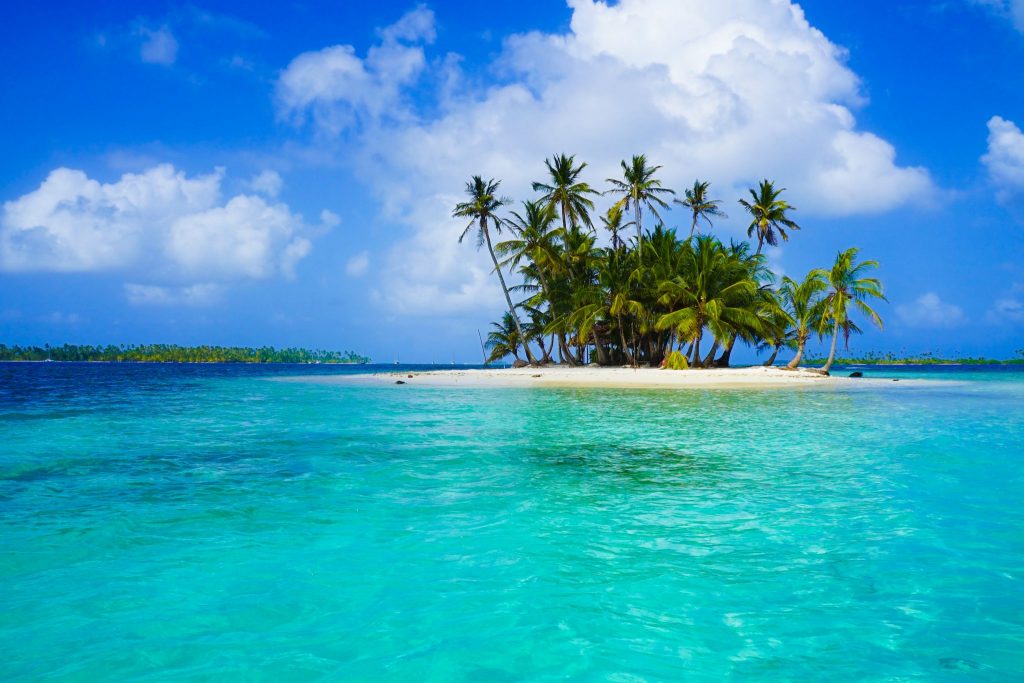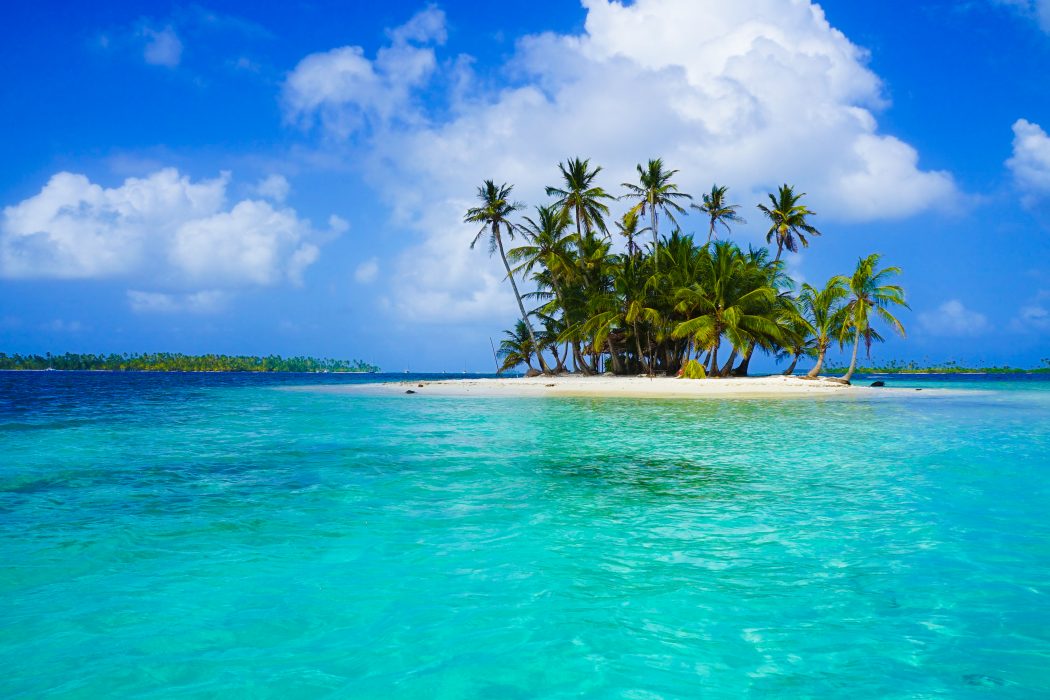 Sadly, the San Blas islands are also said to be the first in the world to disappear due to global warming, and it's not hard to see why. Most are barely large enough to fit a shack and consist of nothing more than sand – on one island we could visibly see the effects of a recent storm which had moved the sand from one side of the island to the other and a great many palm trees were now stuck out at sea.
On islands where the Guna live, it is even more pronounced, and sea-walls have been constructed on mass to try and protect their homes. However, these can only be a temporary measure. It's sad to think about; that an entire people will eventually be forced to move to the mainland – surrounded by the dense and impenetrable Darien Gap – and a way of life lost.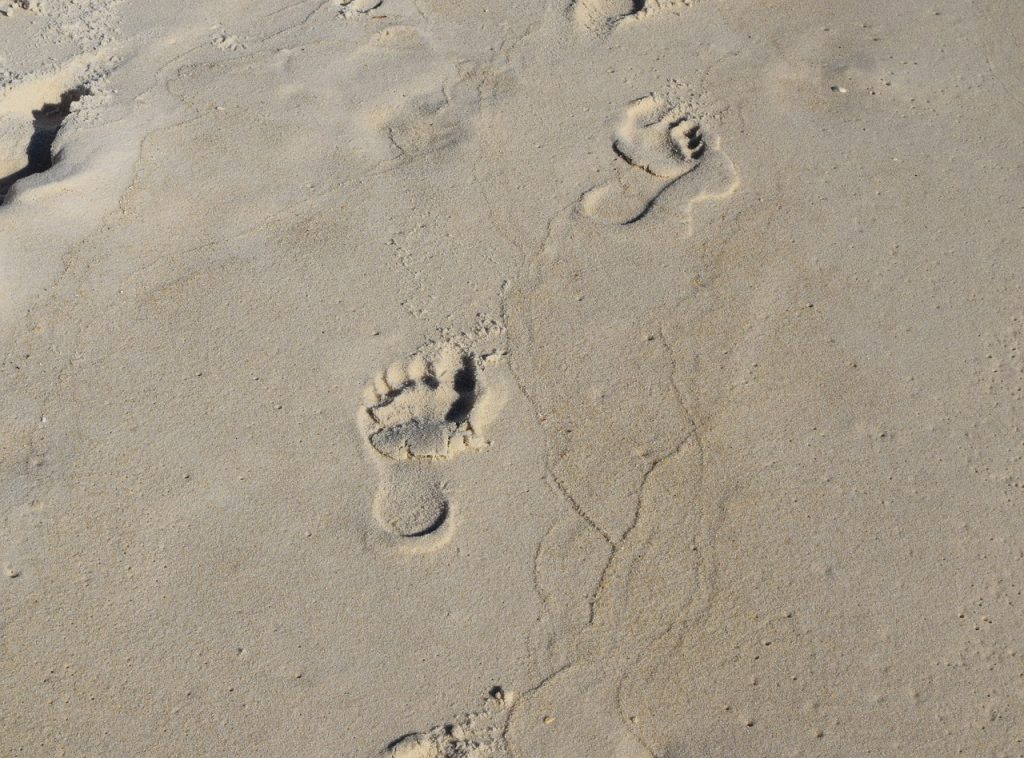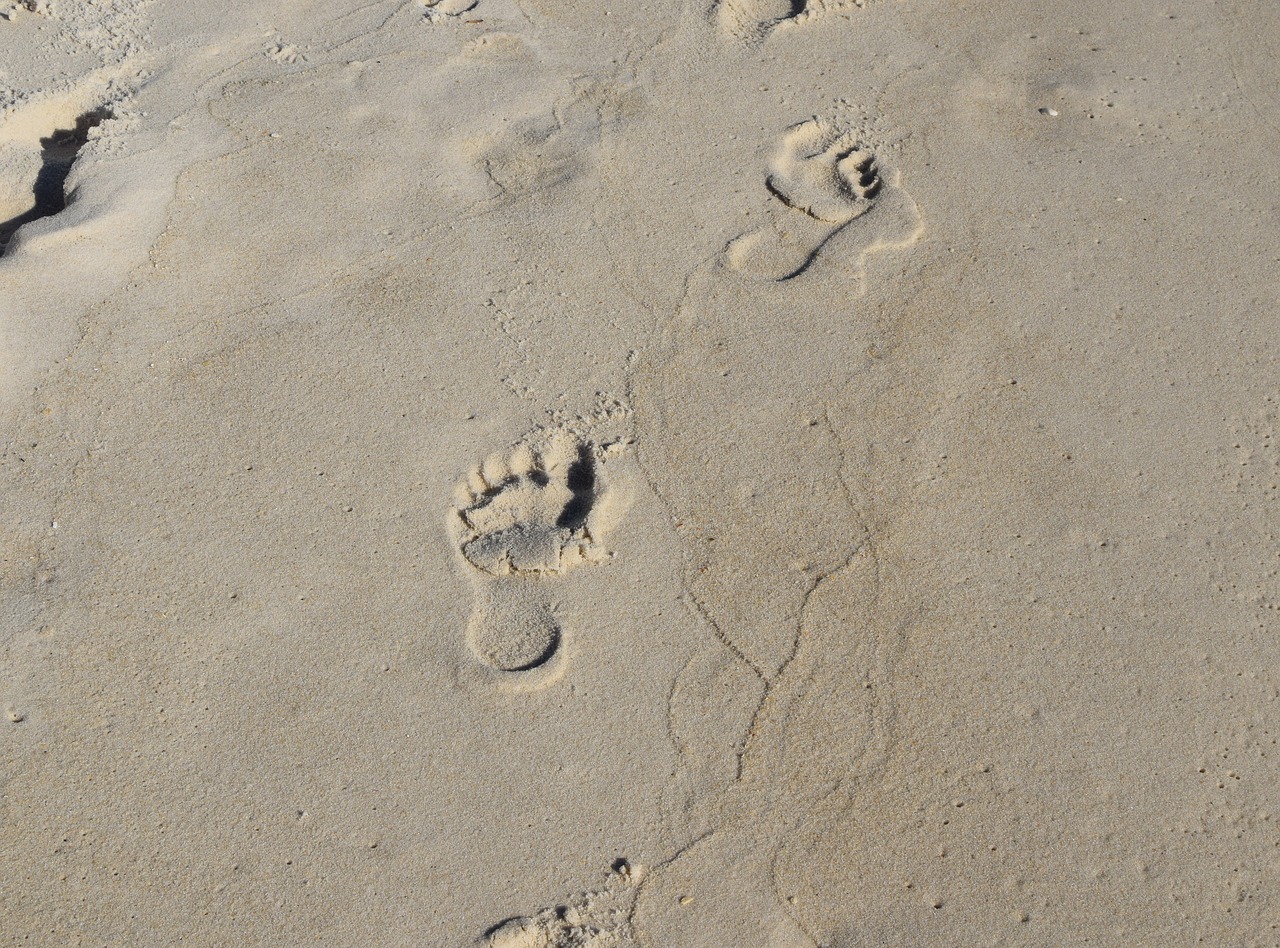 For now, however, these islands are still accessible and practically begging for tourism to find them. Slowly the locals are learning more what Western tourists expect, but at the moment, it's a nice novelty that at times it appears they have no idea what they are doing.
Trust me – I'm sure it won't be long before some luxury San Blas hotels open up, and its charm is lost forever. That being said, there are some things I cannot accept – and visiting a day island where a turtle was tied to a rope and forever trying to swim out to sea should never be acceptable.
I was deeply disturbed and disappointed by San Blas Adventures after seeing this, and our guide Pedro insisted that it was the first time he had seen it and would speak to them about how it was not acceptable.
If anyone goes and sees this again, please let us know in the comments below, because in this case, I honestly could not at all recommend them. I still have my doubts about the villagers that 'found' a baby spider monkey on the mainland abandoned, which was about to die who then decided to bring it to their islands for tourists….
But besides some questionable approaches to wildlife, these islands are just perfect. Your day will be spent sunbathing, swimming in an ocean as warm as a bath, lying in hammocks, playing volleyball, reading, and just generally zoning out and getting back to nature.
There is nothing at all to do – no power, no WiFi, no distractions, and it is an amazing opportunity to just connect with yourself, other people, and the natural environment.
I don't think I have ever been so relaxed in my entire life! I only wish the sleeping islands were a bit more natural – sure our last night was on a deserted island with only one family there to look after us gringos. Still, our first night was spent on a built-up Guna Island with no beach or open area, where we were forbidden to leave the hostel by ourselves.
The second was a bit better with a swimming area and volleyball net, but again was next to a built-up Guna village – I'm not saying I hated these places by any means, however, just that it was not at all how I had pictured a trip!
"I would rather take my chance out there on the ocean than to stay here and die on this shit hole island spending the rest of my life talking to a goddamn Volleyball!!! – Said no-one ever in the San Blas Islands!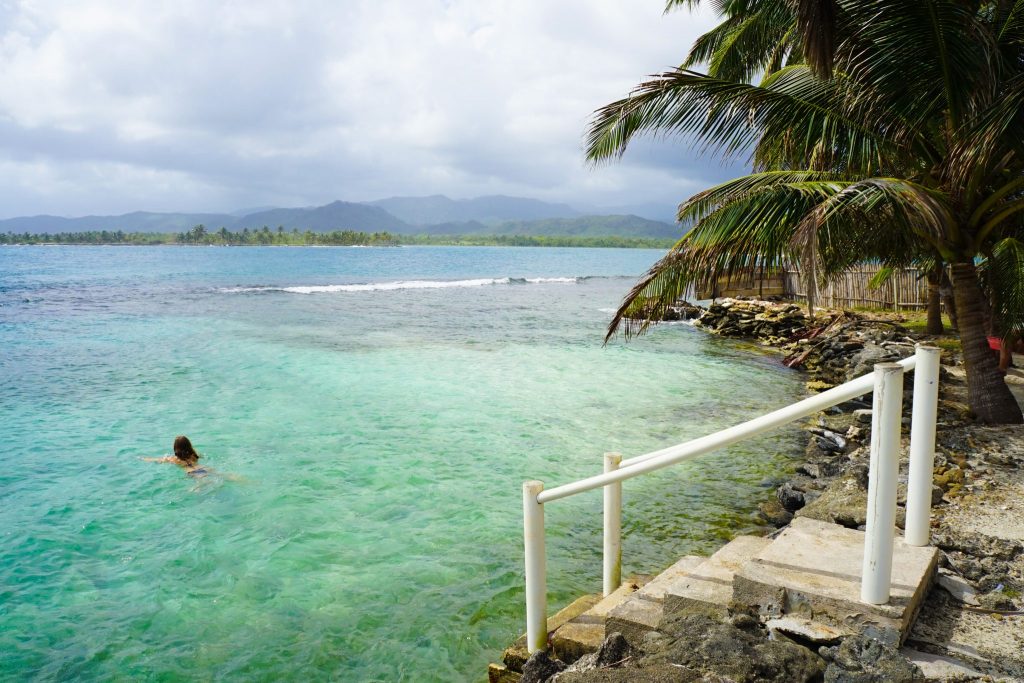 San Blas Adventures Review: Overall Recommendation
Whether you take San Blas Adventures from Colombia to Panama or Panama to Colombia, you are guaranteed to have the experience of a lifetime. Exploring the Kuna Yala archipelago's on a tiny boat, against raging sea, interacting with an unfamiliar indigenous culture, and sleeping in hammocks on palm-tree lined islands.
There is absolutely nothing mundane about exploring the San Blas islands from Colombia and its certainly not an experience you could have on a simple San Blas day tour from Panama City (And if you don't need to make a round trip then this would be perfect for getting to the San Blas islands from Panama City).
Overall – I would recommend going with San Blas Adventures on this remote crossing, but with the caveat that at the moment that there are no other companies offering it and if there was any competition, I expect that they would have to seriously reconsider what they offer.
From the price point, USD 450 + mandatory USD 30 jeep + water/drinks – let's say USD 520 for a 3-night adventure – it's a tough pill to swallow and could easily be made a bit better!
All San Blas Adventures would need to do in little things like including water, including the pre-night in Sapzurro, and make it a 4-day adventure (since you have no choice but to arrive a day earlier). They could also be considering offering an additional night on the island for USD 30, as we were told would be the case there was a weather delay.
But ignoring the price and just focusing on the three days – they were incredible, well-organized, made the most use of time and filled it with meals I will dream of when I'm back to the menu del día of bananas and rice.
The islands are likely nothing you are likely to have seen before and truly are as amazing as you would hope, if not better. San Blas Adventures currently offer's the best way to experience the San Blas archipelago in all its glory. It is one of the most exciting ways you can cross from Colombia to Panama.
Enjoy!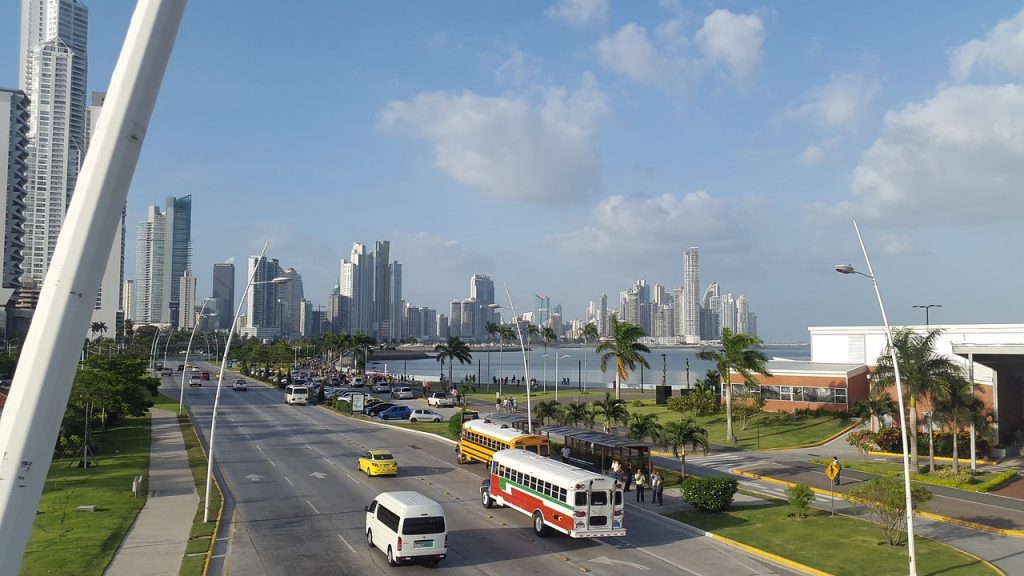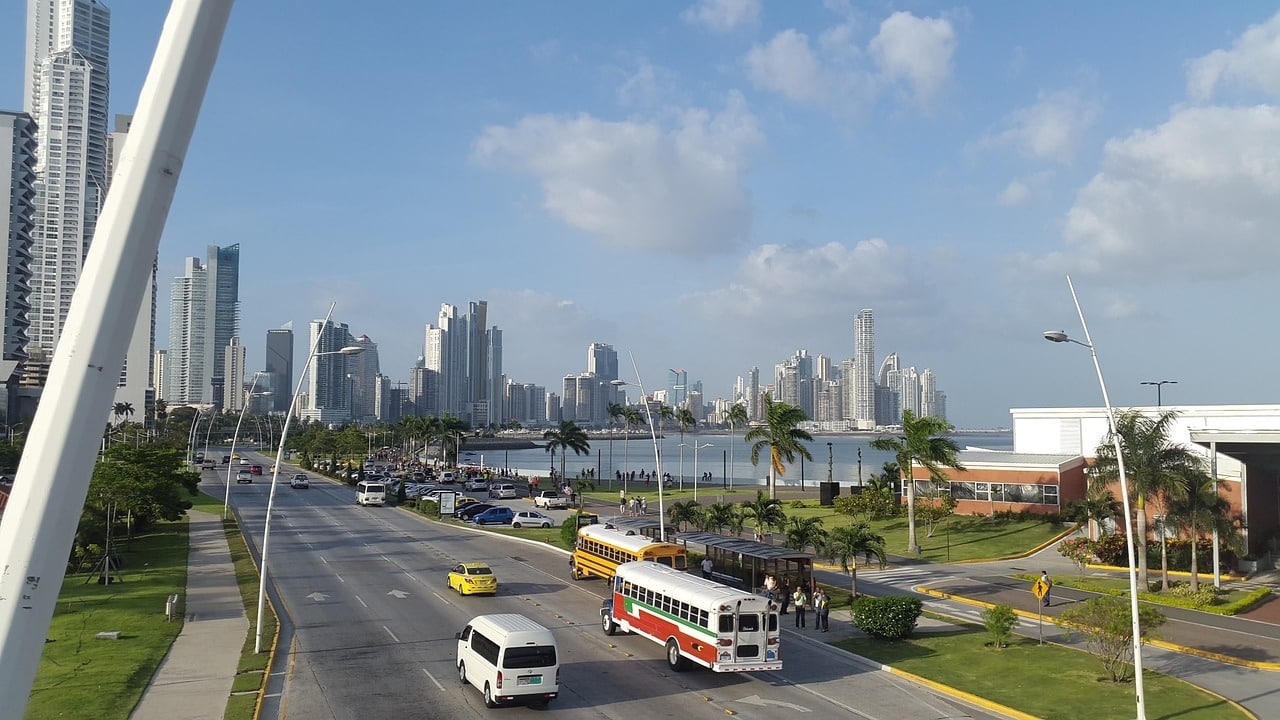 ---
If you have found this guide to San Blas Islands Tours useful, you might also want to read:
---


Where To Stay In Panama City!