I love diving! It's as simple as that. Ever since I was a little kid, I've been a regular water baby, and when I first tried scuba diving, I was hooked!
Seriously — after seeing just one fabulously carfree turtle on my first dive (visiting our 'sandy' classroom!), and I knew scuba diving was for me. Life indeed is better under the sea!
Since then, I have been lucky enough to visit many of the best dive sites in the world, and while I have a long way to go, here is where I have been so far!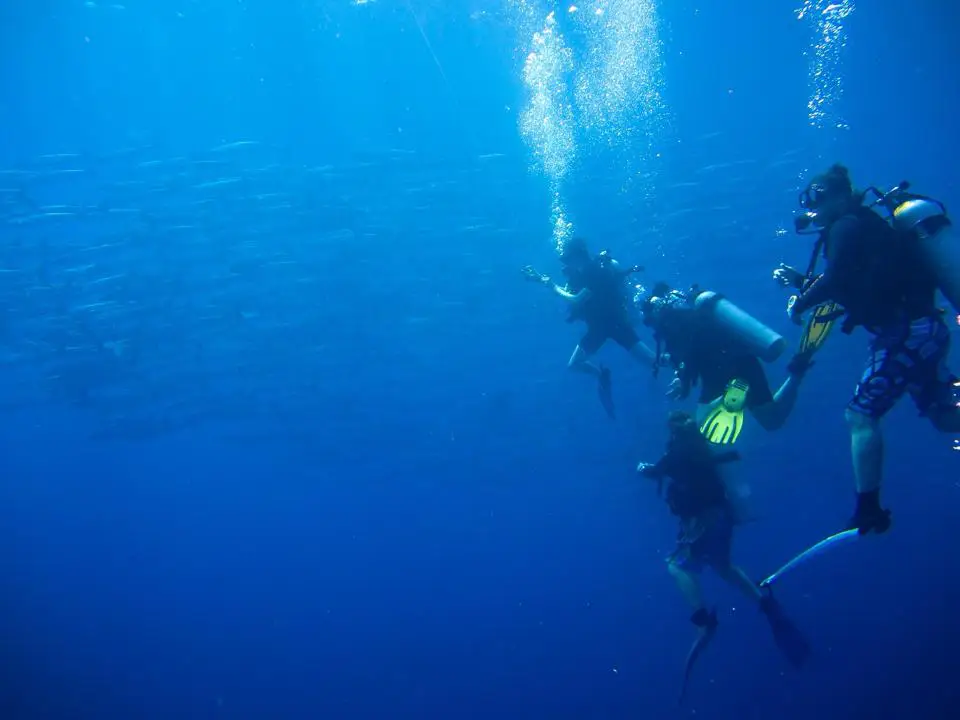 One thing I have learned is that there is no such thing as a bad dive, which is true — as long as you choose a good operator! I am very, very selective with who I dive with. After all, You are putting yourself at risk if you don't. Plus you could waste a whole lot of money!
Having over 50 dives now, I have had almost entirely good experiences all around. Scuba diving goes amazingly with travel, and you get to explore so many cool areas you never thought of! The oceans cover 71 percent of the Earth's surface, after all. So why would you want to limit yourself to land?
How… terrestrial.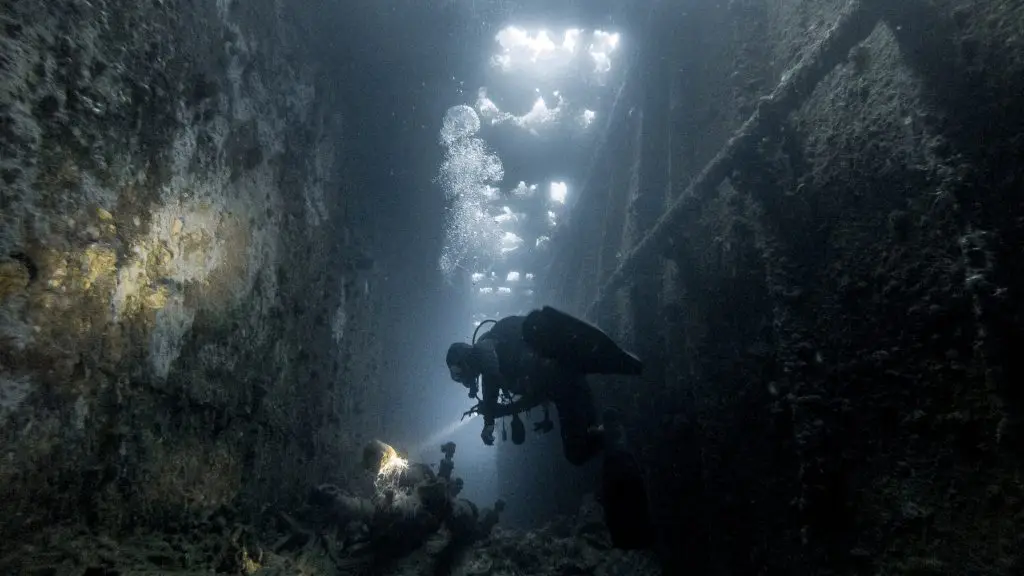 The Best Dive Sites In The World … That I've Been To! 🤿
Hawaii – North Shore and Oahu Wrecks
My first time diving. I completed both my open water and advanced with Ricardo from Hawaii Eco-Divers as well as a few fun wreck dives. Super chill but an extremely safety concision team. I was lucky enough to only have two other students in my class, which was taught all at the beach! So I never had to dive in a pool or some dirty old lake as many of my friends have had to!
Turtles, big fish, and bright anemones abound here, and some crazy massive WW2 wrecks which have since become a magnet for wildlife. And the scuba diving is just one of the many reasons why Oahu is the best island to visit in Hawaii for the first time.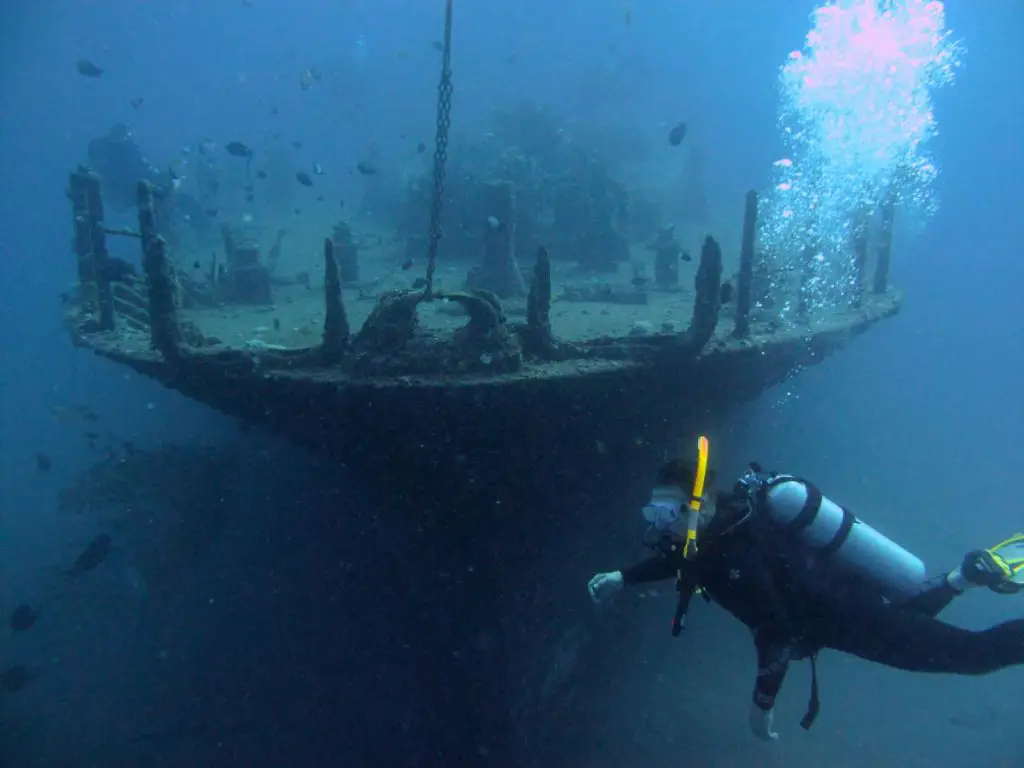 Iceland – Silfra Continental Divide
Diving in Iceland is not the first thing that comes to mind when planning a trip there, but it should be top of the list. Silfra is a deep gorge filled with crystal clear glacial ice melt. It's the clearest water in the water, and the visibility is like nothing you have ever seen. You can view all the way to the gorge walls in all directions.
Oh, and those gorge walls?
They are actually two different continents (Europe and North America), so when it narrows, be sure to push them a little further apart. It's just above freezing, so a dry suit is a must, but it's 100% worth it!
I dove with dive.IS, and while they do not offer the most boutique service in town, they were very affordable and made everything simple and easy. Diving in Iceland, however, is not cheap — but you can also save from costs by wild camping.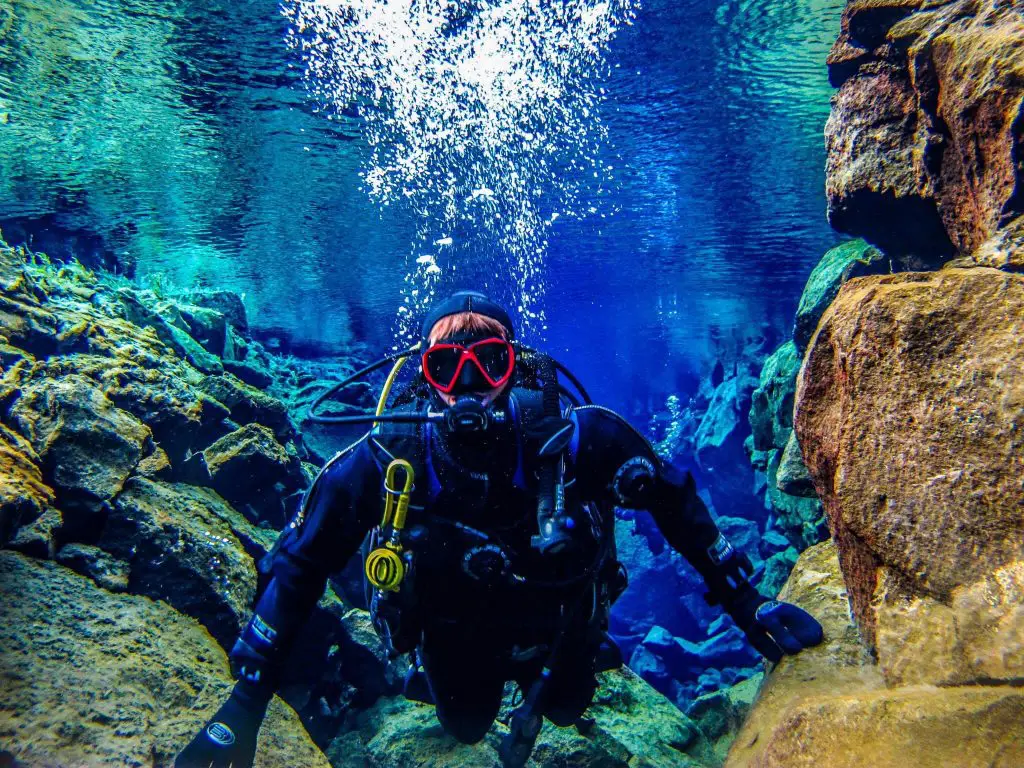 Thailand – Similan Islands And Richelieu Rock
My first real experience of intensive diving. Wicked diving offers a 6-day live-aboard to untouched Thai Islands, these are not your ruined Ko Samui and Ko Tao. They are absolutely pristine and filled with tropical fish, mantas, and whale sharks! Amazing to live diving – as we said Eat, Sleep, Dive, Repeat.
The Wicked team is highly professional, and I would recommend them in a heartbeat. And if you go…Say Hi to Wilhelmina, the Whale Shark, for me!
Thailand is also an excellent destination for diving as pre and post diving you have plenty of land-based attractions for you to enjoy during your minimum surface interval before flying. Koh Samui has fabulous hotels for resting after an existing dive trip, and the Songkran Water Festival is almost as fun as the diving.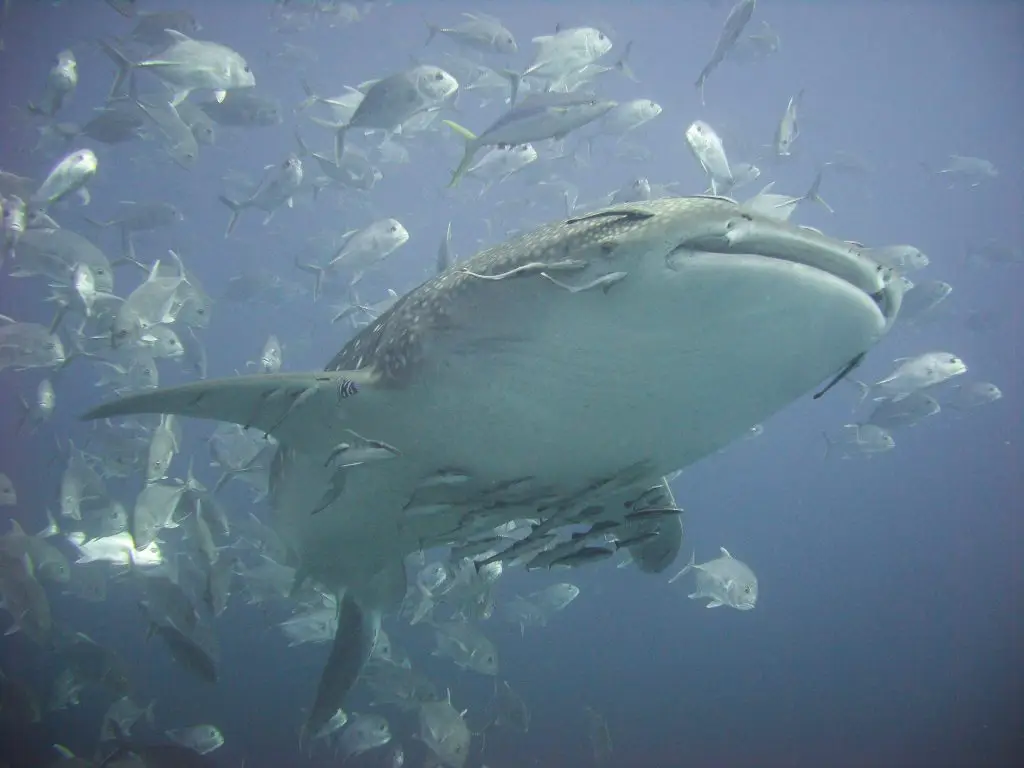 Saint Lucia – Anse Piton Marine Reserve
Chester from Action Adventure Divers is a one-man-band offering competitive prices for diving the Pitons in St. Lucia. While the area is clearly overfished, it does have some of the most copious examples of sponge corals in the world. Seriously you can fit your whole body in them.
Couple that with the incredible underwater geography of Fairyland and Superman's Flight, and you're onto a winner! Not to mention you will get to explore a relatively unknown UNESCO site both topside and underwater. Don't be put off by Chester's dive site name AADivers.org – I checked, and there are no alcoholics involved!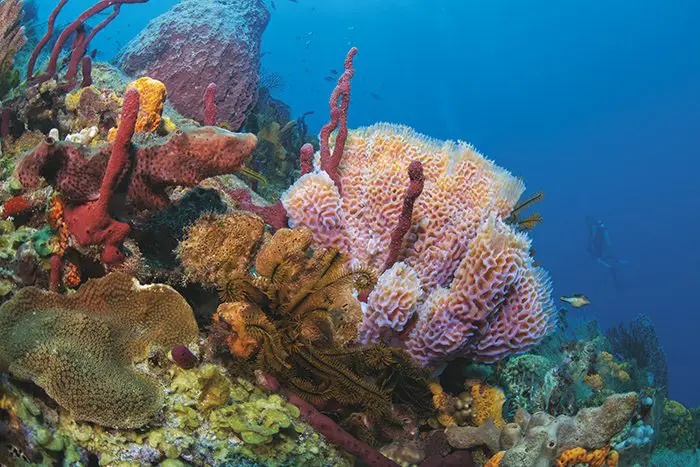 New Zealand – Poor Knights
My first dive in the cold frigid waters of New Zealand—but boy, was I impressed!
Joe from Yukon Dive helped me to experience the Poor Knights, one of Jacques Cousteau's top 10 dive sites in the world. Mind-blowing to see the level of diversity in my own backyard – and easily accessible from our nearby Ruakaka accommodation.
Dolphins escorted our boat out, the dive site is protected and teaming with species I never imagined lived in New Zealand. Kelp Forests dominate here but the colors— WOW! Mind-blowing landscape and its a full day trip so they show you all around the islands which are otherwise inaccessible. T
Talk to the guys at Yukon Dive next time you are in the South Pacific. You should also try diving in Milford Sounds while you are here. Or any of the other amazing things to do in New Zealand.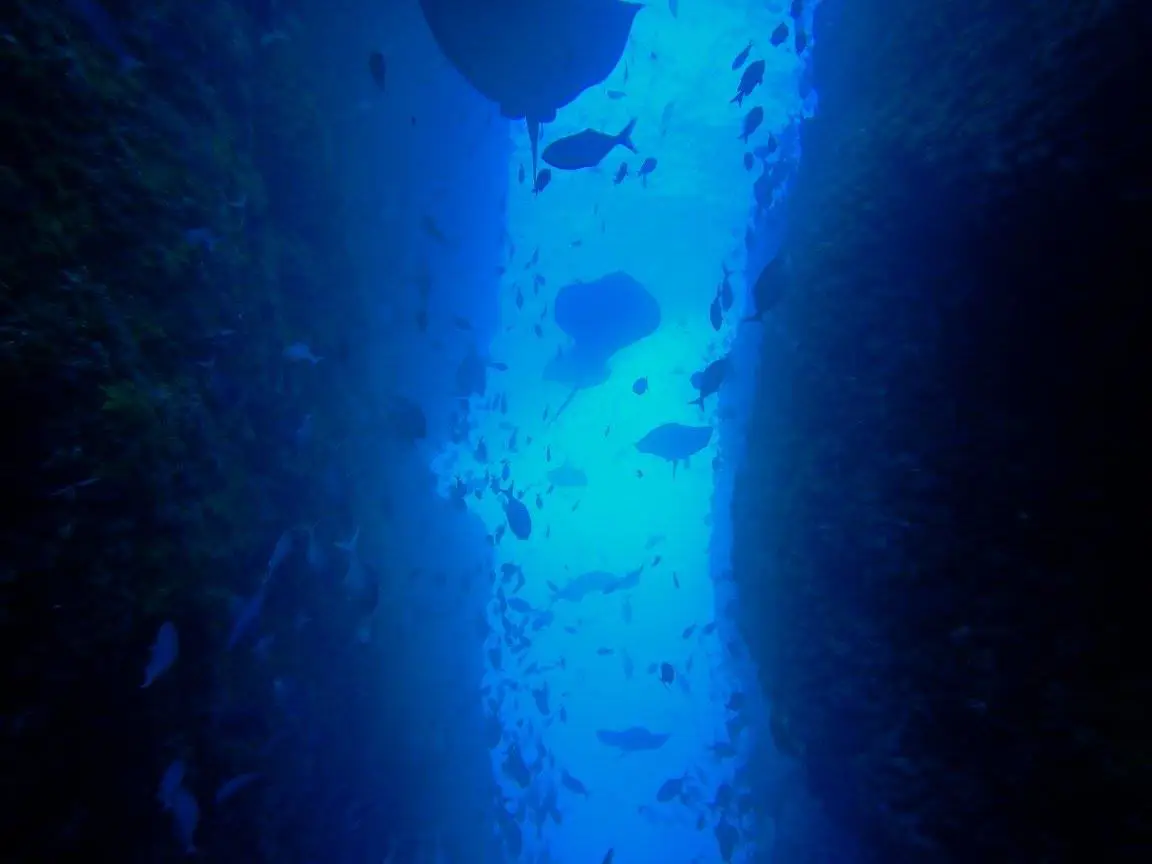 Fiji – Yasawa Islands
While exploring the Yasawa Islands with Awesome Adventures Fiji, I had the privilege of being invited out by the crew at Mantaray Island Resort. The crystal clear, warm water was too tempting to pass up, and we jetted out past golden coves and palm-fringed islands to jump in.
Beautiful abundant reef life with some chilled turtles and sharks to add to the magic, however, this place (as the name suggests) is most famous for … MANTAS! I sadly was not here in the season, but Fiji and, specifically, Mantaray Island is one of the best places in the world to snorkel with them. Check it out!
Even if you are not leaving Denarau Island, there are the reef walls, and fringing coral reefs of the Mamanuca Islands quickly explored on day trips.
Ecuador – Galápagos Islands
The Galápagos was an unexpected dive, which I didn't think I would have time for while on a G Adventures Galápagos Multisports Tour. Luckily I chatted with the guys at Galápagos Underwater, and we were able to quickly change some snorkeling for diving at Kicker Rock.
The Galapagos is, hands down, one of the top scuba diving destinations in the world! One dive, we descended through clouds of eagle rays to be joined by a curious sea-lion, and another we sat clung to a rock while a school of hammerheads swarmed around us. I have never seen anything like it, the diversity here is insane due to the deep-water up-wellings here. Do yourself a favor and book the next flight!
Oh, and do more than two dives…I can't wait to get back. Tempt yourself now with these different Galapagos Islands tour itineraries. Or, if this is not in your budget, you can also explore Isla de la Plata on the Ecuadorian mainland for a taste of the Galapagos.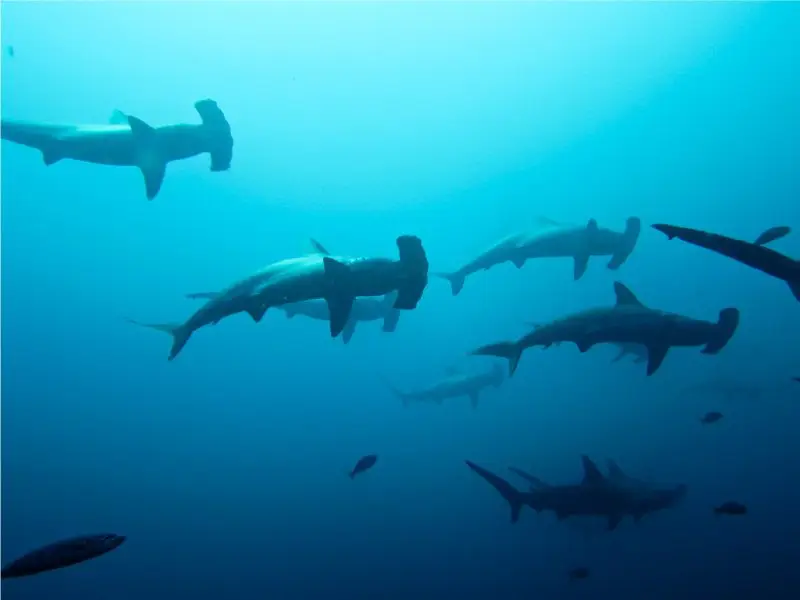 Chile – Easter Island
While I'm not sure that there are even any Orca near Easter Island, Orca Dive Center is still the place to go here. There is nothing quite like dropping into the deep blue ocean on the most isolated island on EarthEarth. Here you will be rewarded by other-worldly geography from this volcanic island, schooling fish, and of-course — the Moai.
Ok, it's not really, but a fake one put down there for tourists. This Moai does make for a fantastic shot, and no one else has to know our little secret! I also have an Easter Island Travel Guide — because this mystical place is so, so, so much more than just a few moai heads…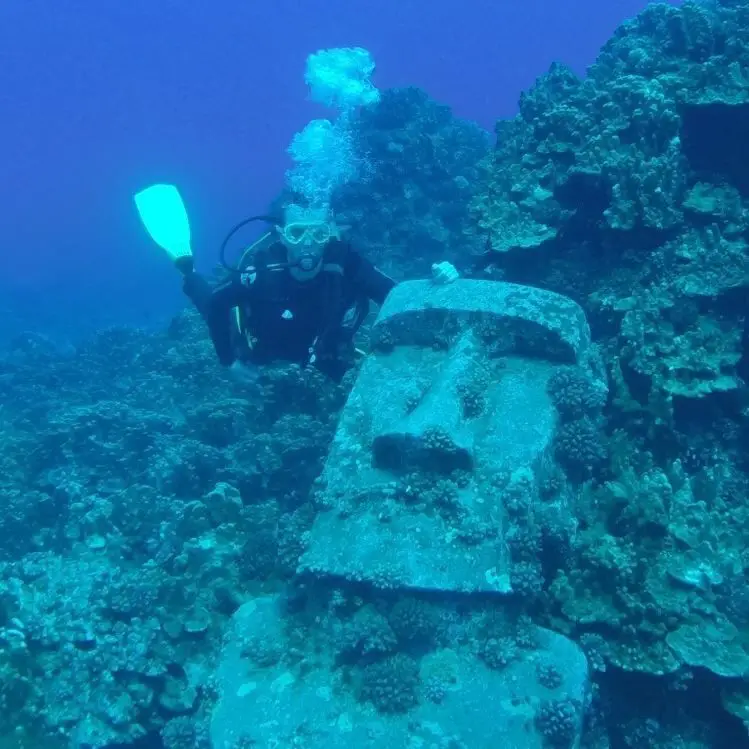 Malta – Cirkewwa
I had a spare week in Europe and thought I want to do some diving. My friends said I was insane, it's Europe, in winter! I was not deterred, and after a few words, to Trevor at Dawn Diving, I was booked.
The water was pretty warm, and there was plenty to see. Shallower reef, different rock formations, an abundance of marine life, and WW1-2 wrecks make the clear water of Malta on of the top diving destinations in the world. Not that Malta above-water is boring.
Dawn Diving was also the perfect partner here as they are the most safety conscious and professional operators I have ever dived with. Seriously! And on an island with as many dive options as Malta, you need to be sure you are in good hands. Say Hi to the Madonna for me!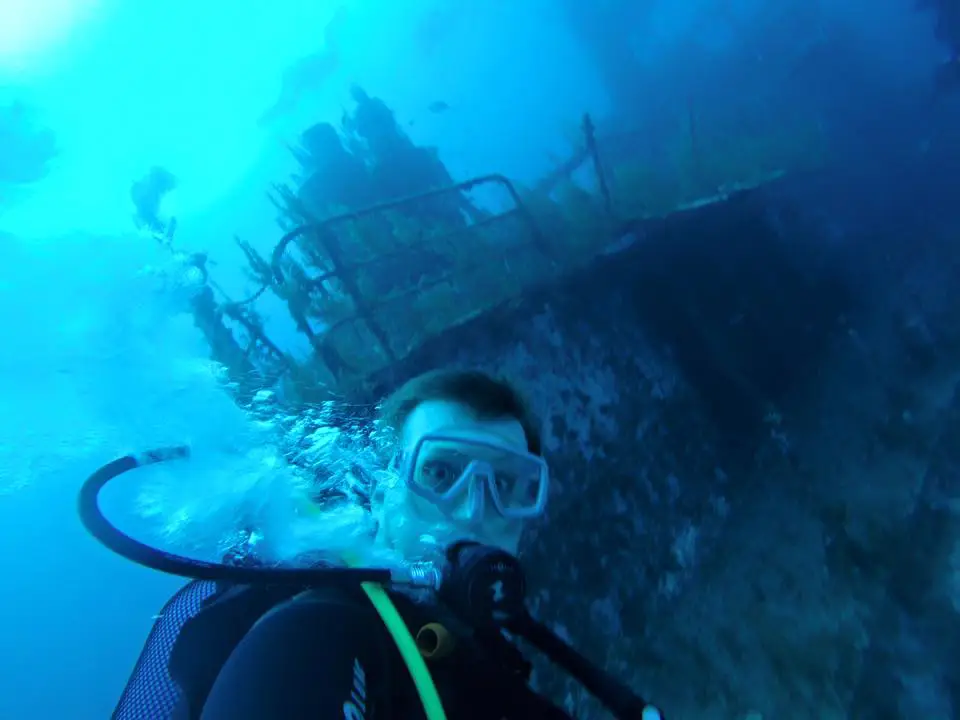 Indonesia – North Bali
Tulamben, on the northeast coast of Bali facing the Lombok Strait, is famed for the USAT Liberty wreck, which sunk in 1963. Tulamben Divers have a sterling reputation here and are the obvious choice, group sizes are kept down, and safety is prioritized over profit.
Depending on the season here, you can also see mola-mola sunfish, hammerhead sharks, and whale sharks. It's biodiversity and location make Tulamben undeniably a great place to scuba dive. Also, if you're up for it, the wreck is also home to a group of bump head parrotfish, which you can only see at sunrise!
Scuba diving here is just one of the many reasons you should travel to Indonesia. And, while the USAT Liberty wreck diving in exciting, there are also plenty of other Bali adventure tours to get your heart racing while exploring the Island Of The Gods on land.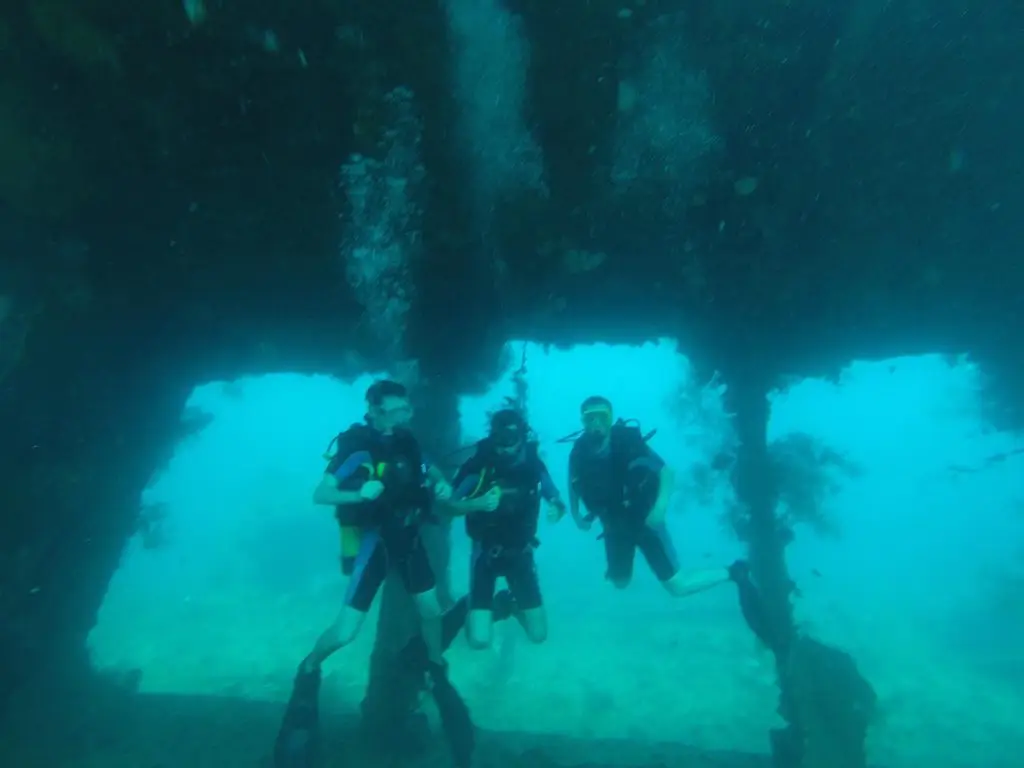 Indonesia – Komodo Islands
As if it wasn't enough to come face to face with the prehistory past into Komodo National Park, you will soon realize even more amazing is what is under the water. Flores XP are the perfect guys to help you here, running a 3-day boat tour with camping on a private island, they have ample opportunities for diving with mythic land. Not to mention they have the best Komodo tour itinerary we could find.
As soon as you dip under the water, you know it's going to be good, shallow coral reefs, steep wall dives, drifting, and more. You have every type of terrain and fauna here – You will not know where to look. Every dive is better than the last, and the best of all is— the Mantas!
Diving in the Komodo Islands was incredible and one of the biggest highlights of my life because — well, manta rays. Bali is good. Java is great. But Komodo will steal your heart.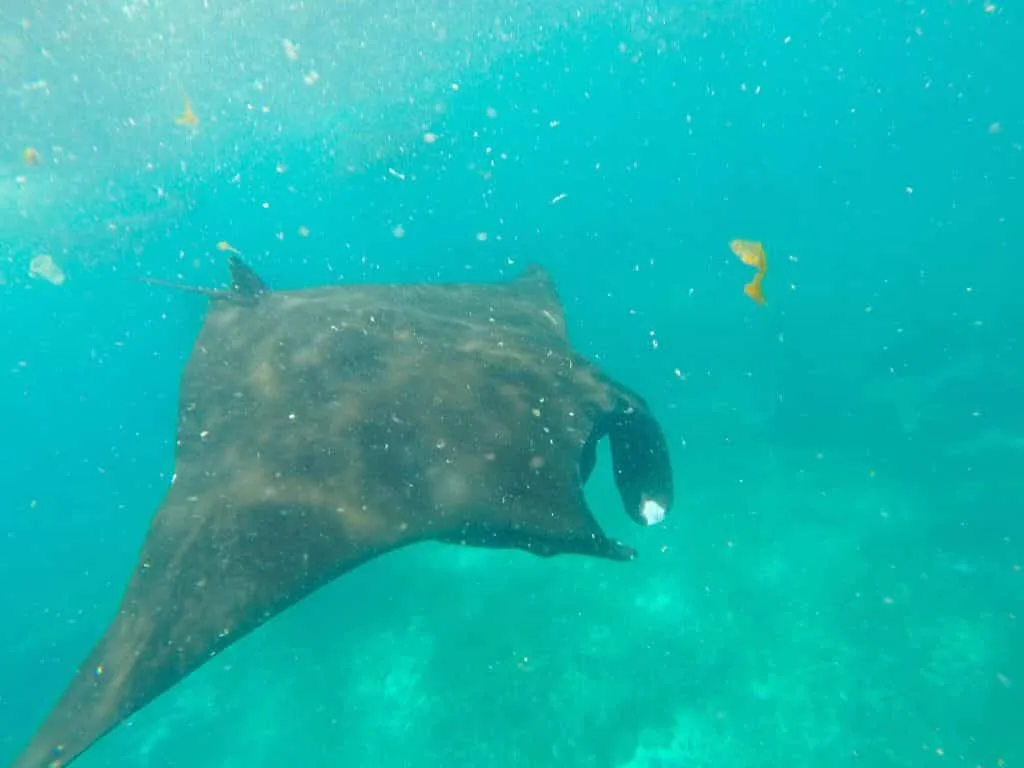 Malaysia – Sipidan And Mabul
And of course, what list would be complete without Sipidan – Another of Jacques Cousteau's ten best scuba diving in the world. I do have to be honest here, though; I would not recommend Billabong Scuba as they only do two dives at Sipidan while almost all other groups do three.
If I were to return, I would be talking to Scuba Junkie; they have much more beautiful accommodation and a better vibe. Either way, the diving here is sensational. We were in a tornado of Jackfish, saw more turtles than I could count, and chilled with the sharks. Mabul also has some of the world's best muck diving.
Seriously, I saw everything down there. It would be easier to just list the things I didn't see. Every place you looked at was teeming with new life, and not a second of your precious dive felt wasted. There really is nothing like it, so if you are privileged enough to get here, protect it. Use reef-safe sunscreen — as you should anytime you are near the water.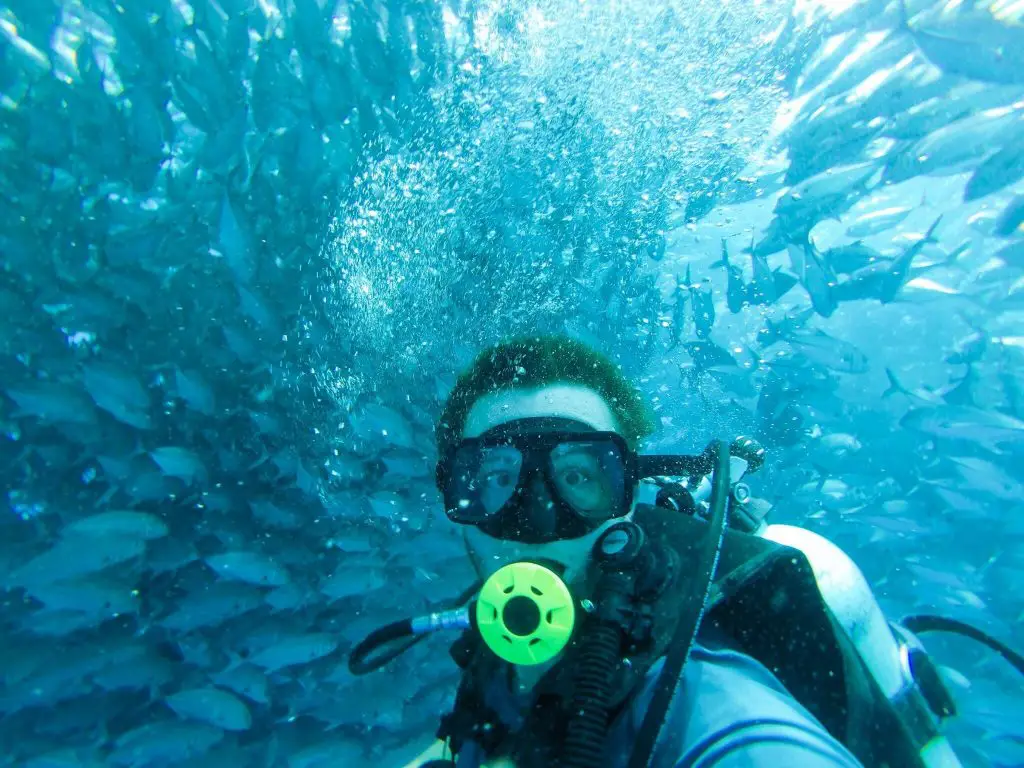 Borneo – World War 2 Wrecks
Who would have guessed this tiny oil-rich sultanate has some of the world's most uncrowded beaches, vibrant coral reefs, and pristine rain forests! Oceanic Quest helped me explore the sheltered waters of Brunei Bay, which have some of the most exciting and accessible wreck dives in the region.
Apart from the intrigue of exploring these rotting vessels, the wrecks also support a substantial marine ecosystem, and you will see a ridiculous diverse variety of marine life. This is surprising for me given its distance to a major city, but hey, that's what makes it one of the top dive sites in the world.
Talk to Oceanic Quest about the seasonal conditions before booking flights and be sure to stay at their super chill on-site accommodation.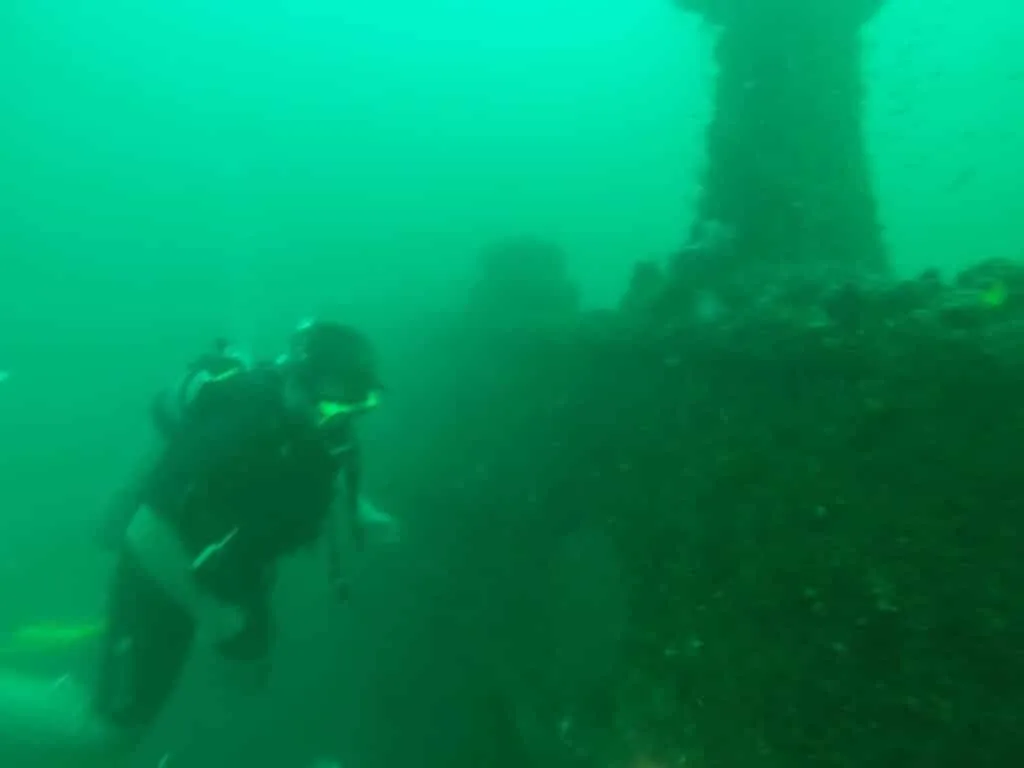 Israel – Eilat
At the southern tip of Israel lies a few kilometers of sea-border, providing a vital connection for Israel into the Red Sea and below. Famed as a holiday resort town, transportation hub, and tax-free shopping, this small strip of coastline allowed Israel access to the excellent diving of the Red Sea with spectacularly colored coral reefs lying just meters off the shore.
It's somewhat surreal to immerse yourself with container ships passing by, but trust me – when you're under the water the diving here is the best in Israel. Wrecks, a crazy amount of macro-critter and schooling tropical fish await you with incredible visibility and warm water. Not only that, but diving in Israel is incredibly well regulated, comparatively priced, and very safe, making learning to dive in Israel a very tempting proposition, especially with Nautilus Red Sea.
While probably not worth it on a trip of its own, but when combined with the Dead Sea, the Israel Museum, the wonders of Masada at sunrise, and a visit to Palestine, Eilat diving becomes a very tempting proposition. And one that will not leave you dissatisfied.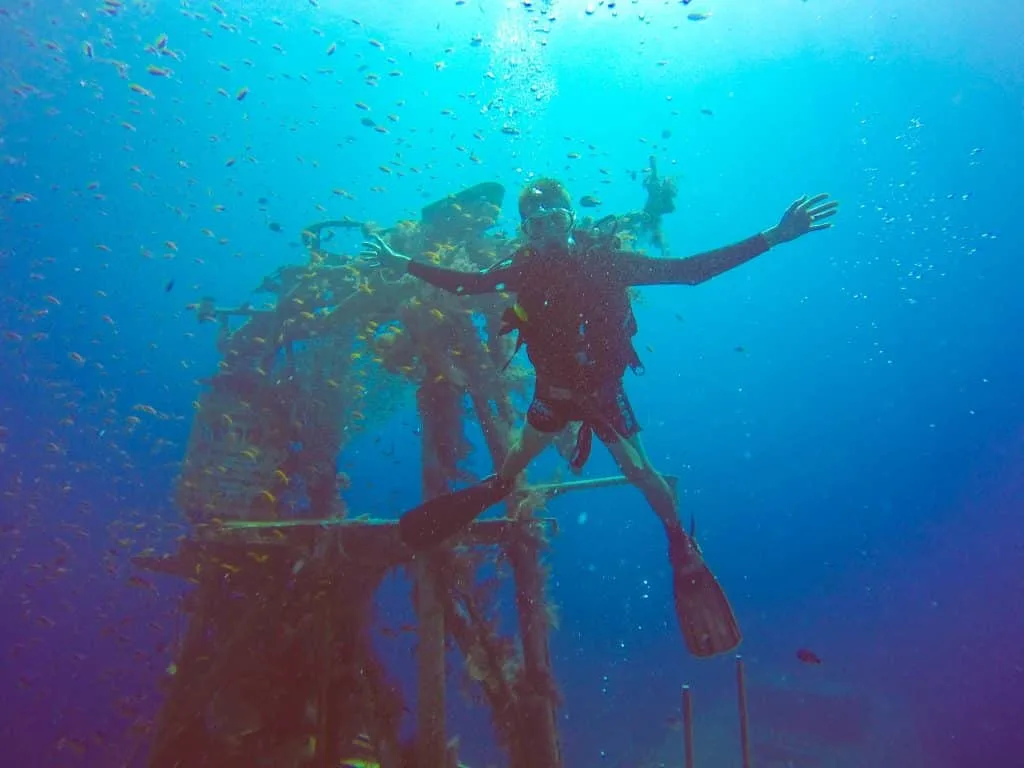 Colombia – Cartagena
While the historic old city of Cartagena might be more famous for its white-sand beaches, colorful street, hectic markets, and pirates it actually has some pretty exceptional diving accessible only one hour offshore, making it an ideal place for beginners who are on short trips and just want to get their first taste of the big deep blue!
A taste of the Caribbean – don't expect to see anything too big here, but on first decent, you will be greeted with sparkling blue water, schools of sparkling fishes, and weird, other-worldly coral formations. The smurf diving site is one of the most bizarre with menacing mushroom-shaped corals with red snapper with big eyes hiding beneath and plenty of other micro-goodies hiding in the cracks.
The team at Diving Planet Cartagena was particularly adept at finding these little critters, which made everything all the more enjoyable. Plus, scuba diving in Cartagena is generally at a pretty shallow depth meaning bright colors, longer bottom times, and great for newbies or those who haven't dived in a while. A peaceful addition to any trip to Colombia.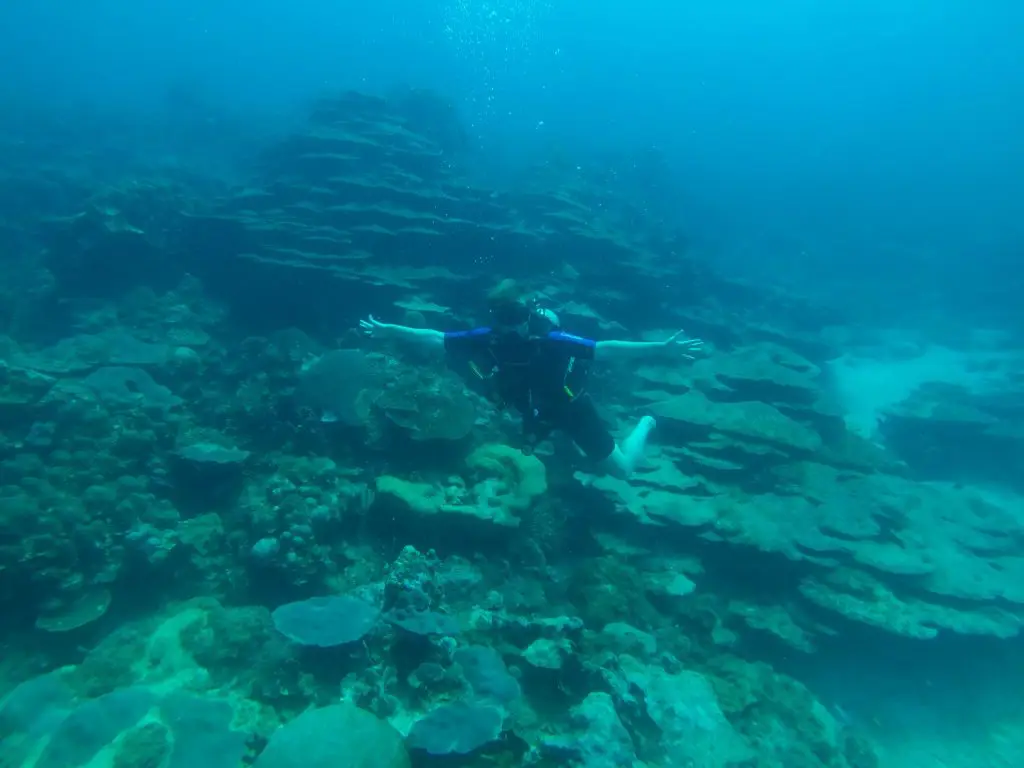 Colombia – Capurgana
One for those who genuinely love to get well, well off the beaten track – scuba diving in Capurgana and Sapzurro (right on the border of Panama and only accessibly but boat) offers something for everyone, a macro-lovers paradise, corals, deep divers, schooling fish, sharks and more!
Most people come here to catch the boat to Panama via the San Blas Islands, but it is worth it to take a few days here some of the cheapest diving in South America, and since it's so isolated, you often dive with only 1 or 2. Barracuda, schooling snappers, and giant nurse sharks were just some of the highlights. If you can choose what season you visit during, do — because when bad weather rolls in, the bright blue Caribbean disappears, and visibility can drop to only a few meters in a day.
Still diving in Capurgana is an enticing proposition, and if nothing else will get you respect for and a story, you can be sure most other divers have never heard of! The only operator is Dive & Green, but thankfully the team there are excellent and appreciate the effort their guests take to get here.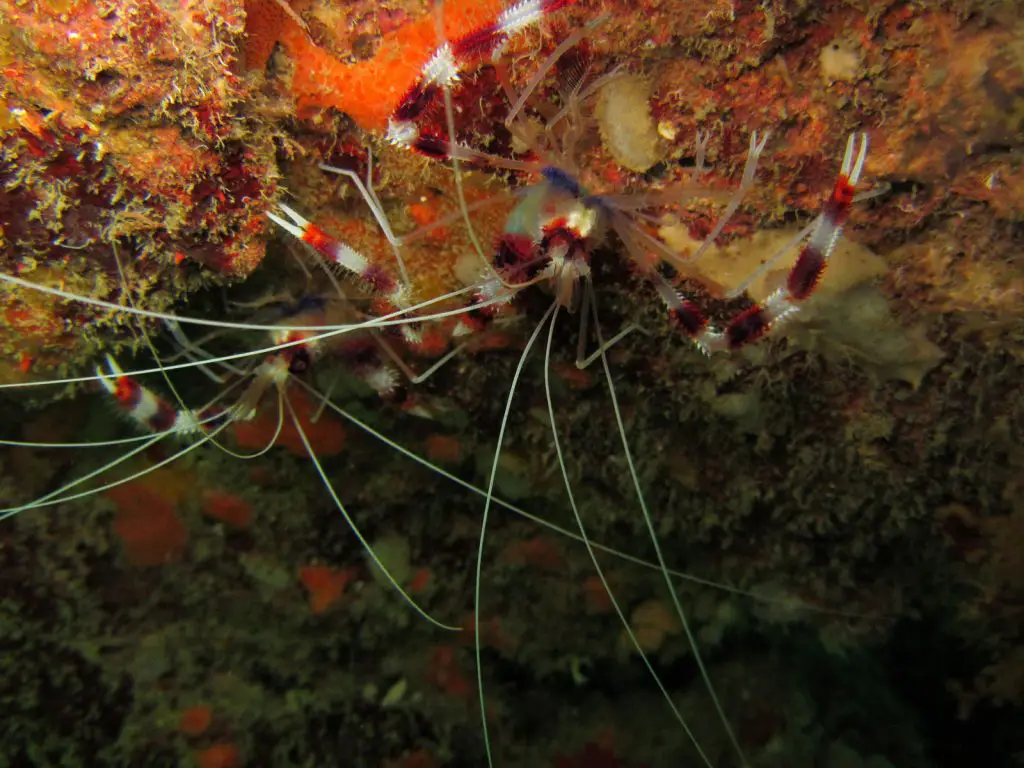 Panama – Coiba National Park
Scuba Diving In Panama is surprisingly off most people's radar as they opt instead to explore the metropolis of Panama City by just a few hours by car away on the Pacific Coast is Coiba National Park.
Often called the Galapagos of Central America, and part of the same island chain, Coiba National Park actually consists of the central Coiba Island and 38 smaller islands and barren rocks, and thanks for the strong upwellings from the deep ocean here Coiba is a dream for large pelagic species – mantas, dolphins, sharks, rays, turtles— and yes, even whale sharks are all common here.
Visibility is best outside of the wet season, but when I went, it wasn't great, and I was still blown away by the quality of diving at Coiba Island. Schools of fish counted in the thousands, stingrays the size of a small car, nudies, hundreds of nurse sharks, frogfish – pretty much the who's who's of a great dive site all make an appearance and ensure every trip to Coiba will be unique.
A critical ecological link to the tropical eastern Pacific for the transit and survival of pelagic fish and marine mammals, Coiba National Park, is a UNESCO World Heritage Site and can be seen on a day trip stay in Santa Catalina or on a multi-day overnight trip which I review in full here (and you can find out more about Coiba's resident saltwater crocodile!). A real diving Mecca not yet ruined by its own fame!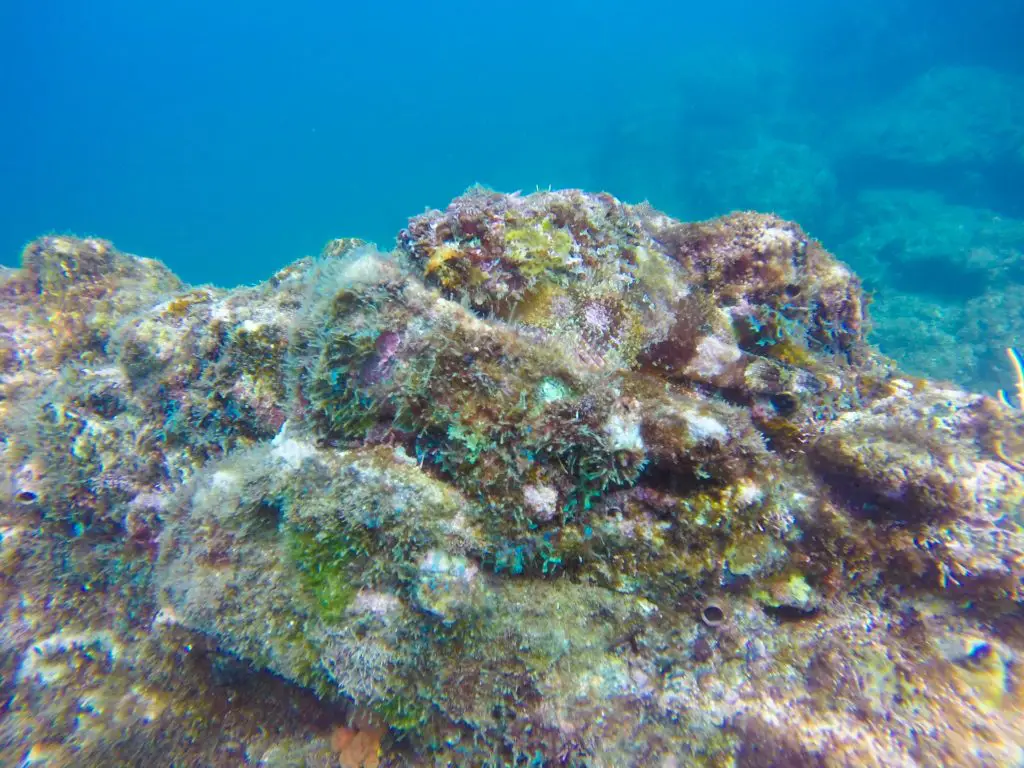 Nicaragua – Laguna de Apoyo
It's not very often you get to dive in a volcano, let alone at rock bottom prices and in a pristine freshwater lagoon surrounded by dense forest stretching up the crater walls.
Then when you lean that by diving here, you are actually supporting efforts to educate the local community, promote environmental awareness, and save lives, it almost seems too good to be true. But it's isn't – I did it myself, and all this is happening right now in Laguna de Apoyo in Nicaragua (about 20 minutes from Granada), and it really is a win-win-win all around!
A unique diving opportunity you will not find anywhere else in the world. You can read more of my full experience here: How To Dive In A Volcano And Help Save The World.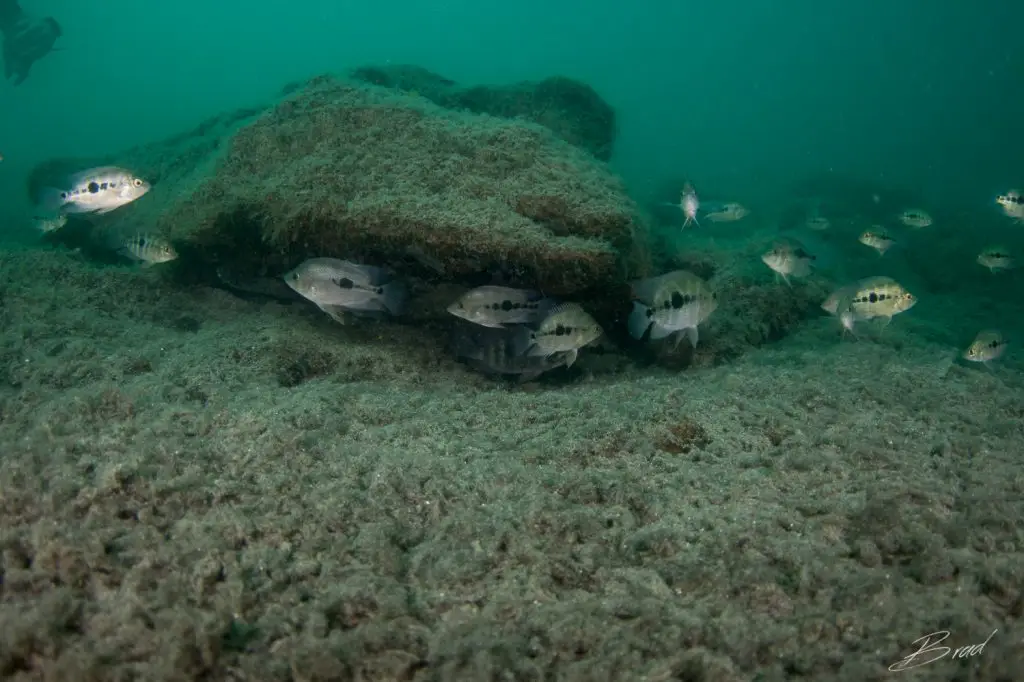 Belize – Turneffe Atoll
The most famous dive site in Belize might be the over-priced and over-rated Blue Hole dive, but Turneffe Atoll is quite possibly the best. And it is easily accessed on a one-hour boat trip from Caye Caulker with Frenchies Diving.
Dense schools of fish, dramatic soft corals, and a stunning wall dive all explain why this site is including in the Belize Barrier Reef UNESCO Site. Multiple locations add a lot of variety to each dive, but the strong currents make this suitable for only advanced divers.
With incredible water visibility and warm water, you can expect to see plenty of rays, sharks, and turtles – this is one dive site you do not want to miss!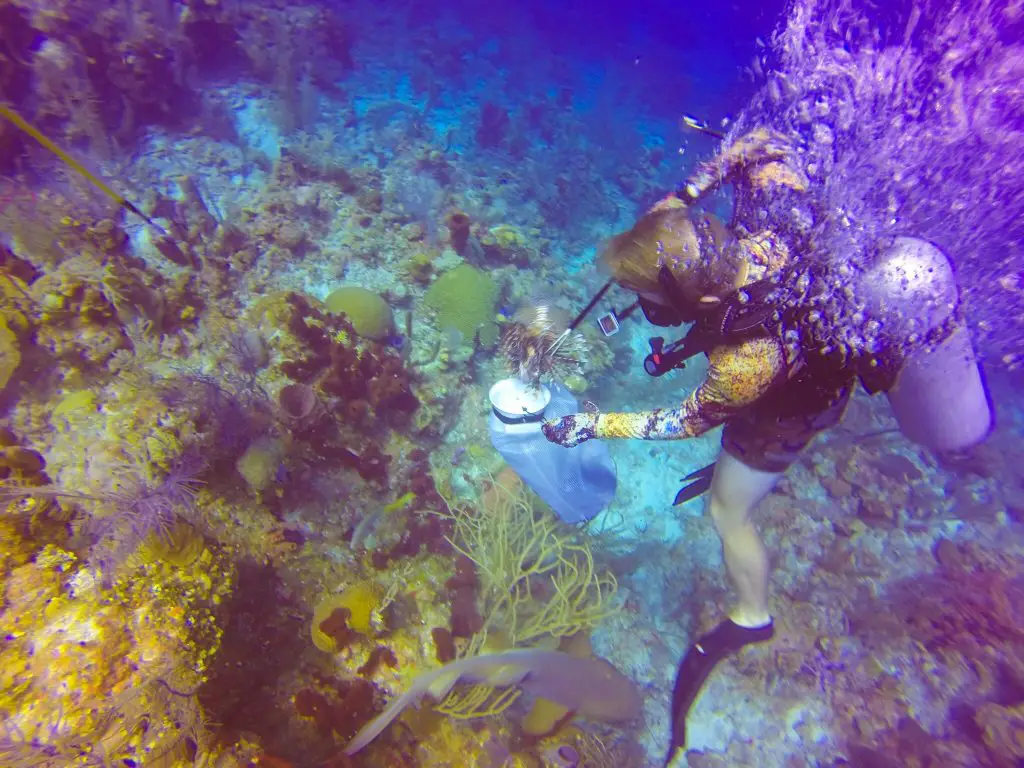 Mexico – Tulum
The Riviera Maya in Mexico is known for the best cenotes, cavern and cave diving in the world. An experience of a lifetime that takes you through pristine, blue waters underground to admire stalagmites, stalagmites, and columns and explore what the Mayans believed was the entrance to the underworld.
Having dived all over the world I was apprehensive, to say the least about the quality of diving I would get in the touristy town of Tulum and at the Tulum Cenotes, but as soon as I saw first cenote (seh-NOH-tay) all my suspicions washed away as my experienced guide Joe from MexiDivers introduced me to these wonders of the world.
Diving the cenotes in Tulum is one experience you absolutely do not want to miss if you are a scuba diver, and I promise you will be addicted and begging for more. You can also snorkel with whale sharks nearby, but diving is strictly prohibited.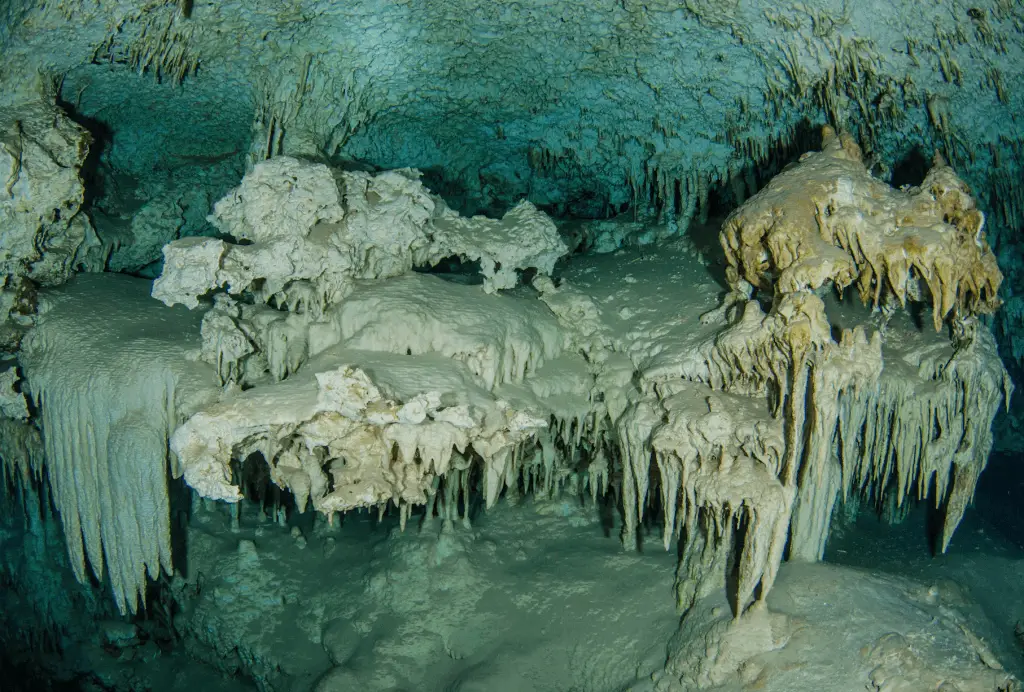 Mexico – Puerto Vallarta
While the beach-side resort town of Puerto Vallarta may be more famous for luxury hotels and it's nightlife scene but just off those golden shores lies the Bahia de Banderas and the underwater preserve of Los Arcos.
Los Arcos offers a cluster of jagged islands with interesting underwater rock formations and plenty of sea life, including schooling fish, octopuses, rays, turtles, and more – all just 5-10 minutes from the beachfront resorts. Further offshore lies the world-famous Marietas Islands with its stunning coral reefs and volcanic rock formations.
This is the domain of big pelagic fish, think whale sharks, and manta rays; however, they are notoriously unpredictable and seasonal. The team at Silent World Divers works there hardest, however, to show you the best possible sites on the day given conditions and local reports.
Due to the international jet-set clientele here – and wealthy visitors from the nearby metropolis of Guadalajara – prices here are higher than the rest of Mexico but still, a comparative bargain compared to Cancun, and with far more on offer!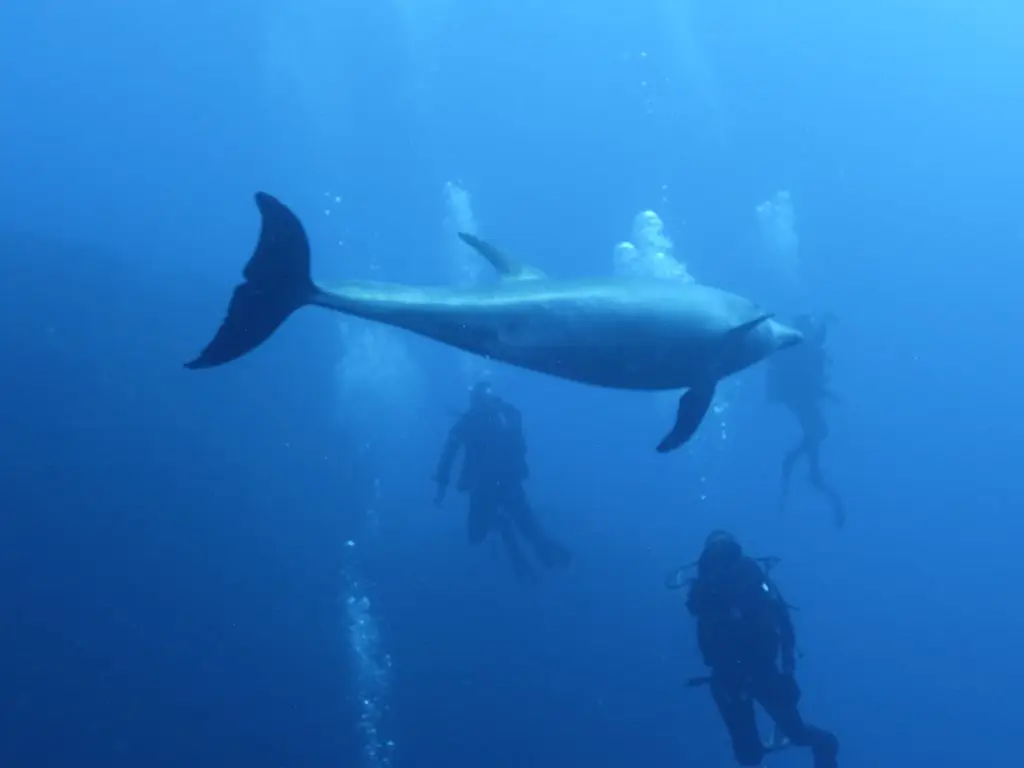 Cuba – Cueva de los Peces
Diving in Cuba is a unique proposition given their lack of industrial development – and diving the Bay of Pigs is some of the best scuba diving in Cuba and in the Caribbean. With multiple sites all accessible onshore dives, and some of the cheapest diving in the world, its a no-brainer.
Beautiful fan corals, deep blue water, and an ocean wall that falls away into oblivions – not to mention a whole host of tropical fish to add a dash of color to the entire scene. There is also a freshwater cave/cenote dive available here for those that want a bit of fresh and salty!
The diving is run from a road-side shack, but the gear quality is excellent and the diving cost set by the state. Diving in Cuba is a safe and fun proposition no to be missed (though in case you're not sold here is 49 other reasons to visit Cuba.
Visiting Cuba is nowhere near as difficult as it used to be, but for those that want to make it easy – there is plenty of fabulous Cuba tour companies to help you navigate this unique island.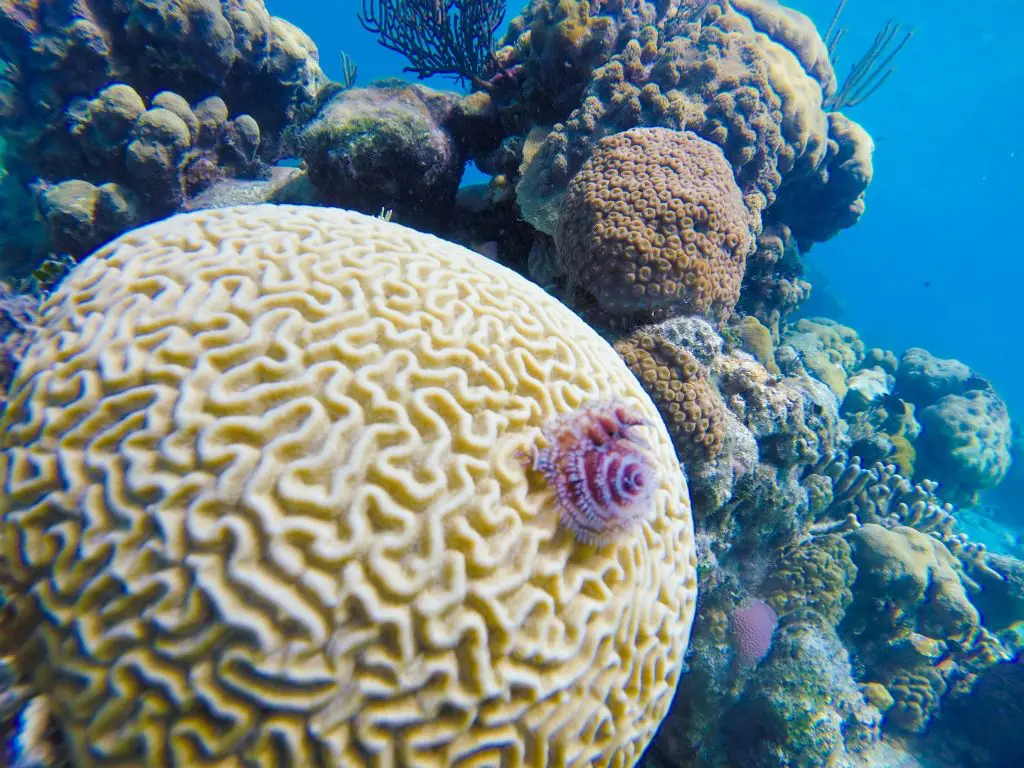 ---
And there you have it, the best places to scuba dive … That I've Been To! I obviously still have an entire ocean to explore (not to mention freshwater sites), so I will continue to update this as I go.
Please comment with your favorite dive sites or opinions. I know every diver has their own, and I'd love to hear from you!
Staying Connected While Travelling
In today's increasingly connected world, staying online while traveling has become essential for a seamless experience. That's where eSIMs come into play, revolutionizing the way we access mobile networks during our global adventures. Say goodbye to hunting down local SIM cards at the airport; eSIMs provide instant activation the moment you land, sparing you the fortune usually spent on international roaming and allowing you to genuinely travel like a local (without getting hopelessly lost!).
With eSIMs, tasks like restaurant recommendations and reservations, up-to-the-minute public transport instructions, checking opening hours, and accessing further information become a breeze. And, of course, sharing your journey on social media is easier than ever. To stay connected wherever you roam, consider using either Airalo or Holafly. Airalo boasts the most extensive range of destinations worldwide, offering smaller data bundles tailored to your needs, while Holafly provides unlimited data packages and fantastic EU data deals.
So why wait? Embrace the future of travel connectivity with eSIMs and make your next journey effortlessly smooth.
Further Things To Consider Before Any Adventure
Now you're all set and prepared to explore our big wide world, why not sort out everything else out all in one go? If necessary for your travel plans make sure you have brought proper travel insurance, protected your privacy by getting a secure VPN, compared all the top hotel booking sites to find just what you're after, reserved an unbeatable rental car price and - of course - booked the best flight deals!
Or maybe just forget it all and go for a last-minute cruise or effortless tour instead?
Many budget travelers (including me) indulge in worldwide airport lounge access, so we can experience luxury while still slumming it in economy. Naturally, we would never leave home without a more general travel guide since we couldn't possibly cover everything here!
Just add an adventurous attitude and plenty of smiles - they go a long way - and that about covers it all! Now go out, find your own path and don't forget to share your best inspiration stories with me on Facebook, Twitter, and Instagram...I'd love to hear from you!