Looking for a guide to swimming in the Dead Sea? Thinking about walking on sunshine, singing on a cloud and lying on a sandy Israel beach? Both are pretty fantastical, to say the least… but how about floating on WATER!
…..Oh wait, that's an everyday possibility, almost normality, but perhaps not so much if you happen to be doing it in the Dead Sea.
Crazy right!
It's a place you've probably heard of, or perhaps seen pictures of (you know the one, of the old guy laying back effortlessly on the water reading a newspaper) but have you considered actually getting there and trying it out for yourself?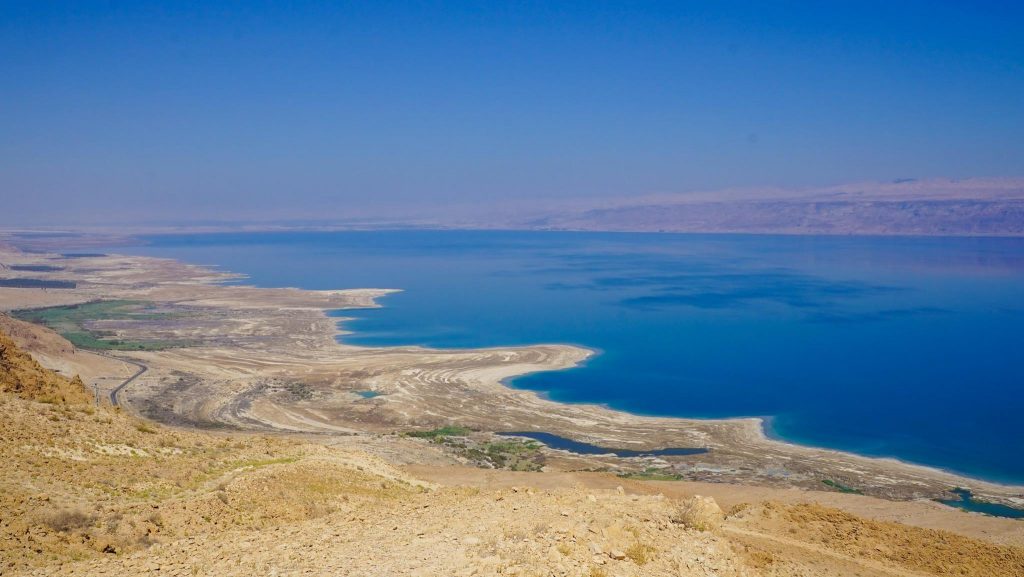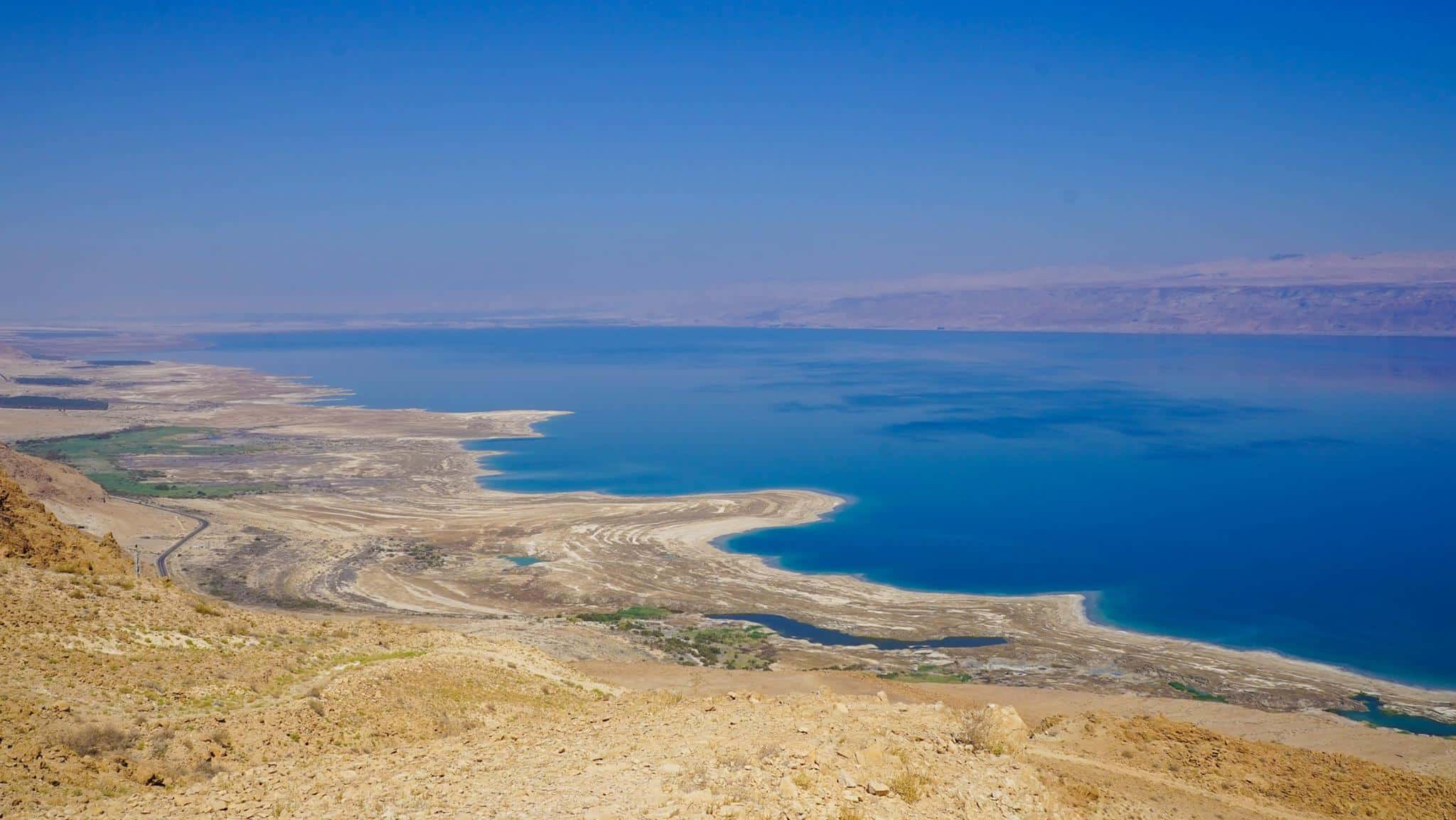 Well here is my guide to swimming in the Dead Sea!
The Dead Sea borders Israel, Jordan and Palestine's West Bank and is famously known as being one of the saltiest bodies of water on the planet.
This hypersaline Sea is 9.6 times saltier than the ocean! Something people may not realize though is that it's also the lowest place on earth at 429 meters below sea level. So if you want to reach an all new low, it's the place to go…
Yup, that joke just never gets old! But enough of the bad jokes and back to business.
Thousands of tourists every year head to the Dead Sea at various points to experience this strange environment, and I see why. After doing it for myself it's one of the strangest sensations I've felt. After swimming in normal sea water and swimming pools for the past 20 something years this is a vastly different and almost spooky swimming experience (not to mention the weirdest Israel beach we visited!).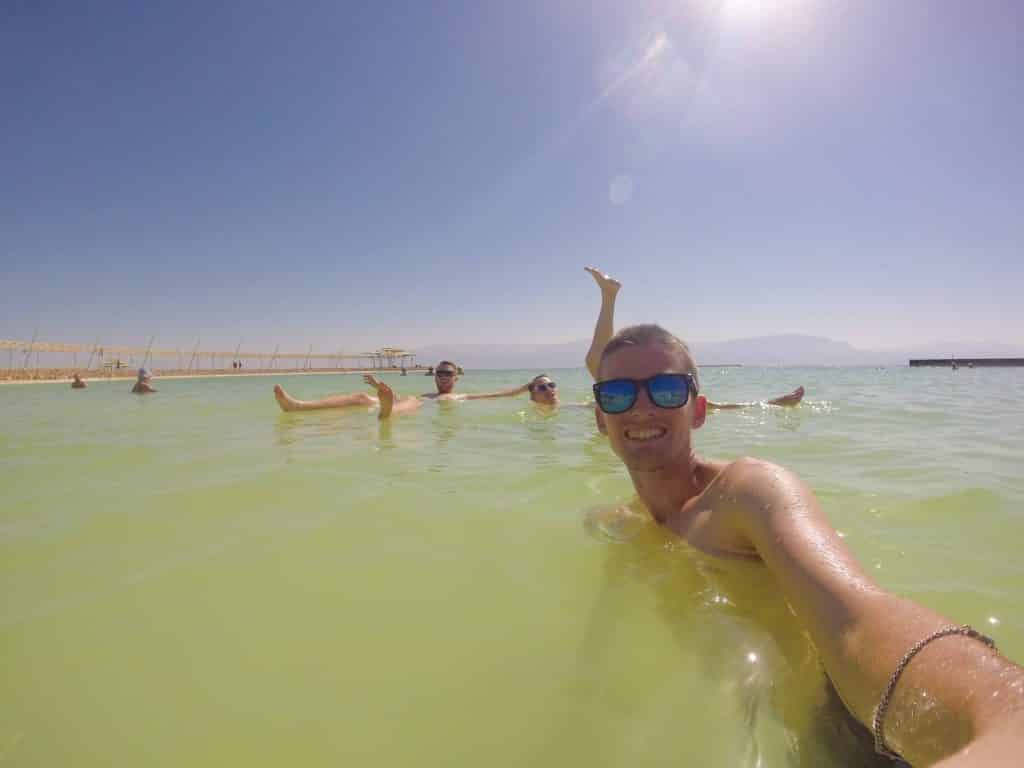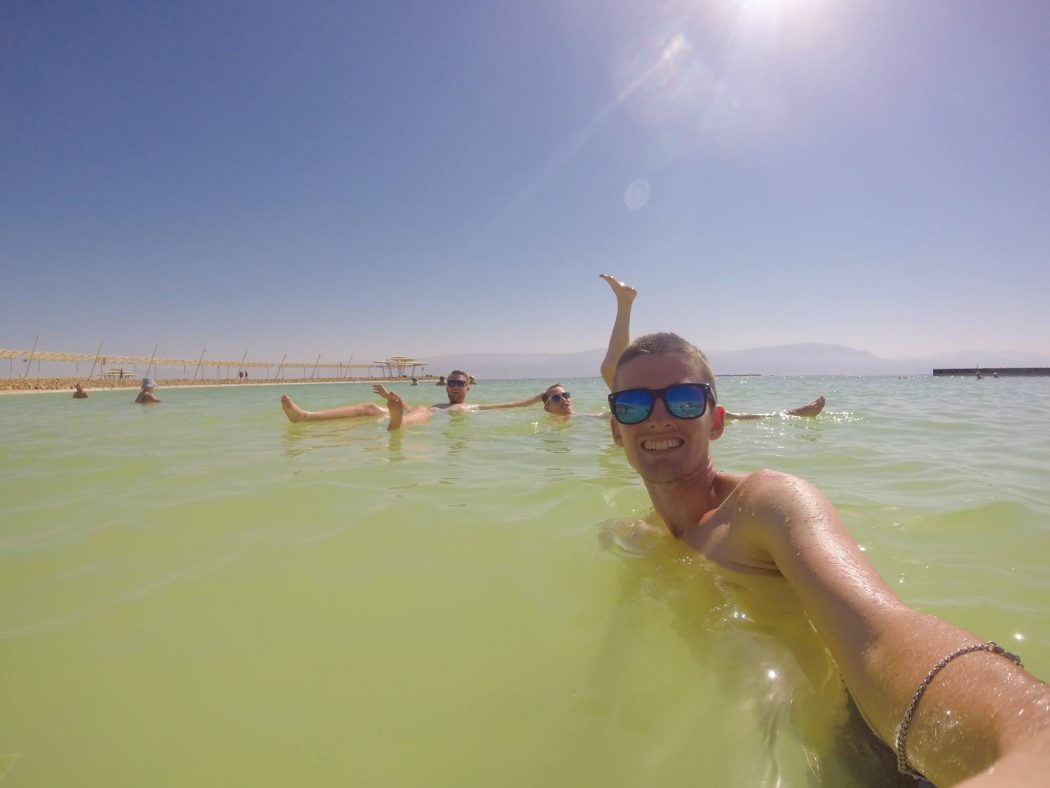 The super high levels of salt in the Sea means that anything else in it becomes extremely buoyant compared to in normal water. This results in the ability to simply lay back and relax, floating on top of the water with zero effort. It's quite a strange feeling at first and takes a little getting used too.
Its almost the same feeling as when you try to push two opposing magnets together, but over your whole body. Though it won't be long till you'll work out your balance and really be able to enjoy the wonderfully warm waters and all natural skin treatment ala a mud dead sea mask! Seriously, your skin will feel amazing at the end of it.
You won't get that at any other beach around the world. Even in nearby Eilat where we just stuck to scuba diving.
The mineral content of the water, the very low content of pollens and other allergens in the atmosphere, the reduced ultraviolet component of solar radiation, and the higher atmospheric pressure at this great depth each have specific health benefits.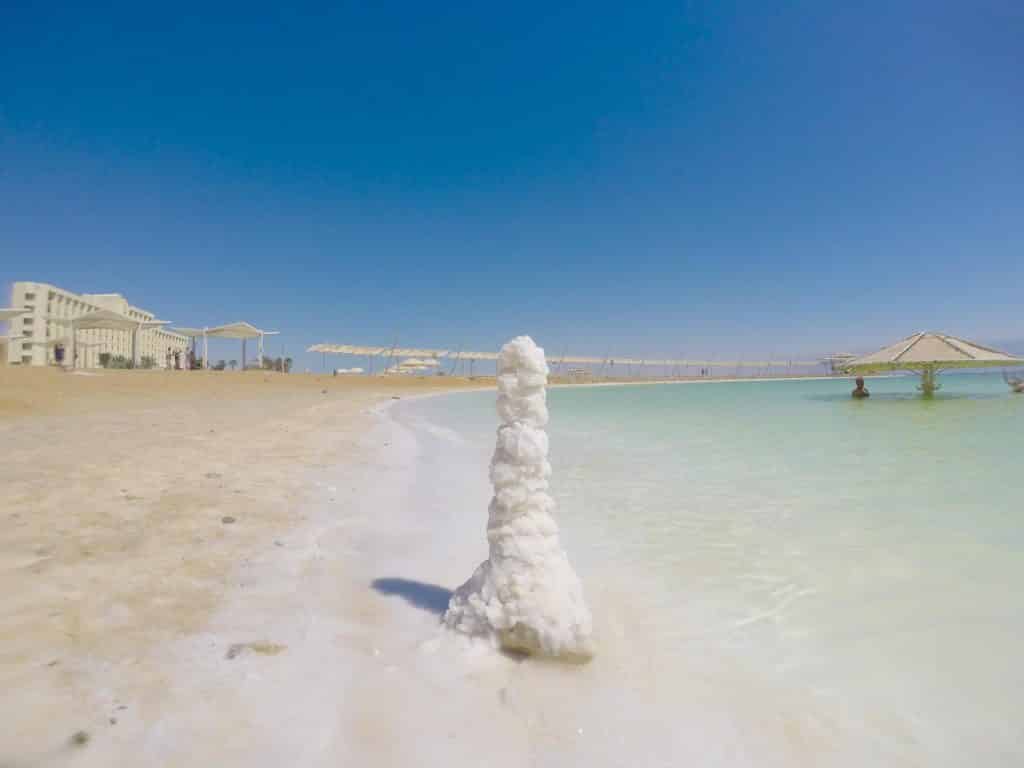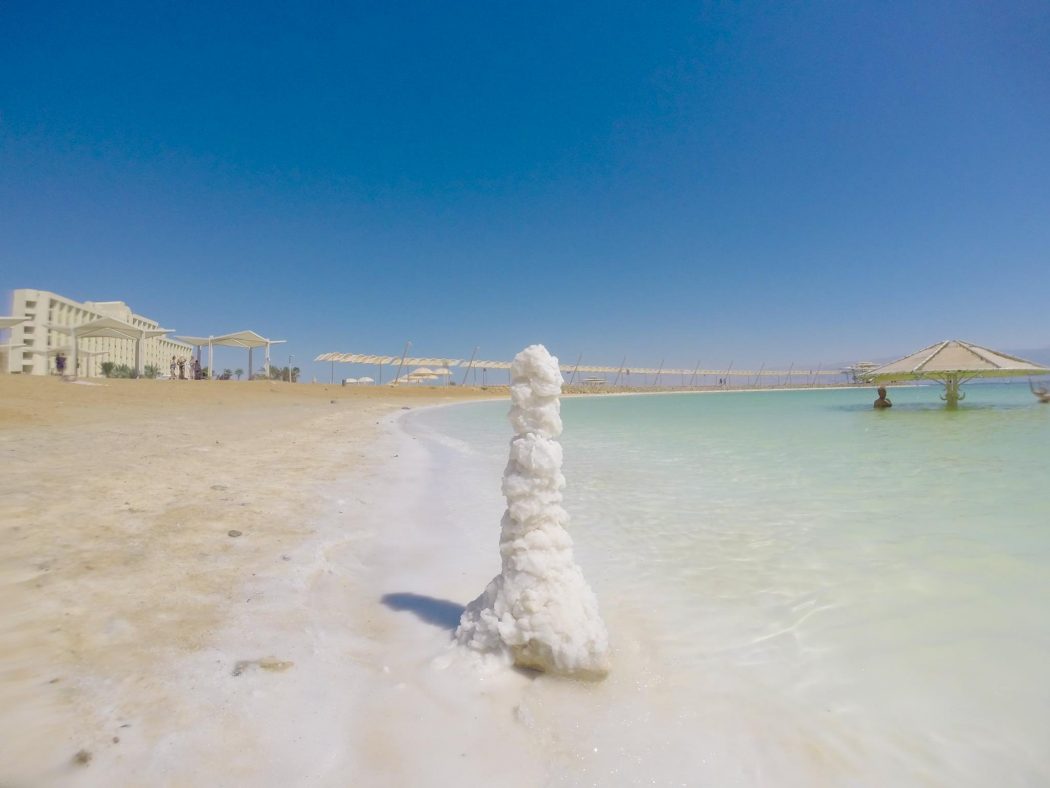 We traveled to and decided to swim at both Ein Bokek and Hamei Zohar beaches on the Israeli shoreline. They're about a 1.5-2hr drive from Jerusalem which takes in spectacular views (stop off at Metsokei Dragot along the way for an incredible panorama!).
All this wide open nature and beauty was just what we needed after our extensive time in the Israel Museum in Jerusalem.
The parking around the beaches is mostly paid around hotels but you can manage to find some free spaces for the cost-conscious travelers as we did. The public beaches are just as perfect as any other Israel beach and I was surprised how good the facilities were as well. You can find changing rooms, toilets, showers, lifeguard stations and even large shade umbrellas in the water.
We were there in mid-September and gets pretty hot (40°c +) so around summer I'd suggest the best time of day is either morning or late afternoon.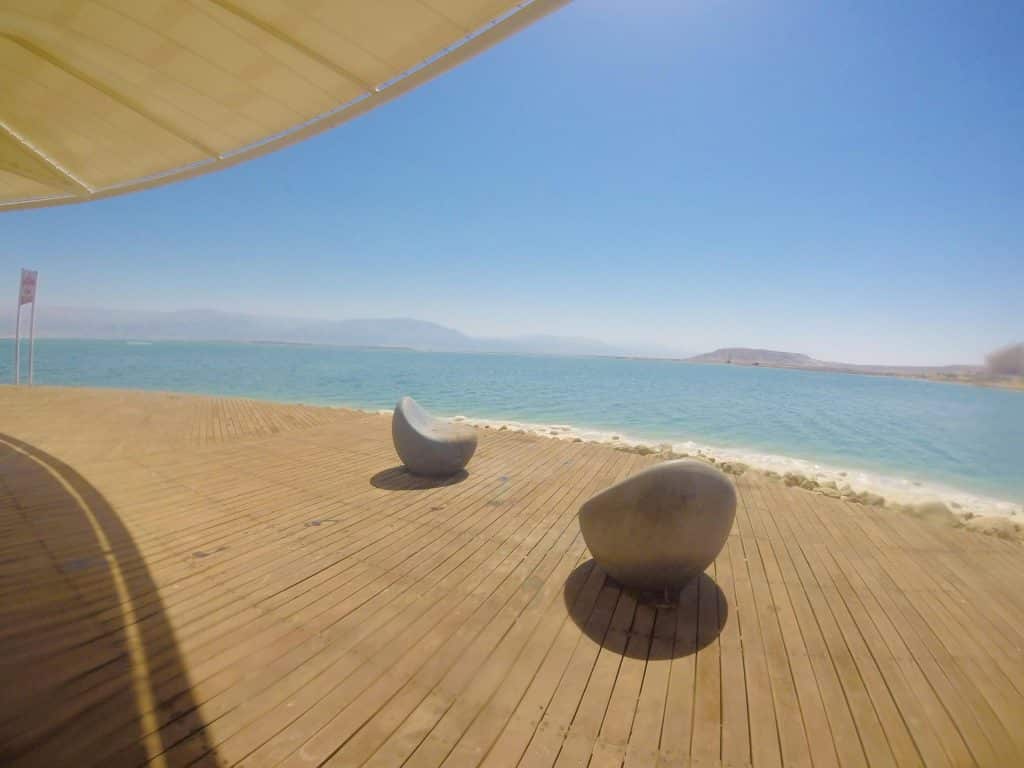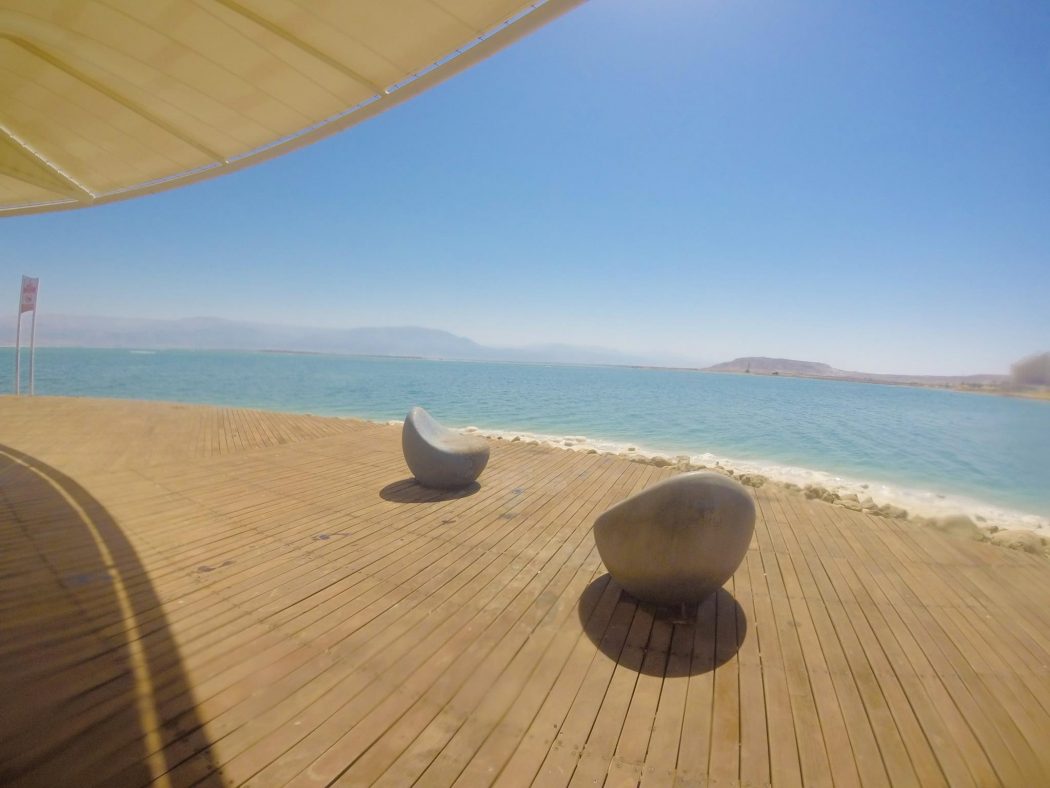 Now a few cautions about bathing in the Dead Sea...
Because of the high levels of salt do not put your head or face in the water. It will sting, even just on your lips. If you get it in your eyes, even worse. Luckily the beaches have eye wash fountains which you should use immediately. Make sure you don't ingest any water, even a mouthful or less can cause you to become seriously ill or possibly be fatal due to the extremely high level of minerals.
If you do so accidentally, make sure you immediately see the lifeguards or first aid provider and they'll be able to help.
And guys, it's so hot out there. Don't forget your sunscreen!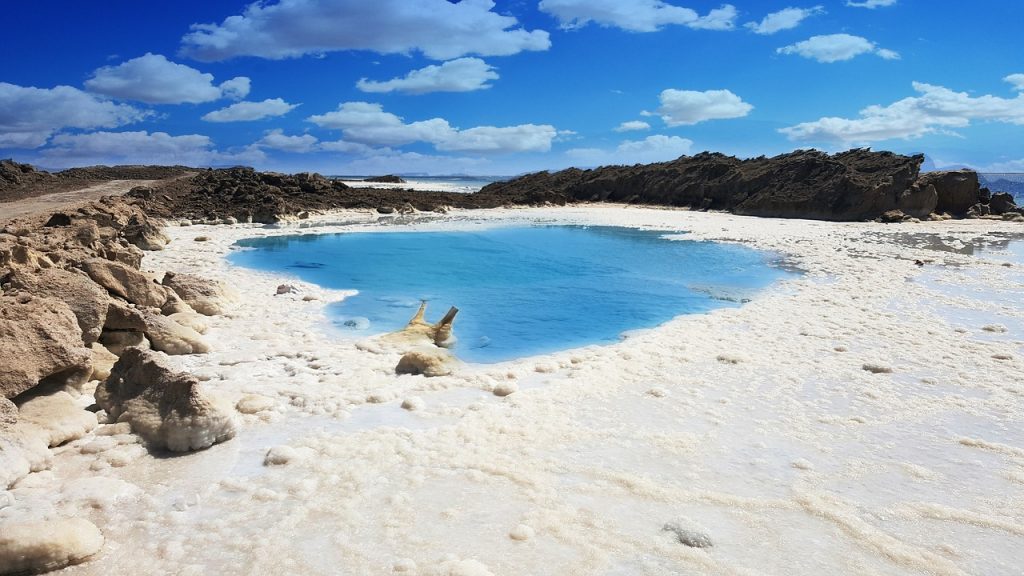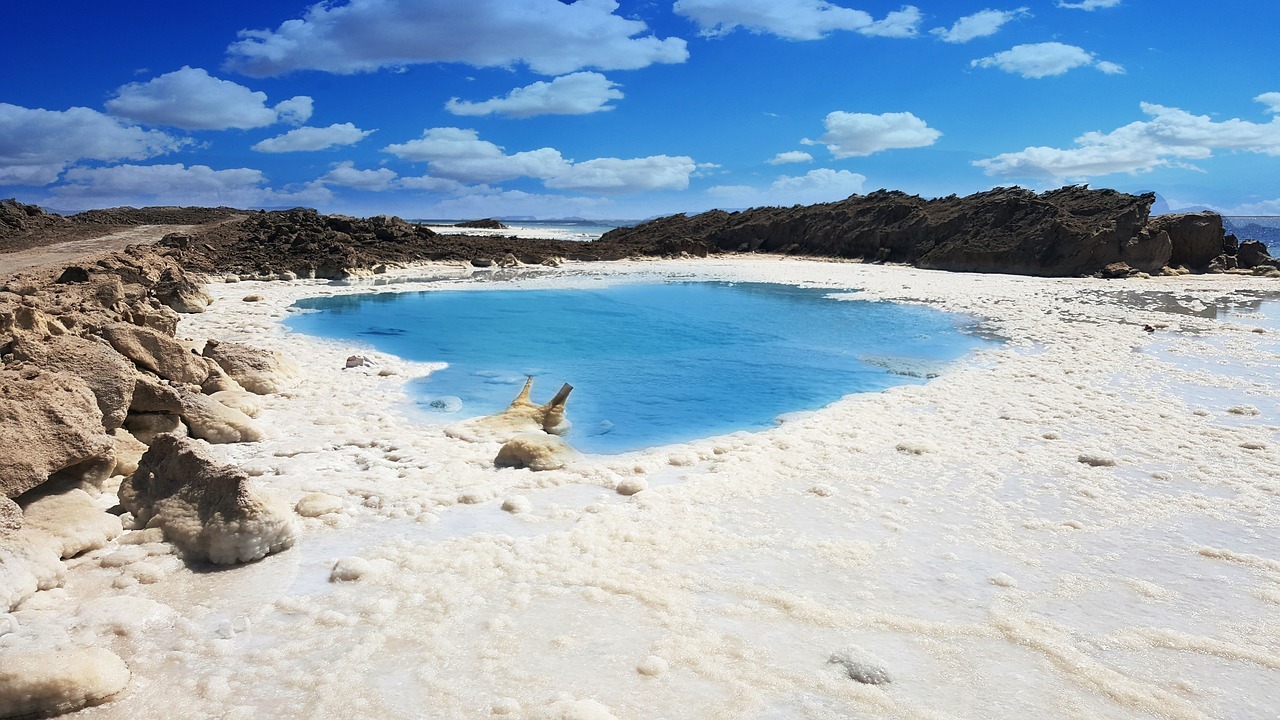 And what guide to swimming in the Dead Sea would be complete without some safe bathing guidelines…
1) Do not jump in the water
2) Where possible, use a jetty to enter the water
3) Enter until you can squat, then lie back gently. This is to make sure you end up on your back. Your buoyancy makes it difficult to put your feet down so if you do end up on your front the easiest way to right your self is to roll over rather than to try to stand up.
4) Do not immerse your head. If you feel the need to cover your face use the mud to make a dead sea mask!
5) Do not splash water on yourself or others
6) Do not drink seawater – if you swallow seawater, request help from the lifeguard or first aid provider
7) Consume drinking water frequently.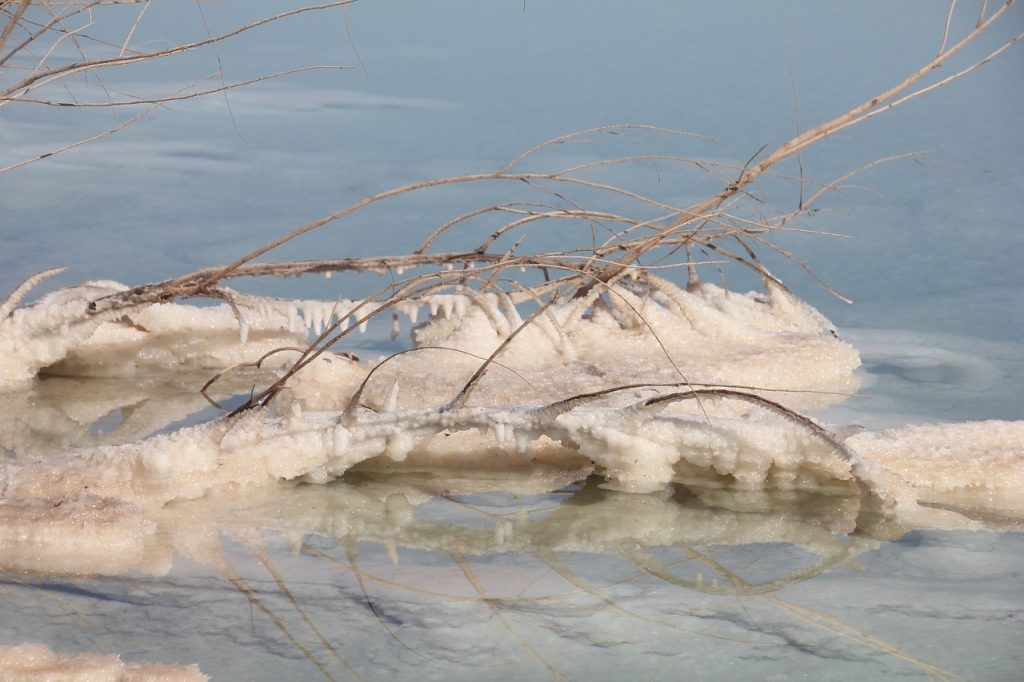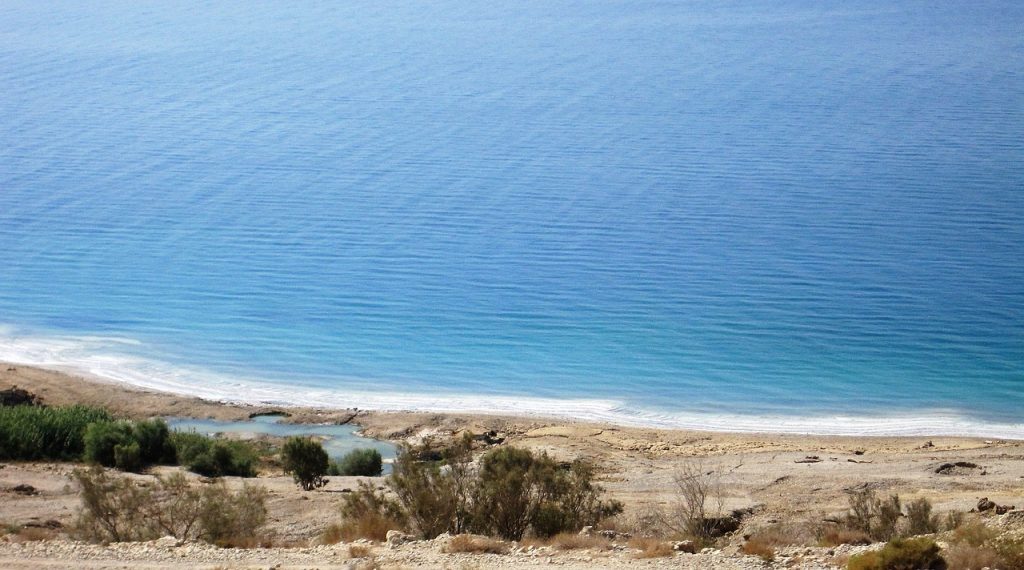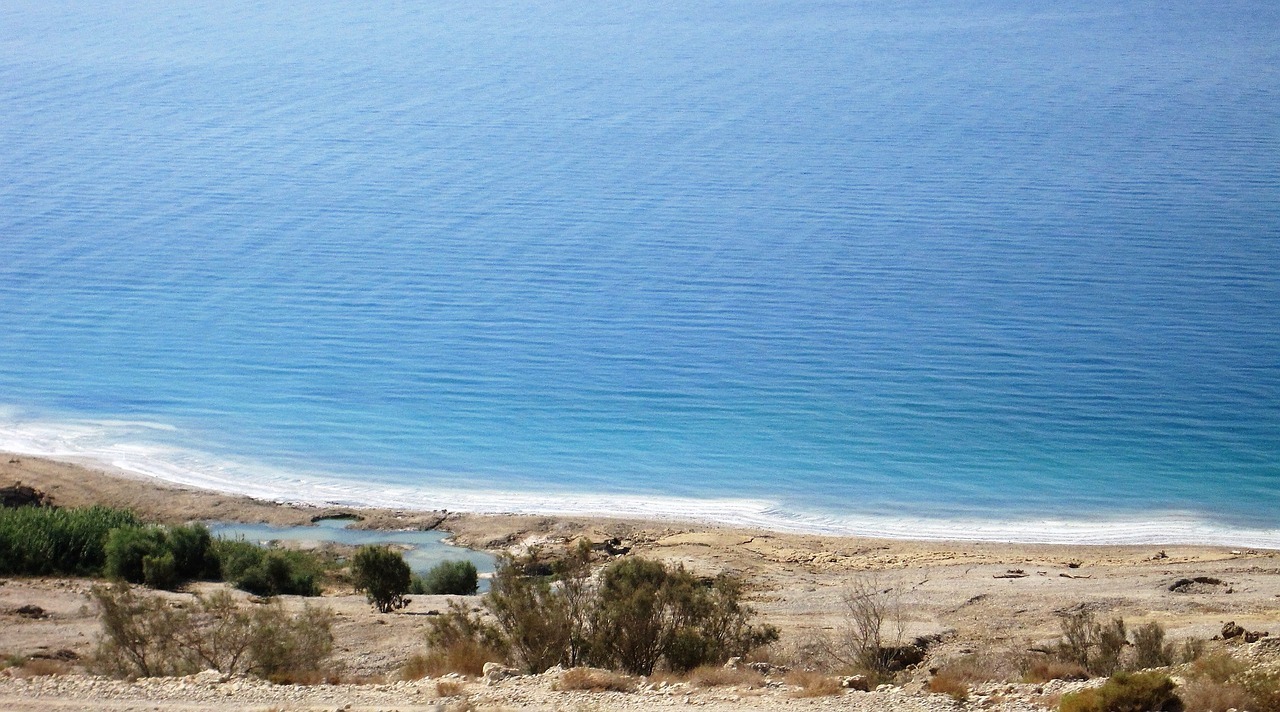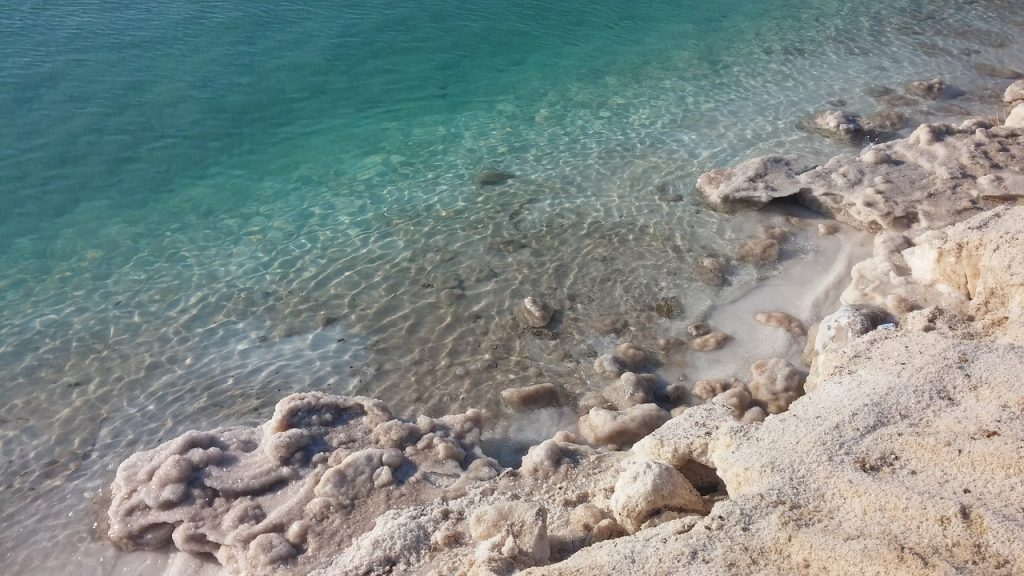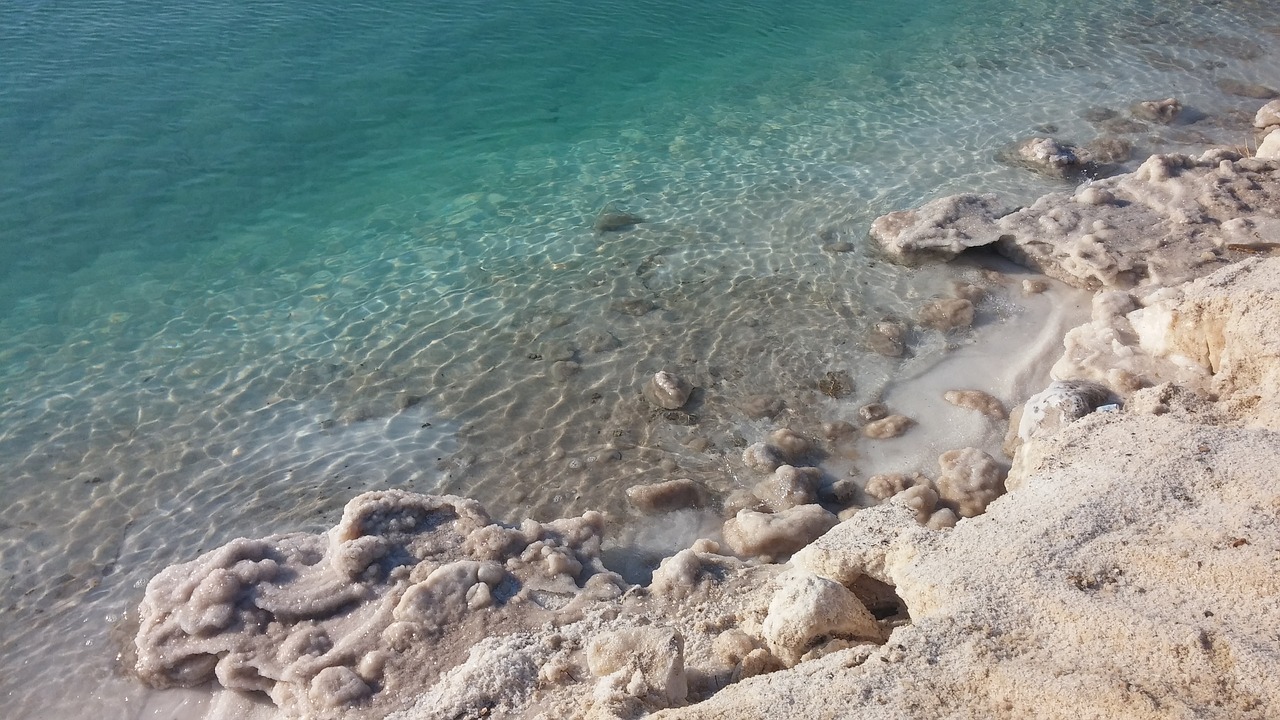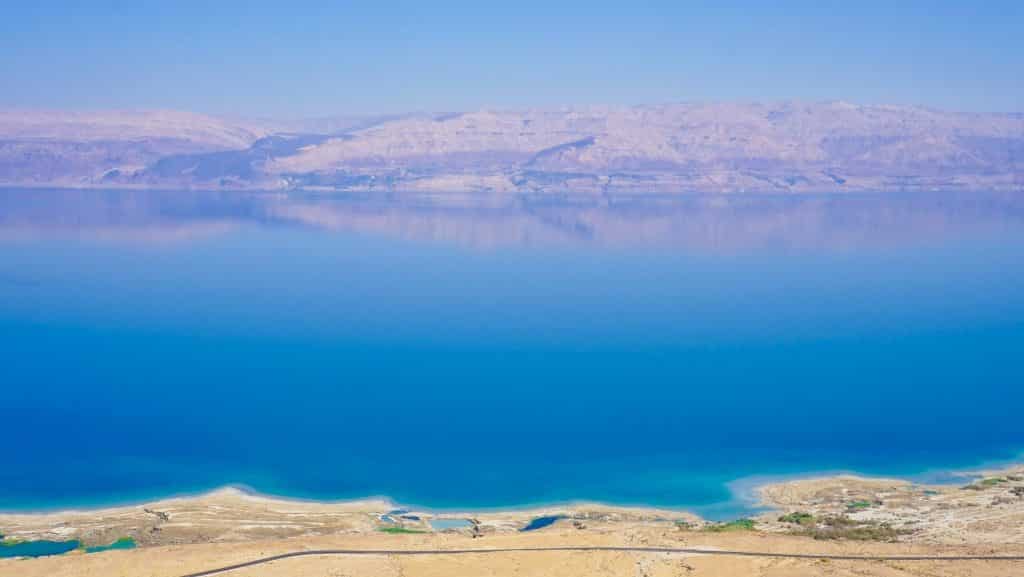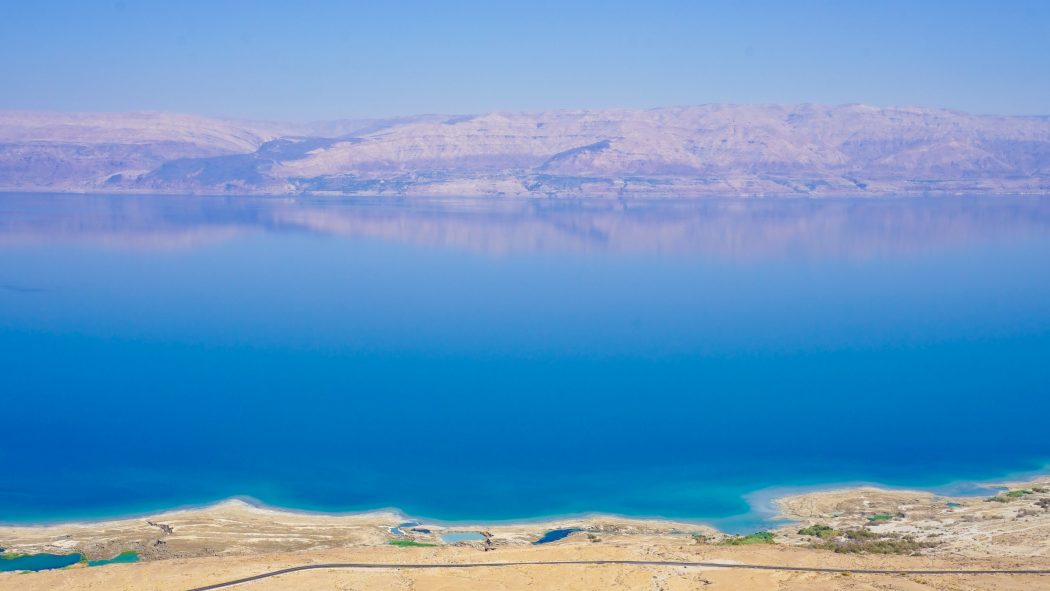 Further Things To Consider Before Any Adventure
Now you're all set and prepared to explore our big wide world, why not sort out everything else out all in one go? If necessary for your travel plans make sure you have brought proper travel insurance, protected your privacy by getting a secure VPN, compared all the top hotel booking sites to find just what you're after, reserved an unbeatable rental car price and - of course - booked the best flight deals!
Or maybe just forget it all and go for a last-minute cruise or effortless tour instead?
Many budget travelers (including me) indulge in worldwide airport lounge access, so we can experience luxury while still slumming it in economy. Naturally, we would never leave home without a more general travel guide since we couldn't possibly cover everything here!
Just add an adventurous attitude and plenty of smiles - they go a long way - and that about covers it all! Now go out, find your own path and don't forget to share your best inspiration stories with me on Facebook, Twitter, and Instagram...I'd love to hear from you!