You know that warm fuzzy feeling you get when you feel like you are in on a secret spot?That's how I feel about Scuba Diving in Eilat in the very southern tip of Israel.
It was outstanding, seriously, so much better than I was expecting, especially since I had never heard of it before googling 'Israel Scuba Diving' and found Nautilus Red Sea – one of the Eilat's premier dive operators!
We were truly astounded by the amount of fish, variety of marine life and clarity of water we witnessed in the deep blue … or more a shimmering light turquoise as it happens!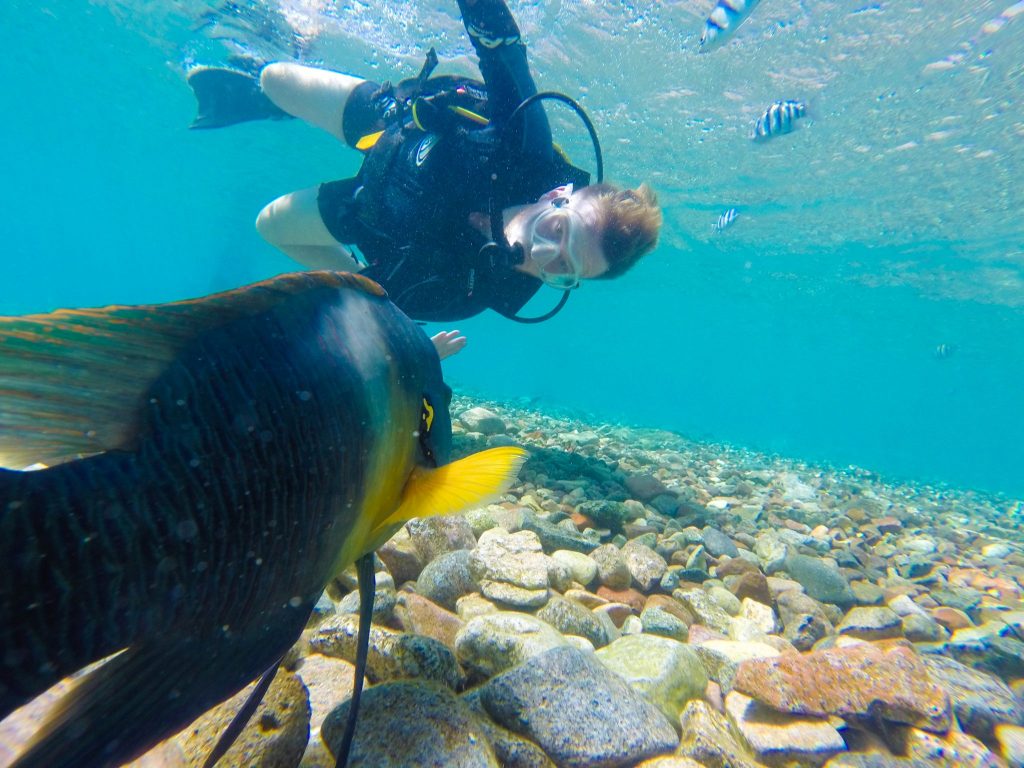 Scuba Diving In Eilat – Exploring Israel Underwater With Nautilus Red Sea
Beautiful soft corals, a superabundance of your common reef critter suspects, easy shore diving, unbelievably intact wrecks and some of the safest diving I have ever done anywhere in the world!
Yes, Scuba Diving in Eilat is one of those underrated places in the dive world, which I cannot fathom why as Israel's 11 kilometers of Red Sea coastline is jam-packed with so many good diving opportunities!
The costal waters of the Red Sea are world renown as premium scuba diving territory with a ridiculously high biodiversity count, warm water diving and reefs so colorful they look like they belong at the end of the rainbow! And what better way could there be to cool off after exploring Masada and the heat of the other UNESCO World Heritage sites in the Negev Desert.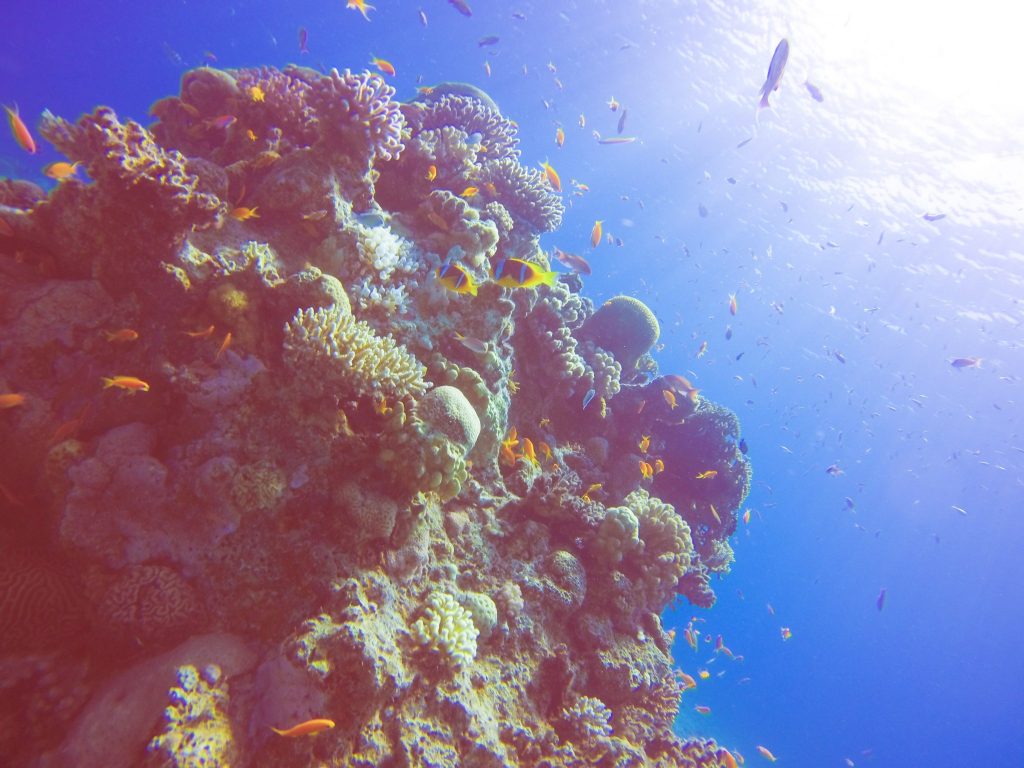 However Scuba Diving in Eilat offers some major points of difference which set it apart from other Red Sea diving locations, chief among them its stringent quality and safety standards.
Anyone that has dived in Asia or the Caribbean before will be aware that quality is a rare commodity.
Leaking gear, huge dive groups, broken regulators (and reefs!), and guides which are barely getting paid better than your local McDonalds worker. It's the price of diving these stunning locations you tell yourself. But here Scuba Diving in Eilat somehow presents the perfect fusion of Asia dive locales beauty with European and North American safety and quality.
Diving with huge schools of colourful fish, warm water, interesting wrecks AND the safest dive guides and quality gear. Yes, it seems with Nautilus Red Sea in Eilat you really can have it all! This is because, by law, the Israeli Sport Diving Authority ensures each and every dive operator in Israel is up to code – once a month!
As you can imagine, we wish this is something all the other world's best dive locations would do…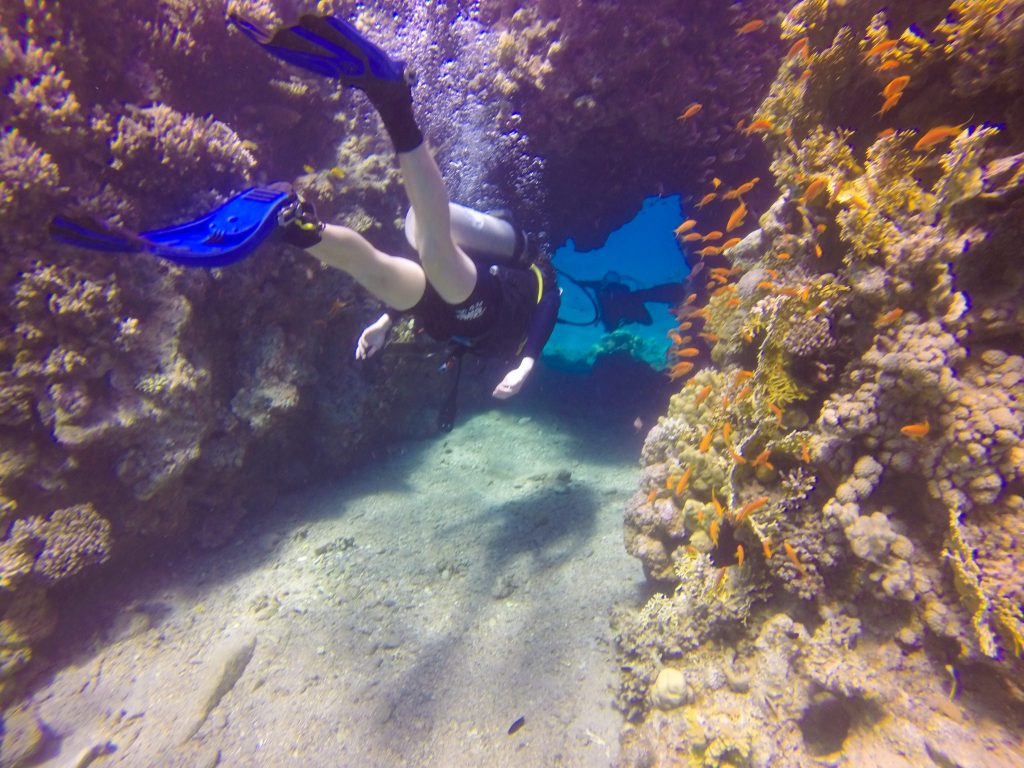 This doesn't just mean a quick skim, these guys ensure dive operators and their staff under go monthly revisions, have special insurance, are quality checked, and they even enter the water with each and every instructor so you can be sure you are in good hands.
The salaries paid are also good so the guides really care, and it shows!
The guys at Nautilus Red Sea triple checked all my equipment before leaving the shop, gave a thorough briefing going over all situations and signs and questioned us all to ensure we were ready for the proposed dive. In the water, while relaxed, the guides were never far away and I felt incredibly safe and just enjoyed the dive, with no stress.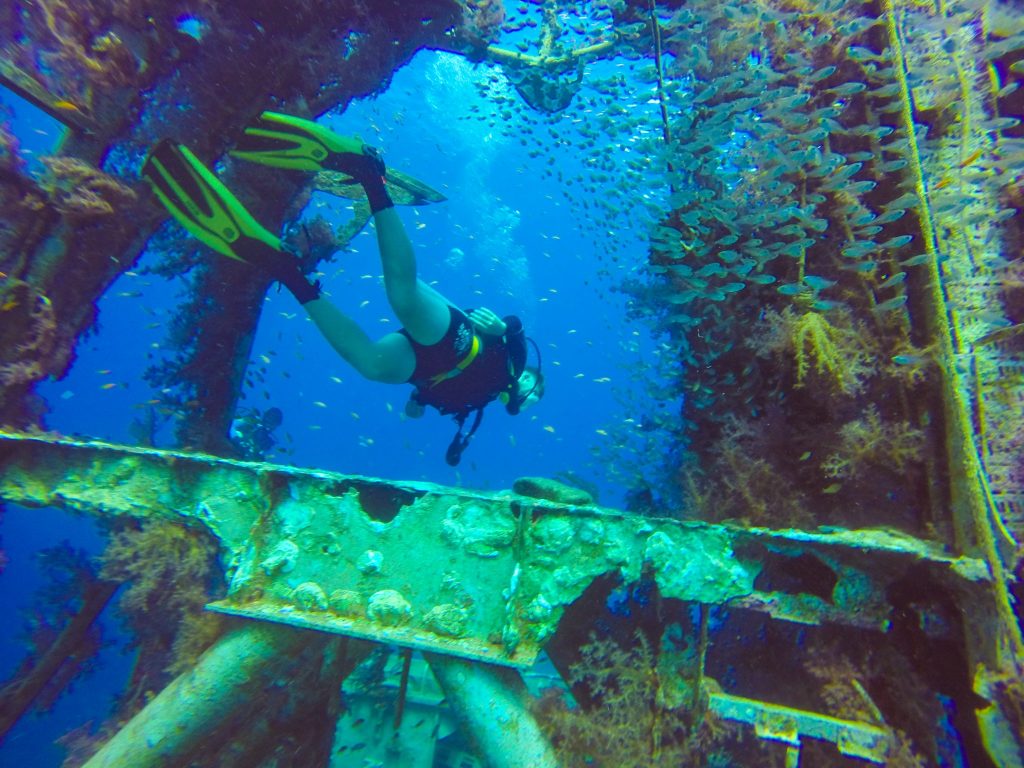 In addition scuba diving in Eilat also has the advantage of easy shore entries, a huge range of accommodation to meet every budget, great weather and year round diving. Seriously, there is no 'off' season – It's just great diving, all day, every day! Perfect for a mid-winter escape from the chilling depths of Europe right!
Of course this is not to say anything of the political situation in nearby Egypt, which many governments have released travel advisories for recently – We decided not to go after a shooting on a tourist beach – making scuba diving in Eilat the most accessible location for seeing the Red Sea.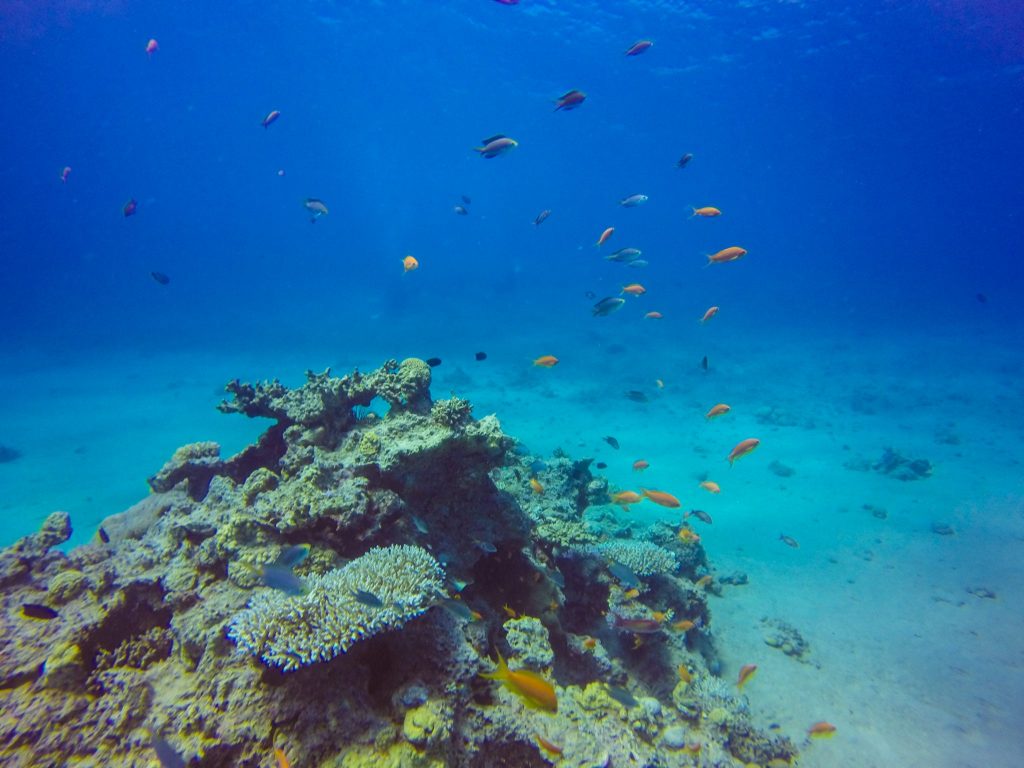 And if your not a scuba diver already, don't worry! Because of these factors Eilat is one of the best spots around the globe for beginners. Superb vision, quality instruction, year round diving, warm water, amazing fish right there and of course shore diving makes it an ideal learning environment.
No dirty lake diving like many of my friends have done in New Zealand or dive certification factories in Koh Tao churning out divers with little or no regard to quality. My friend had never dived before but wanted to give it a go so Nautilus Red Sea suggested a Discover Scuba Diving Course – a 60 minute crash course in the physics and theories of diving and he was underwater, with an extremely competent guide of course!
For him this was perfect as he got to really experience diving and was automatically hooked. He described how safe he felt underwater, loving the colours and marine life and is now planning to come back to complete his open water… If only all dive outlets worldwide had such high standards I think so many of the 'bad' divers I see worldwide wouldn't exist.
If you are going to do something, do it right eh!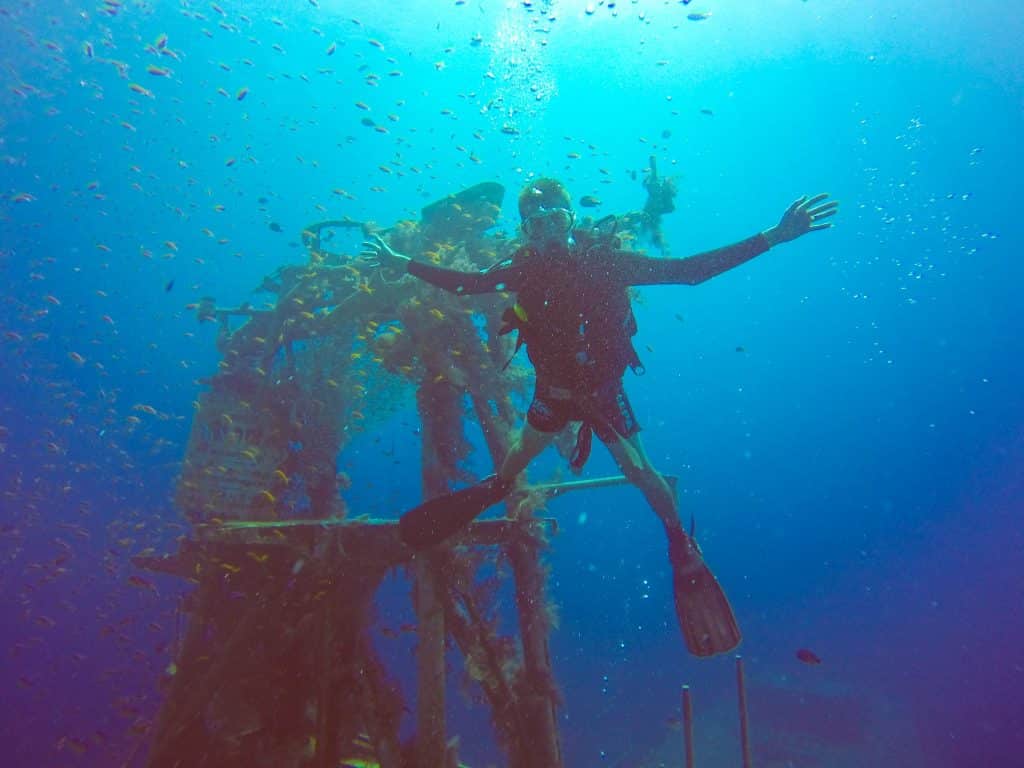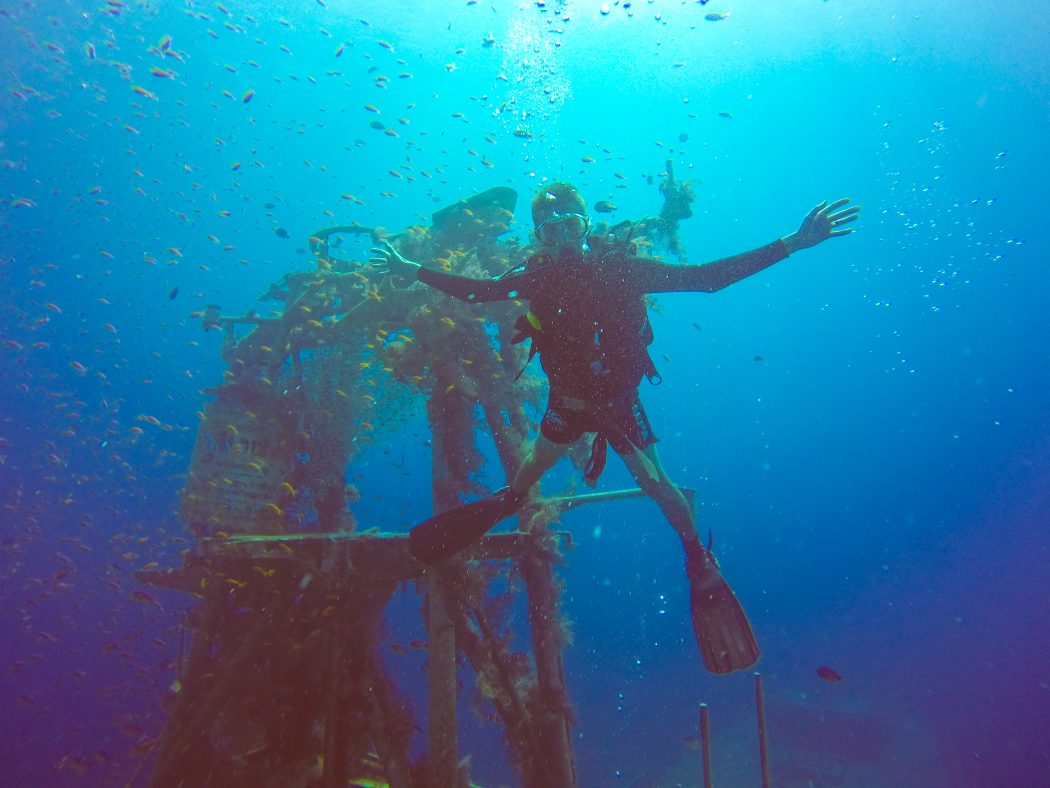 If you're planning an extend vacation around scuba diving in Eilat you could also consider exploring further afield…that is if the 5 wrecks here and amazing nature reserves are still not enough to quench your thirst!
Nautilus Red Sea offers liaisons and guided trips to Aqaba in Jordan, or can organize yacht diving in Egypt. These guys are super flexible and the sky's the limit, but you can be assured then of Israeli quality and safety standards wherever you go!
And to dive in 3 countries on one trip, without catching a flight, how cool is that!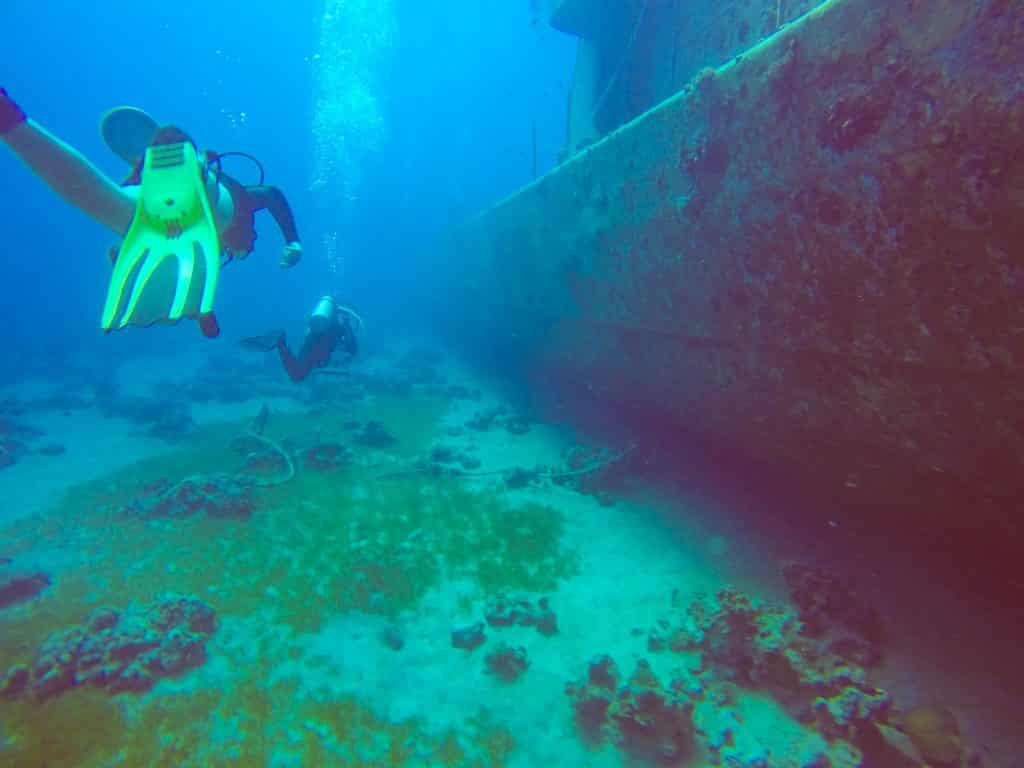 While I loved all my diving with Nautilus Red Sea, the highlight I would have to say was exploring the 45m long Sufa Wreck – one of the most easily accessible wrecks of the Red Sea.
Perfectly preserved jut 100 meters of shore, this wreck is one of the infamous 'Missile ships of Cherbourg' which were 'liberated' from France by Israel in 1969 after they were unable to be delivered due to a French arms embargo.
Besides exploring the helm and missile chambers the wreck is also teaming with wildlife. Arabian & Emperor Angelfish greet you on arrival, curiously looking on while moray eels and the occasional octopus slither in the depths below.
Lionfish rule the roost in some places here so watch out but Pipefish, Red Sea Fusiliers, Groupers, and occasionally small barracuda create a kaleidoscope of colours and vie for attention with this historic wreck!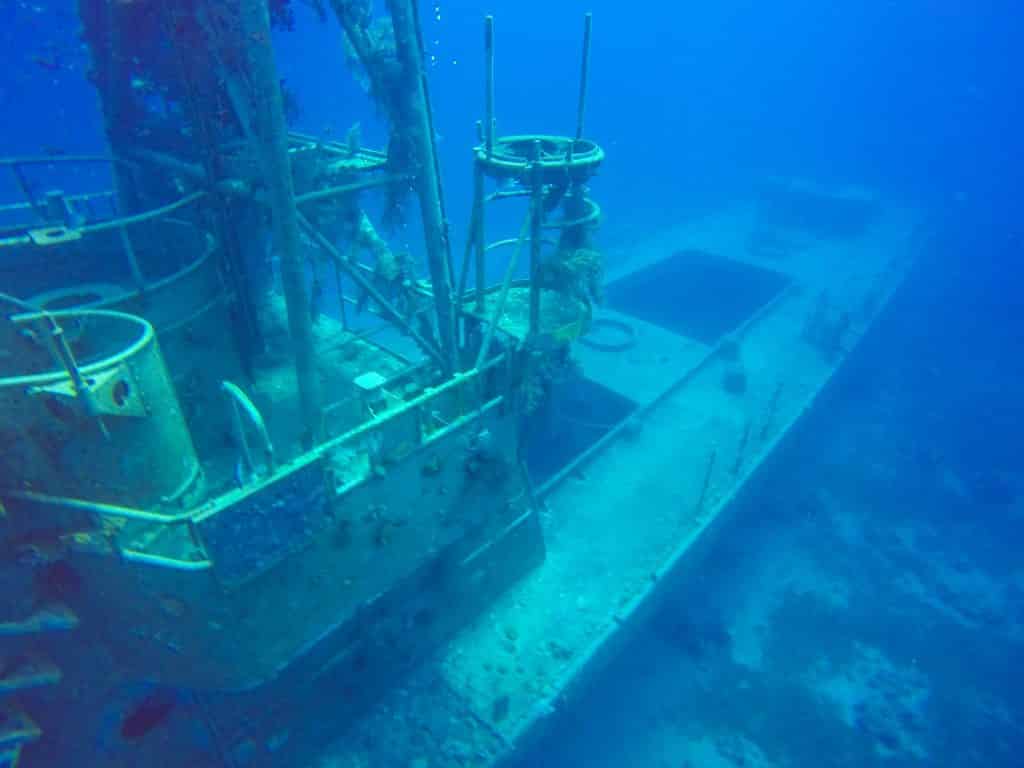 What You Need To Know About The Israeli Law For Scuba Diving in Eilat
Diving insurance is mandatory by law for every certified diver who wants to dive in Israel. You will need to bring proof of your policy and policy wording to avoid any confusion. They are very serious about this (and rightfully so!) so you will need to ensure you have appropriate travel insurance that specifically covers scuba diving and Israel.
Under Israel law if you have not dived within the previous 6 months you must undertake a refresher dive first when entering the water. Not much you can do about this, just bring your dive log-book and certification card. And try keep active with your dives (not that you should need any encouragement!)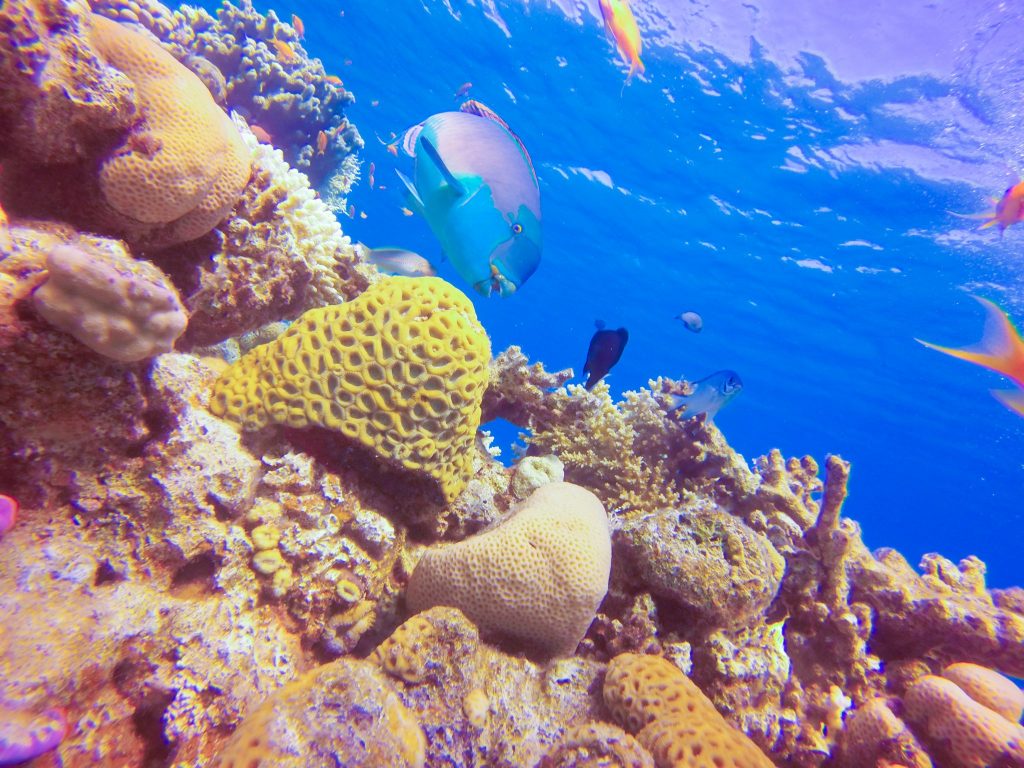 ---
That's it! Simple right … Safety first, and then it's all about the fun! Enjoy scuba diving in Eilat and be sure to contact Nautilus Red Sea to make the most of this incredible dive destination!
Further Things To Consider Before Any Adventure
Now you're all set and prepared to explore our big wide world, why not sort out everything else out all in one go? If necessary for your travel plans make sure you have brought proper travel insurance, protected your privacy by getting a secure VPN, compared all the top hotel booking sites to find just what you're after, reserved an unbeatable rental car price and - of course - booked the best flight deals!
Or maybe just forget it all and go for a last-minute cruise or effortless tour instead?
Many budget travelers (including me) indulge in worldwide airport lounge access, so we can experience luxury while still slumming it in economy. Naturally, we would never leave home without a more general travel guide since we couldn't possibly cover everything here!
Just add an adventurous attitude and plenty of smiles - they go a long way - and that about covers it all! Now go out, find your own path and don't forget to share your best inspiration stories with me on Facebook, Twitter, and Instagram...I'd love to hear from you!