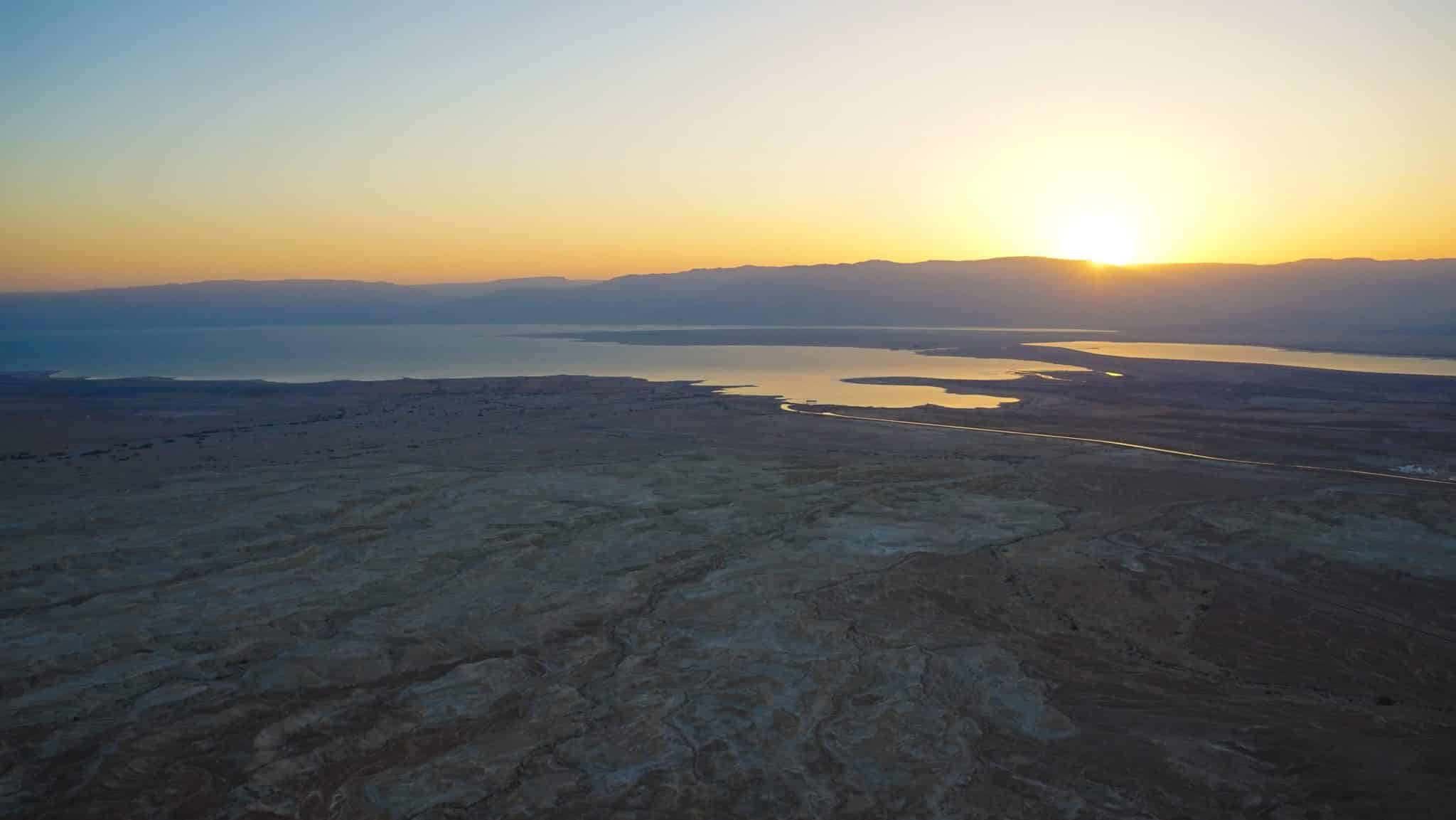 Israel is a place of passion and beauty, of magical landscapes and multi-faceted cities, of religious devotion and hedonistic parties. It's a land of contradictions that has proved endlessly fascinating to travelers for centuries and is packed full of once-in-a-lifetime experiences.
One of these is the incredible Masada sunrise. Now, normally you would not catch us getting out of bed pre-dawn for anything, but we're willing to make an exception for something as spectacular as the soft golden light of the morning from an ancient site.
Only an hour away from Jerusalem, Masada sits on top of a solitary rock plateau in the Judean Desert in southern Israel. When we say it's an ancient fortress, it feels like an understatement because the fortification was built around 30 BC.
That's right – for well over two millennia this site has towered above the Dead Sea. It was actually Herod the Great who built the two palaces there and you can see why it was seen as a place to fortify when you realise how difficult the natural approaches are.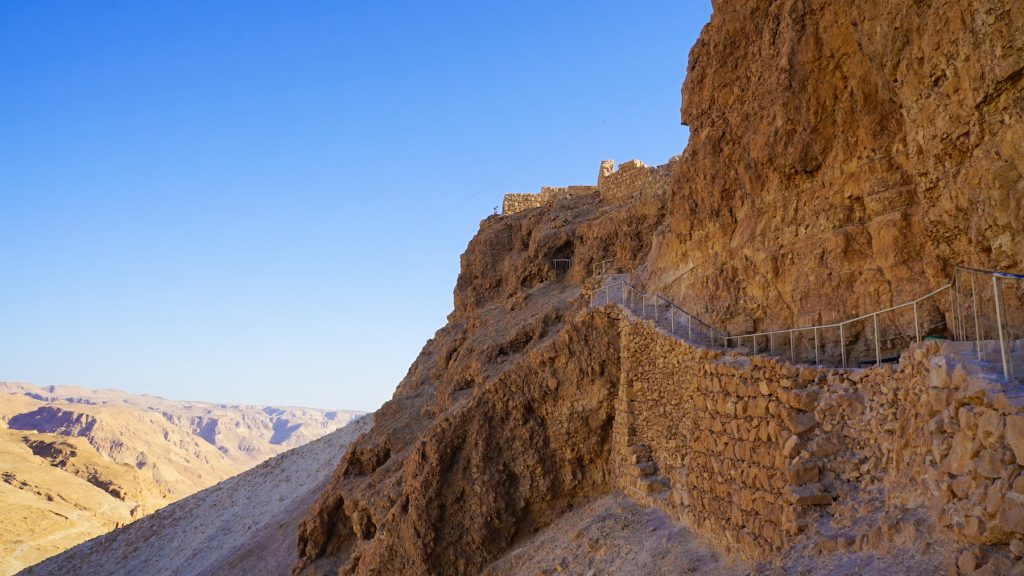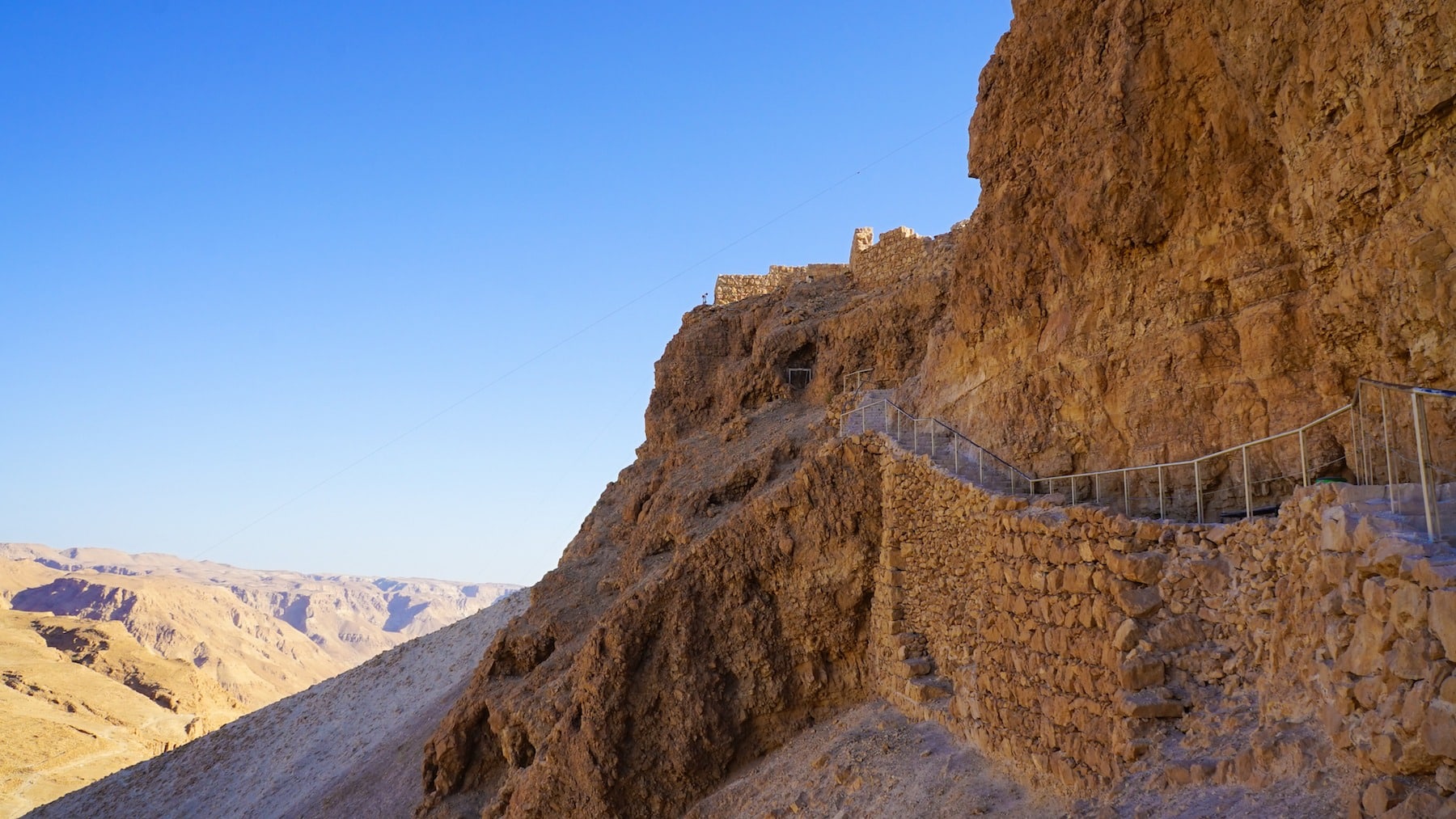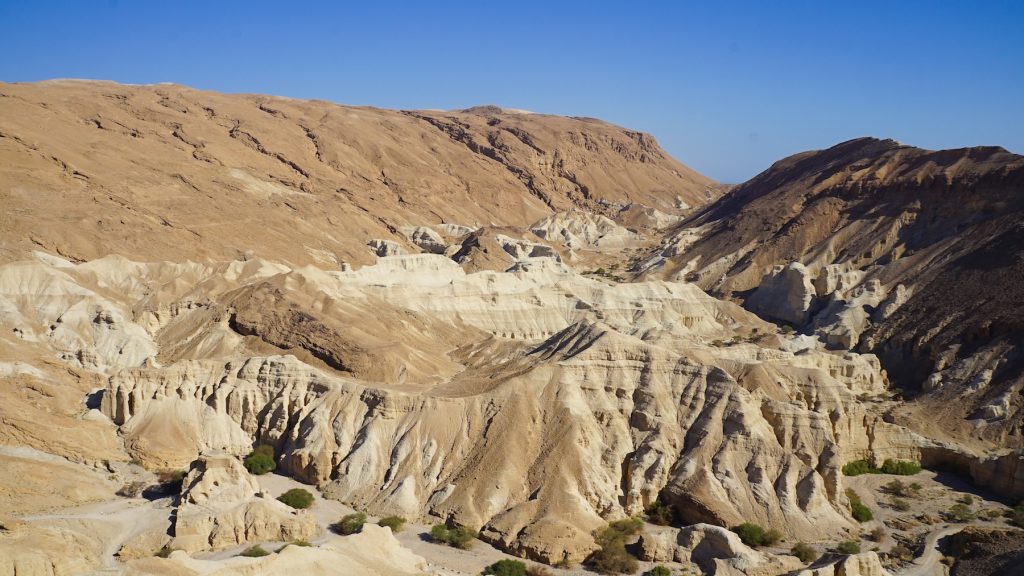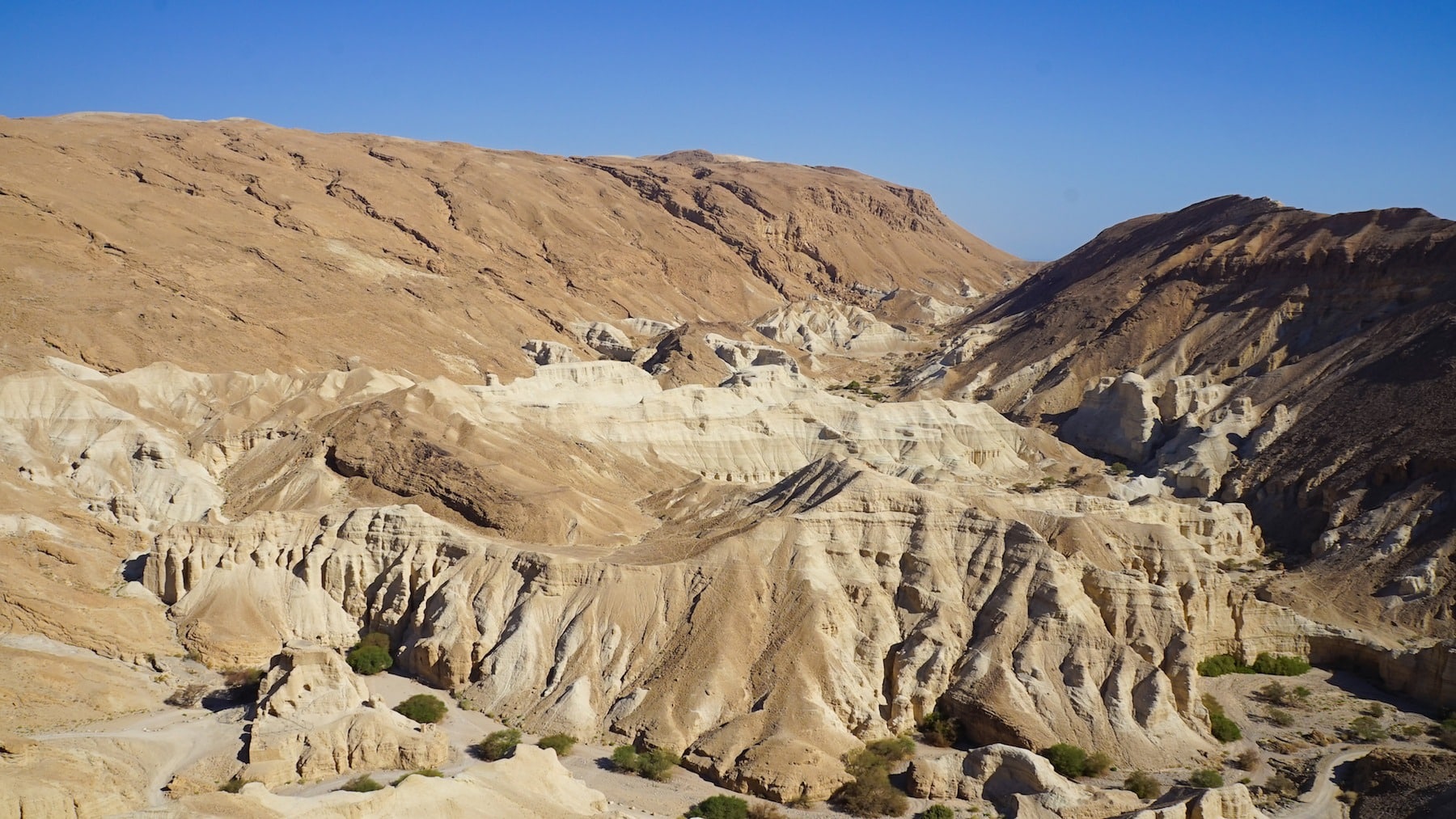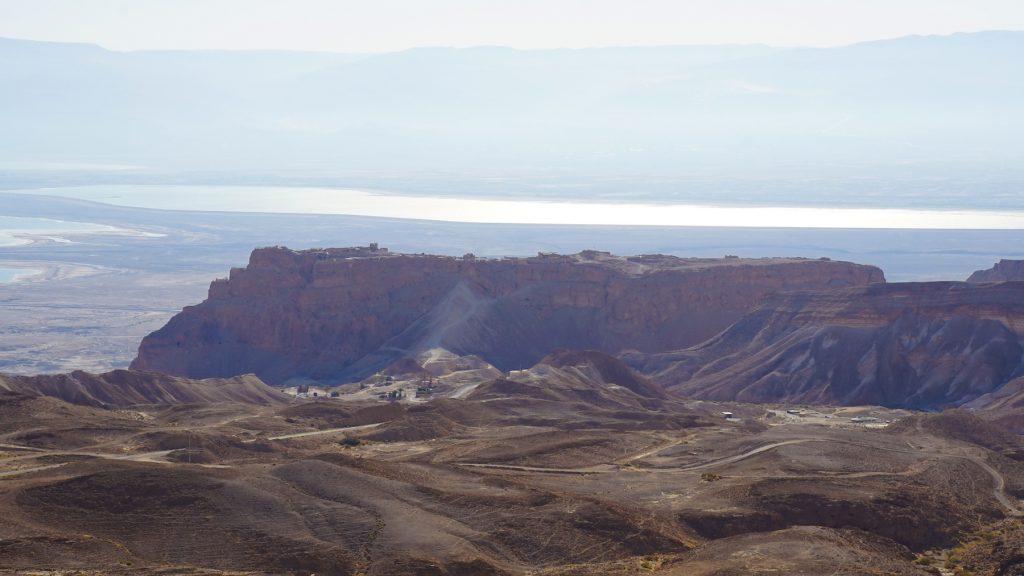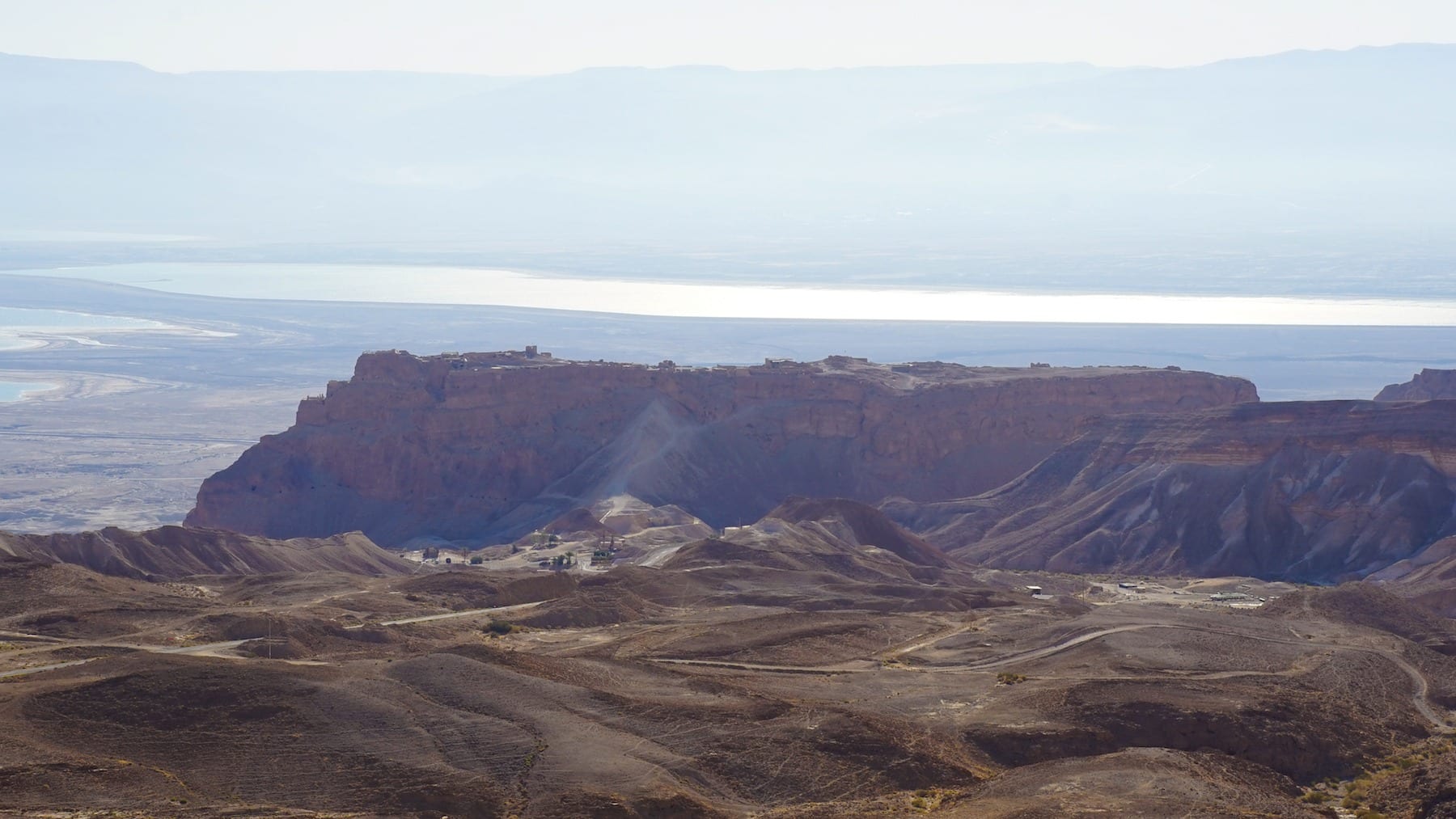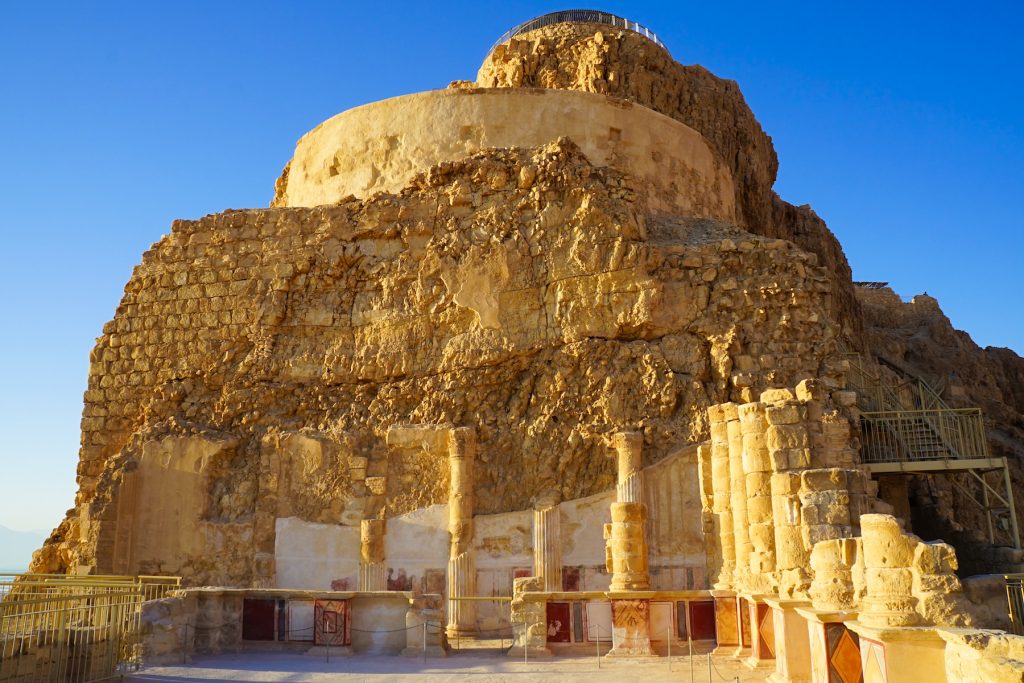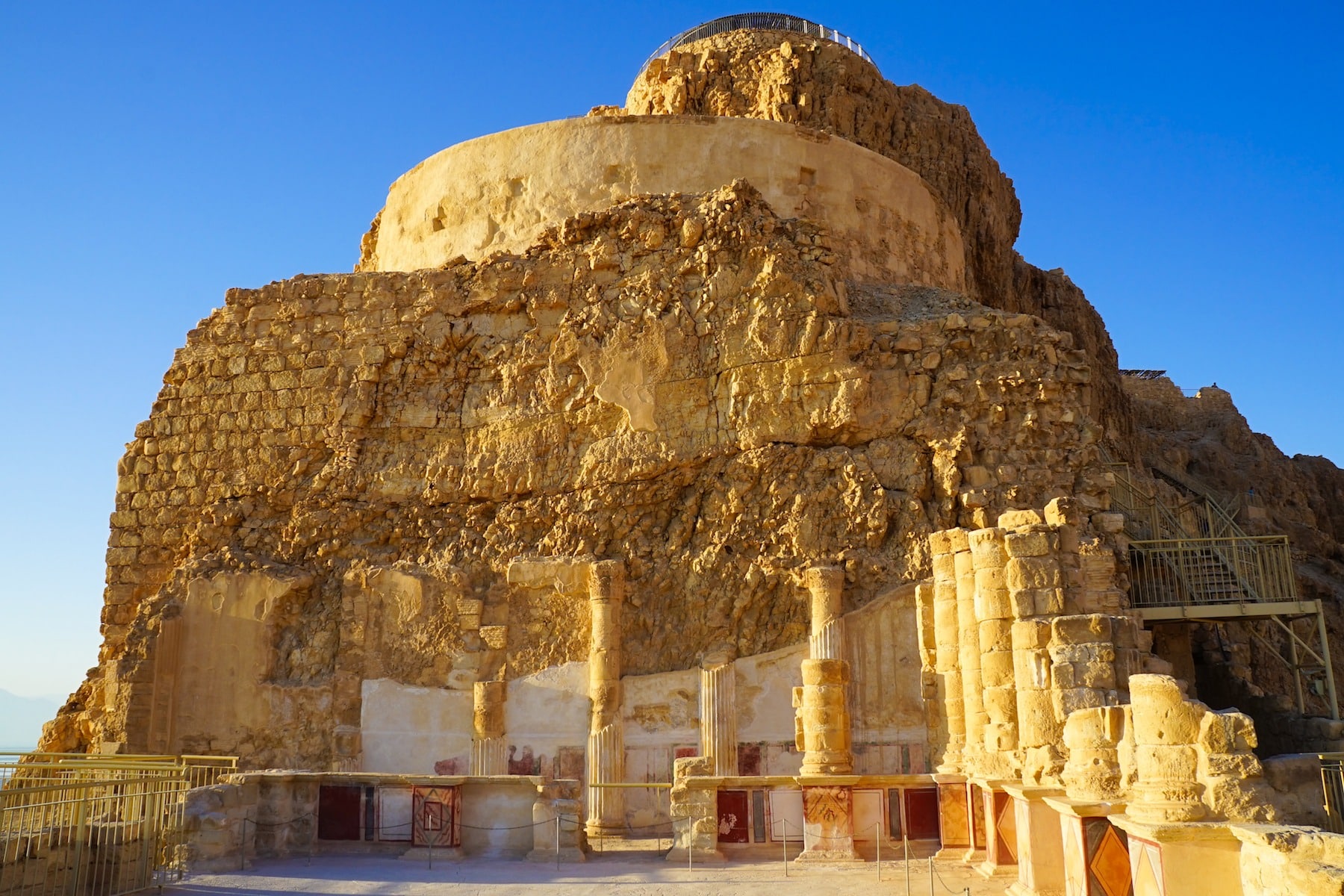 Steep cliffs fall abruptly on two sides of the site. There is a cable car directly to the top but this doesn't open until later in the day, so if you're heading there for the sunrise then you'll have to hike.
Although you might groan at the thought, we think it's all part of the experience to challenge yourself on the Snake Trail (the approach on the eastern side).
It makes the feeling of euphoria at the top all the more intense.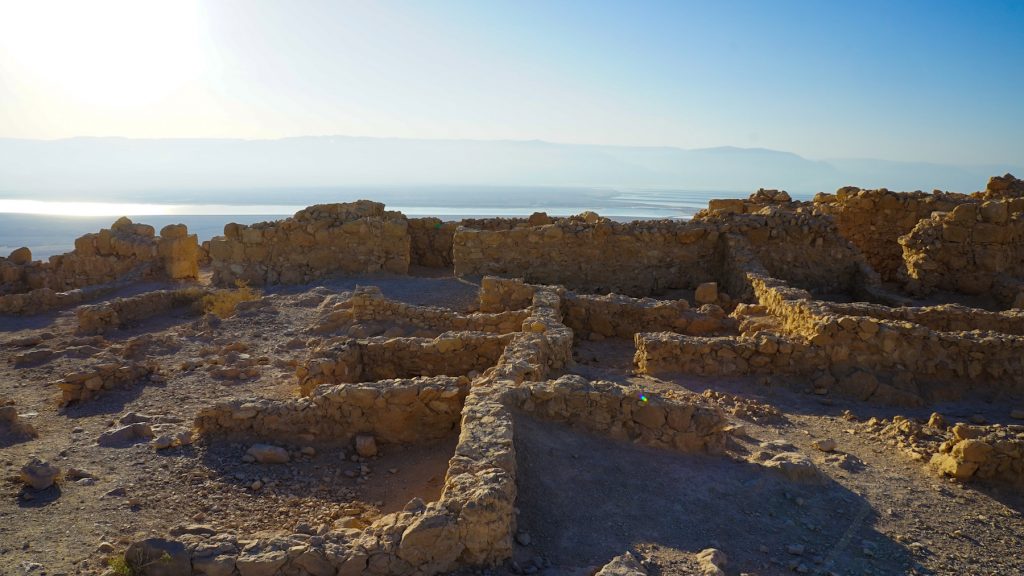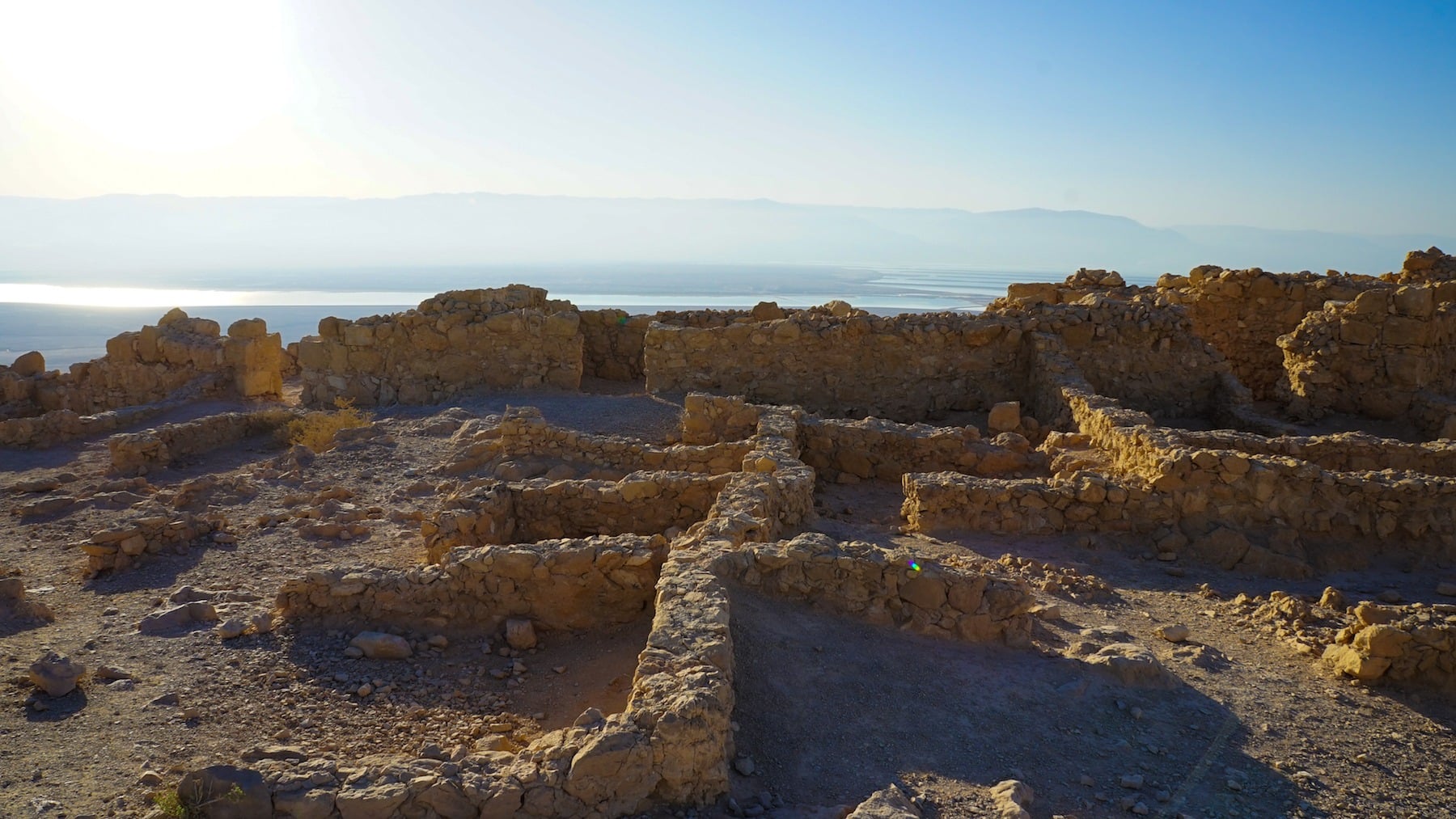 You can walk up the Roman Ramp trail (it's less steep and therefore easier) but it's on the western side of the mountain, so if you make slow progress you could miss the sunrise – whereas on the Snake Trail you can see the beginnings of it as you climb.
Let's get the bad news out of the way first – as the hike takes between 90 minutes and two hours you'll need to get up early to make it to the top for sunrise. Possibly even 4am (sorry).
It makes sense to stay nearby rather than come from Tel Aviv or Jerusalem for this very reason, otherwise you'll have to get up about 2 or 3am to allow enough time for the drive – gulp! The exact times will obviously depend on the time of year you're travelling as in winter the sunrise is later.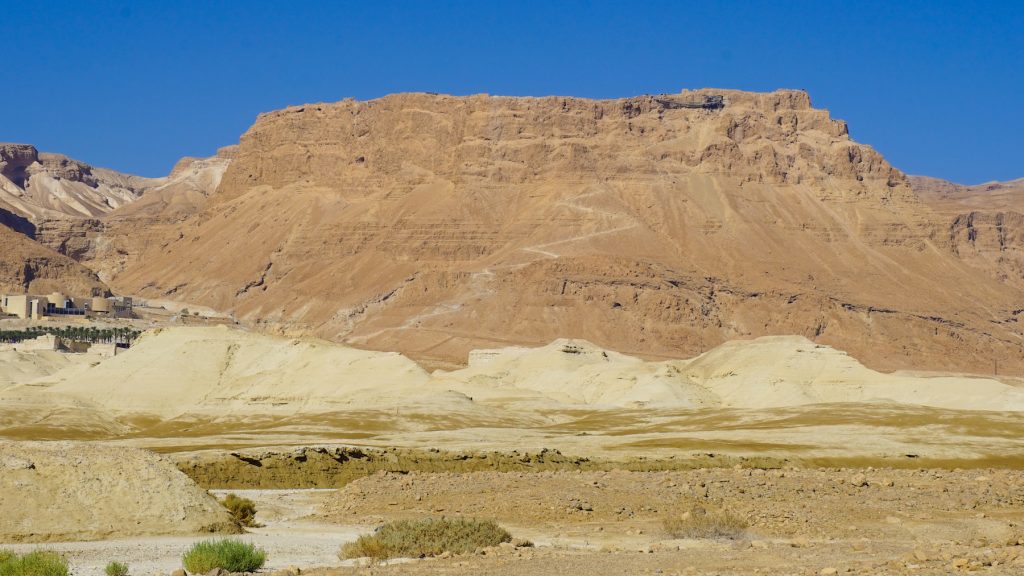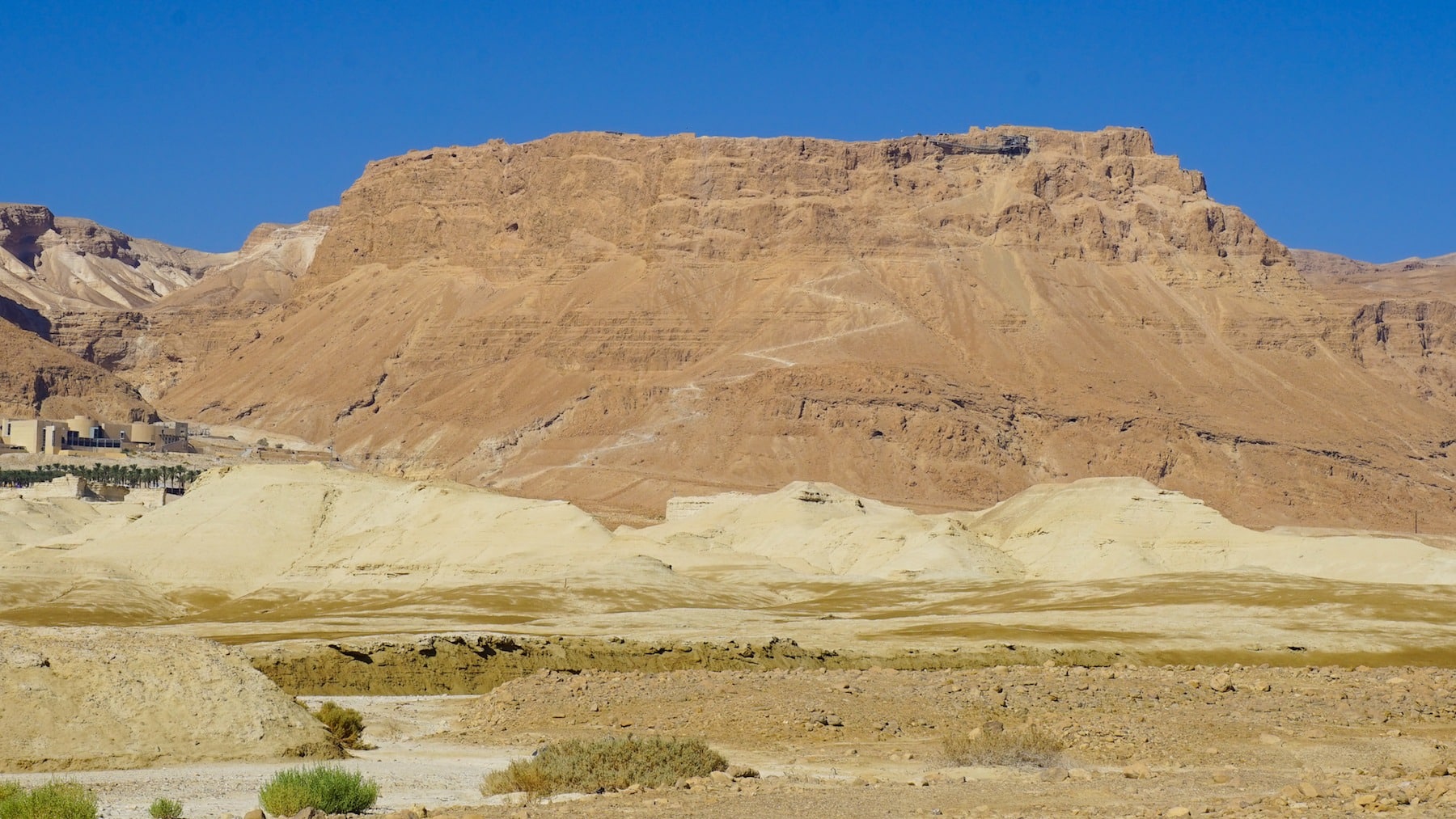 Some top tips: Don't forget to wear sturdy shoes. Yes, we know, this sounds obvious, but you'll always see someone who's tried to make it up in flip-flops. Don't be that person.
It also gets hot quickly (especially during summer) so wear layers you can peel off and plenty of sunscreen. Snacks never go amiss, either – something to give you energy for that pre-dawn hike. And bring money for the entrance fee to the park; otherwise you might awkwardly be turned away!
So, remind us again why we are putting ourselves through this shockingly early start (plus exercise)? Simply put: a Masada sunrise is breathtaking. Every sunrise is beautiful, of course, but it's hard to put into words how magical it is to see the sun slowly come up over the Judean Desert.
Your surroundings go from dark, to grey, to bathed in golden light.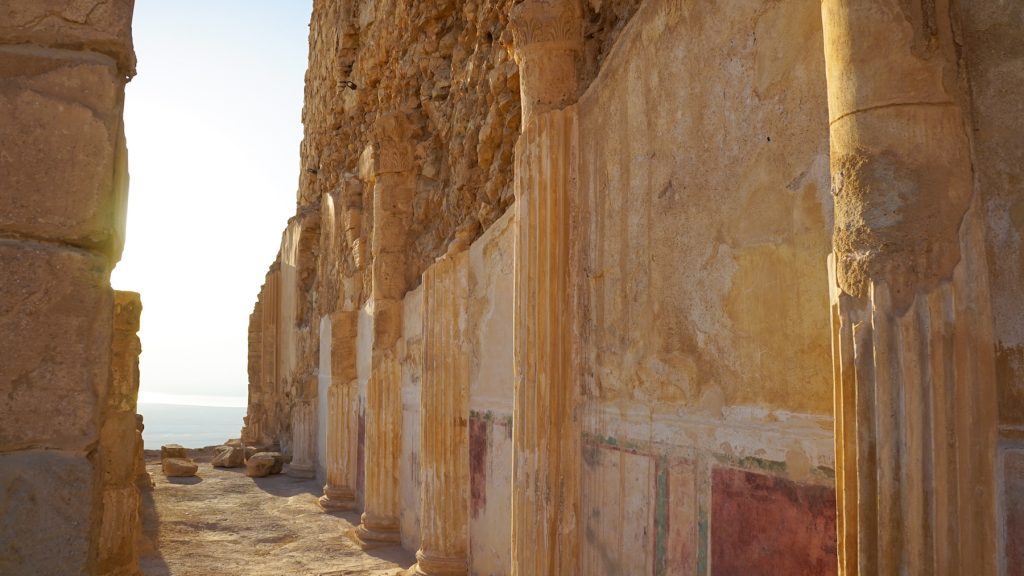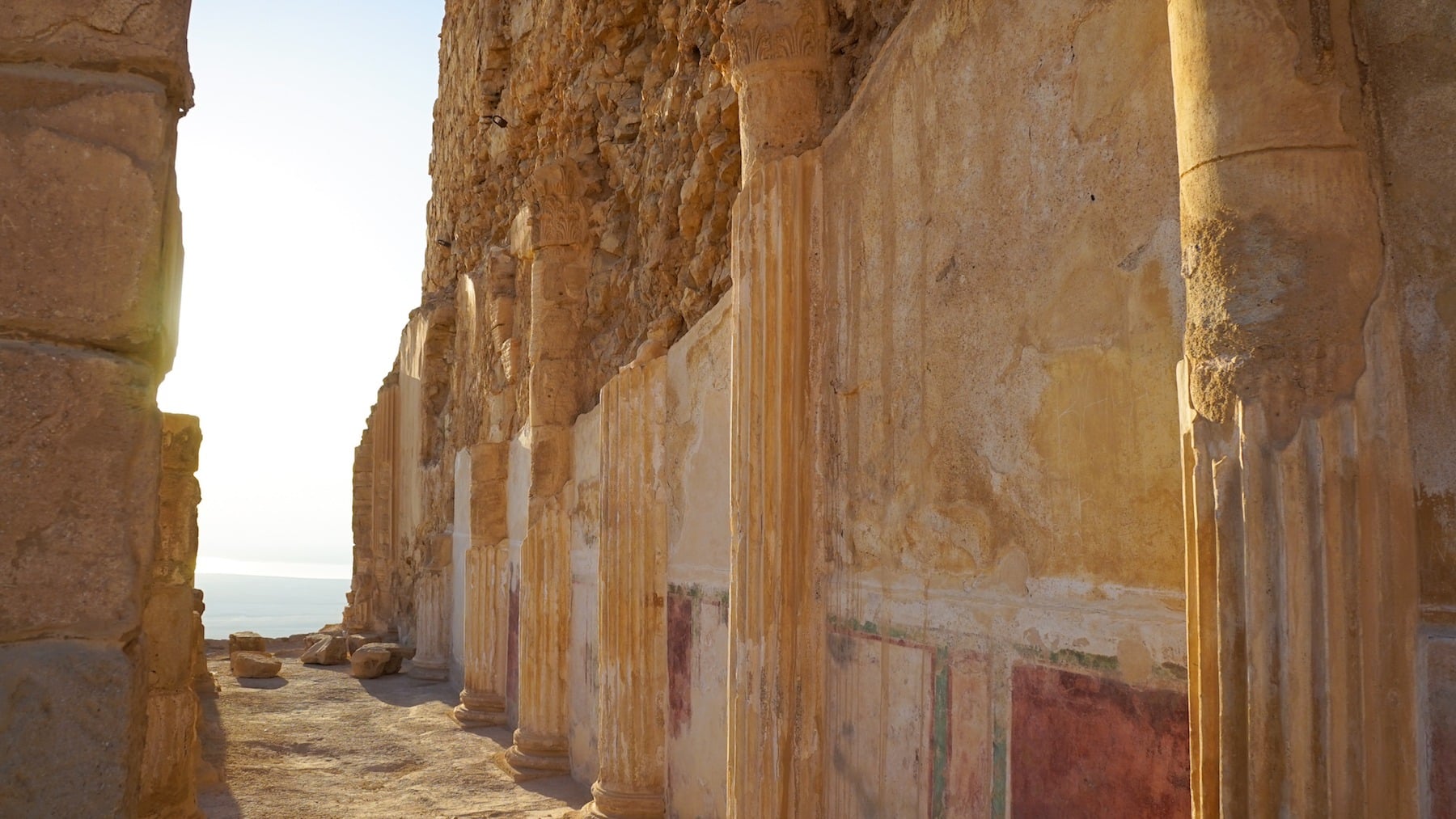 It honestly feels like you could be standing there at any point in time. There's something almost other-worldly about it. As you gaze down from the plateau, across at the rising sun, you feel liberated from all your day-to-day cares and responsibilities. You're an adventurer, a wanderer, a pilgrim, a time-traveller.
Most importantly: you're alive.
We're not sure quite what makes it so magical, aside from the spectacular scenery. Perhaps the connection with such an ancient civilisation adds to the mystique and majesty. The air is thick from stories of the past here, stories that stretch across the centuries of sunrises viewed from the Masada plateau to hover around tourists there today.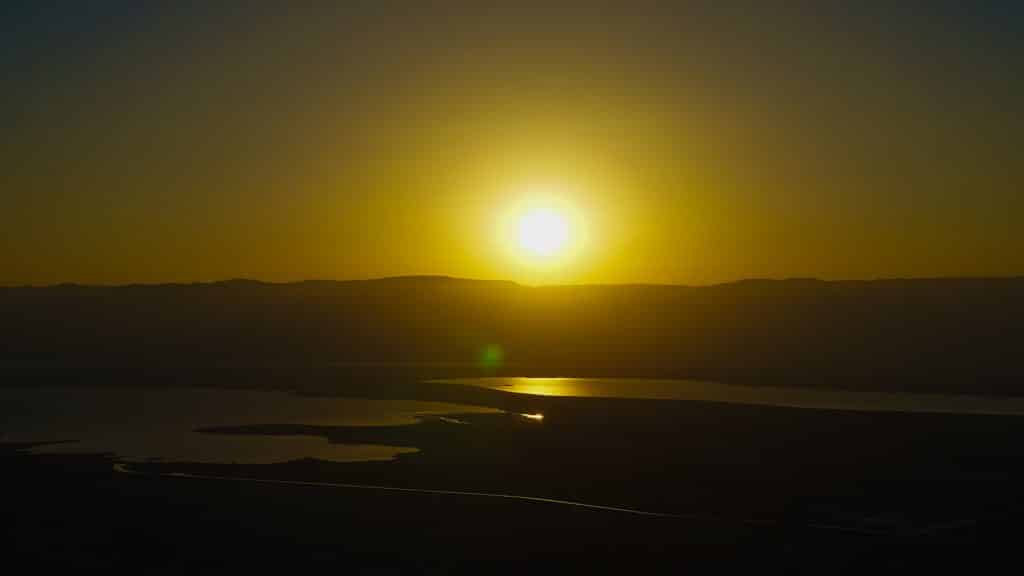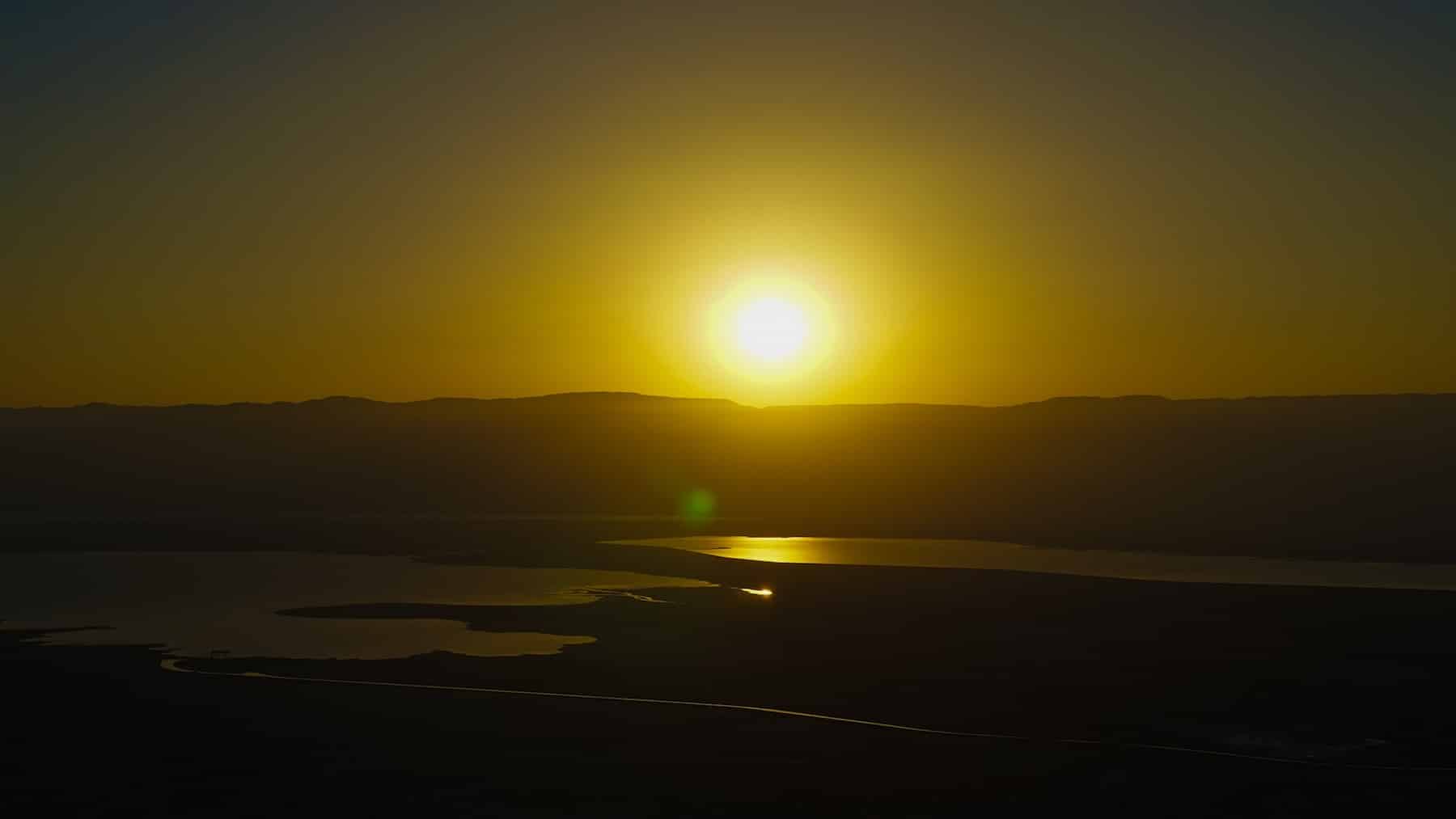 One of the most famous of these stories takes place during the First Jewish-Roman war, in 73 or 74 CE. Roman armies had Masada under siege and when they finally entered the fortress after two or three months, they discovered that the 960 had committed suicide rather than allow themselves to be enslaved.
This story is considered a symbol of courage, martyrdom and heroism despite the tragedy of it (and the fact that the accuracy has been contested). It's part of the reason why Masada is considered an almost sacred place. Not that Israel and Palestine are short of such places: Jerusalem, Battir, the Dead Sea…but Masada is something else.
Once you have soaked up the Masada sunrise you'll be able to explore the site further. The Fortress was comprised of two palaces, storerooms, a synagogue and church, bathhouses and other structures. Essentially, it was a mini-city, equipped with everything a community would need when seeking refuge from an enemy.
Nowadays you can wander around the excavated ruins and get a real sense of what it must have been like back then.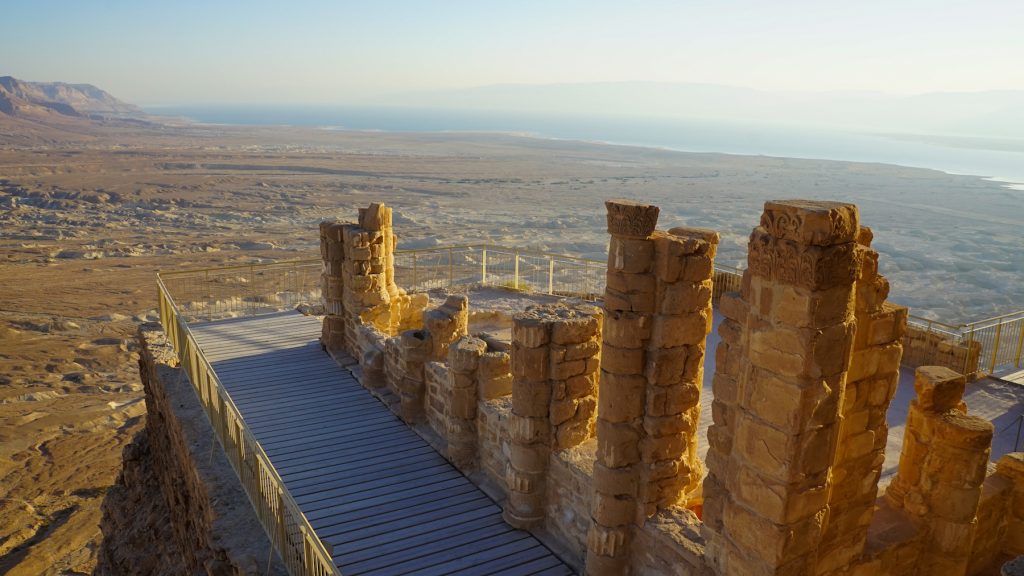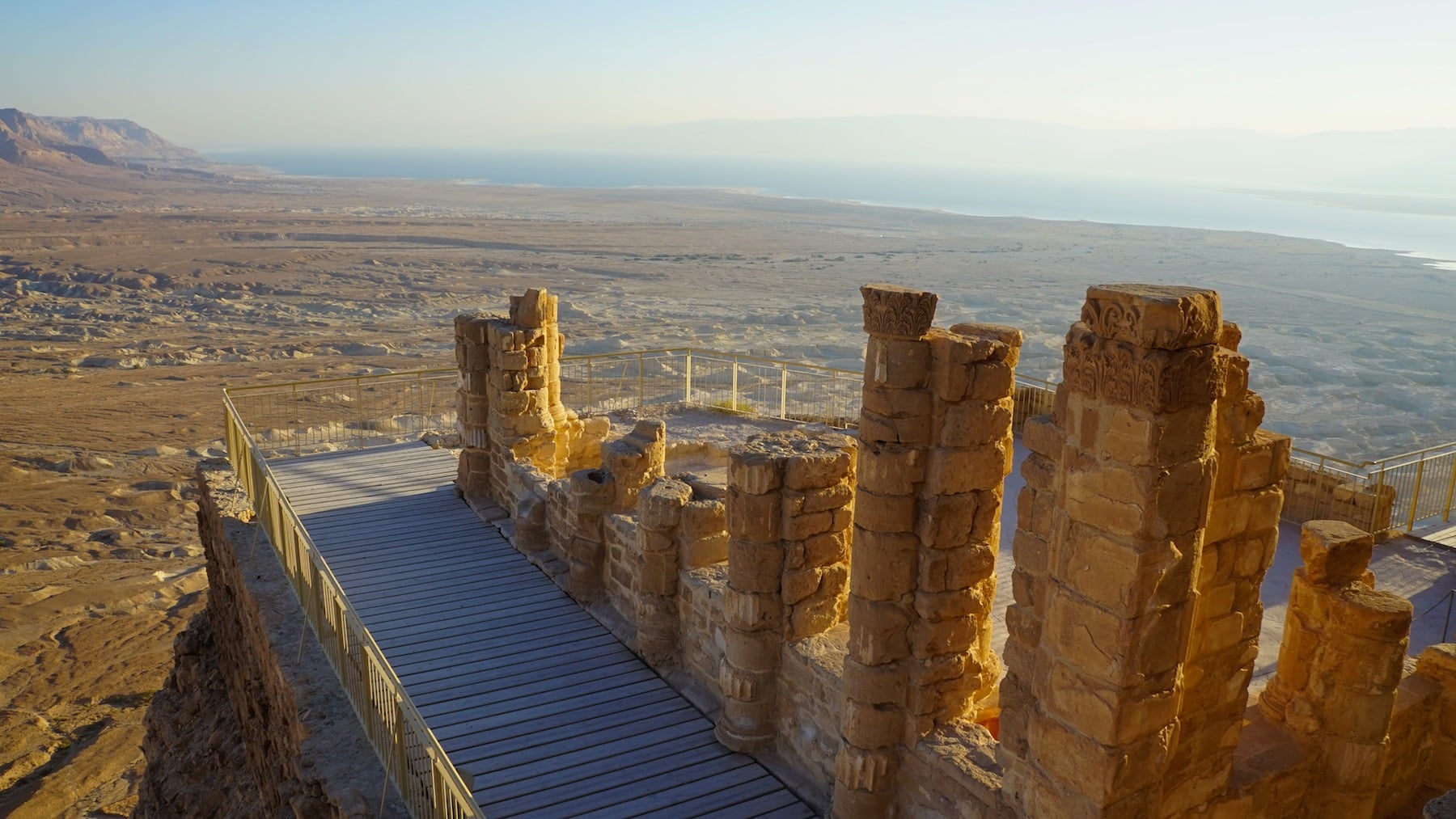 Naturally there are options for tours, but there are plenty of explanatory plaques telling you what you're looking at, so we don't know if it's necessary.
After the wonder of the sunrise it's actually nice to have some peace and explore in silence – you keep hold of that feeling of calm that sweeps over you a little bit longer.
It's easy to think 'oh, I can see the sun come up from anywhere', but we're sure you'll agree that there's a world of difference between seeing it struggle up in a smoggy city and seeing that life-giving glow emerge from behind the Moab mountains and light up an ancient city.
It's this feeling of time becoming inconsequential that makes a Masada sunrise such a unique experience.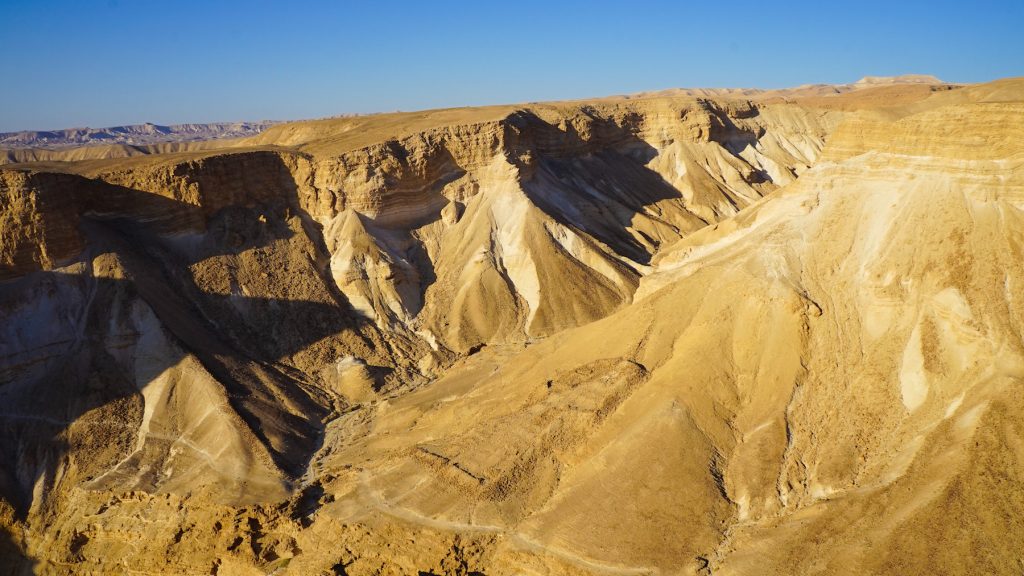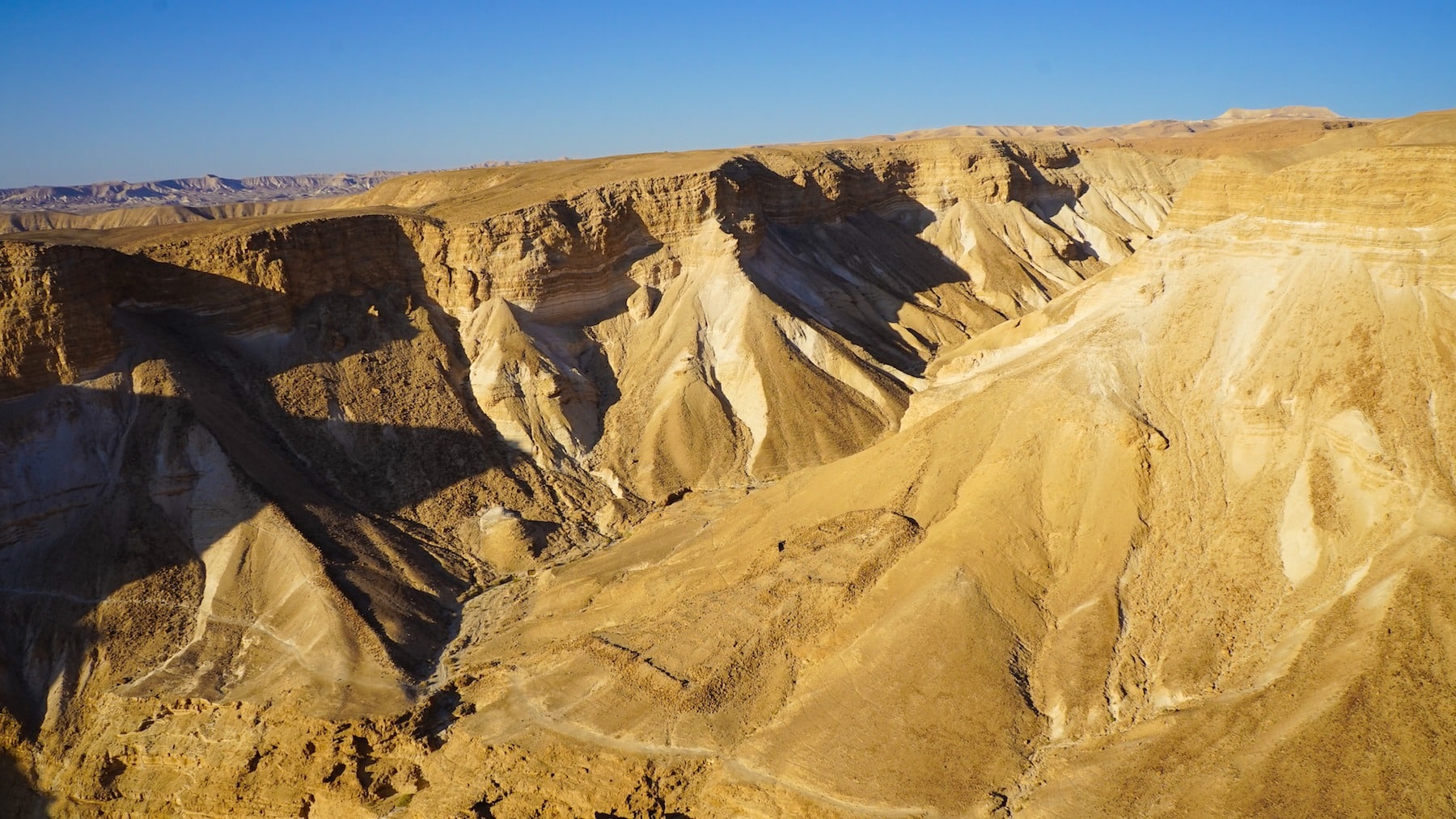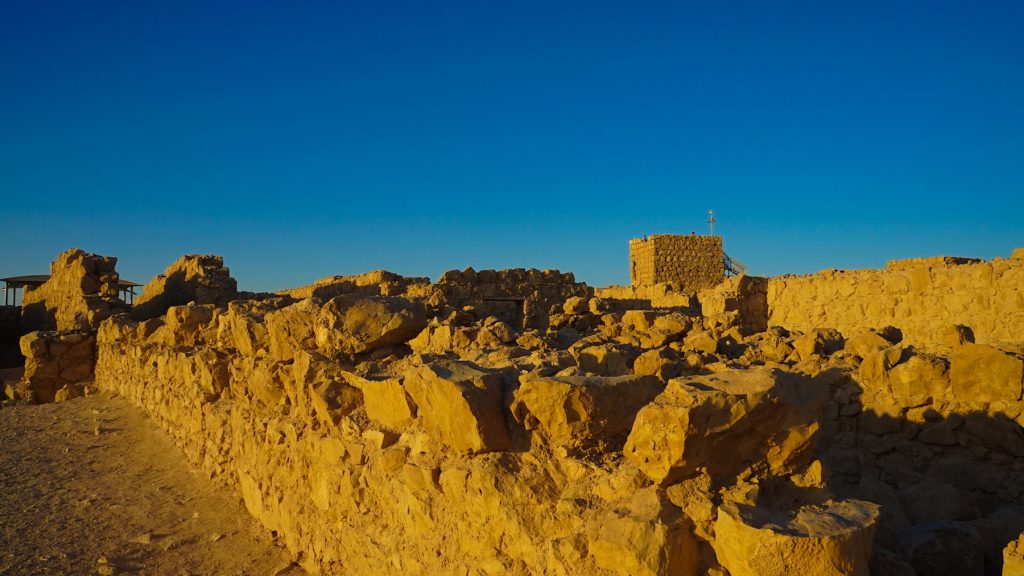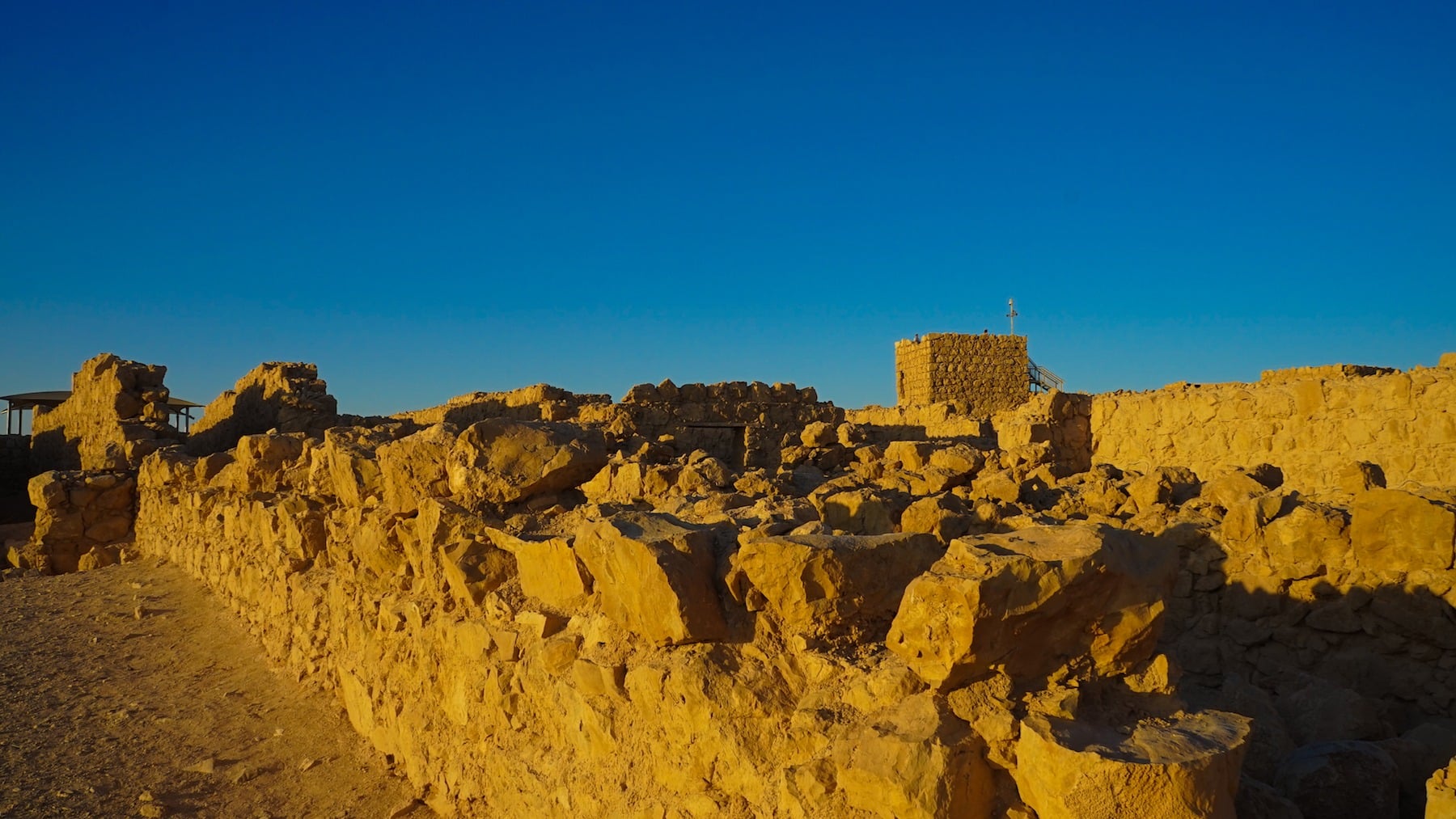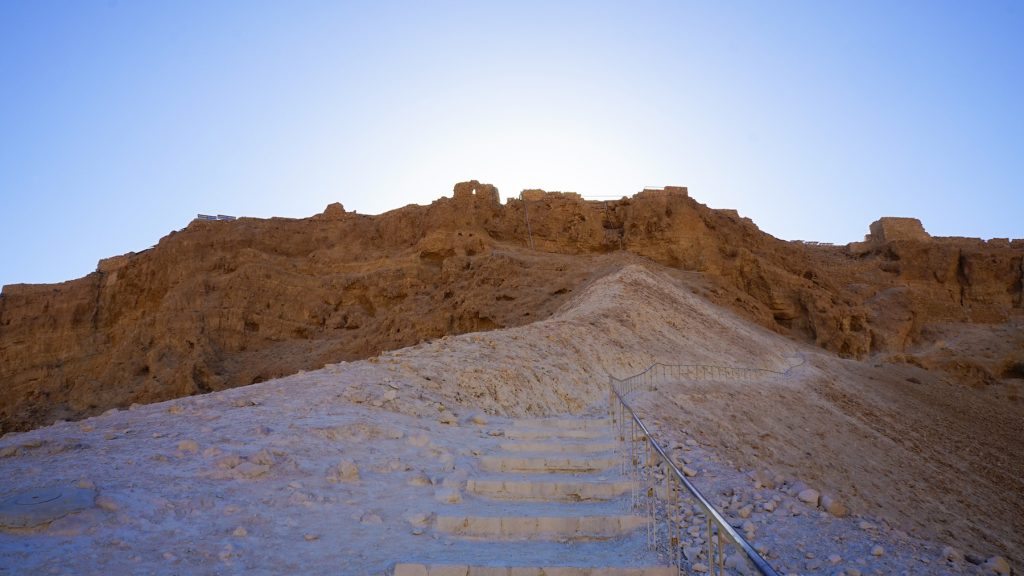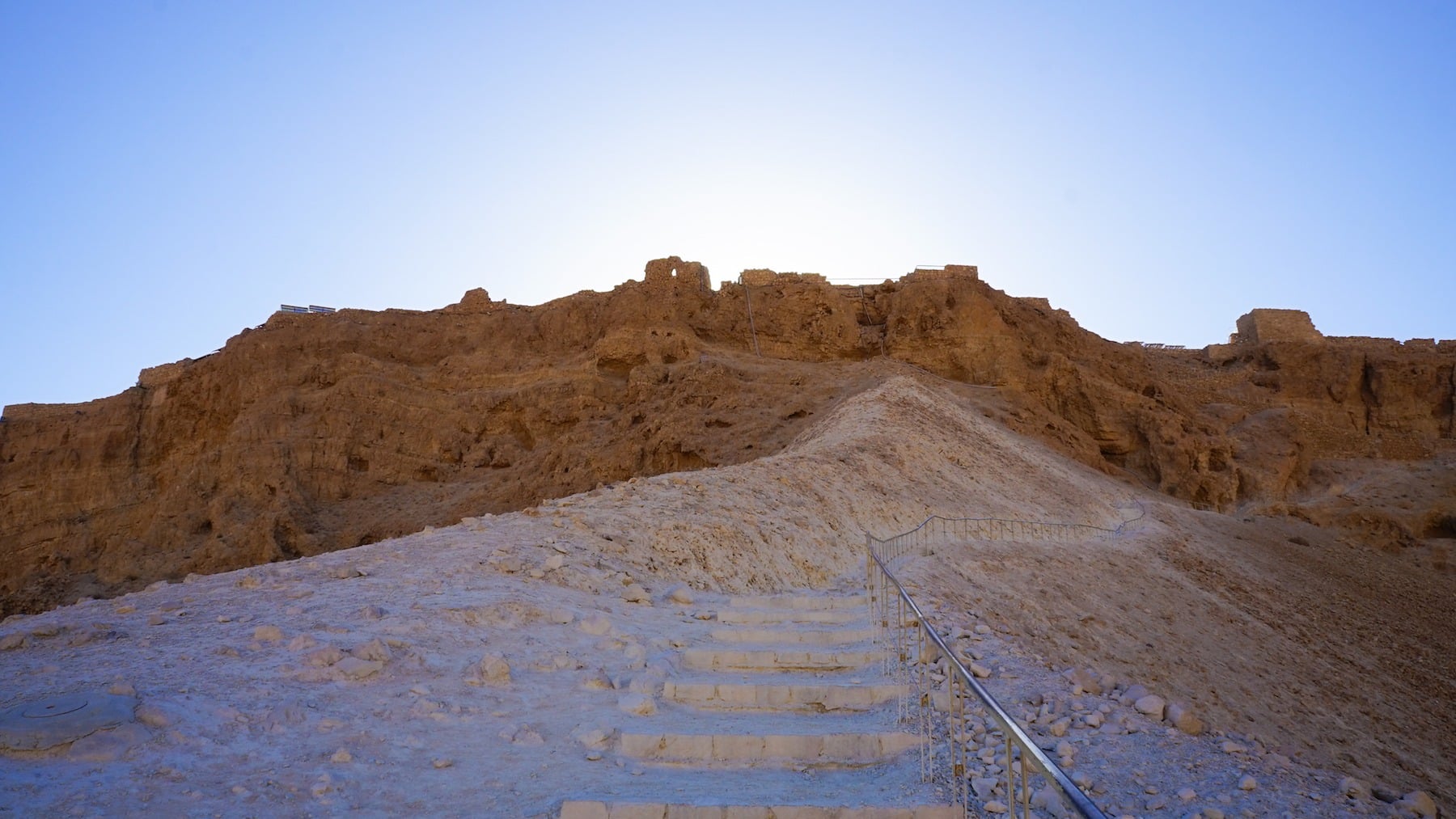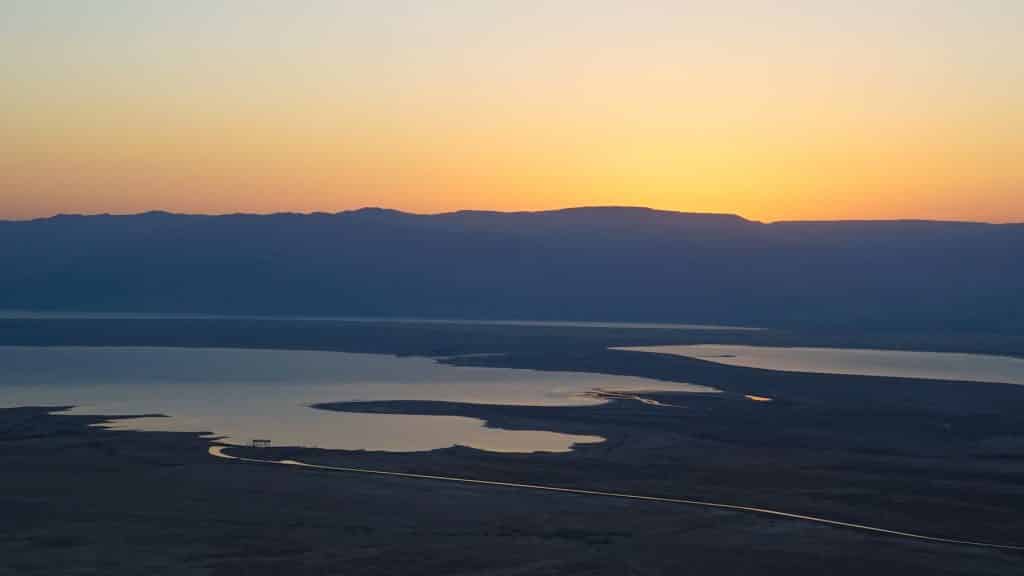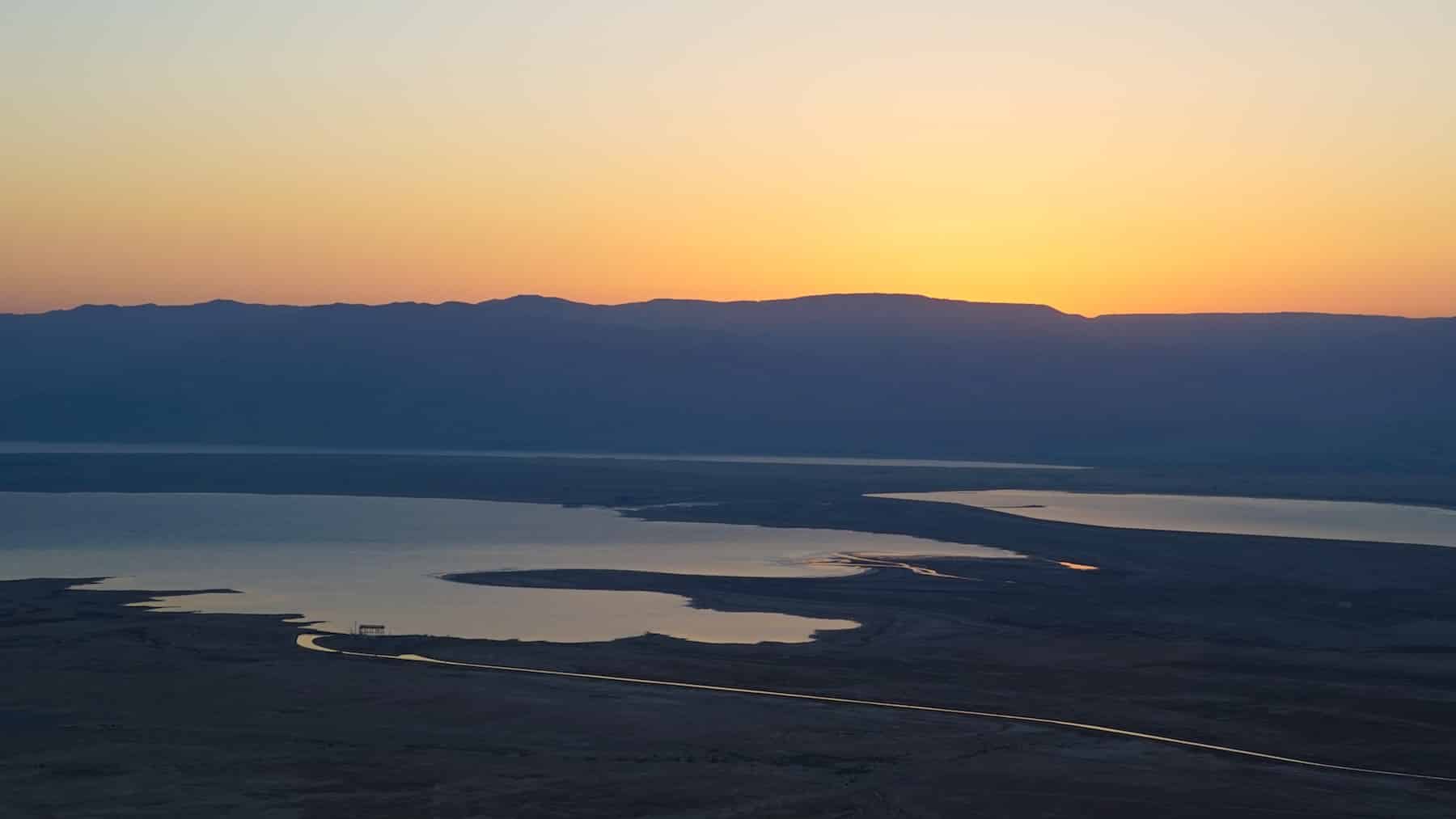 Further Things To Consider Before Any Adventure
Now you're all set and prepared to explore our big wide world, why not sort out everything else out all in one go? If necessary for your travel plans make sure you have brought proper travel insurance, protected your privacy by getting a secure VPN, compared all the top hotel booking sites to find just what you're after, reserved an unbeatable rental car price and - of course - booked the best flight deals!
Or maybe just forget it all and go for a last-minute cruise or effortless tour instead?
Many budget travelers (including me) indulge in worldwide airport lounge access, so we can experience luxury while still slumming it in economy. Naturally, we would never leave home without a more general travel guide since we couldn't possibly cover everything here!
Just add an adventurous attitude and plenty of smiles - they go a long way - and that about covers it all! Now go out, find your own path and don't forget to share your best inspiration stories with me on Facebook, Twitter, and Instagram...I'd love to hear from you!