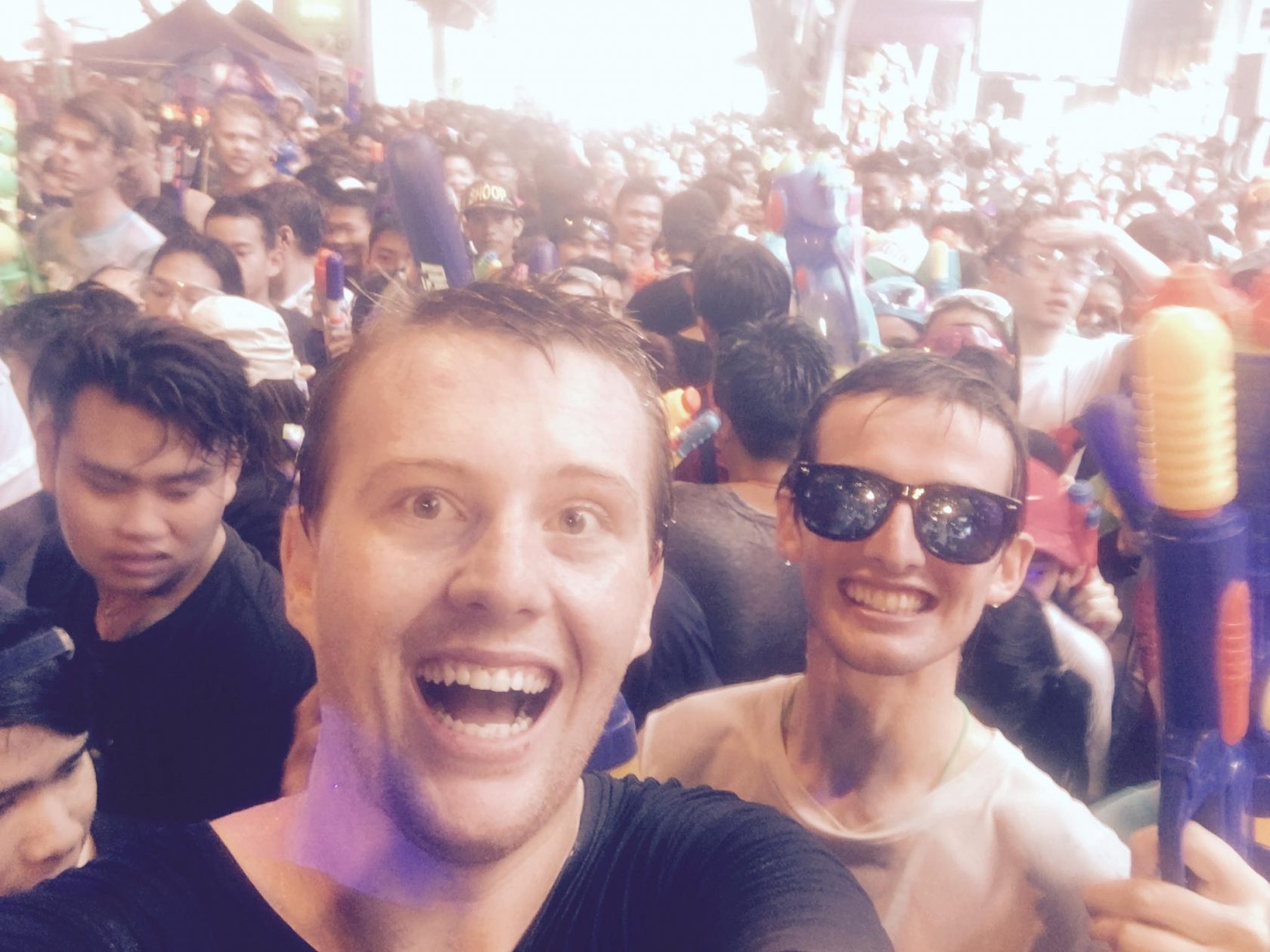 Want scorching heat, crazy street parties, giant city-wide water fights and just to generally see everyone go bananas??! Well, head over to Thailand in April for Songkran Festival – The Thai New Years otherwise know as that Thailand Water Festival!! It's the hottest month of the year and so for 3 days there is all out chaos, entire cities become play zones and nowhere is safe… I just love it !!(and I think normal Bangkok in 3 days is insanely fun as it is). Apparently, the water is to wash away the sins of the last year but somehow I think now, it's just for good old fashion fun!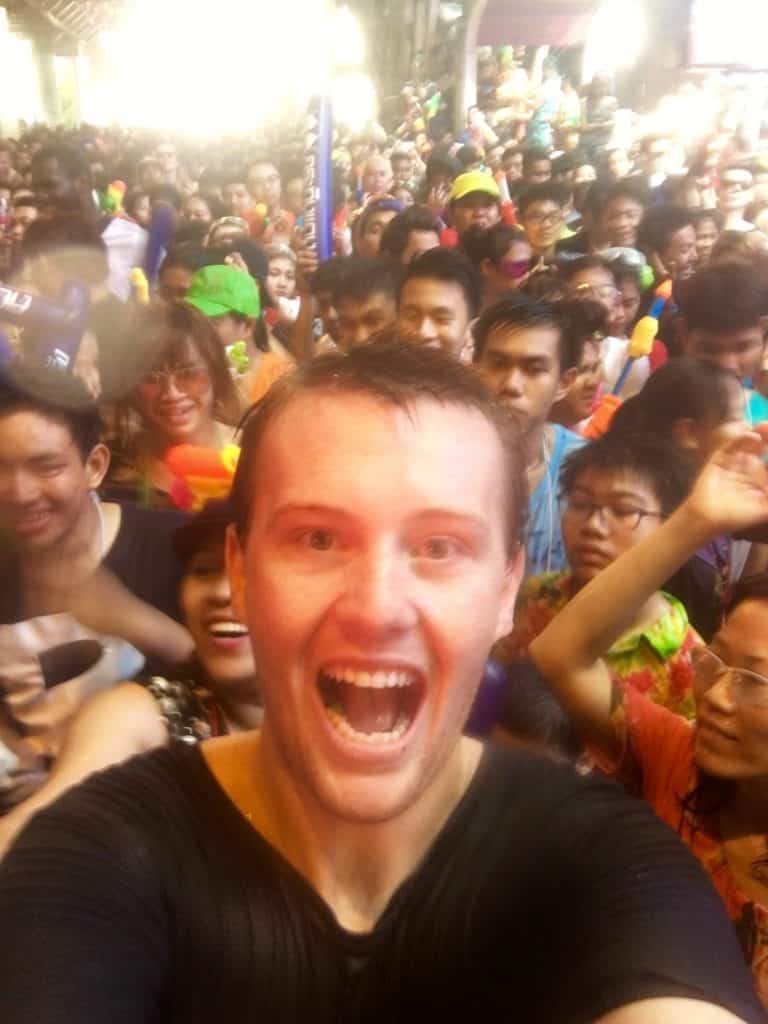 Just pure, unadulterated chaos, and I love it!

Happy Songkran Day!
We headed to Bangkok and stayed at Everyday Bangkok Hostel – Basic but cheap, and best of all was their location near Silom (one of the best places for the Thailand Water Festival … And the infamous Ping Pong show if morbid curiosity gets the best of you!) best of all was they organised a group to go out each day, always good to know people have your back in what turned out to be ALL OUT WAR!!
[photosetgrid layout="2″]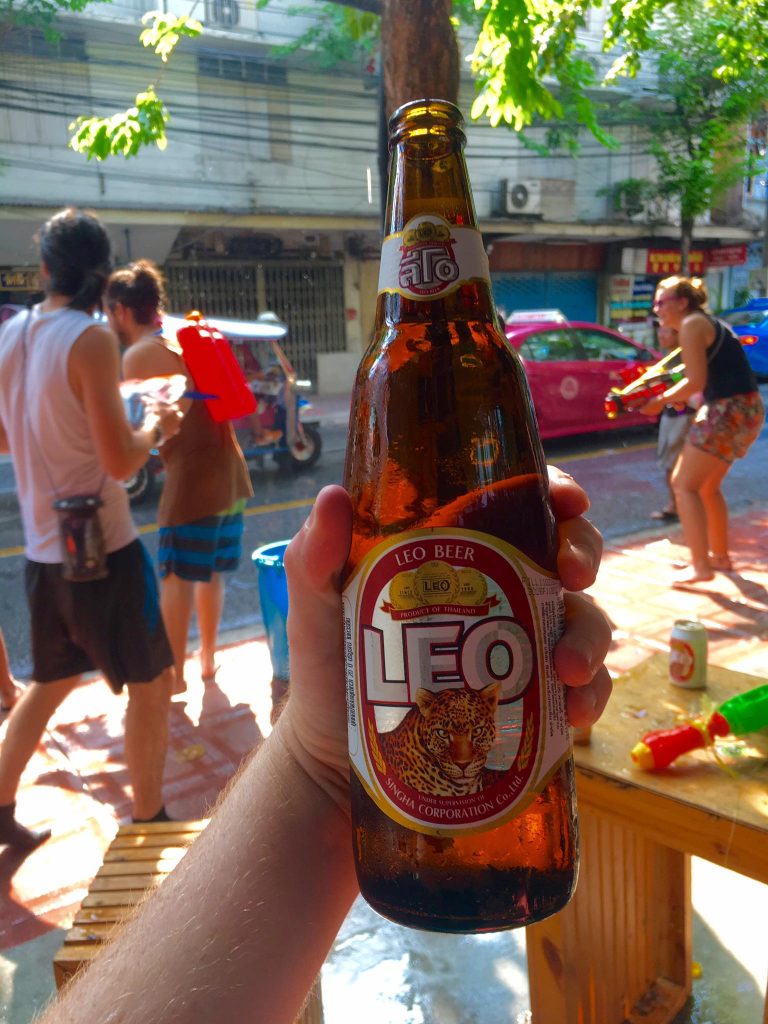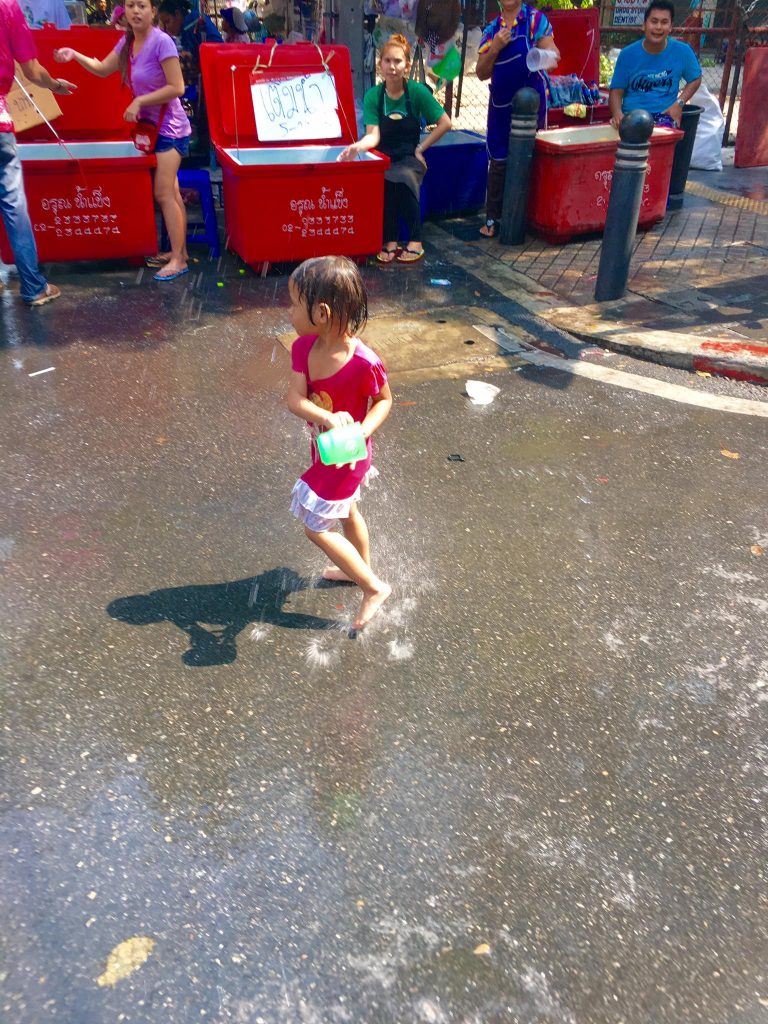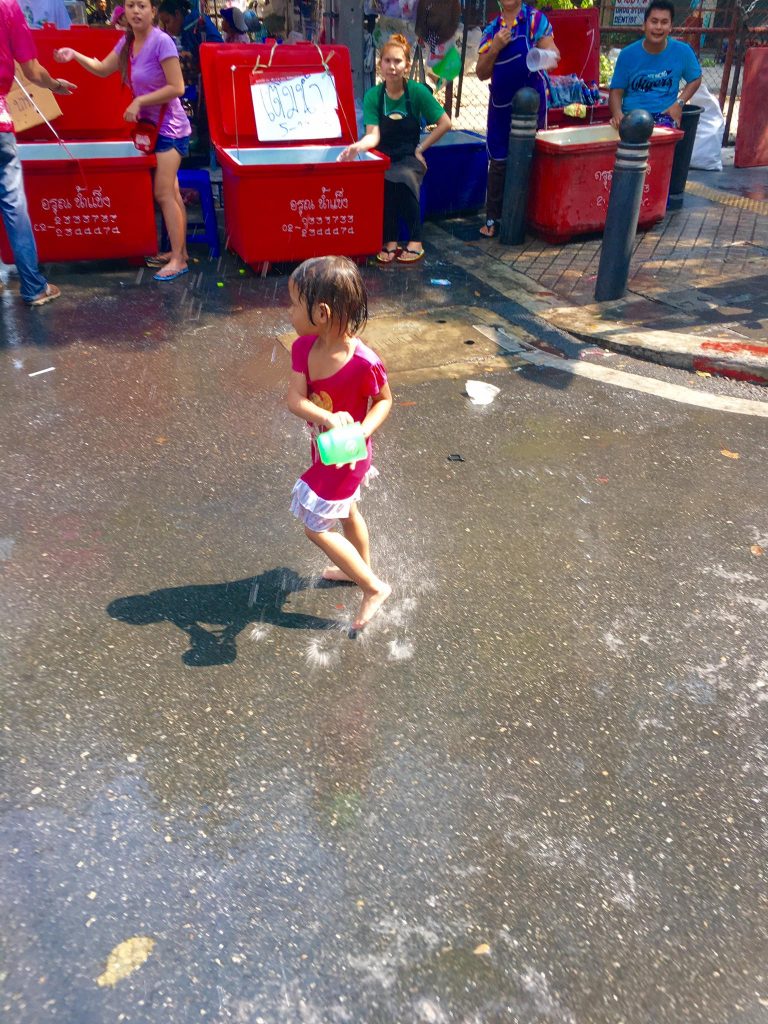 We spent part of the day locking down the street outside out hostel … No passerby on foot, tuk-tuk or scooter was safe! We had an unlimited supply of water and were going to protect our ground at all costs. Some of the best fun I've ever had! After warming up here we headed for Silom where the entire street was closed off and thousand upon thousands of people walked around – spraying, eating, laughing and just soaking up the good vibes!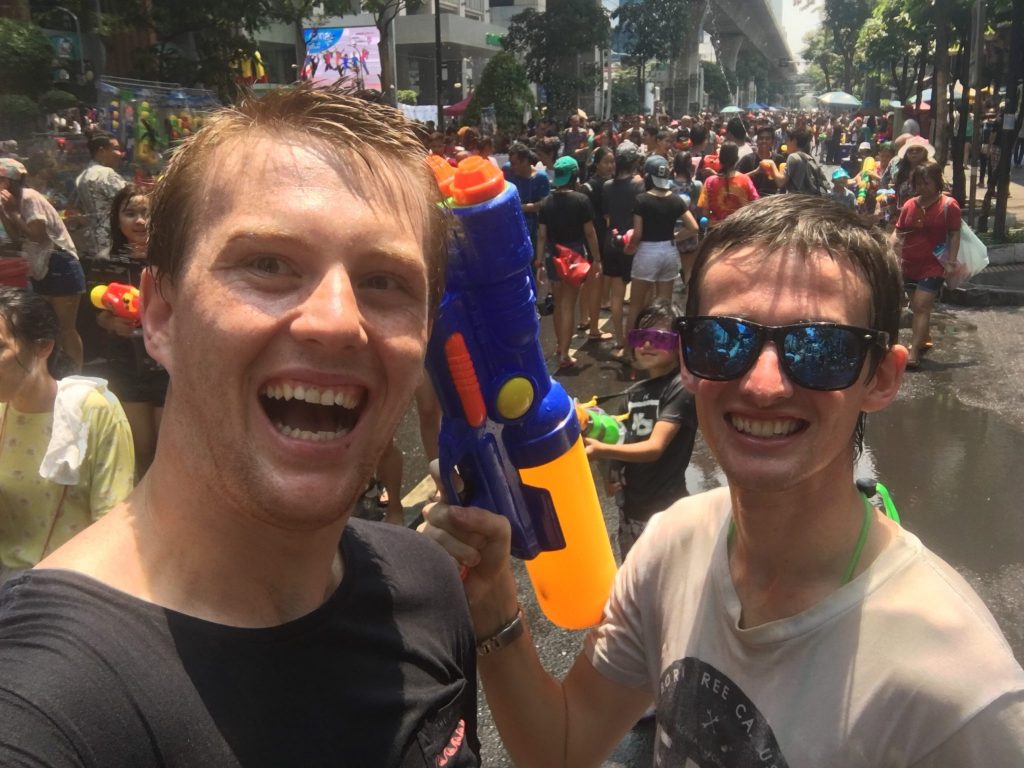 There is always time for a quick selfie!
They had DJs on deck which was super intense in one hot, wet mosh pit and water sellers everywhere – about 5-10 baht to refill with super, ice cold water. Seriously intense but weirdly pleasurable..The party at Silom goes well into the night, so something to be aware of if you plan on drying off and going out later. You will 100% be getting wet again – The other major place to go is Khao San Road but I'm not really a fan there, too touristy and crowded … Silom has more of a local vibe and is the gay area so suited me perfectly (and if you really interested in what goes down here – check out this Bangkok gay guide.)
---
If you like this story you might also like:
[photosetgrid layout="2″]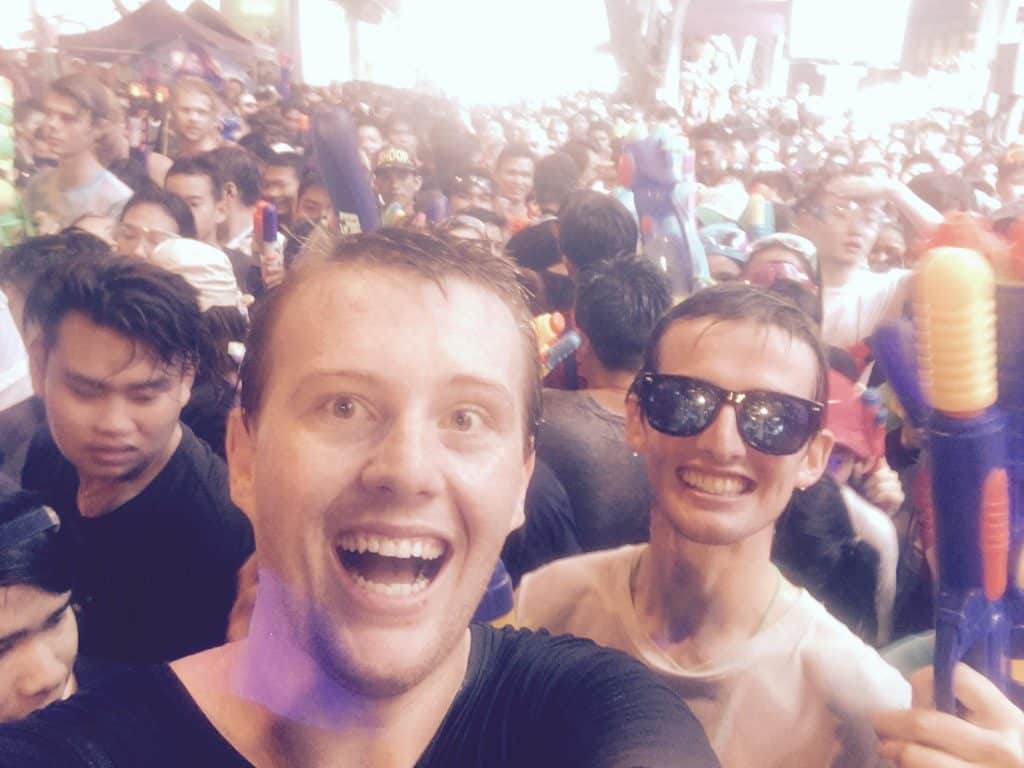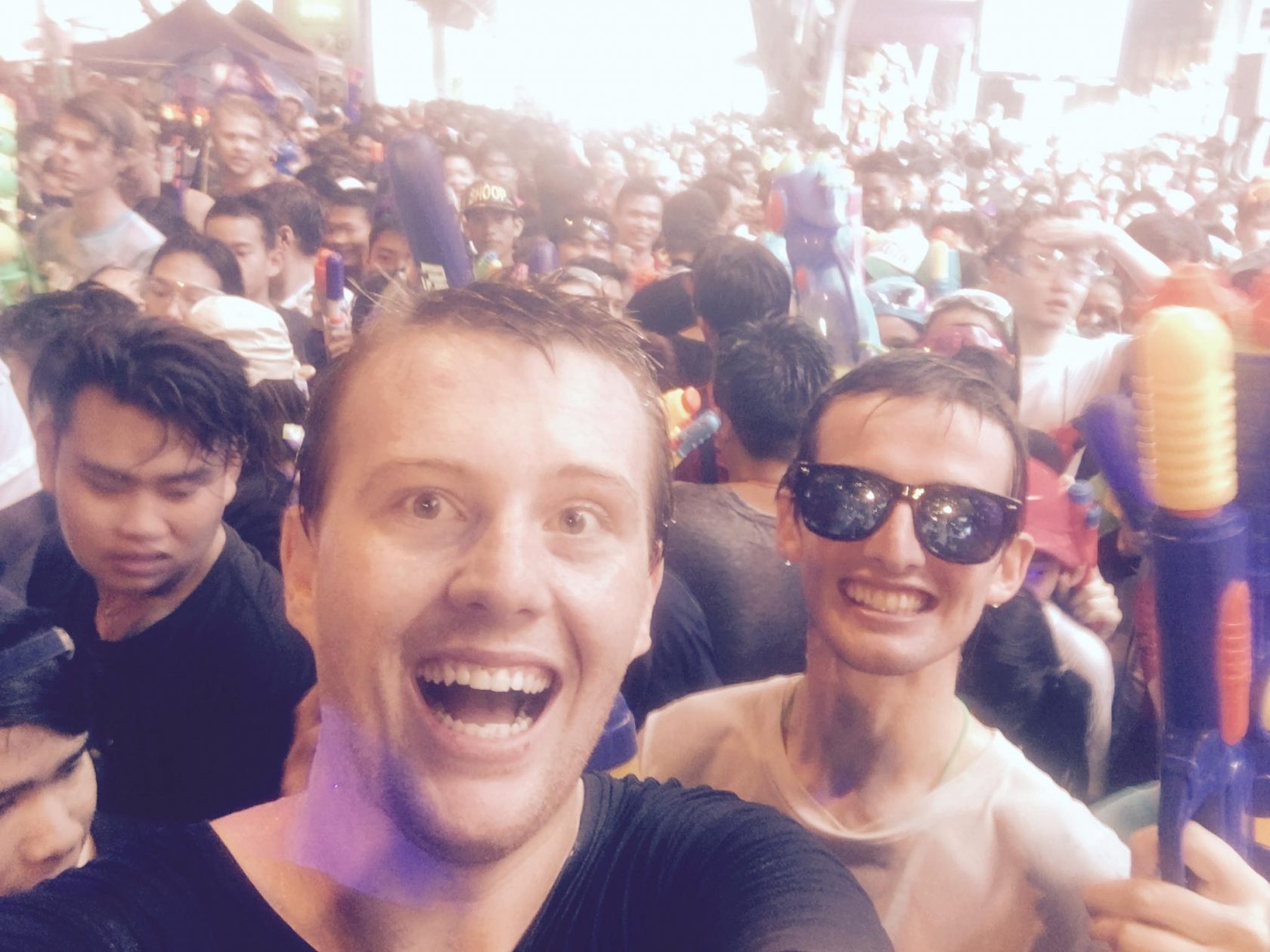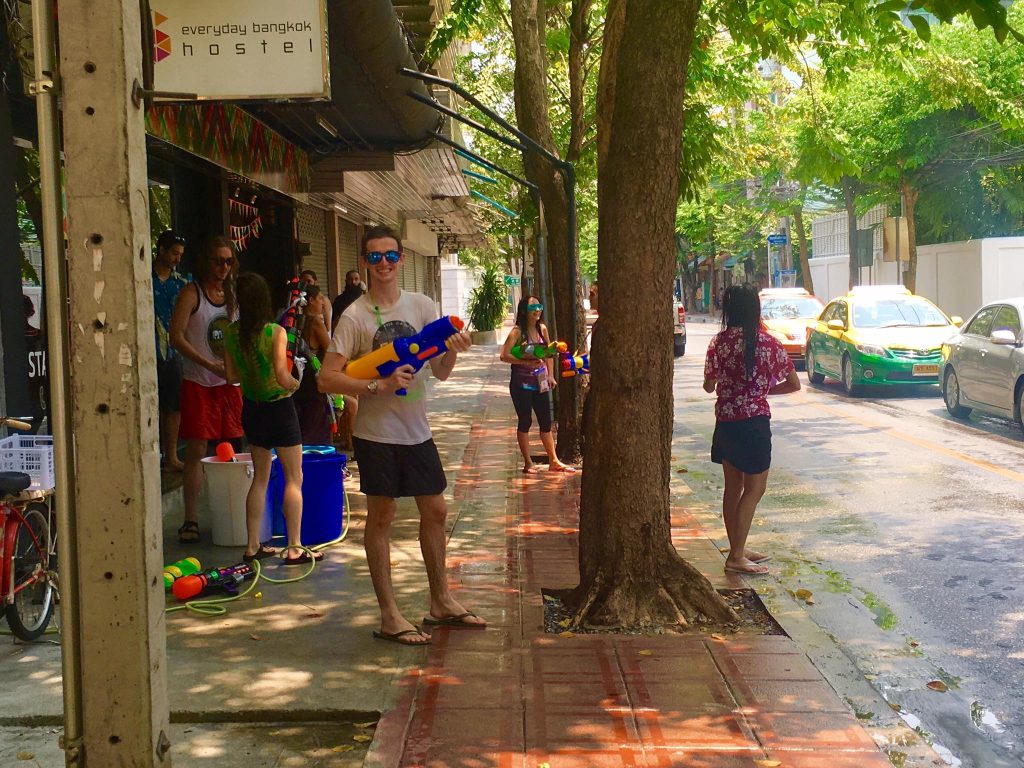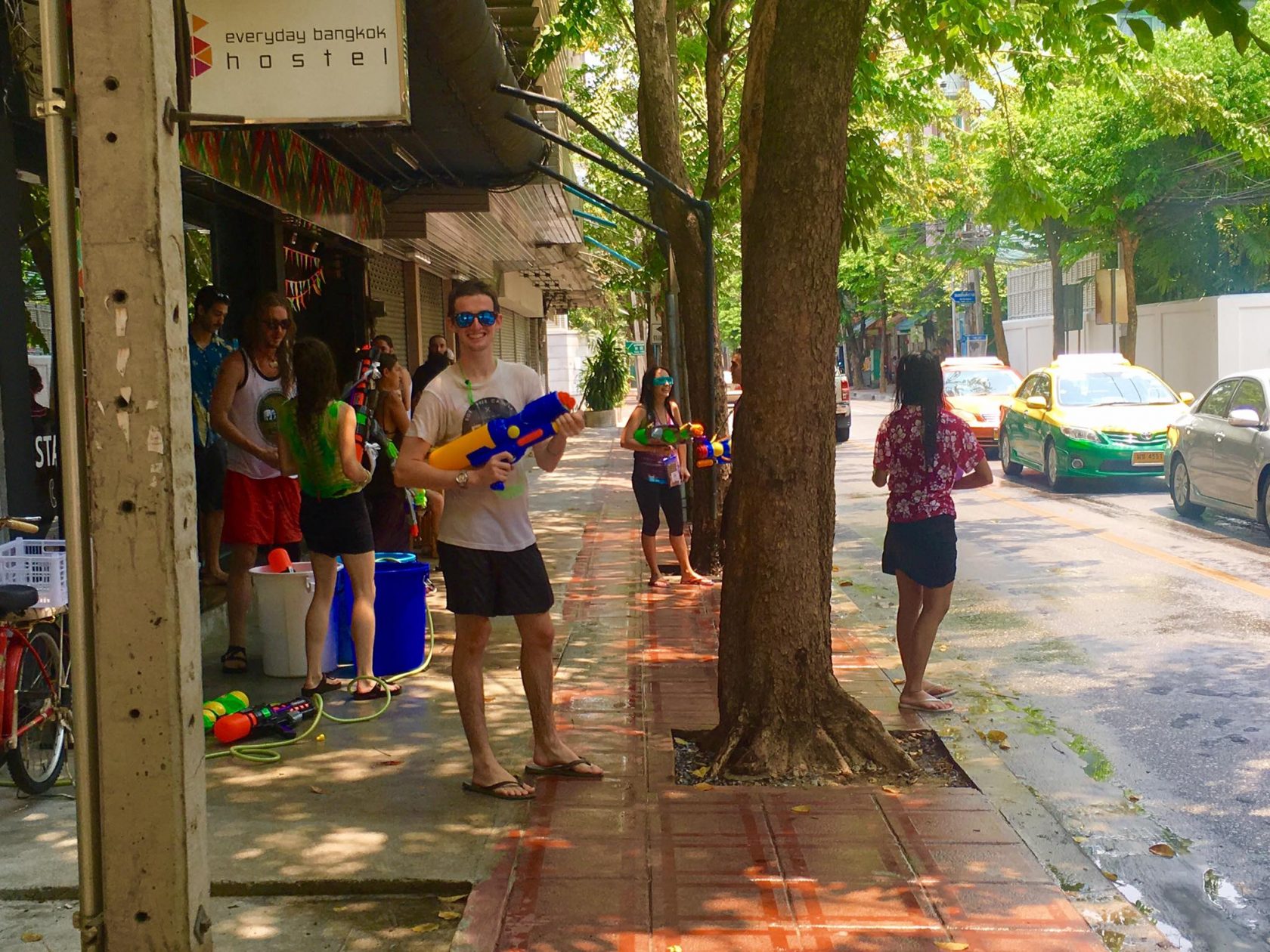 During Songkran, most offices, banks and general small businesses shut up shop and head to their home towns to celebrate so there is not much else on in Bangkok – apparently over half the cities residents desert it but don't worry the big shopping malls are still open if you want something else to do. We sneaked a visit to Terminal 21 for a few hours to relax (which is CRAZY!! – seriously every flaw has a different country theme…). But no matter when you go, the Thailand Water Festival will find you!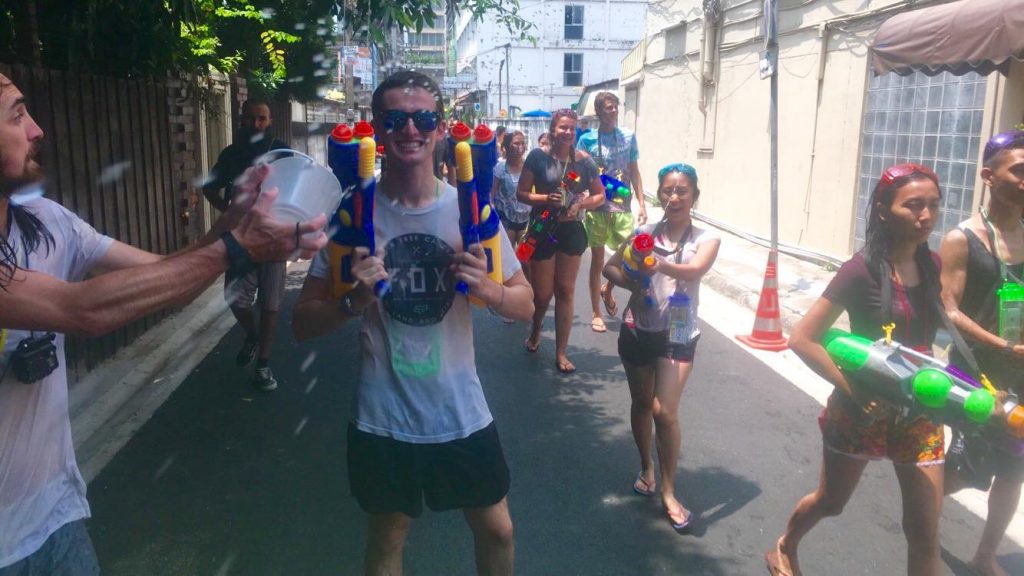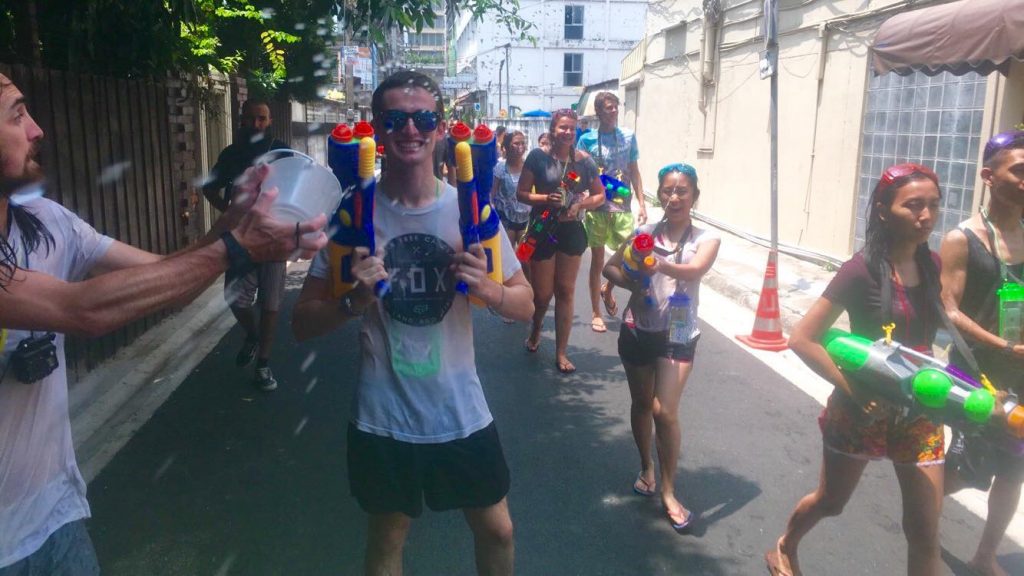 While everything is close for the Songkran Festival Bangkok feels far from empty though as tourists fly in from all over the world (mainly to Bangkok and Chiang Mai) so be sure to book in advance. I absolutely loved Songkran – Such unique and colorful festival and will try to time future trips around it again as Bangkok is such a huge hub there is no excuse. See you there?!!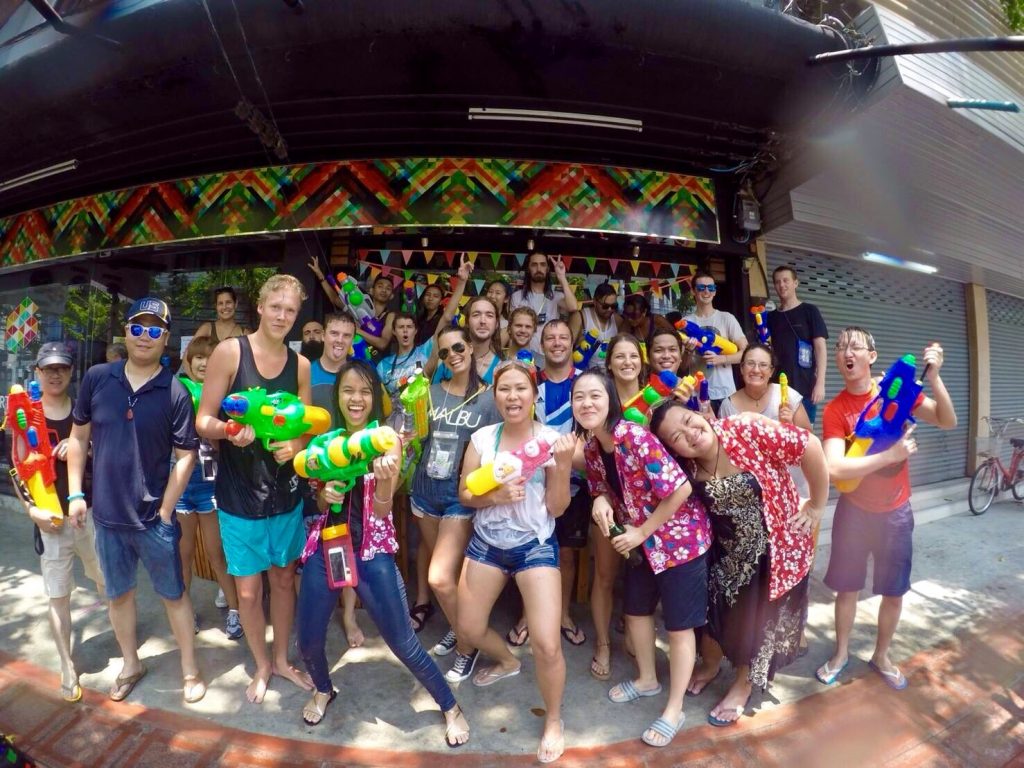 The crew outside Everyday Bangkok Hostel – I'll be back again for the next Songkran!!
---
Have you considered going to the Songkran Festival? I can't think of a better way to experience Bangkok than during the Thailand Water Festival – just make sure to book early! And if you are worried about your budget – Here is a guide that breaks down the cost of travel in Southeast Asia. Let me know how your experience goes, and if you celebrated in a different part of the country! Happy Songkran Day!
Further Things To Consider Before Any Adventure
Now you're all set and prepared to explore our big wide world, why not sort out everything else out all in one go? If necessary for your travel plans make sure you have brought proper travel insurance, protected your privacy by getting a secure VPN, compared all the top hotel booking sites to find just what you're after, reserved an unbeatable rental car price and - of course - booked the best flight deals!
Or maybe just forget it all and go for a last-minute cruise or effortless tour instead?
Many budget travelers (including me) indulge in worldwide airport lounge access, so we can experience luxury while still slumming it in economy. Naturally, we would never leave home without a more general travel guide since we couldn't possibly cover everything here!
Just add an adventurous attitude and plenty of smiles - they go a long way - and that about covers it all! Now go out, find your own path and don't forget to share your best inspiration stories with me on Facebook, Twitter, and Instagram...I'd love to hear from you!