The power of nature runs like a thread through every aspect of life in Iceland. An island at the top of the world, filled with the rumbling of volcanoes, majestic glaciers, and geothermal springs, this country has captured many an imagination.
Spending a night under the stars here is something you will never forget – particularly if you are among the lucky few to see the aurora borealis dancing across the night skies. Days trekking among sparkling glaciers, breathing in the wondrously clean air, will rejuvenate and inspire you for years to come.
With all this wild and unspoiled nature on offer, what better way to take advantage of it than with some wild camping in Iceland? Wild camping – away from the trappings of organized campsites and charging caravans – is as close to nature as you can get. It might seem daunting, but it's one thousand percent worth it when it's an option.
Recent changes to the law mean that while wild camping in Iceland is still possible, you have to make sure there's no defined campsite nearby. Sounds confusing? That's why we have this handy guide to wild camping in Iceland to help you plan your trip! Just make sure you have a high-quality tent to take with you!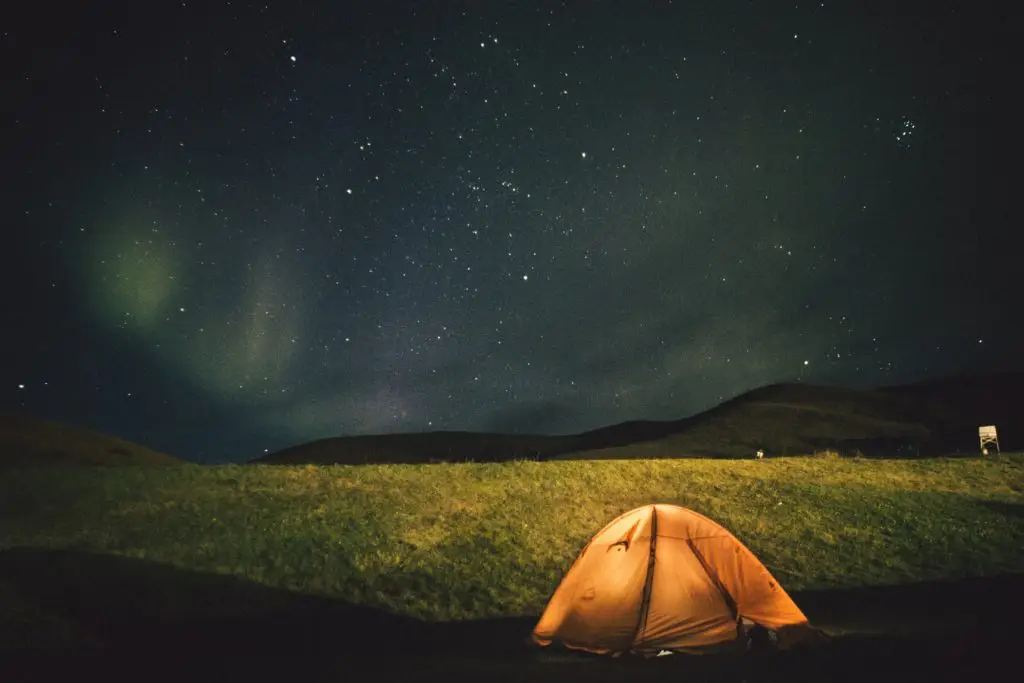 Why Go Wild Camping In Iceland: A History
Camping is something of a national pastime in Iceland. Hanging out with friends or family, enjoying the diverse scenery in tents, is something that – particularly in summer – can't be matched. Whether you're in the gentler southern landscape or up in the highlands, the beauty of this country is seemingly endless.
Until 2015, wild camping was easy to do in Iceland. It was legal, apart from in national parks, provided you asked the permission of the landowner if there was one. Unfortunately, larger numbers of campers and increasing lack of respect towards the environment got too frustrating for Iceland's inhabitants and governments, and the law was changed.
We can't stress enough how sad this is. Wild camping and freedom to roam is a privilege that few countries have, and it's disappointing that careless actions in Iceland have limited that. Luckily Norway, Sweden, Scotland, Finland, and Estonia have yet to limit these rights…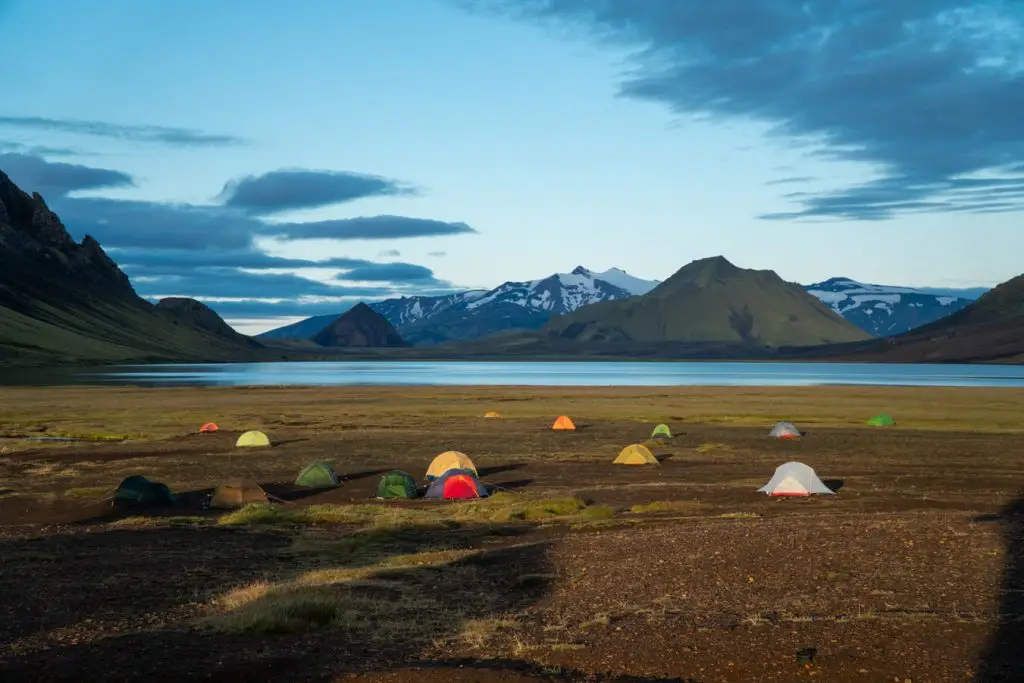 However, we are not here to lecture (just to remind you guys of the importance of respect for nature a little!), and it is what it is.
The good news is, you can still wild camp in Iceland – provided you hike (not drive) to the area you intend to camp with your tent on your back. If you're in a camper van, caravan, car, or trailer, you have to go to a designated campsite (unless you have written permission from the landowner).
The rules about not wild camping in national parks still exist, unless you're in the designated areas. If there's a campsite nearby, you're required to use that by law, rather than wild camp. Certain areas, like Iceland's South Coast, have completely prohibited wild camping – and you won't have much luck around the Golden Circle as it is just too popular these days…
We're sorry if this all sounds like a bit of a bummer, but it's essential that visitors are aware because the last thing you want to do when you visit a beautiful country is annoy its inhabitants! If you follow the rules, you do still have some opportunities to enjoy a peaceful, solitary night under the Icelandic skies.
Additionally, the campsites in Iceland are excellent, and usually not too crowded, so you could always opt for one of them instead.
You'll still be able to hear the wind, feel the dewy grass beneath your feet in the morning and gaze up at the night sky. There's enough space to get away from other campers, plus you know you won't get any hassle from the police or irate farmers!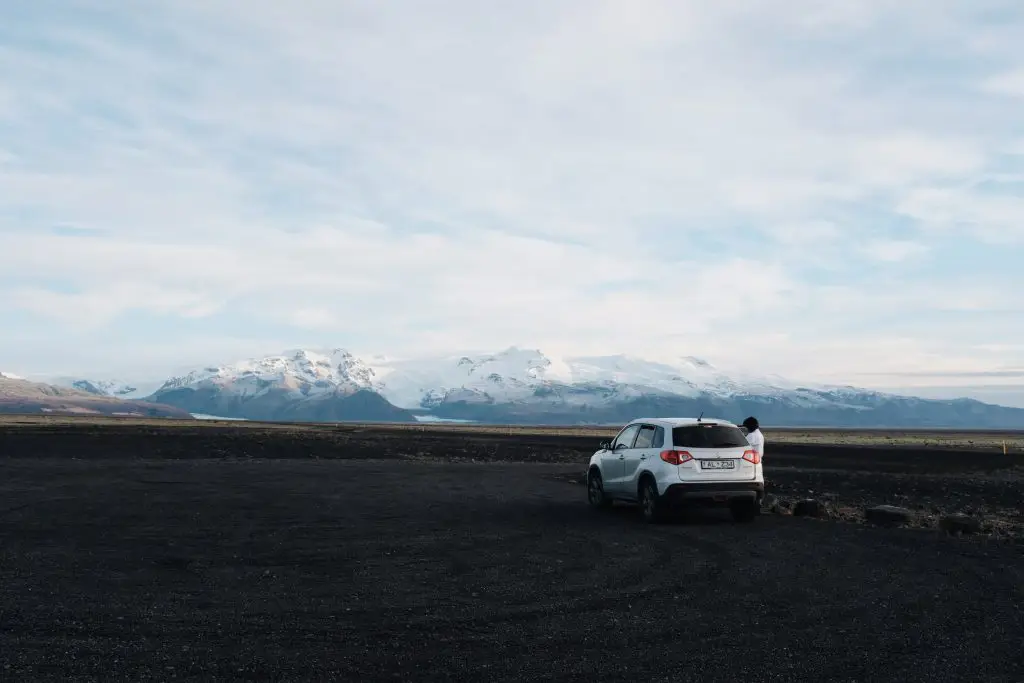 Icelandic Wild Camping Rules To Follow
If you do decide to try your luck at wild camping in Iceland, the most important rules to remember are the ones enshrined in law! Only do it if you're carrying your tent on your back, if you're sure it's public land, and if there are no designated campsites nearby.
Next, you have to make sure you leave the area you camp in exactly as you found it. For environmental and courtesy reasons, we'd obviously recommend you do this even in an organized campsite, but it becomes doubly as important when you're wild camping.
The space you are using is public land, and it is not fair to the others who use it if you leave rubbish or waste lying around.
It's also not fair to the natural environment you're staying in. Delicate ecosystems have built up over decades in Iceland, and it's vital not to damage them. Choose your pitch carefully and ensure that you're not going to disturb the wildlife living there.
Even if your rubbish is biodegradable, take it with you when you leave – fruit peel and stones take a surprisingly long time to actually disappear. Make sure you don't move or damage the moss that covers a lot of Iceland's landscape as it could have a very negative effect for years afterward.
There shouldn't be more than three tents pitched together at a wild camping site, to minimize noise disturbance and landscape damage. Lastly, but importantly, don't light any fires. The potential impact could be devastating – and it will also draw attention to your spot.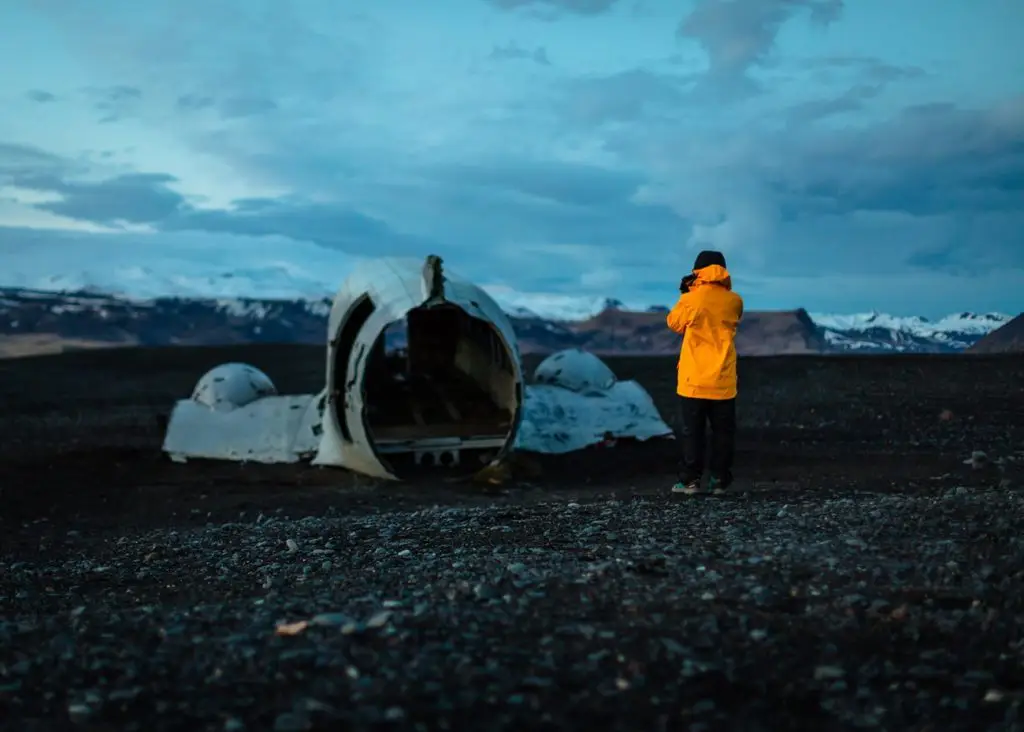 Getting To And Around Iceland
Iceland is not a big country, so it's pretty easy to get around once you're there, although there is no public railway system (crazy, right?). Reykjavik is the transport hub, and from here, you can travel to most other big towns without any problems – unless it's deep winter and blizzards are causing problems!
In this case, flying is the best way to get around the country as you'll avoid those tricky road conditions. It's pretty good value, quick and (the best part) you see Iceland's otherworldly scenery from above.
The main route is known as the Ringroad (Hringbraut in Icelandic), which follows the coastline in a 1500km loop. Using this, you can get between Reykjavik, Akureyri, Egilsstaðir, and Höfn by bus or car. As well as the Ringroad, local bus companies cover the West Fjords, routes in the northeast, and summer-only tracks in the middle of the country.
Renting a car is pricey, but it will give you a lot more freedom. If you're looking to do a lot of driving in the Interior, opt for a four-wheel-drive (not that the rental agency will give you much choice).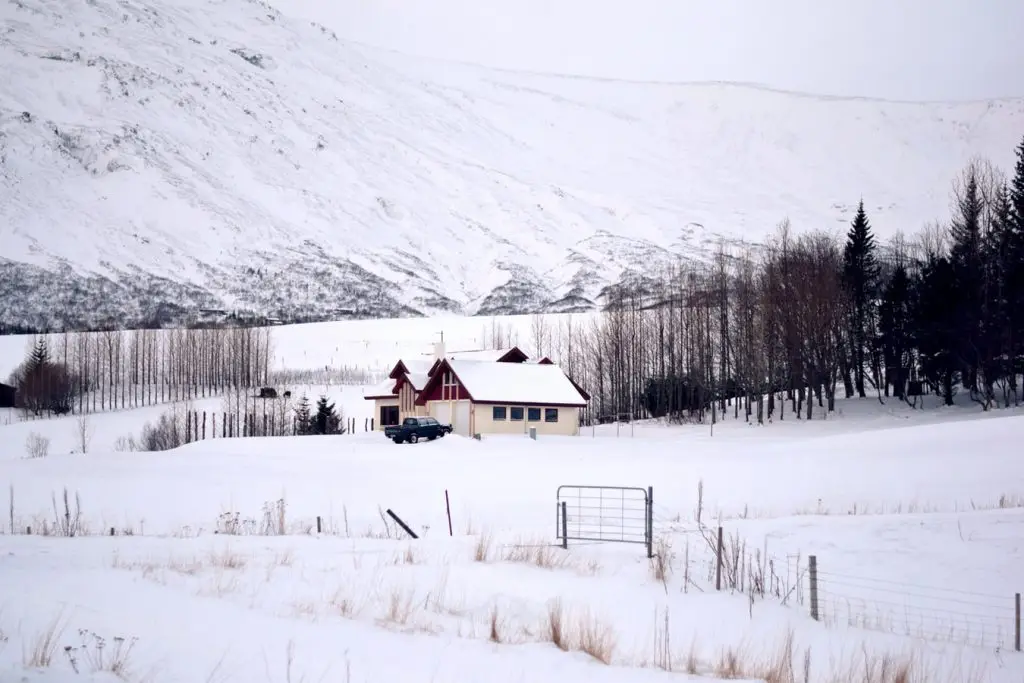 Of course, if you're wild camping, then you will need to be hiking. In this case, get public transport to as remote a location as you can – buses will drop you off at mountain huts, for example) – and then hike to a suitable area for wild camping.
Getting there in the first place is increasingly accessible, as the popularity of Iceland as a travel destination grows. There are direct flights from the UK, Europe, the US, and Canada. From New Zealand and Australia, you'll have to transfer. Alternatively, those of you who love a sea voyage or want to bring your own car might want to take the Norröna Ferry from Denmark.
Be warned: it's not smooth sailing, so you'll need a strong stomach.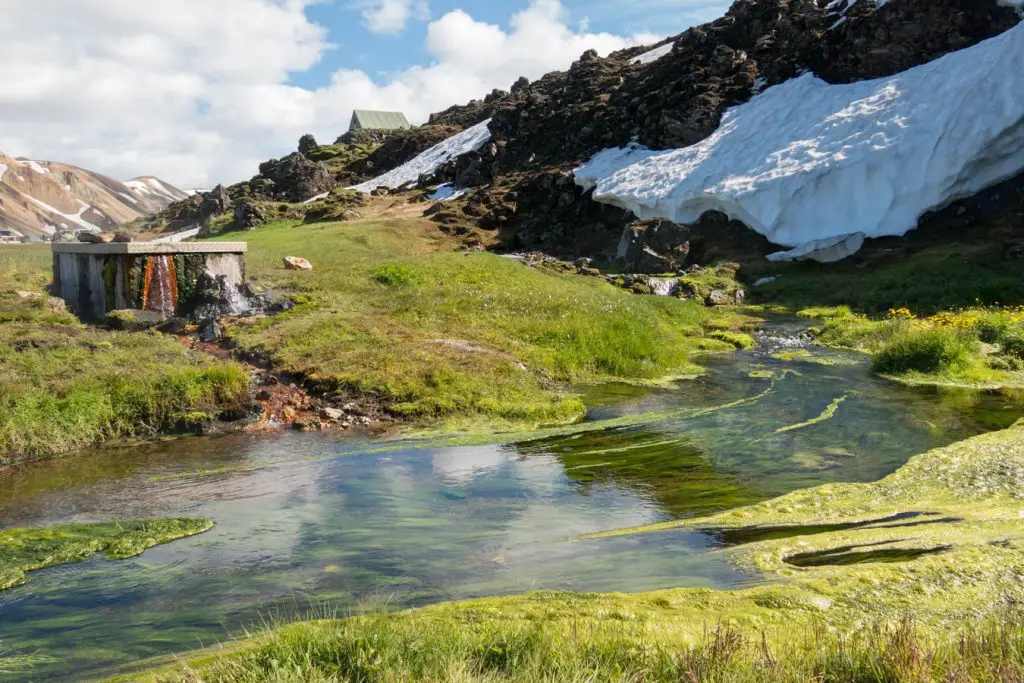 Tips For Wild Camping In Iceland
We definitely believe there is no better way to experience Iceland than by camping. If you can wild camp, it's highly recommended for the added freedom it brings and that glorious sense of being alone in nature.
However, one of our top tips for wild camping in Iceland has to be: be careful, and be willing to give up the idea if it doesn't seem possible. We would never recommend you break the law or risk causing problems for the locals.
Our other tips for wild camping in Iceland would be the same for camping at a designated site. Make a plan before you go. We don't mean to write down every detail, and it's always fun to be flexible, but it's a good idea to have a vague idea of where you're aiming for and how you can get there.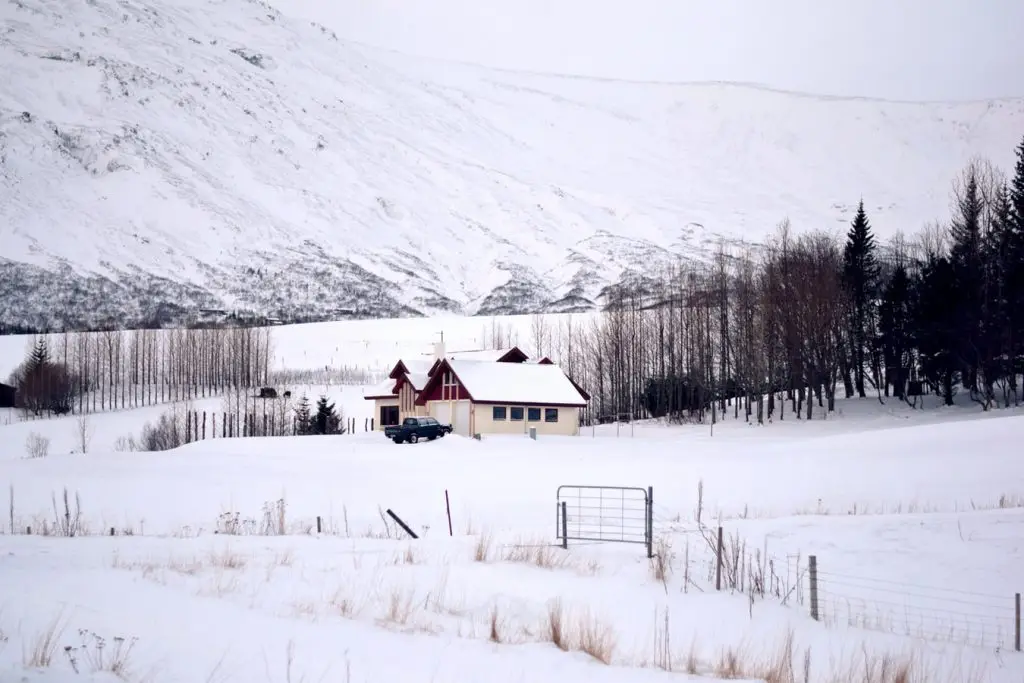 It's also vital to pack appropriately. Even in summer, Iceland is not a tropical place (understatement), and it will get chilly at night. You need a good quality, cozy sleeping bag as well as plenty of warm clothing. Bring lots of energy bars and dried food to nibble on – plus chocolate as a treat!
Don't try to save money on a tent, either. You're already saving loads of money by camping rather than staying at a hotel, and the last thing you want is your tent to collapse the minute there's a breeze!
Lastly, embrace the experience. The best moments when camping are the ones where you let your worries go. A damp bum means nothing against the feeling of sitting on the grass outside your tent, watching the sun go down over this ancient and magic country. Be safe, be sensible, and enjoy it all!