We might be biased, but is there a country in the world more beautiful than New Zealand? Answers on a postcard, please. Even if you disagree with the superlative, there's no denying the country's natural beauty. Rolling hills, expanses of verdant vineyards, glorious coastline – what more could you want?
Is it any wonder so many scenic films have been made in New Zealand. With this range of countryside to explore, why not experience something brand-new while visiting NZ? Wild camping is something that not a lot of us have tried, and the big question is: why not? Camping out in nature, away from other people or the disturbances of civilization, is a magical experience that everyone should try at least once.
It's a level of disconnect that you simply don't get any other way. You're in the wild; there's no one nearby, you can't even hear the sounds of civilization. In today's hectic world, this is hard to imagine, but wild camping is one way to achieve it.
Of course, camping in New Zealand is more fun by self-driving a campervan or motorhome. Renting a luxury campervan or motorhome lets you enjoy New Zealand's camping nature trips, appreciating the beautiful scenery, trees, fresh air, lakes, and mountains. In a luxury motorhome, you'll have a stress-free camping environment while enjoying the amenities of a comfortable home. Learn more about luxury motorhome rentals at Wilderness in Auckland and similar companies.
Whether you're hiking the rocky mountain peaks, getting almost-lost in the green-dappled forests, or attempting one of the 'Great Walks,' wild camping is the accommodation option that will make this already amazing experience even more unique. Just make sure you have a good tent to take with you!
The situation for wild or freedom camping in New Zealand can seem a little confusing. Basically, it is legal, but local councils can set their own rules, so you'll need to do a bit of research while planning your trip. That's where we come in! We've gathered together the history, rules, and tips of wild camping in New Zealand to inspire you to try this unique experience.
And if it all seems too hard, there are also some amazing tour companies in New Zealand.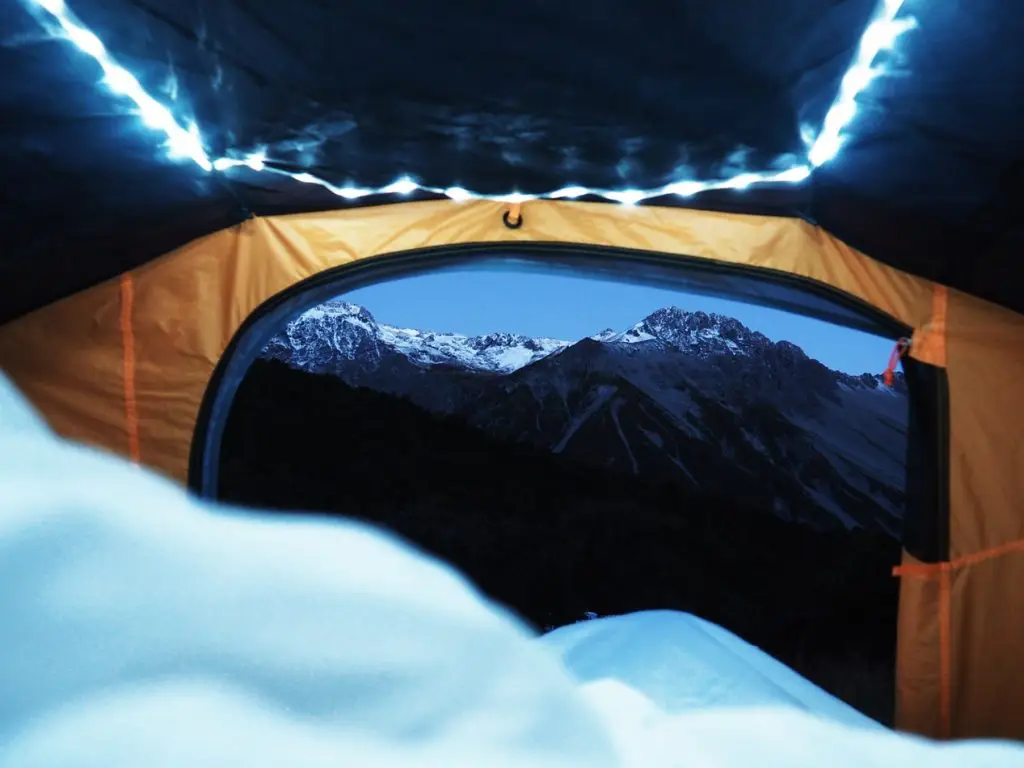 Why Go Wild Camping In New Zealand: A History
Given that it's a country that has always been in touch with the power of nature, freedom of movement in public spaces is a right that's enshrined in New Zealand's Bill of Rights. Freedom camping in New Zealand is still legal, but it's important to fully understand your rights and responsibilities as a free camper, particularly given recent changes.
If you have been wild camping under the Right To Roam in Northern European destinations like Iceland, Scotland, Finland, Estonia, Norway, or Sweden – well, here it is quite different. It is a little more like Austria.
In 2011 a new Freedom Camping Act was passed to clarify the status of wild camping in New Zealand. This act also empowered local councils to restrict or stop wild camping in New Zealand if they have a good reason. Brought in because of litter and damage caused by campers, the local council's powers on this issue also extend to fining $200 to freedom campers in restricted areas.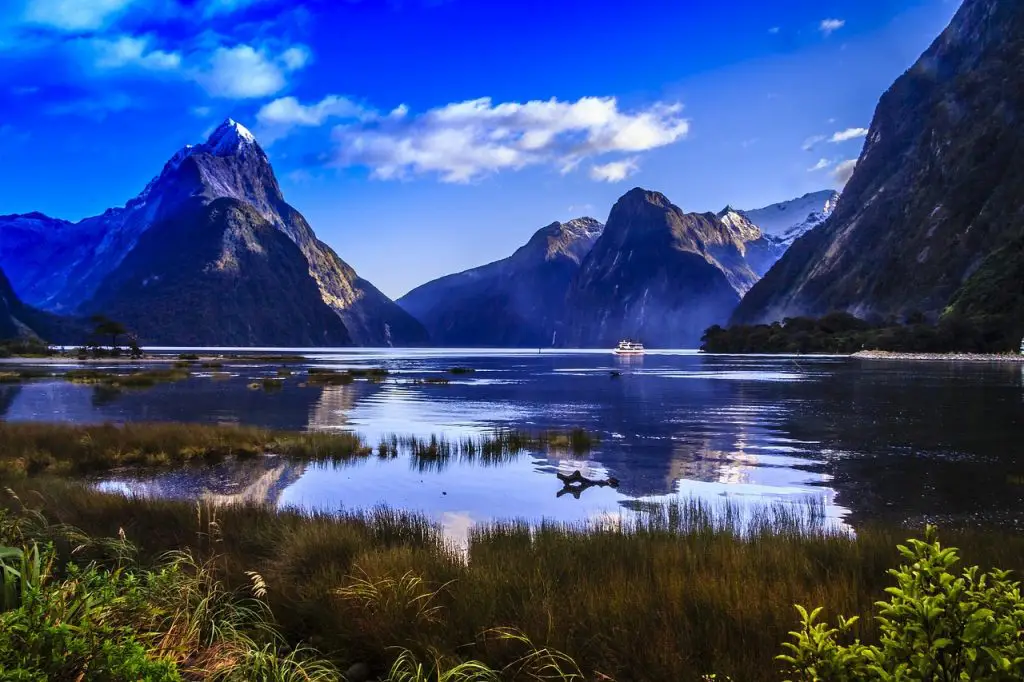 What this means, in reality, is that you'll see a lot of 'no overnight camping' signs around certain local areas. Some councils have actually tried to impose a full ban on camping in their entire region.
Many argue that this is actually unlawful (the Freedom Act requires local councils to have specific reasons for any bans, and does not allow for blanket bans) and that there's a certain amount of lobbying from the owners of campgrounds going on.
Nevertheless, we know that as visitors to the country, the last thing you'll want to do is run into any trouble. We'd recommend phoning the local council or the Visitor Information Centre of the areas you want to visit to ask which areas prohibit wild camping and which don't. If they can't give you an answer, assume it's OK to wild camp on any public land in the region.
When you do find yourself in a district that forbids free camping, fear not! The wonderful Department of Conservation (DOC) has set up and manage public camping areas throughout New Zealand – these are often free or have very low prices. Facilities match the prices, in that they're minimal, but the locations are lovely.
The only downside for wild camping aficionados? There will be other people around, so it's not totally free and wild.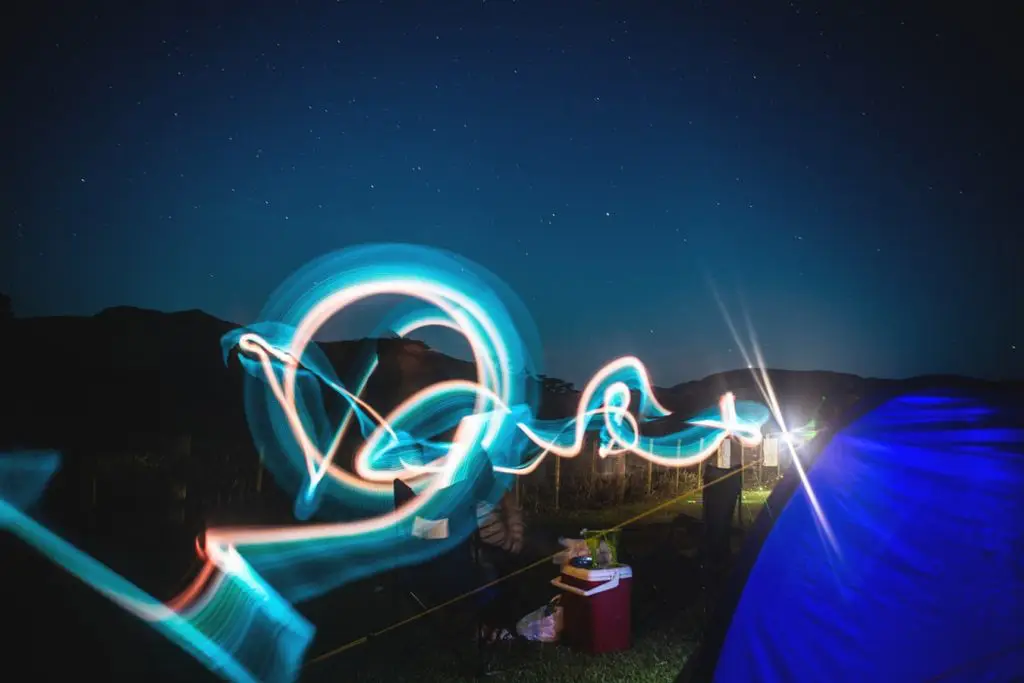 New Zealand Wild Camping Rules To Follow
Even with its limitations, wild camping in New Zealand is a real honor and one we'd all like to keep. In order to maintain or strengthen positive feelings towards wild camping, it's essential to follow some common-sense rules.
Above all, leave no trace and respect the environment you're in. No one should ever know you were there, even if they hike past only the next day. That means choose a sensible place to pitch your tent – i.e., a flat piece of land where you don't need to crush any flora or fauna to make space.
You should also avoid camping near any built-up areas or inhabited buildings (not that you'd want to wild camp in the middle of a city, anyway!).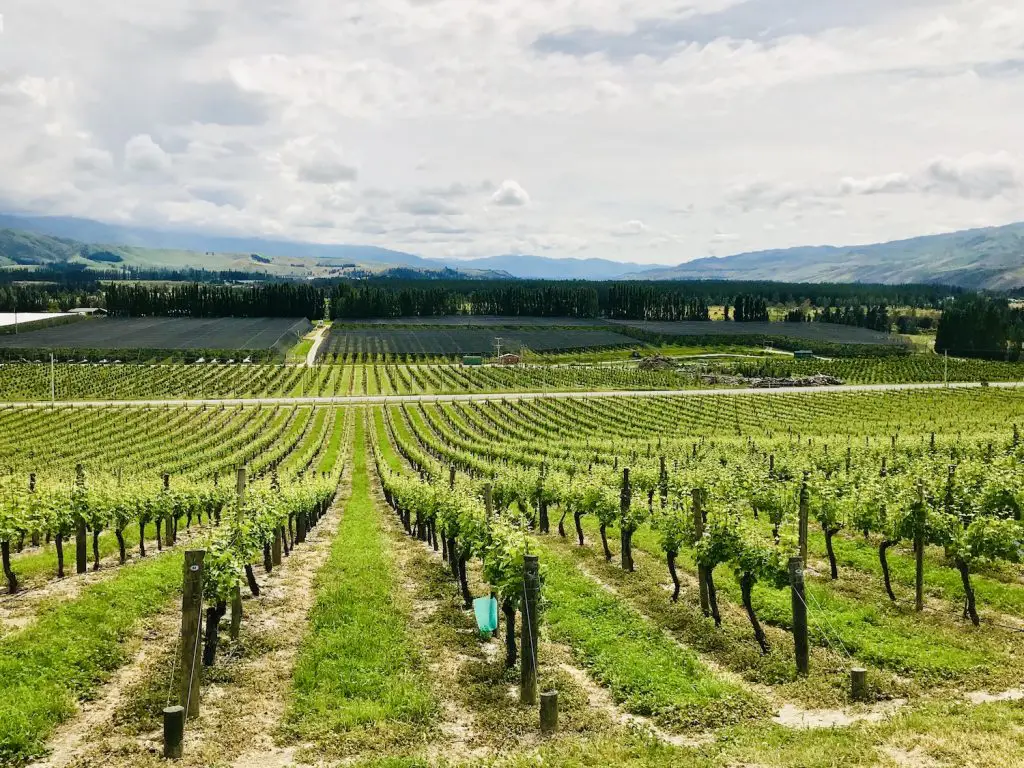 Keep things peaceful while you're camping overnight. Even if it looks like there's no one for miles, sound carries. Additionally, if you're making noise, then you could be scaring away wildlife – and remember, the countryside is their home first and foremost.
When you leave, take everything with you, from litter to fruit peel to waste. Don't light any campfires unless there are designated areas to do so. Cold food can be just as lovely!
If you're driving around in a self-contained vehicle, you can stop in any authorized place without a nearby public toilet; however, if you're in a camper van or car with no toilet facilities, you'll have to go somewhere with public restrooms. The reasons should be obvious.
The same rules apply if you're freedom camping in one of the free-of-charge DOC campsites. Be respectful of the surroundings, tidy and quiet. Keeping the country's lush, green landscape clean and natural is the best way to ensure freedom camping in New Zealand has a bright future!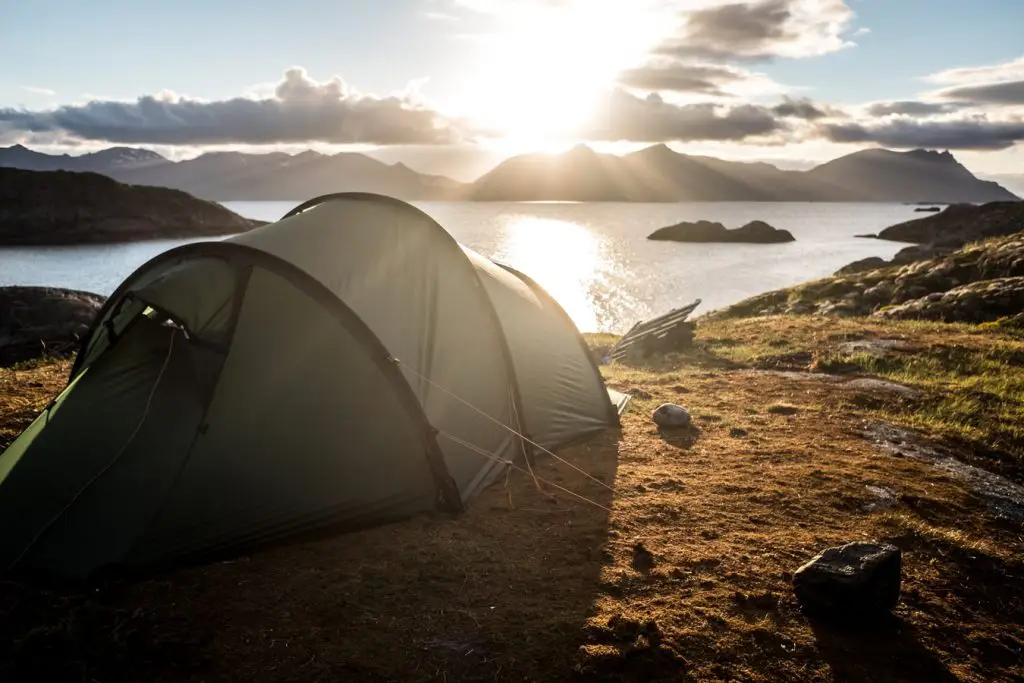 Getting To And Around New Zealand
OK, we know that unless you live in Australia (or NZ already), New Zealand is famous for being incredibly far away. However, if you can tolerate long-haul flights (the trick is to line up plenty of entertainment and snacks), then it's pretty easy to get there. Not to mention the fact that it's more than worth it when you arrive.
Flying's actually your only option as there are no international passenger boats that go there, so unless you have a private yacht, you'll be hopping on an airplane. International flights go to Auckland or Christchurch.
From the UK and Europe, expect at least one stopover on the way; from the US and Canada, you can fly direct – and from many cities in Asia, but it will be much pricier. New Zealand summer (December to March) obviously means the most expensive flights. If you're willing to sacrifice comfort, you could save money – the choice is yours!
Once you're there, you've got plenty of options for travel. It's a very compact country with a good public transport system. If you're heading somewhere a bit more off the beaten track, then the added complications for transport is all part of the experience!
While you can get domestic flights, it means you miss out on a lot of scenery, so we'd recommend going by bus or renting a car. There are rail options, but they're pretty expensive and have limited reach. If you want a lot of flexibility, driving's the way to go, and it gives you lots of freedom to camp.
In fact, for those of you lucky enough to be planning a long trip, if you're there for over two months, it might be worth buying a car for that time. Then you can really feel like a Kiwi!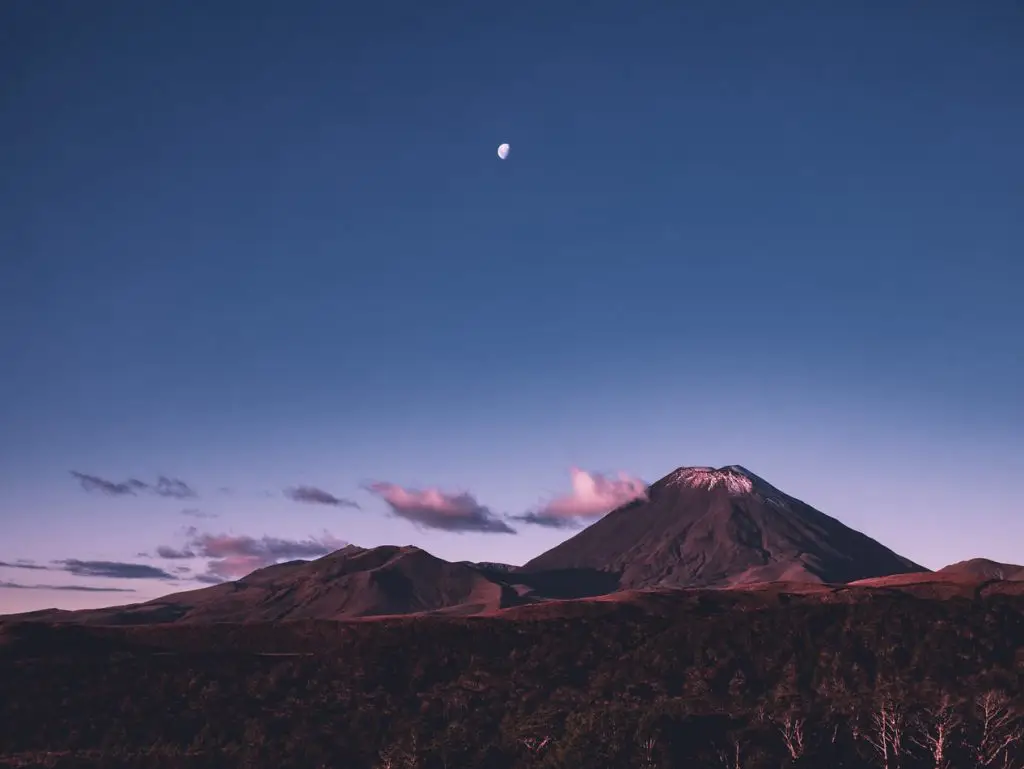 Tips For Wild Camping In New Zealand
One tip stands out above all others, and that's: relish every moment! Until you've tried it, it's hard to explain the joy that can be found in wild camping.
The freedom, the peace, and the connection with nature bring a whole new meaning to the travel experience. It's always amazing to see beautiful places, but having the chance to explore them and sleep under the stars is truly magic.
Remember, your appreciation and respect for the gorgeous countryside are what will guarantee a friendly welcome from New Zealanders. The right to roam is something that fewer and fewer countries have, so show your thanks by treating the country well and being polite to everyone you meet.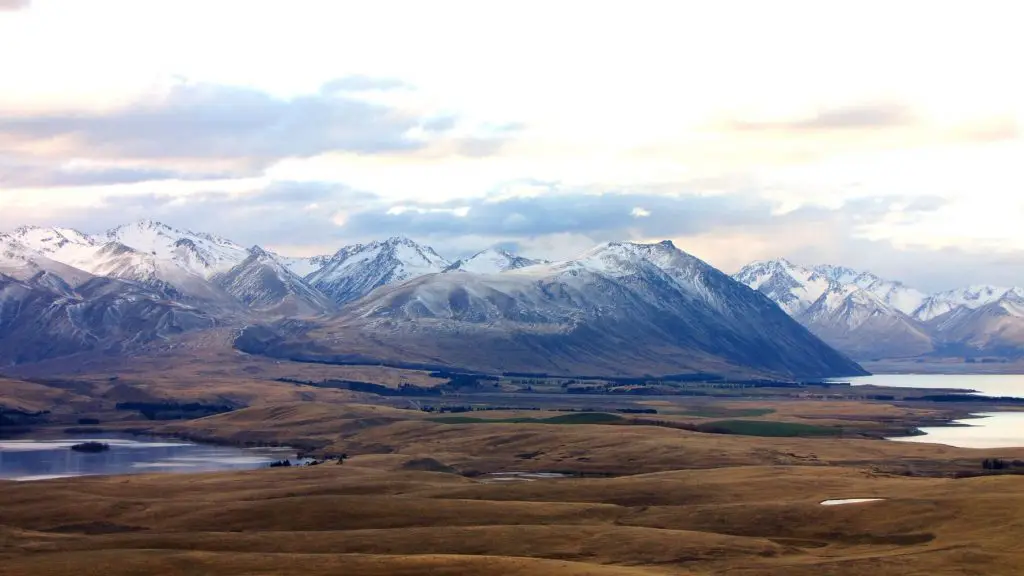 Use the DOC website to help you plan your trips, as well as some other great apps. This will give you an idea of the best places to stay in. It will also tell you where wild camping is prohibited. When you're wild camping, you don't need to plan too much (hurrah!), but you will want an idea of where you want to head and how long it'll take you to get there.
Try and see a little bit of everything. New Zealand can offer miles of pristine coastline, mysterious rustling forests, rivers, meadows, and mountains. All of these are spectacular places to wild camp – can you imagine waking up in these surroundings?
Hopefully, once you become a convert to freedom camping in New Zealand, you won't need to imagine! Soak up those glorious surroundings, put away your phone and enjoy! And don't miss a visit to Hobbiton and the fabulous Queenstown wineries.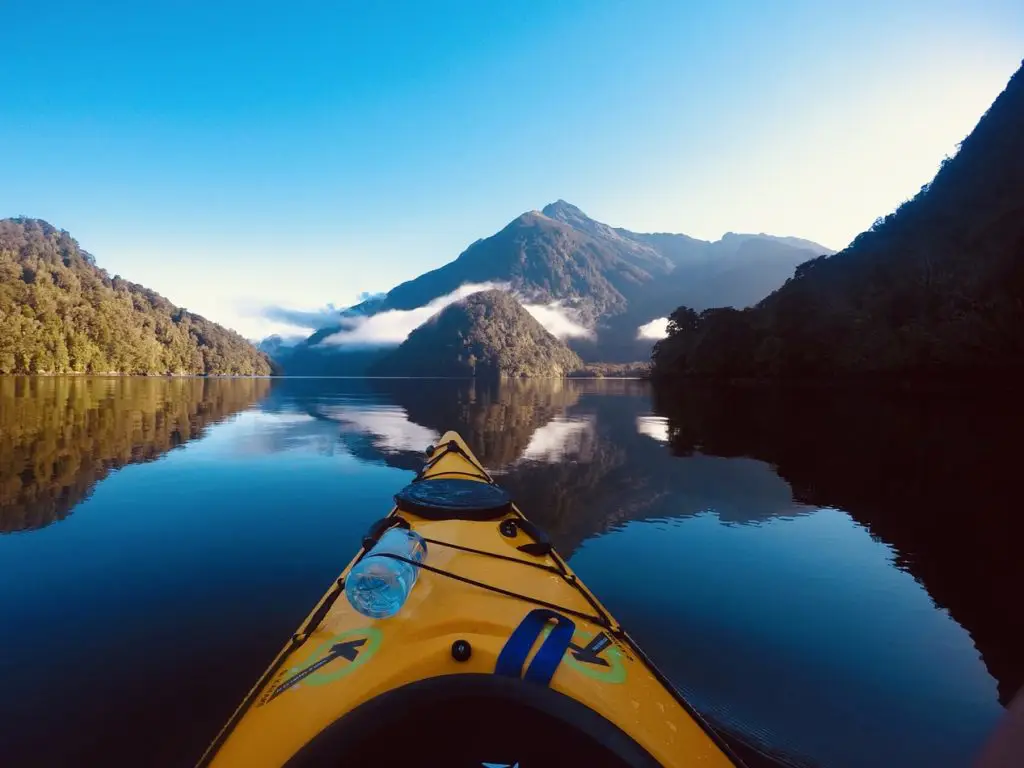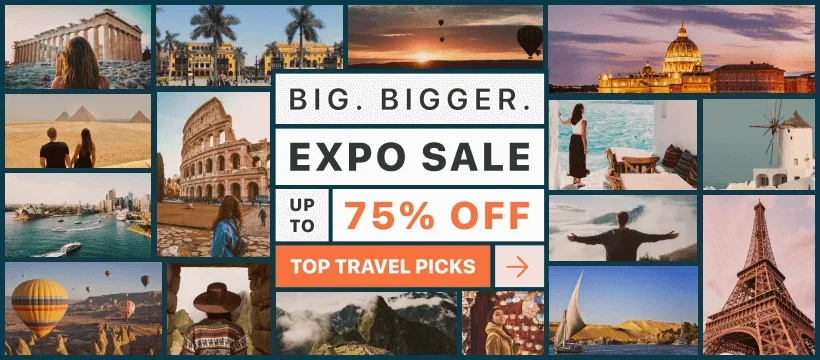 Staying Connected While Travelling
In today's increasingly connected world, staying online while traveling has become essential for a seamless experience. That's where eSIMs come into play, revolutionizing the way we access mobile networks during our global adventures. Say goodbye to hunting down local SIM cards at the airport; eSIMs provide instant activation the moment you land, sparing you the fortune usually spent on international roaming and allowing you to genuinely travel like a local (without getting hopelessly lost!).
With eSIMs, tasks like restaurant recommendations and reservations, up-to-the-minute public transport instructions, checking opening hours, and accessing further information become a breeze. And, of course, sharing your journey on social media is easier than ever. To stay connected wherever you roam, consider using either Airalo or Holafly. Airalo boasts the most extensive range of destinations worldwide, offering smaller data bundles tailored to your needs, while Holafly provides unlimited data packages and fantastic EU data deals.
So why wait? Embrace the future of travel connectivity with eSIMs and make your next journey effortlessly smooth.
Further Things To Consider Before Any Adventure
Now you're all set and prepared to explore our big wide world, why not sort out everything else out all in one go? If necessary for your travel plans make sure you have brought proper travel insurance, protected your privacy by getting a secure VPN, compared all the top hotel booking sites to find just what you're after, reserved an unbeatable rental car price and - of course - booked the best flight deals!
Or maybe just forget it all and go for a last-minute cruise or effortless tour instead?
Many budget travelers (including me) indulge in worldwide airport lounge access, so we can experience luxury while still slumming it in economy. Naturally, we would never leave home without a more general travel guide since we couldn't possibly cover everything here!
Just add an adventurous attitude and plenty of smiles - they go a long way - and that about covers it all! Now go out, find your own path and don't forget to share your best inspiration stories with me on Facebook, Twitter, and Instagram...I'd love to hear from you!