When traveling to the South Island of New Zealand, the biggest city of the region is a destination not to be missed. With so many things to do and sights to visit, spend a few days in Christchurch and it will easily steal your heart.
But more than all these unparalleled experiences, what will truly draw you in closer to this place is its beautiful story.
Behind Christchurch's colorful image was a tragedy of the past. Many years ago, the place was hit by unrelenting earthquakes that sent the city to its lowest point. In 2010, locals were jolted by a 7.1 magnitude earthquake. Although no lives were lost, the incident weakened the buildings in the area.
Because of this, the 6.3 earthquake aftershock turned out to be the deadly one—leaving thousands hurt, hundreds dead, and livelihoods lost. A huge part of Christchurch was destroyed….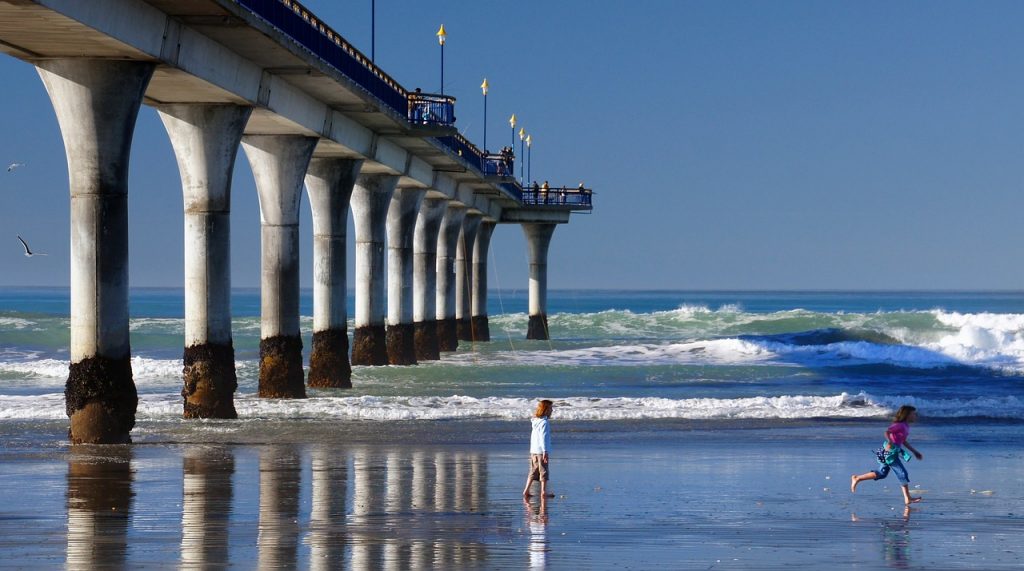 But Christchurch is a story of hope and solidarity. What started out as a disaster became a catalyst to make the city even stronger and better. Now, Christchurch's resilience can be seen in every street art and beautiful building in the city.
The locals' positive disposition as seen in its tight-knit community of today is a contagious character. This town is living proof that happiness and creativity will get you through the toughest times. And these right there are what makes it an unmissable destination.
With that, here are my top recommended activities to take yourself to when visiting Christchurch. Be sure to read through the end as I've placed as many tips as possible to help you plan a fun-packed itinerary to the area.
Prepare your OOTDs and bring a hearty appetite—it's going to be an adventure filled with art, food, and culture-immersive activities. Enjoy Christchurch as much as I do!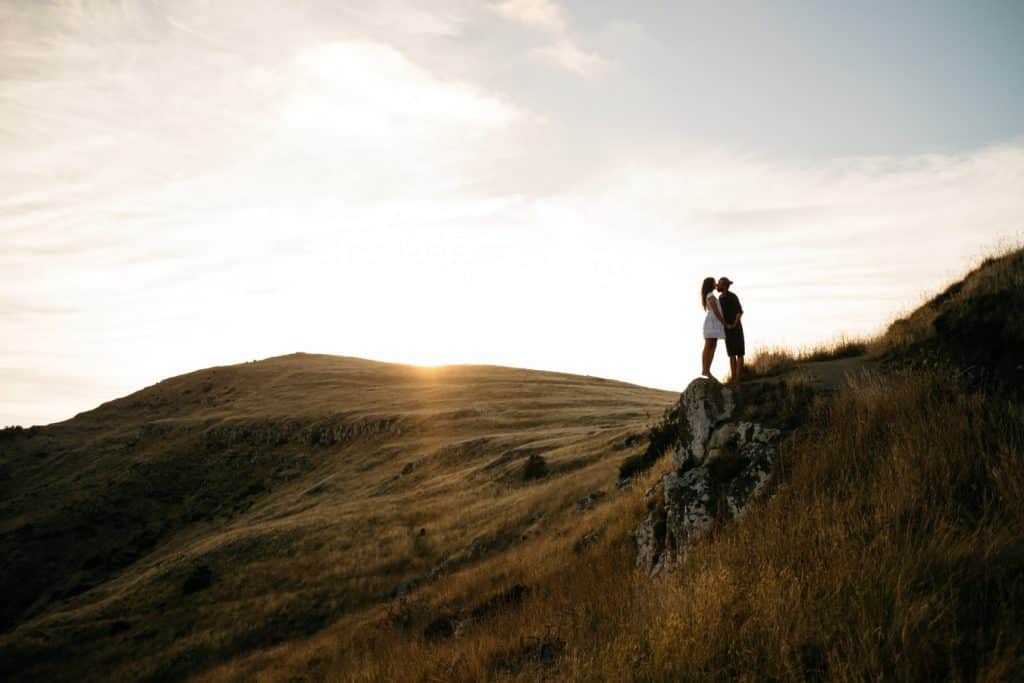 10 Awesome Things To Do In Christchurch | Art, Food, Wine, History, And Culture! 🇳🇿
#1. Get A Stunning Aerial View Of Christchurch Via Cable-Lift Gondola
Literally starting at the top attraction in the city, ride the gondola for a splendid aerial view of Christchurch's landscape. Enjoy the time of your life as you soar high above the grounds and traverse through a 1000-meter cable with birds flying beneath your car. We haven't felt this nervous since the Palm Springs Aerial Tramway …
Prepare to get your breath taken with the scenic sight of the Canterbury Plains, the Southern Alps, and the Banks Peninsula from 445 meters above sea level. 10 minutes into the ride, reaching the summit will take you to the educational Time Tunnel Ride experience, Red Rock Cafe, and souvenir shop called Shop at the Top.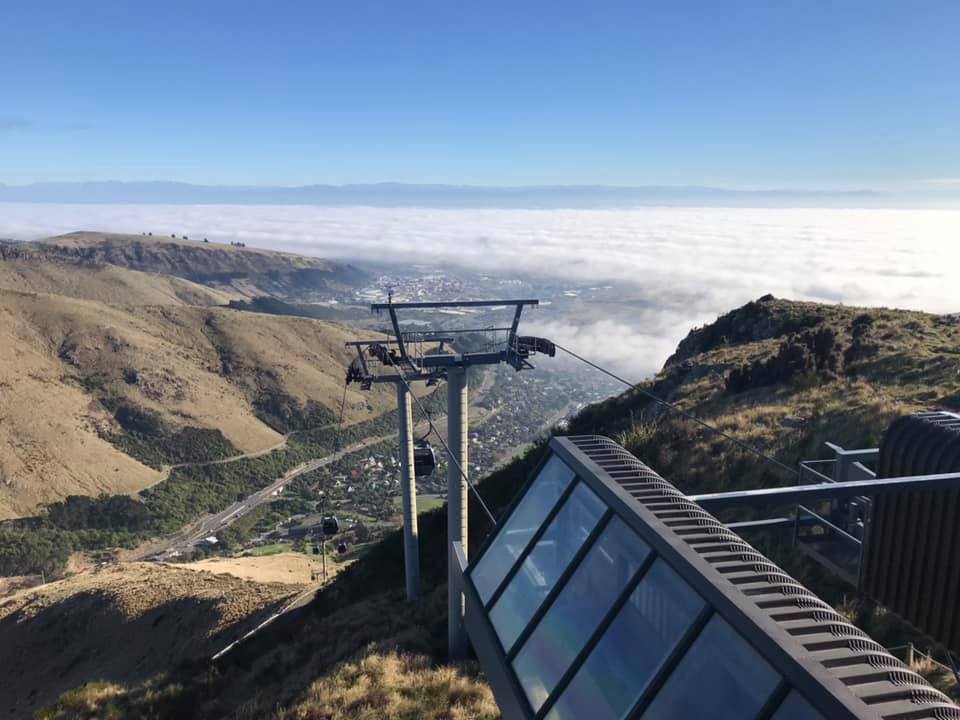 #2. Recount Stories Of Heroism And Hope At The Quake City
In late 2010 and early 2011, the area was hit by devastating earthquakes that left buried streets, sunk buildings, injured bodies and lost lives. But this particularly dark period paved the way for the whole community of Canterbury to come closer together. Quake City is a small museum that tells the stories of heroism and hope inspired by the tragic time.
Here, you'll find photographs from the event, video footages of survivors recounting their experiences, as well as various artifacts defining the Canterbury earthquakes. Apart from that, it is also an informative experience—both for children and adults—teaching visitors about the phenomenon of earthquakes.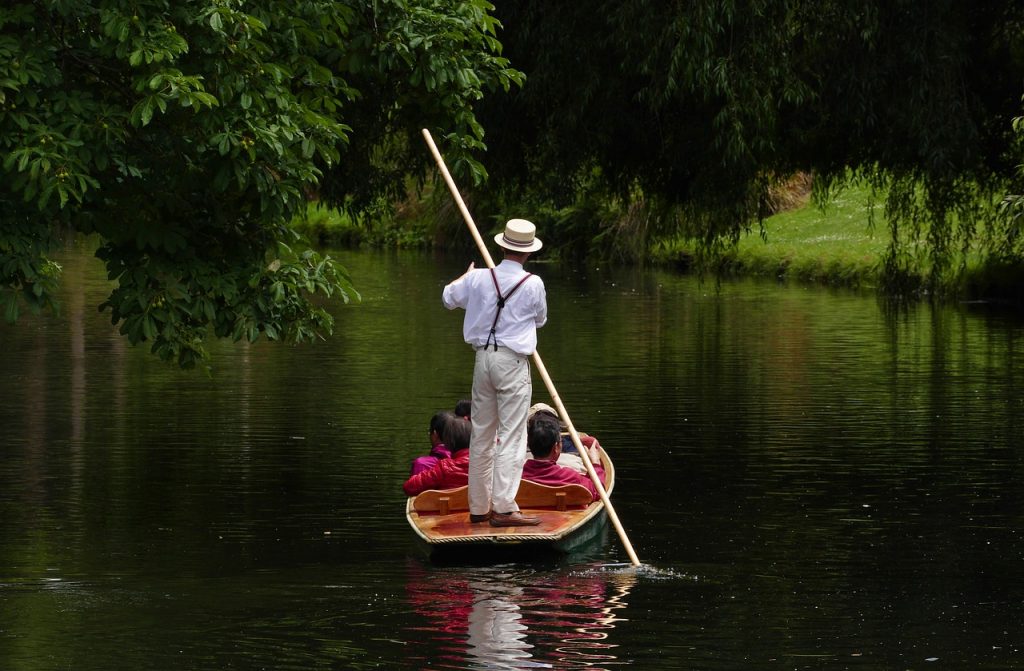 #3. Meet Some Akaroa Shamarra Alpacas
Get up close with these seriously cute and overly photogenic alpacas! Just a little over an hour drive from the heart of Christchurch this wonderful little alpaca farm – a rising star of the local tourist attractions. You can schedule a tour to get up close and personal with these furry friends of ours, get to know more about them, and wander among them on a sprawling garden.
This also explains the unique qualities of alpacas' fleece and why it's considered ethical to use them. Each farm tour ends with a free time to roam around the parkland and enjoy the view of the river. There's also a shop exclusively in there where you can score luxurious locally-made Shamarra alpaca knitwear.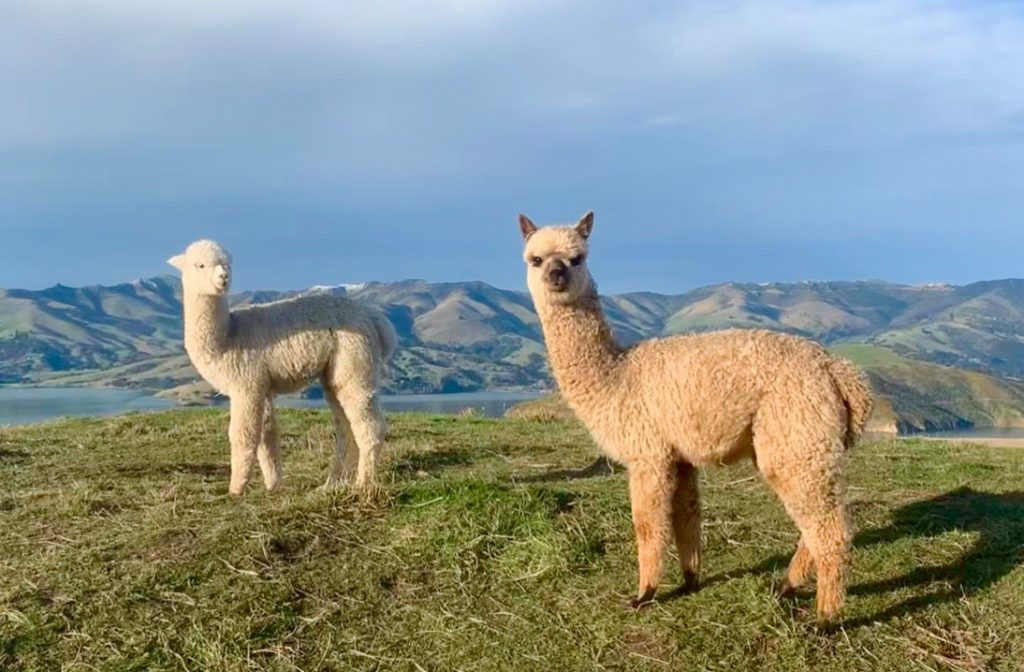 #4. Enjoy A Side Trip To New Zealand's Little French Town, Akaroa
While you're already in Akaroa, make the most out of your visit by exploring more of the town. There are many unmissable things to do here that will keep you occupied for the whole day. This includes fun attractions such as The Giant's House, a home and garden filled with large whimsical mosaic sculptures.
If you want to get into a cultural activity, I recommend visiting Onuku Marae for a taste of Maori lifestyle – if you haven't done something similar in Rotorua or Northland during your visit. But if you're looking for more action, there are various physical activities that you may consider. This includes trekking the Rhino Walk, biking to Misty Peaks, and kayaking through Akaroa Harbour among others.
Other great day trips from Christchurch worth considering are Hamner Springs, Mt. Somers and the gorgeous Lake Tekapo!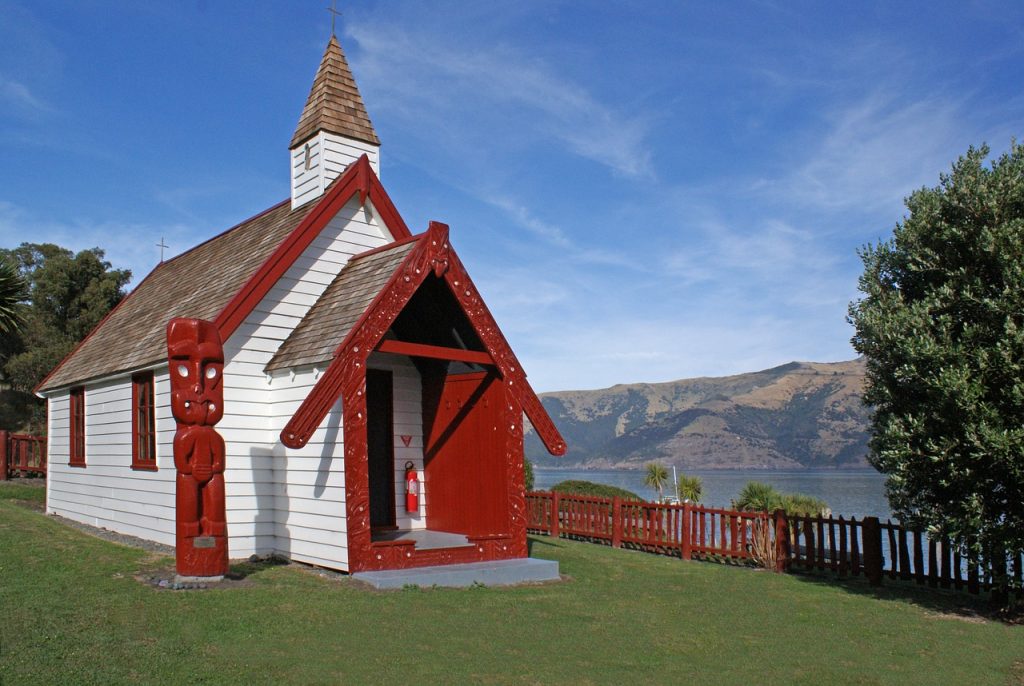 #5. Go On A Vineyard Tour In Waipara Valley
Canterbury is among the top producers of wine in the world. Just a little further to the north from Christchurch is where you'll find beautiful vineyards growing New Zealand's best wine grapes. With this, your trip won't be complete without experiencing a dose of the region's exceptional gourmet delights – up there with the vineyards of Wanaka, Queenstown or Waiheke.
Head over to North Canterbury to soak up on stunning vineyard settings, admire the view of Southern Alps, and meet passionate people who produce world-class wines. We suggest taking the Waipara Valley Vineyard Trail. This is a fun way to explore Canterbury's vineyard scene and satisfy your thirst for a good drop of wine.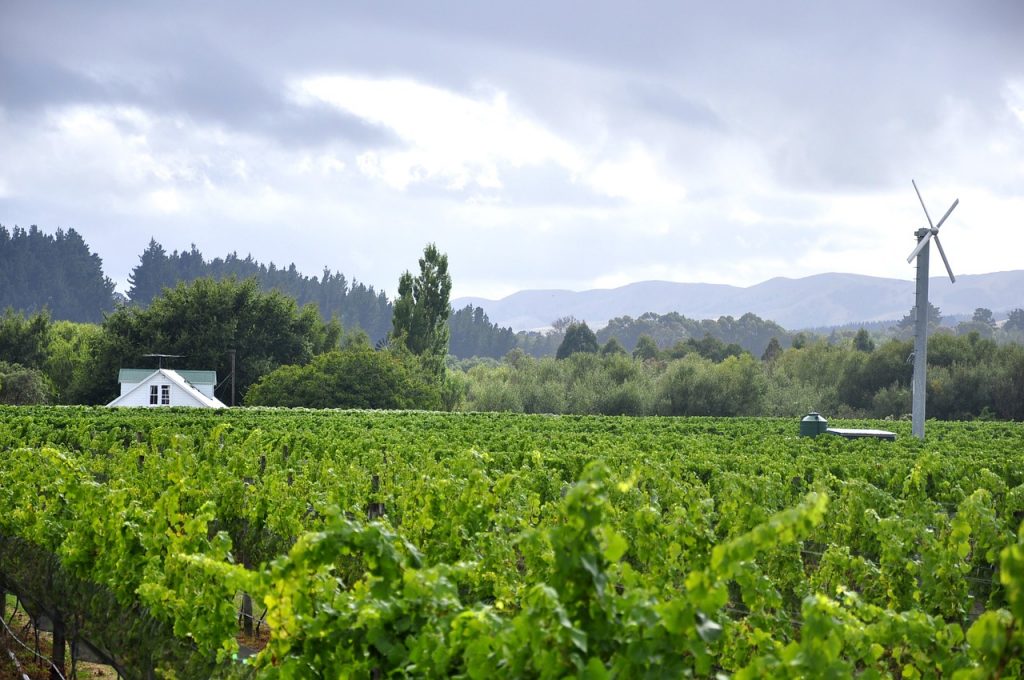 #6. Dine & Drink At Salt District
Salt District, formerly known as South Town, is the city's Innovation Precinct. It's basically a central business hub filled with headquarters of entrepreneurs and idea generators.
Being in this area already gives out a certain vibe of creativity and inspiration. Apart from offices, Salt City is also home to a great mix of unconventional hangout spots—from classy restaurants to courtyard bars to open spaces. Salt District is highly recommended if you're looking where to spend a night full of booze and chow with your travel buddies.
If you are also exploring further in New Zealand (and a foodie) you will not want to miss the amazing brunch spots in Auckland – or those of Queenstown for that matter either. NZ really does have some of the world's best dining options…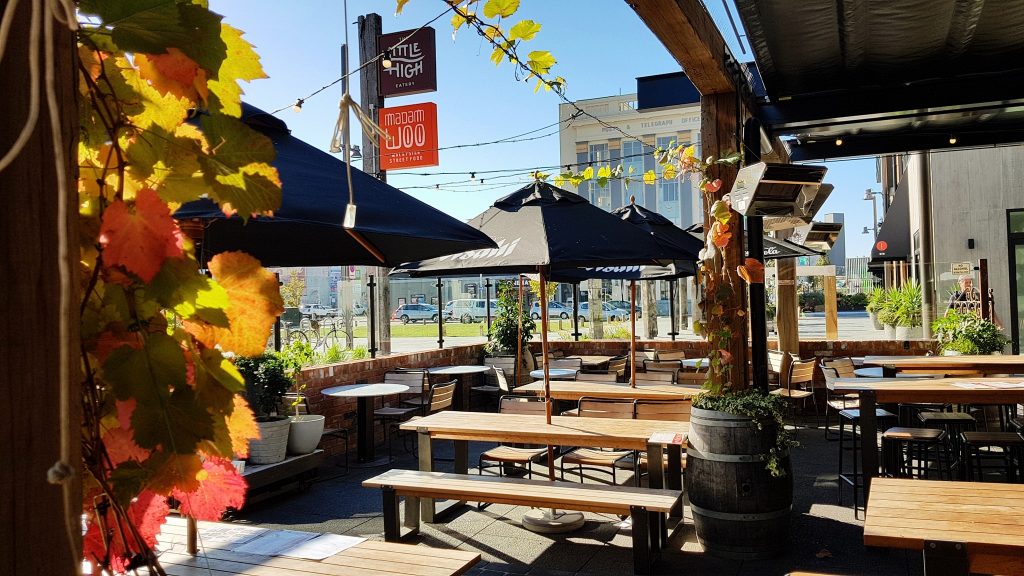 #7. Feast Your Senses At The Christchurch Art Gallery
Christchurch Art Gallery Te Puna o Waiwhetu or simply Christchurch Art Gallery is one of the biggest art collections in the South Island and gives the art scene in Auckland a run for its money! This public gallery showcases a wide range of collection—from contemporary to modern art; from local works to international ones.
Whether you're an art enthusiast or not, this is an unmissable attraction when you're in town. The glass building itself is already a stunning art to behold, which was purposely made to resemble the region's Avon River. The public gallery organizes regular tours and events so make sure to check their website out if you're planning to include this on your itinerary.
In case you're wondering, a personal favorite among their guided tours is entitled "Oh Baby, It's Art!" This one is a free guided art tour held on the first Thursday of each month and is perfect for young families visiting Christchurch.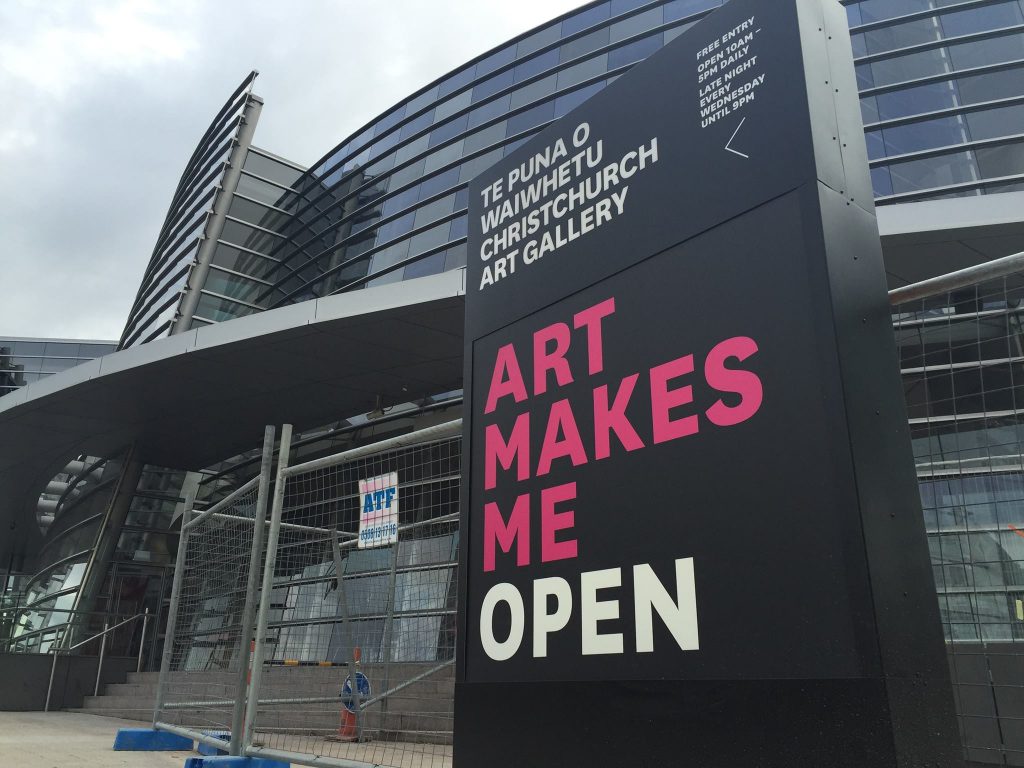 #8. Go Street Art Hunting In Christchurch
In case you haven't noticed yet, Christchurch is a thriving hub for creativity—from buildings to art galleries to street arts. The latter is a particularly growing scene.
For those who have been around New Zealand, a common image to depict Christchurch includes colorful murals on random walls. The street art scene has been an attraction by itself in the city, with tourists setting a specific amount of time aside to go street art hunting. Sure it's not quite at the same level as the Wynward Walls in Miami or the Street Art scene of Buenos Aires in general, but for little old Aetoaroa, it is pretty wondrous!
Instagrammers, get your content on with these awesome artworks. We guarantee you, this will level up your game on a whole new level! To give you a head start, some of my favorite ones include the Spray Cans in Rauora Park and Alice in Wonderland in Tuam Street.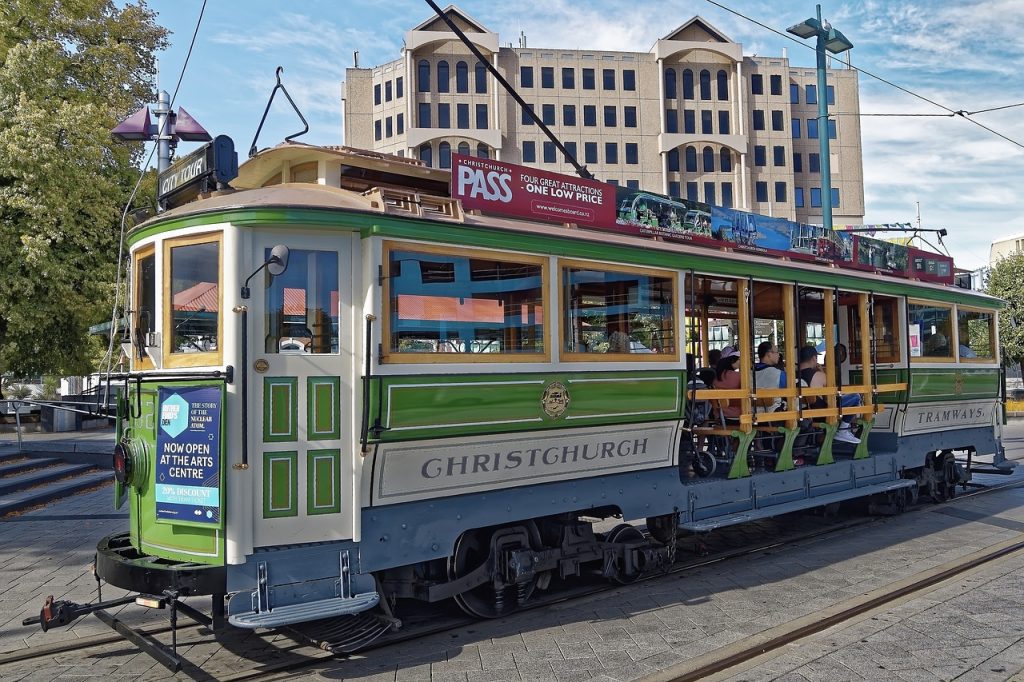 #9. Treat Yourself To A Shopping Spree At The Crossing
In for a treat? Make your way to Cashel St. where The Crossing is at, Christchurch's retail hub in the heart of the CBD. The luxurious commercial area houses the finest international and local brands such as Workshop, Andrea Biana, and Sunglass Hut.
If you're visiting towards the end of your trip, we highly recommend going on a well-deserved pamper session at ProfessioNAIL or Bakers Groom Room. And of course, a shopping date wouldn't be complete without something good to sip or munch on. Head over to Piki Poke for a lip-smacking healthy snack and grab a cuppa joe at Black & White Coffee Cartel.
Does this sound like a relaxing day or what?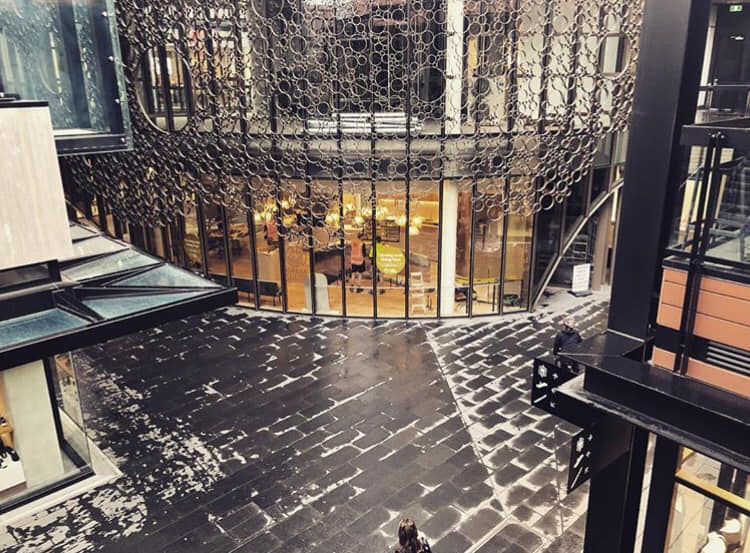 #10. Enjoy A Feast At The Fermentist
Spend your last night in the city with a good glass of beer. For this one, our best bet is The Fermentist. If you think this is just any other taproom, you're going to have to think again. Kiwi Pale Ale and Red Ale are served on tap among ciders. The bar also offers its own signature beers brewed on-site.
For the food, it'll be a delight to know that their menu is focused on plant-based entries, going as far as growing their own garden beds on site. To top it all off, their initiative to reduce carbon footprints can be seen as they champion sustainable products for random supplies in the establishment as well as the use of solar panels for power usage.
How's that for an awesome end to your Christchurch trip?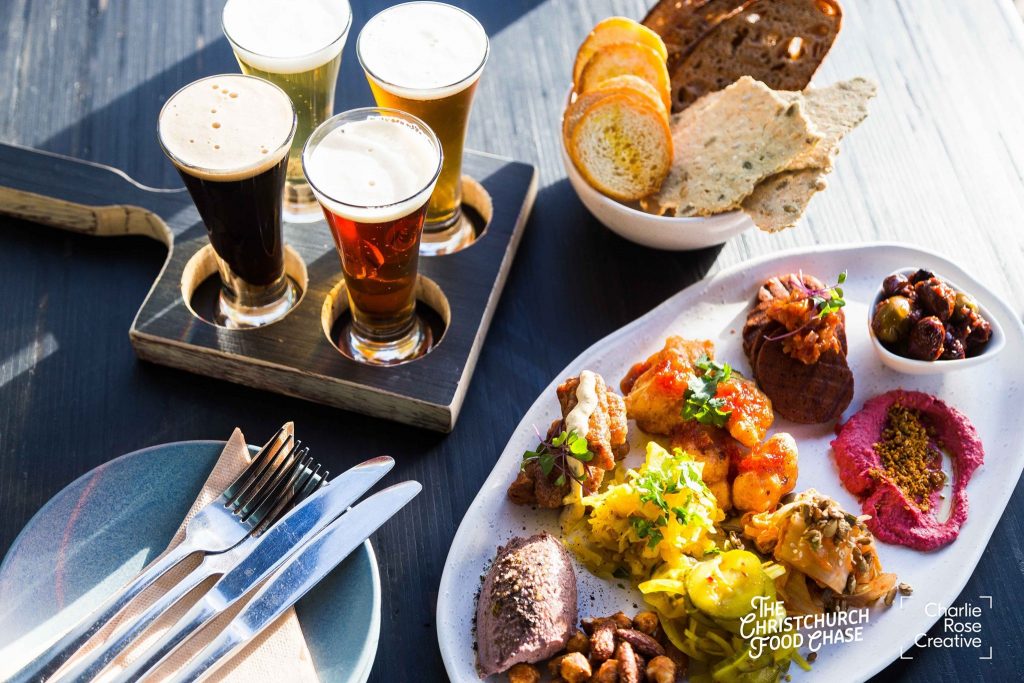 Further Things To Consider Before Any Adventure
Now you're all set and prepared to explore our big wide world, why not sort out everything else out all in one go? If necessary for your travel plans make sure you have brought proper travel insurance, protected your privacy by getting a secure VPN, compared all the top hotel booking sites to find just what you're after, reserved an unbeatable rental car price and - of course - booked the best flight deals!
Or maybe just forget it all and go for a last-minute cruise or effortless tour instead?
Many budget travelers (including me) indulge in worldwide airport lounge access, so we can experience luxury while still slumming it in economy. Naturally, we would never leave home without a more general travel guide since we couldn't possibly cover everything here!
Just add an adventurous attitude and plenty of smiles - they go a long way - and that about covers it all! Now go out, find your own path and don't forget to share your best inspiration stories with me on Facebook, Twitter, and Instagram...I'd love to hear from you!