I think street art has to be my favourite type of art. It can take a ridiculous number of forms – abstract, political, fun, raw, superficial – and is often relatable and accessible to a wide variety of people. That's why when I travel I am most often drawn to this form of visual expression and why I was so excited when I heard about the development of a wicked street art scene in Argentina. So as soon as I had my travel dates I booked in a street art tour with Graffitimundo Buenos Aires
[photosetgrid layout="13″]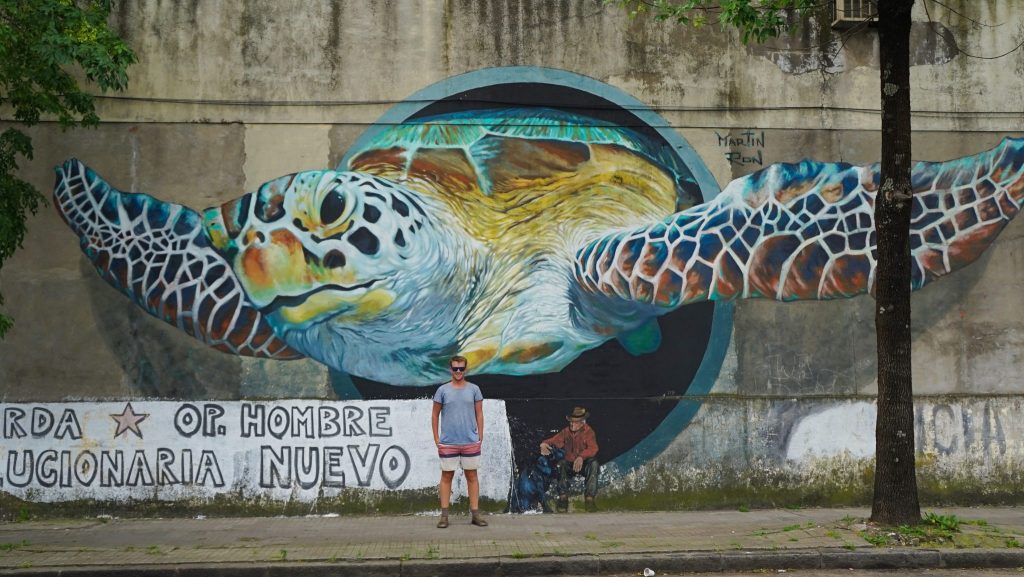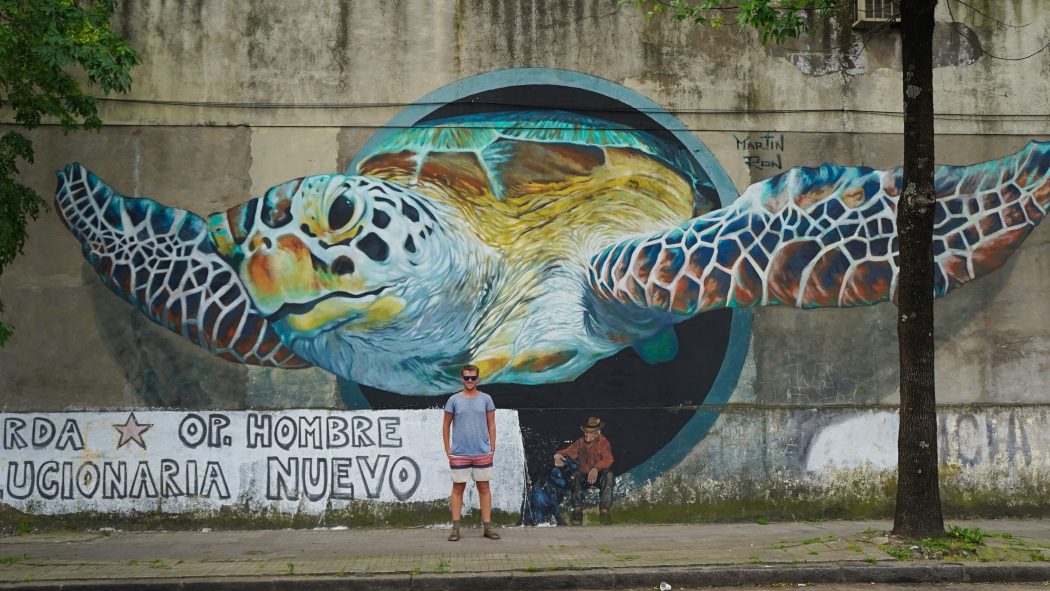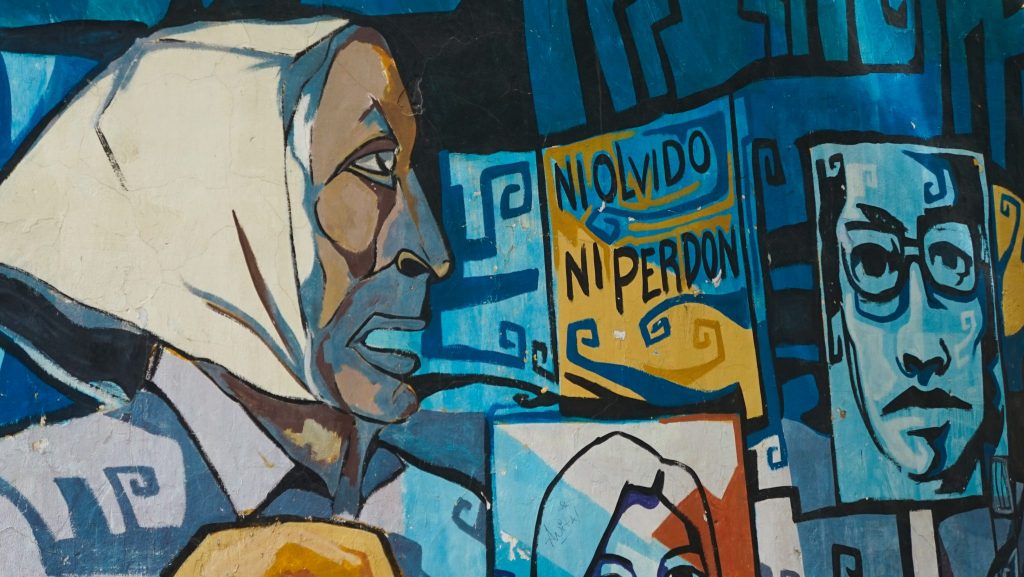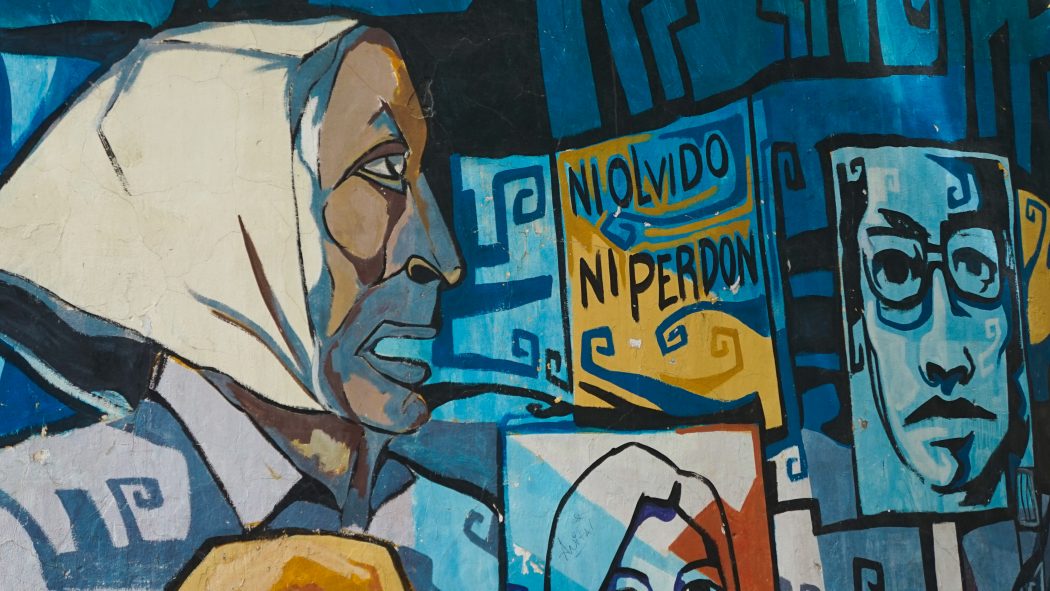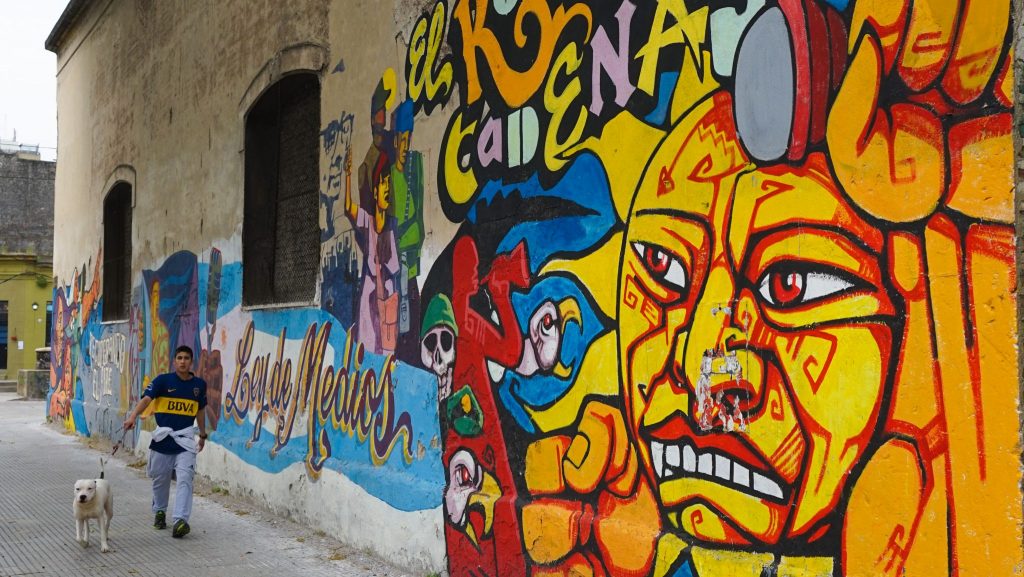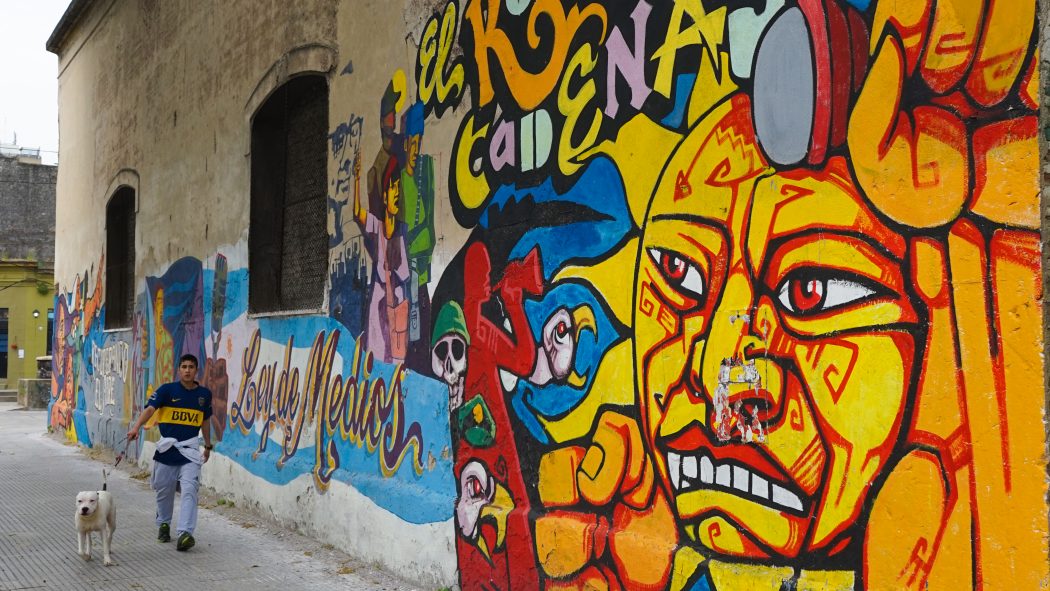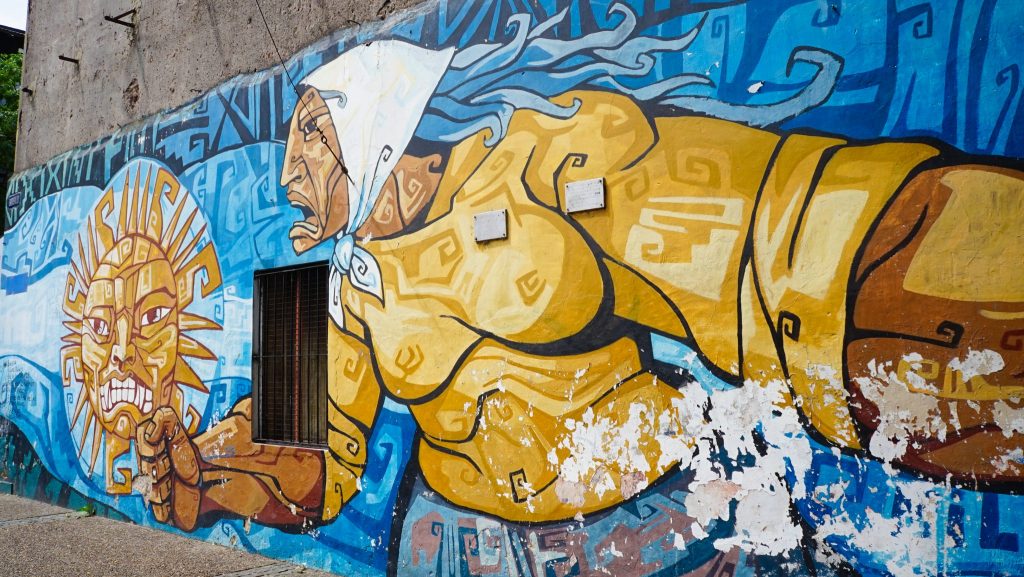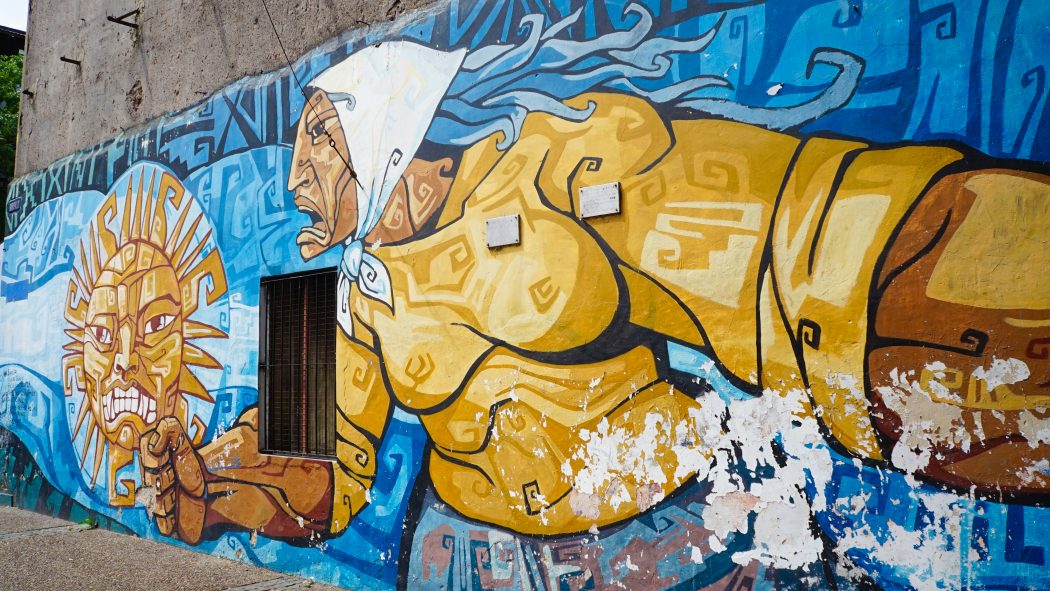 Based on previous stellar reviews from other travellers and friends we opted to take a tour with Graffitimundo Buenos Aires, a non-profit organization, which embraces street art and aims to showcase this cities unique urban arts culture to those who are interested. They are doing some incredible work which you can read about on their website but to summarize they stand for supporting and collaborating with local artists to expand the urban arts scene while sharing the artists personal motivations and stories. Sounds amazing right! And let me tell you, Graffitimundo Buenos Aires did not disappoint!
[photosetgrid layout="3″]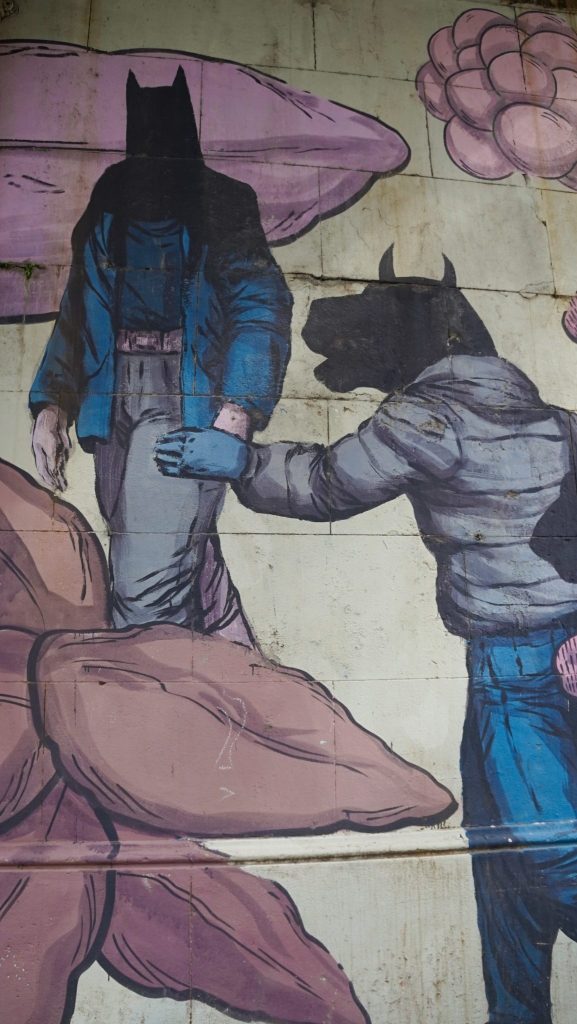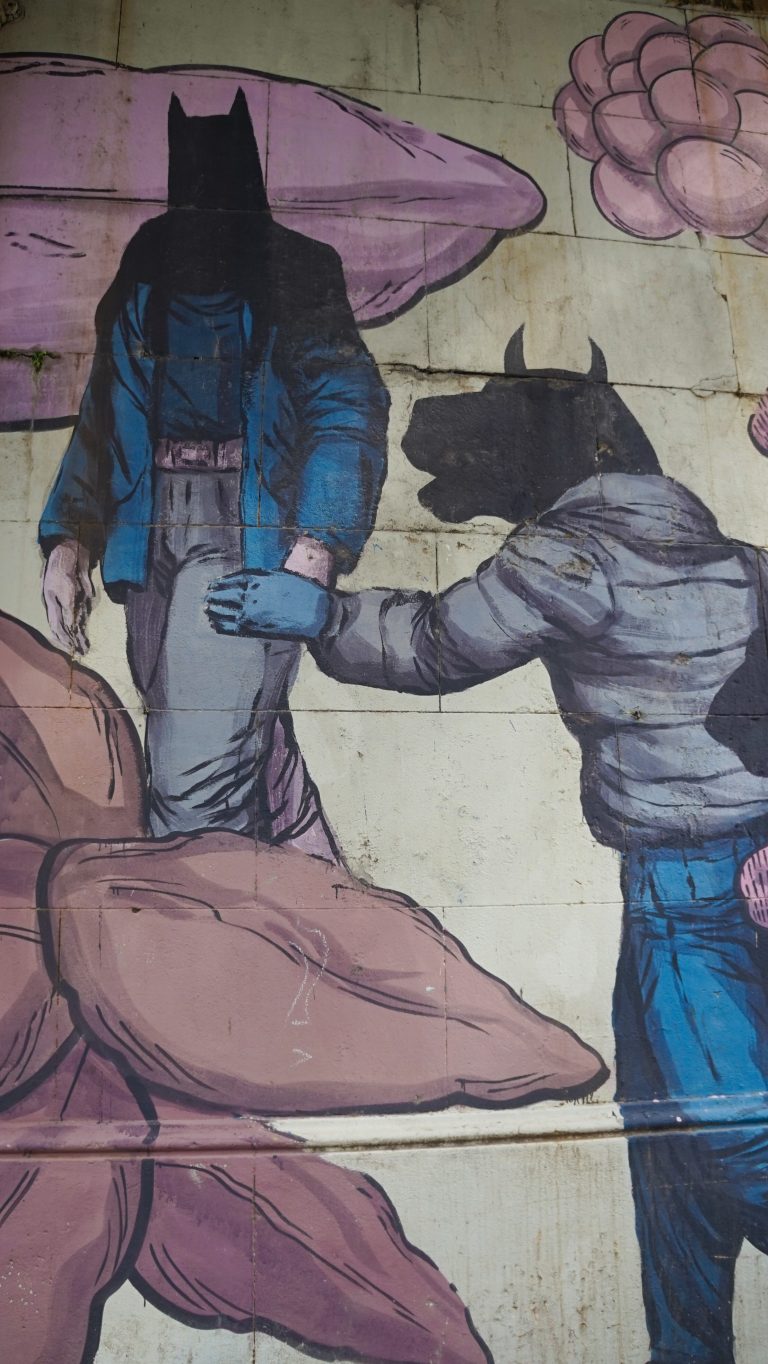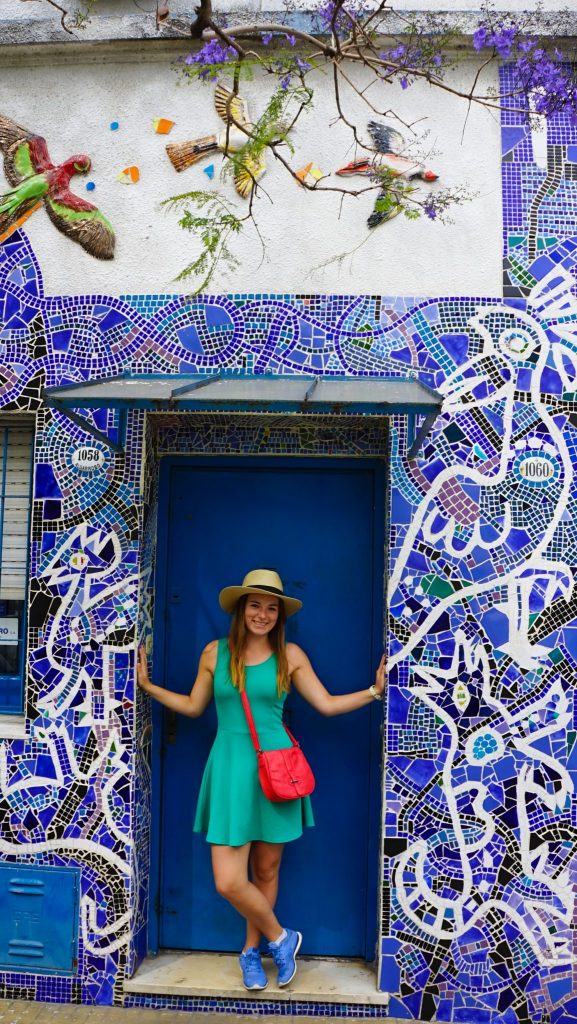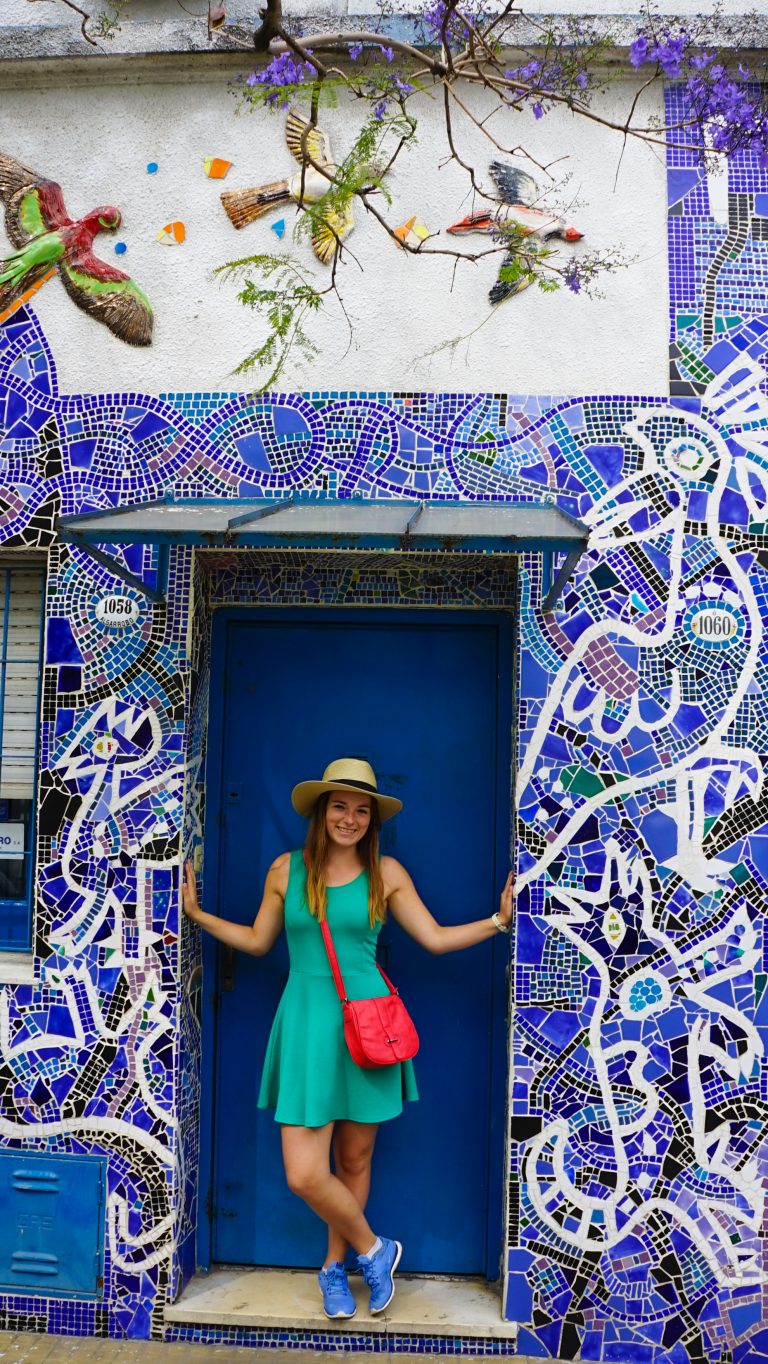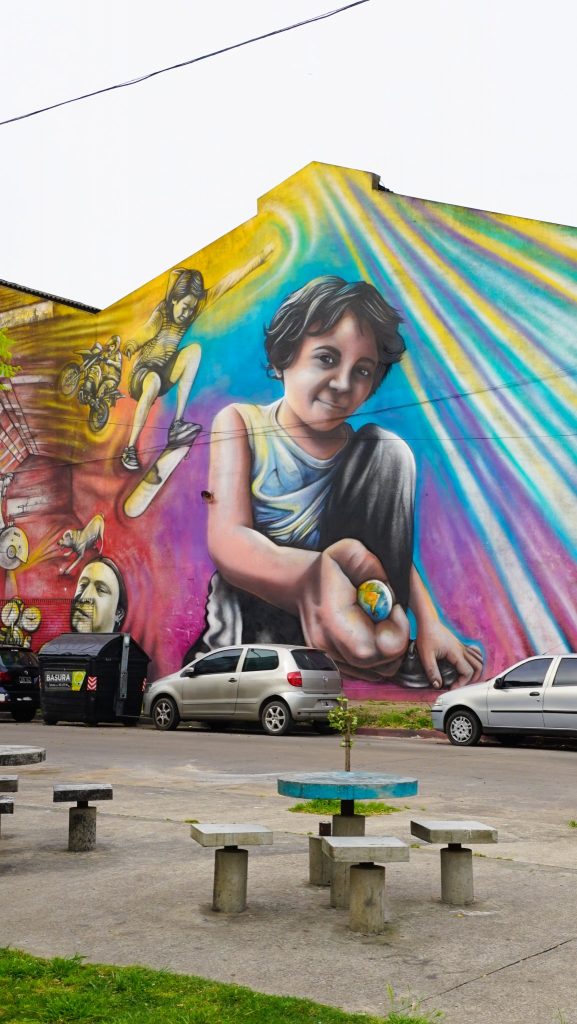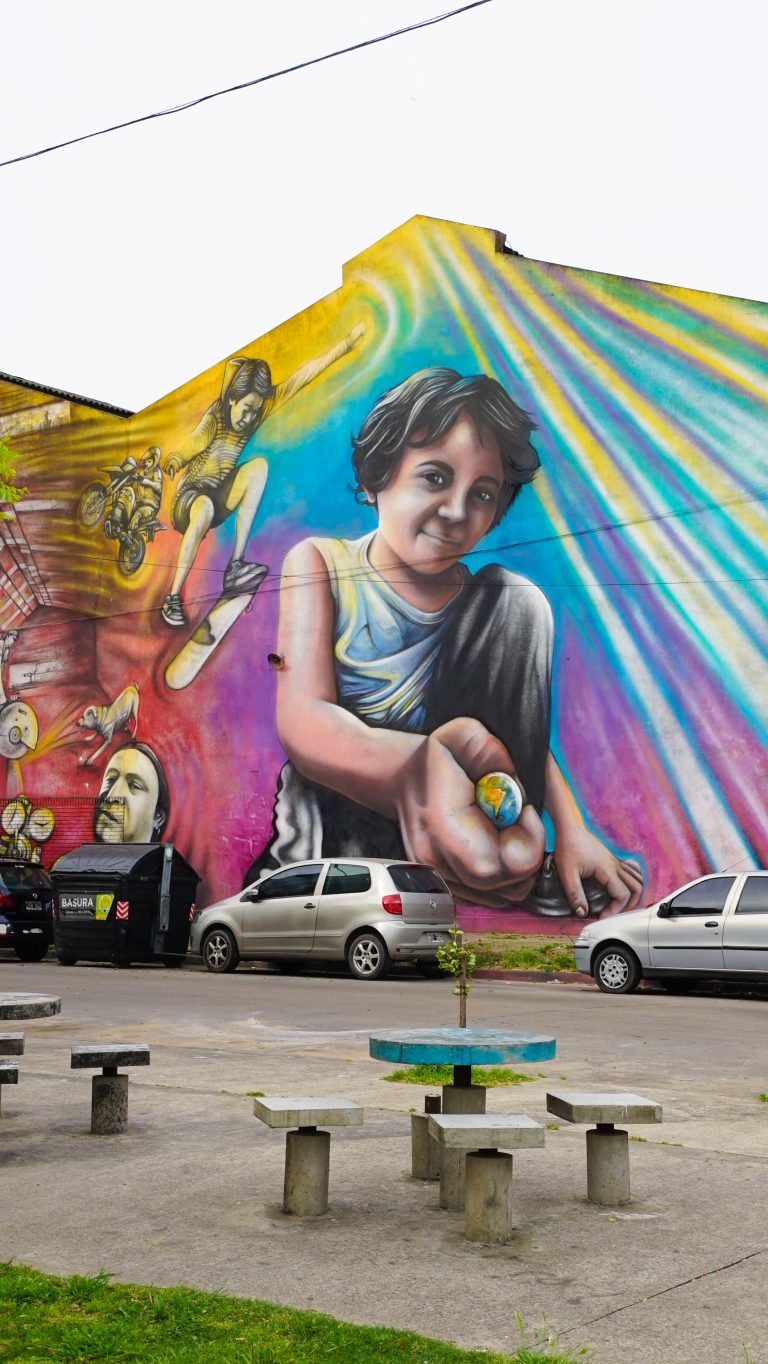 Where to find street art in Buenos Aires? Everywhere you look – though trust me, having a guide really help!
We opted for their South City Tour which  covers many of the off the beaten path destinations that wouldn't normally be visited on a trip to Buenos Aires. It starts   off in the fabulously colorful La Boca, where we were able to see many street art jam sessions and festivals off the touristy area. La Boca is an old tenement area painted up in a plethora of colours. It became the worlds first pedestrian museum in the 1950s when it was given a major overhaul by famous Argentine artist Benito Quinquela Martín in an effort to brighten up the economically depressed neighbourhood in which he grew up in, where the realities of life were [and still are] very hard.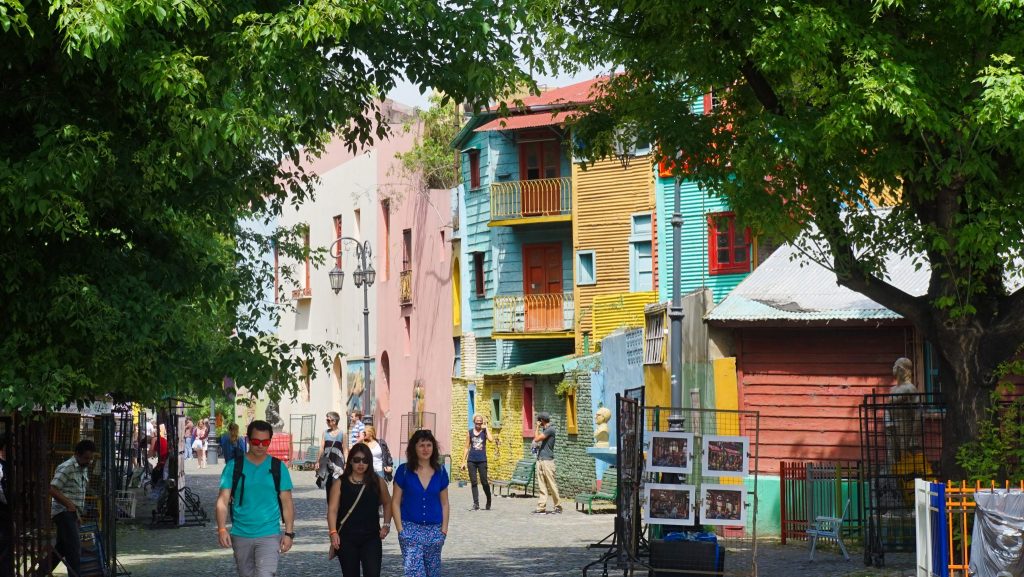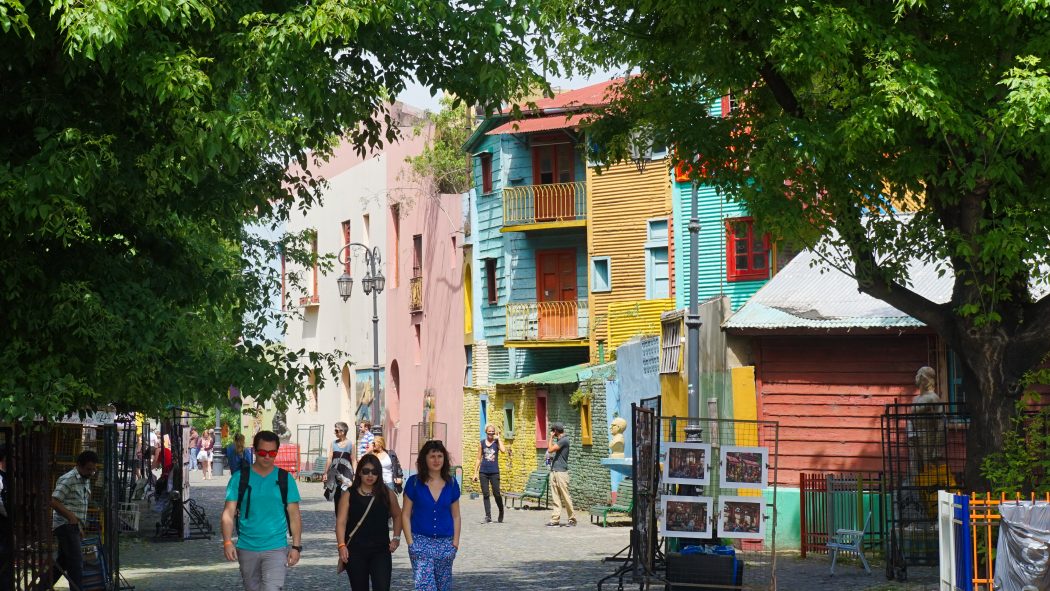 We then continued on to explore industrial Barracas which is covered in amazing old and new art projects, large scale murals and great stories! Latin America is actually very conducive to street art compared to other regions of the world such as Europe and America, and here you can really see it flourish. Buenos Aires public spaces are truly considered public and while the legal status of the art is somewhat ambiguous it is tolerated and even embraced at many levels.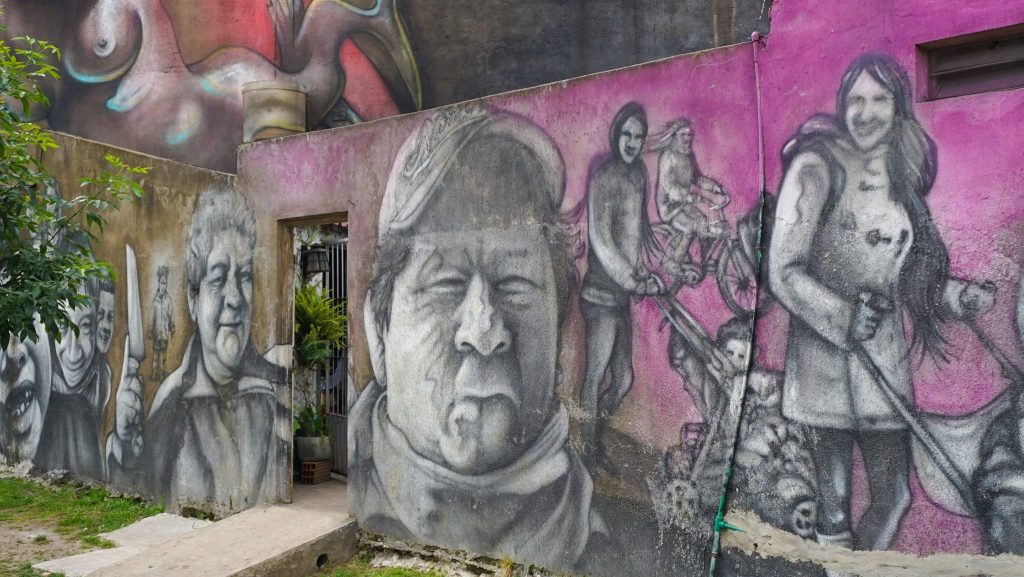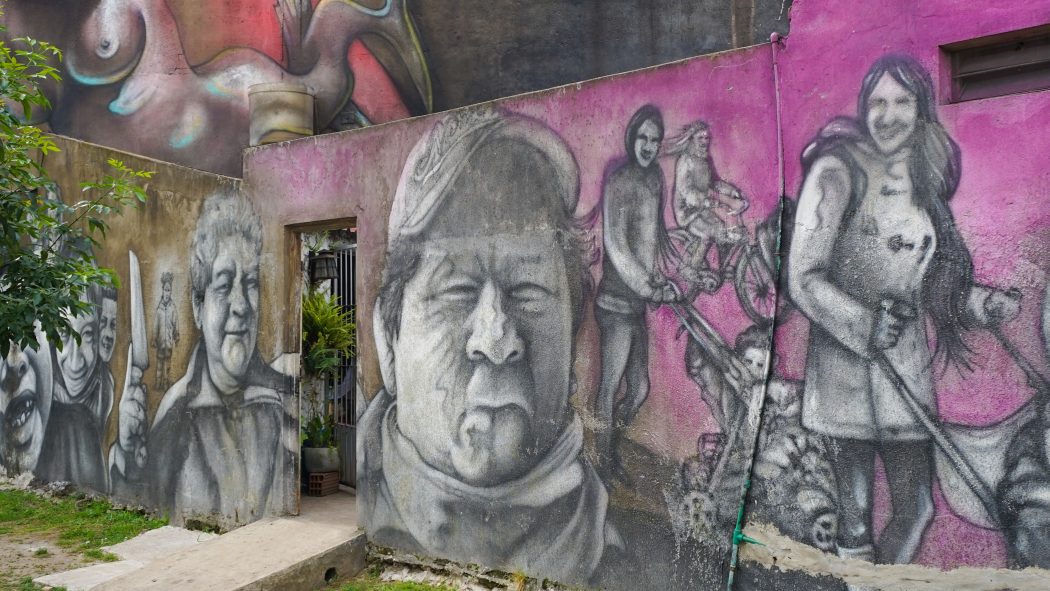 Argentina street art has its roots in political propoganda graffiti which began way back in the the 1950s and is still very active today. Names of candidates for election are illegally painted in plain lettering on free spaces all over the cities urban space. We were able to see and witness examples of this peculiar trend whereby a large group of painters are bused around the city at night to paint the names of political candidates under the cover of dark, which were then often overwritten by rival candidates on subsequent raids know as the so called Graffiti Wars.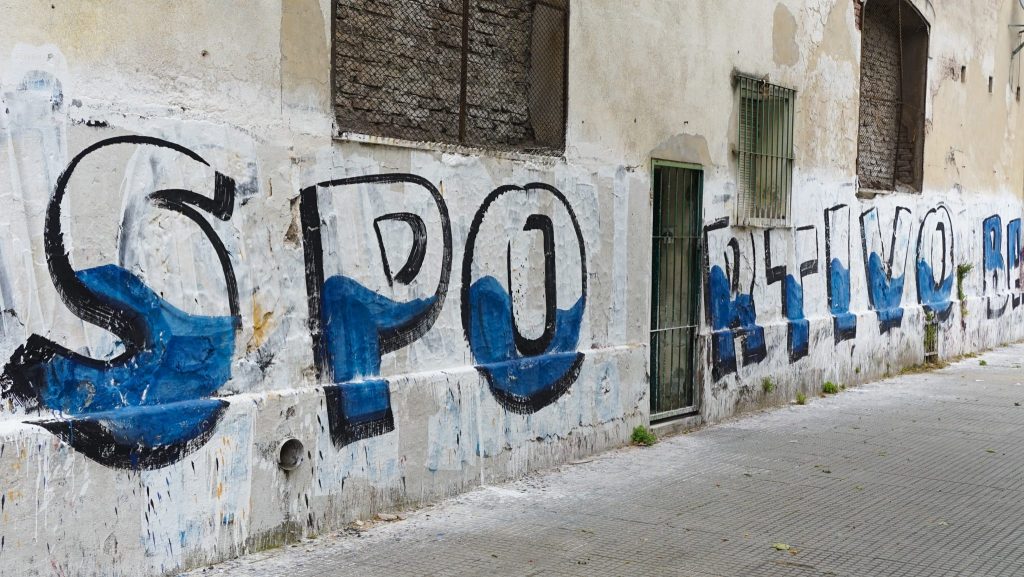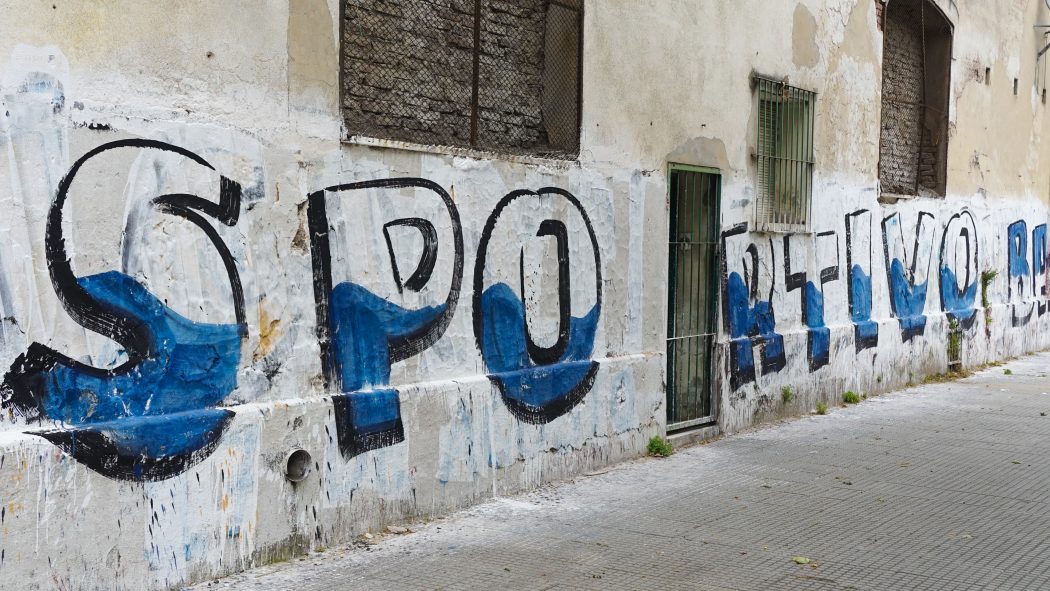 Who would have thought Buenos Aires street art history would be so intriguing! 
This practice helped create a legal grey area in Buenos Aires for street art however it wasn't until the 2001 economic crisis in Argentina that the movement really exploded out onto the walls of the city. As a result of the crisis there was suddenly a huge variety of available space and white walls just screaming for some colours as big factories lay derelict. The idea of giving back to those less fortune is strong here and so art is not just found in museums but in some of the cities most poverty stricken areas. The idea is that Art is for everybody, especially those who don't have the money for museum entrance.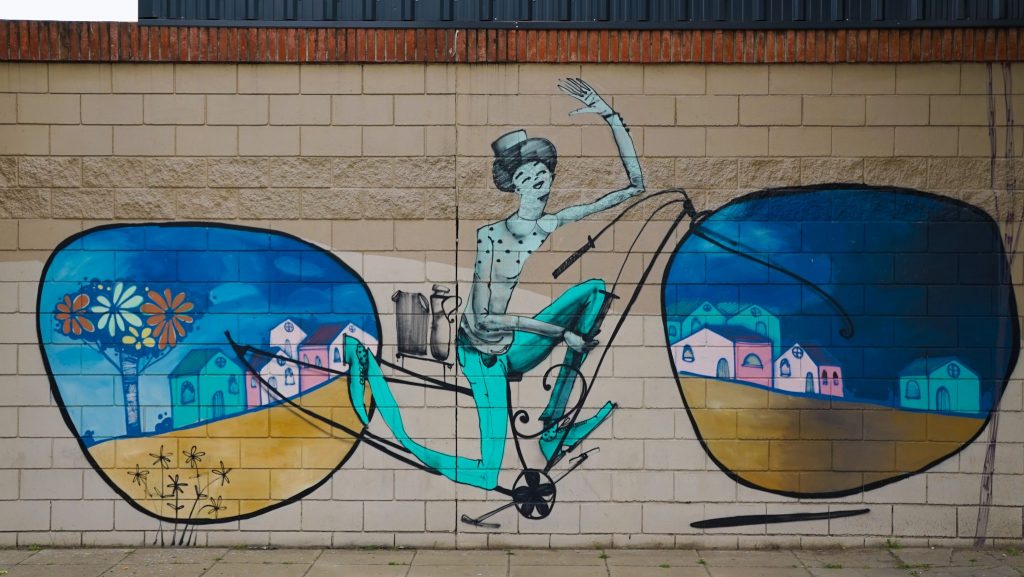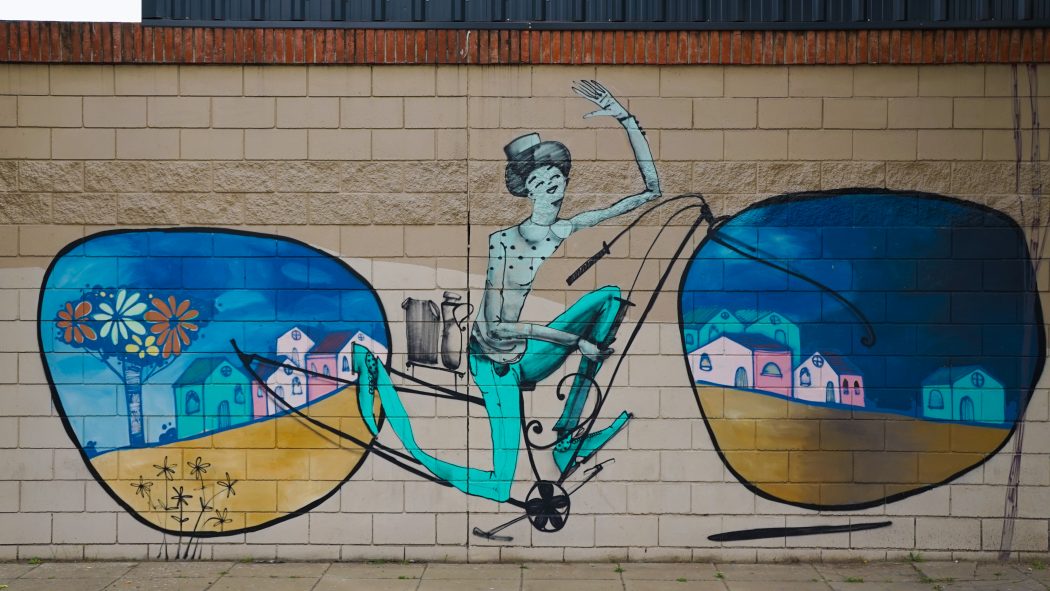 During the 2001 economic crash Argentina was forced to declared bankruptcy! The peso devalued 200% overnight and the middle class was virtually wiped out as 50% of population was plunged below the poverty line. There was a mass retaking of public space and graffiti was used as a form of protest by people who had lost all respect for their government. In this period Argentina set a record, going through 5 president in 12 days!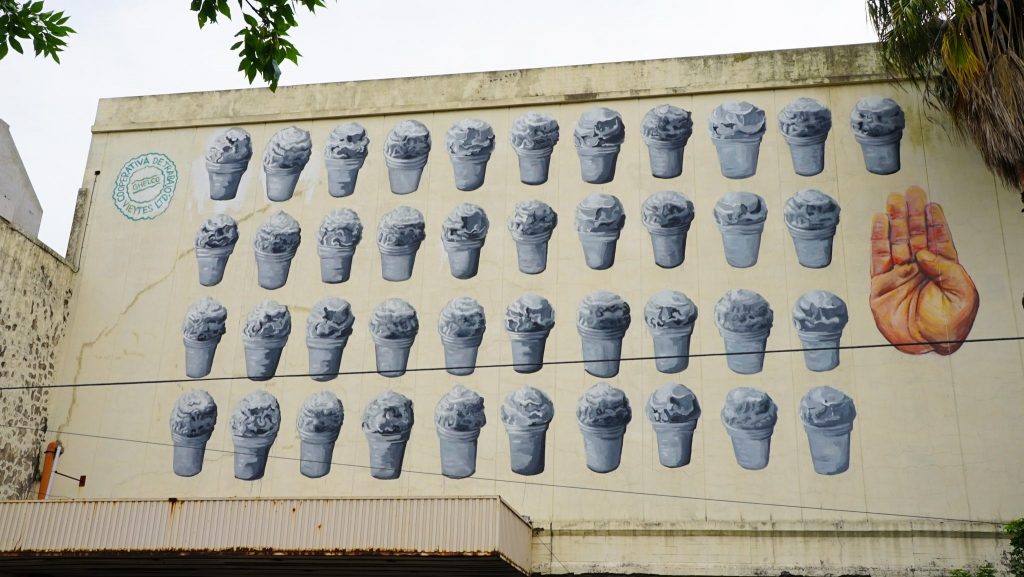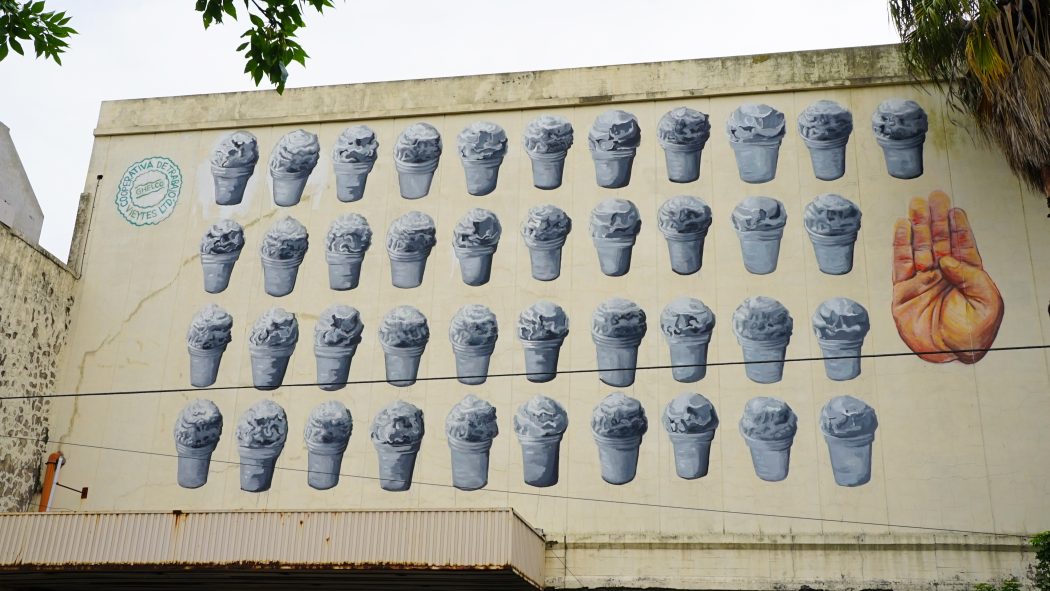 And – you guessed it – there was a proliferation of street art across Argentina!
Across this background of chaos was true birth of street art here in Buenos Aires which has been evolving since.  Graffitimundo does an amazing job and keeps up with the pace so check out their website before your visit to see the latest installations and gallery openings. They also run their own gallery in Palermo, UNION, where they exhibit a wide range of original artworks and prints. When you are in the area be sure to stop by – Its incredible! At the time of writing their next show is opening at the gallery UNION called "Fuimos Todos" (which means "It was all of us") featuring the artist crew Hollywood in Cambodia.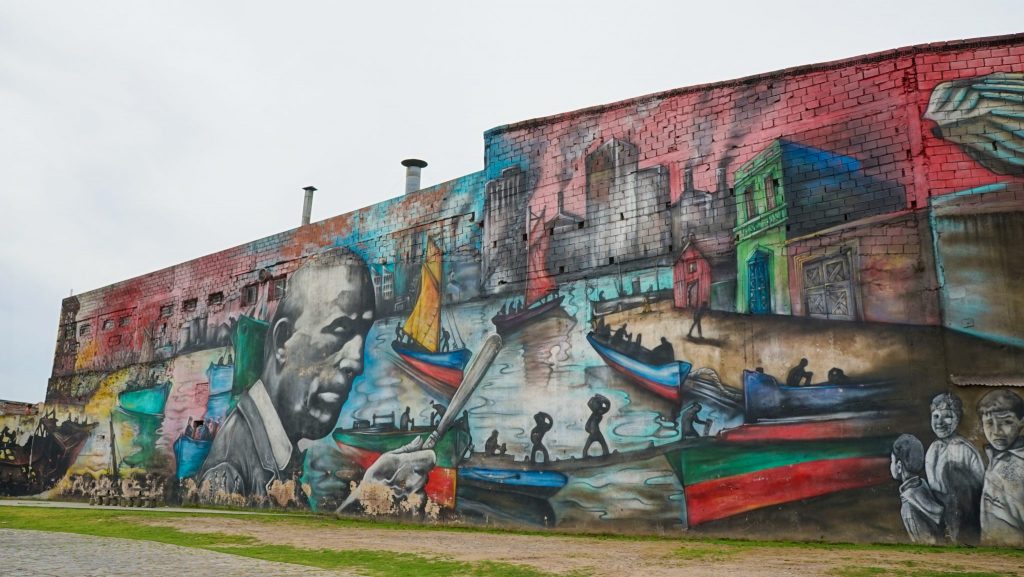 I don't want to give everything away as you will hear plenty in the tour but not only can you expect to see some world quality art but also learn about the construction process, techniques, painting types and politics. For instance have you ever wondered what is the difference between graffiti, street art, muralism and paste ups? You will be an expert after this Buenos Aires Street Art tour!
Here are some more of my favourite Buenos Aires Street Art pieces…
[photosetgrid layout="313213″]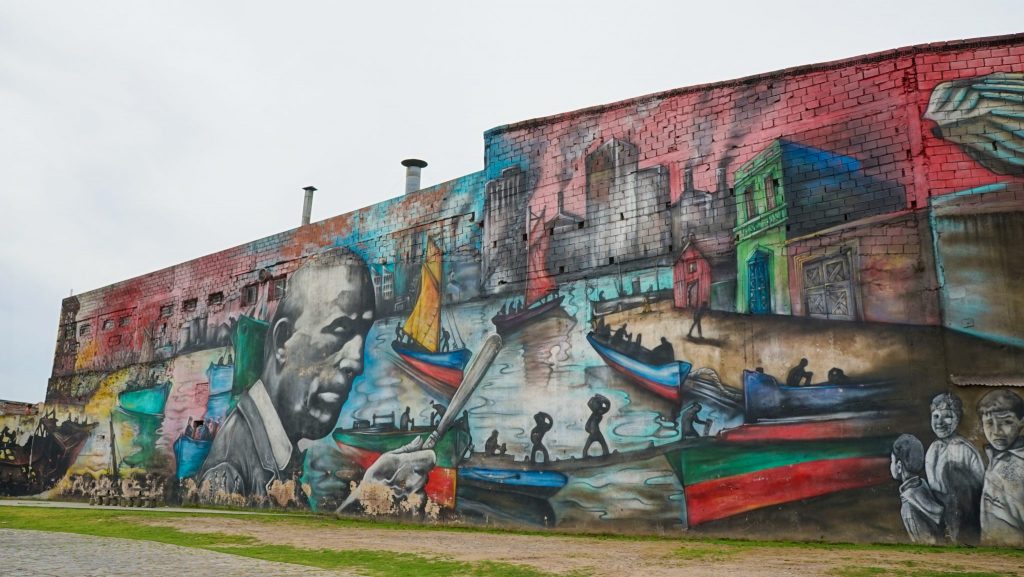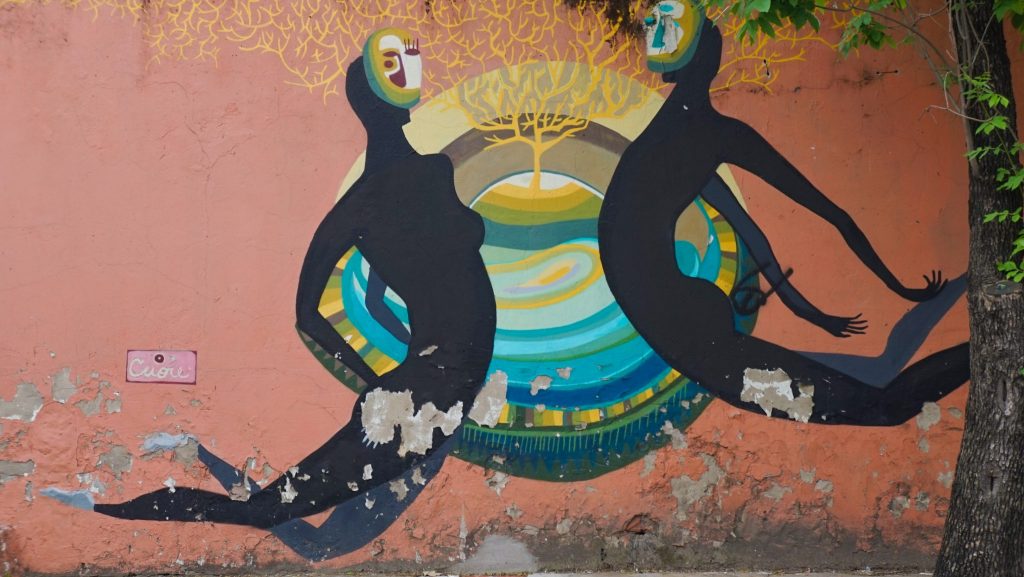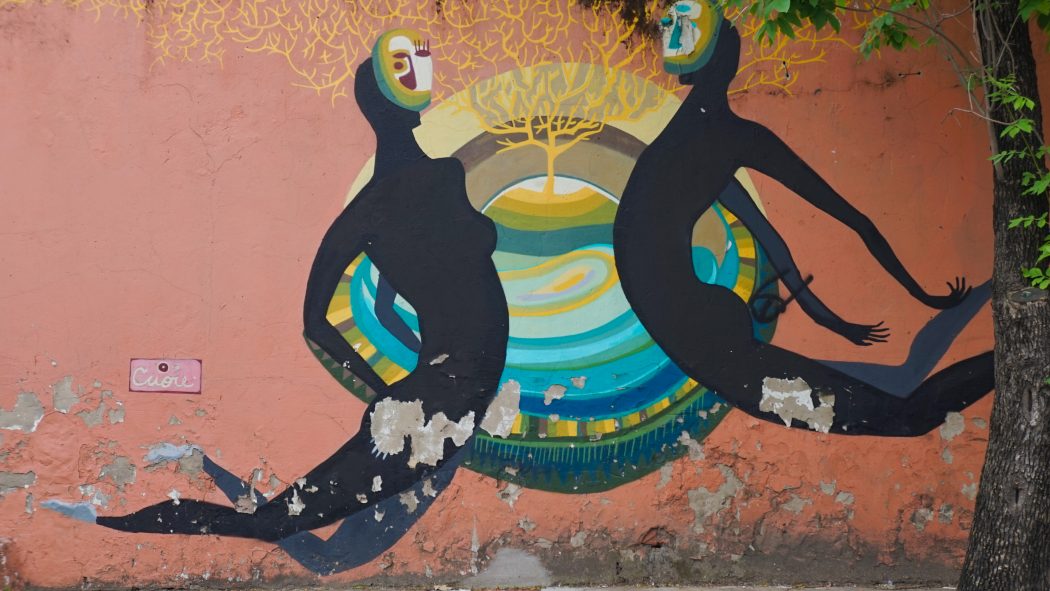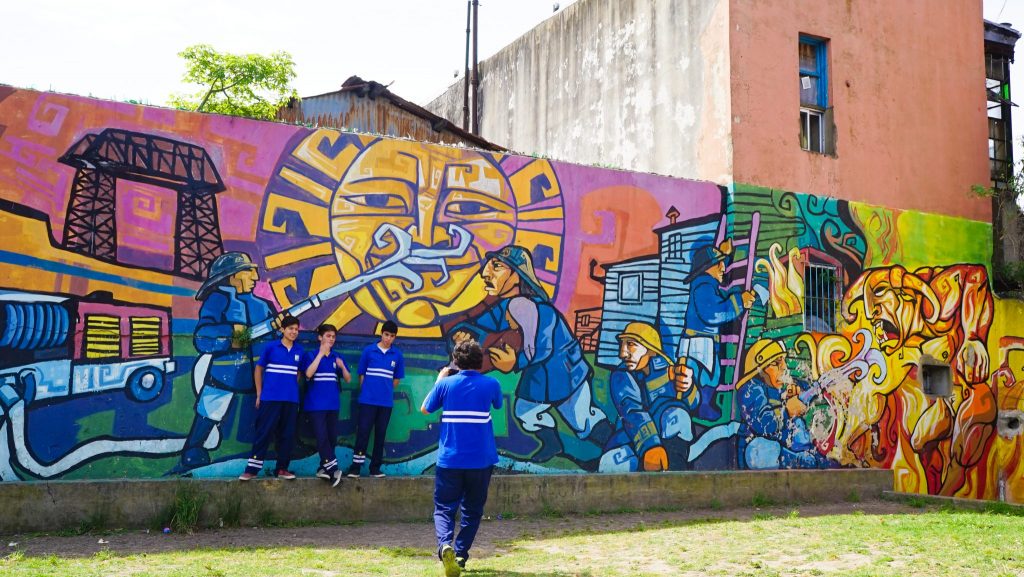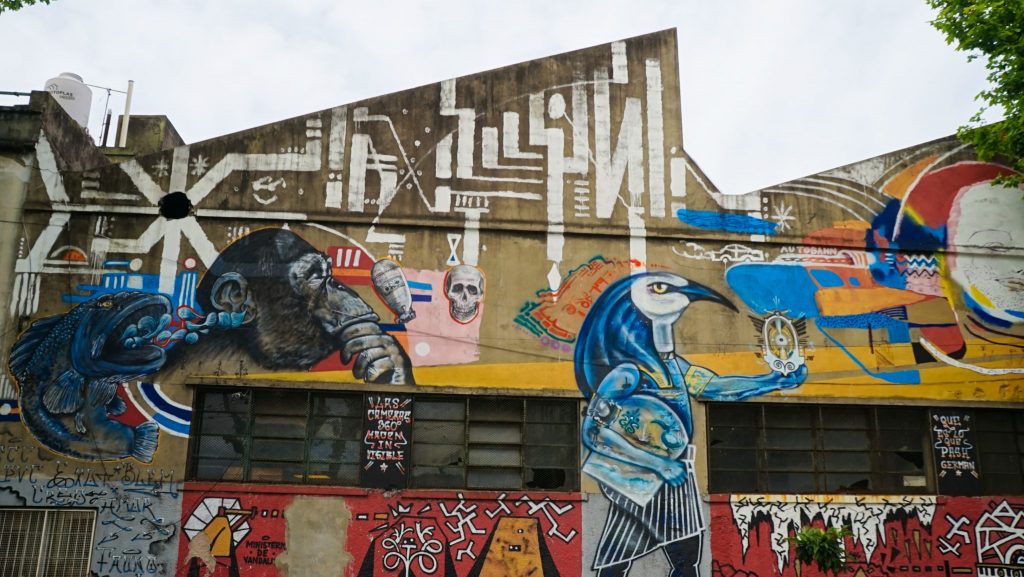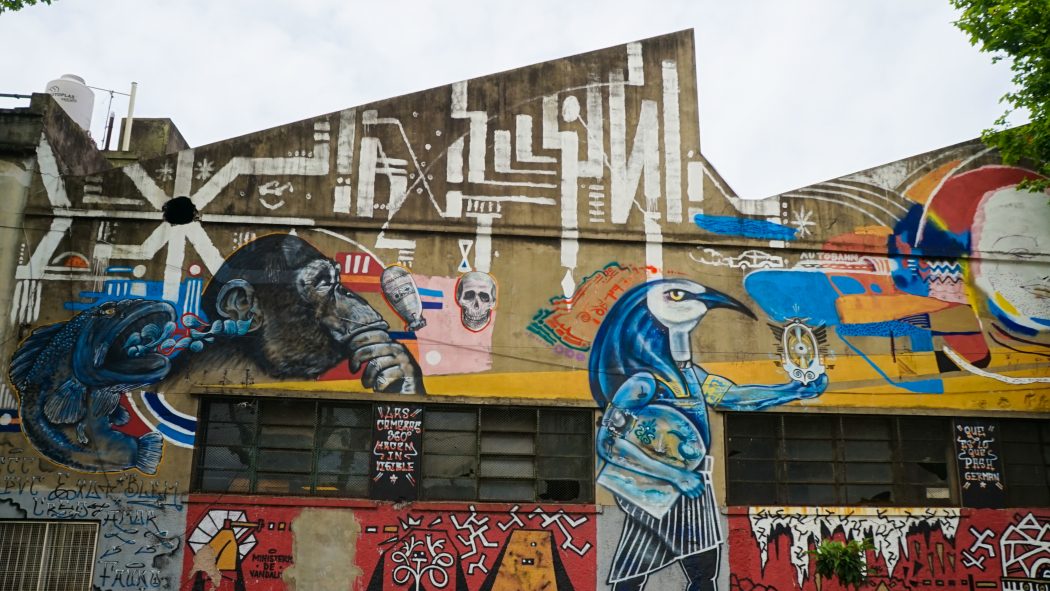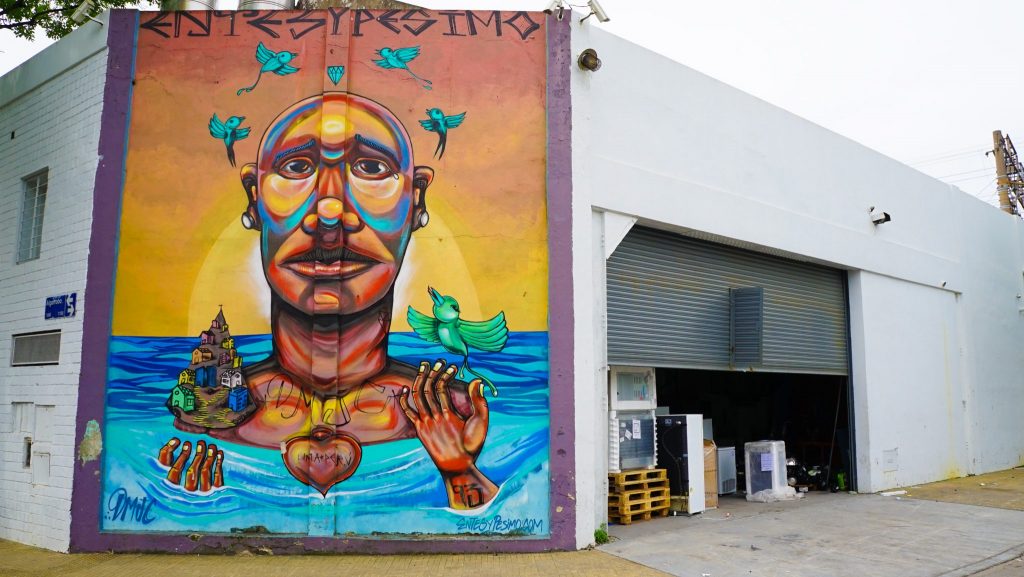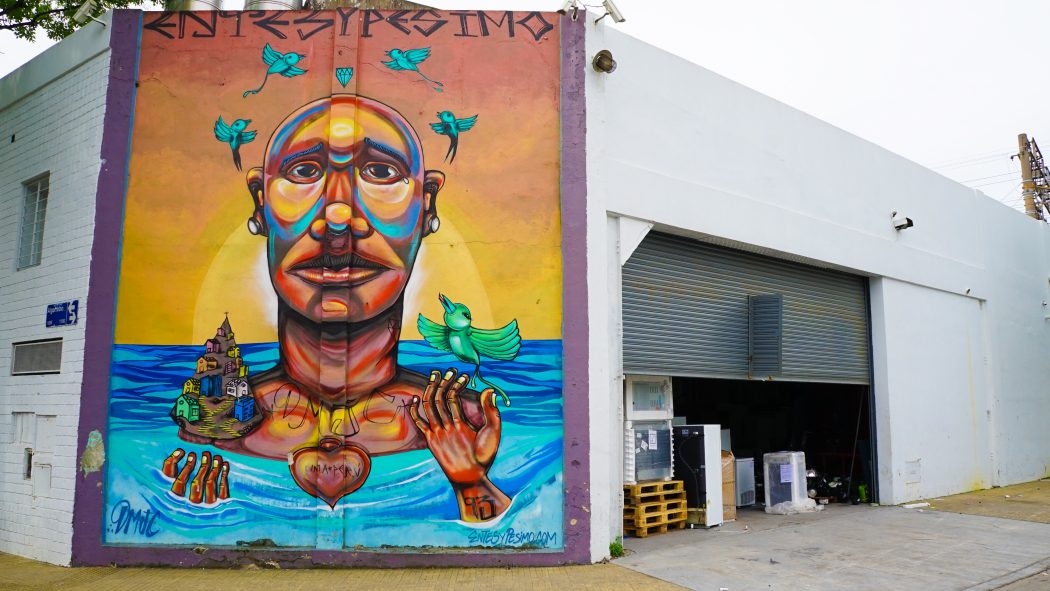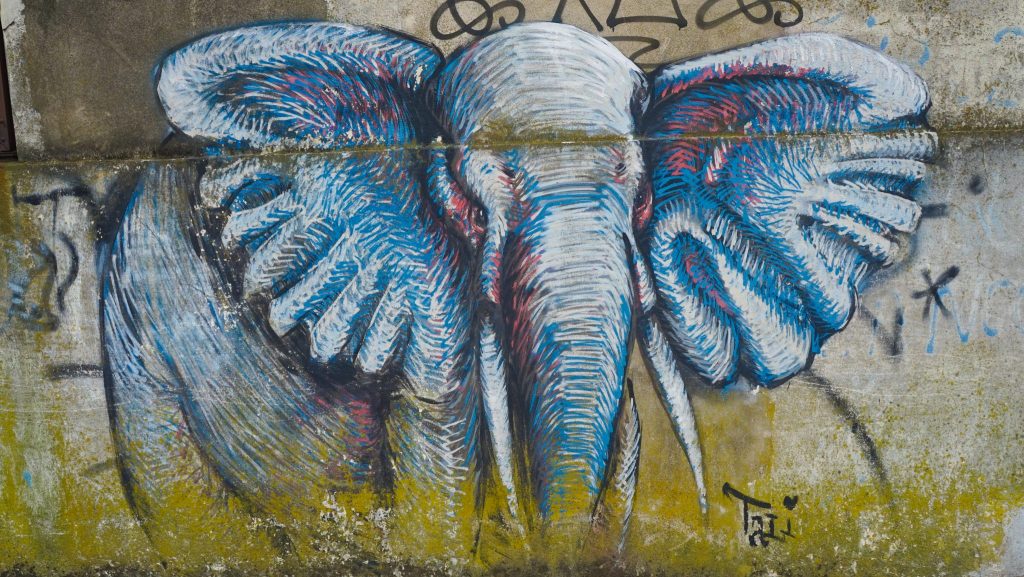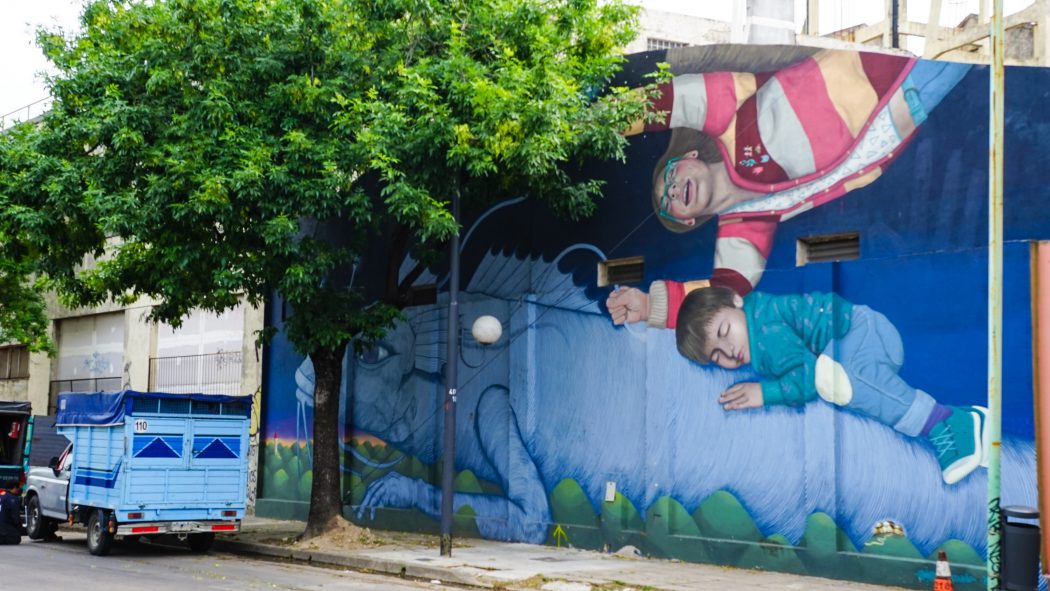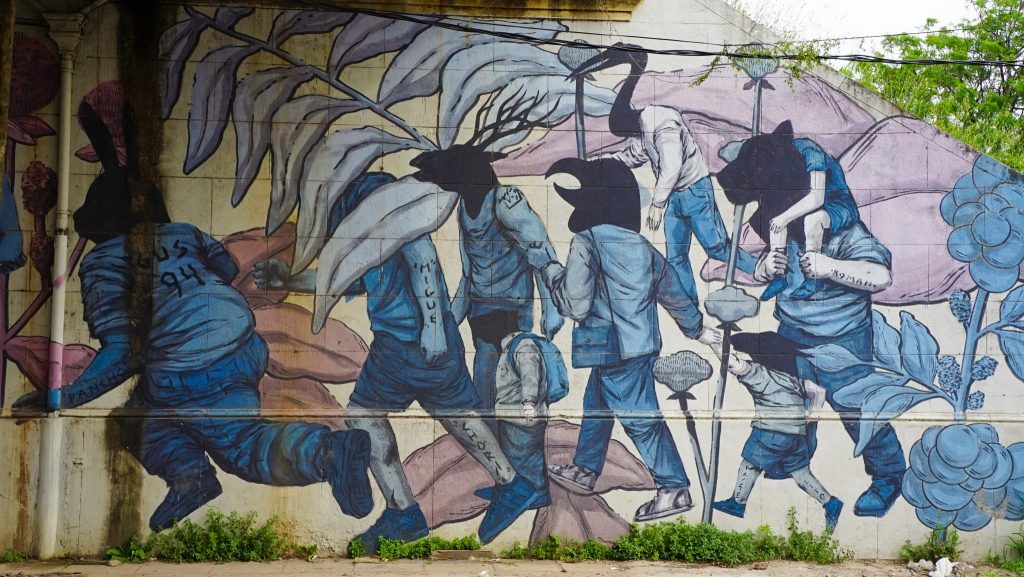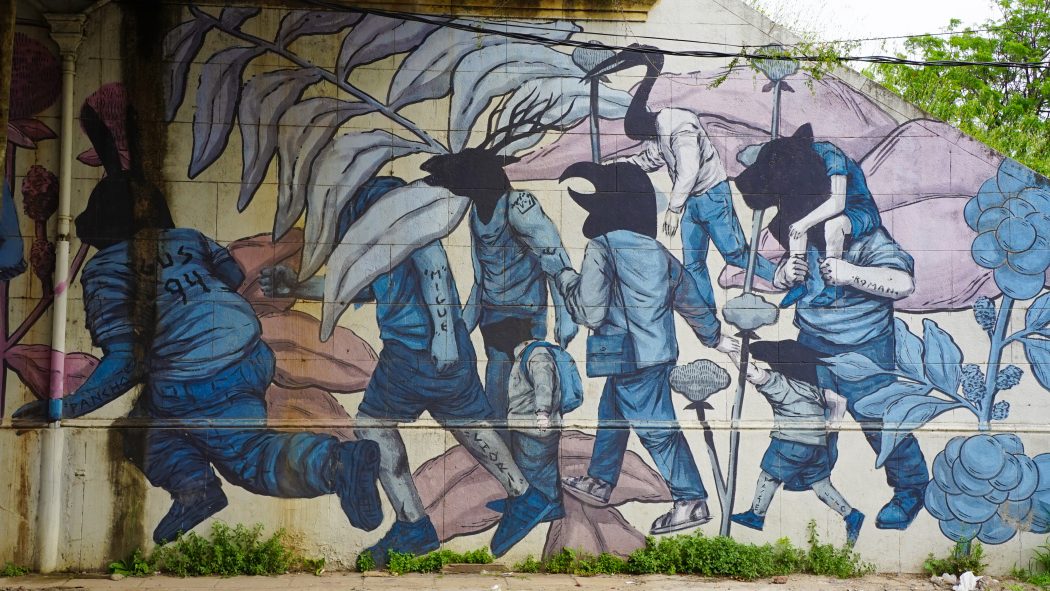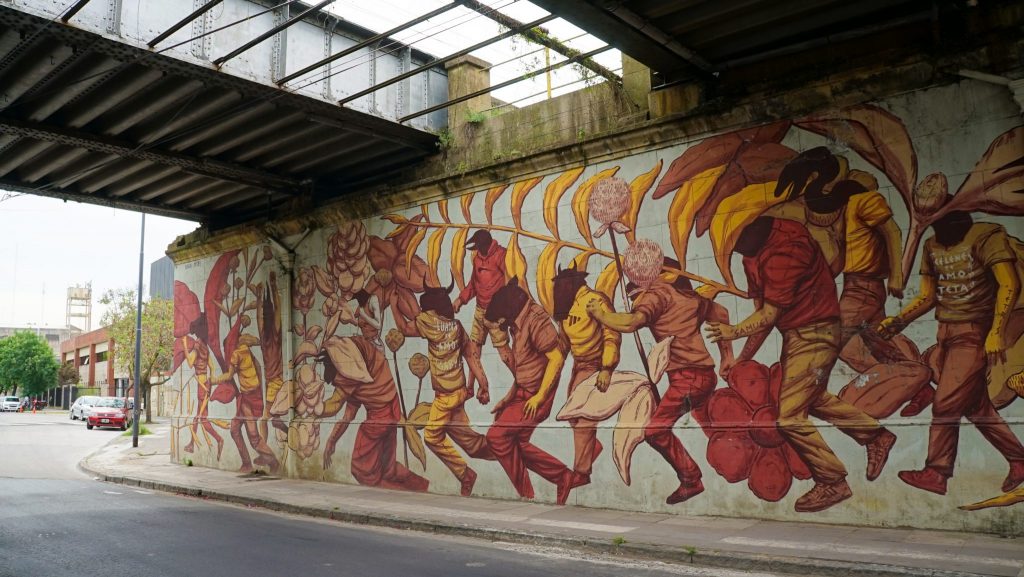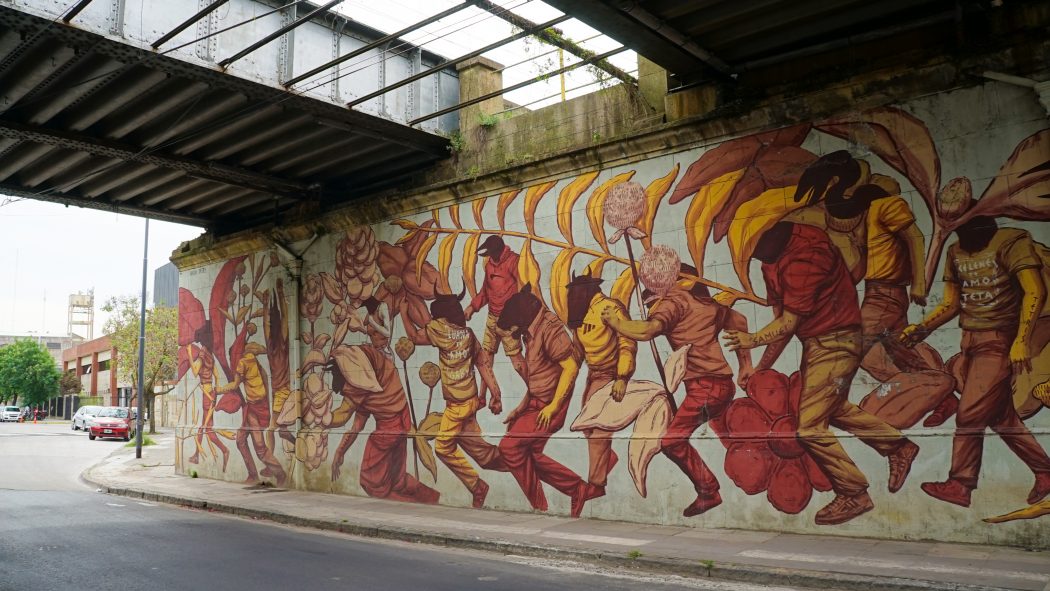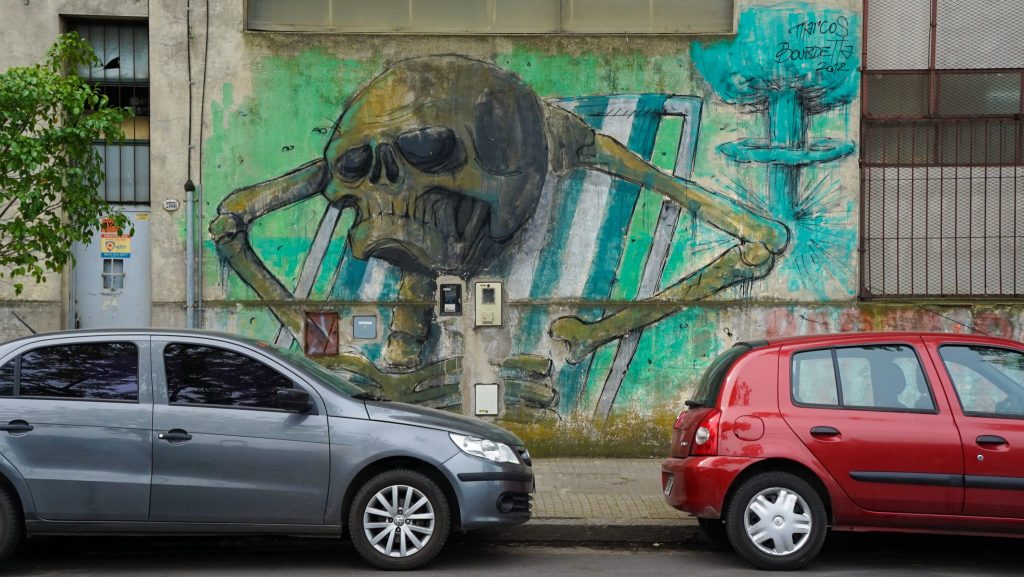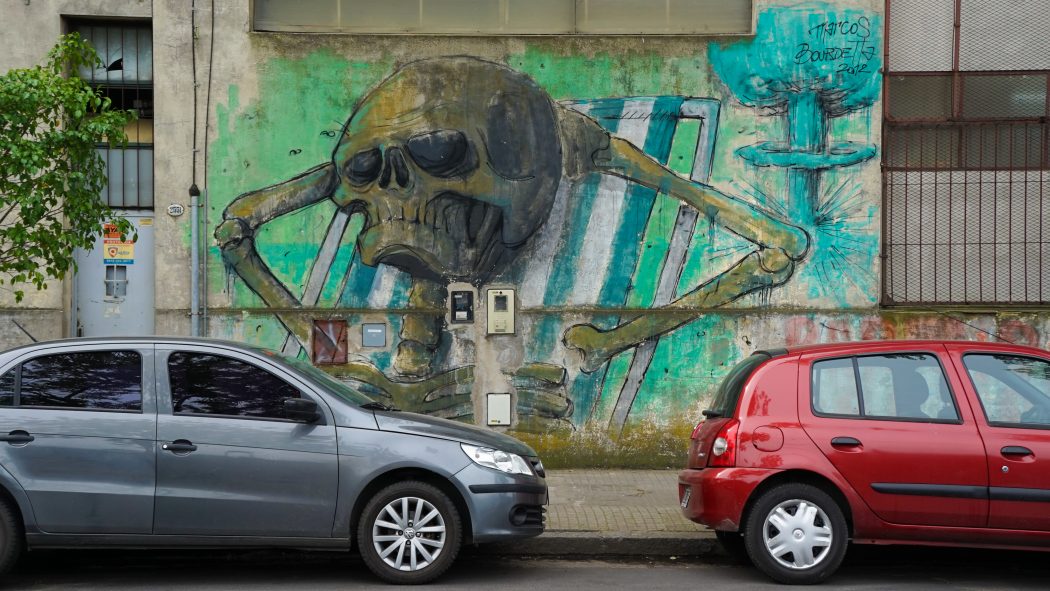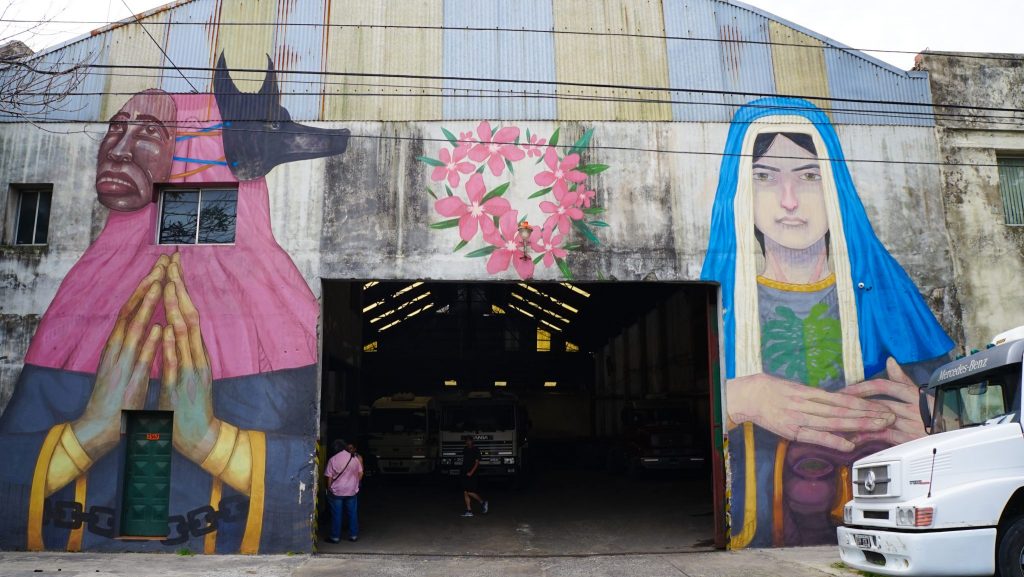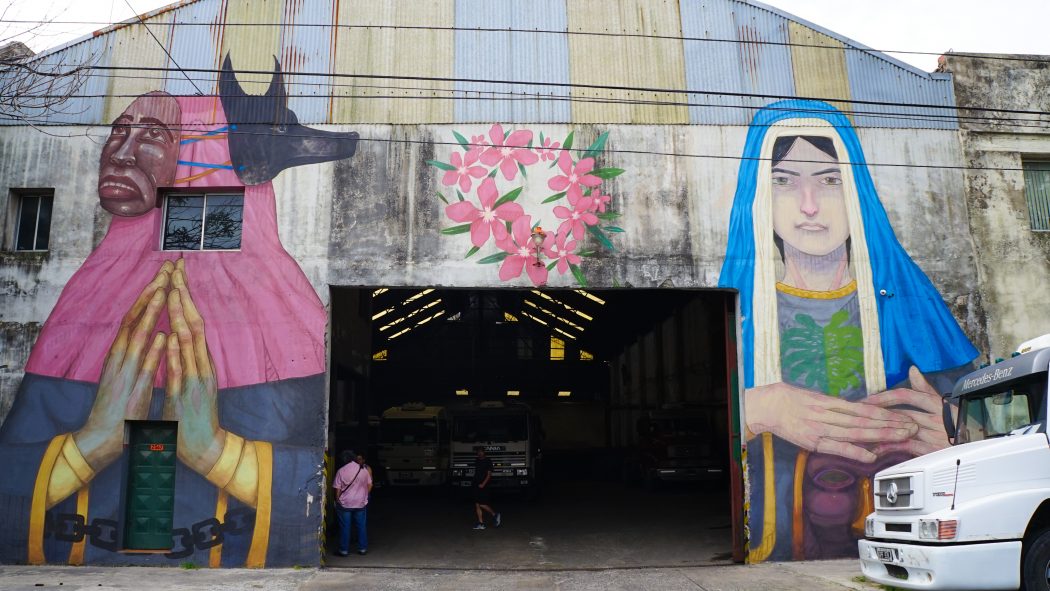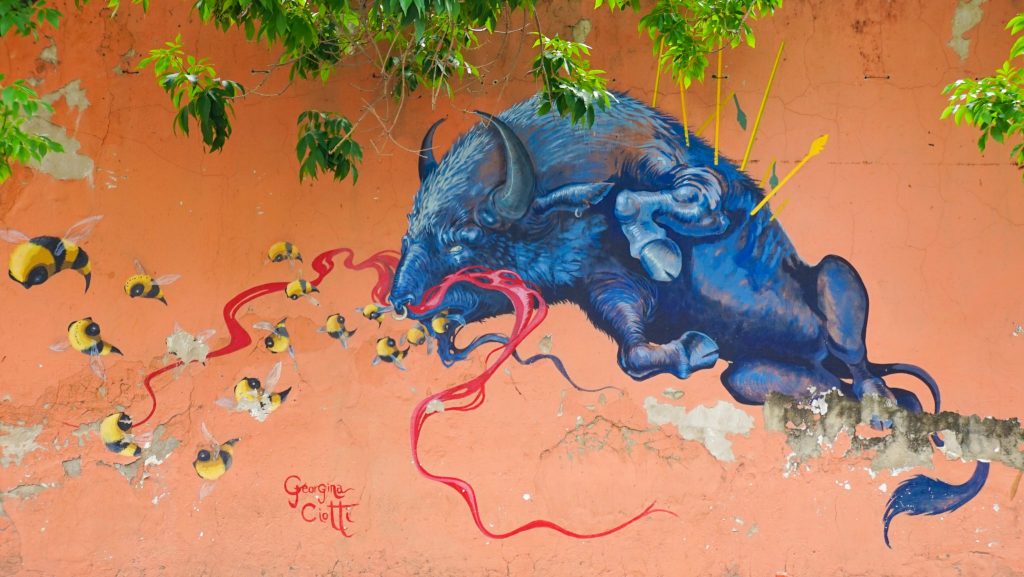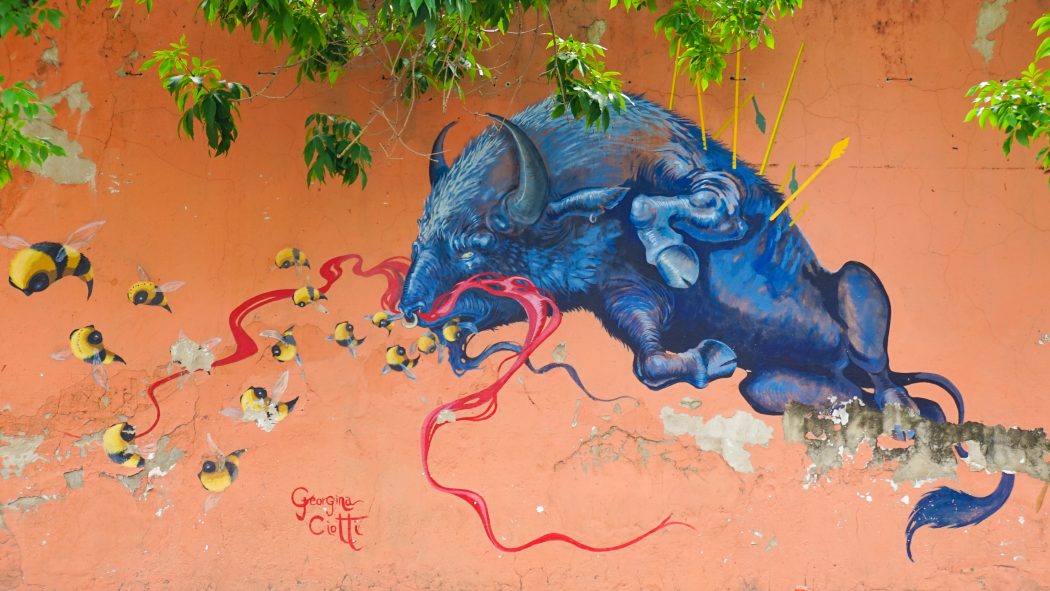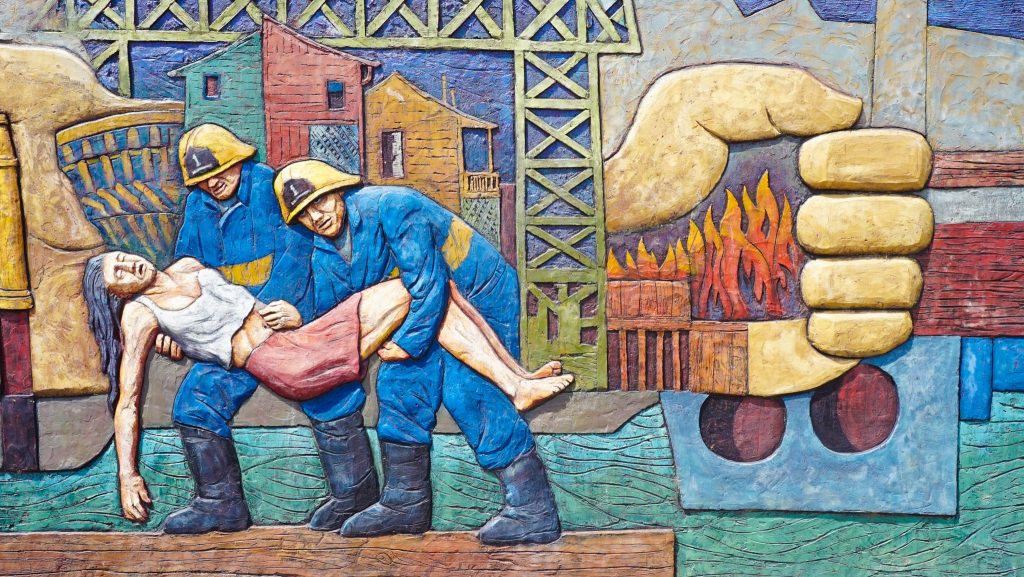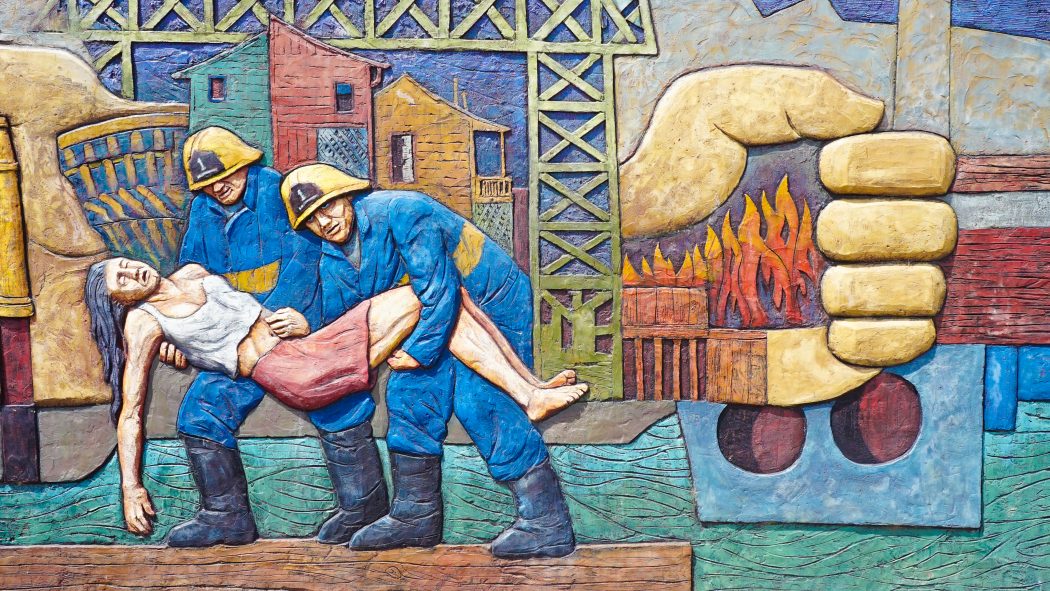 ---
If you want to see the best street art in Argentina you have to check out the Graffitimundo Buenos Aires tour times in advance to make sure you can fit in one of their fantastic Buenos Aires Street Art tours! They have street art tours almost everyday of the week so if you cannot manage the South City Tour they also have a North City Tour or a condensed Free Walking Tour!