Miami City in Florida is one of those destinations you just can't help falling in love with – whether you want to or not!
With endless expanses of white sand beaches, intriguing art-deco masterpieces, an innovative food, and arts scene – and not to mention the explosive nightlife – it's a safe bet you will find plenty of fun things to do in Miami.
A city to see and be seen. Miami's relaxed laid back attitude – stemming from its tropical location and strong Latino influence – endears it's to visitors who can spend all day exploring green spaces and beaches.
They don't call it the magic city for anything…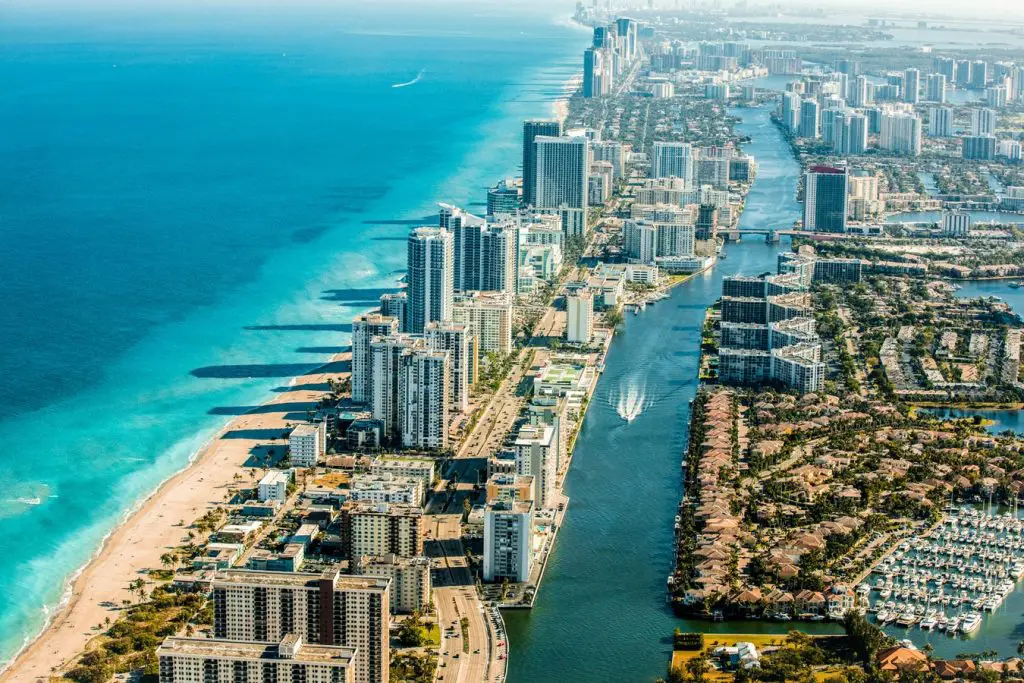 Many visitors find it hard to drag themselves away from South Beach – the ultimate tourist hub – but trust me, you will want to make at least a few visits to the 'mainland' to take in all that Miami has to offer. The Magic City is like no other in the United States – or the world – and there are plenty of unique Miami airbnb options to help you stay and discover local gems.
And in case you need it, here are the thirty things to do in Miami to convince you to visit, even if you are only in for a few days on a bigger Florida road trip… if you need more, there are also all the famous filming locations to hunt down from movies set in Miami!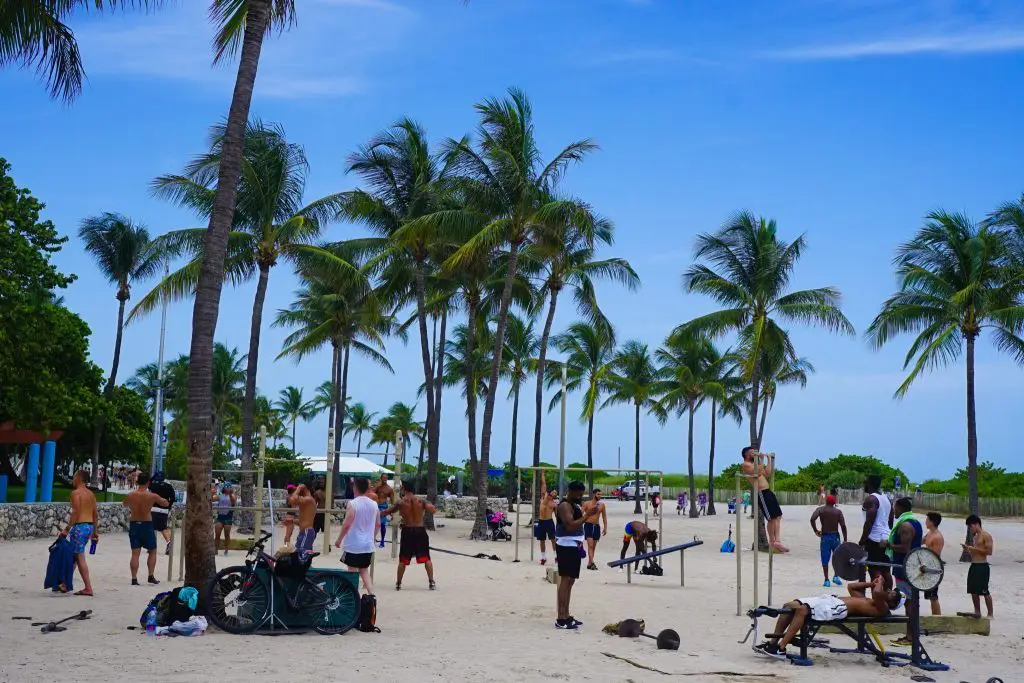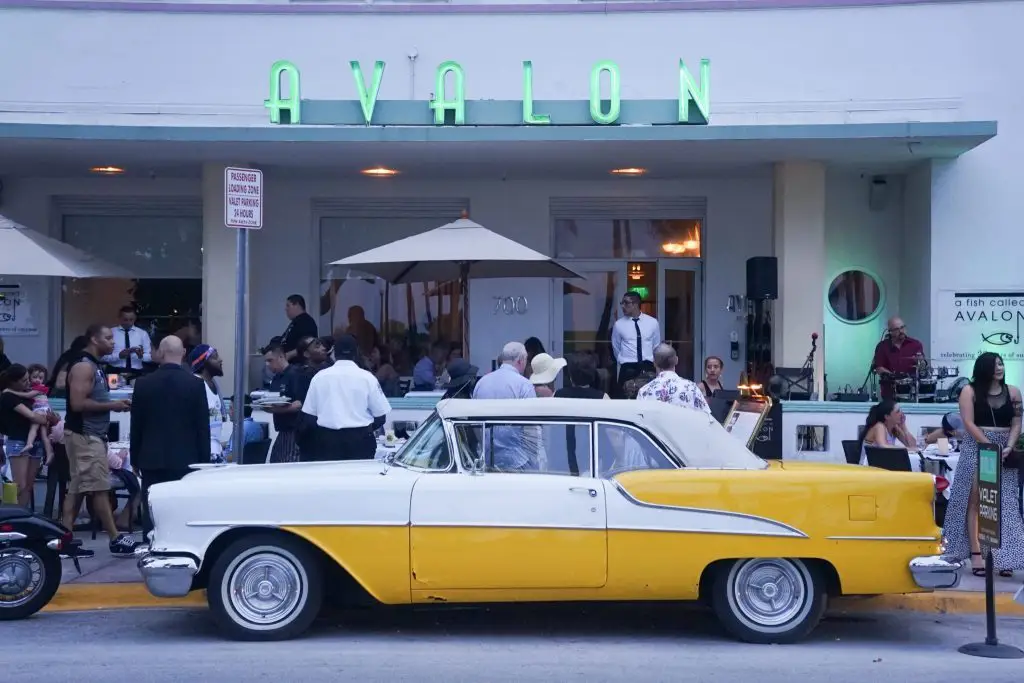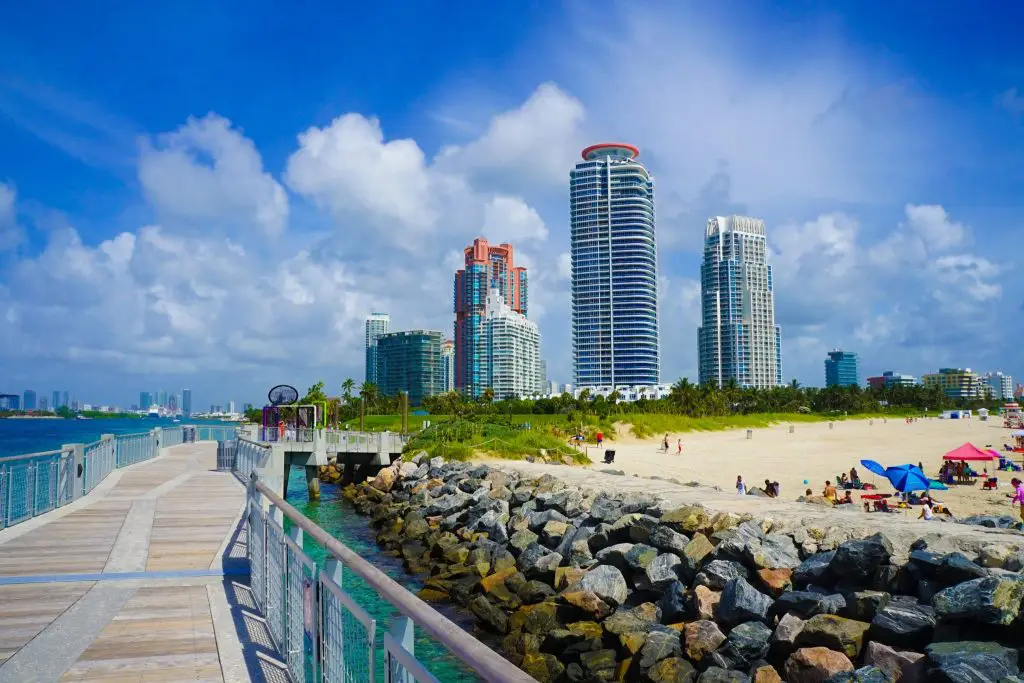 30 Fun Things To Do In Miami, Florida – The Magic City! 🌴
1. Hit Up The Picture-Perfect Beaches Of Miami Island
Connected to the mainland of Miami by a series of bridges – the Miami Beach island feels a world away from the hustle and bustle of the city. With over 9 miles of beaches, there is something here for everyone from the palm-fronted Lummus Park to the international South Beach.
This is Miami at it's most fabulous, and no matter what else you do, the beach should be top of your agenda. So go, grab your beach chairs, umbrellas, and beach towels (available for free for SoBe Hostel guests) and relax.
You're on island time now!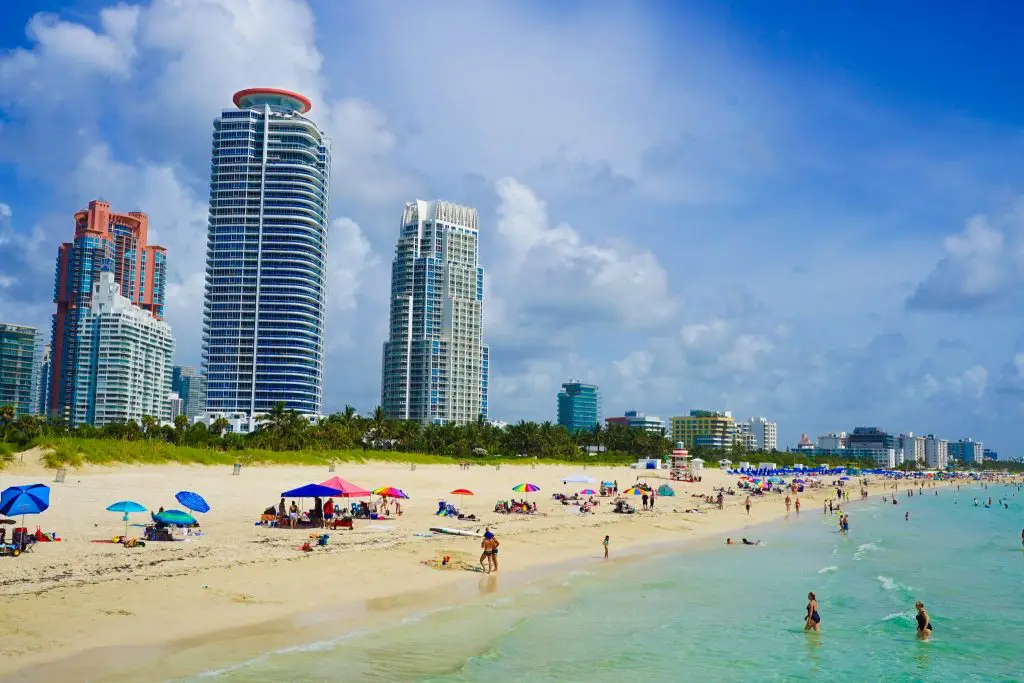 2. Embrace the Deep Freeze At Lulus In Edgewater
A revolution in ice cream, Lulu's Ice Cream has taken Miami by storm. It takes great satisfaction in crafting every ice cream served from scratch, using fresh, locally-sourced ingredients, and finish them off with a splash of liquid nitrogen. Yes, liquid nitrogen… you can even see the smoke rising as you enter the store.
Lulu's founder, Luisa Santos, is a sweet-tooth foodie who strongly believes in ice cream's power. During her senior year at university, Luisa discovered liquid nitrogen's potential to revolutionize the ice cream experience (it makes finish smoother as there are fewer ice crystals). Merging her passions for sustainable, value-driven business and a mission to reinvent the way America thinks of ice cream, she decided to launch Lulu's.
She began by hosting an ice cream pop-up shop at university, and in 2015 the first Lulu's shop opened in downtown Miami. Pick a flavor off their menu with classics like vanilla, mint, and Nutella, or take an adventure with the rotating seasonal items that change depending on local partners' harvests. When we visited, there was Strawberry Cheesecake and Piña Colada.
A fun adventure and a unique thing to do in Miami, though something tells us Luisa won't stop with only one store. And with a concept this good, why would she!
3. Get Lost In The Mammoth Vizcaya Museum
A National Historic Landmark, the Vizcaya Museum and Gardens in the Coconut Grove neighborhood is a 1916 waterfront estate home with 32 decorated rooms and 10 acres of formal gardens.
A visit here is an experience, to say the least, as you head back in time at this astonishing Gilded Age property on Biscayne Bay with the romantic mangrove-fringed shoreline and lush tropical hardwood forest. You can spend hours investigating the boundless Italian Renaissance gardens, inherited woodland landscape, and the famous village outbuildings compound. Inside, the villa's museum comprises more than sixty rooms with distinguishing architectural interiors and furnished with numerous antiques, including 15-19th century European decorative art and furnishings.
Be invigorated by Vizcaya's natural grace, dive into Miami's past and discover this unprecedented cultural gem – all just a short distance from South Beach or the Miami Downtown. Allow at least a half-day.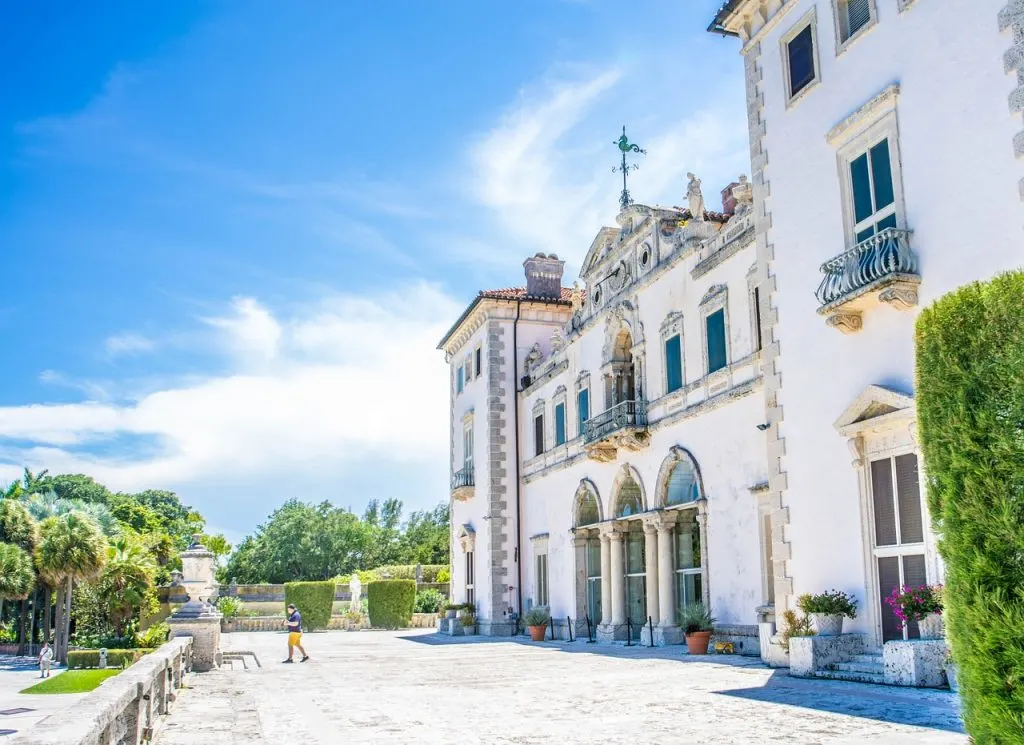 4. See The World's Largest Collection Of Street Art At The Wynwood Walls
Conceived in 2009 in a run-down industrial neighborhood, the Wynwood Walls have completely revitalized the ailing community with its collection of life-size murals and colorful drawings.
The Wynwood Walls are free to enter and contain a constantly rotating collection of artists and their creations – as well as some seriously funky shops and indoor galleries. This is not your normal political street art found in Medellín or Buenos Aires but is fun and slightly irreverent. The surrounding area is now over-flowing with gorgeous works of art, as well as many cool eateries, bars, and restaurants.
Come in the late afternoon to avoid the heat and plan to spend a few hours!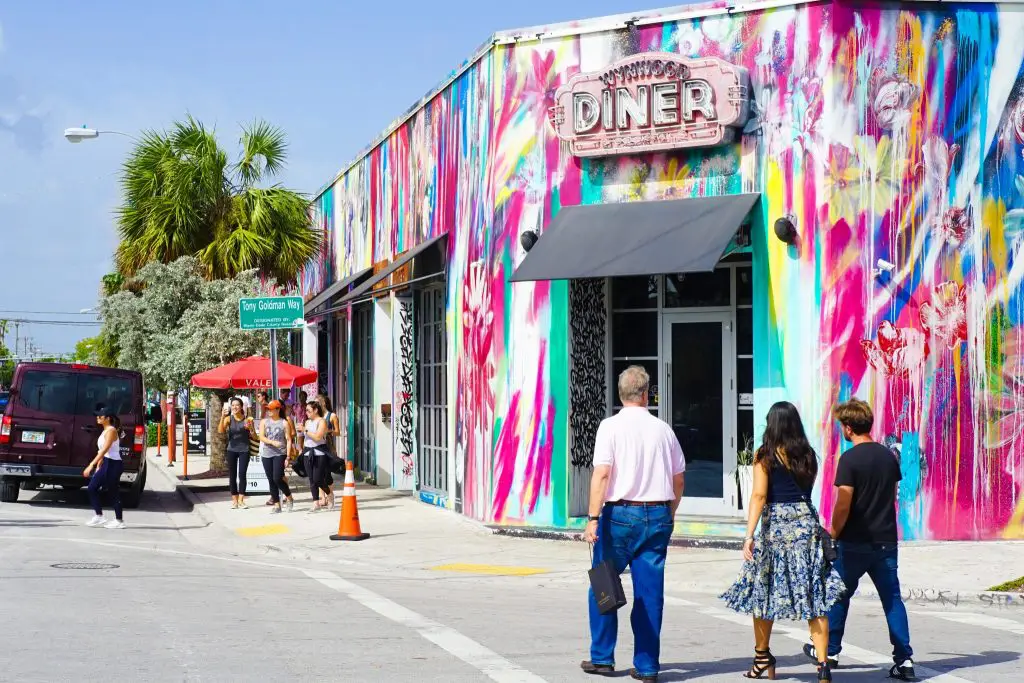 5. See What Is Brewing At The M.I.A. Brewing Co
Miami might not be known for its craft beer scene, but the M.I.A. Beer Company – along with a few other noteworthy breweries – are out to change that. A colorful craft brewery & taproom located in Doral, on the western fringes of Miami, we loved visiting and found the team to be incredibly passionate about the quality of the beers.
While traditional recipes incite many of tap beers, they pride themselves on continuously innovative, playing with new formulas and fusing exotic and locally sourced ingredients. As a result, M.I.A. Beer is now distributed across Florida, across the U.S.A. in Providence, San Diego, Las Vegas, and can now be found in Sweden.
The M.I.A. Brewing Company has a taproom with 54 draft lines and a full menu. On Saturdays, every hour, from 1:00 pm to 6:00 pm, there is a fun brewery tour for $7.00, which includes a free pint of any flagship beer – and you can even keep the pint glass. A great way to start the night out! Lovingly designated "the Bruhaus," this craft beer bar's vast portfolio of unique brews infused with Miami's vibrant culture is not to be missed.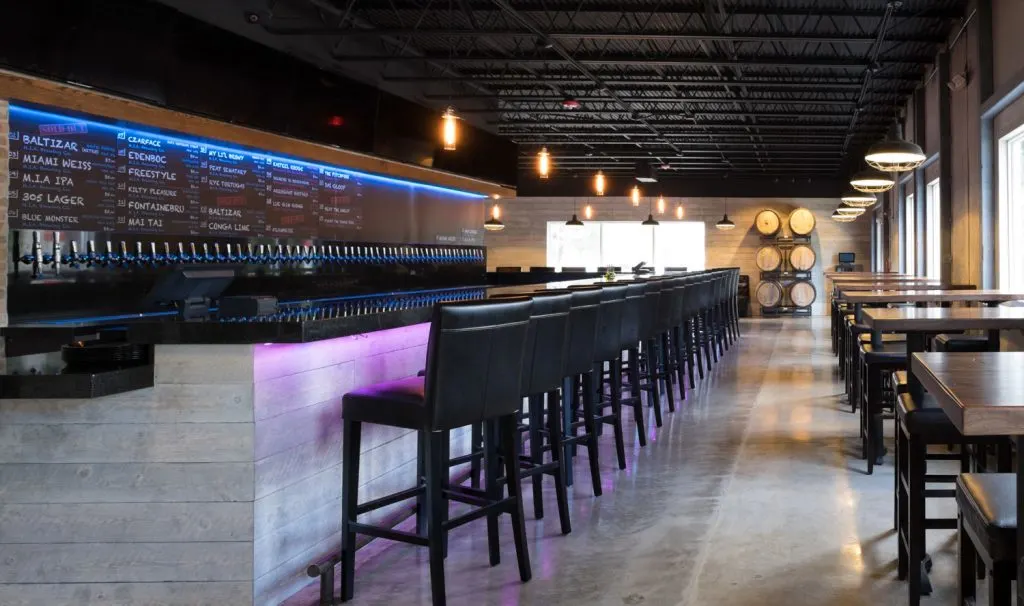 6. Find Your Favourite Modern Art At The Pérez Art Museum Miami
The flagship Pérez Art Museum Miami (PAMM), composed by Pritzker Prize-winning architects Herzog & de Meuron, offers a vast 200,000 square feet of space for the exhibition of works of art.
Its shaded veranda, plazas, natural light shafts, and 'garden in a museum' concept alone are worthy of taking time to admire – but the collections within will always draw your attention back. There is a range of temporary and permanent galleries here that focus on presenting the diversity of 20th- and 21st-century artists. Exhibitions highlight Miami's diverse community and central geographic location at the crossroads of the Americas.
After you are done exploring the galleries, you can enjoy waterfront dining at the award-winning restaurant, take in the spectacular views of Biscayne Bay or shop a unique PAMM shop which has a selection of art books, furnishings, and handmade items. Much like the MoMA gift store in New York, this museum shop shines on its own and would be worth visiting even if it didn't have a magnificent museum attached.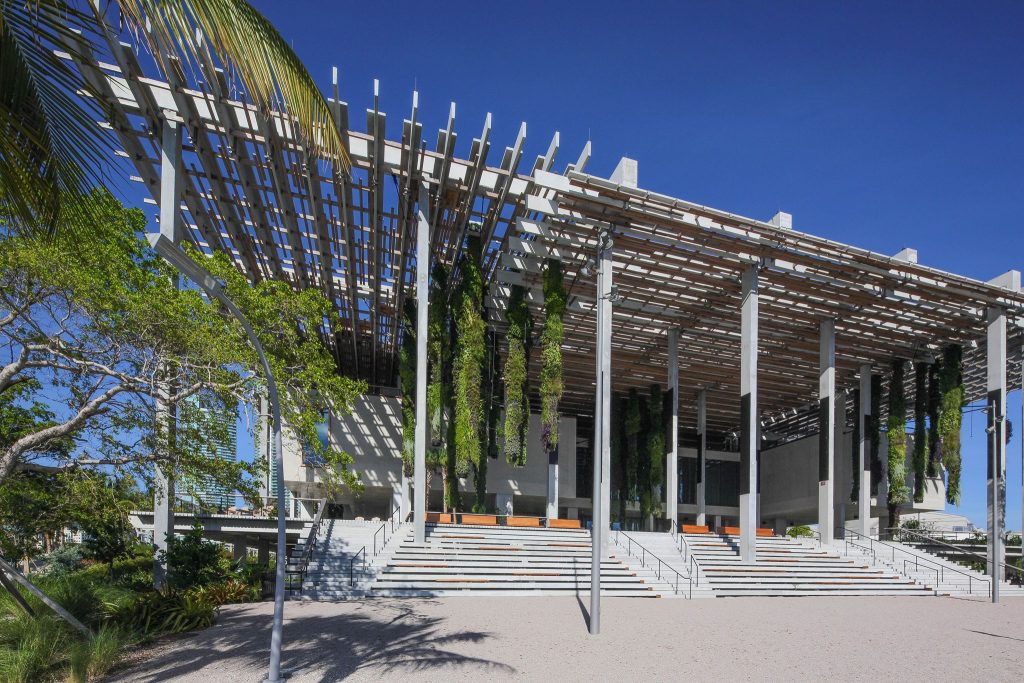 7. Visit The Largest Cuban Community Outside Of Cuba In Little Havana
Little Havana is the largest and most famous neighborhood for Cuban exiles in the world – many of who fled during the Revolution or in the years since in search of a better life.
Today Little Havana is a major center of social, cultural, and political life in Miami and is well-known for its street life, food, music, small businesses, and political passion. Yes, feelings still run hot here about the Castro region in Cuba, and asking many of the older generations of Cuban's here will result in an insightful, if one-sided, analysis of current affairs of their island to the South.
Many famous festivals occur here annually, including the Calle Ocho Festival, Cultural Fridays, and the Three Kings Parade. But a visit here is worthwhile any time of year if only to see the famed Calle Ocho, Domino Park, the Versailles restaurant, or the Azucar Ice Cream Factory. This is multi-cultural Miami at it's best, and not to be missed! And if you like it – hey, you might also want to consider these 50 Top Things To Do in Cuba in One Month!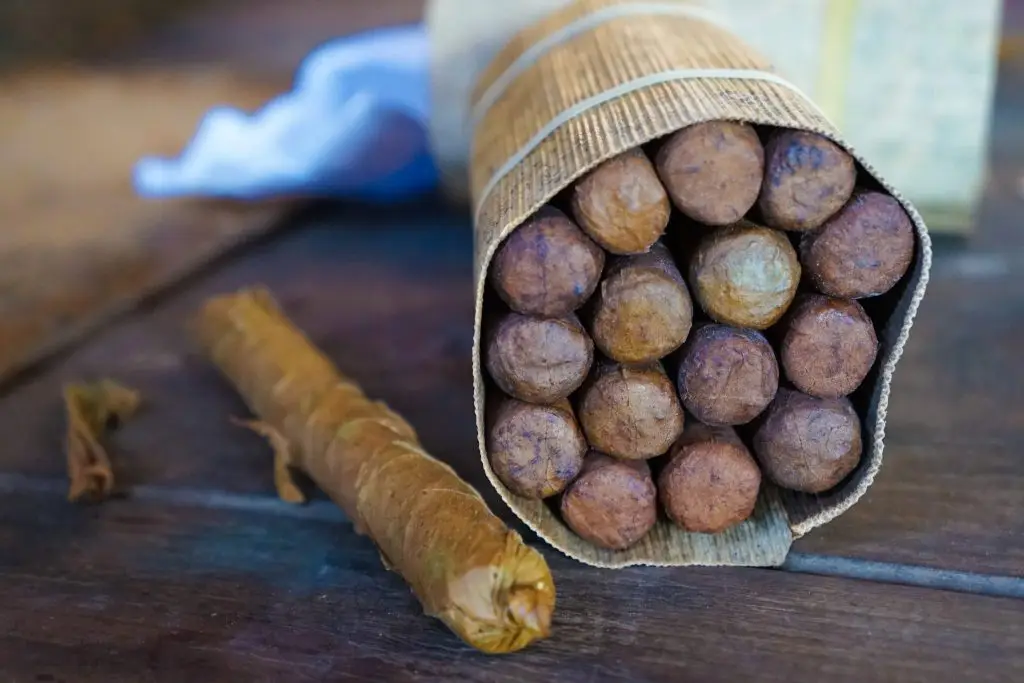 8. Feast At the Retro 11th Steet Dinner
A landmark vintage eatery in South Beach. The 11th Steet Diner is positioned in a railroad-style car and offers 24/7 hours service. The iconic shinning silver exterior, bright neon entrance sign, and plush red booths, it is all here.
The 11th Street Diner is the place to go for all American favorites such as thick juicy hamburgers and fries and a variety of gratifying milkshakes and breakfasts all day. This original Art deco Diner was built in 1948 and traded for 44 years in Pennsylvania before it was disassembled and transported to the historic Art Deco District of Miami Beach. After a full restoration, the 11th Steet Diner was returned to its original Art deco glory and reopened in 1992, where it has faithfully served its patrons ever since.
Yes, its a kitschy tourist trap – but its double-chocolate oreo sundae still tastes incredible!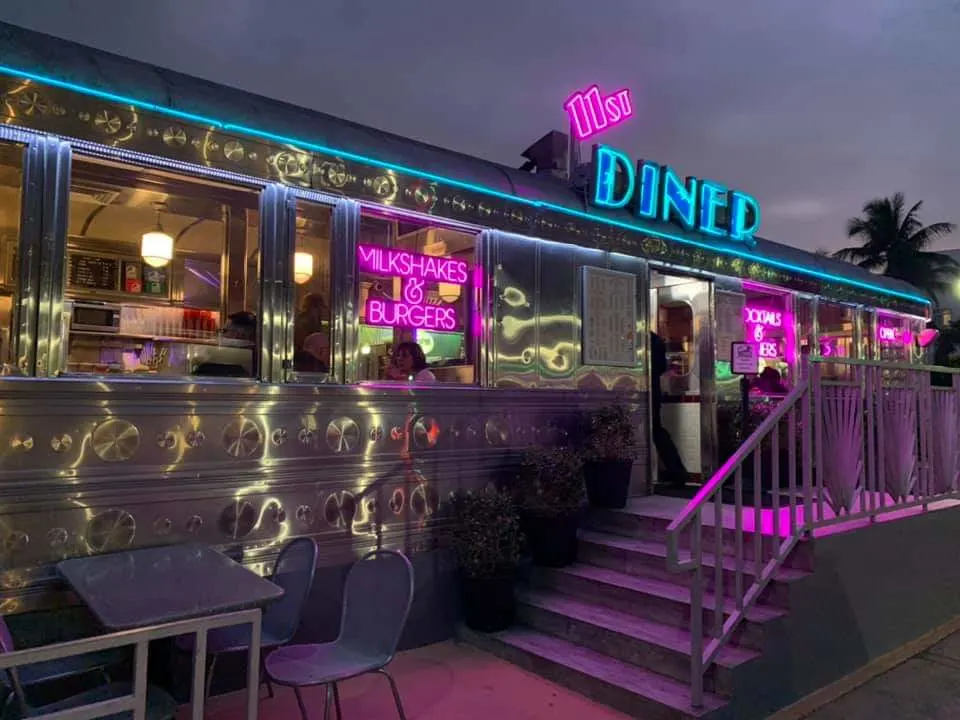 9. Dress For The Occasion At The Shop at The Standard Miami
Miami is a city of beautiful people, good looks and chic, beach fashion. If you want to fit in by the pool or to layout on the sand, you are going to need the threads to fit in … and this is just the place to do.
Conveniently, located in the Standard Miami Beach Hotel, the Shop offers all things surf and sun, from bikinis to bronzer to board shorts. You can also find drugstore basics like sunscreen alongside art shop curiosities. The Shop carries plenty of Miami and international designers in addition to limited-edition Standard collaborations – most with exceptionally bright colors and patterns.
Similarly, a useful stop if you have forgotten any other beach essentials, including towels and books.
10. Relax, Grab A Coffee And Settle In For Some World-Class People Watching
People-watching is one of the best travel activities, and Miami has it down to an art form. In this tropical beach-side city, everyone it seems is young, fit, and beautiful.
This is a city where life spills out onto the street, and people want to make the most of the green spaces, beaches, and wide-open boulevards. By day you can watch runners, dog walkers, yoga attendees, or more – and at night, see the transformation as everyone gets dolled up to hit the clubs. As everyone seeks to go bigger, bolder, and brighter, the outfits and personalities become unforgettable.
Seriously, you could do this for hours and hours – and I highly recommend it!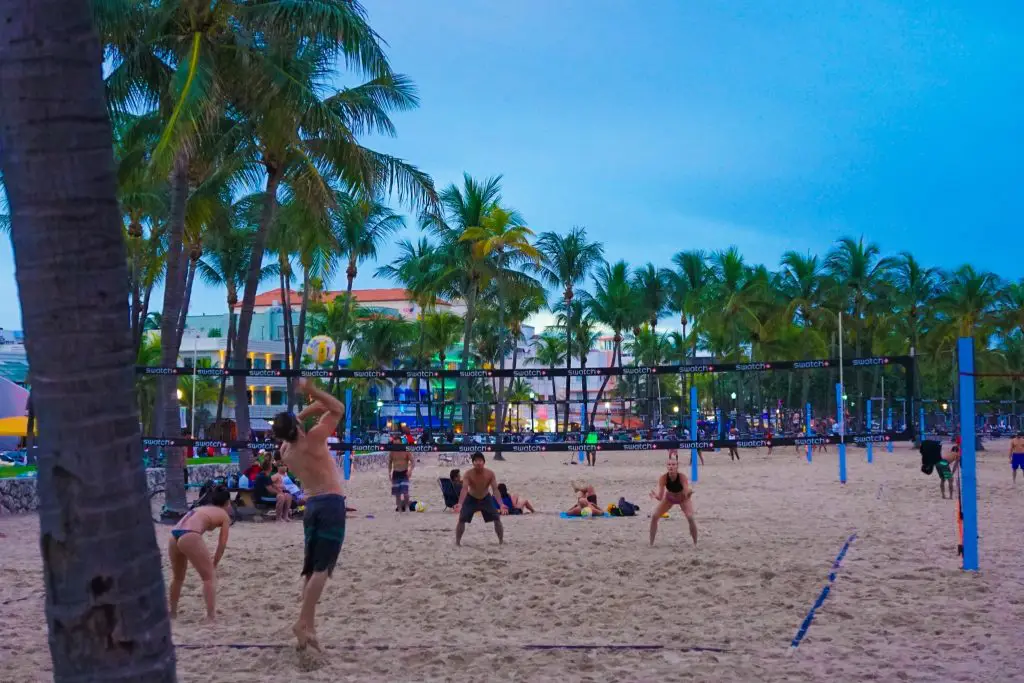 11. Seeking A Fresh Approach At The Museum of Contemporary Art
The Museum of Contemporary Art (MOCA) is a collecting museum in North Miami that began in 1981, assembling and documenting contemporary art when no other museum in Miami was.
In 1996 it moved into a new, custom-built building and today has amassed a collection of nearly 500 works by local, national, and international contemporary artists. The collection's importance is evidenced by extensive loans to London's Tate Modern, New York's Metropolitan Museum of Art, and Barcelona's Contemporary Art Museum, among others.
The Museum of Contemporary Art is known for its provocative and innovative exhibitions, prowess in discovering new artists, and for seeking a fresh approach in examining the art of our time. The perfect place to contemplate the work of contemporary masters and learning about our living cultural heritage. MOCA also has, on the last Friday of every month, a 'pay what you wish' Jazz night.
12. Admire The Stunning Art Deco Buildings Of South Beach
Famous all over the world – and yet, somehow not a UNESCO World Heritage site yet? – the eclectic collection of Art Deco buildings in South Beach explains why this neighborhood is often called the American Riviera, or more simply just an Art Deco Playground.
Wonderfully preserved and today houses interesting boutiques, galleries, and restaurants – you can, and should, spend hours wondering this neighborhood. If the heat of the day gets to you, you can always return at night when they are all lit up – and the city really comes alive!
If you are really into Art Deco architecture, there is also an Art Deco visitor's center next to the beach, which runs tours – and you can even stay in the luxurious Art Deco Hotels in South Beach!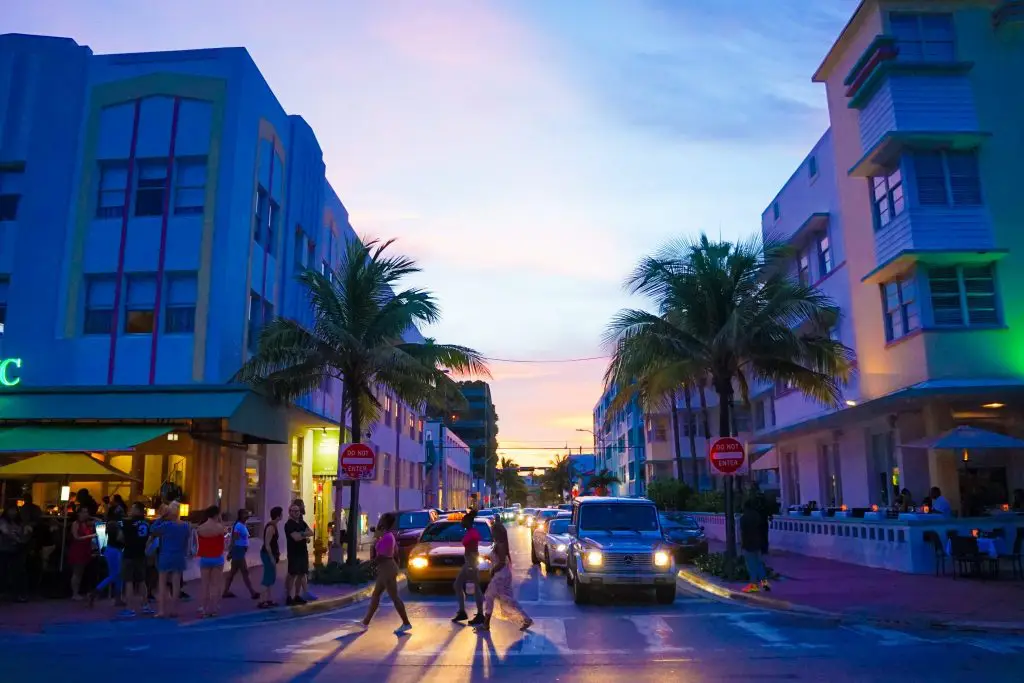 13. Take A Dip At The Venetian Pool In Coral Gables
Miami is not only a city of beaches but of pools. And while there is an insane amount of swimming spots to chose from, including most likely downstairs at your Miami hotel, we think this historic U.S. public swimming pool is a must-visit!
An aquatic facility unlike any other in the world, the brilliant Venetian Pool was created in 1924 from a coral rock quarry and starred two sizeable historic lookout towers with fabulous views. The spacious pool is supplied with spring water from an underground aquifer, and in peak season, the pool is filled and drained daily – meaning it is clean and hardly chlorinated. There are two enchanting waterfalls, a signature bridge and cave-like grottos for swimmers to explore.
The beauty of the Venetian Pool entices you to relax and makes a perfect addition to any Miami itinerary for those looking to unwind while simultaneously sightseeing.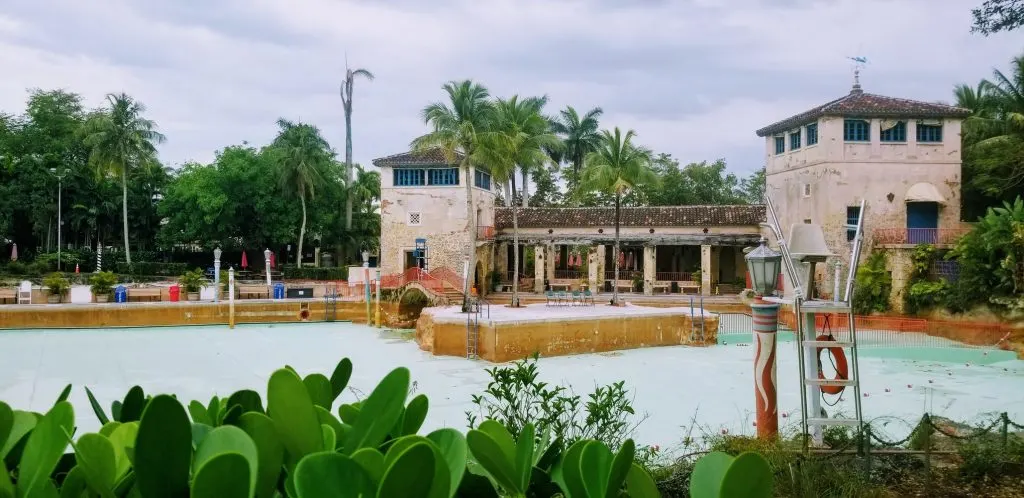 14. Get Your Caffiene Fix At Threefold
A stylish cafe in Coral Gables opened in 2014 by Aussie owns who wanted to bring the coffee culture of Australia down-under to Miami. As an Auckland resident, I am partial to a good coffee (read – flat white) and avocado on toast… so I was delighted to learn that the specialty coffee lifestyle I craved was on offer in Miami.
Bringing a tried and tested concept from the Melbourne cafe scene, Threefold cafe offers breakfast and lunch utilizing locally sourced ingredients. But you come here for the coffee. Really good coffee. Threefold serves traditional sized espresso drinks, enabling the coffee characteristics to speak for themselves. You won't find any syrups or flavor additives here, and you won't need them. Add to that a collection of rotating single-origin pour-overs and cold brew and the coffee offering ensures something for everyone.
The Threefold Cafe concept has quickly proved successful, and they now have two further locations in South Miami and Brickell. All are equally comfy and modern – so you can happily tie in a visit with whichever is closest to your other Miami attractions on the day!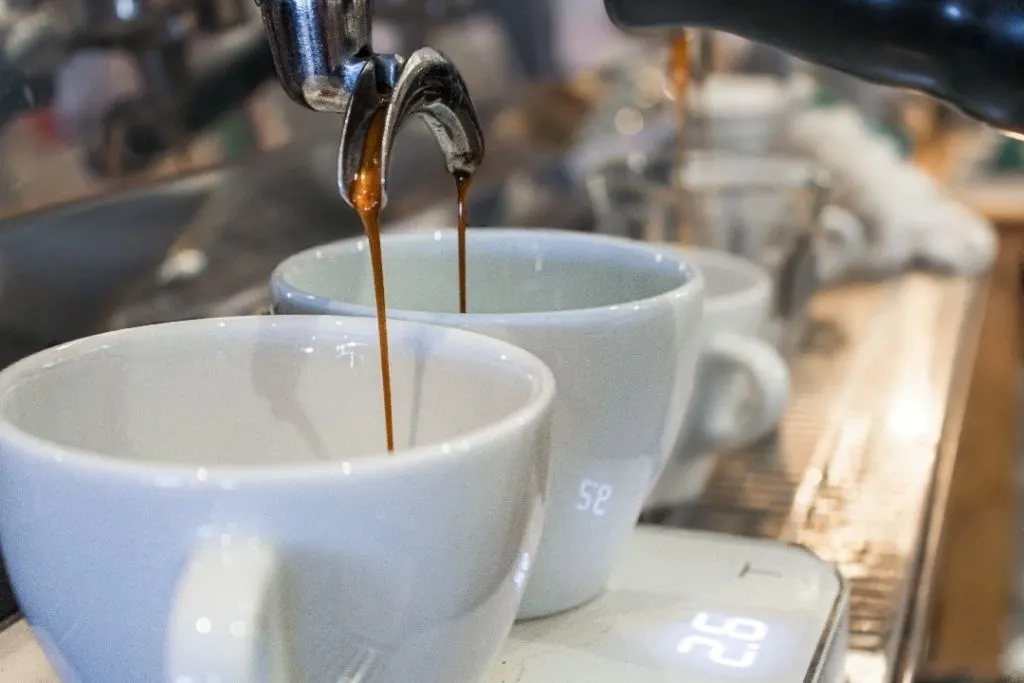 5. Uncover The Latest Trend Hitting The Miami Food Scene
For years Miami was famous for just it's beaches and nightlife, but recently the Miami food scene has become somewhat of a rising star and an attraction in its own right. Forget Lisbon, Tokyo, or Mexico City… This is the new darling of the foodie world!
While authentic Cuban and Latino cuisine has always been the mainstay of Miami food, nowadays homegrown chefs are leading the charge to upturn Miami and create a culinary mecca – and so far, they are succeeding. New and innovative restaurants and trends are constantly being trialed here, making it hard to pin any one place down.
For the trendiest places, however, avoid the Ocean Boulevard strip and head to Downtown Miami, Brickell, and Wynwood and look out for a line stretching around the block! Locals will whisper their favorite haunts and new arrivals…if you promise to keep their secret.
For an idea of just how innovative the scene currently is in Miami, the 2017 trends seemed to be all about poke, jackfruit, old-school pizza joints, and open fire cooking.
Simply delicious!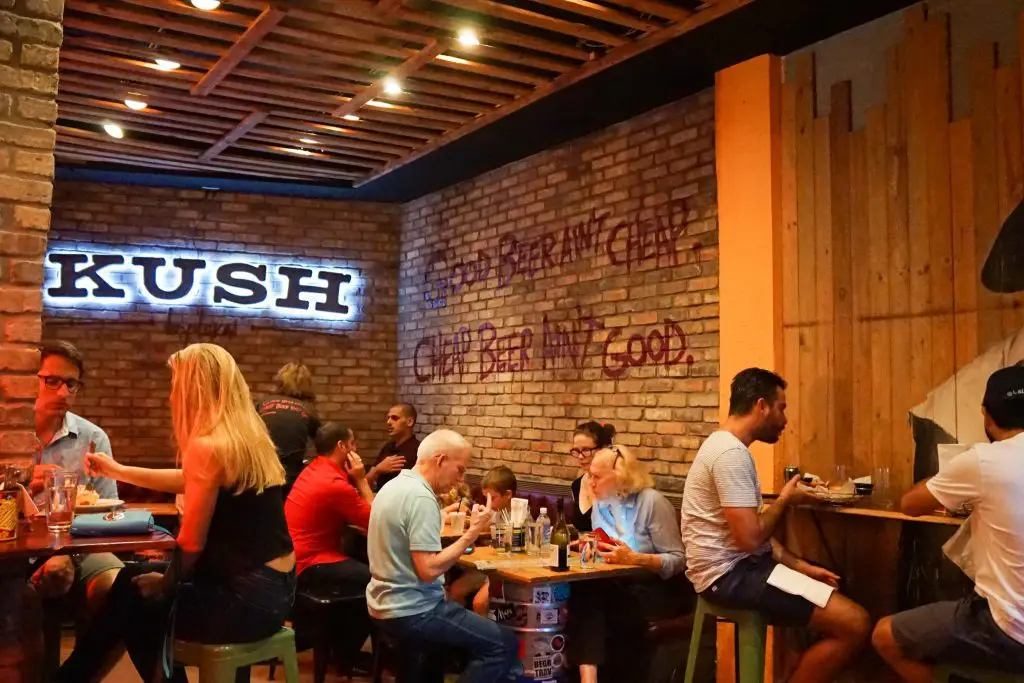 16. Learn About The Persuasive Power Of Art And Design At Wolfsonian
The Wolfsonian–F.I.U., located in the core of the Miami Art Deco District, is a museum, library, and research center that uses its collection to explore the creative and provocative appearance of the modern world.
Through its over-collection of over 180,000 pieces from the period 1885 to 1945, this marvelous place exposes how the past influences the present and shapes the future. Rooted in the greatest century of growth and change humanity has ever known—1850 to 1950. The Wolfsonian traces the odyssey from agrarian to urban, colonial empires to Cold War superpowers, the first spike of the Transcontinental Railroad to the advent of television.
With more than 200,000 objects, our collection contains a vast universe of ideas: household appliances that sped the pace of work, designs that bridged cultures; architectural plans fueled by ambition; and propaganda that helped turn the tides of war.
The Wolfsonian–F.I.U. is now one of the largest American university art collections. Its ever-changing exhibitions and installations and talks, tours, and workshops are guaranteed to get you thinking. And don't skip the spectacular concept gift shop on the way out, which mixes exhibitions and objects for sale. The Wolfsonian building alone is worth visiting as an iconic landmark of South Beach's historic Art Deco district.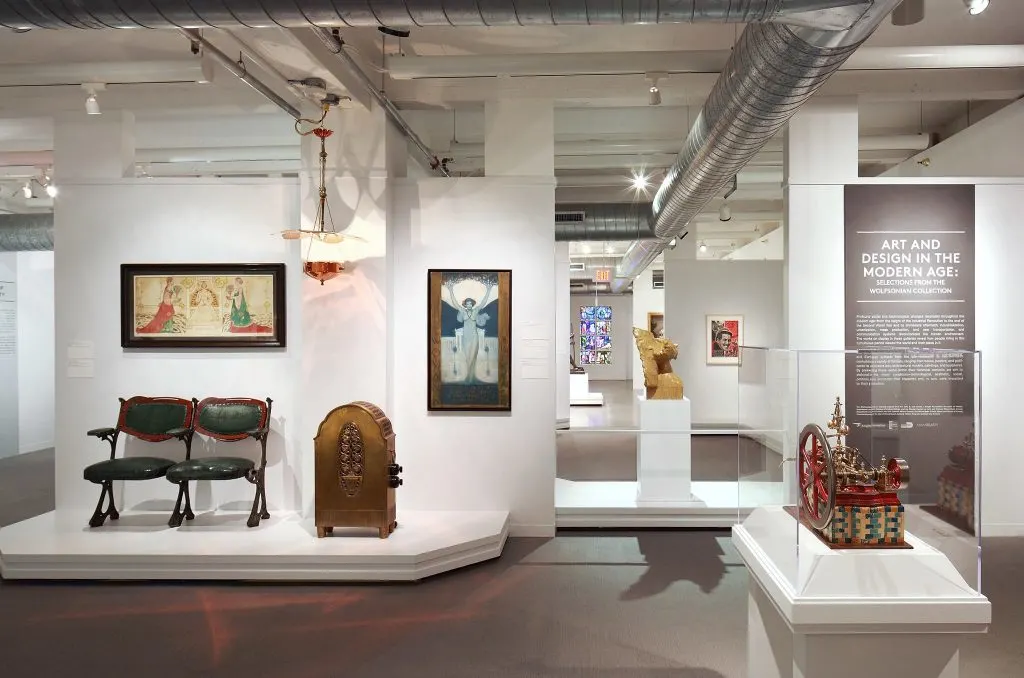 17. Grab A Drink At The Glampacker-Chic Broken Shaker
The Broken Shaker's is a colorful backyard oasis filled with hip backpackers, thrifty locals, and handcrafted cocktails. The divine drinks here are composed by skilled mixologists from elixirs and infusions made from garden herbs, using fresh-pressed produce and exotic ingredients from around the world. Eccentric, fun, youthful, and vibing – and in a hostel no less!
For those familiar with the trendsetting Generator accommodation in Europe (we loved them in Paris and Stockholm), the Freehand Miami is their foray into North America. A uber-chich hostel hybrid designed for today's modern traveler combines convenience (a 5-minute walk from Miami Beach) with contemporary comforts, like an outdoor terrace with a pool, craft cocktail bars, and a seasonal restaurant.
If you are are on a budget in Miami or looking to make friends, you might want to consider Freehand Miami.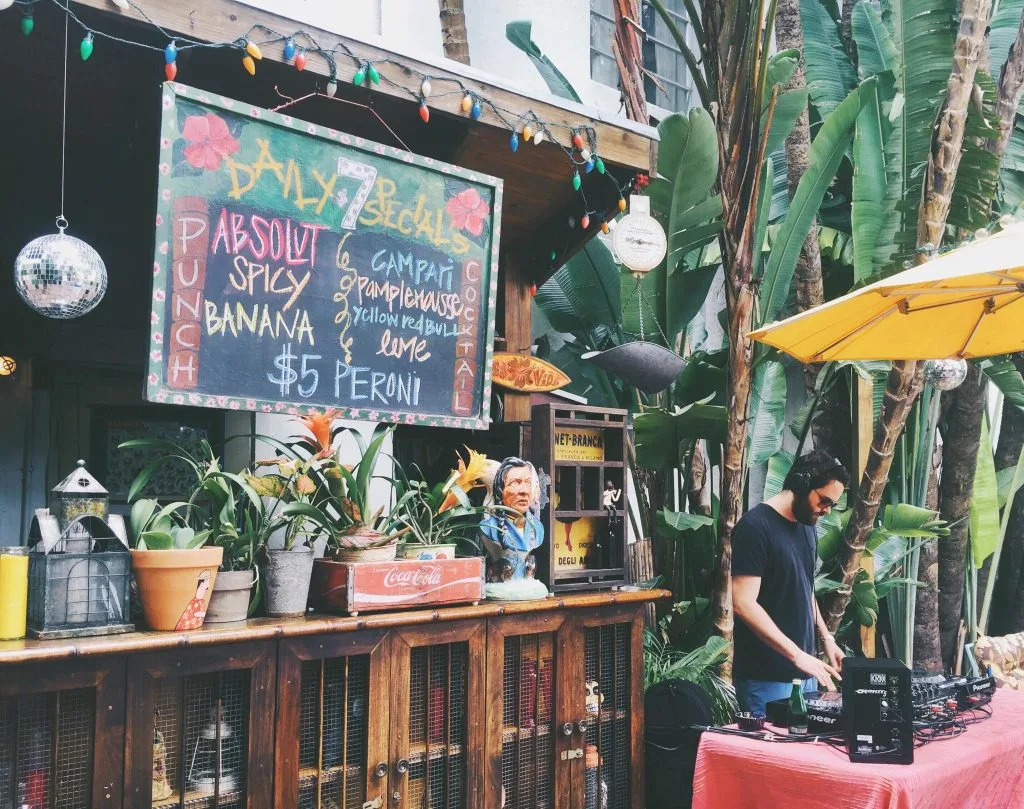 18. Escape Miami City And Visit The Nearby Everglades
World-famous, you just can't leave Miami without making a trip to the nearby Everglades. You can either hire a car in Miami and make your own way or save time and effort by going on an organized tour of the Everglades.
The Everglades National Park – recognized as a UNESCO World Heritage Site – is located only a few hours drive away and is a sanctuary for a huge number of birds, reptiles, and manatees. Pure nature mixed with exhilarating fan boat rides…Have you even been to Florida if you didn't visit the Everglades?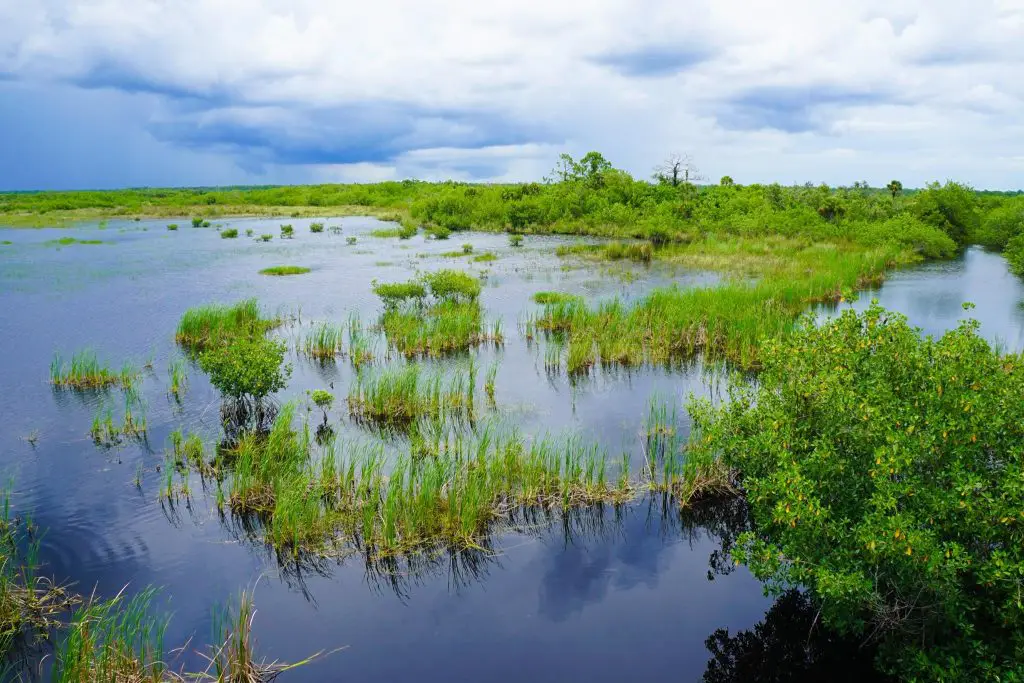 19. See A Show At The Magnificient Olympic Theatre
The Olympic Theatre has been Downtown Miami's performing arts center since 1926 – when it opened as the first air-conditioned building in the South. It's stunning Moorish architecture, impeccable acoustics, and the simulated night sky, complete with wafting clouds and twinkling stars have turned heads ever since.
No matter which show you are considering, the Olympic Theatre will tantalize and delight with its s famed atmospheric style interior. Listed on the National Register of Historic Places in 1984, this incredible space has recently been stored, and it's trying to find its feet once again as a performing arts venue. The exterior gives you a taste of what lies within, but you need to get inside for a show for the full experience.
The Olympic Theatre website listed events, including film screens, unique variety shows, and slightly wacky podcast recordings. They have also been offering occasional free programming on Wednesday nights.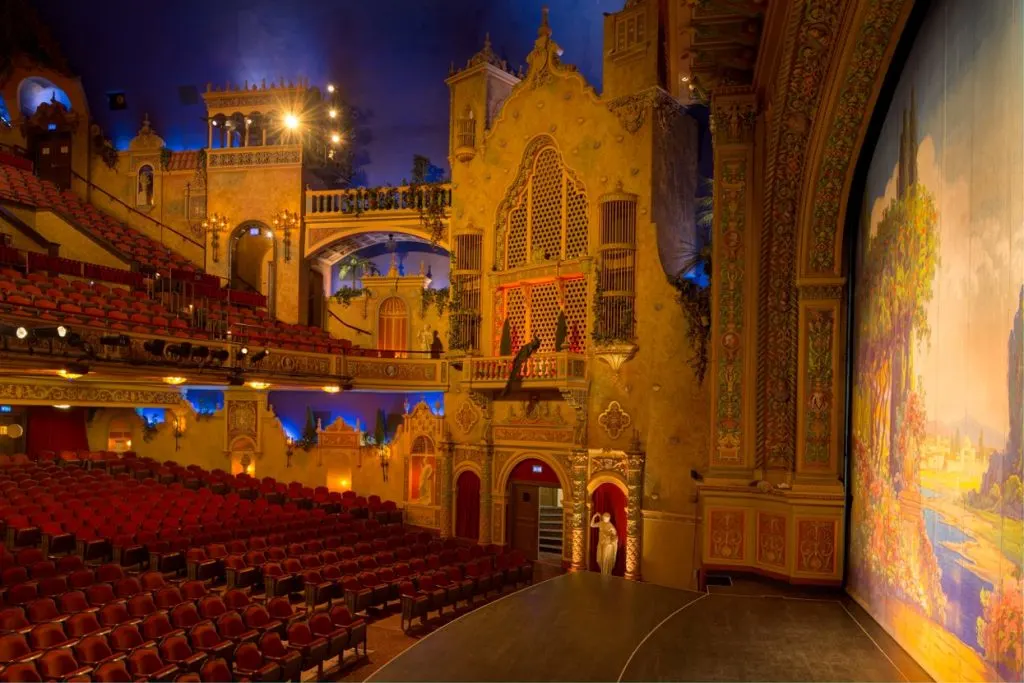 20. Stop Off For Best Juices In Town At El Palacio de Los Jugos
A family business that captures Miami's heart, El Palacio de Los Jugos takes pride in preparing traditional, home-cooked Cuban recipes. They only serve the freshest tropical juices that taste just like their abuelita's used to make.
If you have been to the markets of Latin American, get prepared for a nostalgic journey. With their signature red and yellow awnings, El Palacio has become an institution in Miami's Latin culture where customers have shared a bond with the owners for generations. Established in 1977, the concept was simple – a small takeaway featuring Chicharrones, along with freshly-made Jugos and Batidos (natural juices and smoothies).
While they started from humble beginnings, there are now 11 locations throughout Miami-Dade County; you can rest assured that there is a Palacio near you. On a hot Miami day, nothing cools you down quite like their Guava juice…
21. Wander Miami's Revitalized MiMo district
It's difficult to understand how what is now one of Miami's most trendy and beloved neighborhoods was a desolate wasteland of crumbling architecture and untapped potential just a short time ago.
But thanks to a few outspoken visionaries who saw the possibility in the wealth of mid-century Miami-Modern style resorts and eateries along and around Biscayne Boulevard (between N.E. 50th to N.E. 77th Streets), this oh-so-Miami neighborhood has had a roaring comeback. Reminiscent of the Pheonix-like ascension of mid-century modern Palm Springs, the Miami-Modern (MiMo) district has so much to explore you'll want a separate guide. Still, there are a few exceptional highlights you cannot miss.
The modernist marvel Andiamo (now a pizza joint), which was once a tire shop, the North Beach Bandshell, and the Shrine Building, should be on your list. However, no trip to MiMo would be complete without stopping at the Vagabond Hotel – it is an icon of midcentury modern architecture. This hip, retro-inspired boutique hotel set in a famous former motel dating from 1953. If you are considering where to stay, the kitschy rooms here are filled with mid-century modern furnishings and geometric wall art.
Even if you are not checking in, you can always admire its beauty from the cocktail bar or with a drink overlooking the Mermaid mosaic-tile pool.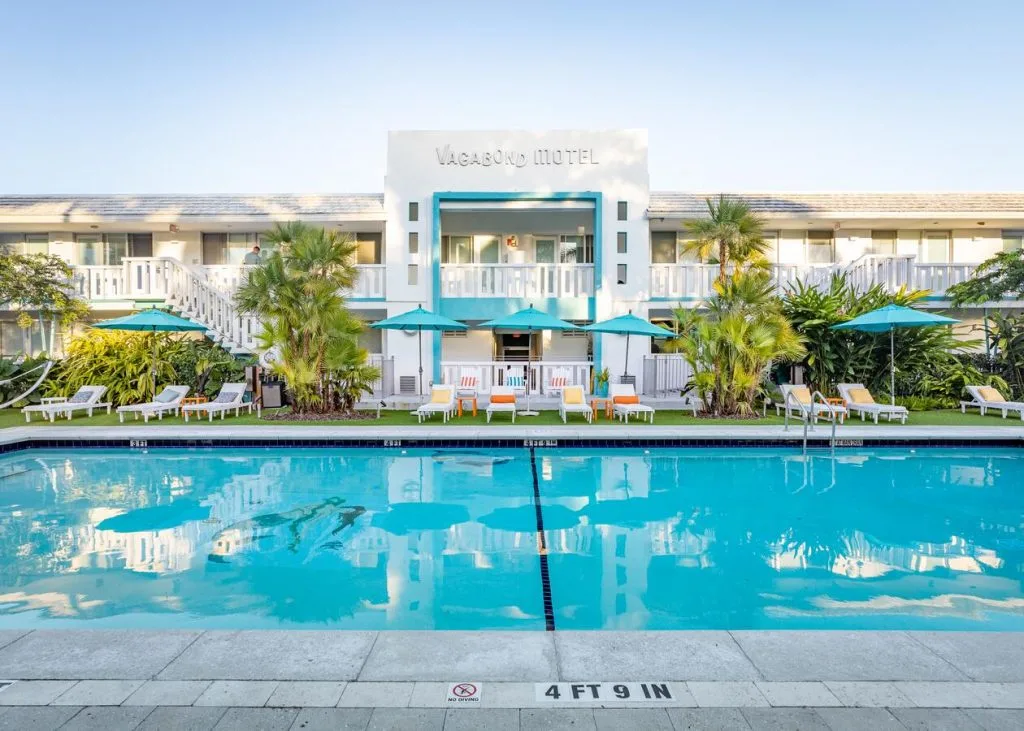 22. Take Time Out At Books & Books In Coral Gables
A wonderful boutique book store housed in an exquisite 1927 building registered in the Coral Gables Register of Historic Places. Opened in 1982 and moved to its current space in 2001, Books & Books is a bibliophiles arcadia and has always strived to create an atmosphere where like-minded people could gather, learn, and discuss.
Their vast collection of books on art, architecture, and photography is impressive and encourages you to linger and let your mind wander. Enjoy a hot cup of coffee or a meal from their cozy (award-winning) café, people watch, or spend hours browsing the shelves – the considerate and knowledgeable staff will embrace you and help make that tough decision of "which one?".
Even better? Every month around 60 authors speak here, featuring presidents and Nobel prizes winners – along with various other community-based events.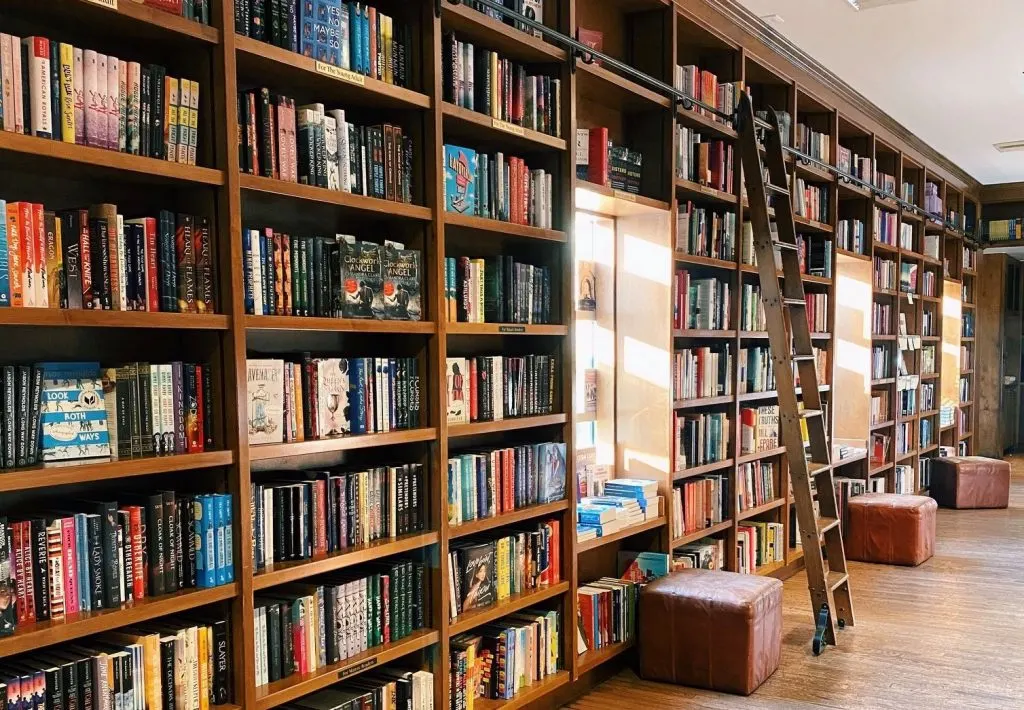 23. Discover The Festive Bayside Marketplace
The Bayside Marketplace is a uniquely Miami attraction, a farmers marketplace on the edge of Downtown Miami.
Located right next to the American Airlines Area (and therefore perfect for a pre or post-performance meal), this complex wraps around a Marina with views out to the ports and downtown — not to mention all of the luxurious yachts! Chances are you will recognize the location as it was frequently used as a C.S.I. Miami and Miami Vice shooting location, but you are more likely to bump into a free gig or street performers here these days.
The upstairs sea-food market has phenomenal views but still manages to maintain it's low-key vibes – with low prices to match.
24. Enter The High-Fashion World Of LEVEL 5 Alchemist In Miami Beach
For those who have shopping at the top of their list of things to do in Miami, this dramatic glass-&-steel fashion store can not be missed.
Established in 2007, Alchemist is a retail concept that brings together the synergetic cultural world of fashion, design, art, and architecture. The space's mission is to present a surreal landscape for purchasers to discover a curated selection of unique and exclusive products. The LEVEL 5 store was conceptualized to integrate into its own surroundings and appears as a glass box that is the central feature of the landmark 1111 Lincoln Road parking structure, visible from many vantage points throughout the city.
The epitome of shipping, and a space you have to see to believe. Inside there is the latest in ultra-modern designer fashions for men & women.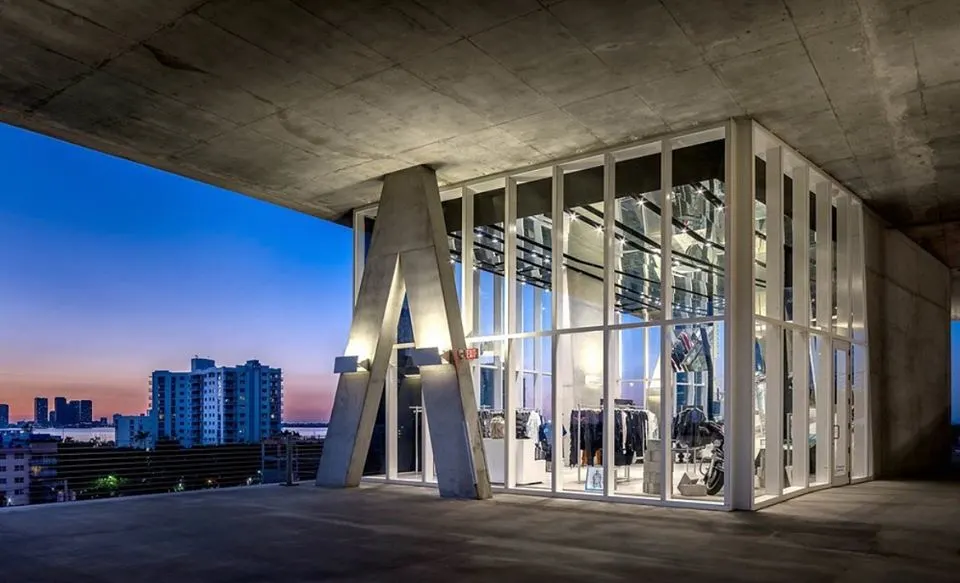 25. Pay Homage To The David's Cafe Cafecito In South Beach
An iconic family-owned and operated cafe in South Beach since 1977. While there are a great many contenders for the best Cuban food in Miami, Davids is certainly one of the most established – and has stood the test of time as South Beach changed around it.
Today David's Cafe Cafecito still served a cafe con leche and Cuban Sandwich that is out of this world. Very cozy, old school, budget-friendly, friendly, and with superb views inside and out, what's not to love?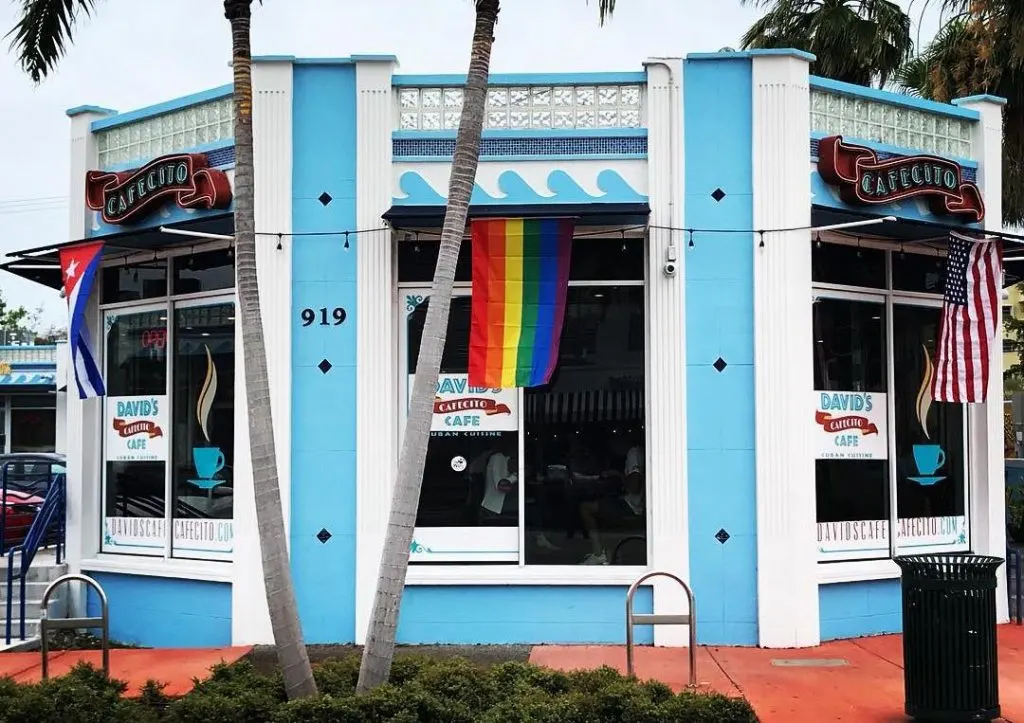 26. Party As You Have Never Partied Before In Your Life
If you have come to Miami to party – you have definitely come to the right place!
And nowhere is the party as big, loud and completely bonkers as South Beach Miami. With an impressive roster of international D.J.s and celebrities appearing nightly at the clubs in South Beach, there is always, always, always something going on.
All of the top clubs have cover charges, however, and can get very pricey – but luckily I have previously written a guide on how to party it up in South Beach on the cheap detailing everything you need to know to get yourself on exclusive guest lists for the hottest parties, at a fraction of the normal price!
Just be sure to pack your best pair of heels, or gentle-man – shirts are a must. South Beach Miami dresses to impress…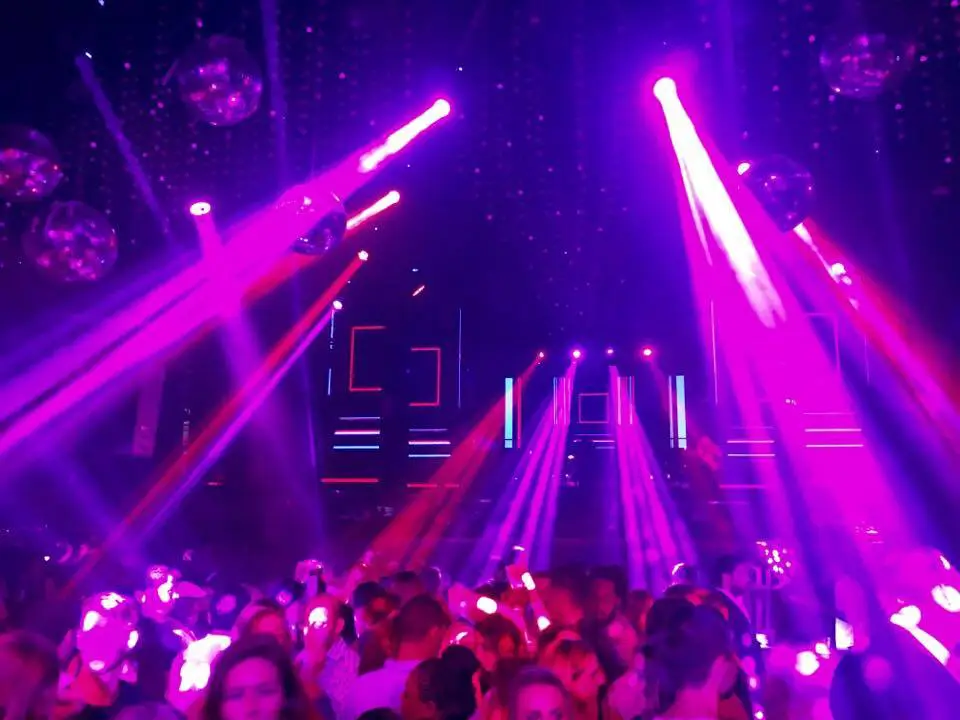 27. Take A Tour Of Miami's Best Car Parks
Yes, you read this right. Miami's carparks. We all know car parks are rarely well-designed, yet somehow in Miami carparks have been elevated to an art form and become an opportunity for architects to show off. And as Miami is principally built on sand or swamp with a high water table, there are a lot of above-ground parking buildings needed (since subterranean parking basements are not typically an option).
While I expect plenty more to come in the future, for now, there are three stand-out examples you should mark on your map: The City View Garage in the Design District with its geometric blue-toned aluminum skins, the modernist Park@420 in South Beach and out-of-this-world 111 Lincoln Road.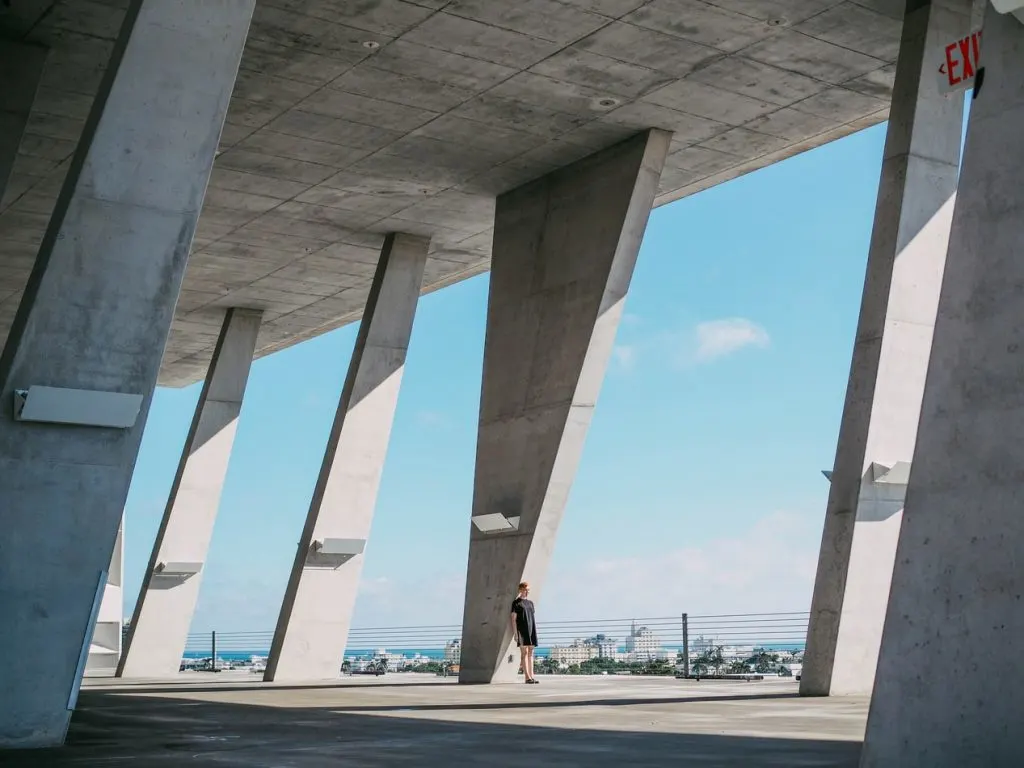 28. Dive Into The Civic Arts At The Coral Gables Museum
Spread across two historic buildings, the Coral Gables Museum commemorates the 1920's planned community of Coral Gables. It manifests this celebration through exhibits and programs that examine the built environment through architecture, urban design & planning, sustainable development, and preservation.
It particularly focused on the history and vision of Coral Gables, one of the world's first planned communities, based on the popular early twentieth century City Beautiful Movement. The town is built almost entirely in the Mediterranean Revival style, and still, today, it is infamous for its strict zoning regulations. The museum seeks to help visitors appreciate the unique history, vision, and cultural landscape of Coral Gables.
Part of the museum occupies an old firehouse built in the distinctive Depression Modern style, as part of the American New Deal and is an attraction in its own right.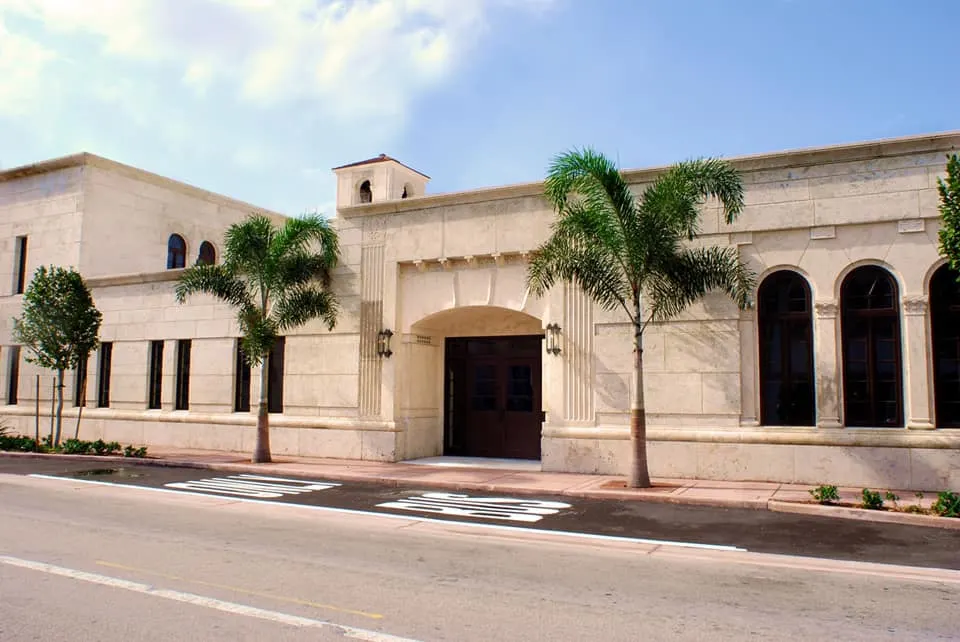 29. Wander Around The Bizarre Yet Beautiful Coral Castle
No list of things to do in Miami would be complete without a mention of the Coral Castle.
A mammoth landscape of limestone stones – largely formed from coral – this is one of the most famous attractions in Miami as famous as it is beautiful. Take your time, wander around, and ask about the legends that surround this place… it is said supernatural abilities play a key role in its creation.
In reality, the Coral Castle sculpture garden was built by one man, Edward Leedskalnin. From 1923 to 1951, Ed single-handedly and secretly carved over 1,100 tons of coral rock, and his unknown process has created one of the world's most mysterious accomplishments. Open every day; the Coral Castle Museum welcomes visitors from around the world to explore this enchanting South Florida destination.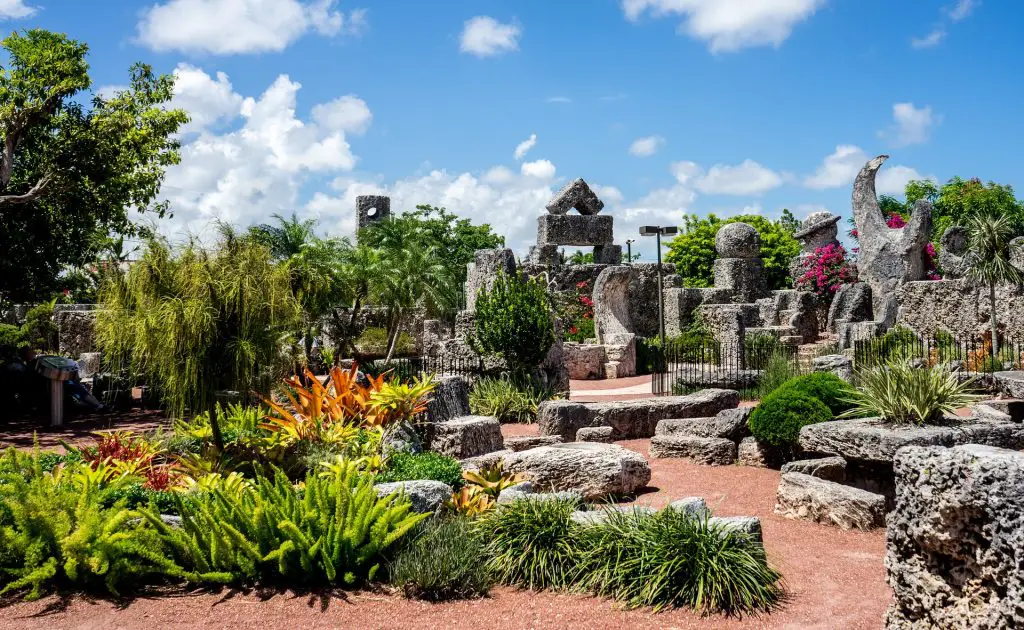 29. Be Inspired By Emerging Visual Artists At The Museum of Art and Design
The Museum of Art and Design is located in the historic Freedom Tower in downtown Miami. Both the museum and the building are top things to do in Miami.
The capacious gallery highlights the diverse, modern works by both rising and well-known visual artists. There are pioneering cultural, historical, and educational exhibits across a wide range of artistic mediums along with a permanent collection showcase of over 1,900 notable Pop, Minimalist, and Contemporary Latin American works.
The glorious Freedom tower building is a distinguishing feature on the Miami skyline and included on the National Register of Historic Places for its role in processing Cubans fleeing to Florida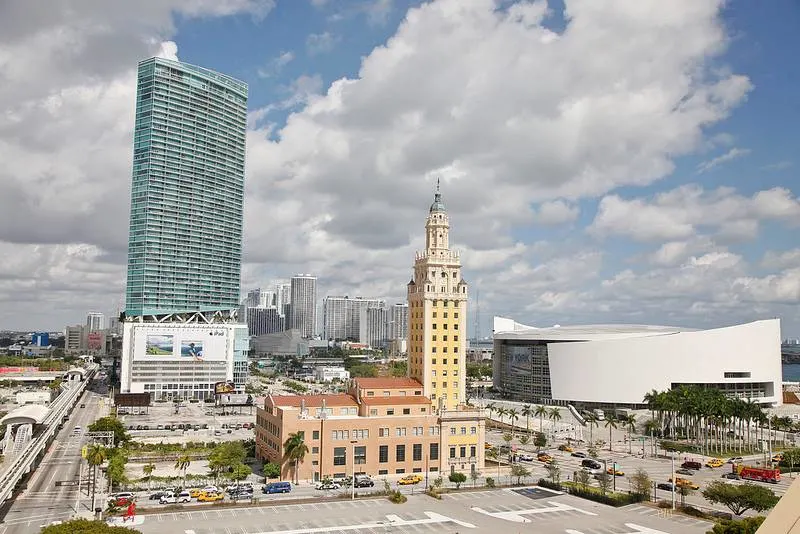 31. Stay At The Luxurious 1 Hotel South Beach
A one-of-a-kind upscale hotel located on a 600-feet of Miami Beach. Designed for comfort using reclaimed materials, the 1 Hotel South Beach hotel is our favorite place to splurge while exploring everything the magic city offers.
The spacious, refined rooms of 1 Hotel South Beach feature Atlantic ocean views, custom-designed beds, and walls covered in driftwood. Upgraded rooms offer balconies, suites and full kitchens should you require them. Back downstairs, there is an elegant eatery run by Tom Colicchio emphasizing terrace seating, along with both rooftop and lobby bar. Should you not want to get salty at the beach, there are four outdoor pools, a luxe spa, and a 24/7 fitness center.
We first fell in love with the 1 Hotel concept while exploring the luxury hotels of NYC. While competition is undoubtedly tough in Miami, we are adamant this is one of the best places to stay and are certain they will exceed your expectations.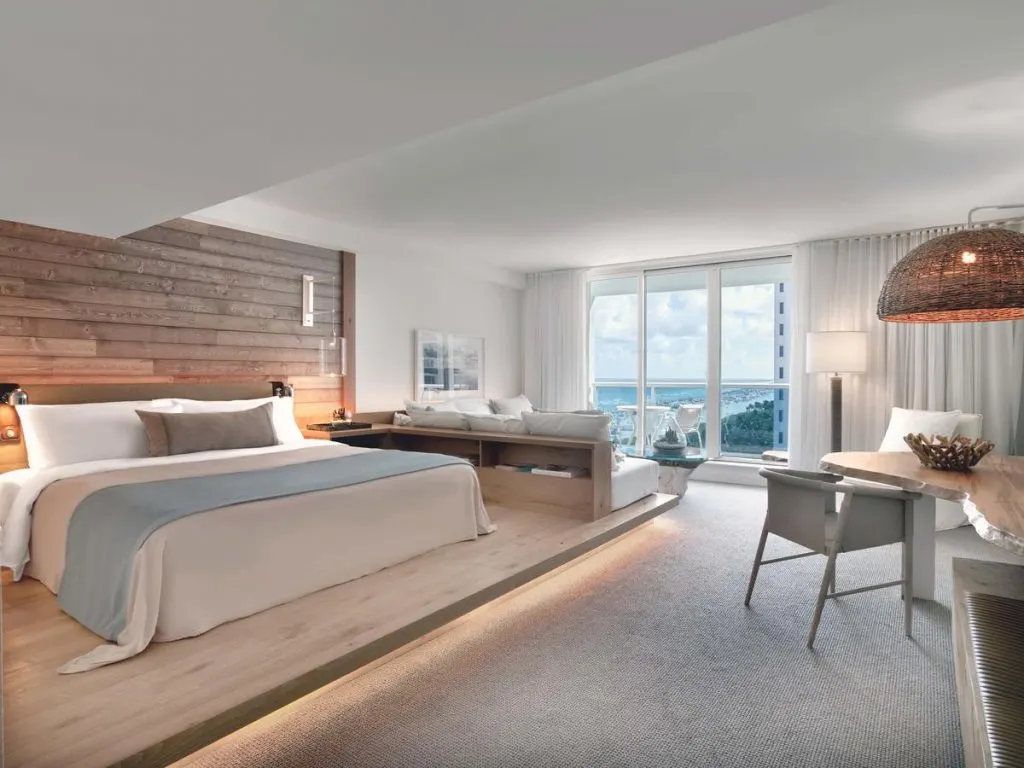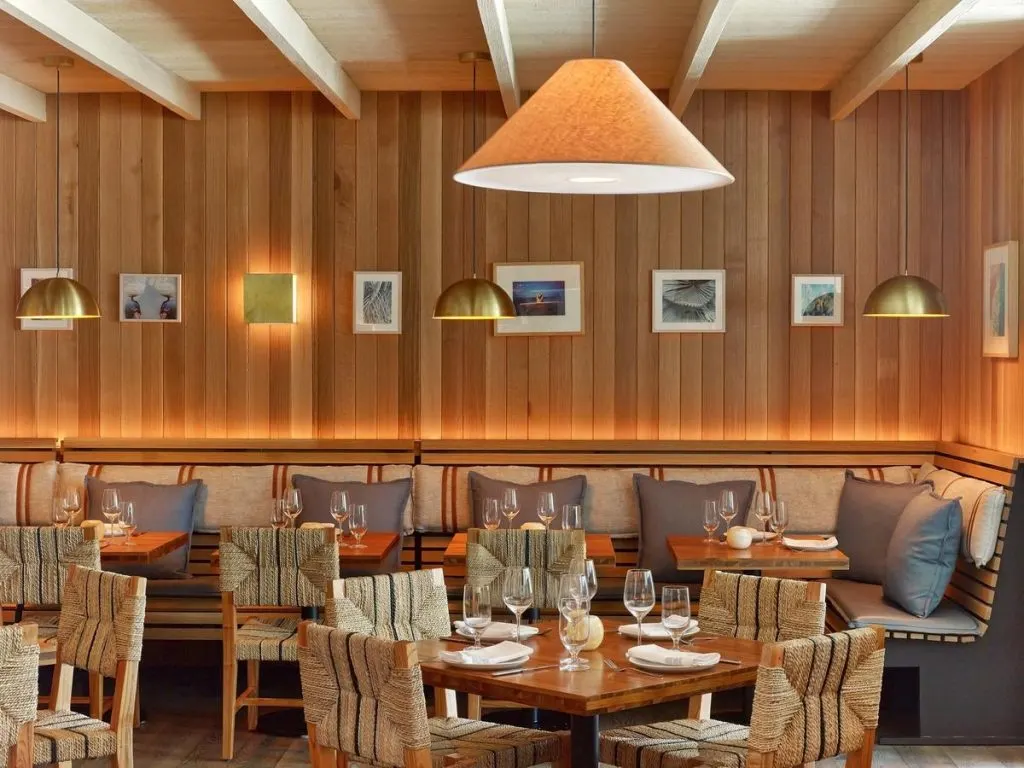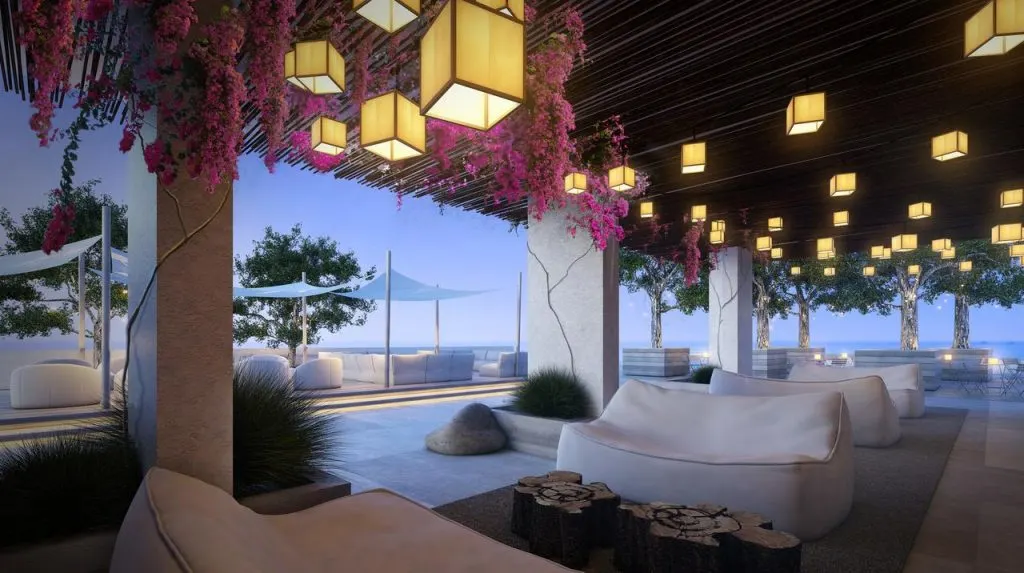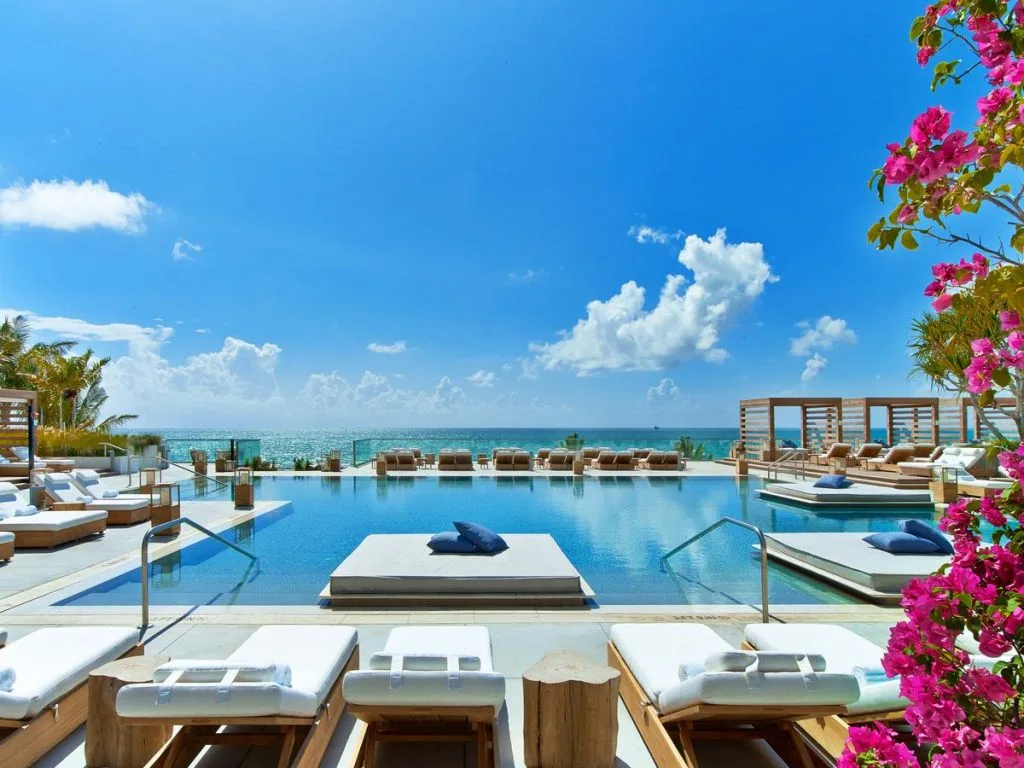 Staying Connected While Travelling
In today's increasingly connected world, staying online while traveling has become essential for a seamless experience. That's where eSIMs come into play, revolutionizing the way we access mobile networks during our global adventures. Say goodbye to hunting down local SIM cards at the airport; eSIMs provide instant activation the moment you land, sparing you the fortune usually spent on international roaming and allowing you to genuinely travel like a local (without getting hopelessly lost!).
With eSIMs, tasks like restaurant recommendations and reservations, up-to-the-minute public transport instructions, checking opening hours, and accessing further information become a breeze. And, of course, sharing your journey on social media is easier than ever. To stay connected wherever you roam, consider using either Airalo or Holafly. Airalo boasts the most extensive range of destinations worldwide, offering smaller data bundles tailored to your needs, while Holafly provides unlimited data packages and fantastic EU data deals.
So why wait? Embrace the future of travel connectivity with eSIMs and make your next journey effortlessly smooth.
Further Things To Consider Before Any Adventure
Now you're all set and prepared to explore our big wide world, why not sort out everything else out all in one go? If necessary for your travel plans make sure you have brought proper travel insurance, protected your privacy by getting a secure VPN, compared all the top hotel booking sites to find just what you're after, reserved an unbeatable rental car price and - of course - booked the best flight deals!
Or maybe just forget it all and go for a last-minute cruise or effortless tour instead?
Many budget travelers (including me) indulge in worldwide airport lounge access, so we can experience luxury while still slumming it in economy. Naturally, we would never leave home without a more general travel guide since we couldn't possibly cover everything here!
Just add an adventurous attitude and plenty of smiles - they go a long way - and that about covers it all! Now go out, find your own path and don't forget to share your best inspiration stories with me on Facebook, Twitter, and Instagram...I'd love to hear from you!