Miami City in Florida is one of those destinations you just can't help falling in love with – weather you want to or not! With endless expanses of white sand beaches, intriguing art-deco master pieces, an innovative food and arts scene – and not to mention the explosive nightlife! A city to see and be seen. Miami's relaxed laid back attitude – stemming from its tropical location and strong Latino influence – endears it's to visitors who can spend all day exploring green spaces and beaches. Many visitors find it hard to drag themselves away from South Beach – the ultimate tourist hub – but trust me, you will want to make at least a few visits to the mainland to take in all the Miami has to offer. The Magic City like no other in the United States – or the world – here are the ten top things to do in Miami to convince you to visit! Even if you only in Miami for 3 days …
[photosetgrid layout="31″]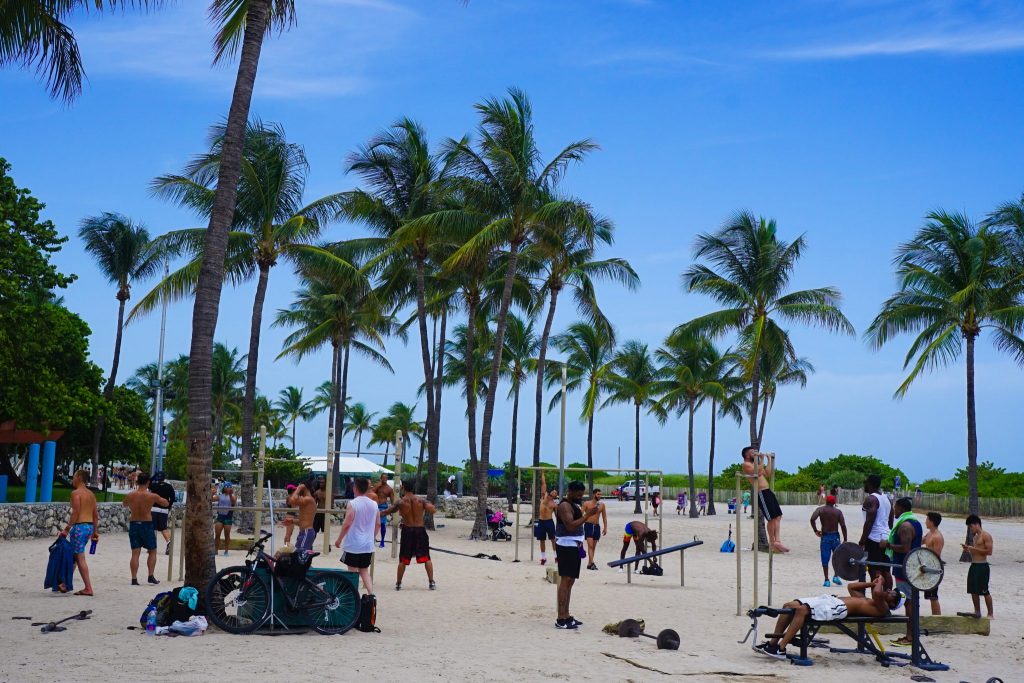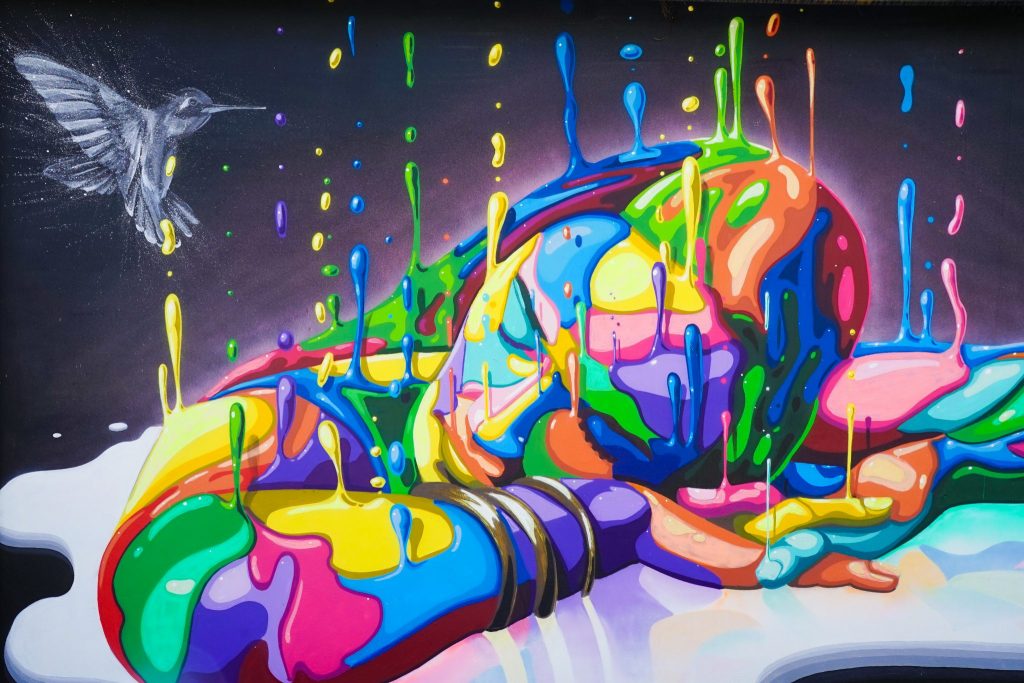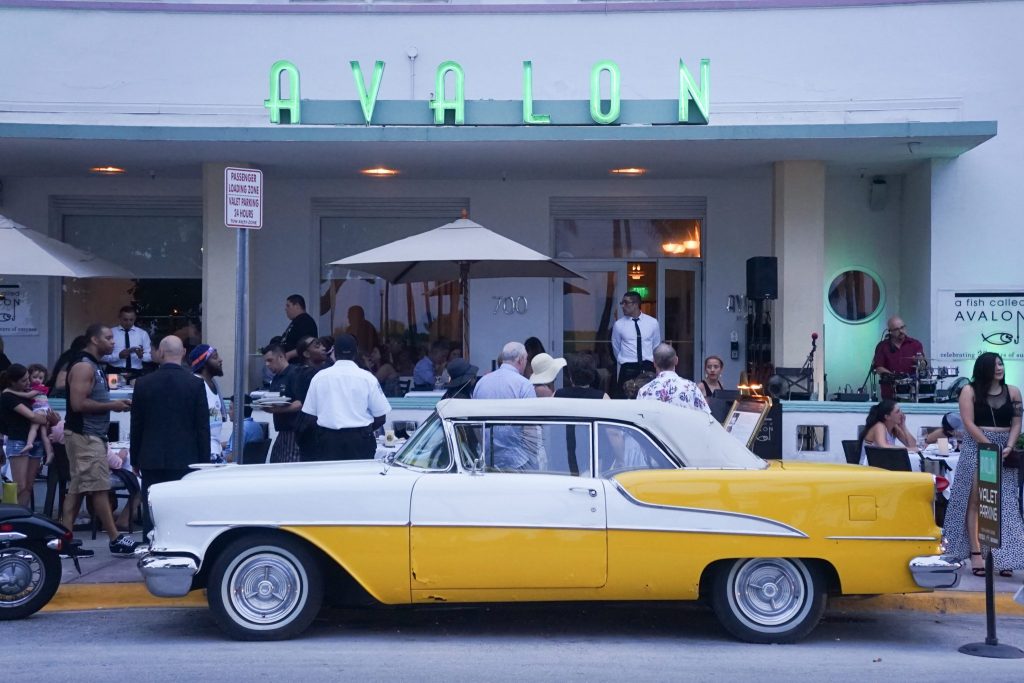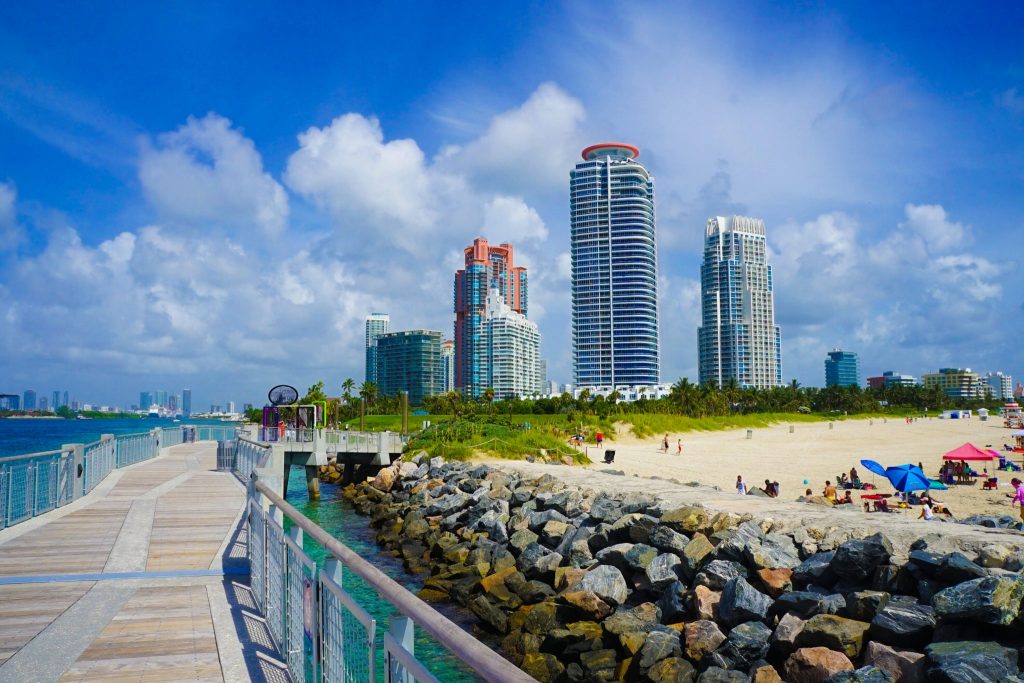 Ten Top Things To Do In Miami – The Magic City!
#1. Hit Up The Picture-Perfect Beaches Of Miami Island!
Connected to the mainland of Miami by a series of bridges – the Miami Beach island  feels a world away from the hustle and bustle of the city. With over 9 miles of beaches, there really is something here for everyone from the palm-fronted Lummus Park to the international South Beach. This is Miami at it's greatest and no matter what else you do, the beach should be top of your agenda. So go, grab your beach chairs, umbrellas and beach towels (available for free for SoBe Hostel guests) and relax. Your on island time now!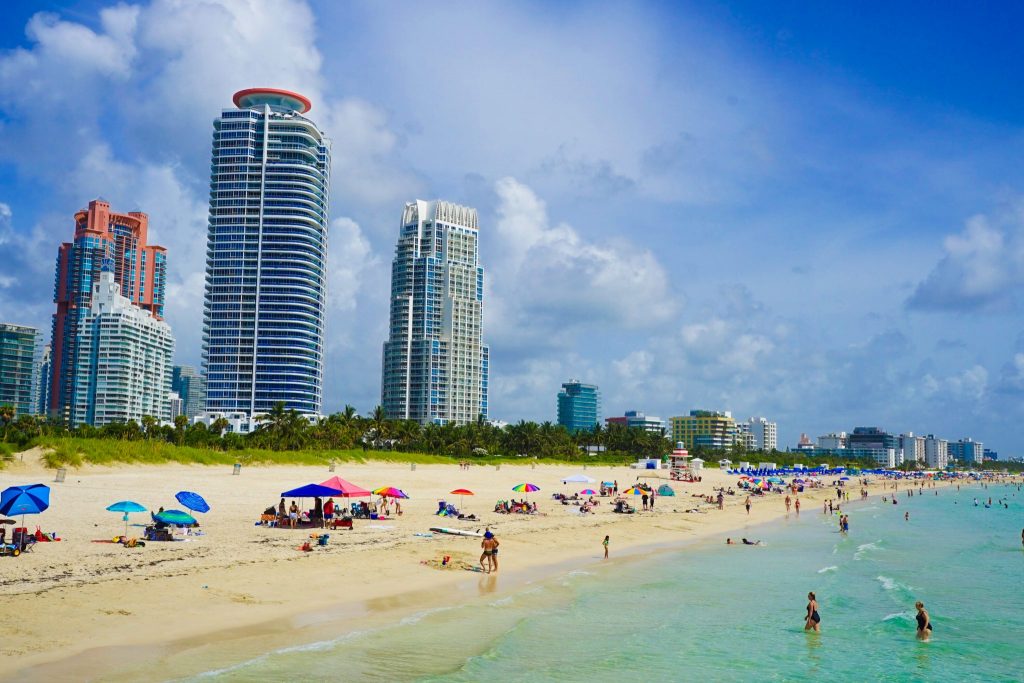 #2. Admire the stunning Art Deco buildings of South Beach!
Famous all over the world – and yet, somehow not a UNESCO World Heritage site yet? – the eclectic collection of Art Deco buildings in South Beach explain why this neighbourhood is often called the American Riviera, or more simply just a Art Deco Playground. Wonderfully preserved and today housing interesting boutiques, galleries and restaurants – you can, and should, spend hours wondering this neighbourhood. If the heat of the day gets to you, you can always return at night when they are all lit up – and the city really comes alive! 
If you are really into Art Deco architecture there is also a Art Deco visitor's centre next to the beach which runs tours – and you can even stay in the luxurious Art Deco Hotels in South Beach!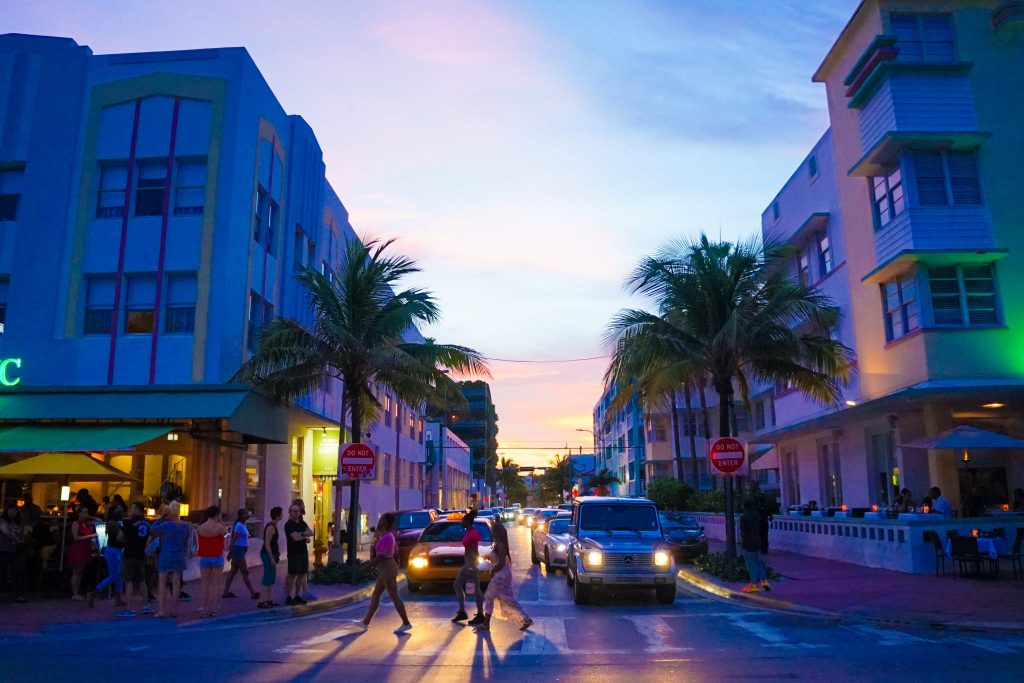 #3. Discover The Festive Bayside Marketplace!
The Bayside Marketplace is a uniquely Miami attraction, a farmers marketplace on the edge of  Downtown Miami. Located right next to the American Airlines Area (and therefore perfect for a pre or post performance meal) this complex wraps around a Marina with views out to the ports and downtown…not to mention of all the luxurious yachts! Chances are you will recognise the location as it was frequently used as a CSI Miami and Miami Vice shooting location, but you are more likely to bump into a free gig or street performers here these days. The upstairs sea-food market has phenomenal views but still manages to maintain it's low-key vibe – with low prices to match. 
Miami is a big city – and while South Beach is very walkable, if you want to explore further afield you are going to need a car. Check out the best deals on car hire in Miami with convenient pick up and drop off locations. Perfect for a day or a week!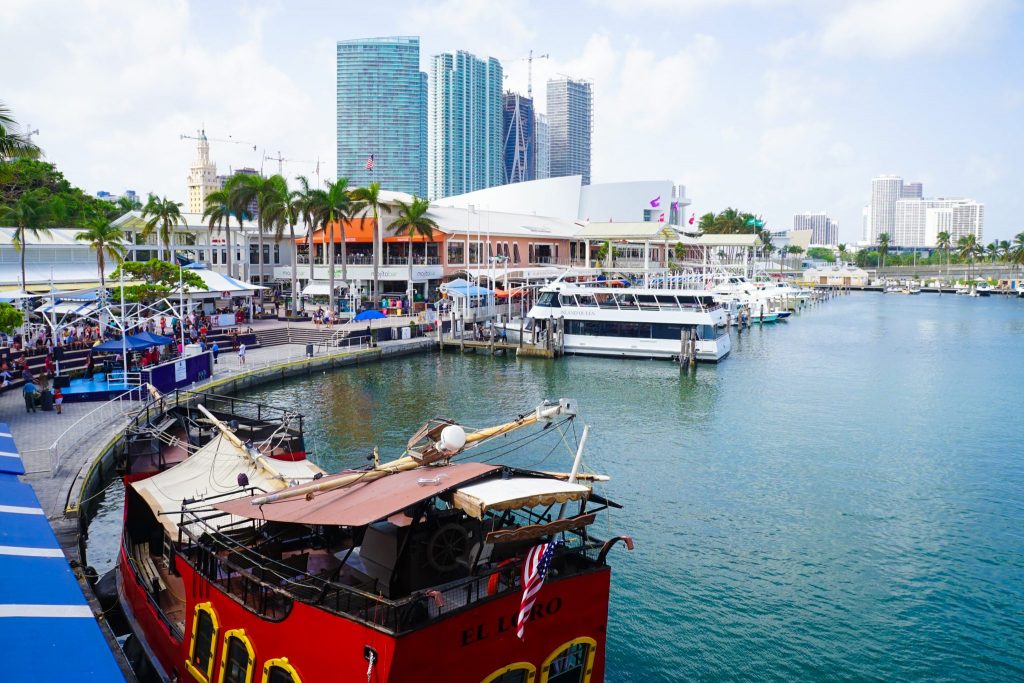 #4. See the world's largest collection of street art at the Wynwood Walls!
Conceived in 2009 in a run-down industrial neighbourhood, the Wynwood Walls have complete revitalised the ailing neighbourhood with it's collection of life-size murals and colourful drawings. The Wynwood Walls are free to enter and contain a constantly rotating  collection of artists and their creations – as well as some seriously funky shops and indoor galleries. This is not your normal political street art found in Medellín or Buenos Aires, but is fun and slightly irreverent. The surround area is now over-flowing with gorgeous works of art, as well as many cool eateries, bars and restaurants. Come in the late afternoon to avoid the heat and plan to spend a few hours!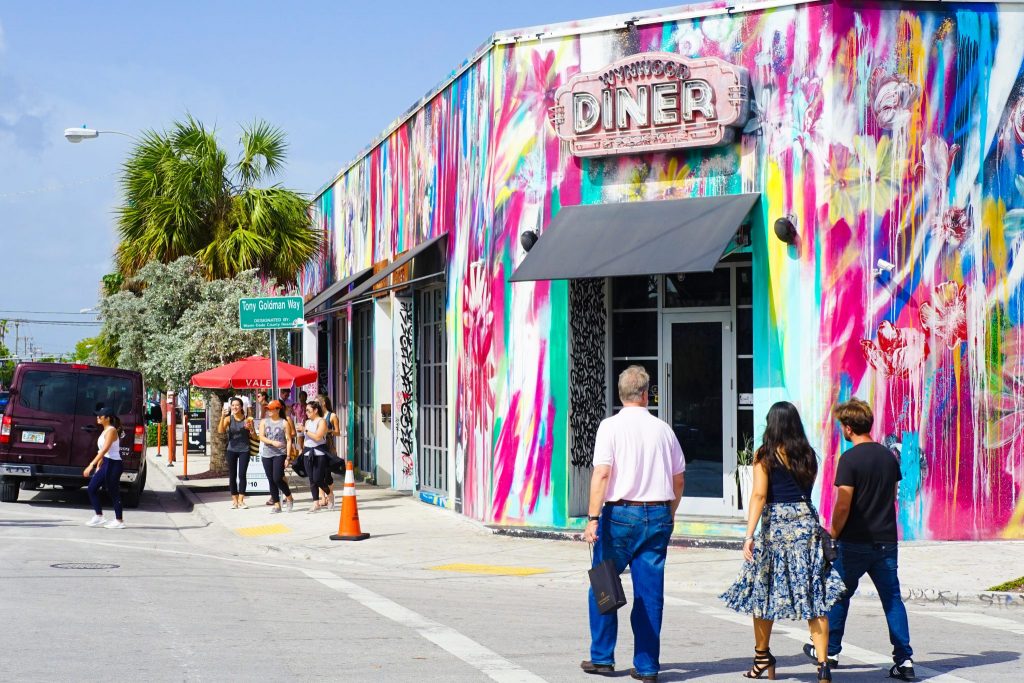 #5. Uncover the latest trend hitting the Miami food scene!
For years Miami was famous for just it's beaches and nightlife, but recently the Miami food scene has become somewhat of a rising star and an attraction in it's own right. While authentic Cuban and Latino cuisine has always been the mainstay of Miami food, nowadays homegrown chefs are leading the charge to upturn Miami and create a culinary mecca – and so far they are succeeding. New and innovative restaurants and trends are constantly being trialled here, making it hard to pin any one place down.
For the trendiest places however avoid the Ocean boulevard strip and head to Downtown Miami, Brickell and Wynwood and look out for a line stretching around the block! Locals will whisper their favourite haunts and new arrivals…if you promise to keep their secret. For an idea of just how innovative the scene currently is in Miami the 2017 trends seemed to be all about poke, jack fruit, old school pizza joints and open fire cooking. Simply delicious!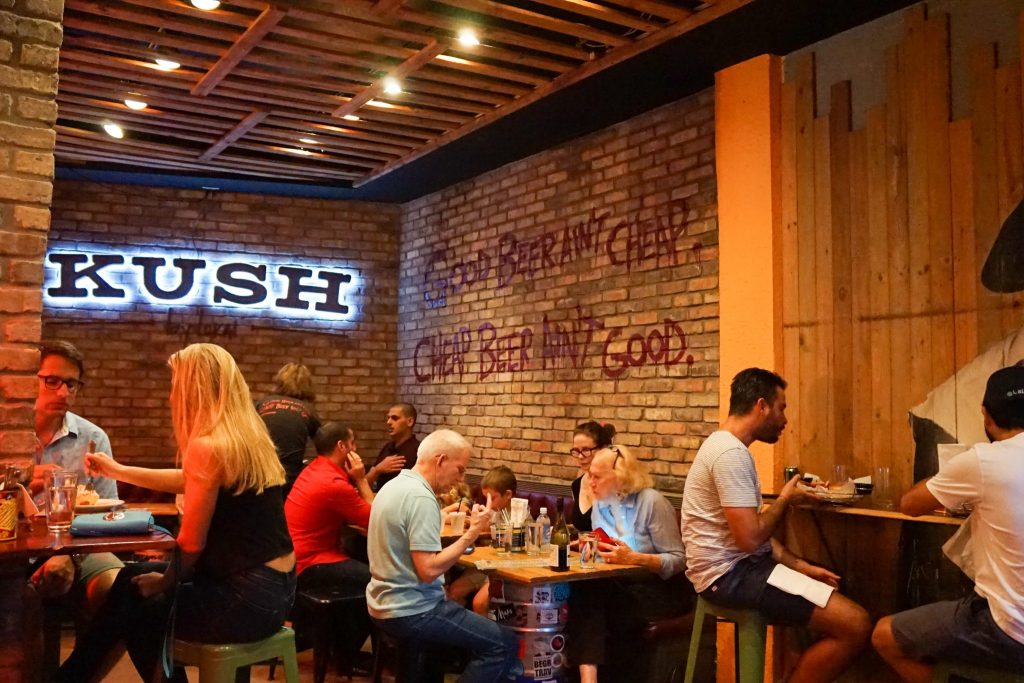 #6. Party Like You Have Never Partied Before In Your Life!
If you have come to Miami to party – you have definitely come to right place! And nowhere is the party as big, loud and completely bonkers as South Beach Miami. With an impressive roster of international DJs and celebrities appearing nightly at the clubs in South Beach there is always, always, always something going on.
All of the top clubs have cover charges however, and can get very pricey – but luckily I have previous written a guide on how to party it up in South Beach on the cheap detailing everything you need to know to get yourself on exclusive guest lists for the hottest parties, at a fraction of the normal price! Just be sure to pack your best pair of heels, or gentle-man – shirts are a must. South Beach Miami dresses to impress! 
Don't wont to head far after a night out? Check out these hotels with prime position in Miami Beach so your not left out in the 'burbs!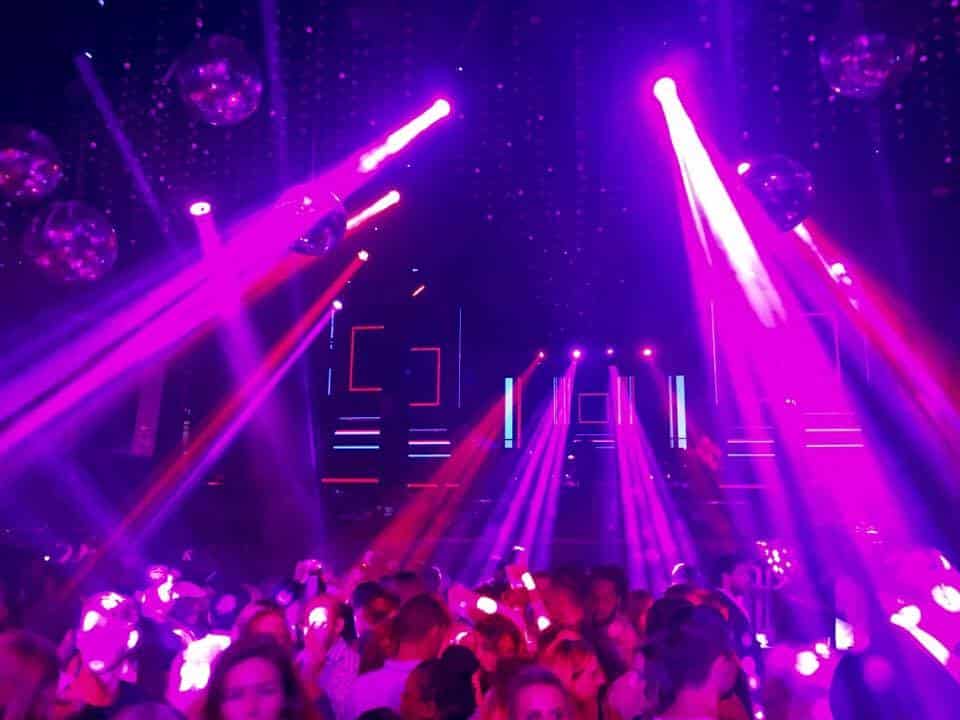 #7. Visit the Largest Cuban Community Outside of Cuba in Little Havana!
Little Havana is the most largest and famous neighbourhood for Cuban exiles in the world – many of who fled during the Revolution or in the years since in search of a better life. Today Little Havana is a major centre of social, cultural, and political life in Miami and is well-known for it's street life, food, music, small businesses and political passion. Yes, feelings still run hot here about the Castro region in Cuba and asking many of the older generation of Cuban's here will result in an insightful, if one-sided, analysis of current affairs of their island to the South.
Many famous festivals occur here annually including the Calle Ocho Festival, Cultural Fridays and the Three Kings Parade. But a visit here is worthwhile anytime of year, if only to see the famed Calle Ocho, Domino Park, the Versailles restaurant or the Azucar Ice Cream Factory. This is multi-cultural Miami at it's best, and not to be missed! And if you like it – hey, you might also want to consider these 50 Top Things To Do in Cuba in One Month!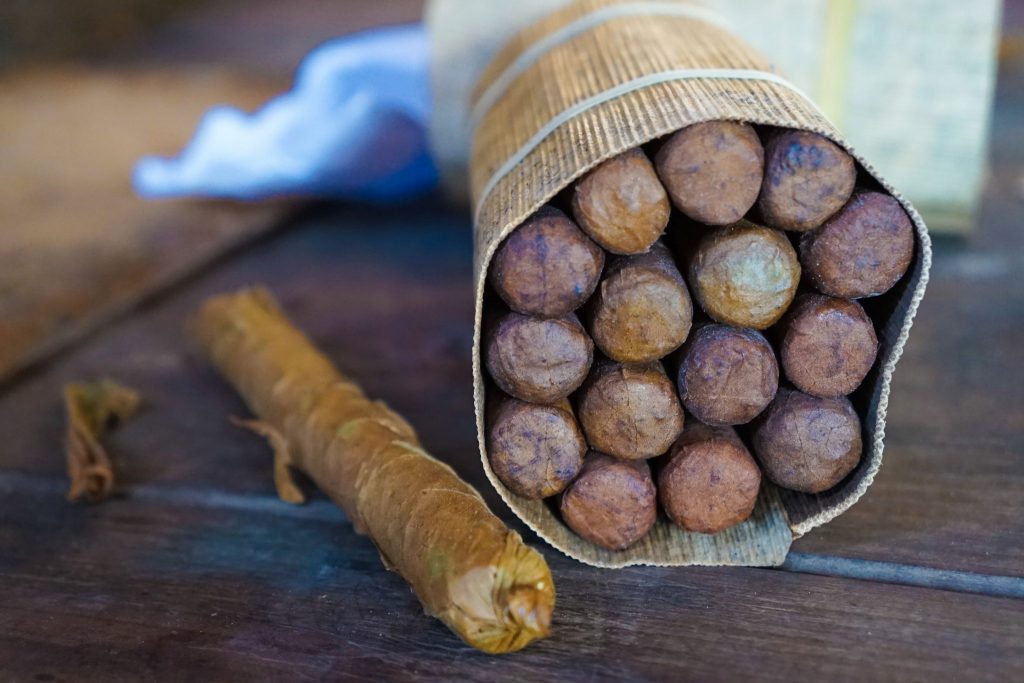 #8. Escape The City And Visit The Nearby Everglades!
World famous, you just can't leave Miami without making a trip to the nearby Everglades. You can either hire a car in Miami and make your own way, or save time and effort by going on an organised tour of the Everglades.  The Everglades National Park – recognised as a UNESCO World Heritage Site – is located only a few hours drive away and is a sanctuary for a huge number of birds, reptiles and manatees. Pure nature mixed with exhilarating fan boat rides…Have you even been to Florida if you didn't visit the Everglades?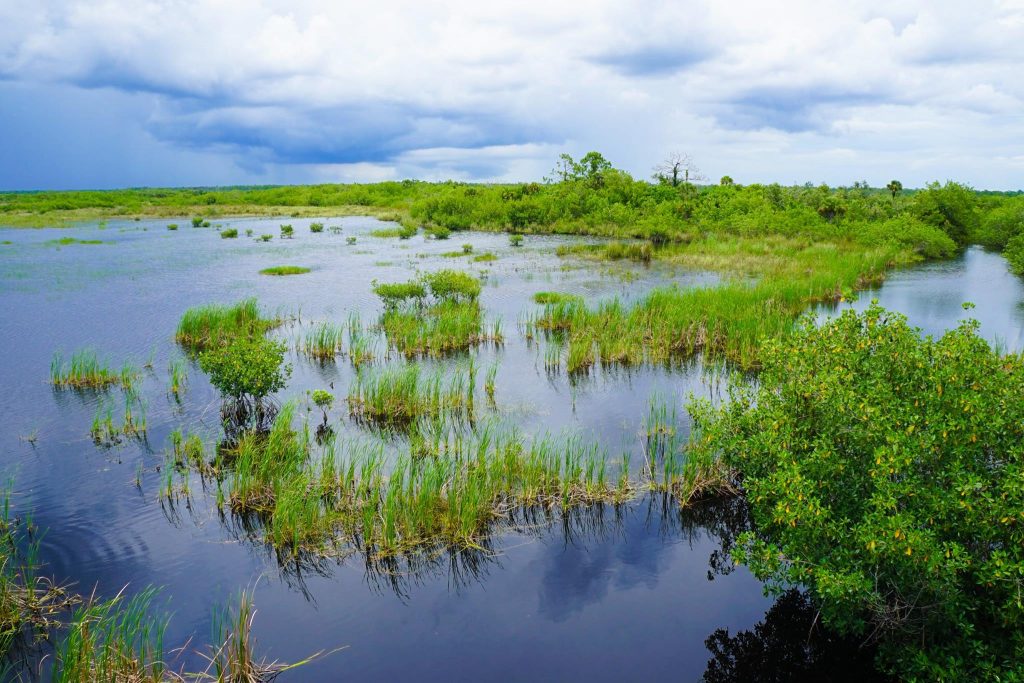 #9. Wander Around The Bizarre Yet Beautiful Coral Castle!
No list of things to do in Miami would be complete without a mention of the Coral Castle. A mammoth landscape  of limestone stones – largely formed from coral – this is one of the most famous attractions in Miami as famous as it is beautiful. Take your time, wander around and ask about the legends that surrounding this place… it is said Supernatural abilities play a key role in its creation. 
Planning a longer trip in Florida or the United States? Why not get the Florida Lonely Planet on your phone  or in print so you never miss out on weird must-see attractions just like this!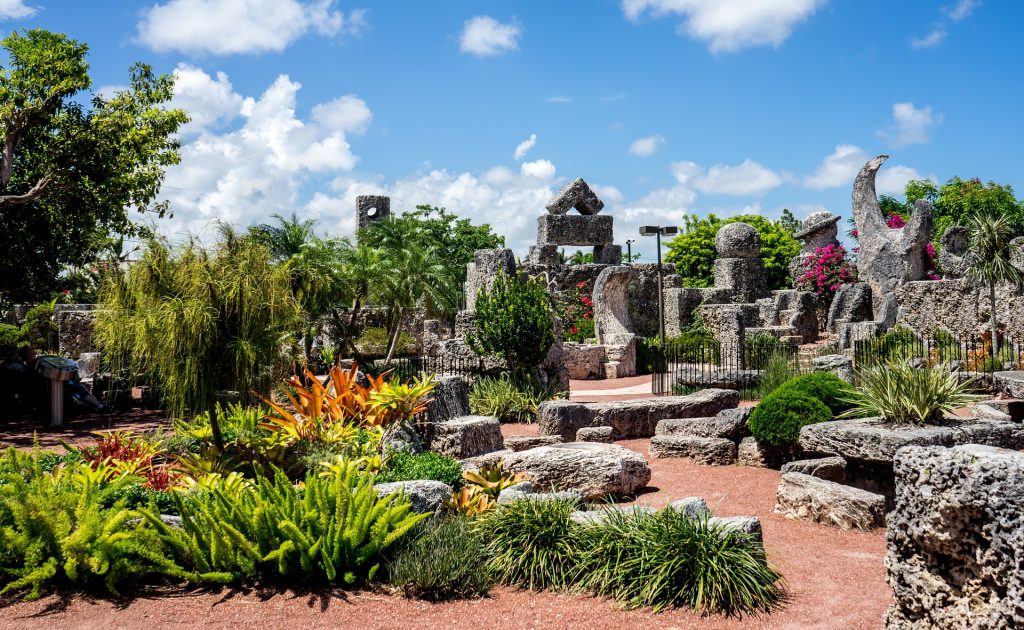 #10. Relax, Grab A Coffee And Settle In For Some World-Class People Watching!
People-watching is one of the best travel activities, and Miami has it down to an art form. In this tropical beach-side city, everyone it seems is young, fit and beautiful. This is a city where life spills out onto the street and people want to make the most of the green spaces, beaches and wide-open boulevards. By day you can watch runners, dog walkers, yoga attendees or more – and at night, see the transformation as everyone gets dolled up to hit the clubs. As everyone seeks to go bigger, bolder and brighter the outfits and personalities become unforgettable. Seriously, you could do this hours – and I highly recommend it!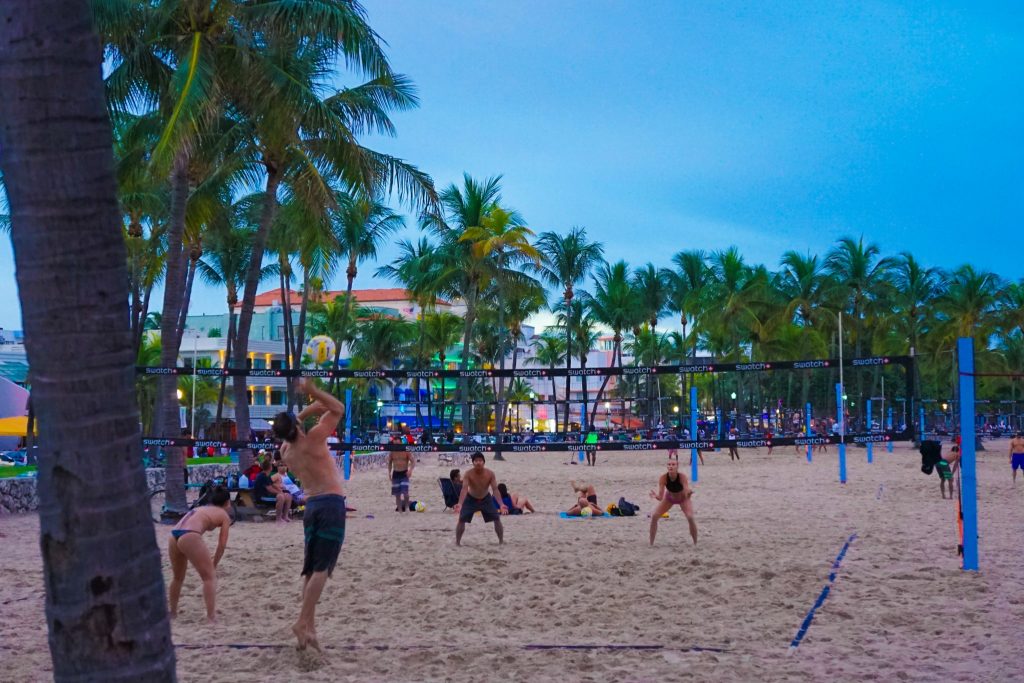 ---
And there you have it – The Ten Top to Do in Miami. A city that captivates the imagination, has something for everyone and draws you in. Trust me, you are not going to want to leave – and why would you! The secret is out however and prices are rising quickly. Be sure to book your hotel in Miami well in advance for the best deals and locations, but other than that…Life is pretty easy and laid back here. Enjoy!
A special thanks to the guys at SoBe Hostel for hosting be (twice) and letting me know all of these amazing places. If your in town looking for a great place to meet other travellers and to party – while being super close to the beach this is where you want to be!
Further Things To Consider Before Any Adventure
Now you're all set and prepared to explore our big wide world, why not sort out everything else out all in one go? If necessary for your travel plans make sure you have brought proper travel insurance, protected your privacy by getting a secure VPN, compared all the top hotel booking sites to find just what you're after, reserved an unbeatable rental car price and - of course - booked the best flight deals!
Or maybe just forget it all and go for a last minute cruise or effortless tour instead?
Many budget travelers (including me) indulge in worldwide airport lounge access, so we can experience luxury while still slumming it in economy. Naturally, we would never leave home without a more a more general travel guide since we couldn't possibly cover everything here!
Just add an adventurous attitude and plenty of smiles - they go a long way - and that about covers it all! Now go out, find your own path and don't forget to share your best inspiration stories with me on Facebook, Twitter, and Instagram...I'd love to hear from you!