Mexico City, one of the biggest cities on Earth, has in recent years also become a burgeoning tourism magnet after cleaning up its act.
Development seems to be taking place on every corner as Mexico city once again springs to life with a culinary and cultural renaissance. You may already know how innovative and varied Mexican food is – not to mention delicious, but here you will find the best of the best.
Not only that but Mexico City has the most museums of any city on Earth – yes, even more than Washington DC, Taipei, Paris, or New York! With various modern and historical neighborhoods, plenty of green spaces, vibrant art, and friendly locals – all the while being a safe haven from the ongoing drug war that counties to ravage the northern states – now is the time to go to Mexico City!
So read on to discover the best tourist attractions in Mexico City and to see a comprehensive list of the 101 things to do in Mexico City. Enjoy!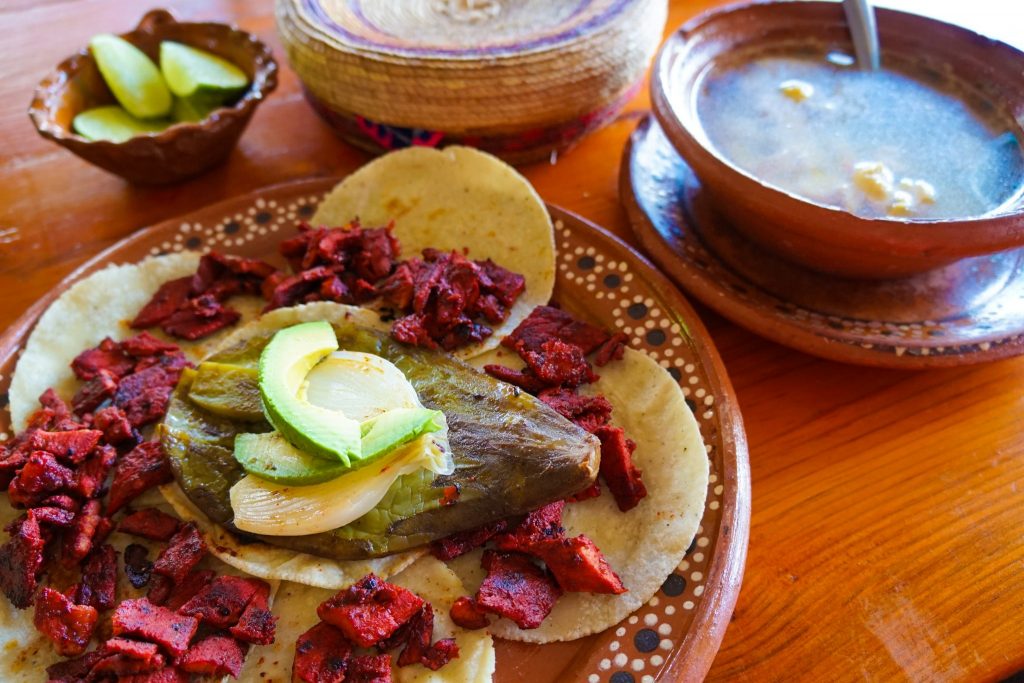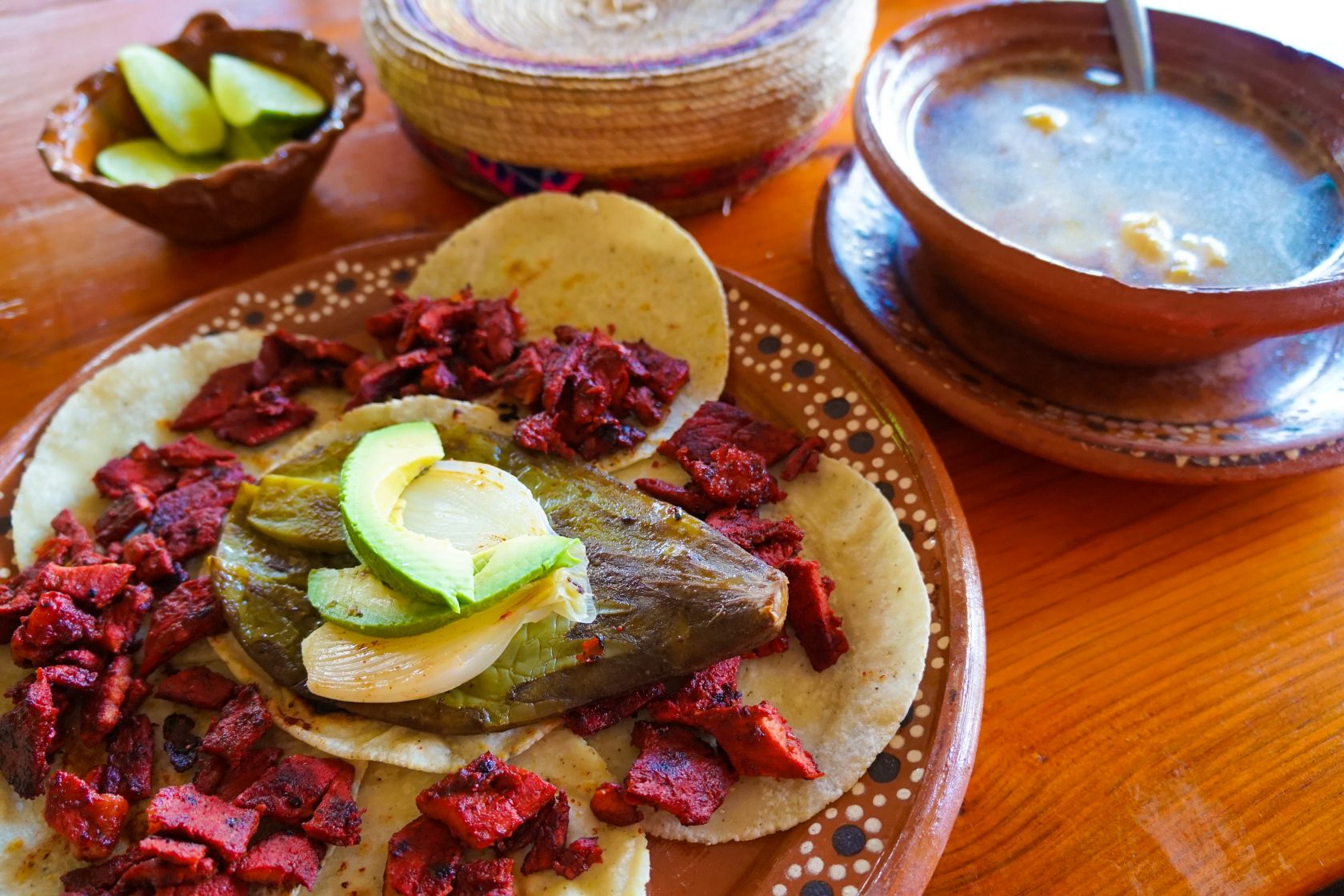 101 Of The Best Things To Do In Mexico City: The Ultimate Guide 🇲🇽
#1. Unleash Your Inner Mexican At A Lucha Libre Match!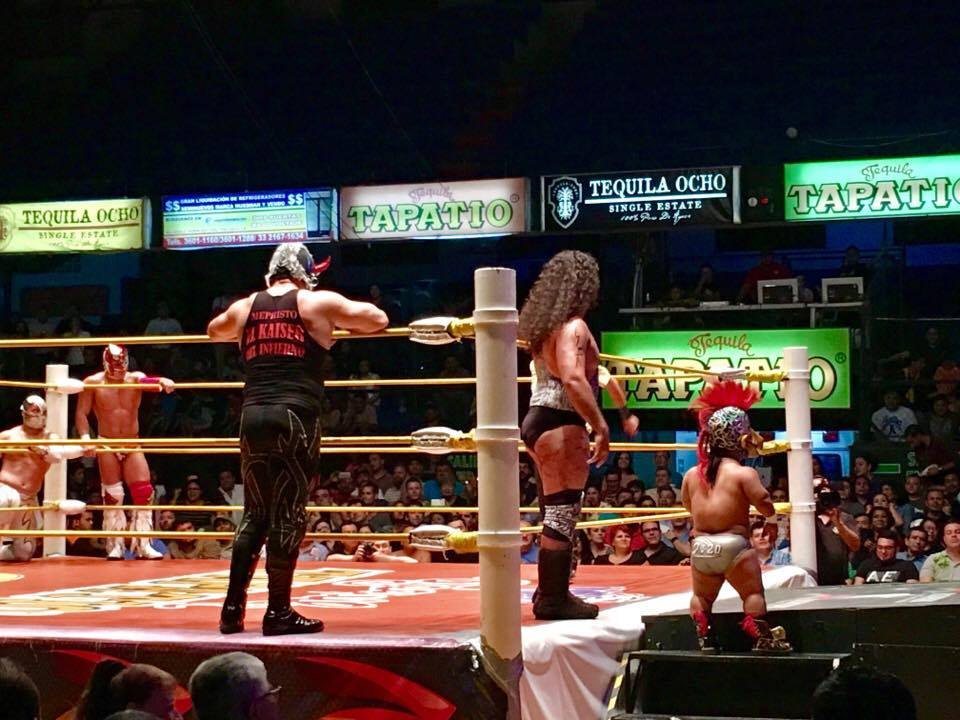 #2. Marvel At The Soumaya Museum (And See Carlos Slim's Private Art Collection Inside!)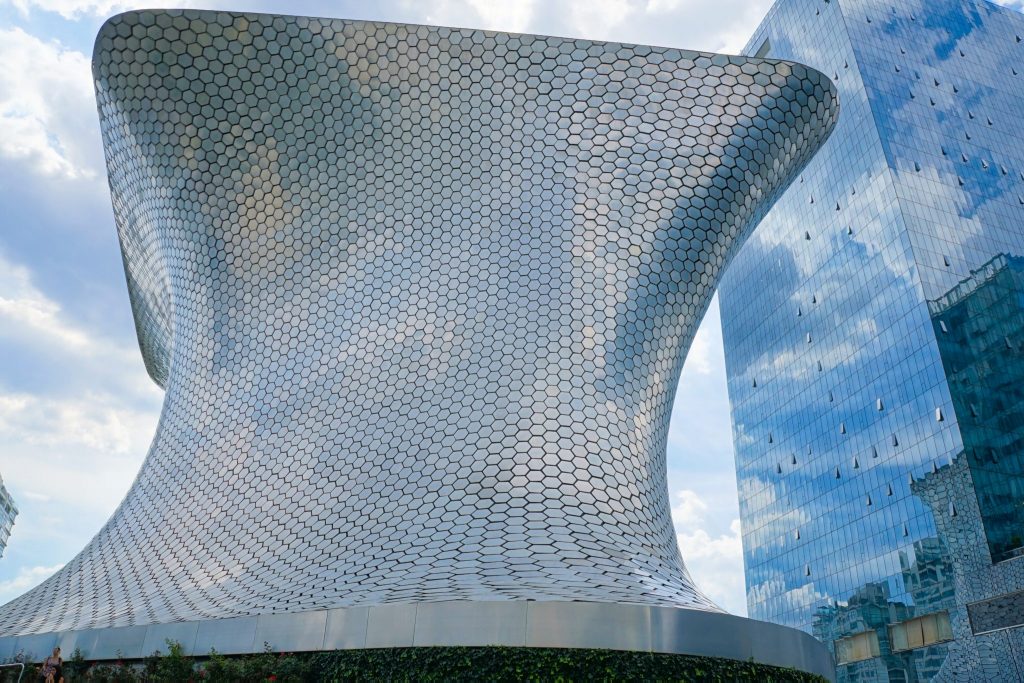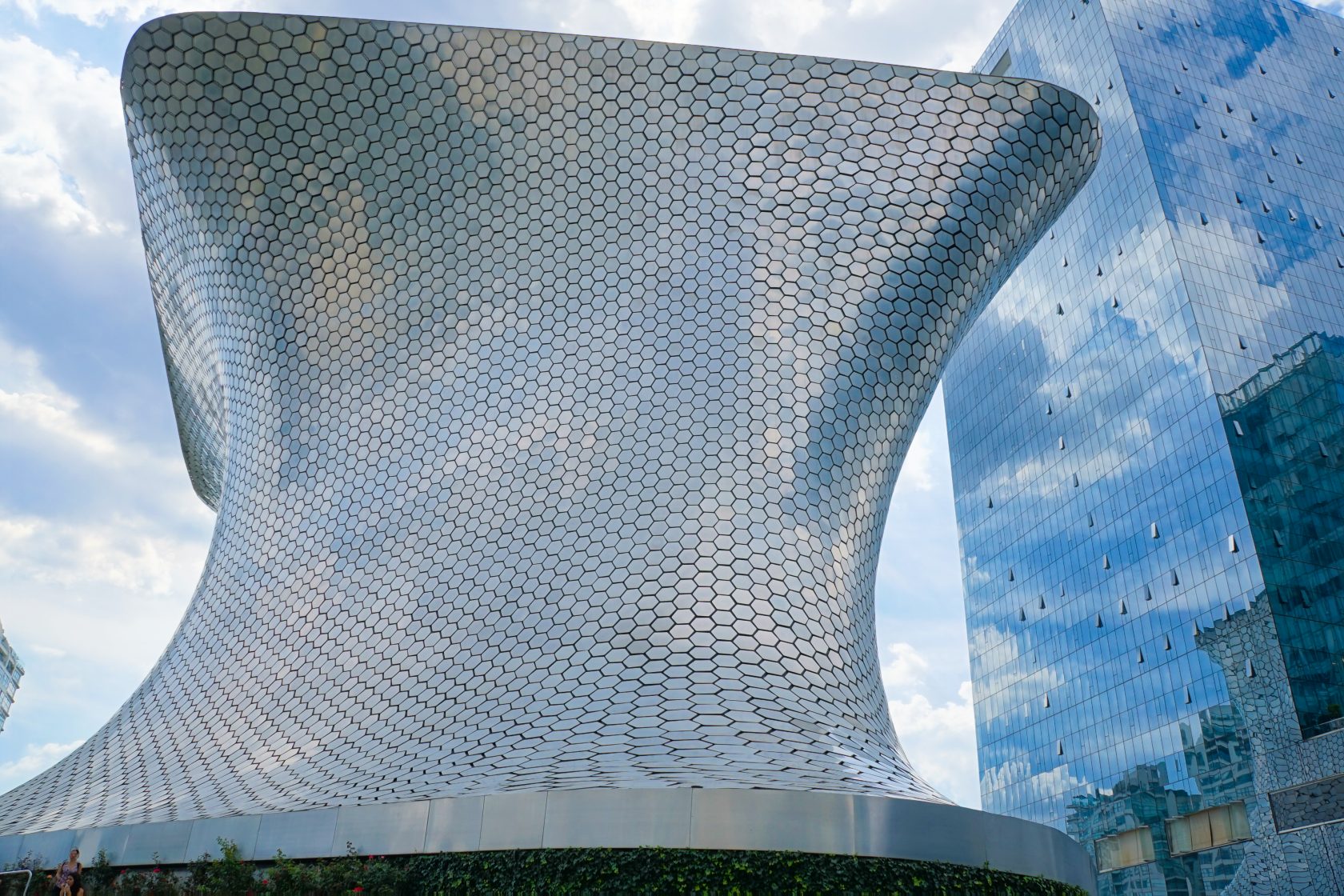 #3. Take A Relaxing Boat Ride On Chapultepec Lake On A Nice Day!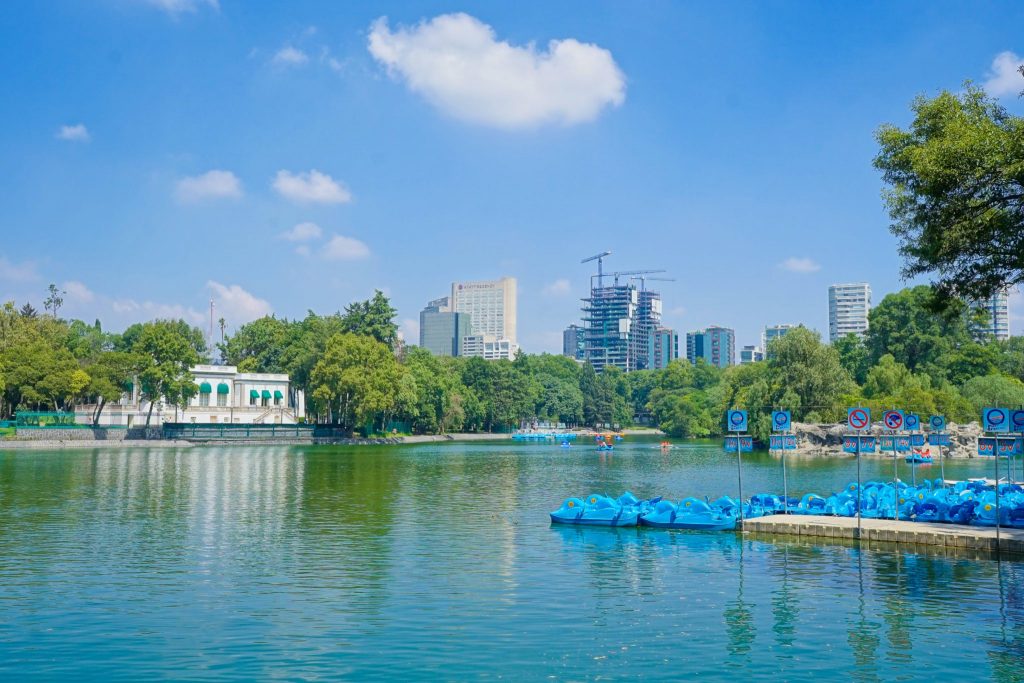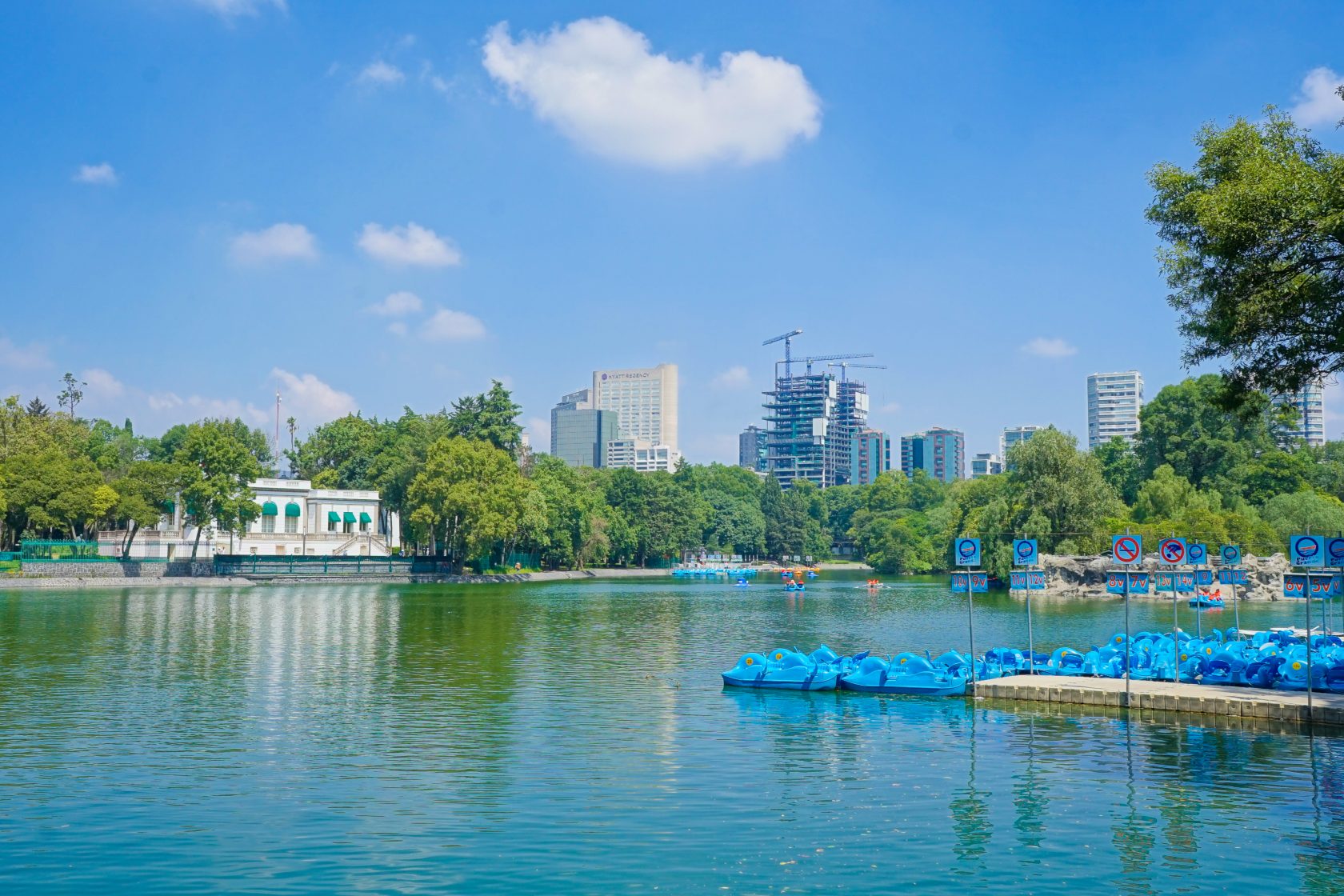 #4. Learn About The Crazy, Tragic, Brilliant, And Beautiful Life Of Mexican Icon Frida Kahlo At The Museo Frida Kahlo!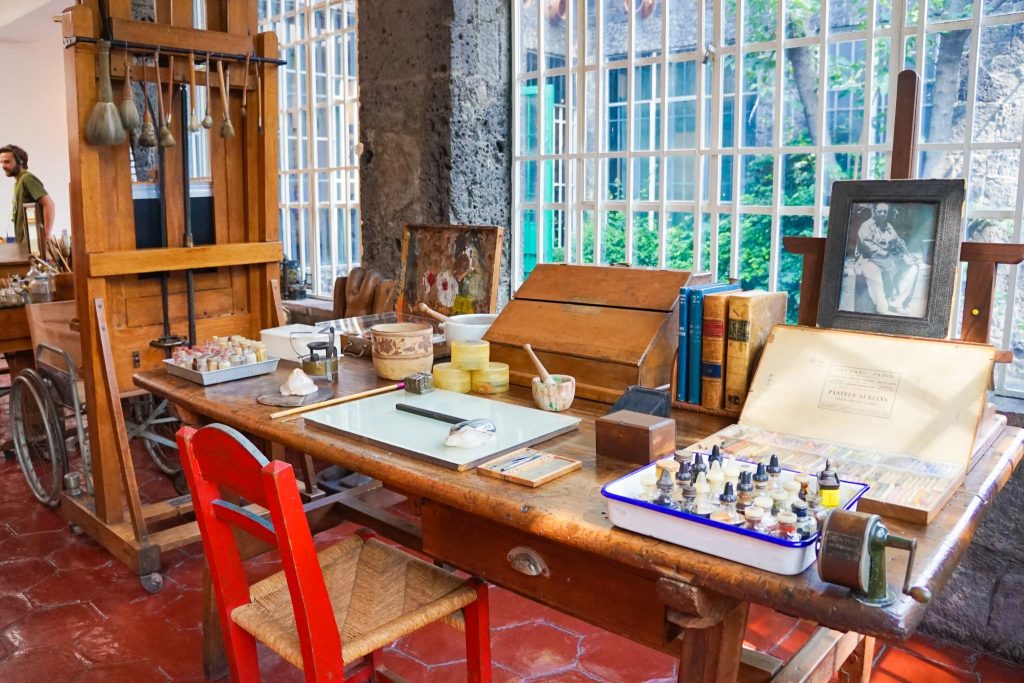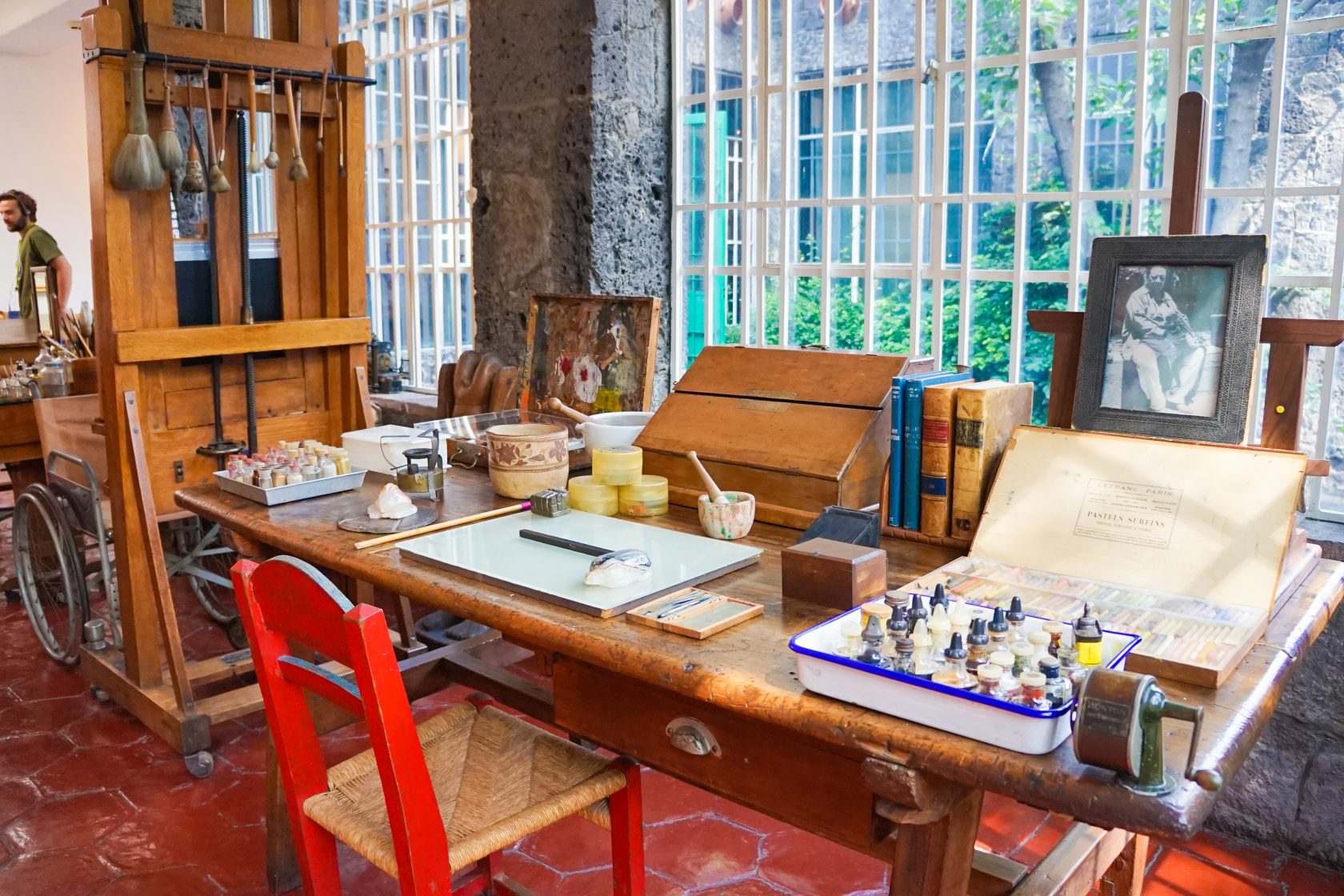 #5. Try Some Of The Best Margaritas Of Your Life In Mexico City!
Some of the best Margarita Bars in Mexico Are Helado Obscuro Bar, Malamén, Villa Maria, and Licorería Limantour. But don't worry – they are all delicious!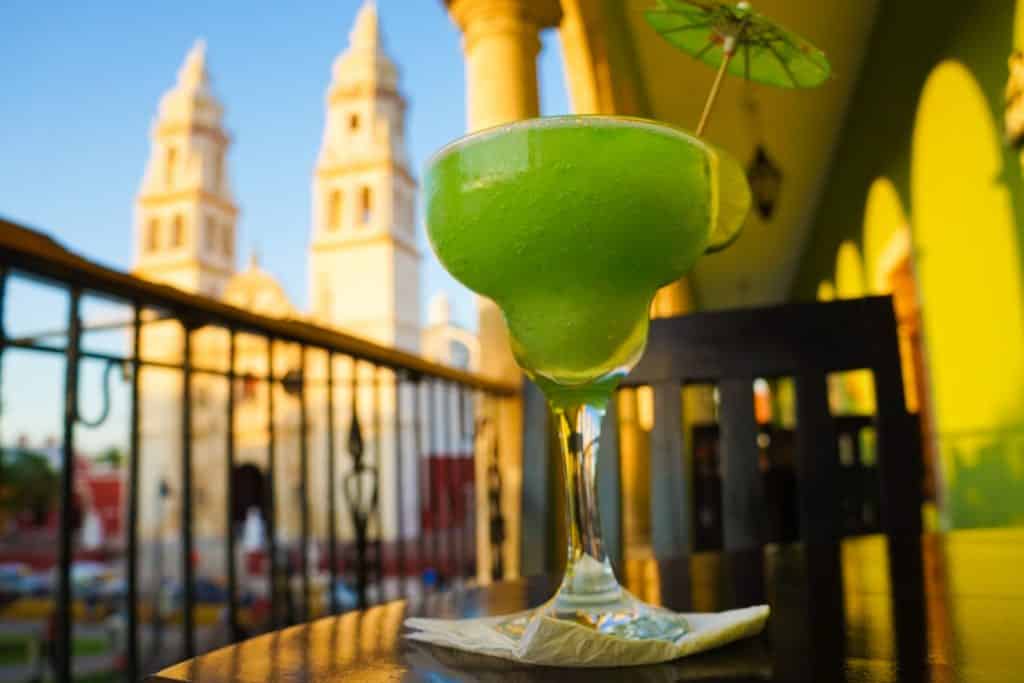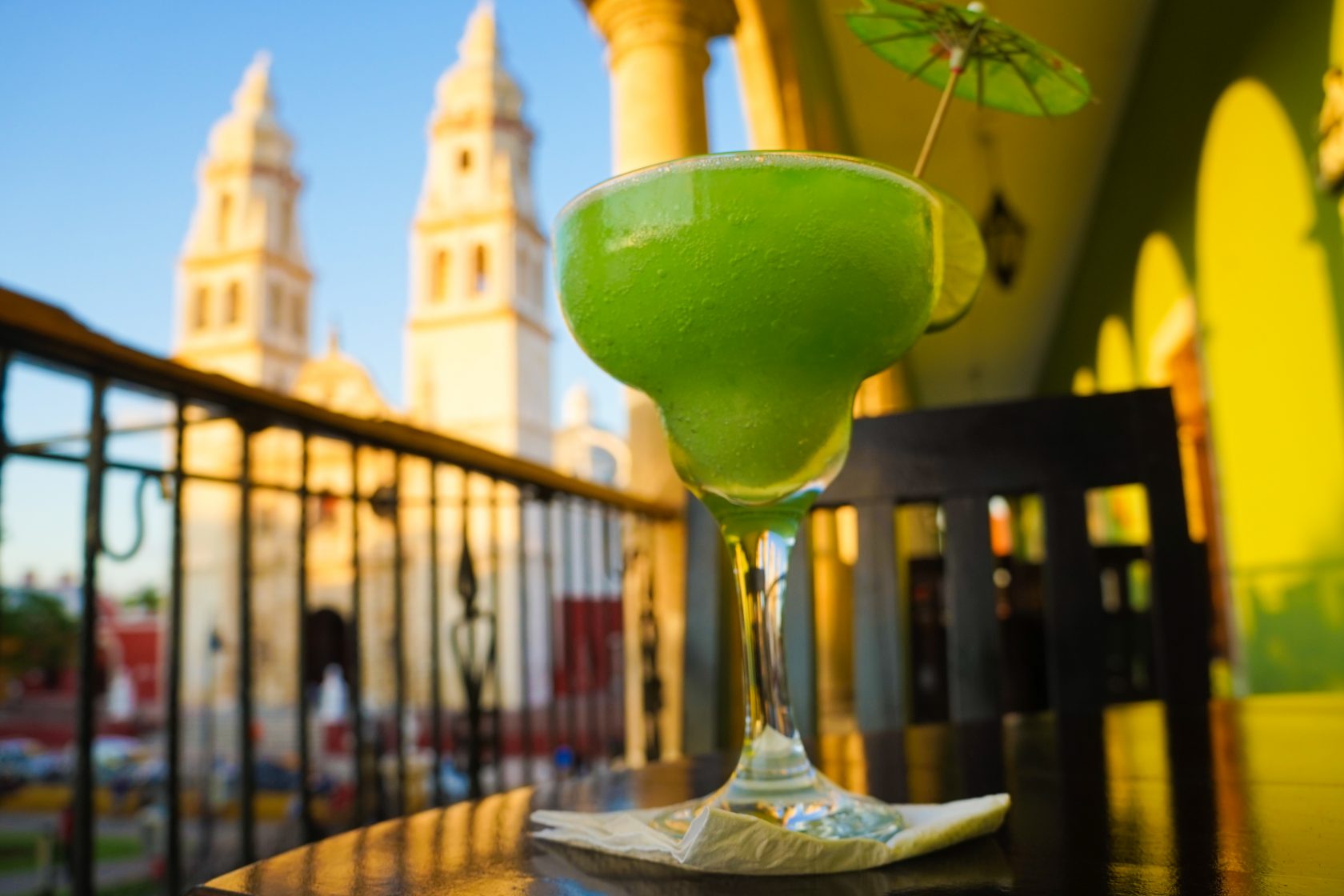 #6. And Don't Forget To Try Some Of The More Innovative Cocktails Being Created Up By Mexico's World-class Mixologists!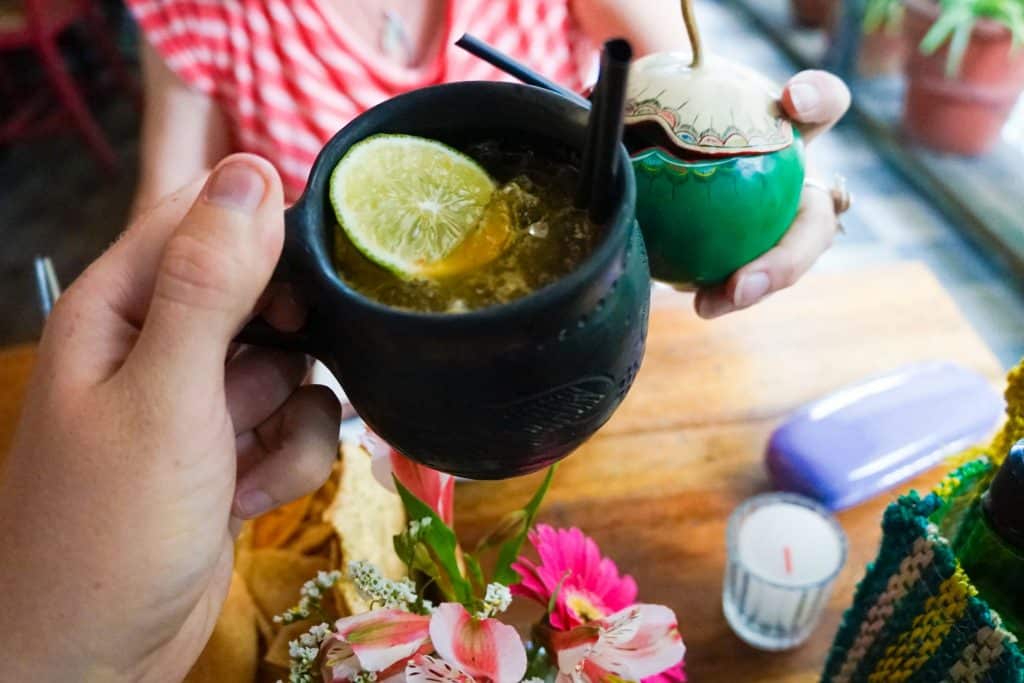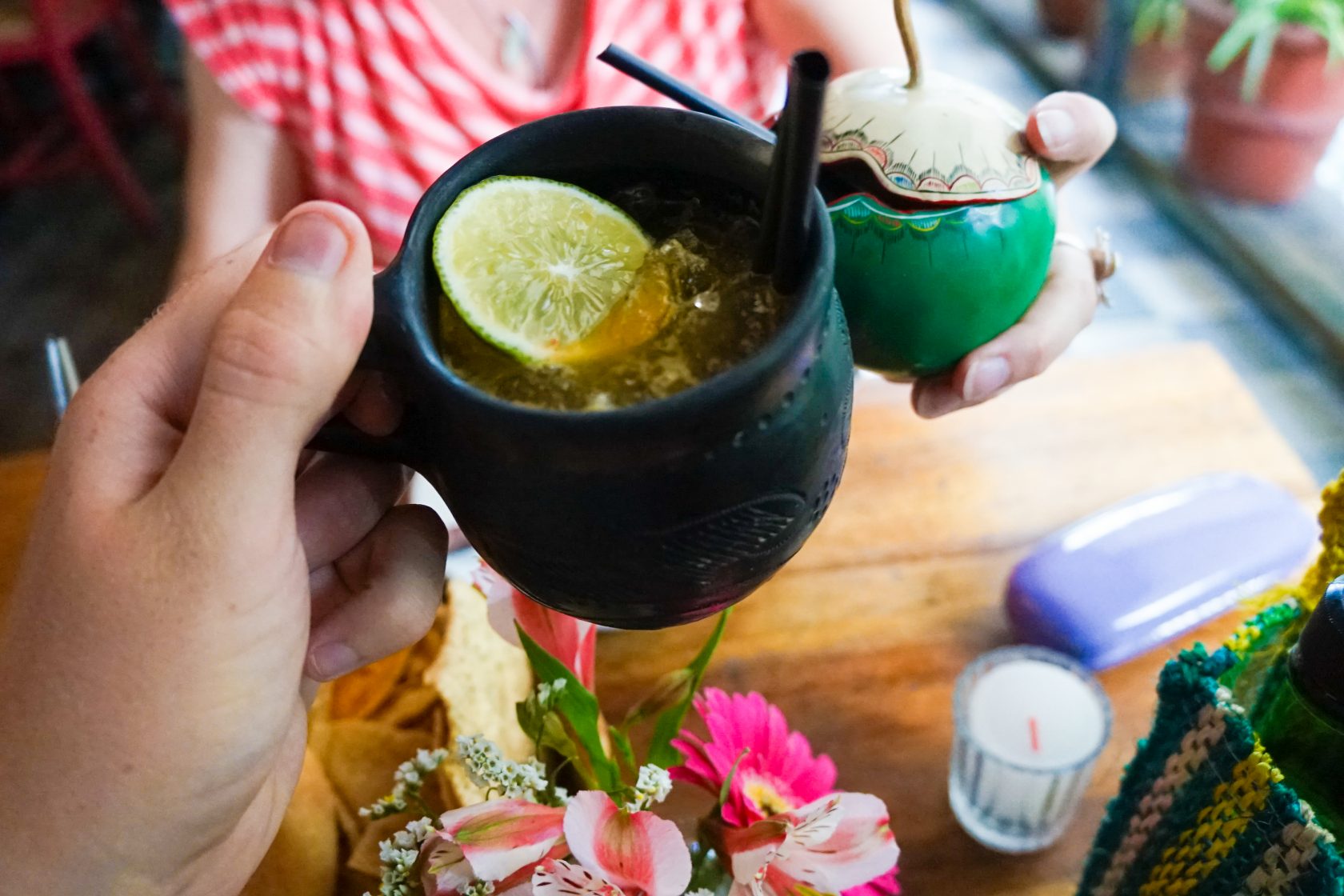 #7. Spot Some Of The Colourful And Innovative Street Art In La Roma!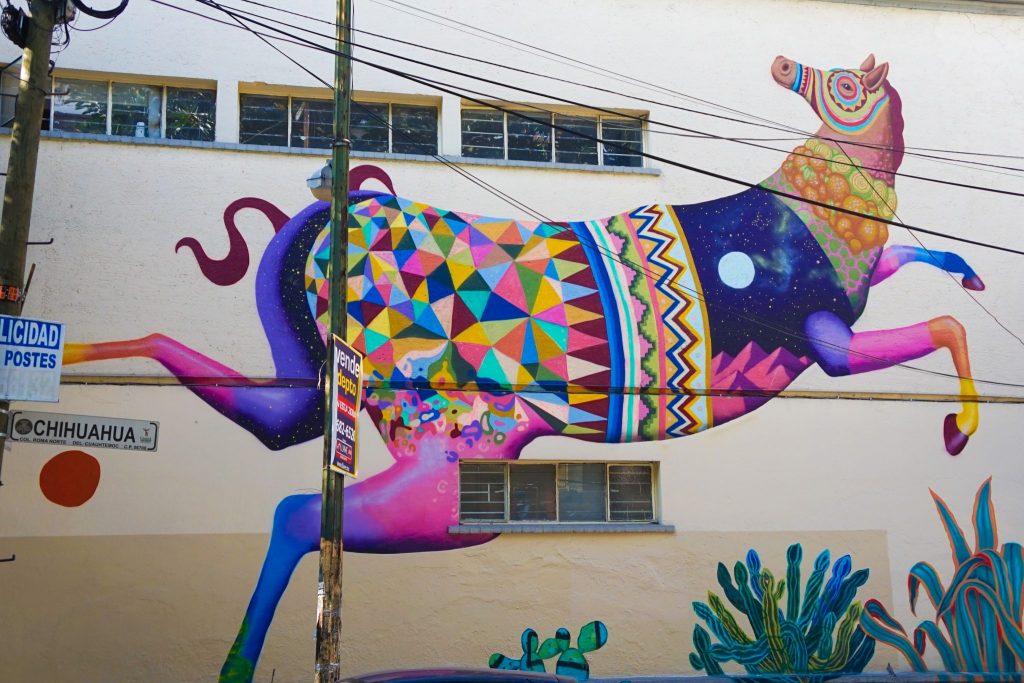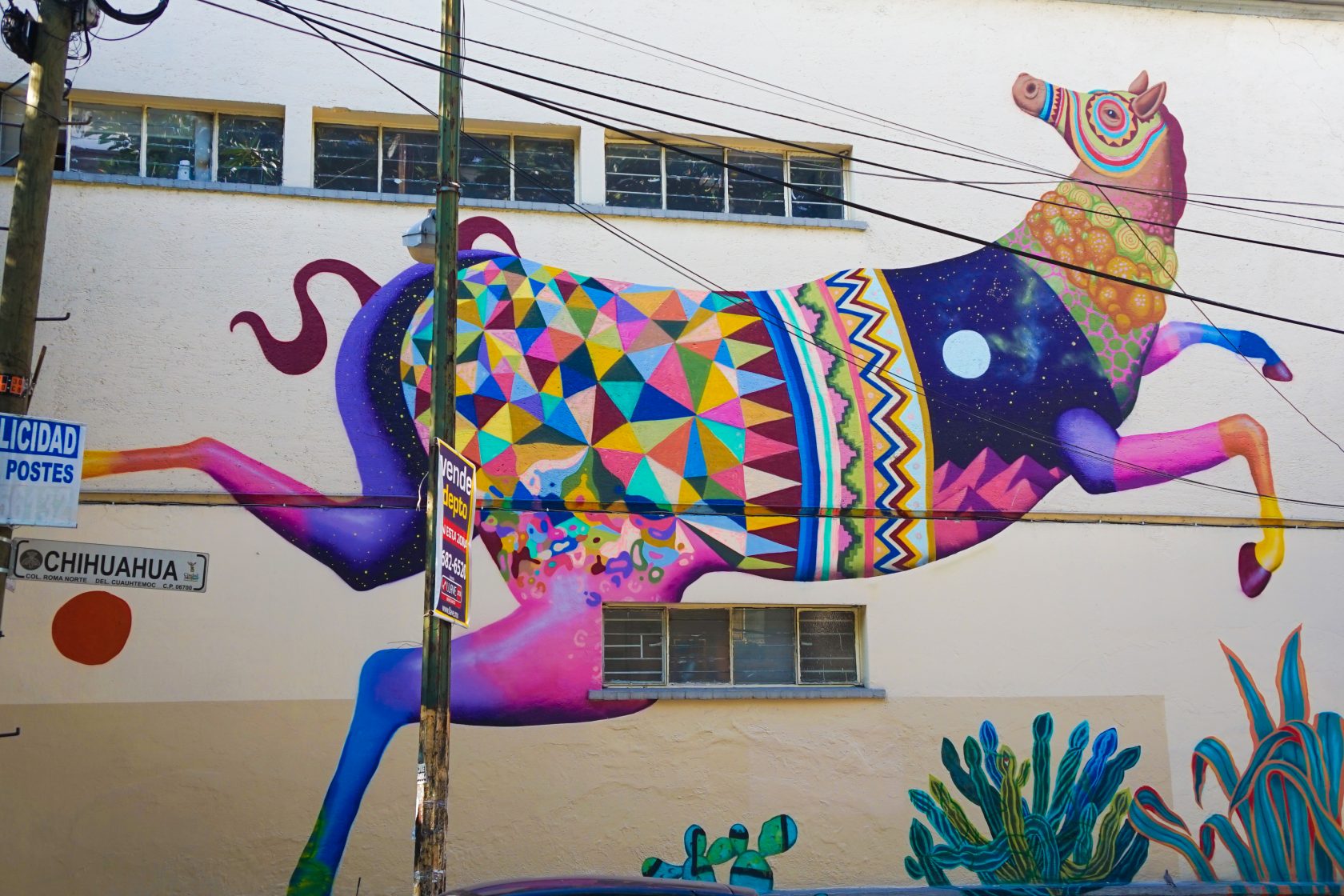 #8. Check Out Some Of Mexico's Many Book Stores. It Turn 's Out Mexican's Are Some Of The World's Biggest Book Lovers!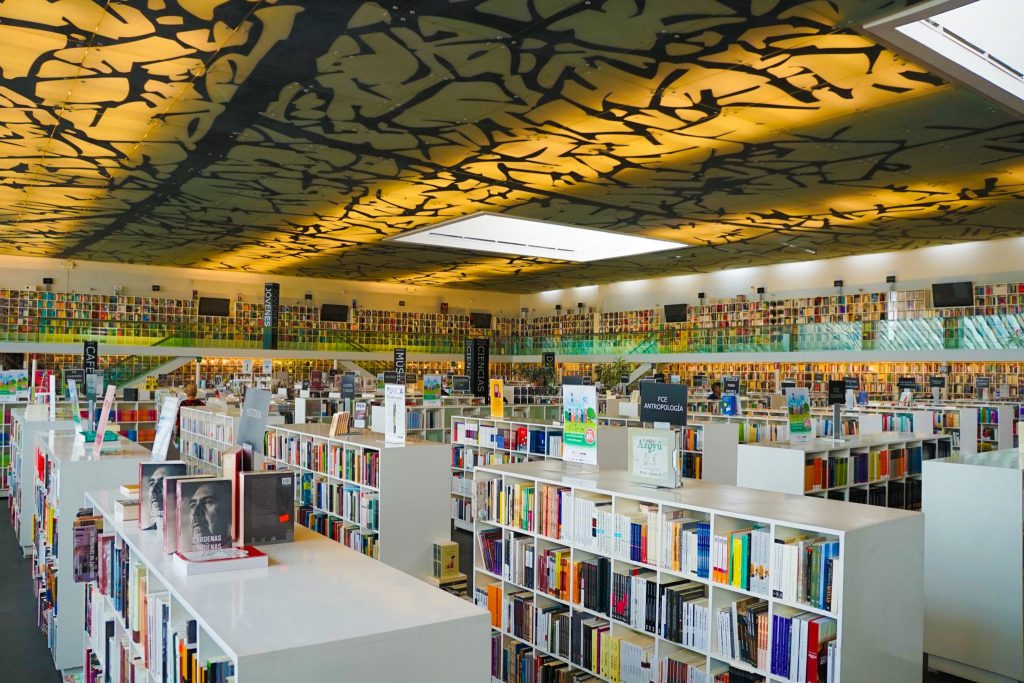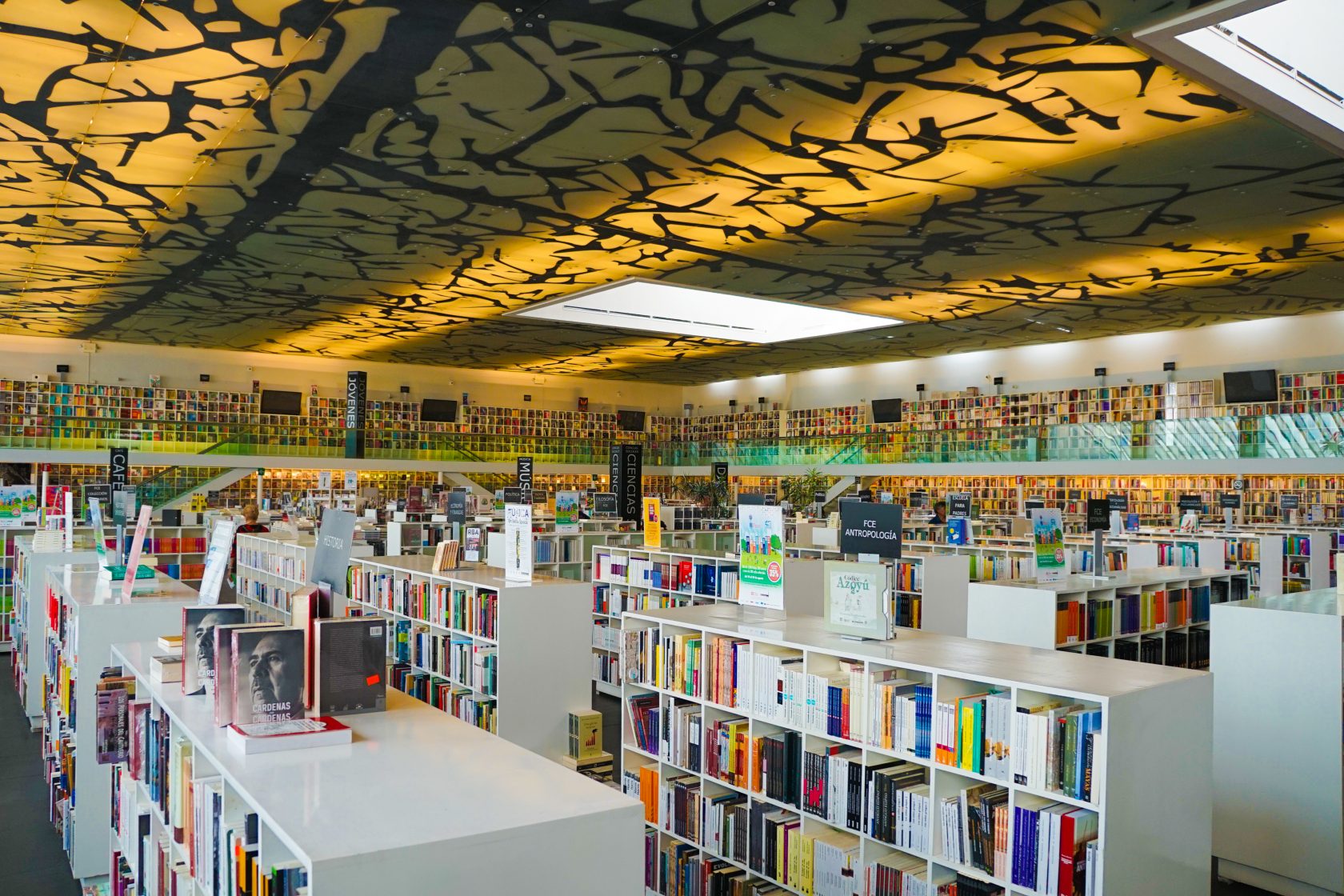 #9. Shop Till You Drop In The Uber Swanky Polanco Neighbourhood.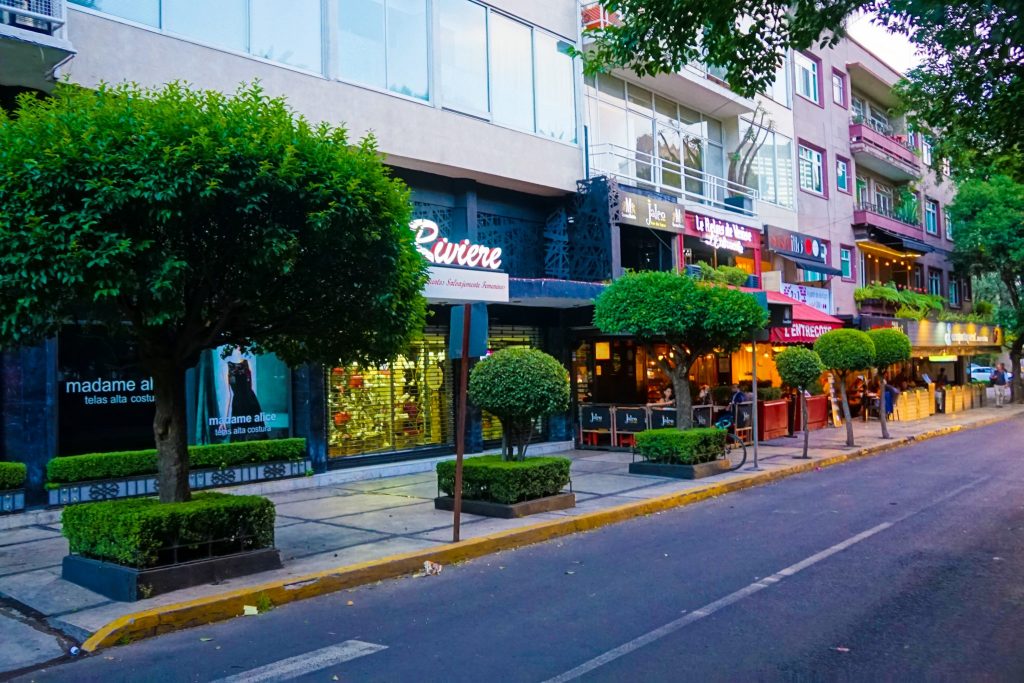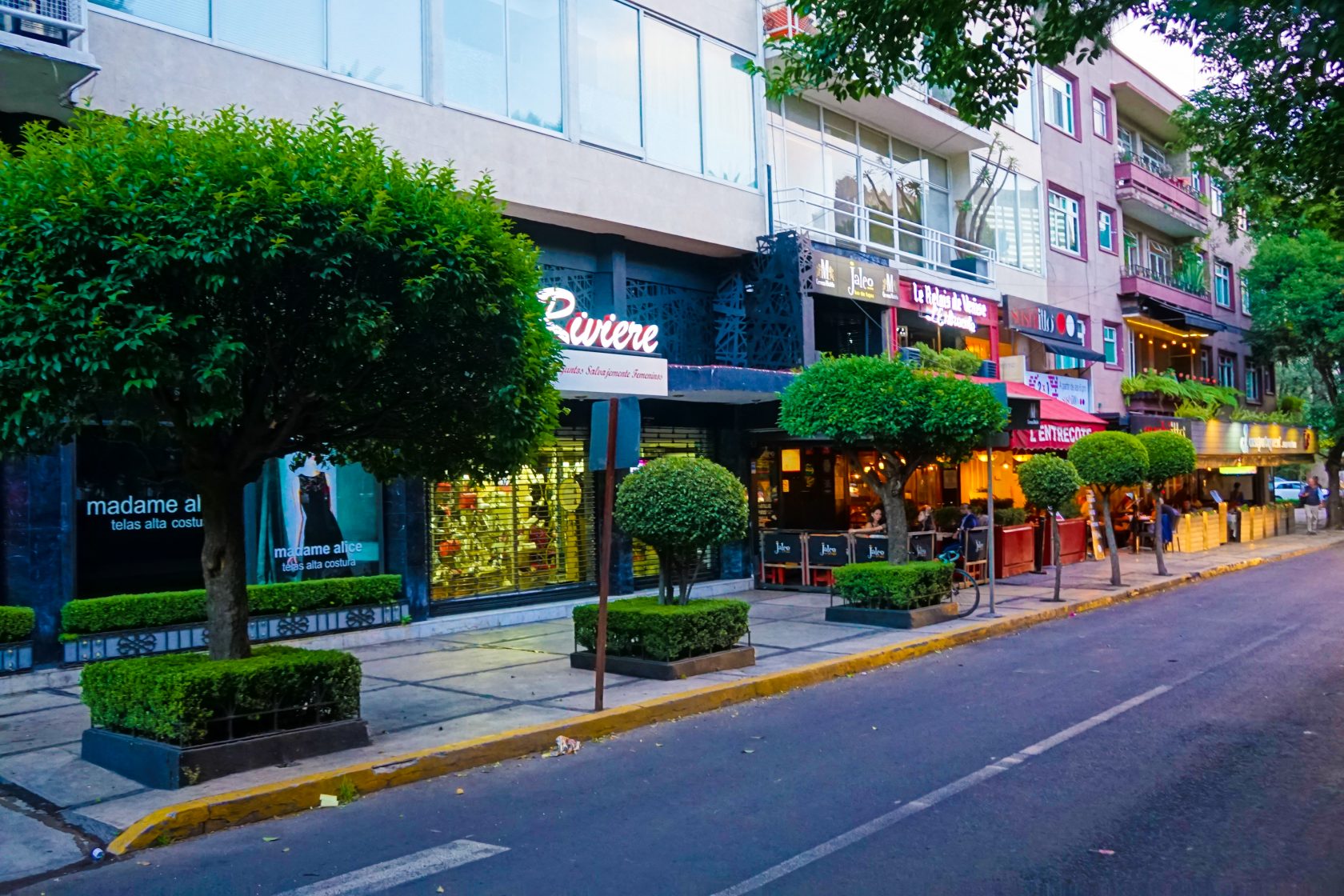 #10. Visit The House Of Diego Riveria And See The Other Half Of The Diego / Frida Power Couple!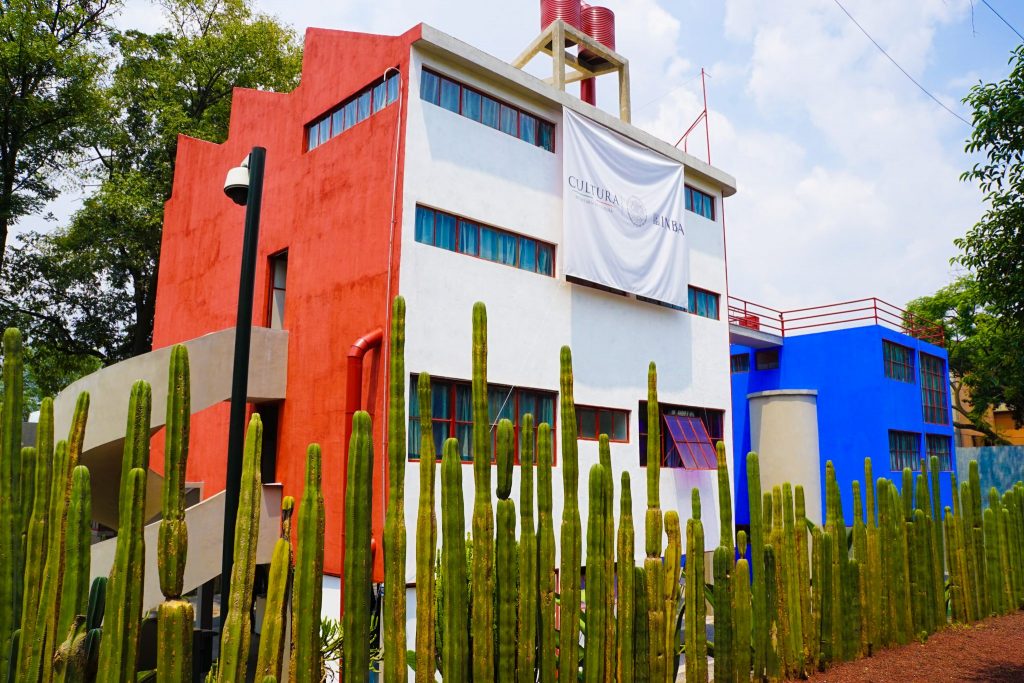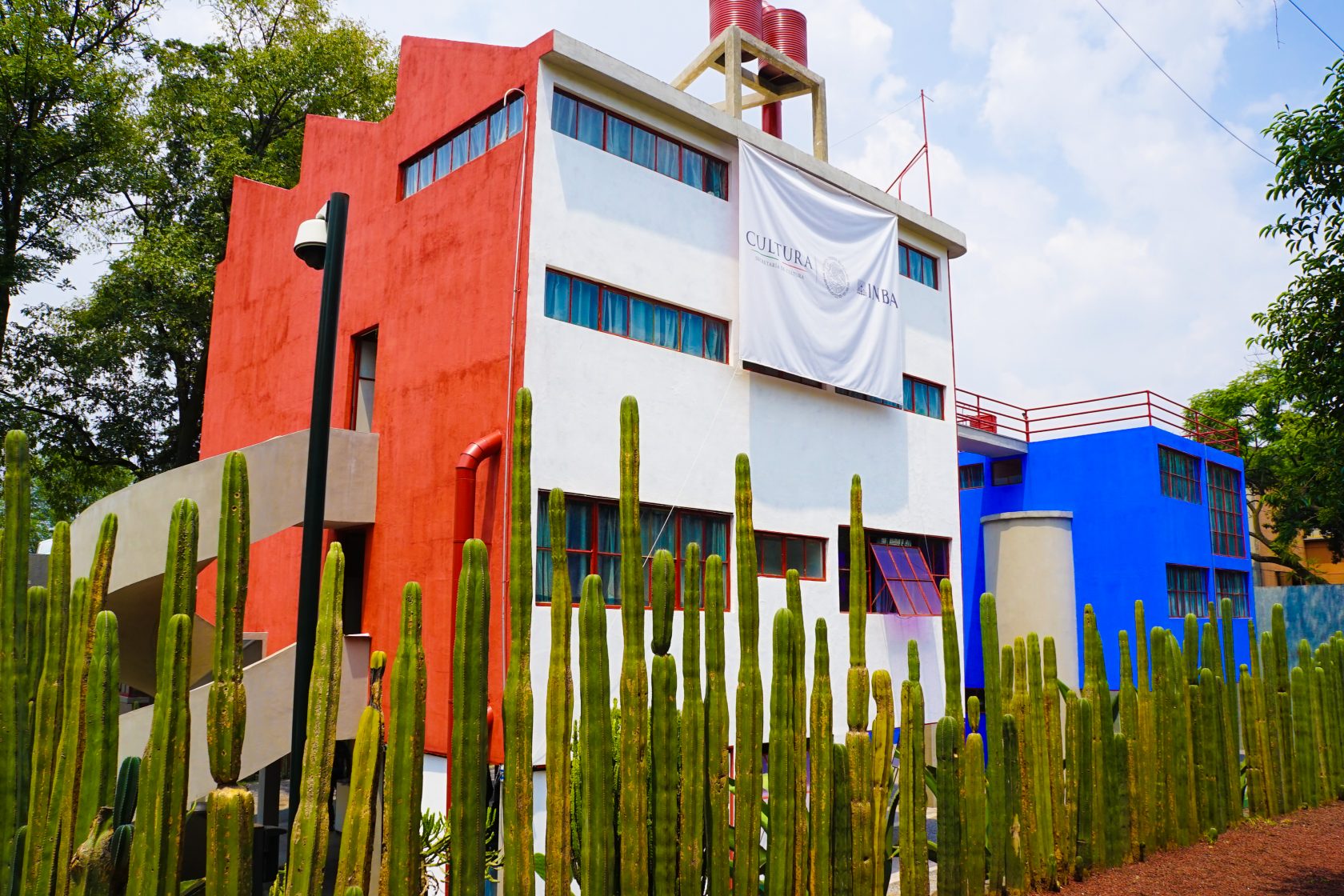 #11. Buy Some Local Art Off The Street…Just Be Sure To Haggle Hard!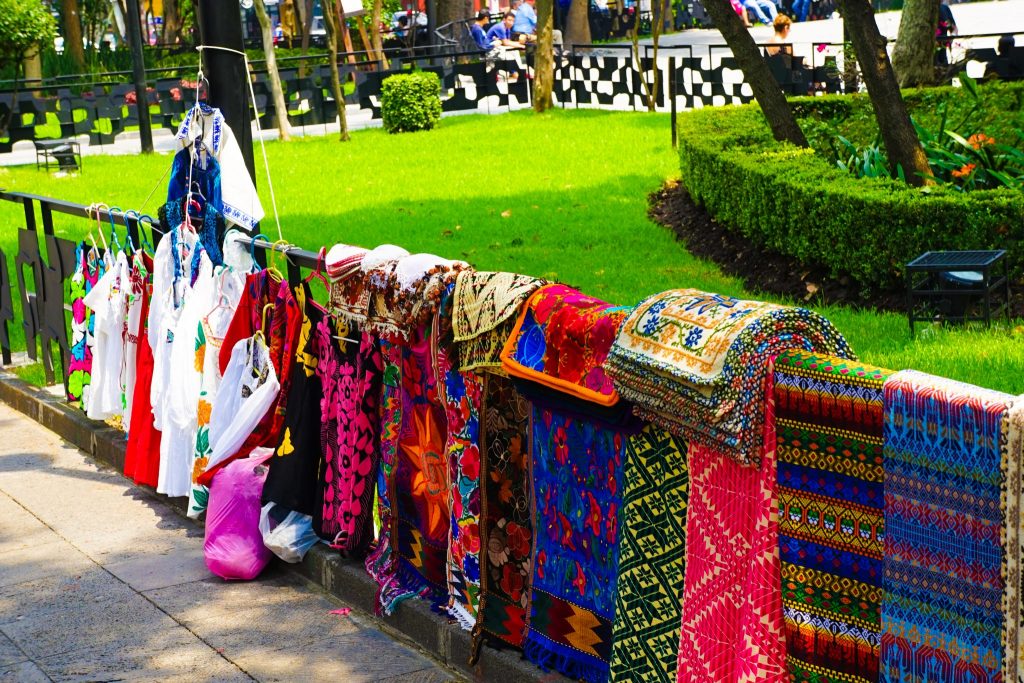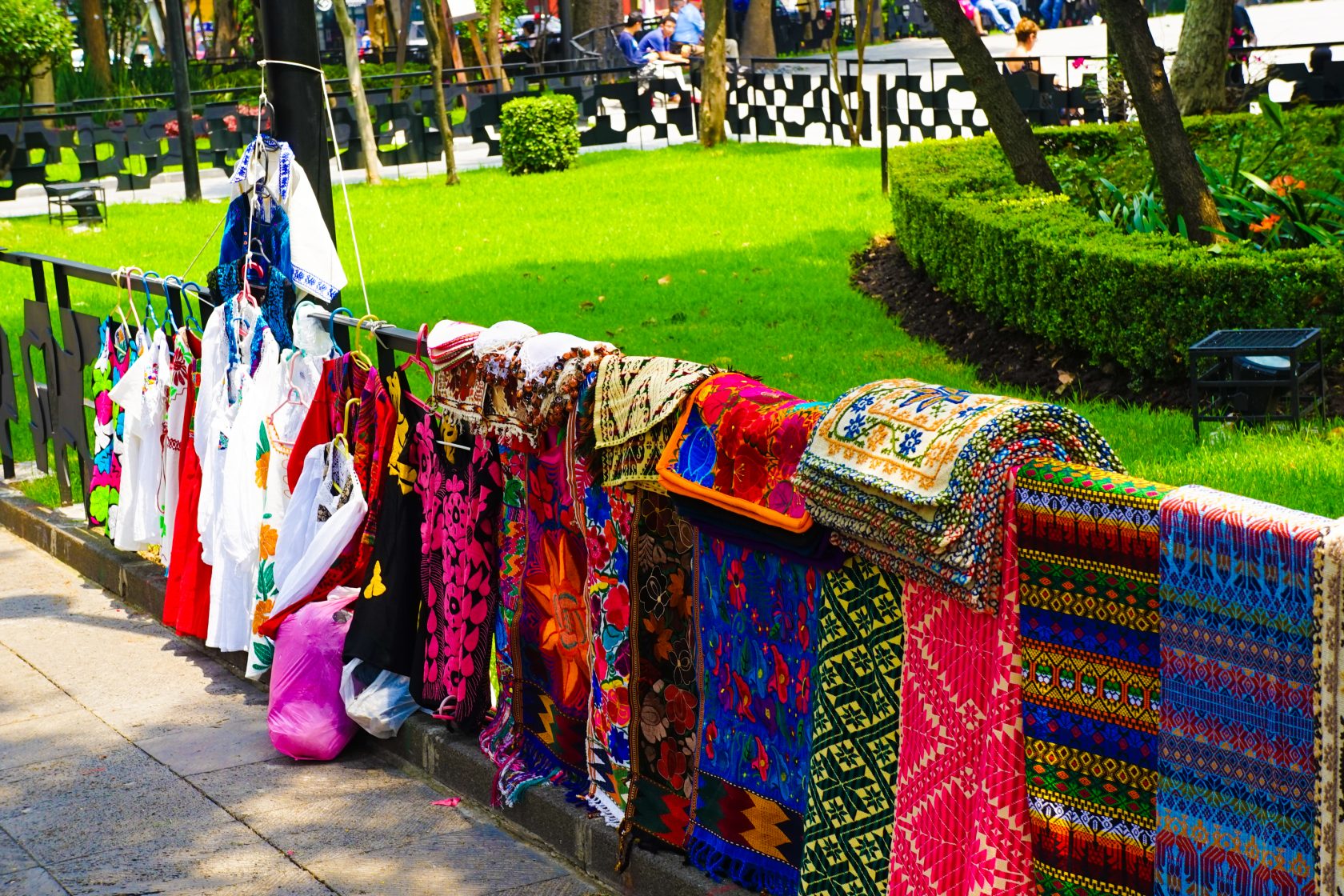 #12. Get Your Photo With The Iconic CDMX Symbol (There Are A Few All Over The City!)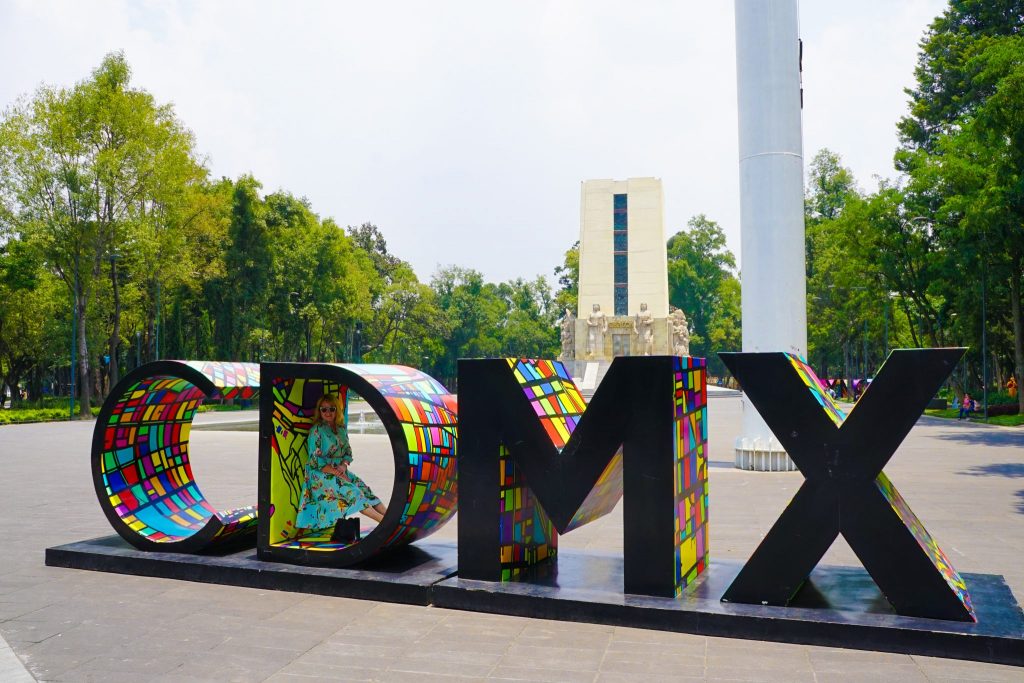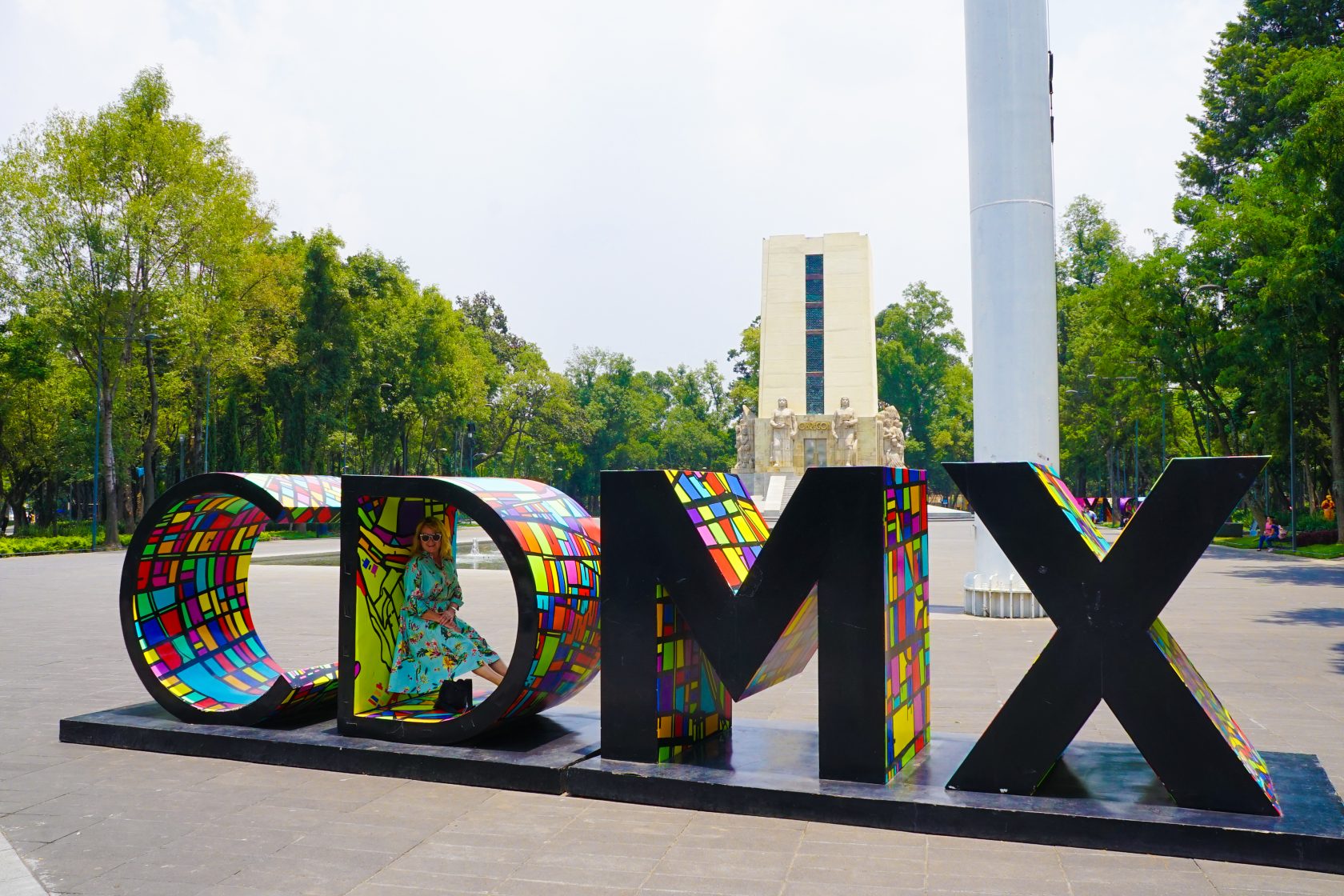 #13. Try Some Of The Street Juices And Smoothies. A Pro Tip Is To Go For The Longest Line For The Best Taste And Flavor!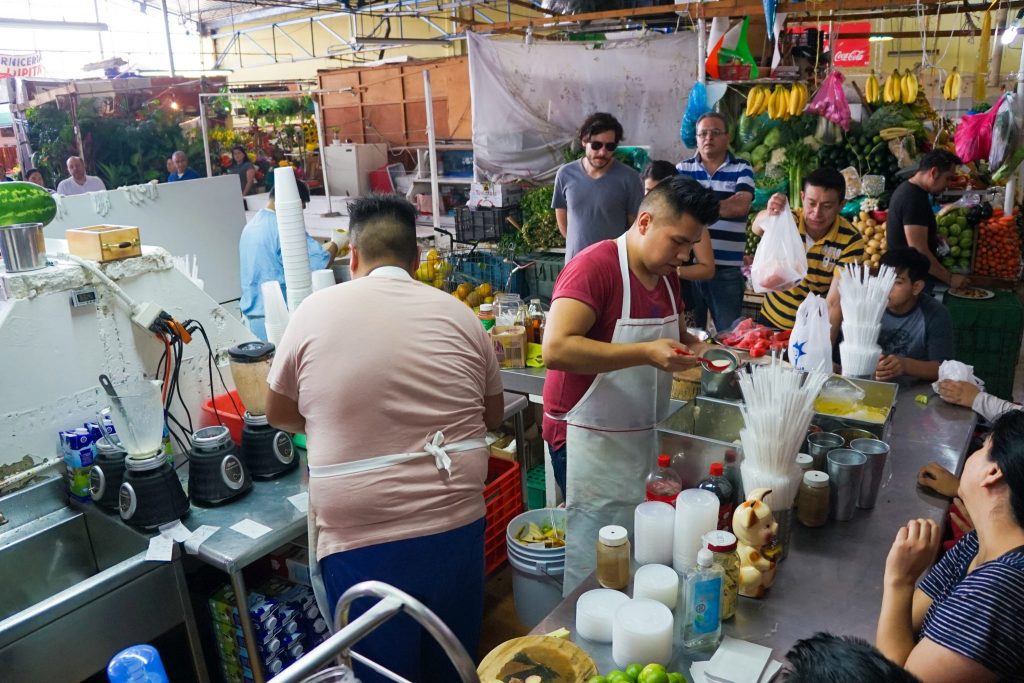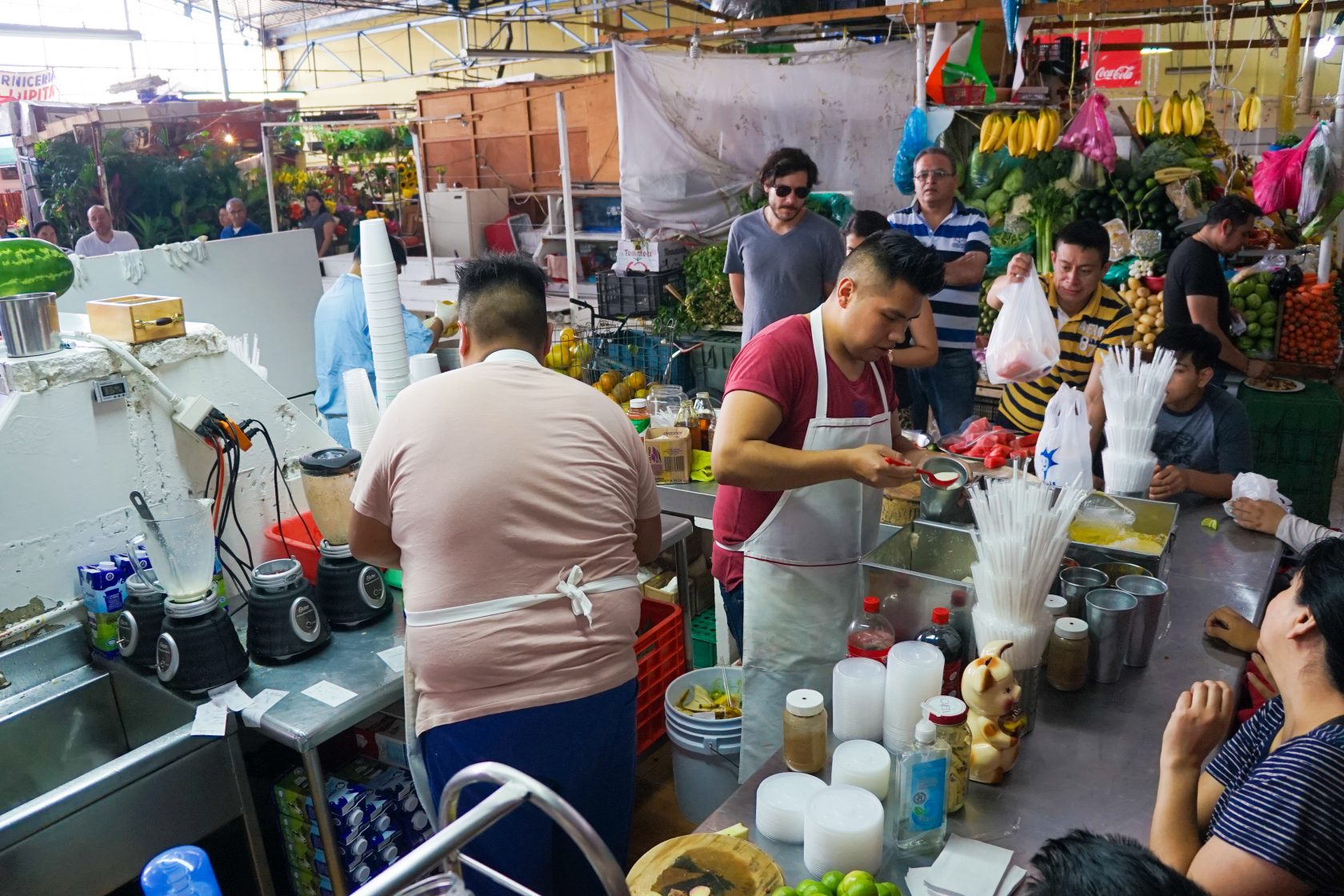 #14. Wander Any Of The Colourful Neighbourhoods In Mexico With No Purpose!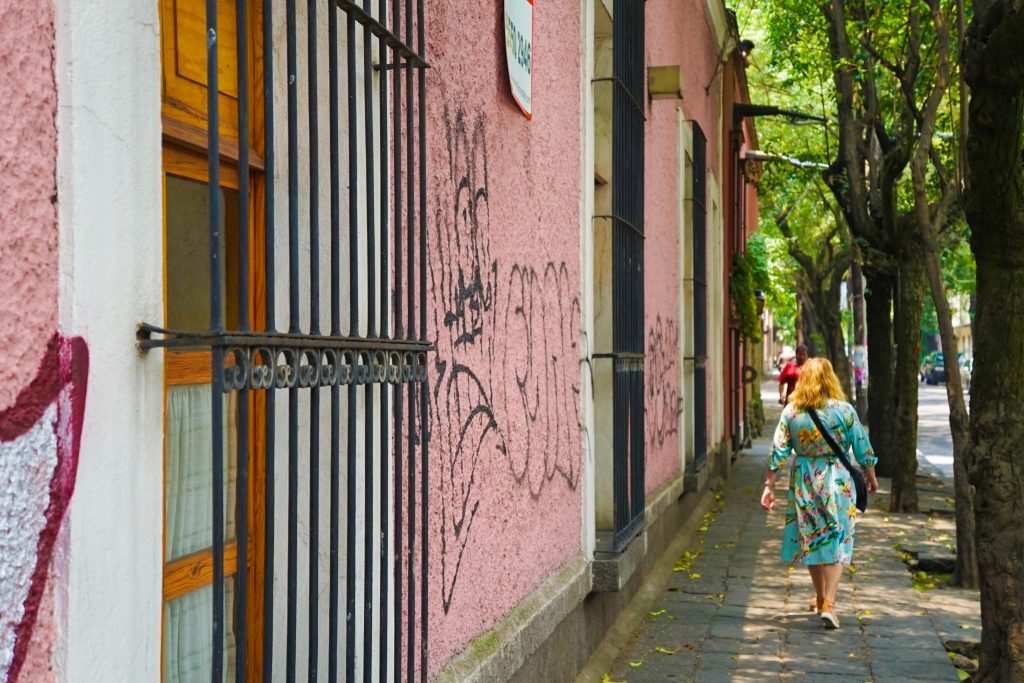 #15. Strike Up A Conversation With Friendly Locals (And Practice Your Spanish!)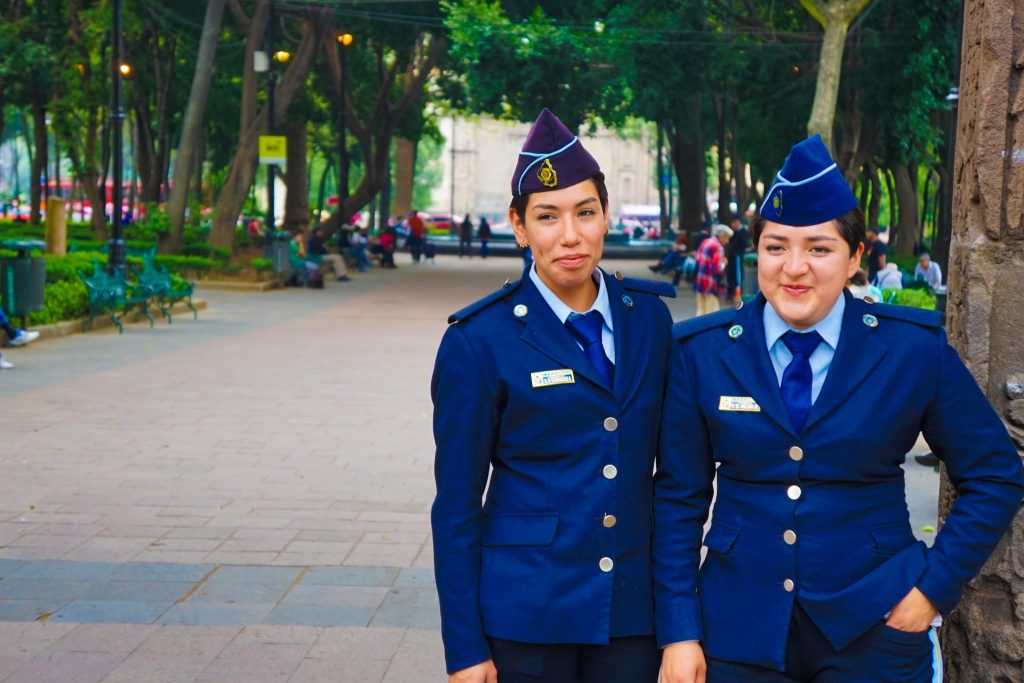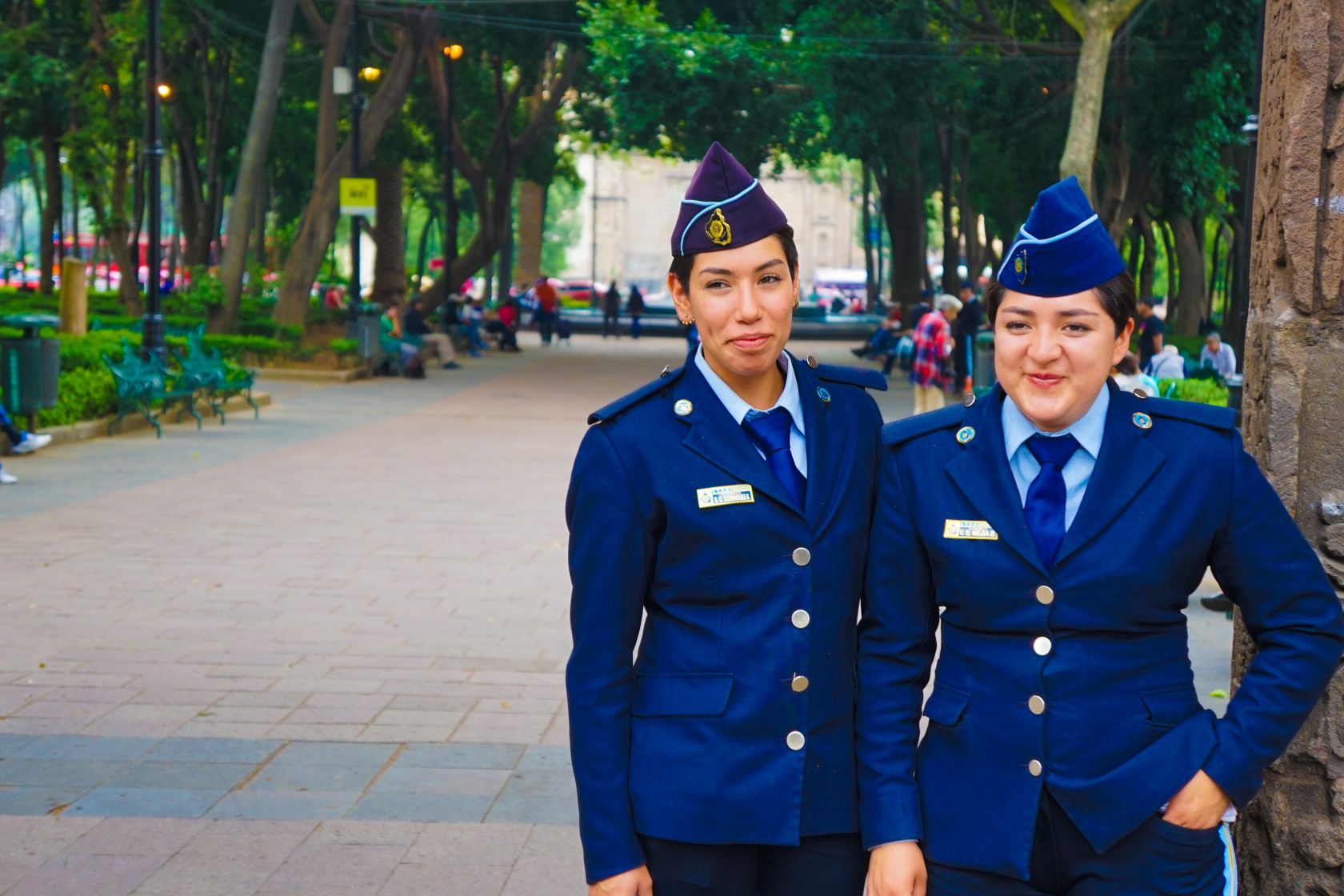 #16. Walk Along Reforma Avenue, One Of The Longest Streets In The Entire World!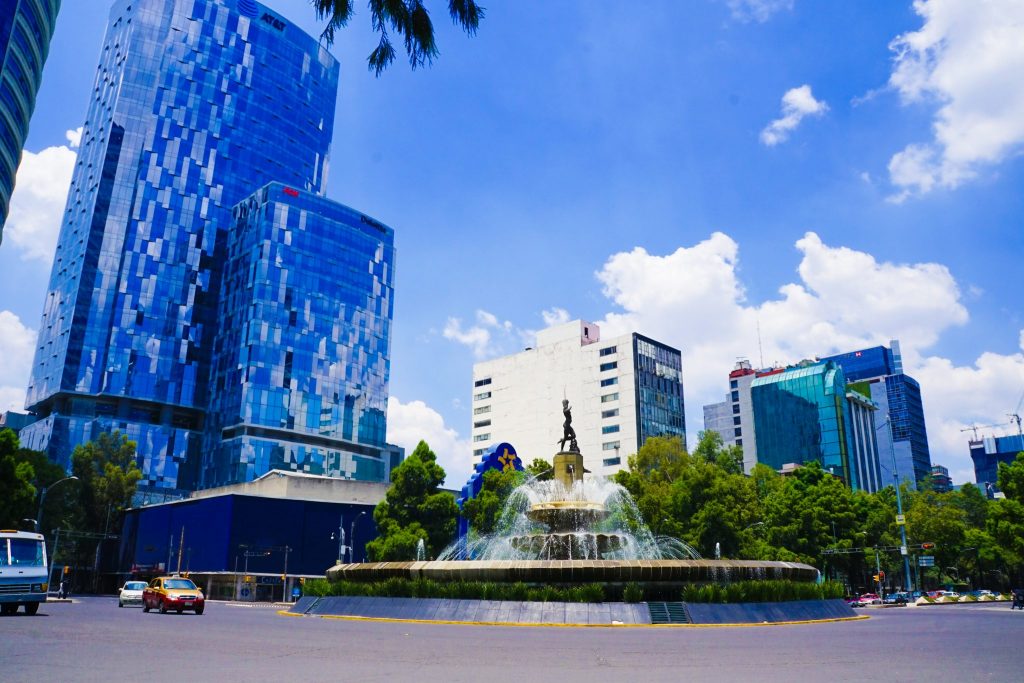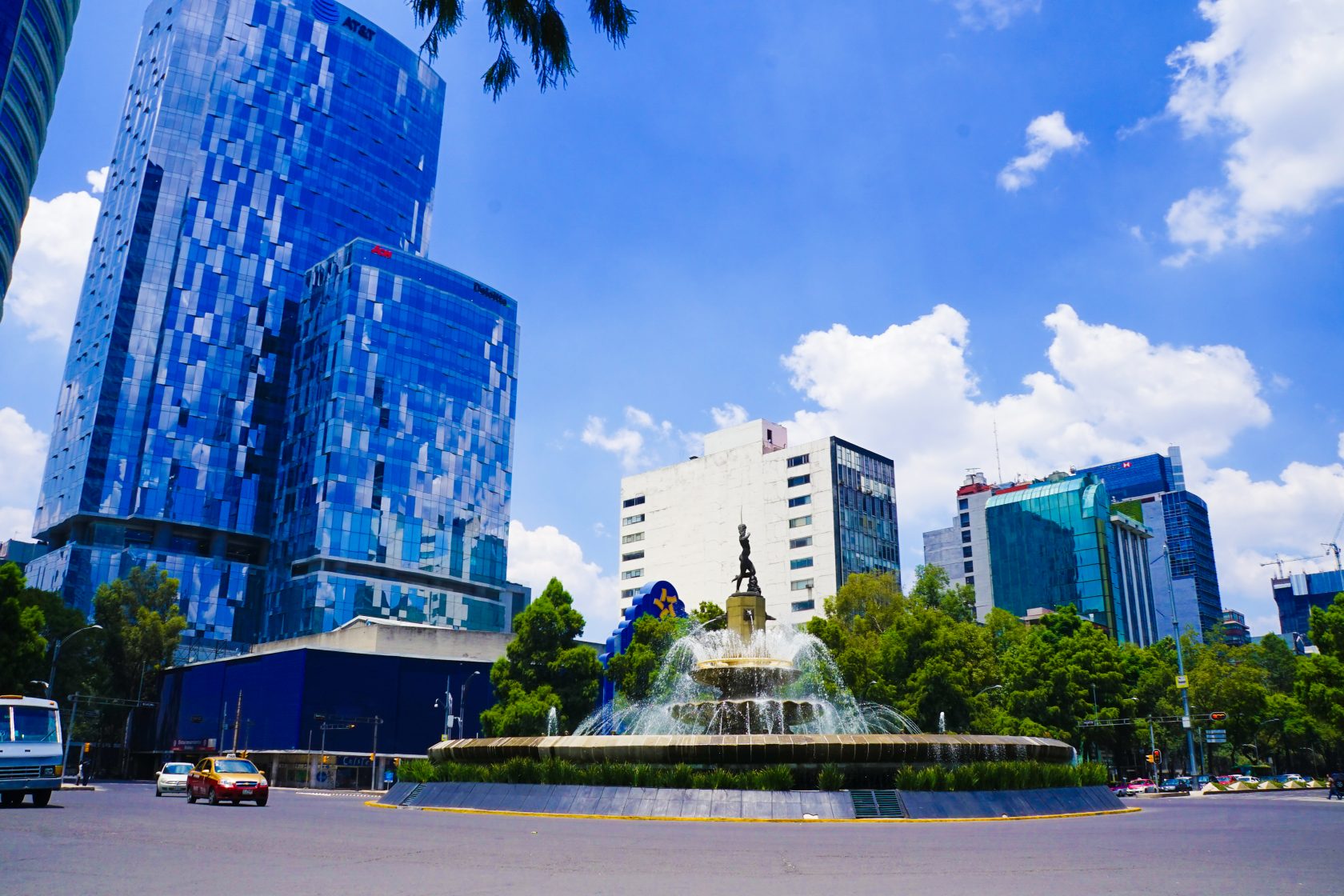 #17. Buy Tacky Souvenirs For Friends And Family. The Brighter The Colors The Better!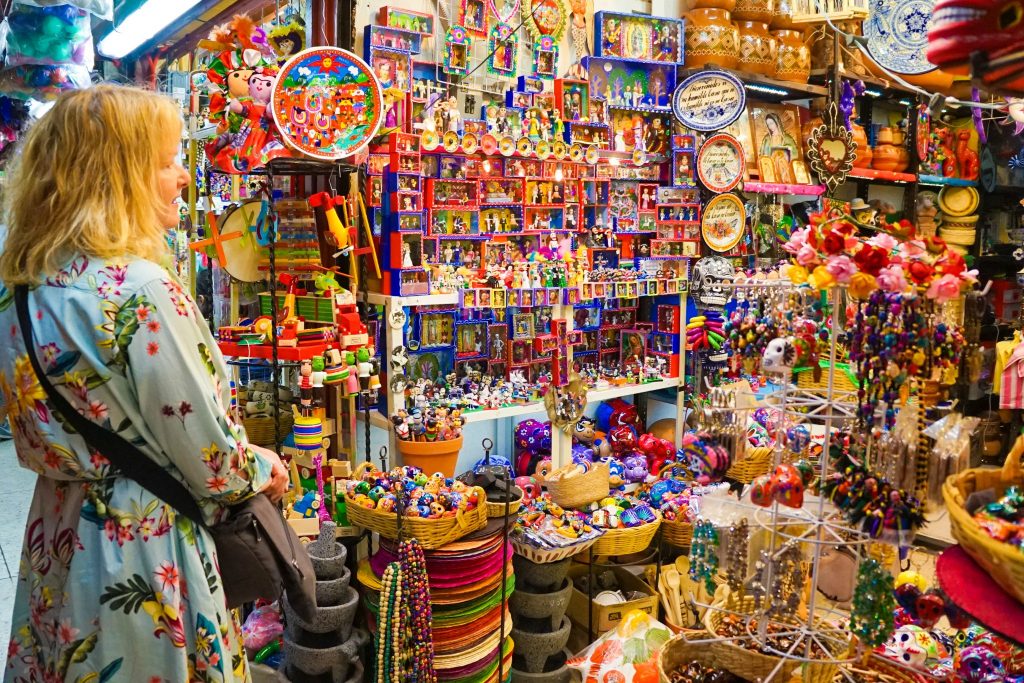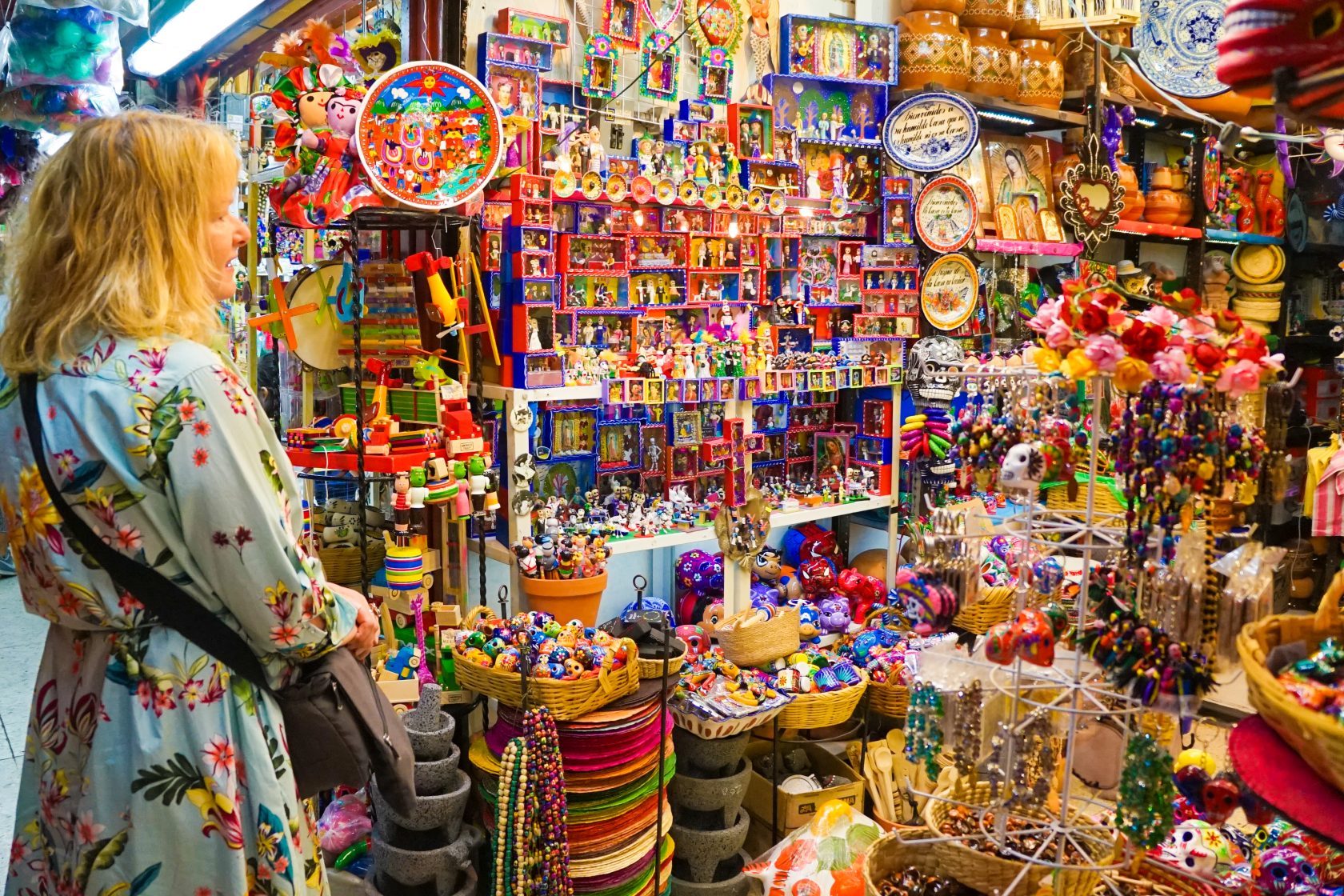 #18. Try Chilequilas, A Traditional Mexican Dish Typically Made Of Corn Tortillas Cut In Quarters And Lightly Fried.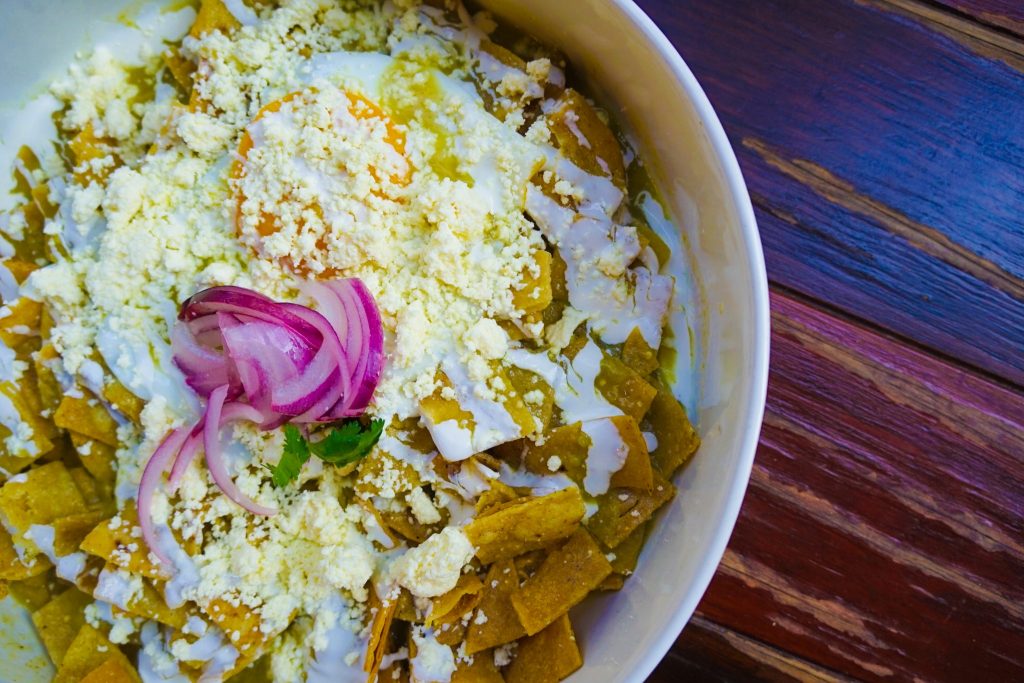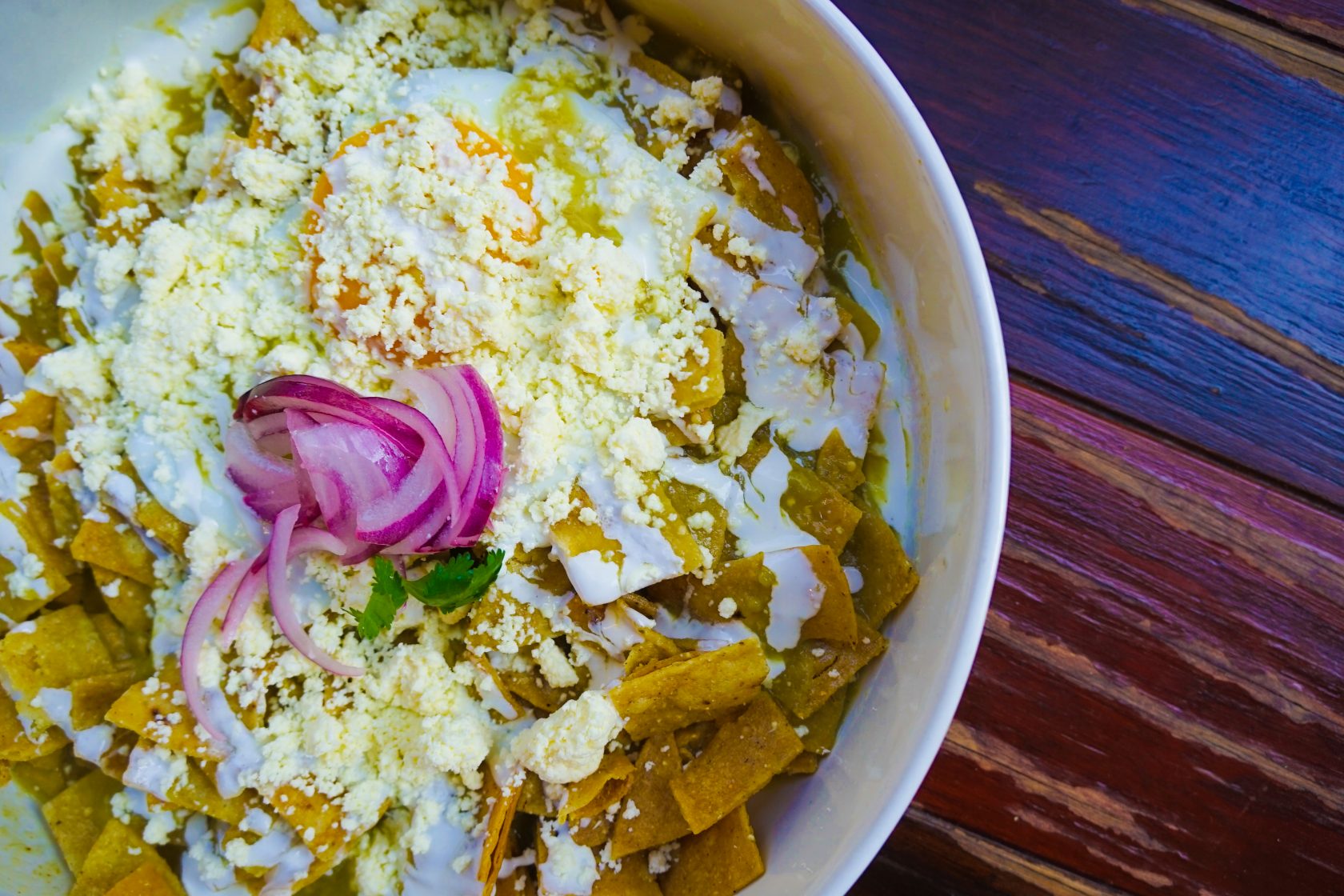 #19. Explore The Up-And-Coming La Condesa Neighborhood. With Green Tree-lined Avenues, Huge Art Nouveau Mansions, And Bright Art Deco Buildings What's Not To Love!
While it may not be a recognized art deco center in the way that Havana, Miami, or Vienna are, a short tour in the right Mexico City neighborhoods will reveal a full assortment of geometric, stylish art deco architecture.
Art Deco construction began in earnest in Condesa around 1927 and reached a peak in 1931. The Palacio de Bellas Artes, Centro Cultural Bella Época, and the Basurto Building are particularly outstanding examples worth visiting — though we are sure you will find plenty more exploring on your own.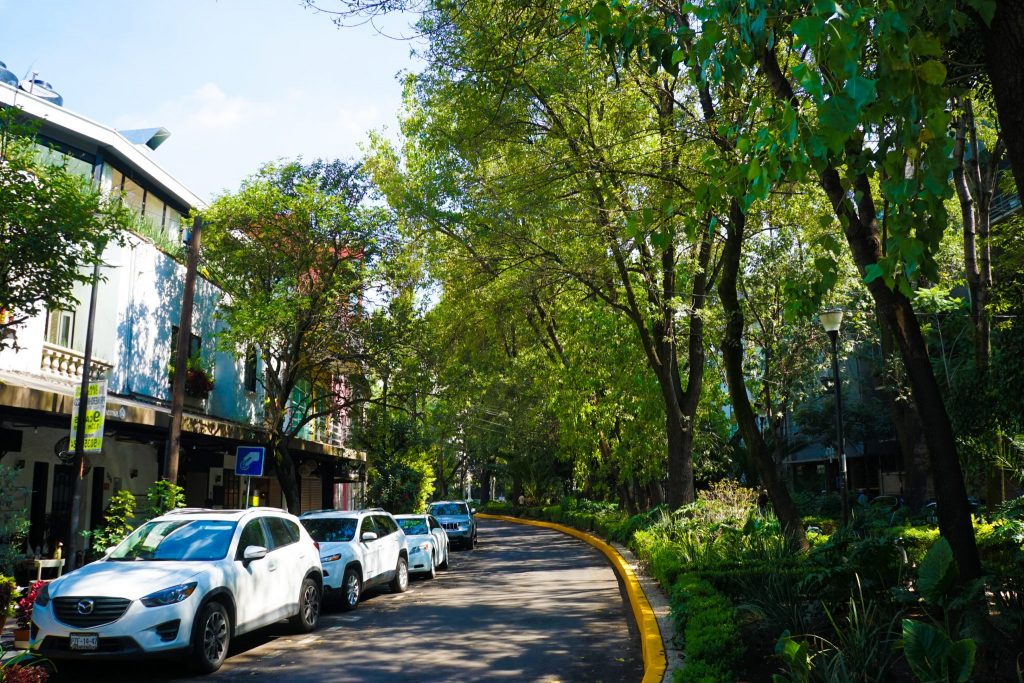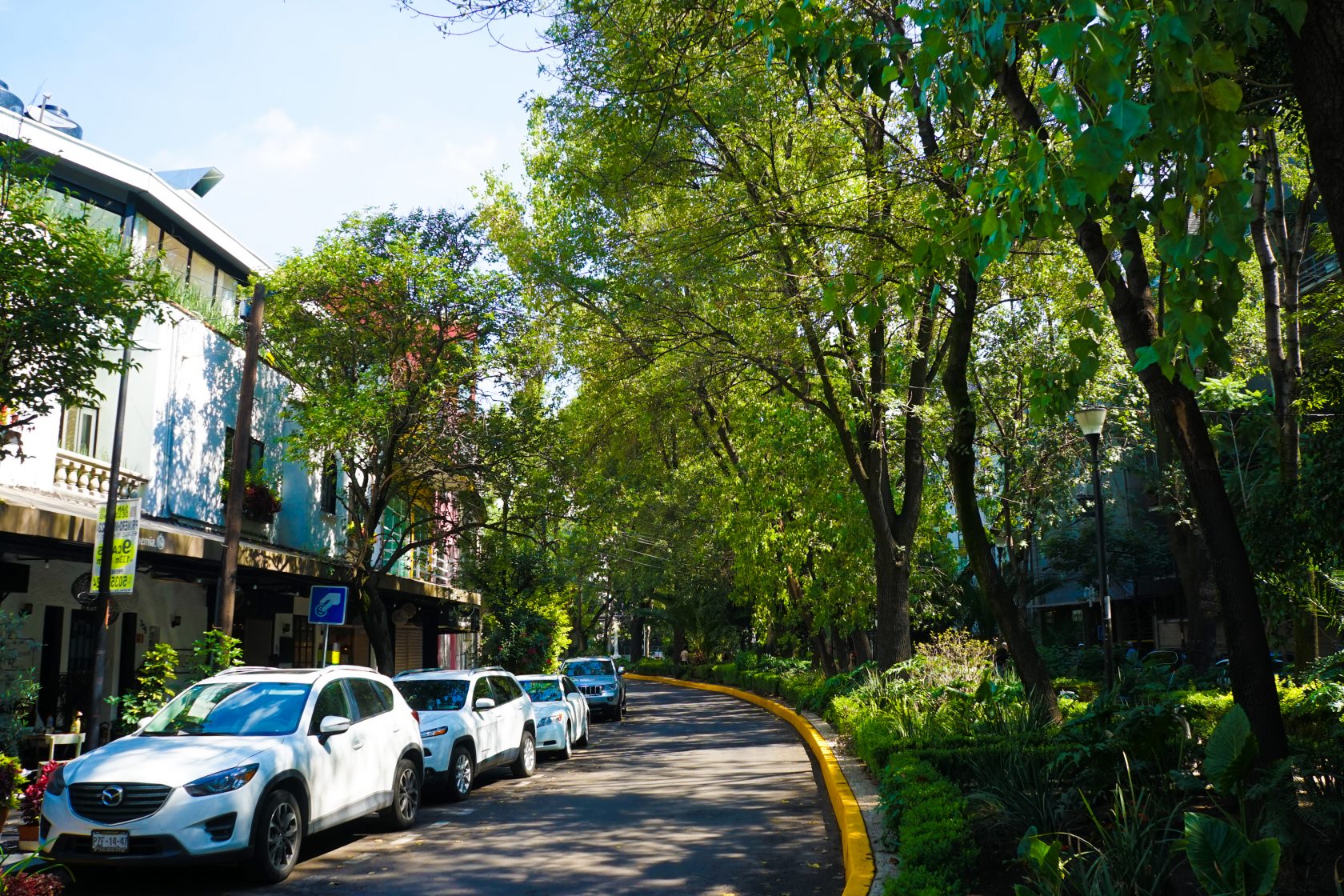 #20. Visit The Dog Training School In Parque Mexico. You Will Never See So Many Well-Behaved Dogs In Your Life!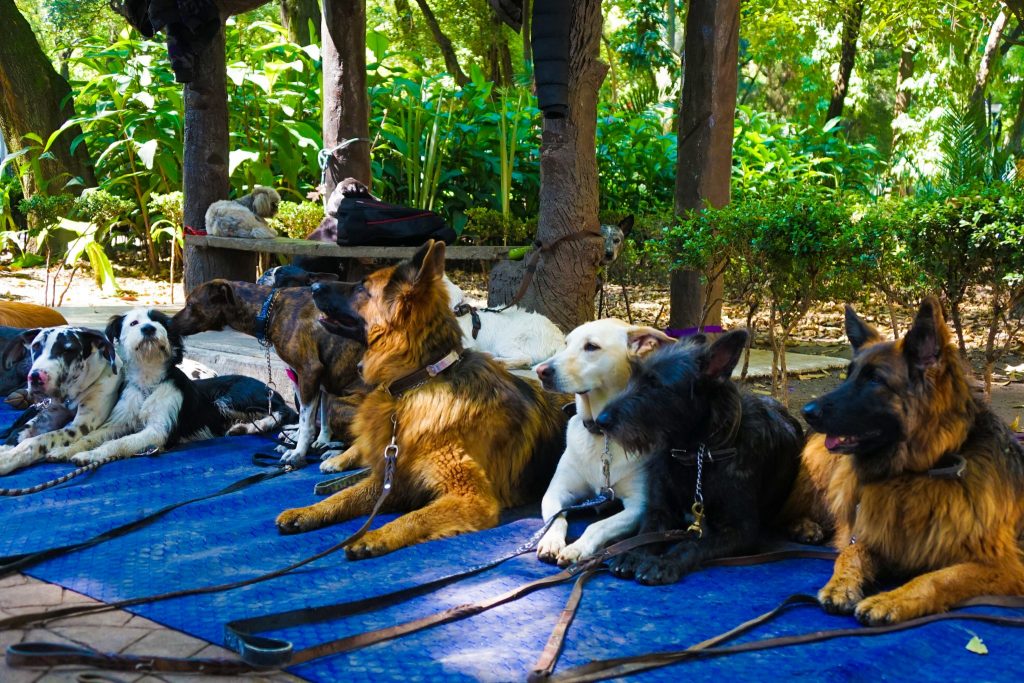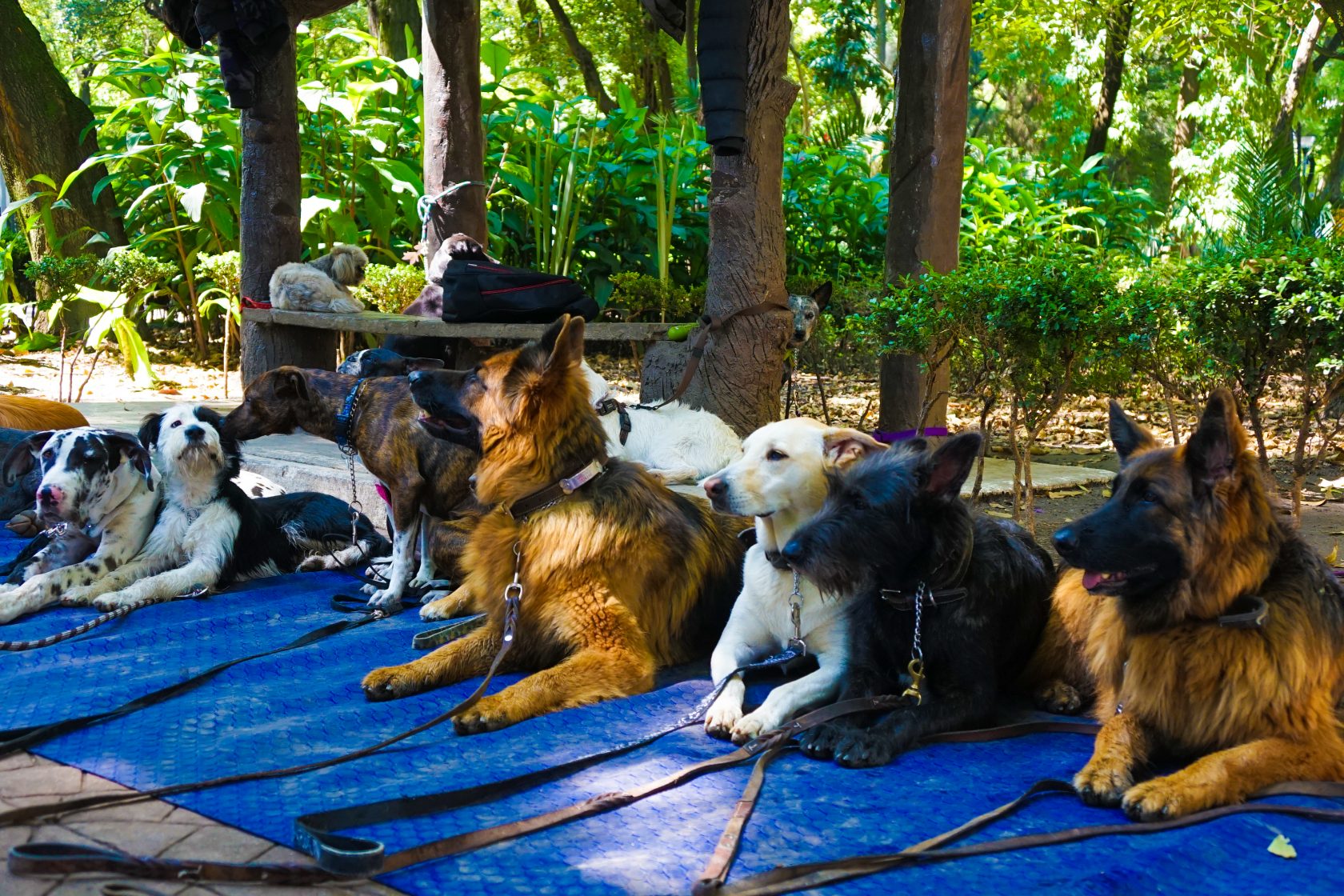 #21. Enjoy A Cheap Coffee And A Panoramic View At The Cafe De La Gran Ciudad (Inside The Sears Store).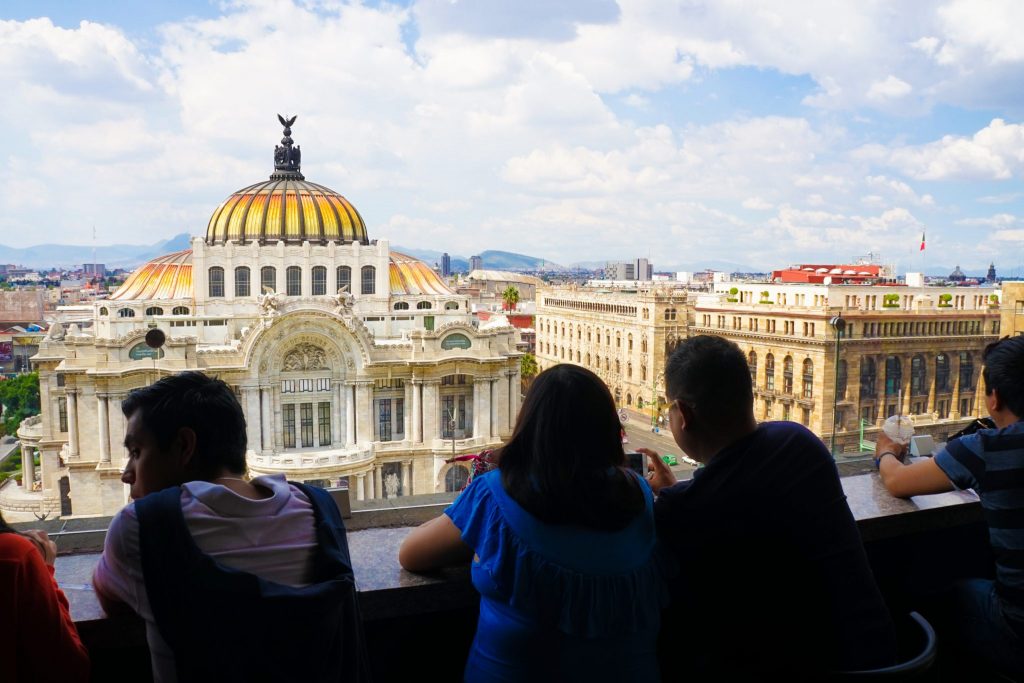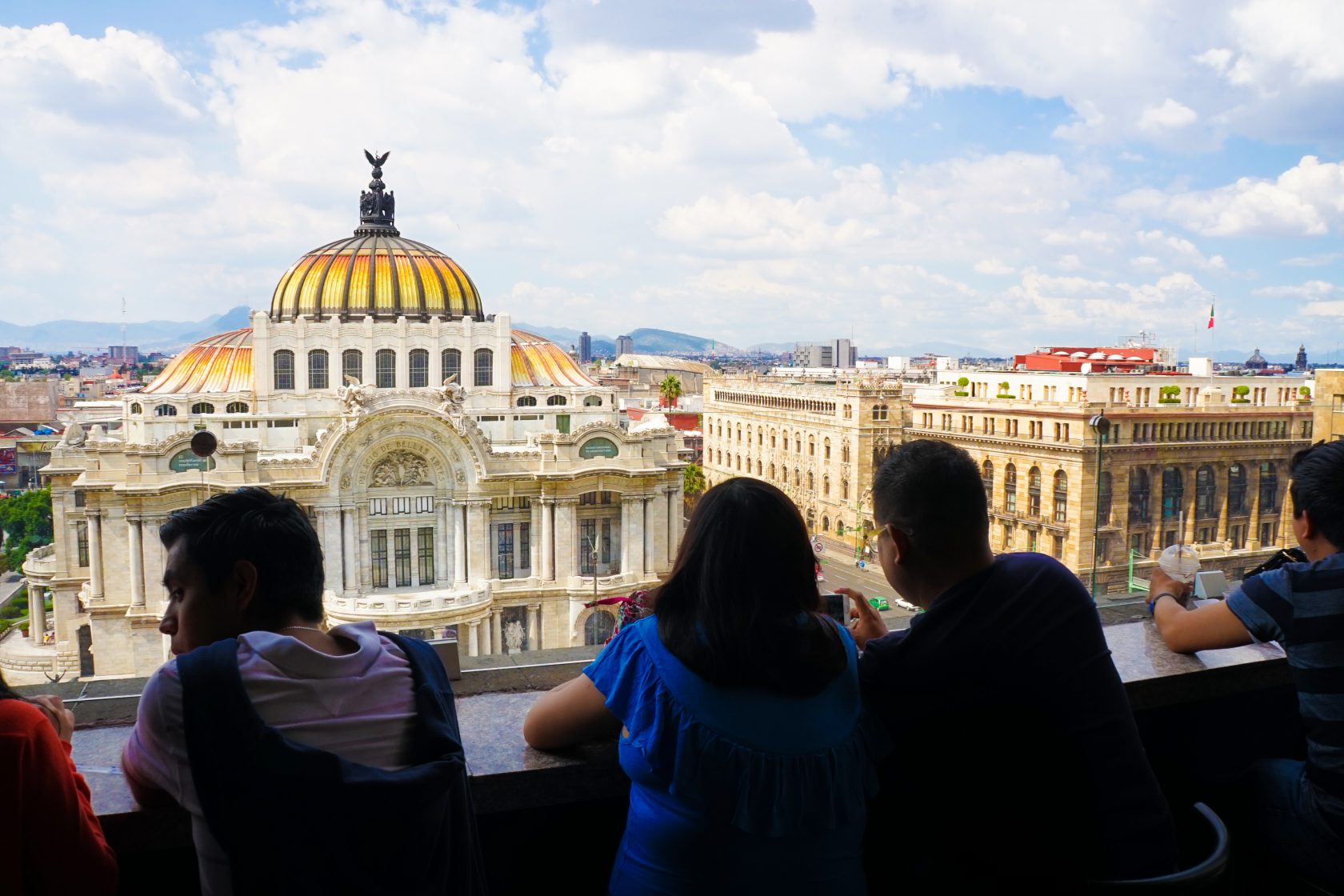 #22. Visit The Basilica Of Our Lady Of Guadalupe, The Center Of Catholic Worship In Mexico.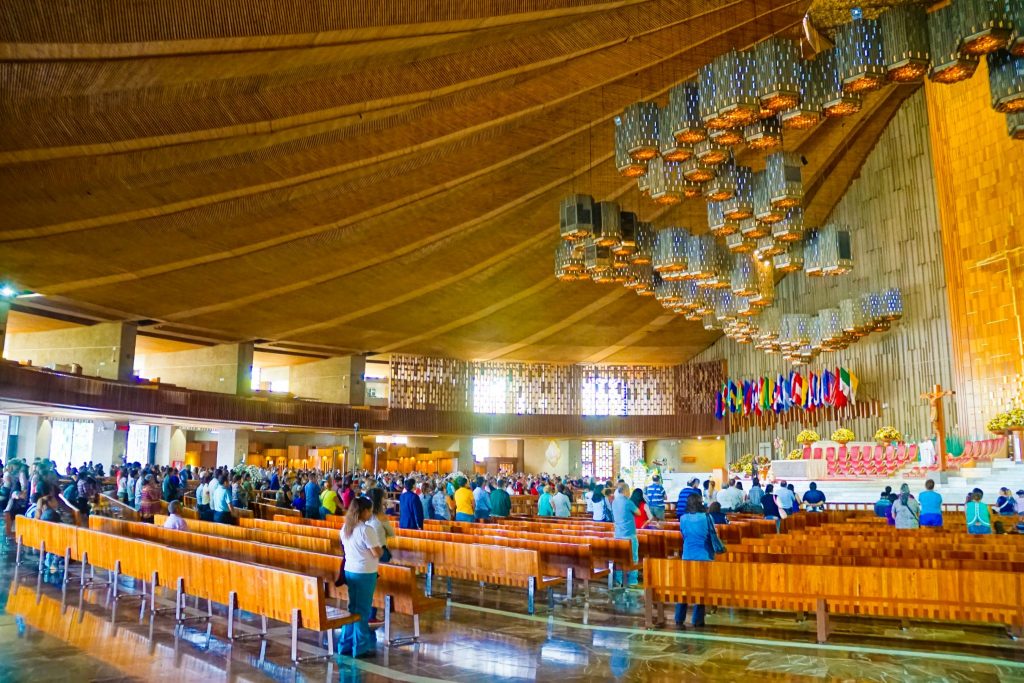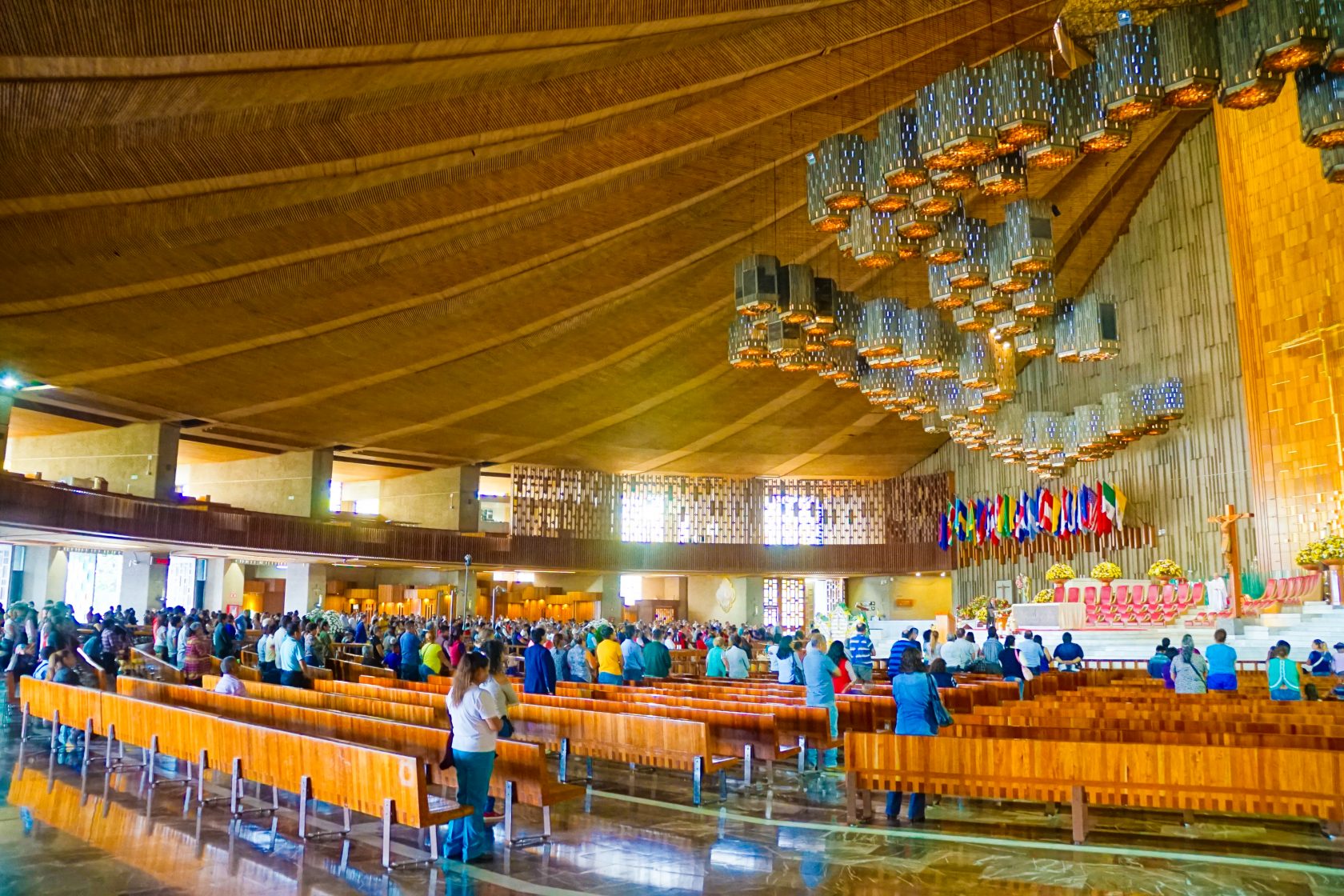 #23. Visit The Free Museum Of Modern Art With An Extensive Collection Of Works By Great 20th-Century Mexican Artists.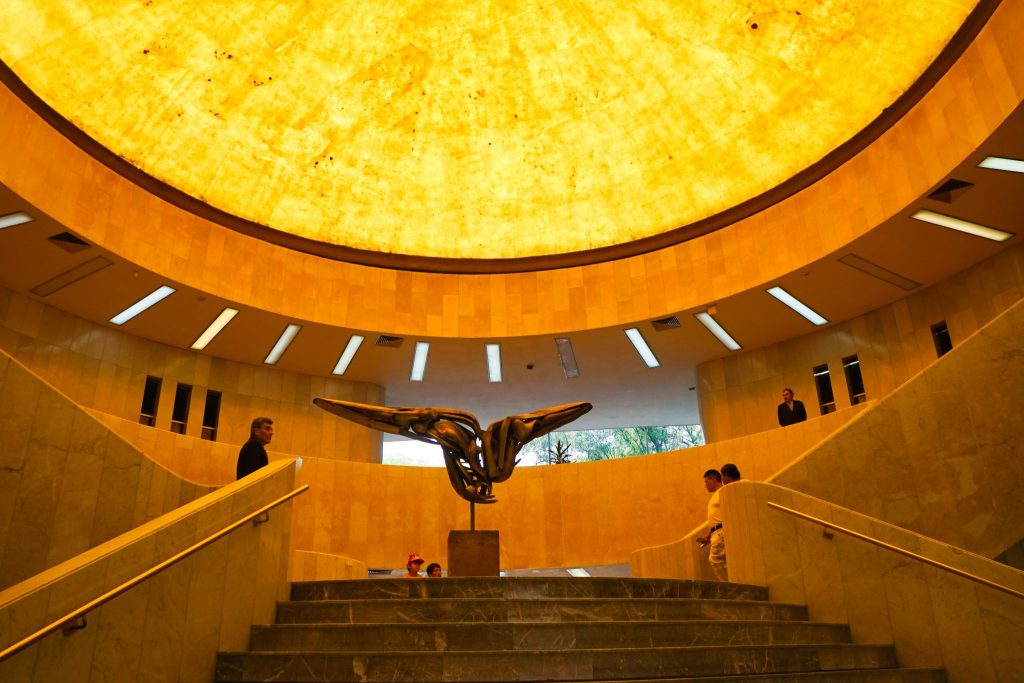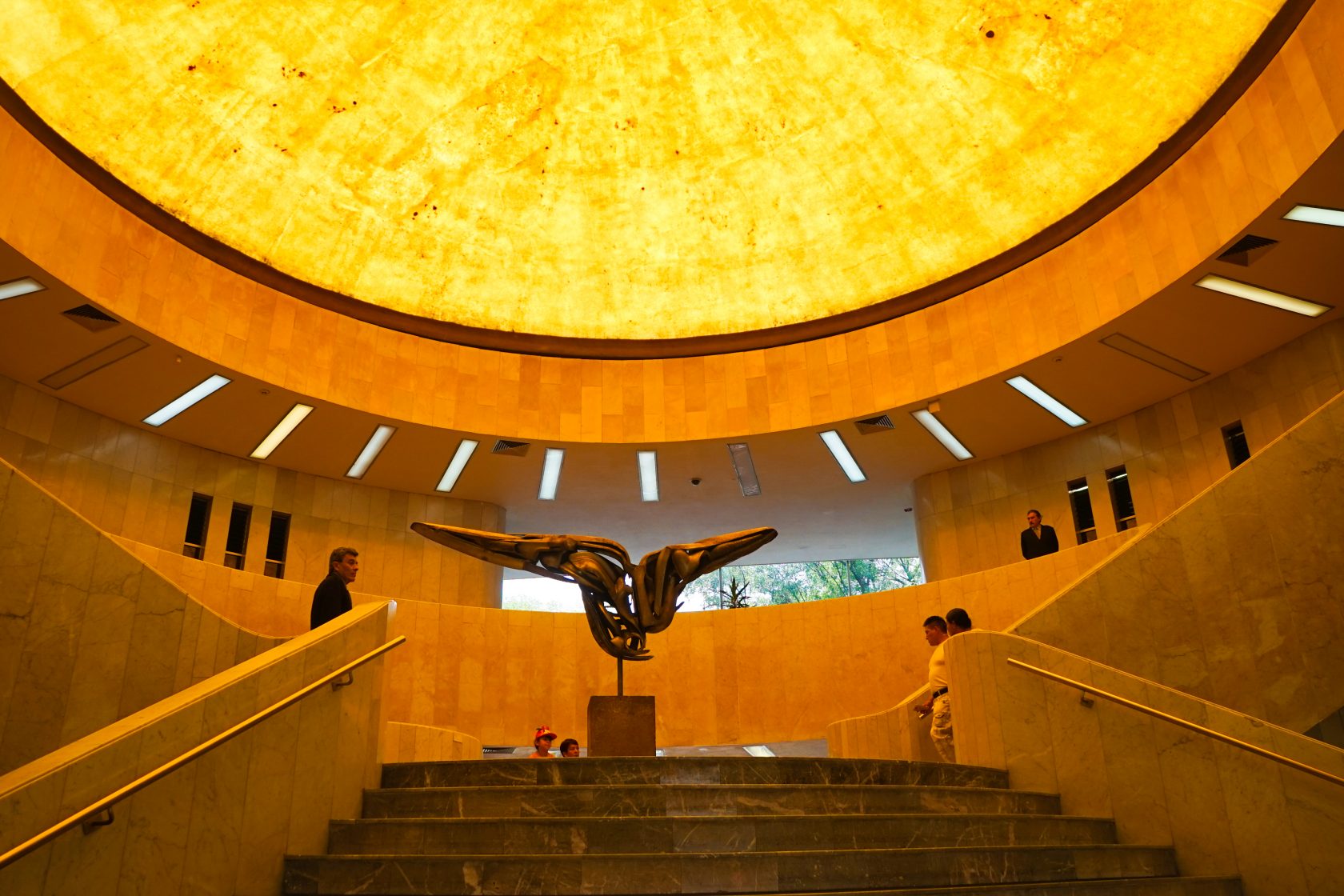 #24. Try Some Delicious Street Tacos. Again – The Longer The Line, The Better The Food!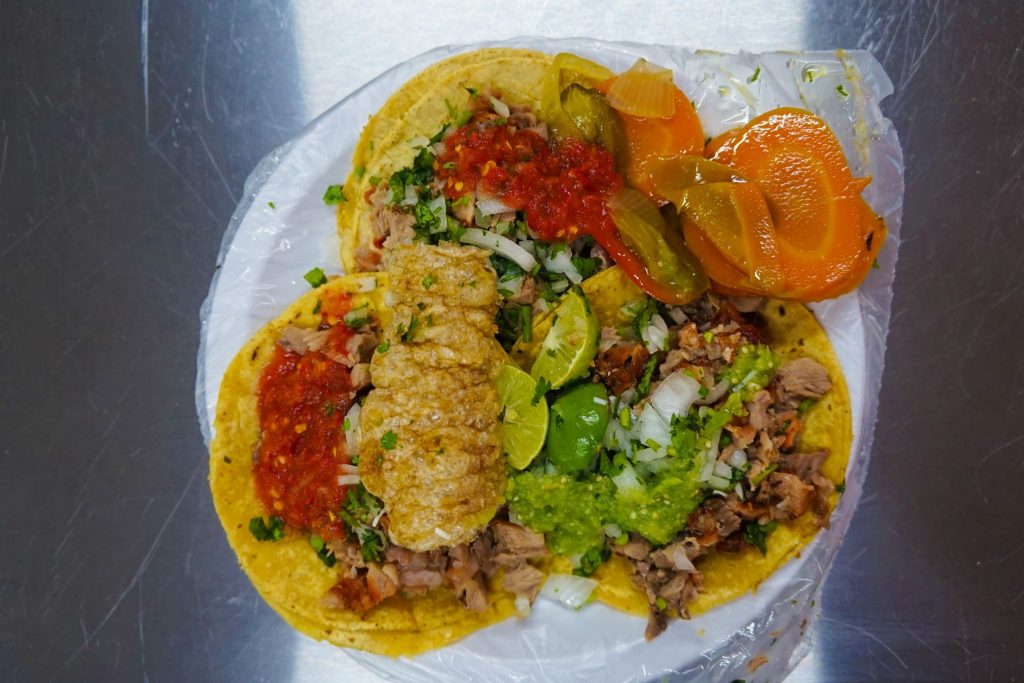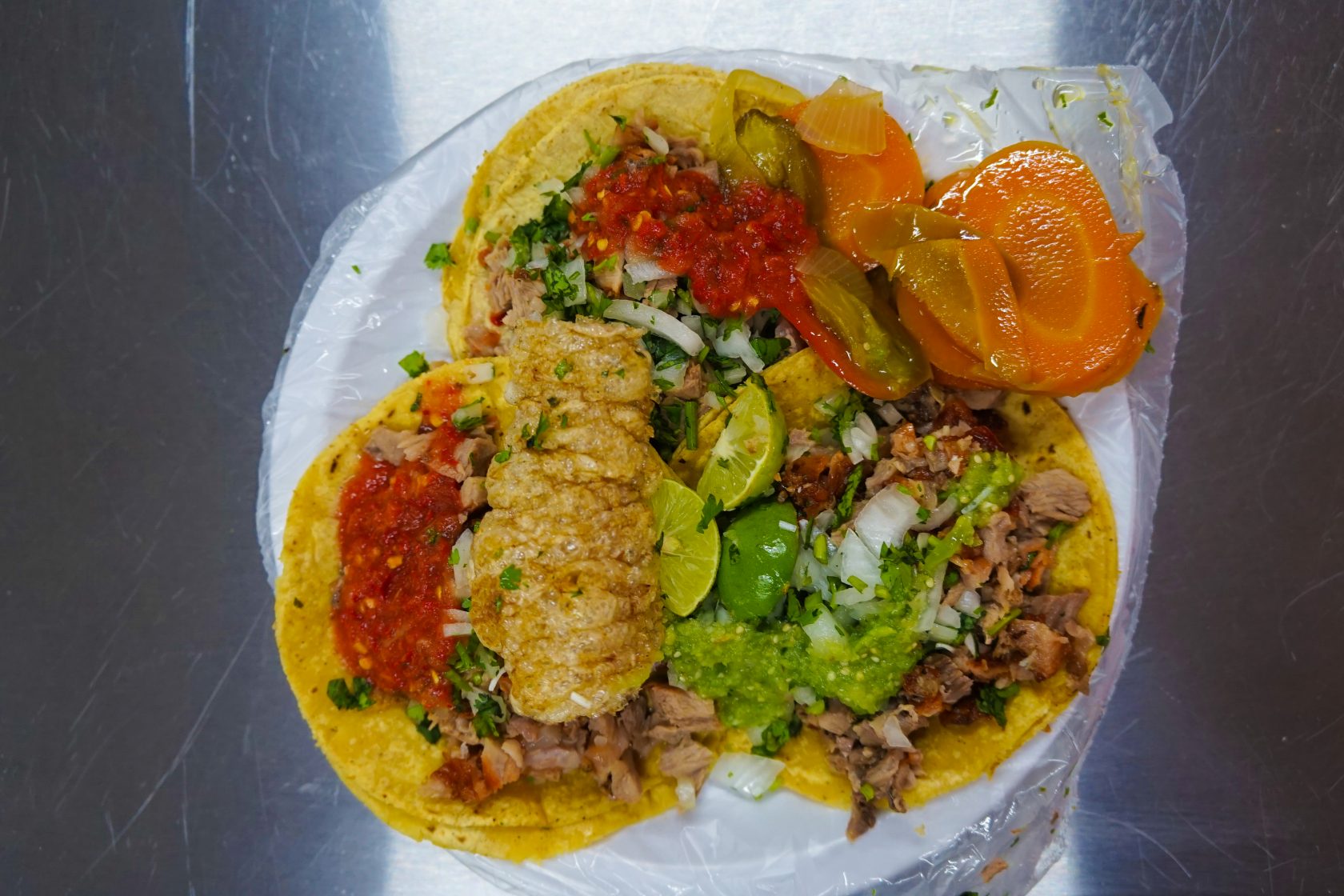 #25. Visit The Angel Of Independence, A Victory Column On A Roundabout In The Center Of The Downtown.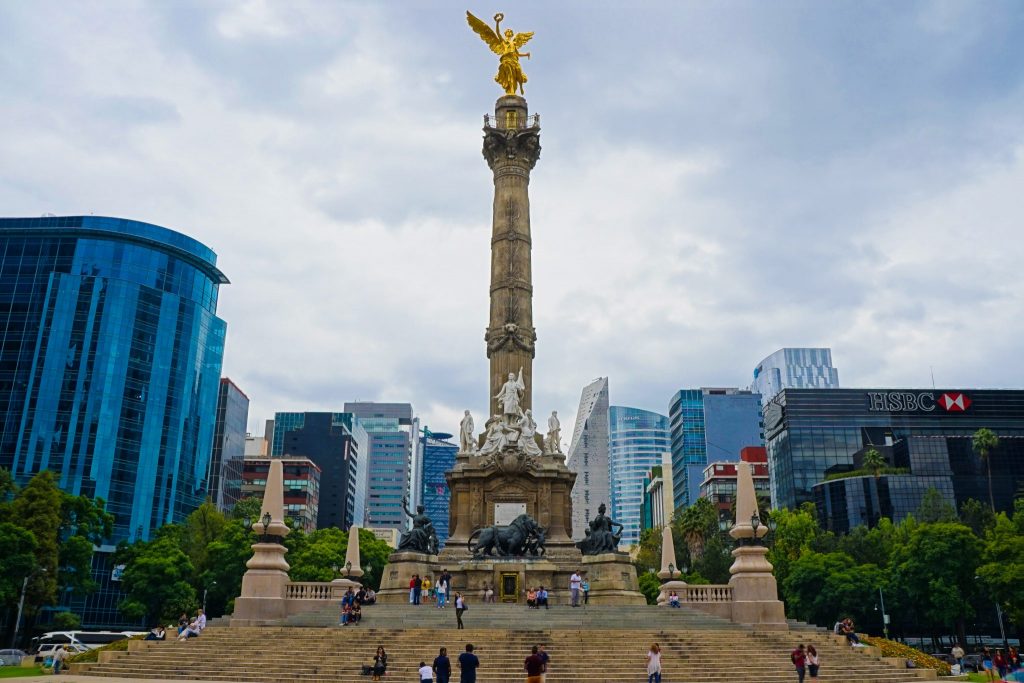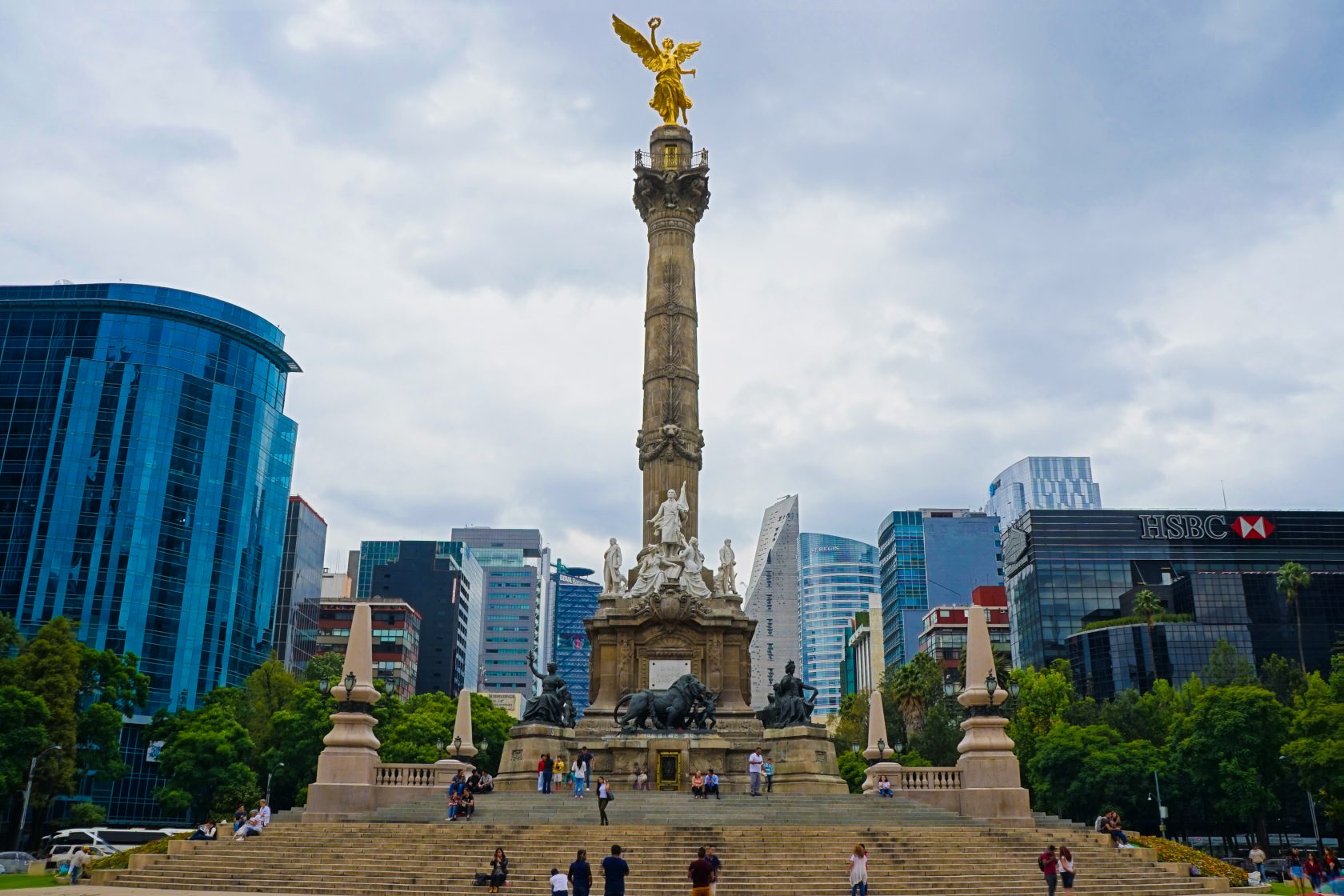 #26. Explore The City On A EcoBici, A Bicycle Sharing System Launched By The Government Of Mexico City In 2010.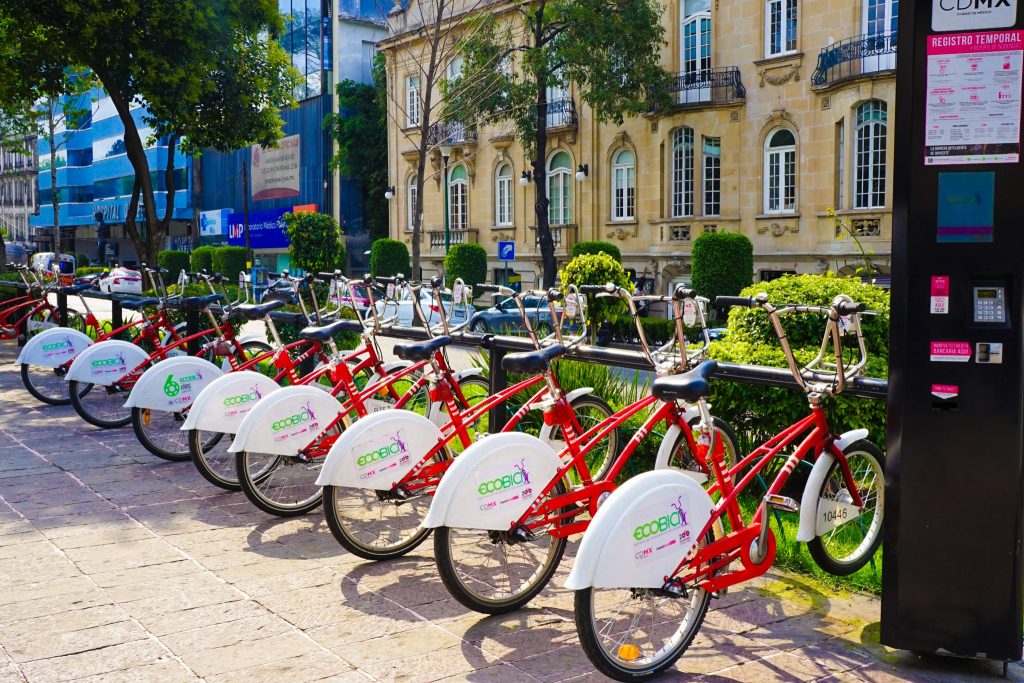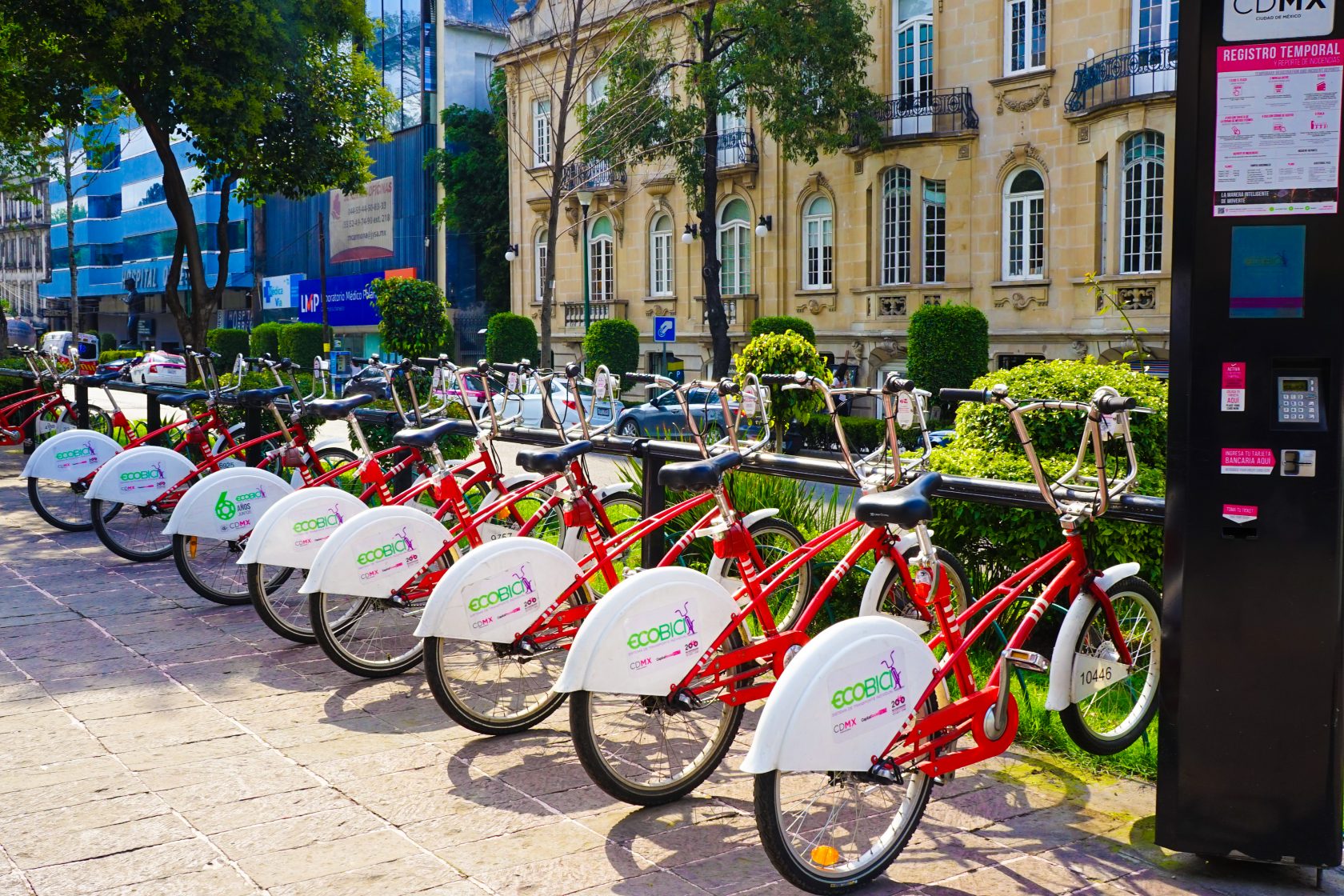 #27. Enjoy The Plethora Of Fine Dining Available In Mexico City (With Some Of The World's Best Restaurants)
For the top of the top take a visit to Biko, Dulce Patria or Pujol for innovative chefs who are redefining Mexican identity through their food. A worthwhile splurge you will never forget.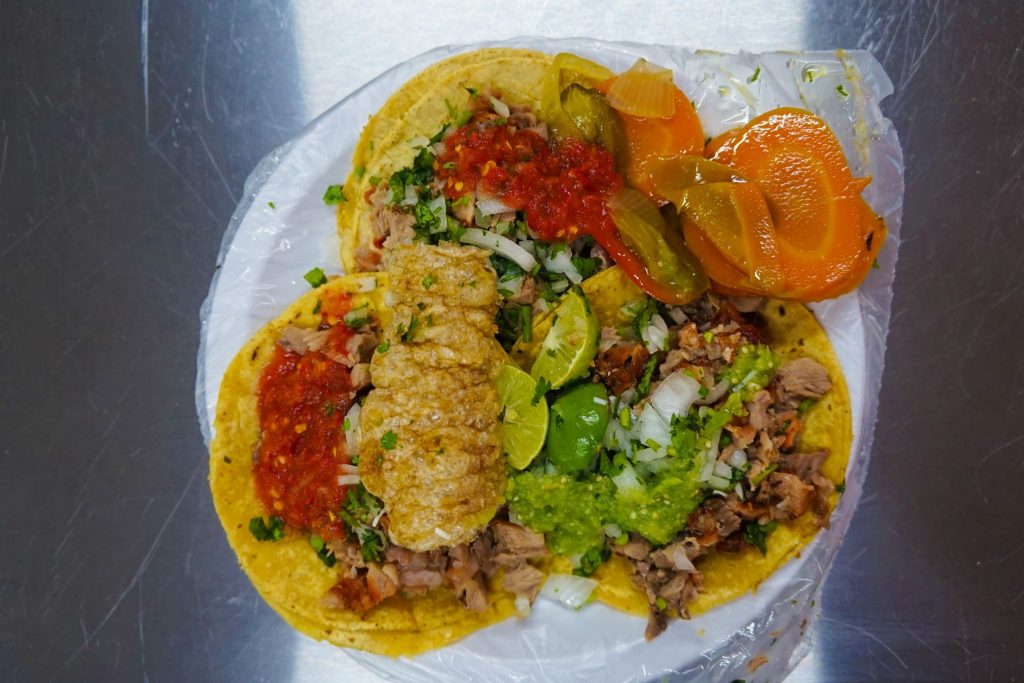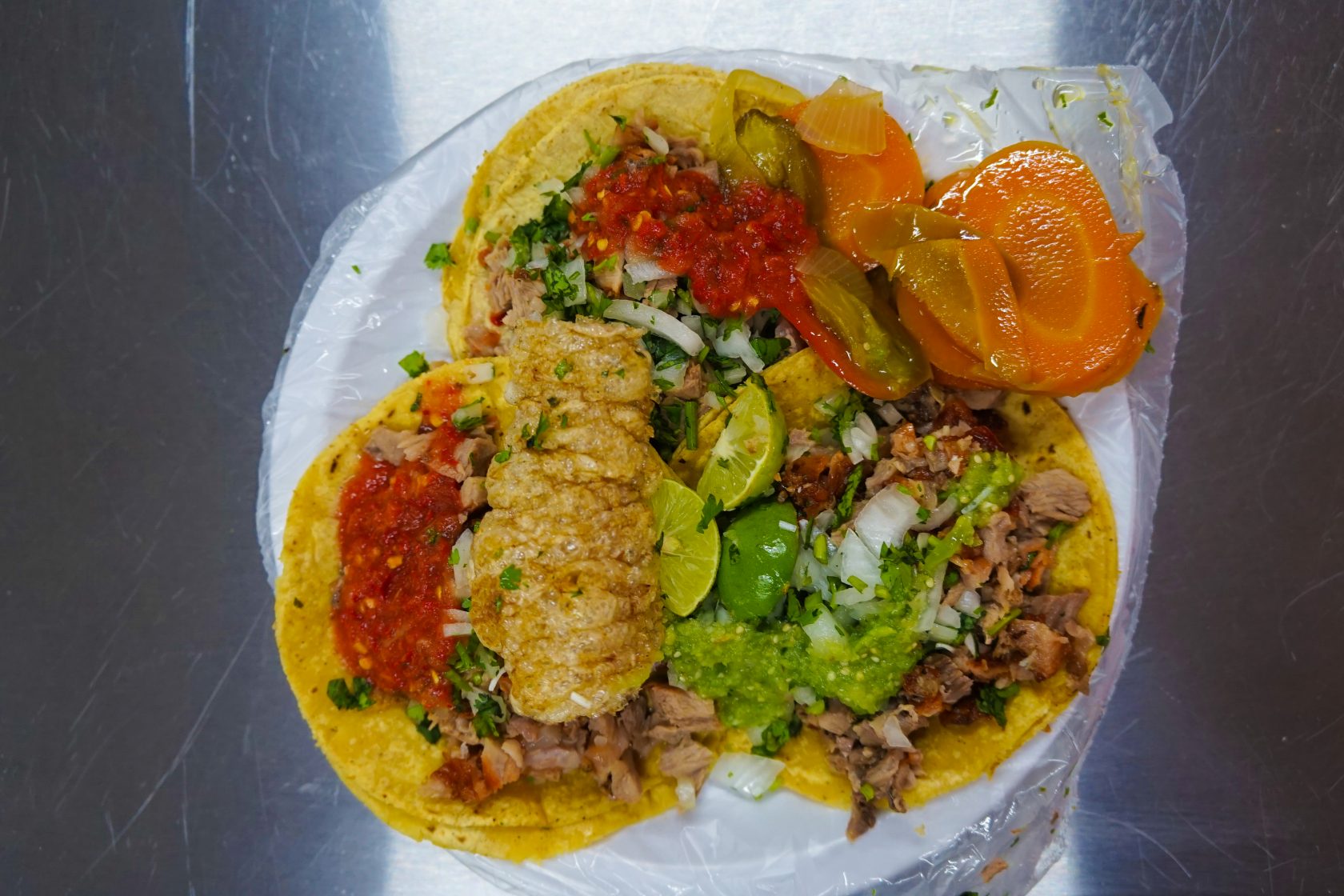 #28. Try Delicious And Innovative Vegan Tacos At La Pitahaya Vegana.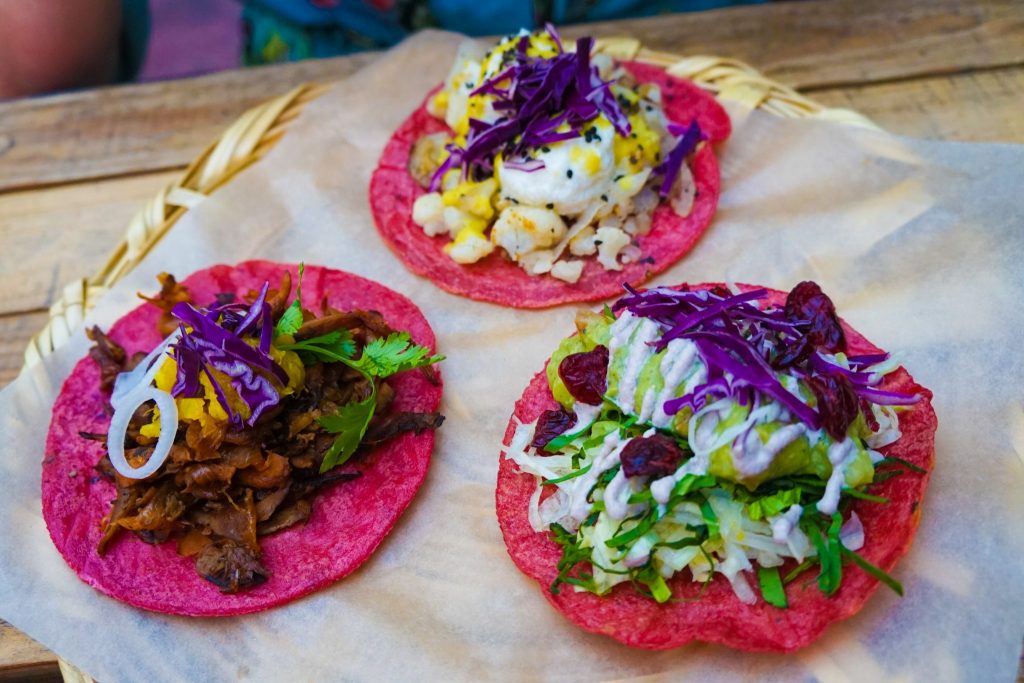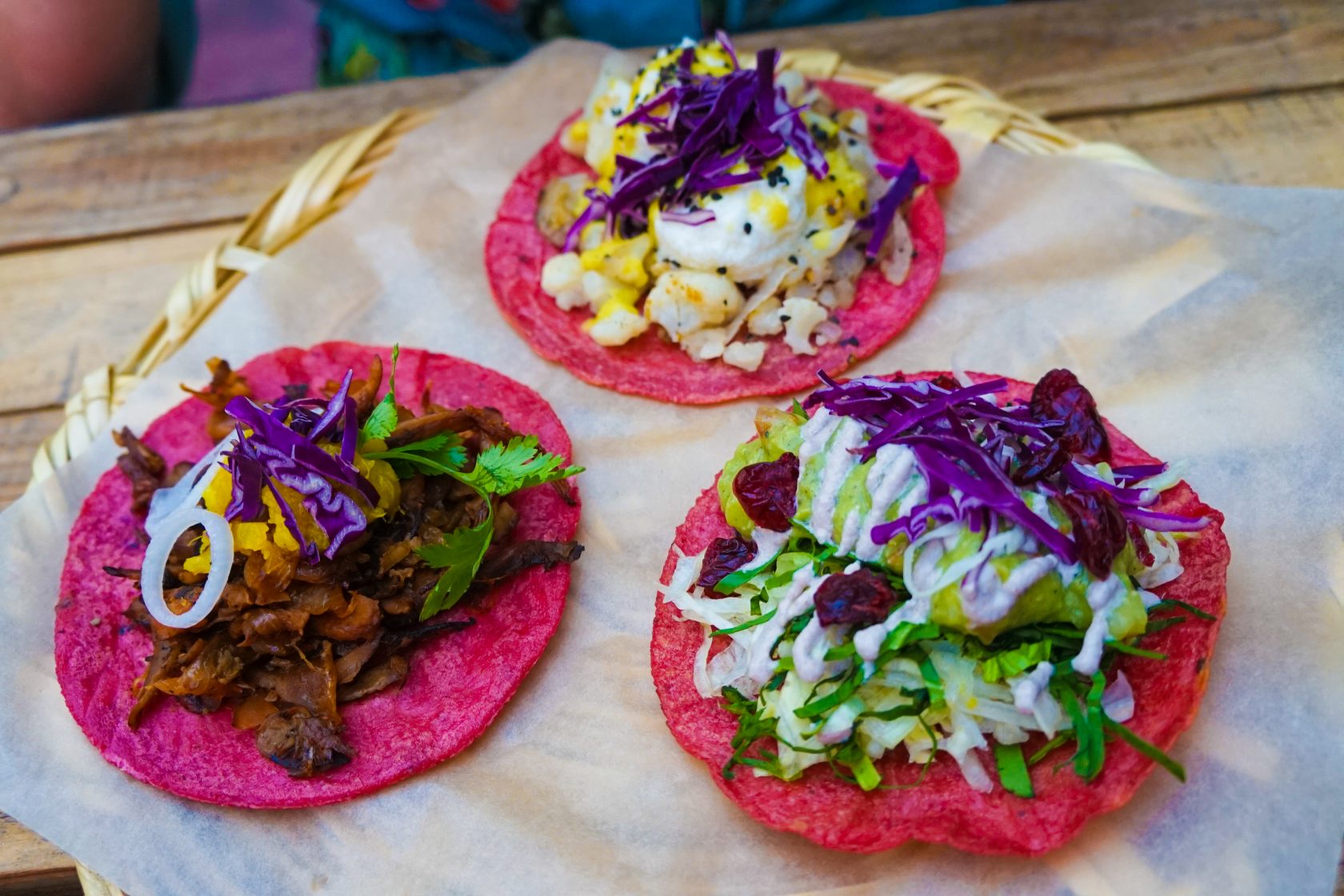 #29. Explore The Entire Casa Quimera In La Roma, A Converted Mansion Filled With Boutique Restaurants And Bars.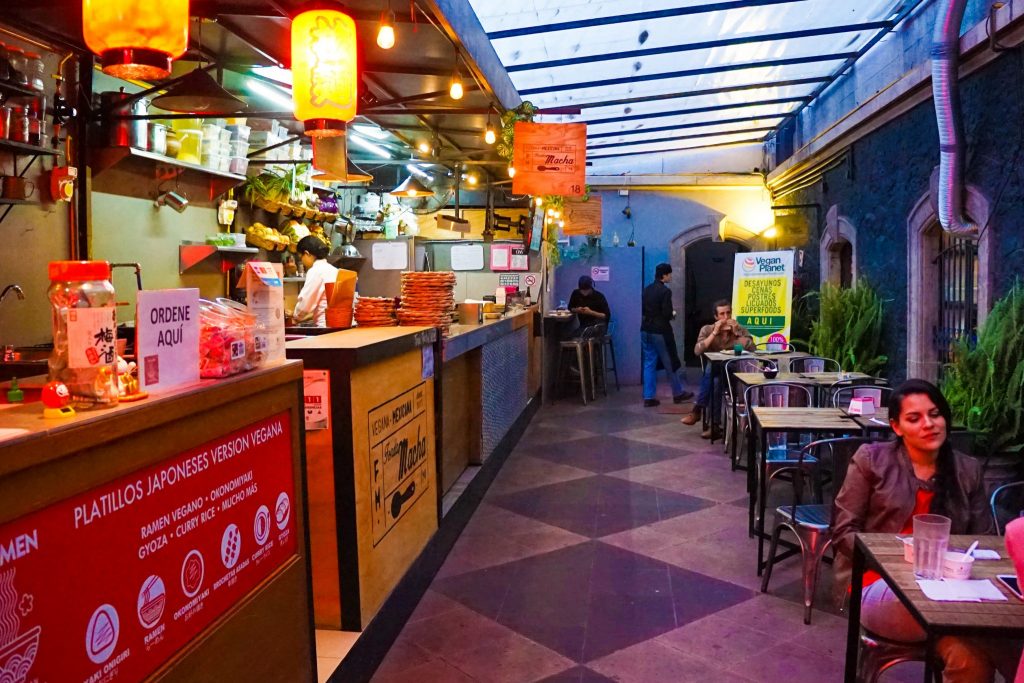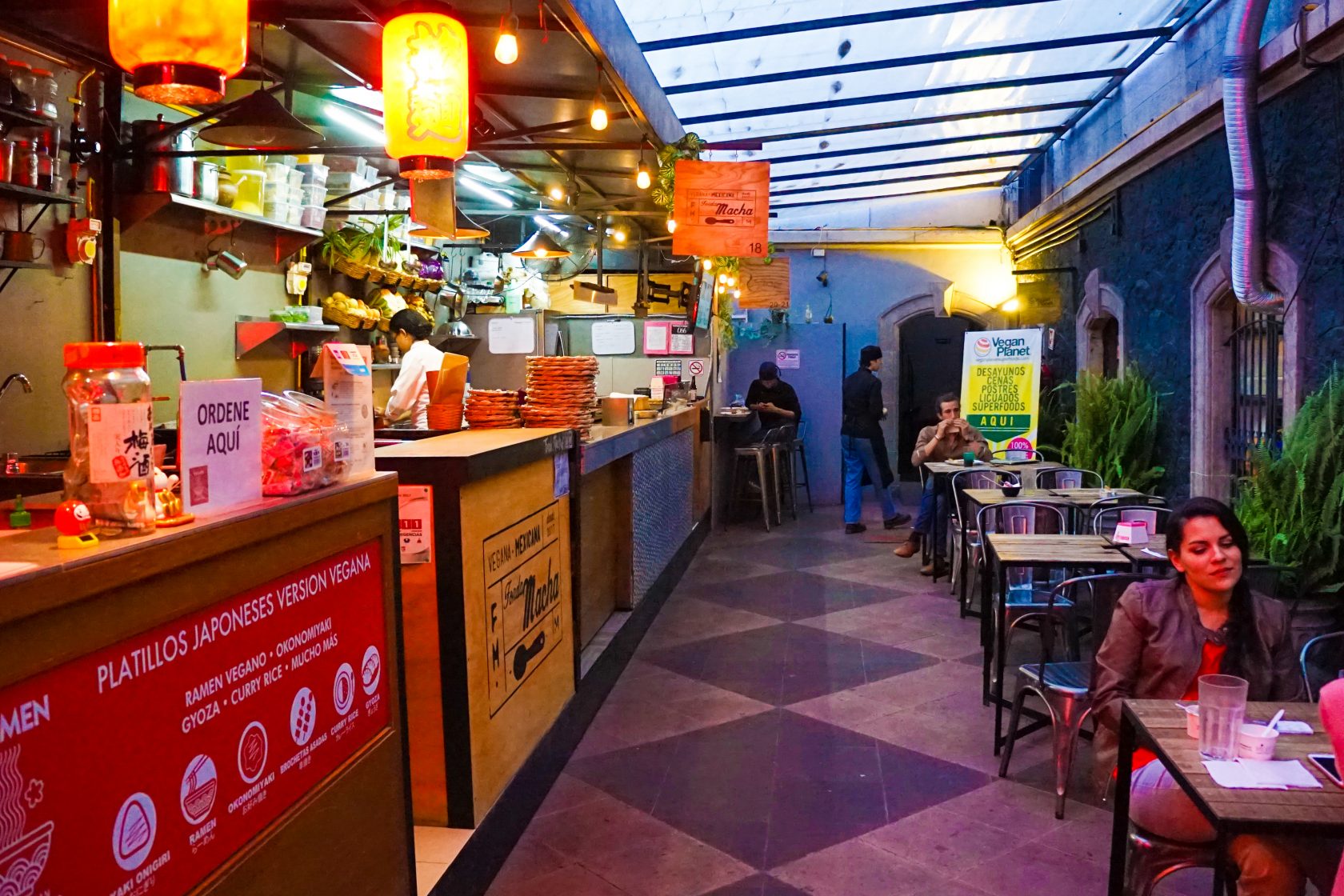 #30. Listen To Mariachi Music, The Quintessentially Mexican Music Performance.

One of the best places to visit is Plaza Garibaldi where mariachis in their traditional attire perform in this famous plaza complete with a museum, bars & shops.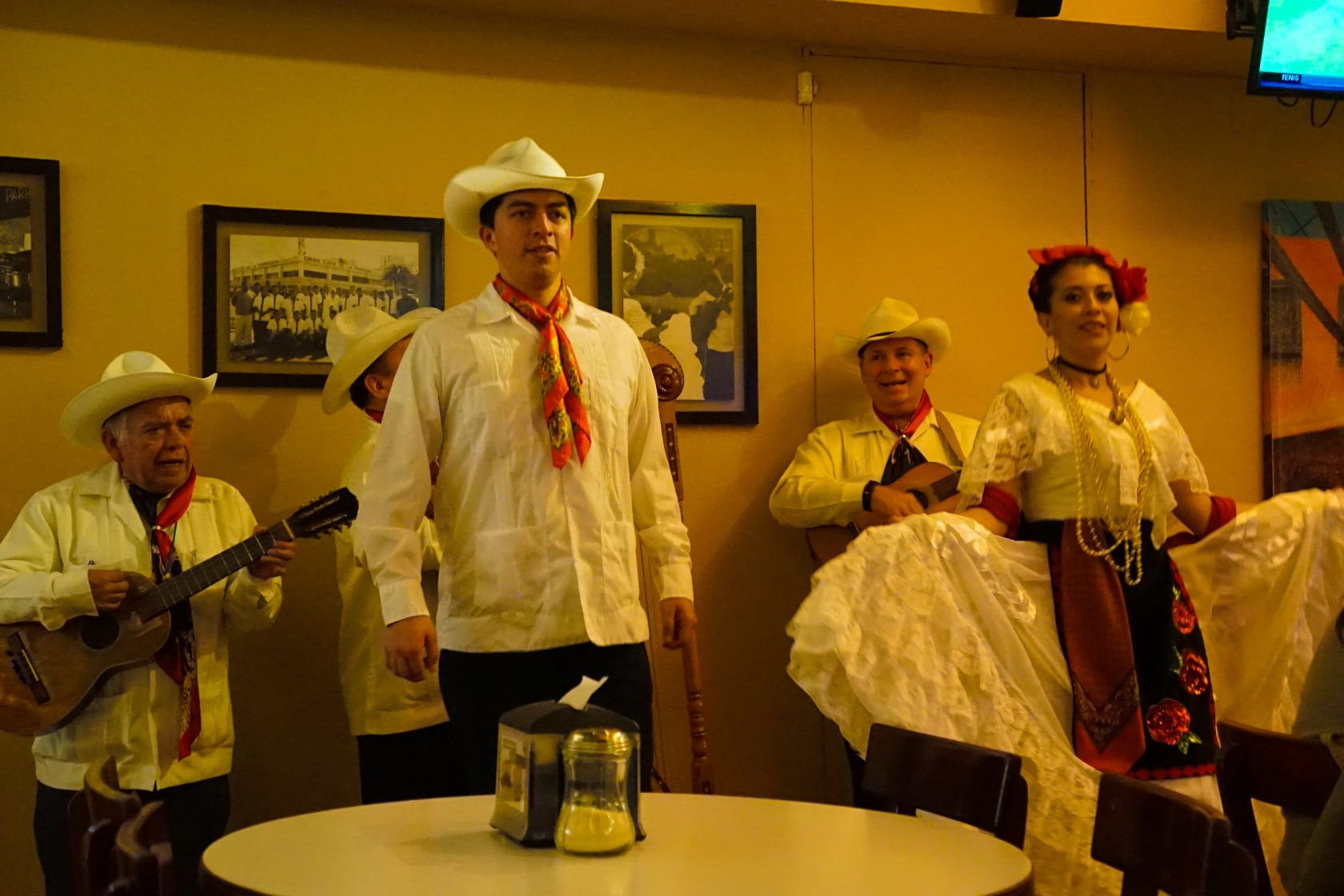 #31. Test Out Your Spanish Anywhere You Can From Street-side Stalls To Sitting On A Park Bench!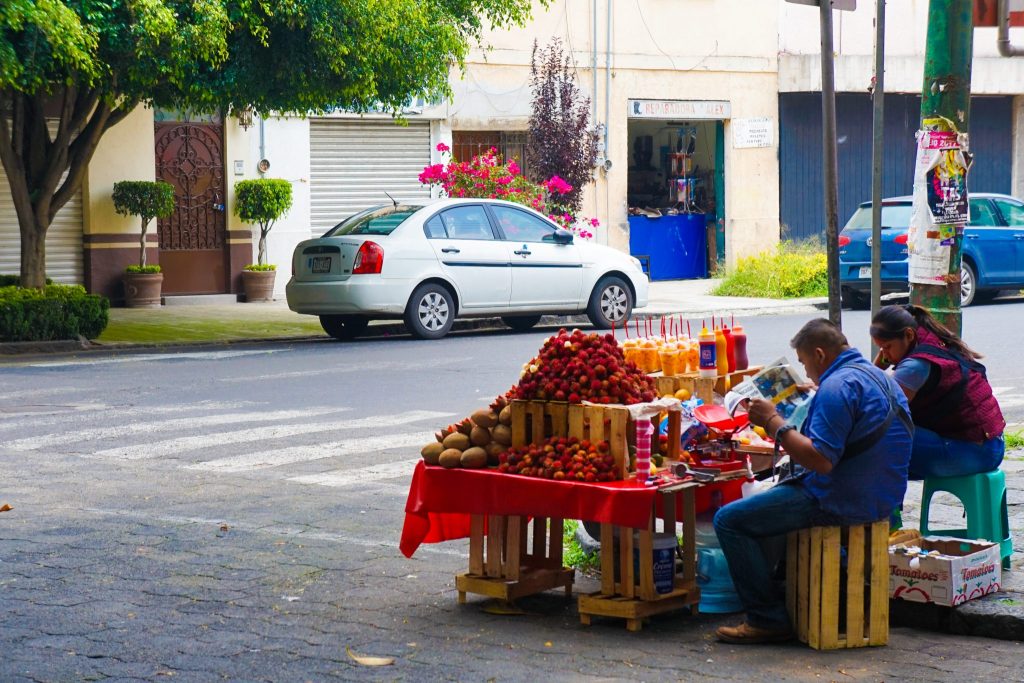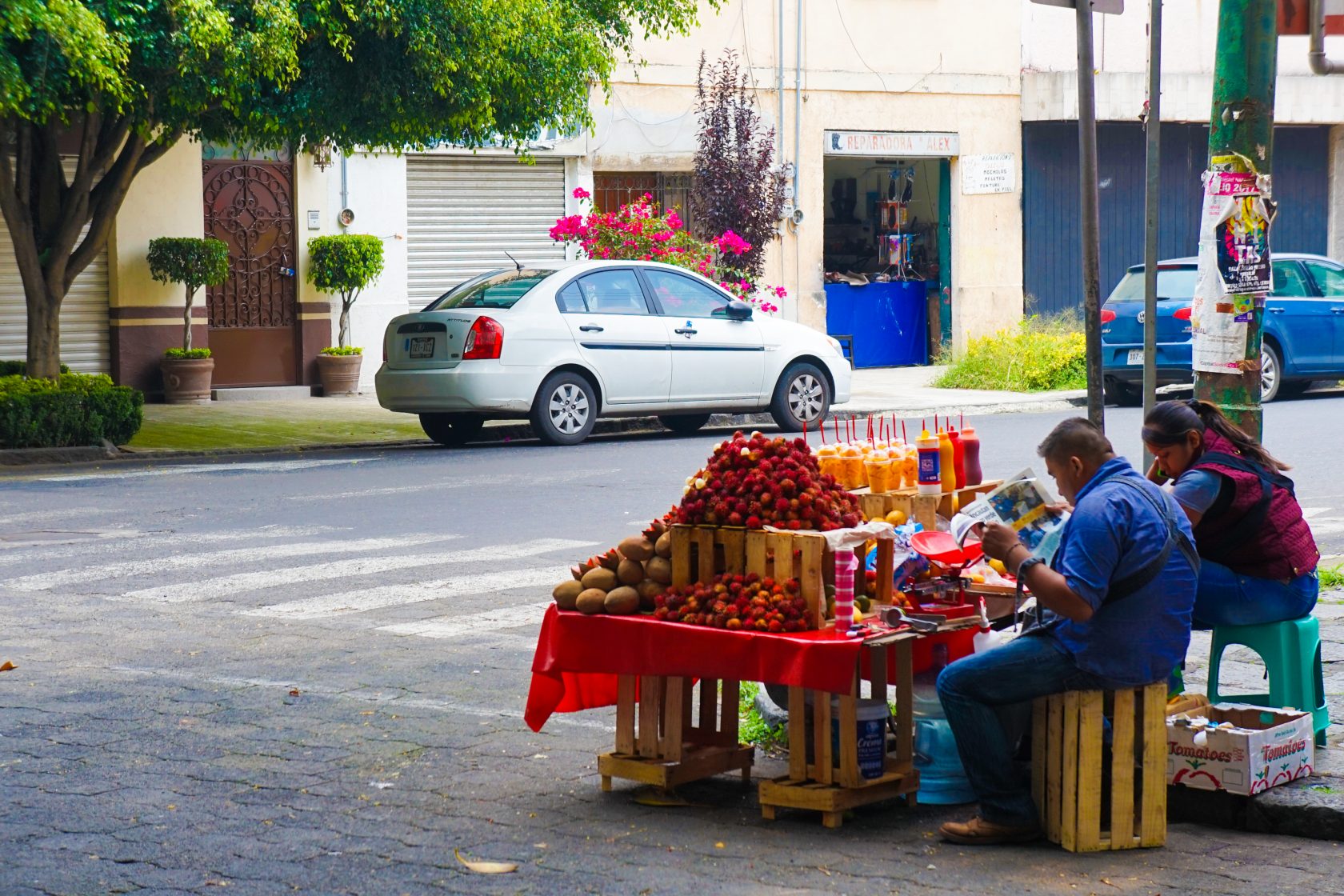 #32. Discover The Vivid Coyoacan Markets With Plenty Of Food, Shops, And Colors!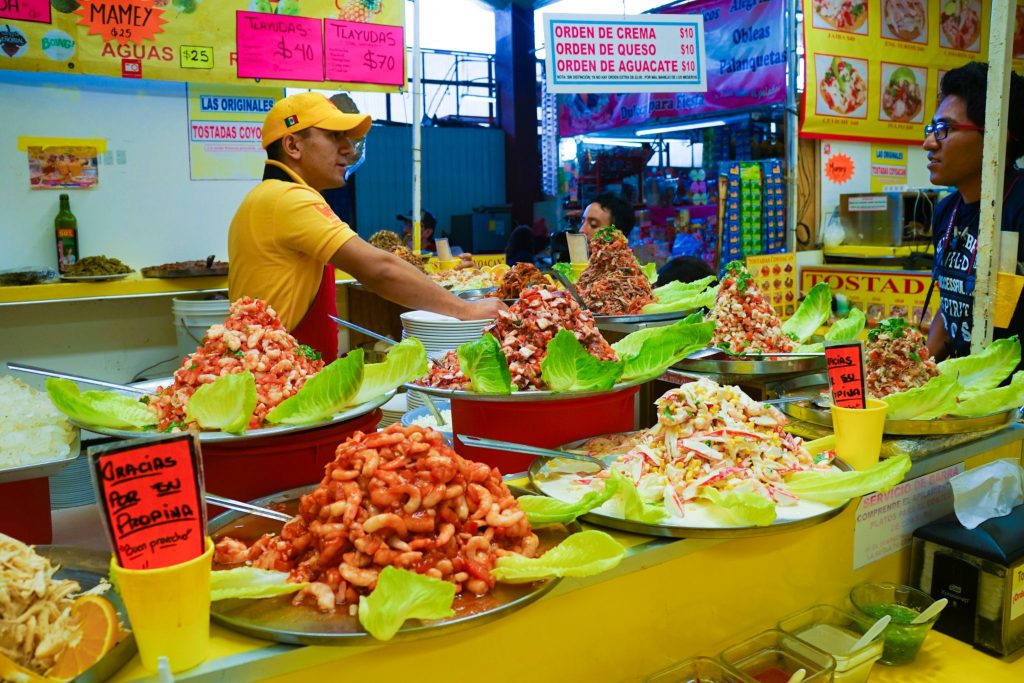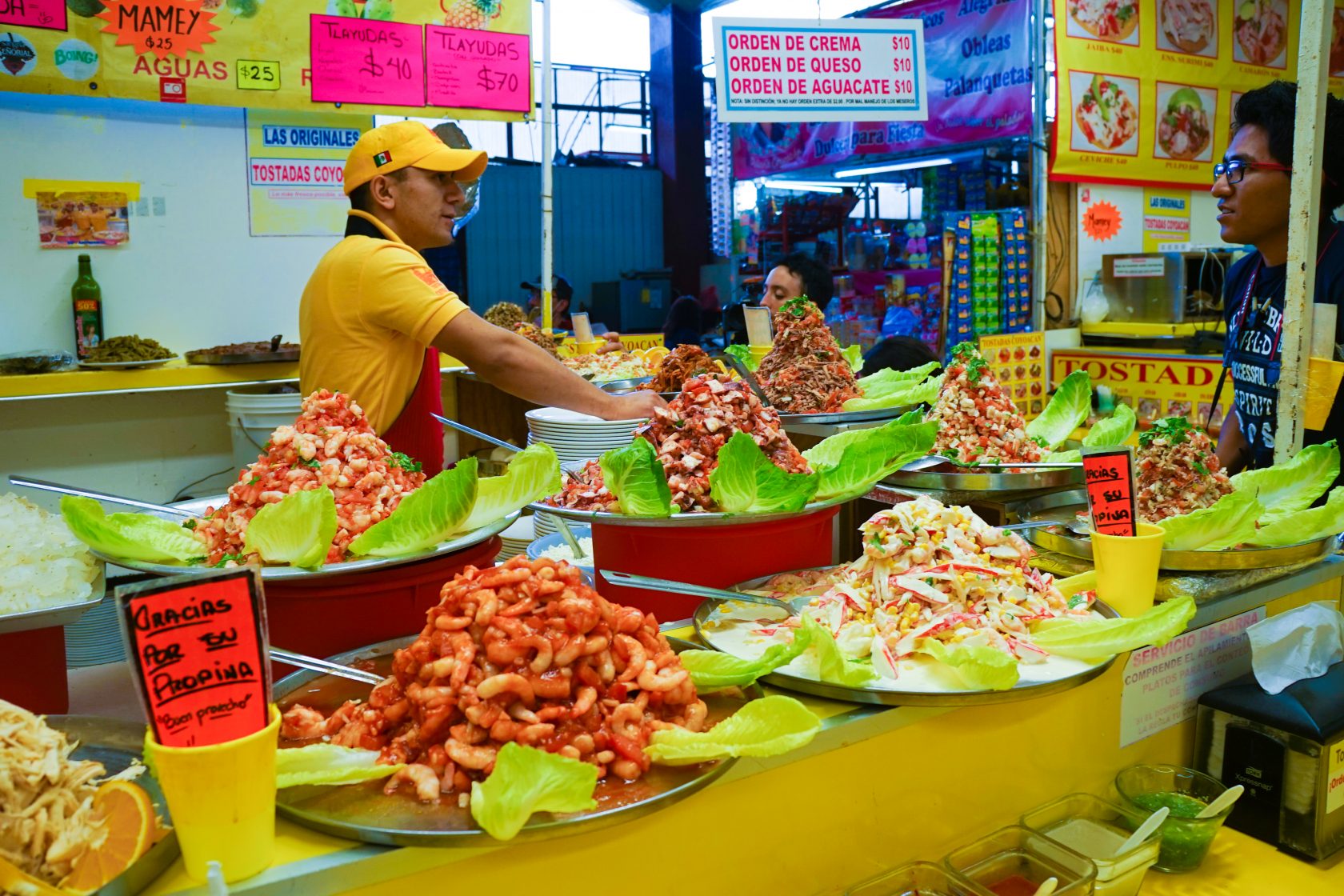 #33. Free Your Mind, Body, And Soul With Yoga In Polanco At Agoralucis.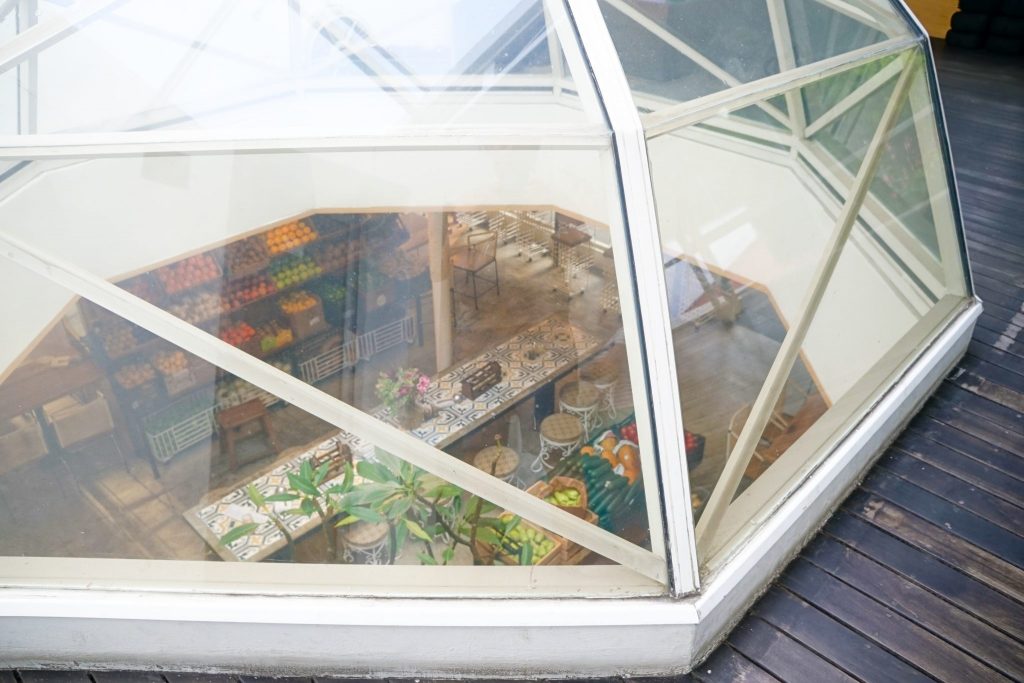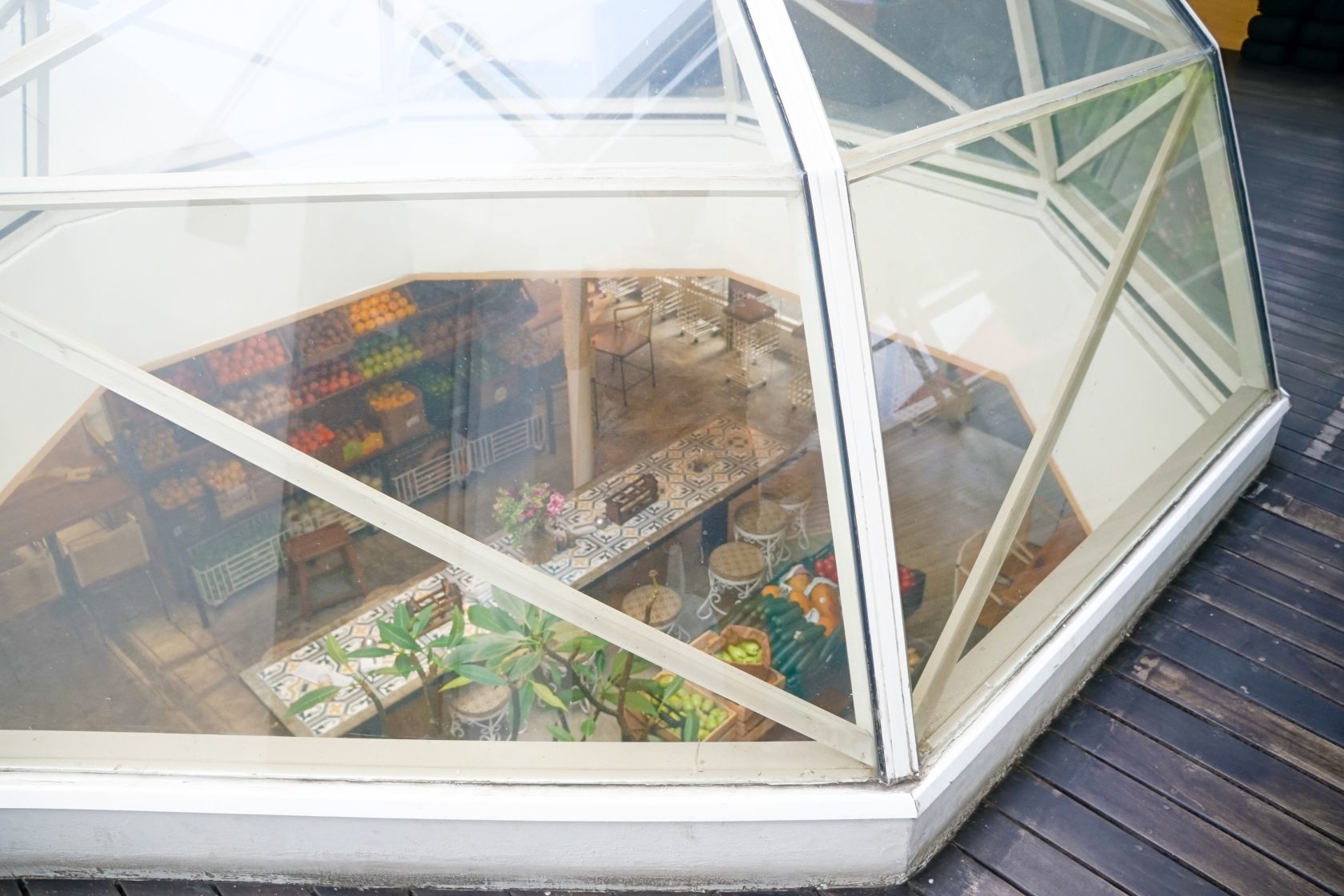 #34. And Afterward Check Out Their Organic Shop And Restaurant, Complete With Acai…Delicious!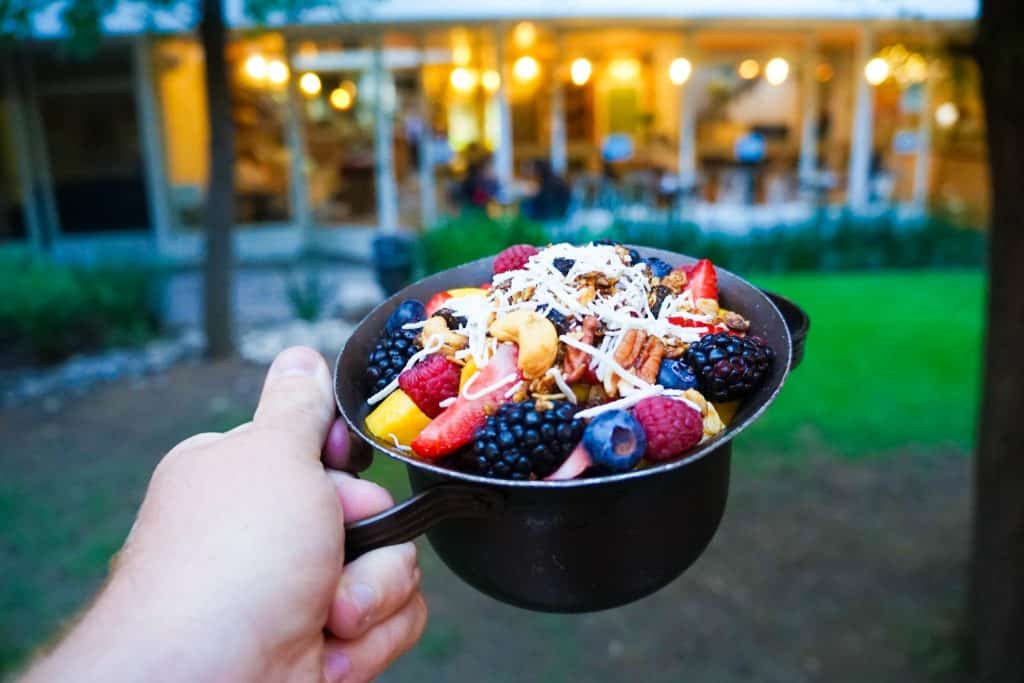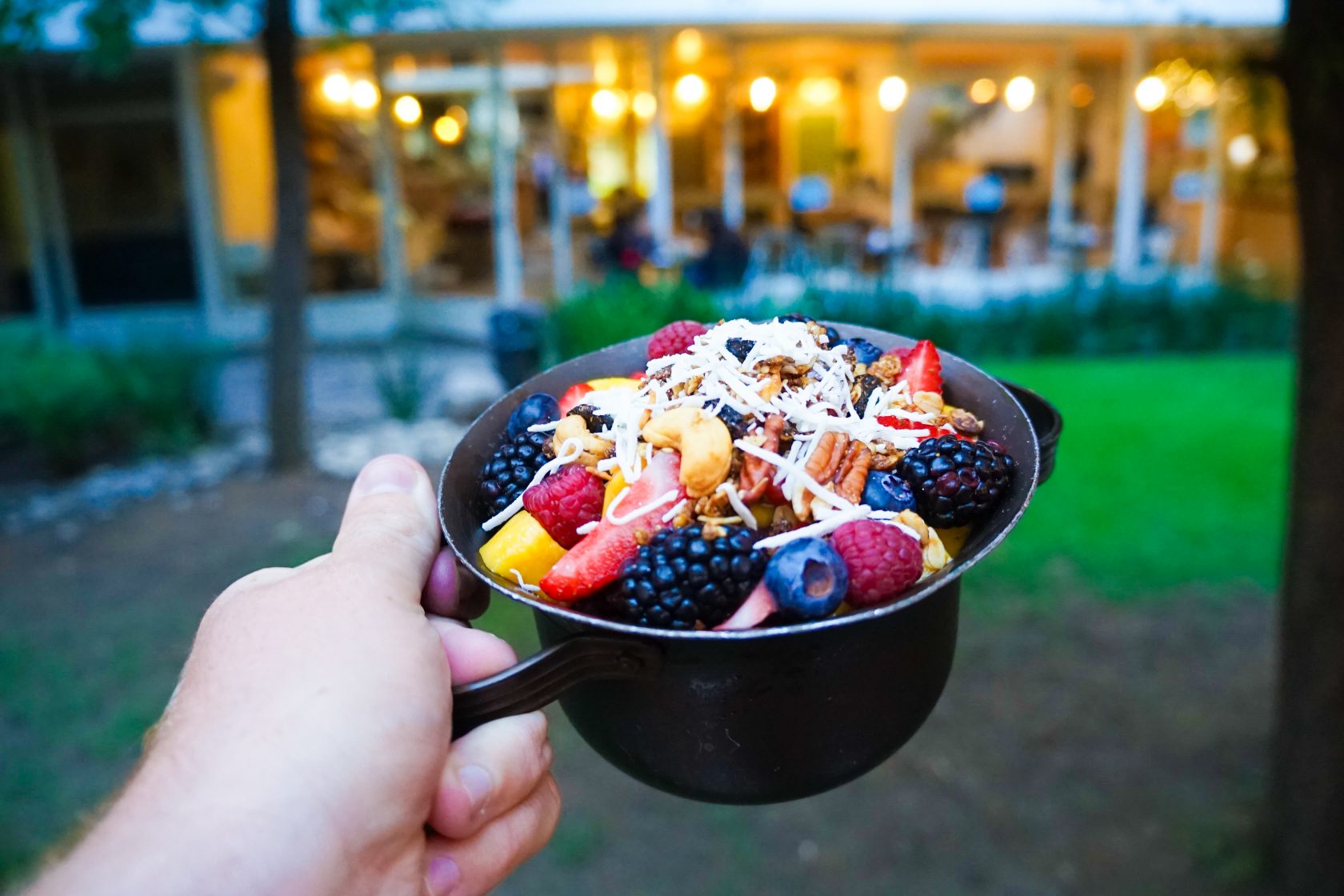 #35. Admire The Grand Architecture Of The Zócalo, The Main Square In Central Mexico City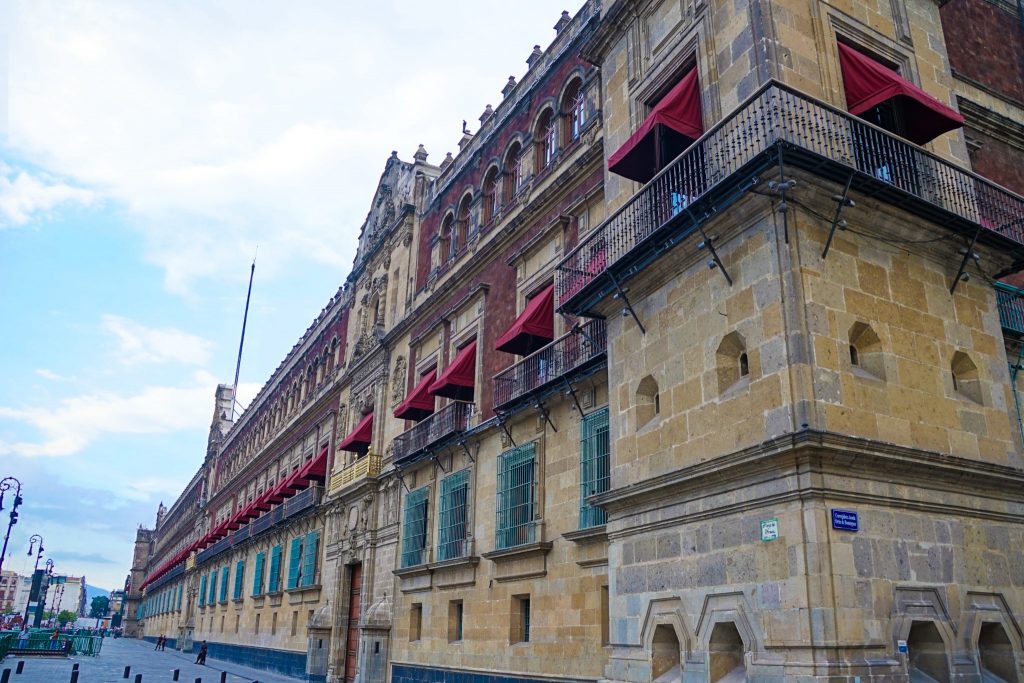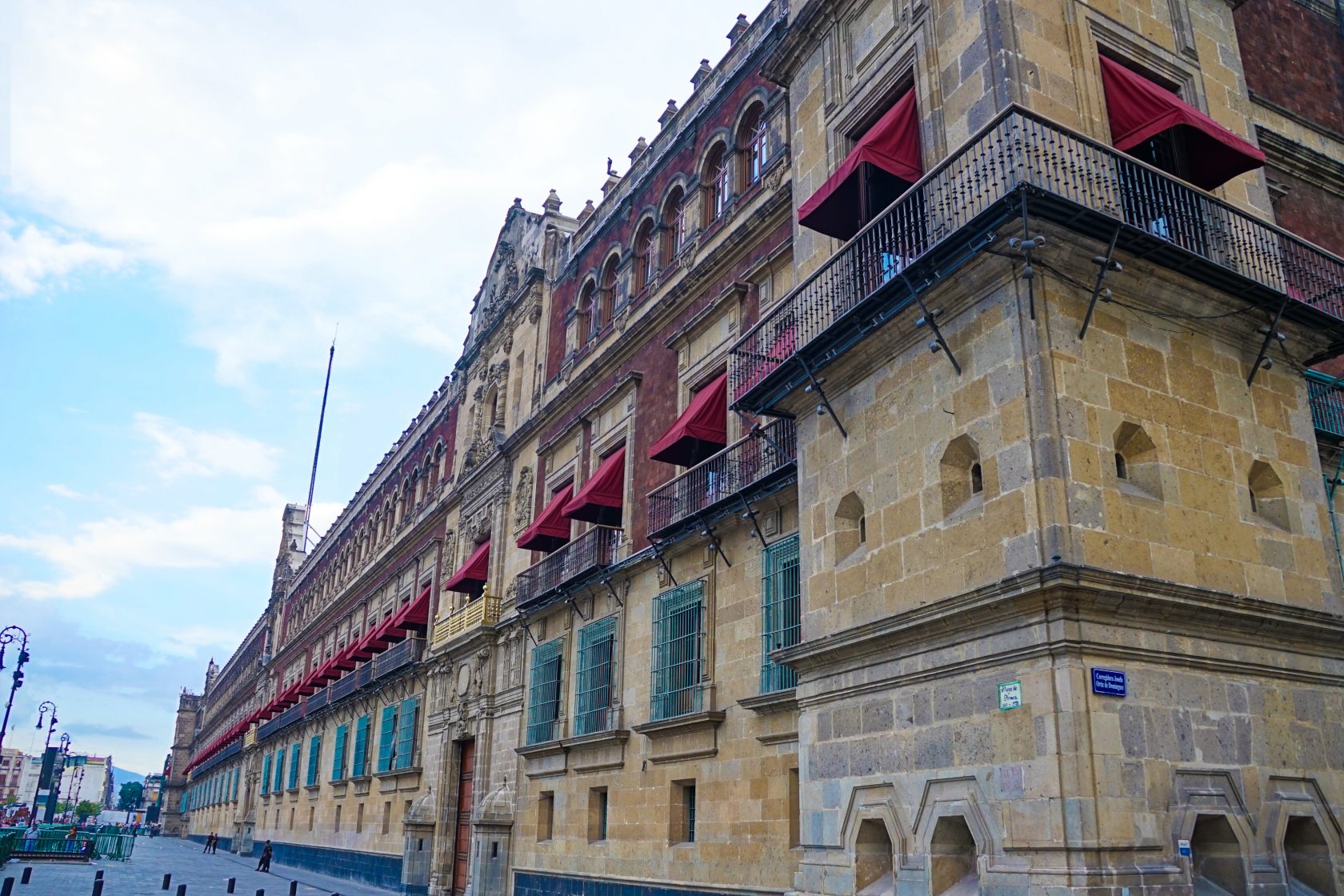 #36. Visit The Mexico City Metropolitan Cathedral, The Largest Cathedral In The Americas.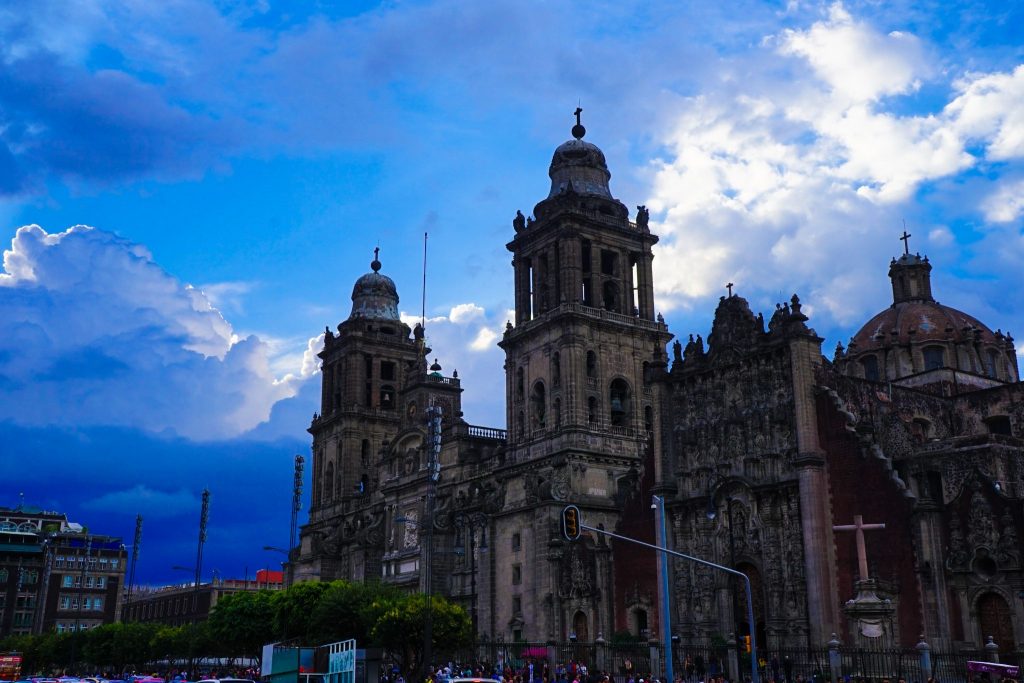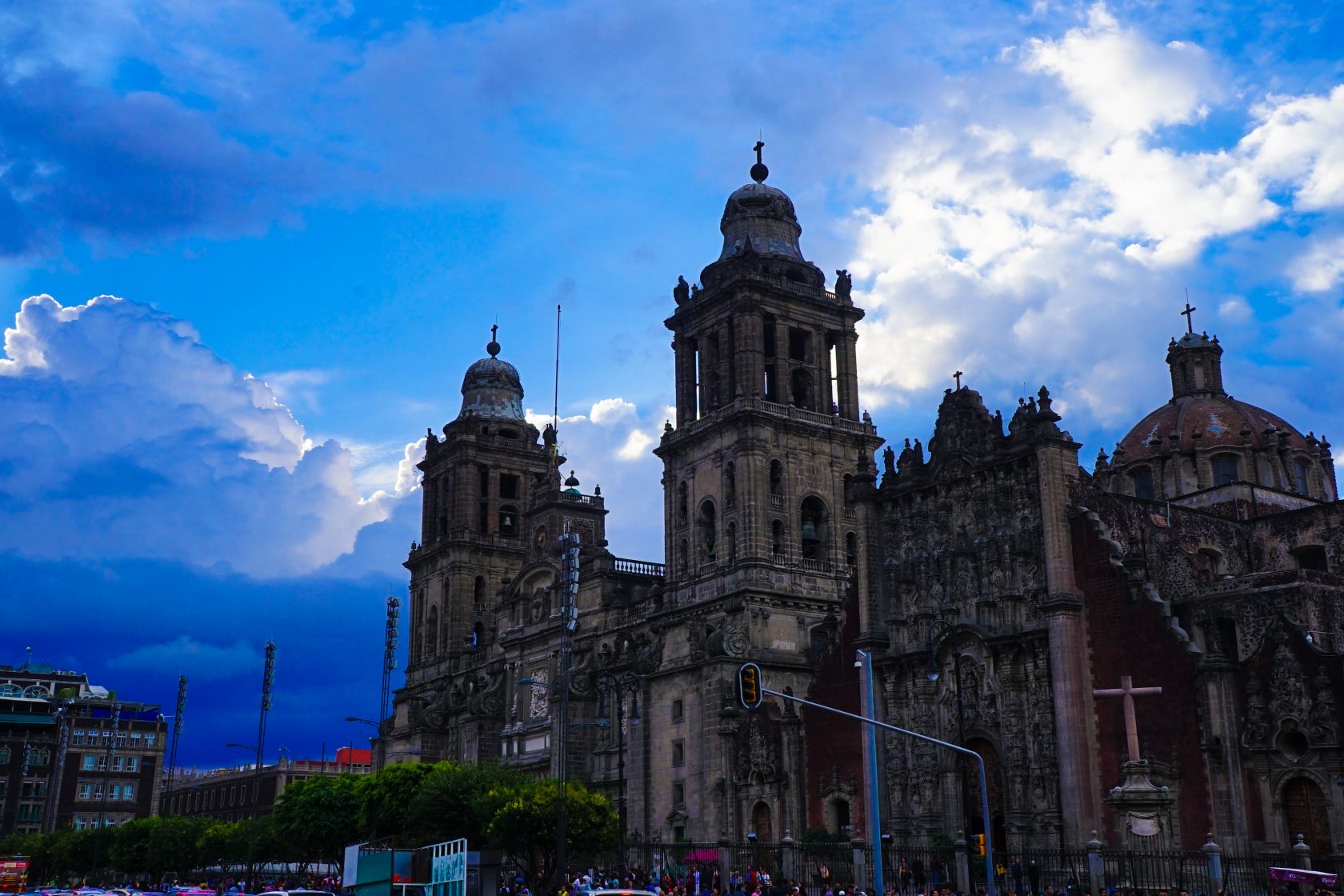 #37. Try Out All The Weird And Exotic Fruits You Can Get Your Hands On, Mexico Is Full Of Them!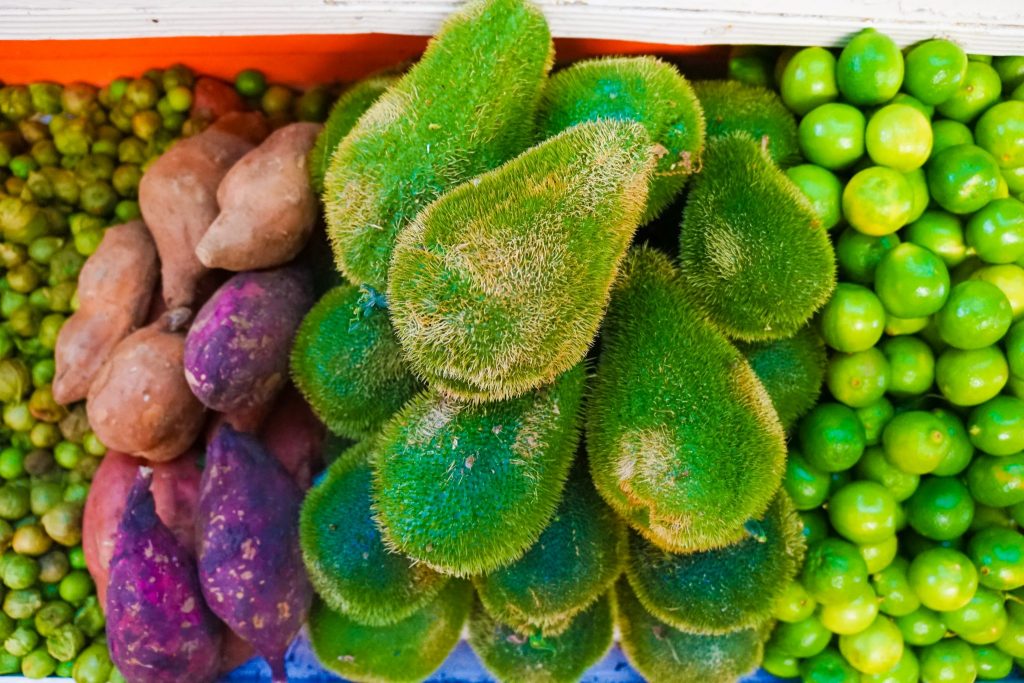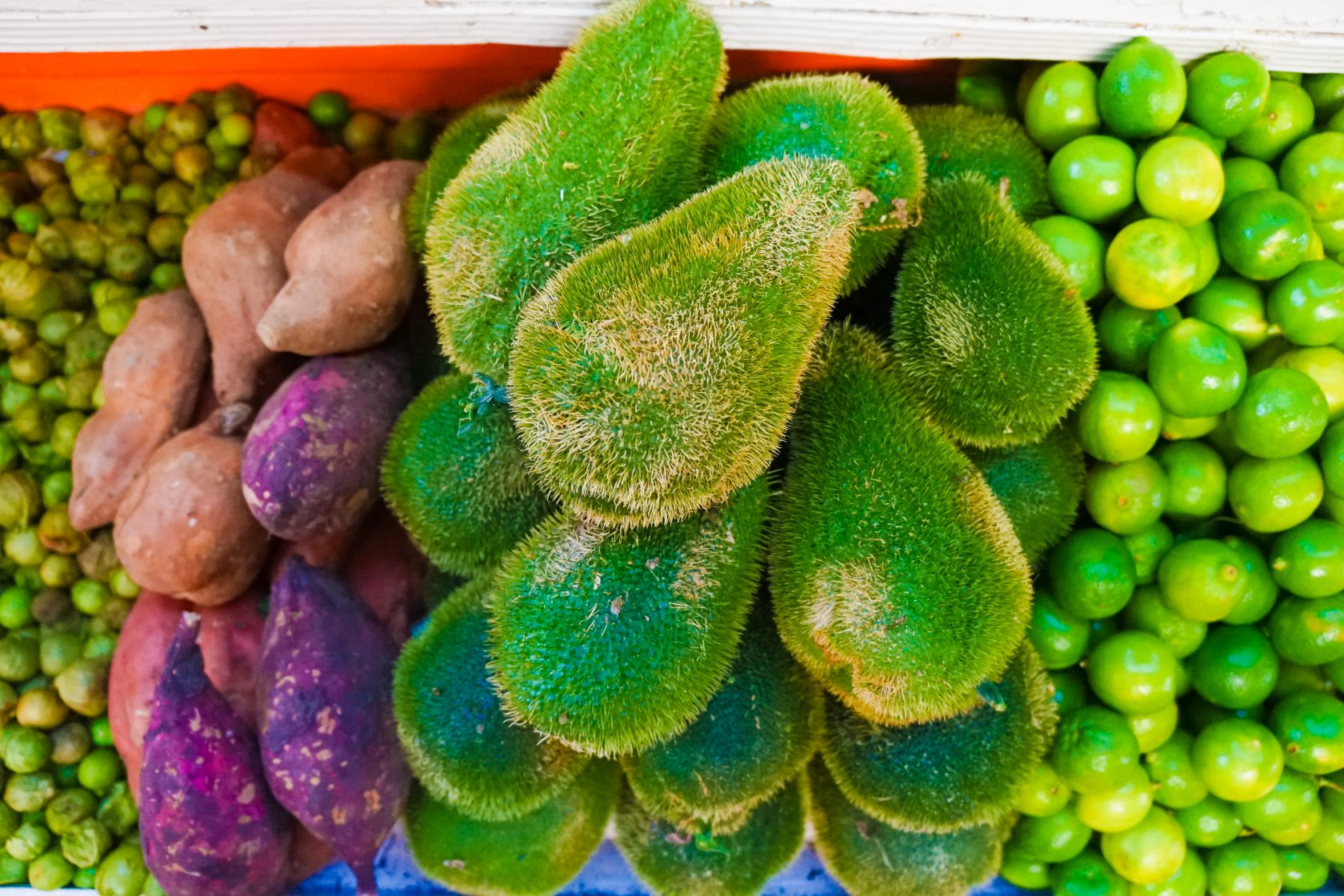 #38. Drink And Enjoy The Sun In The Floating Gardens Of Xochimilco!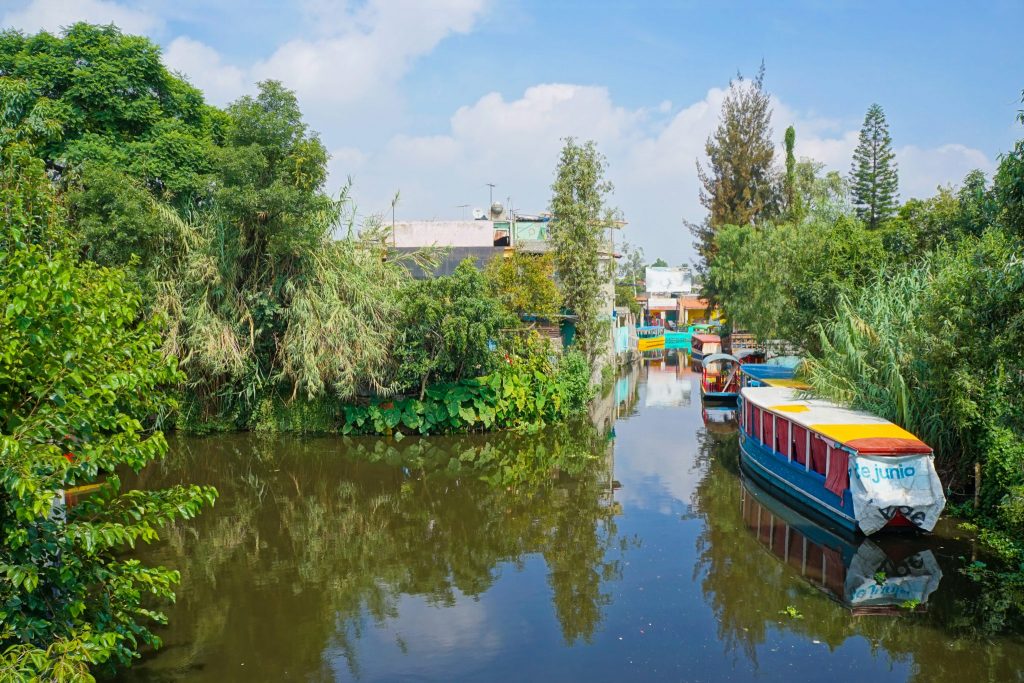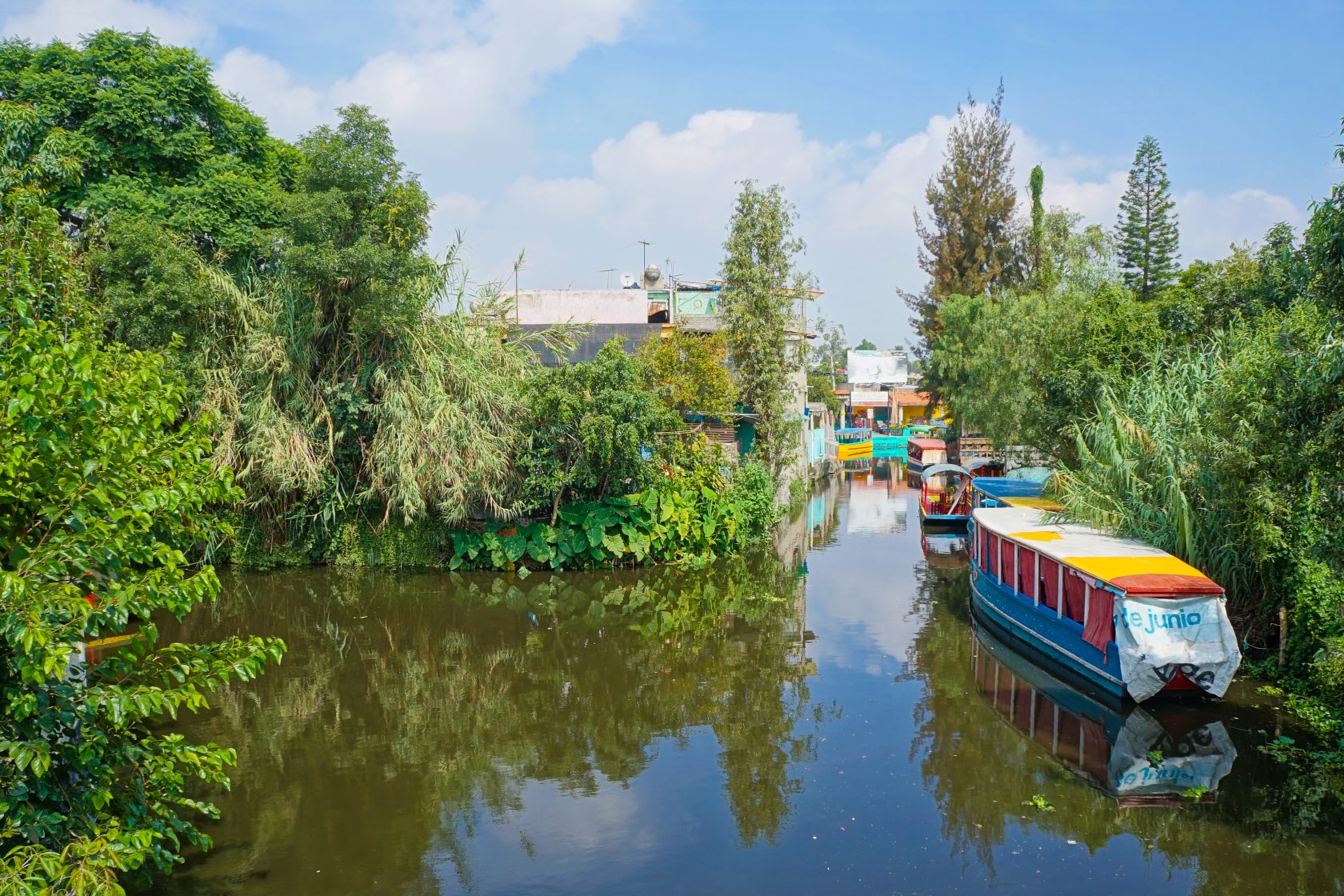 #39. Seek Out The Best Seafood Ceviche This Side Of Peru!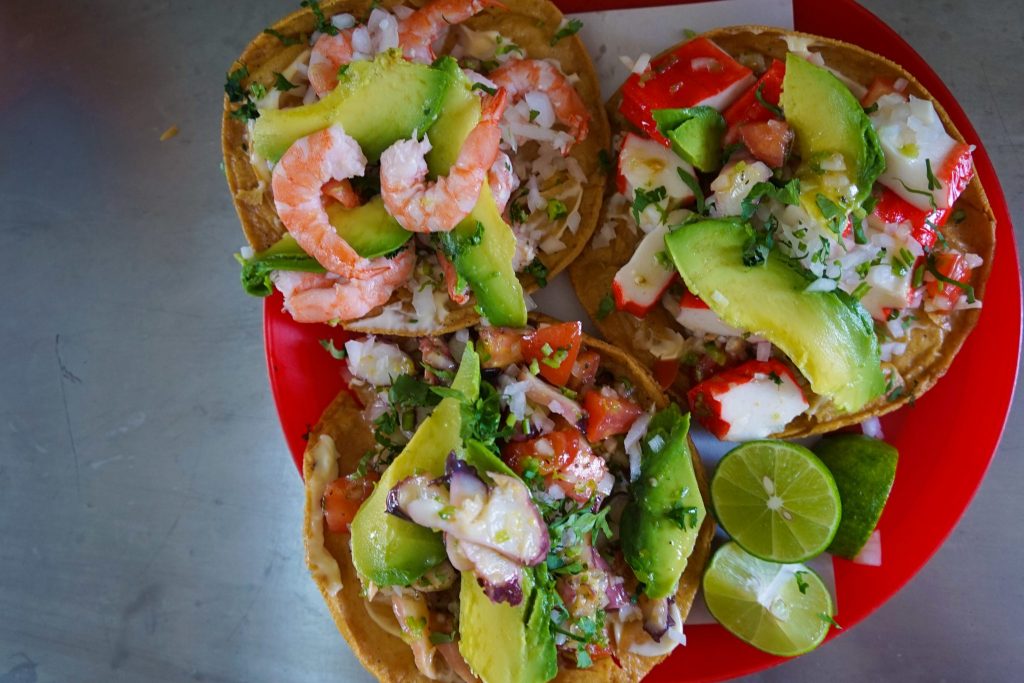 #40. Stay At The Swanky Busue Hotel In Polanco!
A converted mansion with boutique rooms available for a range of budget, this is a place to relax and pamper yourself. Read my full review of the unique Busue hotel here or take a look at prices and availability now.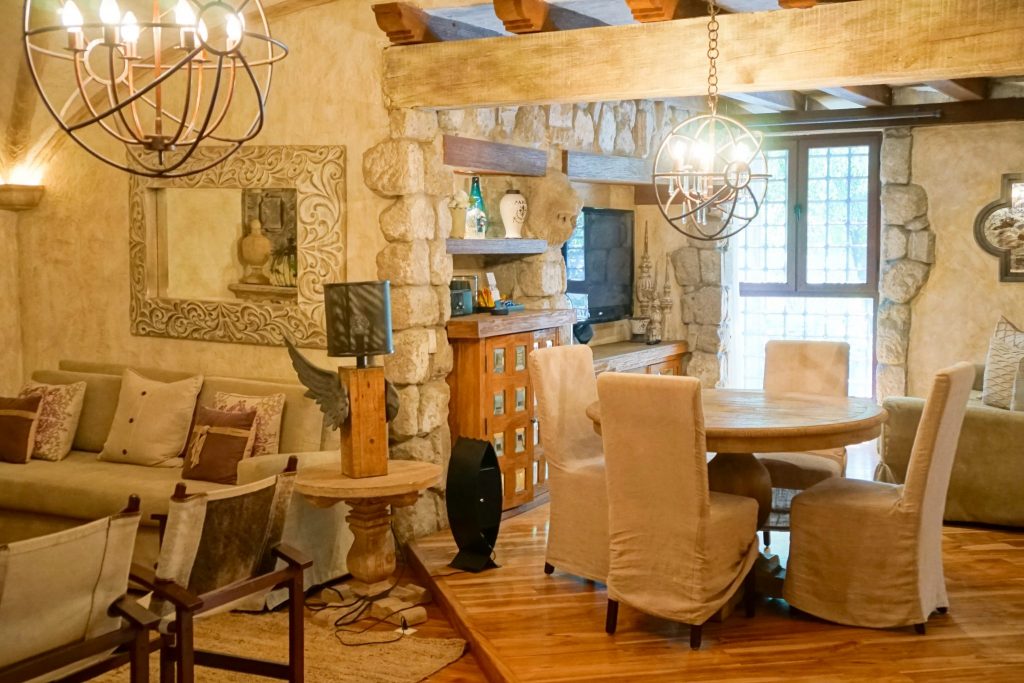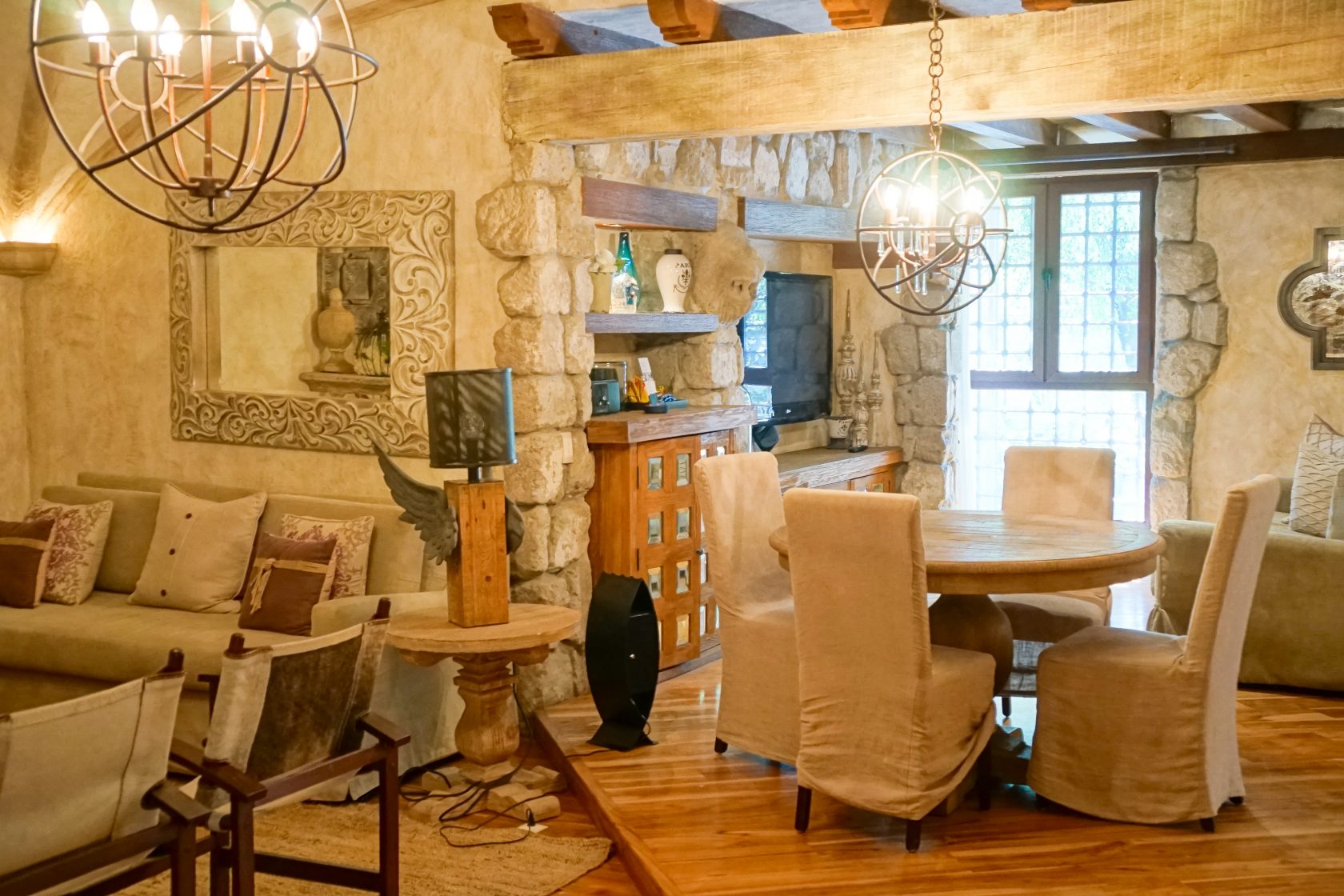 #41. Feel Humbled By Teotihuacan, A Vast Mexican Archaeological Complex Once Home To A Flourishing Pre-columbian City.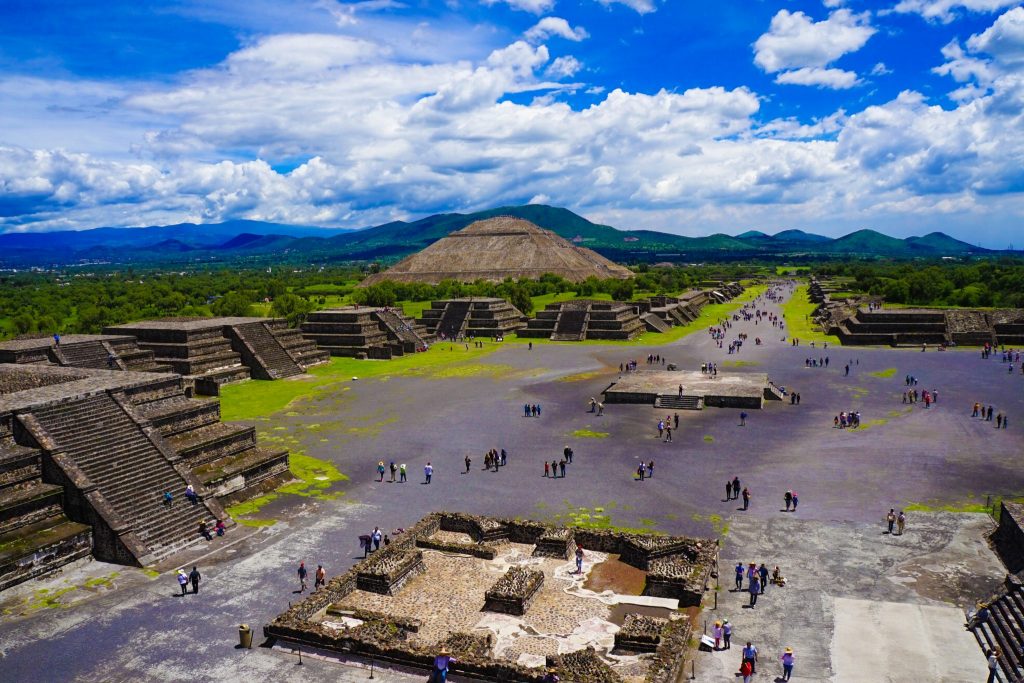 #42. Visit The Nearby Aqueduct Of Padre Tembleque Hydraulic System.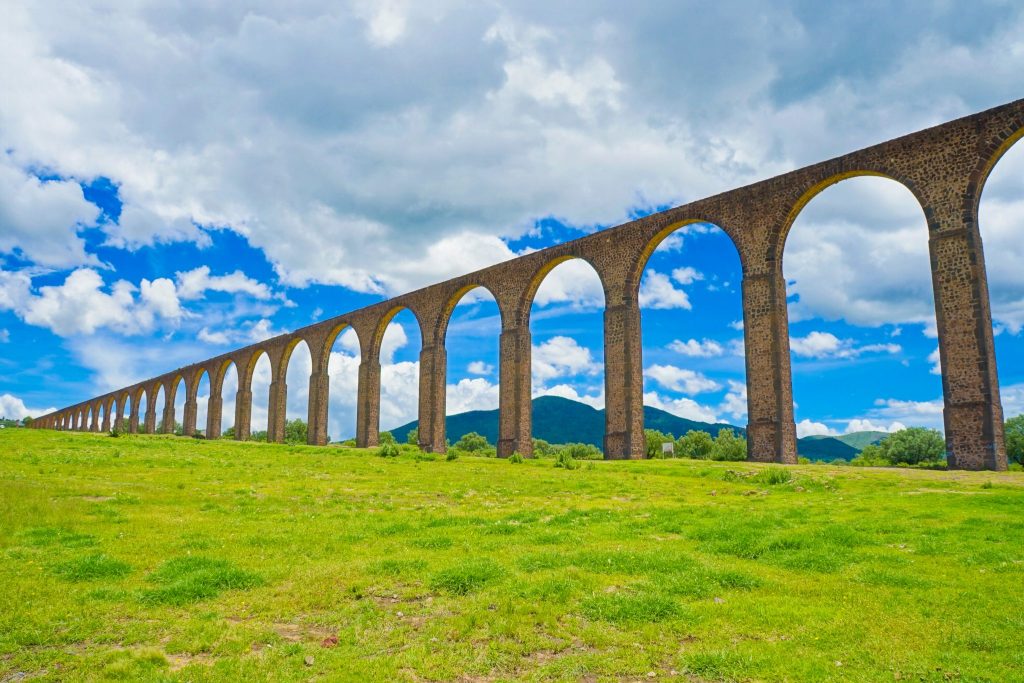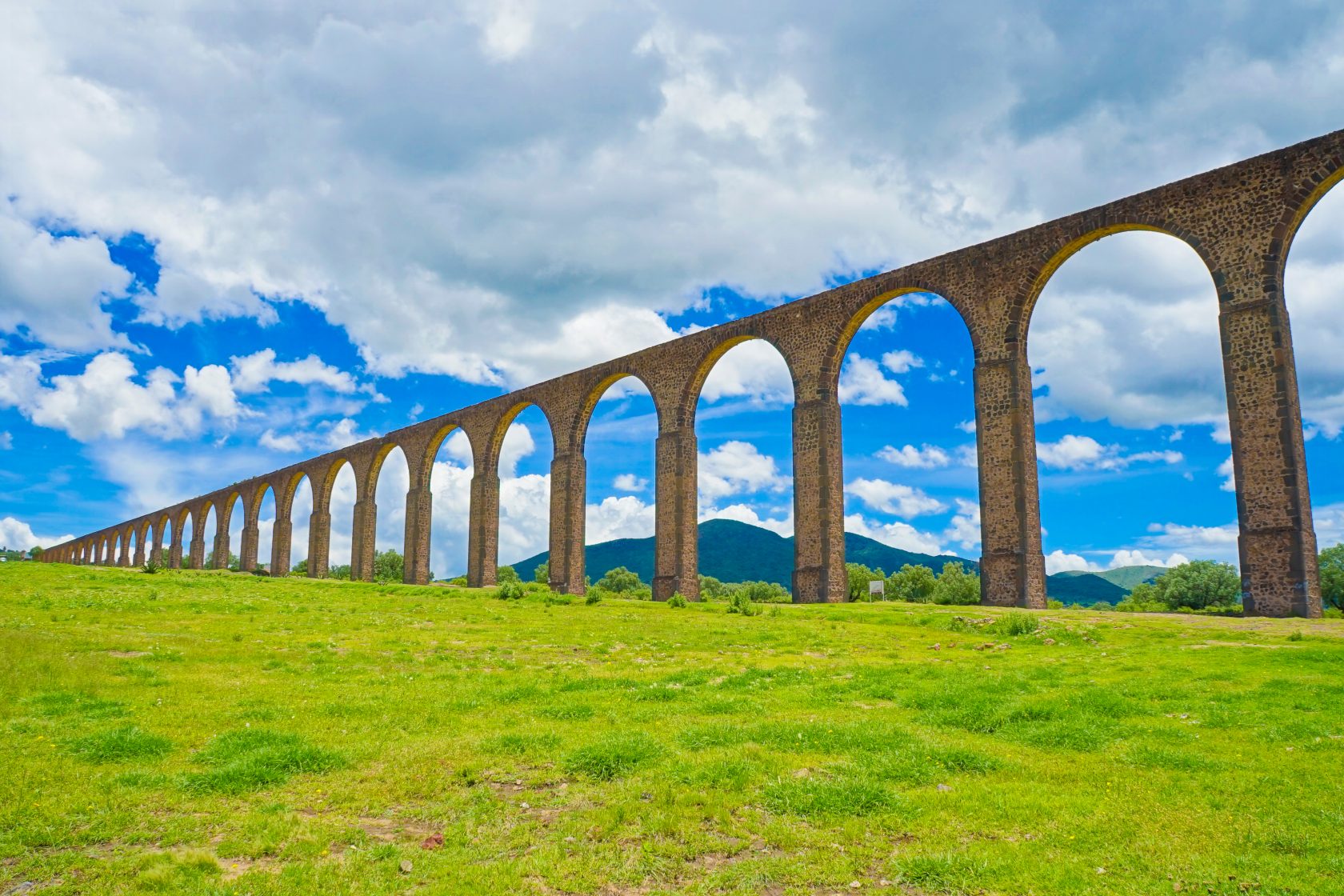 #43. If You Still Haven't Got Your Ruin Fill Go To Xochicalco In The South Of The City.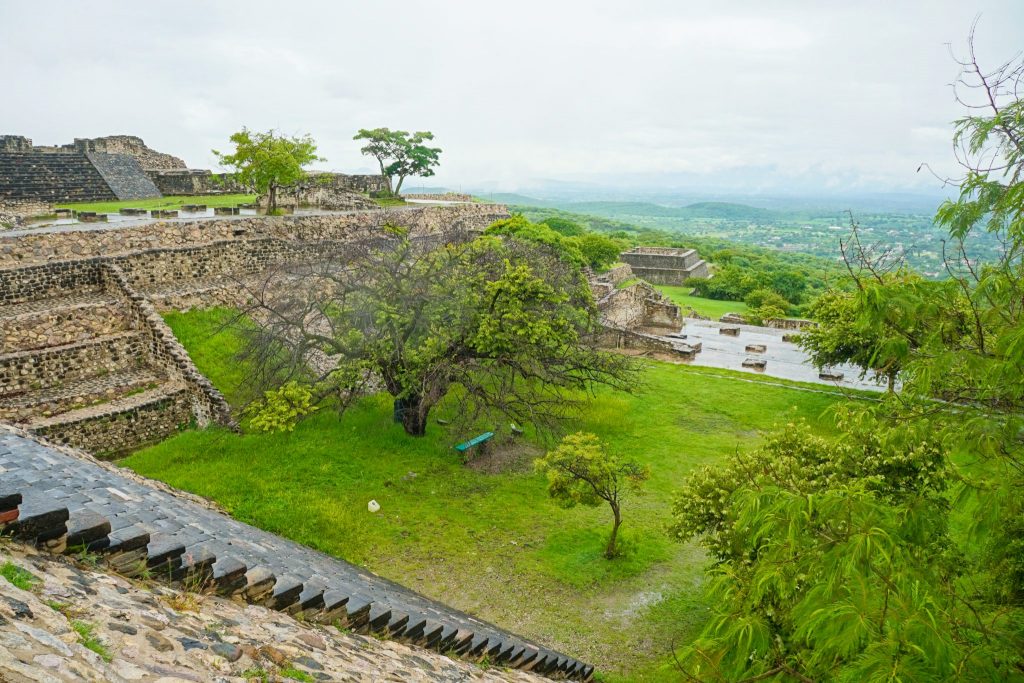 #44. Visit The Bizarre Museum of Objects in La Roma.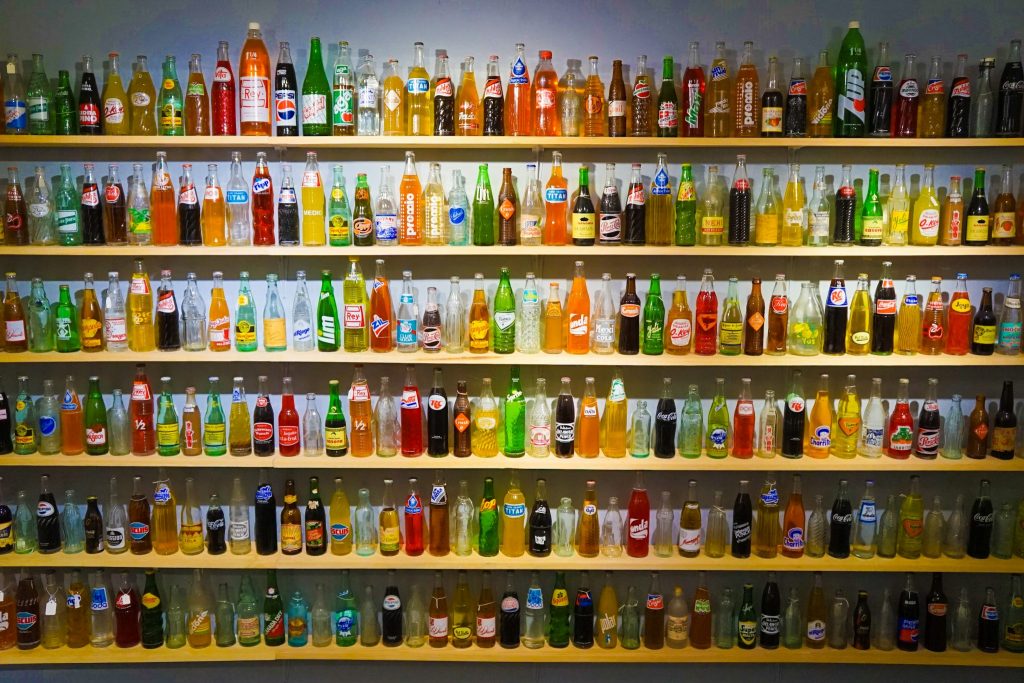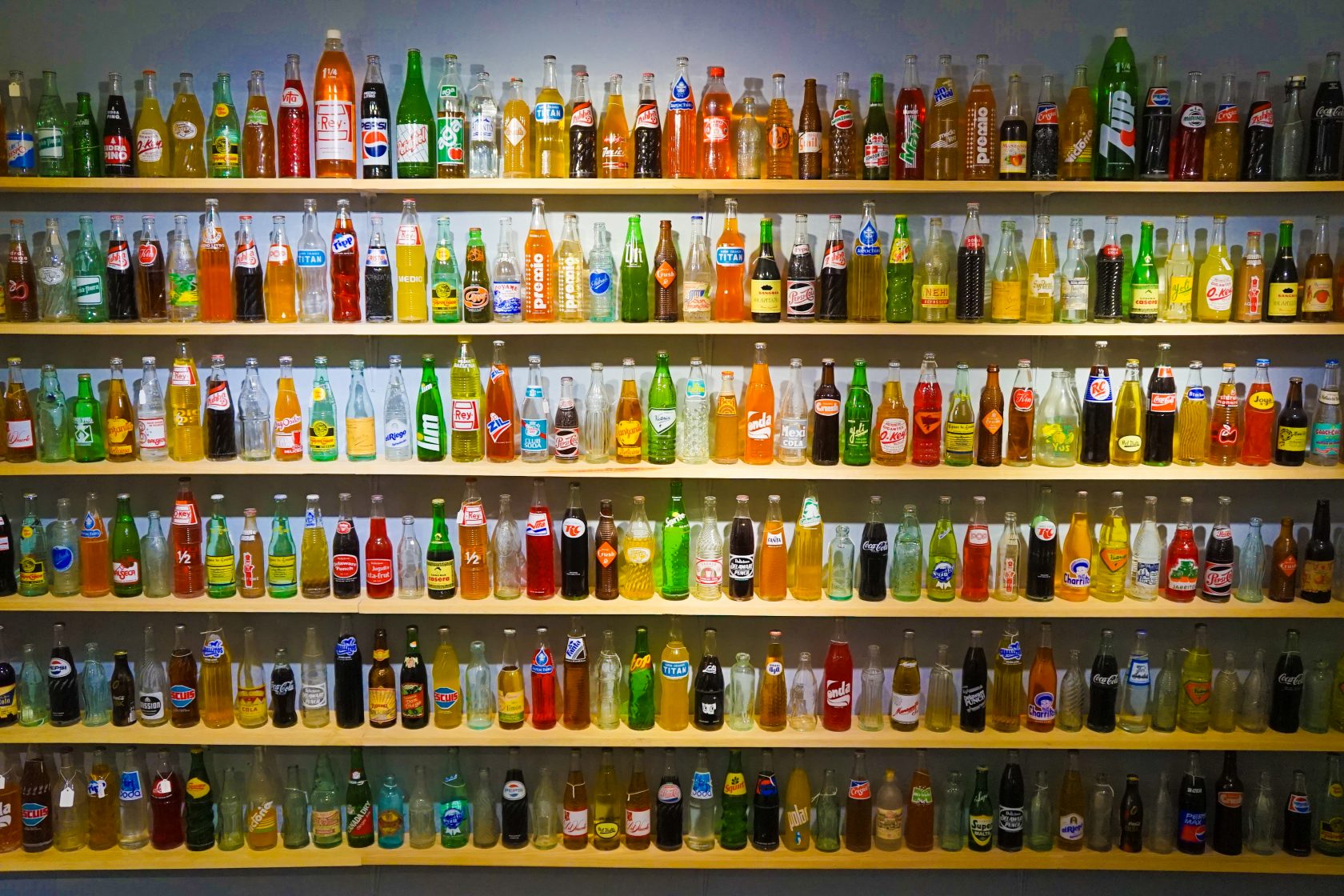 #45. Dine With Diplomats, The Mexican Upper Class And Their Body Guards In Polanco – Mexico's 'Rodeo Drive'.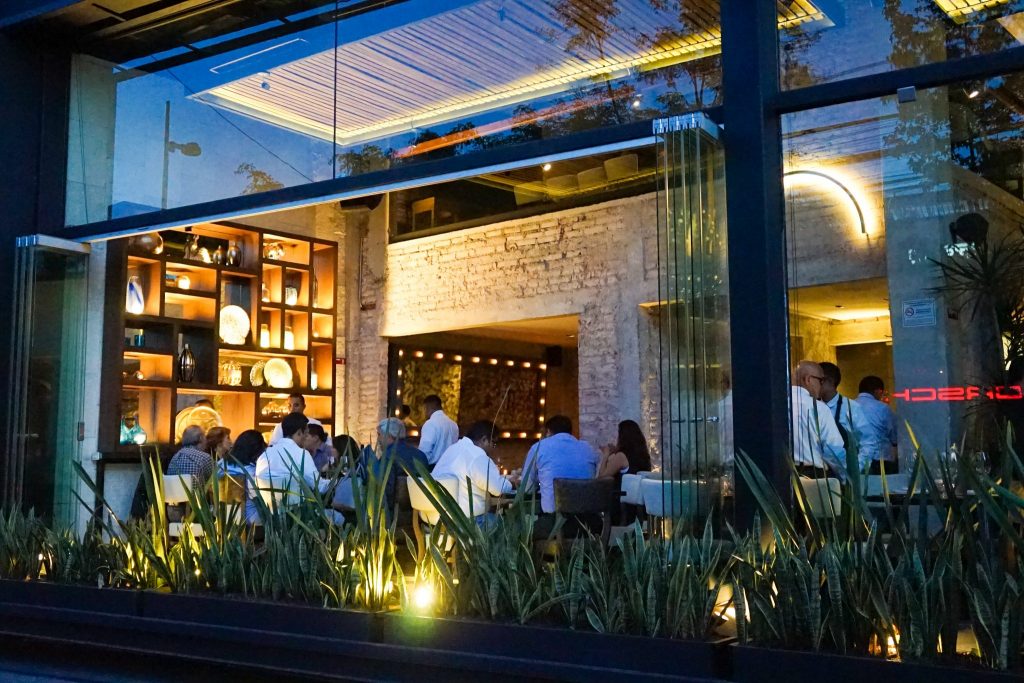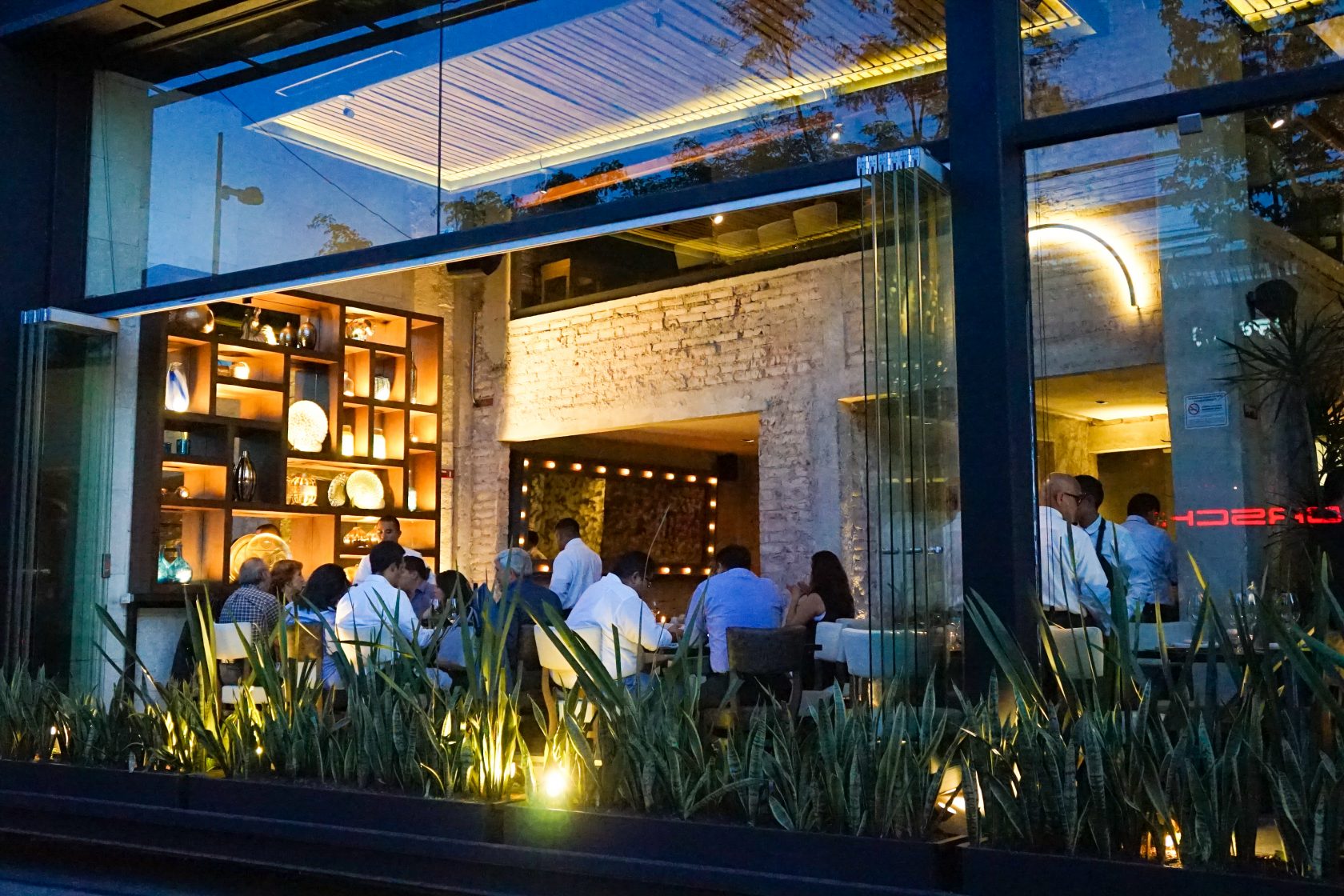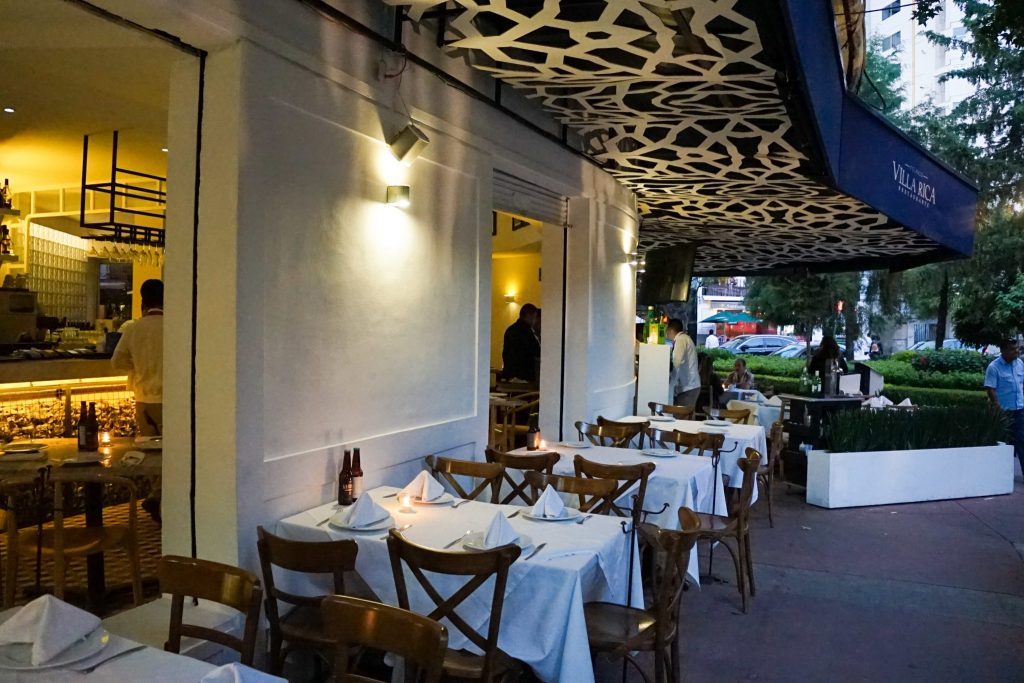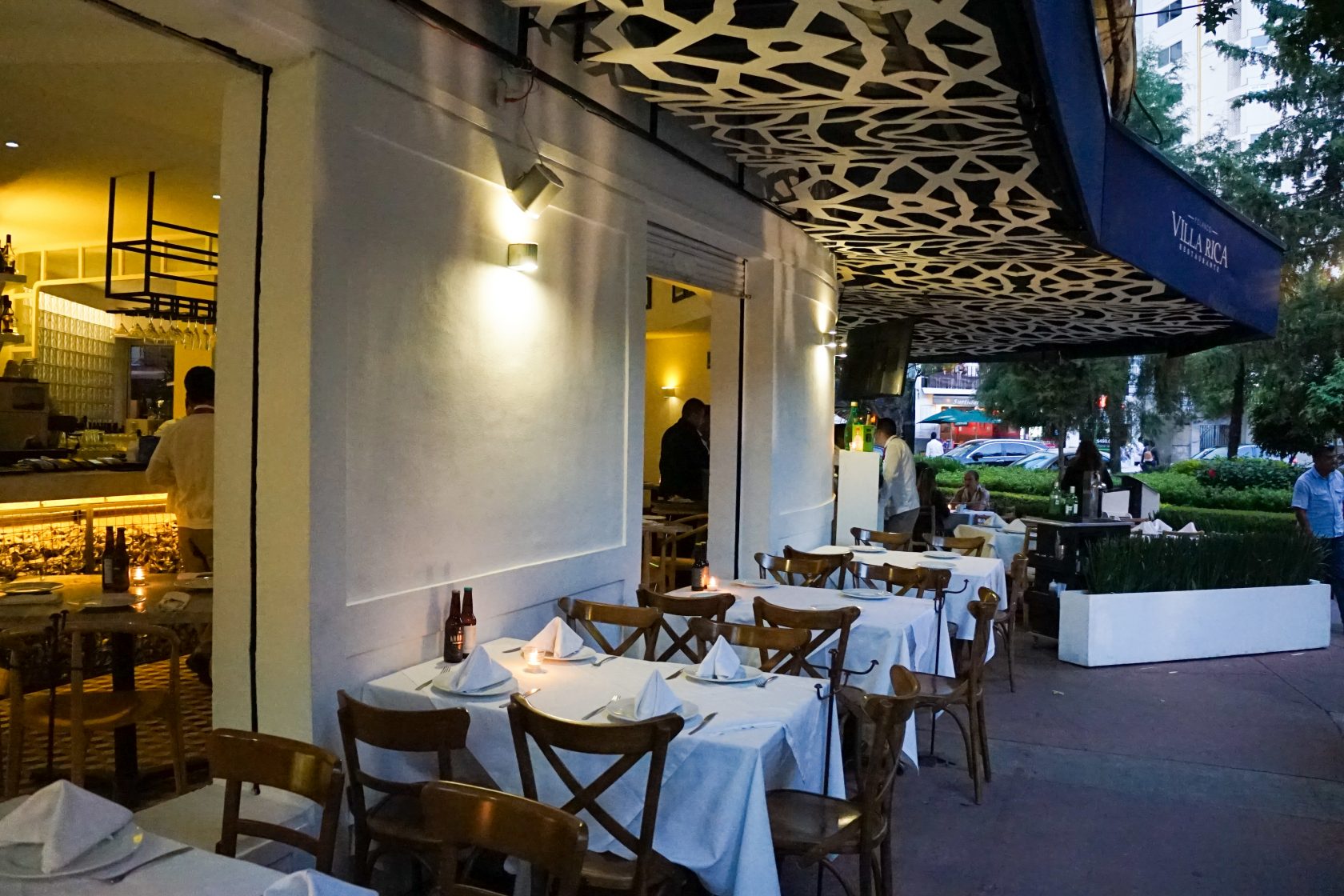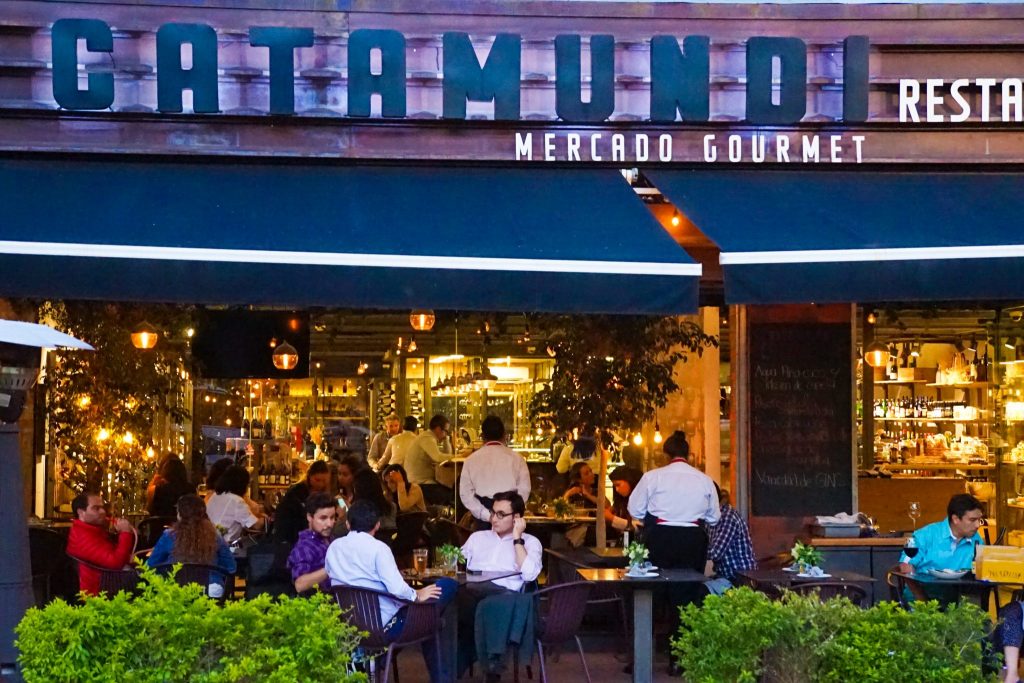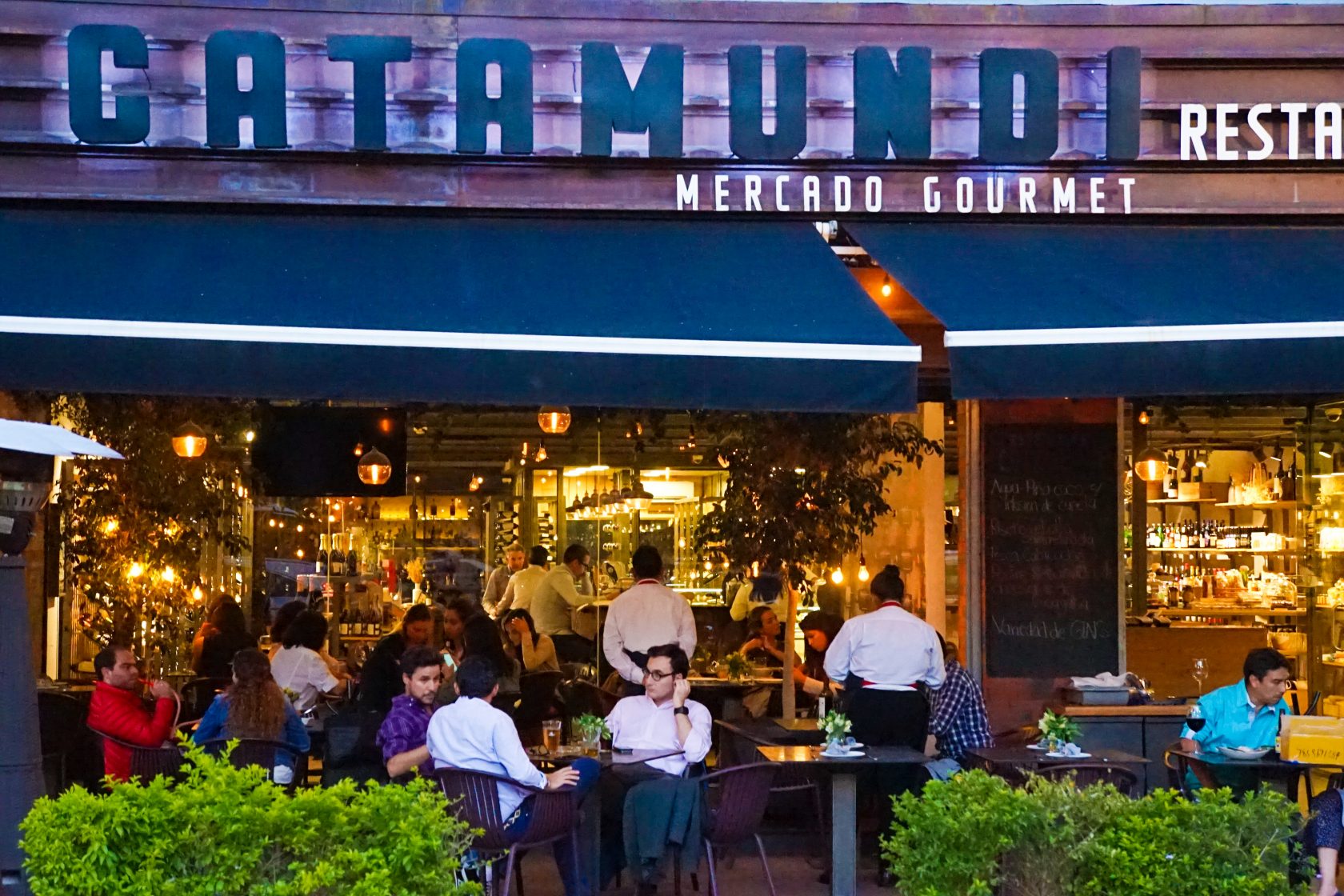 #46. Marvel At the Crazy Skyscrapers and Skyline of Mexico City.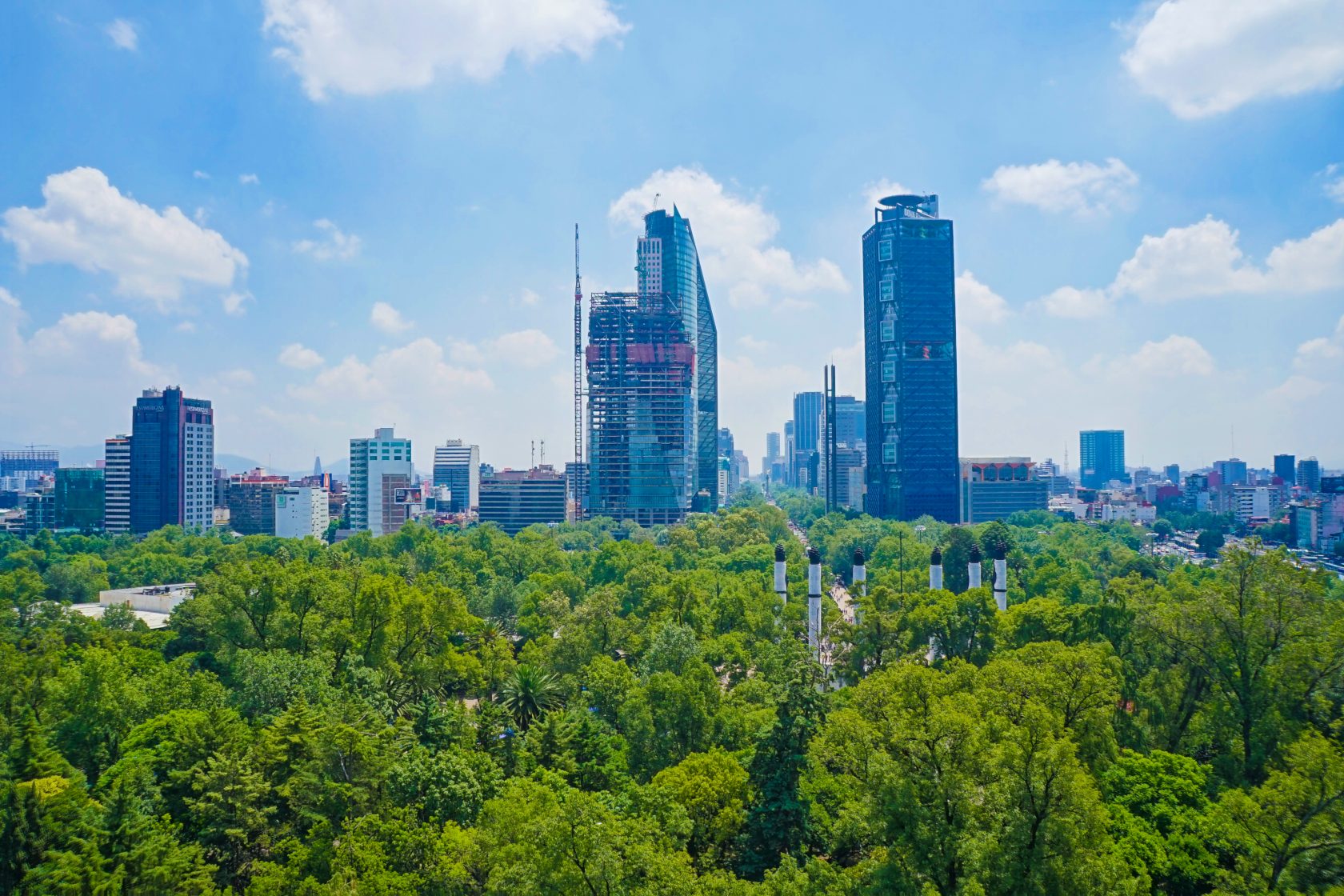 #47. Marvel Of The 2,000 Artifacts Of The Mexican Museum's Pre-Hispanic Collection.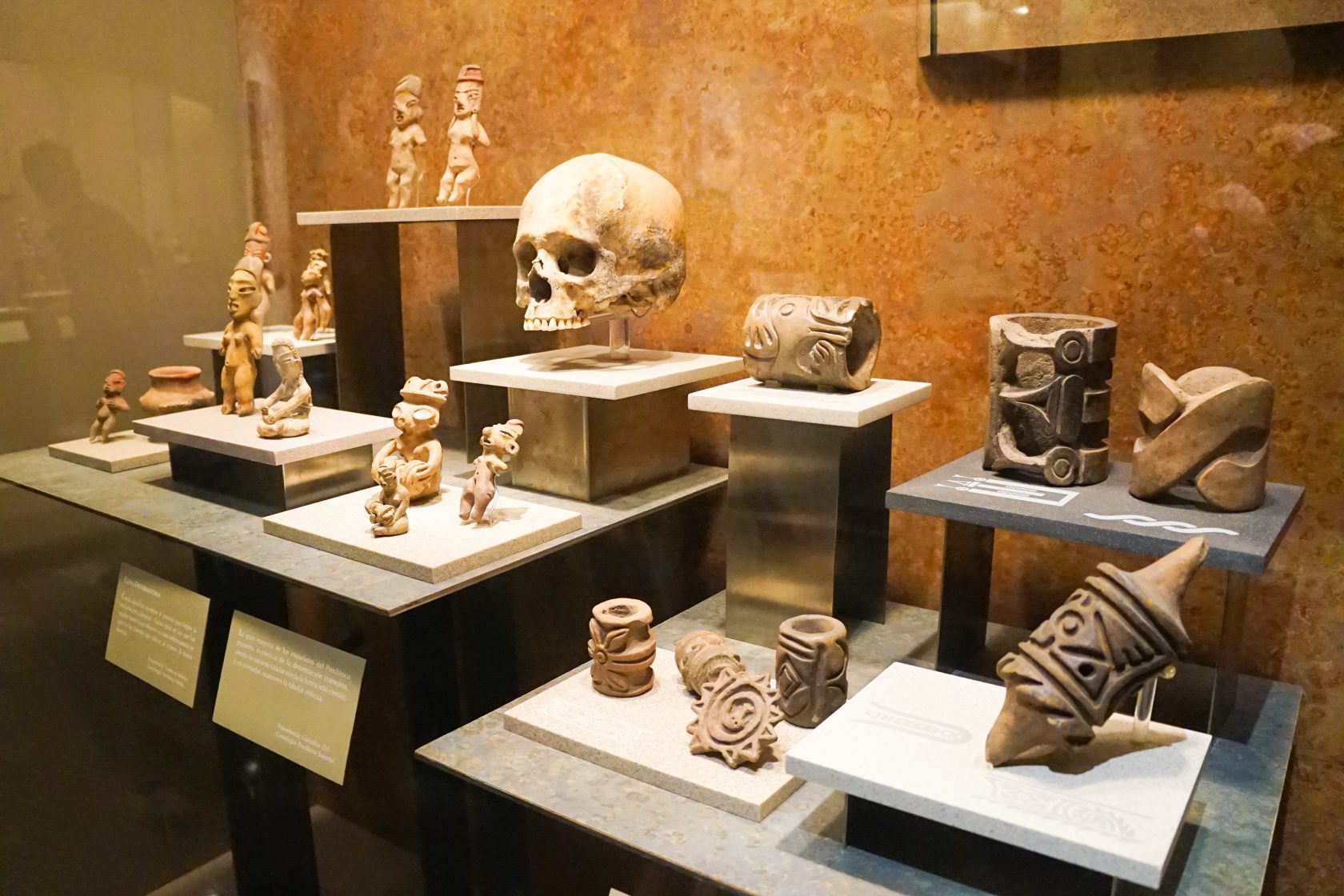 #48. Visit The Aptly Named Palacio De Correos De Mexico (Post Office Palace Of Mexico).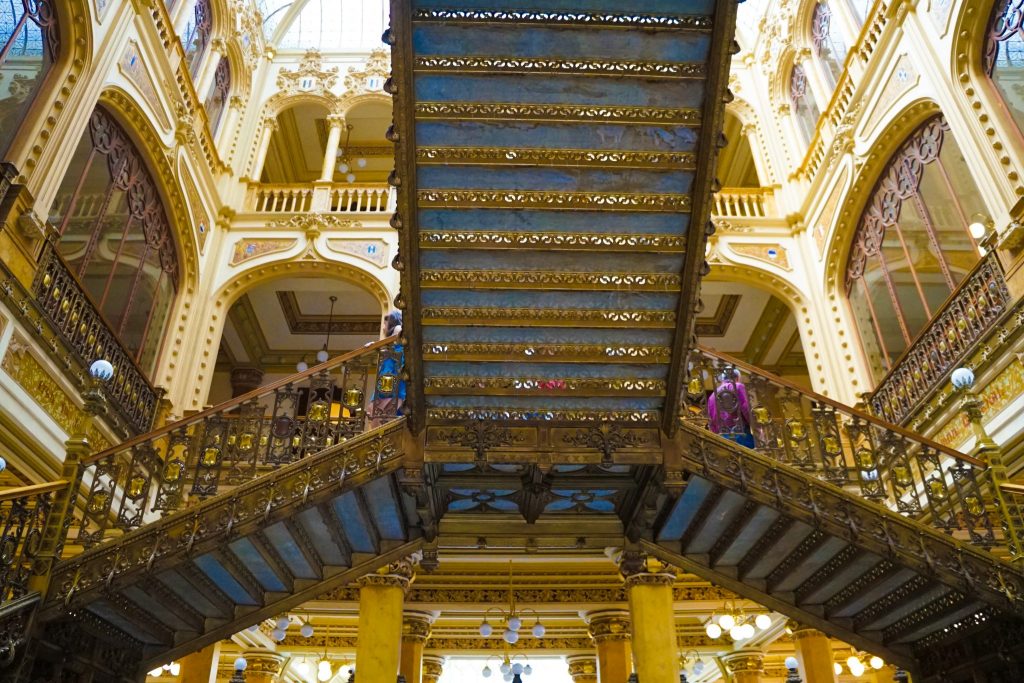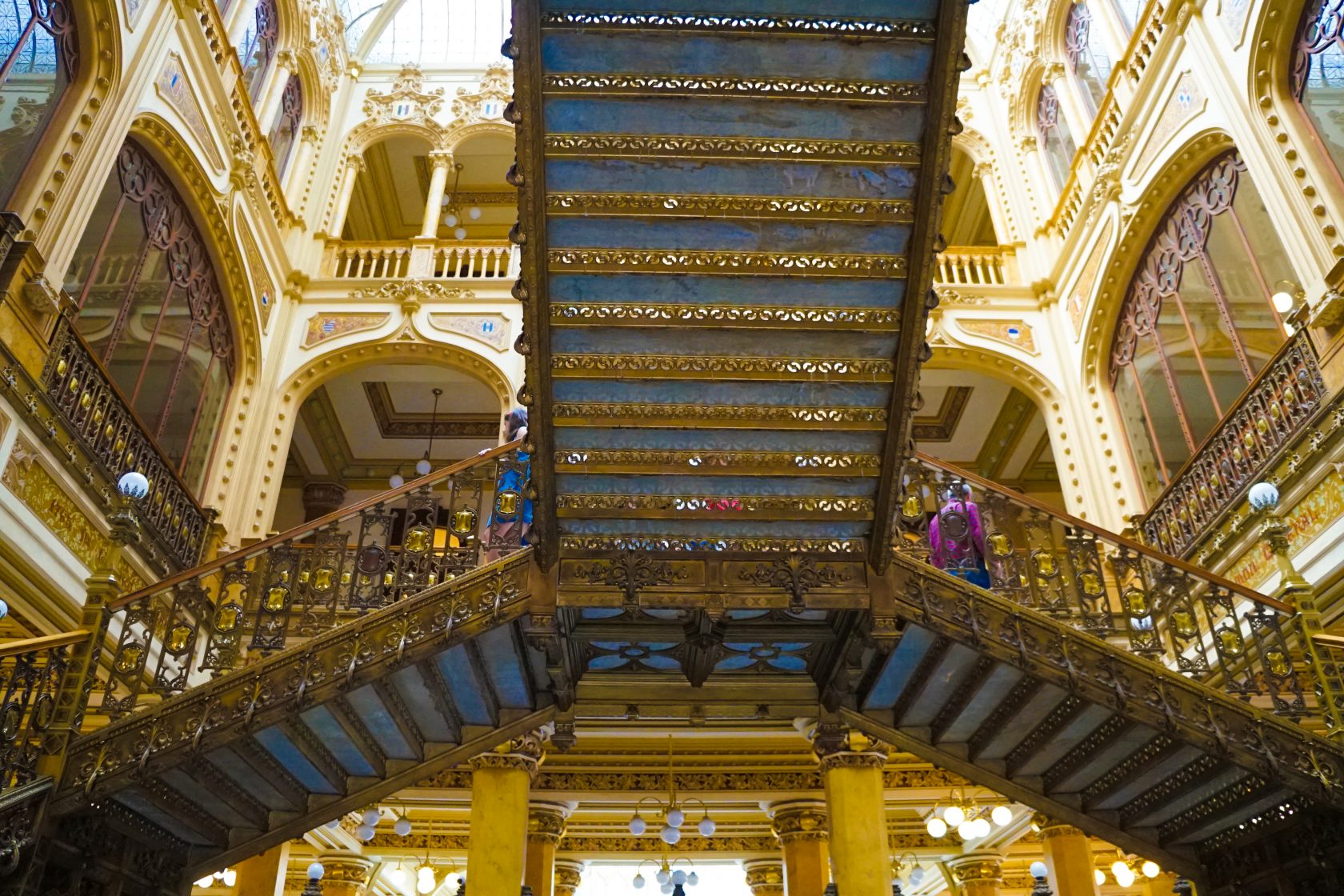 #49. Wander The Shopping Streets Of Mexico's Centro.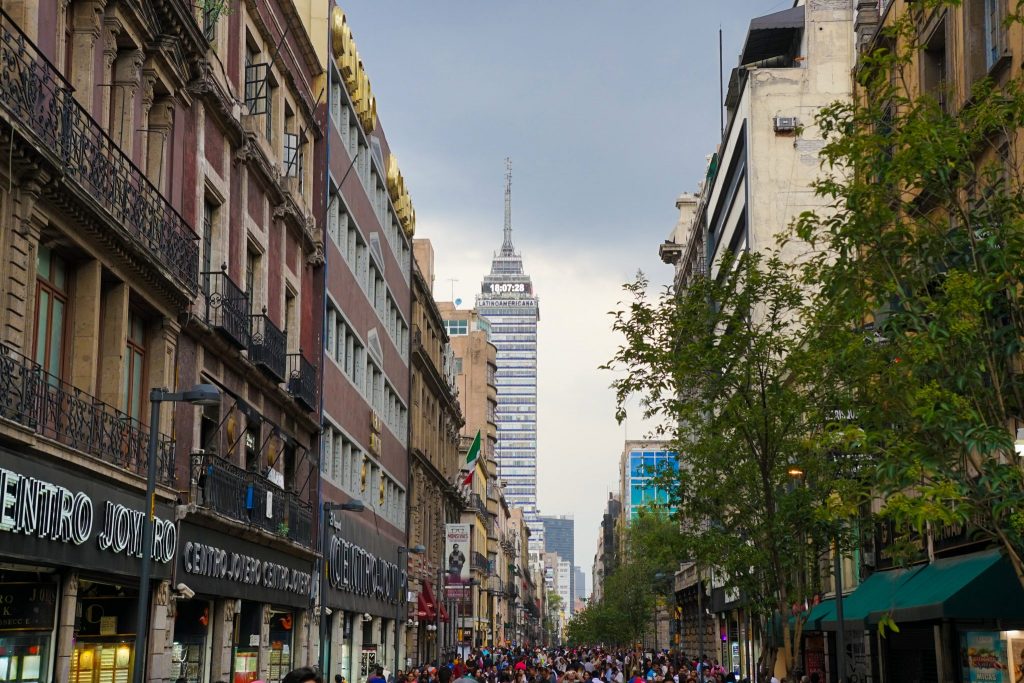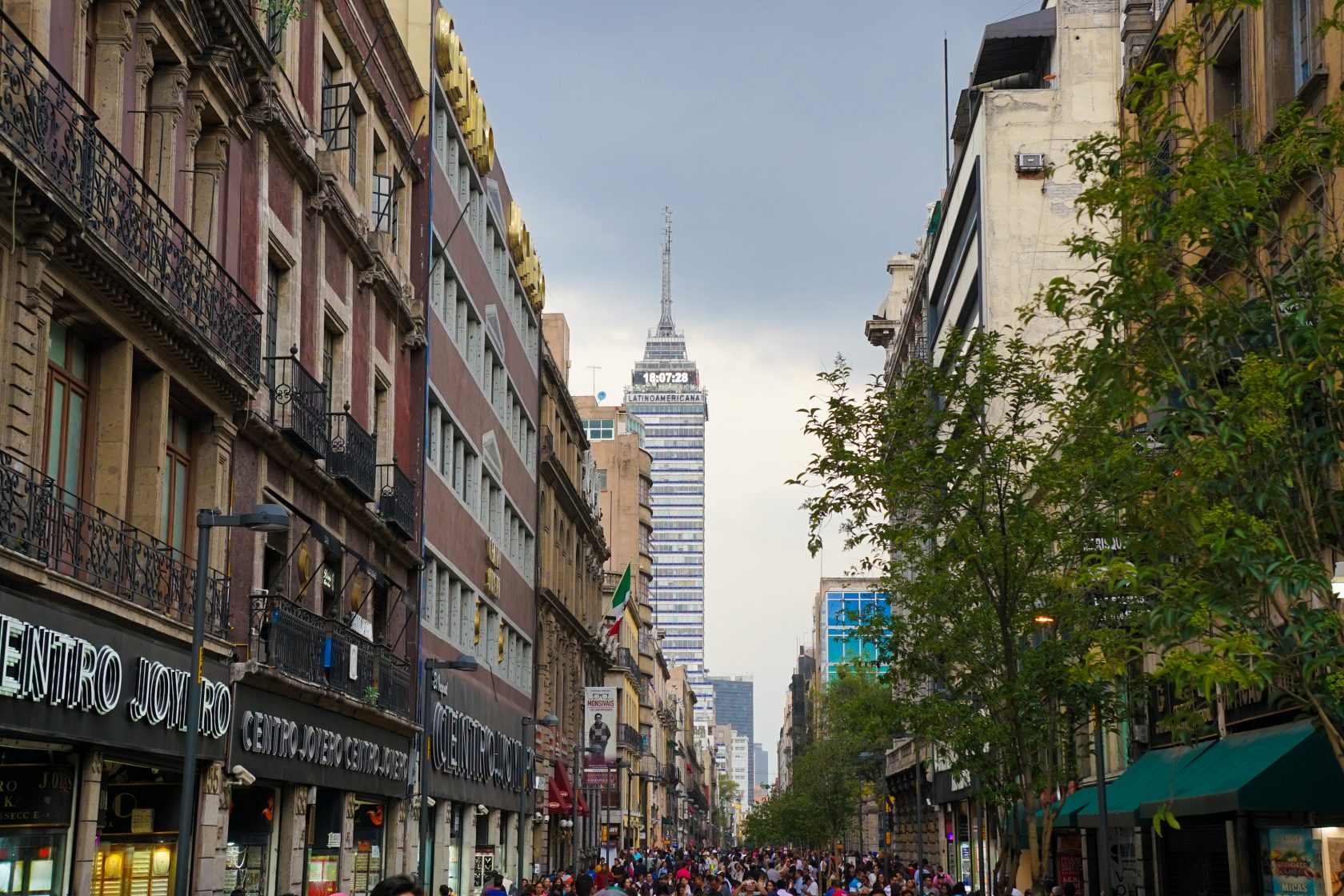 #50. Go Up The Worlds Ugliest Skyscraper, The Torre Latinoamericana.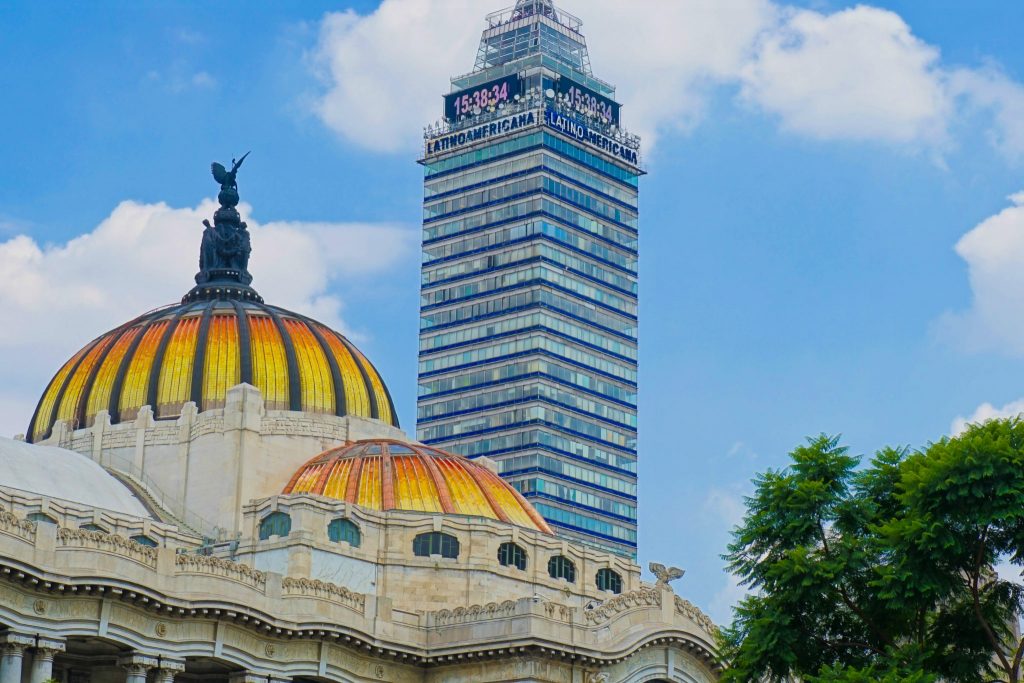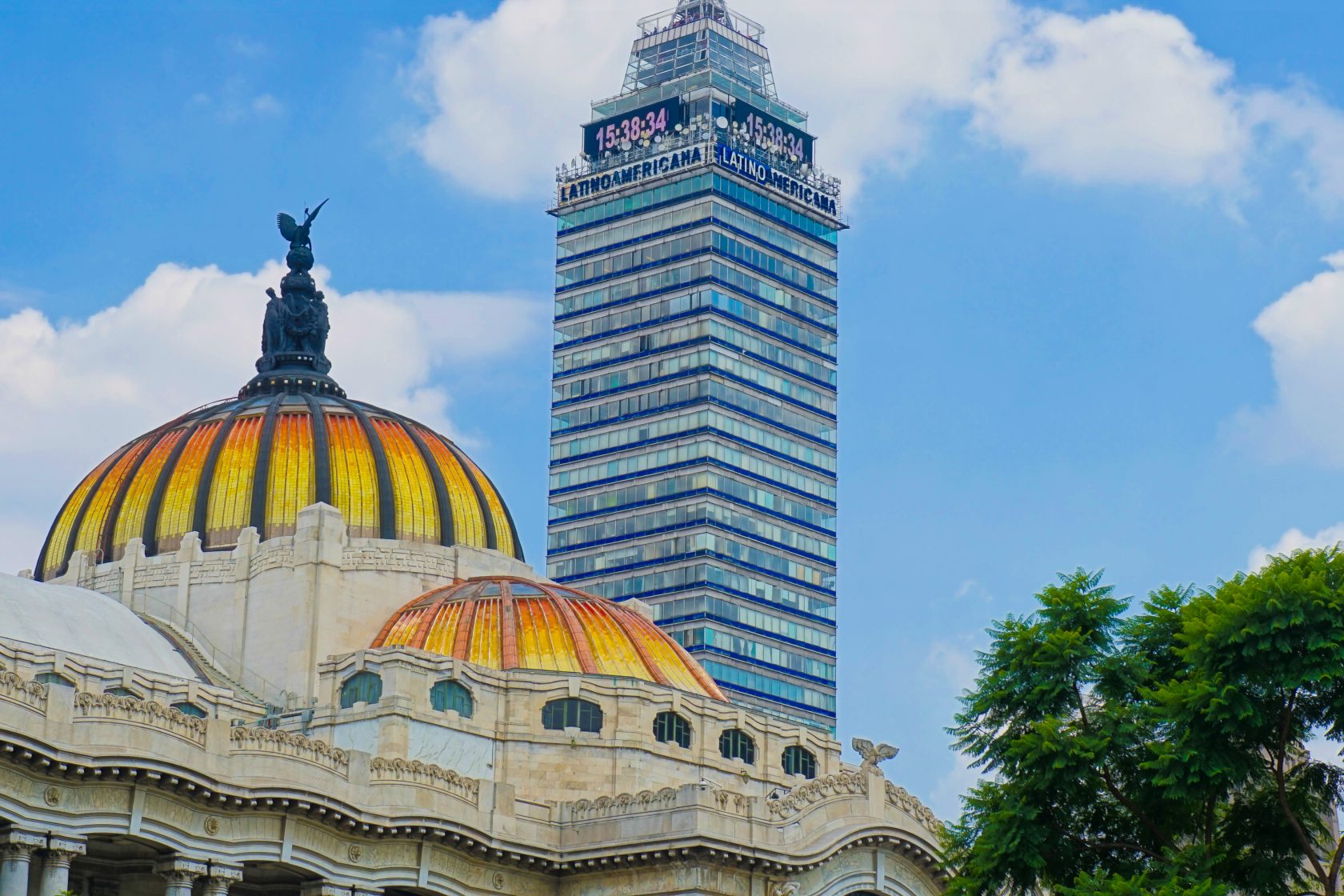 #51. Have Breakfast At El Mayor, A Rooftop Cafe Restaurant With Views Over The Templo Mayor!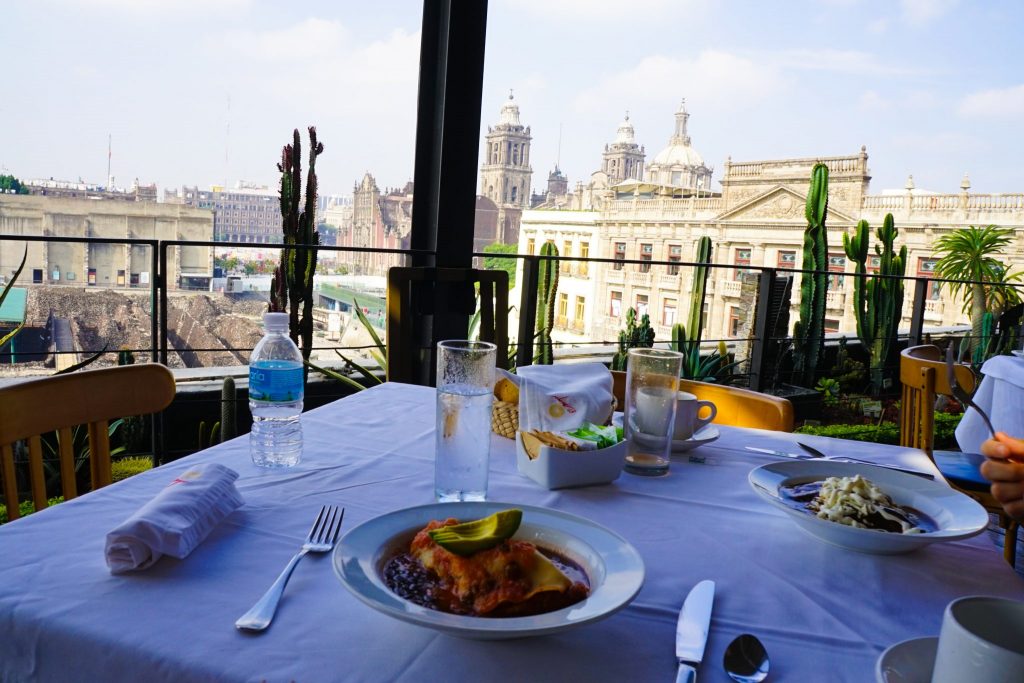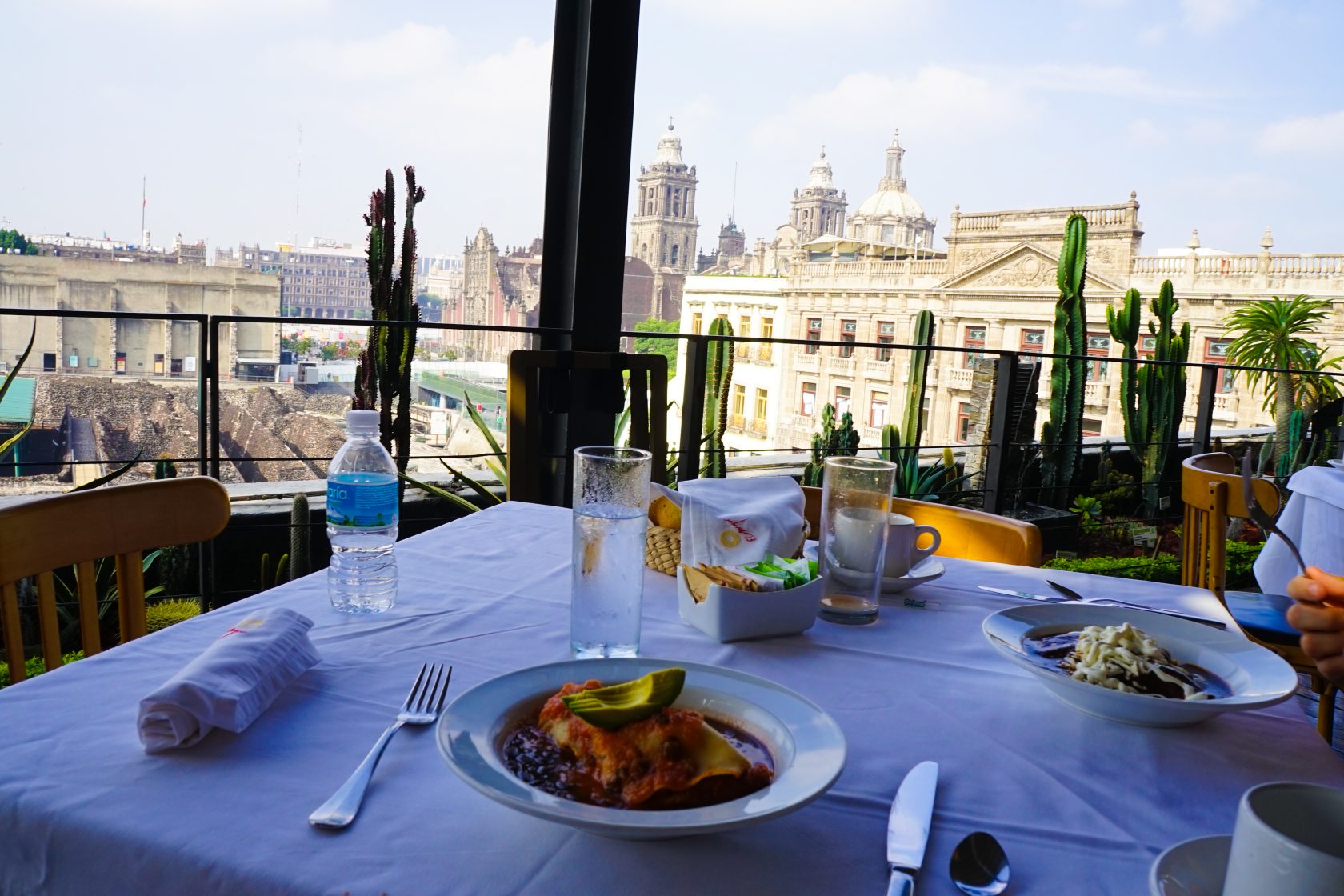 #52. Visit The Temple Mayor, The Ruins Of What Was One Of The Leading Temples Of The Aztecs.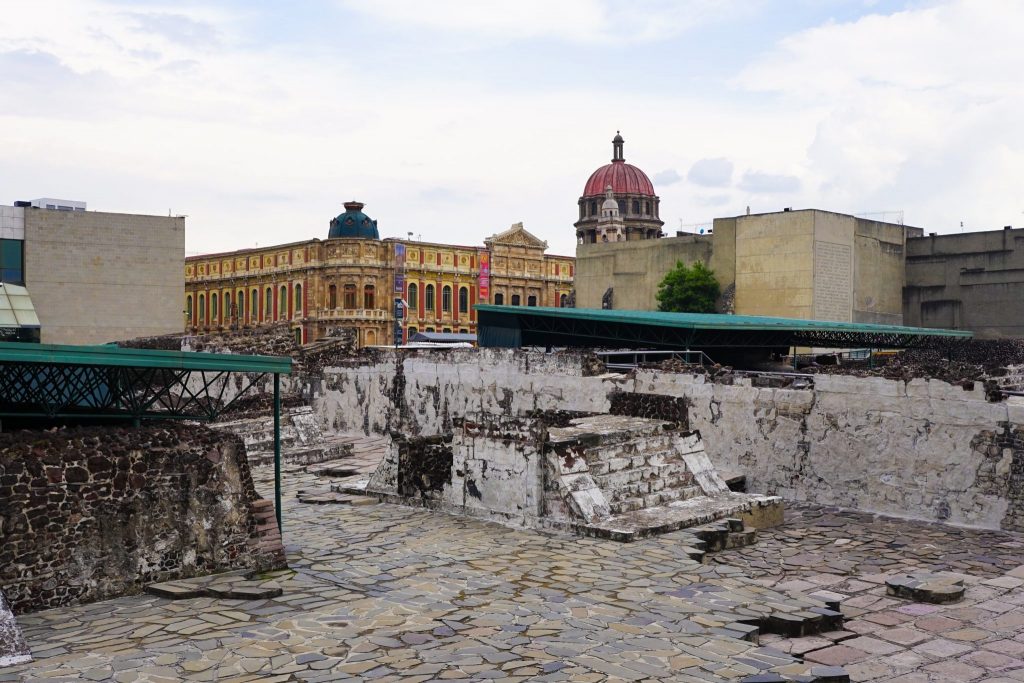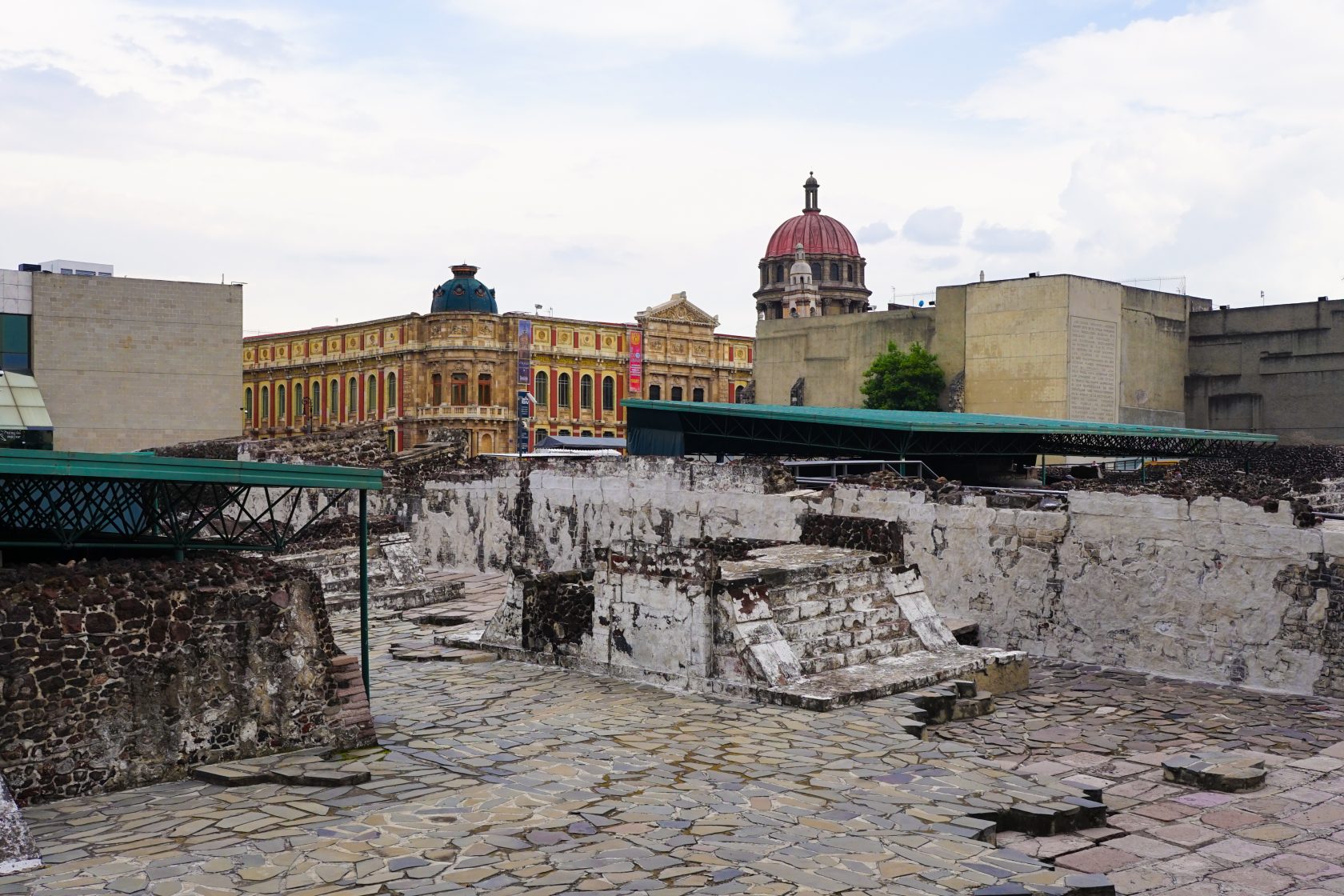 #53. Shop At The Vibrant Mexico City Street Markets Dotted All Over The City.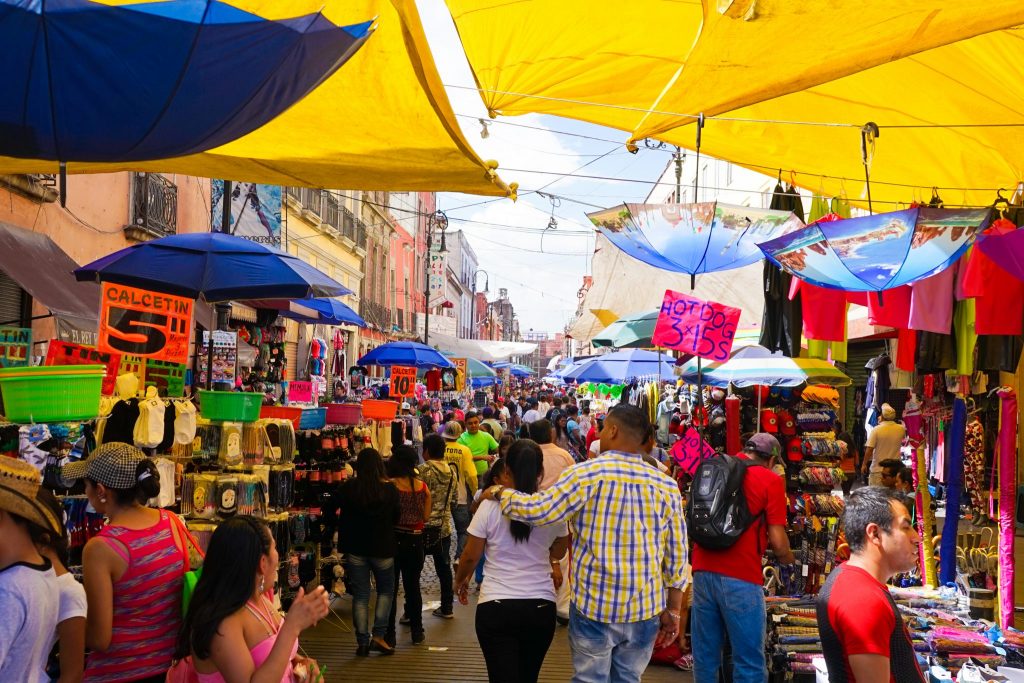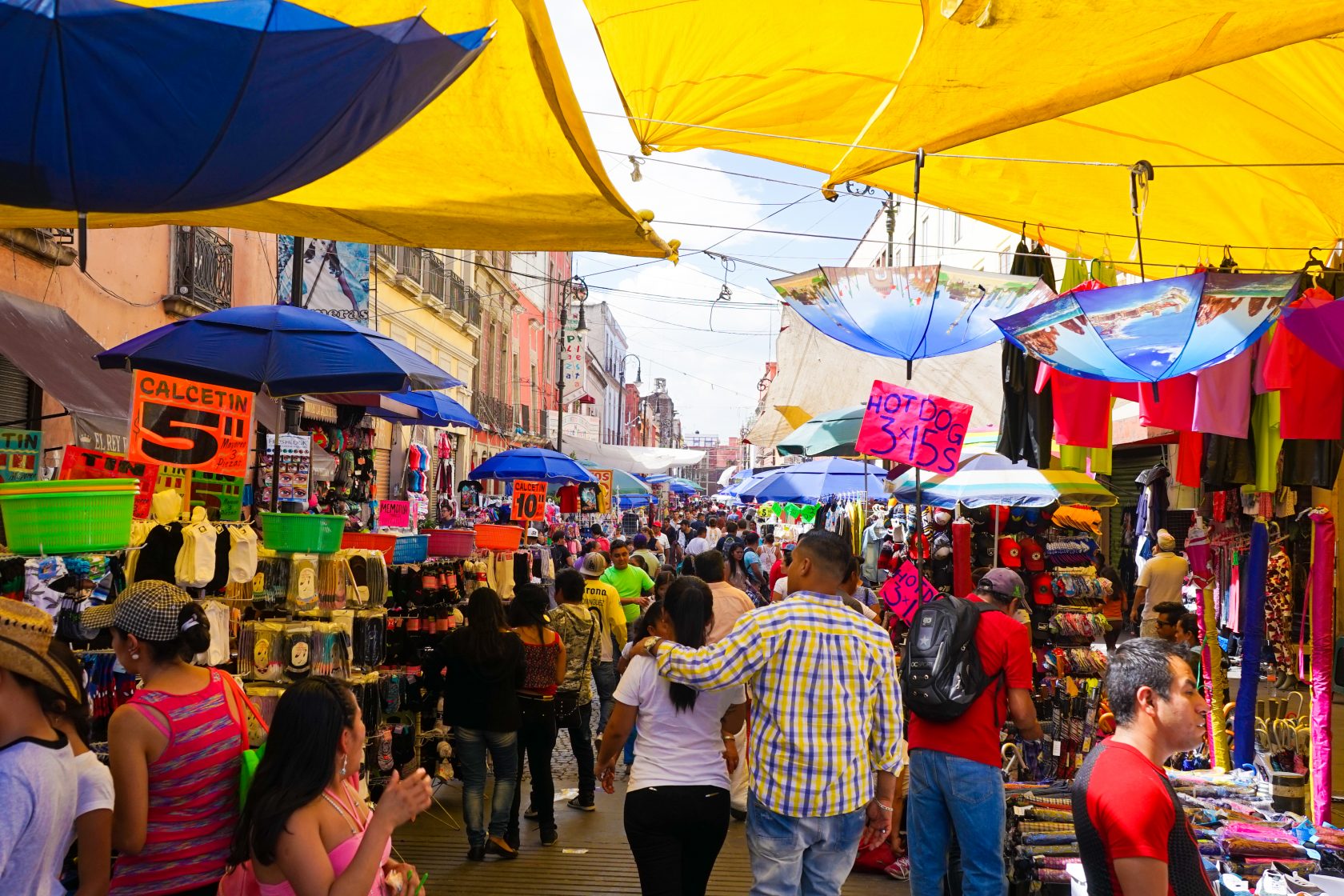 #54. Stay At The Budget-Friendly Casa Ildefonso Mexico City.
Located on a charming, quiet pedestrian street in the heart of old Mexico City, Casa San Ildefonso is a converted colonial mansion accommodation option for those on a budget.
Read here for my full Casa San Ildefonso review or click straight through for the latest prices and availability.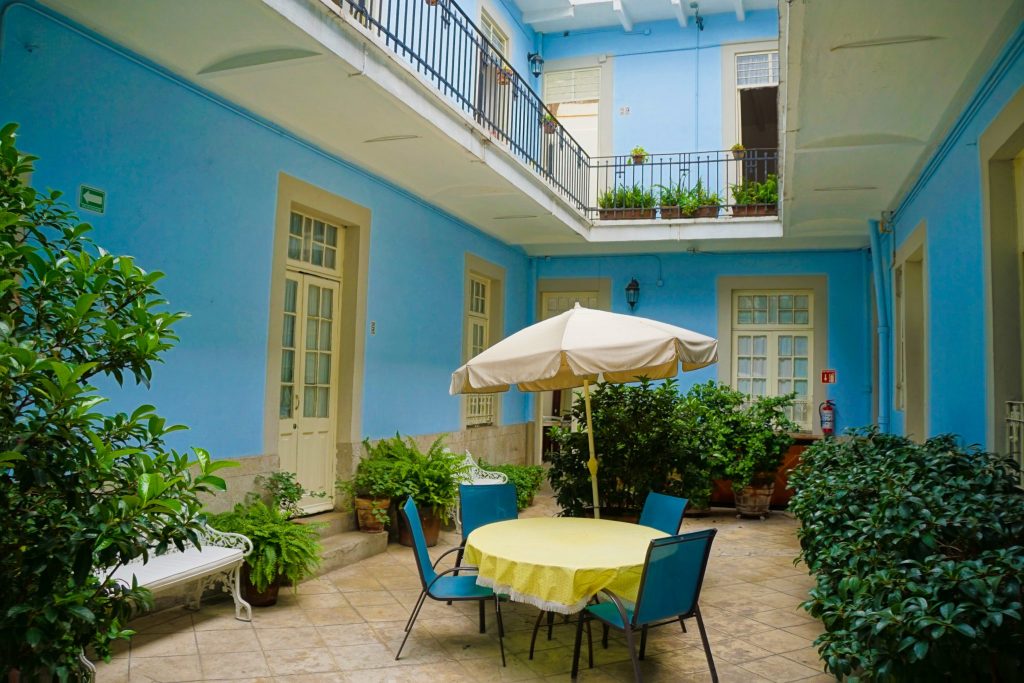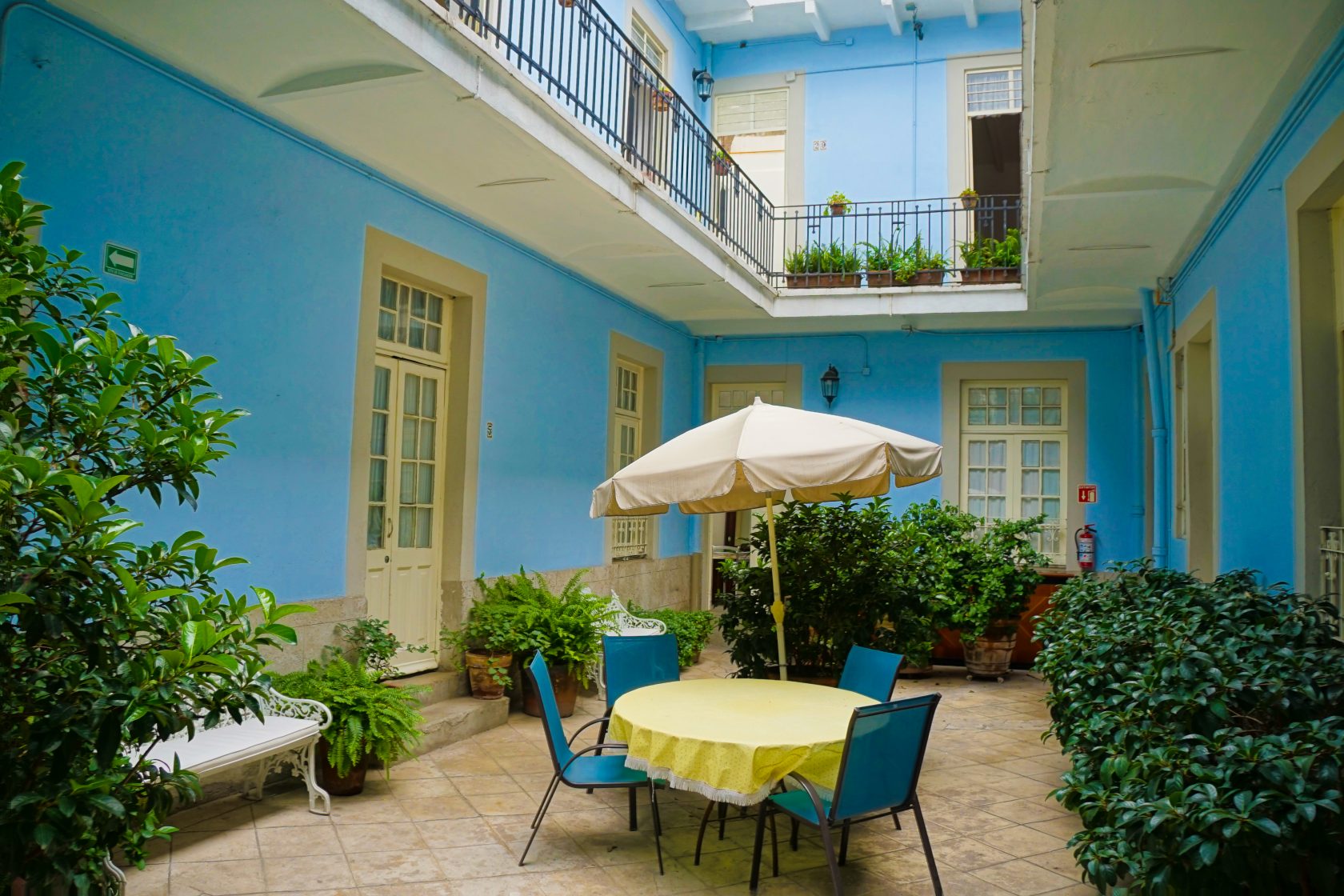 #55. Watch The Beautiful And Intriguing Aztec Ceremonies In The Zocalo.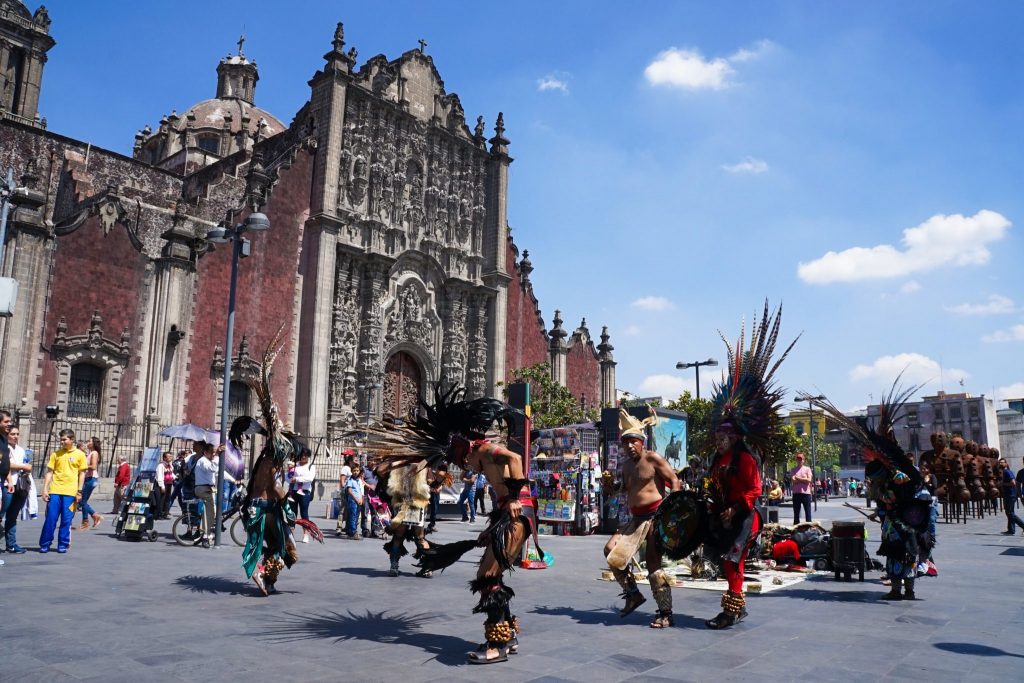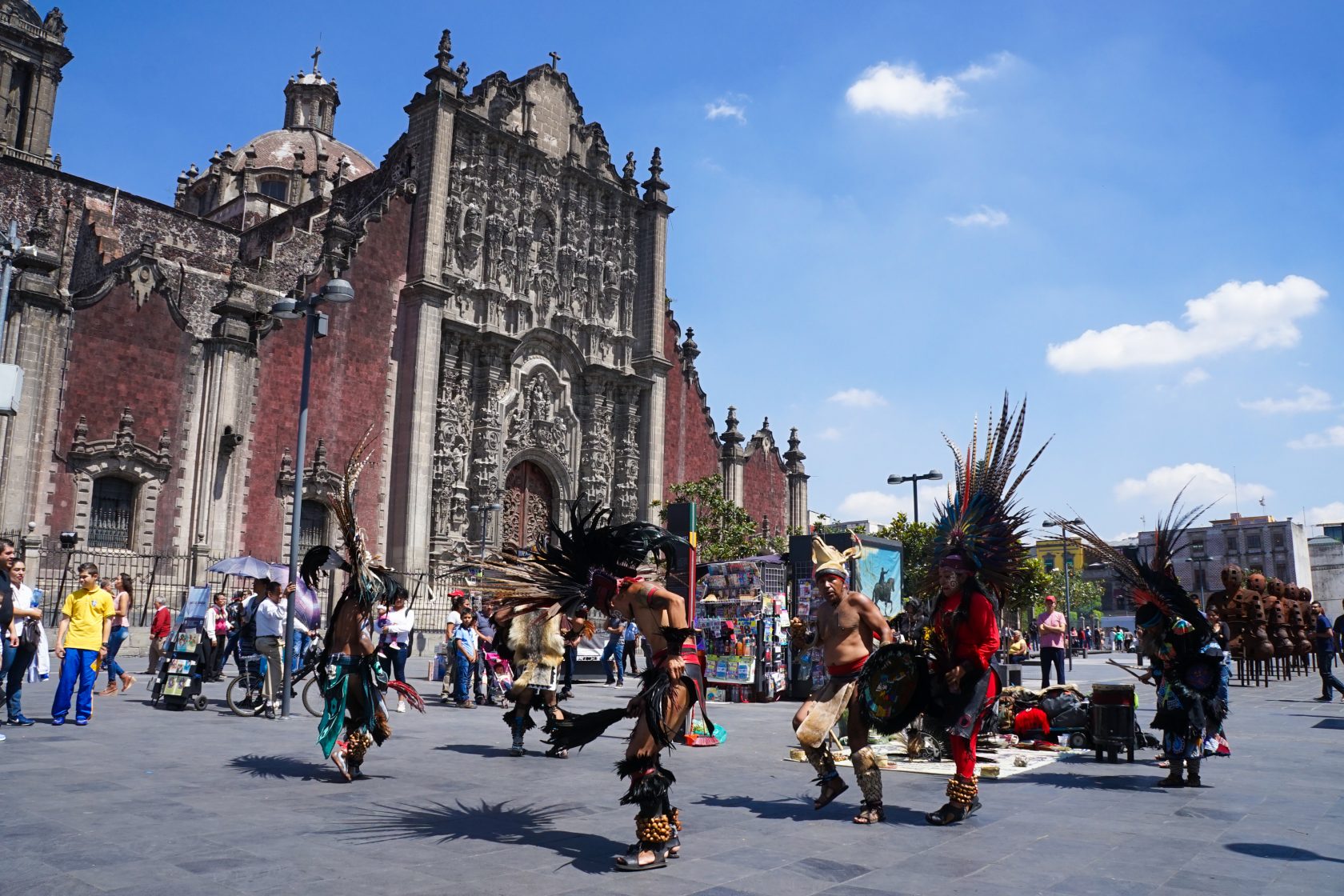 #56. Visit The Free Museo Nacional De Arte In Mexico City.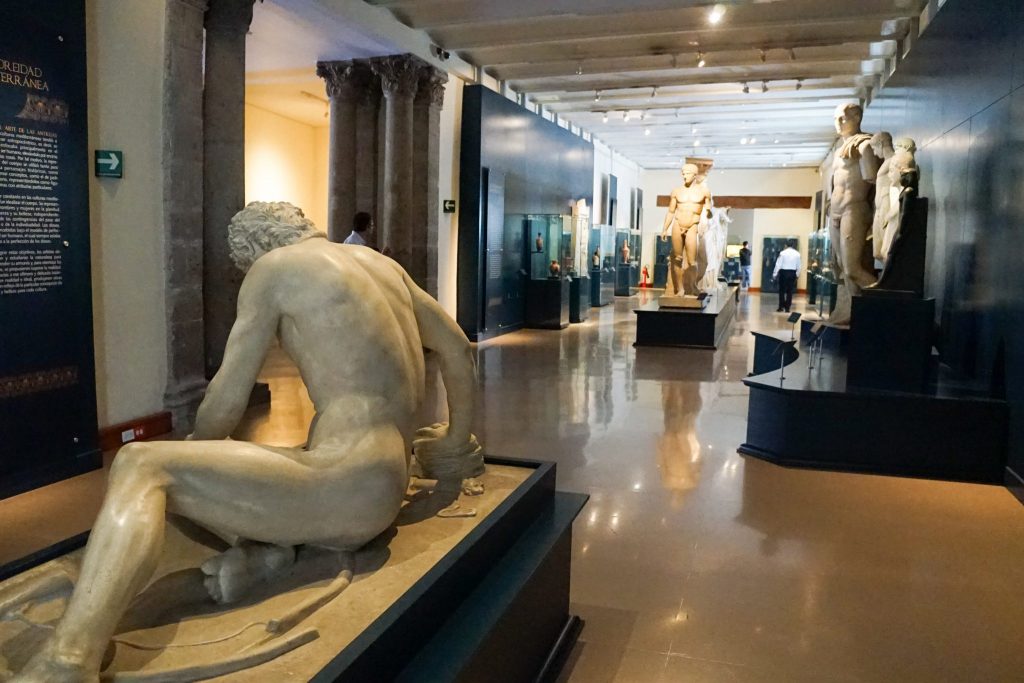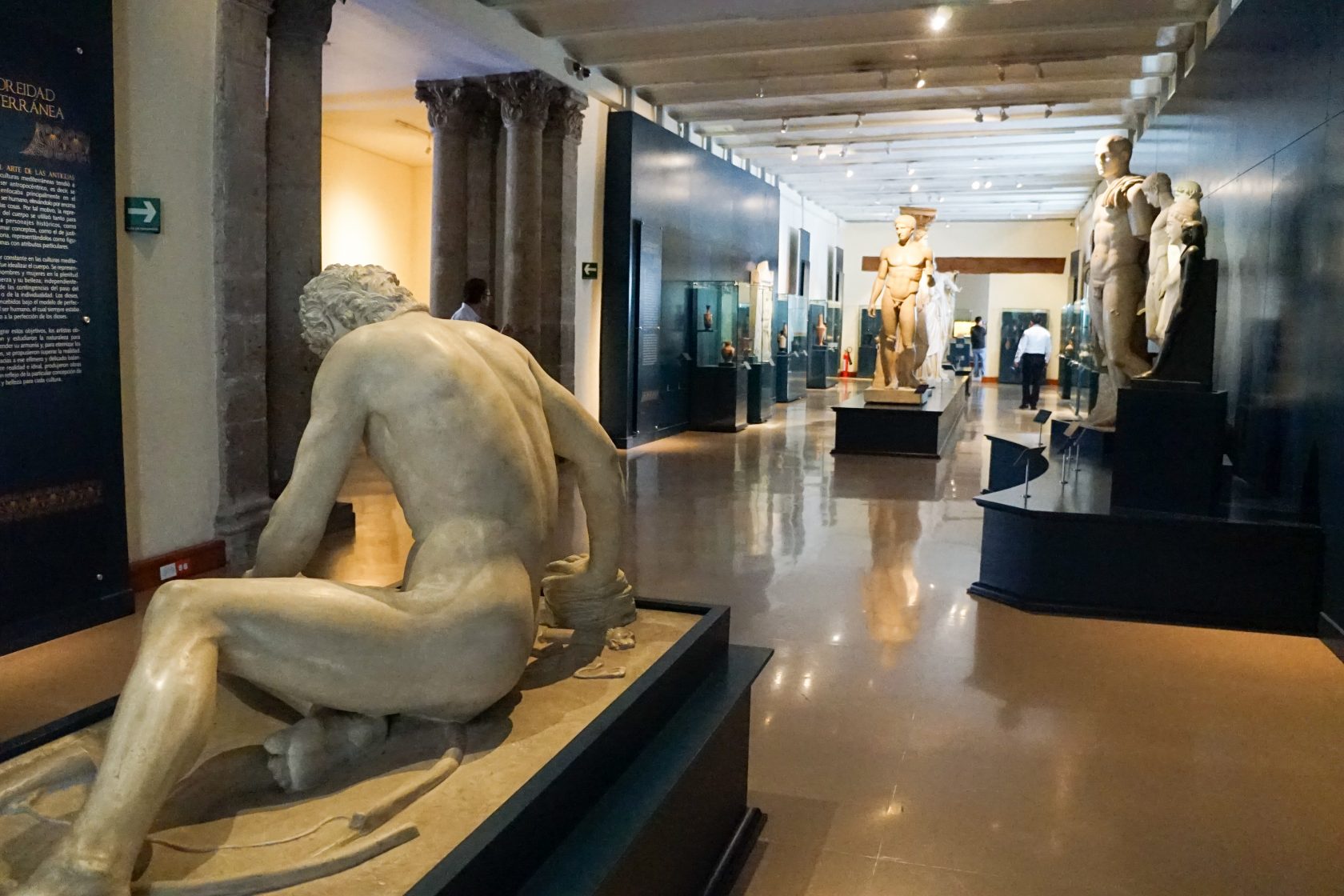 #57. Explore The City Like A Local On The Subway!
While not as wild as the La Paz's Cable Car System in Bolivia or the subway art museums of Stockholm, the Mexico City metro is a fun local experience in-and-of-itself and worth using to explore the city.
Mexico City Metro, which opened in 1969, is the highest metro system in the world from sea level and consisting of 225kms of double track, 12 lines, and 195 stations with the ability to carry more than 4.2 million users per day. It is the second-largest metro system in North America after the New York City Subway and has the tenth highest ridership in the world.
Interestingly each station has its own minimalist logo devised by Lance Wyman, who had also designed the logo for the 1968 Mexico Olympics. The Mexico Metro system is also based around colors and visual signs because, at the time of its inception, 38% of Mexicans over the age of five were illiterate. Take a look at the logos, which are not random but actually symbolize the history of the station, the topography of the area, or reference a nearby landmark.
Although logos are no longer necessary due to much higher literacy being now widespread, their usage remains popular. From the glow-in-the-dark night sky at La Raza station to the giant musical piano keyboard station at Polanco station, there are many hidden delights inside that most commuters ignore. With tickets costing around 5 pesos (about USD 0.25), why would you take some time to explore it?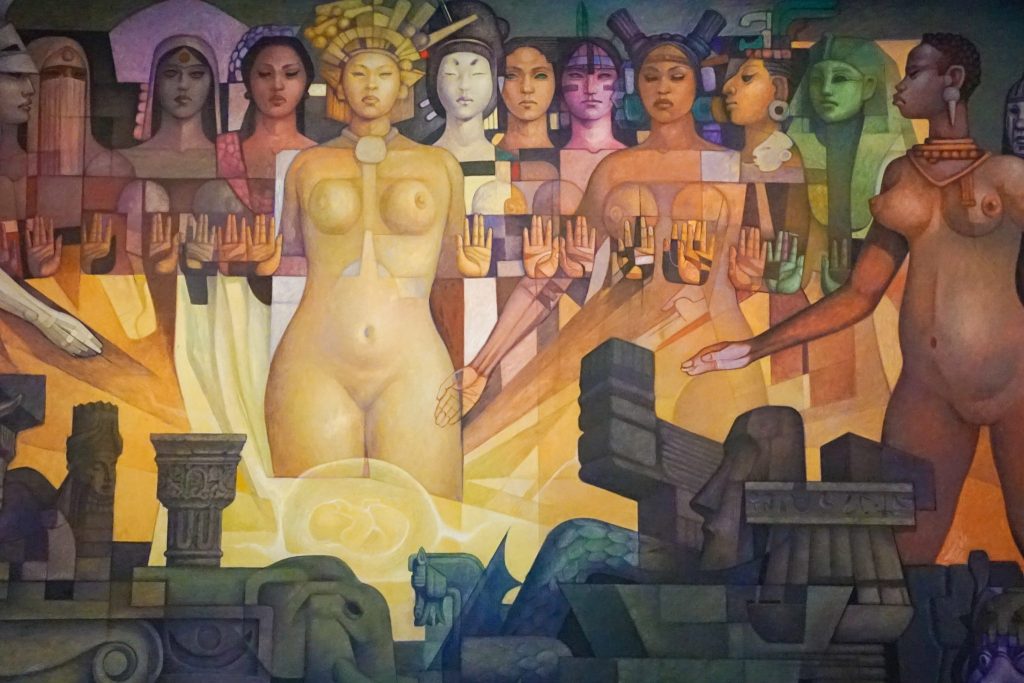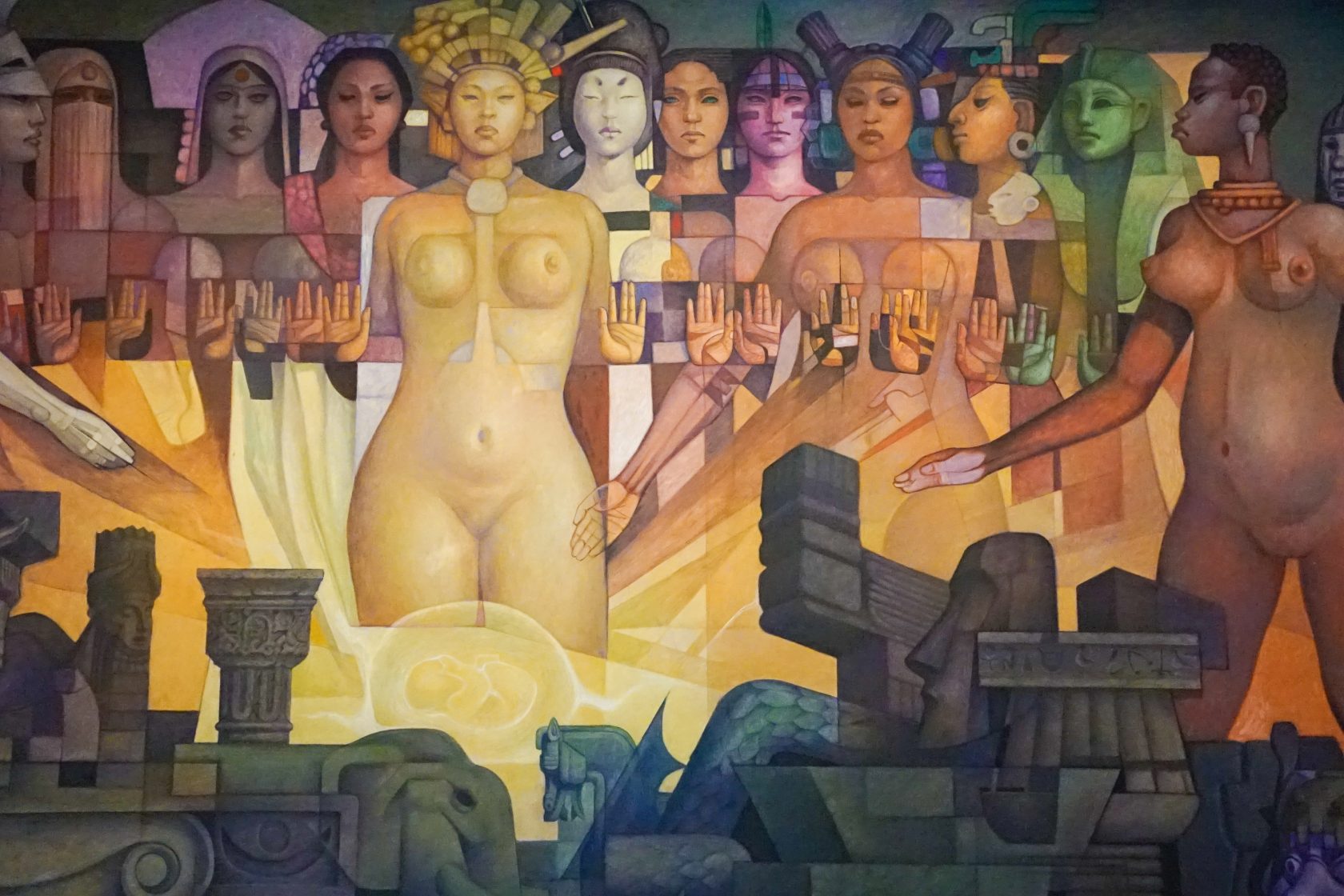 #58. Try Some Of The Best Tacos Of Your Life At Almost Anyplace In Town.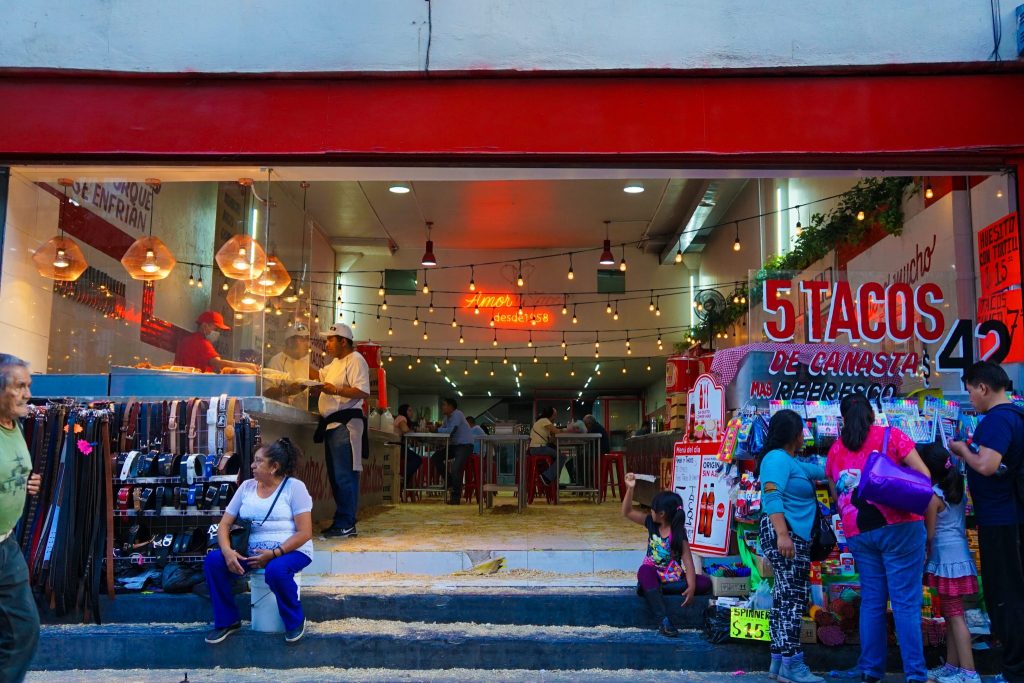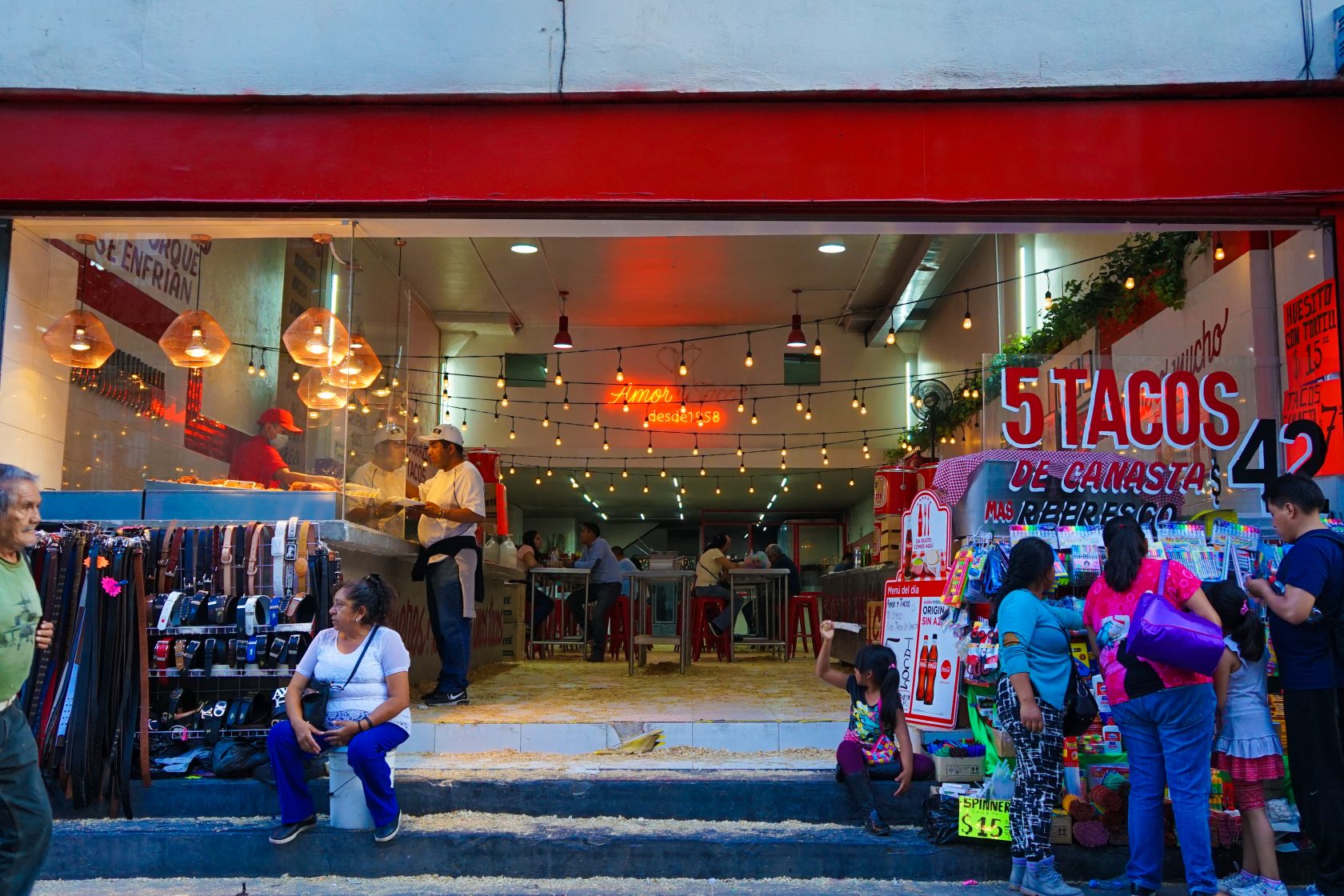 #59. Visit The Central University City Campus Of The Universidad Nacional Autónoma De México (Unam), A Unesco World Heritage Site In Mexico City.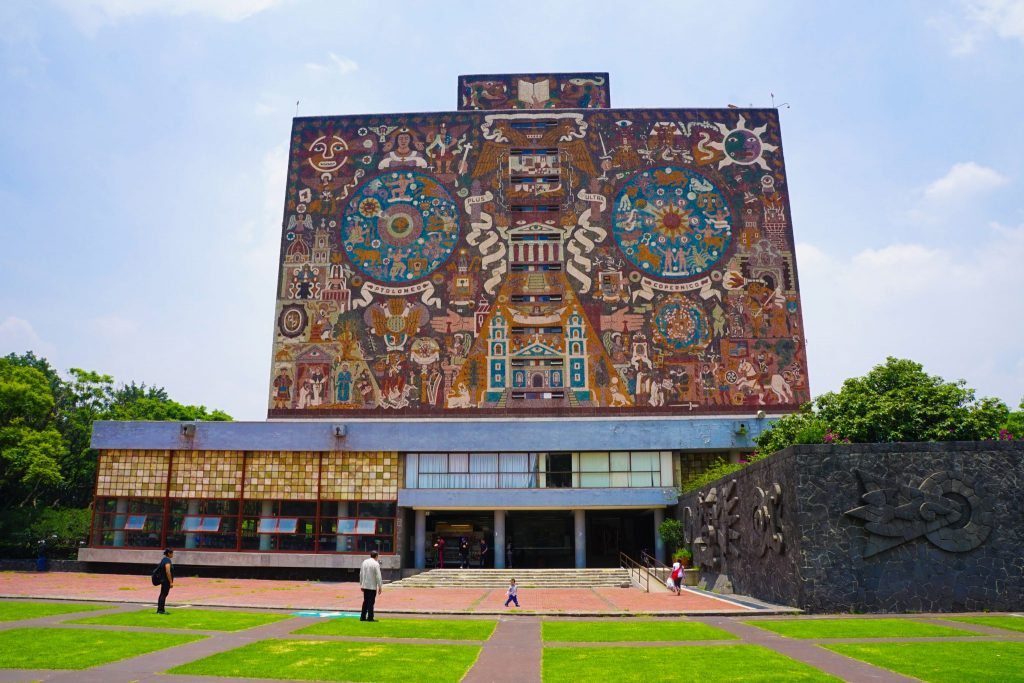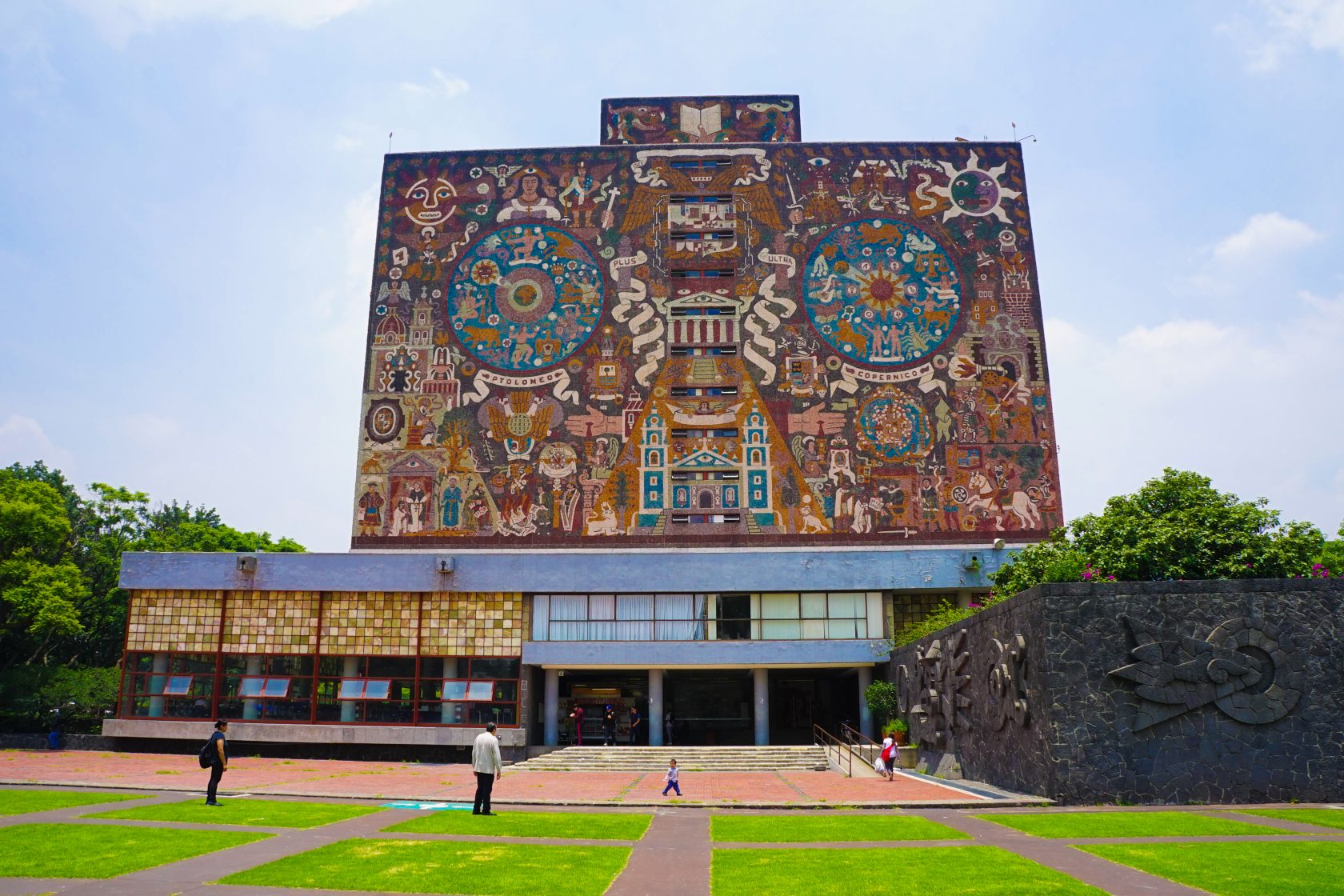 #60. Visit The Monument To The Revolution And Ride The Elevator To The Top!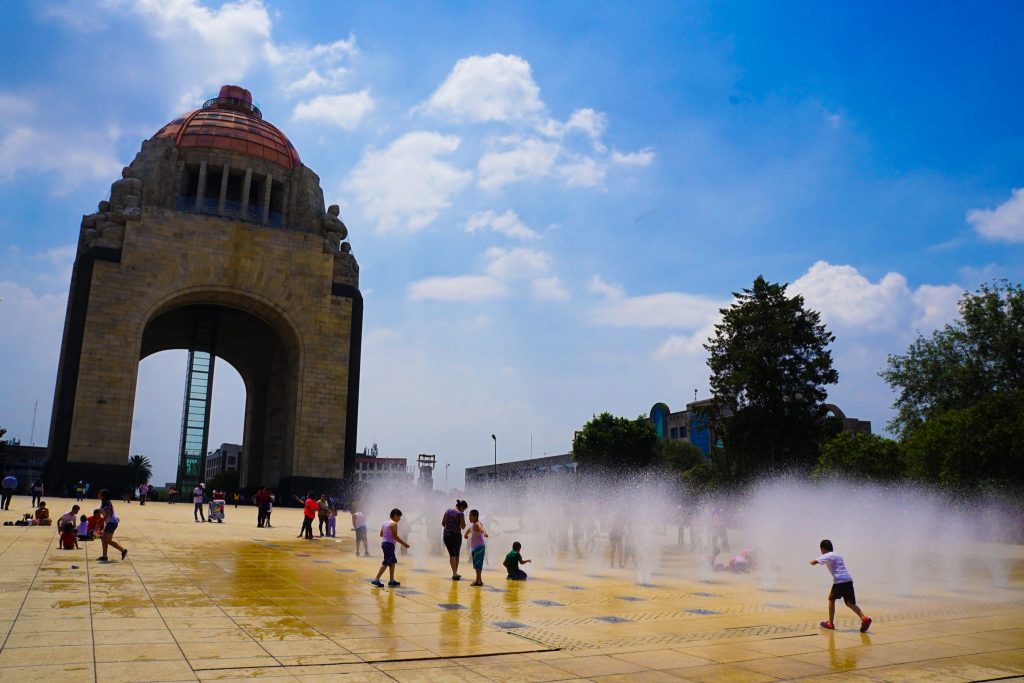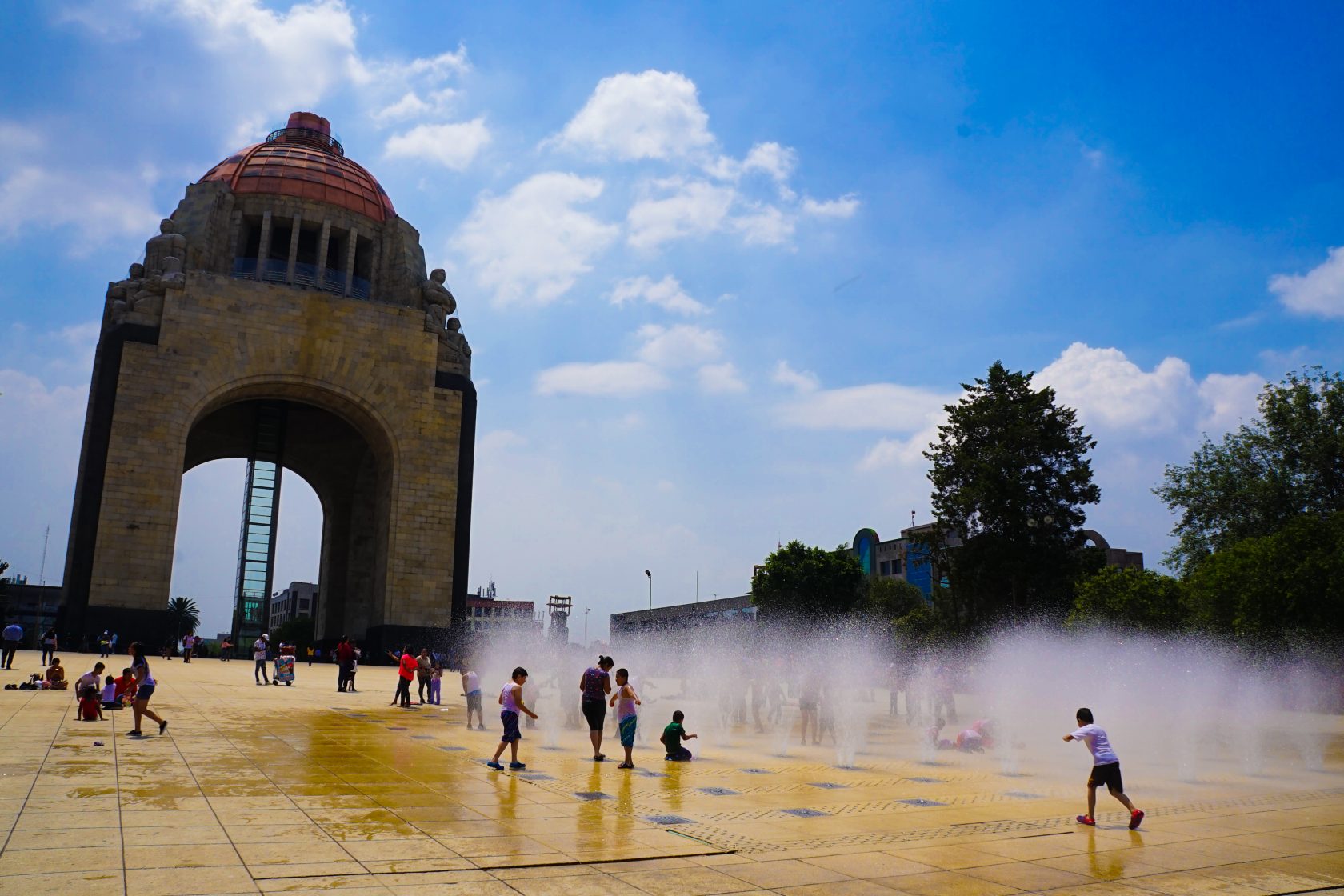 #61. Visit The Museum Of Memory And Tolerance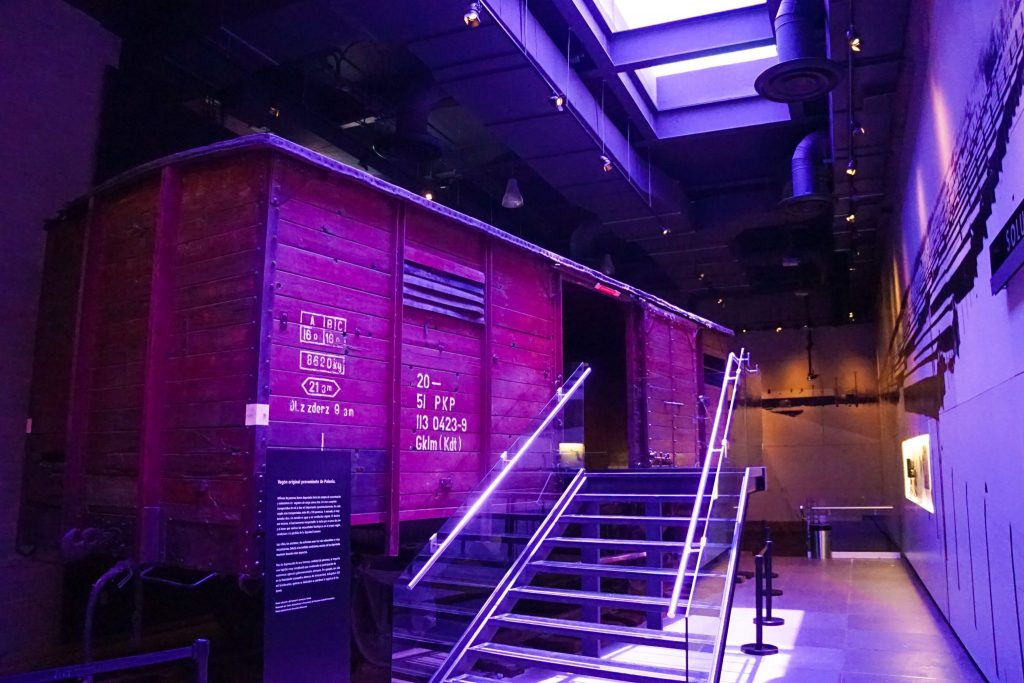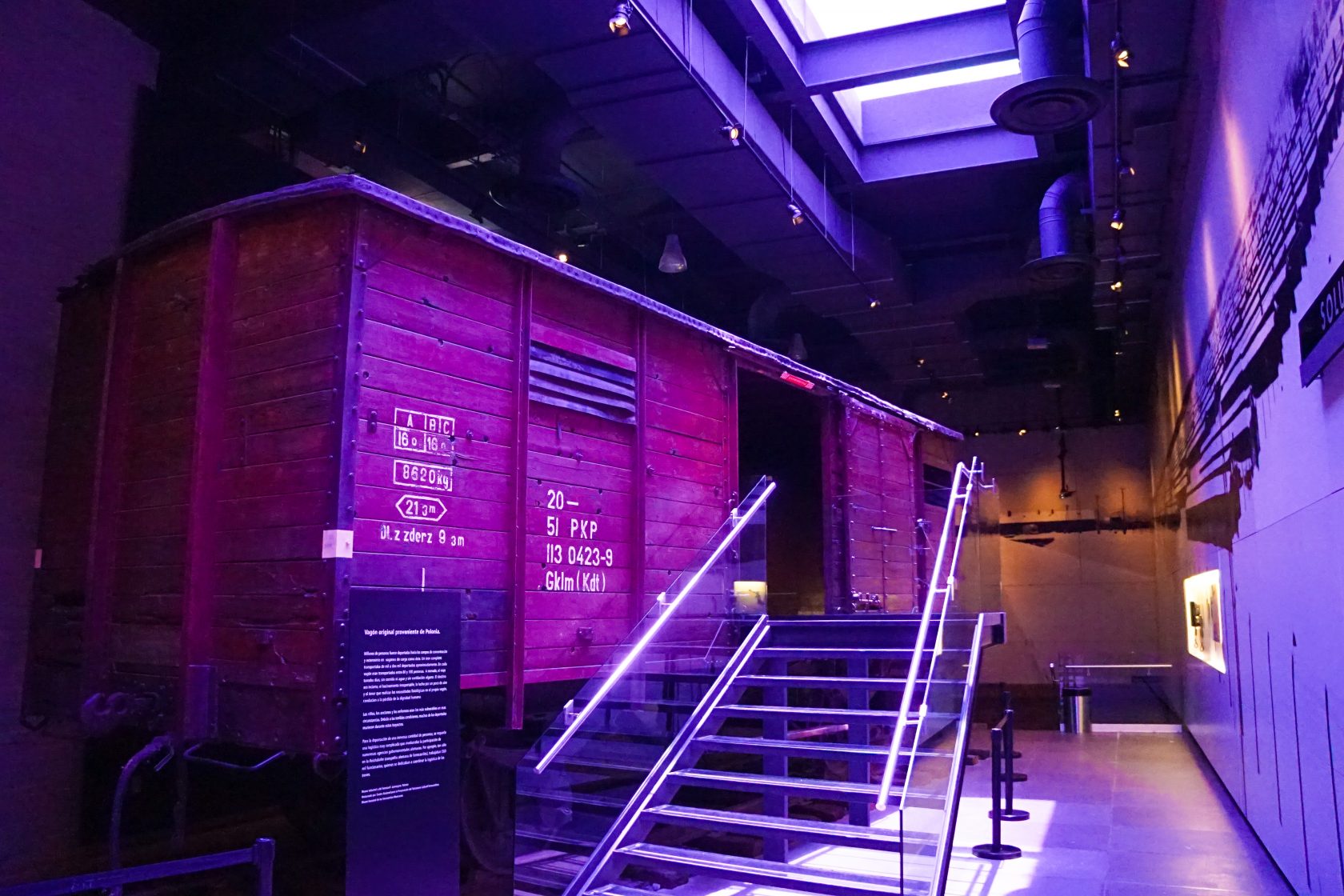 #62. Watch Drag Queens Perform Shows Most Nights At In Gay Mexico City!
Much like the hidden gem drag scenes in Providence, Eindhoven, and Montreal, queer performances in Mexico City shocked, surprised, and delighted us in ways we could never have expected.
LGBT culture flourishes in many parts of Mexico City and most nights of the week there are fabulously innovative drag shows worth attending. Even if your Spanish isn't up to par, the performers are likely to take an interest in you and make the experience all the more memorable.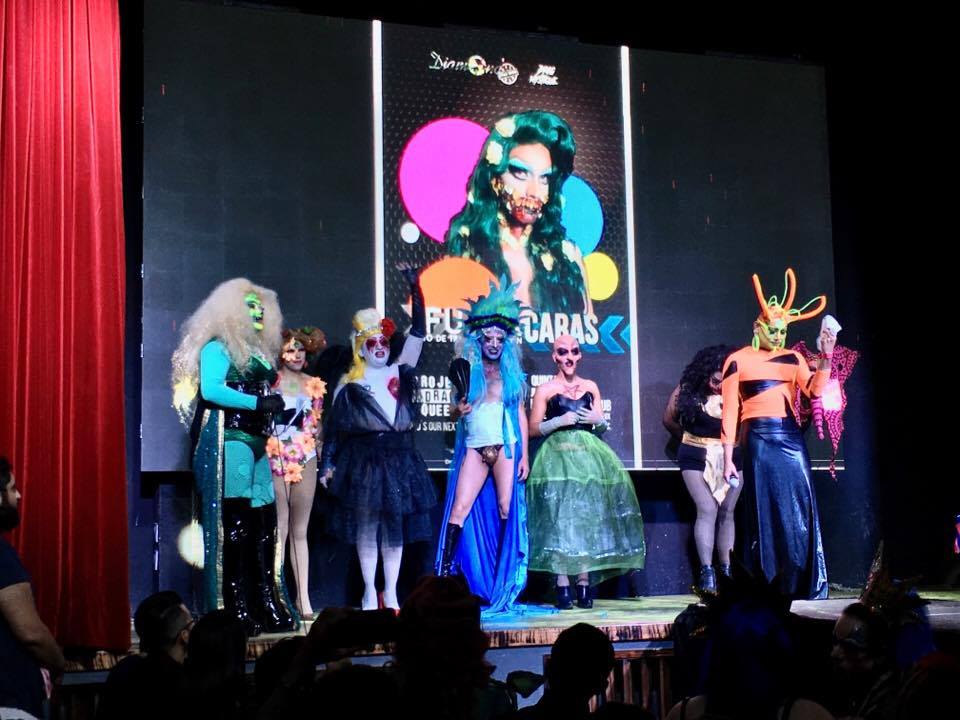 #63. Gawk At The UNESCO Listed Luis Barragan House And Studio (Just Make Sure To Get Your Tickets Well In Advance!)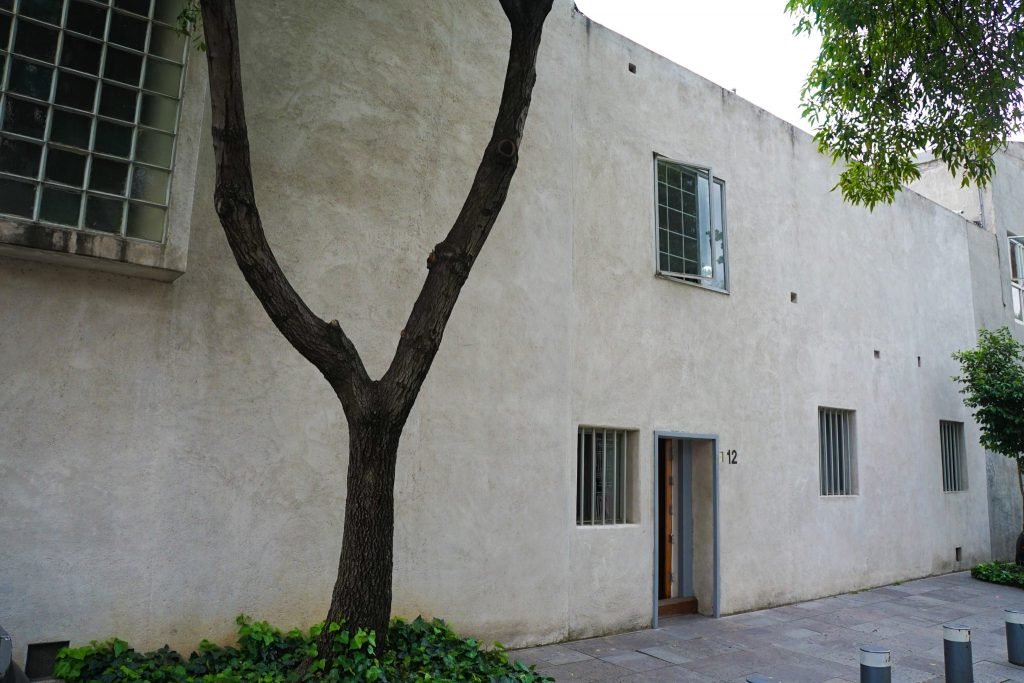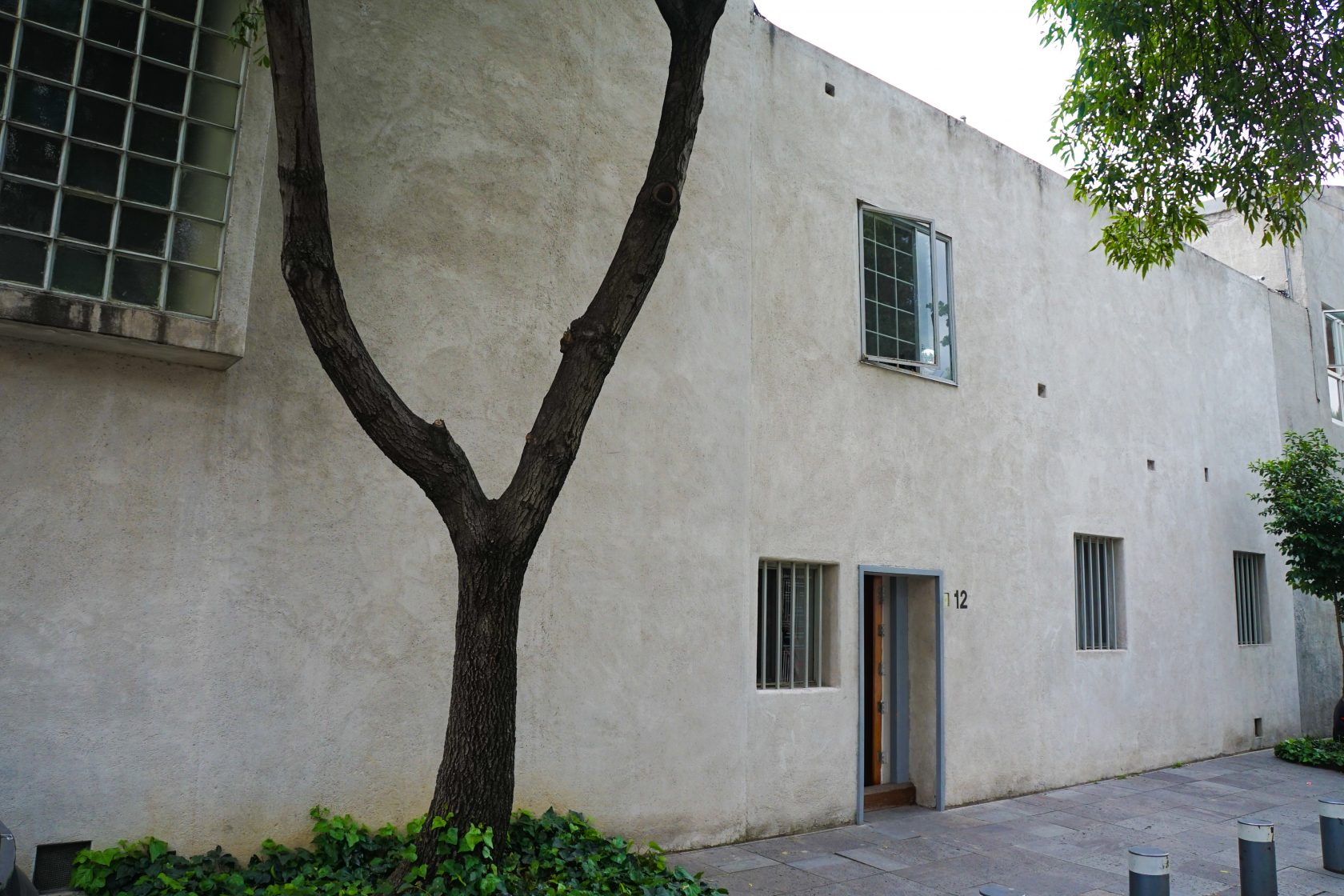 #64. But Don't Worry If You Can't Get In As There Is Free Entrance To The Luis Barragan Gardens Across The Road!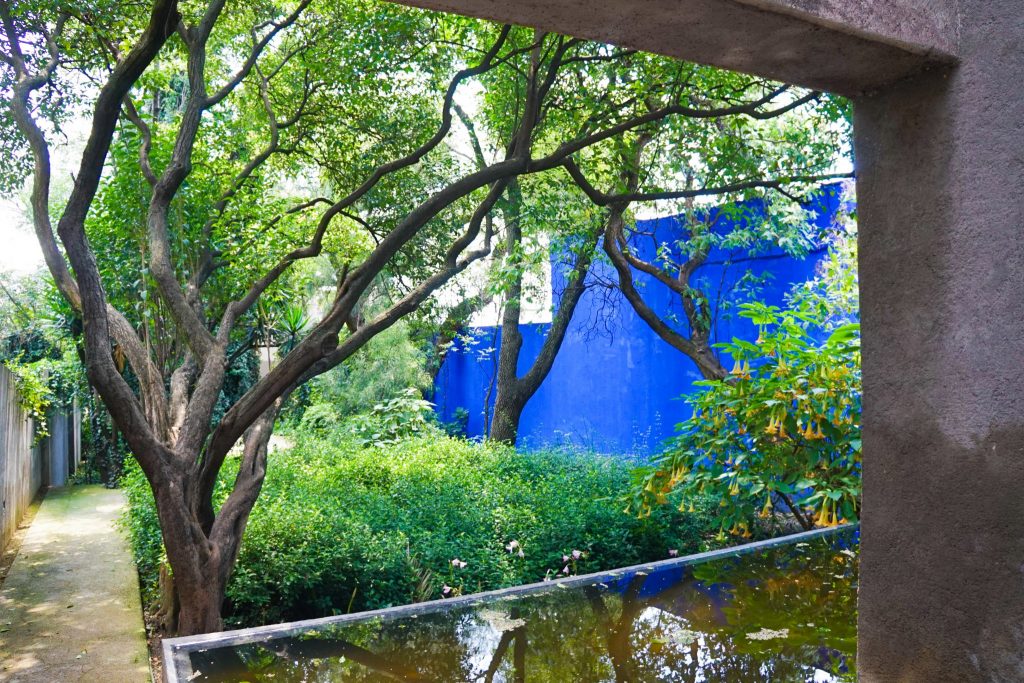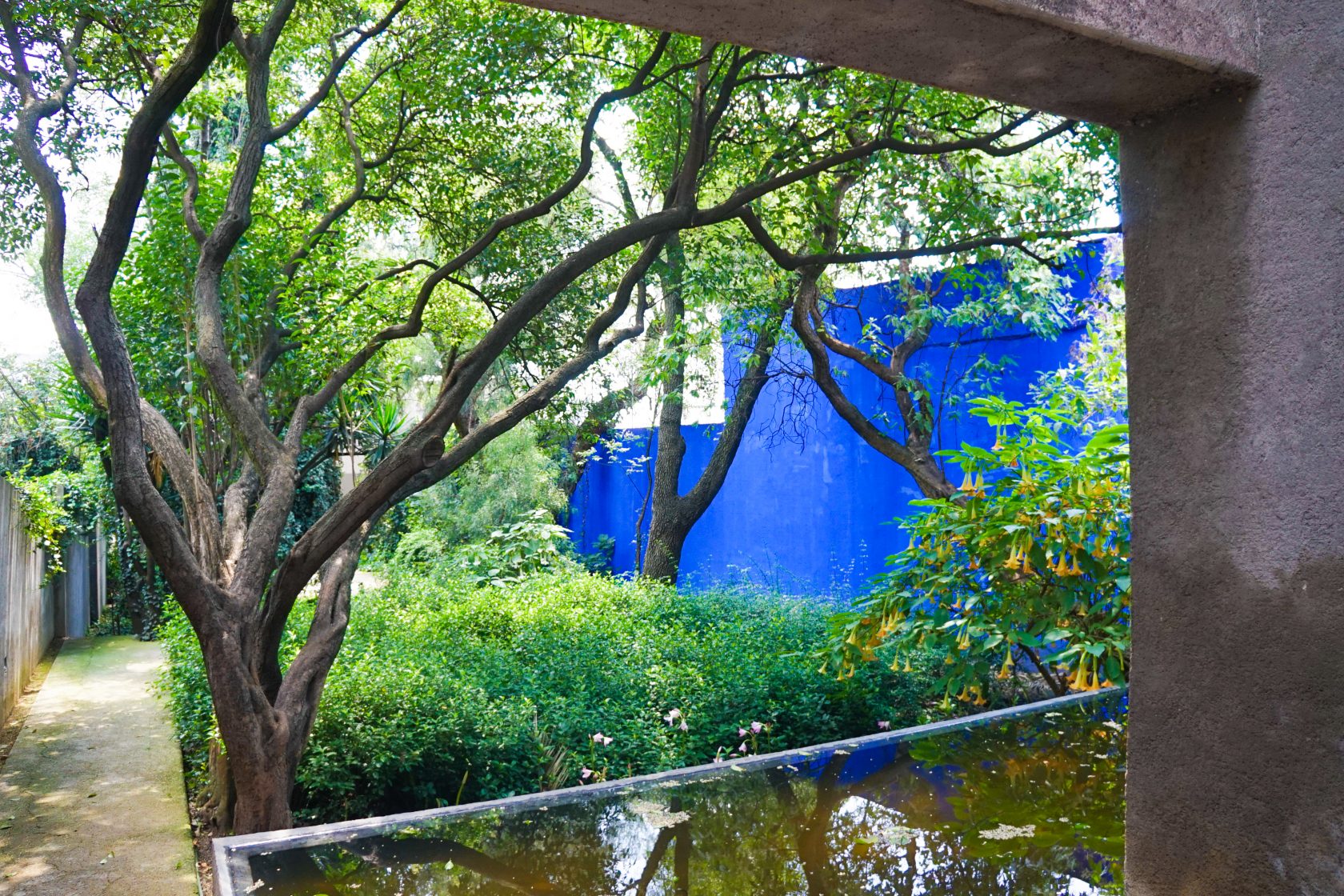 #65. Wander The Boutique Shops Of San Angel, A Charming Neighborhood Of Bougainvillea-covered Walls, Cobblestone Streets, And Colonial Homes.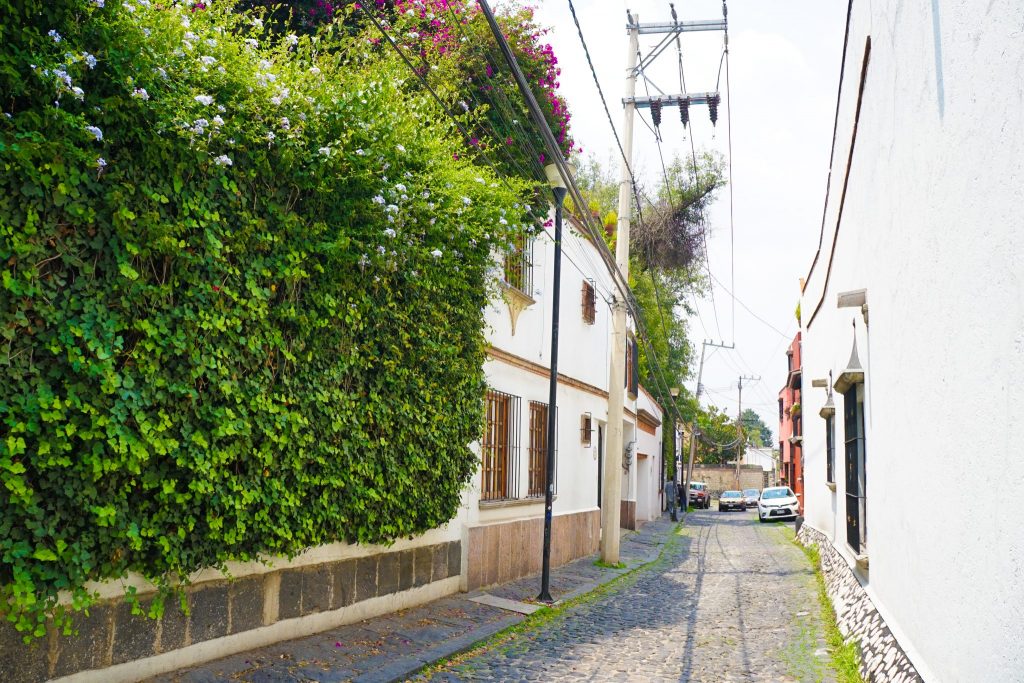 #66. Try Some Of The Delicious Coffee In Cafes Around The City.
Mexico City does not disappoint when it comes to coffee. You can find a good cup of joe almost anywhere you go however some the of the best cafes in the city you should try to check out Café Avellaneda, Almanegra, Centro Café, Cucurucho, and Casa Cardinal.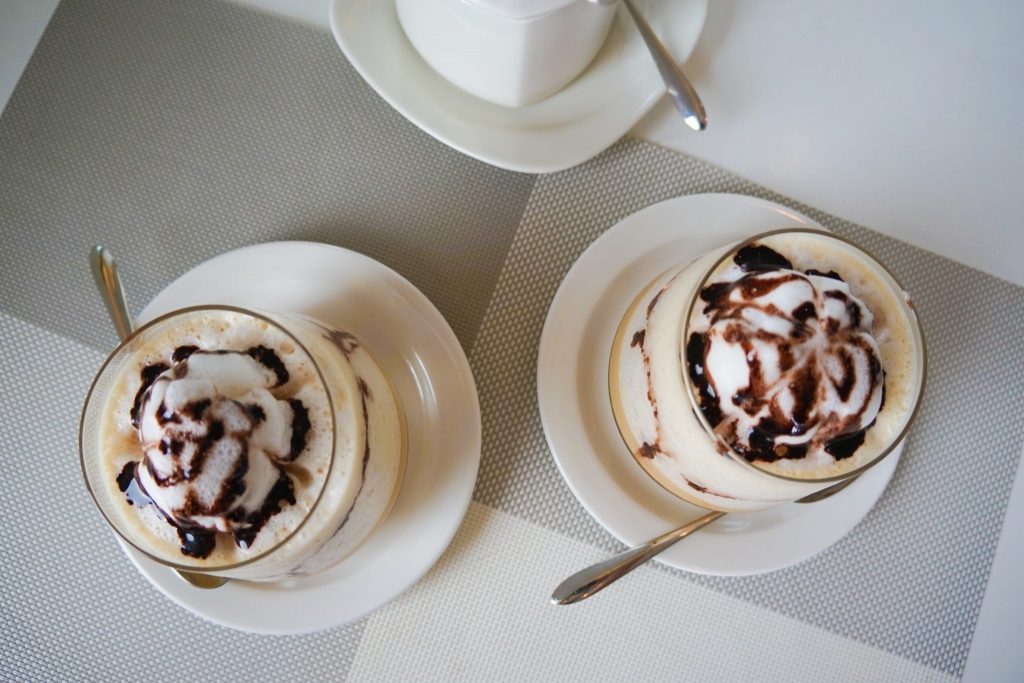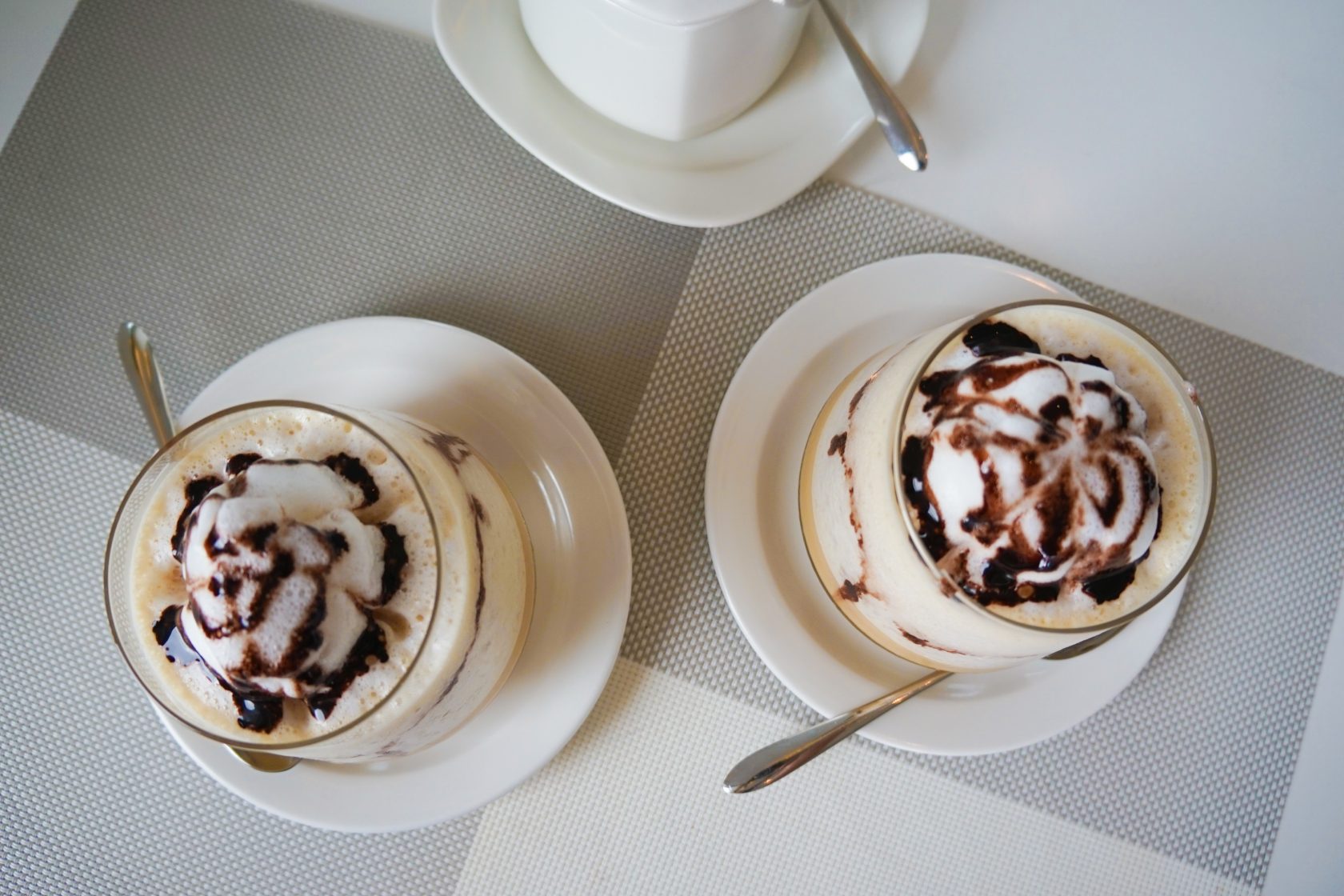 #67. Visit Mexico's First Cat Cafe, La Gateria.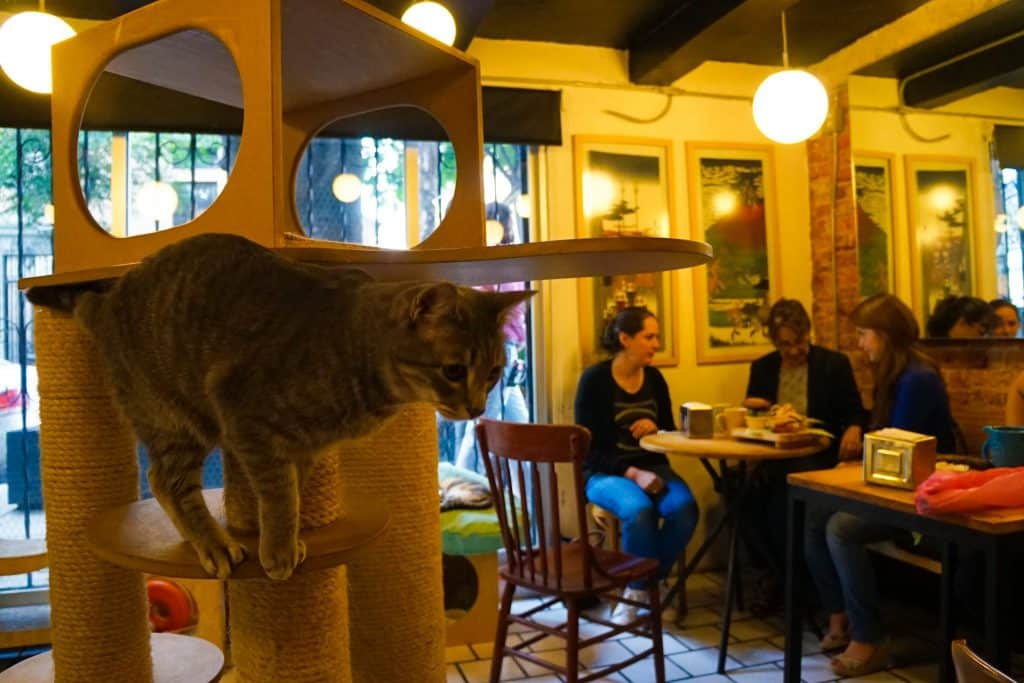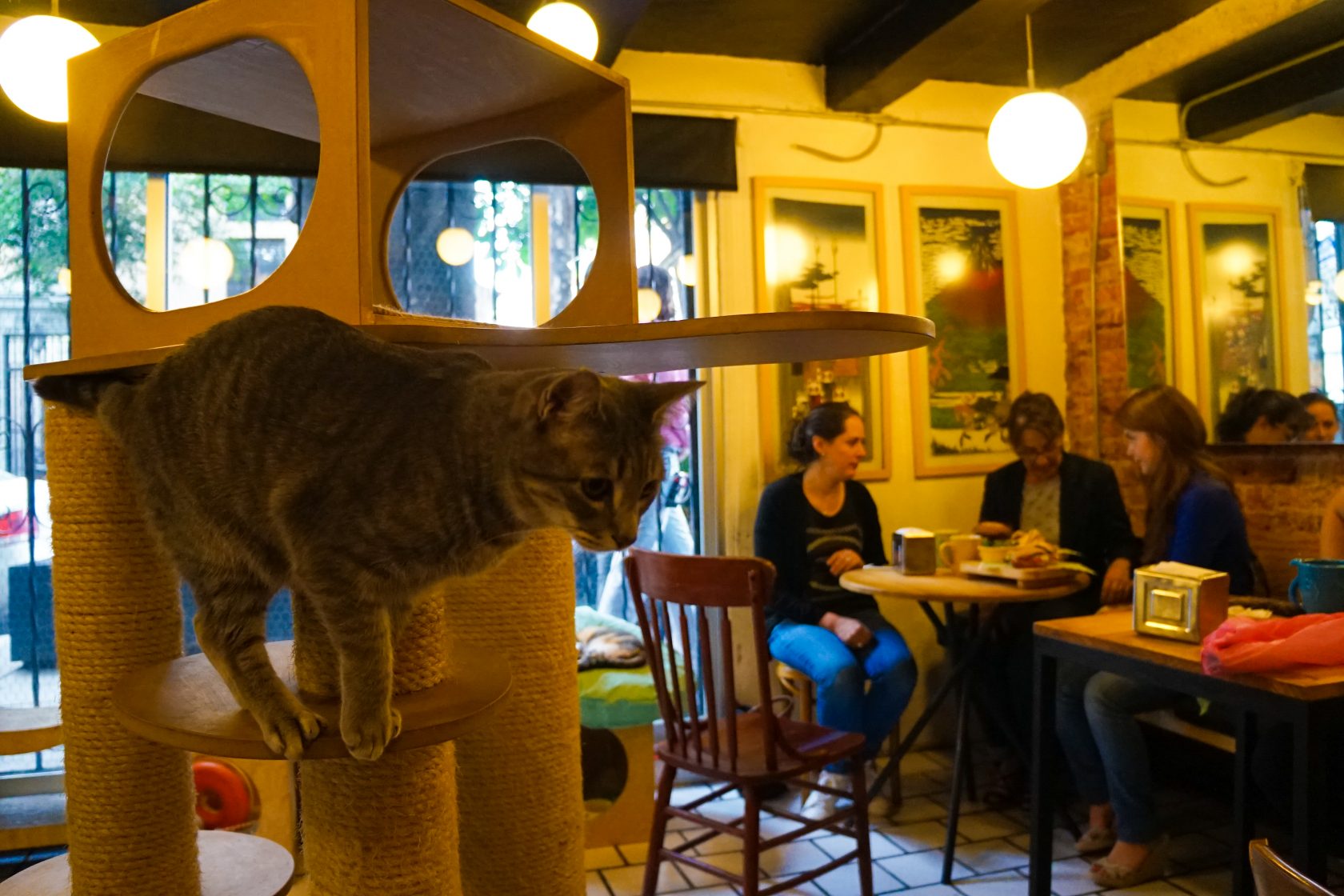 #68. Check Out The Latest Exhibition At the Museo Jumex.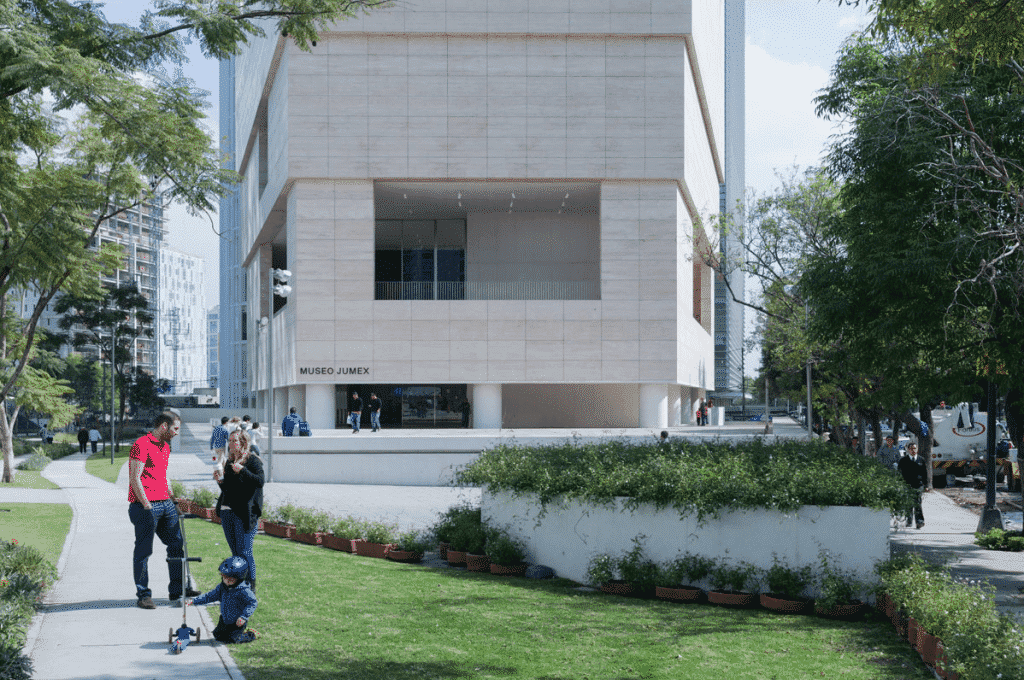 #69. Discover Gay-Friendly Bars, Clubs, Shops And More in Zona Rosa.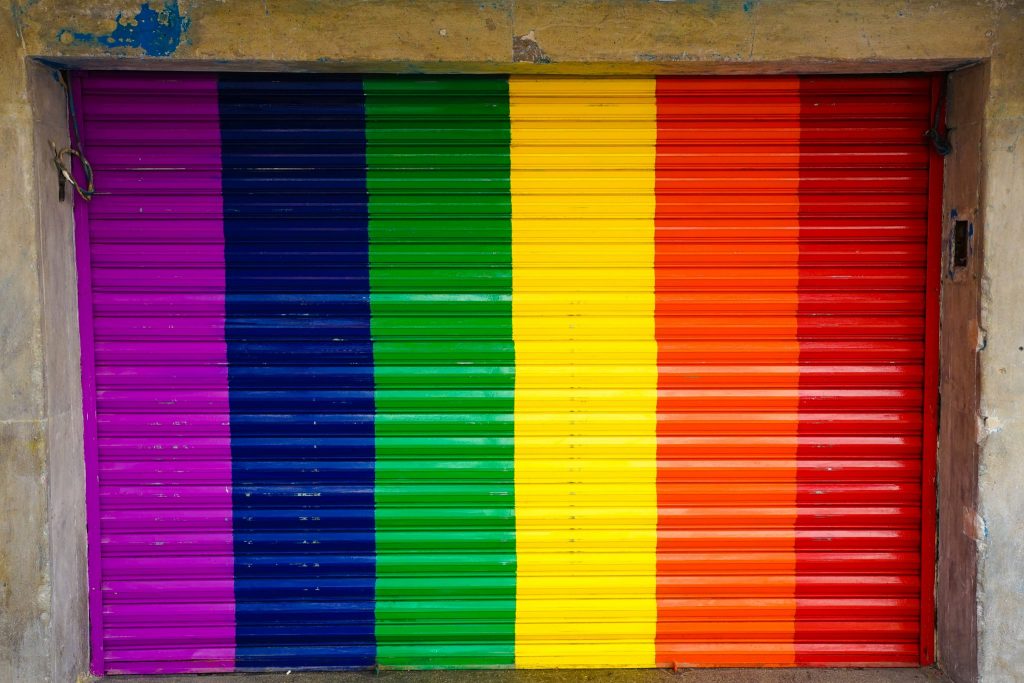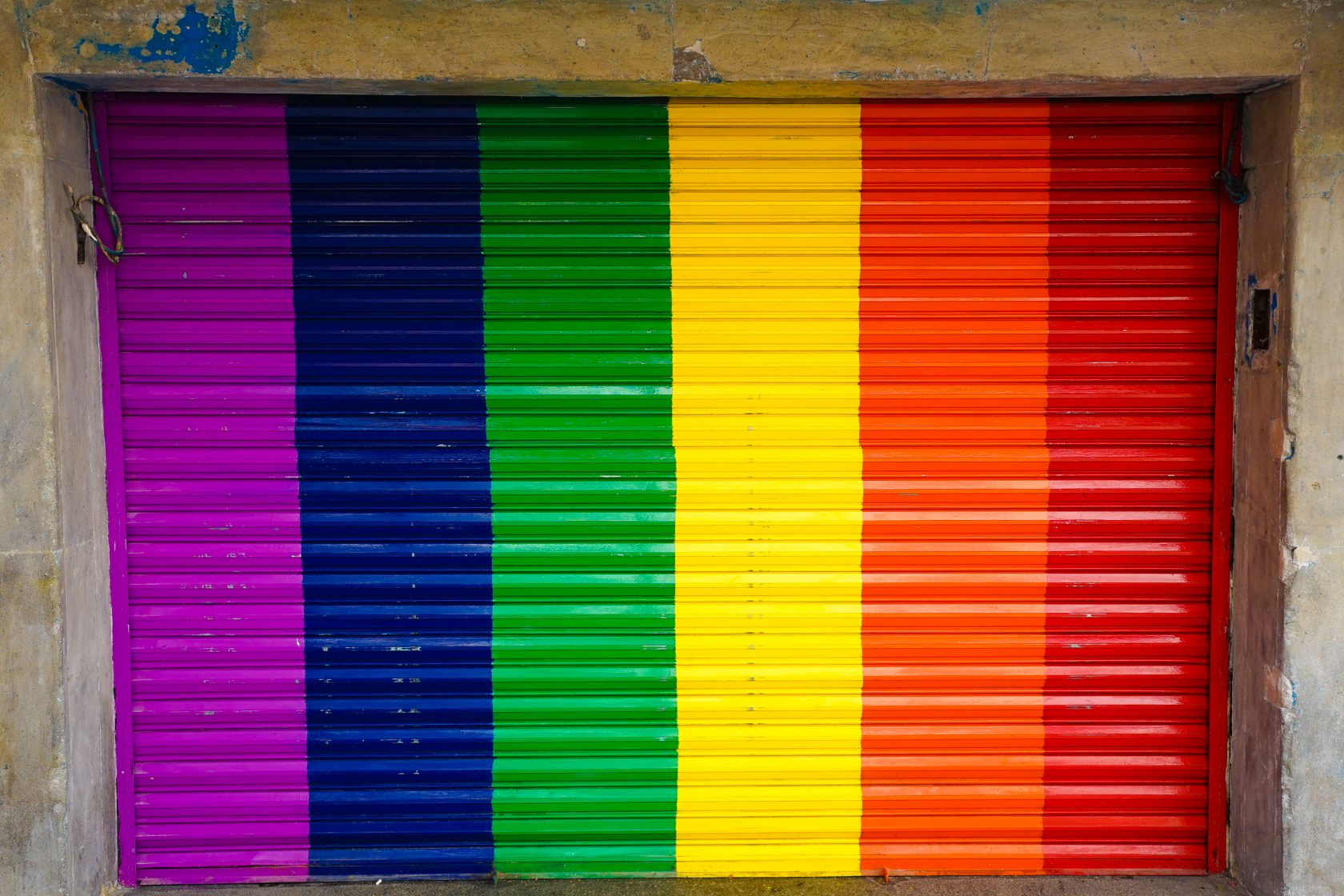 #70. Visit The Museum Of Popular Art Which Promotes And Preserves Mexican Handcrafts And Folk Art.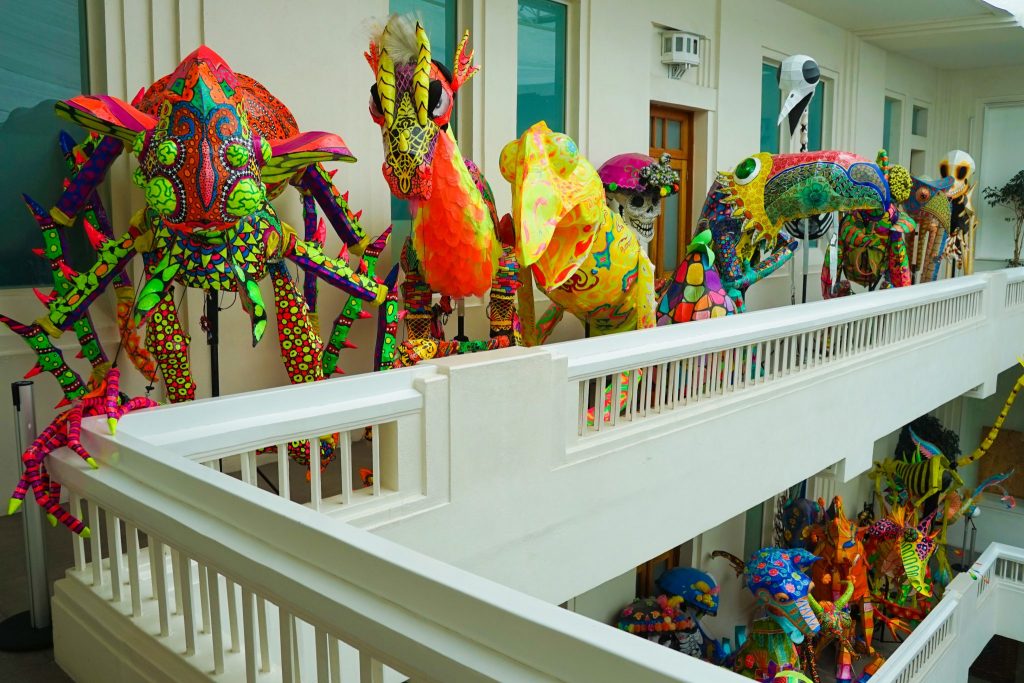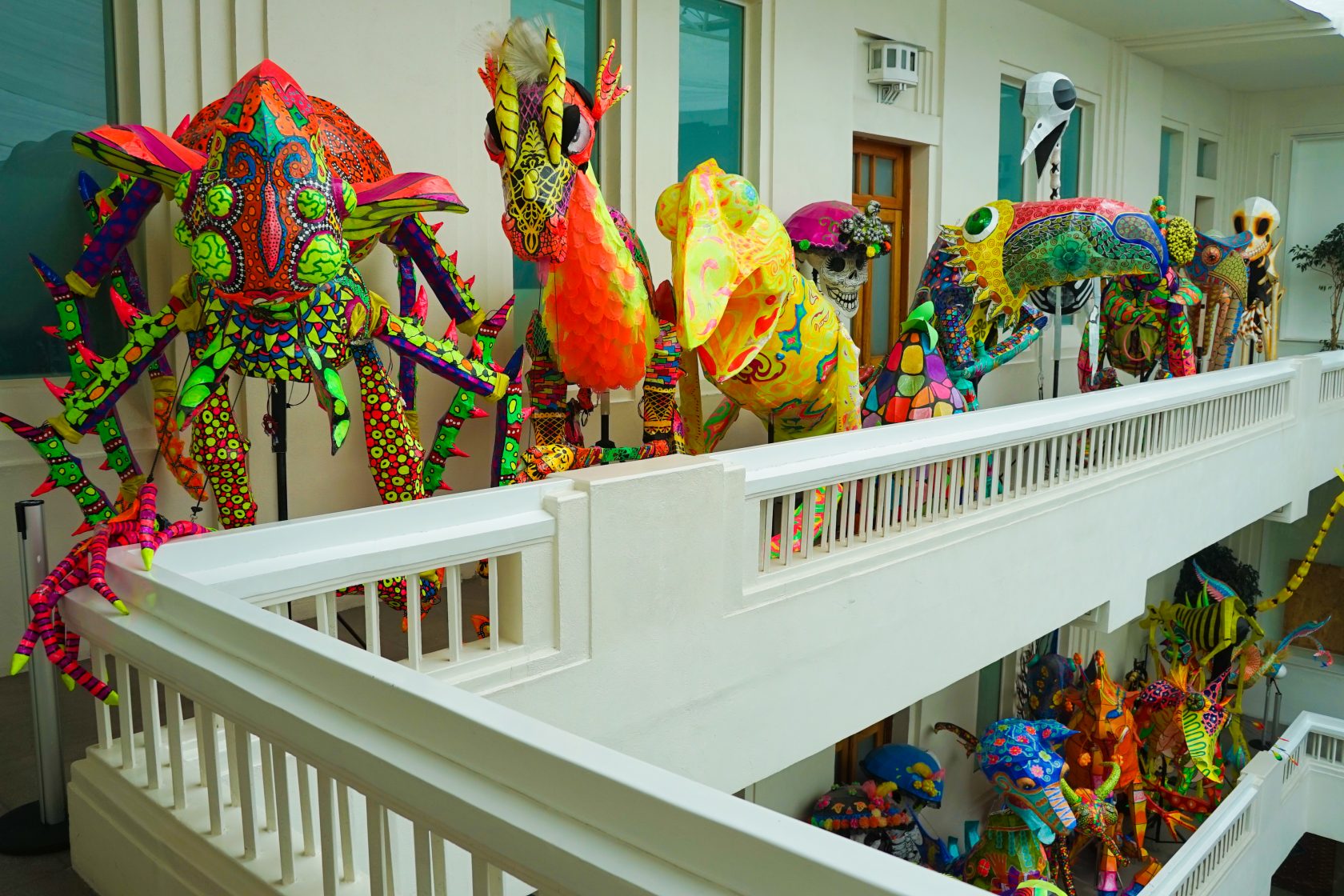 #71. Admire The Palacio De Bellas Artes, The Premier Cultural Center Of Mexico City.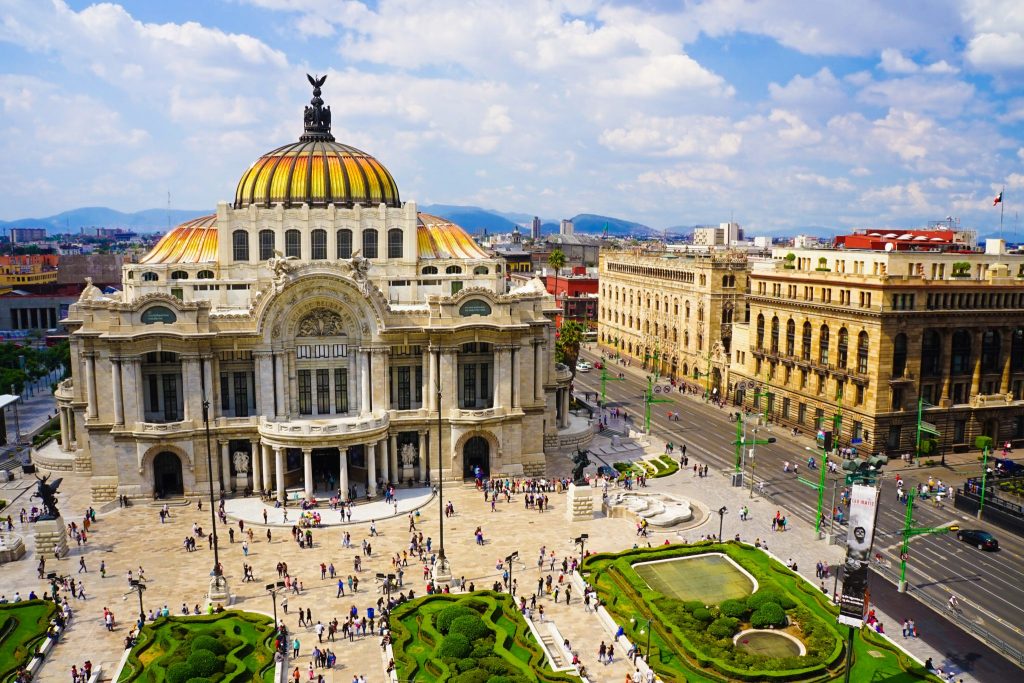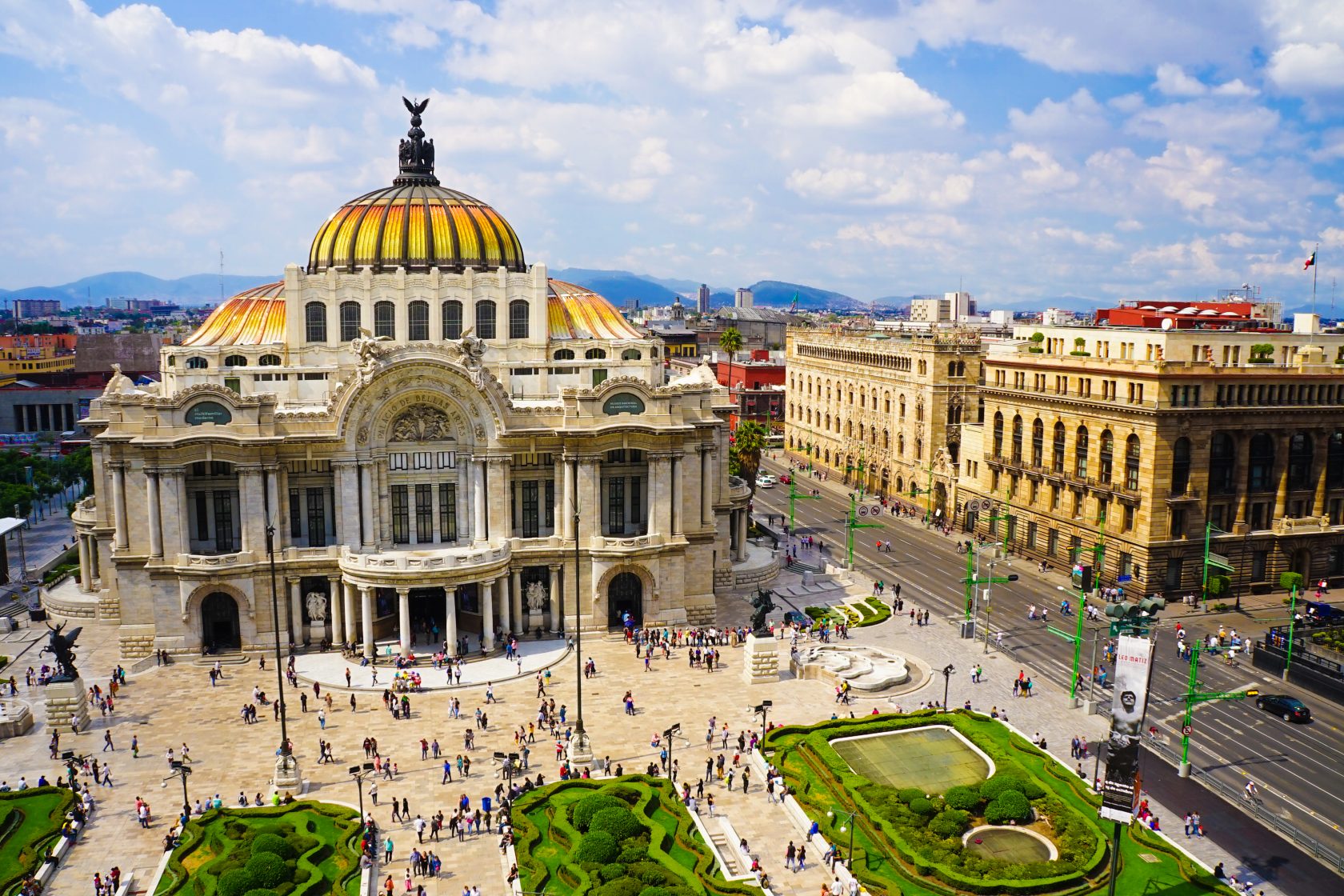 #72. Try Tequila – The National Spirit Of Mexico.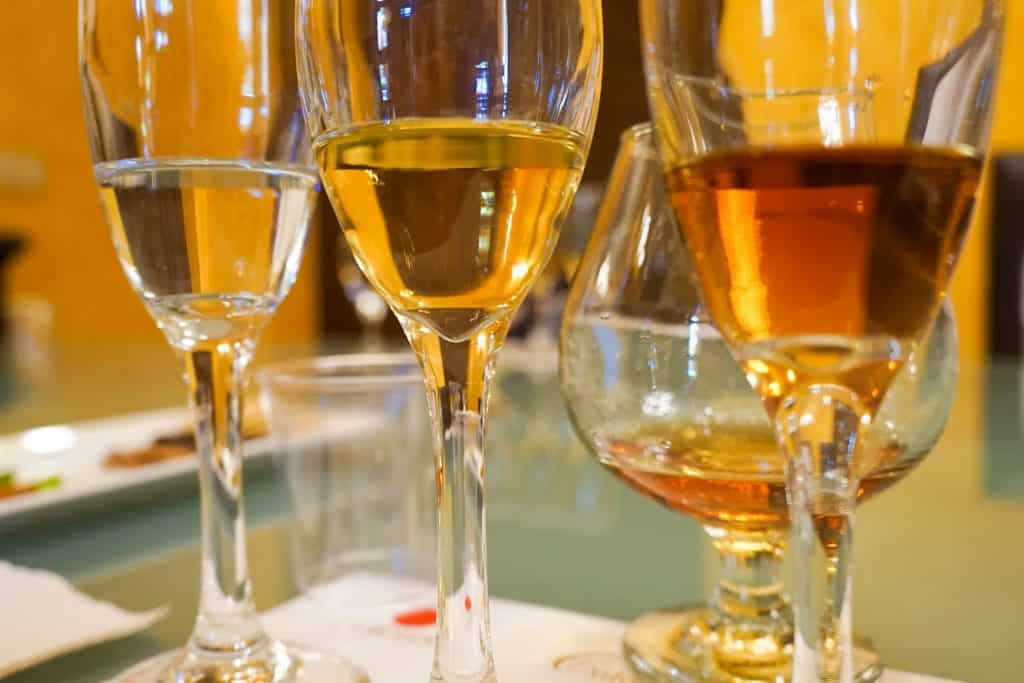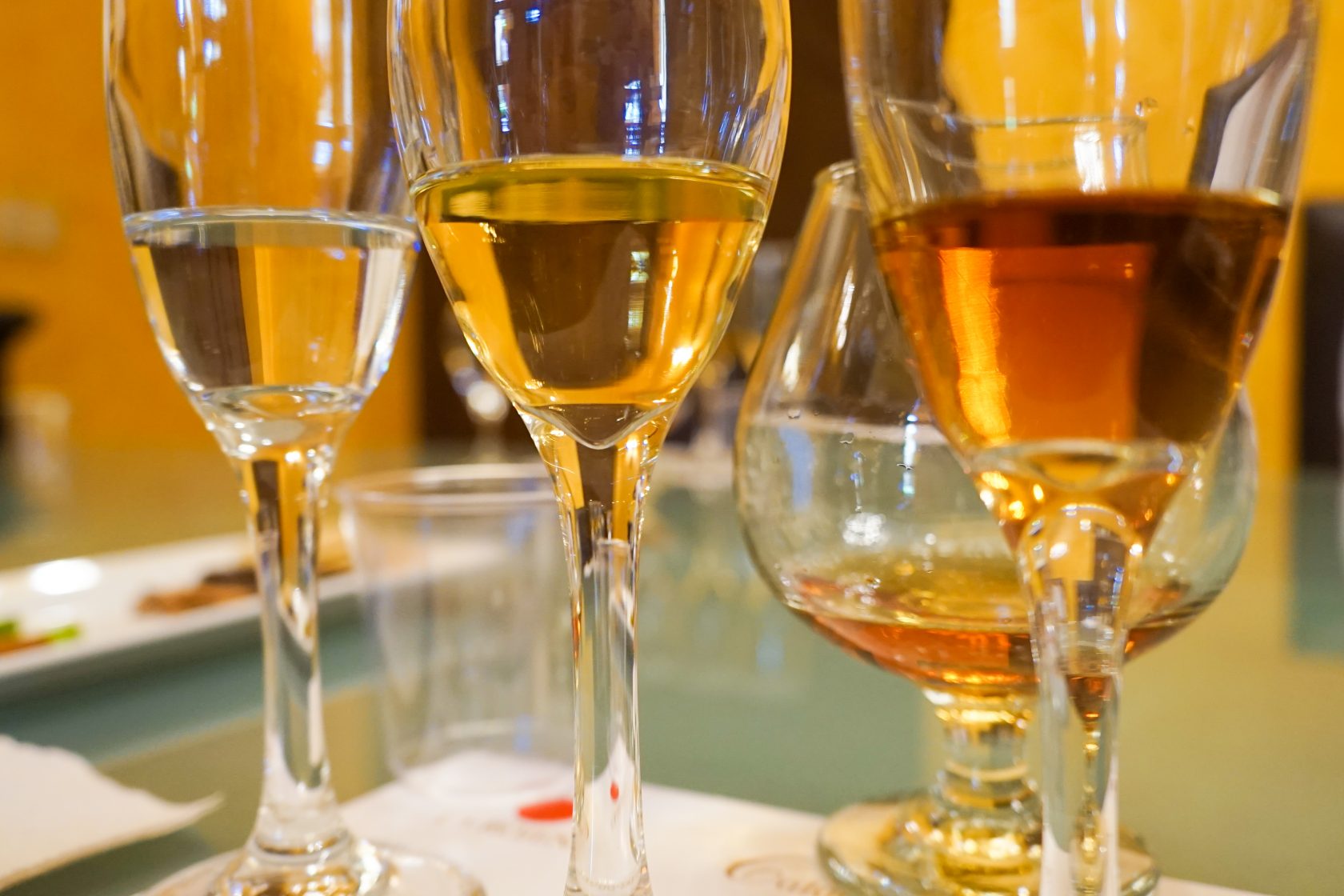 #73. Test Your Spice Threshold With Any Number Of Foods Around Mexico City. Experiment A Little!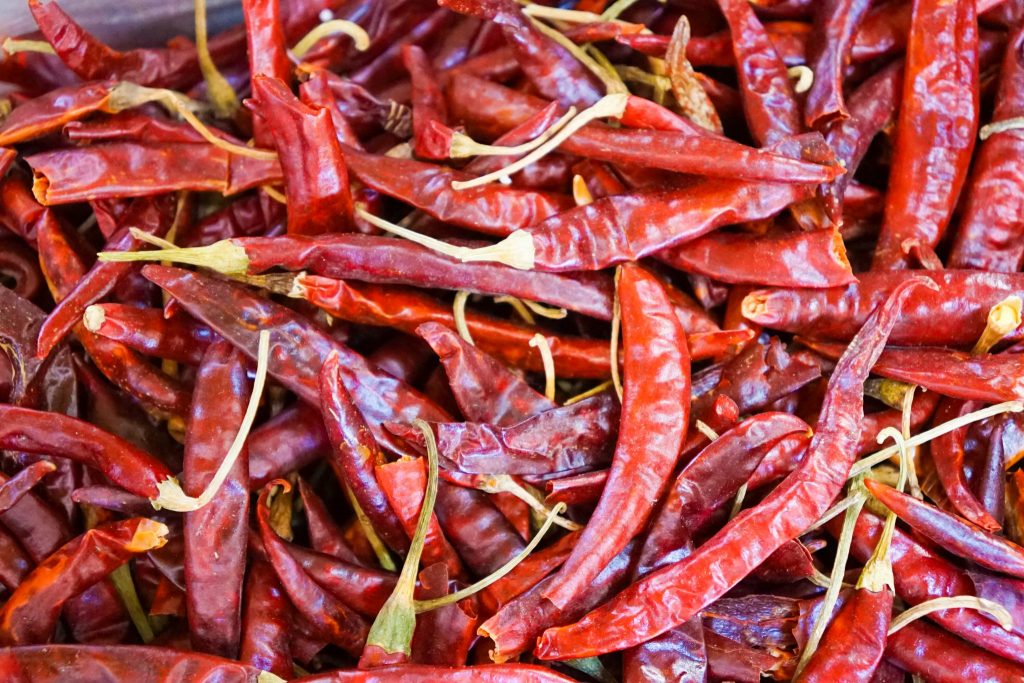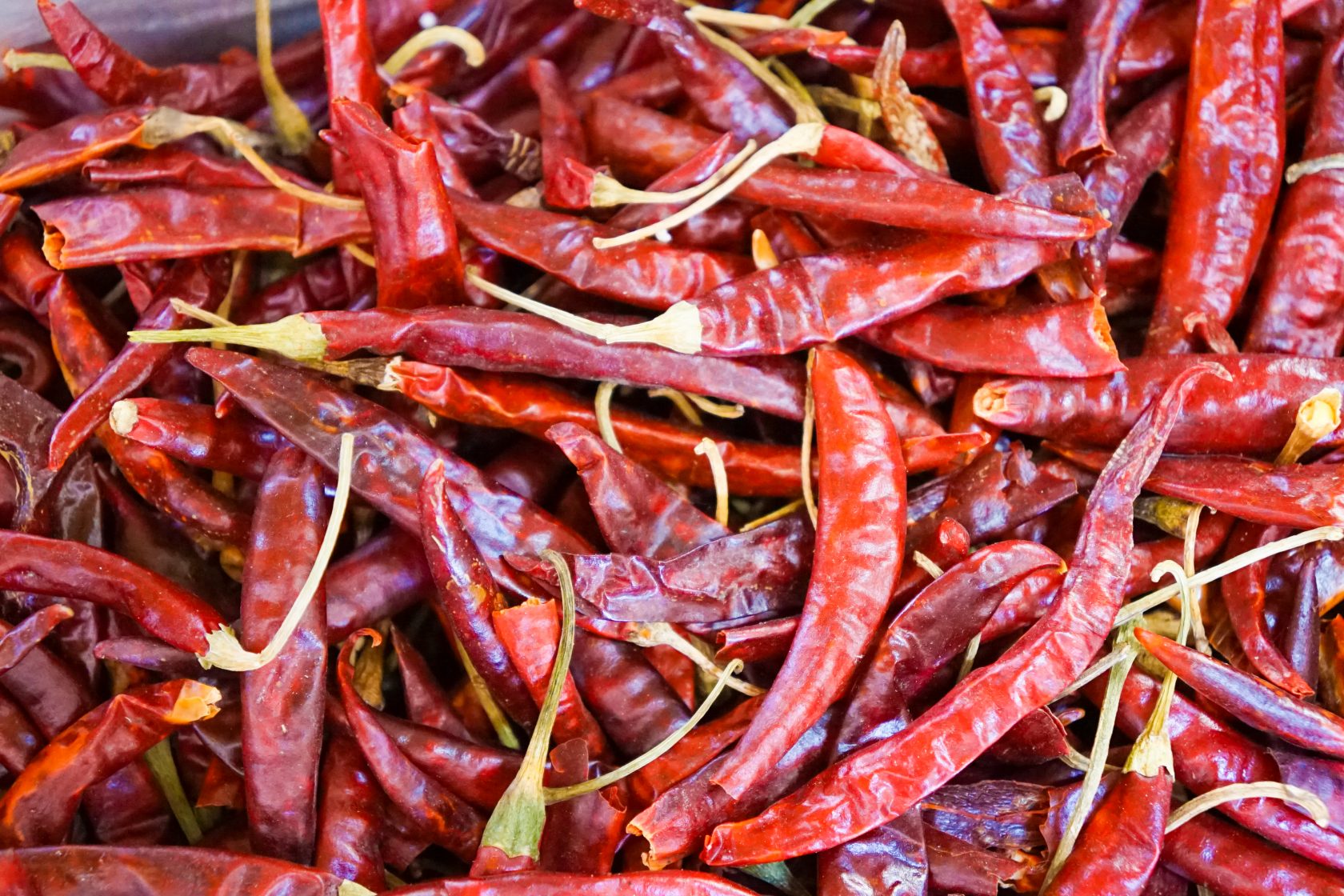 #74. Enjoy All The Parks And Green Spaces Of The City.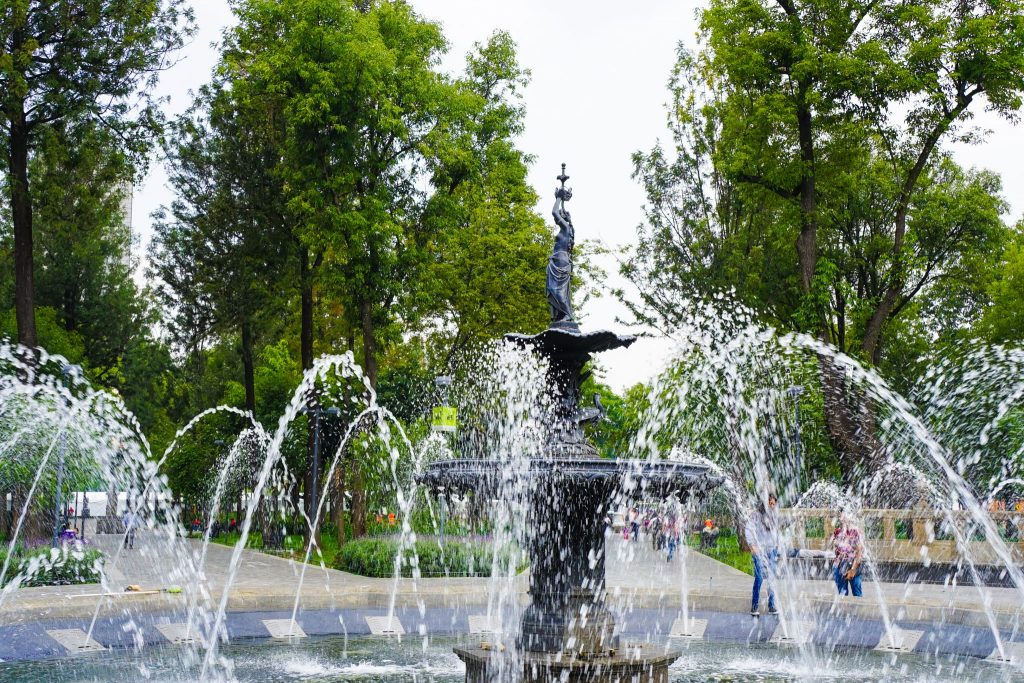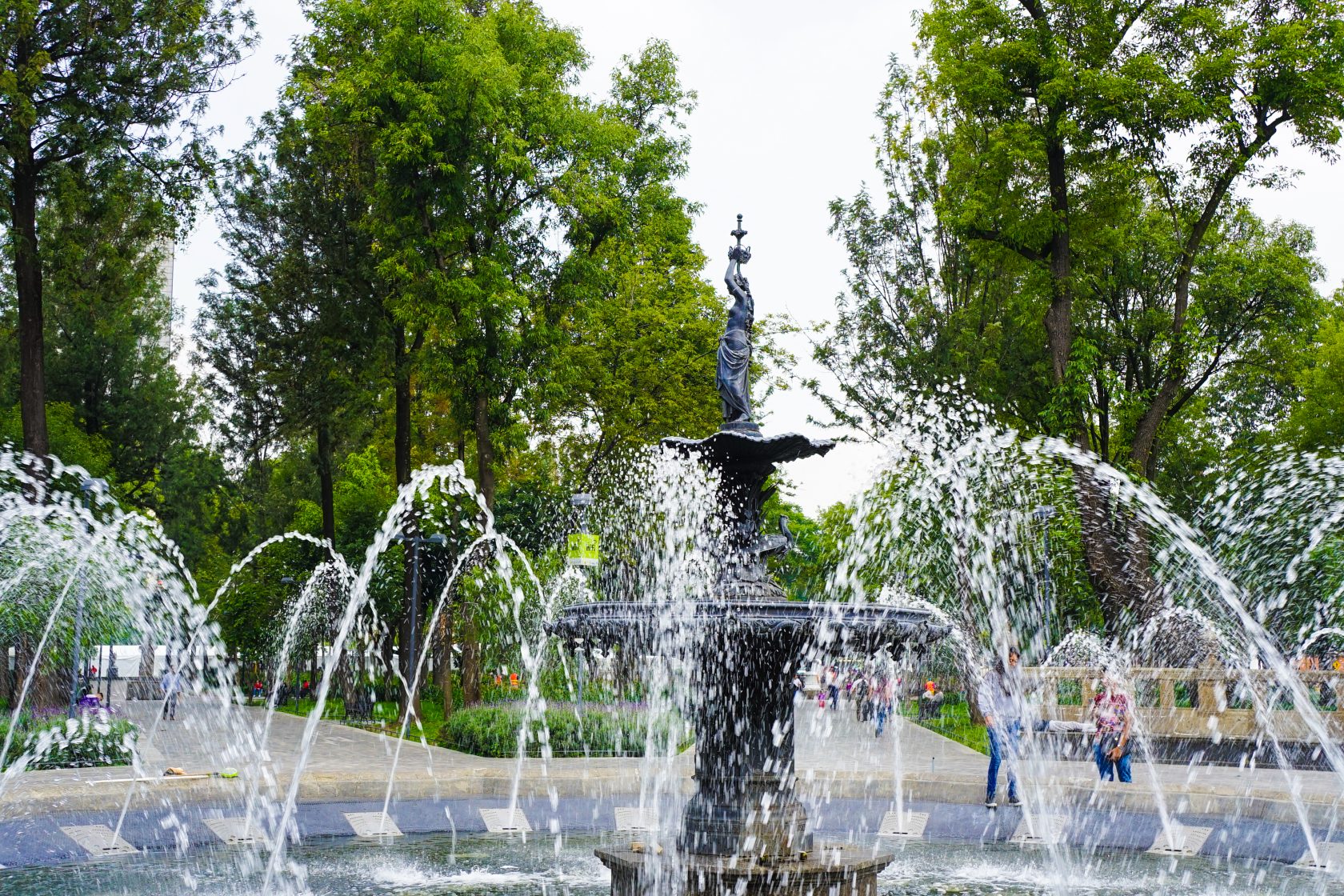 #75. Spend The Day At The World-class National Museum Of Anthropology.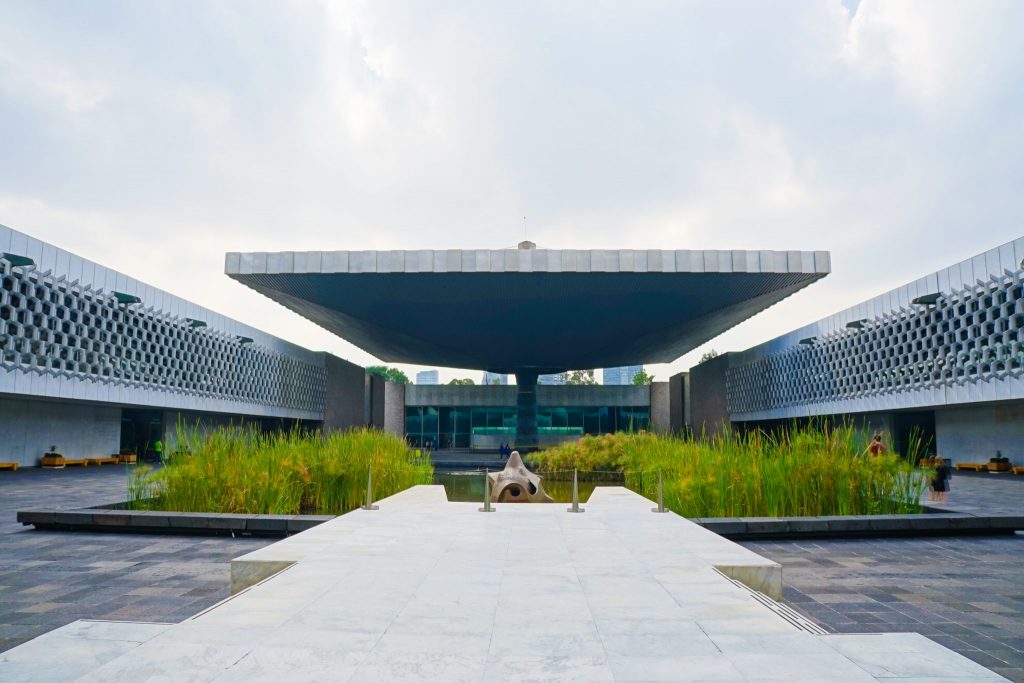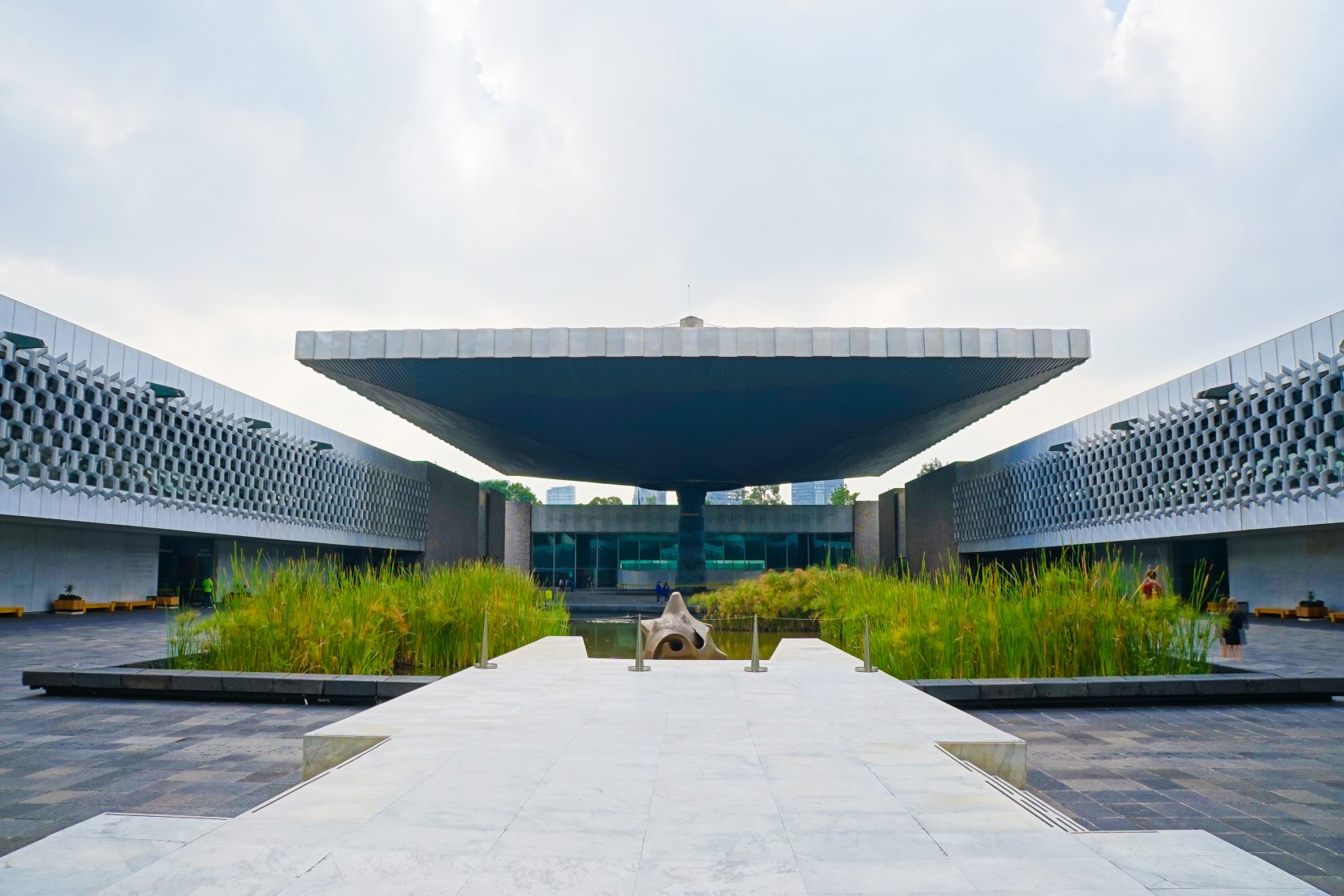 #76. Learn About The Mexico Cities Jewish Connection At Ancient Justo Sierra Synagogue.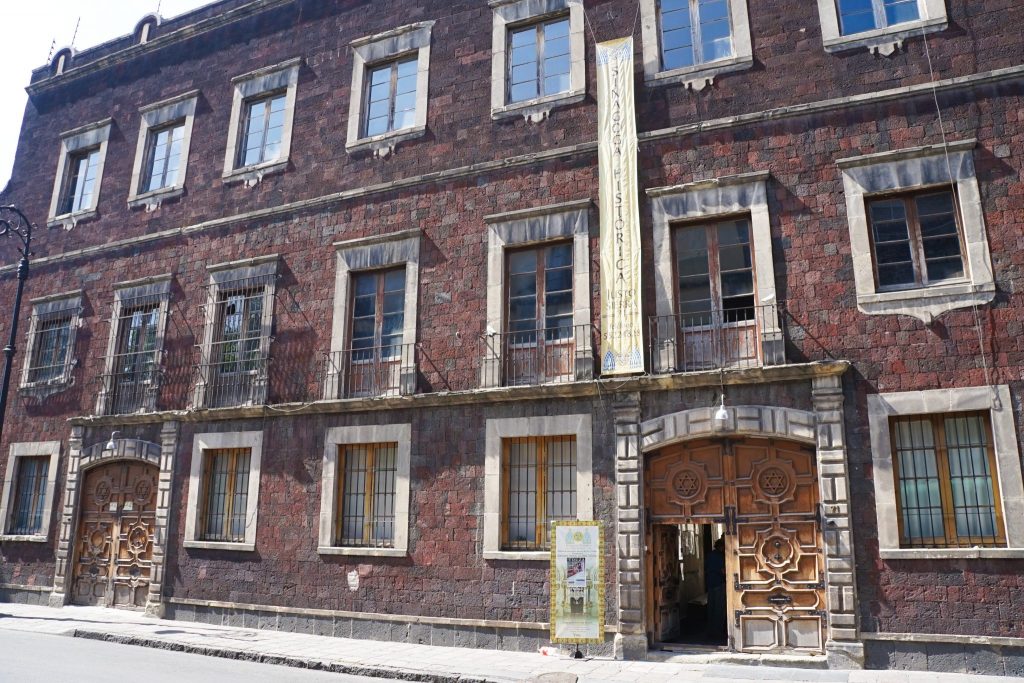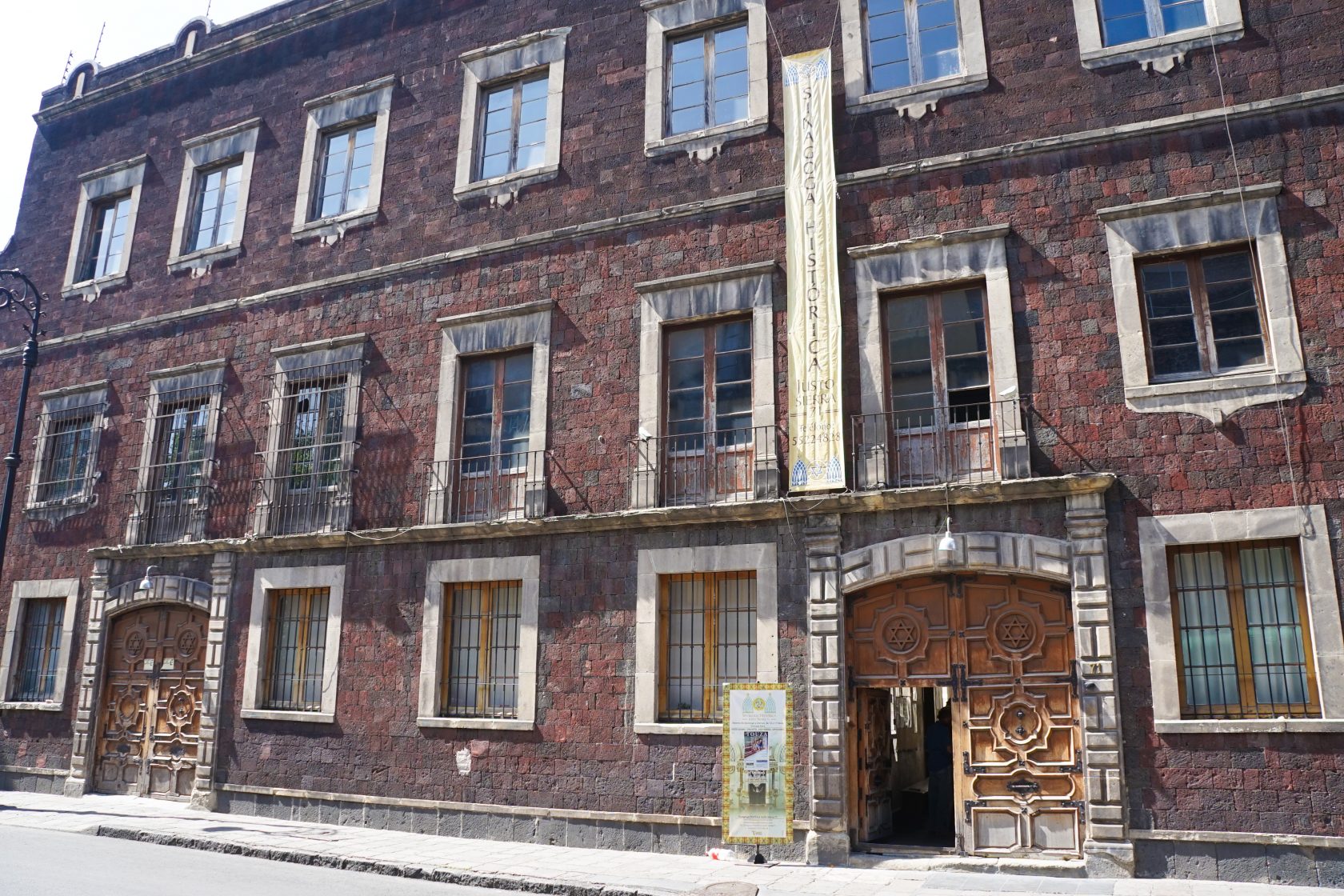 #77. Take Part In The Day Of The Dead Parade (Inspired By The Scene In James Bond Skyfall!)
We are big fans of James Bond and think Skyfall was one of the best films of all time. We even made a trip to the Scotland Skyfall location, but fans of the film will also remember the Mexico City opening scene where 007 was caught in a Day Of The Dead Parade. The Parade never existed prior to the film – but after, tourists wanted to experience and so now it takes place annually. Cool right?
It now takes place in the Zocalo aka the Main Square In Central Mexico City ever year, which was used as a James Bond Filming Location.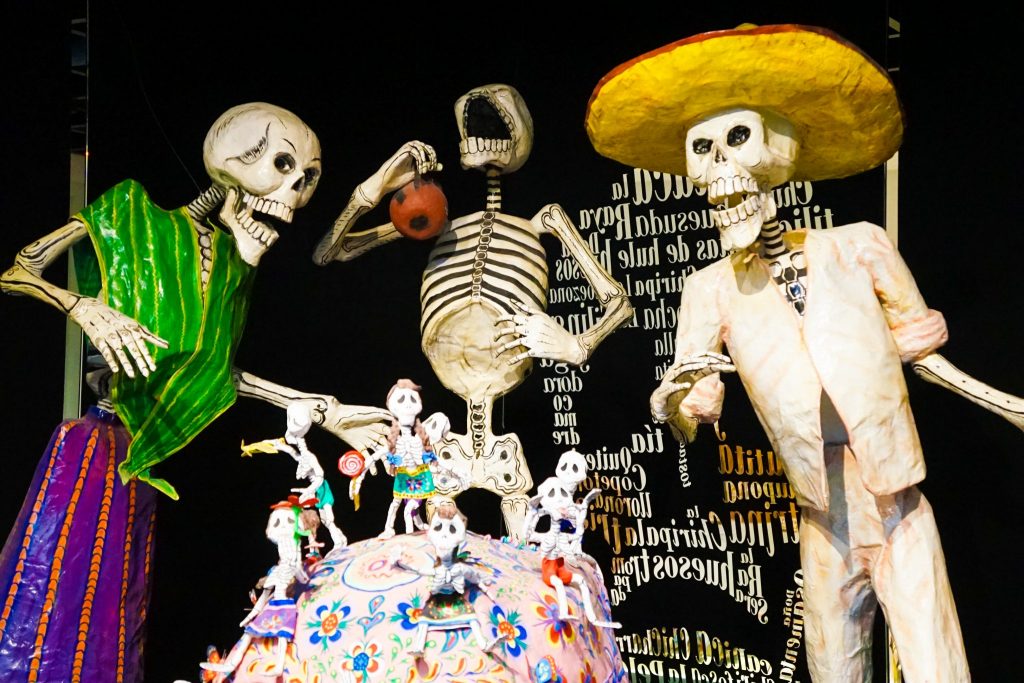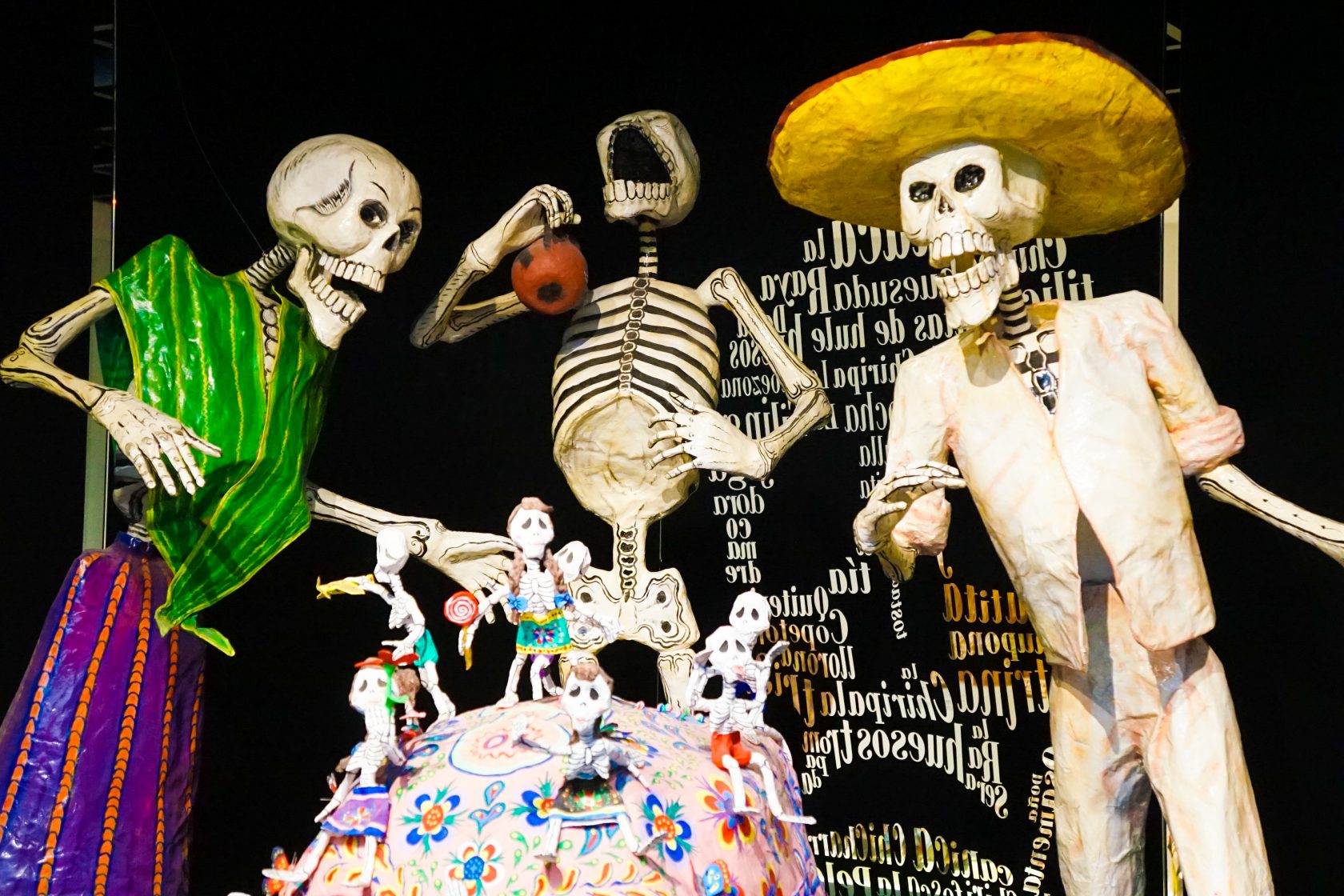 #78. Head Out To A Bar To Get A Taste Of The Mexican Fiesta Spirit.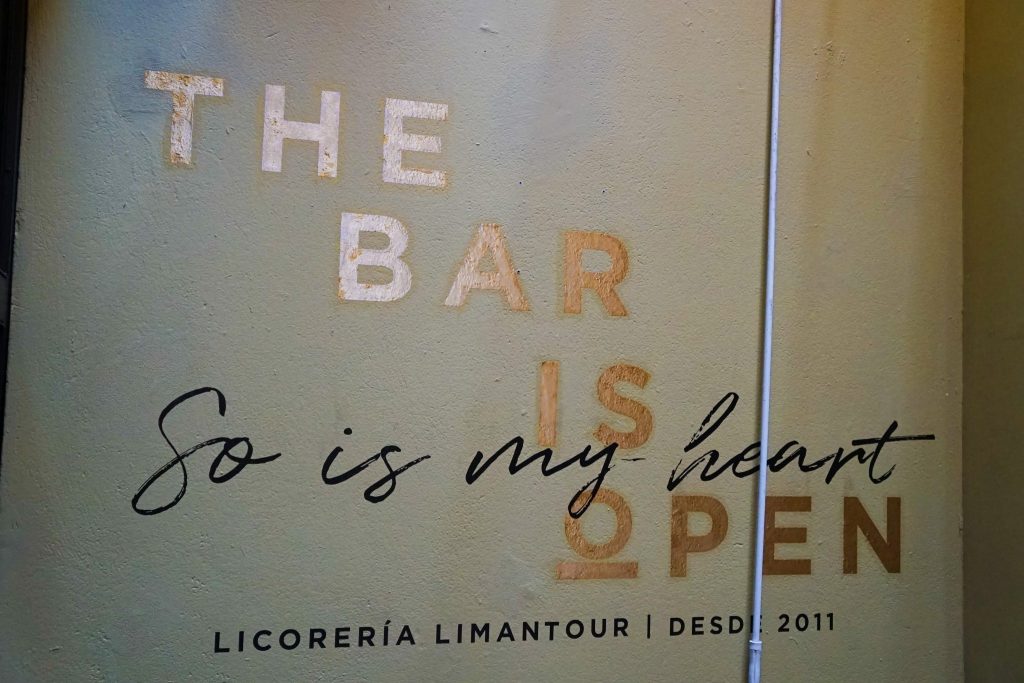 #79. Discover Why Mexico City Is Known Throughout The World For Its Street Food.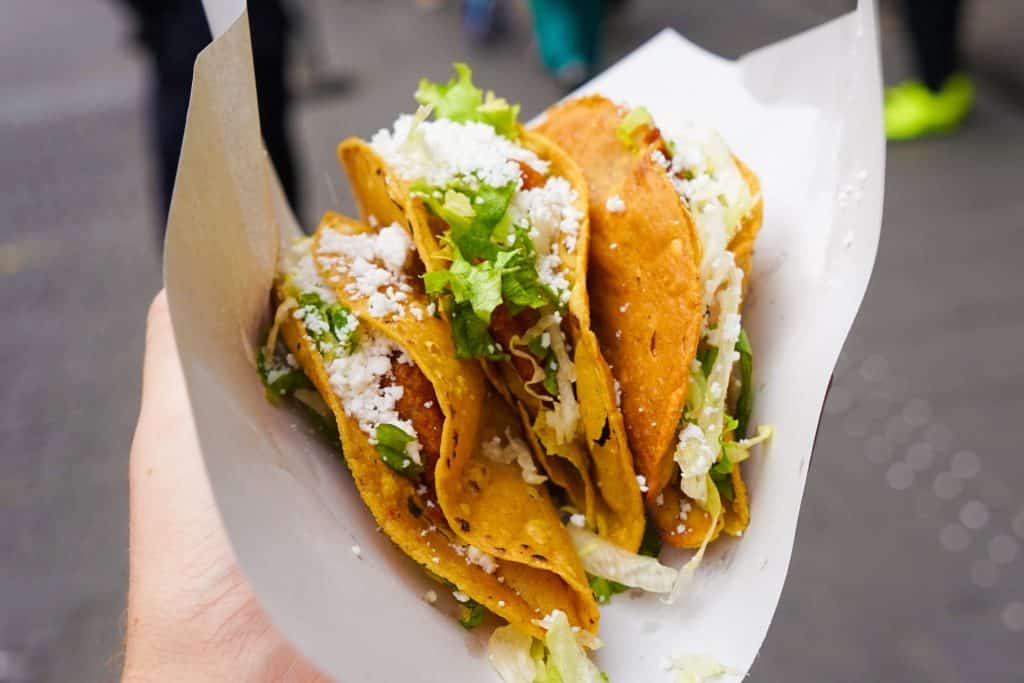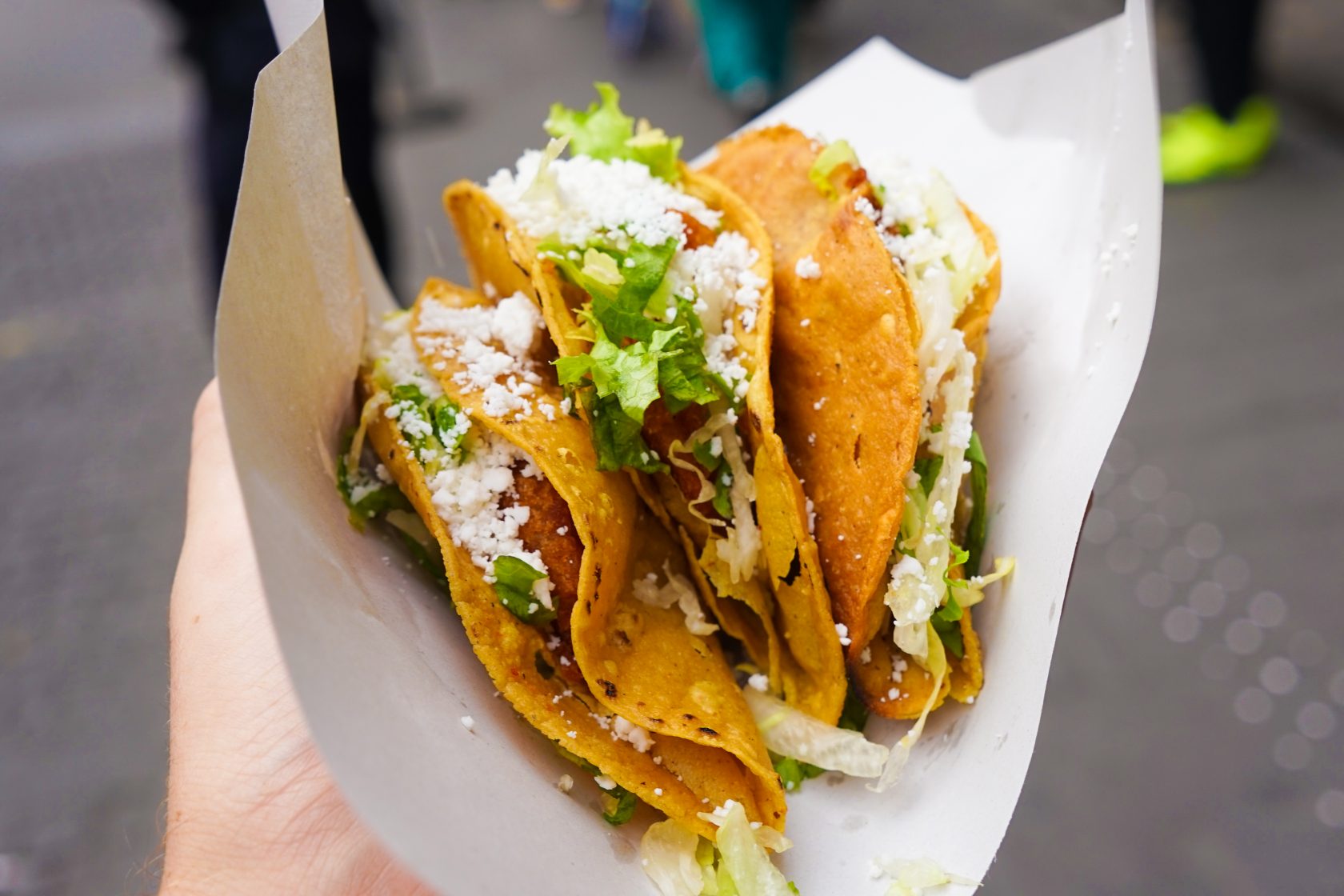 #80. Relax At The Admire The Bronze Sculpture Of Two Coyotes At The Coyacan Fountain.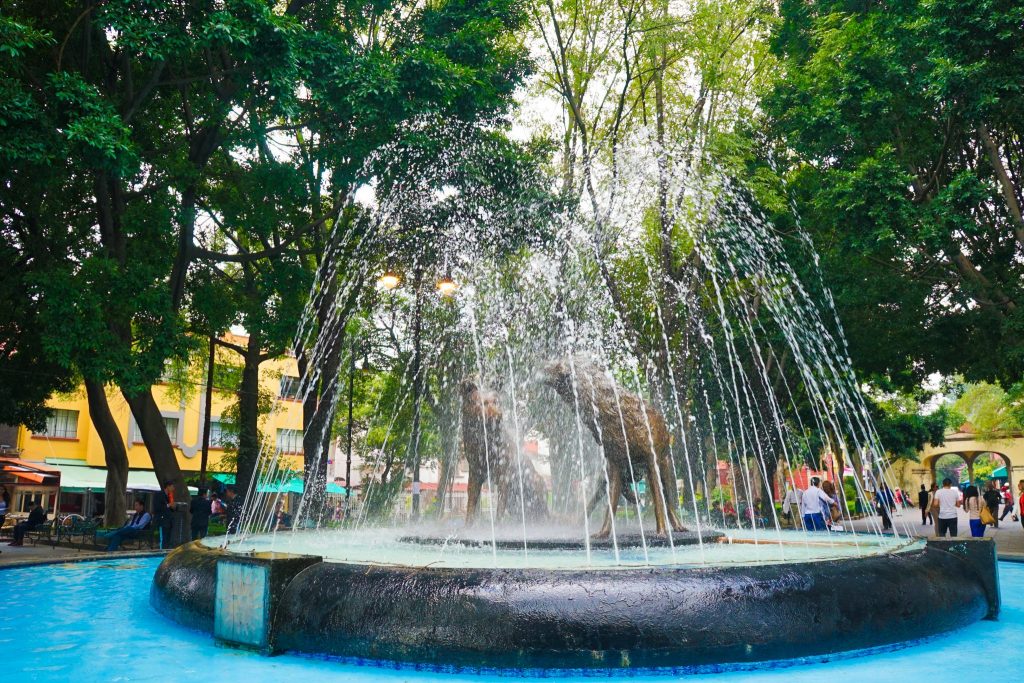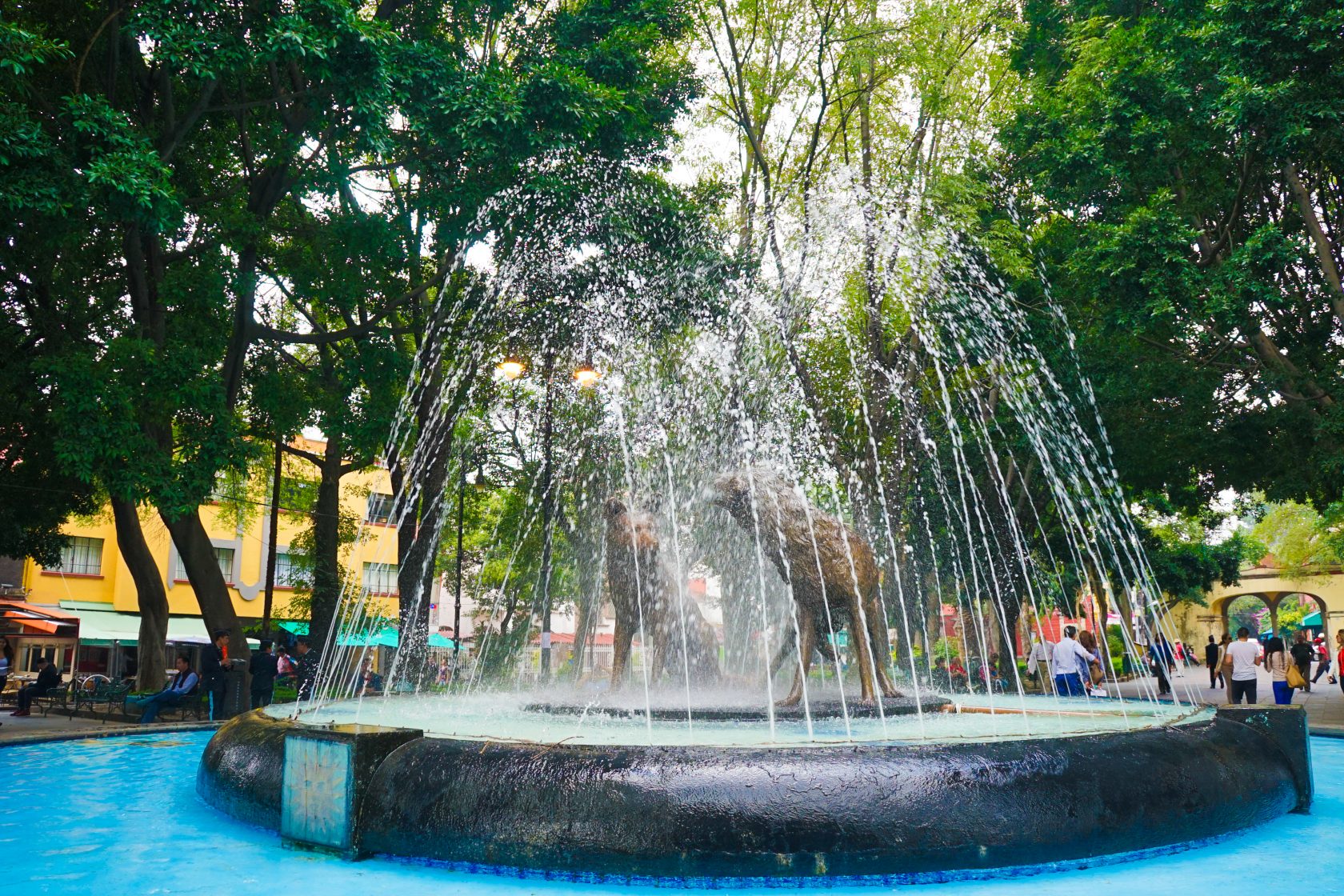 #81. Visit The Famed Sculptures By Jesús Fructuoso Contreras At Central Alameda Park.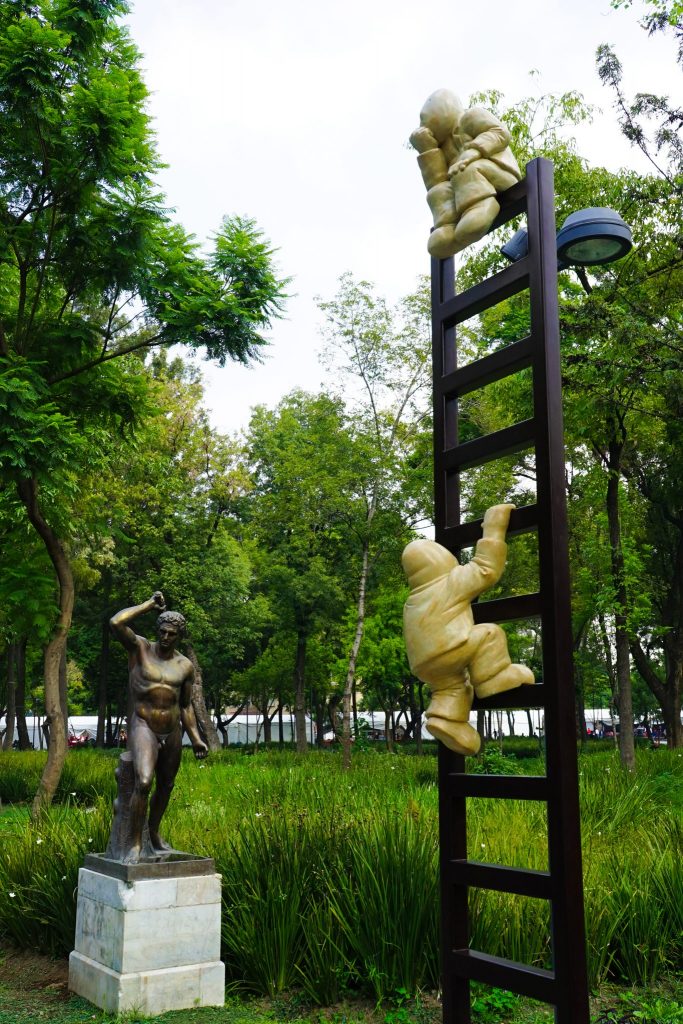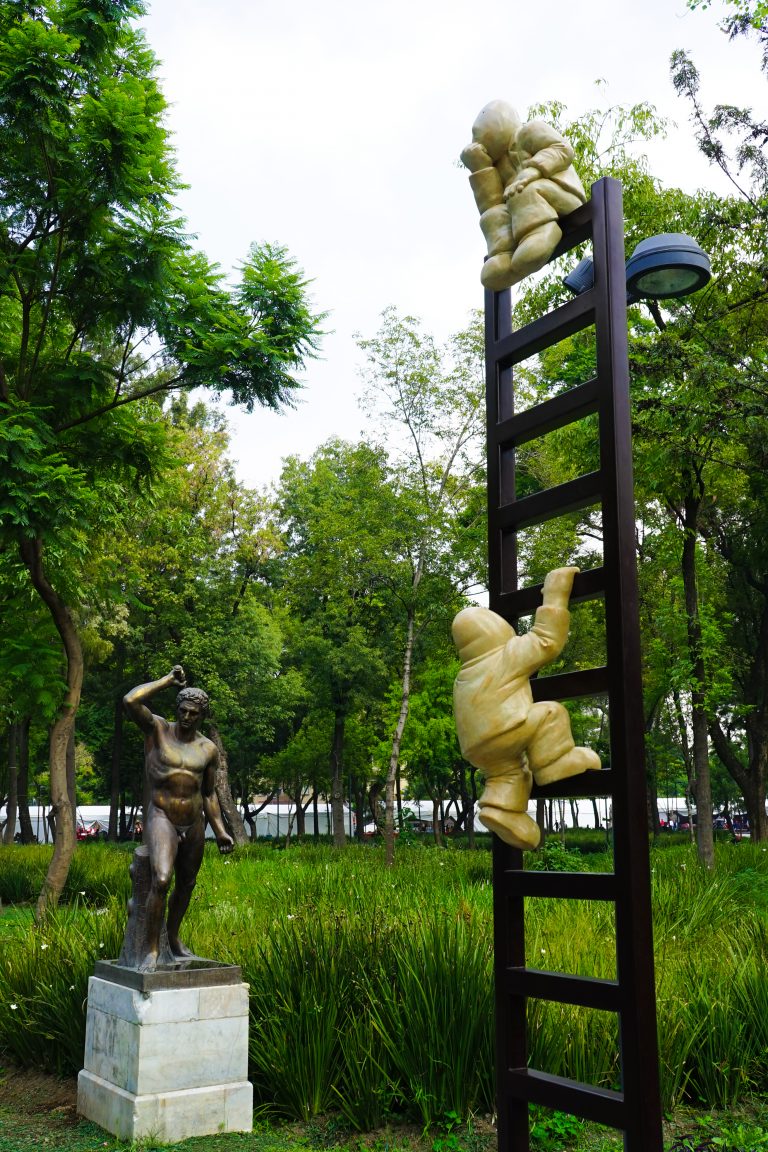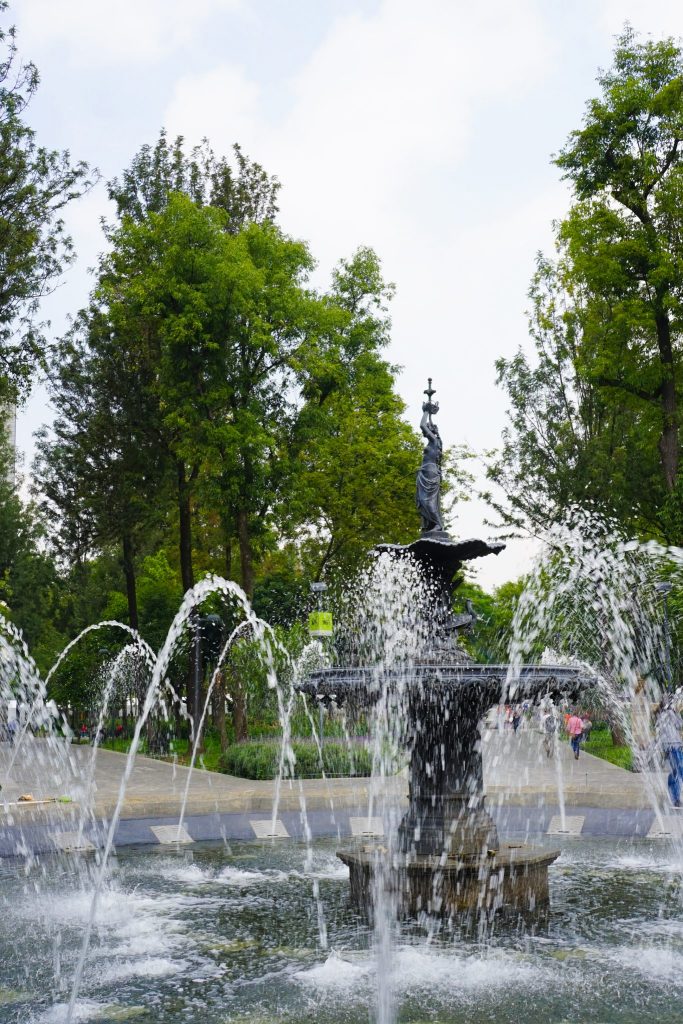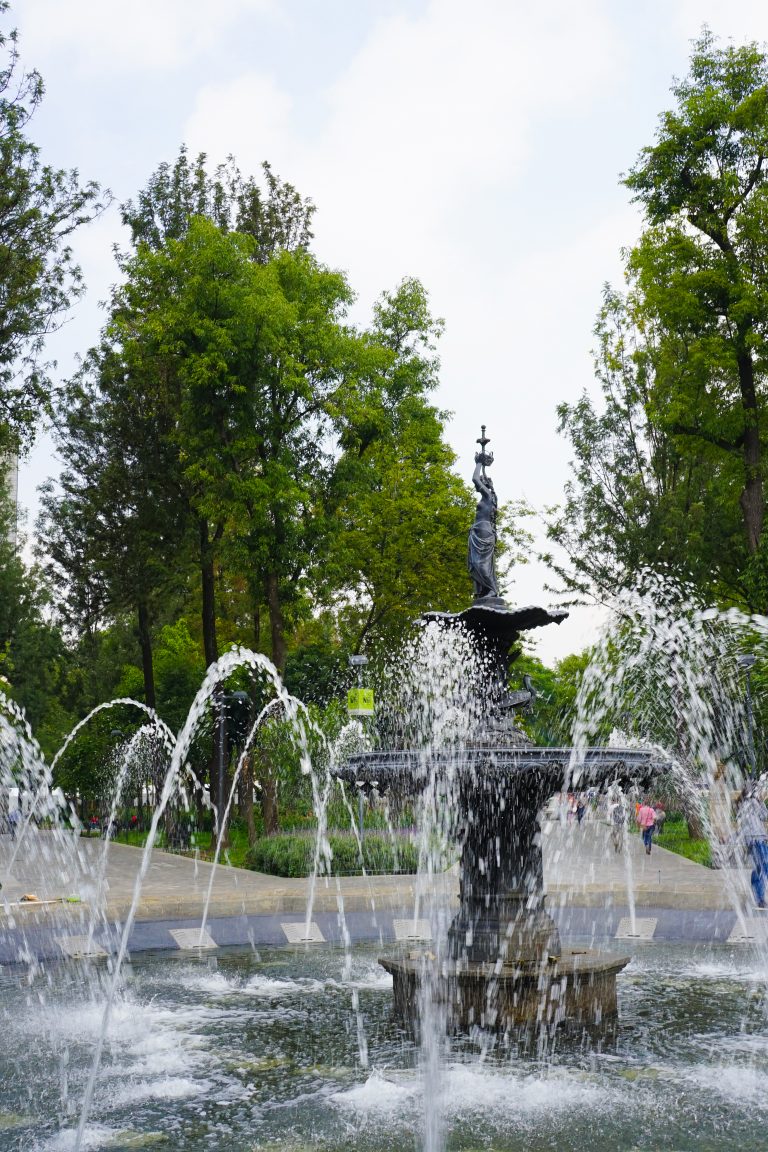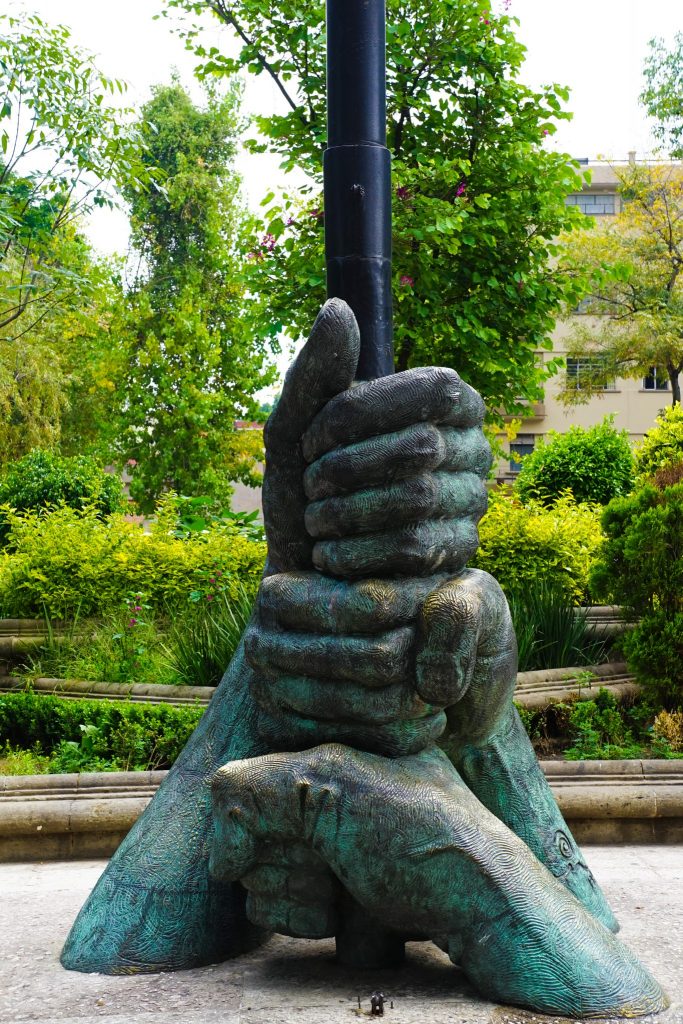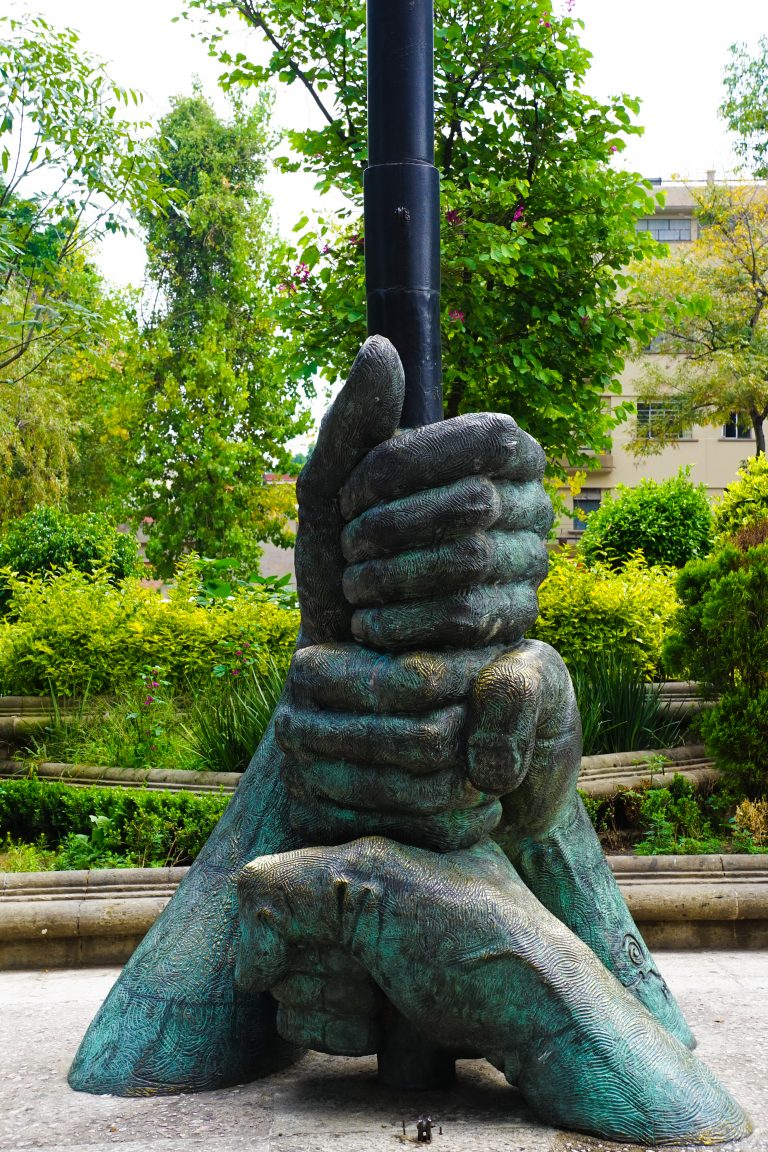 #82. Try Panaderia Rosetta And Their Out-Of-This-World Guava Croissants.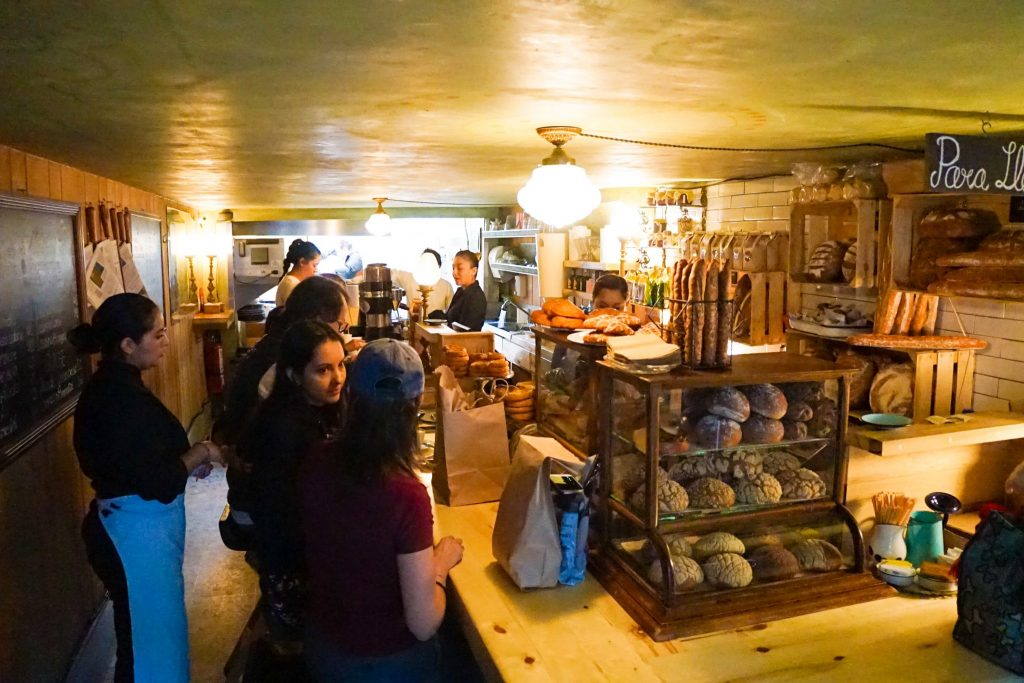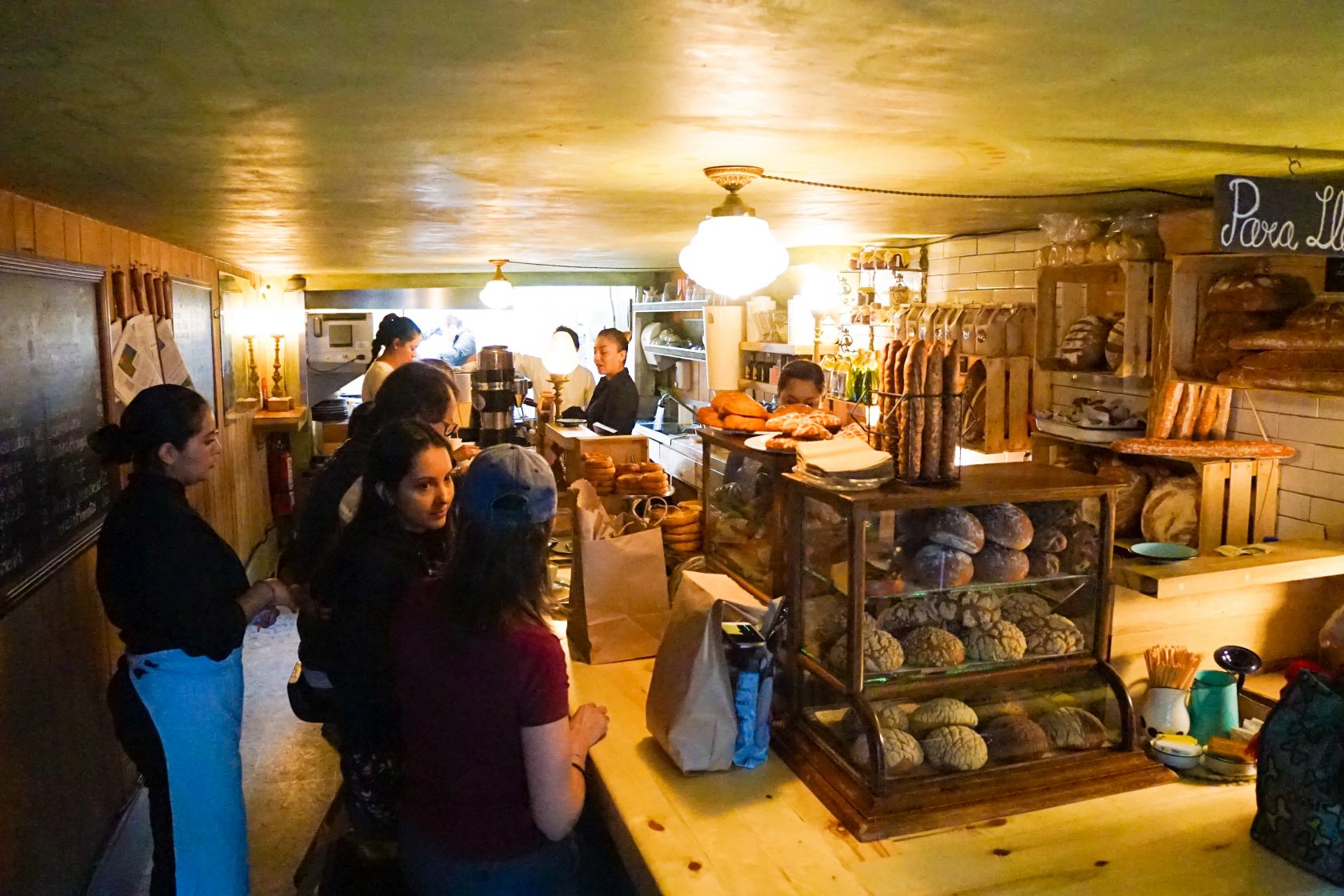 #83. Admire A Different Side Of Mexico City At Night.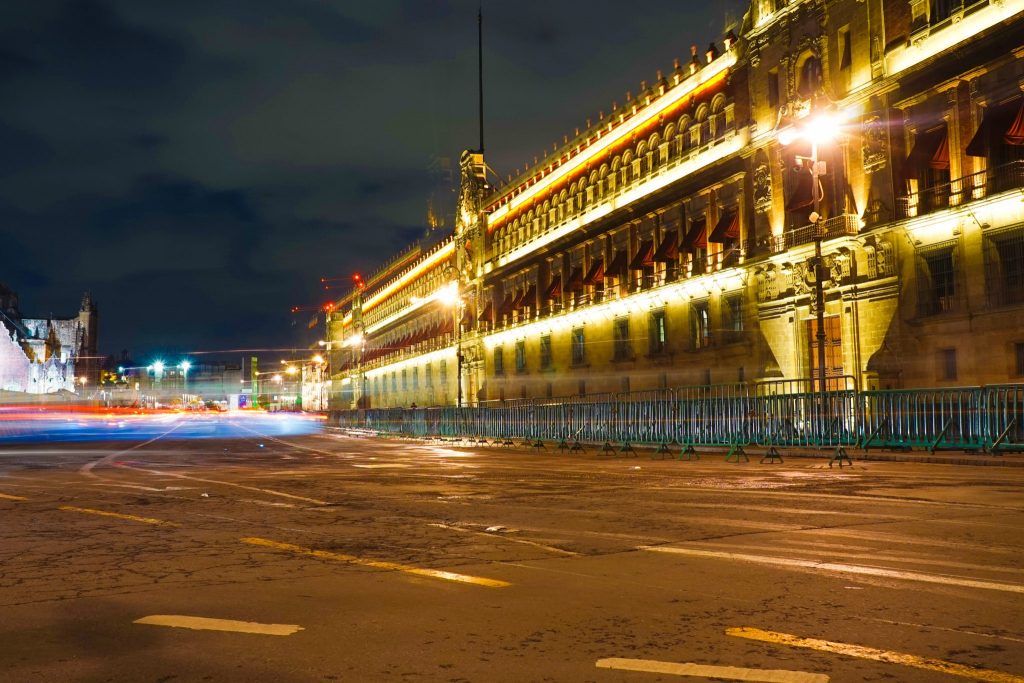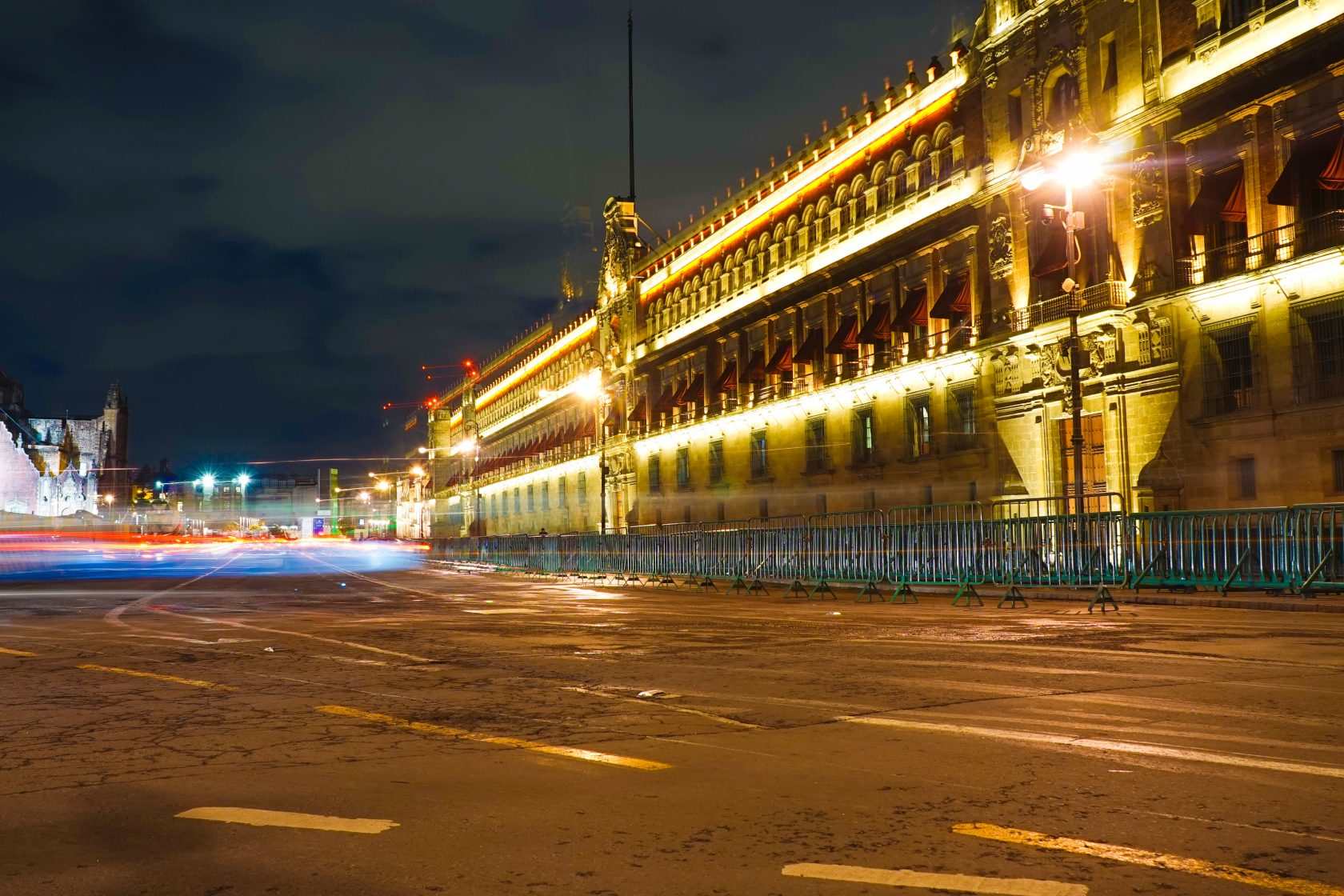 #84. Marvel At Chapultepec Castle (The Only Royal Castle In North America!)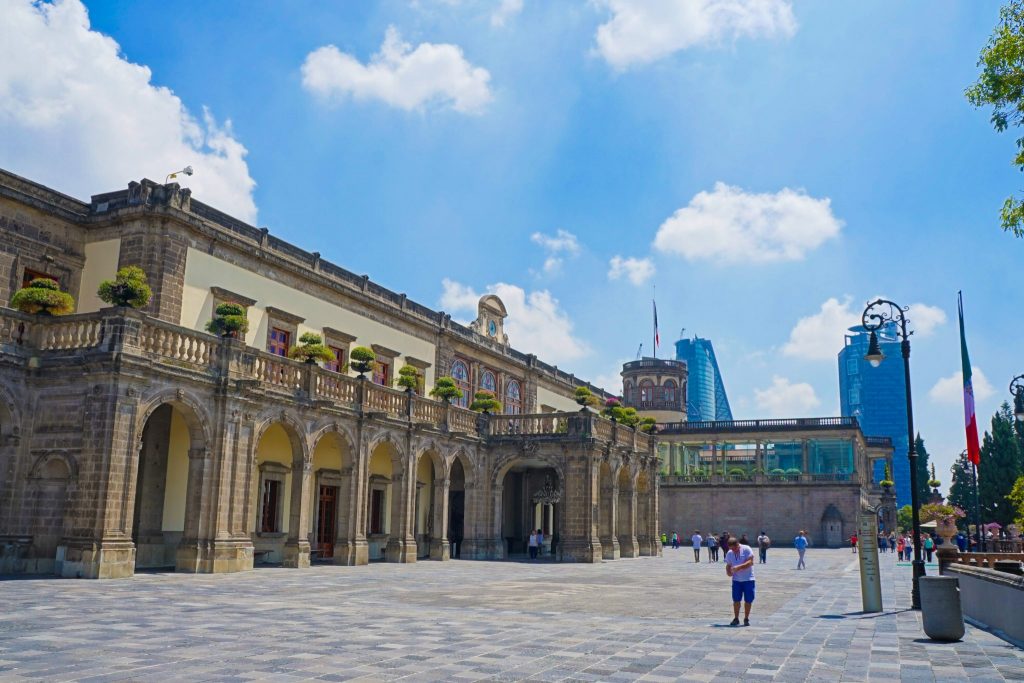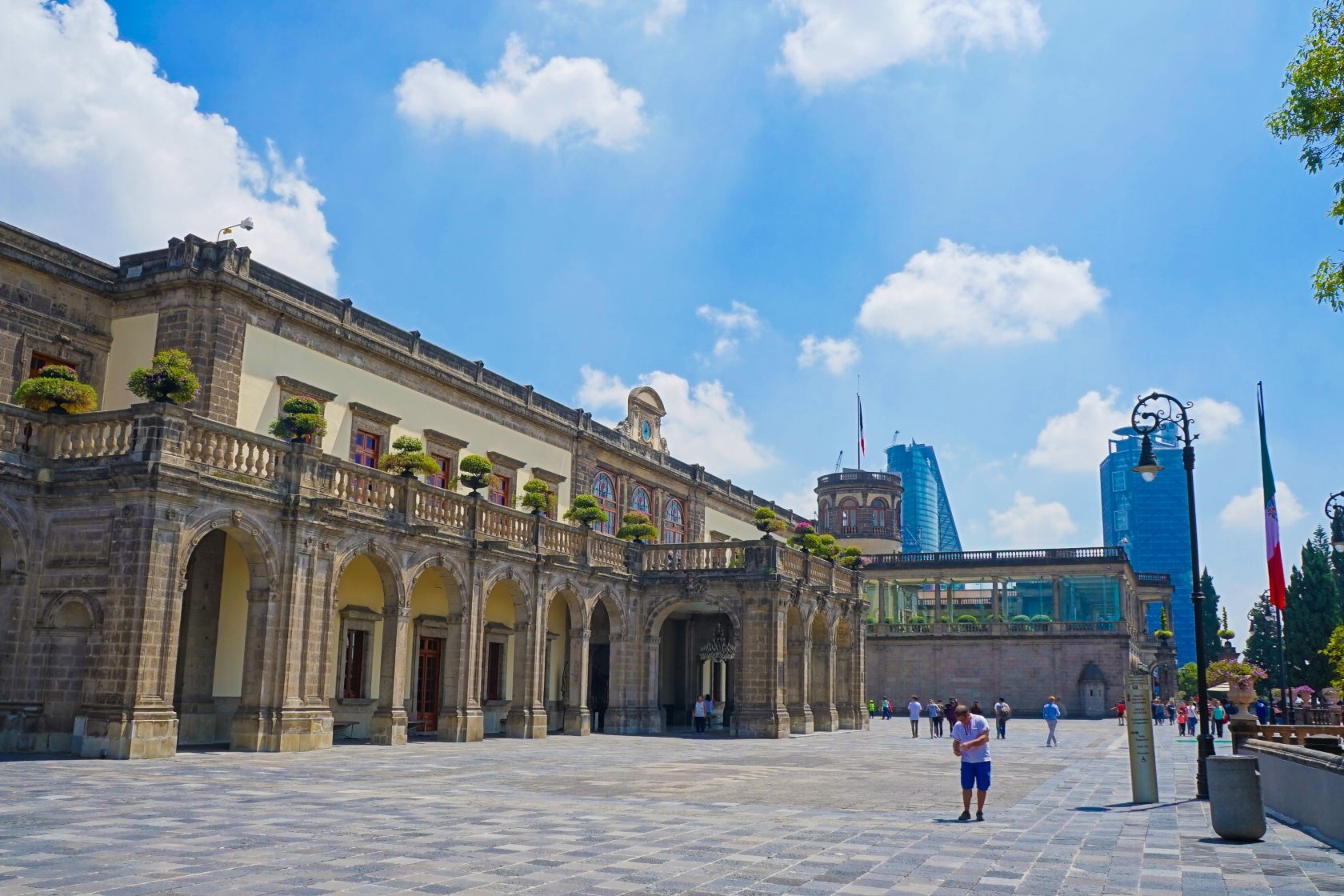 #85. See The Tipsy Churches On The Marian Square Of The Americas.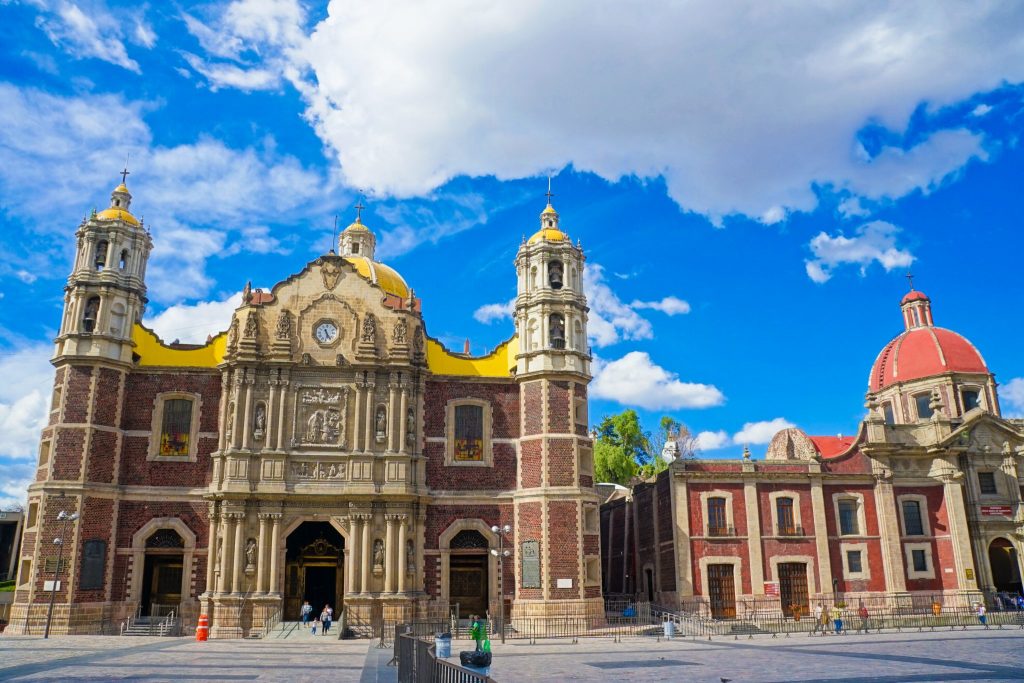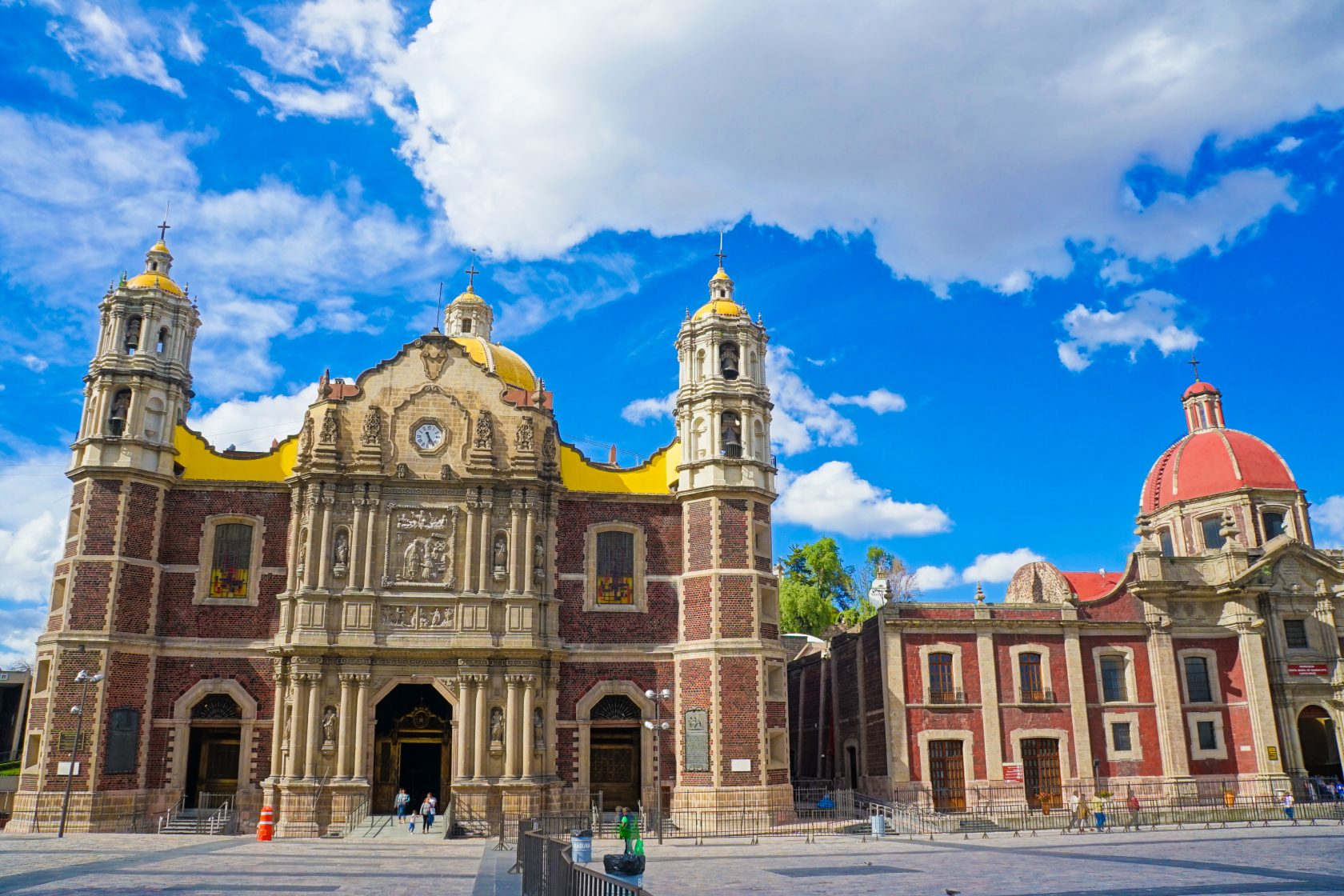 #86. Try Tamales, A Traditional Mexican Dish Made Of Masa Or Dough, Which Is Steamed In A Corn Husk Or Banana Leaf.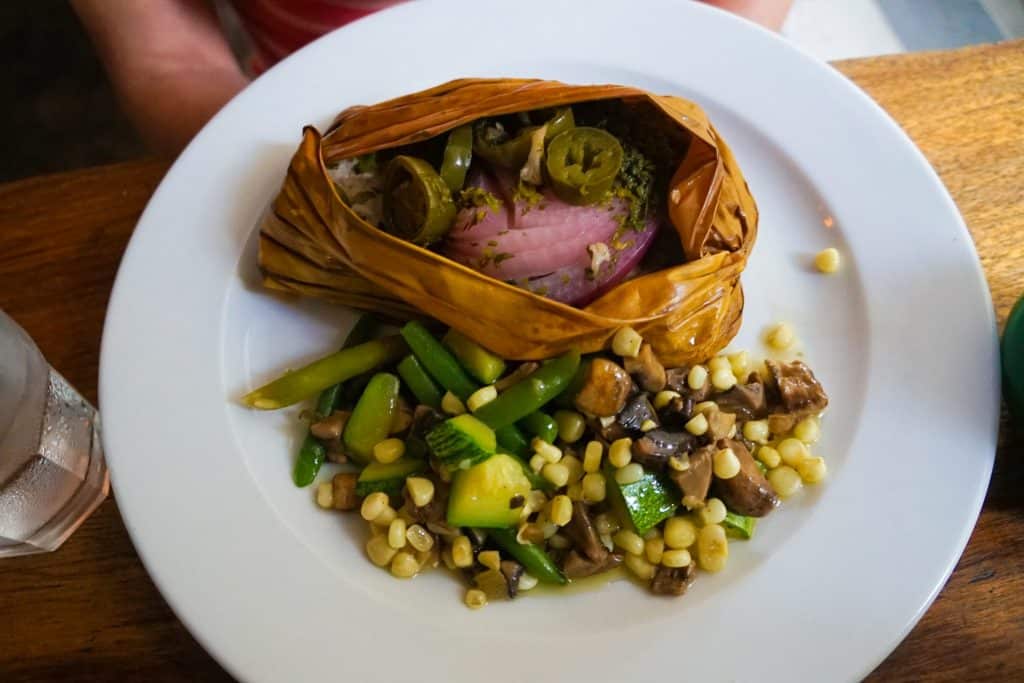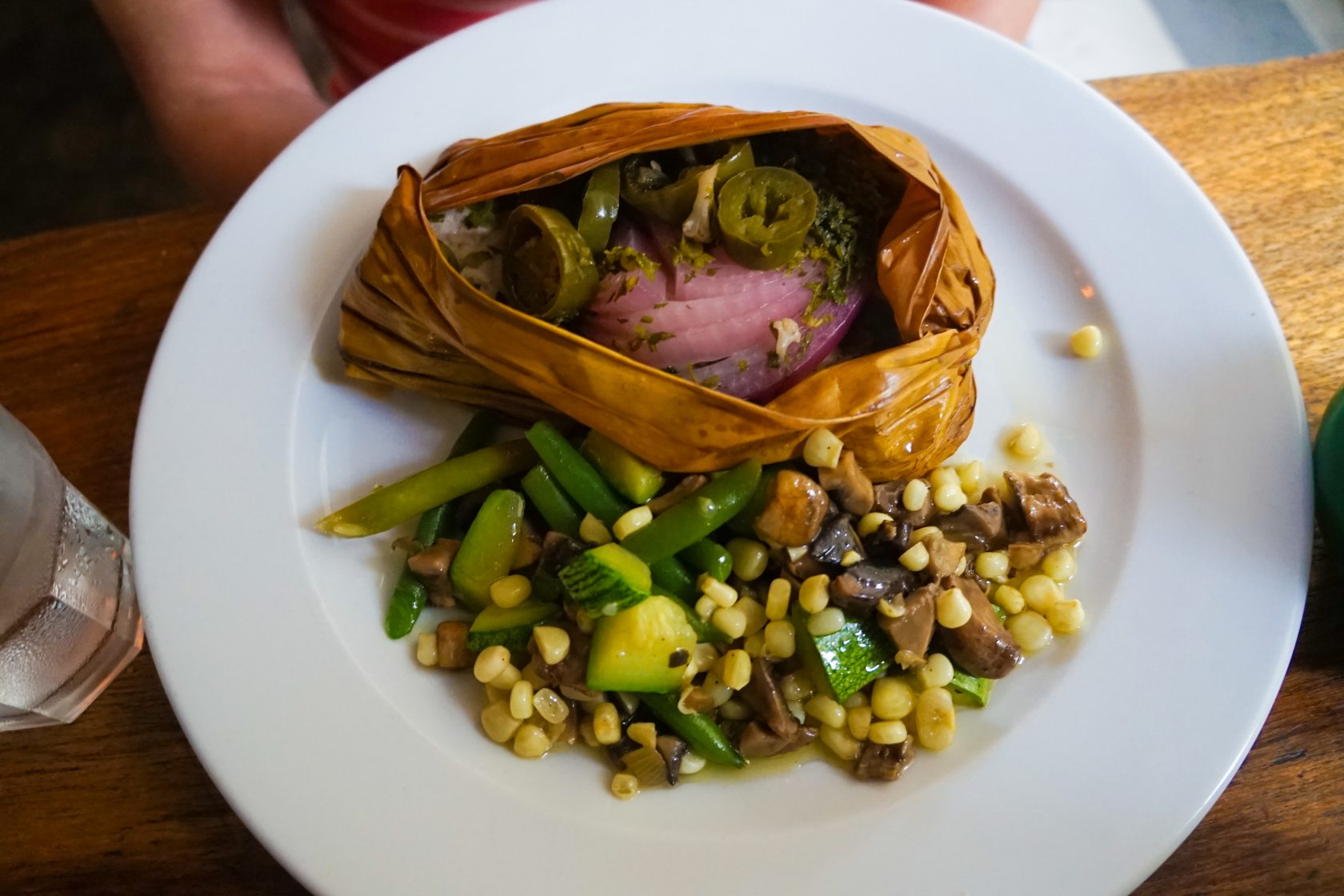 #87. Admire Casa De Los Azulejos Or 'the House Of Tiles,' An 18th-Century Palace In Old Mexico City.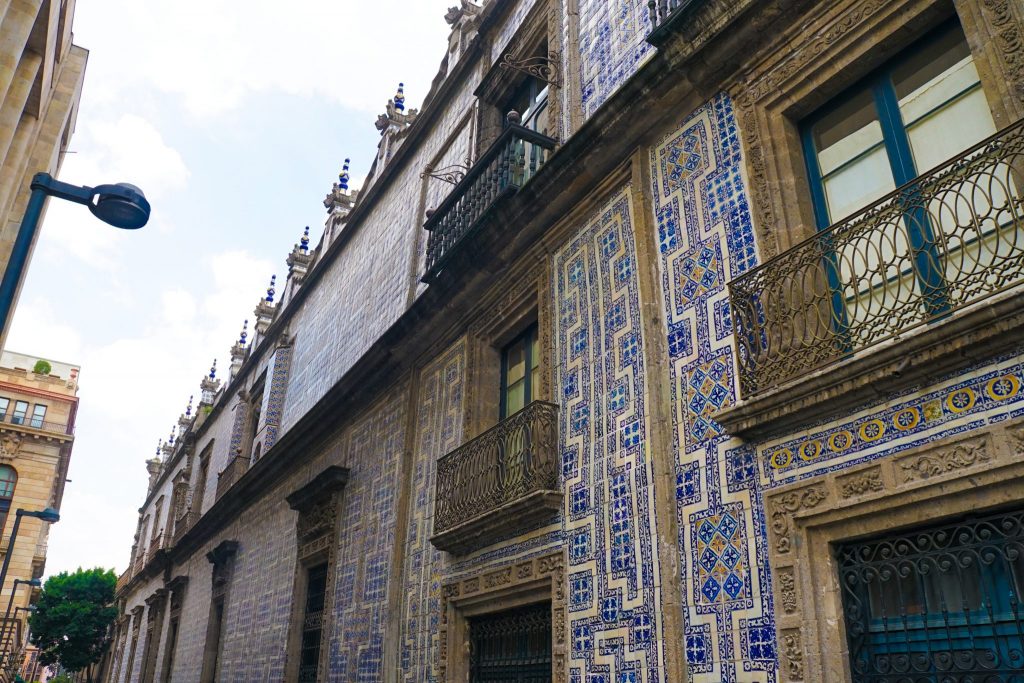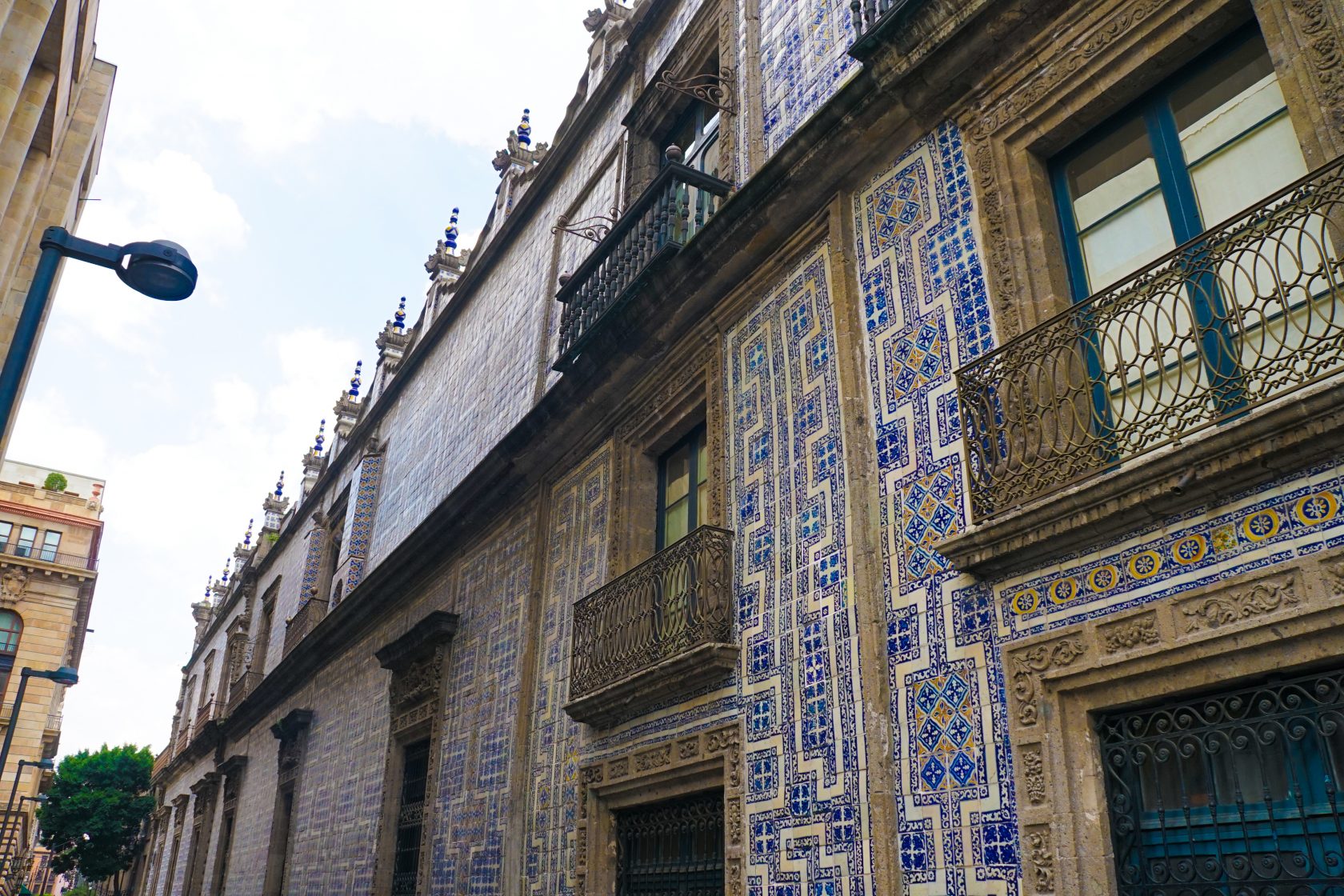 #88. Visit La Incredible Libreria In Roma Norte, A Hybrid Bookstore And Coffee Shop Where You Can Relax And Catch Up On Emails.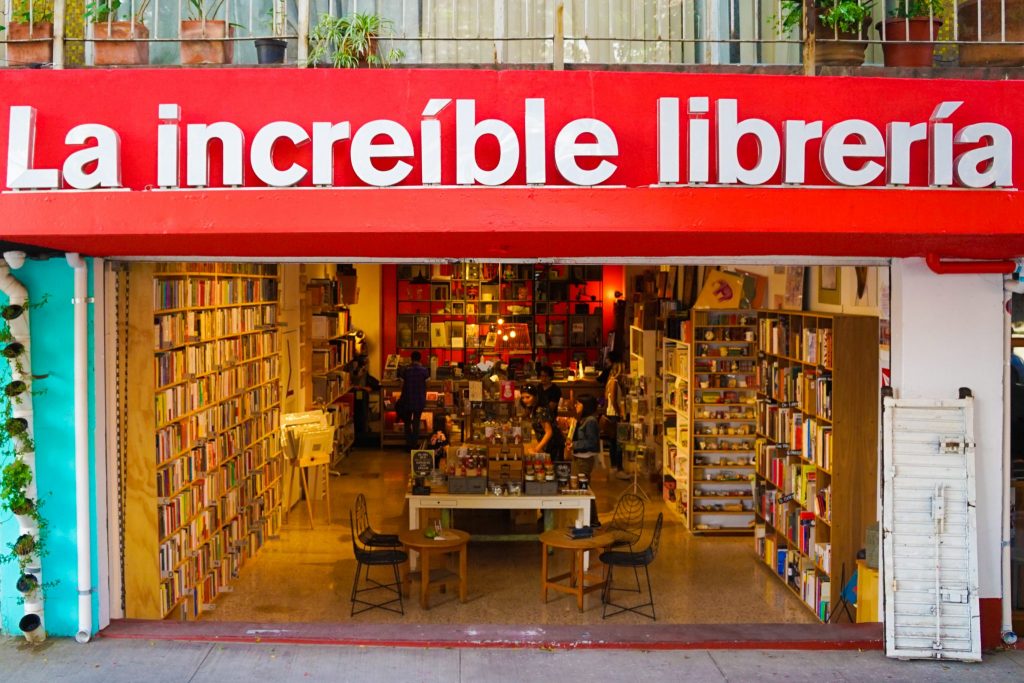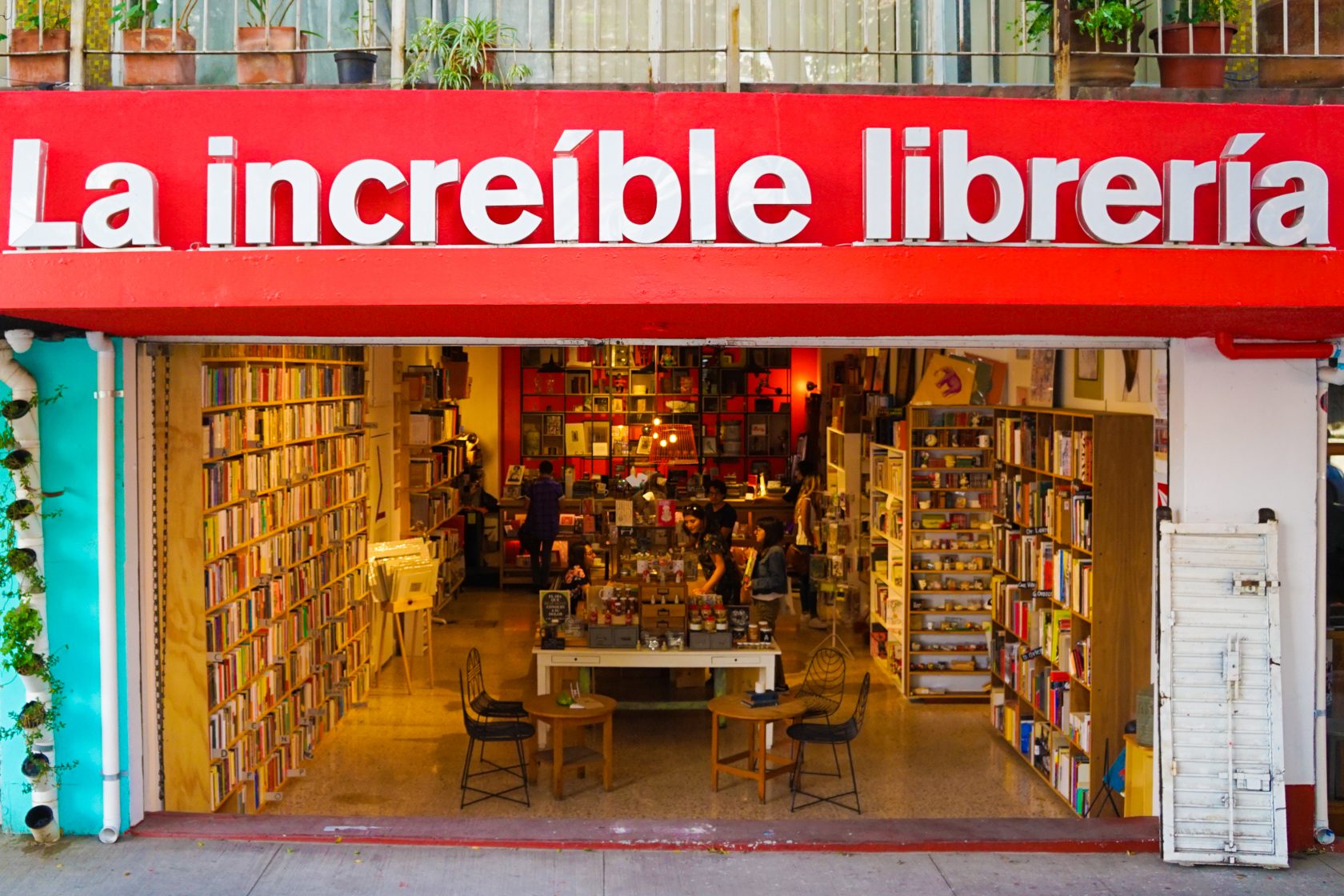 #89. Try Mole, The National Dish Of Mexico And All Of It's Many, Many Varieties!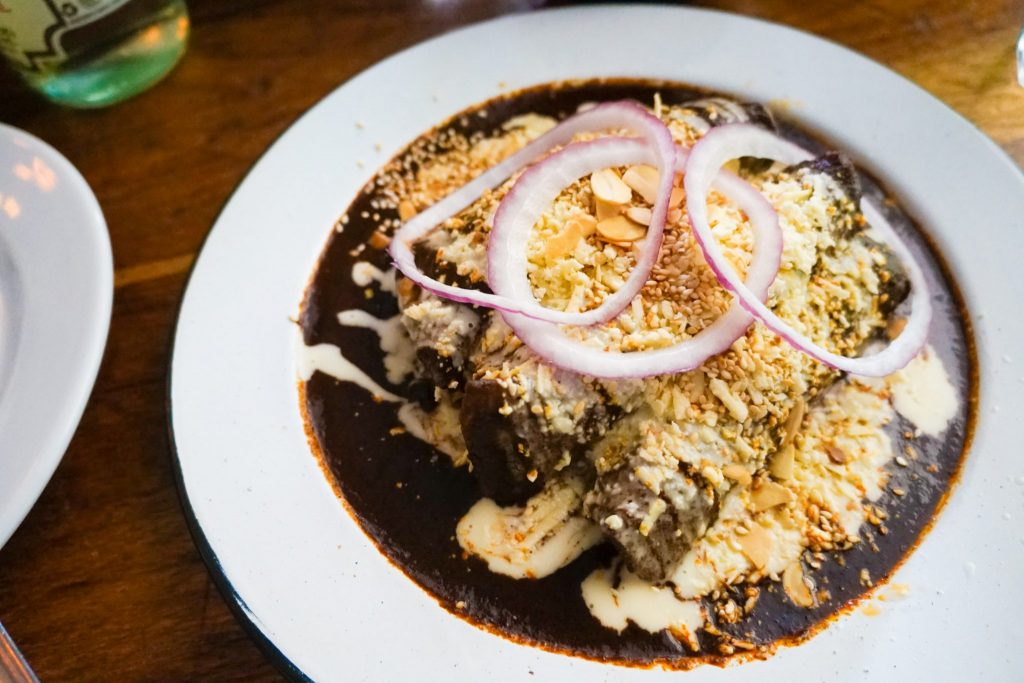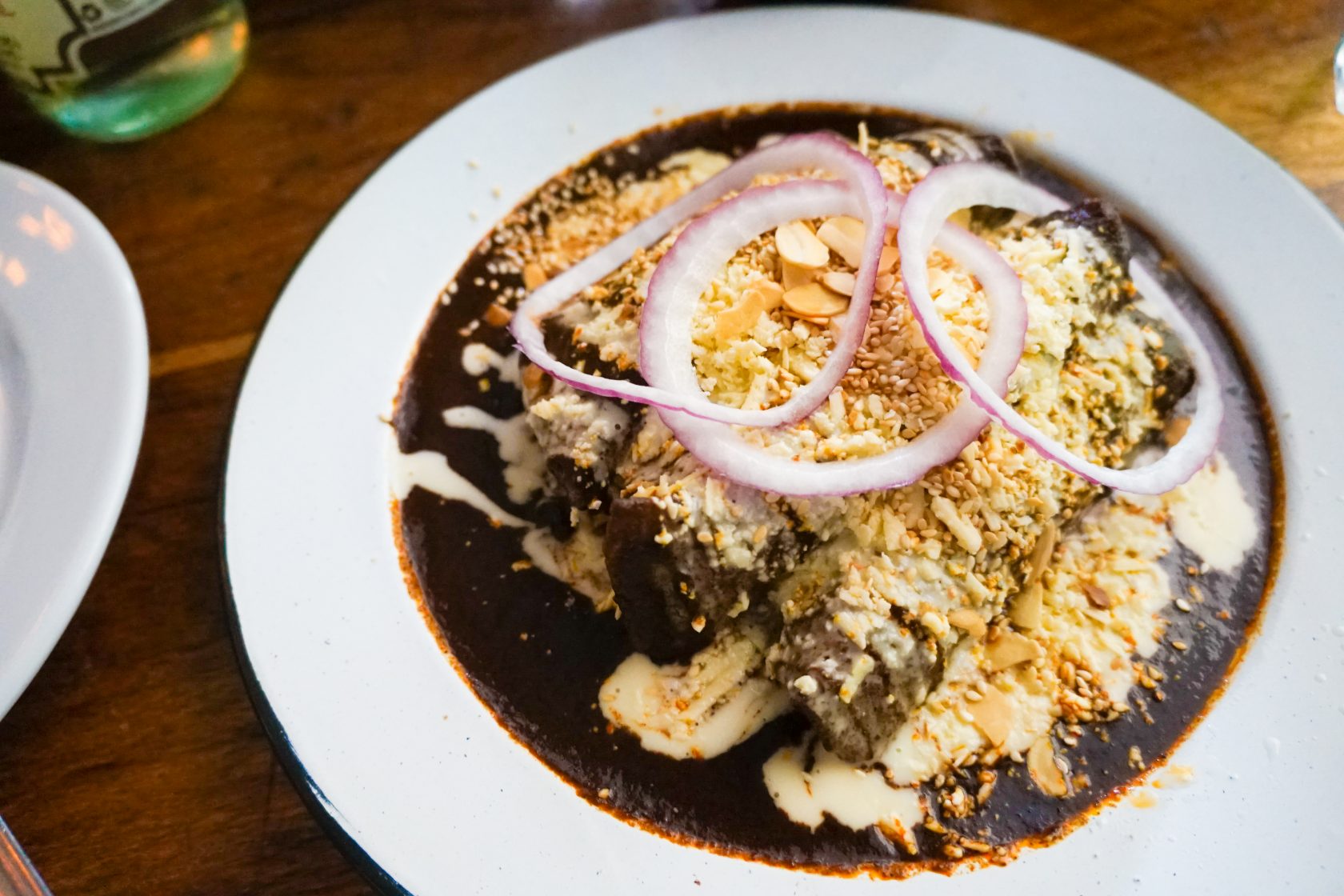 #90. Spend Some Time With Dogs. Mexican's Absolutely Love Their Dogs And So Will You!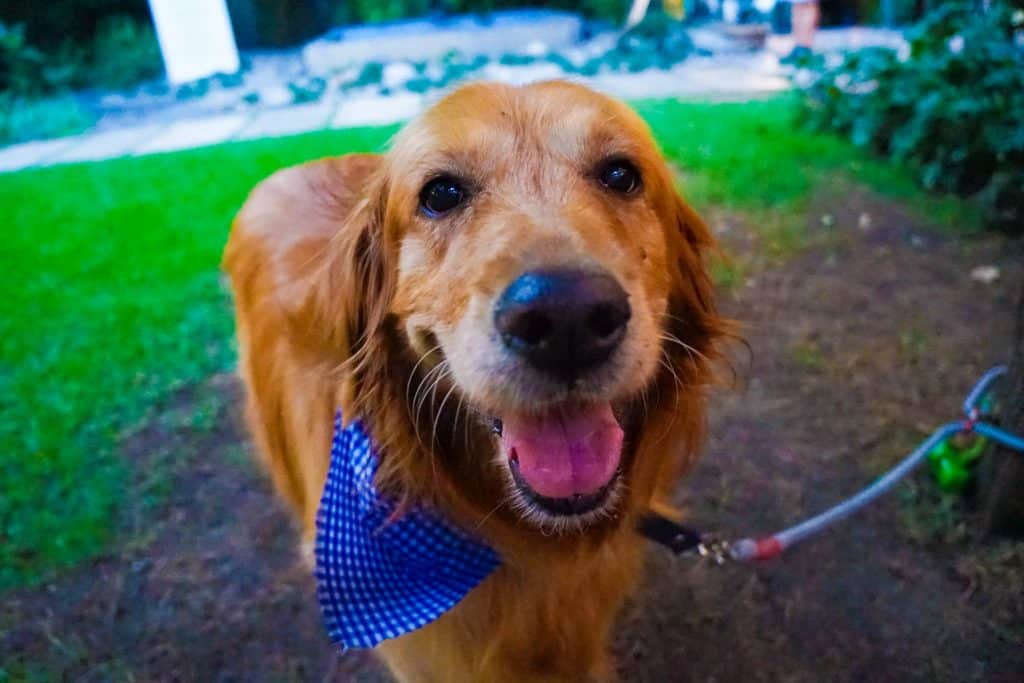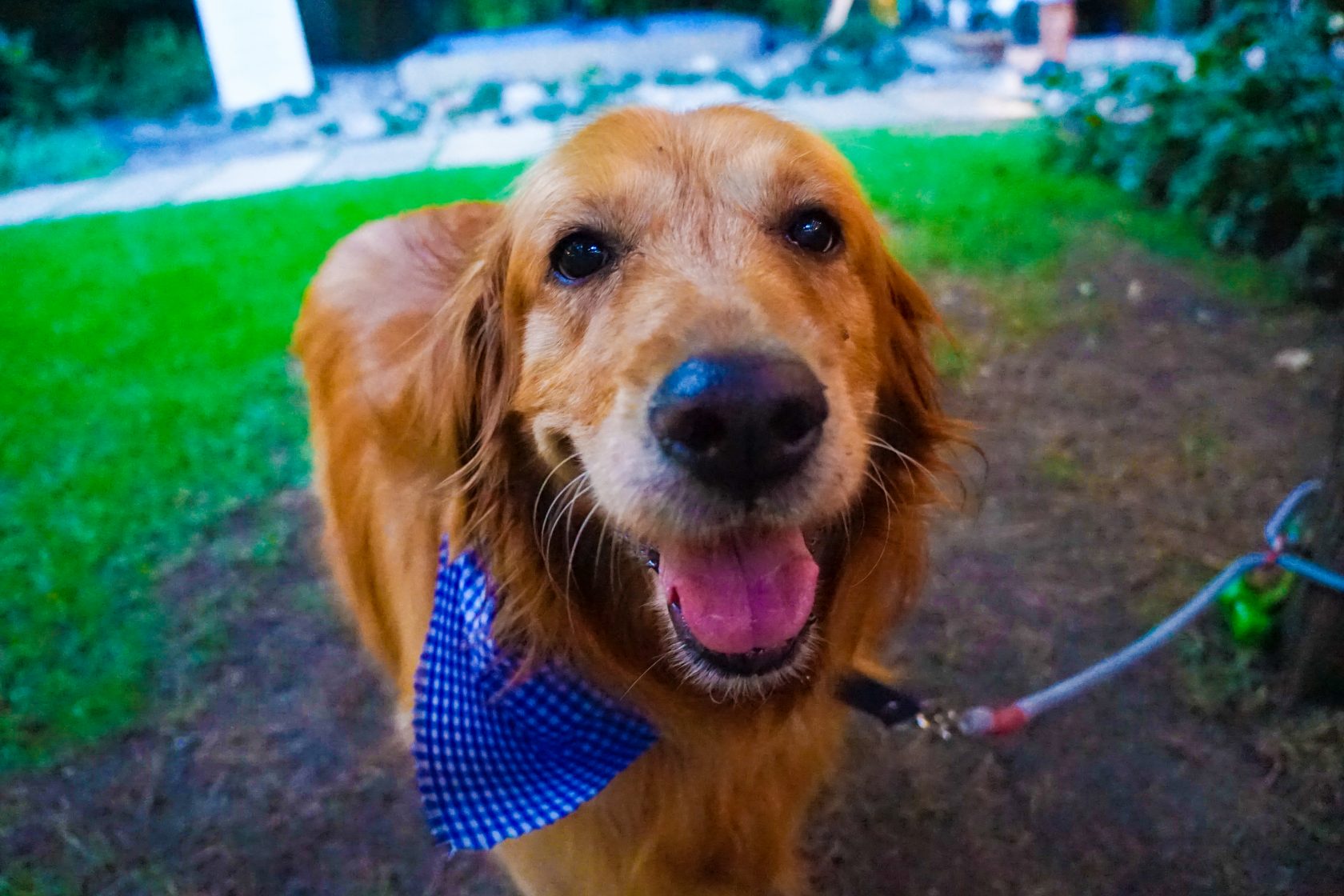 #91. Head To Rafaella Panaderia Before Visiting The Frida Kahlo Museum For A Spot Of People Watching.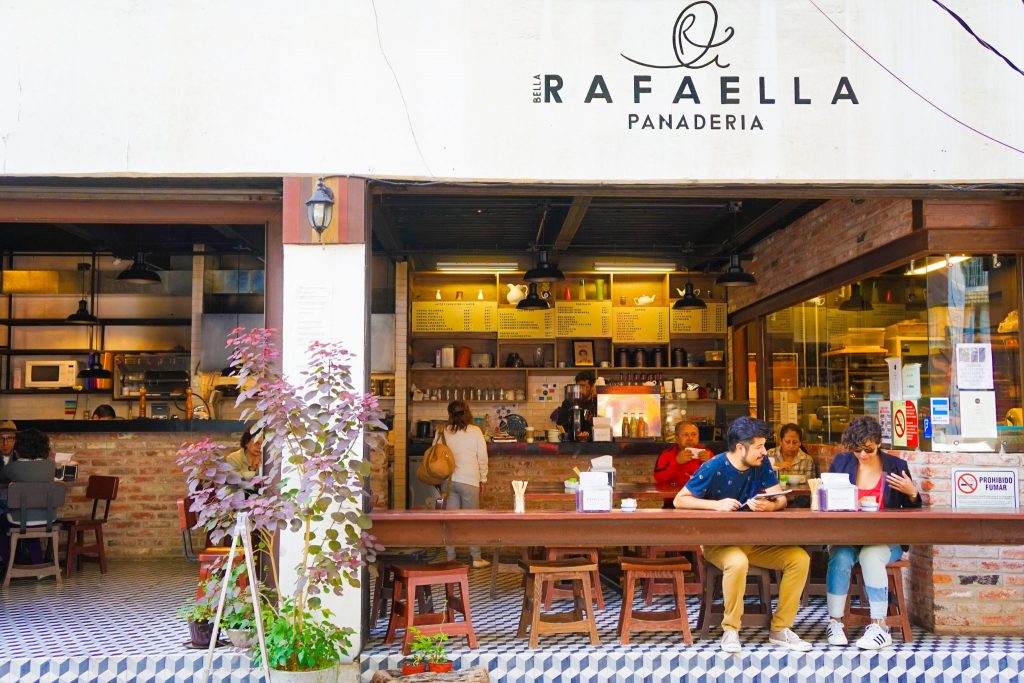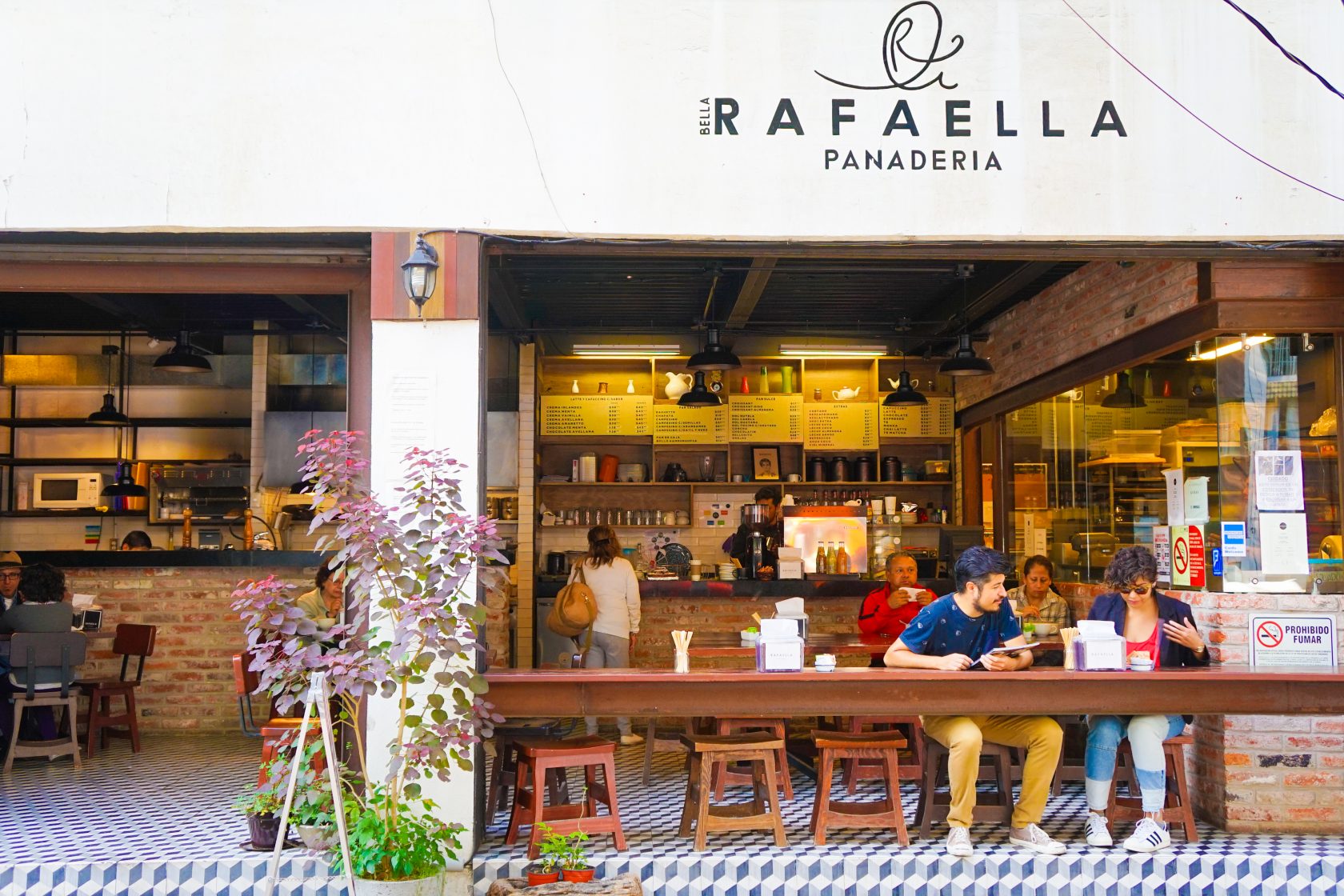 #92. Wander Chapultepec Park, The Biggest Park In The Western Hemisphere.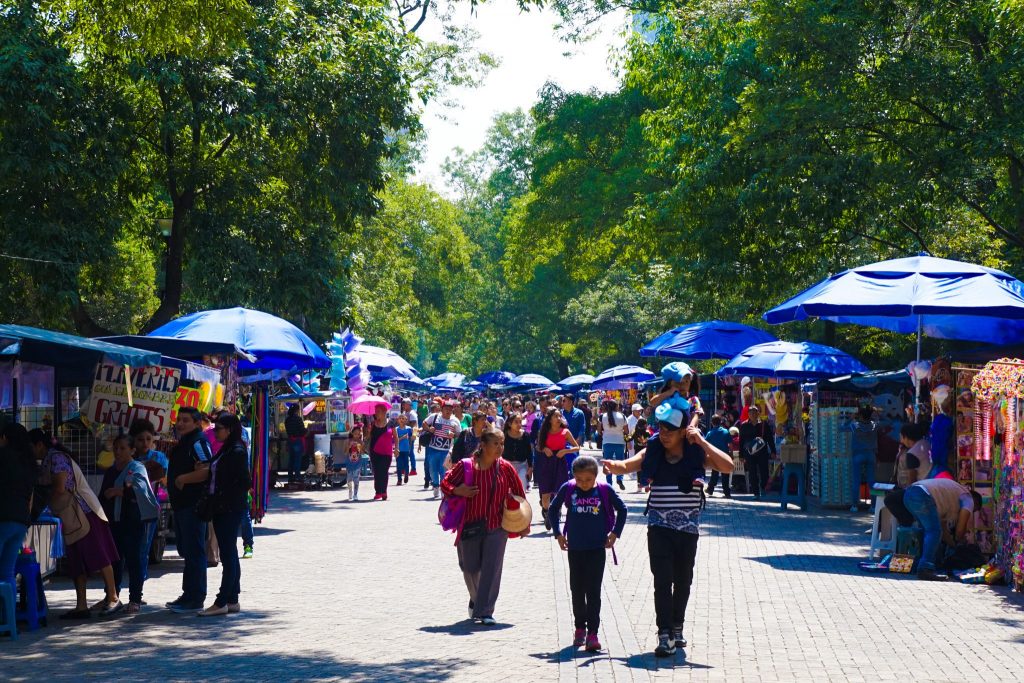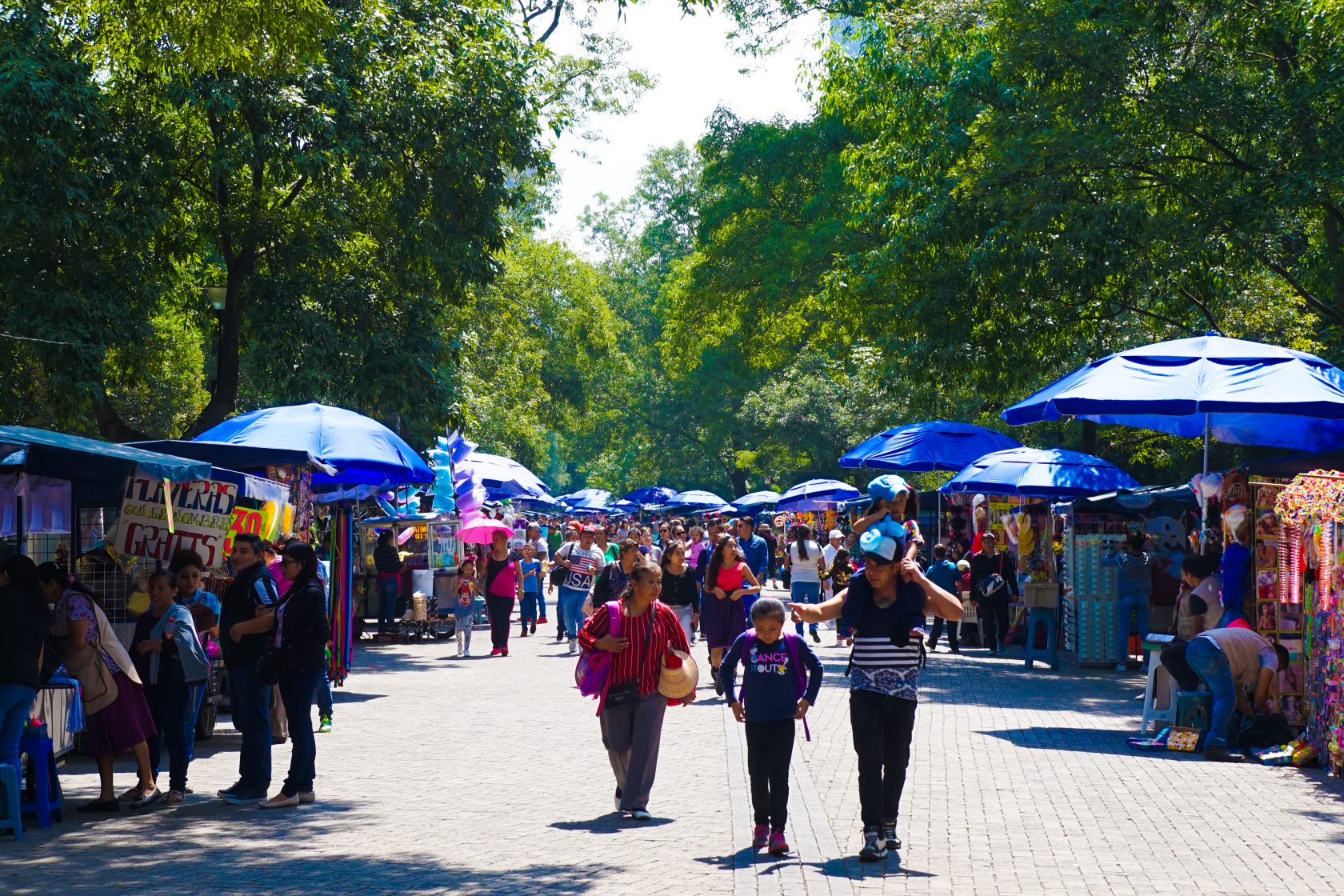 #93. Have A Lazy Brunch At Lalo, One Of Mexico's Hippest Places To See And Be Seen!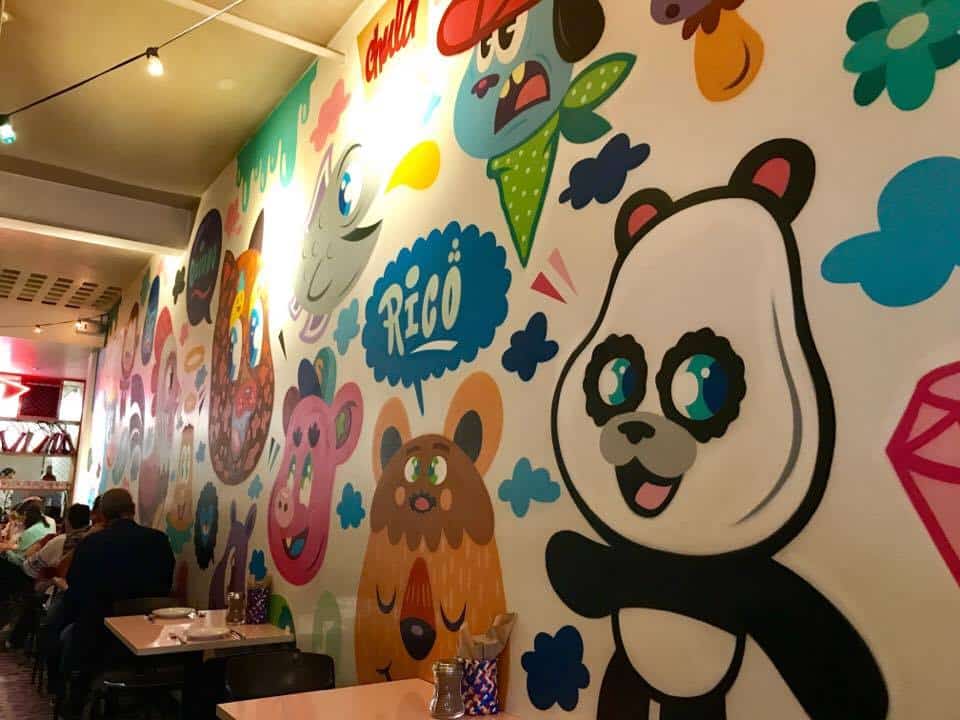 #94. Wander The Galleries Of Museo Rufino Tamayo, A Public Contemporary Art Museum.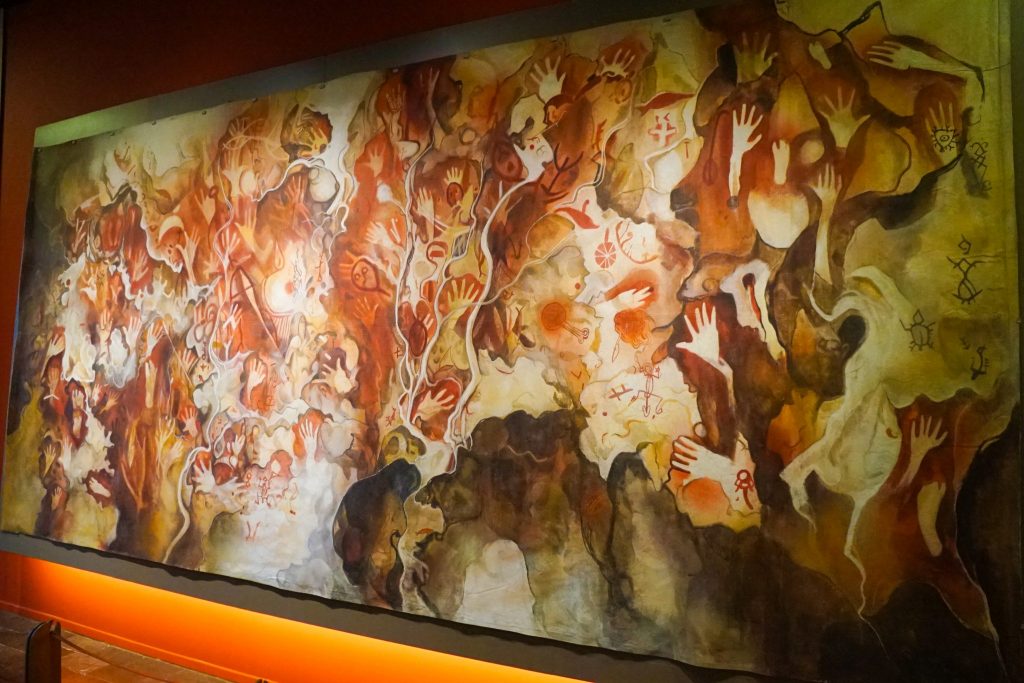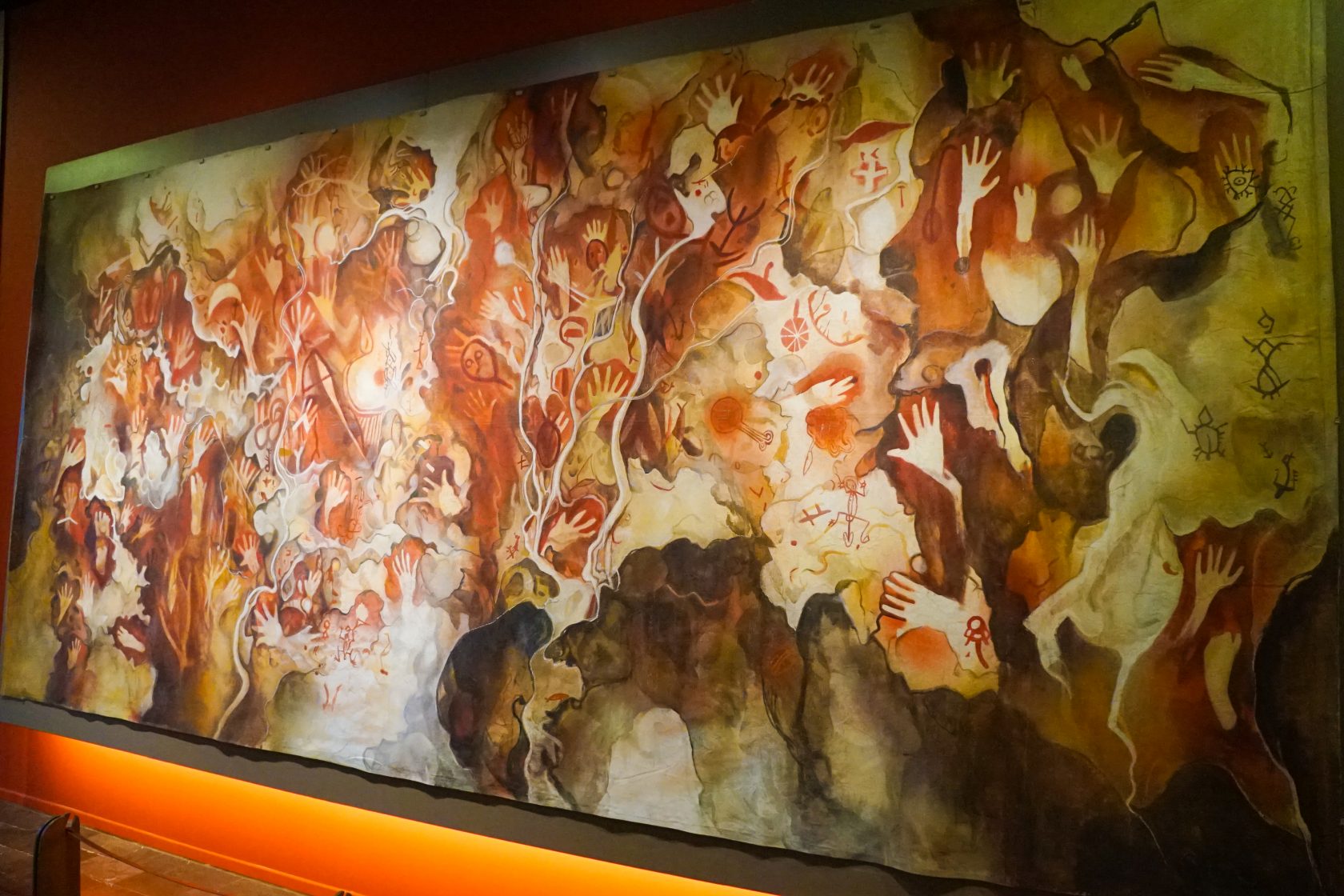 #95. Visit The National Museum Of History Inside The Castle Of Chapultepec.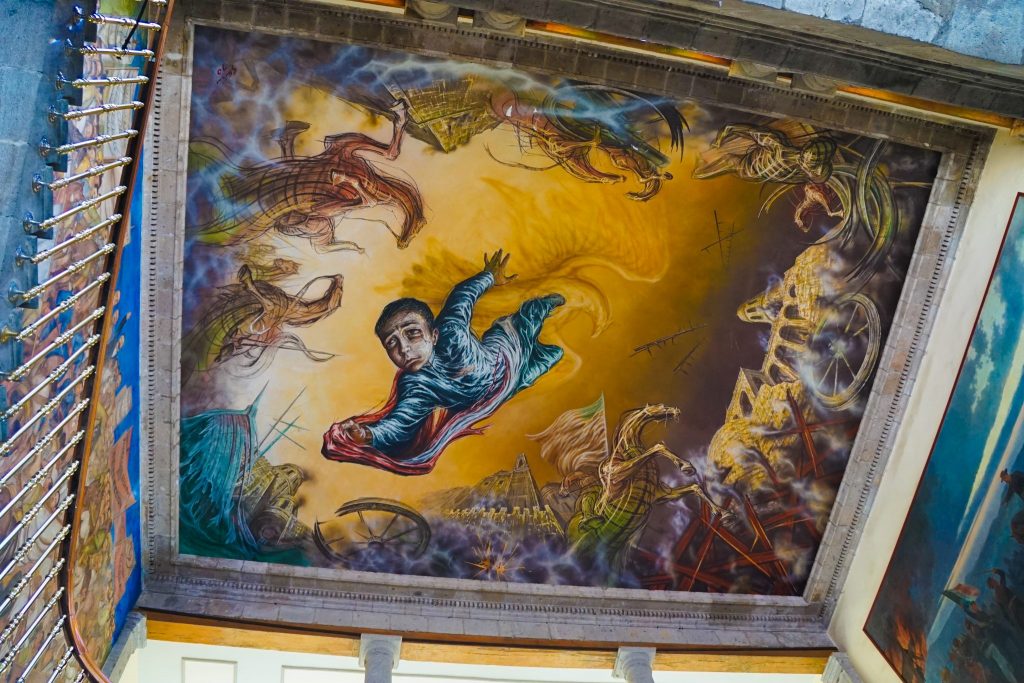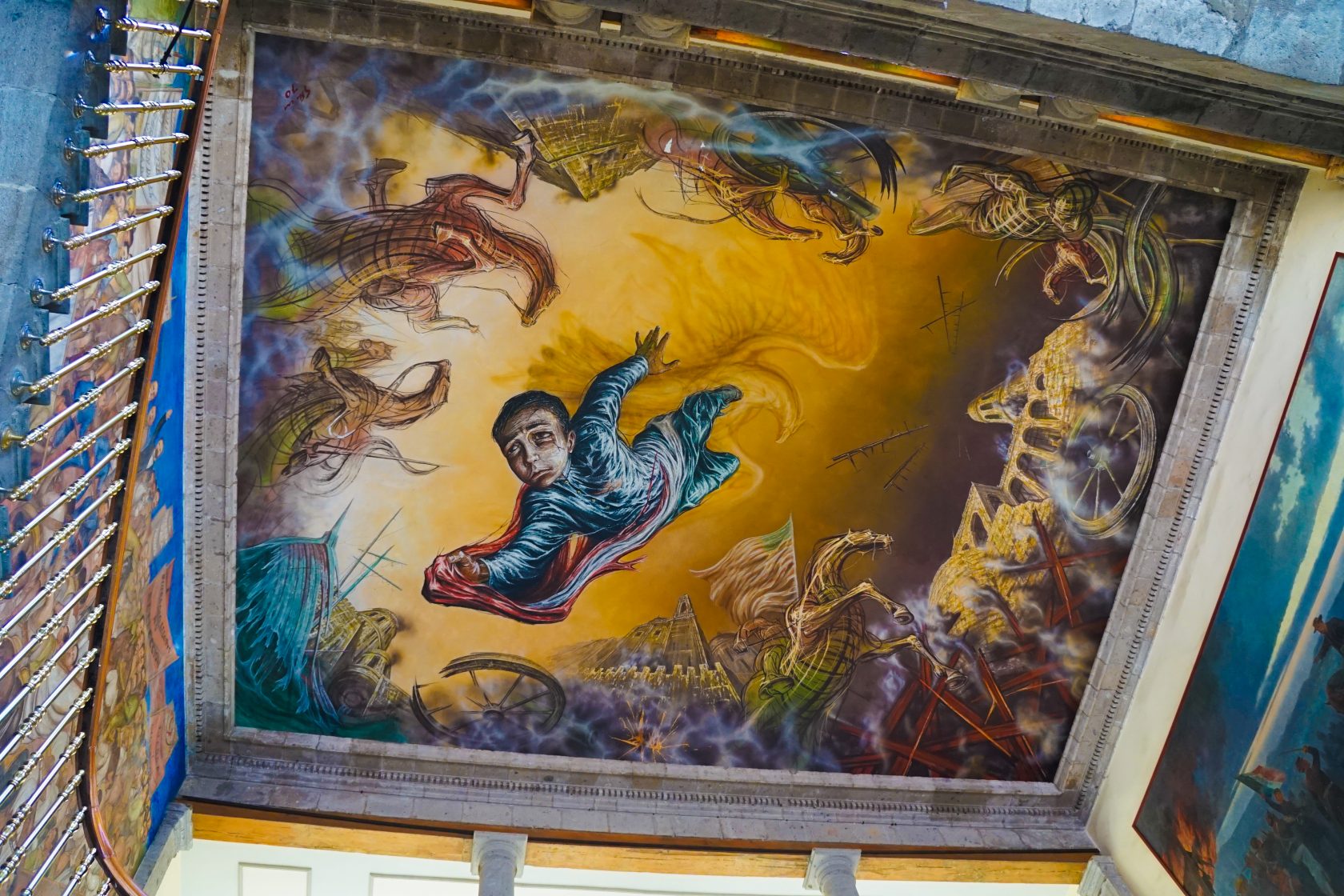 #96. Take A Moment Out To Explore The Cities Many, Many Art Galleries!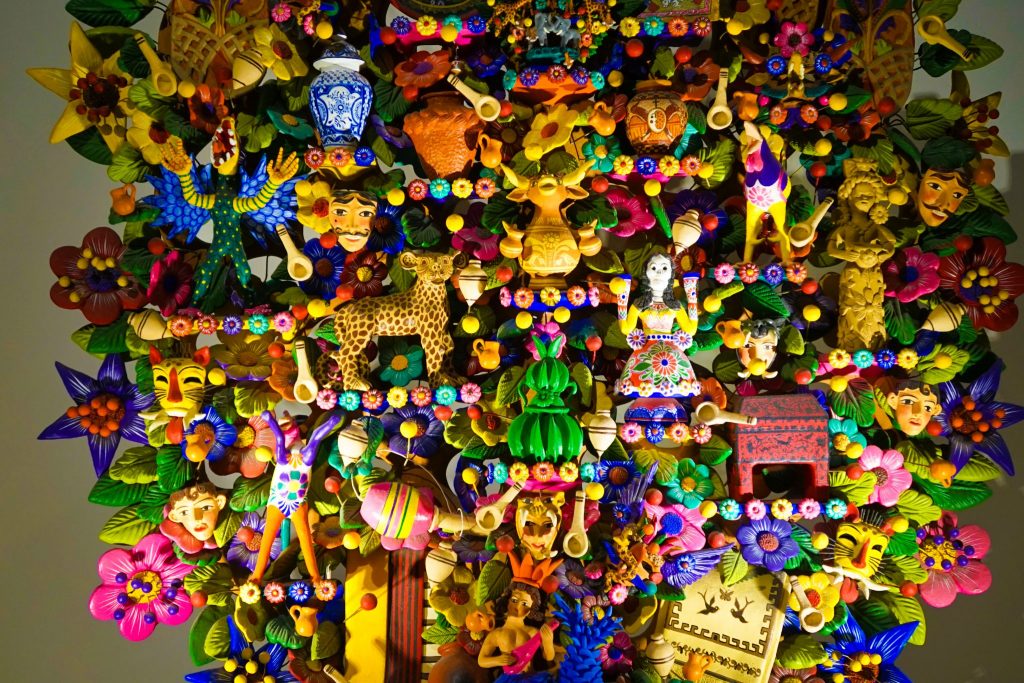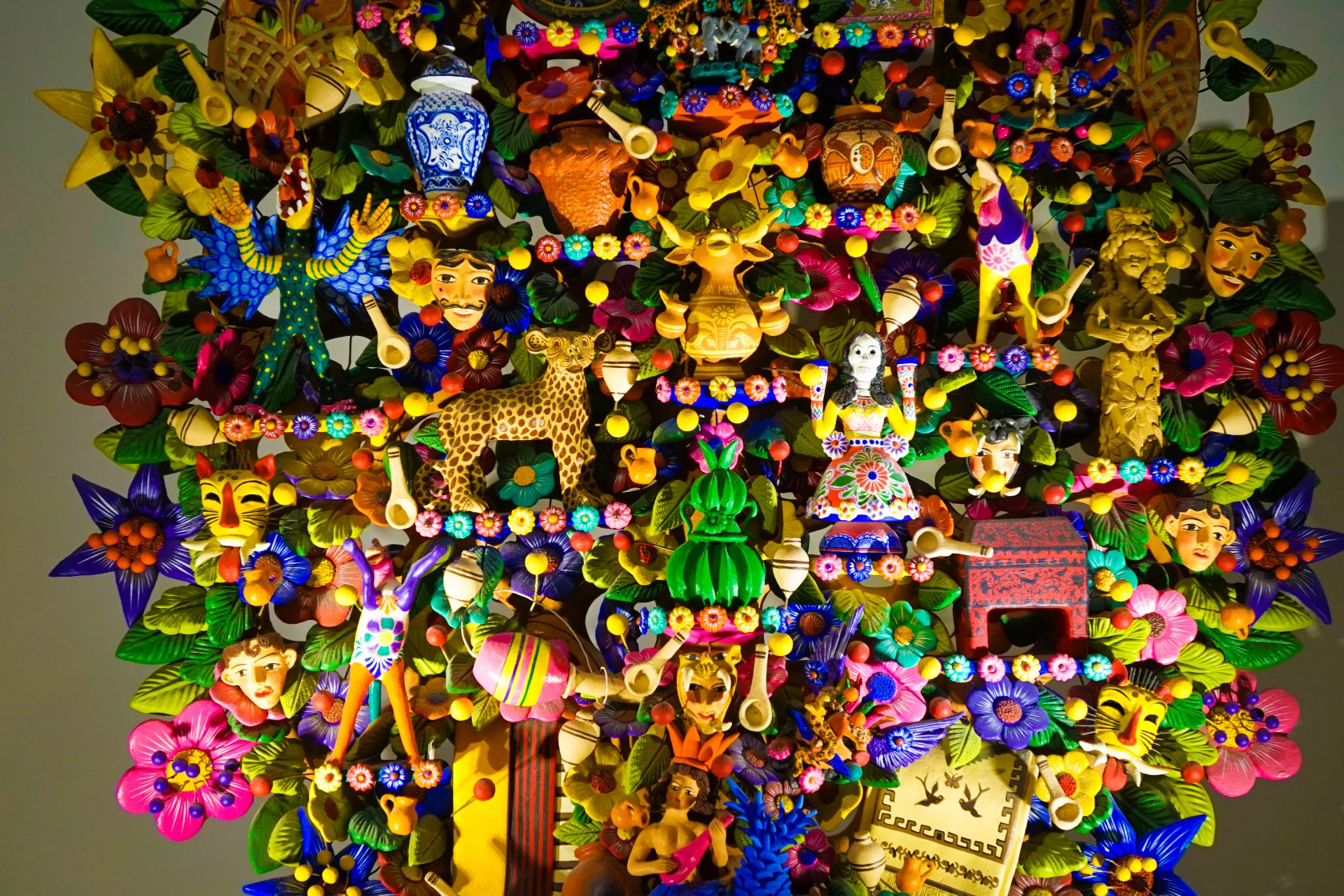 #97. Enjoy Fresh Mango With Chili, Coconut, And Other Spices! A Local Delicacy.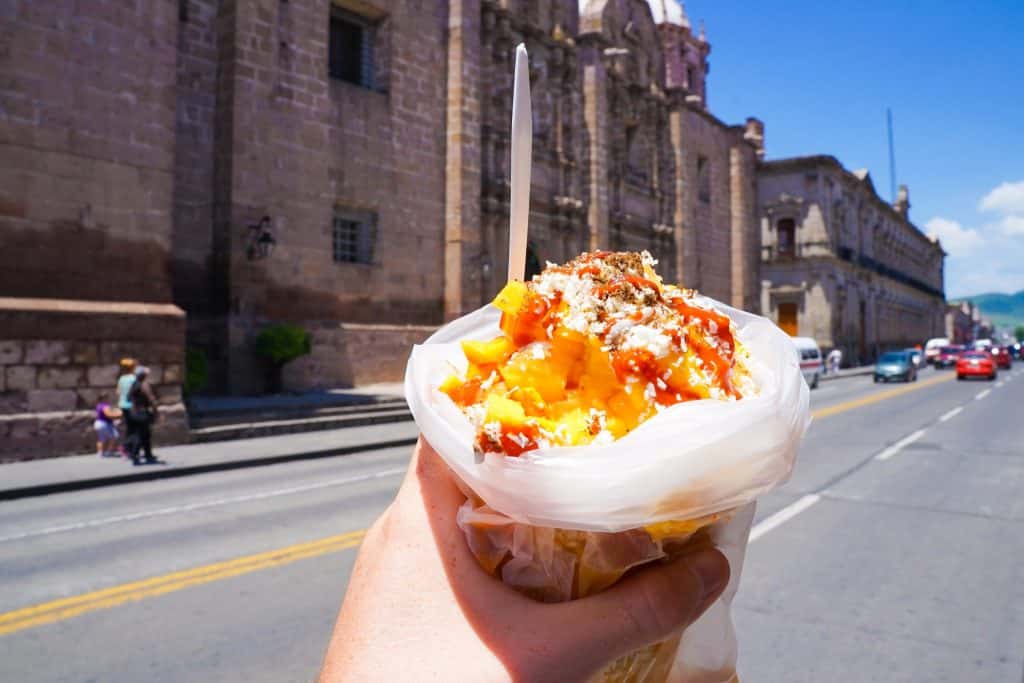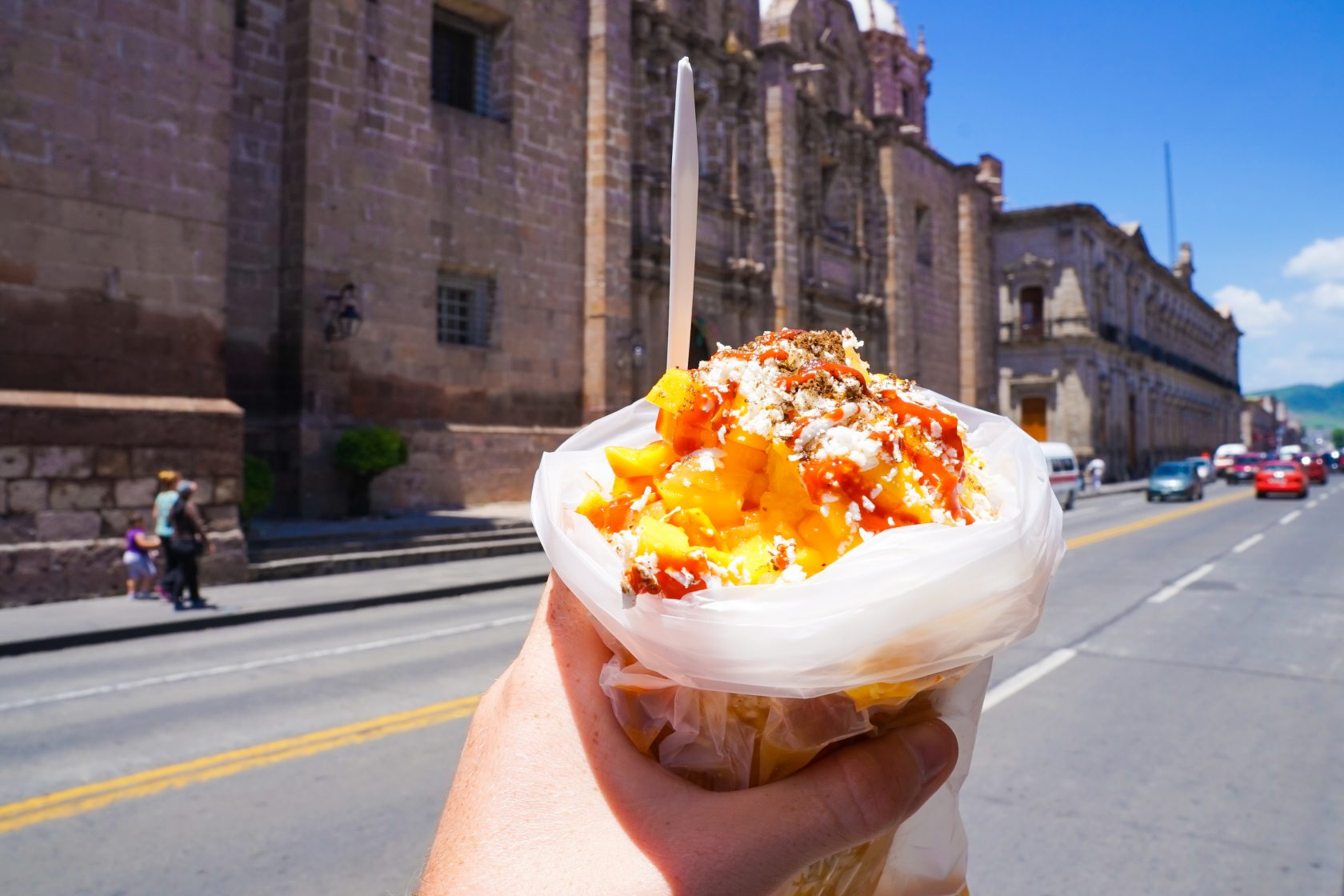 #98. Try Eating Some Delicious Grasshoppers, A Traditional Mexican Snack With Oaxacan Roots At Yuban In Roma Norte.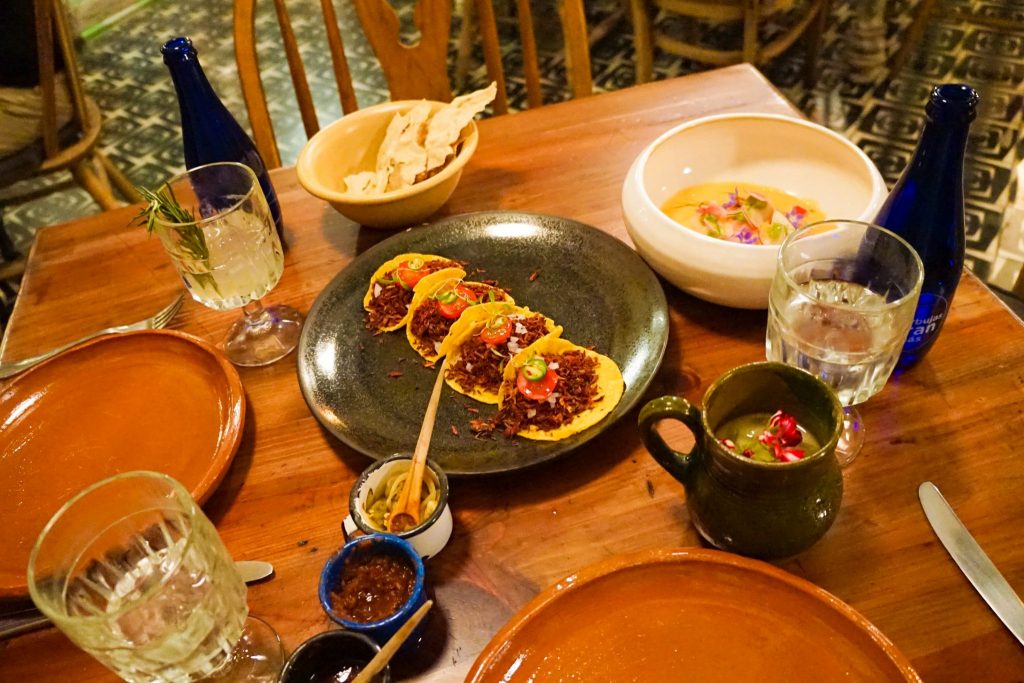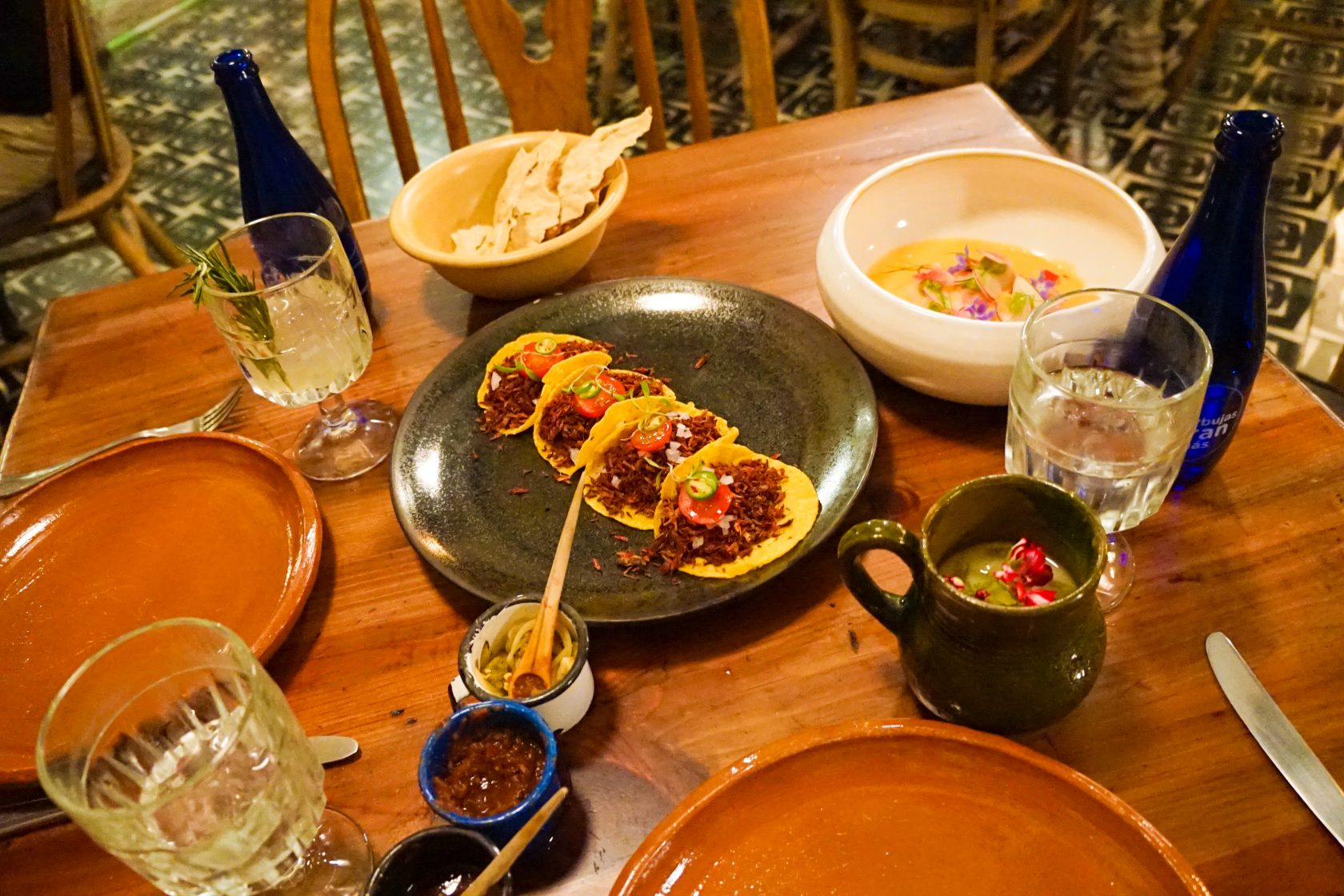 #99. Visit The San Ángel Inn To Rub Shoulders With The Elite Of Mexico City For Brunch Or High-Tea.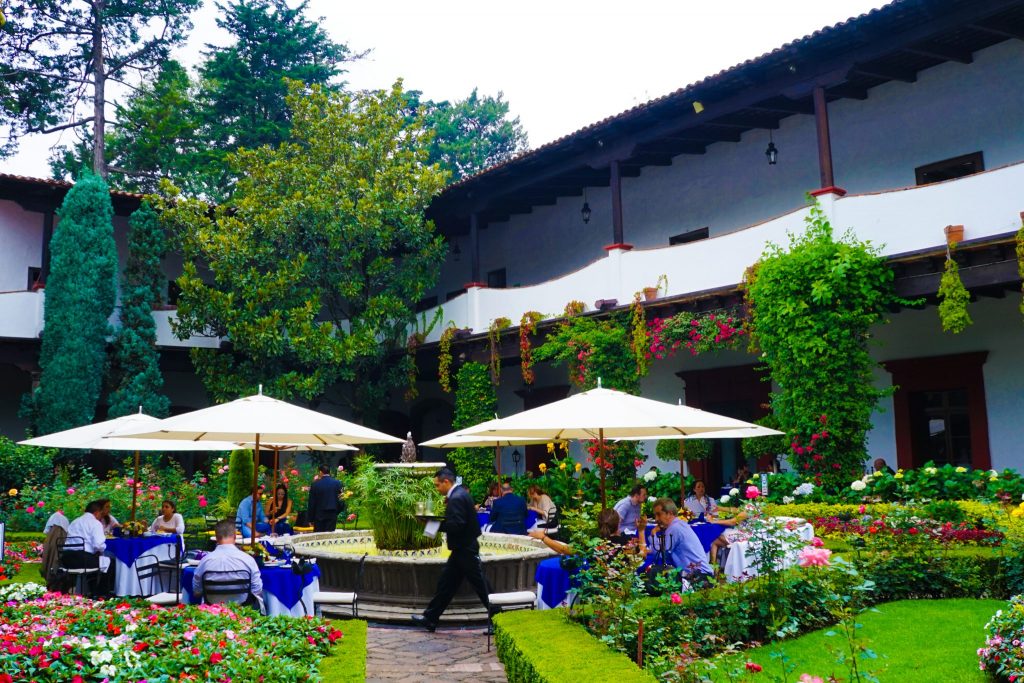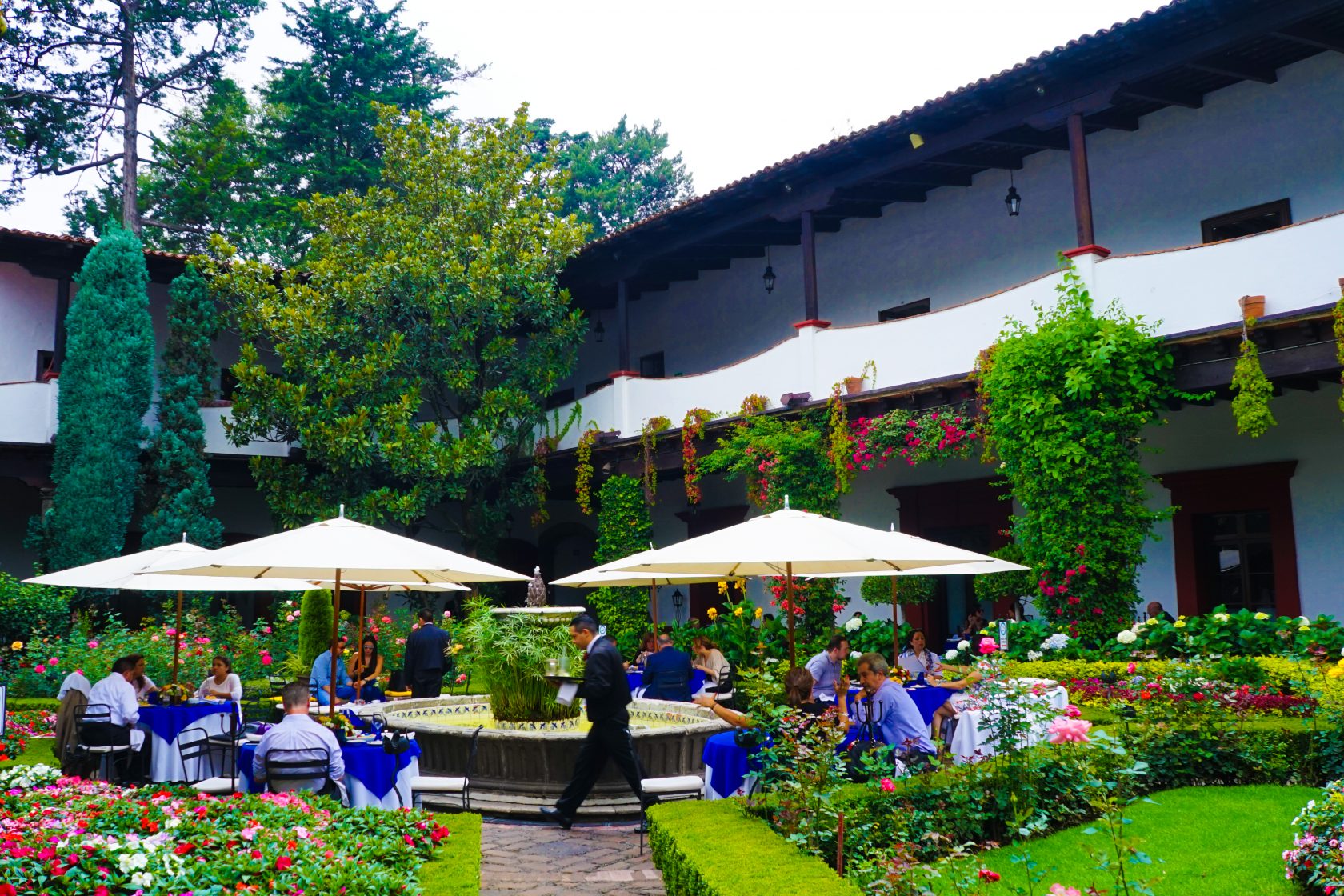 #100. Take A Day Trip To Cuernavaca From Mexico City To See In Unesco World Heritage-listed Cathedral.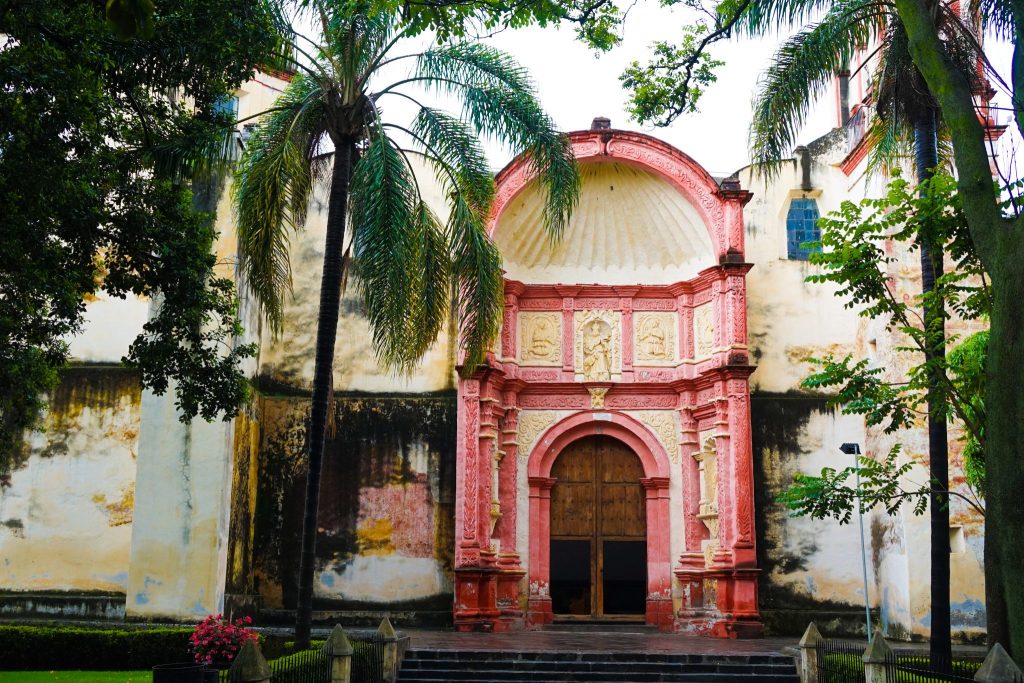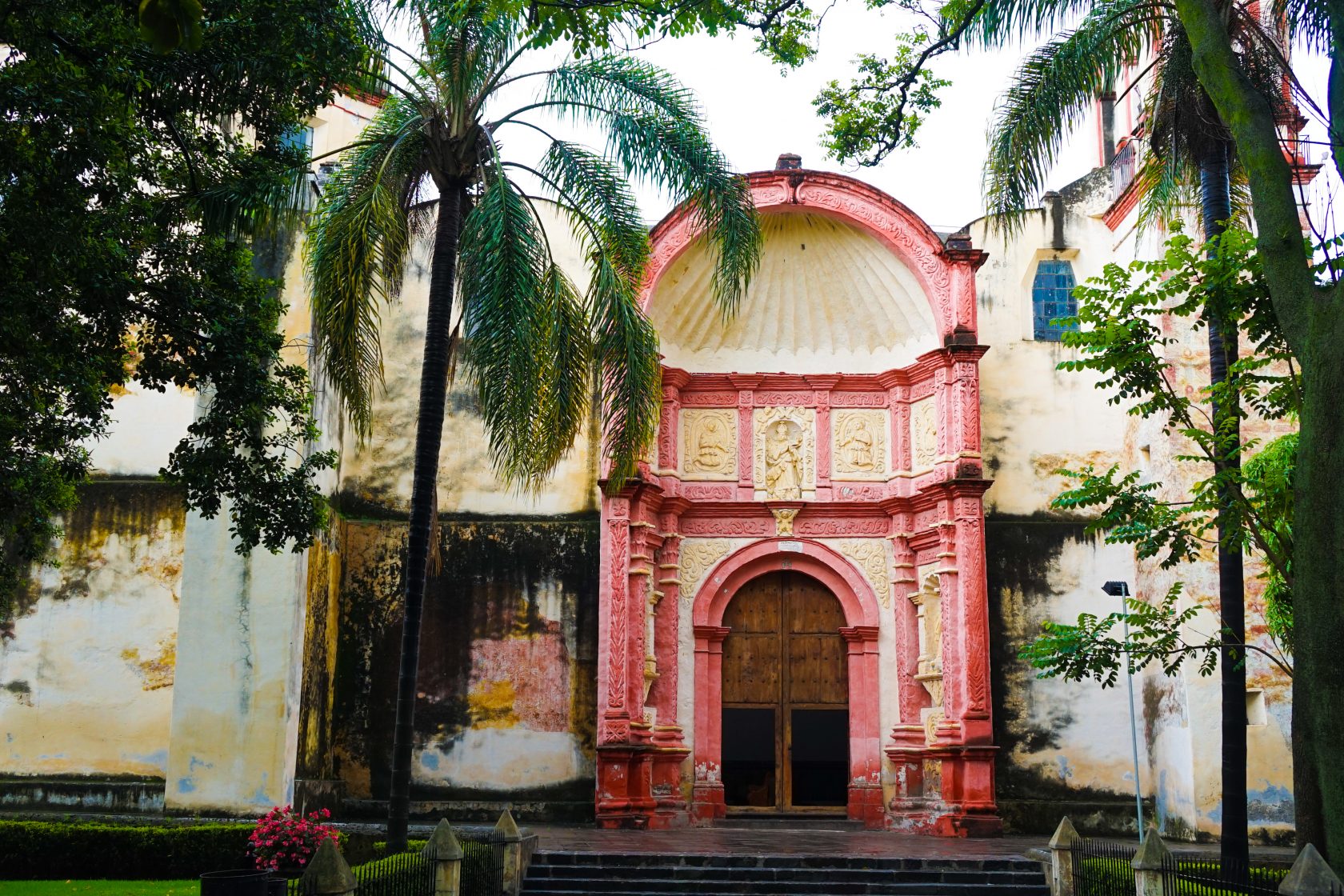 #101. Take-Home Some Skills Of Your Own By Going To A Cooking Class In Mexico City.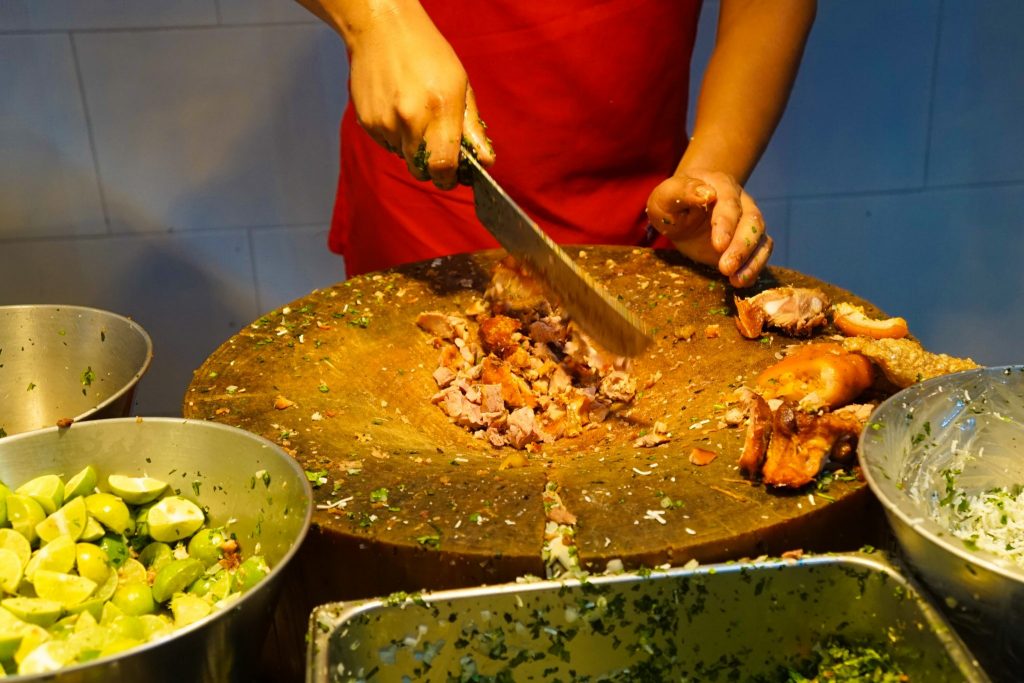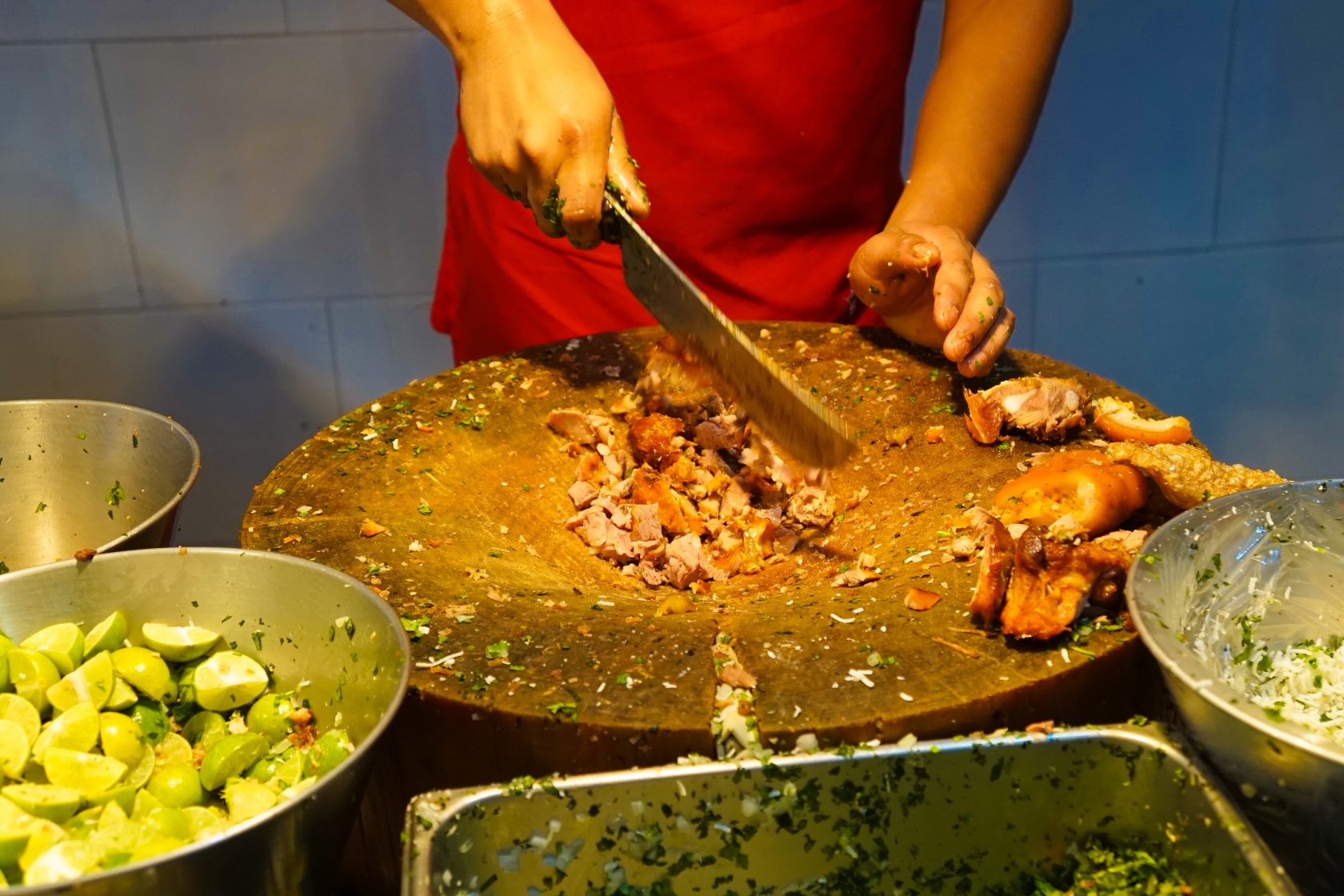 ---
And there you have it! The top attractions in Mexico City and 101 things to do in Mexico City! There sure is a lot right!
The obvious next step is finding the best hotels to stay in Mexico City. Getting your accommodation sorted early will save you time, money, and stress later on! Especially if you don't speak Spanish. My favorite is the trendy W Hotel Mexico City, but there is something for everyone here!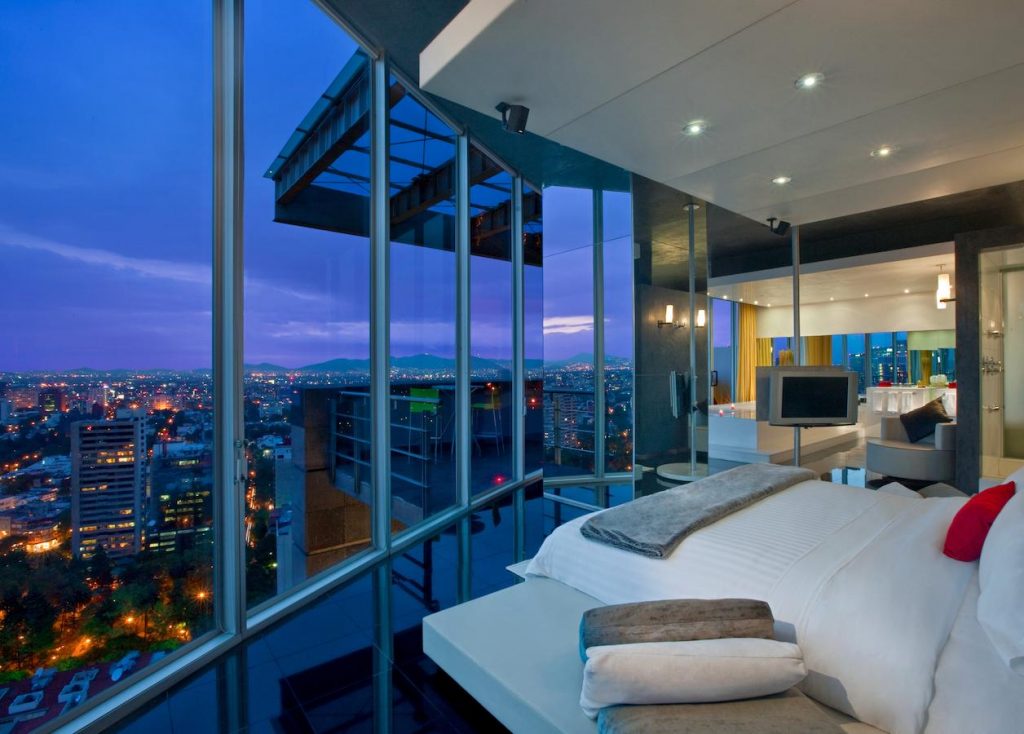 After your done seeing the top tourist attractions in Mexico City why not consider heading to the south of Mexico and see the top things in Tulum, visiting the pirate city of Campeche, exploring Chichen Itza alone or snorkeling with whale sharks? The options are endless!
Or perhaps you are more interested in the areas just outside Mexico City? In this case check out my other guides to the Tehuacán-Cuicatlán Biosphere Reserve, San Miguel de Allende, the Sierra Gorda, or Oaxaca City.
Further Things To Consider Before Any Adventure
Now you're all set and prepared to explore our big wide world, why not sort out everything else out all in one go? If necessary for your travel plans make sure you have brought proper travel insurance, protected your privacy by getting a secure VPN, compared all the top hotel booking sites to find just what you're after, reserved an unbeatable rental car price and - of course - booked the best flight deals!
Or maybe just forget it all and go for a last-minute cruise or effortless tour instead?
Many budget travelers (including me) indulge in worldwide airport lounge access, so we can experience luxury while still slumming it in economy. Naturally, we would never leave home without a more general travel guide since we couldn't possibly cover everything here!
Just add an adventurous attitude and plenty of smiles - they go a long way - and that about covers it all! Now go out, find your own path and don't forget to share your best inspiration stories with me on Facebook, Twitter, and Instagram...I'd love to hear from you!