Snow-capped mountains peek above the clouds in the distance, overlooking the chaotic mess of traffic and smog left far below. Throngs of tiny, tiny people go about their daily life – unaware of the silent observers looking on from above on the La Paz Cable Car in Bolivia.
This is now a daily reality of life here in Bolivia's administrative capital, and nearby El Alto – the world's highest metropolis which spread across the cliffs above 4,150m.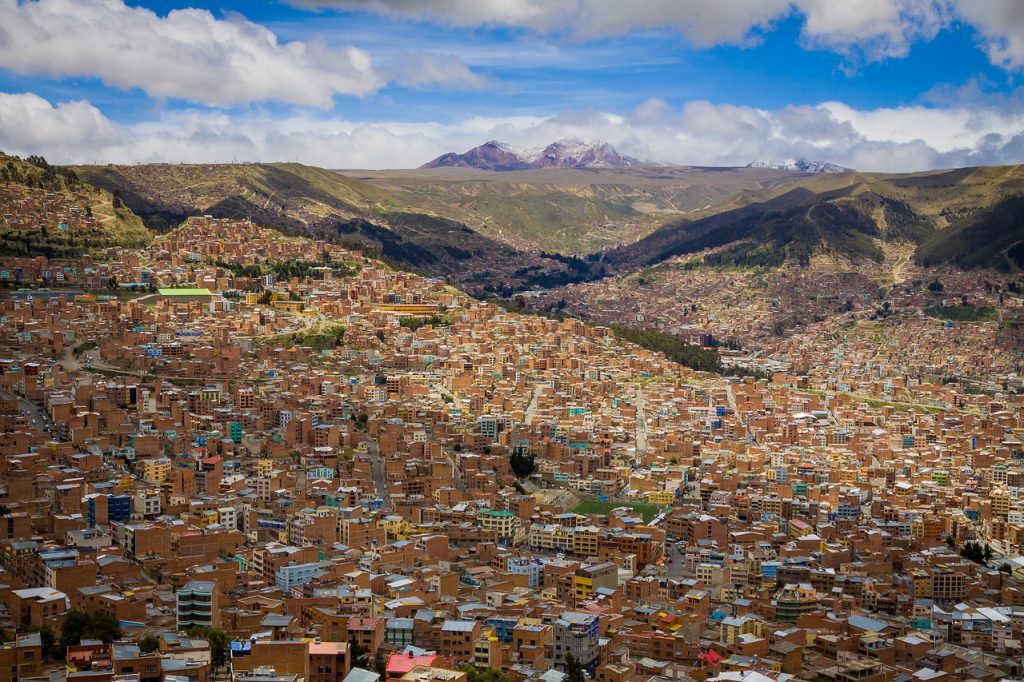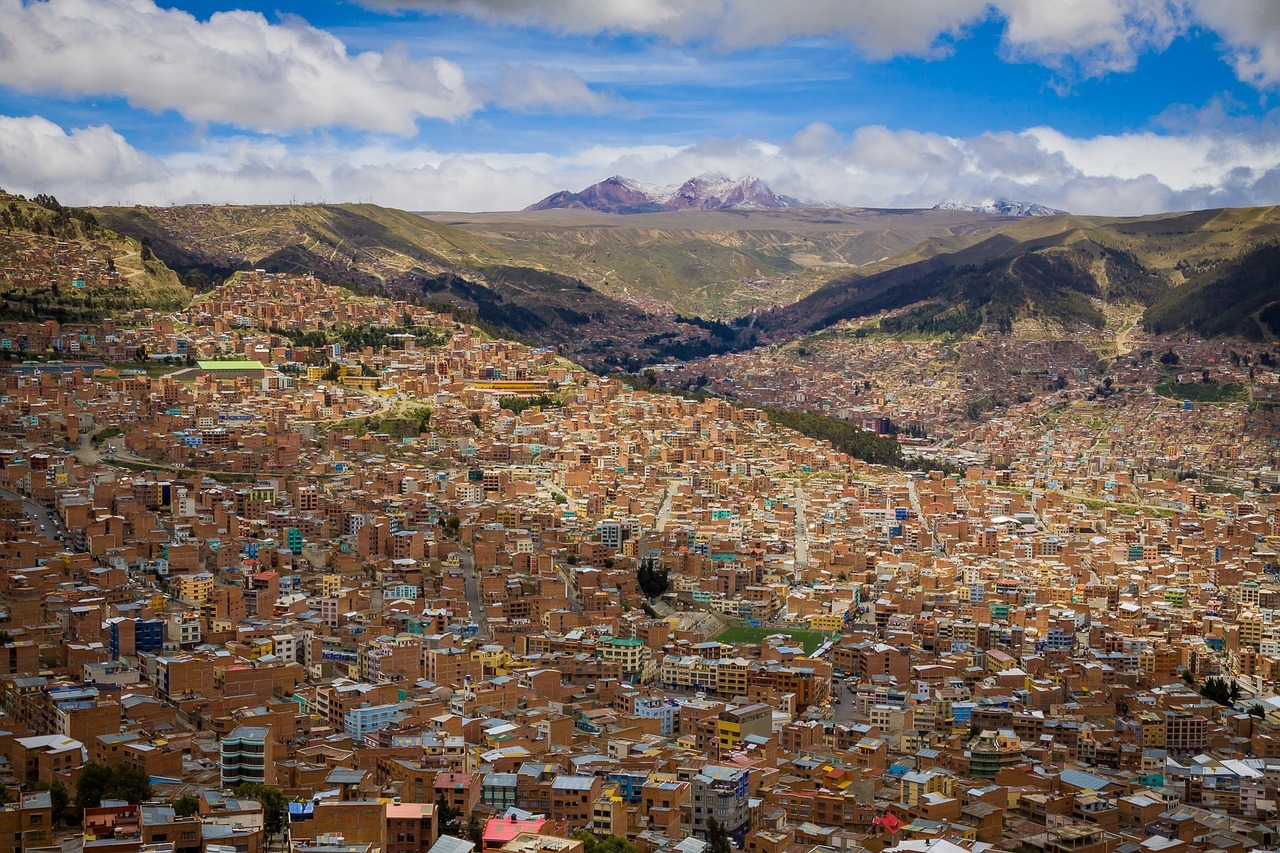 Thanks to the vision of Bolivian President Evo Morales Ayma, in 2014 the worlds largest, and highest, aerial cable car urban transit system became operational – beginning with three lines but with a further seven planned or currently under construction.
There really is nothing else in the world like it – nor a city so uniquely suited for such an ambitious project. Situated in a deep valley high in the Andes, La Paz is steep, over-crowded and absolutely chaotic, but when you are soaring high above its thousands upon thousands of ramshackle terra-cotta-red buildings it takes on an almost beautiful quality.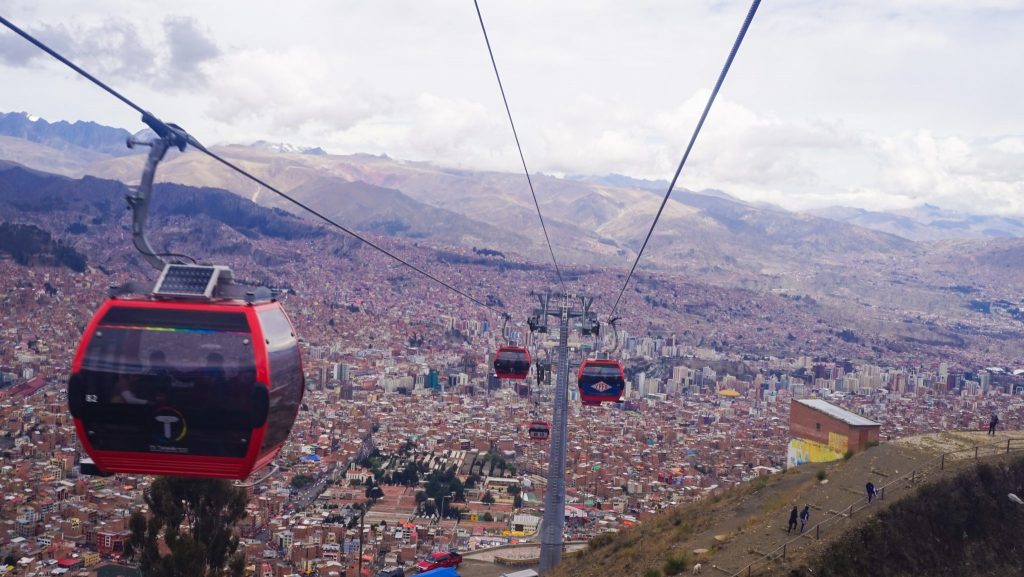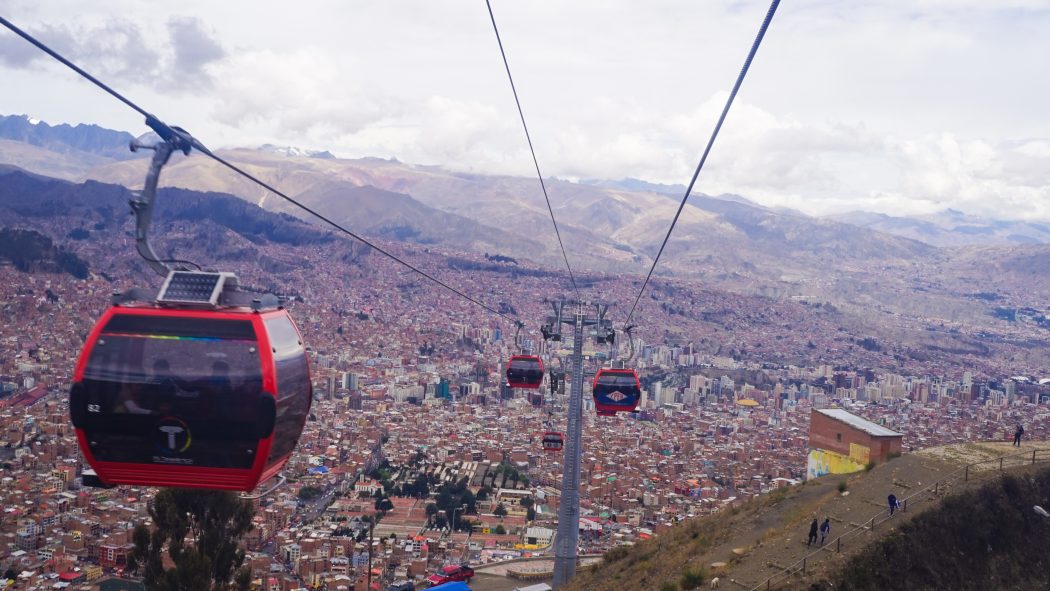 La Paz Cable Car in Bolivia – The Worlds Coolest Public Transportation?

 
The La Paz Cable Car in Bolivia is the world first example of cable cars being used as a primary transport network rather than connecting to a larger network of subways or trains. In contrast to the surrounding narrow streets, uninspired architecture and gritty atmosphere the new cable car stations are a beacon of modernity in this fast developing country.
Futuristic, clean, high-tech and grand – the La Paz Cable Car was designed for the city La Paz wishes to become.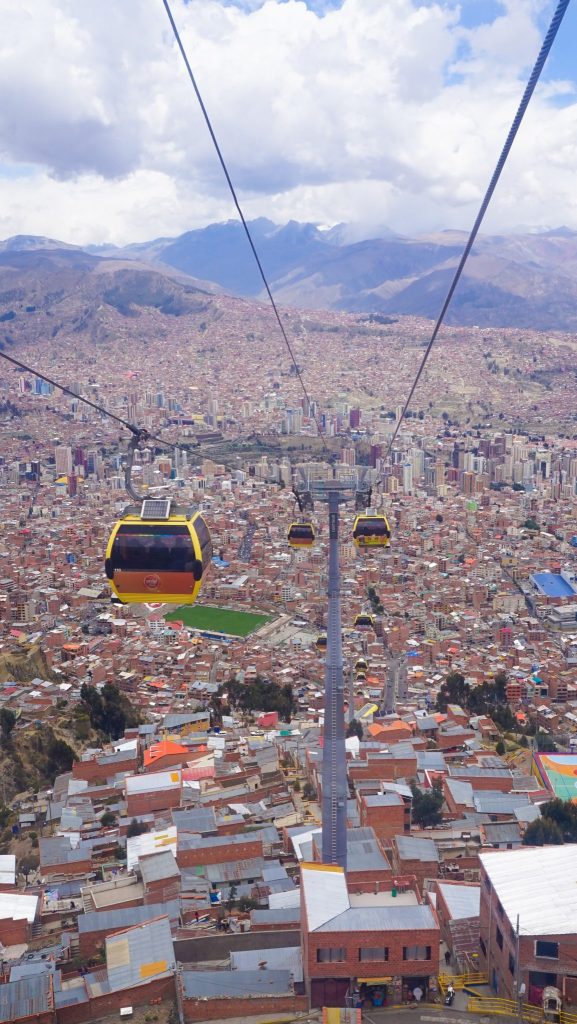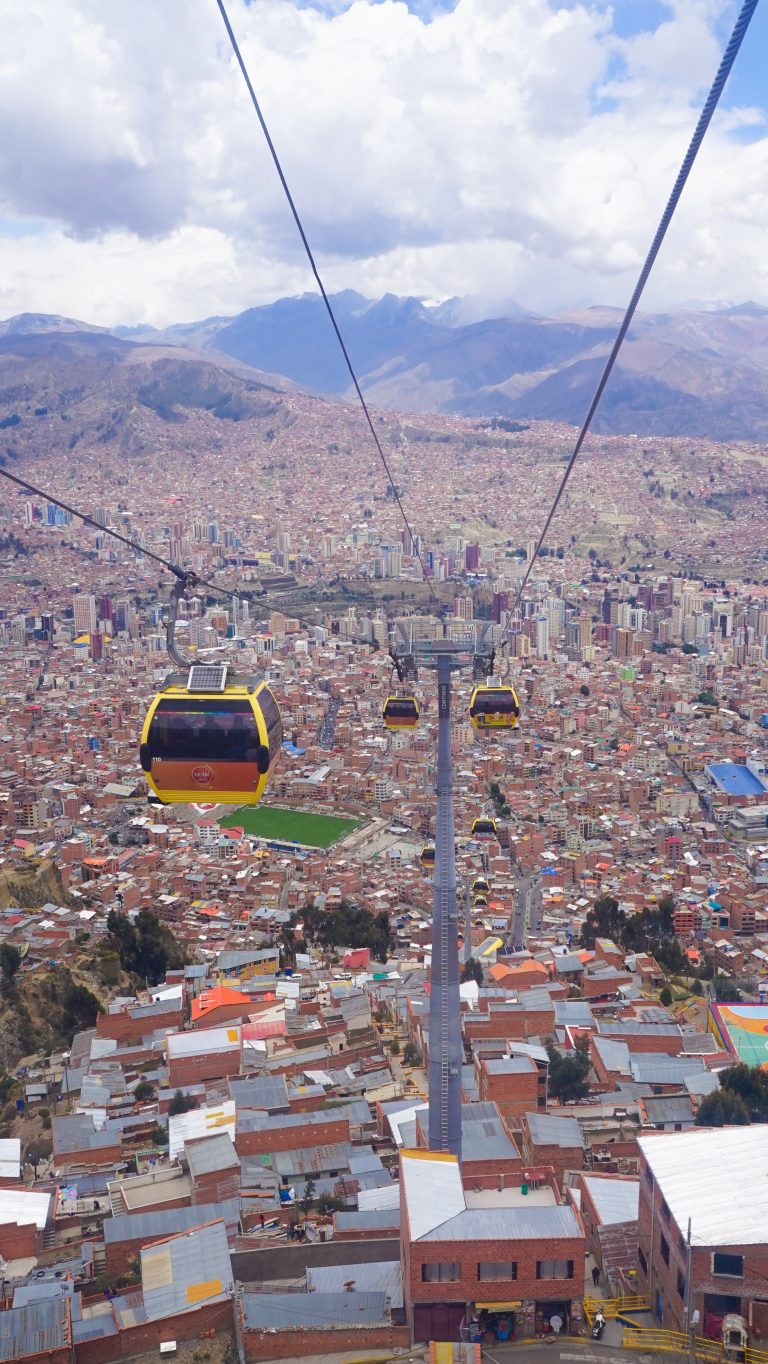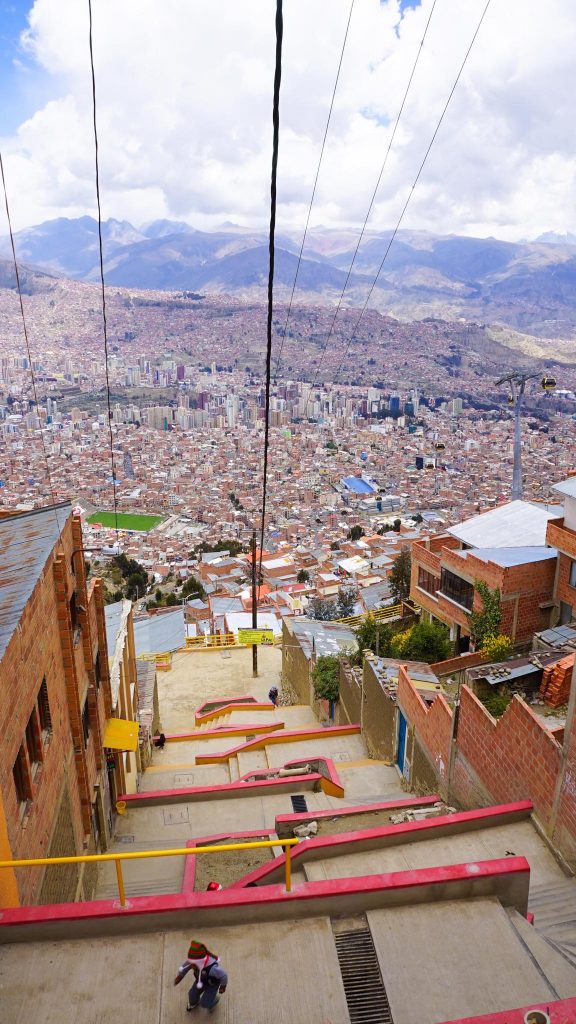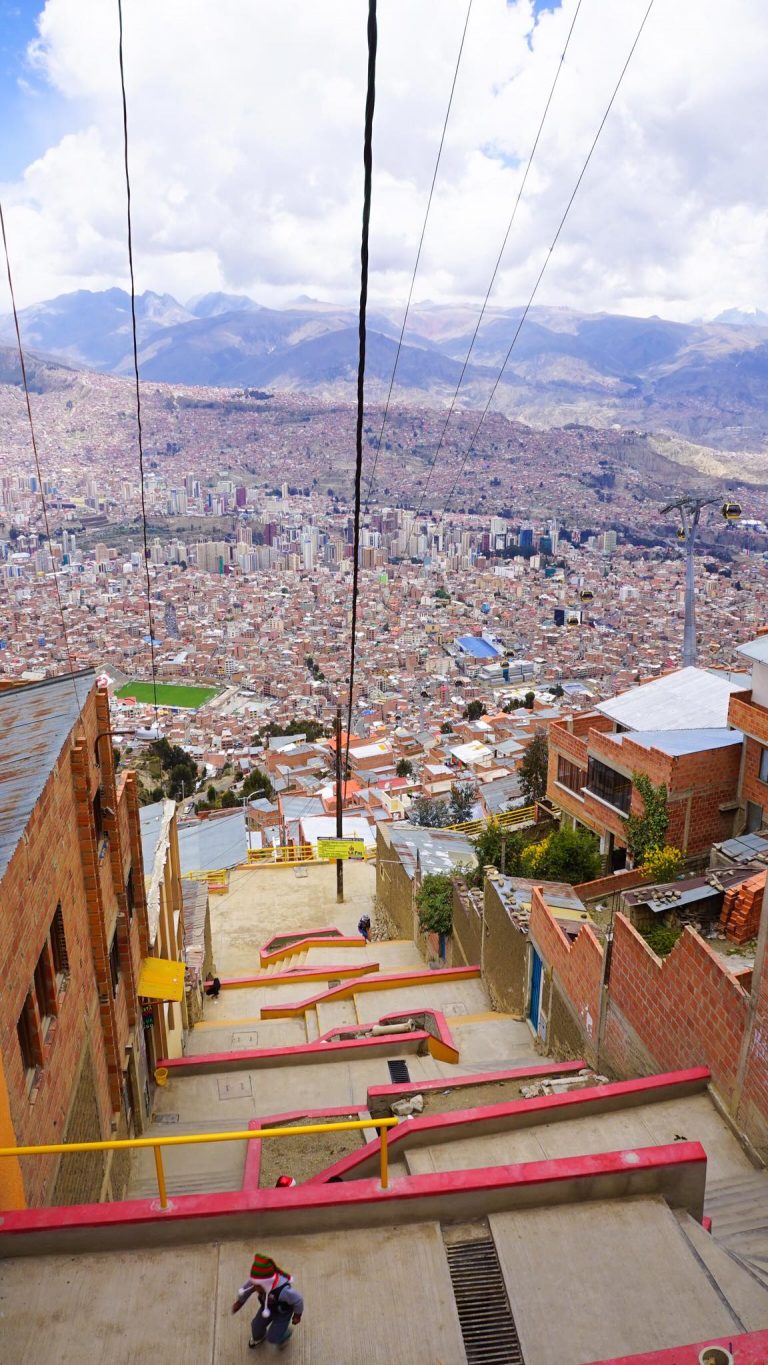 Upon entering the eight-person cabins, you are enveloped in silence. Free WiFi is provided but the views will be enough to keep you entertained for hours – a bird's eye view of the ground below. It is surreal and refreshing to see a city from a completely new angle and grasp just how big and sprawling this city truly is.
Planning a trip to La Paz?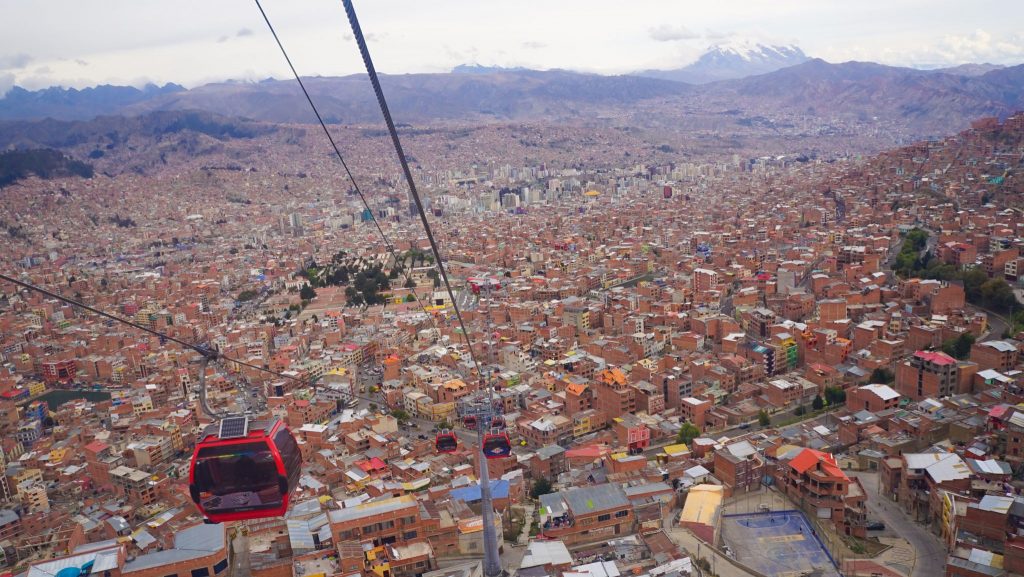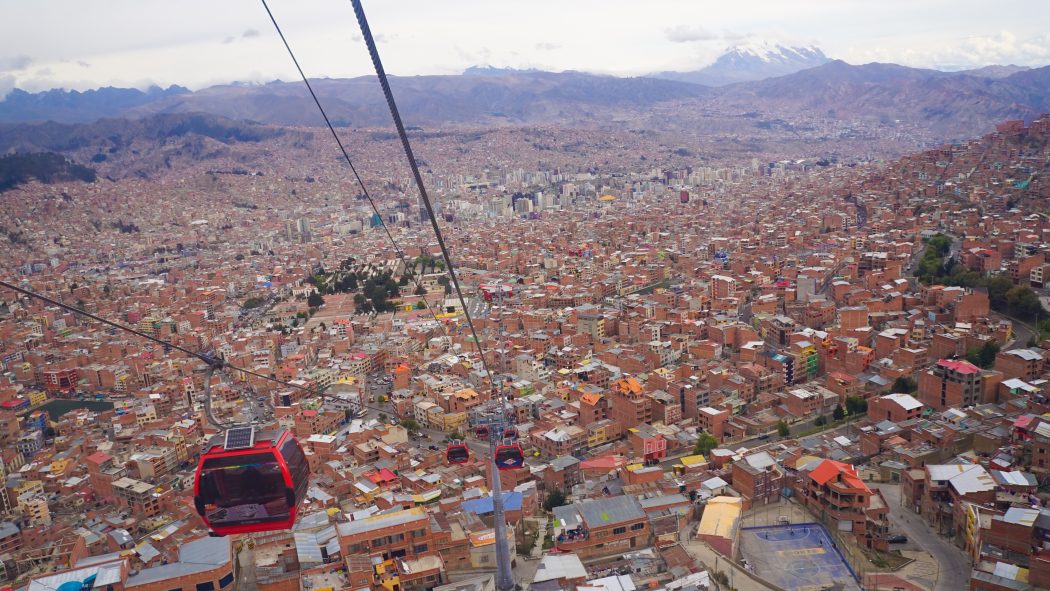 As of March 2018, the La Paz Cable Car in Bolivia (locally known as the Mi Teleférico system) consists of the Red Line, Yellow Line, Green Line  (the colors of the Bolivian flag) + a blue, orange and white! 
The network operated 17 hours a day from 7 am to 11 pm. New lines are set to open up in October 2018 at which point there will be a new Sky Blue, Purple and Brown
---
You might also like to read:
---
A ride on the La Paz Cable Car in Bolivia cost 3 BOB for each 'line' and there are no transfers, with each segment taking 20-30 minutes to complete. We honestly couldn't find much else to interest us in La Paz and found ourselves riding these bad boys all day long.
In particular, make sure to go to the top end stations on the cliffs of El Alto to have a panoramic view of the city below – Head up there for sunset and return in darkness. There really is nothing like pulling out from the station and watching as a million lights glisten as you drop back down to La Paz.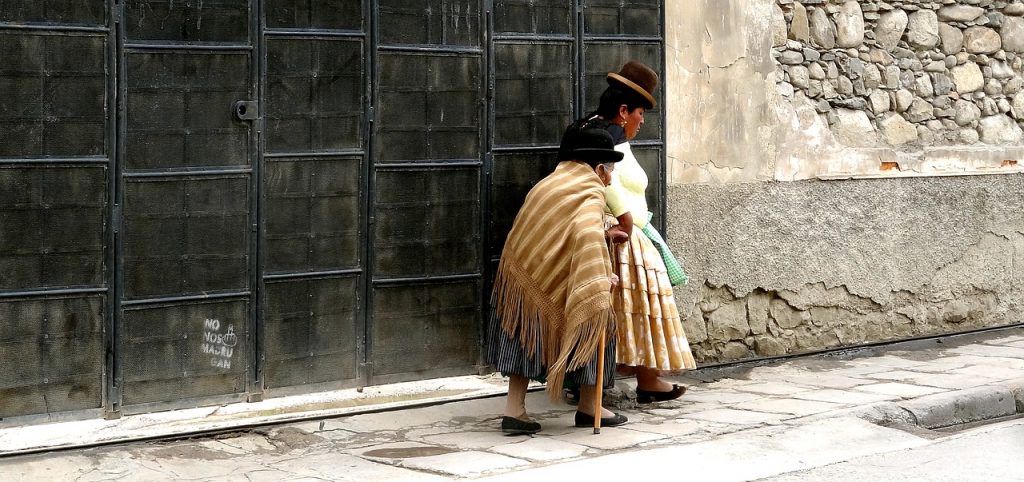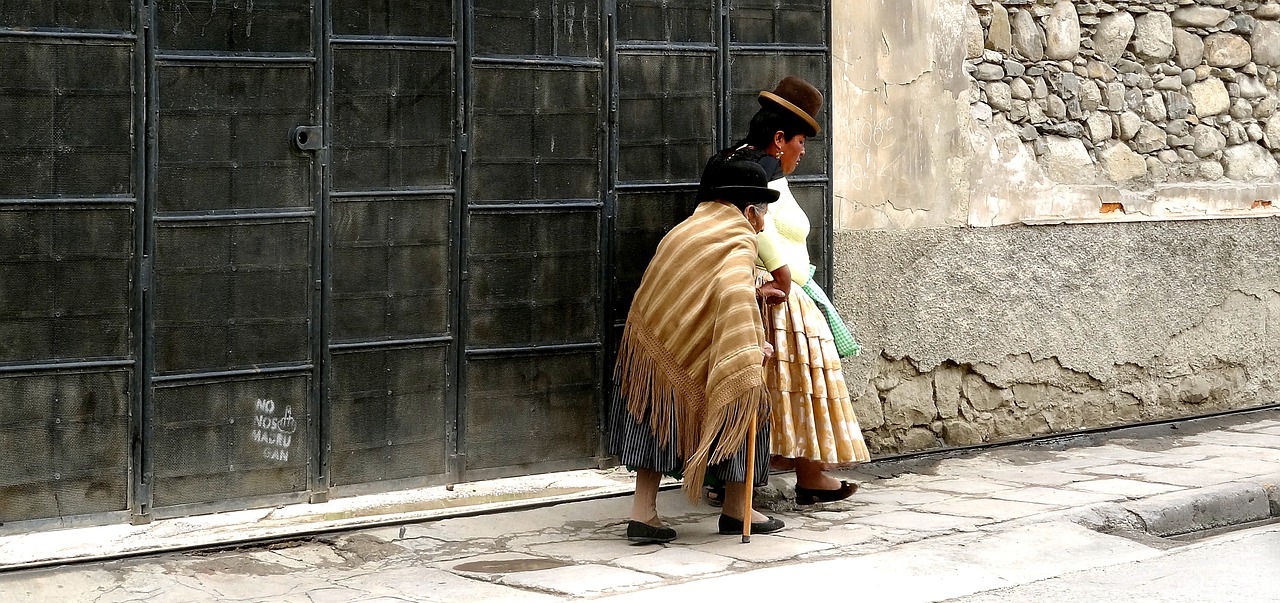 And of course – The most important thing: A La Paz Cable Car Map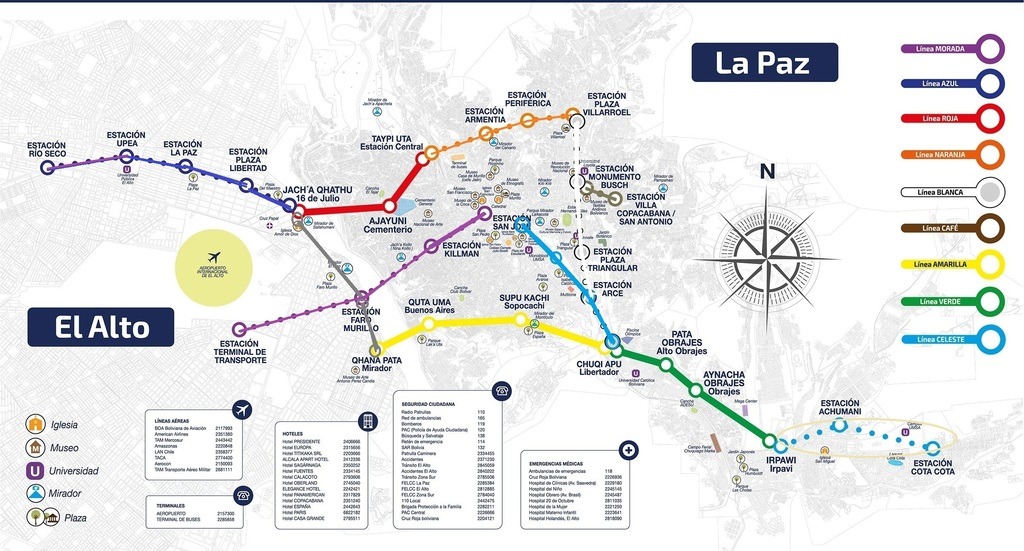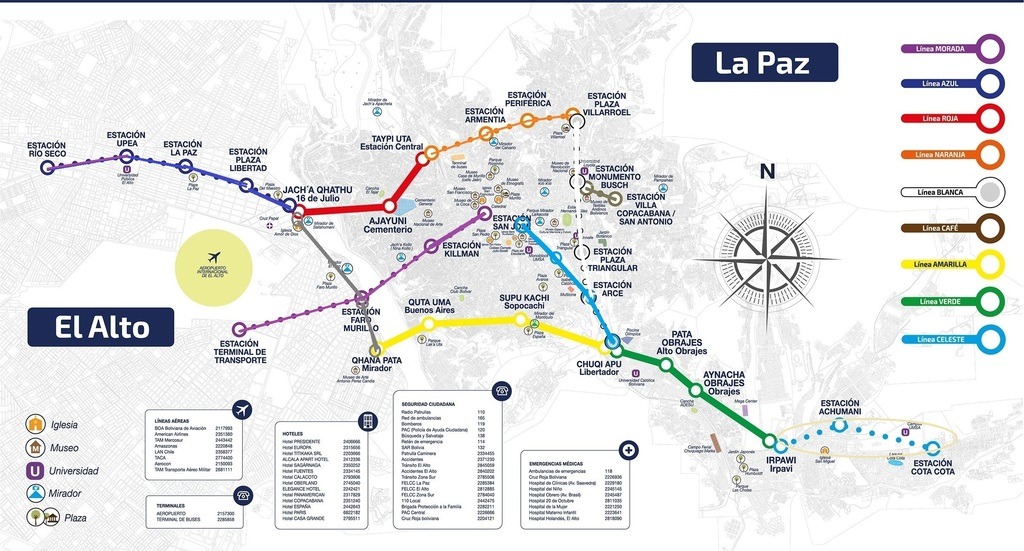 ---
So what do you think? Is the La Paz Cable Car in Bolivia the worlds coolest public transportation? Have you been, or are you now inspired to check it out? Let me know what you think in the comments below and let others know what else they should be seeing in La Paz!
Oh – and if you get an update of the La Paz cable car map please do me a favor and send it through! And don't forget to check out Bolivia Hop for a cool backpacker bus route through Peru!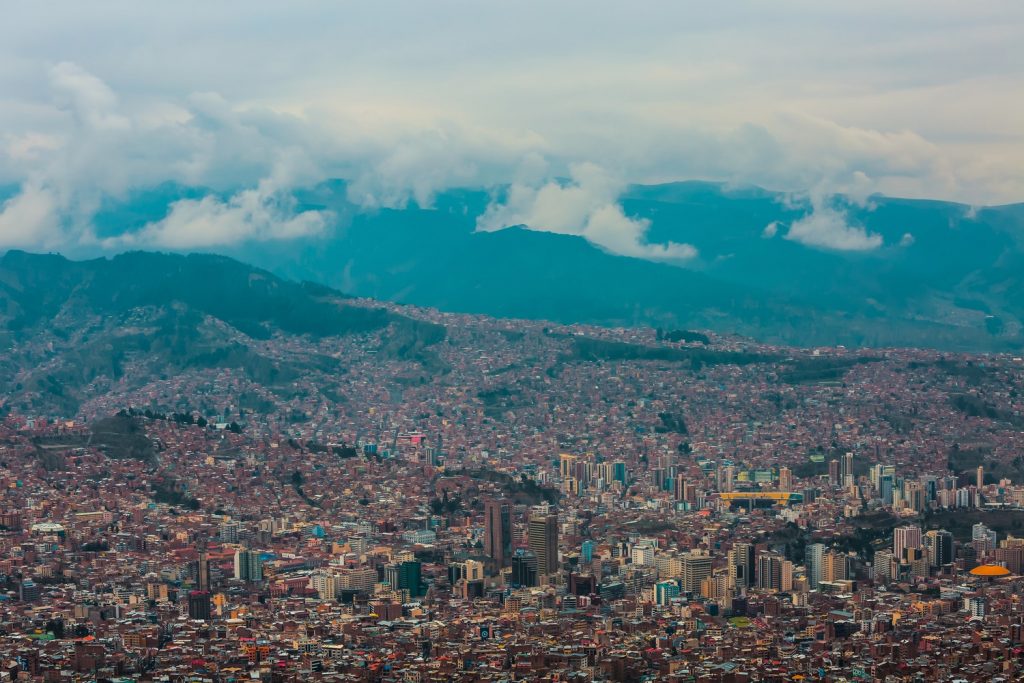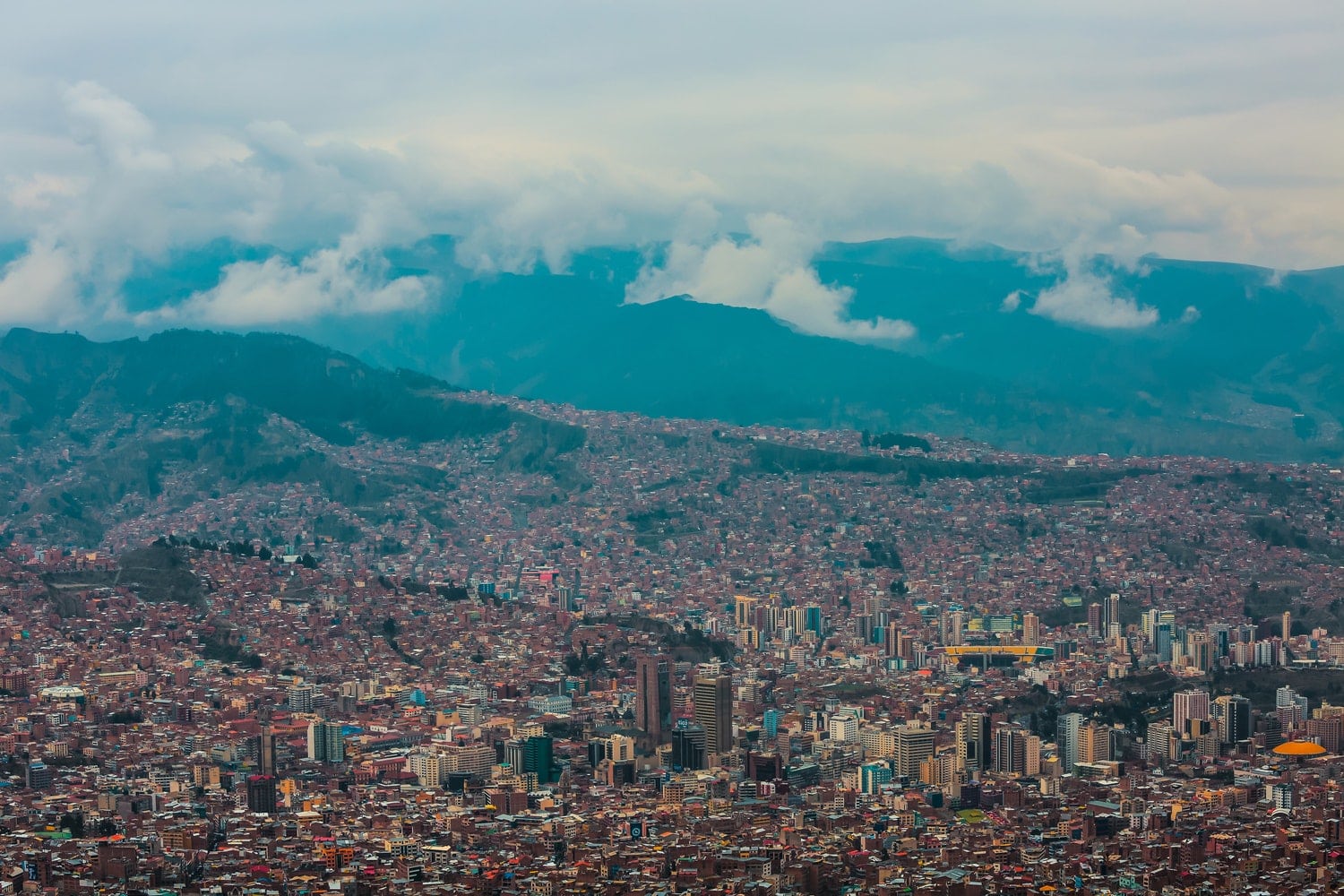 Further Things To Consider Before Any Adventure
Now you're all set and prepared to explore our big wide world, why not sort out everything else out all in one go? If necessary for your travel plans make sure you have brought proper travel insurance, protected your privacy by getting a secure VPN, compared all the top hotel booking sites to find just what you're after, reserved an unbeatable rental car price and - of course - booked the best flight deals!
Or maybe just forget it all and go for a last minute cruise or effortless tour instead?
Many budget travelers (including me) indulge in worldwide airport lounge access, so we can experience luxury while still slumming it in economy. Naturally, we would never leave home without a more a more general travel guide since we couldn't possibly cover everything here!
Just add an adventurous attitude and plenty of smiles - they go a long way - and that about covers it all! Now go out, find your own path and don't forget to share your best inspiration stories with me on Facebook, Twitter, and Instagram...I'd love to hear from you!