Sucre, the first capital of Bolivia [and still the constitutional capital], is a diverse, lively, and intriguing university town which offers a ridiculous amount to those who are willing to get there.
Sucre is Bolivia's oldest city, founded by the Spanish in the first half of the 16th century and today is a UNESCO World Heritage Site famed for its grand white buildings and unique colonial architecture which blends local architectural traditions with European style at the time.
However one of the largest highlights of Sucre, surprisingly, is the food – and not just in its markets!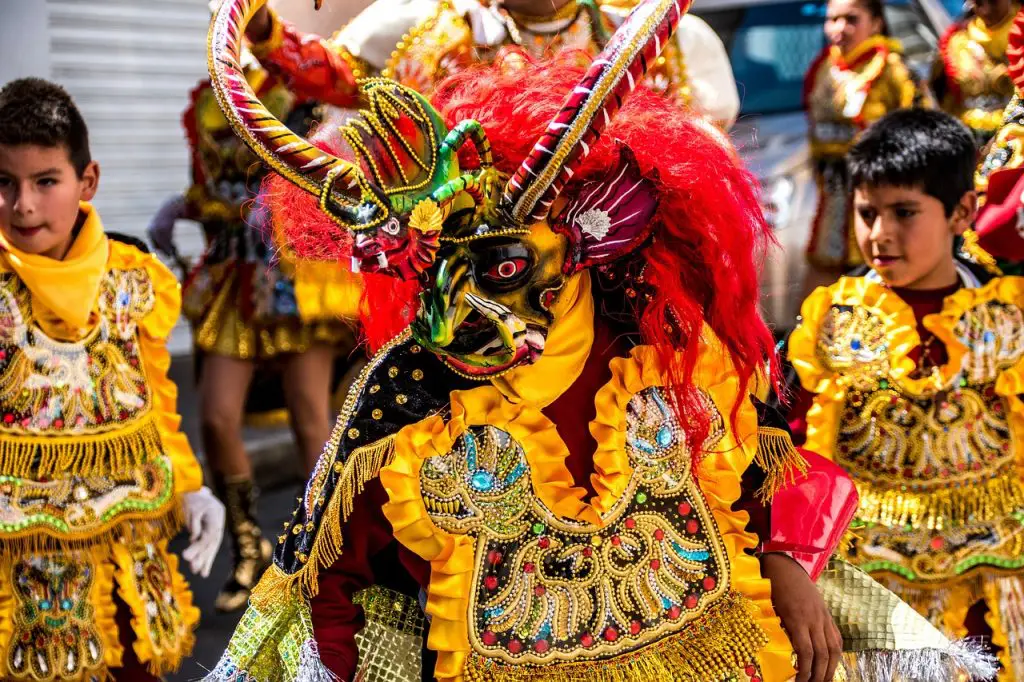 While your average tourist seems to venture no further than the main city plaza I have put together a list of places to eat in Sucre (from local recommendations and personal experience) to save you time and get you the best food at the best price.
Ok, I also got some hot tips from our epic Airbnb host here – quality (and free) local advice is one of my favorite reasons to use Airbnb.
Of course, you can probably find an extensive list of restaurants in Sucre Bolivia on the internet but many of these are total tourist traps! Trust me, these recommended places to eat in Sucre will soon be your favorites too!
Along with the nearby Dinosaur Prints – The cafe here may be rubbish but the 5,000 footsteps are anything but!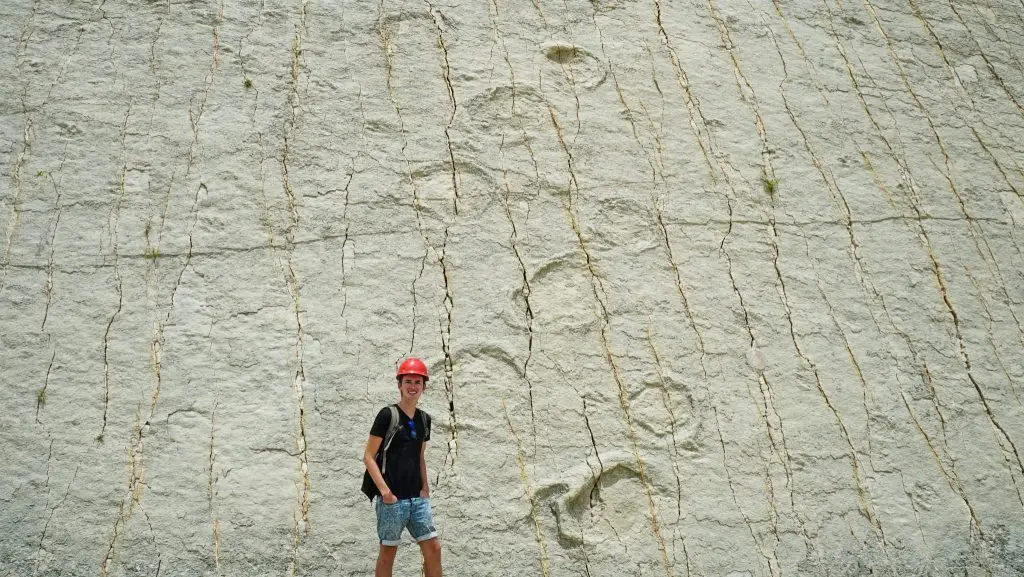 I have not provided photos as sadly I did not take my camera out with me to most meals here, but have provided some snaps to inspire you to visit Sucre. All addresses are provided so you can easily find the locations nearest you or provide the taxi driver with instructions.
If you need a great mapping app check out my guide for travel sites you need to plan your next dream trip, but don't be too worried – taxi's in Bolivia are ridiculously cheap and in Sucre should not cost more than $2.5 USD (15 BOB) anywhere in the city.
And what a city it is! Those Spanish may have done terrible things, but their buildings sure are pretty!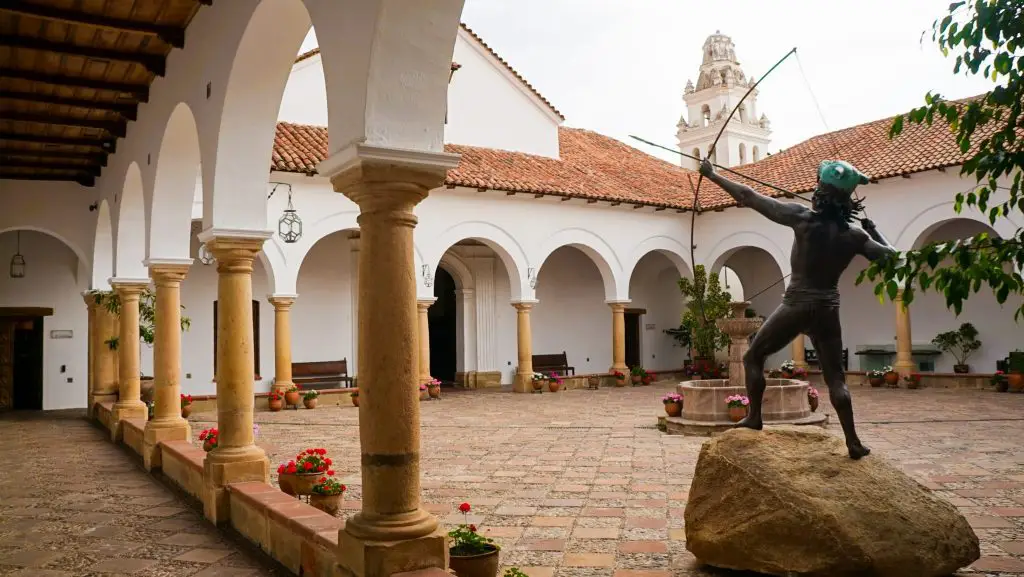 The Absolute Best Places To Eat In Sucre, Bolivia – Buen provecho! 🇧🇴
La Taverne: This is the restaurant of the Alliance Frangaise. A very nice place to eat either lunch or dinner. We love this place! It is just around the corner from Plaza 25 de mayo. Calle Aniceto Arce № 35
EI Huerto Restaurant: With a lovely garden, this restaurant is probably the most famous place in Sucre to have traditional food. (chorizos are the specialty) Ladislao Cabrera № 86 Zona San Matfas
Pizzeria Napolitana: A nice and warm place to have pizza in Sucre. Plaza 25 De Mayo № 30
Churrasqueria Cumana: A Sucre secret, this carnivore's delight is in the Barrio Petrolero. The full portions of exquisitely grilled meat can comfortably feed two or even three. Plaza Cumana, Barrio Petrolero
EI Germen: If you are looking for a vegetarian restaurant, this will be your best option. They also have book exchange. Calle San Afberto № 231
Joy Ride Cafe: It is also a nice place to go for a drink. His slogan is "probably the best bar in town". Calle Nicolas Ortiz 14
Florin Cafe: Serves a mixture of typical Bolivian food and international dishes, including a Tull English' breakfast. A nice place to have coffee or drinks at night, they have good WiFi. Calle Bolivar № 567
Para Ti: A delicious chocolatier with an amazing selection and great prices. Just a shame they don't have a cafe yet or they would easily have made the list for Best Places to Eat in Sucre!
At this point, you should also know that buen provecho in English is Bon Appetite or enjoy your meal! And you will at these famous restaurants in Bolivia!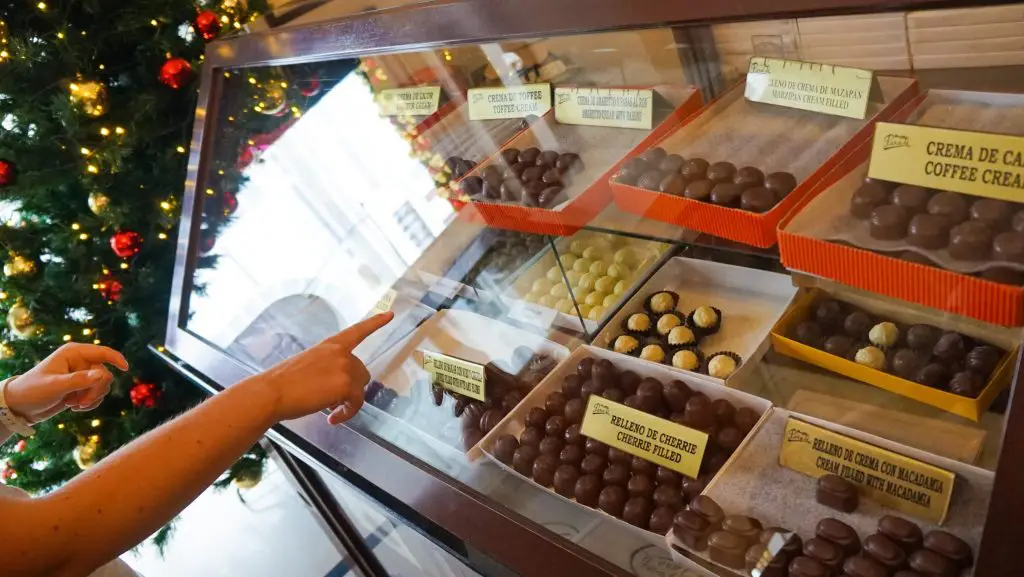 Traditional Food To Try In Sucre, Bolivia
If you are visiting Sucre, you absolutely have to try the saltenas – a savory pastry filled with beef or chicken). Saltenas is a traditional dish of Bolivia.
There are two places where you can eat a nice saltenas in Sucre:
El paso de losabuelos: Calle Bustilllos No 216
El patio: Calle San Alberto № 18
You also should not leave without desayuno en el mercado central (breakfast al the traditional central market). If you want to try a traditional breakfast, you have to go to "mercado central' and try "api con empanada'.
Api is a thick purple corn drink, traditionally served at breakfast, and flavored with sugar and cinnamon. It is usually served with cheese empanadas) it is really nice!!
To be honest, I think any street food you get is going to be delicious. Choritzo from the central market is just good too! Ok go ahead and add this to the best places to eat in Sucre too