Moldova is an off-the-beaten-track dream, being one of the least visited places in Europe right now. In the past, it has been labeled 'the unhappiest country on the face of the earth' and yet, it has so much to offer.
We definitely did not spend enough time exploring everything Chisinau Moldova boasts, but have learned our lesson! Basing yourself in Chisinau is the wisest idea, from there you can discover the city itself, find connections to Orheiul Vechi where the cave monastery is, and have the opportunity to taste the best wine the country has to offer.
If you want to take your tourist-free explorations even further, you can plan a visit to the self-proclaimed independent state of Transnistria (Trans-Niss-Tree-Ah).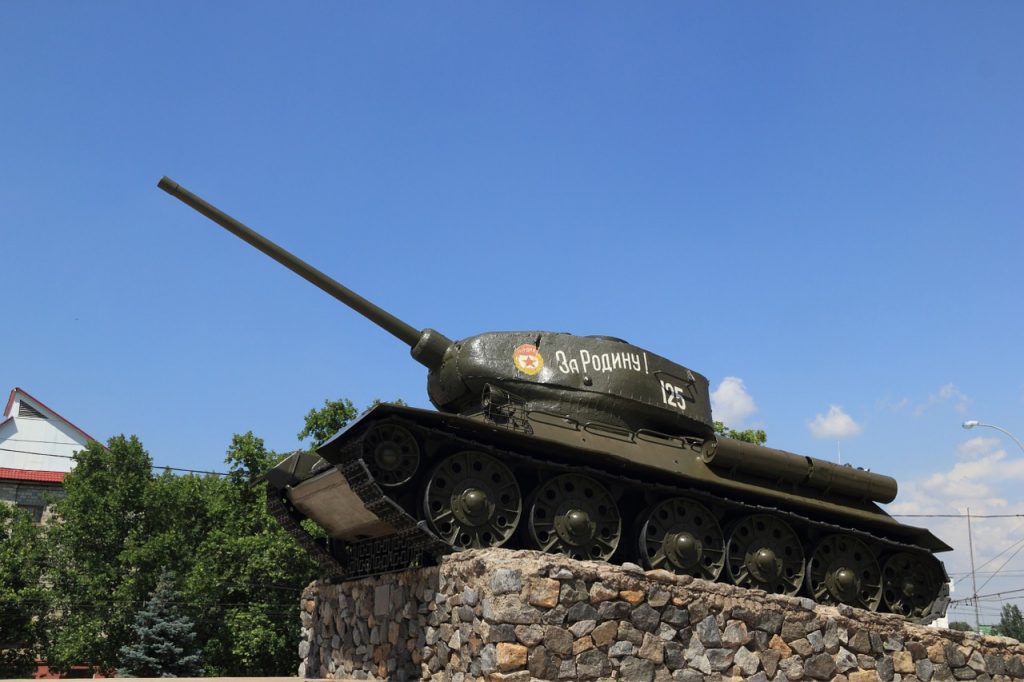 It has been a Soviet breakaway area since 1992. While the rest of Moldova tends to speak Moldovan or Romanian, 30% of people in Transnistria speak Russian fluently, and most of the rest of the population understands written and spoken Russian.
Once you know the place exists, the next step is figuring out how to visit Transnistria – which is actually only a simple bus ride away!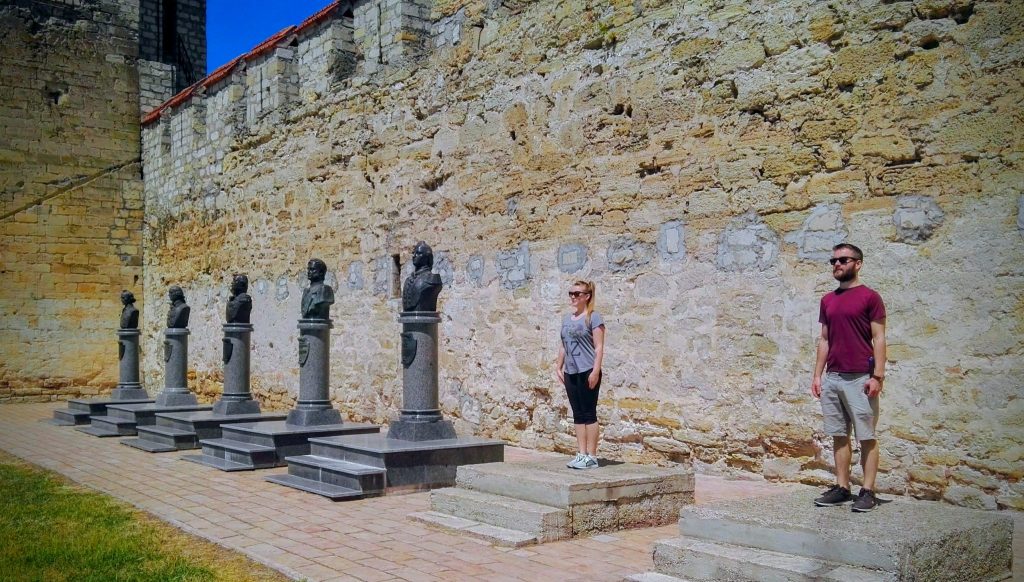 Things To Do In Transnistria: The Tiny Post-Soviet Break-Away Republic 🛃
How To Visit Transnistria
The central bus station in Chisinau is a hectic place, you see, it doubles as the central market. So you will find yourself wading through various wares and a lot of people before you even get to the busses.
When you finally do, everyone will be trying to talk over each other, yelling various destinations and waving signs around. You want to head to the far side and look for the bus with 'Tiraspol' written in the window. The driver will direct you to a nearby ticket office and you'll be on the way. The busses are all small 16 seater things, so try to get there early if you want a guaranteed seat.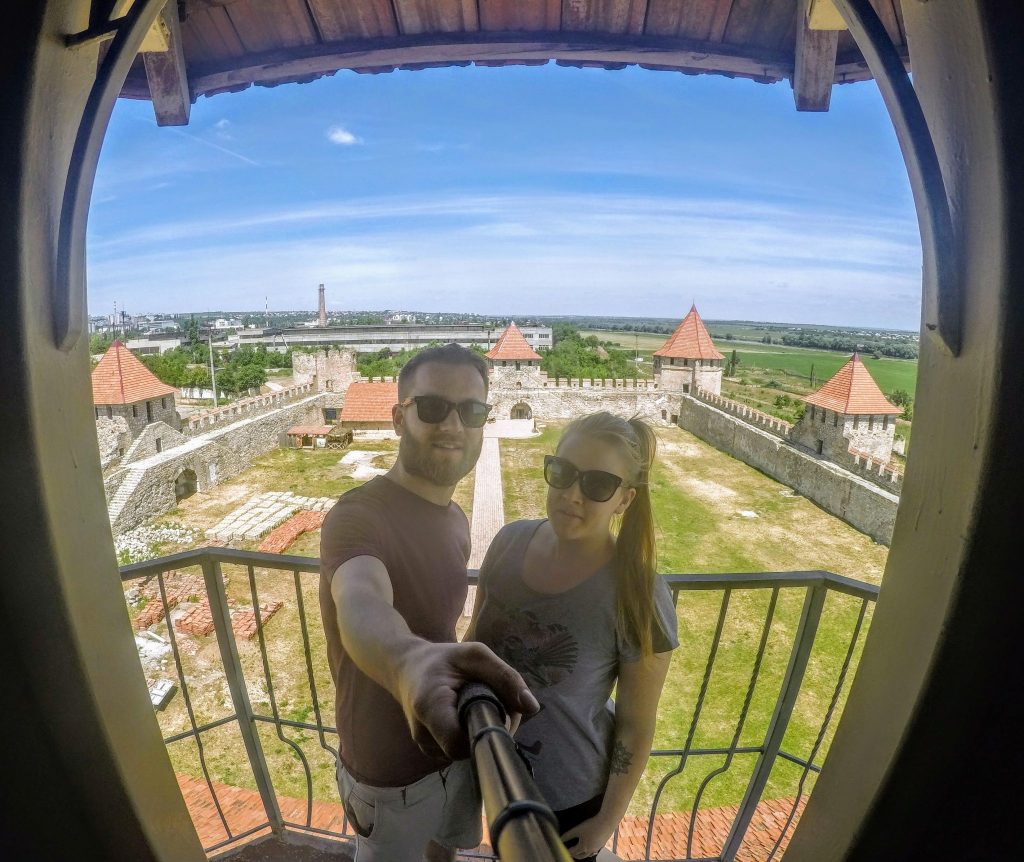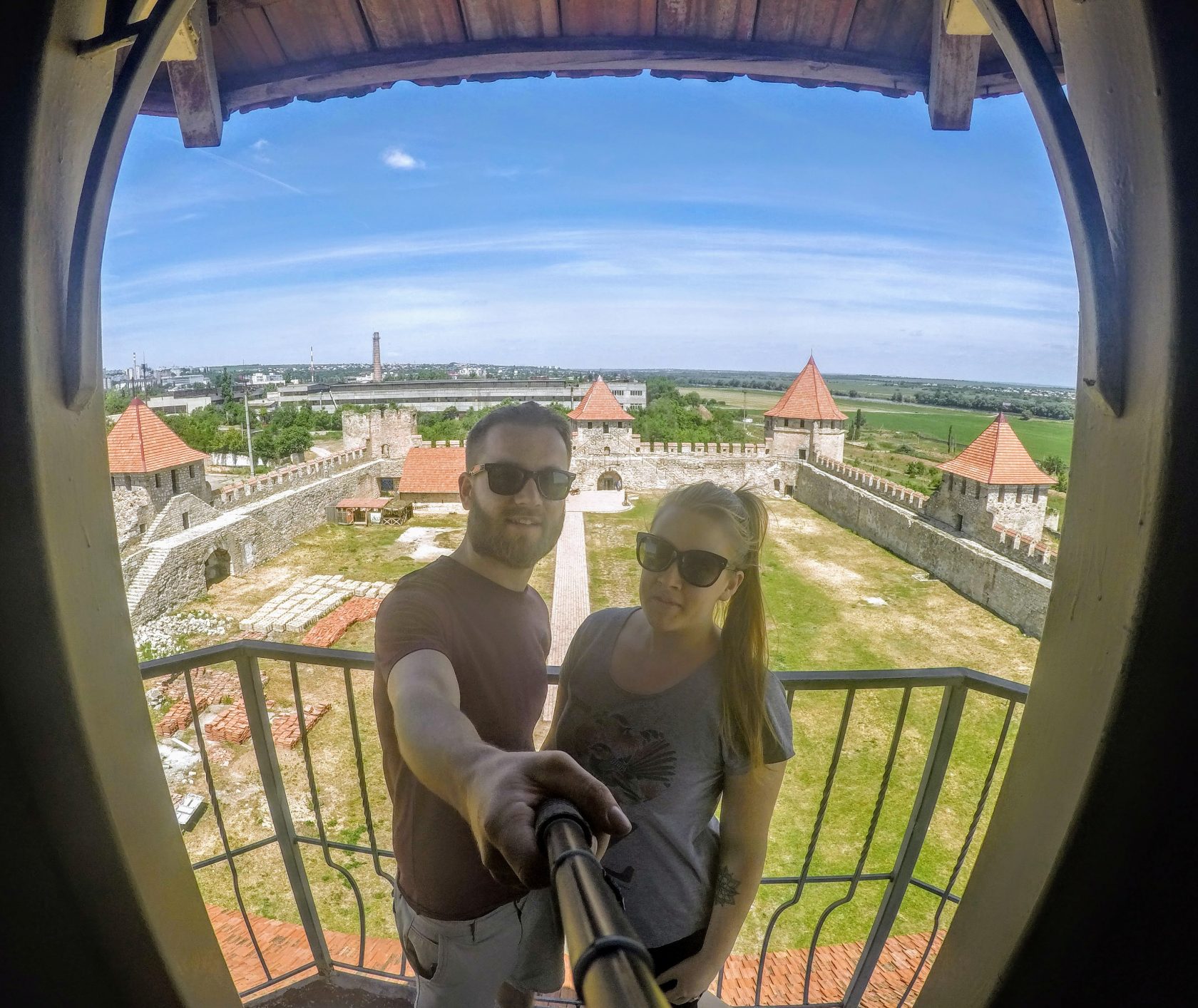 The journey is 70 km and will take around 2.5 hours in total. After about 2 hours, you will reach the Transnistria border and be required to get off the bus.
Before doing this trip ourselves, we made sure to reduce stress by doing some of our own research.
From all accounts, it seemed that there would be some paperwork to fill out at the crossing and a few questions to answer. This is not like simply crossing EU borders to visit Riga, Tallinn or Romania after all. All going well, we would be granted entry for the day and be on our way.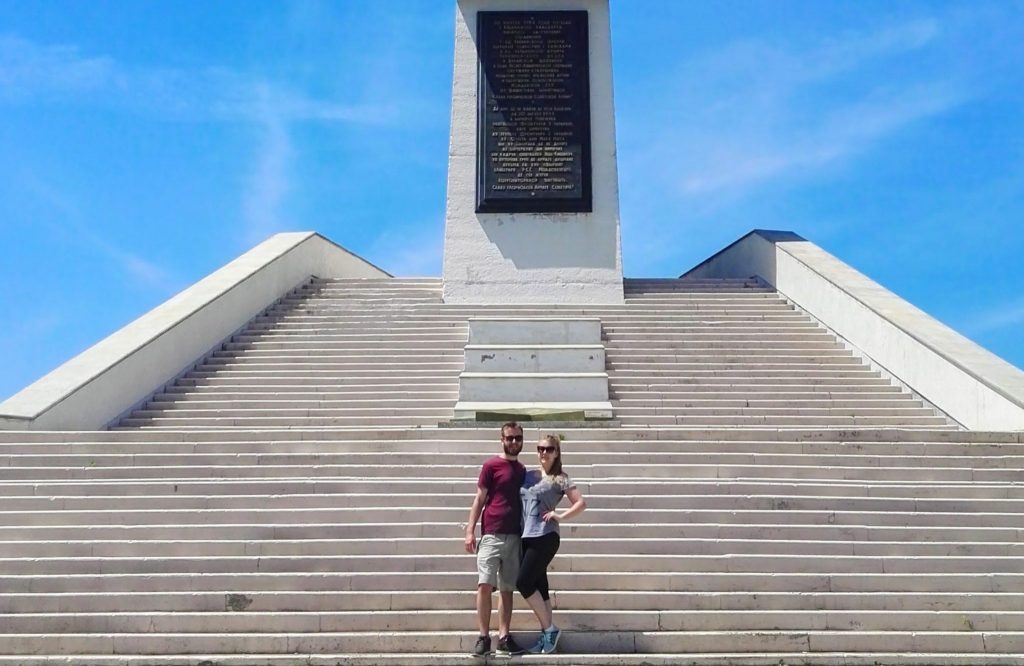 I'm not sure if it was the fact that we arrived on public transport where everyone else simply needed their Moldovan ID card to continue, or if it was the lack of English speaking border patrolmen at the time, but we breezed through the crossing without having to fill in a single form.
We presented our passports, were asked how long we would stay (just for the day we said), then we were given our paper visa for Transnistria. We were told to keep it on us at all times, and show it to any police officer who asked, it was valid for 24 hours only.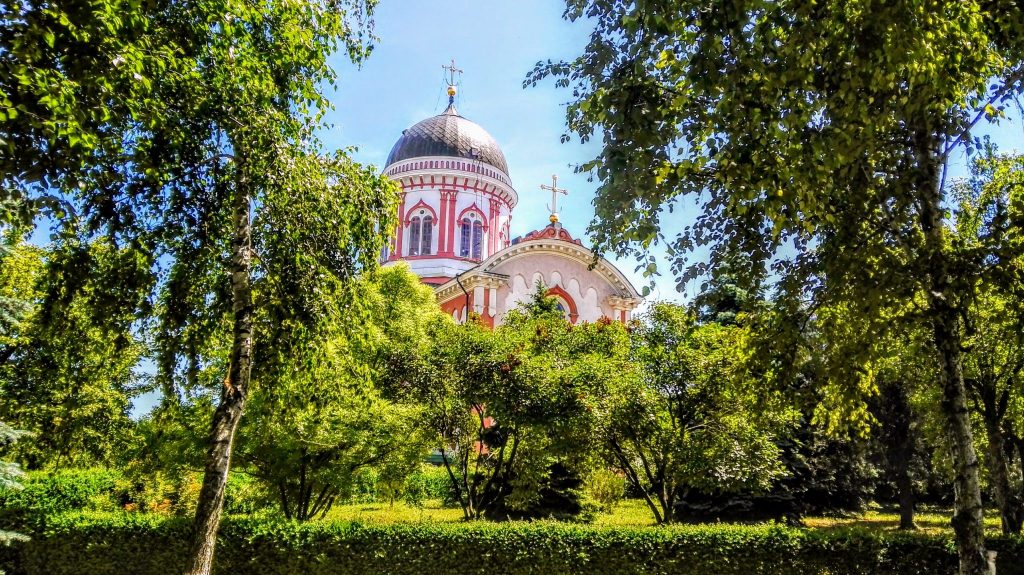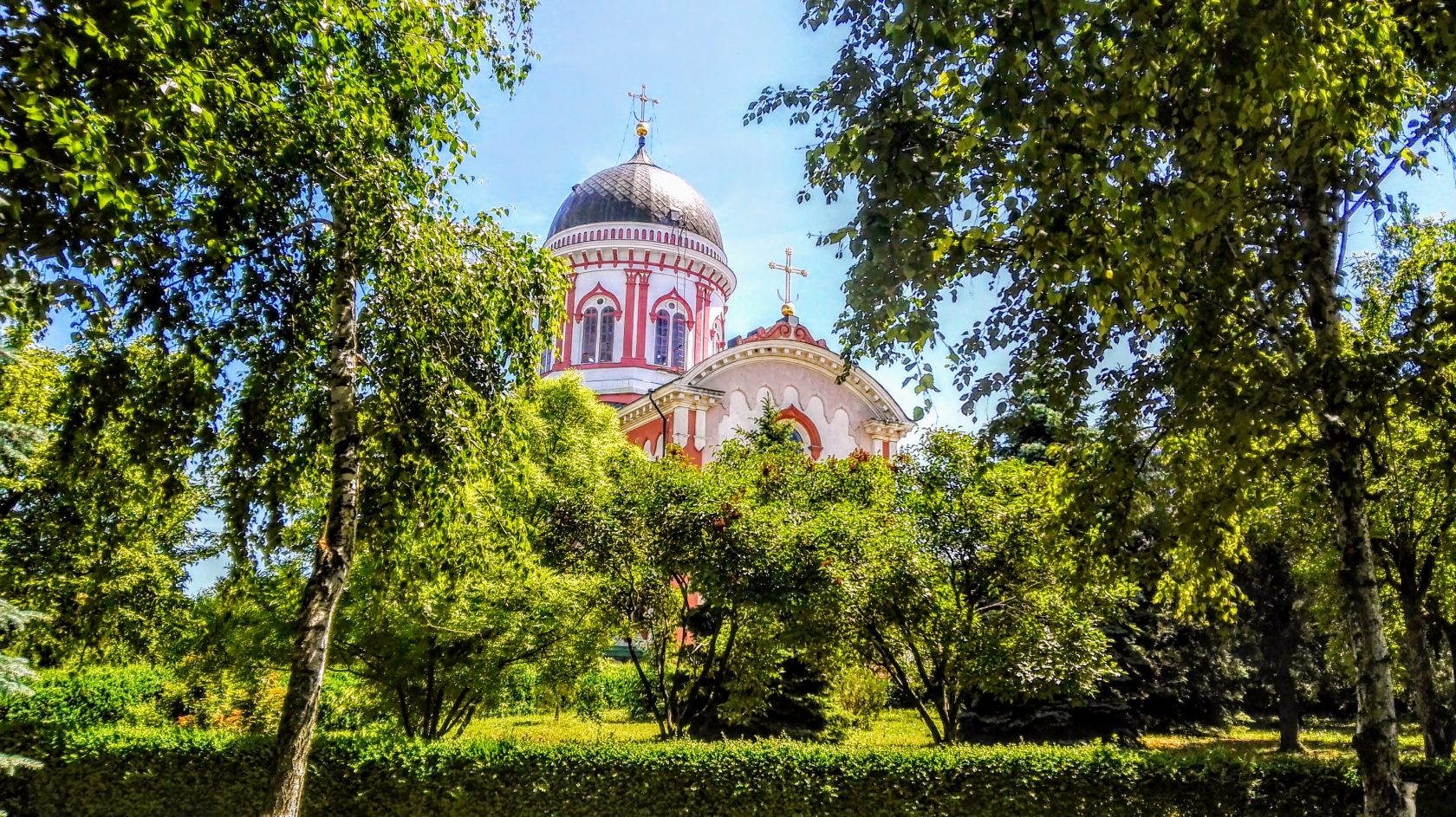 Once you've cleared the border, you simply ride the bus to the very last stop. It will take you to the main bus station in Tiraspol, the capital of Transnistria.
From here, you can explore the central city on foot, or access other transportation to take out to the attractions in the wider area. There is also an exchange office, Transnistria has its own currency (Ruble) – it's not an official currency and cannot be used or exchanged elsewhere, so only exchange what you need for the day. Tiraspol bus station is small and quiet, so getting back to Chisinau is very easy.
Just look for any bus with 'Chisinau' in the window and purchase your ticket from the driver or desk inside.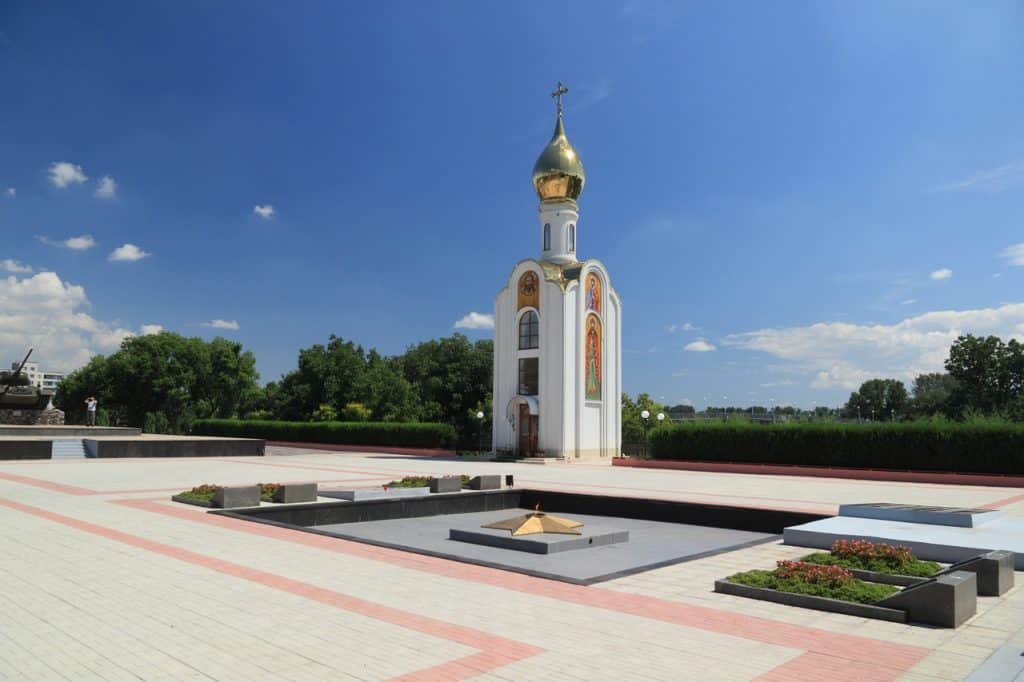 What To Do In Transnistria

There is plenty to do in Transnistria, mainly in the capital, and a few ways you can go about exploring. Tiraspol city centre is walking distance from the bus station, and there are some interesting attractions close by. Taxi's are available for hire, these will take you out to the hot spots which are further away from the centre.
Or, you can book a tour for a relatively cheap price and have someone give you all the information you need at each stop – this is what we recommend doing to make the most of a day trip.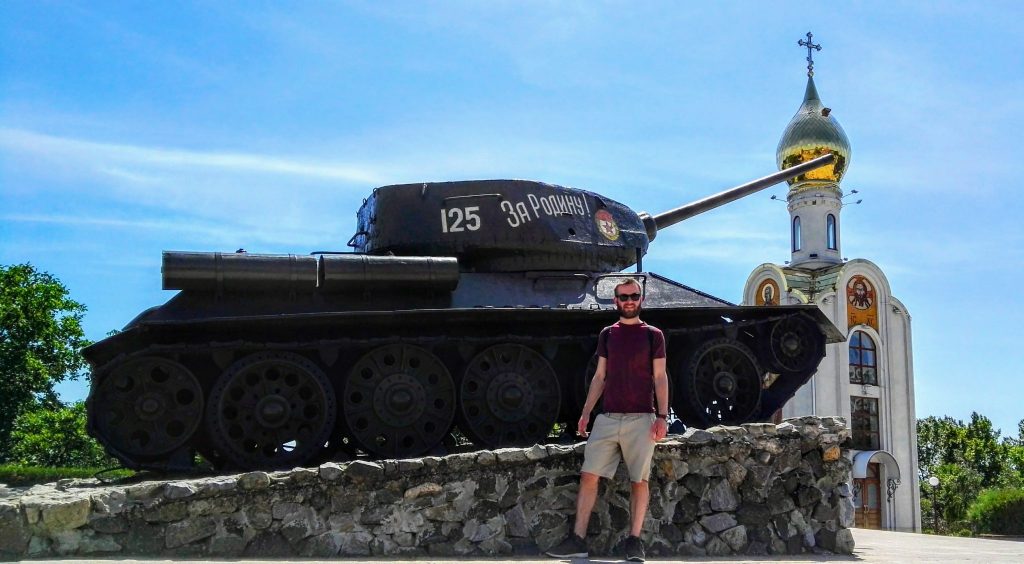 Tourism is not huge in Transnistria yet, so you won't find much of anything written in English, not even inside the museums, so it's great to have someone there to provide the extra understanding for you.
No one else had booked a tour for the day we went, so it was virtually a private tour for the two of us. We were also the very first people our guide had met from New Zealand. € 25.00 each got us a nice car for transport, a visit to all the major attractions in Tiraspol and a friendly, well-informed guide.
However, you choose to explore, knowing what to do in Transnistria will help with your planning. Much like other Eastern European gems such as Romania, Tallinn, and Chernobyl … You are going to have a lot more fun if you make plans in advance and can find the best-hidden spots!
In the city, you can see the Eternal Flame, Tank Monument & Suvorov Monument all in the same area. You will need to travel a little further to visit the rest of our recommendations, but they are all totally worth it!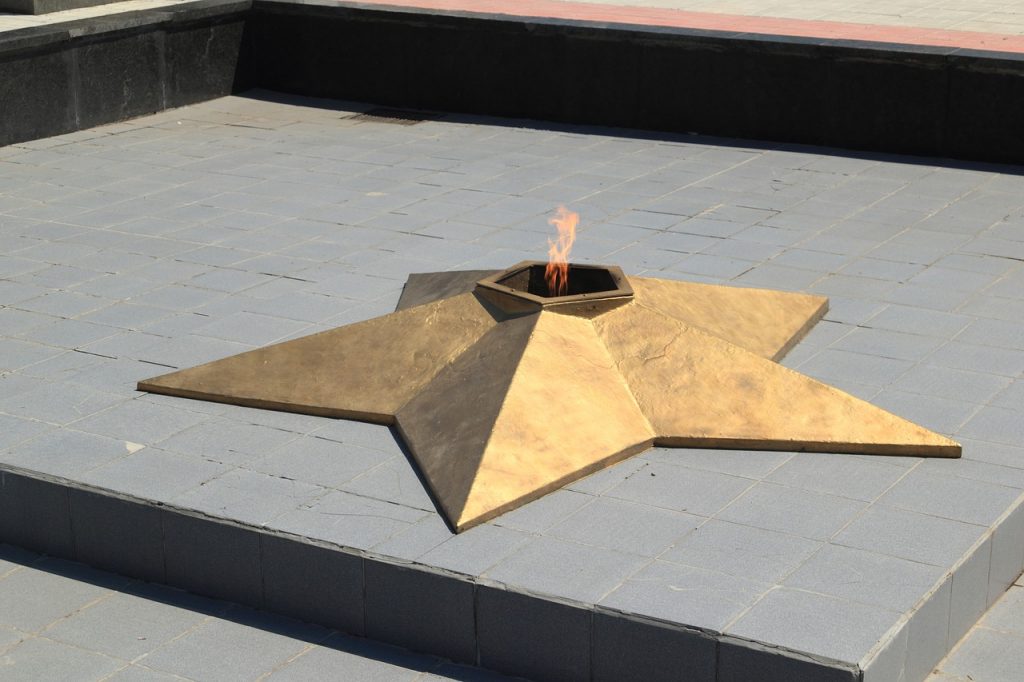 Festung Tighina (or Bendery Fortress)

This is a 16th century Ottoman fortress which is a mixture of both original and restored walls.
From the gate tower, you have an amazing view back towards Tiraspol and over the Dniester River. You can walk on top of the walls, visit the small history museum and also the medieval torture instruments museum. It is the most popular place to visit, and we still had it all to ourselves! Entry is 50 Rubel each and 10 Rubel for car parking if you need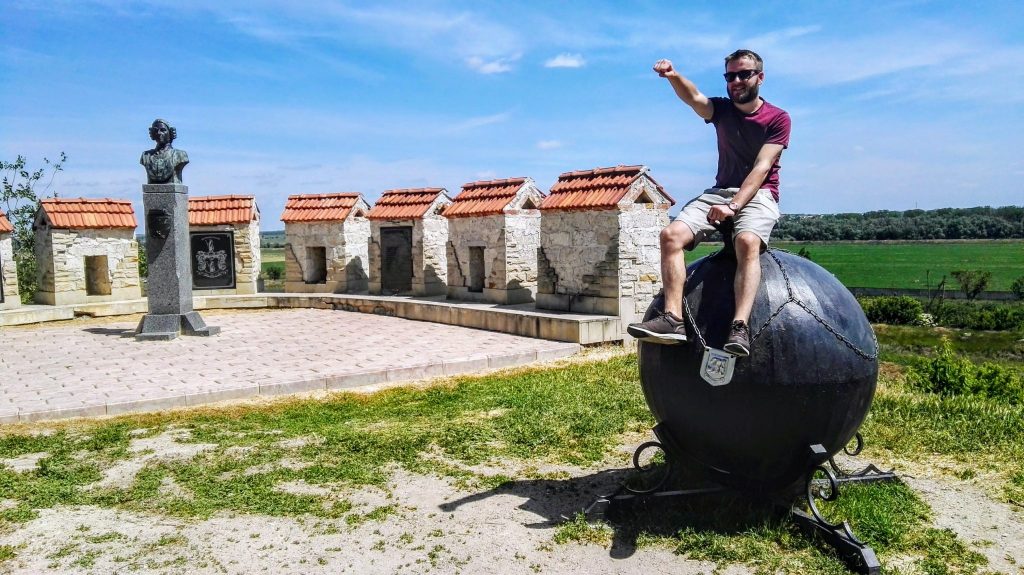 Noul Neamt Monastery

This is a beautiful Orthodox Monastery founded in 1861 – and one of the most popular things to do in Tiraspol.
Here, you can see the stunning churches with vibrant domes and beautiful frescoes inside. You can also see the fields where the live-in monks grow fruit and vegetables to sell. They make wine from their grapes and use the revenue to feed themselves and maintain the Monastery.
Entry here is free so there is no reason to miss it when you travel to Transnistria…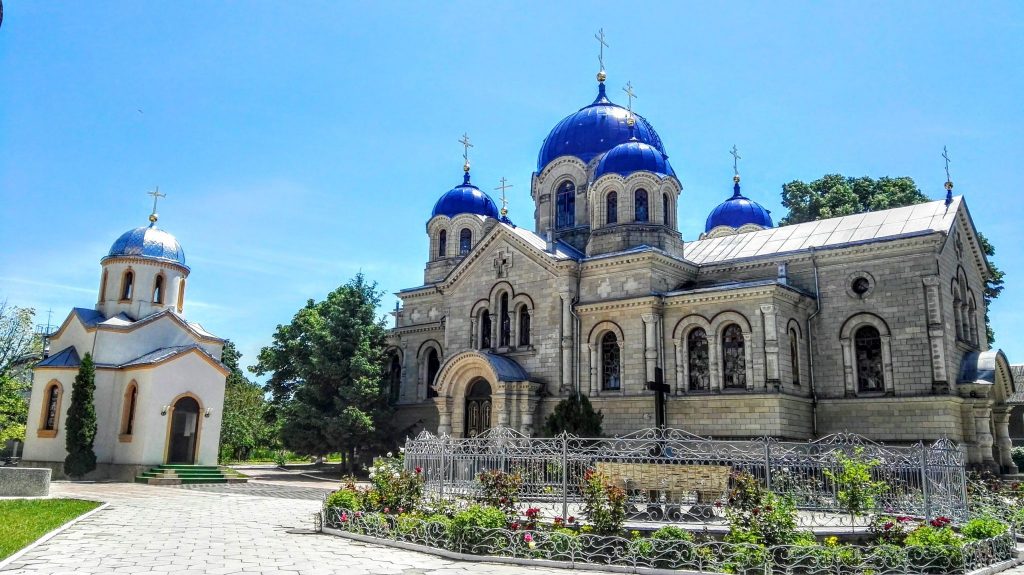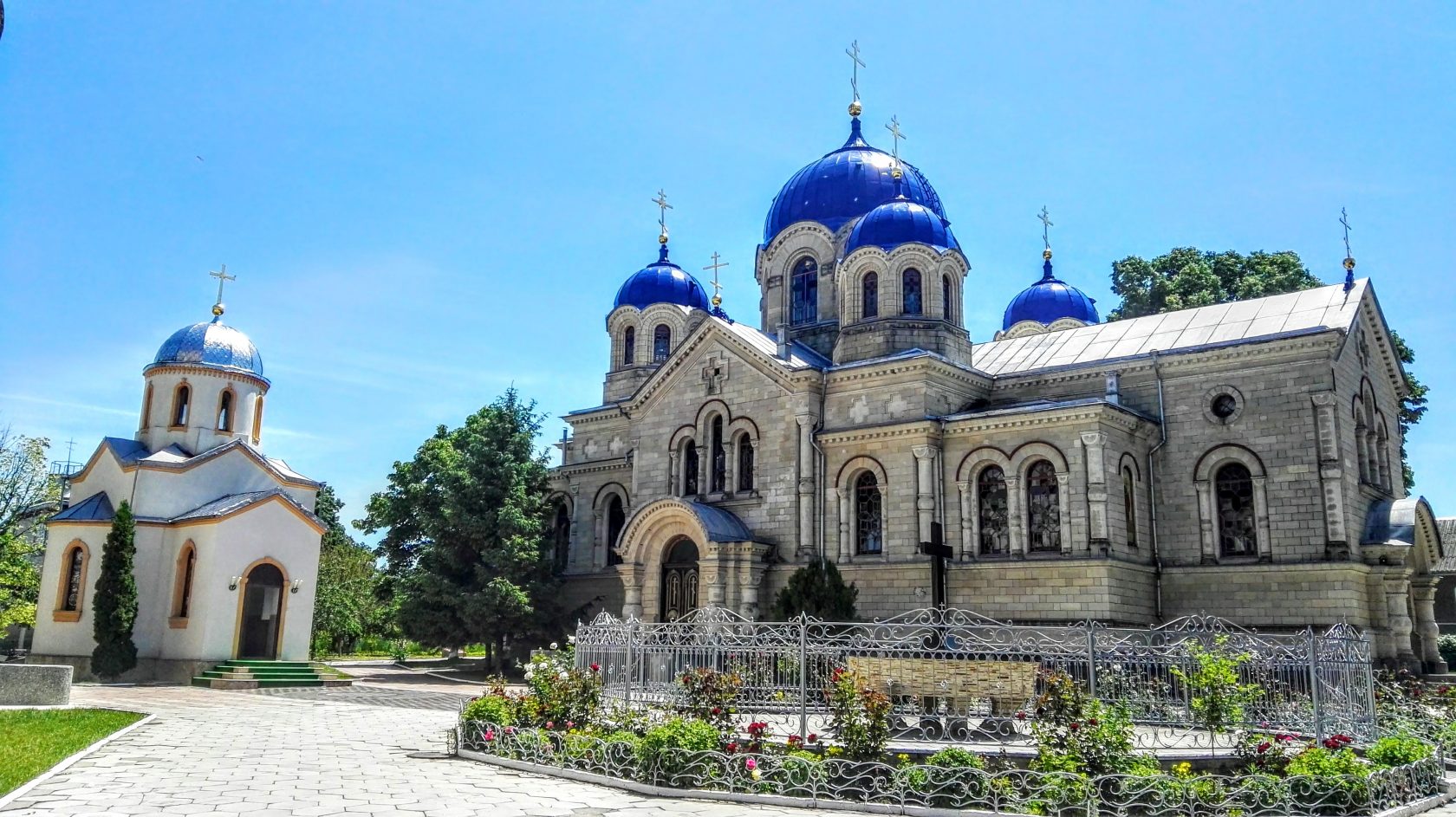 Kitskany Bridgehead Memorial Of Glory
Located a few hundred meters down the road from the Monastery, this impressive memorial stands at 158 meters high. It's one of the highest places around the area, so if you follow the stairs to the top, you get a magnificent view over Tiraspol, smaller villages, and surrounding forests that seem to stretch for miles.
One of our personal favorite things to do in Transnistria, so bring lots of water and make sure to have room on your camera memory card. You are going to need it!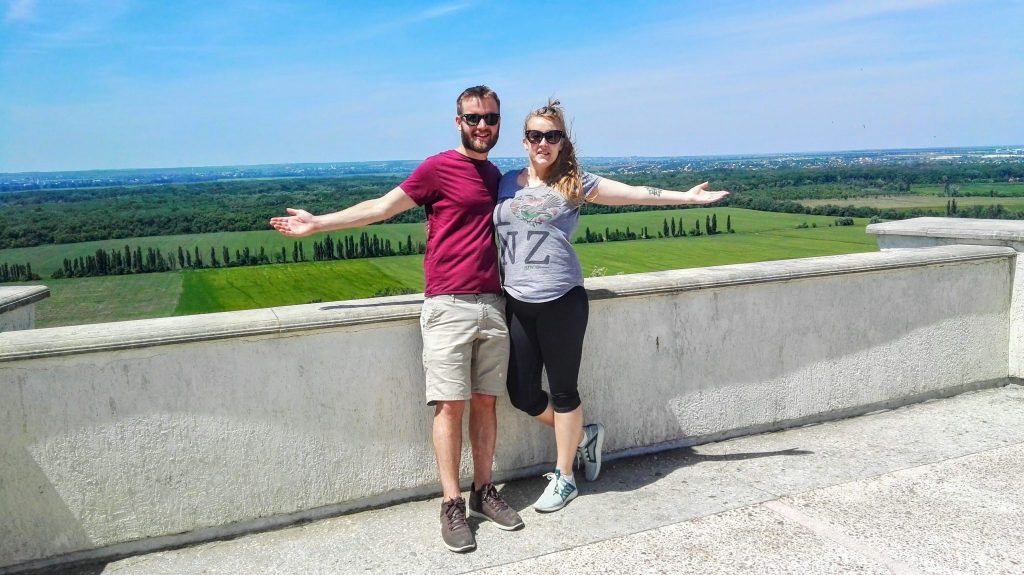 Dniester River Ferry
This is a hand operated pontoon Ferry running over the Dniester River. It connects Tiraspol to the village of Kitskany, so you can catch it back after visiting the Monastery and Memorial.
It was one our favorite little quirks in Transnistria and had a very local feel about it. As our visit was in the summer, there were kids jumping from the platforms and playing in the (very quickly moving) river, and families picnicking on the bank. It costs a mere 10 Ruble to cross one way, which is about £0.50
Yes, Transnistria travel is not exactly expensive – and compared to Oslo, Copenhagen or New York, it felt like almost a different planet. But just as much fun!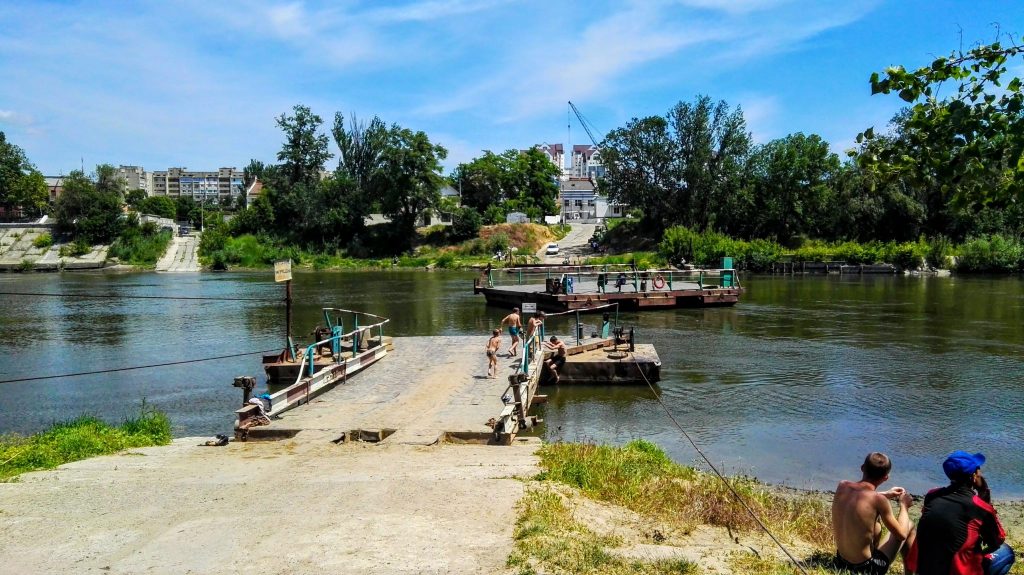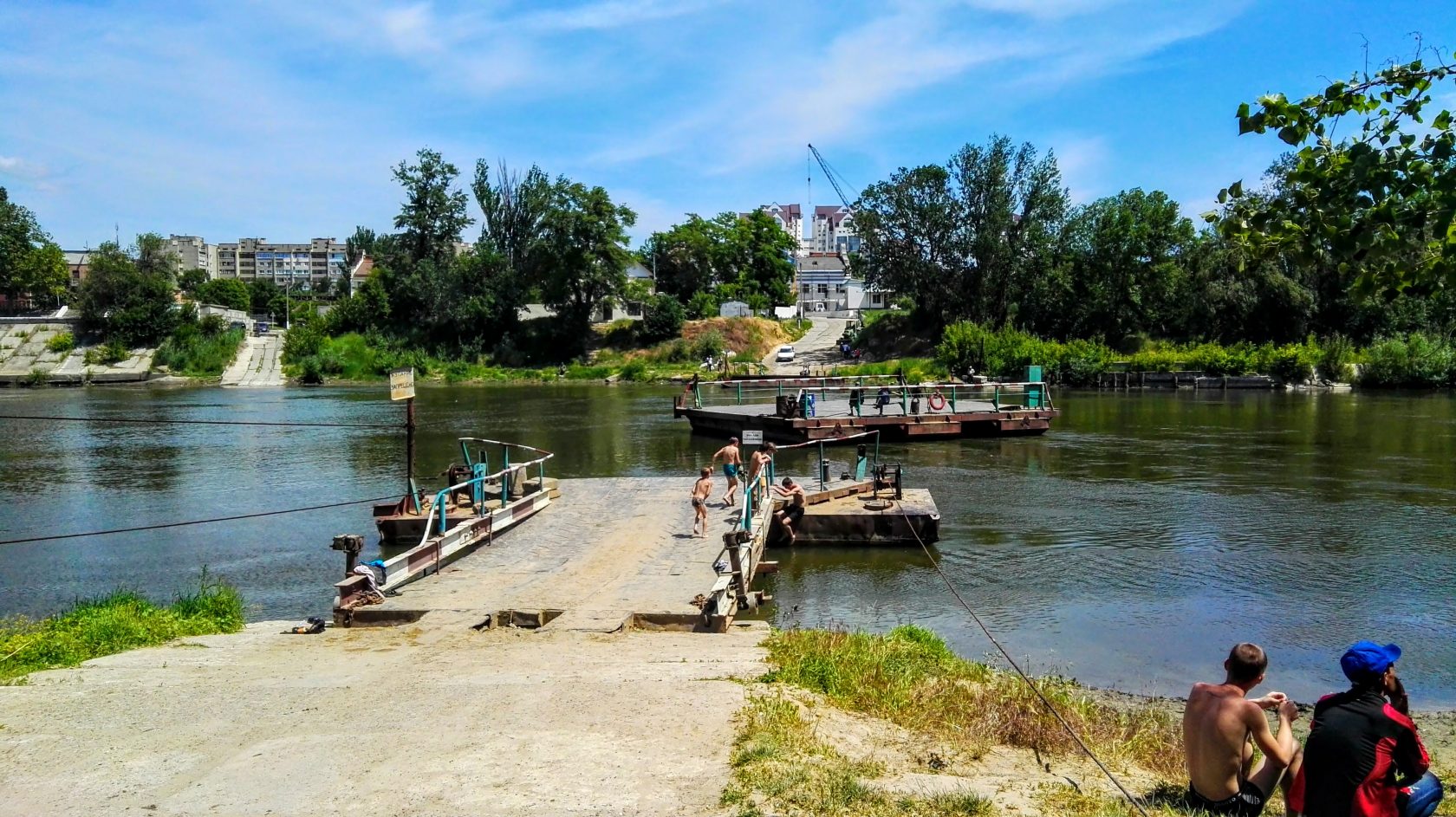 ---
Guest post by Beki & Kieran – a kiwi couple, currently in that happy place between 'real-life' and 'full-time' travel. They like to keep things fast-paced and interesting, so they are experts in weekend and short break holidays.!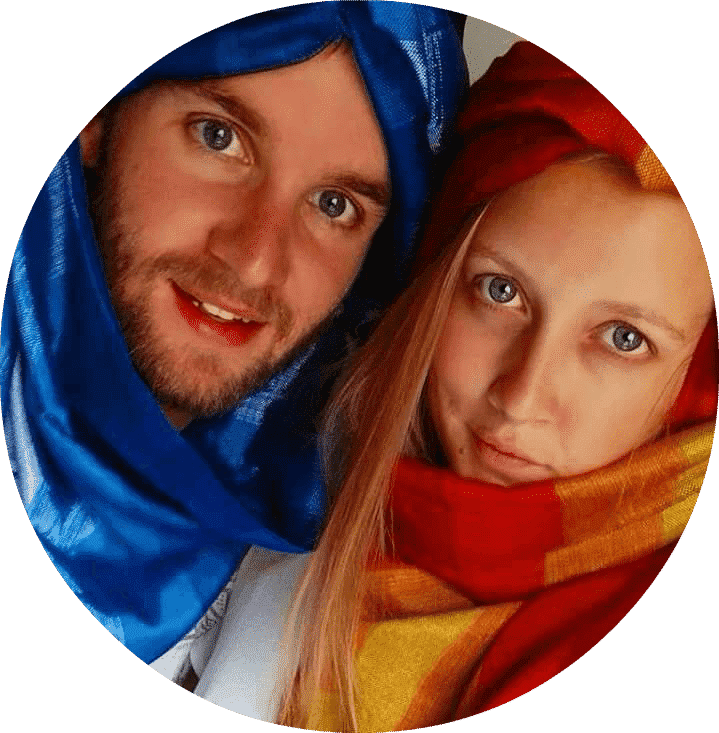 Further Things To Consider Before Any Adventure
Now you're all set and prepared to explore our big wide world, why not sort out everything else out all in one go? If necessary for your travel plans make sure you have brought proper travel insurance, protected your privacy by getting a secure VPN, compared all the top hotel booking sites to find just what you're after, reserved an unbeatable rental car price and - of course - booked the best flight deals!
Or maybe just forget it all and go for a last-minute cruise or effortless tour instead?
Many budget travelers (including me) indulge in worldwide airport lounge access, so we can experience luxury while still slumming it in economy. Naturally, we would never leave home without a more general travel guide since we couldn't possibly cover everything here!
Just add an adventurous attitude and plenty of smiles - they go a long way - and that about covers it all! Now go out, find your own path and don't forget to share your best inspiration stories with me on Facebook, Twitter, and Instagram...I'd love to hear from you!