Moldova is an off-the-beaten-track dream, being one of the least visited places in Europe right now. In the past, it has been labeled 'the unhappiest country on the face of the earth' and yet, it has so much to offer.
We definitely did not spend enough time exploring everything Chisinau Moldova boasts, but have learned our lesson! Basing yourself in Chisinau is the wisest idea, from there you can discover the city itself, find connections to Orheiul Vechi where the cave monastery is, and have the opportunity to taste the best wine the country has to offer.
If you want to take your tourist-free explorations even further, you can plan a visit to the self-proclaimed independent state of Transnistria (Trans-Niss-Tree-Ah).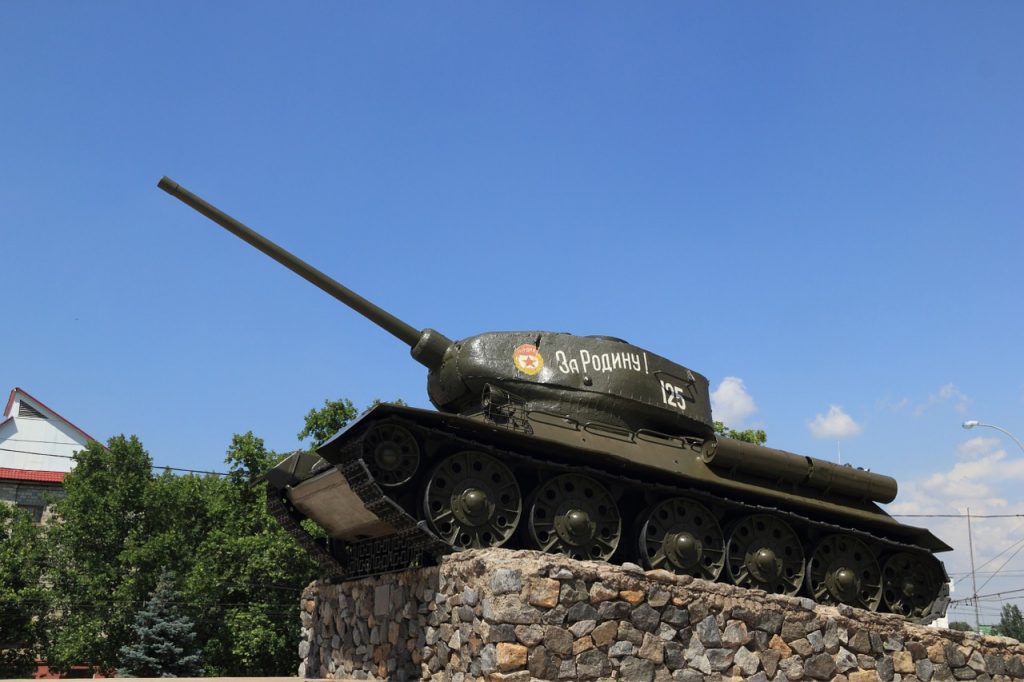 It has been a Soviet breakaway area since 1992. While the rest of Moldova tends to speak Moldovan or Romanian, 30% of people in Transnistria speak Russian fluently, and most of the rest of the population understands written and spoken Russian.
Once you know the place exists, the next step is figuring out how to visit Transnistria – which is actually only a simple bus ride away!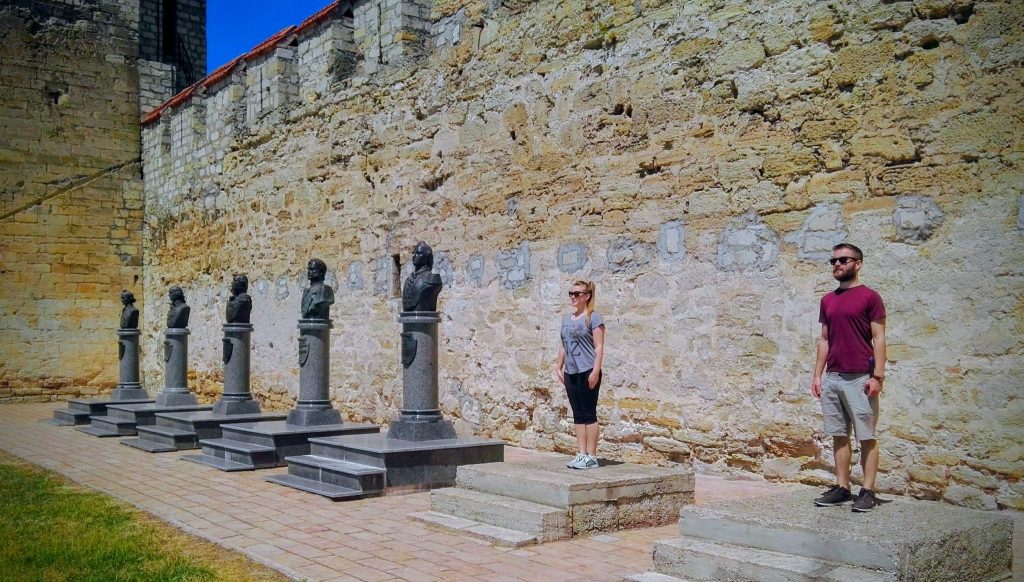 Things To Do In Transnistria: The Tiny Post-Soviet Break-Away Republic 🛃
How To Visit Transnistria
The central bus station in Chisinau is a hectic place, you see, it doubles as the central market. So you will find yourself wading through various wares and a lot of people before you even get to the busses.
When you finally do, everyone will be trying to talk over each other, yelling various destinations and waving signs around. You want to head to the far side and look for the bus with 'Tiraspol' written in the window. The driver will direct you to a nearby ticket office and you'll be on the way. The busses are all small 16 seater things, so try to get there early if you want a guaranteed seat.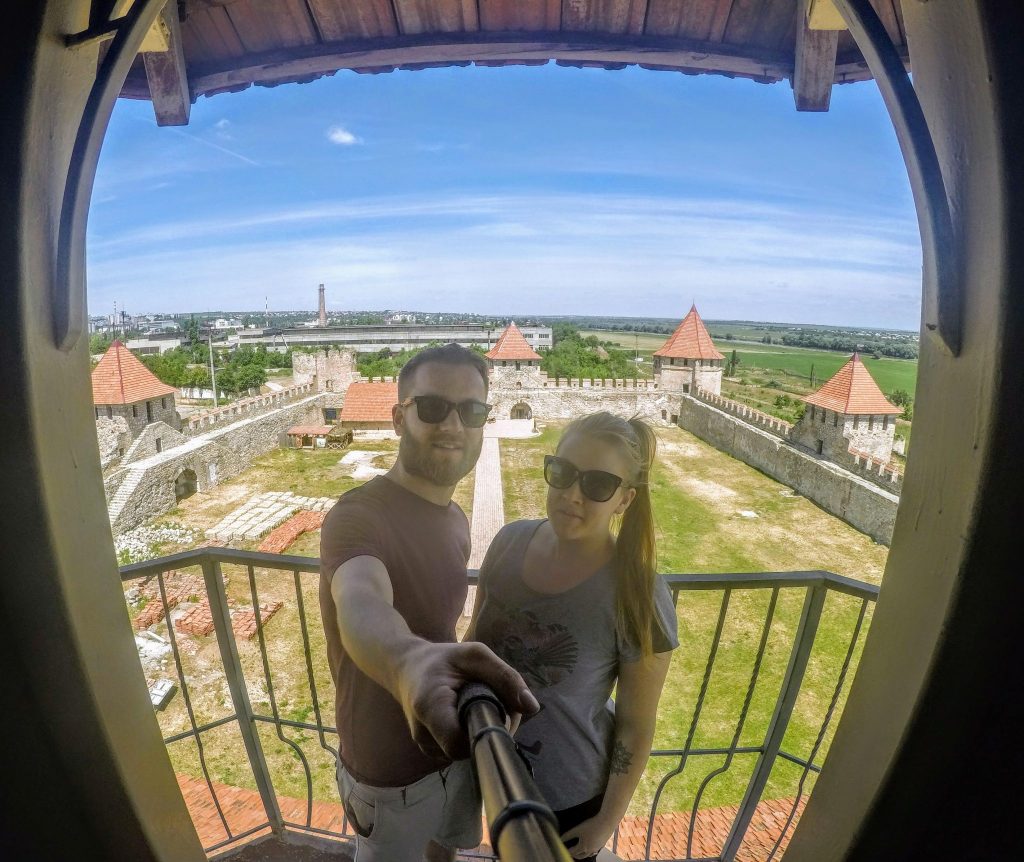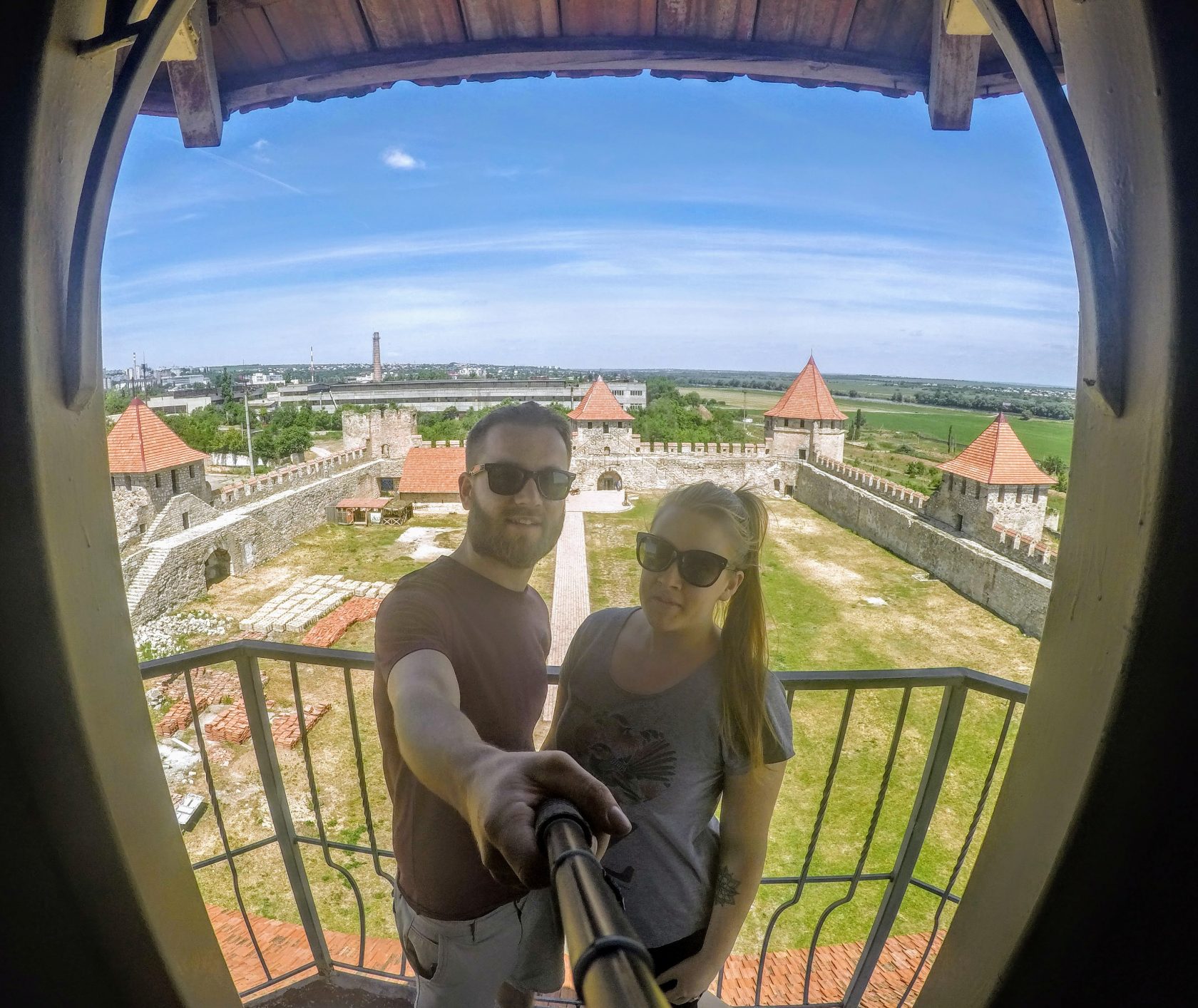 The journey is 70 km and will take around 2.5 hours in total. After about 2 hours, you will reach the Transnistria border and be required to get off the bus.
Before doing this trip ourselves, we made sure to reduce stress by doing some of our own research.
From all accounts, it seemed that there would be some paperwork to fill out at the crossing and a few questions to answer. This is not like simply crossing EU borders to visit Riga, Tallinn or Romania after all. All going well, we would be granted entry for the day and be on our way.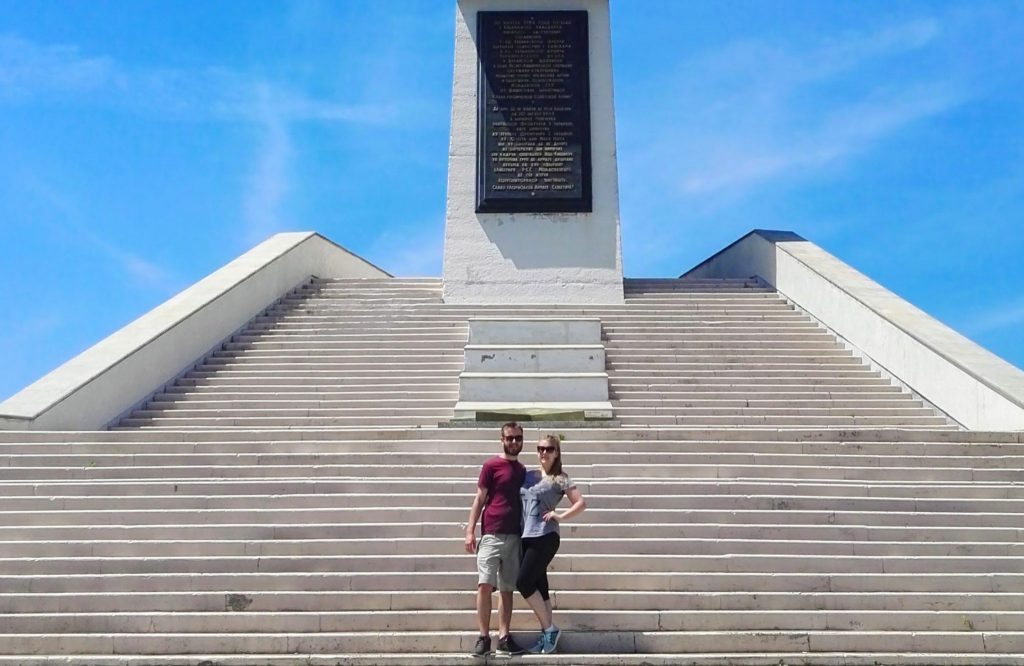 I'm not sure if it was the fact that we arrived on public transport where everyone else simply needed their Moldovan ID card to continue, or if it was the lack of English speaking border patrolmen at the time, but we breezed through the crossing without having to fill in a single form.
We presented our passports, were asked how long we would stay (just for the day we said), then we were given our paper visa for Transnistria. We were told to keep it on us at all times, and show it to any police officer who asked, it was valid for 24 hours only.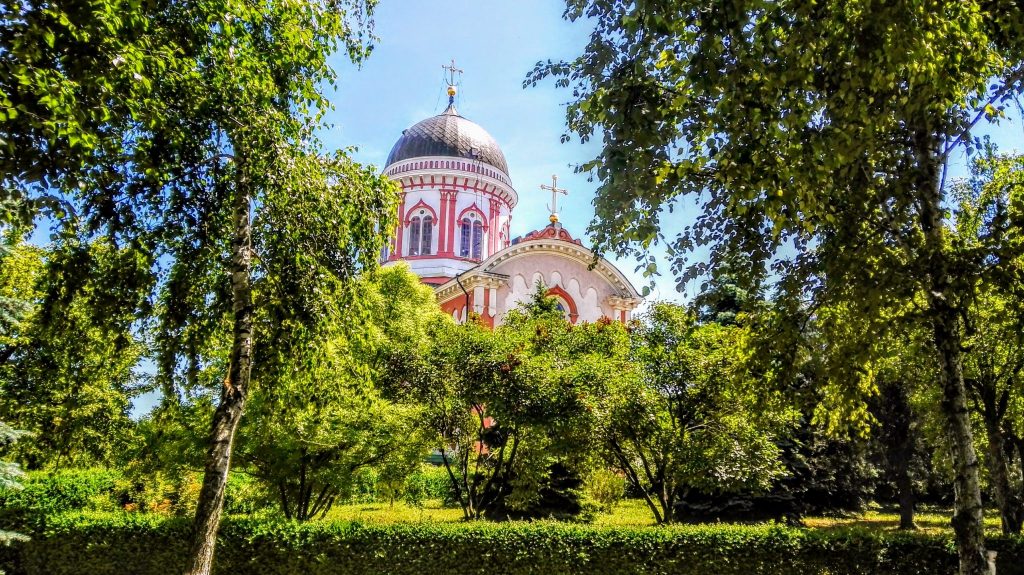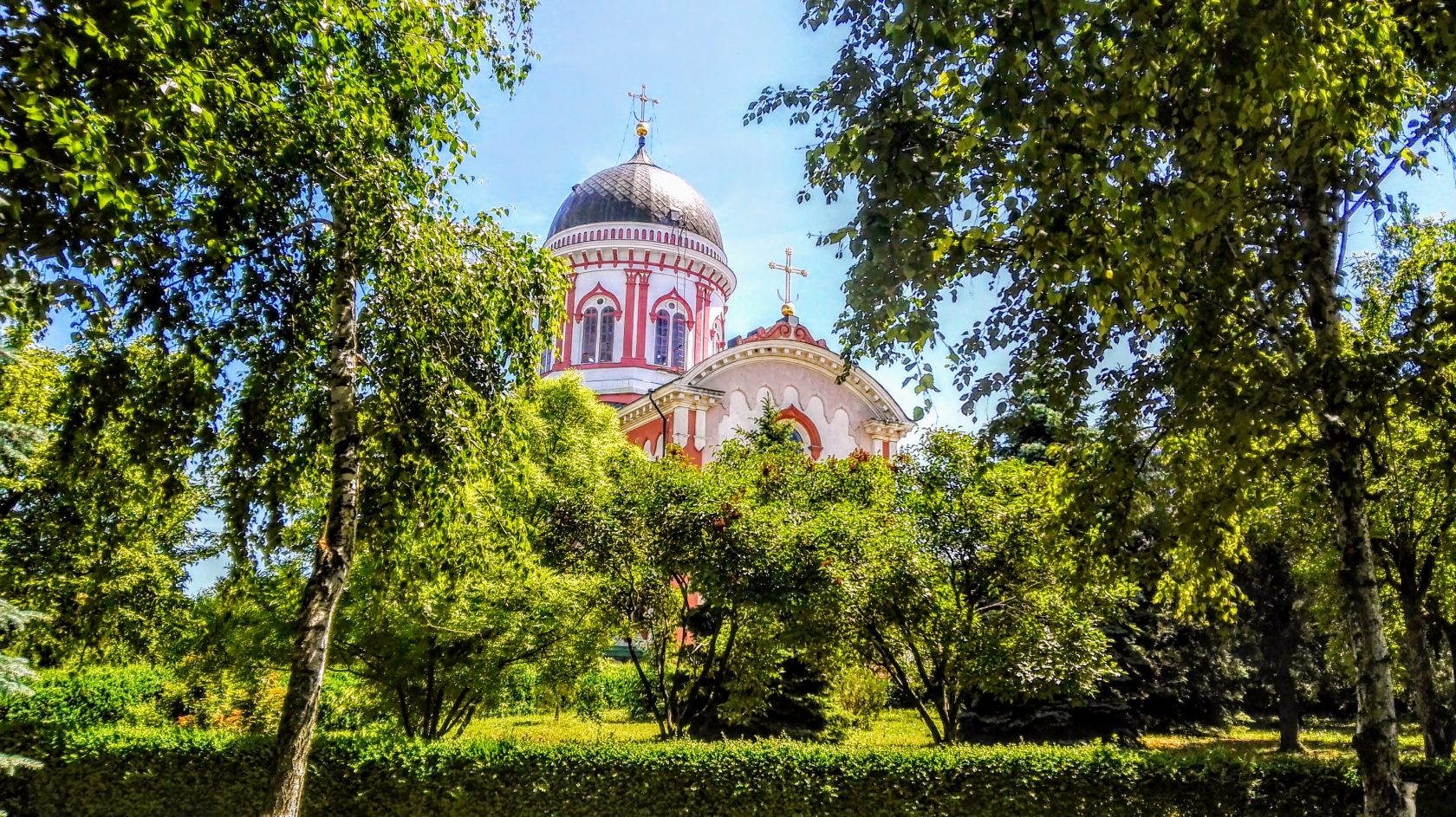 Once you've cleared the border, you simply ride the bus to the very last stop. It will take you to the main bus station in Tiraspol, the capital of Transnistria.
From here, you can explore the central city on foot, or access other transportation to take out to the attractions in the wider area. There is also an exchange office, Transnistria has its own currency (Ruble) – it's not an official currency and cannot be used or exchanged elsewhere, so only exchange what you need for the day. Tiraspol bus station is small and quiet, so getting back to Chisinau is very easy.
Just look for any bus with 'Chisinau' in the window and purchase your ticket from the driver or desk inside.